She saw my SlimFast on the counter at home this morning, and was reaching for it hollering, "drink, drink, drink!" So I stuck a straw in it & shared with her!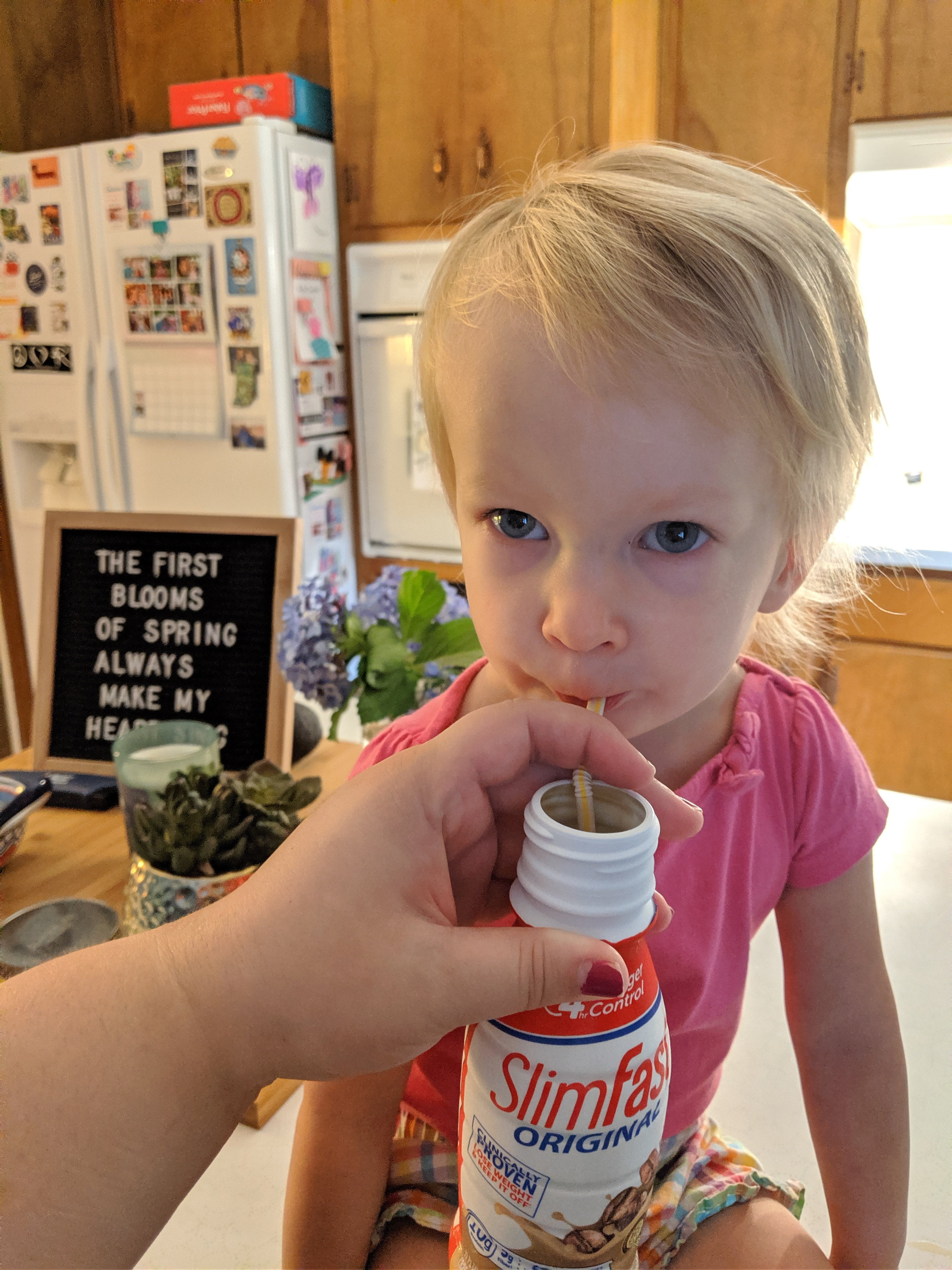 And how cute is she in these little shorties?! I think they were some hand-me-downs (can't quite remember), but this is the first time she's worn them, and they're so cute! This was her showing them off to her teacher Ms. Kristin.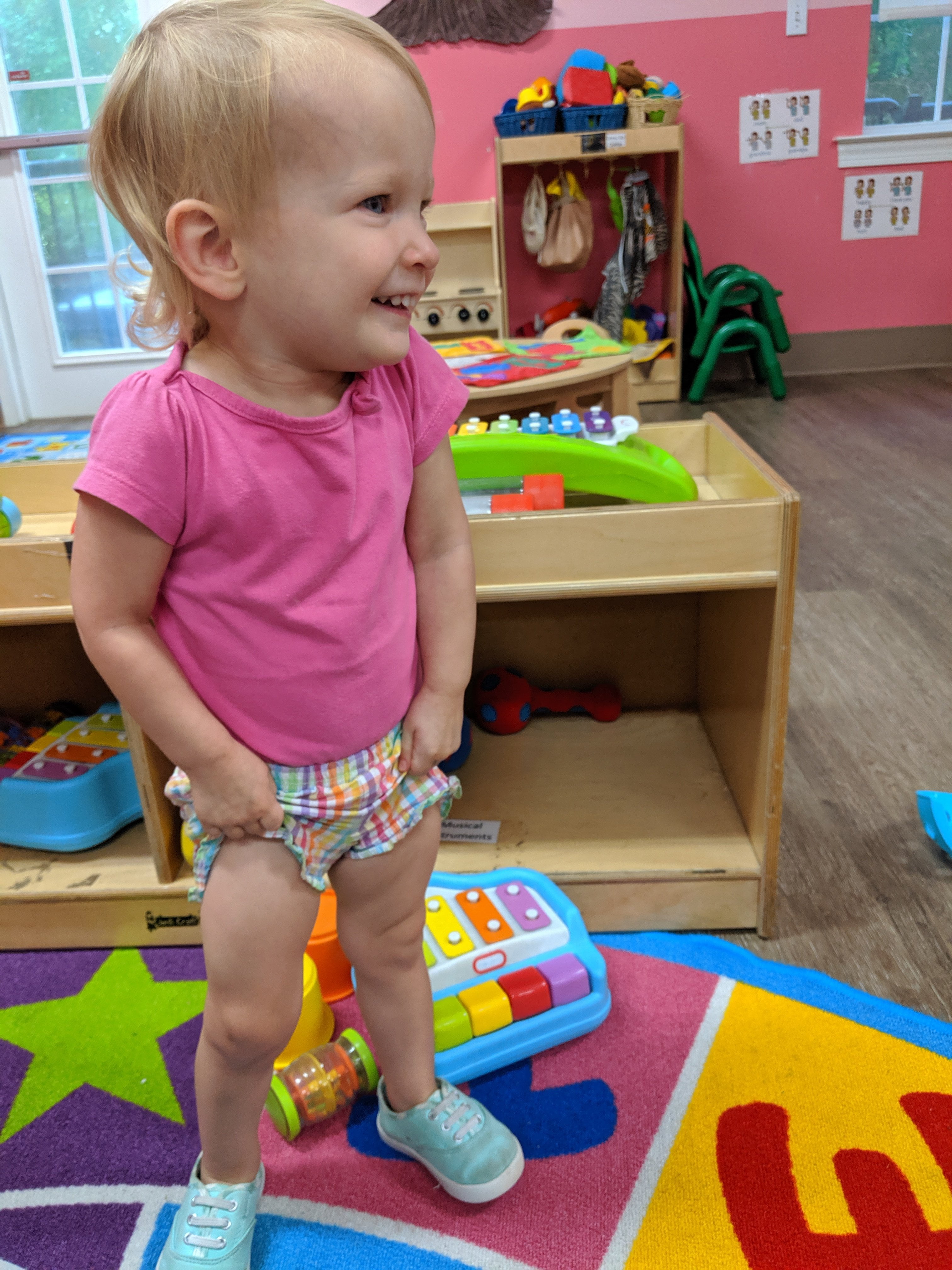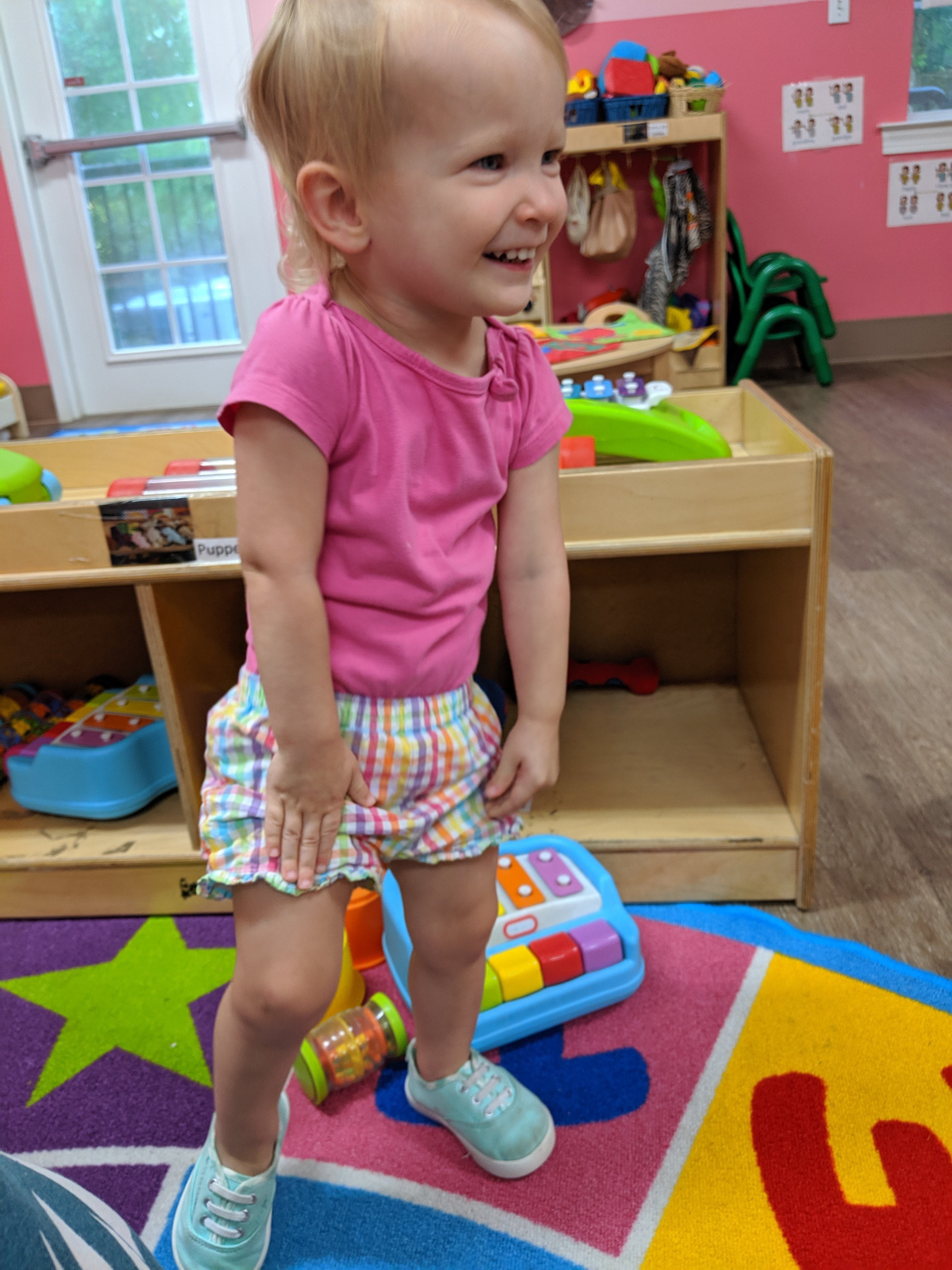 For lunch today, Aunt Suzanne and I met downstairs (we both work for DOC), then drove a few blocks to pick up Meggie, and then the three of us met my Mama for lunch at Taco Republik! Now that Meg has a normal work schedule, it was so easy to plan a workin' girls' lunch! And it was so nice! Plus, I really love their southwest quesadillas with chipotle aoli. So yum!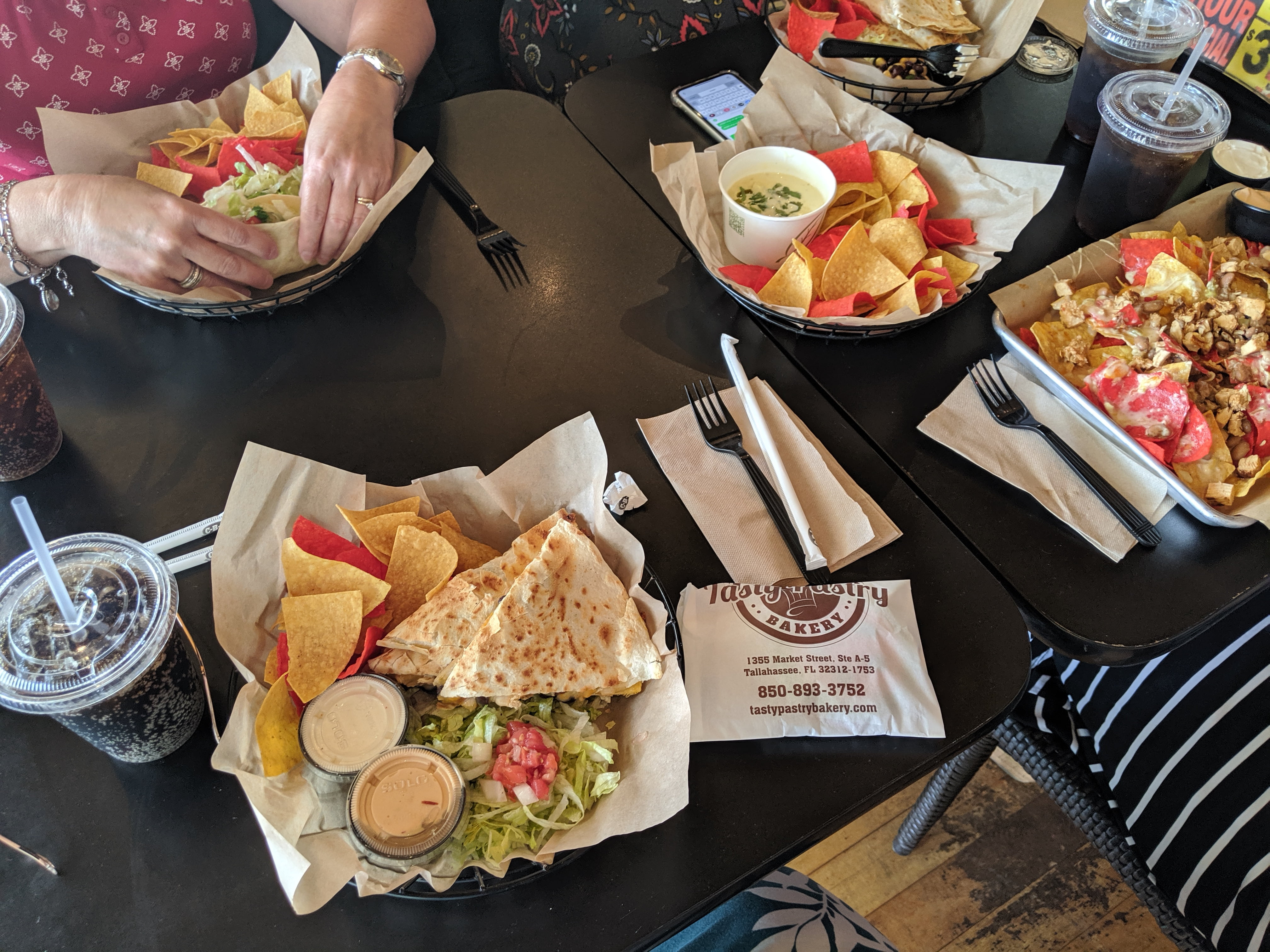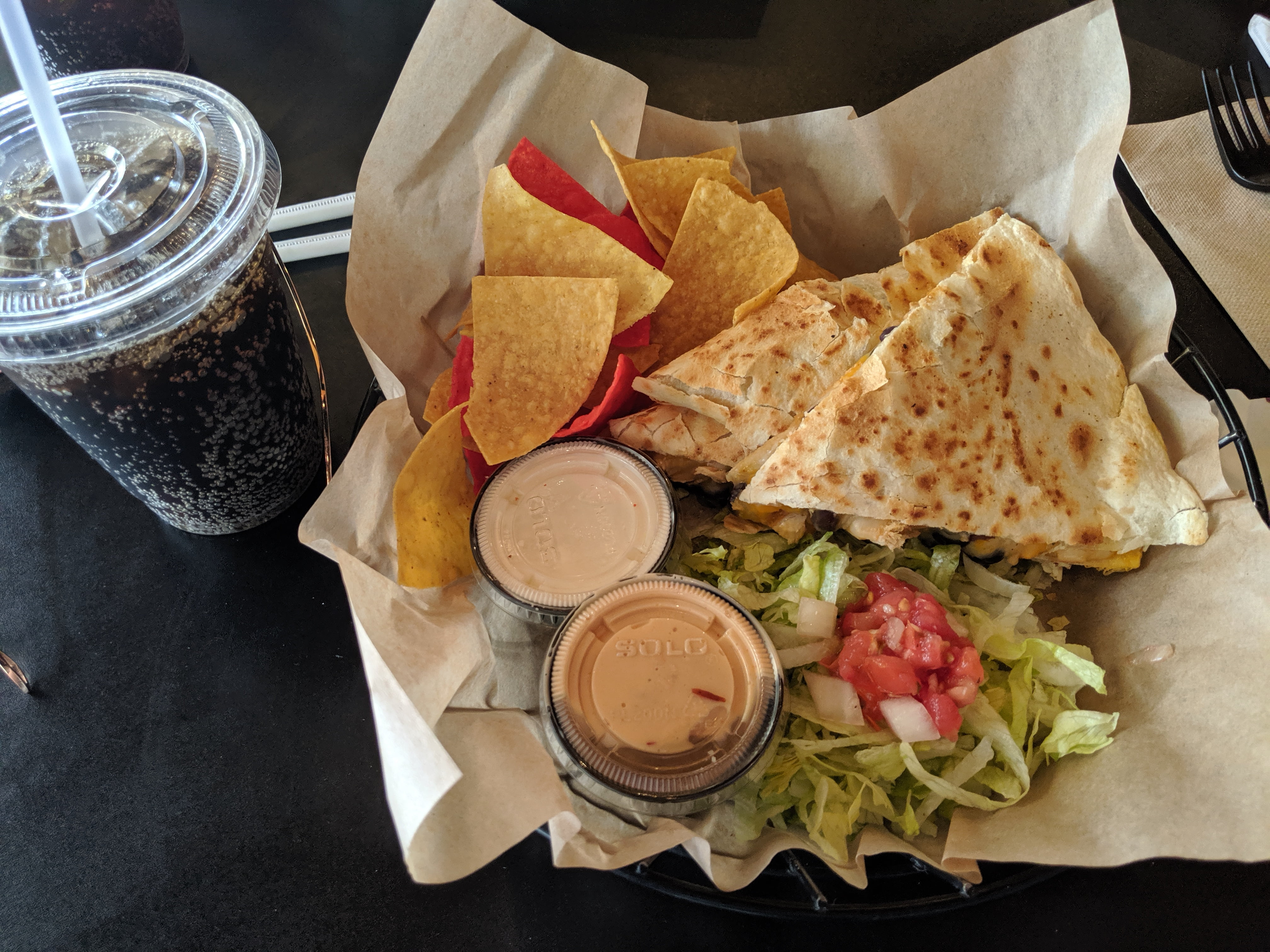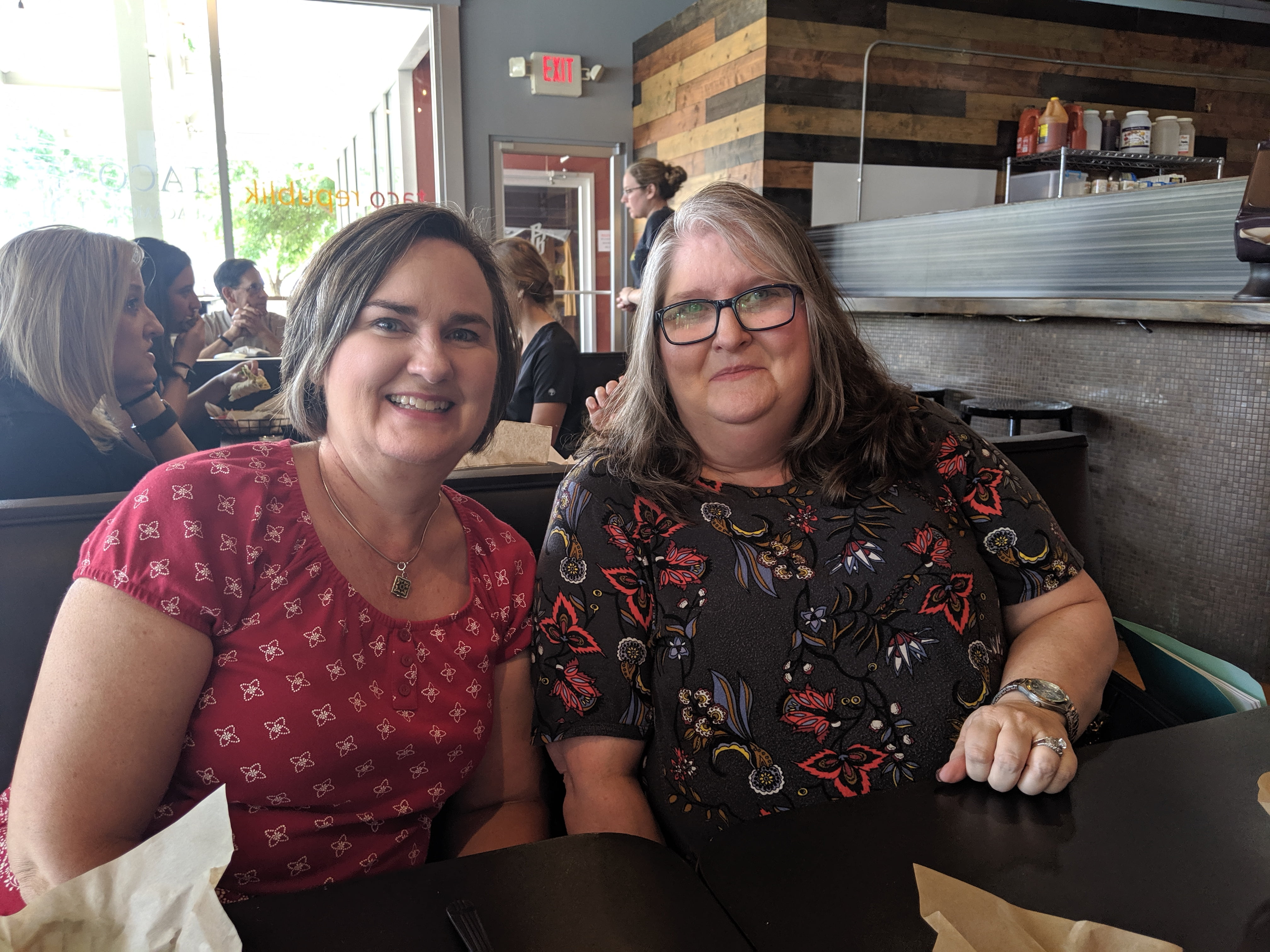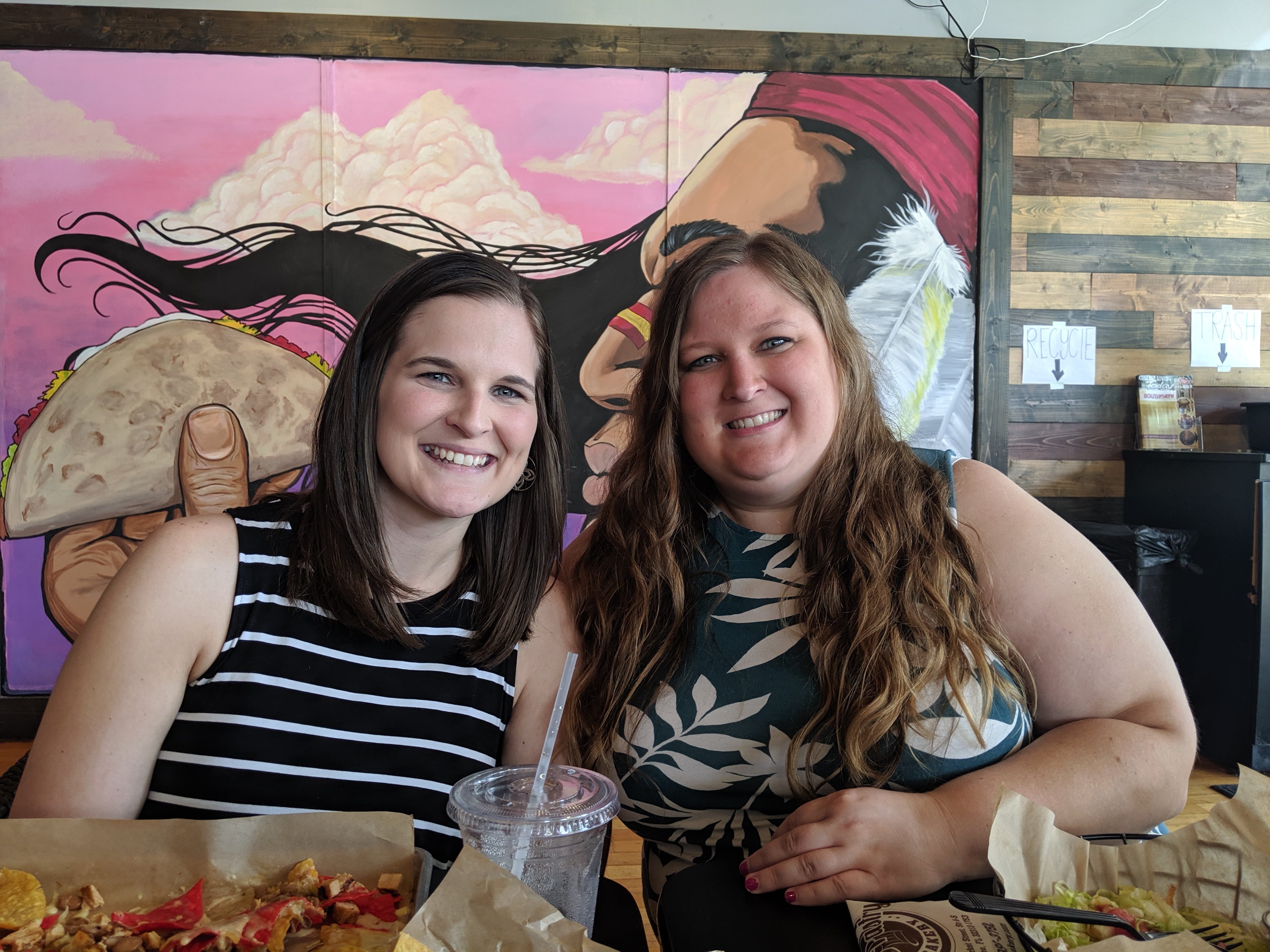 We got lots of great photos from school today – here are some of them…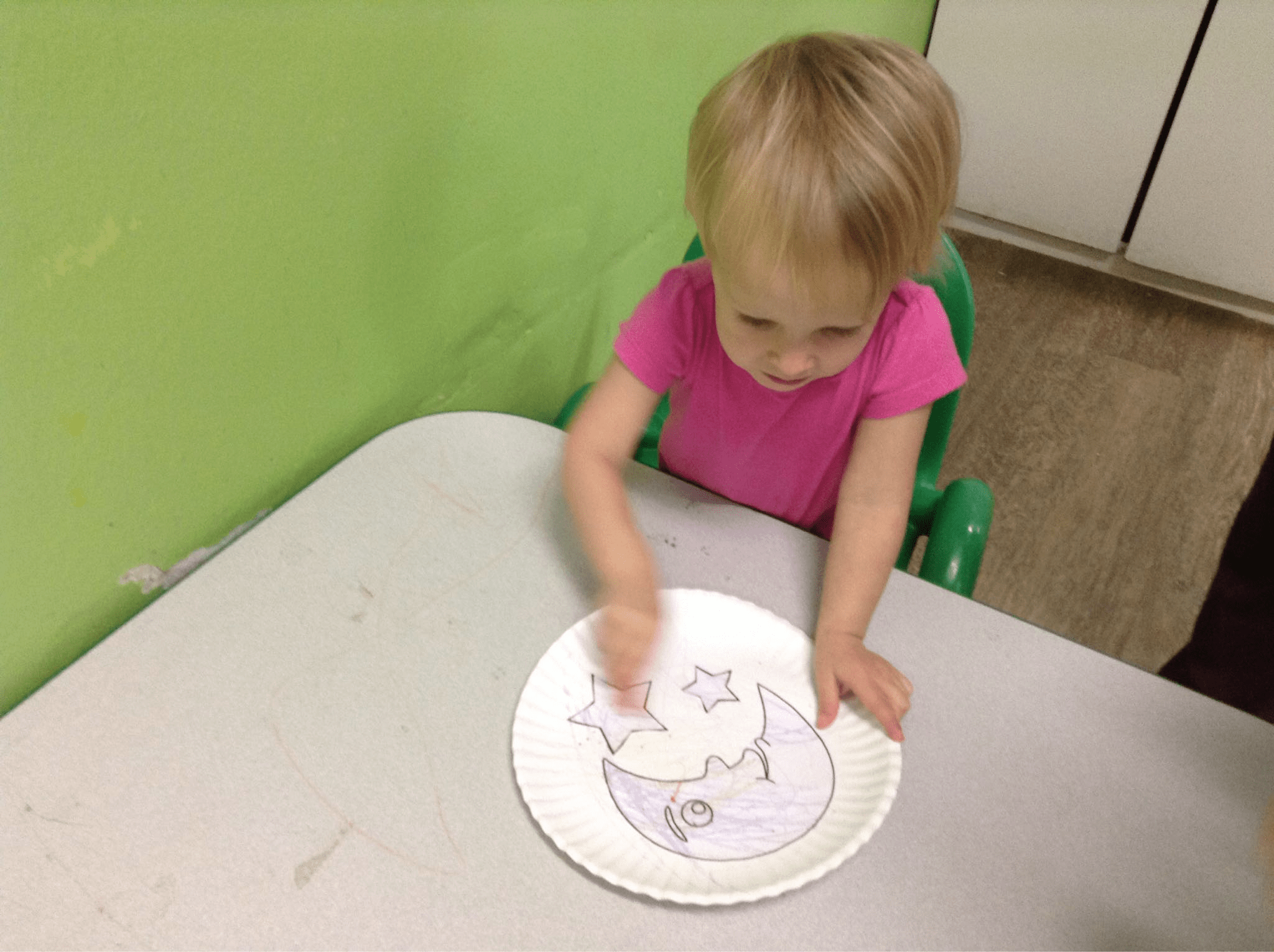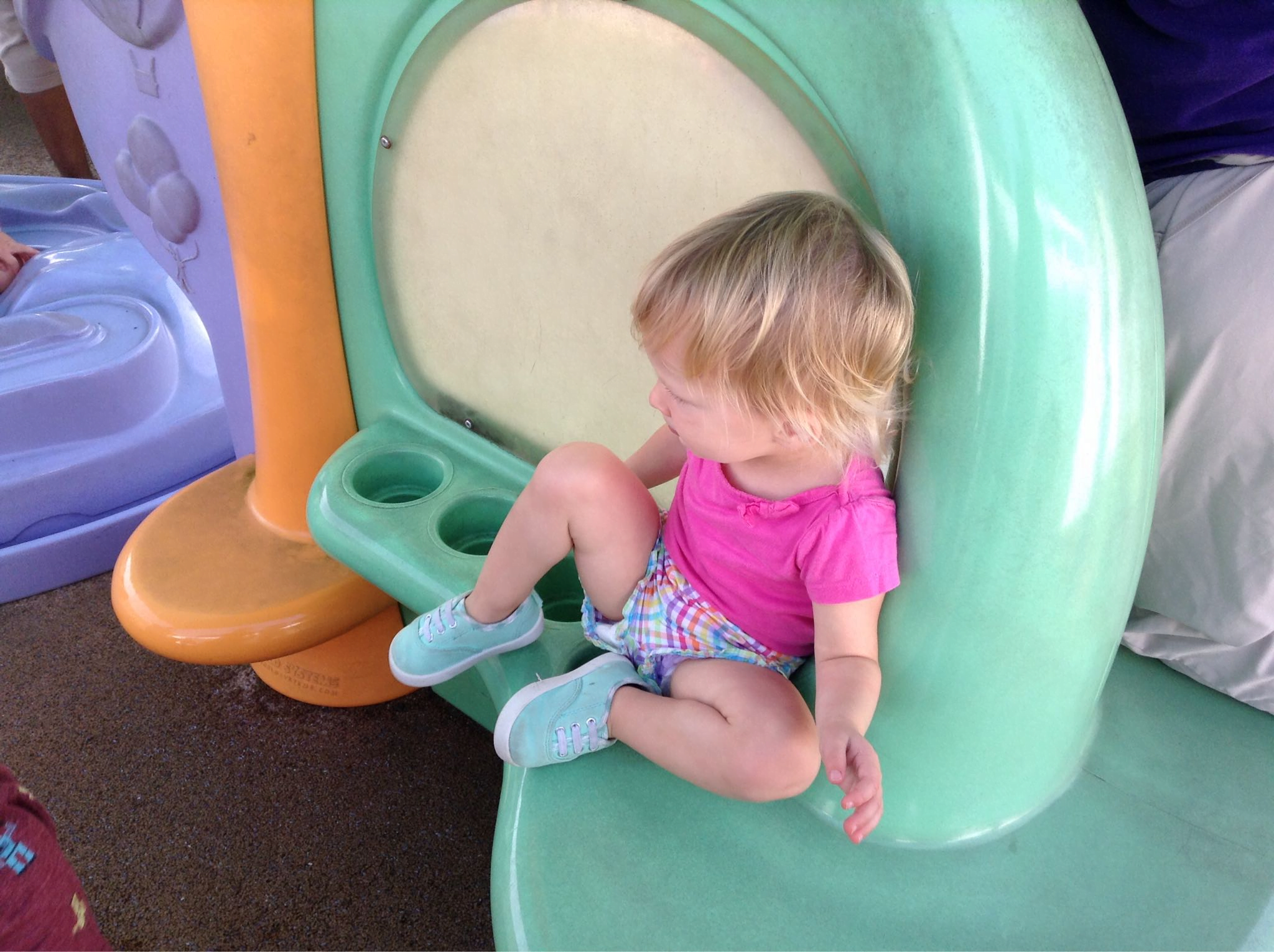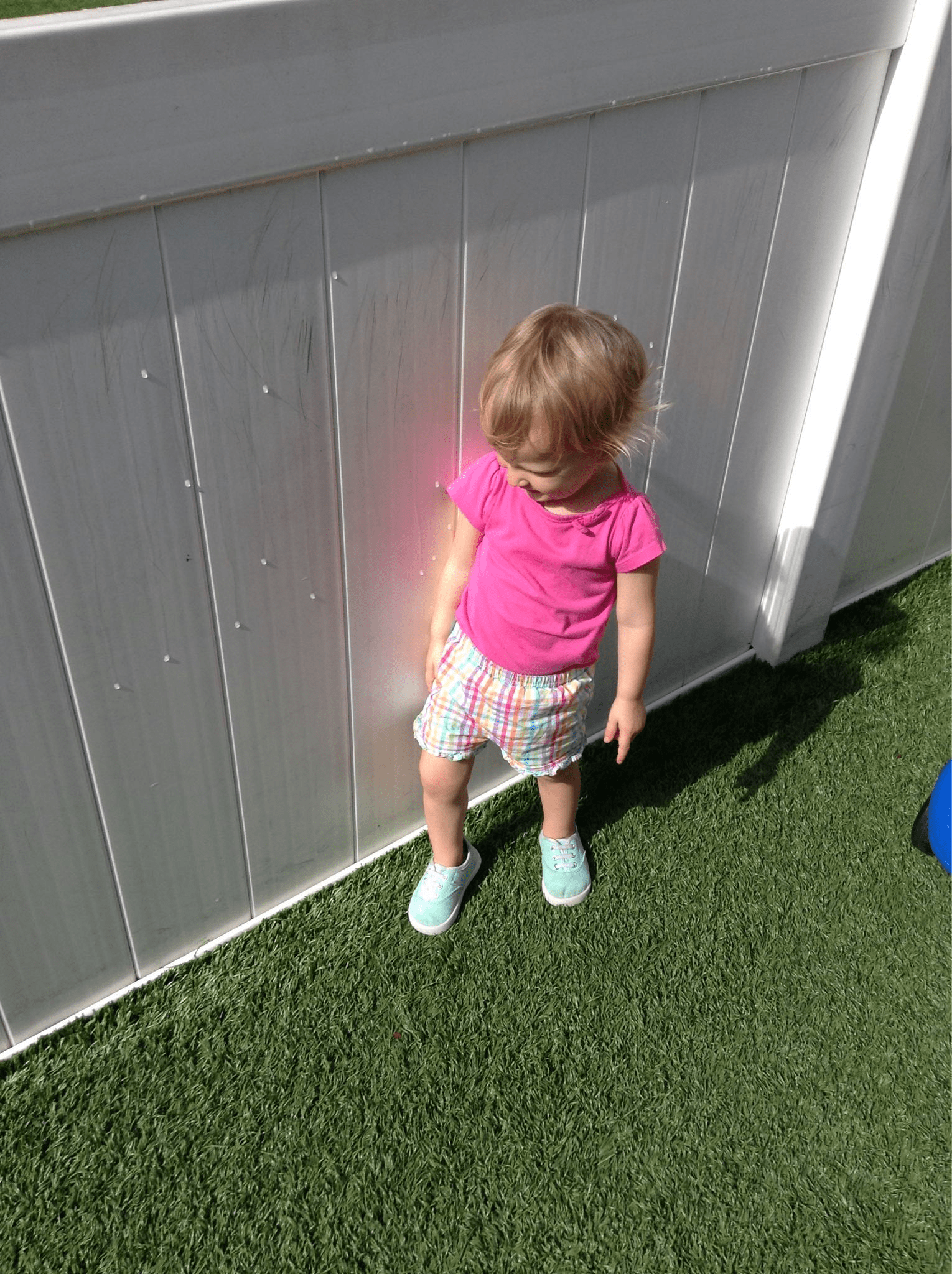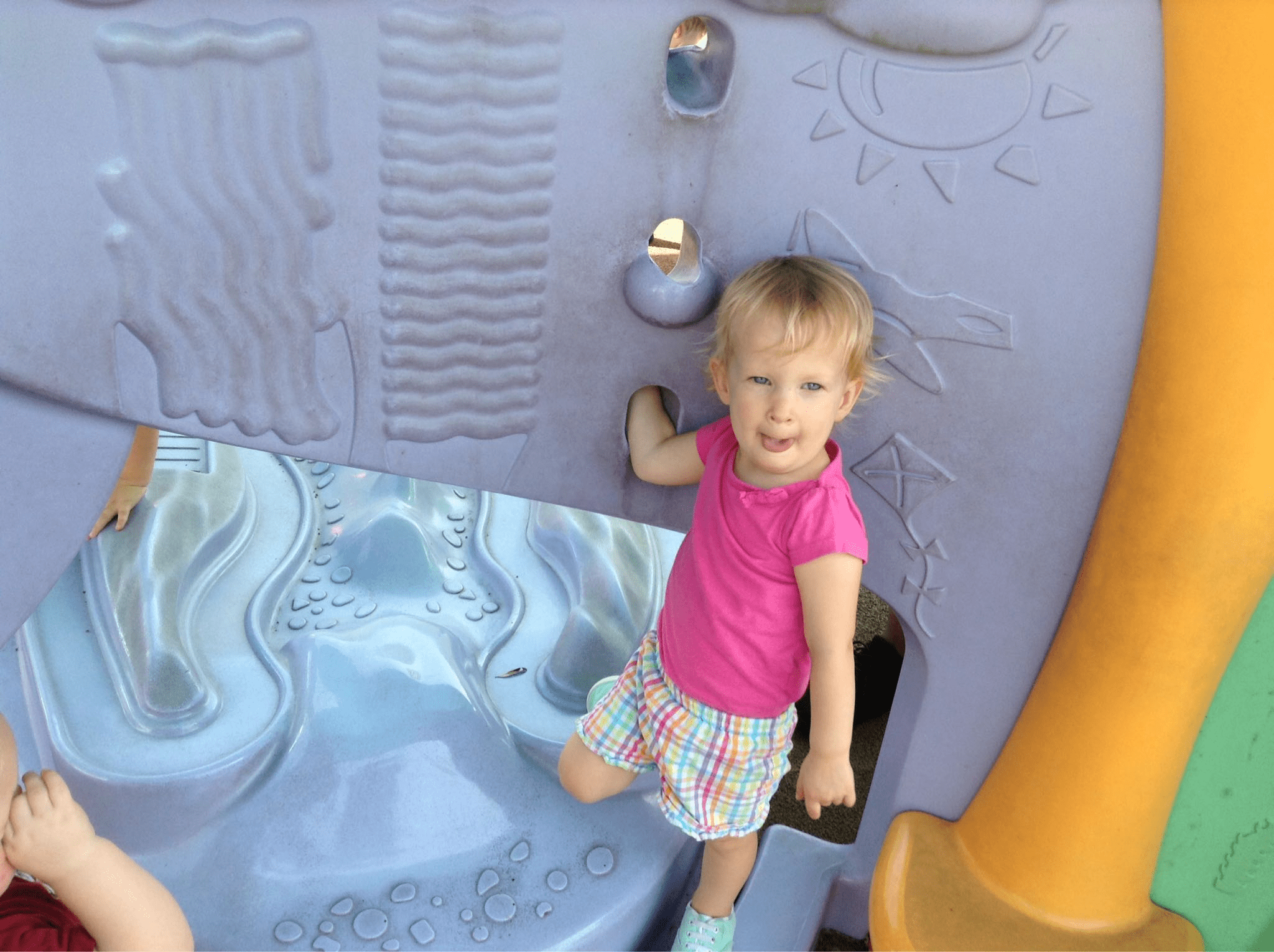 I love this one of Emmie and her friend both riding on this together.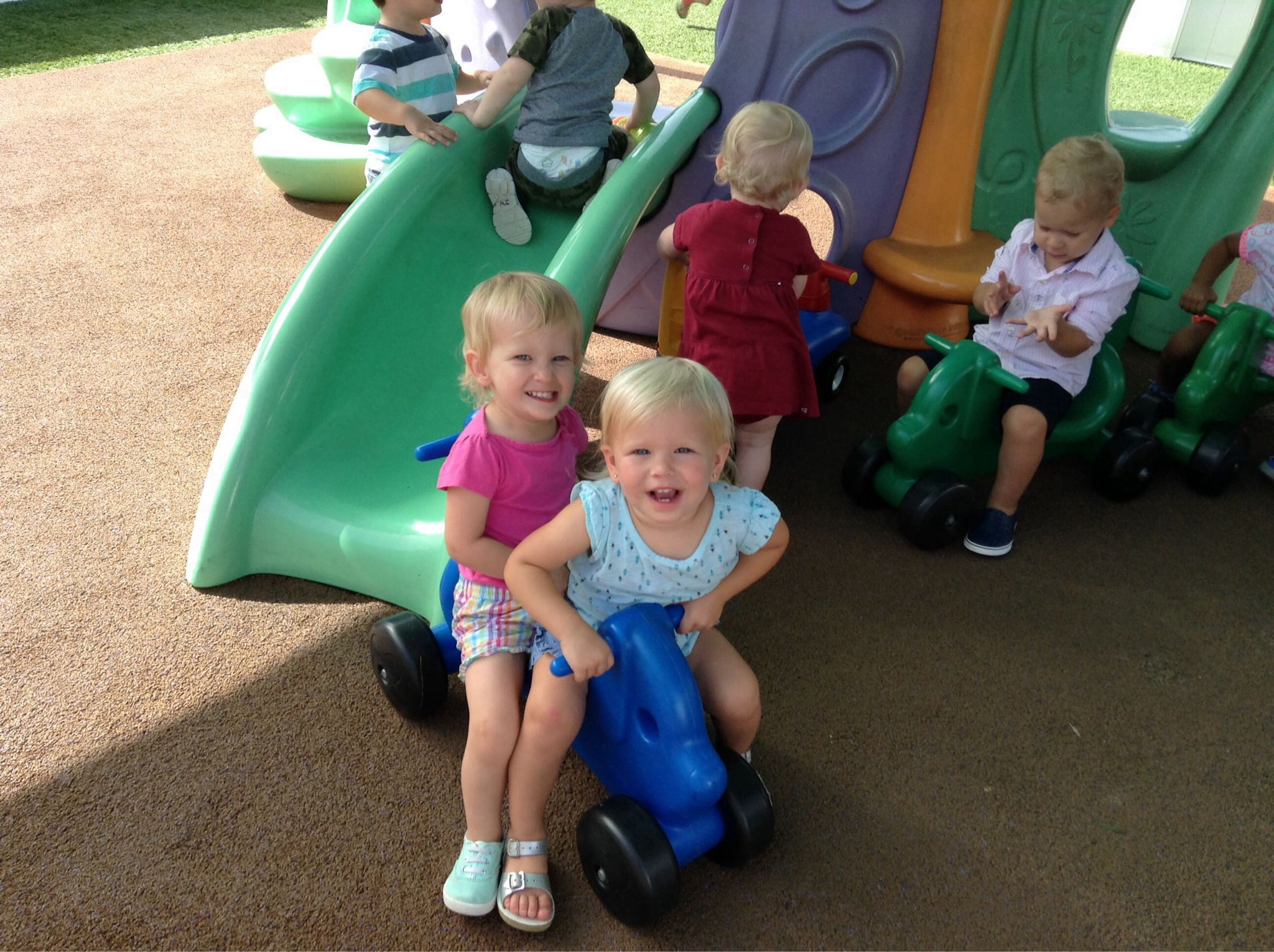 And I love sleepy baby pictures!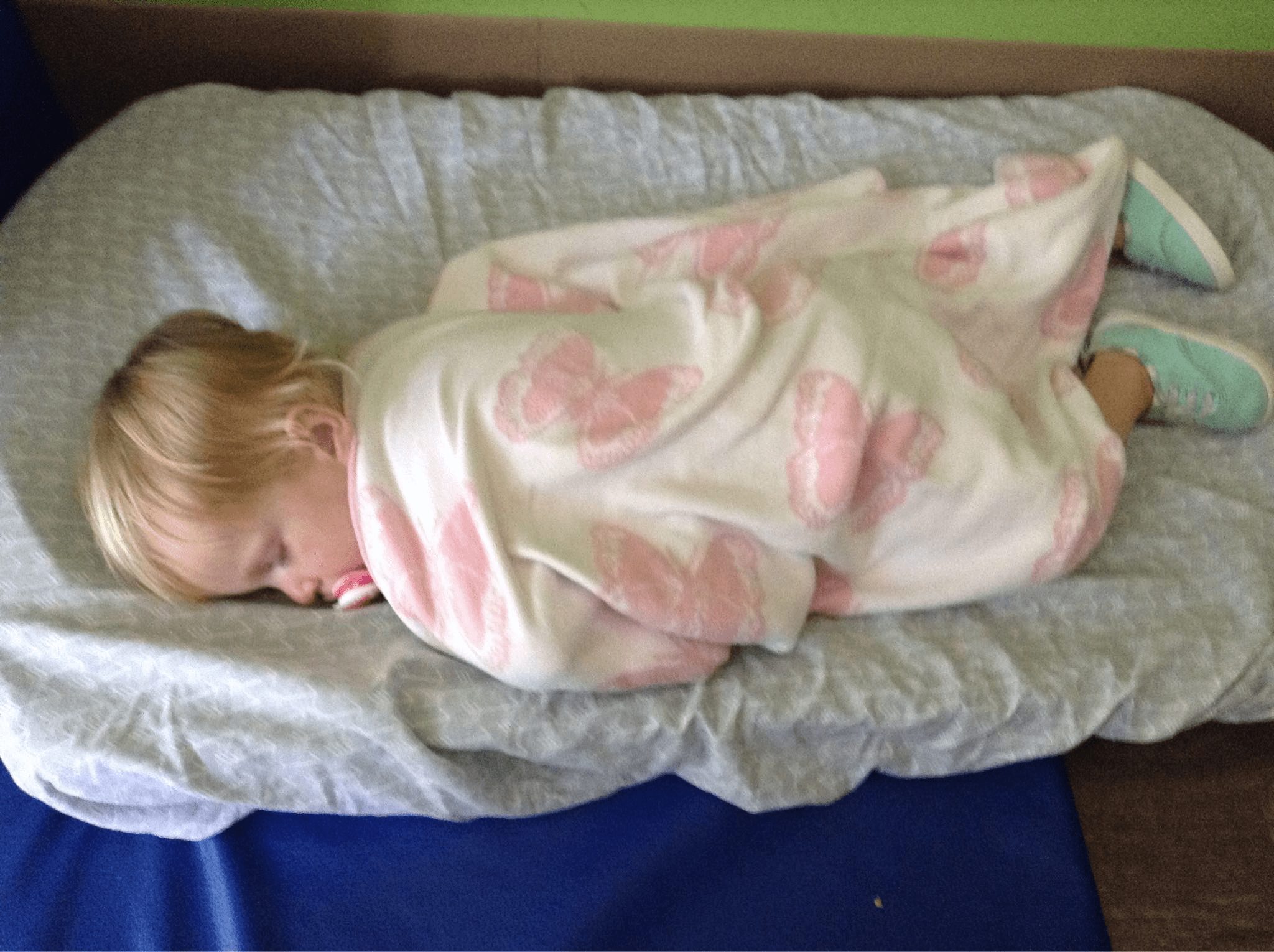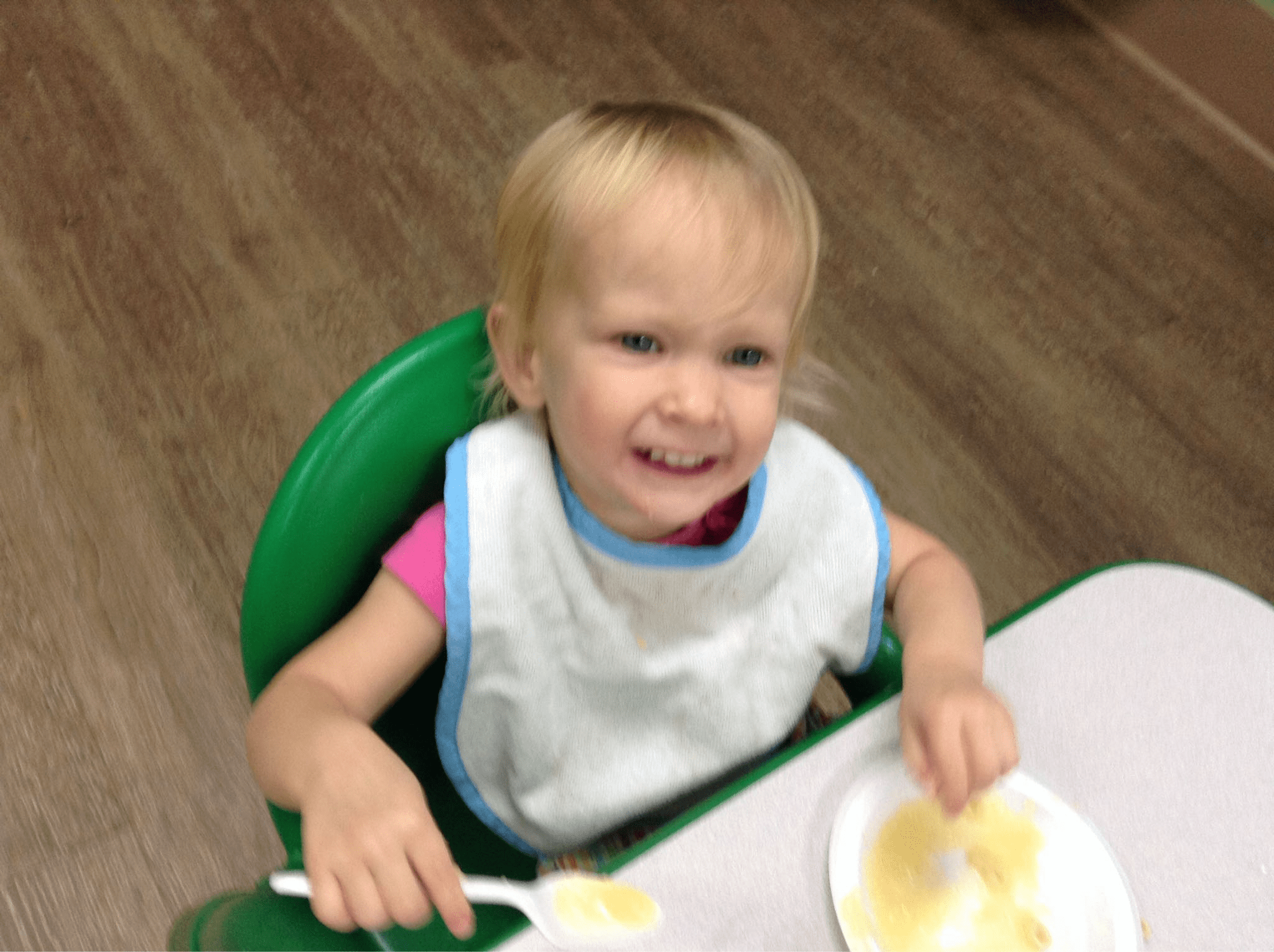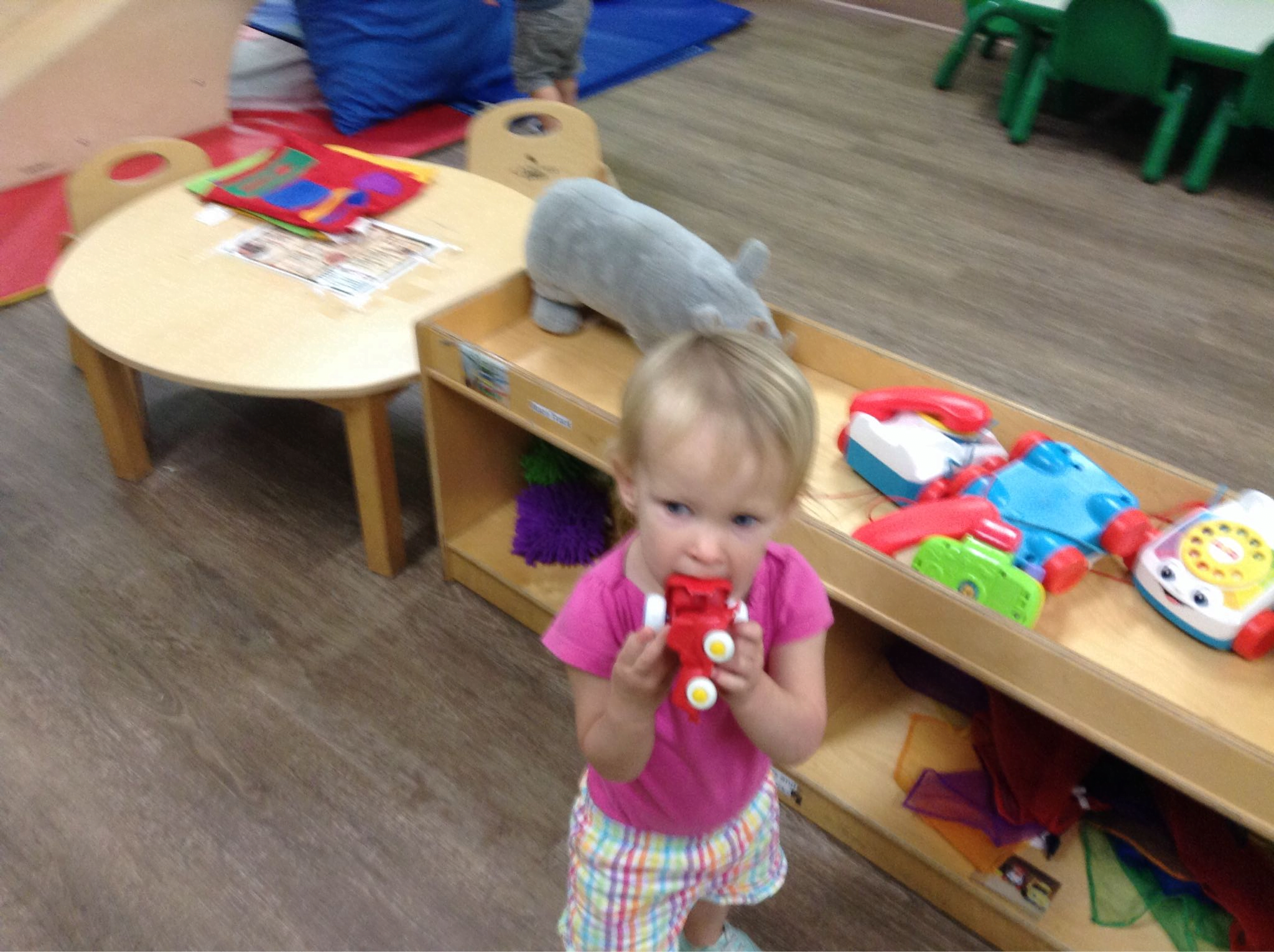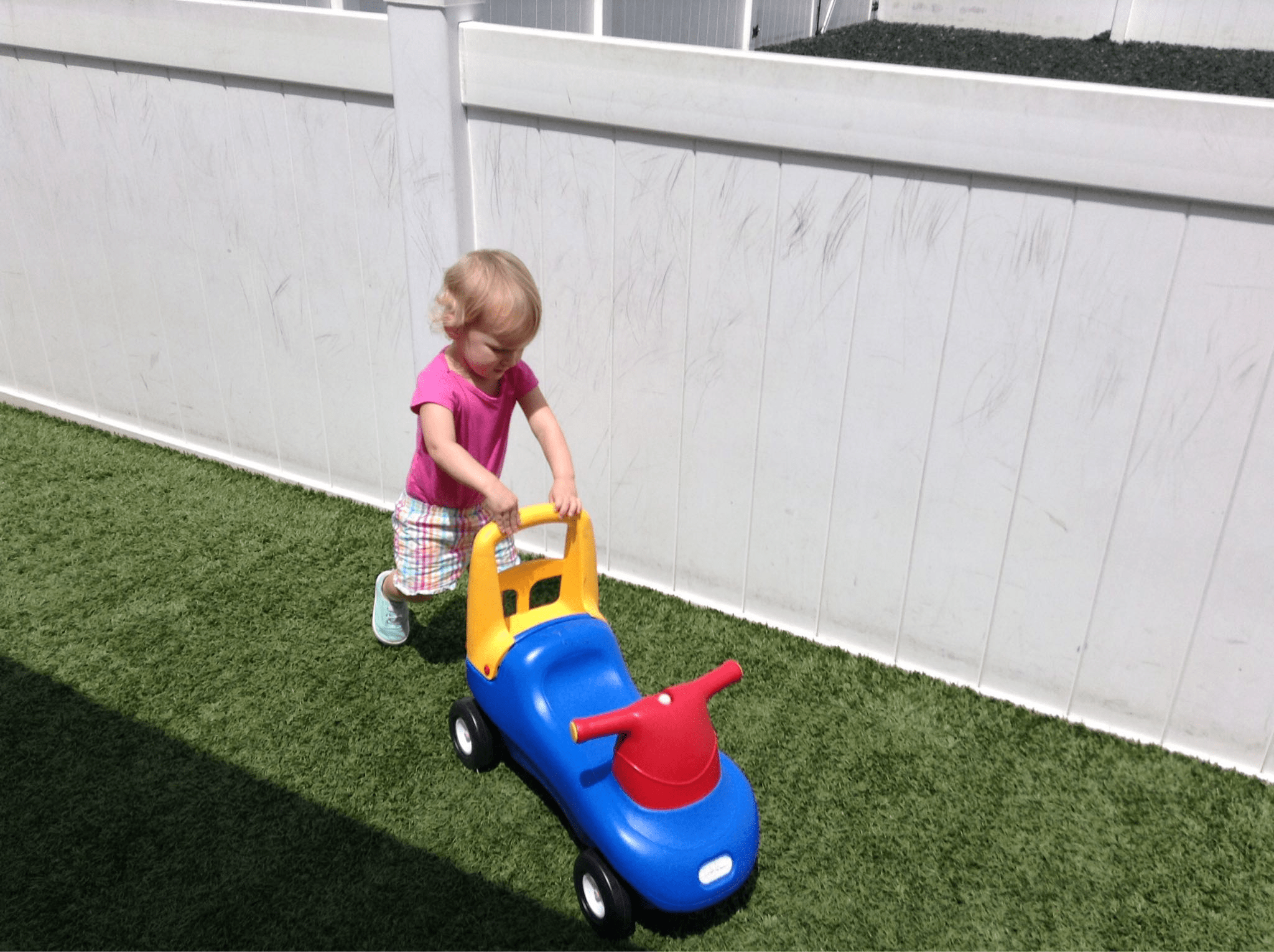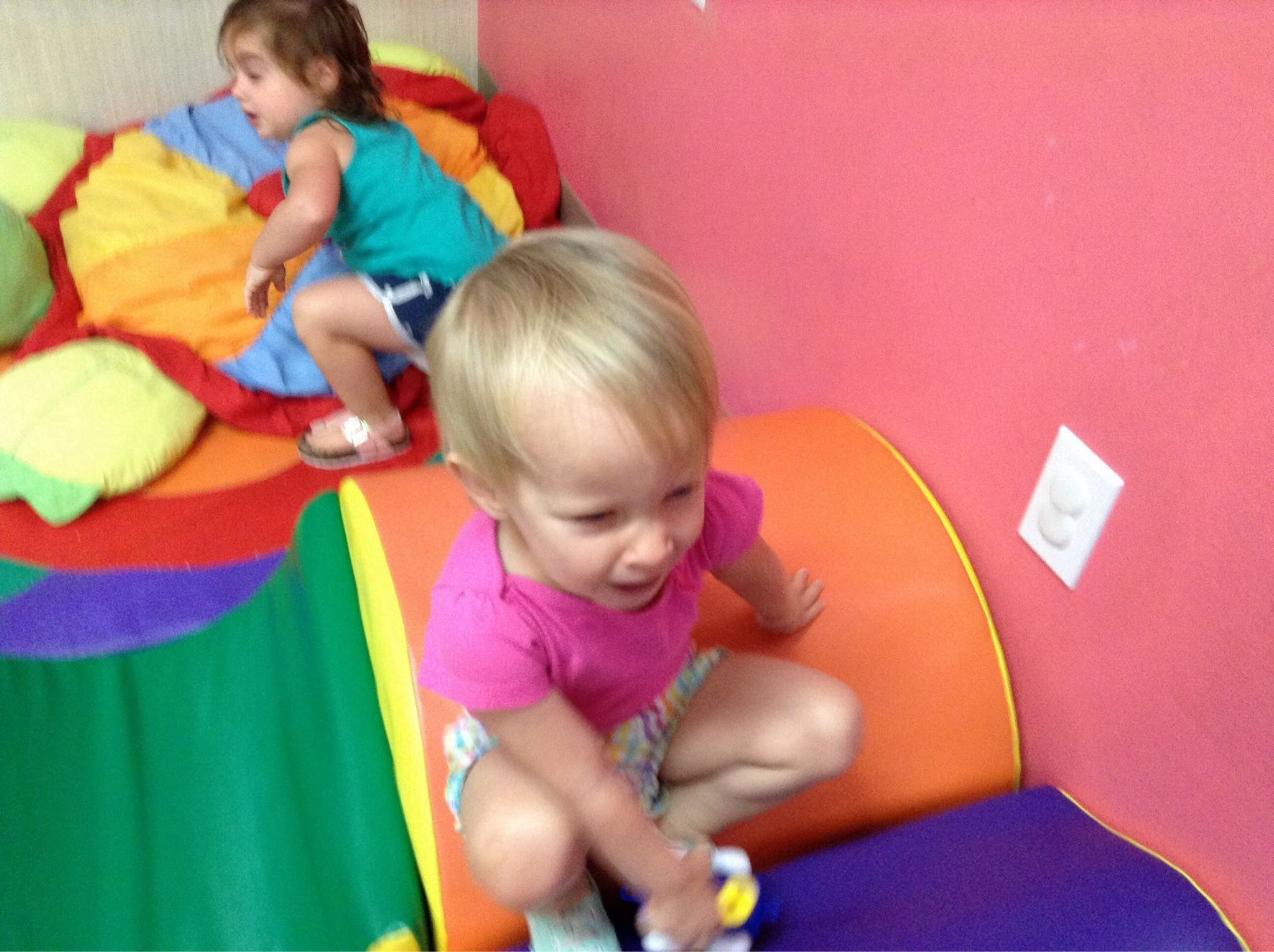 We tried homemade pizza again tonight. But this time I just used the pre-made mini Boboli crusts. I made pepperoni for Jeff, and mushroom & green pepper for me. I added a little dried basil, onion powder & garlic salt for flavor. And I also used less sauce & cheese than last time, so I think that helped some too. And they were definitely better tonight! I also did another bag salad kit from Publix. I'm super into those right now, if you can't tell. Tonight's was sunflower crisp, and it was my very favorite one we've had recently.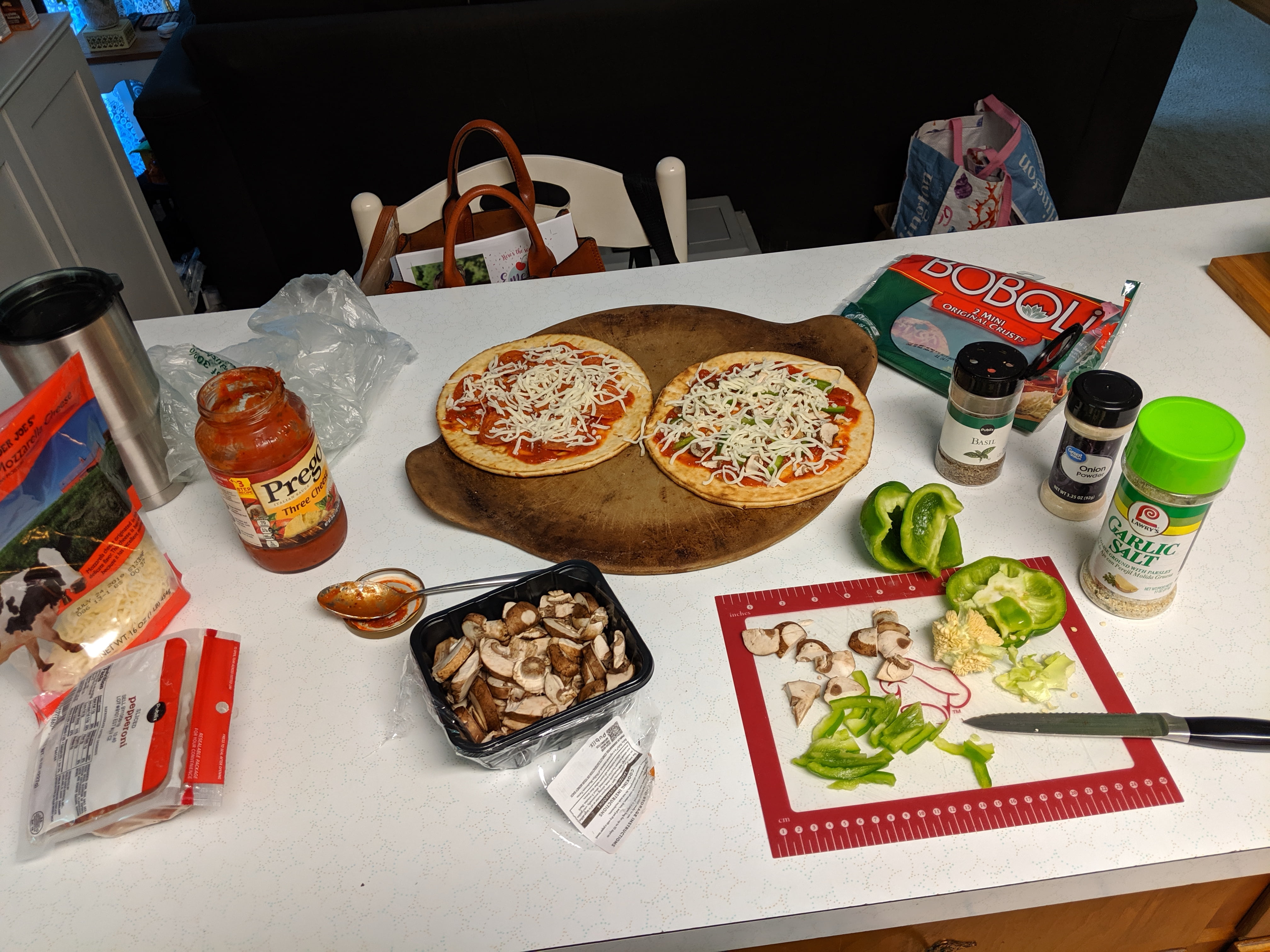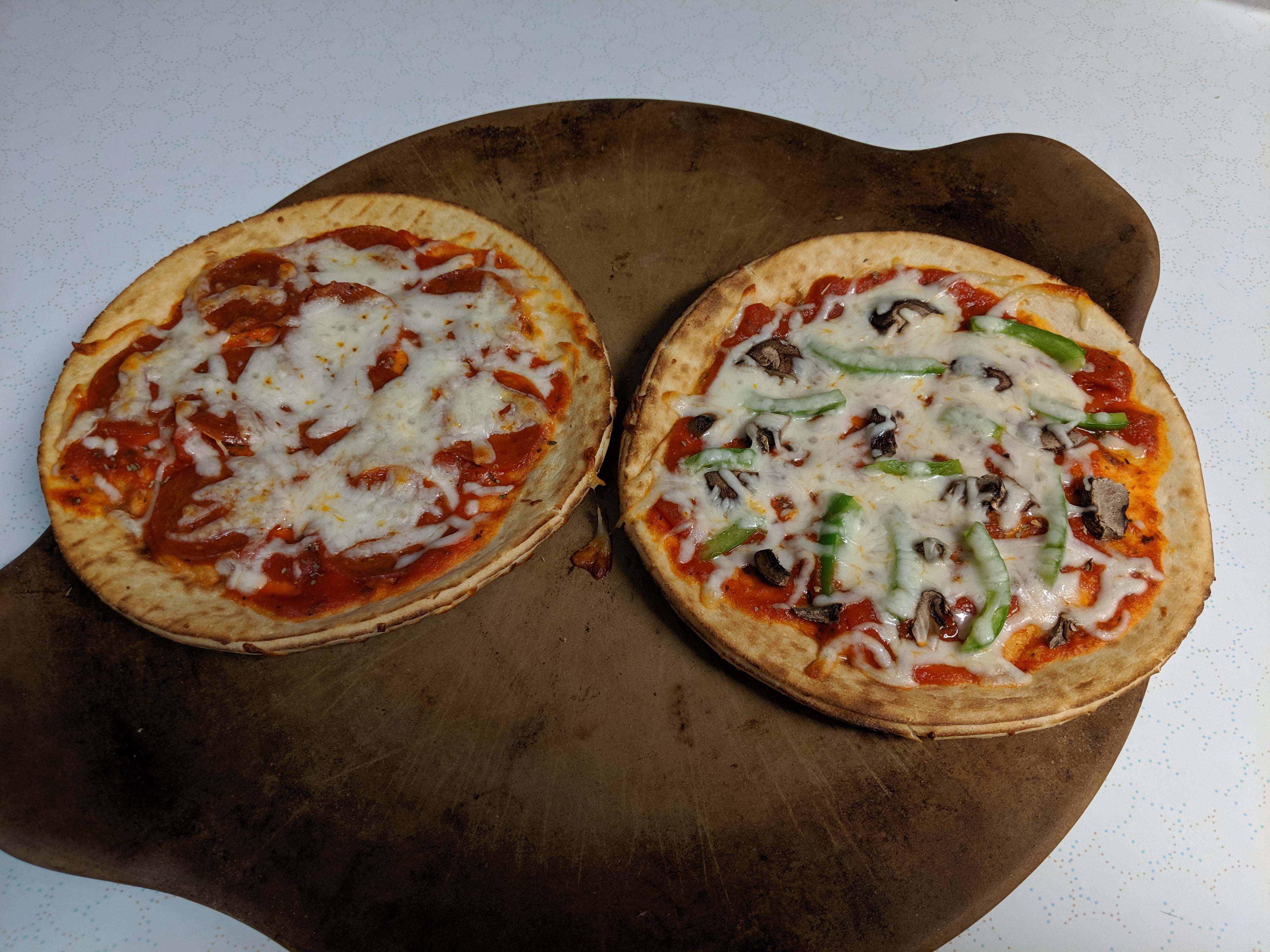 And I decided to put everything on styrofoam plates, and use plastic forks, so there were almost zero dishes! And those can just wait until tomorrow anyways. Super yummy meal, super easy prep, super easy clean up. Win-win-win!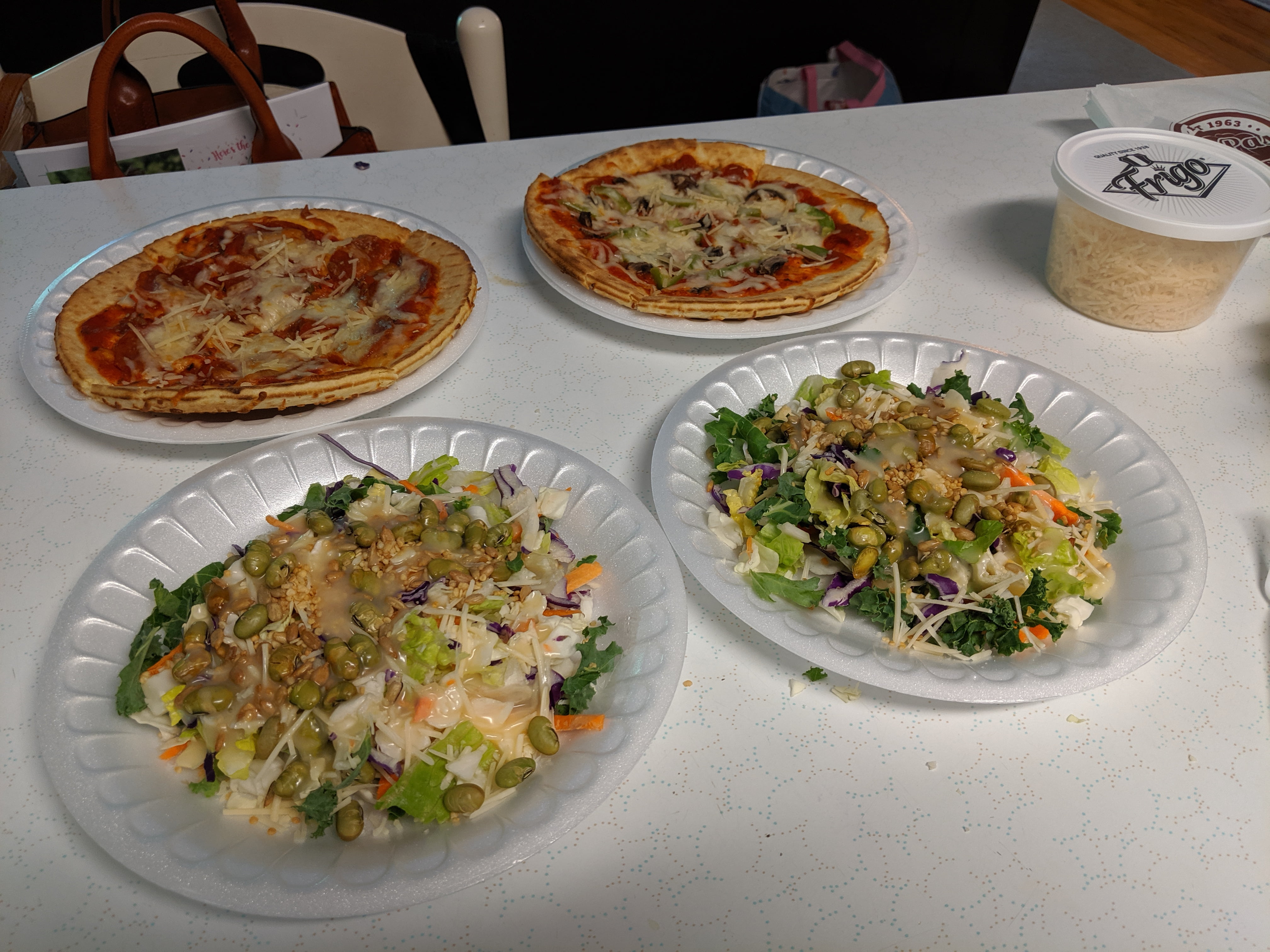 Emmie wasn't into the pizza, so instead she had some leftover basmati rice from last night, carrots, & strawberry yogurt. She ended up mixing it all together (toddlers are weird), but she ate really well!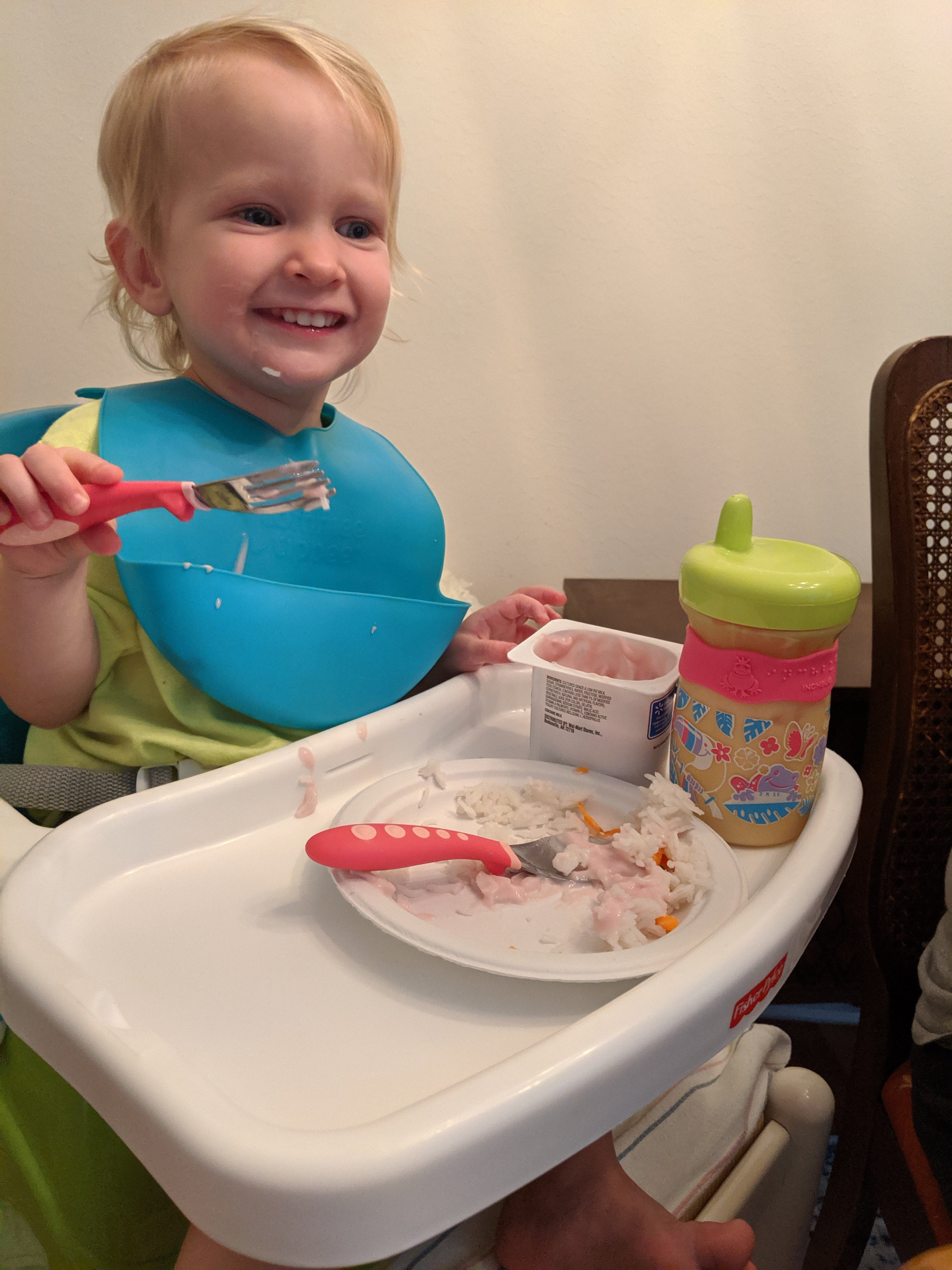 We cuddled on the couch after dinner, watching YouTube videos about learning colors and brushing our teeth.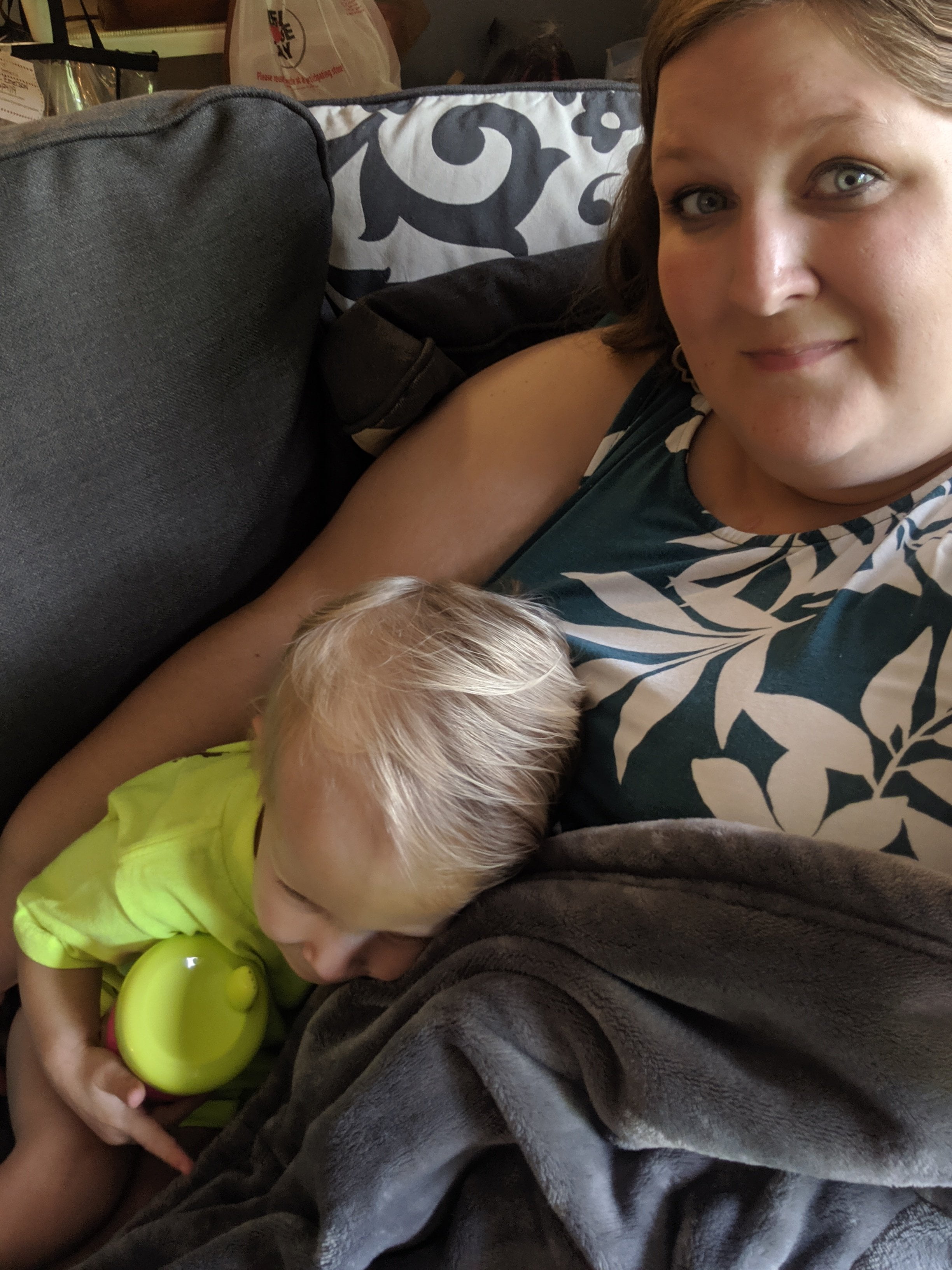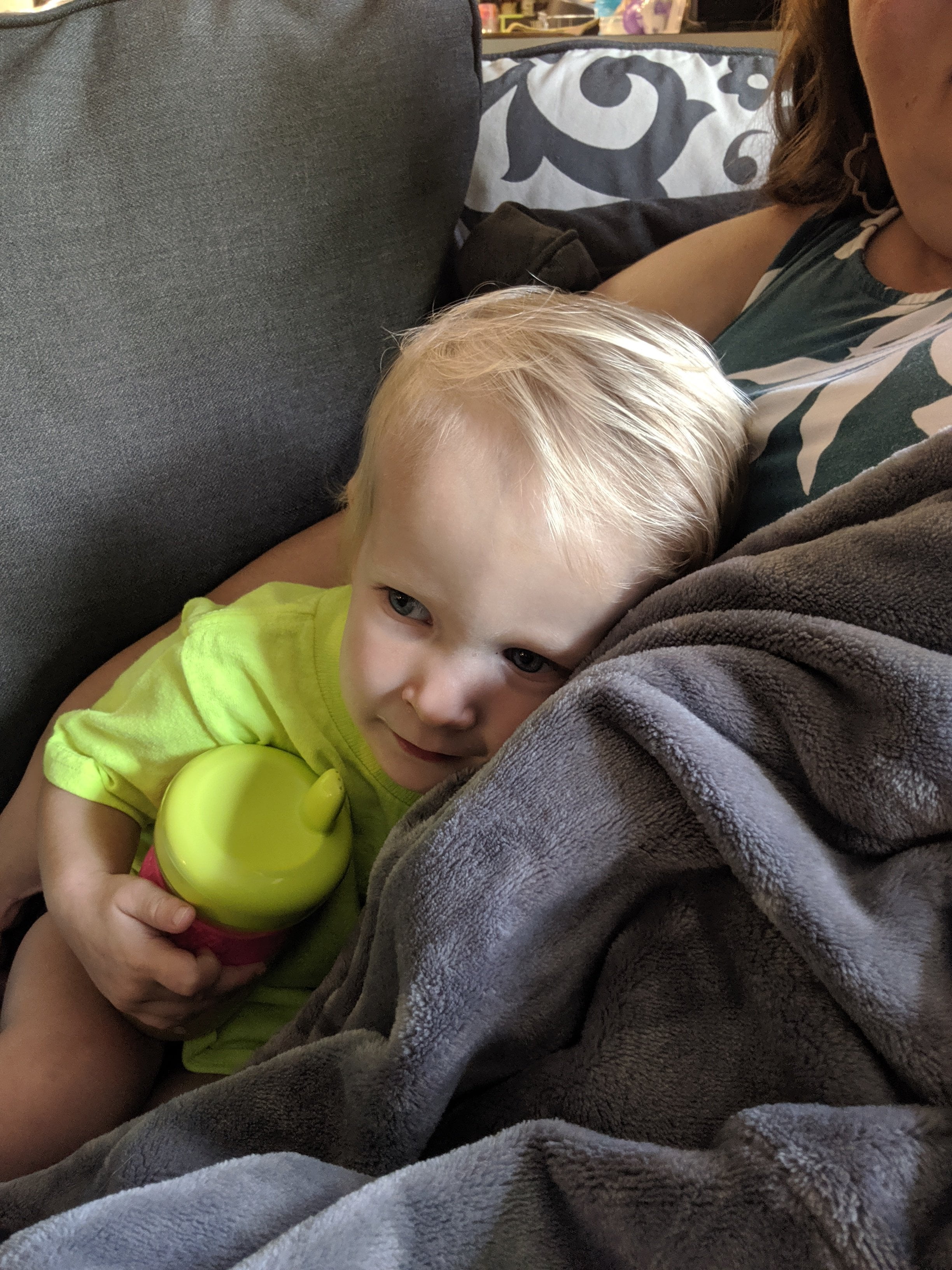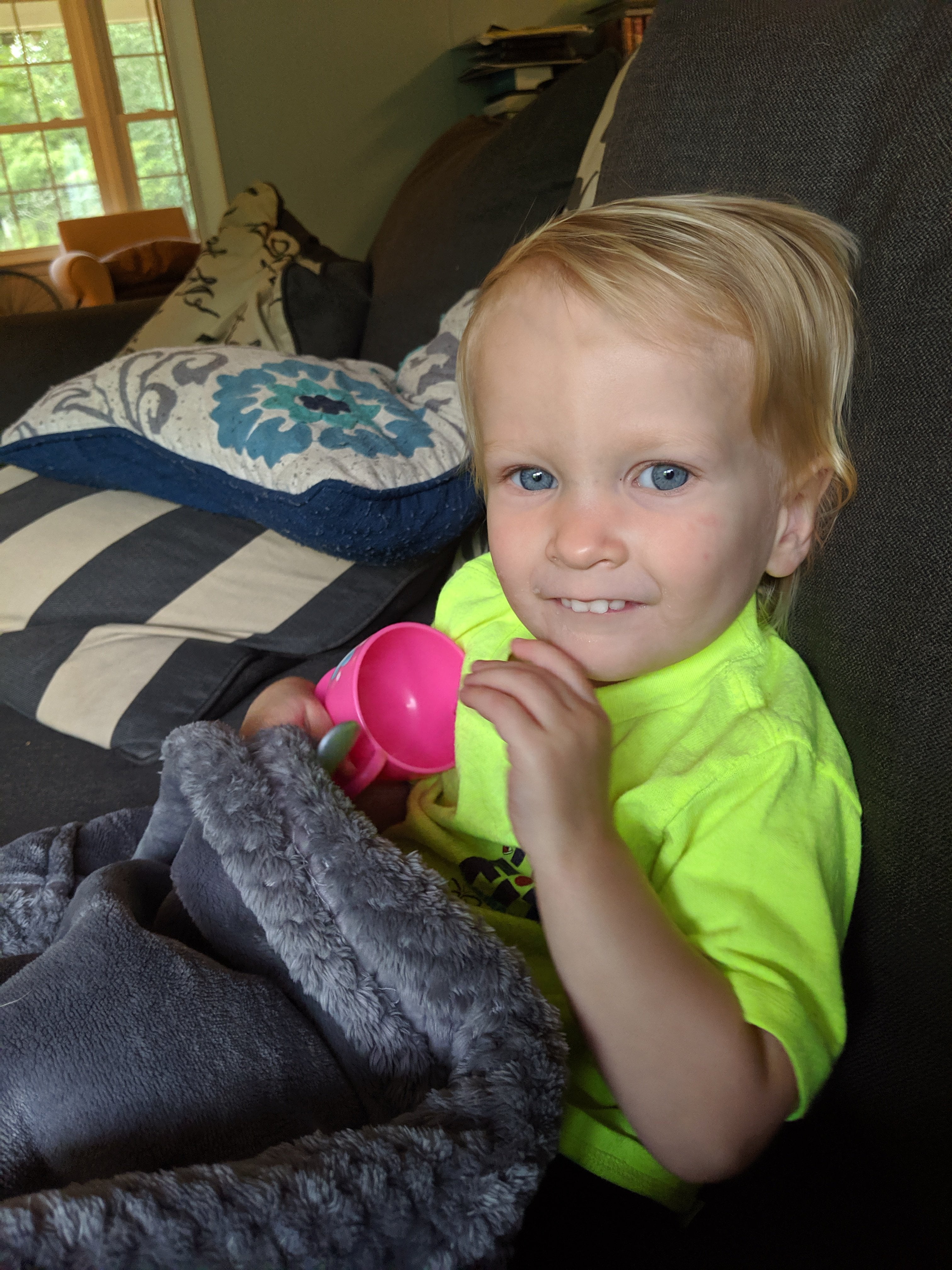 And then I remembered this giant Tasty Pastry cookie Grammy gave me to give to Tater Tot! Clearly she was pretty excited about it! We let her have a few bites, but nowhere near the whole thing. But she was so cute eating it!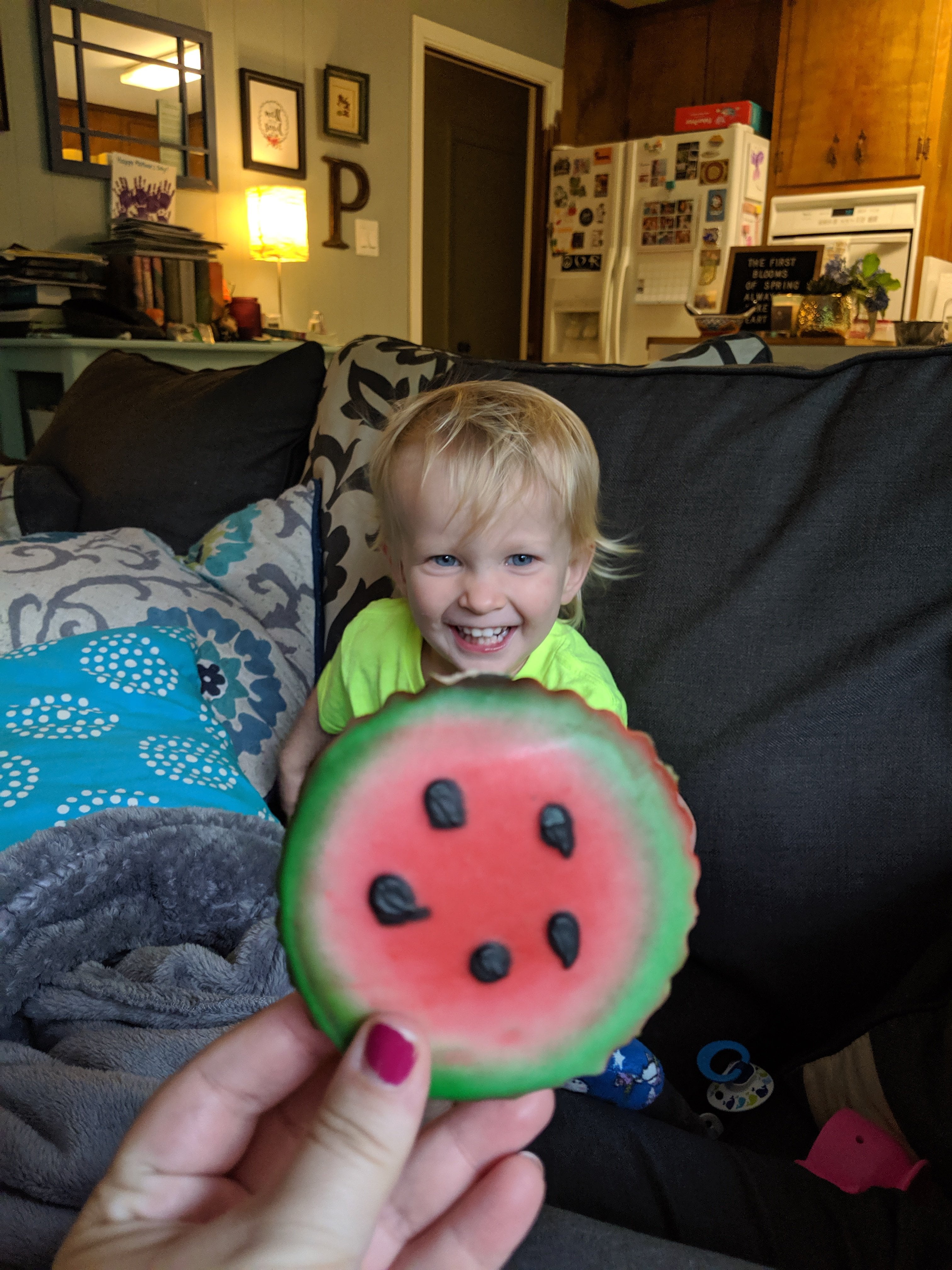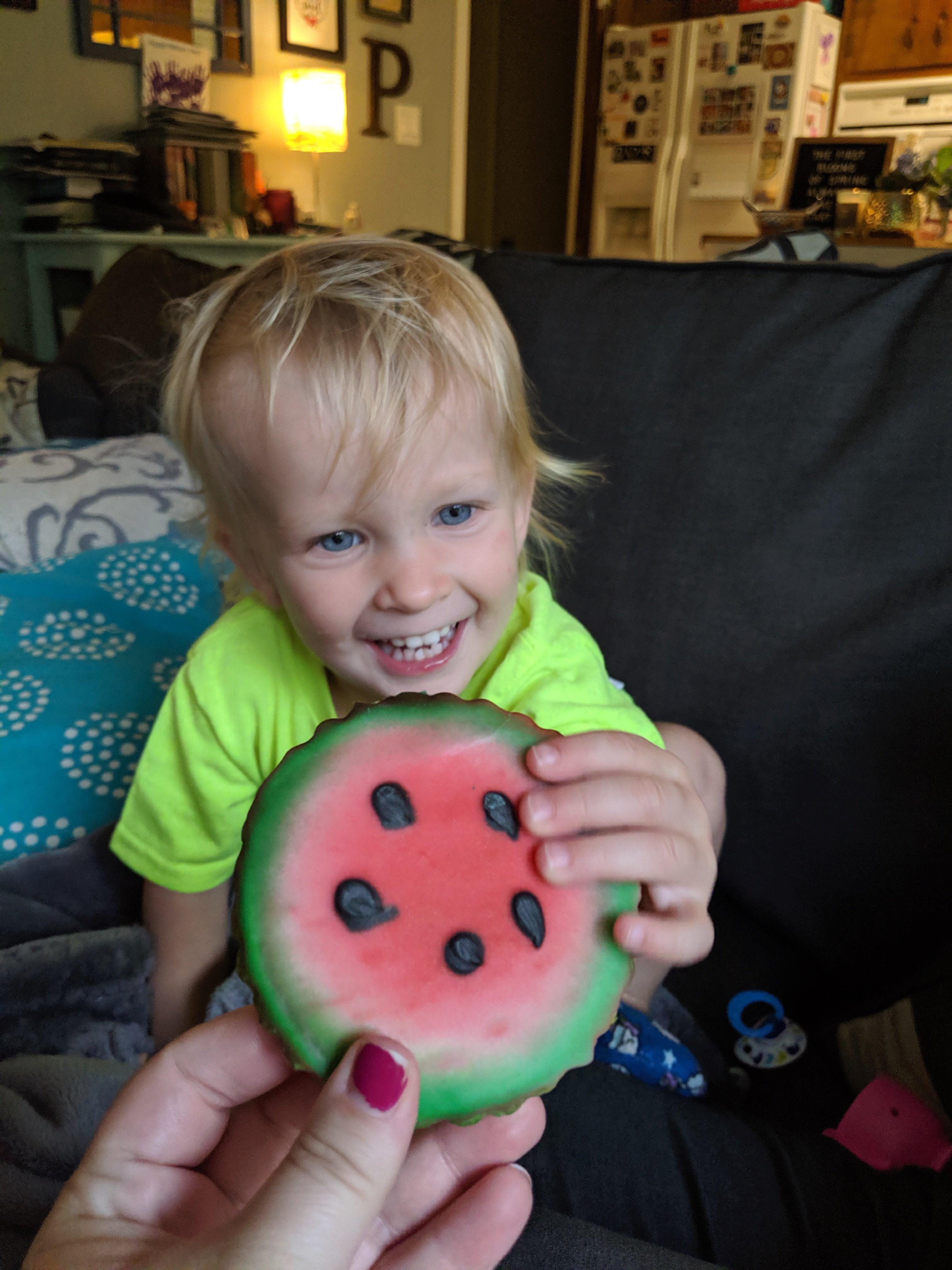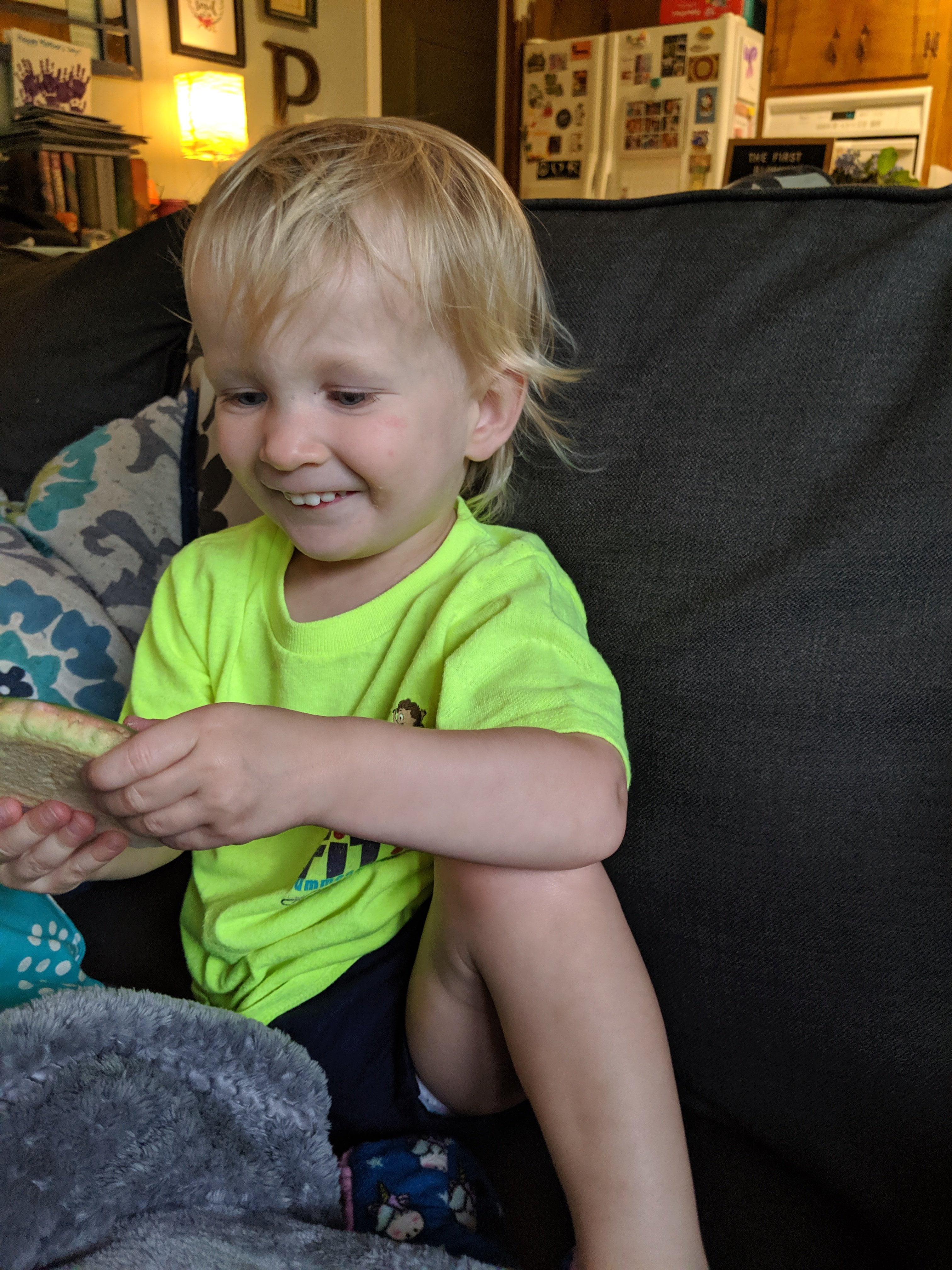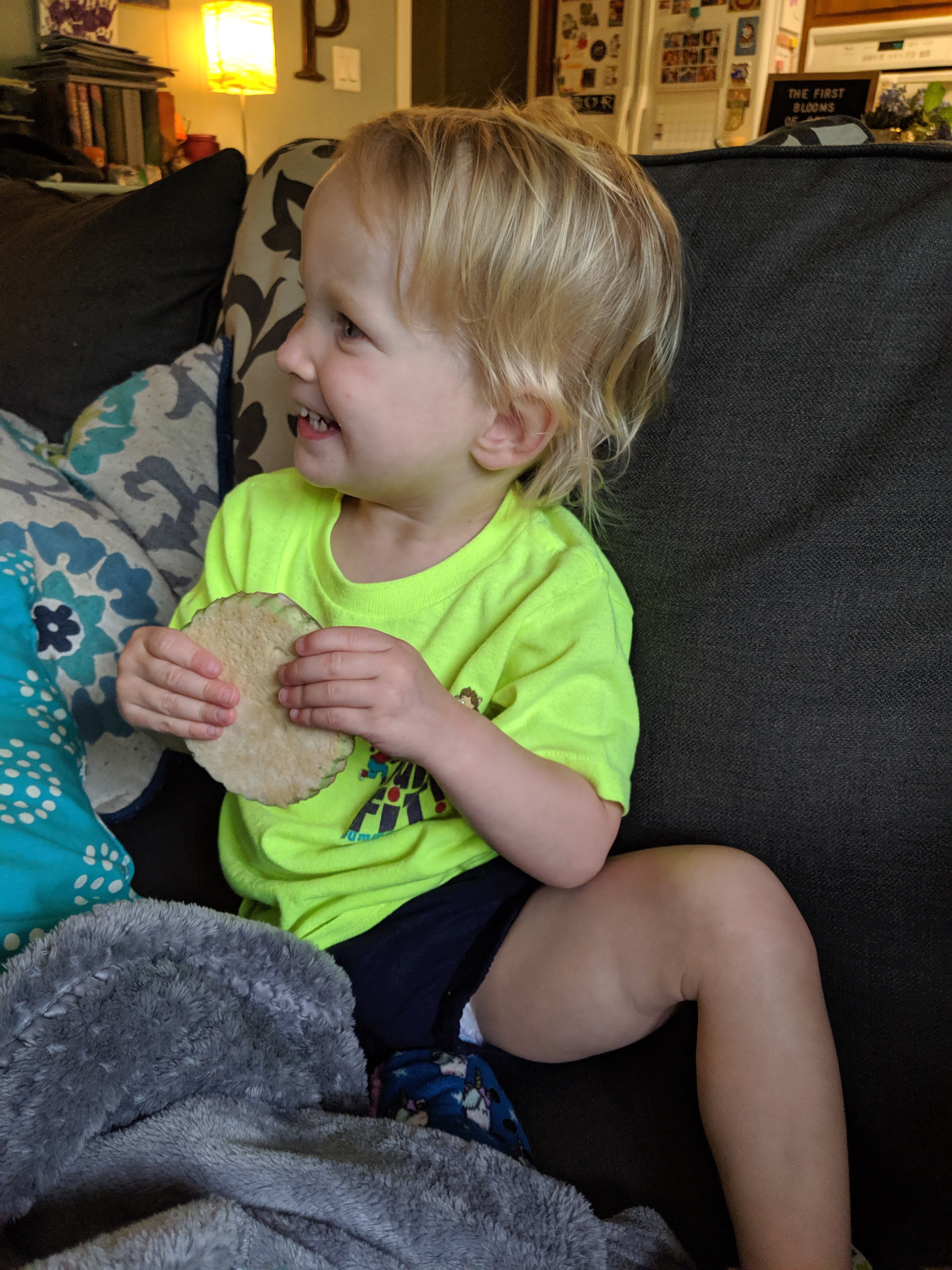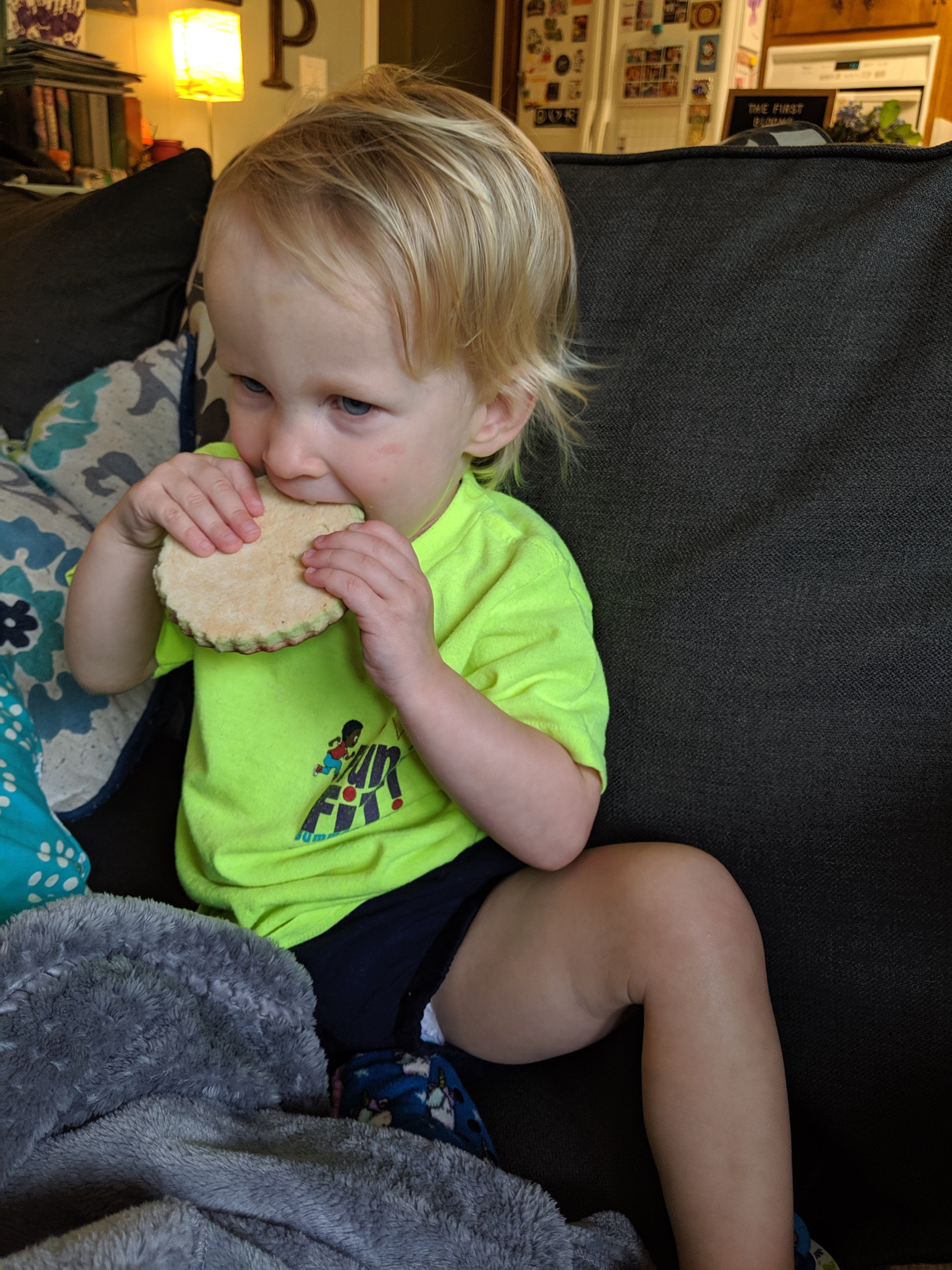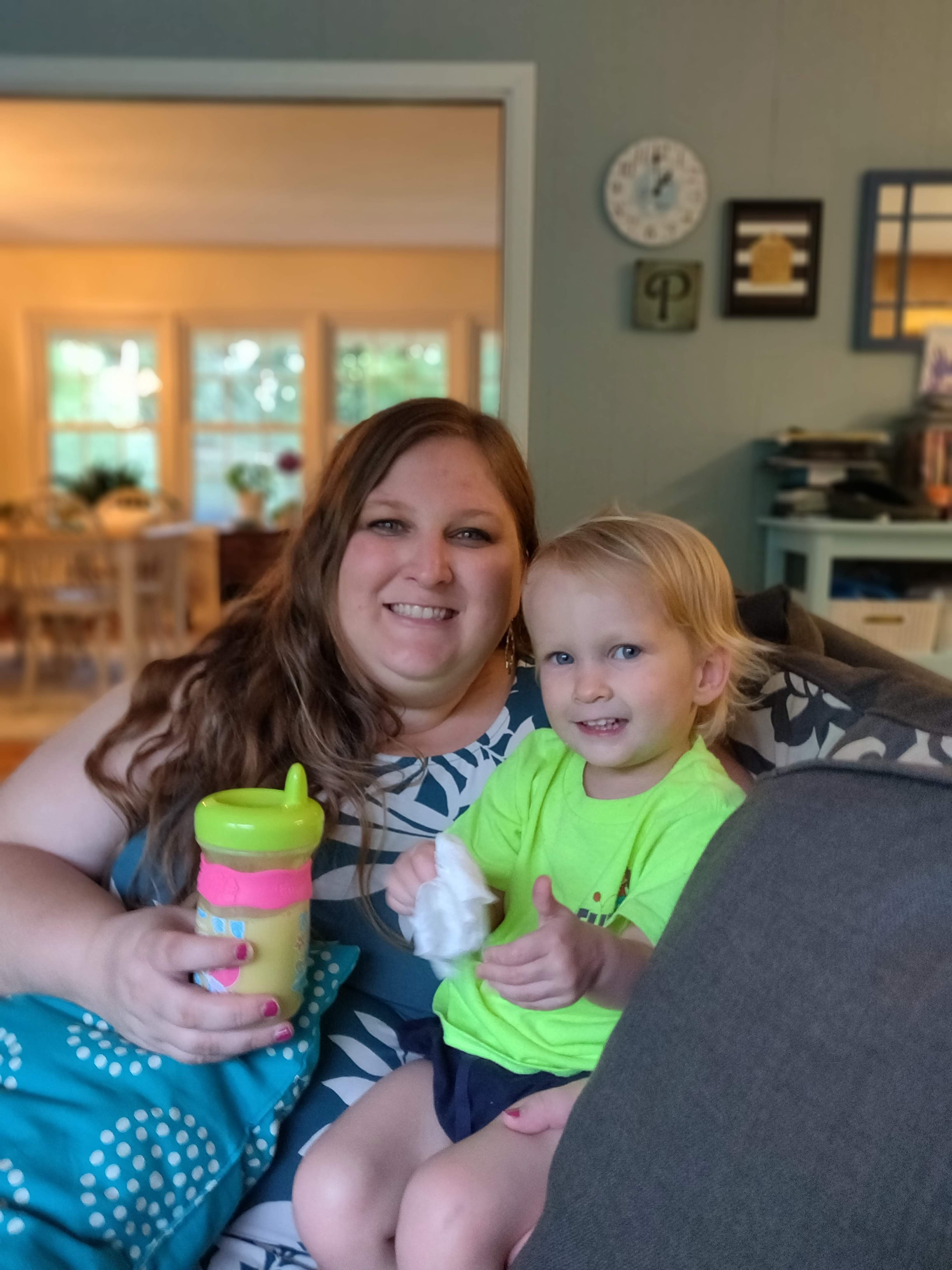 After some more playing and cuddling, we read "Coco" and then I sang her our four lullaby songs, and she was out like a light! I've already stated I don't have to do dishes tonight, so I'm settled in to read for a while. I've got so many library books, I've gotta read a few at a time! (I left one at work for my lunch break, and I'll read this one at home at night.) And I've got this cute little doggie boy to keep me company, while Jeff helps someone with computer work remotely. (He's here at home, but connects from our computer to someone else's.)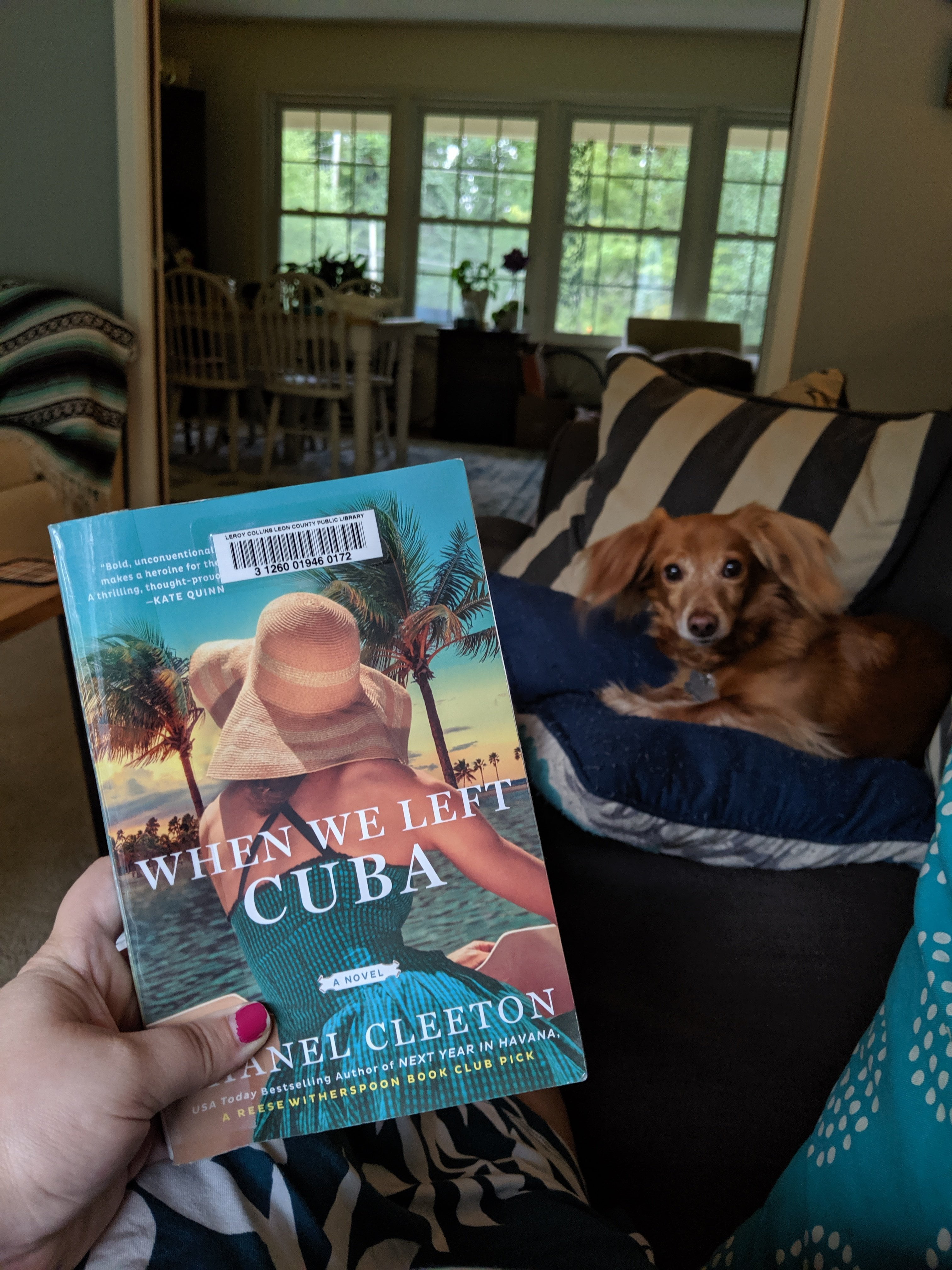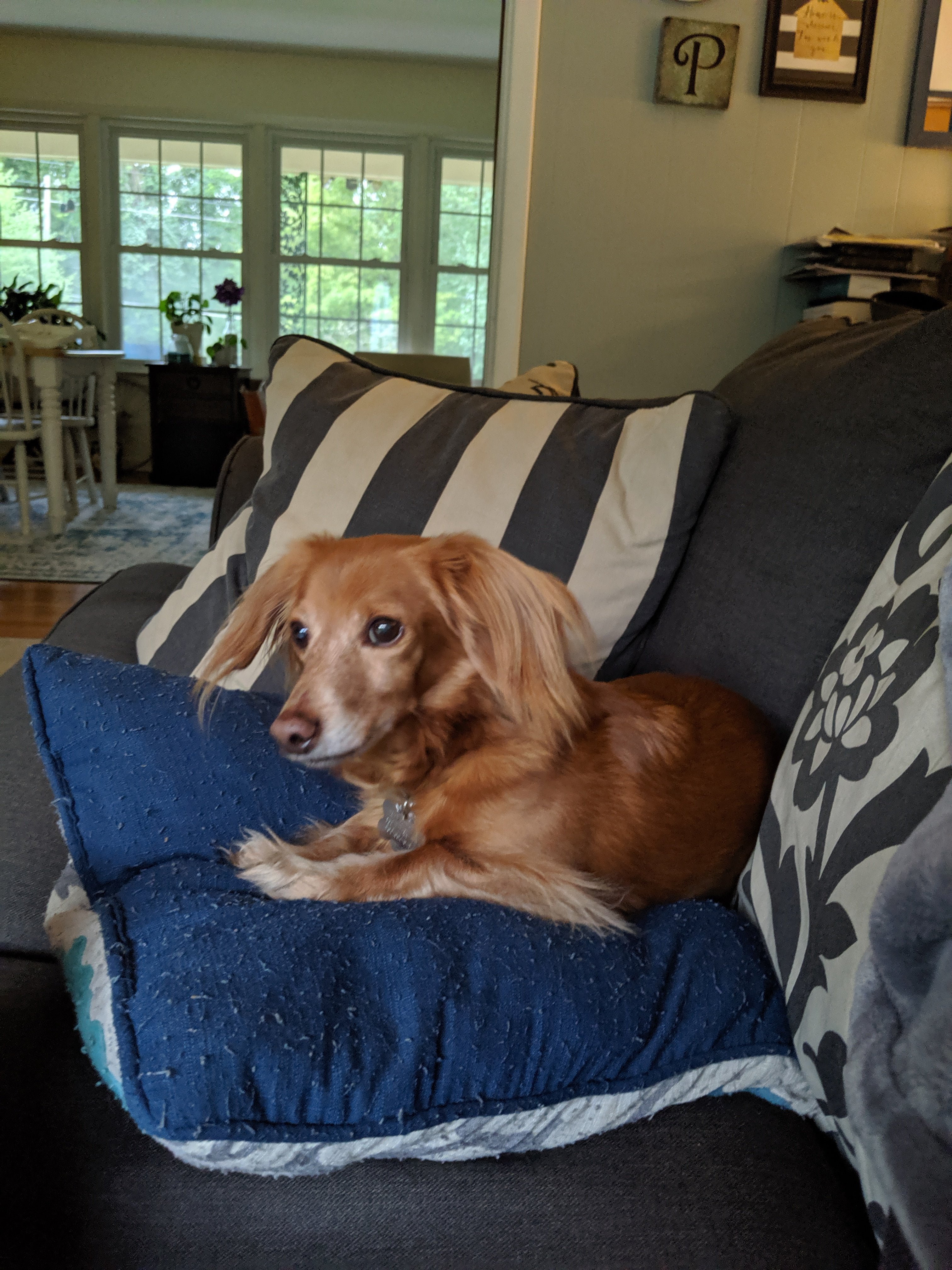 Alright, time to put down the phone and get to reading!