Very first thing this morning, Doctor Emerson was watching Daniel Tiger on her Kindle, while Baby Sister snoozed nearby.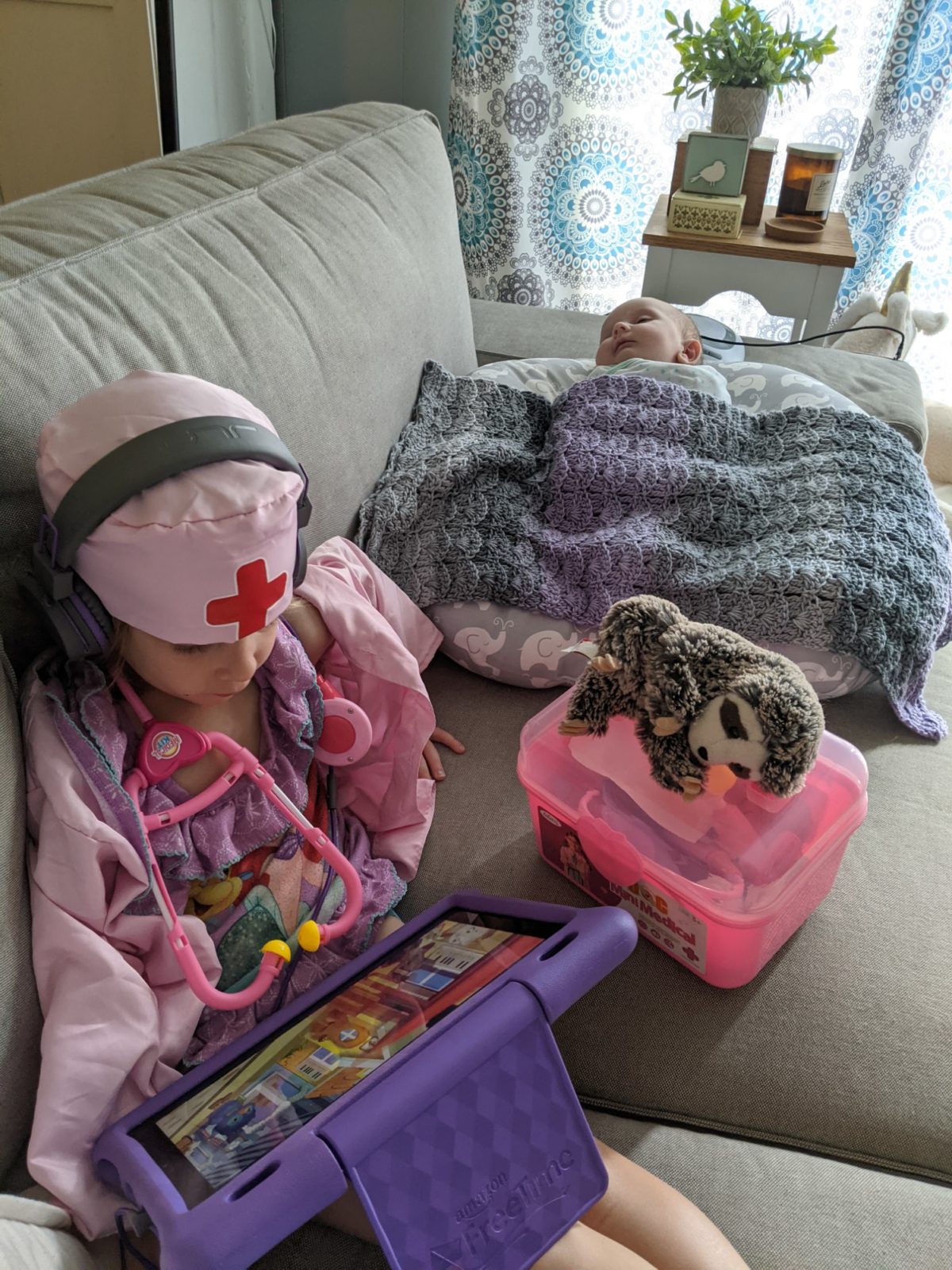 After a bottle and some breakfast, I got Addison to nap in her crib for a little while again this morning. We also got her a new sheet in there (after she spit up a little bit on the other one), and this one perfectly matches the cute little floor mat, so I love these two things together in her room!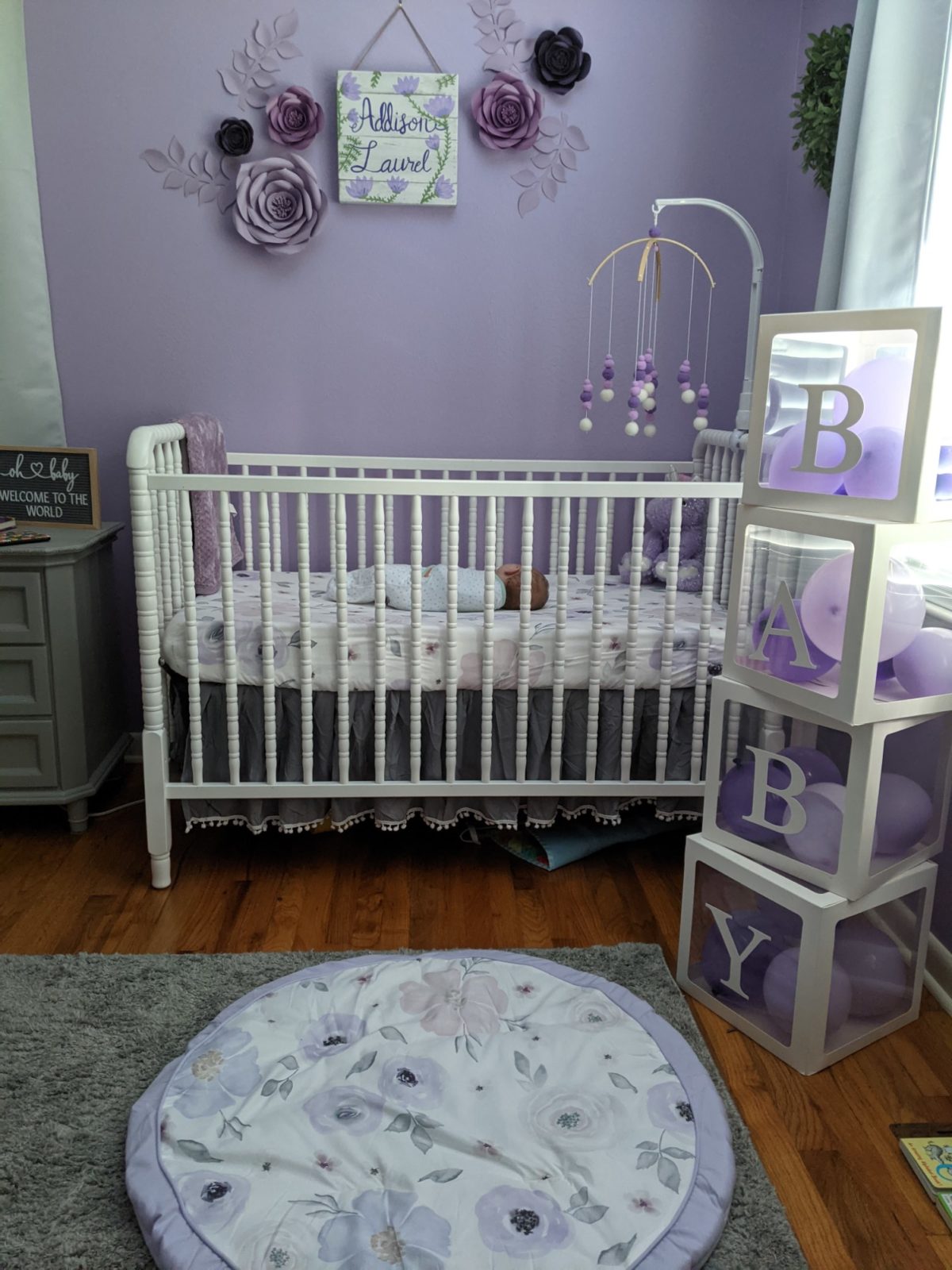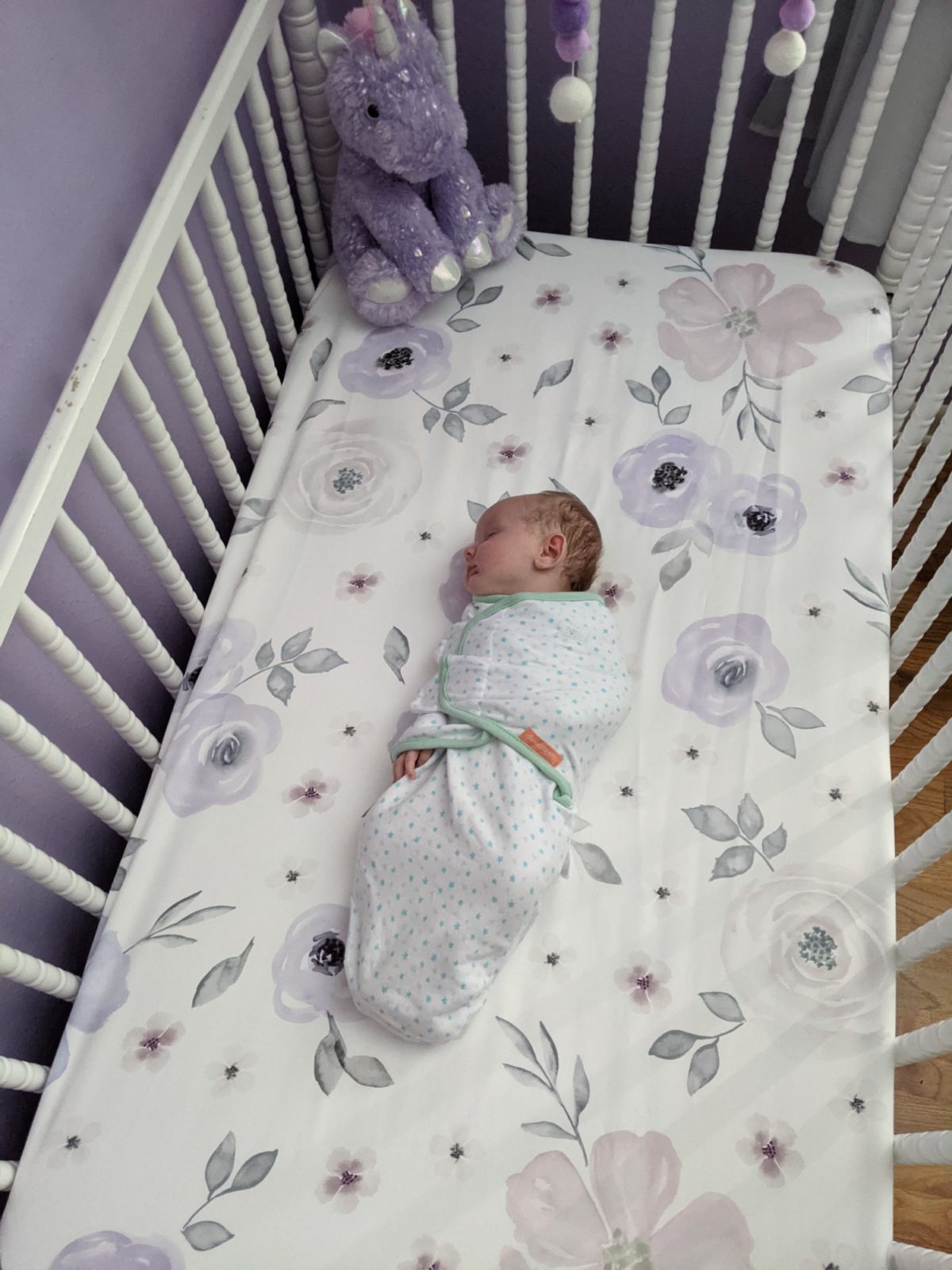 Emmie helped me get dinner in the crockpot, and even helped me wash dishes. We made sandwiches for all of us for lunch, with chips and cherries and carrots and ranch on the side.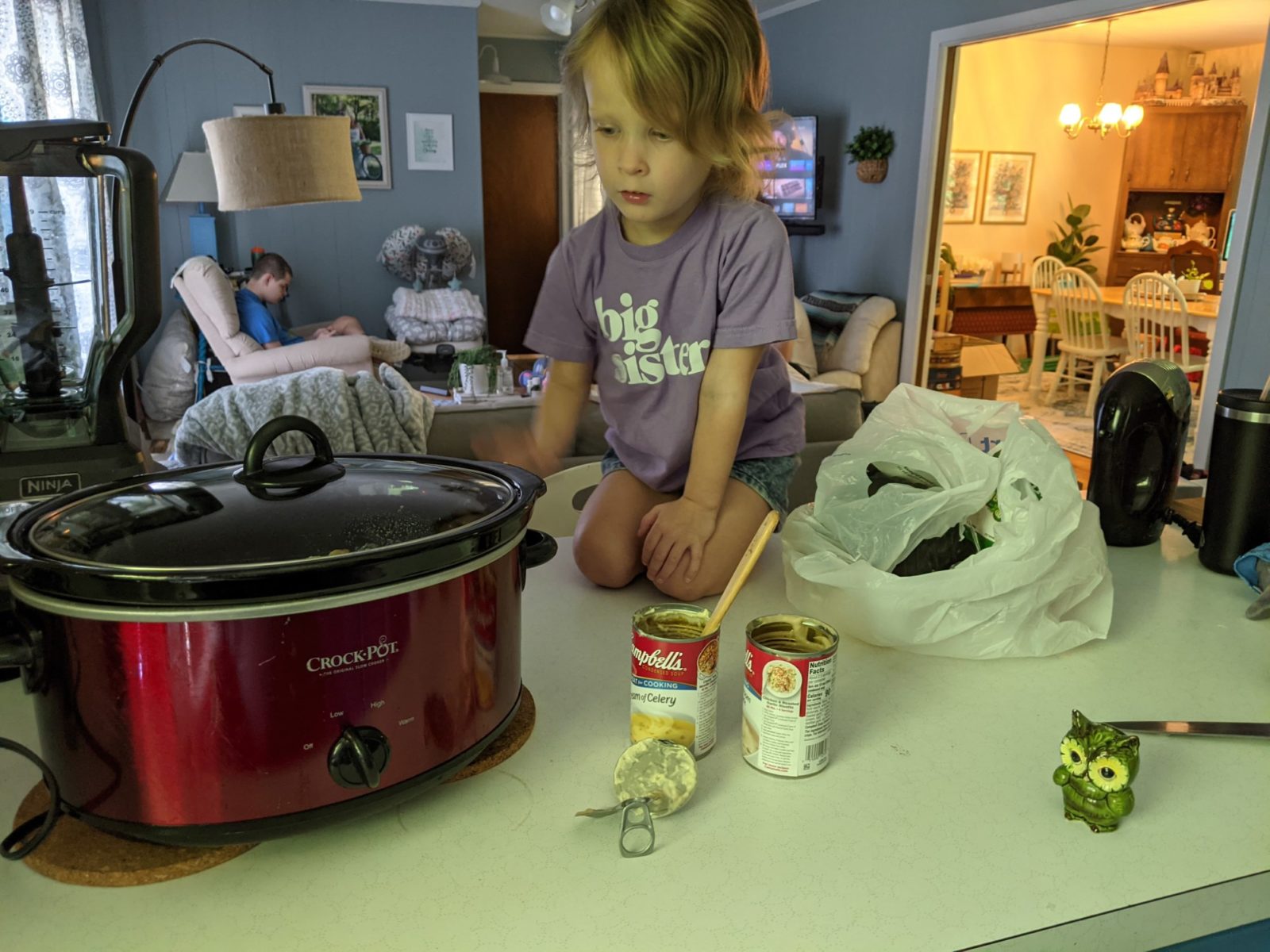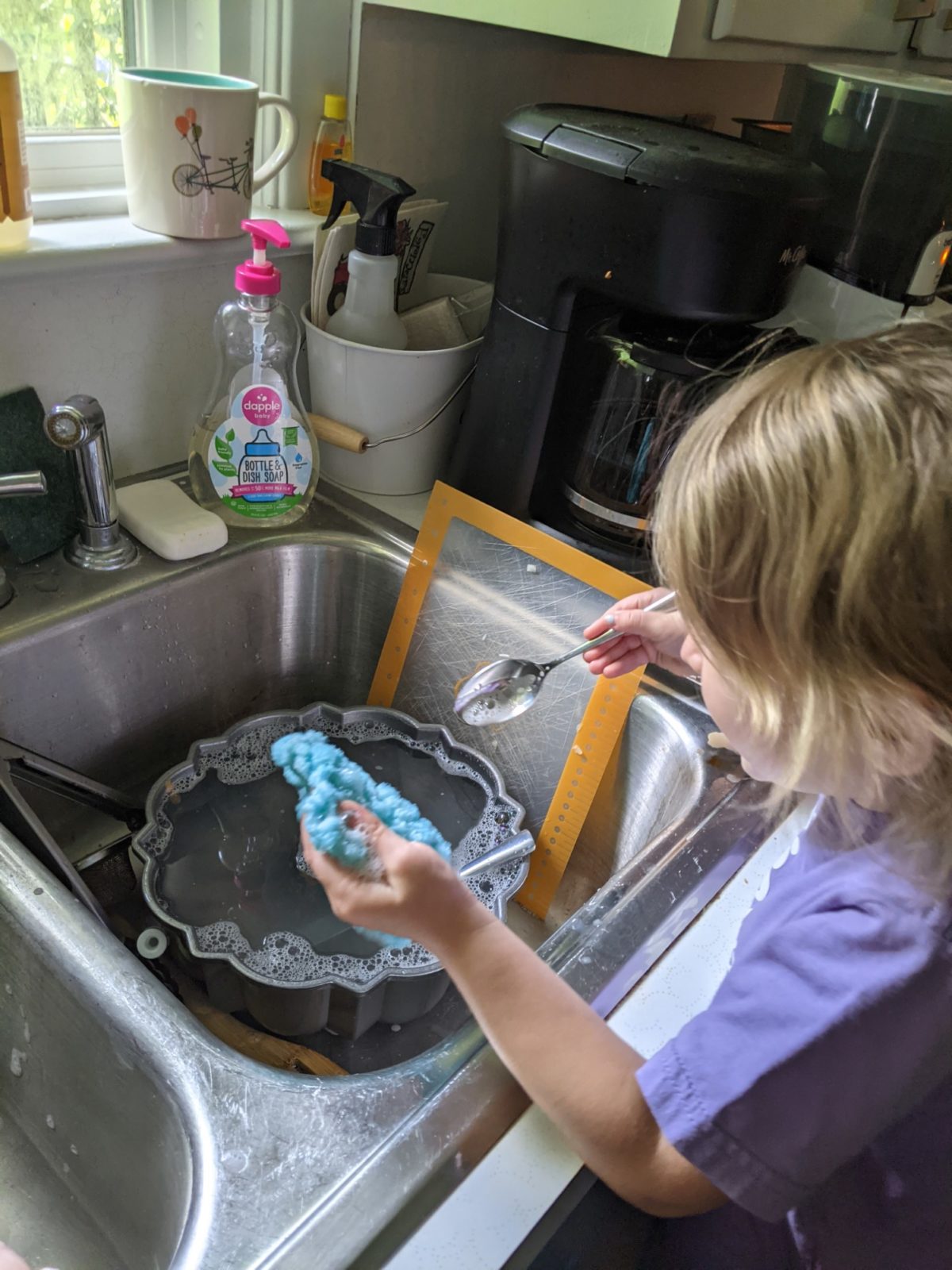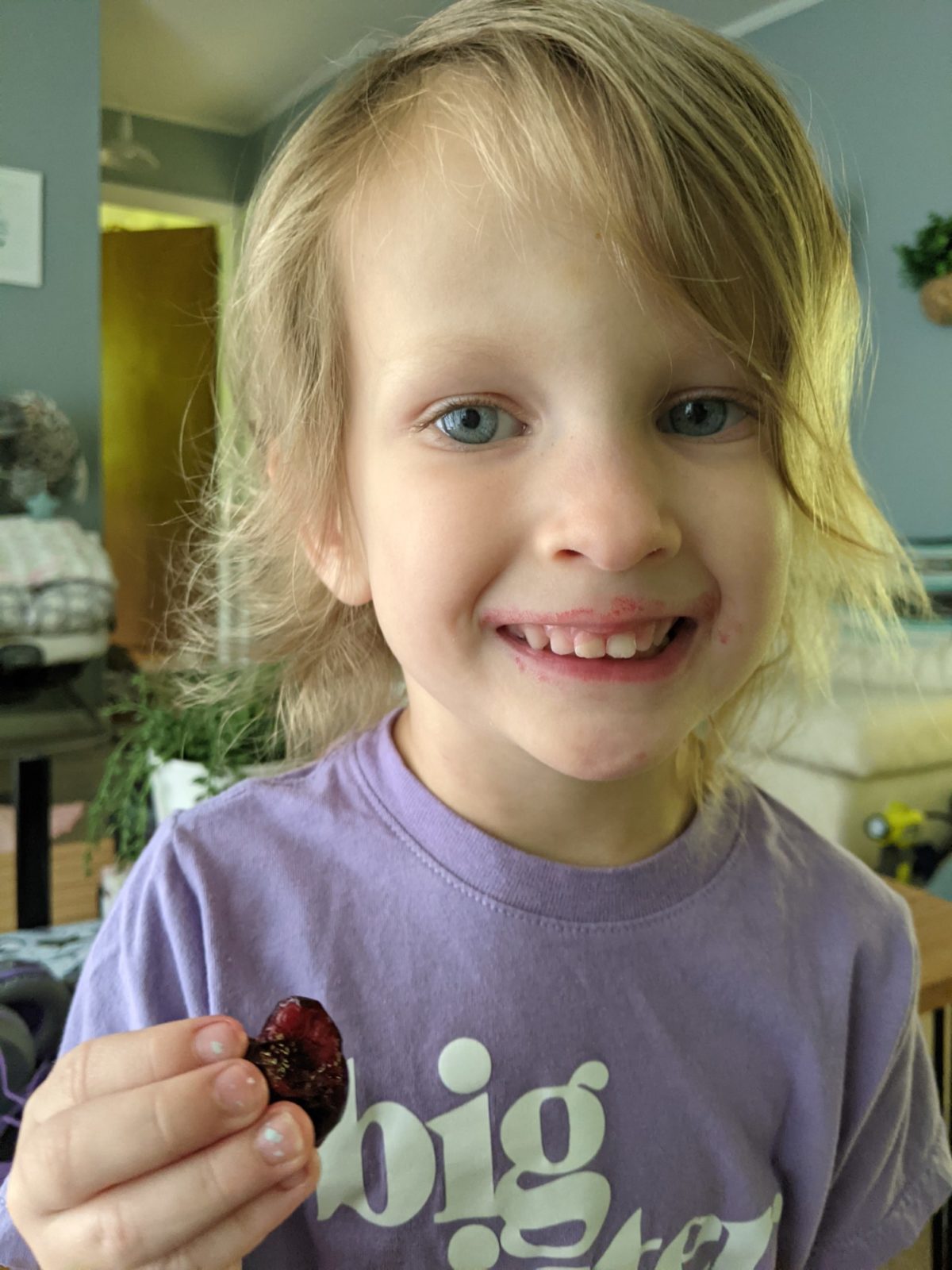 For a very small window of time, both girls were napping at the same time, and Jeff and the boys were doing some yard work. I had about 20 minutes to myself to sit and read, before Addie woke up ready to eat. Emmie only napped for about 30-45 minutes, and then she was up and at 'em again.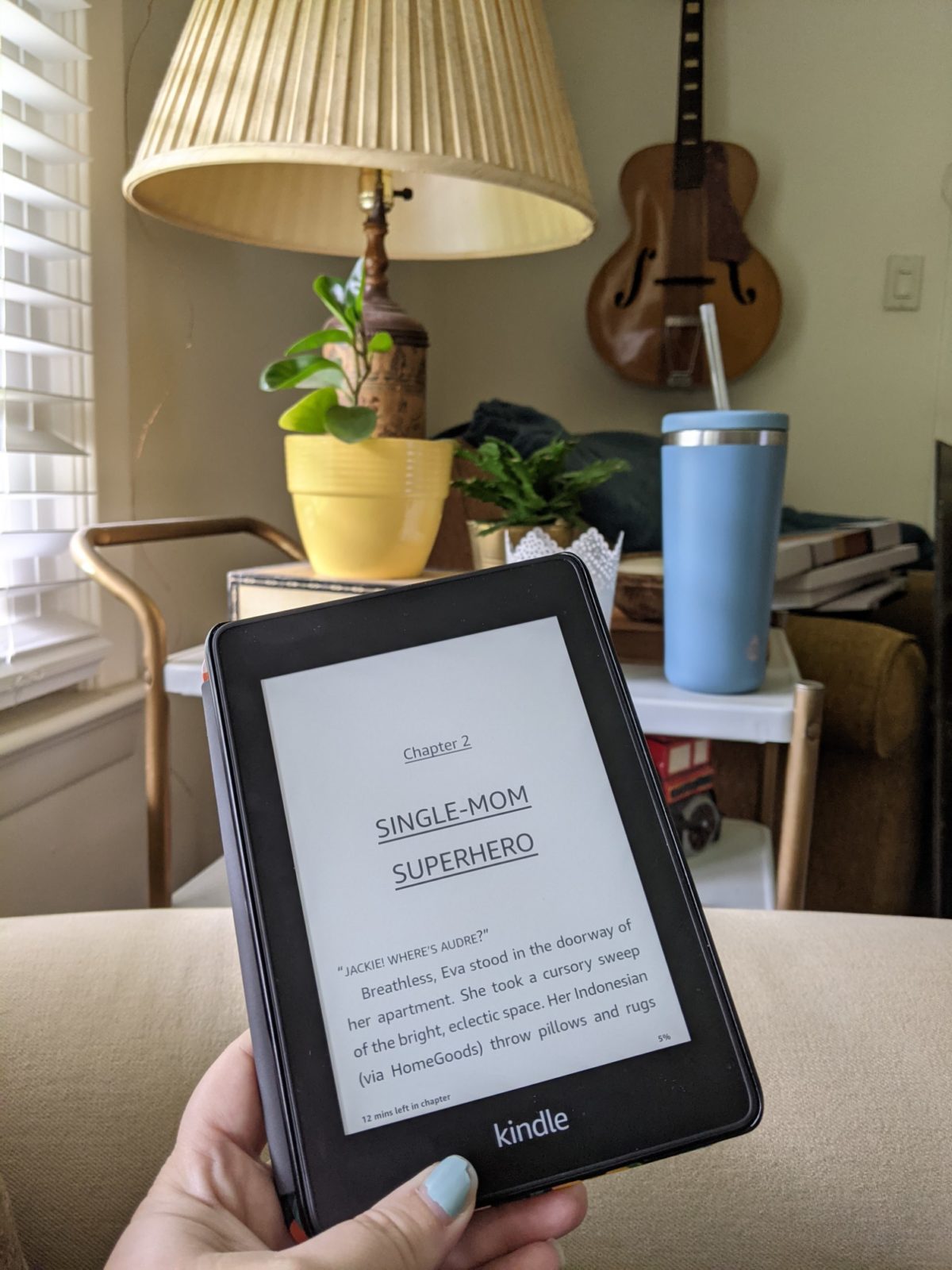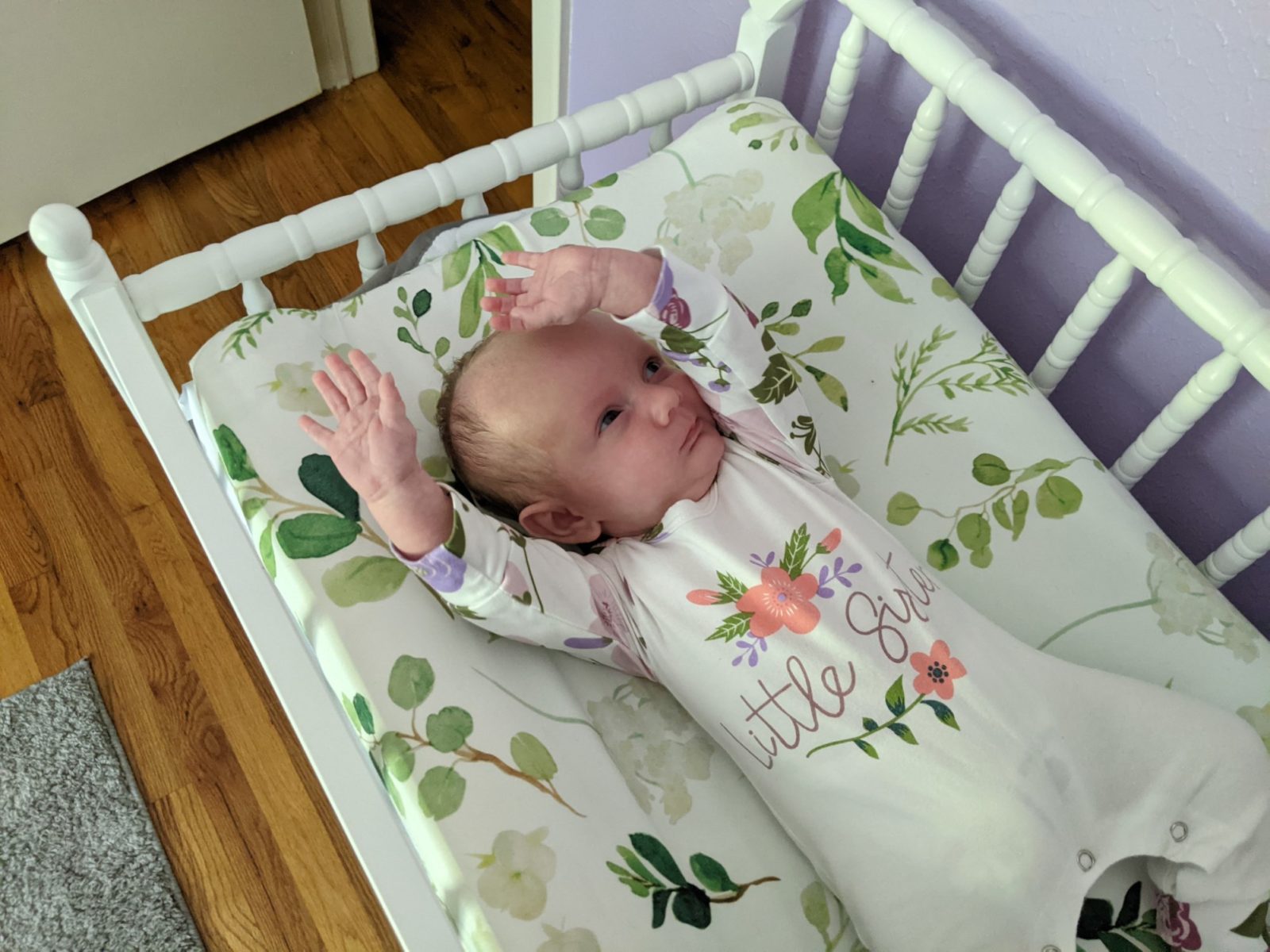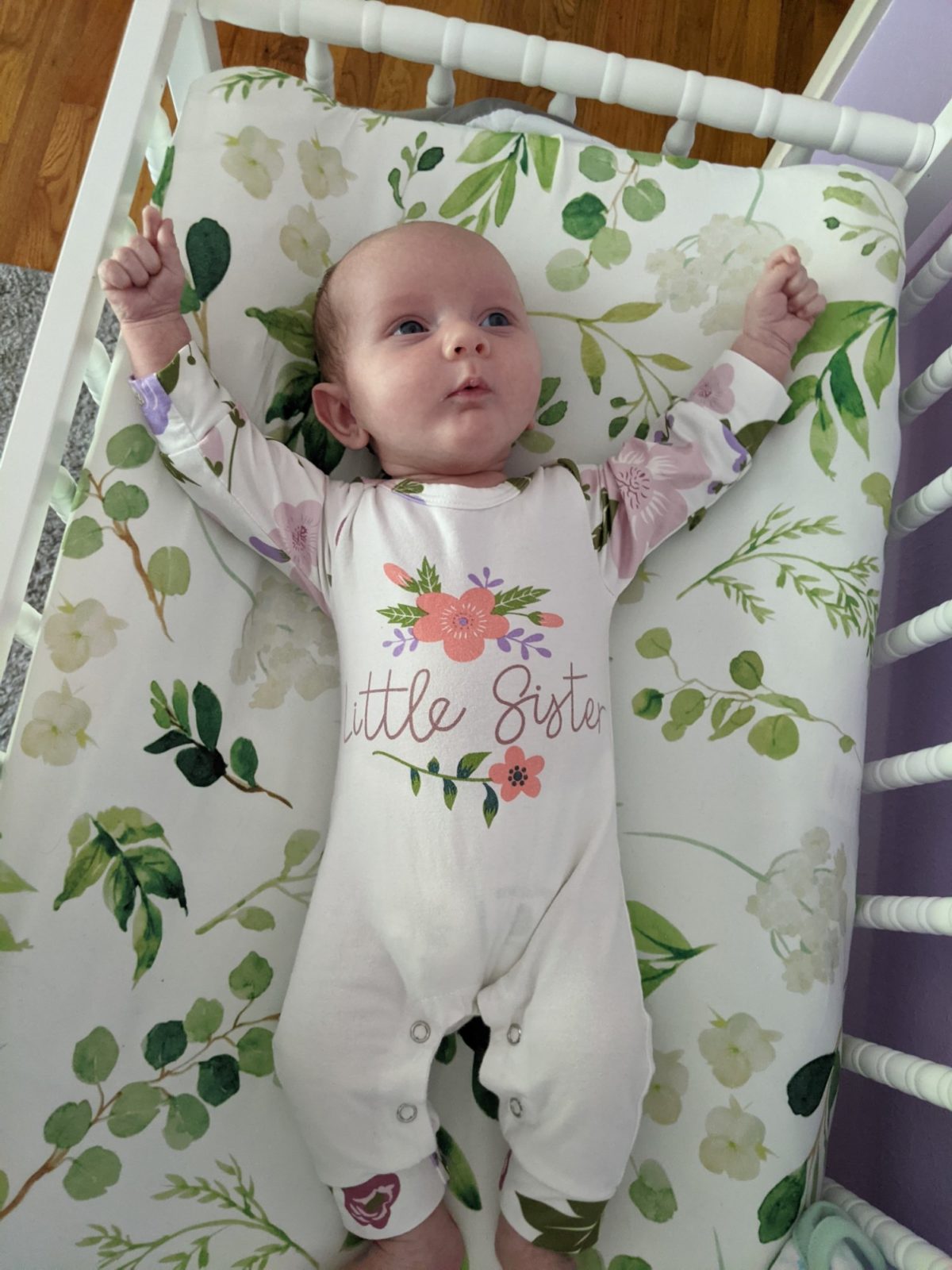 Not that you can really tell, but this is Ryan mowing the back yard…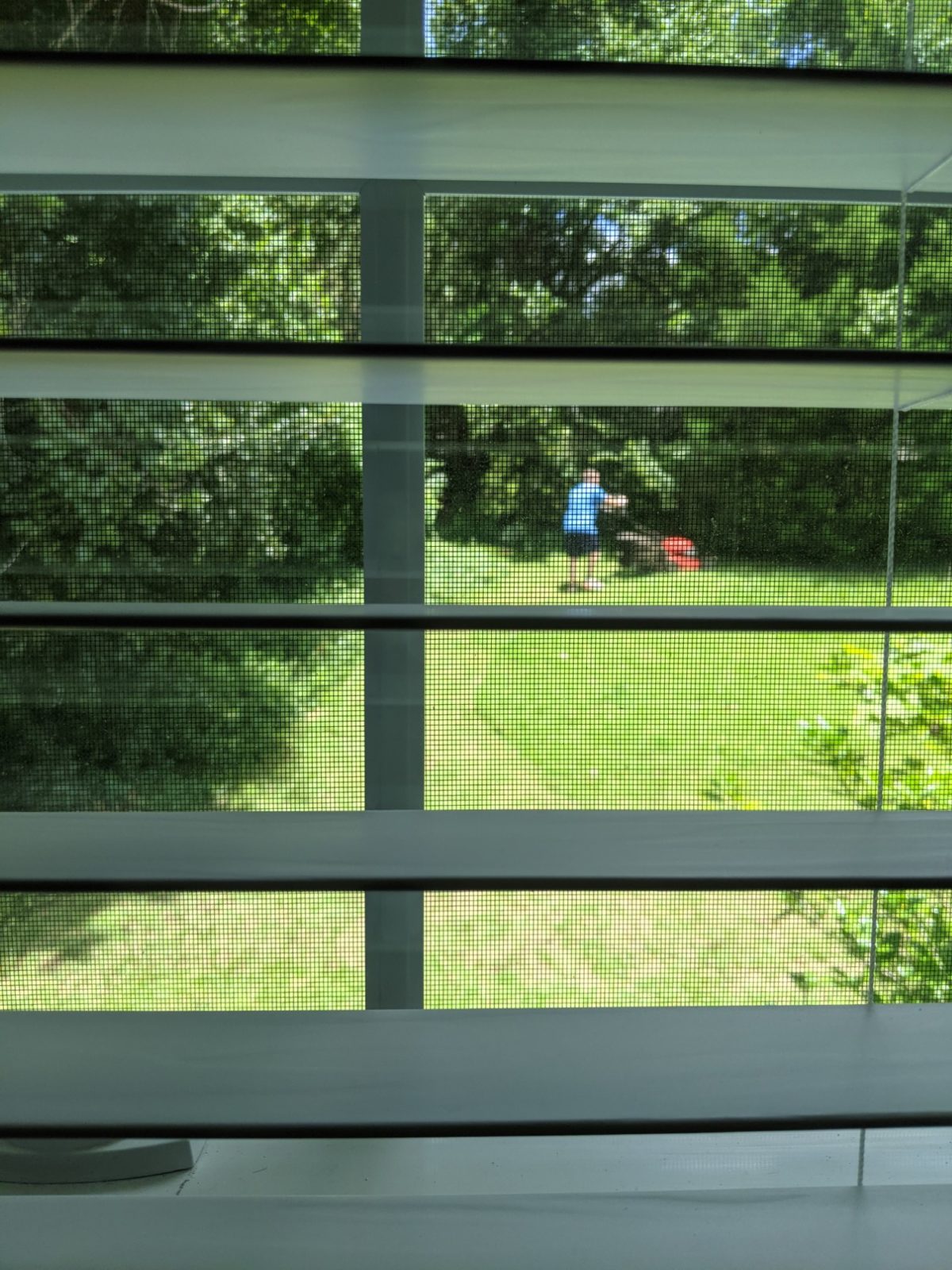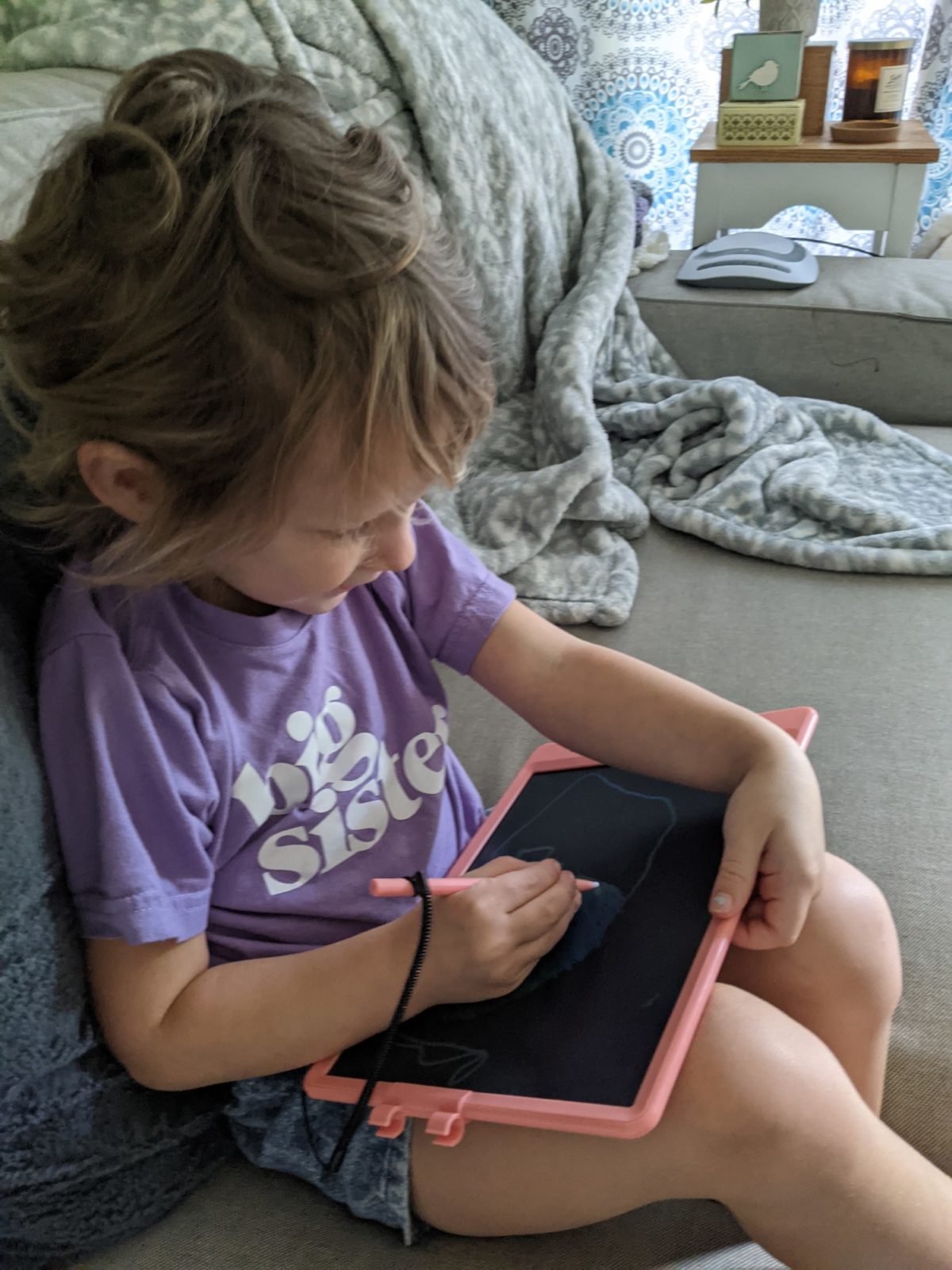 While I took care of Addie, Ryan sat outside with Emmie as she played with her water table, once he finished mowing.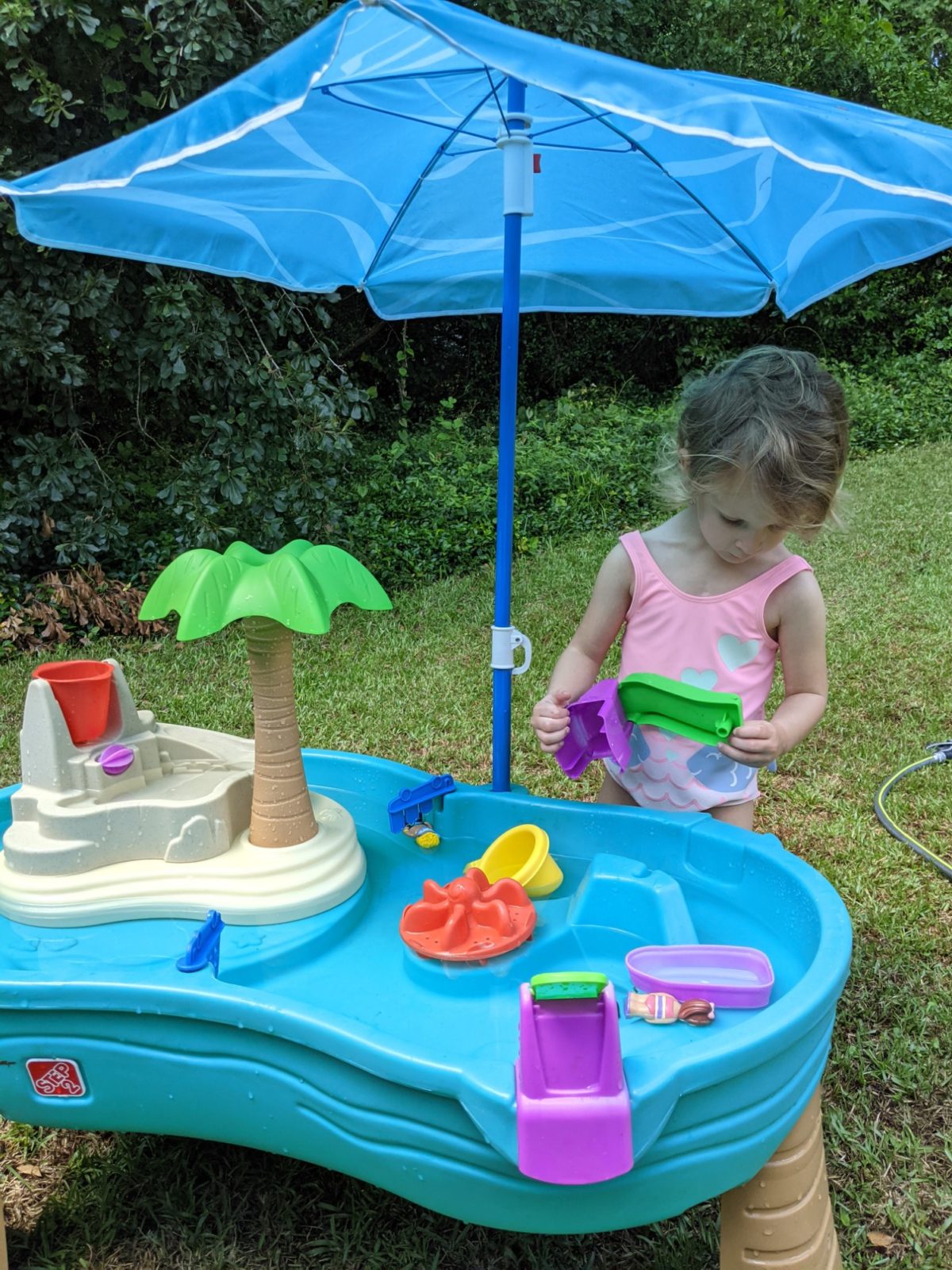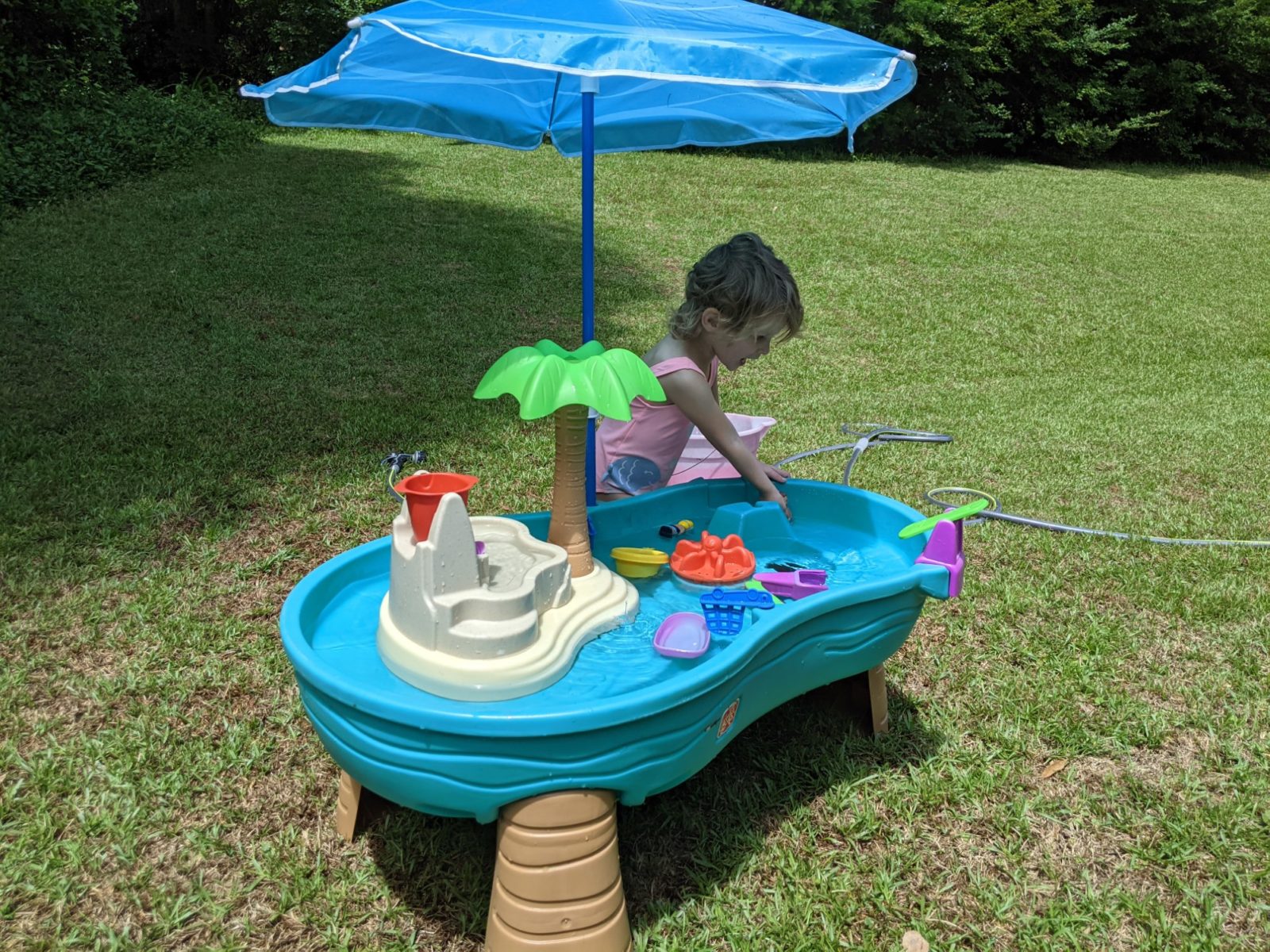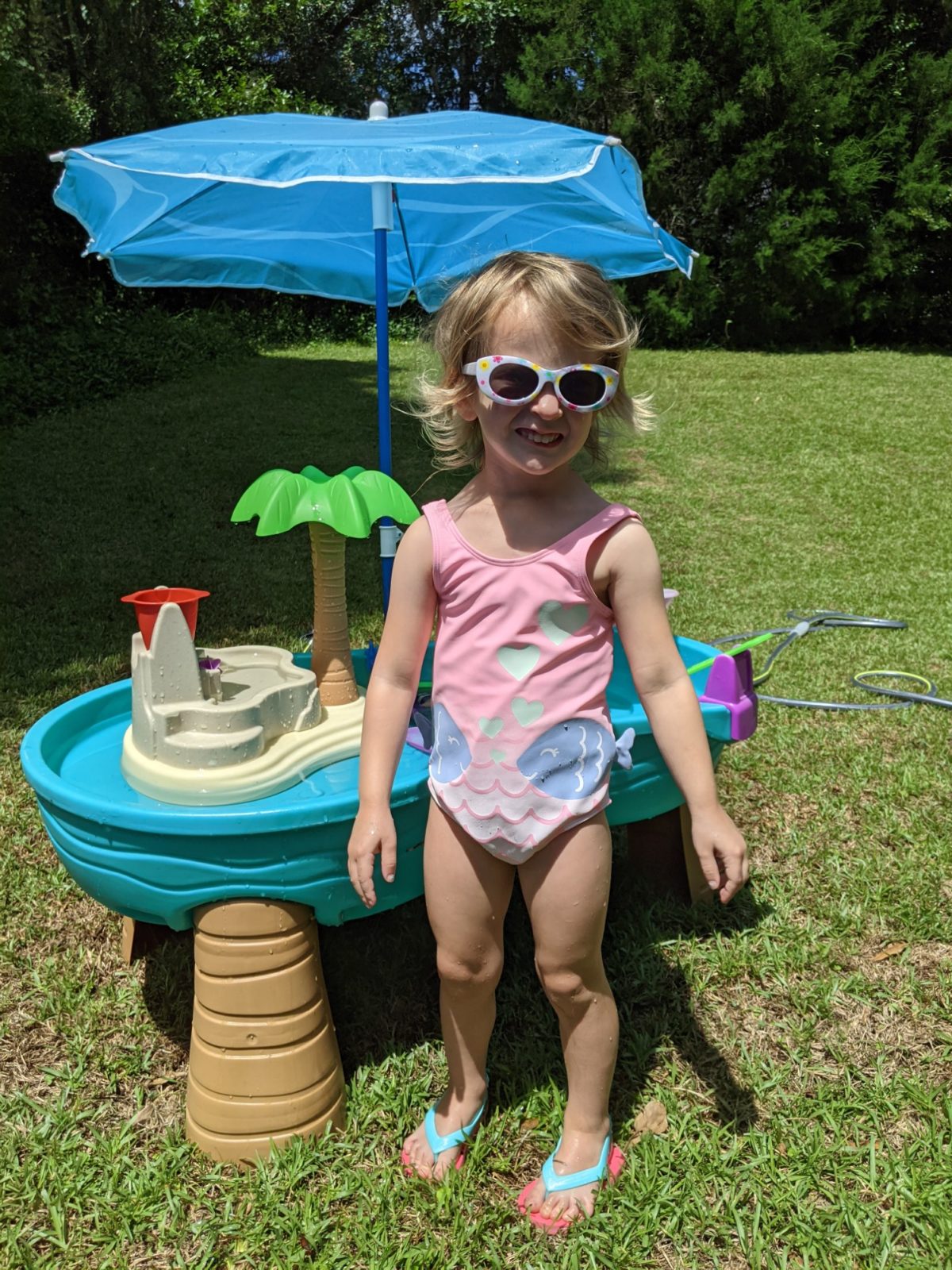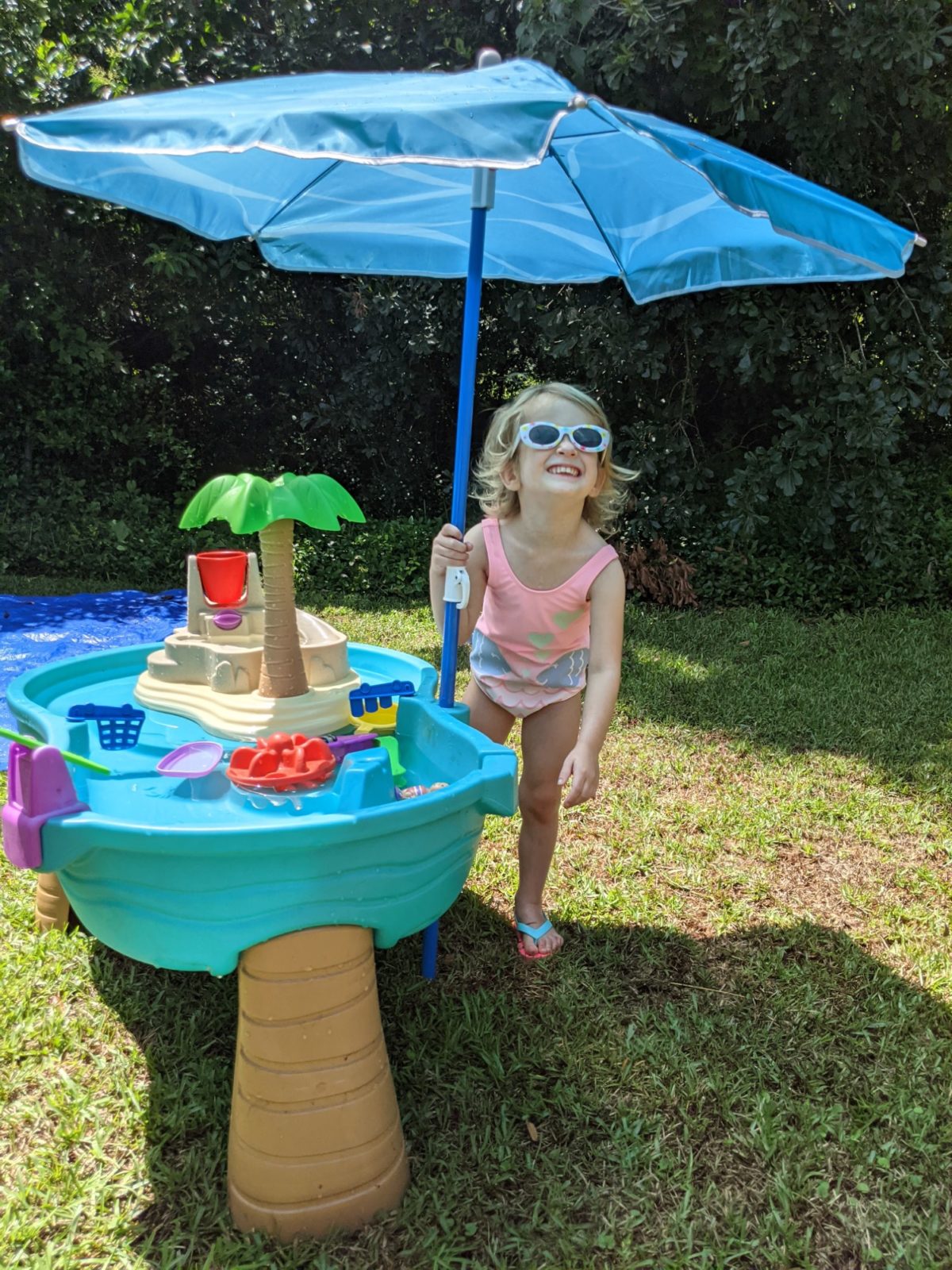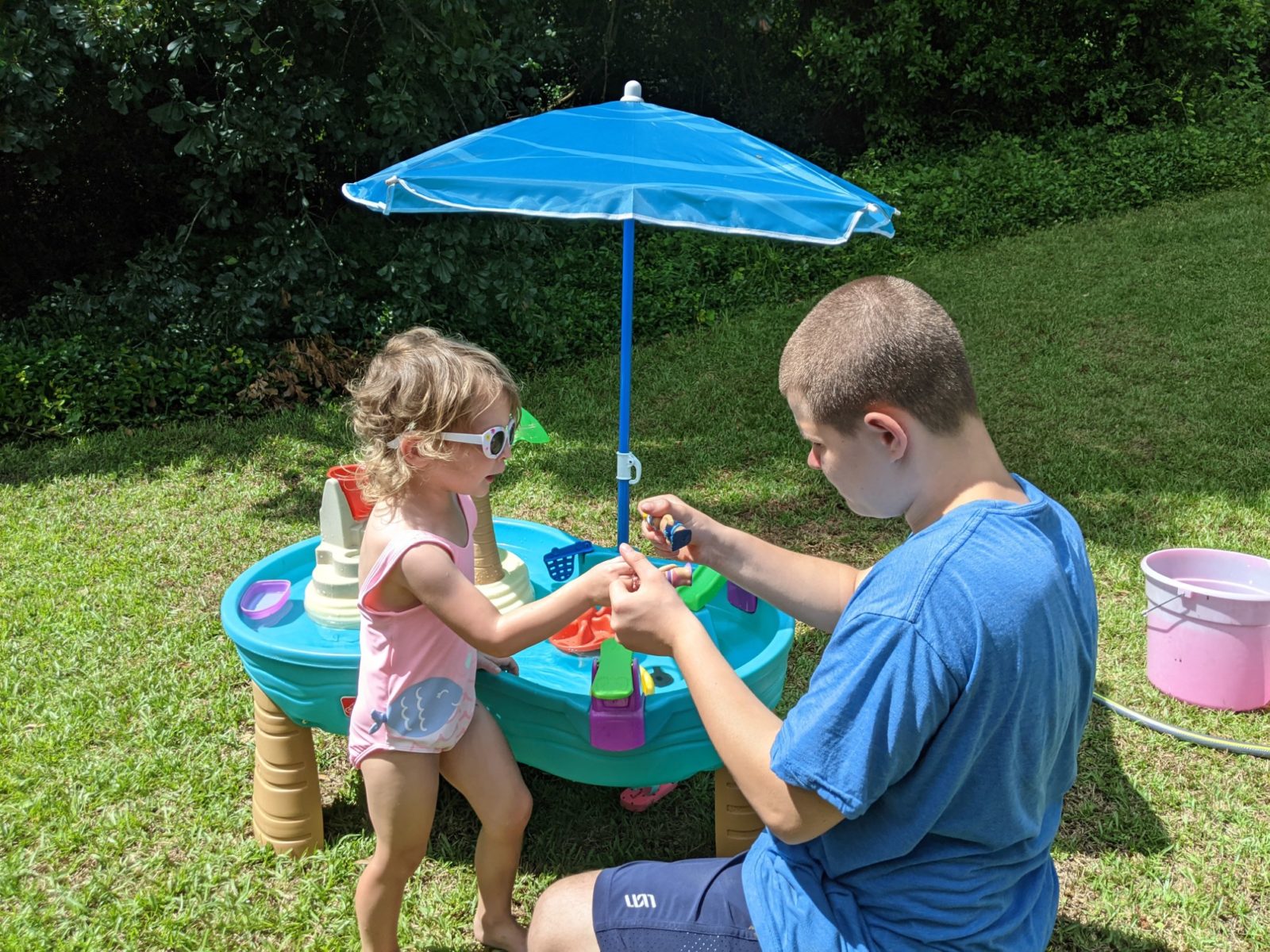 Ryan said he was hungry and wanted to get a snack, so I volunteered to make us all smoothies, which were of course perfect to eat outside on this super hot day. I even squeezed some fresh lime in mine, and put in a few mint leaves from my tiny backyard herb garden.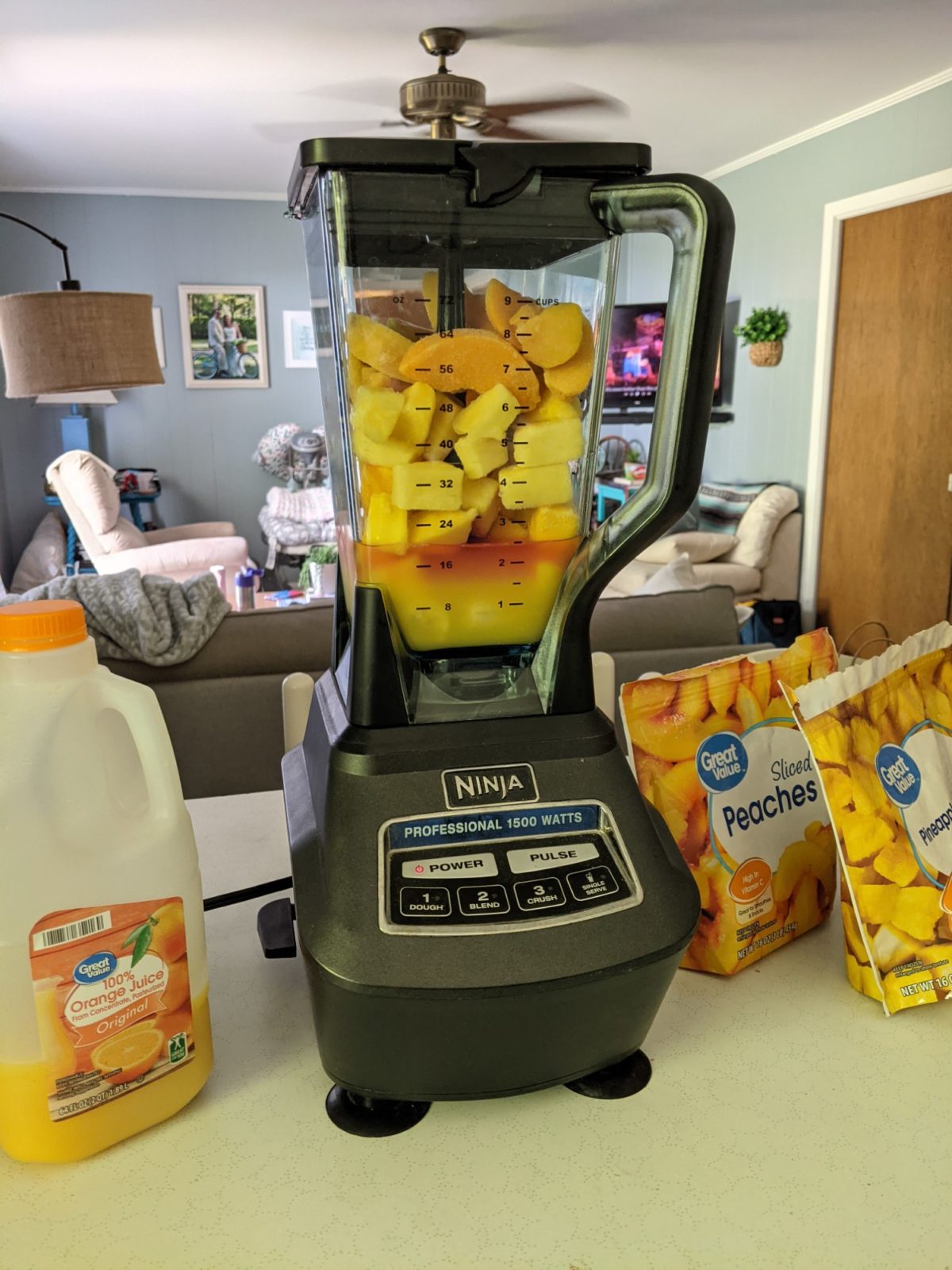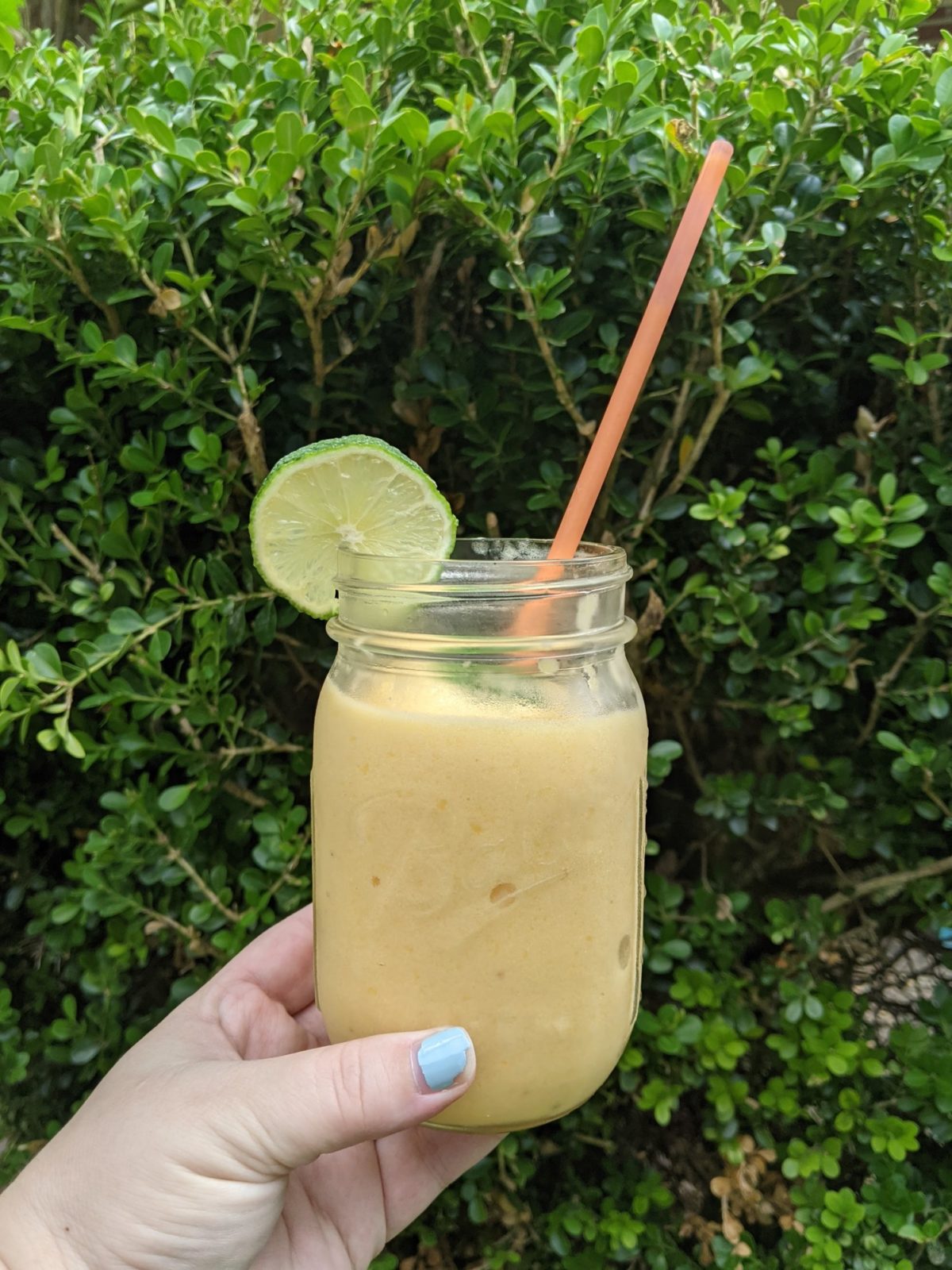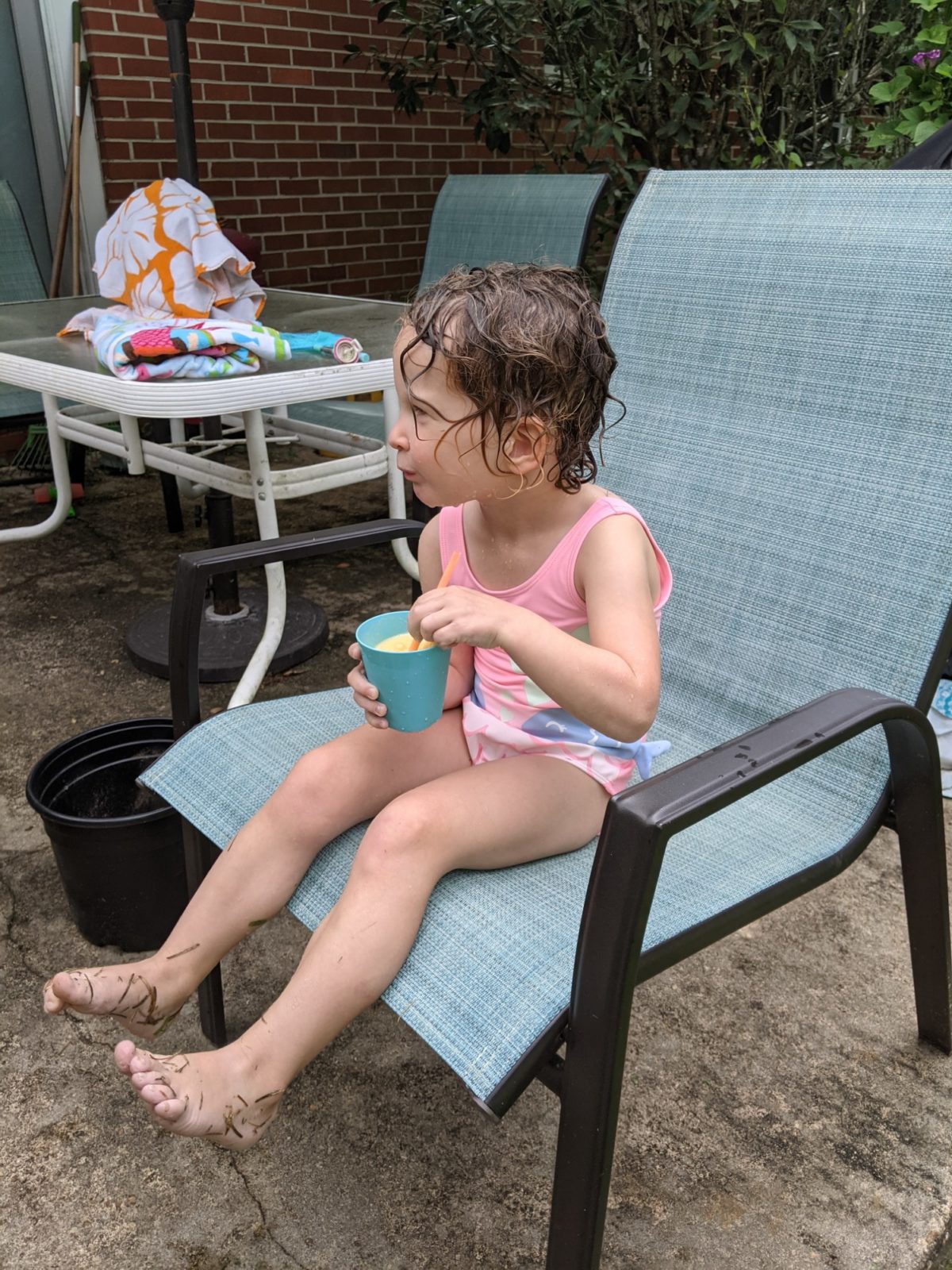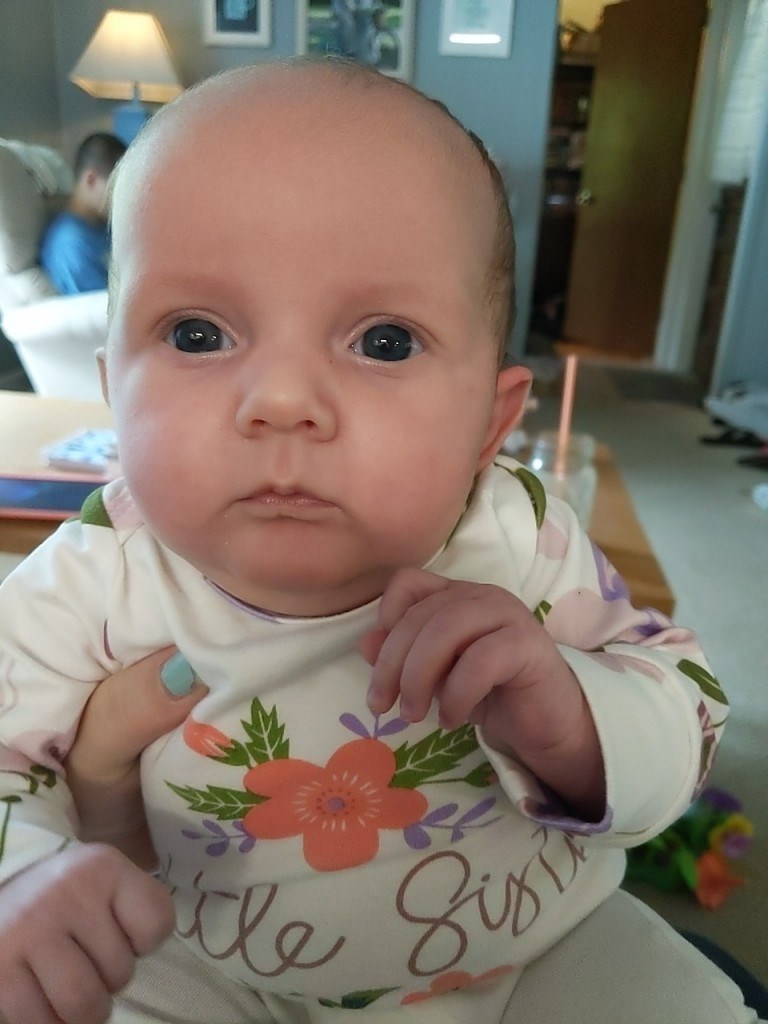 And Gabe helped Jeff mow the front yard…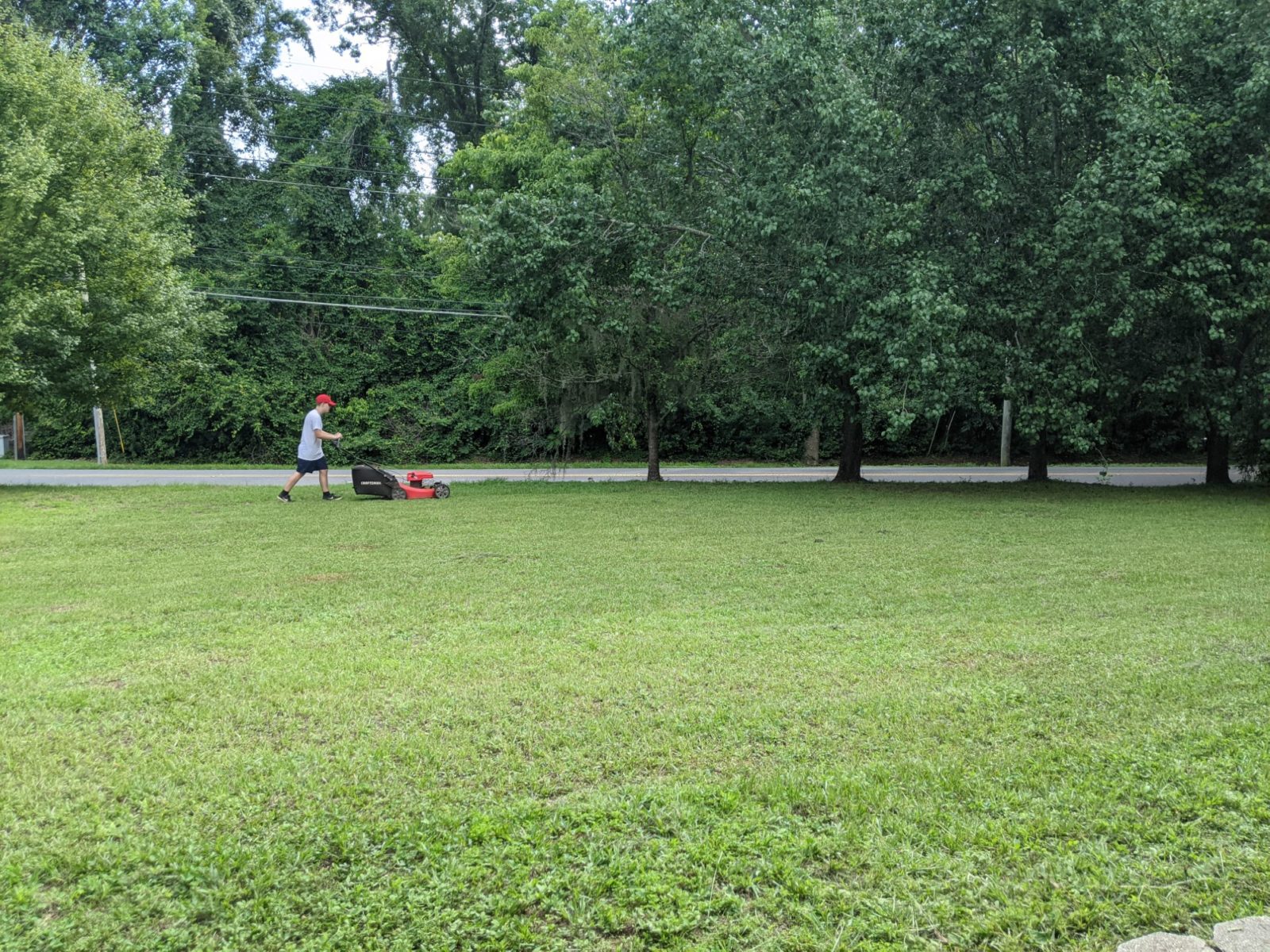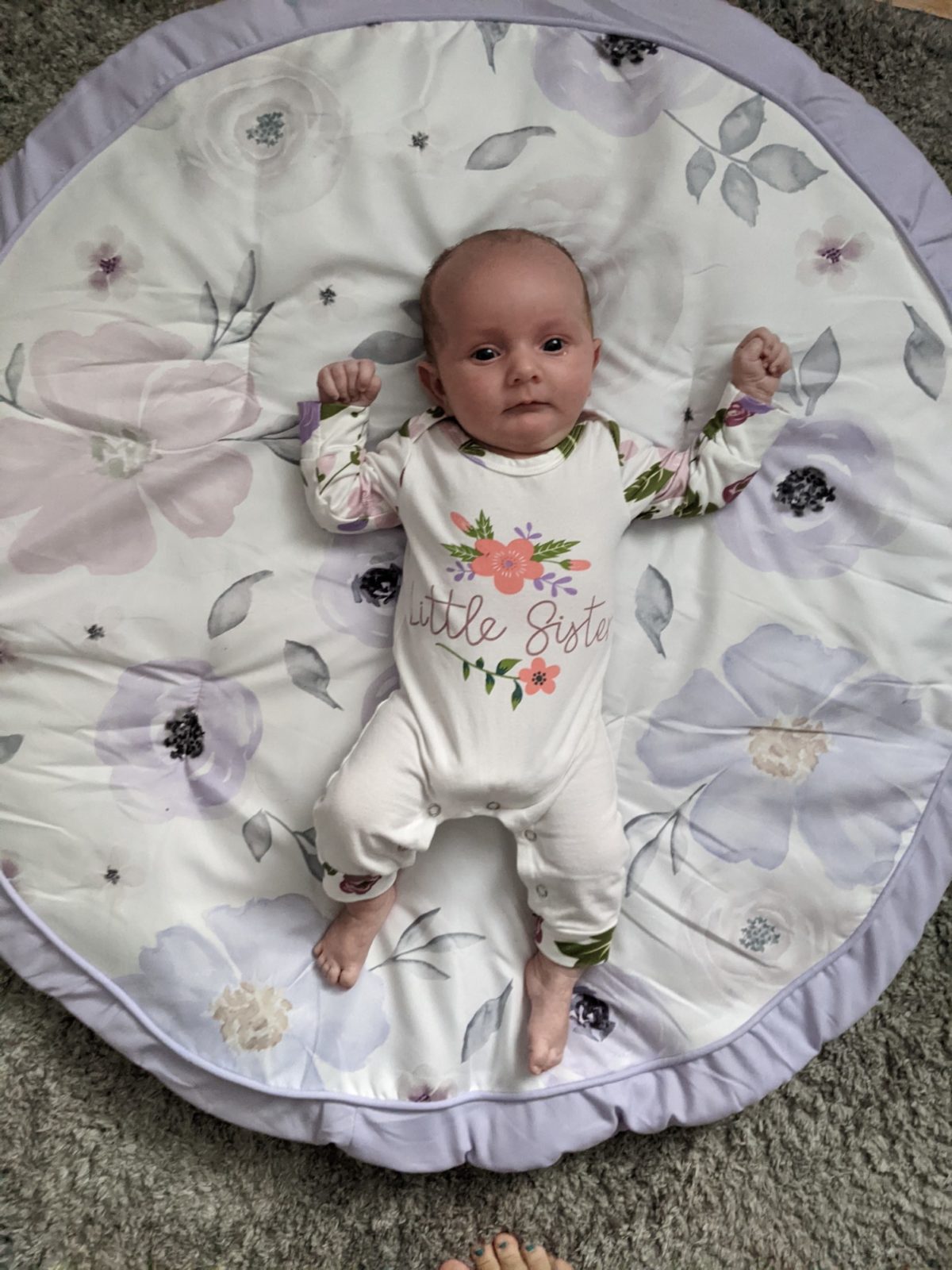 We had beef stroganoff and broccoli for dinner, and it was easy and delicious and everyone cleaned their plates, and some of us had seconds.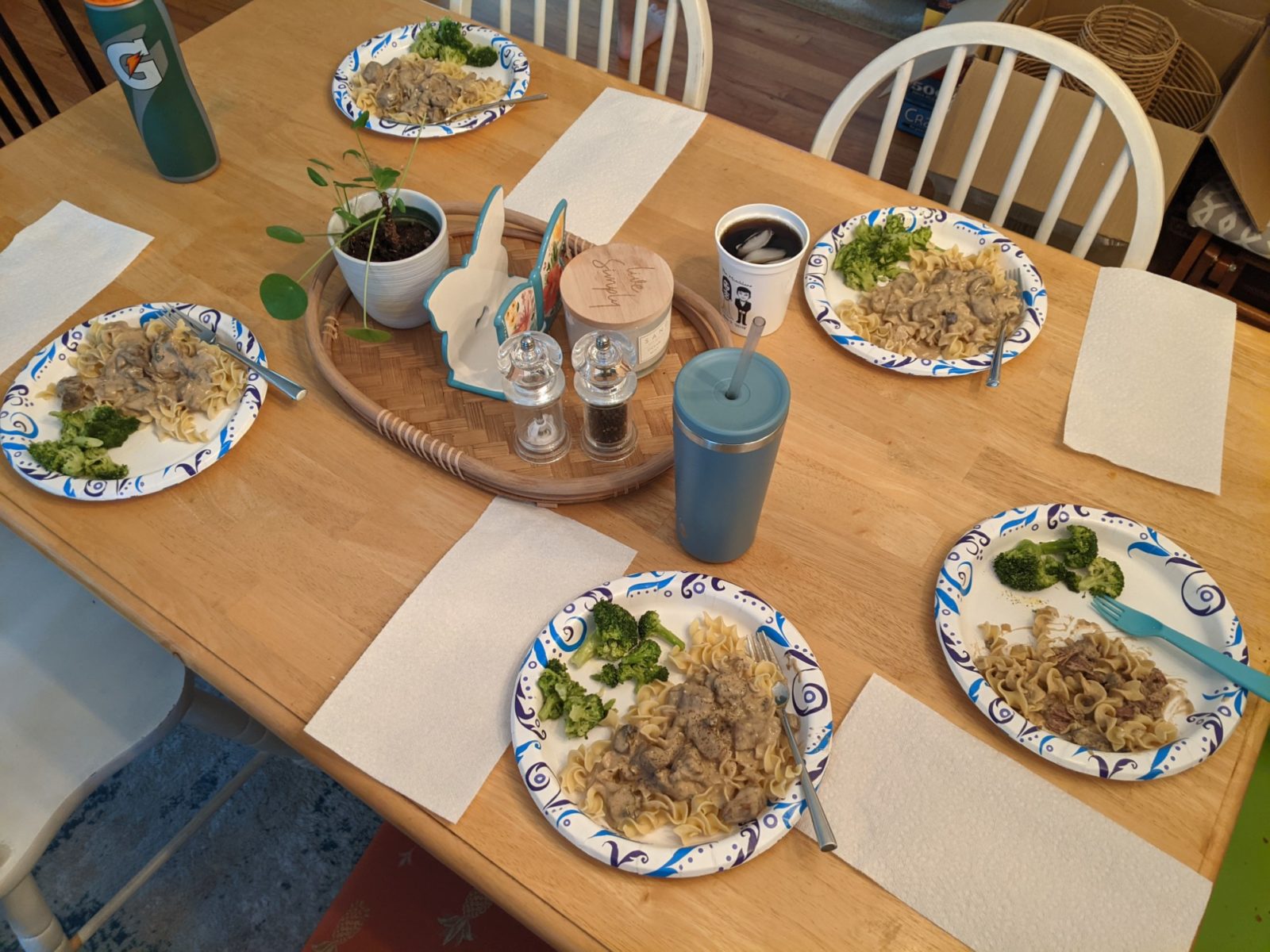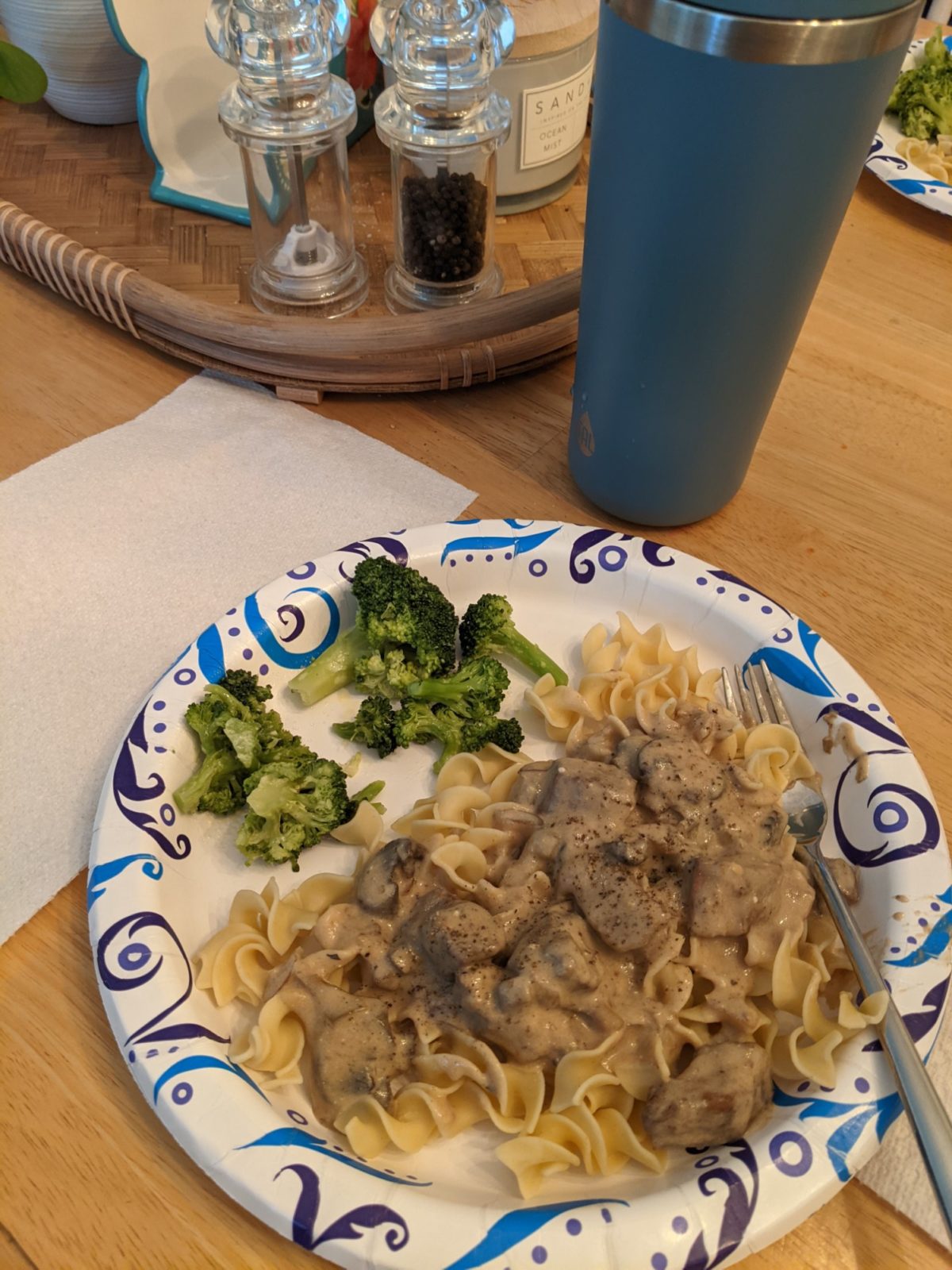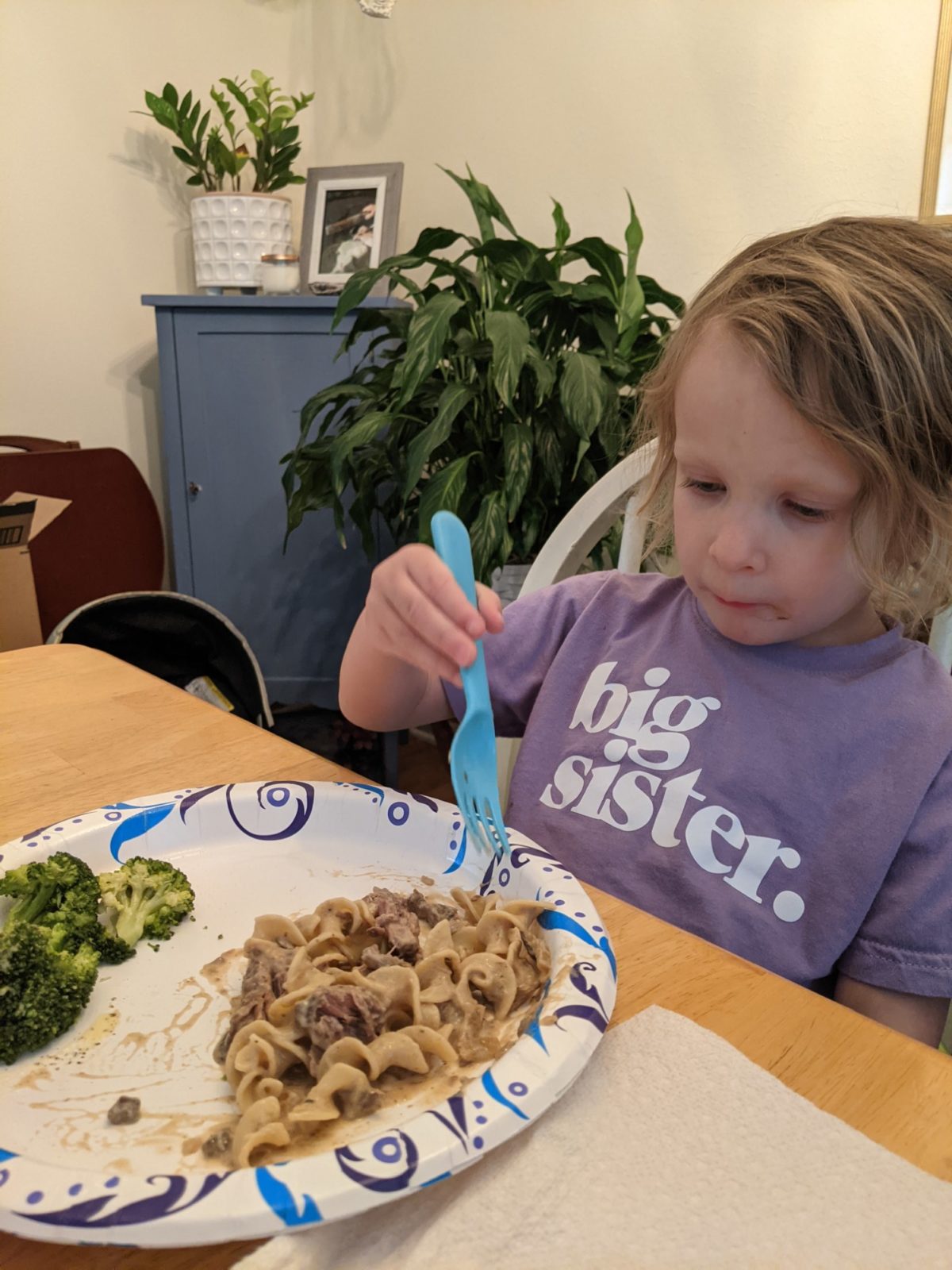 All the boys showered after they came inside, and then Emmie had a bath after dinner time. She chose her own jammies, and even though they were size 18-months and definitely too small, she was excited about them.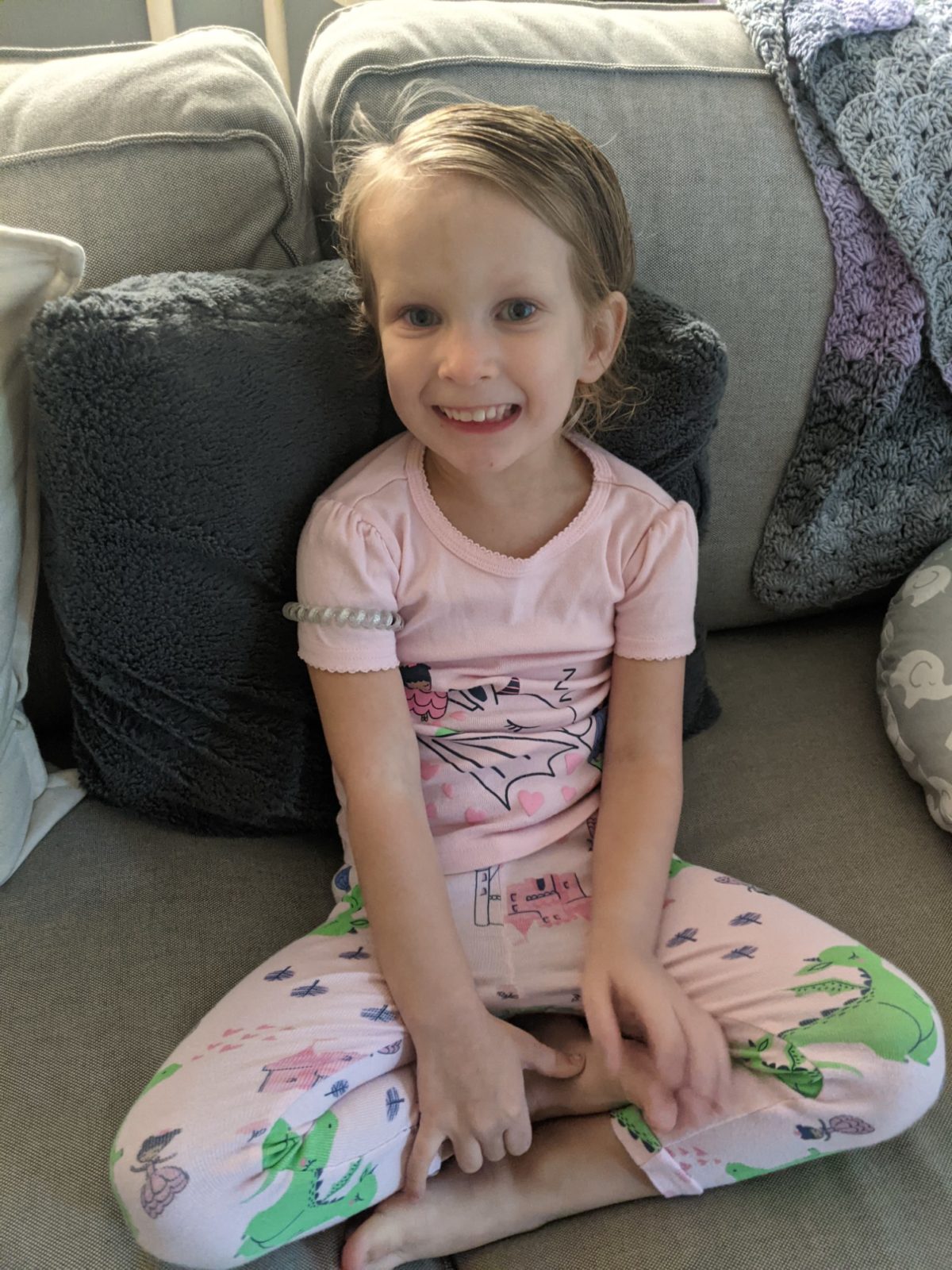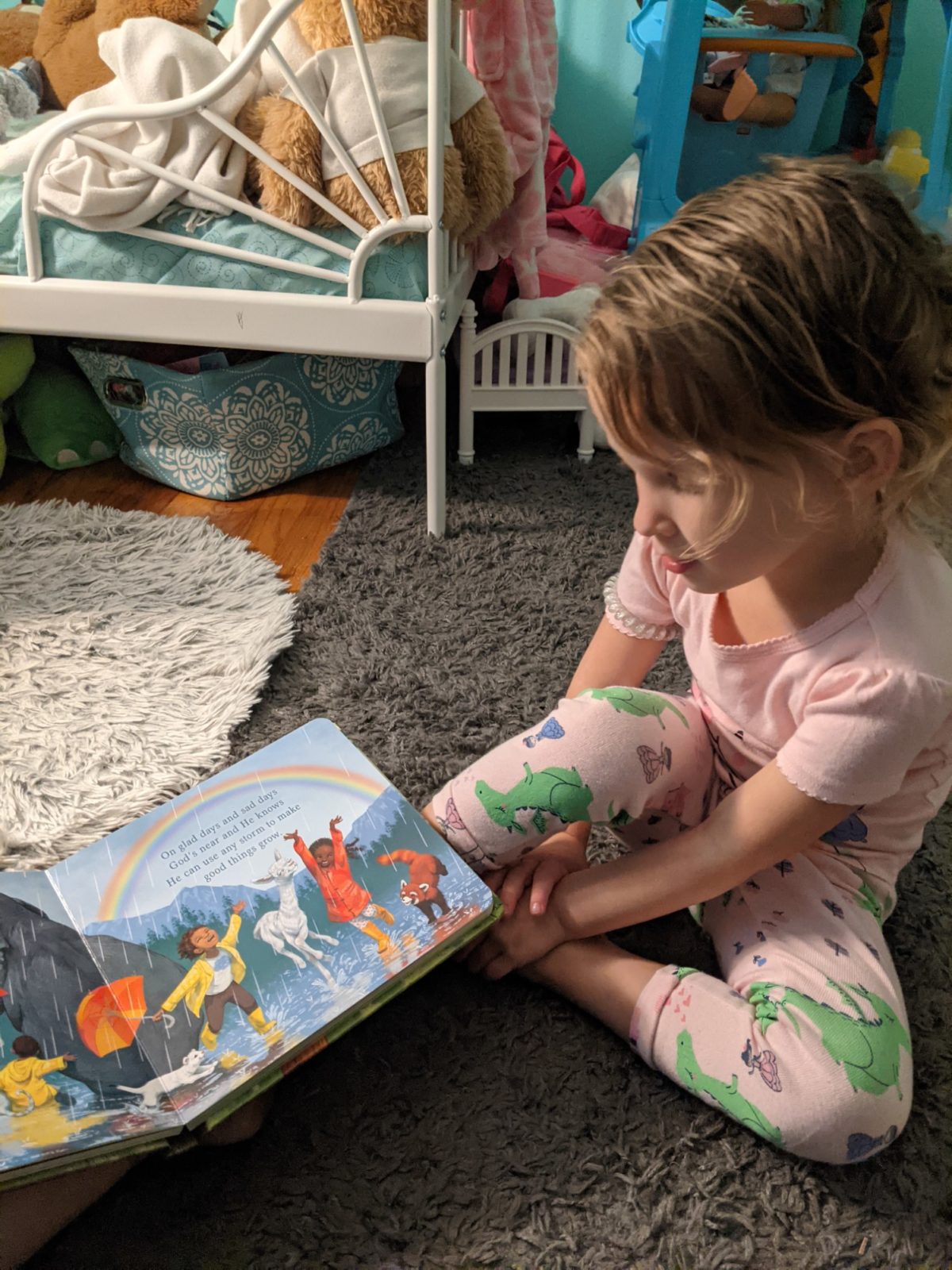 She did really well at bedtime, and only put up a bit of a fight for her eye drops, but then went to sleep very sweetly. Addison on the other hand has been crying and screaming since about 8pm, and mostly awake since roughly 4pm (and it's currently 10pm now) with only a couple short tiny naps, so it's definitely been a rough night with her. Hoping and praying we can get her calmed down and asleep very soon, so that we can get some rest and relief, and so she can too!