I'm gonna keep today's post short & sweet, partly because it was a super chill day, and there aren't even many photos, and partly because I'm just tired! I had to be at church early for rehearsal today, but Daddy and Emmie went through Dunkin for some Munchkins on their way to church.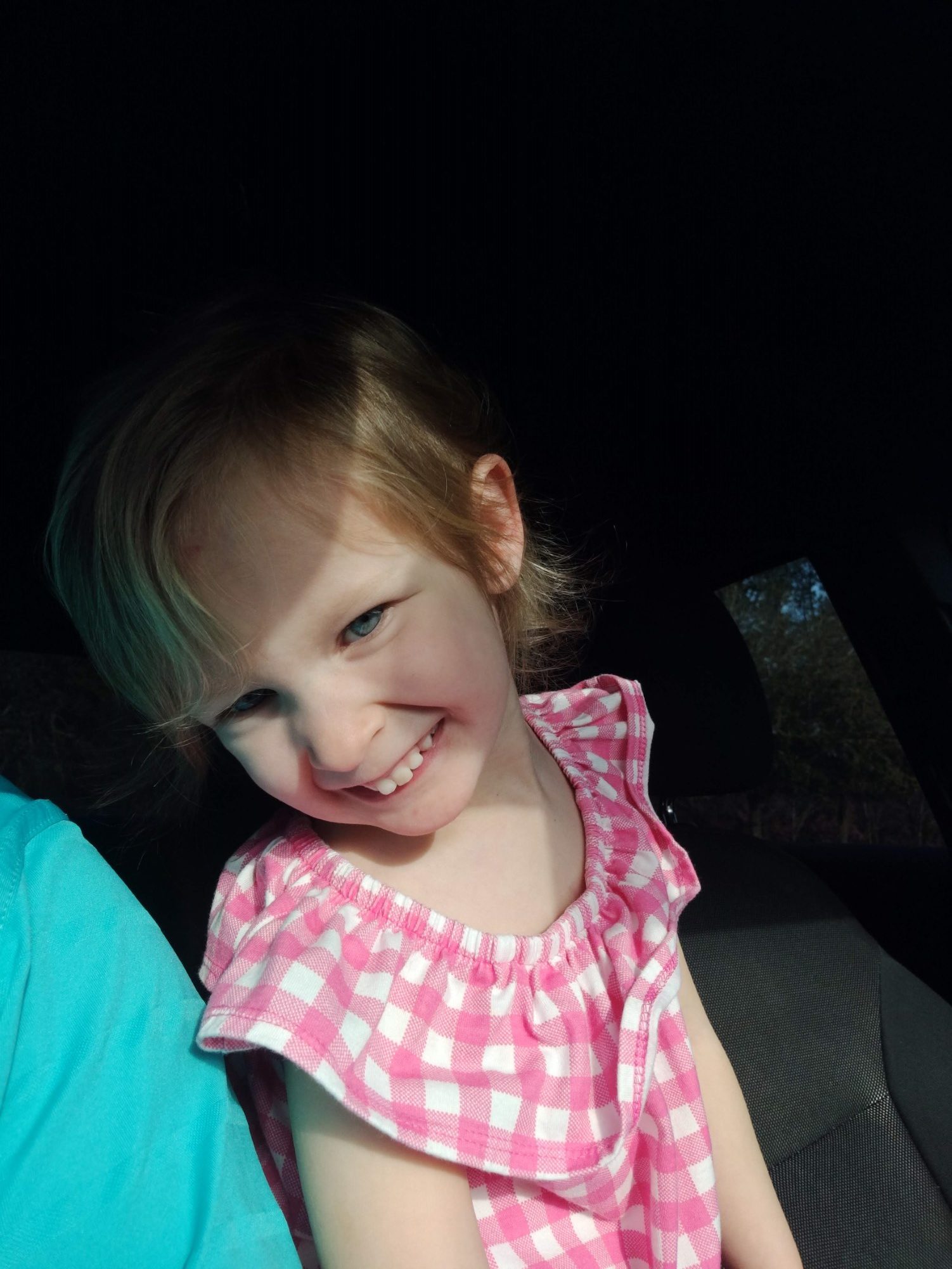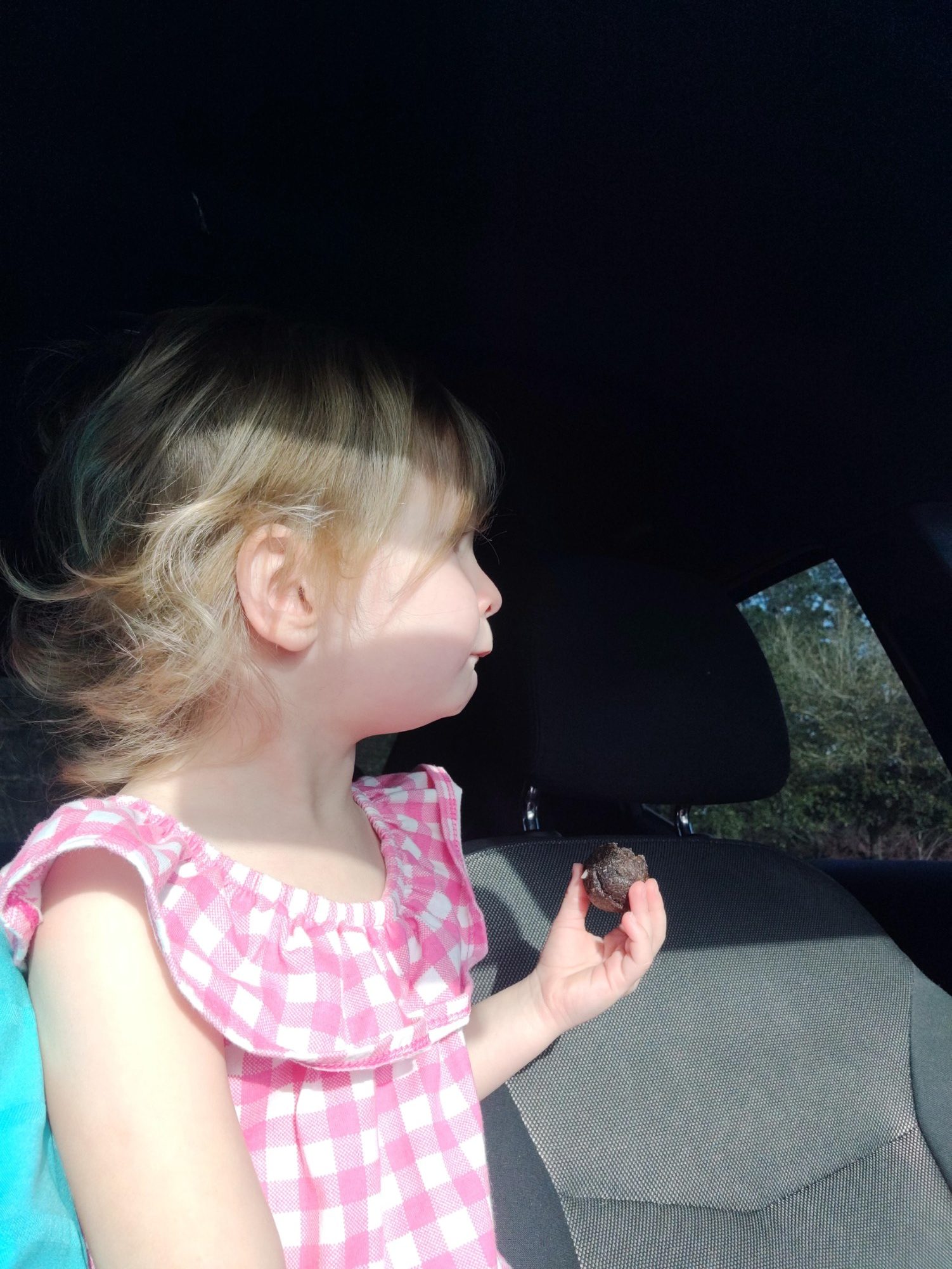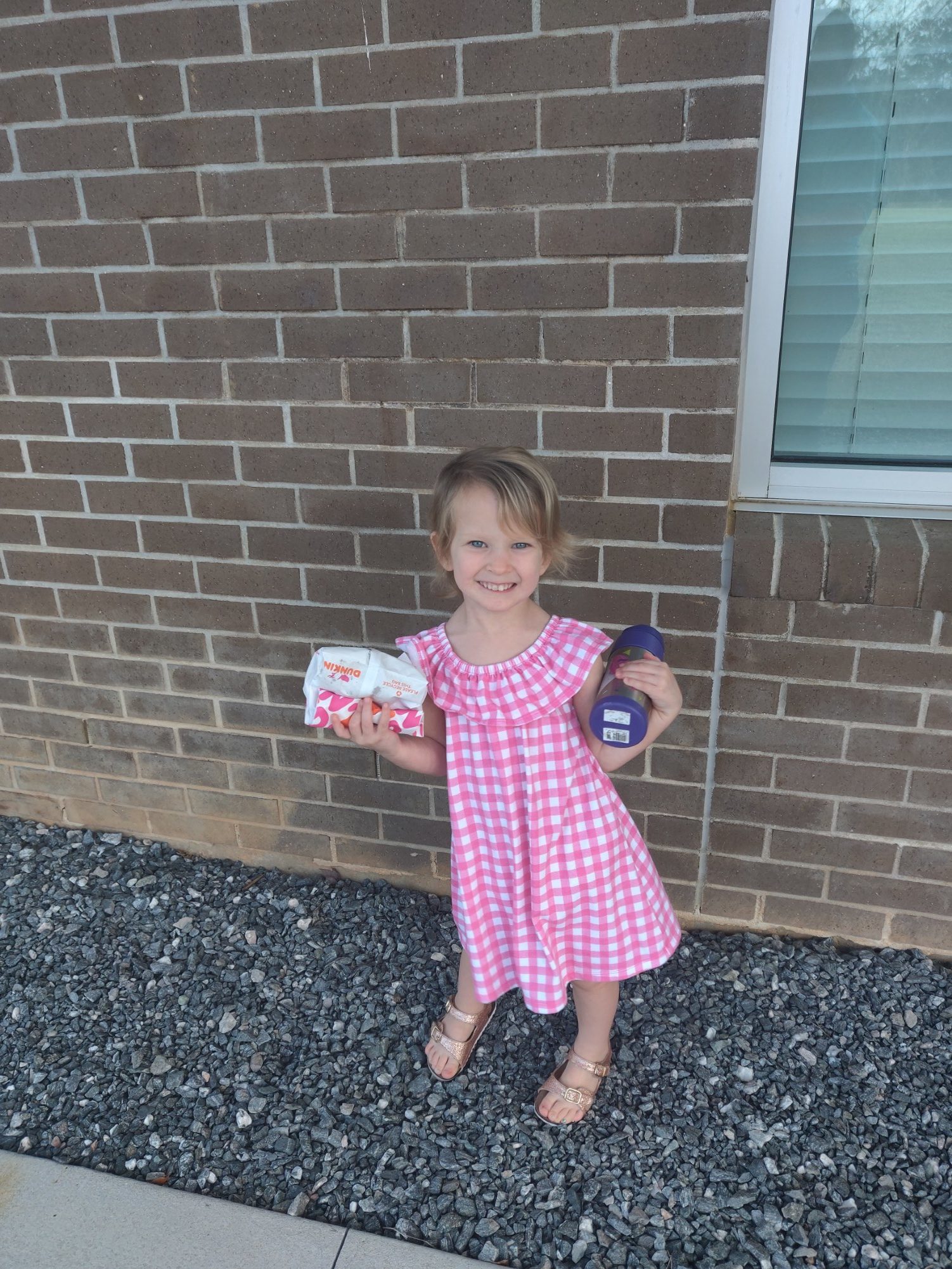 We went out to church at The Wharf Express with Aunt Suzanne and Uncle Keith, and these Mediterranean Mahi Mahi tacos were sooooo good! I could have eaten them again for dinner tonight, I loved them that much. (I would have preferred grits or fries, but chose the garlic green beans, and those were actually really tasty too.)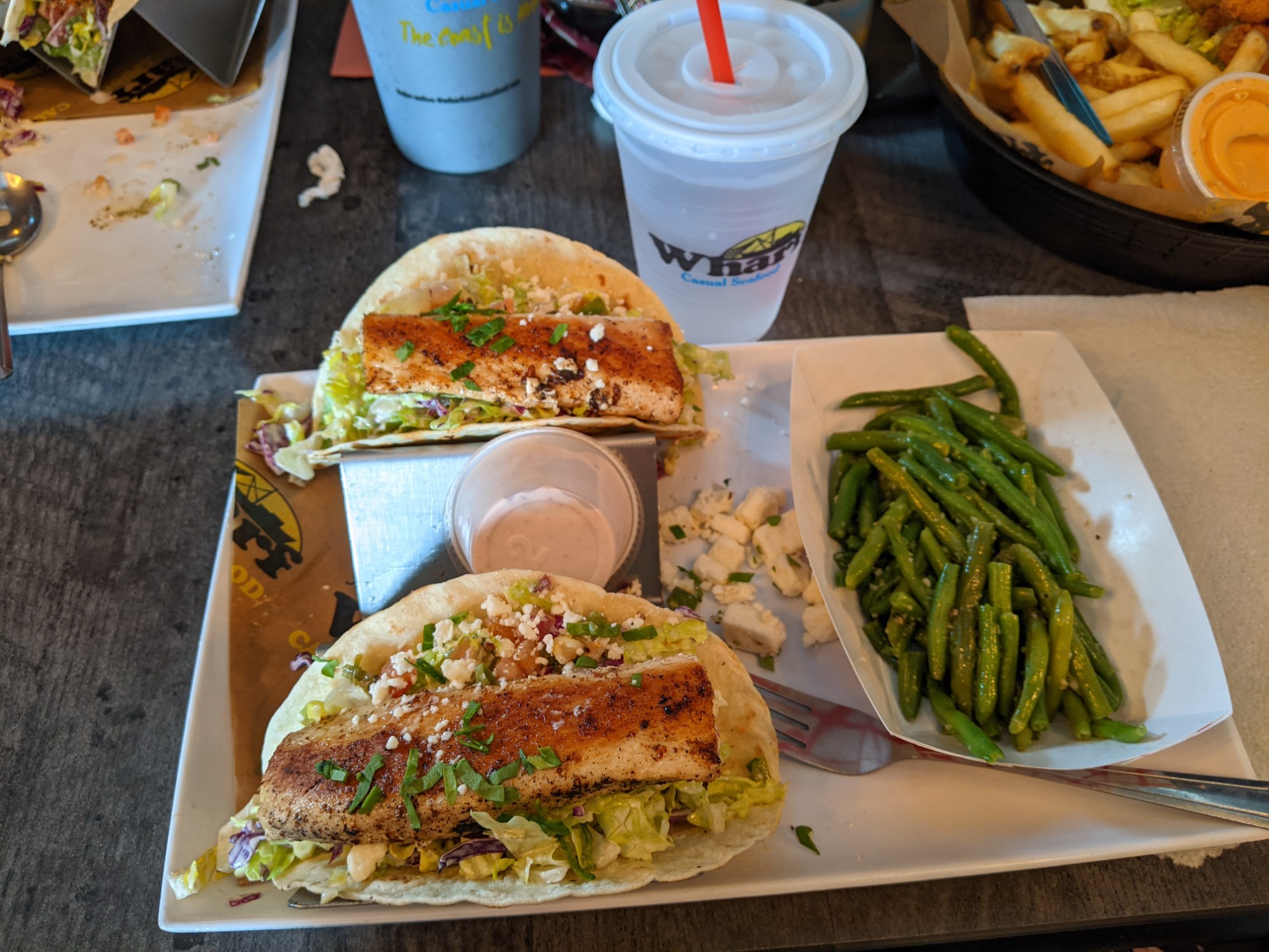 Church ran late today, and then lunch took a long time, so it was 1:30 before we got Emmie down for her nap at home. (Normal naptime is actually 12:30.) But I laid down too after getting her down, and her and I both napped for two hours, and it was pretty glorious. She had some chocolate when she woke up, and I had a turkey meat stick thing and string cheese.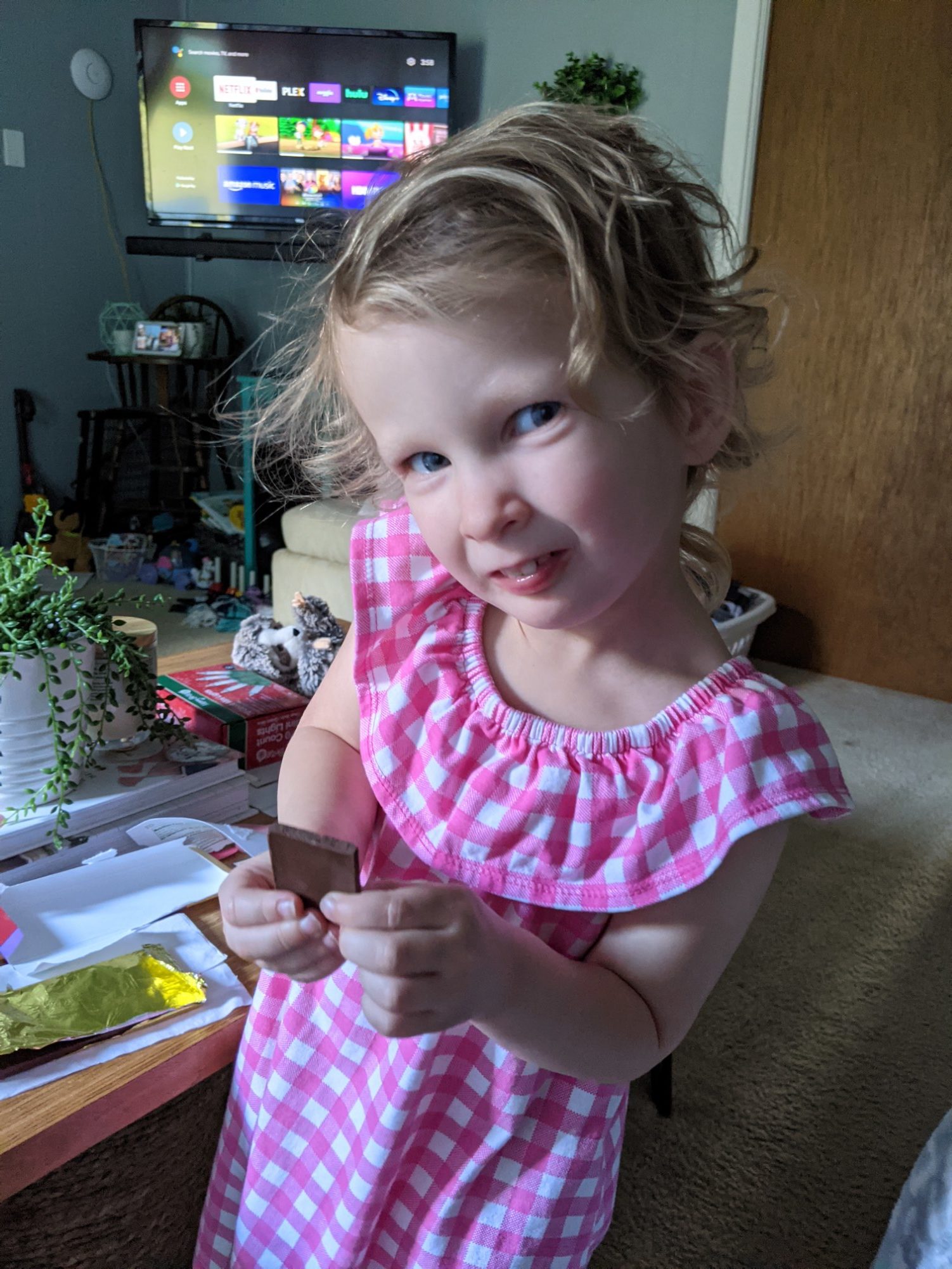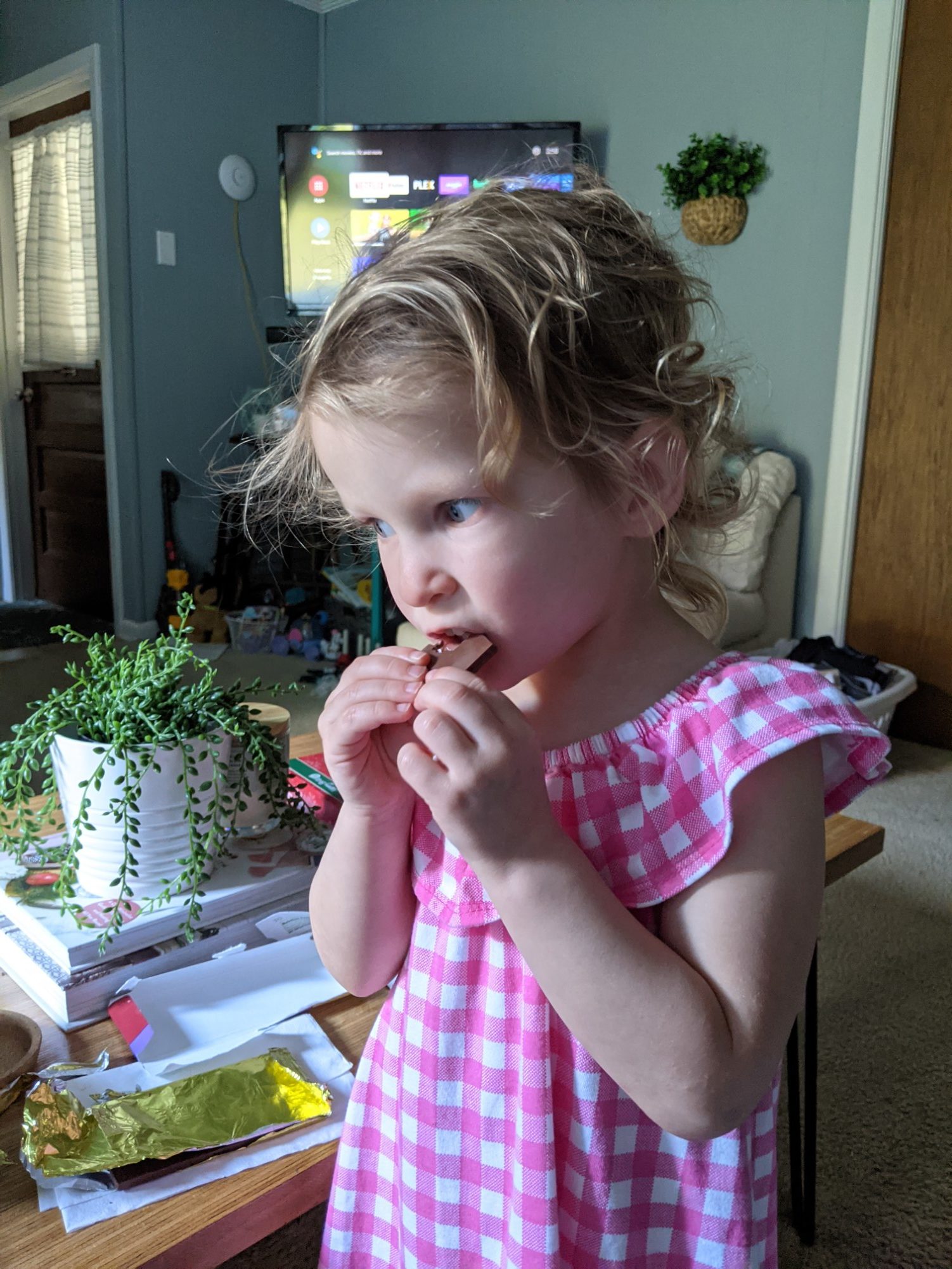 Part of cleaning out that front room yesterday, was getting rid of an extra mattress we had been storing for a few years. We borrowed Dave's truck, and took the mattress out to my parents' house, for them to use in their guest room. We stayed to play and visit for just a little bit, and enjoyed our short time with them.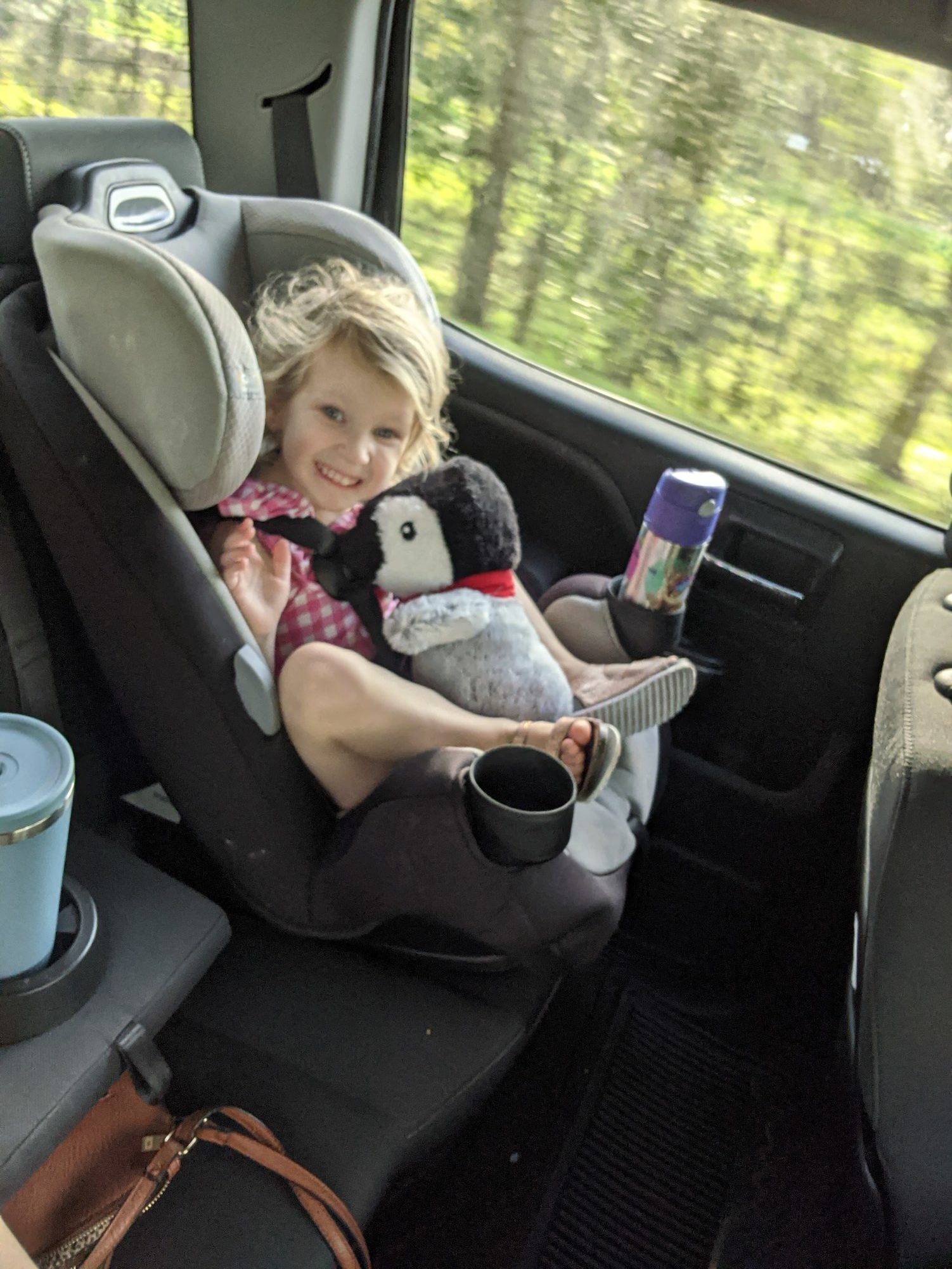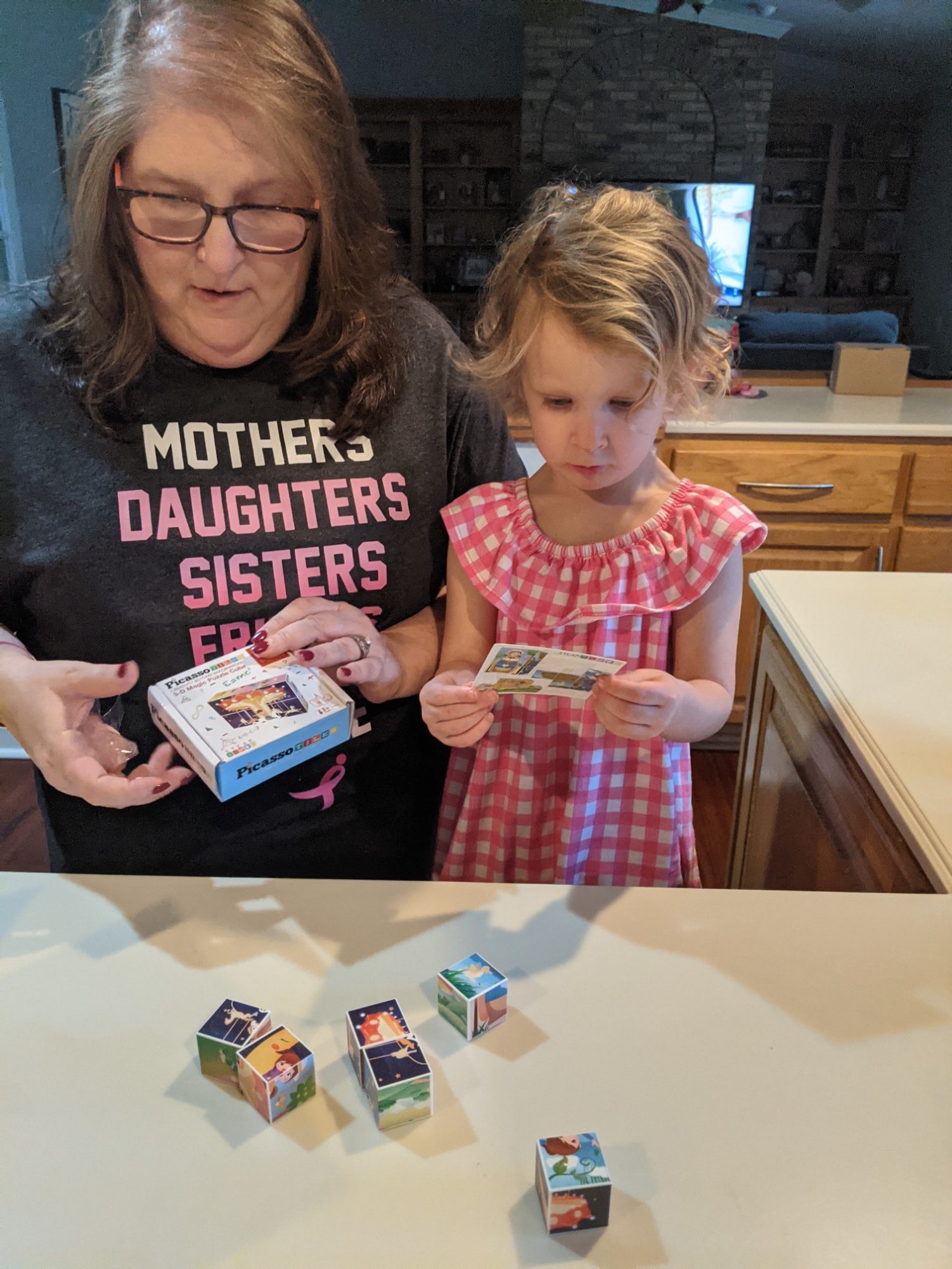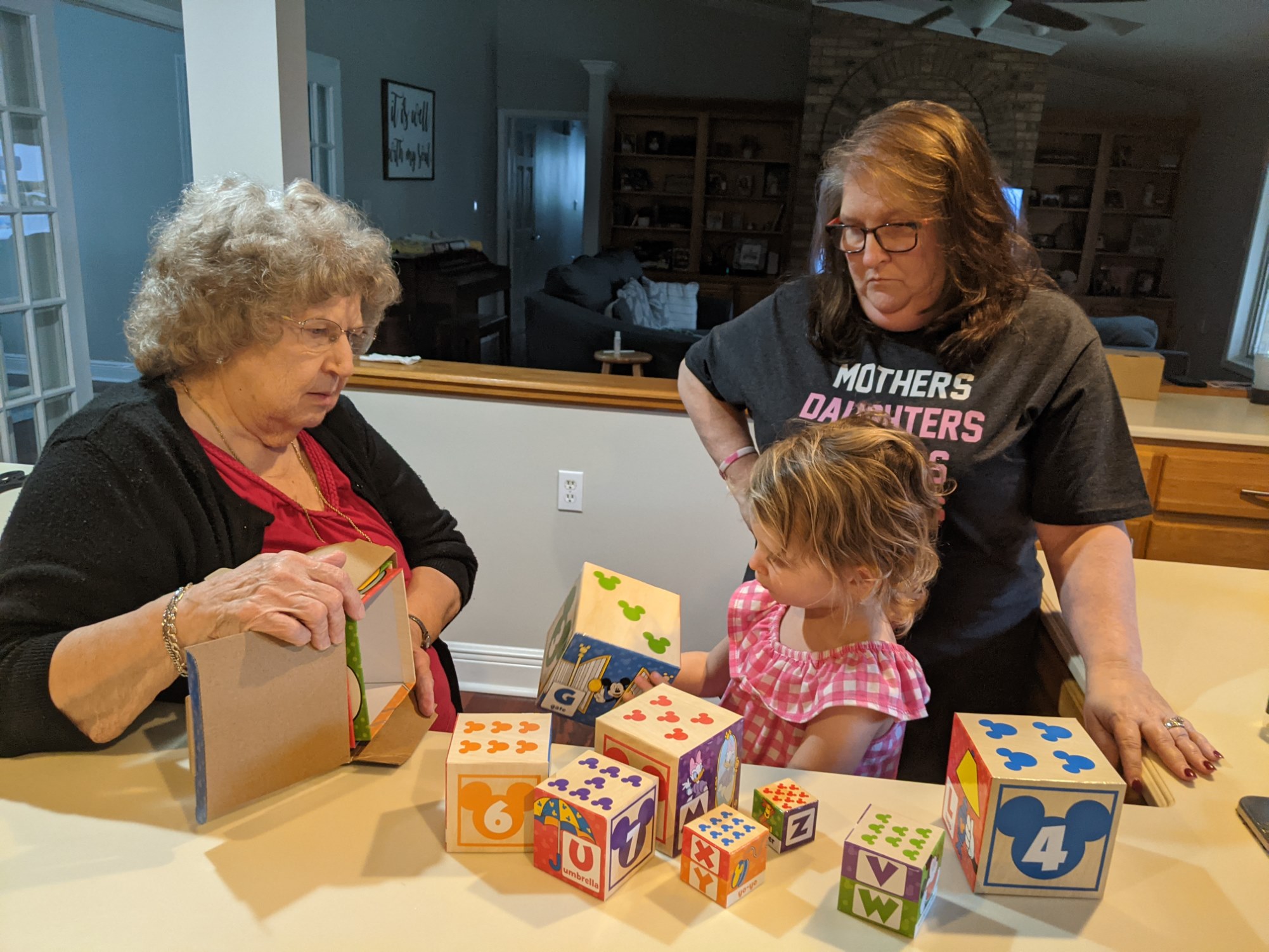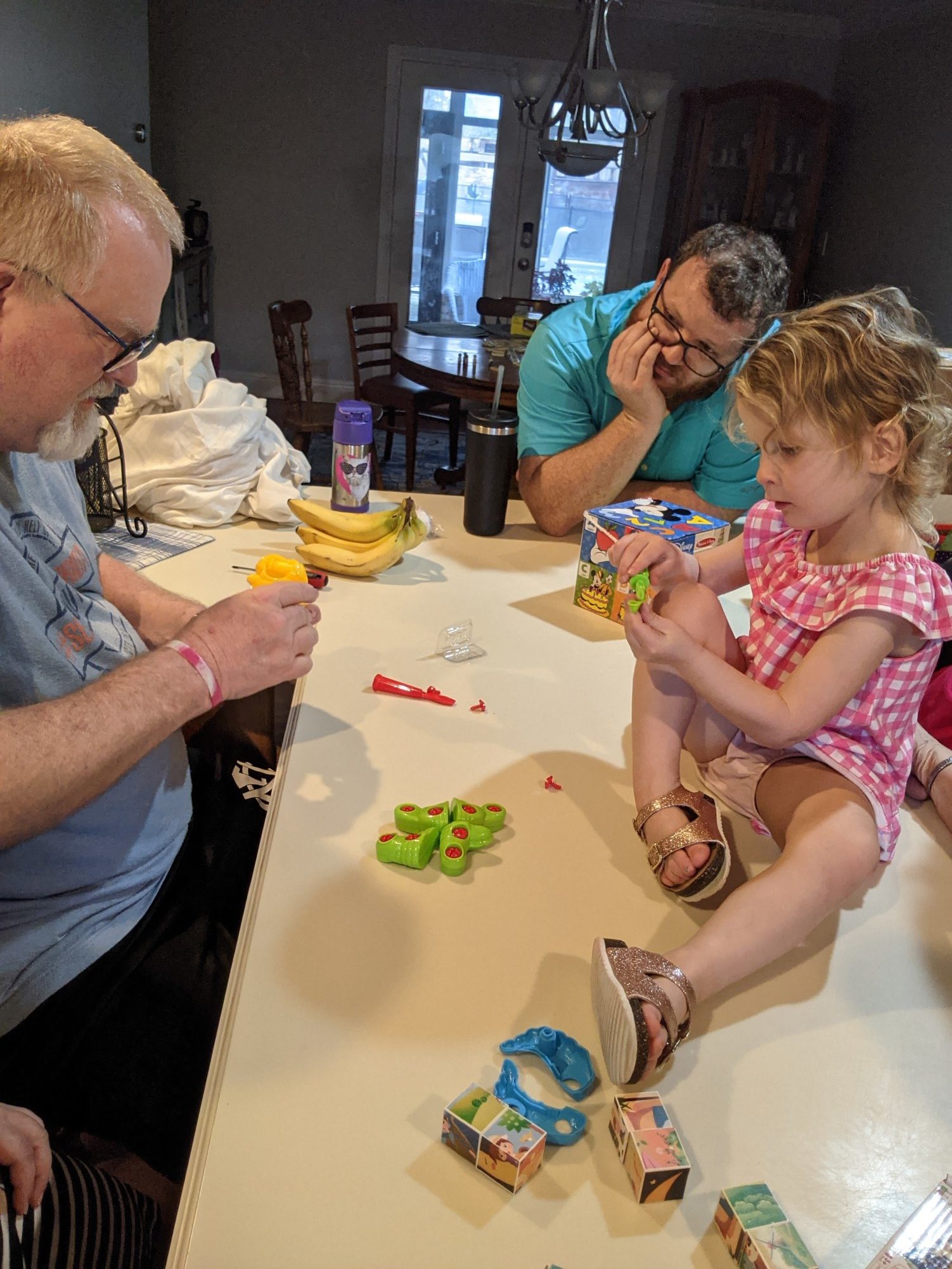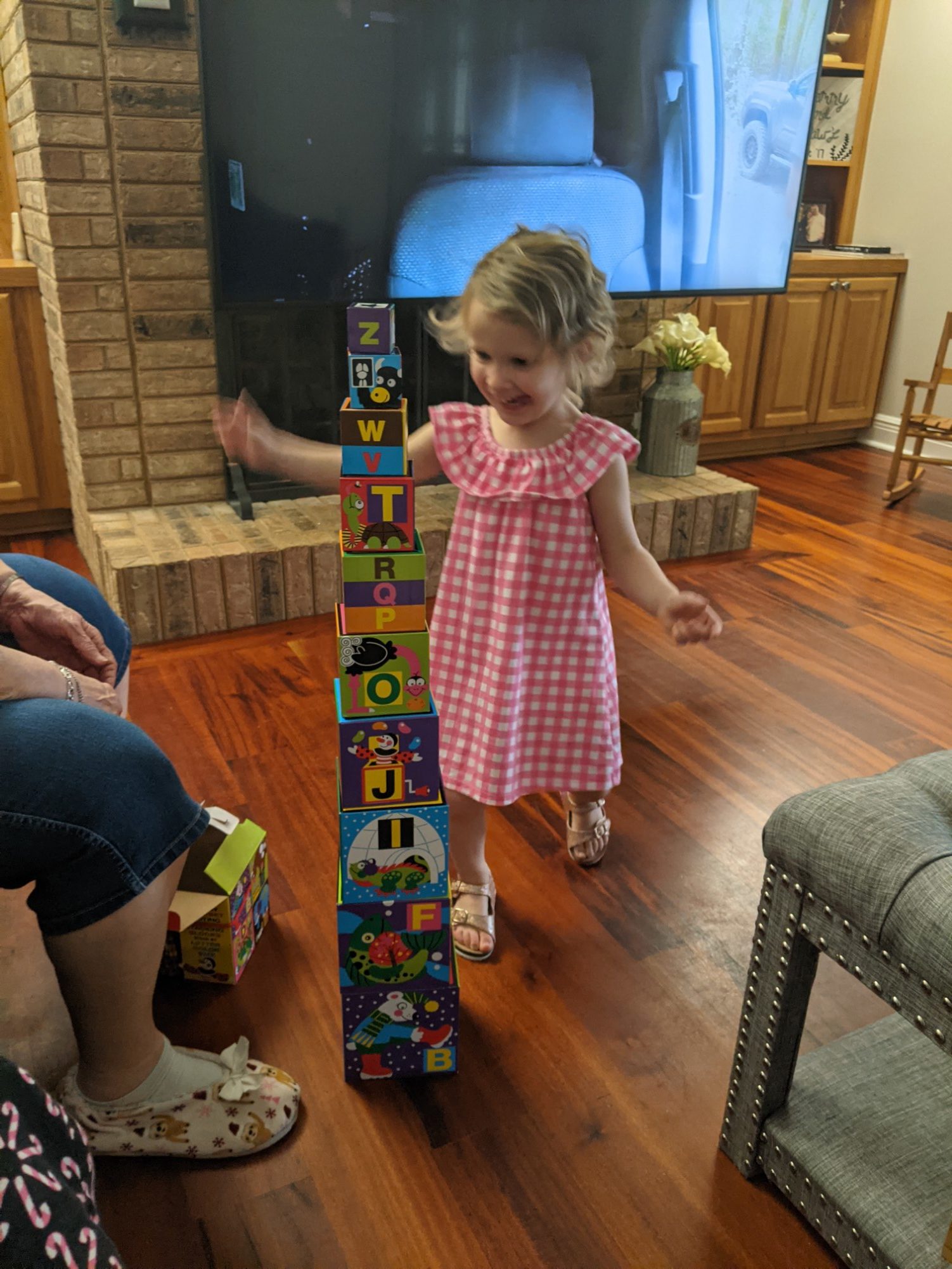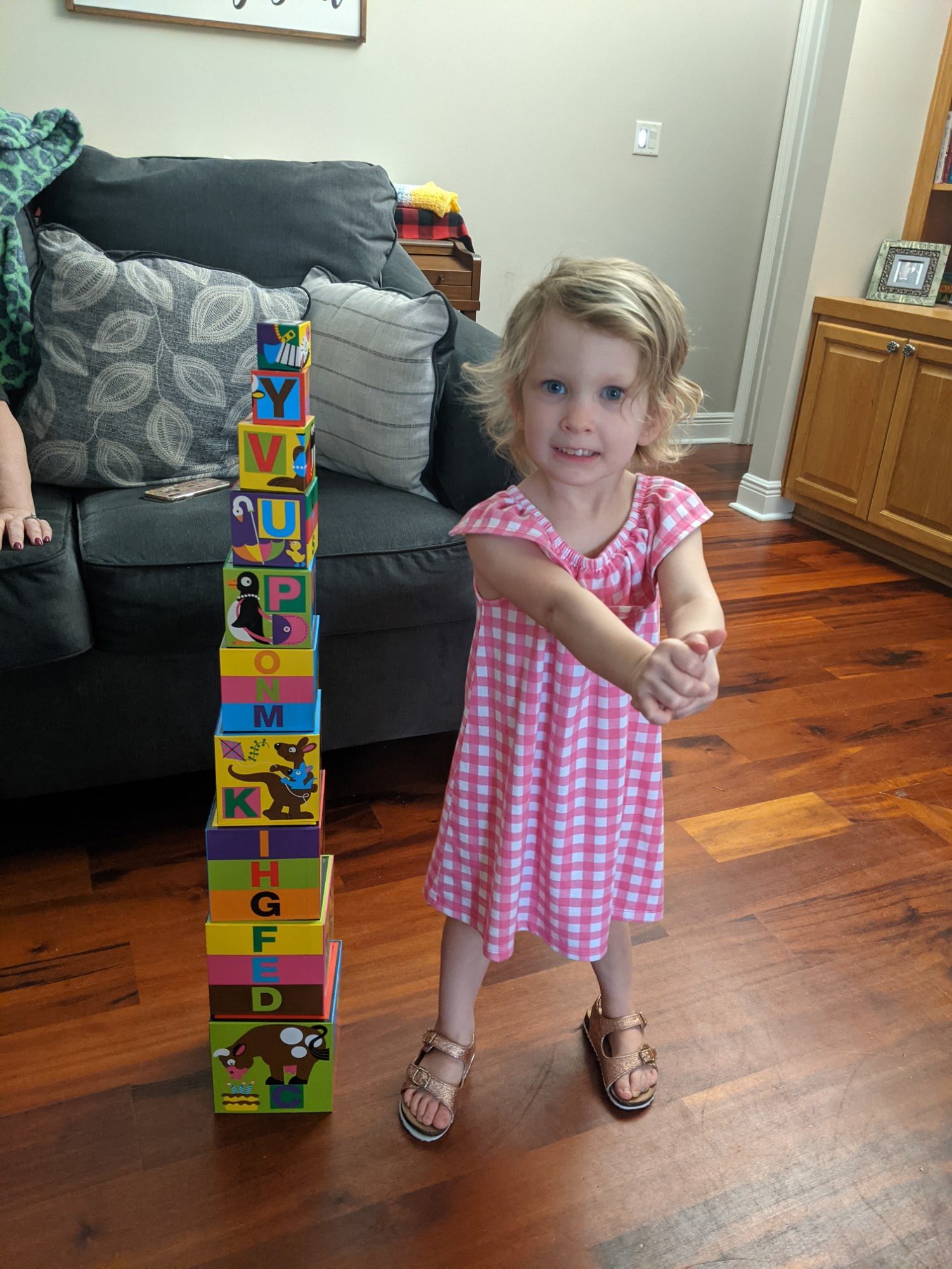 I had planned to come home and make a frittata for dinner, but since everything from church to lunch to nap to mattress delivery was pushed late today, we decided to grab dinner at Moe's on our way back home. Emmie ate her entire chicken & black bean taco, and I had some delicious steak & (light) brown rice. Then she had to run around the grass for a bit to get her wiggles out, and she was so cute and silly.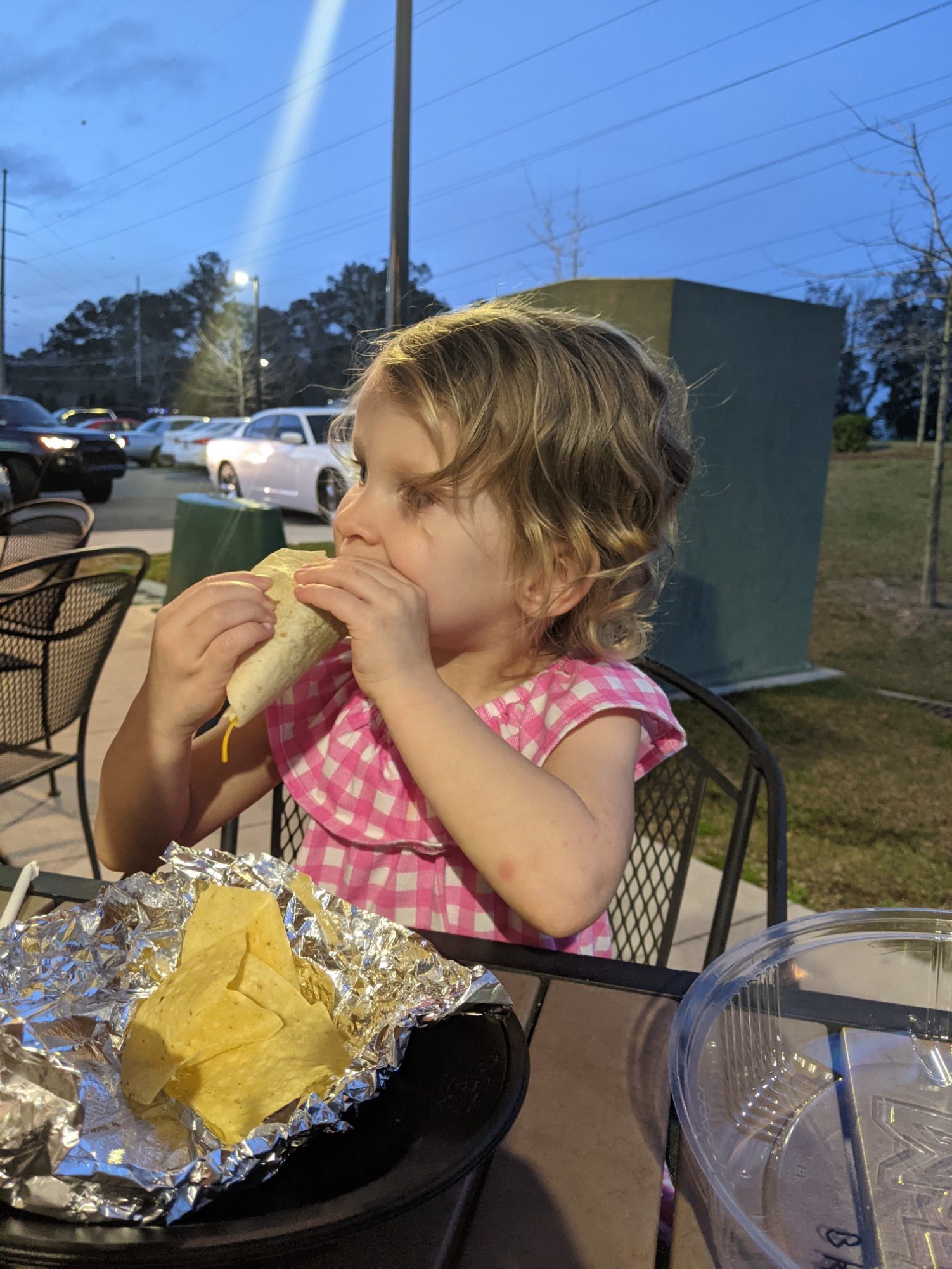 Little Miss Chatterbox talked our ear off the entire 30-minute ride back home, about all sorts of make believe stuff with her penguins and bandaids and police's and firemen's and more stuff I can't even remember. Then she wanted to do the book tonight (this is is just like, "find the orange pumpkin") and then she wanted me to do it again for her.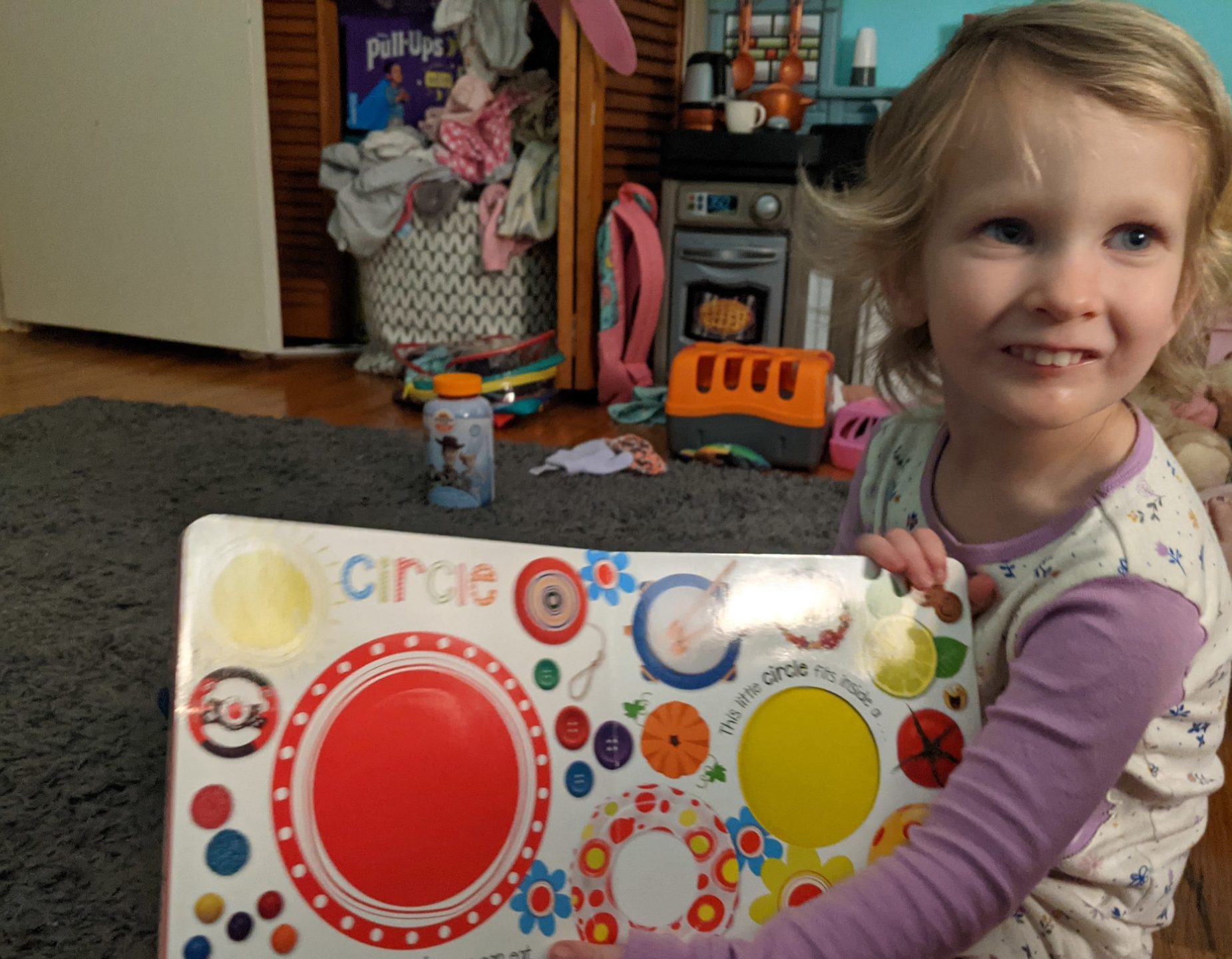 After we got her down, Jeff left to take the truck back to his Dad, but he should be almost back by now. After a busy, chore-heavy day yesterday, it was nice t take it really easy today, we all needed the rest!