Look at how precious this little girl was this morning, in her cute little pretzel dress! She had a good, super easy drop-off today, and was ready as ever to head off to class with her friends!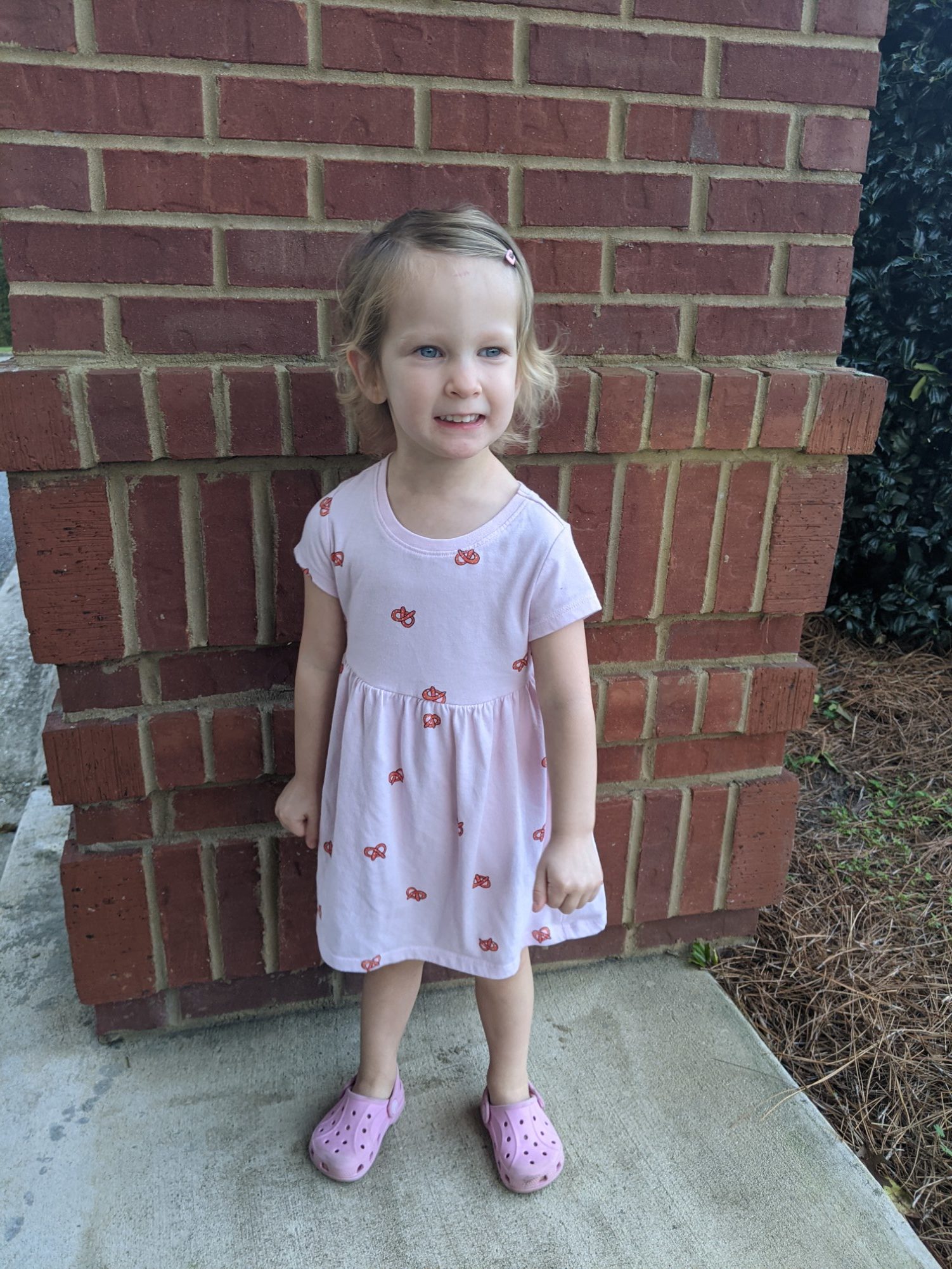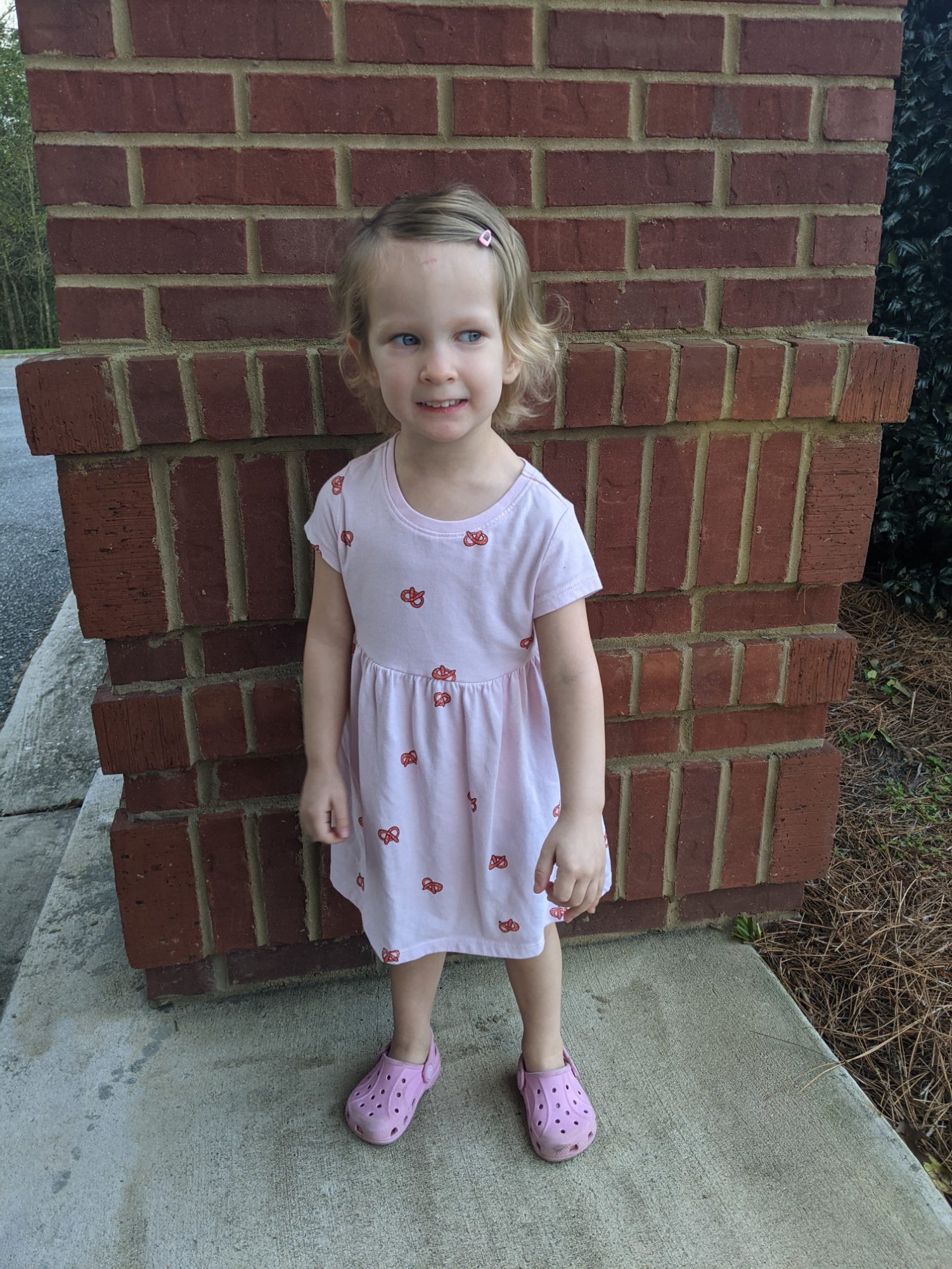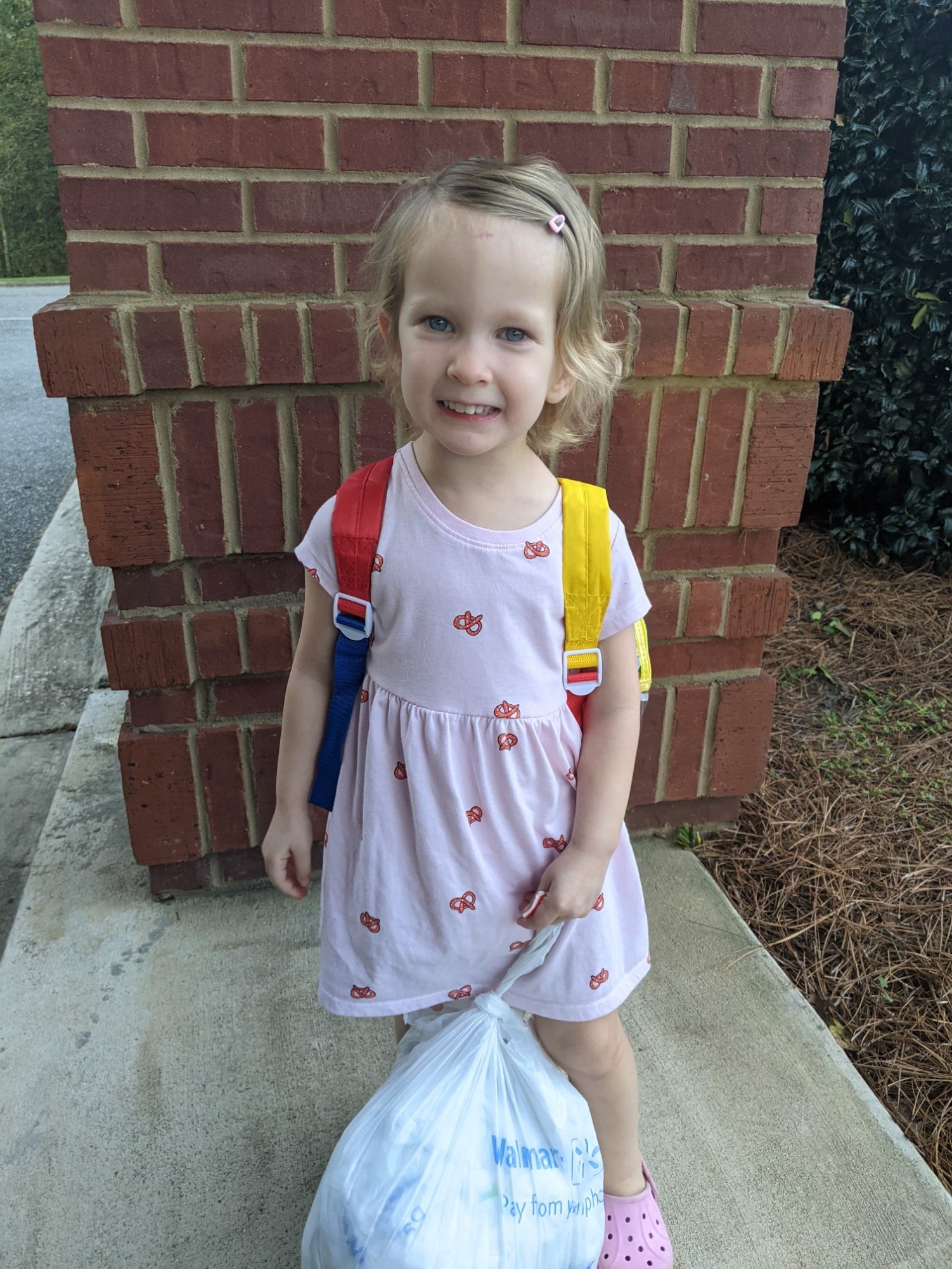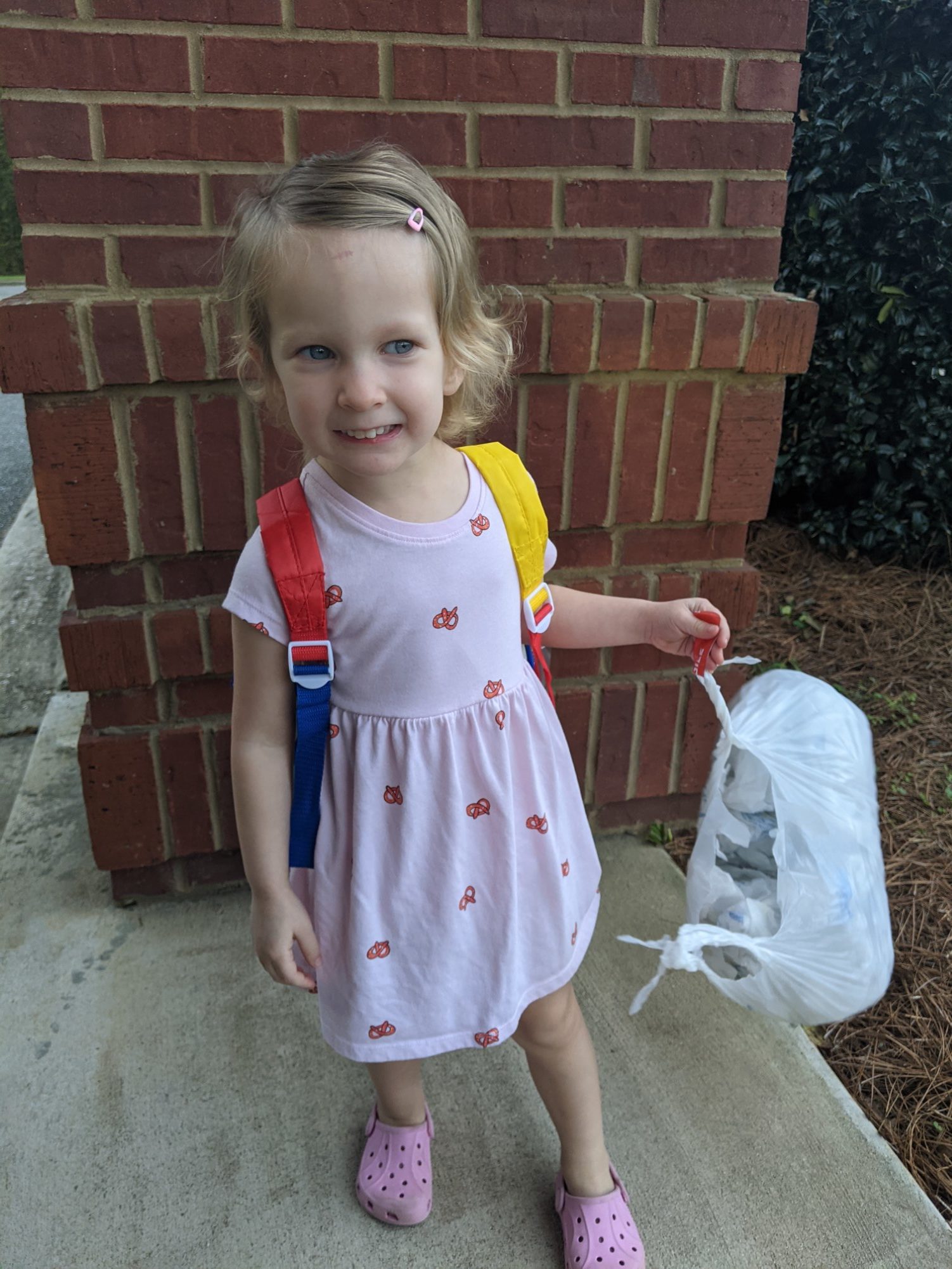 I am 28 weeks pregnant today, and finally in the third trimester! Baby Girl can blink in response to light against my uterus, and has mini eyelashes now! I'm also supposed to start keeping count/track of her movements each day, although I forgot about that until just now, but I know I've felt her a ton today – she's even kicking a ton right now!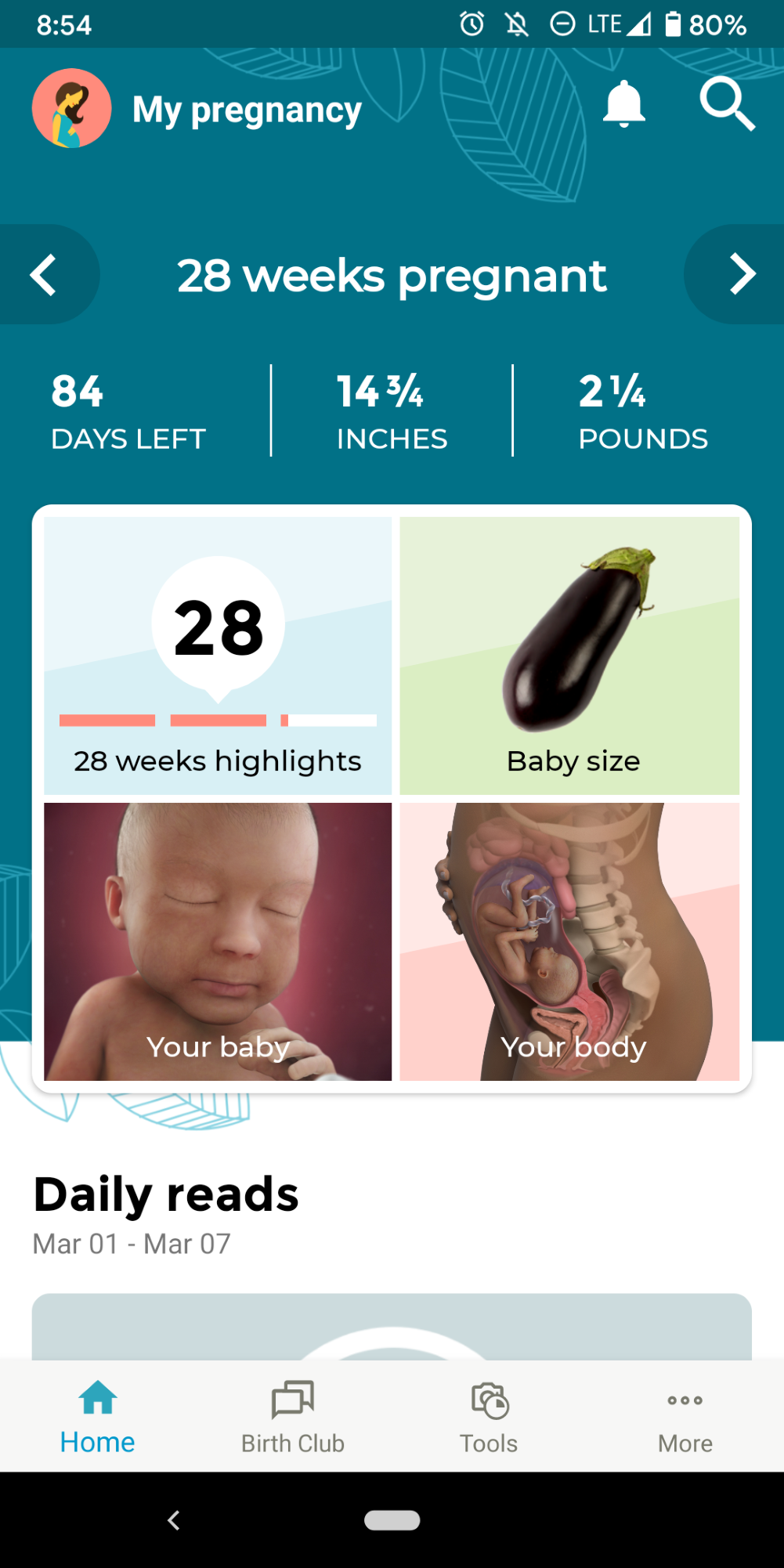 This week is Dr. Seuss week (which I didn't know, so we missed the "wear red & blue day" today), so they made these fun little Thing 1 and Thing 2 crafts today.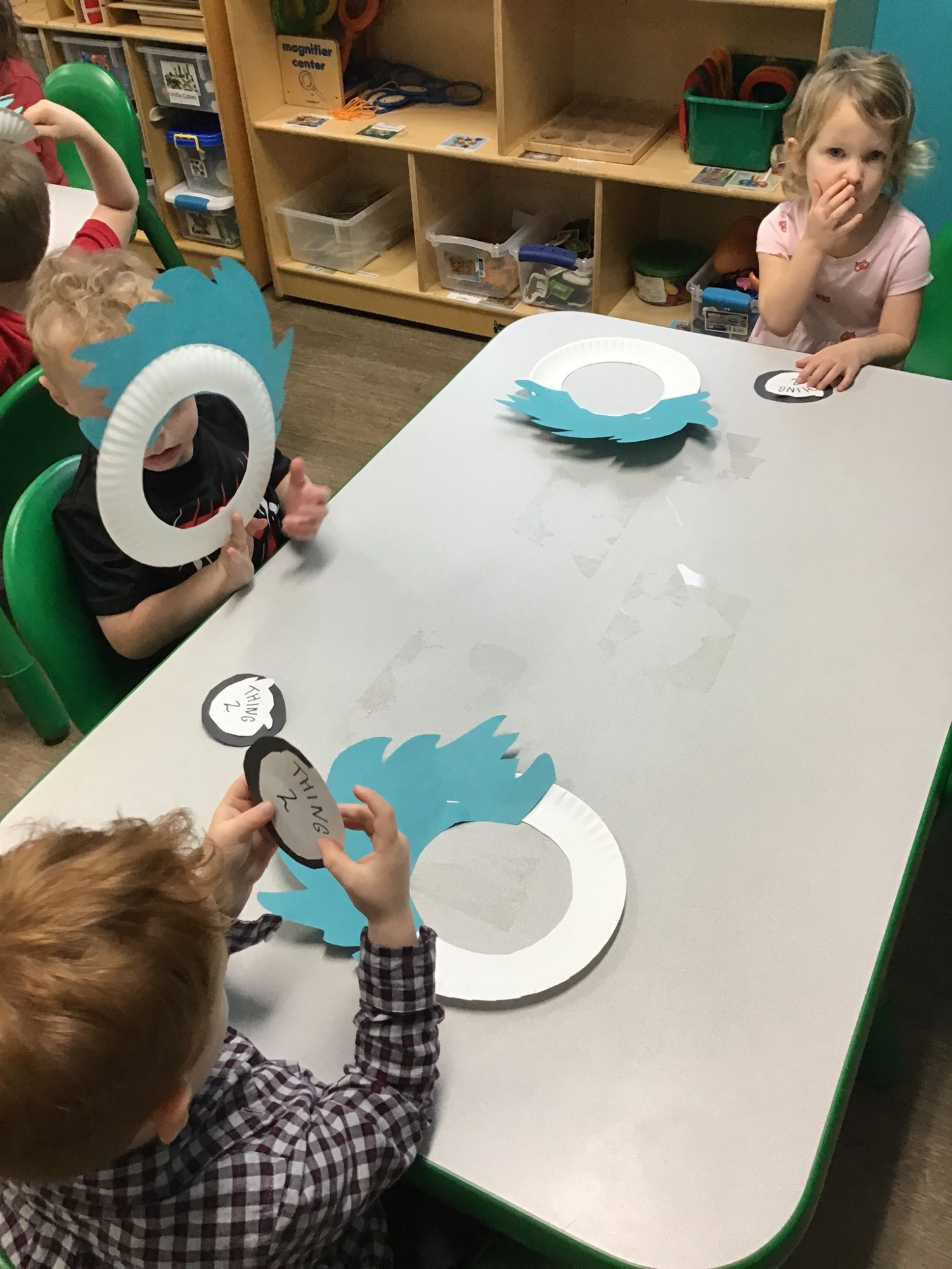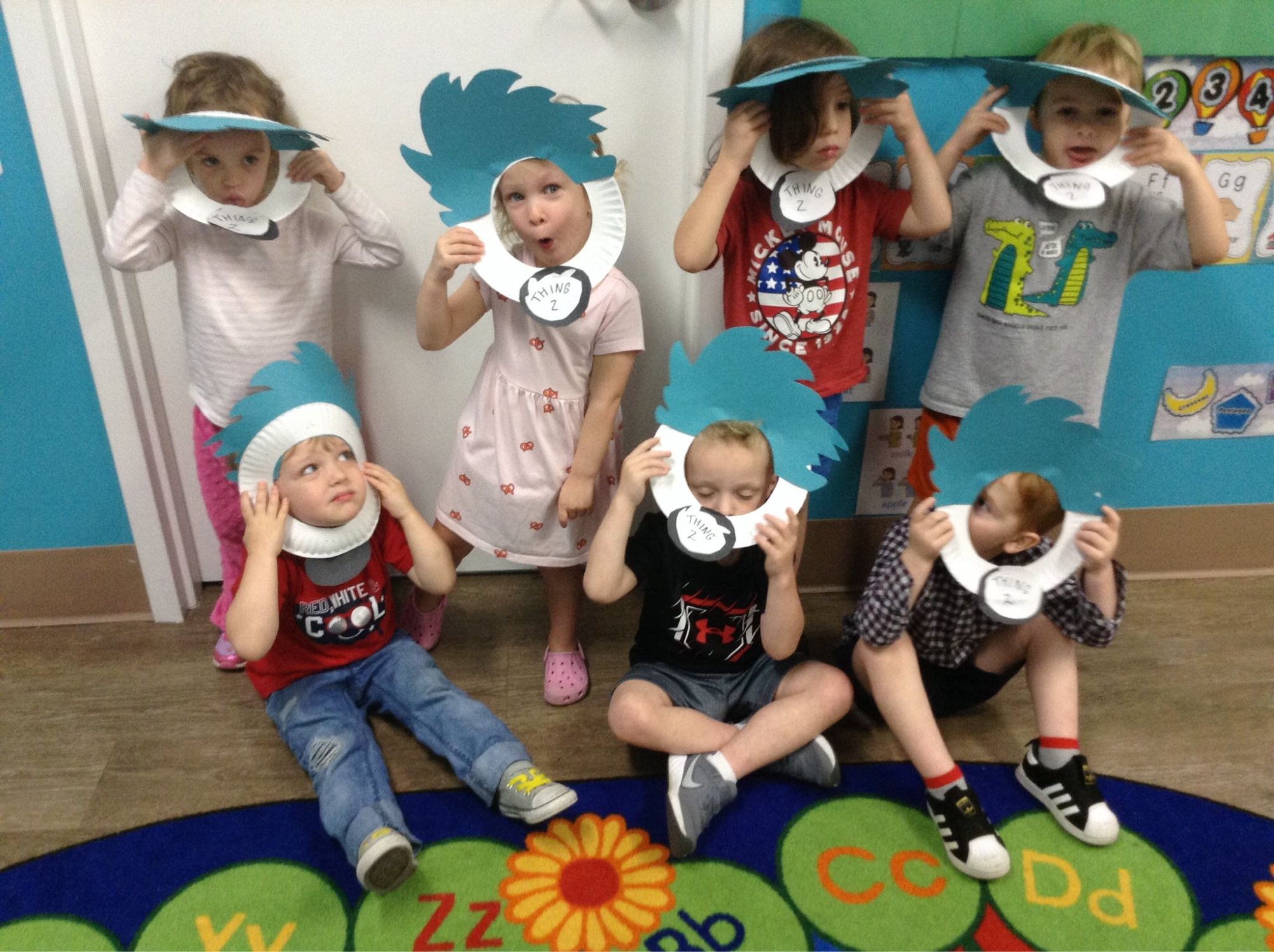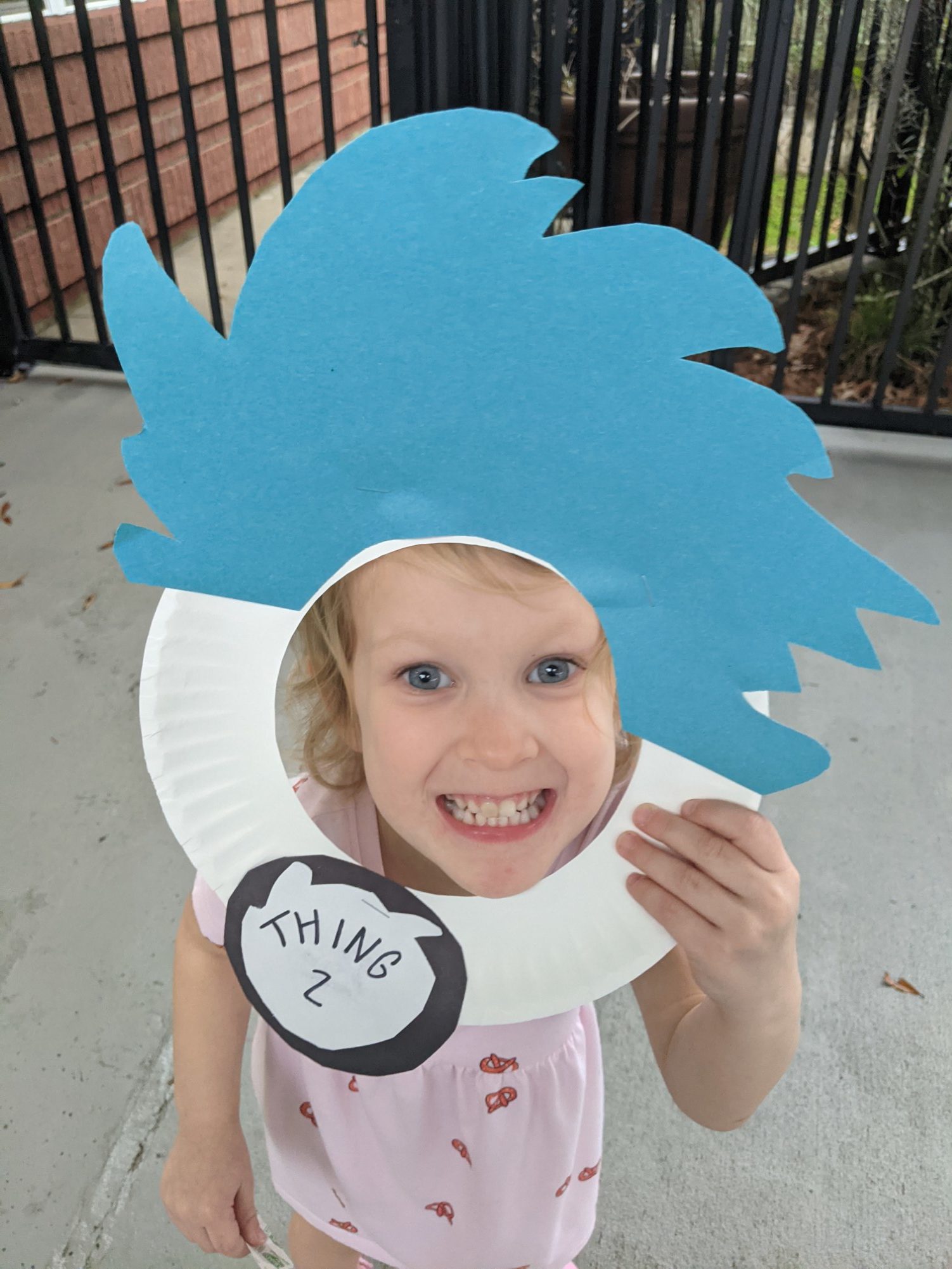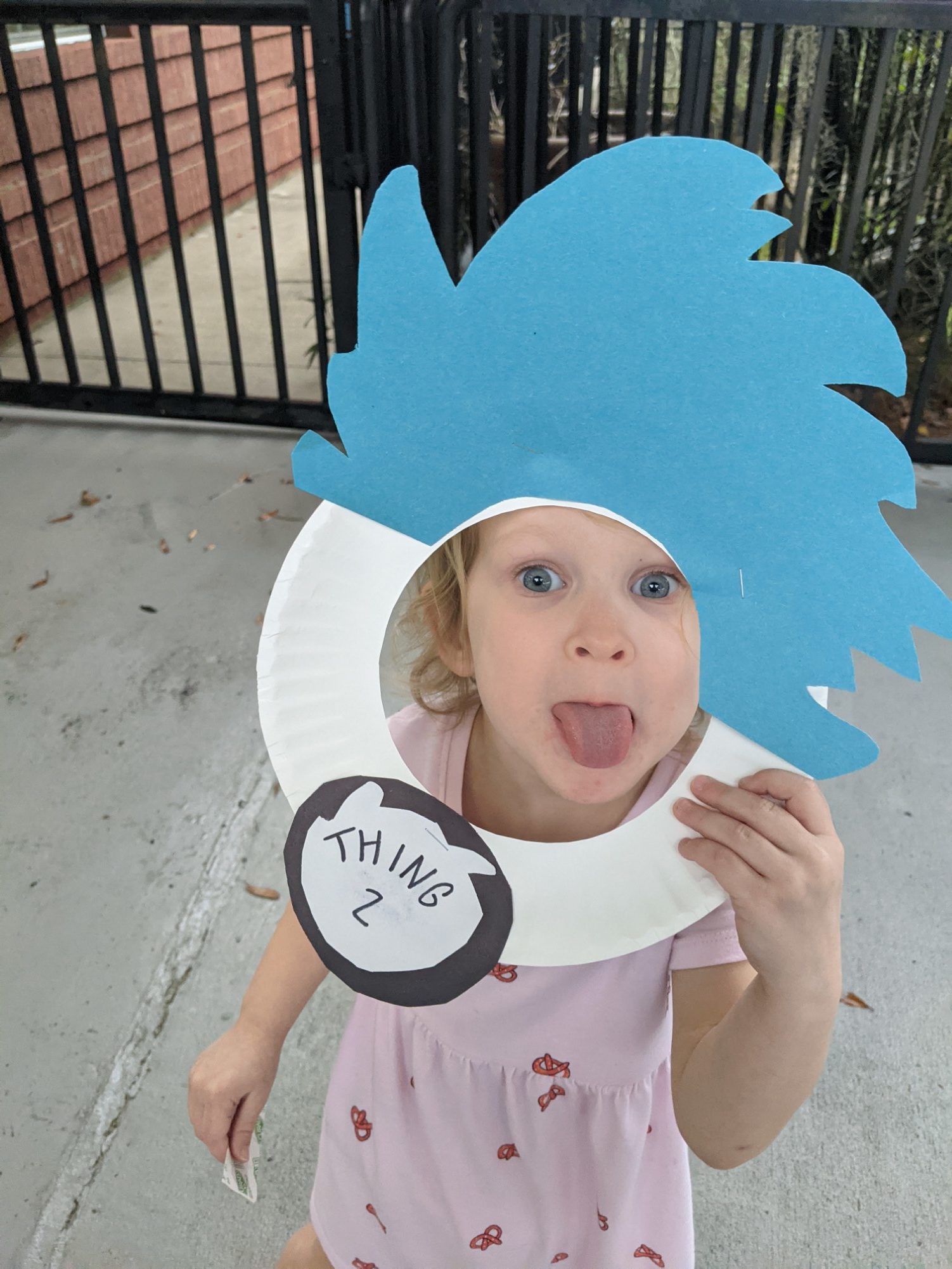 I made my delicious frittata for dinner tonight, and I'm always so proud of it, so I feel the need to take a photo of it every time. And it was just as delicious as ever!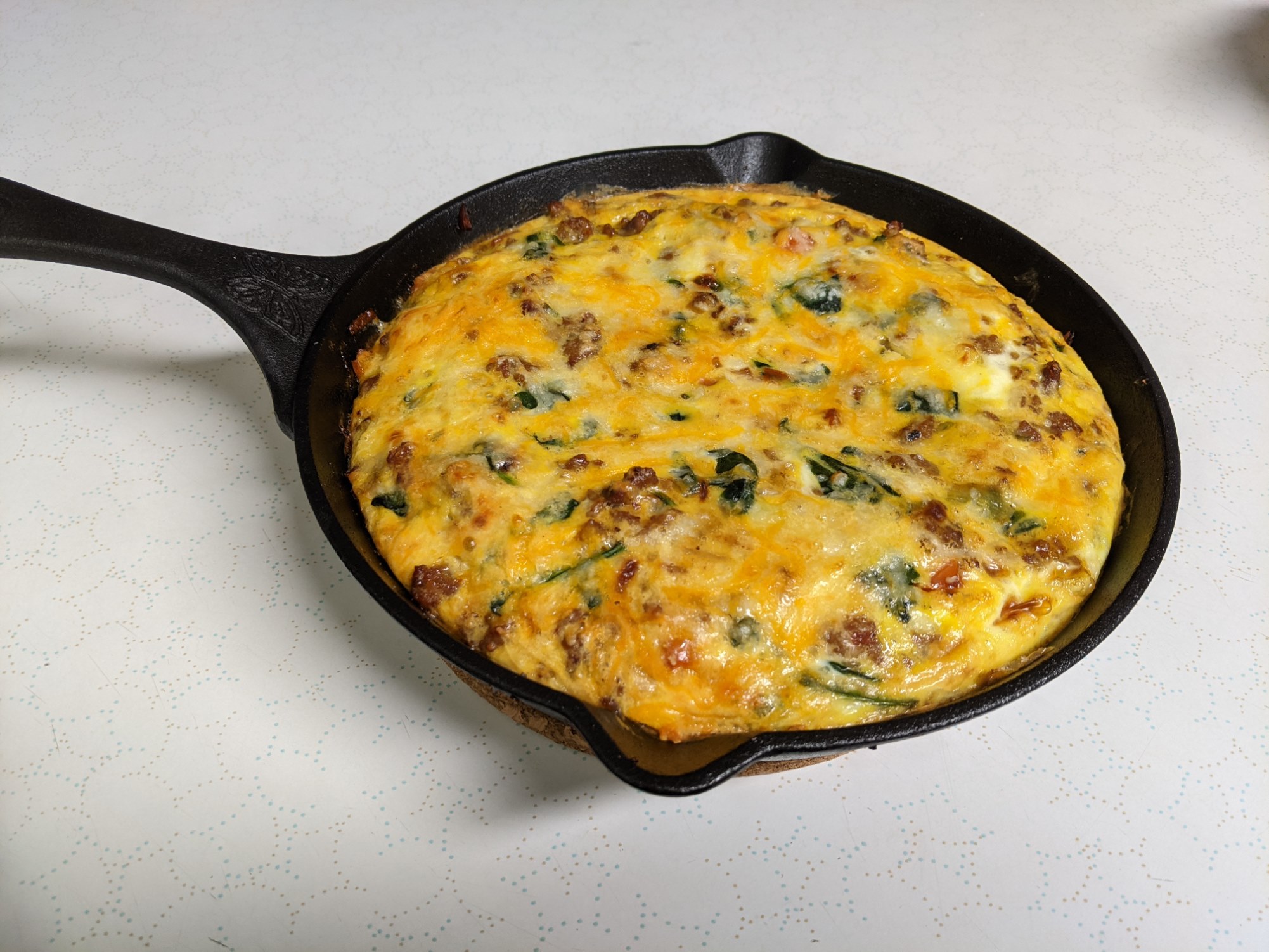 And I'm always so proud that Emmie loves this and eats it so well, even with the red bell pepper & spinach in it!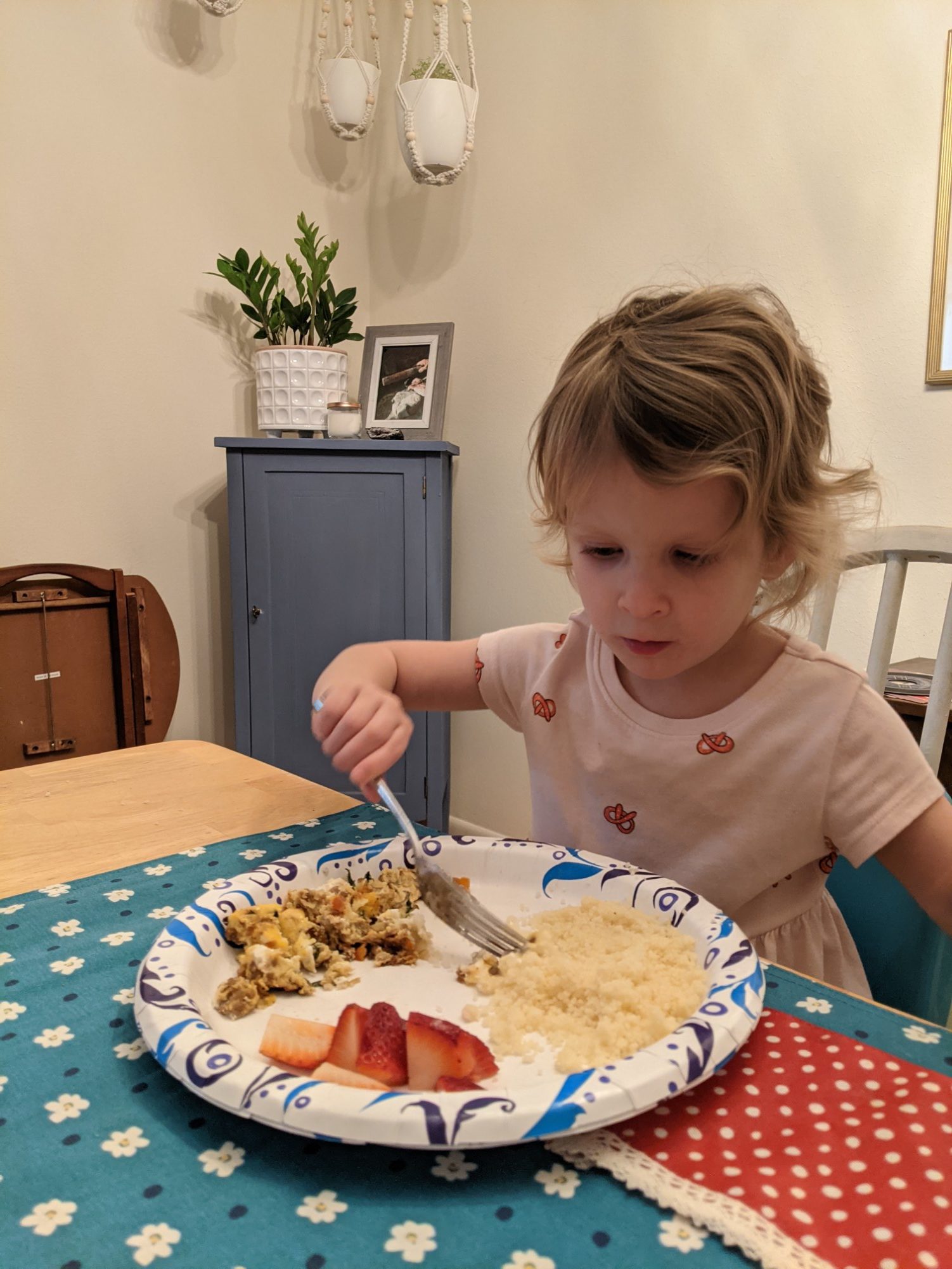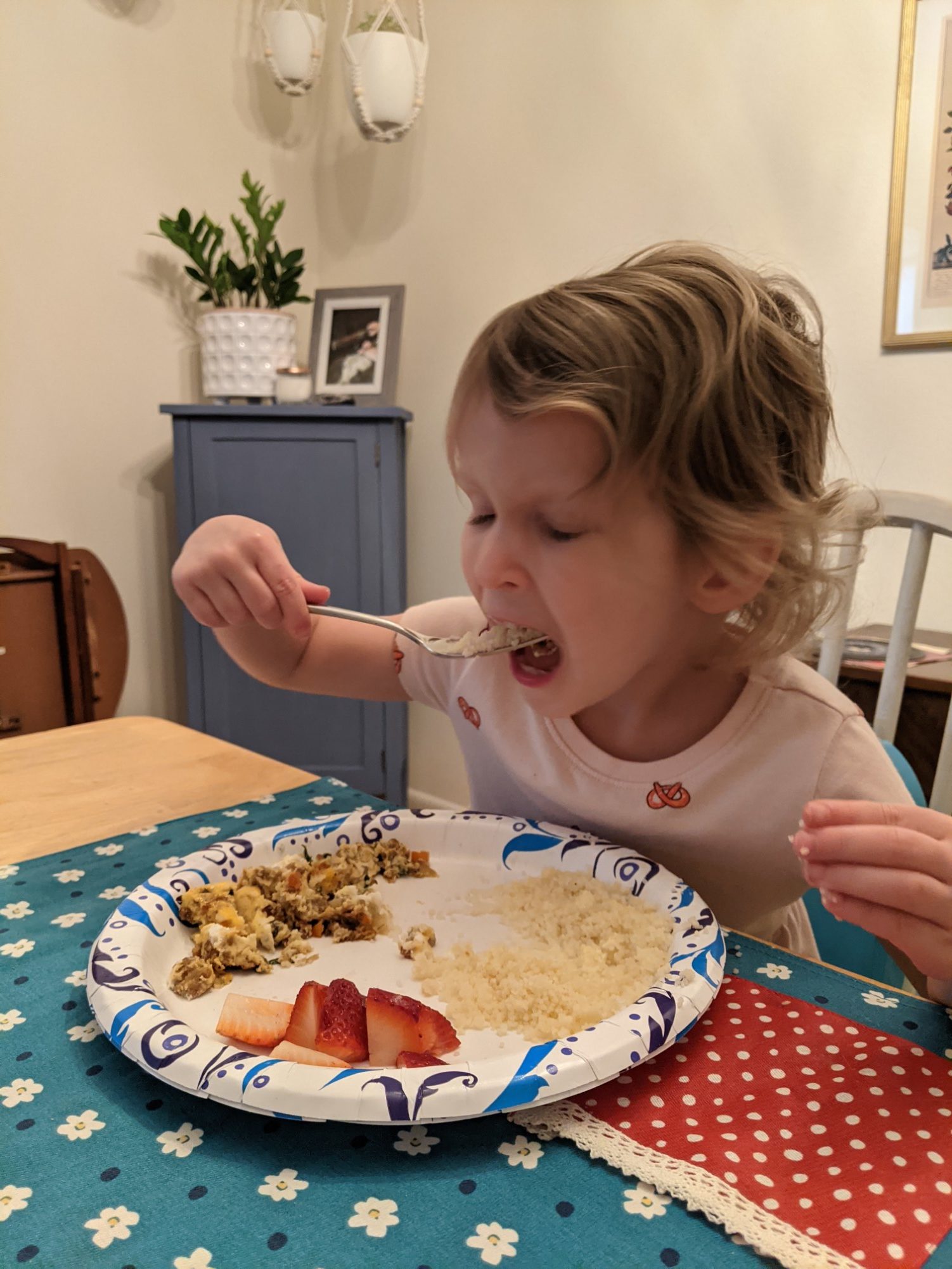 I washed up some dishes after dinner while she played "church" with a couple of her baby dolls, which is about the sweetest thing ever. We did bedtime together and read some cute little bedtime prayers from a book of bedtime prayers. Bedtime went well, and she was sweet and giggly, and very precious.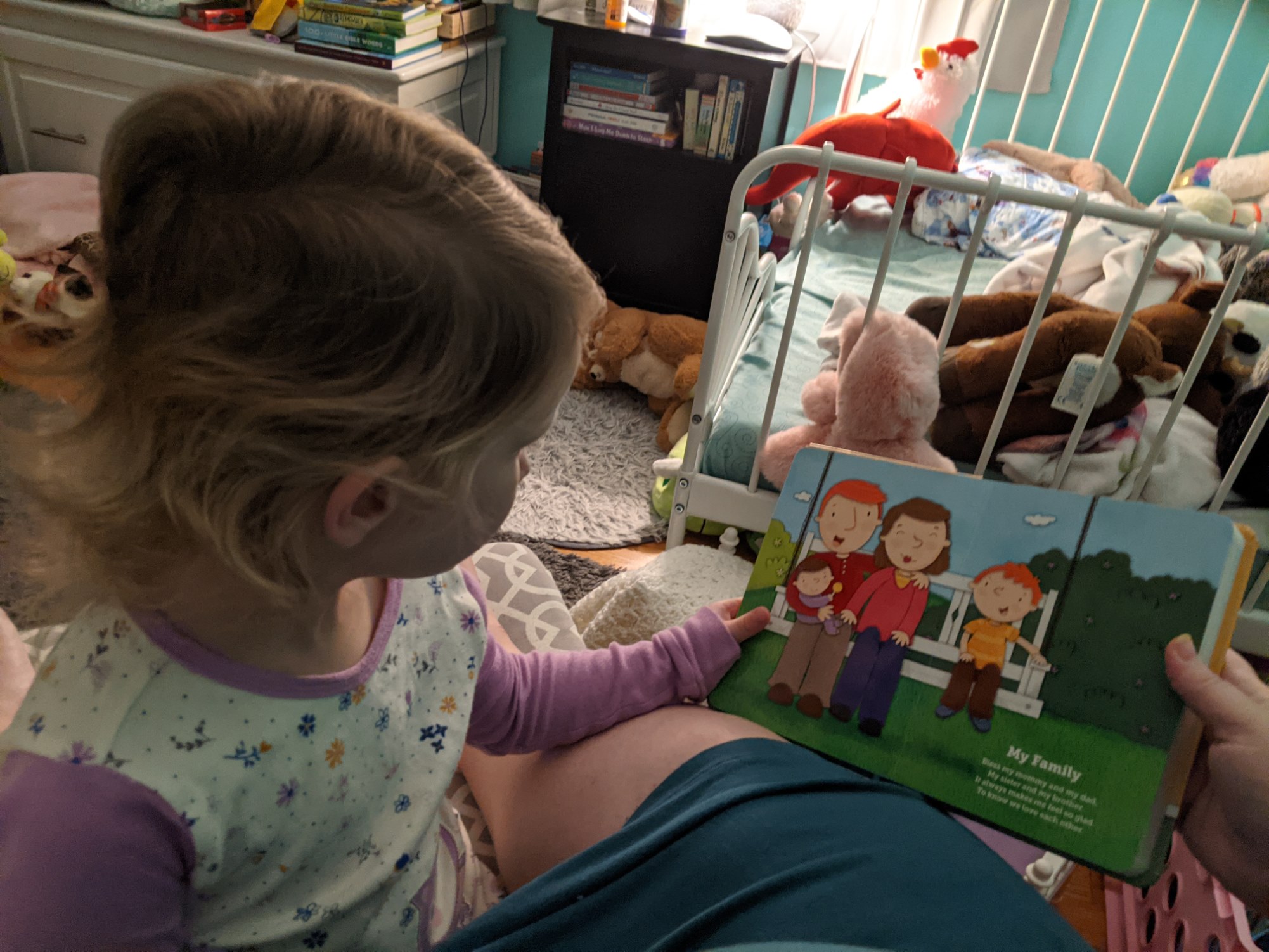 It's time to settle down and rest a bit before bed, but I need to ask for your prayers for Jeff… He's had some extreme pain in his neck/back/arm lately. He had x-rays last week that were "normal," but he woke up last night in excruciating pain, unable to move. I dropped him off at the ER this morning, and a CT scan found a potential herniated disc in his neck. He will go see a neurologist for an MRI tomorrow, and we're hoping he can get some answers and some long-term pain relief.