You can only sorta see the sunrise behind her, but it was absolutely beautiful this morning! She was very excited to wear her cute Baby Yoda t-shirt, and we had a great, fast, easy drop-off today, followed by a good day at school for her. And come on, the force IS very strong with this child. Am I right?!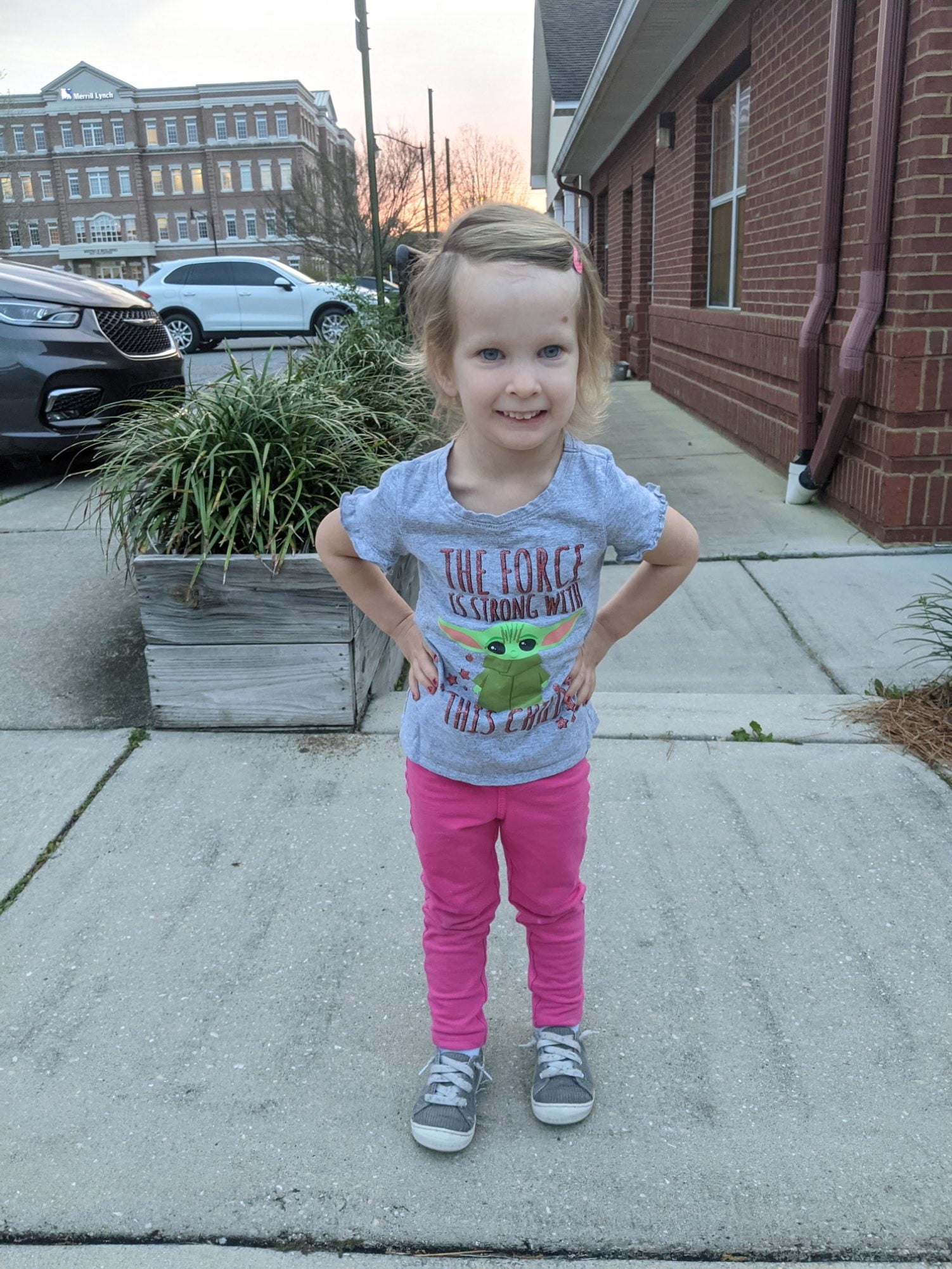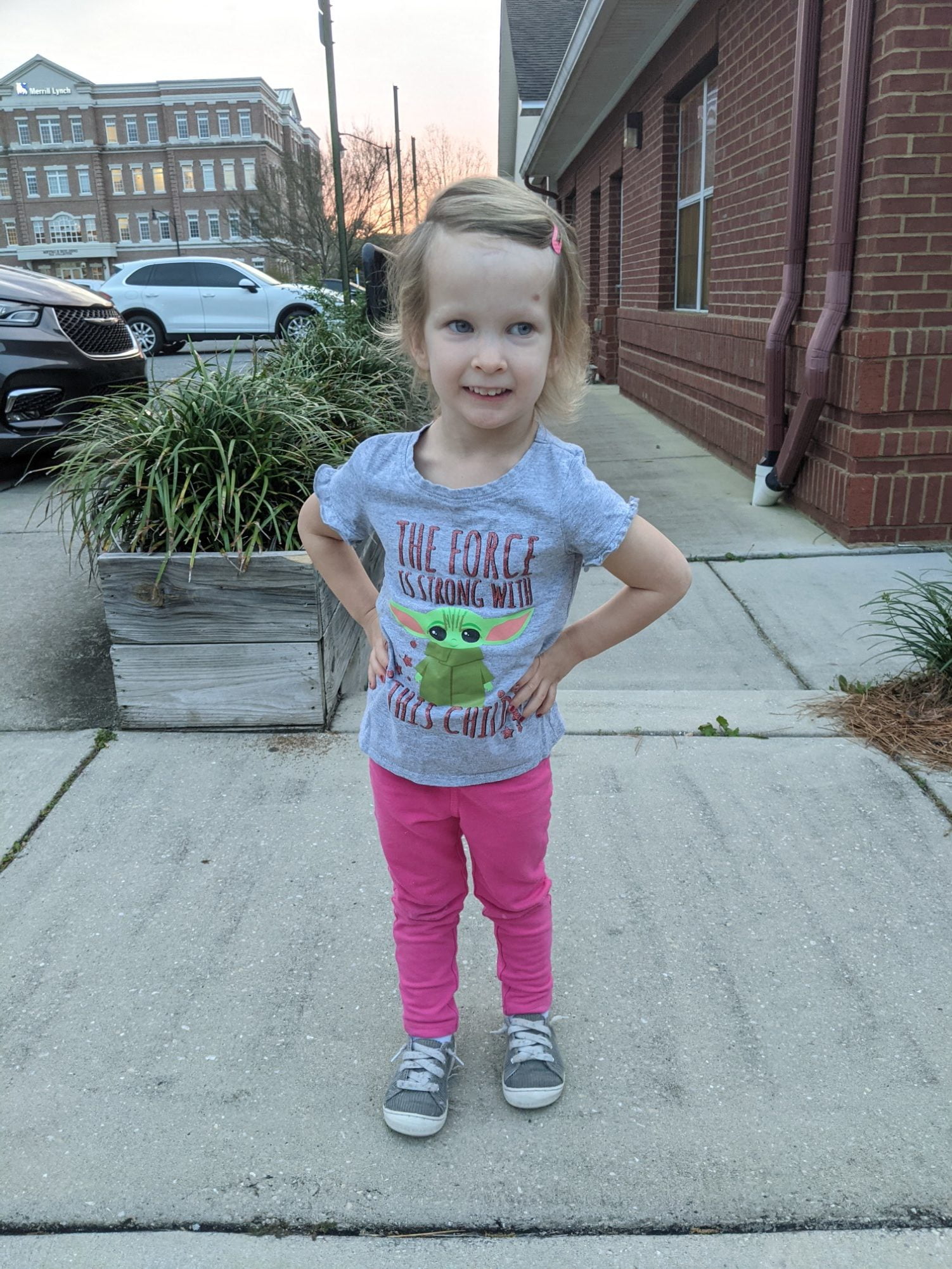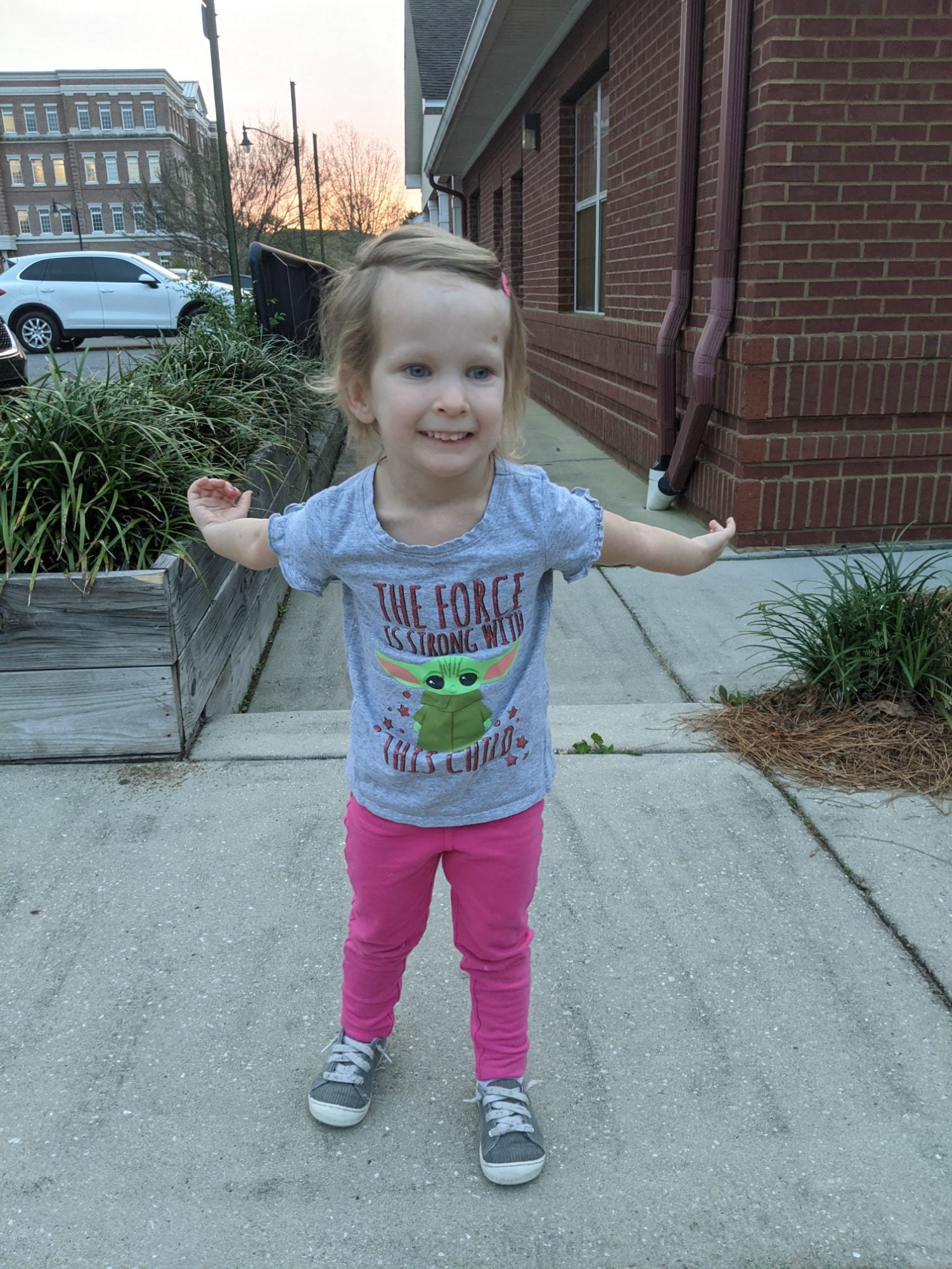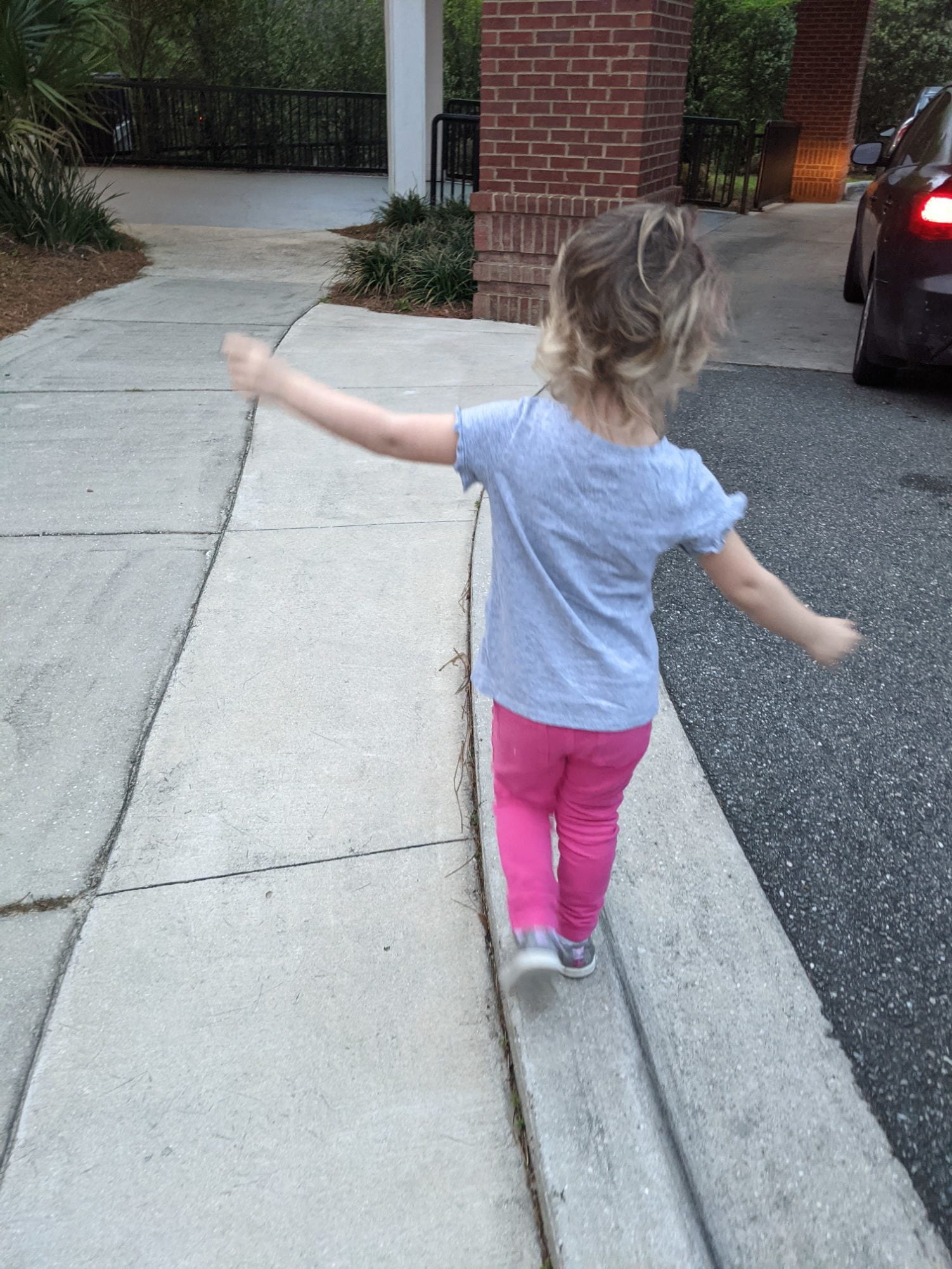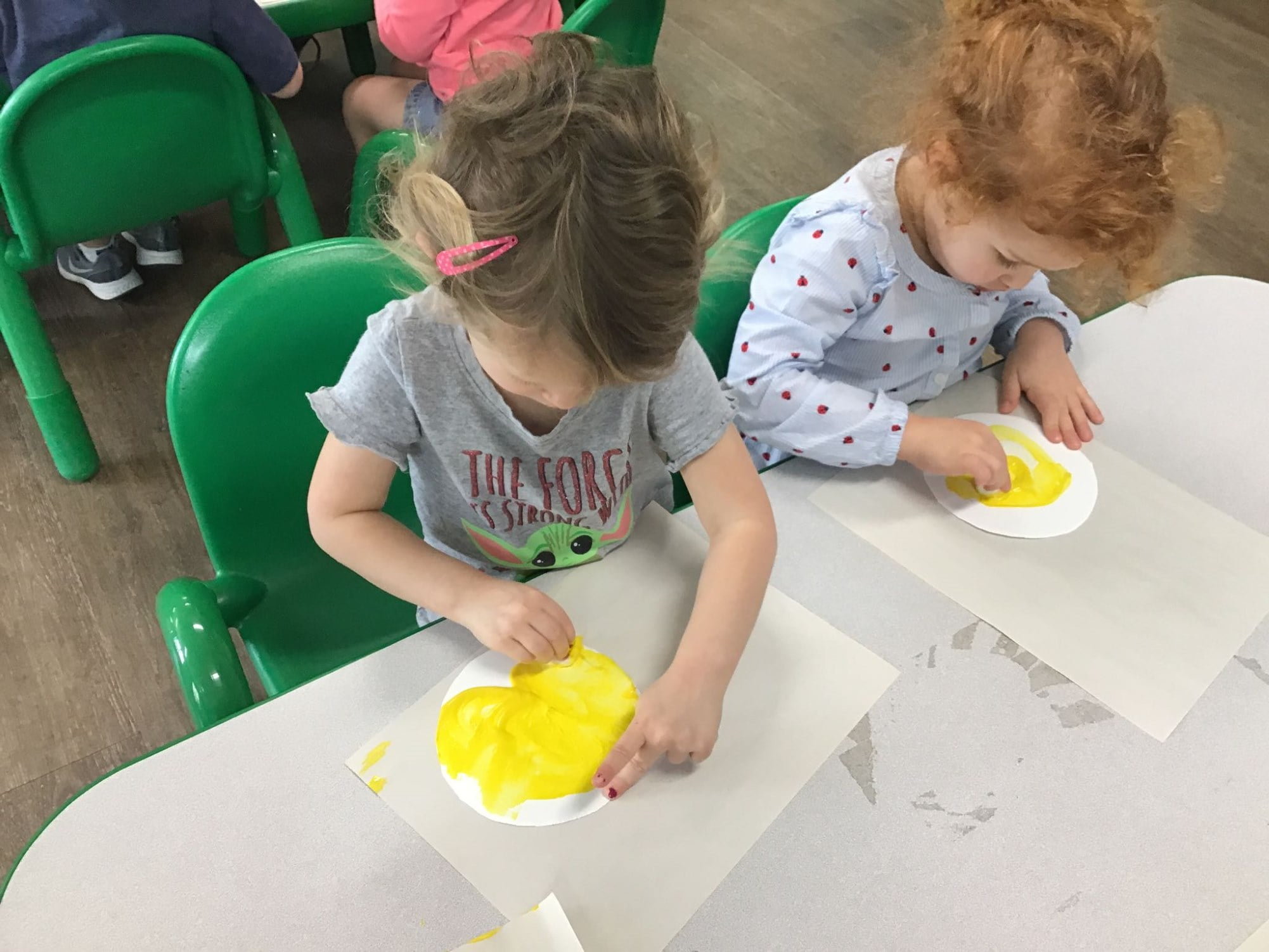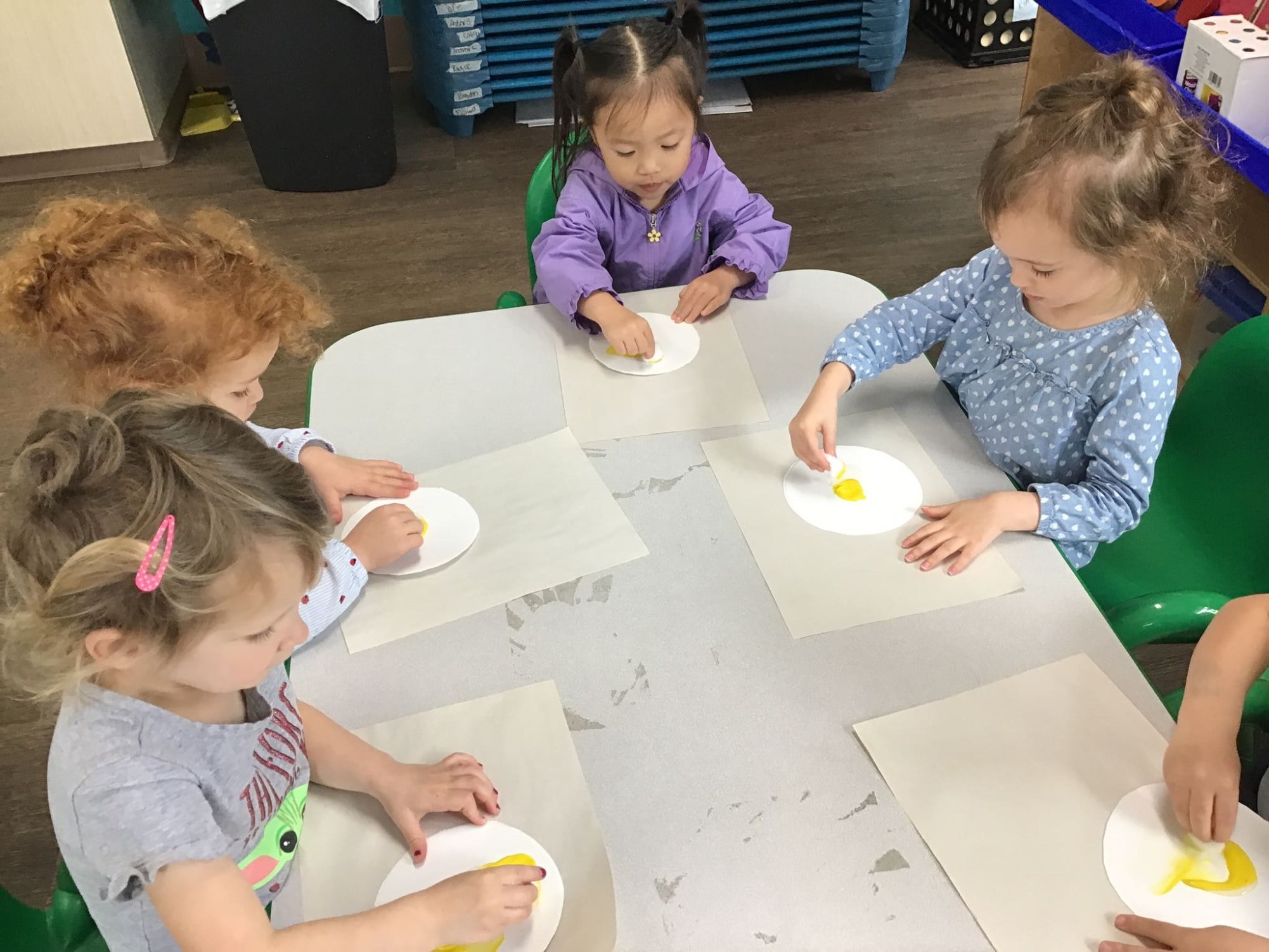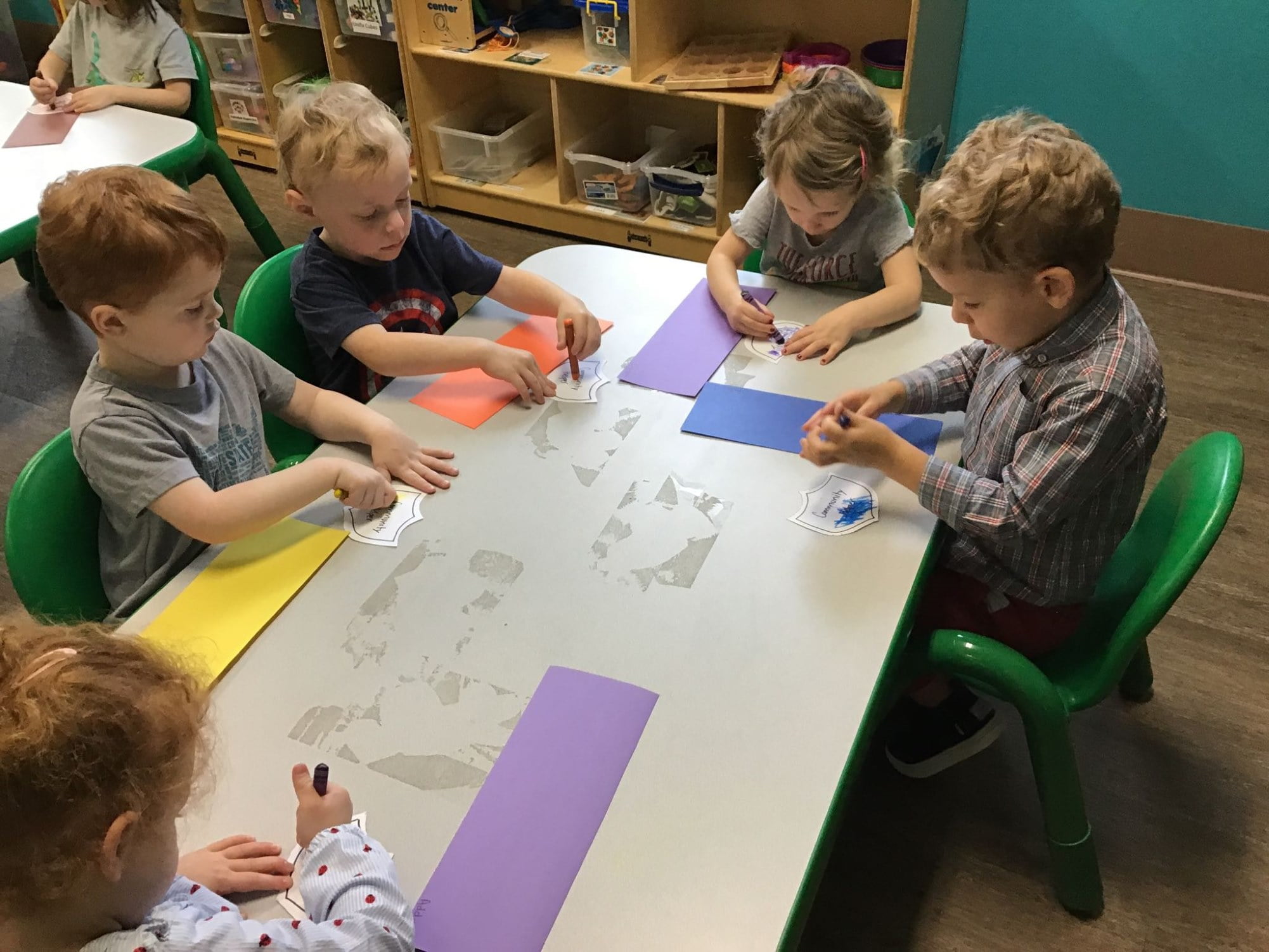 My work friends and I went out to lunch at Canopy Road today, to celebrate Heather's birthday, which was yesterday. She was very thoughtful and made sure to choose a place she thought I'd have an easy time finding something to eat, and  she was right. I got the Mexican chorizo omelet, and although the chorizo was greasier than I expected, it was still delish!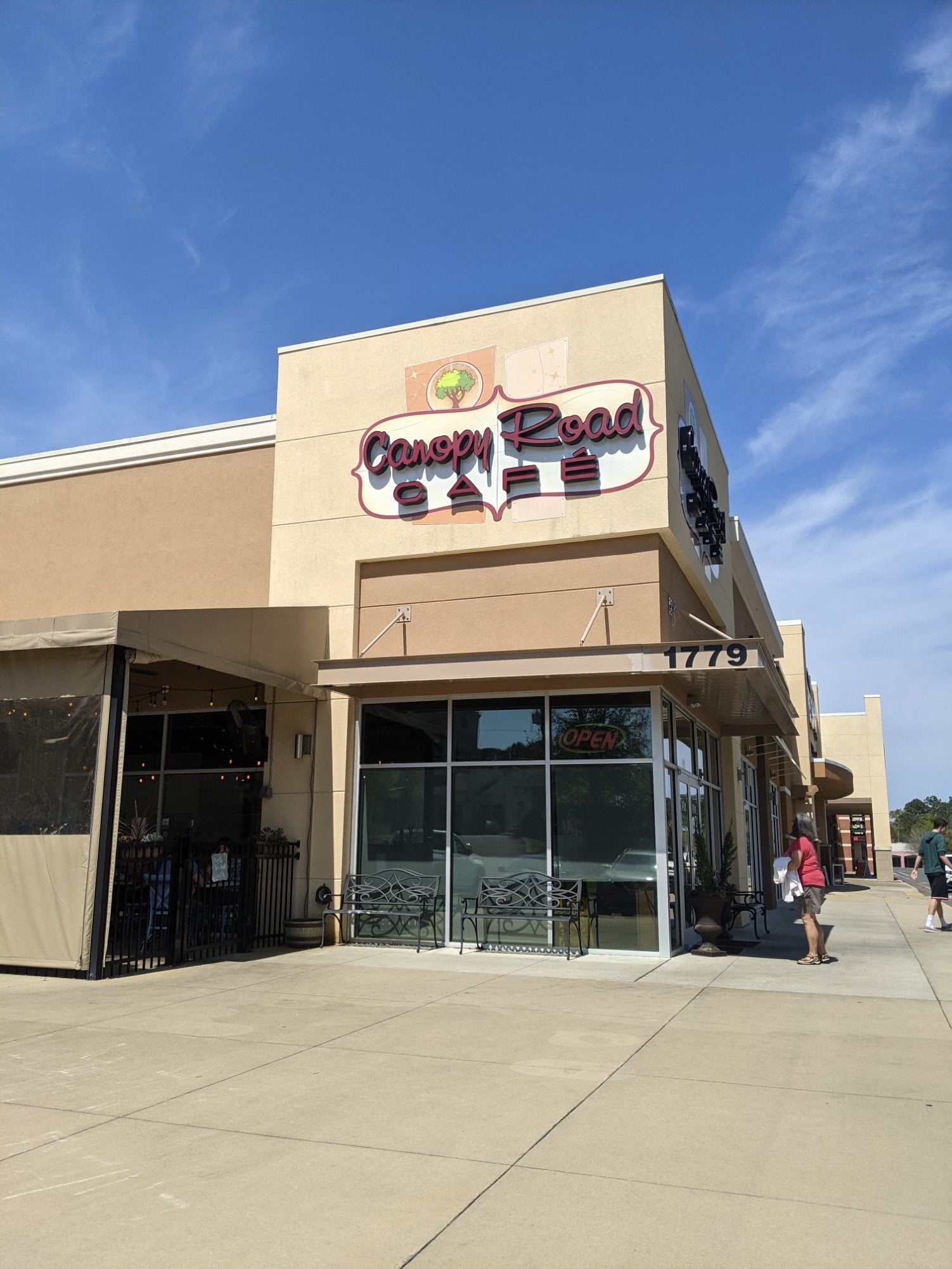 I tried to sub the home fries for a side salad, but they wanted to upcharge me $3.50, and that was just wayyyy too much for a subbed side salad. So it still came with home fries and toast, but I only ate half a piece of wheat toast, and like, 6 tiny potato pieces. (I know y'all don't necessarily need to know what I eat on my new low-carb diet, but it's just one more way to keep me accountable, if I write about it here.)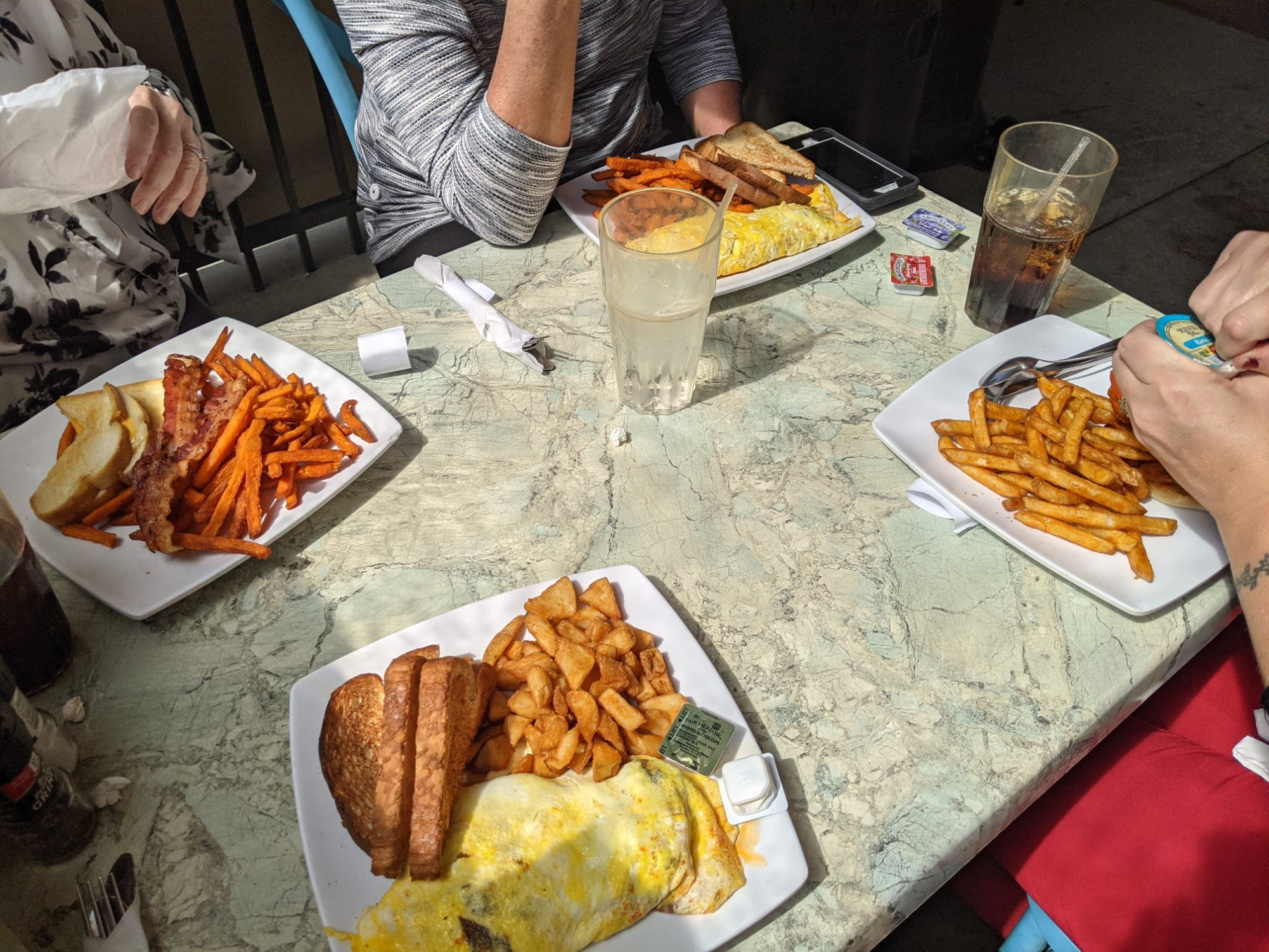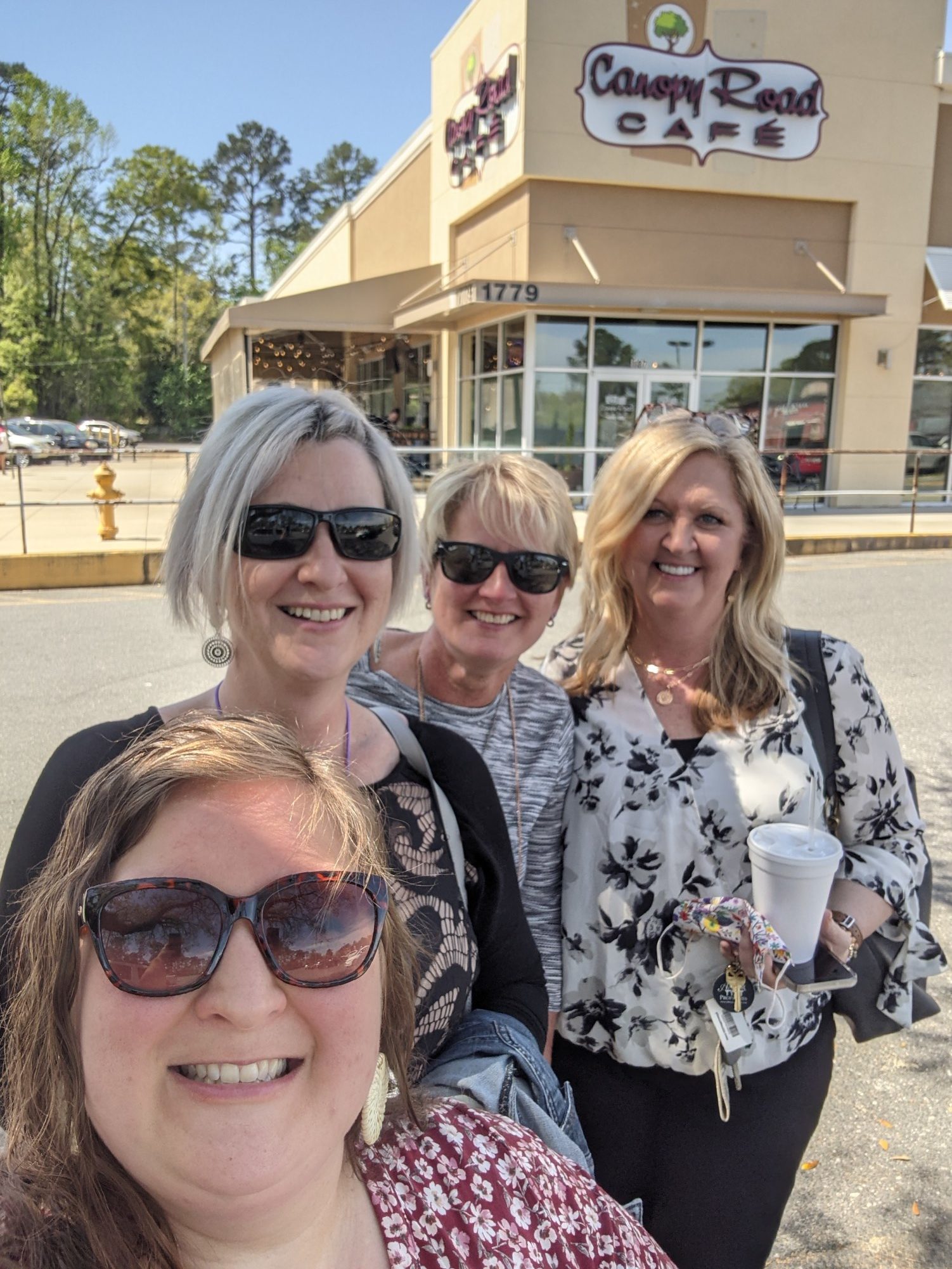 This girl was all about walking on the curbs around school today, and was very excited and ready to head home after school.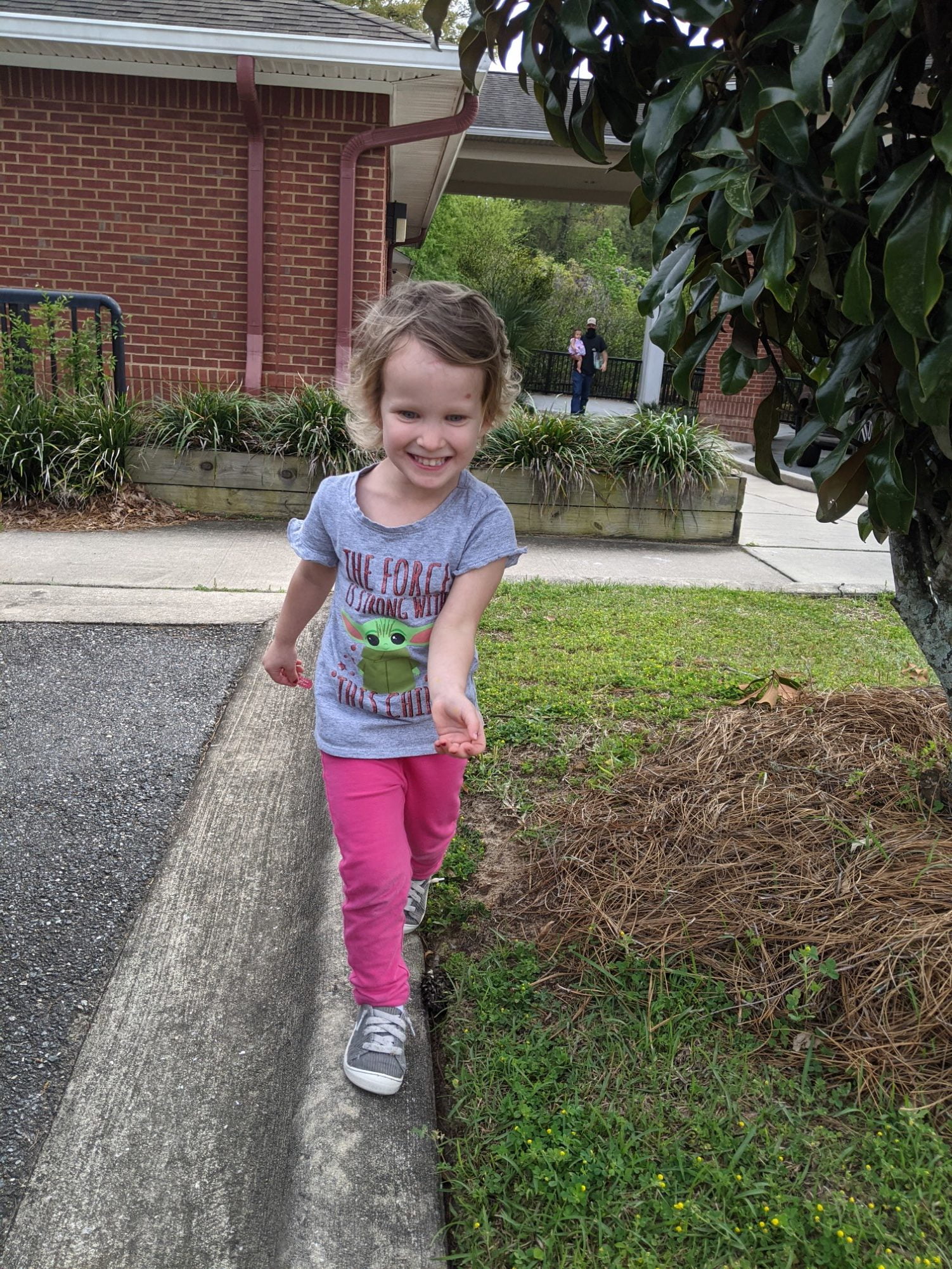 She helped me get the canned veggies down out of the cabinet, and is always very proud of herself for helping.
Then her and Daddy went outside to play and walk around while I made dinner and listened to my audiobook.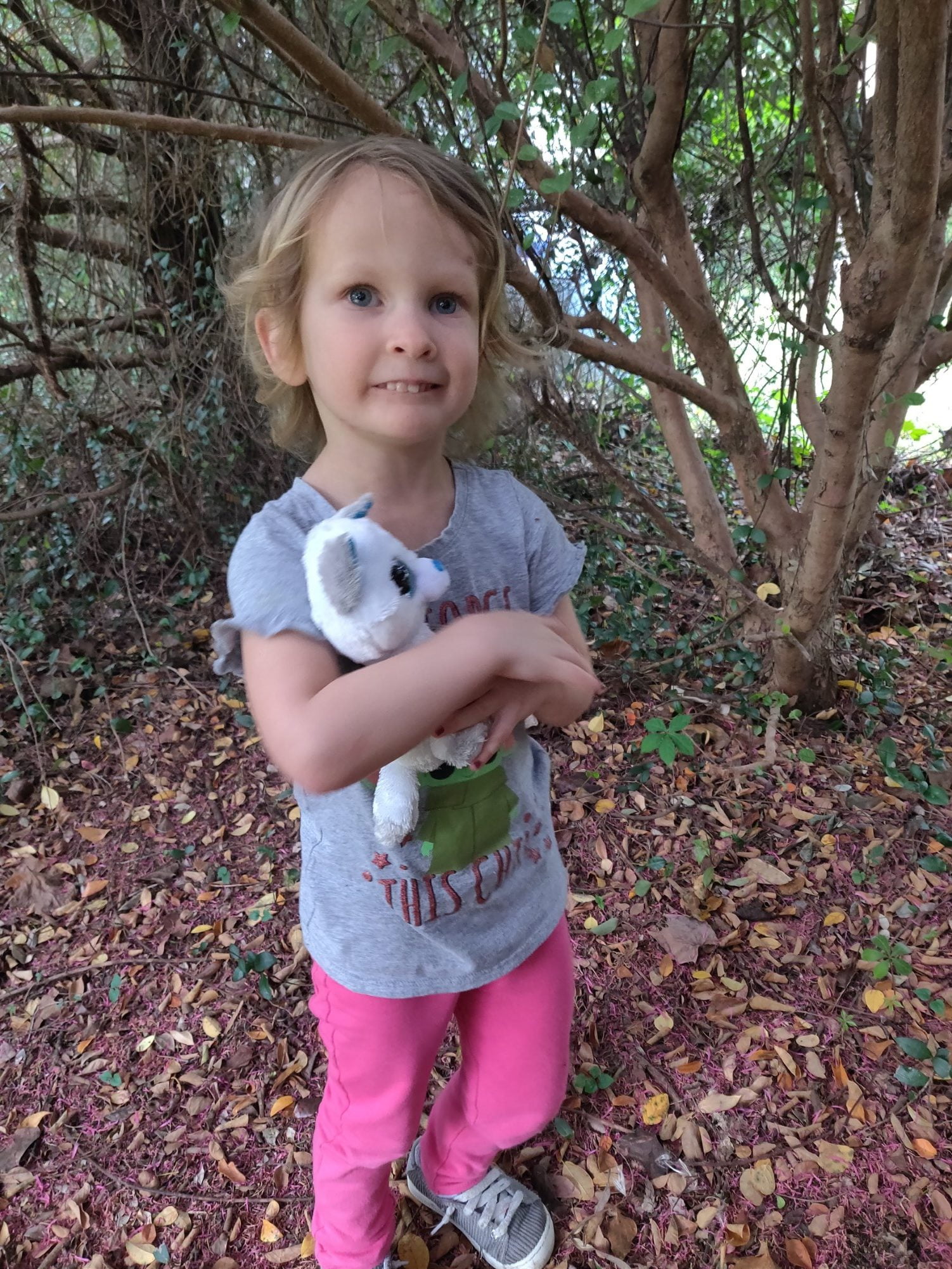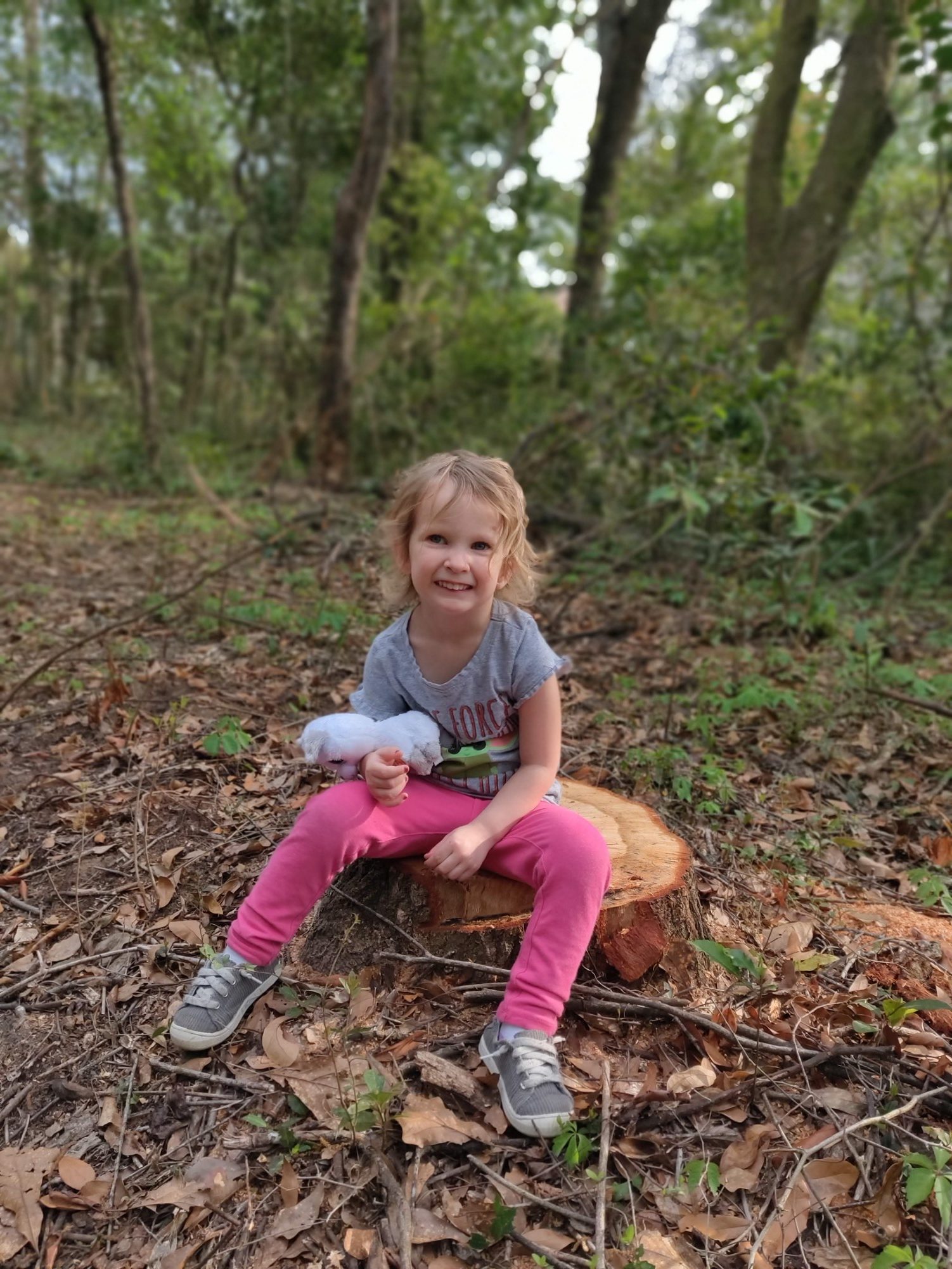 I really went all out (on paper plates) with some sautéed chicken & onions, with canned green beans & corn 😉 I measured out the exact amount per serving for my green beans and corn, but then it was actually too much, and I only ate half of each. But that chicken was absolute perfection tonight, and all of us ate every single bite of it.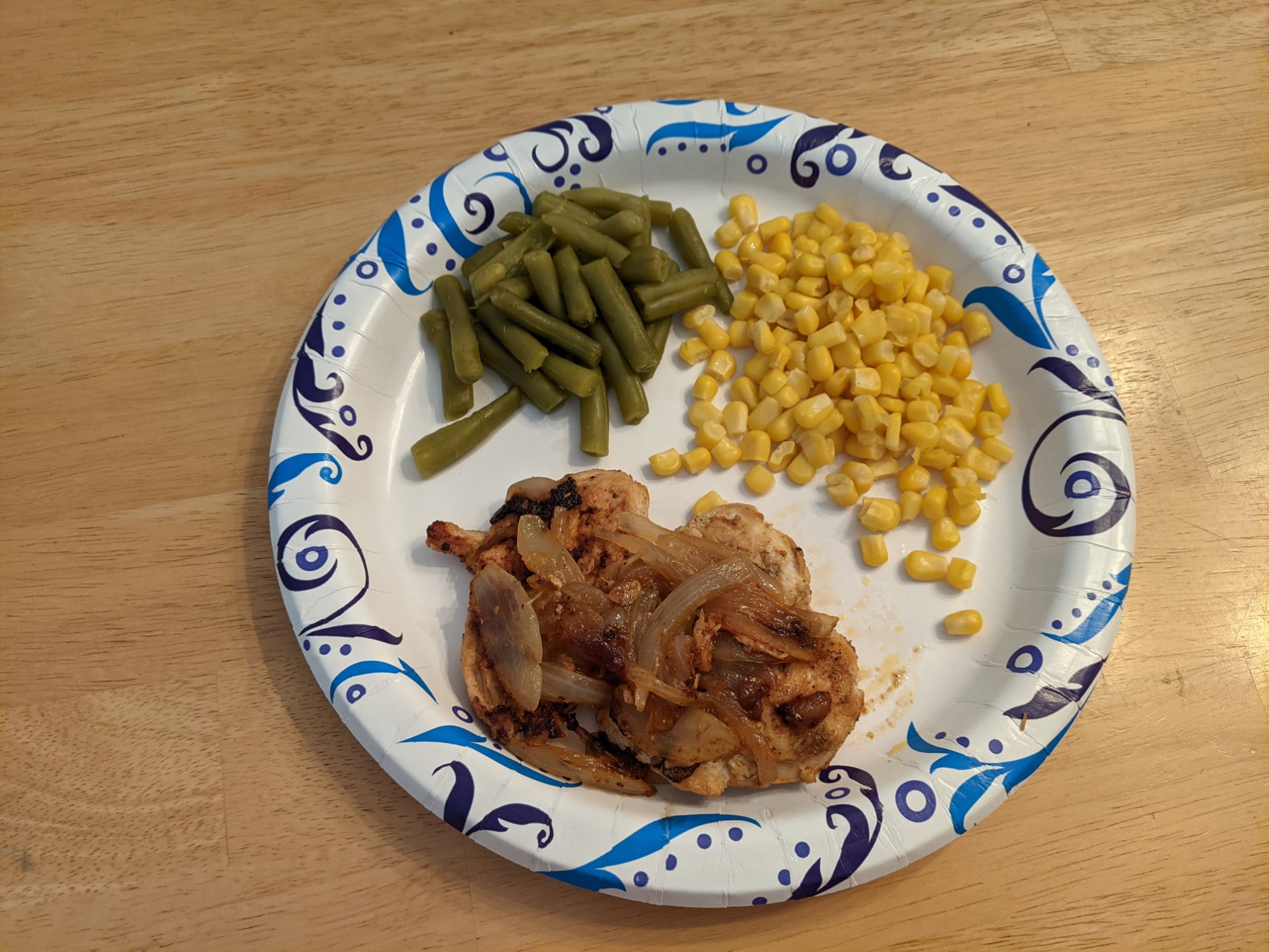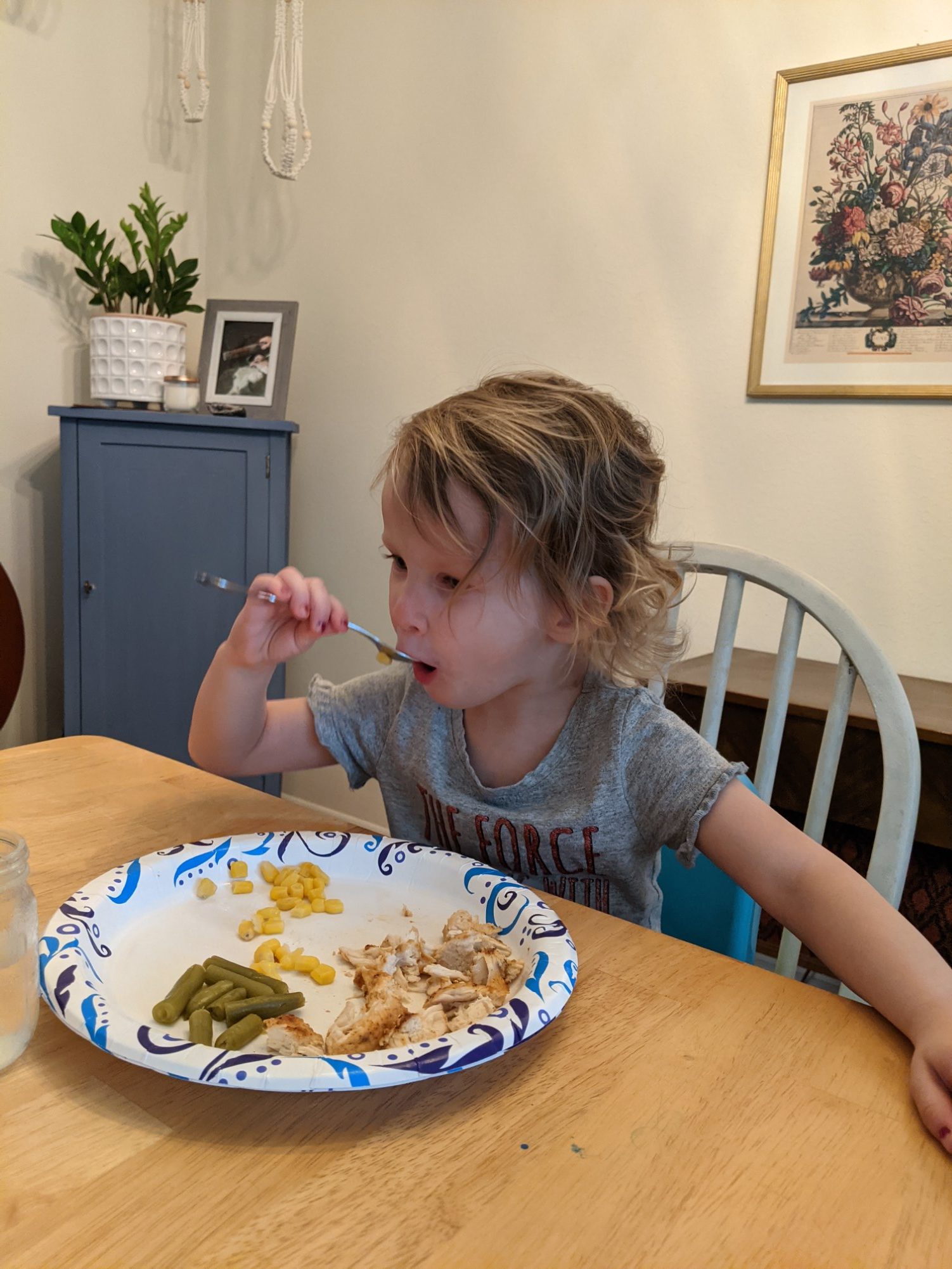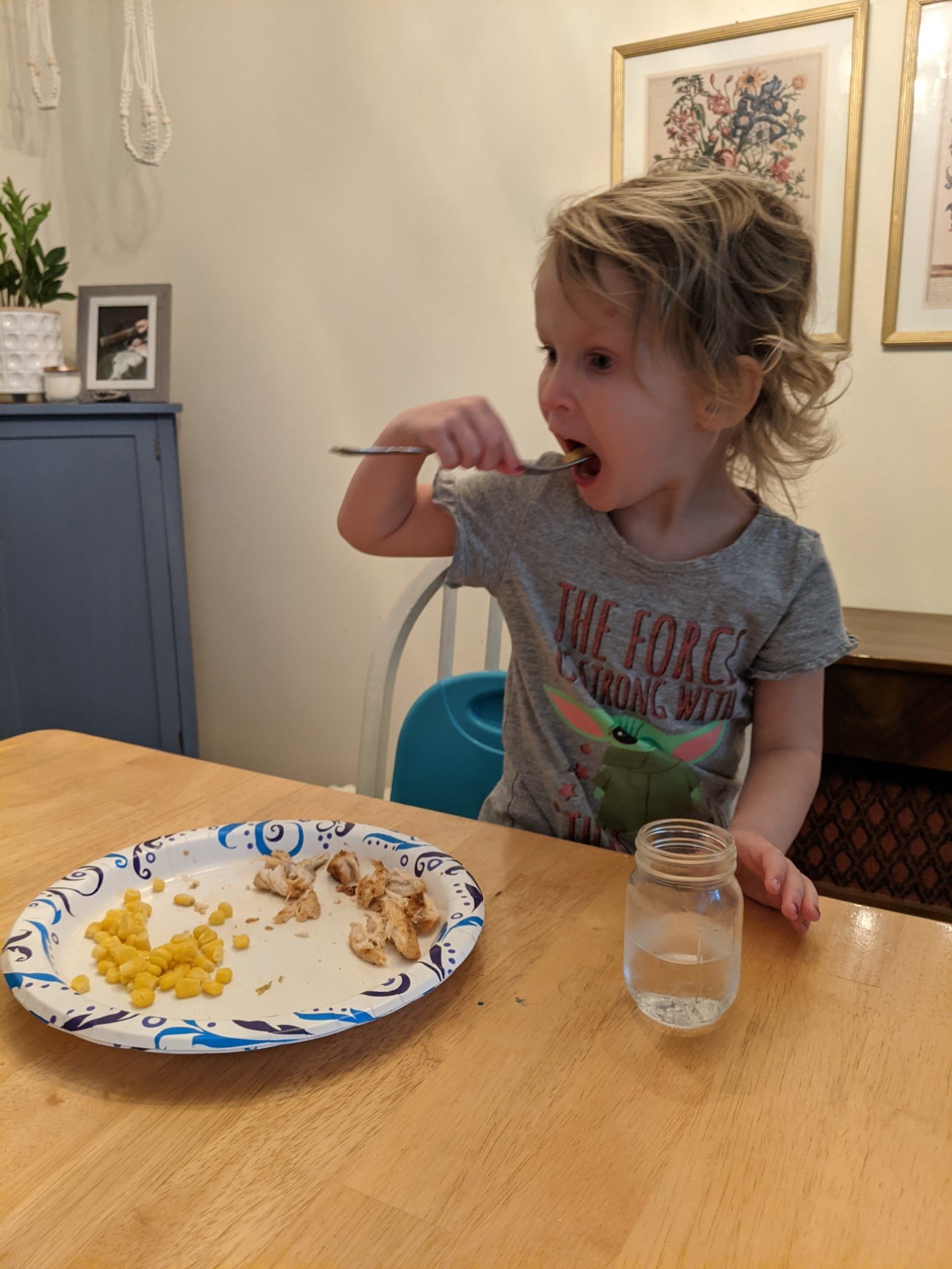 Emmie got a bath after dinner (and attempted to brush her own crazy hair), and then we snuggled on the couch after bath watching "Tangled."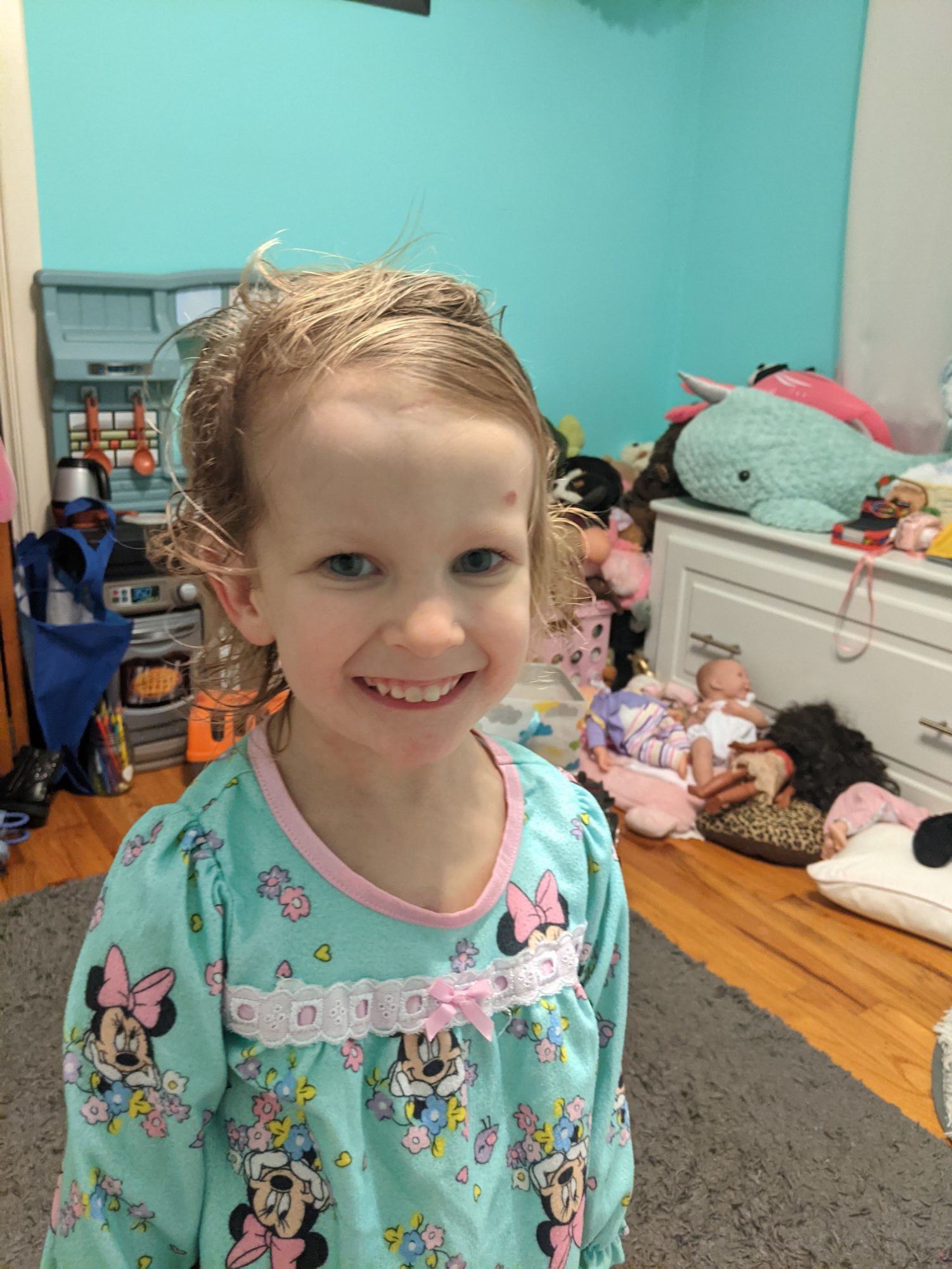 And I gotta brag on this smart girl. Out of nowhere while we're sitting on the couch she says, "Mommy, where is the baby girl with the cast?" So I figured she just wanted to play with her, and told her where to go look, and she came back and asked me to take off the Paw Patrol t-shirt we had put on her weeks ago. Because underneath, she had on this matching nightgown, and Emmie remembered that all on her own, and wanted to go get her! I was impressed.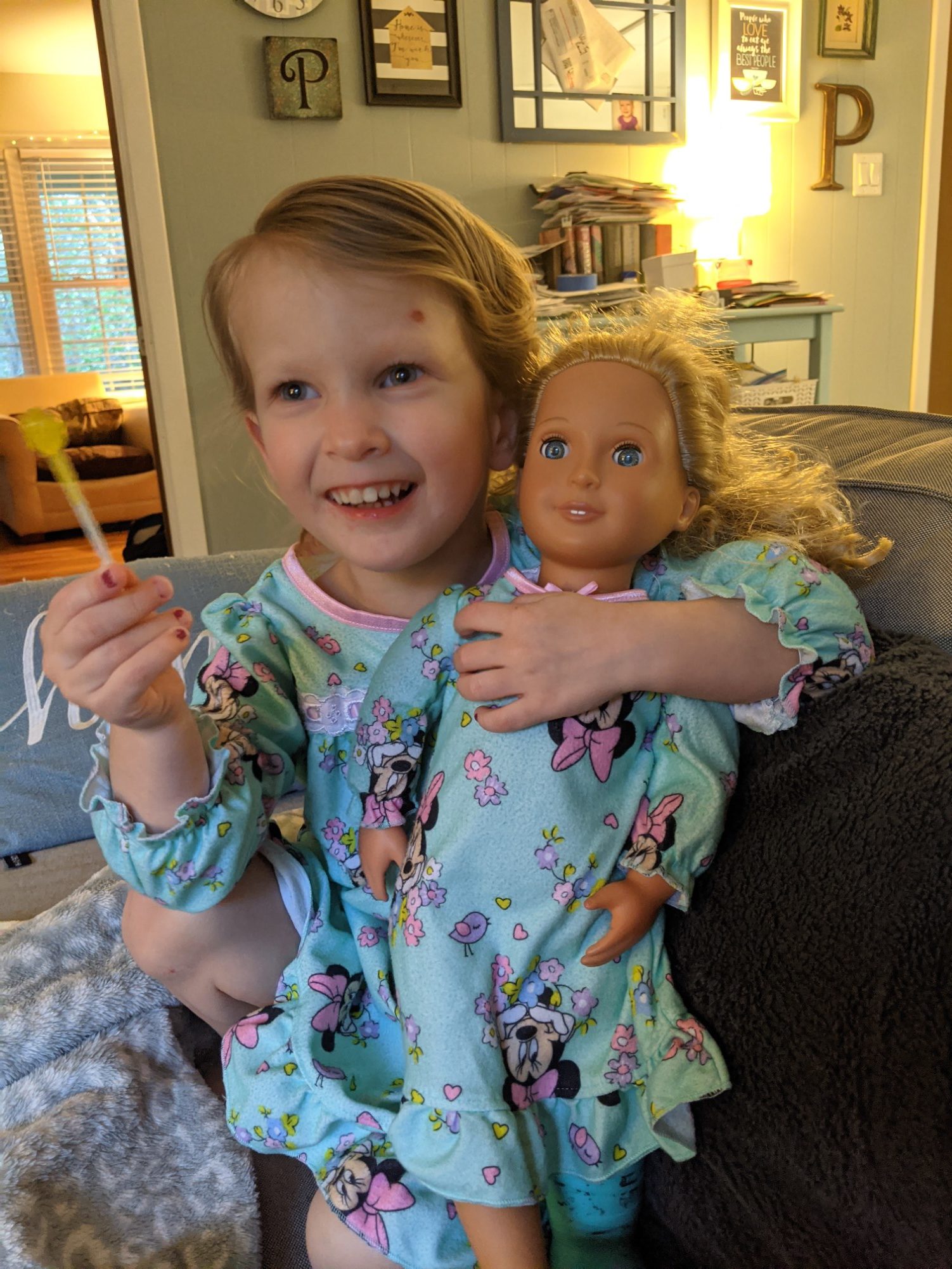 She hopped up in the chair and pretended to read me the book she picked out. She switched places with me for me to read to her, but she ran to grab this floss she found earlier, because she thought she should floss after the lollipop she ate.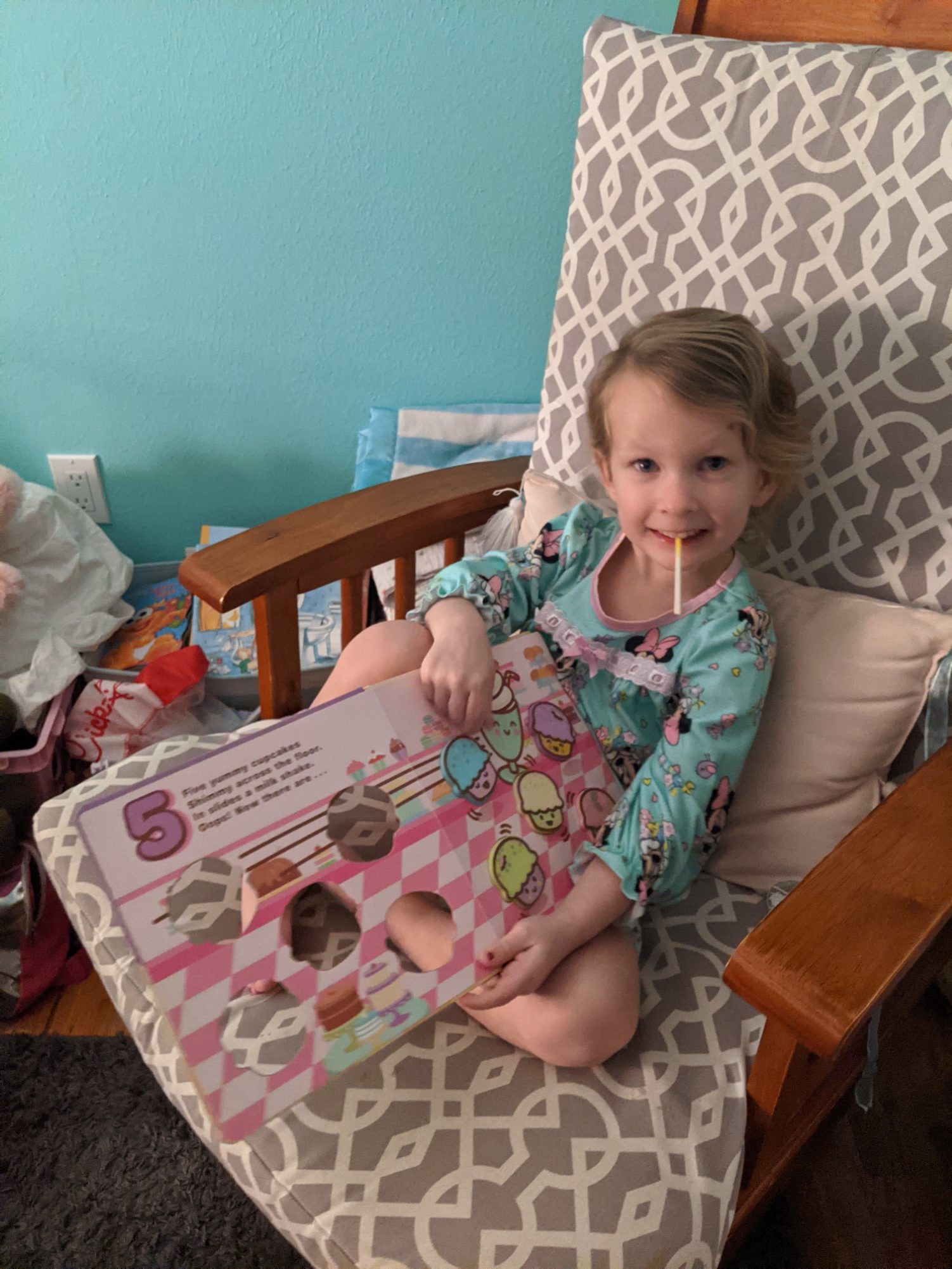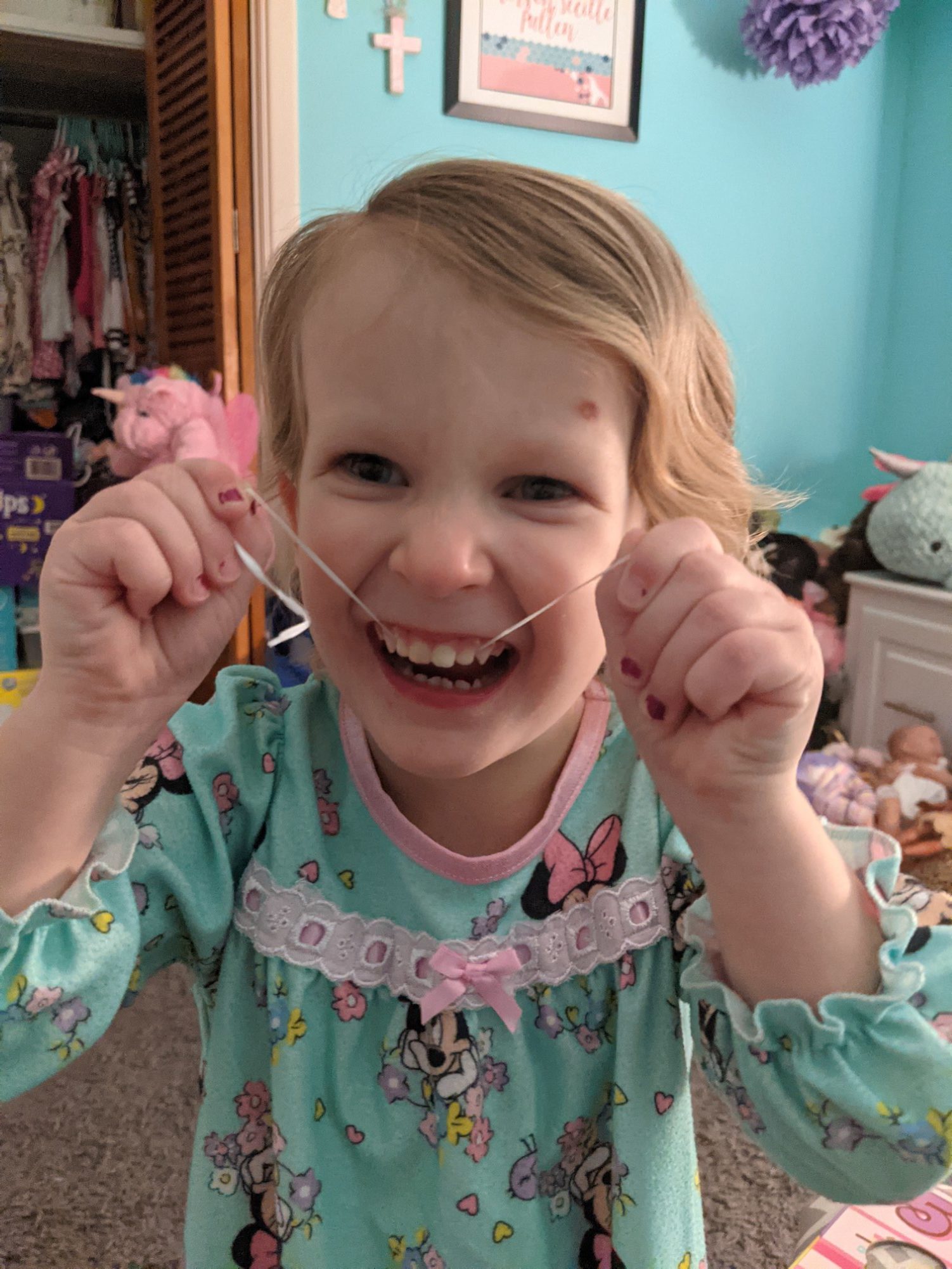 She did decent at bedtime, but went on & on about wanting to stay up and play games, and kept listing them all out. So we made a deal with her that if she would be super good at bedtime for a few nights, we'd let her stay up late on Friday night and we'd play extra games with her. Sooo we'll see how that goes…
In other random news, y'all know we've been collecting can tabs to eventually donate back to the Jacksonville Ronald McDonald House where we stayed for Emerson's open-heart surgery last year. Well, SO MANY of y'all have been saving and giving them to us as well, there's no way we could afford to mail them. (We literally have like 5-6 gallons already!) So we decided we're going to keep saving them up until September 2021, and around the time of the one-year anniversary post-surgery, we're going to go drive to Jax to donate them in person. We also decided we'd stay for the weekend in St. Augustine for a mini vacay, for Labor Day weekend. I started doing some Airbnb research today, and I'm so excited about it, even though it's still almost six months away!