Sweet little baby girl, with her sweet little smile and sassy little moves 🙂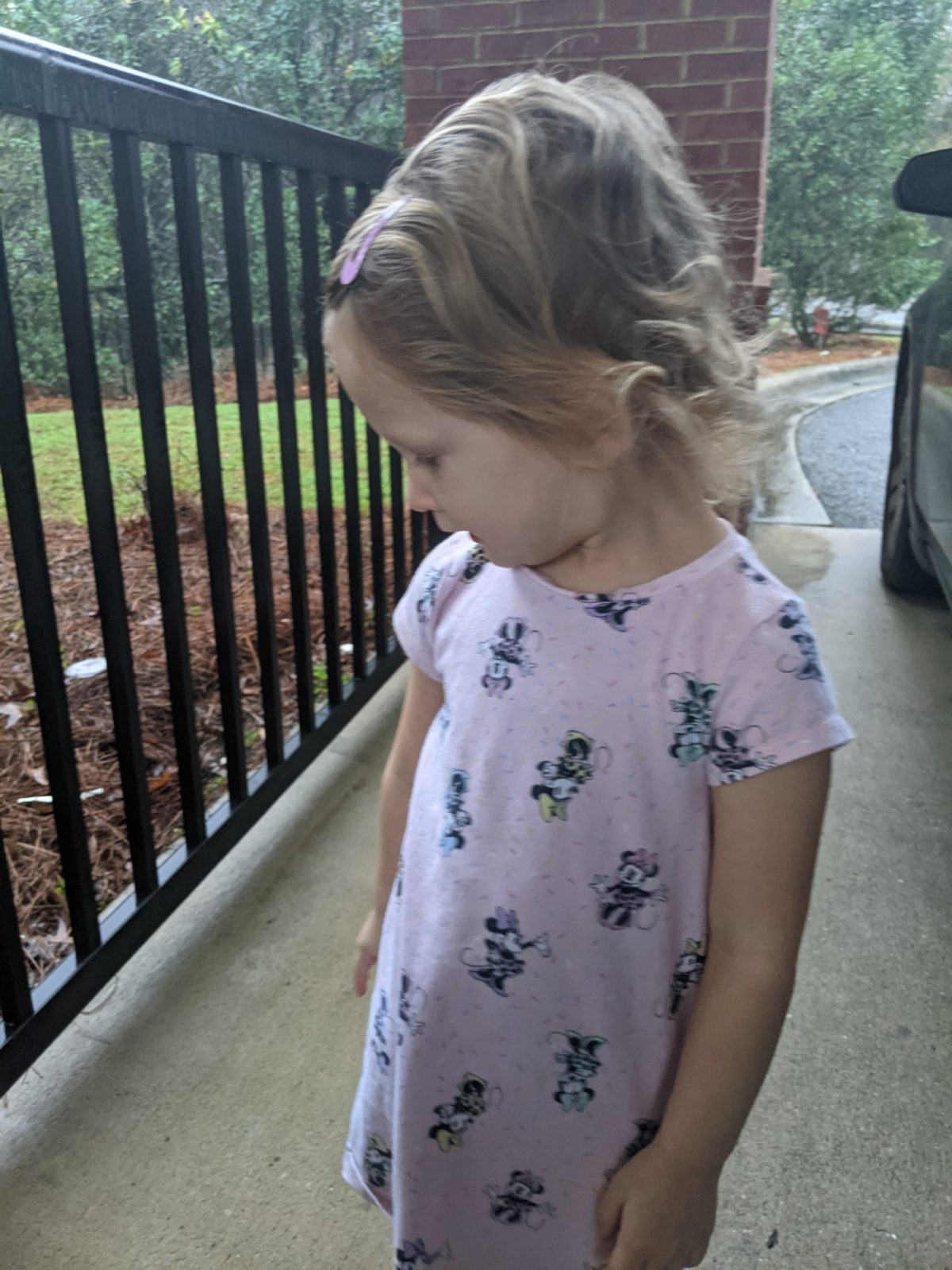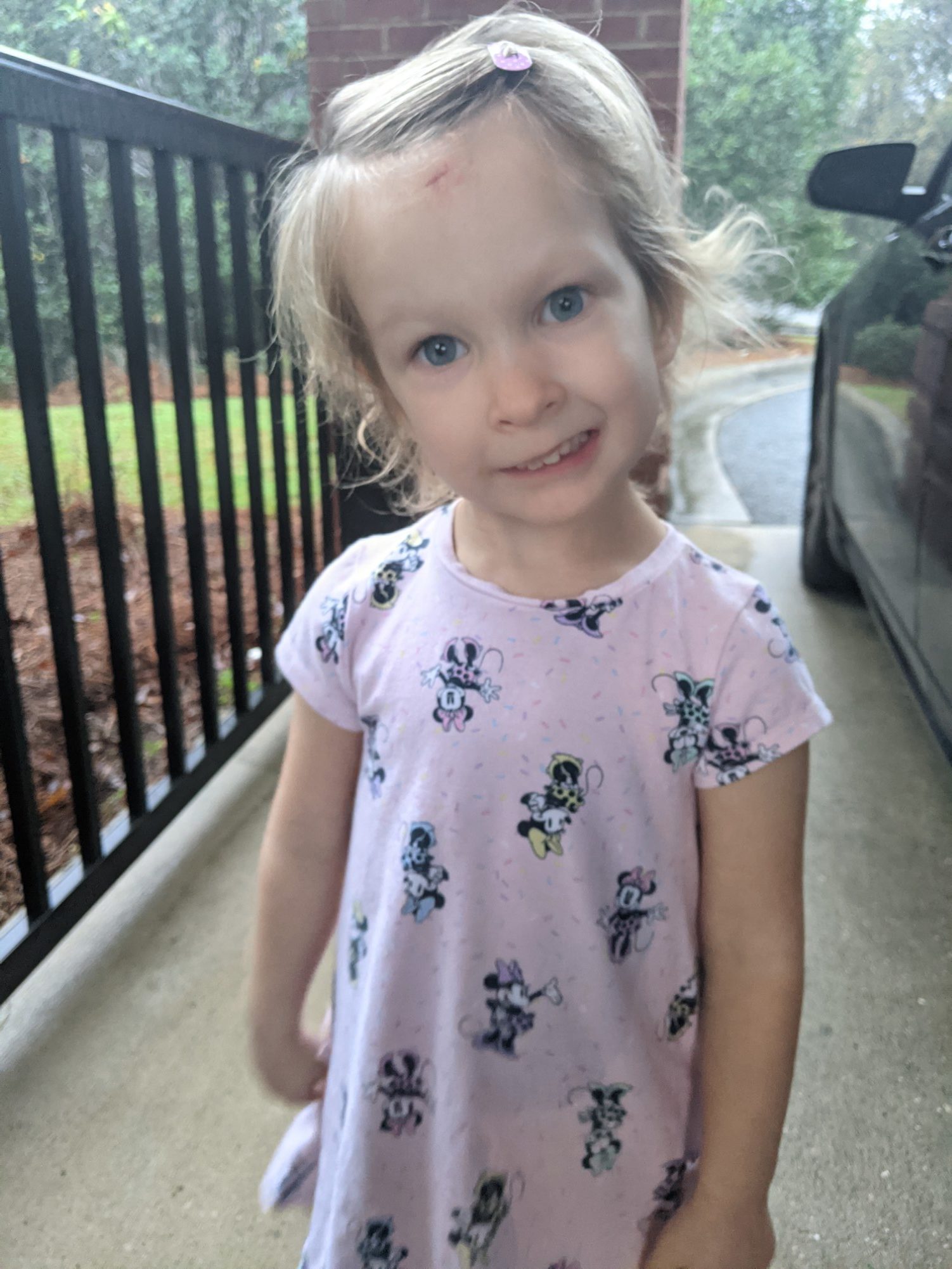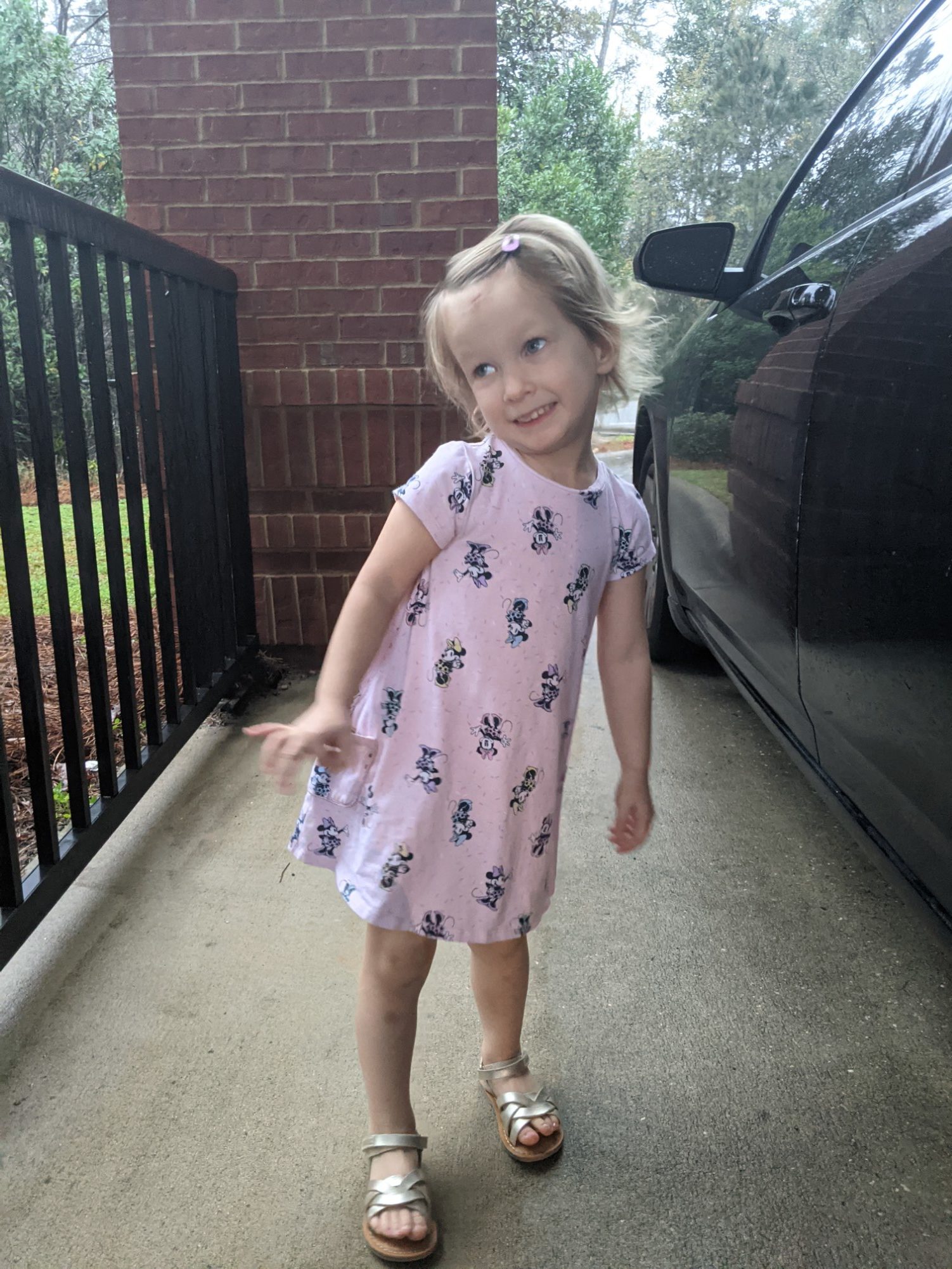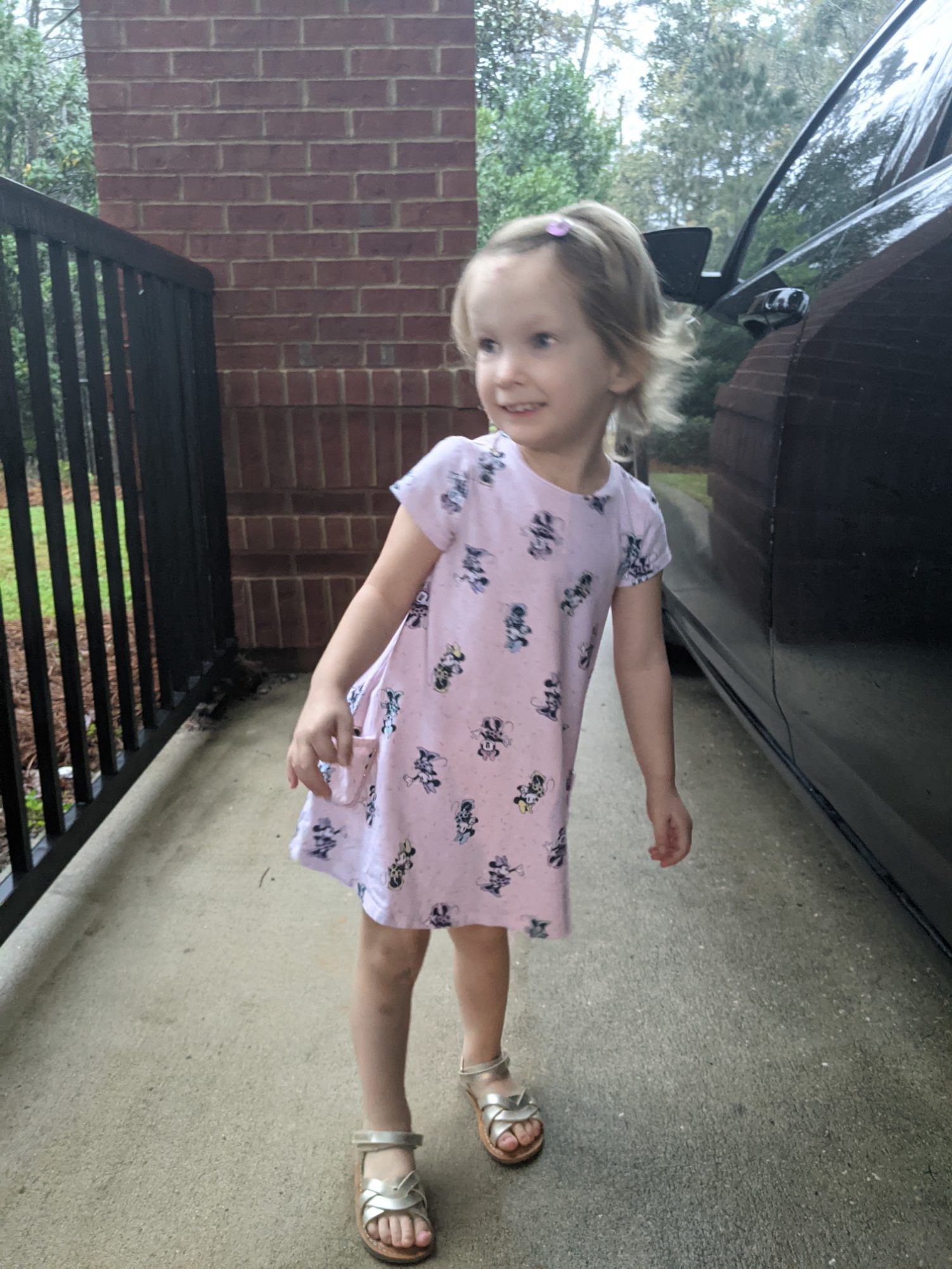 Emmie had a good day at school, napped well, and played with all her little friends.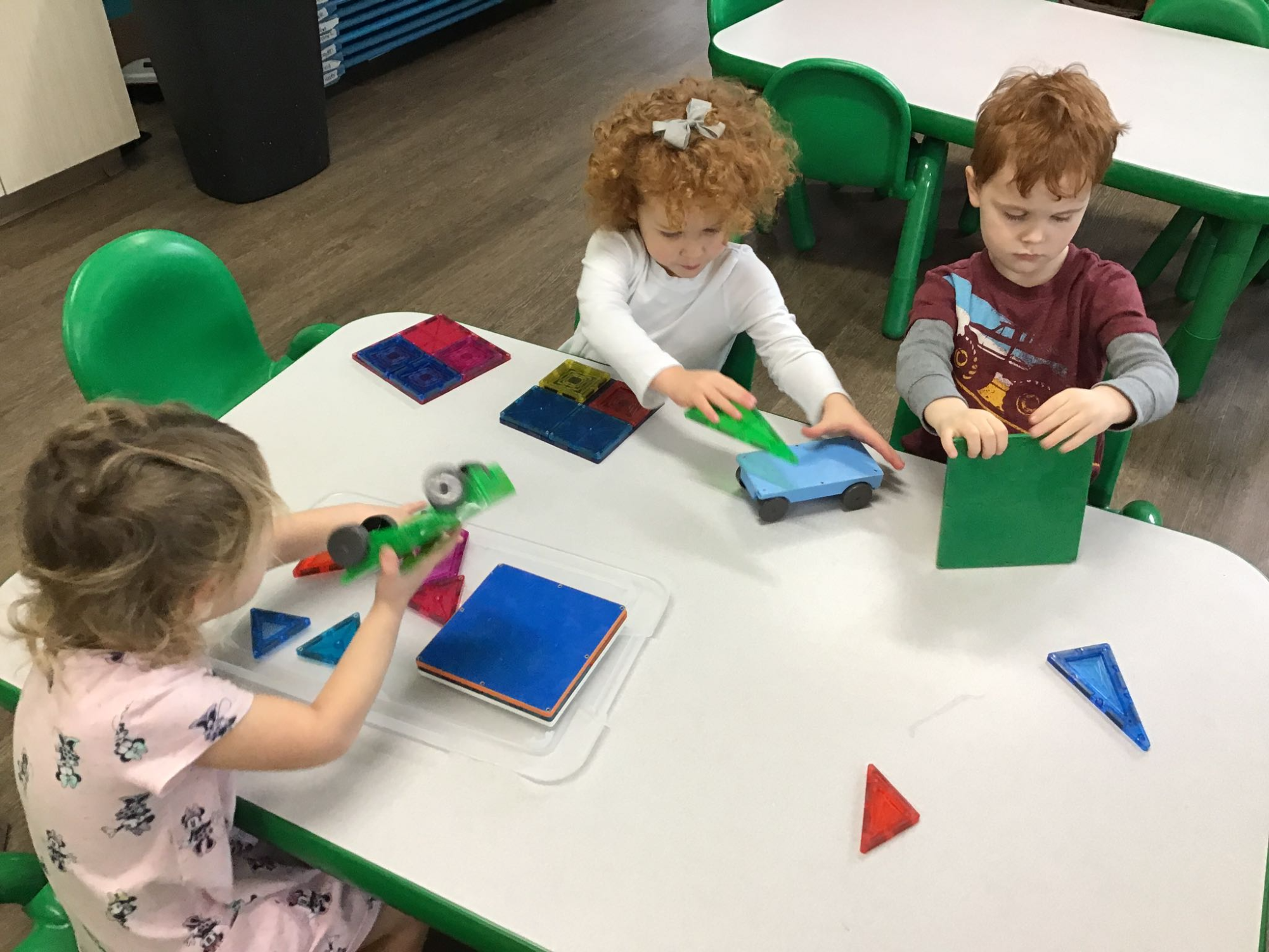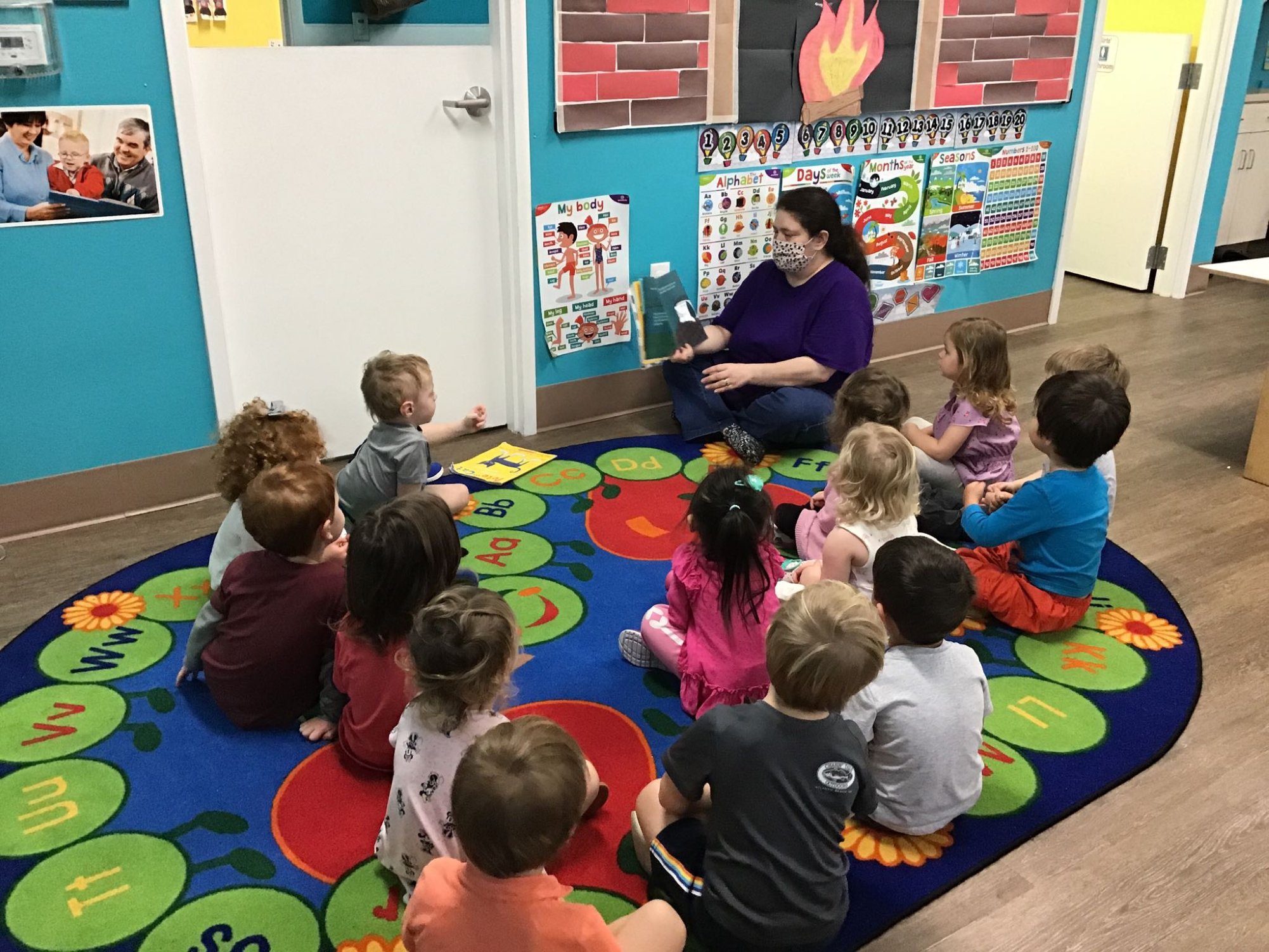 I found out later that during our crazy tornado warning today, that all the little kids at school were hunkered down in the hallways, away from doors and windows, and they even ate lunch out there, which must have been a little bit crazy!
My work friends took me out for an early birthday lunch today, and we didn't even realize until we were on the way there how serious the weather was, but luckily we were safe! I chose to try out Siam Sushi for the first time, and I loved it. The menu had symbols to indicate which sushi rolls had raw or undercooked fish, so it was super easy for me to choose pregnant-friendly rolls. They have a lunch special for two rolls with salad or soup, for only $10. And even though my lunch was taken care of by someone else, it's still a great deal! I definitely want to go back again sometime!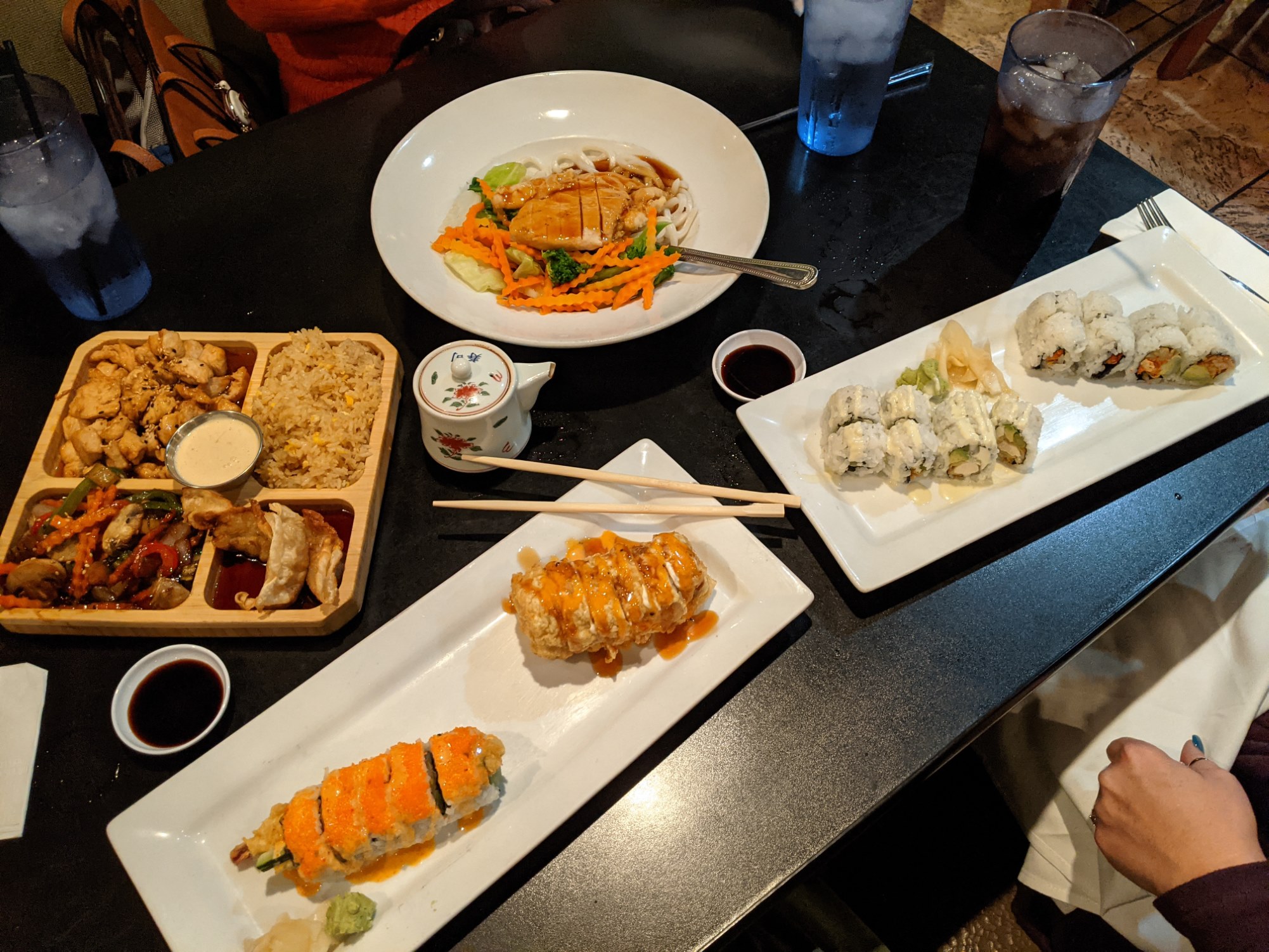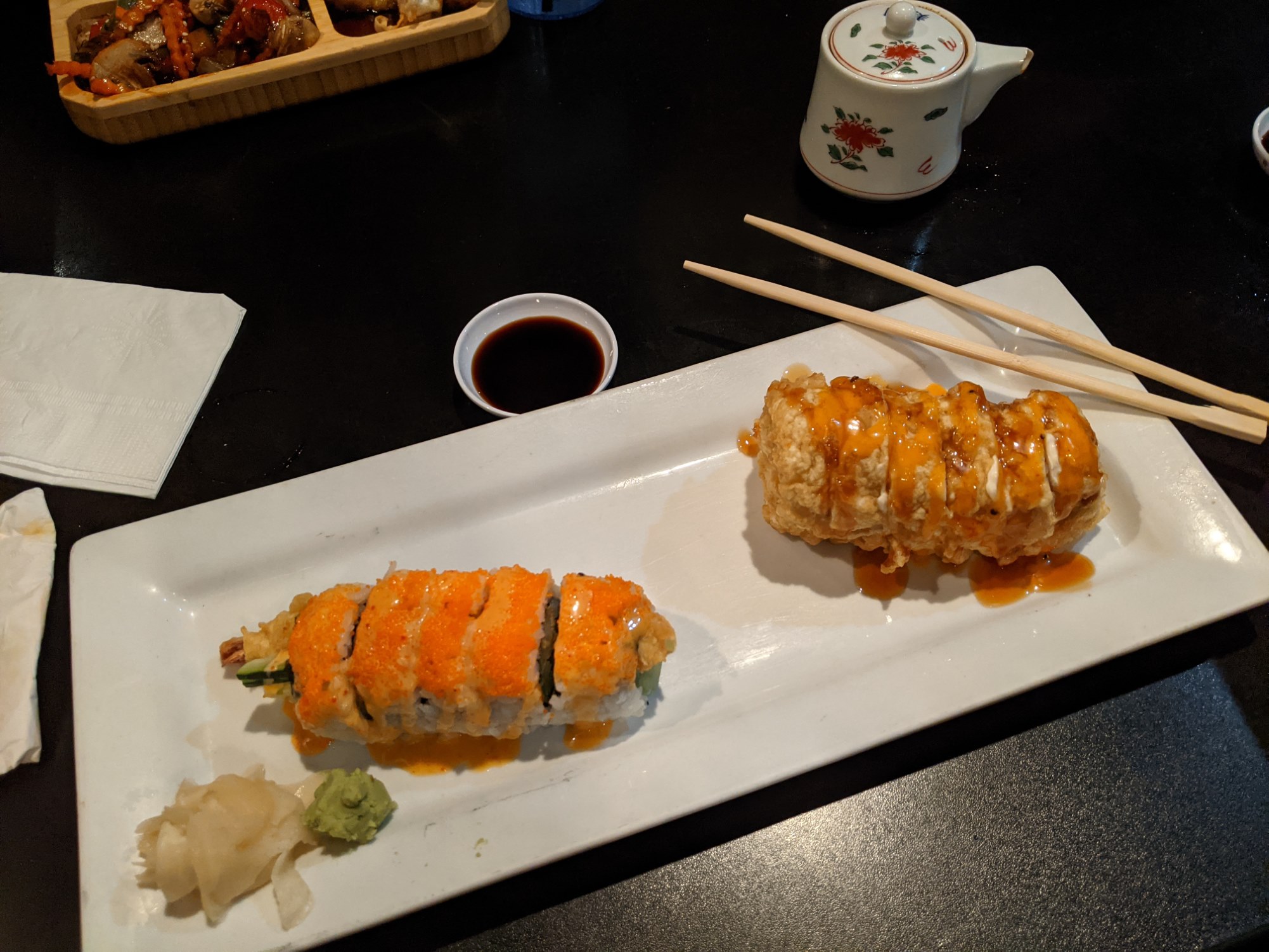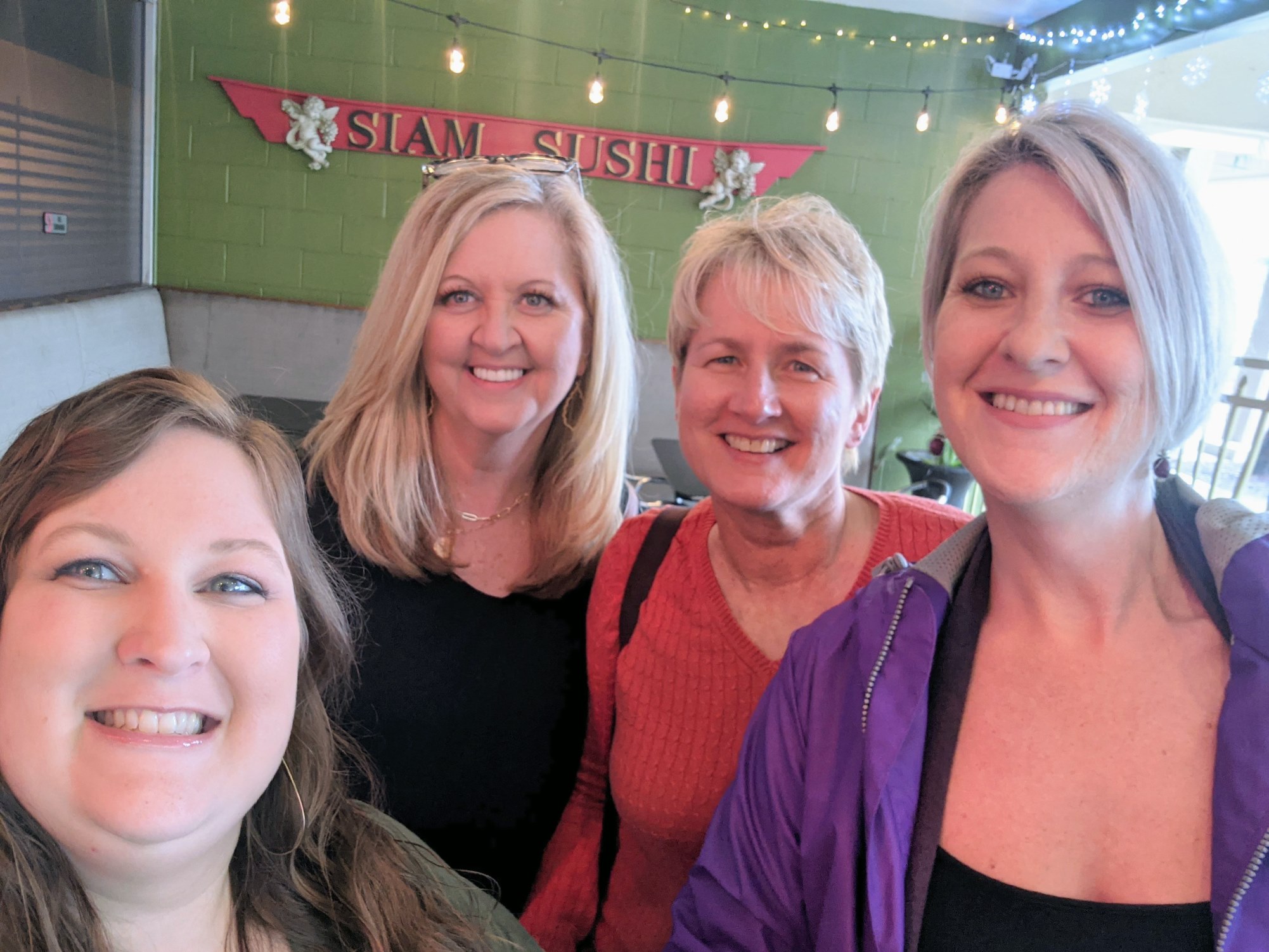 When Emerson was brought out to me after school today, she emerged wearing her astronaut helmet that they made today in craft time, looking as hilarious and adorable as ever!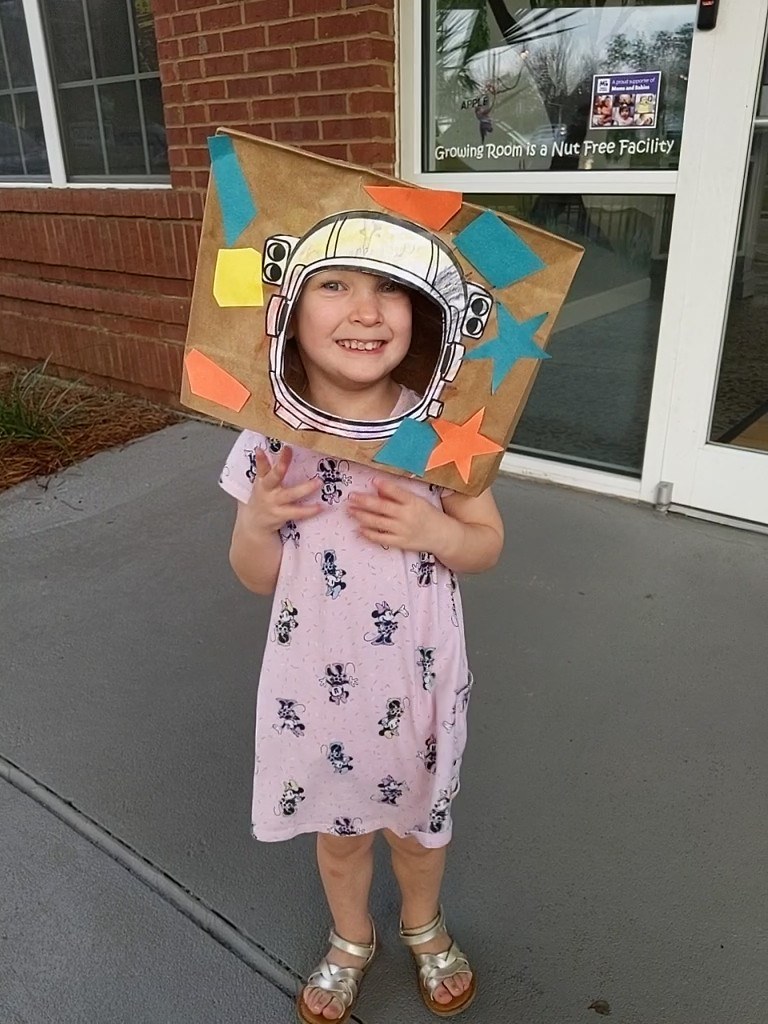 Jeff got a couple of coats on the inside of the record cabinet door door tonight, and then went to pick up pizza for dinner. I didn't want to cook, he really wanted pizza, and I just happened to get a coupon in my email today for 25% off the deep dish from Munchie's. Emmie and I stayed home playing together and we had a video call with Meggie and the baby girls.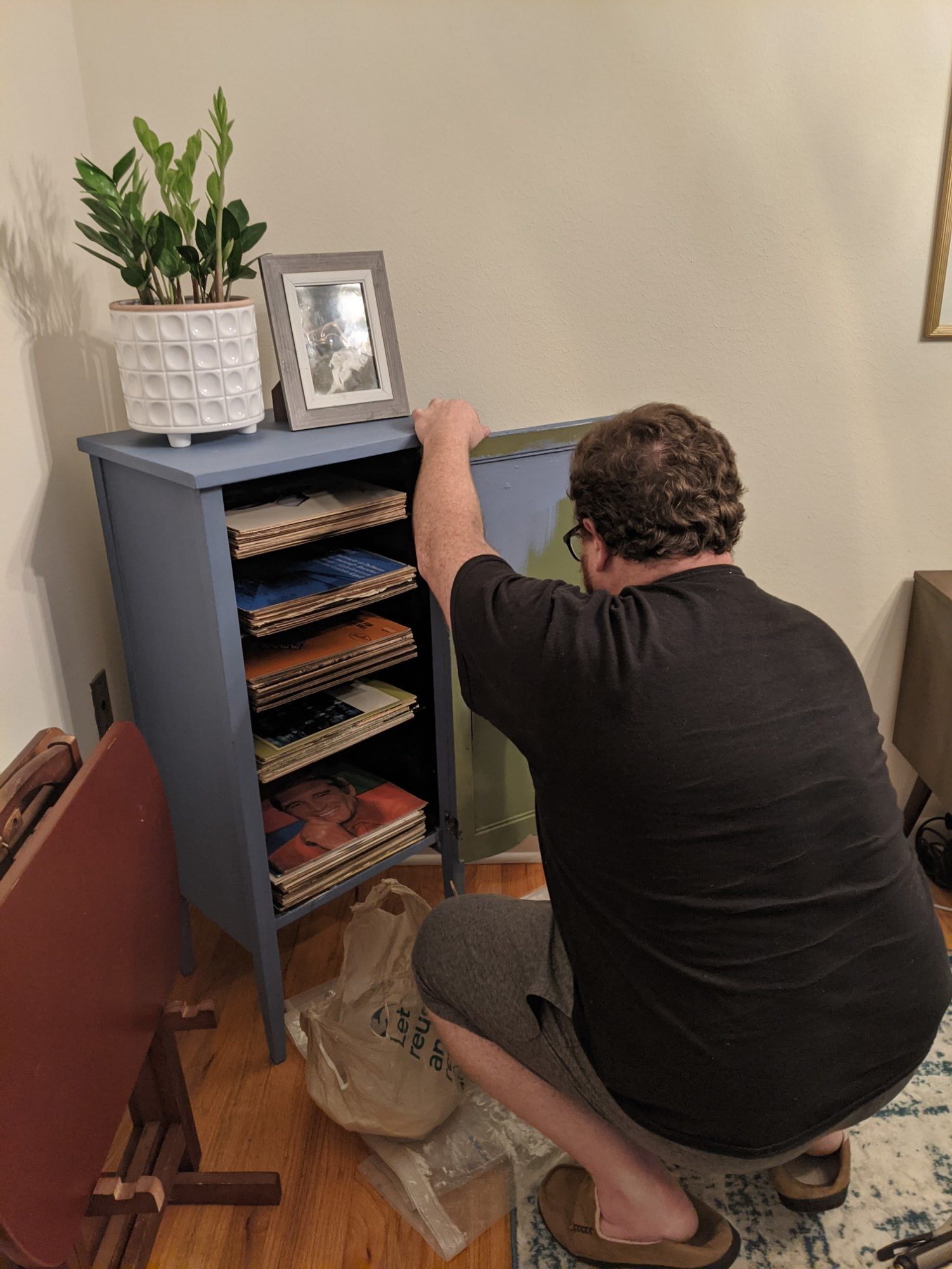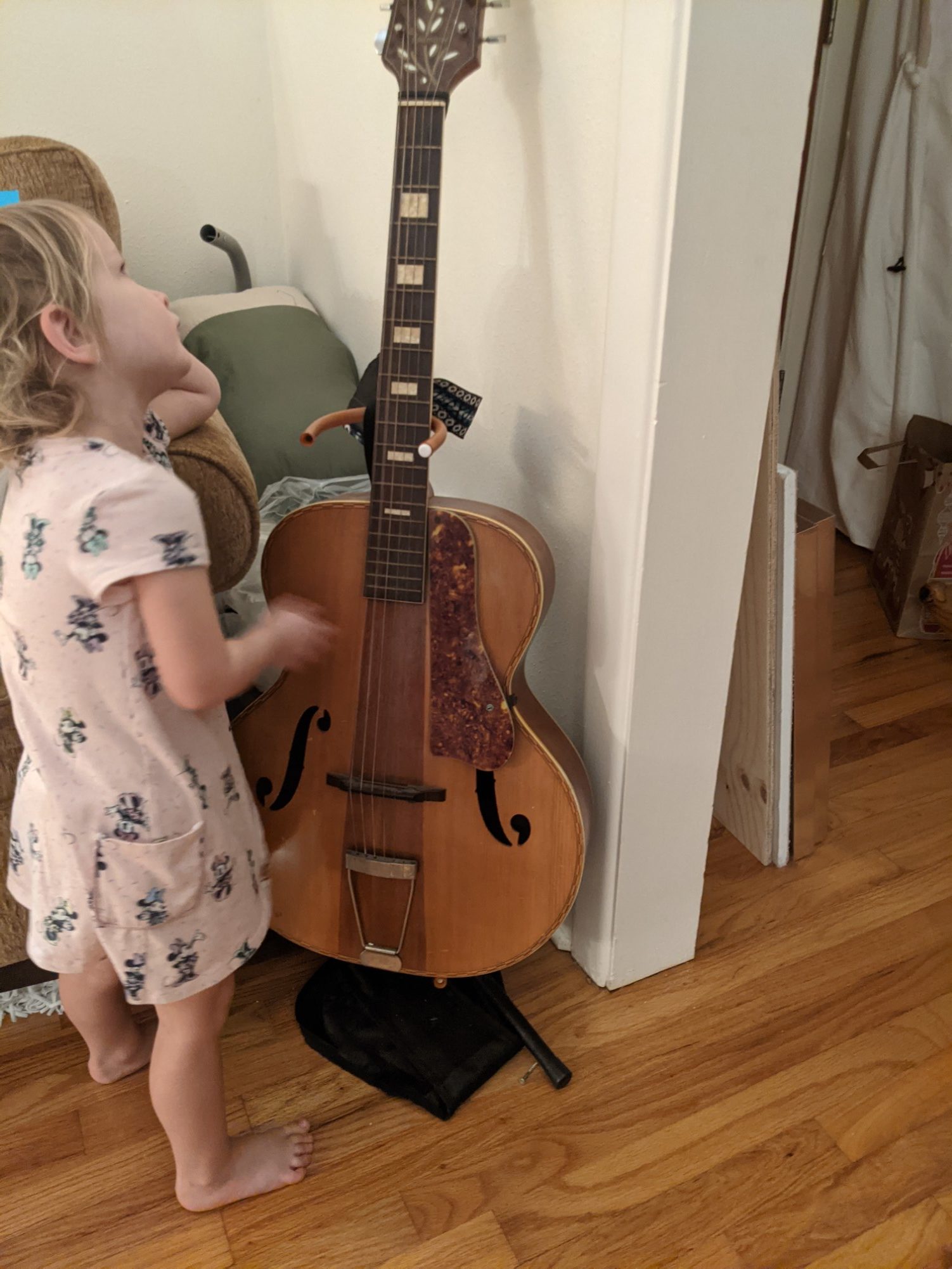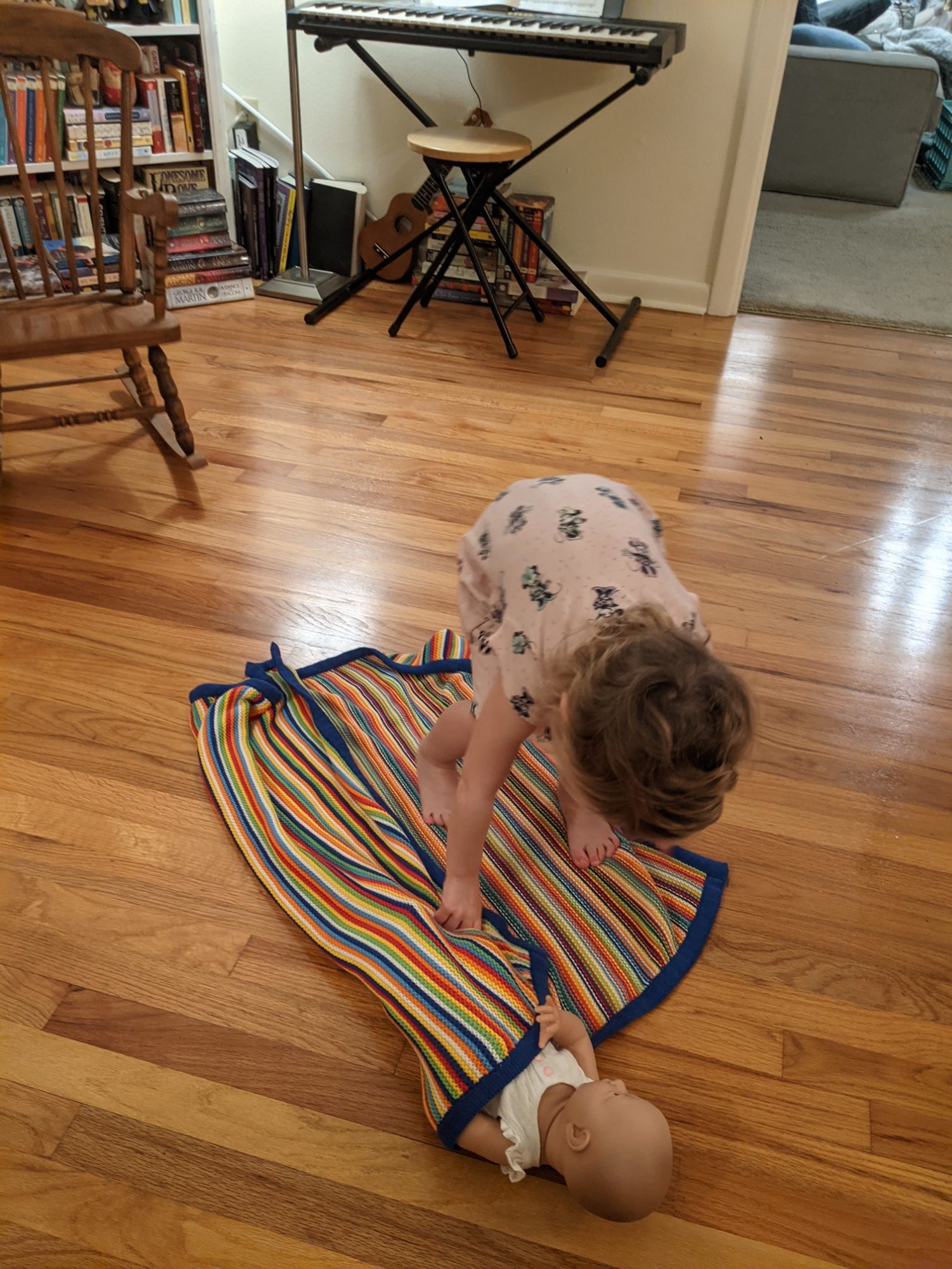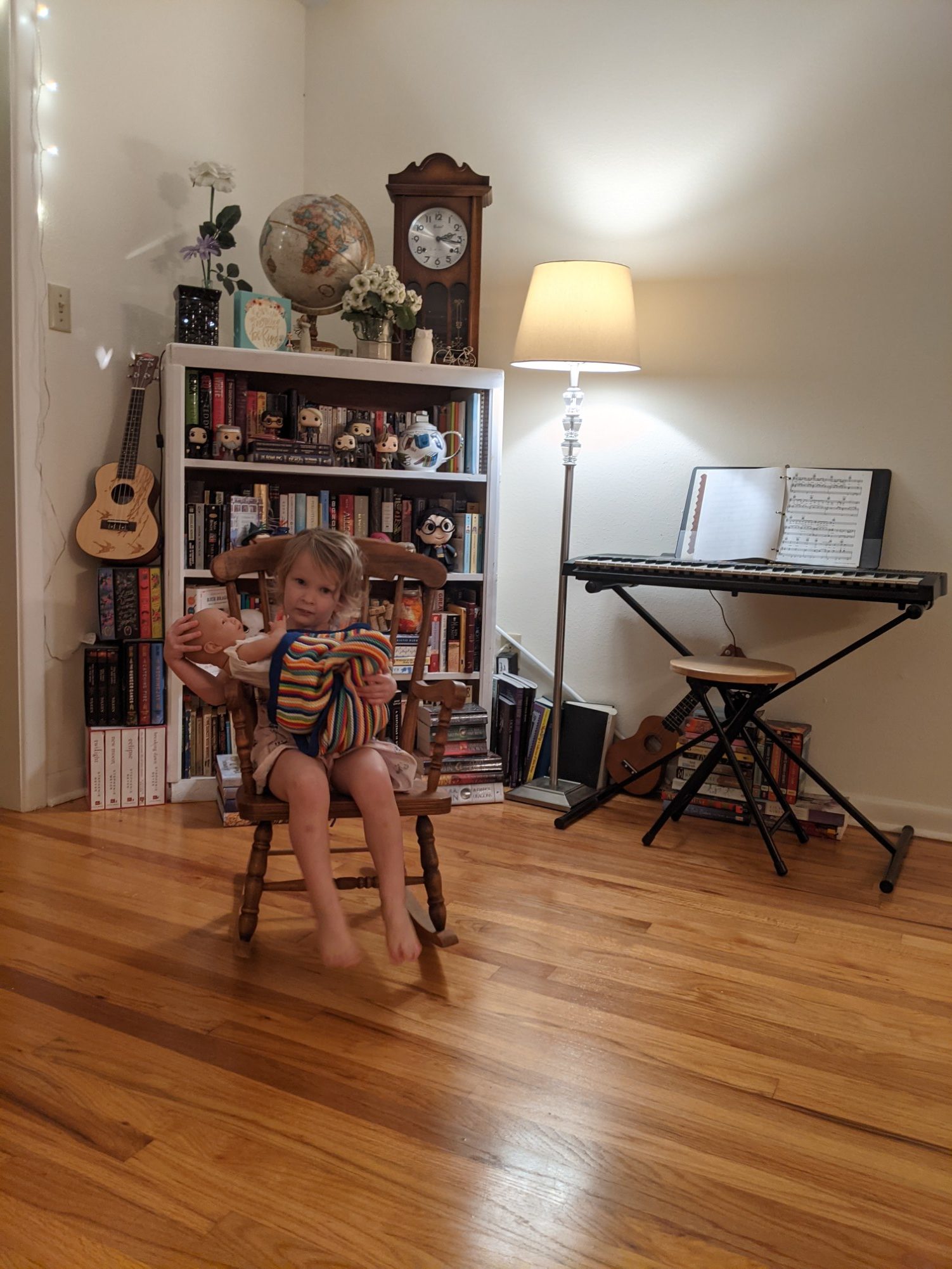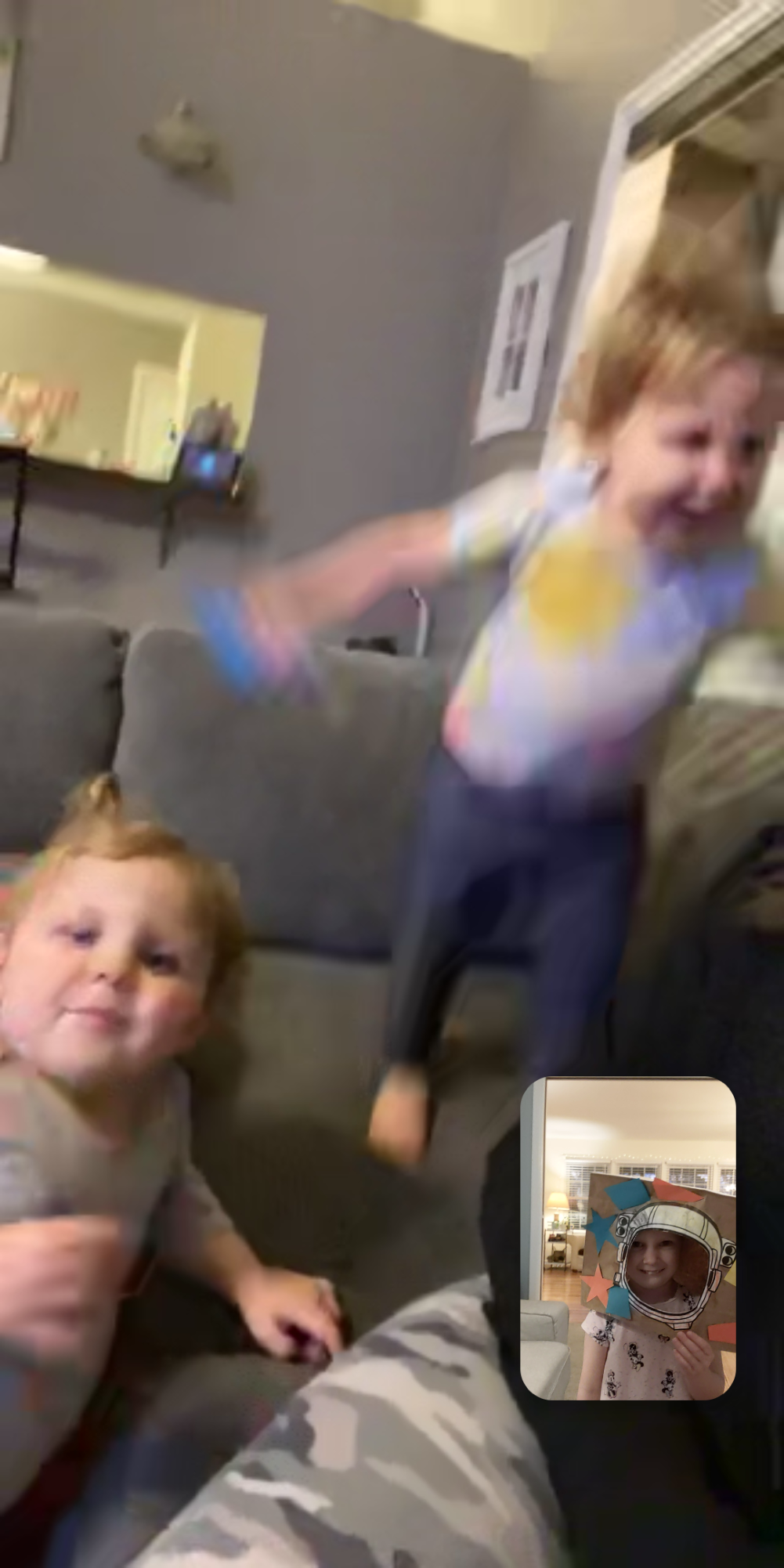 These pizza slices are dense and delicious, but so filling I could only eat one piece, but Jeff managed to put away two of them. Or maybe three, I think he might have grabbed an extra one before it got put in the fridge.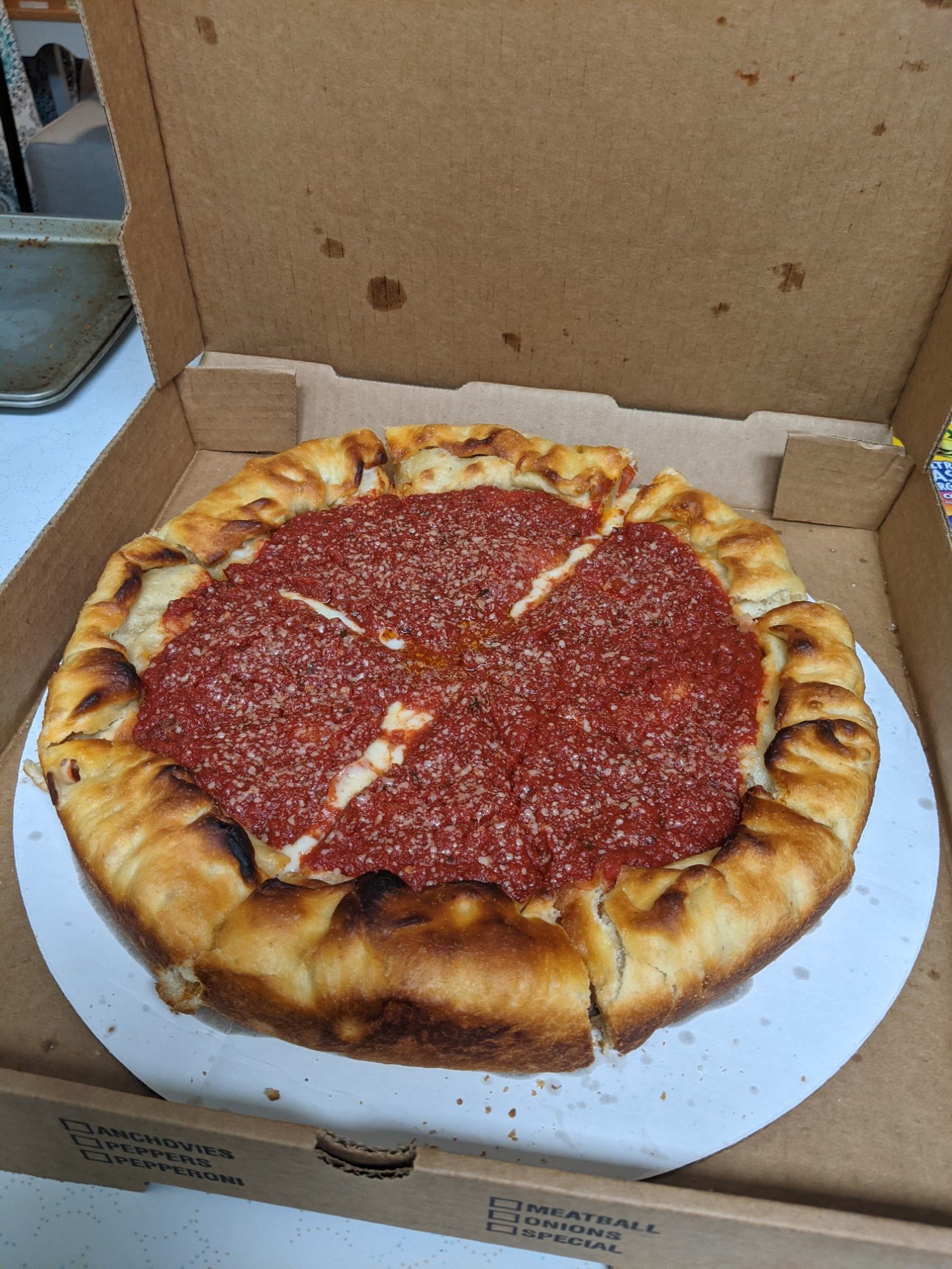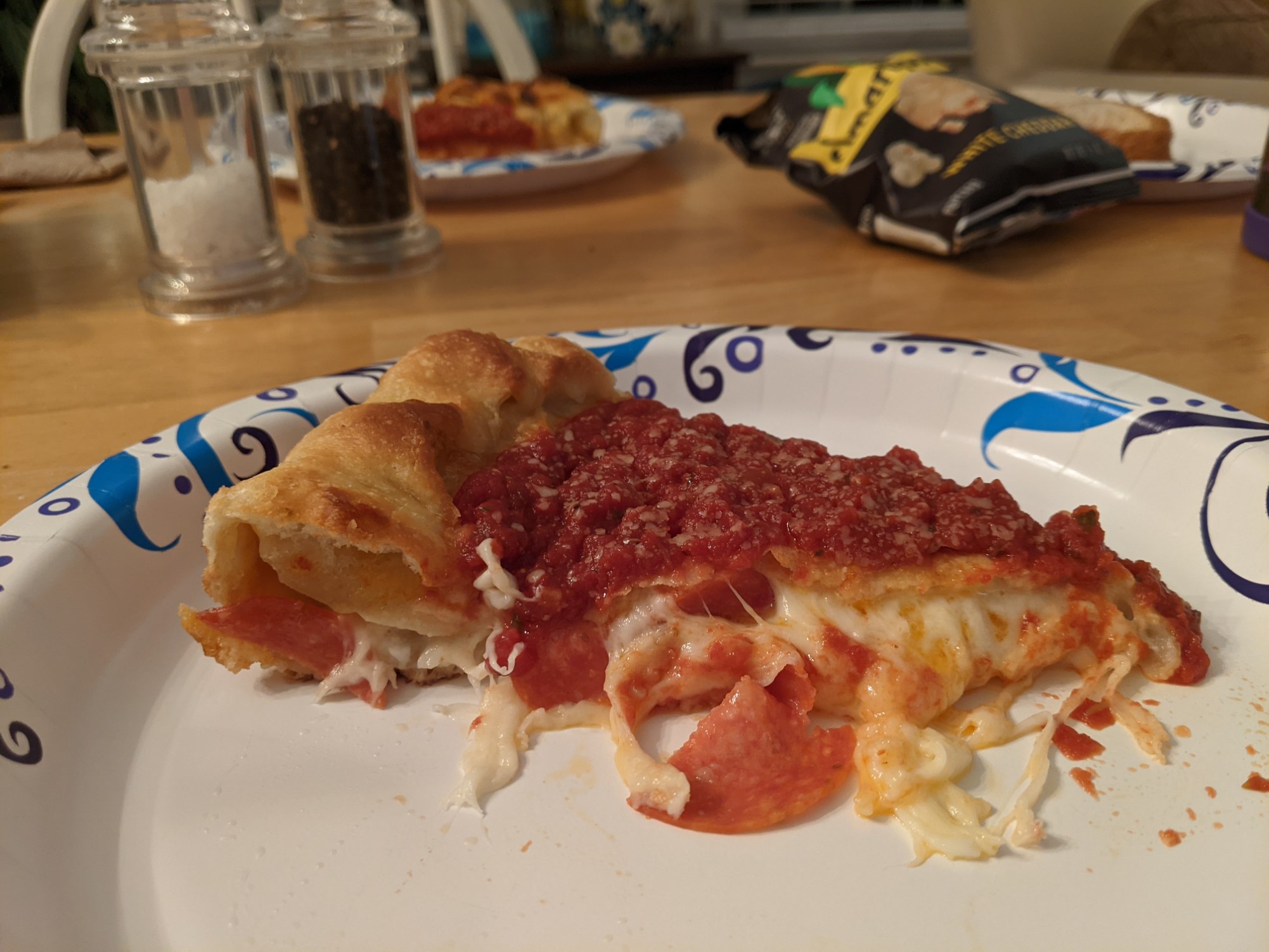 In the car yesterday morning, Emerson blurted out, "two and five is seven!" I was like, "Hey wait excuse me?! How did you know that!? I didn't know you were learning math!?"
So tonight, they were working on some more math, doing 5 + 1 and 5 + 2, and so forth, with her counting it off on his fingers.
She had a PB&J, some popcorn, and some of our pizza. Quite the smorgasbord, but she finished all of it!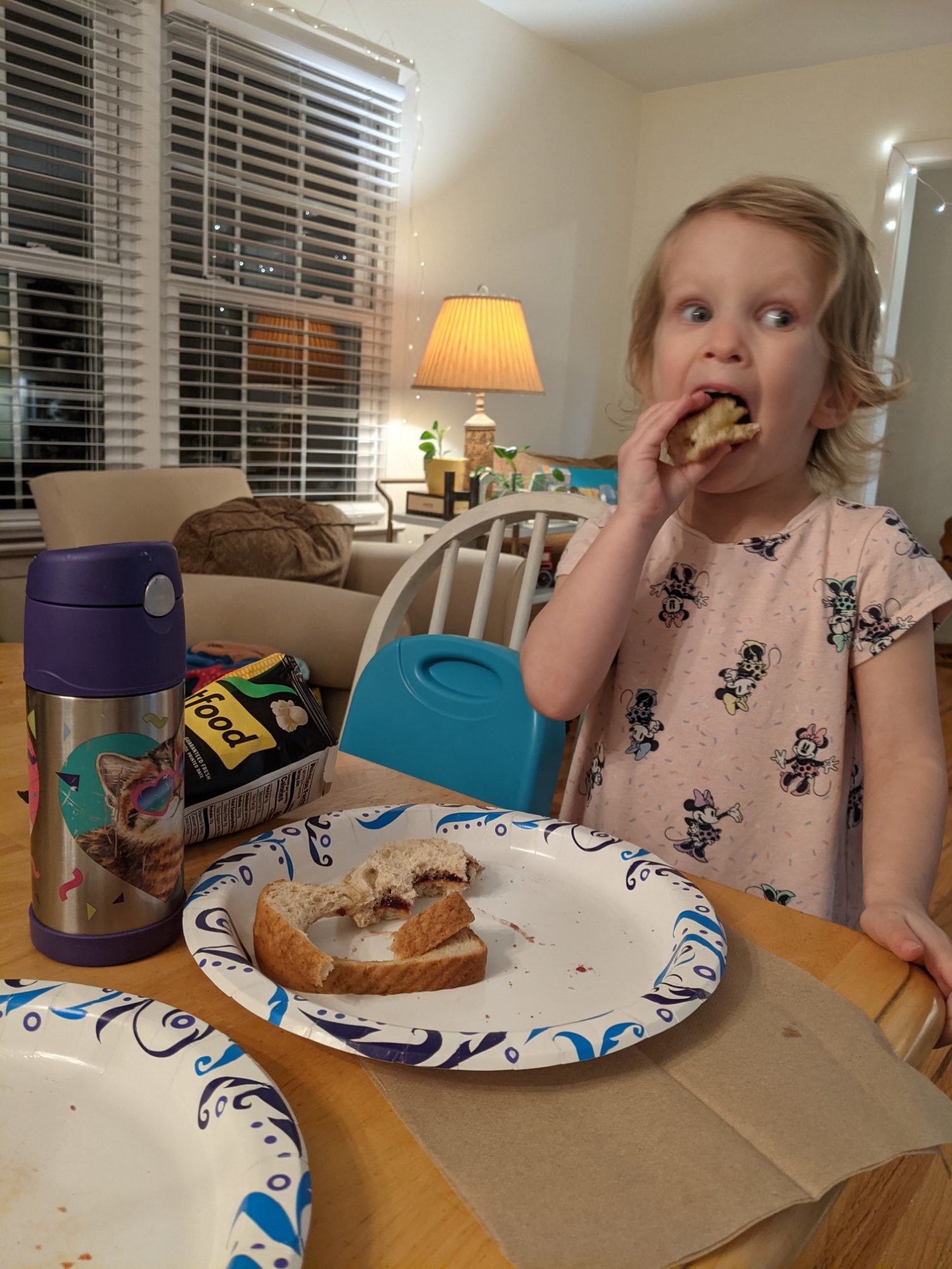 We also listened to a record for the first time in months, now that things are finally cleaned up a little bit. When I started working from home last May, I had to store a bunch of my work stuff on the top of the record player, so we couldn't open it, and then even after that, things were just messy and chaotic. But now that things are finally tidied up, it was nice to listen to a record during dinner like we always used to!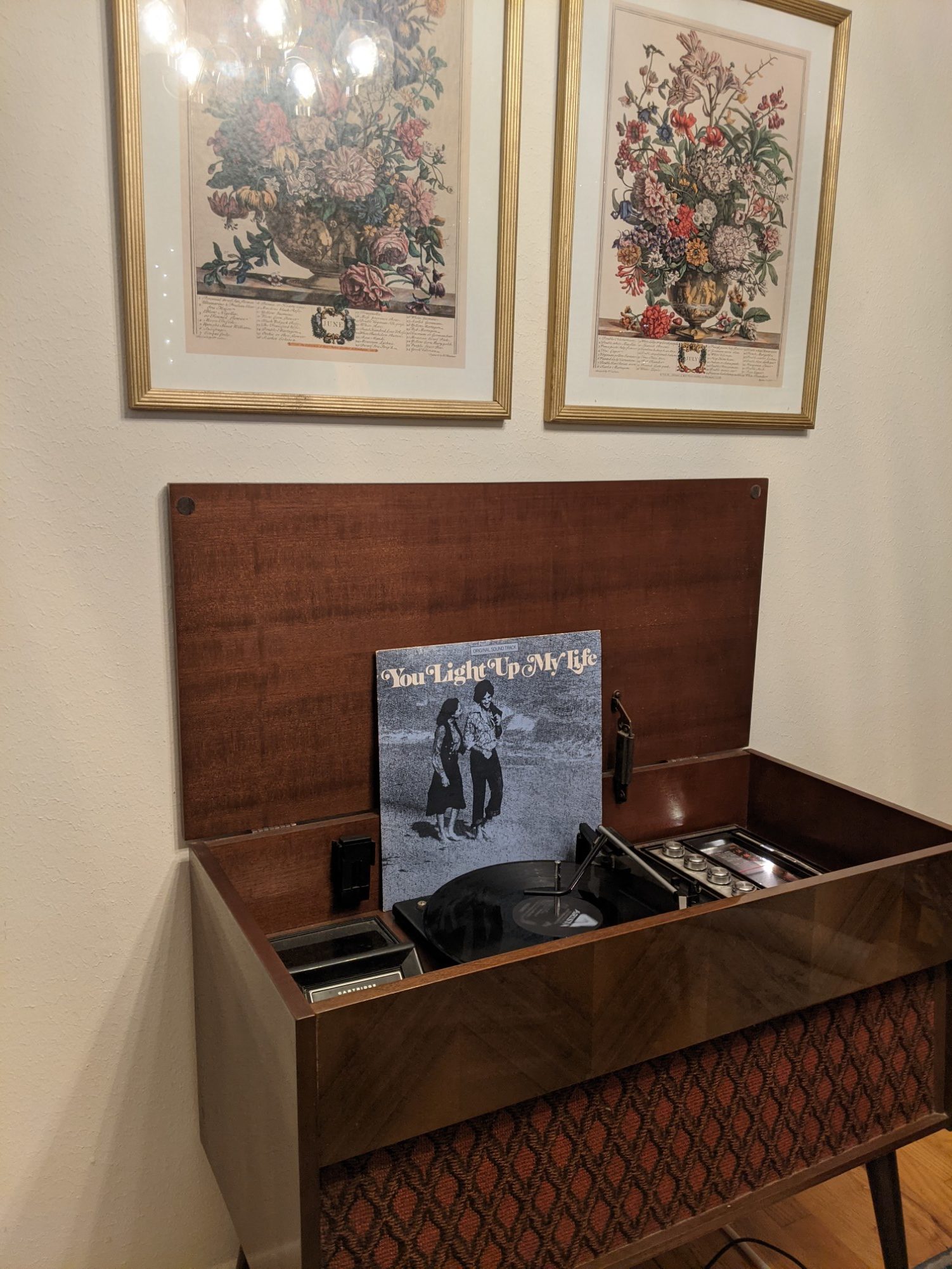 Jeff took care of Emmie's bath time tonight, so I could sit down and put my feet up (my ankles are slightly swollen tonight), and then I got her dressed in her jammies afterwards.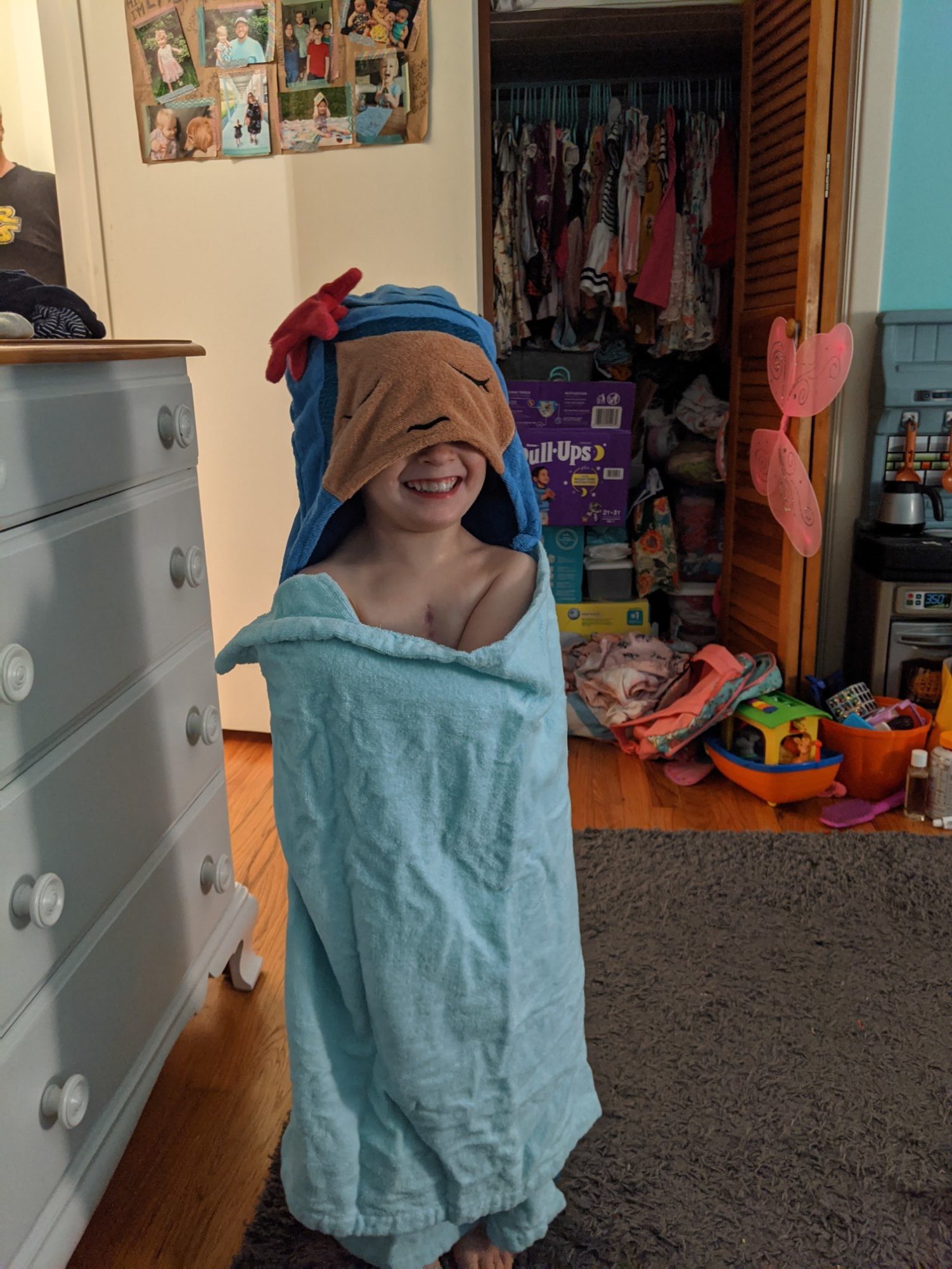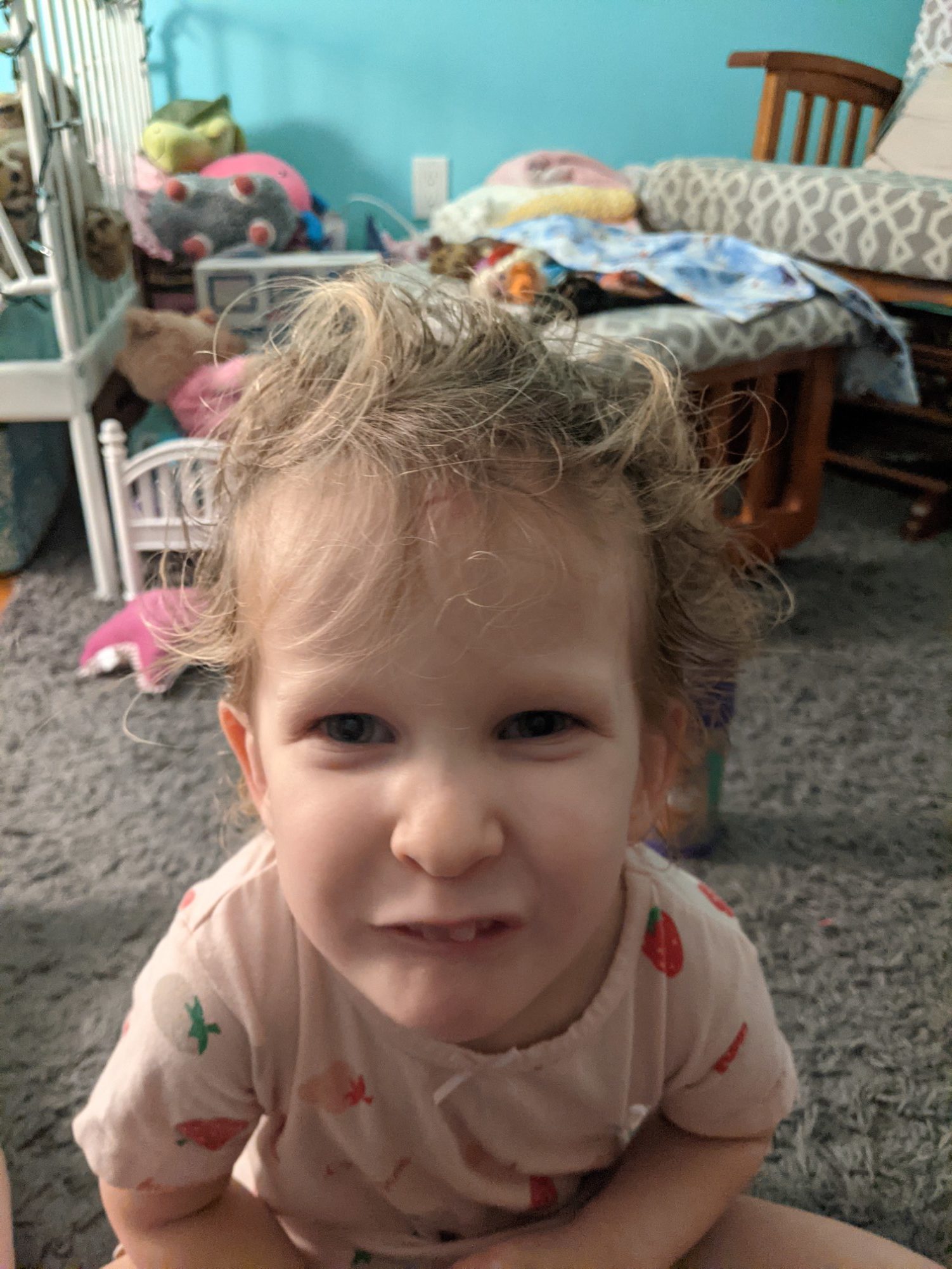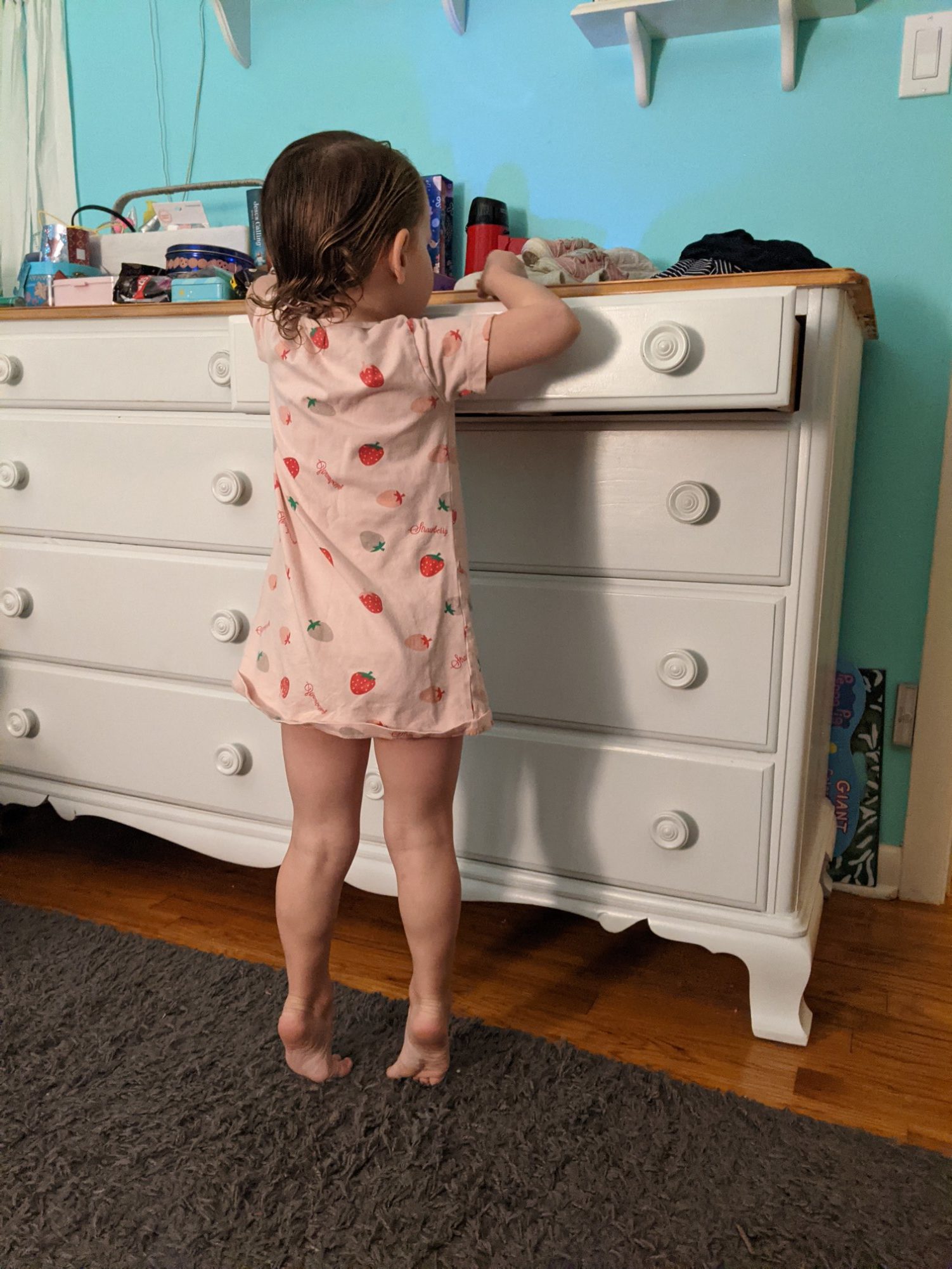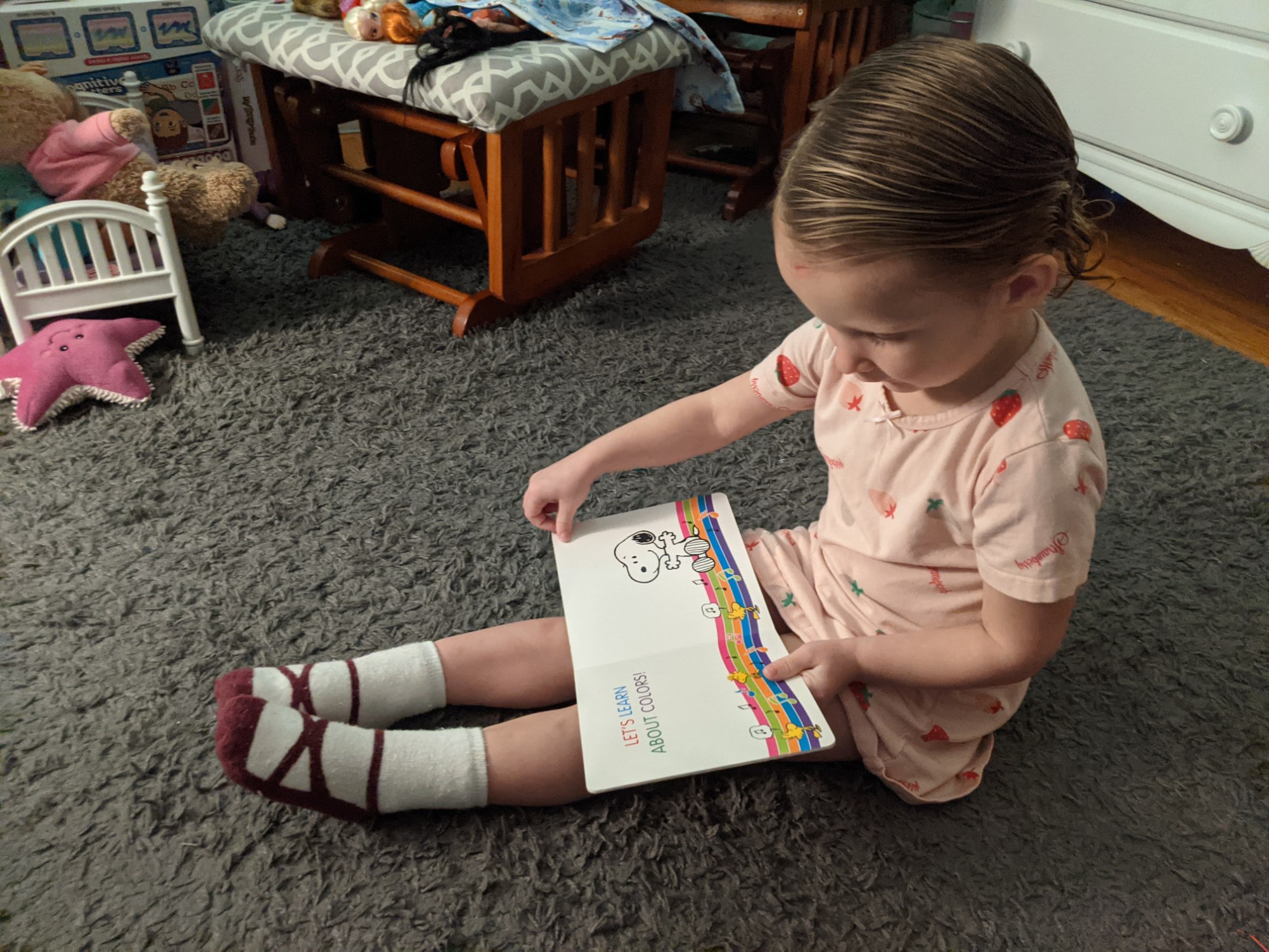 She was sweet and lovey at bedtime and things went pretty smooth.
Although that one slice of pizza was filling earlier, I'm ready for a snack or dessert now, while we watch a little tv before bedtime.