Addie-girl slept a little late today, but Emmie-girl was up before dawn. She just played in her room and entertained herself quietly, so when I went in there when I got up, it looked a little like a hurricane had just blown through, but she was so sweet and told me she made me this picture!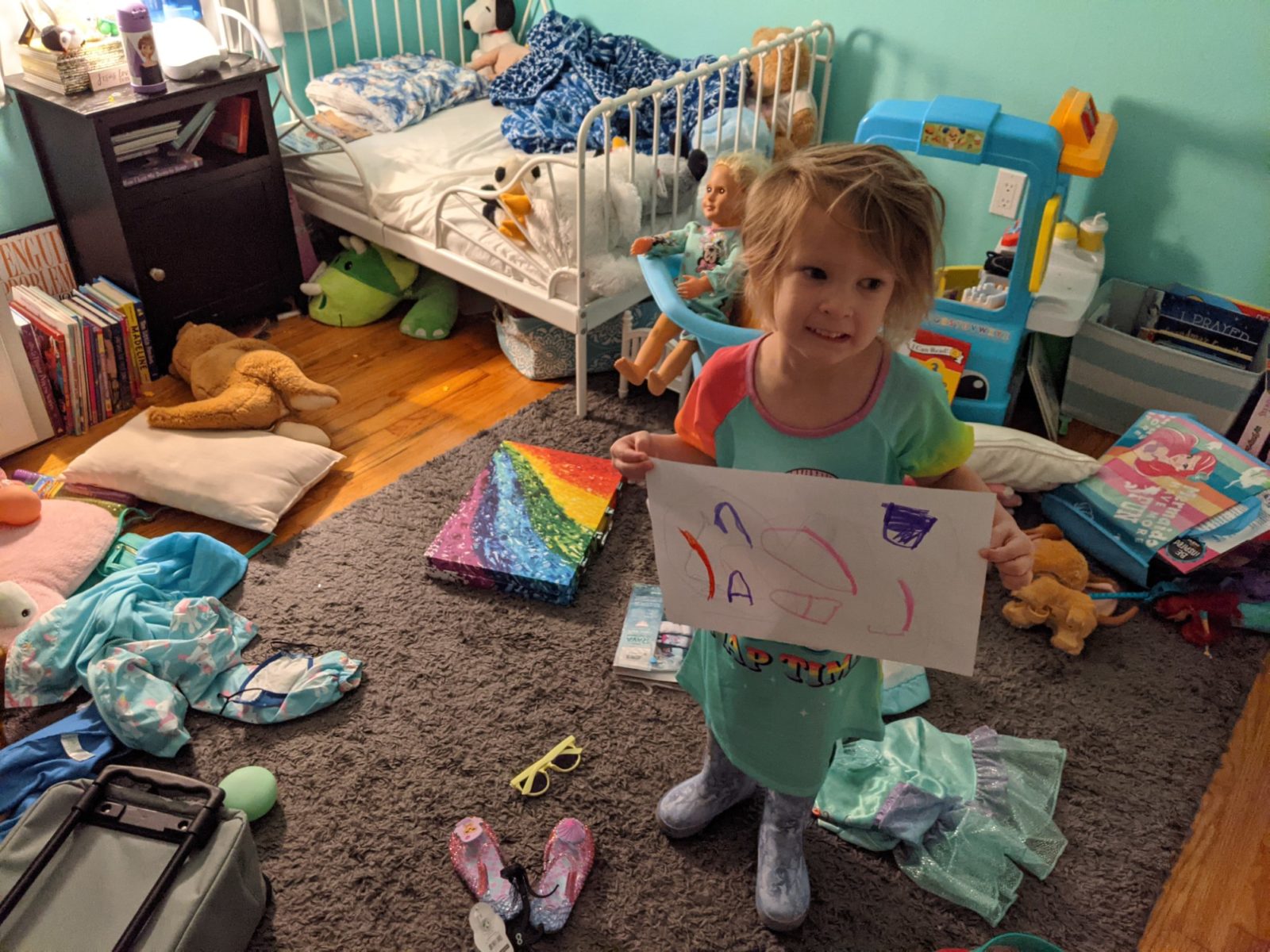 My friend Abby was in nursery this morning, and sent me this photo of a very sleep baby girls, saying, "The easiest, sweetest girl!"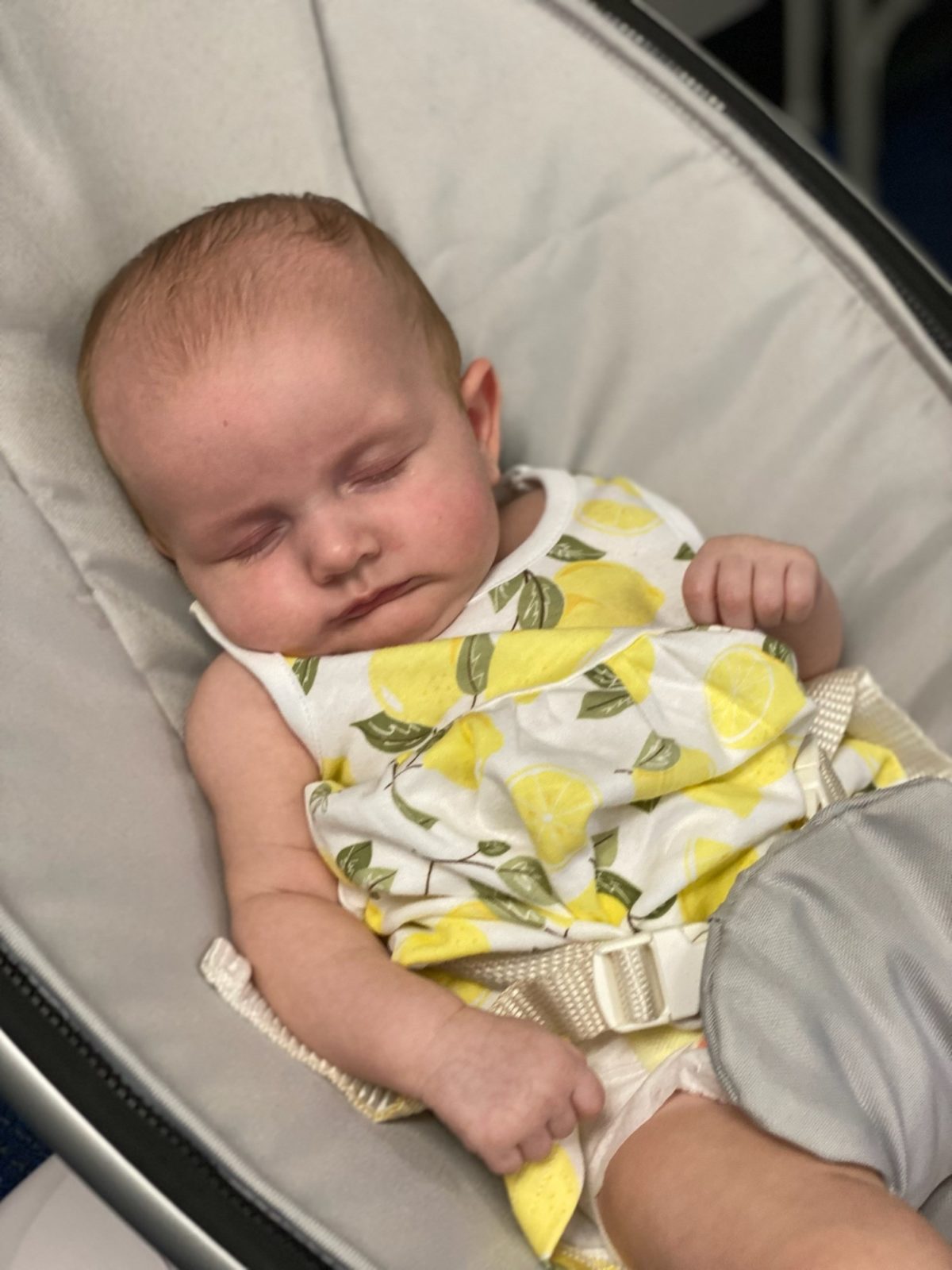 Emmie looked as beautiful as always, but wearing a super cute new dress today. She's still very into "x-back" dresses, and always tells me that her friend Olivia likes these kind of dresses too.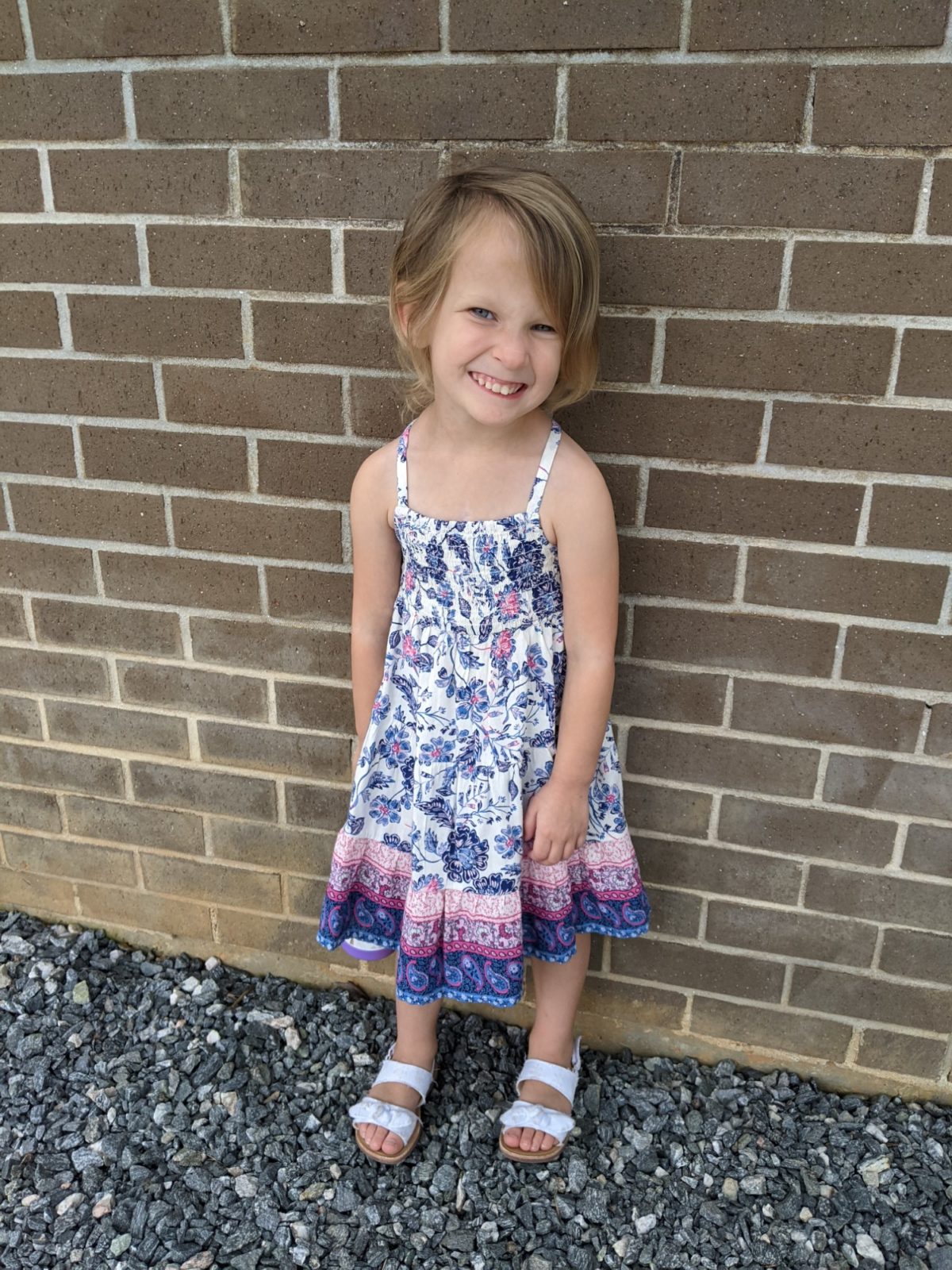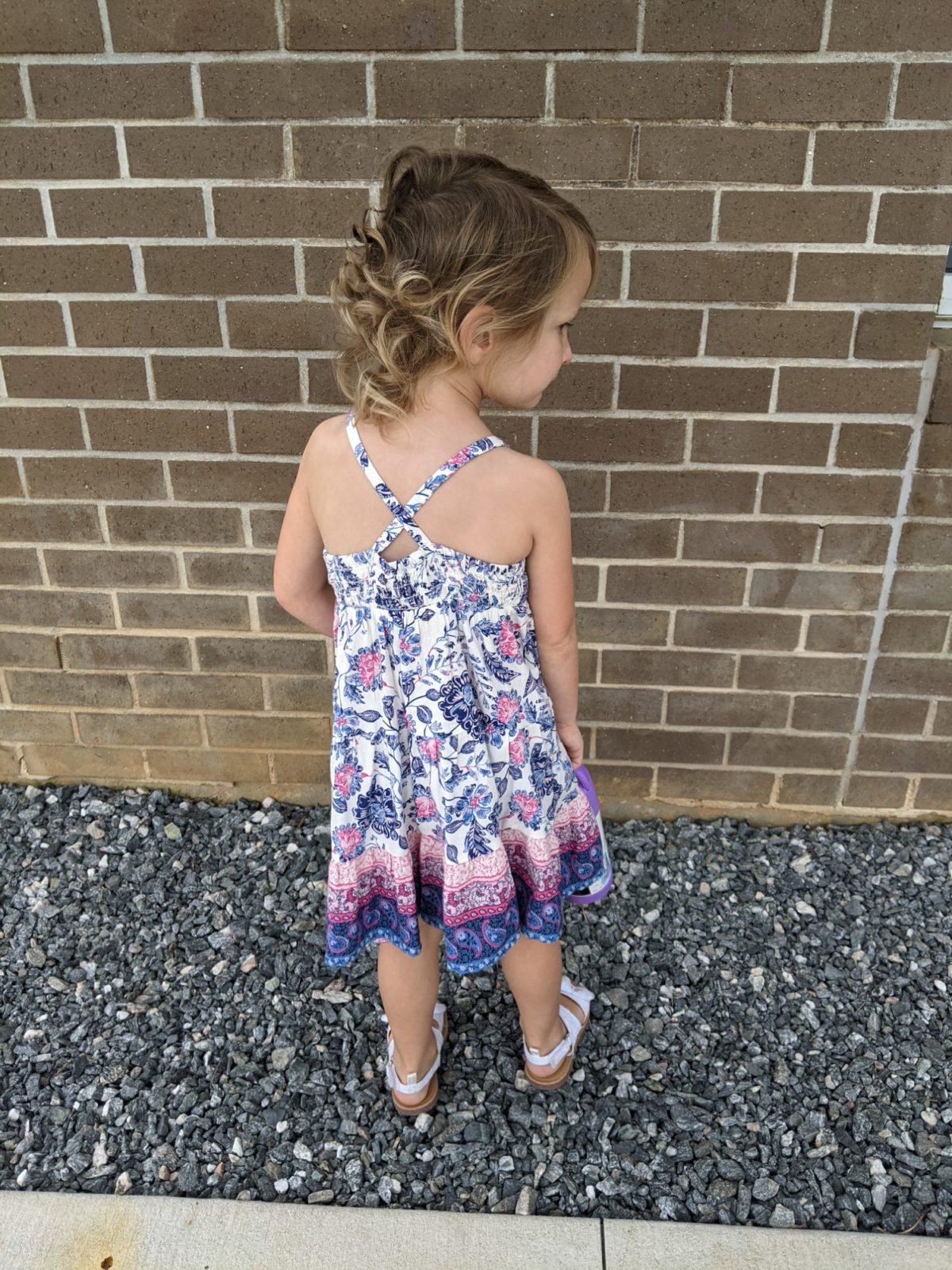 El Jalisco for lunch with the family today was super delicious, and I want to eat another one of those chicken enchiladas right this minute.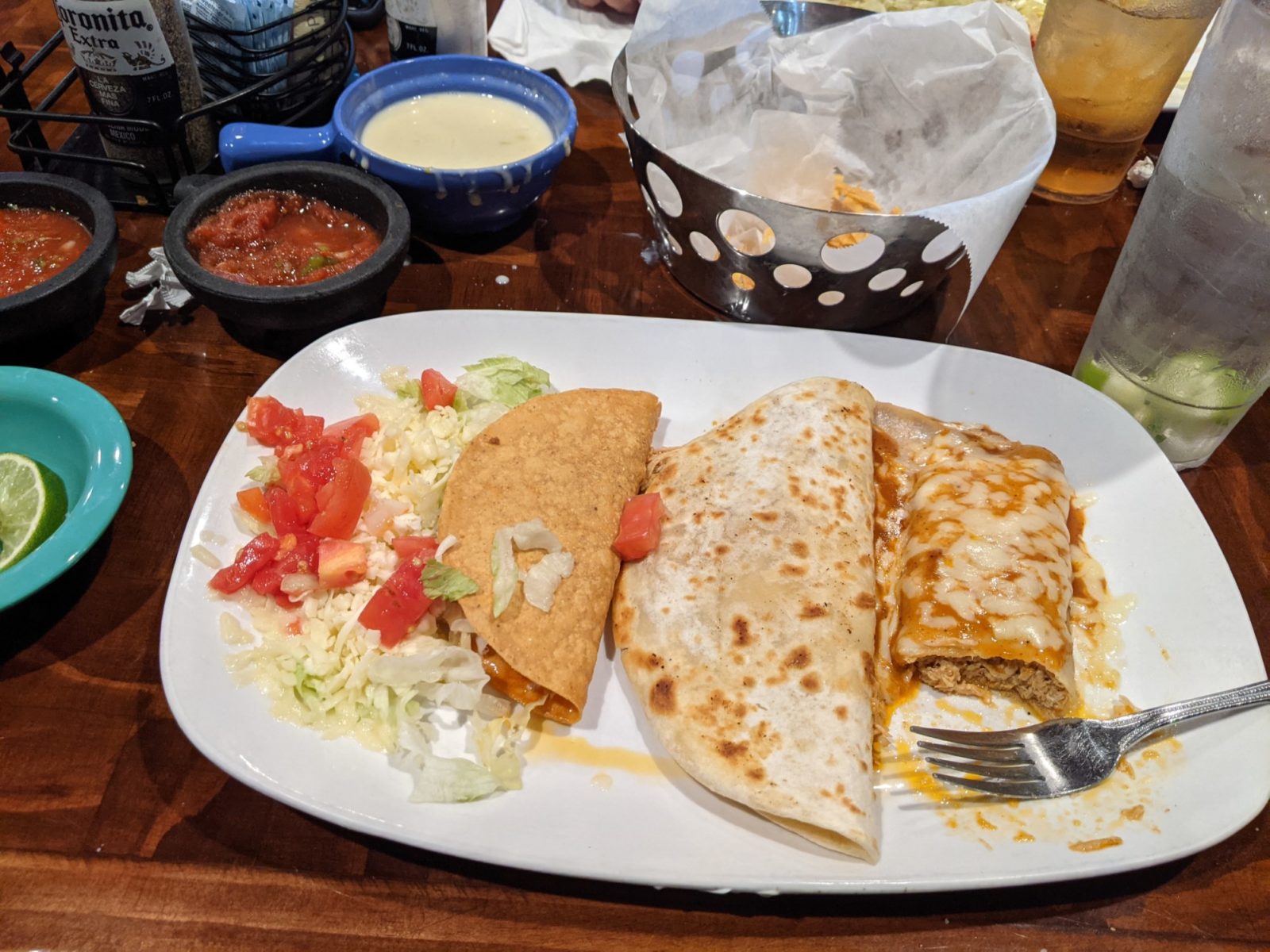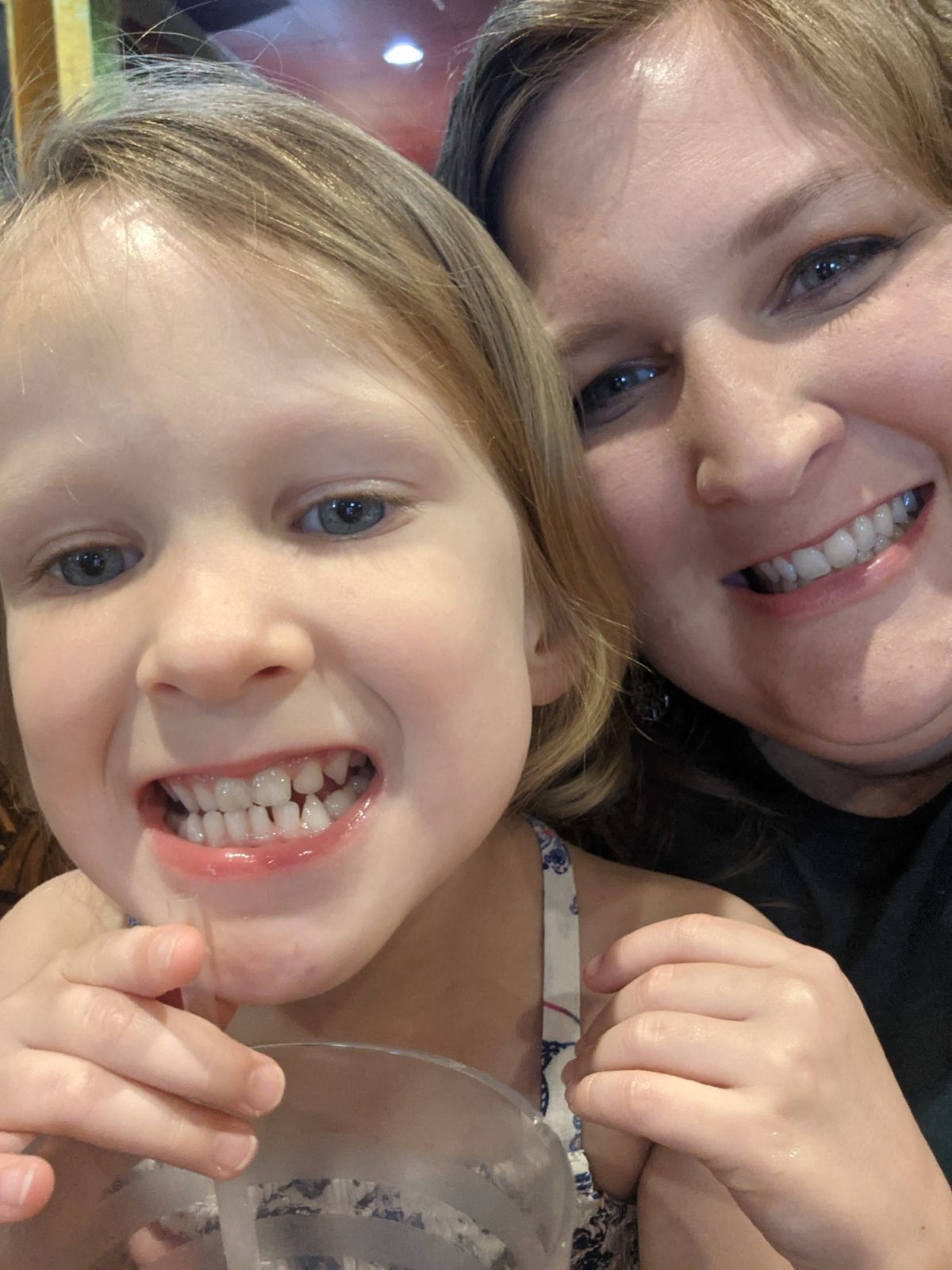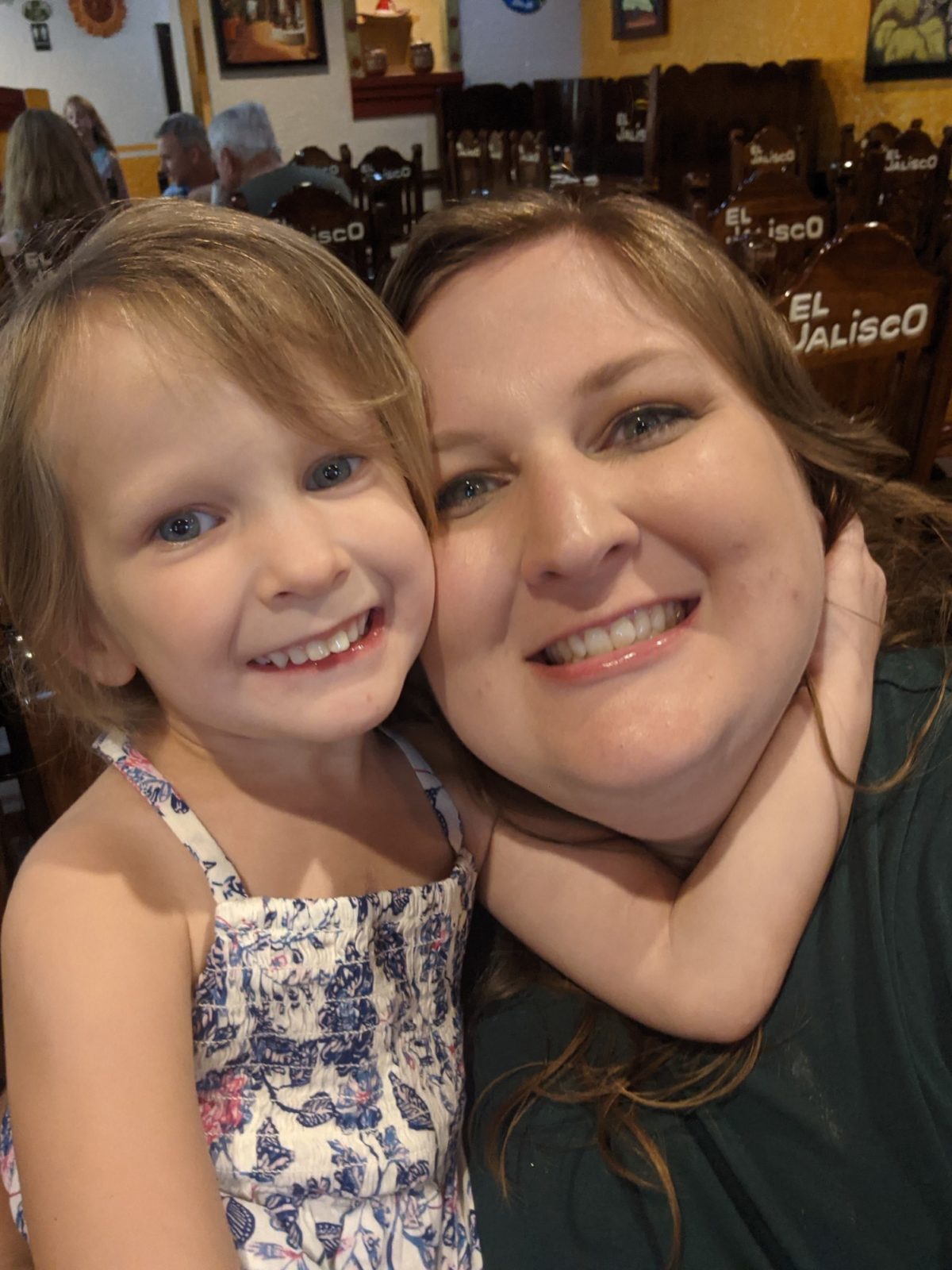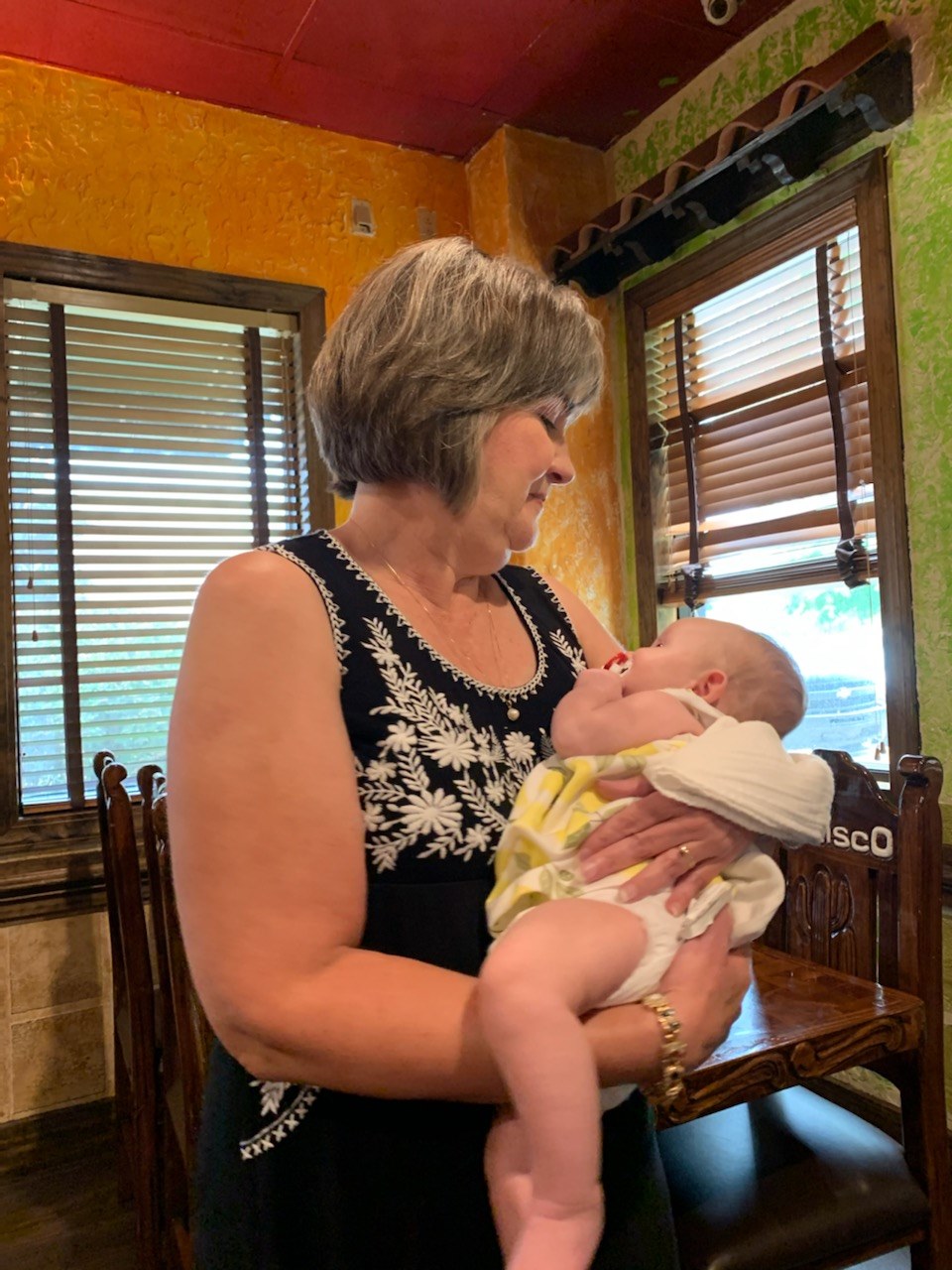 We went back to Grammy and Papa's house again for the afternoon, for another swim day & dinner with them, after we all had naps of course.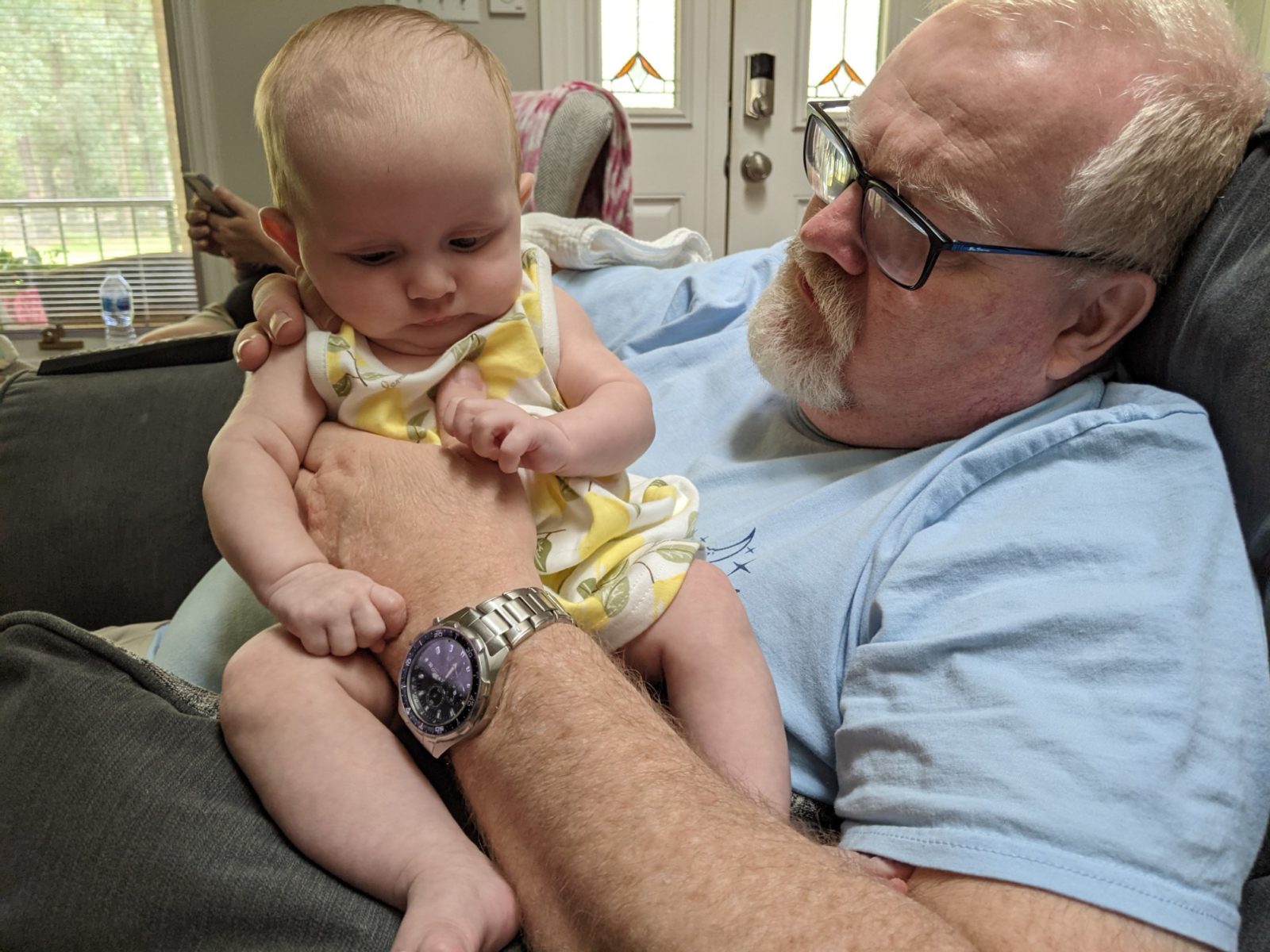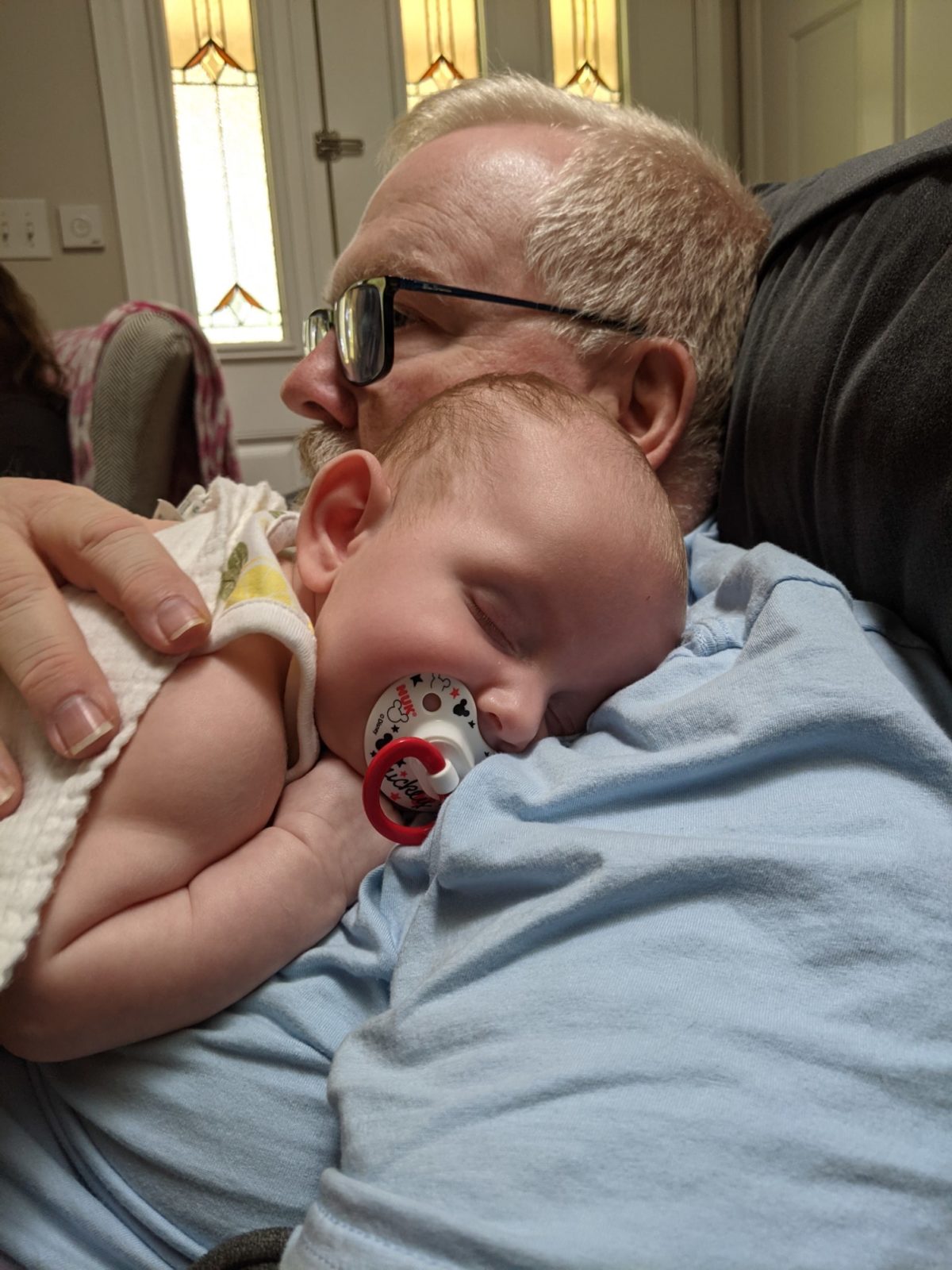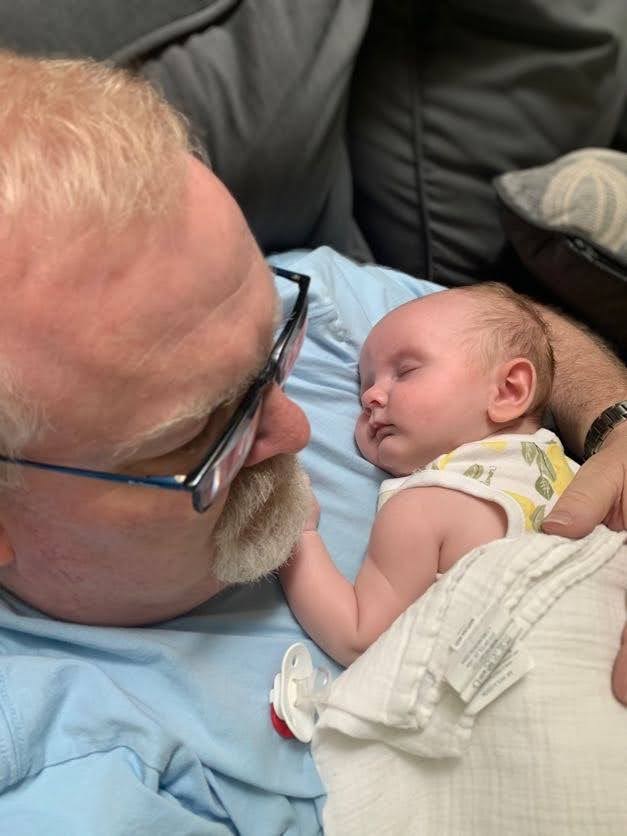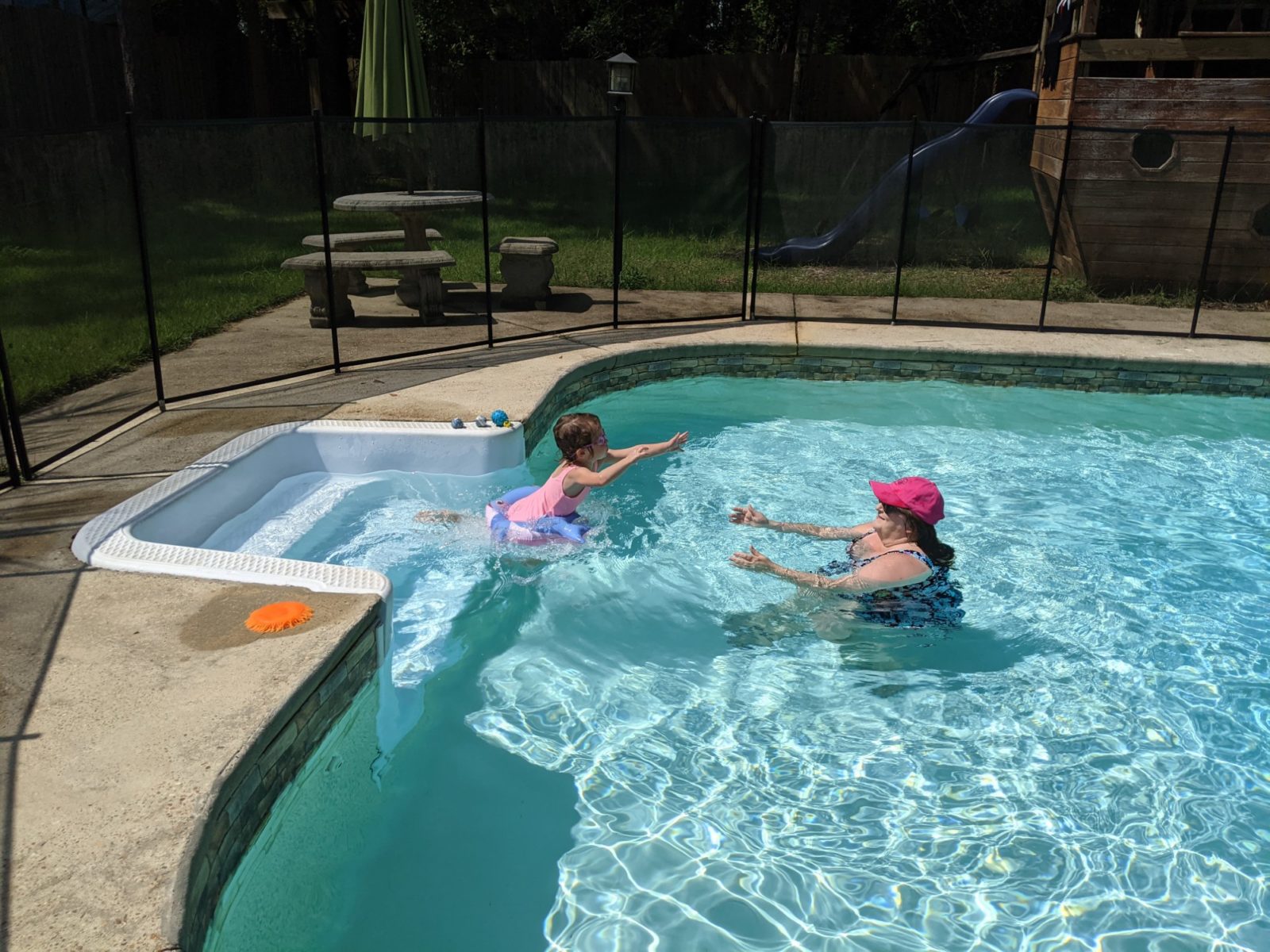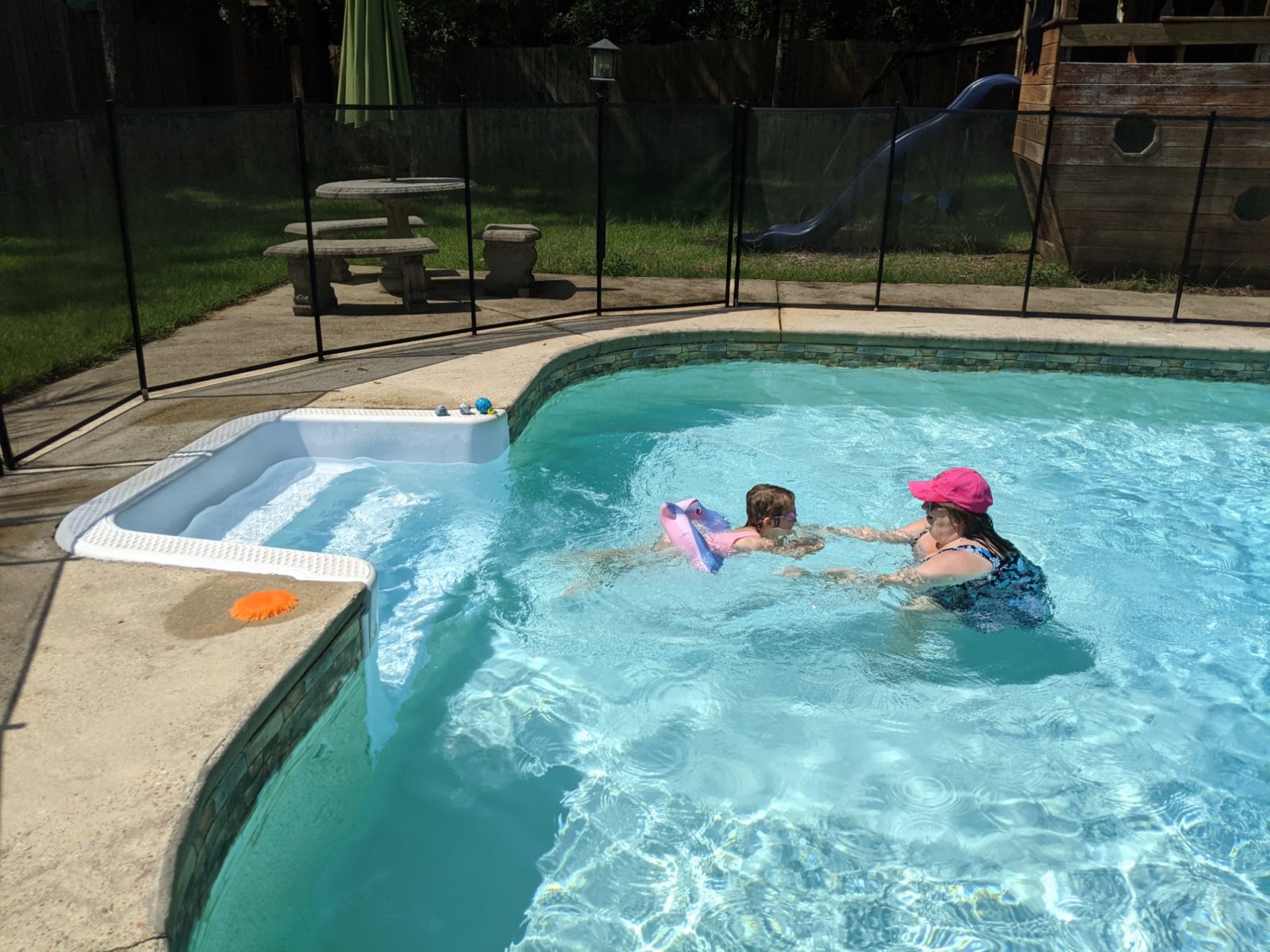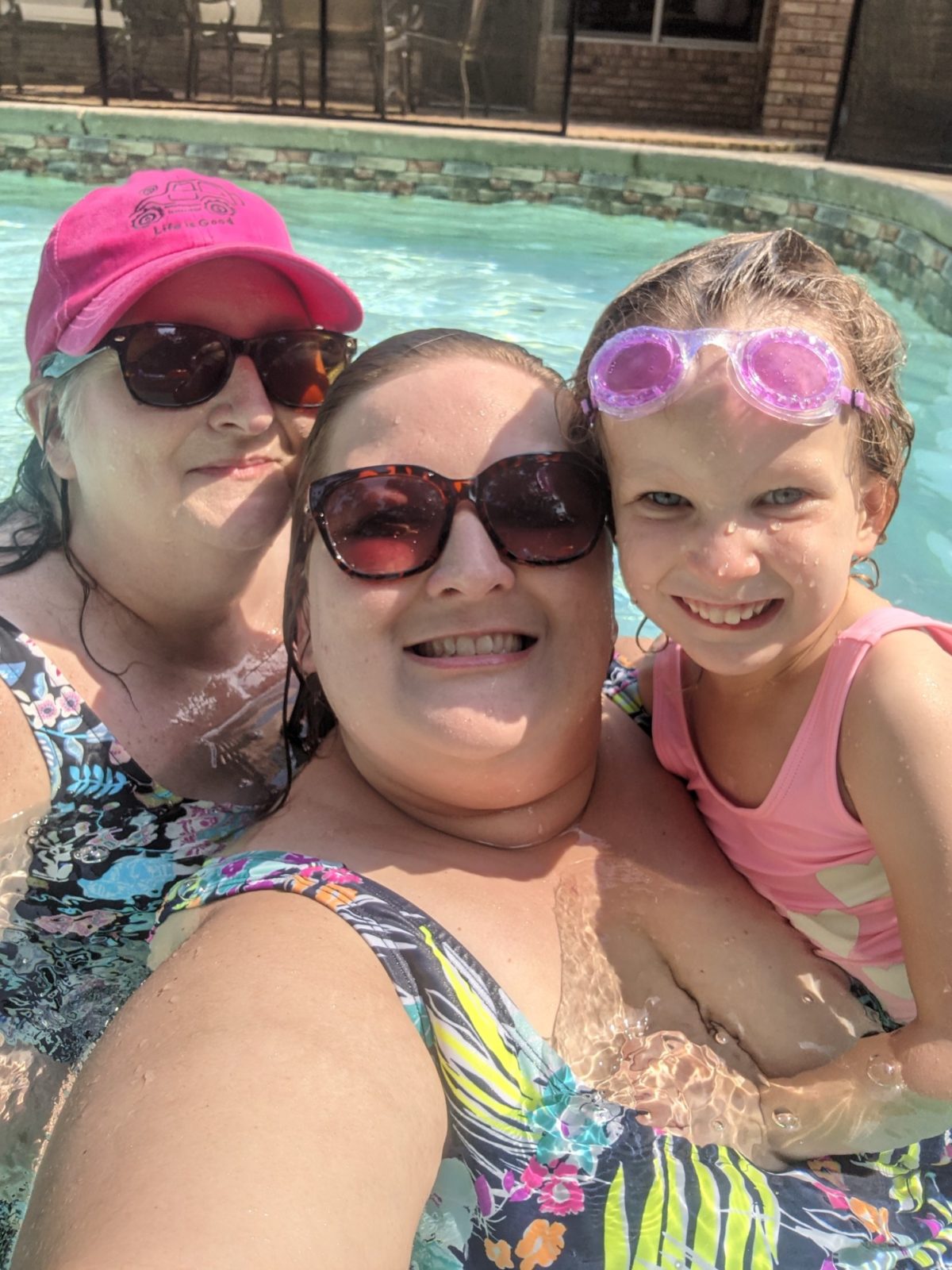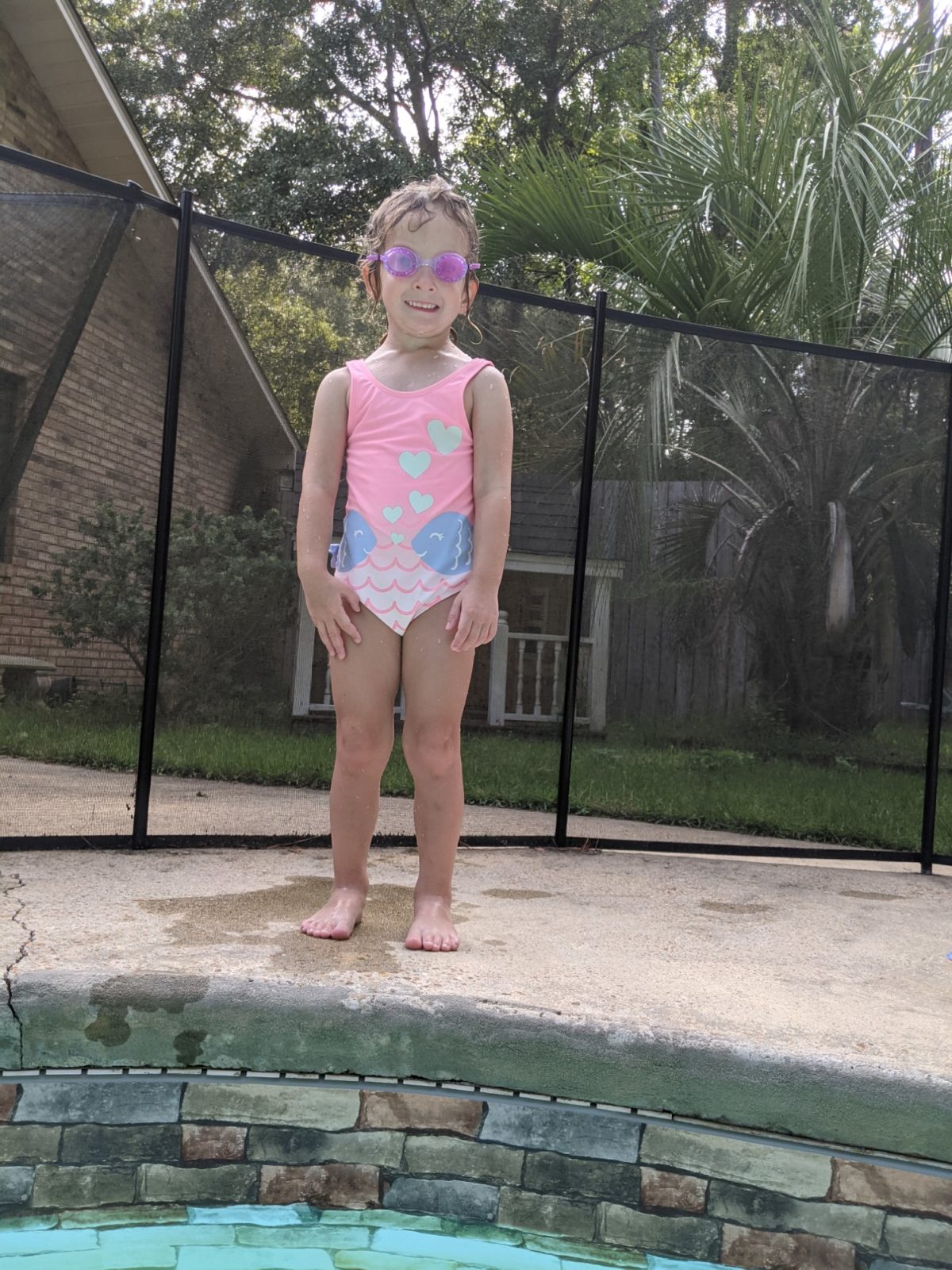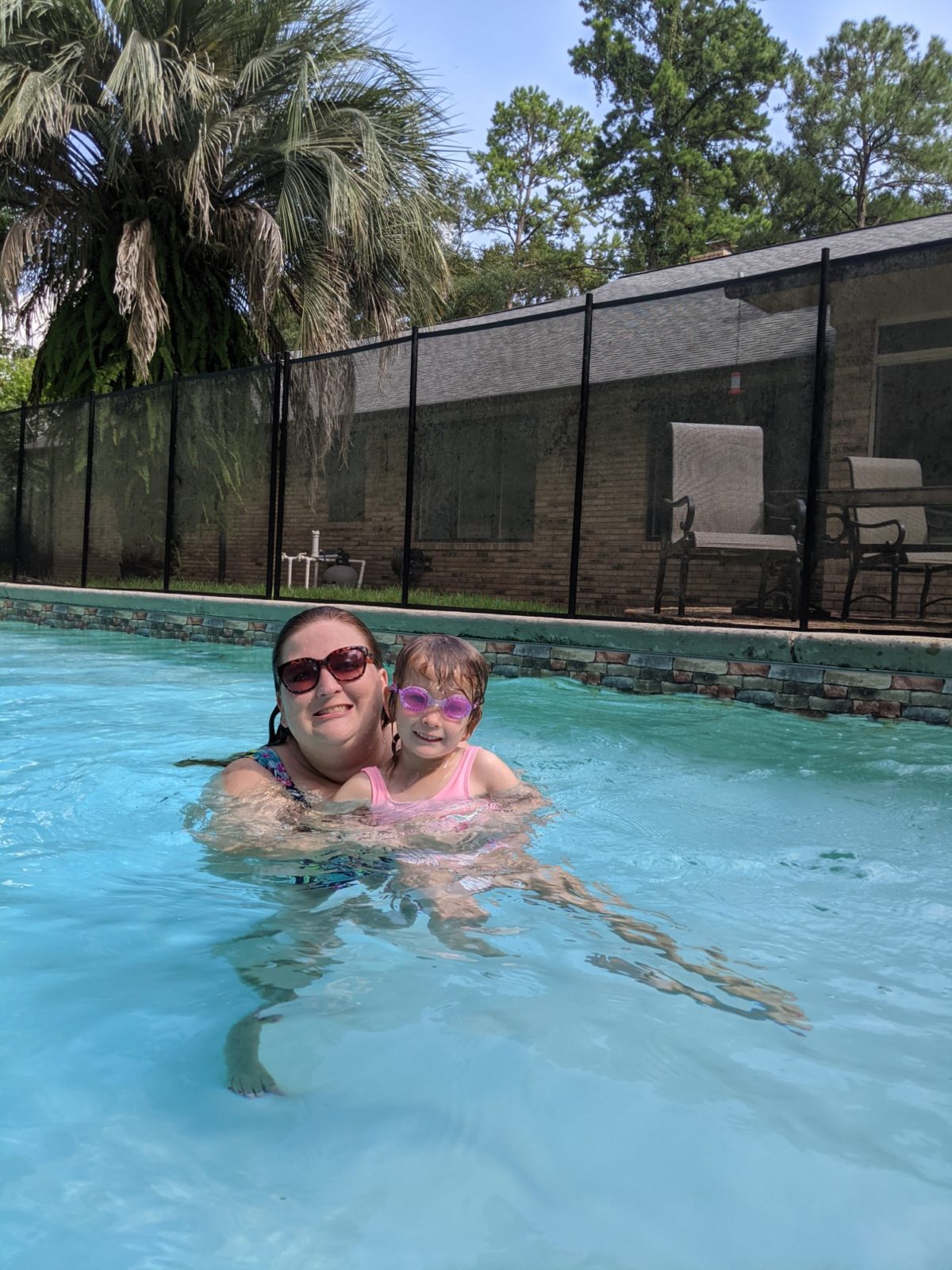 Little Chickpea napped in Papa & Grandmommie's arms for a little over three hours this afternoon, and woke up super sweet and stretchy, and super hungry!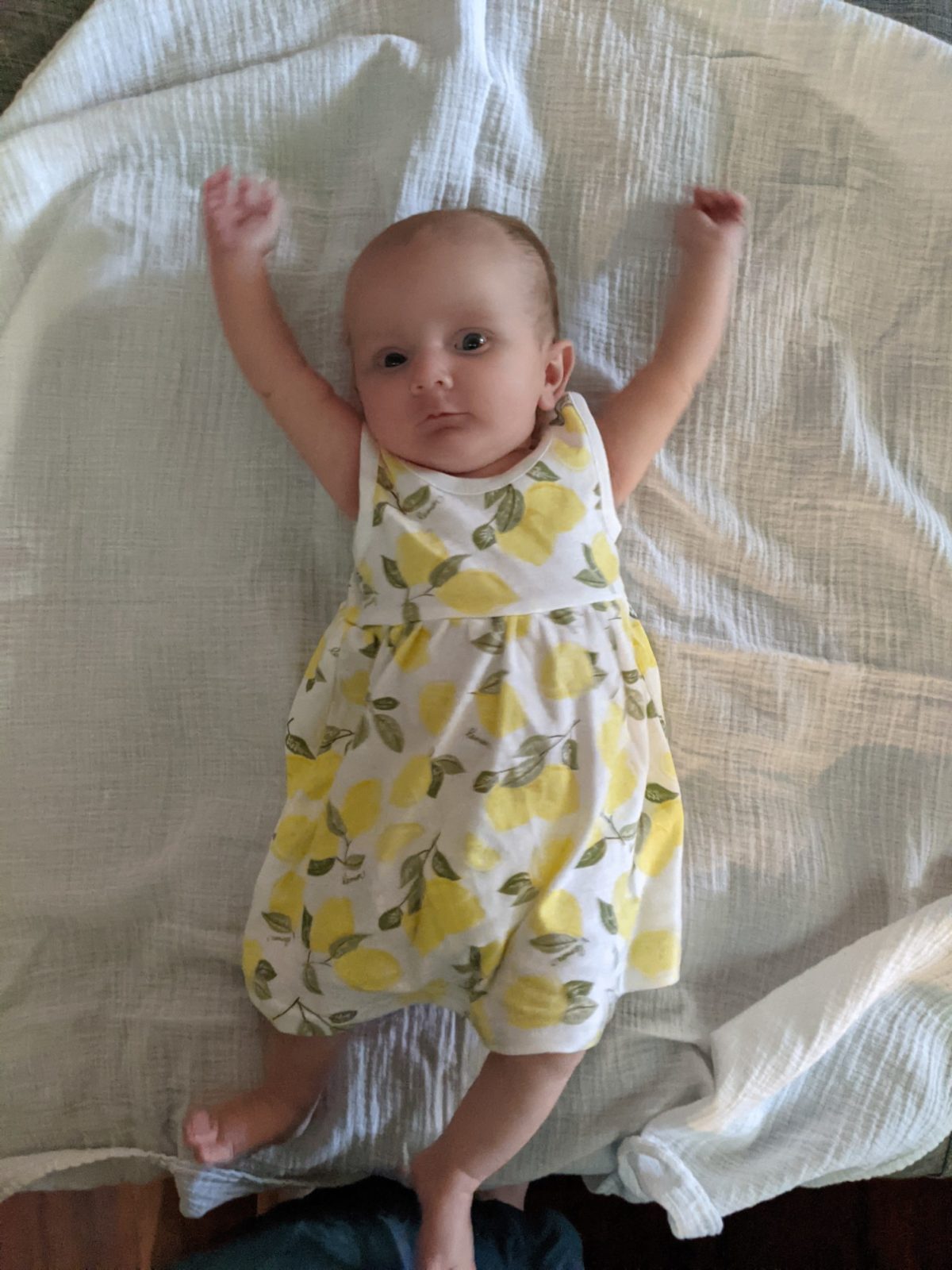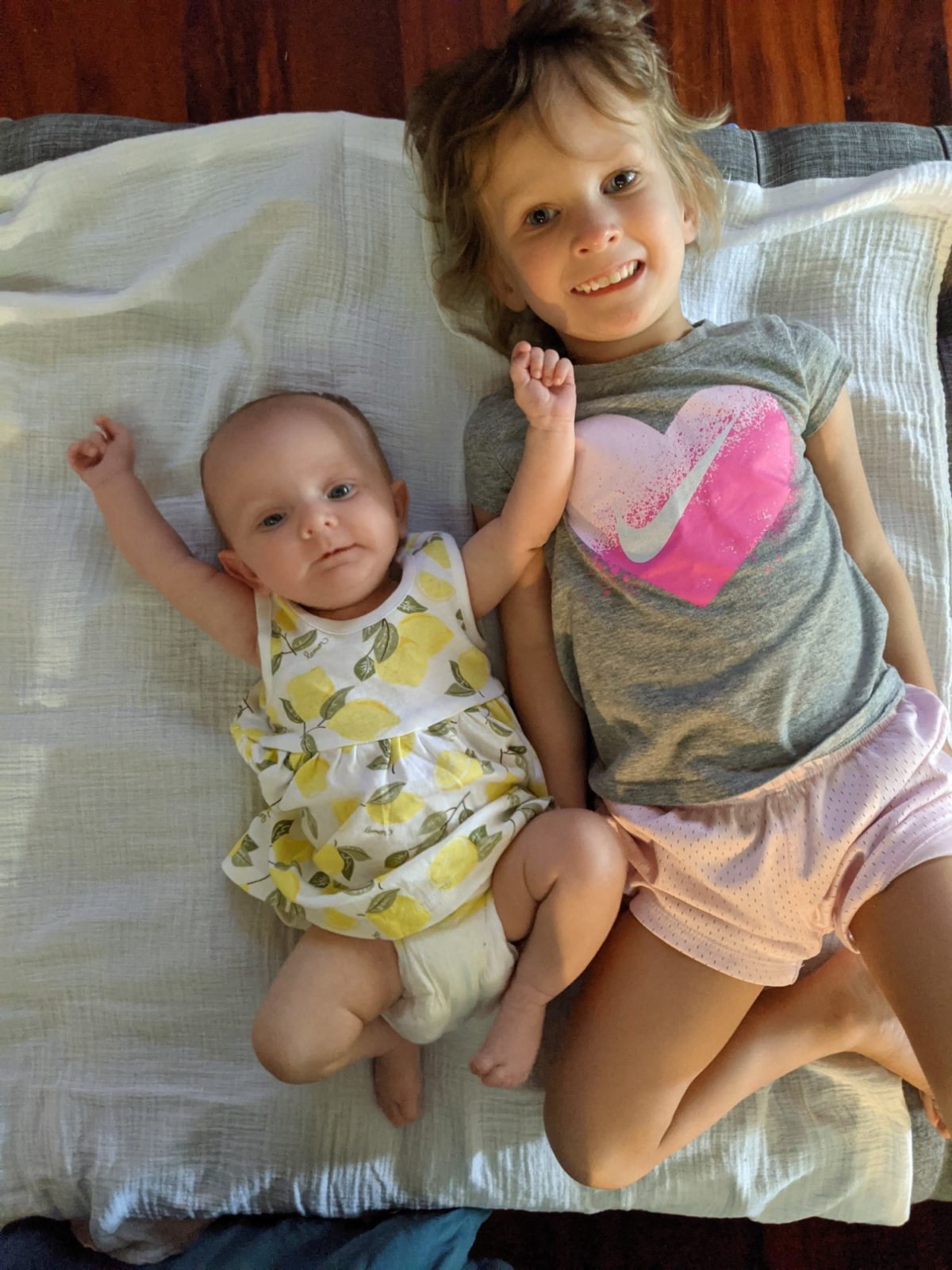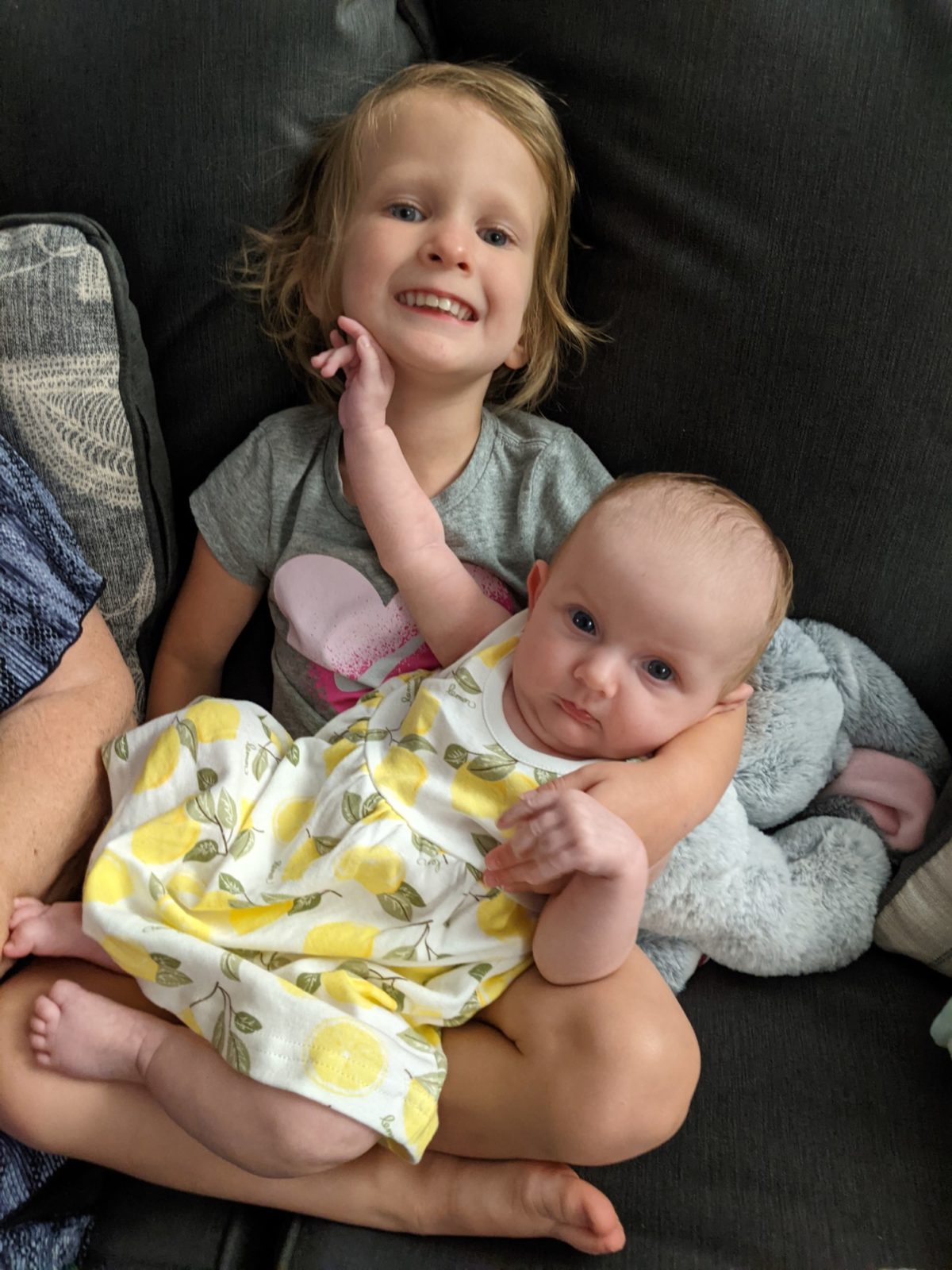 Emmie fed the deer some corn, and then we sat on the steps watching this one come super close…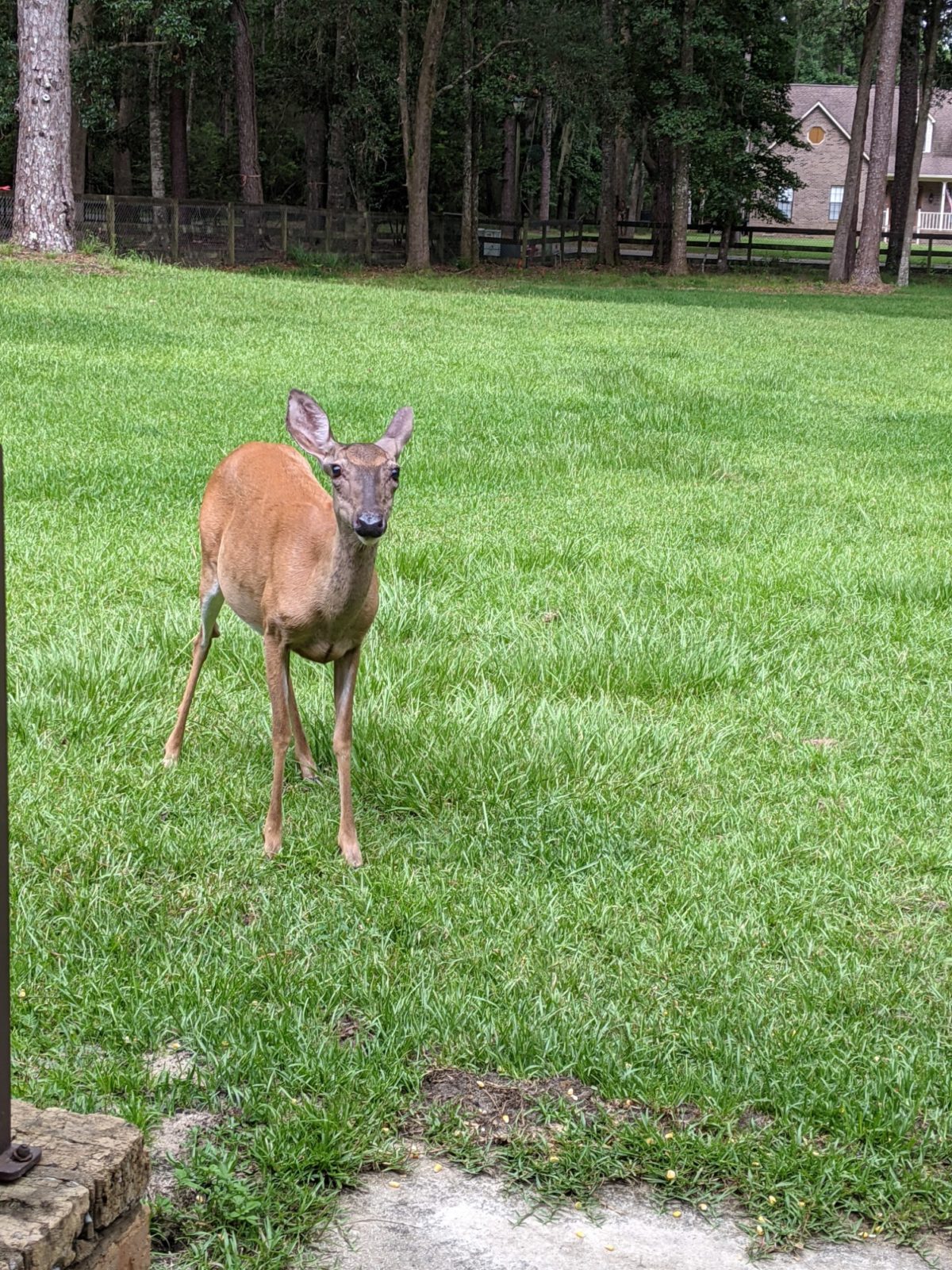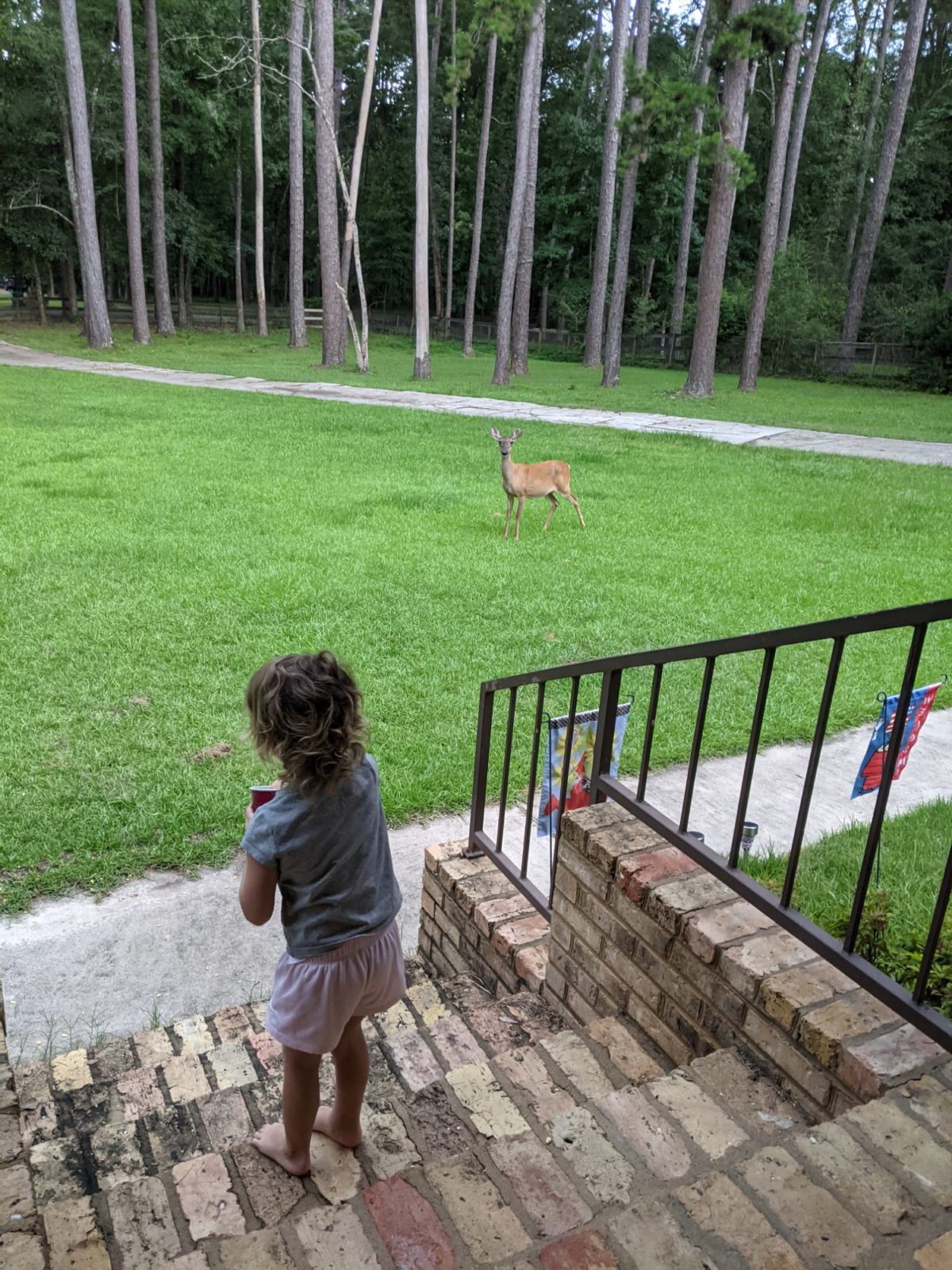 And Grandmommie fed Addie a bottle…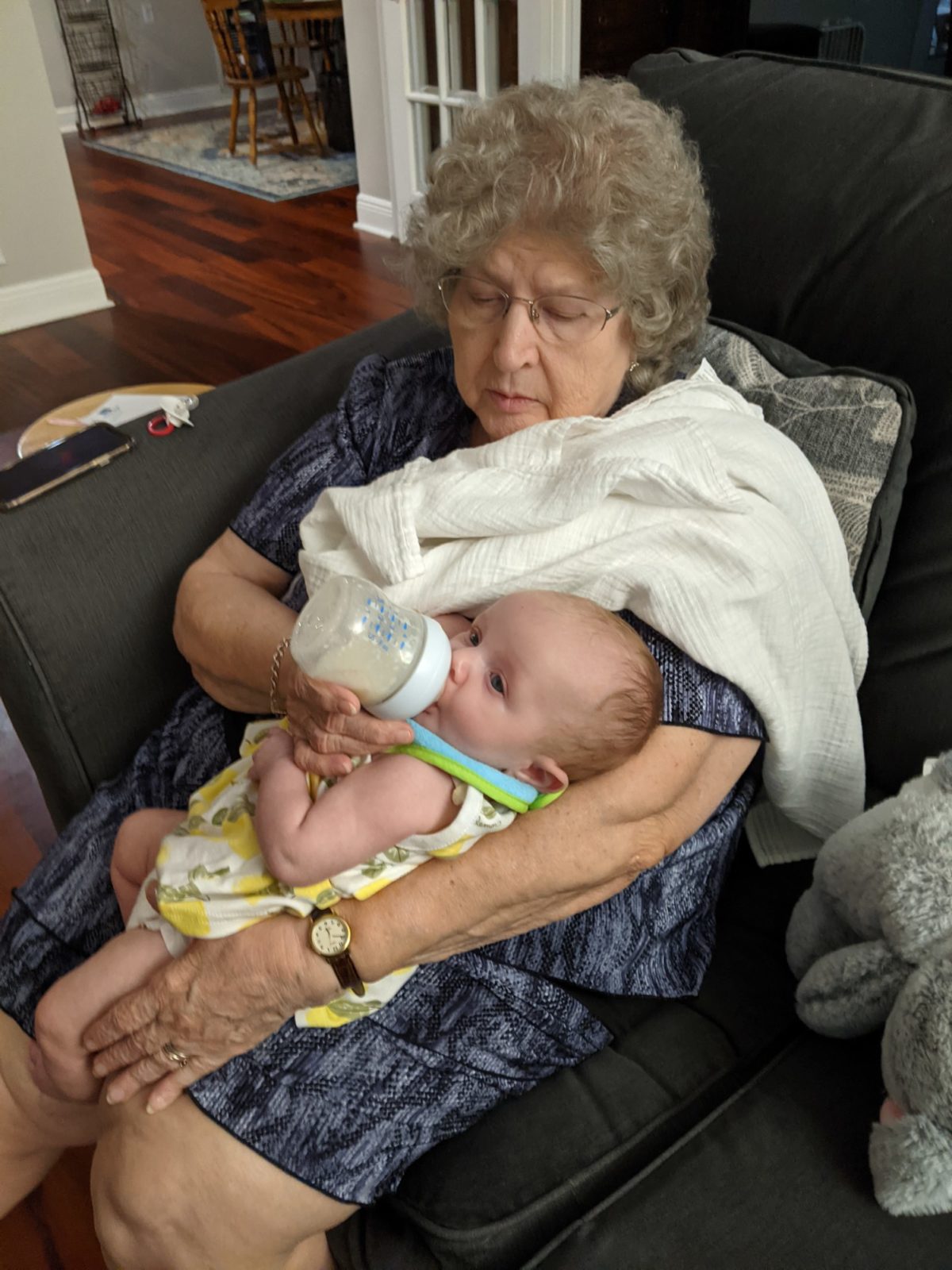 And the rest of us ate dinner. Mom made chicken salad, egg salad, and we had turkey & ham – so we had a sandwich smorgasbord which I always appreciate. Emmie ate two giant scoops of "salad eggs," plus half a chicken salad sandwich, followed up by half a pop-tart, and then a rice krispy treat. She really worked up an appetite with all that swimming this afternoon!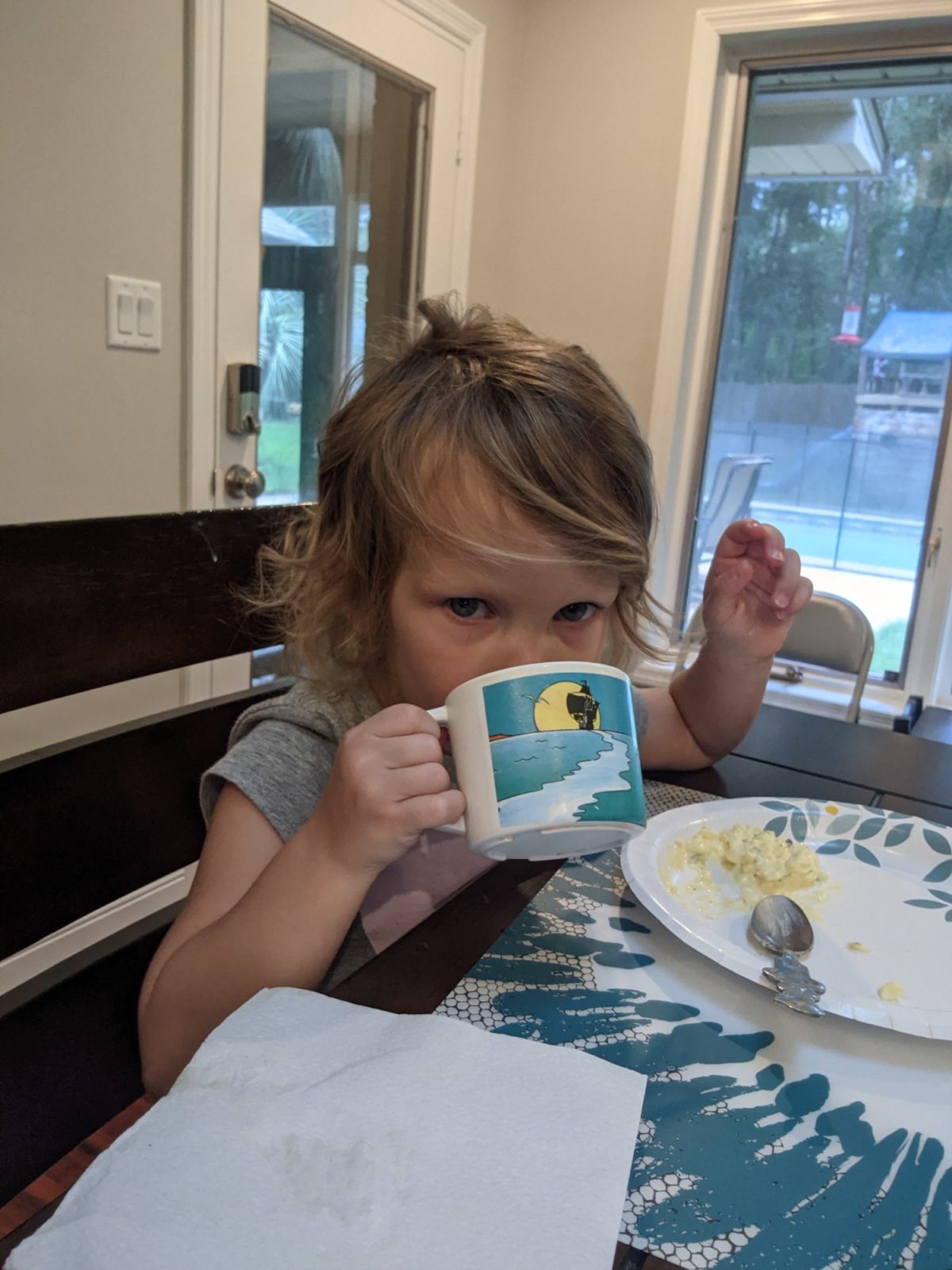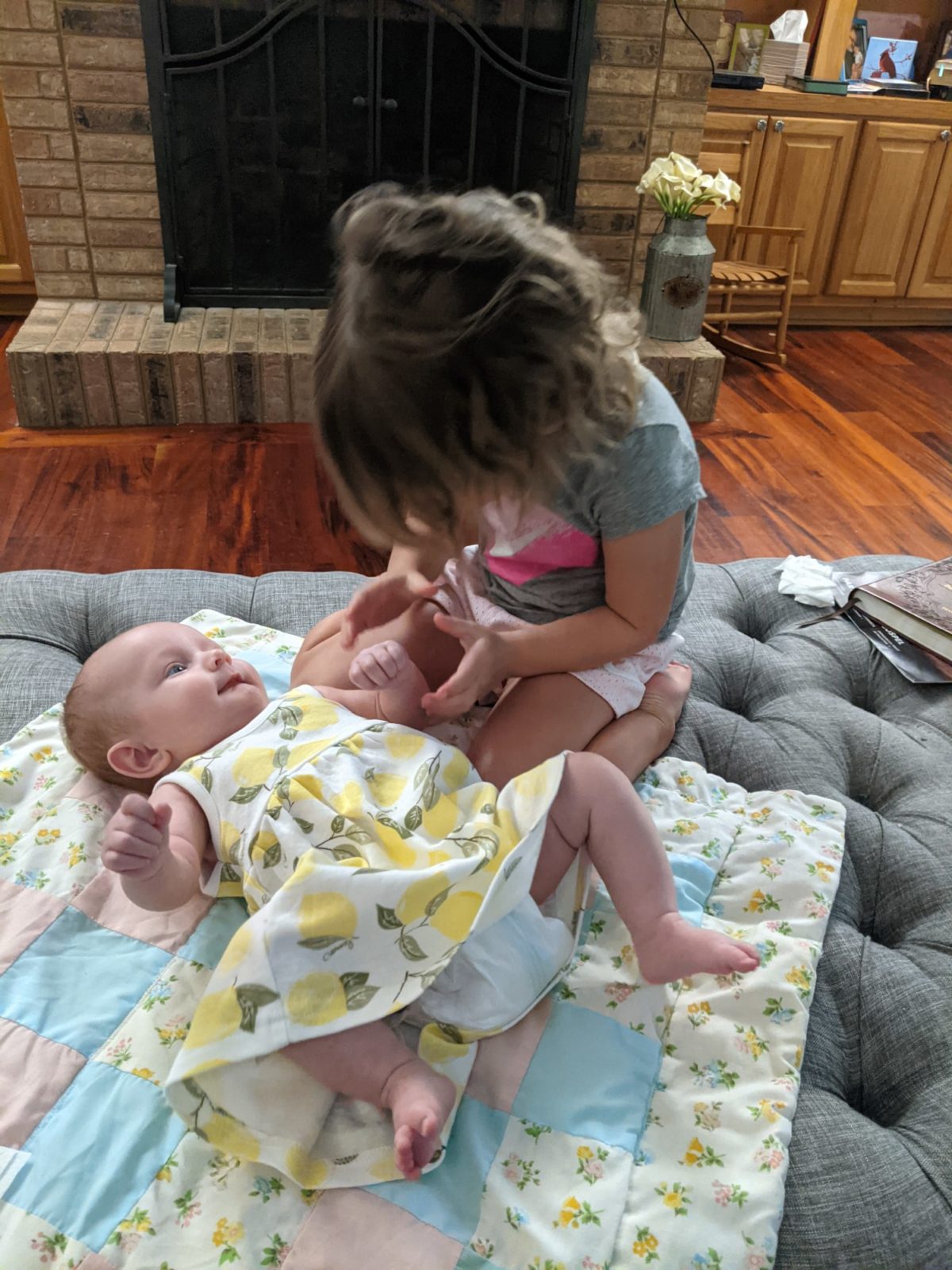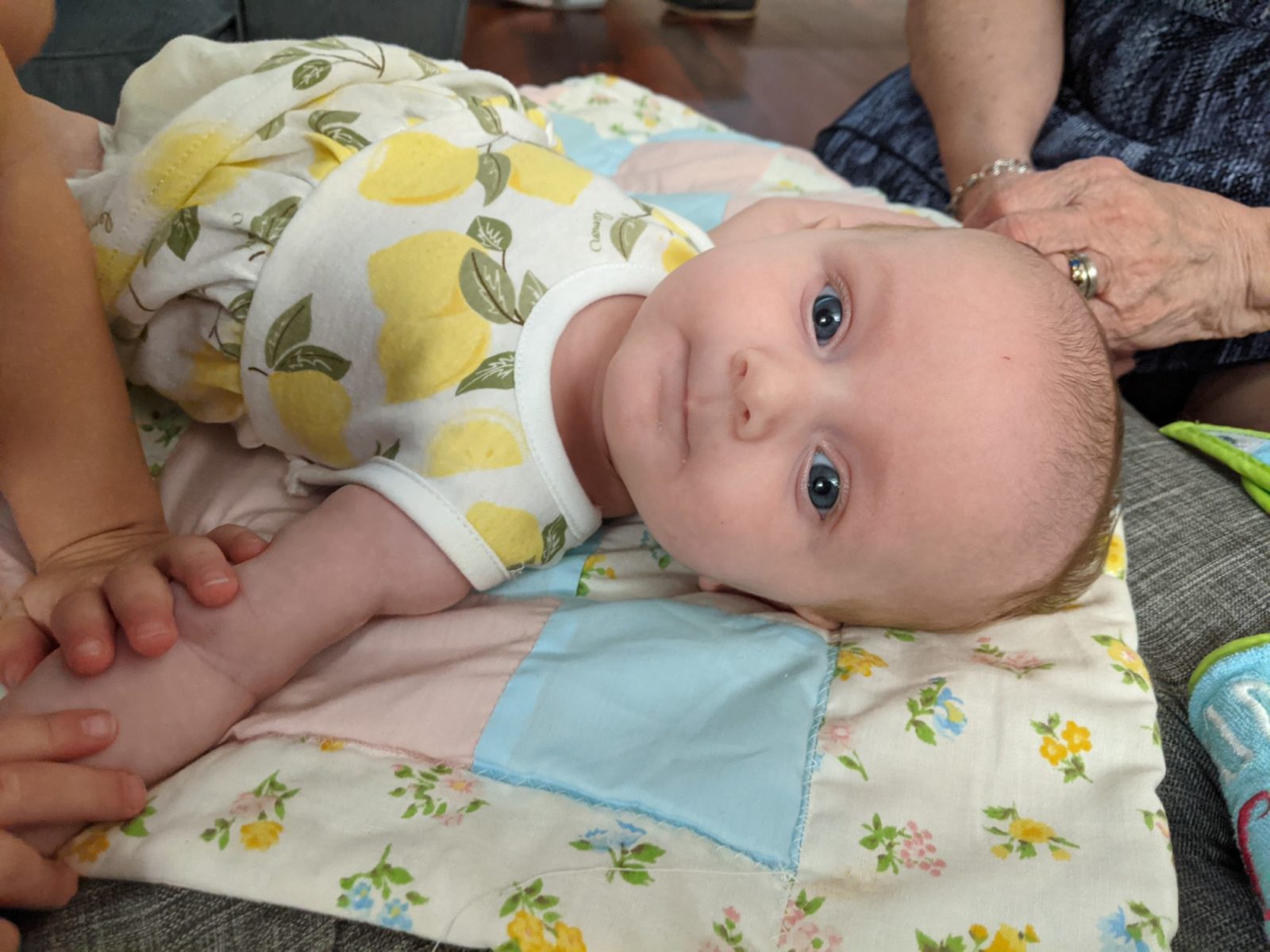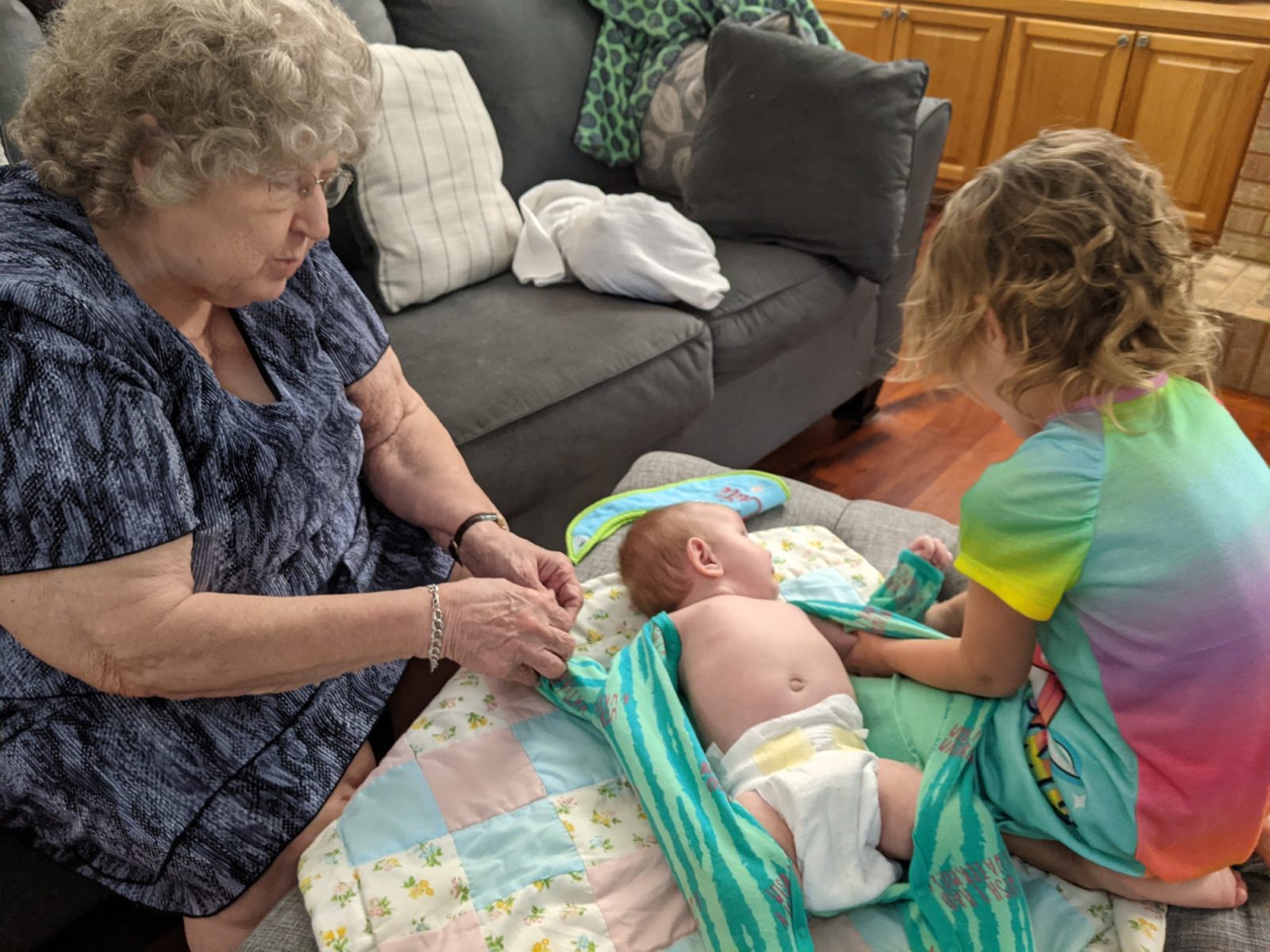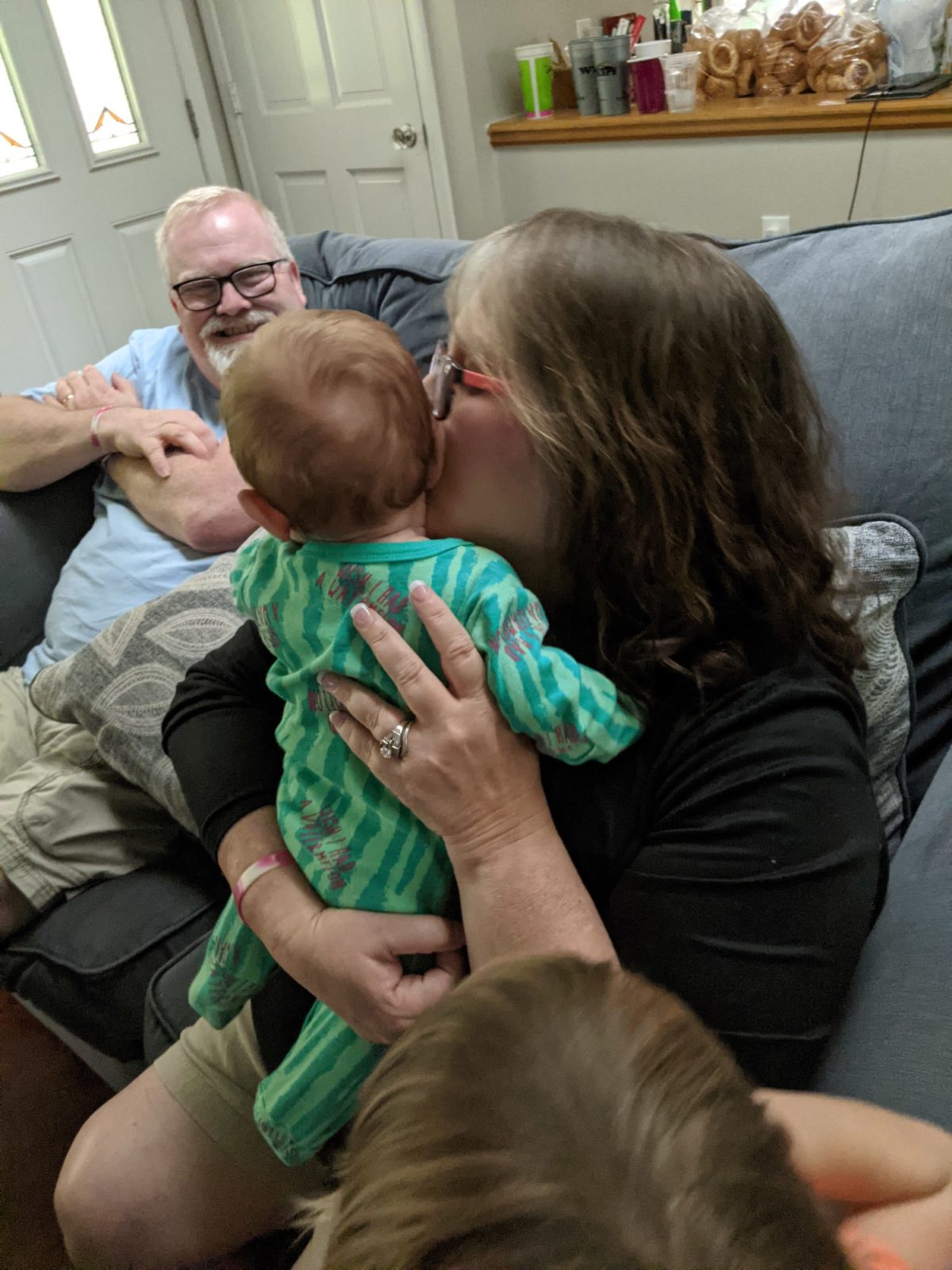 After loves and hugs and getting everything packed up, we headed back over to our side of town (a full 30-minute drive), and then started getting the girls ready for bed. Emmie was really sweet and easy at bedtime, probably because she was exhausted from her busy afternoon.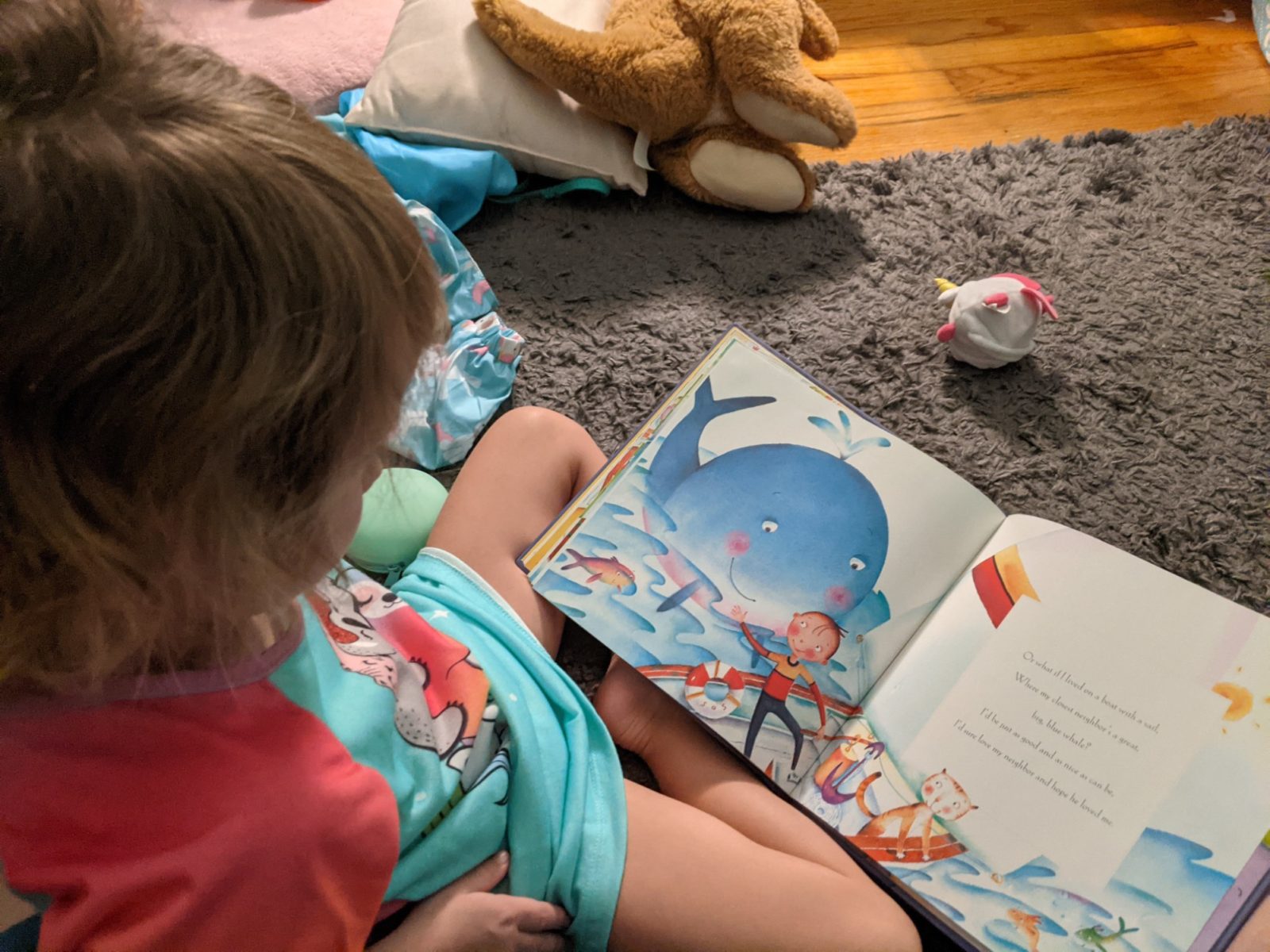 Jeff had been holding Addison, and she was sound asleep, so I picked her up to put her in the swaddle, but instead I just sat down and held her myself for a while. With all the swimming and napping and my family holding her, I missed her and needed some baby time for myself!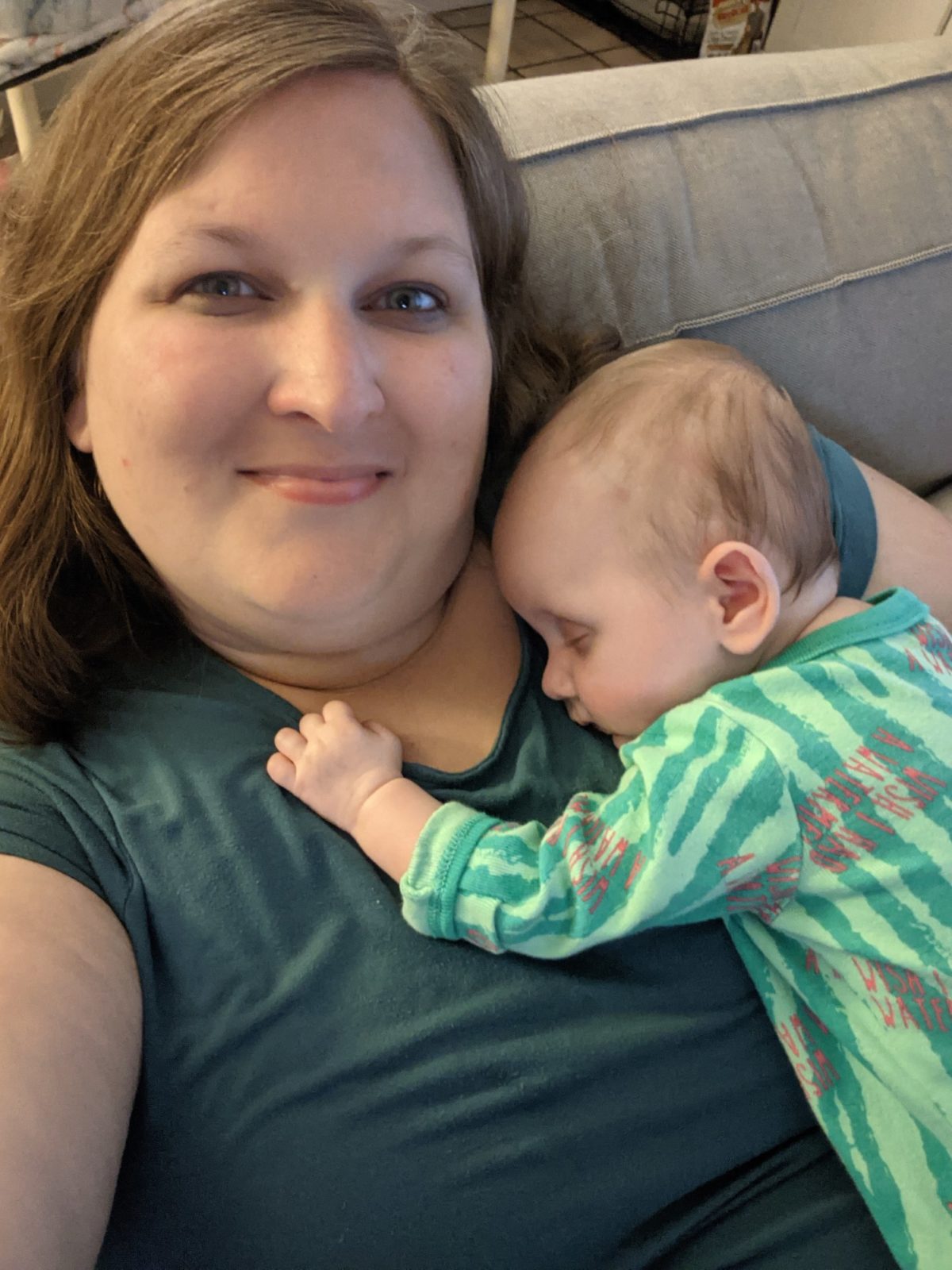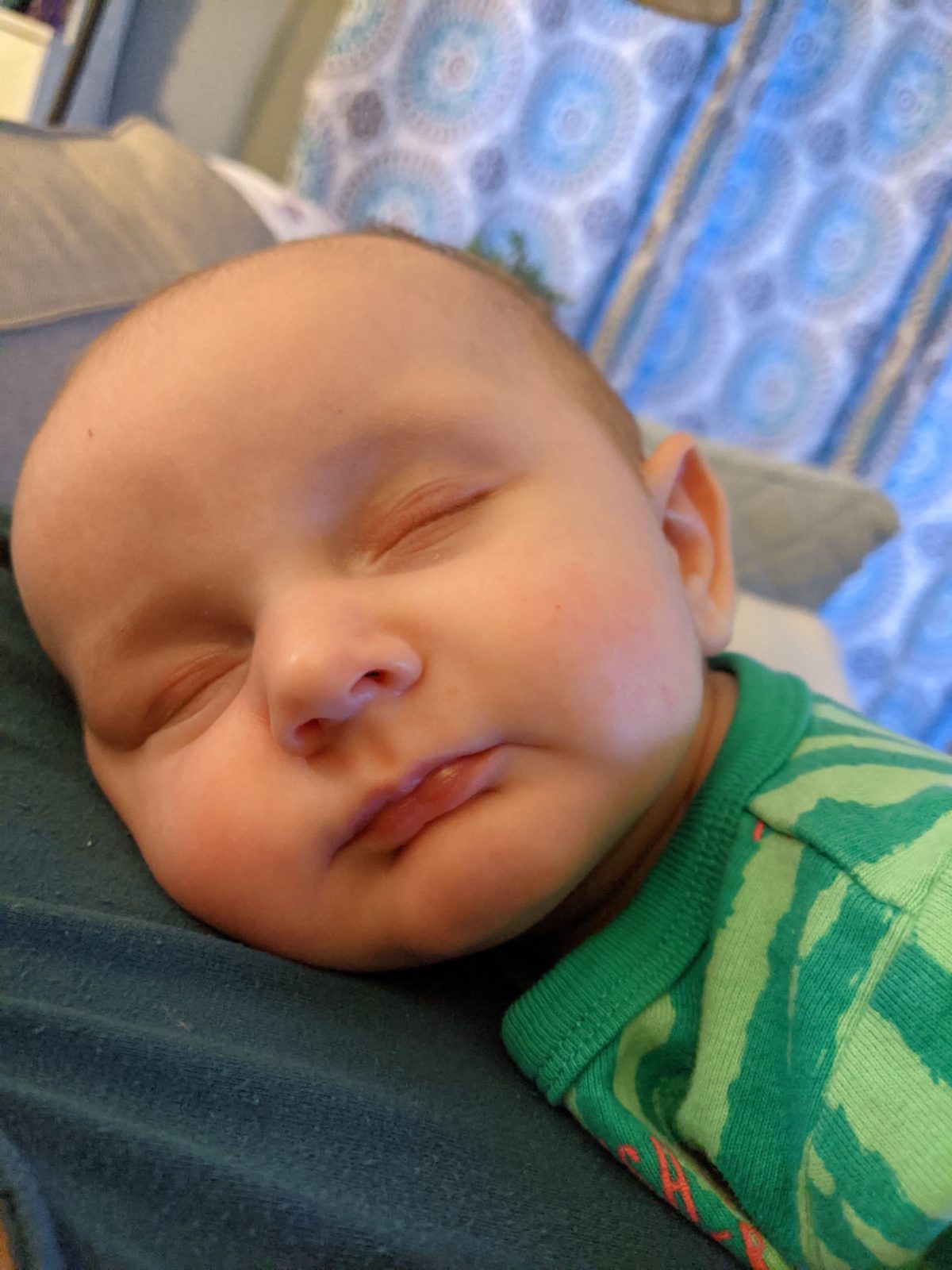 I did eventually swaddle her and lay her down, and she just kept on snoozin'.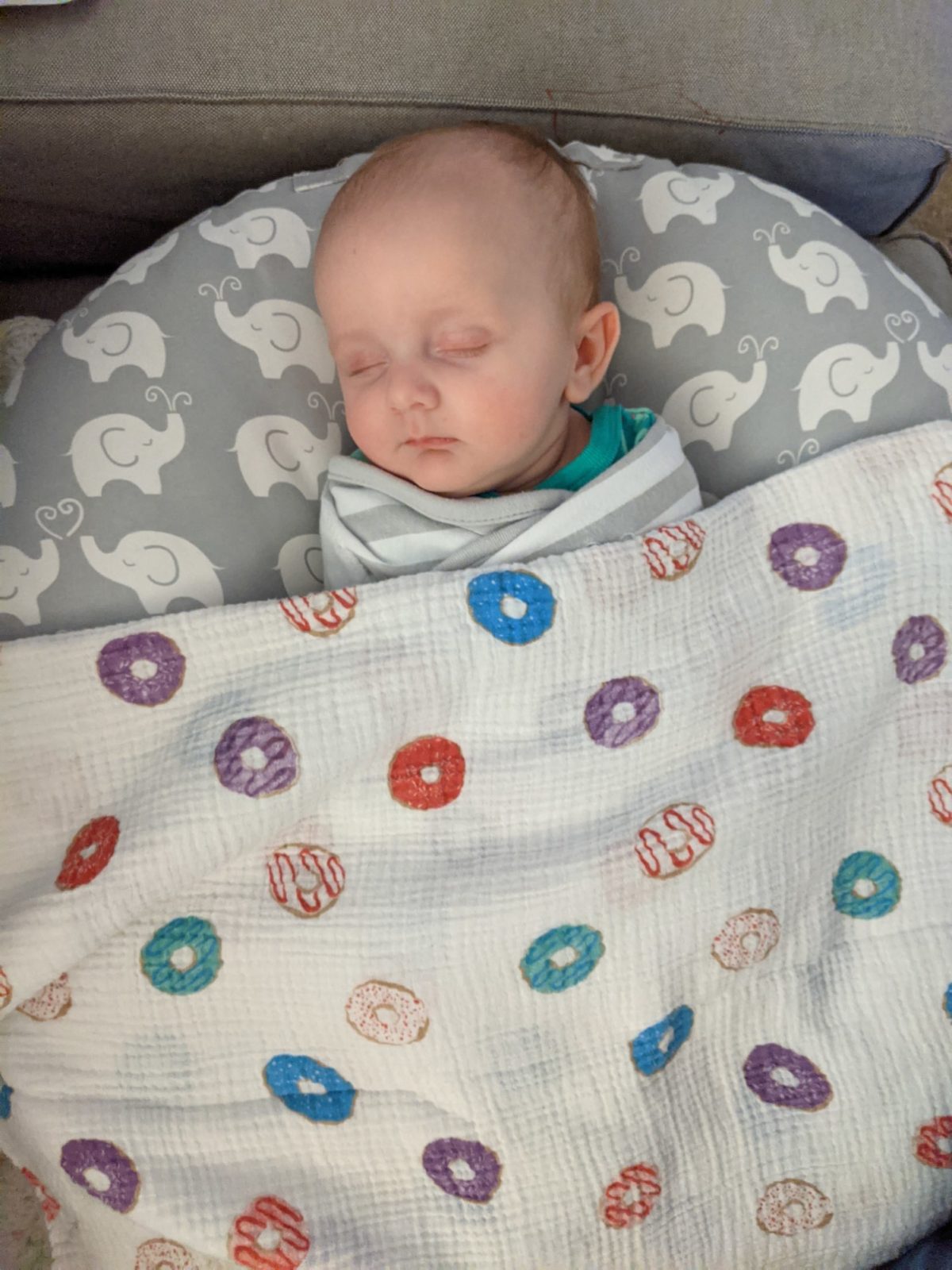 Jeff got all the bottles washed up, and I picked out all the girls' clothes for the upcoming week, and got their bags ready to go for school. Now it's time to watch some of our favorite YouTube channels, chill a little bit, and then head to bed soon.