Addie woke up around 4am, ready for her first bottle of the day, and it was Jeff's turn to get up with her. Then they both fell back asleep on the couch for a few hours. Emmie got up sometime around 6am, and she played on her Kindle for a while, and let me sleep to the super late hour of 7:30.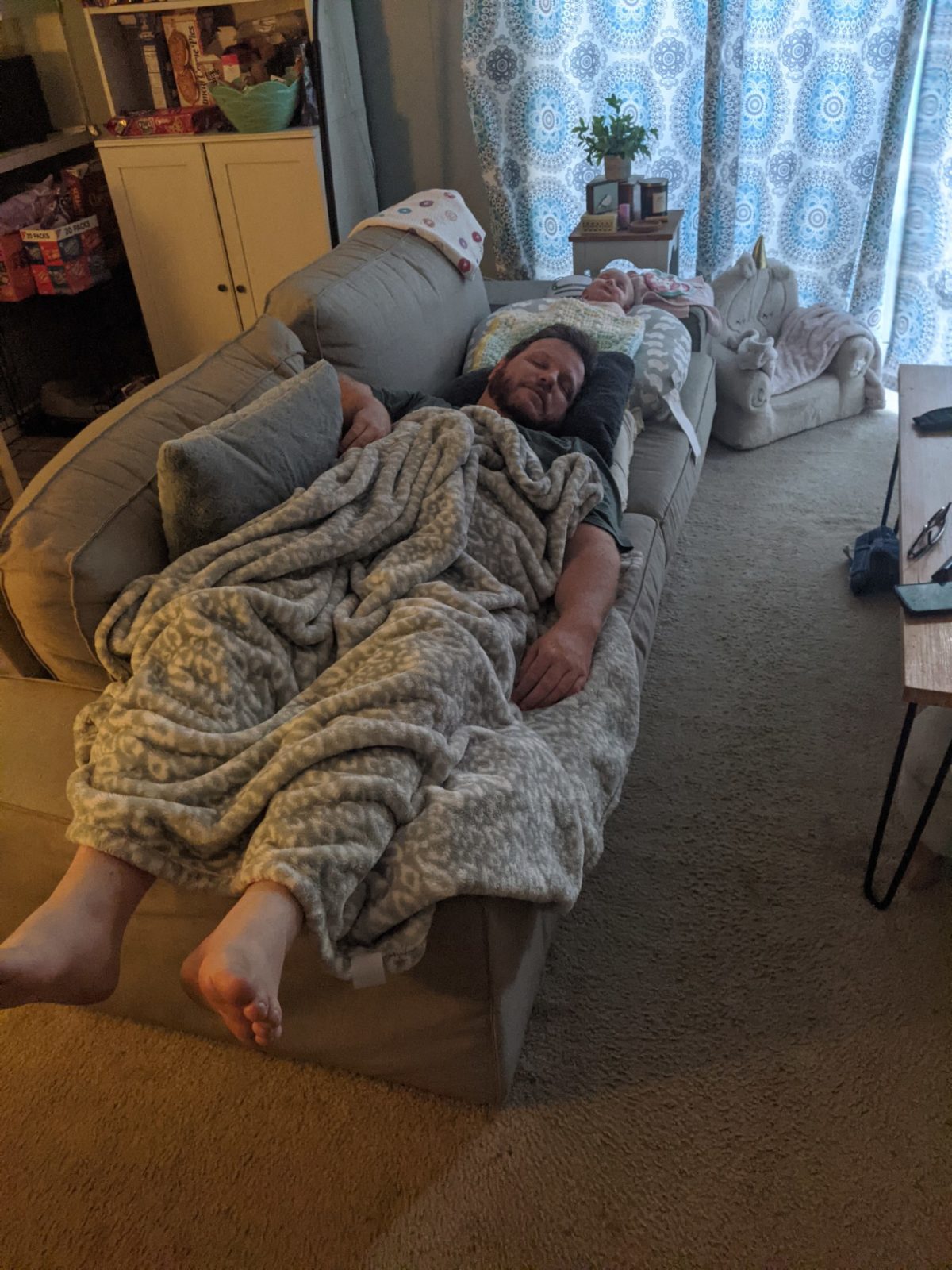 When I woke up, Emmie had been playing in her room for a while, and was running around the house in her fairy wings, and she said her fairy name was Buttercup. She had some Pringles up at the counter, and I cooked us all spam and eggs for breakfast. I think this was the first time I've ever had spam, and definitely the first time I've ever made it. It was one of those random things I bought at the beginning of the pandemic last year when it was hard to find regular groceries and regular meat. Well, we obviously never used it, but today felt like a good time to give it a try. And I was surprised at how good it actually was. Even Emmie really liked it!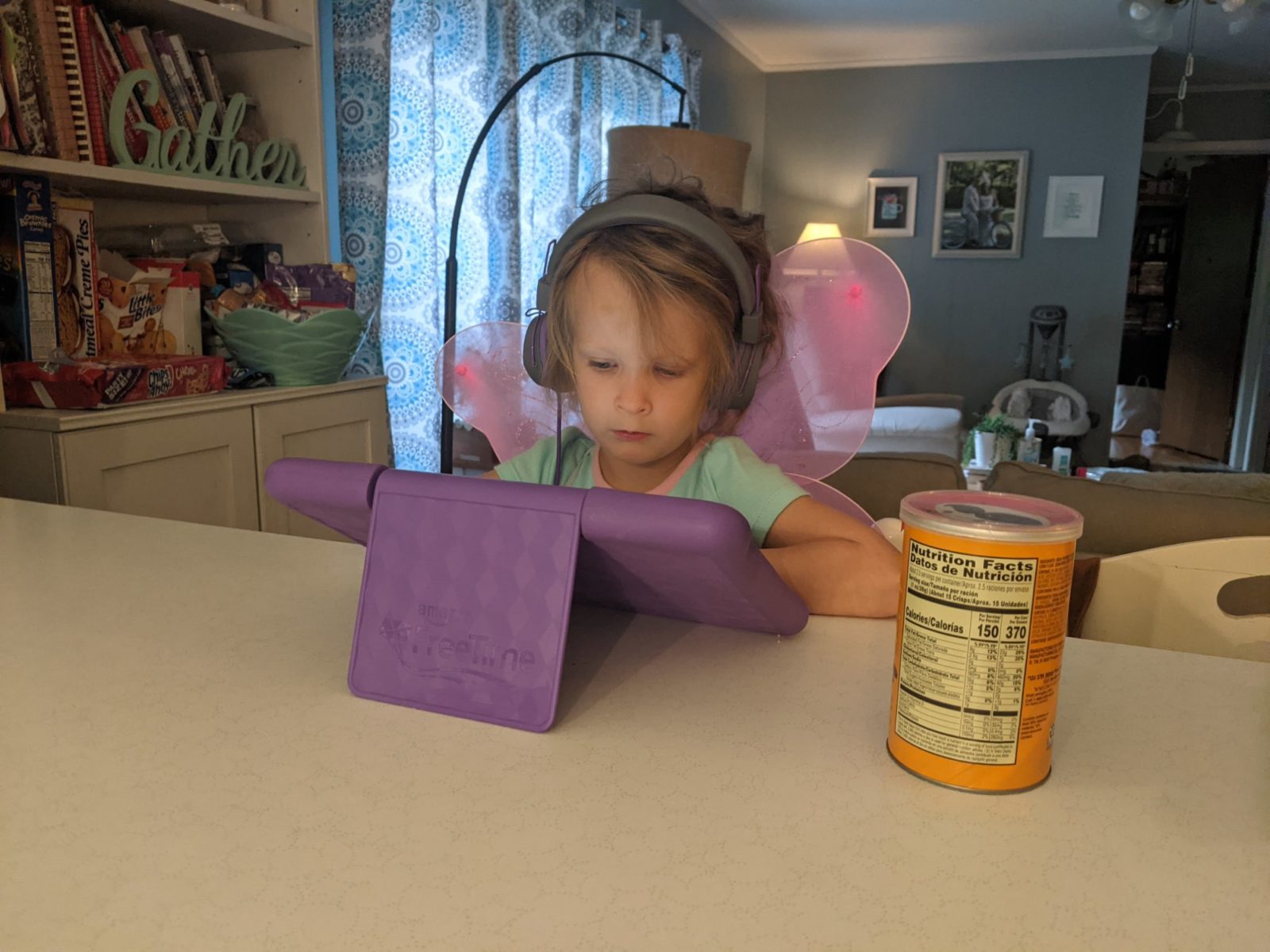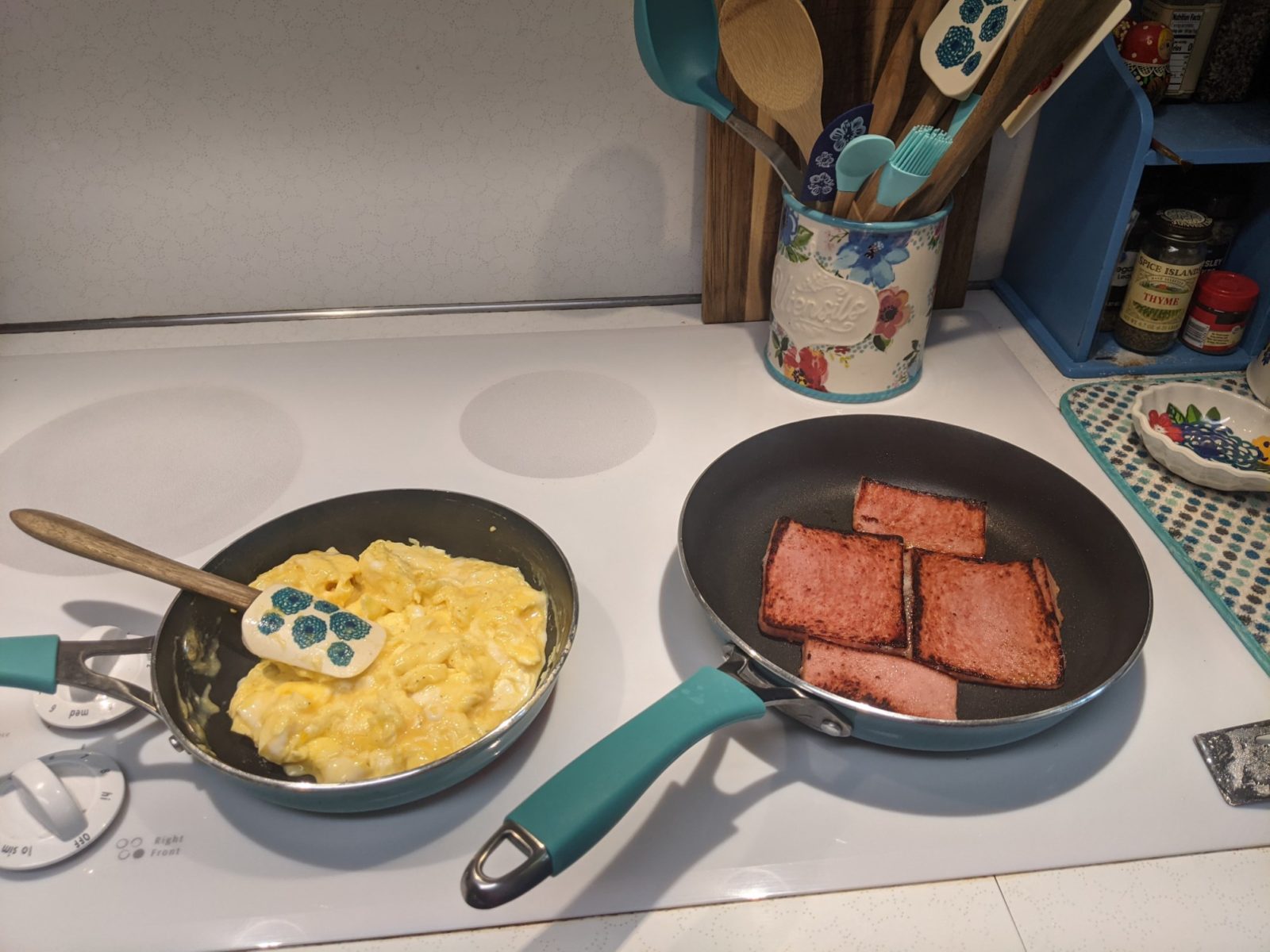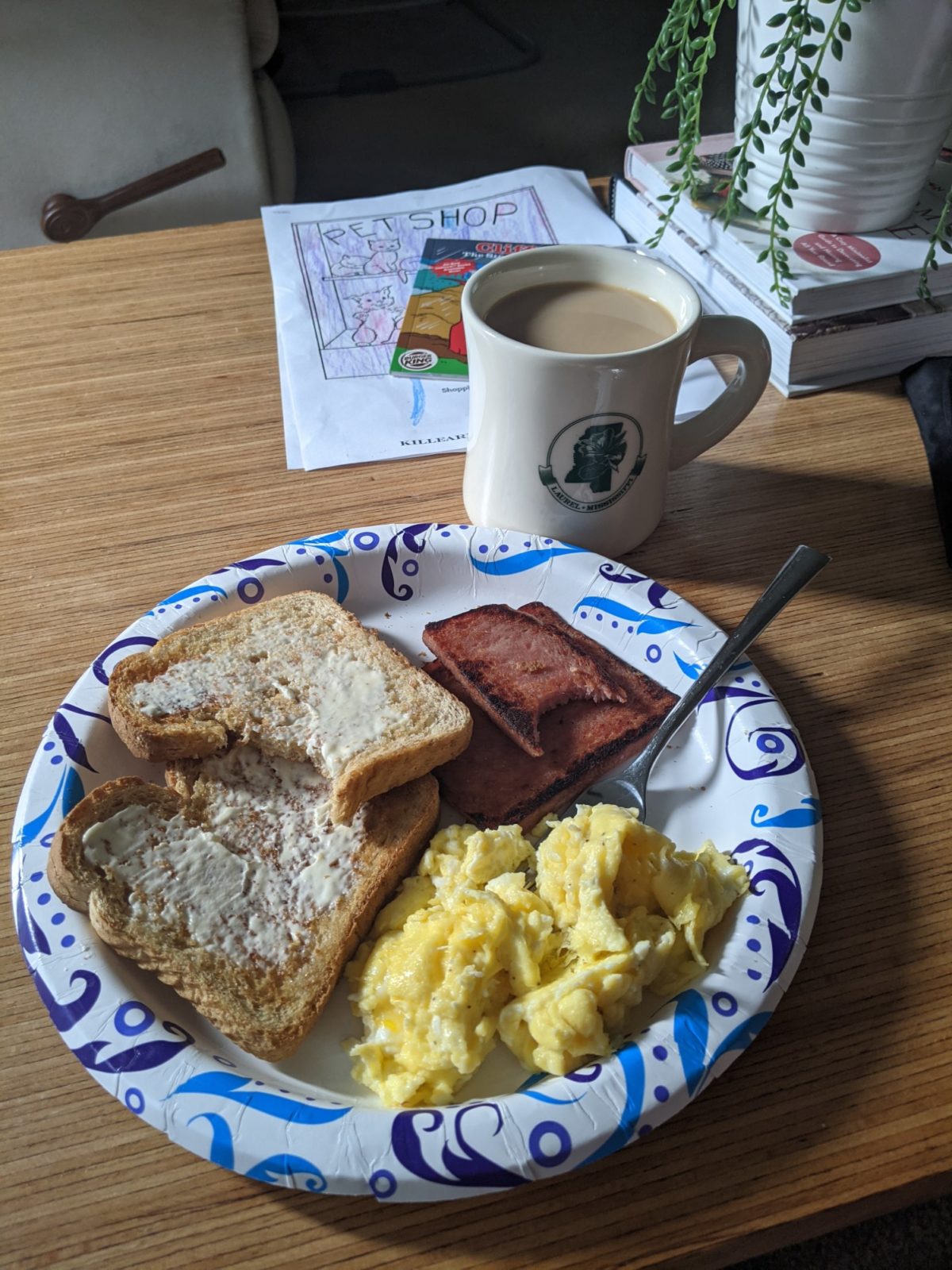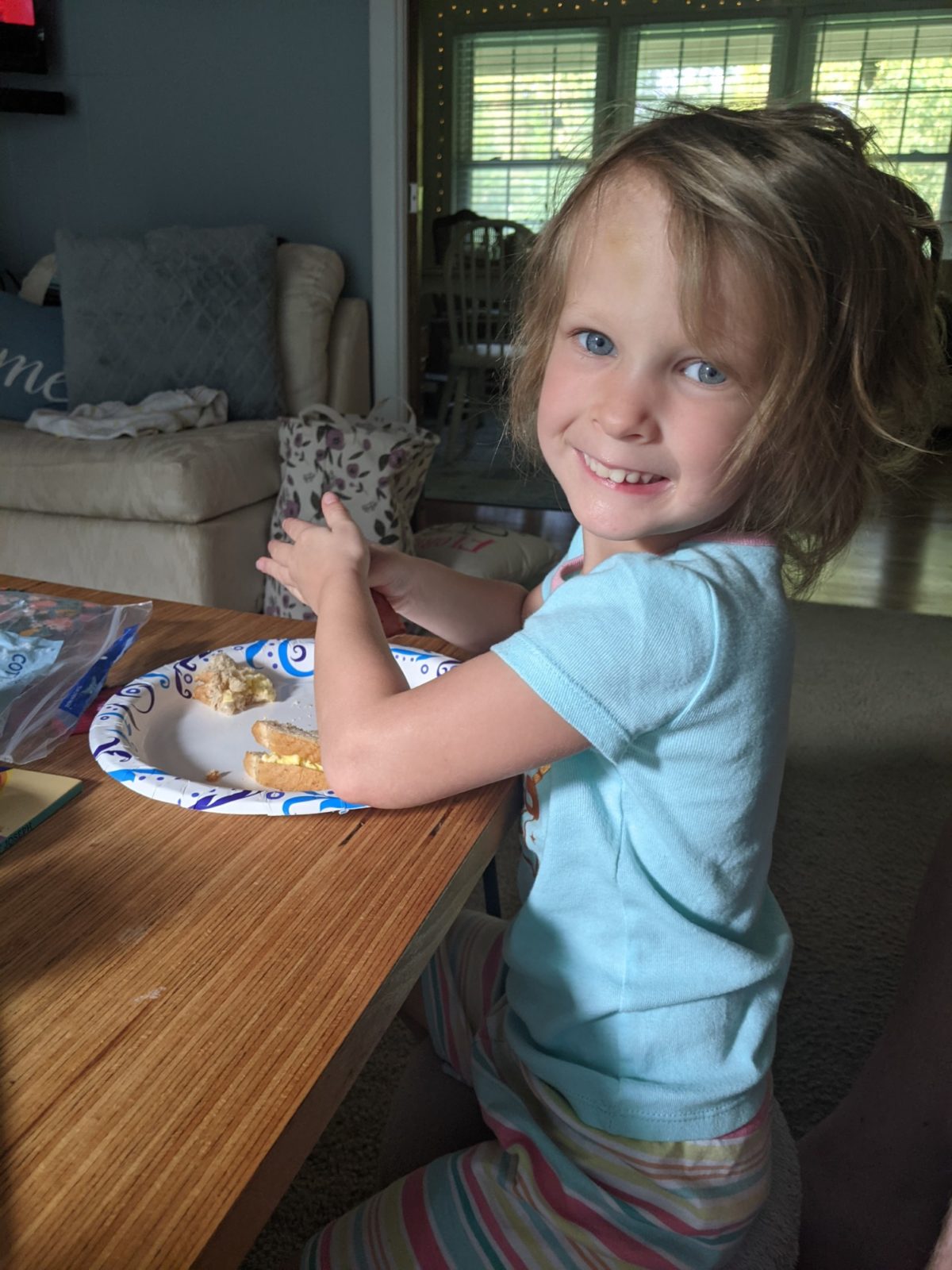 Addie started waking up right as we were finishing breakfast, and woke up in the bestest, smiliest mood!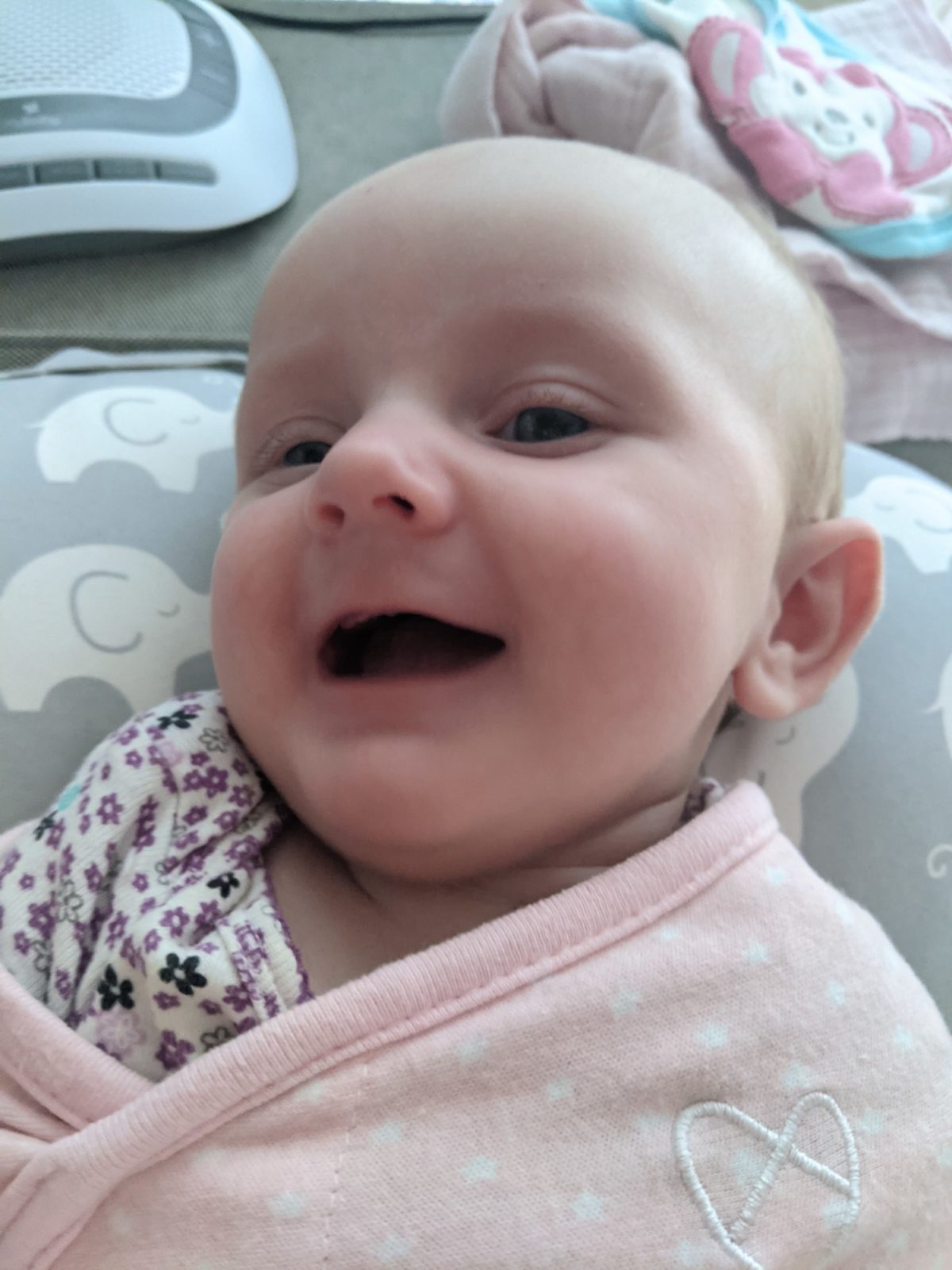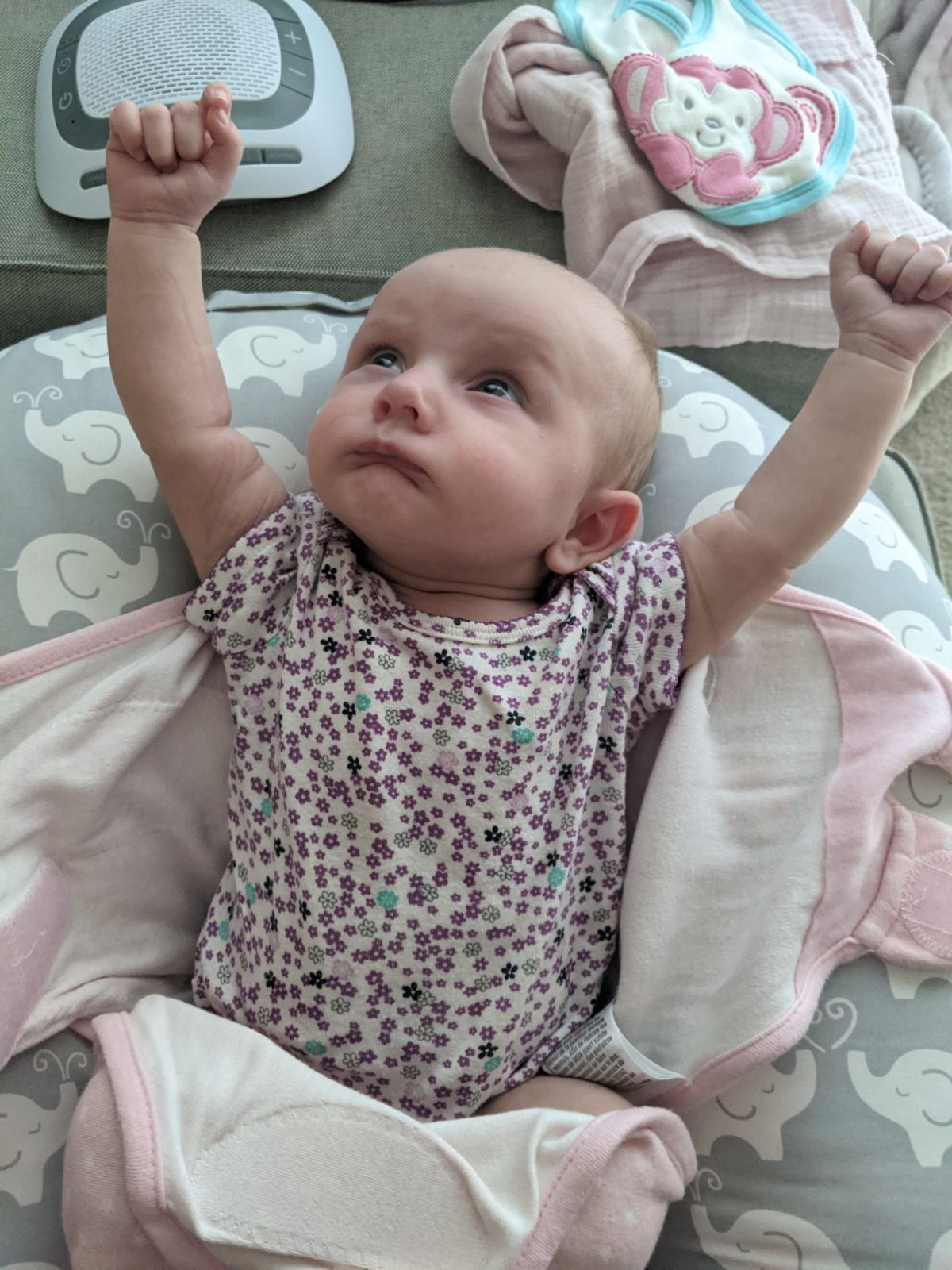 We took it slow and easy for a little bit around the house, just lounging and cuddling. Emmie wanted to hold Addie, and every time I asked if she wanted me to pick her up, she was like, "Nooo, I haven't had enough loves yet." It was precious.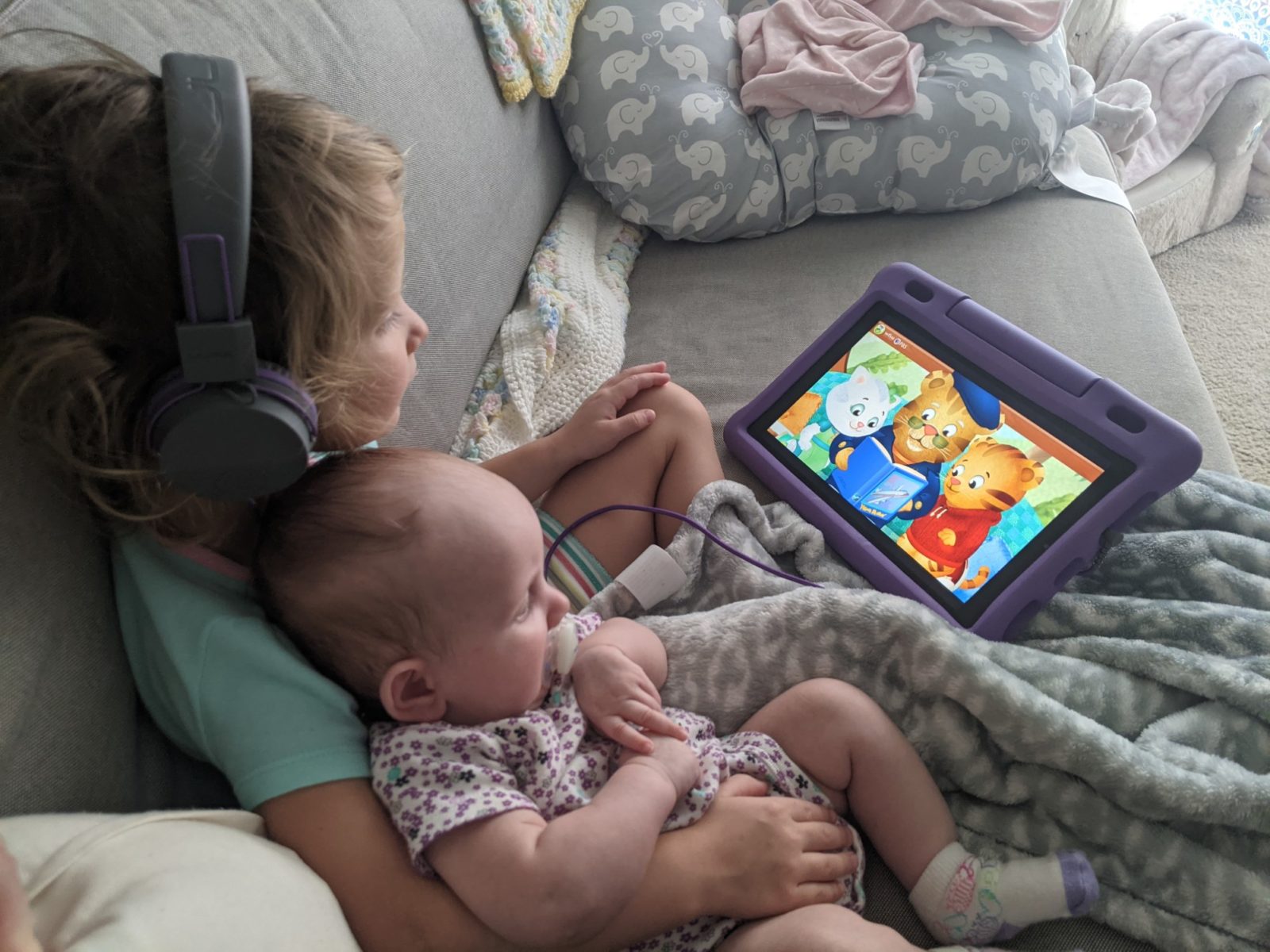 And then we headed out for a little family coffee date and some errands. Today, July 31st, is Harry Potter's birthday, and RedEye coffee shop was doing a special Butterbeer Cold Brew coffee in honor of that. They were all out of chocolate frogs by the time we got here, but we got her a giant chocolate chip cookie instead, which she thought was great.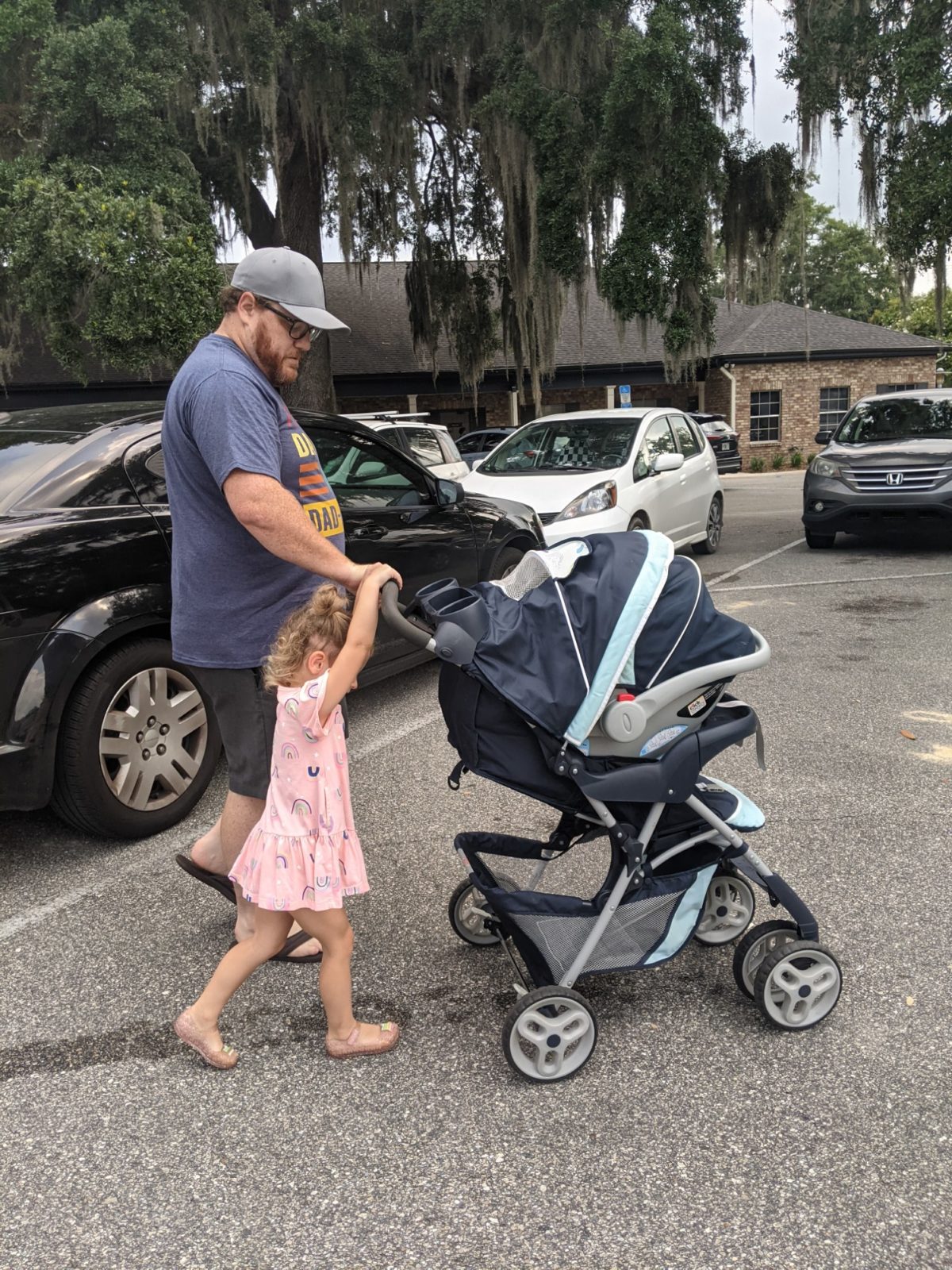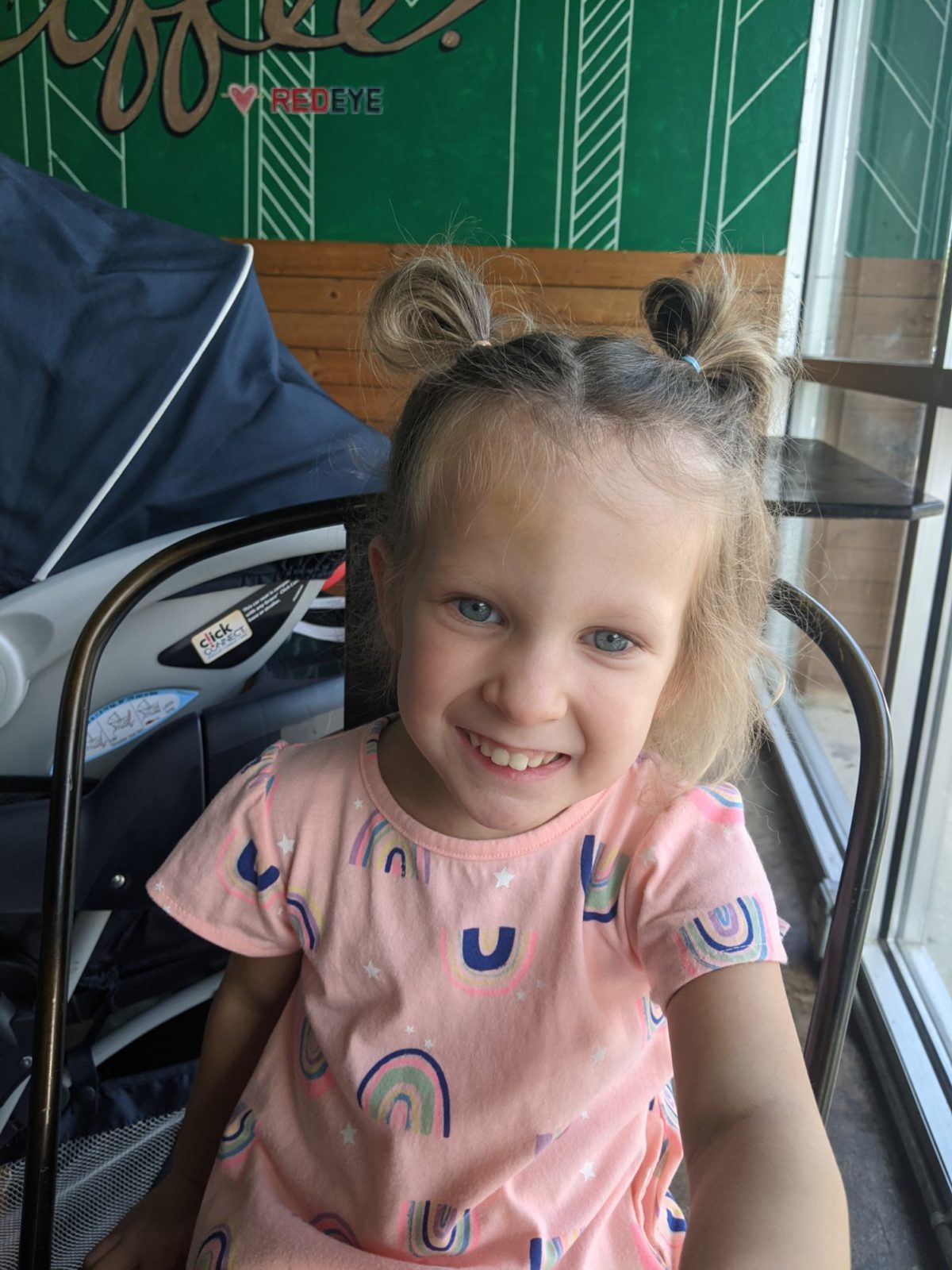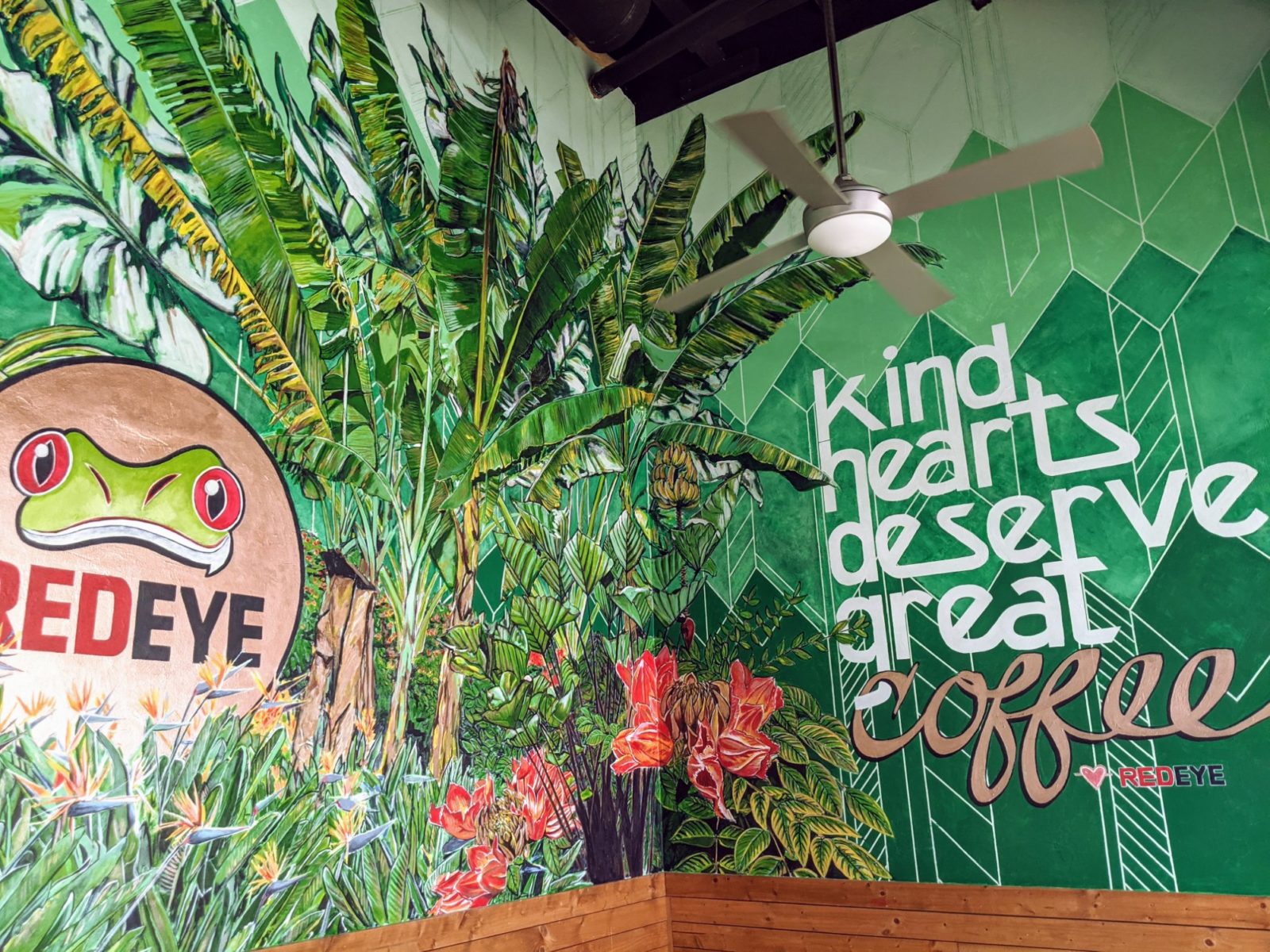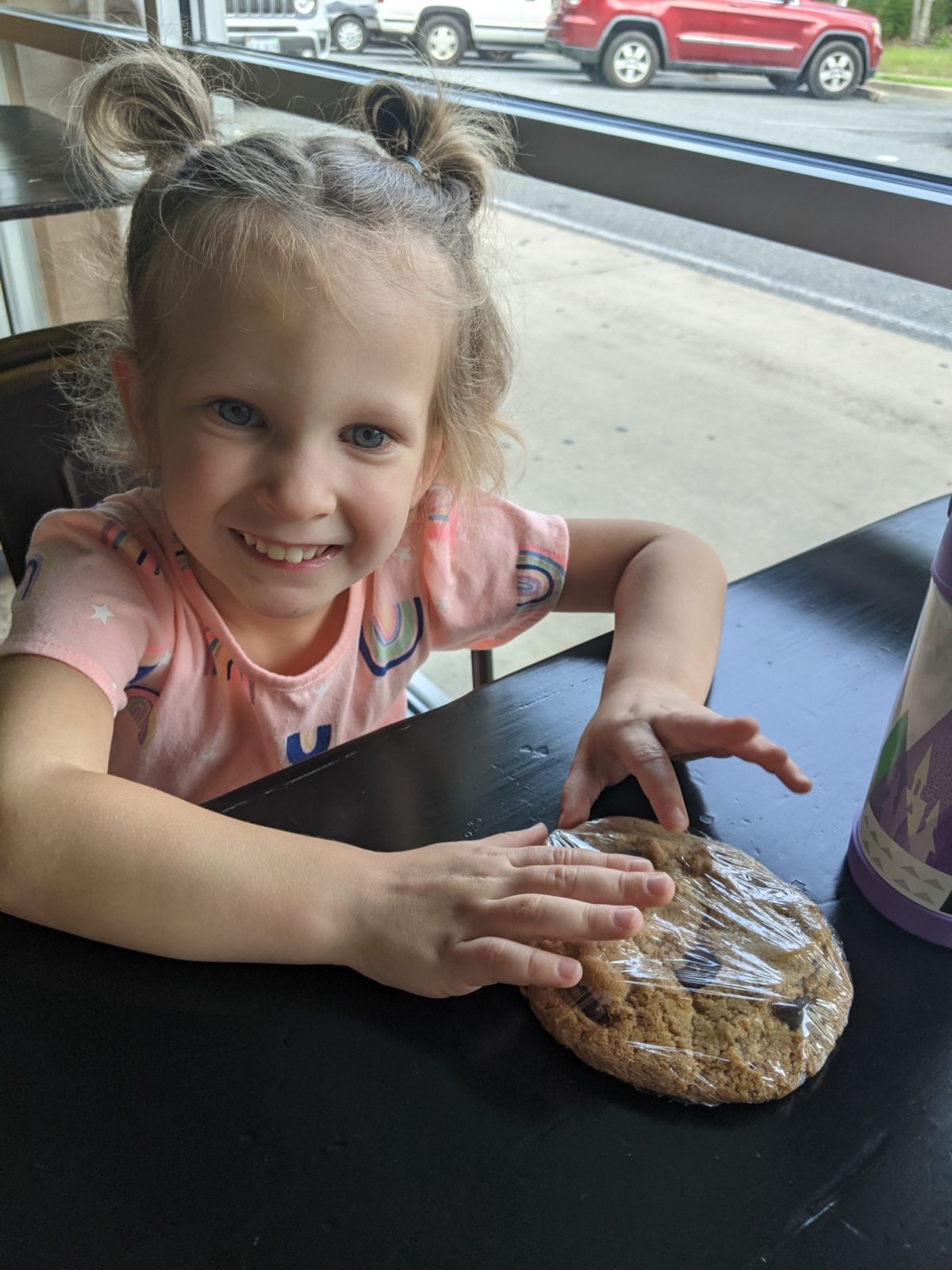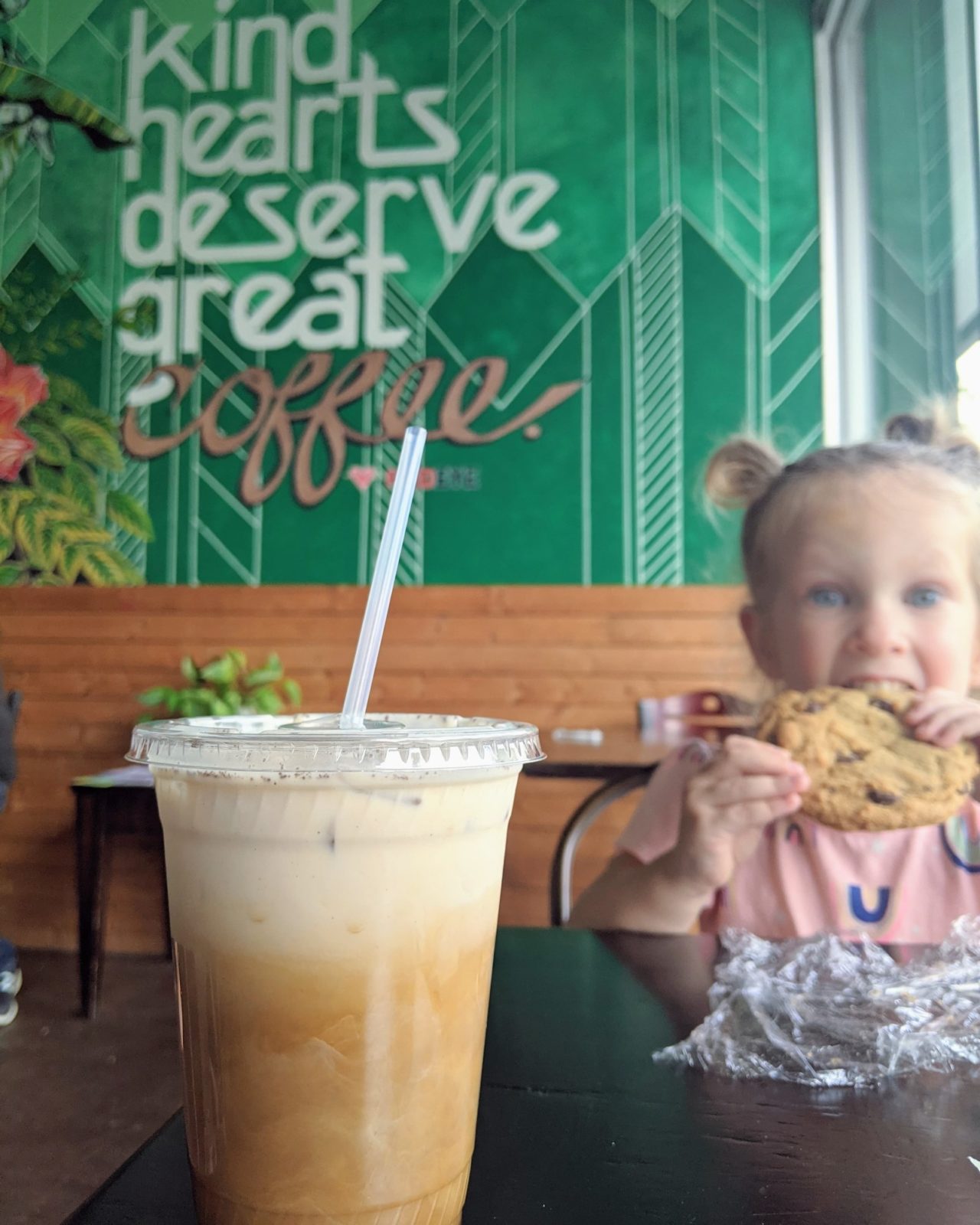 After coffee, we ran into TJ Maxx really quick, followed by another quick trip into Trader Joe's, mainly just for our favorite "Unexpected Cheddar" cheese, two blocks of it…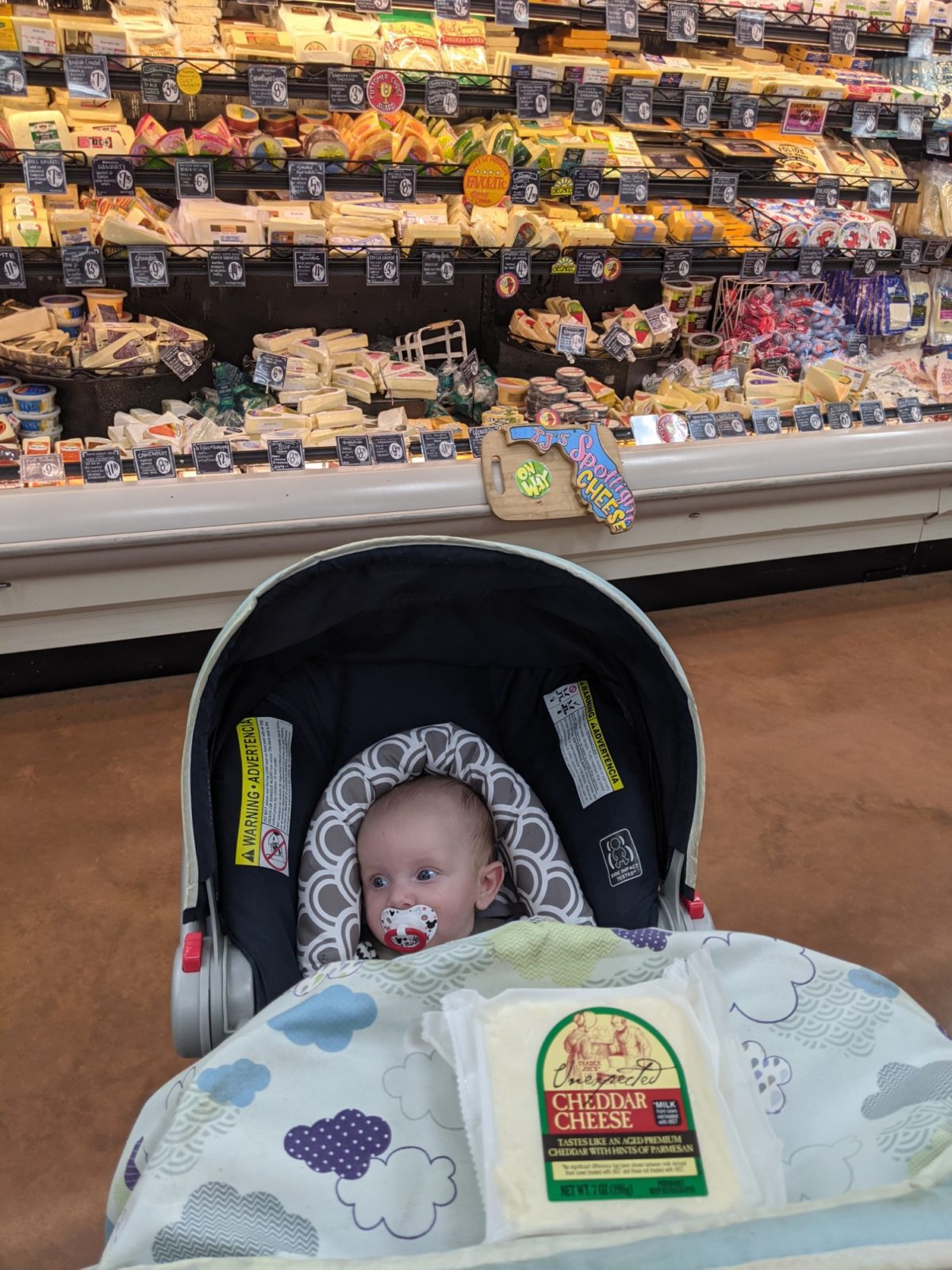 We picked up our Walmart grocery order, and then got some lunch, before heading home for naptime for Emmie and a bottle for Addie. Emerson had a good nap, but I couldn't get baby sister to sleep well. She took a few short naps here and there, but kept waking up. I did some tidying and cleaning and dish-washing during her sleeping times, and Jeff worked on some laundry & then he took a nap.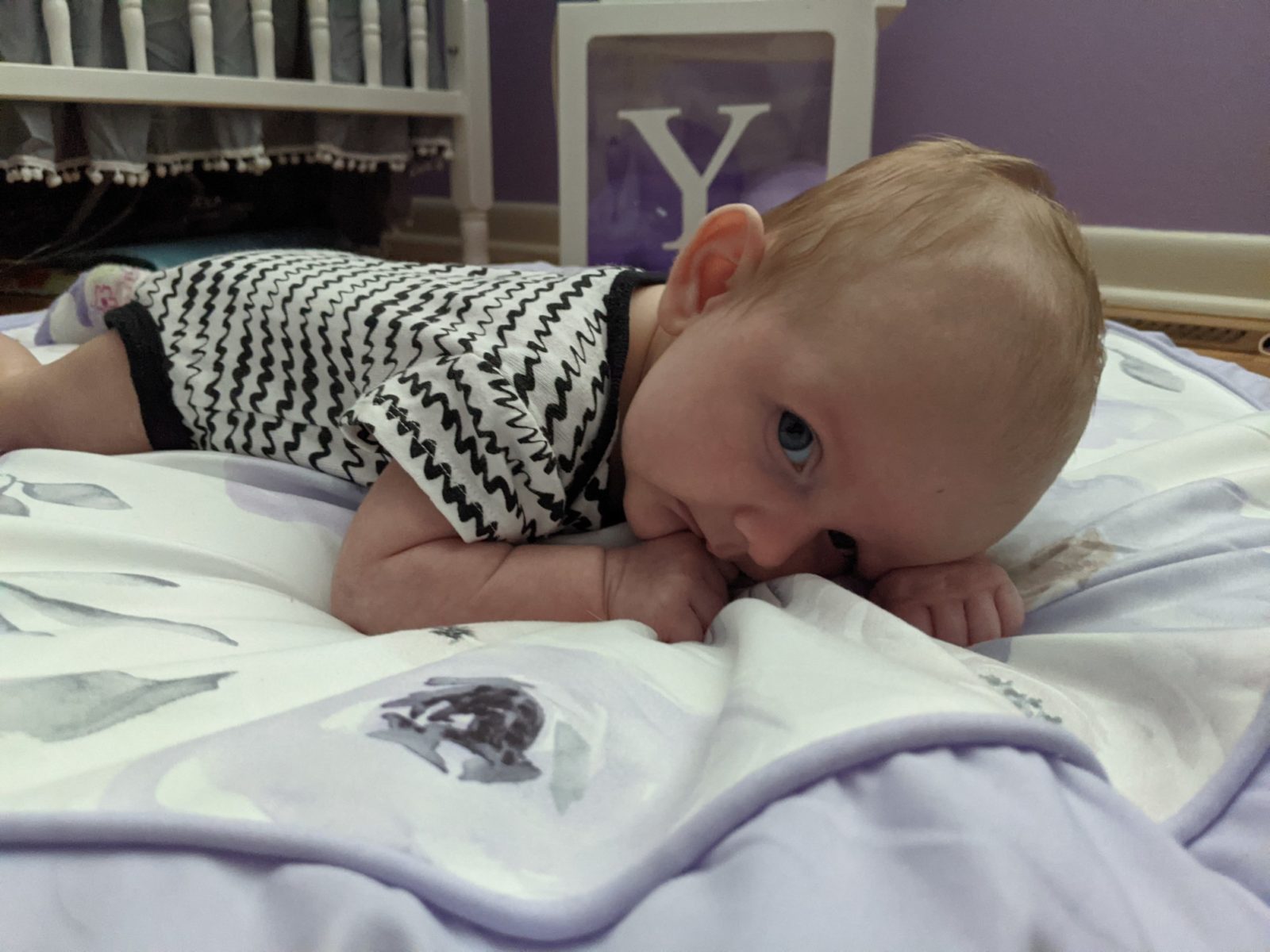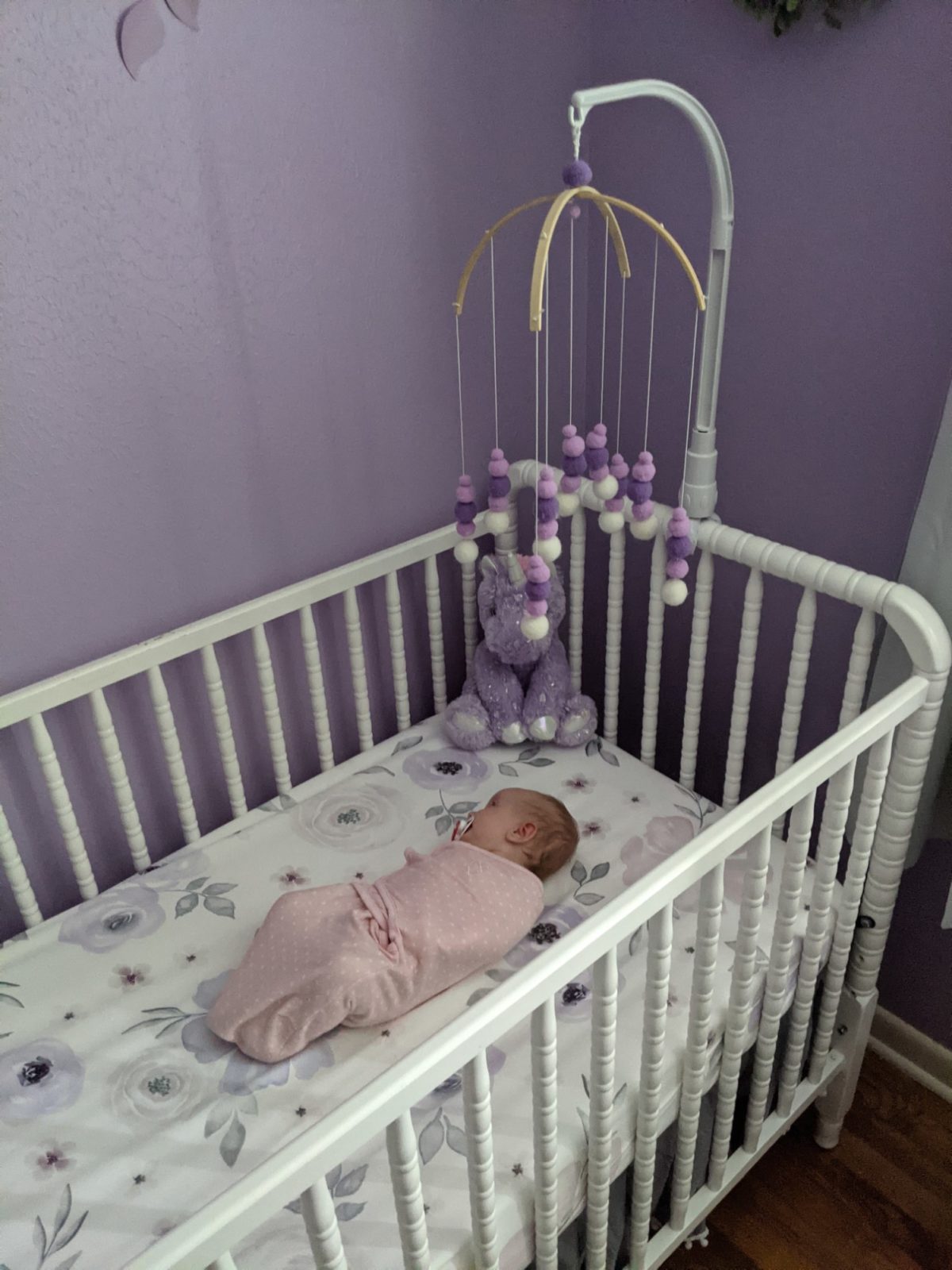 I finally got her down for a decent nap in her Boppy, and I sat down to read for a bit, before Emerson woke up.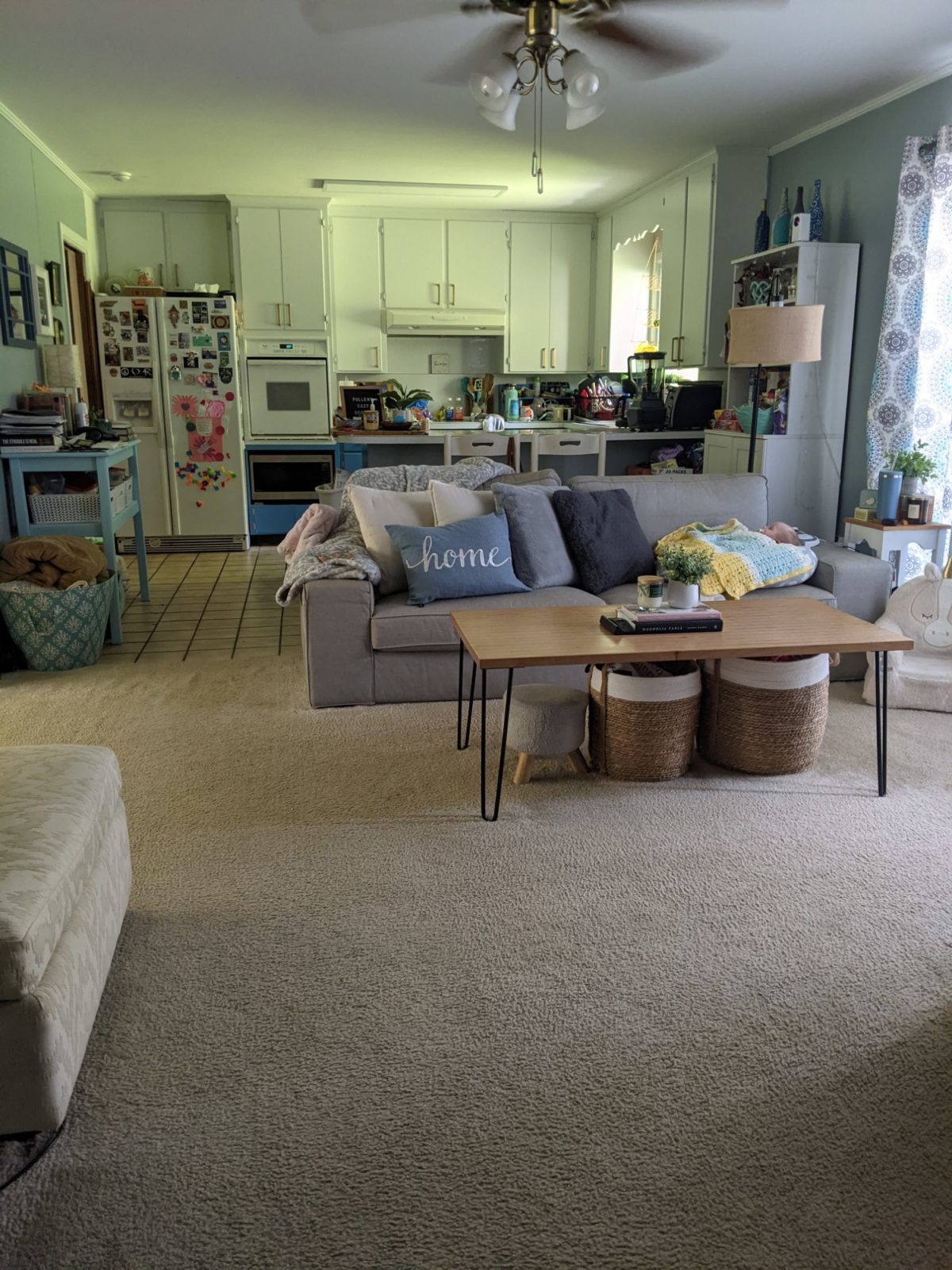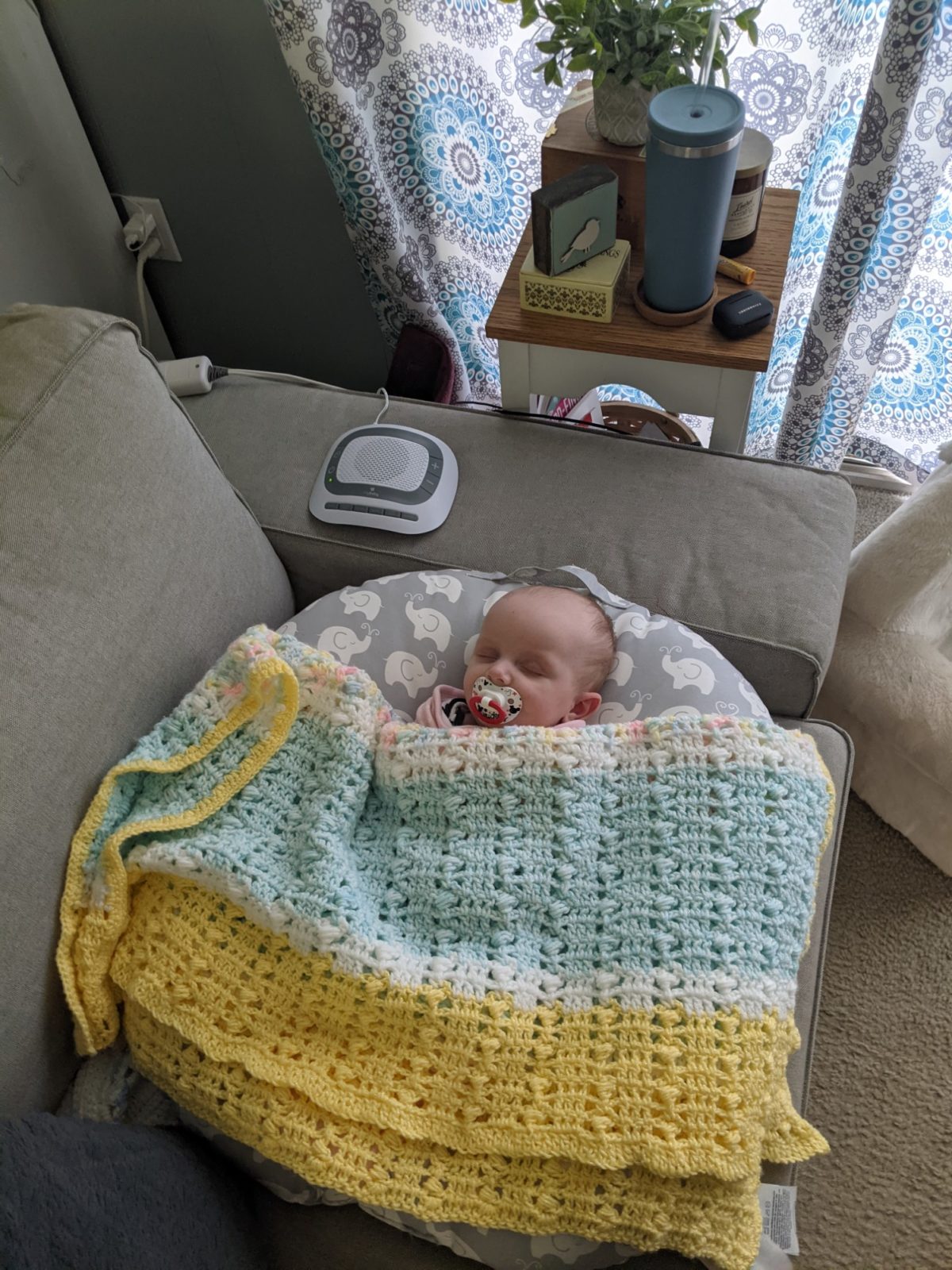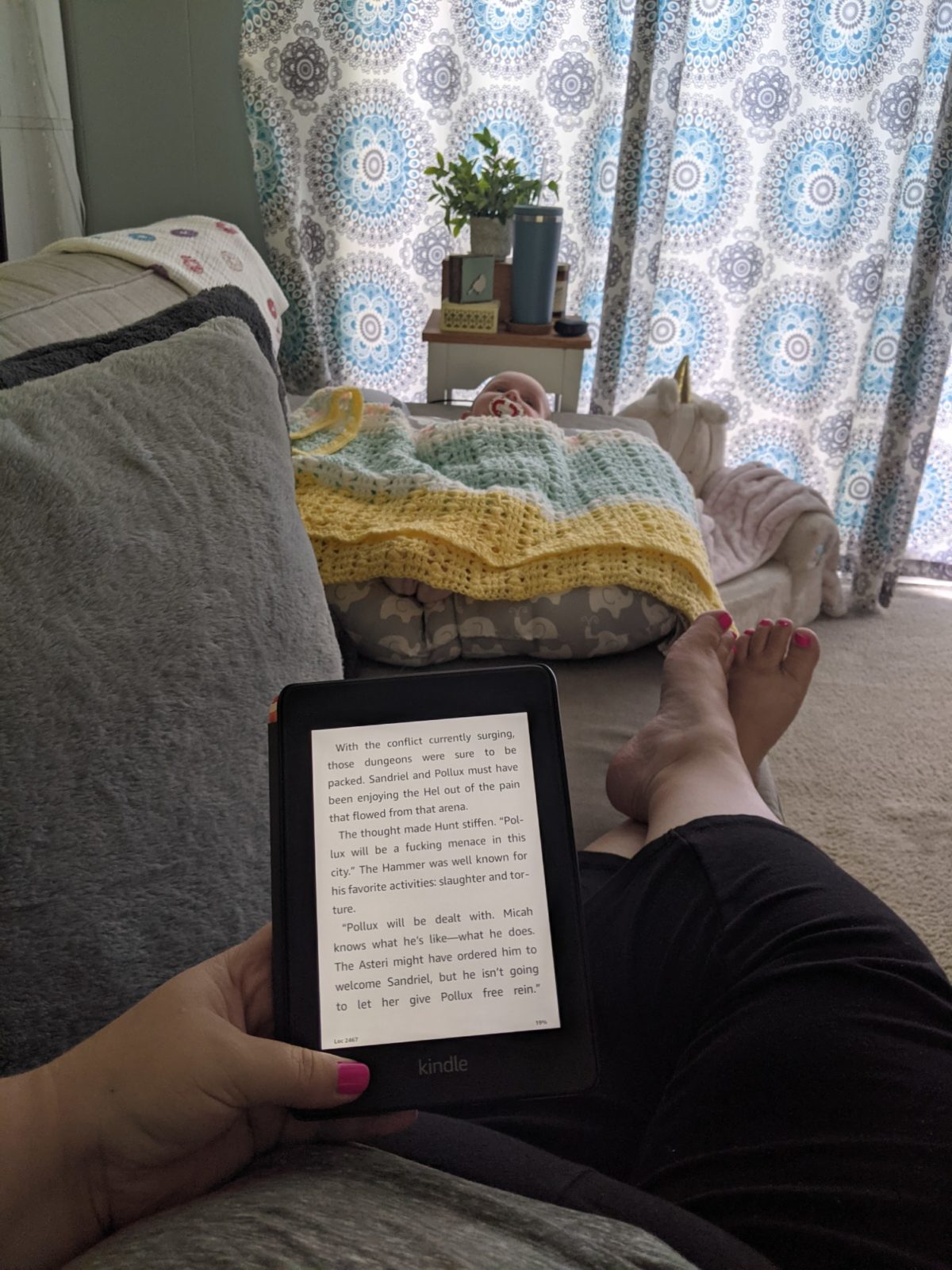 OK, random throwback memory interjection, we've now been living in our little Pullen's Cozy corner brick ranch for exactly five years now! And I'm still working on decorating and hanging things and making it as cute and cozy as can be. Like today, I finally got a third faux planter for my macramé hangers, and that little corner is so cute, and done now!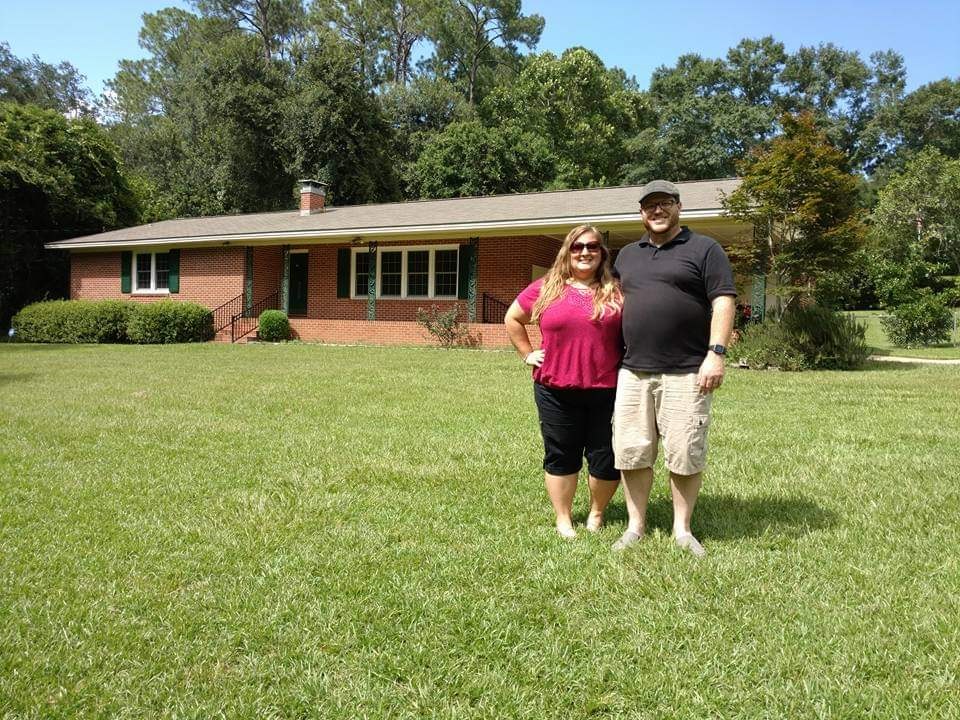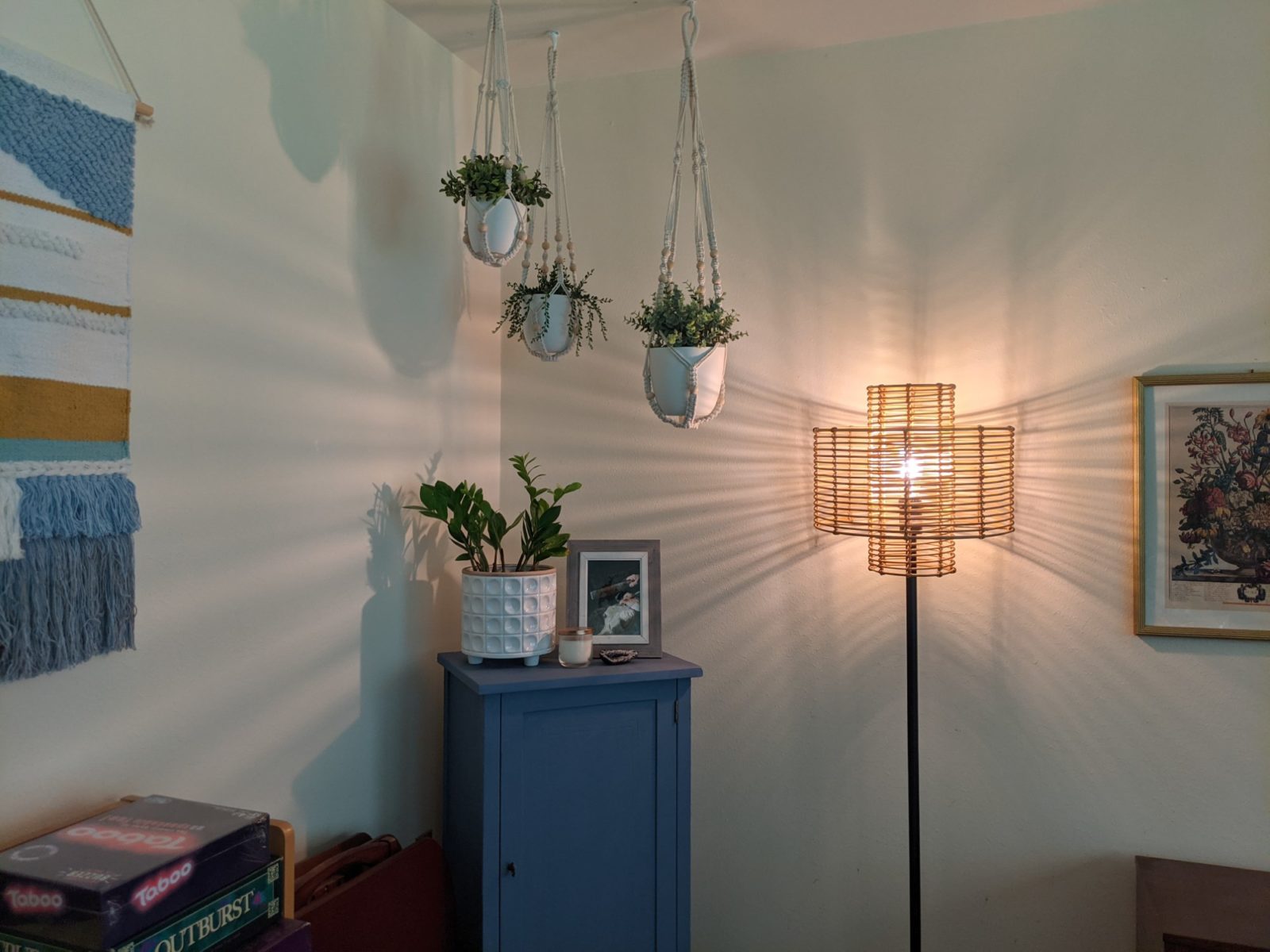 After giving Addison another bottle, and just hanging out at home a little bit more, we ran a few more really quick errands. I returned a plant pot thing to Bealls Outlet that was too small, and then we made a super fast run through Walmart, and grabbed a bunch of stuff for Emmie, all of which happened to be on clearance, and tax free! Shoes, dresses, night gown, jammies, and a new pack of Raya undies, plus a giant box of diapers for baby sis.
And then we met up with Nana & PopPop for dinner at Culver's.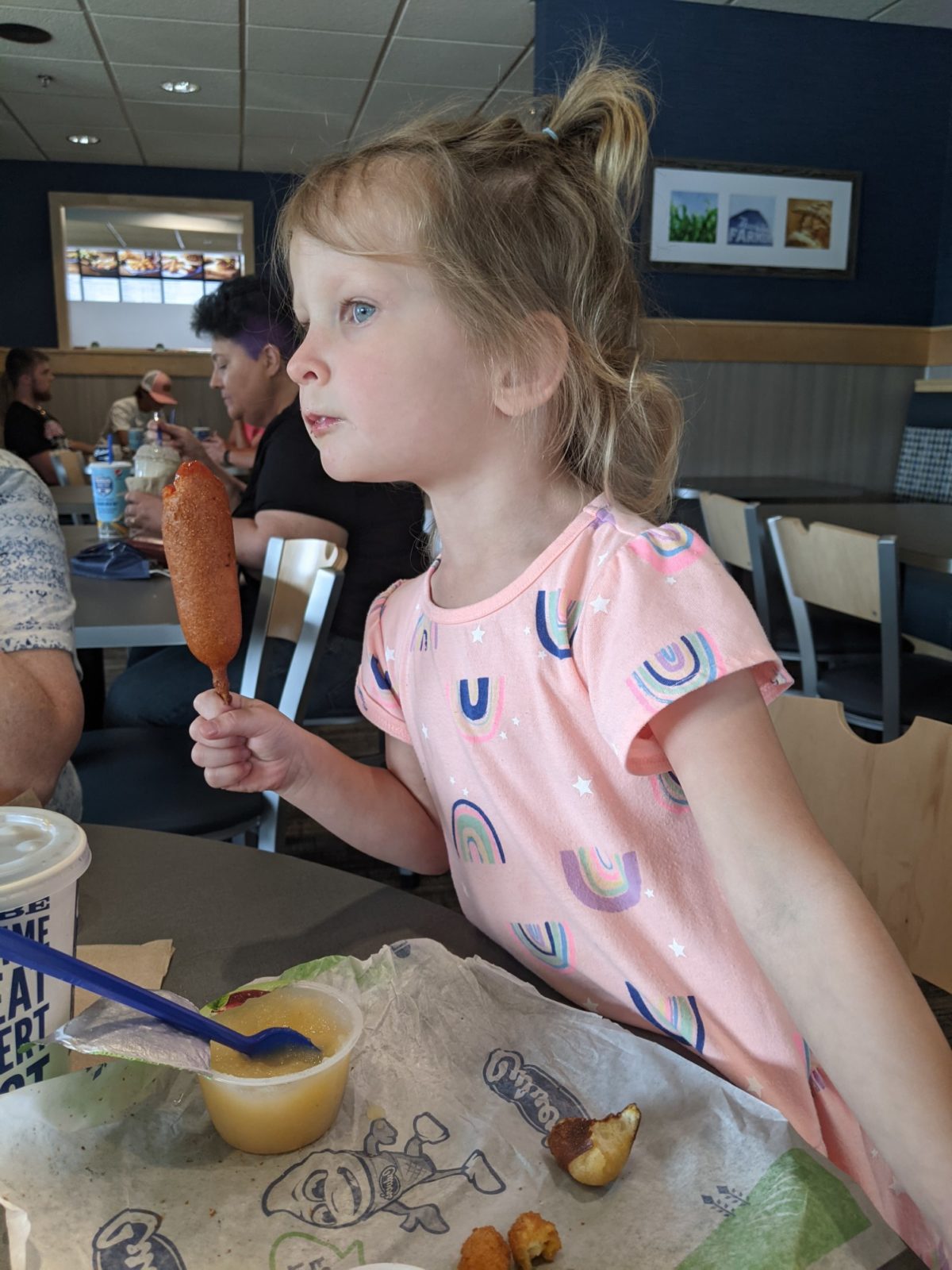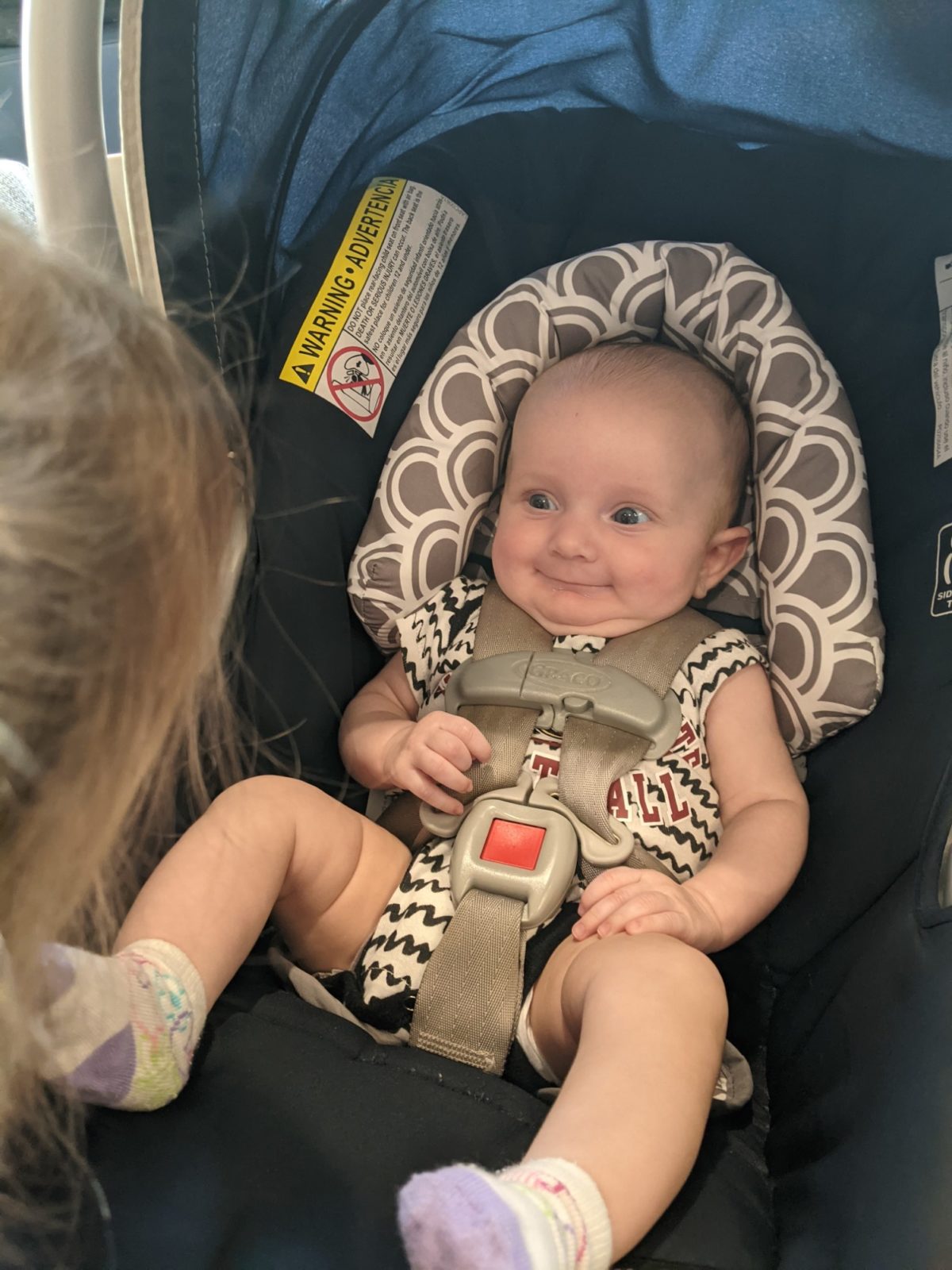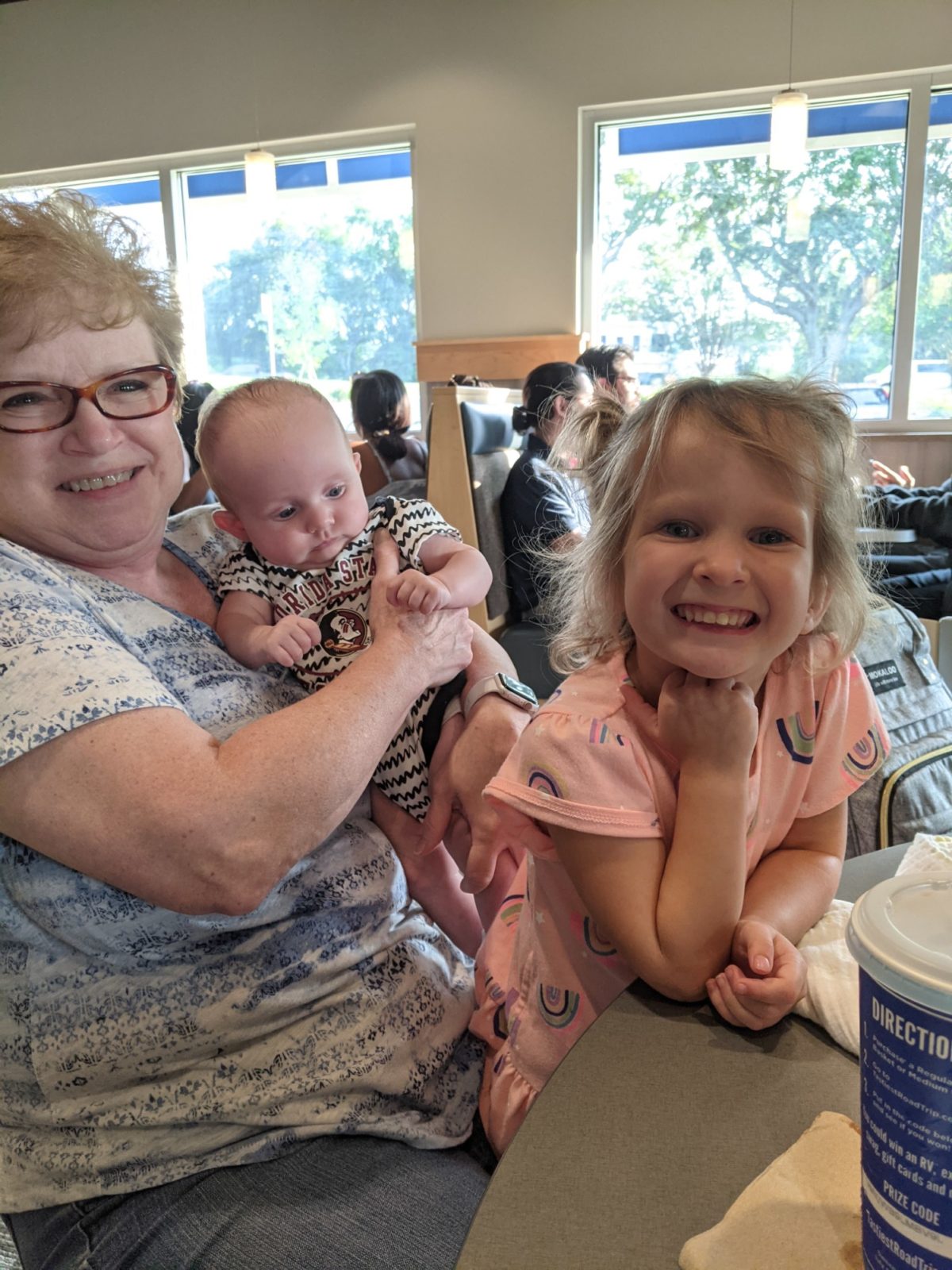 We did a very fast both for both girls when we got home, then got them both dried and lotioned-up, and dressed in fresh jammies. Addie was due for a bottle, and girlfriend was absolutely starving!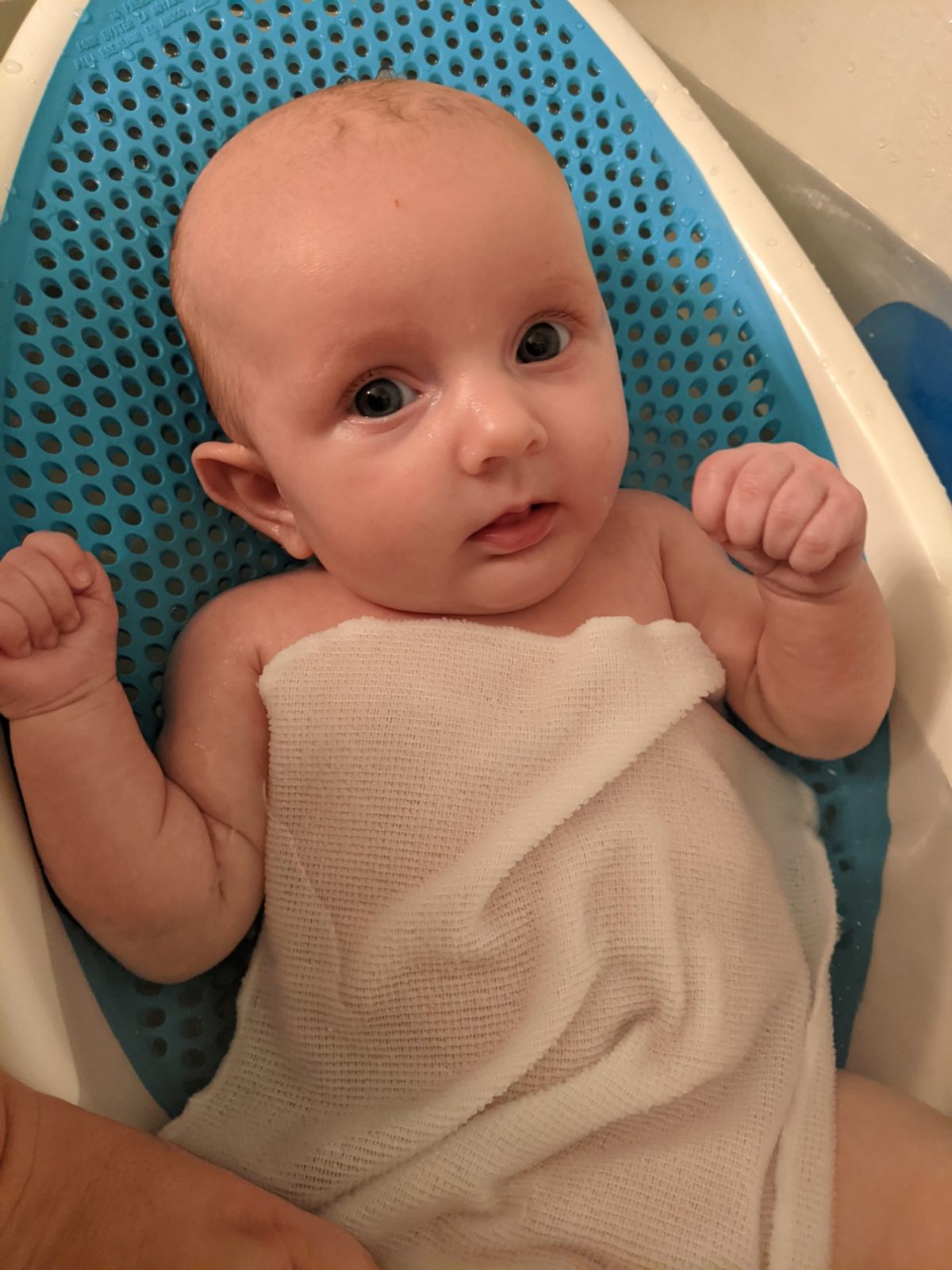 This was the new nightgown she picked out at Walmart today.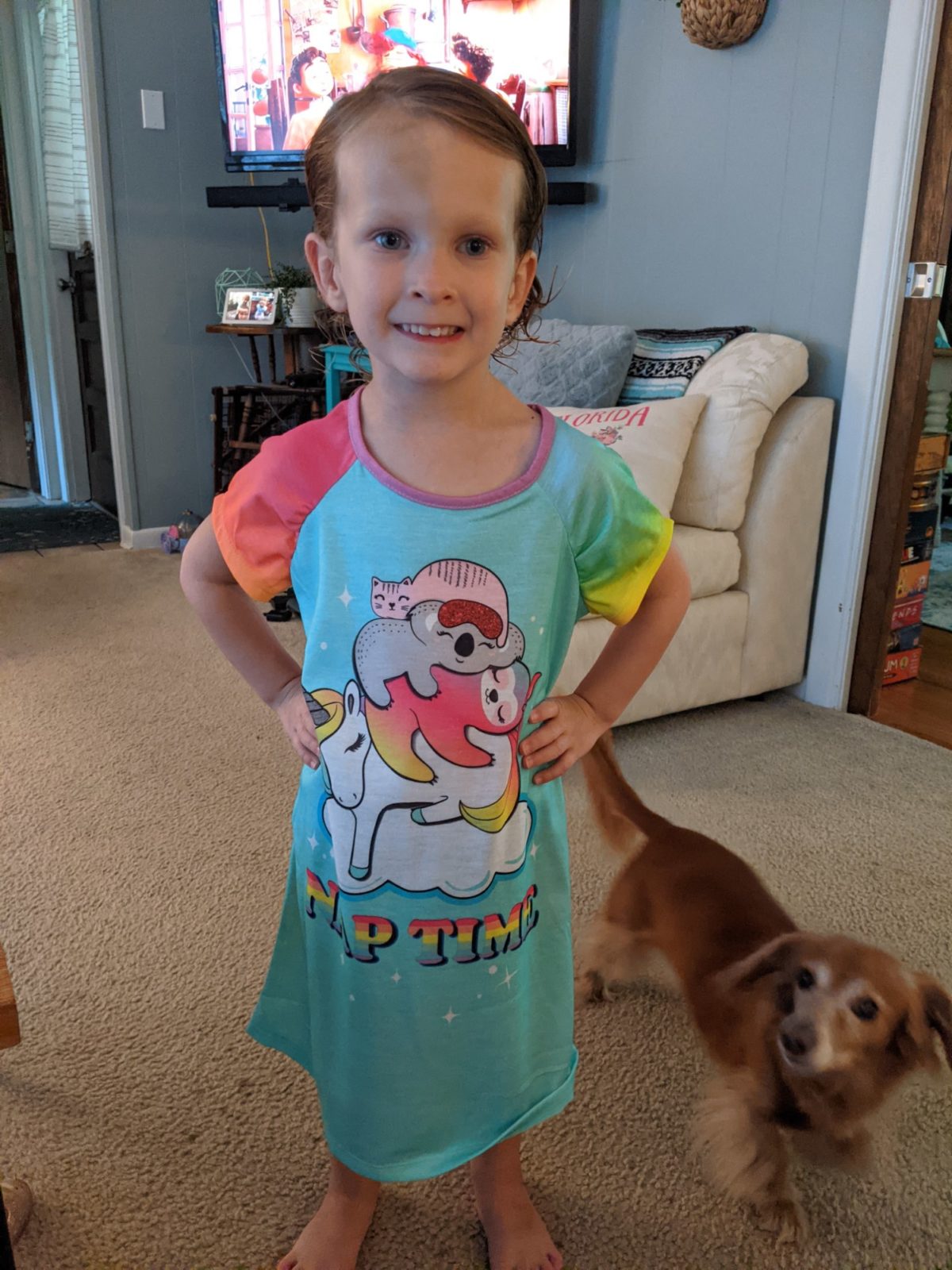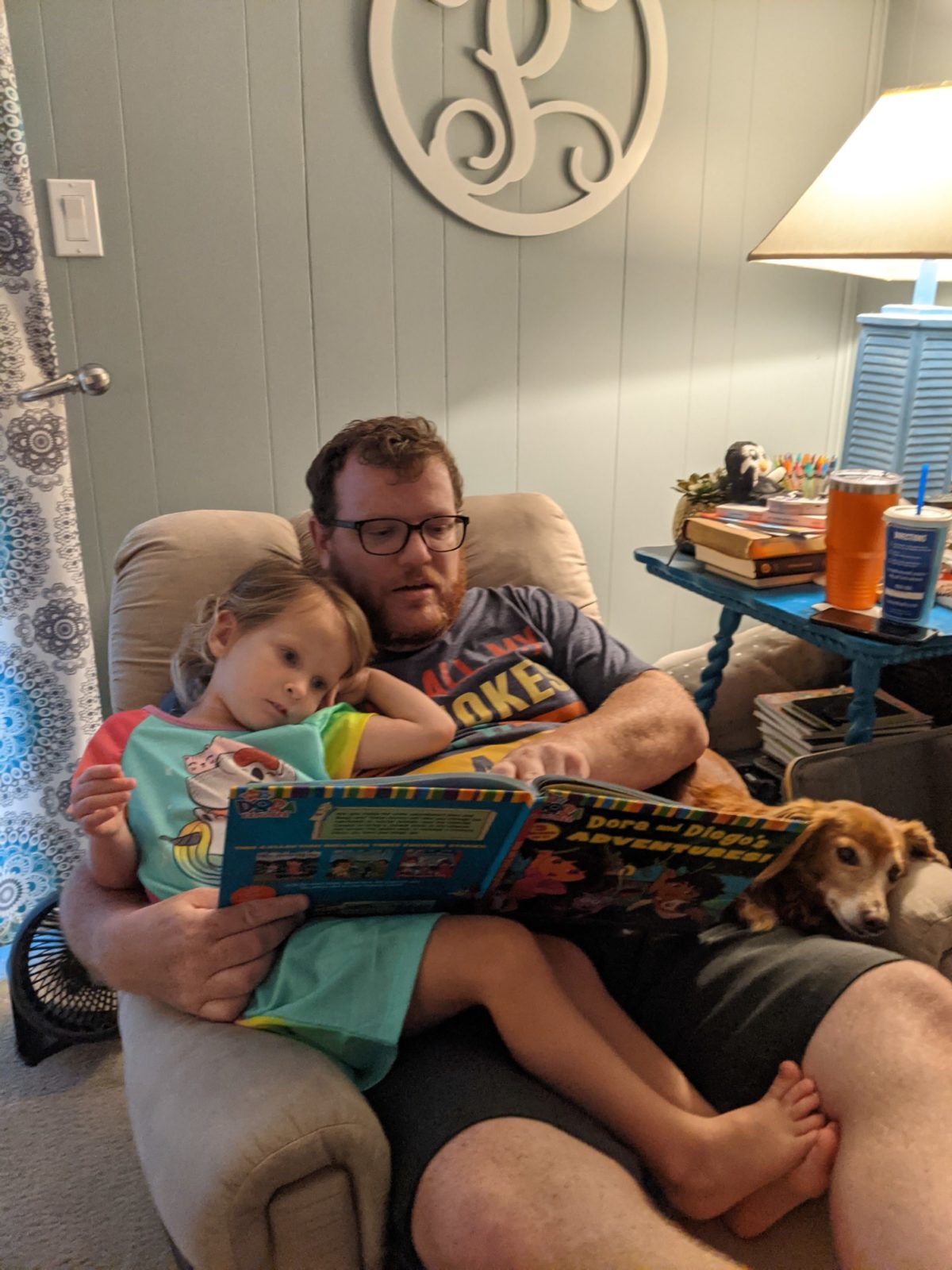 After finishing a big ole' 4oz bottle of milk, she fell asleep in my arms just a few minutes later, and has been zonked out ever since. Emmie picked out these watermelon jammies for Addison to wear tonight. They were some of Emmie's when she was tiny, and they were some of my favorites.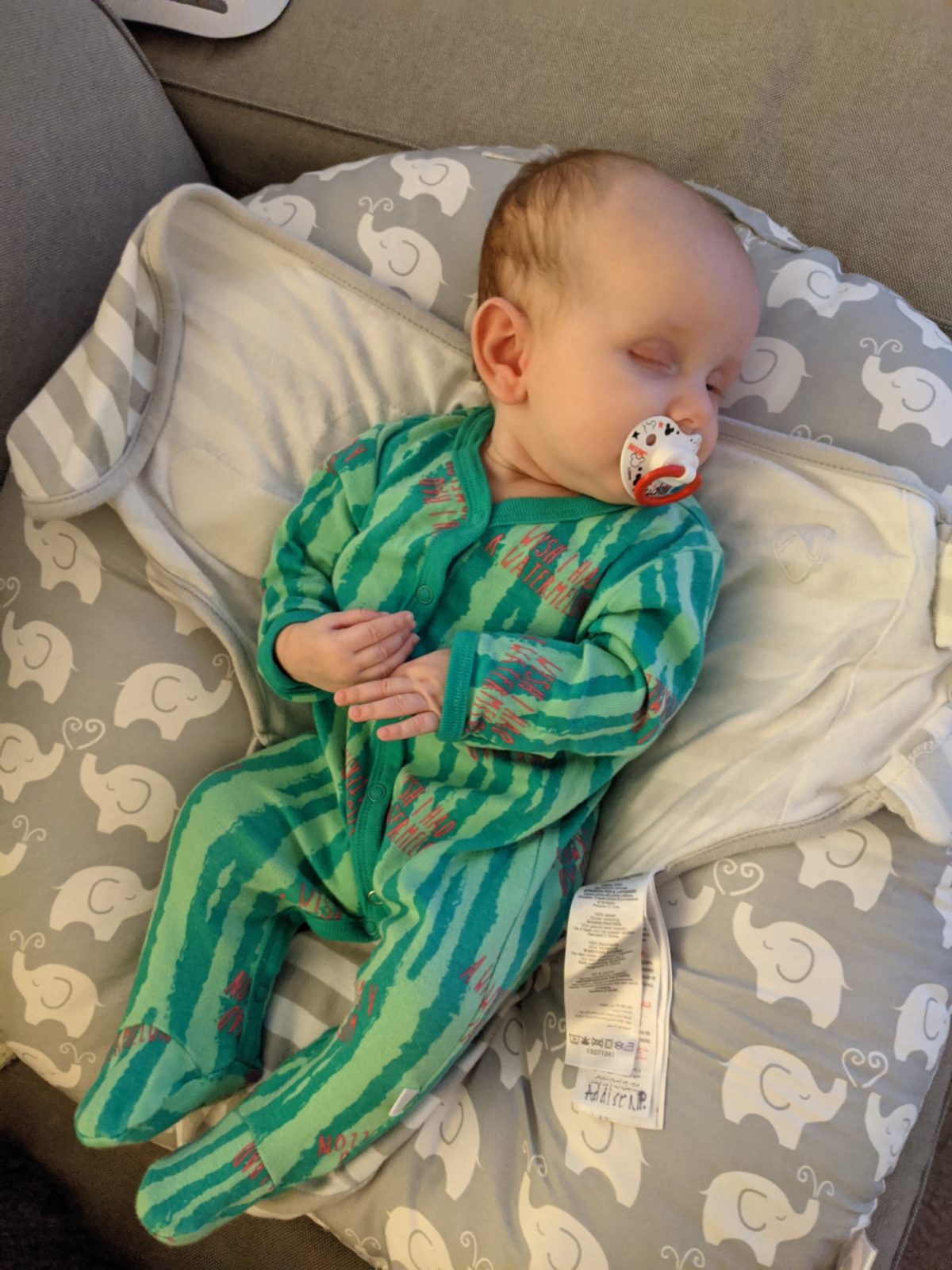 Both girls are sound asleep, and I've lit my favorite candle ever. My parents got me this from the Laurel Mercantile on their trip their in 2019, and I've been rationing this bad boy like crazy ever since then. I love it so much, but I know it's expensive and will probably never buy myself a replacement one, so I only light it like every few months, when I feel like "treating myself" to a fancy candle scent 😉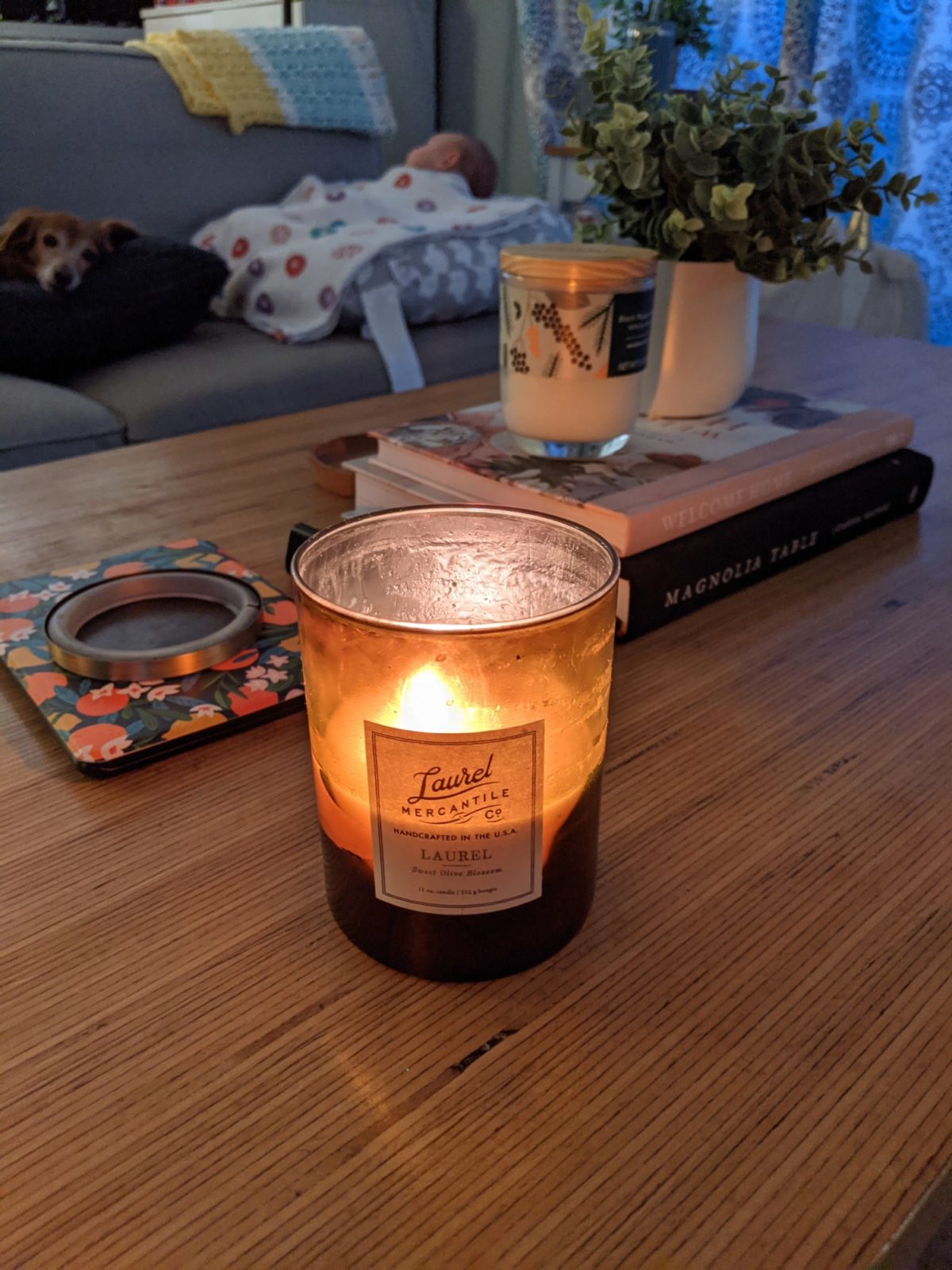 Today was a really great day, and we had so much good family time. Emmie was great all day, and Addie was a perfect, precious little munchkin. But y'all know I'm exhausted now and ready to sit down and chill for the night!