Look at how precious and adorable and happy this little girl was this morning.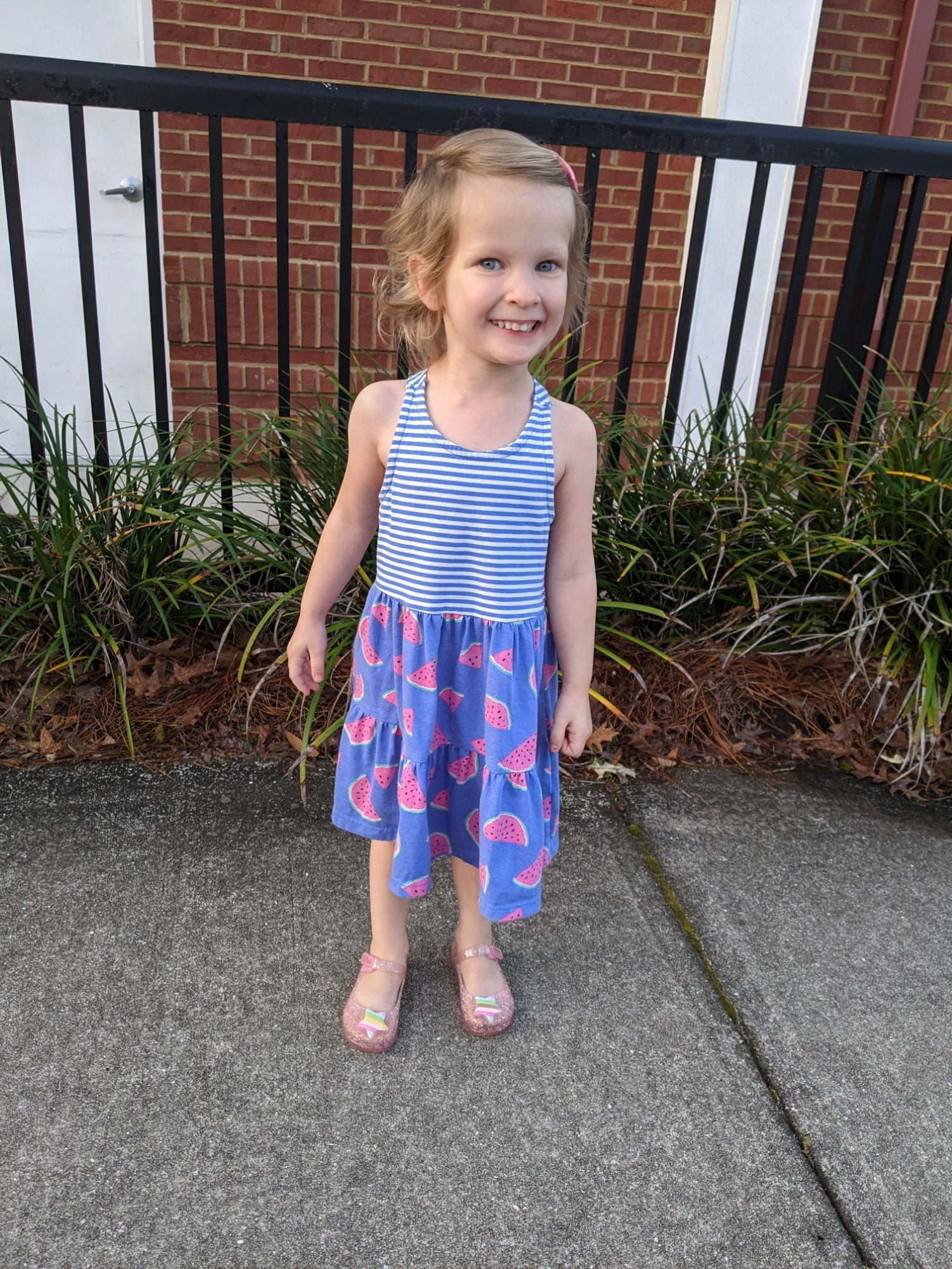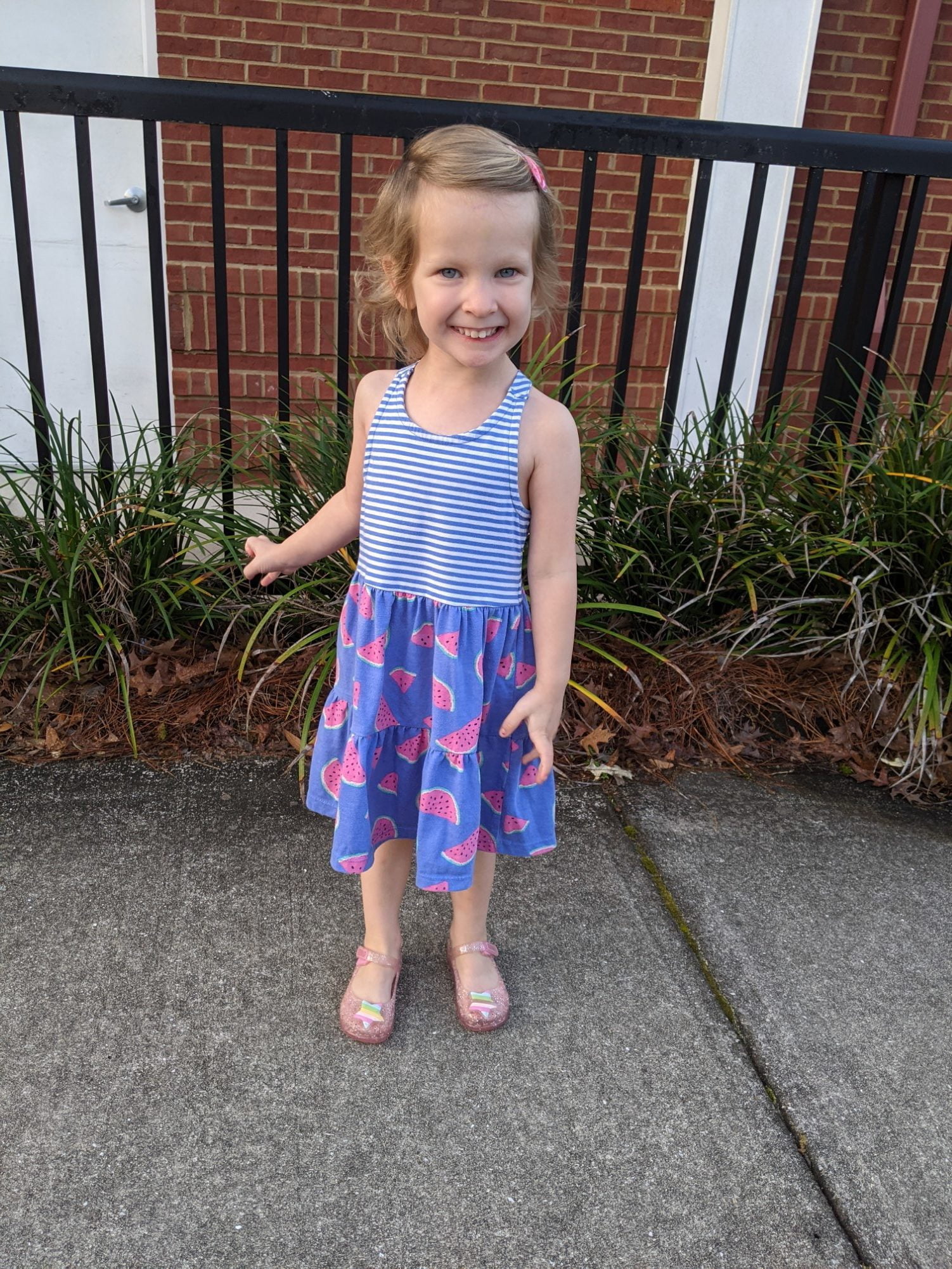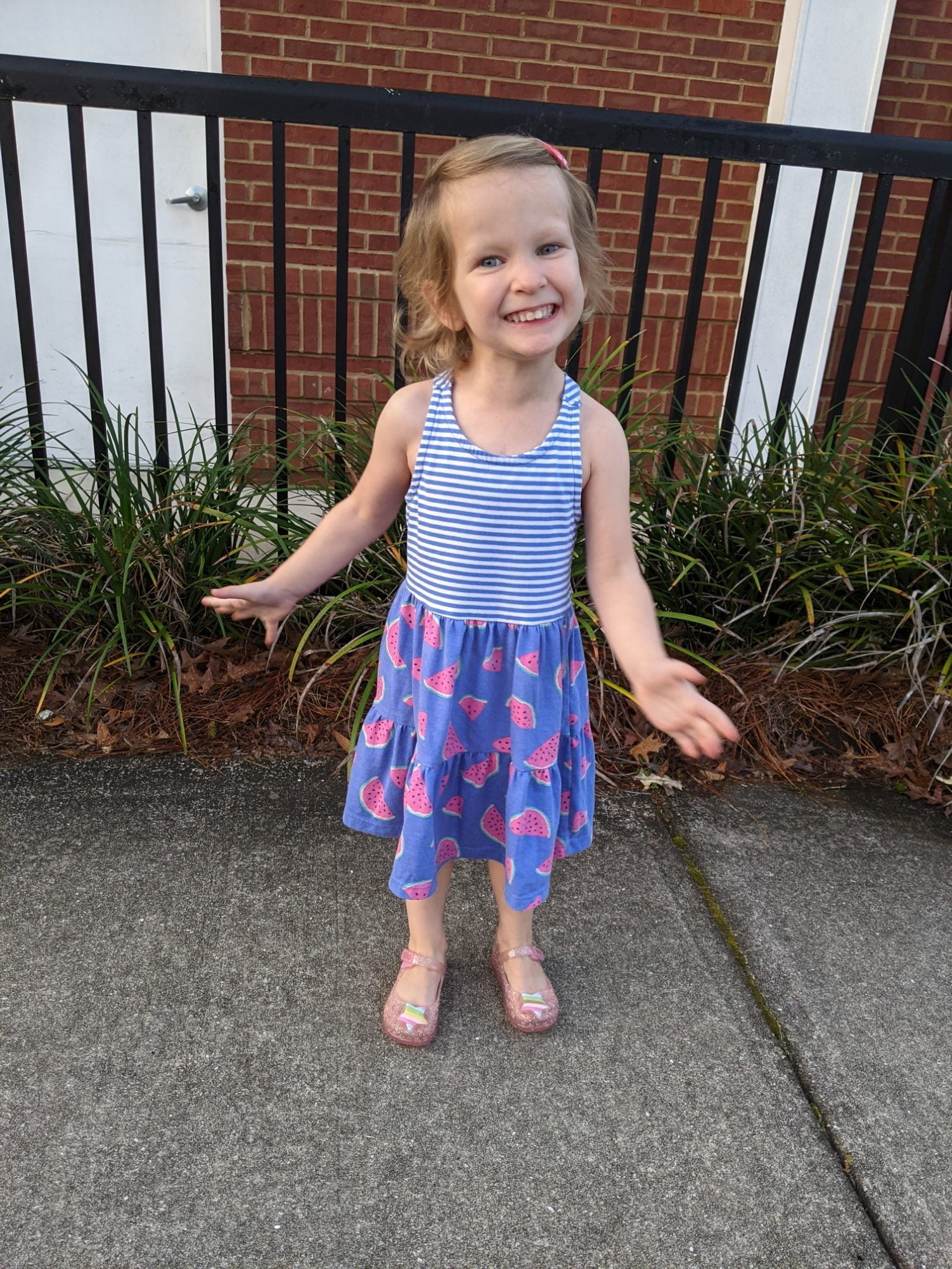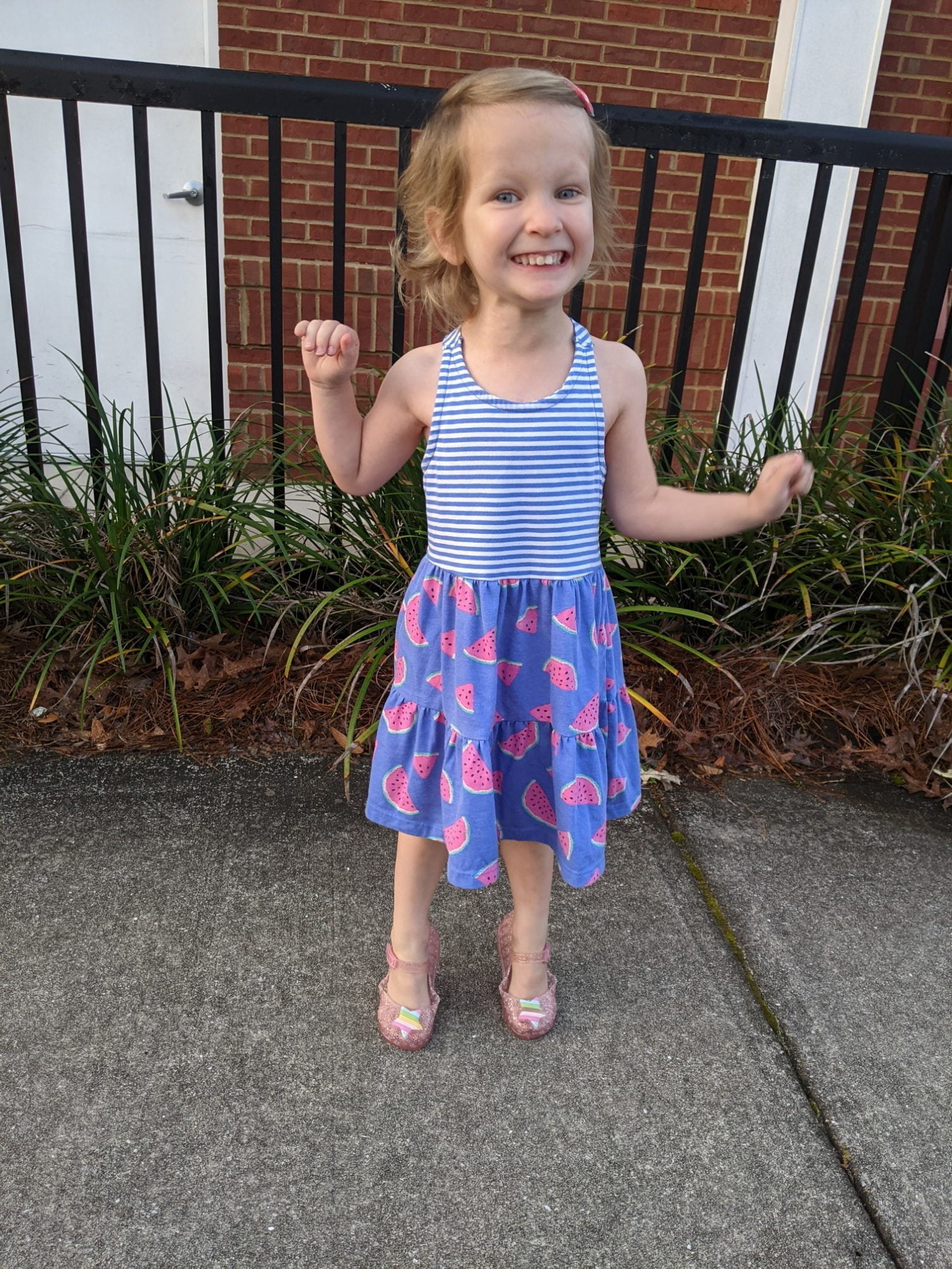 Excited to wear another fun confetti barrette from Grammy!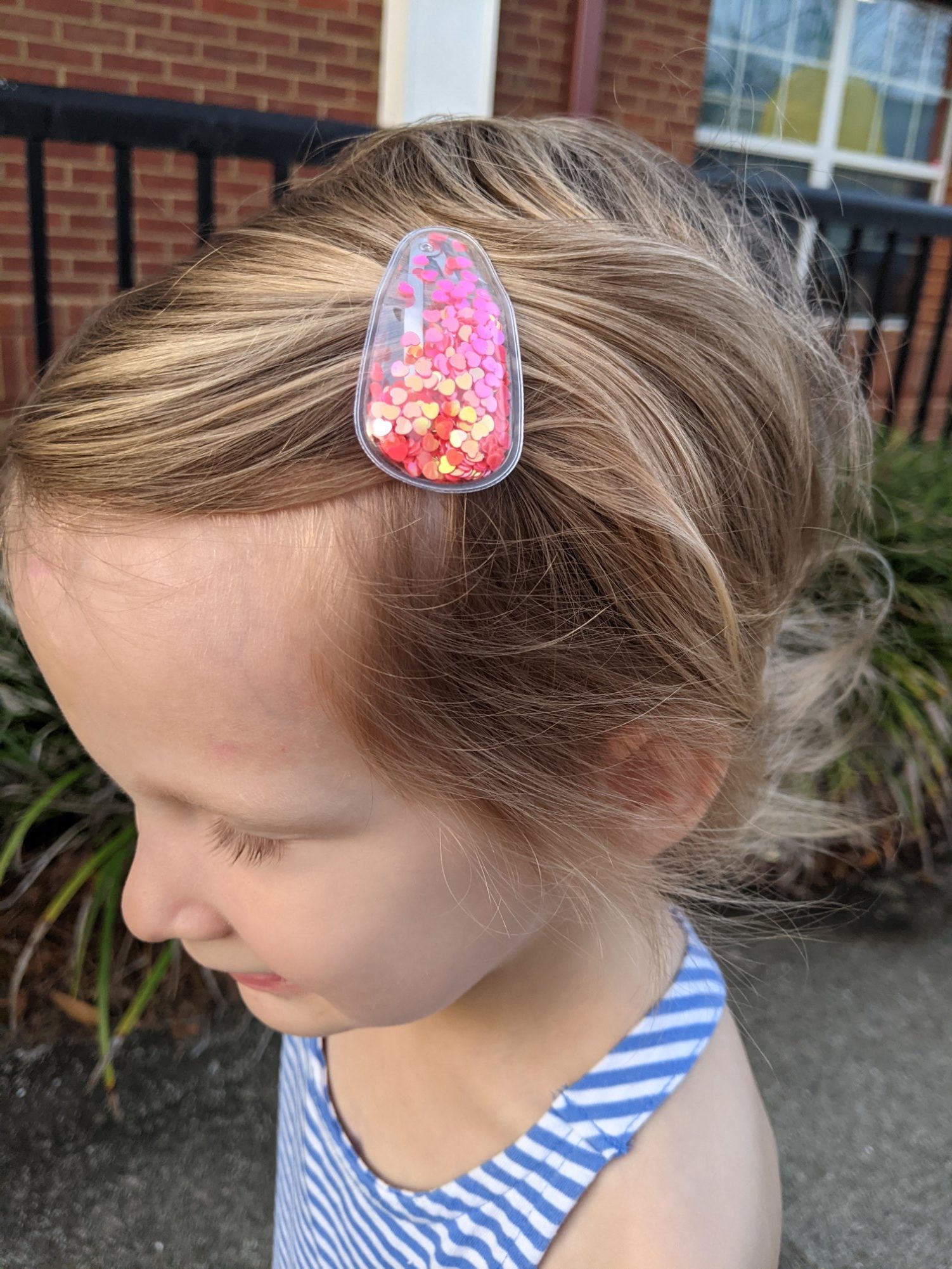 When I got there to pick her up after school and work, they were working on one last craft for the day, painting some polka dots on some Easter eggs.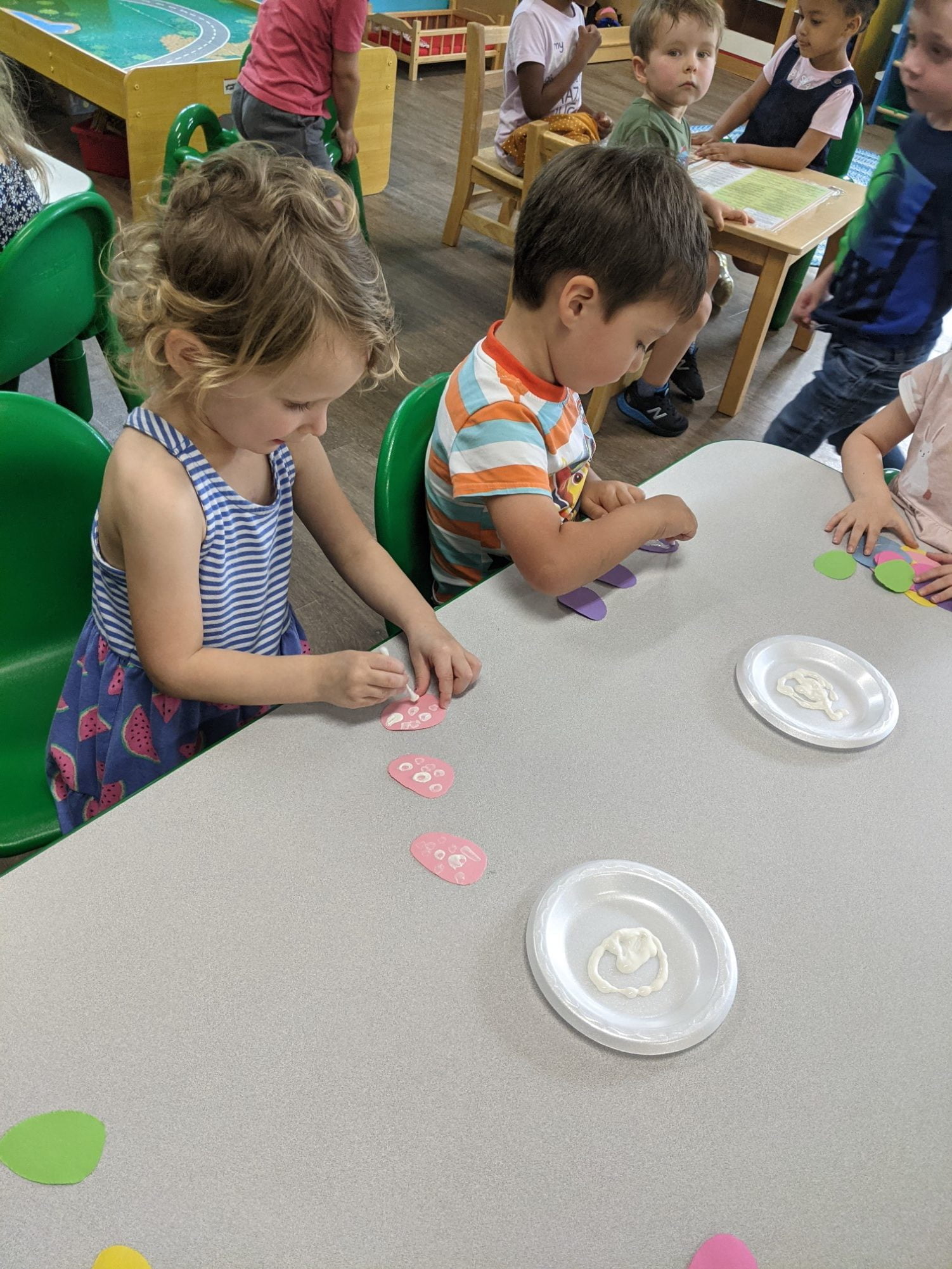 And then she wanted to pick out a couple of books from the "library" in the lobby to take home with us.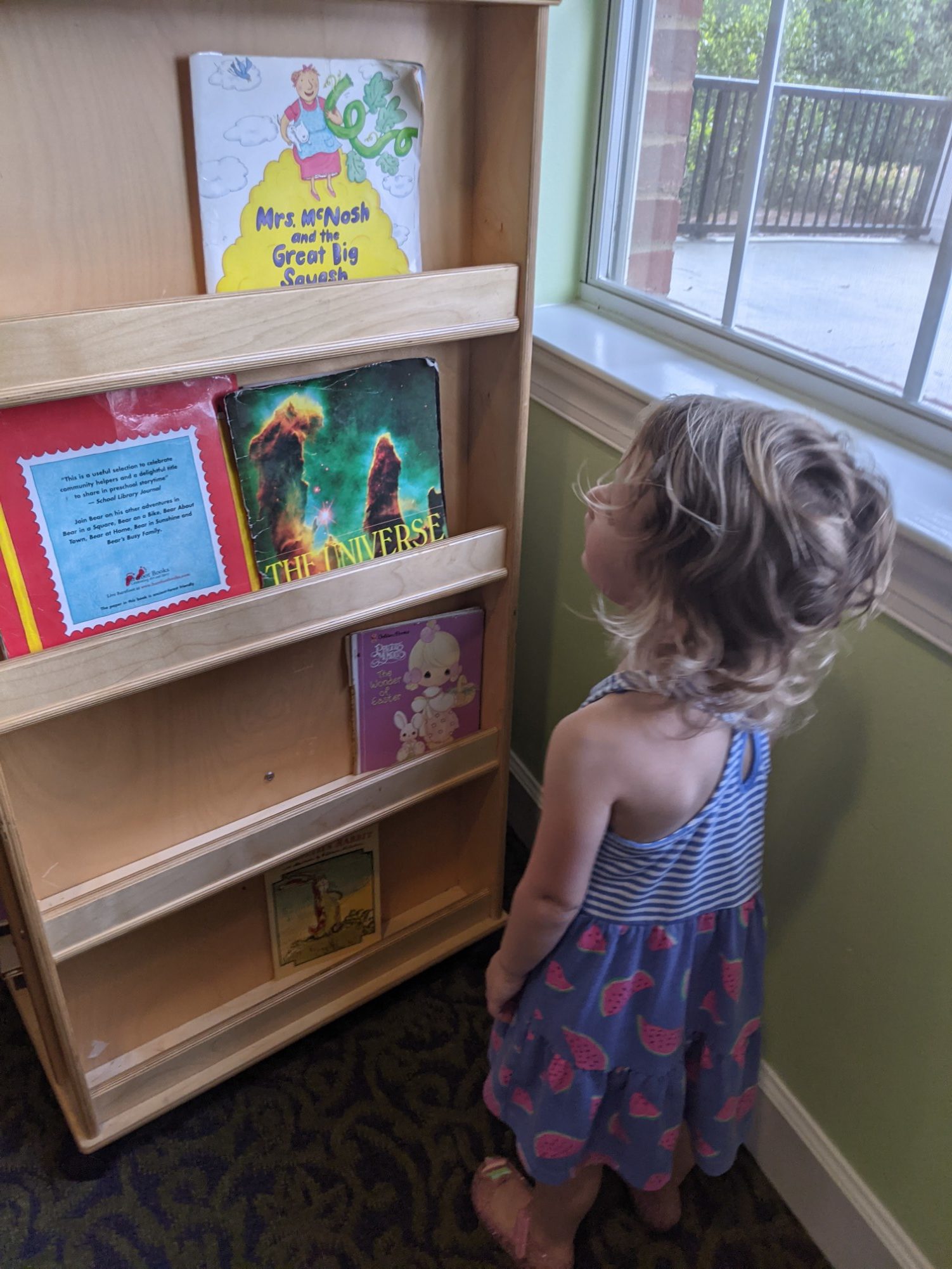 Also, we finally turned her car seat around to forward-facing! This whole time, we thought she had to be 30 pounds to forward-face. But we actually checked the requirements on the side the other day, and it was only like 22 pounds, so Jeff flipped it around last night, and she's been loving it so much! She can see so many things and is just so curious about so much!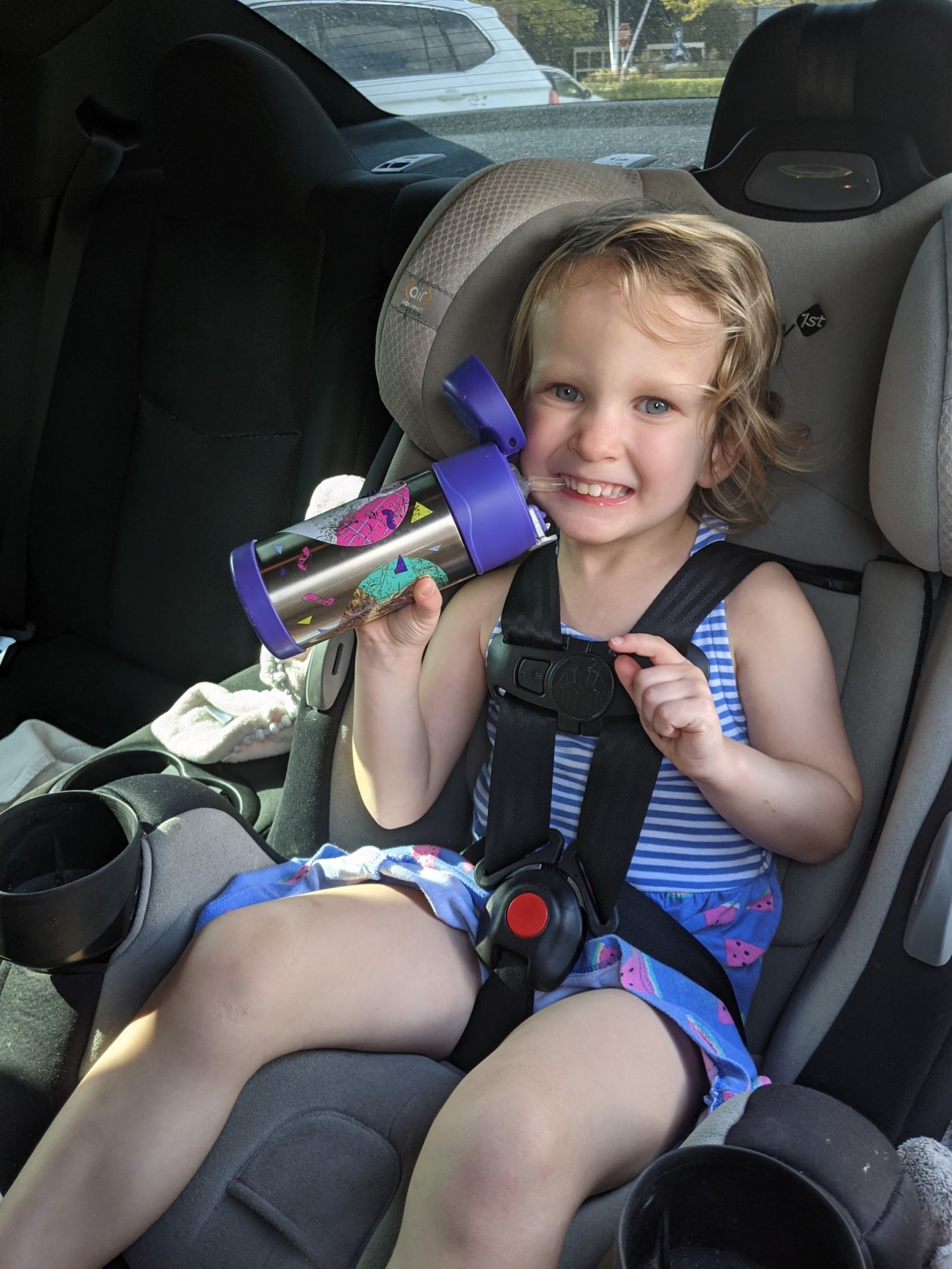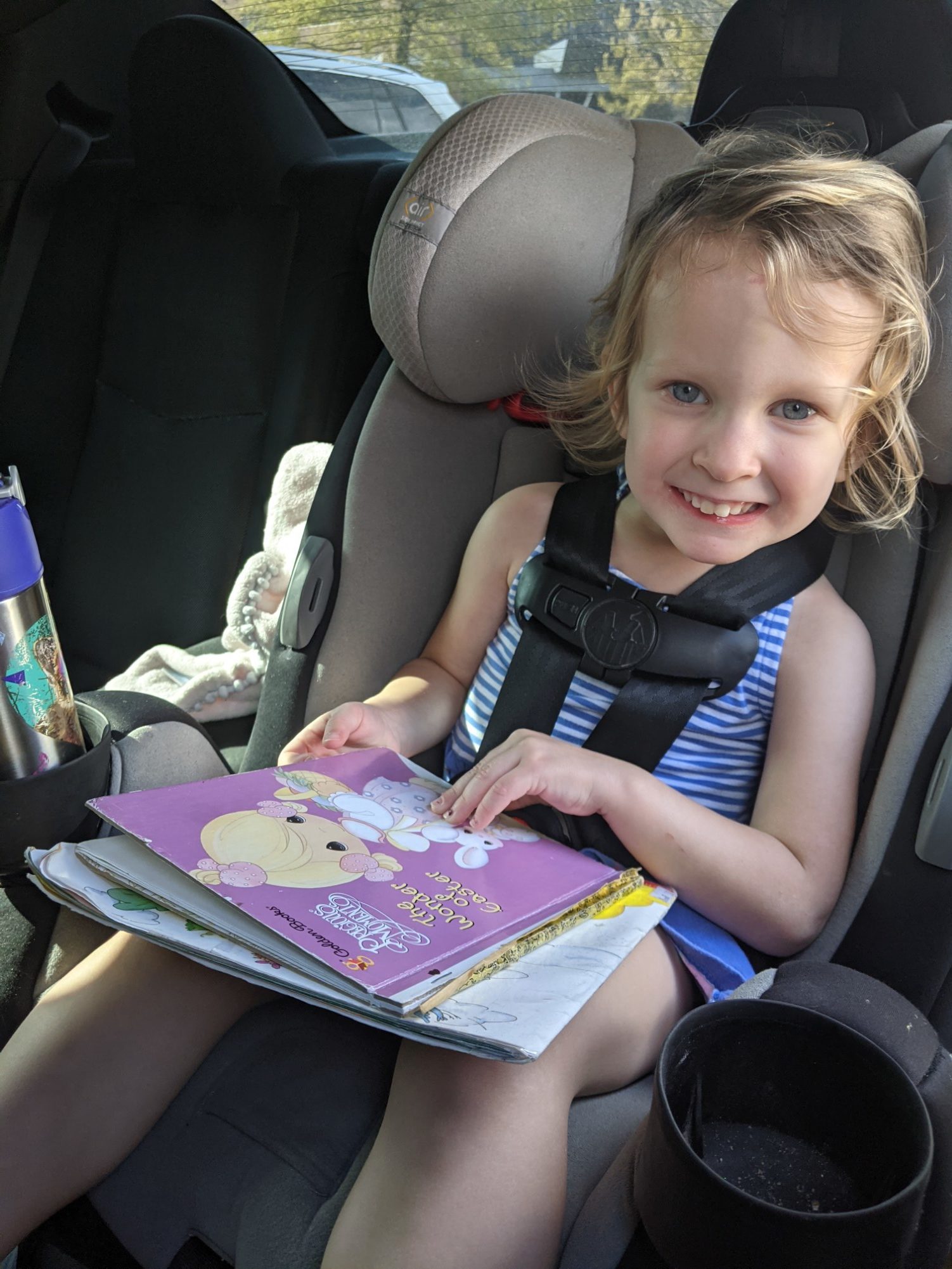 At home, I got started on dinner, and sautéed some ground chicken with onions and garlic, and then added a bunch of spices and oils and things to make some Asian Chicken Lettuce Wraps. I microwaved a bag of steamed broccoli, and heated up the brown rice we made last week (we purposefully made enough for a few meals). But then after "all of that," I was feeling way too tired to actually finish everything up, and each arm felt like it weighed like 50 pounds. So I sat at the counter and instructed Jeff exactly what to do, and let him make up our plates and get it all finished. He was a great sous chef 🙂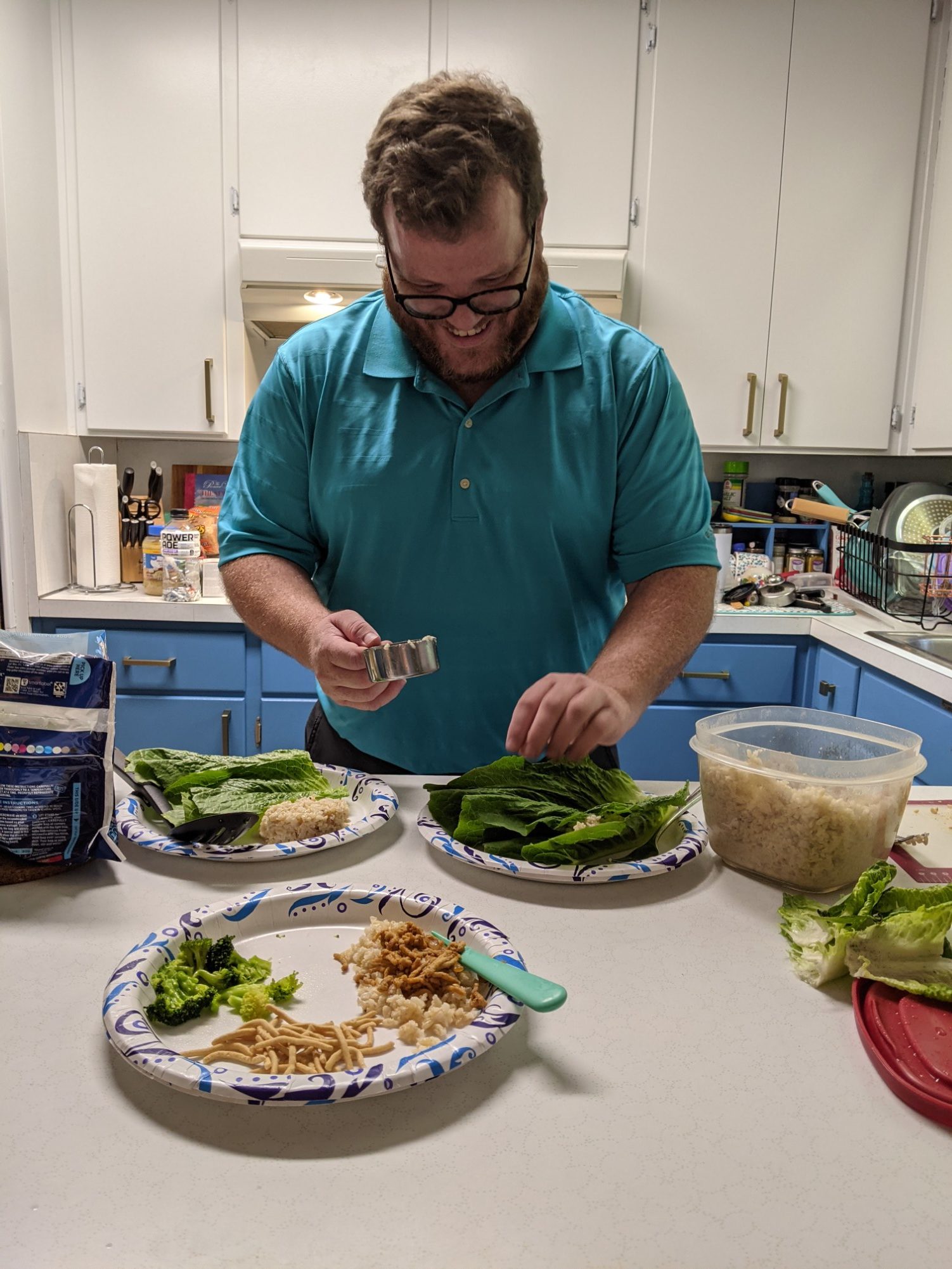 And these turned out sooooo good! I made them almost identical to how I did it a couple of weeks ago, but added some curry powder this time. I also planned some specific toppings that we didn't have last time (sesame seeds, chow mein noodles & chopped cashews). And we're usually not huge Sriracha plans, but I got a tiny bottle last weekend, and I put a tiny strip on each one, and although it was definitely spicy, it also added a nice kick. We all loved this, and cleaned our plates!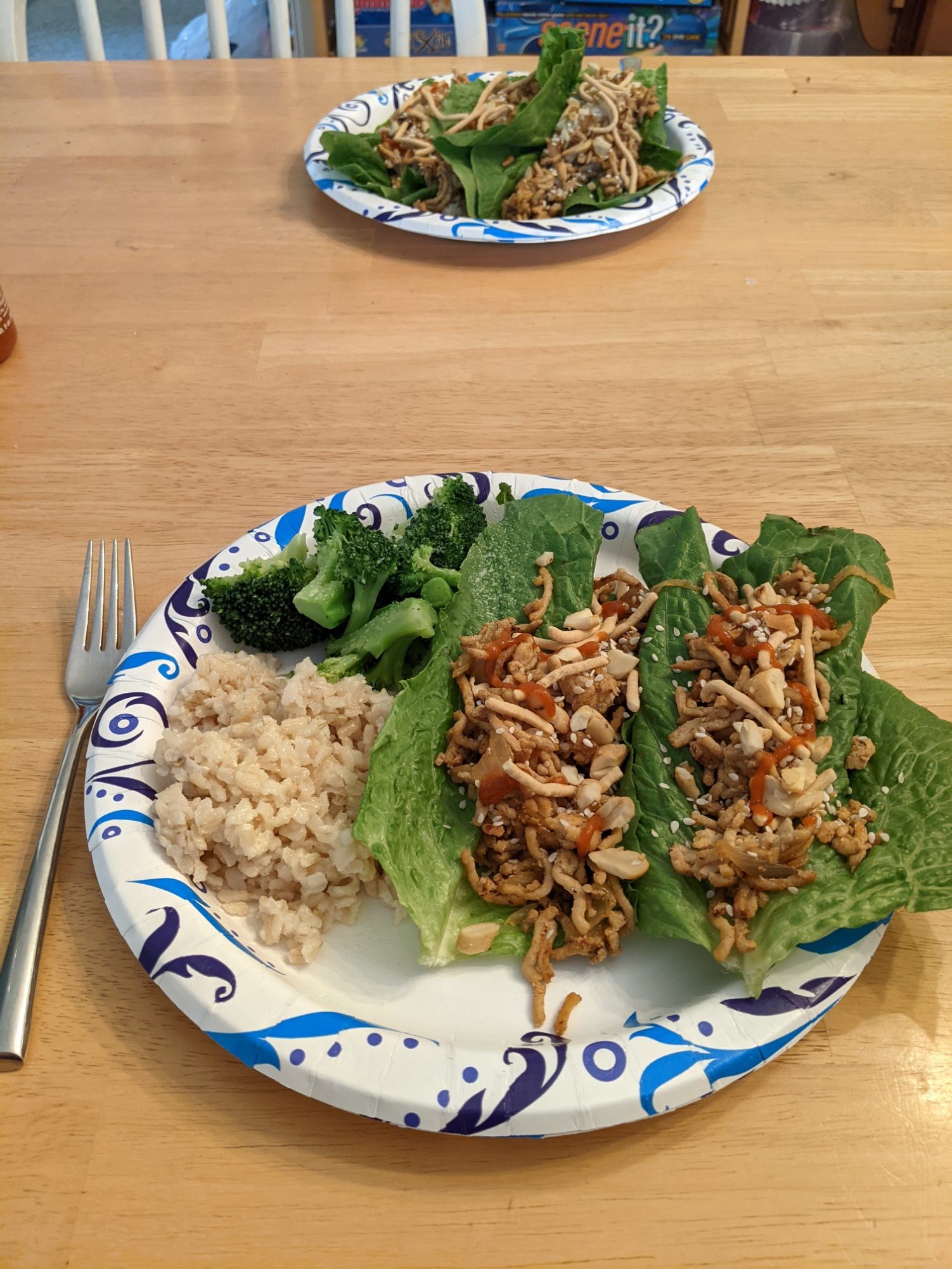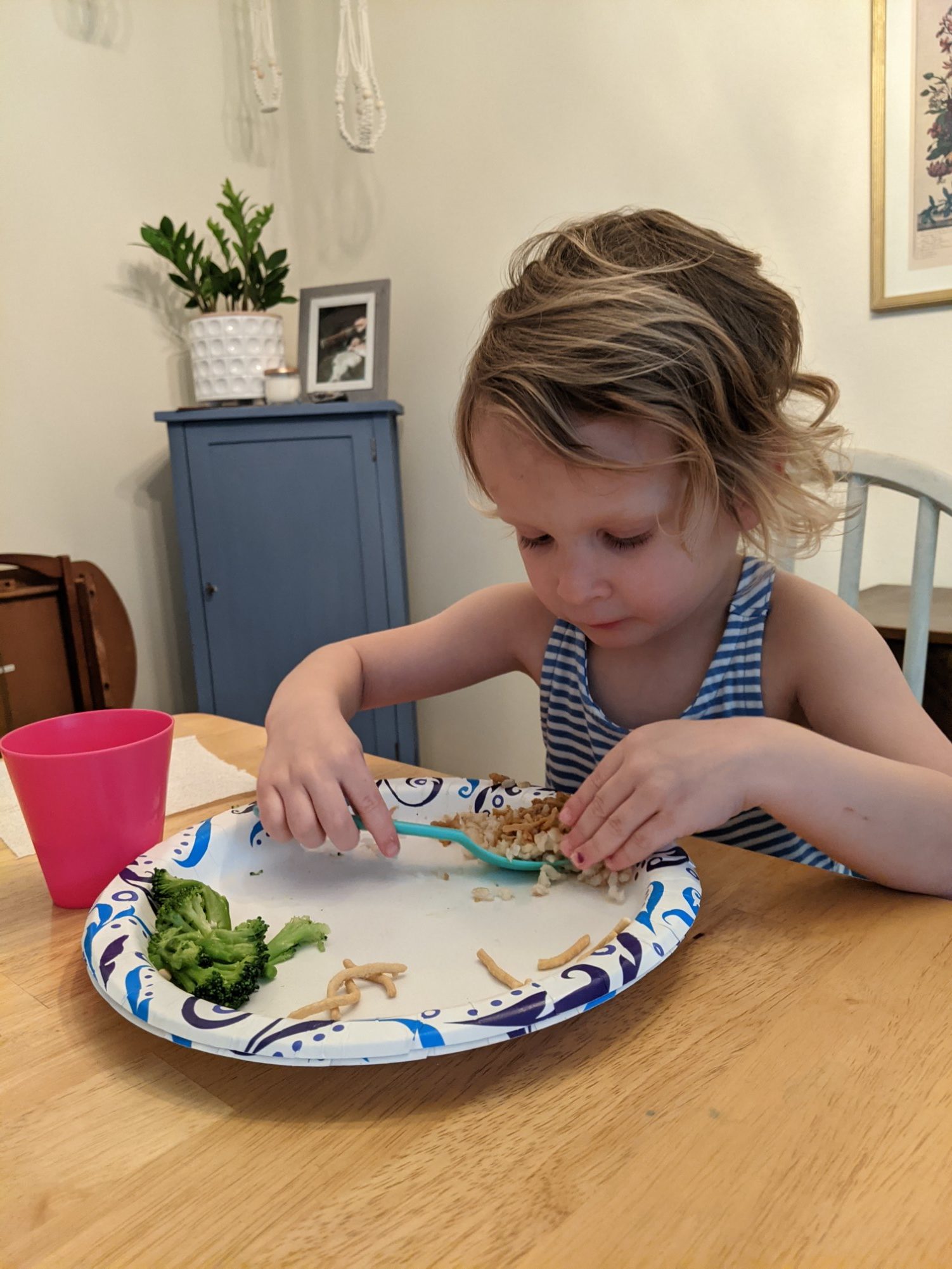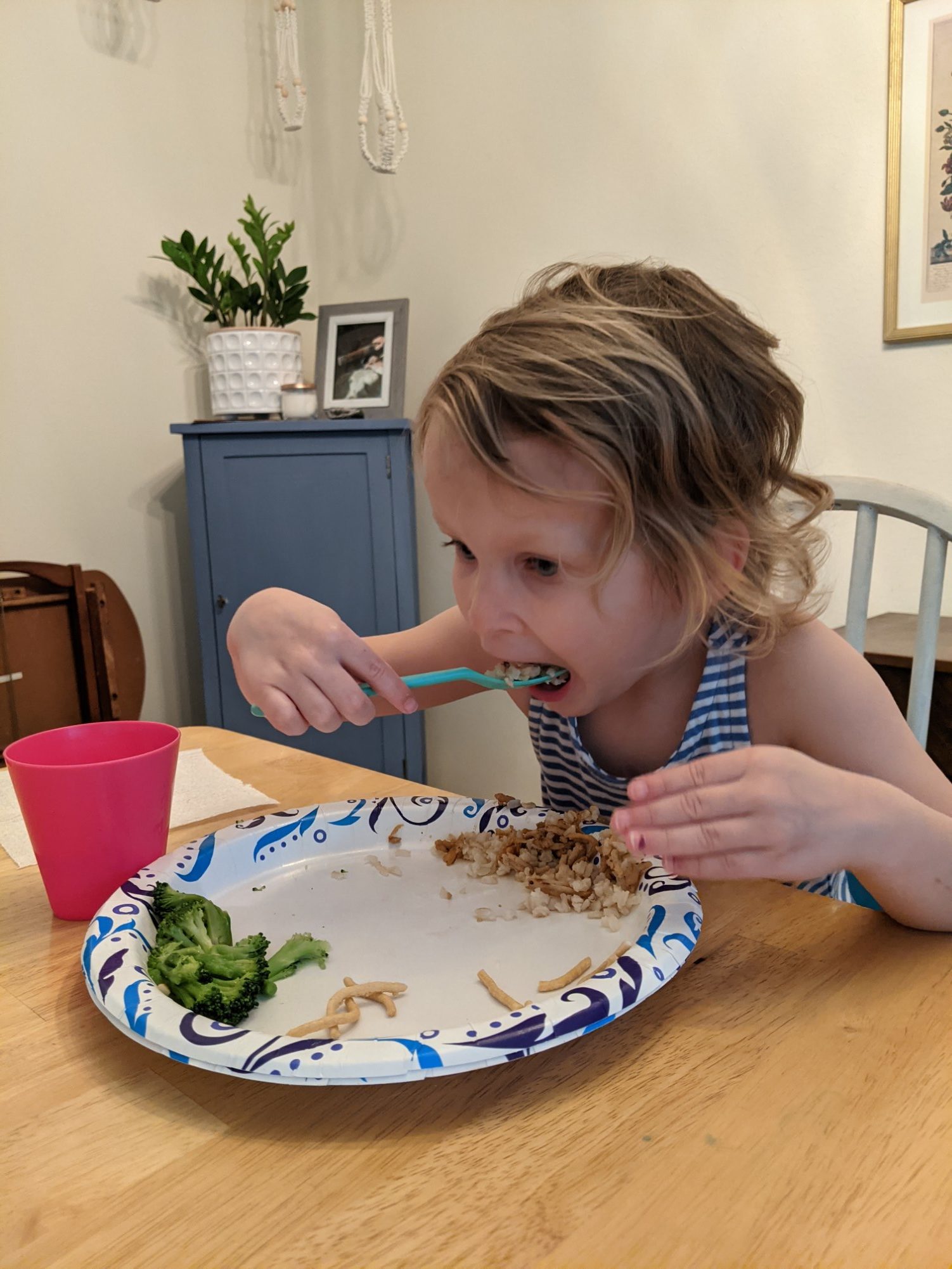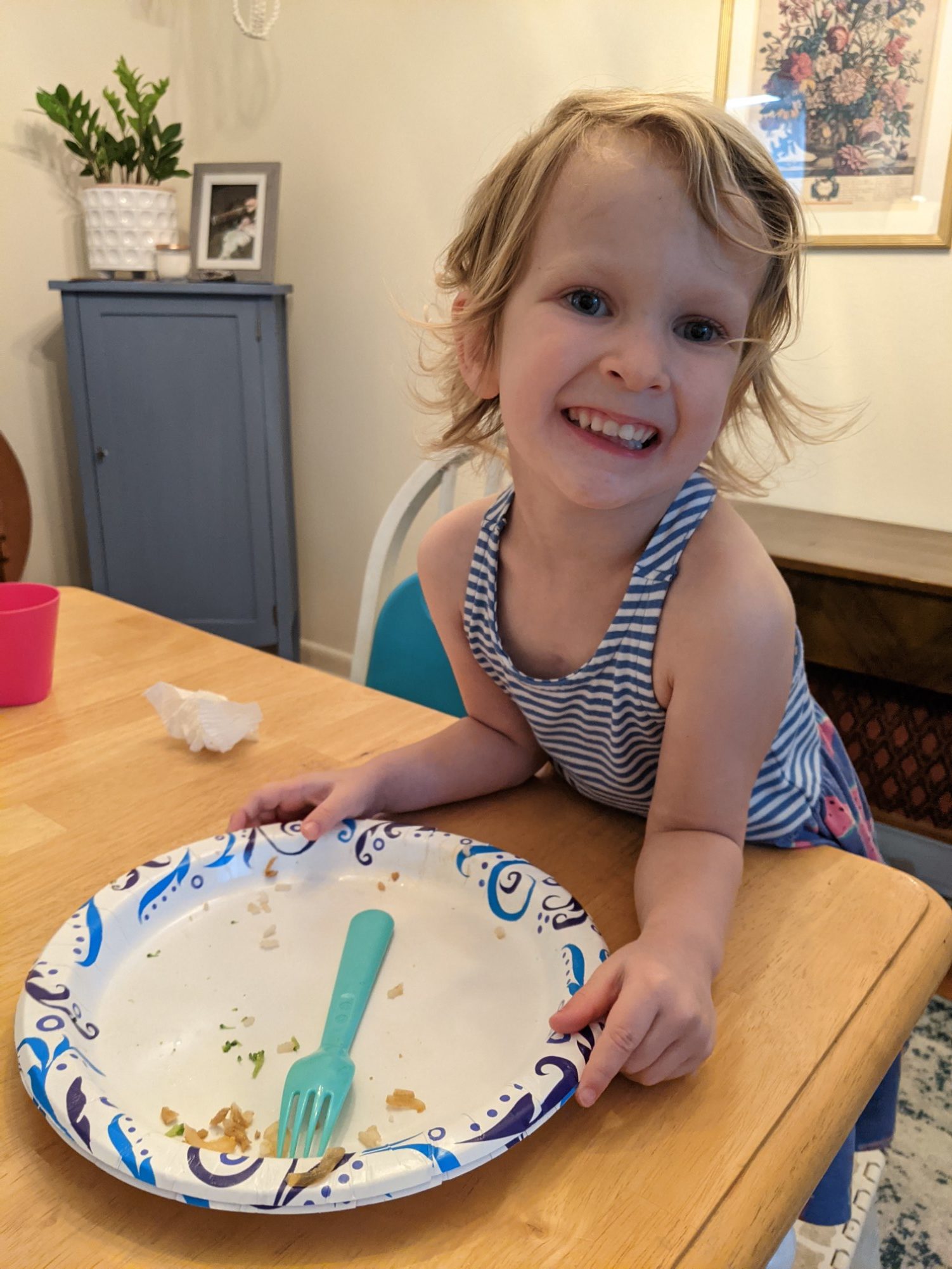 She requested 5 minutes of outside play time while I got her bathtub ready, so Jeff took her outside for a quick exploration before getting all cleaned up.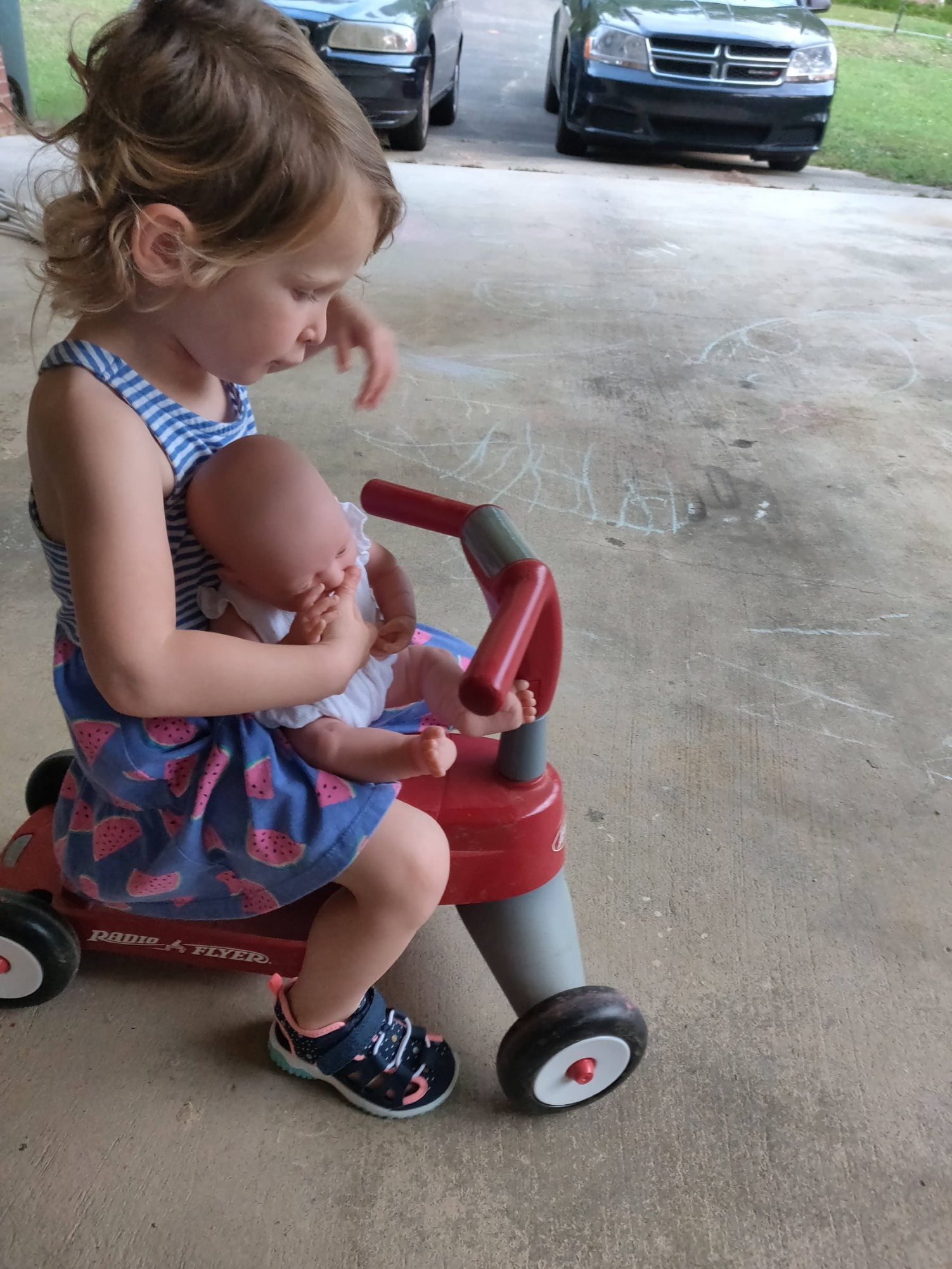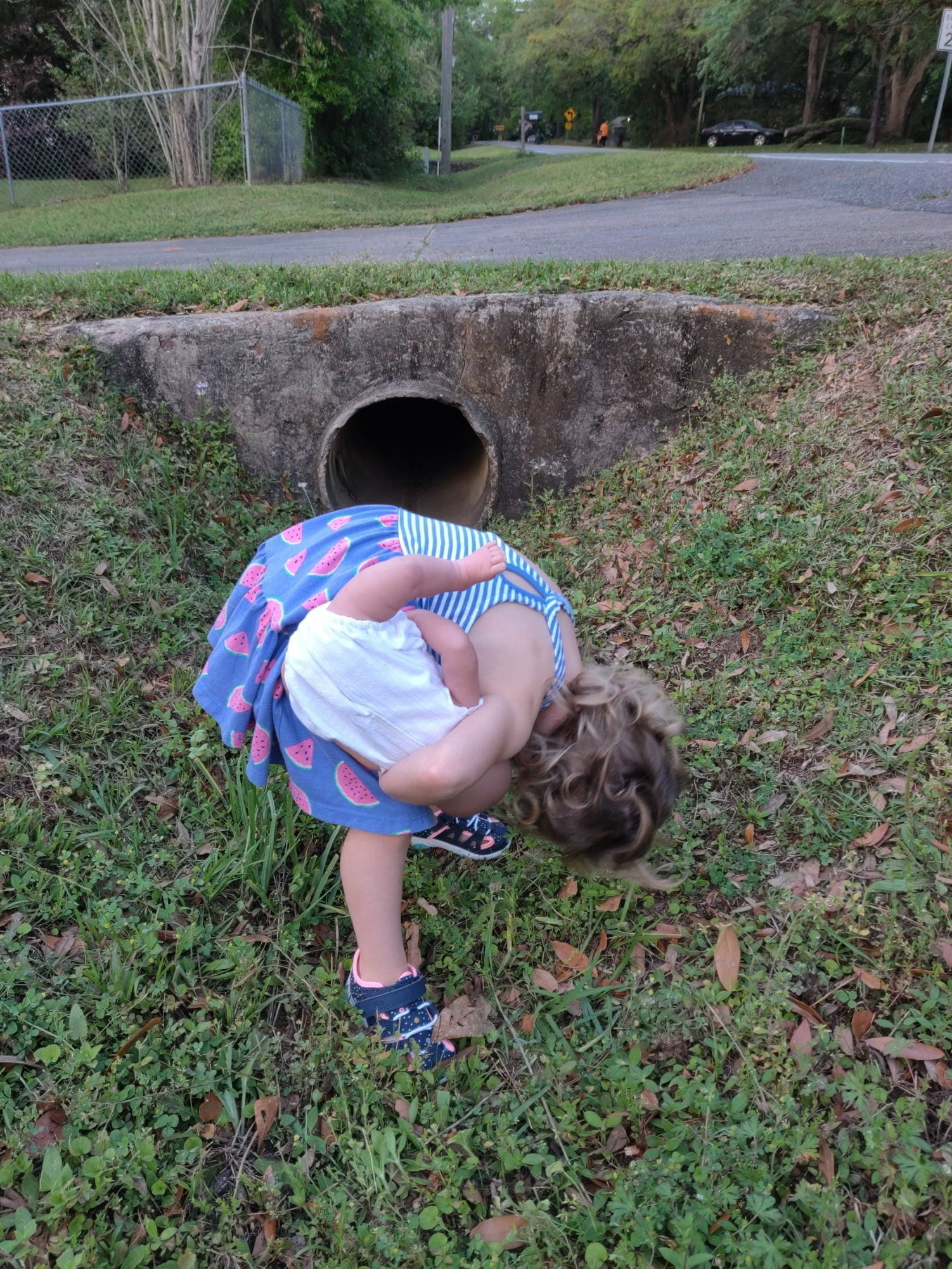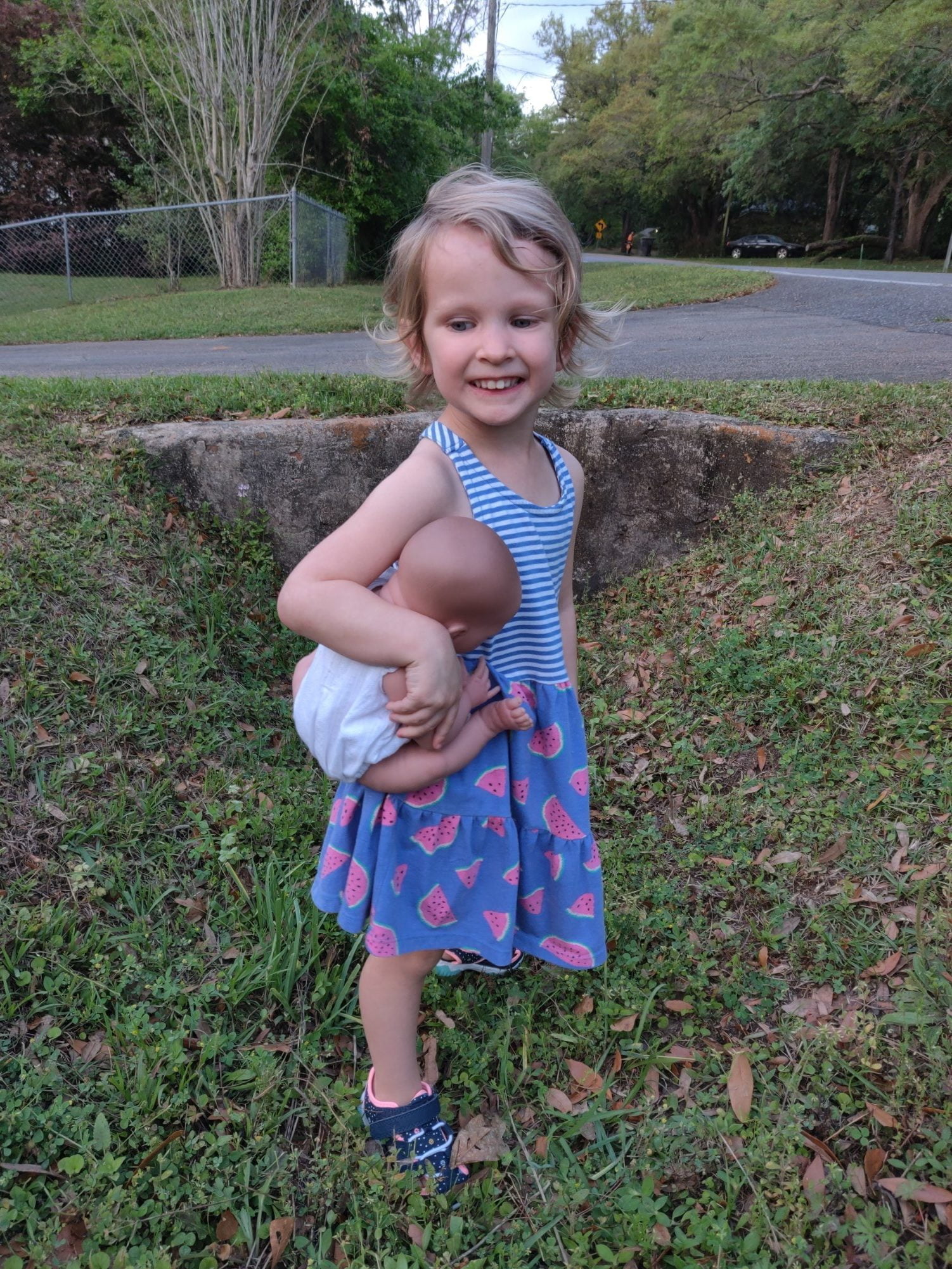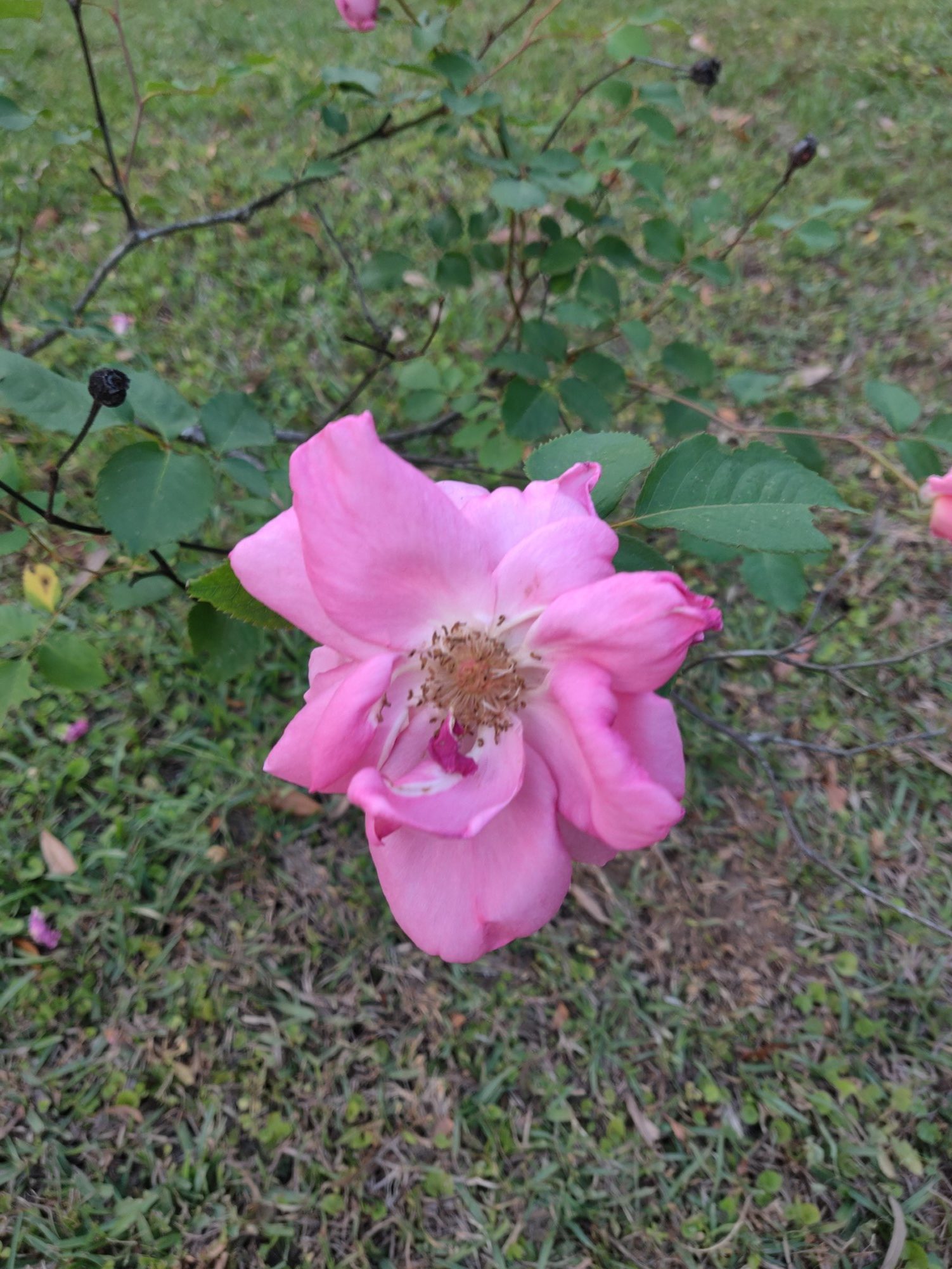 We picked out some fresh jammies and got her all dried off and dressed and brushed her hair.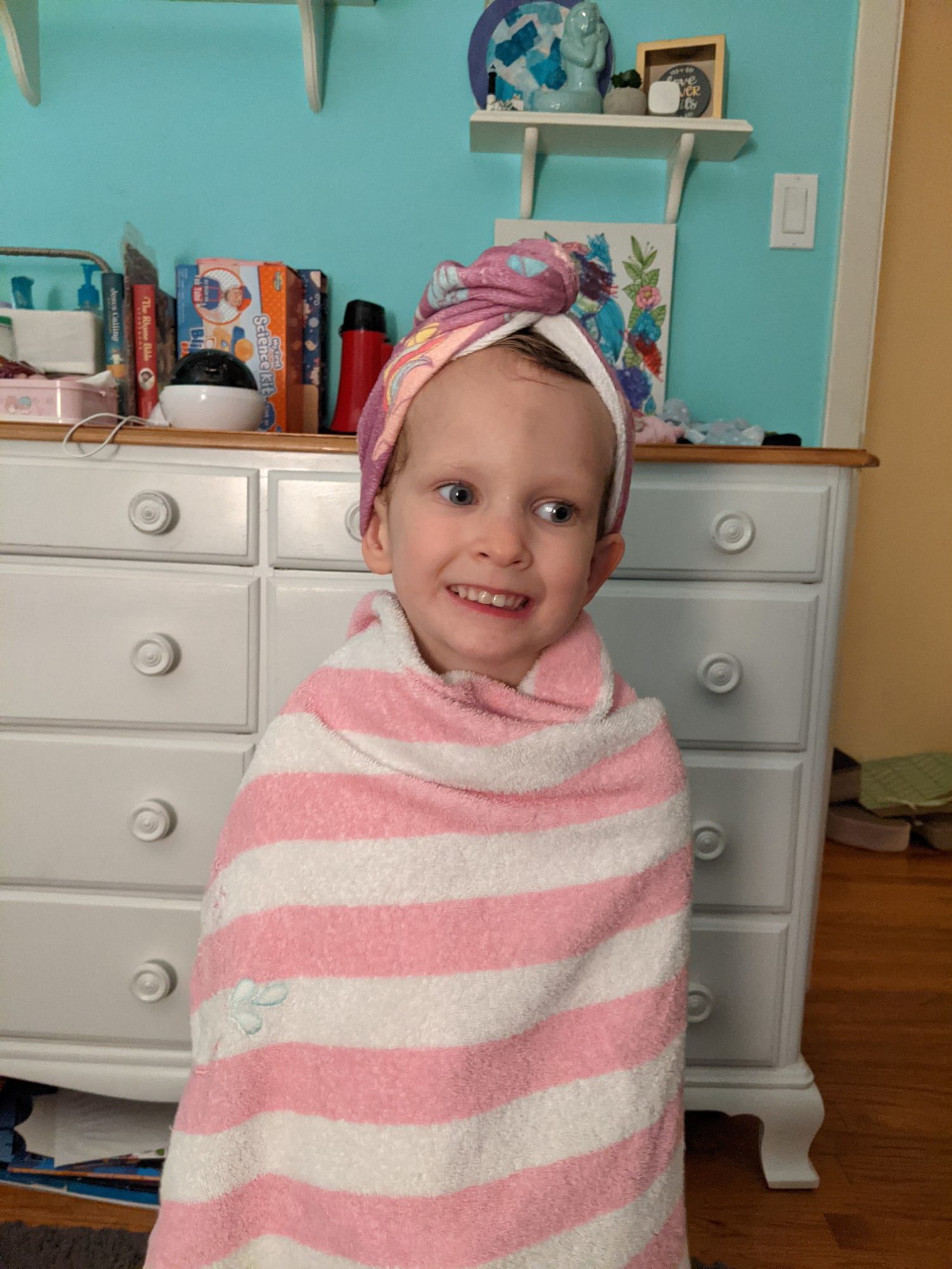 She ate her leftover ice cream from Chicka-flay last night, while I read the two books we got from school this afternoon.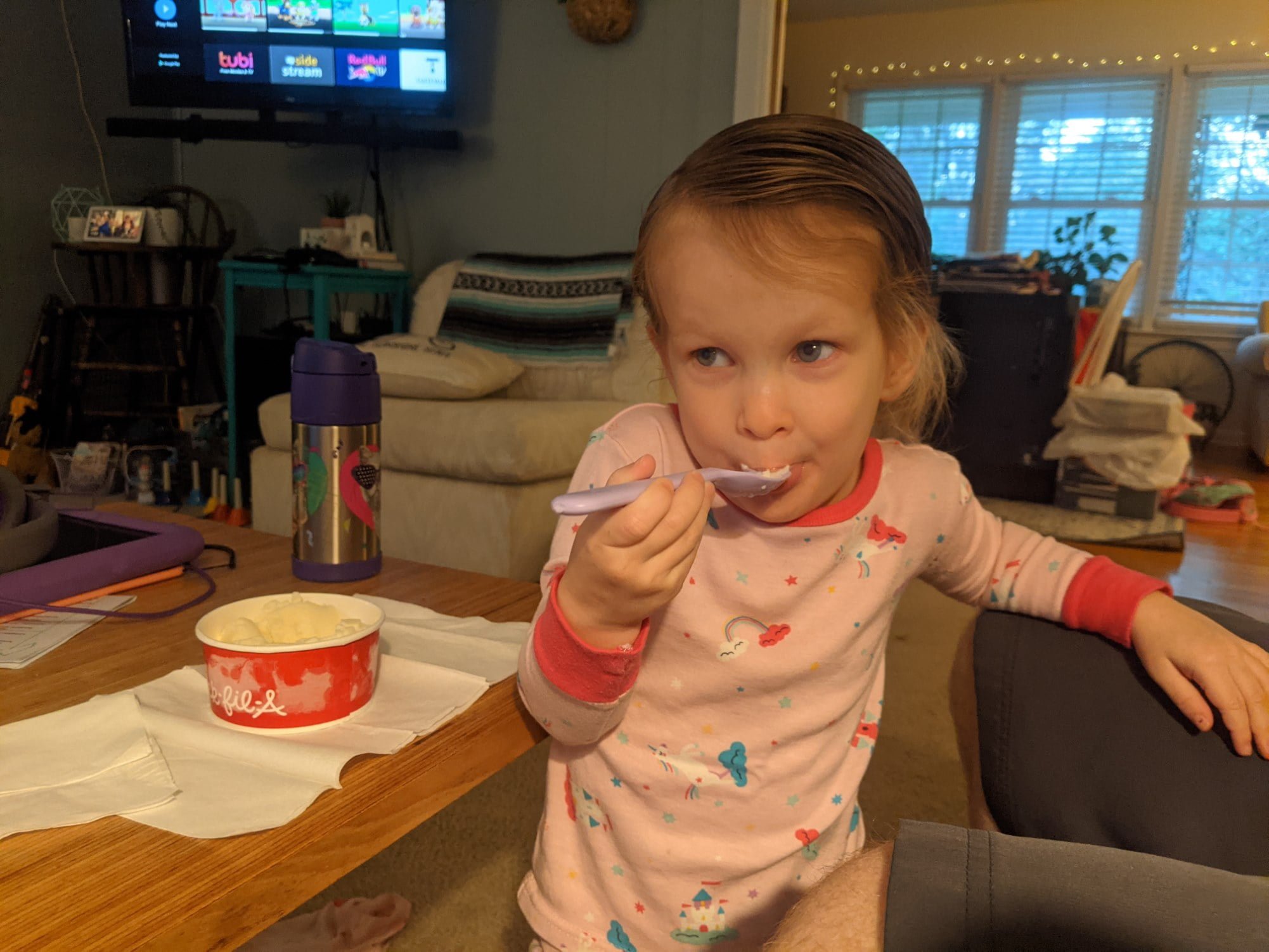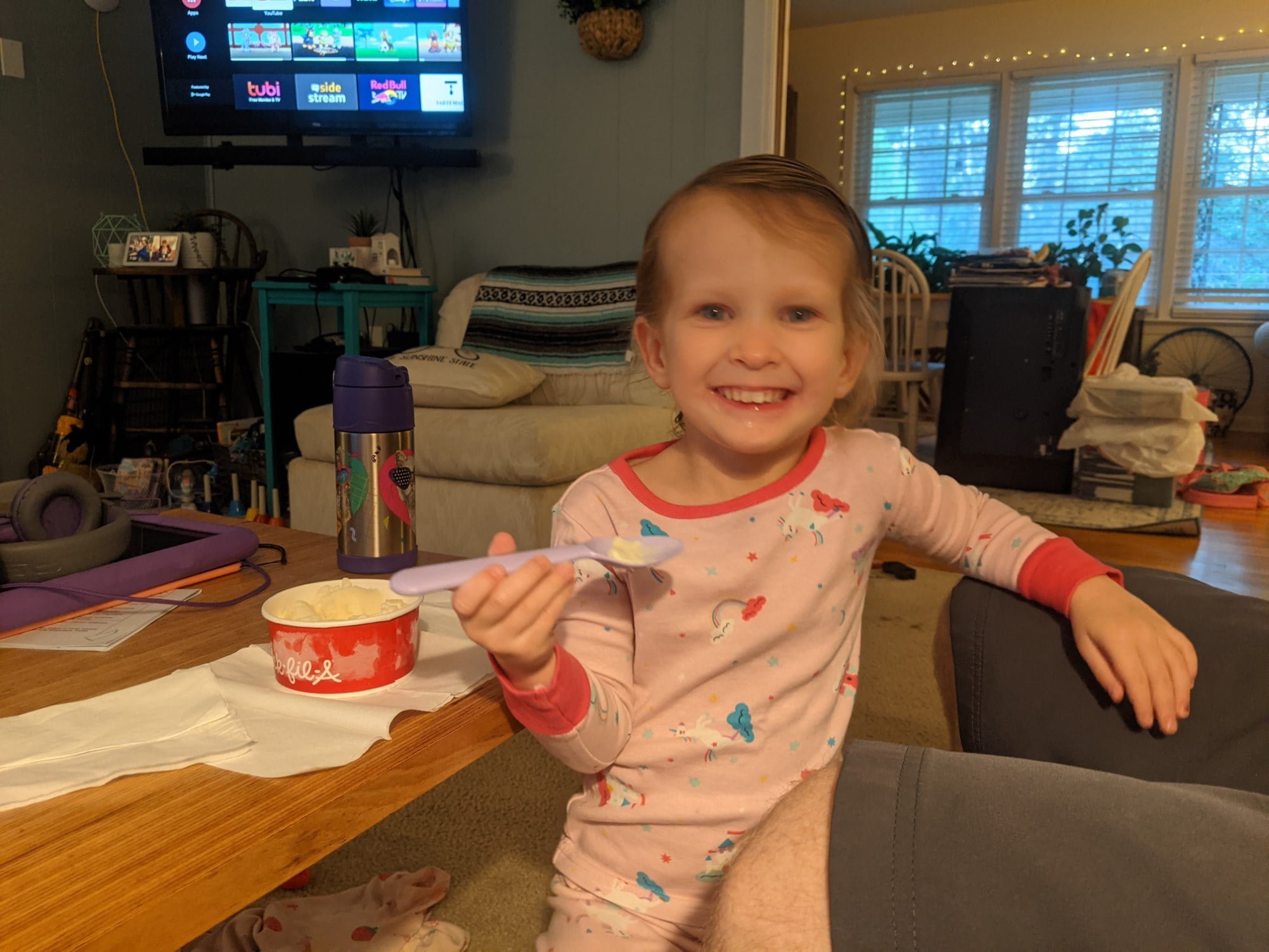 She was sweet at bedtime, and things went well tonight. It will soon be time for my glucose test, followed by my nightly protein shake (my parents got me the Costco size 18-pack case of caramel flavored ones, and they're delish), and my second night of insulin shots. Jeff did it for me last night, and it actually wasn't too bad. I'm gonna let him do it for me for a few nights, and then once I'm a little more comfortable with it, I think I'll be able to handle doing it myself.