I had doctor's appointments this morning, so we did drop-off a little later than usual, so we timed our arrival to get there at the same time as Uncle Bo and the triplets. Emmie helped me get Riley out of the car, and then helped put Kensley's backpack on for her.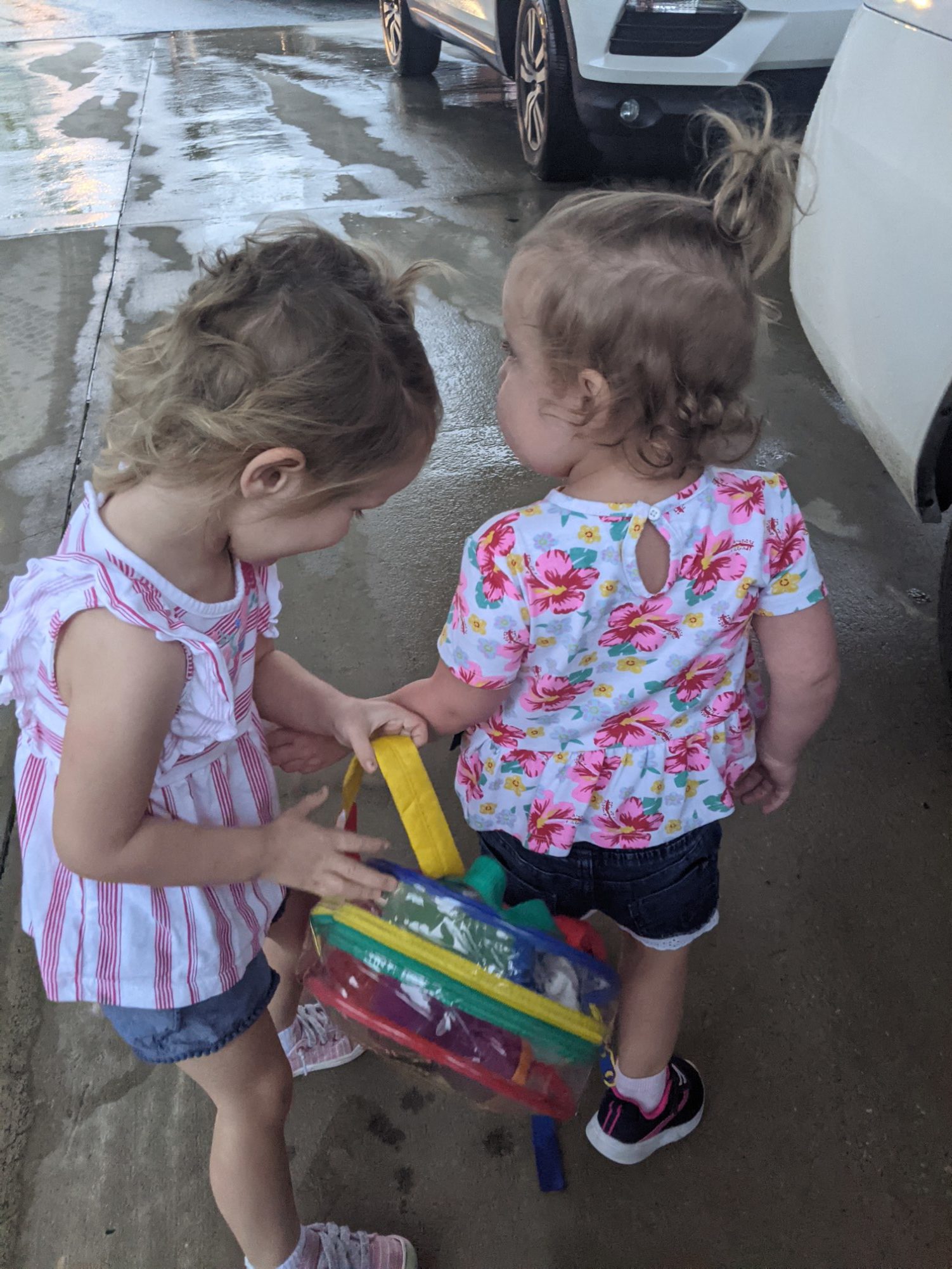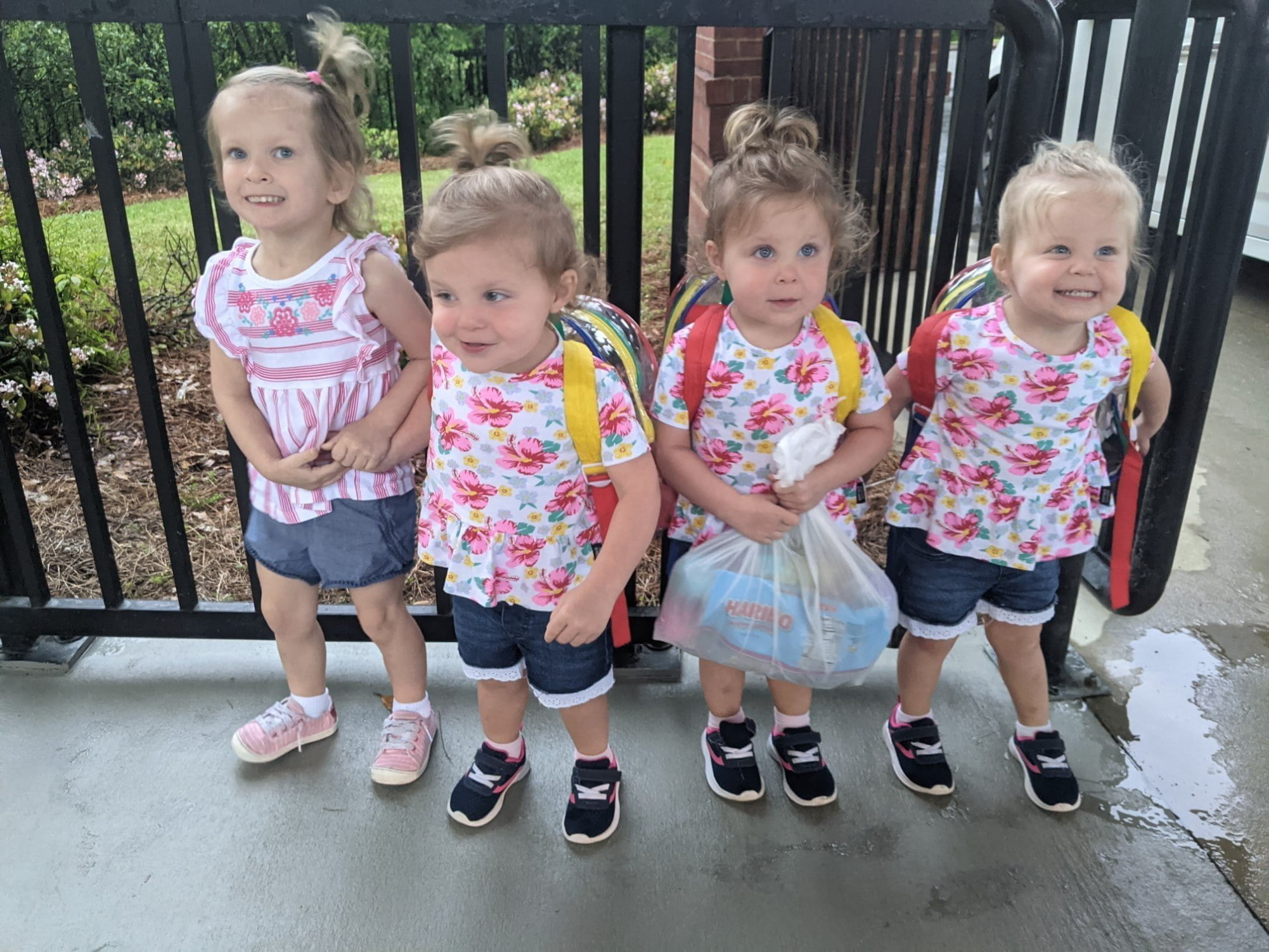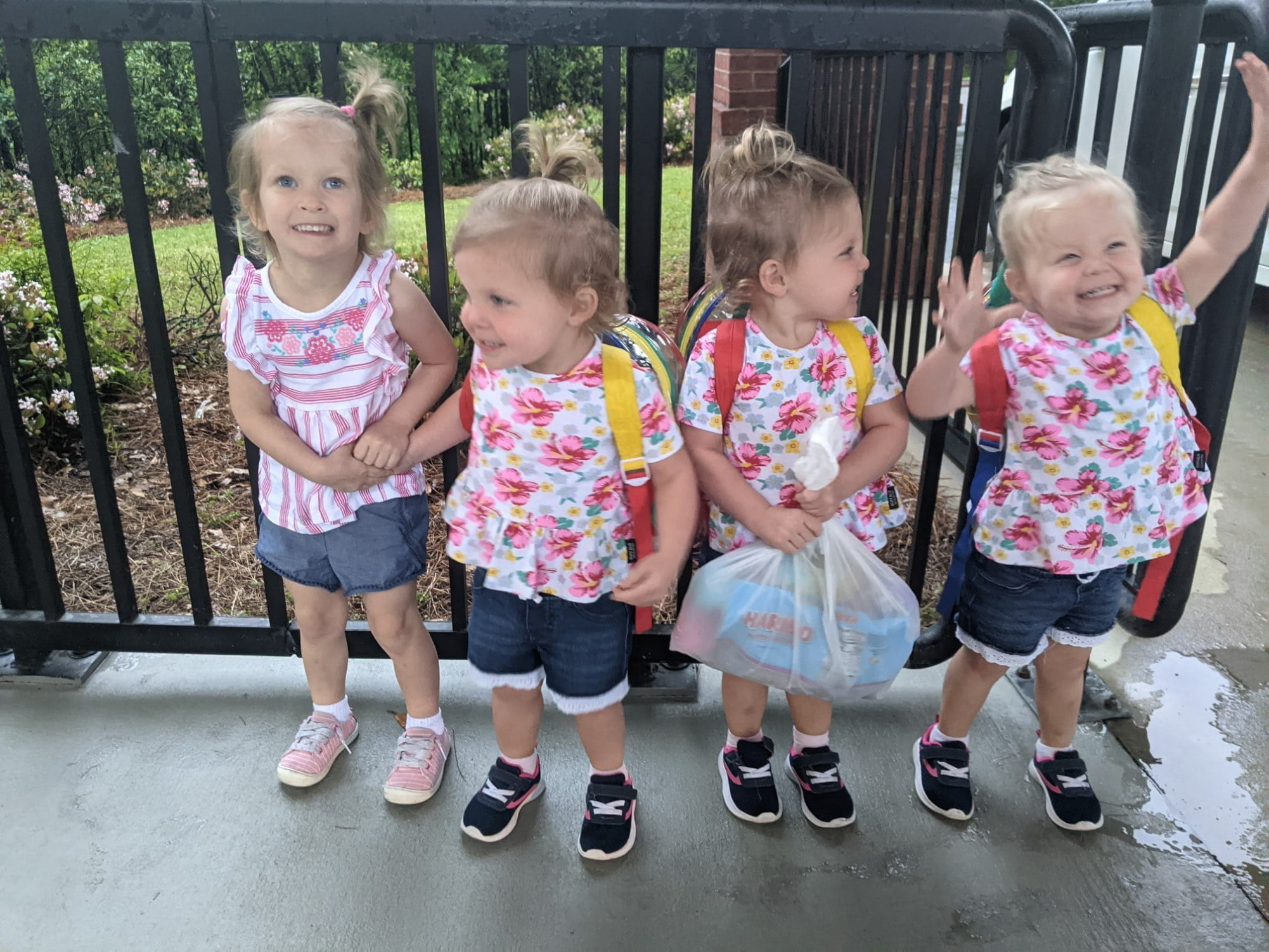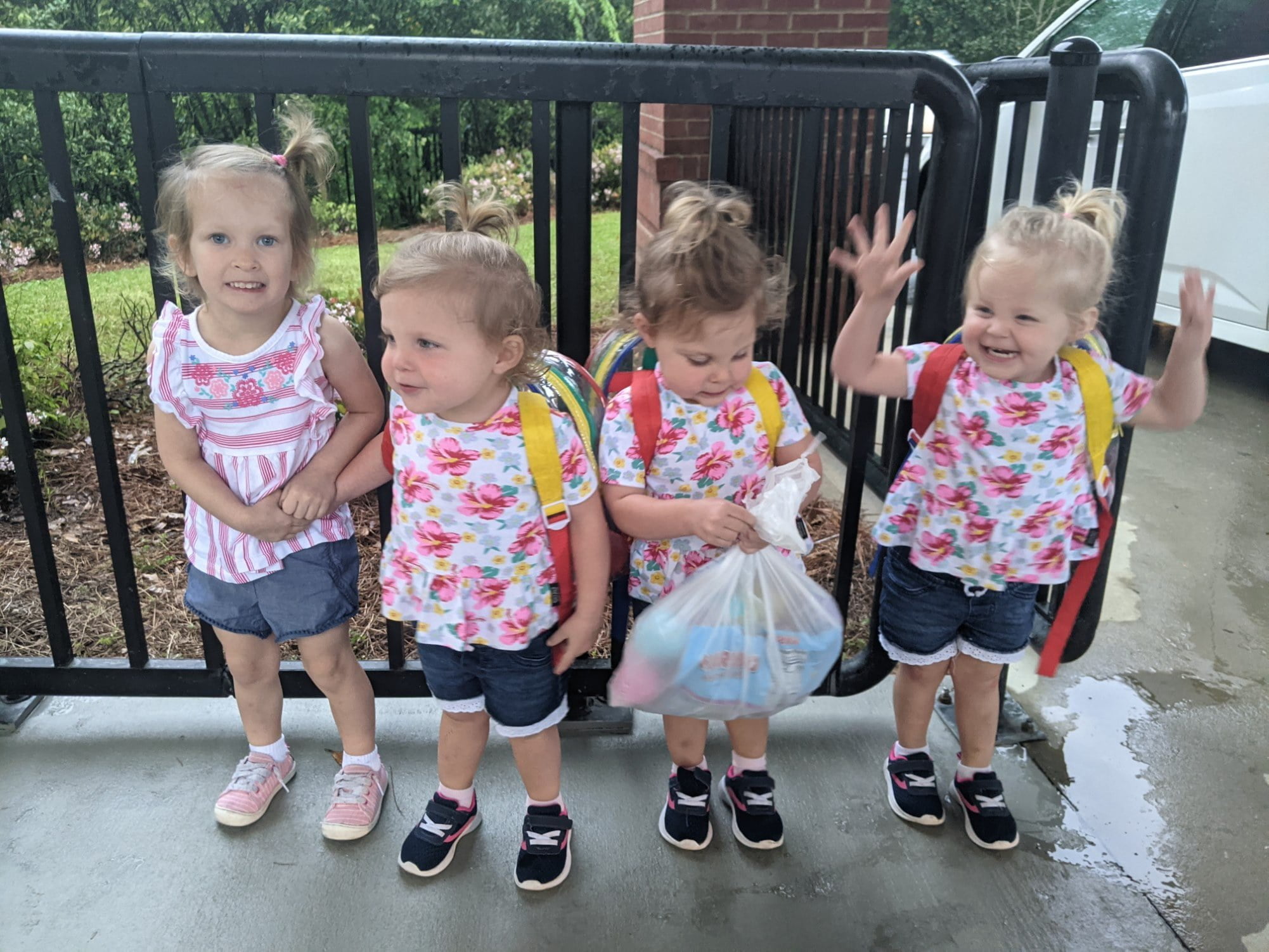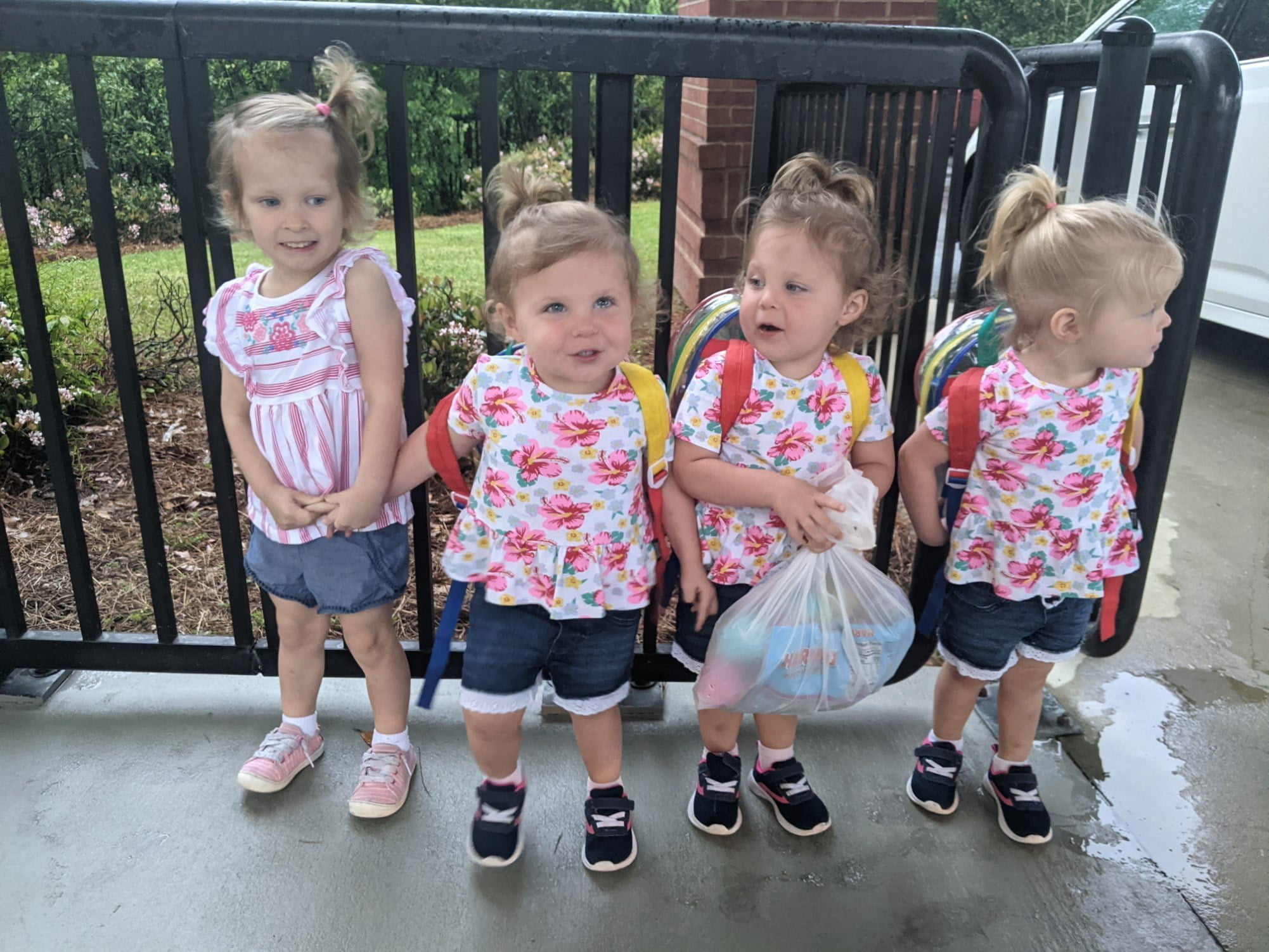 Kensley got a little upset to leave Daddy at the classroom, she seemed to be mostly ok. Emerson on the other hand, had an absolute meltdown and was crying and screaming and clinging on to me like a little baby spider monkey. I couldn't get away, and Ms. Nicole couldn't take her. Ms. Renee came to get her, and let Emmie help do the temp checks for kids as they came in, and that helped her calm down after a little while.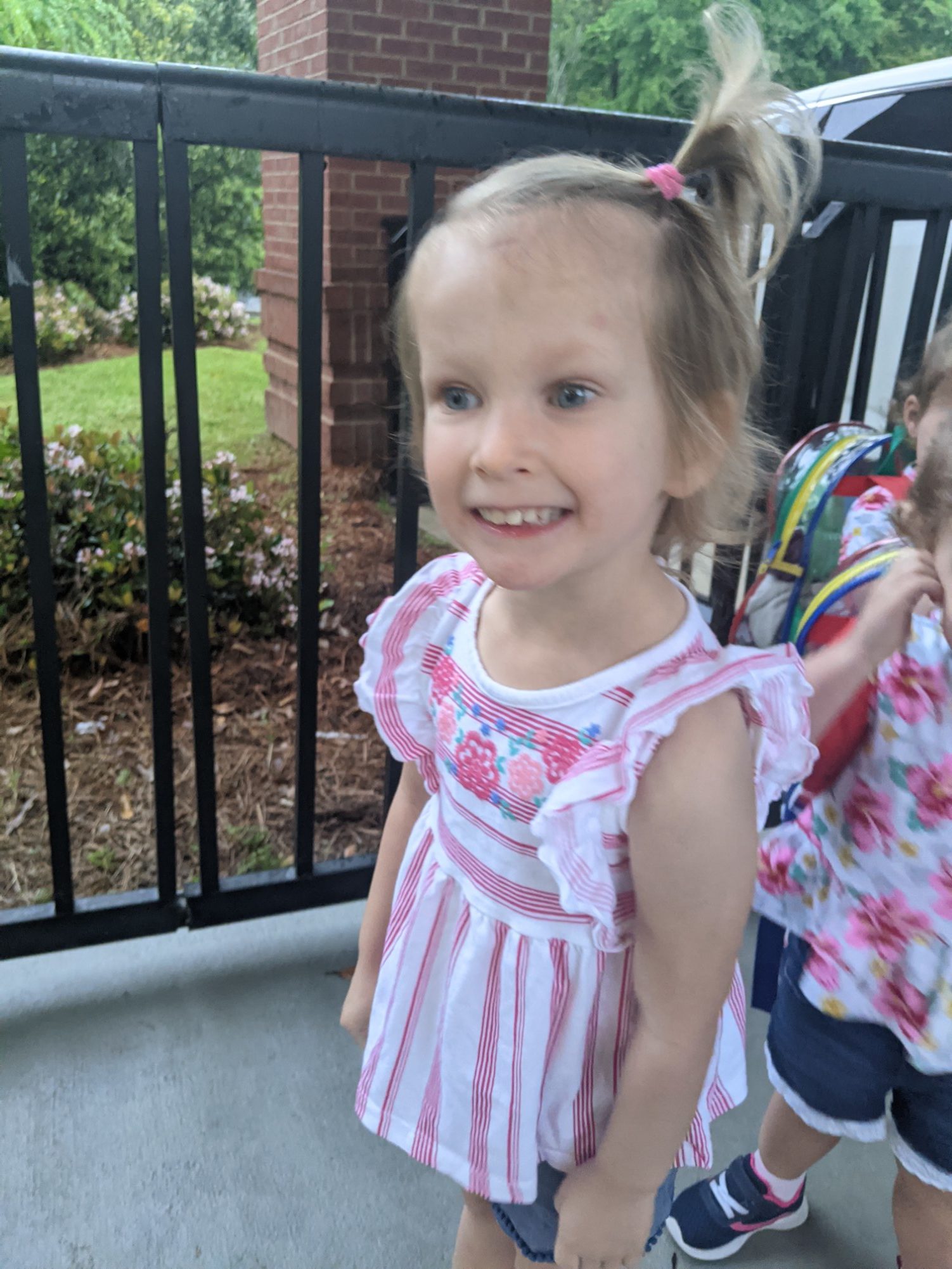 Emmie was hopping down the hallway like a bunny, and Ellie thought it was absolutely hilarious, and was trying to hop along next to her.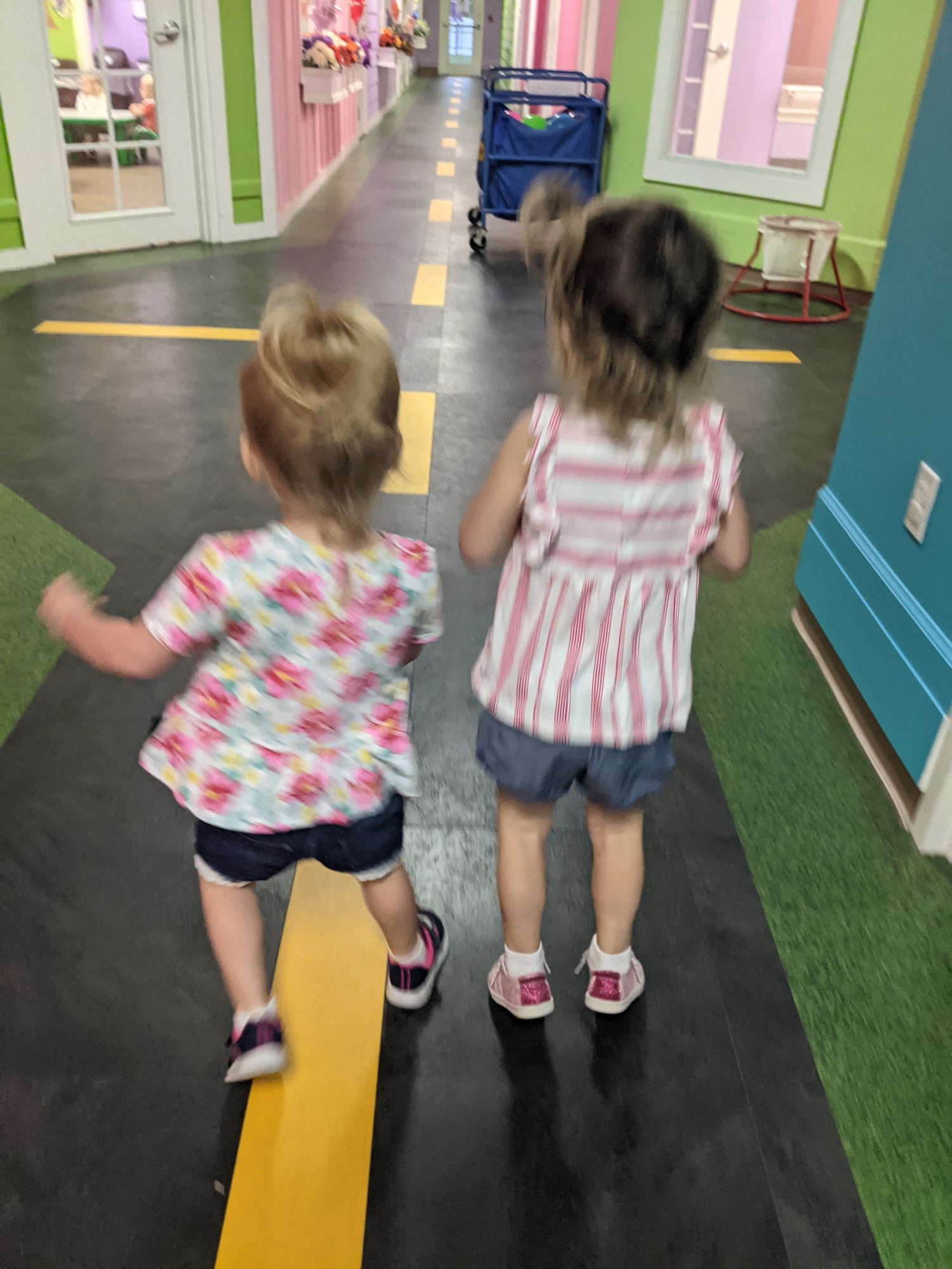 I'm not exactly sure what's in that little cup, but it looks like maybe they were investigating some catepillars!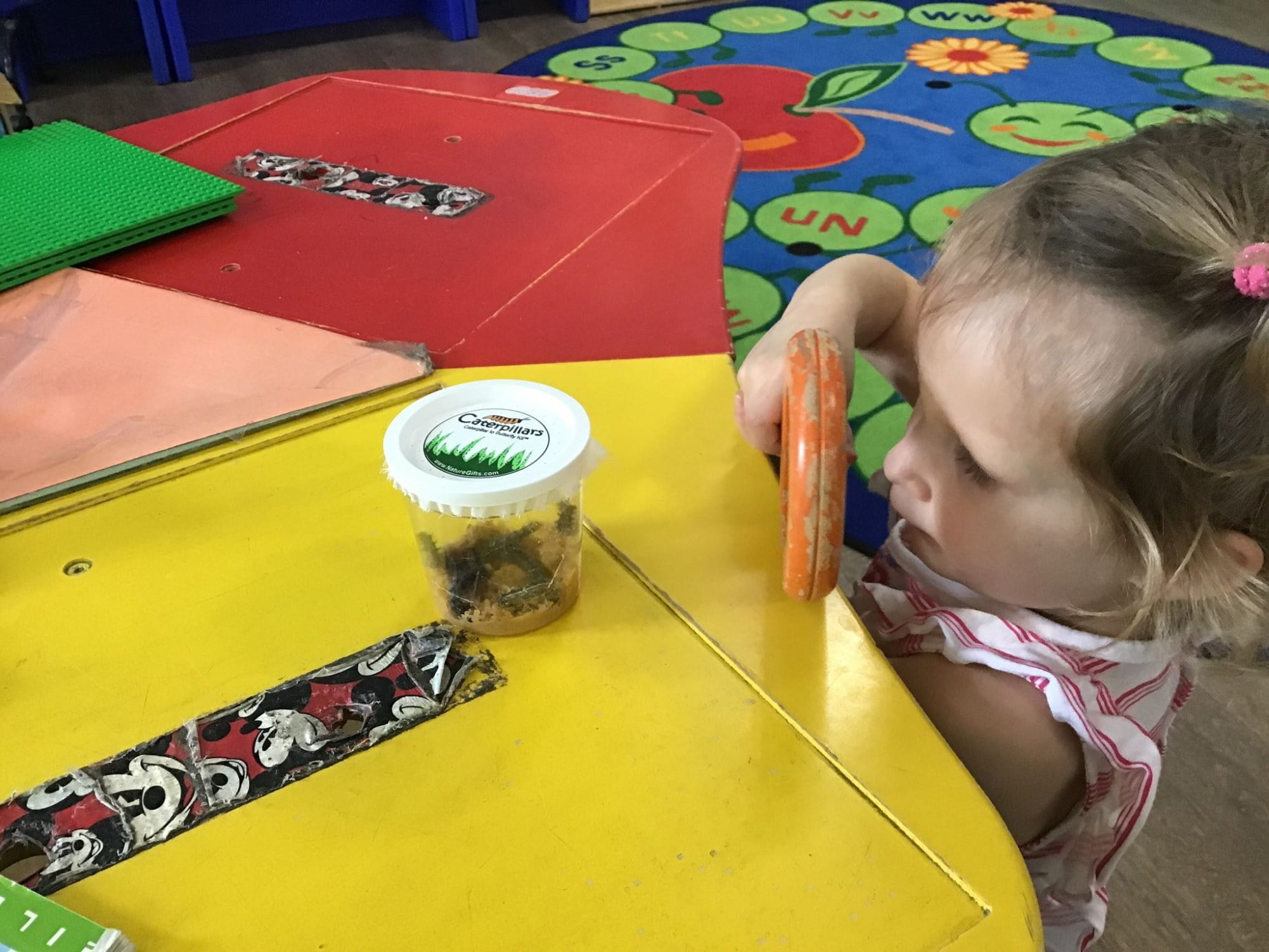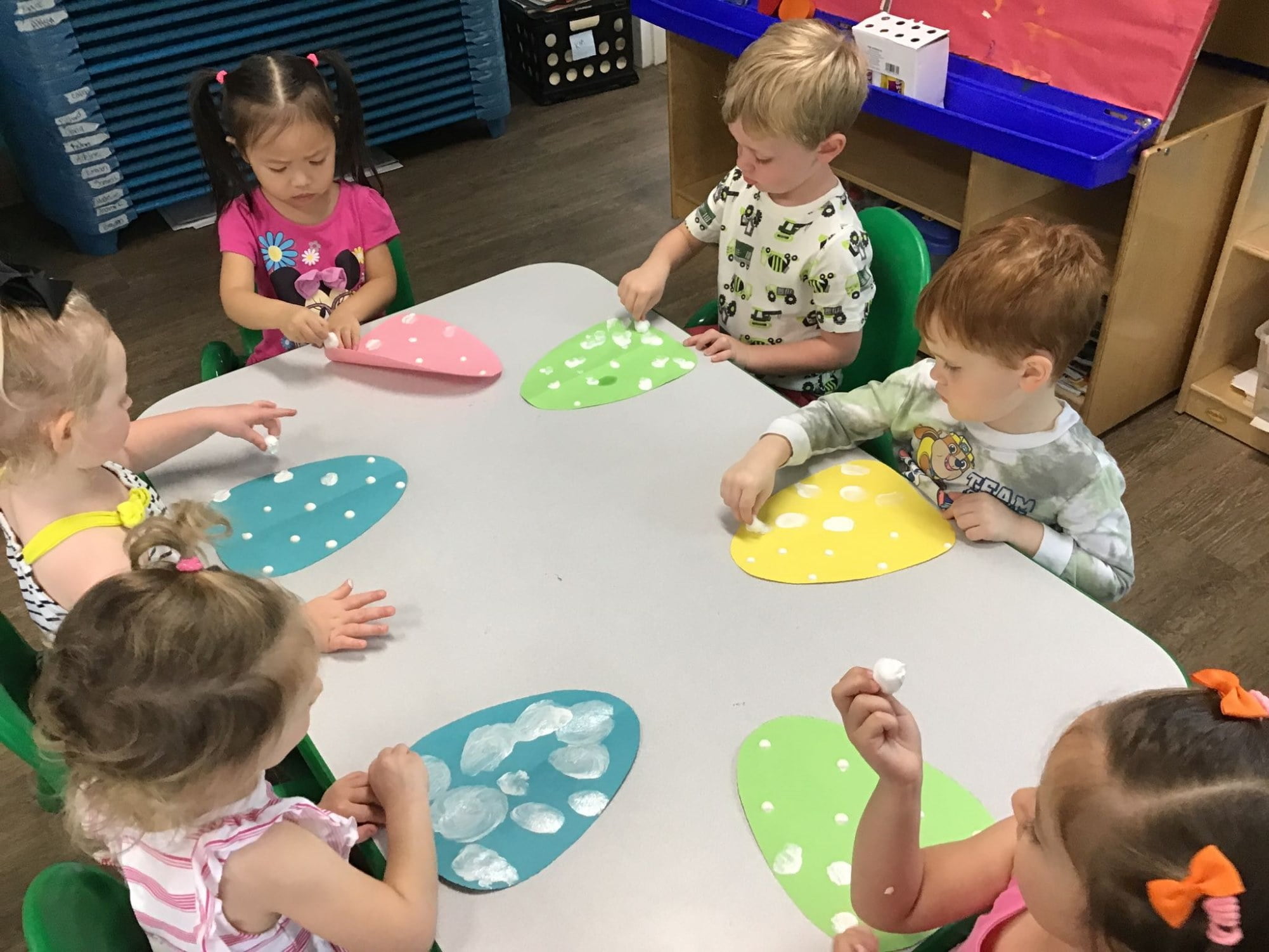 This morning I had two doctor's appointments, one with my high-risk doctor with an ultrasound, and one with my regular OB, where I actually saw the LPN. And as I might have guessed, they're starting me on regular insulin shots, instead of just the oral prescription pill. I'm pretty nervous about doing that, but it's only once a night, and only for a few weeks, and I know it's best for me and Baby Girl. But say a prayer for me, as I start this next phase of my not-boring-pregnancy.
I finished listening to this audio book today (after watching the Netflix series last summer), and was underwhelmed with the book. I enjoyed the show, but the book was a little boring, and I didn't really like the narrator, so it felt like it took me forever to make it through this one.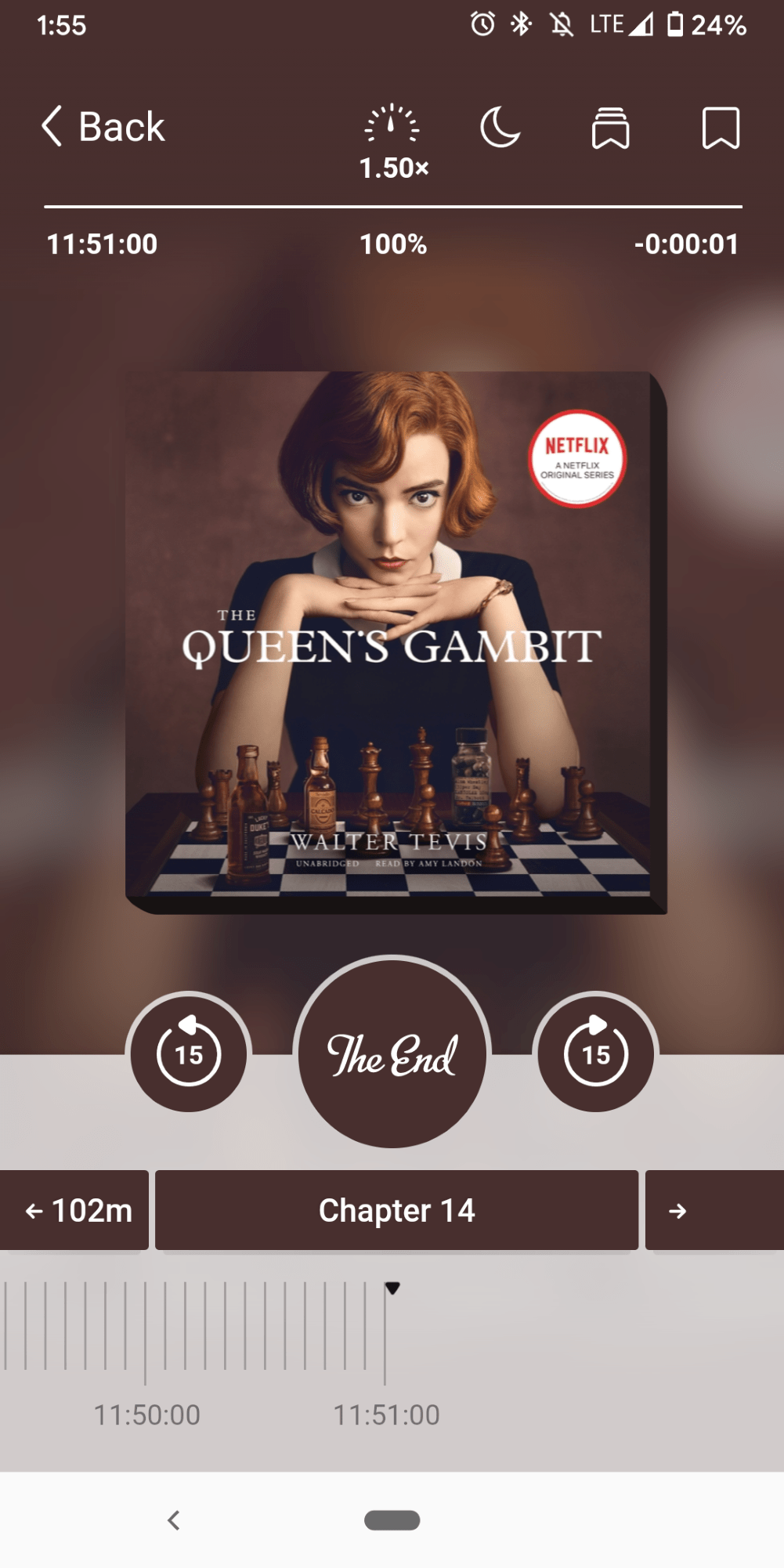 Emmie had to take a quick run through the front yard when we got home, and picked a teeny tiny flower weed to give to me.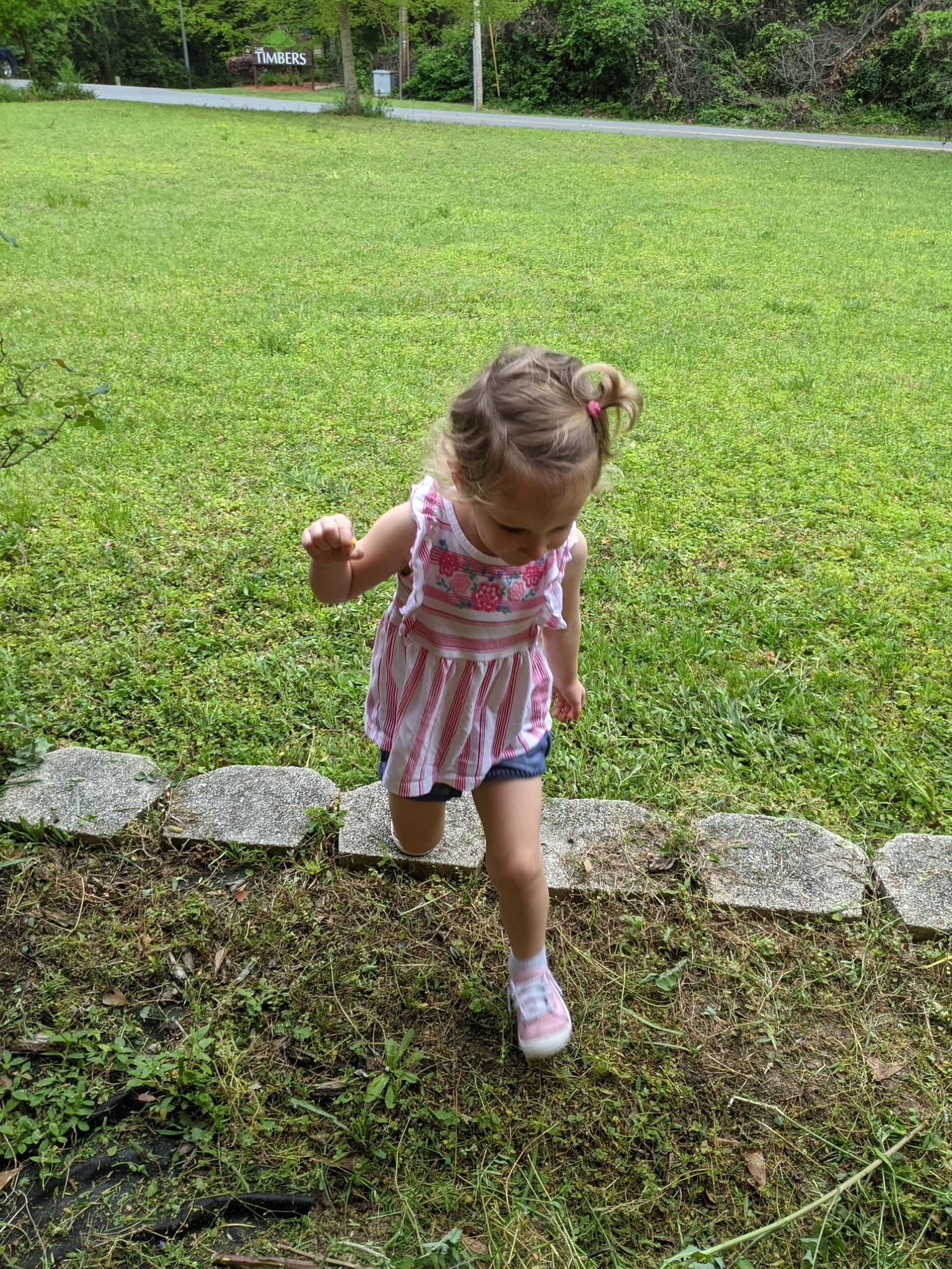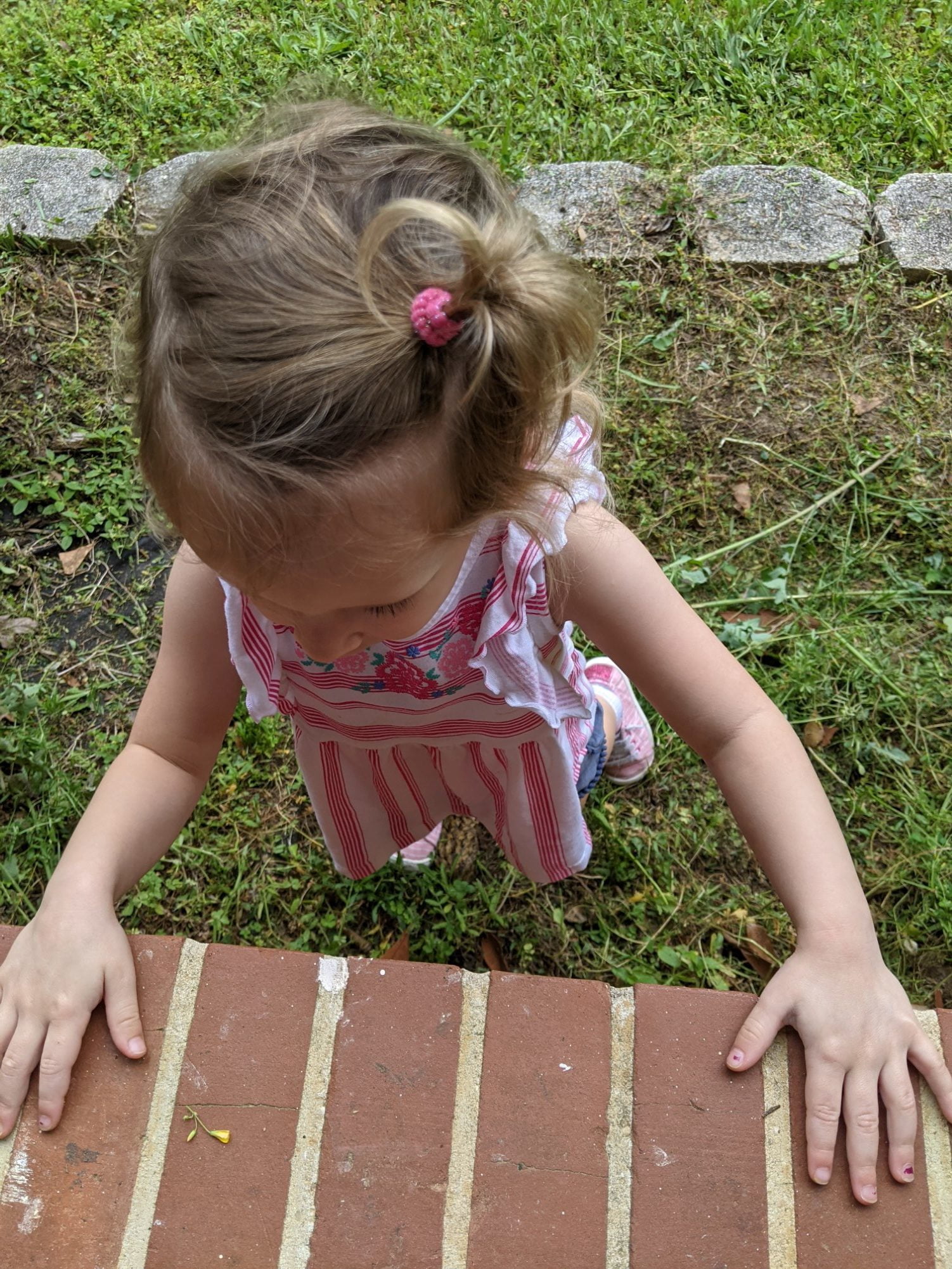 I was EXHAUSTED today after work (I literally could not stop yawning from 4-6pm), so when I got home, Jeff suggested instead of me making Asian chicken lettuce wraps for dinner like I planned, he would take Emmie and go through the "Chicka-flay" drive-through to pick up dinner. I readily agreed, and then laid down and napped for about 45 minutes until they got back home. And then we ate delicious chicken nuggets, and I was glad I didn't have to cook or clean.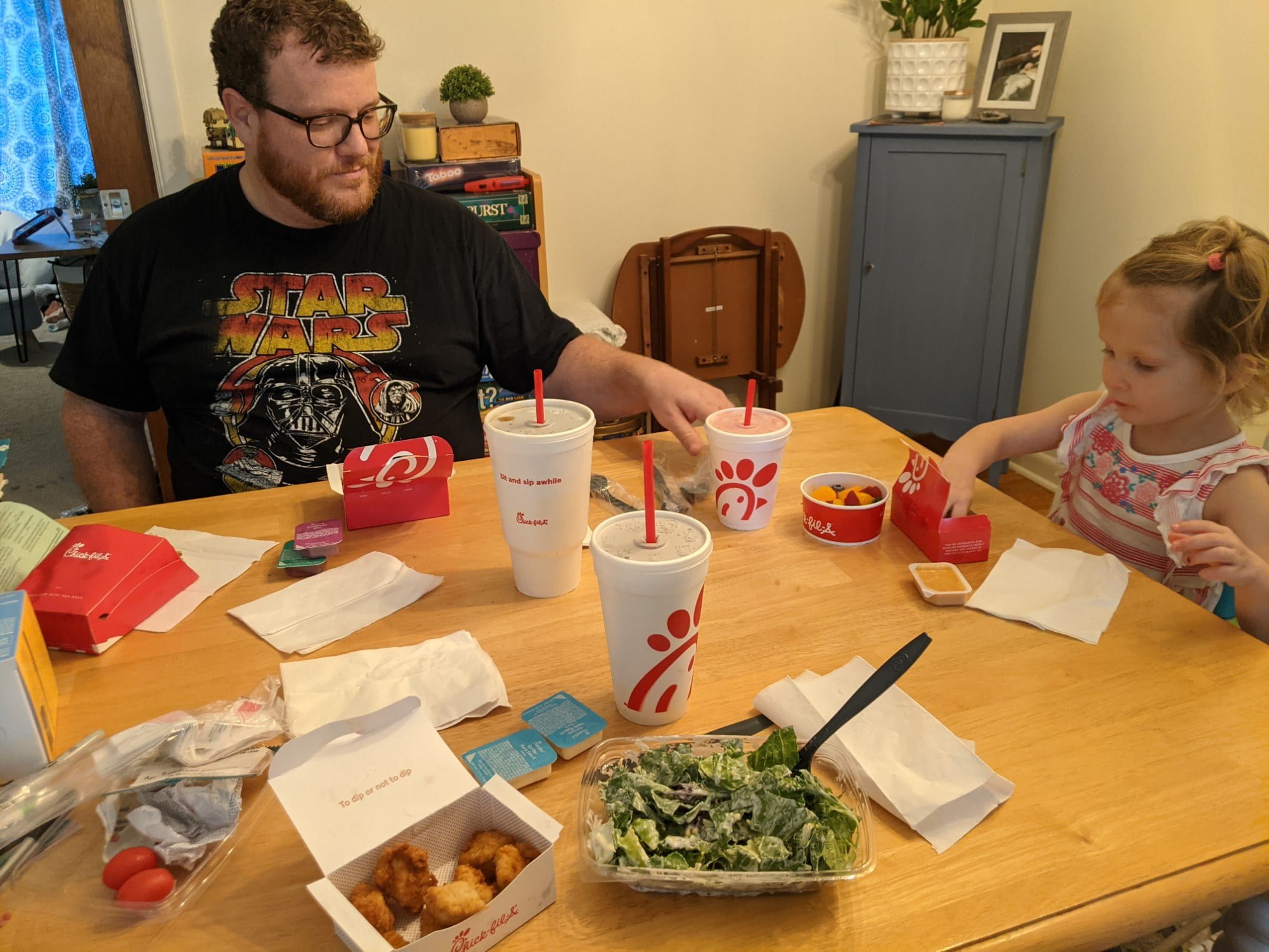 We ordered her 6 nuggets for the first time tonight, and she ate every single one of them. And this was her telling us she actually needed 10 nuggets next time!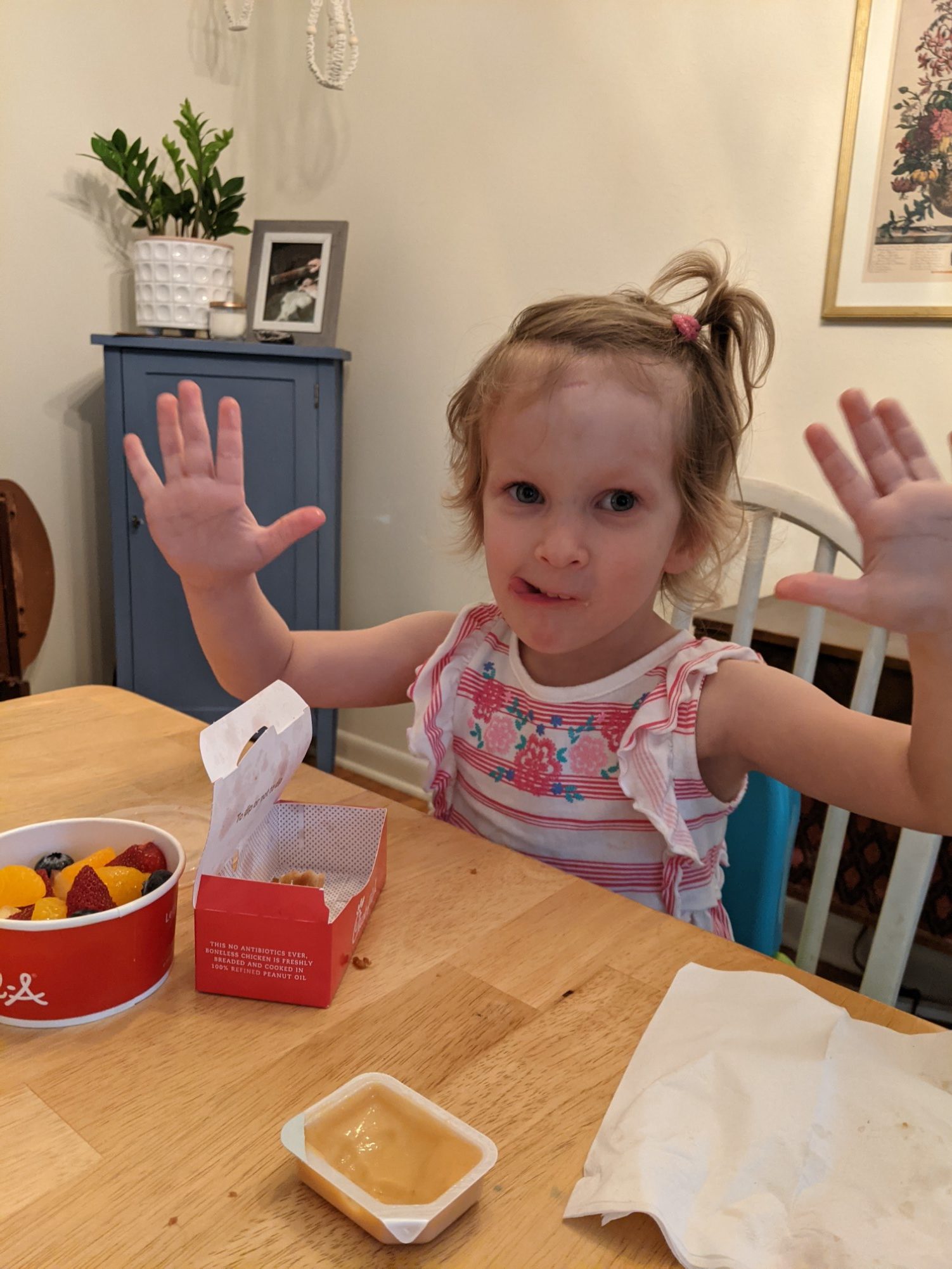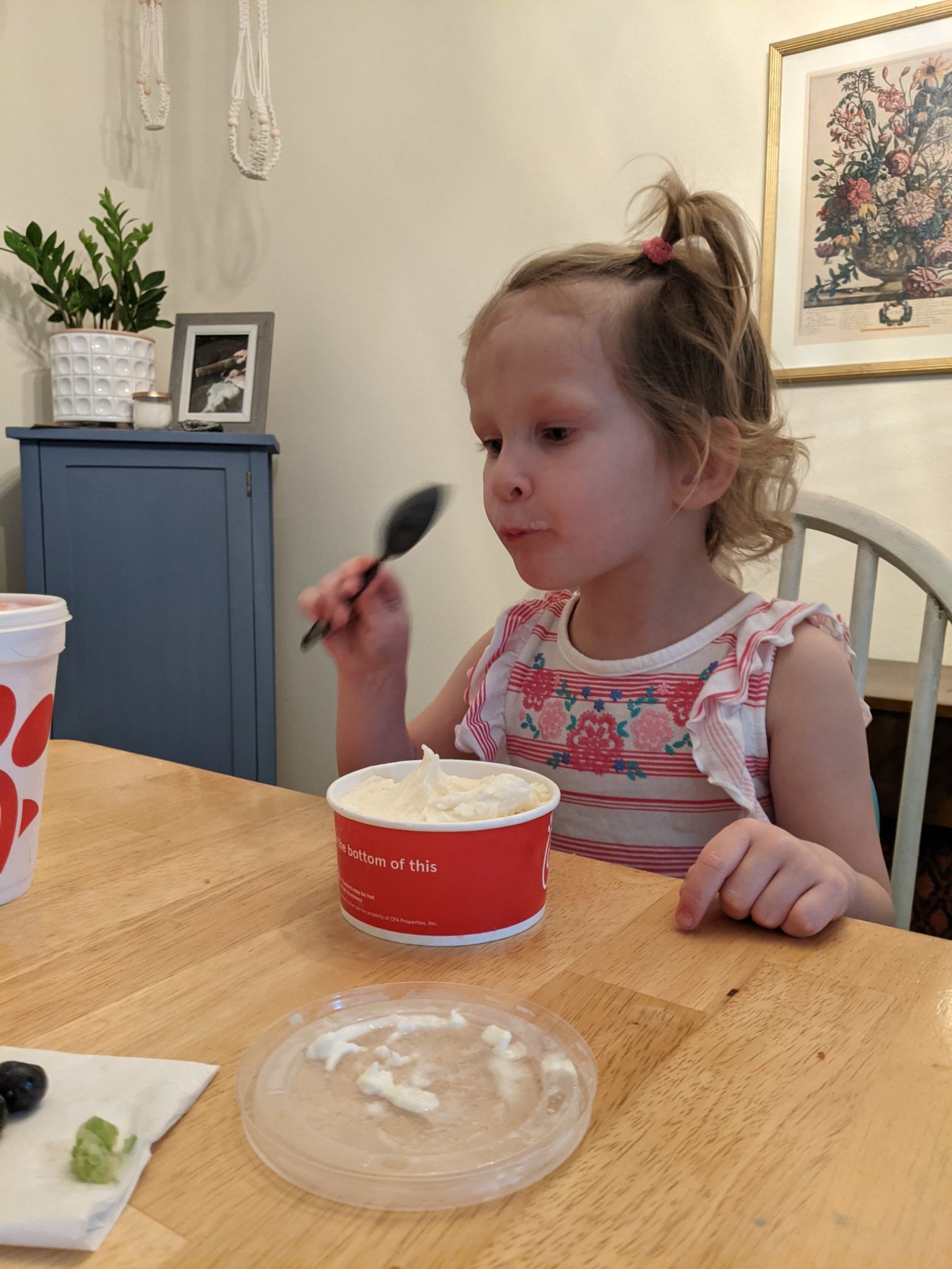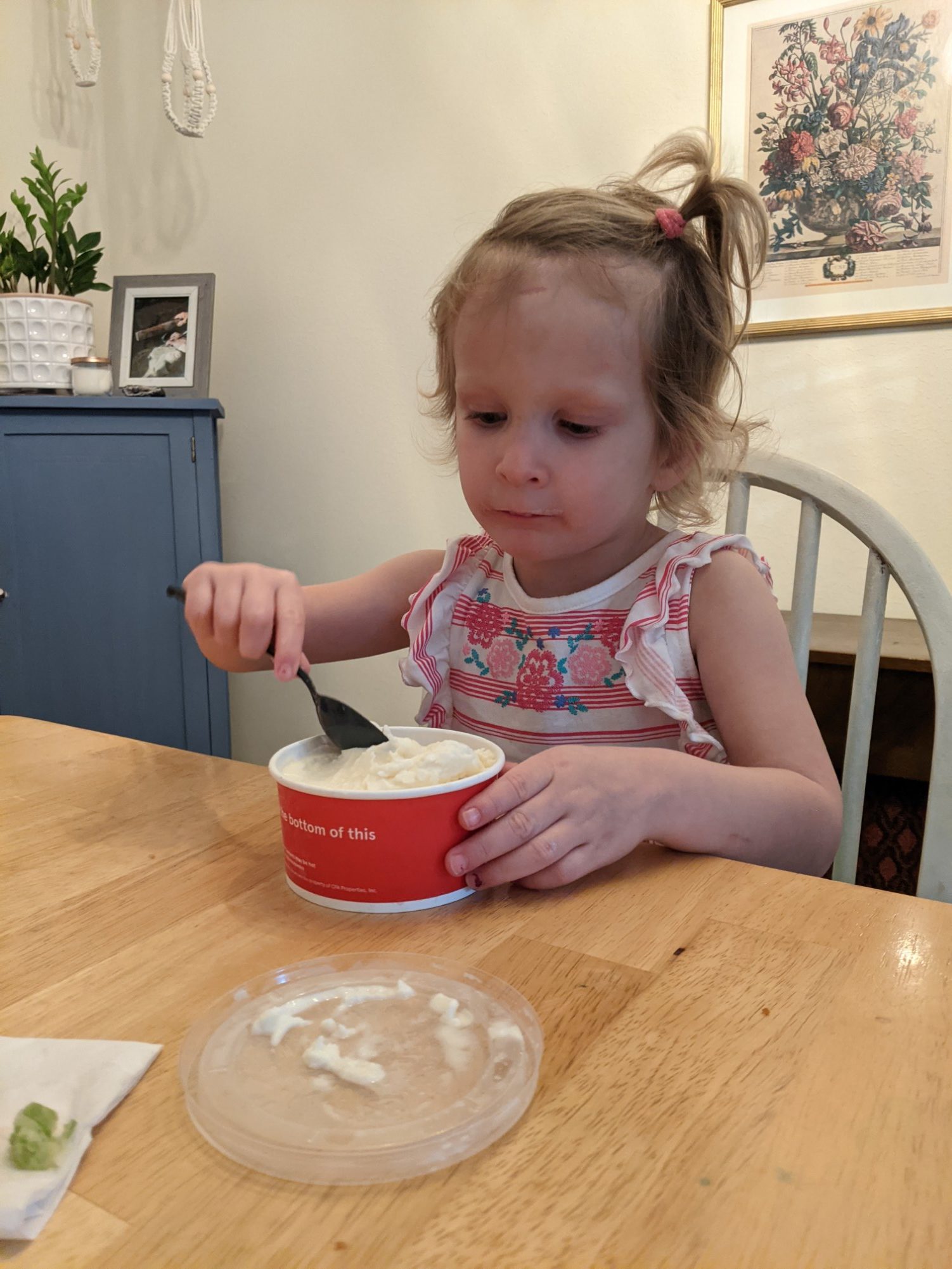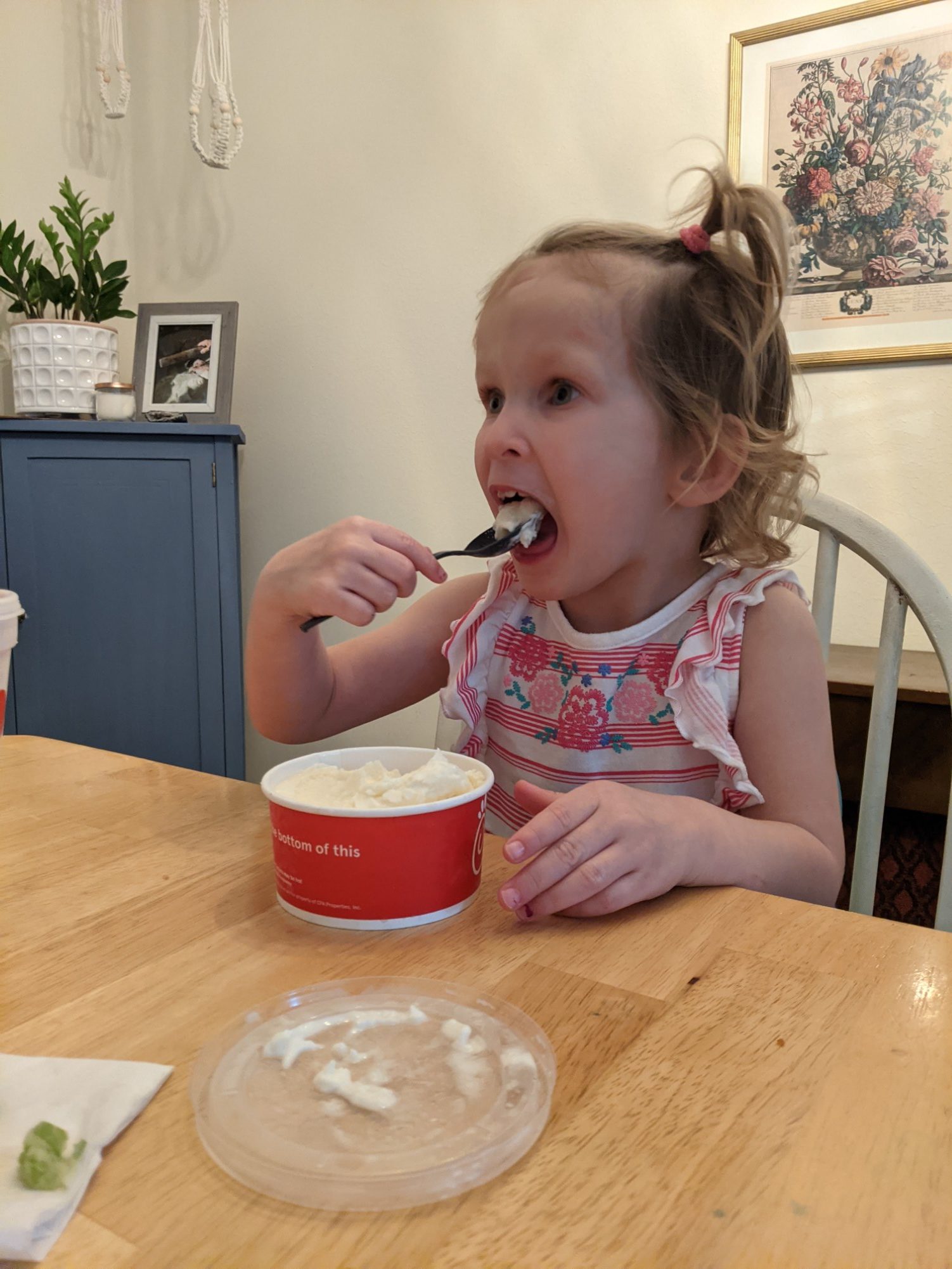 We cuddled and rested and played and watched Netflix together after dinner, while Jeff ran to the pharmacy to pick-up my new insulin prescription. We read her Dora book at bedtime, and did all the usual things, and it went pretty good.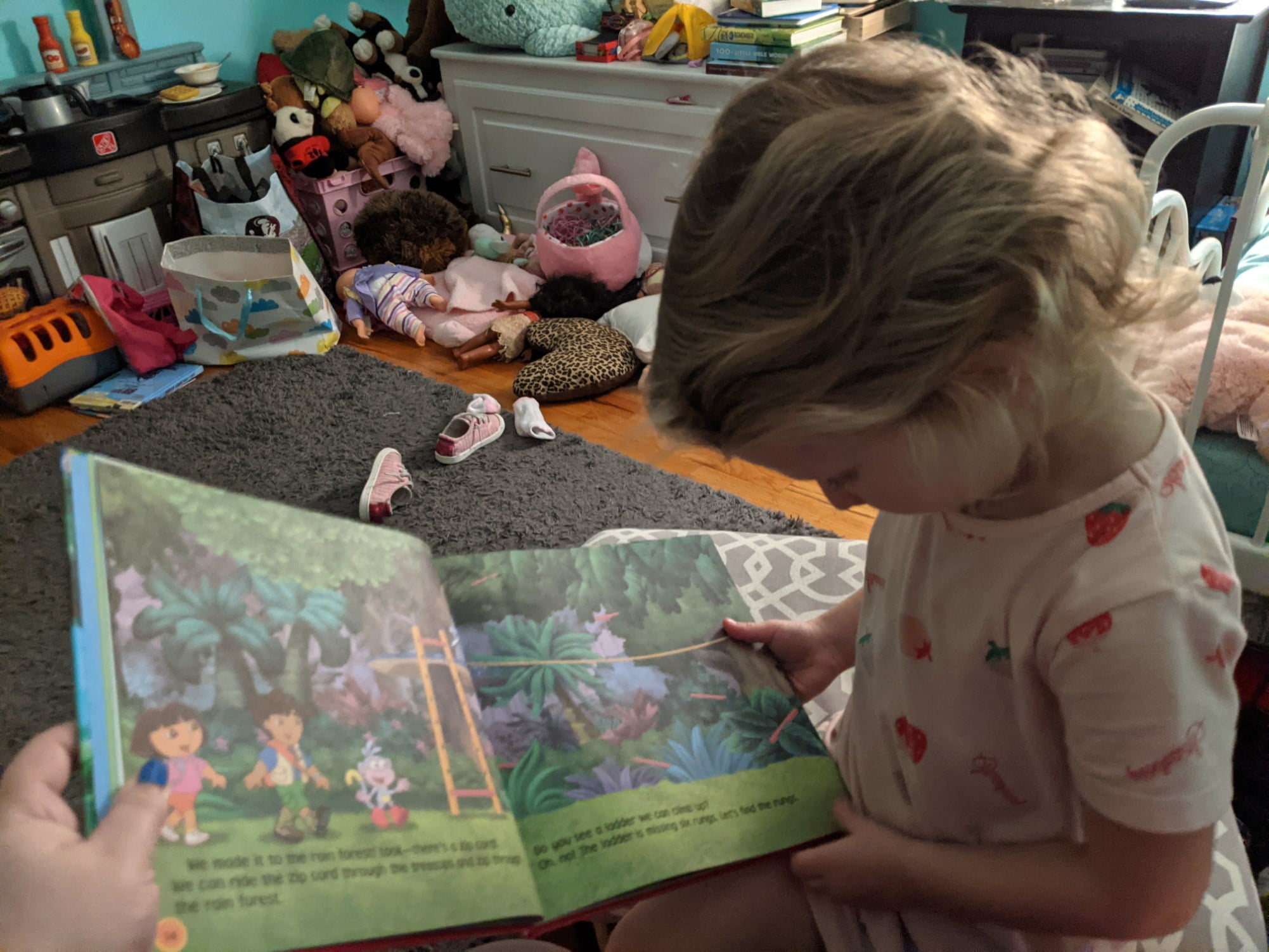 Heading to grab my nightly protein shake, and give myself my first insulin shot, and then I'm heading off to bed early-ish, since I've been so stinking tired today.