We had a really easy drop-off this morning, and my girl was in a great mood. She was wearing some new jelly shoes from Nana, that actually smell like strawberries, and this sweet girl picked some "flowers" (aka weeds) from our front yard to bring for her teachers.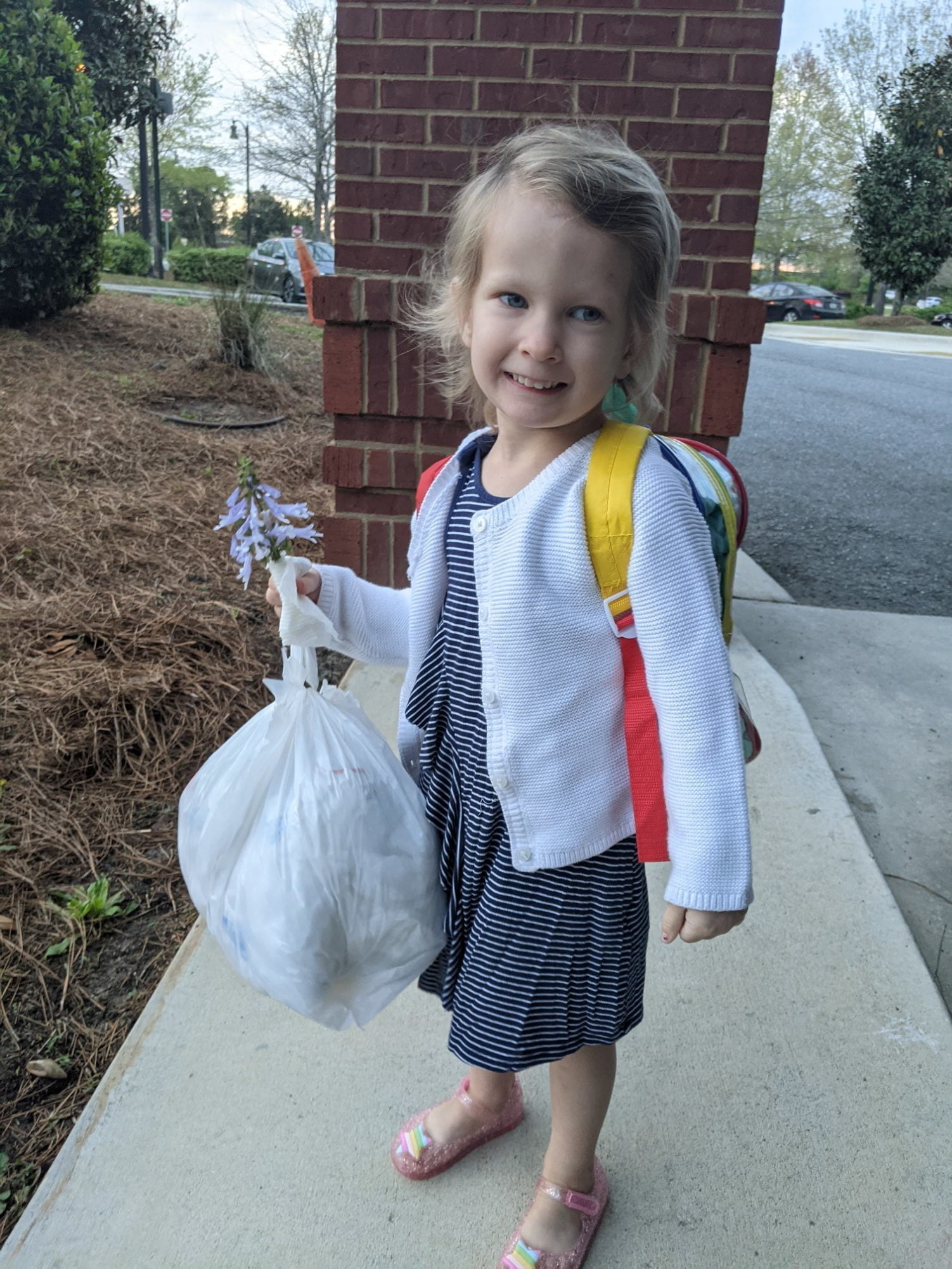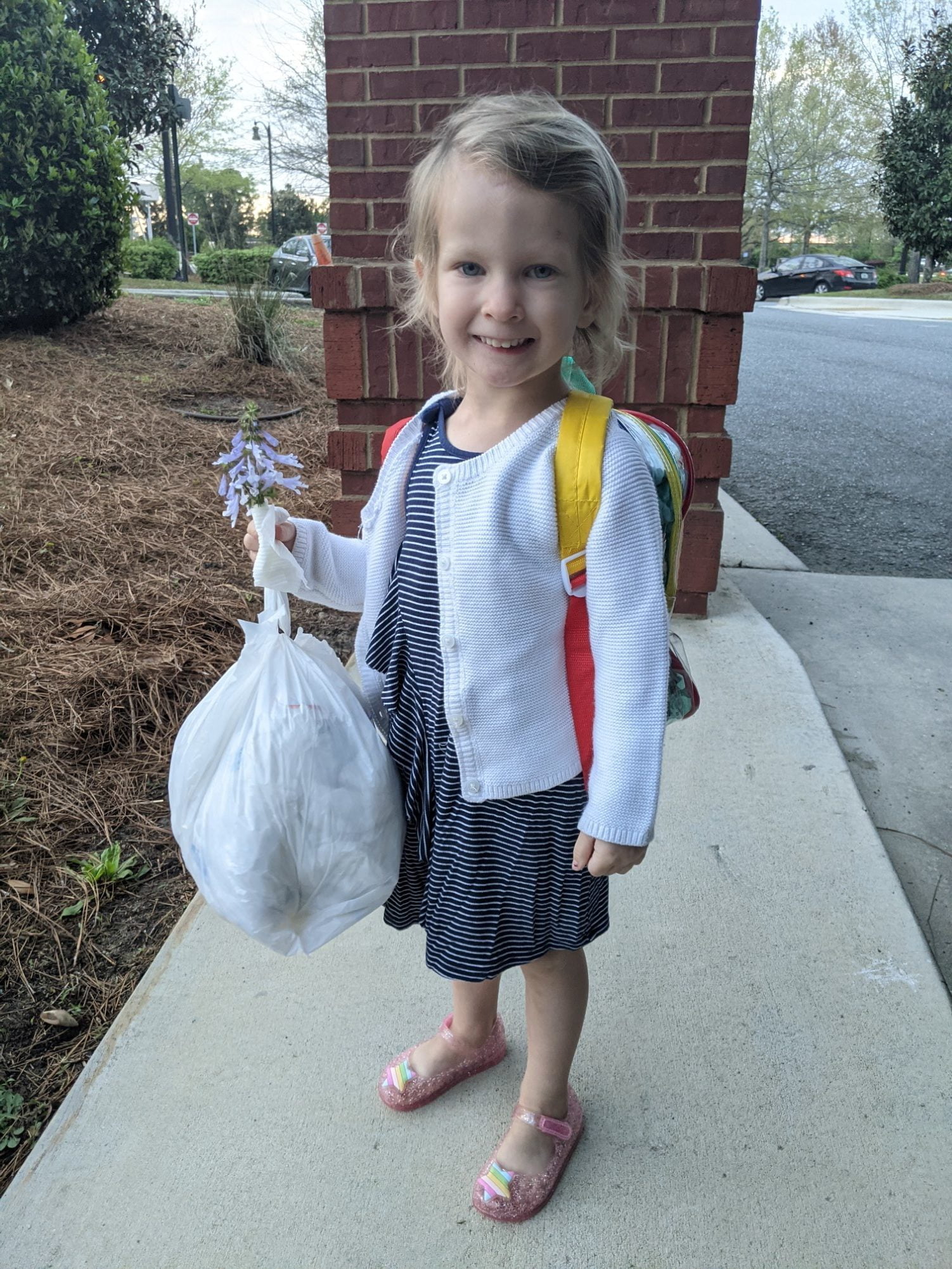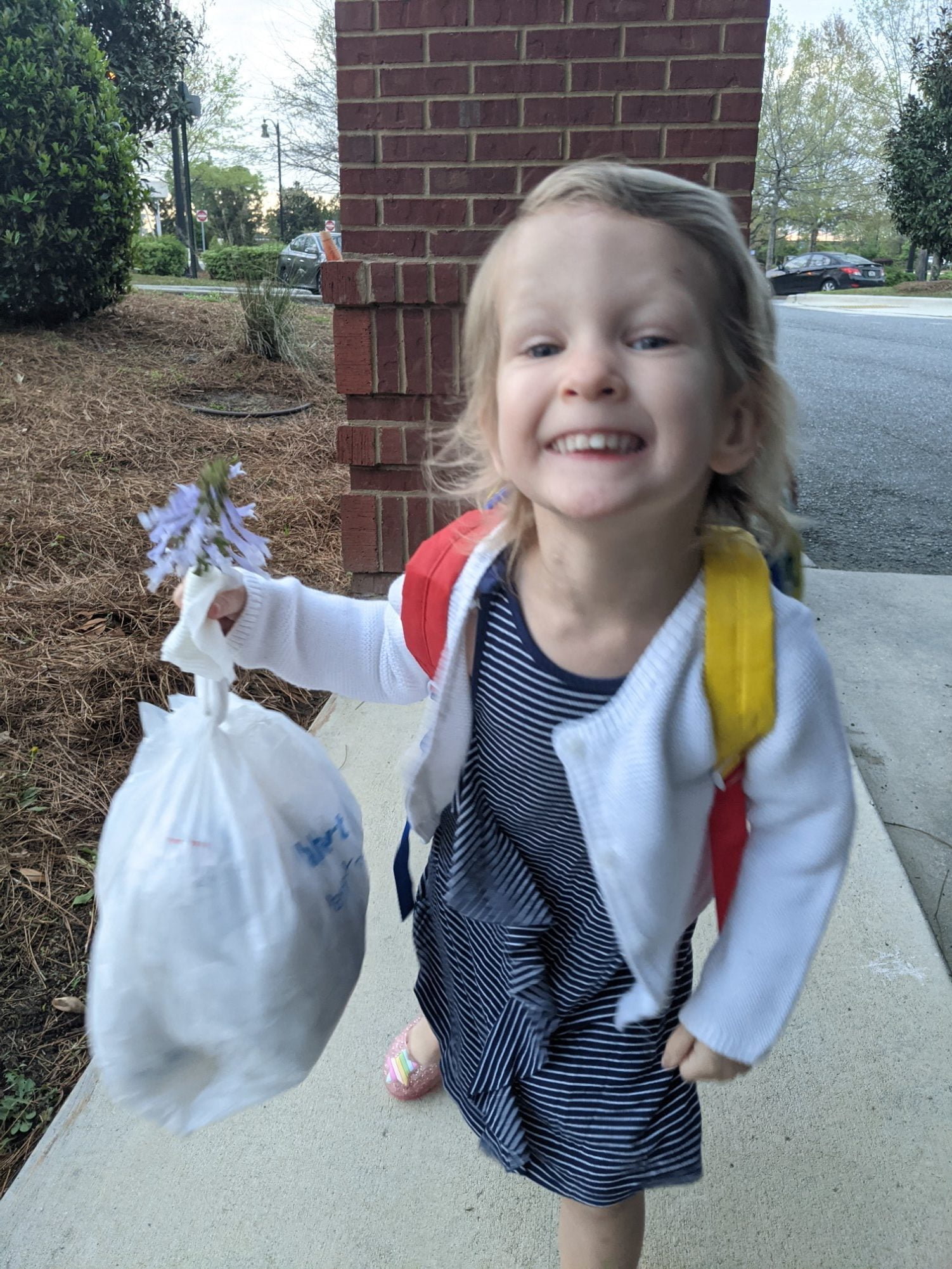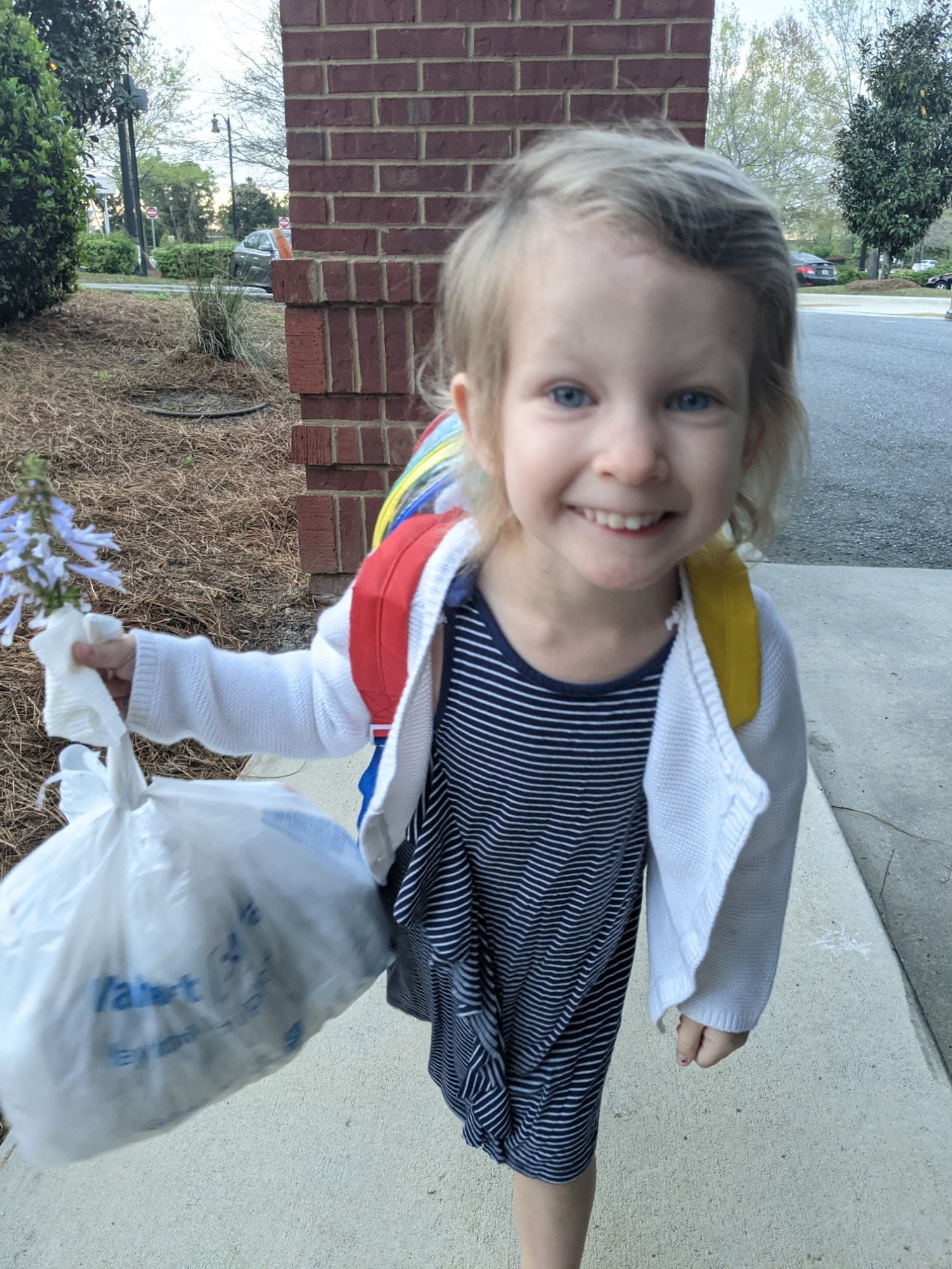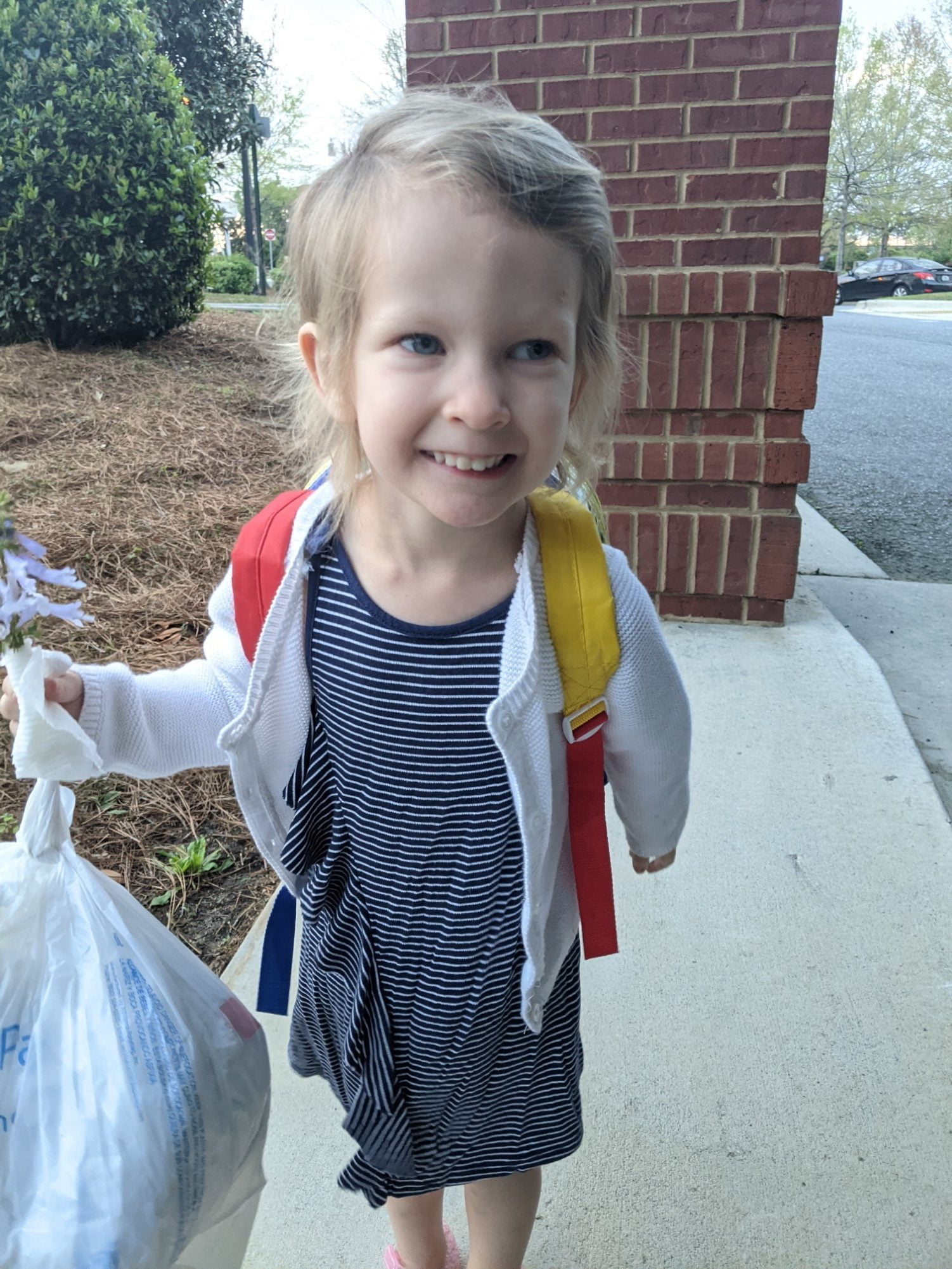 We also found a little snail in his shell on the sidewalk, so we checked him out and then moved him over to the grass, so he wouldn't get stopped on, and she thought that was really neat.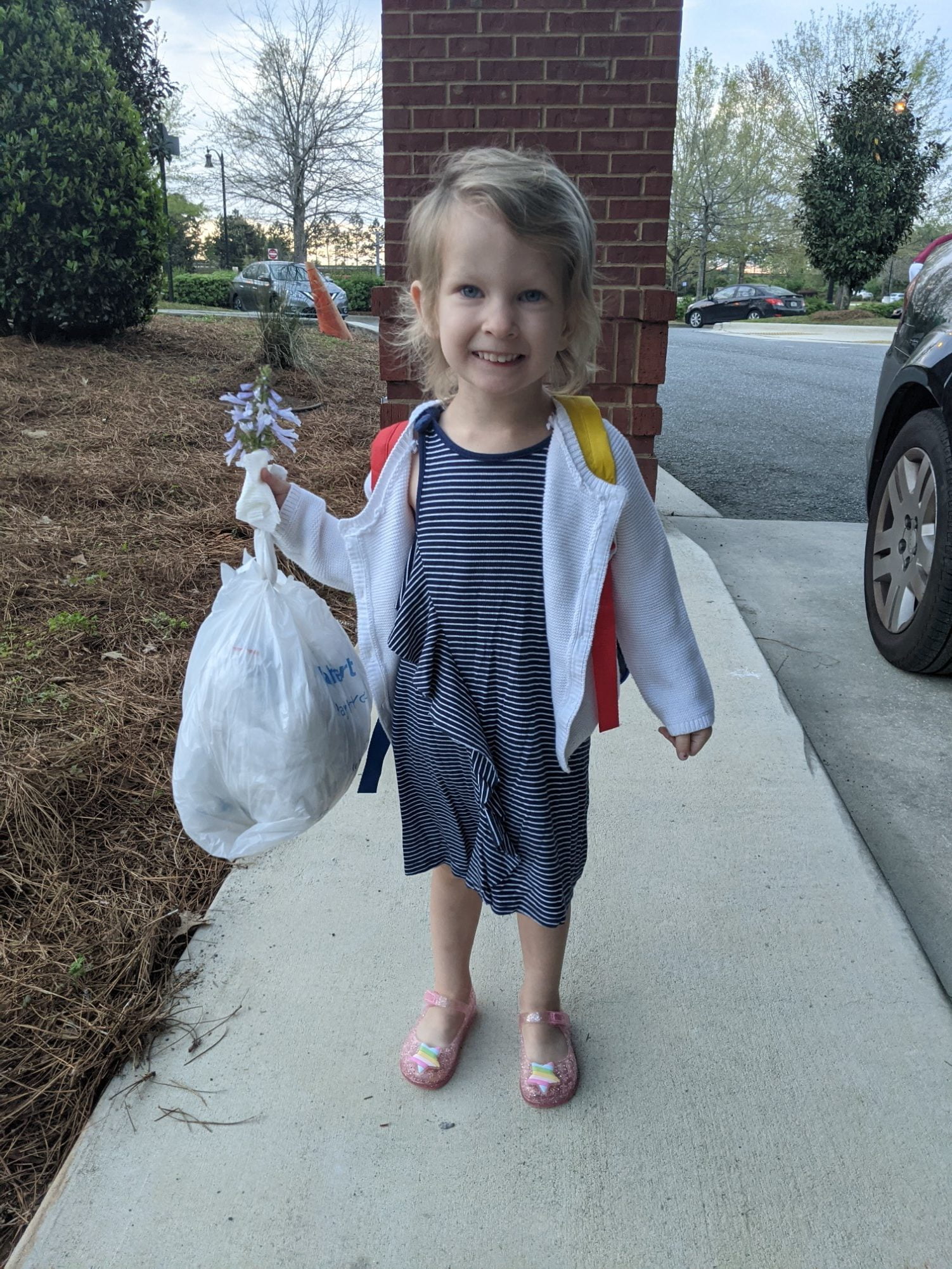 At 32 weeks pregnant today, I am now at 8 months! Baby Girl is the size of a jicama (as if that's something run-of-the-mill everyone just knows the size of…?), and getting close to four pounds, and she'll gain about 1/2 a pound a week now. My app said my symptoms this week are shortness of breath and lower-back pain. I haven't had any of the lower back pain, but the shortness of breath is for sure happening. When we're doing chores around the house, I have to stop and take 10-minute break every like 30 minutes, because I get out of breath so easily!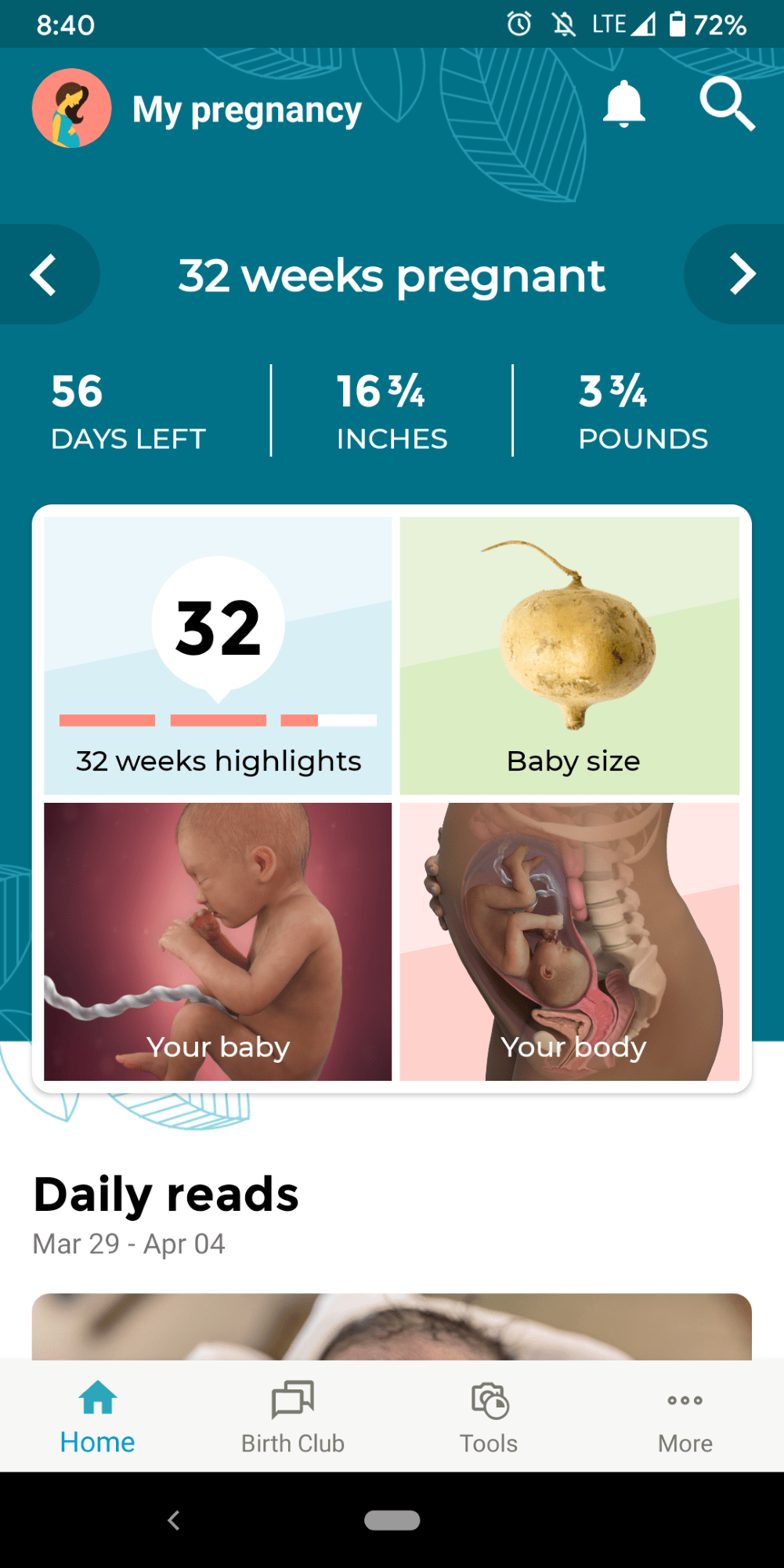 This messy-haired little cutie had a good day at school, napped well, and made handprint bunnies for Easter.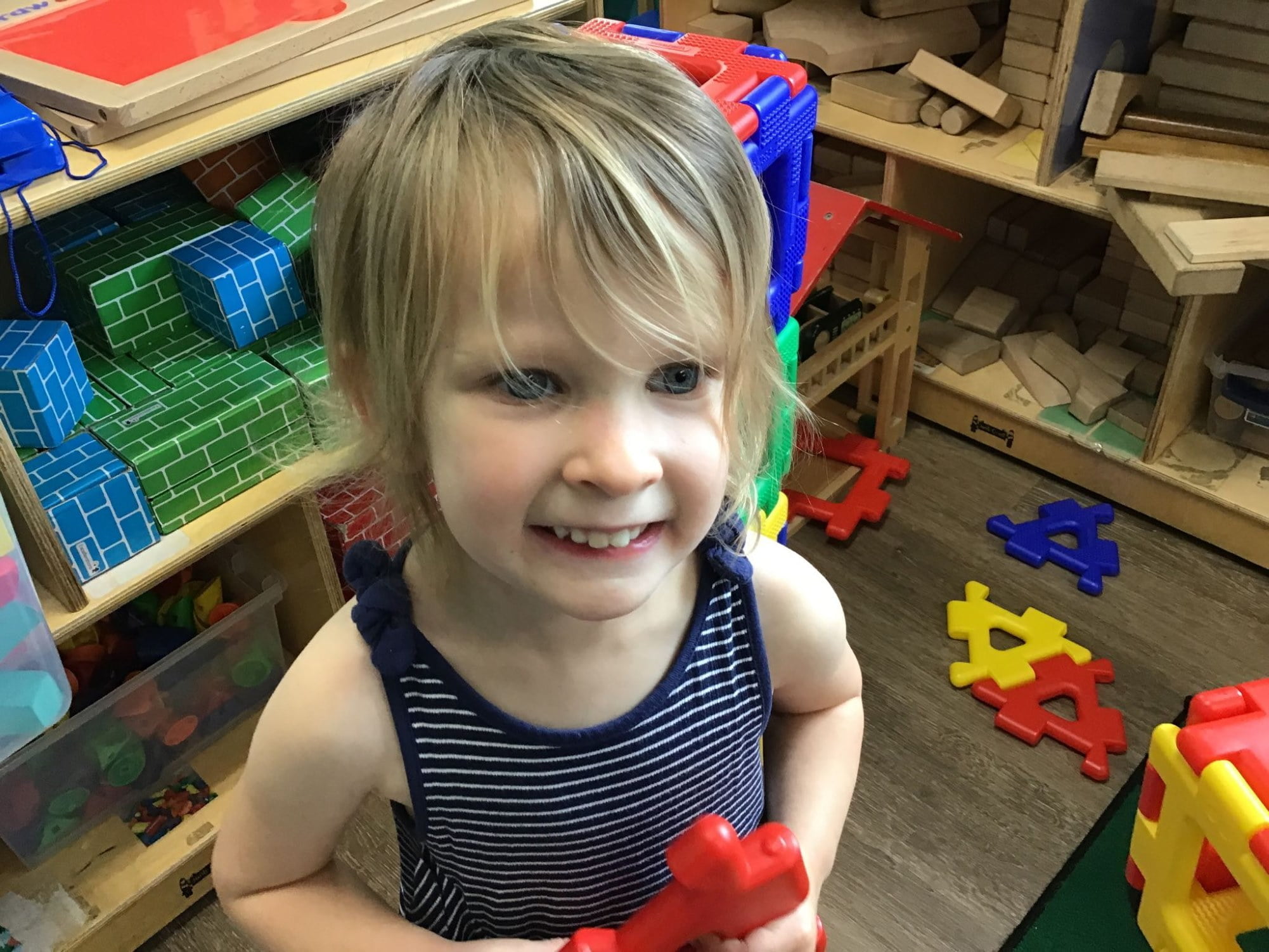 You can't exactly tell, but underneath that melty provolone cheese is a burger smothered in caramelized onions, then topped with the melty cheese, with cauliflower fries & roasted asparagus, and everything was so yummy. Emerson didn't like the burger for some reason (maybe just because there was no bun), but Jeff and I loved it, even without a bun!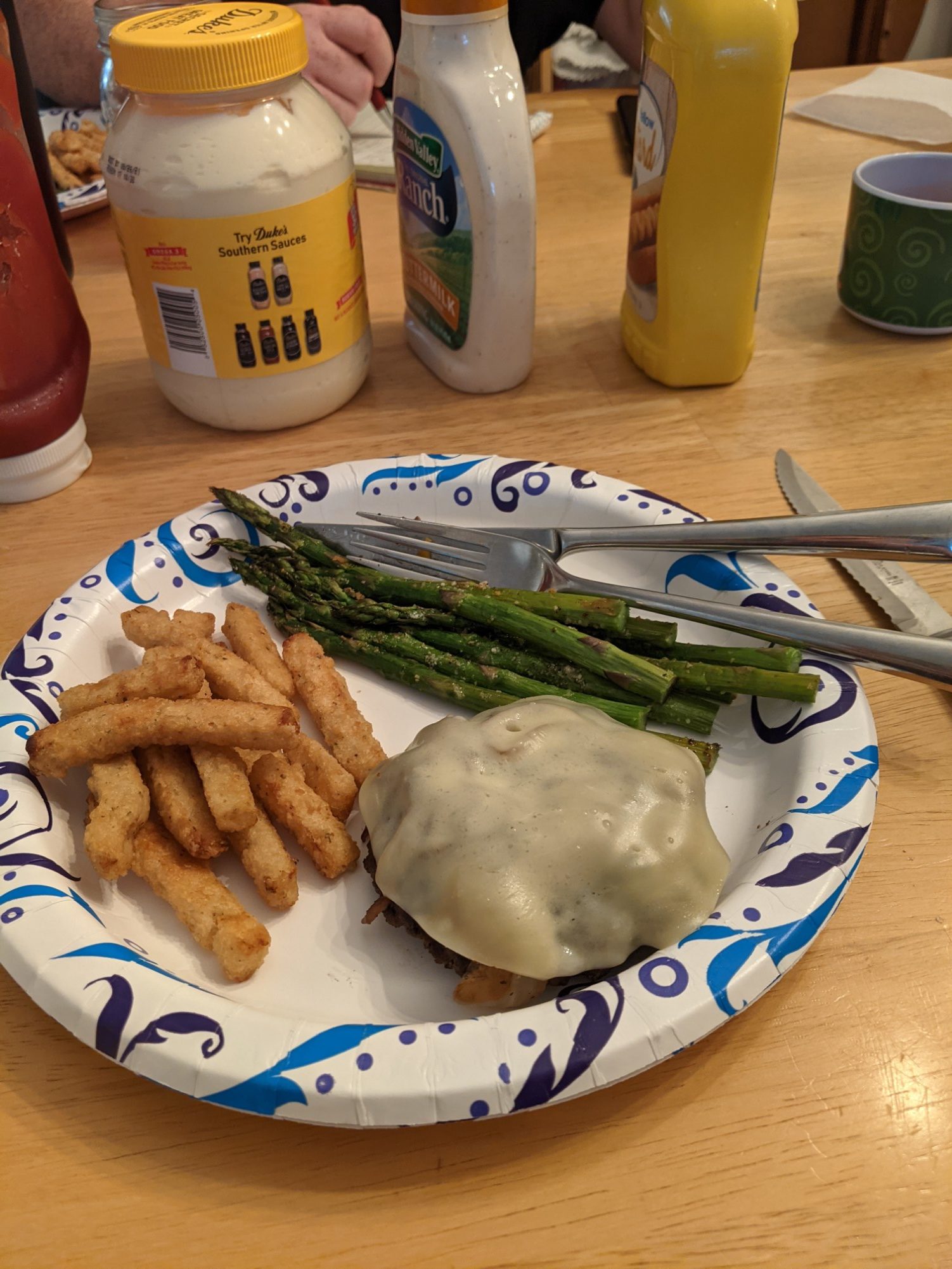 So since she didn't eat her burger, Jeff made her a PB&J and she had another picnic in the living room on the watermelon blanket, while I sat with my feet up in the recliner, and we all watched a little bit of a movie on Netflix.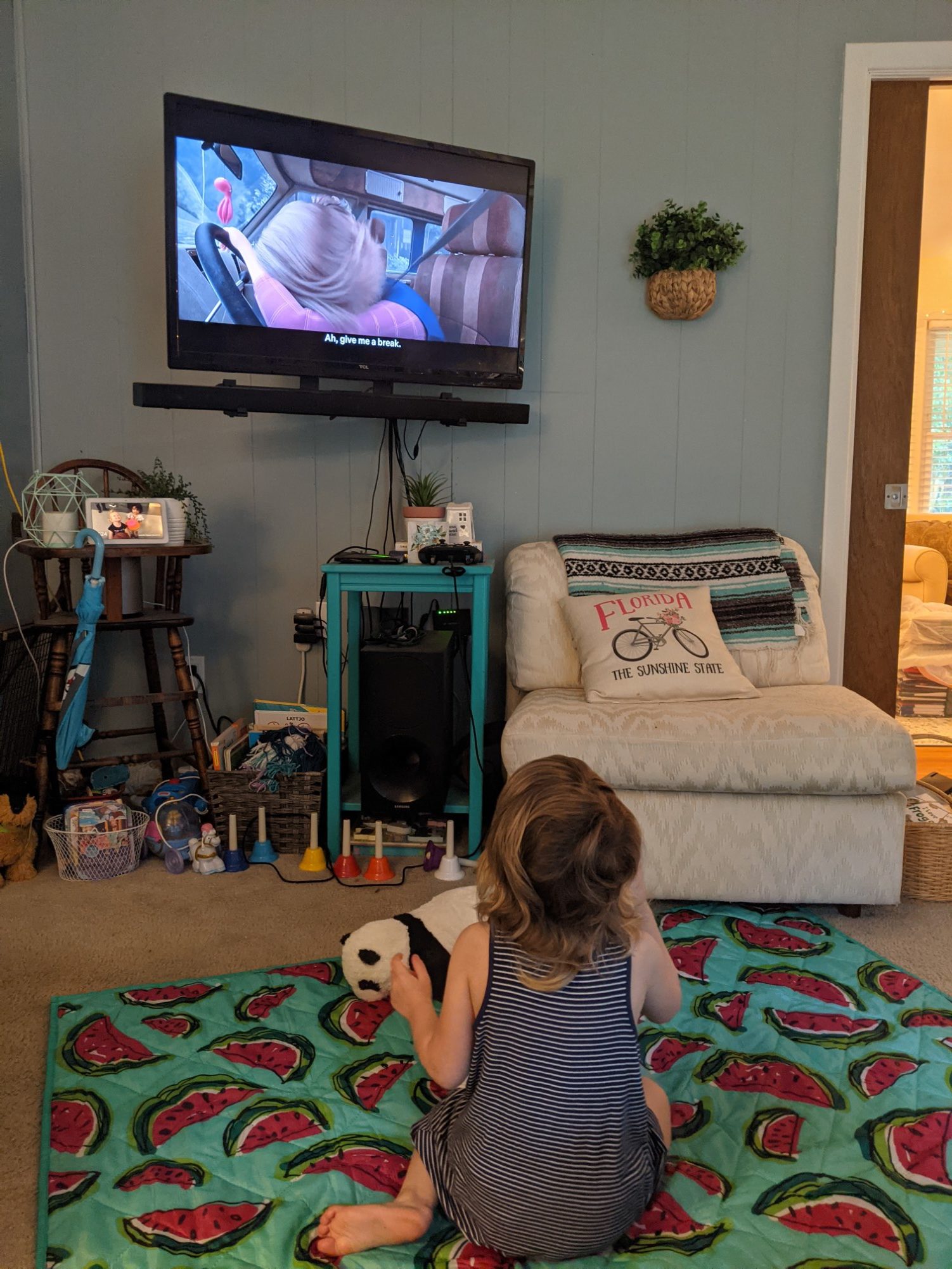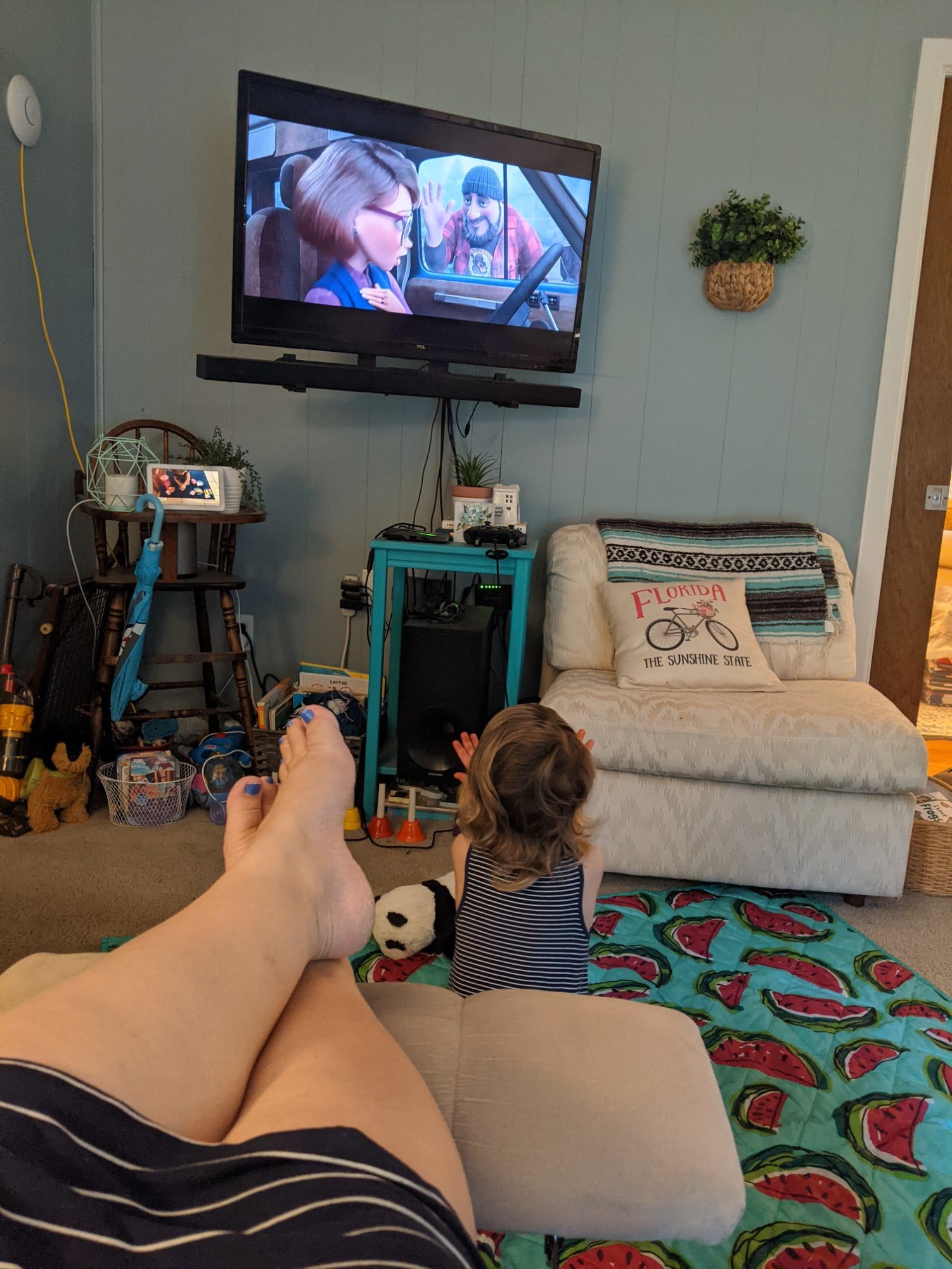 Her and Daddy snuggled super cute on the couch watching more of the movie, and then we got her ready for bed. She picked this patchwork elephant book for bedtime, and she was giving the elephant smooches.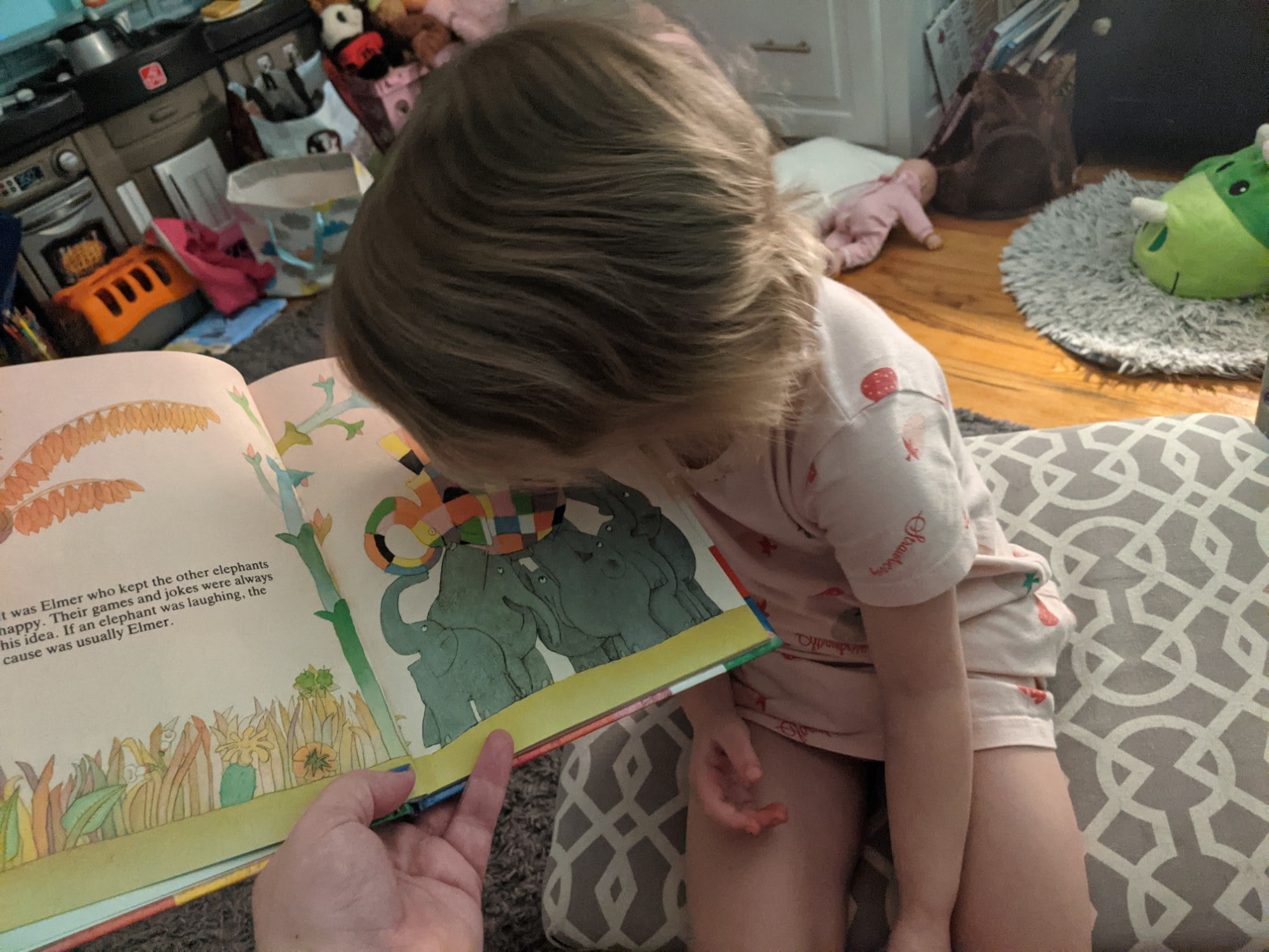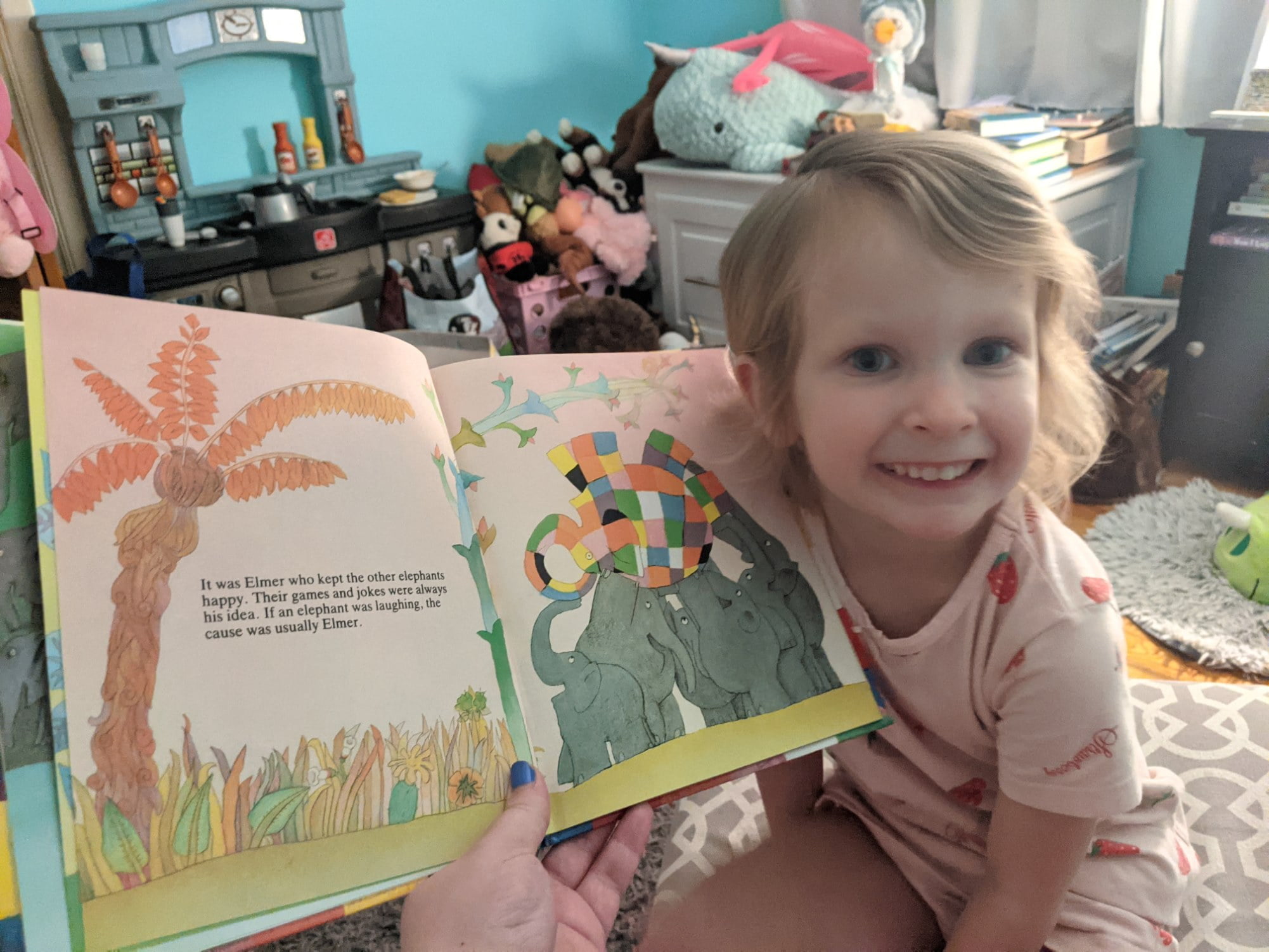 Tonight's bedtime was better than last night's, and we got her down to sleep much easier. I spent about 15 minutes washing up as many dishes as I could (we had about 15 glasses, mugs & cups alone just from the past few days), and then I left the final few things for tomorrow night, because I was just done at that point. But Jeff spent a few minutes tidying up the living room, and the kitchen is mostly clean, and now it's time to rest.