Late yesterday afternoon, I got a call to fill in on the praise team this morning. So Jeff and Emmie dropped me off at church, and then they got donuts for breakfast. And this growing girl ate her entire donut.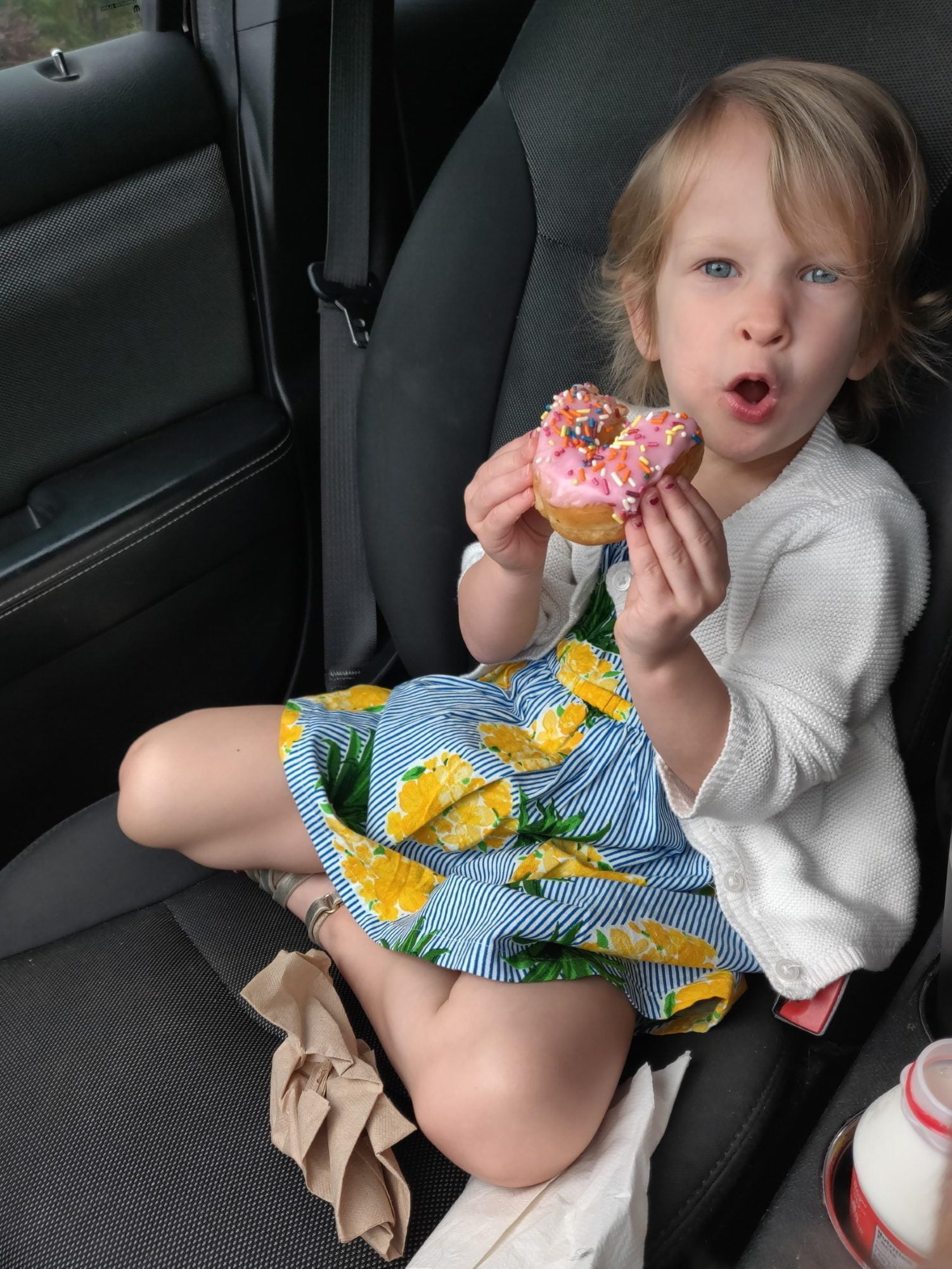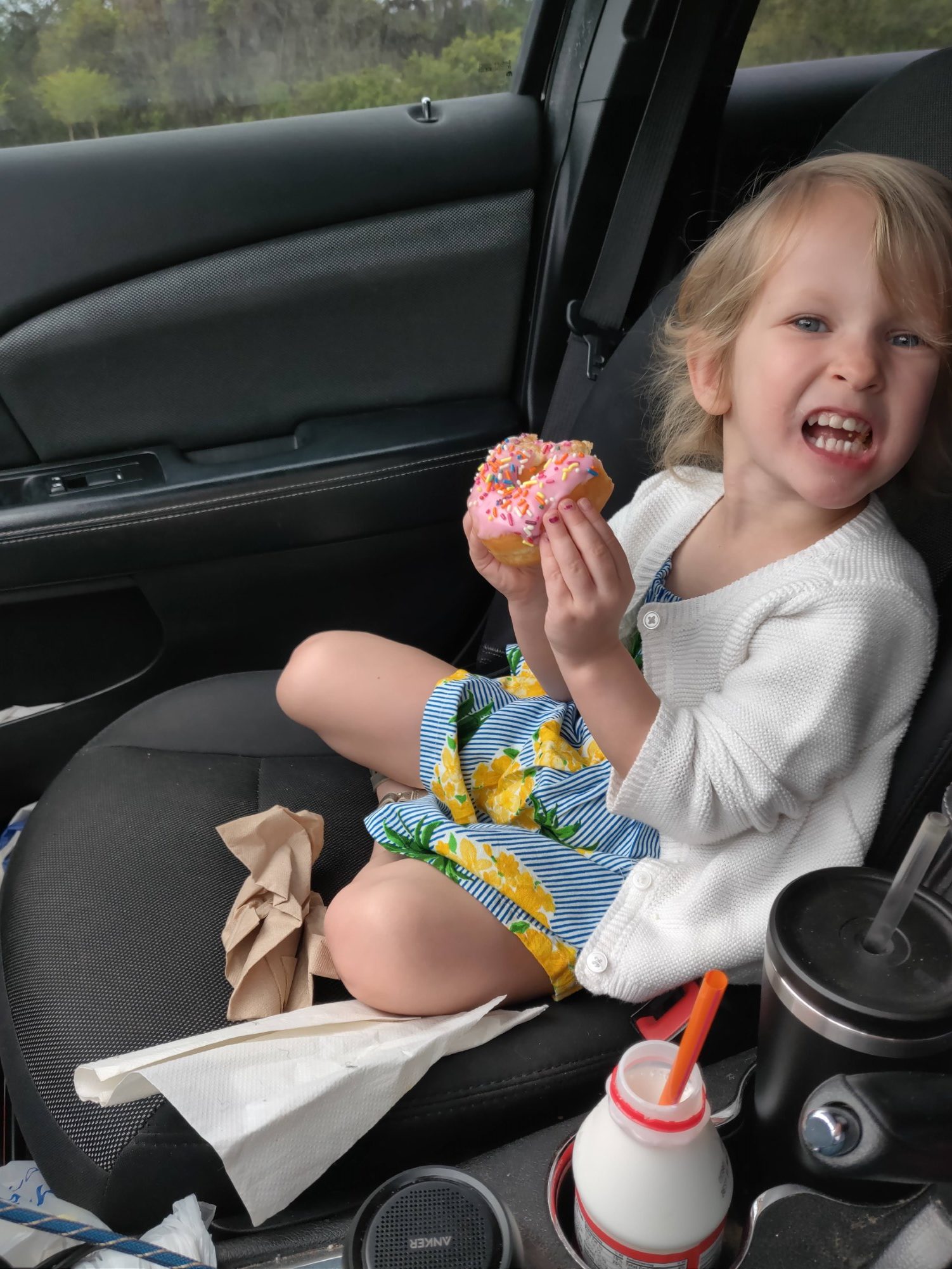 Uncle Keith and Aunt Suzanne filled-in in the nursery this morning, and look at how much fun all these cute little girls had!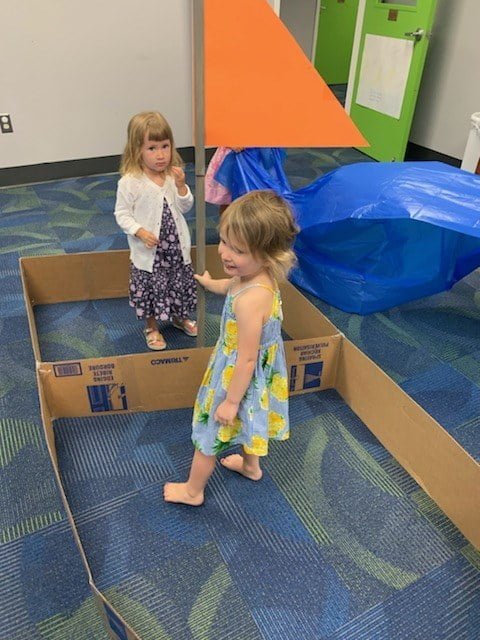 They all got (and decorated) paper palm leaves and practiced waving them in the hallway, to welcome Jesus on the donkey into Jerusalem, for Palm Sunday. They even had a little donkey for them to play on, and Emmie got to ride it down the hallway herself too.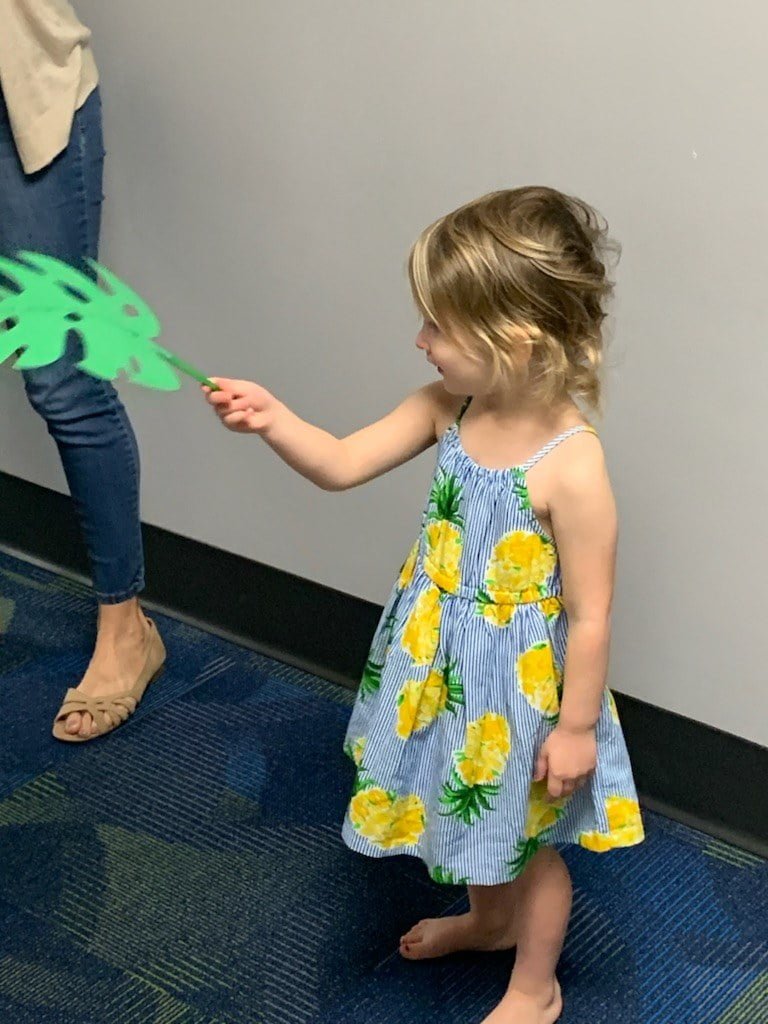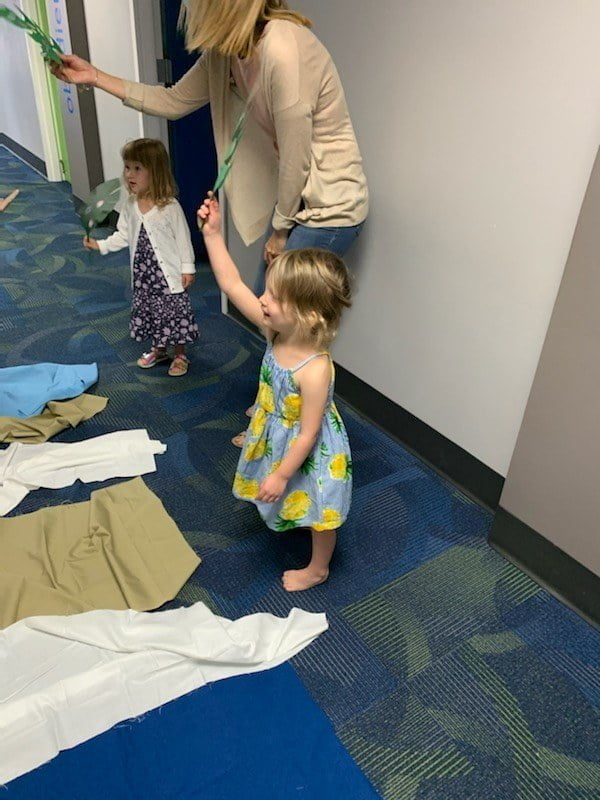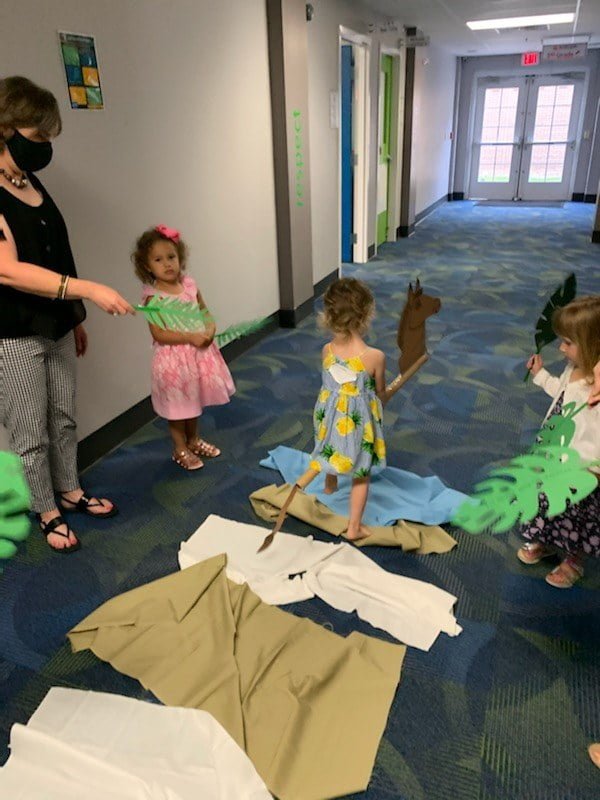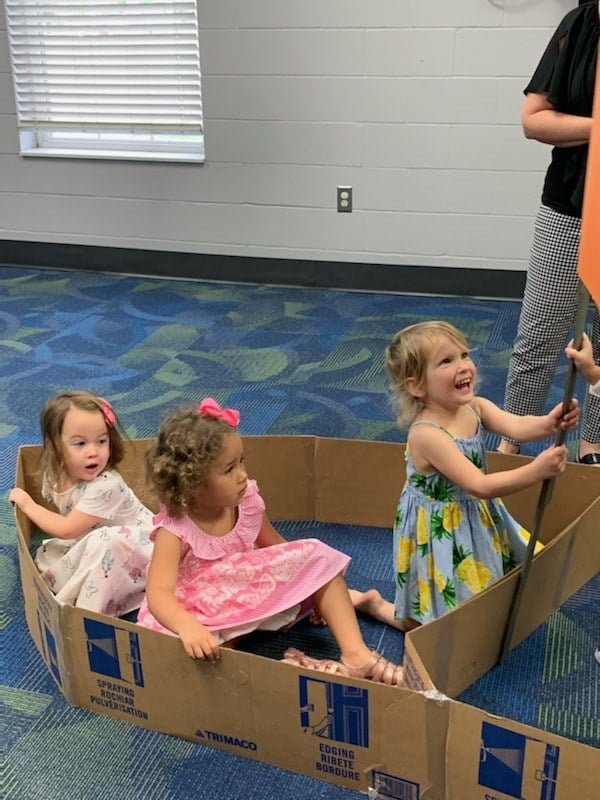 We went out for lunch with the family at Walk-On's Bistreaux after a great church service today.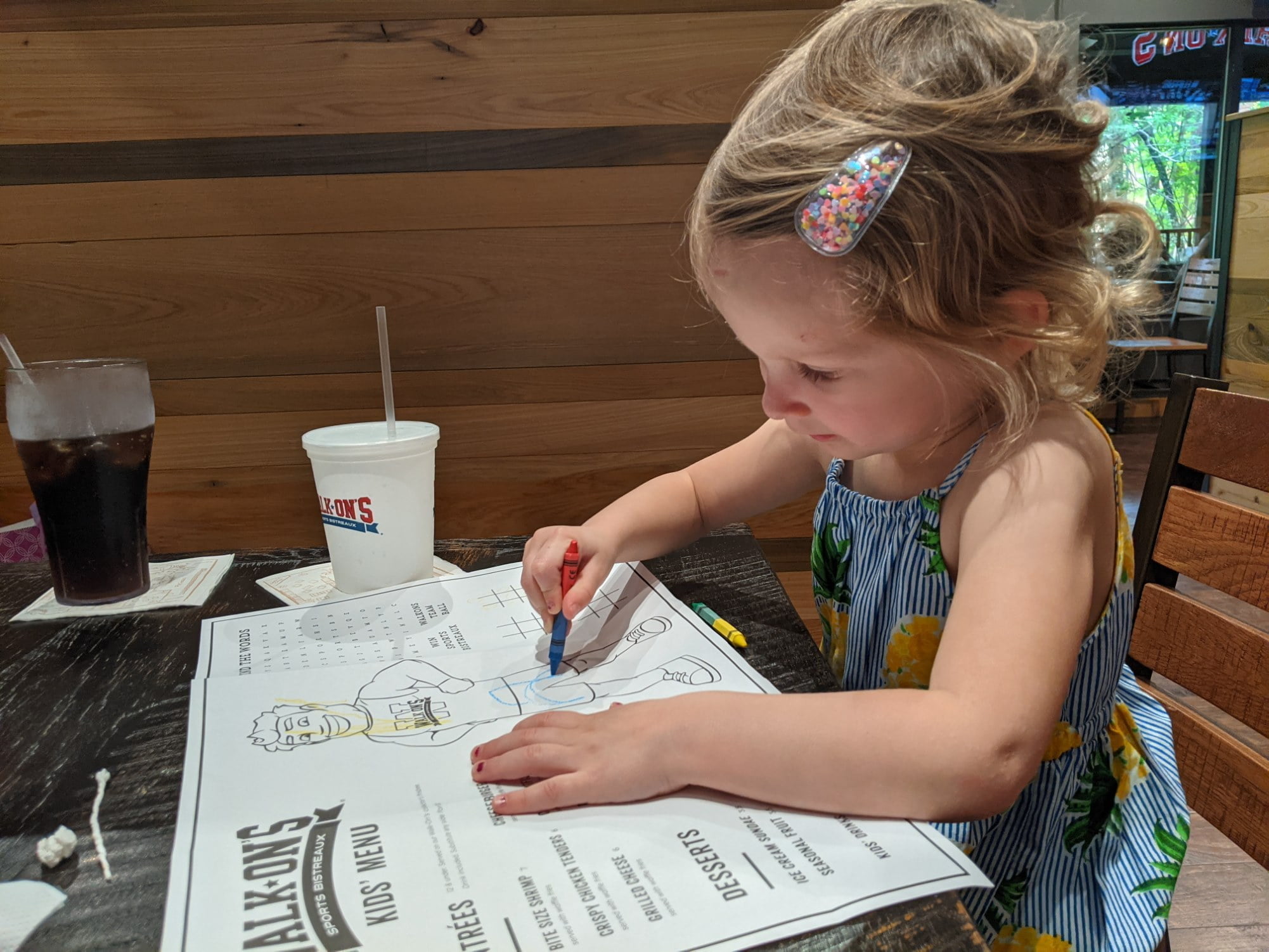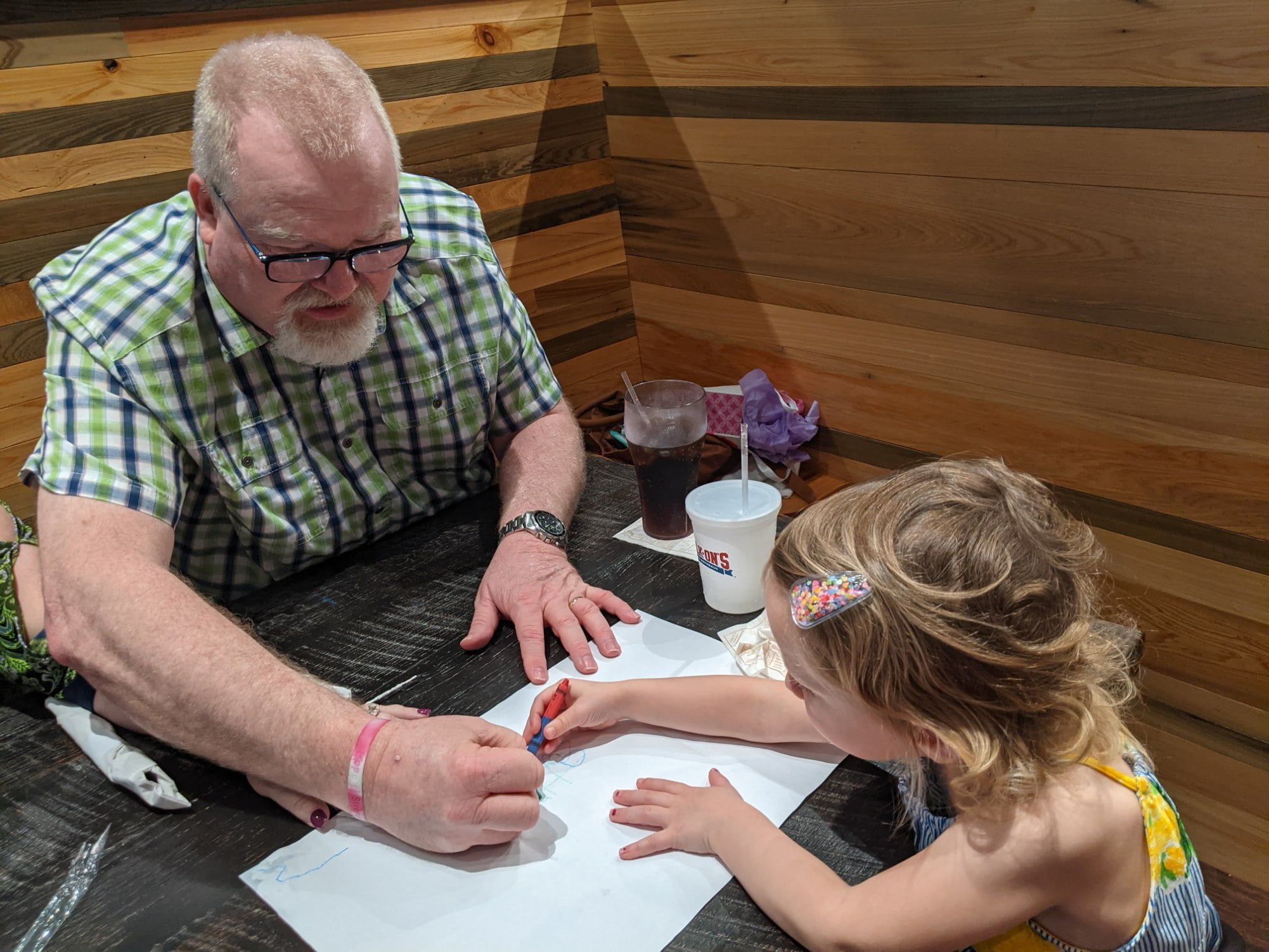 Emmie colored pictures this morning for Grammy, Papa & Grandmommie, and presented them to Grammy after lunch.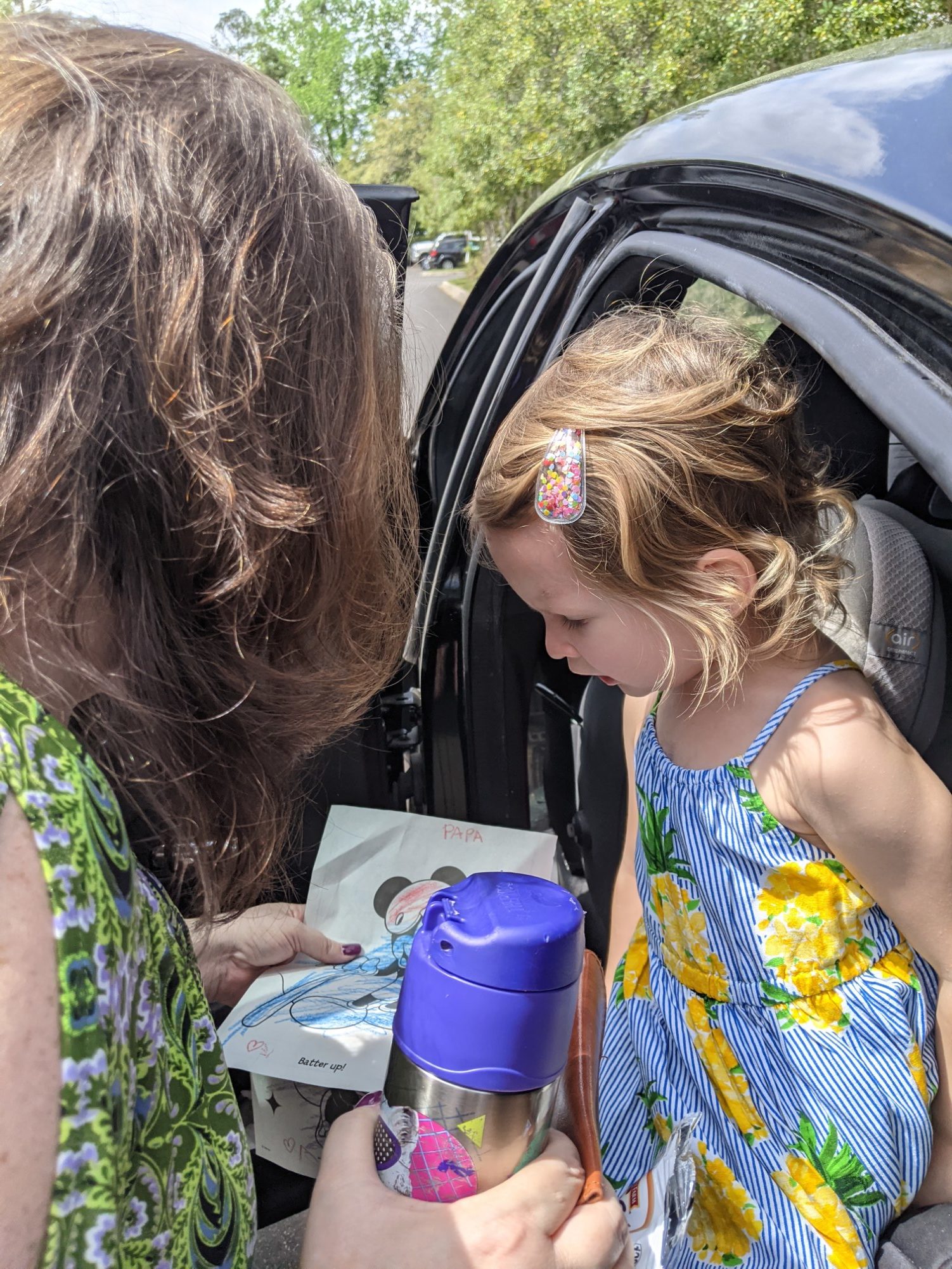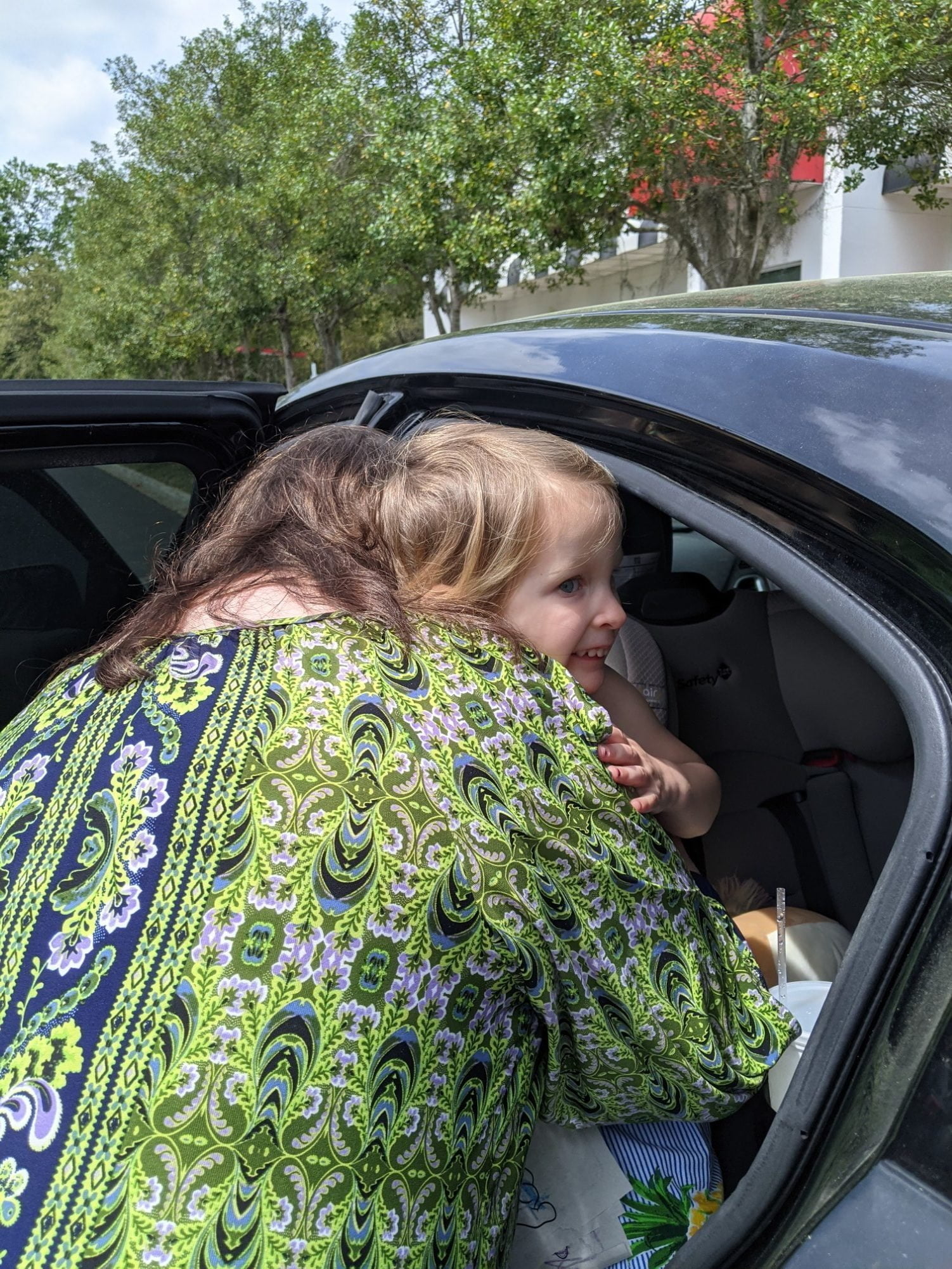 She let me take some pretty pictures of her when we got home, before heading inside for naptime. I actually found this dress in her closet yesterday, size 2T, with the tags still on, and it was perfect for the nice warm weather today! I loved it!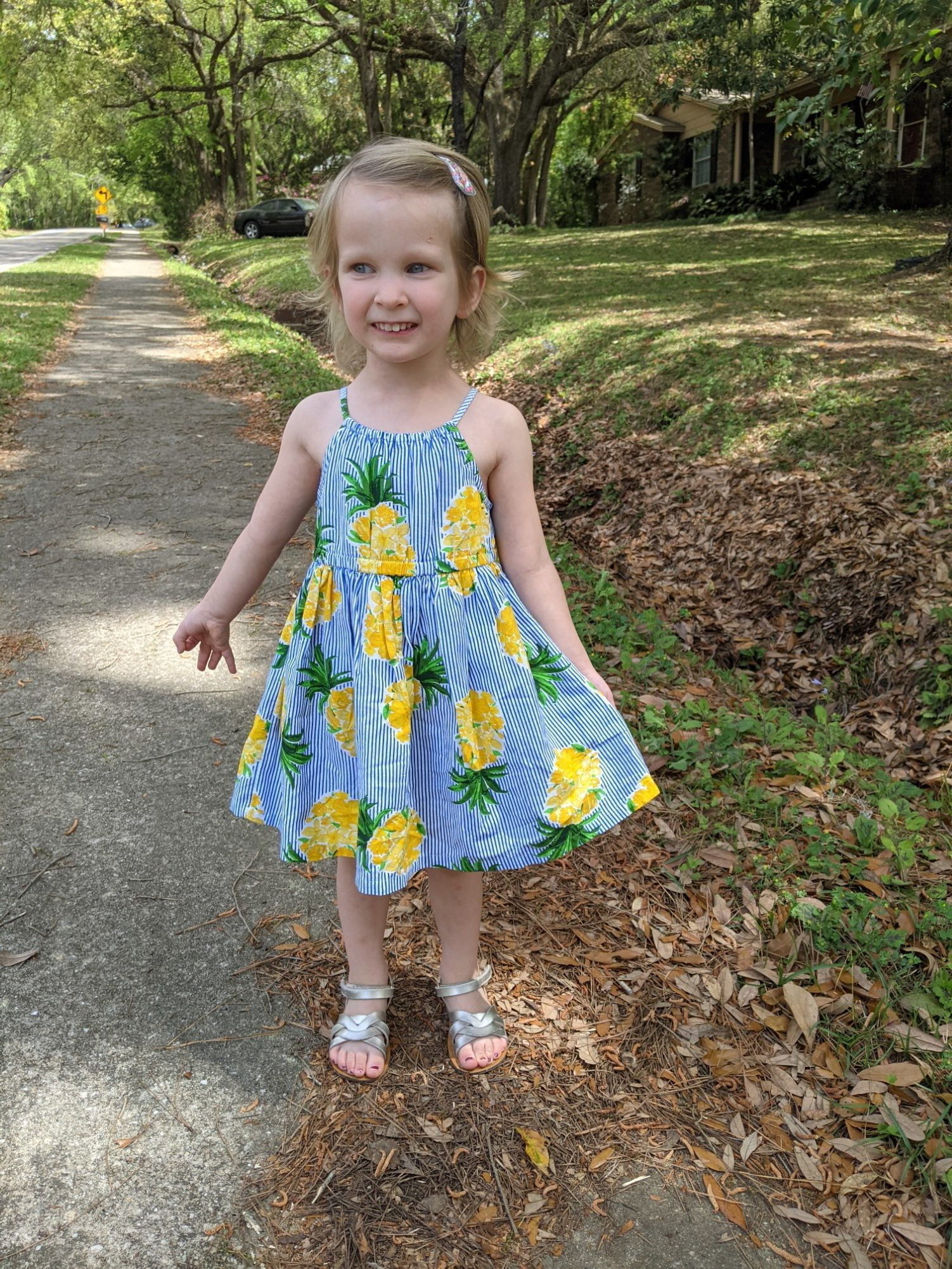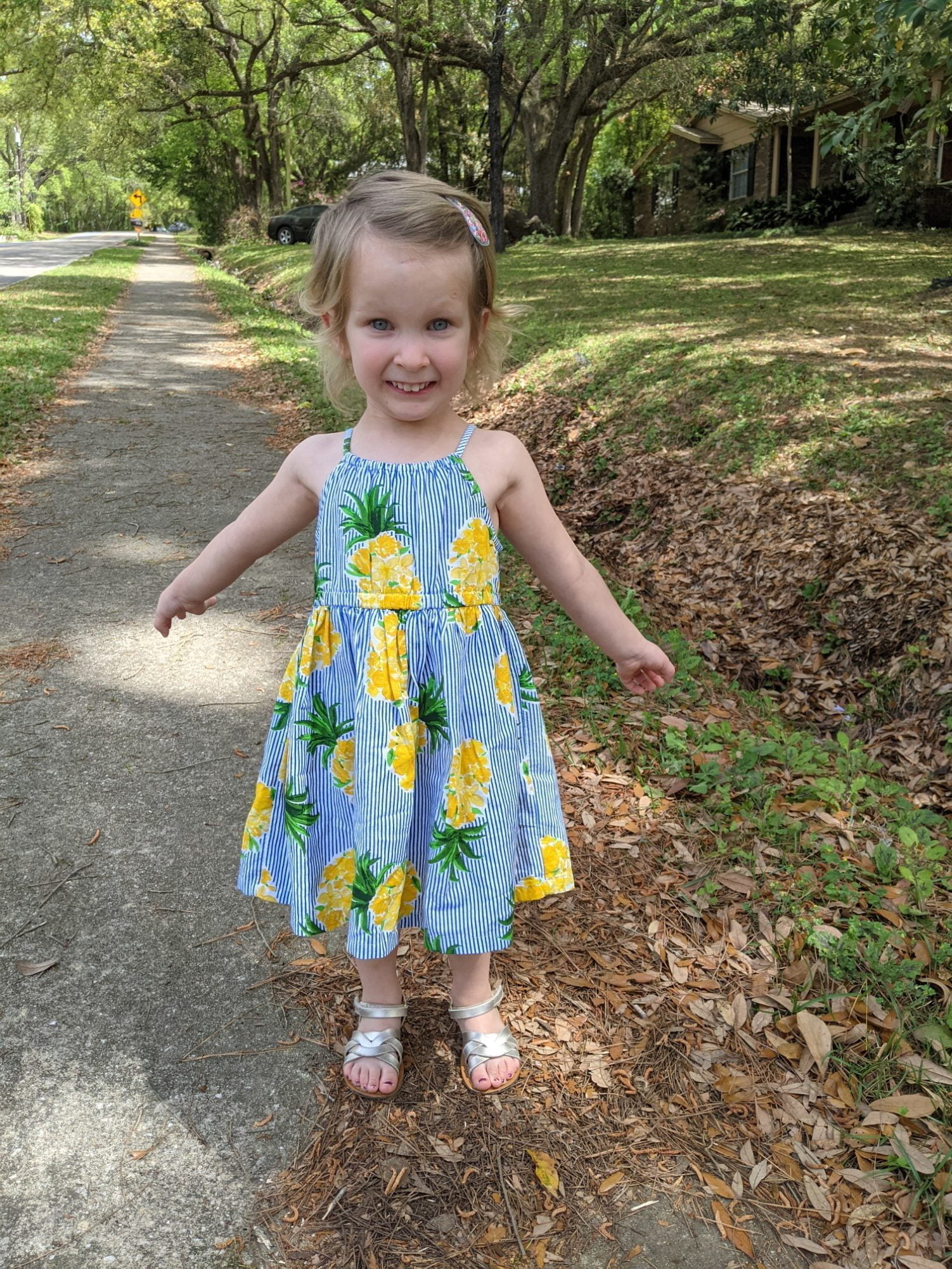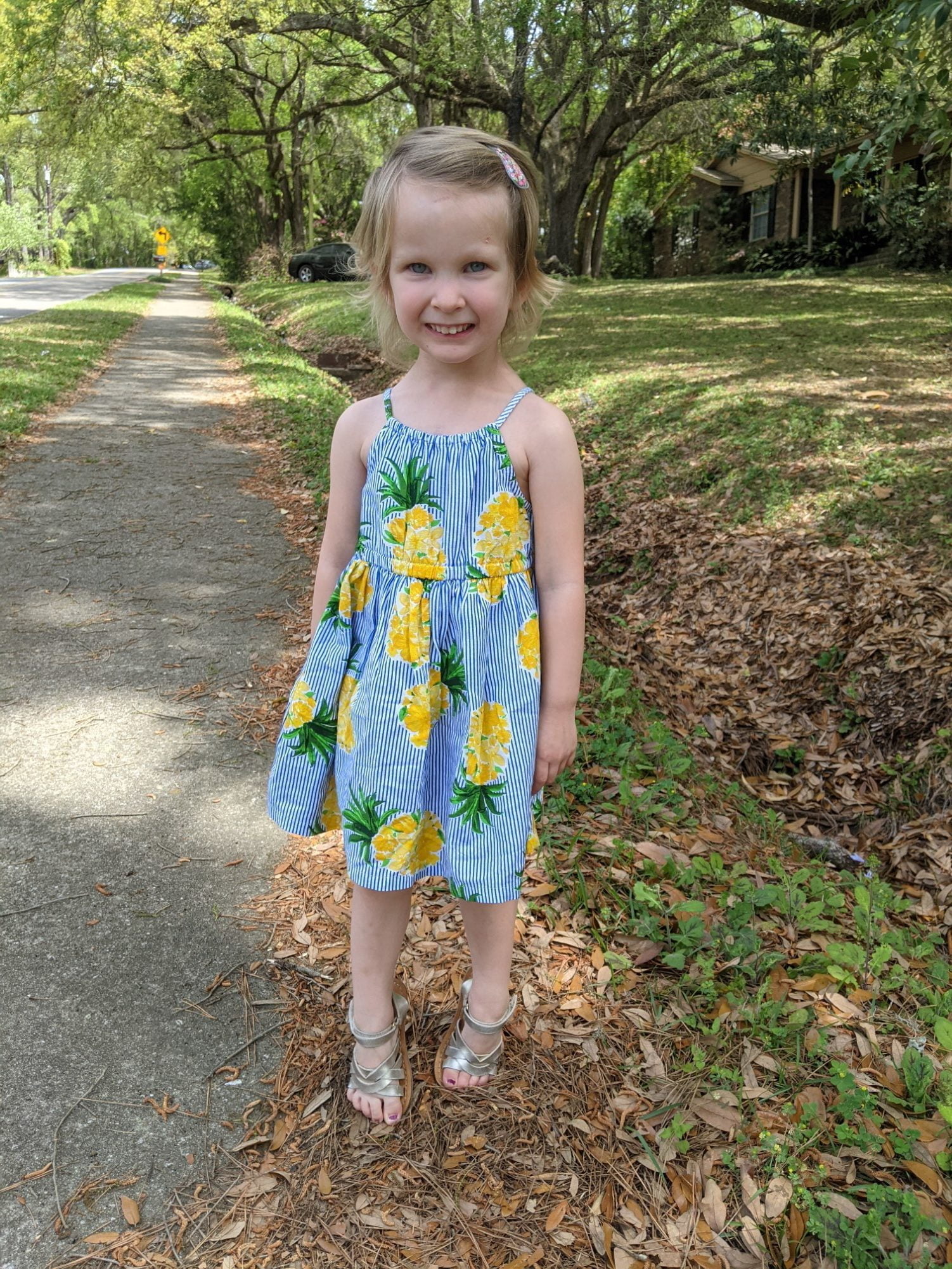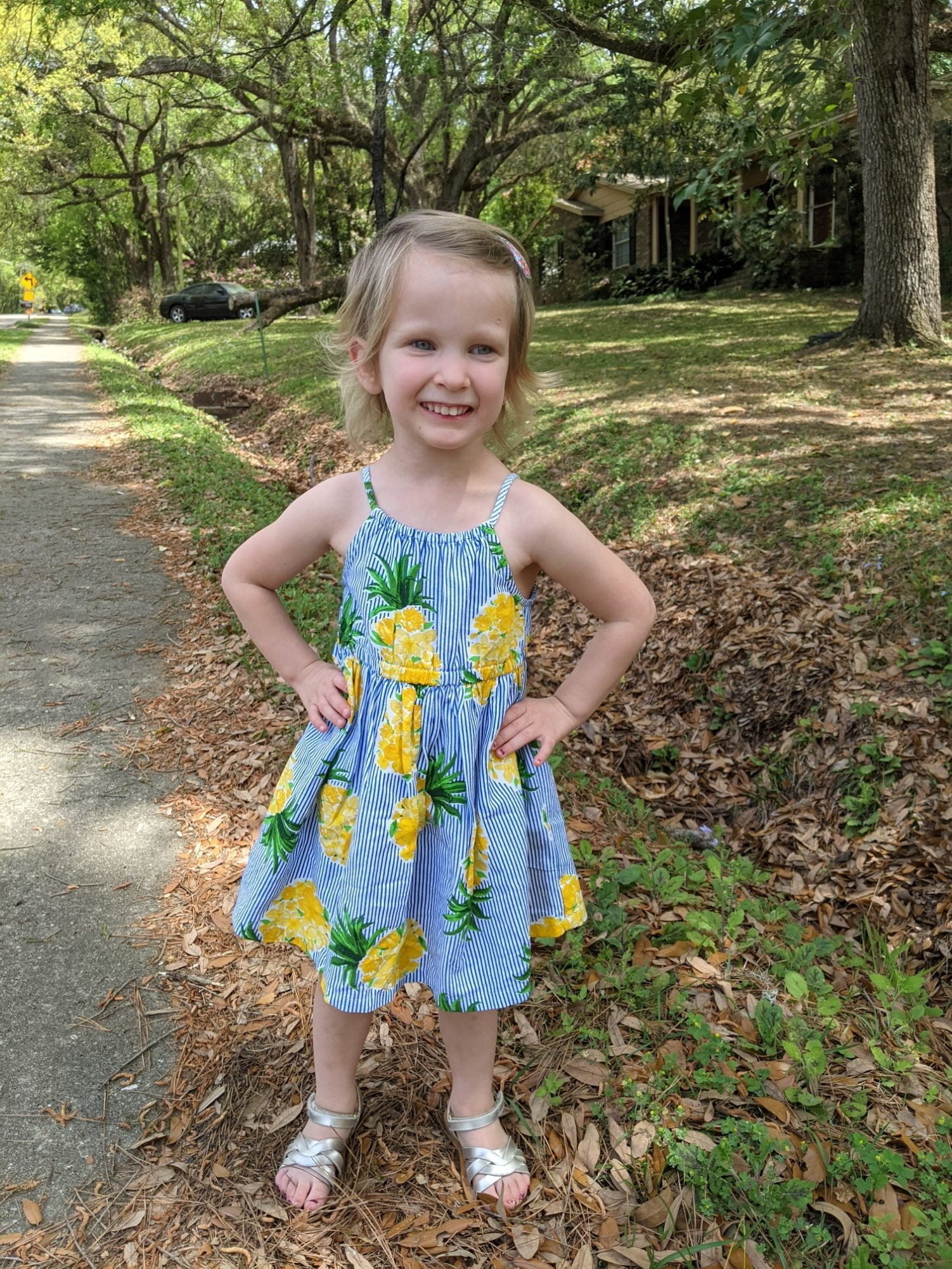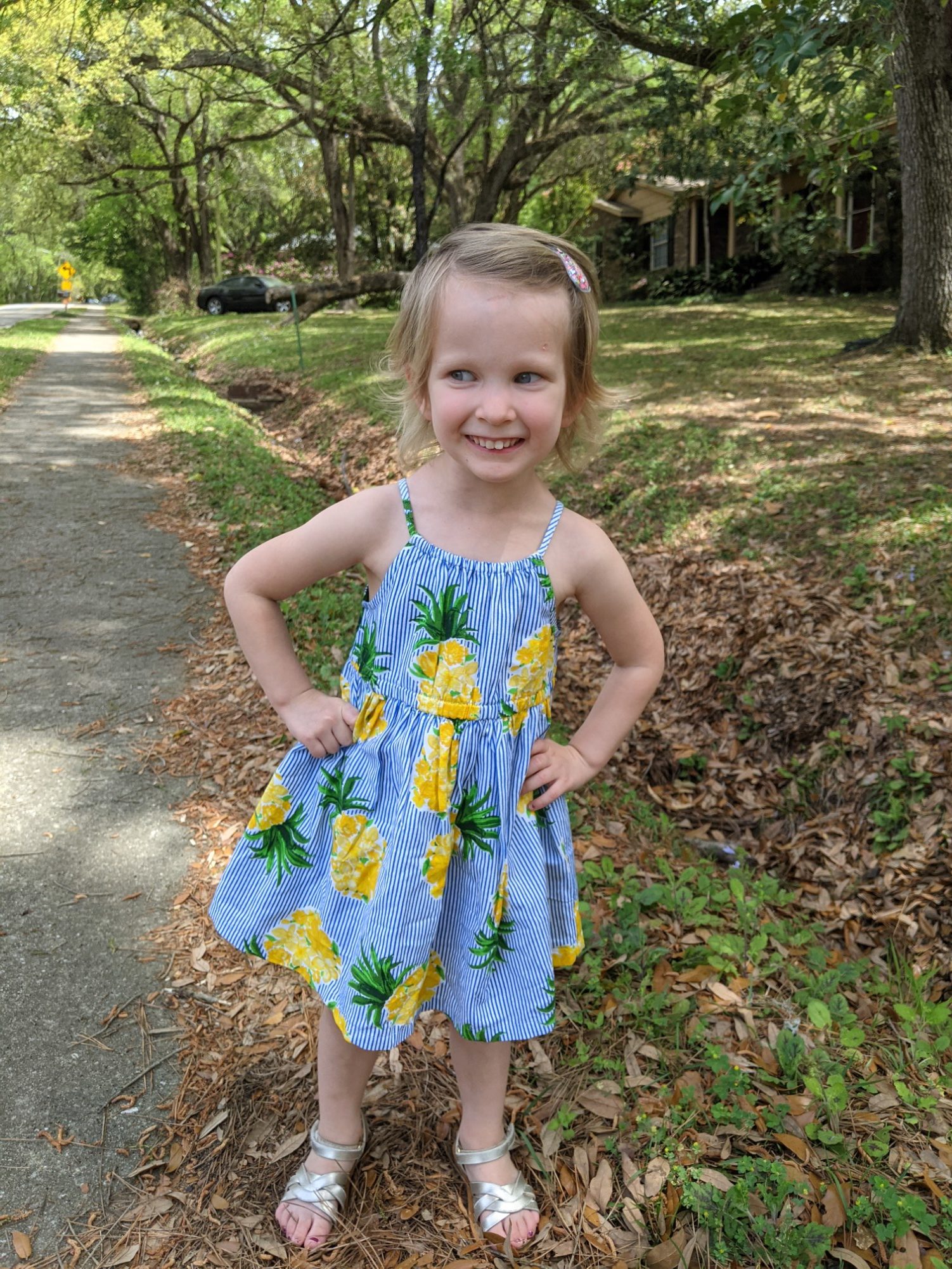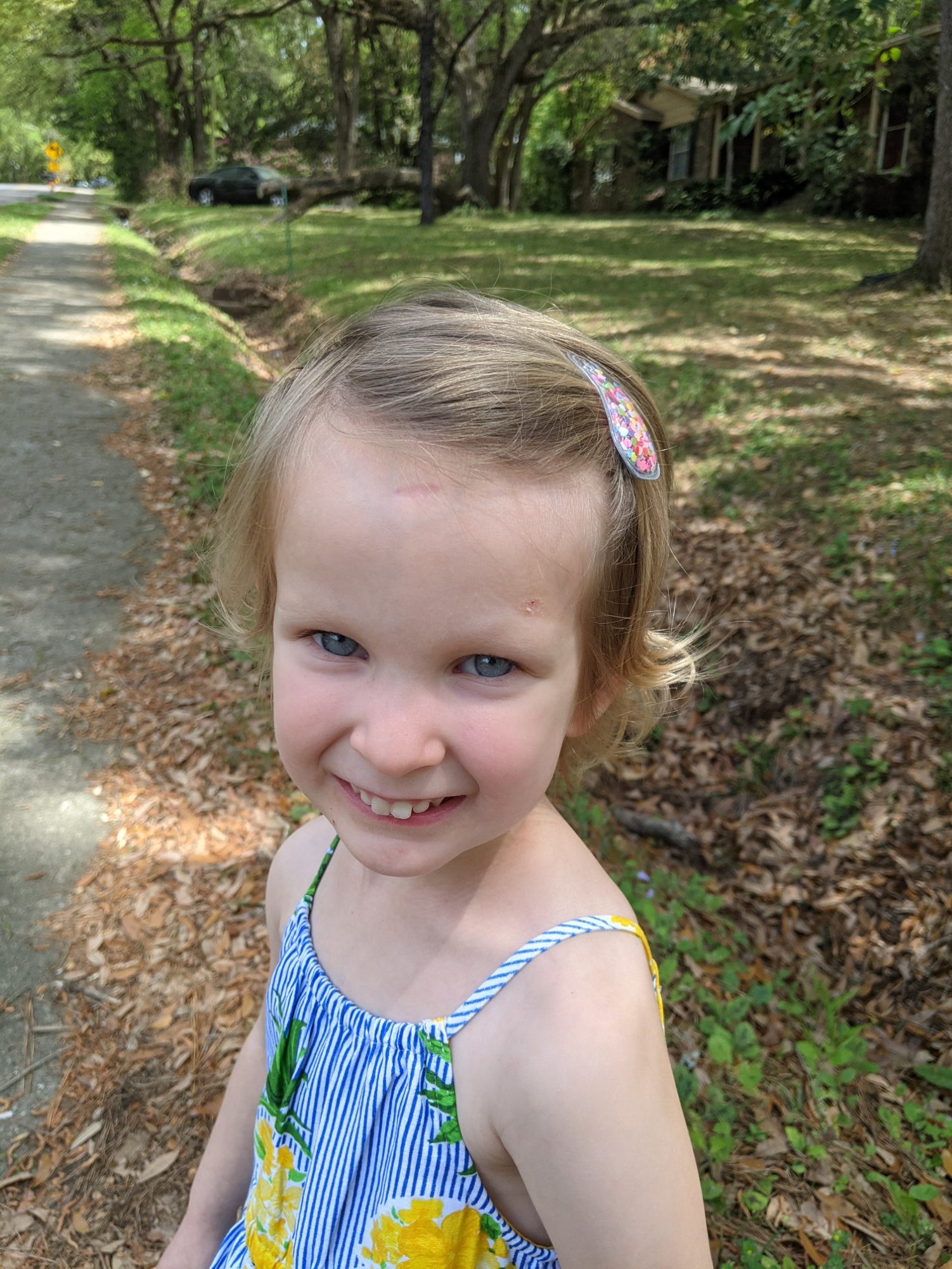 And look at this super fun new hair barrette Grammy got her! It came in a pack of 4 or 5, and when Grammy first gave them to her this morning, she immediately had to put one in her hair before church.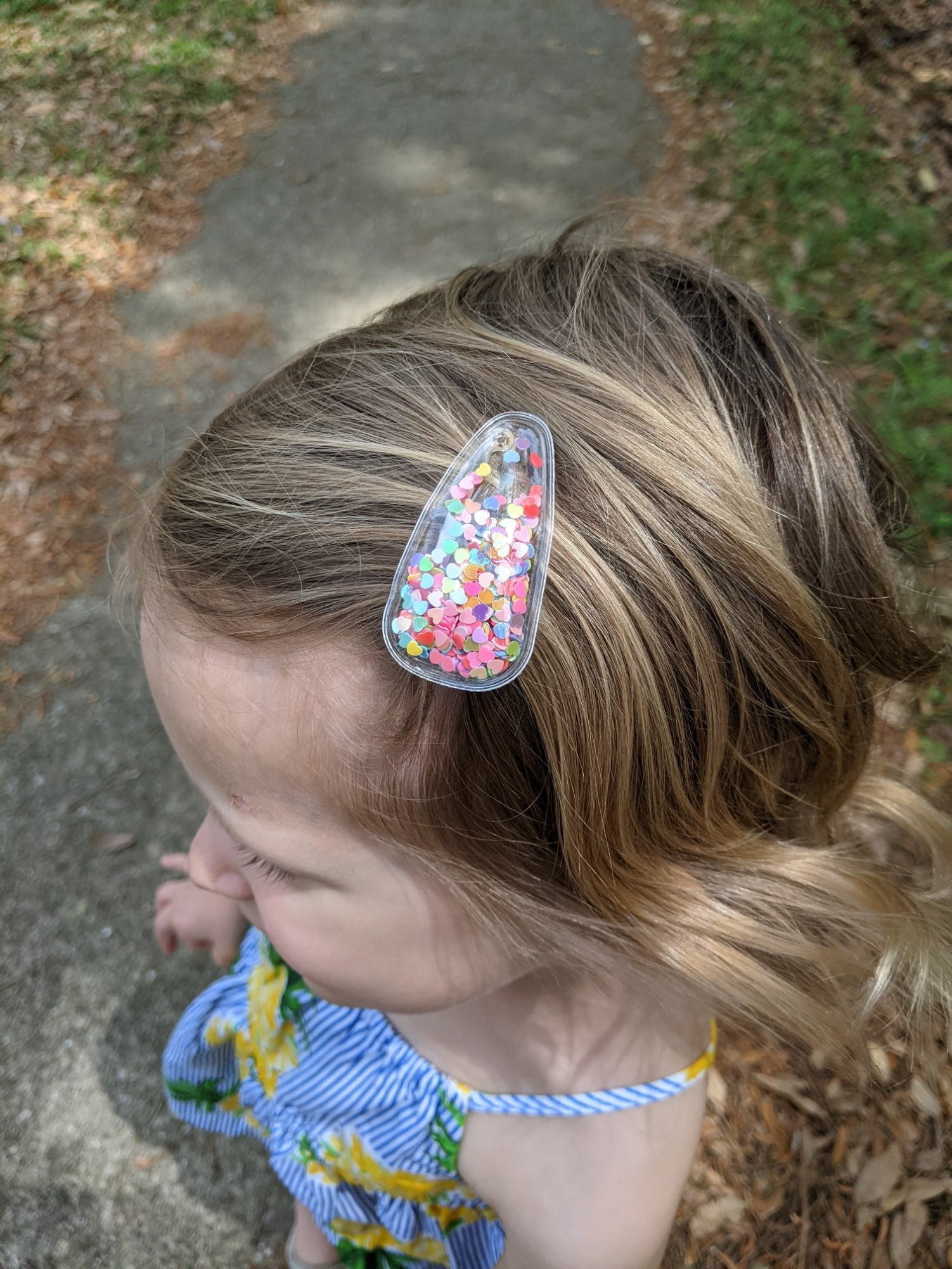 All of us napped for about two hours this afternoon (I was ridiculously tired today and could barely make the car ride home without falling asleep), but we all woke up feeling better. Emmie had another entire donut for her afternoon snack, and I had a healthy little protein shake, and one bite of her donut when she so sweetly offered it to me 🙂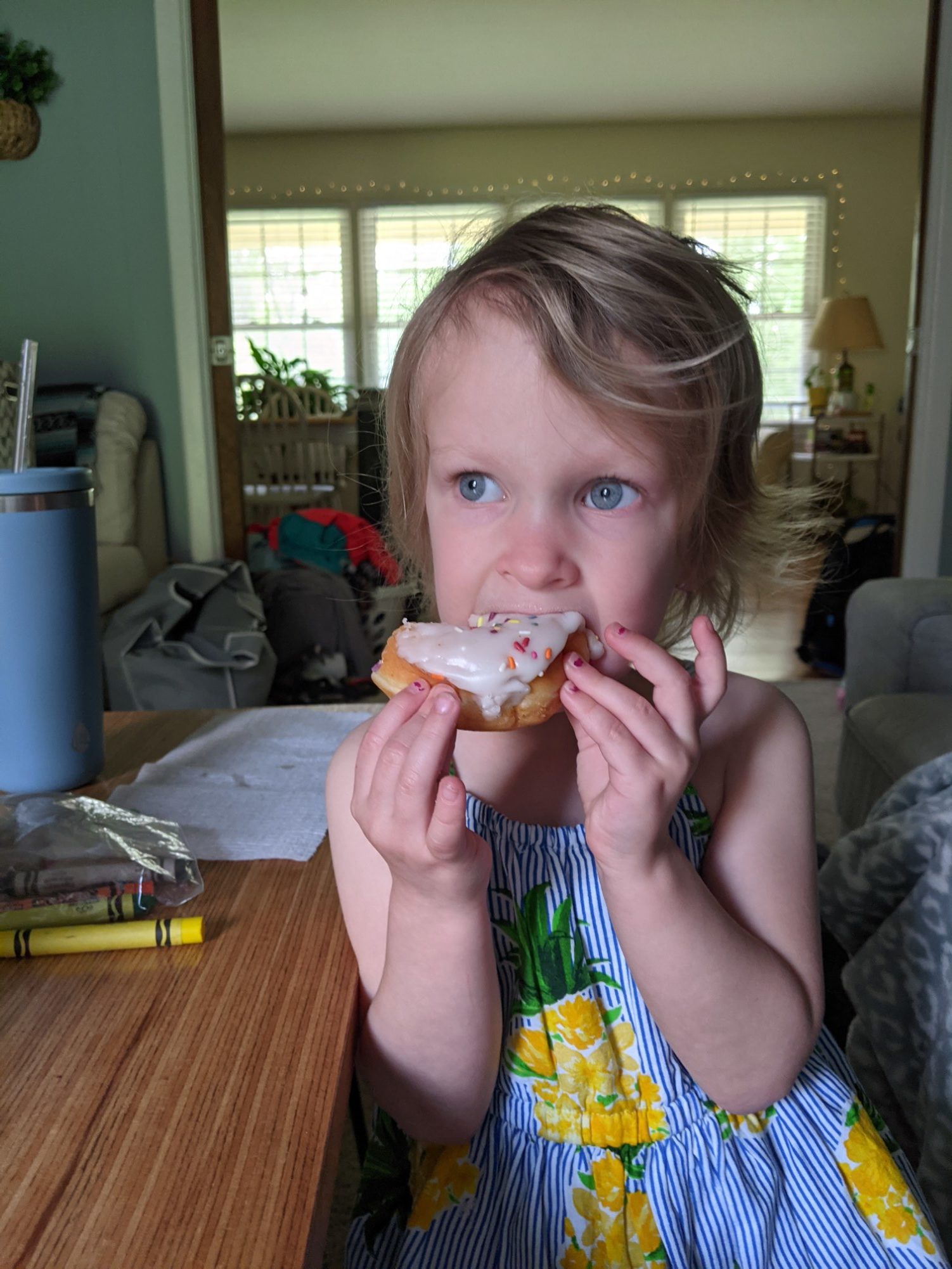 Then we had just a super chill afternoon and evening, playing and watching tv. Jeff and I each folded a few loads of laundry while watching our favorite travel YouTube couple, and Emmie watched Peppa Pig on her Kindle.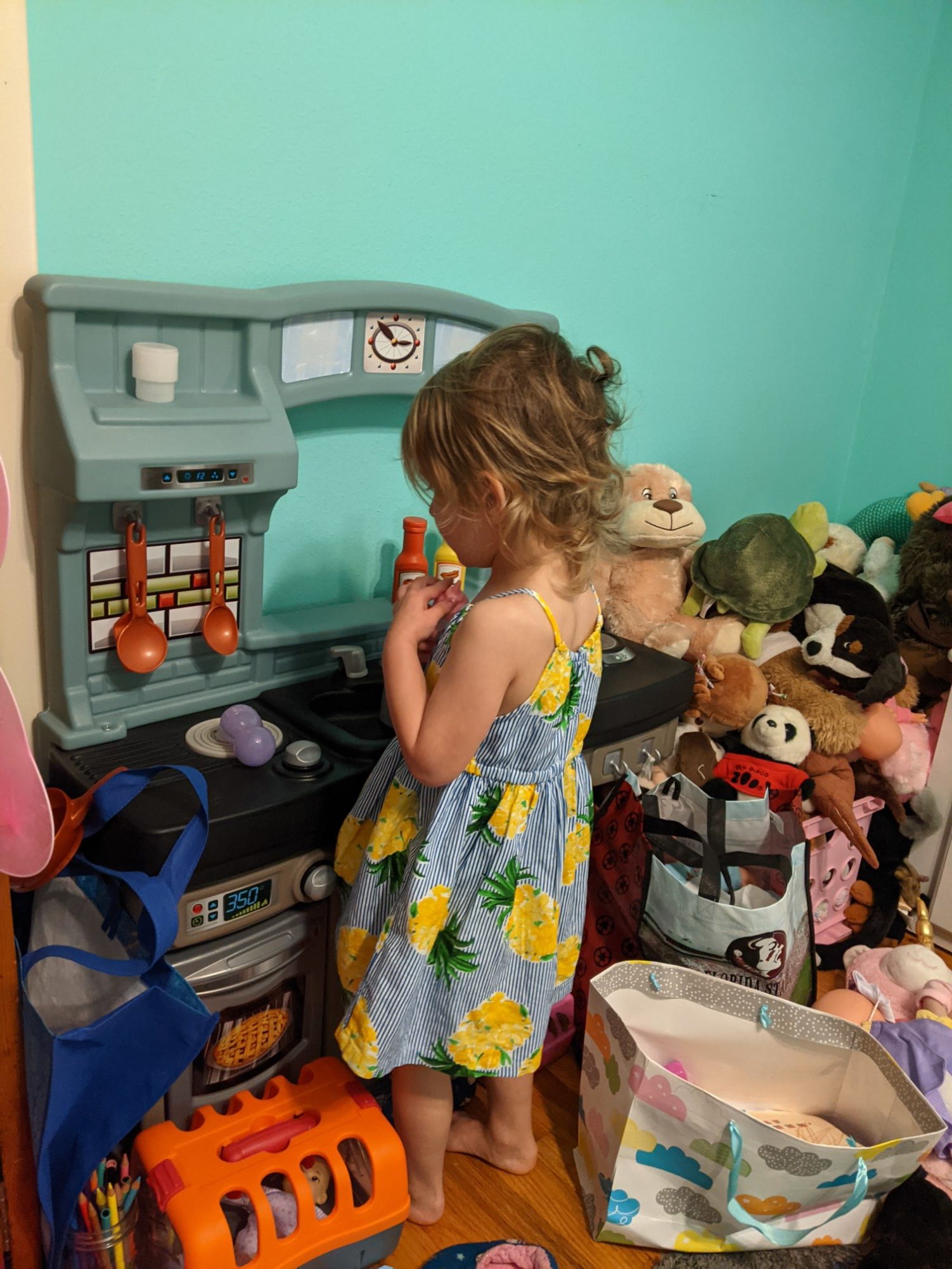 Emmie wanted to have a picnic for dinner, so I just cobbled together a hodge-podge dinner for each of us (PB&J, strawberries and cheetos for Em, my leftover pulled pork for me, and the last of the pot roast for Jeff), and we sat on the floor in the living room, watching a movie on Netflix while we ate.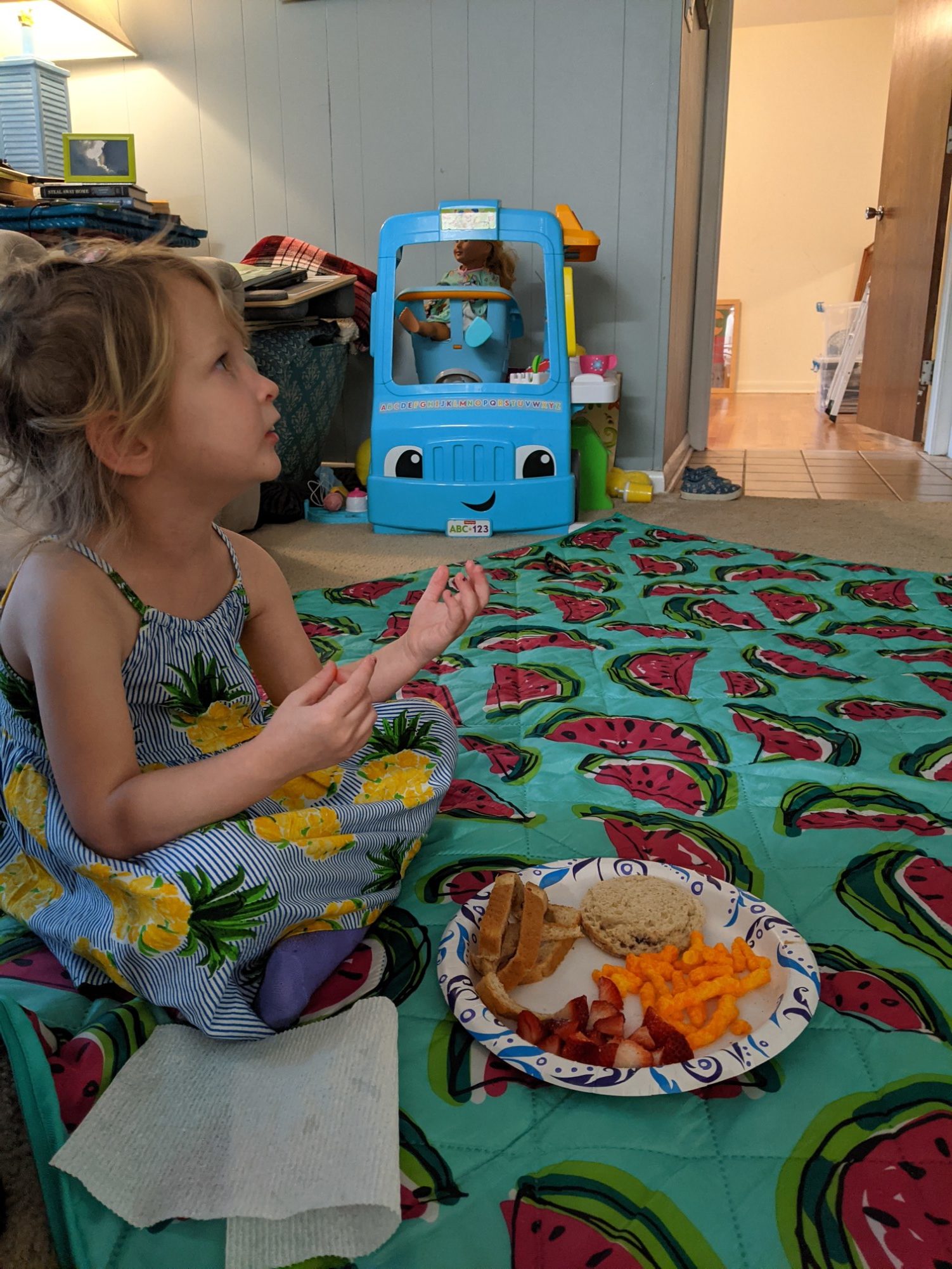 She got a little crazy and was running around playing and doing all sorts of goofy stuff after dinner. She got tripped up and fell at one point and went down and bonked her forehead on the kitchen floor, but Daddy scooped her up and I grabbed the ice pack, and after some loves (and ibuprofen), she was feeling better and had calmed down. We got our nightgowns on together and cuddled for just a bit on the couch (and loved on Pretzel), and then headed back for bedtime.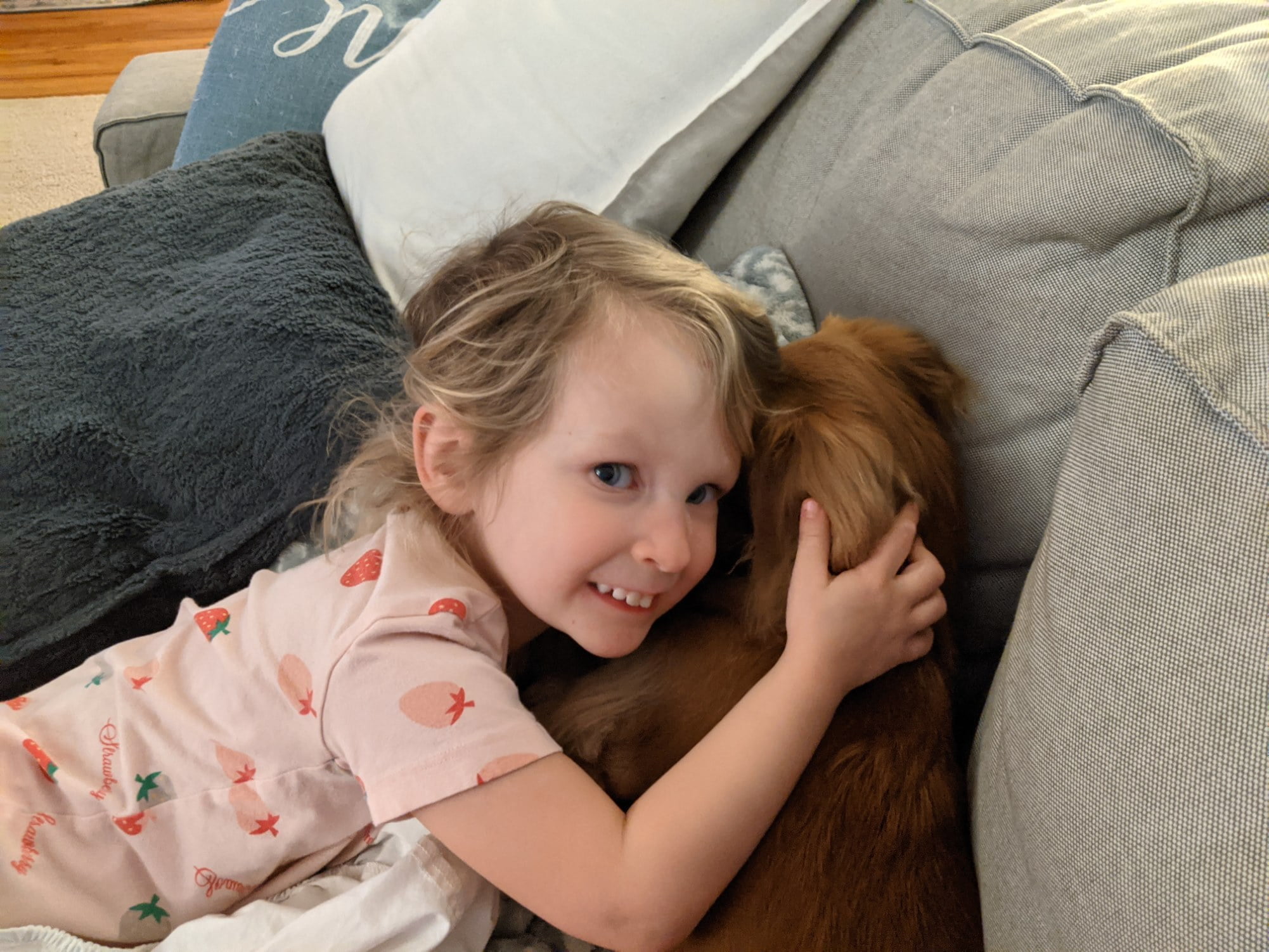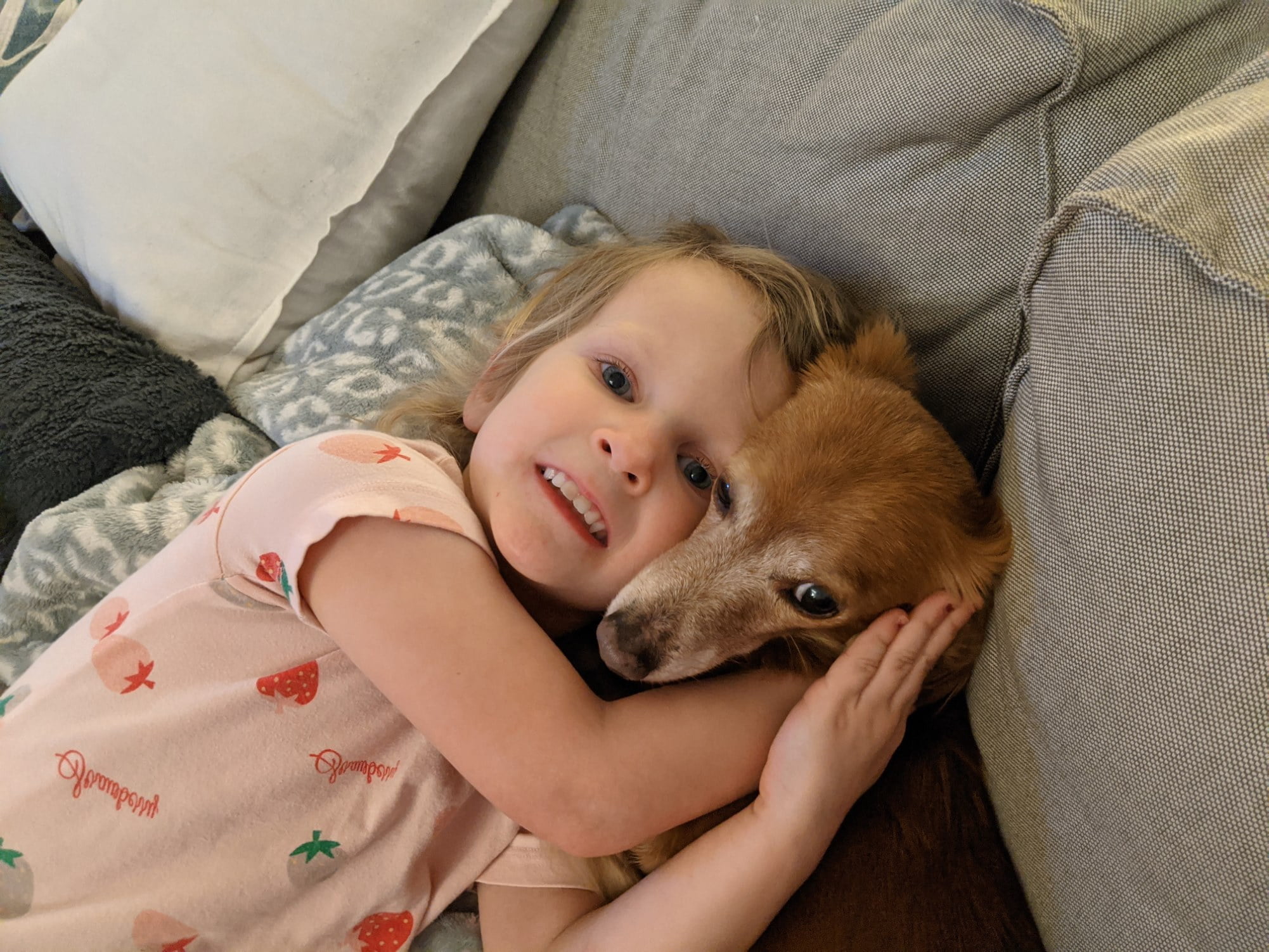 We had a few issues at bedtime with not listening and lying about some little things, so we had some good heart-to-heart conversations about why it's important to listen to Mommy & Daddy, and why lying isn't okay. It was a little bit rough, and there were lots of tears, but we all made it through and managed to have a decent bedtime after all of that, with lots of sweet hugs and kisses.
It was really nice to do mostly nothing for the whole day after church & lunch, and I'm glad we had some time to rest and take it easy for a long while. With as many chores as we always have to do as adults (and especially as parents getting ready for a second baby), it's nice to just not do any of that occasionally, and ignore most of our responsibilities, right!? 😉