Today was a long, busy, emotional, productive day, and I'm exhausted. It's already 9:15 and usually I'm done blogging by this point, but I'm just now starting it, because of a later night than usual. I've got tons of photos, so it'll be more of a photo dump and less writing, so I can head off to bed soon…
We got our early grocery pick-up, and Emmie helped me make some egg sandwiches for all of us for breakfast.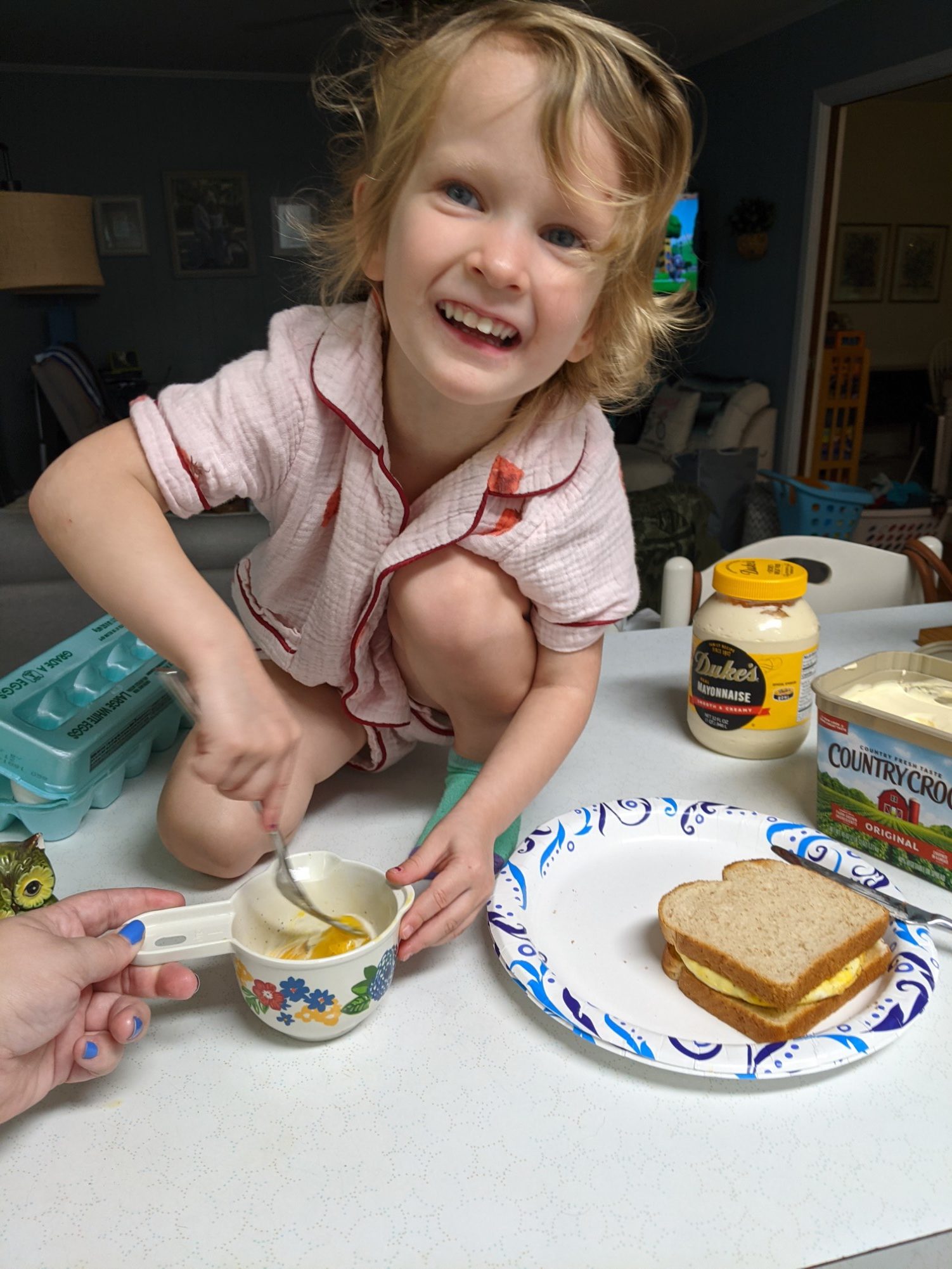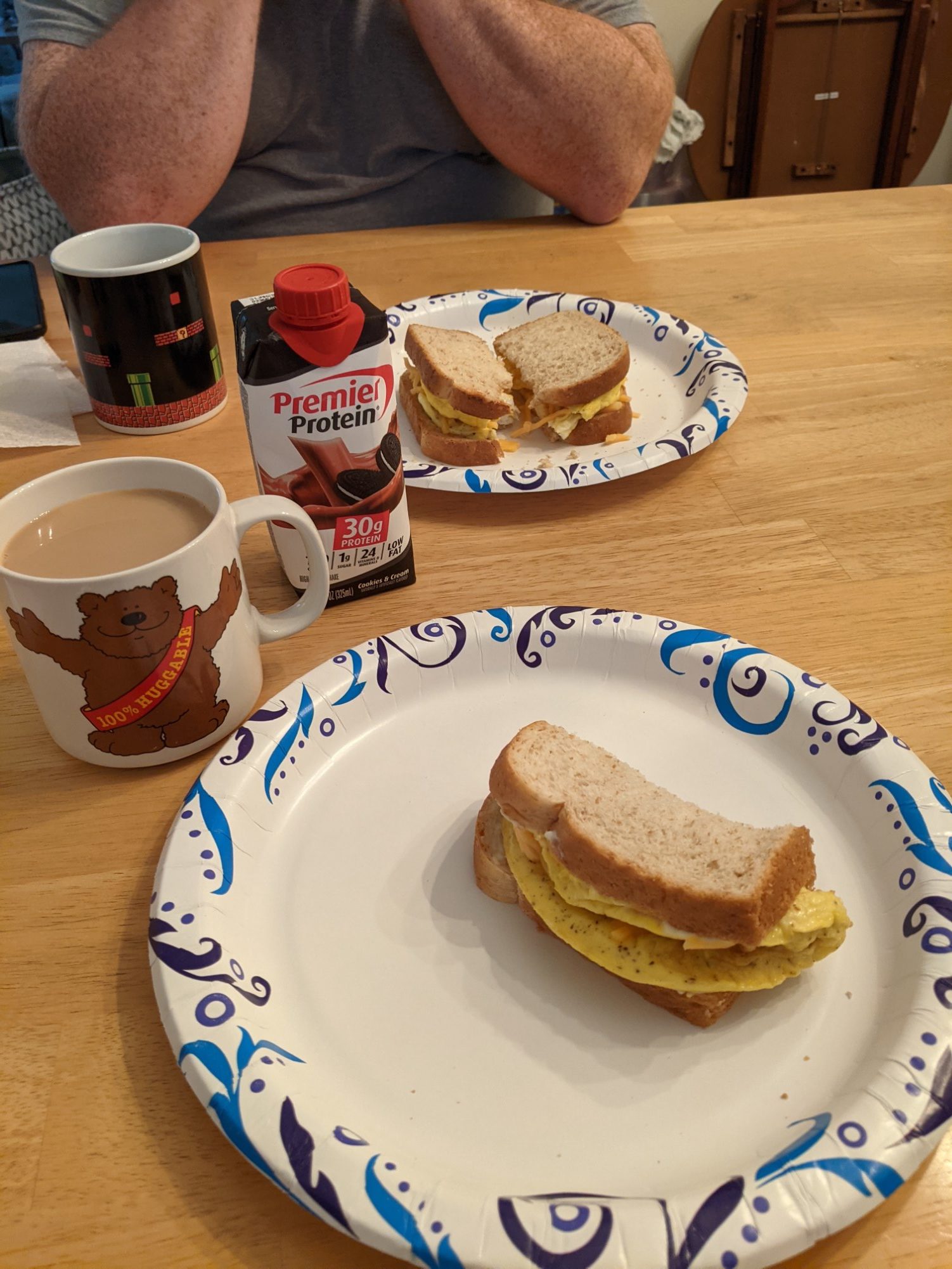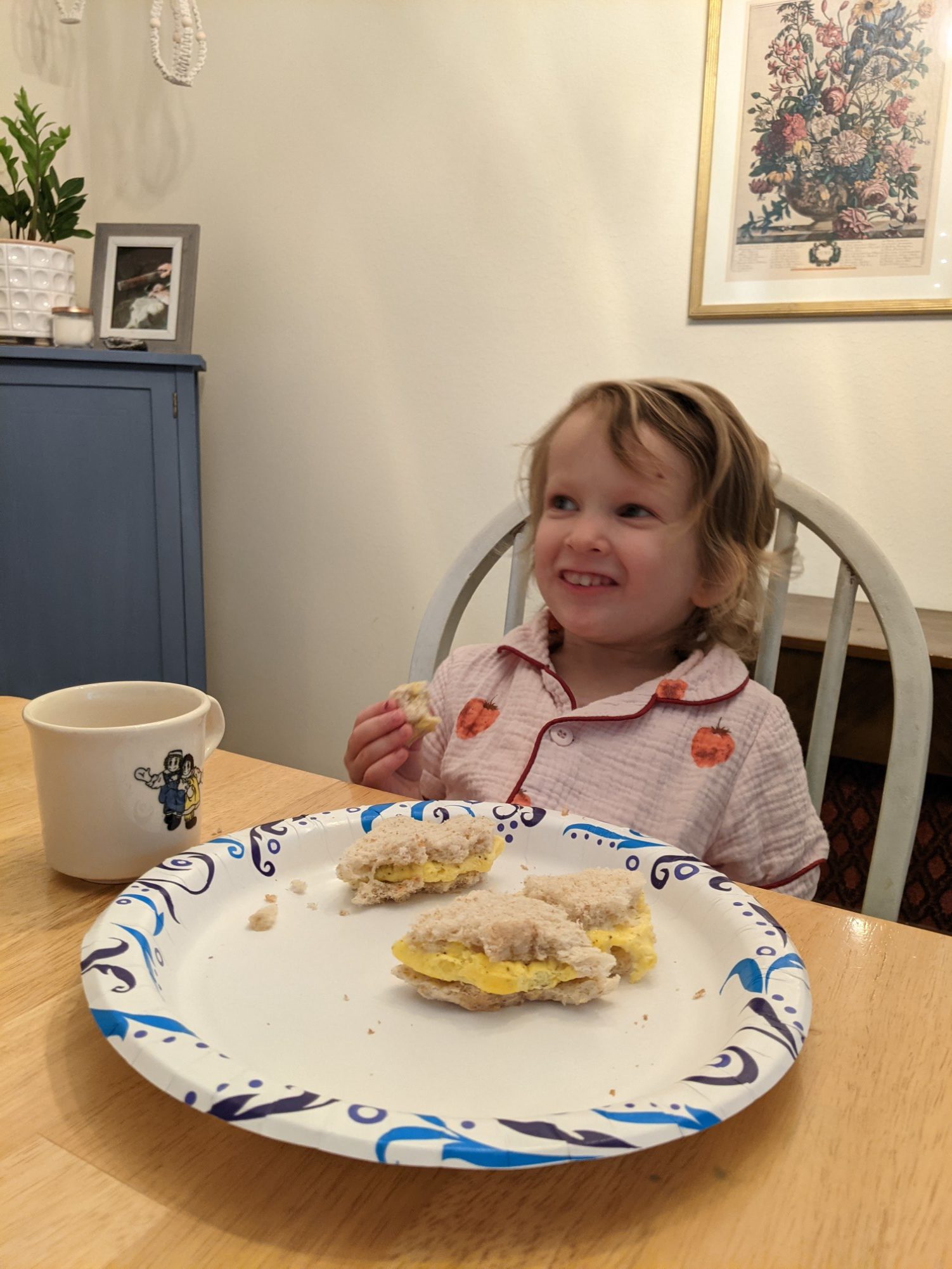 She also had the tiniest bit of coffee, and she was such a big girl with it 🙂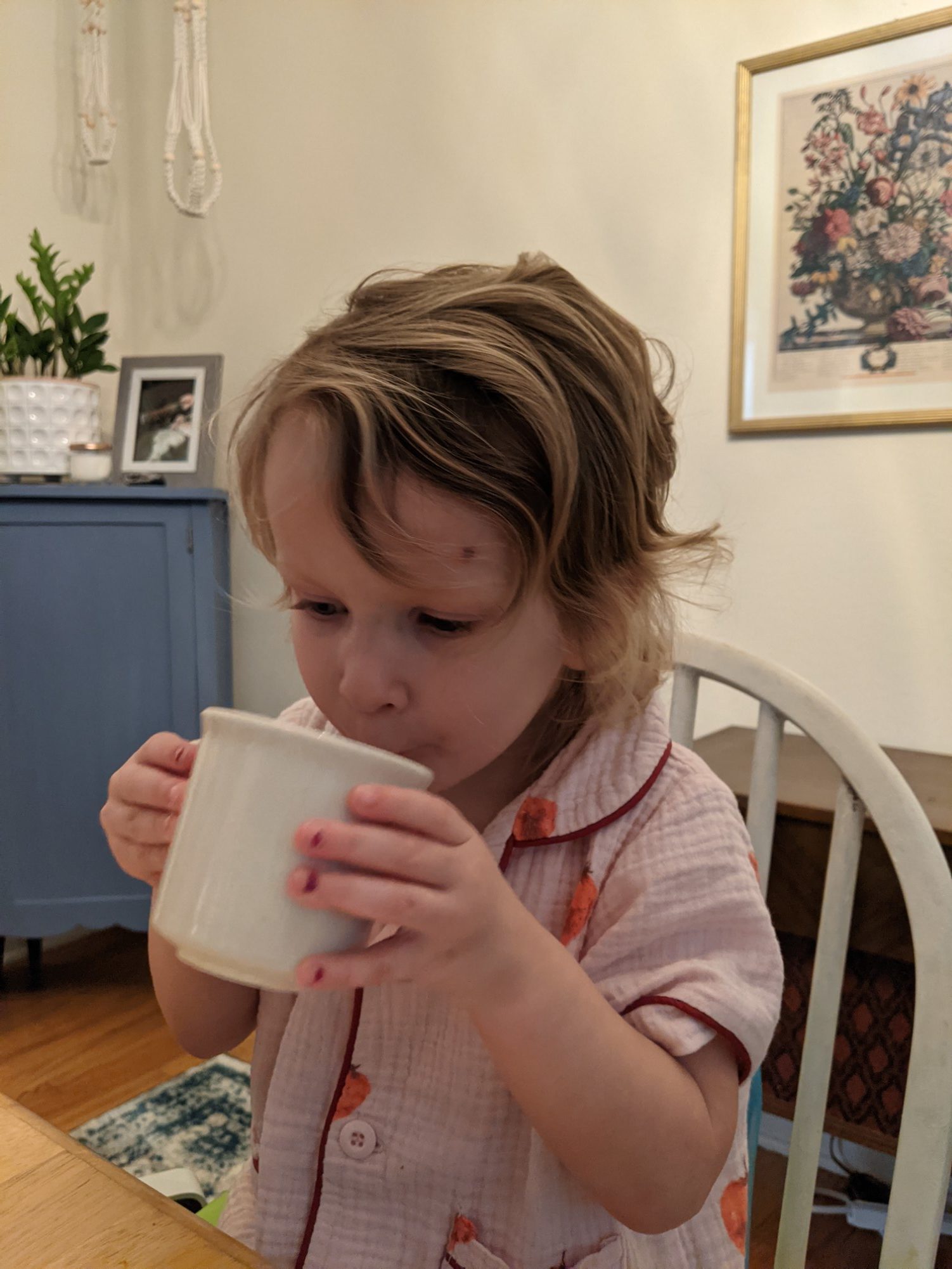 Jeff and I attended a funeral at our church this morning for a lovely lady, friend and incredibly talented pianist. While we were there, Nana took Emmie to the Children's Museum, and they had lunch and had a great day! She brought her back home for naptime, and we got home just a few minutes after she fell asleep.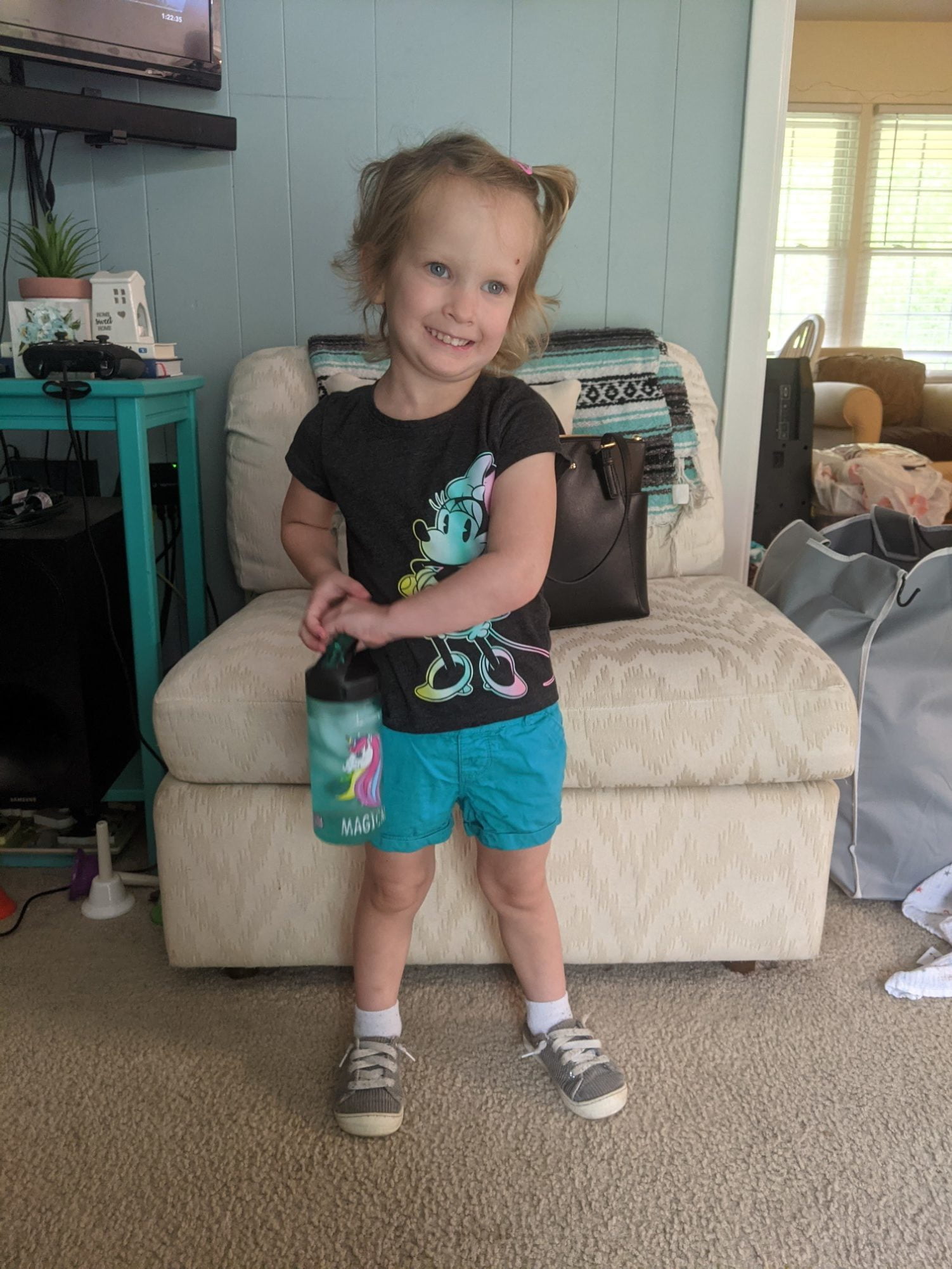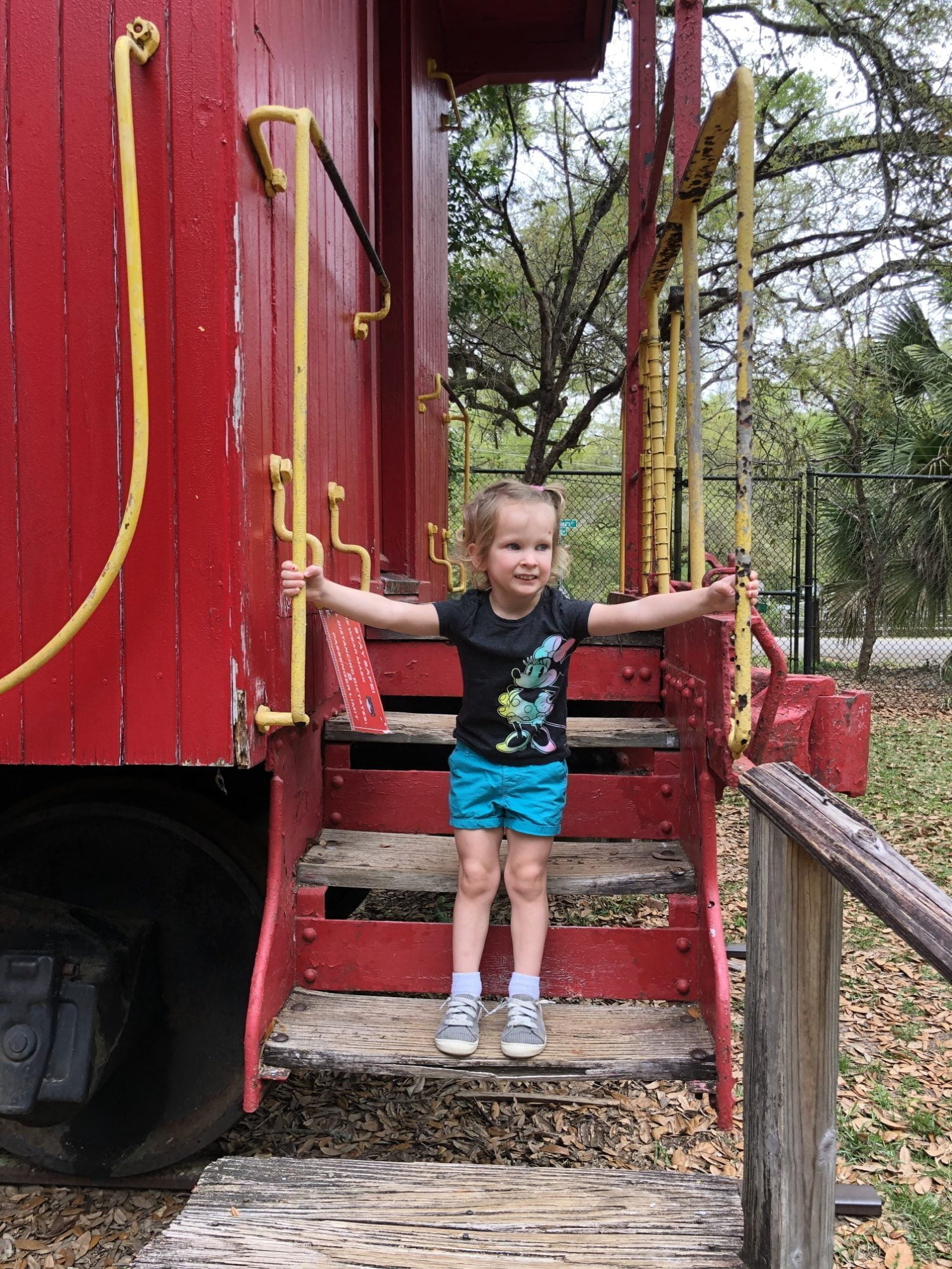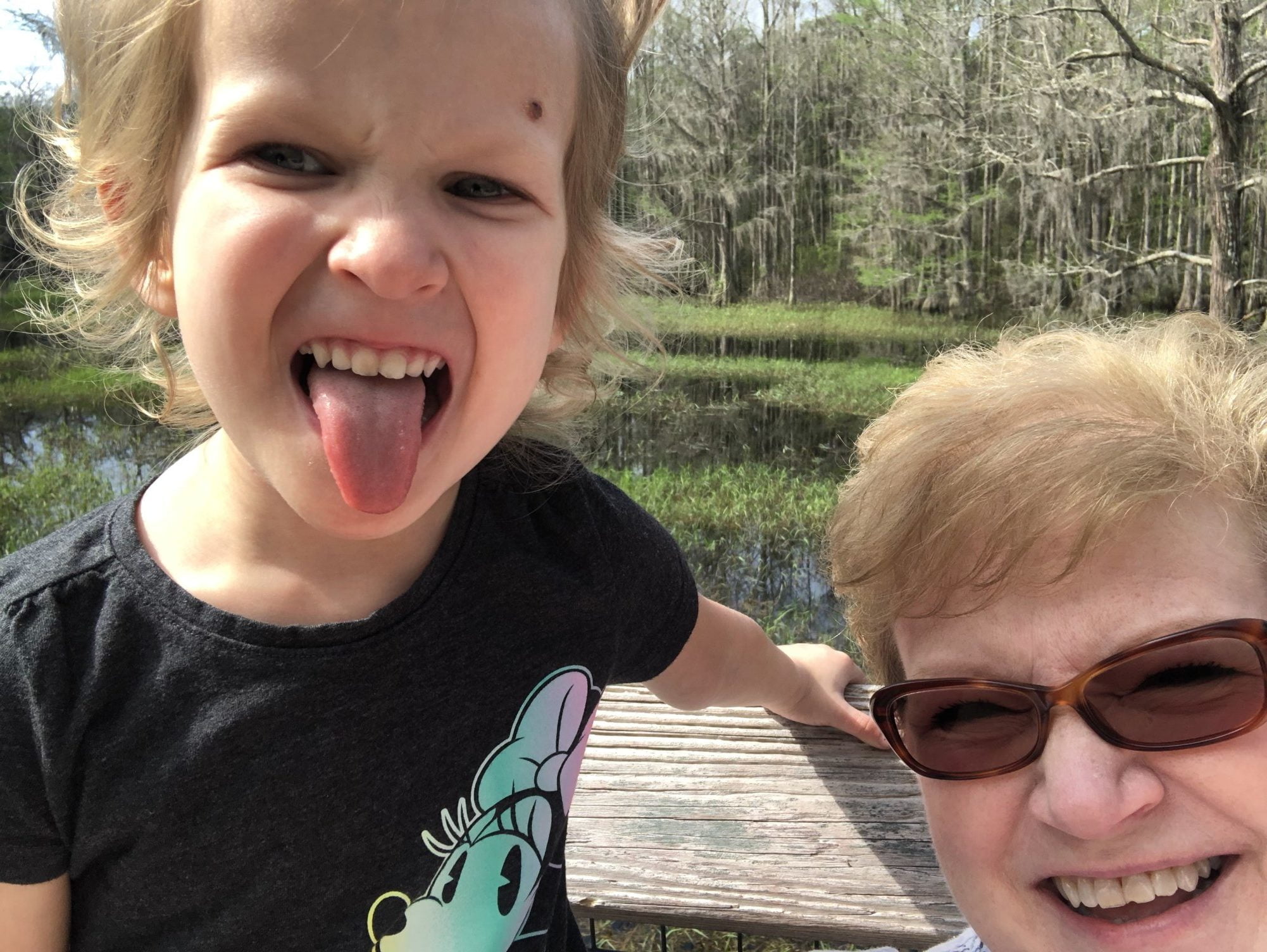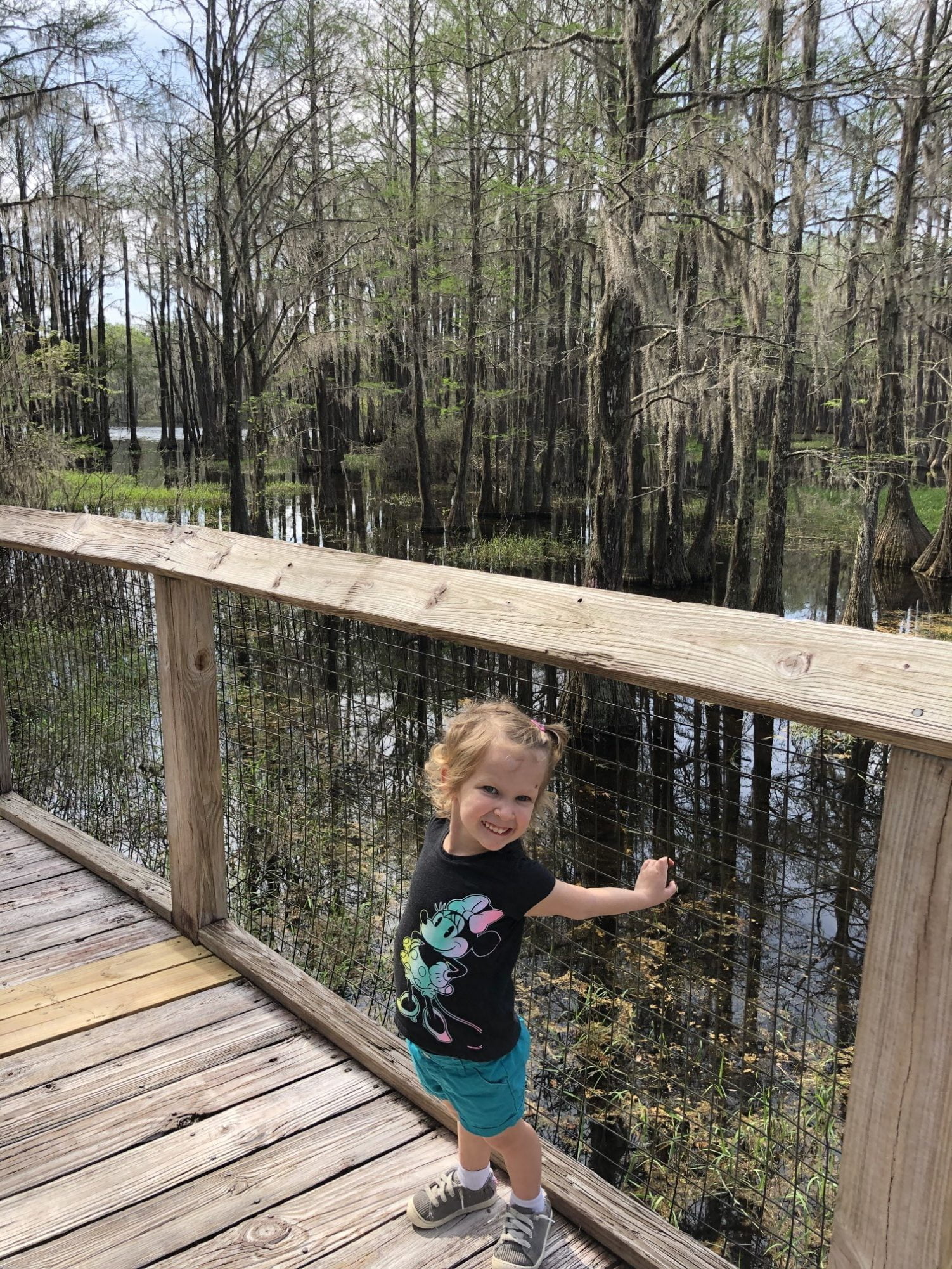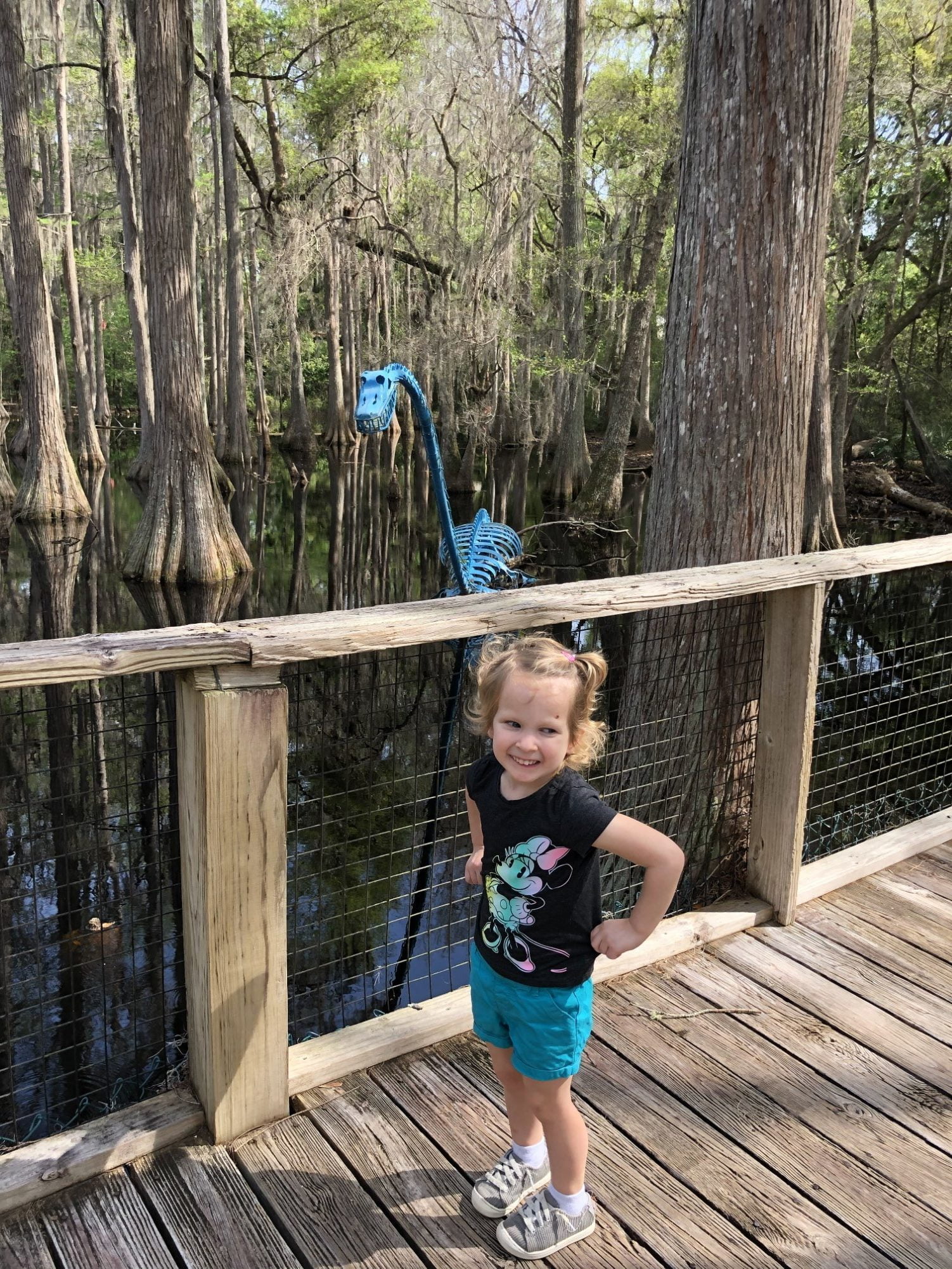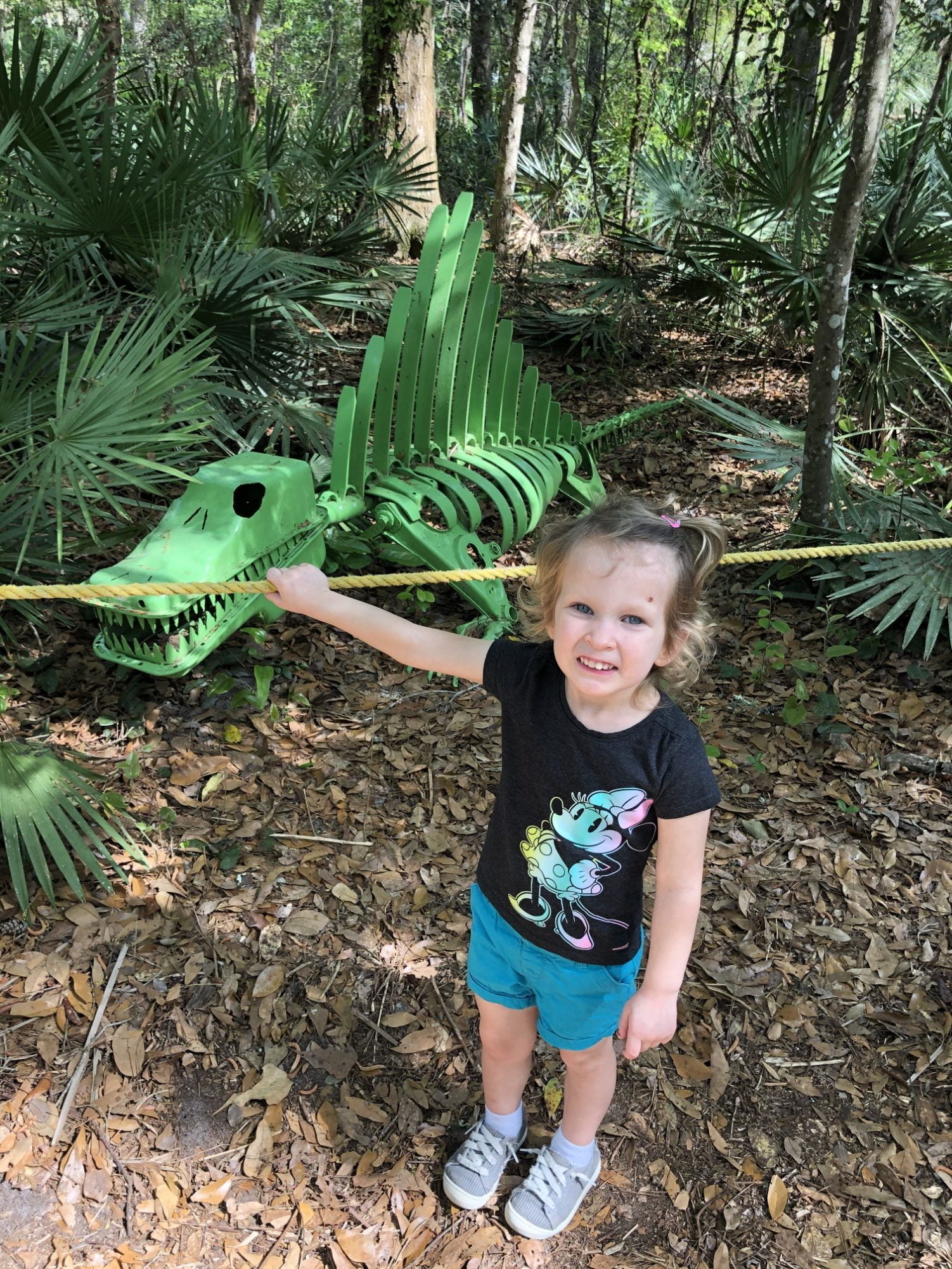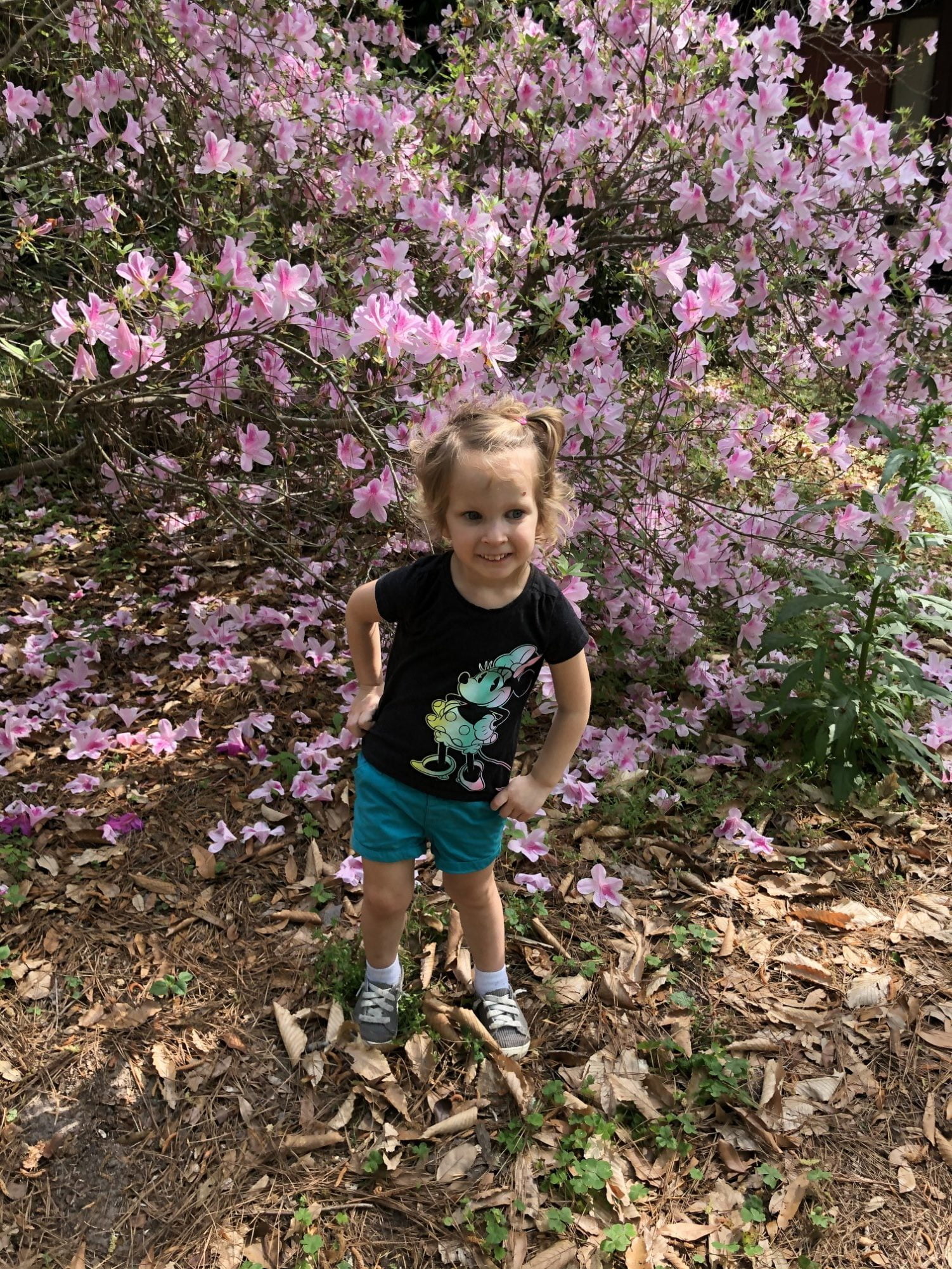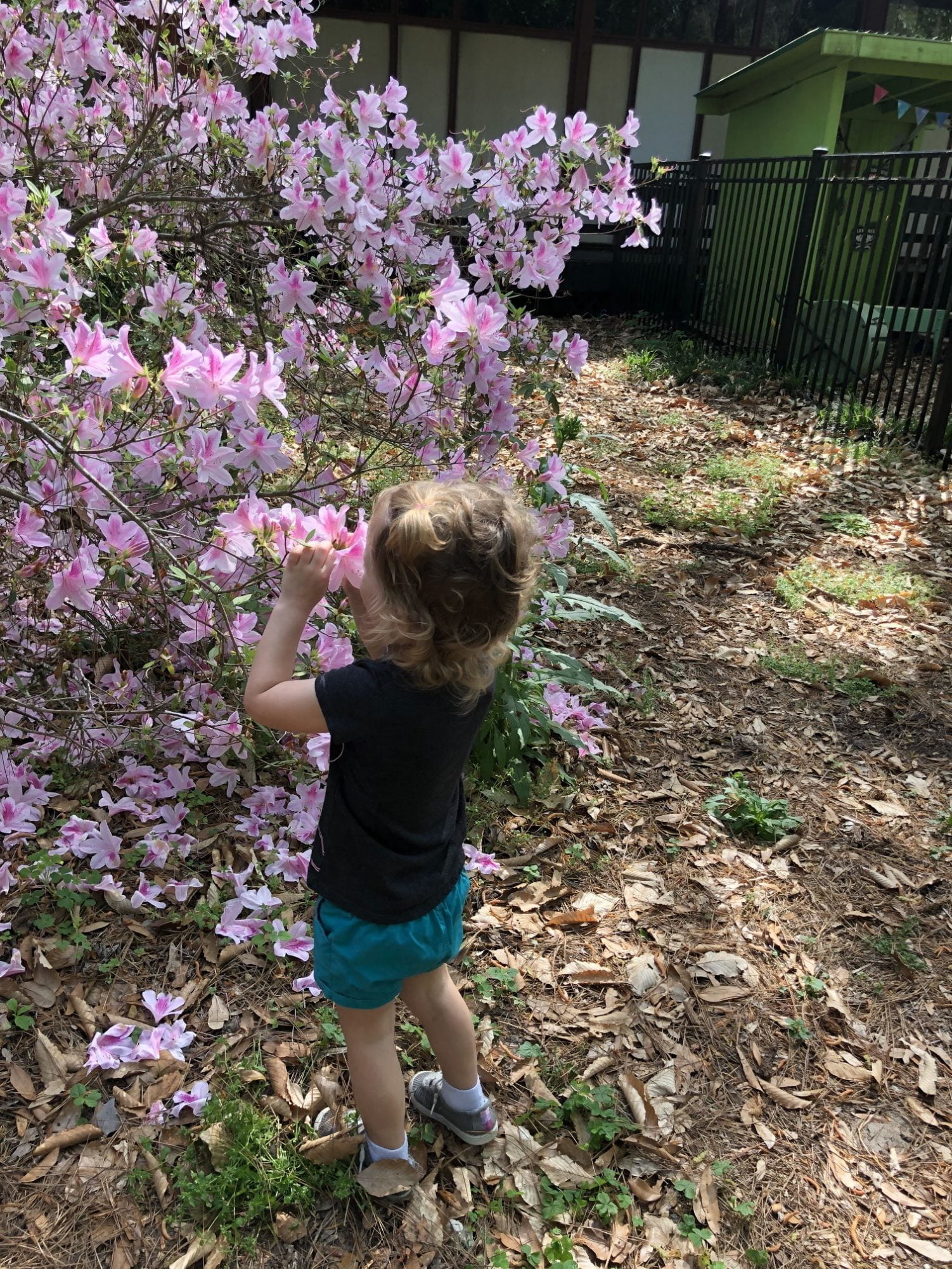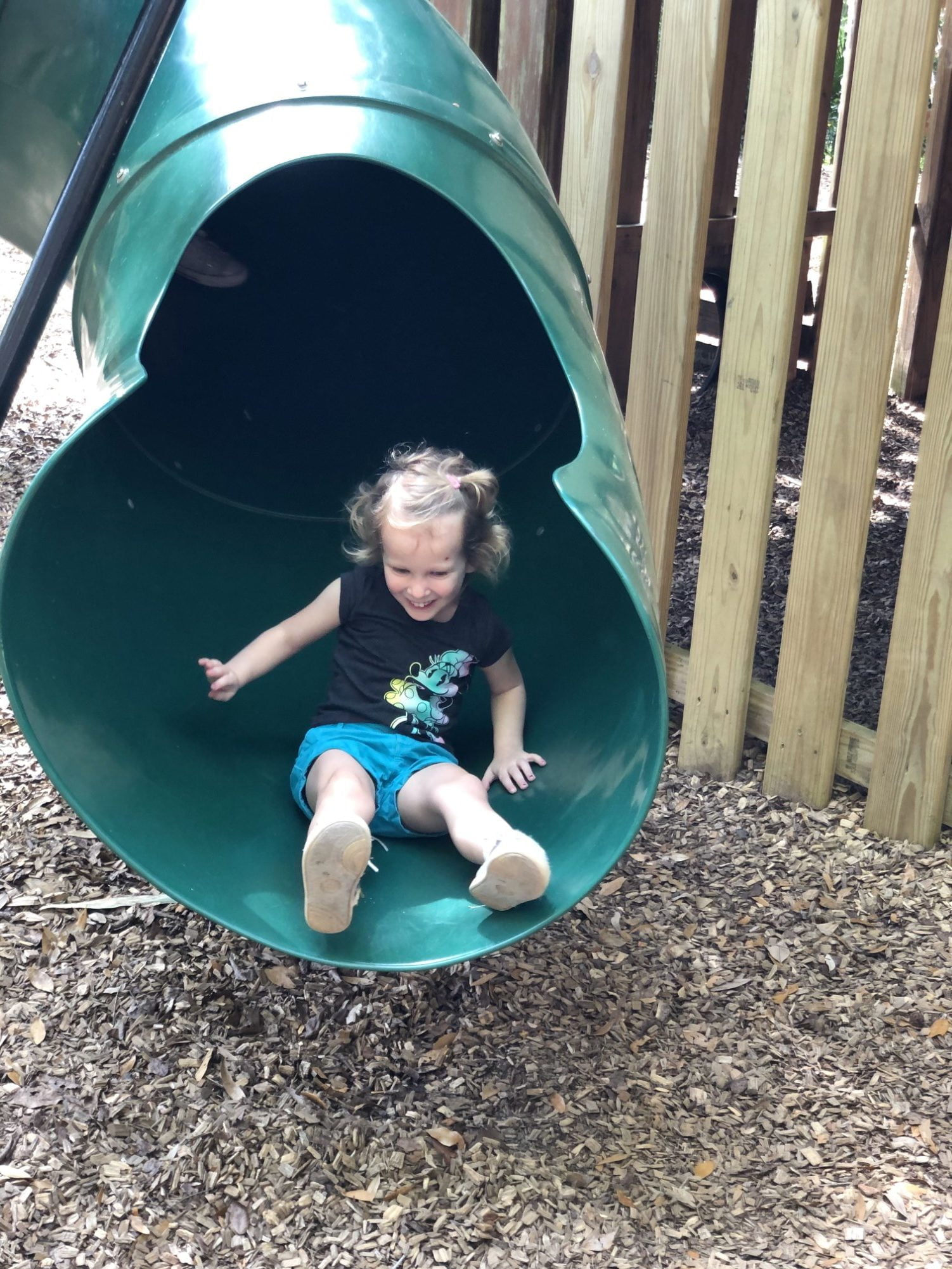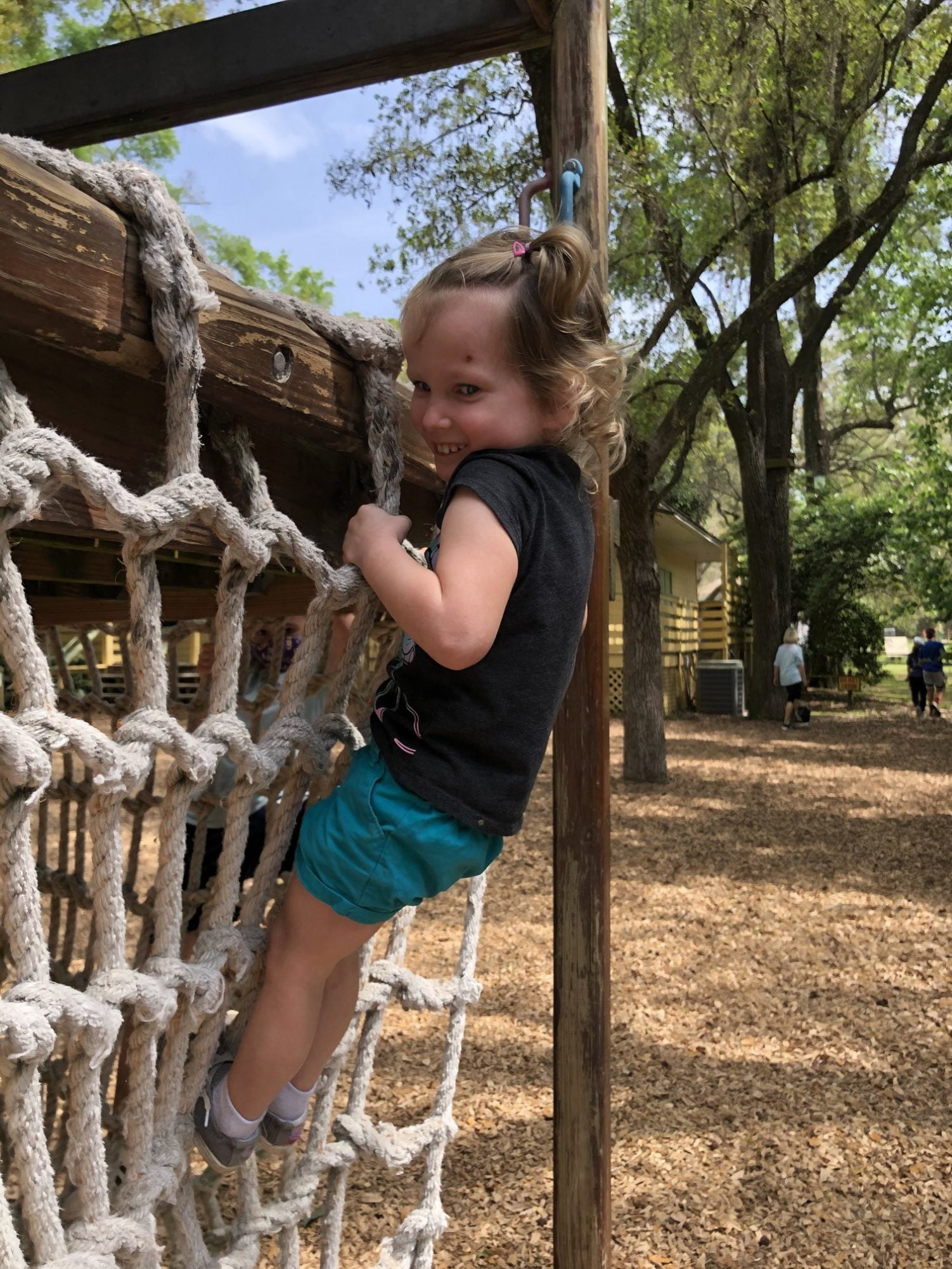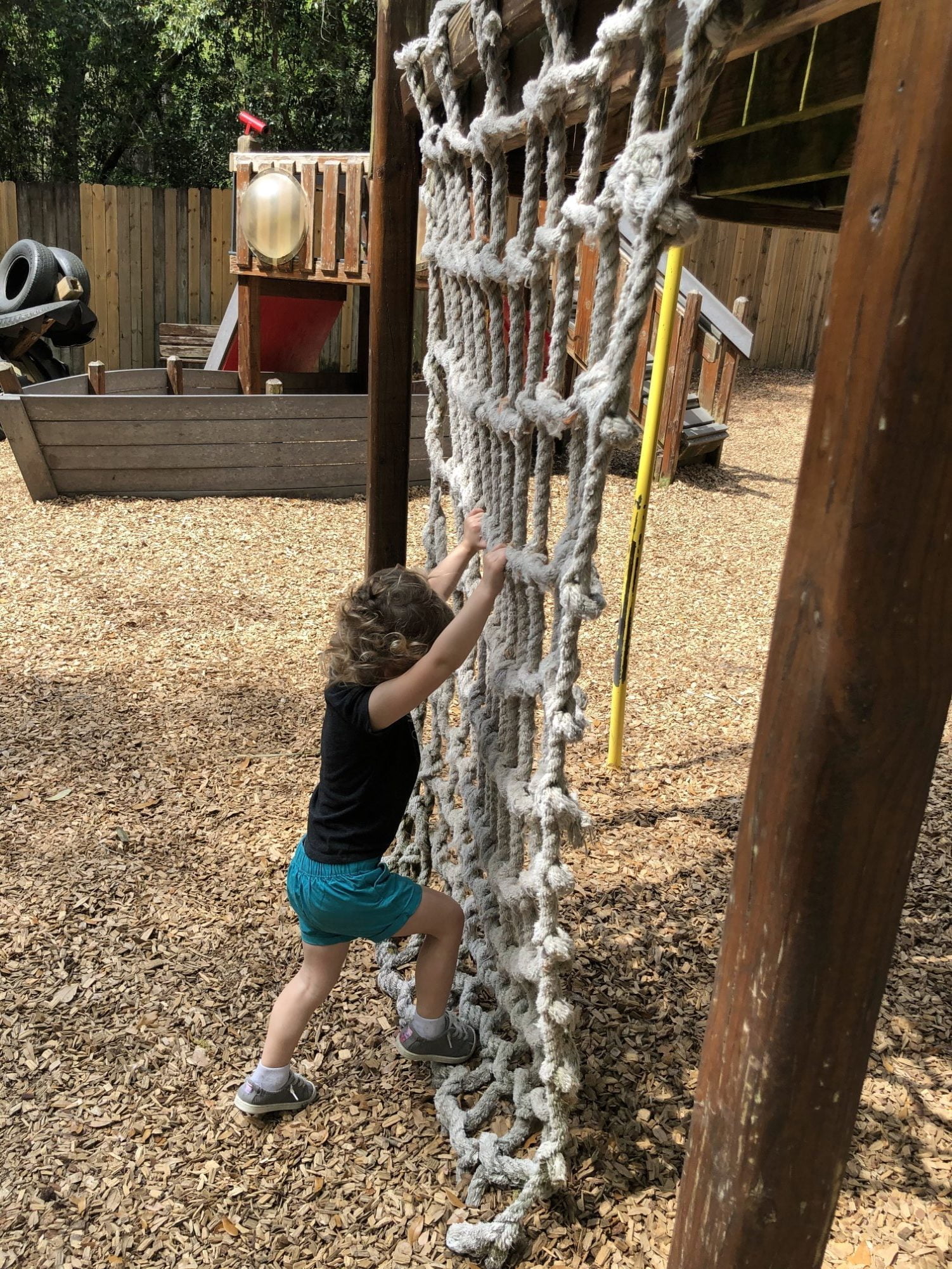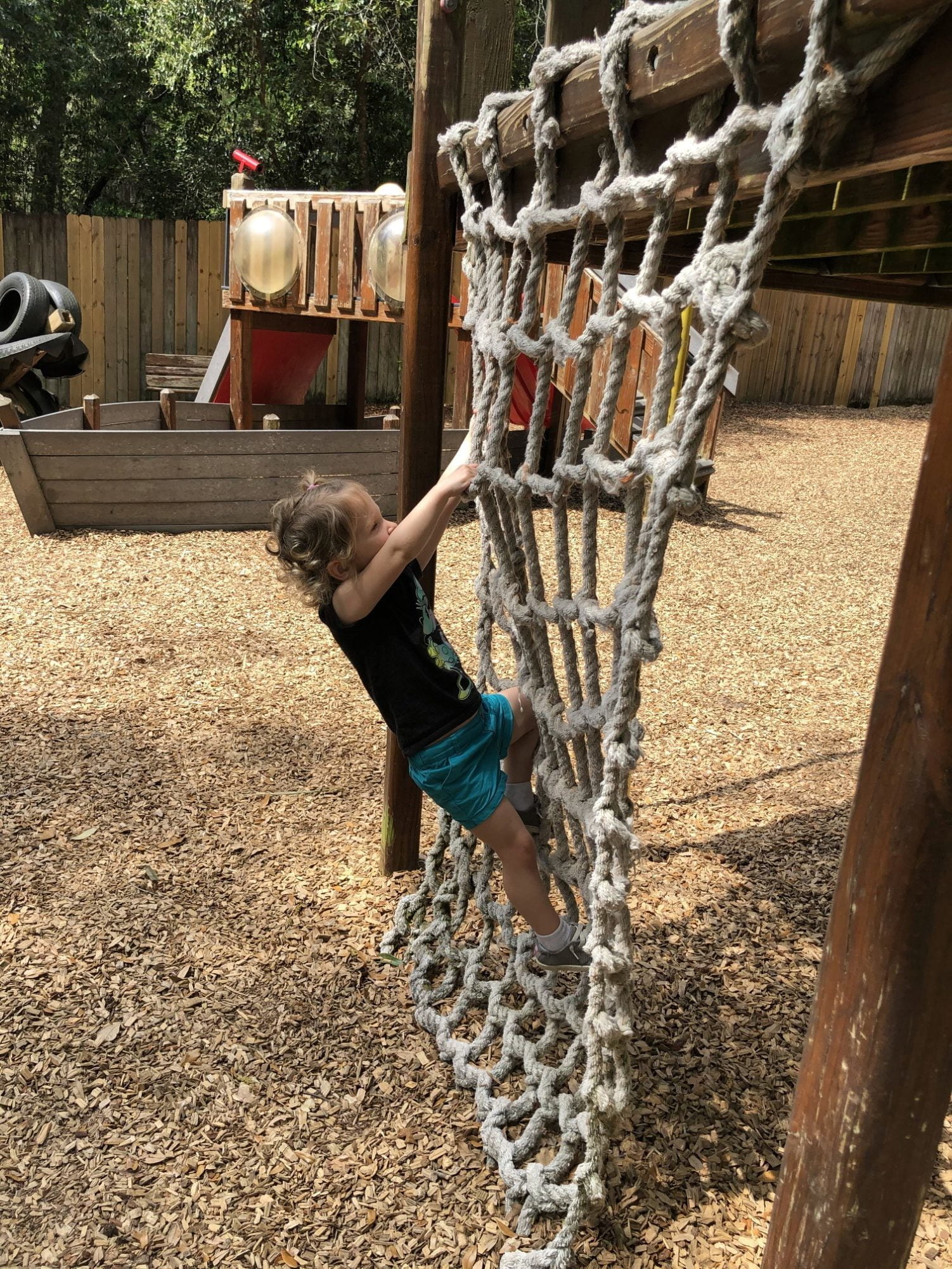 Jeff and I stopped for lunch at Willie Jewel's after the funeral. It was delicious, and soo much food. You can see I definitely couldn't finish everything, even after sharing a little of my pulled pork with Jeff. He however, cleaned his plate 😉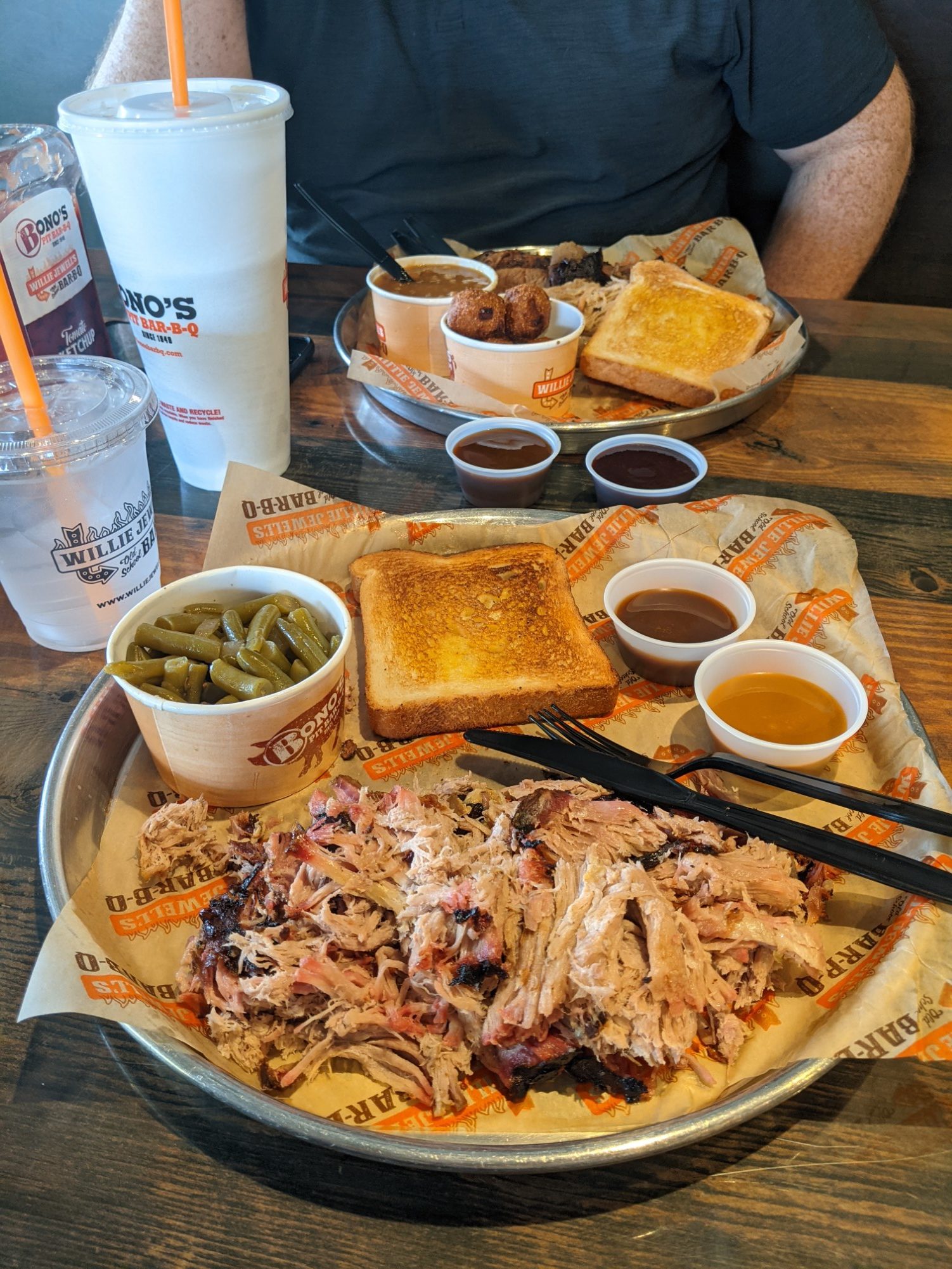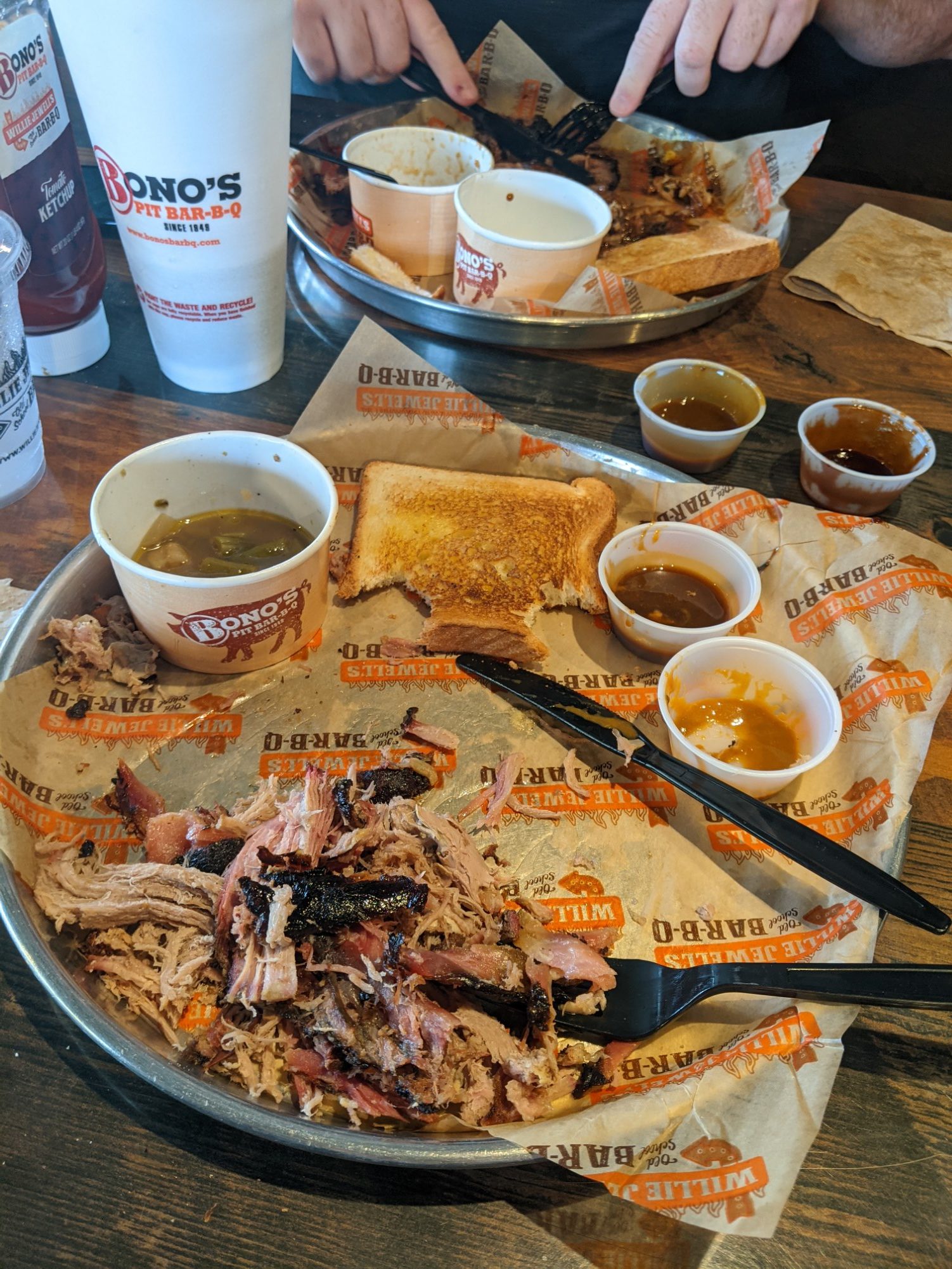 After nap, Nana took Emmie shopping at Old Navy and Carter's because she needed some new shorts for summer time. They also went by their church to play on the playground for a little while.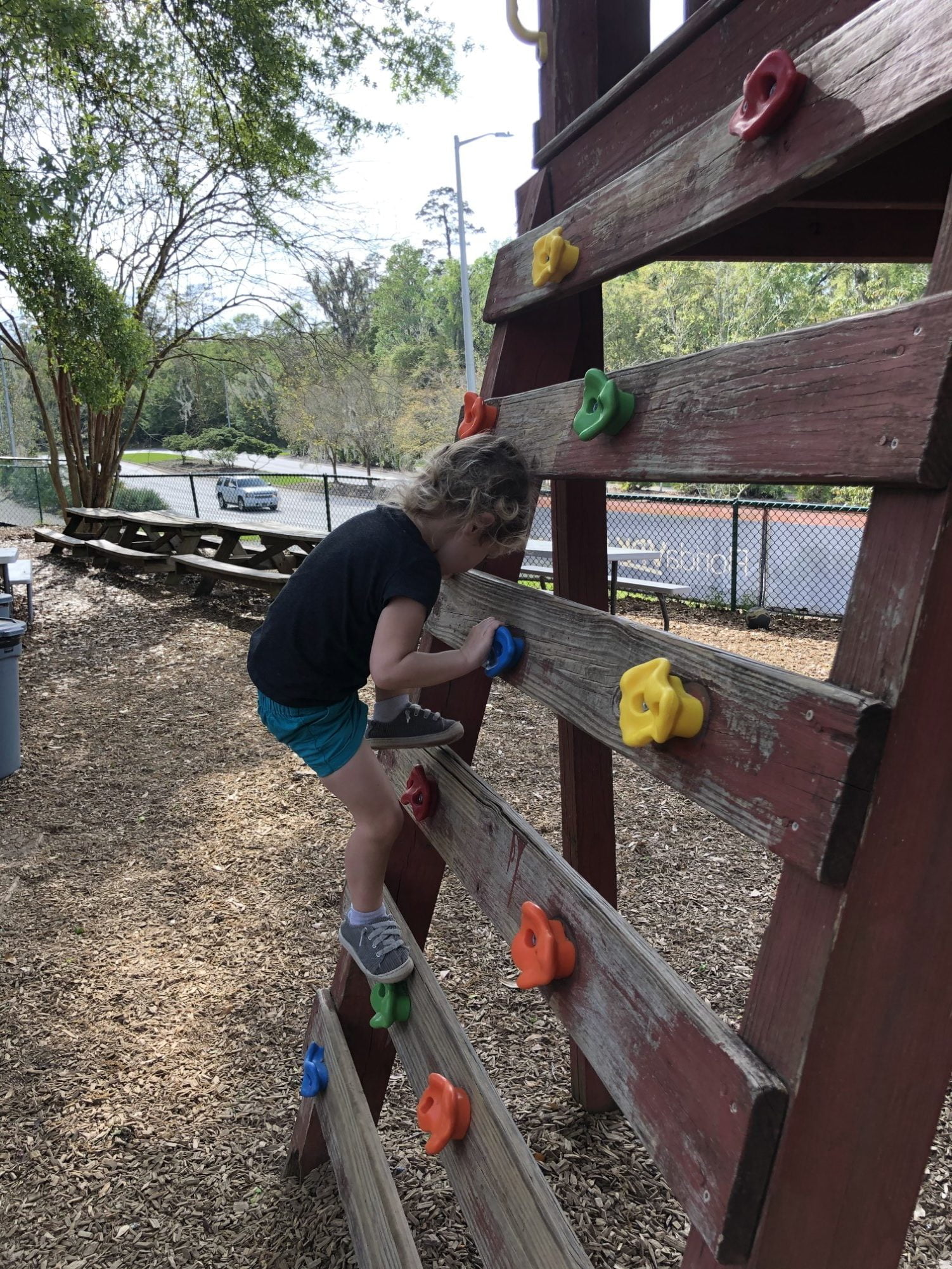 Meanwhile, we stayed home for a few extra house, and got this front room almost completely empty, and just about ready to start moving the boys' stuff into this room.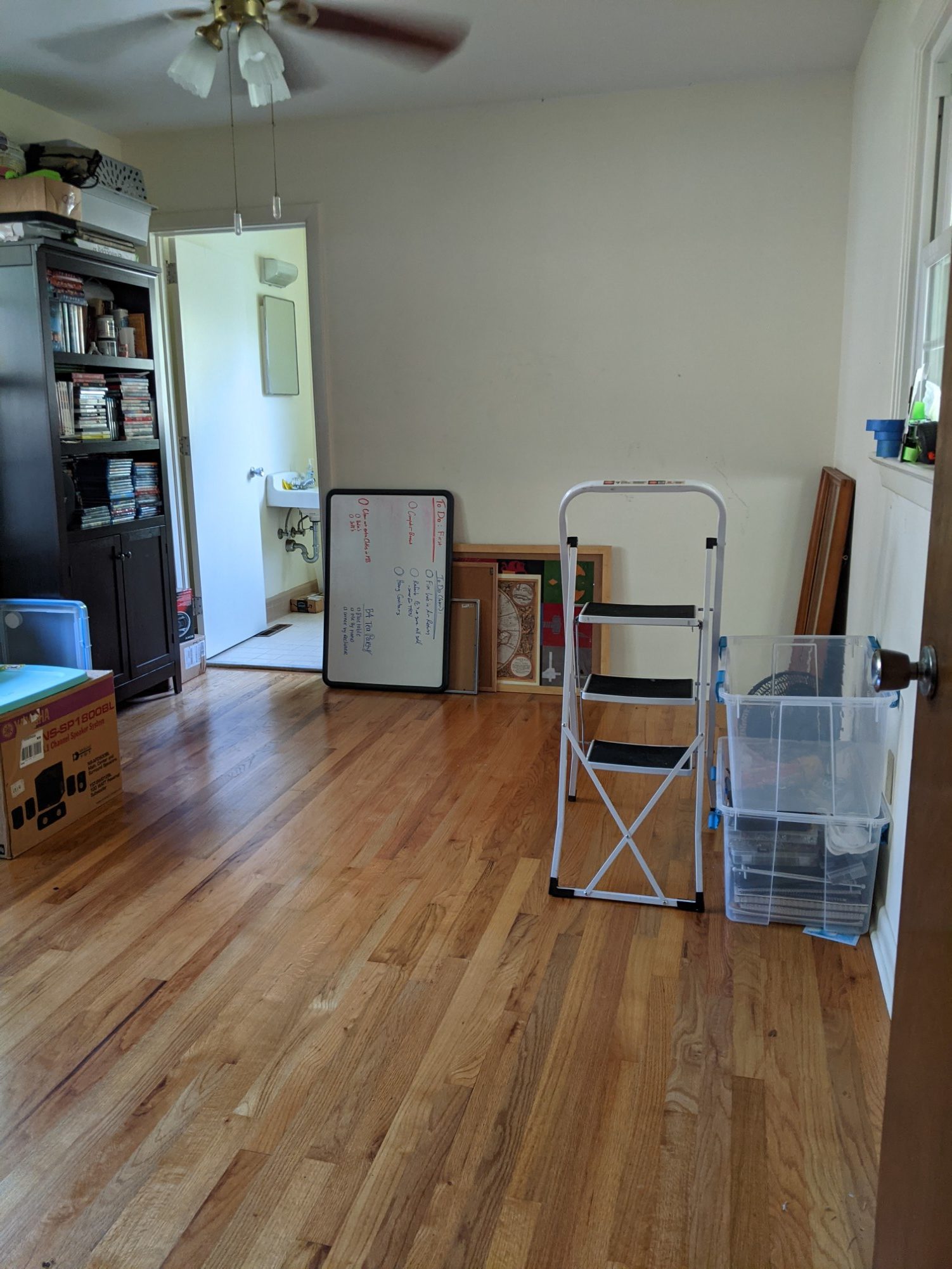 We went through the drive-thru at Chick-fil-A to pick up dinner for everyone, and then went over to Nana & PopPop's house. Emmie insisted we eat outside on the back porch, and it was actually really nice.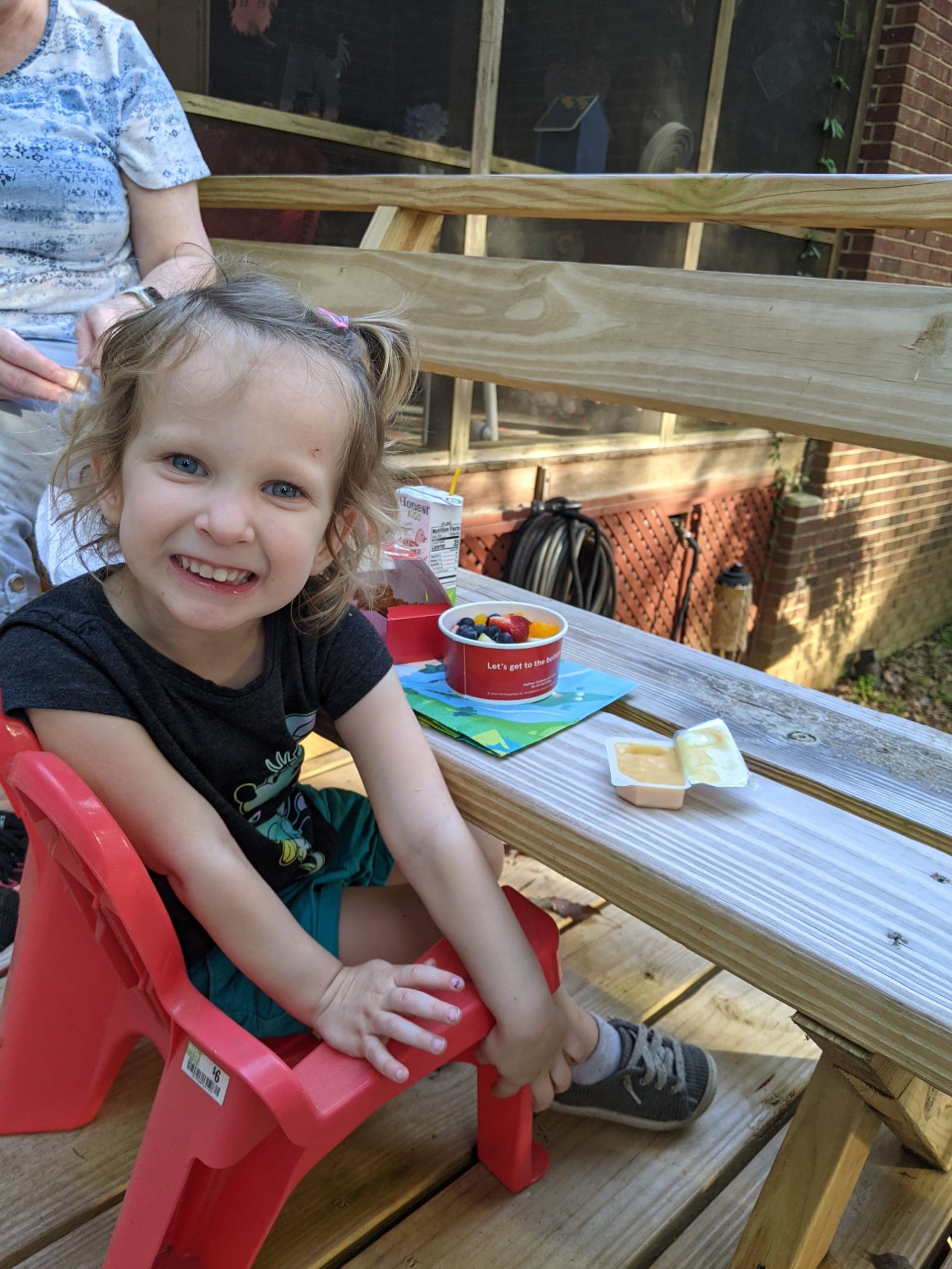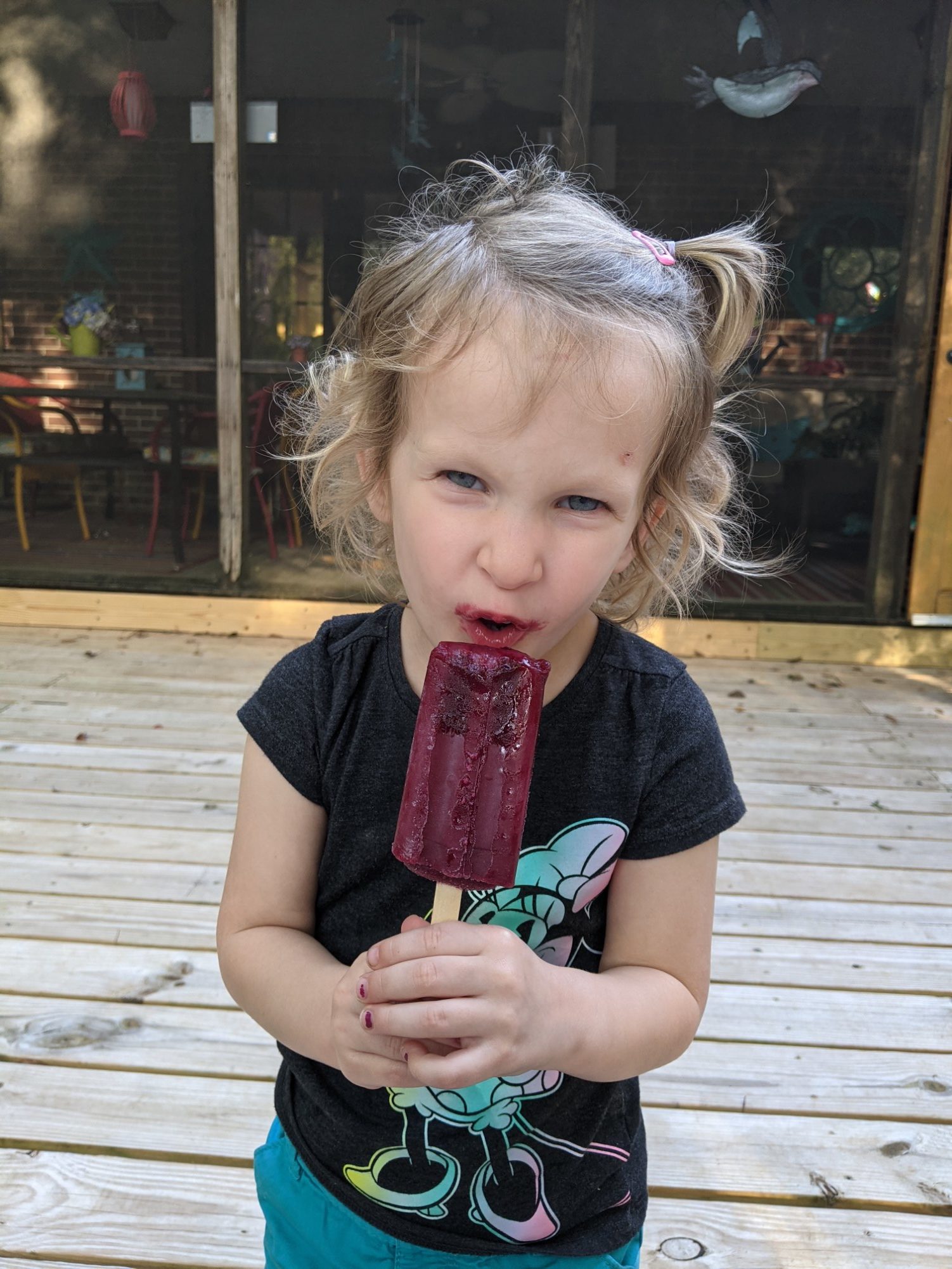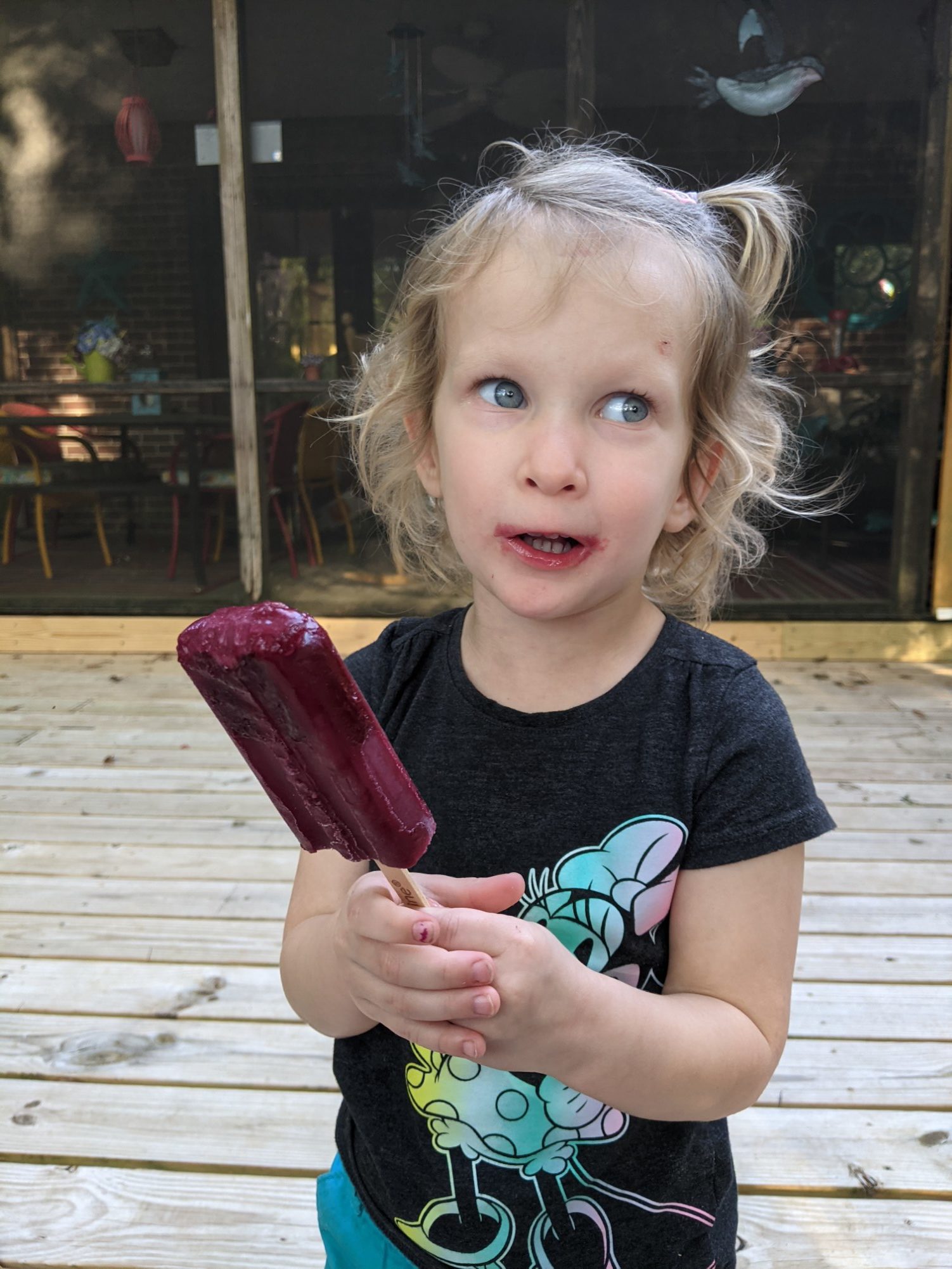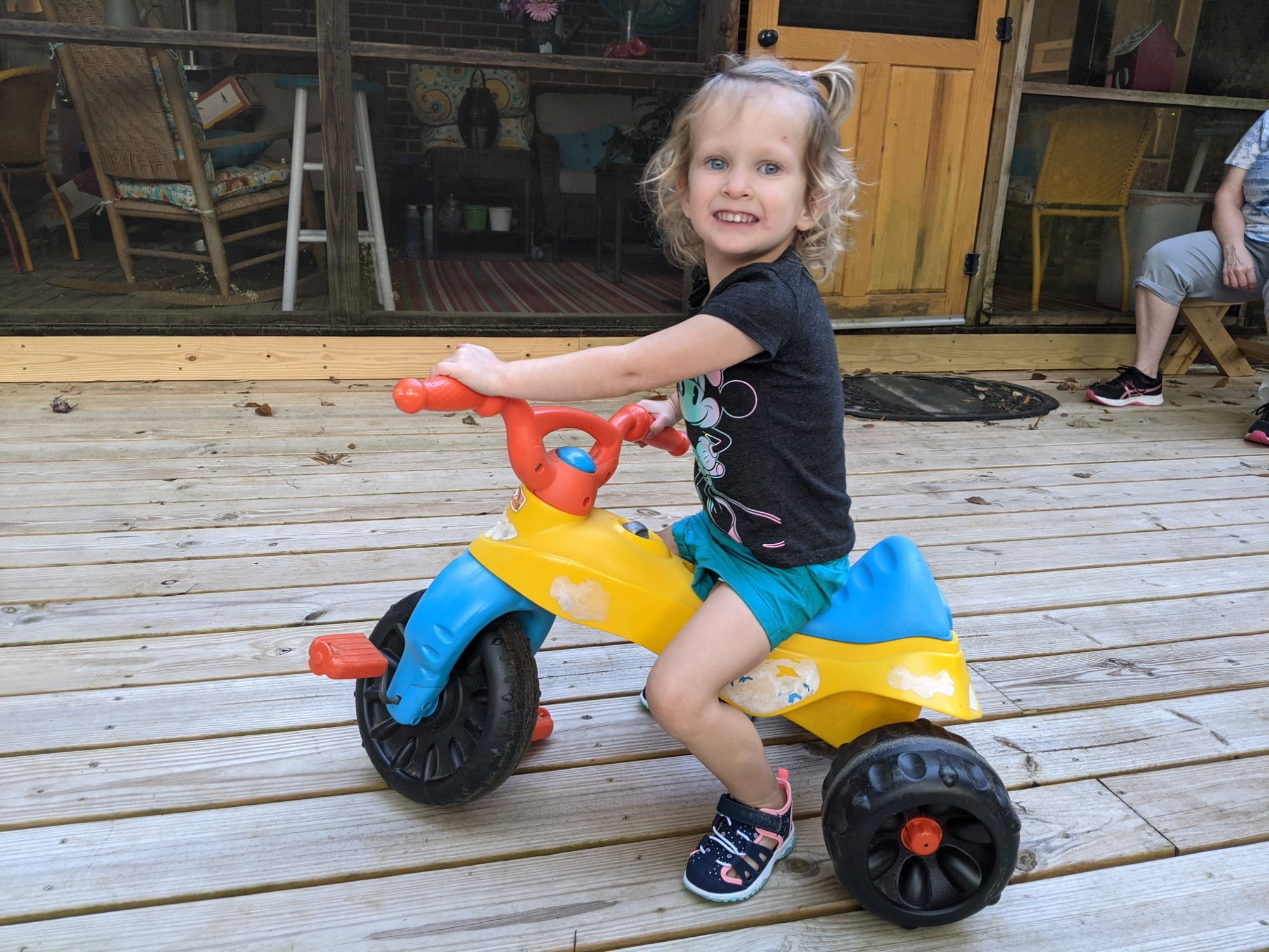 After spending almost the entire day outdoors, girlfriend was in need of a bath. So we did it there, and got her in her jammies, before a quick FaceTime with her cousins in Georgia (where she very shyly sang happy birthday to Andie), and then we headed on home for bedtime.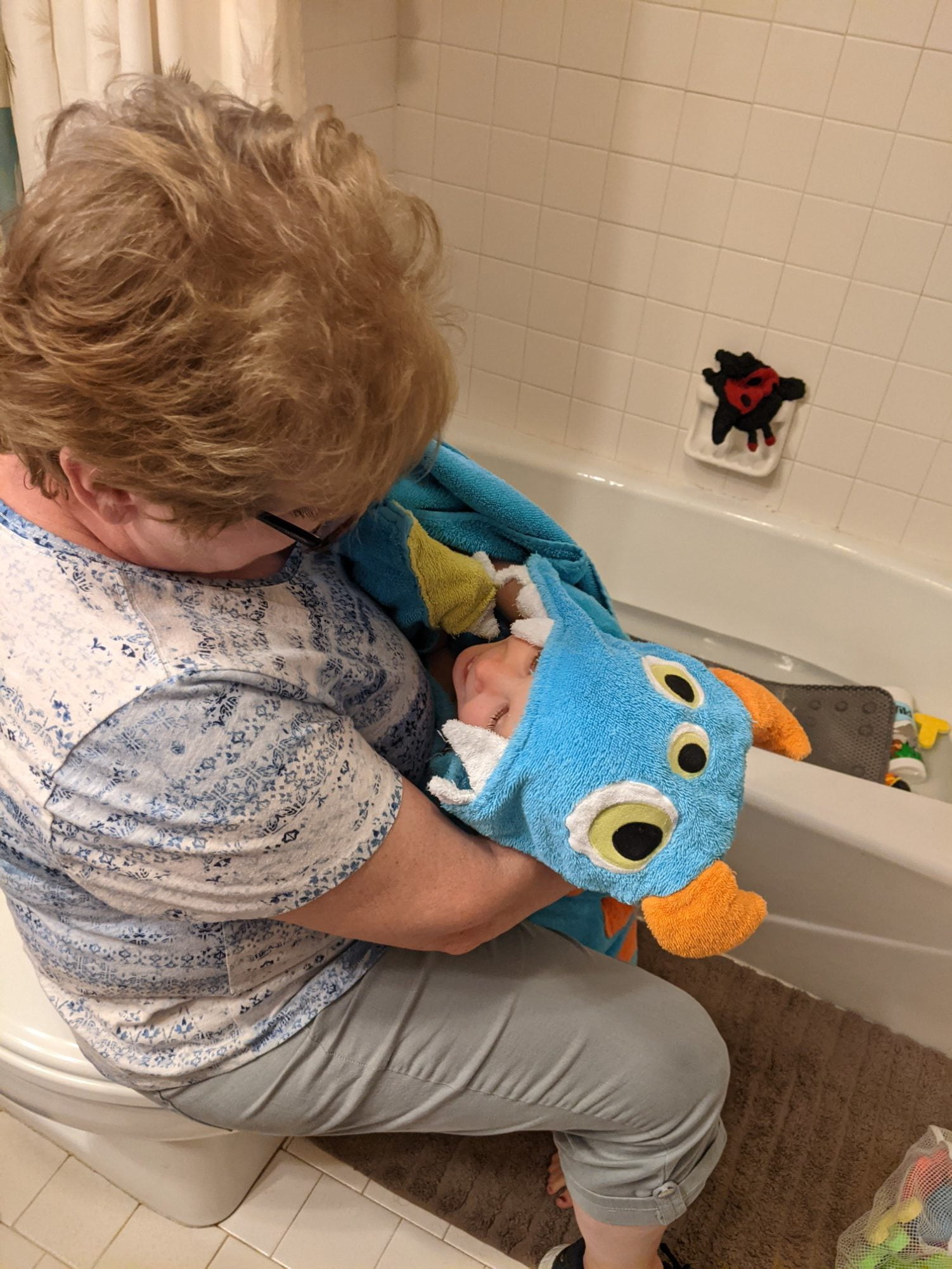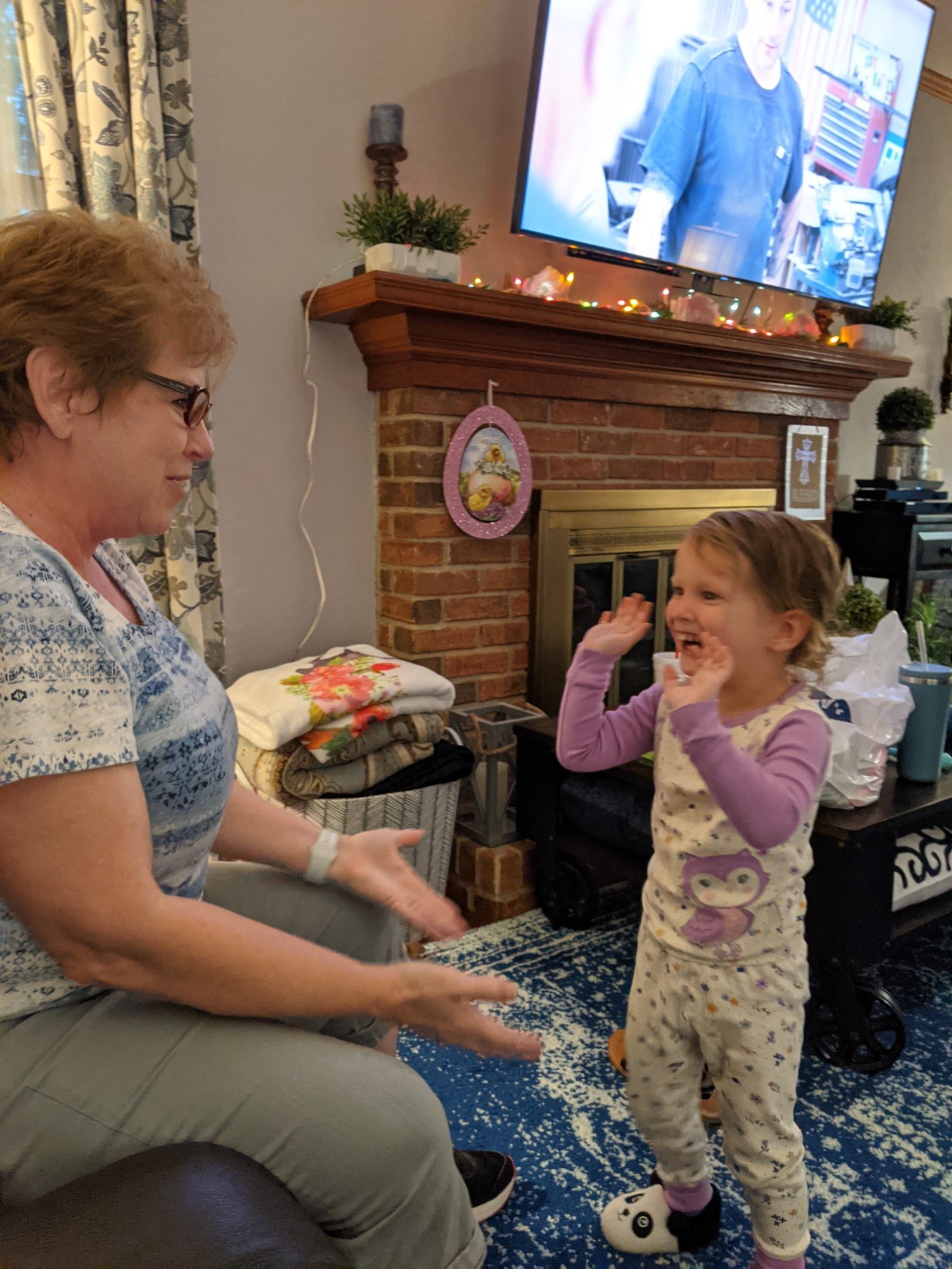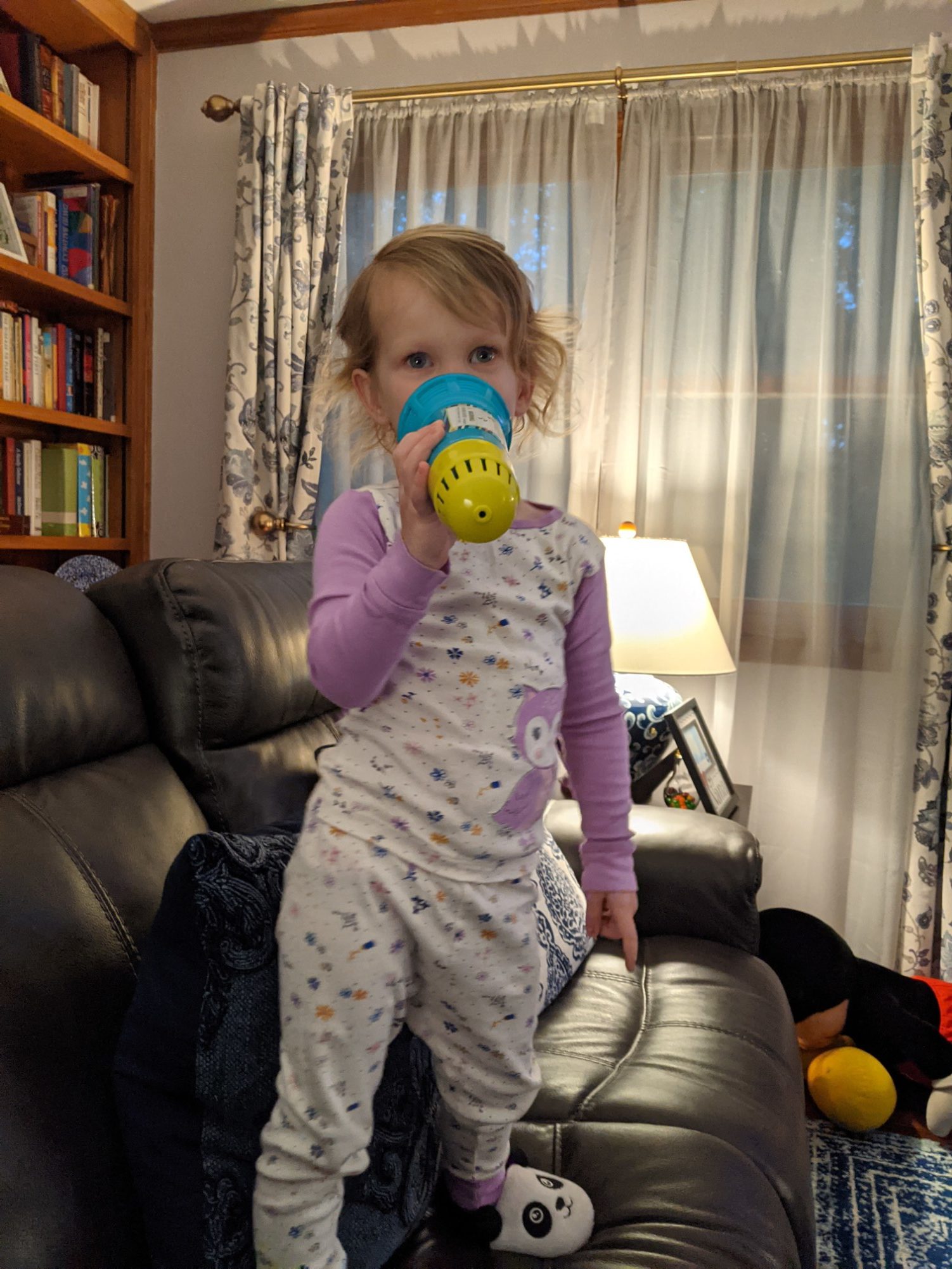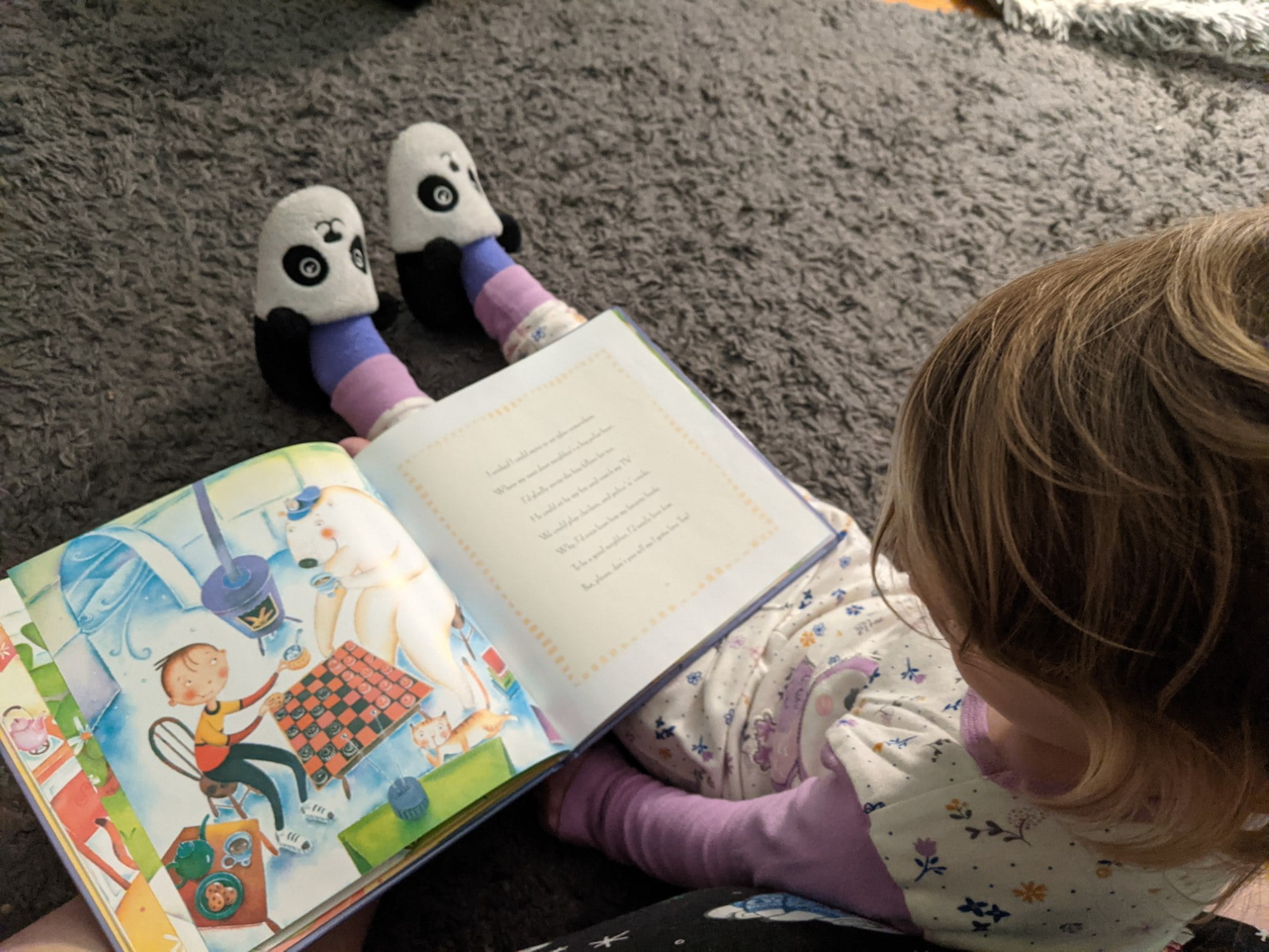 Now that I wrote this post super quickly (only 10 minutes, as opposed to my usual 30-ish), it's time for my glucose test, my bedtime snack, and then heading off to bed, because I'm pooped!