I absolutely love these tiny jean shorts with the little lace hem. I think she'll be wearing these like once a week, now that it's warming up, until she finally grows out of them…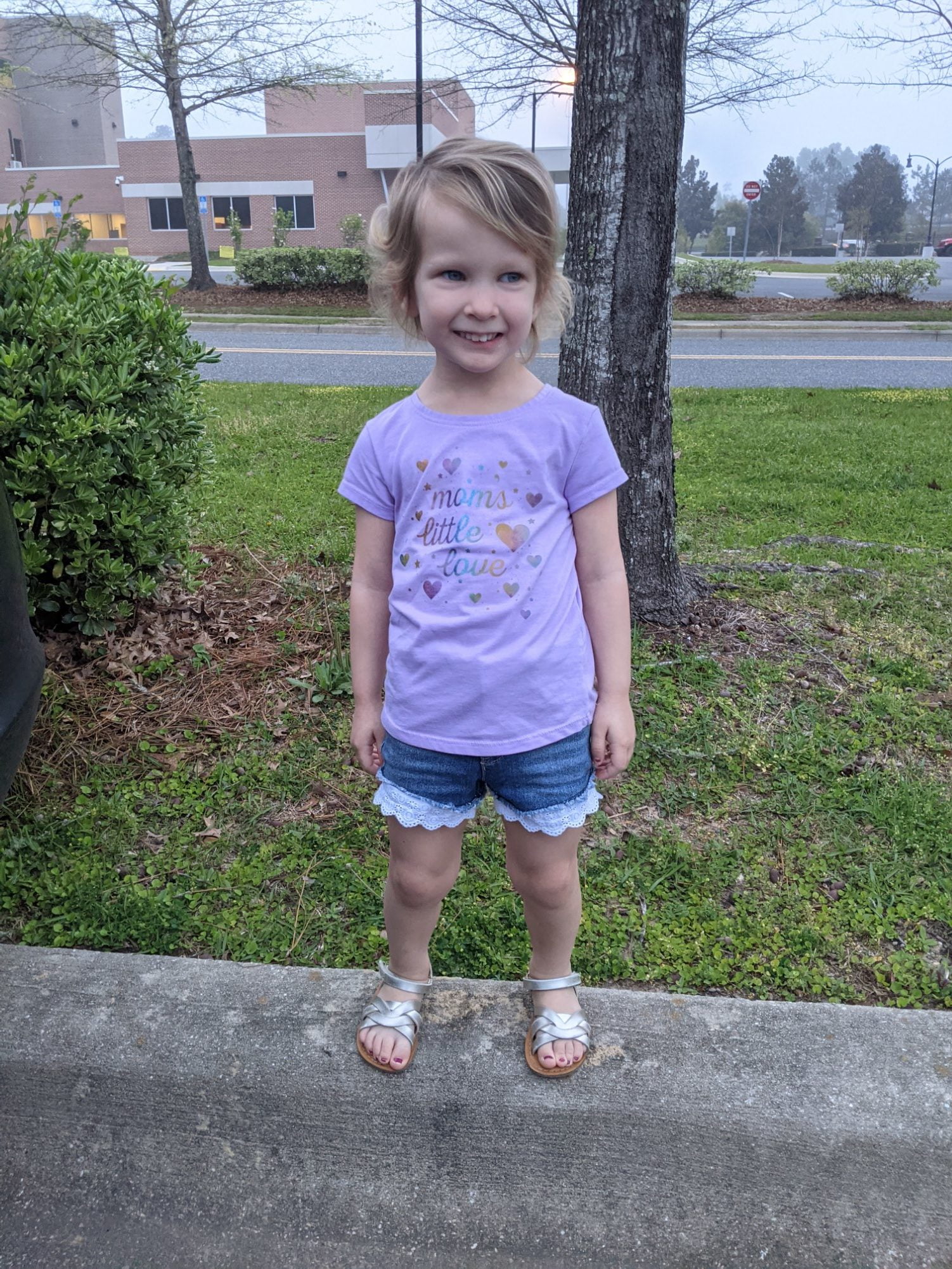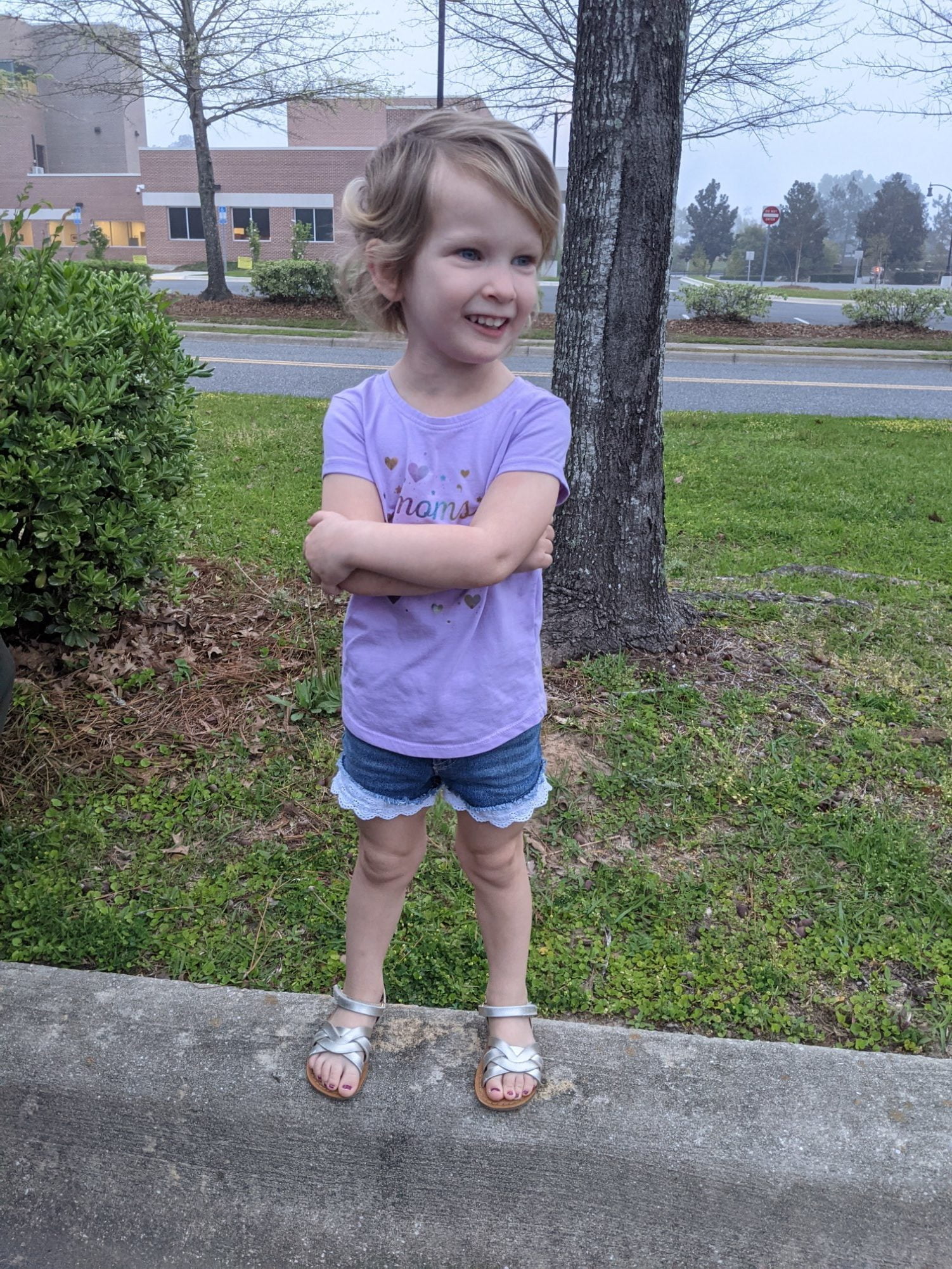 Emerson was a little sad for Mommy to leave, so her sweetest little friend came over to love on her and play with her, and make her feel better. Emmie picked a book, and they were sitting down to read it together as I left.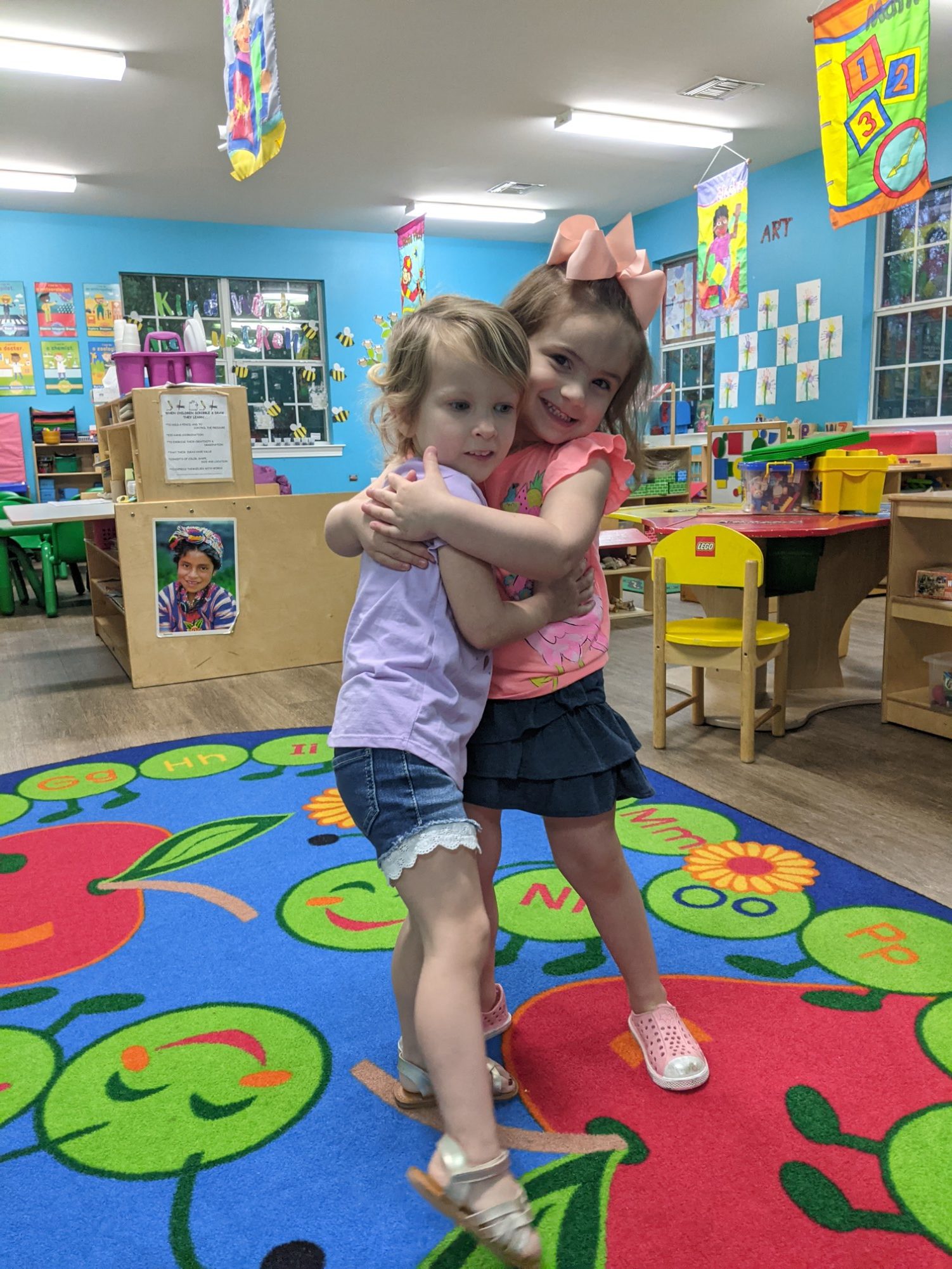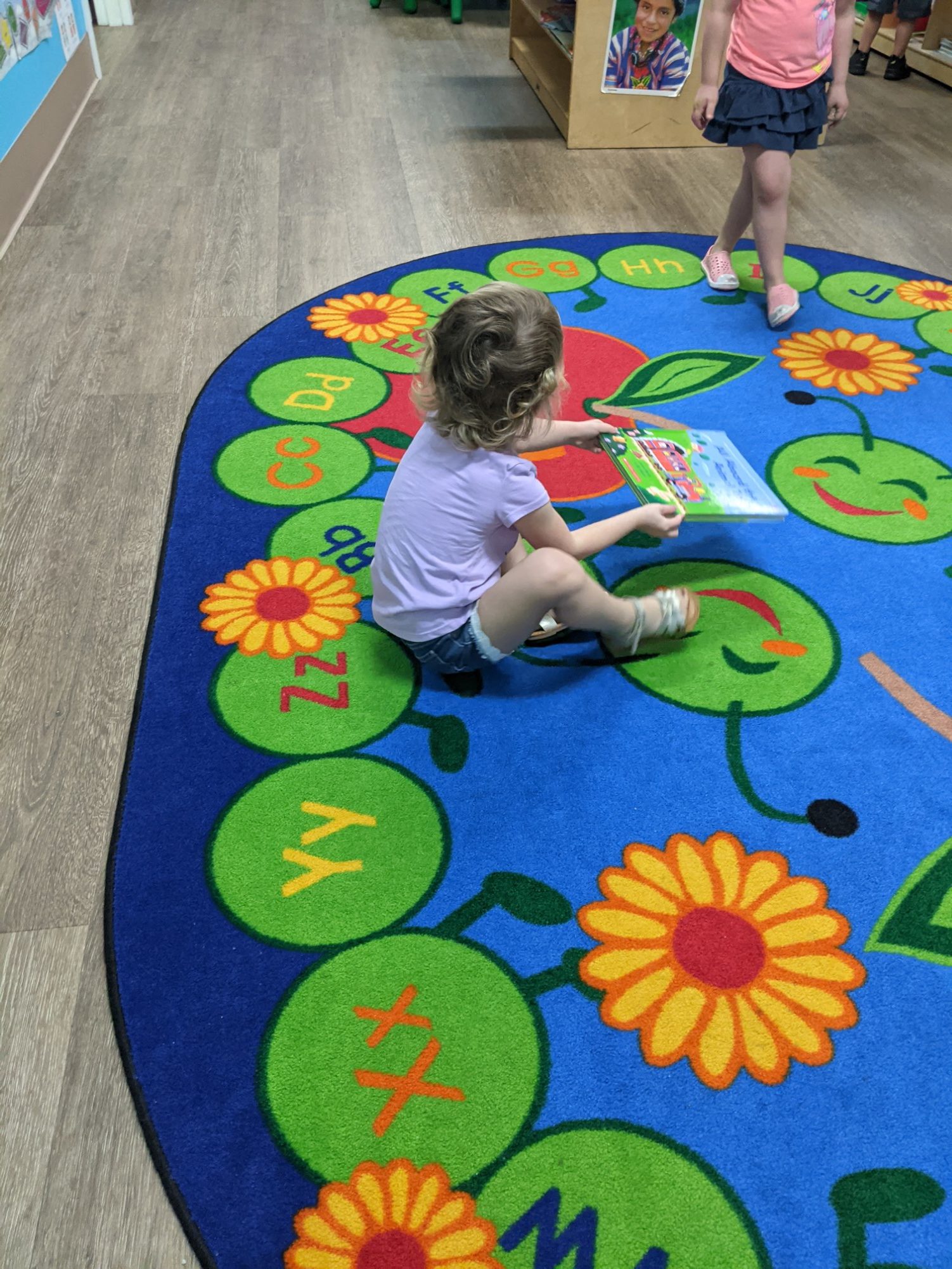 And then we got so many photos from her teachers today, and it looks like she had a great day, took a good nap, and ate all of her meals.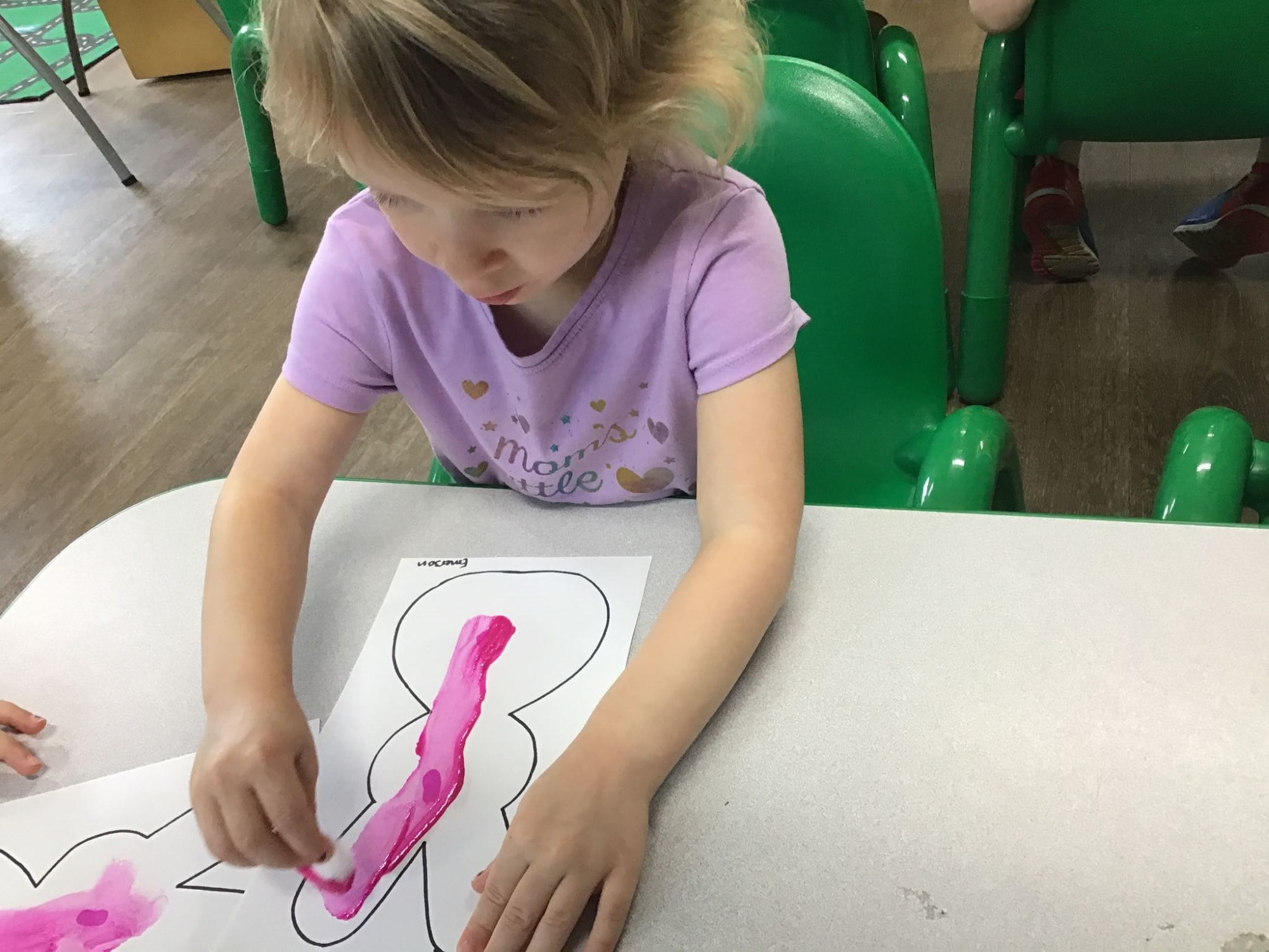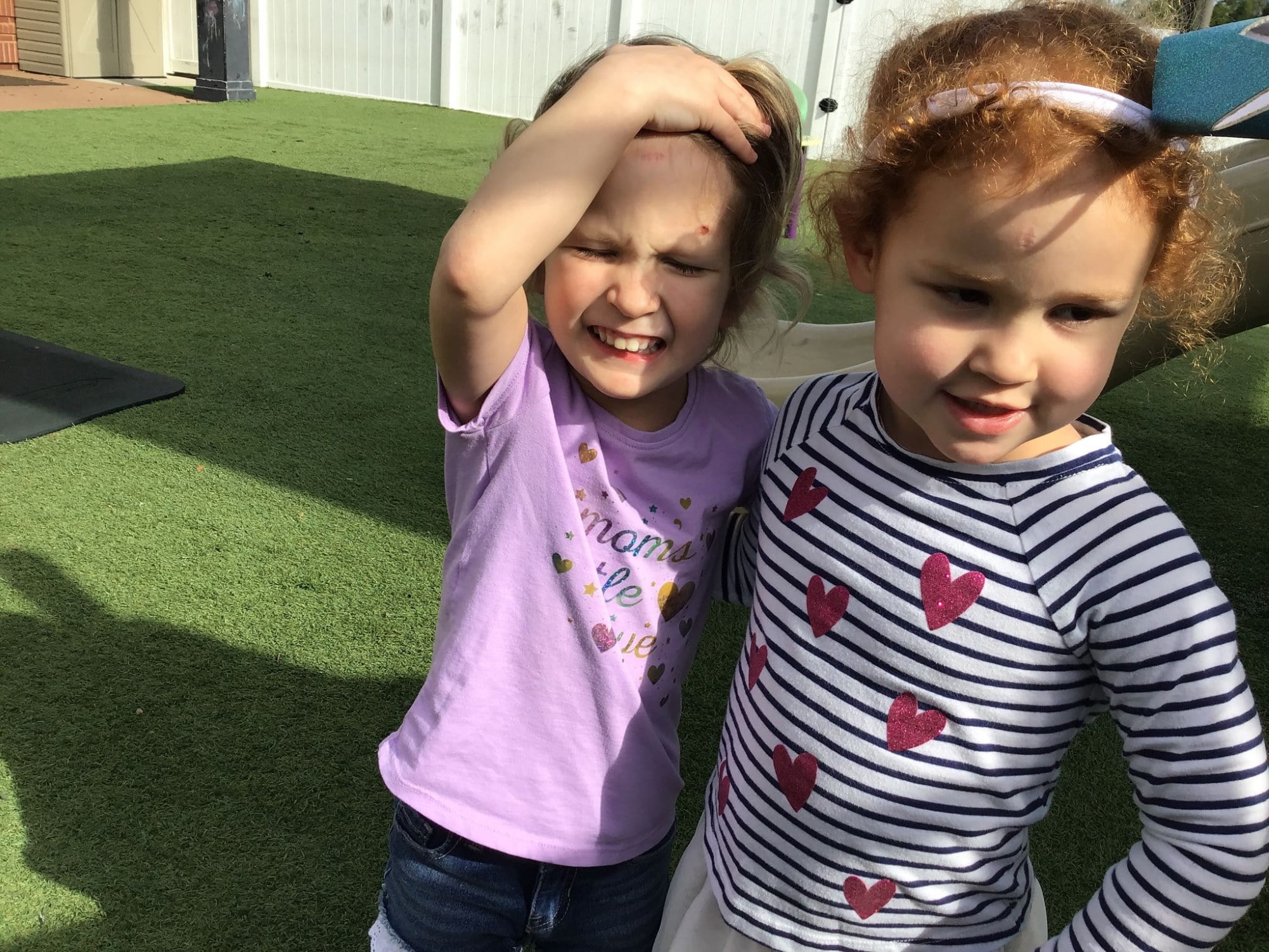 When I showed her the school pictures tonight and asked her what they were doing here, she said, "Playing community helpers!"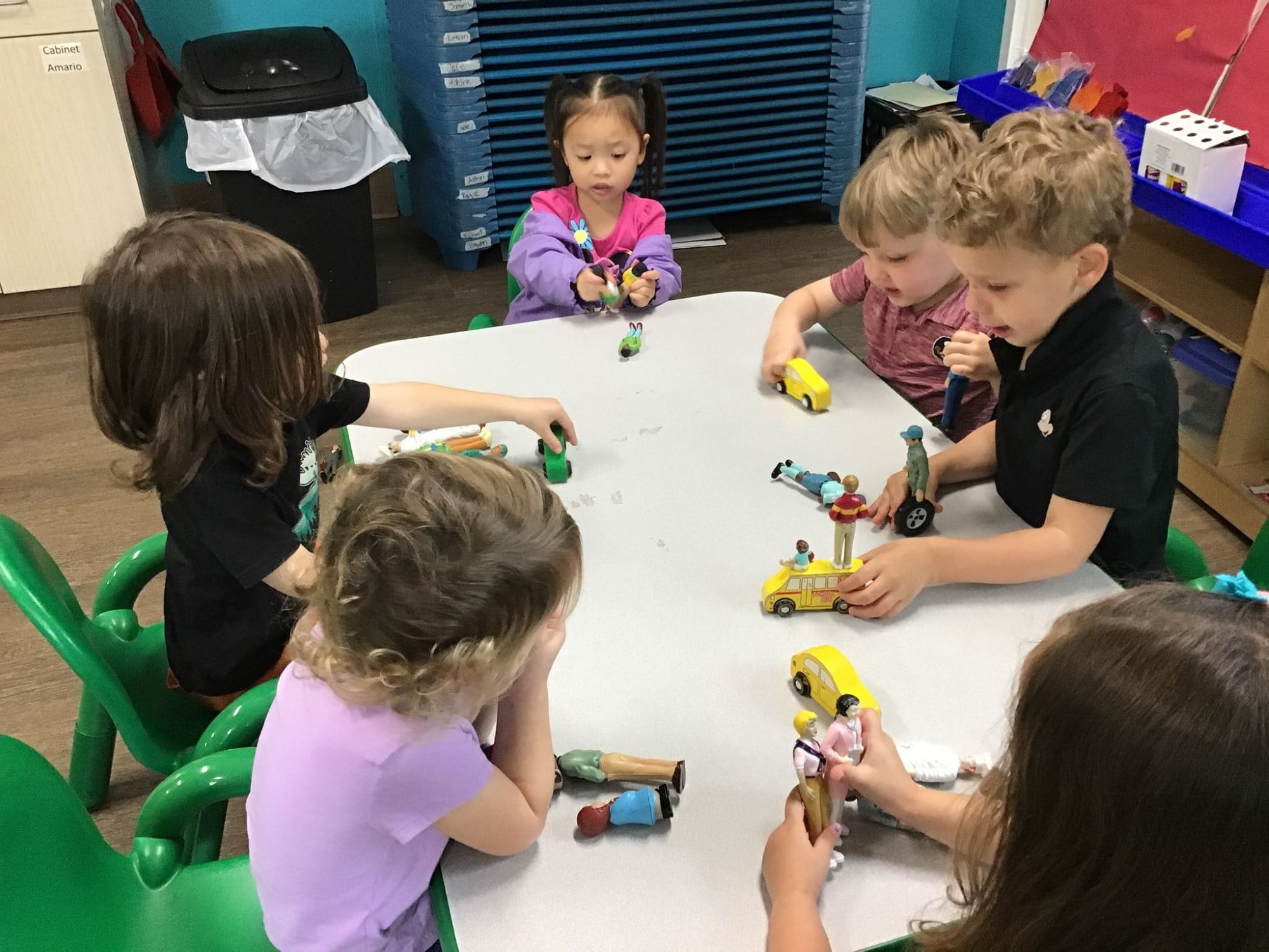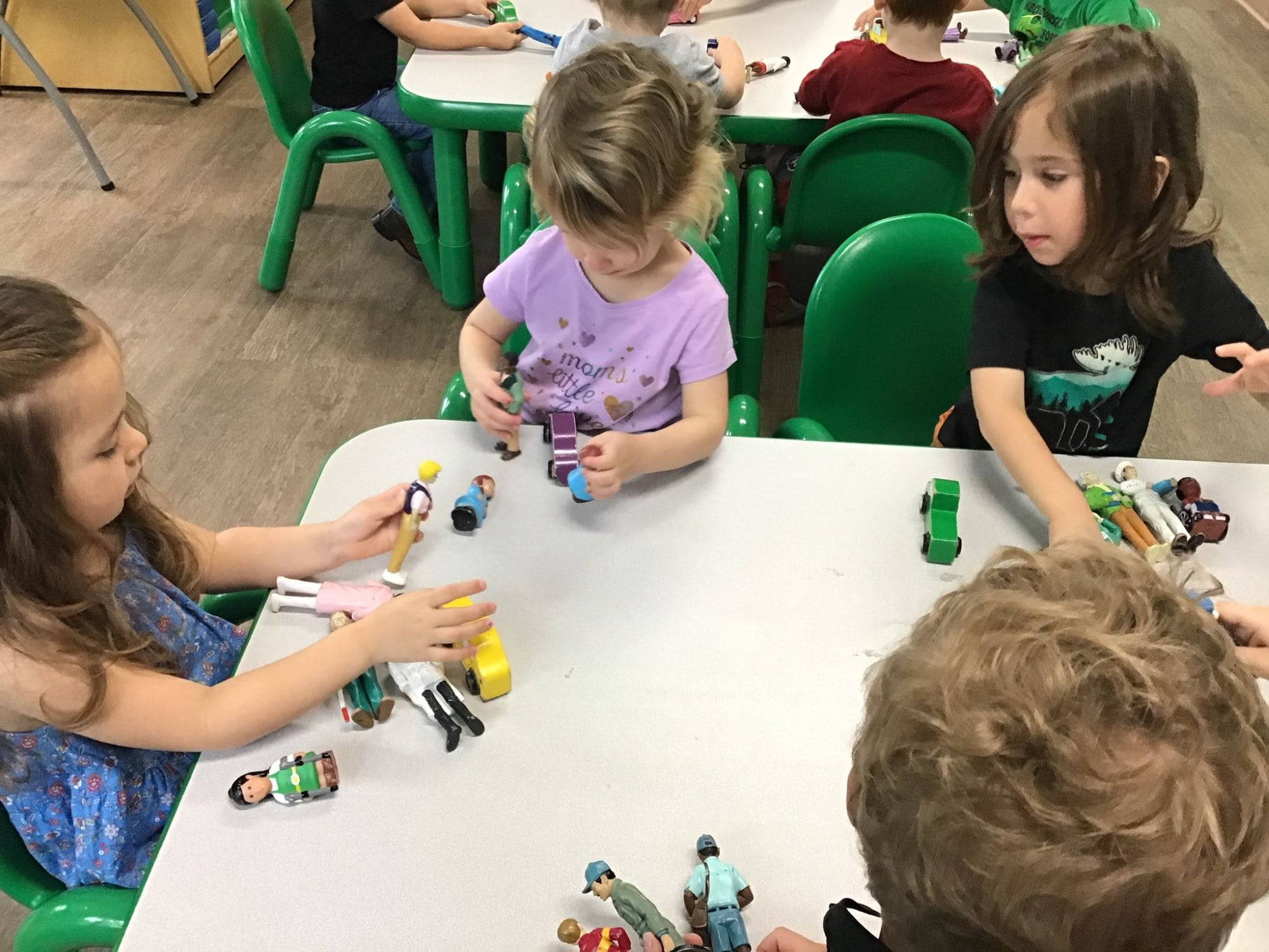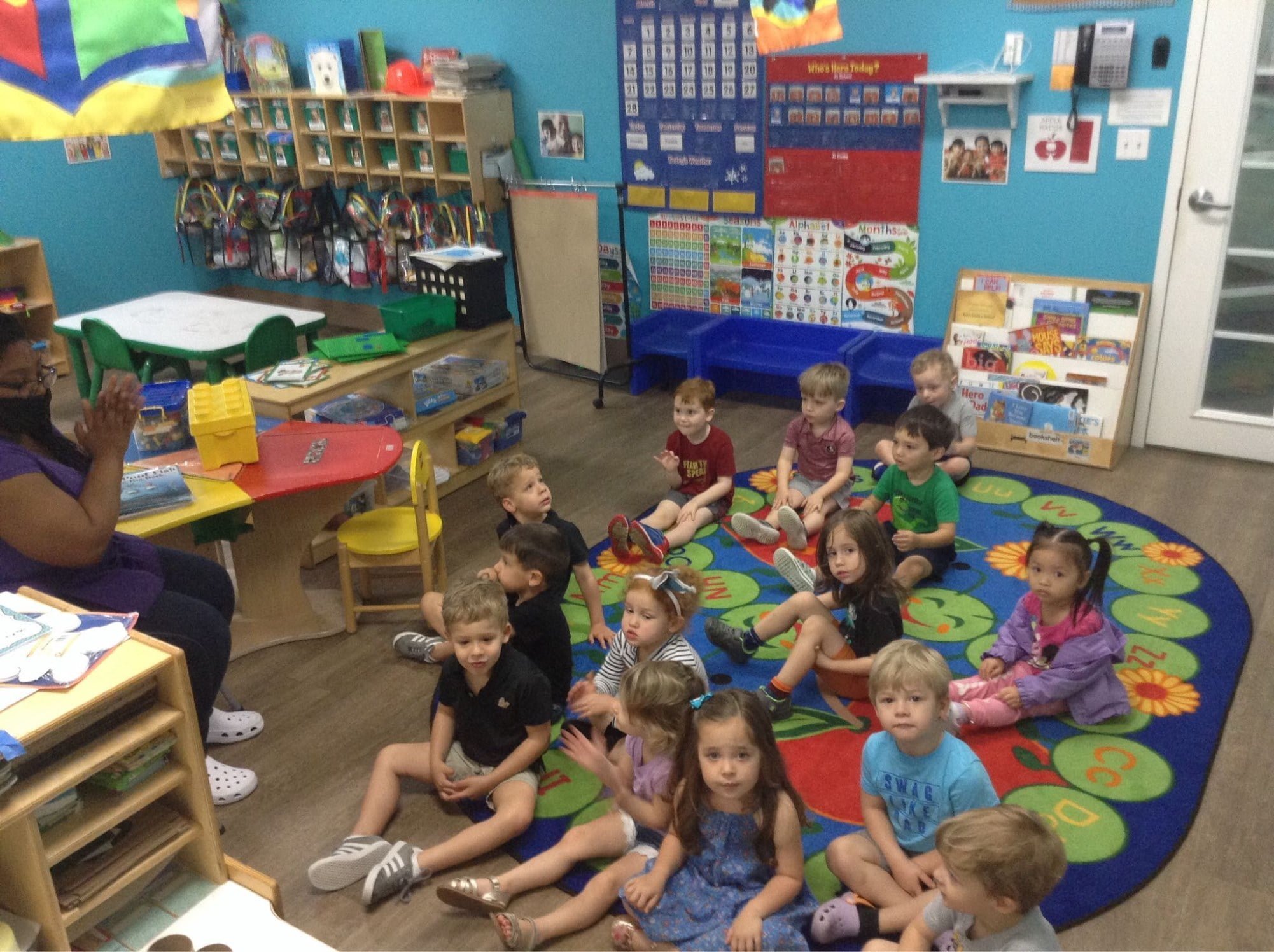 While I was cooking dinner, Emerson ran into the kitchen to get a snack. I said, "No wait, dinner is almost ready, and we're having eggs & bacon!" She turned around and hollered YAYYY and cheered and got the biggest smile on her face and yelled, "Breakfast for dinner!! Yayy!!" I made scrambled eggs, turkey bacon, diced up some strawberries and toasted some wheat bread, and dinner was ready in no time. We also all had some diet cran-mango juice, which was delicious.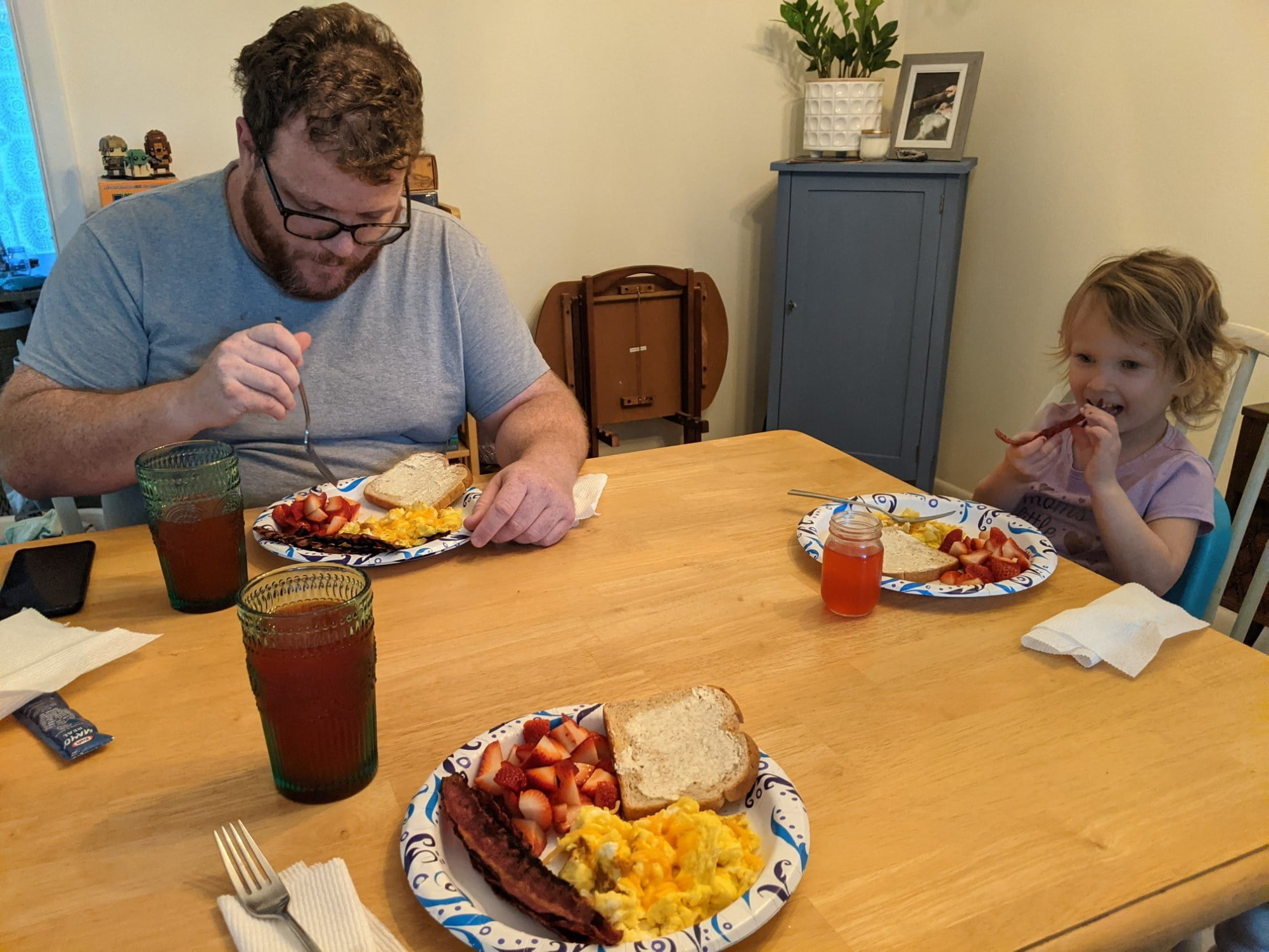 As I was making up each of our plates, I was thought to myself, "Hmm this is a lot of food, maybe I'm giving us all too much." But Jeff cleaned his plate super fast, Emerson ate every single bite of her plate, and I ate almost all of mine, but let Jeff finish my strawberries once I got full. We sang the "eggs, bacon & toast" song from Parks & Rec (one of our fave shows ever) the whole dinner, and Emerson thought it was the greatest.
Also, having bread with dinner felt like such a splurge tonight while carb-counting, but this whole meal including the toast & fruit & juice was still only 23g carbs, and my "dinner budget" is supposed to be 45-60, so this was still way within my limits, and that toast with butter was so simple and so good!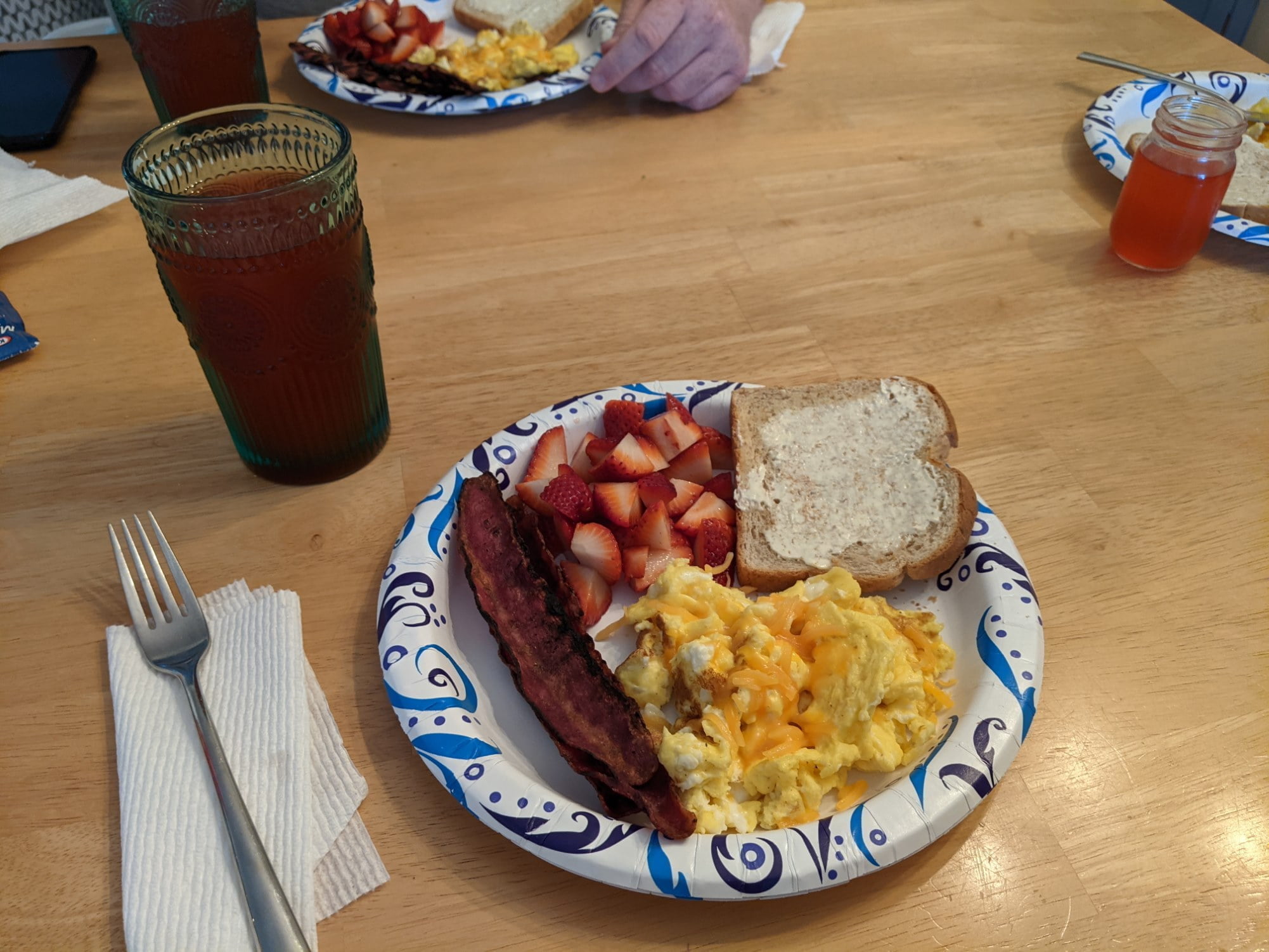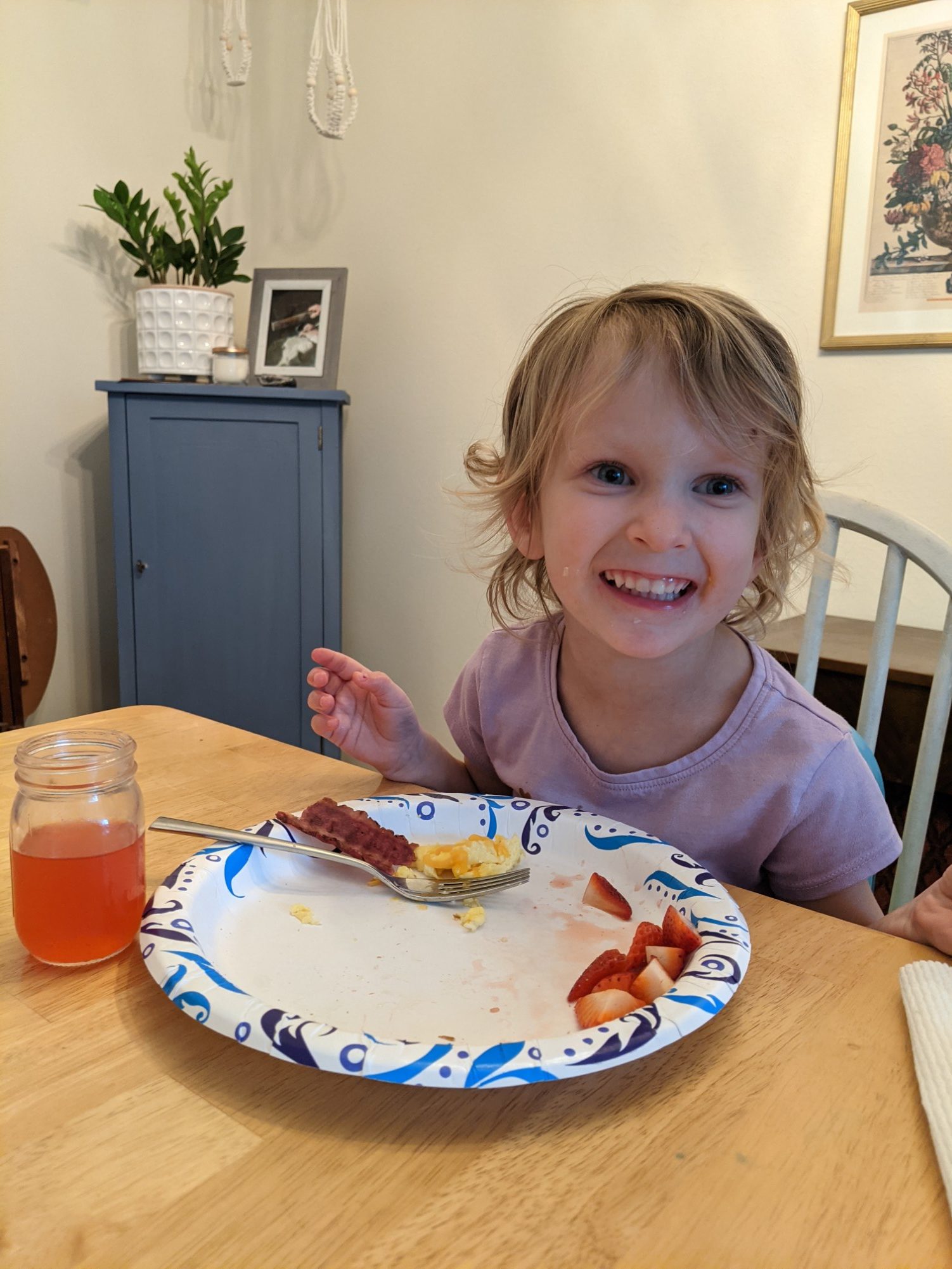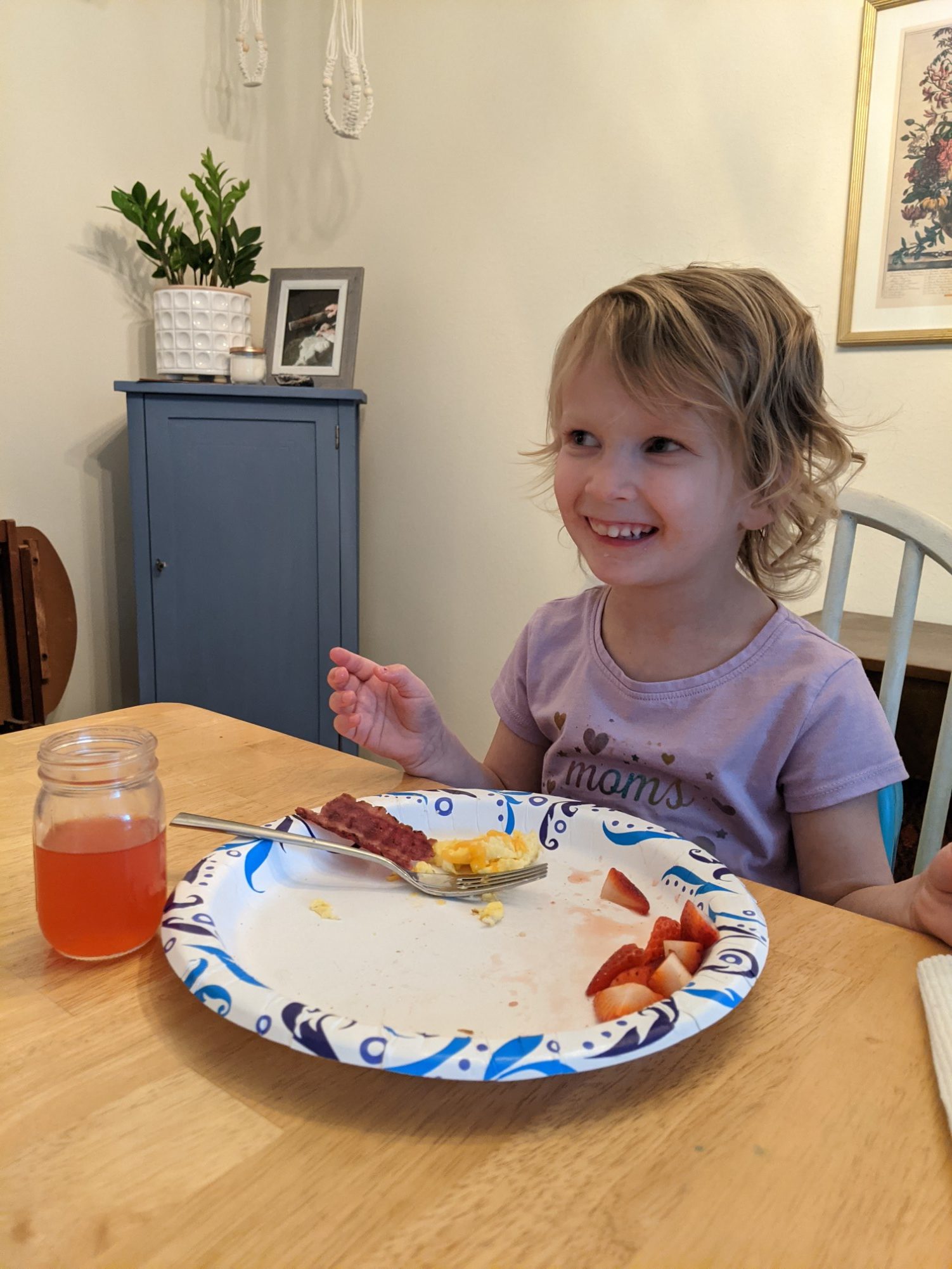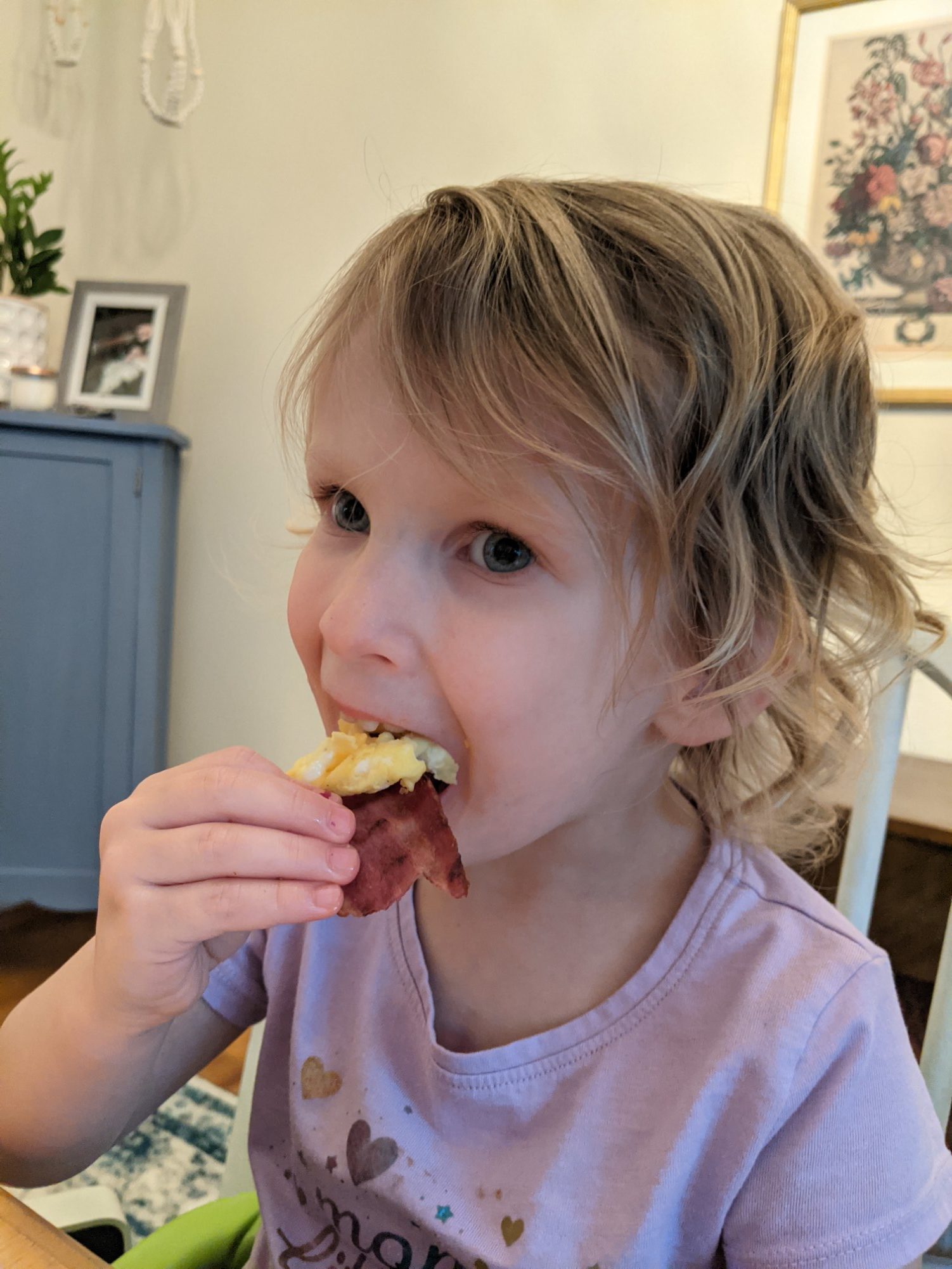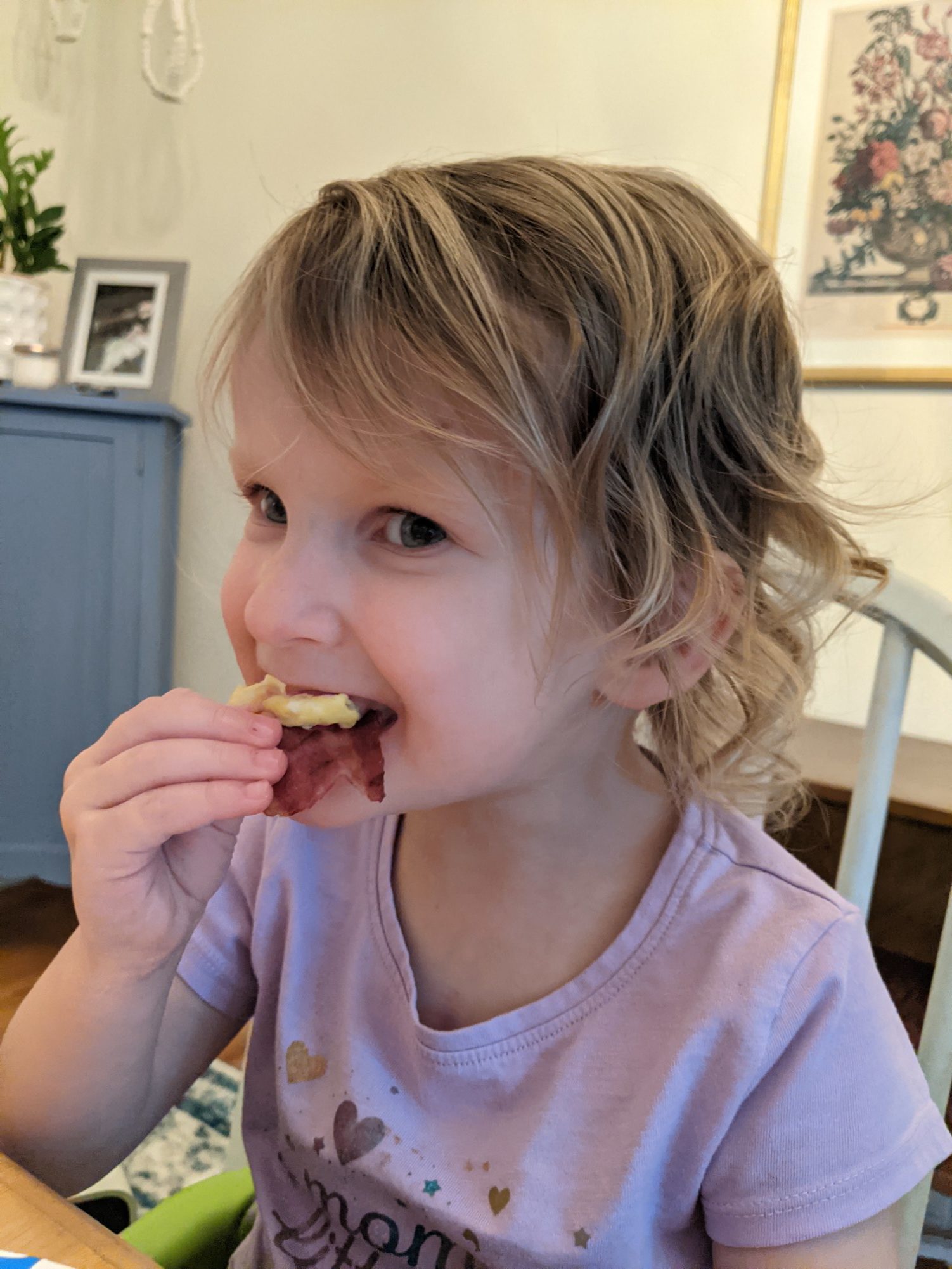 A few nights ago, we told Emmie that if she was really good at bedtime for three nights in a row, we'd let her stay up late on Friday night and play games and play longer. So we did that tonight, and we all had so much fun! We colored and played games, and she worked in her food truck, and doctored some of her babies, and we did matching games, and Daddy drew animals.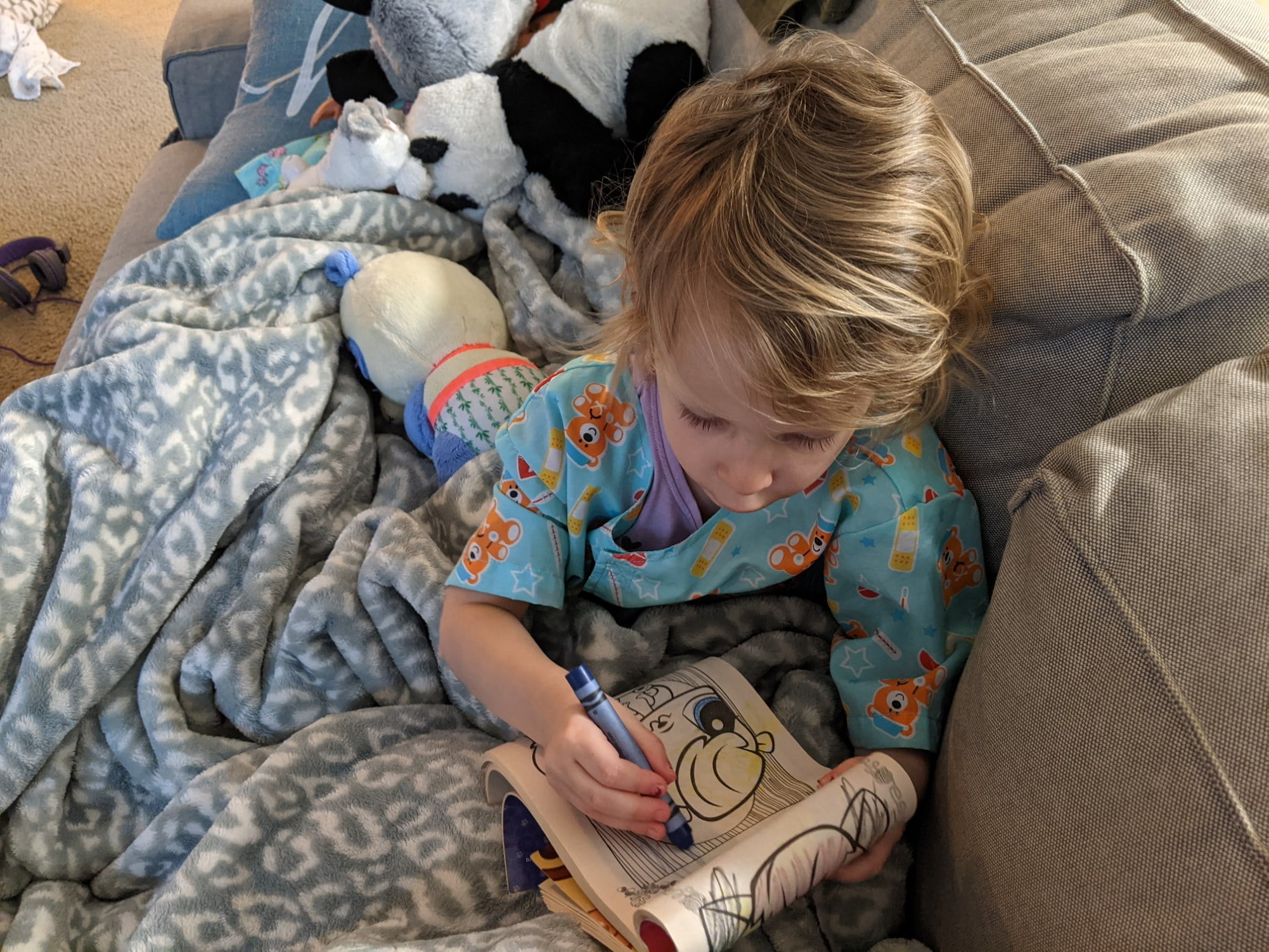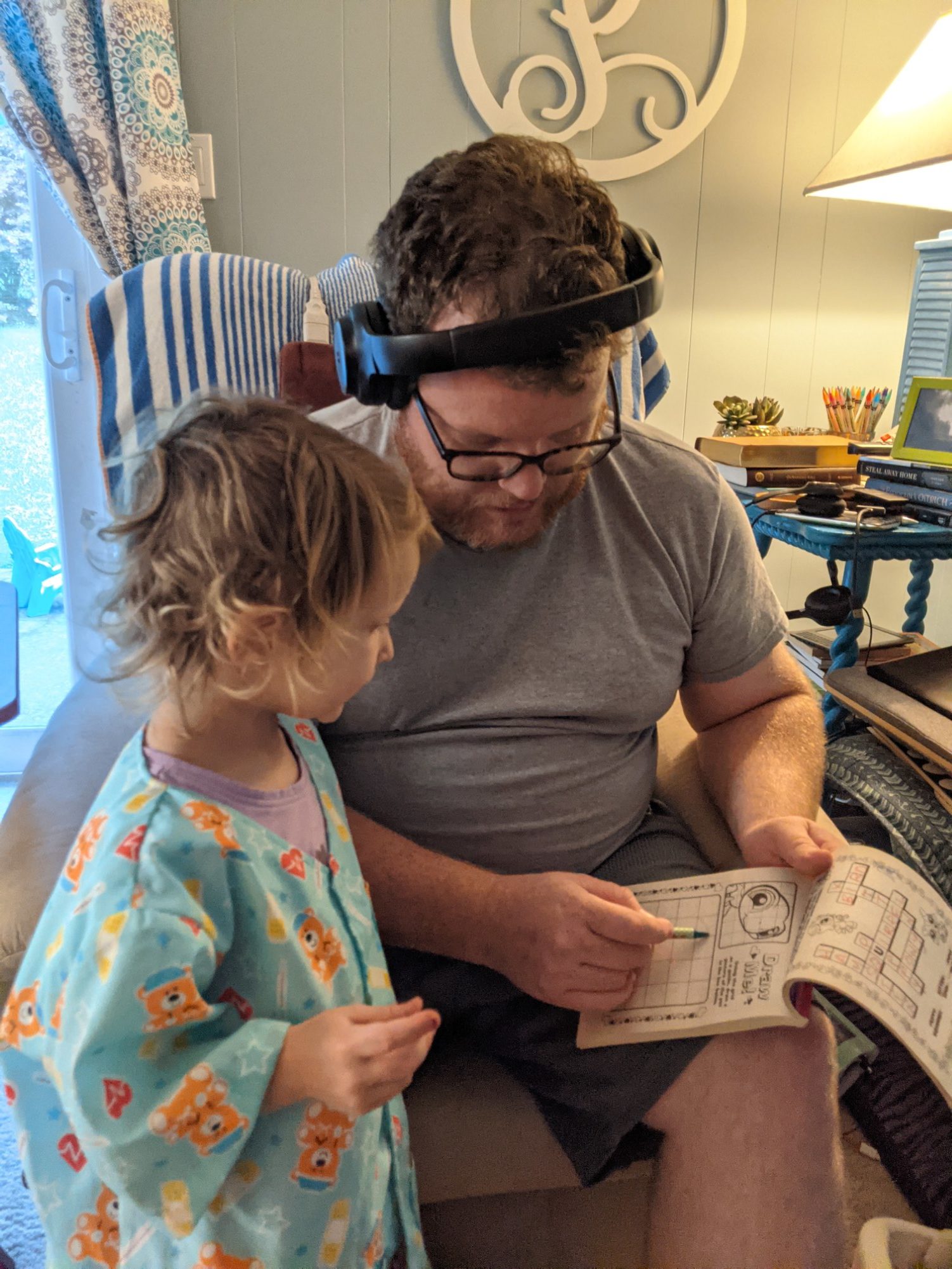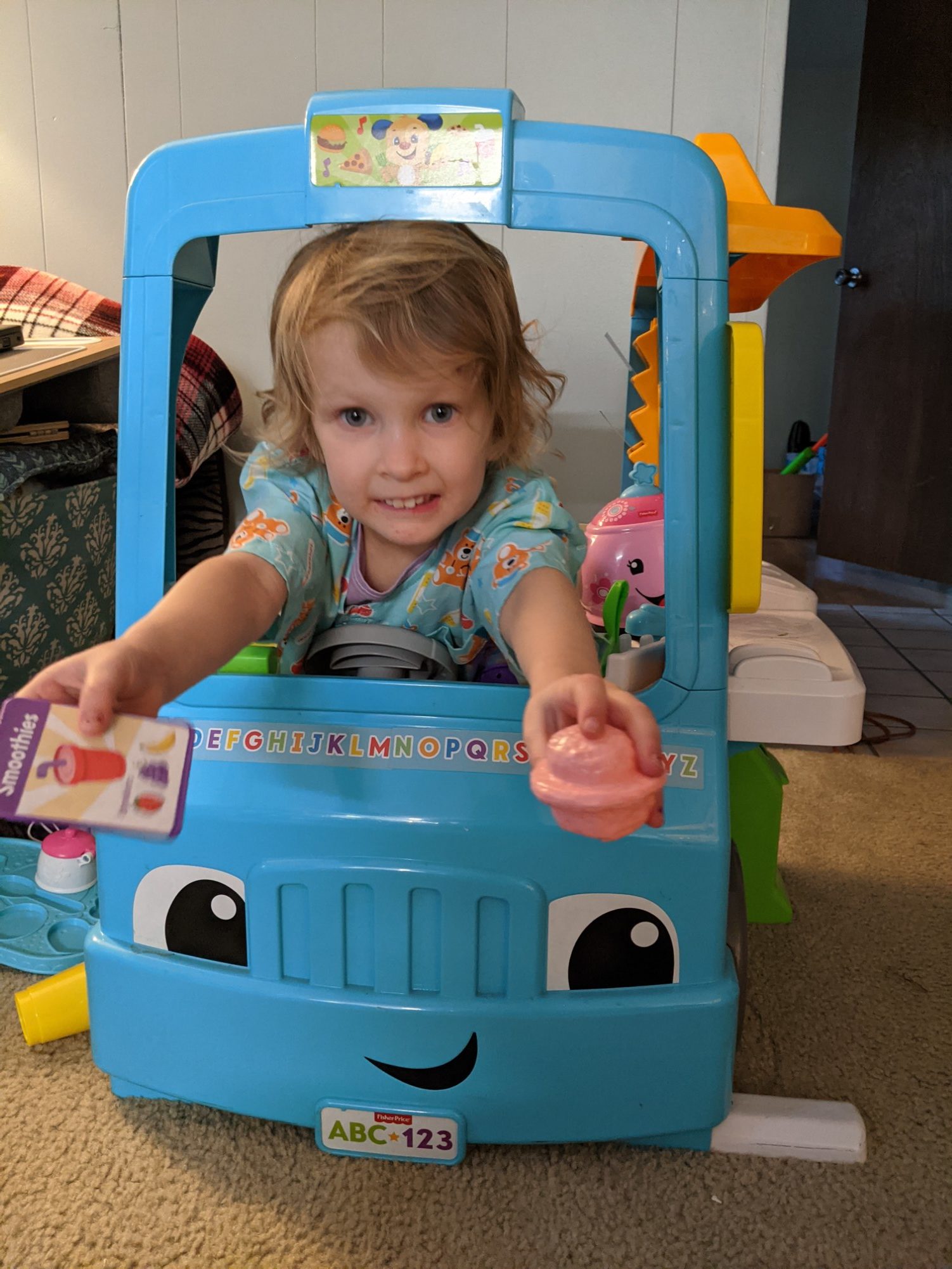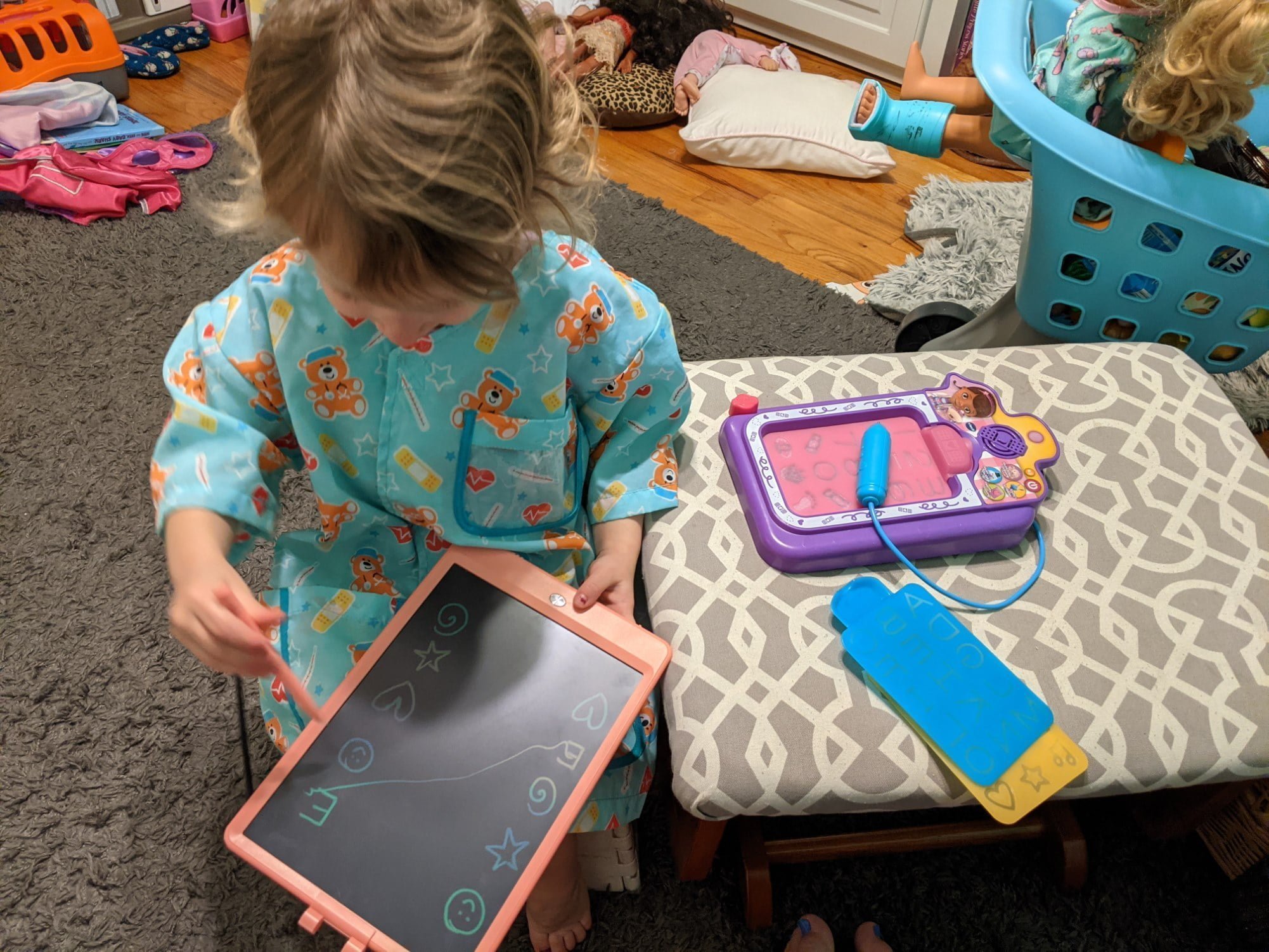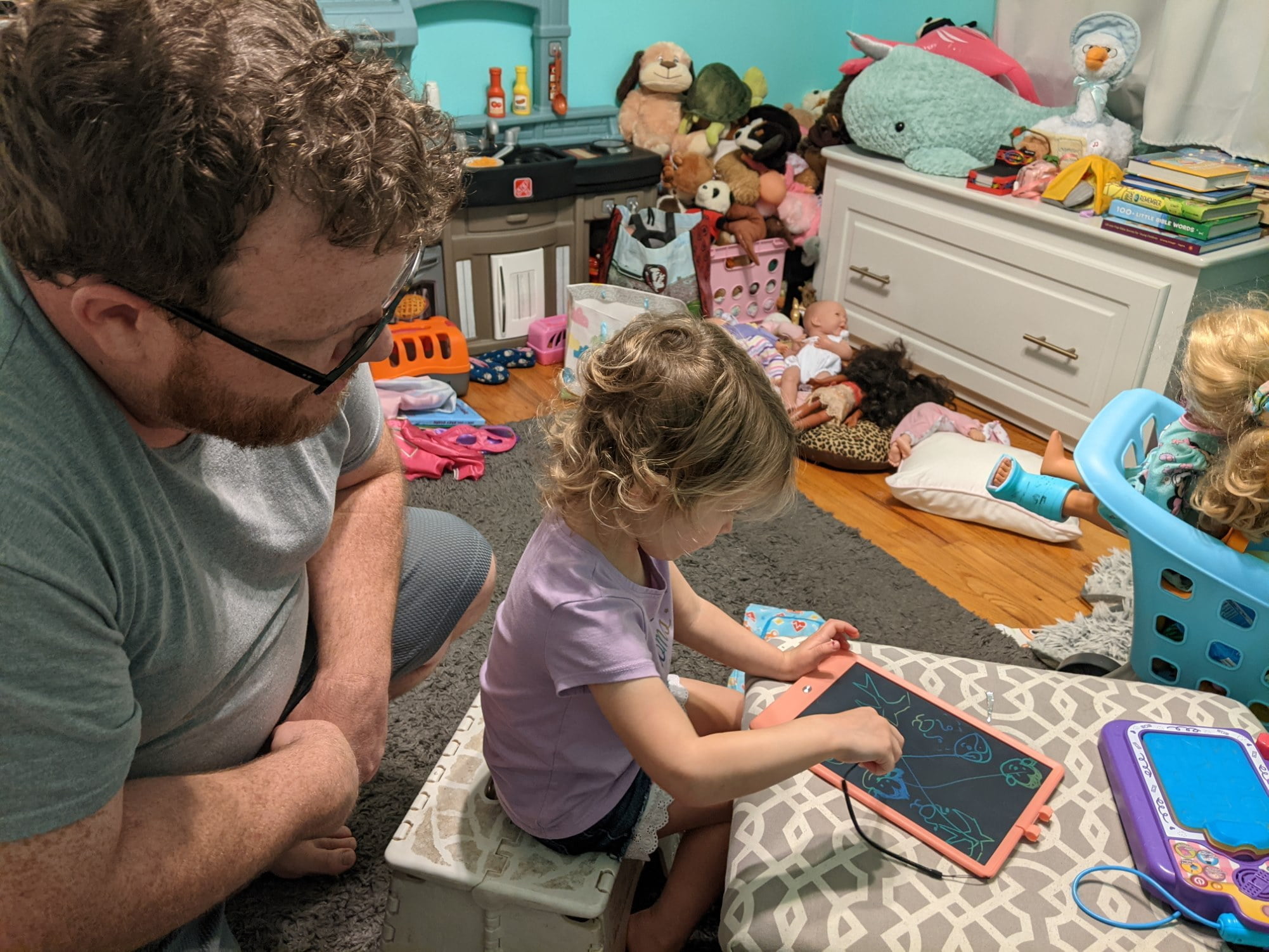 She also practiced tracing her name, and did a pretty good job!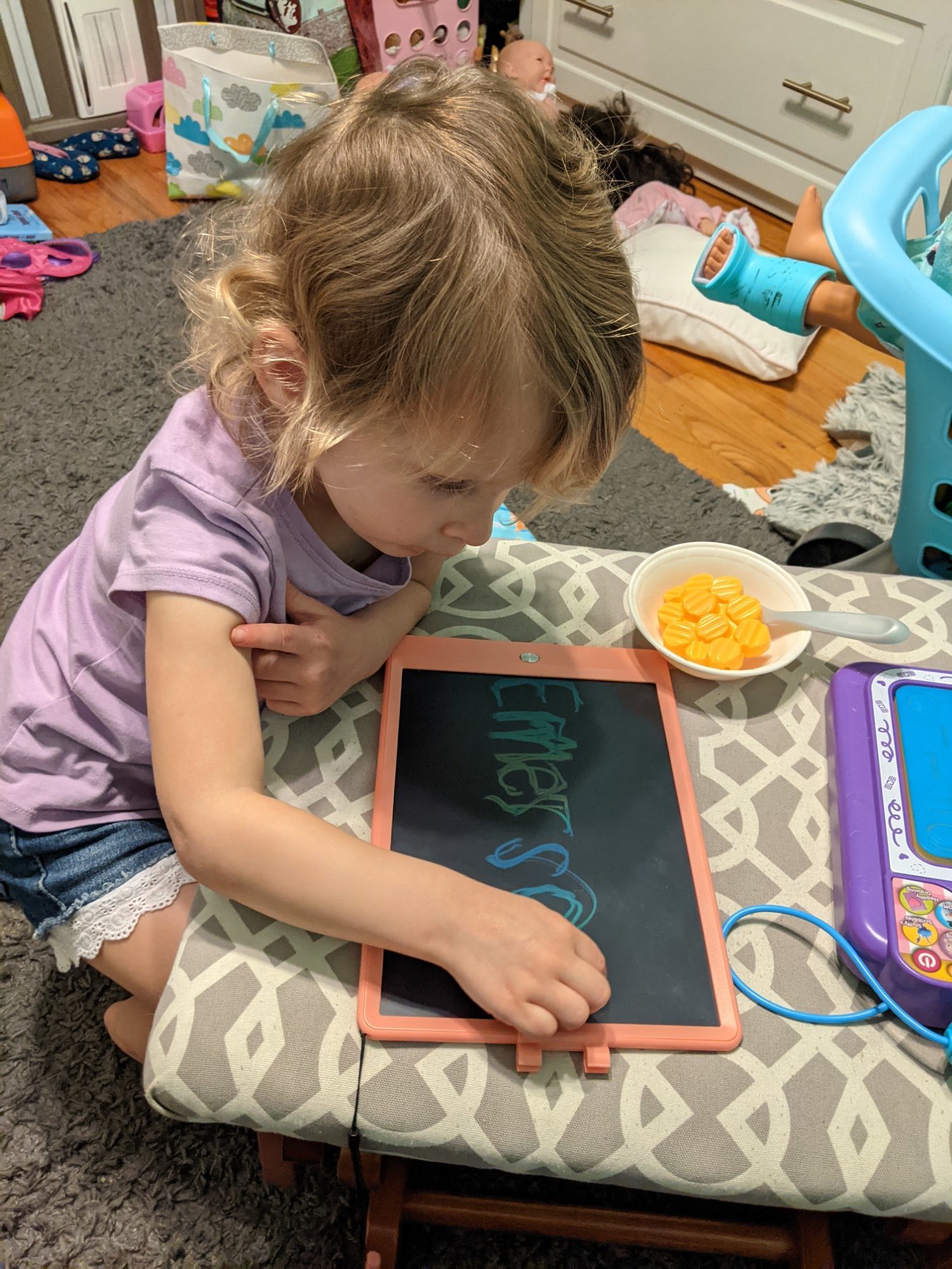 We late her stay up about 30-45 minutes later than usual, and then she got ready for bed, picked a book, and grabbed her penguin to read the book with us.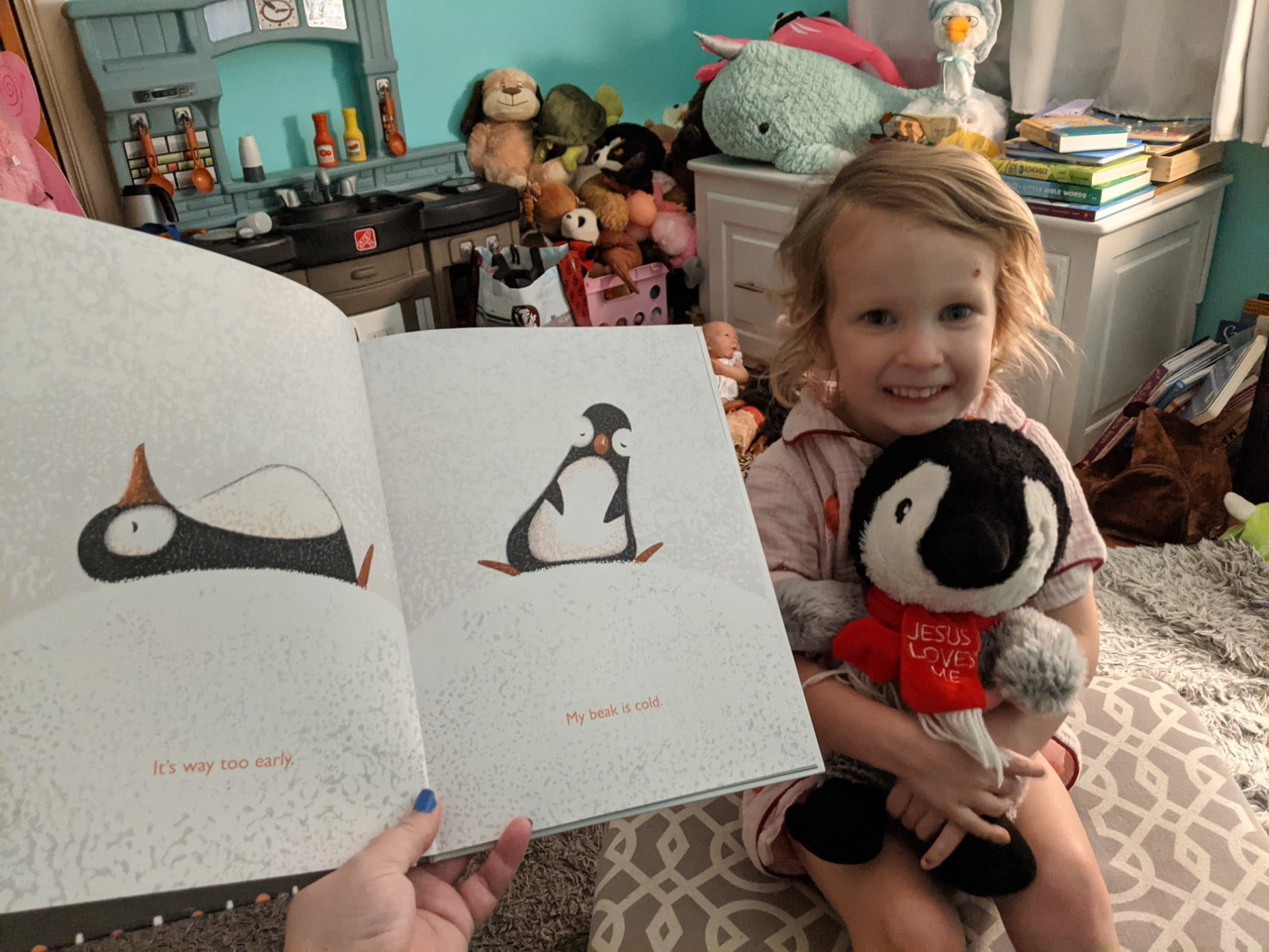 We told her she did a really good job tonight, and that if she was good at bedtime tonight, we'd let her stay up late and do this again next Friday. So maybe we can make this our usual deal, and maybe that will help bedtime go more smoothly, a little more consistently.
Heading now to take my last glucose test of the night, and then drink my shake, and snuggle with hubs on the couch a bit before bedtime.