Emerson was a little confused this morning why it was so chilly, she wanted to know where Spring had gone?! I told her Florida weather is just silly, and it would be warm again in just a few days, and she was fine with that.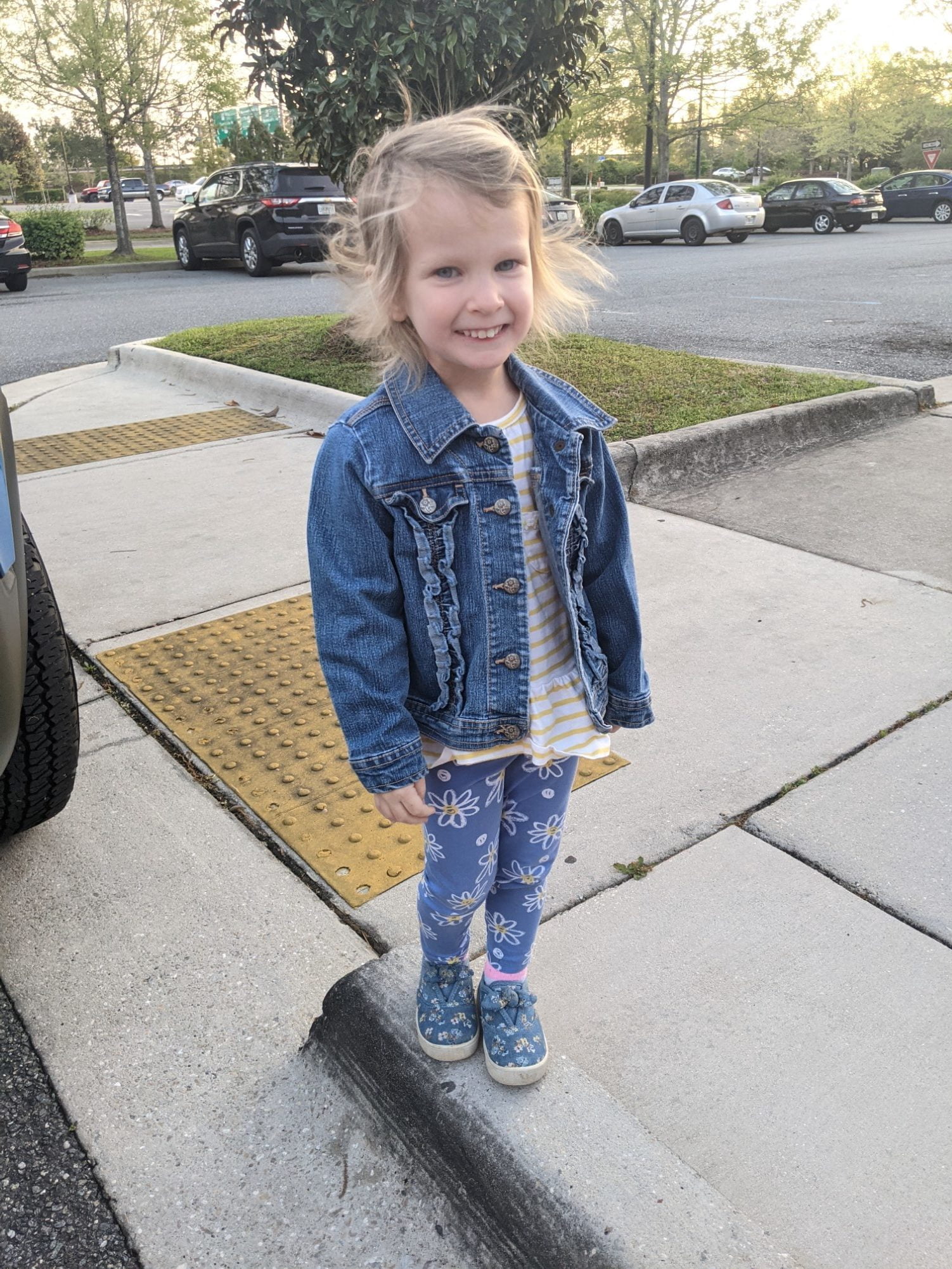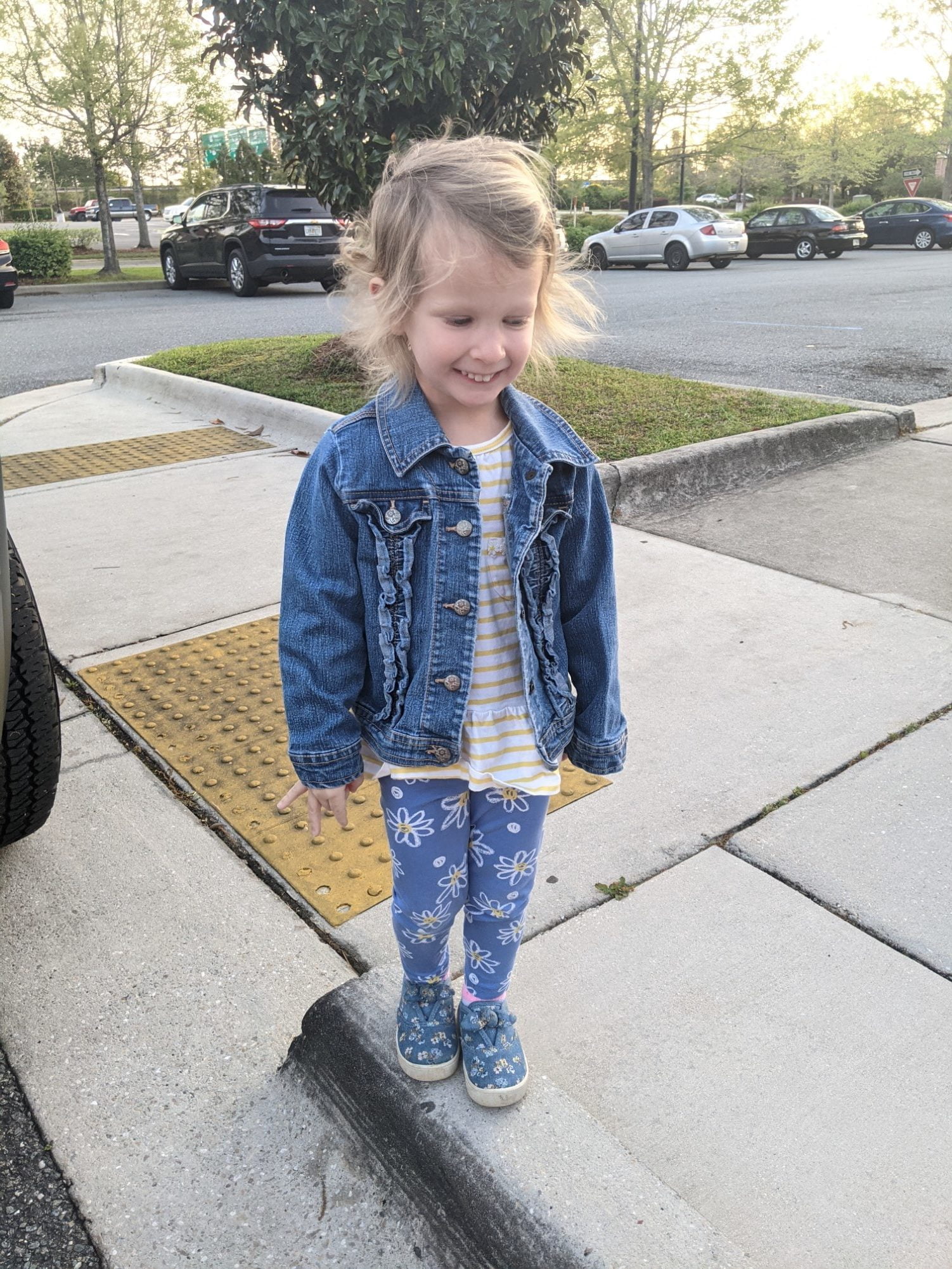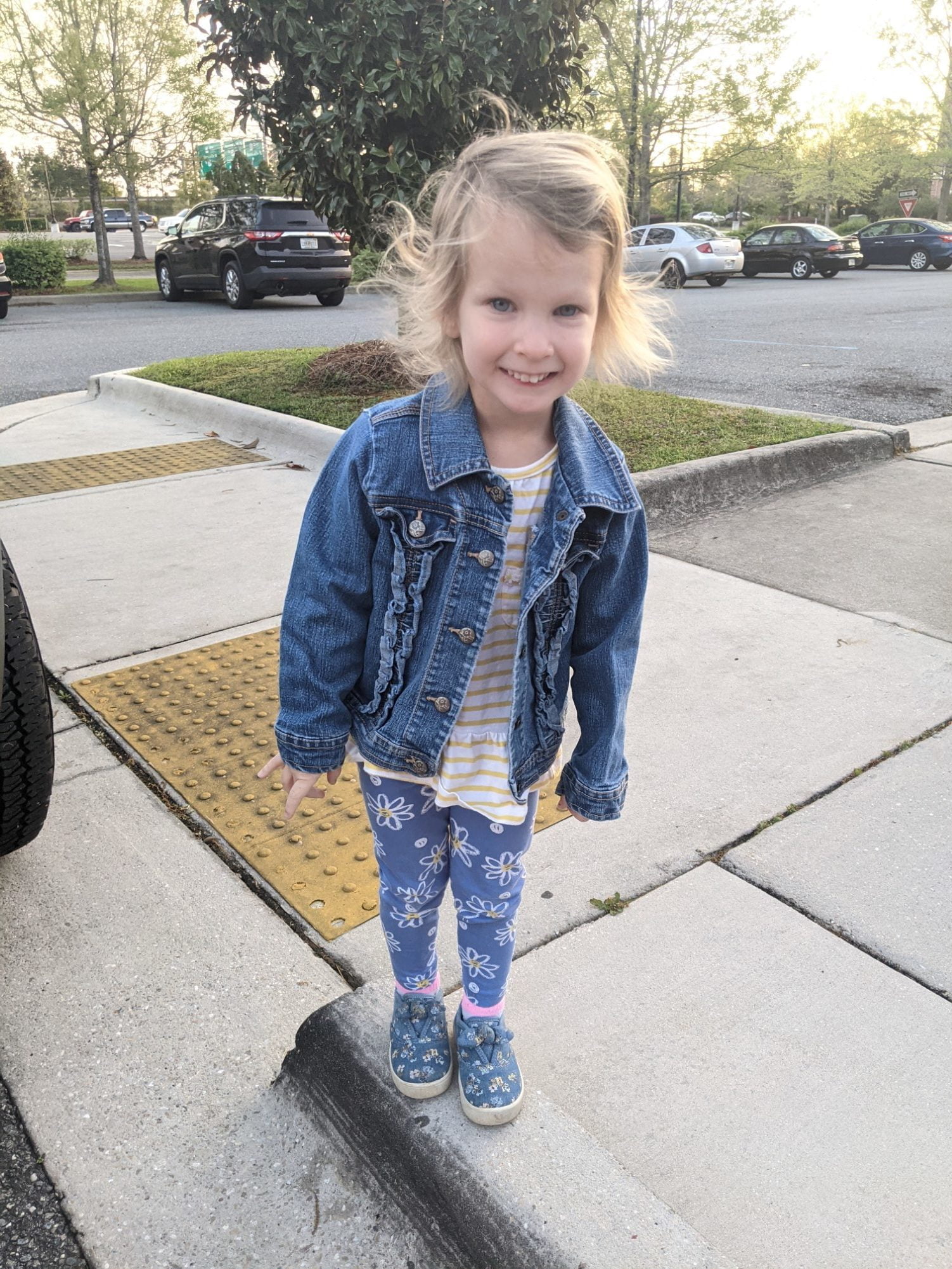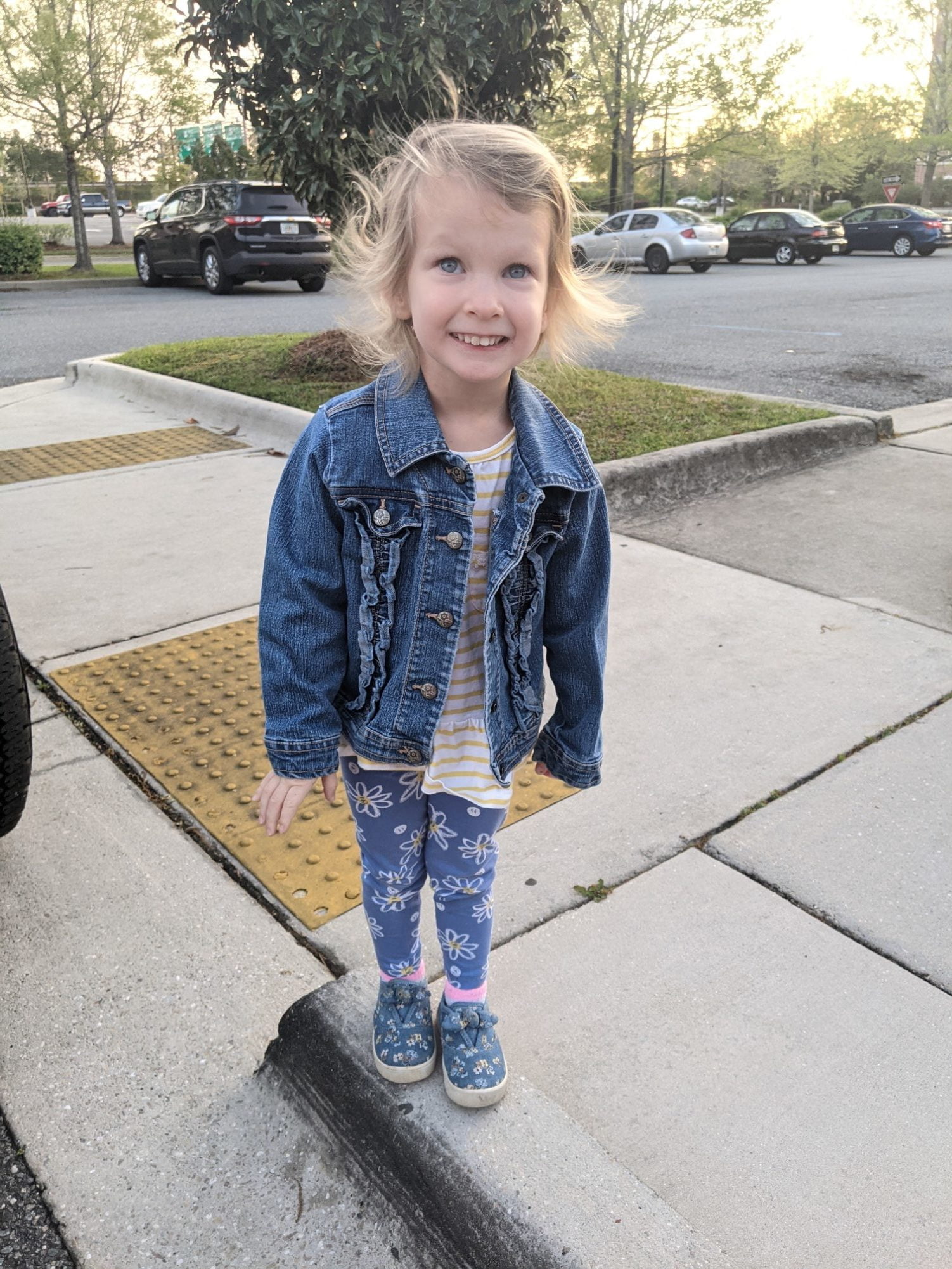 Last night's leftover Asian chicken lettuce wraps were absolutely delicious again, and of course I packed up all my toppings and sauce, and dang it was good.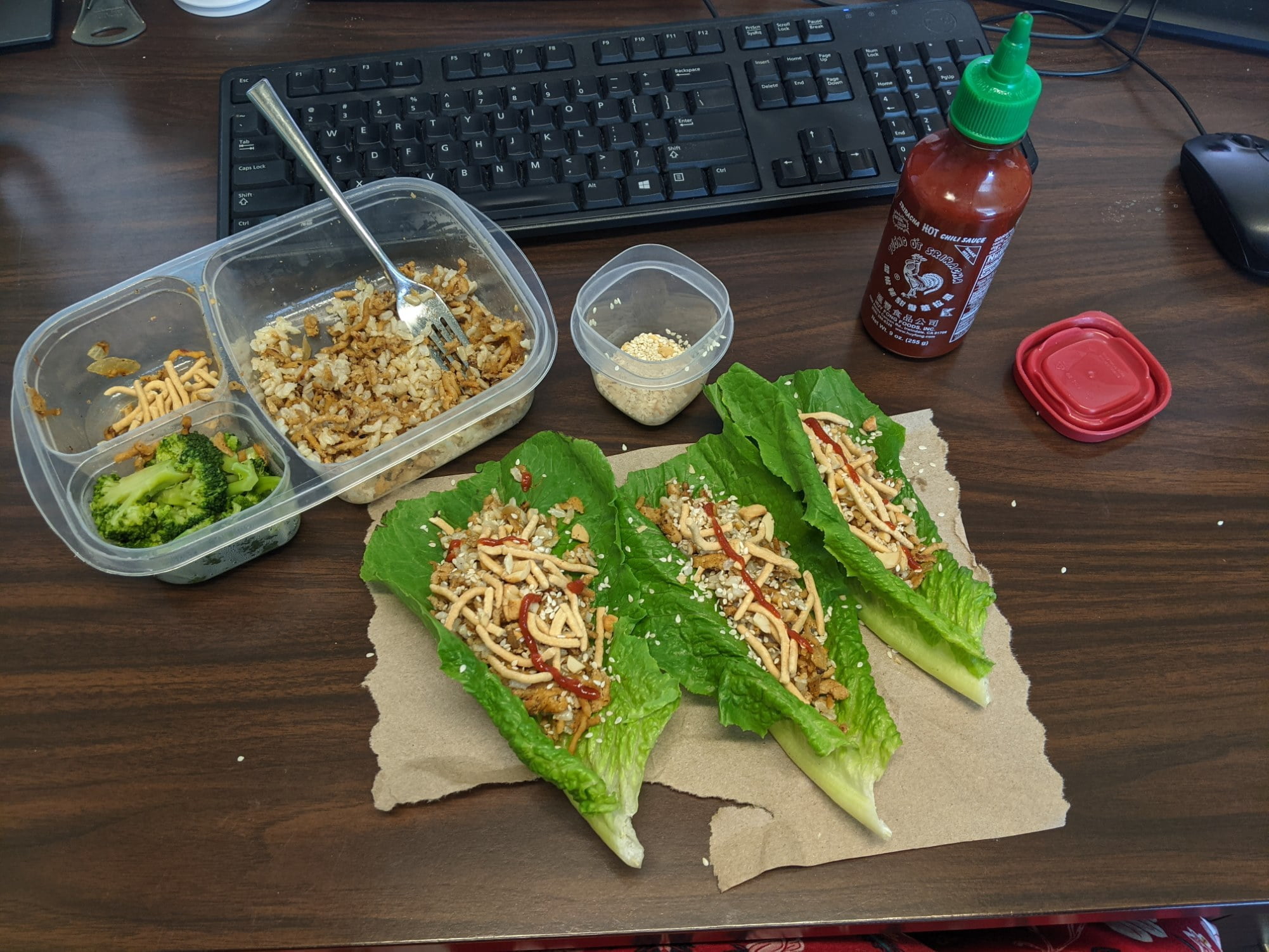 Yesterday, Nana picked up my nieces Andersen and Libby to spend a few days here with her on their spring break. We told her this morning that they were here, and she was  SO EXCITED to play with her "big girl cousins." So this afternoon, they came to pick up Emmie early from school, and had a fun after and evening playing together! Nana took them to Tom Brown park, and they hung out on the playground for a long time.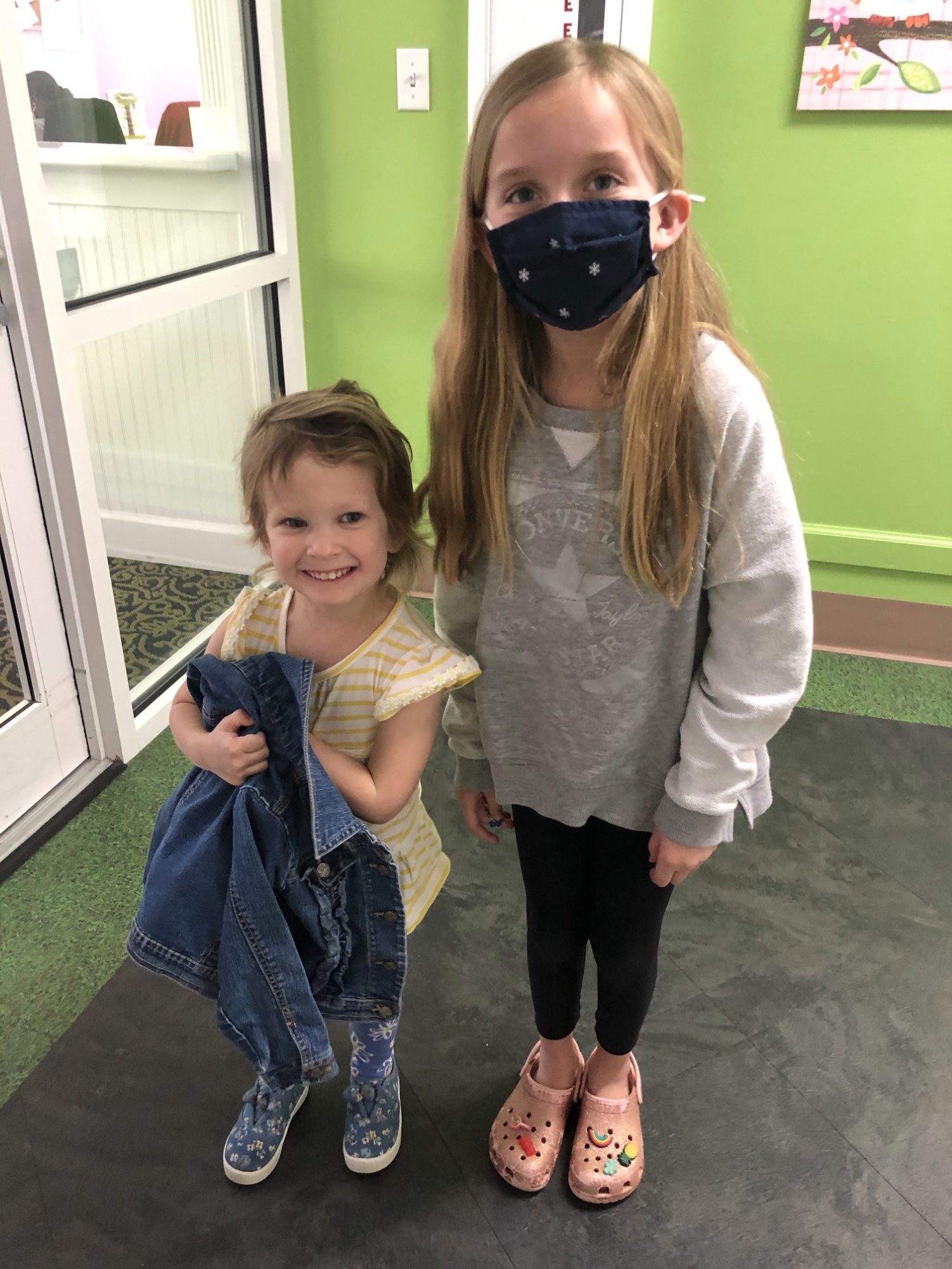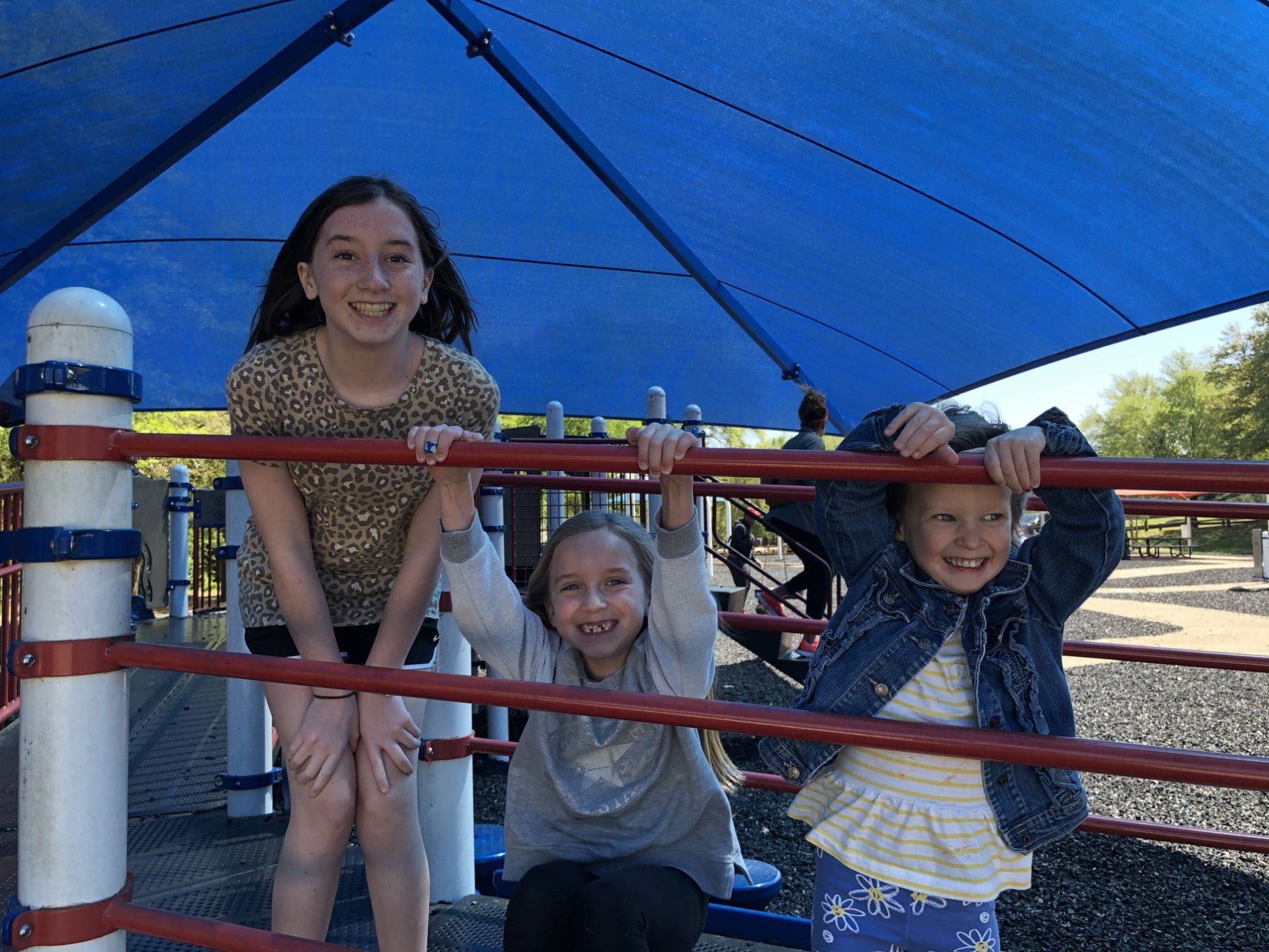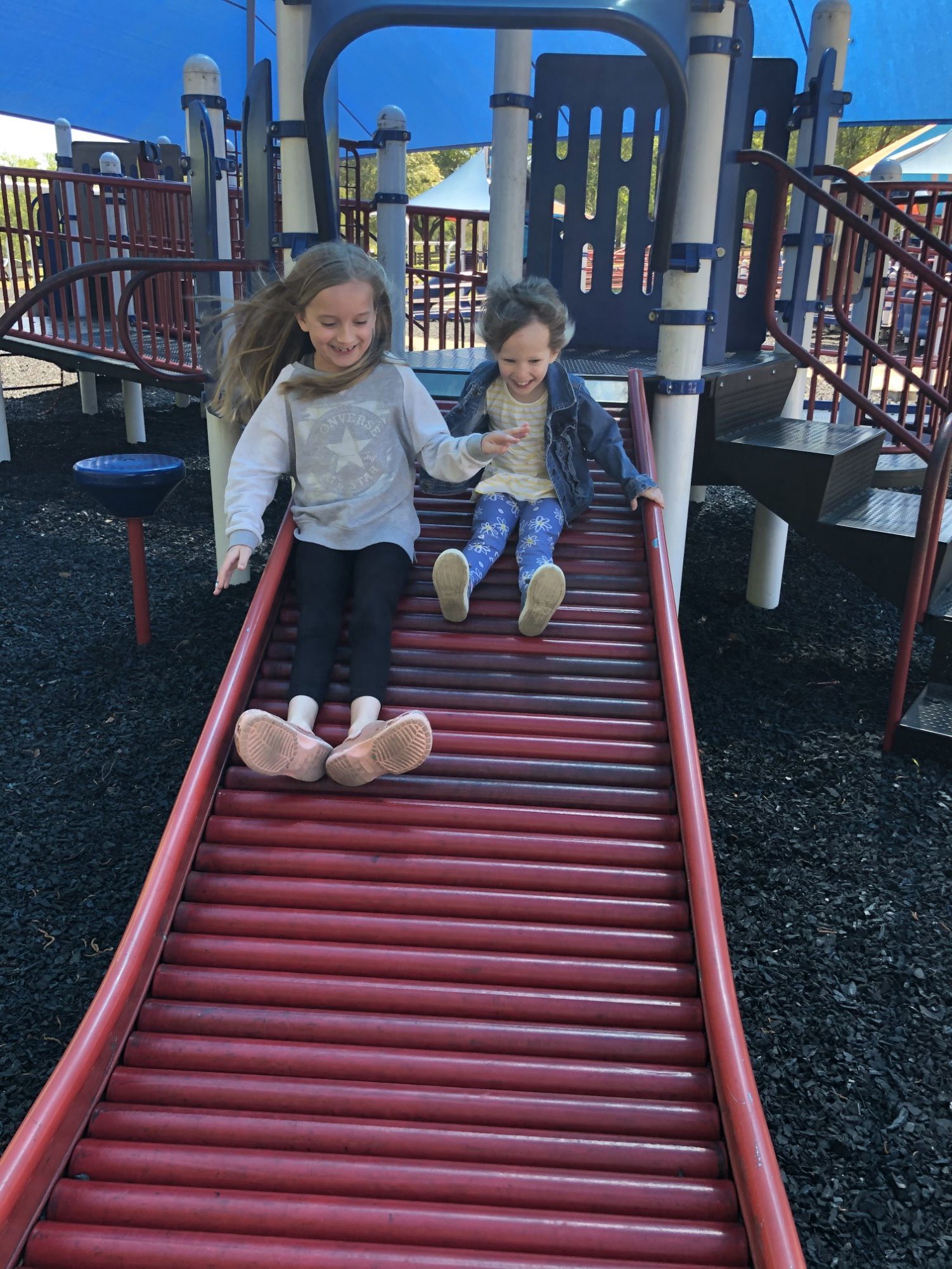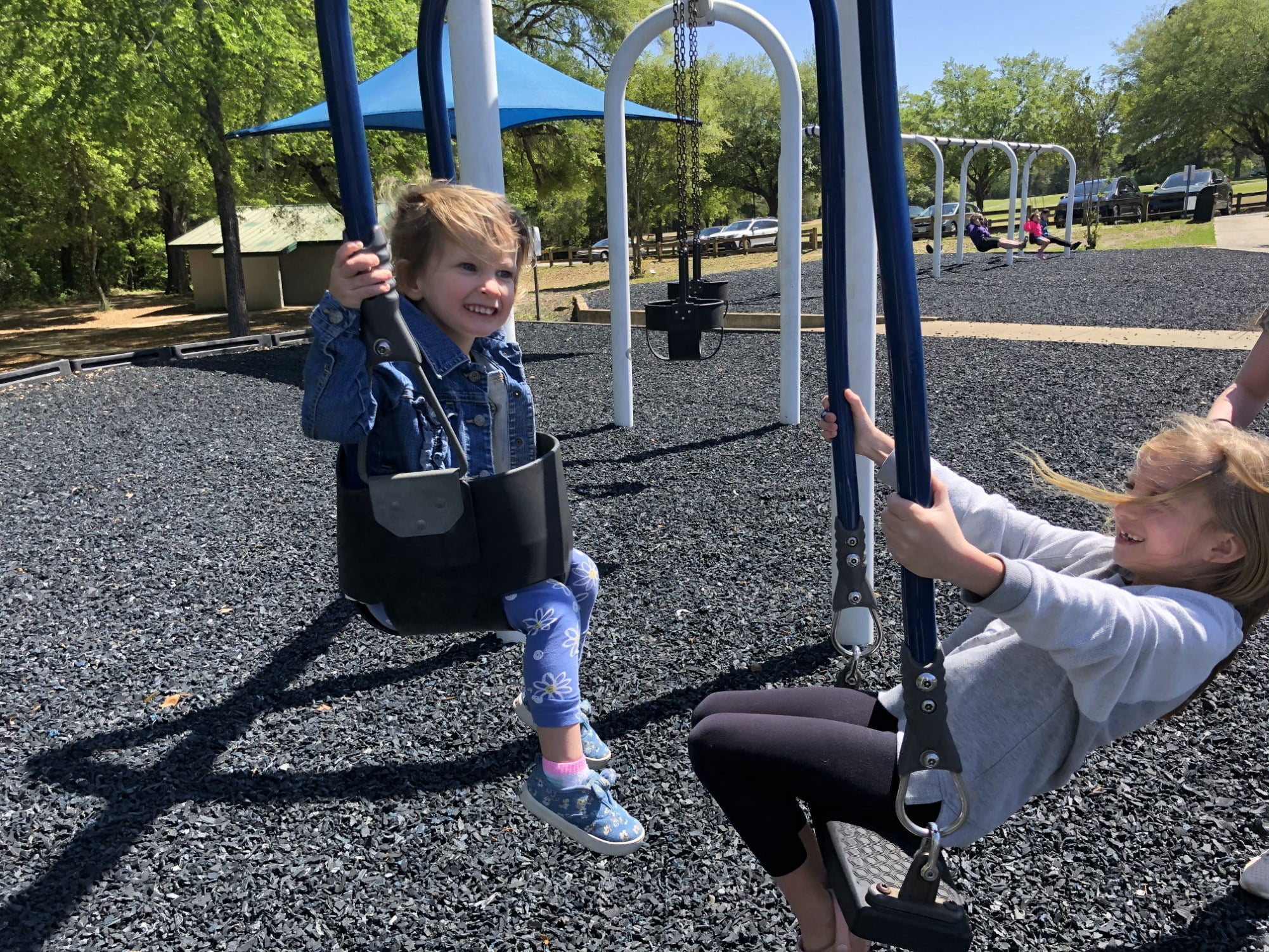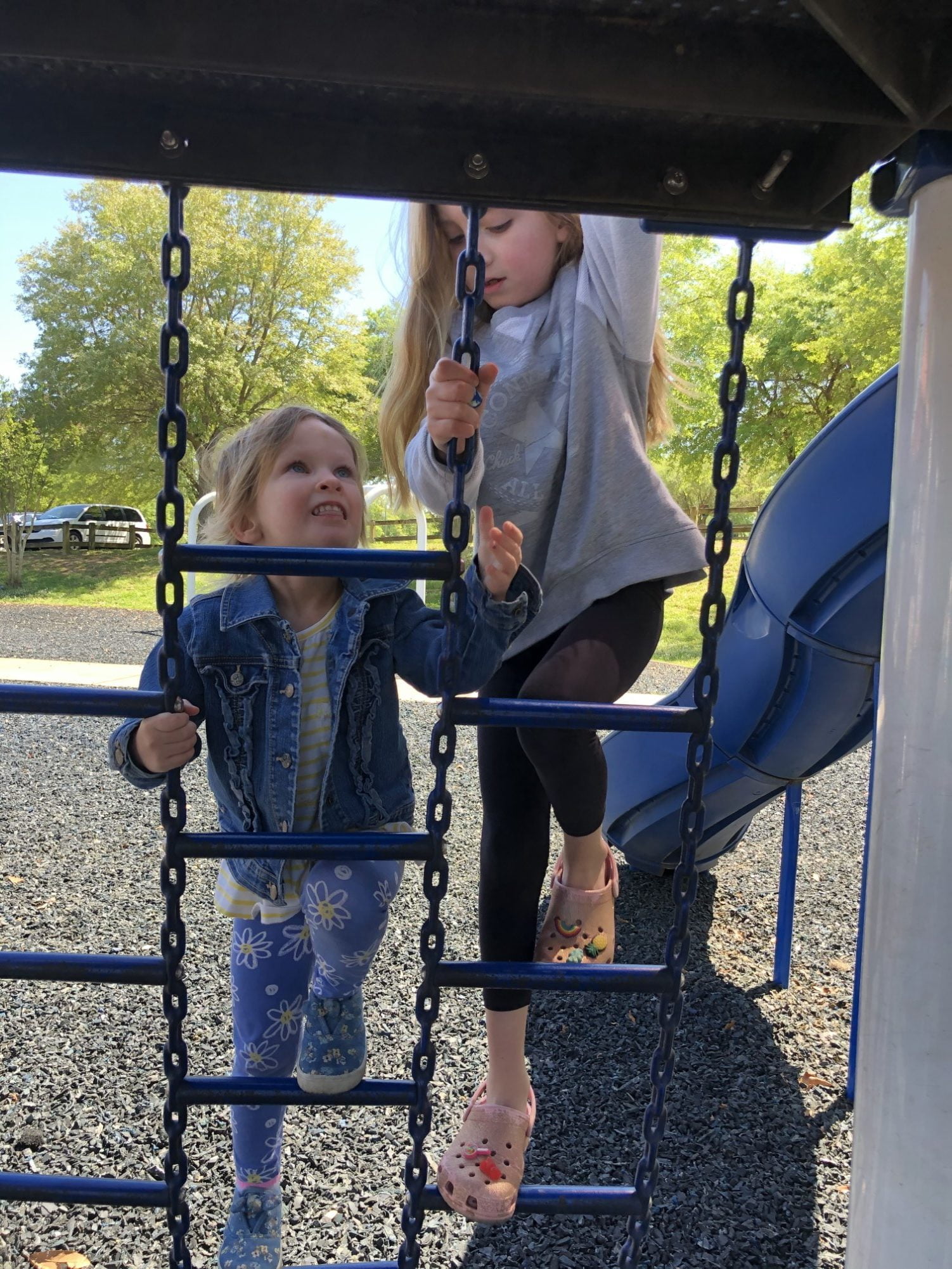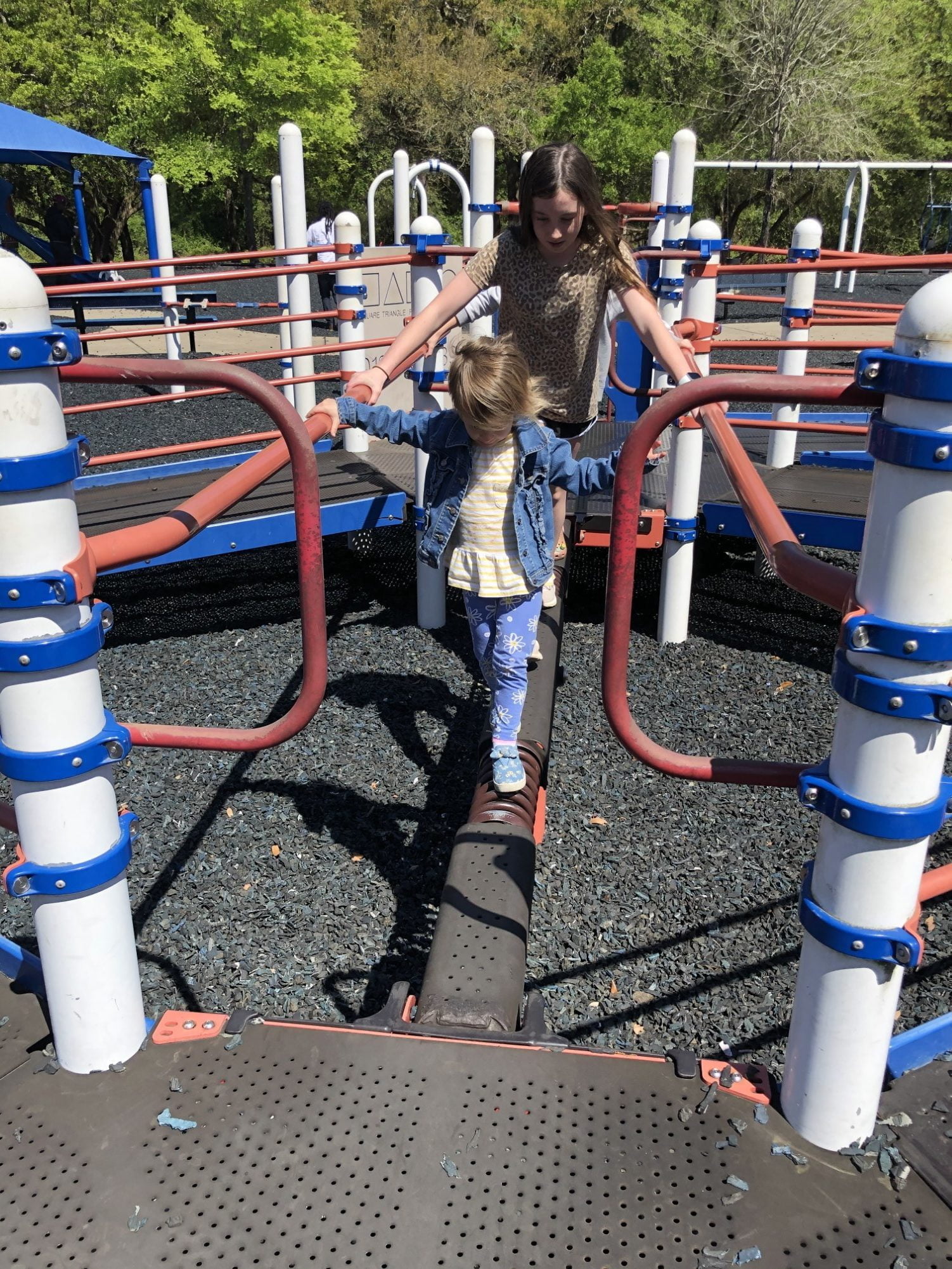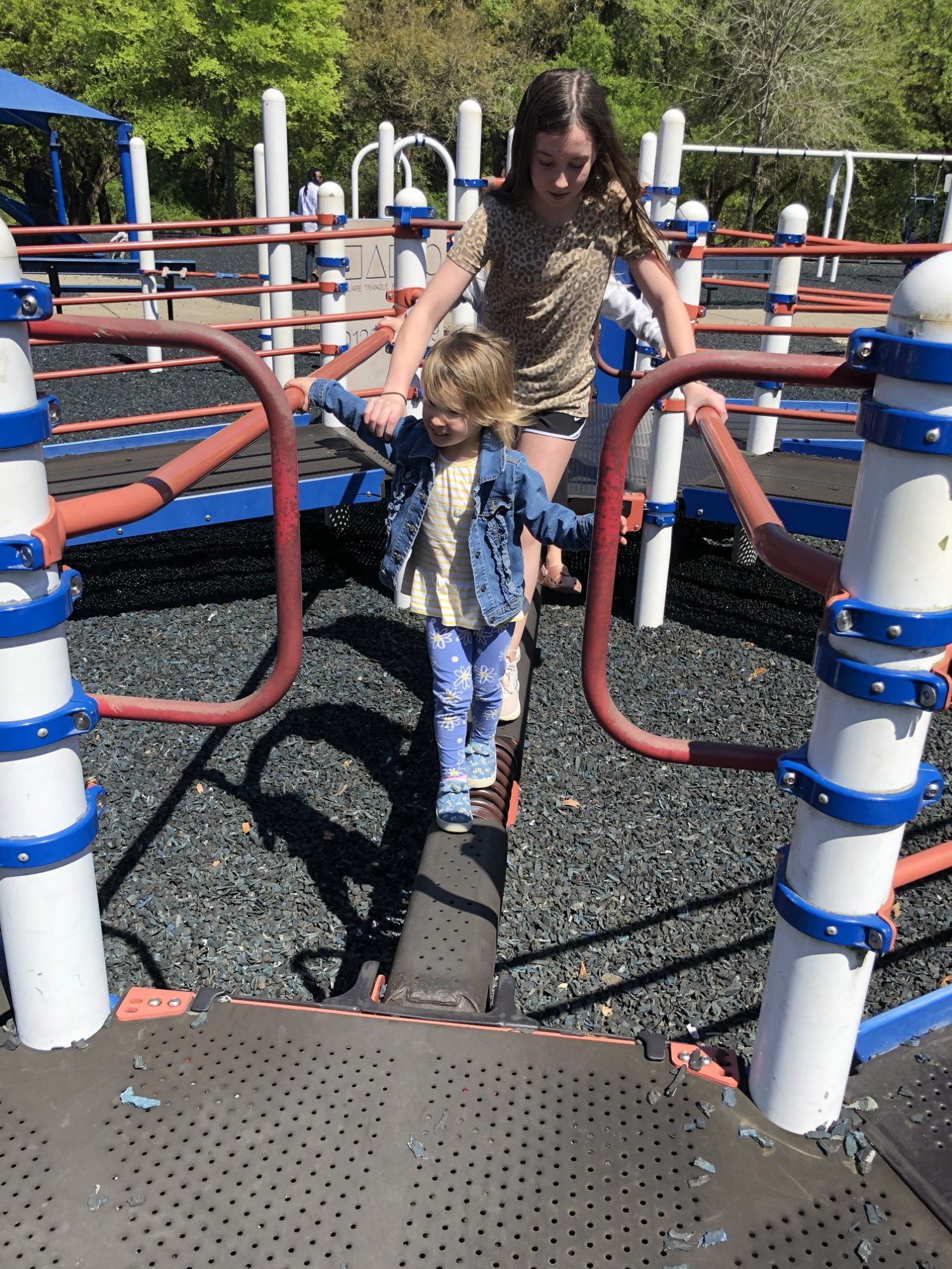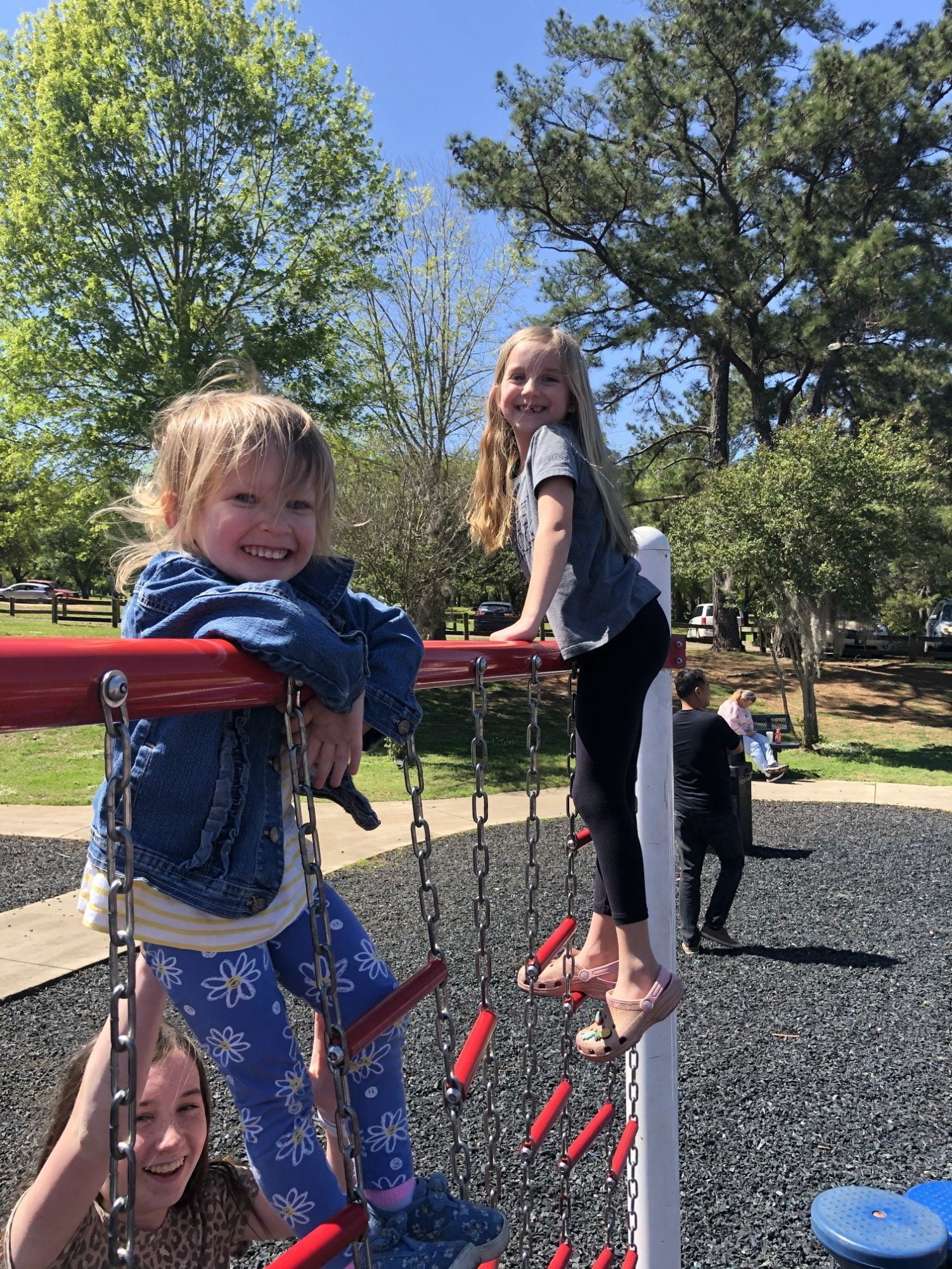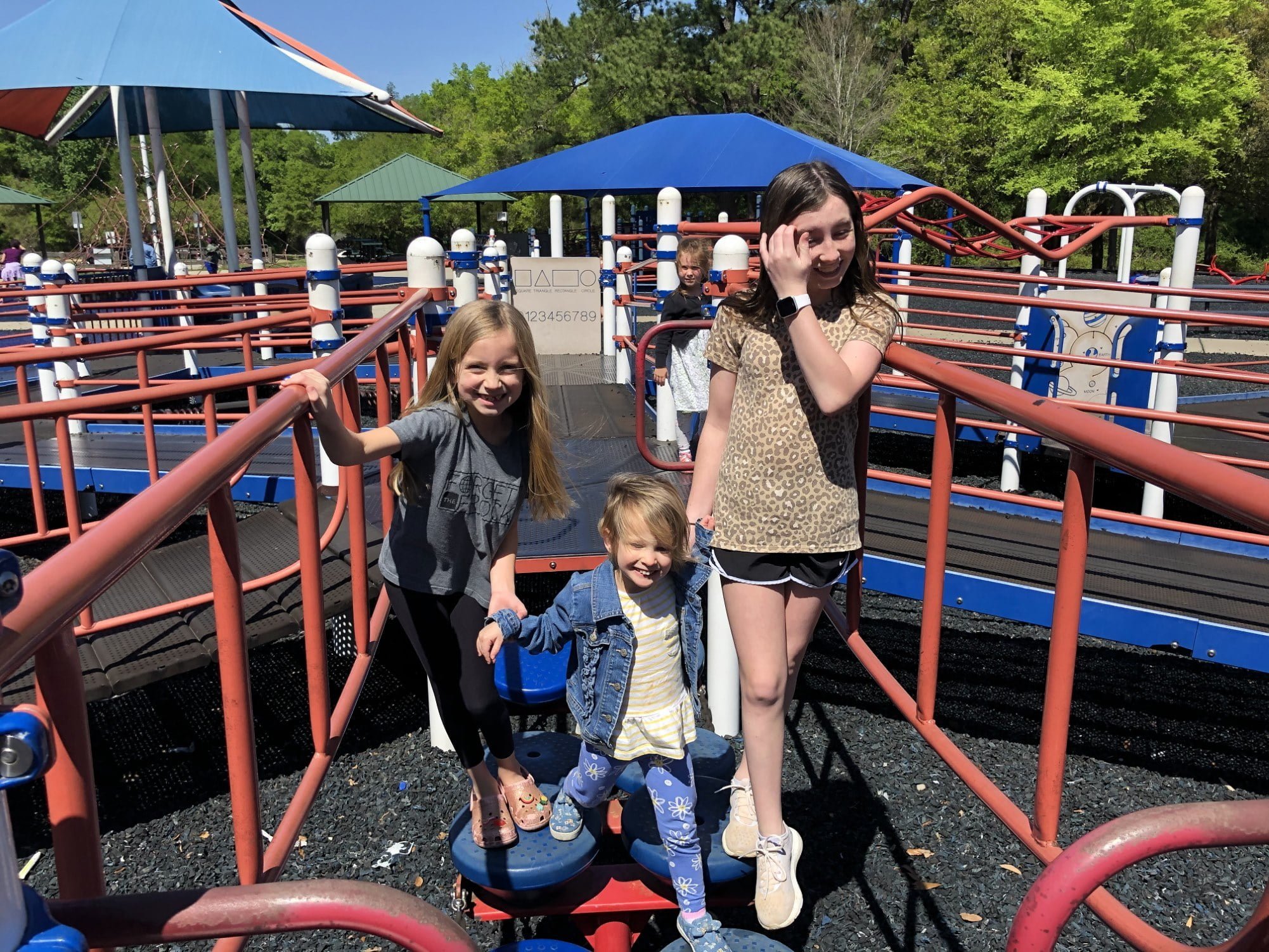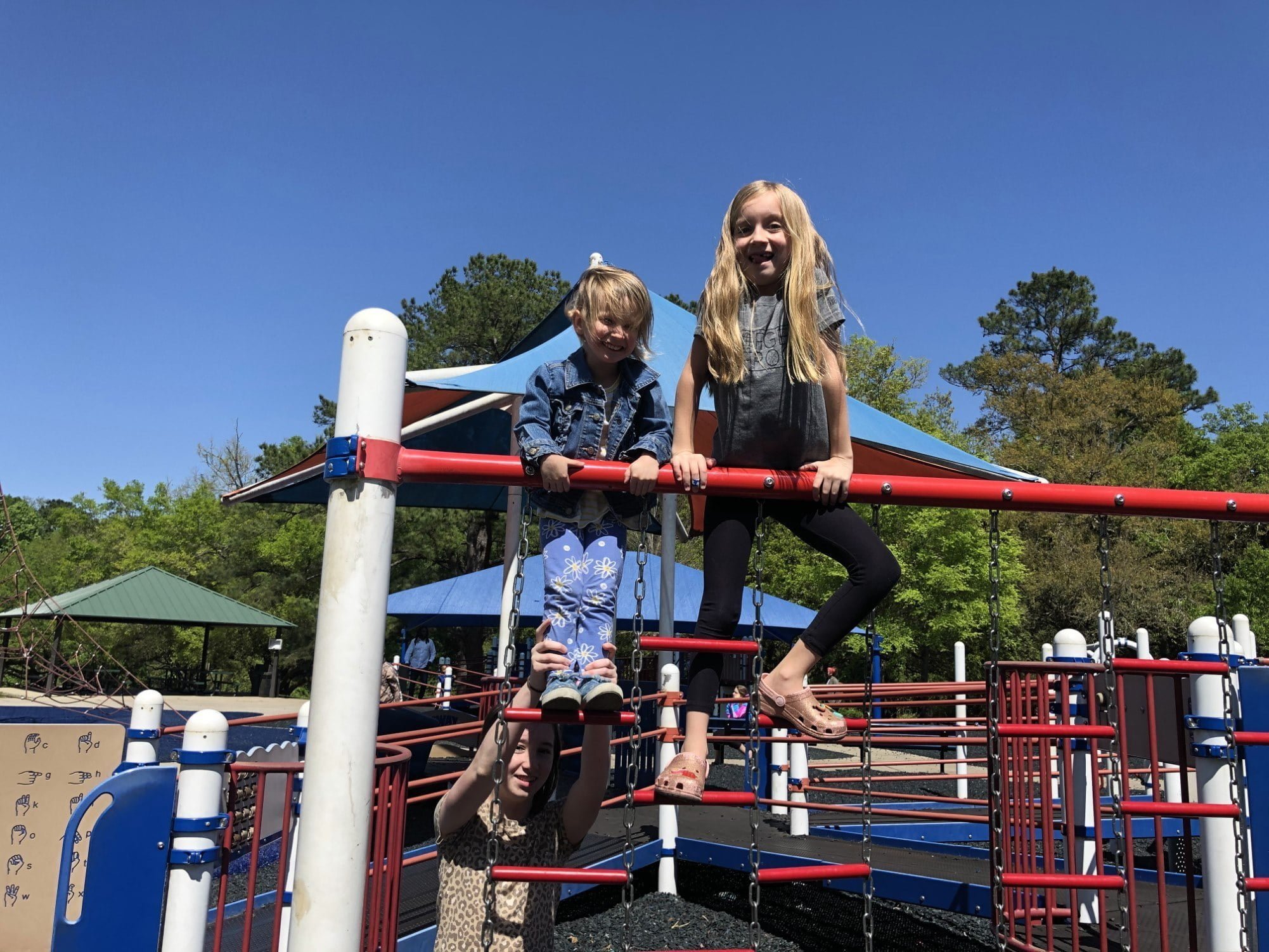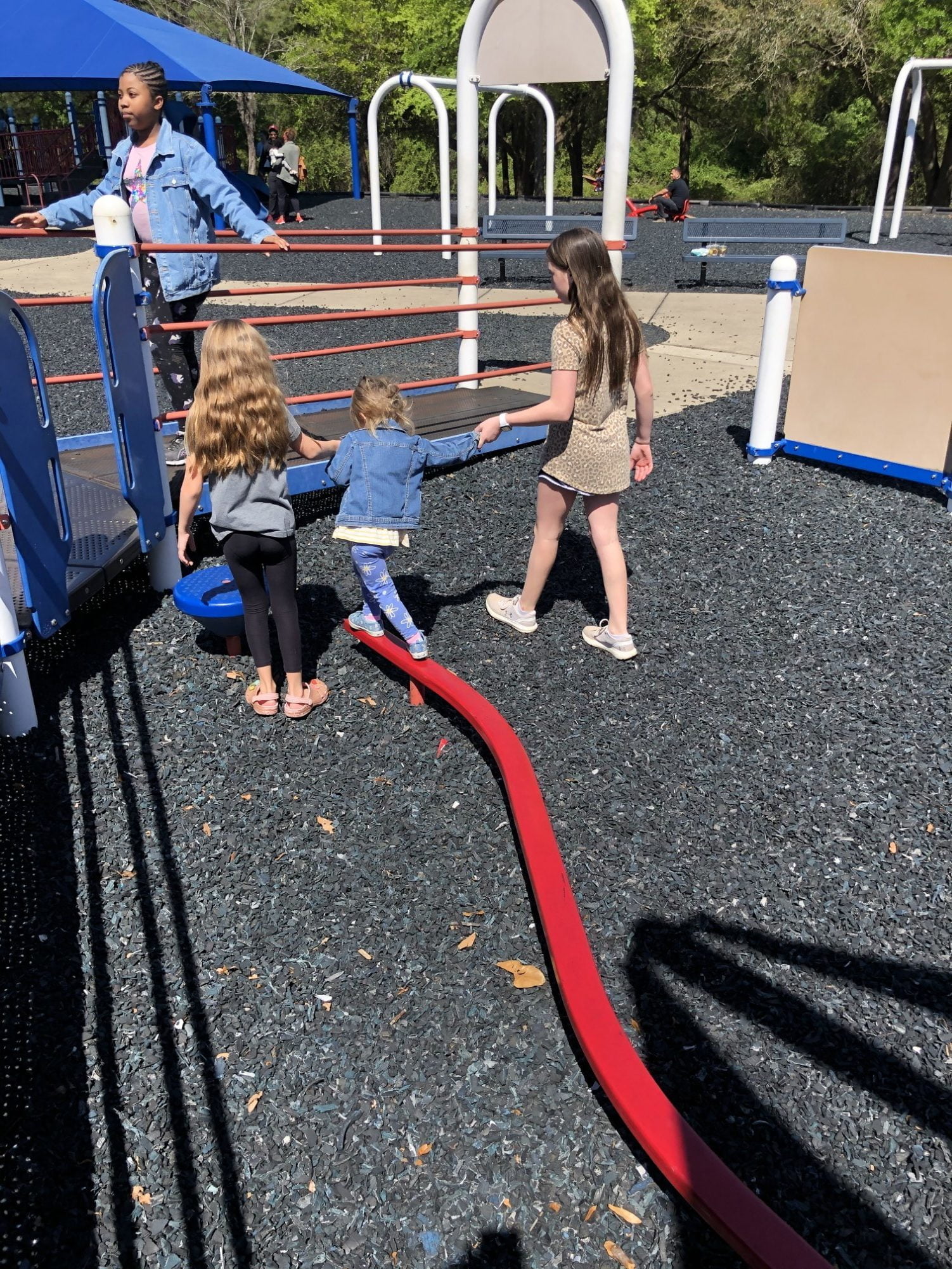 Then Jeff and I went over to Nana's house for dinner with the family, and Nana made this delicious, fancy meal with baked salmon, fresh garlic green beans, brown rice & salad. The little girls had chicken nuggets and mac-and-cheese, and I had just two twirly noodles, because they looked too good to resist. But I was too full, and couldn't finish my rice or my fish, and didn't end up having even one bite of the salad. (But Nana packed me up some to-go containers for lunch tomorrow, and that'll be real good again.)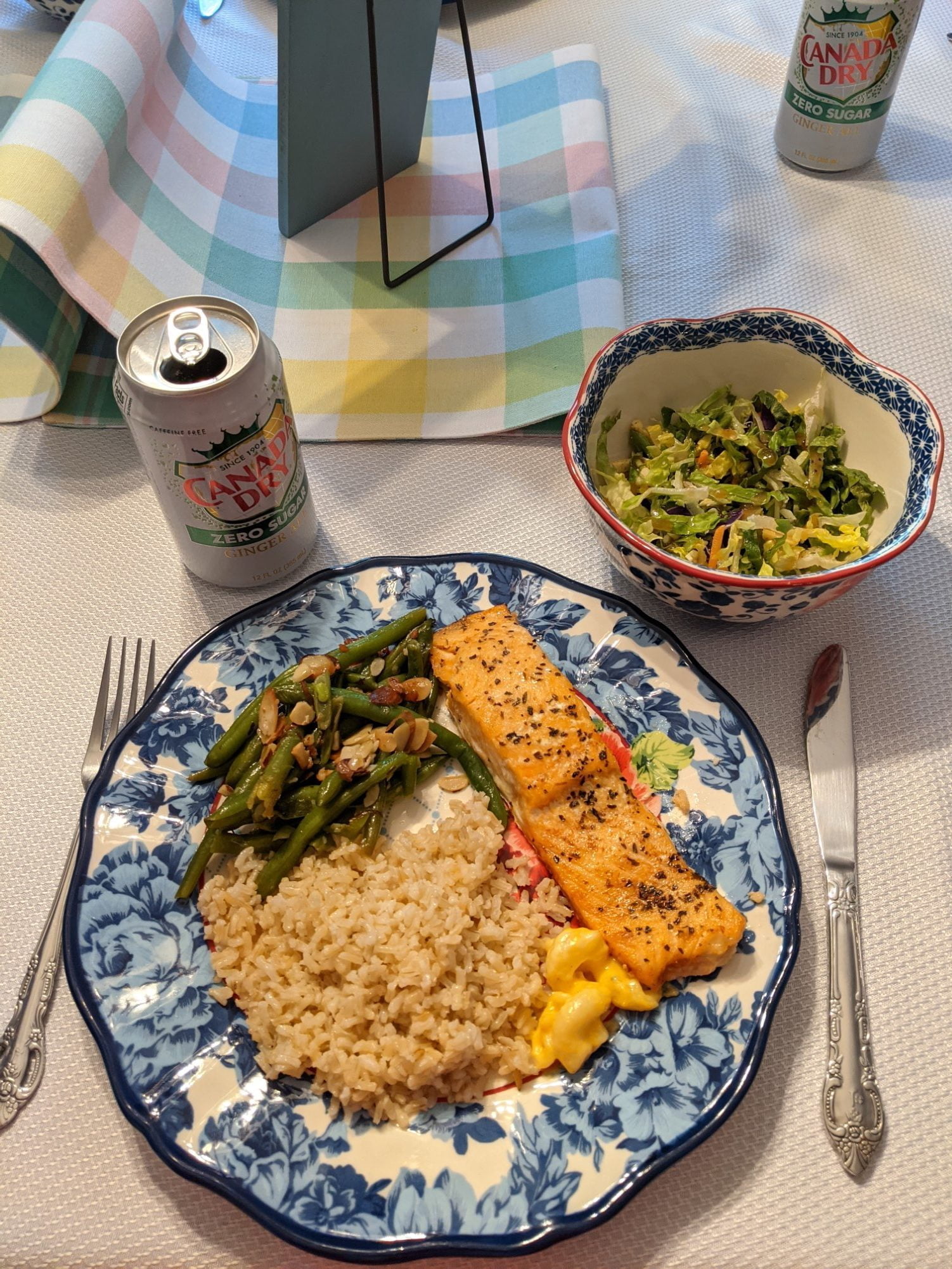 The girls played in the hammocks for a long time after dinner, and then Emmie got super attached when the neighbor's dog wandered over and hung out on the porch for a while.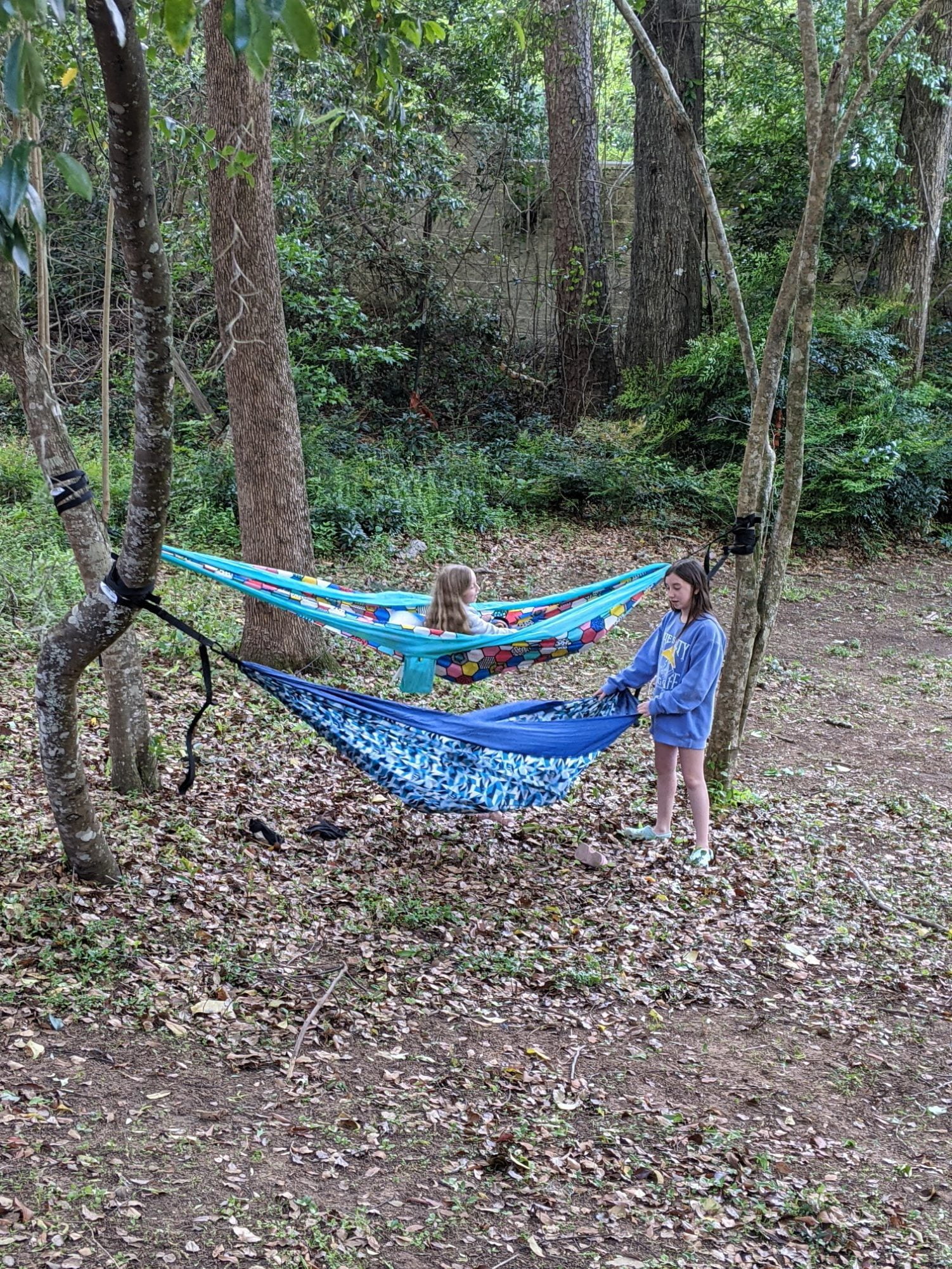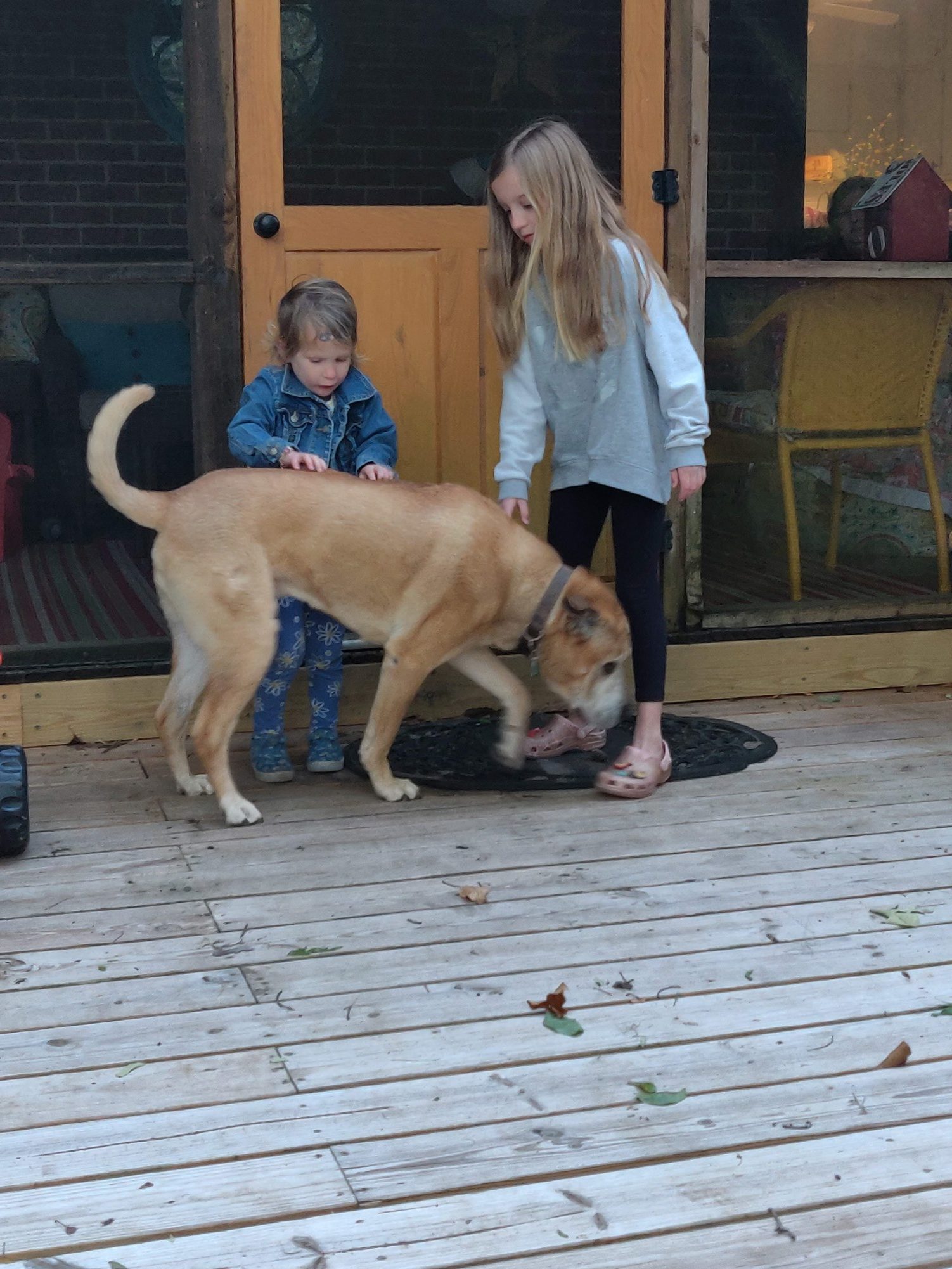 She got very sad to leave them (she wanted to badly to have a sleepover), but we bribed her with another playdate tomorrow, and mini chocolate chip muffins for the ride home, and we finally got her into the car. She needed something to drink at home, and then we had some sweet cuddles and she was ready to go to sleep.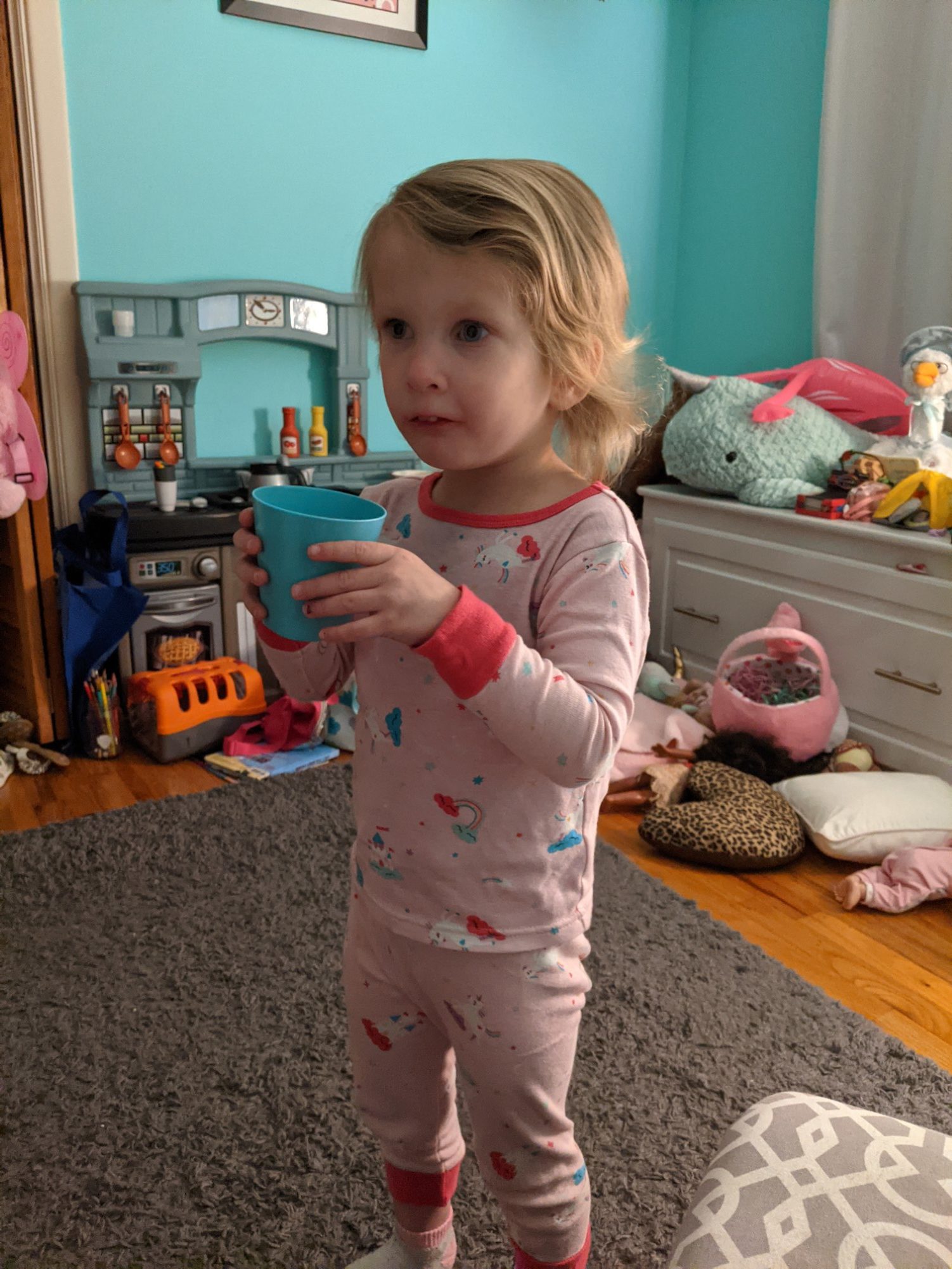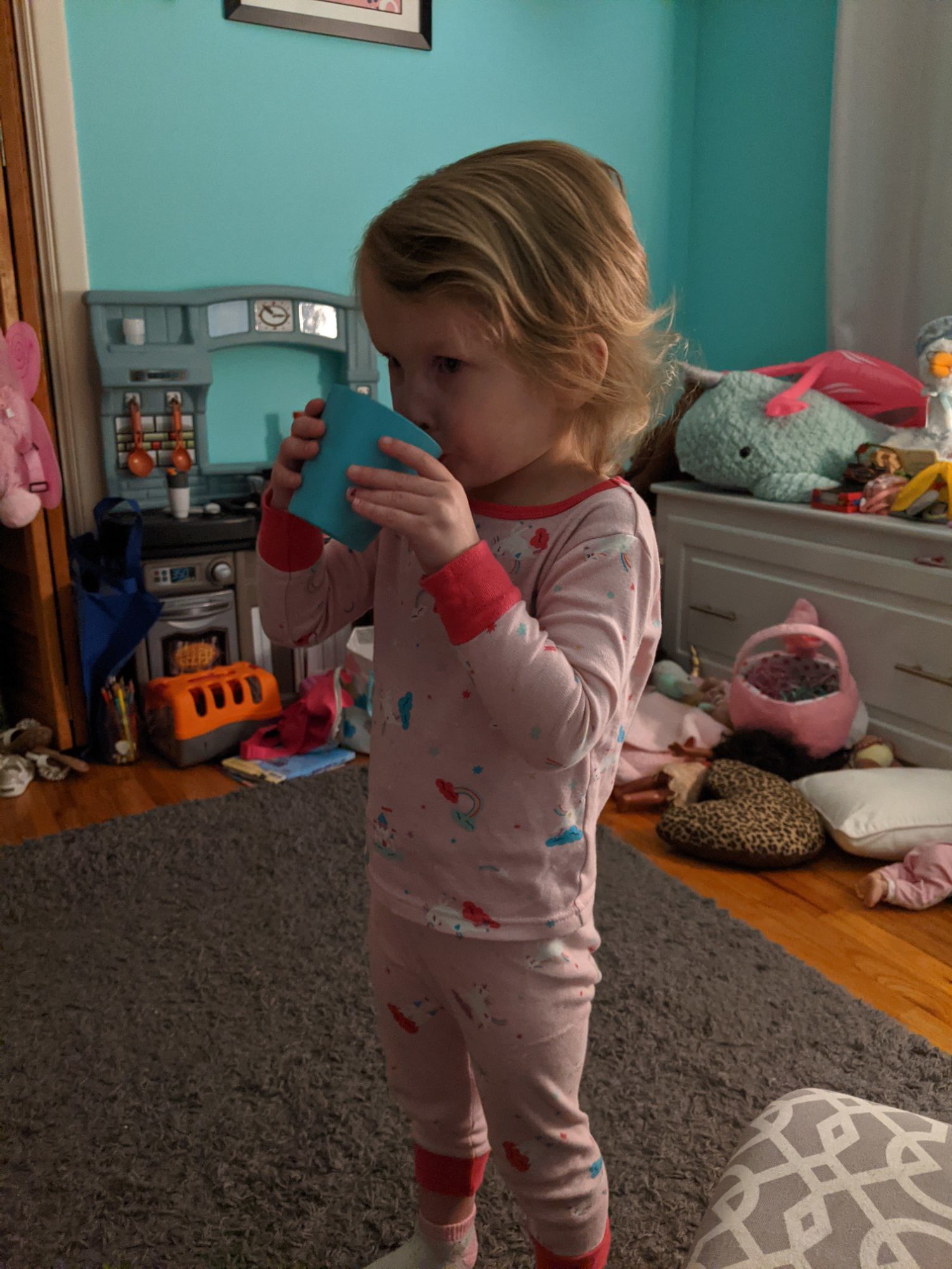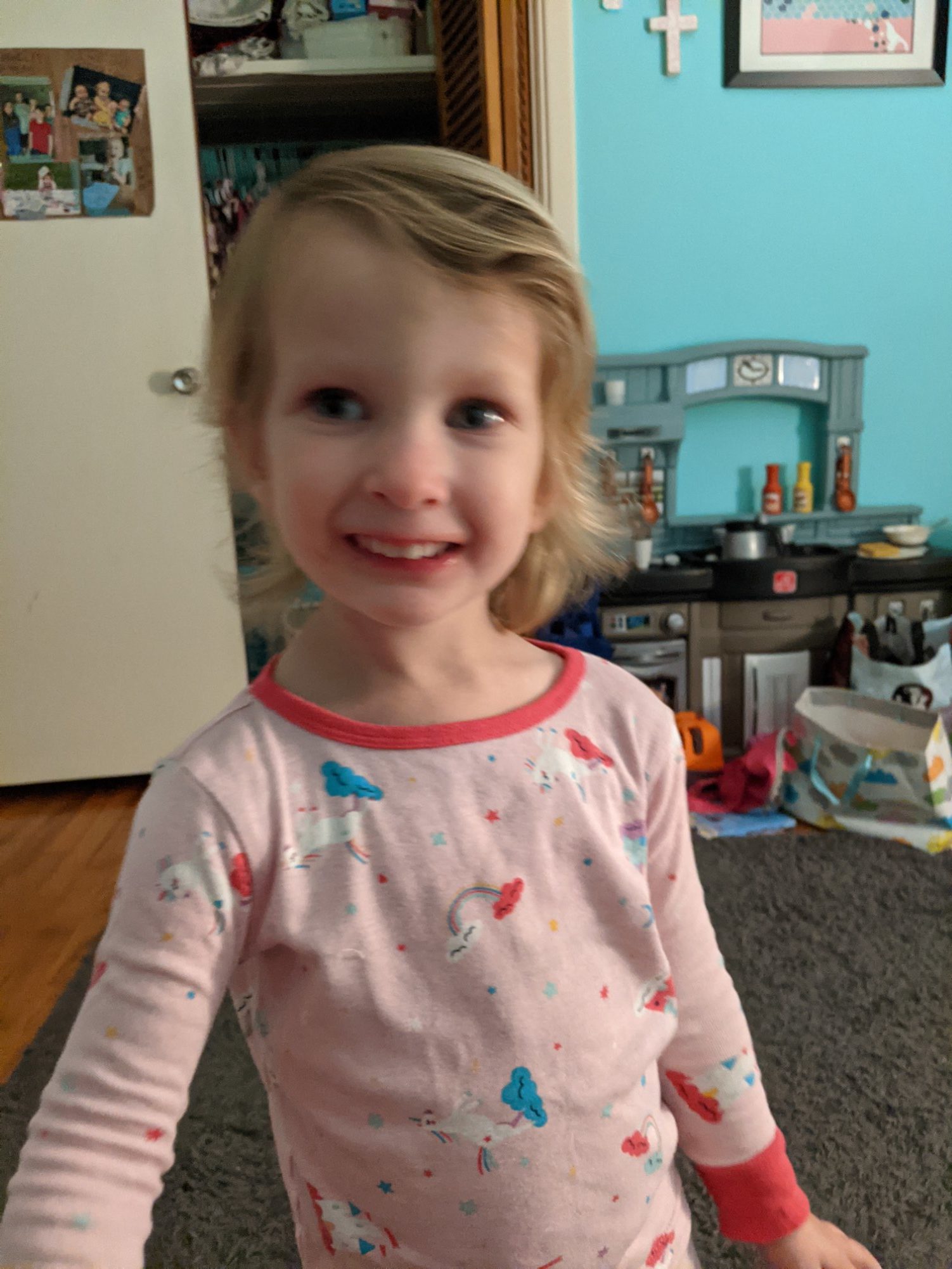 Emmie ran around like a crazy woman today with her big cousins, and she was exhausted after all that fun. So luckily, bedtime actually went really well tonight. I already took my glucose levels and watered all my plants and put away our leftovers from Nana. So I'm just gonna grab my nighttime shake and then watch a little tv with hubby before bedtime.