Sweet sisters, both ready for another day at school. And I just love Emmie's little outfit, the tie-dye shorts wit the plain white tee with the twist-front – so cute! Thanks Grammy for another great birthday gift for her!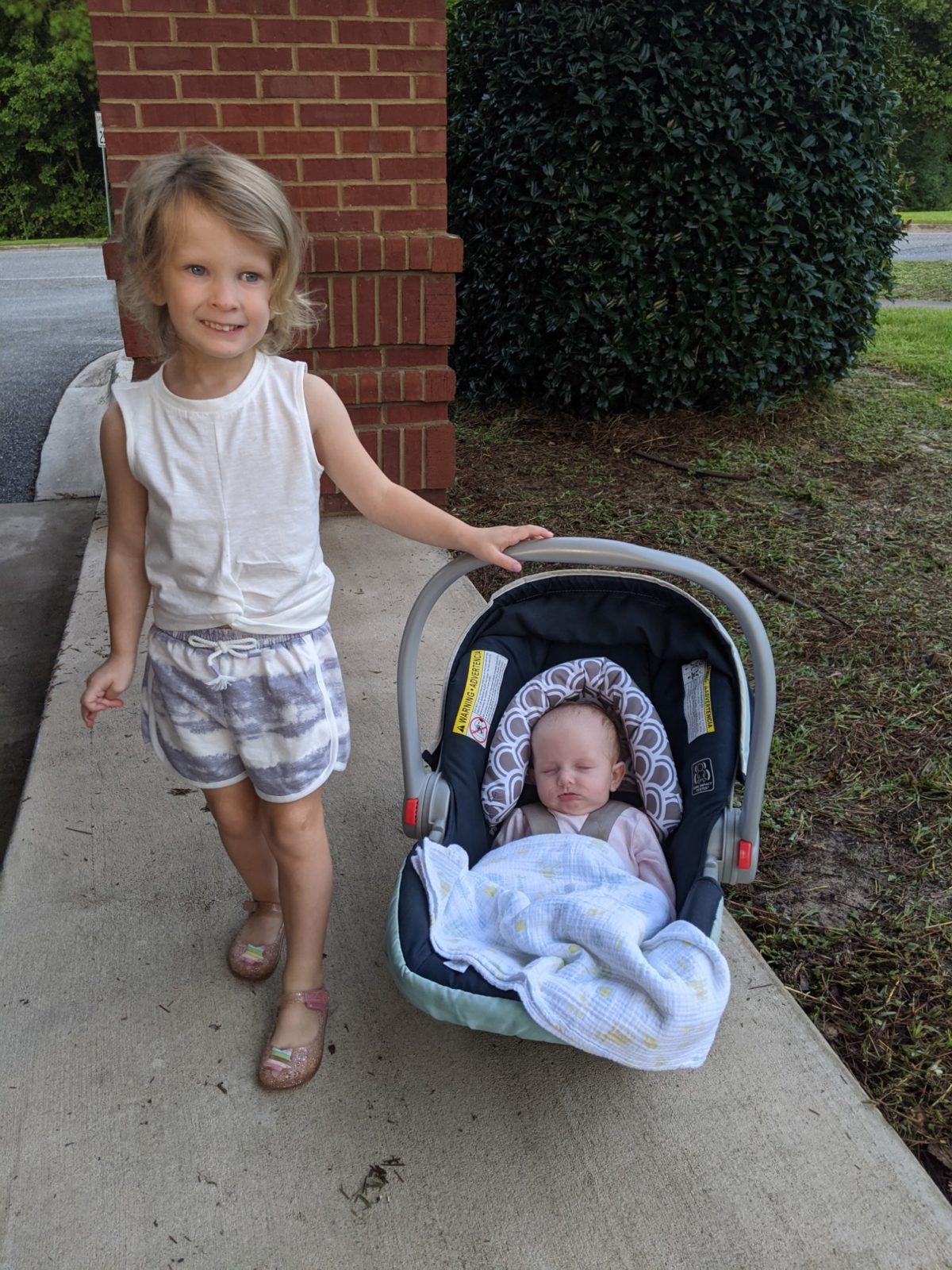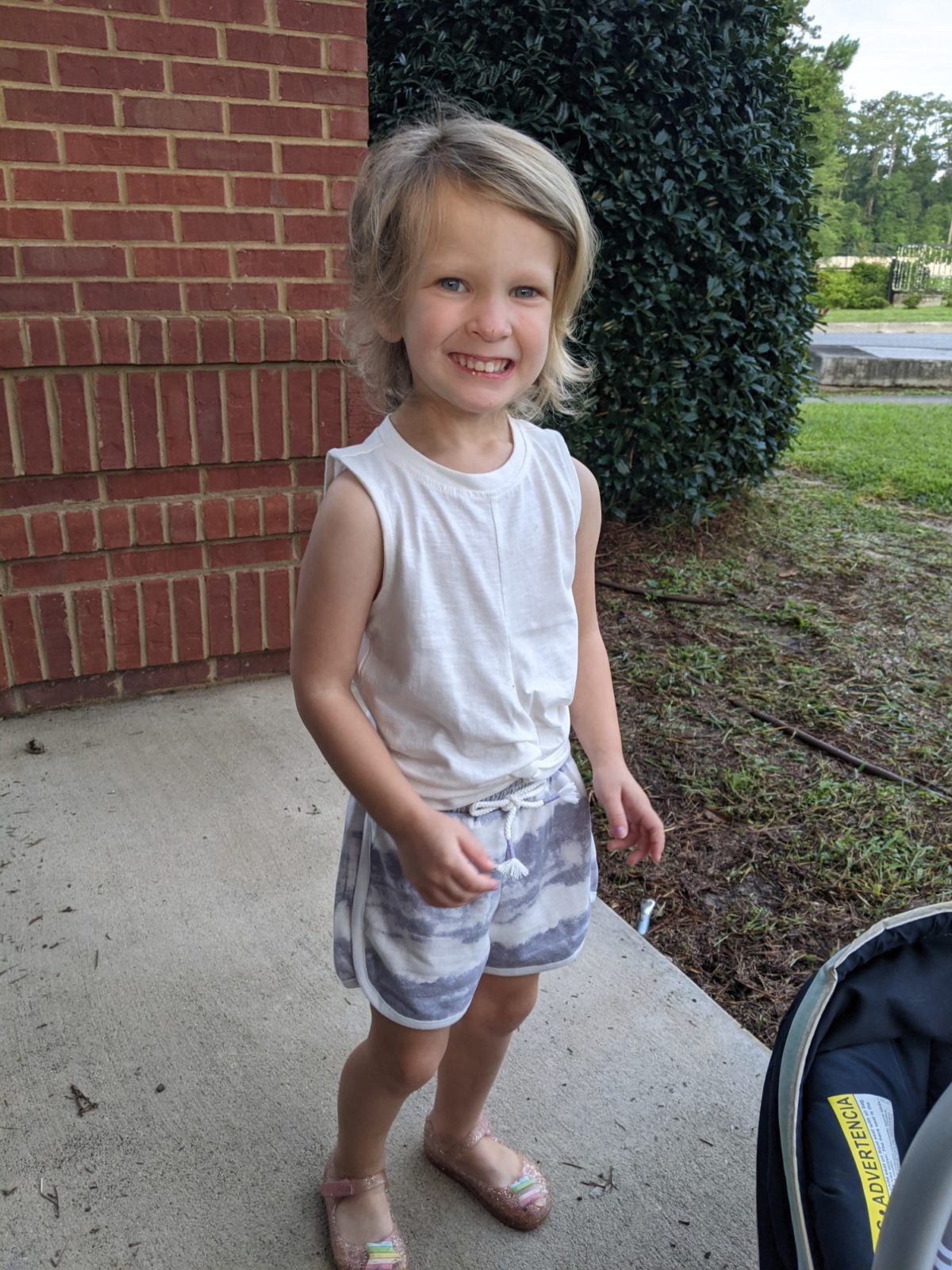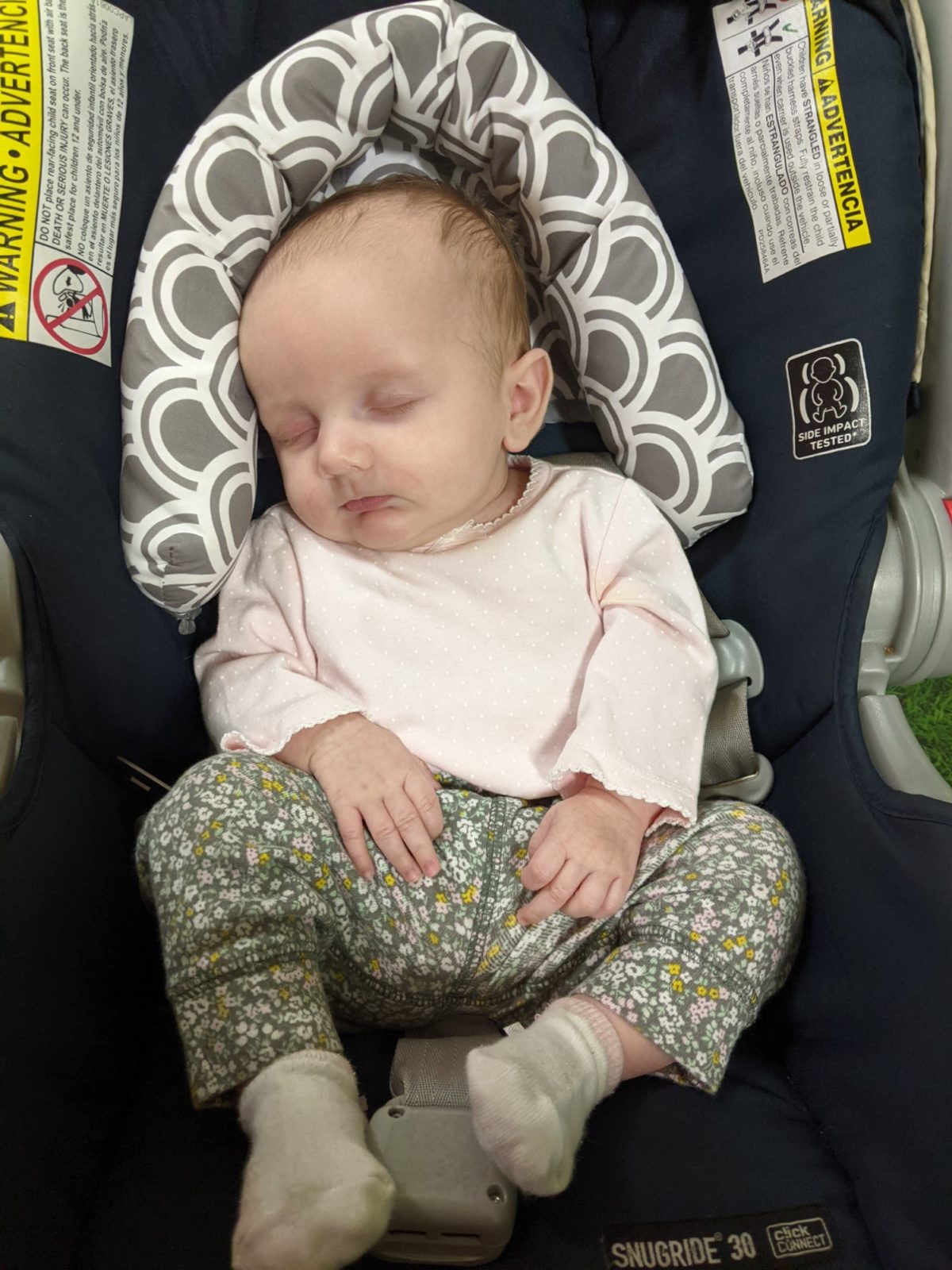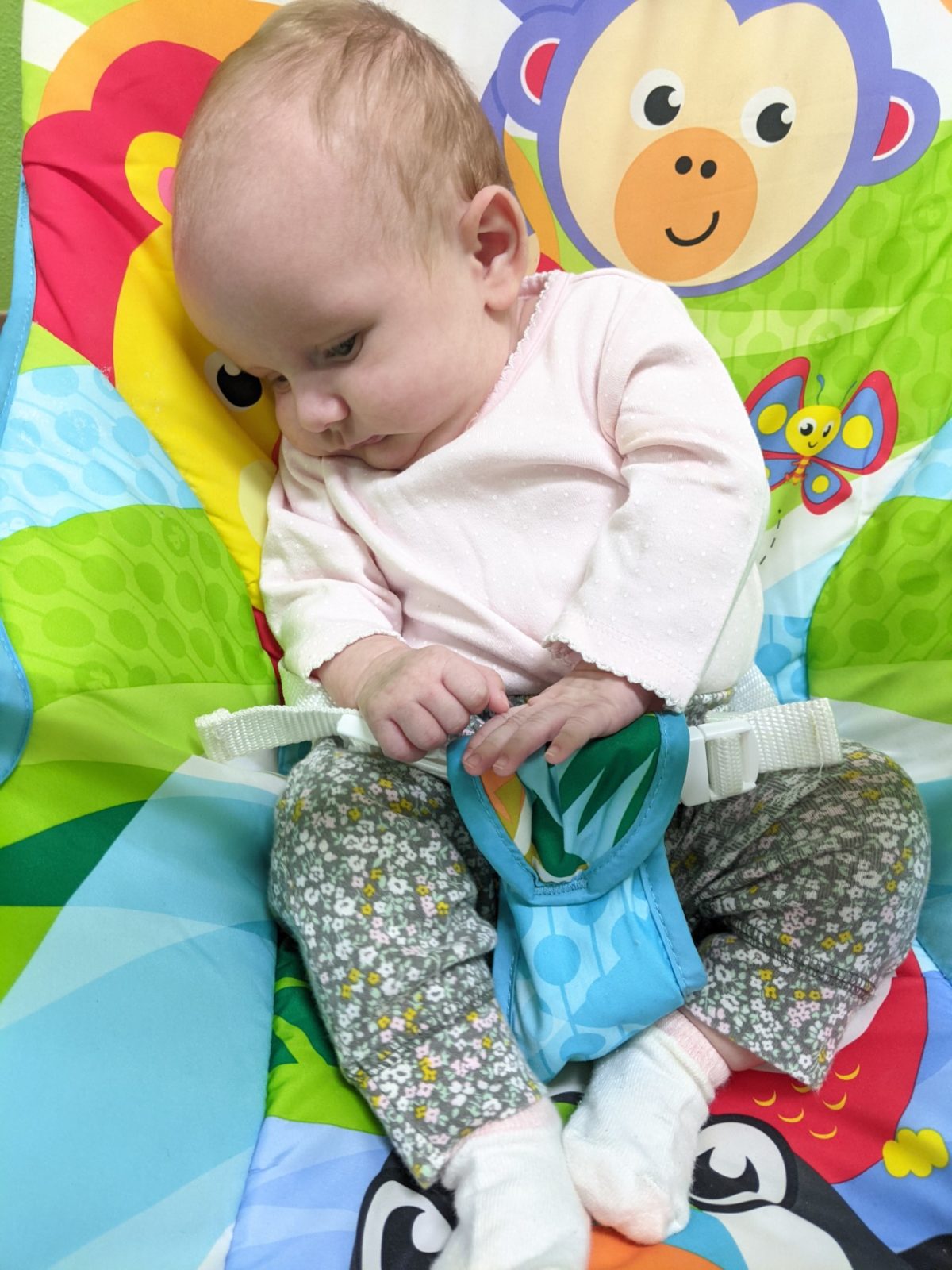 Emmie's been doing a little ballet camp at school this week, and absolutely loving it! They will put on a little performance for their class tomorrow, and the teacher will video it, and I can't wait to see it!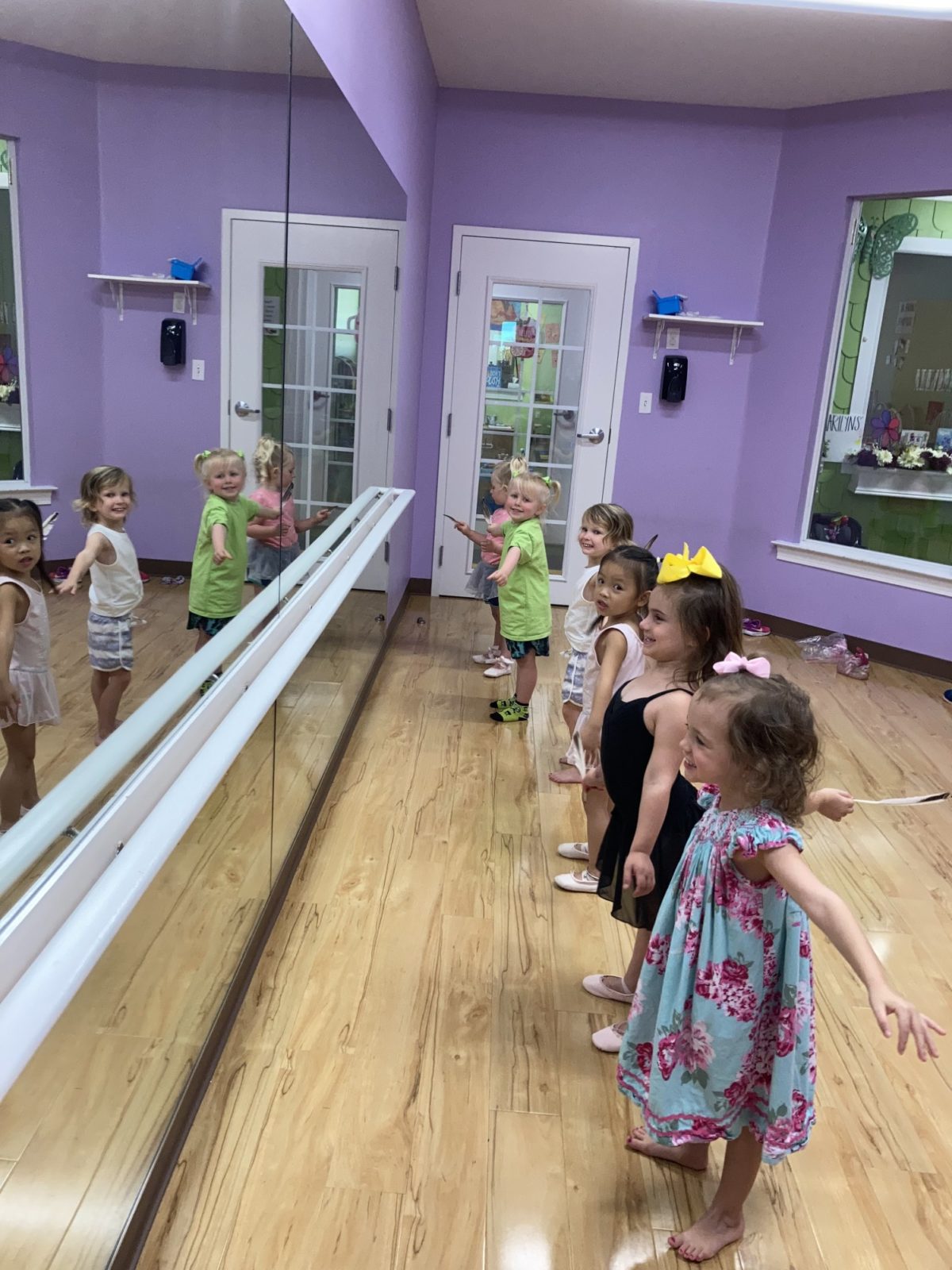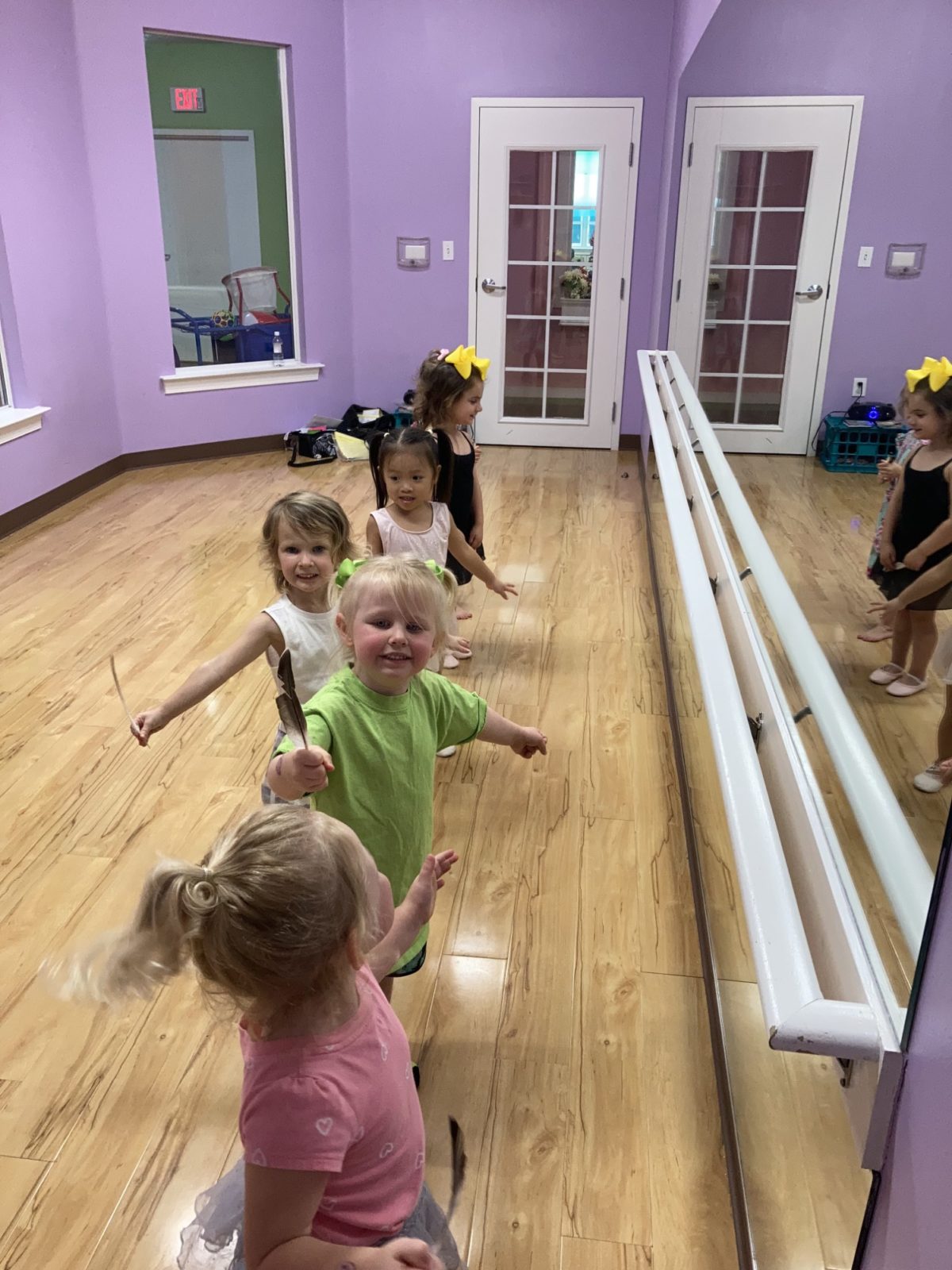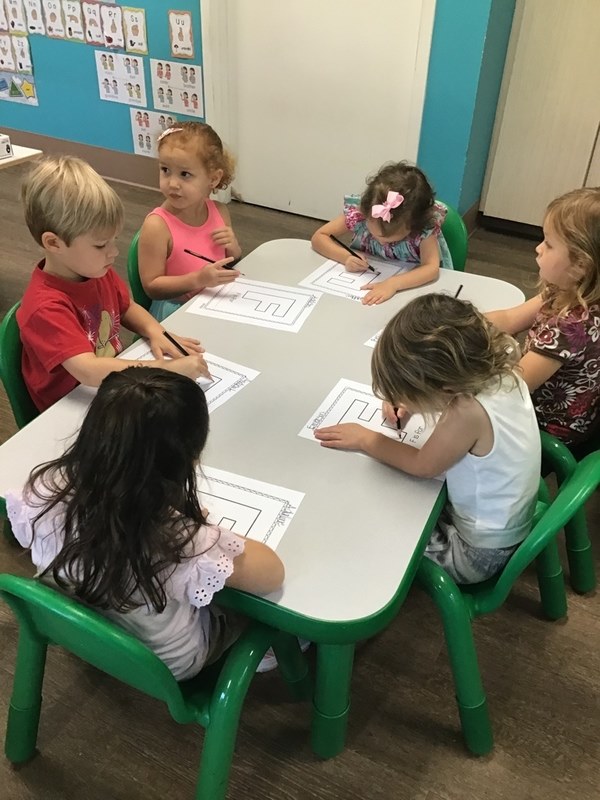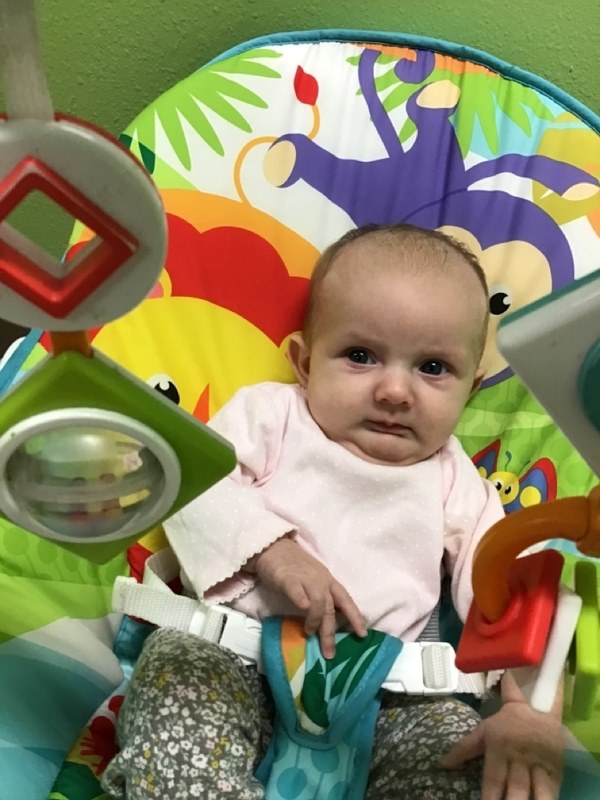 So one of the library books I picked up yesterday was this graphic novel. I am reading the book and listening to the full-cast recording audiobook simultaneously, which was a recommendation/suggestion I saw somewhere but can't remember where, but it's pretty neat so far!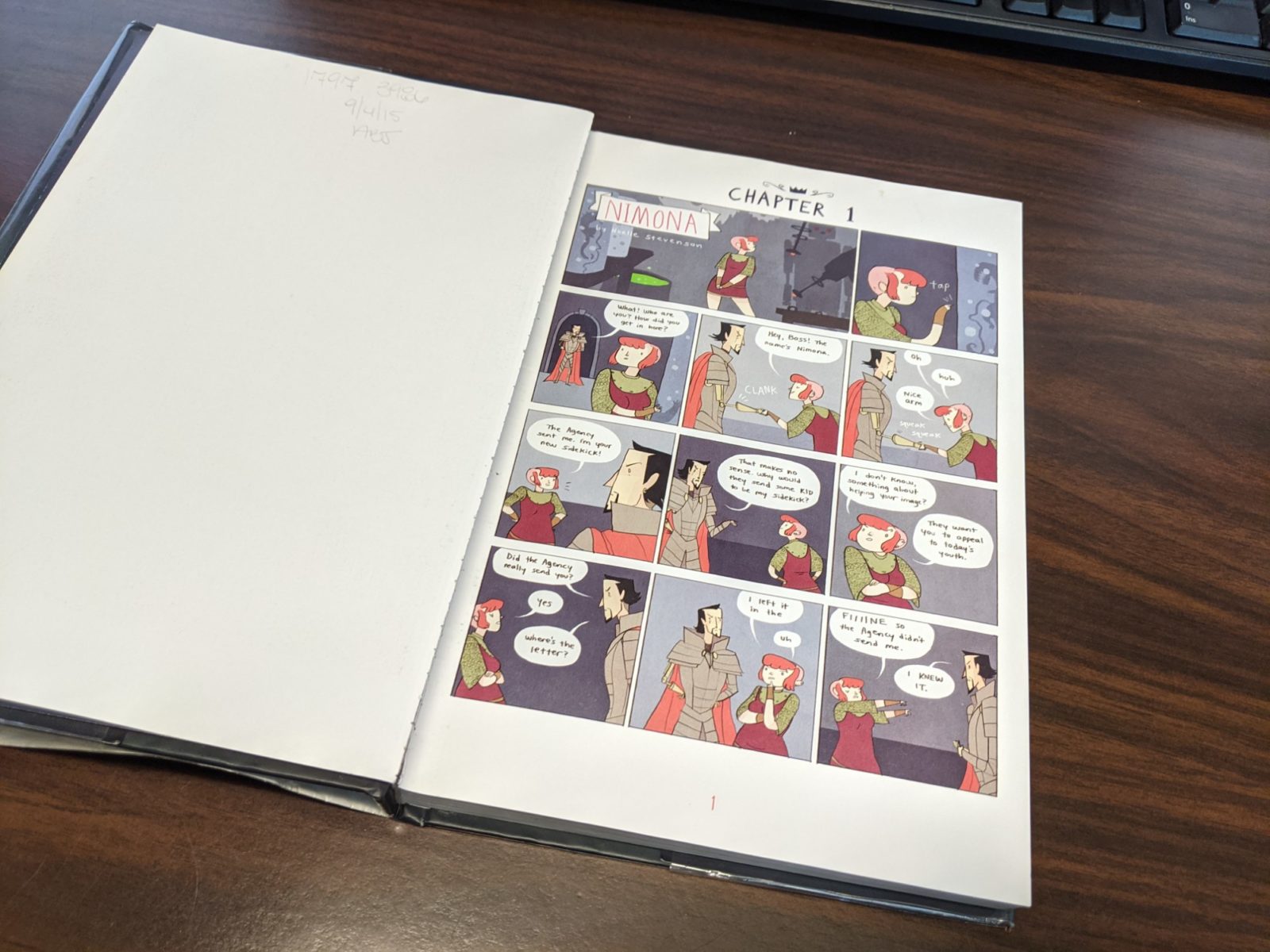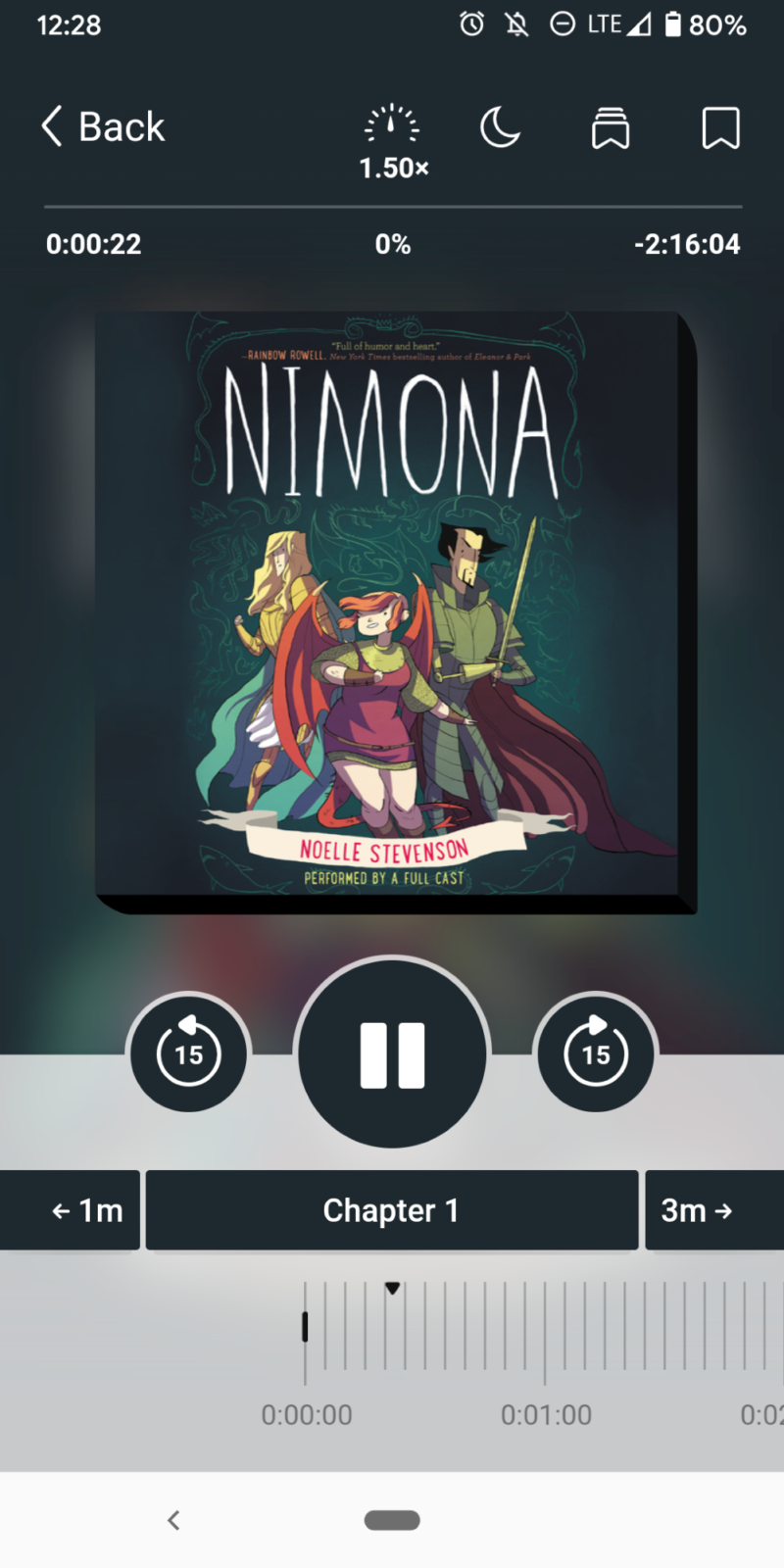 When I got to school after work to pick up the girls, the tiniest baby girl was all swaddled up and sleeping sweetly in her crib. I hated to pick her and and hated to wake her up, but I was definitely glad to get some baby snuggles and take her home!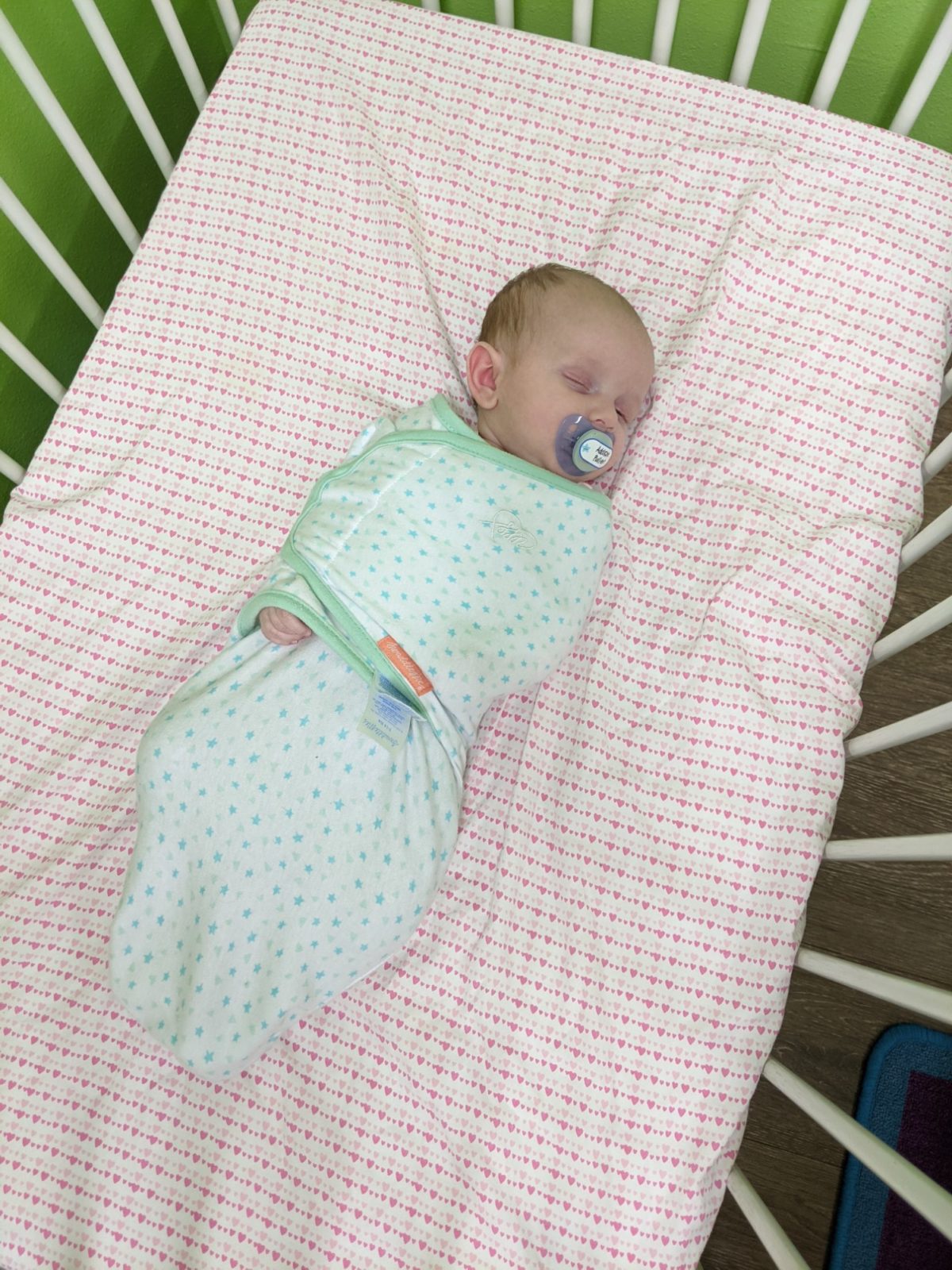 When Daddy put Baby Sister in her swing, Big Sister didn't hesitate a second before climbing up in his lap for her own snuggles!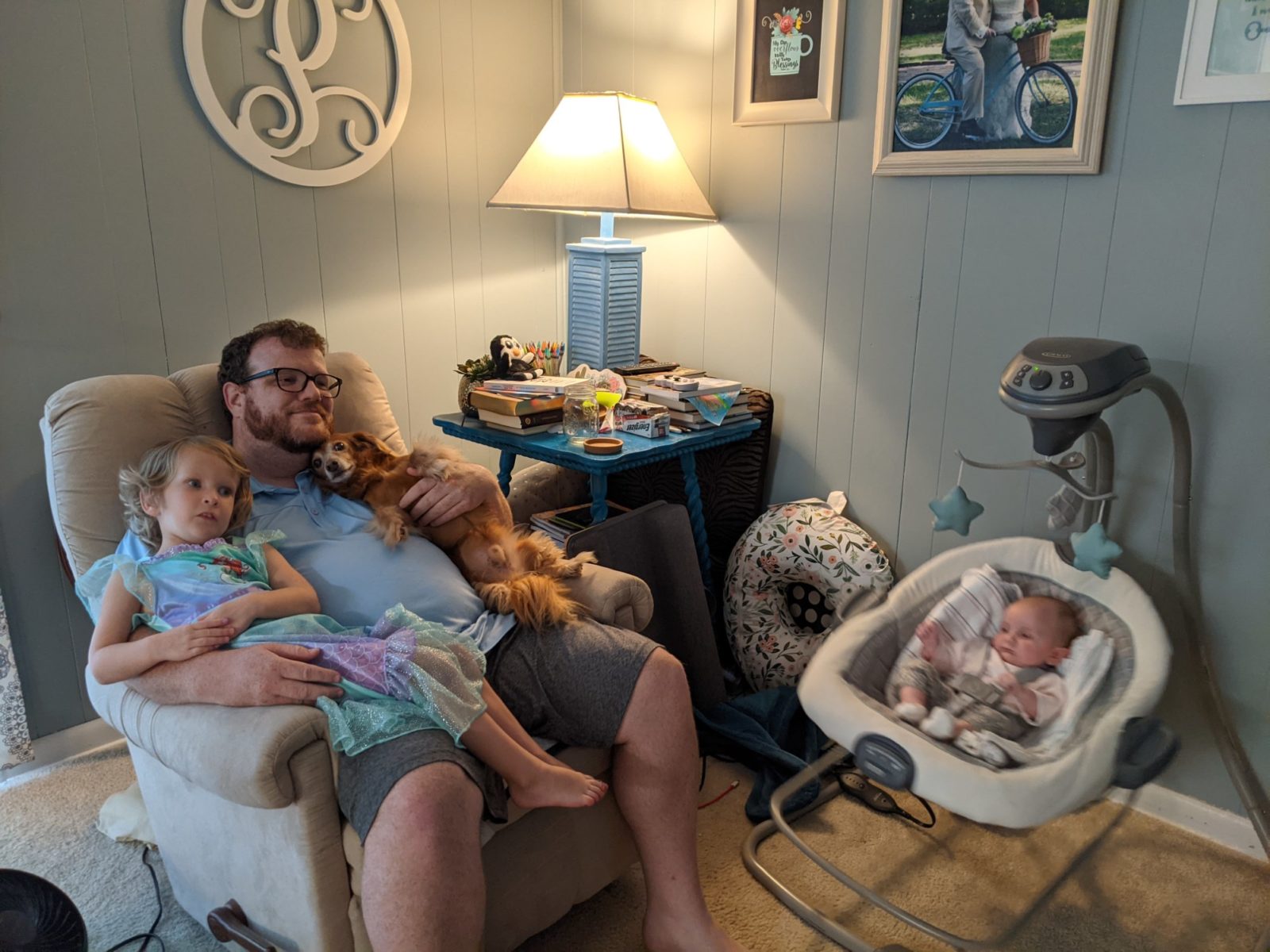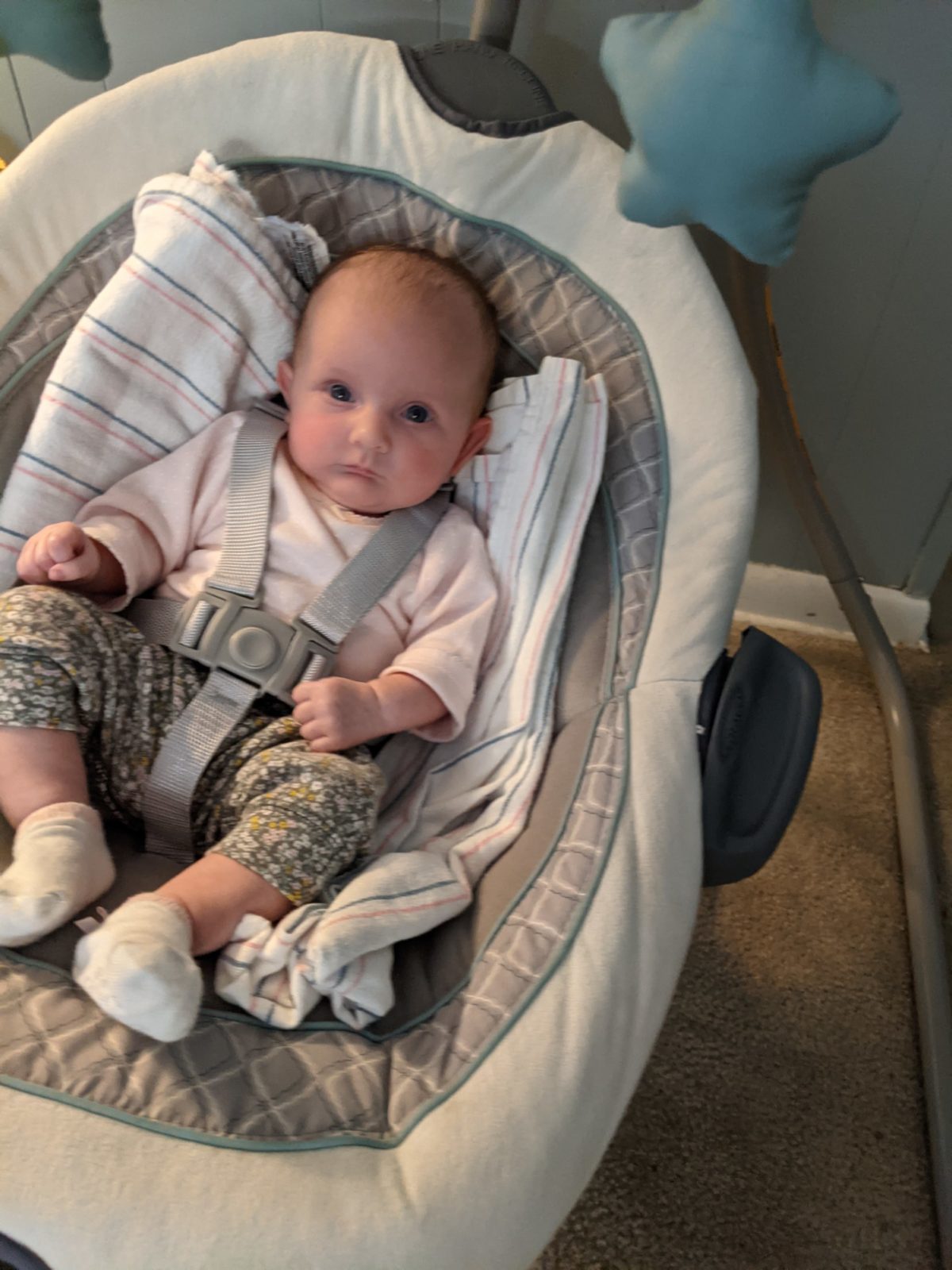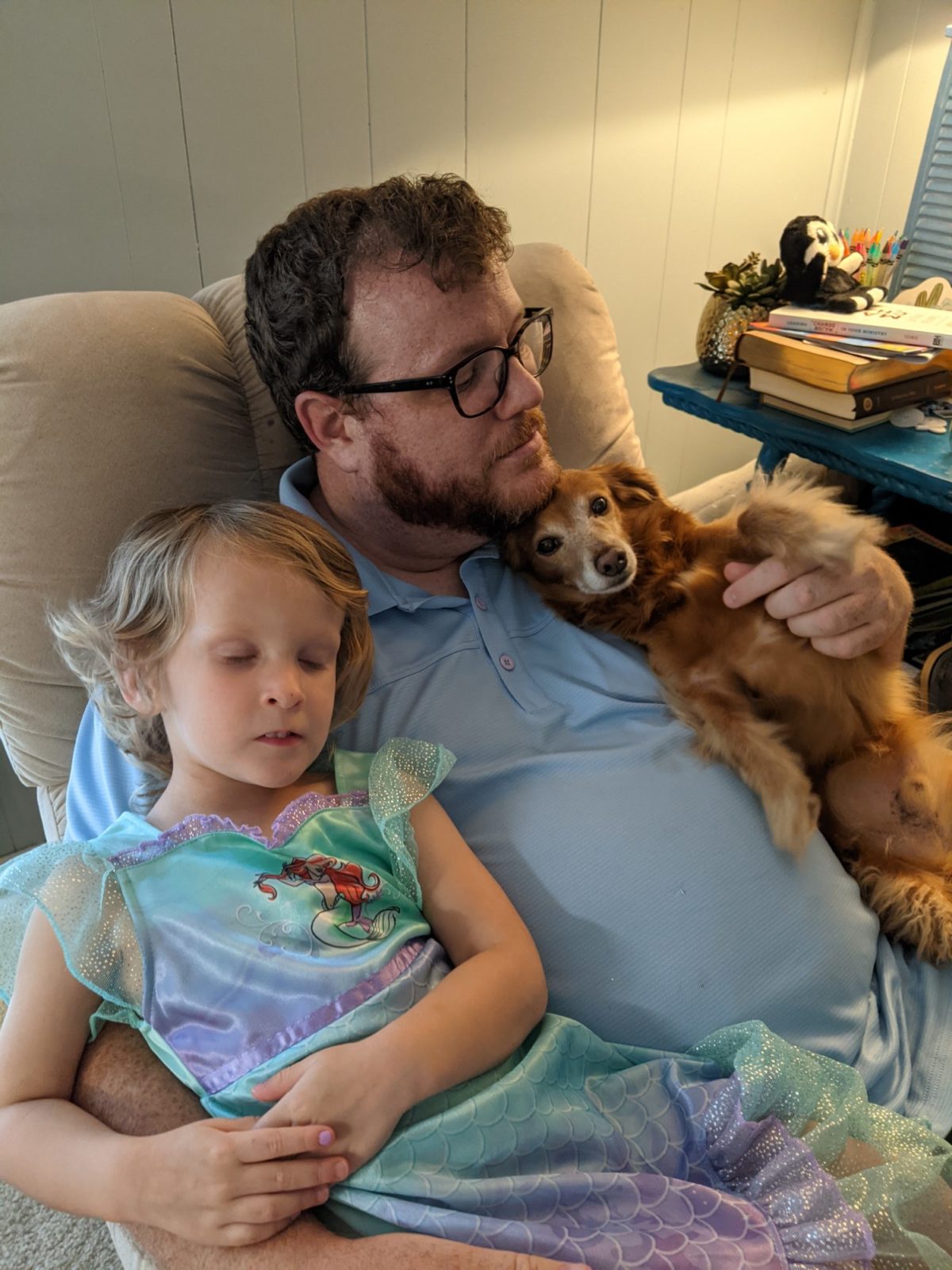 Jeff and I took turns each holding baby sister at the table and eating our dinner, because she didn't want to be left alone in her swing and miss out on all the fun. We put the Sound of Music soundtrack on the record player, and we were all singing along, and Addie was so interested in watching all of us!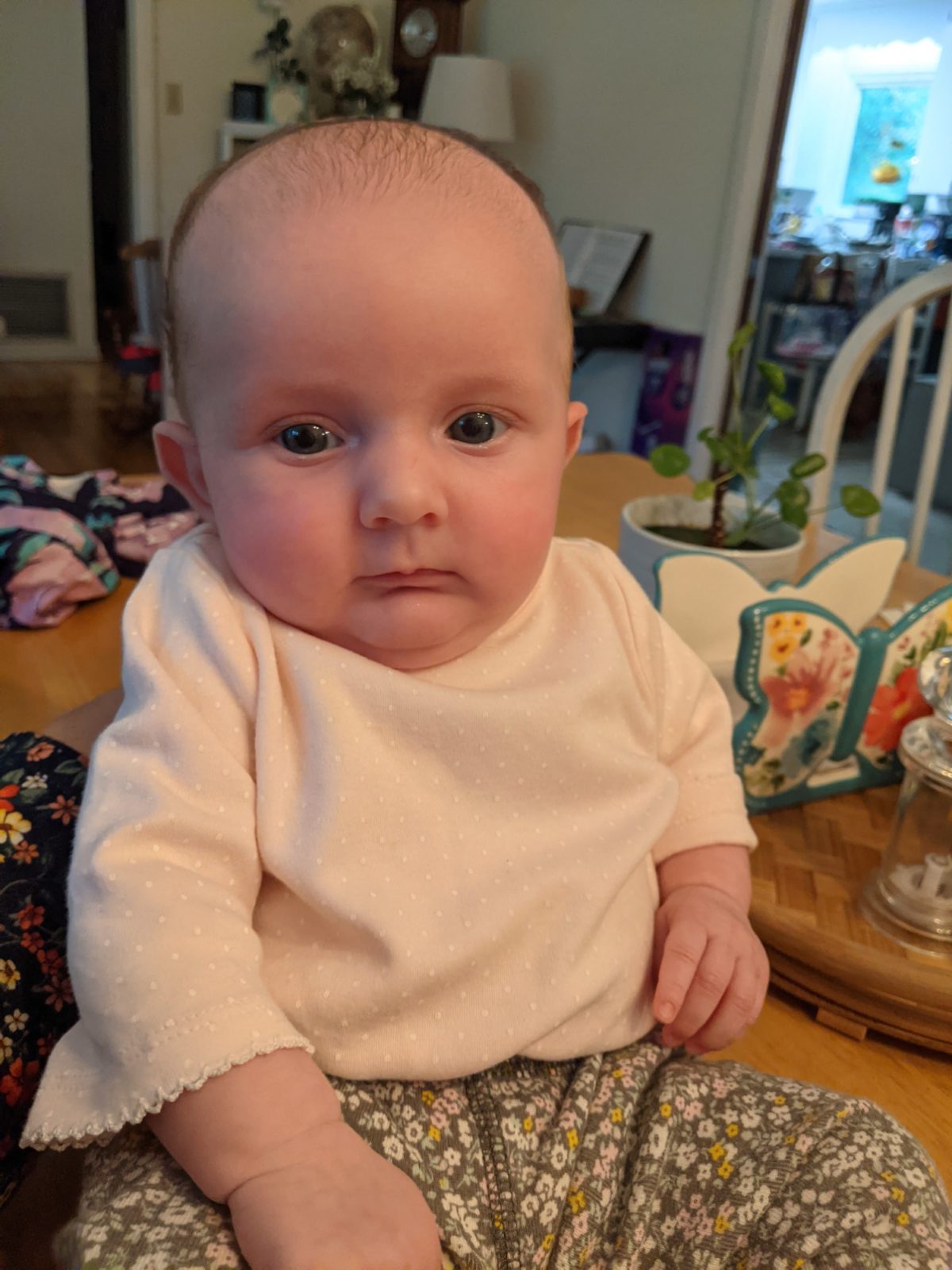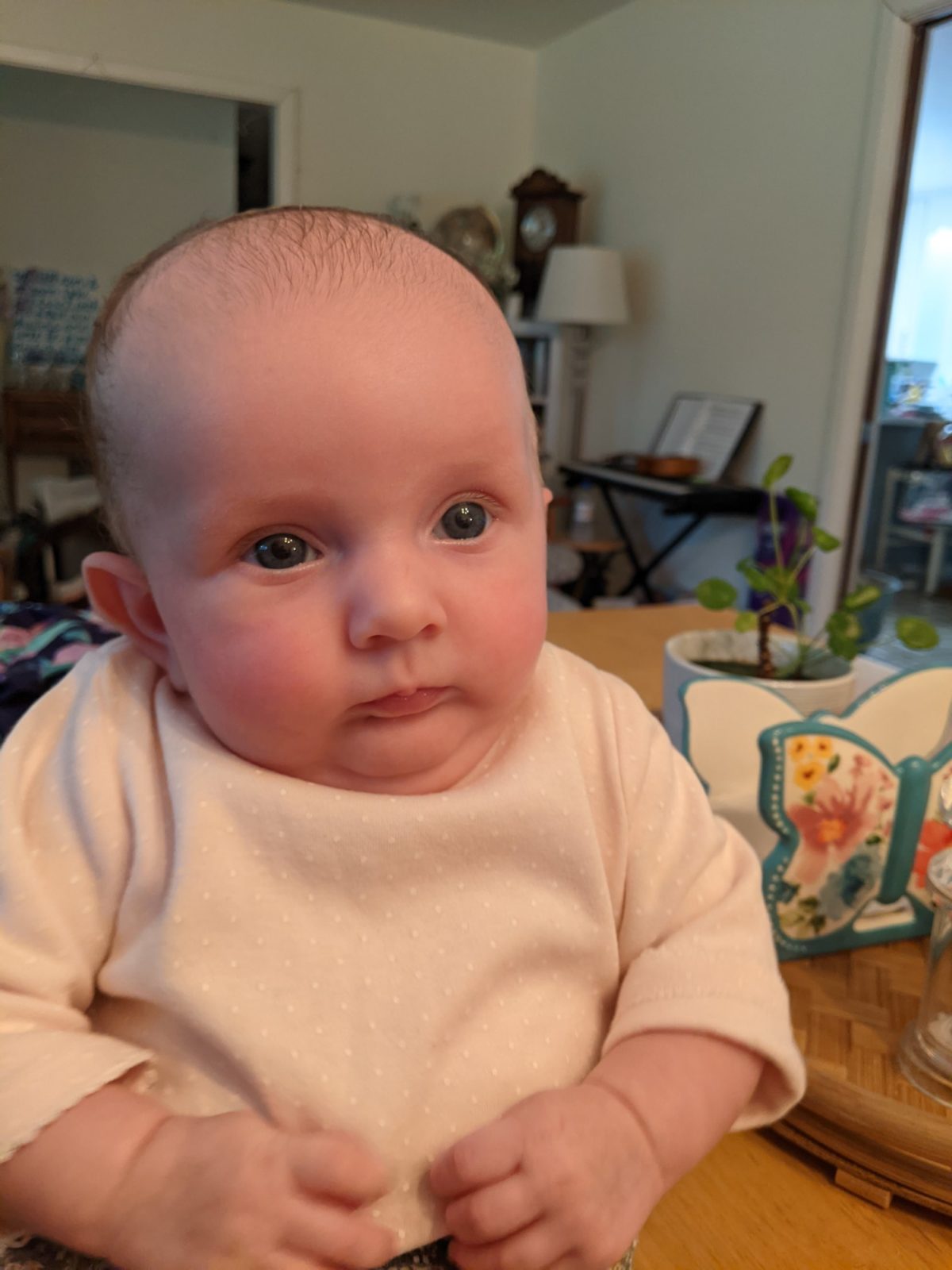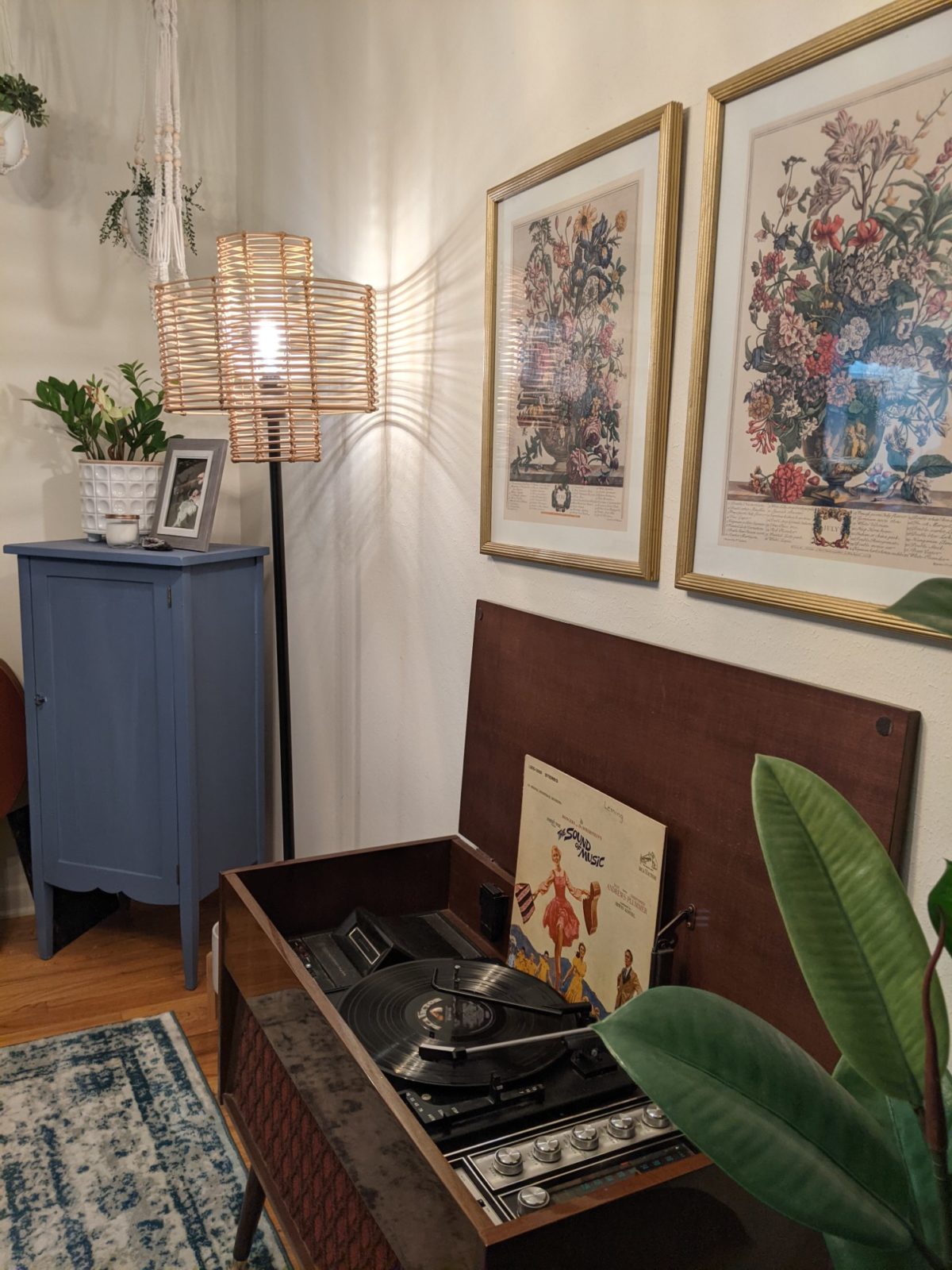 After dinner, Emmie ate a popsicle (as usual lately), and then we got her ready for bed. She chose another new birthday book with it's matching stuffy, and we read it out on the couch. But good grief that was a long book! That was the first time I've ever actually read "Horton Hears A Who," and dang it was long. But then again, most of the Dr. Seuss books are super long. But Emmie liked it, so that's what's important!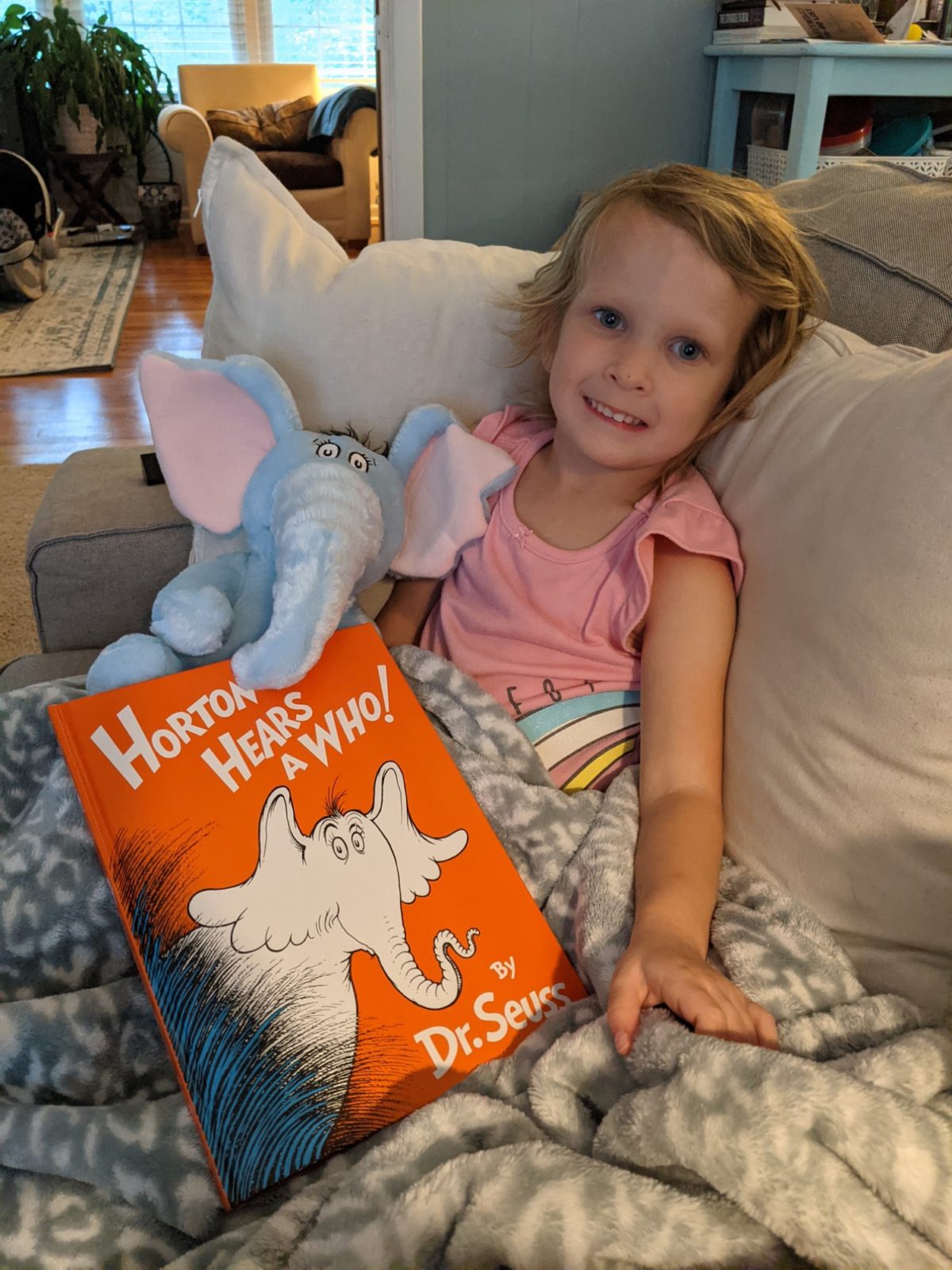 While I read the book, Daddy rocked this little one to sleep, and she just looked so relaxed.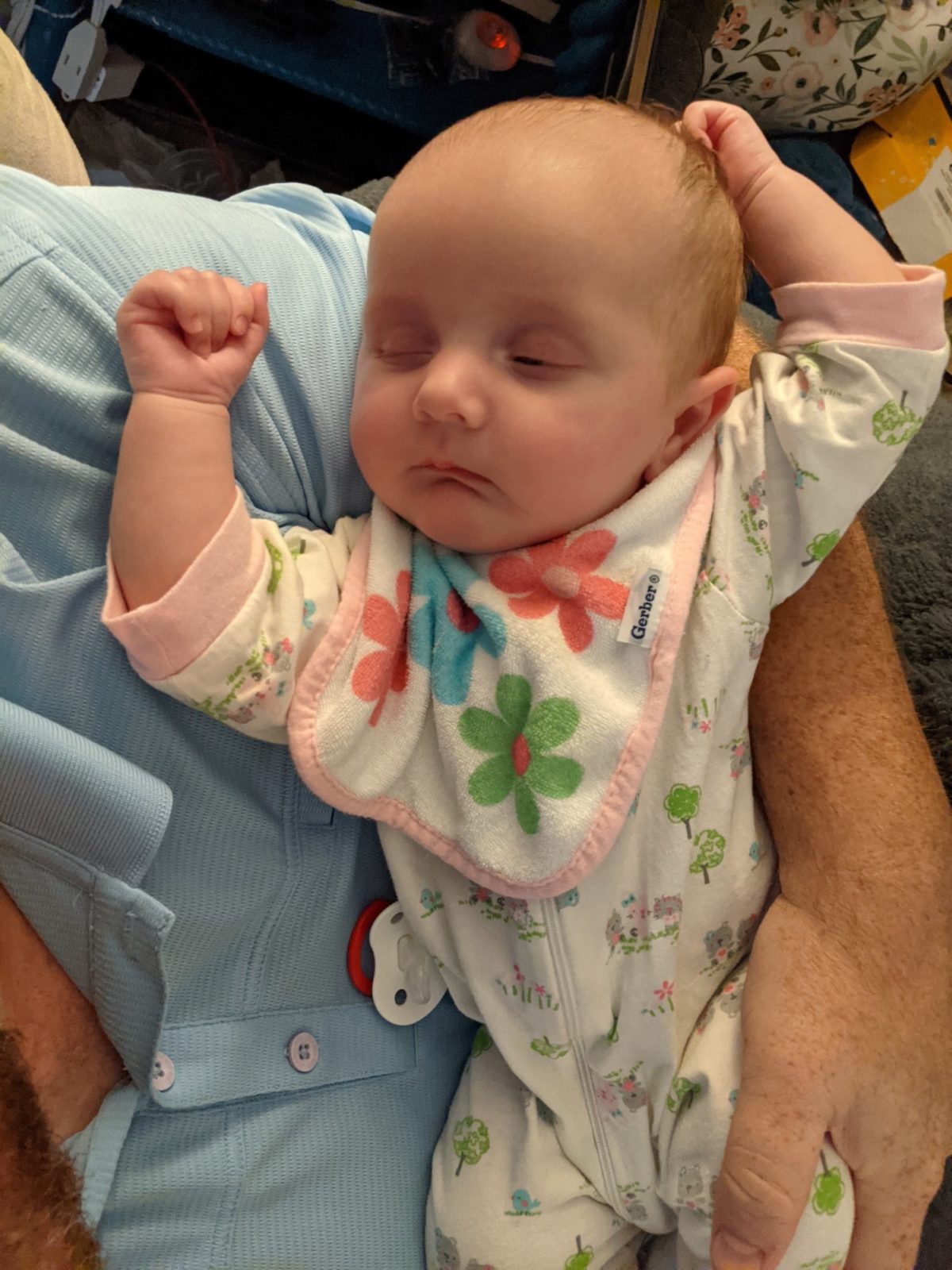 I was able to scoop her up and swaddle her tight then lay her in the Boppy, all without her waking up!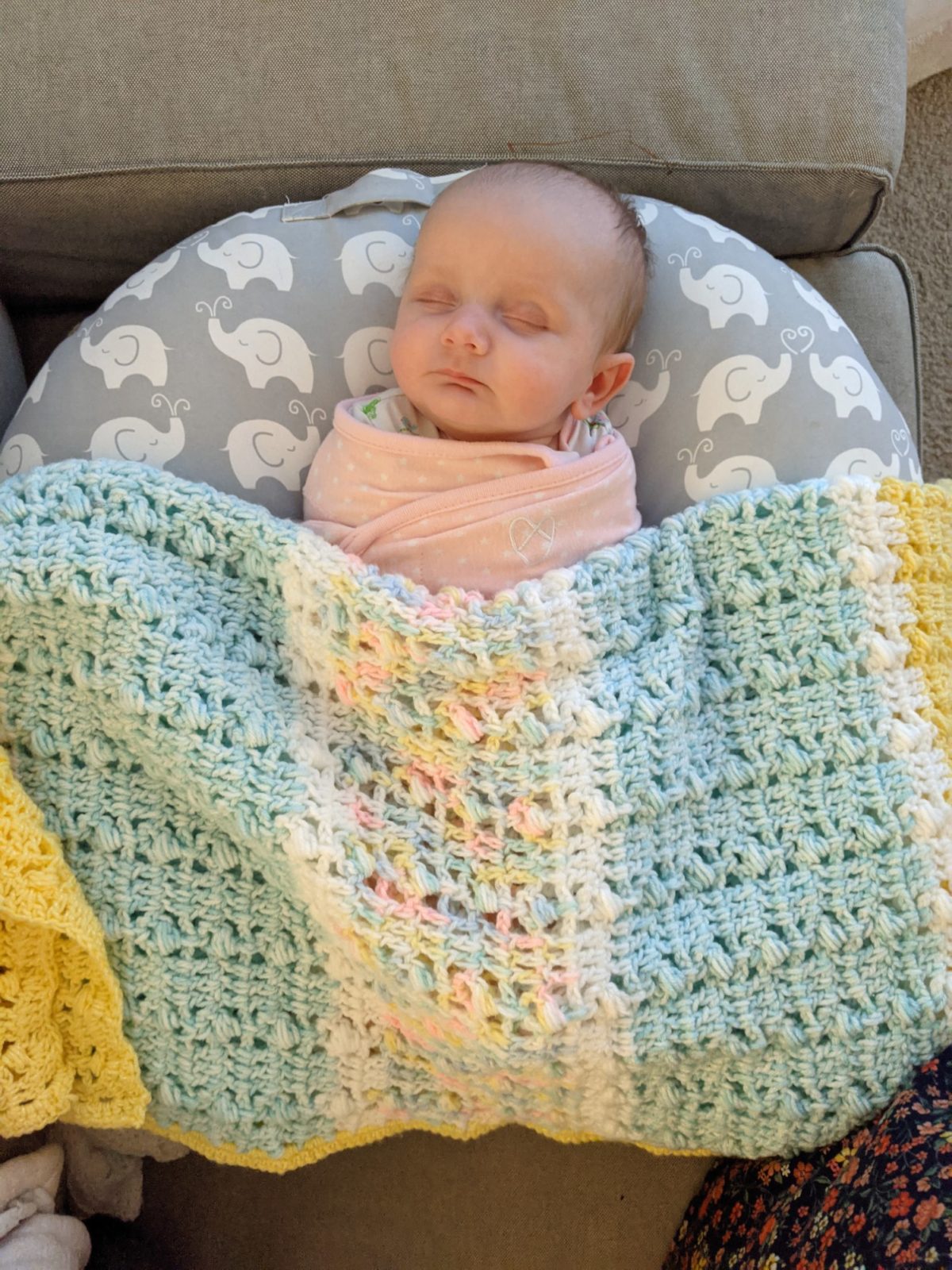 All the dishes and bottles are washed, and Jeff just ran to Walgreens to pick up some photos I printed and some coffee creamer since we were all out. I finished reading "The Radium Girls" a few days ago, so we're going to watch the movie on Netflix tonight, or at least start it, since I'll probably fall asleep before we can finish it.