This sweet baby girl wanted to read some books this morning, and then get some loves from Q when it was time for Mommy to leave. Emmie was being super gentle messing with her face, and Q was just being so patient!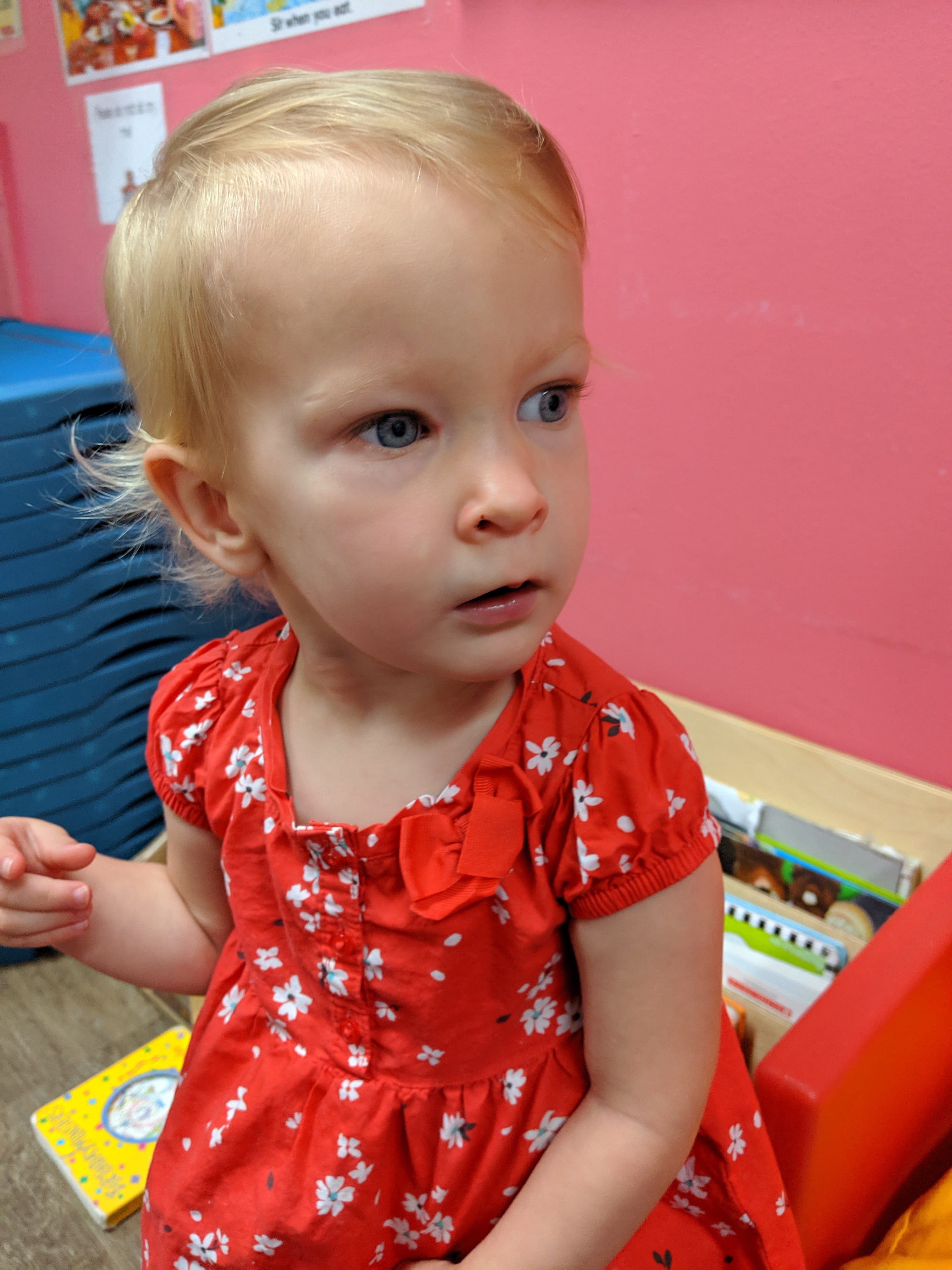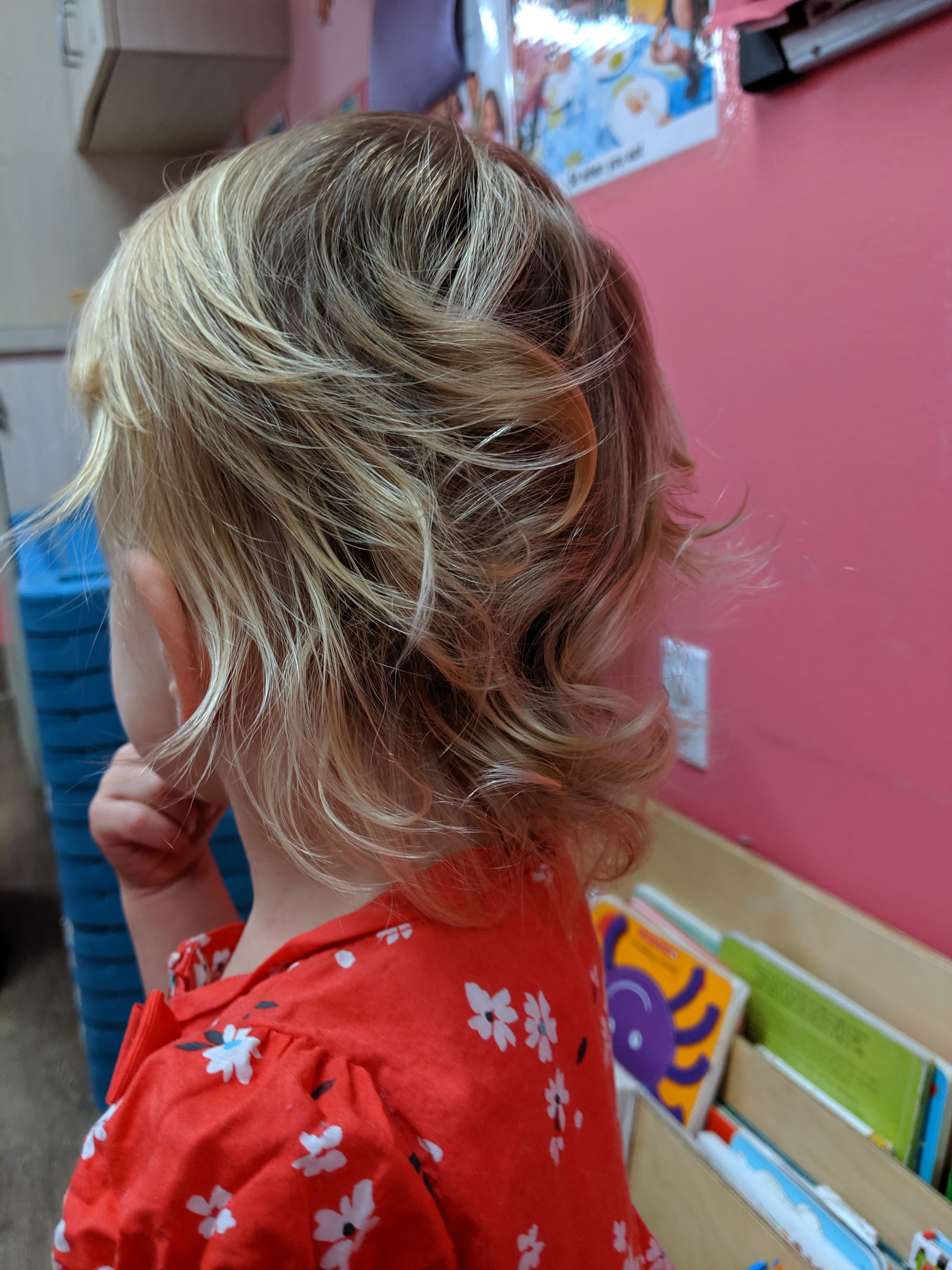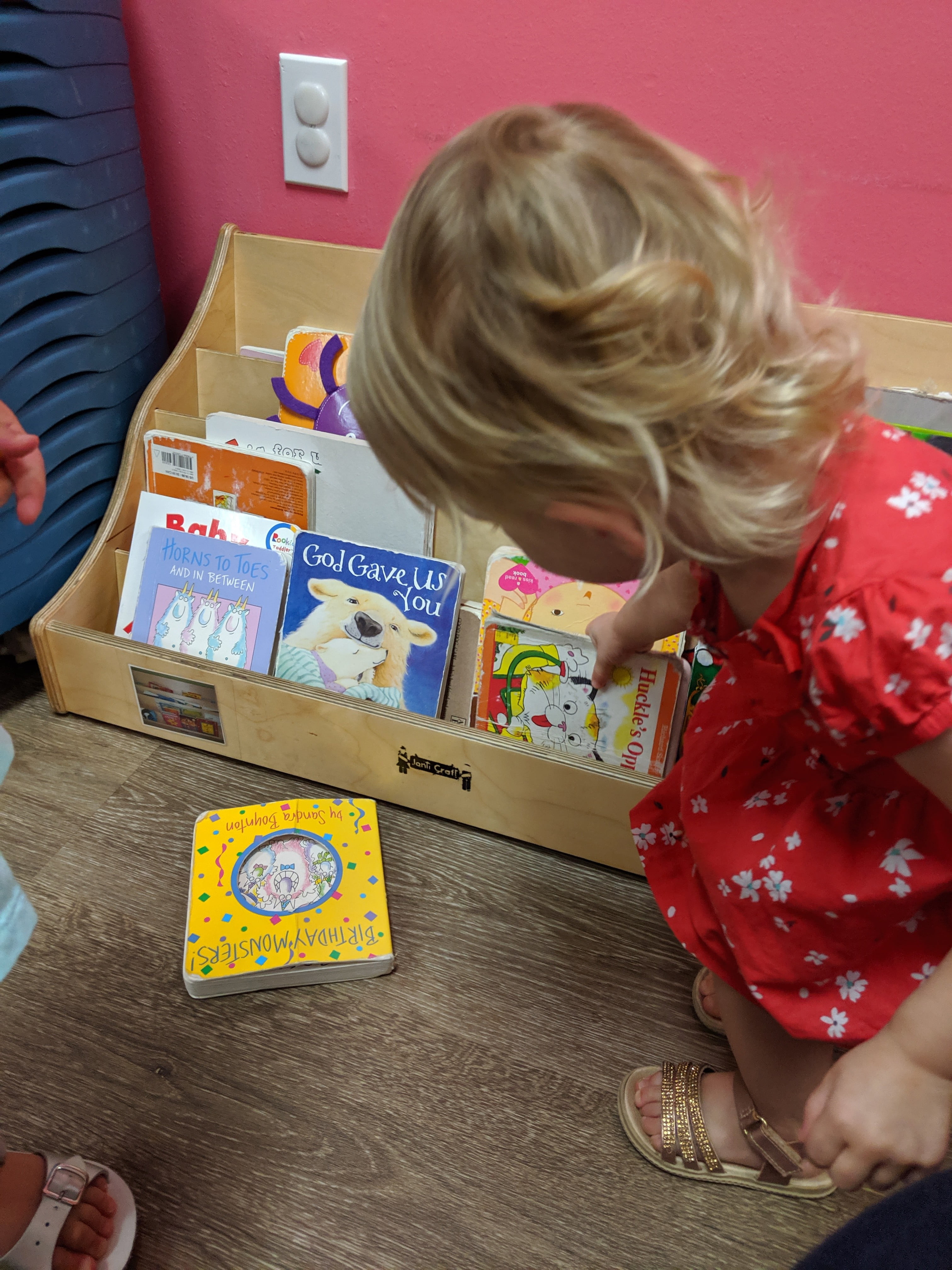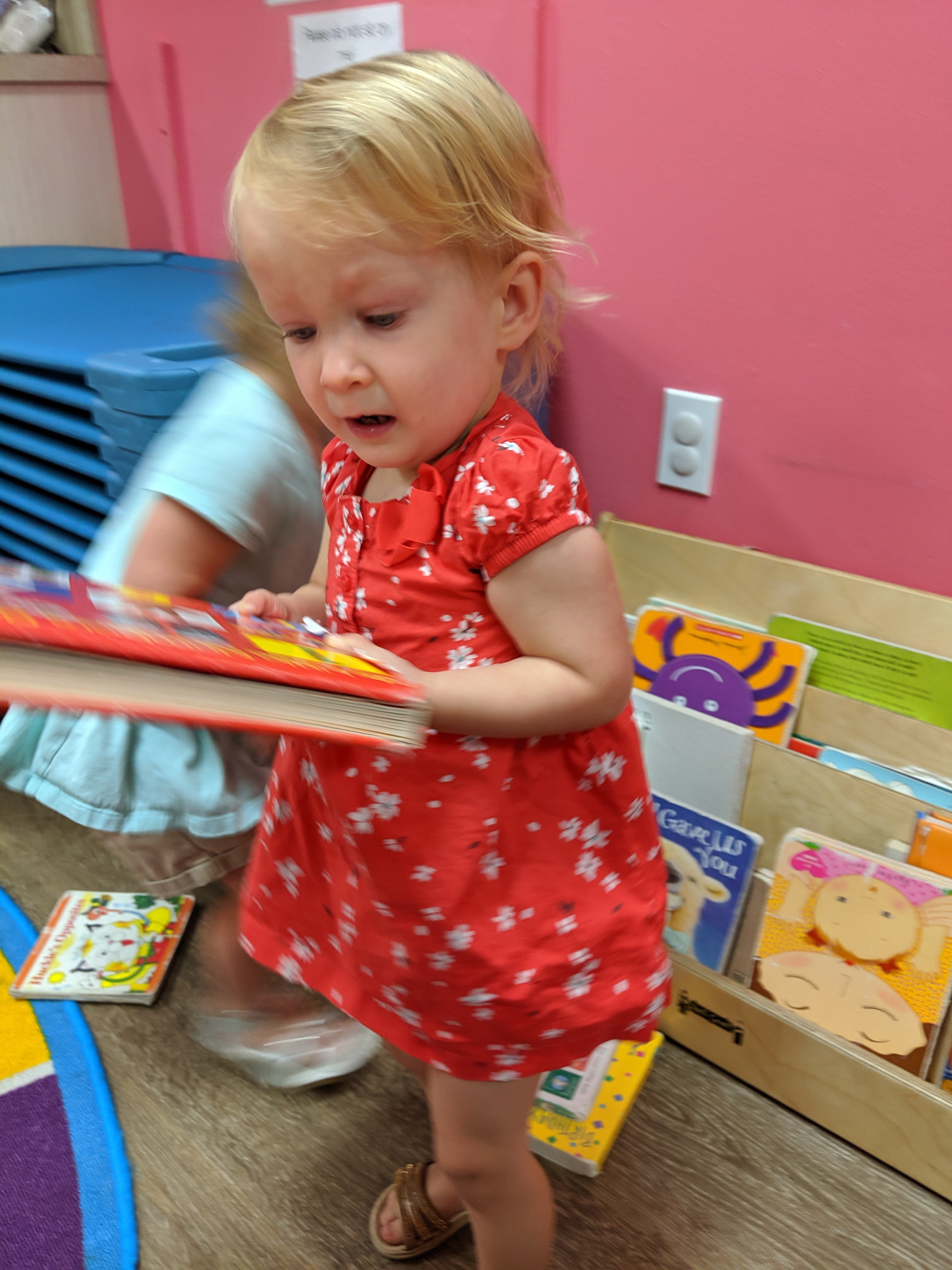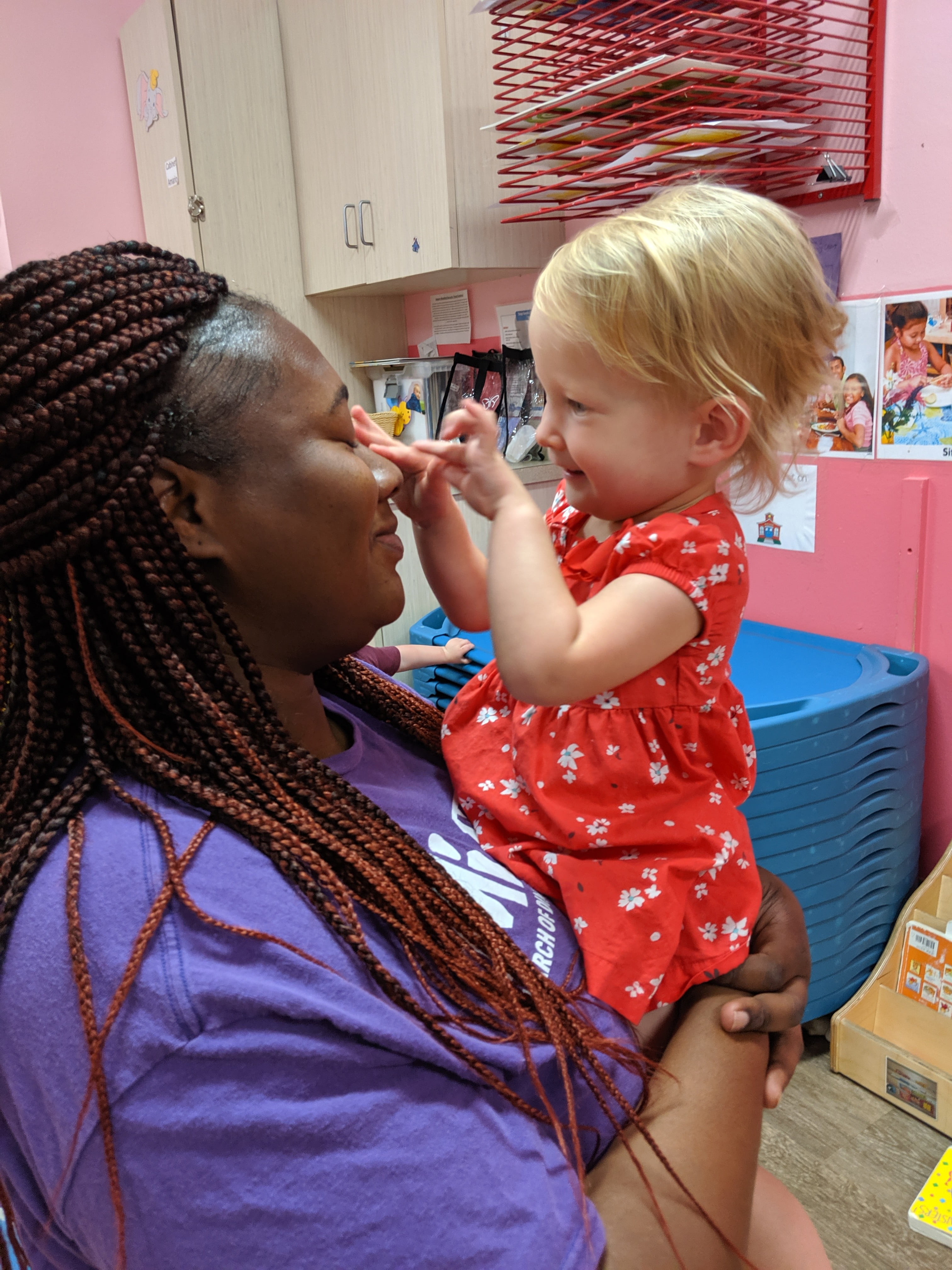 And this coconut curry chicken ramen was just as delicious warmed up in the microwave for lunch today, as it was fresh off the stove last night! Sooo good! And this book has been really good too. I have about 50 pages left, so I'll most likely finish it on my lunch break tomorrow. Anxious to get to the end and see "who dunnit."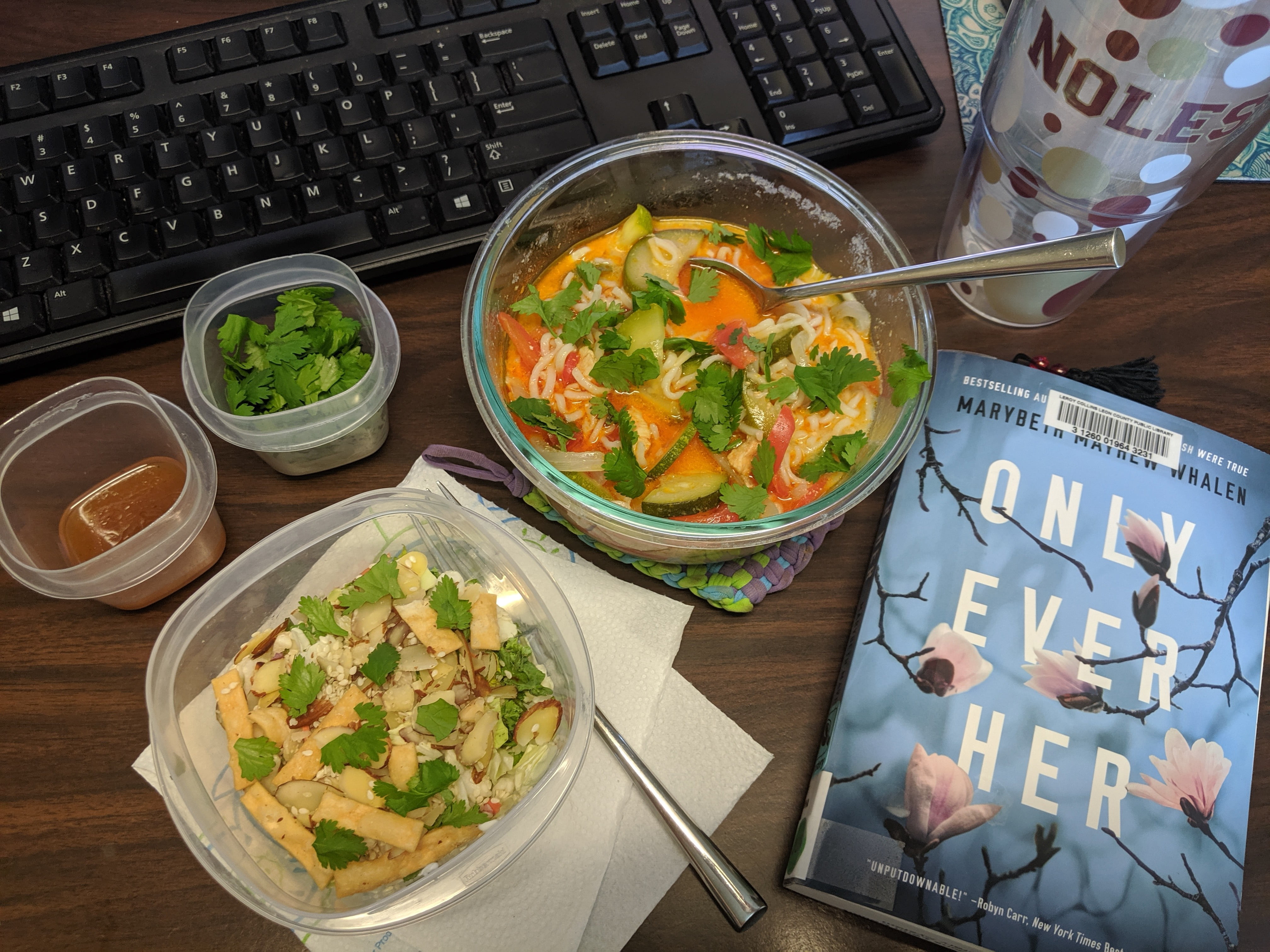 Didn't get quite as many photos from school today, but here they are…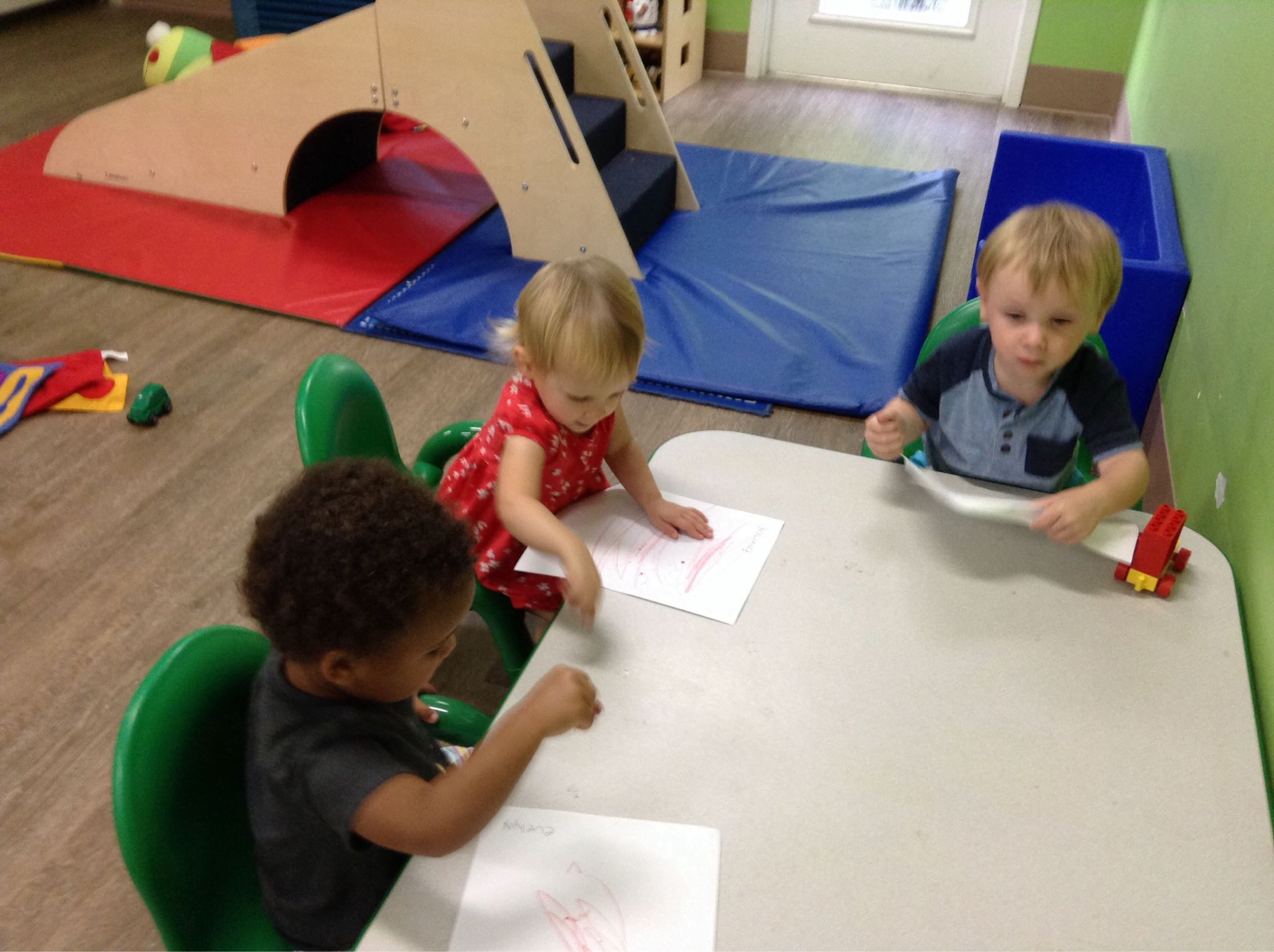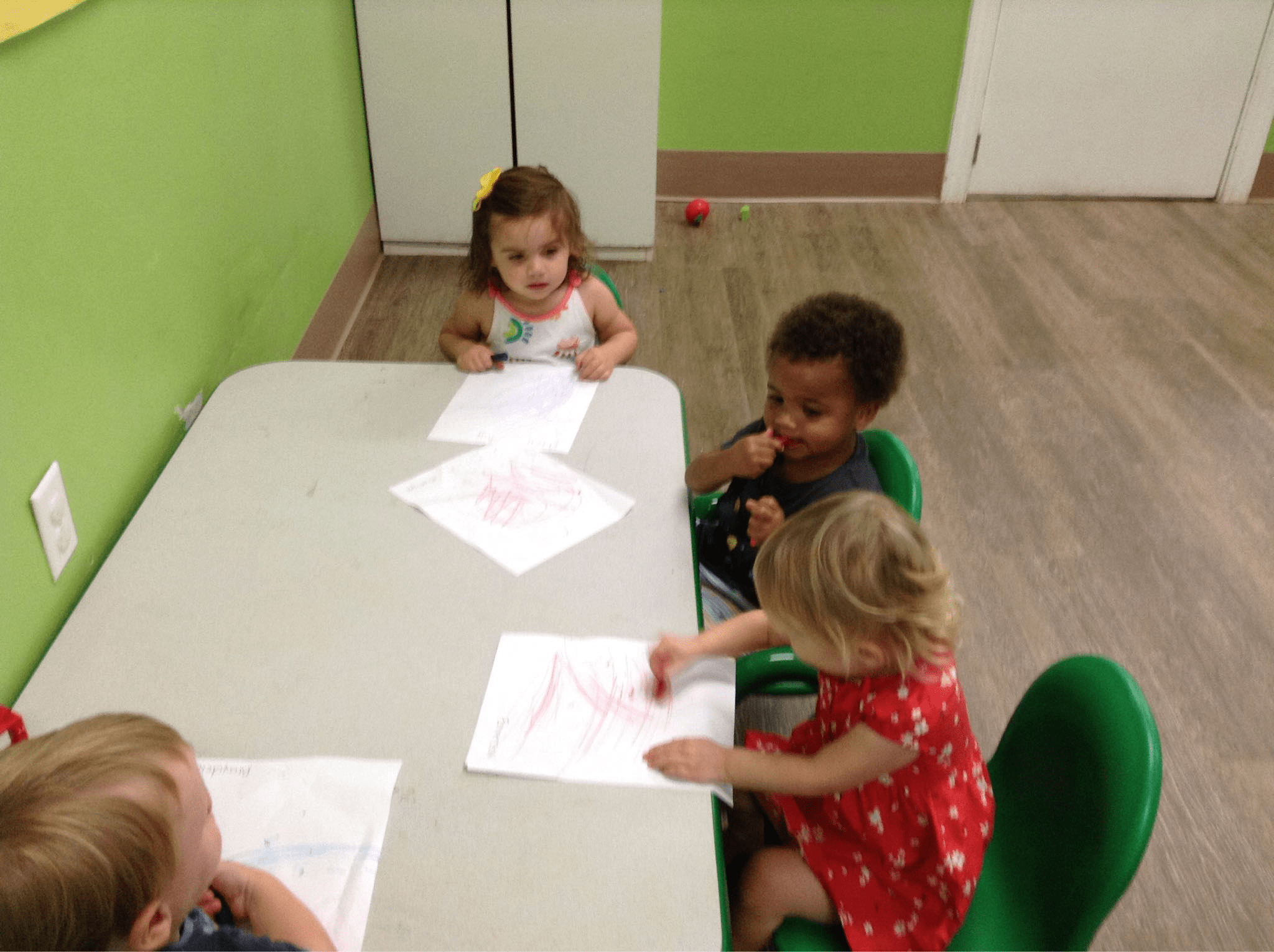 I just love seeing pictures of my sweet girl asleep!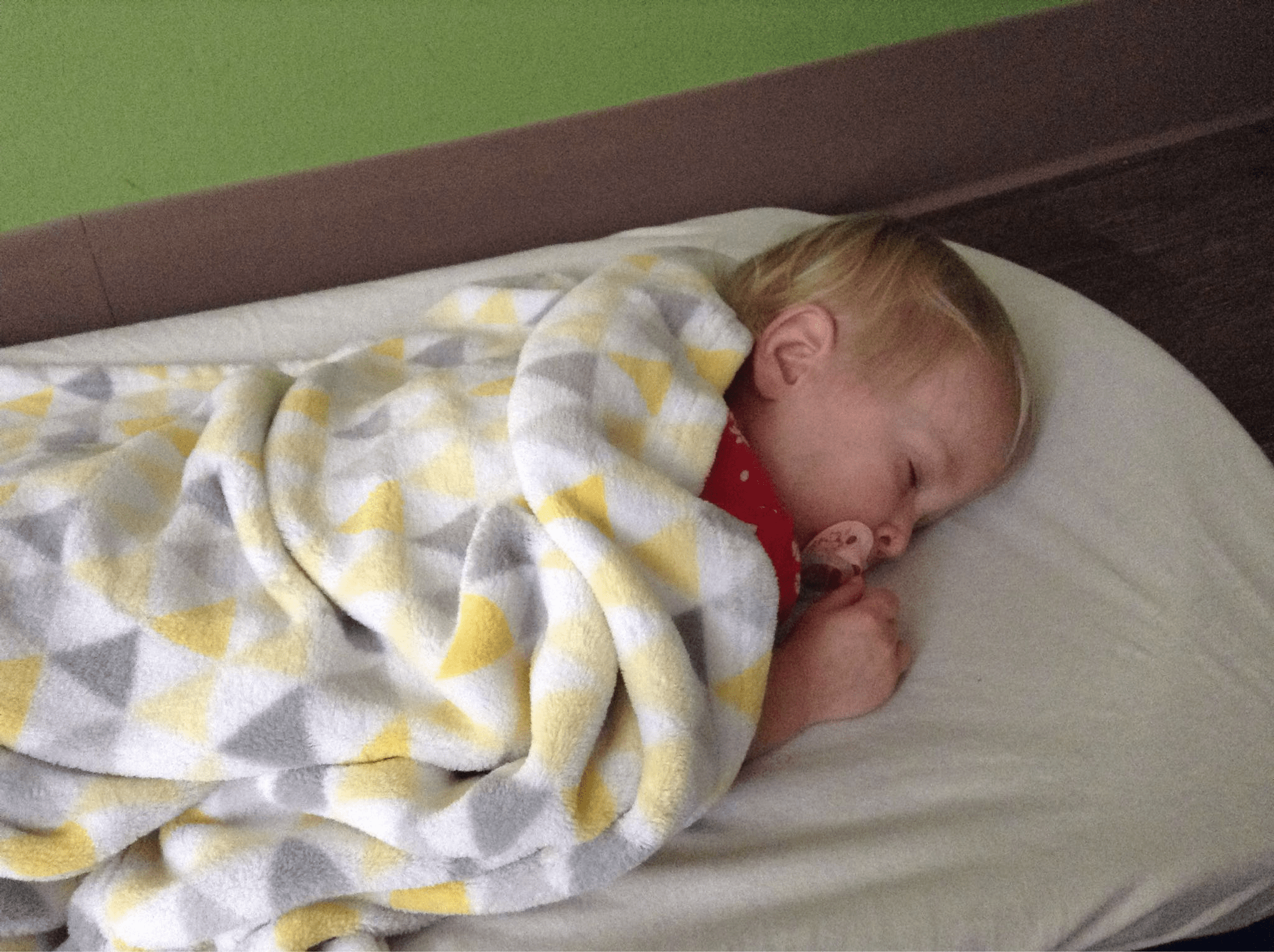 This is her teacher, Ms. Kristin!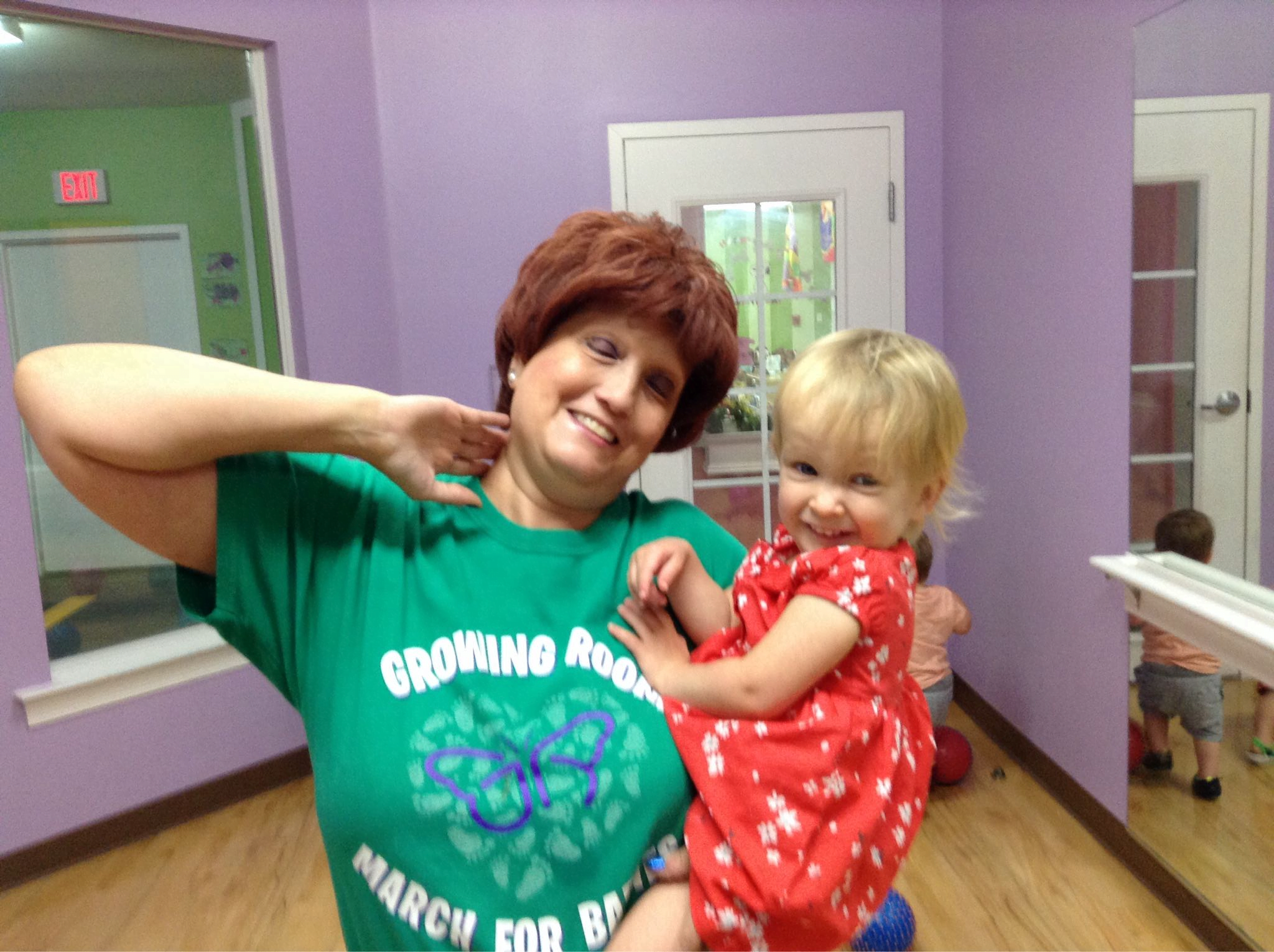 I love the part in her report today about making the buggy ride into a rocket ship. So fun!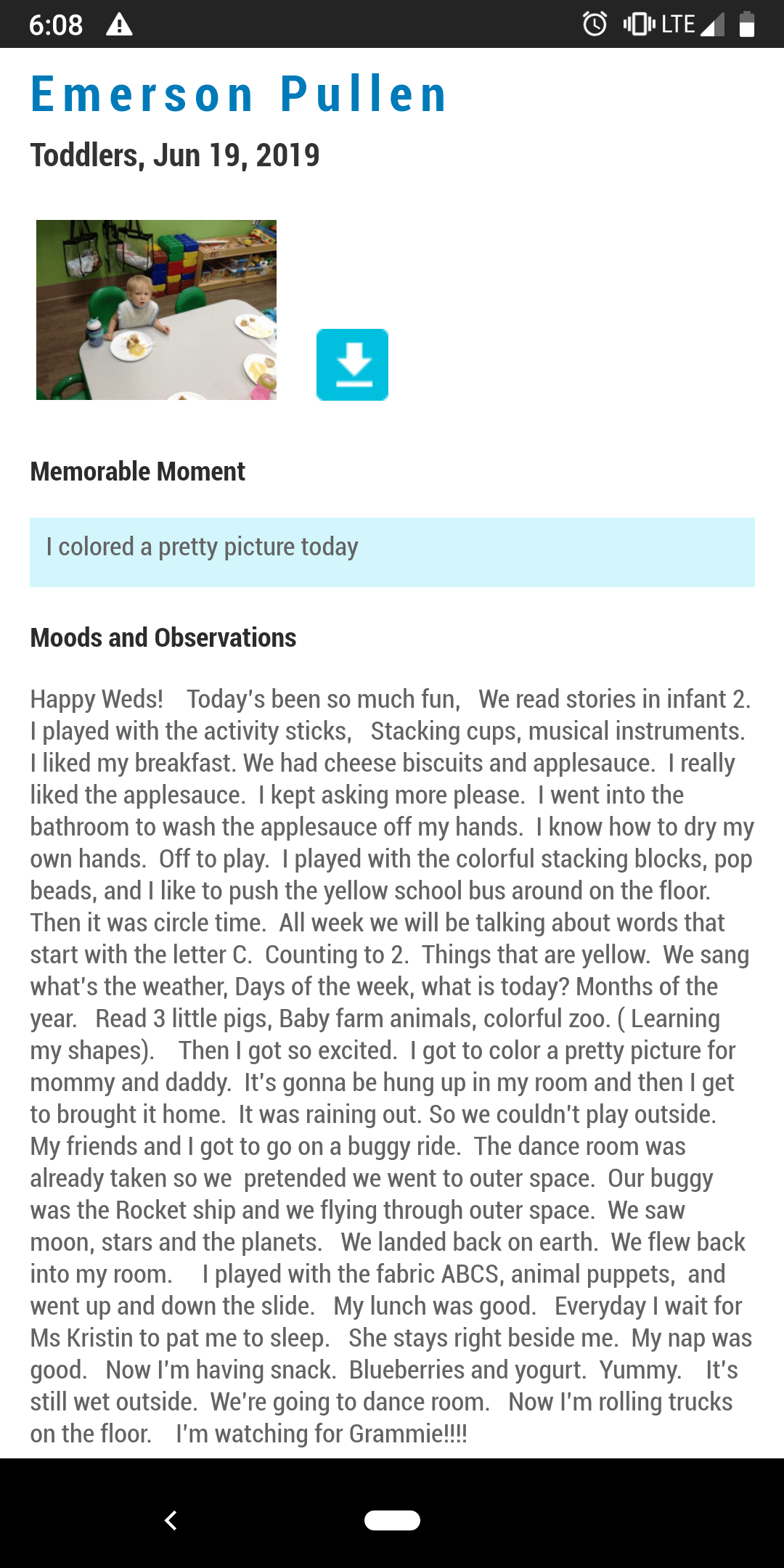 This cool chick is just too much with those sunglasses.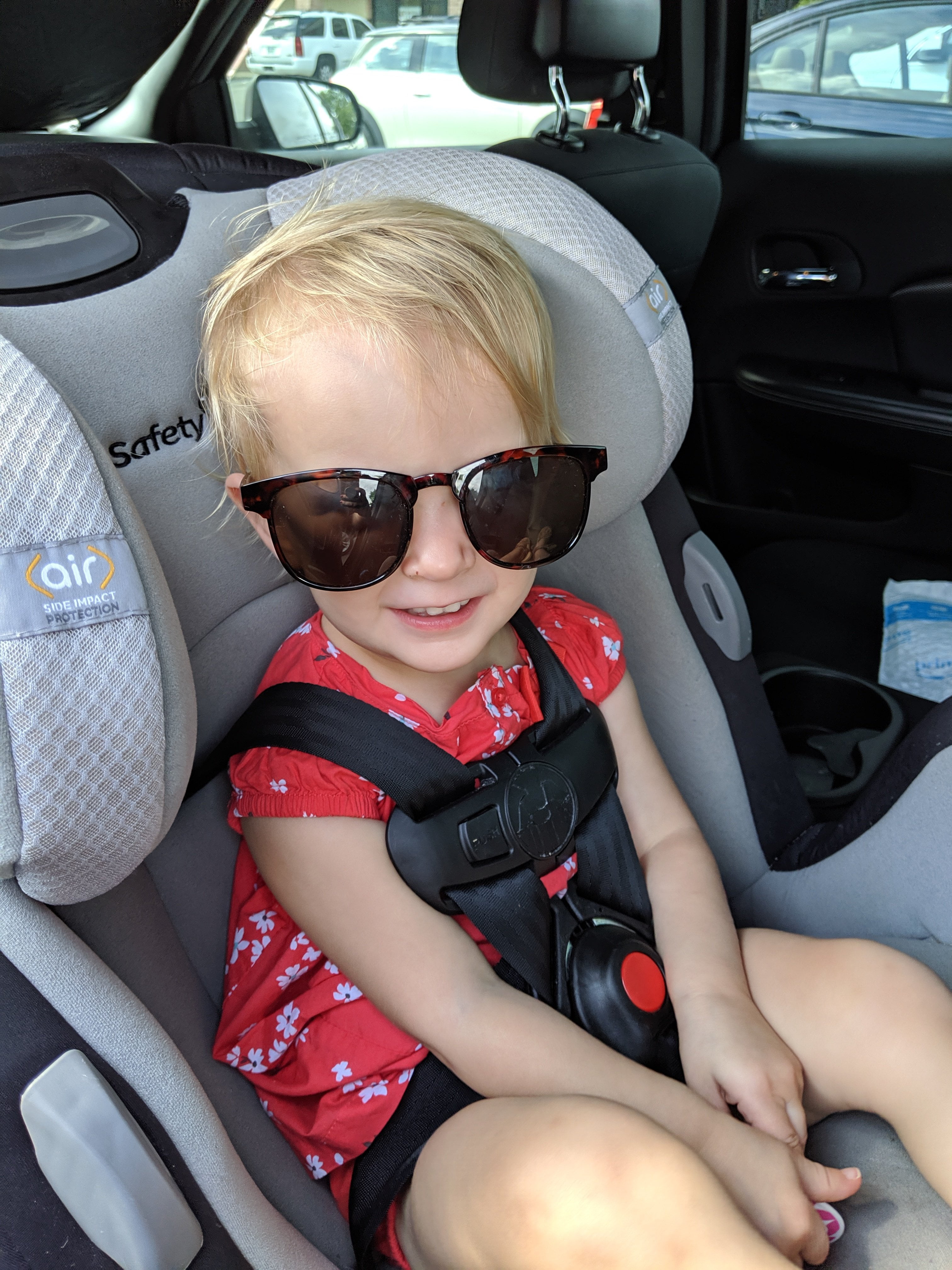 We had dinner Newk's before church with Daddy, Grammy, Grandmommie, Aunt Suzanne & Uncle Keith. Emerson loved her mac & cheese, and ate really well. And I love their Caesar salad. I get it almost every single time!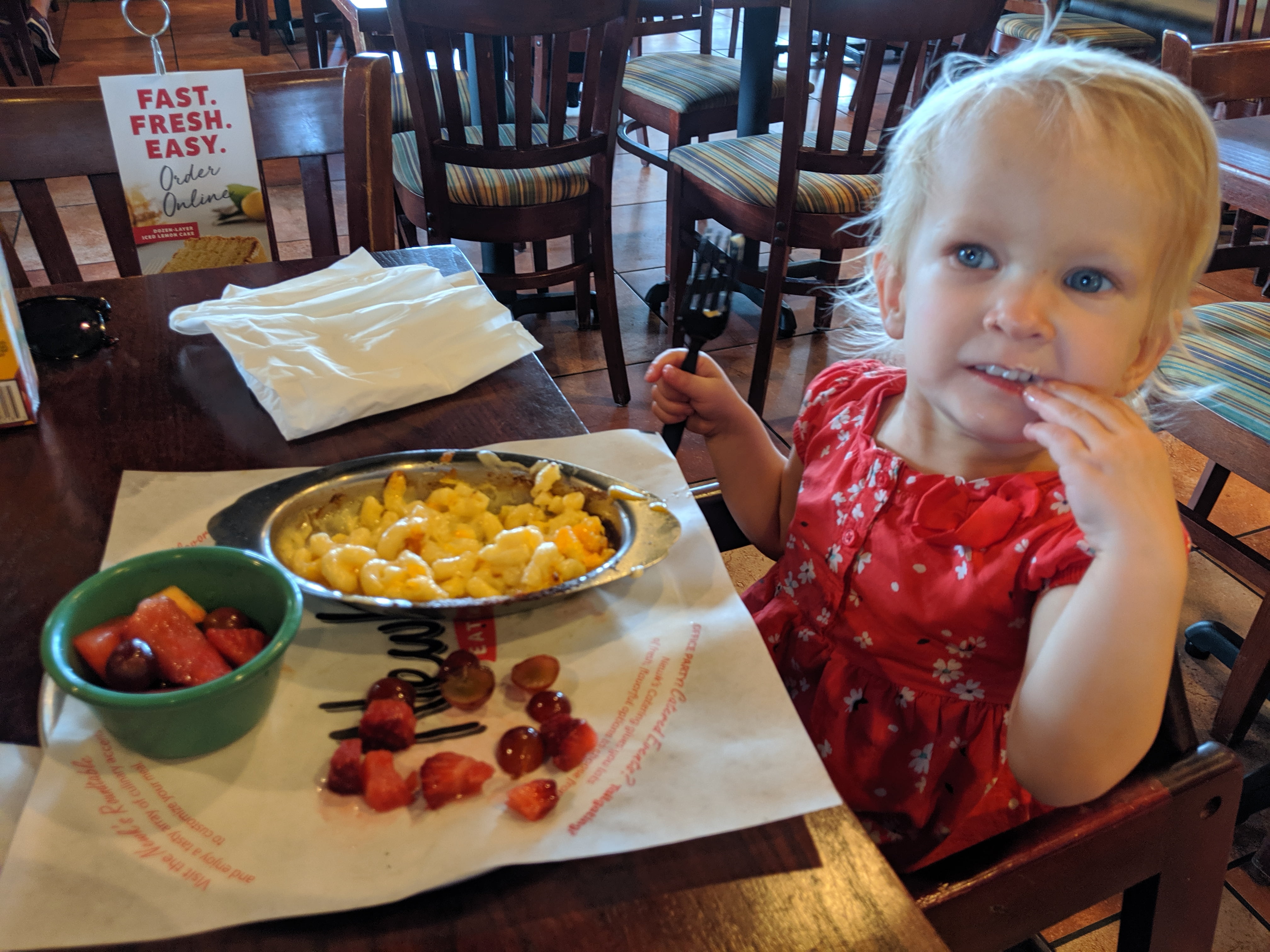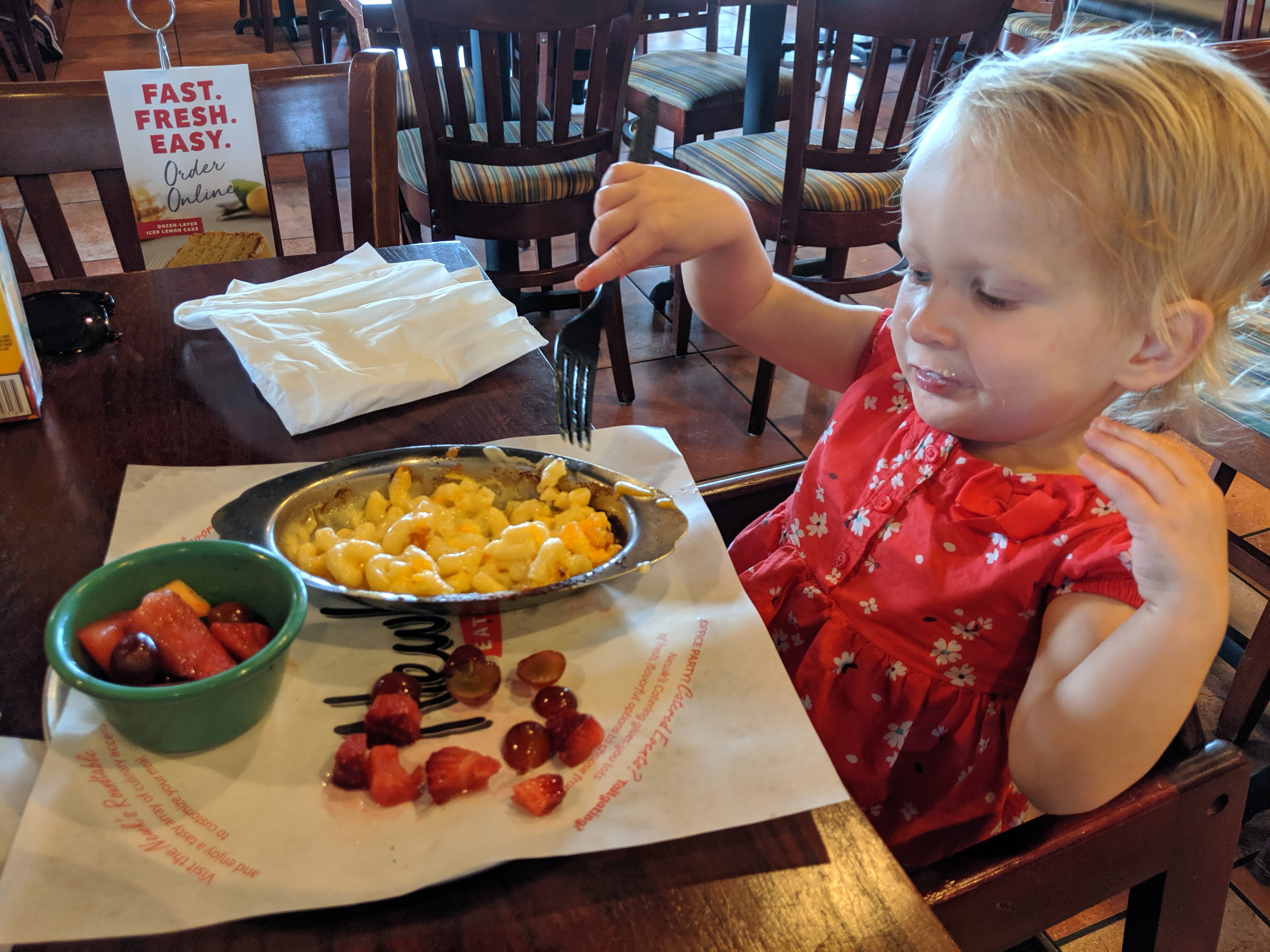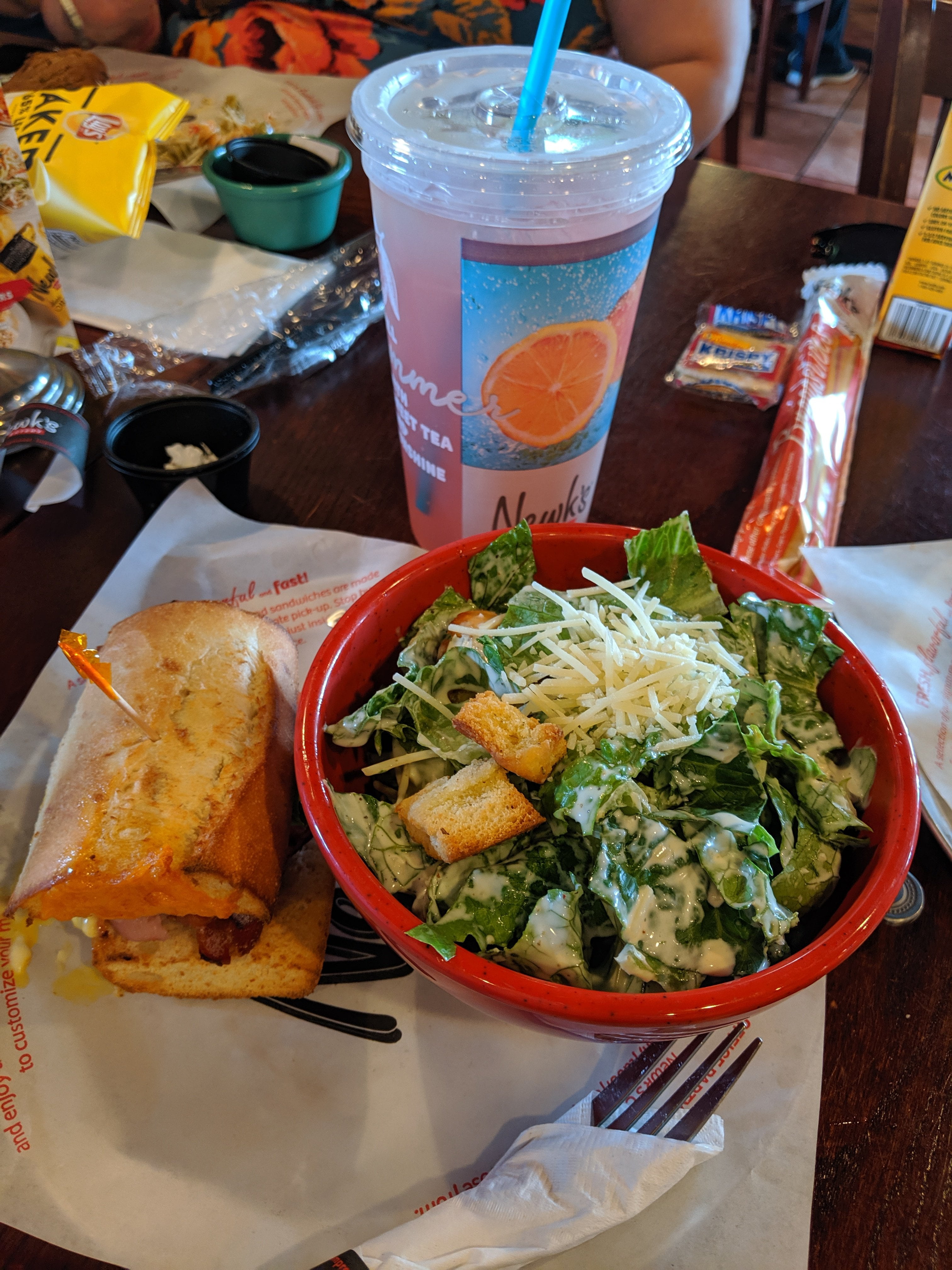 Emerson was helping Grammy carry her purse. Then she of course rode to church in the Jeep!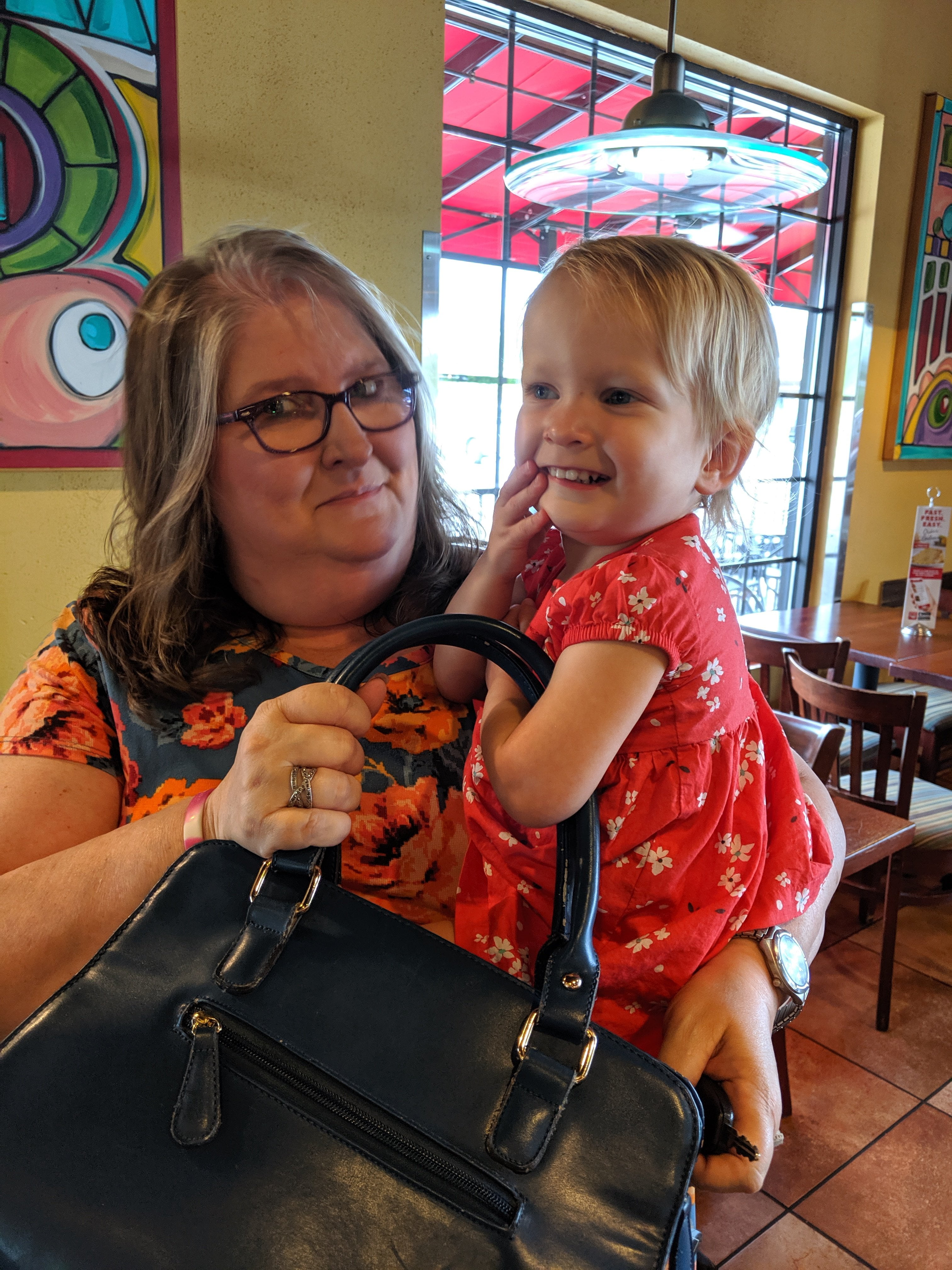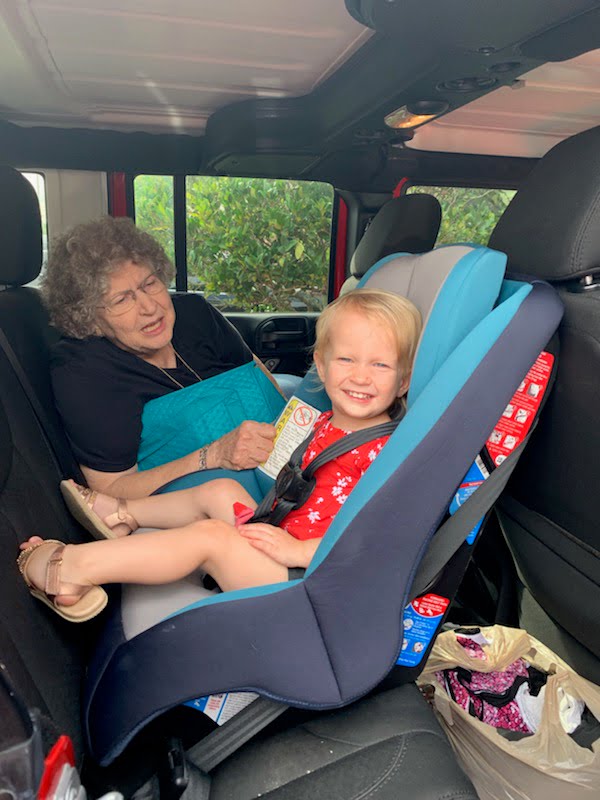 I went back to choir for the first time in a month! It was cancelled two weeks in a row, and then last week I didn't go because I wasn't going to be at church last Sunday, so it had been four weeks since my last choir rehearsal. And it was good to be back! And it's my turn on praise team this coming Sunday, so I had an extra rehearsal after regular choir. I got to sing with my friend Zac again, and we always enjoy singing together. (Our other friend Anna Kathryn will sing with us on Sunday, but she is at youth camp this week, so she missed rehearsal tonight.) We're singing one of my current favorites, "O Praise the Name," and it's so good and so powerful. It gives me chills every time we sing it. (Also, I love the alto harmony part.)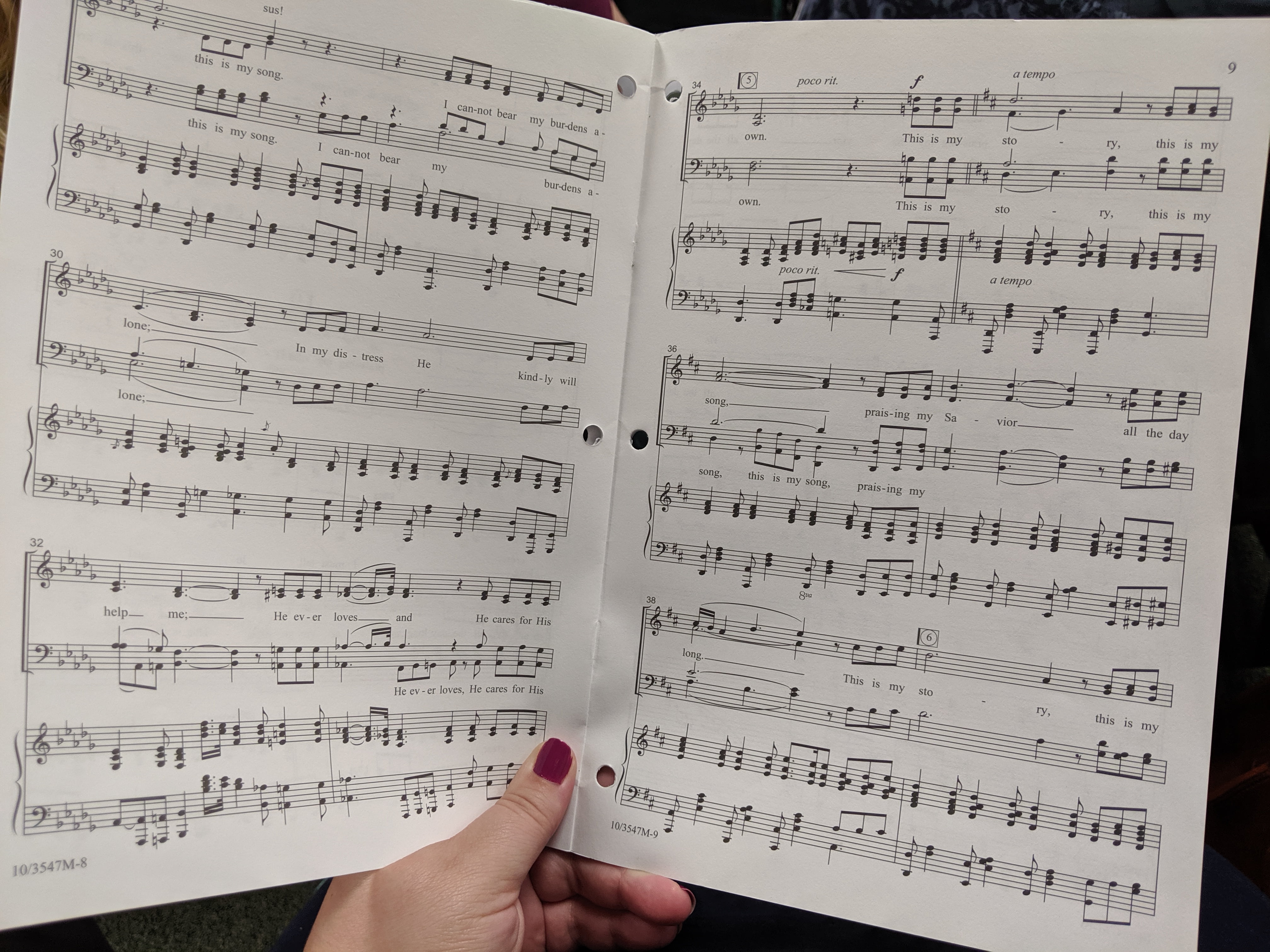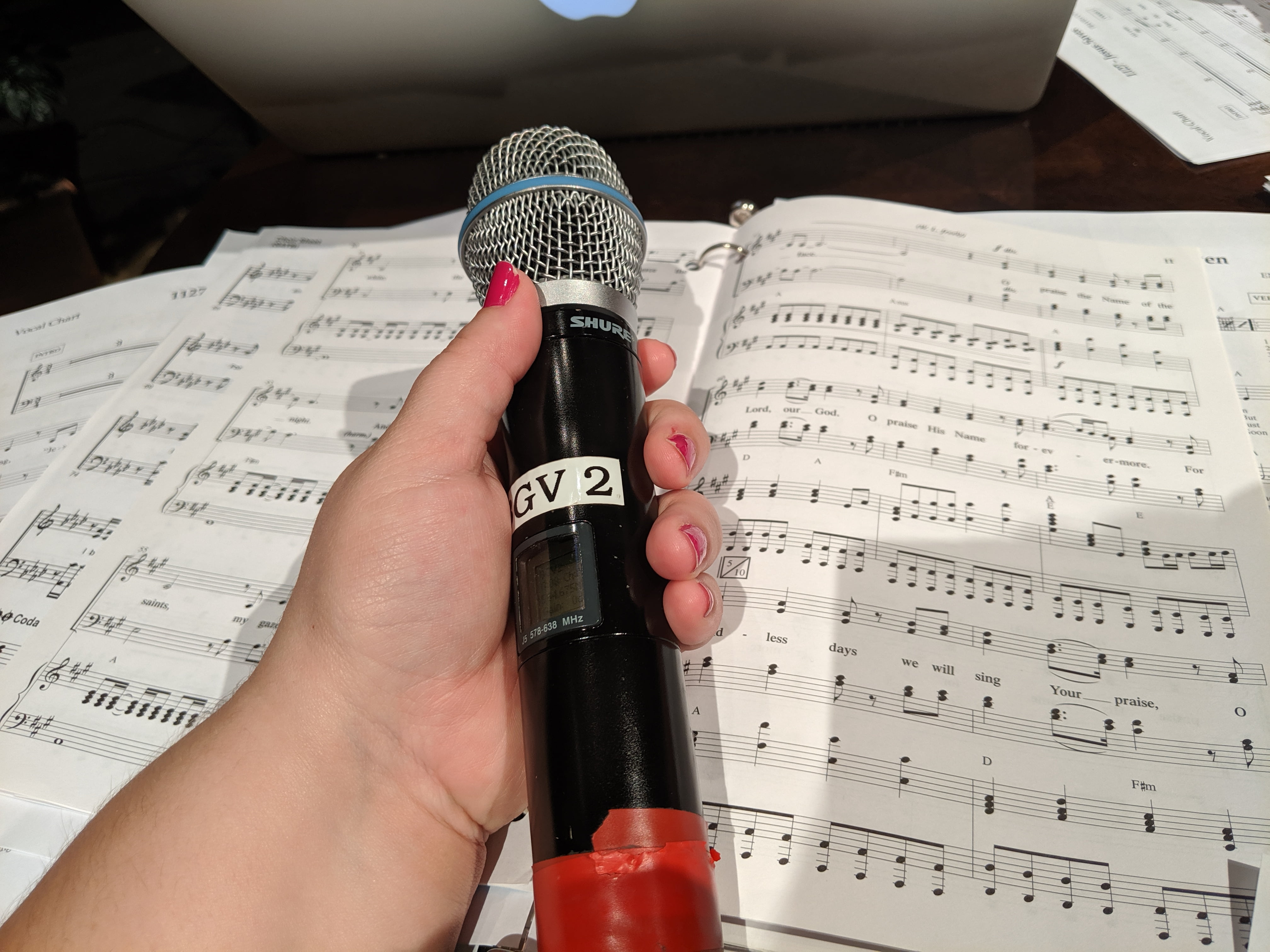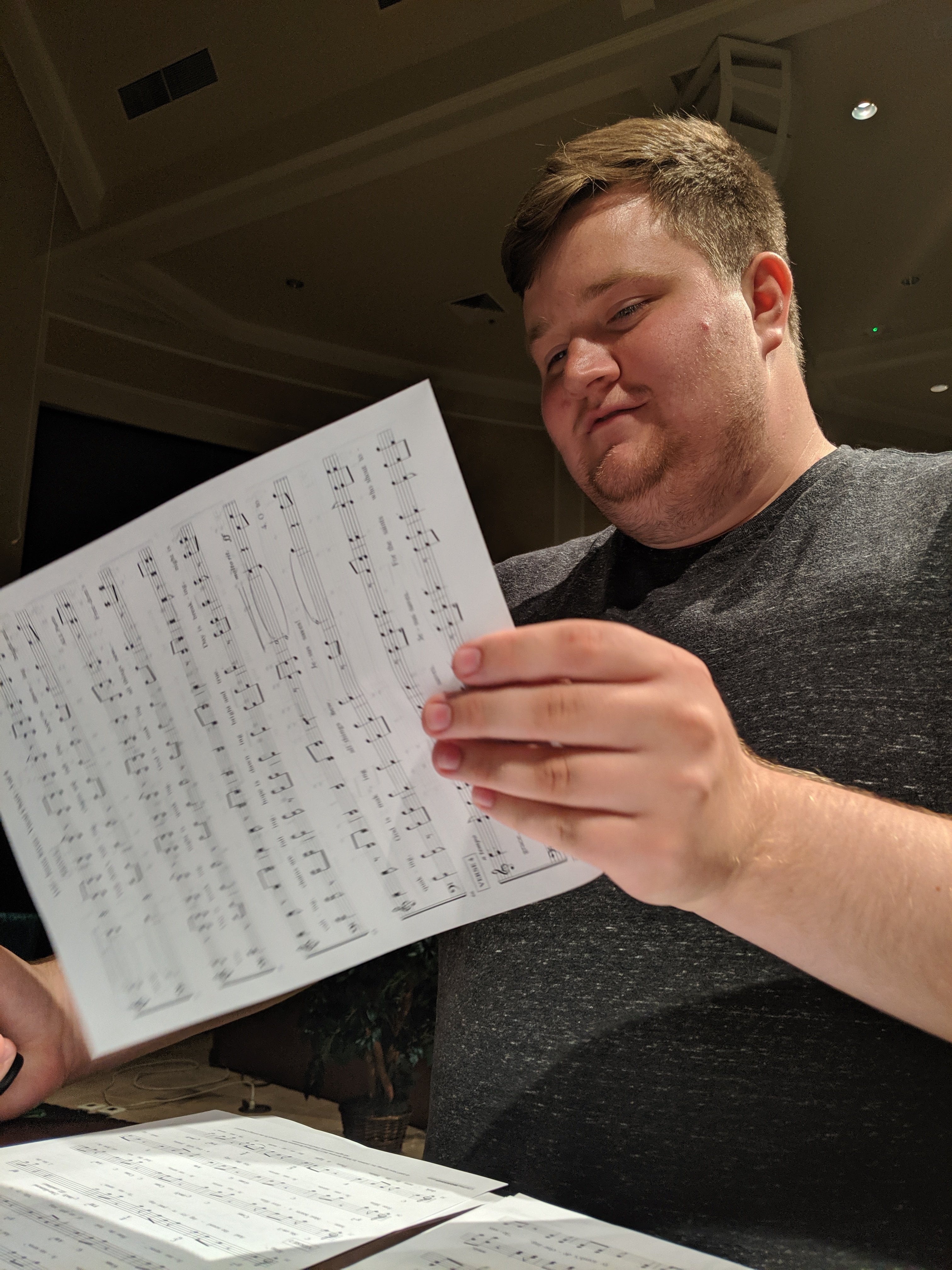 Since I was at church so late, Jeff brought him Emerson home early, to get her in bed at a normal time. But she didn't want to, so instead she got to stay up late with Daddy while eating gummies and watching "Moana."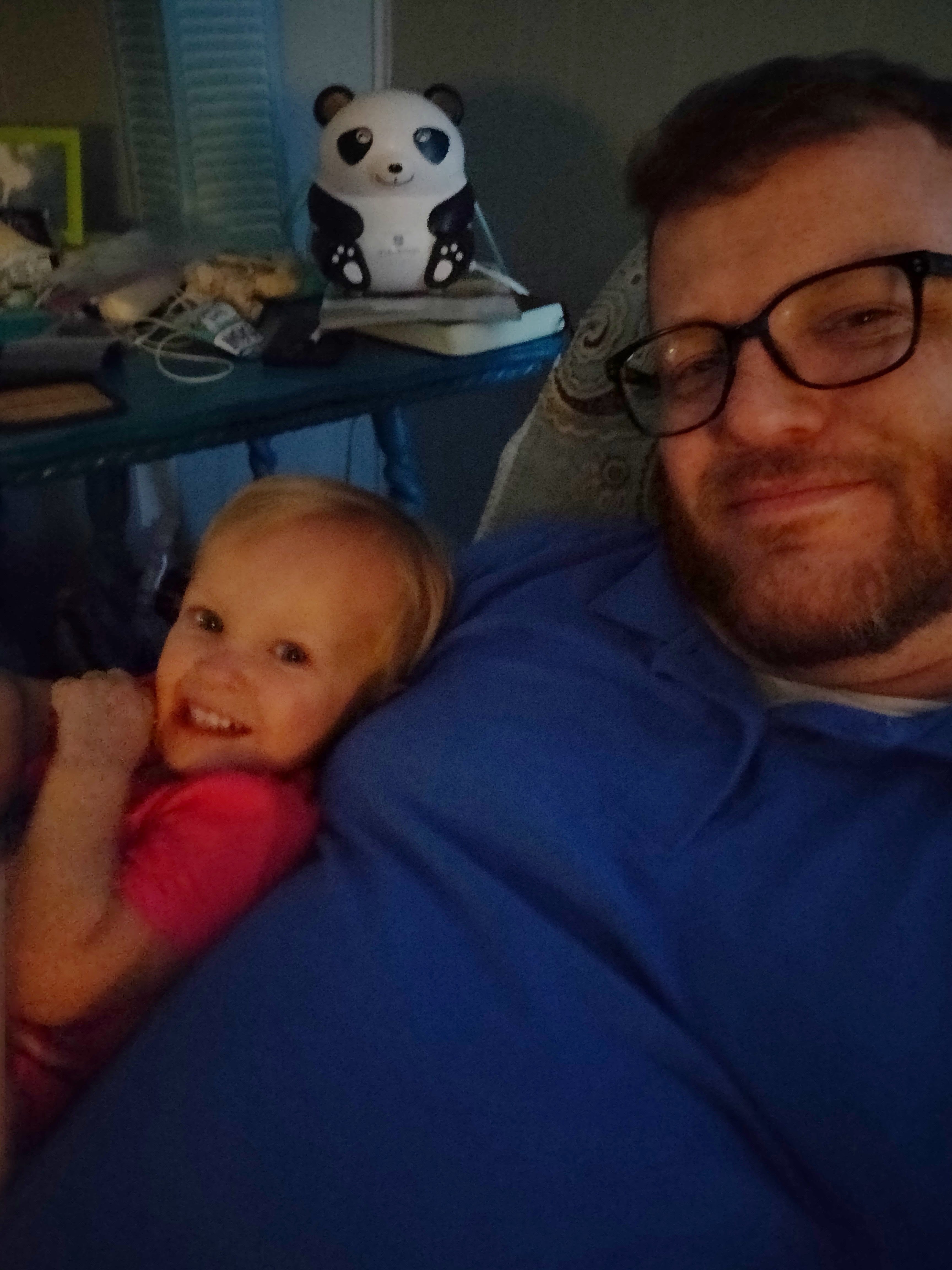 After church, I had to stop and fill up my gas tank, and run into CVS to grab a thing of coffee creamer, since we ran out this morning. And the sky was beautiful on my way home!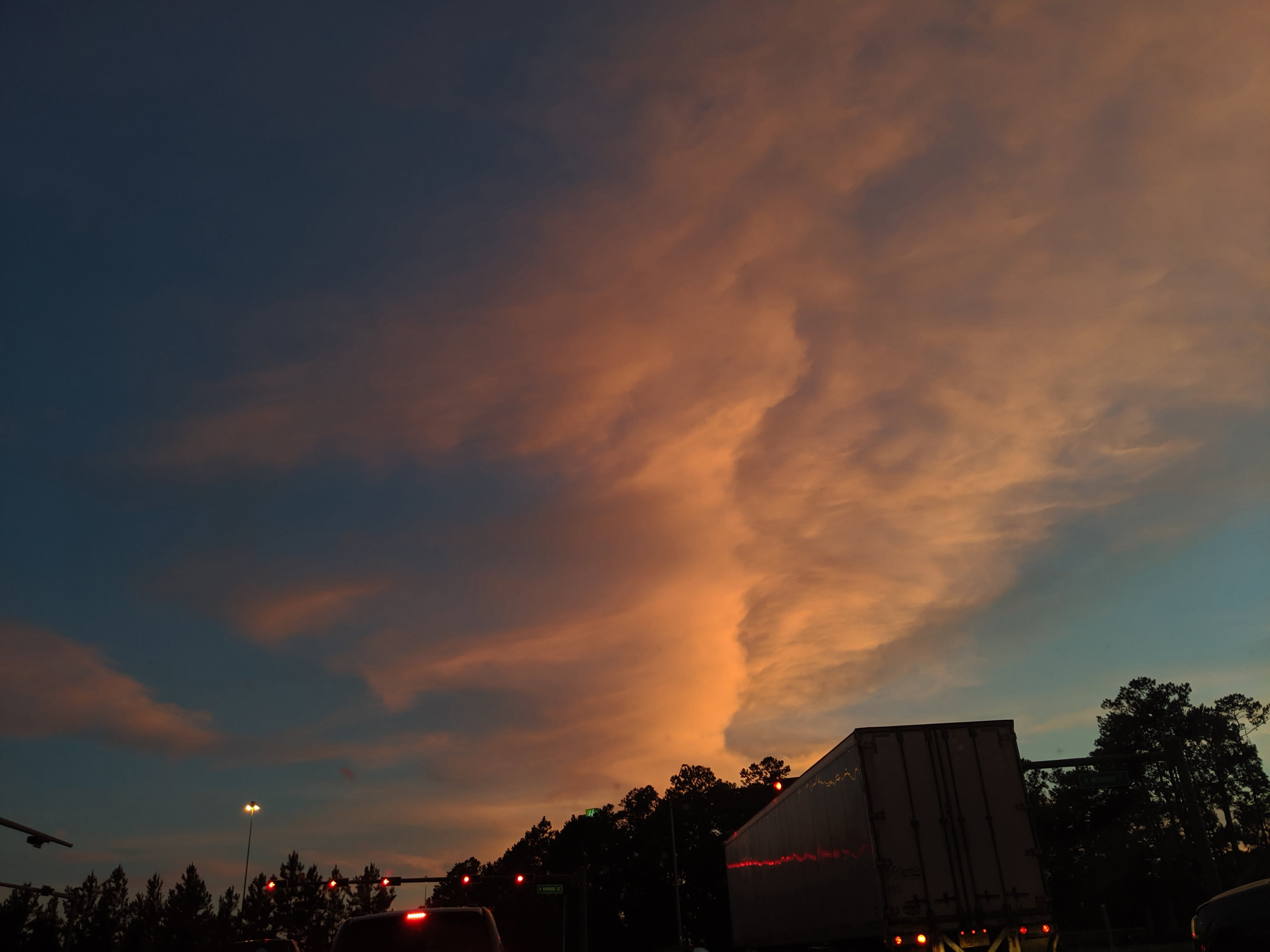 I have had a headache since around 5pm, so I'm finally going to grab some Tylenol, and just be lazy for a while before bedtime. Night friends!