This little outfit of Emerson's is one of my current faves, but I think this might be the last time she wears it, since it's finally getting too small. The onesie was just a bit too short, and definitely get shorter with the next wash & dry. But it was so good while it lasted!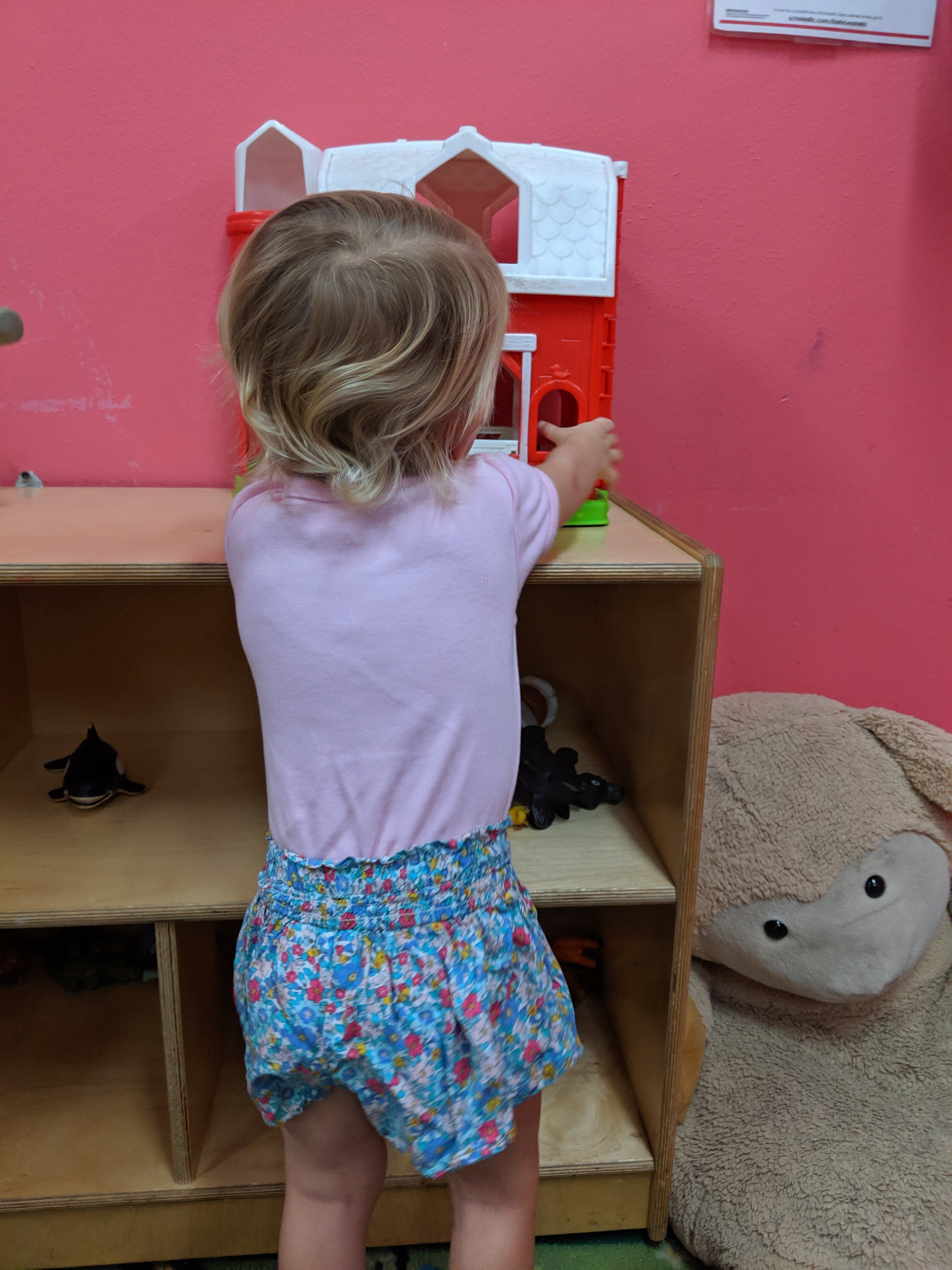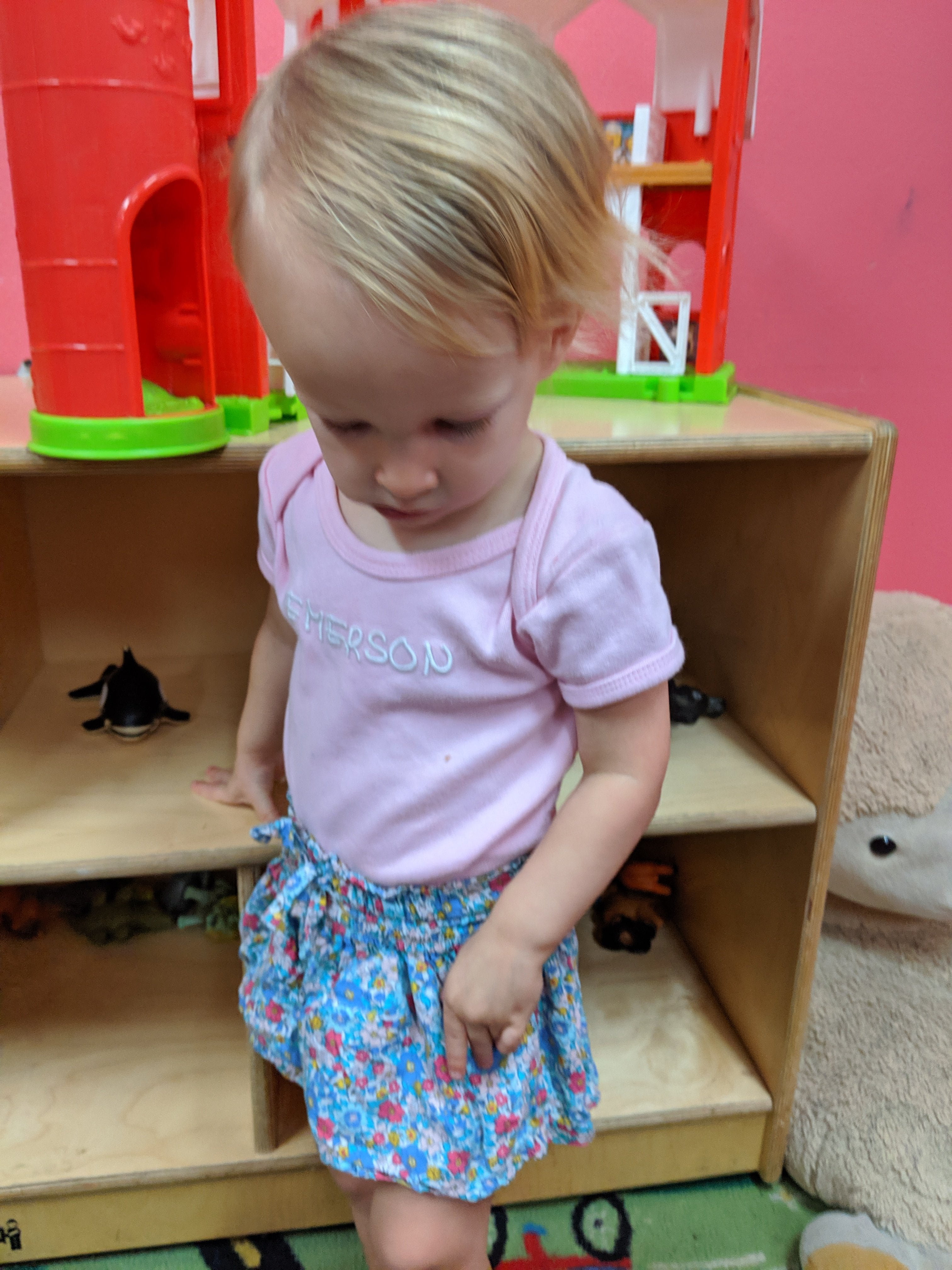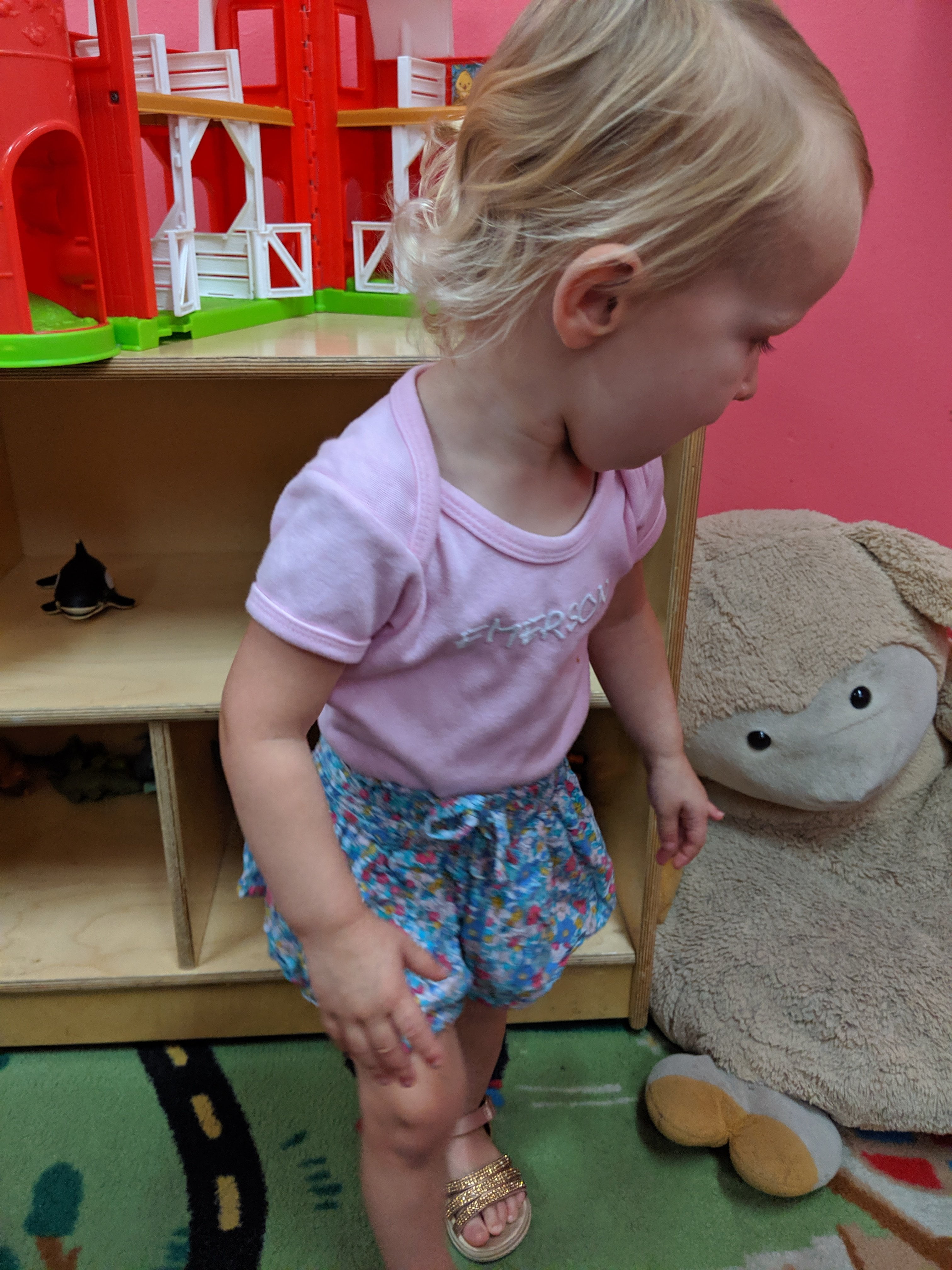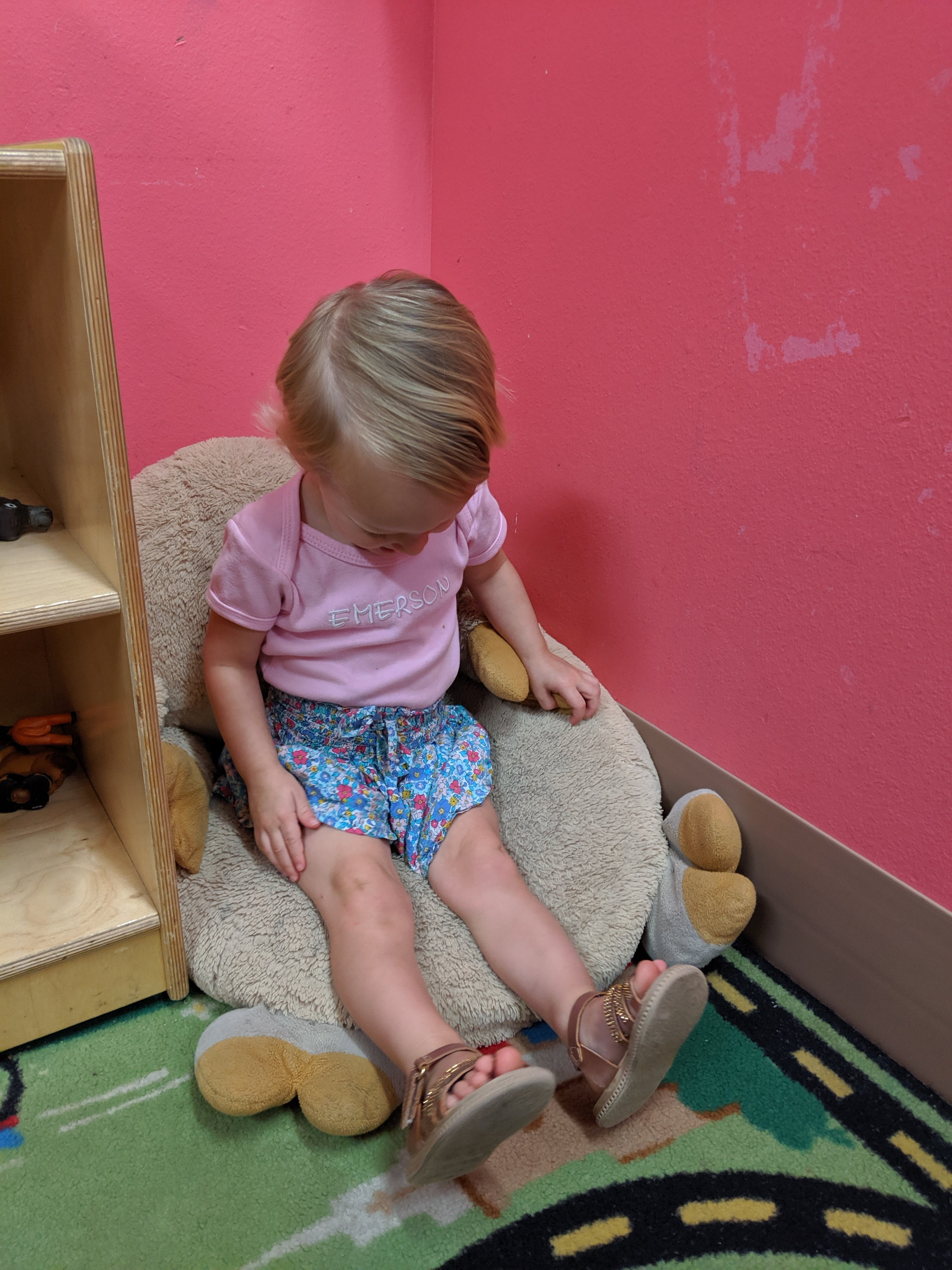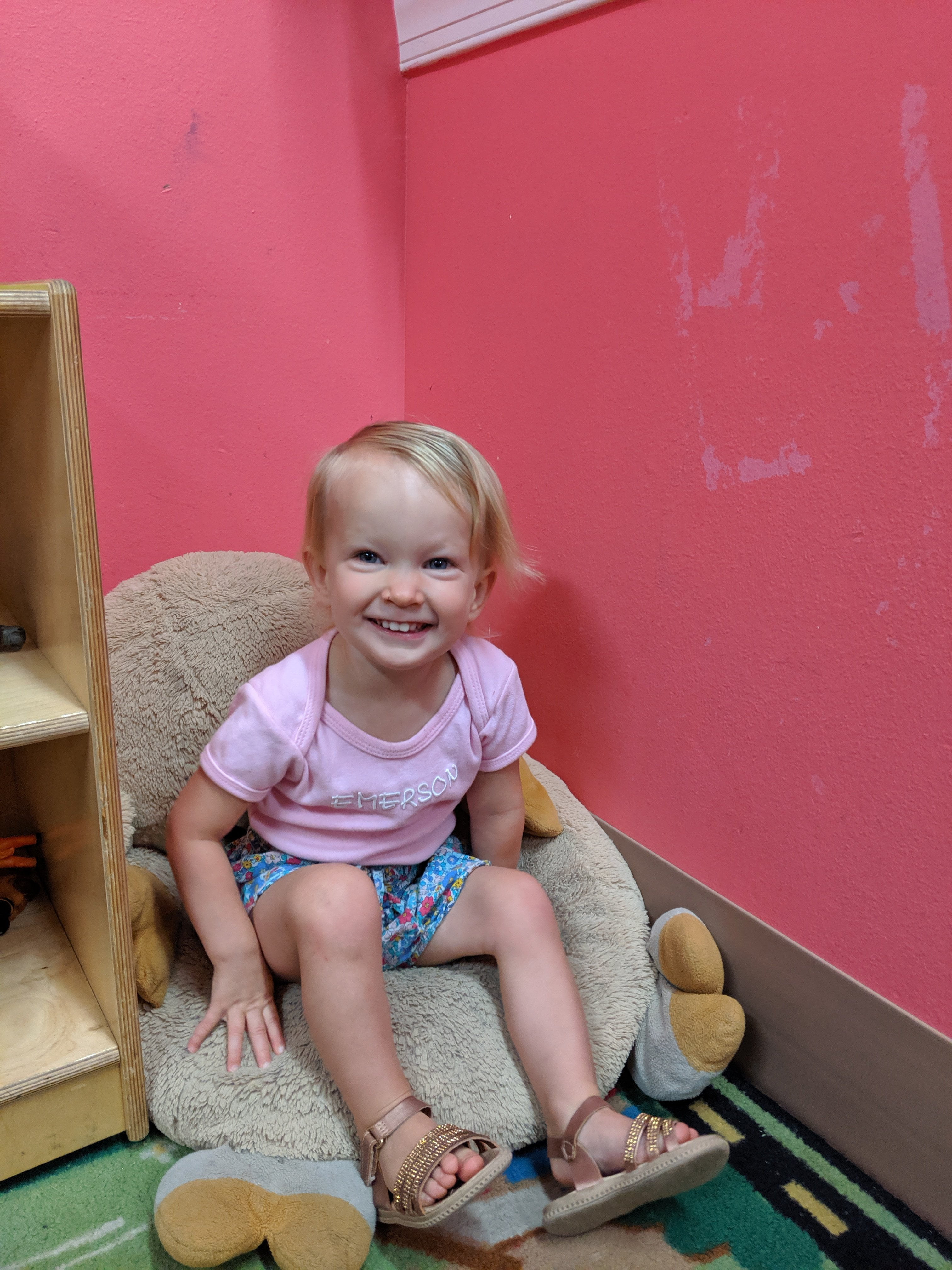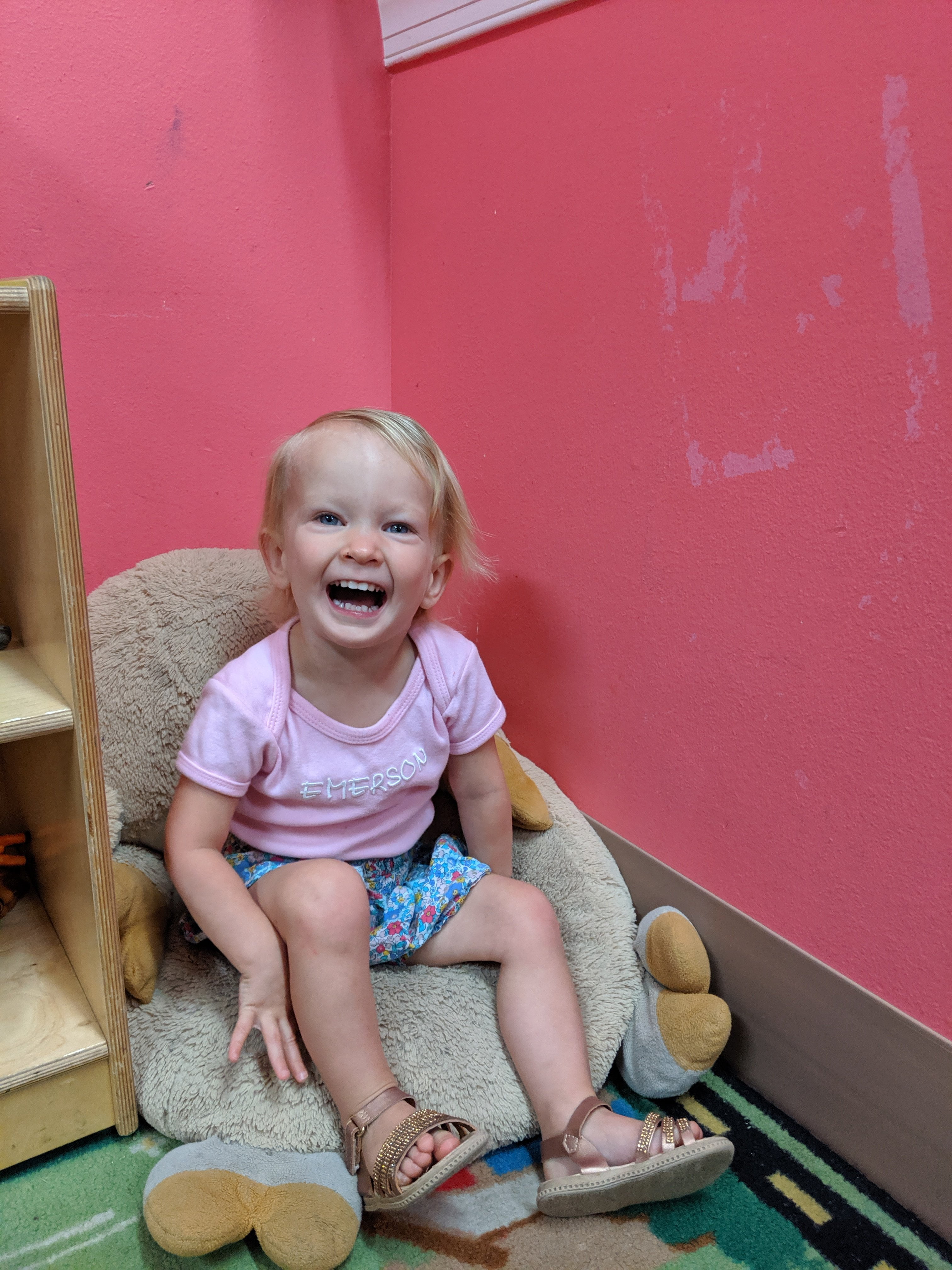 I wanted to get a head start on some decorations for Emerson's 2nd birthday party and order a few things from Oriental Trading. But first I wanted to go to the Dollar Tree to see what they might have available there. So I picked up my sister from her office a few blocks away, and took her with me for a Dollar Tree date! I didn't actually find any of the kind of decorations I was looking for, but I did go ahead and pick up packs of plastic spoons and forks. She got a few cutesy decor items for her new office, and I picked up one for myself too. Then I made a quick run through the Subway drive-thru to order my turkey sandwich, Baked Lay's, and Coke Zero for lunch.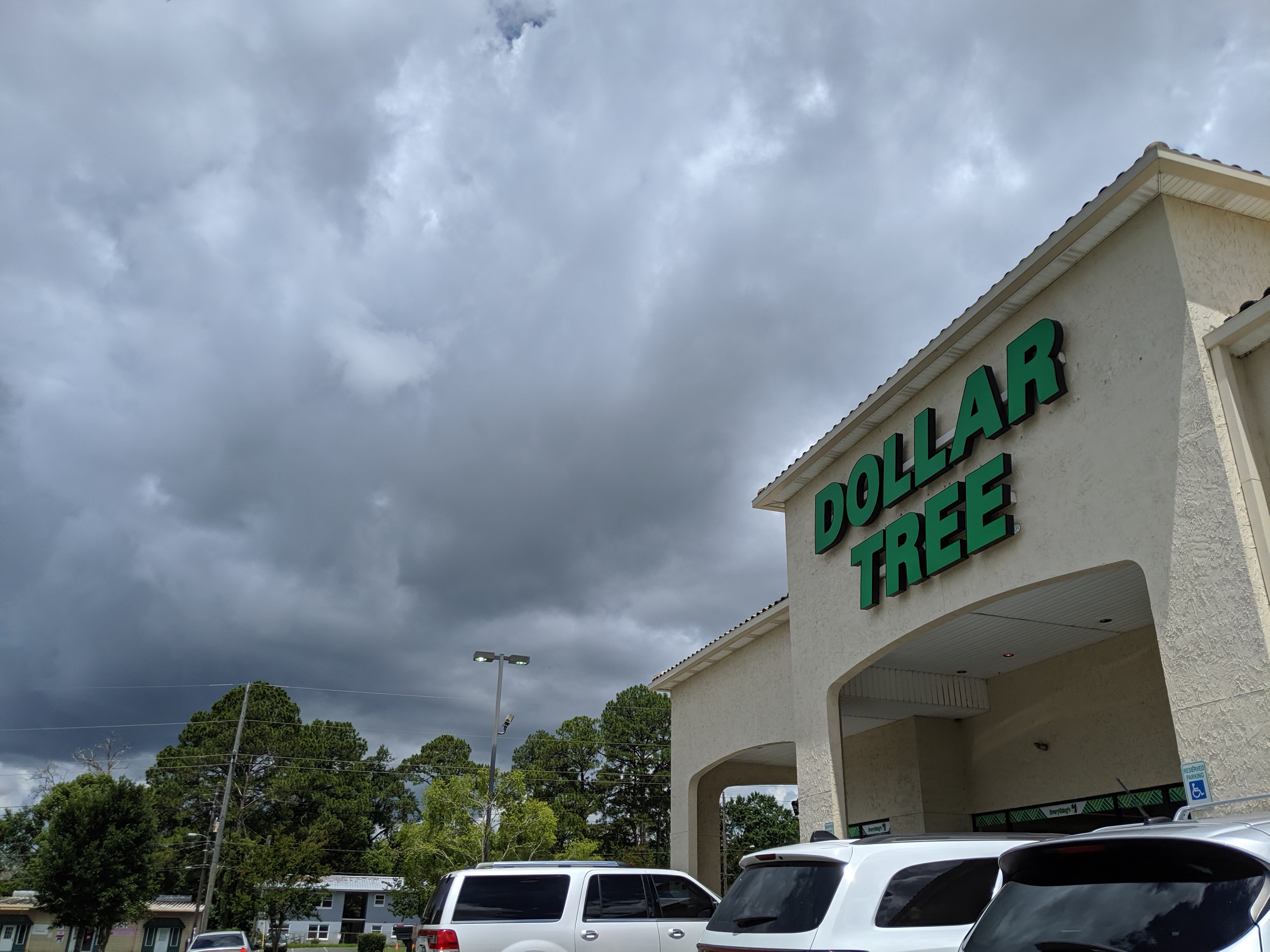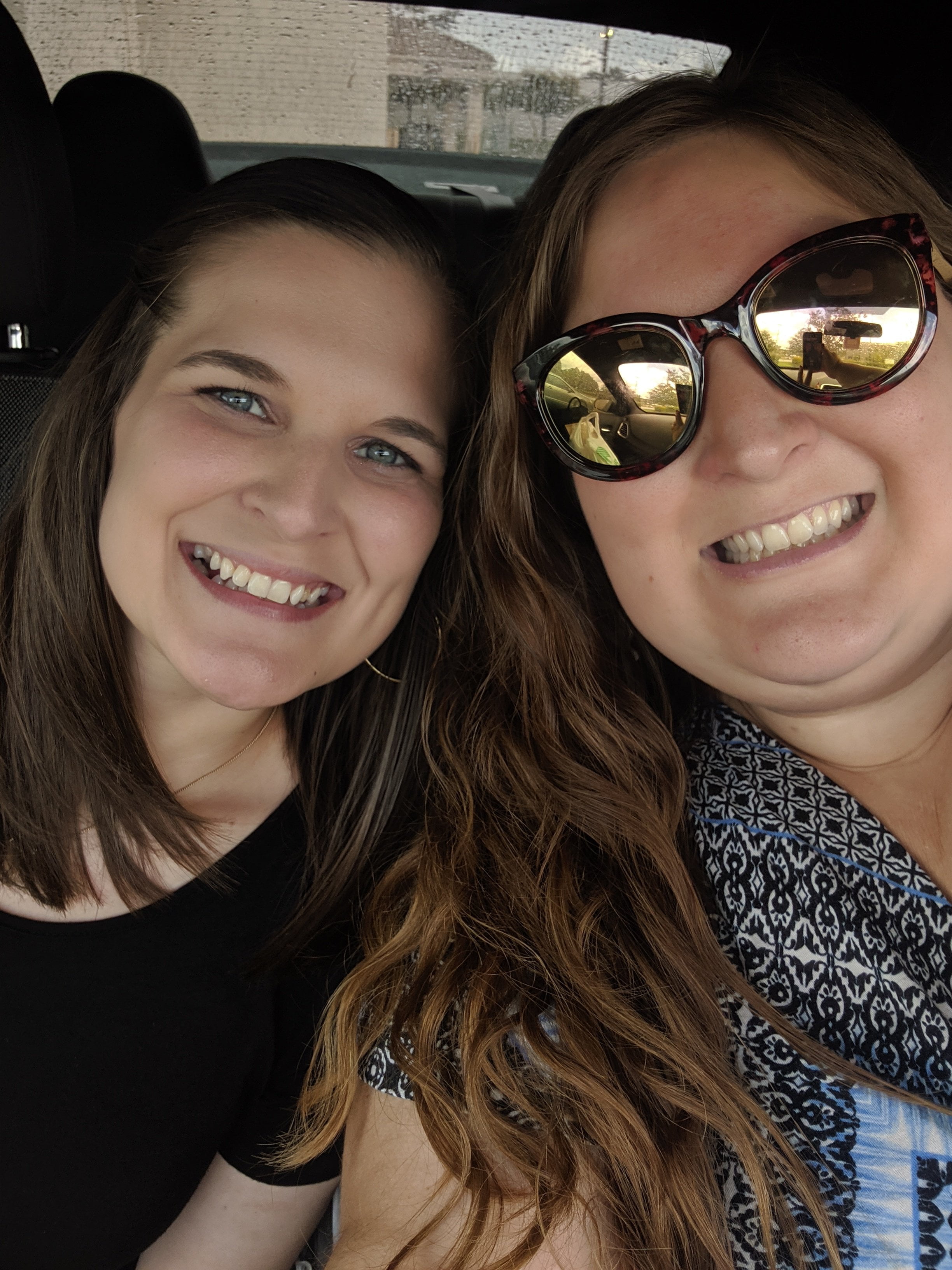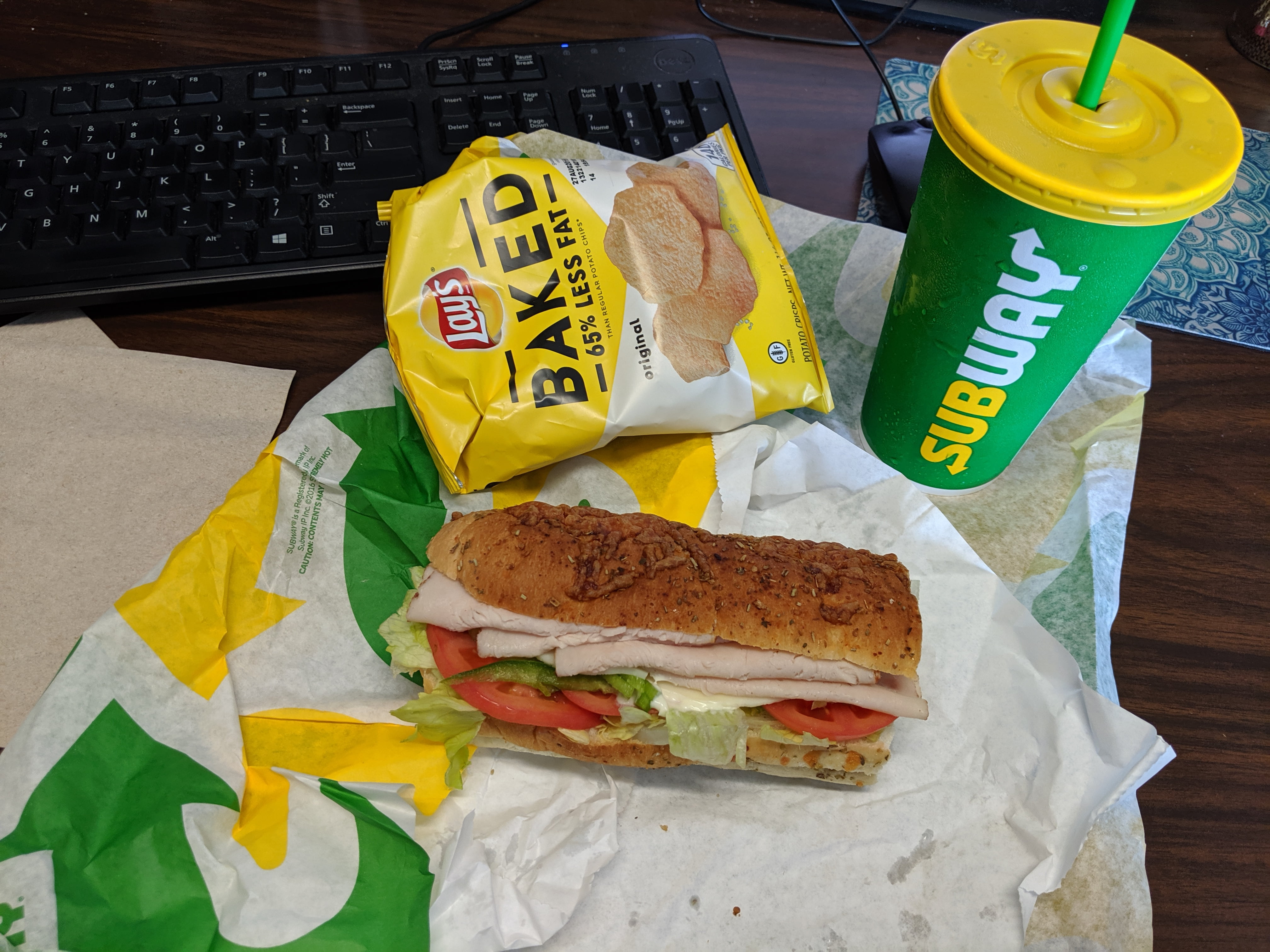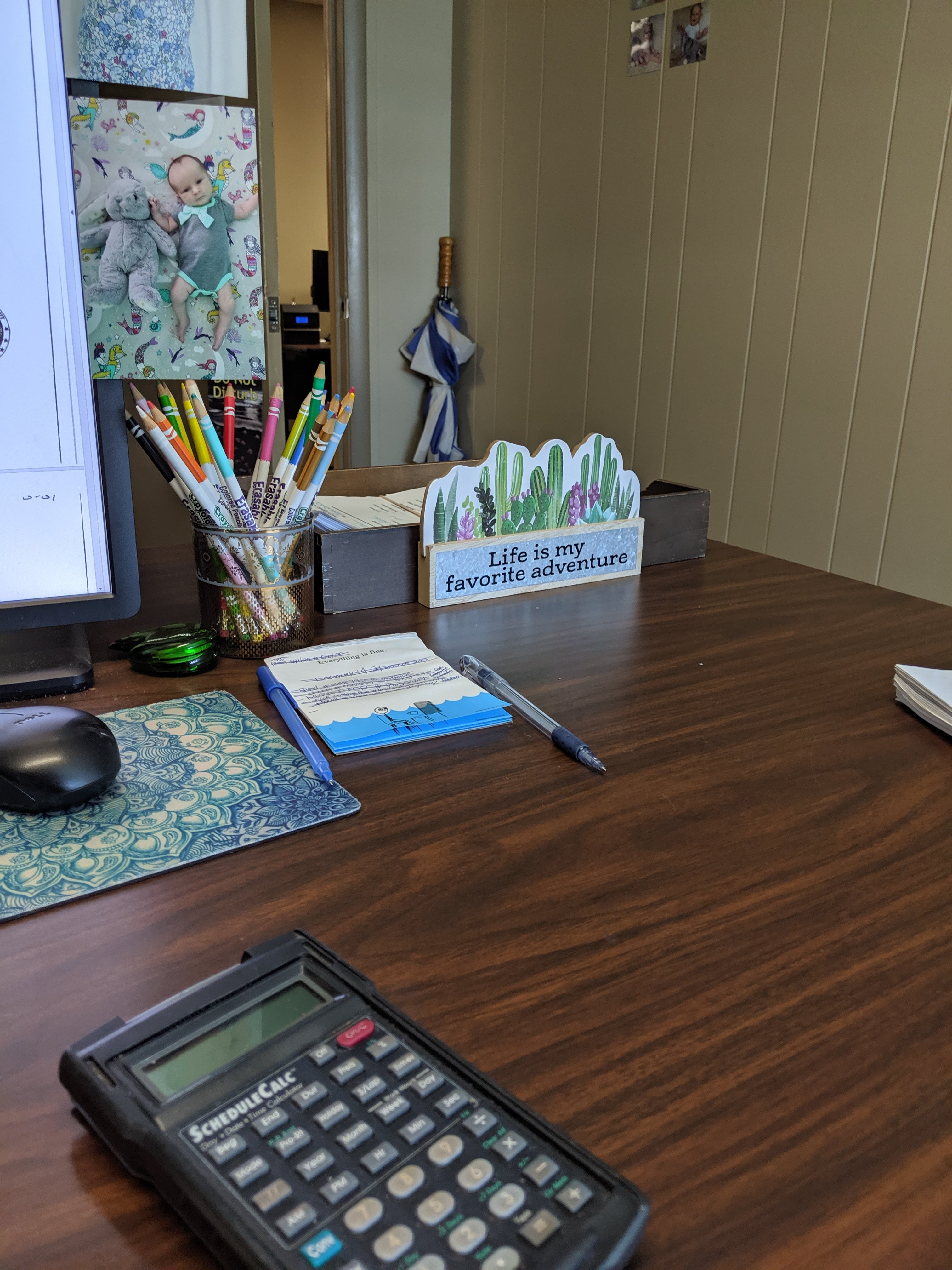 This little guy was only $1!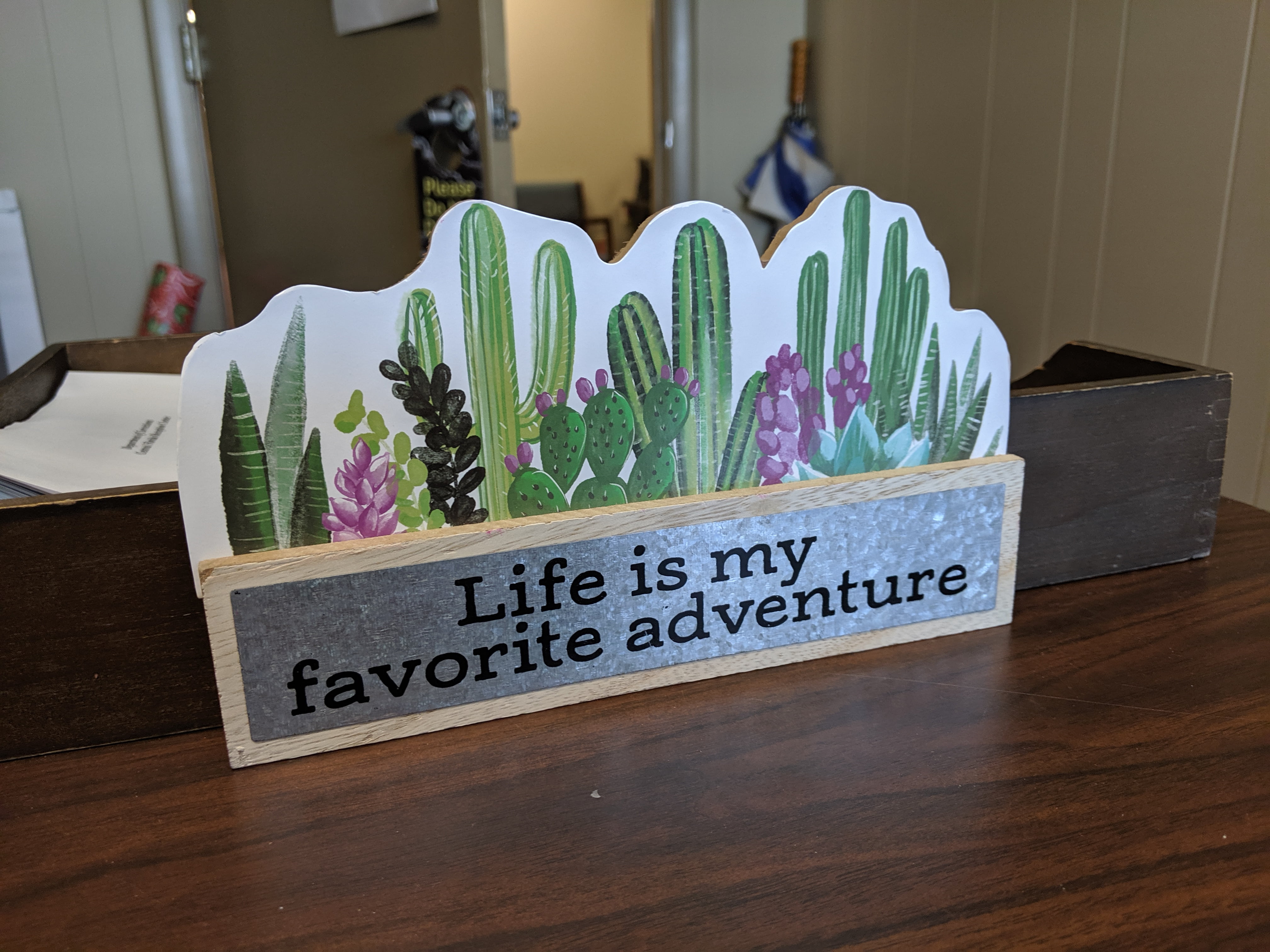 Here is her daily report, and some of the photos we got from her teachers today. I love the part about Ms. Kristin making sure she has ice in her cup, because I know exactly what she must hear every time! My girl is obsessed with ice in her drinks! She's always like, "ice? Ice? ICE?!" So of course we always make sure she has ice, and lots of times we have to add fresh ice once it melts & she can't hear it clanking around anymore. She is just too much.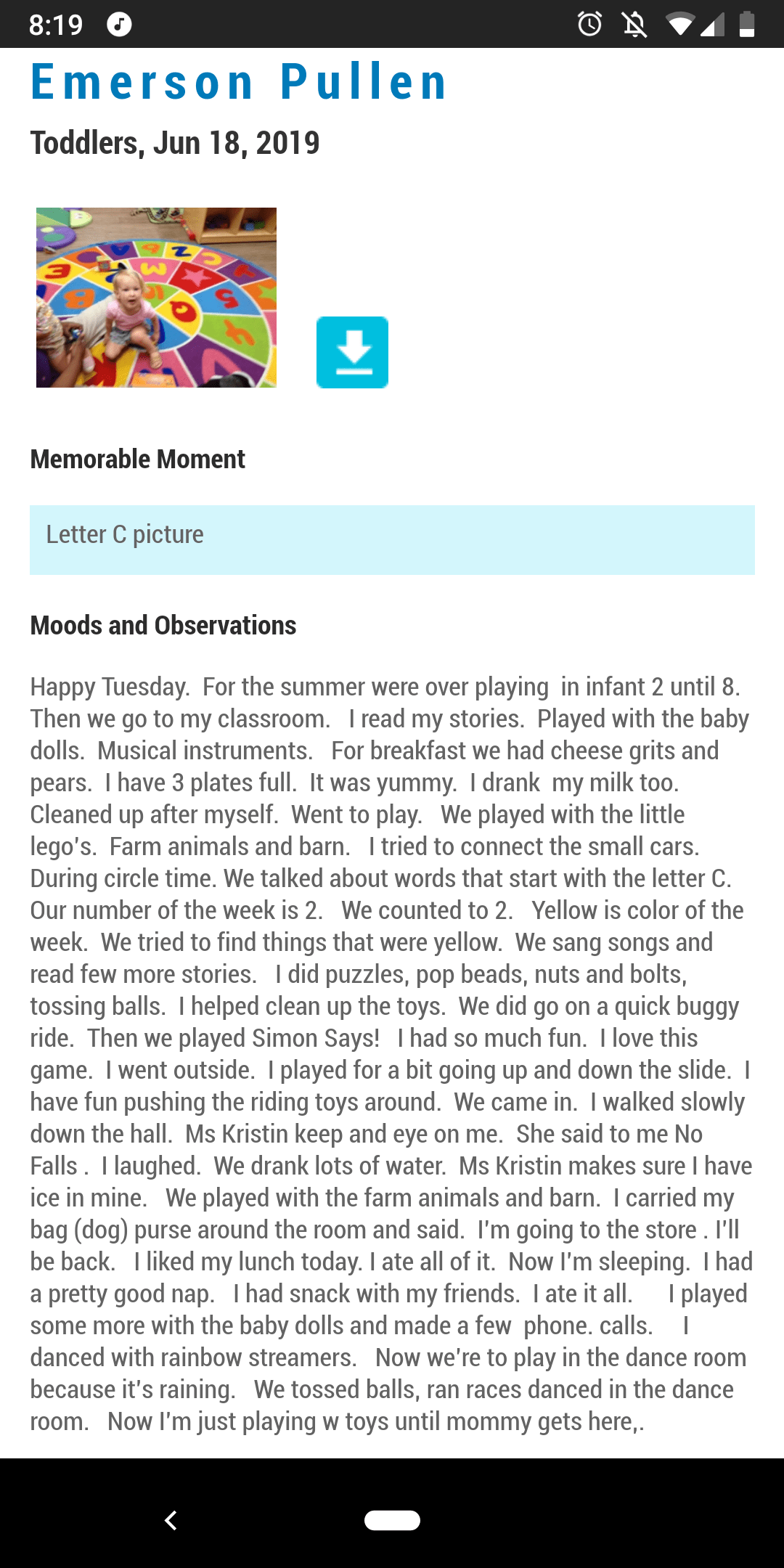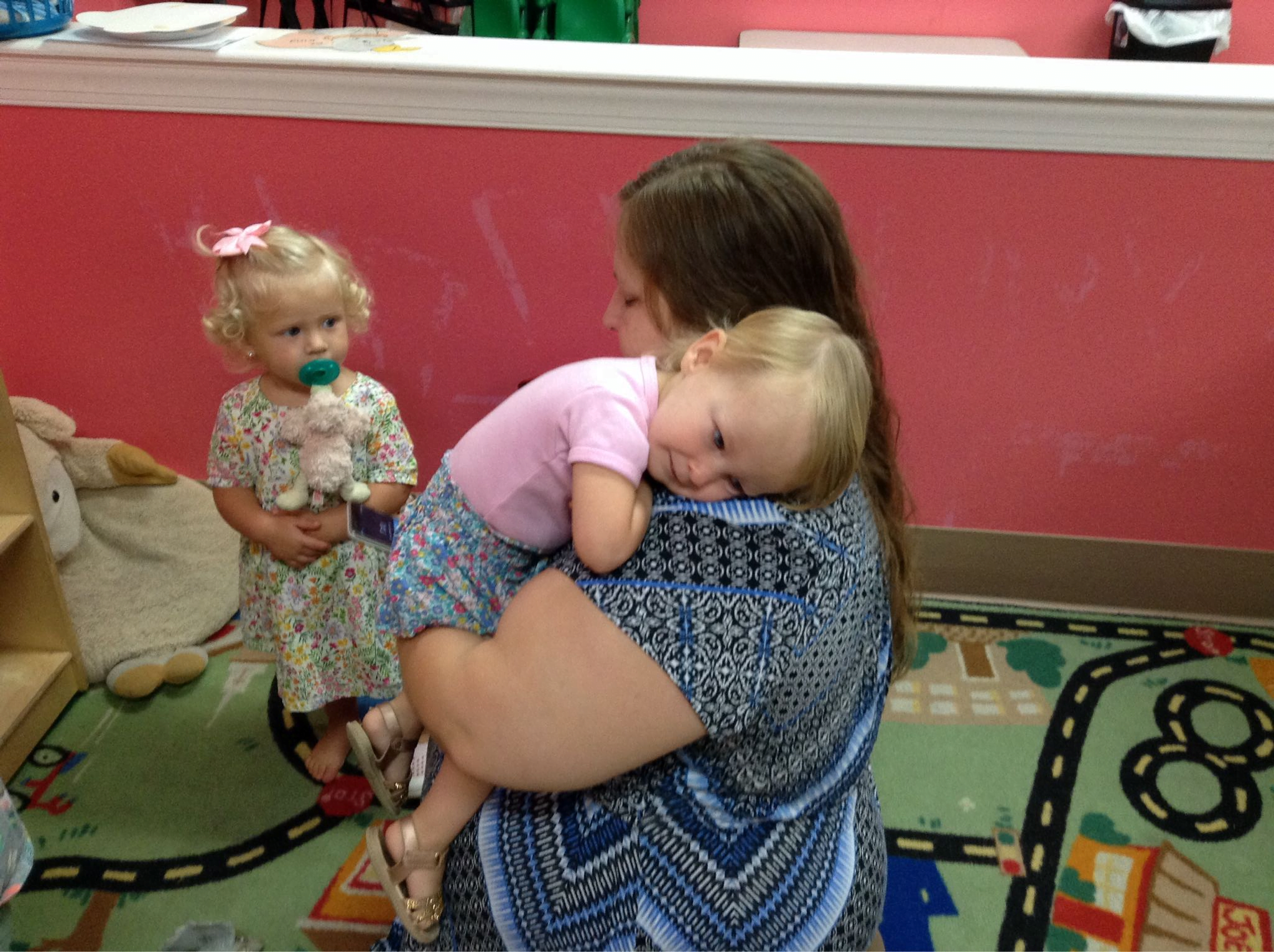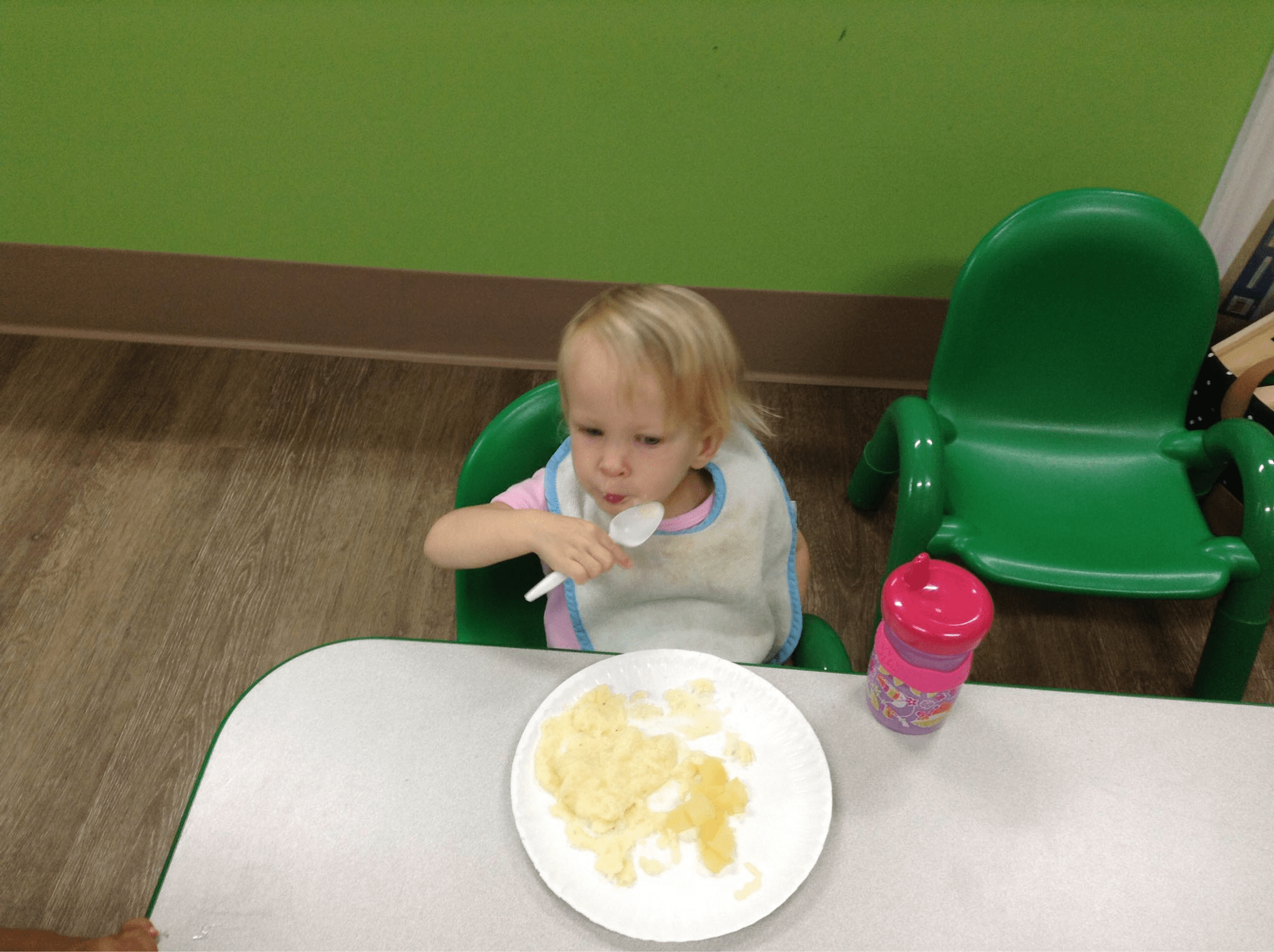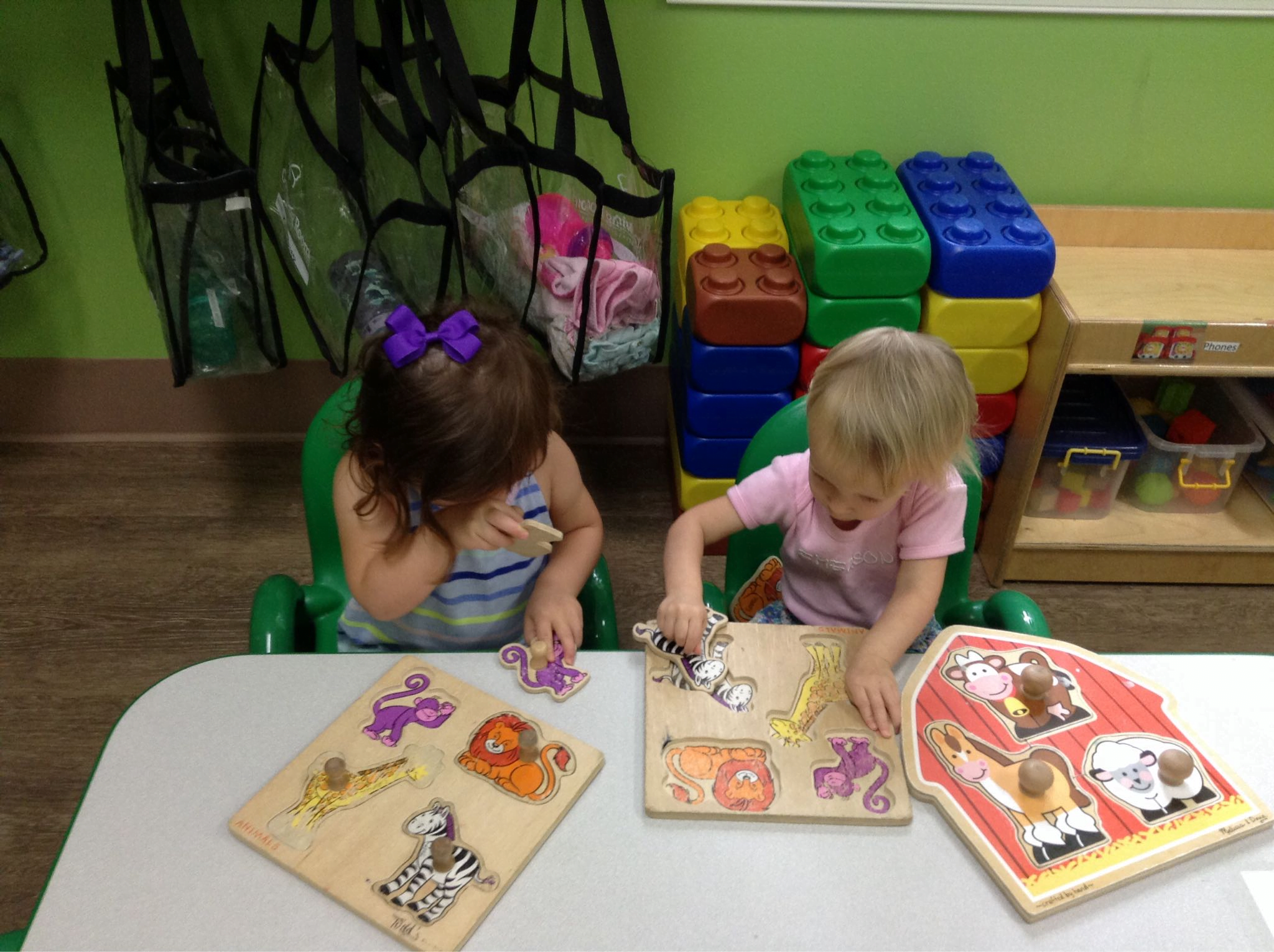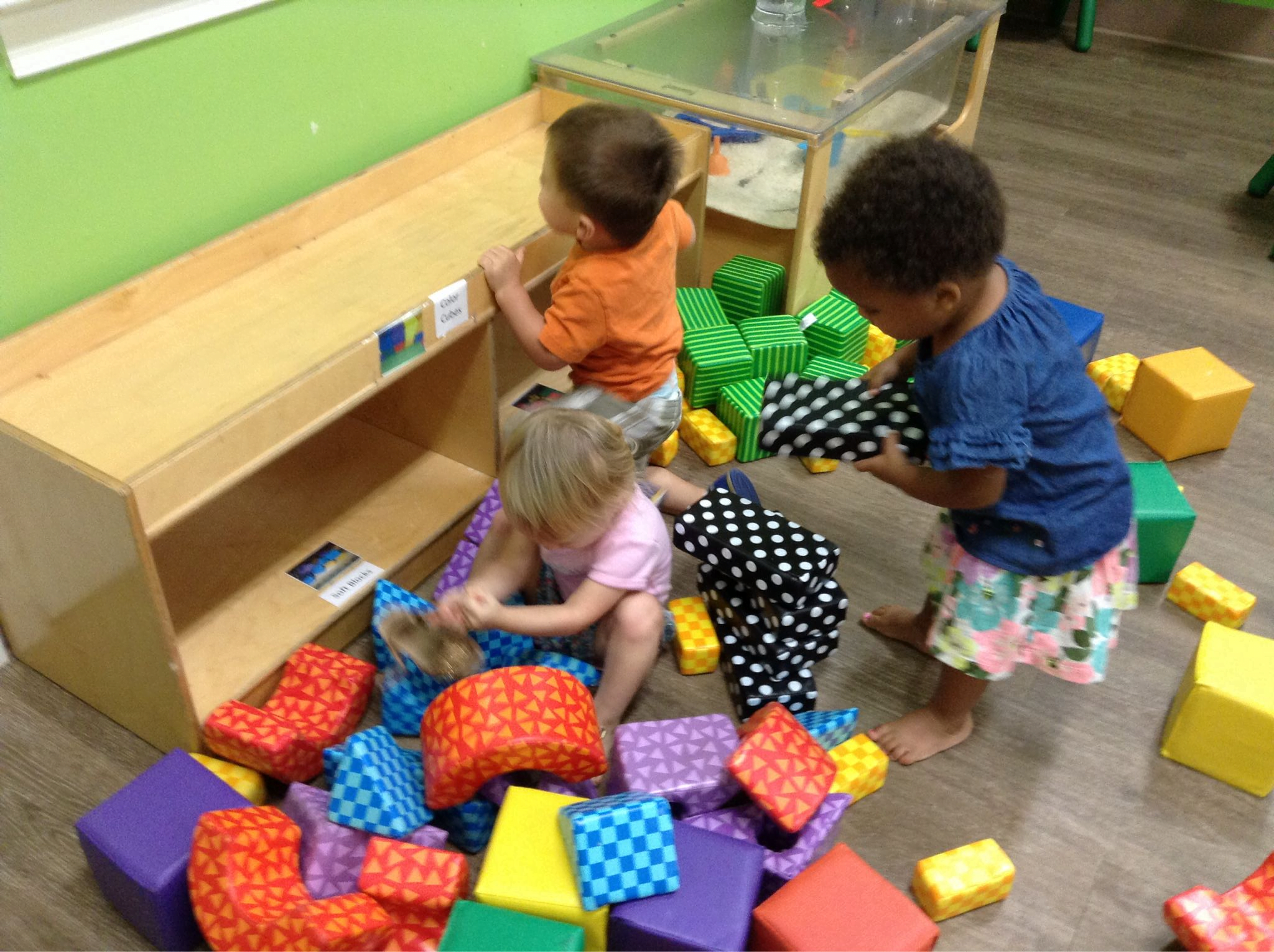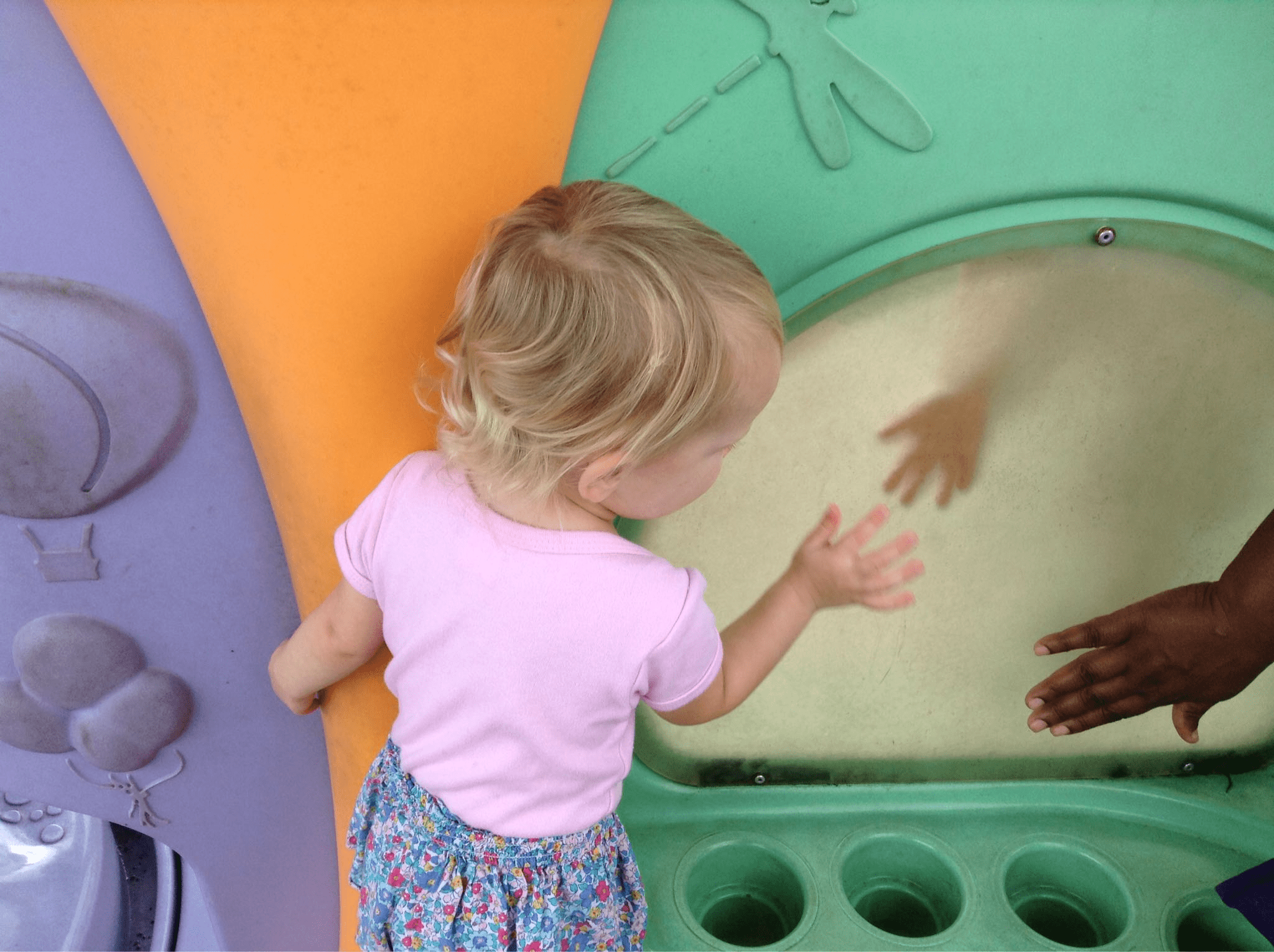 I love this photo!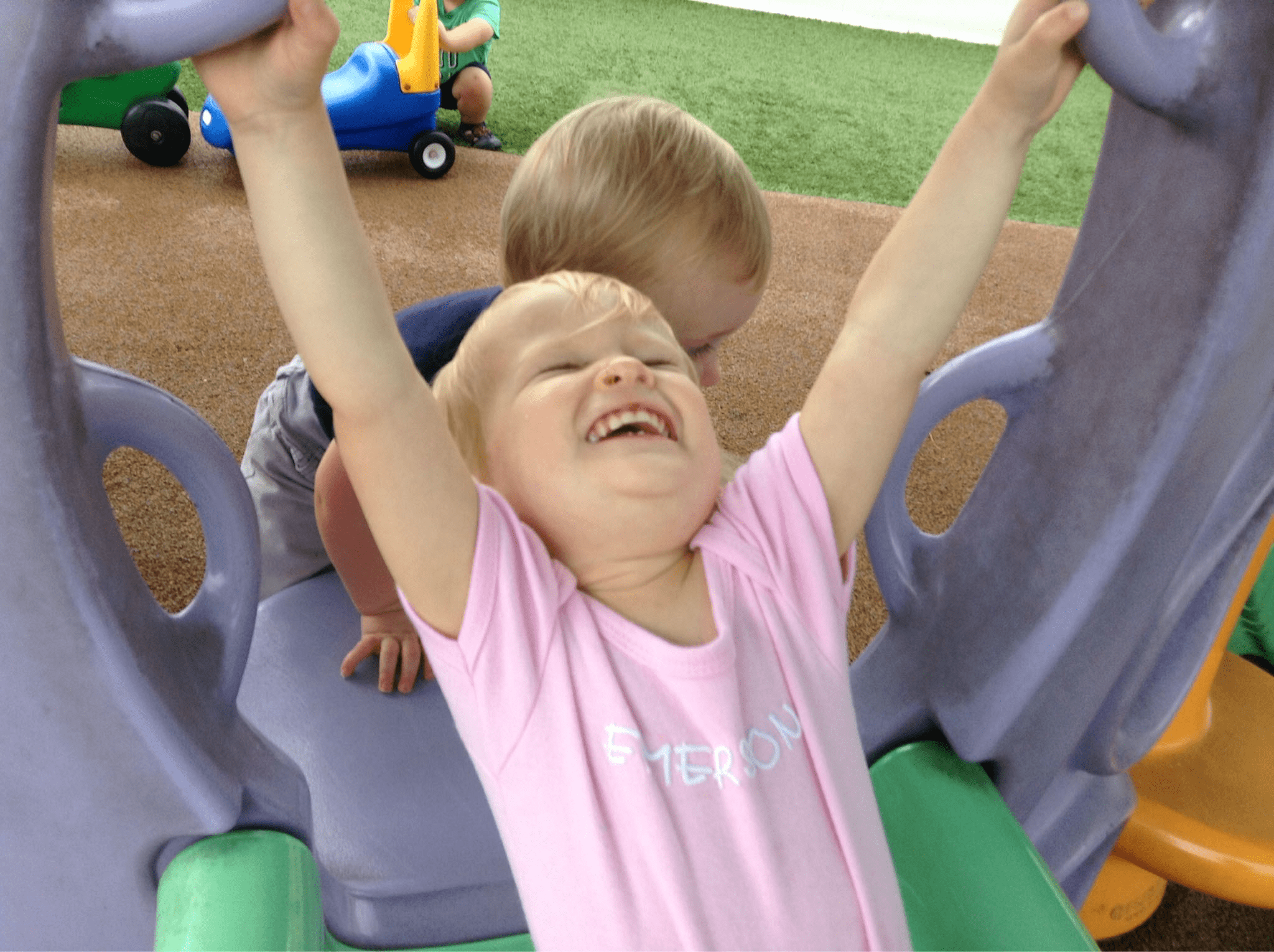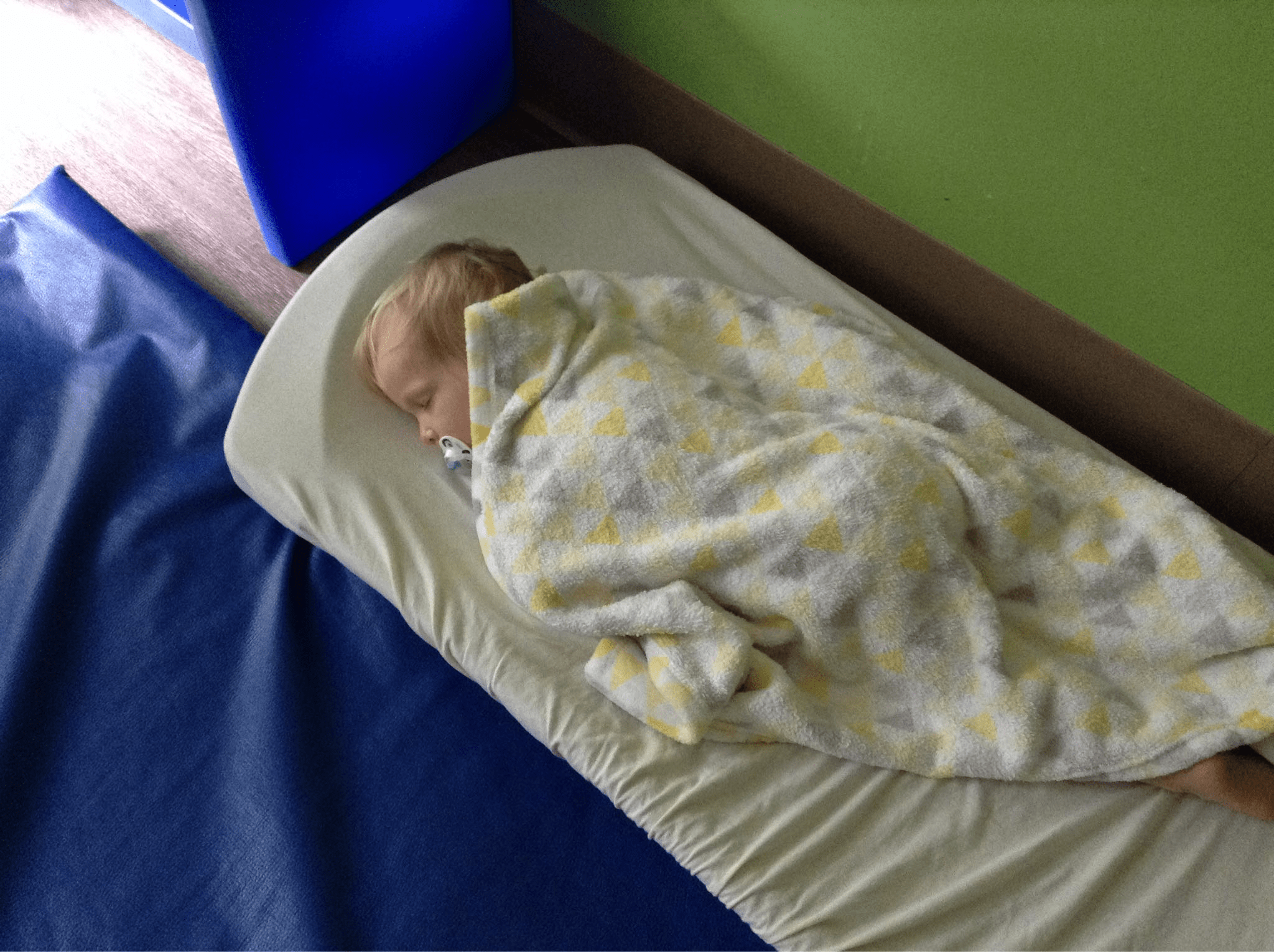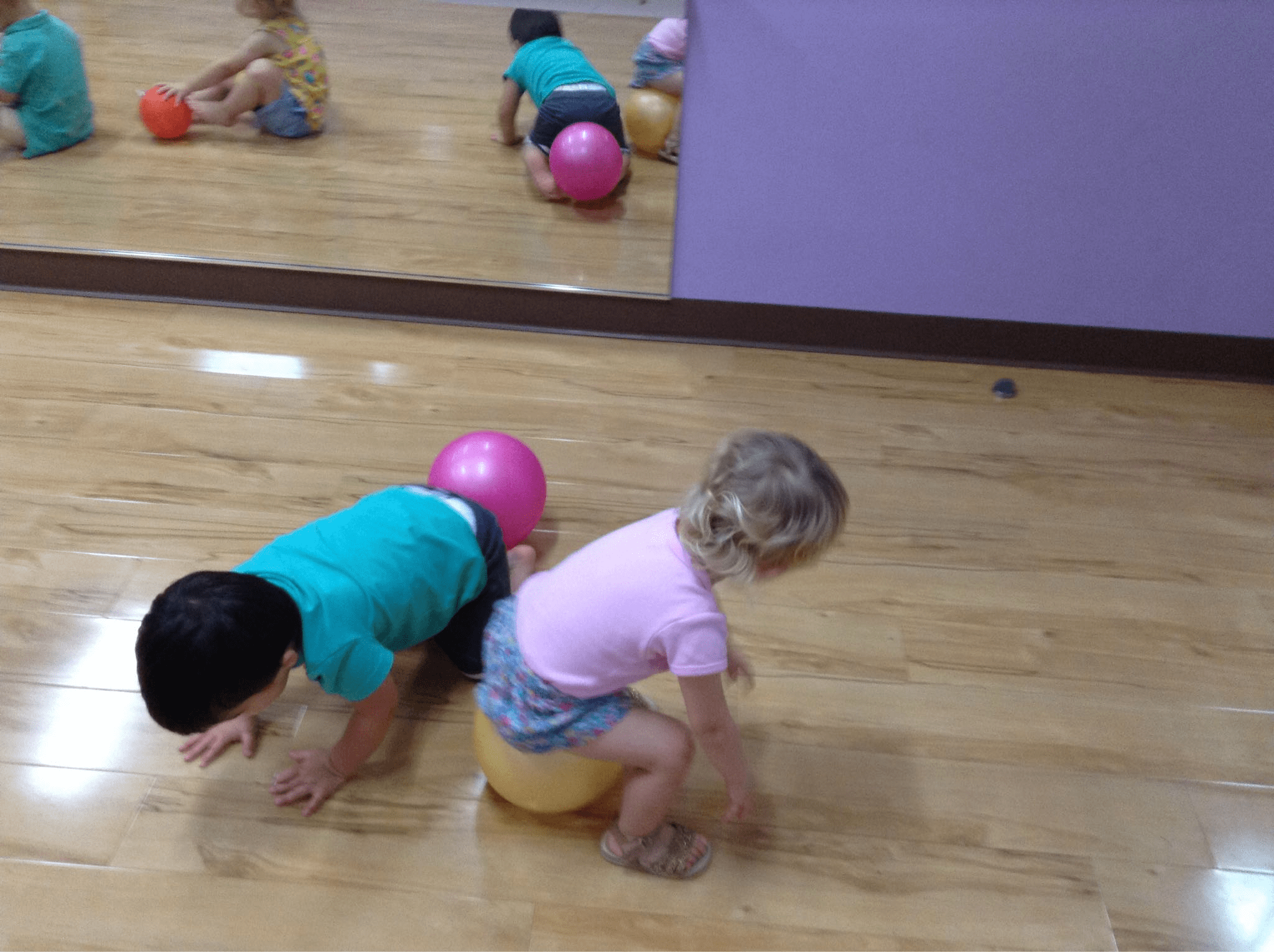 I love that she's barefoot, carrying her shoes around 🤣 That's my kind of girl.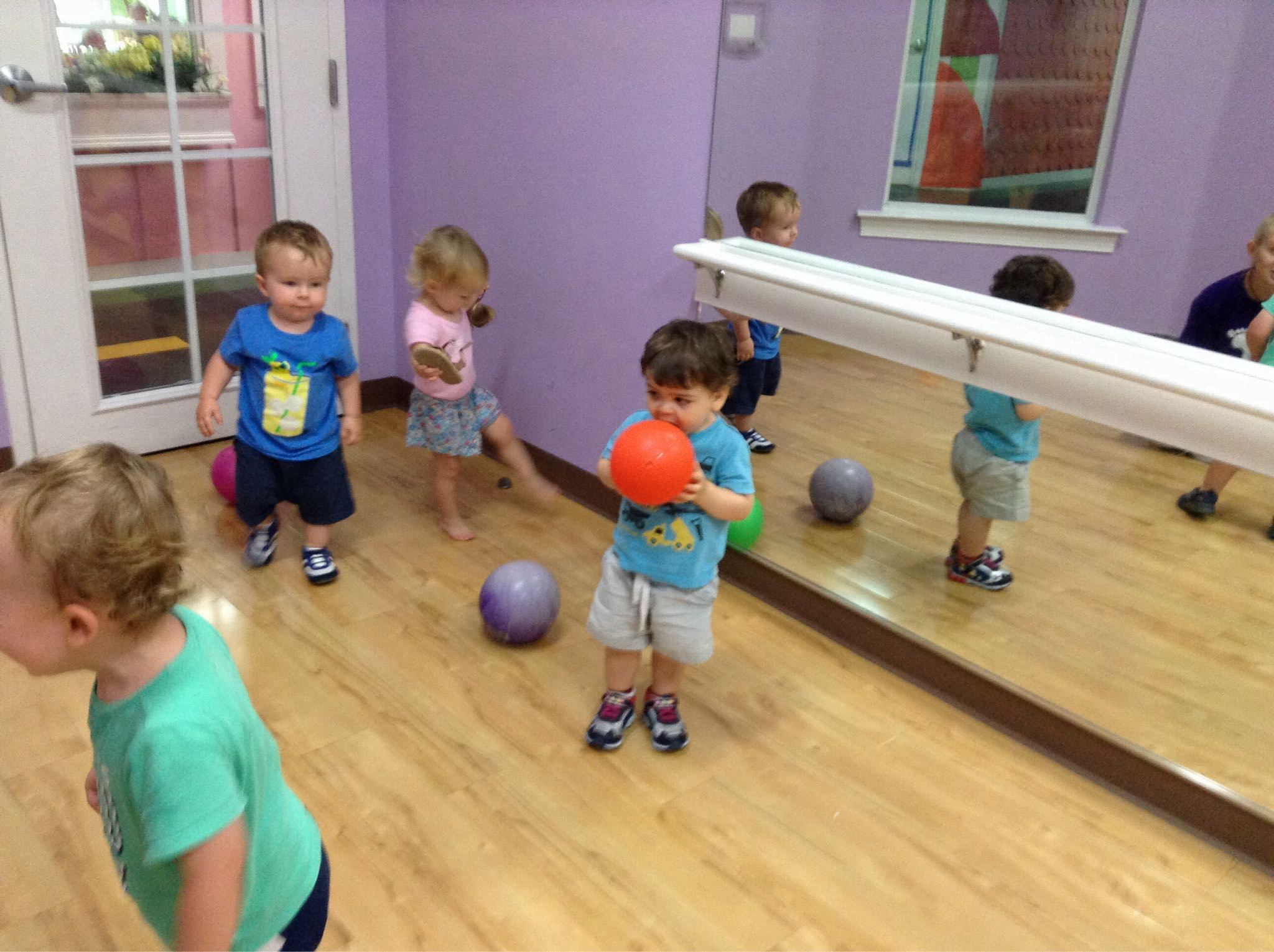 And I love this picture too!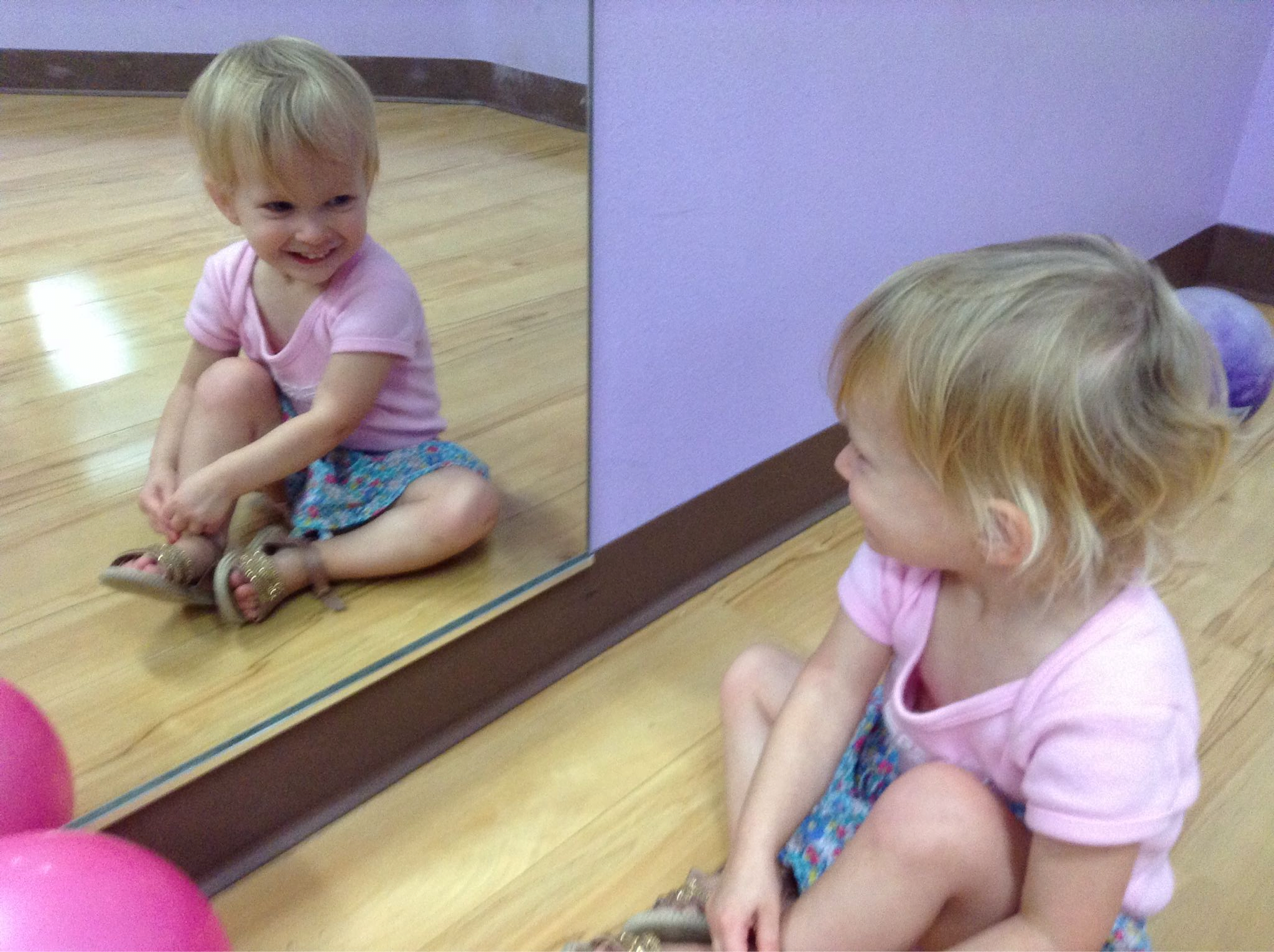 For dinner, I made Chicken Coconut Curry Ramen (plus a bagged Asian salad kit), for the second time, and it was once again amazing. It's my new favorite recipe, and I'm already so excited to eat the leftovers for lunch tomorrow! Click here for the recipe. The only thing I do differently is add one small sliced onion (sauteed with the zucchini), and use 3 or 4 garlic cloves (instead of 1), because we love garlic.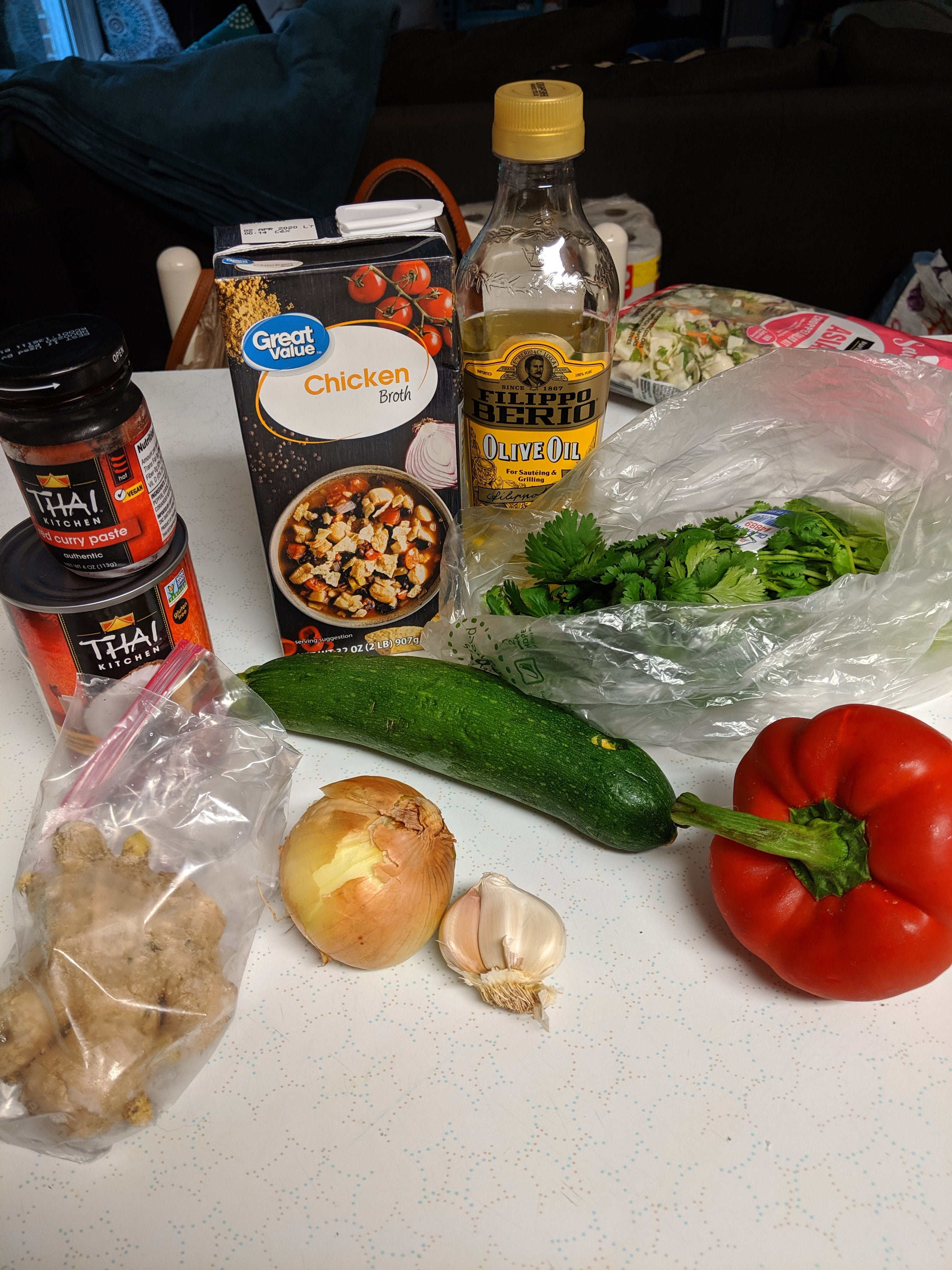 (You use the cheapo Ramen noodles, but throw away the flavor packet.)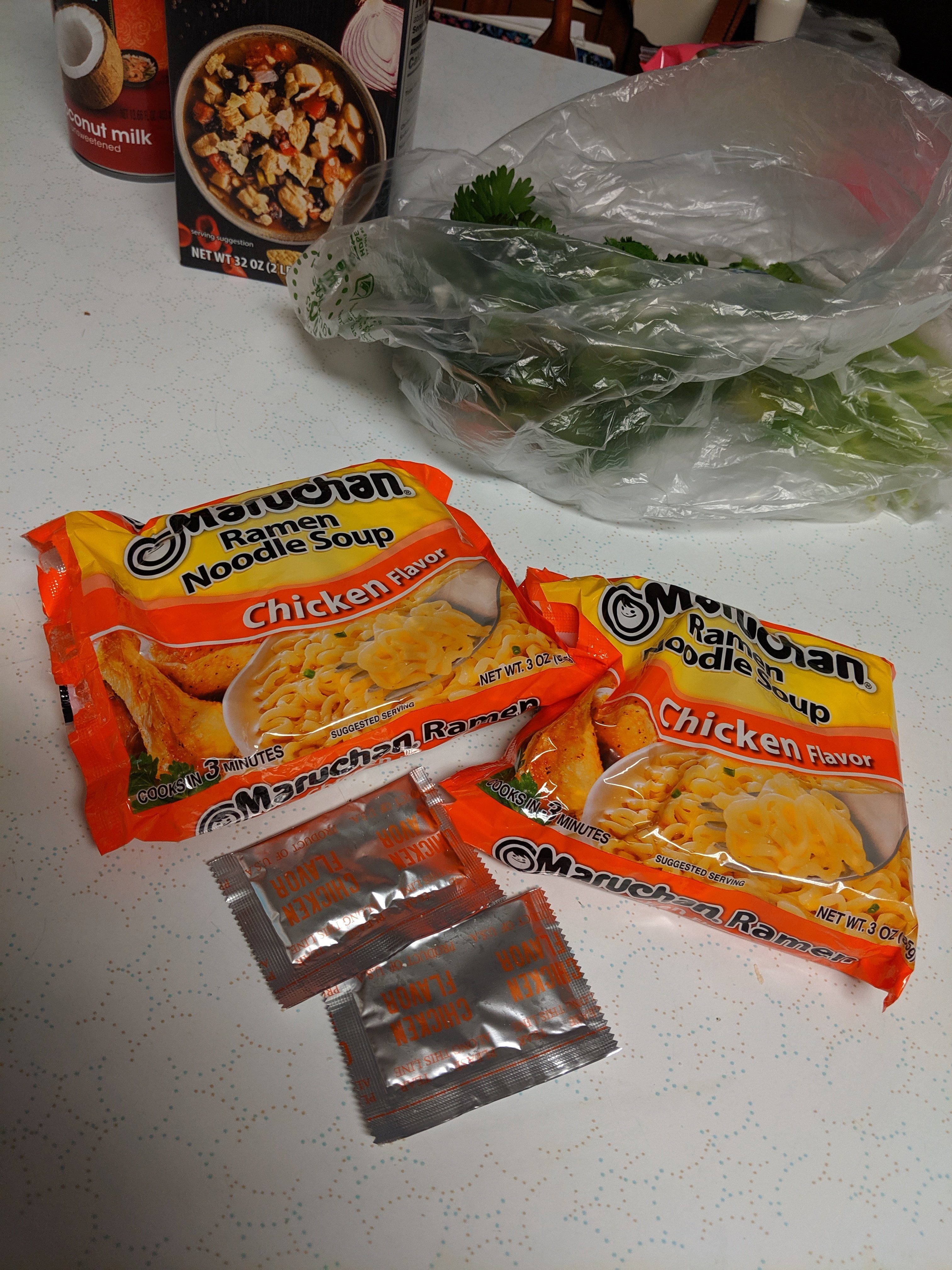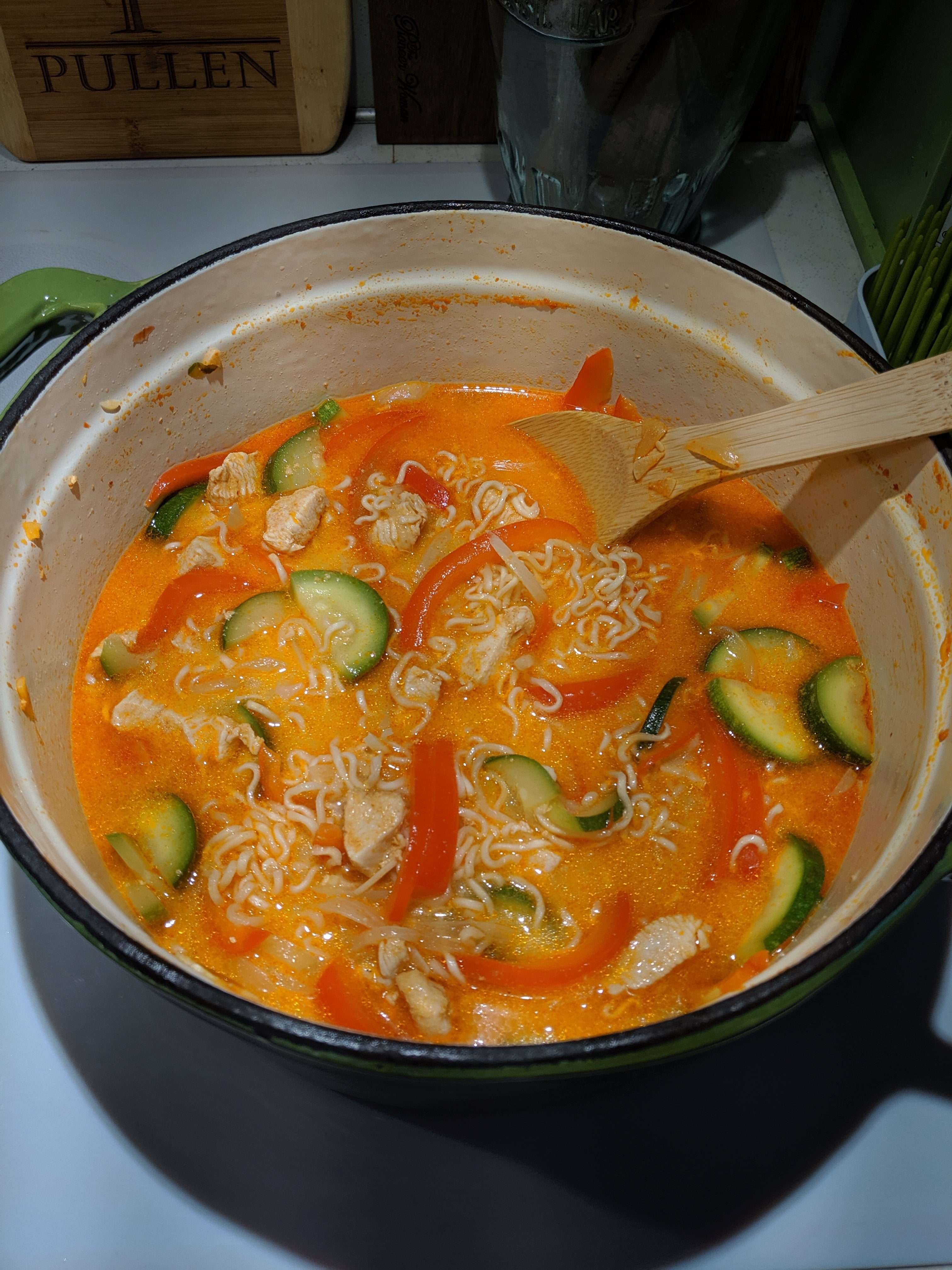 Emerson had some left over grilled cheese & fries from Sunday, plus a small serving of the noodles & a few pieces of chicken.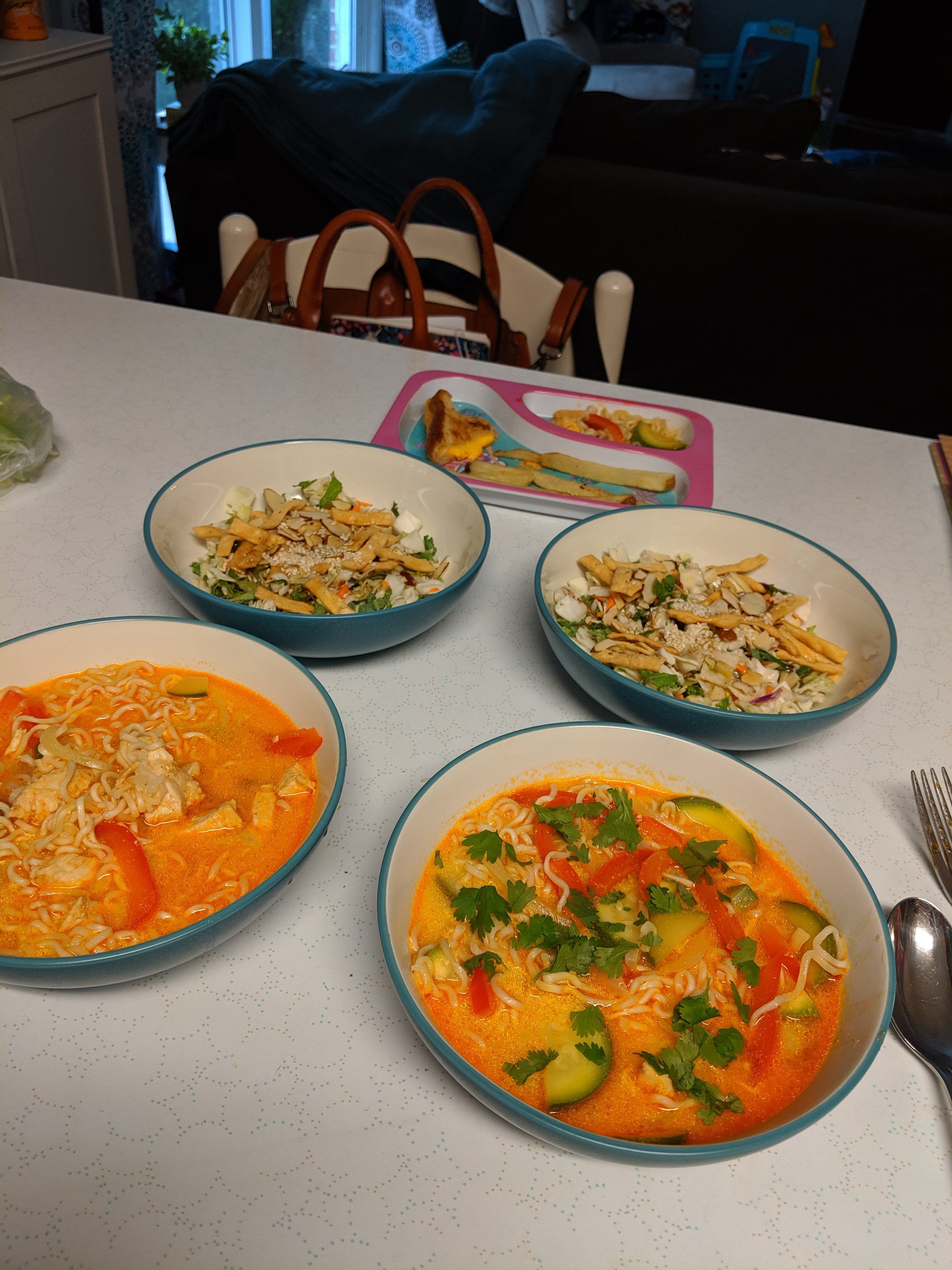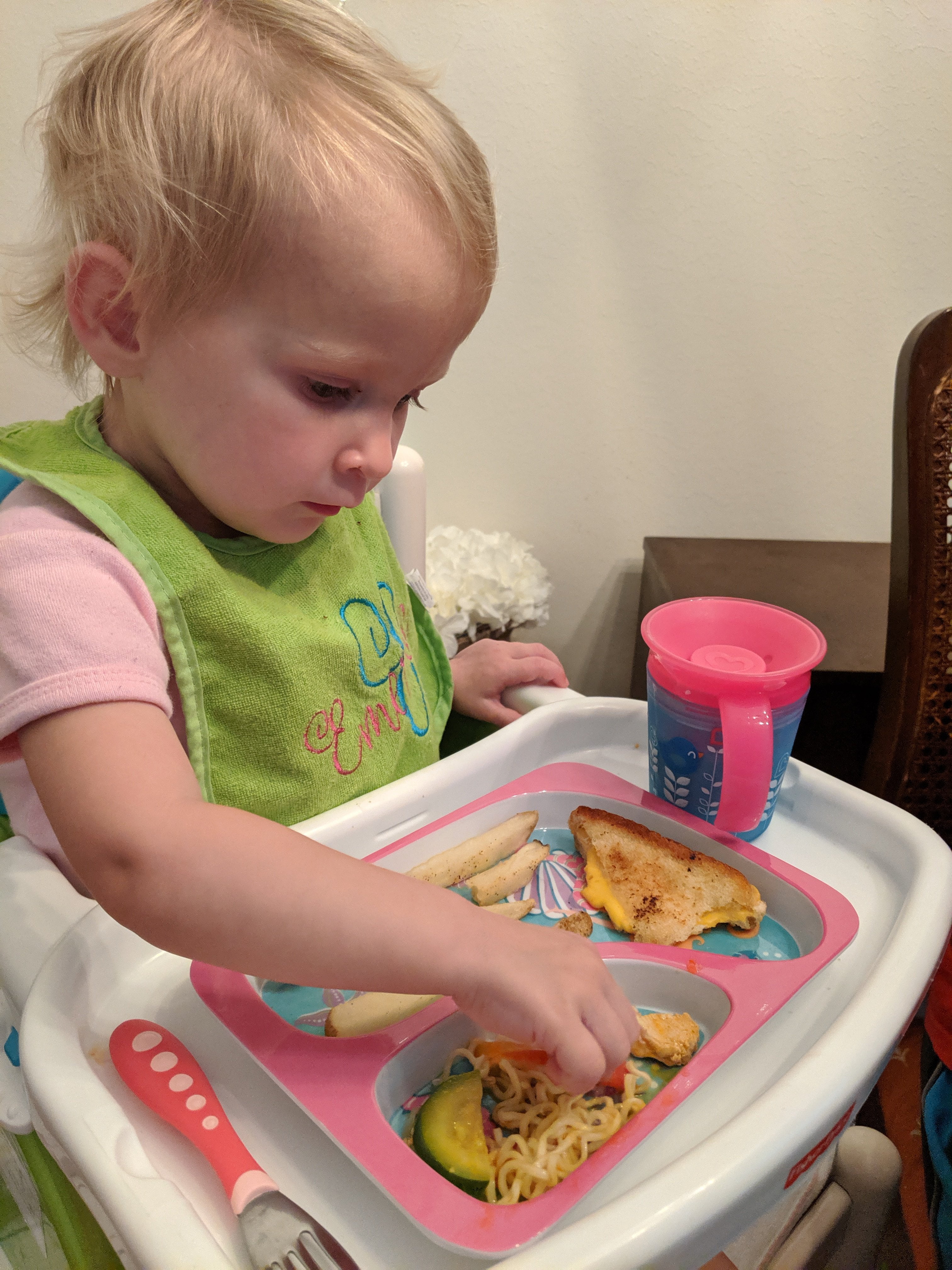 Yummmmmmm!!!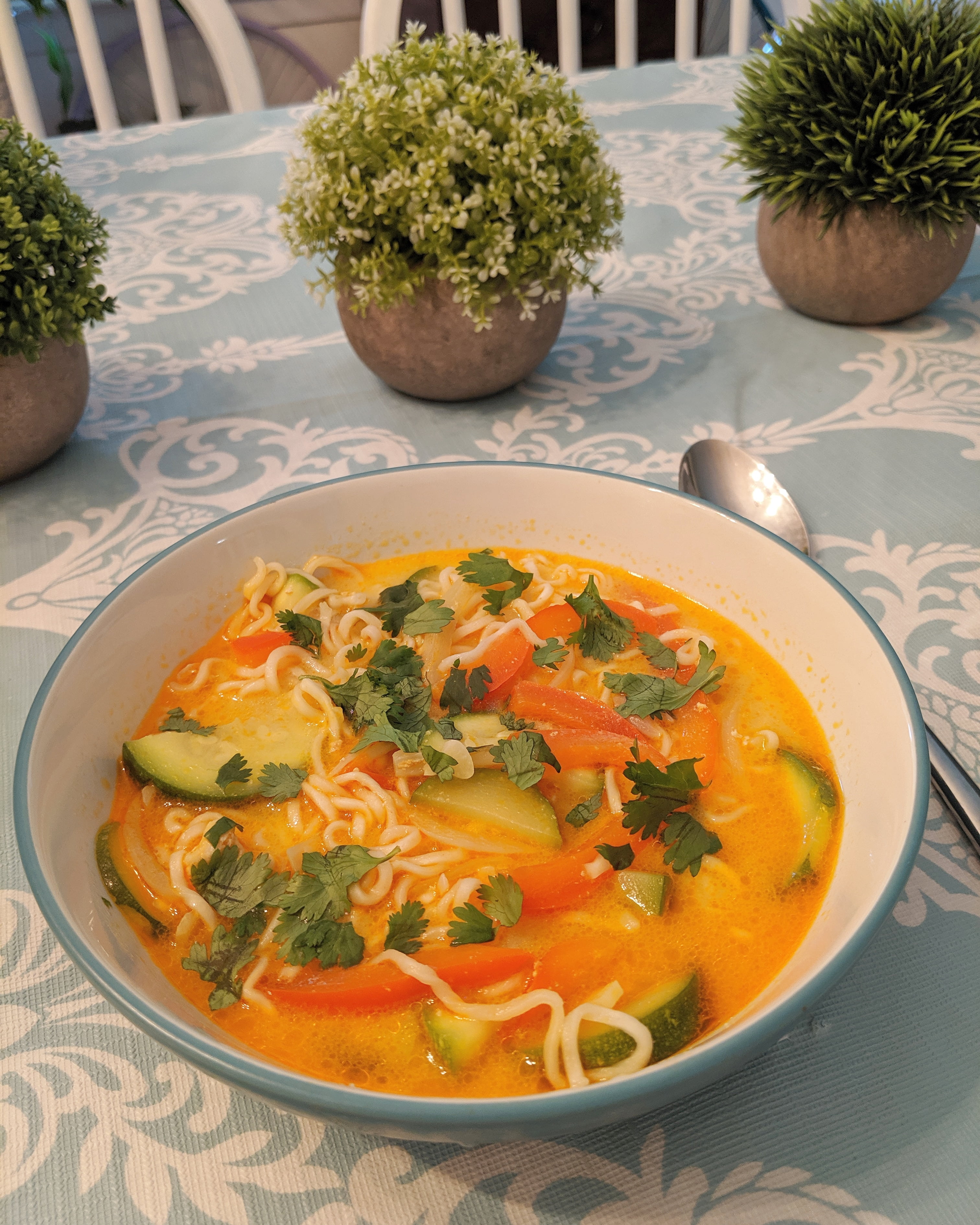 And after We each ate a bowl tonight, there are still enough for us to both have a bowl for lunch tomorrow, and one small additional bowl my two work friends are currently fighting over. After I made it last time, I brought a small bowl for my work friend Heather to try, because I knew it was something she would love. But my other friend Toni was jealous, so I let her try some of mine last time, and she loved it too. So I texted them both tonight saying I had extra leftovers, but they had to fight over who got them!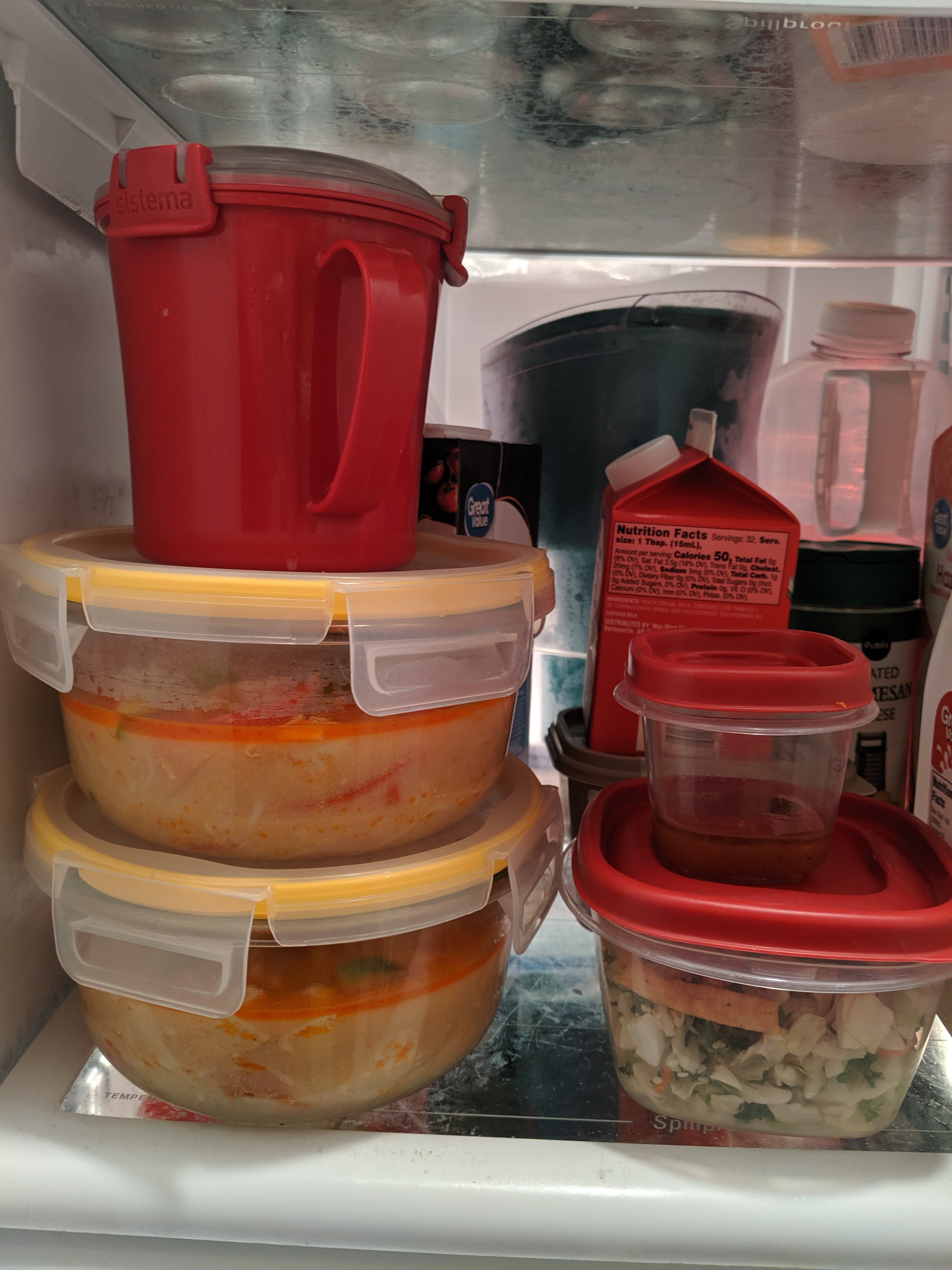 After dinner, Emerson read a ton of books, and completely empty to her toy basket all over the floor. She also had a little tea party with herself at the coffee table, and was being so cute pretending to stir and pour and eat off her tiny spoon!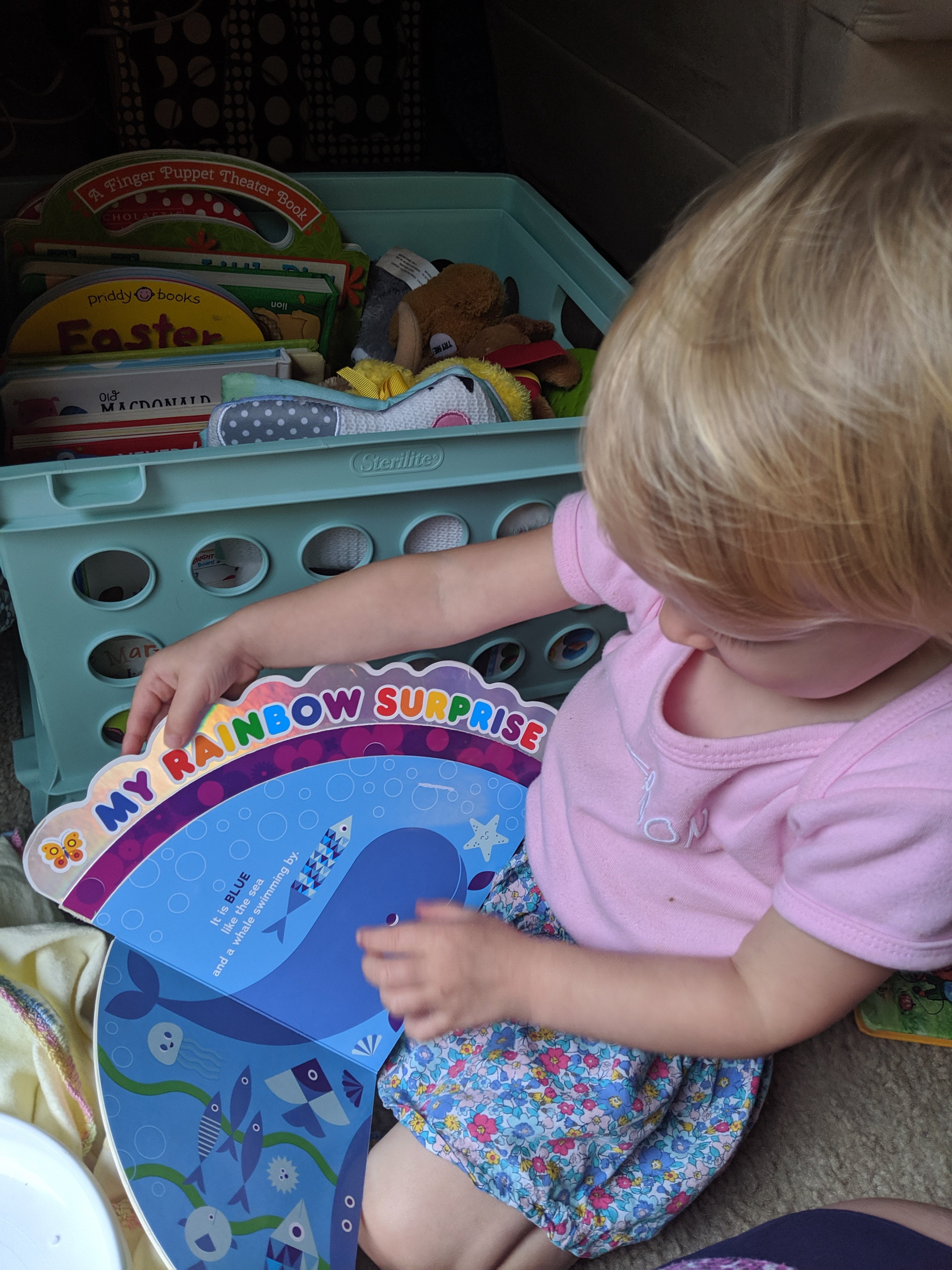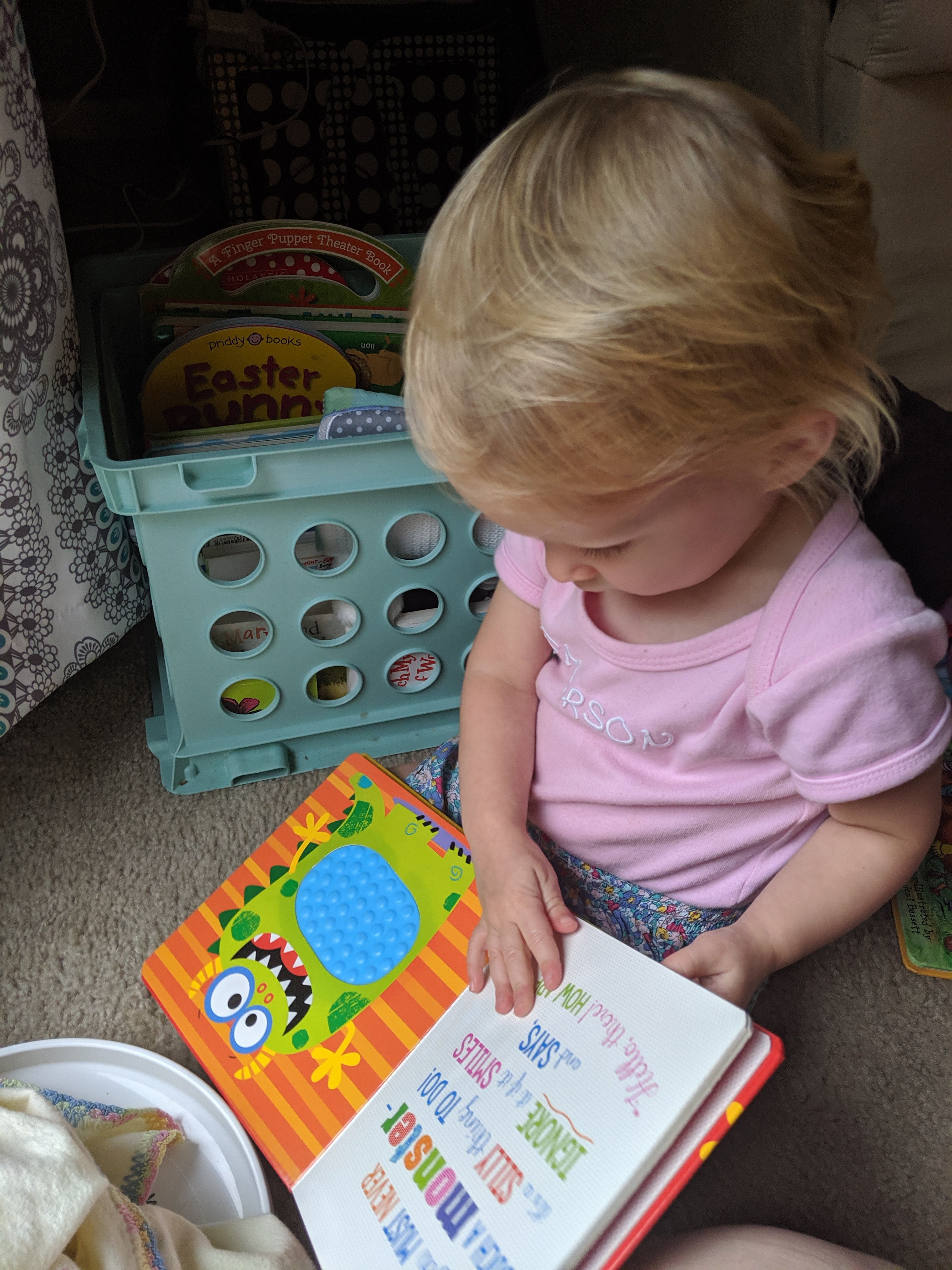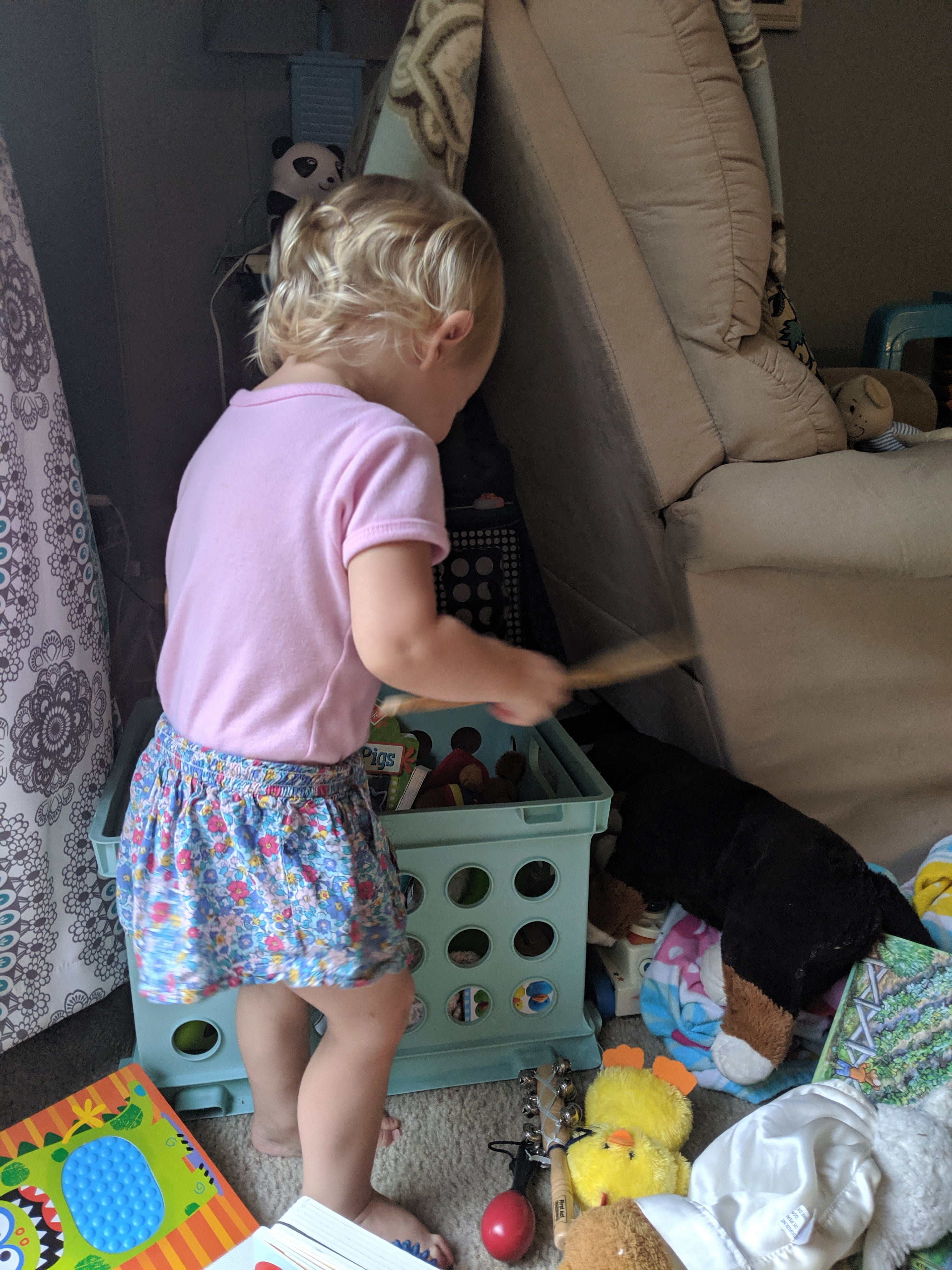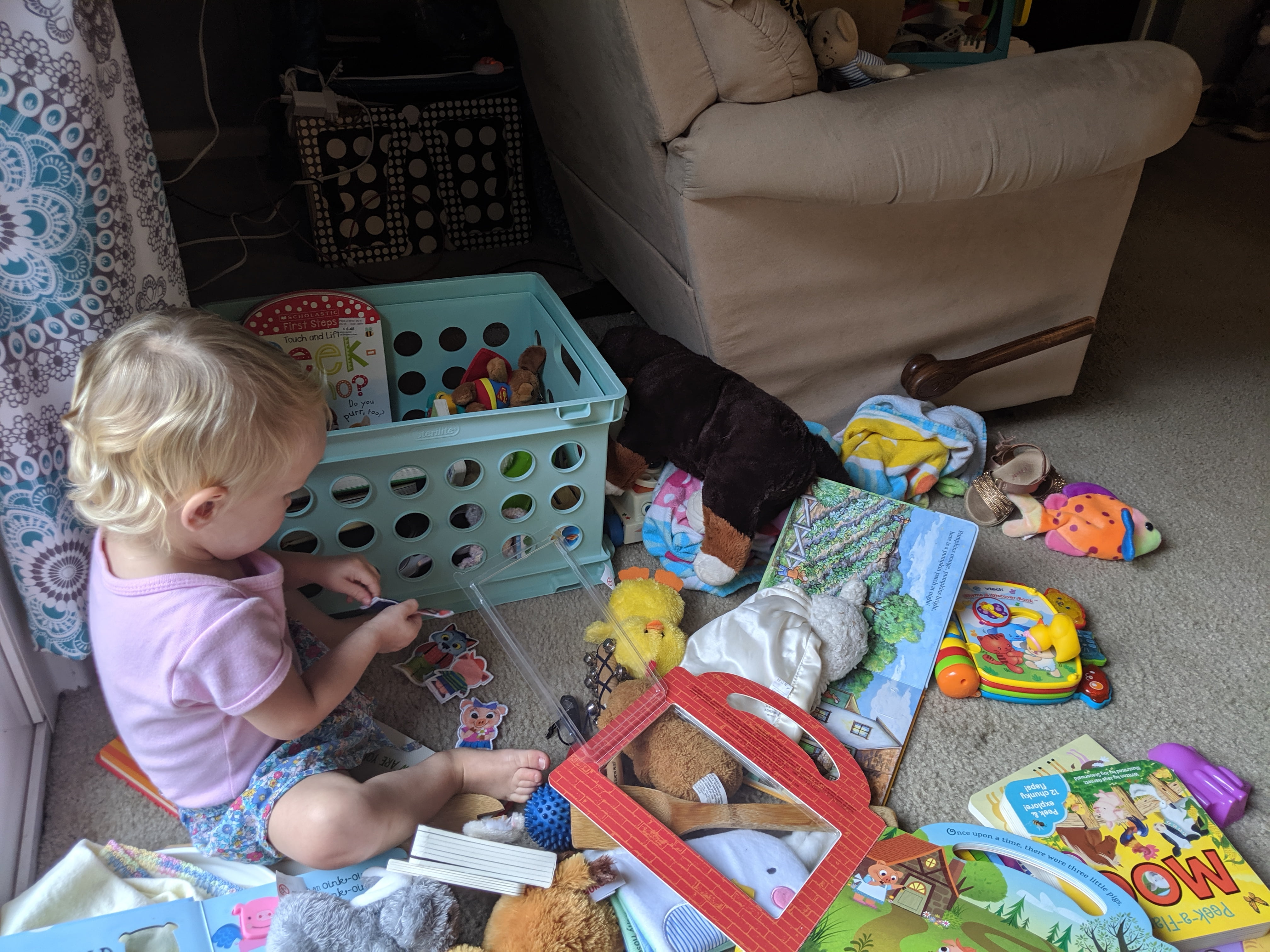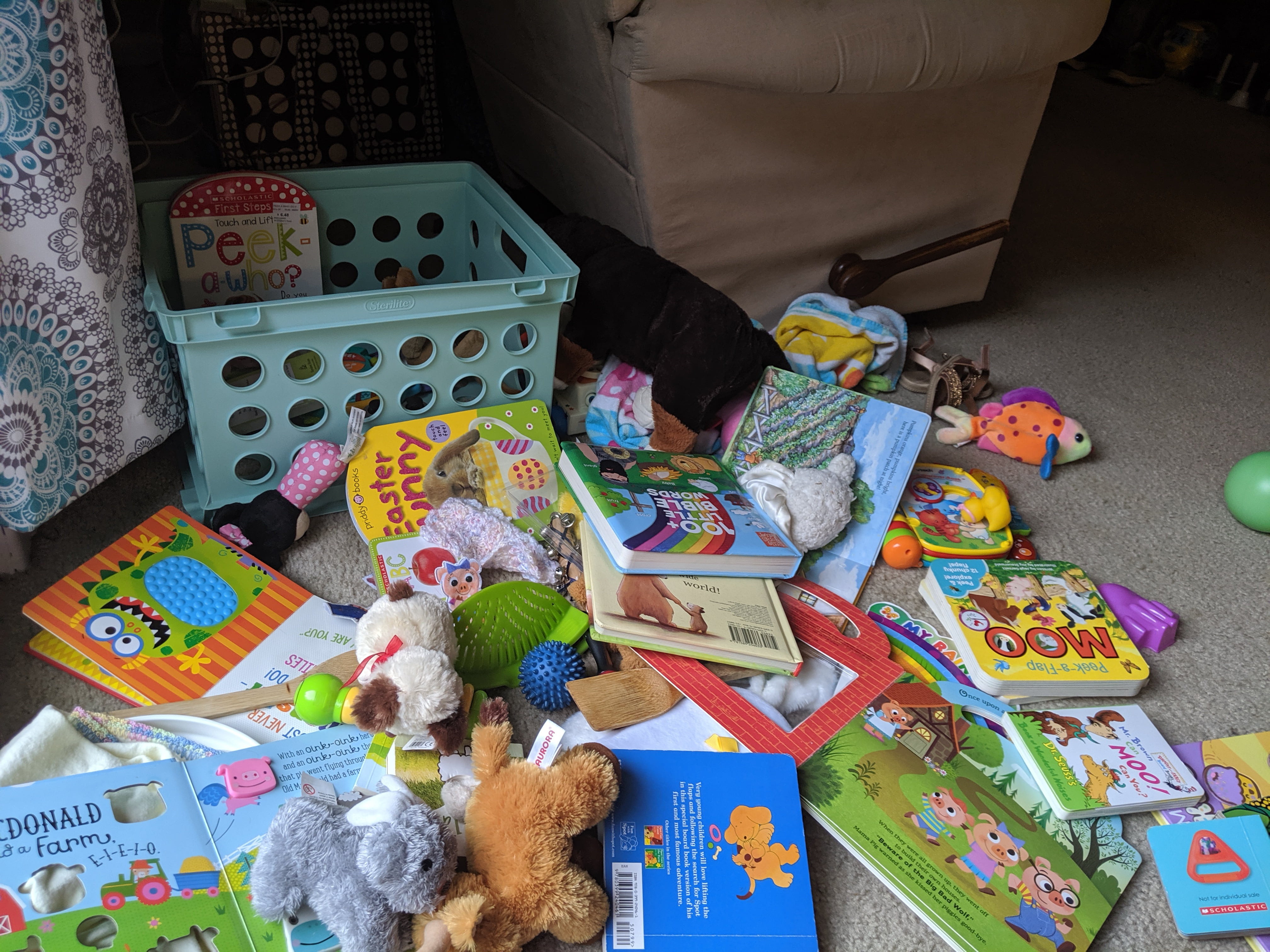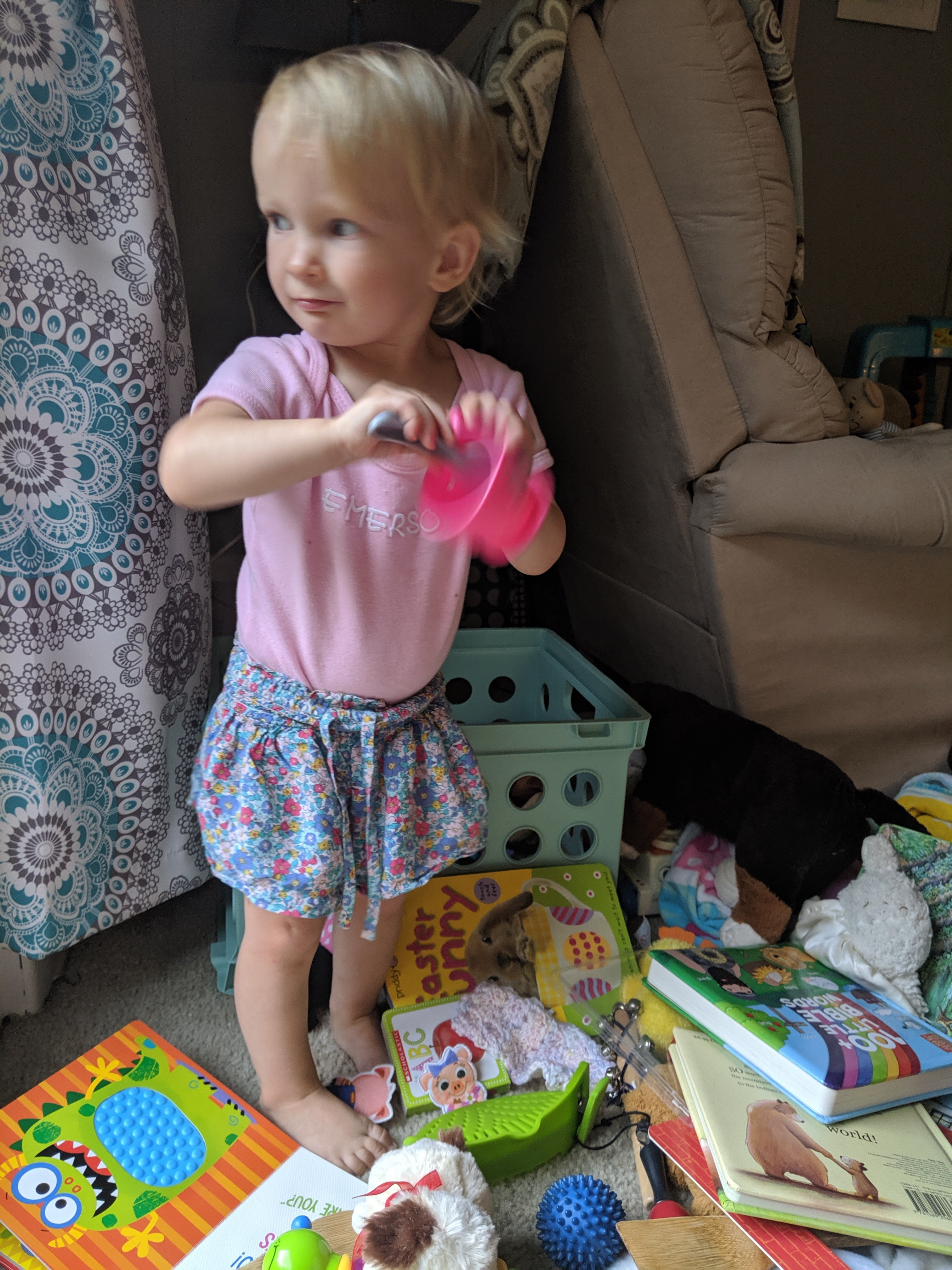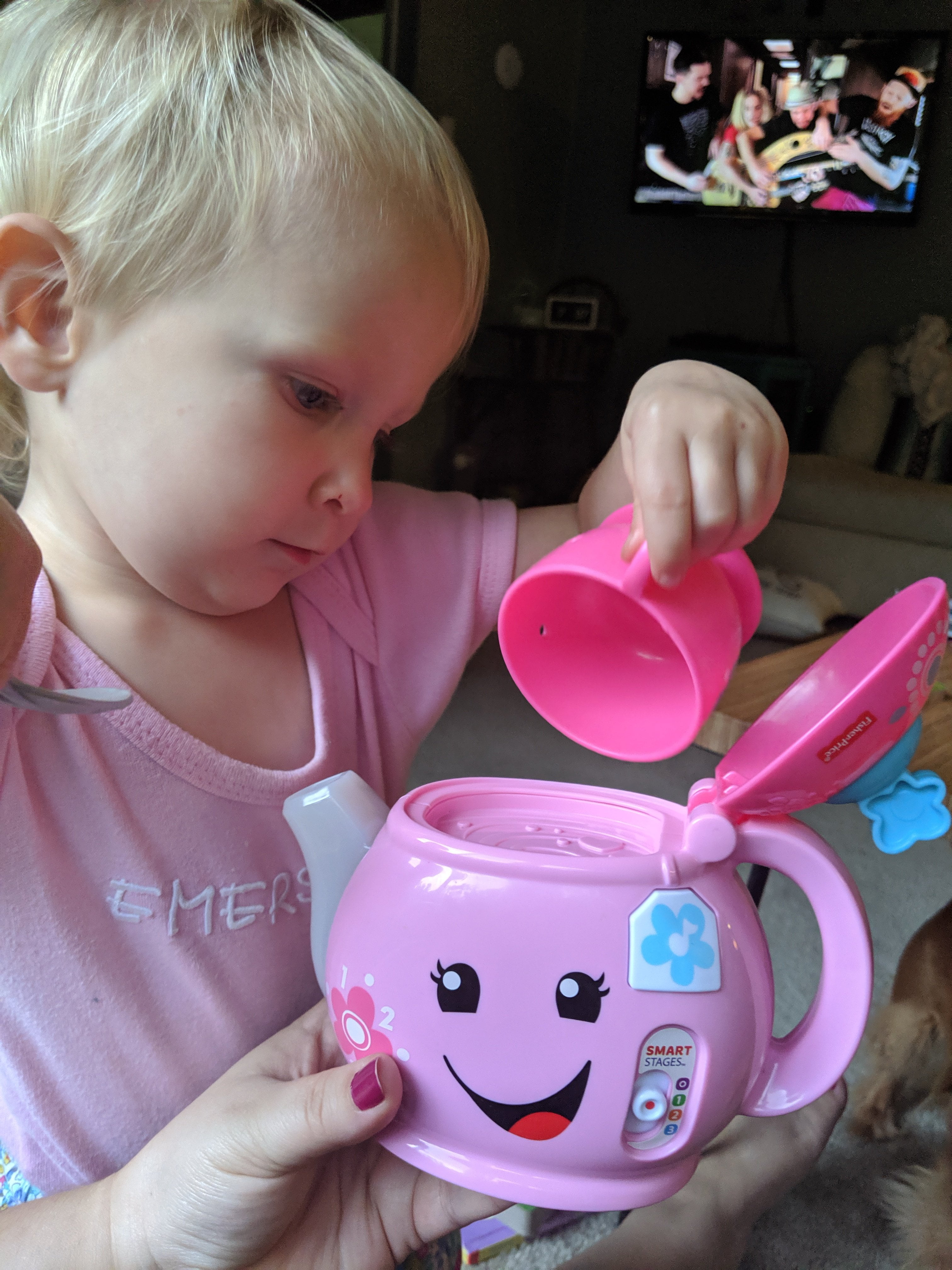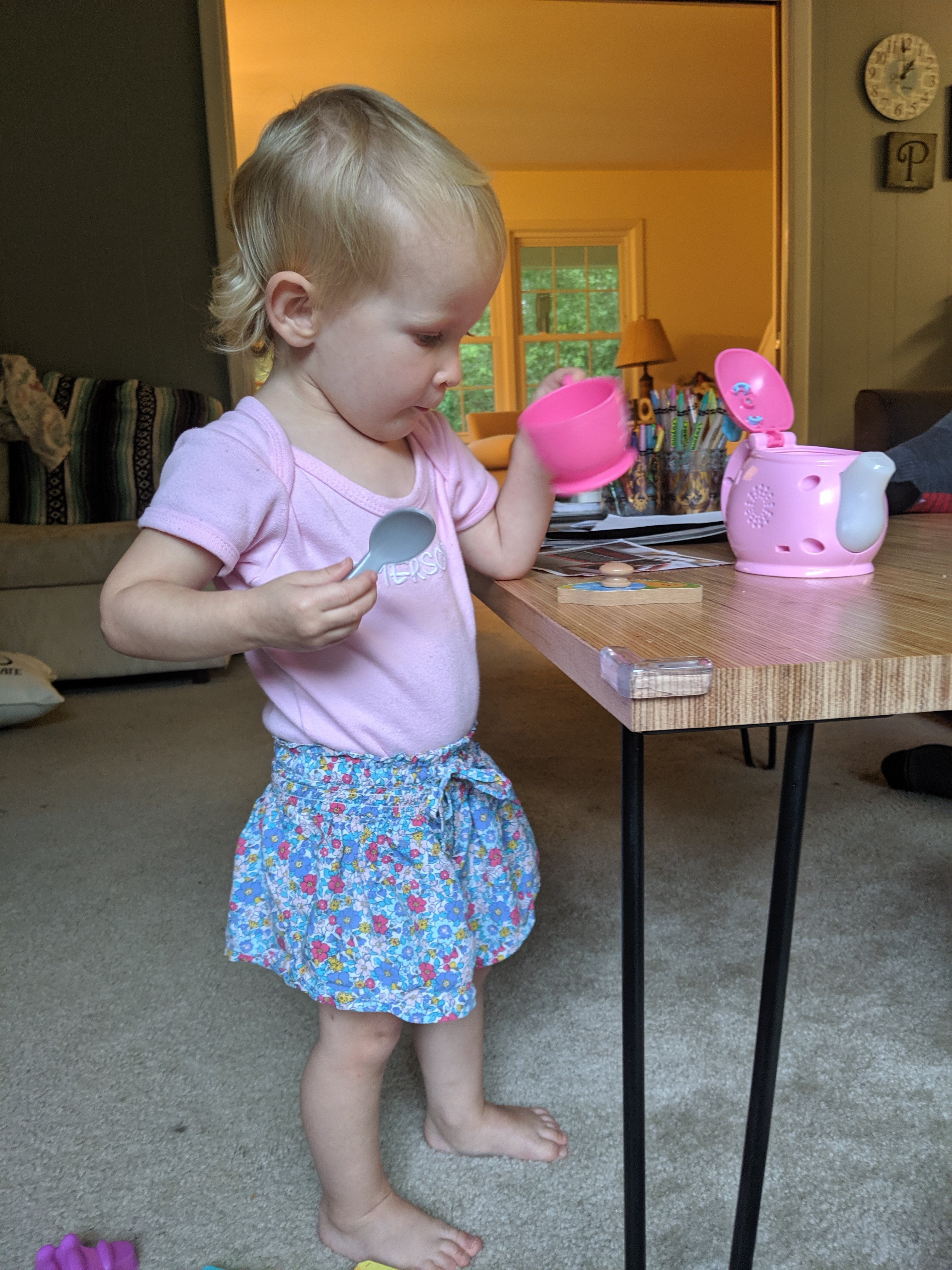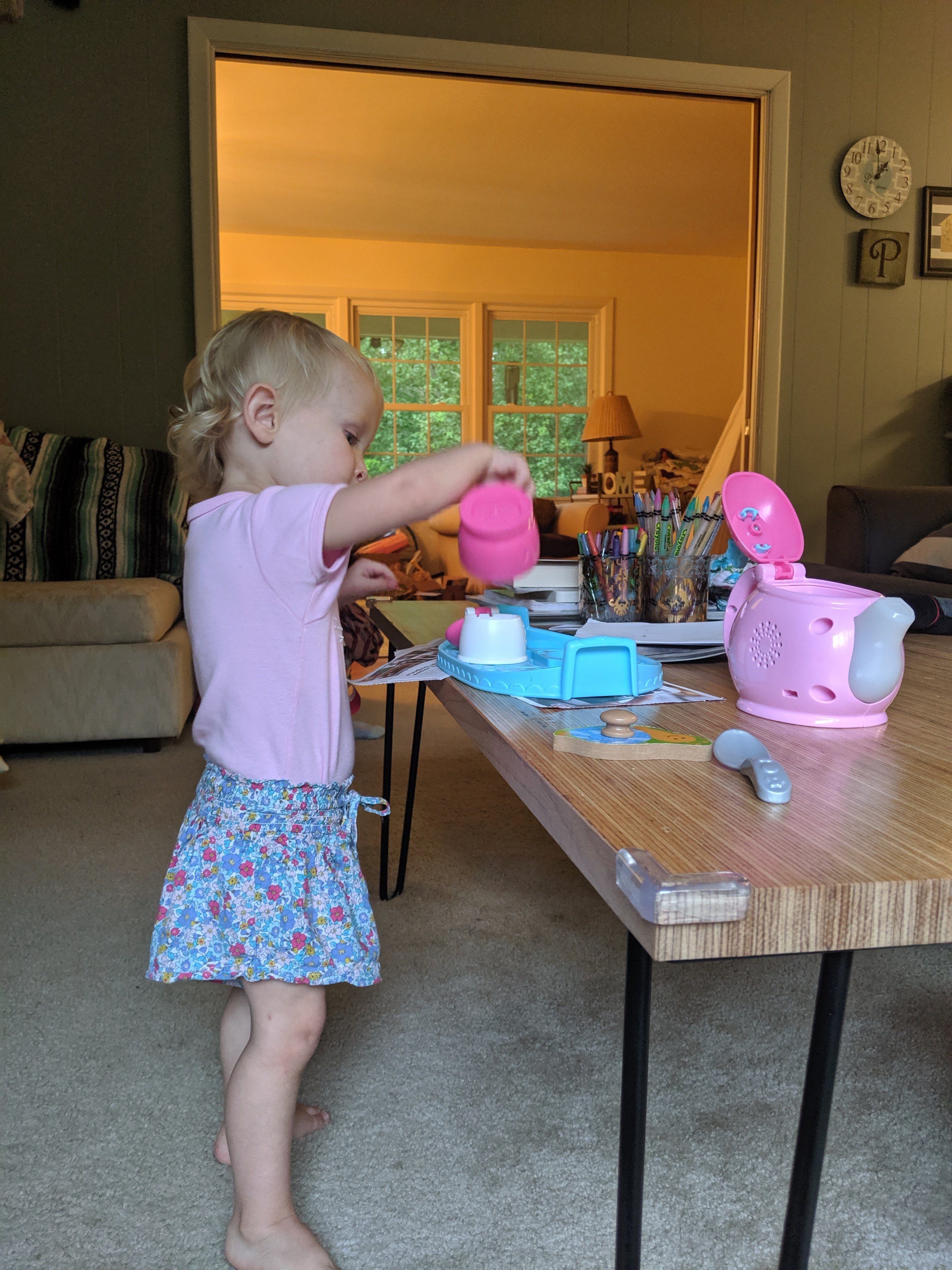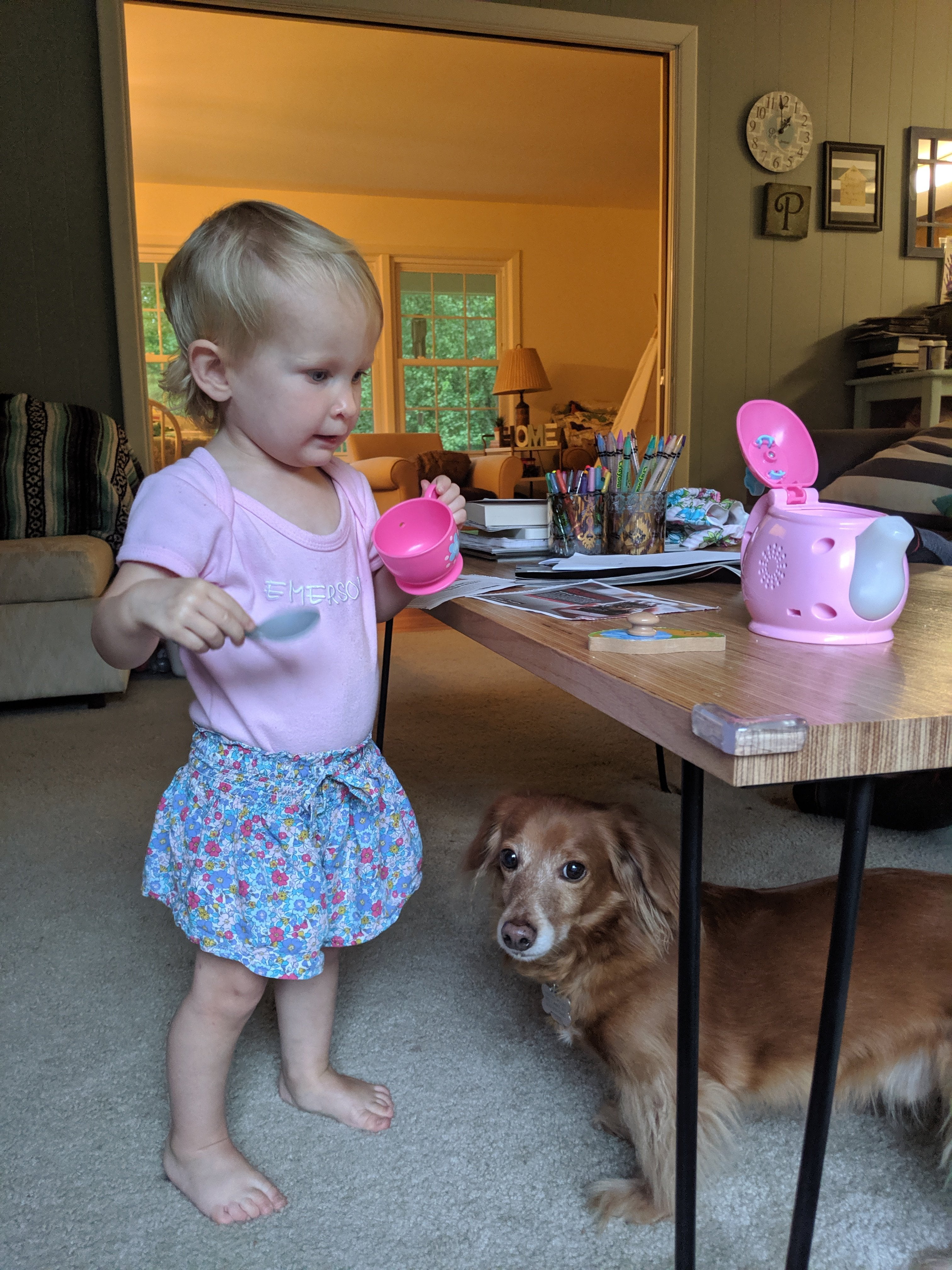 She was a little bit difficult to get ready for sleep tonight, and a little longer than usual. After reading our books, I ended up having to sing six songs tonight, instead of our usual four, to get her calmed down enough and ready to lay in her bed. She wasn't being fussy or anything, but she was just doing all of her usual stall tactics trying to stay awake, which included lots of kisses for Mommy, and kisses for the boo-boo on my chest. (Yes, almost two full weeks after getting the cyst removed off of my chest, she's still kissing it almost every day!) I decided to blog first tonight, so I've been resting while writing this, and now I have to go wash the dishes. Then I'll probably just read a little bit before bed, or watch an old Parks and Rec rerun with hubby.