For the summer, Emmie's new & old classrooms will start together until 8am, so we do drop-off in Q's room. Emerson was clingy this morning and wouldn't let me put her down to play, so Q took her from me, and gave her some tiny Pop-Tart bites, and then Emmie just started waving & telling me bye!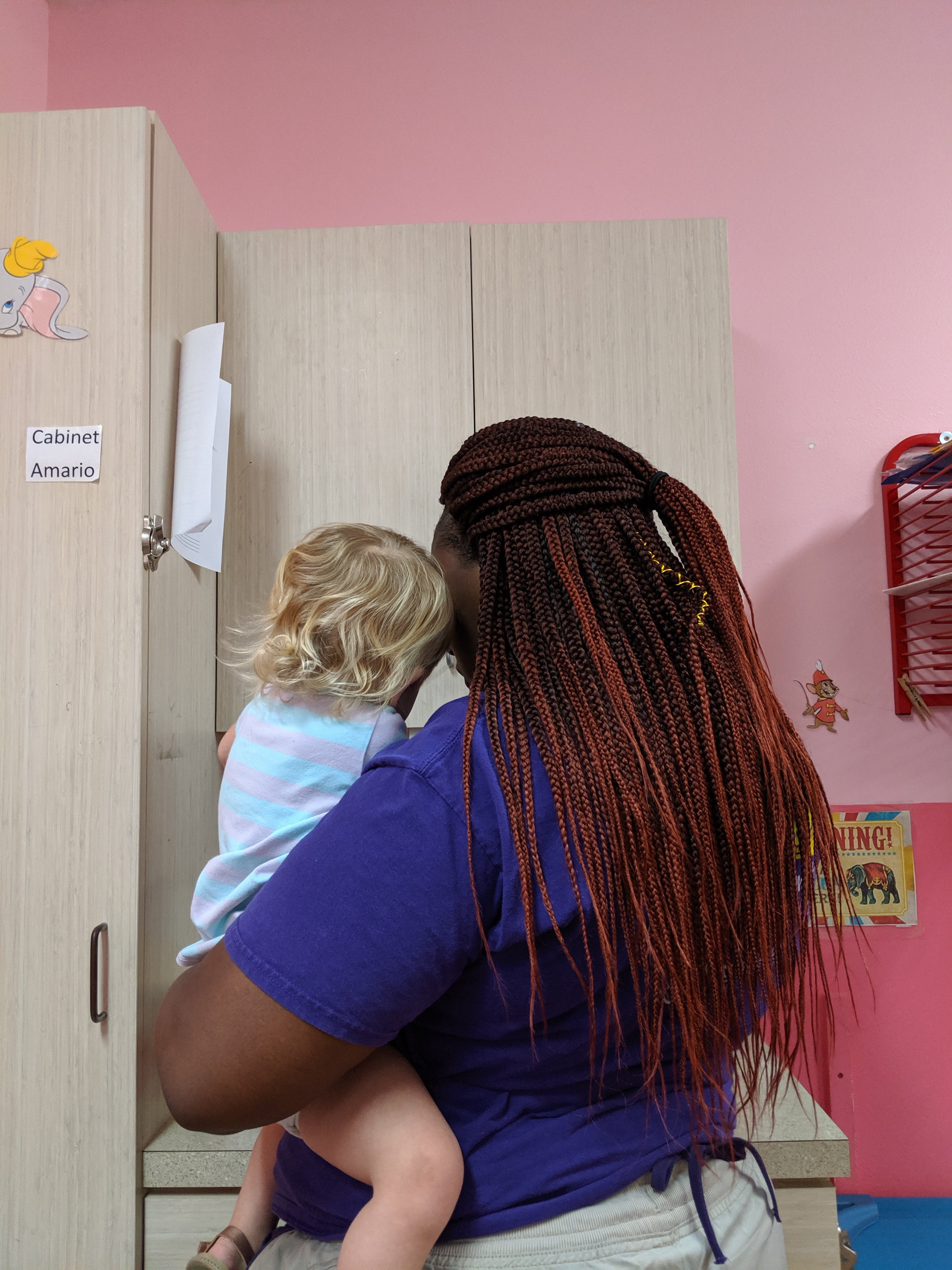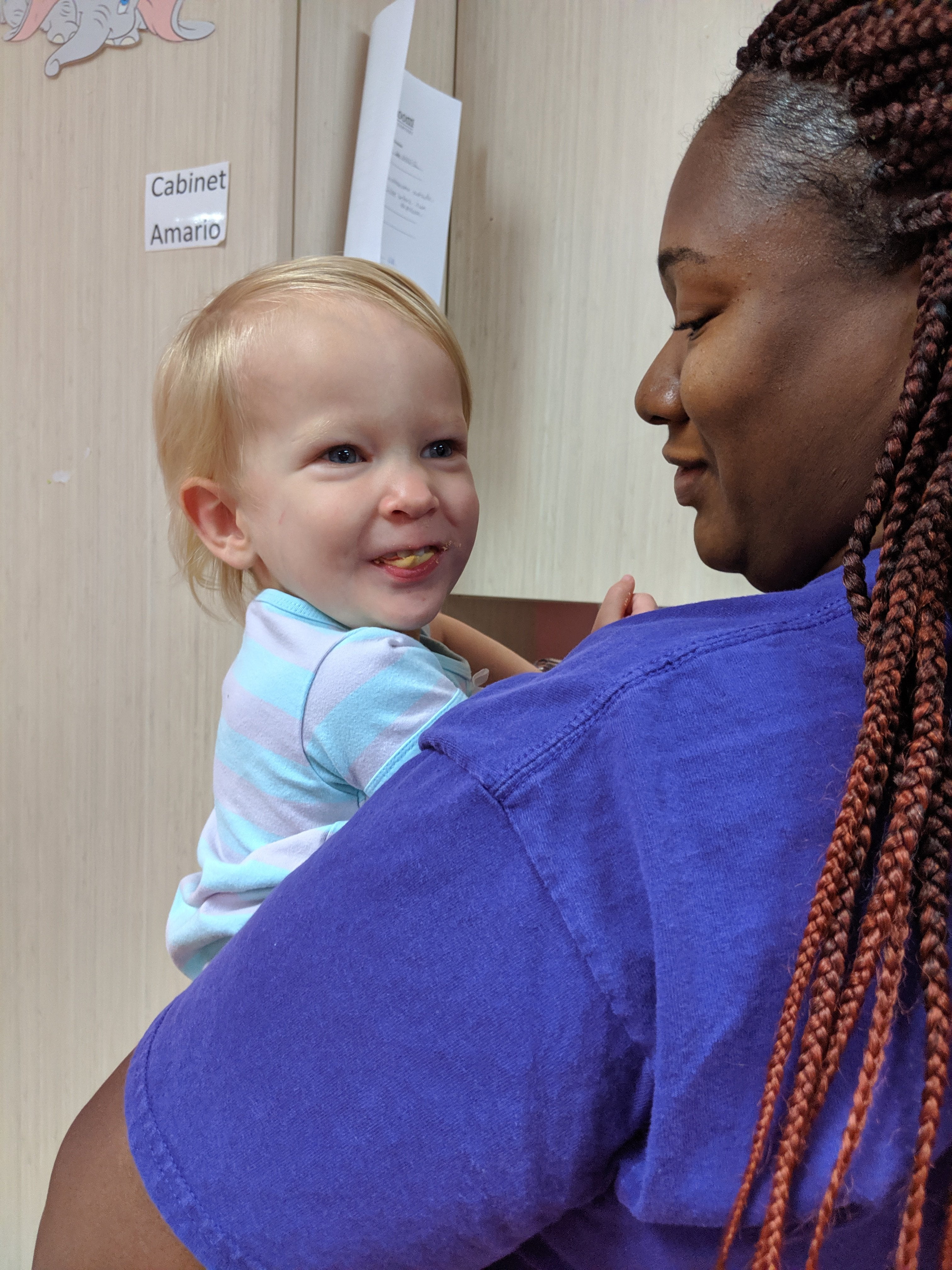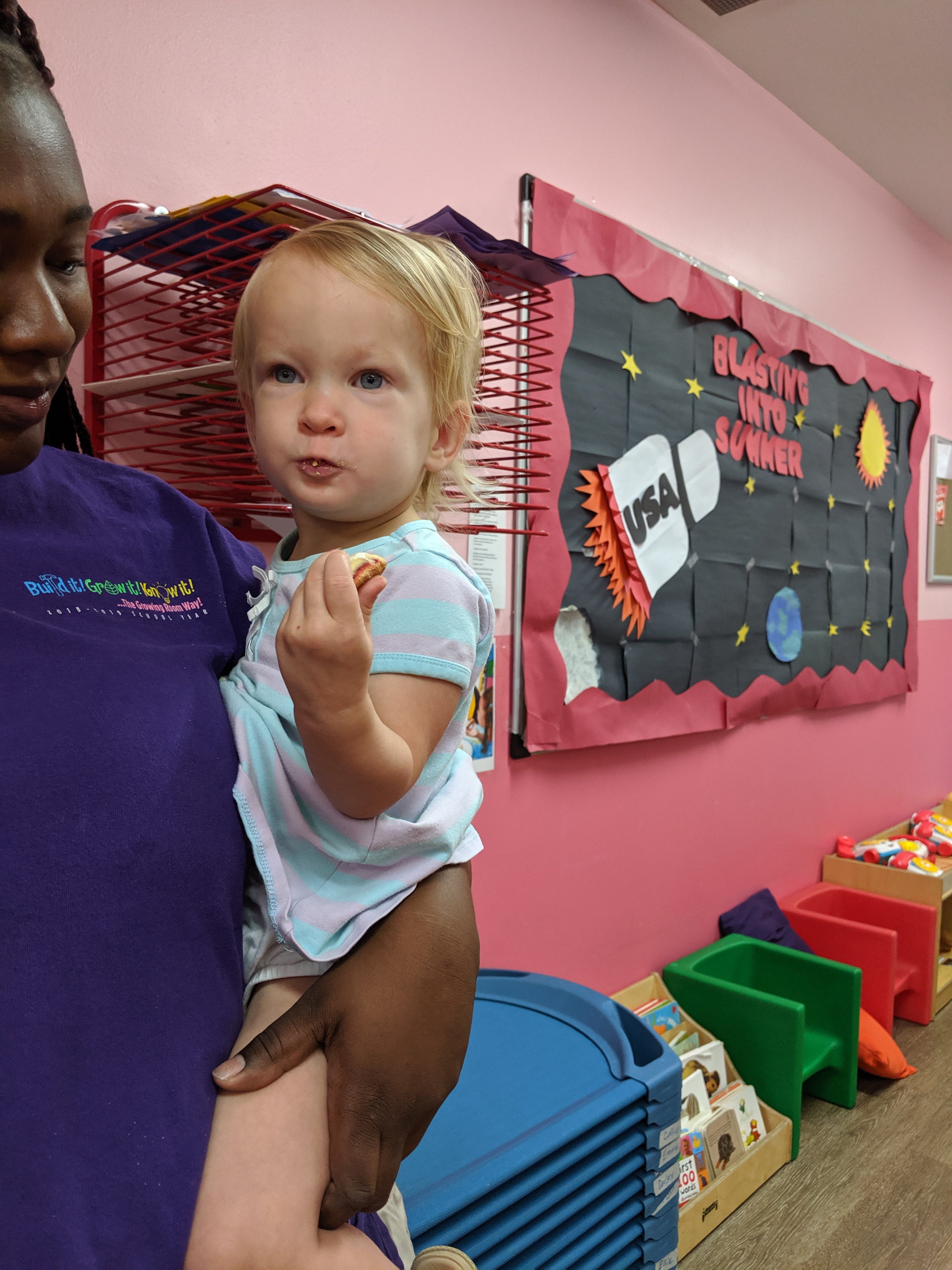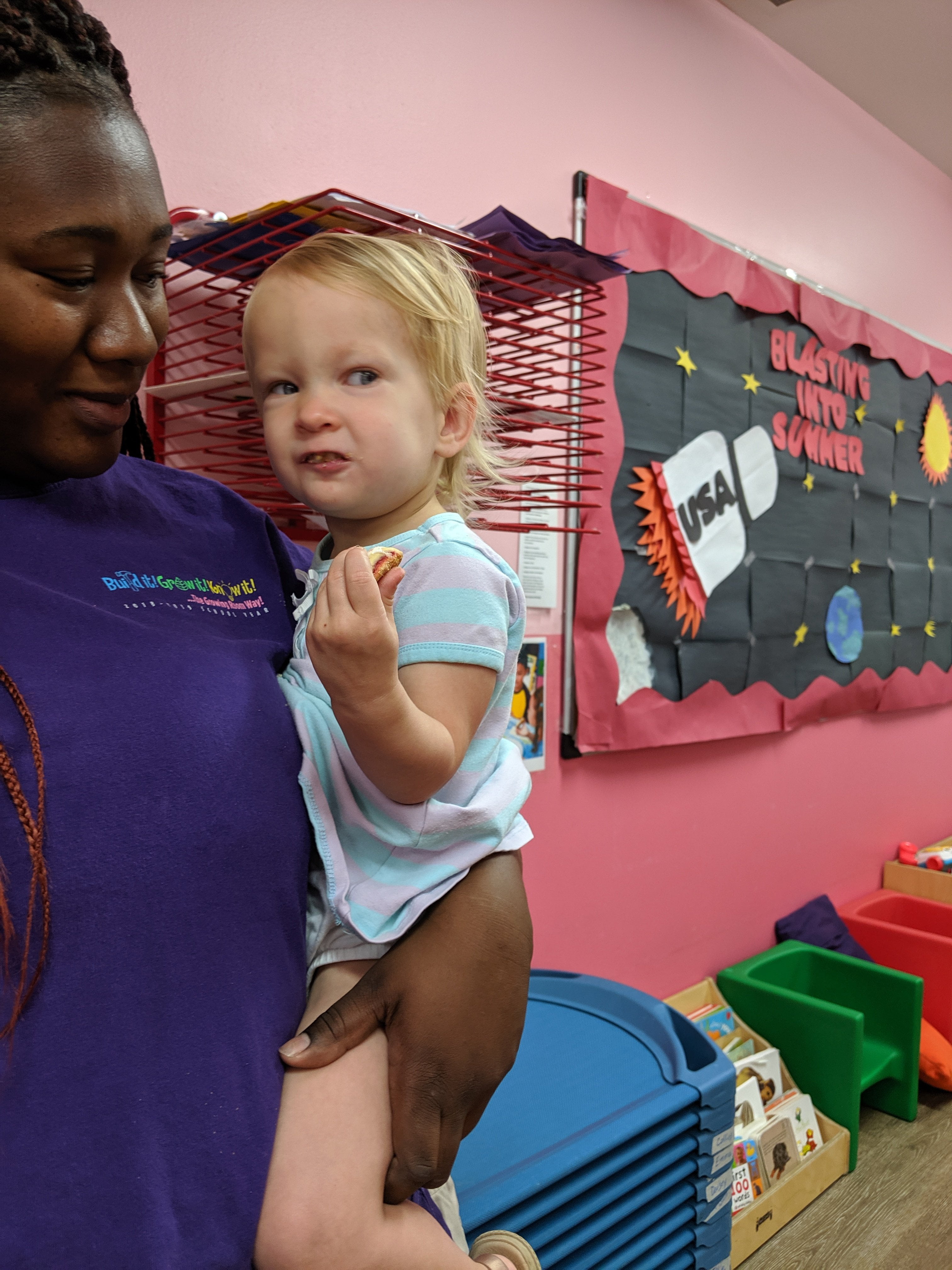 After 10 years of working in child care at Growing Room, Megan made a complete career change to help support their family. She started a brand new job today, and now works for the State of Florida, at the Office of Insurance Regulation, as an administrative assistant. She works downtown in the Larson building, which is super close to me! So for her first lunch as a workin' girl, I walked the 2.5 blocks to her building, so we could have lunch together in their cafeteria! And it was so great! We laughed a lot, she told me about her morning so far, and we got an update on the triplets from their nanny Kayla. It was just so nice to have lunch with her, and we're both excited to be so close to each other. We're already making plans for this to be a weekly occurrance.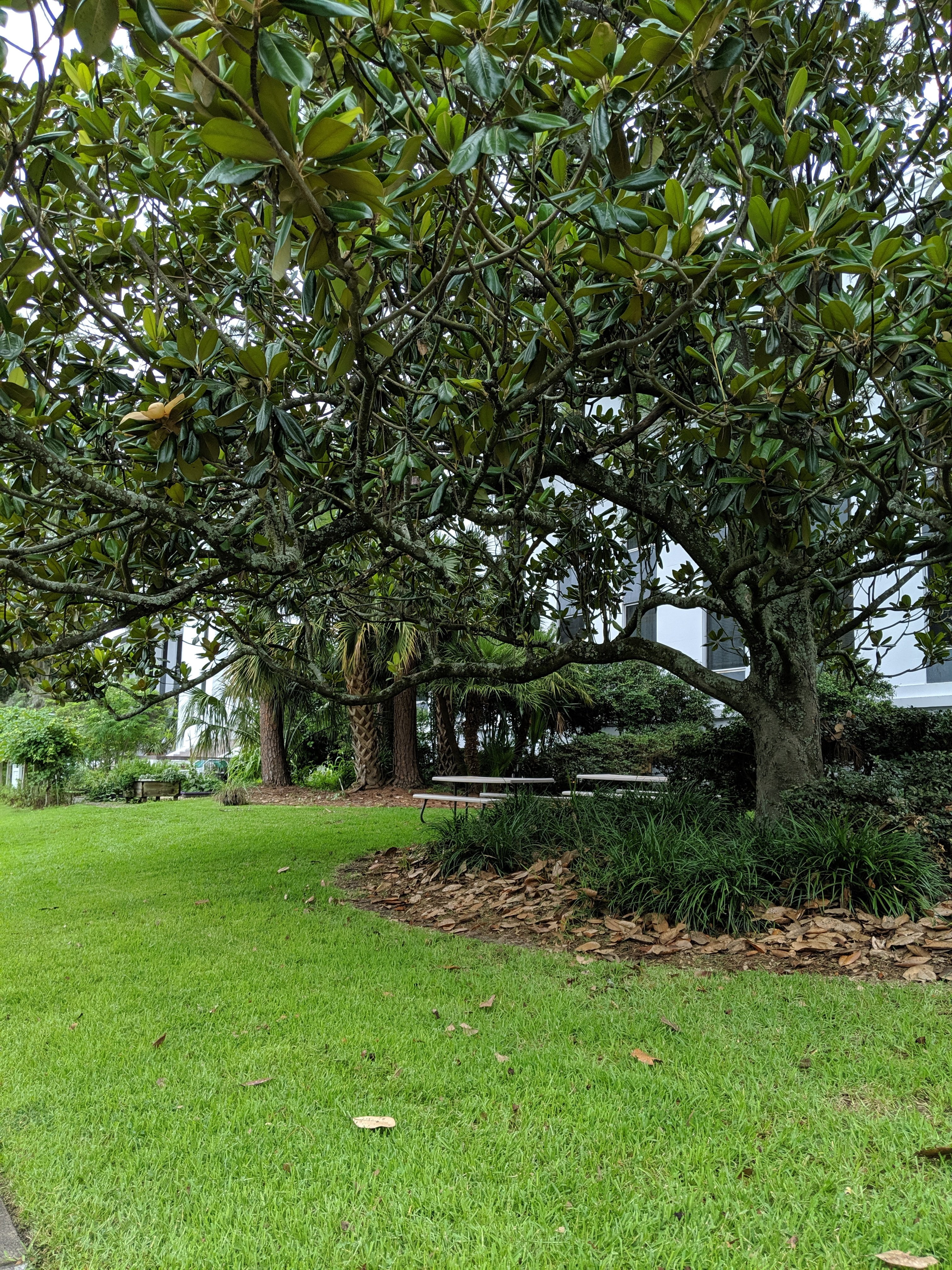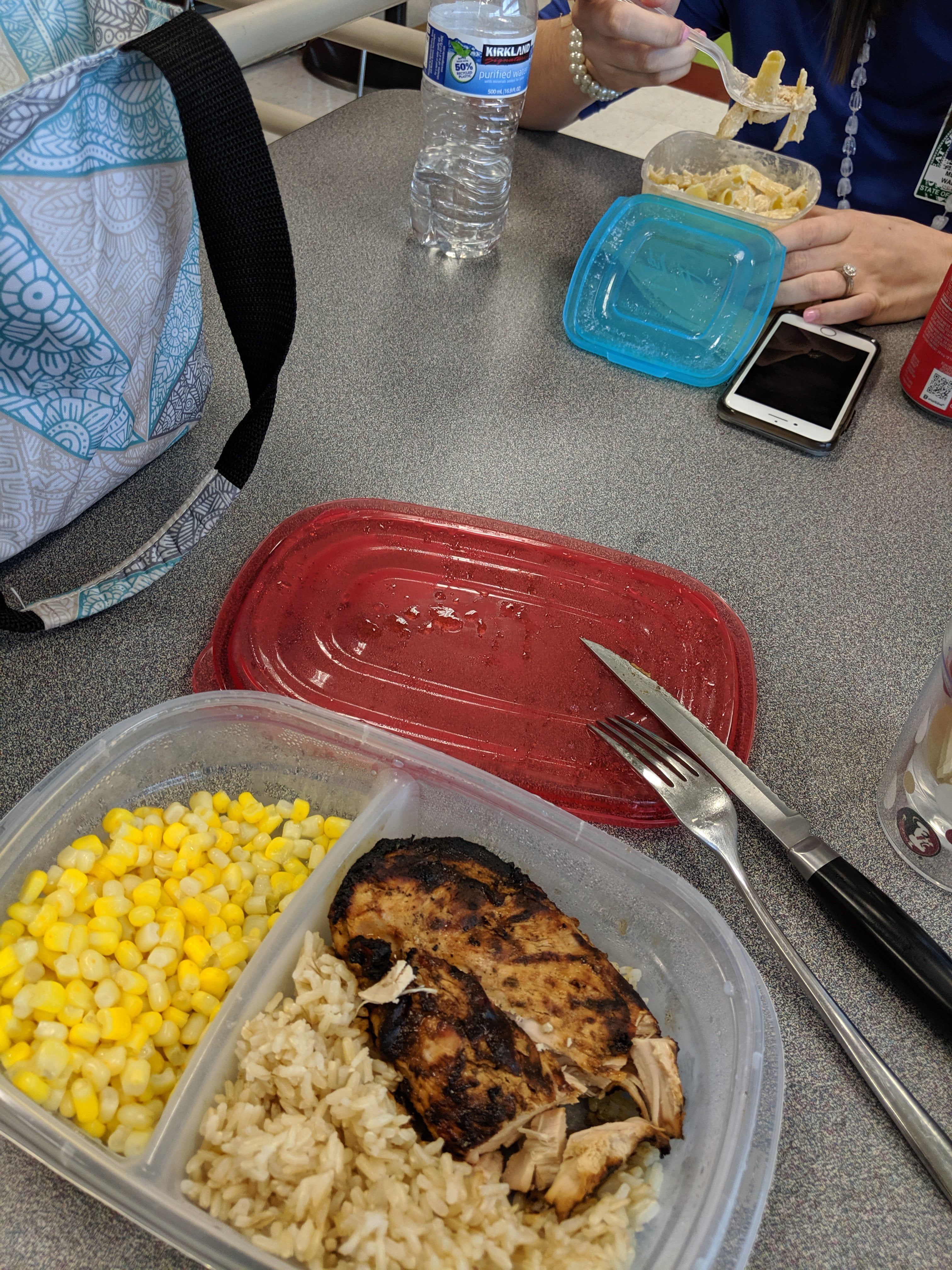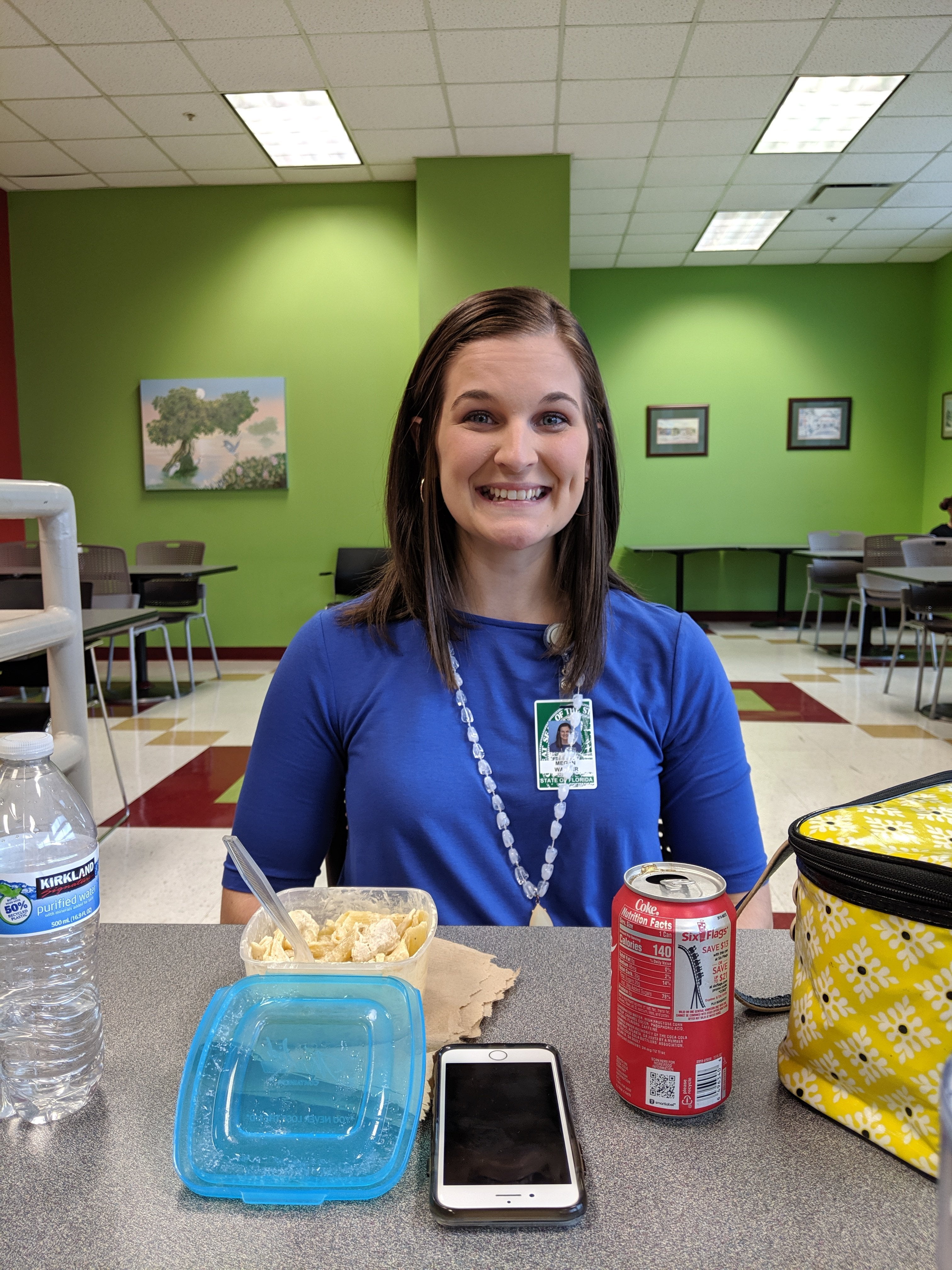 Here are a few photos I got from school today!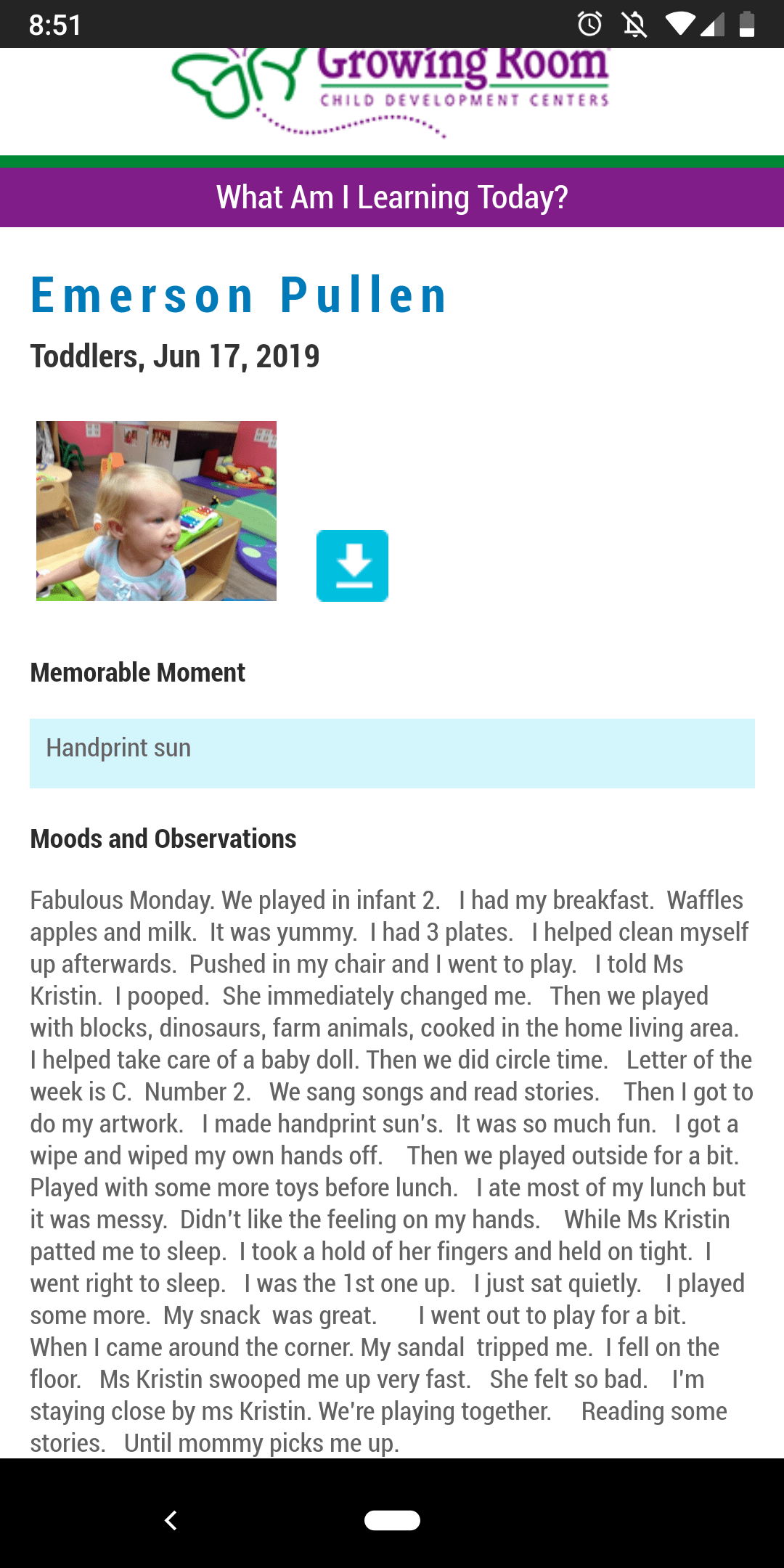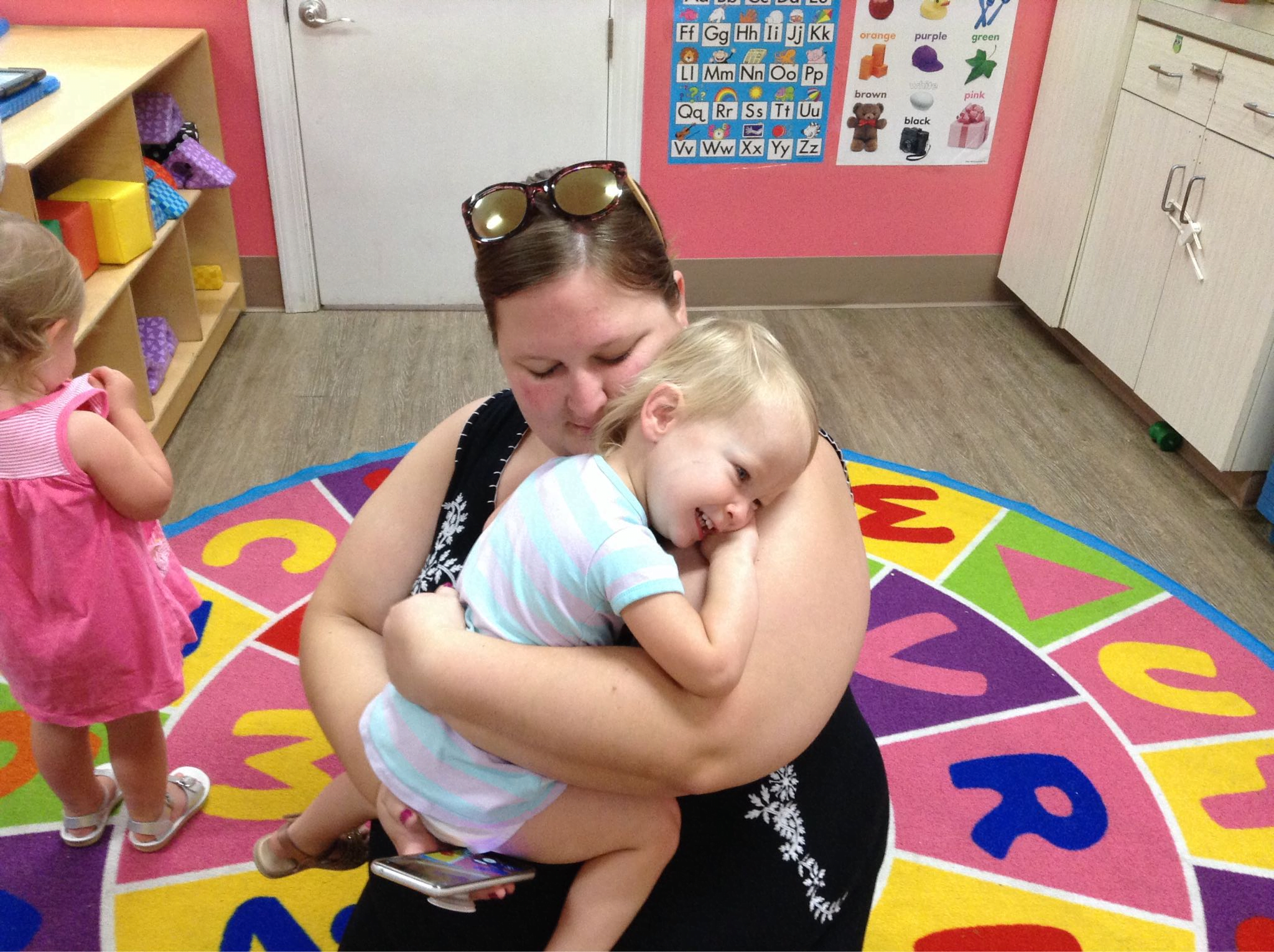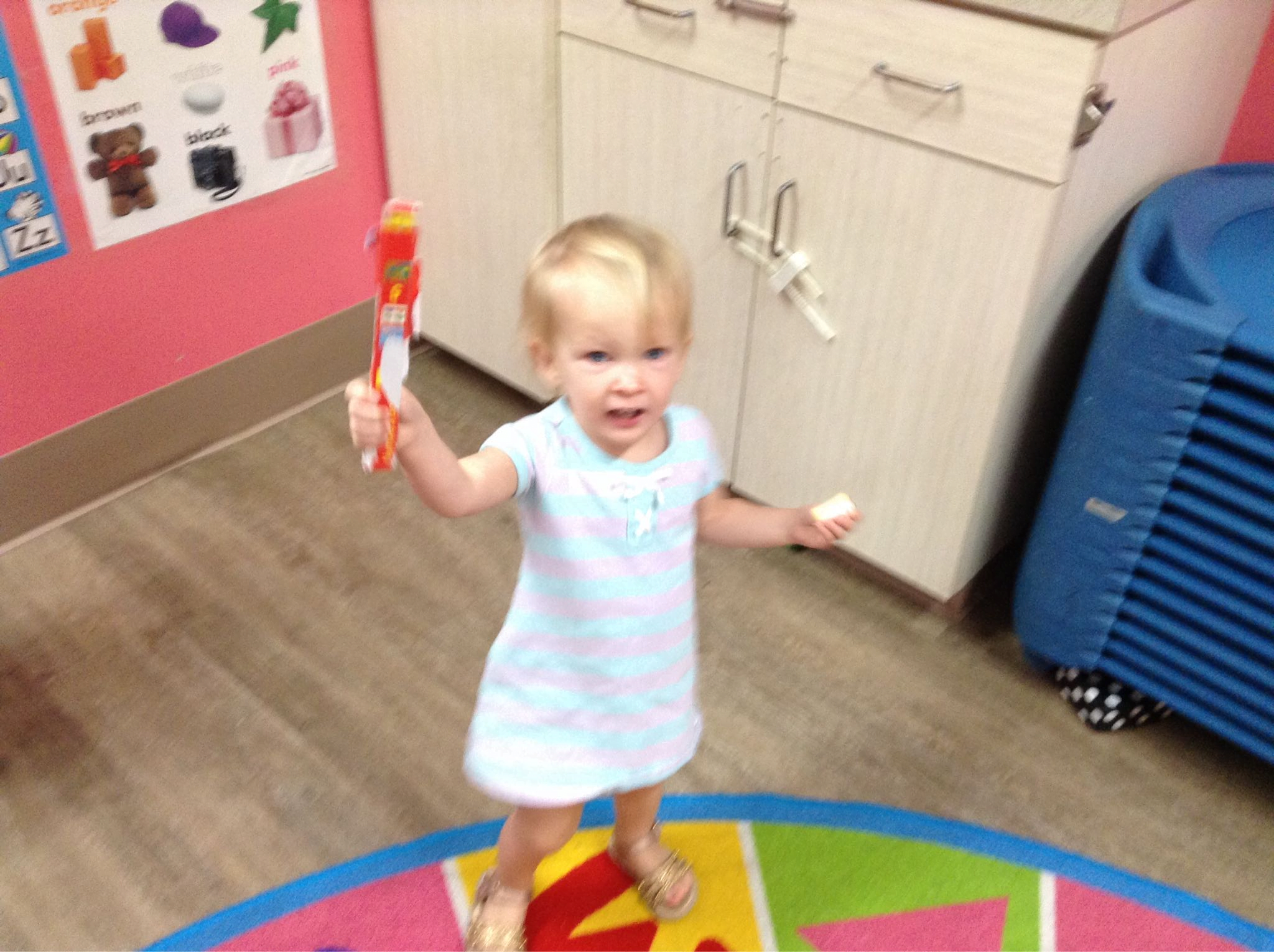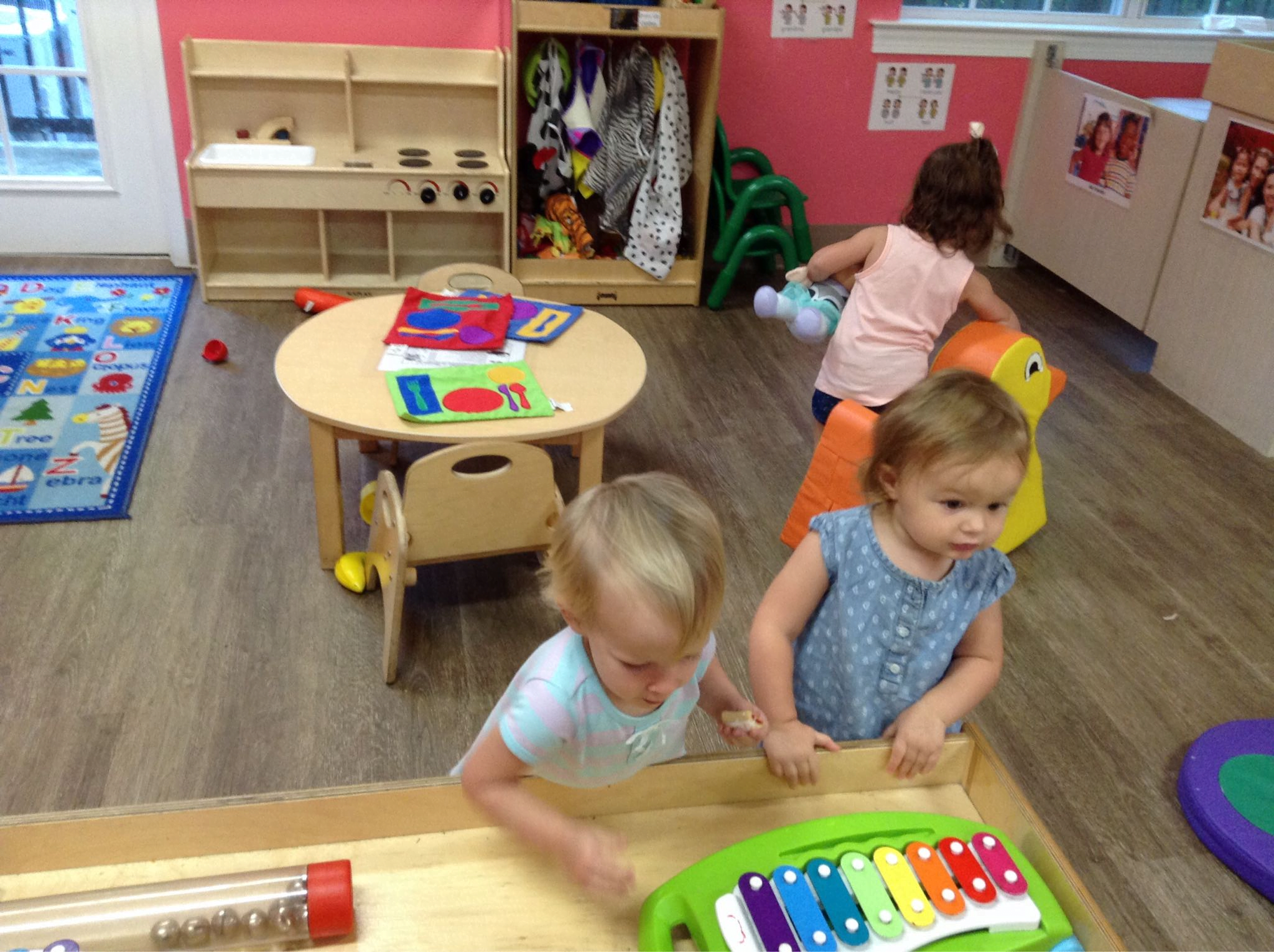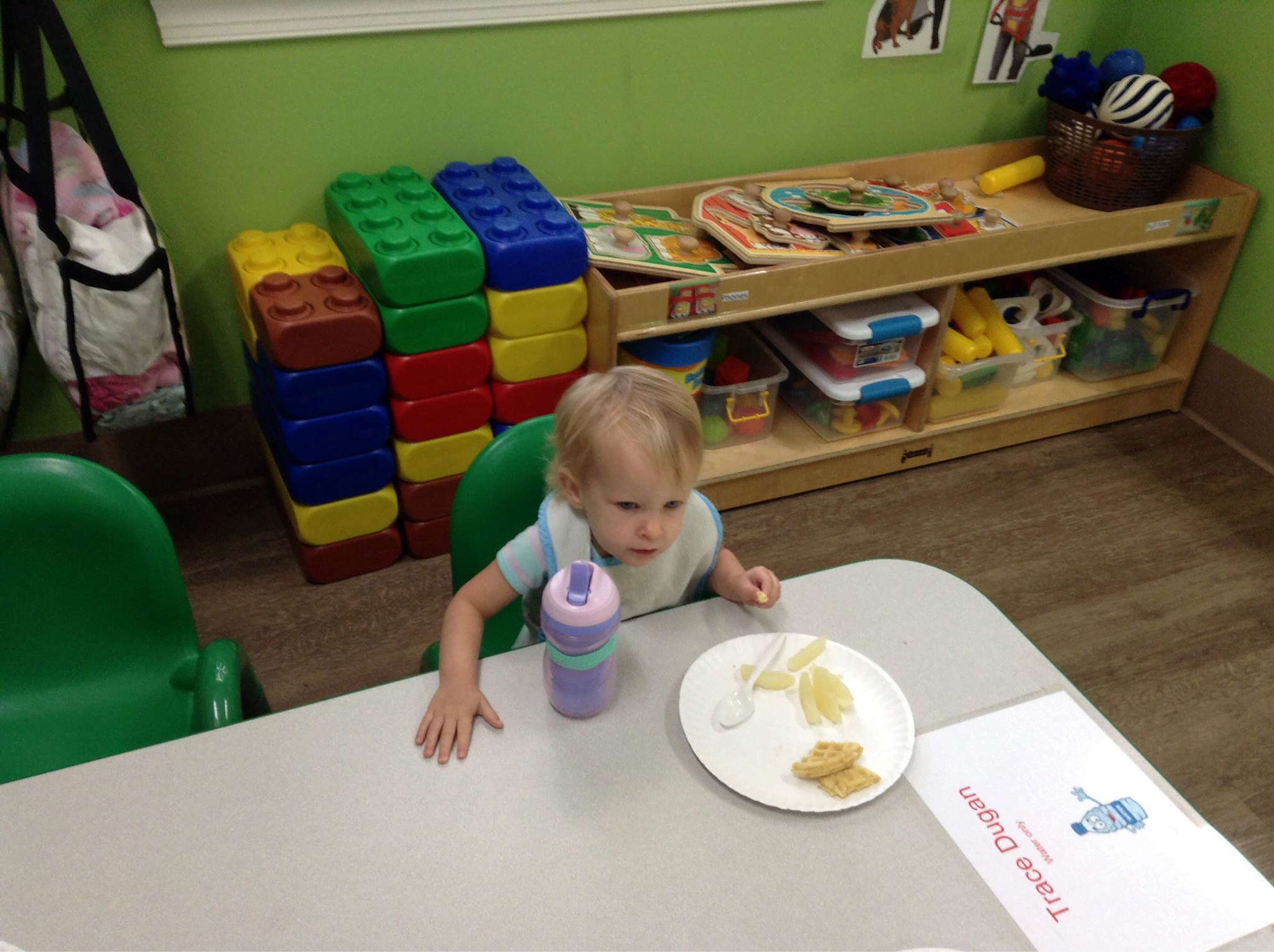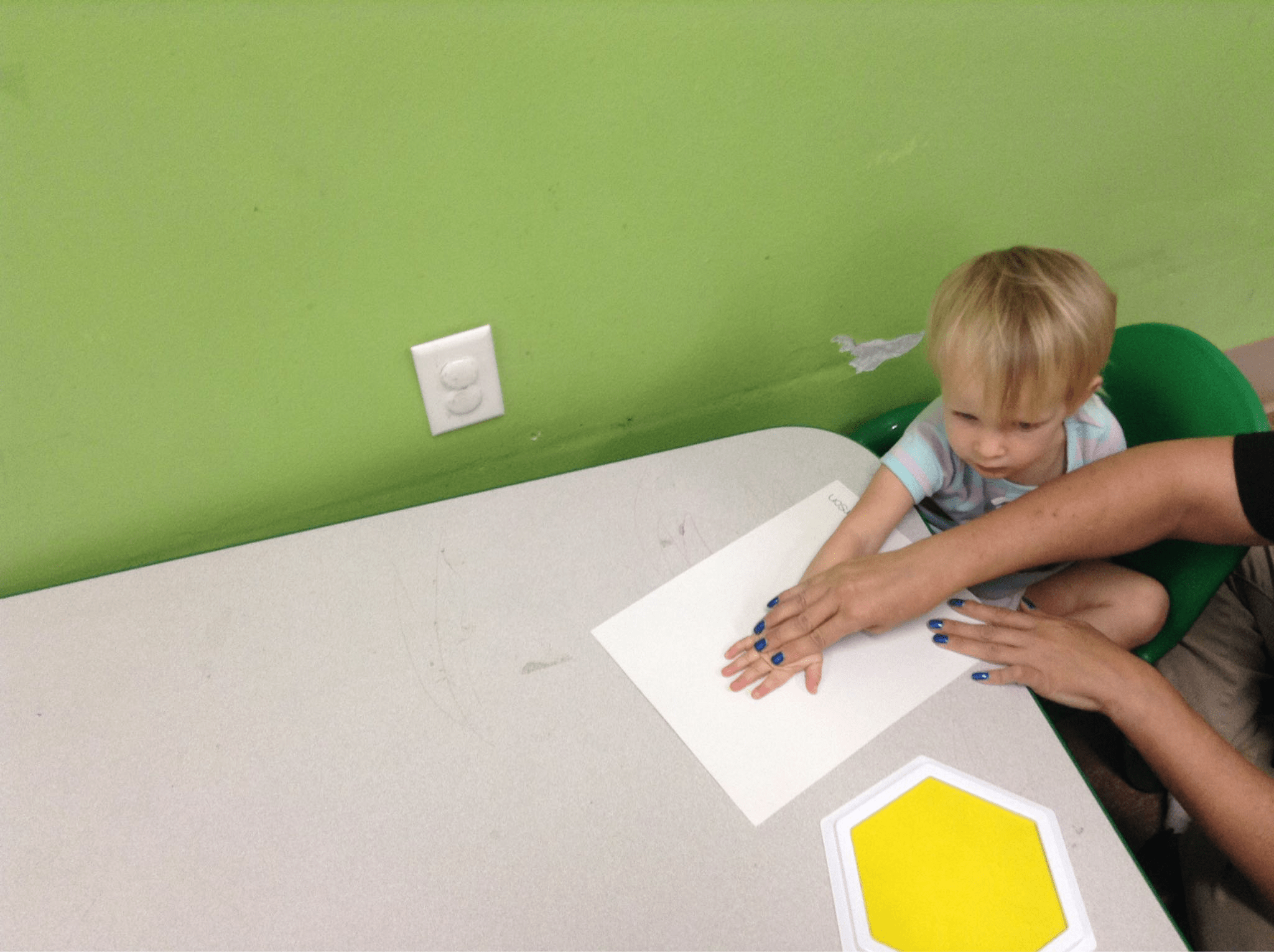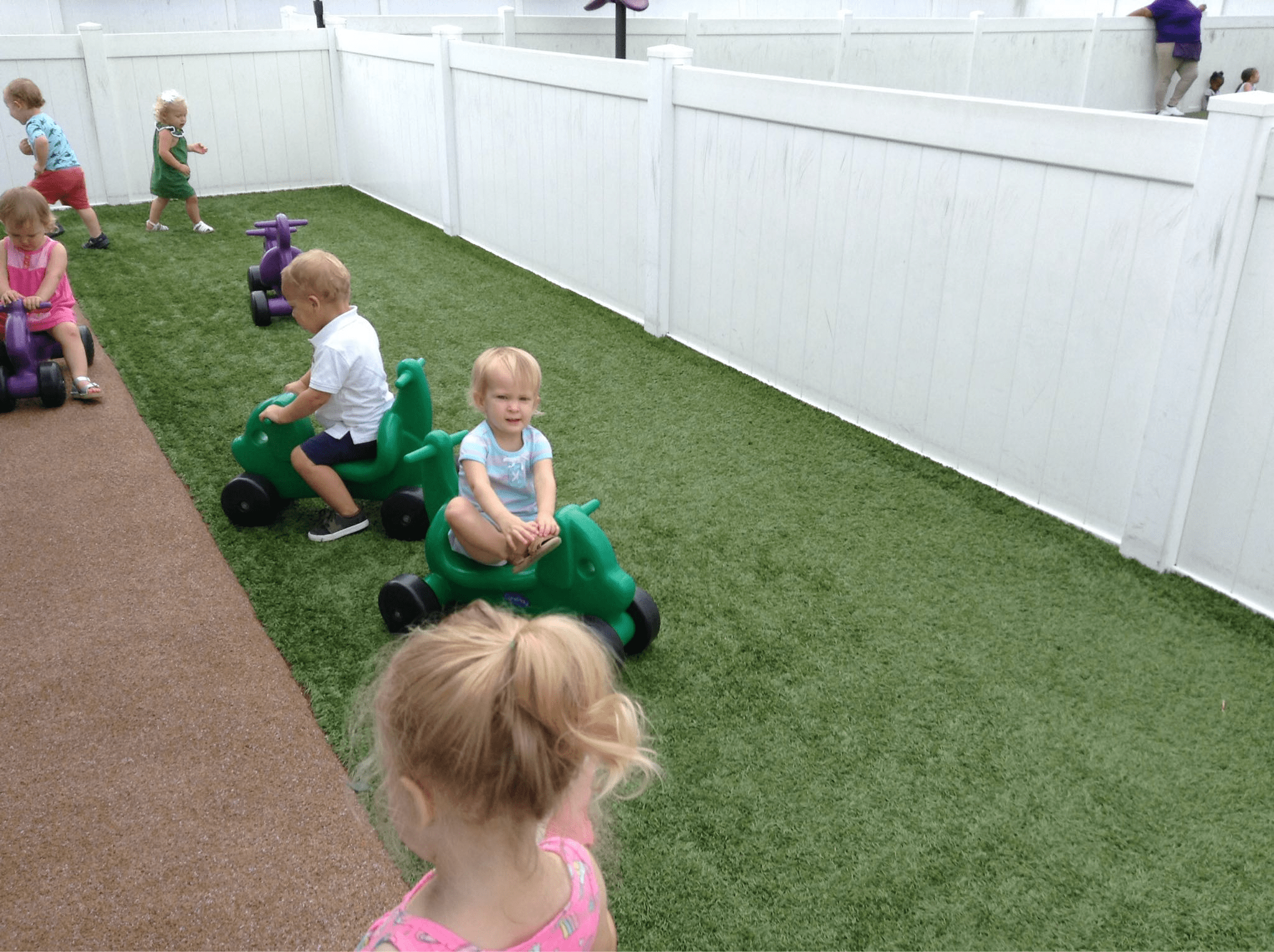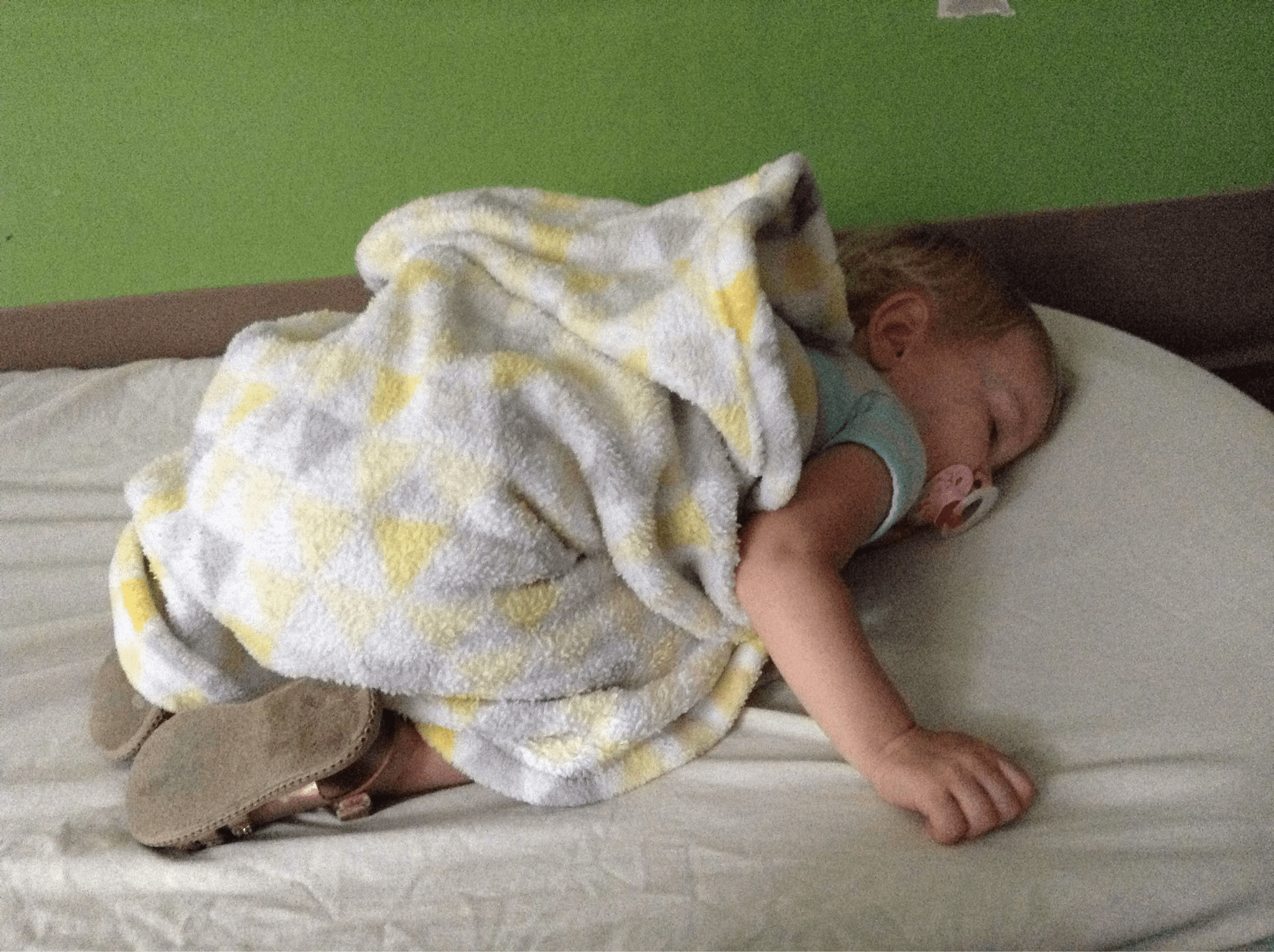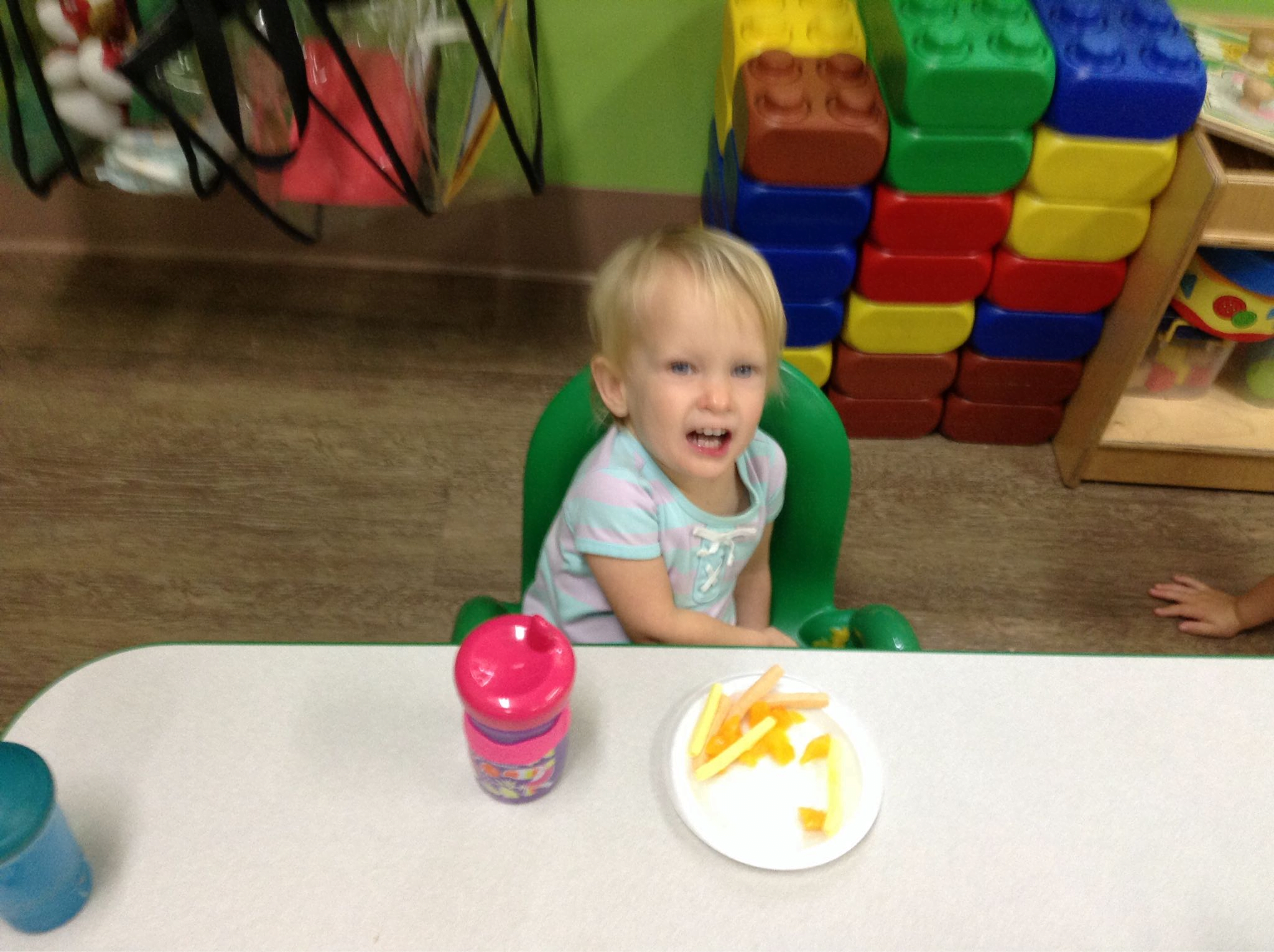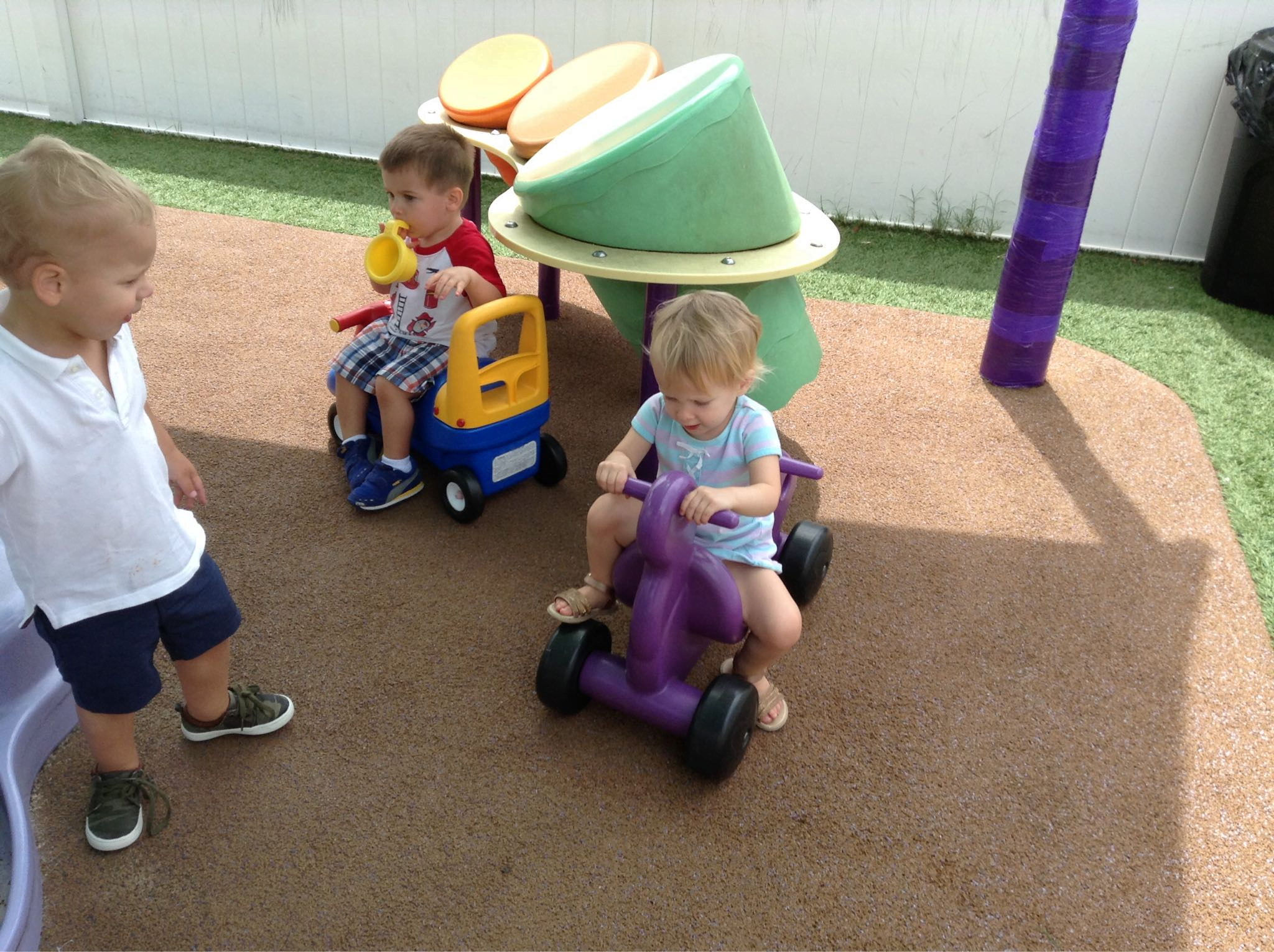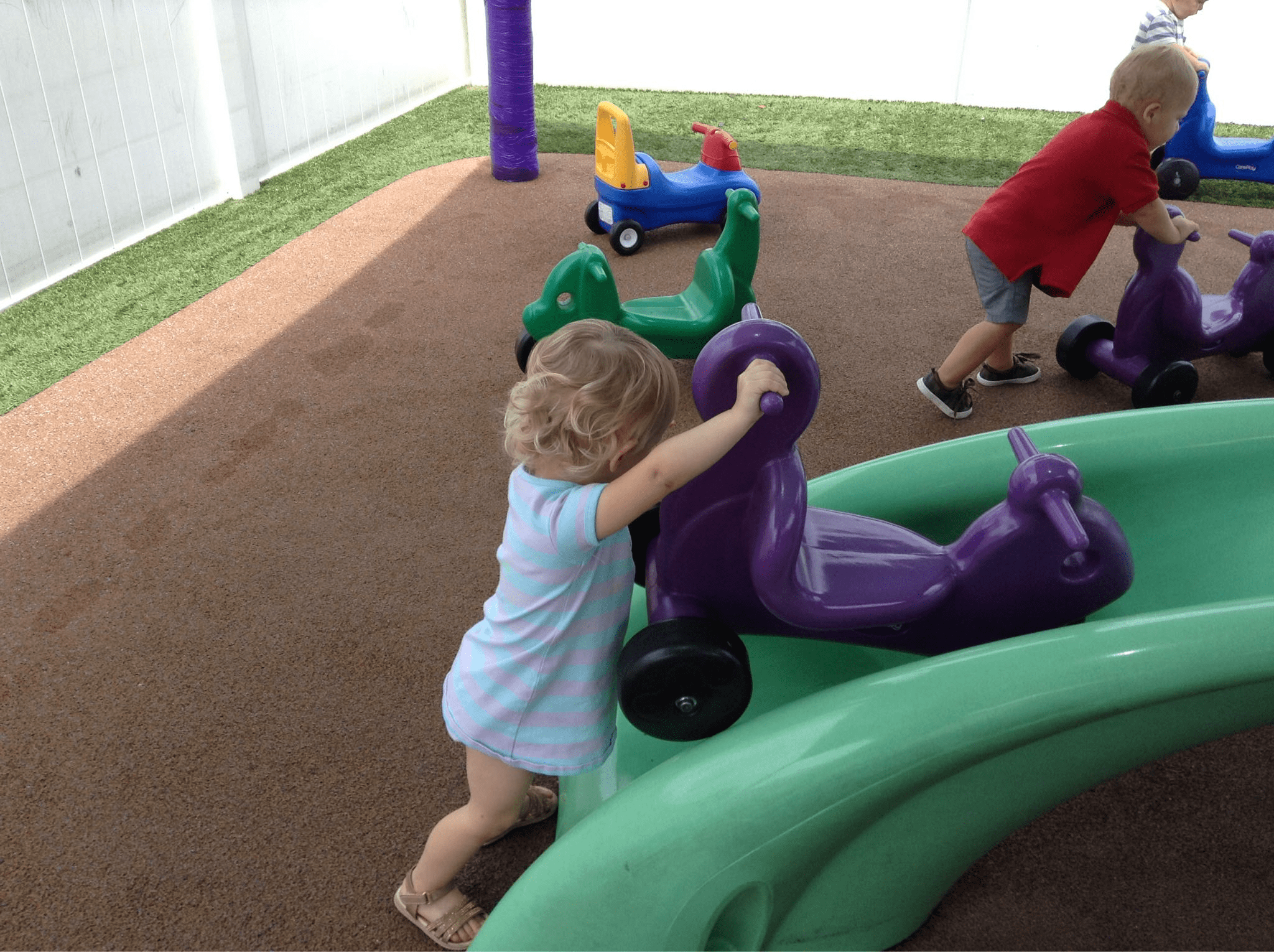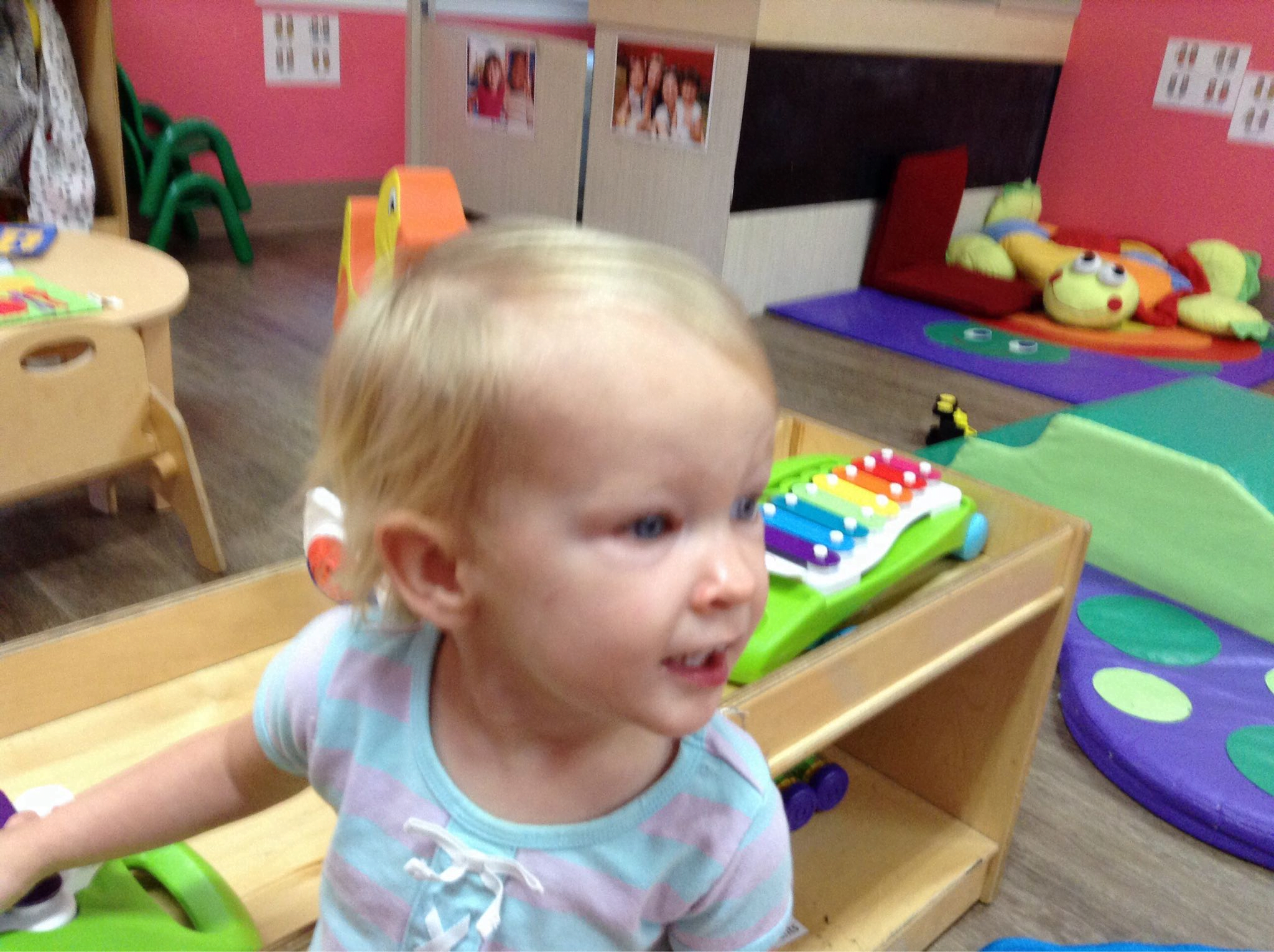 I had this delicious yogurt for my afternoon snack whole I read my book.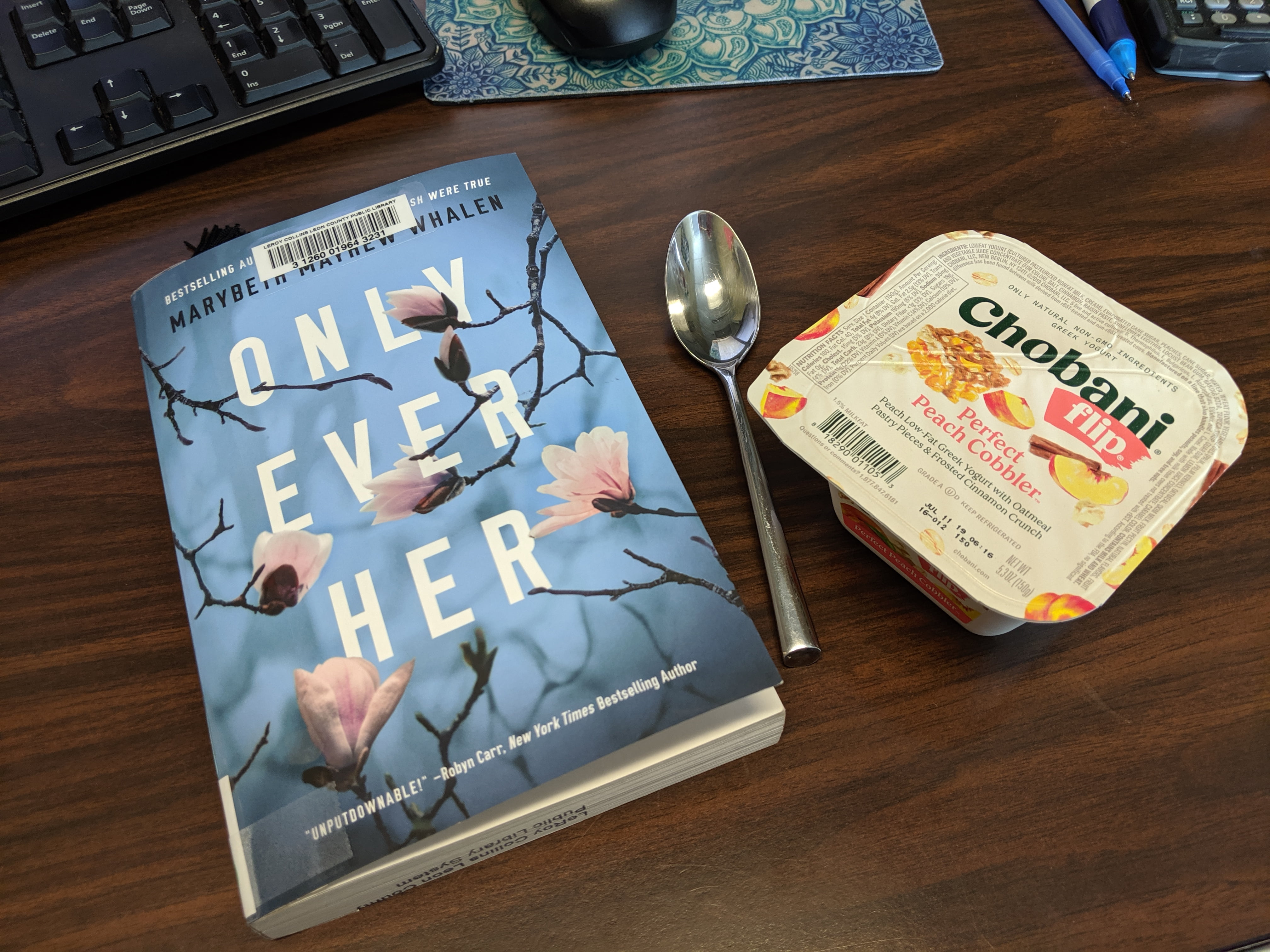 With the rain & wet roads, I was running a little late getting home after work. Jeff had deacons meeting tonight at church, and since we were already gonna be crunched for time, we decided to just have him pick up a pizza for dinner, so he would have time to eat before time to leave. Emmie ate half of a cheese stick, and almost a whole slice of pizza. Then she randomly wanted to wear these headphones again, & kept asking for them, so Jeff put them on for her. She is so silly!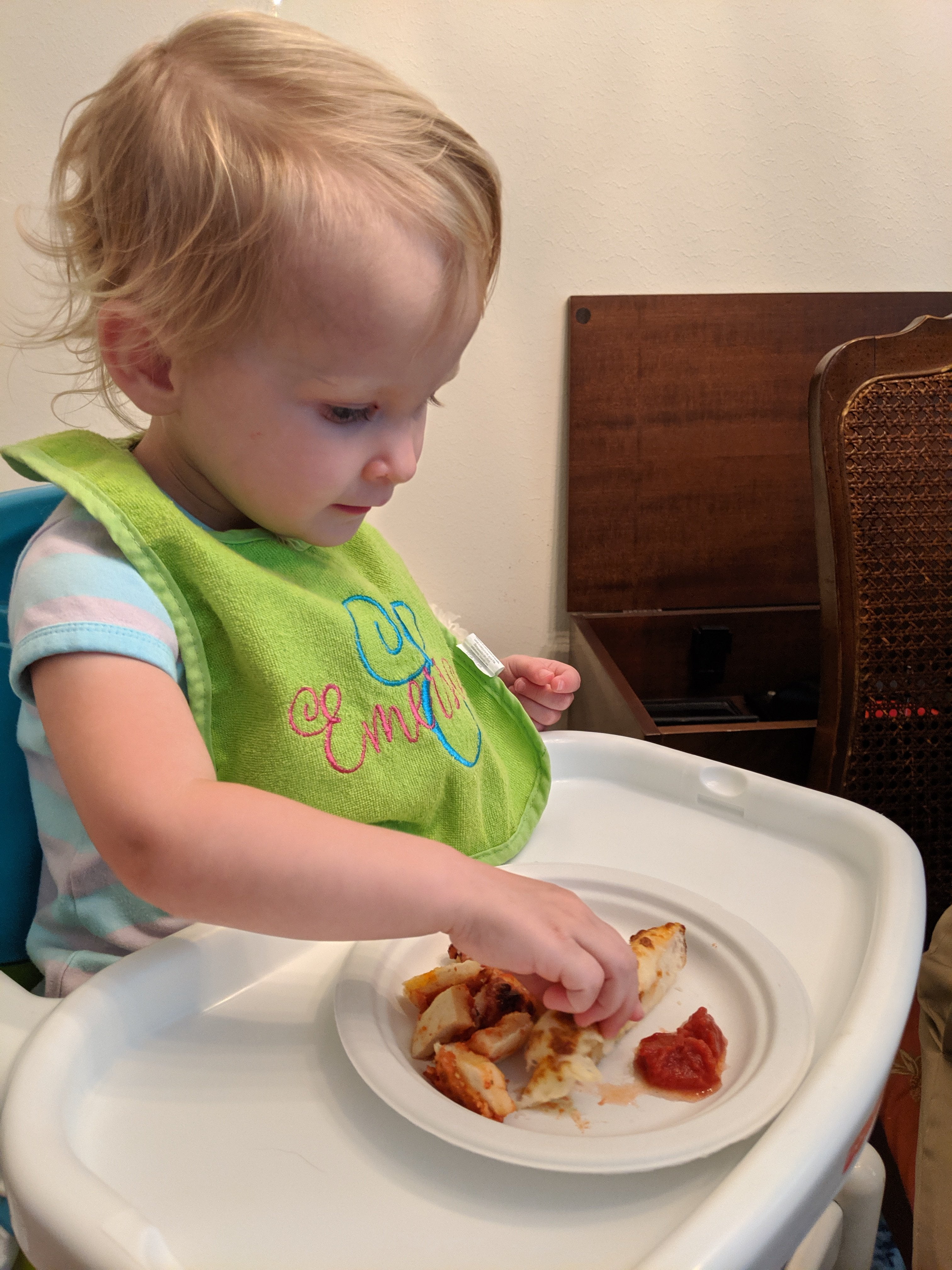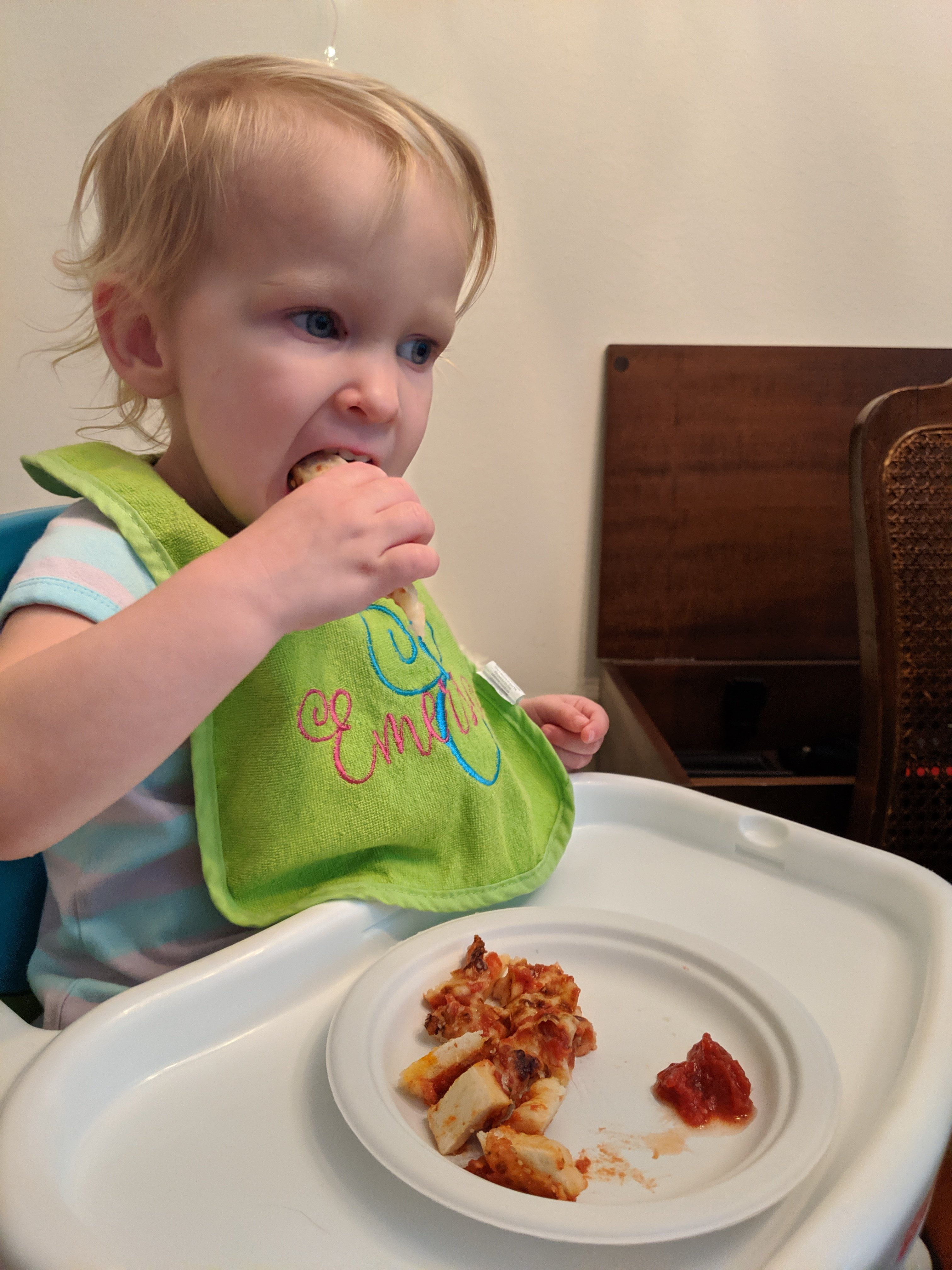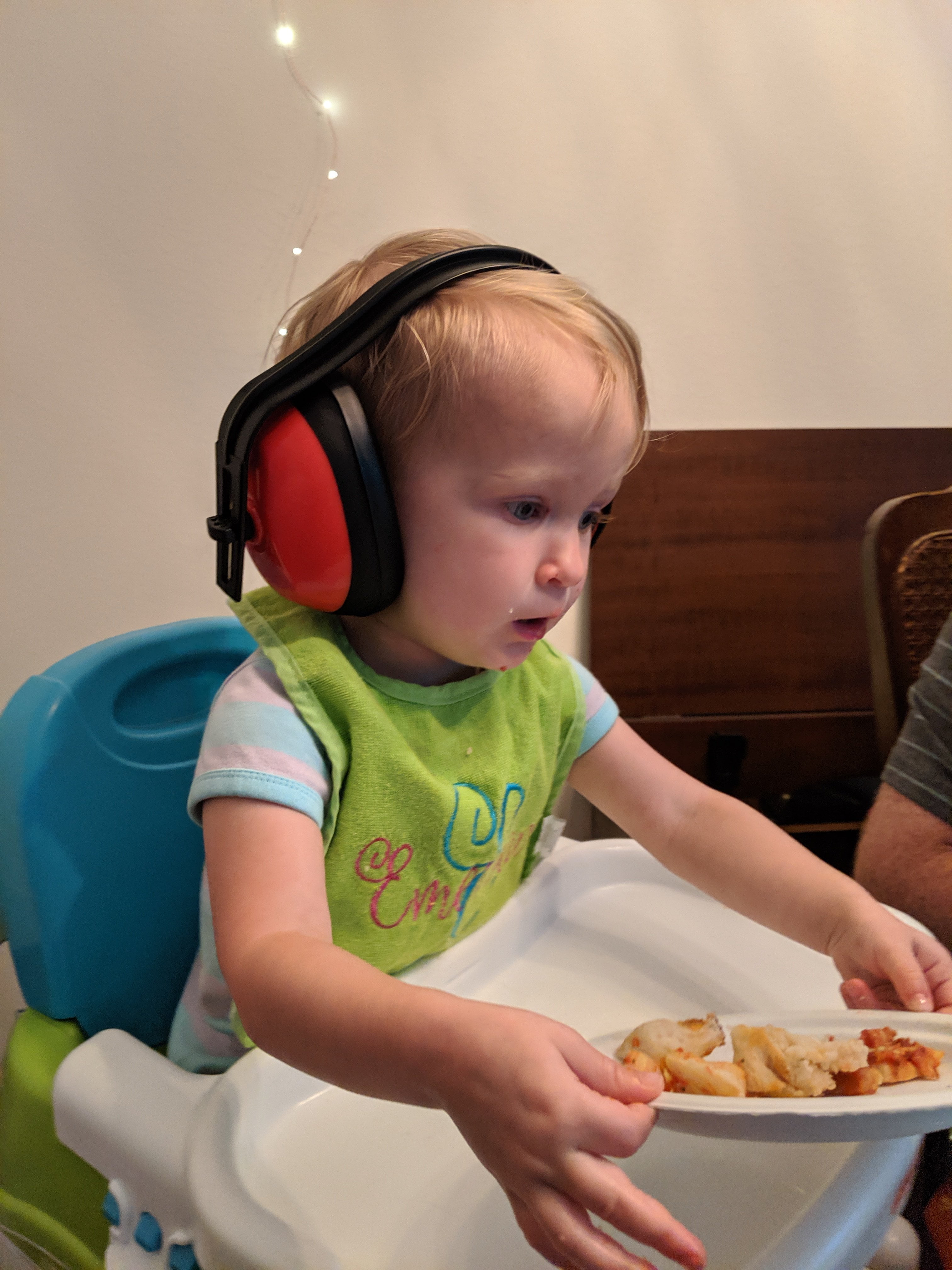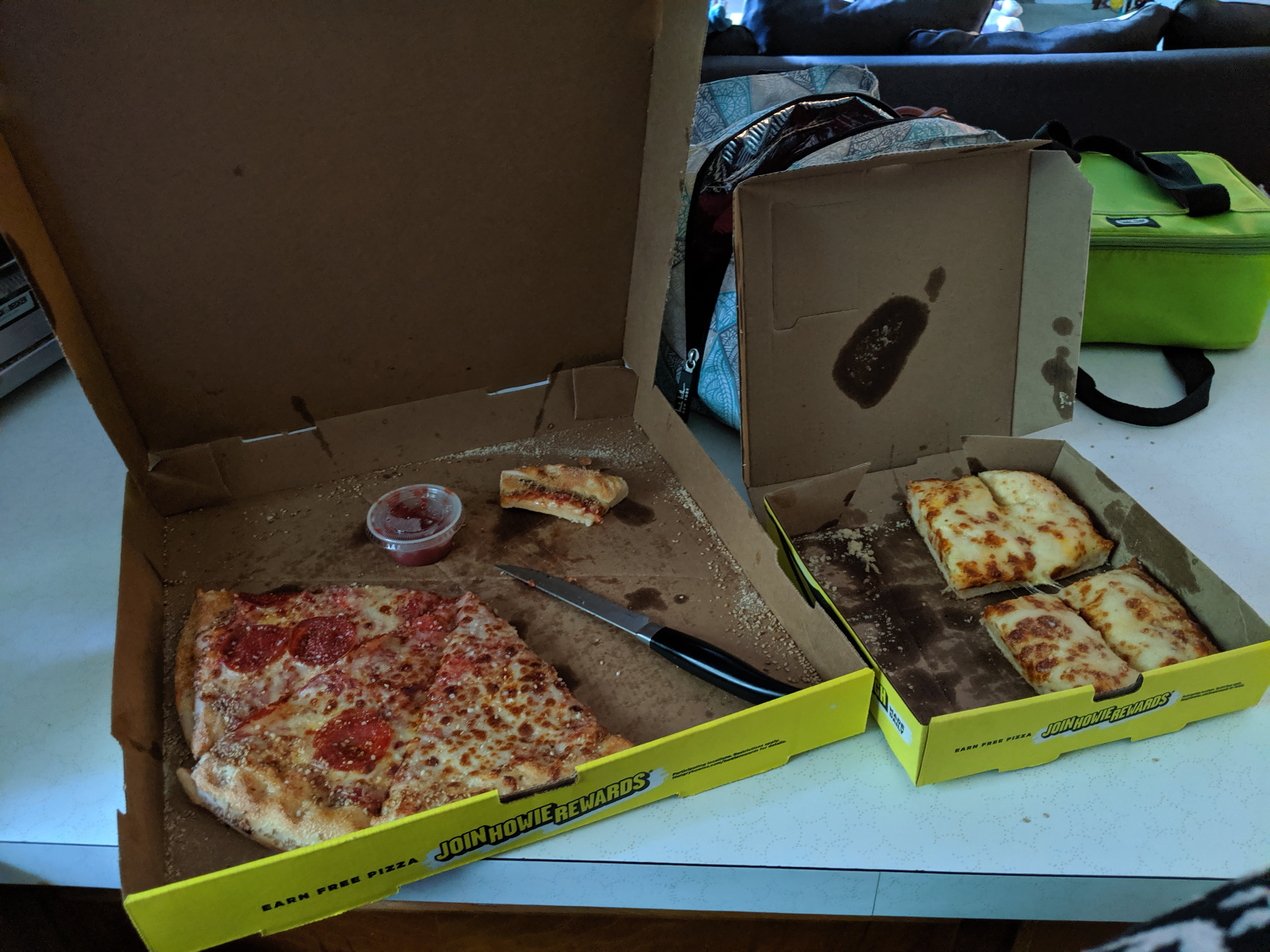 Jeff left right after we ate, but Emerson and I got lots of good play time together. We watched some of "Moana," played with lots of toys, and read a couple of books, and looked out the back window.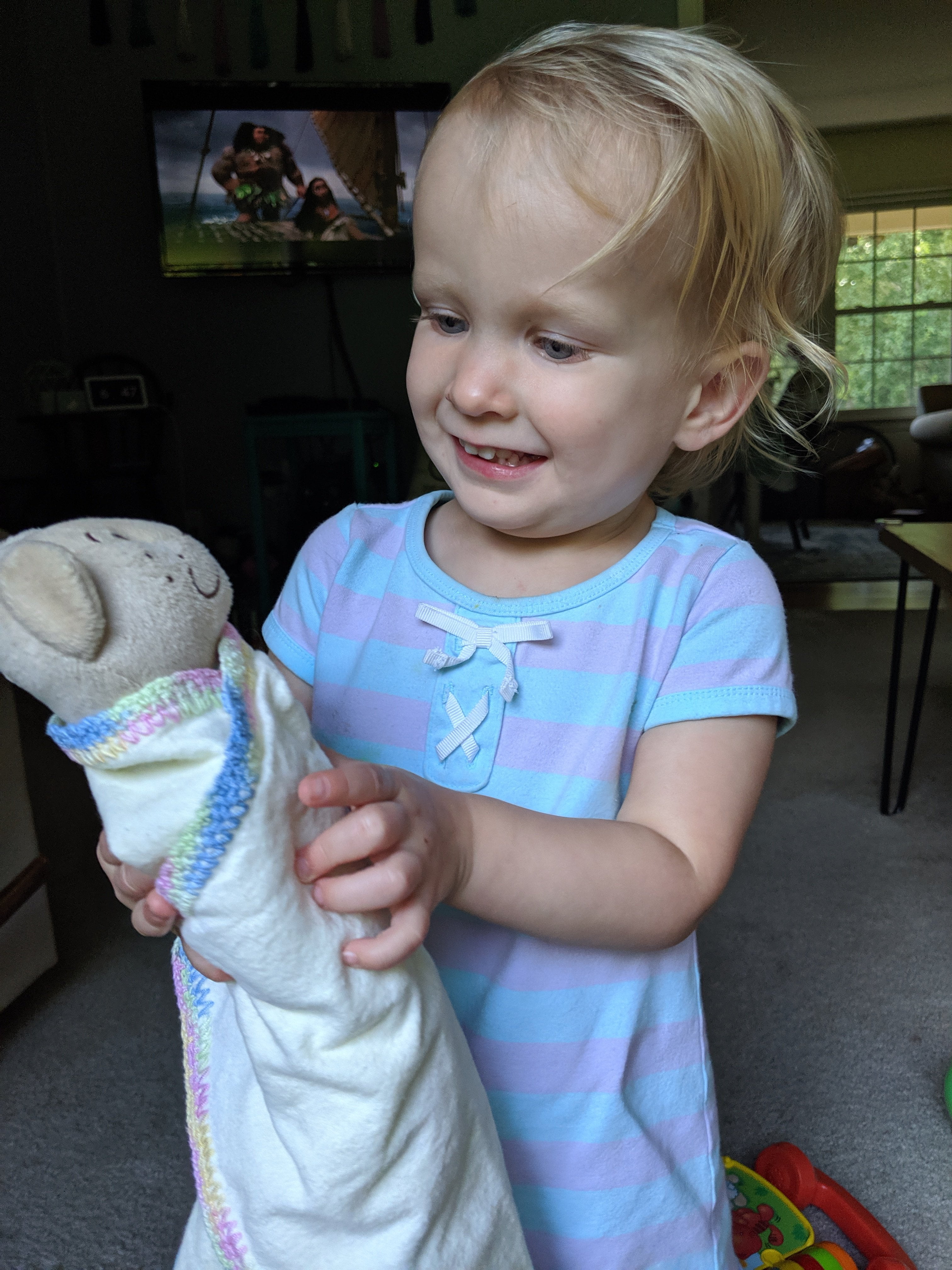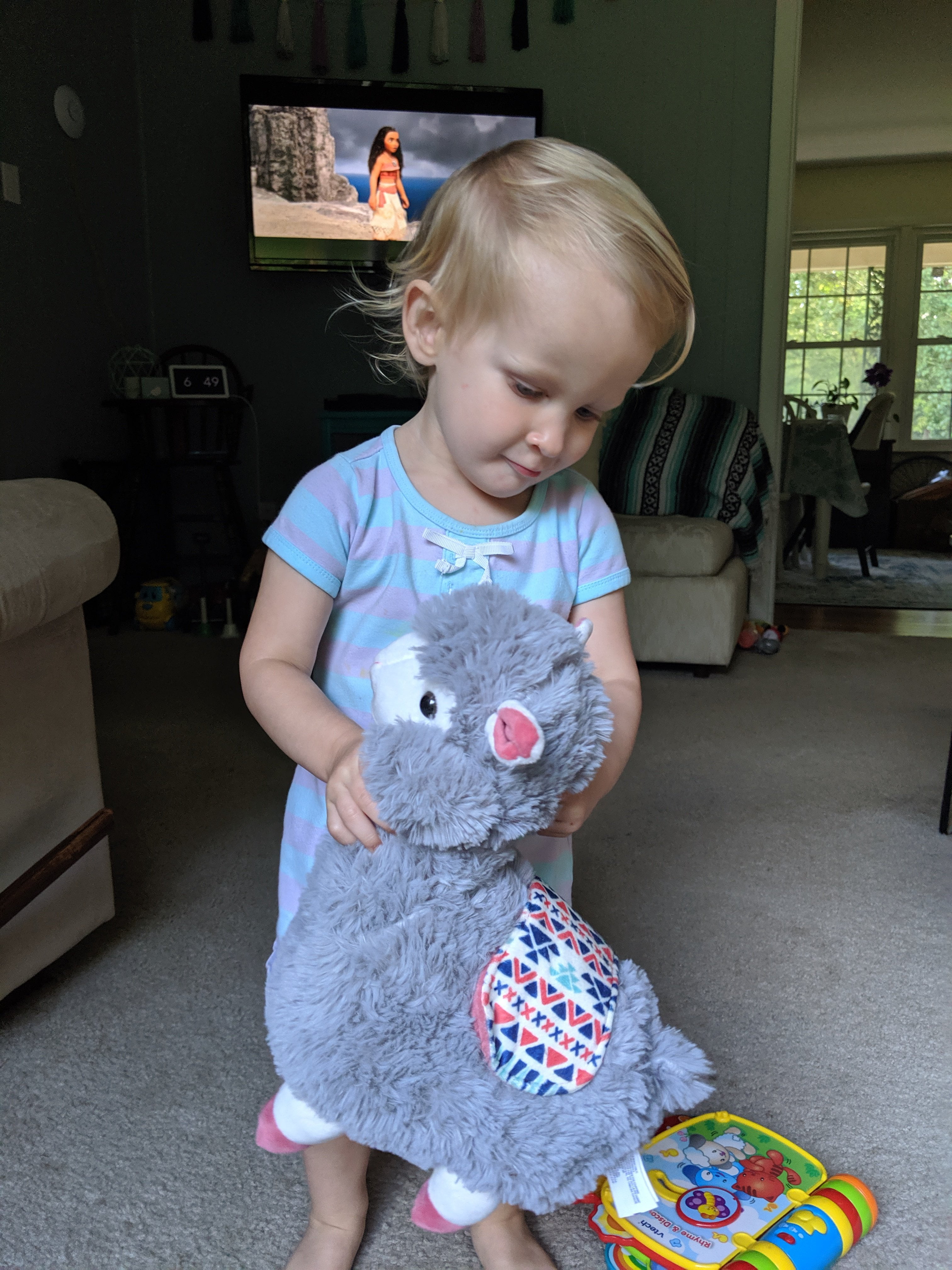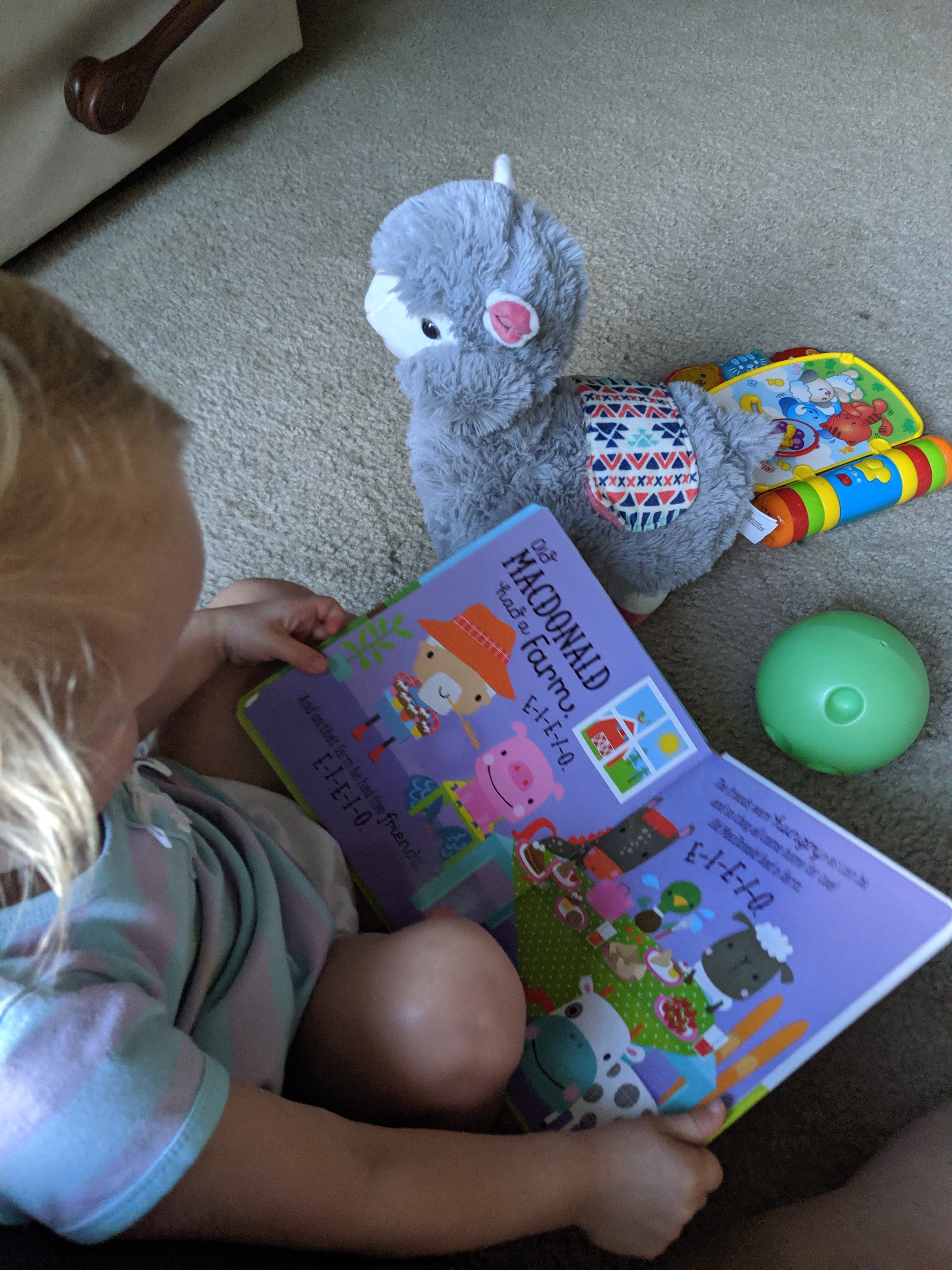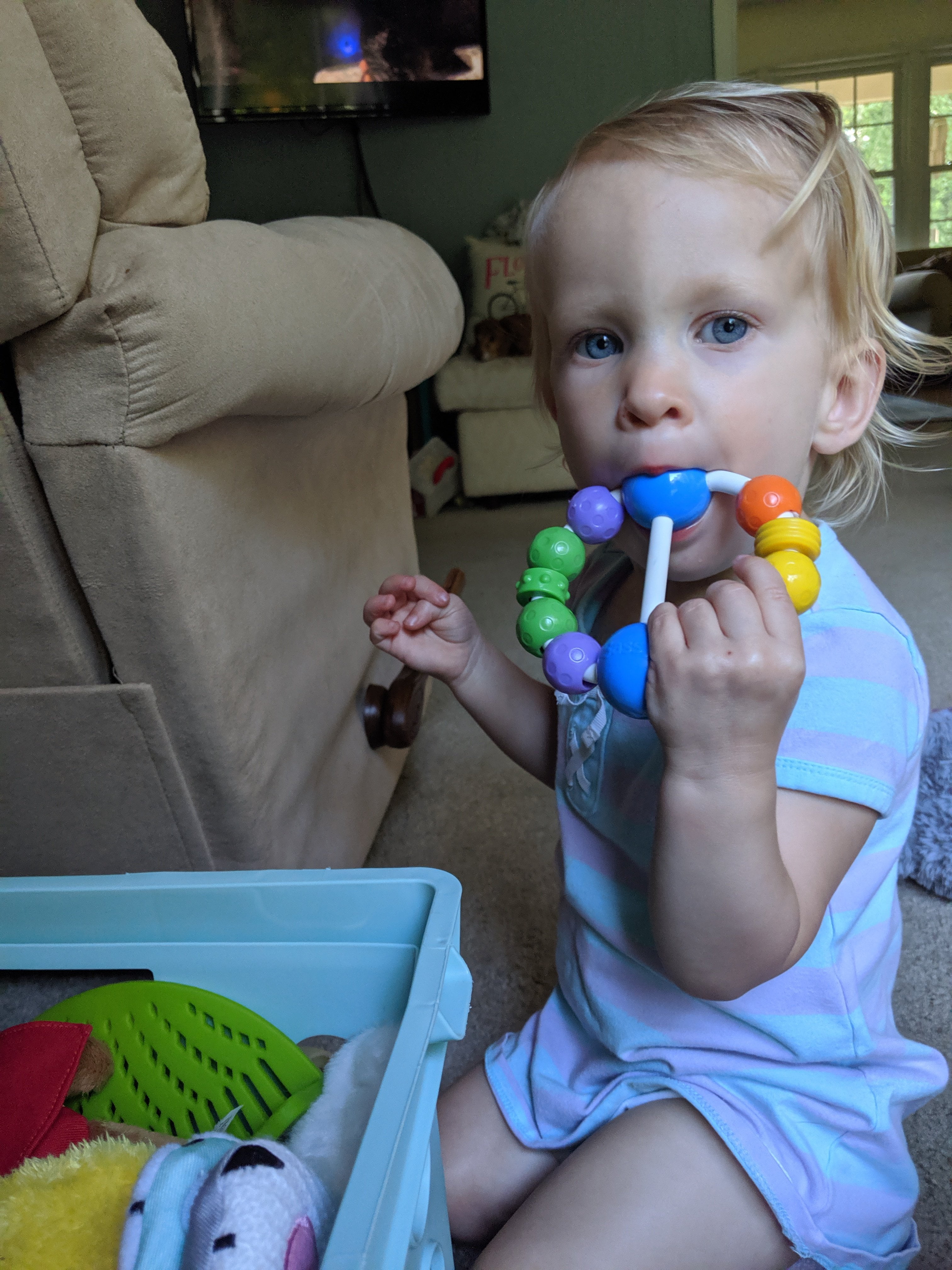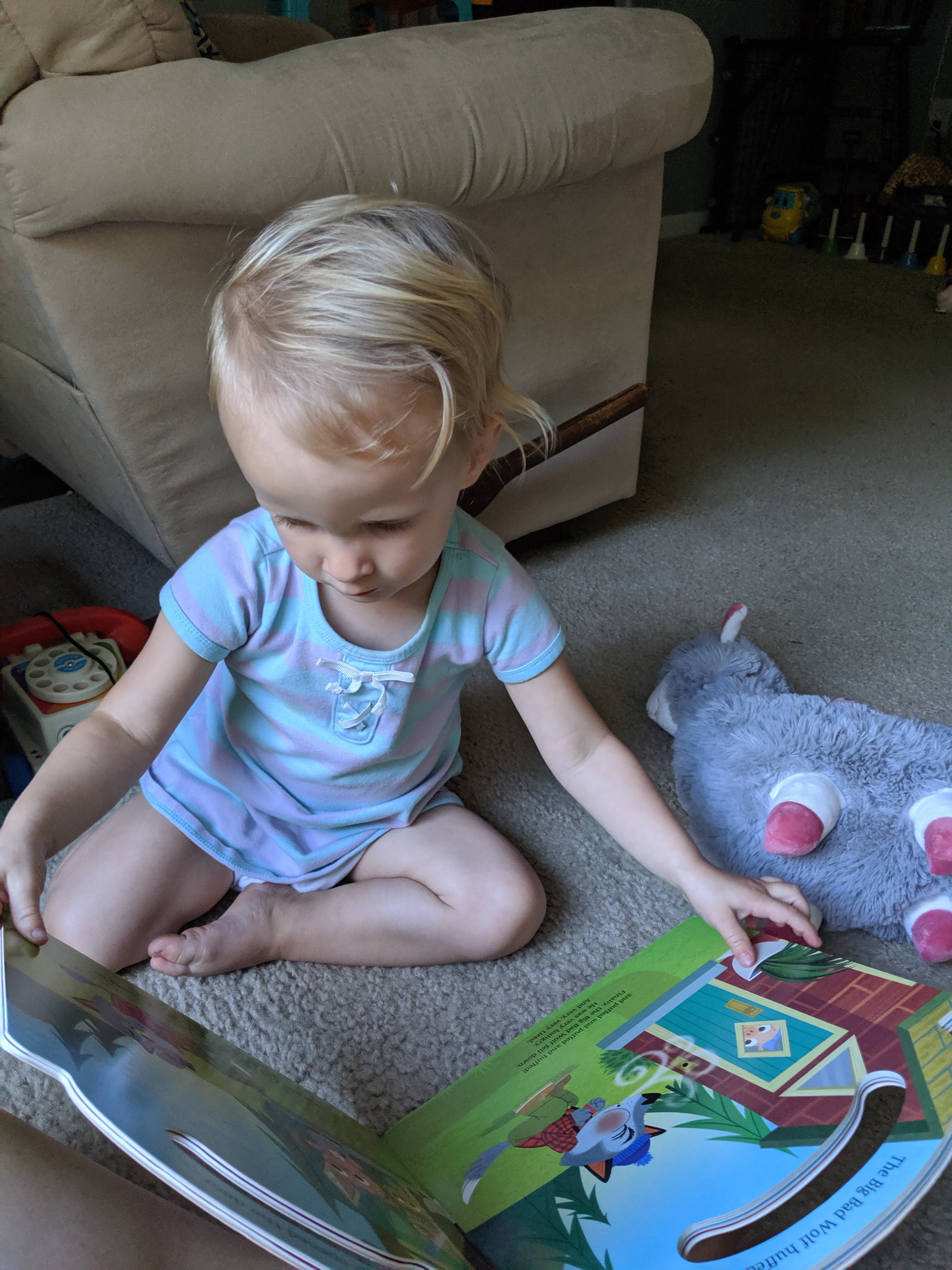 And then she decided she wanted to go outside. So I put on the new $1 sandals we got from Old Navy the other day, and she was loving them! She went bee-boppin' across the patio, and took two steps into the grass. Then she realized it was wet, and she was not about that. She made me pick her up, and we wandered around for a few minutes, but she wouldn't let me put her down.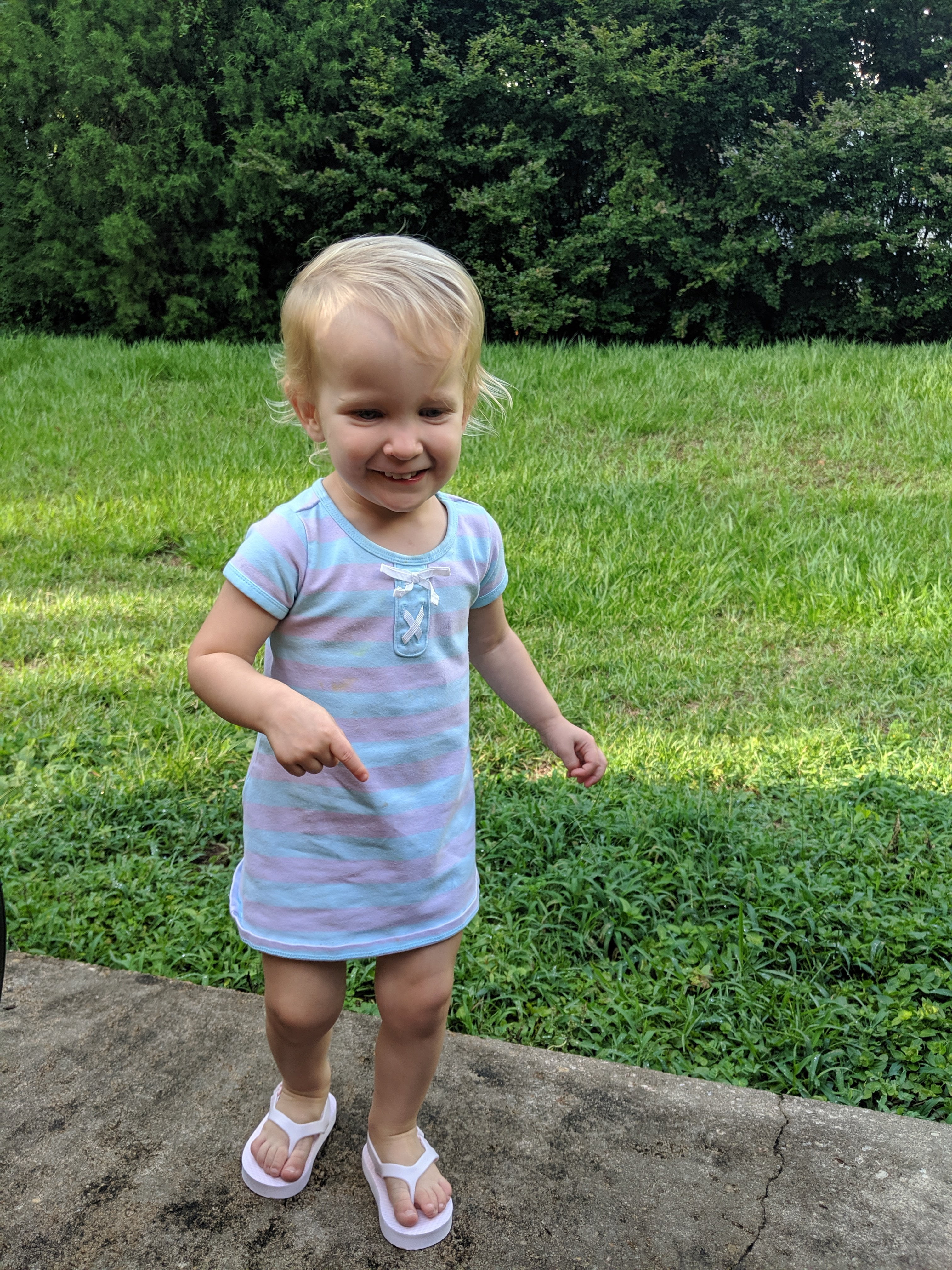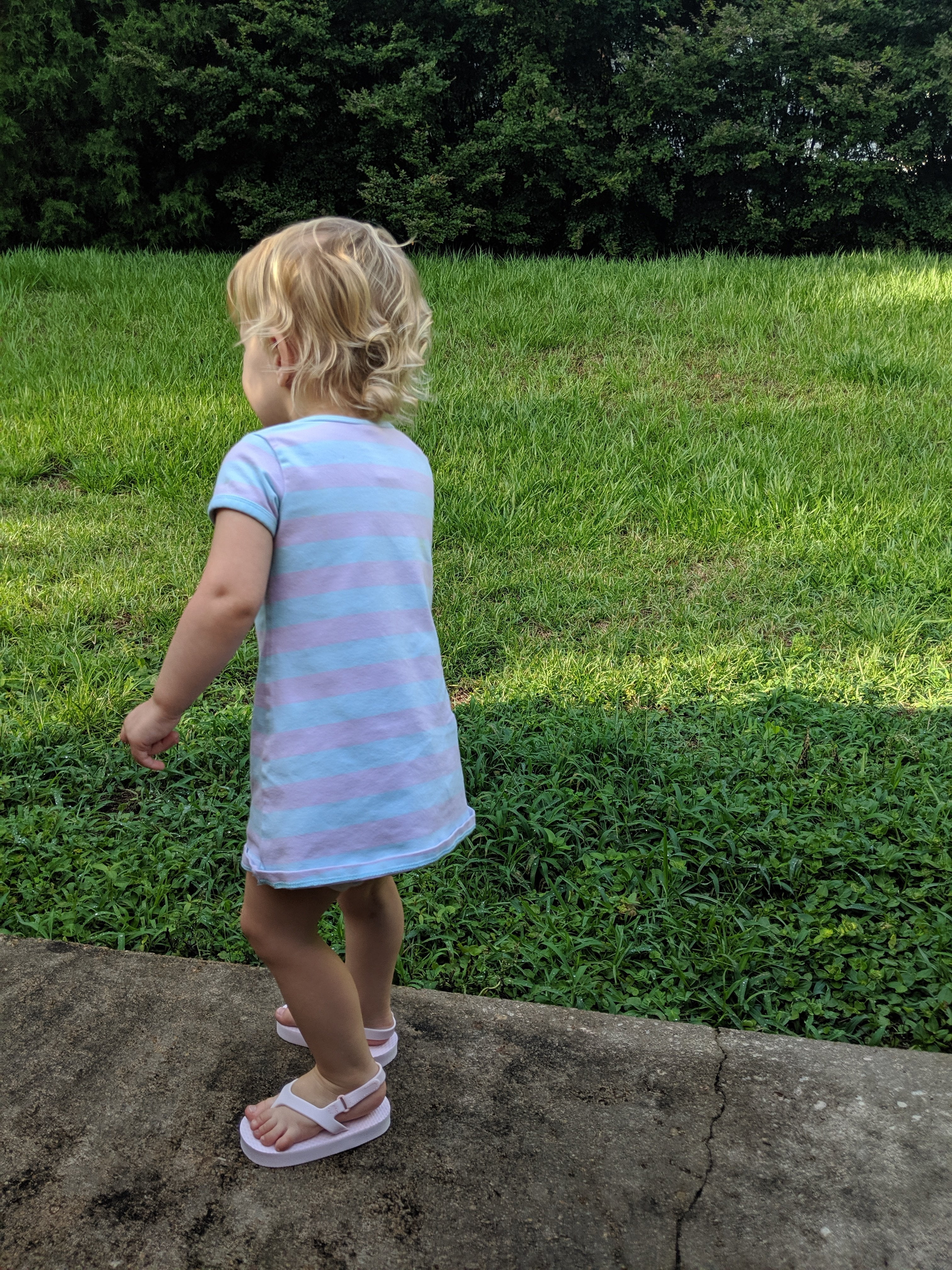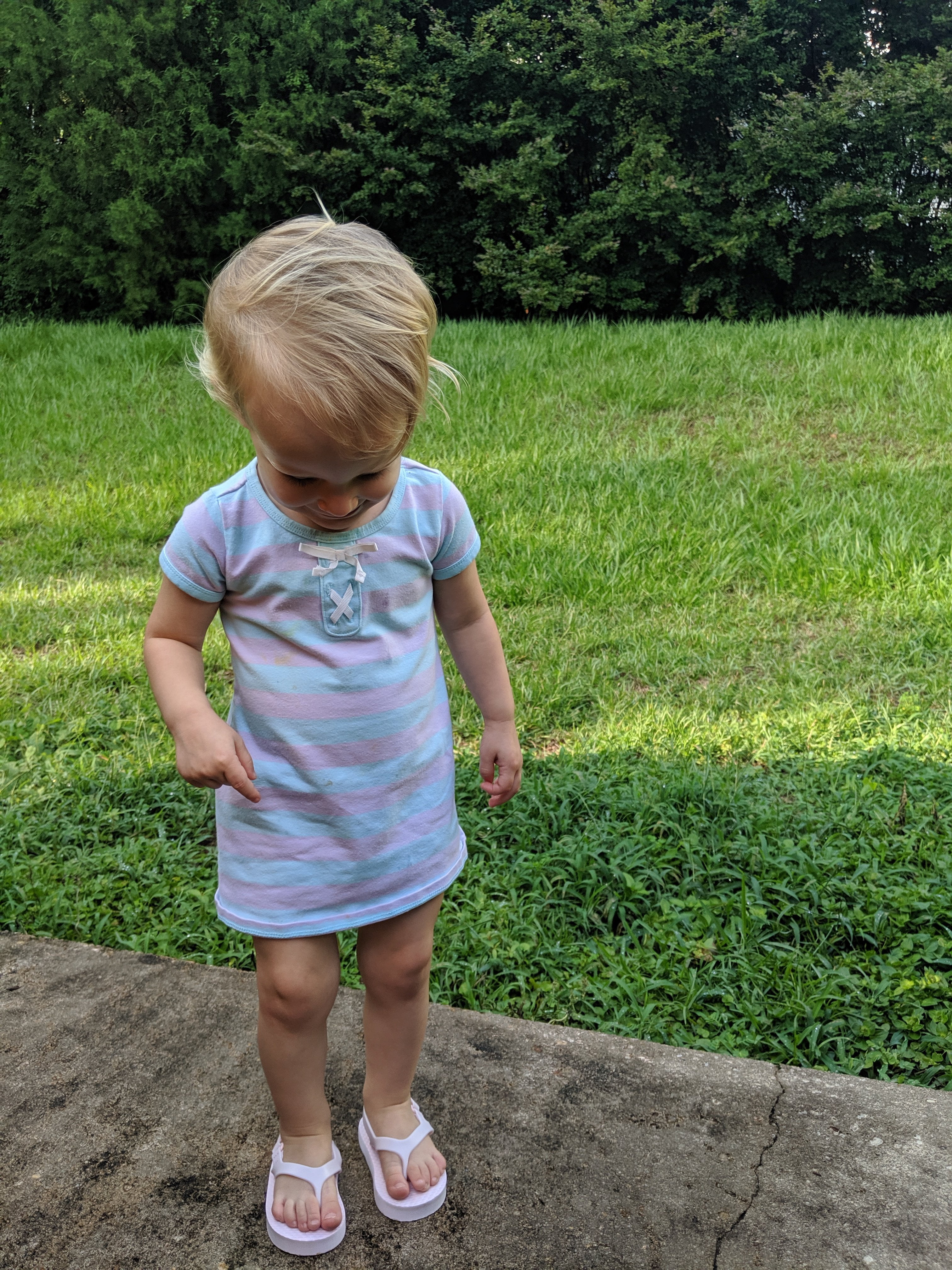 She cried her way through another bath, but was fine by the time we got to her room afterwards and I started drying her off. We started reading "Coco," but after a few pages she decided she wanted "Moana" instead, so we switched. (The "Moana" fadcination from last year is creeping back these last couple of weeks, and we're close to a full-blown obsession again!)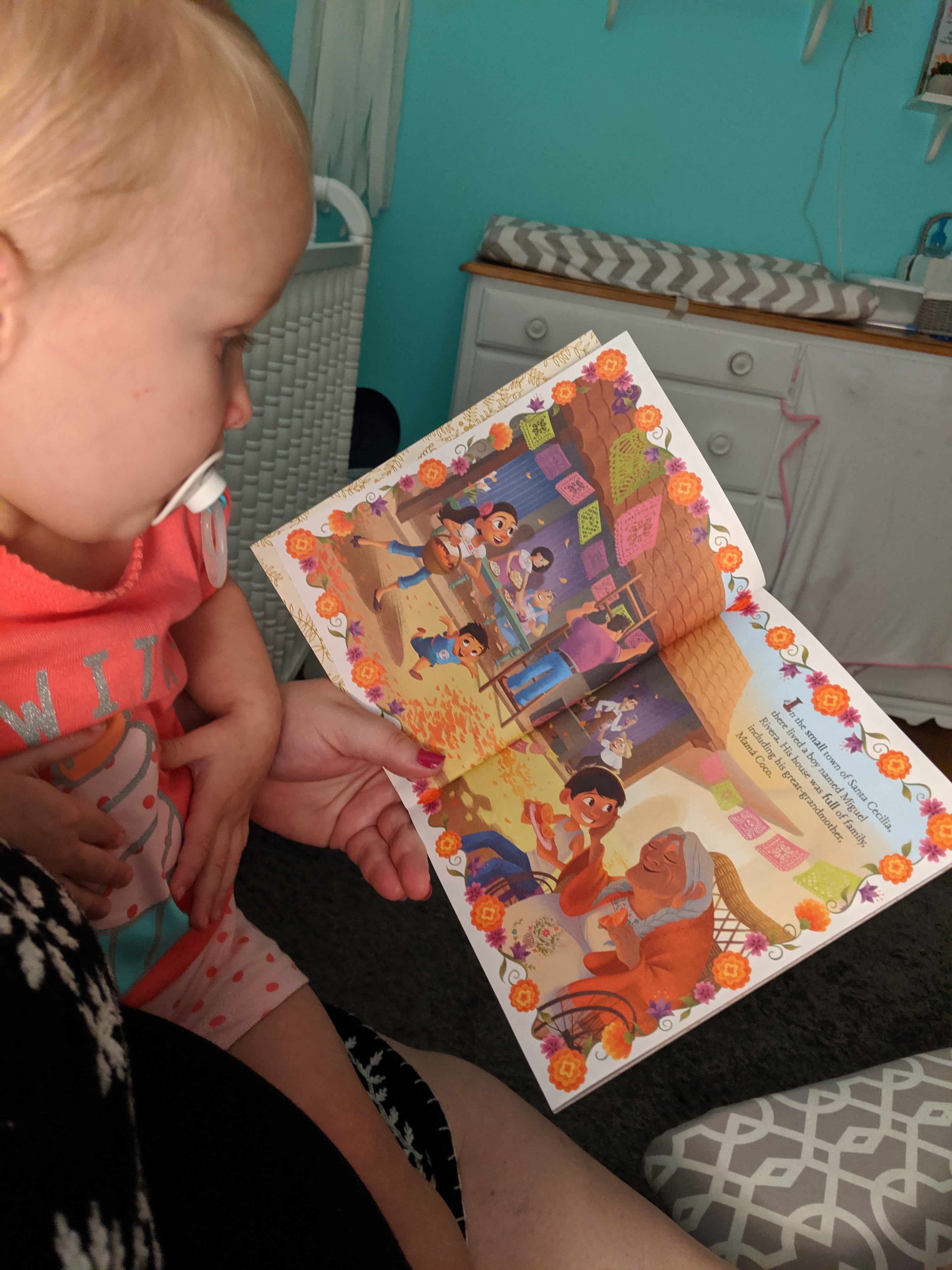 After books & prayers, I sang through our 4-song night-night playlist, and halfway through the 2nd song, she was already limp in my arms. As I stood up to put her in her crib, she raised her head off my chest and waved to me. The funny part is, her eyes were closed and I'm 99% sure she was still asleep! I laid her in the bed, and she stretched and immediately started snowing. So I figured it was safe to take a photo with flash without disturbing her, and I was right. She just kept on snoring ever so lightly! I covered her up with a thin blanket, and tip-toed out of the room.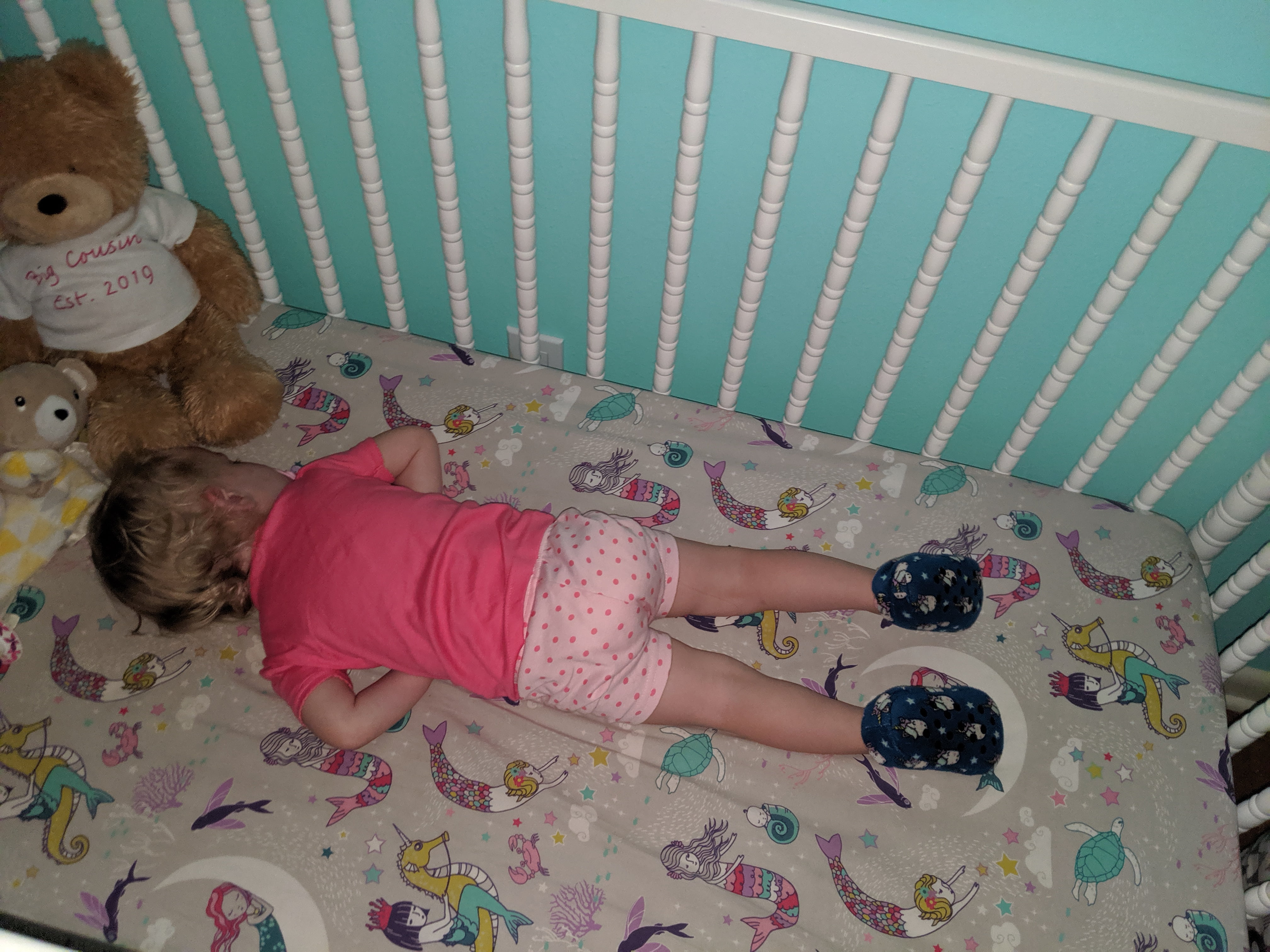 And here are the souvenir goodies my parents got me from Laurel last week! This candle smells amazing, the tea towel is super cute, and now we have a new fridge magnet! (We collect magnets from trips or new states.) I shared this photo on Instagram earlier, and of course I tagged Erin & Ben. And then lo & behold, Erin herself was actually the very first person to "like" my photo! Then when I shared a screenshot on my Instagram story of her "like," she responded back and said "you are so silly!" And after that exchange, I think we're now firmly cemented as BFF's. Right?! 😂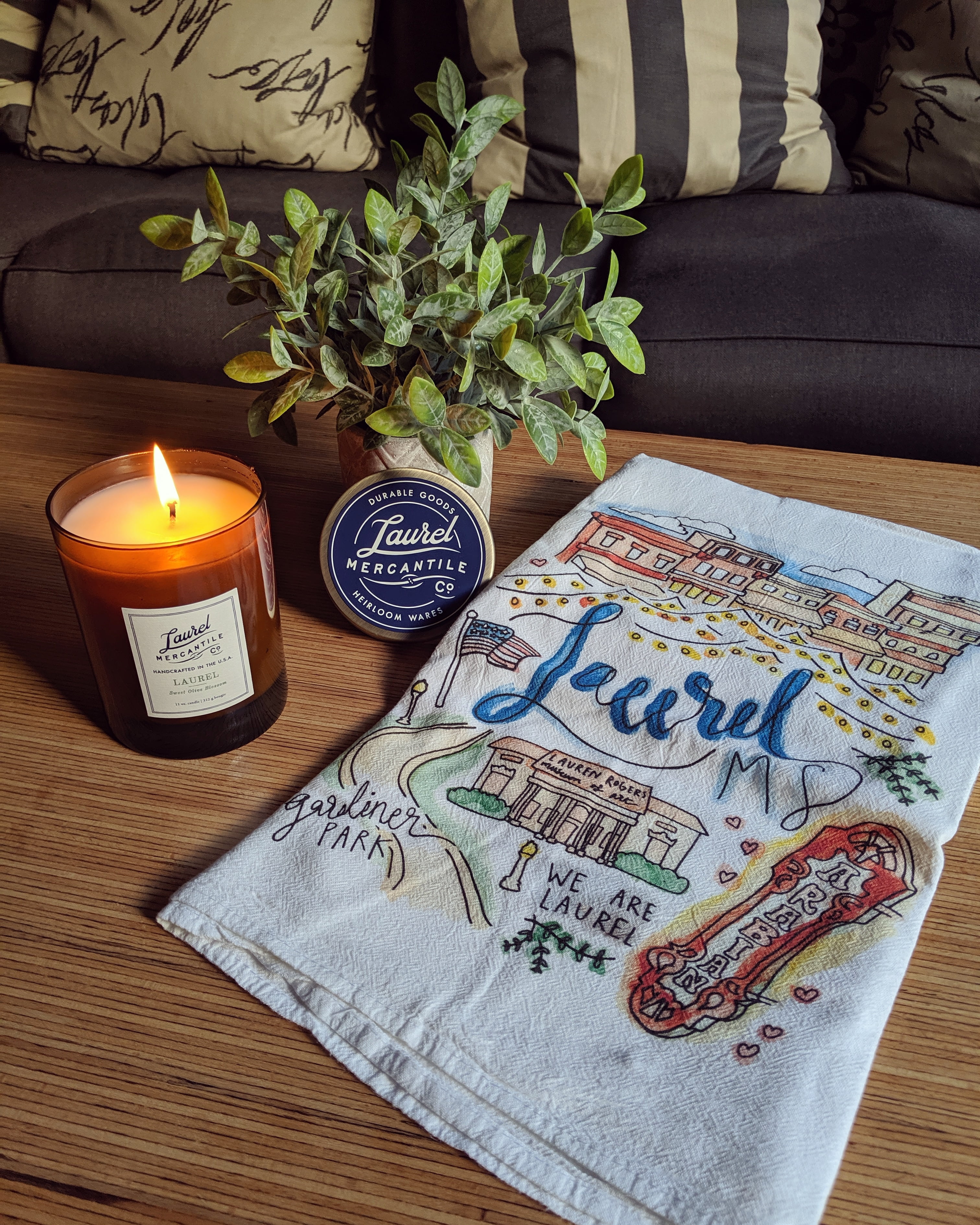 Jeff is already home from church, my candle is still burning and smells so good, and I'm cozy on the couch. We're now going to watch "Dances With Wolves" for the third night in a row (each time picking up where we left off the night before), but I think tonight we might actually finish it. It's been really good so far!