When Daddy requests donuts for Father's Day breakfast, of course you say "Yes!" and take him to his favorite place!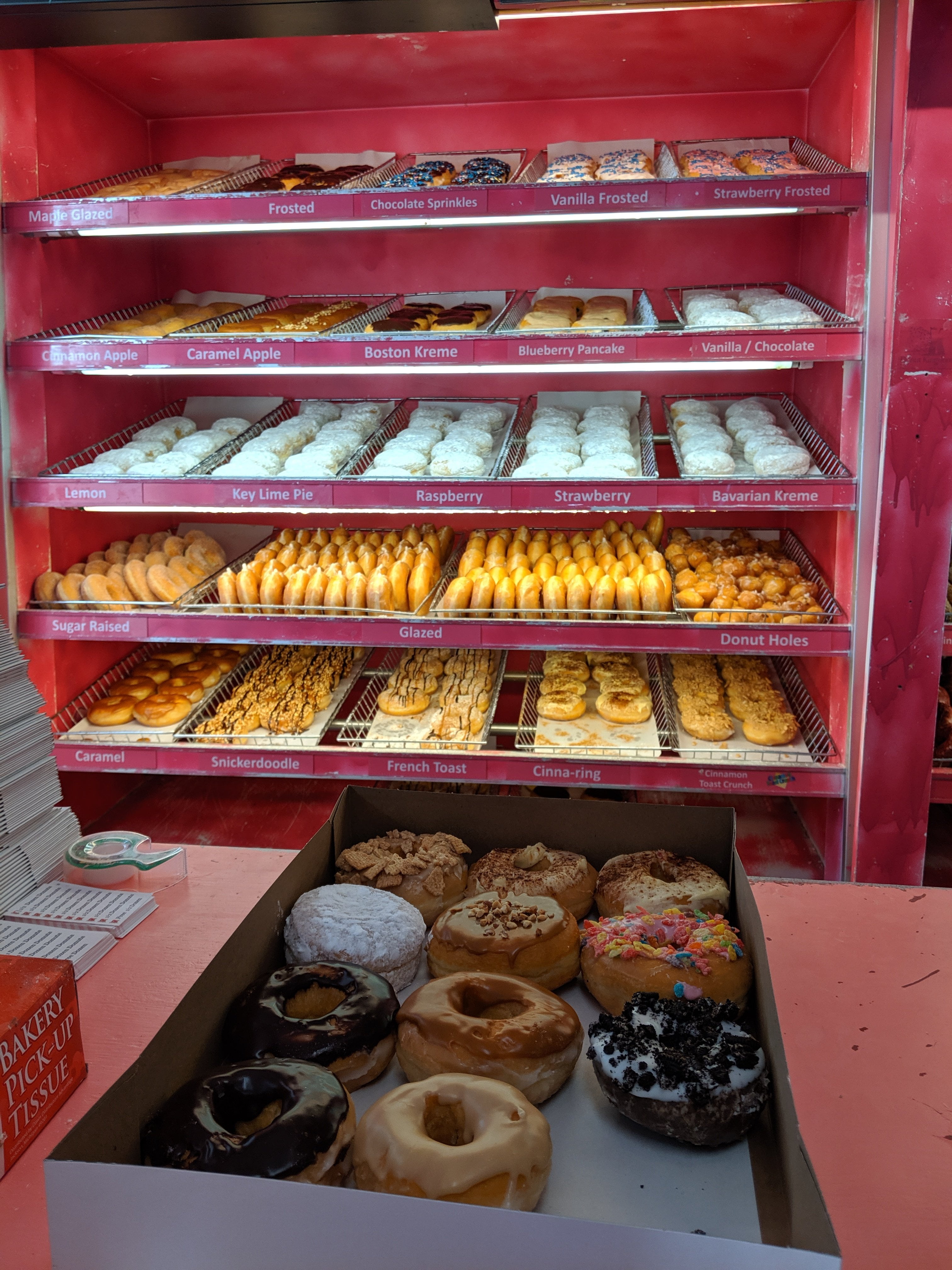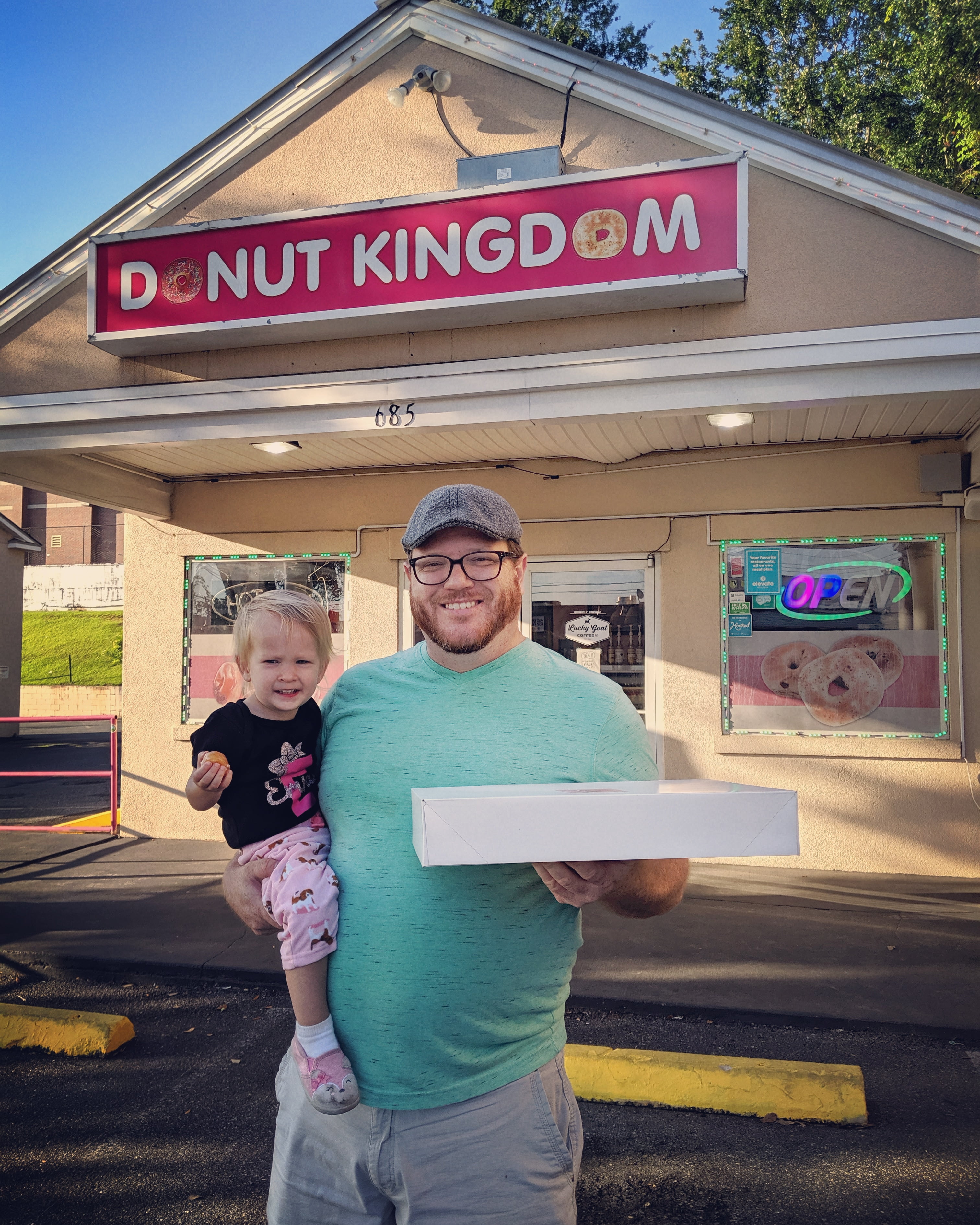 Emerson wanted a few bites of the chocolate one, and then a few bites of the pink Fruity Pebbles one, and then shared a few bites of the Cinnamon Toast Crunch one with Daddy.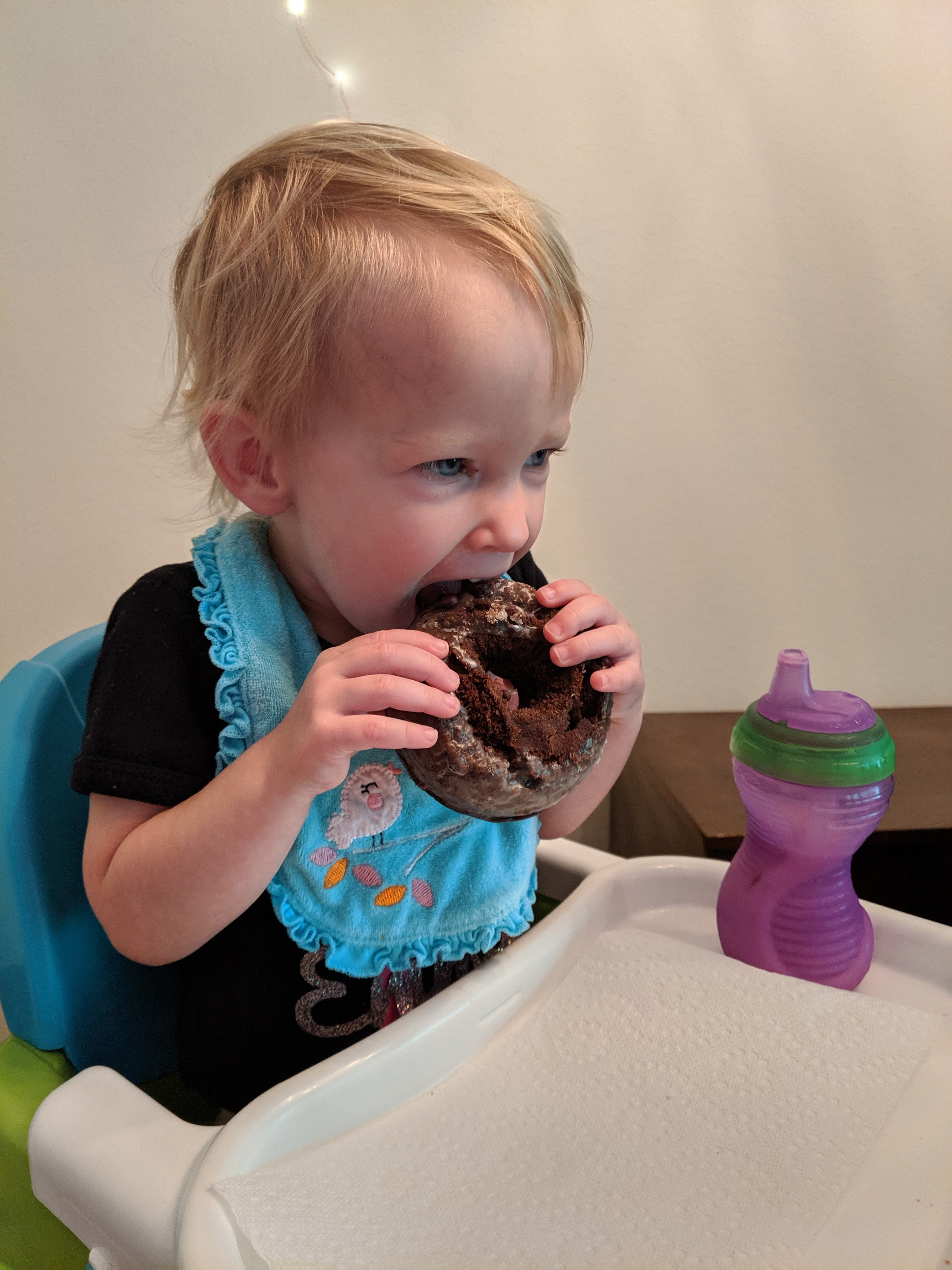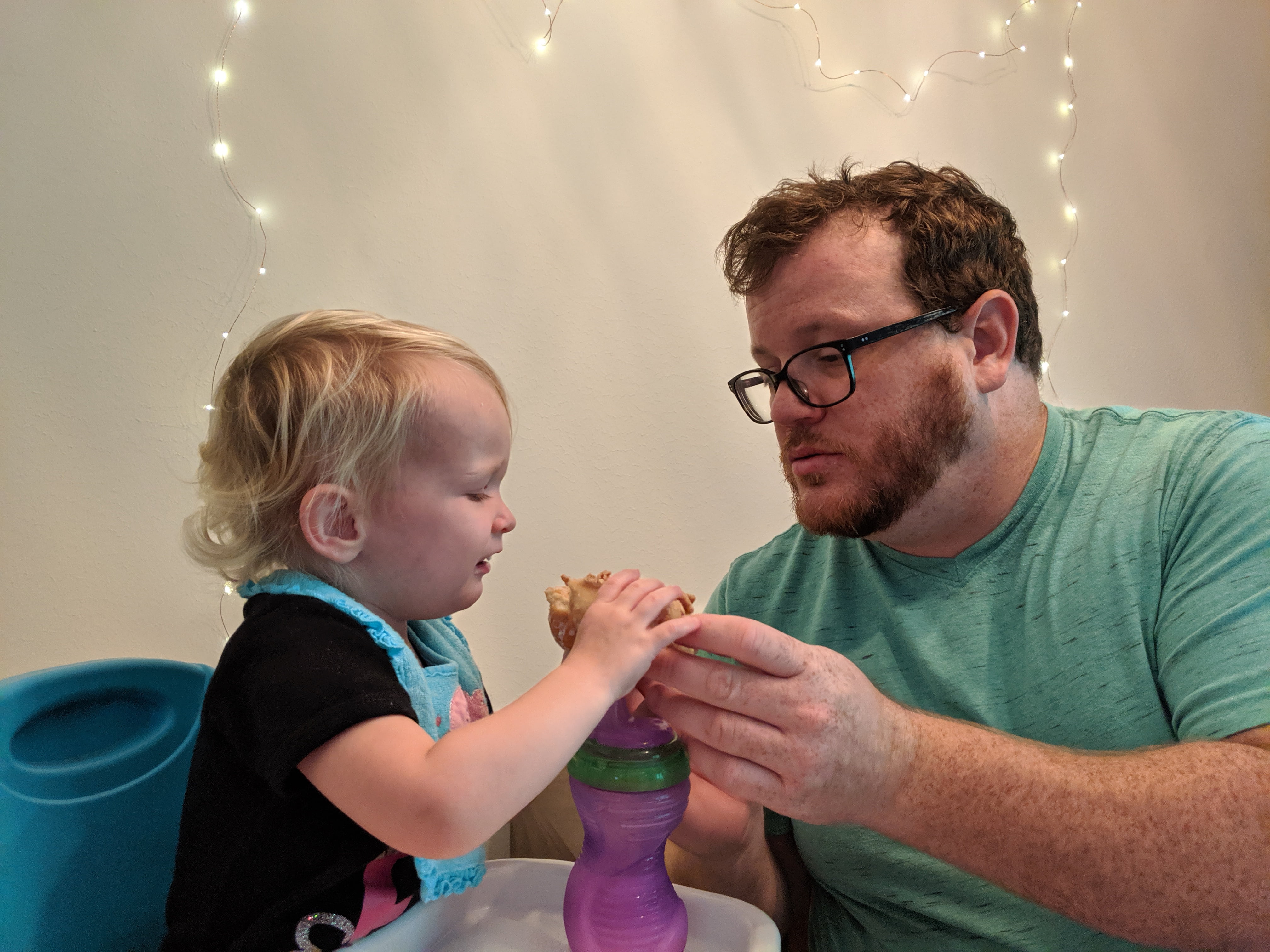 She practiced sitting on the potty for a bit this morning, but still doesn't want to take her diaper off to sit.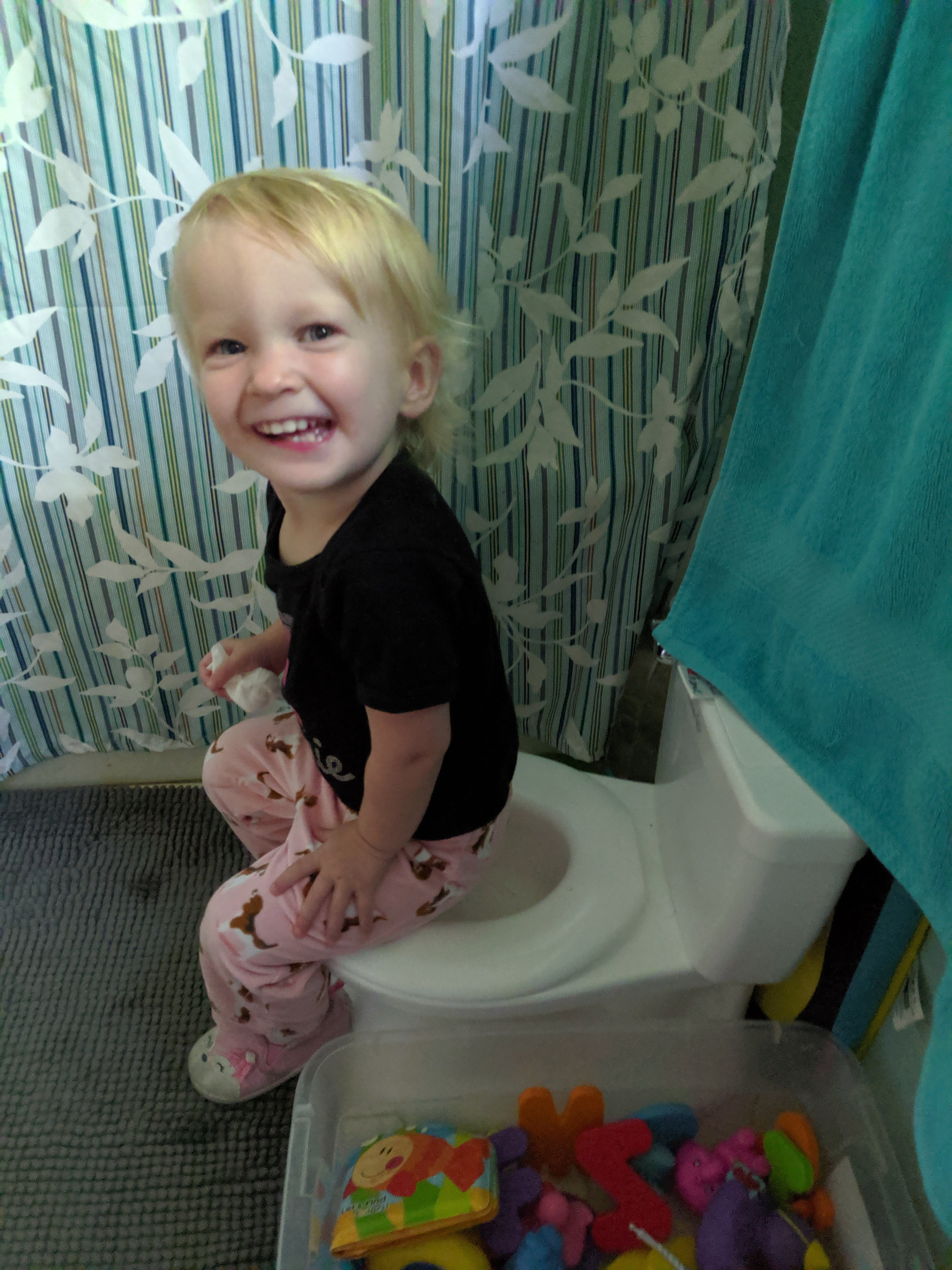 This girl was so fancy for church today with her Daddy!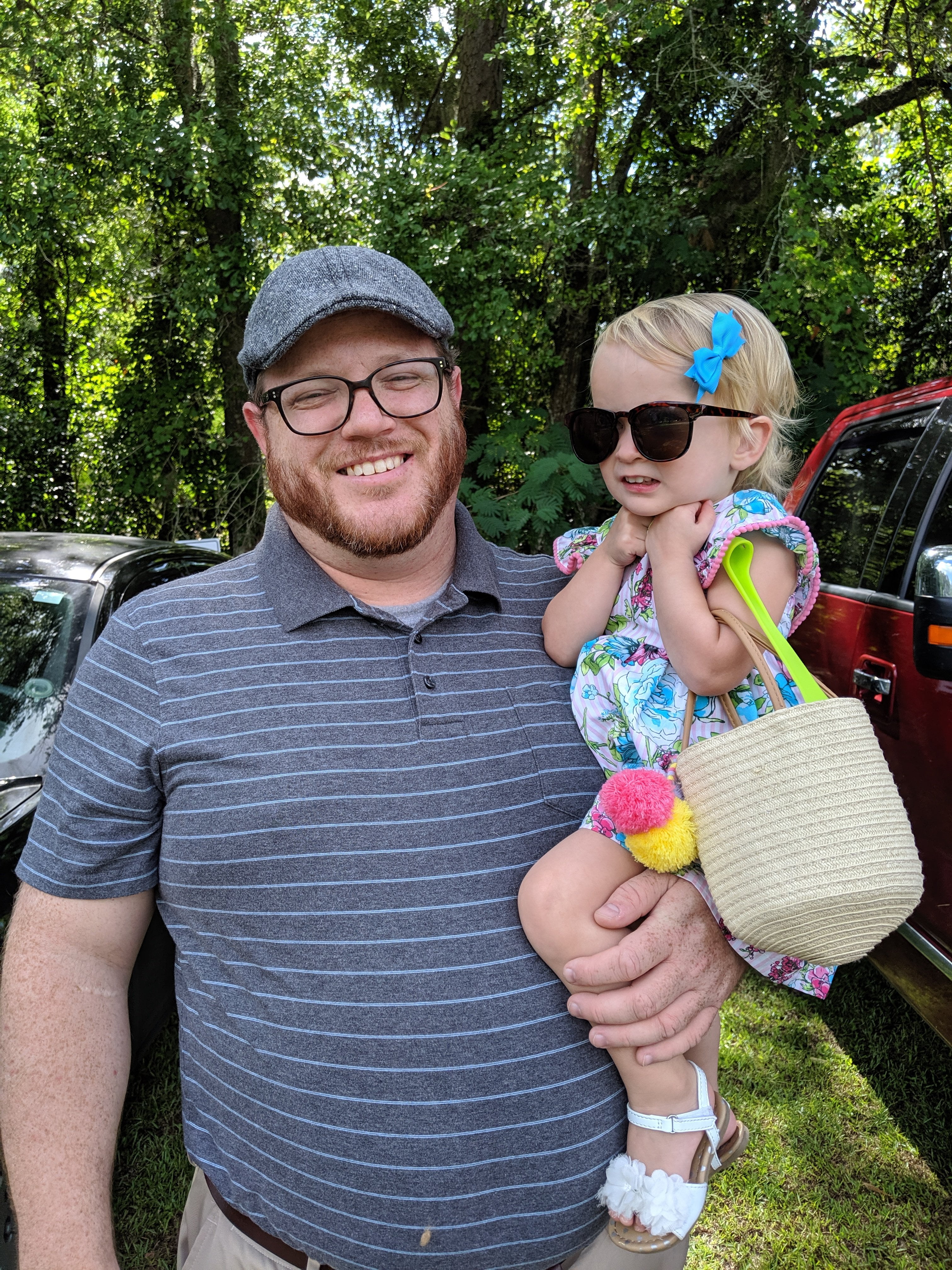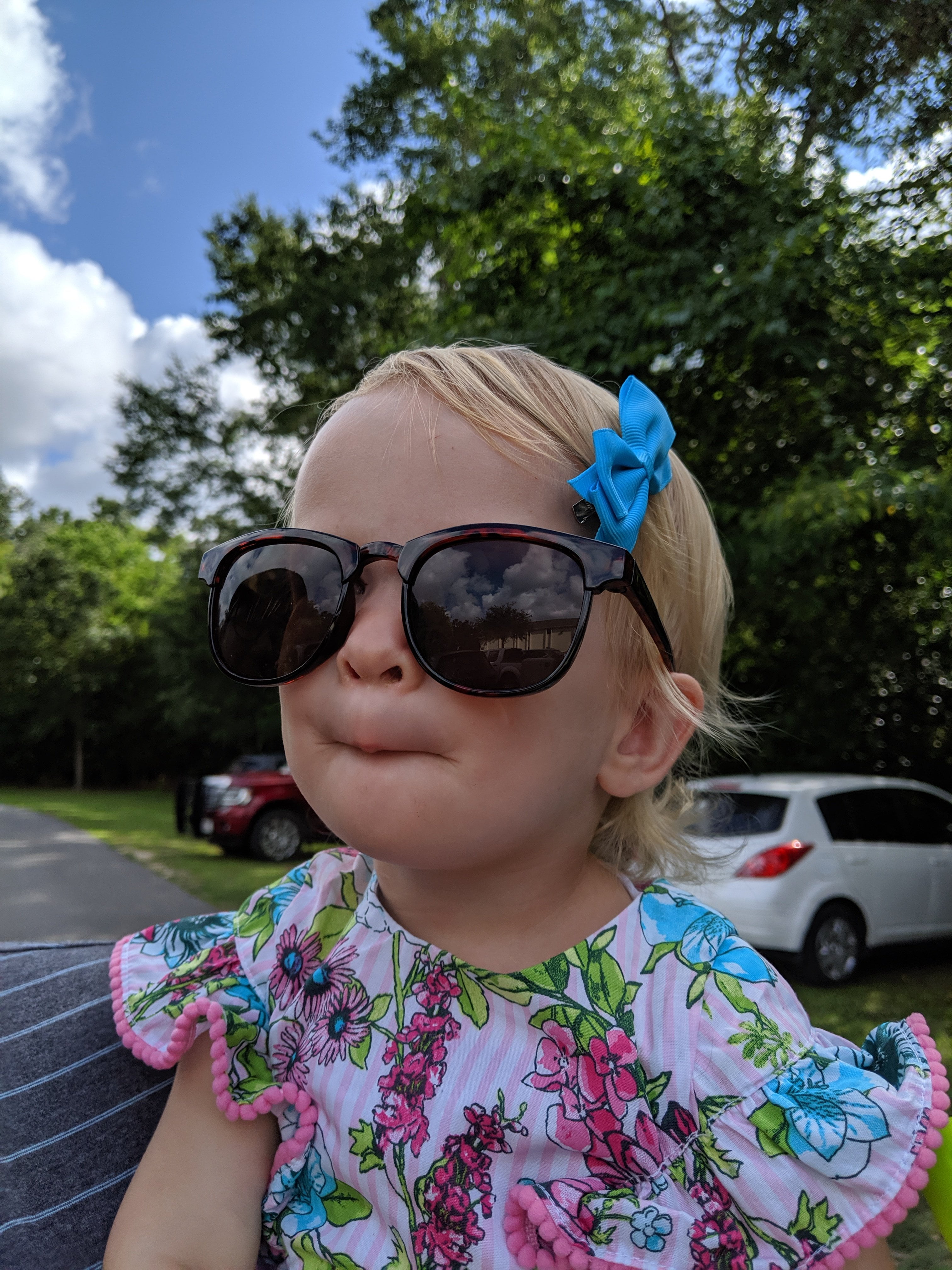 The triplets were dedicated this morning, so we attended Megan & Bo's church, Generations Church. (Also, it doesn't start until 10:30am, so this morning felt nice & lazy & lovely.) It was nice worshipping with our whole family this morning, and singing with their rockin' praise team. (Side note – dedication is not the same as infant baptism, but means the parents promise to raise the babies in a Godly home, to dedicate them to Jesus, and then to lead them to salvation when they're old enough & ready.)
When it was time for the dedication, they brought in all the kids to sit on the floor from kids church, because Bo is their children's pastor (along with Meg), and it was so incredibly sweet! (I started crying at that point.) The dedication part of it was extremely emotional, and I cried through the whole 12 minutes! I was acting as their videographer on Meg's phone though, so I had to sob as silently as possible! (At this point, y'all probably all know their story, bit click here to read my post about their difficult journey to babies.)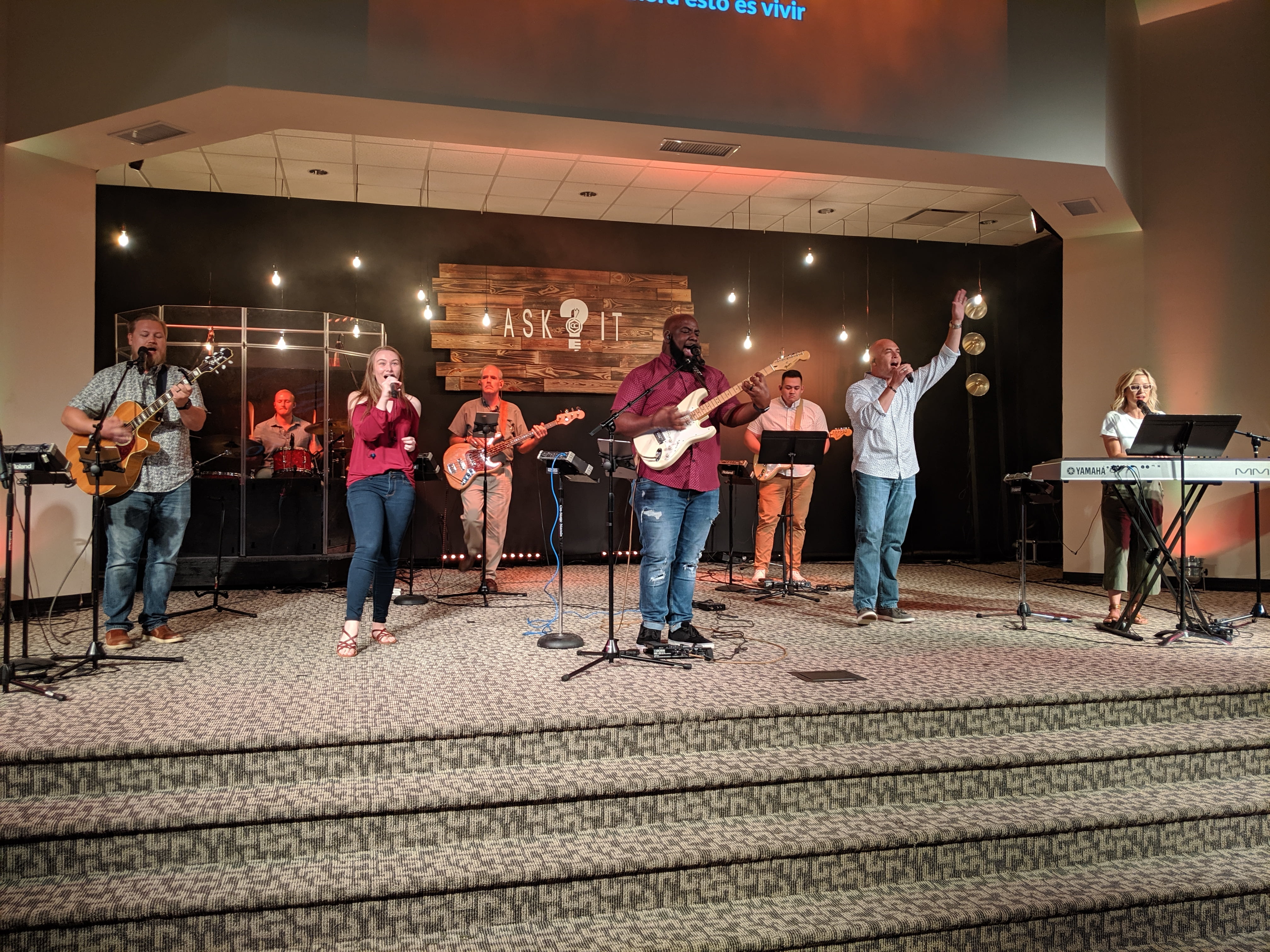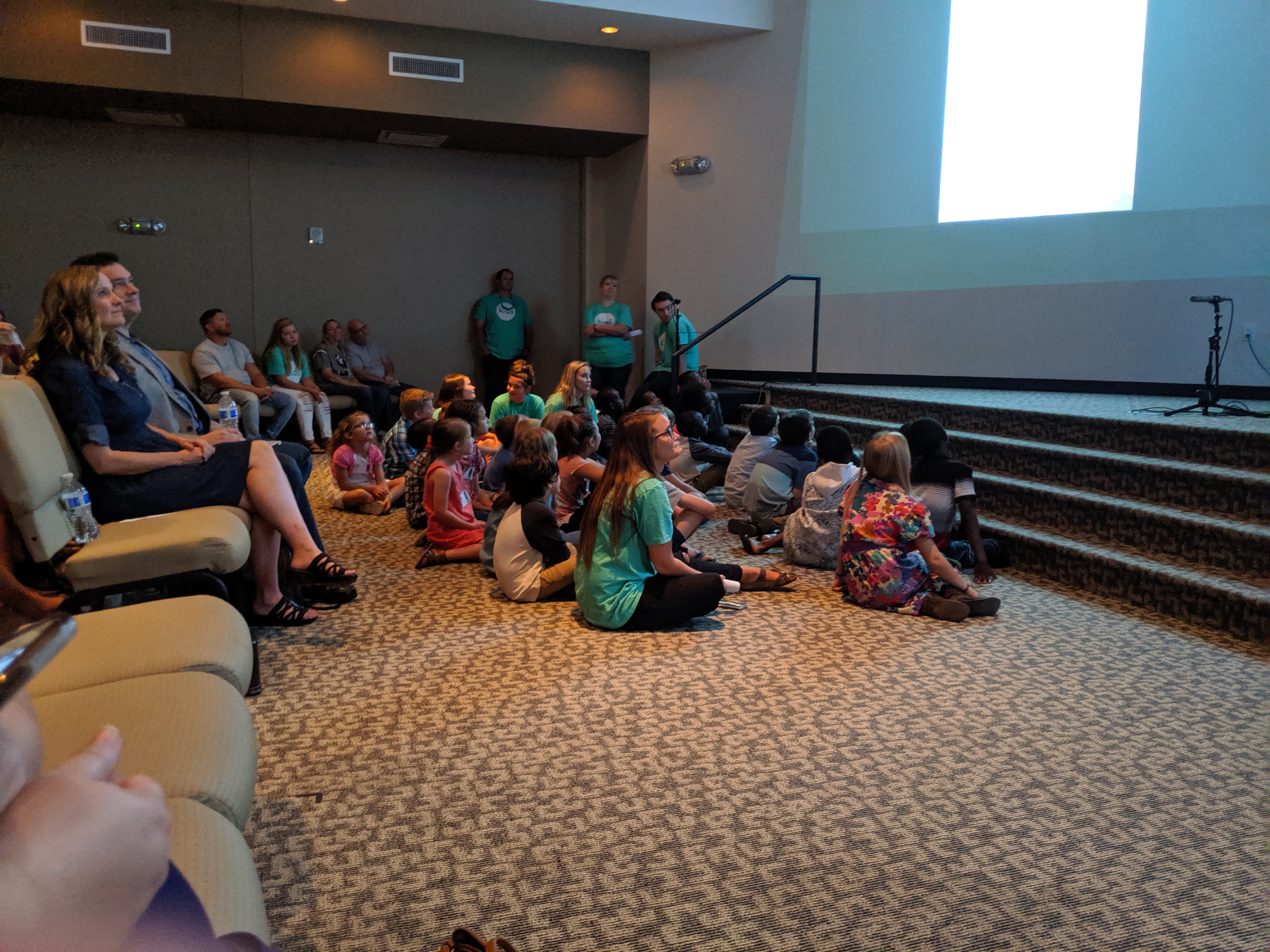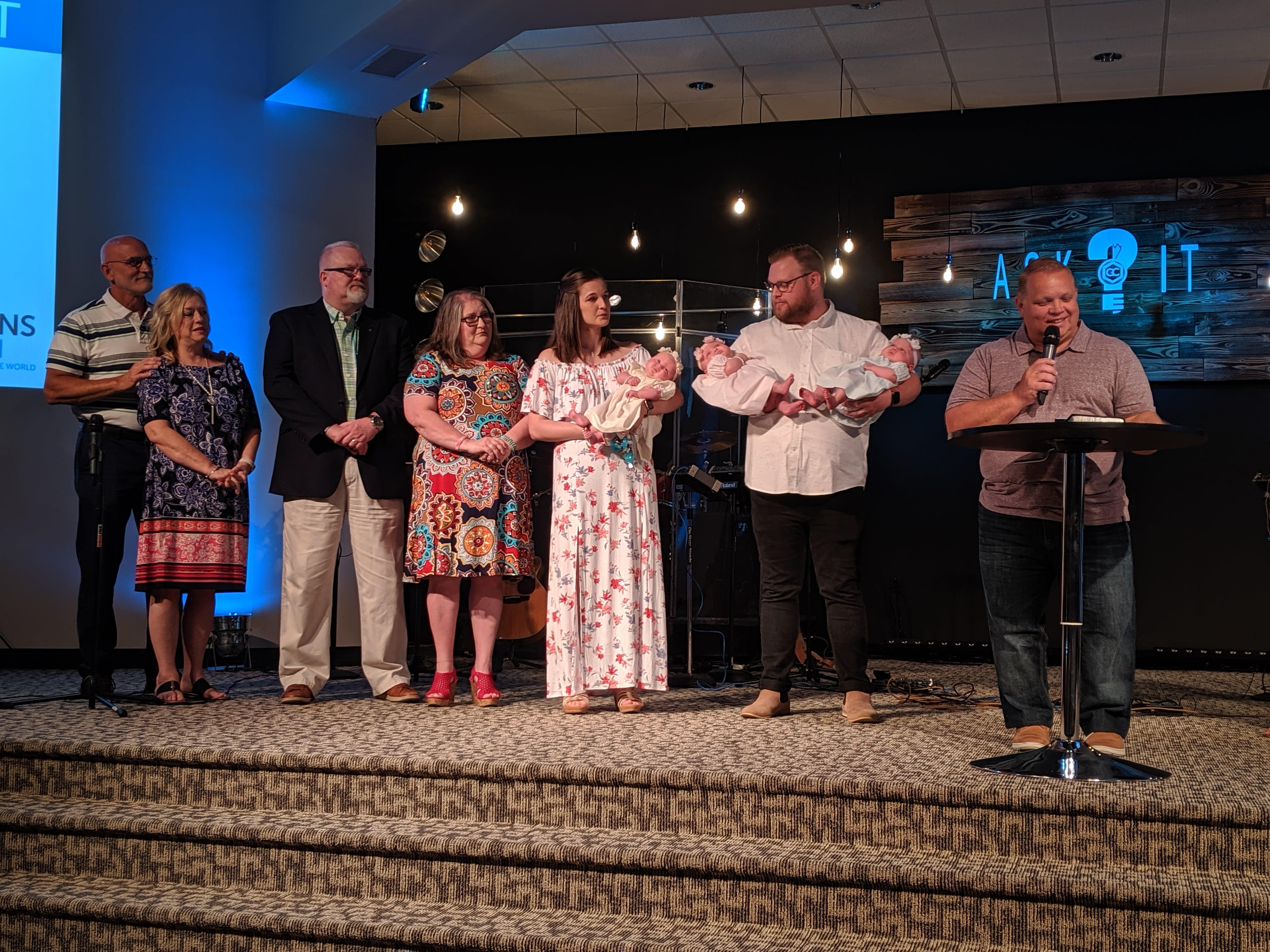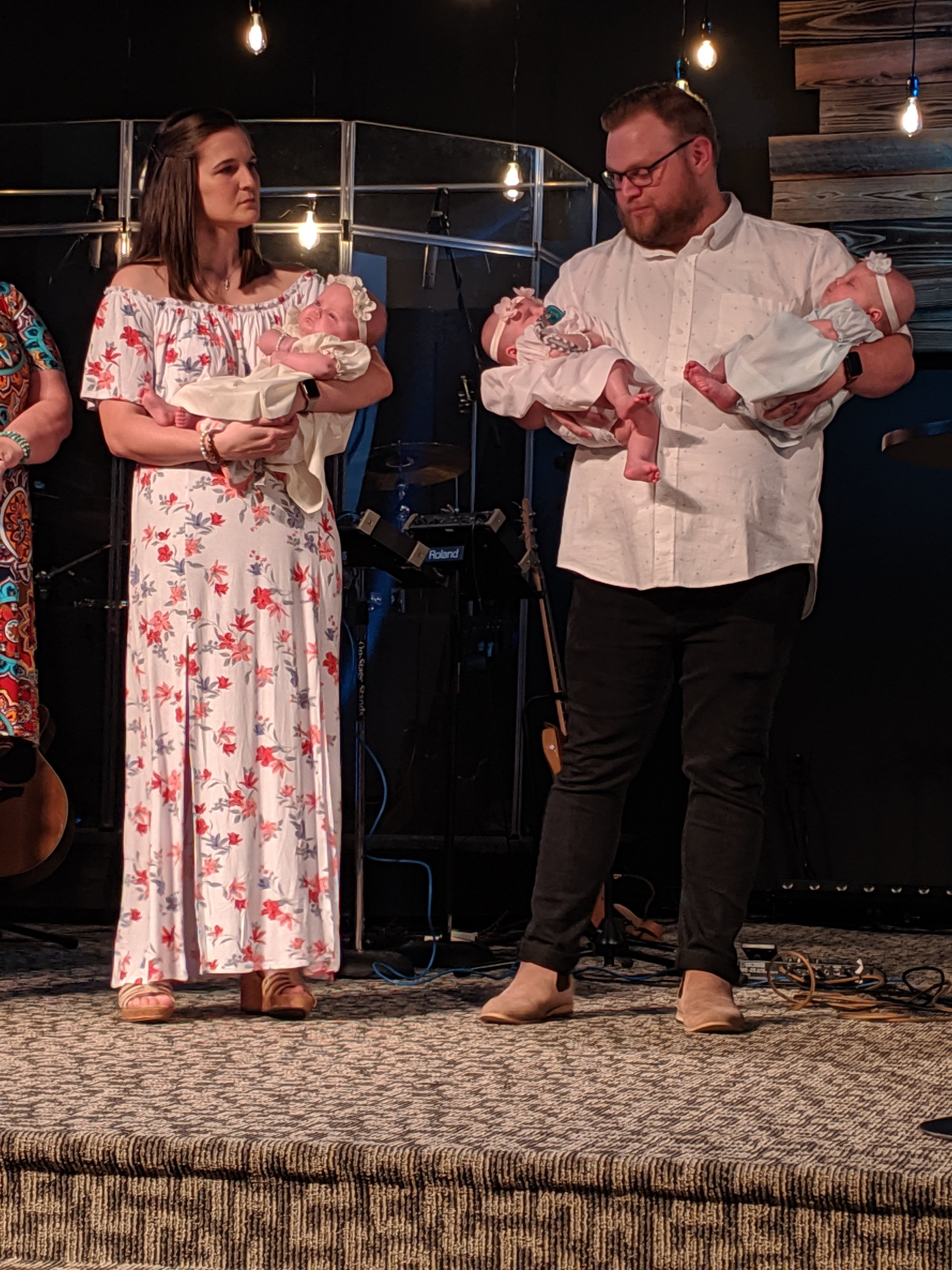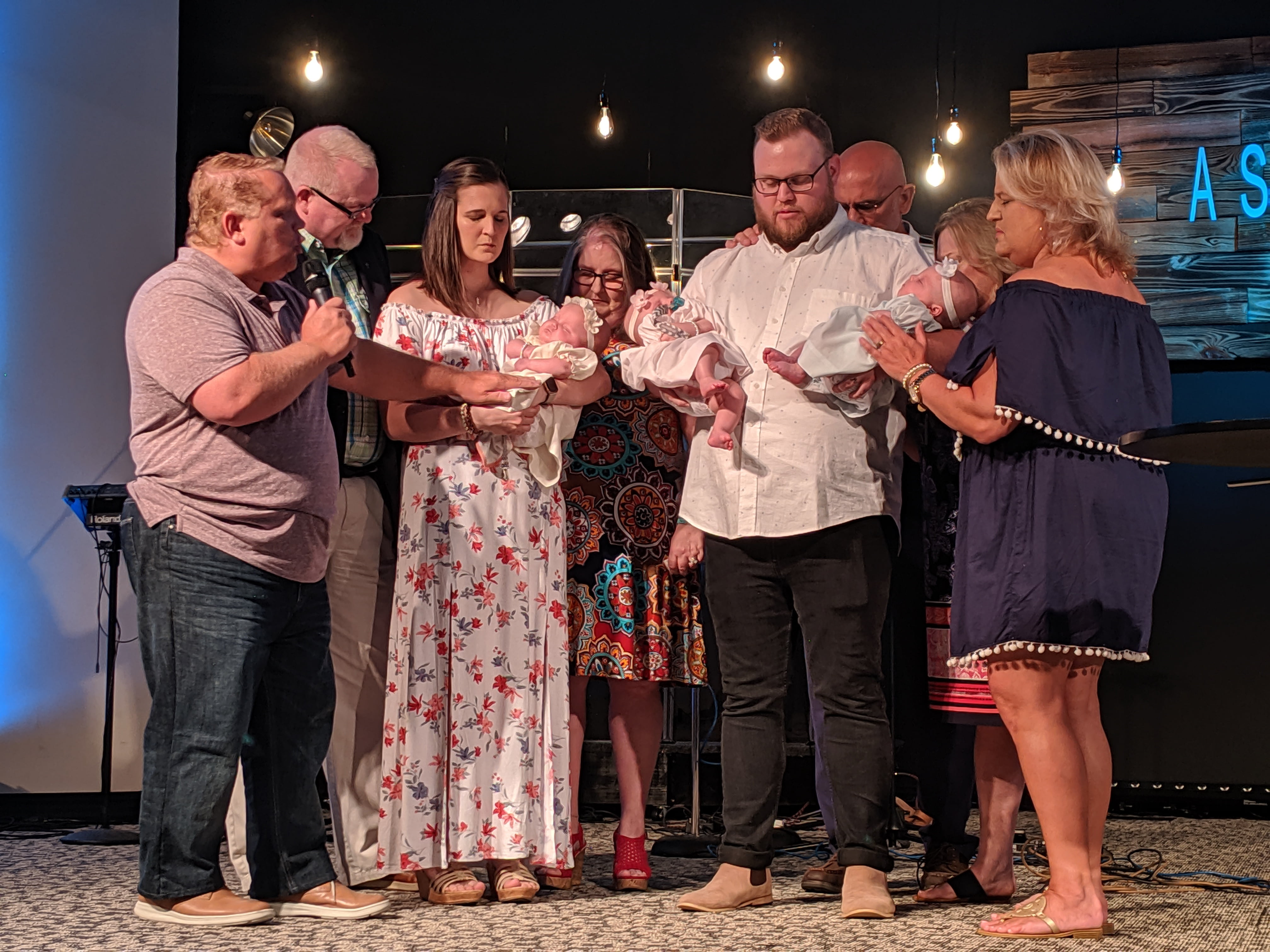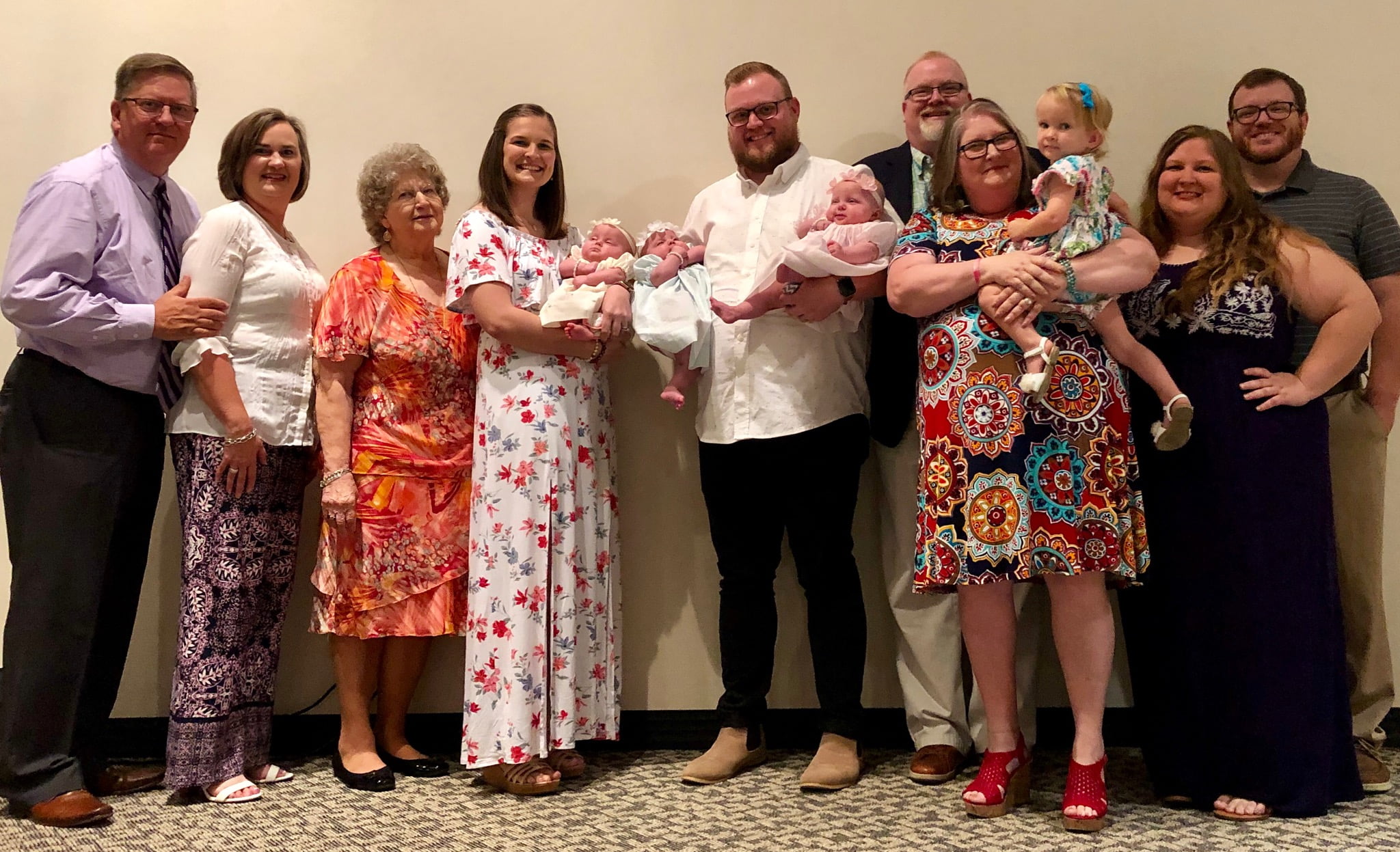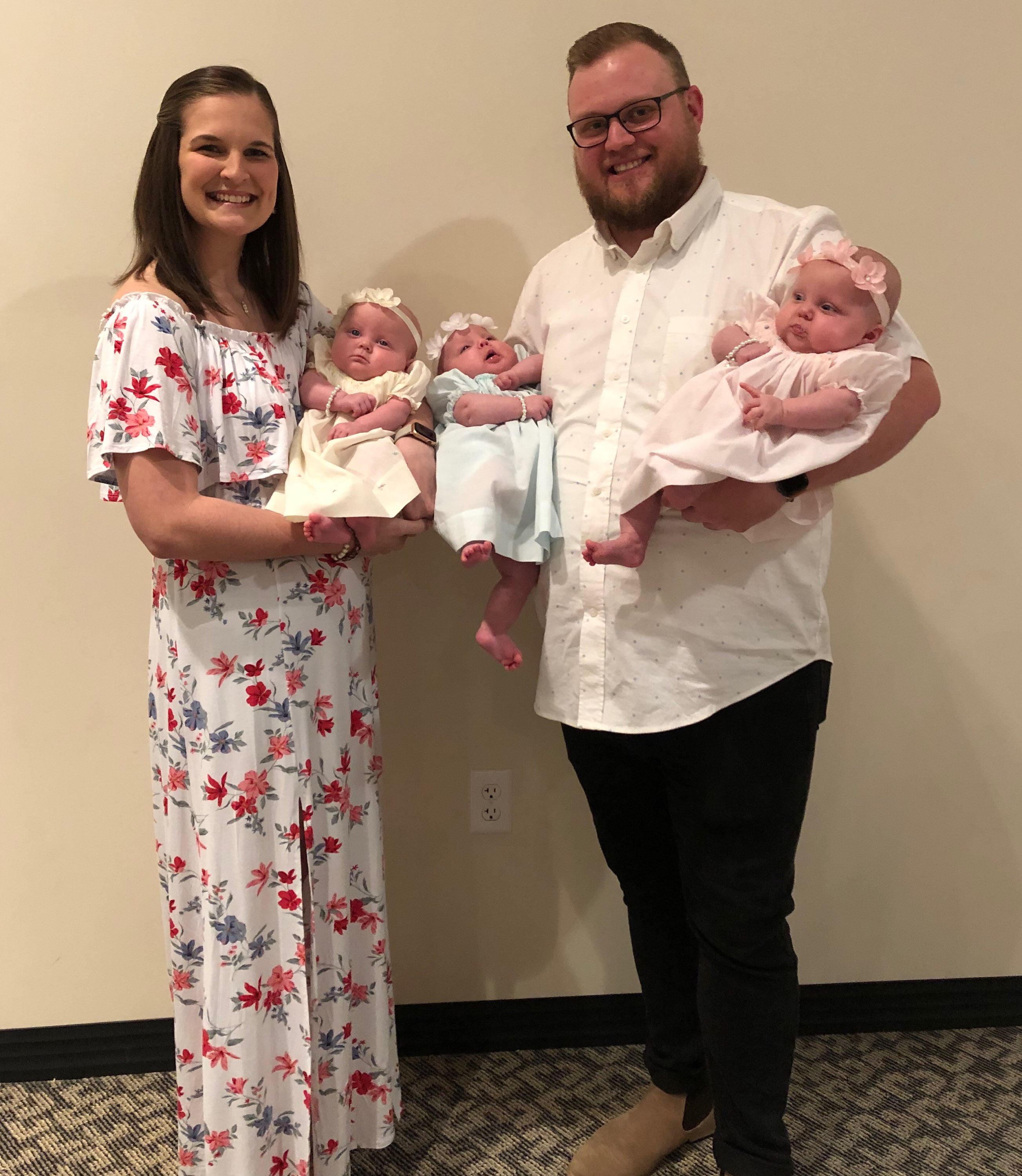 Then we all went out as a giant group for lunch at Dreamland. Since Bo's extended family had driven over from Alabama, there were 20 of us at a long, giant table!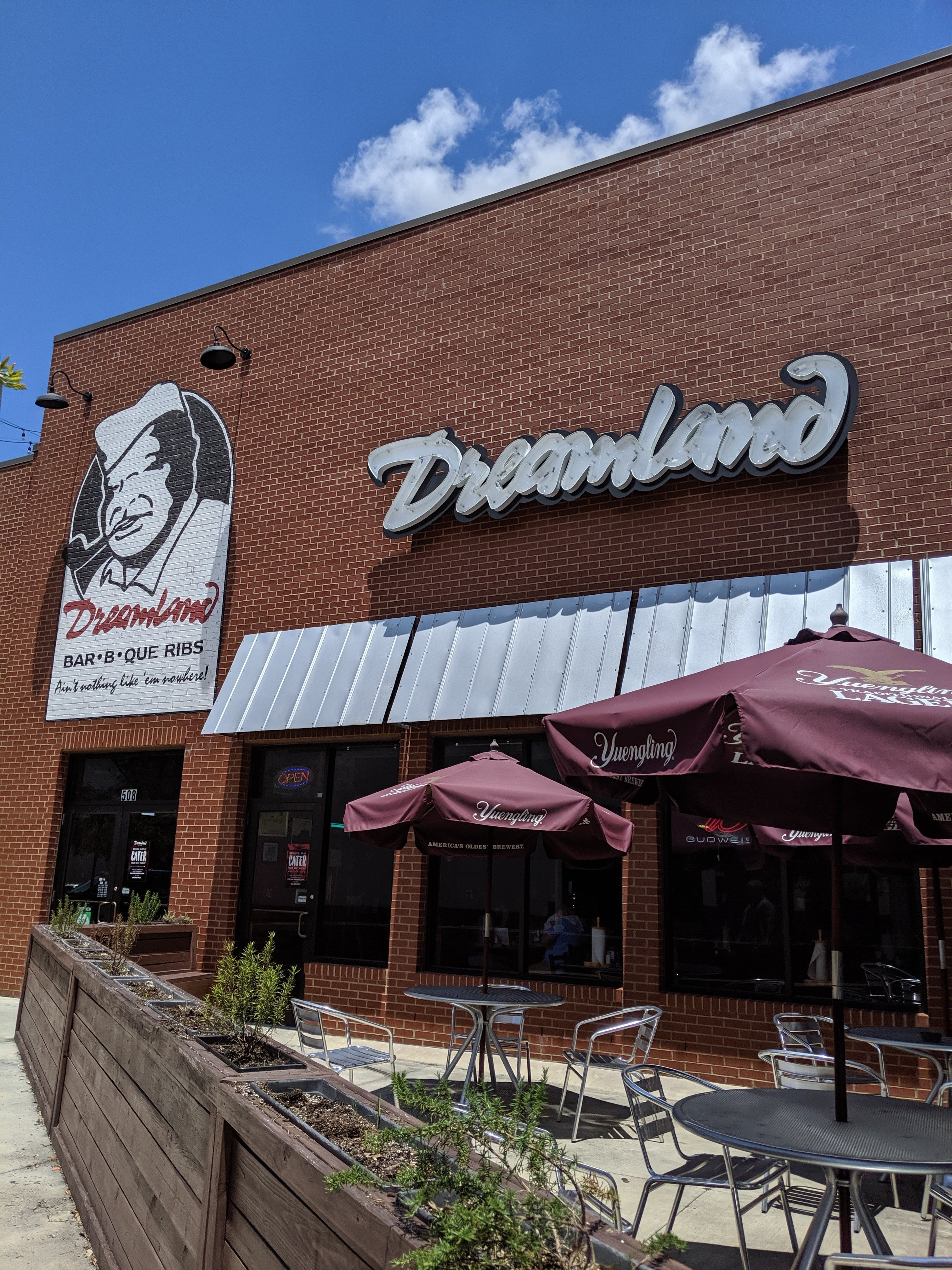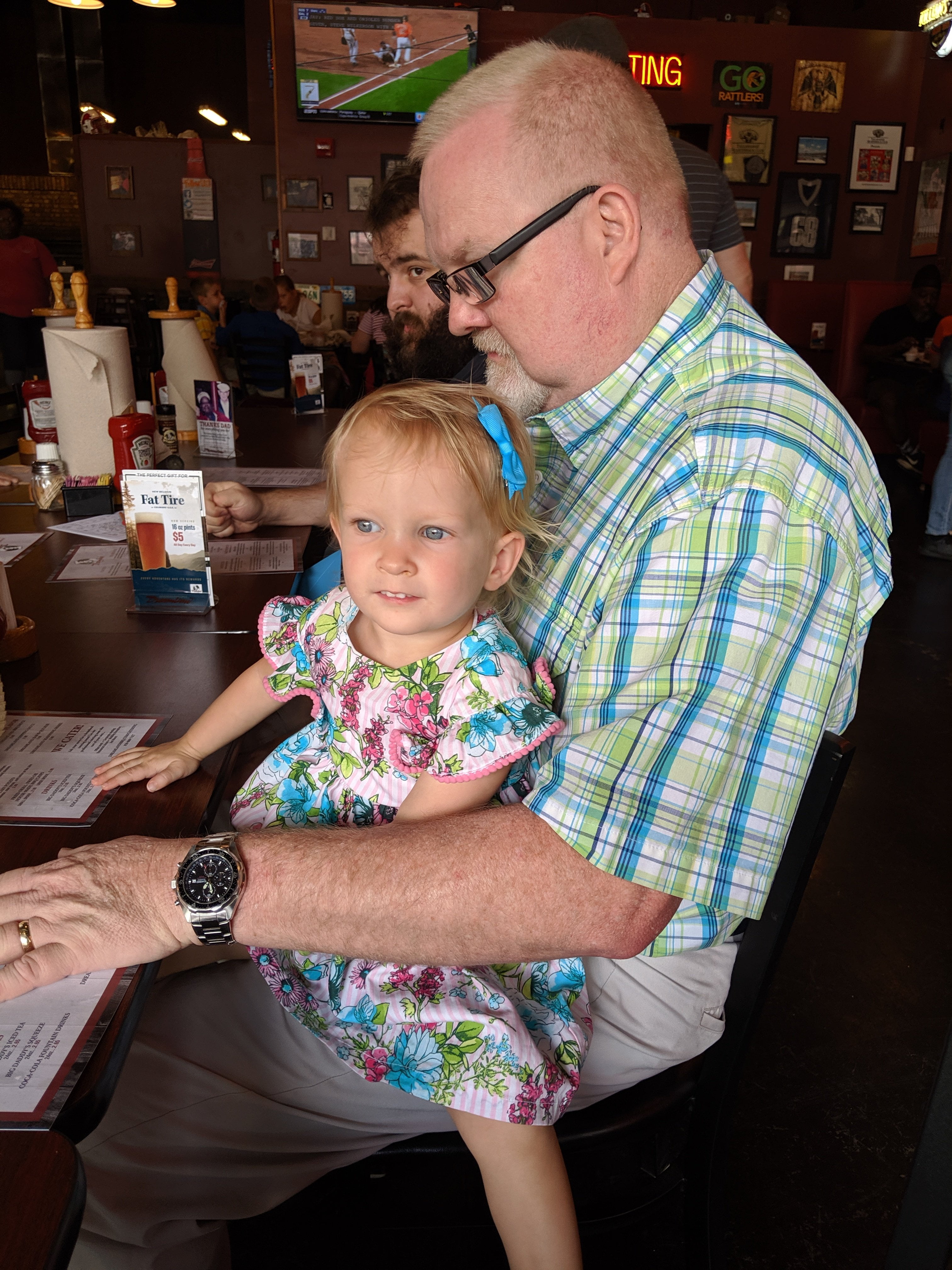 Also, look at these socks my sister had made for Papa, with the faces of all 4 girls! So fun & funny!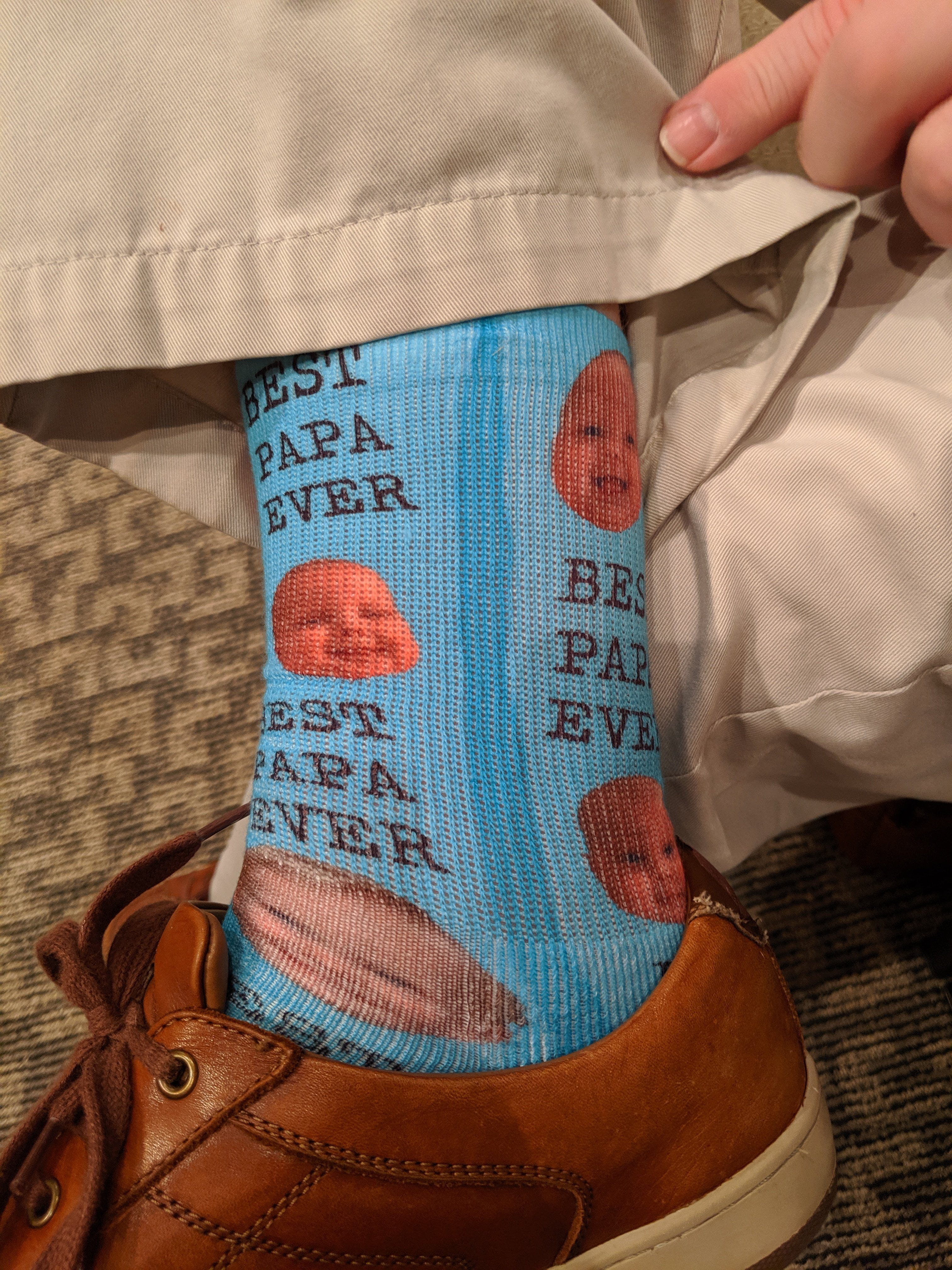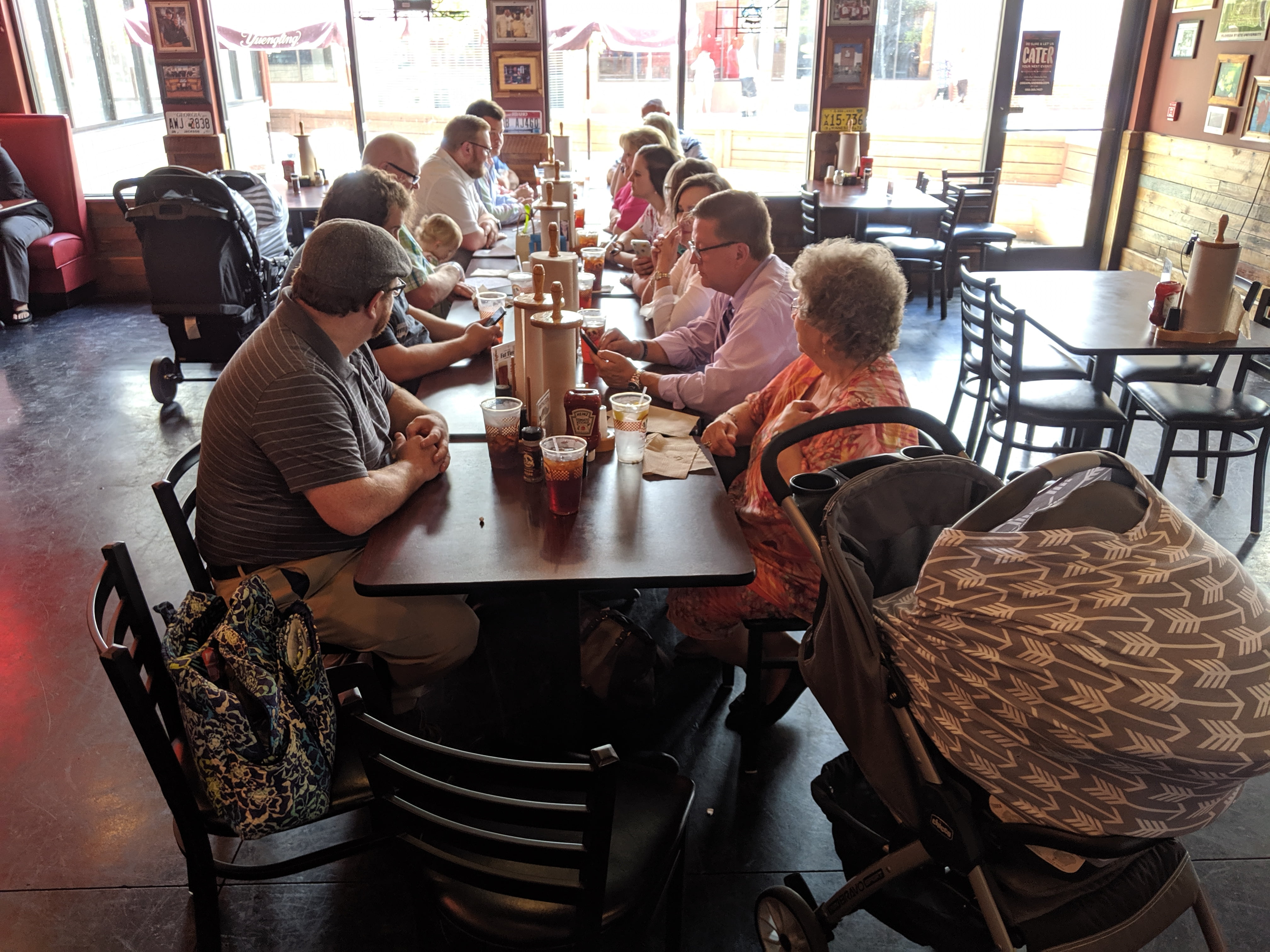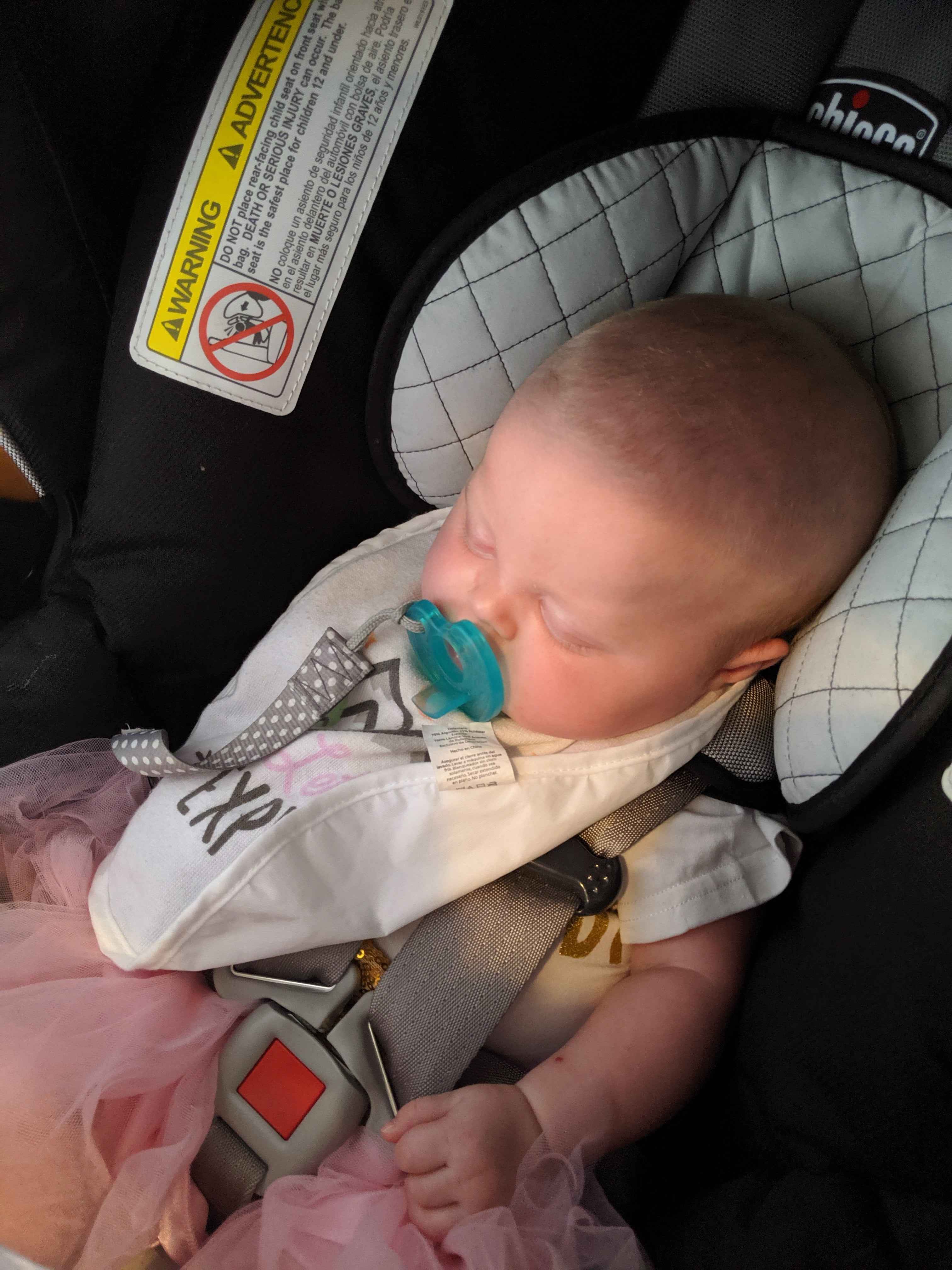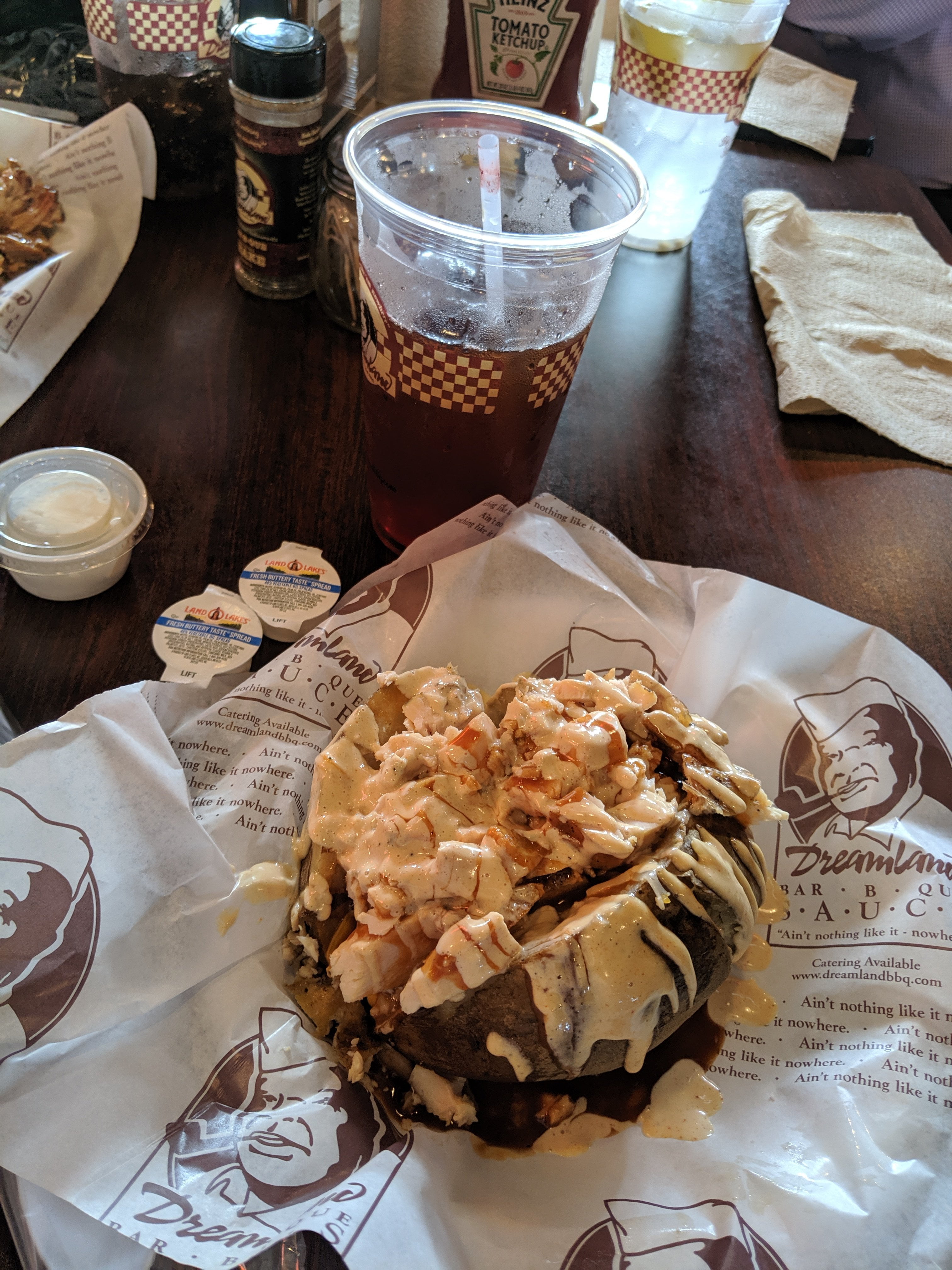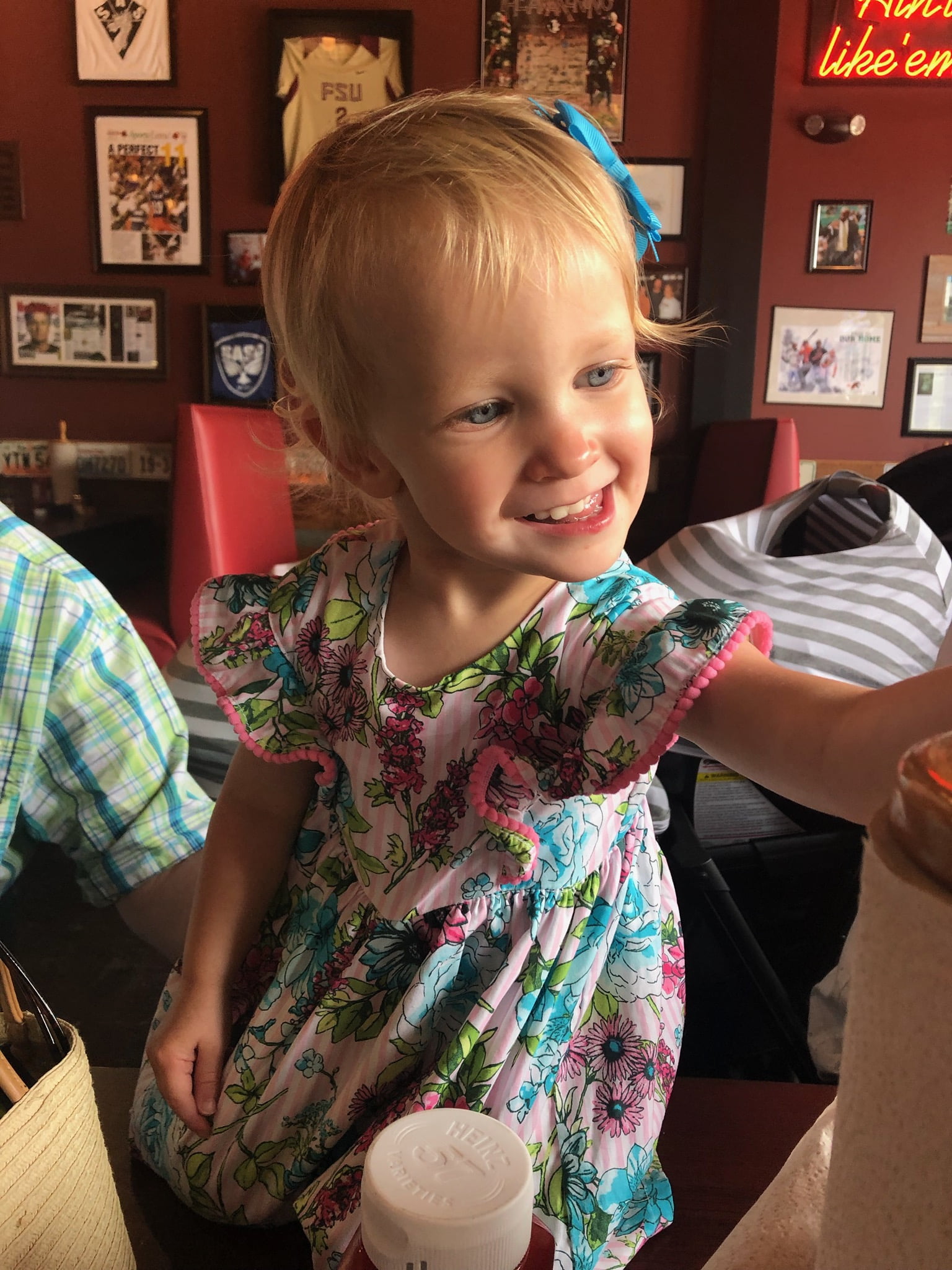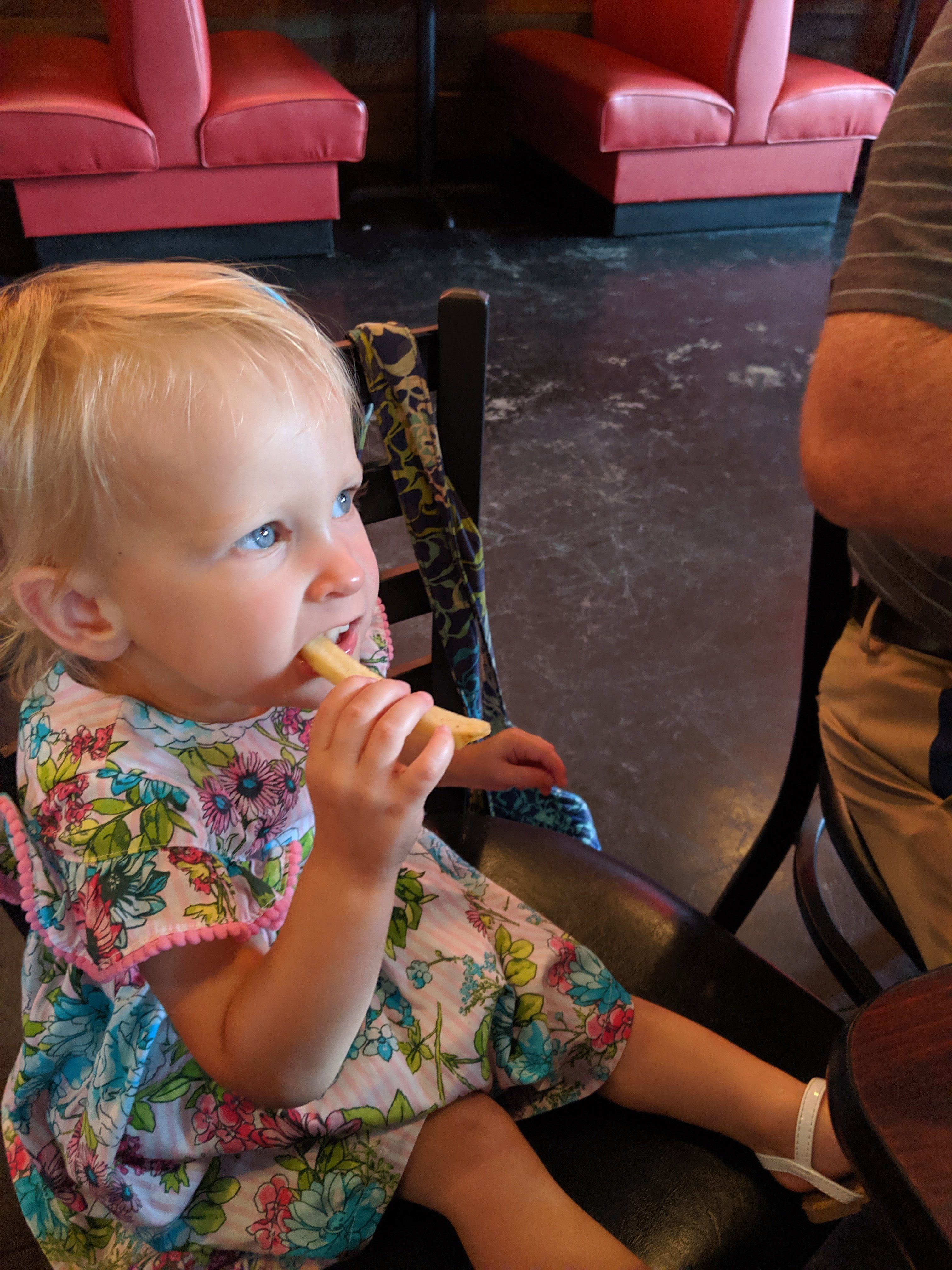 We requested the waitress bring our food first, so that we could eat quickly and get Emmie home to nap. And that worked really well, and we gave our waitress am extra big tip 😉 We got Emmie down for her nap around 2pm, and she slept until like 4:20. I took a short couch nap, and then read for a little bit before she woke up.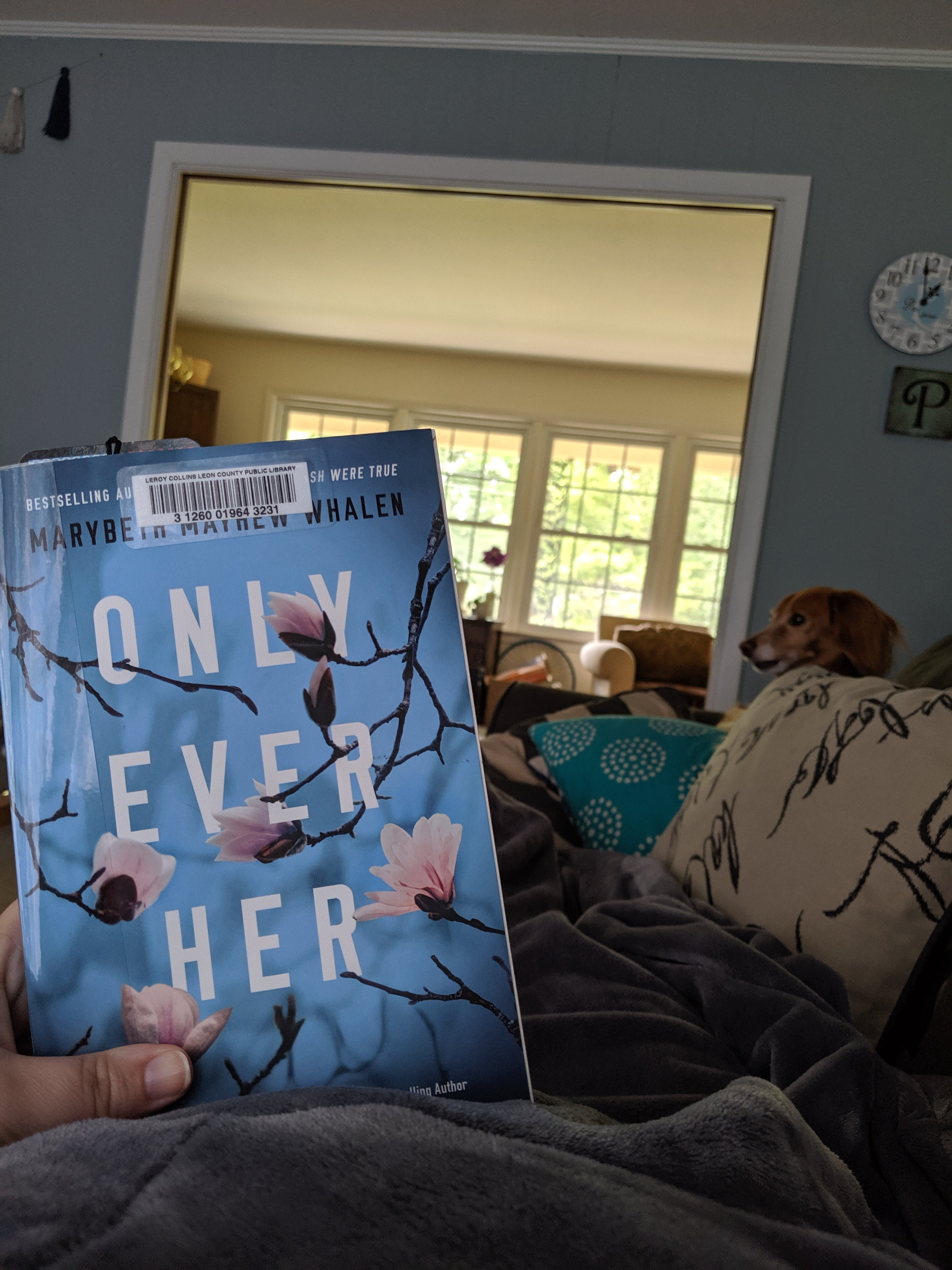 Then I took some "glamour shots" of Emmie & Daddy in the front yard for Father's Day.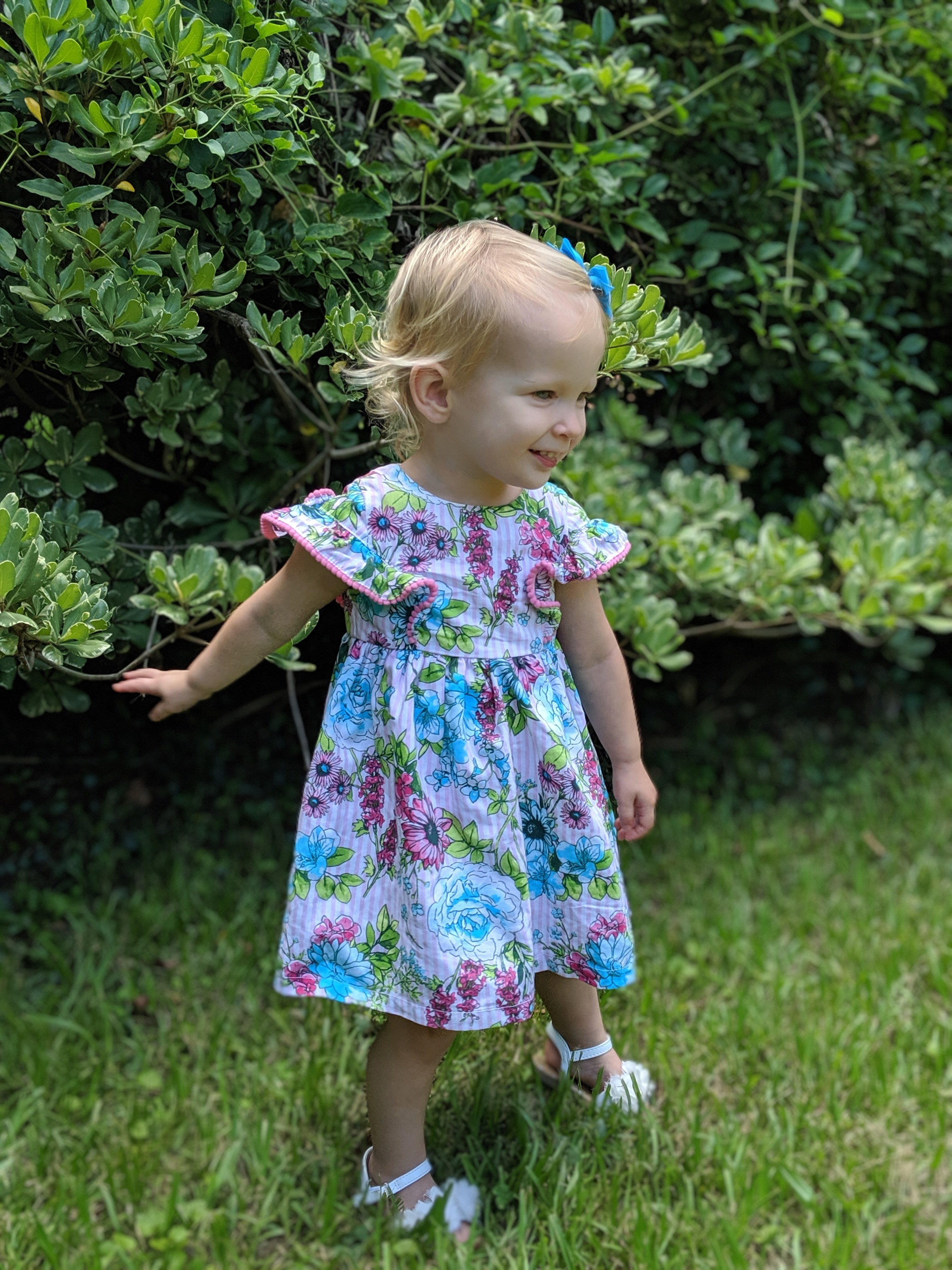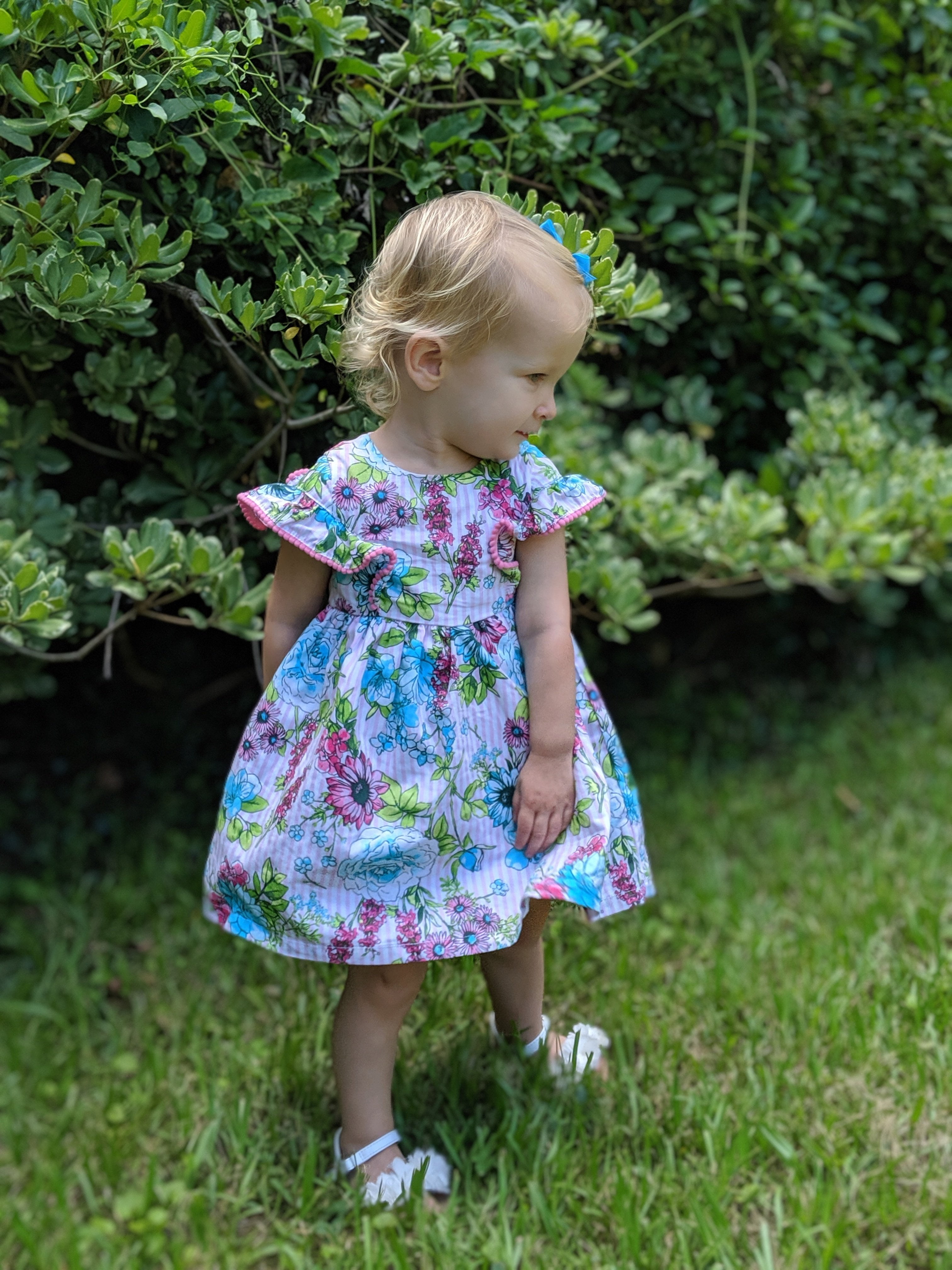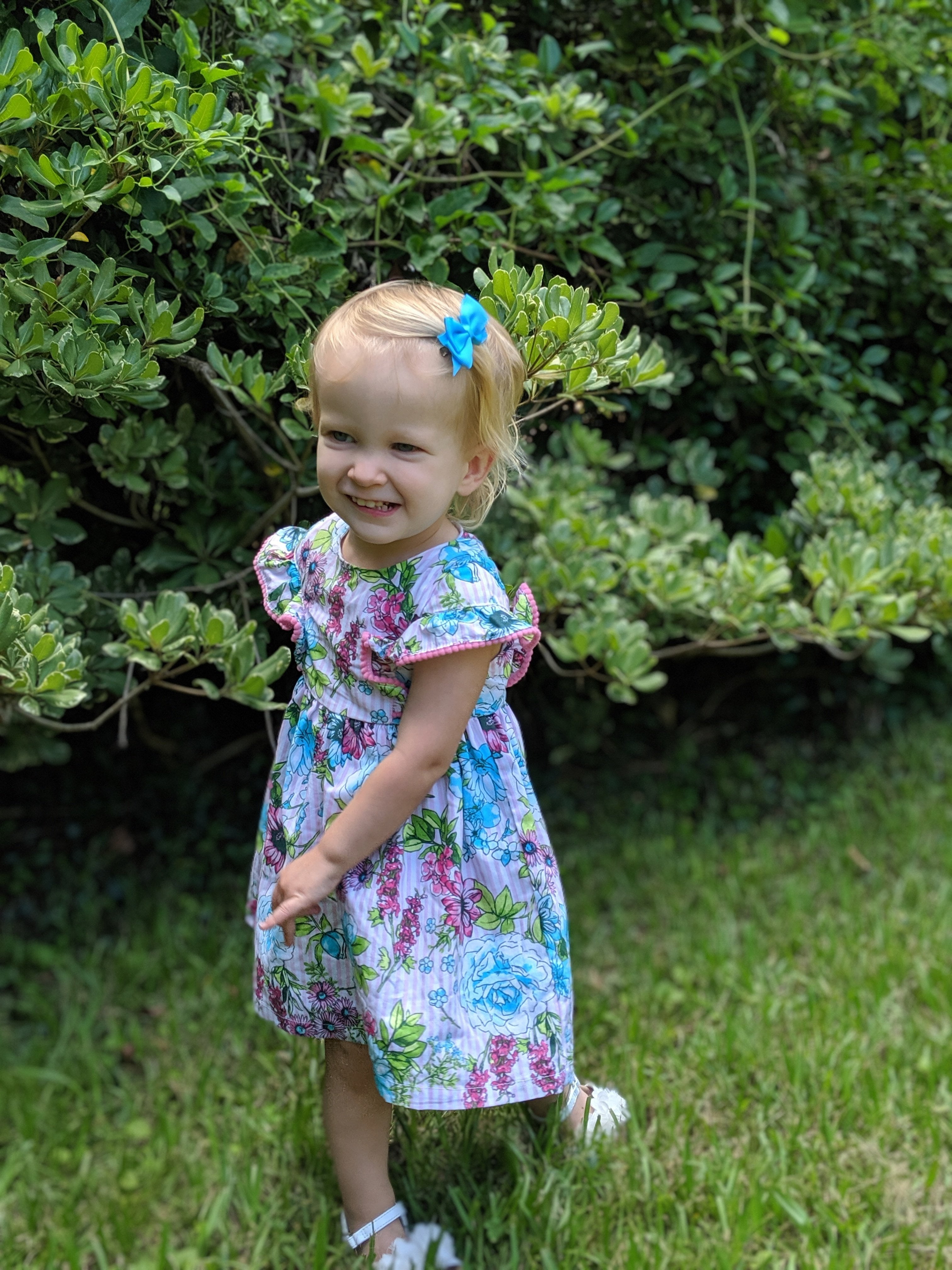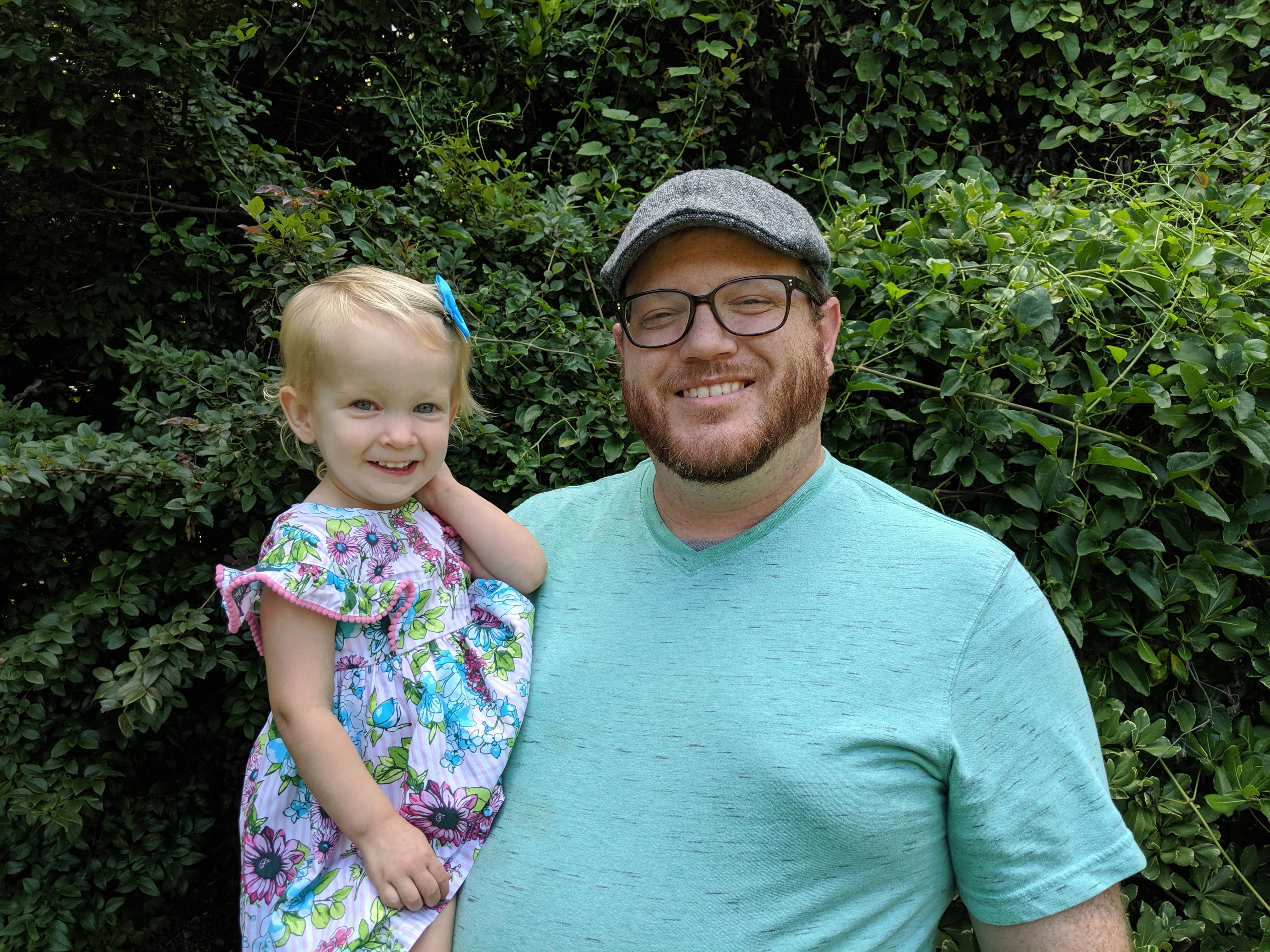 And since lunch time was chaos, we didn't have time to give Papa his Father's Day gift, so we made a super quick stop at their house. We got him a cornhole set & a nice work shirt! Mama even brought me a couple of souvenirs from their trip to Laurel! (I'll share pics of that stuff tomorrow maybe.) Also, they had just picked up milkshakes, and Papa shared his with Emmie. But then tragedy struck, and she spilled it dowm the front of herself and freaked out because she hates messes.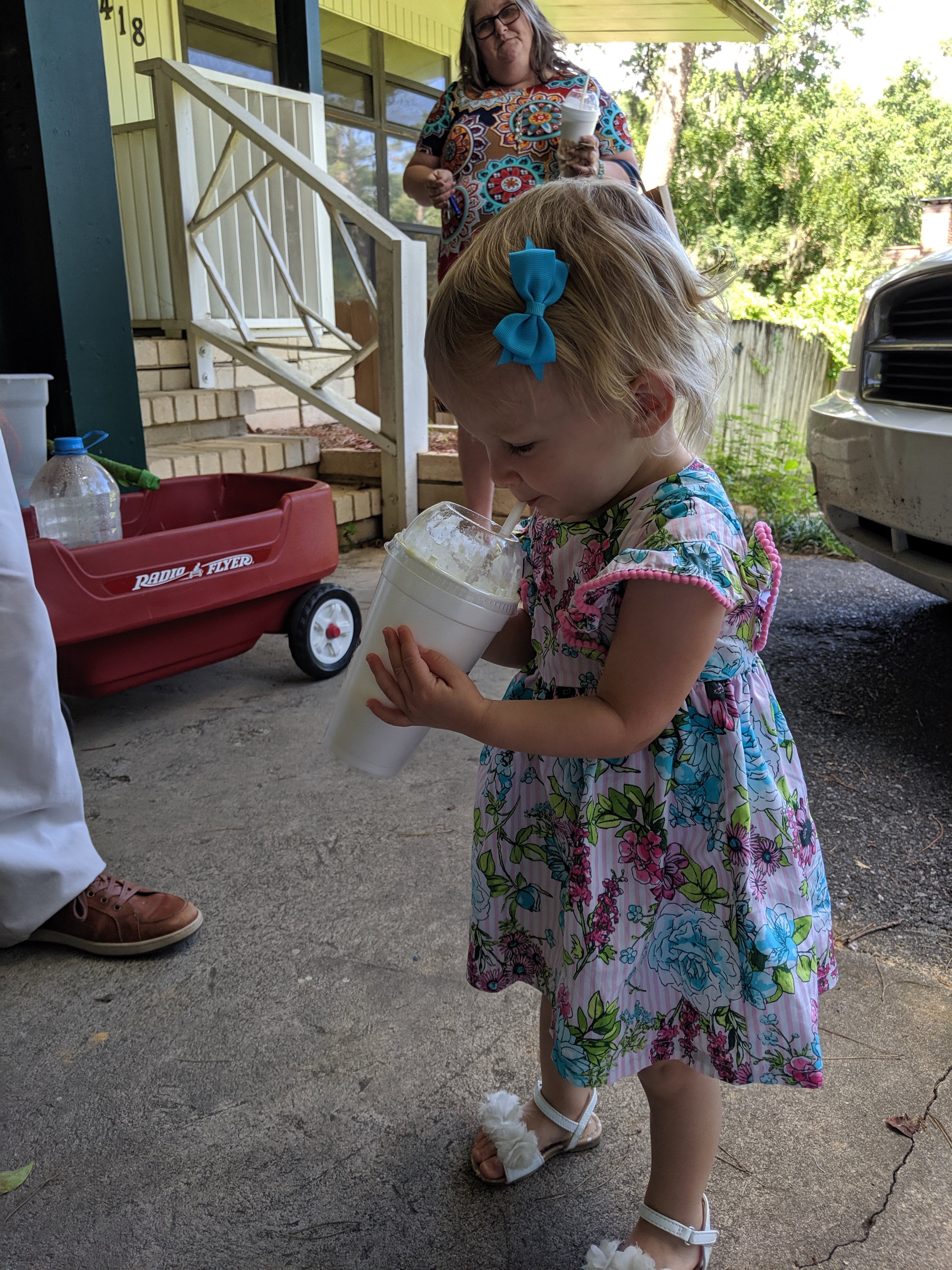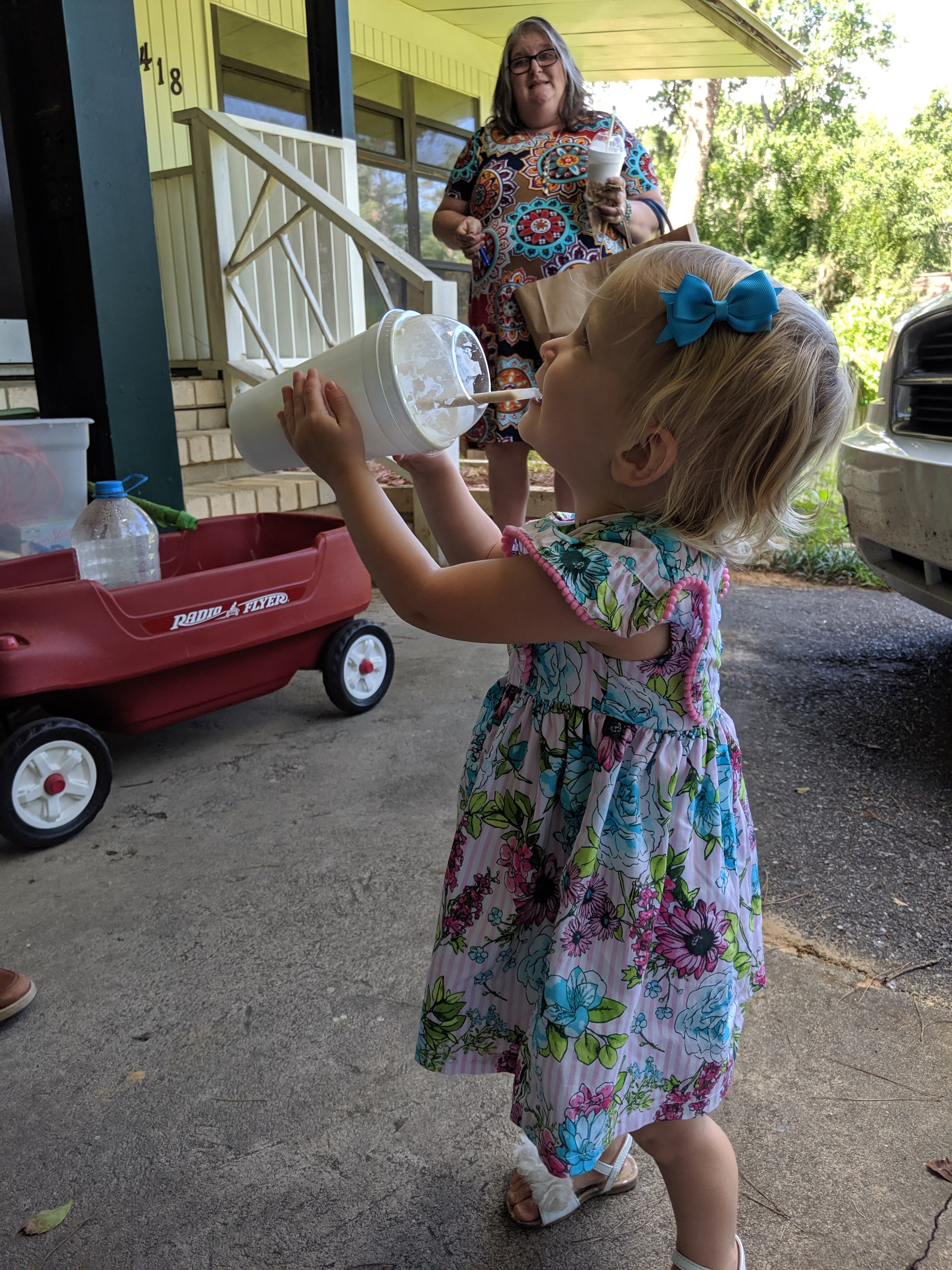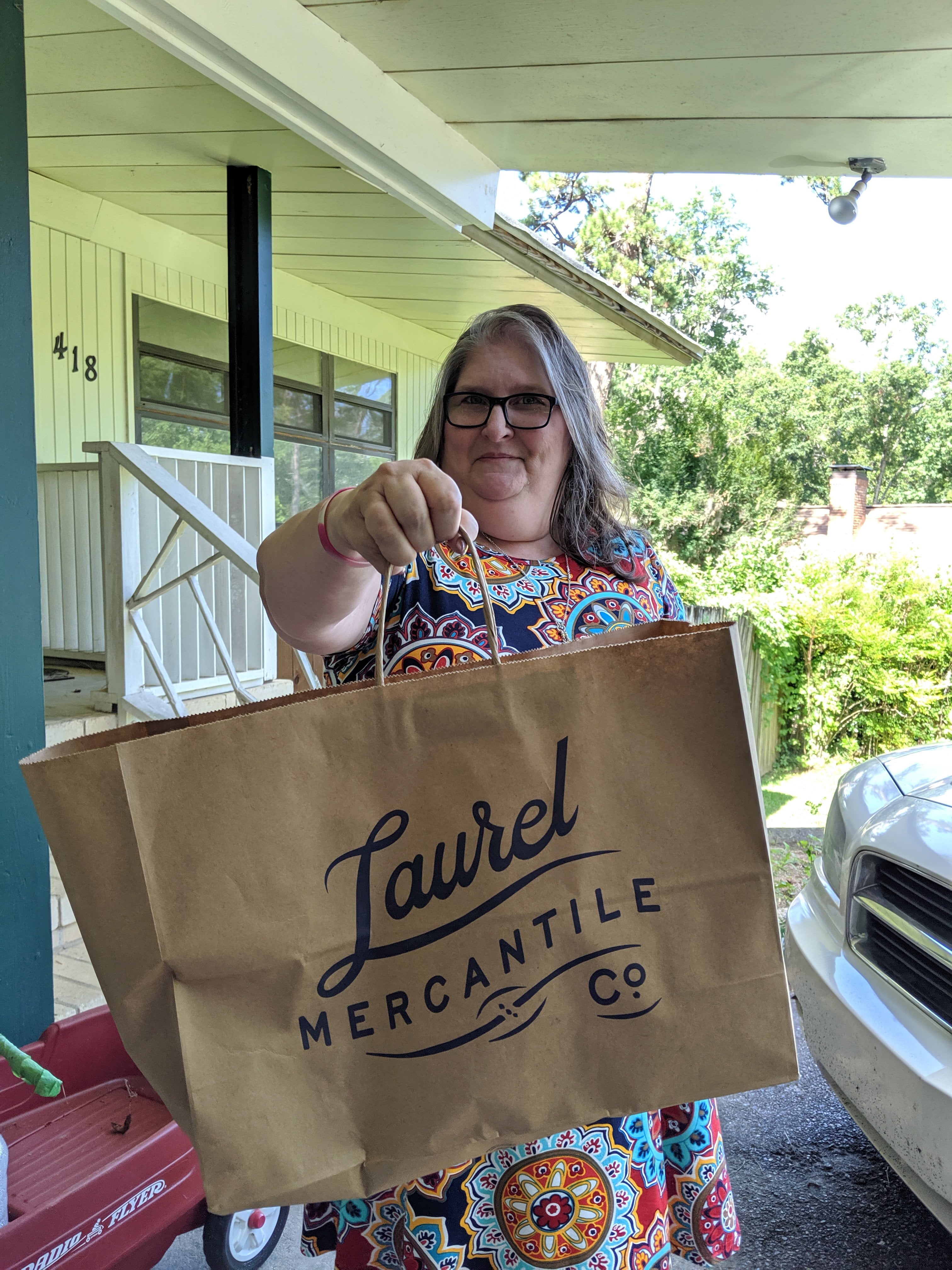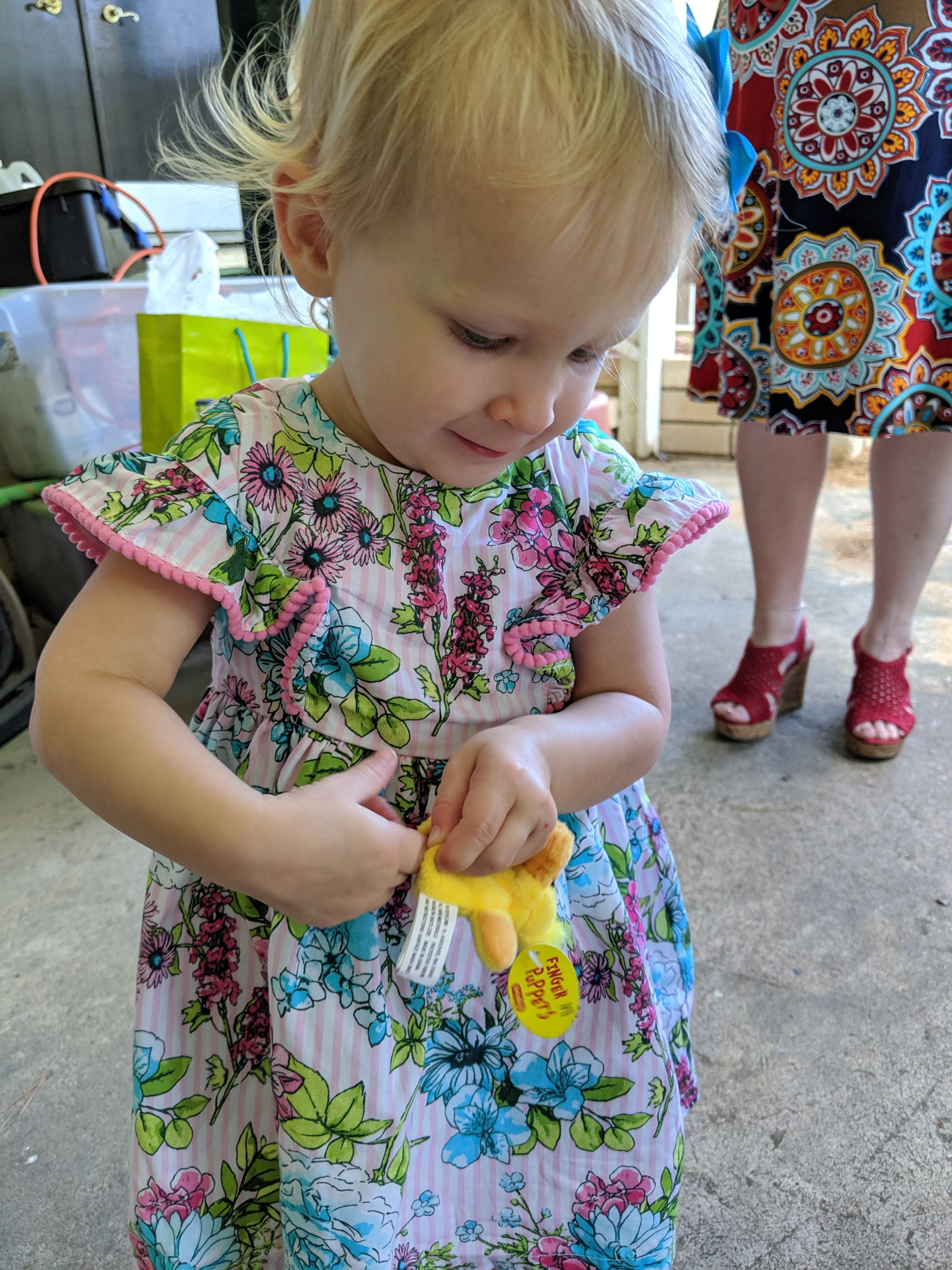 This photo below was snapped immediately after she spilled the milkshake, and was ok the brink of her meltdown.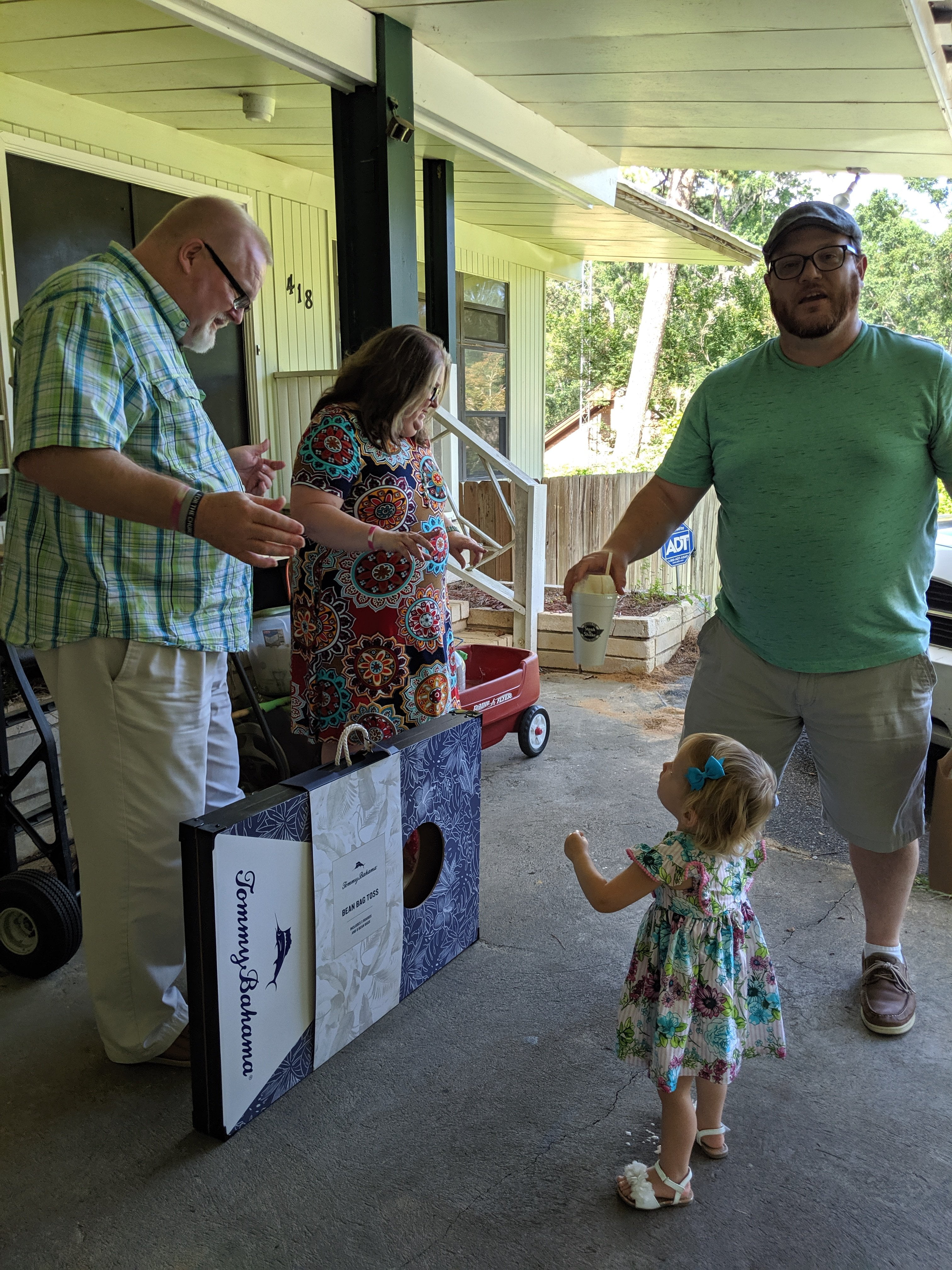 Since I didn't have a spare outfit in her bag, we just put her in her bathing suit, and went over to Jeff's parents house for Father's day dinner. Emmie played in her tiny pool, while daddy grilled chicken on the back porch.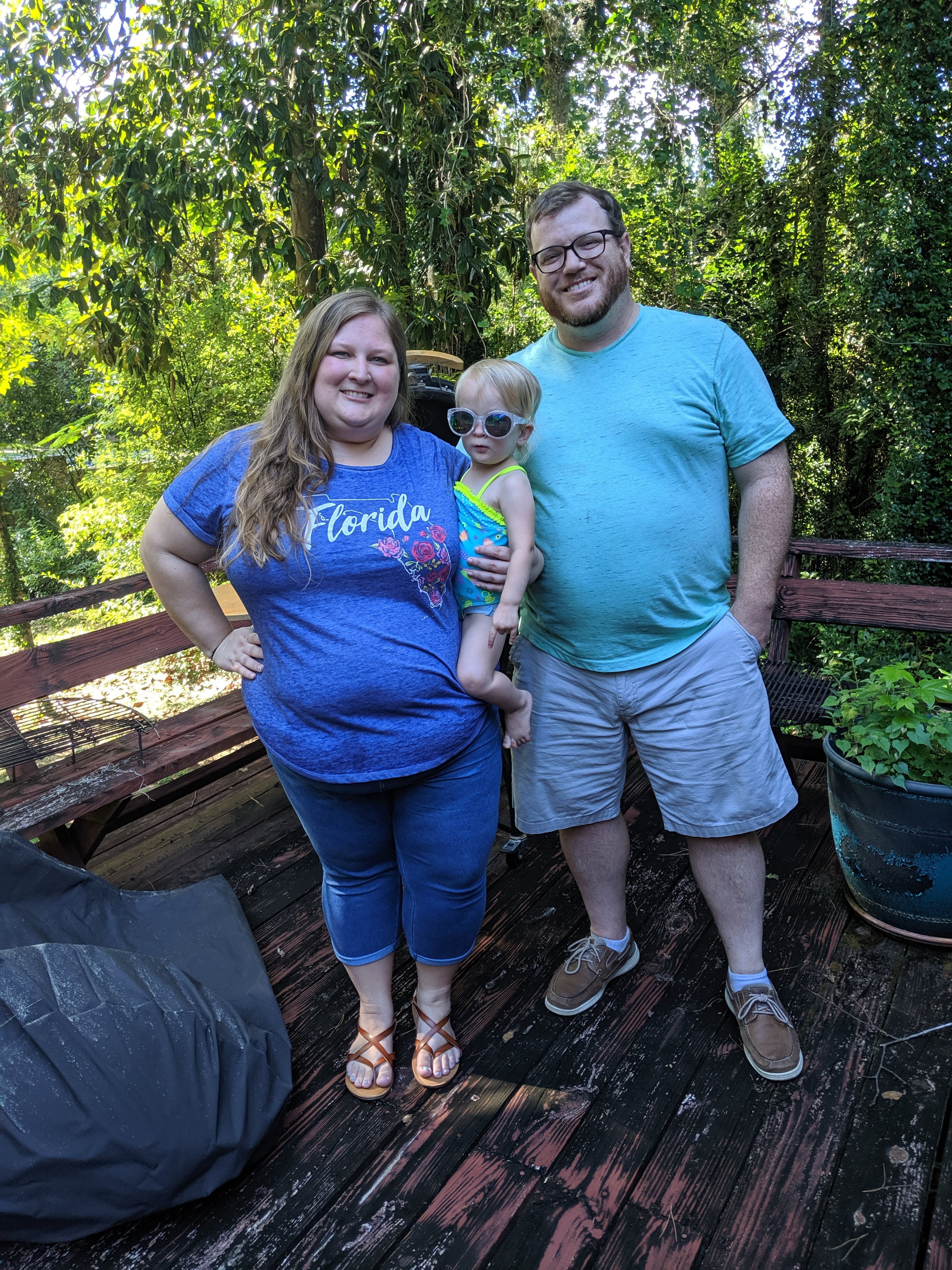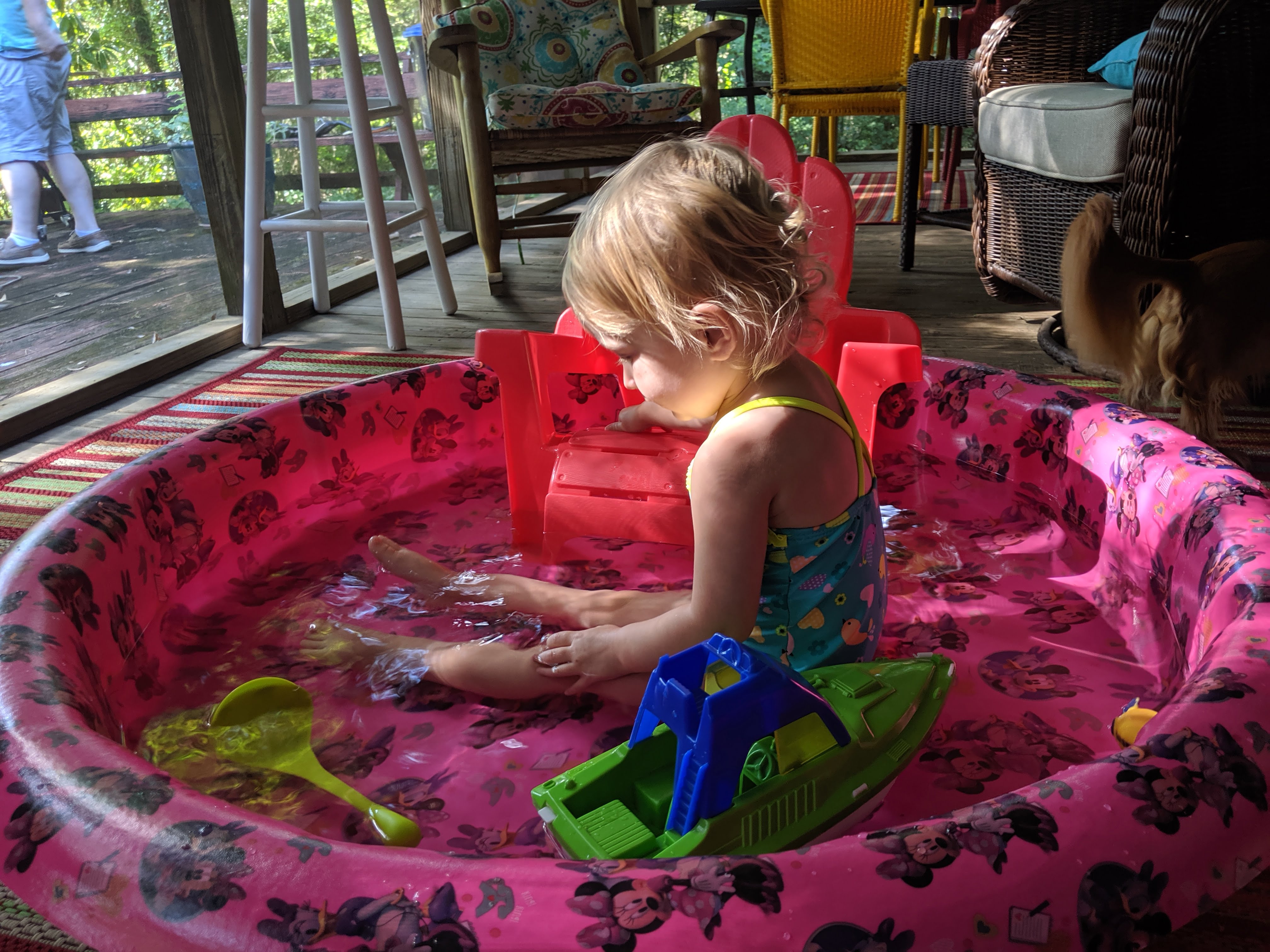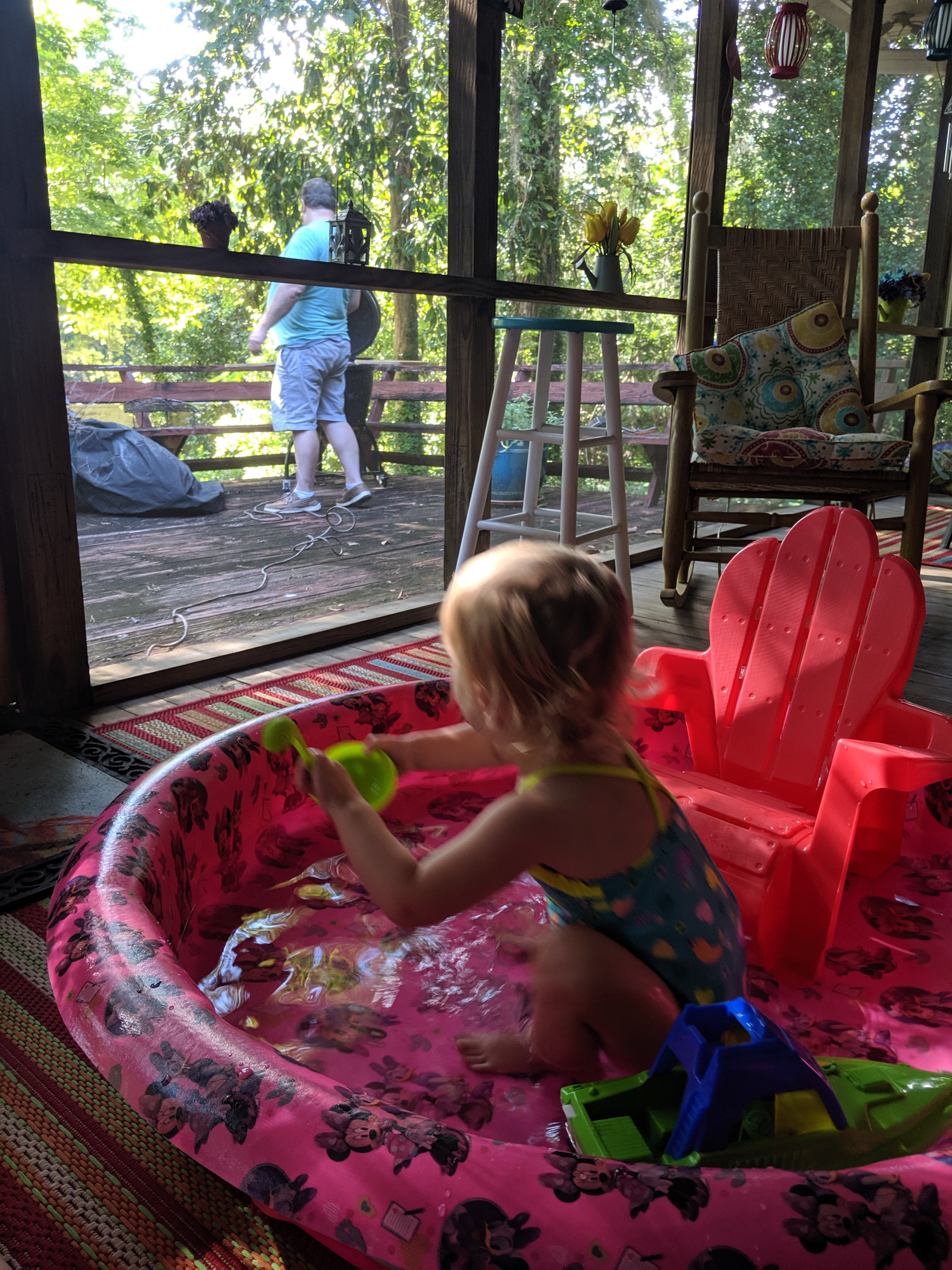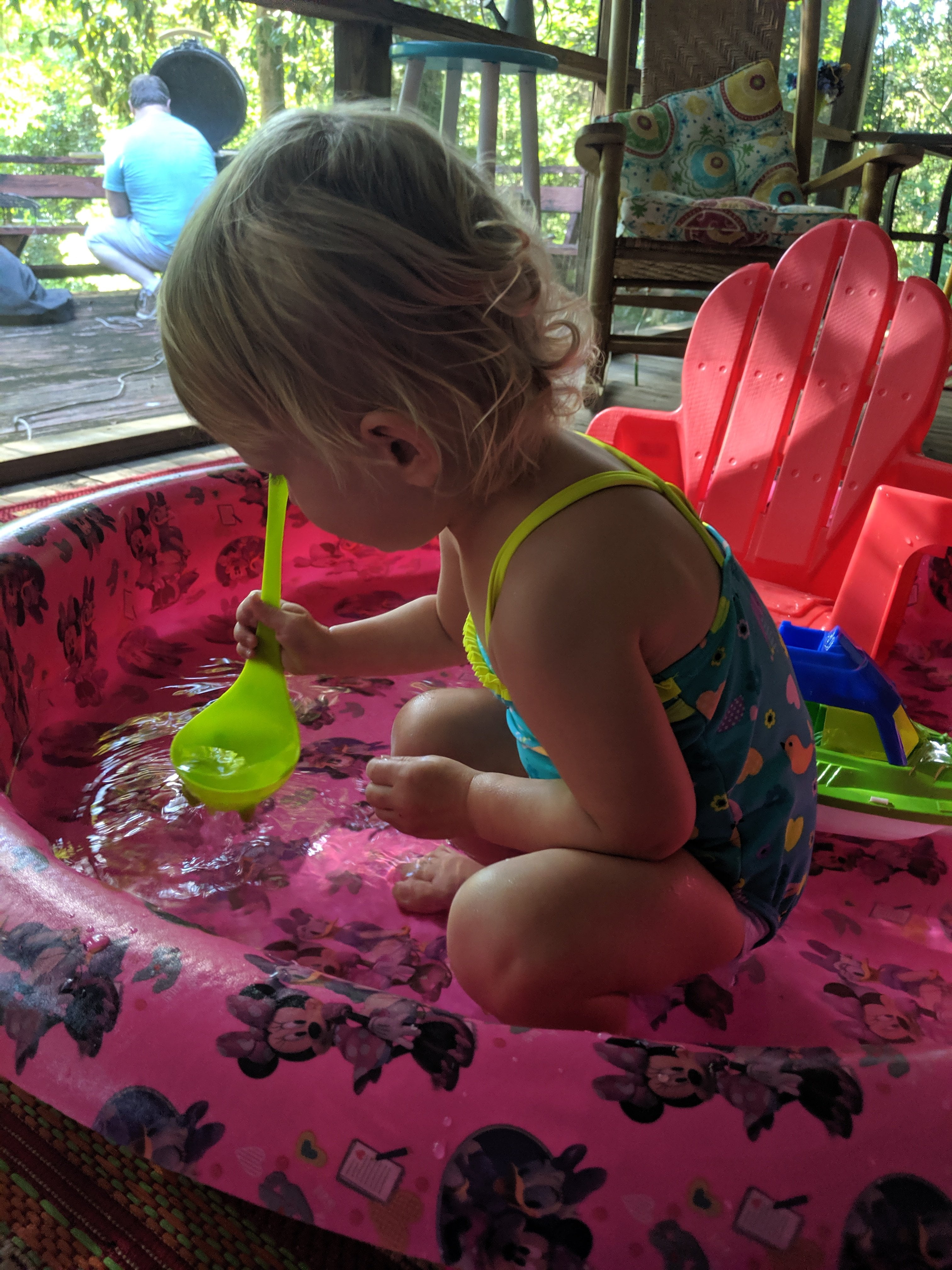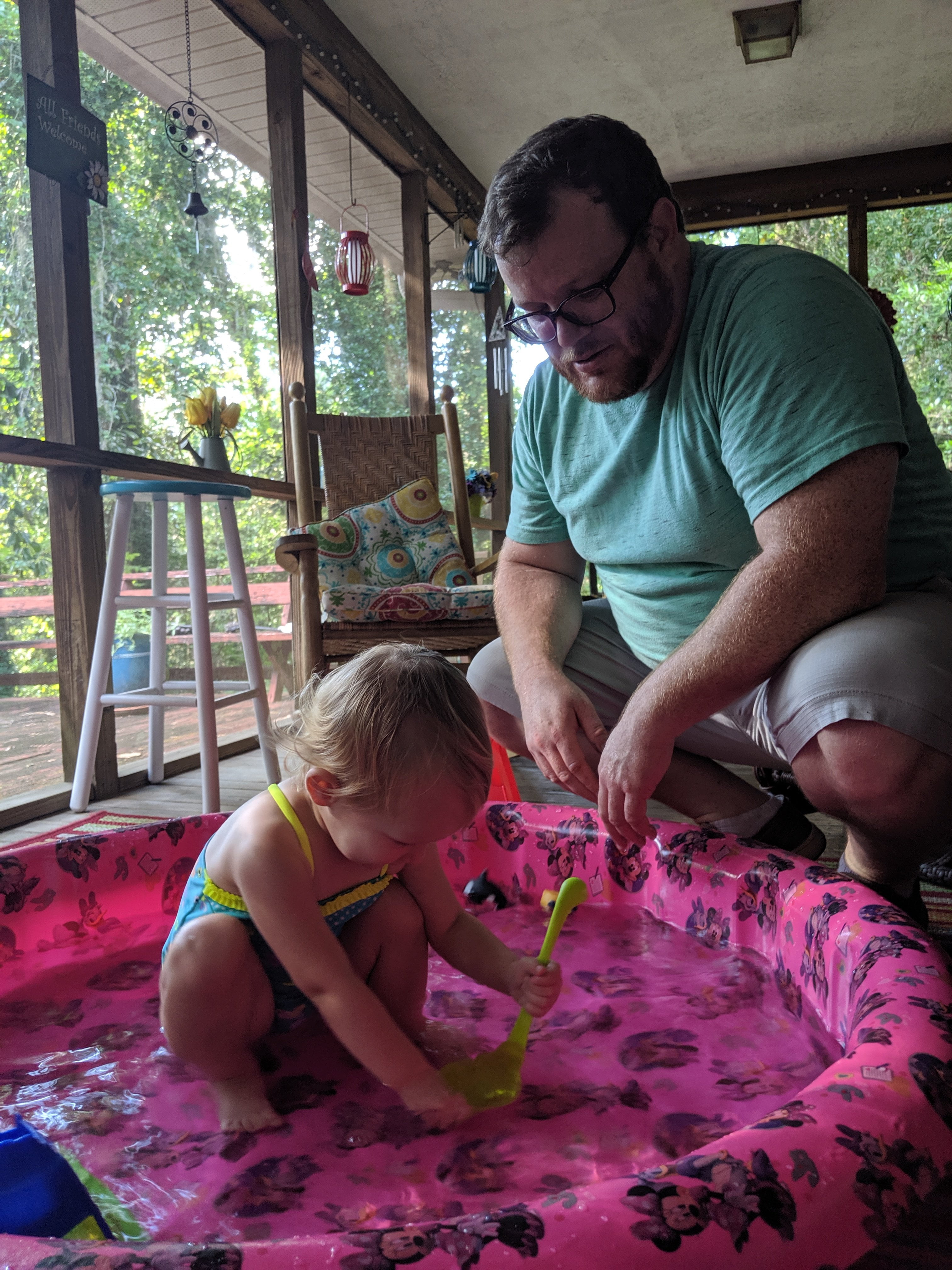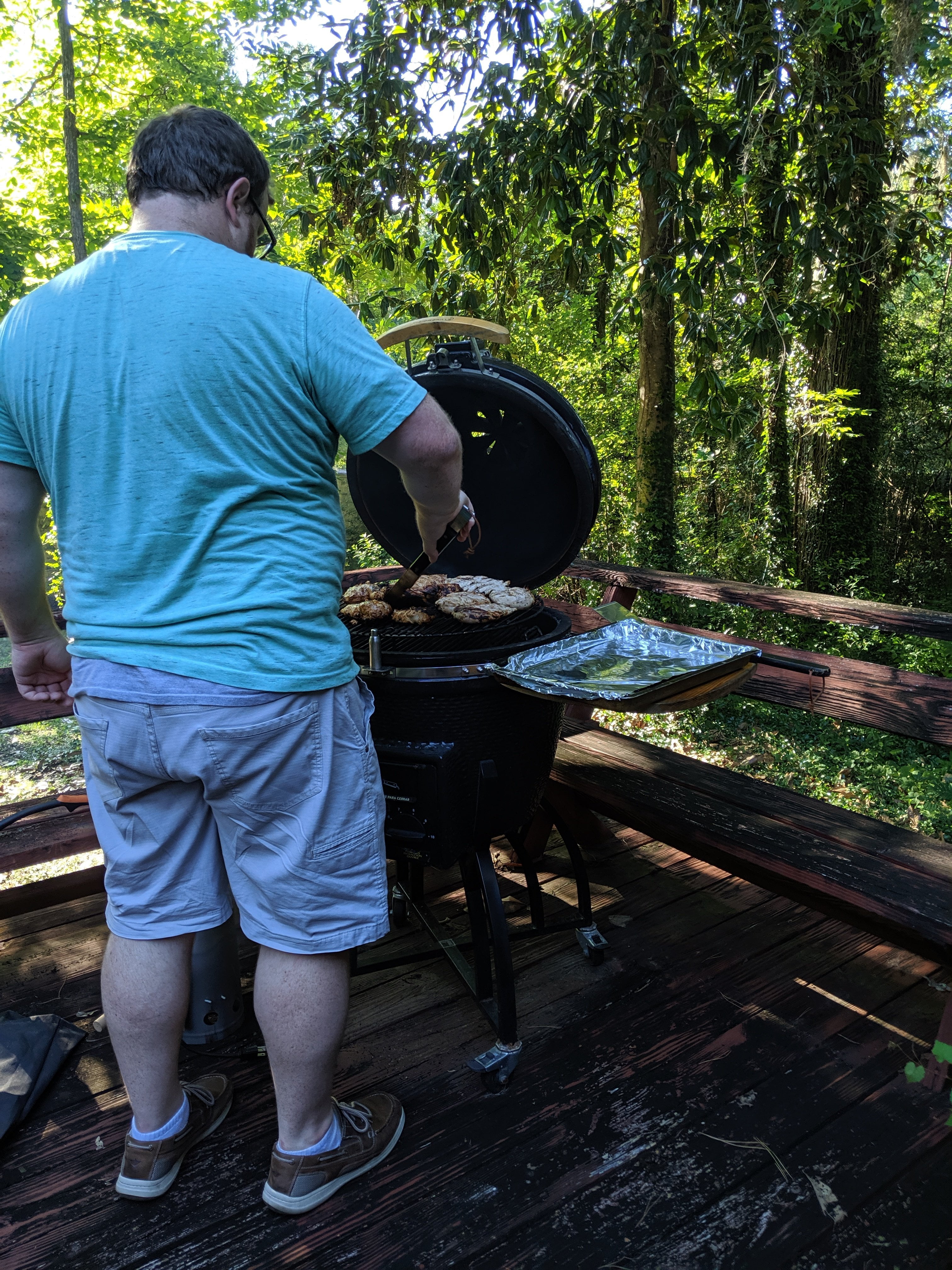 Then when she was done playing in the water, Nana gave Emmie this dress and shoes as an early birthday present. And I just love it!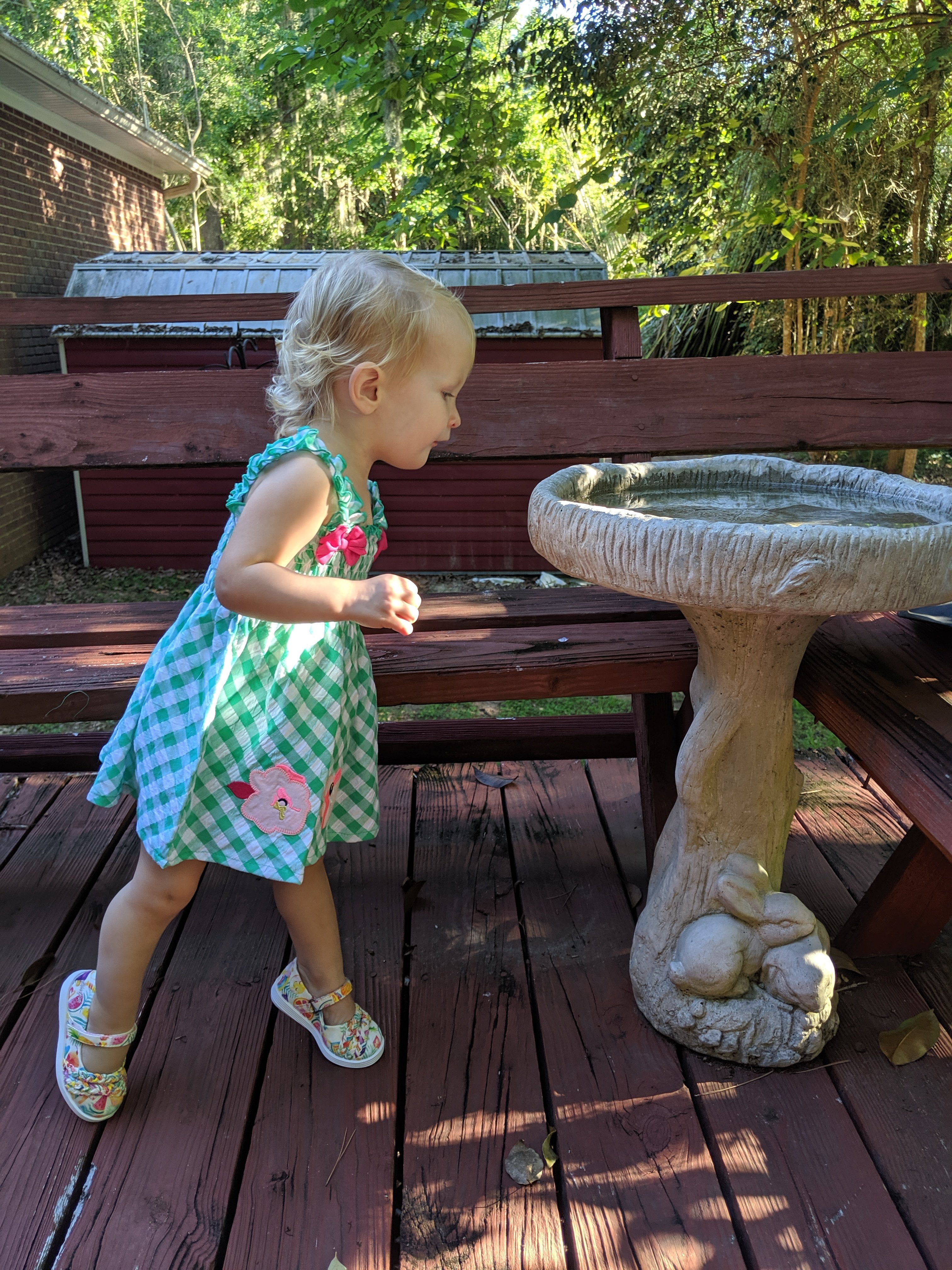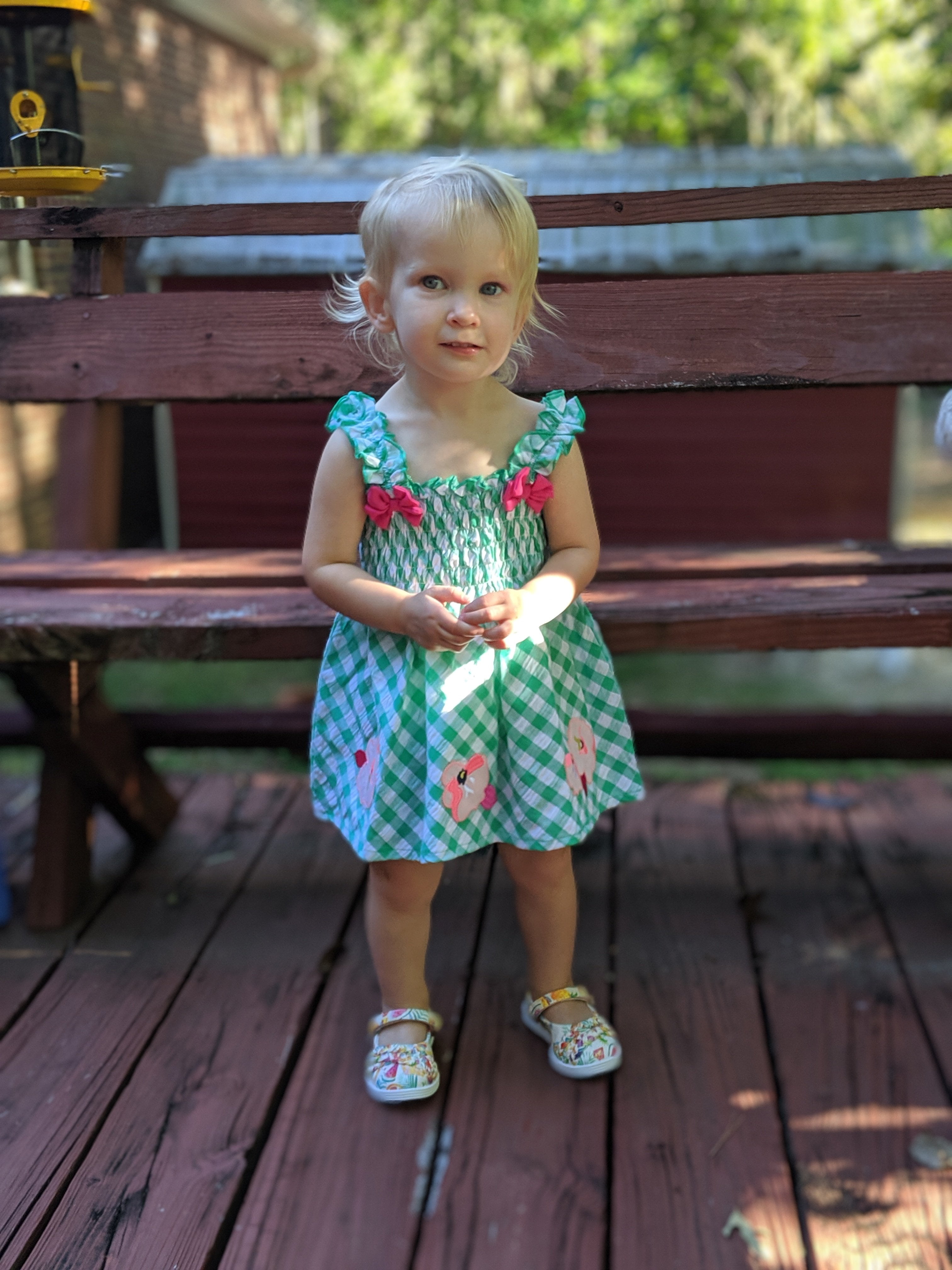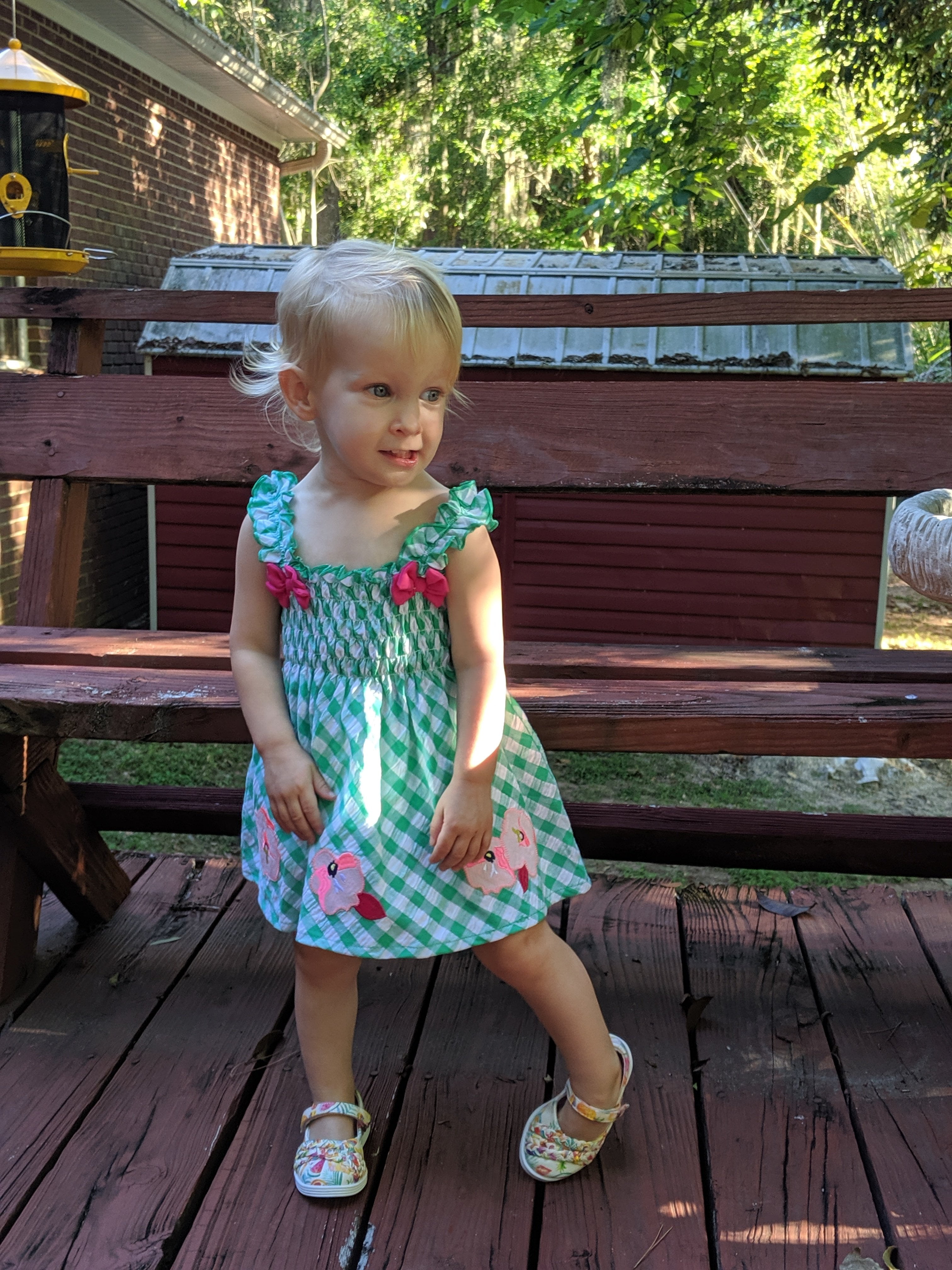 Emerson baked us a cake in her Minnie kitchen while we finished up dinner.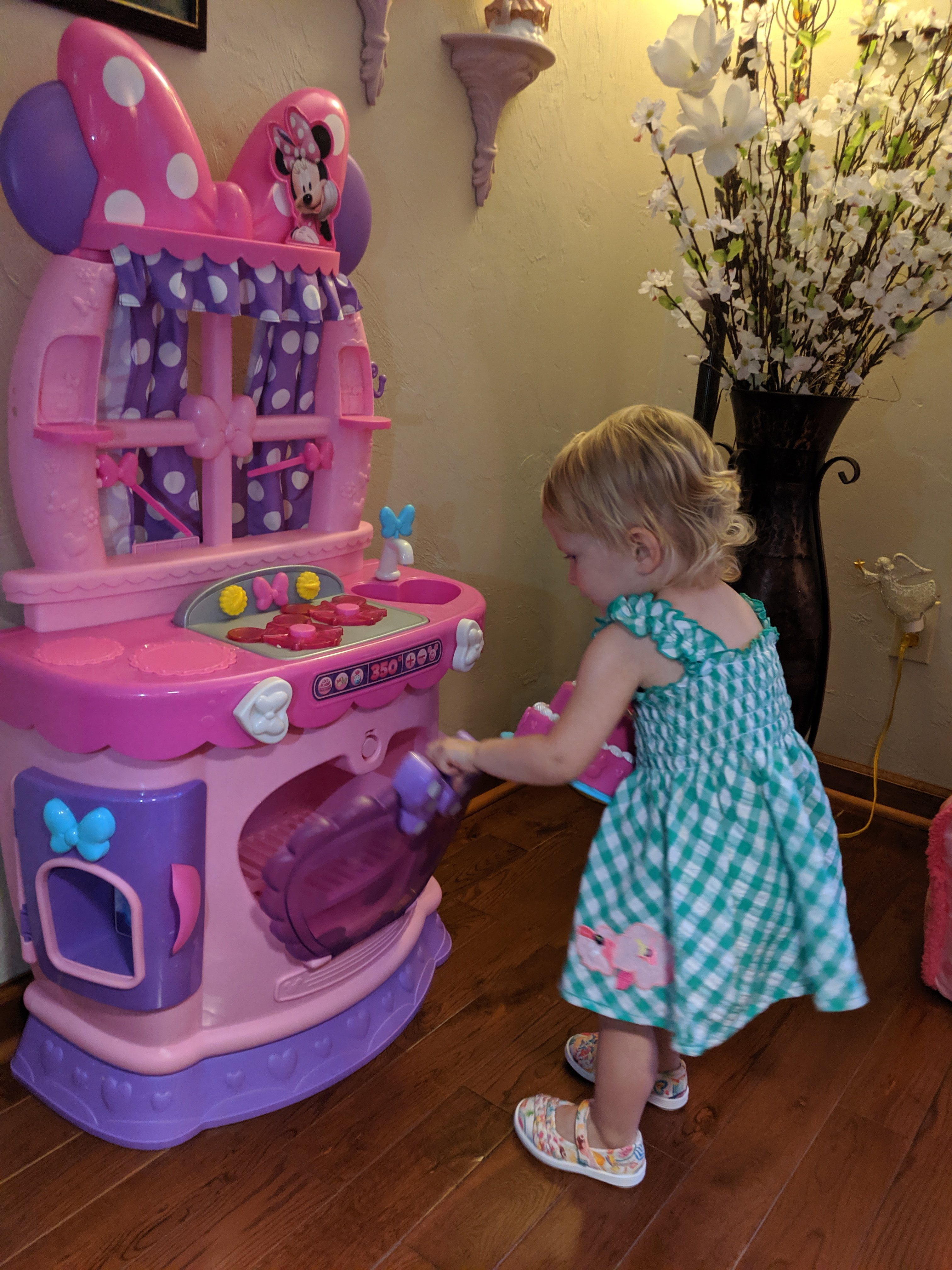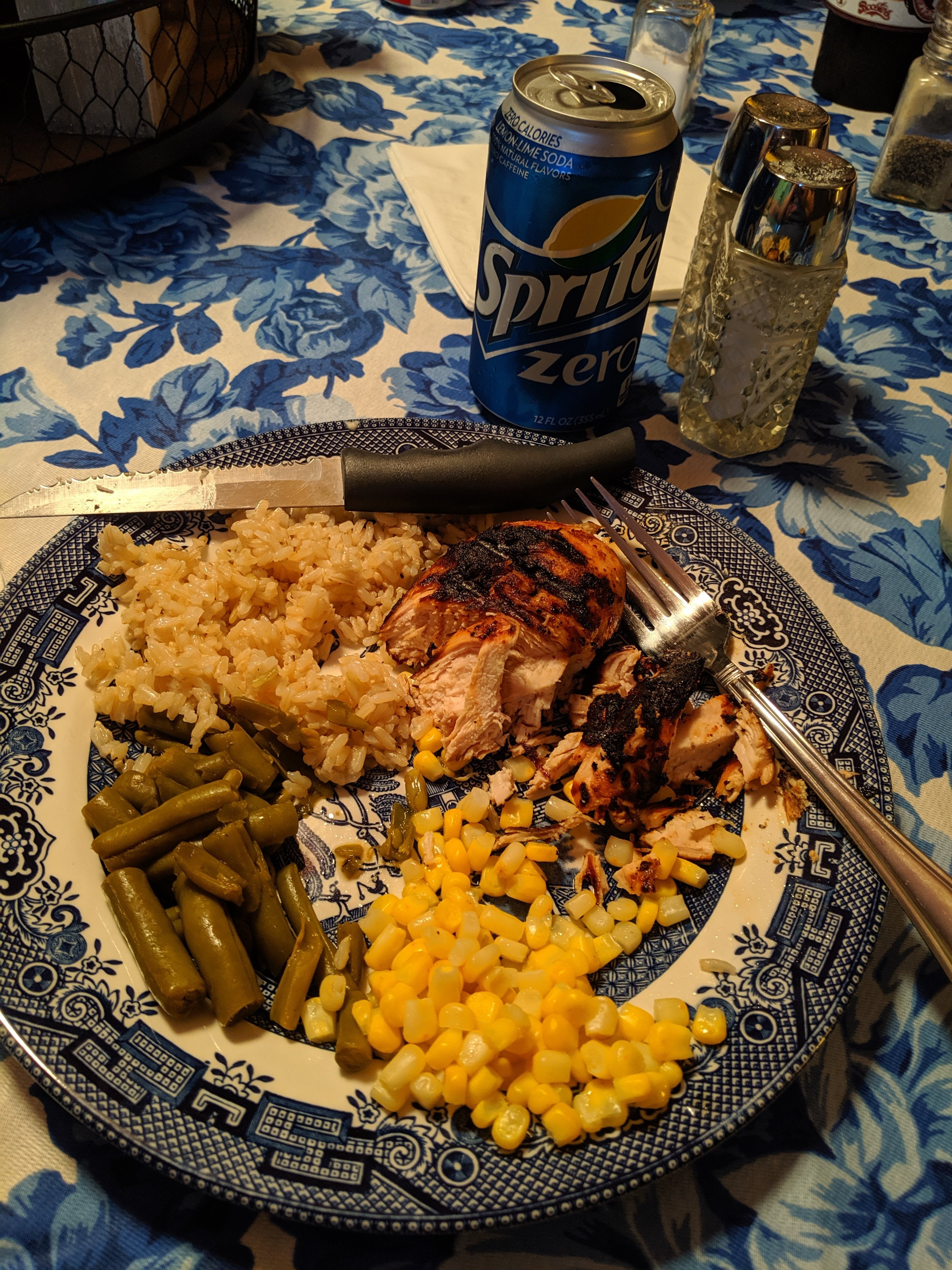 She just had to test out the recliner option on the new couch, after watching Mommy do it.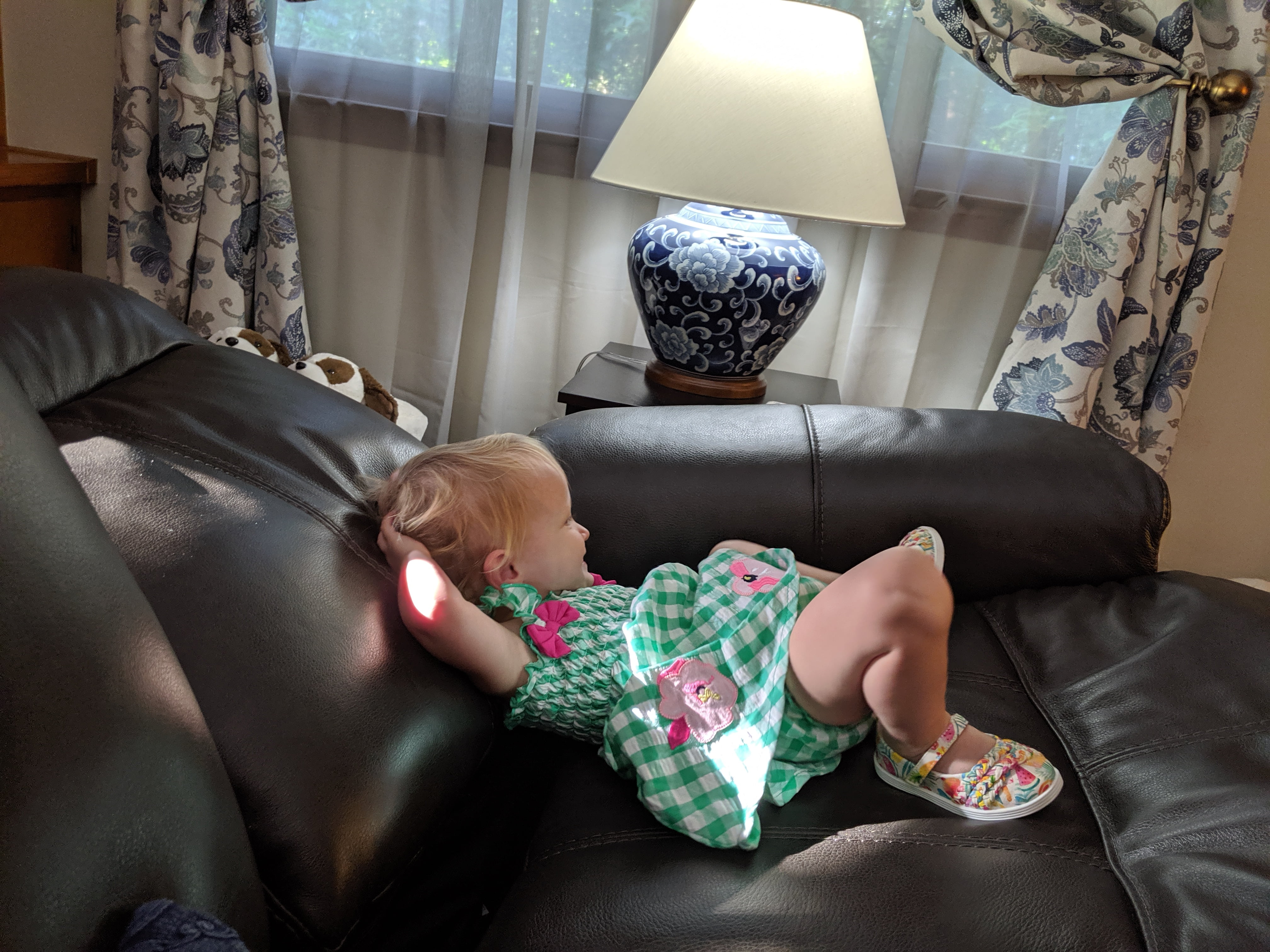 Then she put on some new cupcake jammies, and ate the icing on two different cupcakes.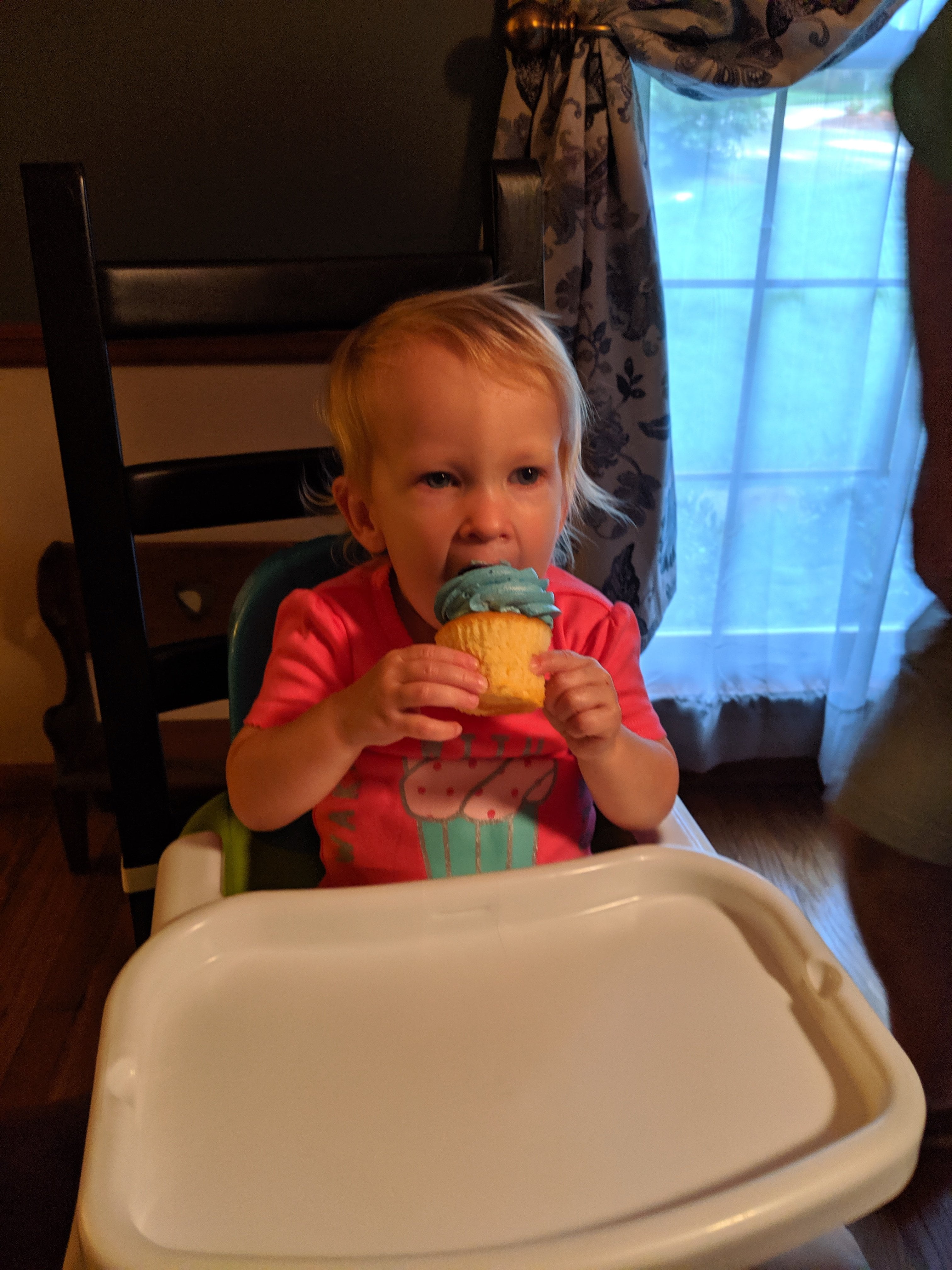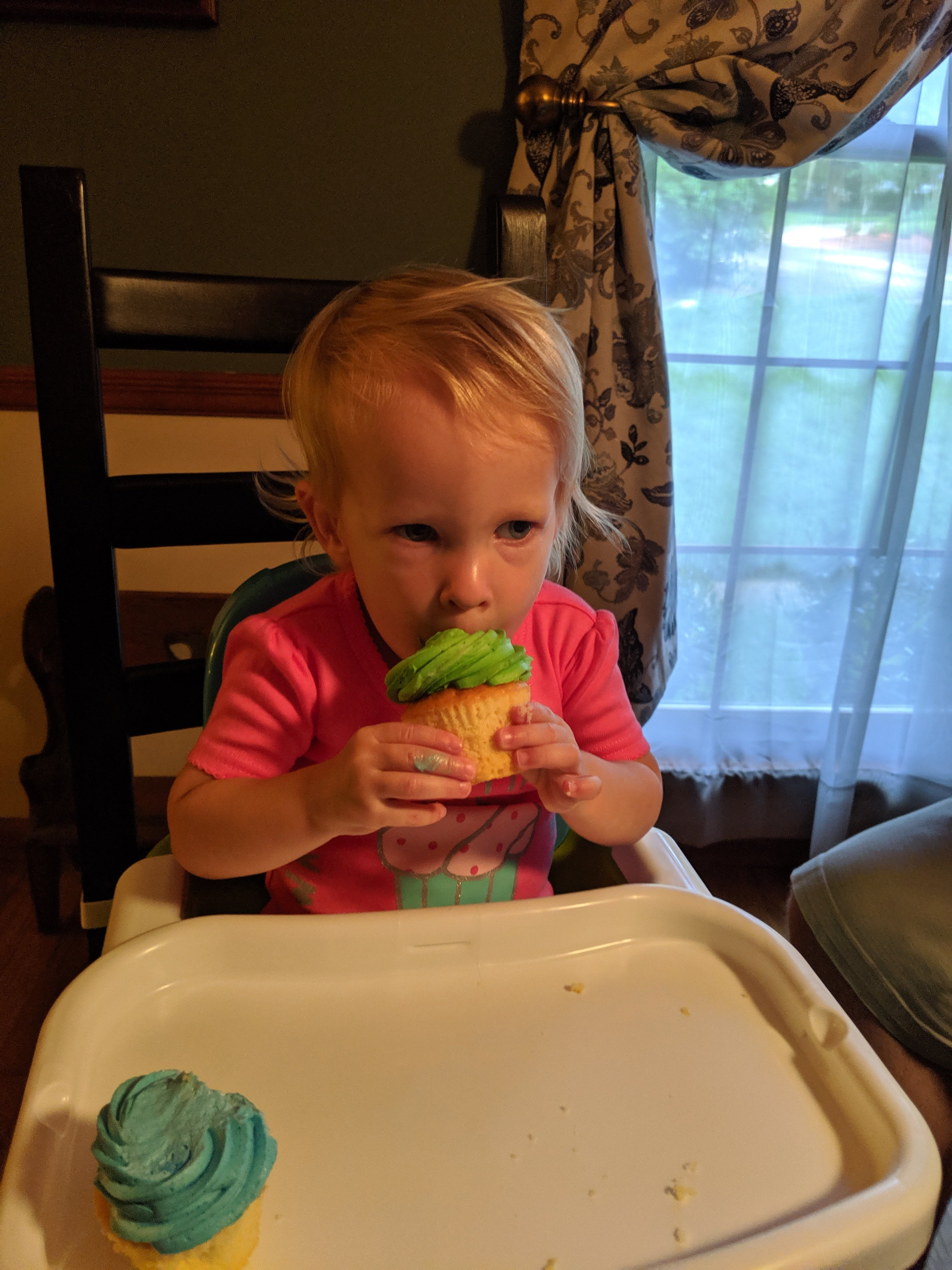 This girl is just so cute in her little shorty jammies & slippers!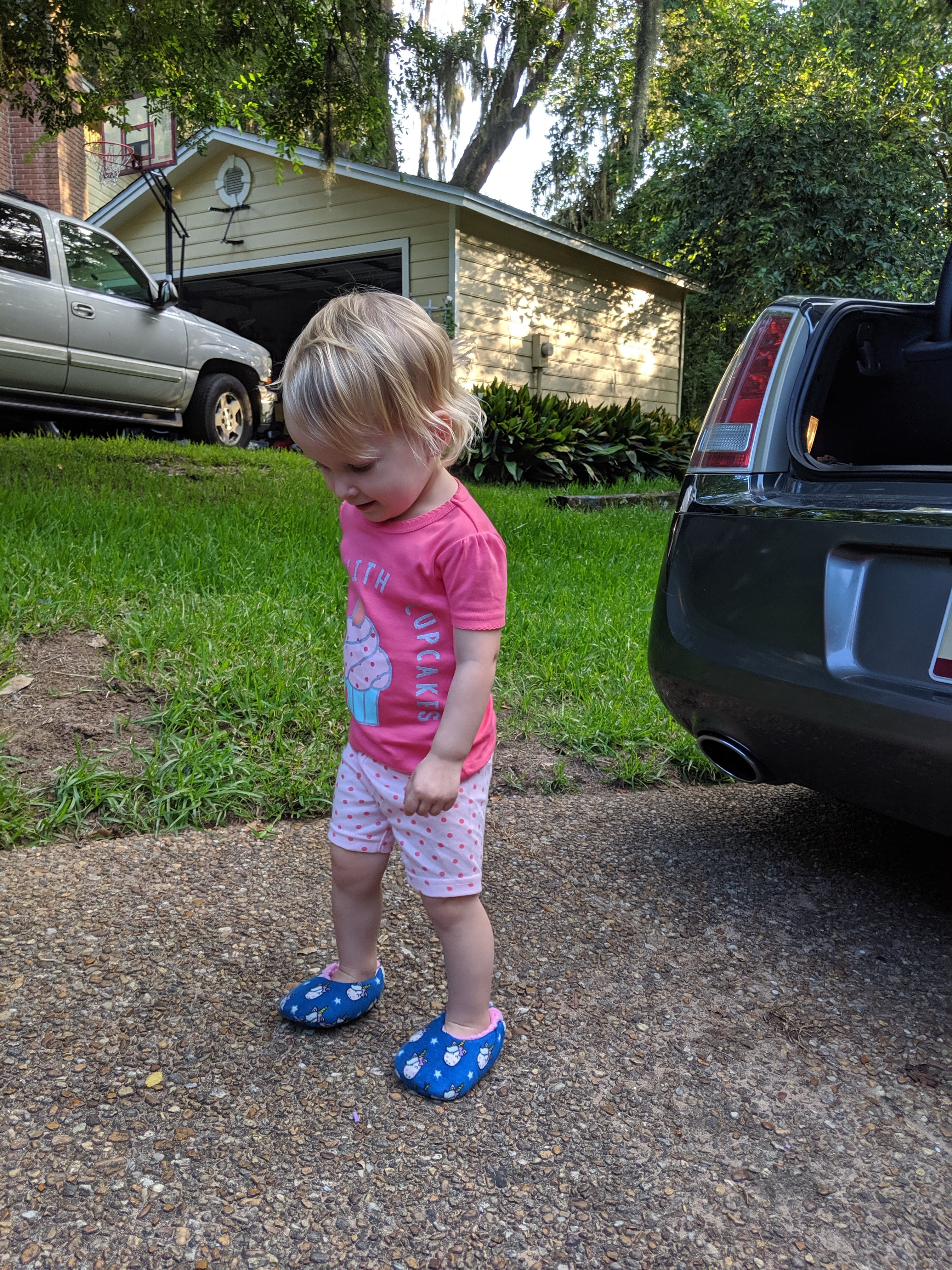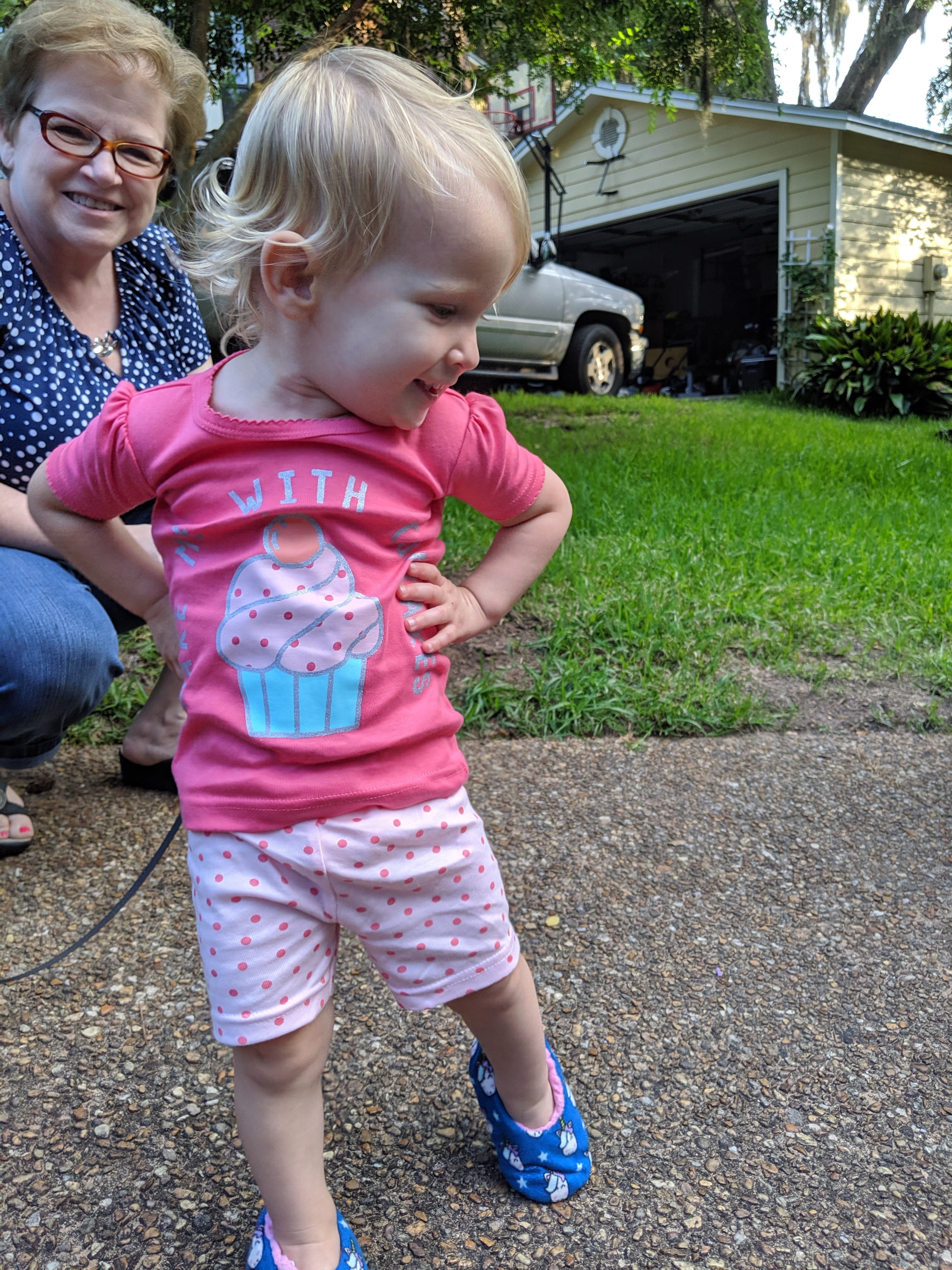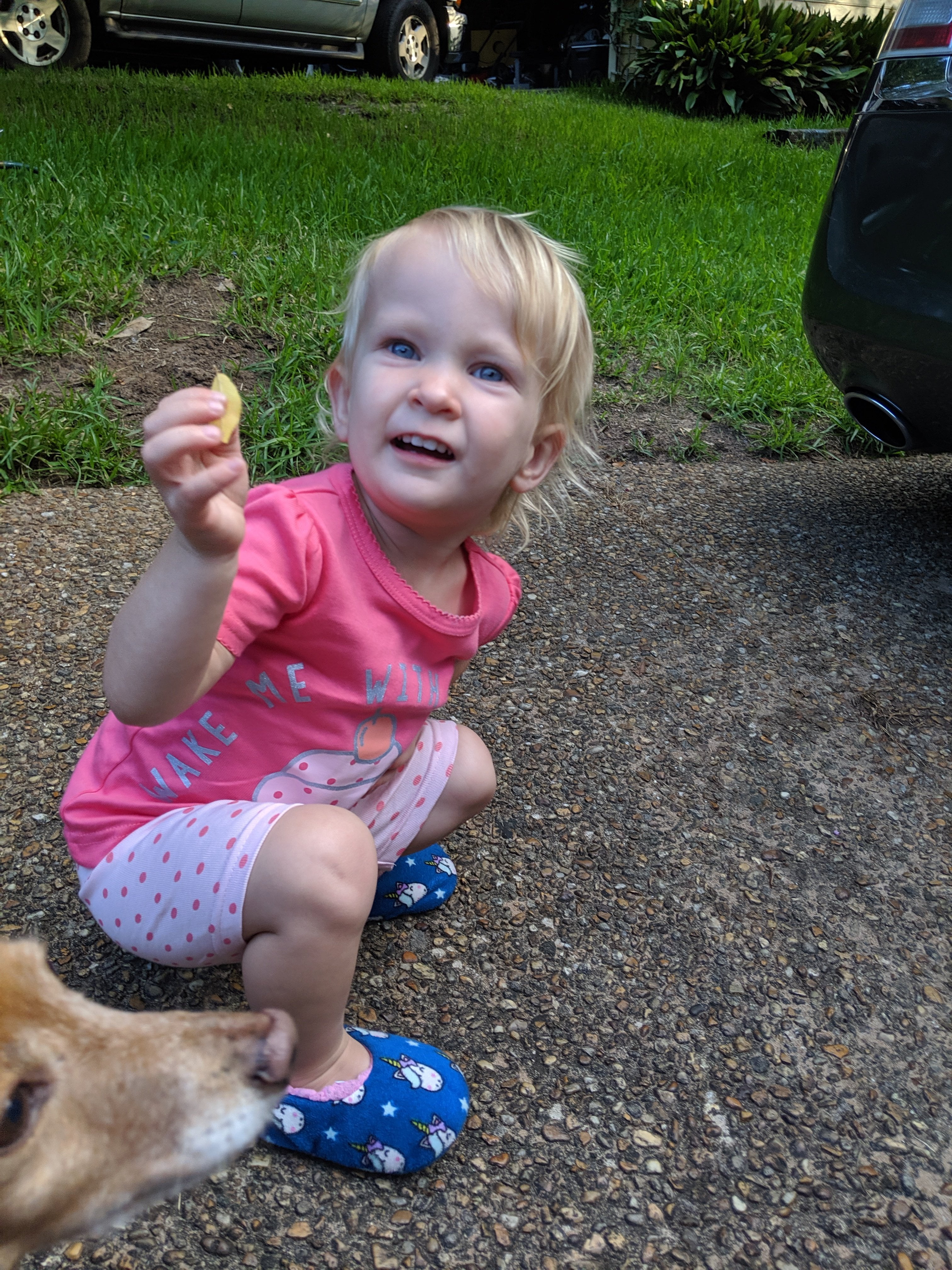 At home, she took care of her own baby for a few minutes, and even shared her paci with her.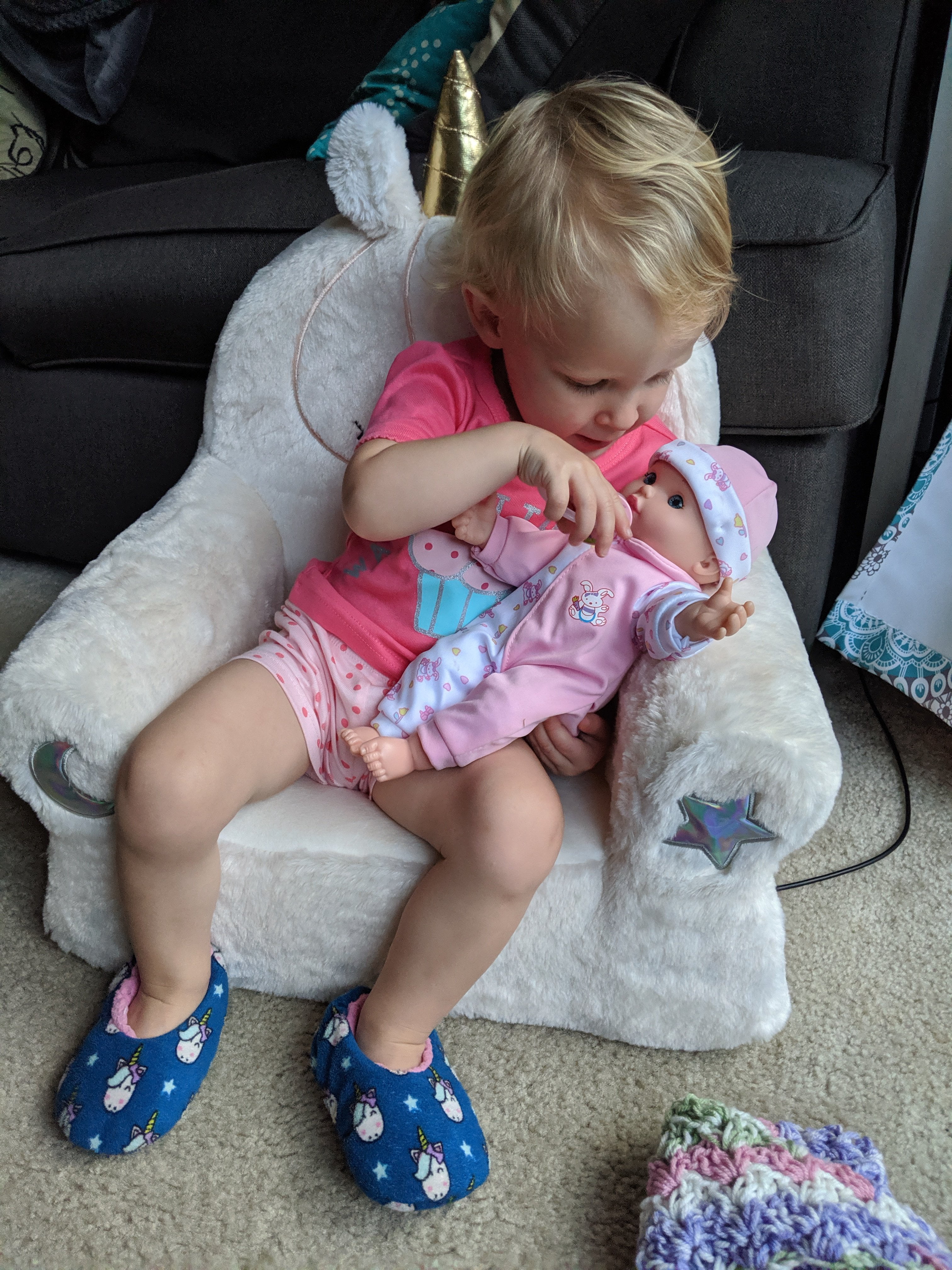 I read her bedtime stories, and Daddy said prayers, and he was going to put her to sleep. But she kept asking for me, so I went back and sang our routine four lullabies, and she was out!
I just finished painting my toenails, and I'm gonna put a quick coat on my fingernails too. This awesome top coat will ensure I wake up tomorrow with no sheet marks, and perfect nails! Get some here on Amazon if you haven't yet. It's seriously the bomb.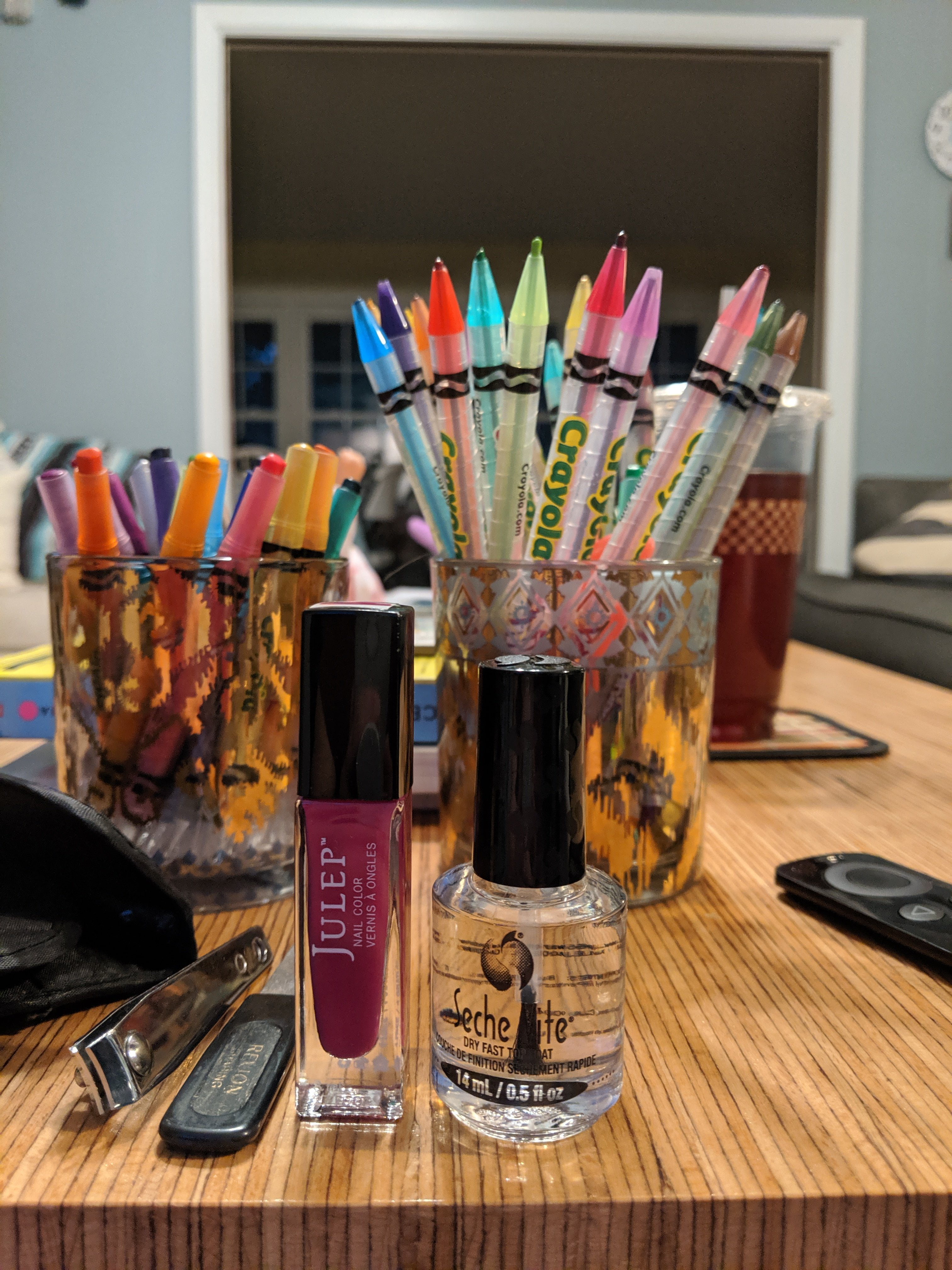 We started watching "Dances With Wolves" last night, and made it about an hour in before I fell asleep on the couch. Not because it was a bad movie, but because that's just what I do. So now we're gonna watch another hour or so tonight. It's an almost 4-hour movie, so it'll take probably 4 nights to finish the whole thing!