Since we were all up before 7 a.m. today, we got to see a pretty sunrise, and enjoy the cooler, morning air. Then Emerson and Mommy had breakfast,  just us girls. (Jeff went to a men's breakfast at the church.)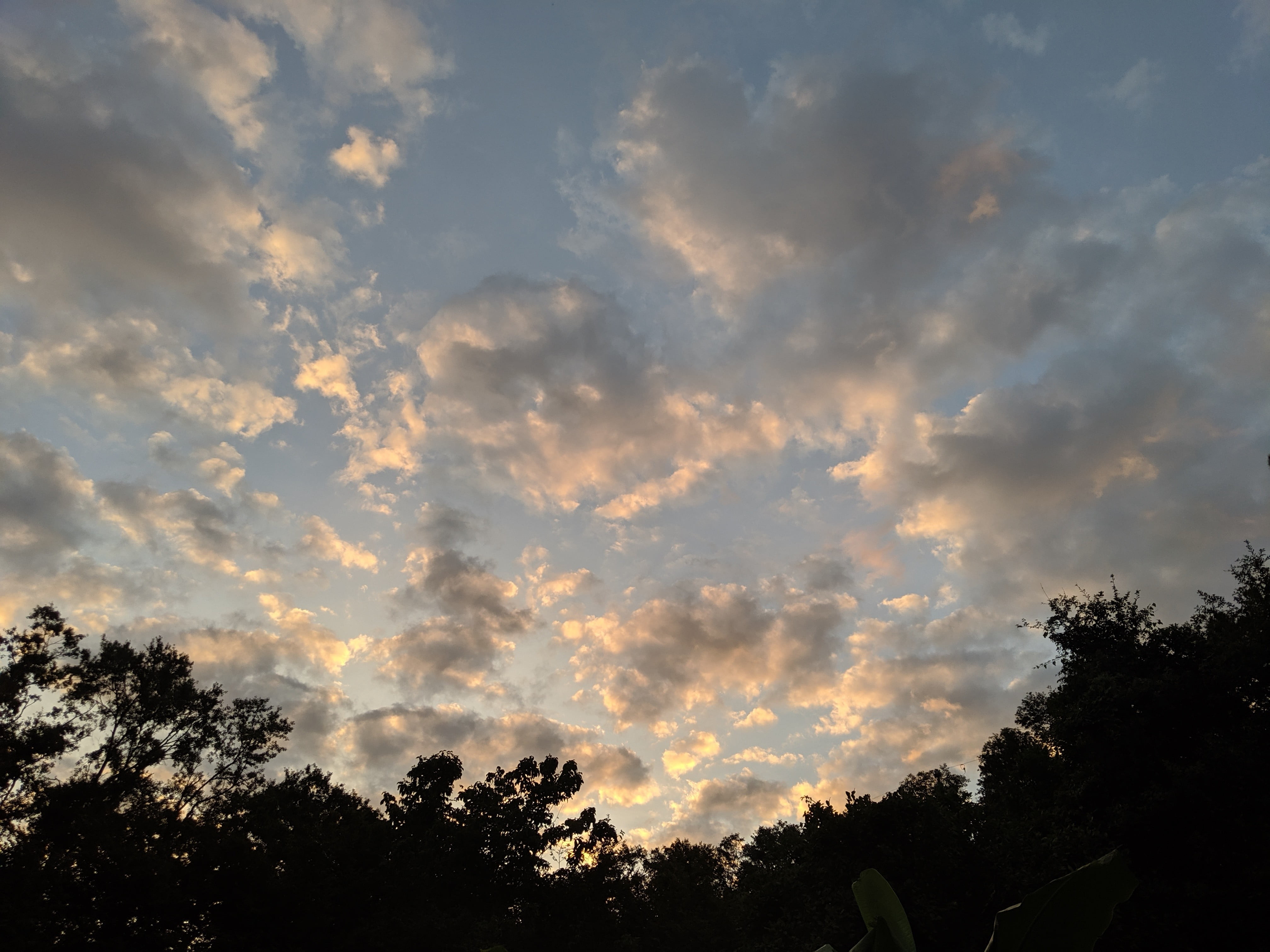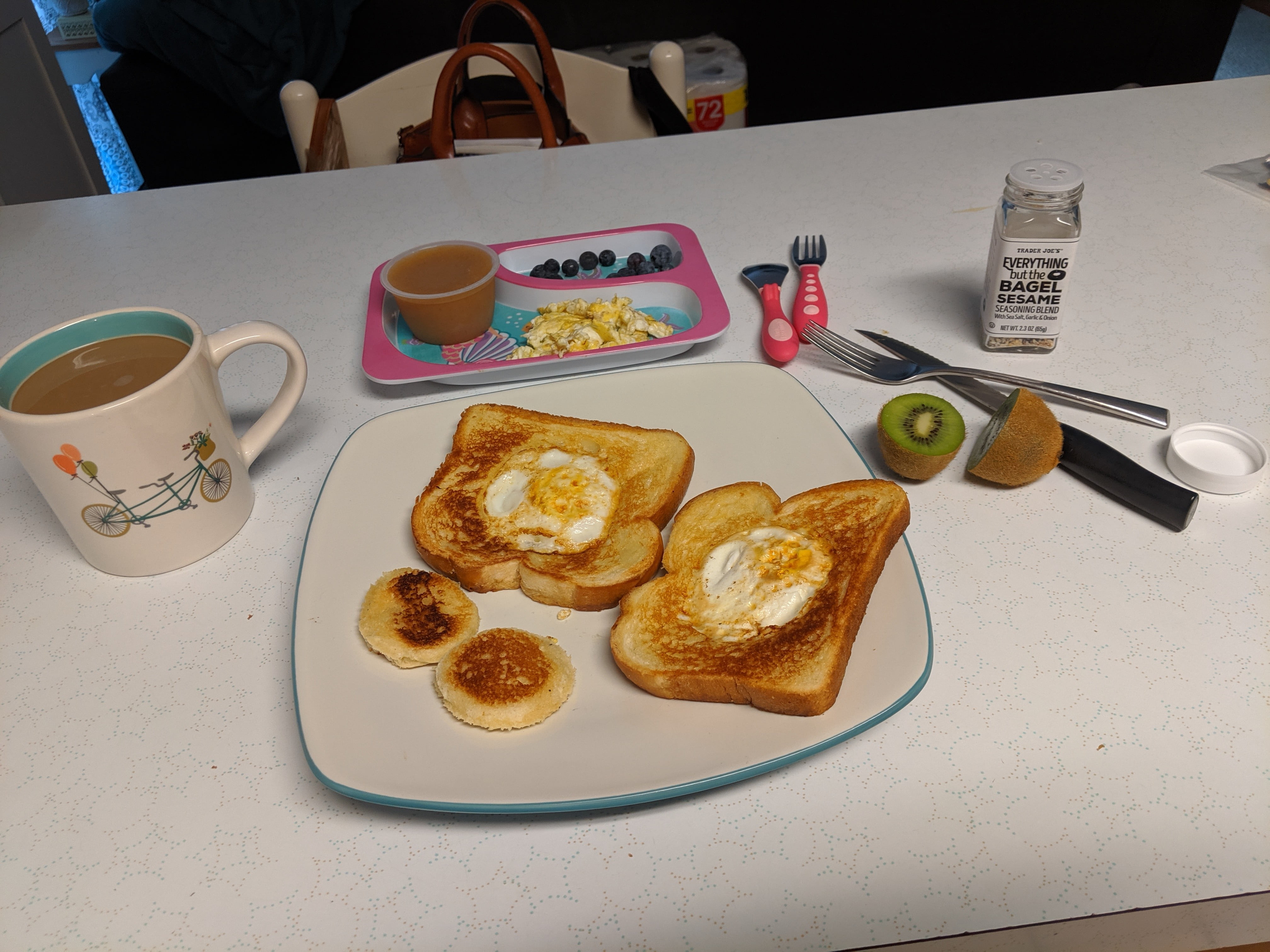 Emerson didn't end up liking her blueberries, but wanted to try my kiwi instead, and ended up loving it, and ate the whole thing! I only had one bite of it.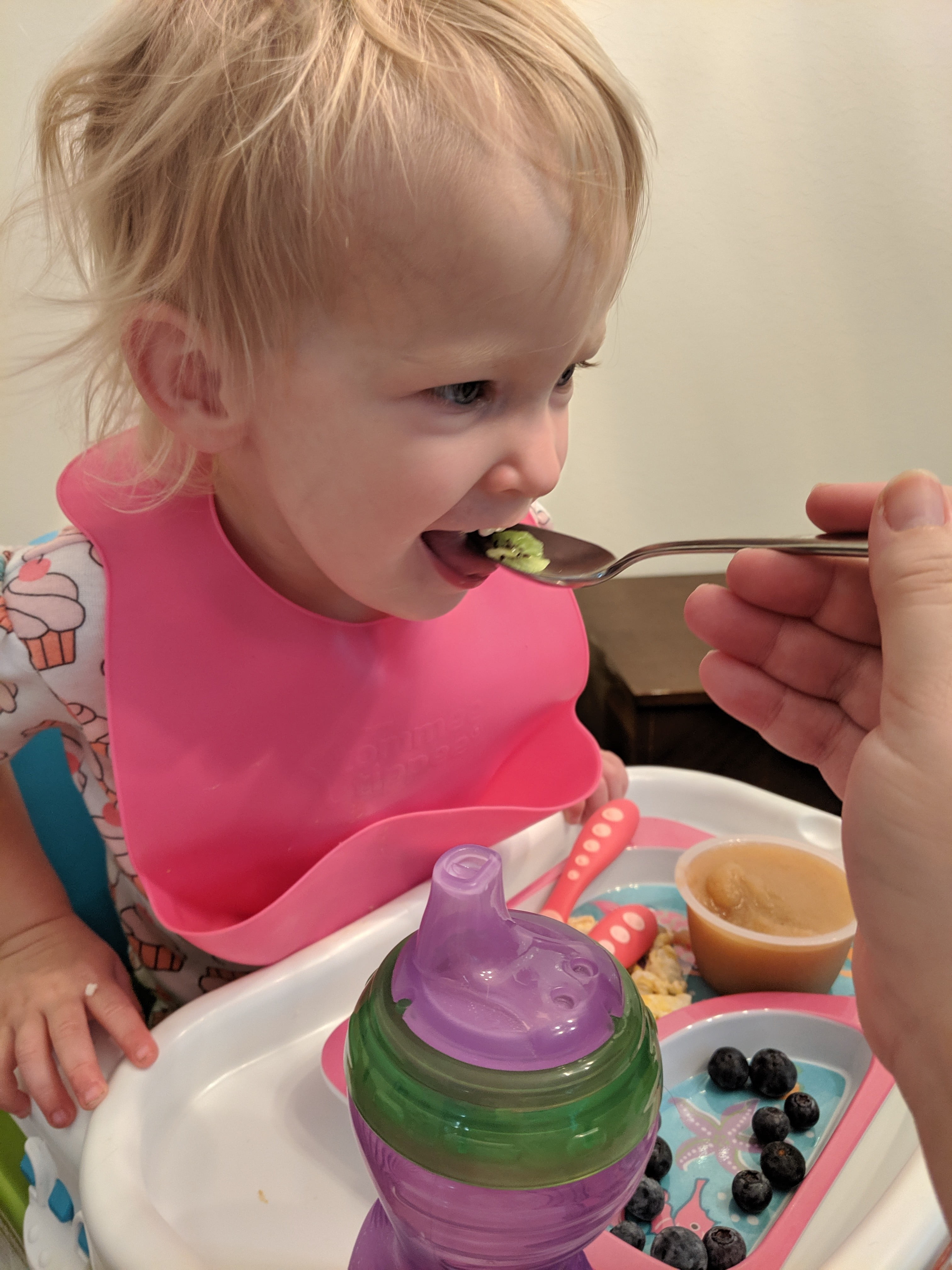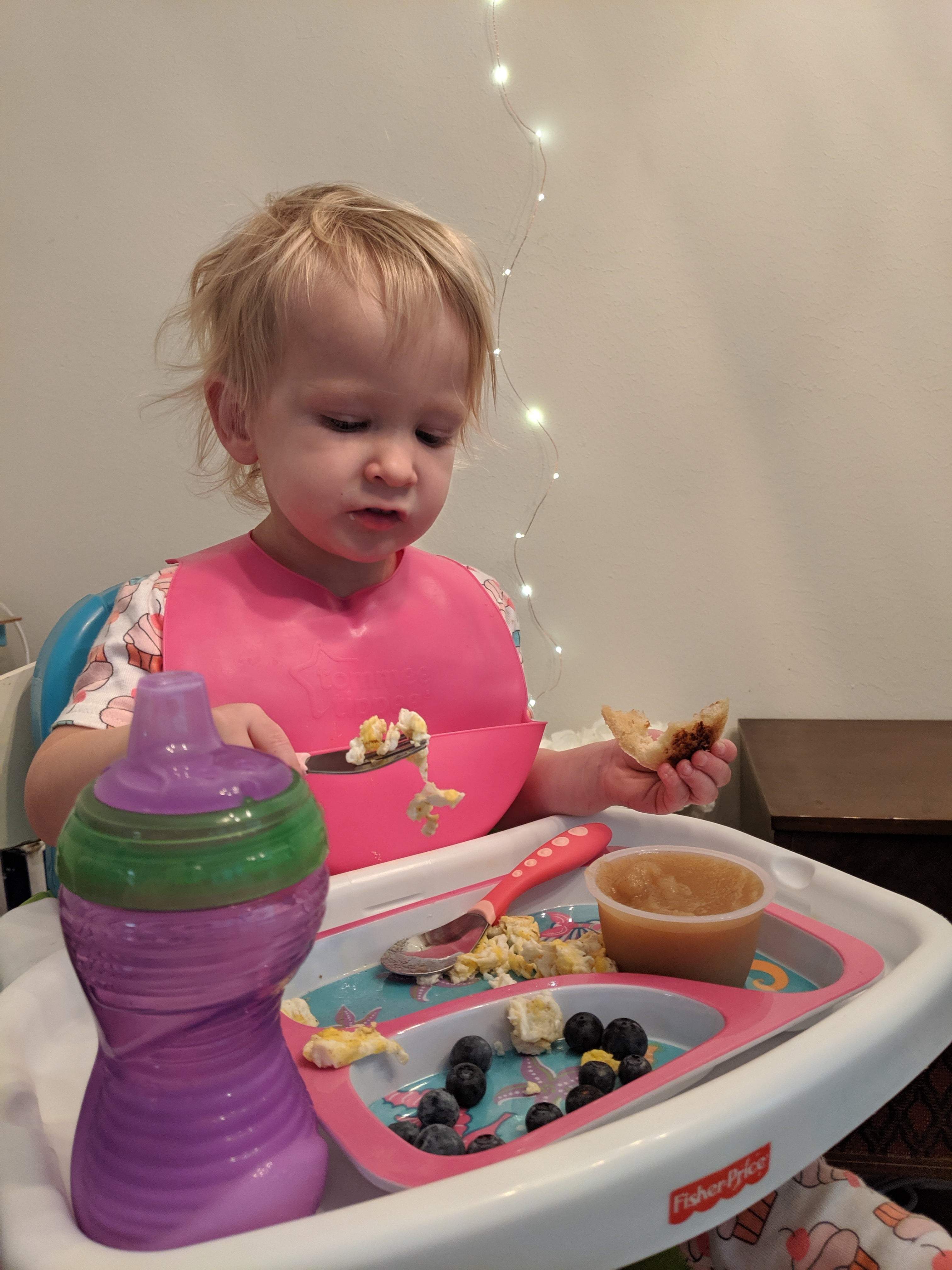 And then she wanted to finish eating her food at the coffee table. Because she's just weird like that.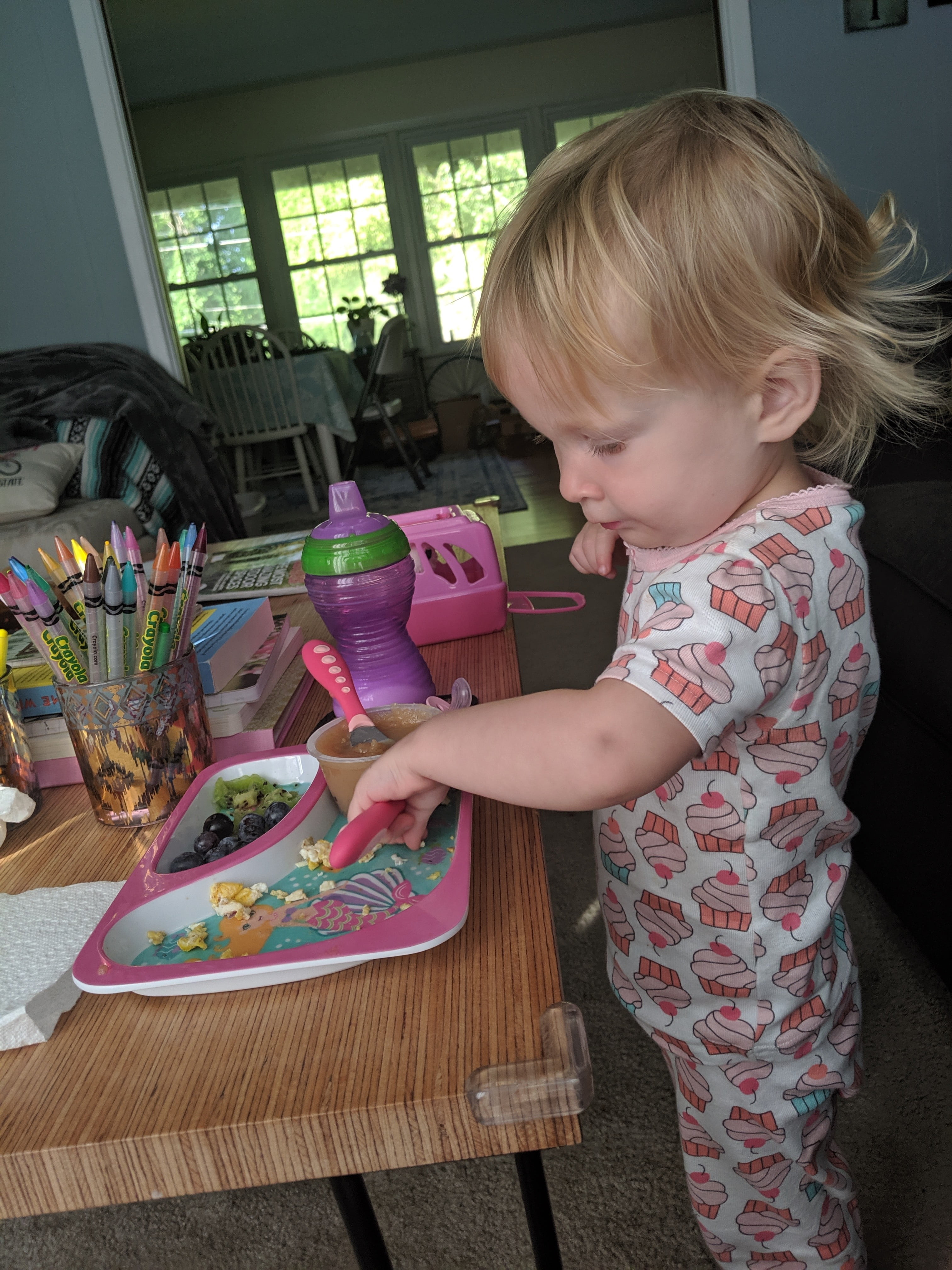 I changed the sheets on her bed, and then she just had to get in it to test it out.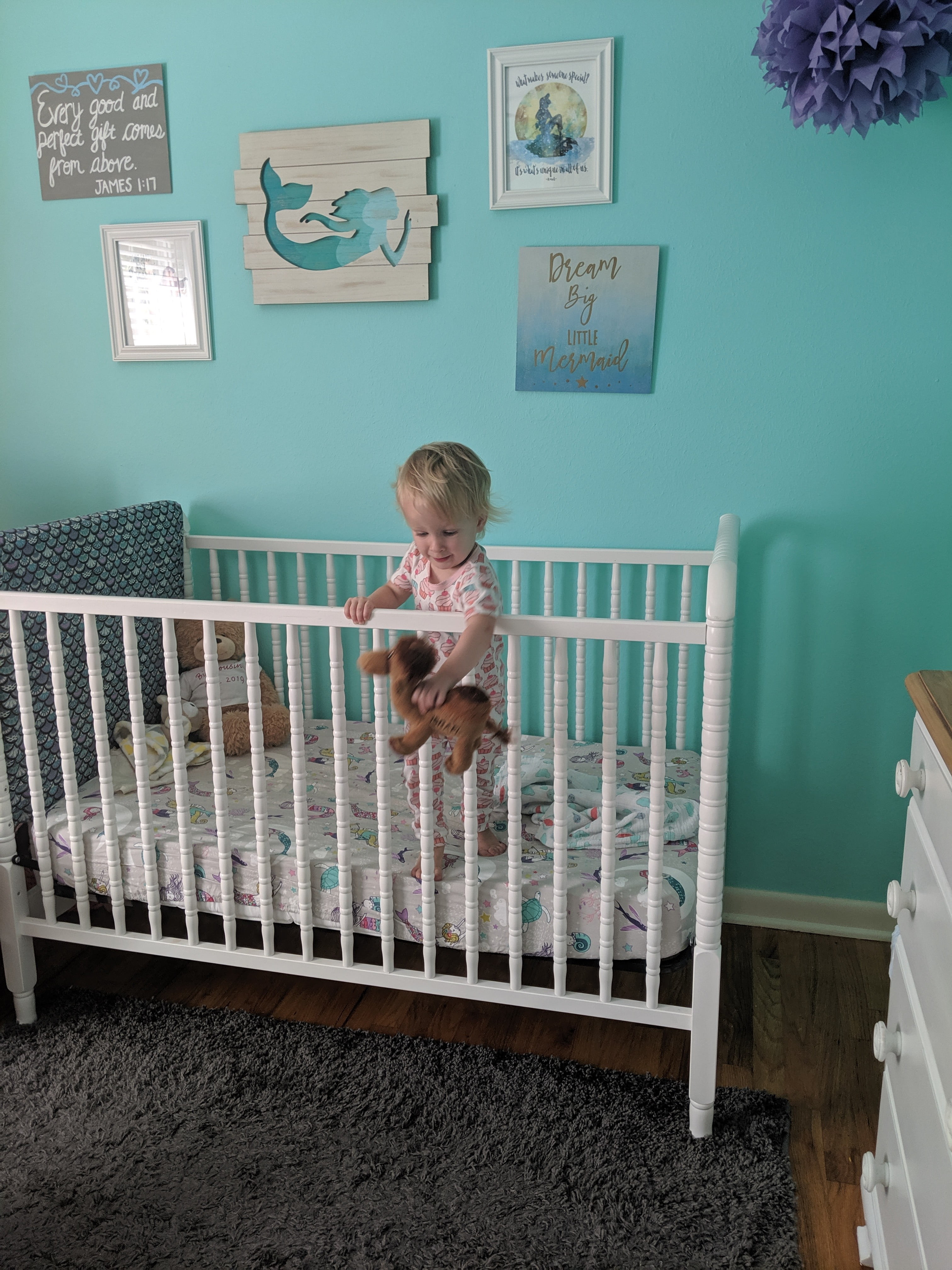 She checked out some potential new cars, for 14 years down the road…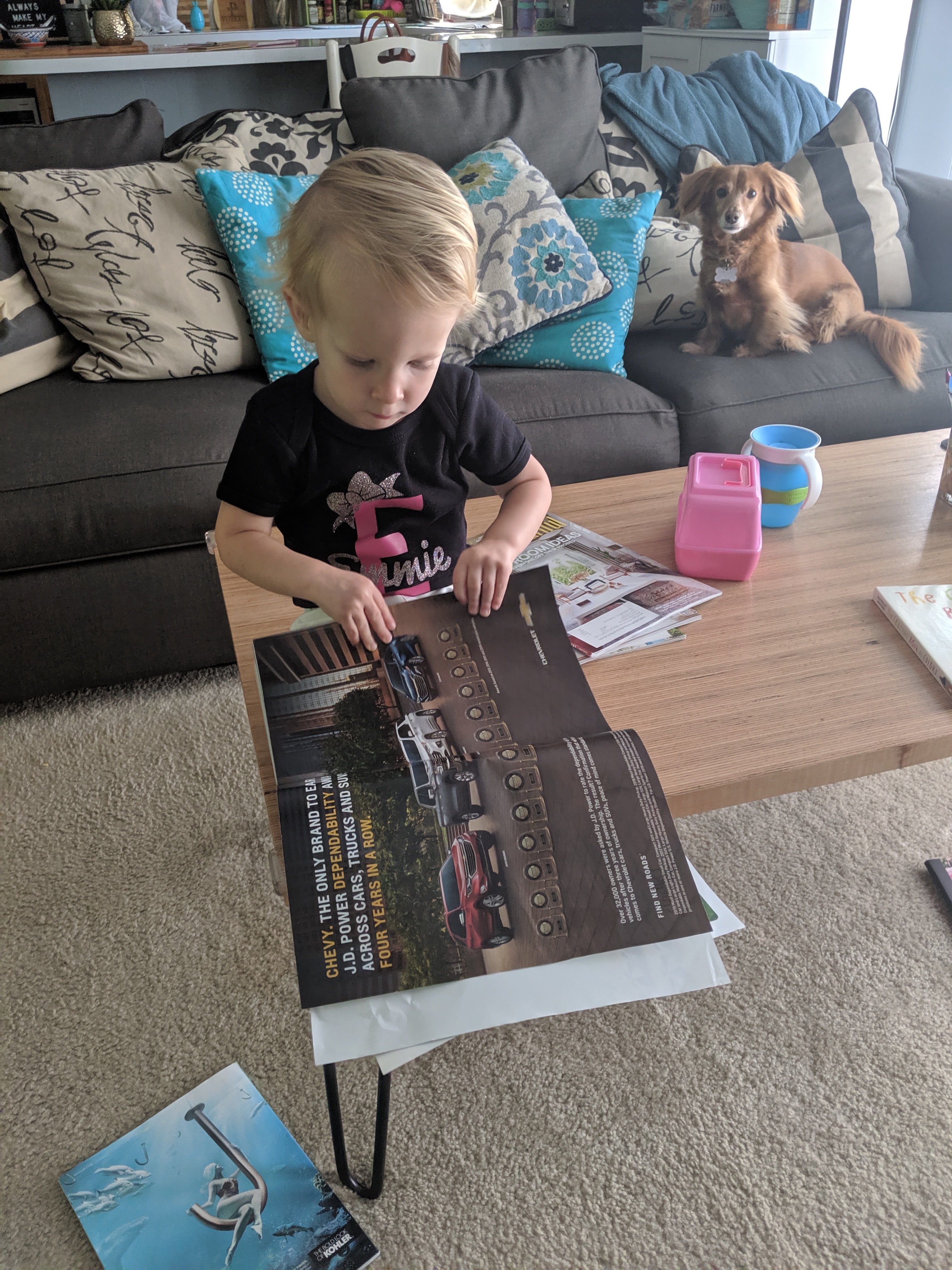 Jeff picked up my Walmart grocery order on his way home from church.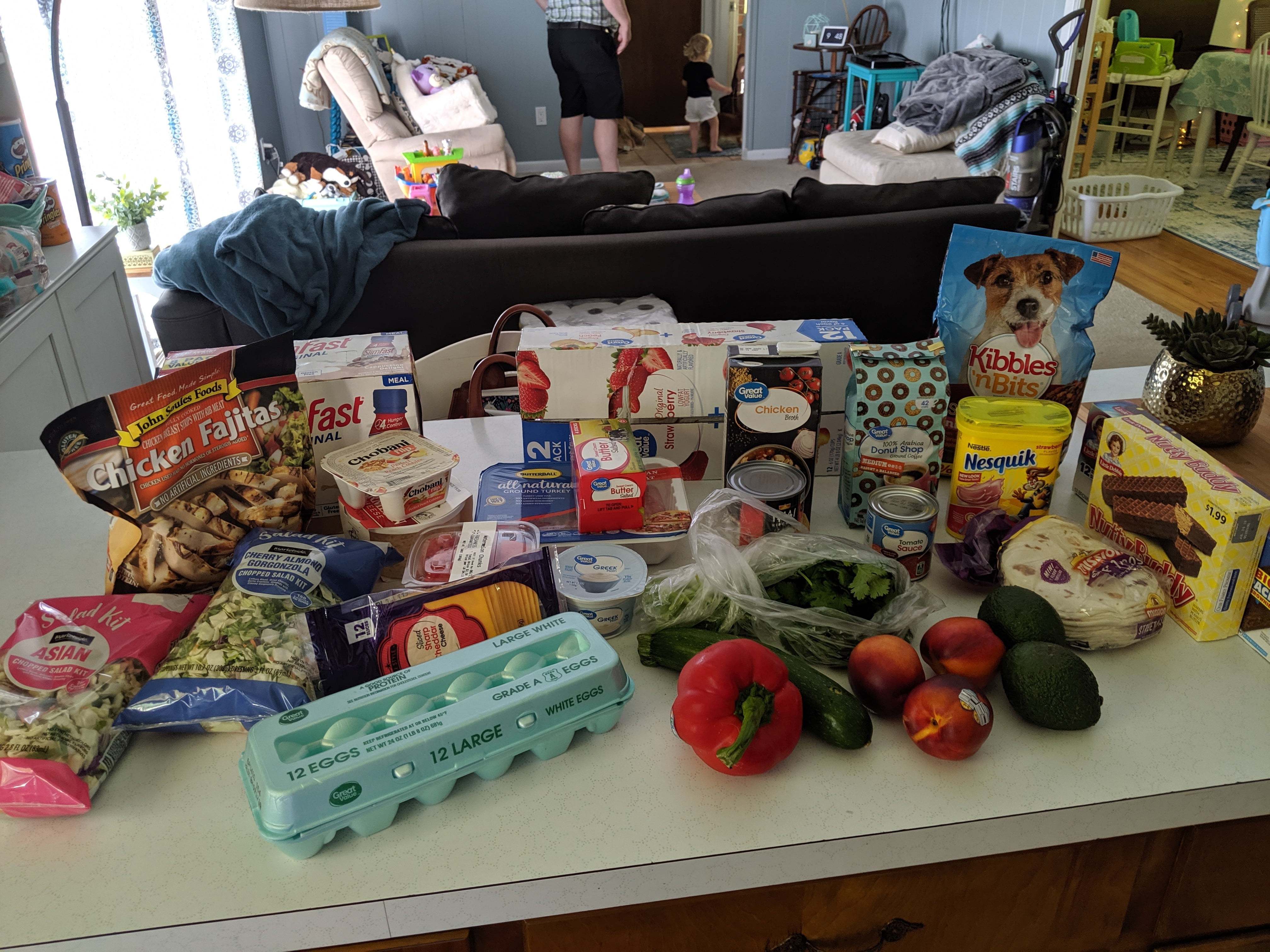 Emmie did some puzzles.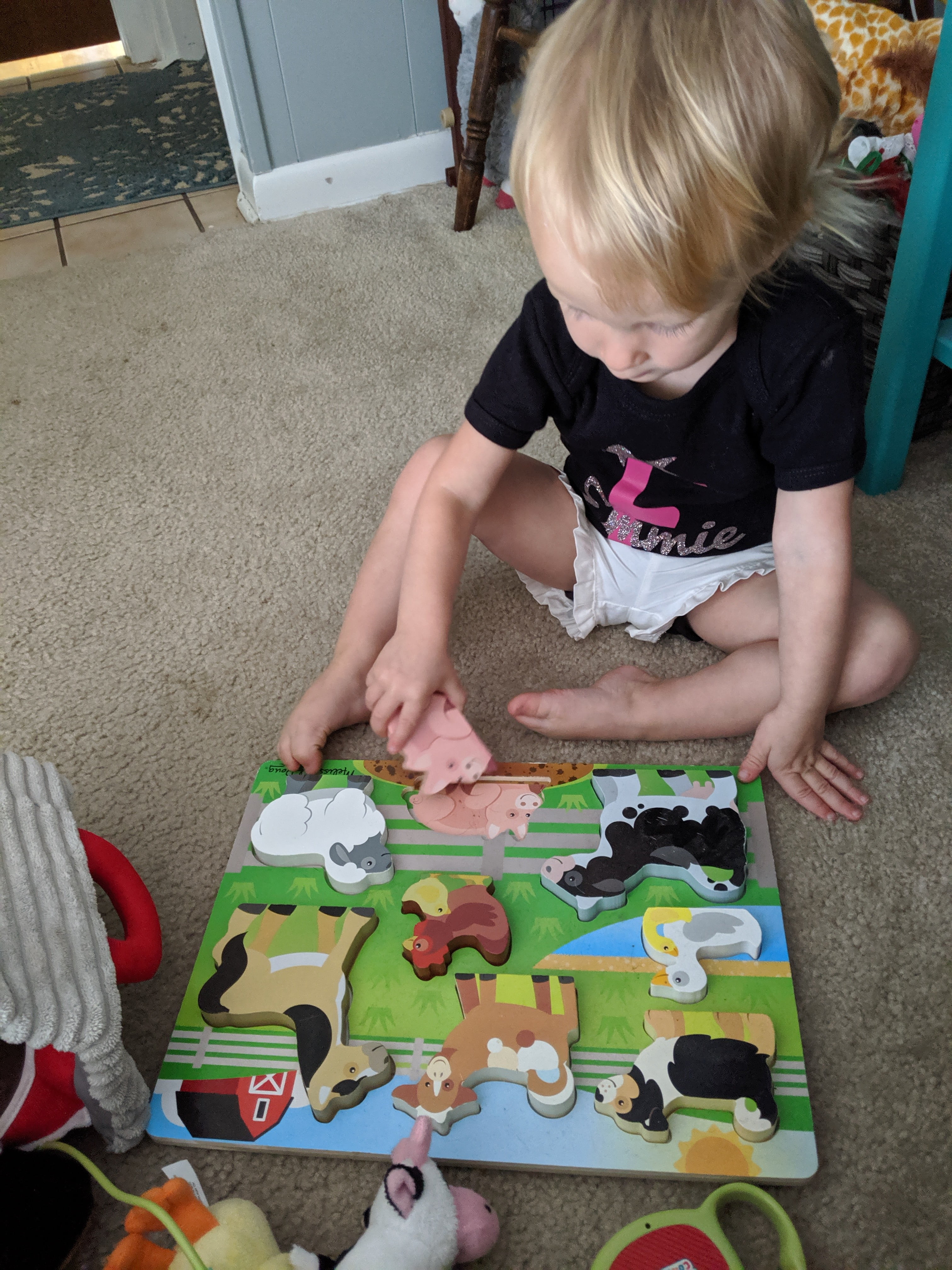 And Grandmommie came over to hang out with us for most of the day!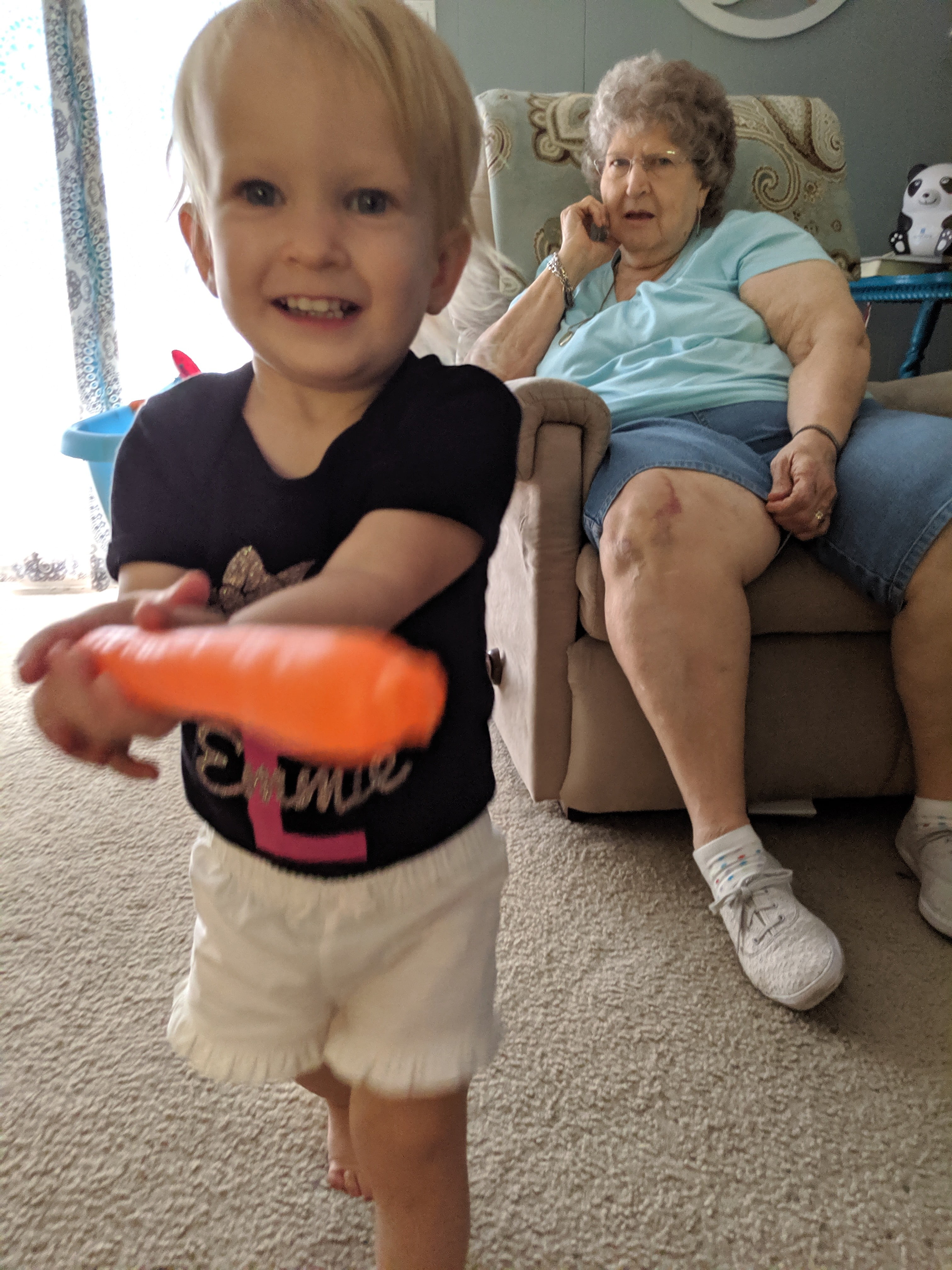 And we played in the tent in the carport one more time, before Daddy finally took it down today.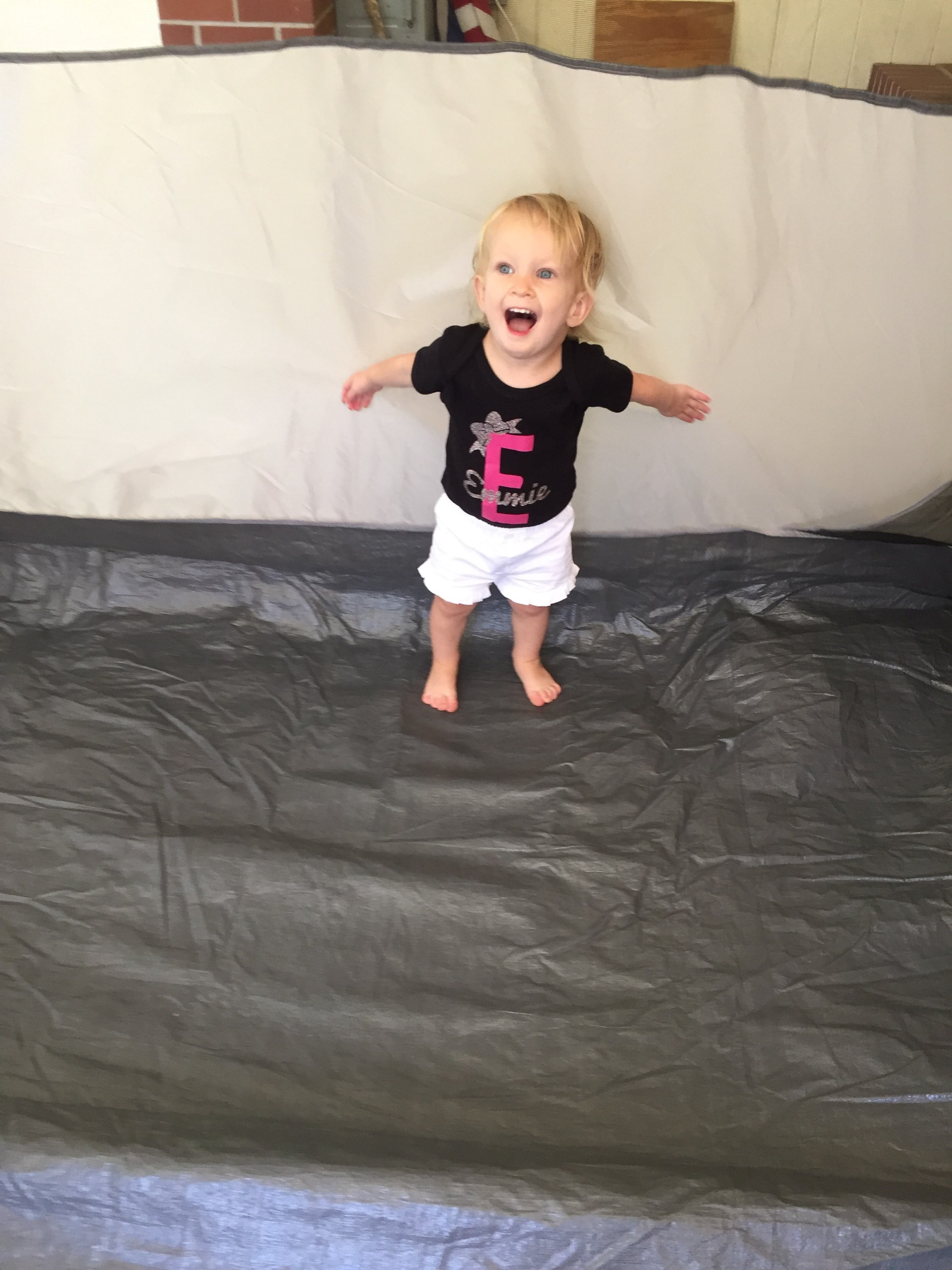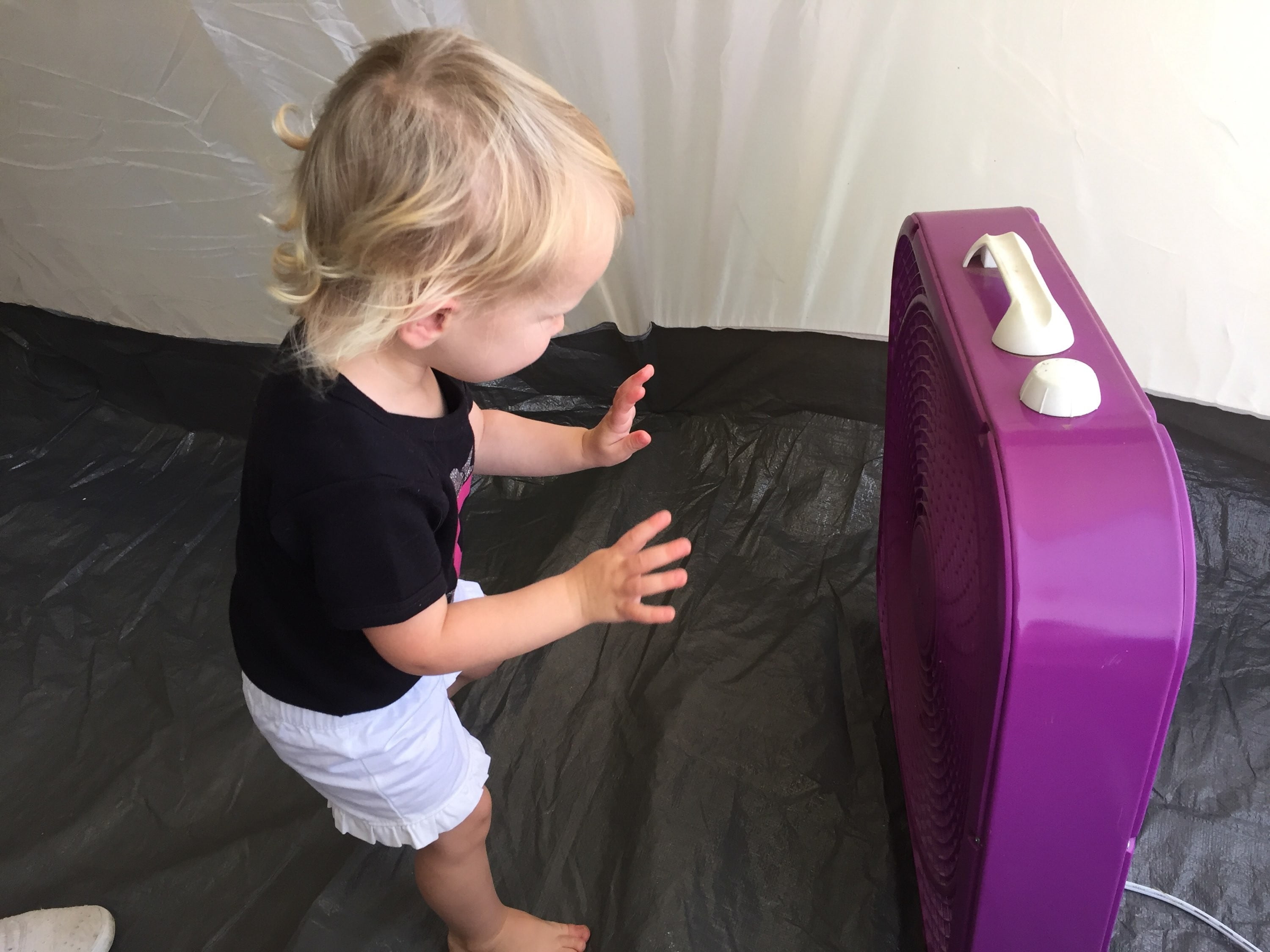 Emmie had some leftover Zaxby's chicken & fries for her lunch.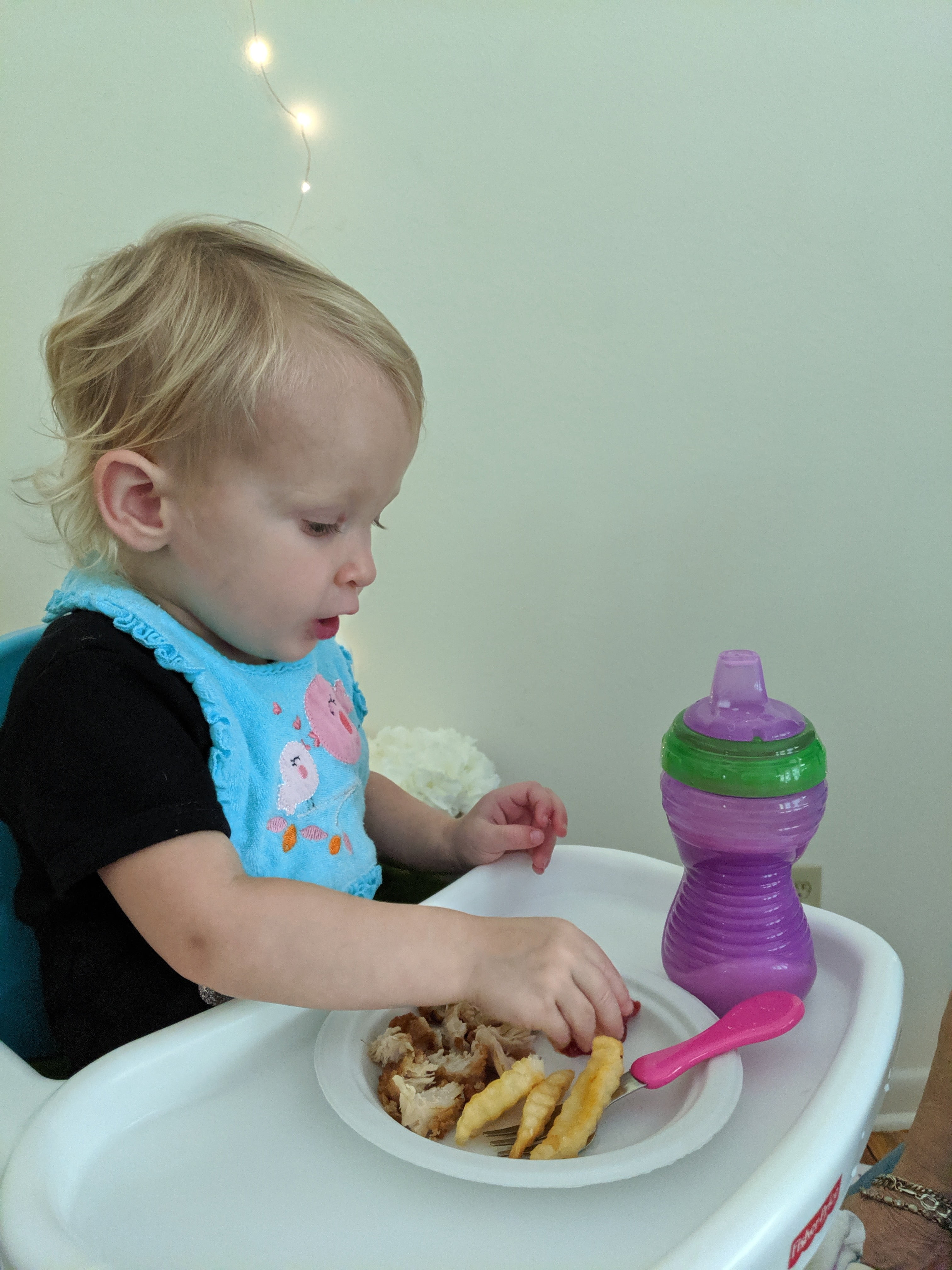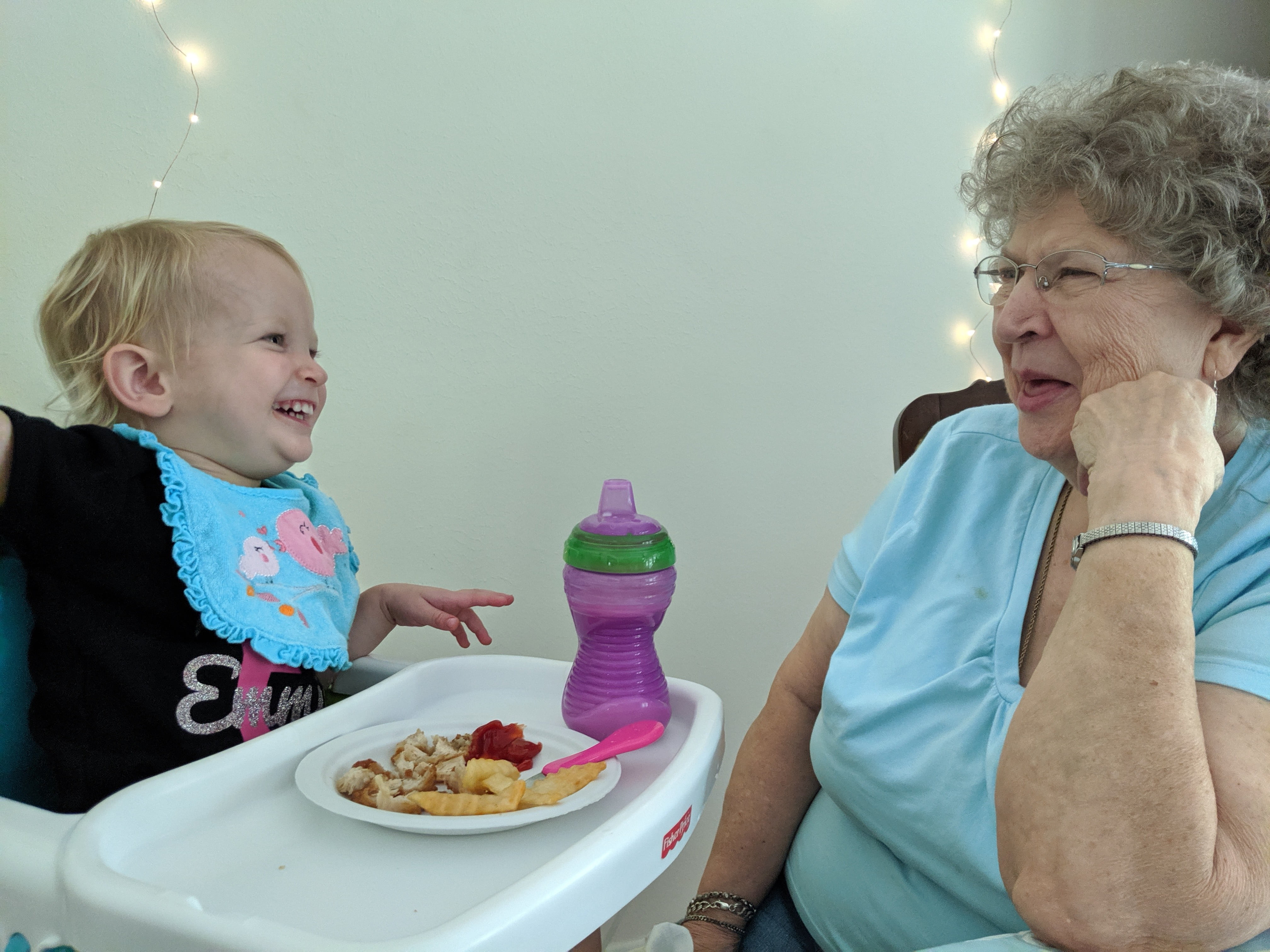 And then Grandmommie read her a book before nap time.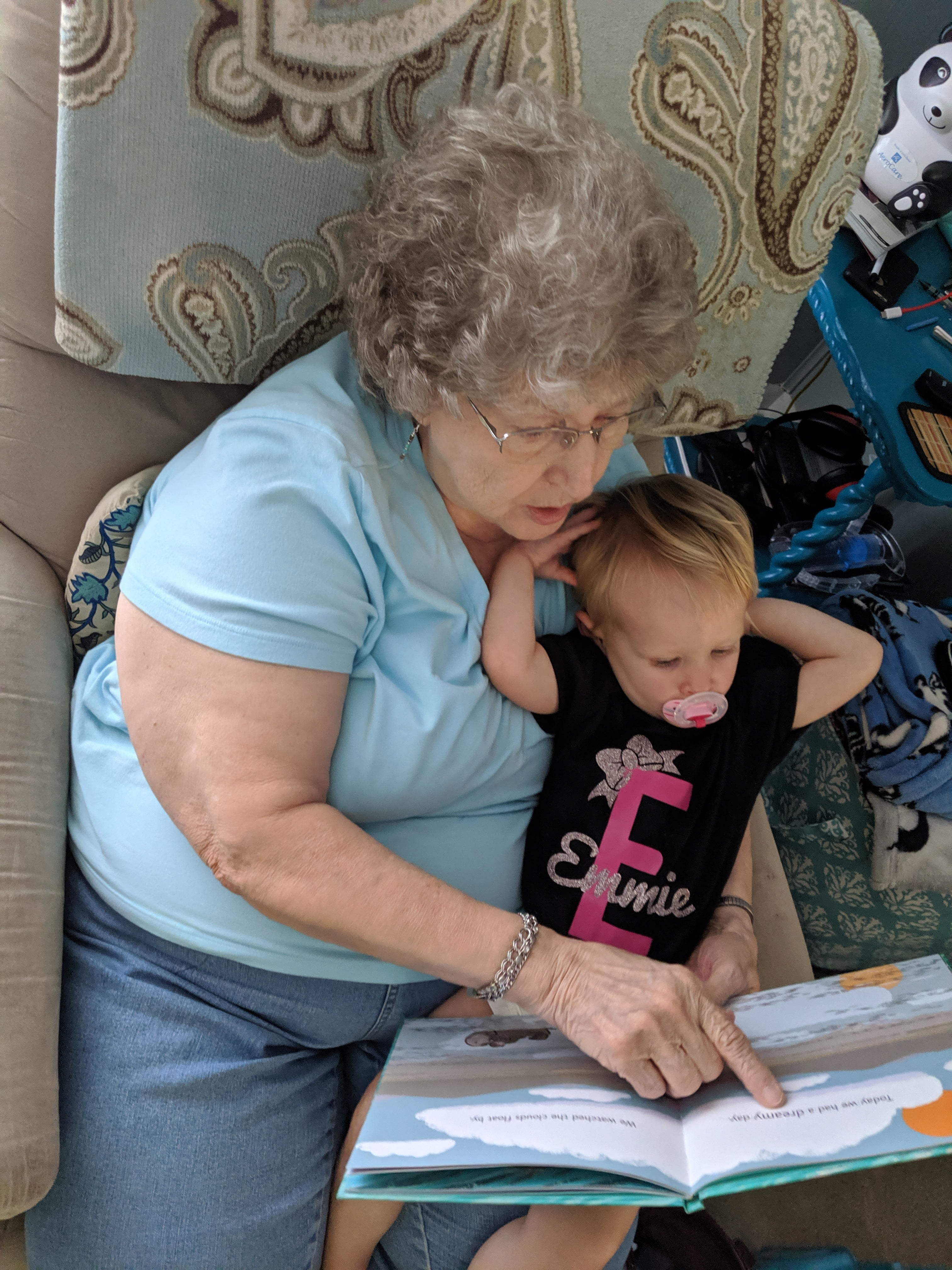 She slept for right at two hours, and we had lunch, did a few chores, and just chatted while she napped. Grandmommie and I also planned out her 2nd birthday party, picked a date, planned the simple "theme," and even confirmed the date with the rest of the family.
And then we went back out to play in our pool!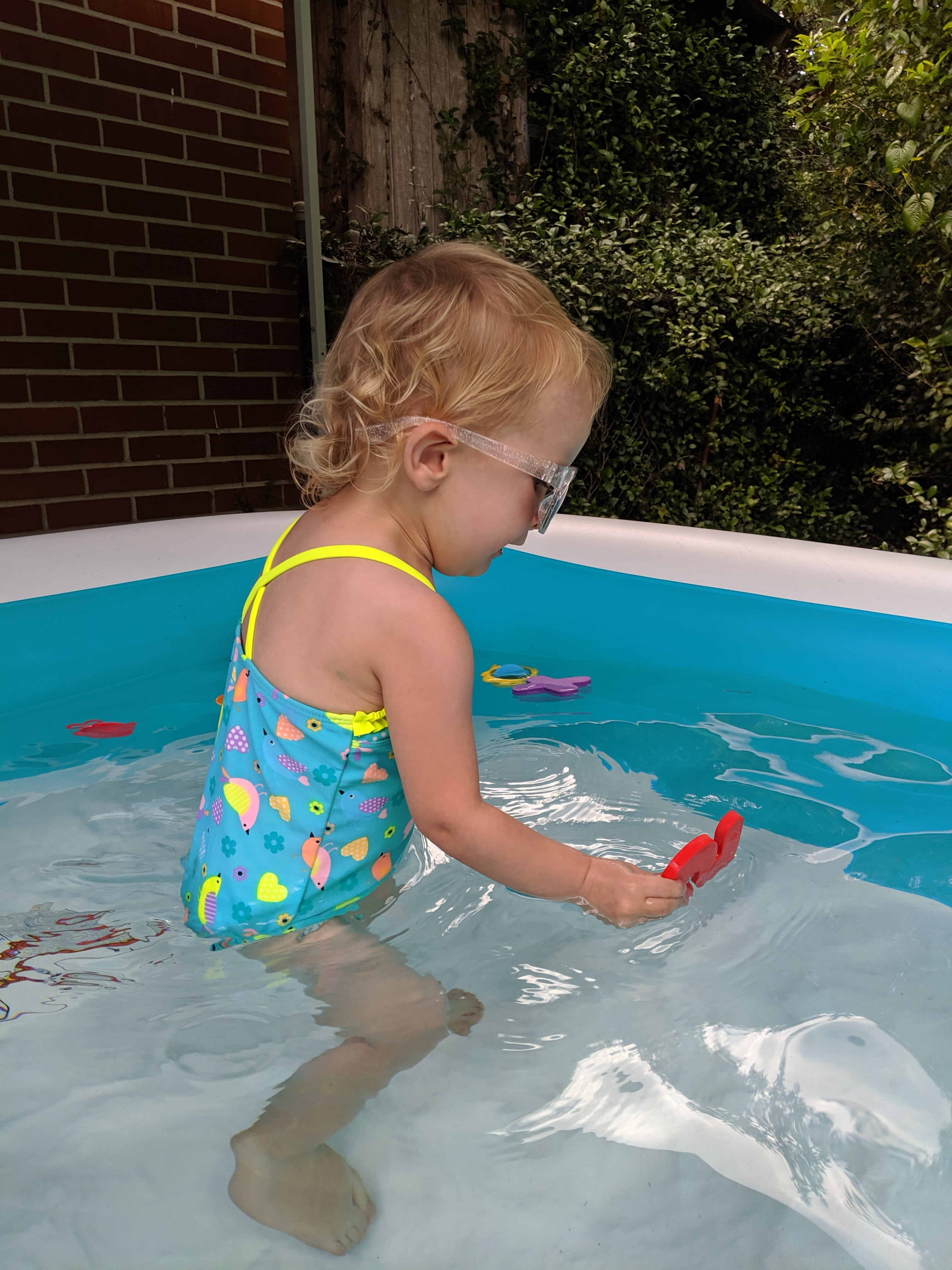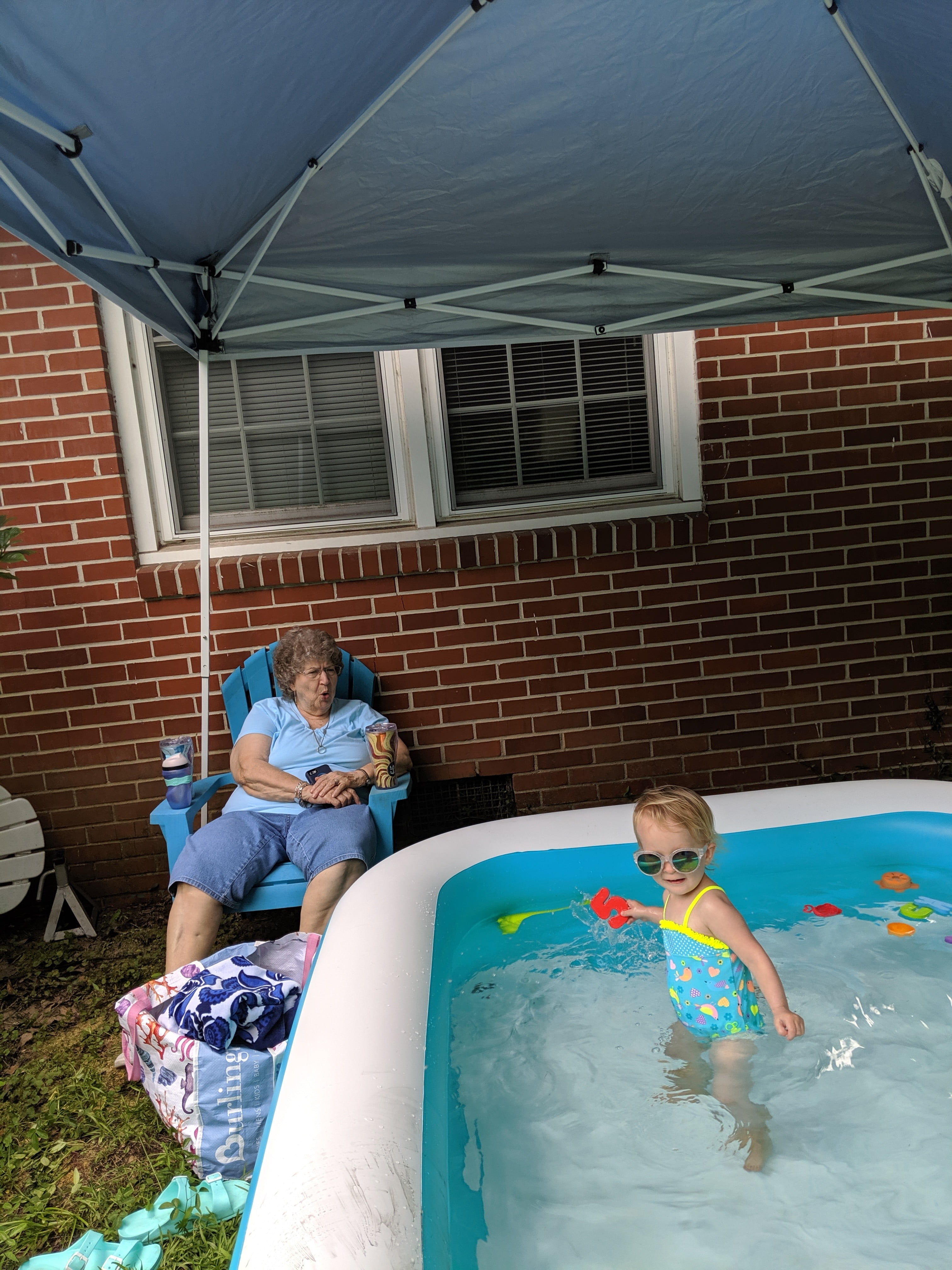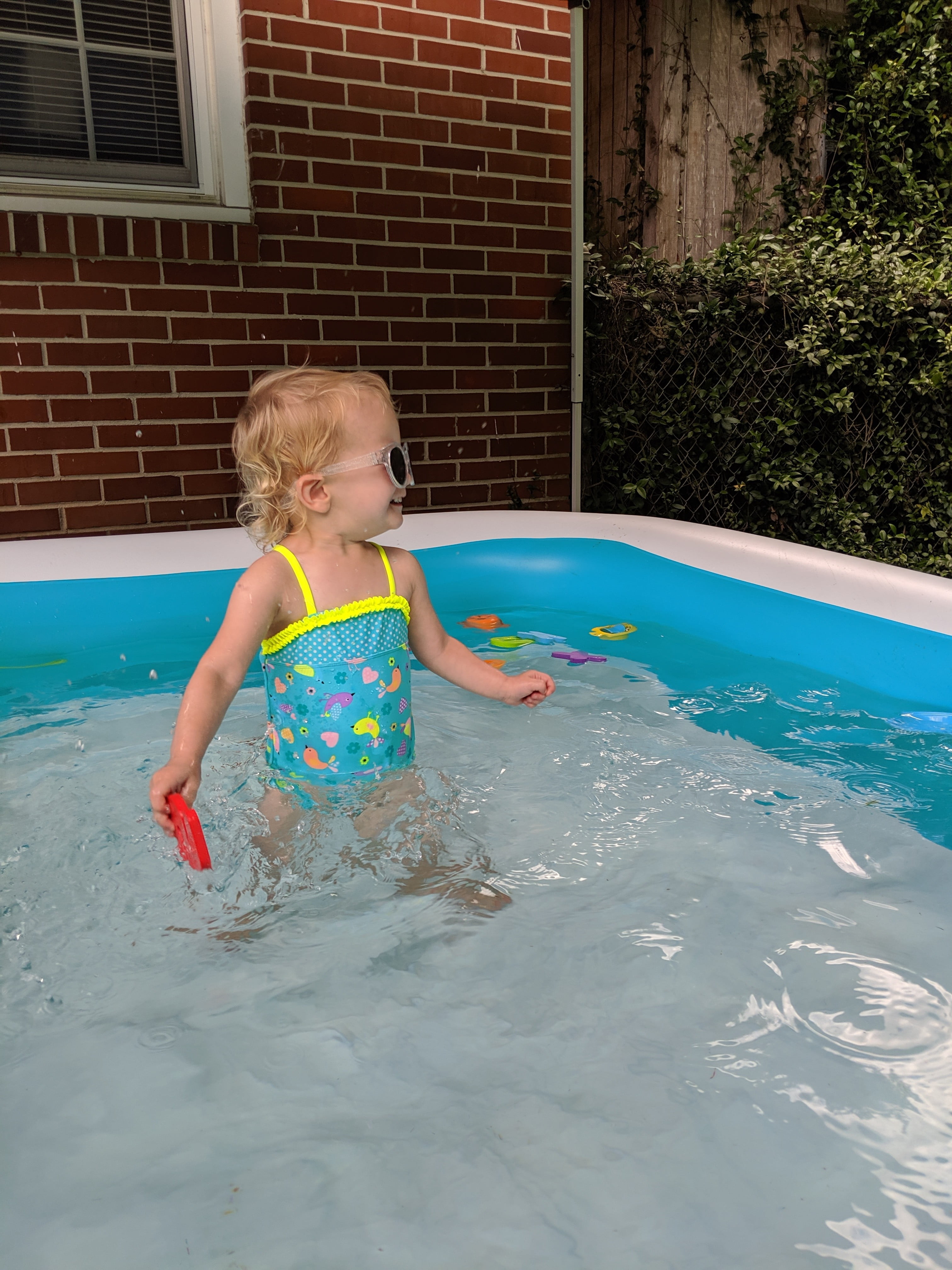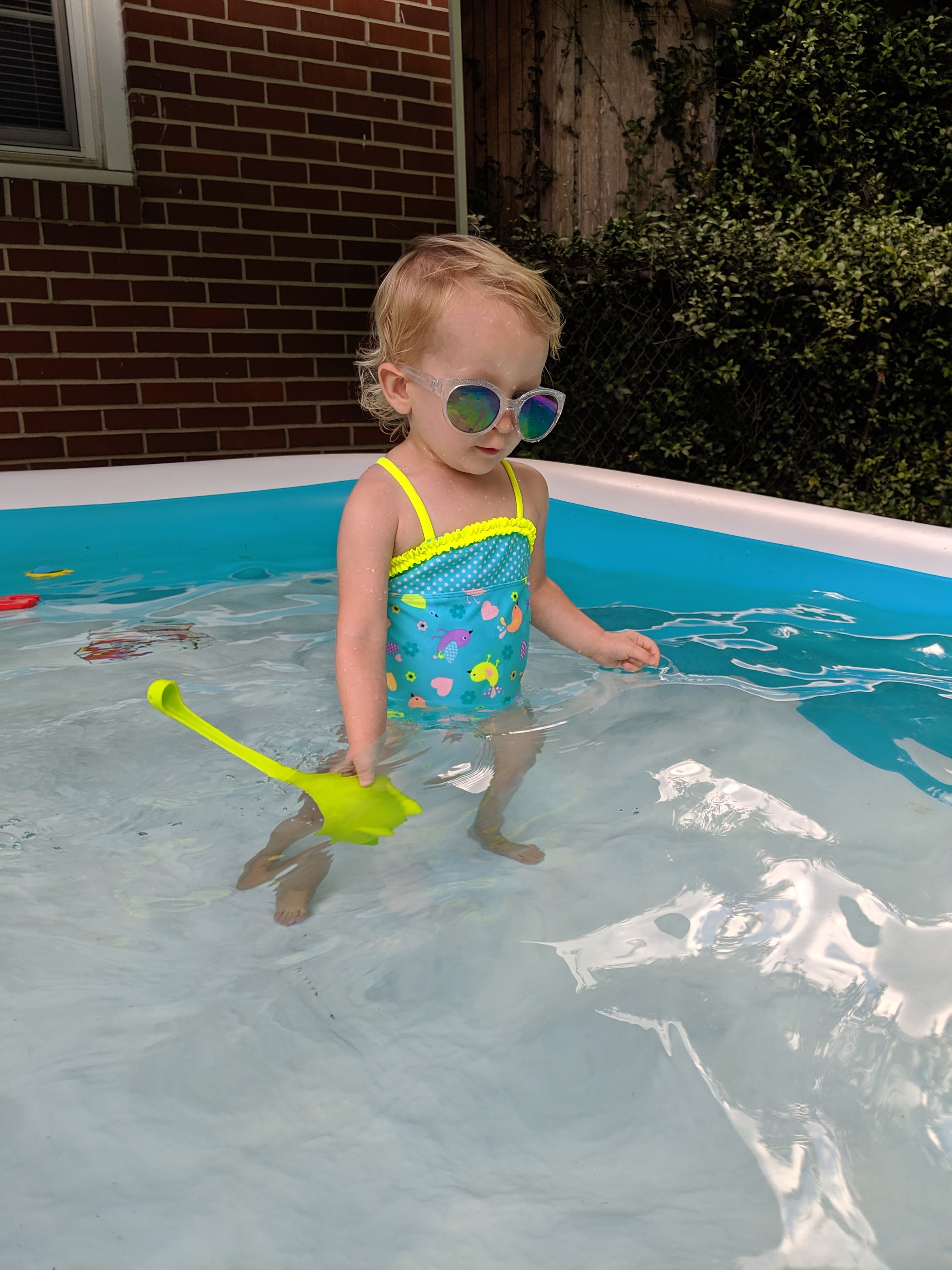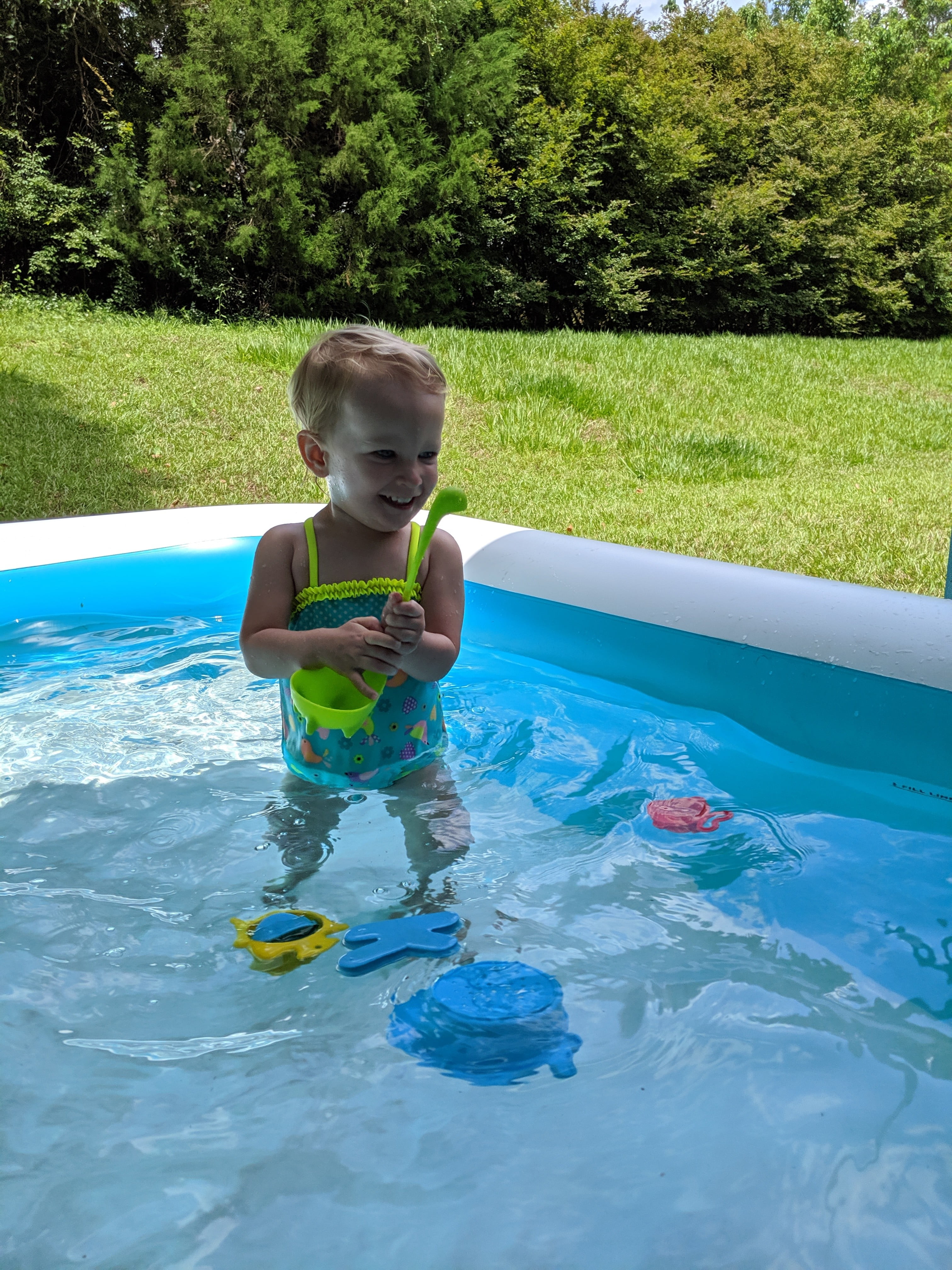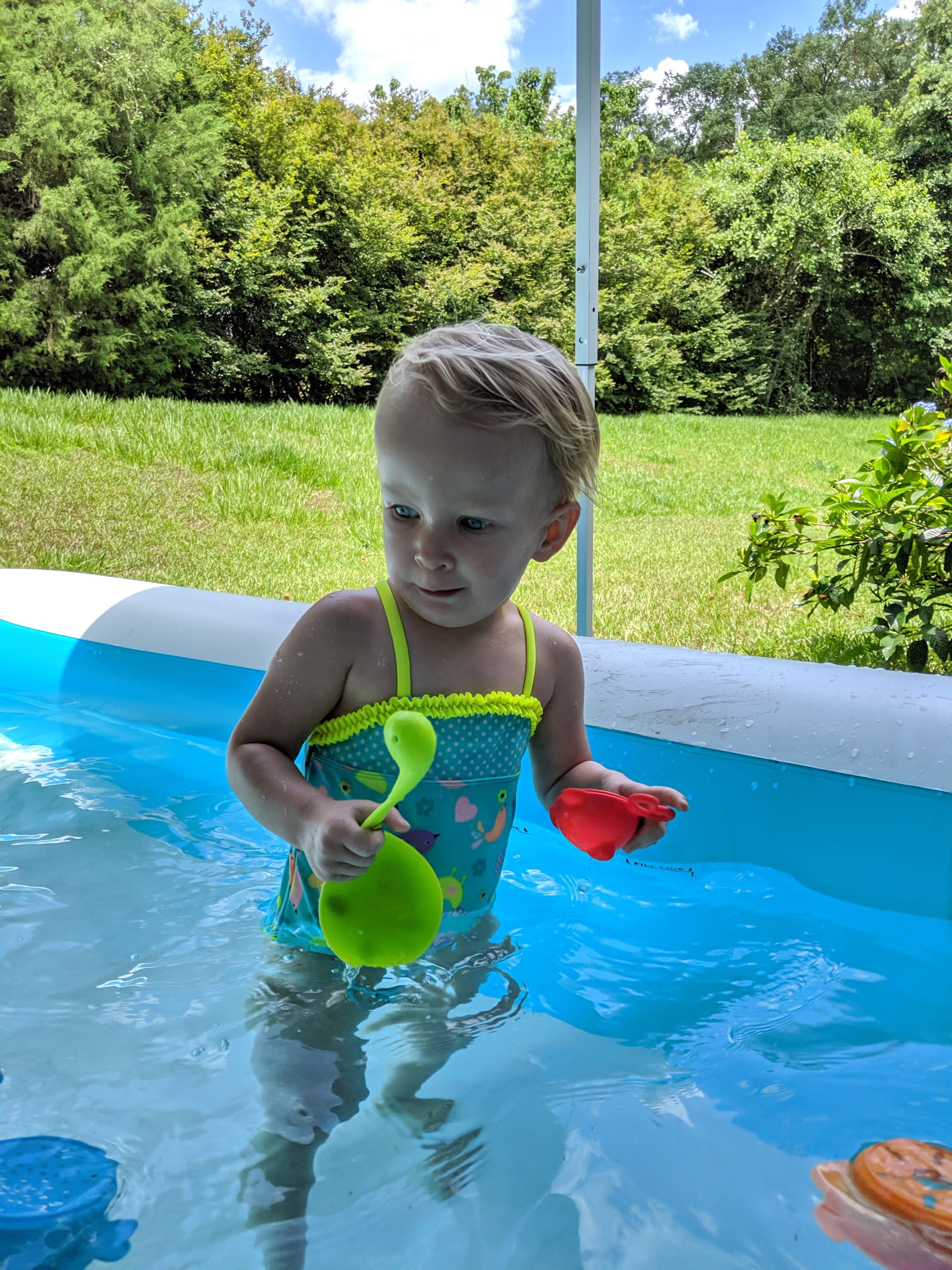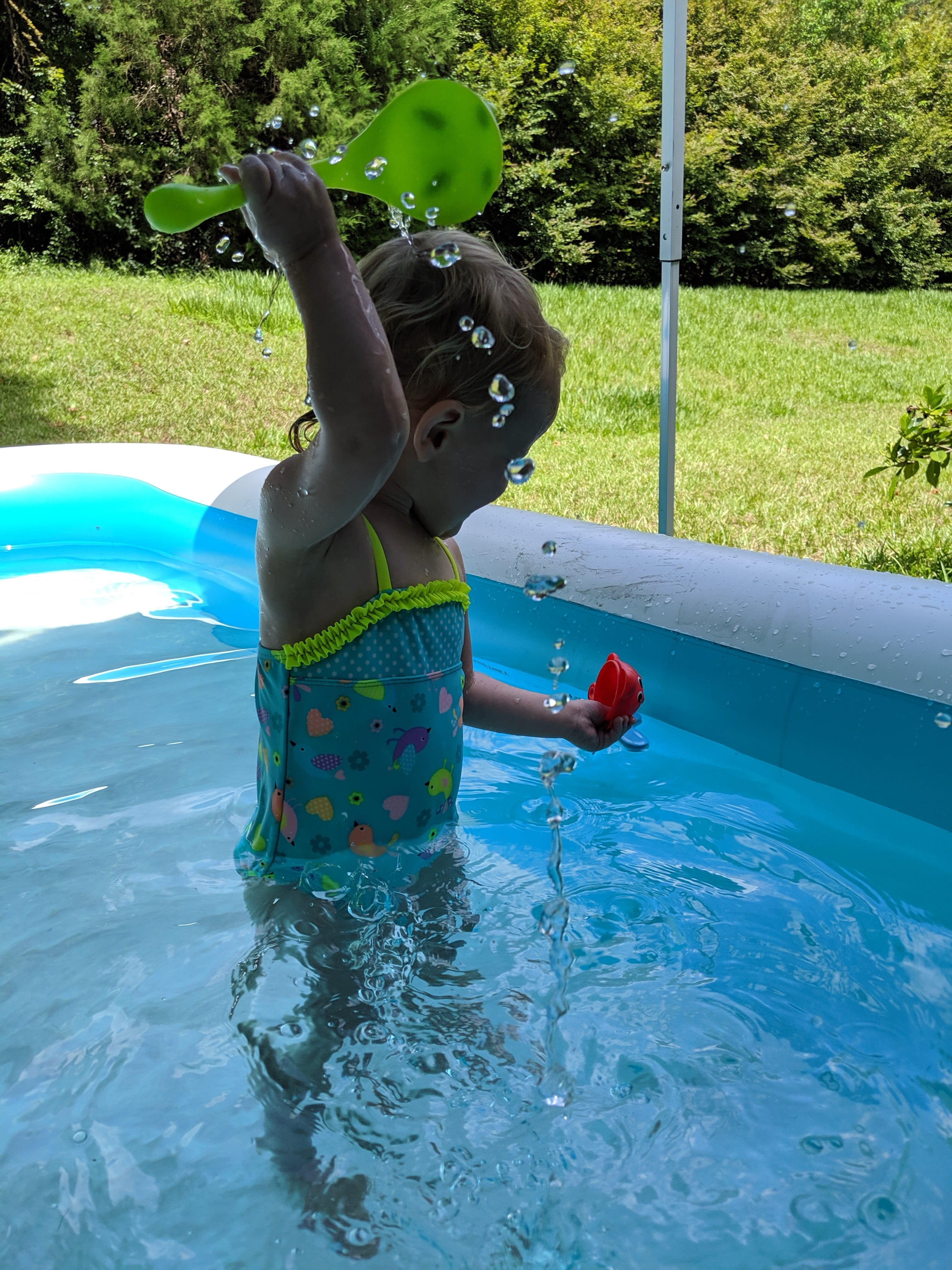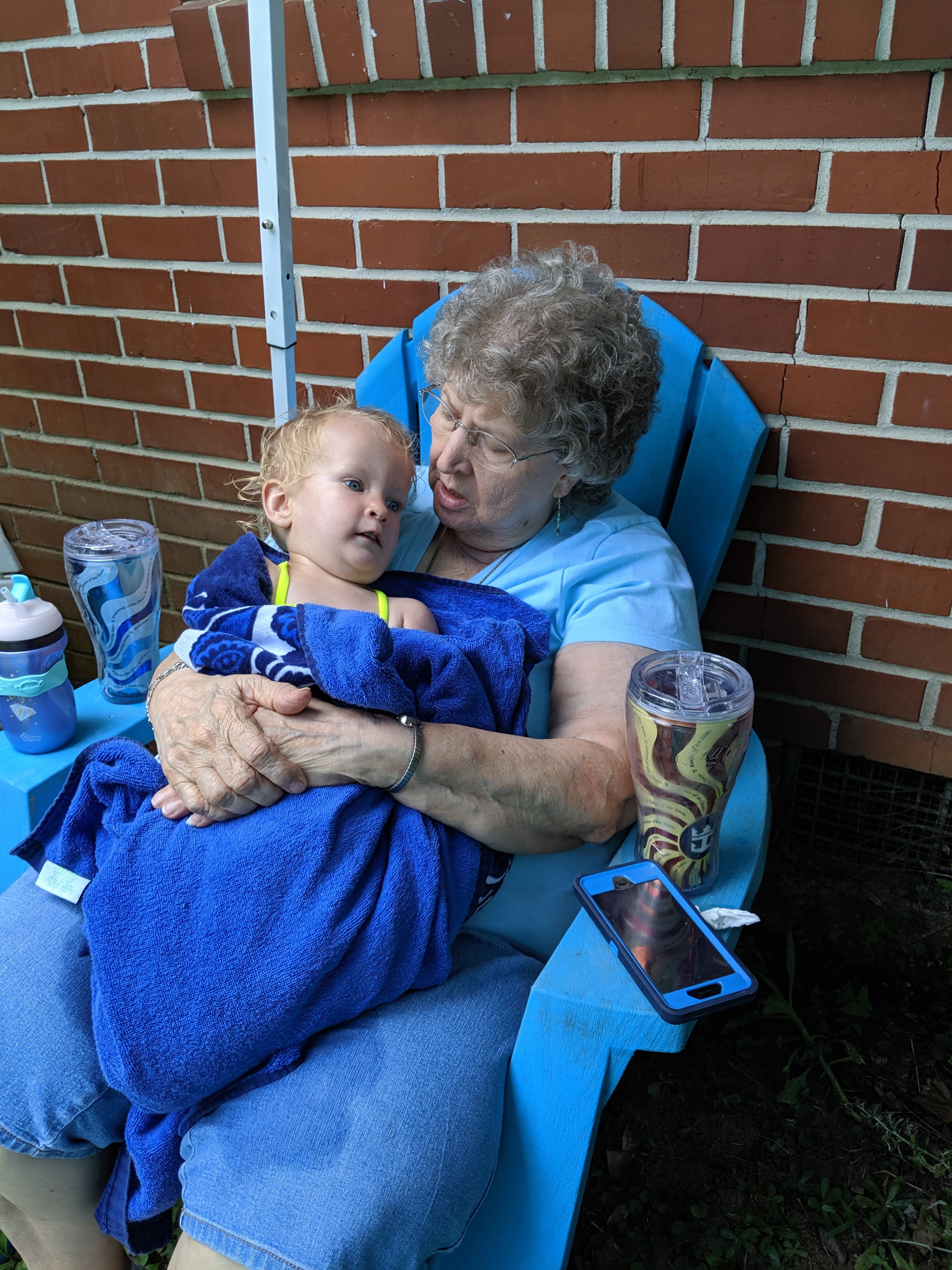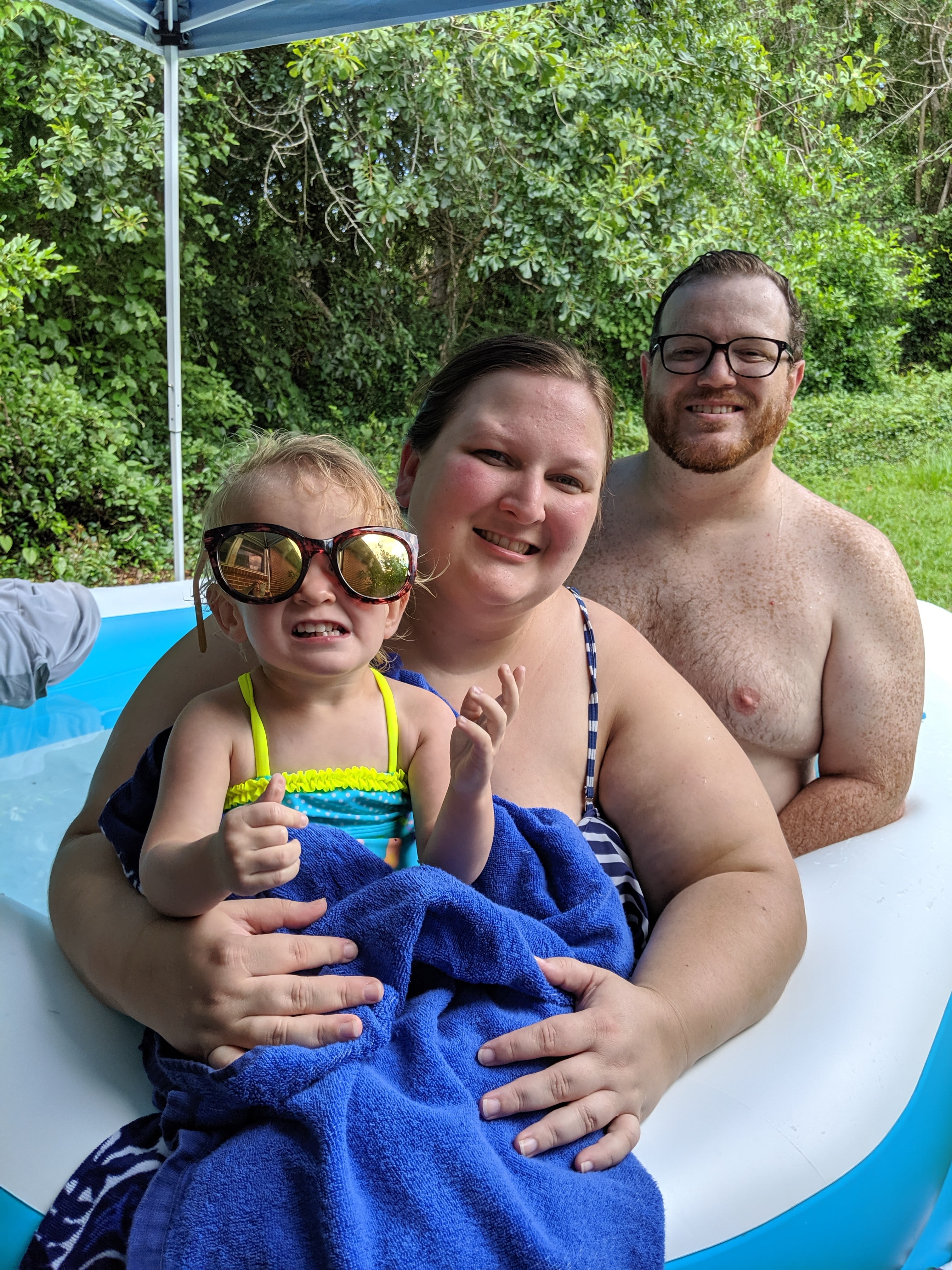 Grandmommie casually slipped away while we kept Emerson occupied, so that she didn't get super upset when she left. And it worked!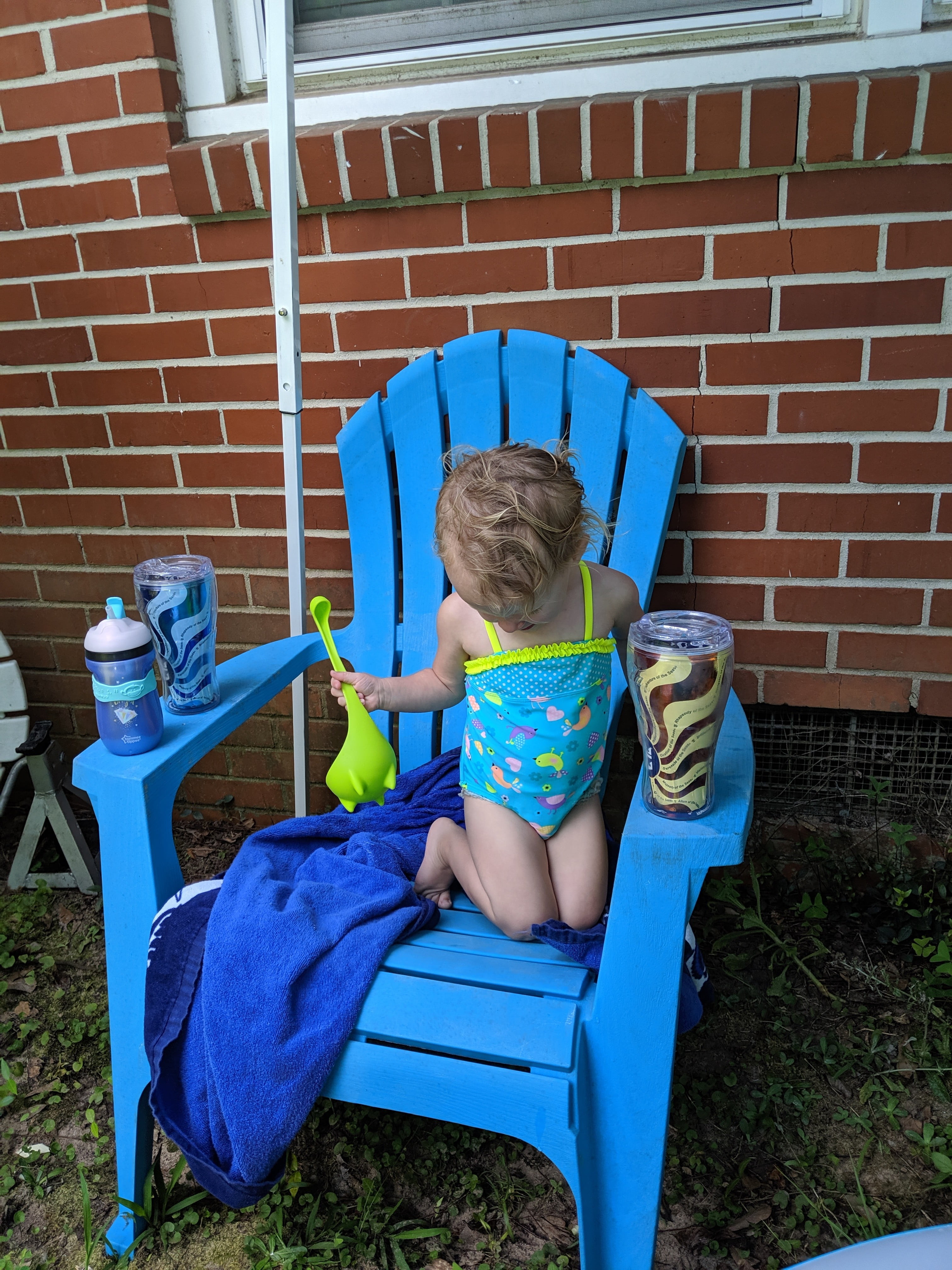 My hydrangea bush is blooming so beautifully right now! The colors are all mixed – some look blue, or purple, or even some white & super light pink ones. They're so pretty!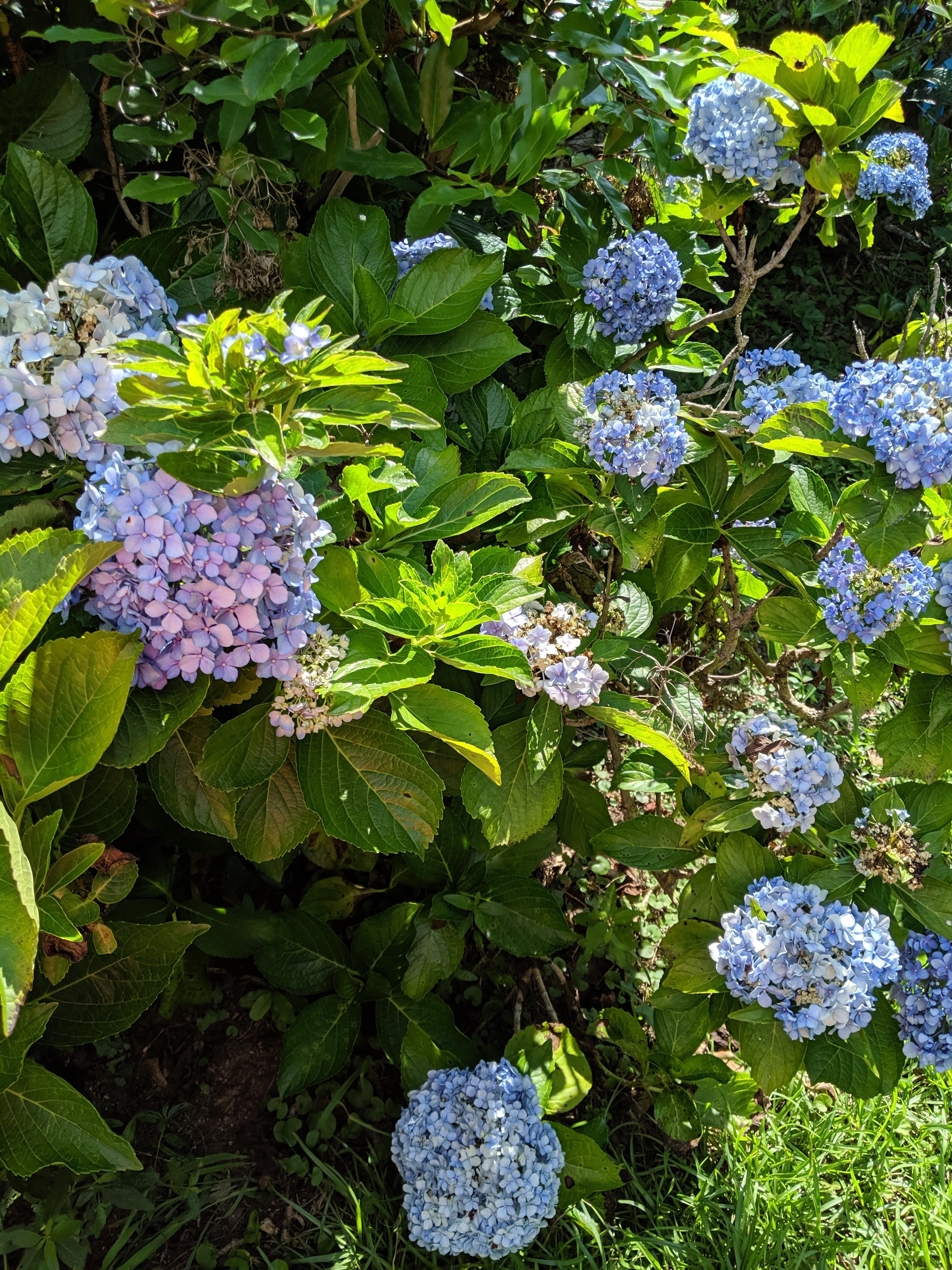 We had been thinking about running to Walmart to pick up a new beach umbrella, or a patio umbrella, or something to give us shade over the pool. Our entire backyard is in the sun, and only gets a tiny bit of shade near 6pm, so we knew we needed something over the pool. Then I remembered this pop-up tent we have, and it worked out perfectly. I was honestly so proud of myself for having this idea. And since we put the pool over in the corner (last year we did it next to the banana trees & you could see the pool from the street), it's just much more private back there, and feels kind of like we're in our own secret garden pool! It was just so nice!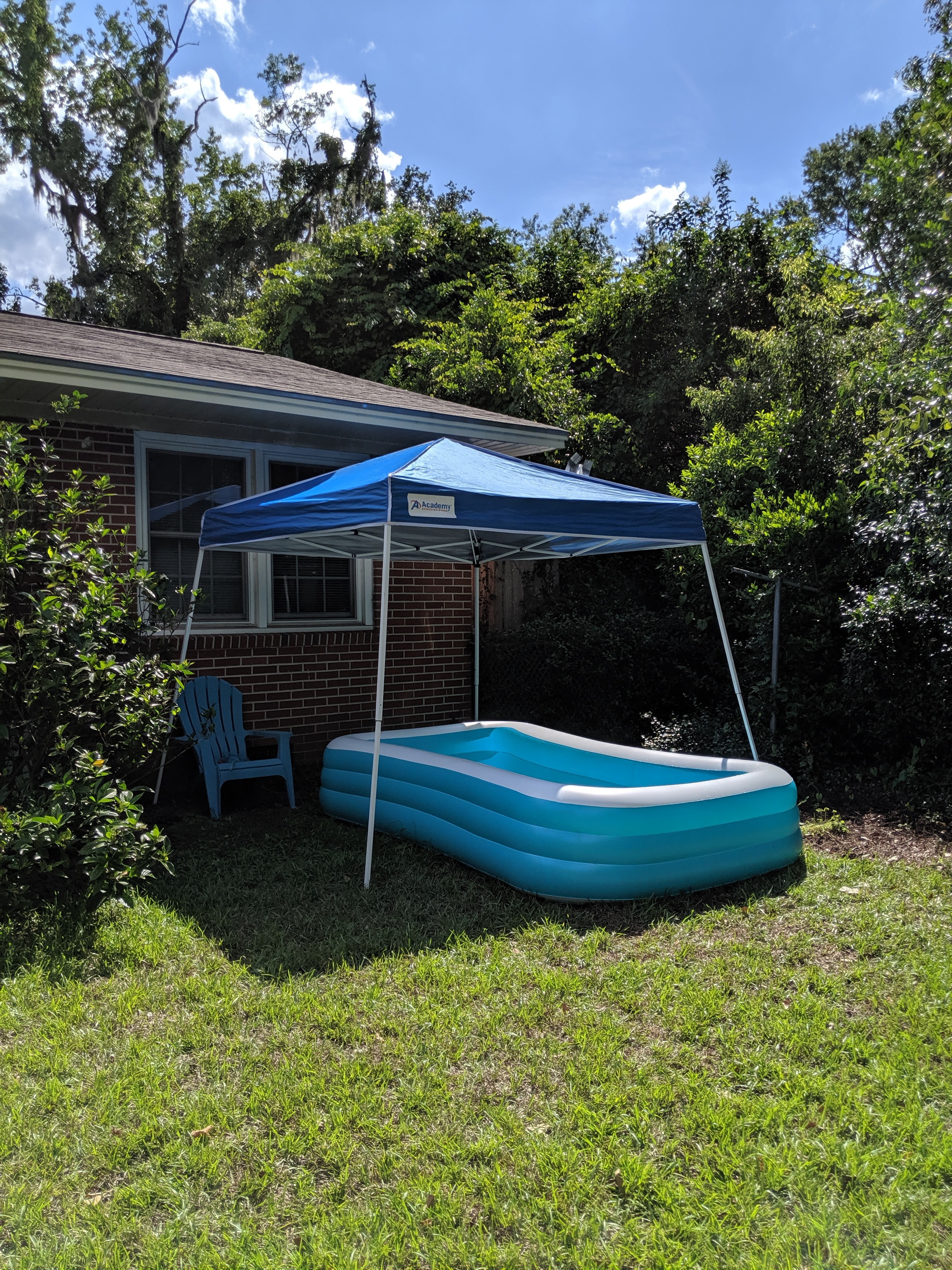 We gave Emmie a bath (she hated it), and got cleaned up & dressed again. (She picked out her own shoes, and insisted on socks as well.) And she wanted to play outside some more, so she ran up & down the hill a few times.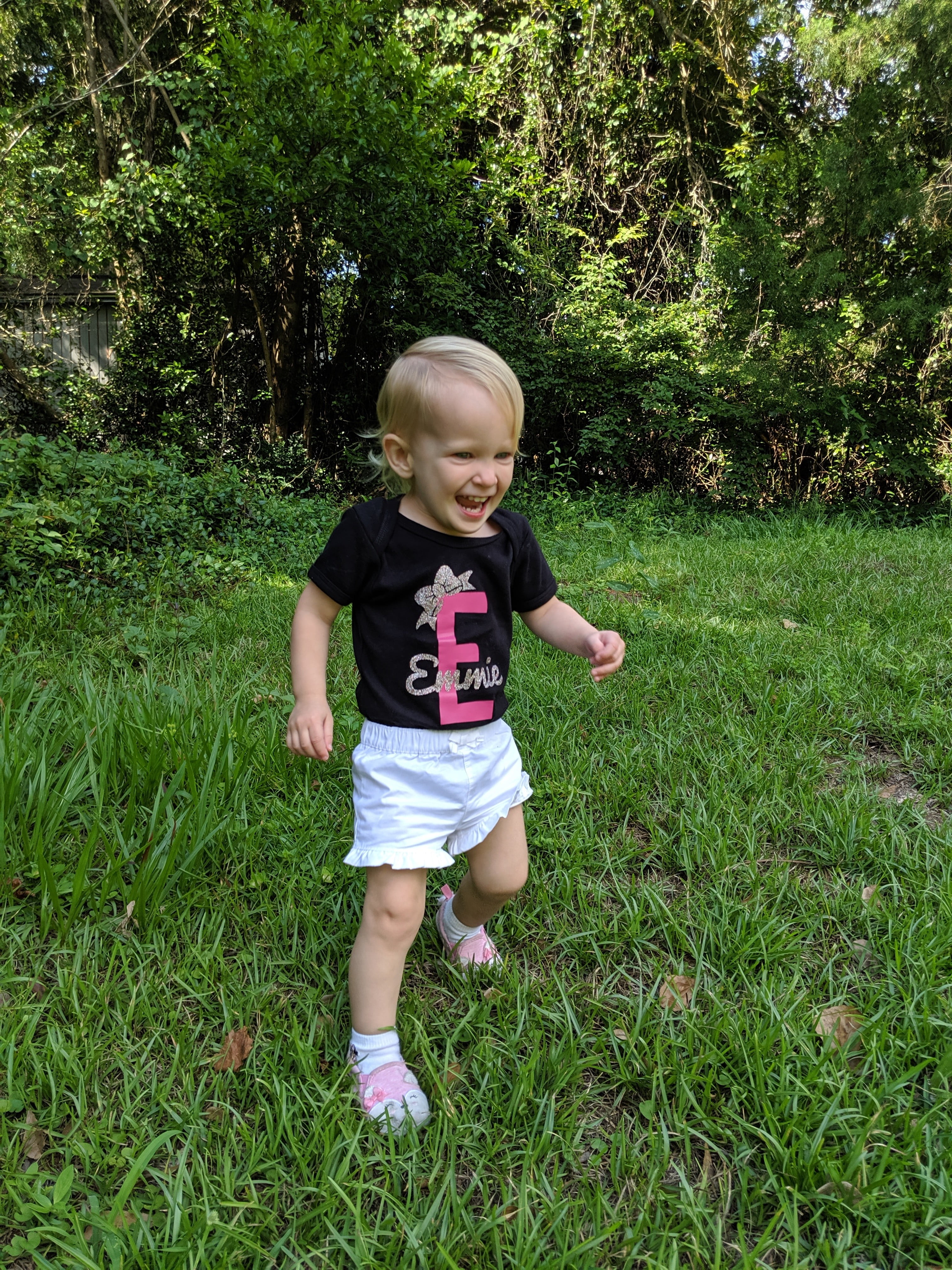 After a few minutes working in her food truck, we headed to Old Navy for a little shopping. I wanted some of those rubber shoes for littles, specifically so she could wear them around that backyard, and not worry about them getting messy or wet.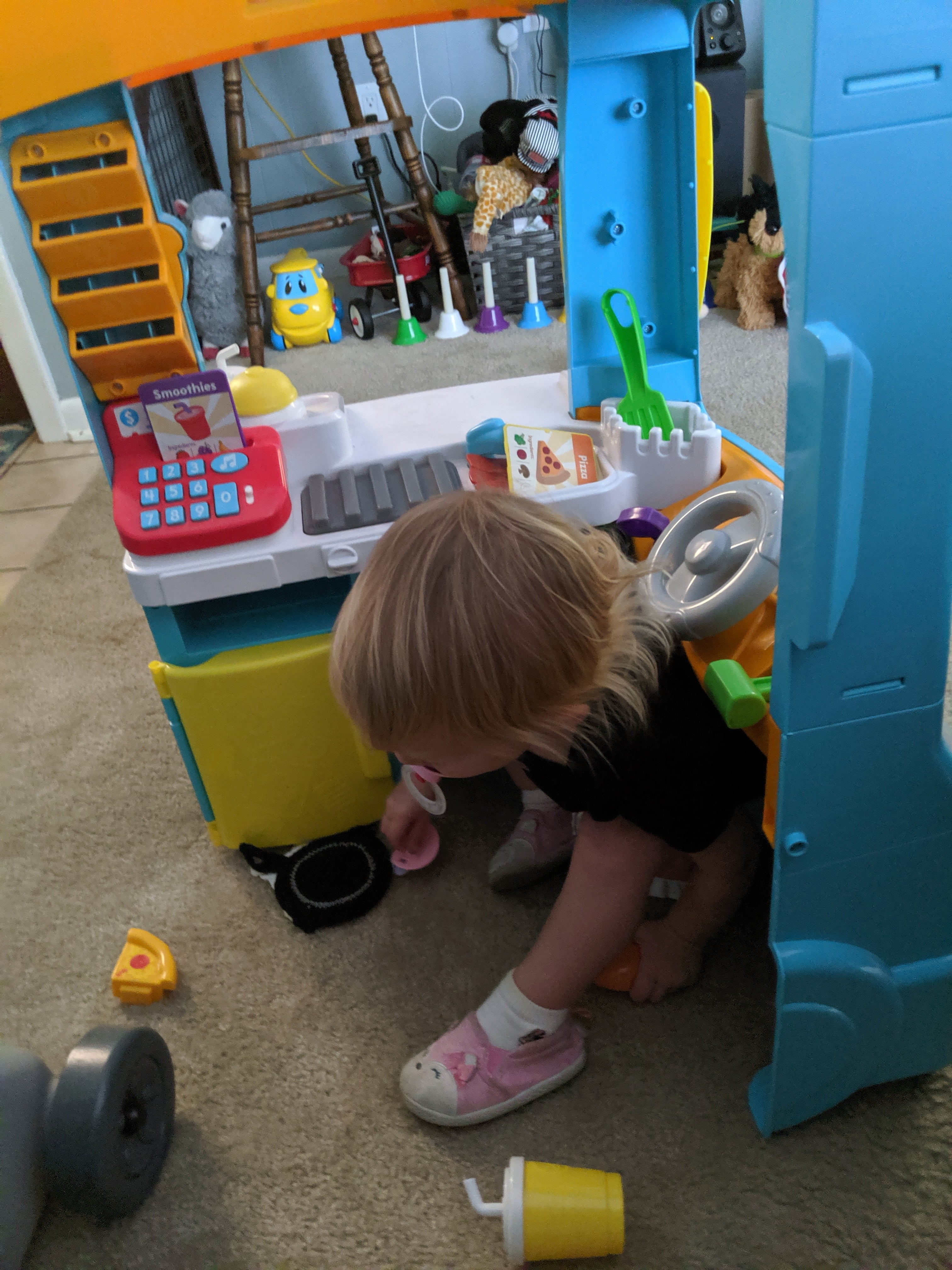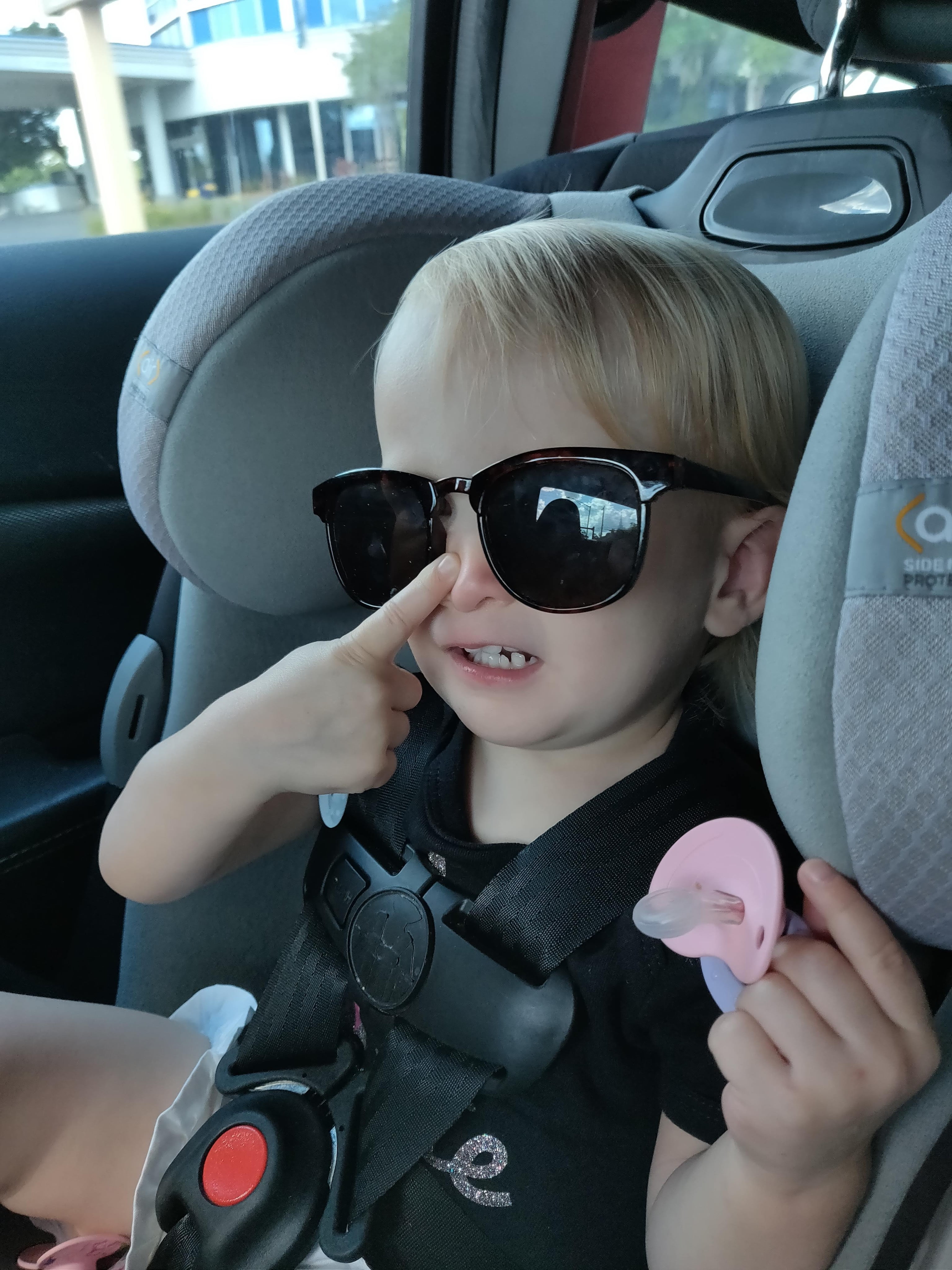 And Nana met us there! Today was the $1 flip-flop deal, so we got 2 pairs of tiny flops for Tater Tot, plus one pair of the rubber shoes I was looking for. They also had a TON of baby clothes on clearance, so we got some things for part of Emmie's birthday present.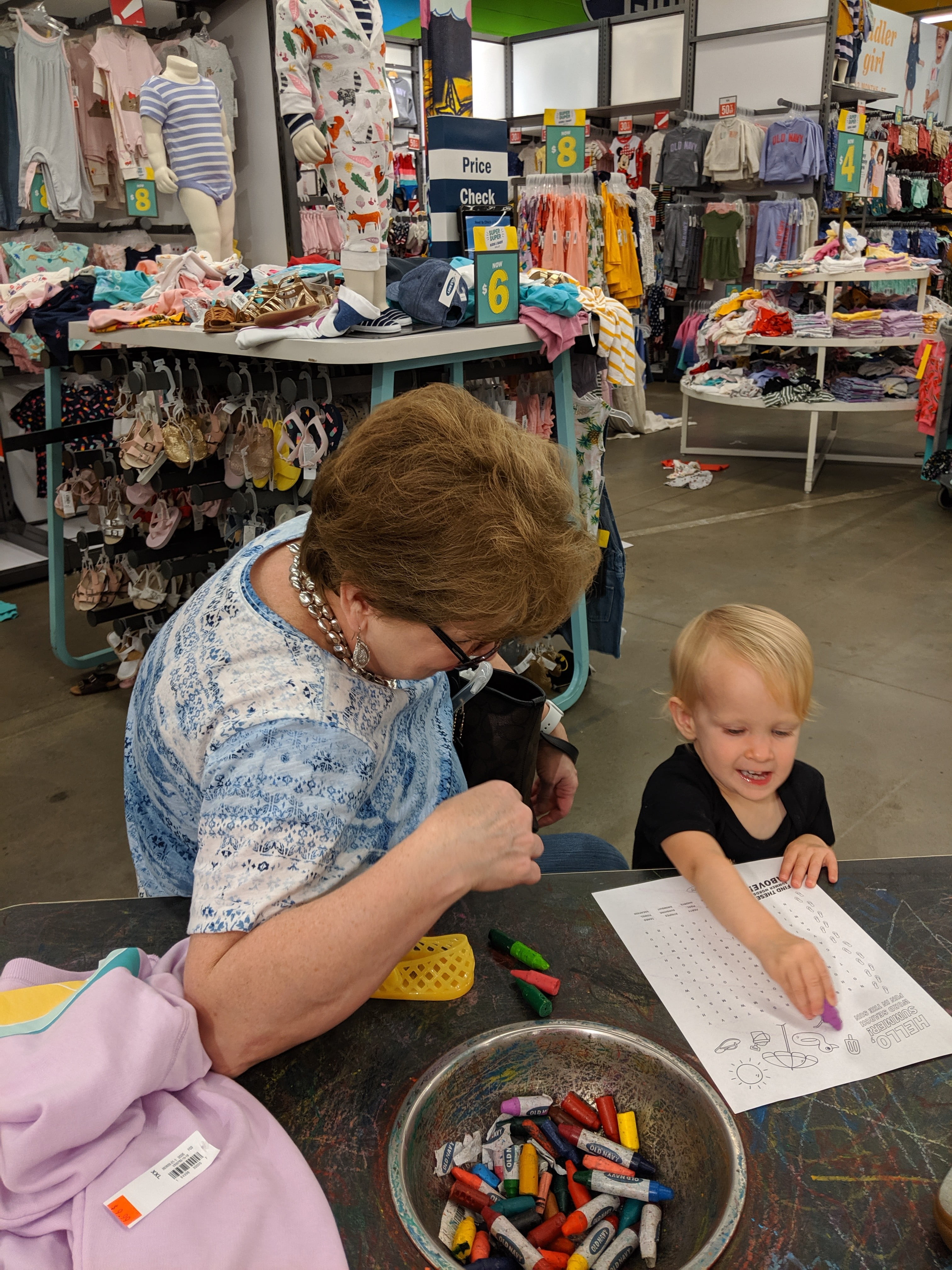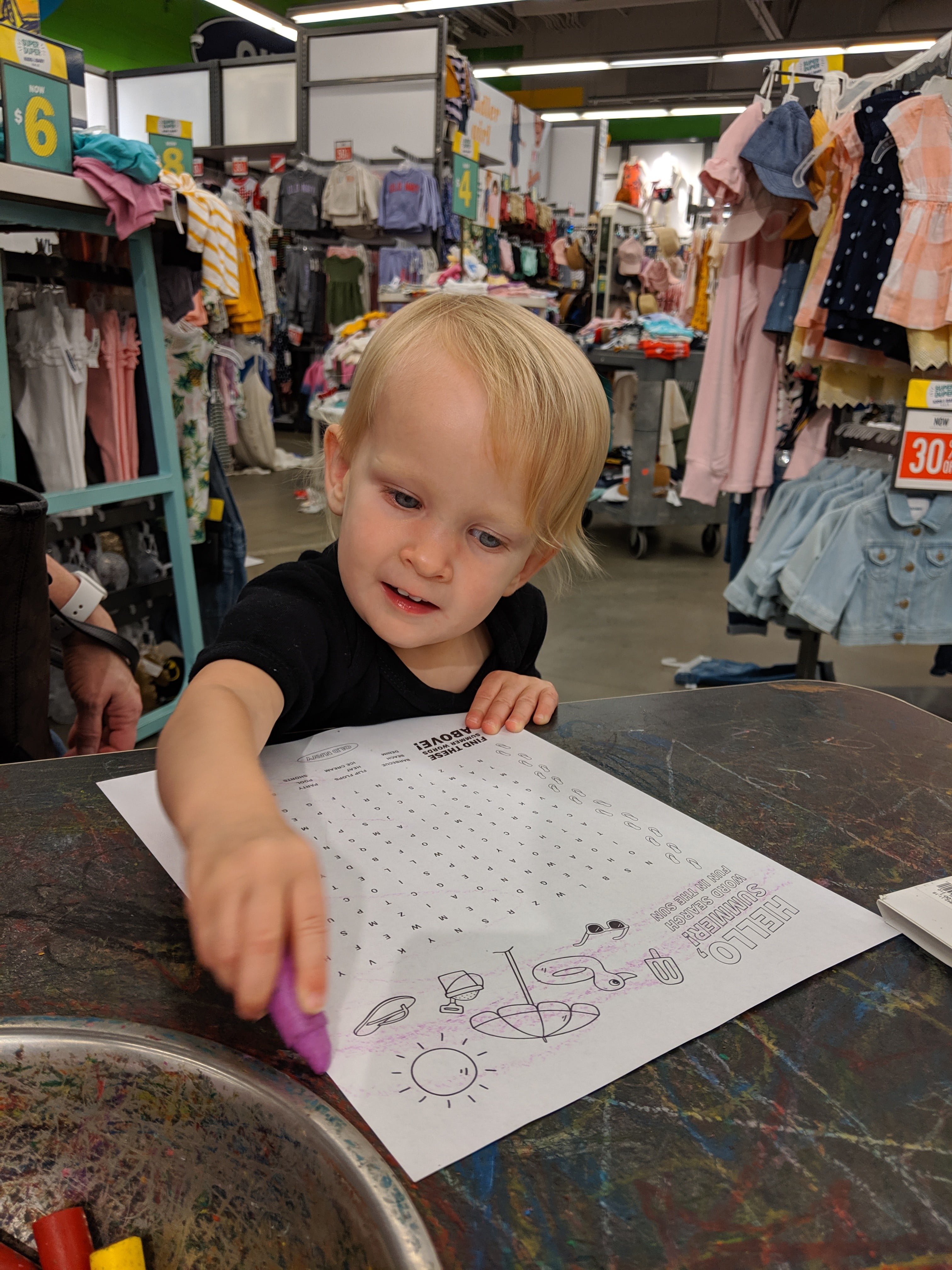 We also spent a little time in Marshall's, looking for some Father's Day presents. (Sadly, a few minutes after this photo, Emmie fell out of this little chair and bit her lip. It was bleeding, so I ran to the bathroom for a wet paper towel, and Daddy got her calmed down. She was fine by the time we left the store, but she was certainly pitiful, and it definitely bled a lot more than I would have liked. Poor baby girl.)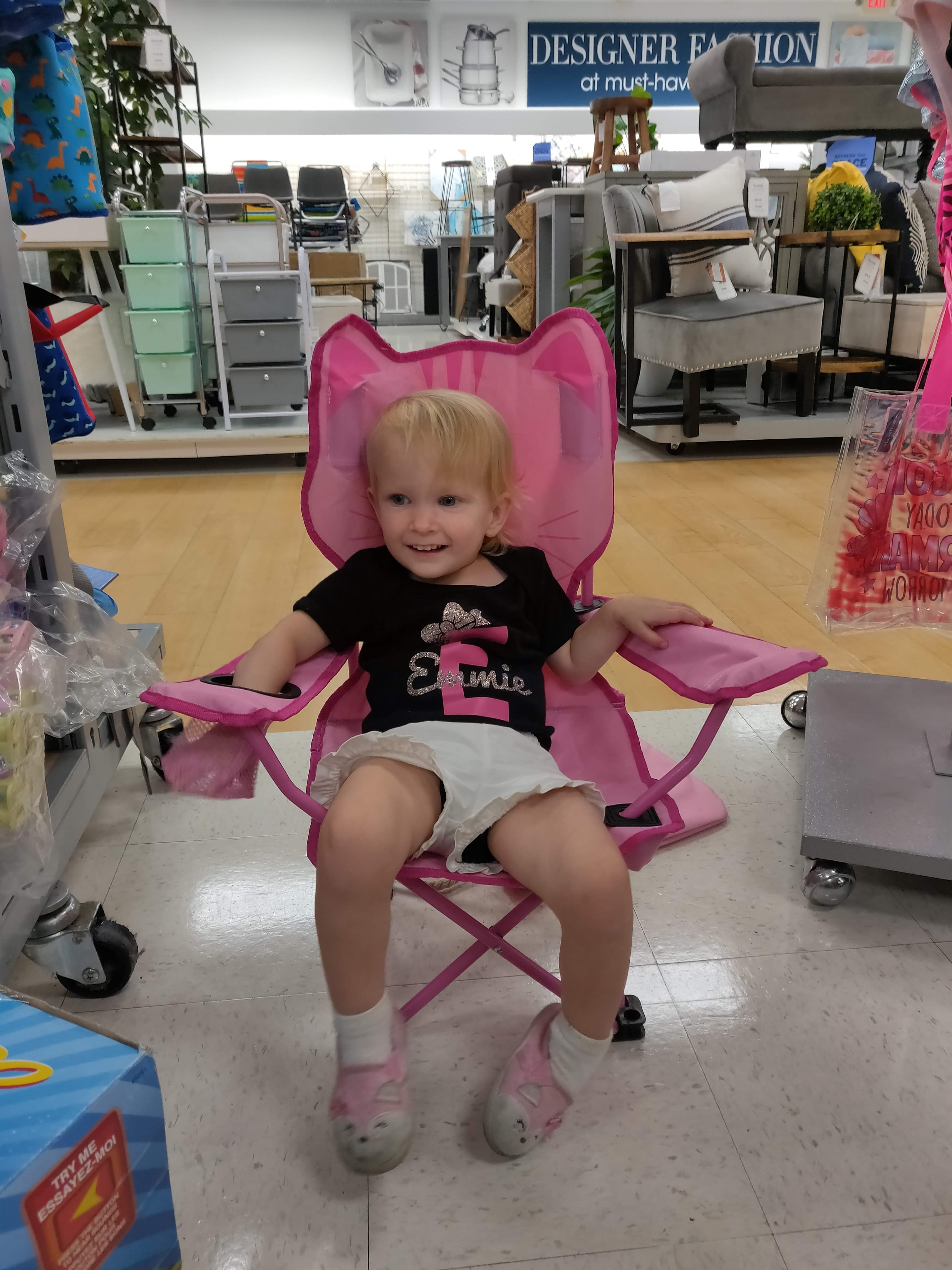 We got some Whoppers for dinner, and this girl started her new BK modeling career!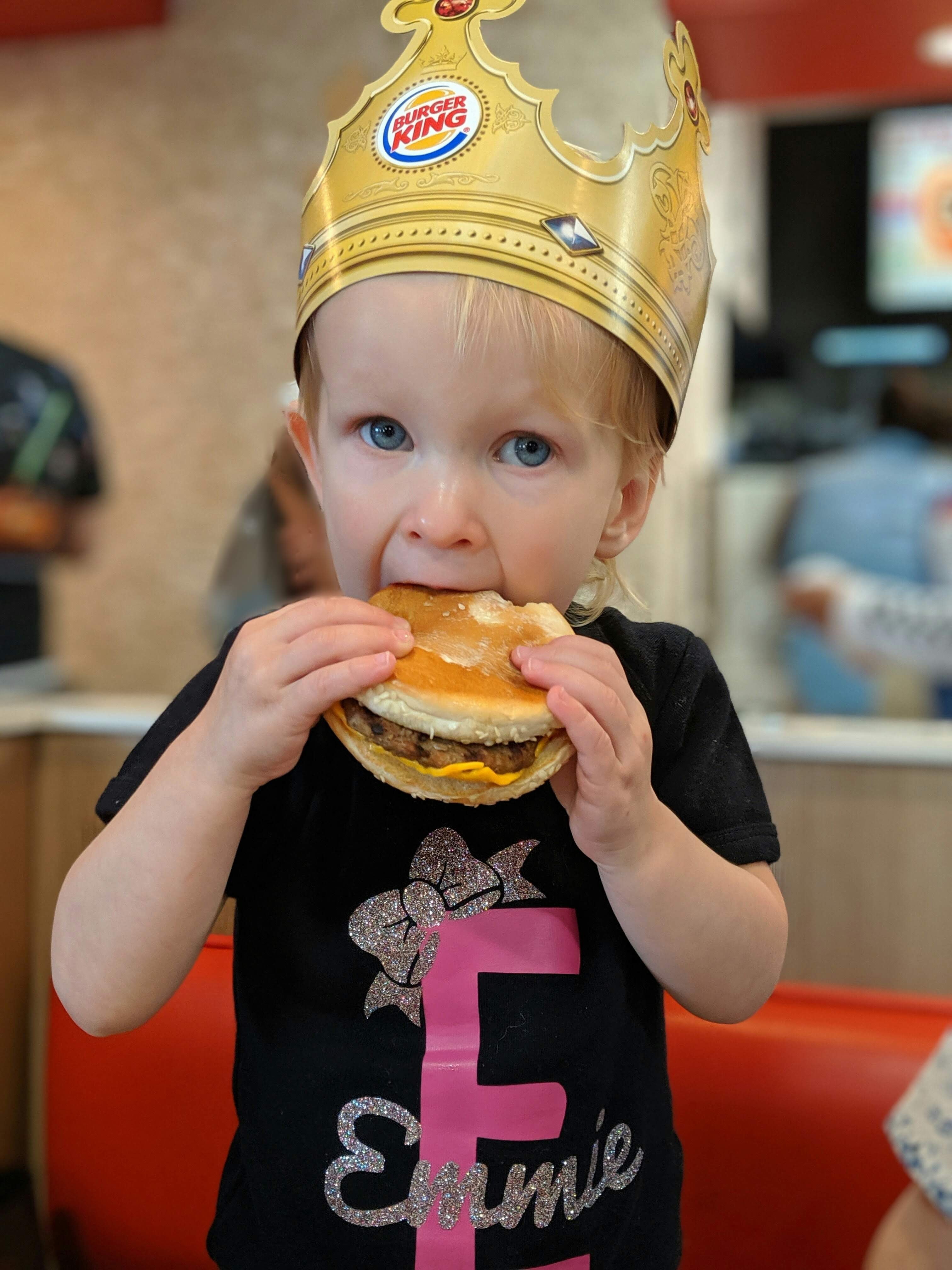 She didn't want Nana to leave, so she rode home with us, & Jeff drove her car behind us. Emmie also didn't want to take off her onesie, so we just switched the shorts for some PJ pants for bedtime.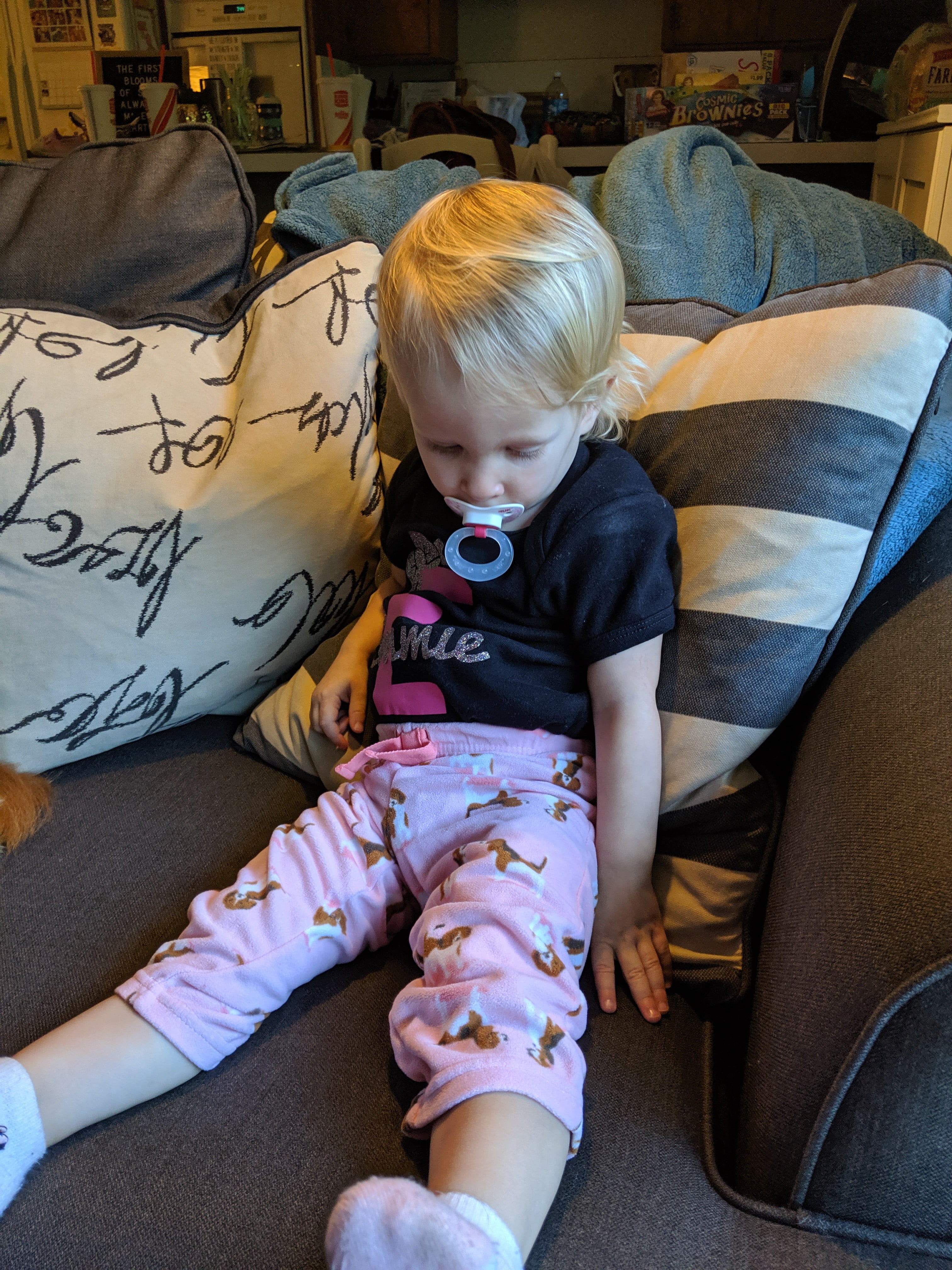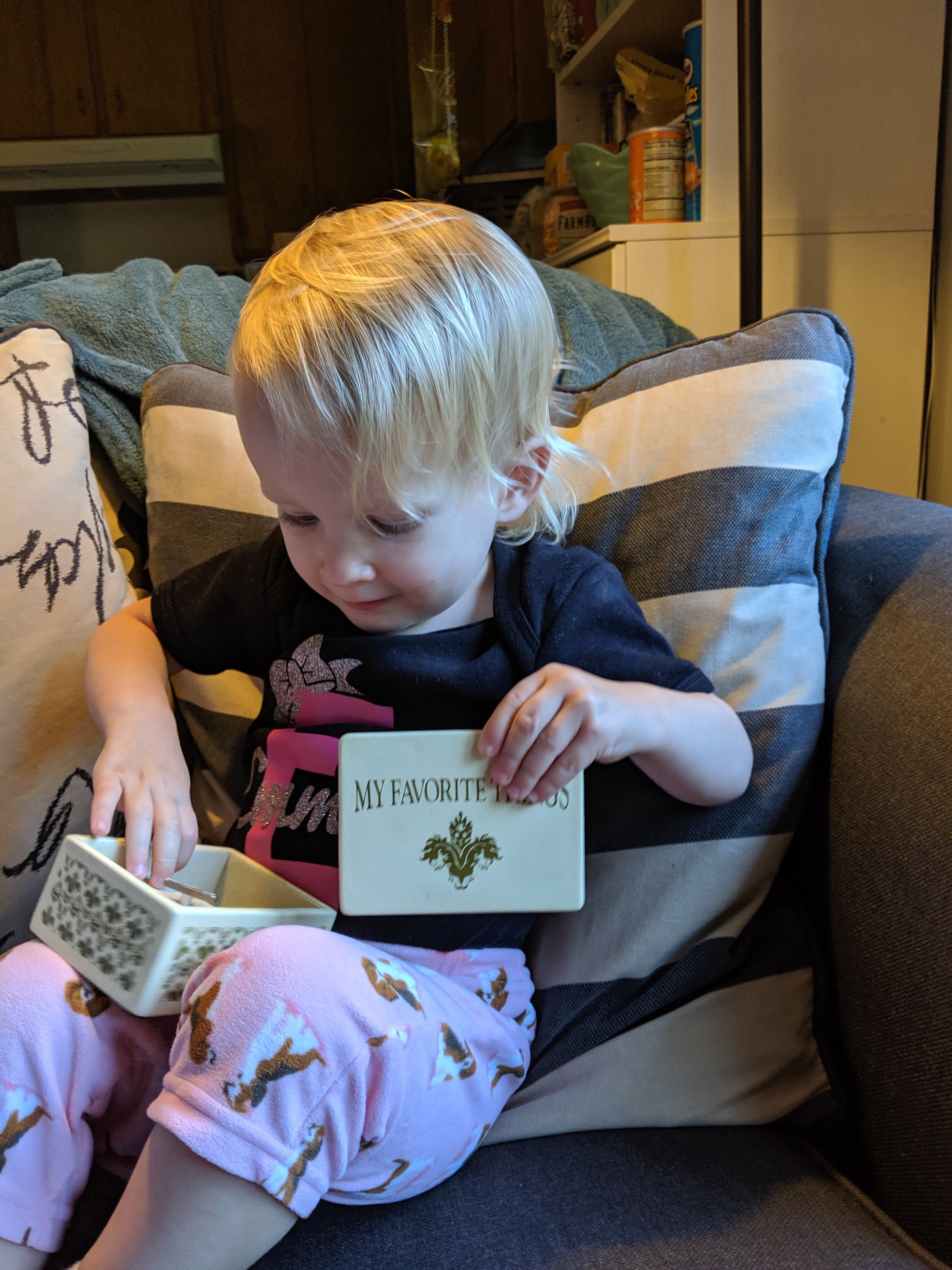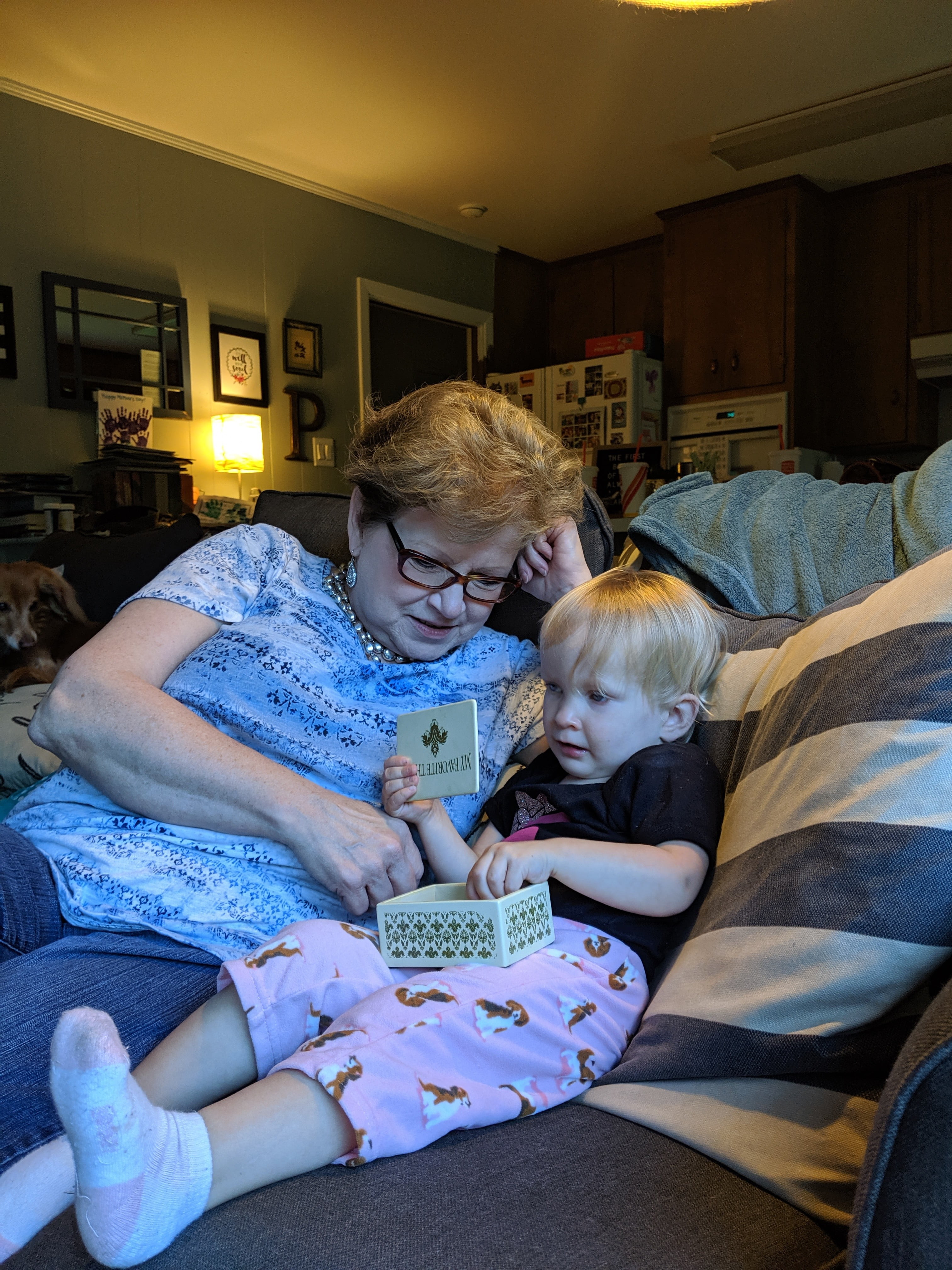 We walked back to her bedroom to get the books ready, and let Nana sneak out to head home while we were in her bedroom. She wanted read "Coco" tonight instead of "Moana," and it was so cute & colorful! I mean, I knew it would be based on the movie, but it was just so cute.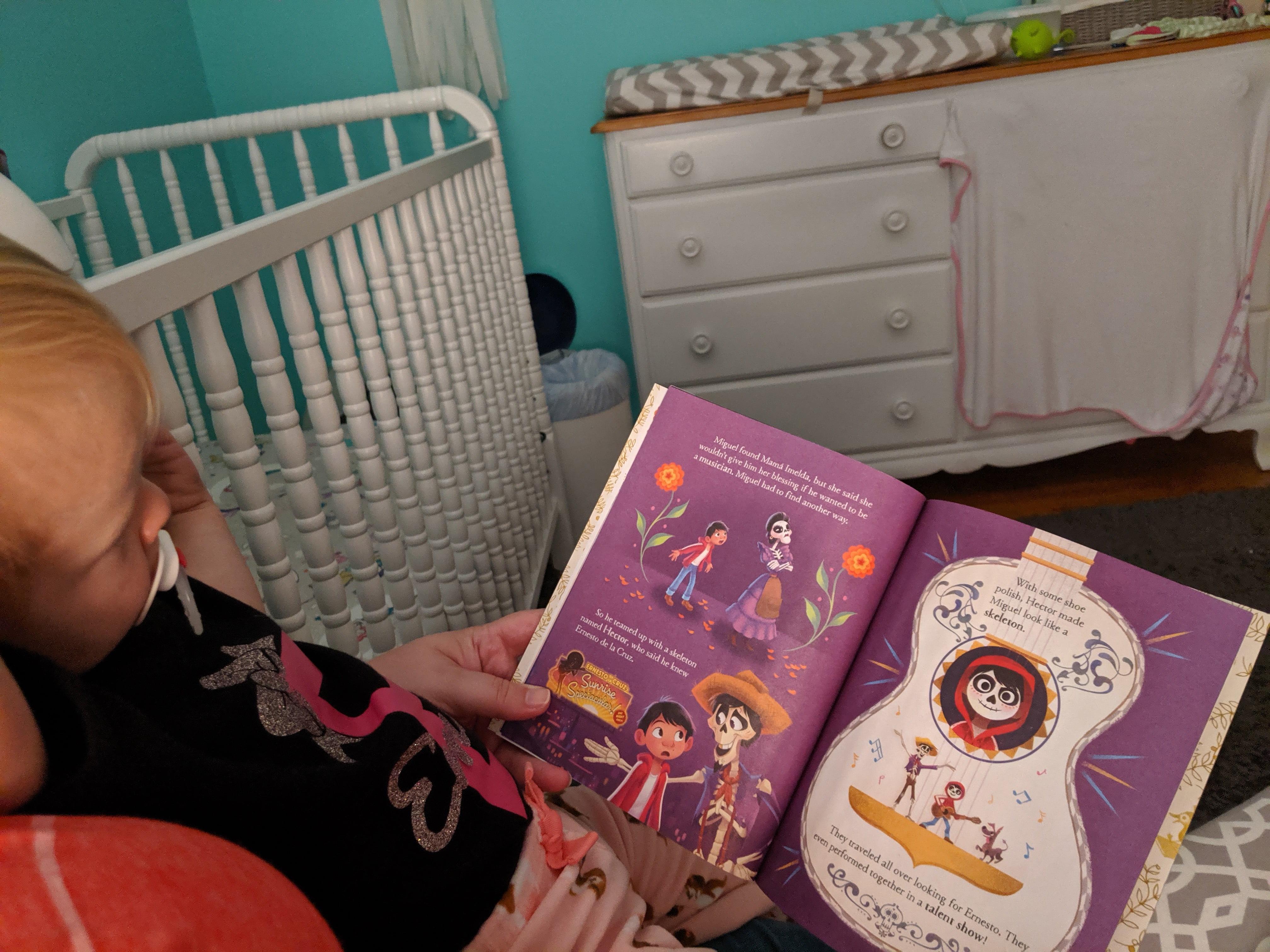 Daddy started putting her to bed, but she kept asking for me, so I had to go back in there and sing her lullabies to her to get her to calm down. She finally settled in after a few minutes (and a few more kisses for the boo-boo on my chest), and she stayed quiet while I sang our five bedtime songs. Then she was ready to lay down!
It was great having Grandmommie here today, because not only did we get to spend good time with her, but we also got some chores and stuff done around the house, while she entertained Emerson. But that also means we worked a lot (dishes, laundry, vacuuming, window-washing, etc…), and now I'm just worn out after a busy day! Time to relax and enjoy the rest of our Saturday night.