This precious little girl was so sweet this morning, just sitting here watching Blippi on her Kindle, waiting on Mommy & Daddy to finish getting ready for church.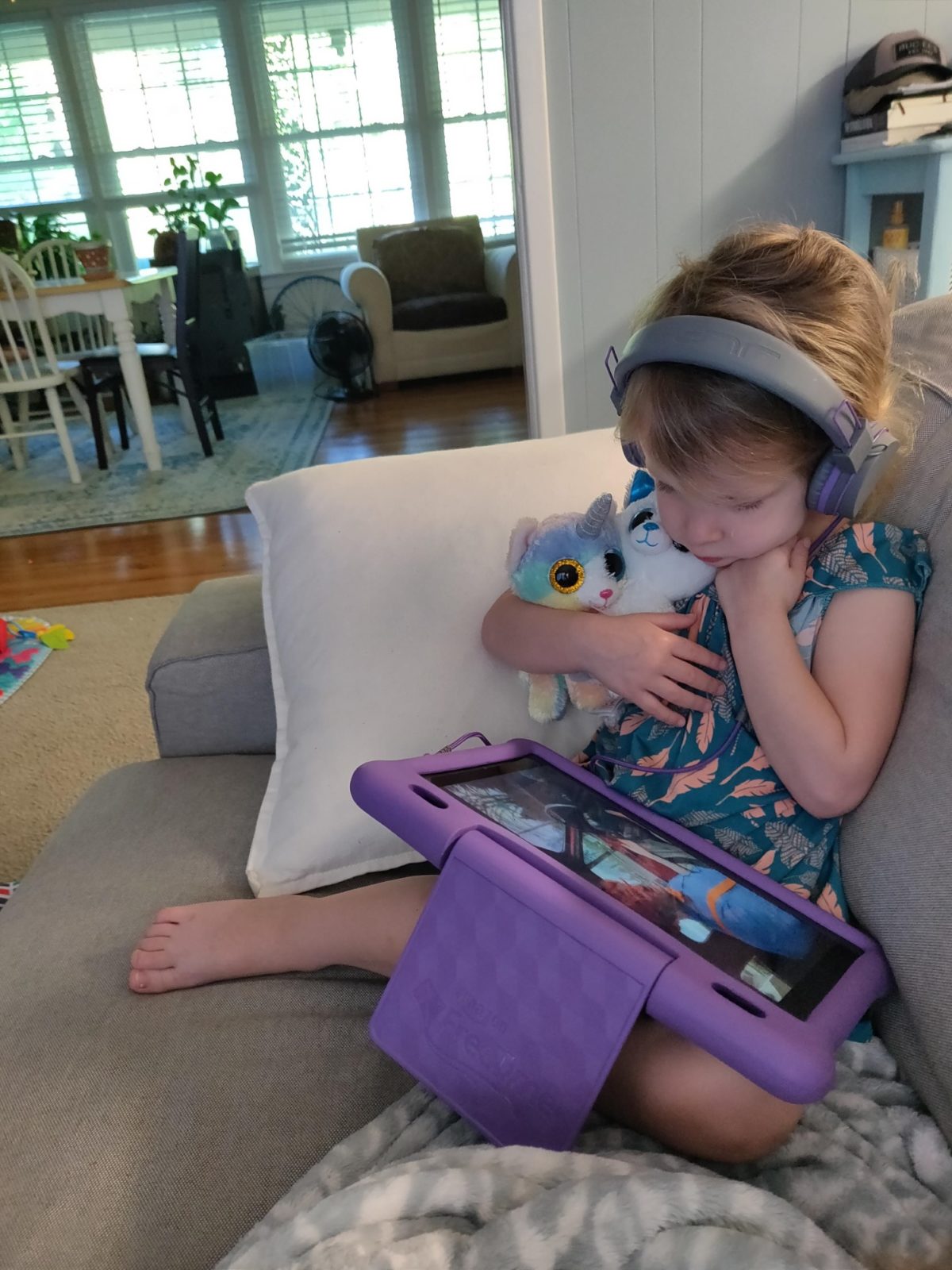 After church, we went to lunch with Grammy, Papa & Grandmommie at Newk's. Little Miss needed some extra loves, and had to eat her lunch sitting in Grandmommie's lap, but she ate almost the whole sandwich this way!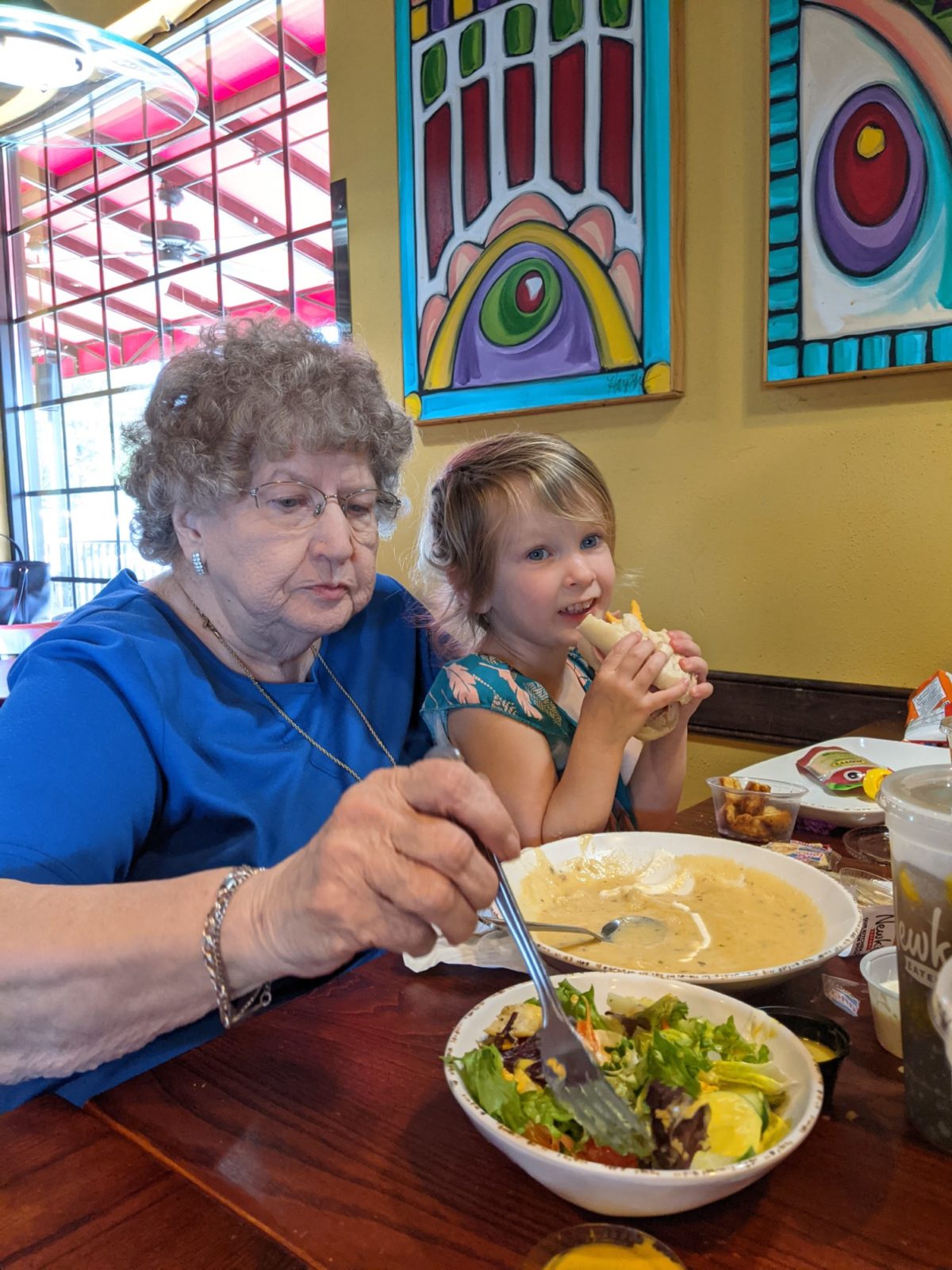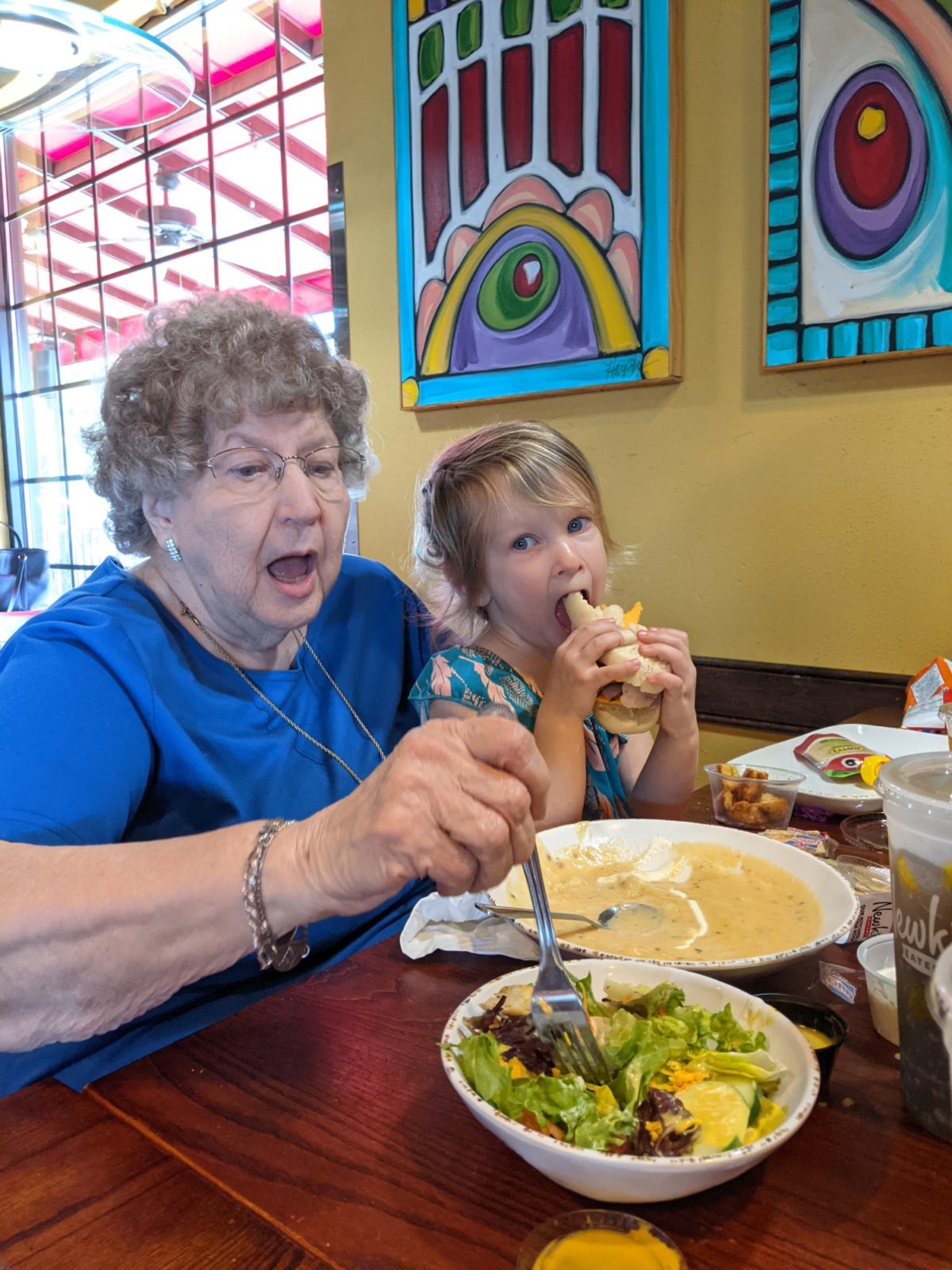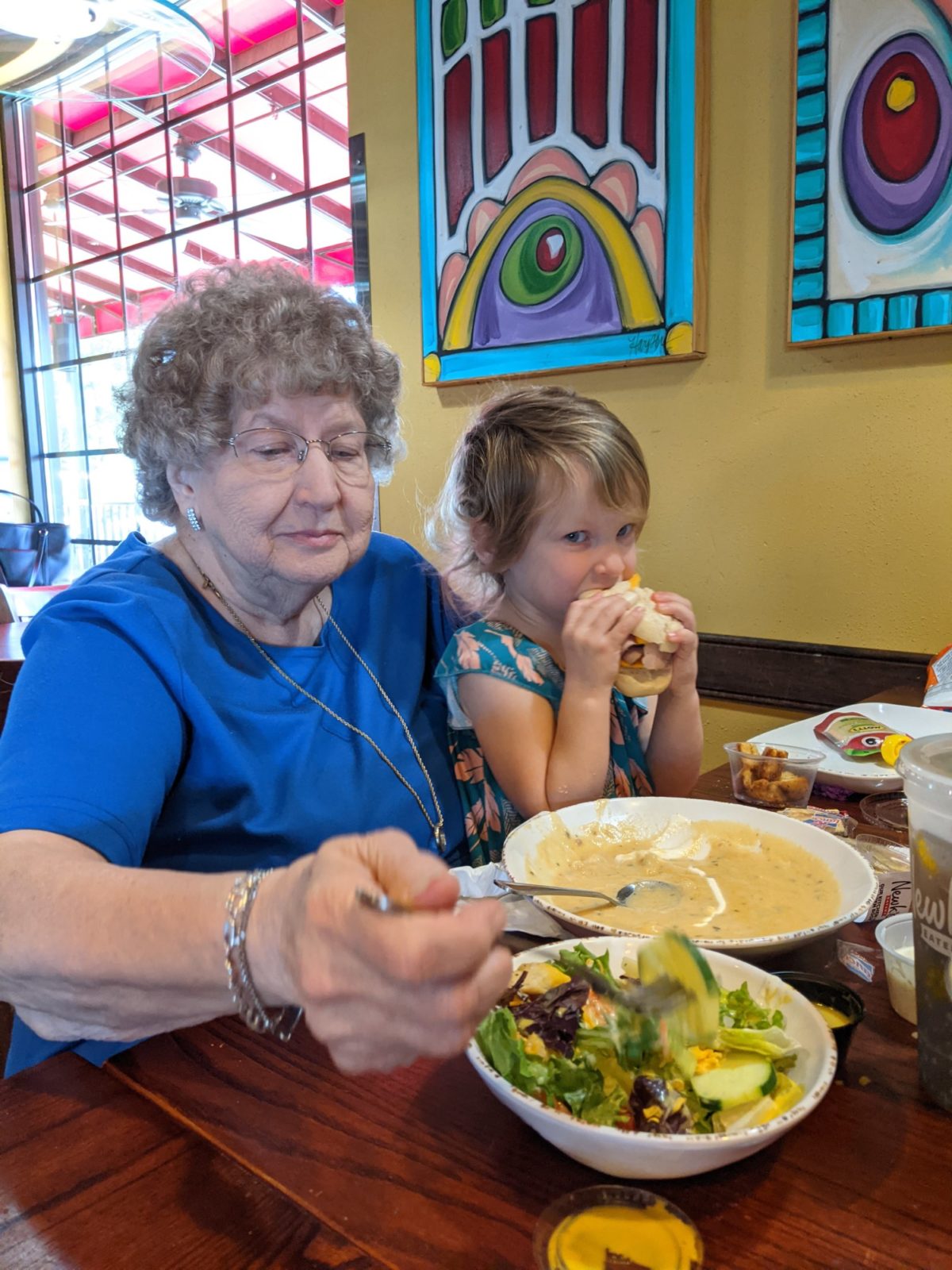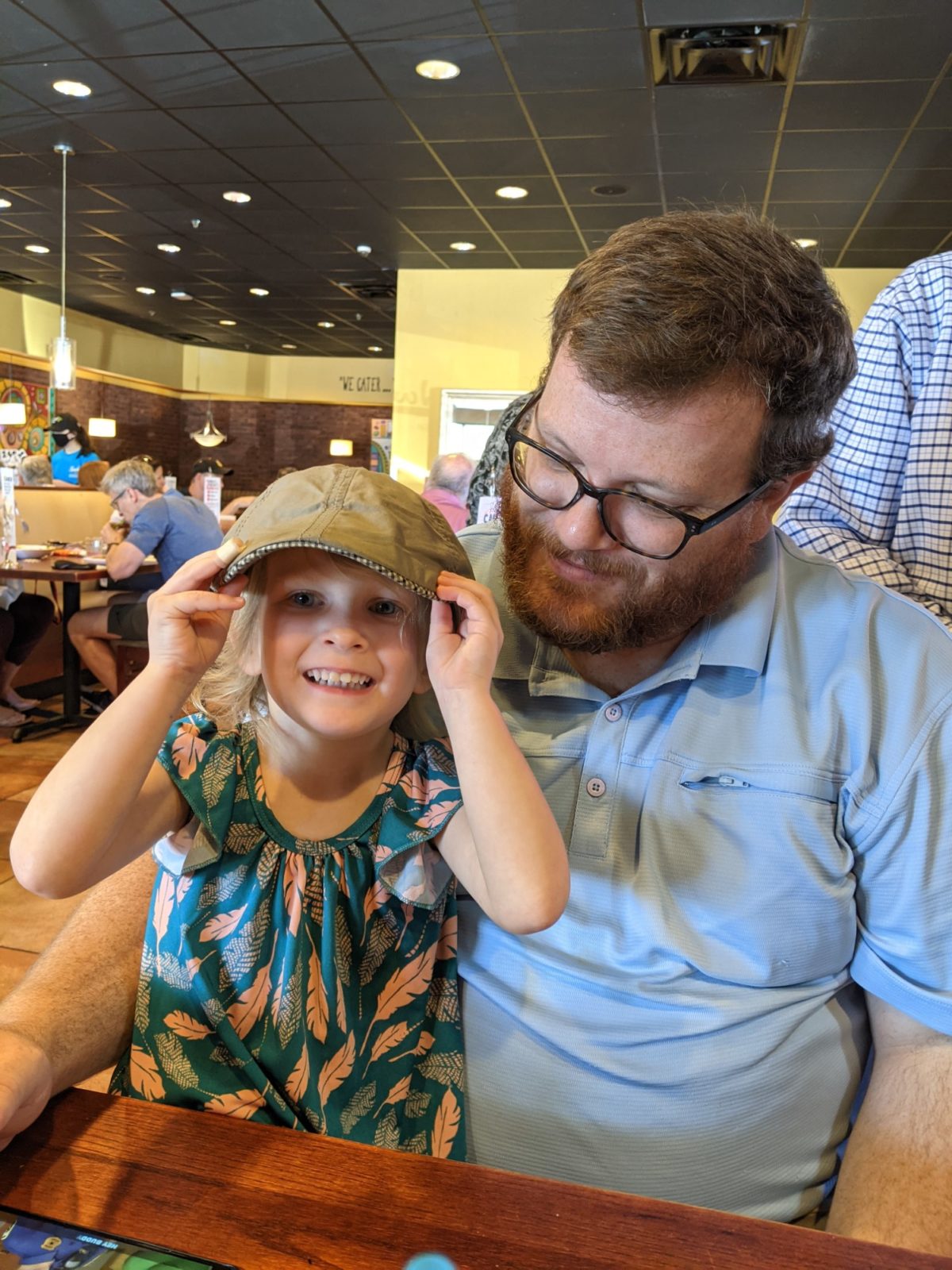 After lunch, Emerson decided to go back to Grammy and Papa's house with them for the afternoon. So Jeff and I went and perused Home Goods! We were looking for a few random things, but ended up with completely different things. I picked out this beautiful, giant, faux rubber plant that I fell in love with, because I'd been wanting a big faux plant for a specific space in our dining room. We got the plant and a wall hanging and a candle, and decided that I just picked out my own Mother's Day gifts this year!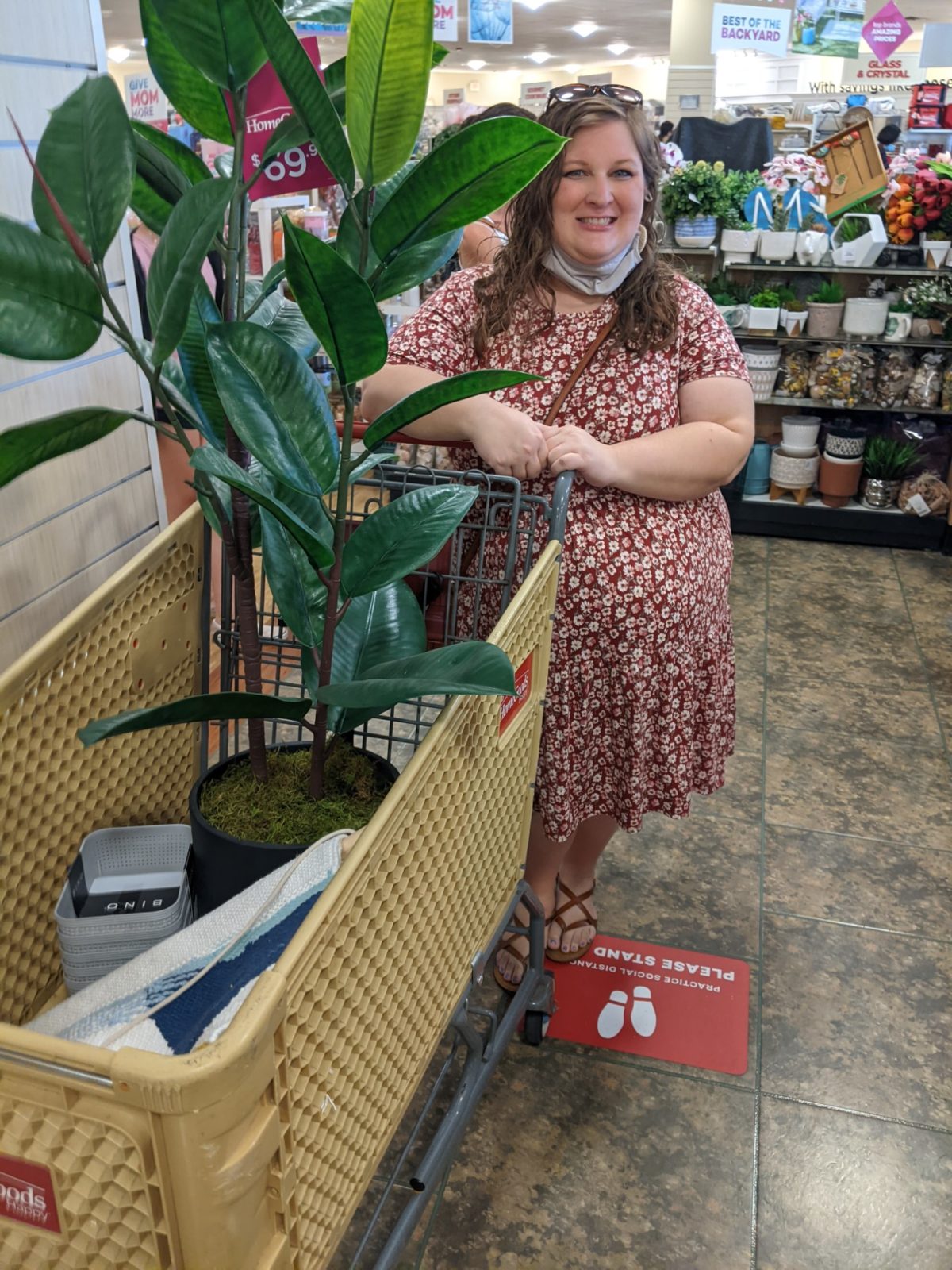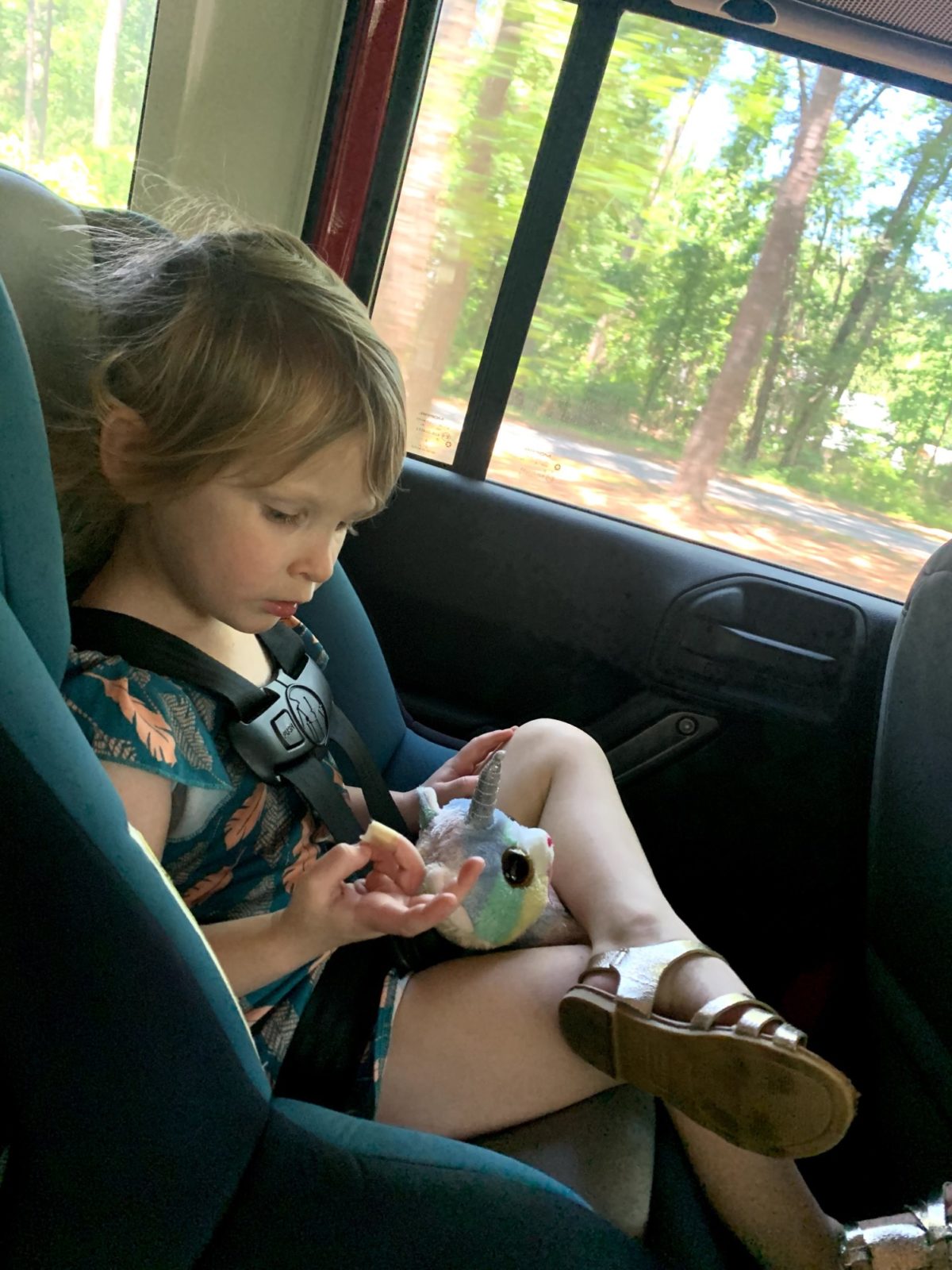 Emmie put on her jammies at Grammy's house, and just decided to stay in them all day long, and had herself a little PJ Sunday.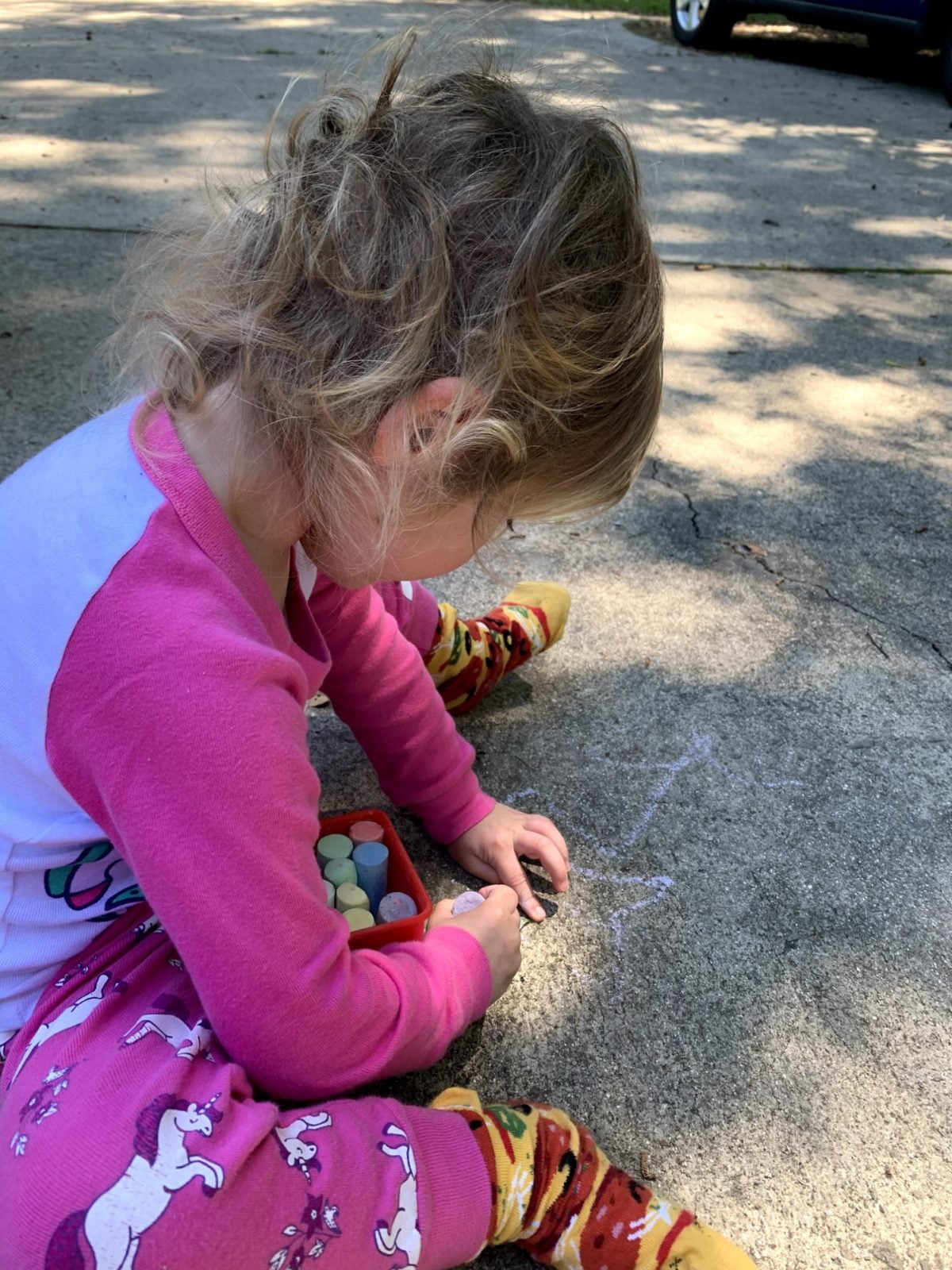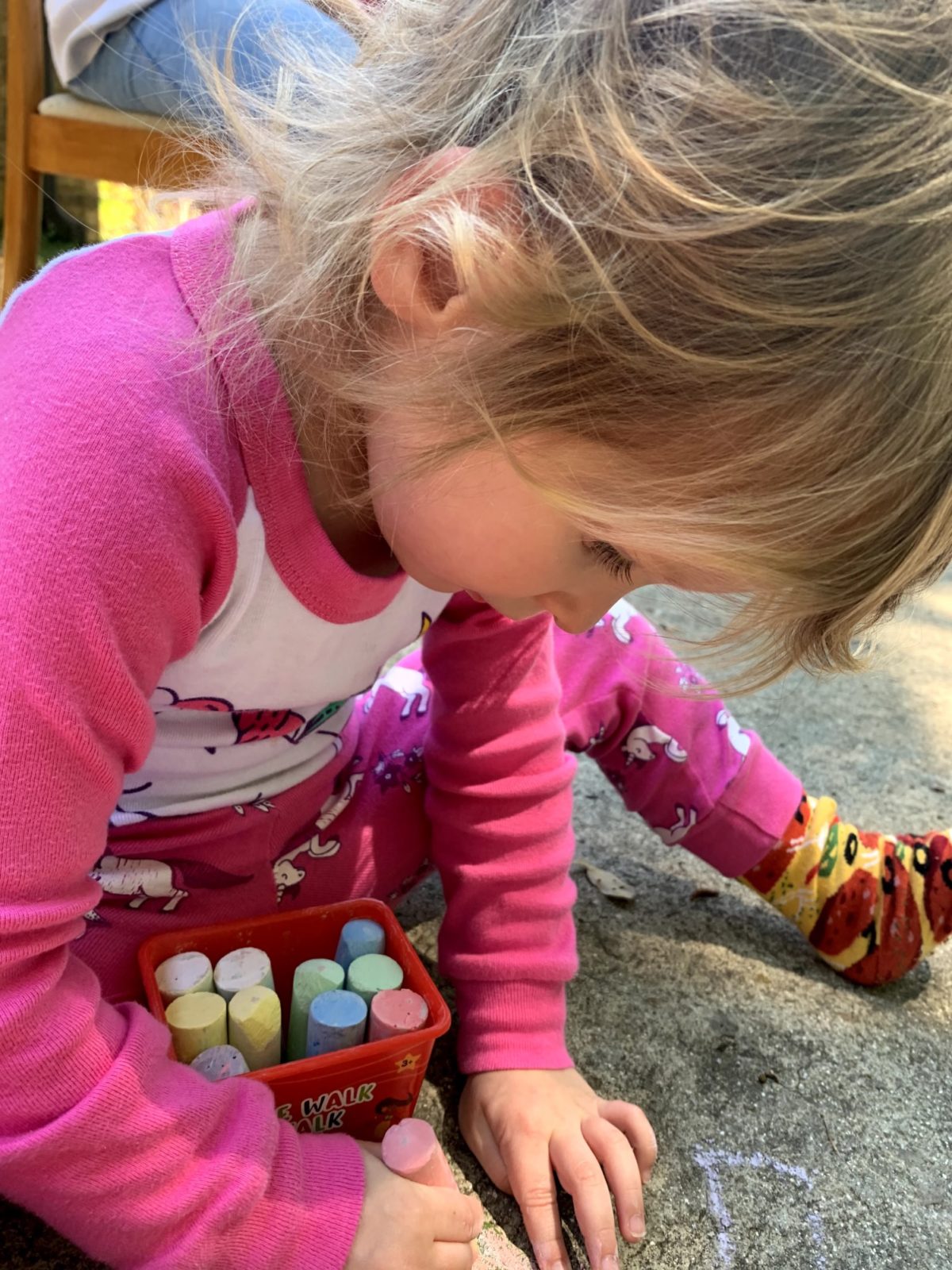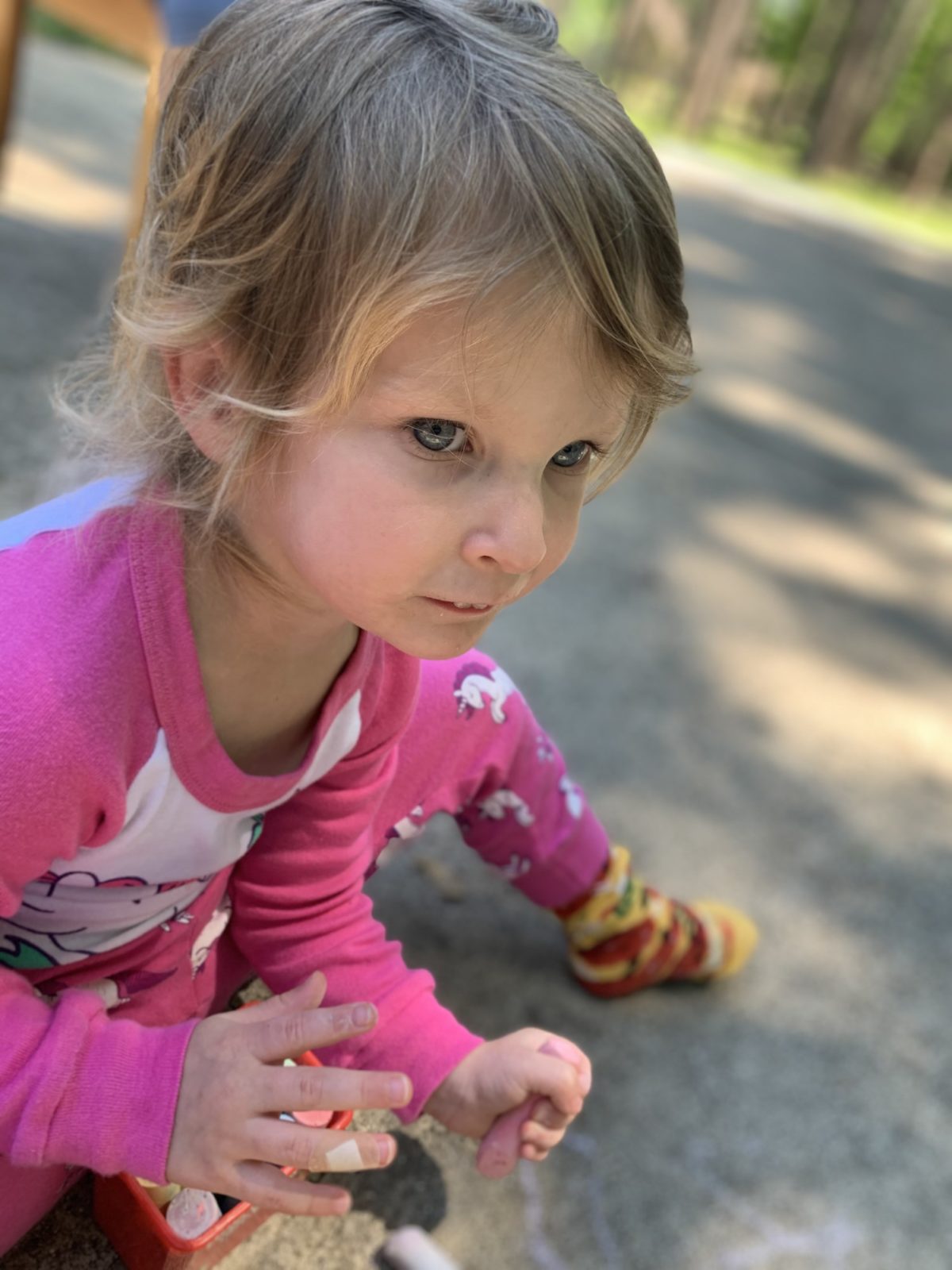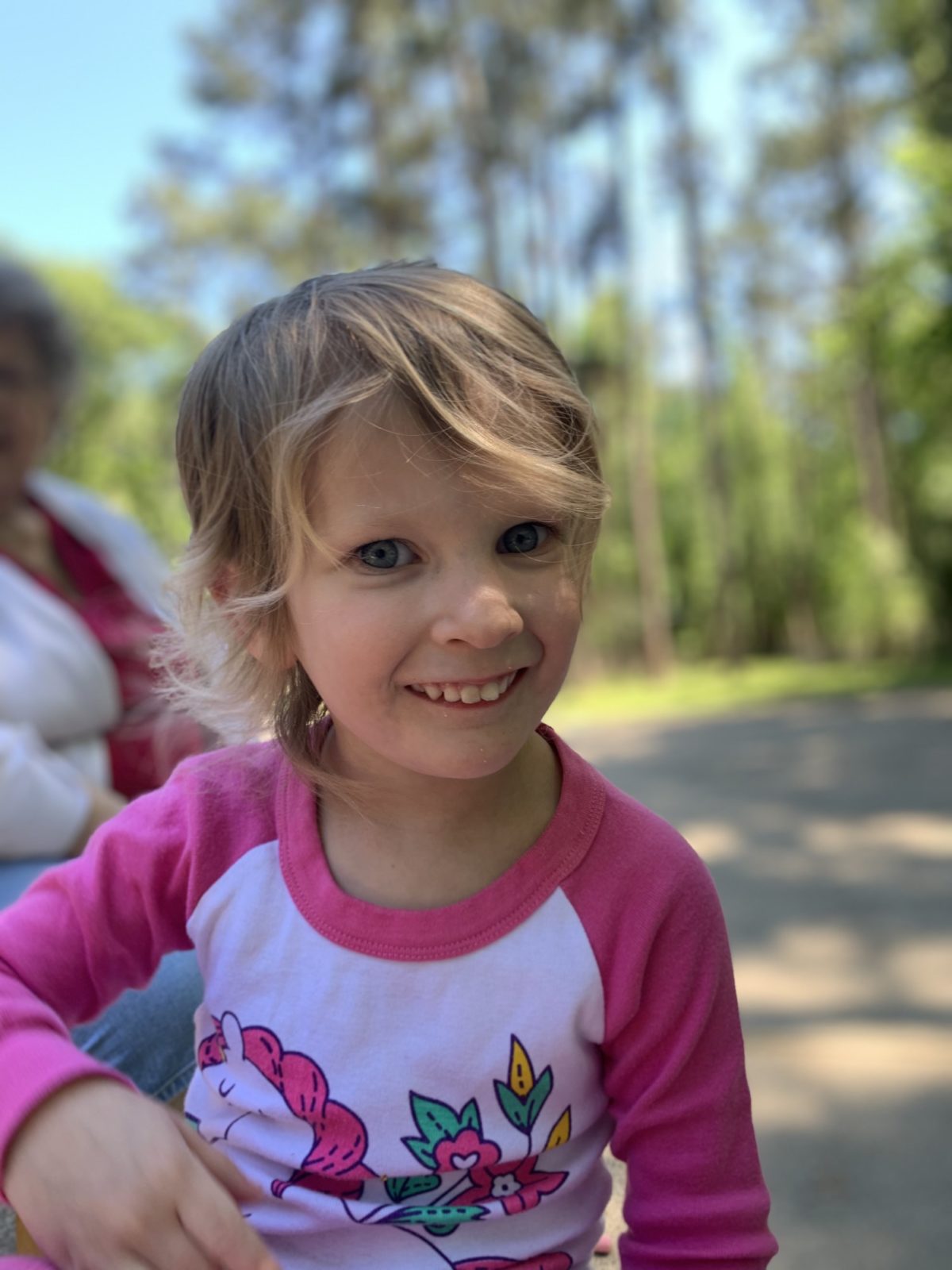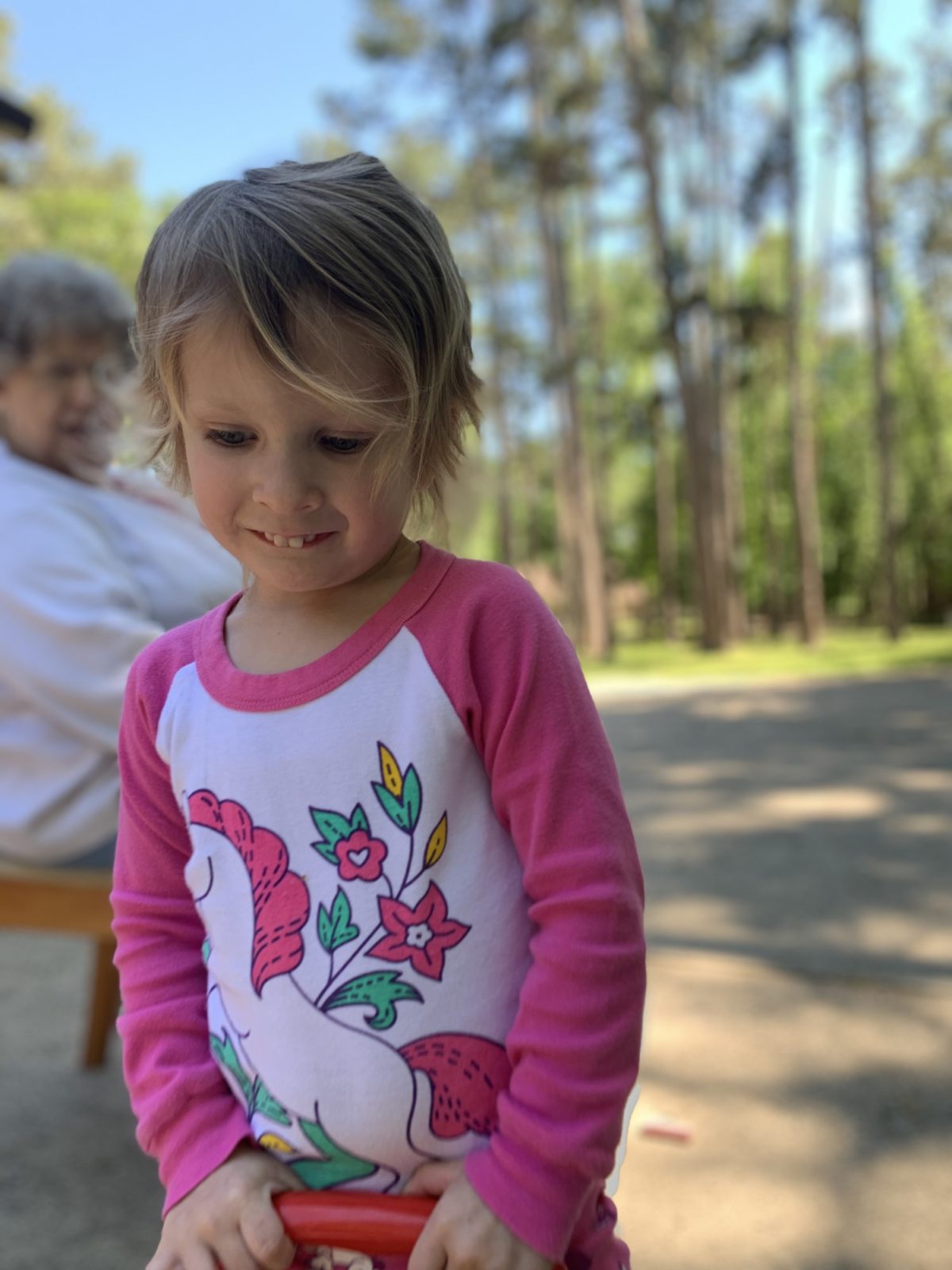 After our shopping trip, we watched a few YouTube videos at home, and I fell asleep on the couch for about an hour. We hopped up to do a few chores, and Jeff worked on installing new, nicer blinds in Addison's room, and switching out all the outlets & light switch plates.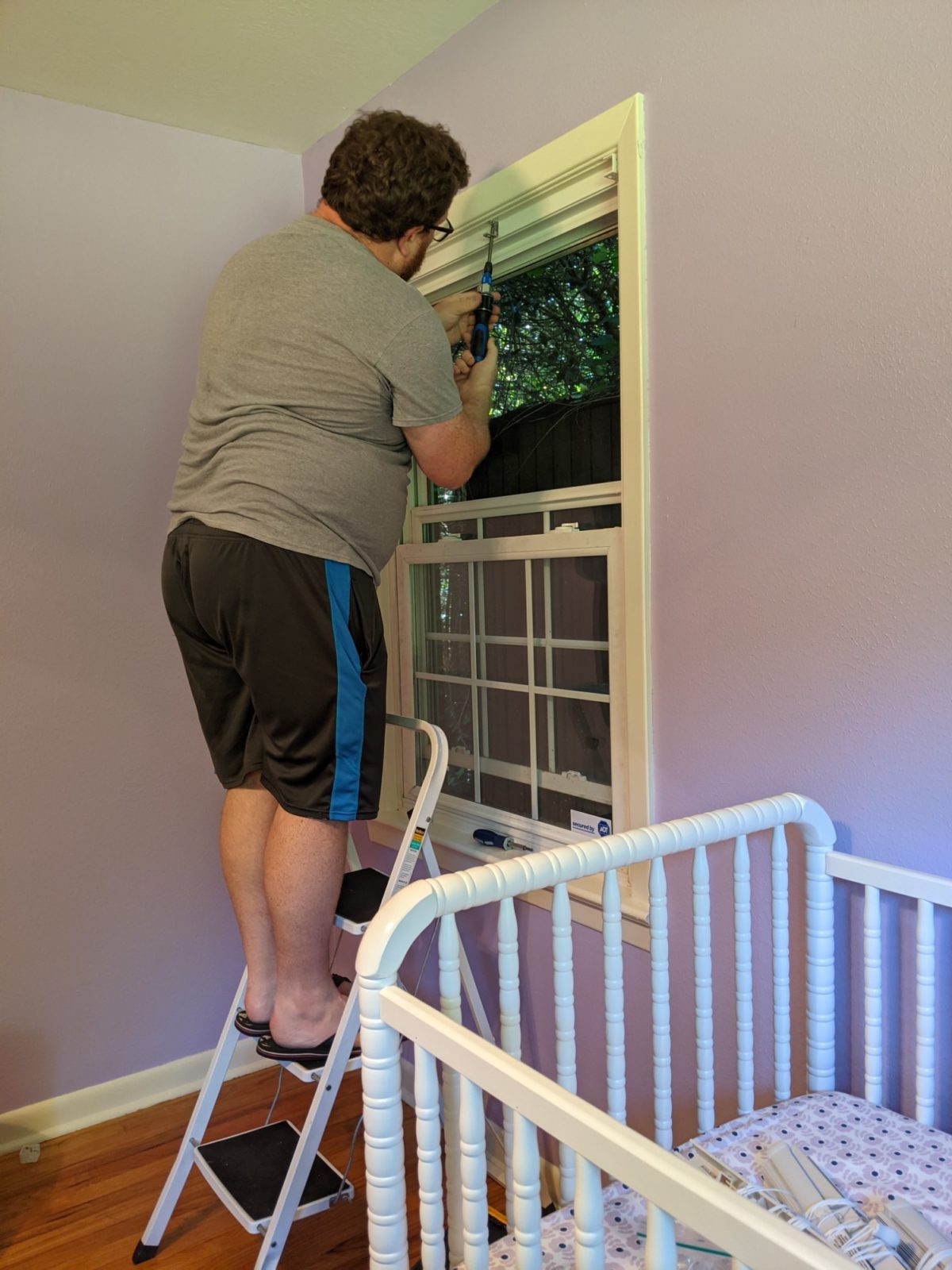 I went to pick up Emerson from Grammy, and we ran to Walmart for some returns (she was worried people would think she was going to sleep since she had her jammies on), and picked up our weekly grocery order, and took a few selfies while we waited 🙂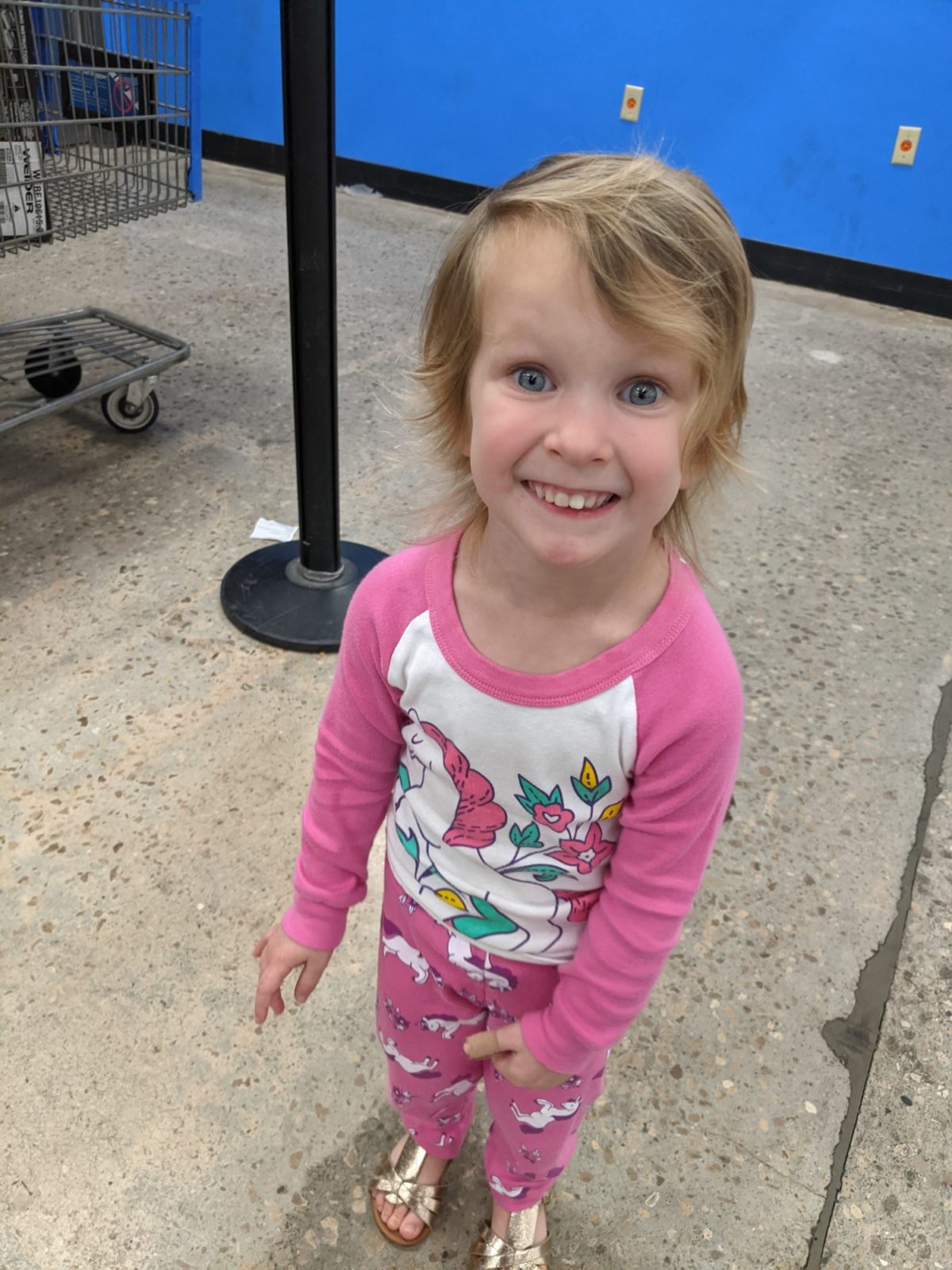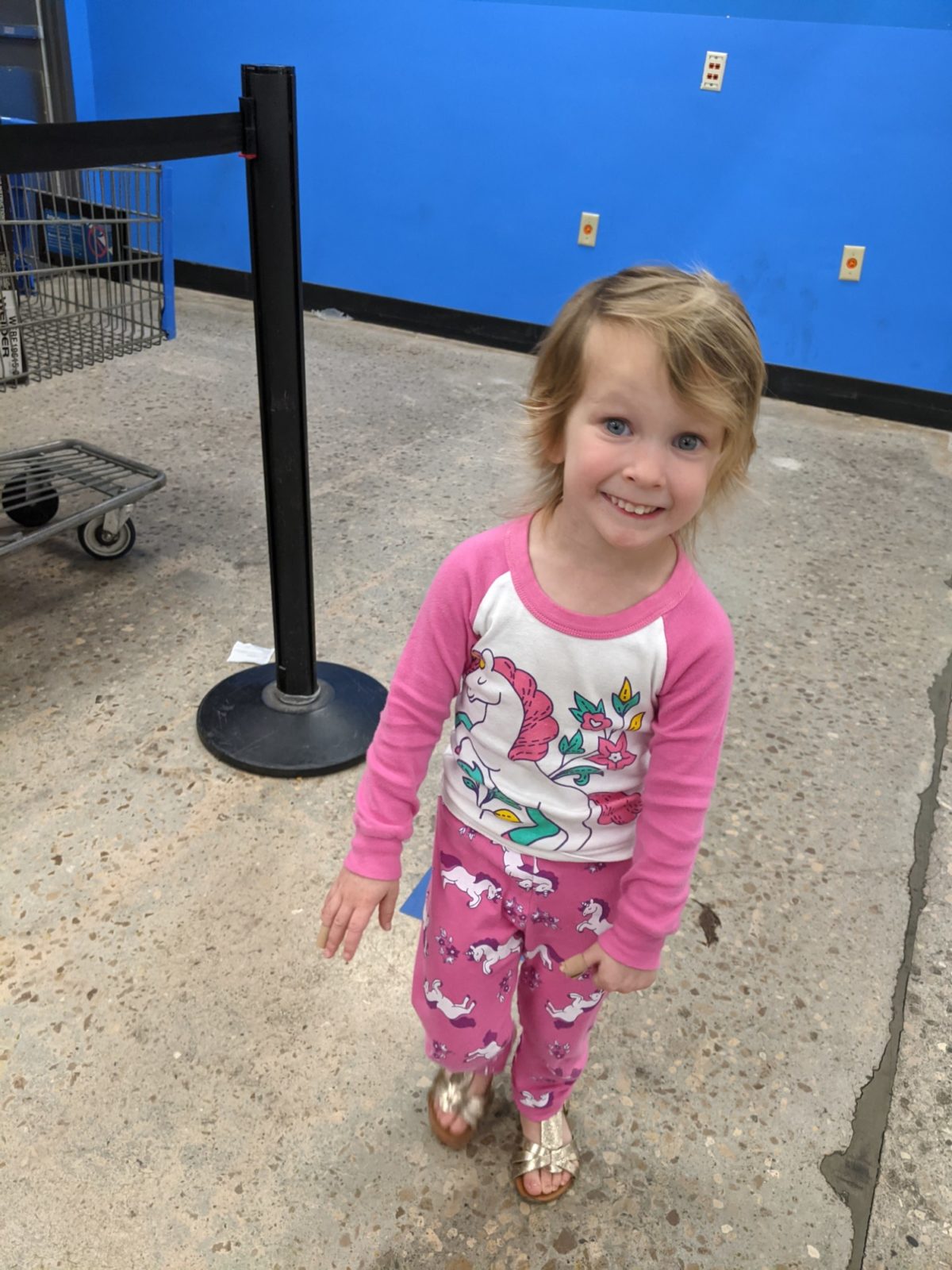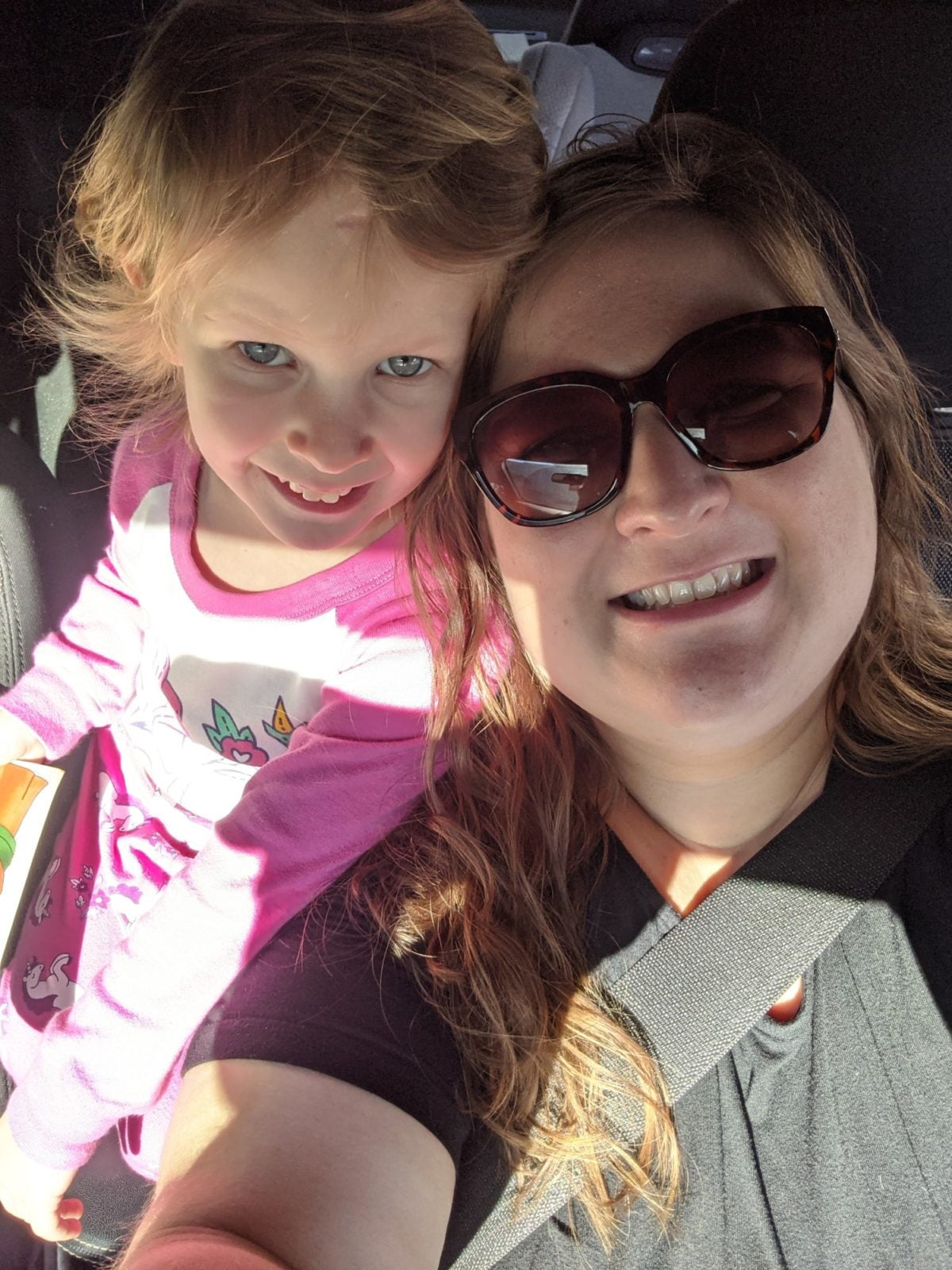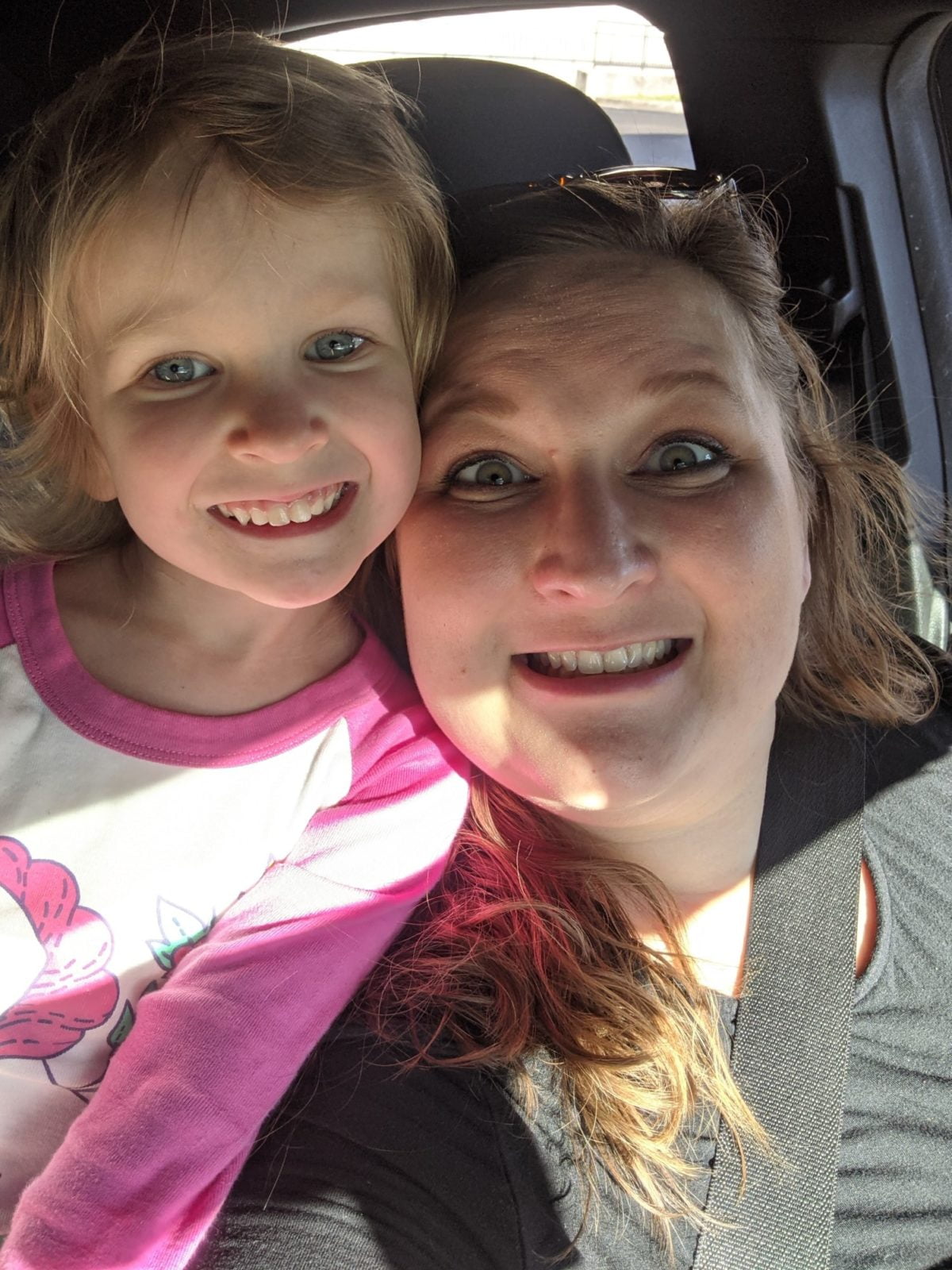 But of course as things usually go, by the time we got home, it was too late and I was too tired to actually cook, so we just got Taco Bell on the way home instead.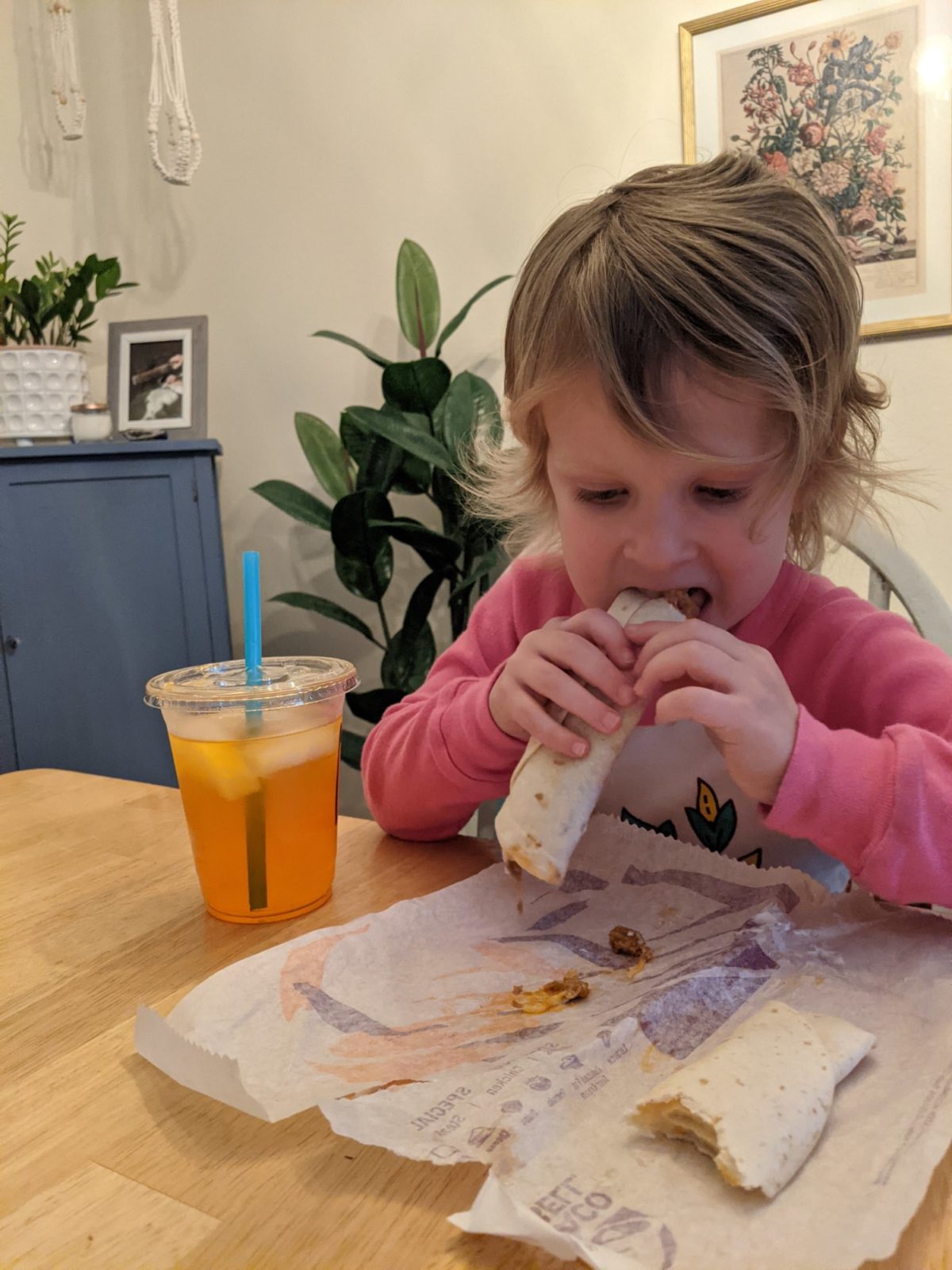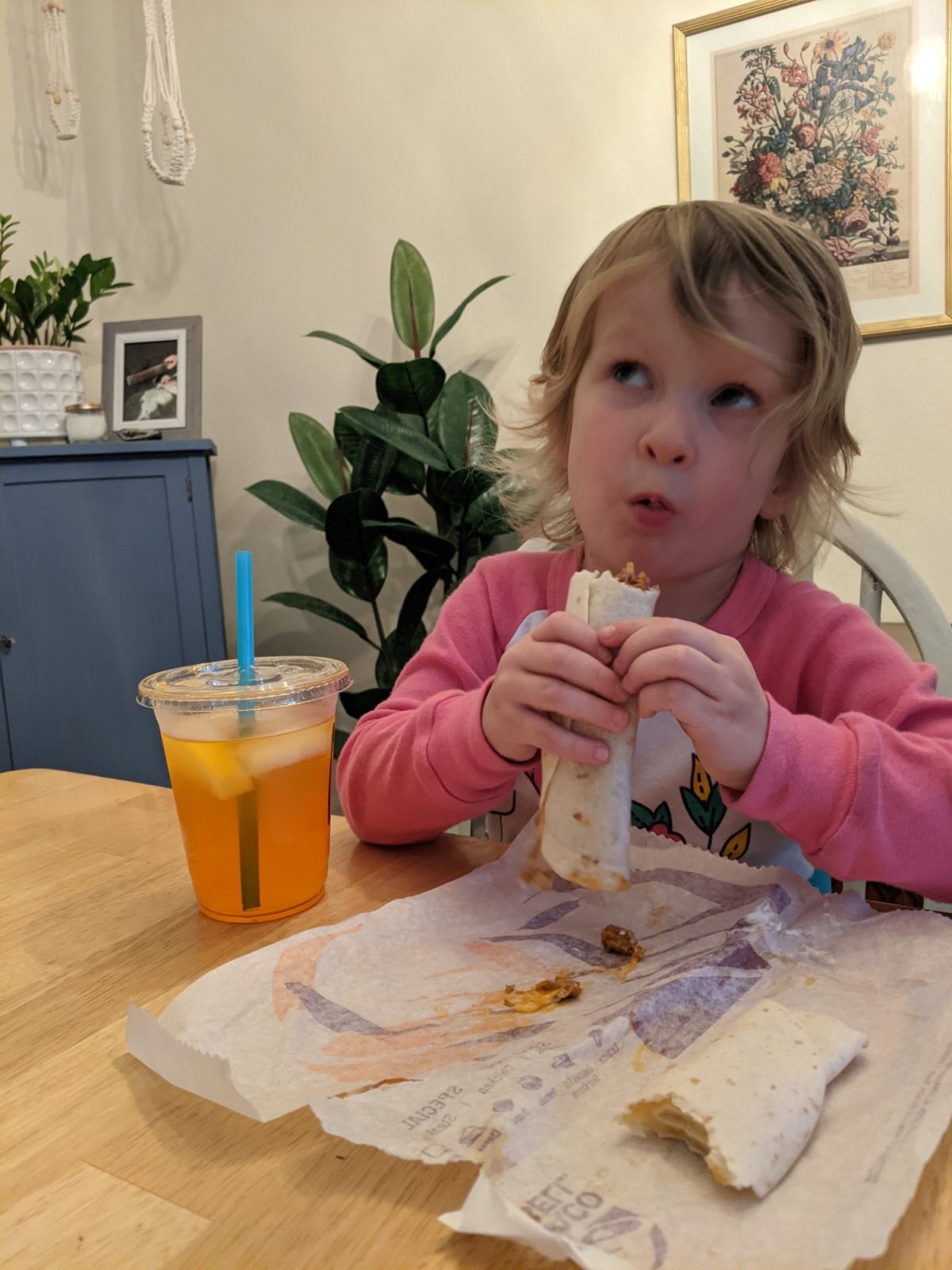 And look at my pretty new plant and my cute new wall hanging! Apparently, I've been drawn to boho things lately, and then pointed this out to Jeff at Home Goods today like, "See, I would like this for the dining room, but I know you wouldn't agree…" But he was like, "Actually, I like it!" I was like, "WAIT WHAT?! And it's only $17! Are you sure you like it?! Can we please get it!?" So we got it! And I think it matches the vibe in here pretty well, especially with the vintage record player and vintage record cabinet and macramé plant hangers. (Unfortunately, I let the plants die in those hangers, so I've been on the hunt for faux replacements…)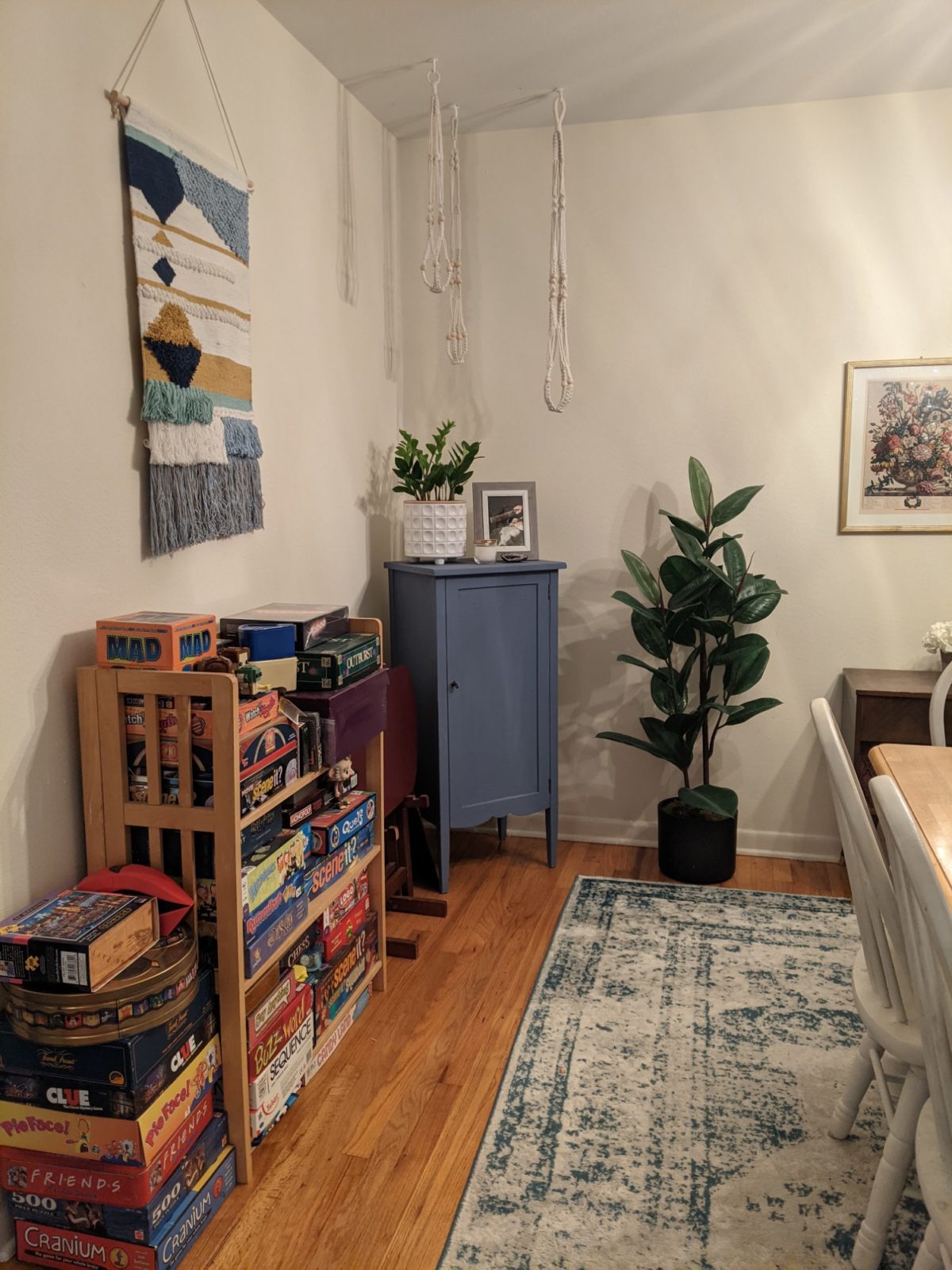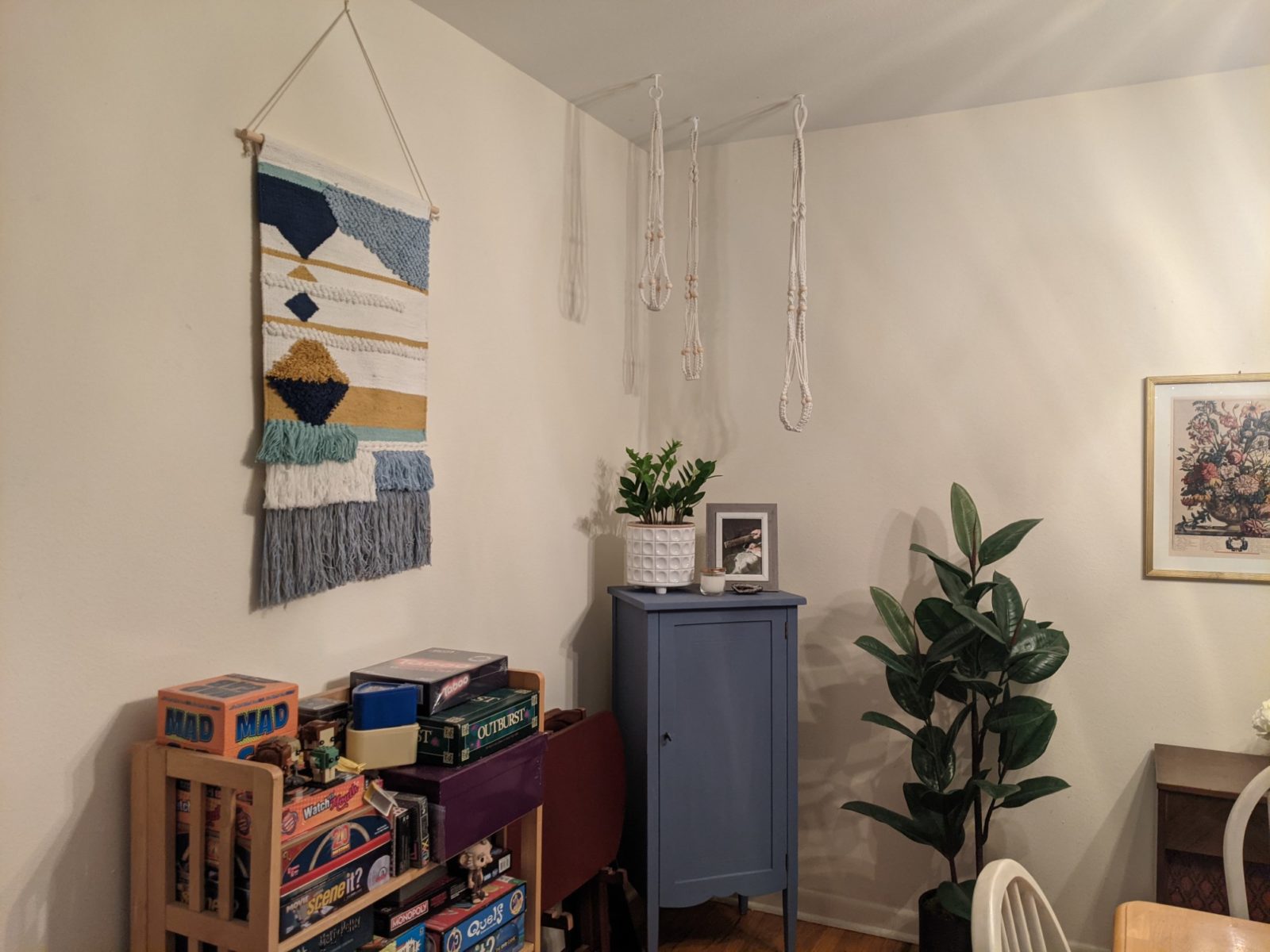 Emmie was sweet and precious at bedtime, eating her Newk's breadsticks, and very into this story from our Precious Moments bedtime book.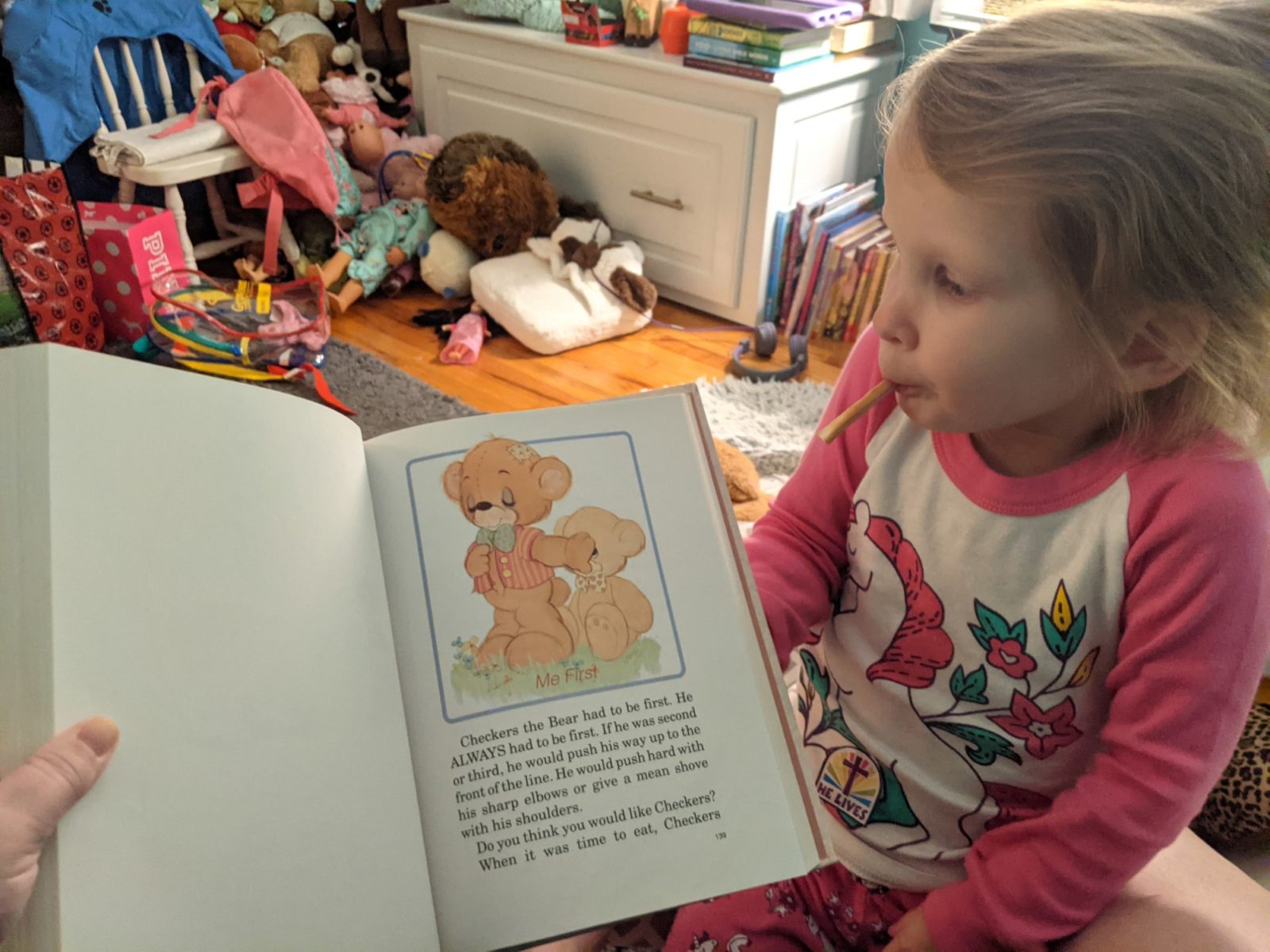 Today was a good day – both restful and productive, without overdoing it too much. I'm going to work on writing some Thank-You cards for my shower gifts, while we watch a movie or something, before I head off to bed in a while.