Look at this adorable, beautiful girl from this morning!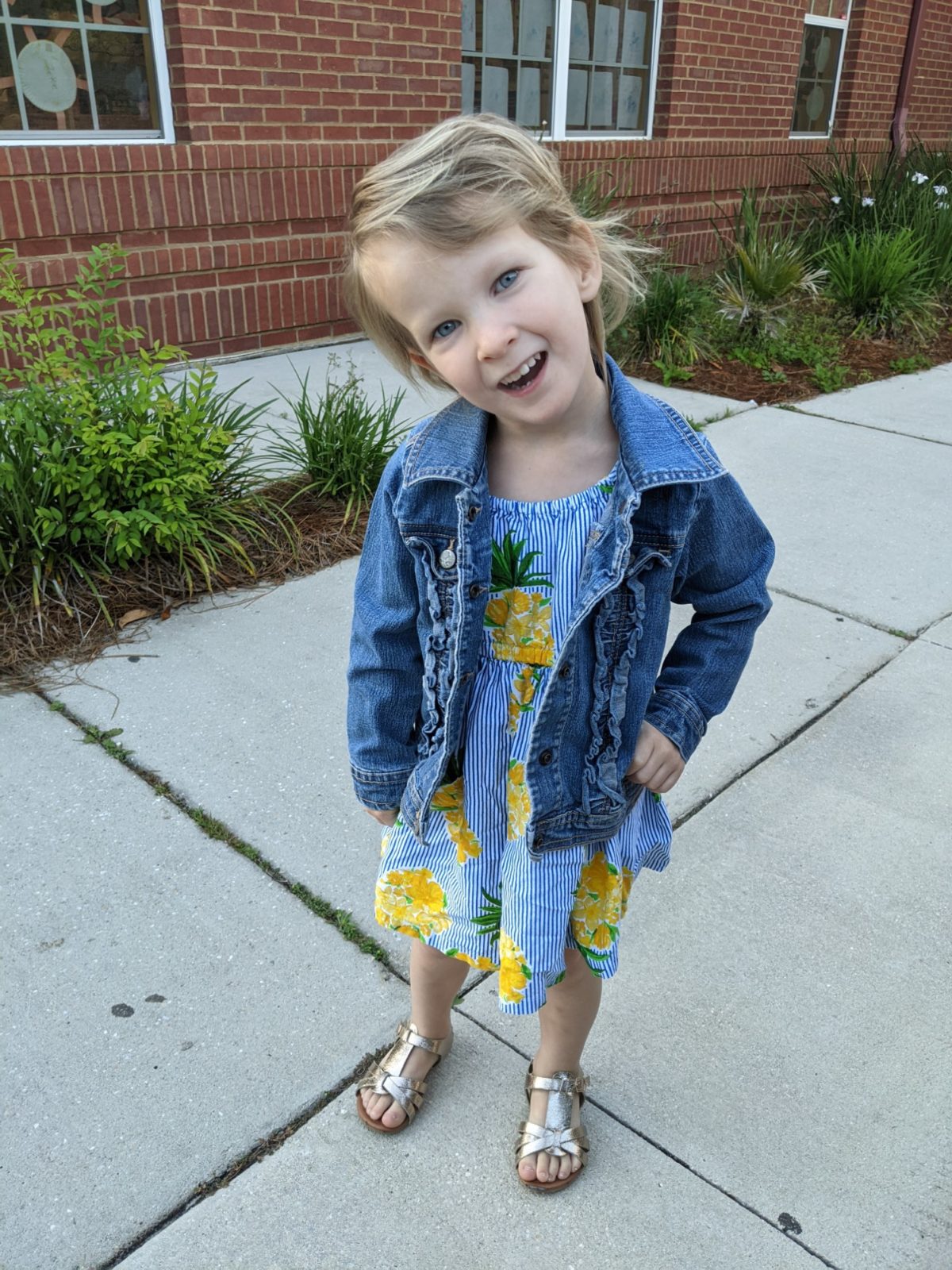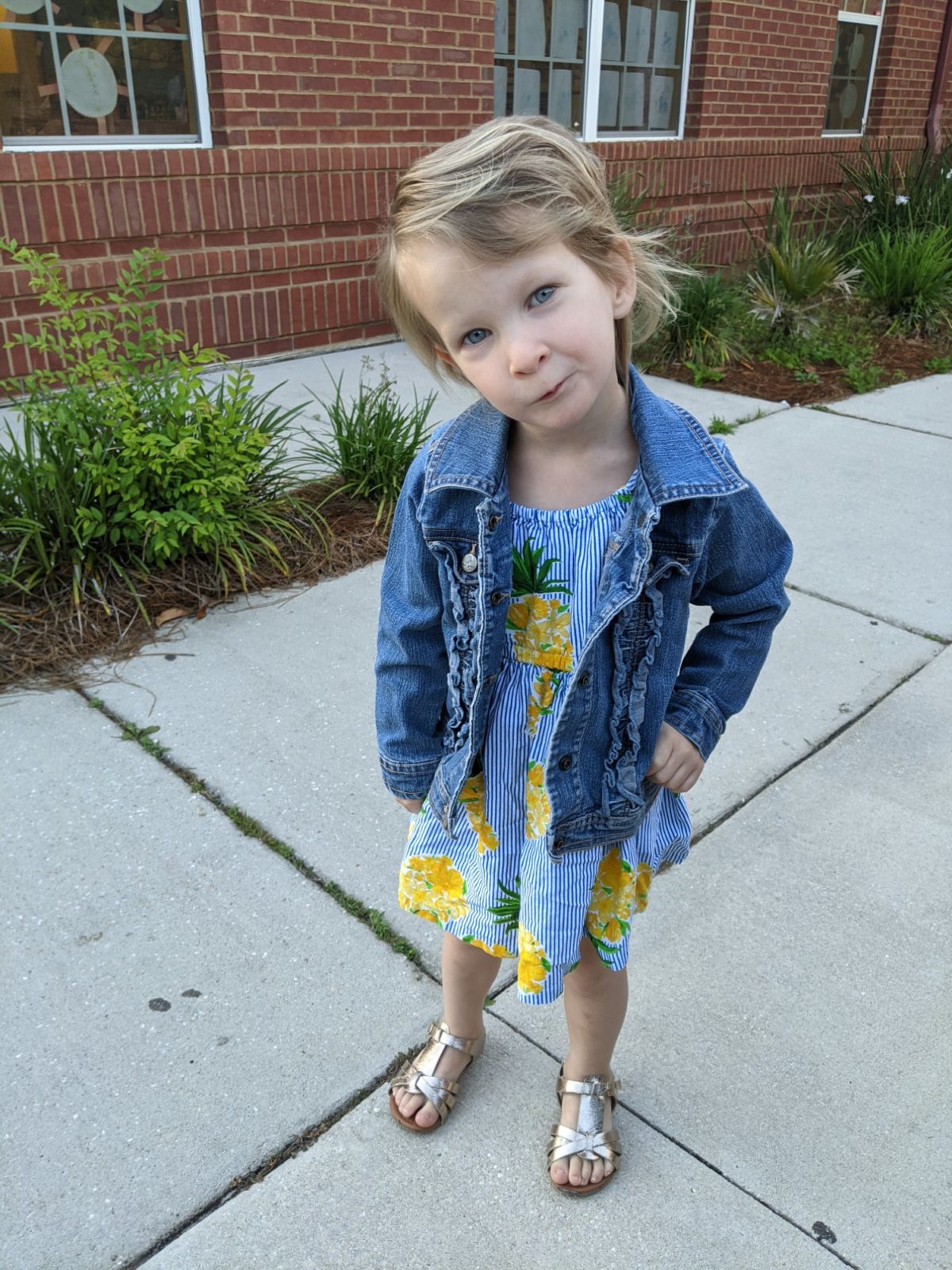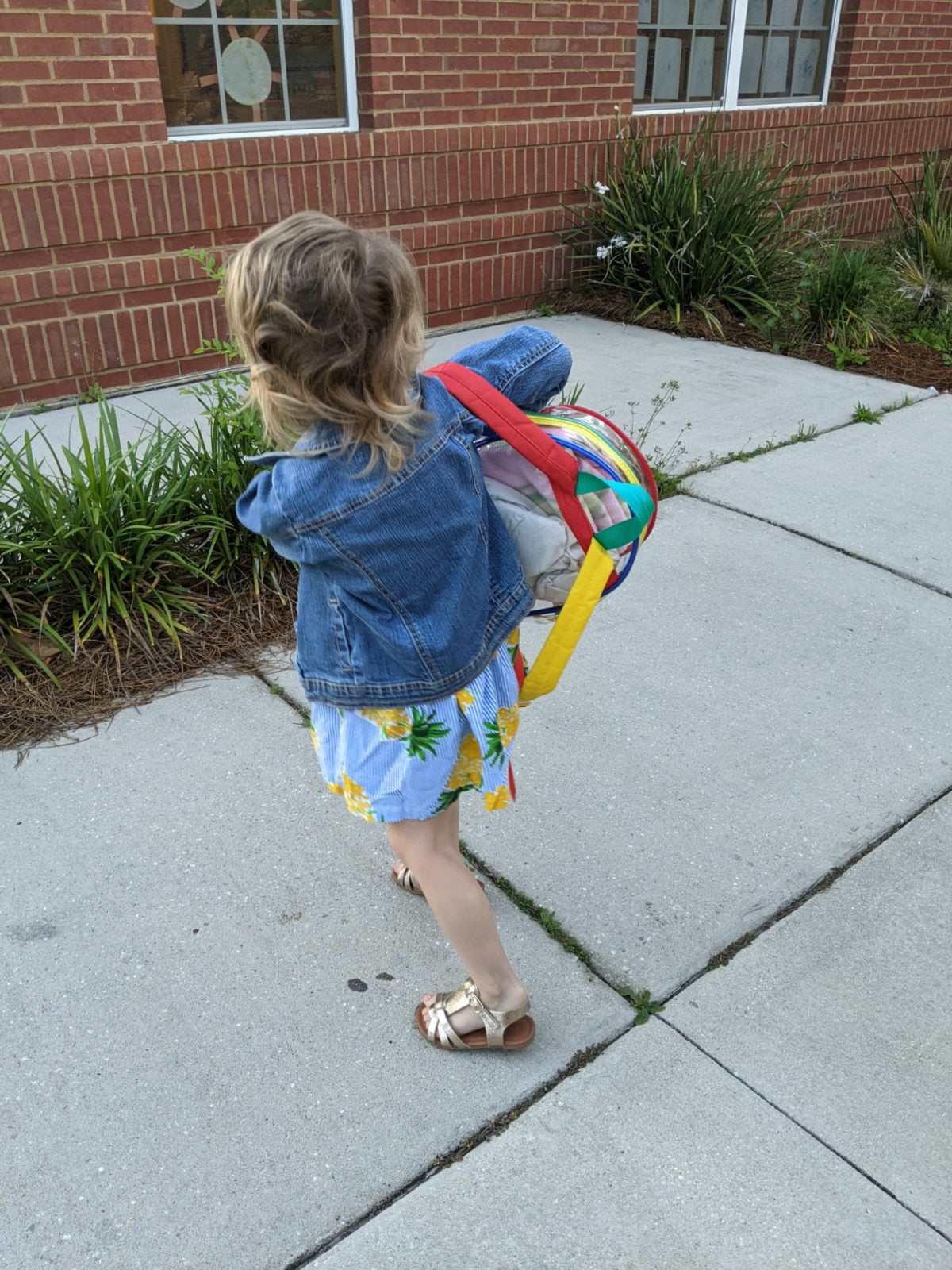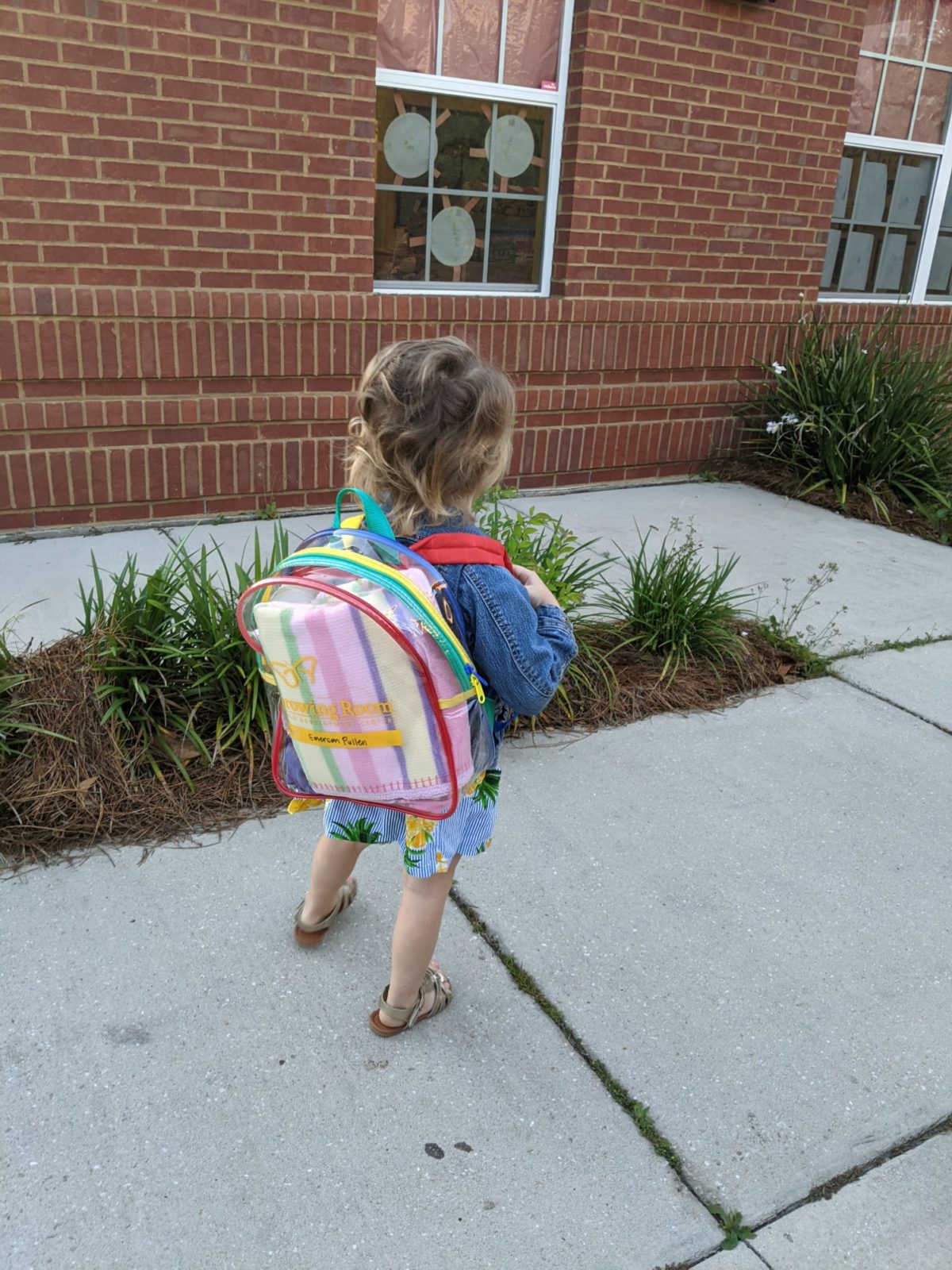 Grandmommie said she looked like she had rocks in her backpack and that it was too heavy for her, but it was just her blanket & sheet, and she was just being a little weirdo, and kept "meowing" over and over again 😉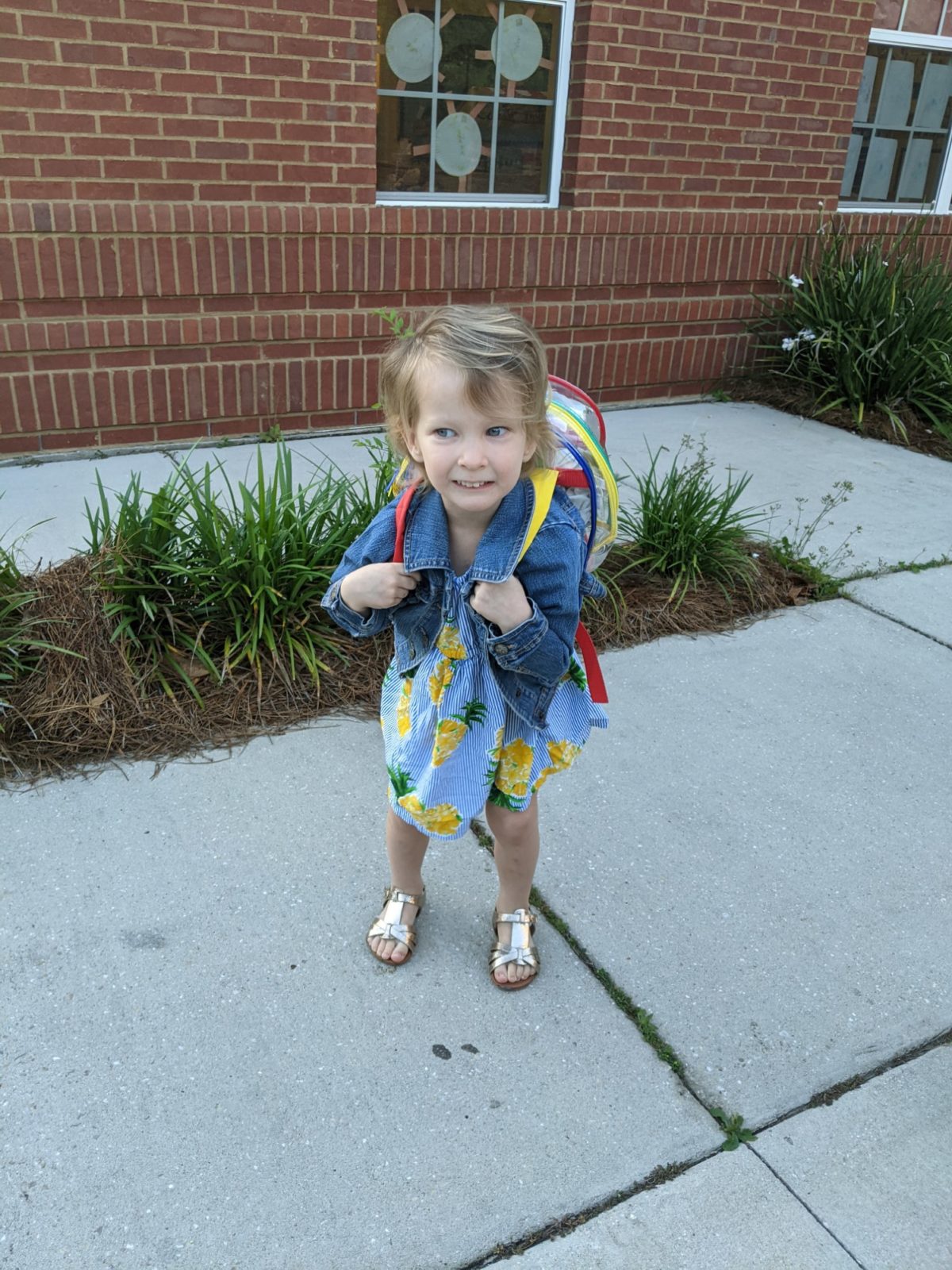 Y'ALL. As of today, I am officially nine months pregnant! Baby Addison is the size of a head of romaine lettuce (so Papa has named her "Letty" for the week), and I just can't believe how close we're getting now! In fact, this week is my last week of work, and then my maternity leave starts next Monday, and Addison will be here next Wednesday!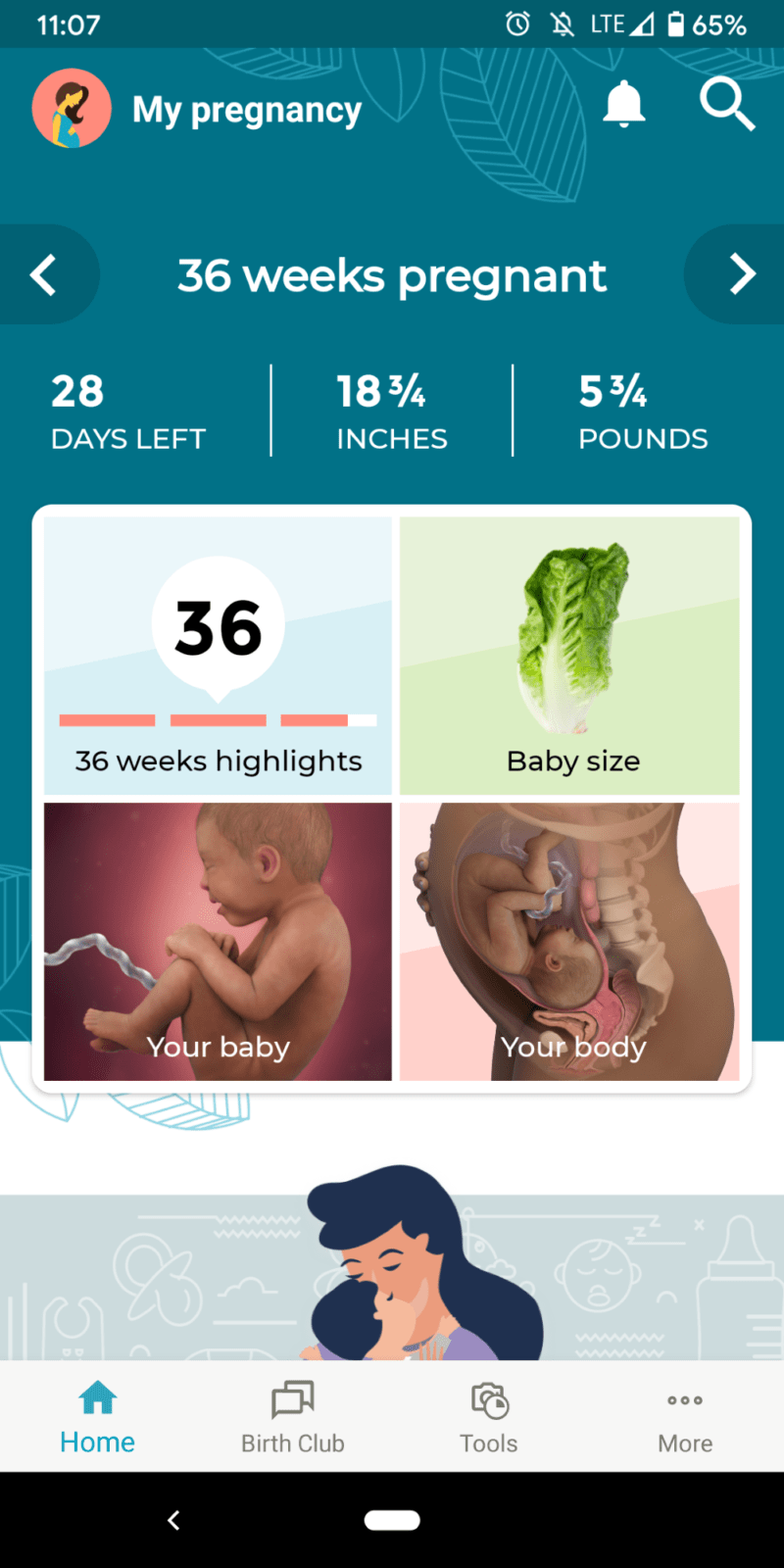 So for one final "going-away-lunch" with my work friends before my maternity leave starts, we went out today. The plan was Cabo's (I wanted fish tacos!), but they were closed on Monday's, which we didn't realize until we tried to open their locked door… So we quickly re-routed and ended up at Taziki's, which turned out good! (I'd been once before and wasn't impressed, actually.) But this lamb gyro was good, and I was surprised how much I enjoyed the tomato-cucumber salad for my side dish. 
Due to our quick change of plans I didn't have time to look up the nutrition info to see how many carbs this was, but when I took my blood sugar after lunch, it was still under my goal, so that all worked out just fine!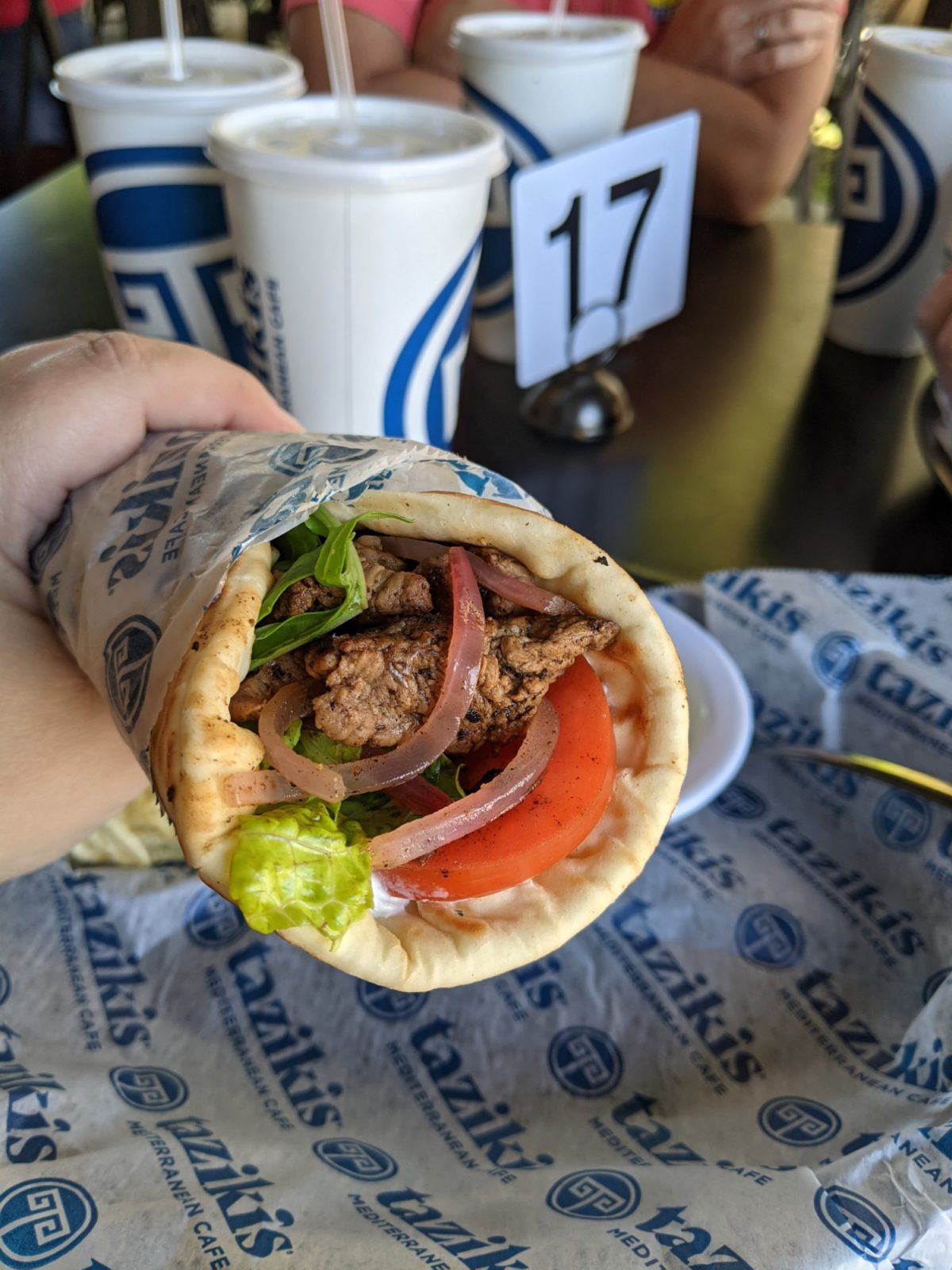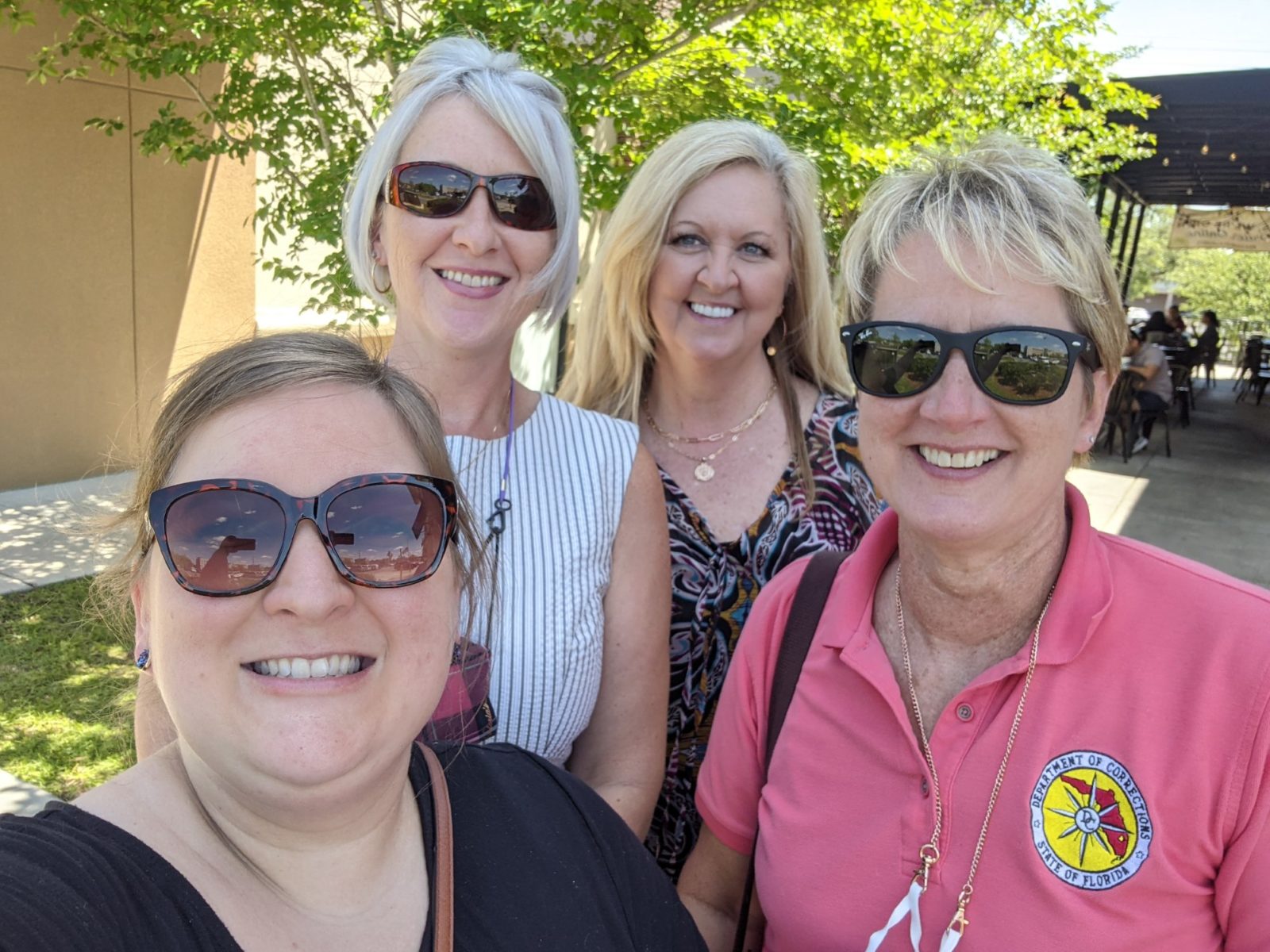 The letter of the week is "H," so they made a "house" out of popsicle sticks, and girlfriend napped for almost two and a half hours!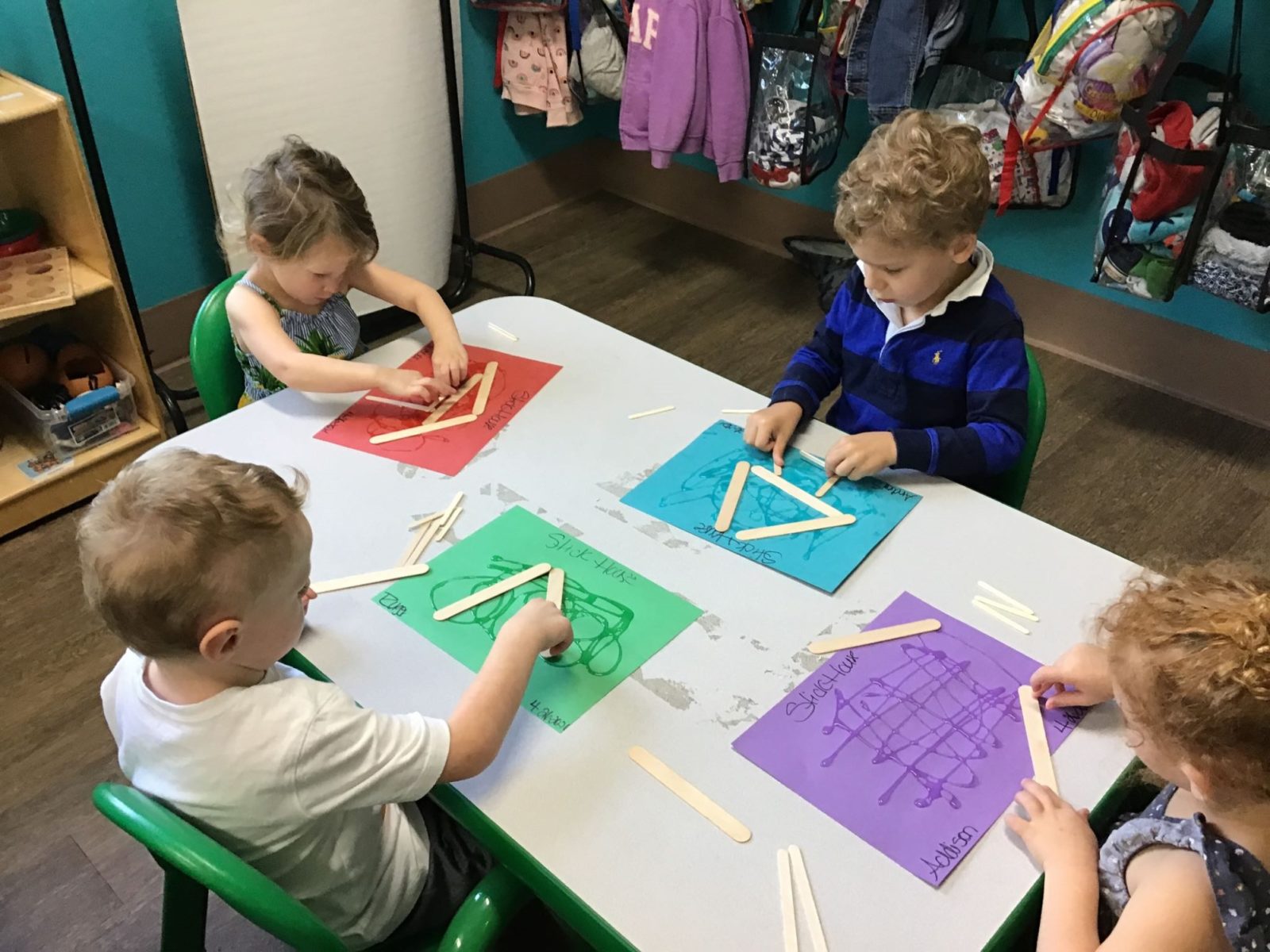 I yawned about 30 times on our 15-minute drive home from school (or at least it felt like I yawned that many times), so I laid down in bed and took a 15-minute power nap when we got home, while Jeff and Emmie took a little mini walk down the street.
It was a tiny nap, but it did help, and I woke up feeling ready to cook. For dinner, I tried another new recipe from Skinnytaste, for Pepper Steak, and it turned out sooo good. it was super easy and quick, and super flavorful. Emmie thought the meat was too spicy, but she did finish all of her rice and broccoli, so that's good enough for me. I made myself a container to take for lunch tomorrow, and these leftovers are gonna be delish.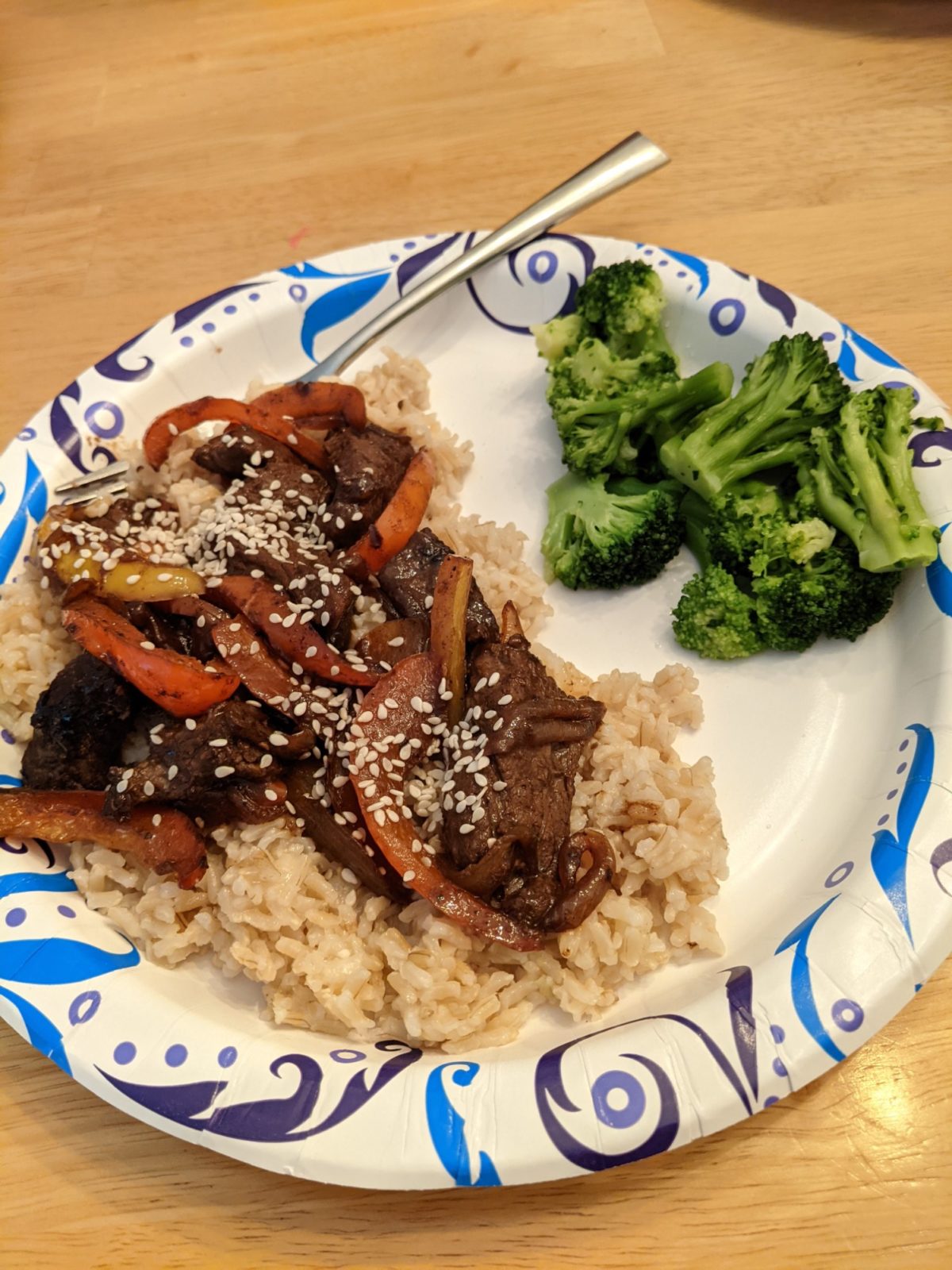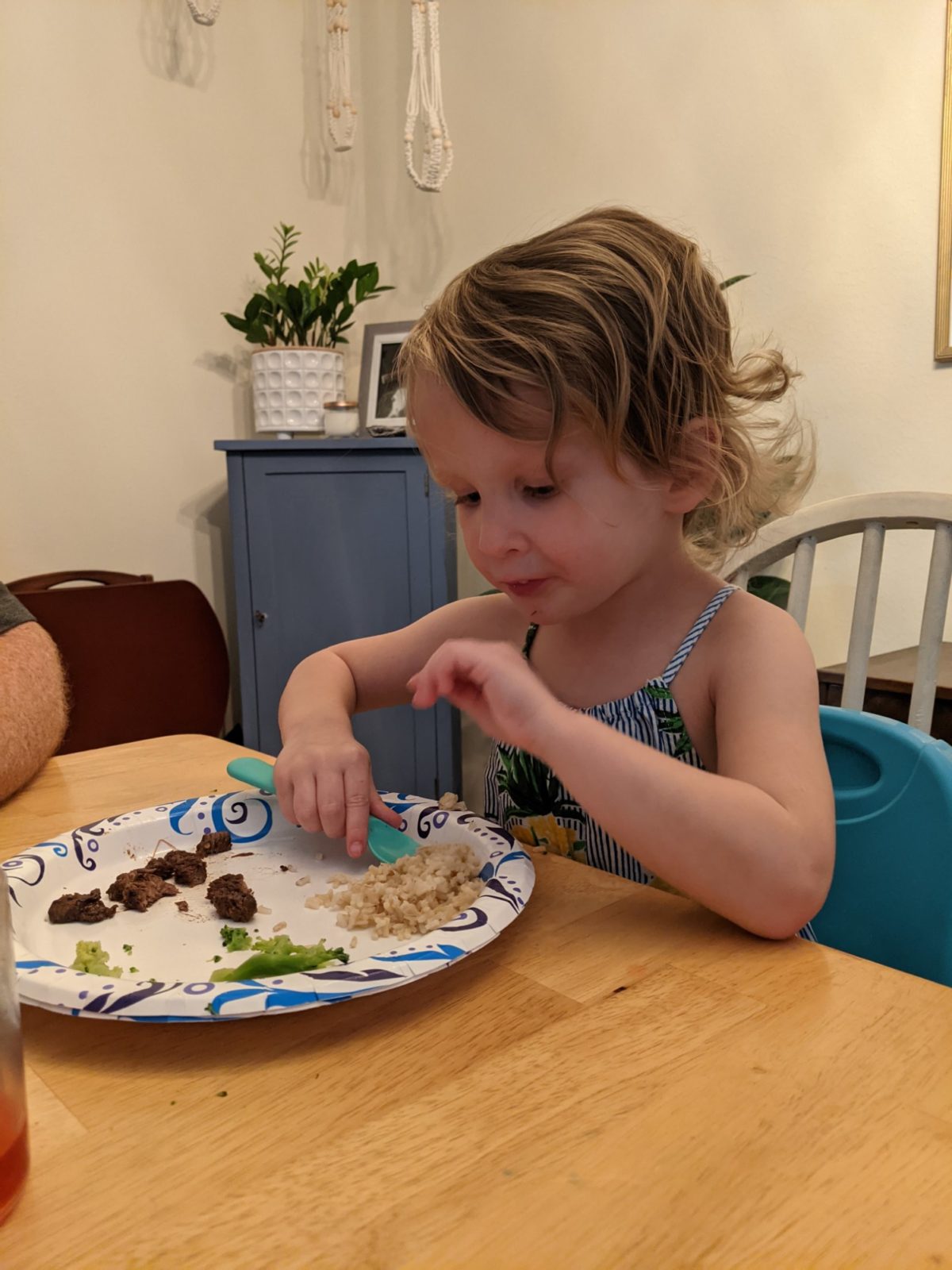 These two had a giant tickle fight while I was cooking dinner, and Emmie just kept wanting him to tickle her over and over again at dinner still. And they were so cute. (And I love this view with my new wall hanging and new faux plant.)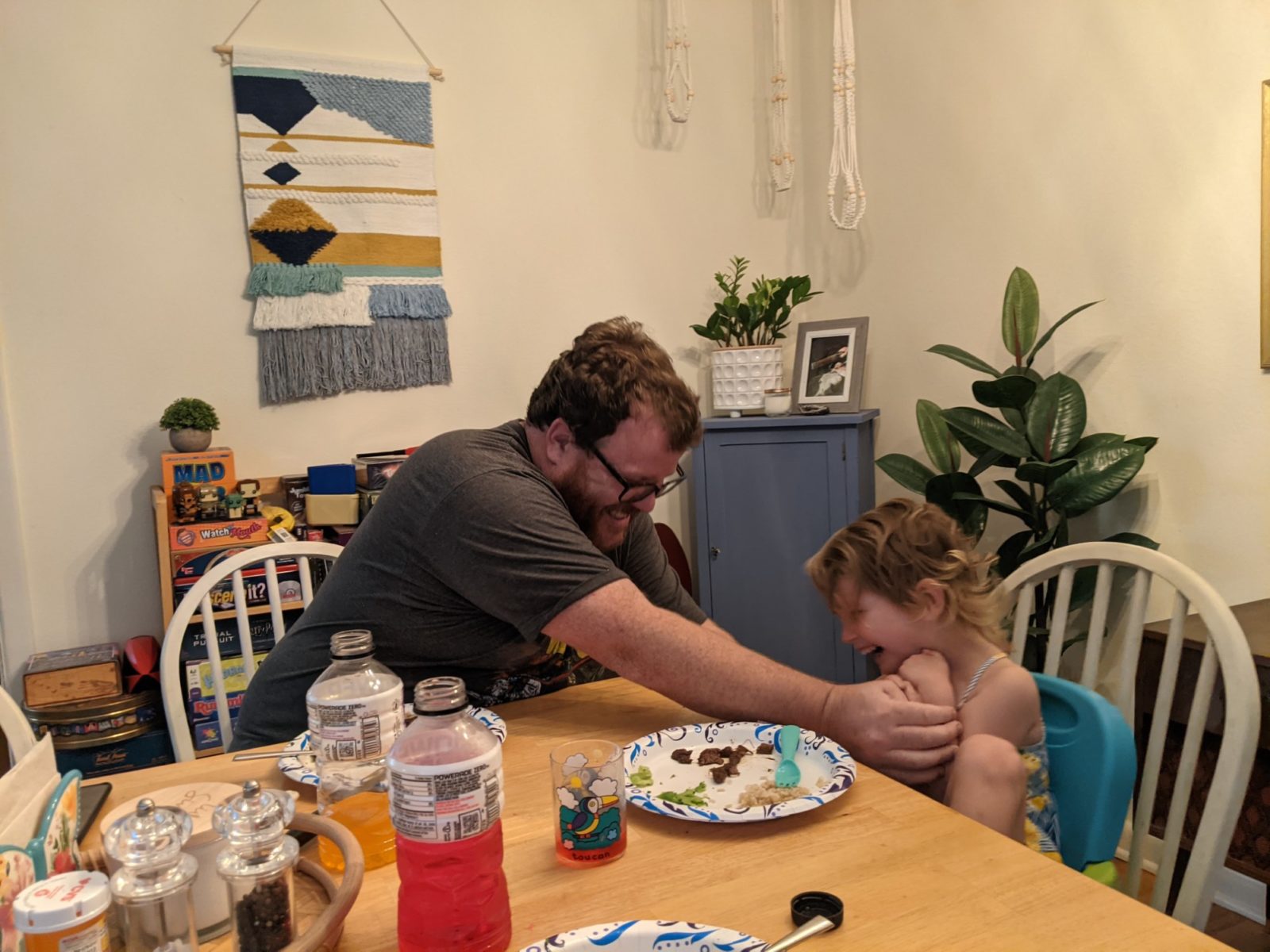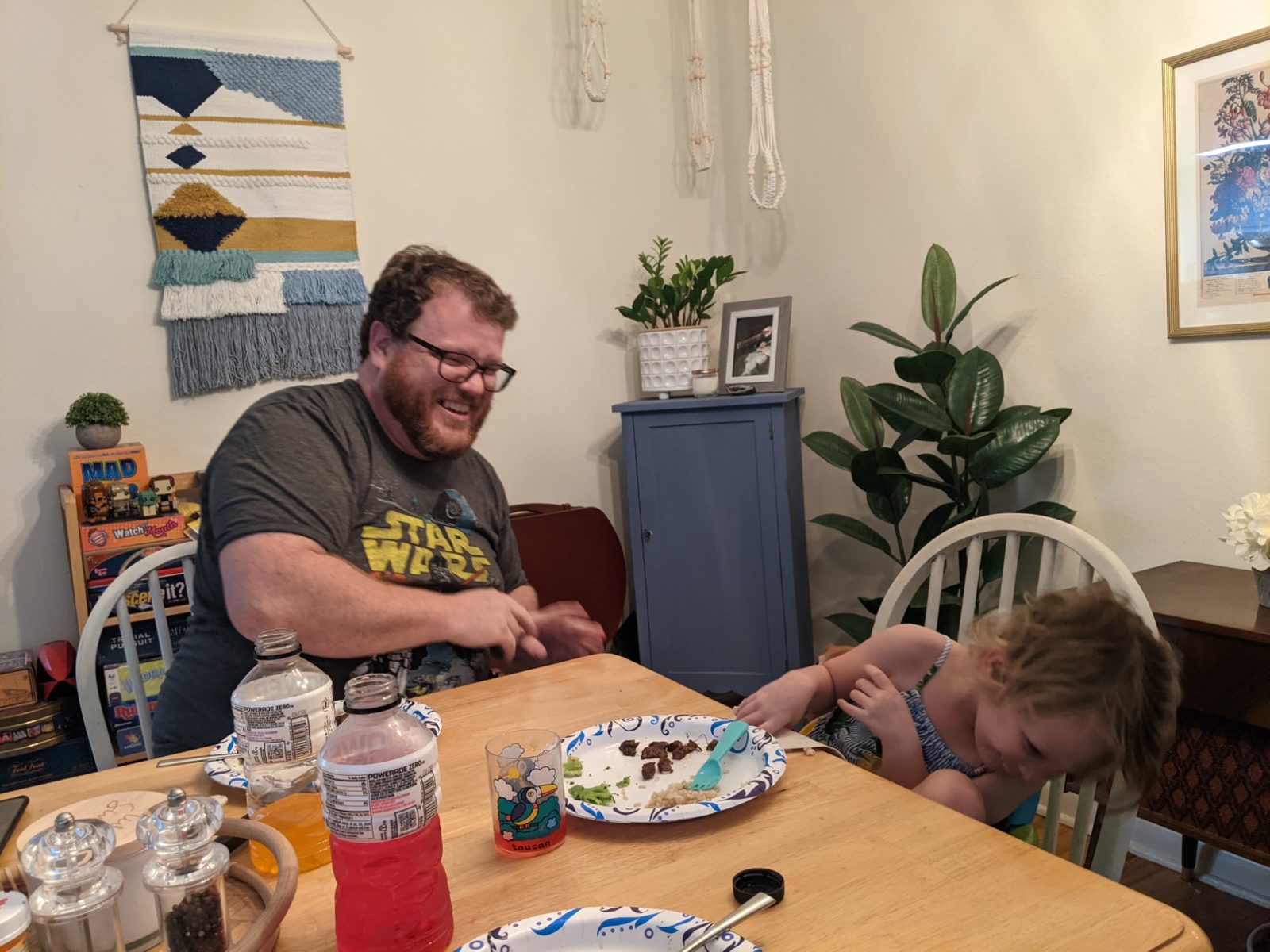 We had a nice long video call with Nana after dinner, to catch up with her since she'd out of town for the weekend and we hadn't seen her since last week. Emmie and I cuddled a little after the phone call and watched some of The Jungle Book. When it was time to head to her bedroom to get ready for bed, she grabbed herself a Baby Yoda Gogurt, and we read a Precious Moments story.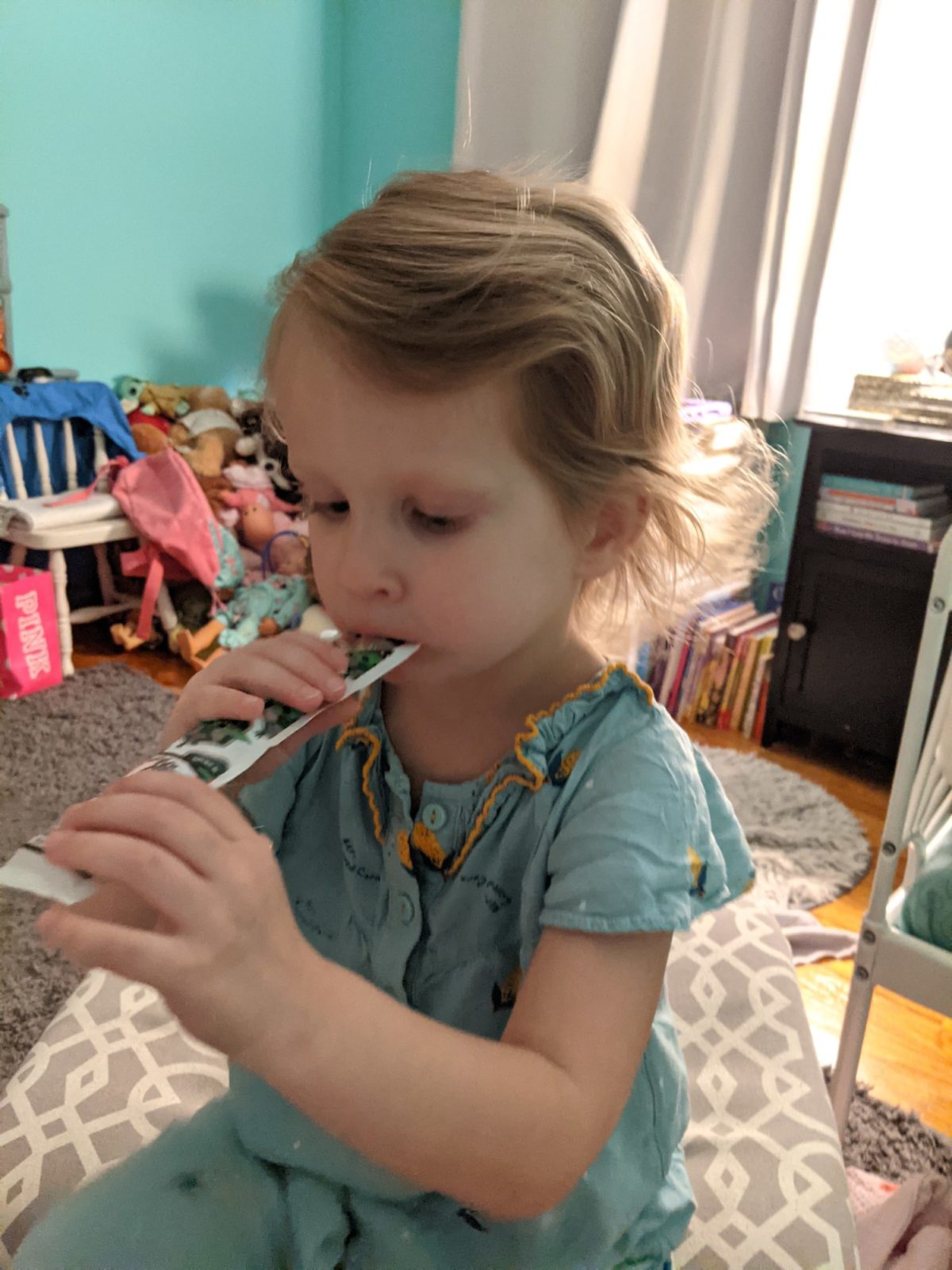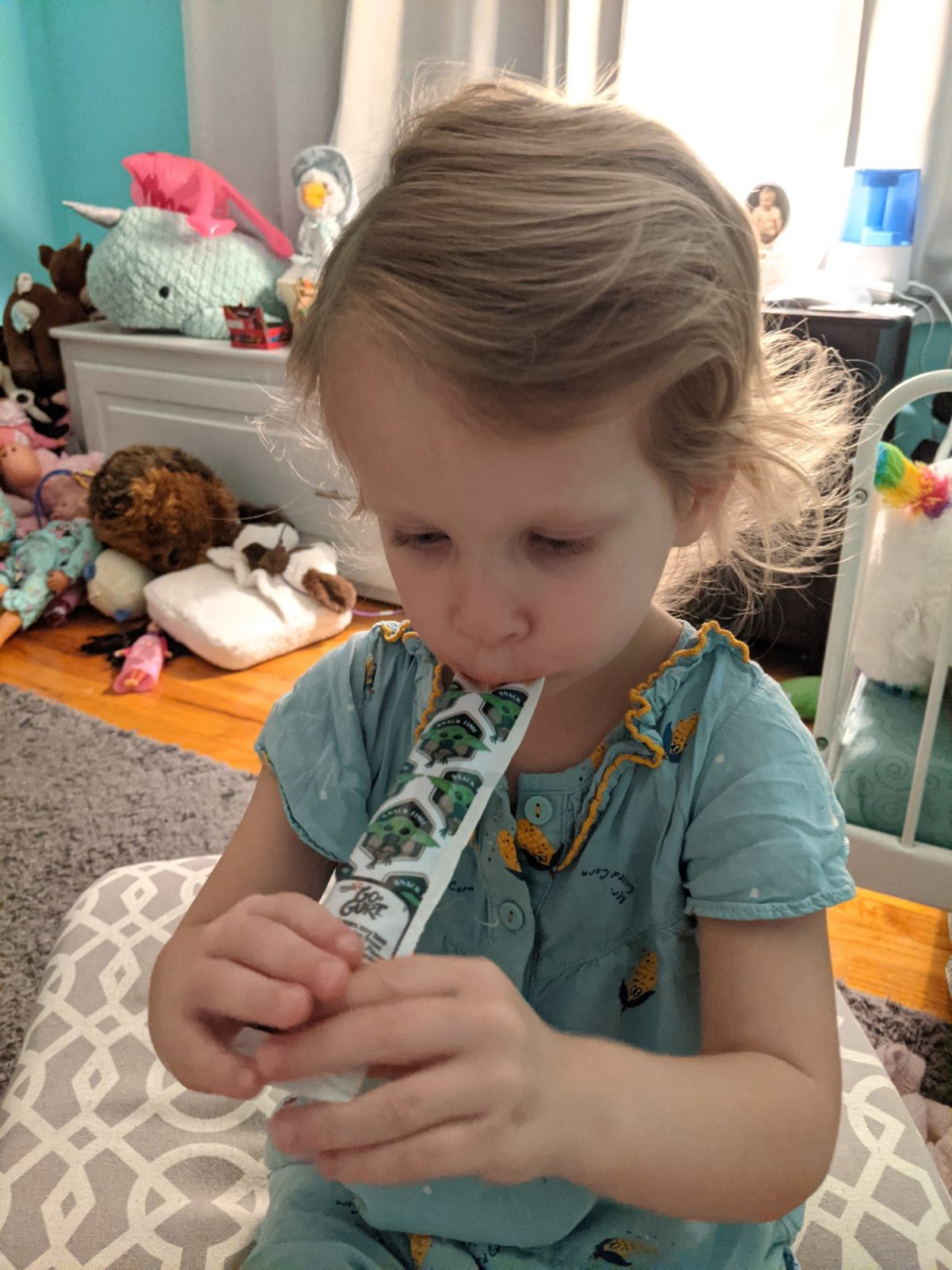 She was a little feisty at bedtime (who's surprised?), but I got her down and ready to sleep. I washed up some dishes while Jeff worked with someone over the phone / on the computer (which is why this blog is later than usual), and then I finally got to hop on and write this post. It's almost my bedtime now (I've already given myself my insulin shot, taken my blood sugar and had my nightly protein shake), so I'll be heading off to bed real soon now.