This girl was rockin' some floofy, flowy shorty-shorts at school today! And I just love them!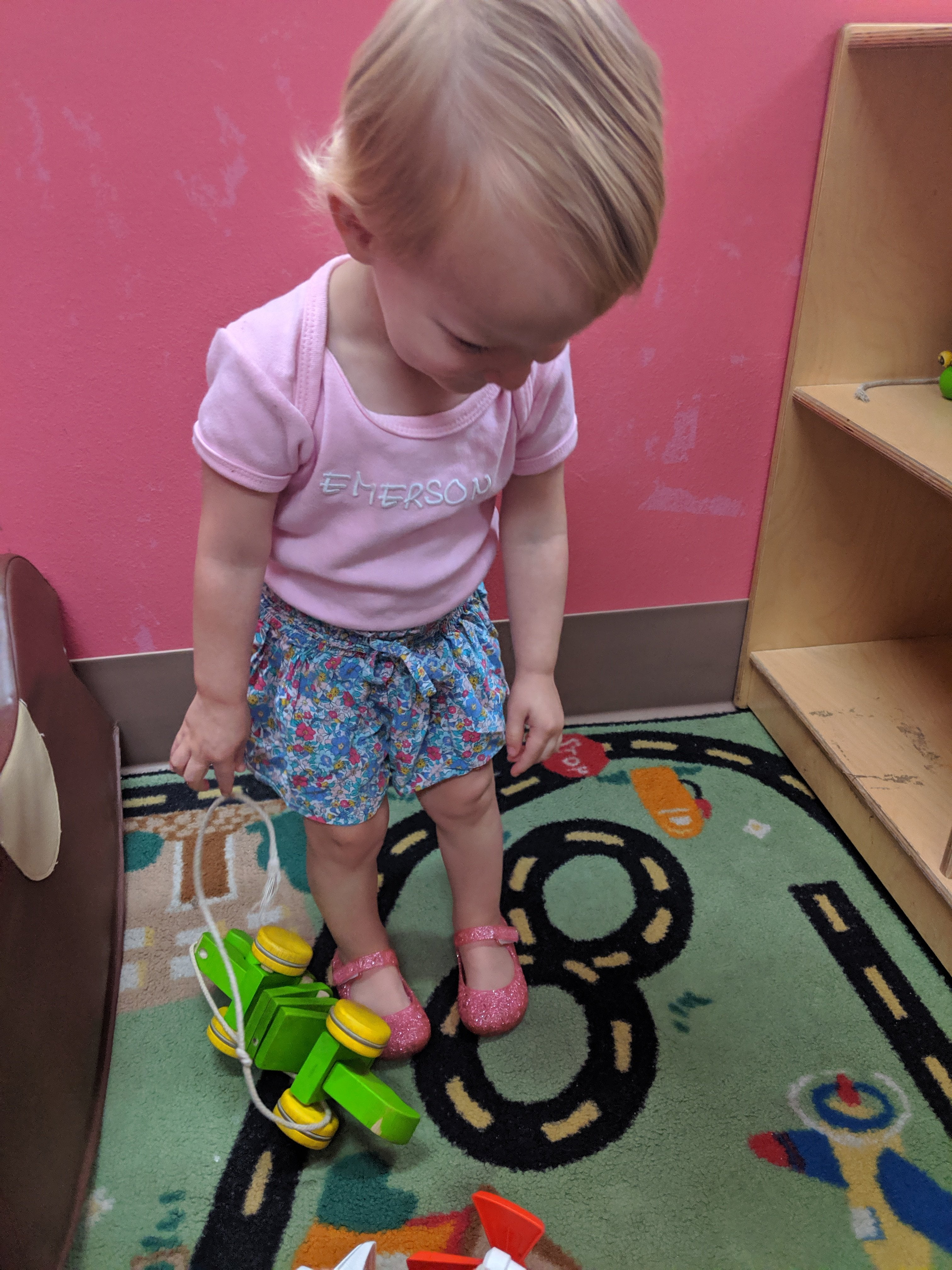 And why does she look like a legit baby model in some of these photos? Can someone book this girl a gig, and make us some moolah?!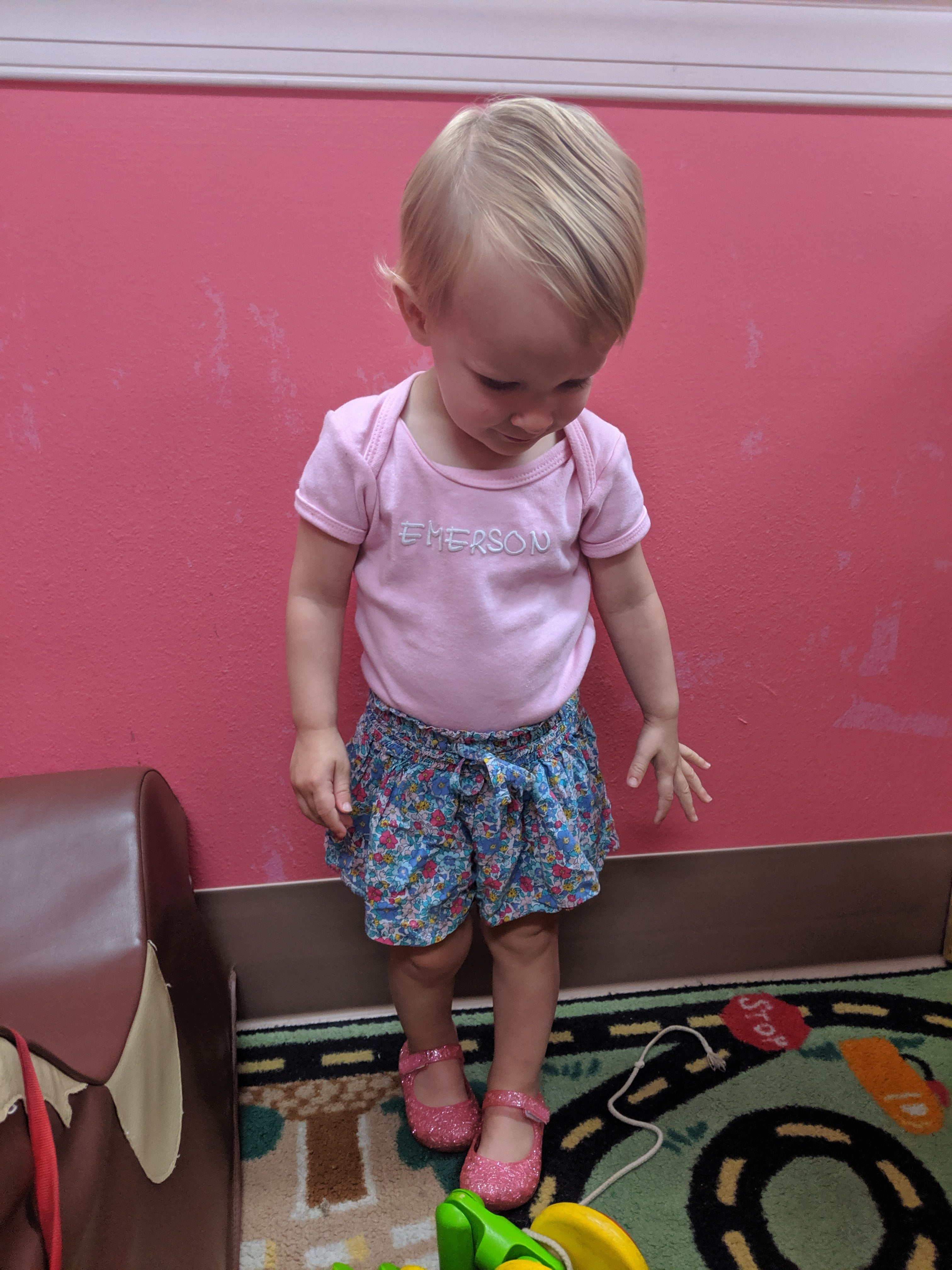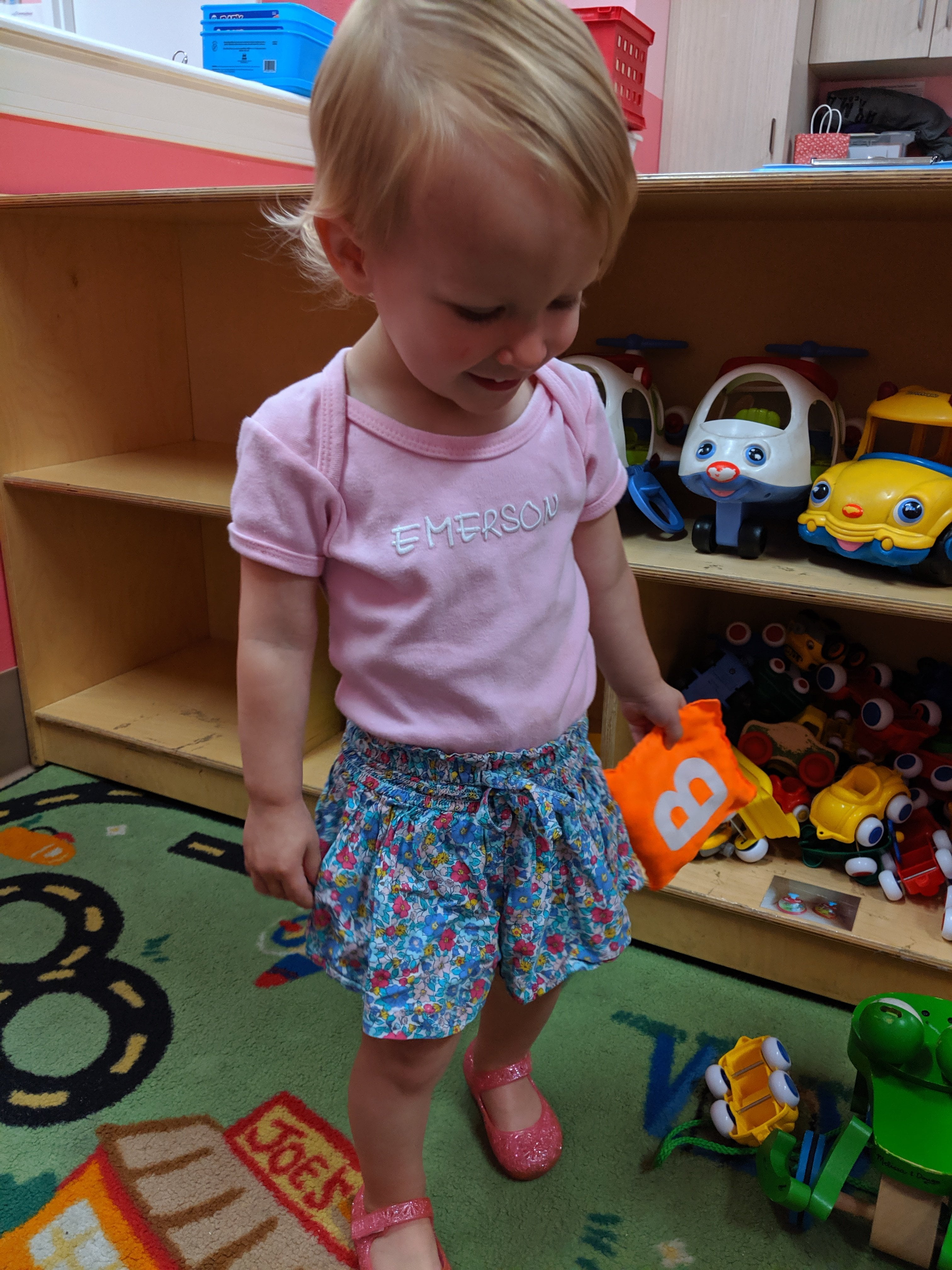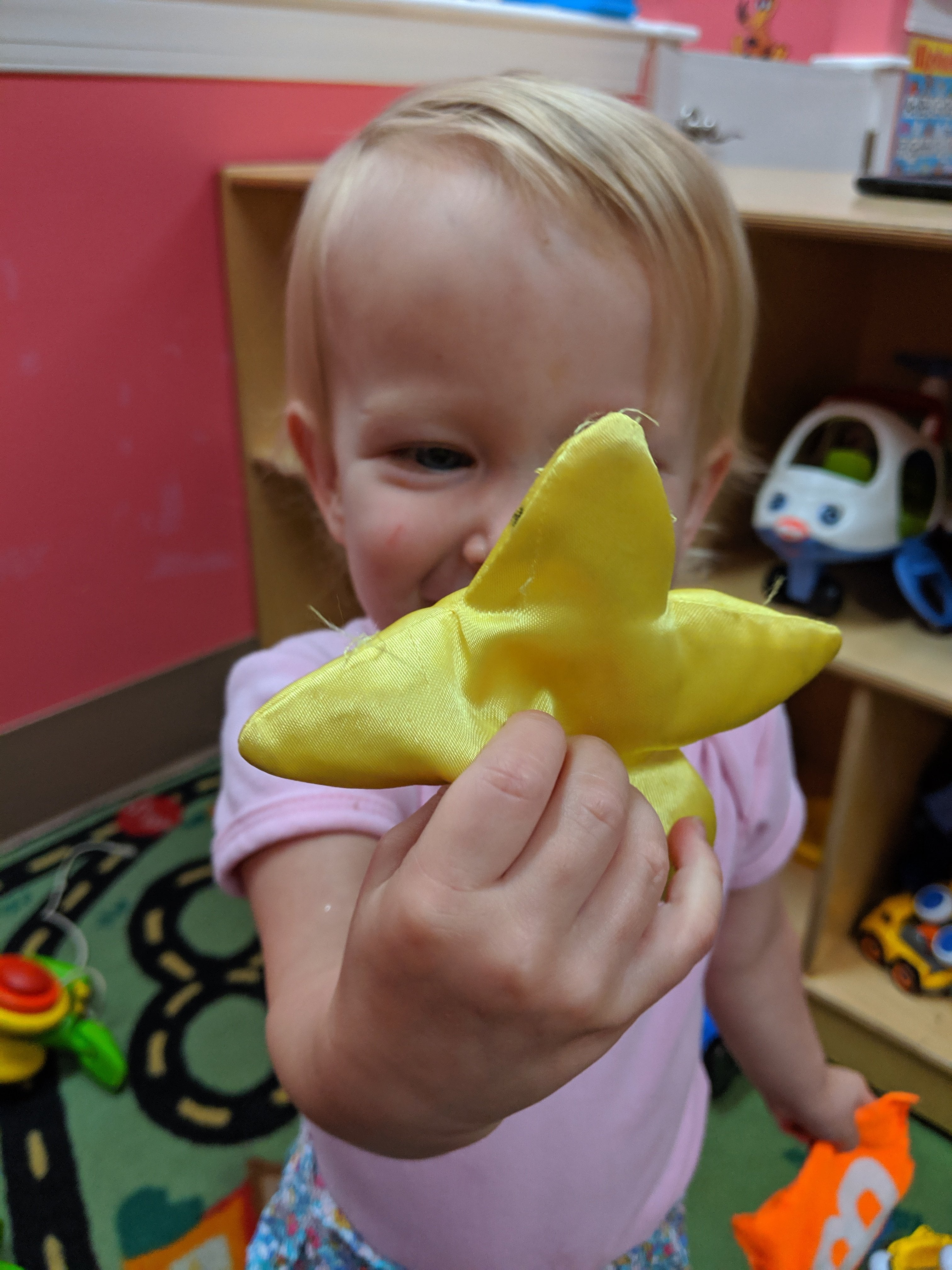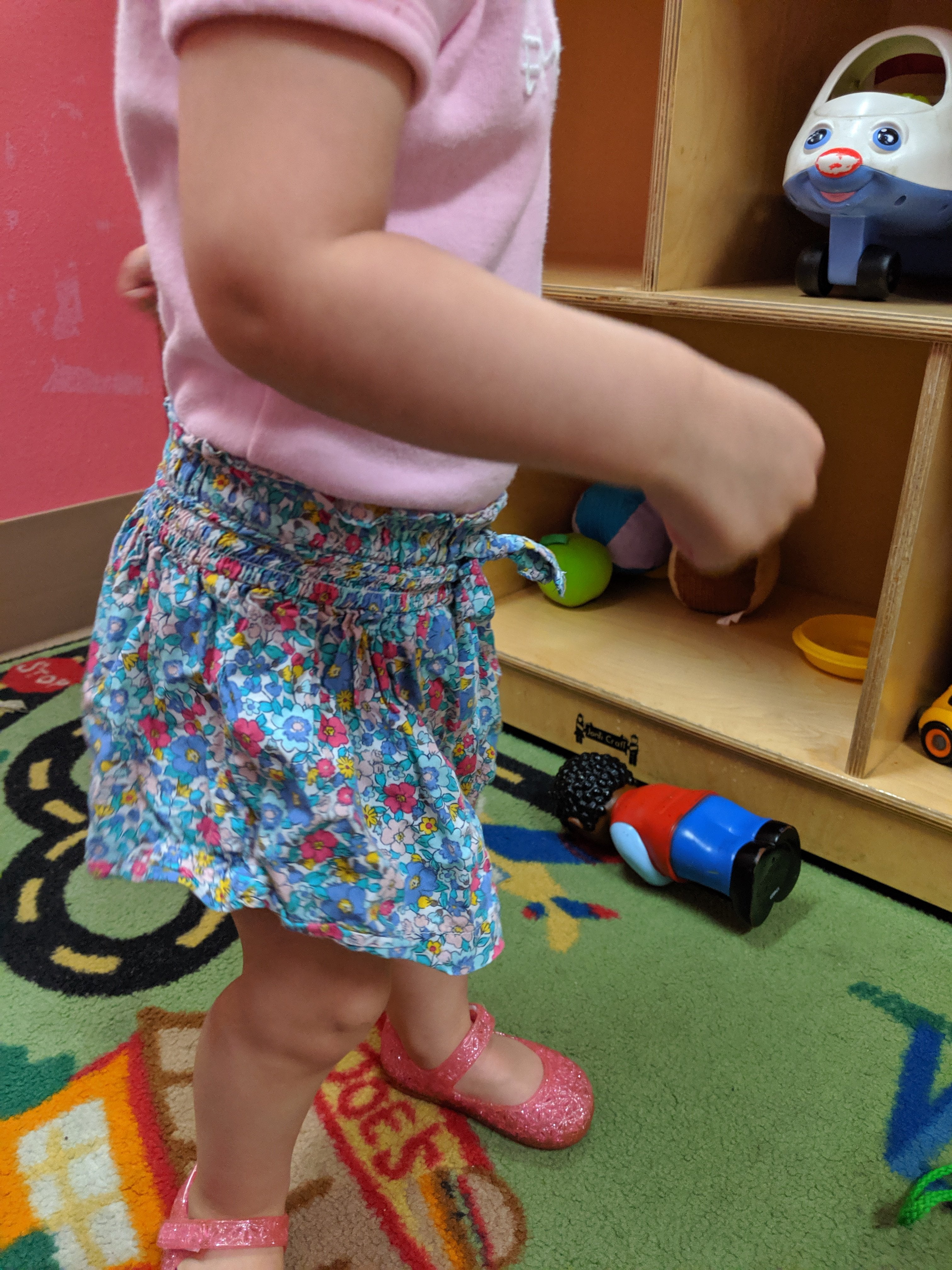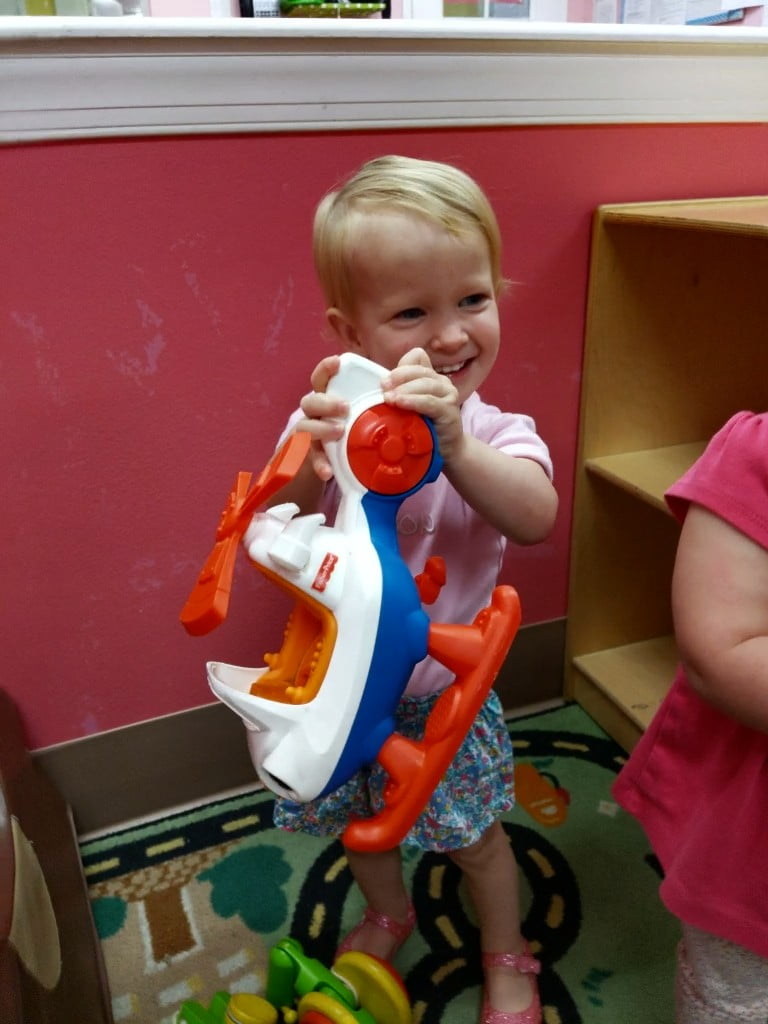 For lunch I had my giant Greek salad with chicken shawarma, and it was delicious! And so huge and filling. I ate as much as I could just because it was so good, but I couldn't finish it. And then j read my book.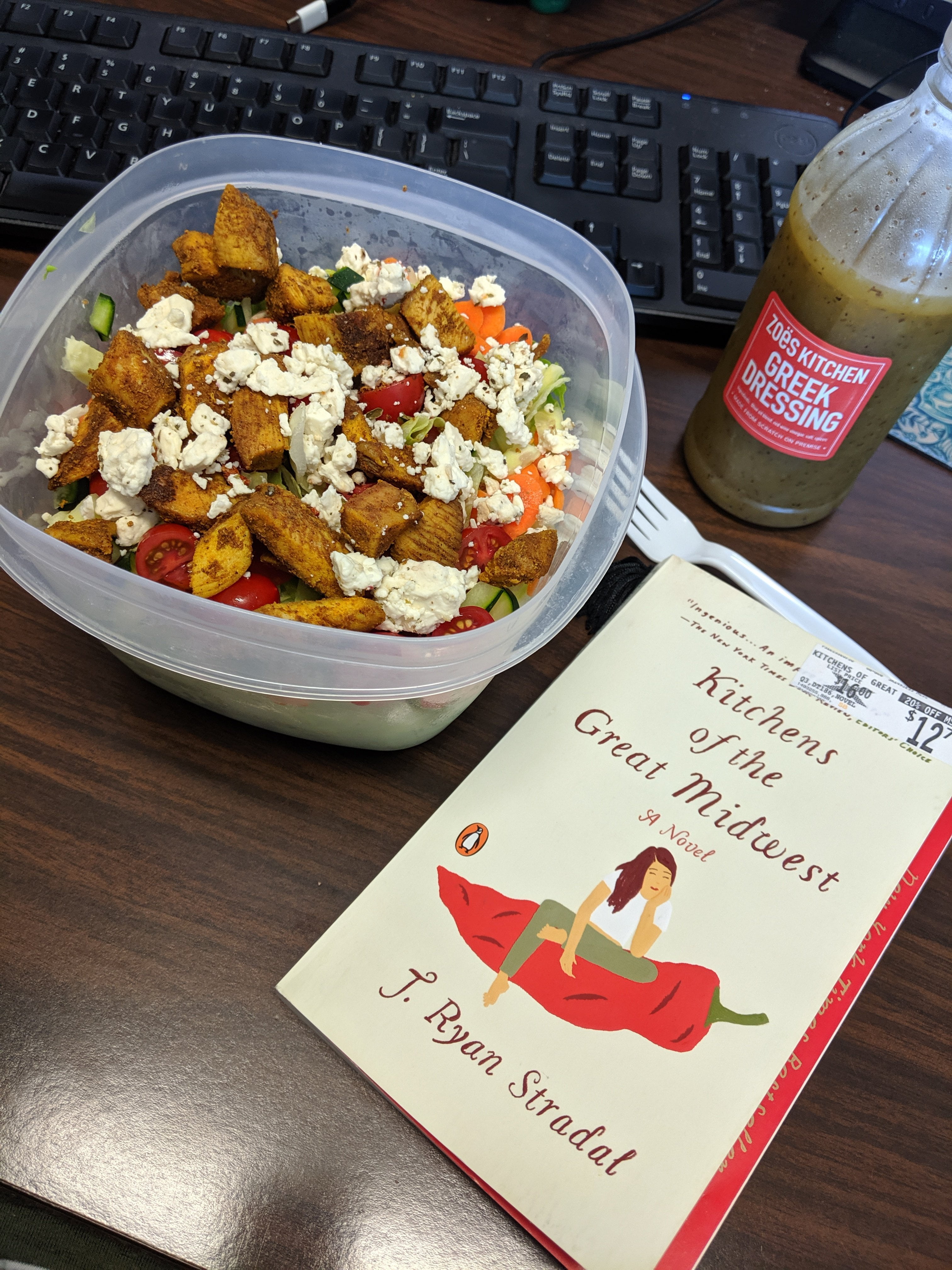 Apparently Emerson wanted to be wrapped up snug as a bug in a rug before nap time today!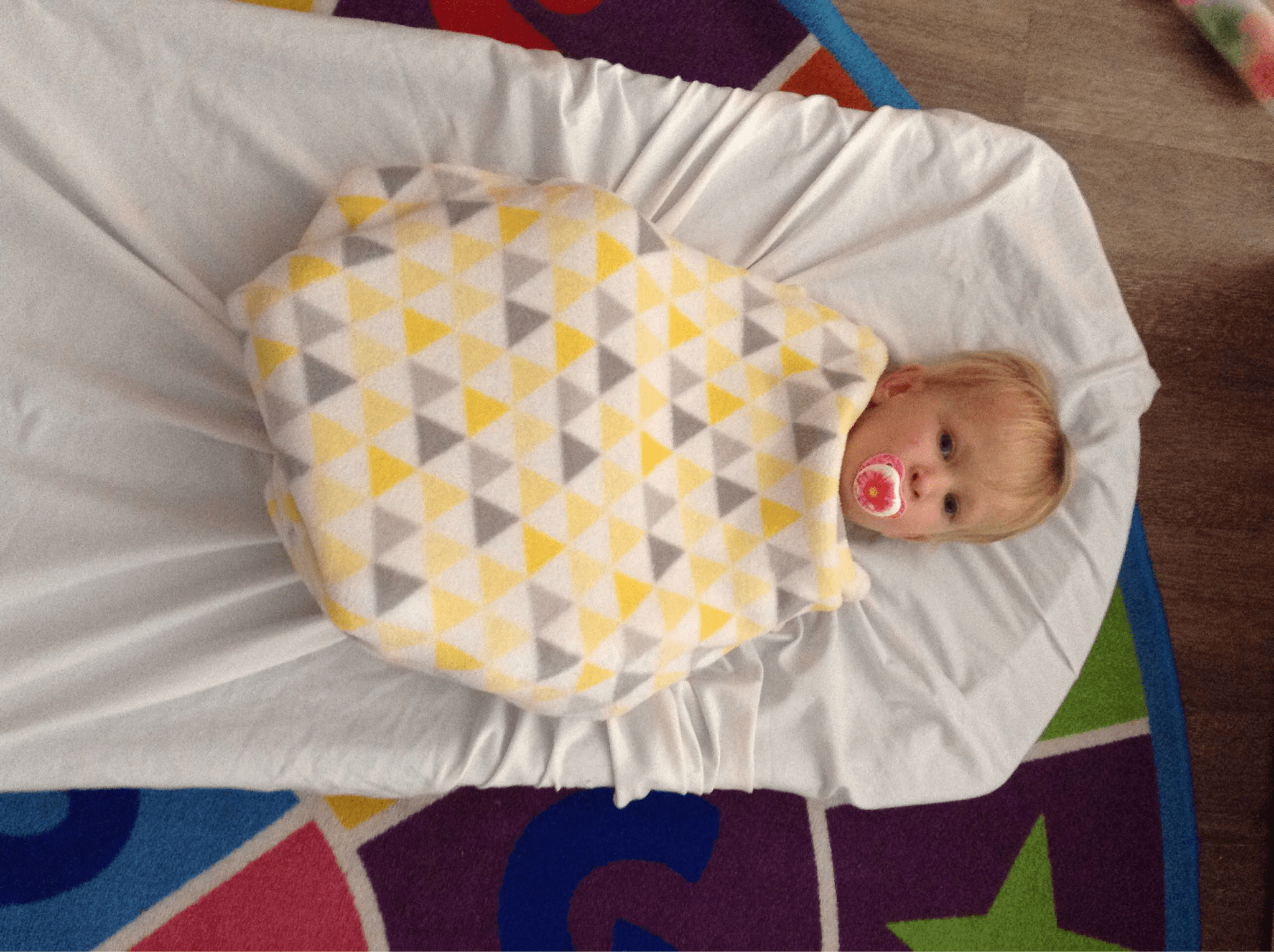 But when she woke up early, her and Ms. Q took some selfies. Today is actually Ms. Q's birthday! (And she went out of town for this whole next week, so we'll miss her at school next week!)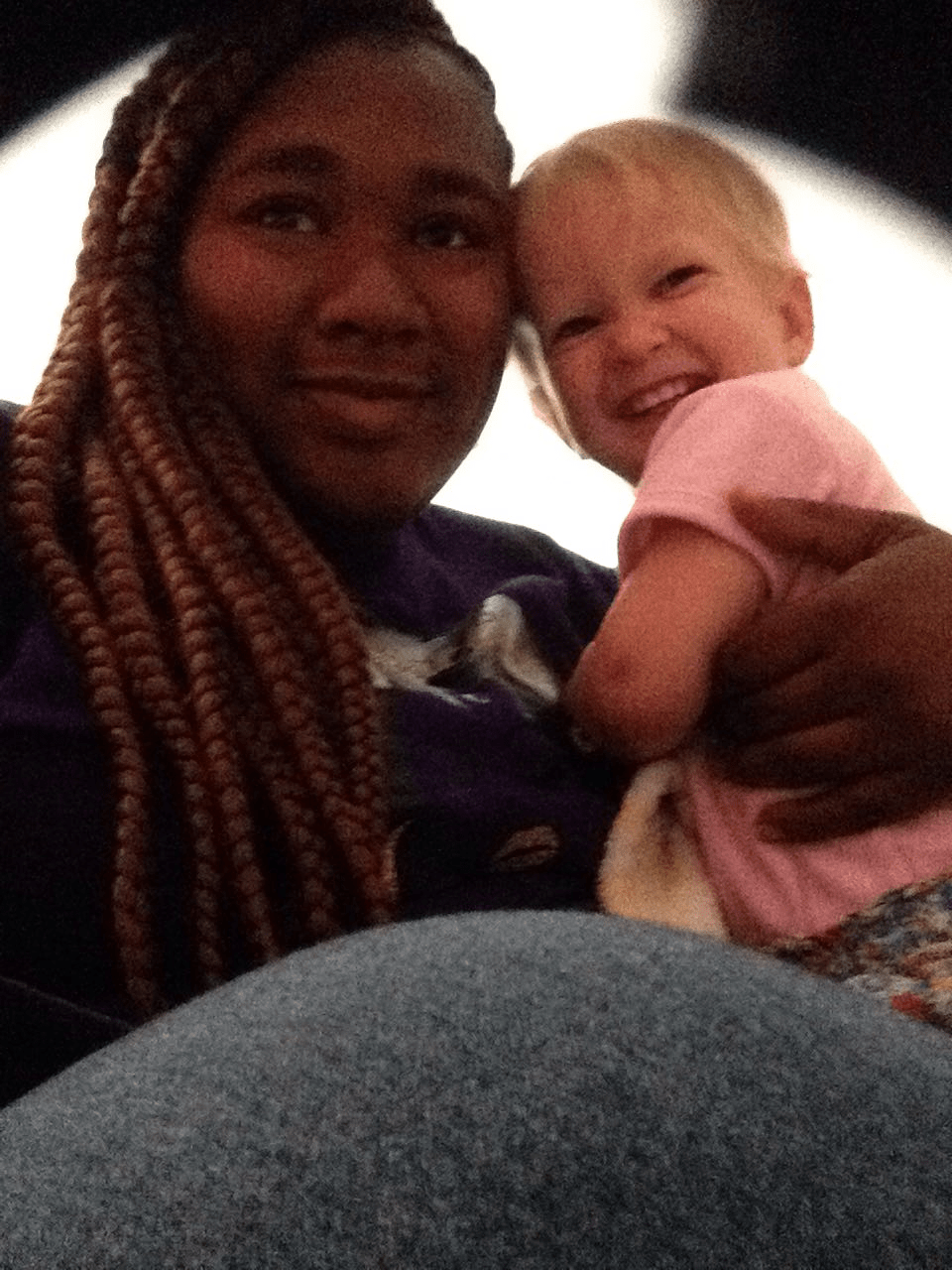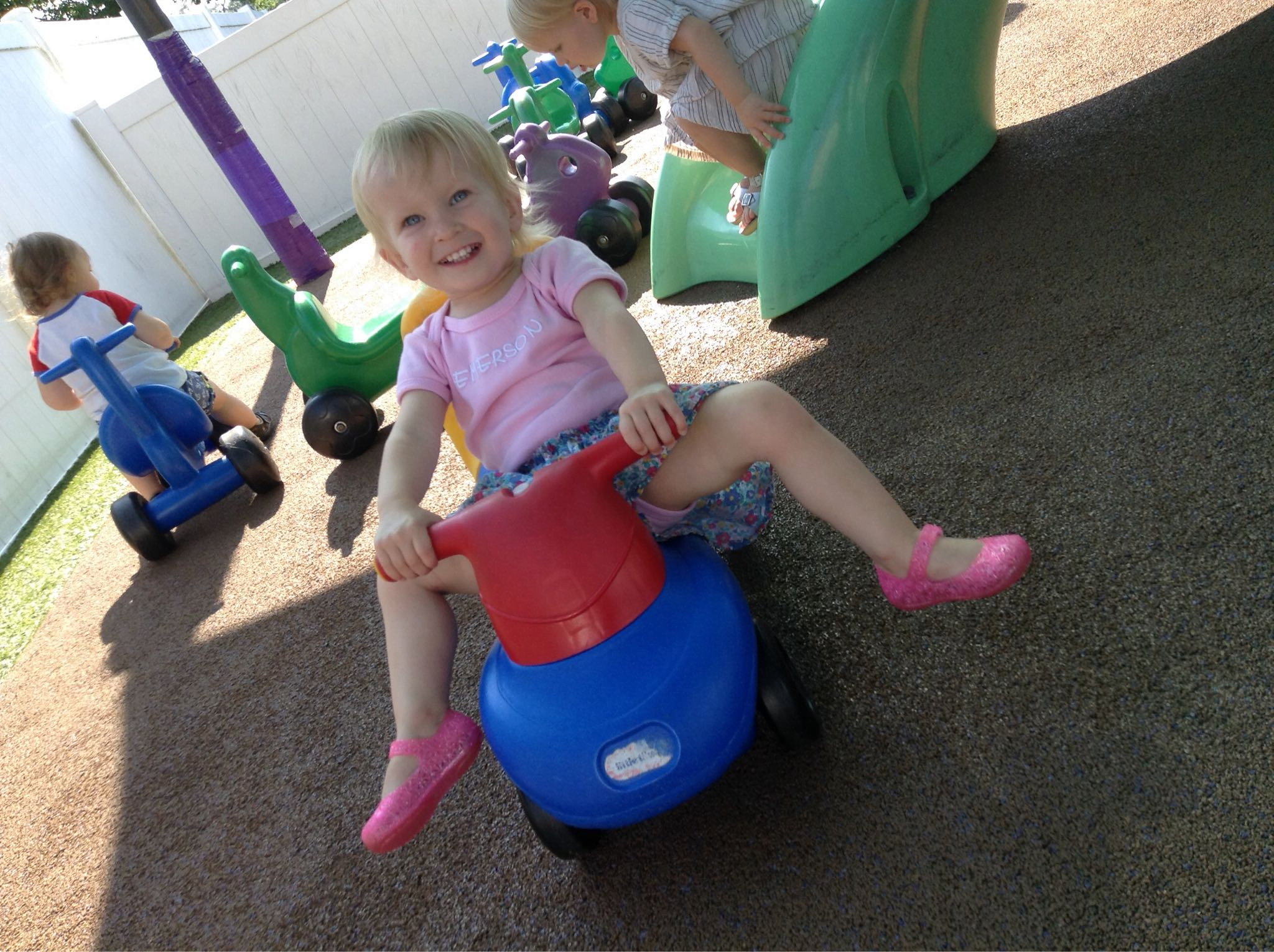 Actually, Emerson is going to start transitioning up to the next classroom next week, and I'm honestly sad about it. She loves Ms. Q and Ms. Bridgett so much! I know there are lots of great teachers at Growing Room, but we've become especially attached to these two this past year. So when I read this note from Ms. Q tonight in her daily report, I started tearing up and crying!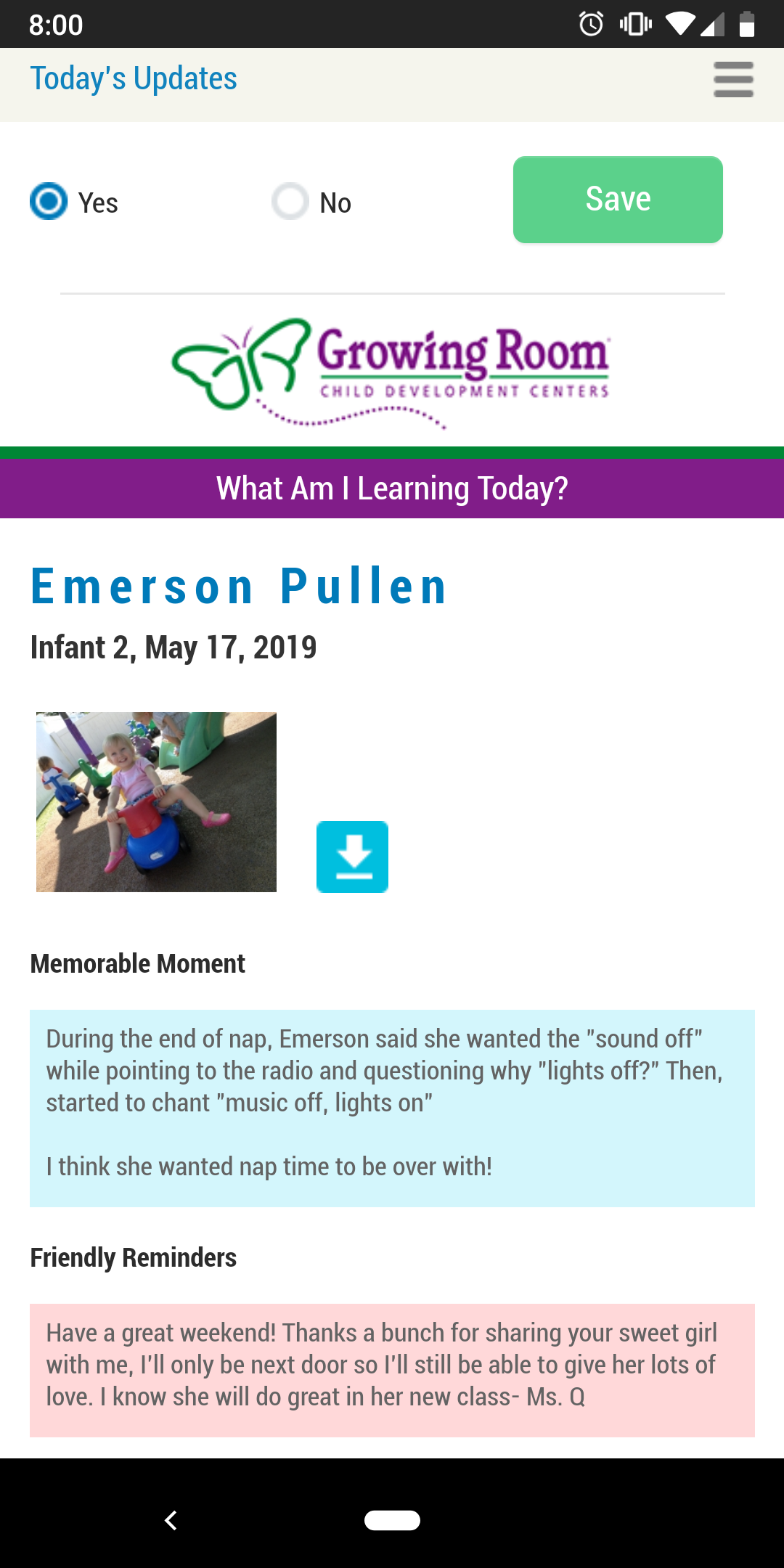 Emmie got to go home with Grammy after school today, with Megan, Bo and the triplets! My Mama had these onesies made for the triplets that say "Sometimes when you pray for a miracle, God gives you three." So sweet!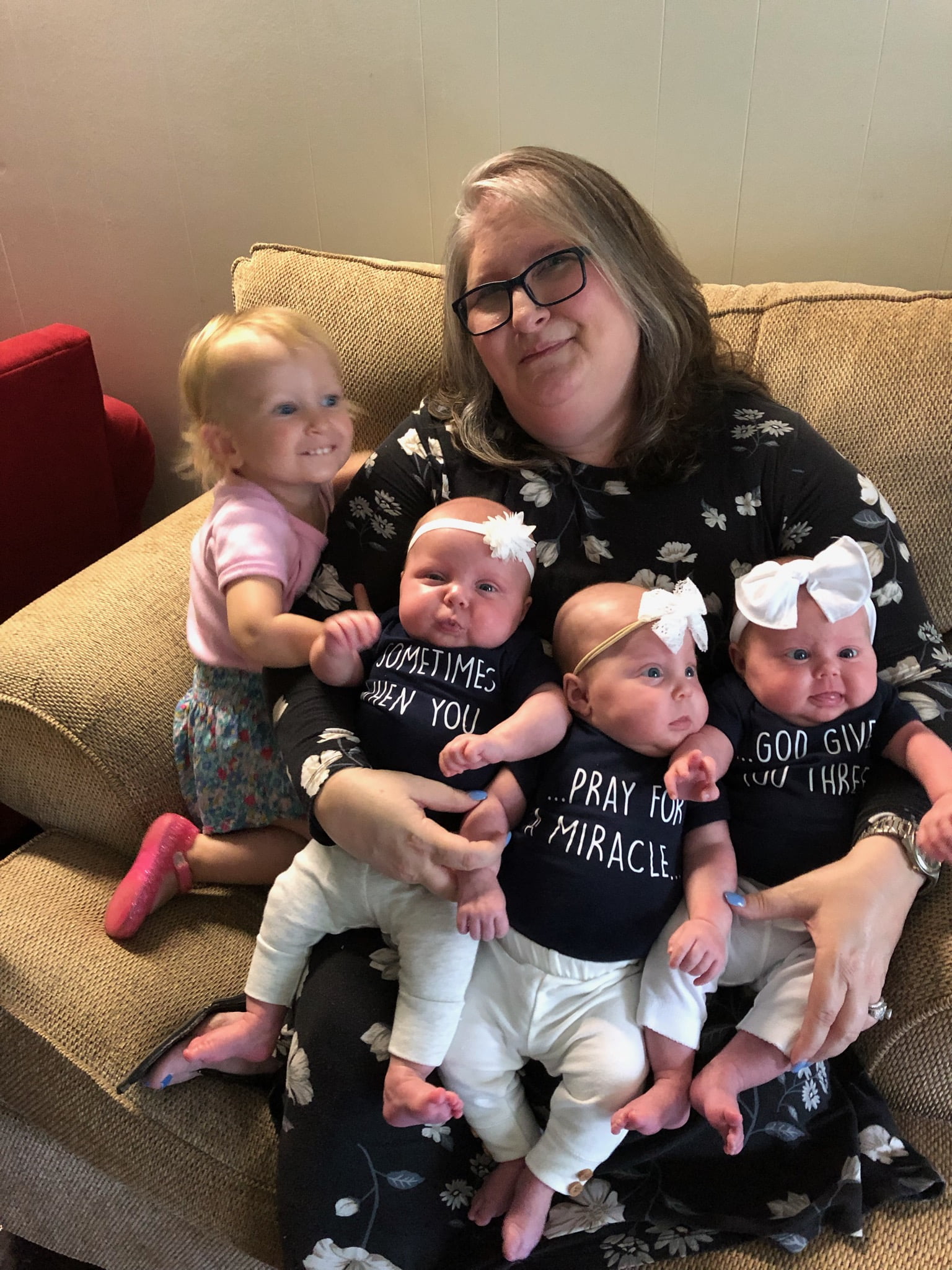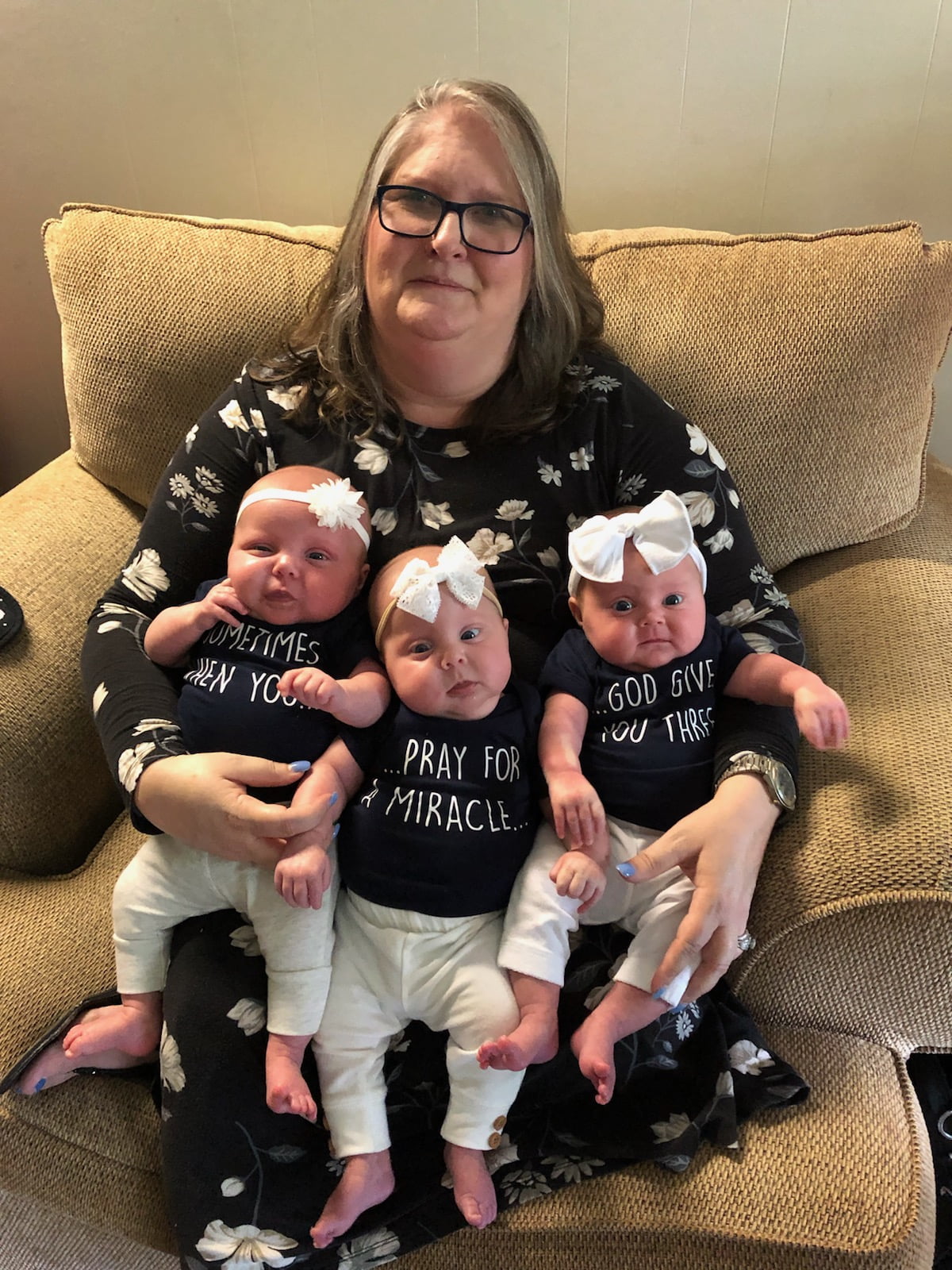 And them we all had family dinner at BJ's Brewhouse, in honor of Jeff & Bo's birthdays this month. Papa had brought Emmie a banana, and the restaurant also brought us this "complimentary kids starter plate" with the fruit and garlic knot. And I was so impressed! This was the triplets' first dining out experience, and they did great. It was also great being with family tonight!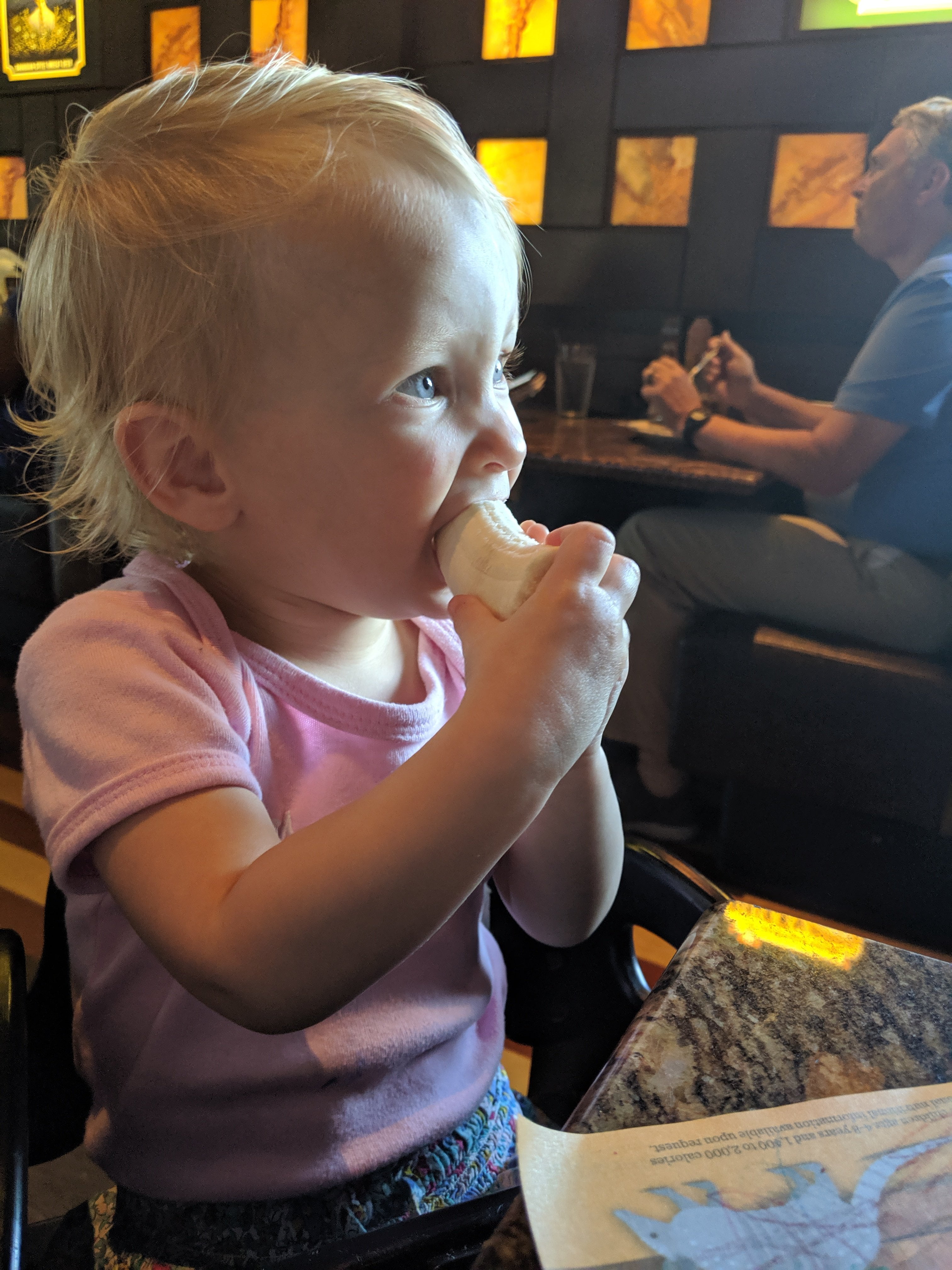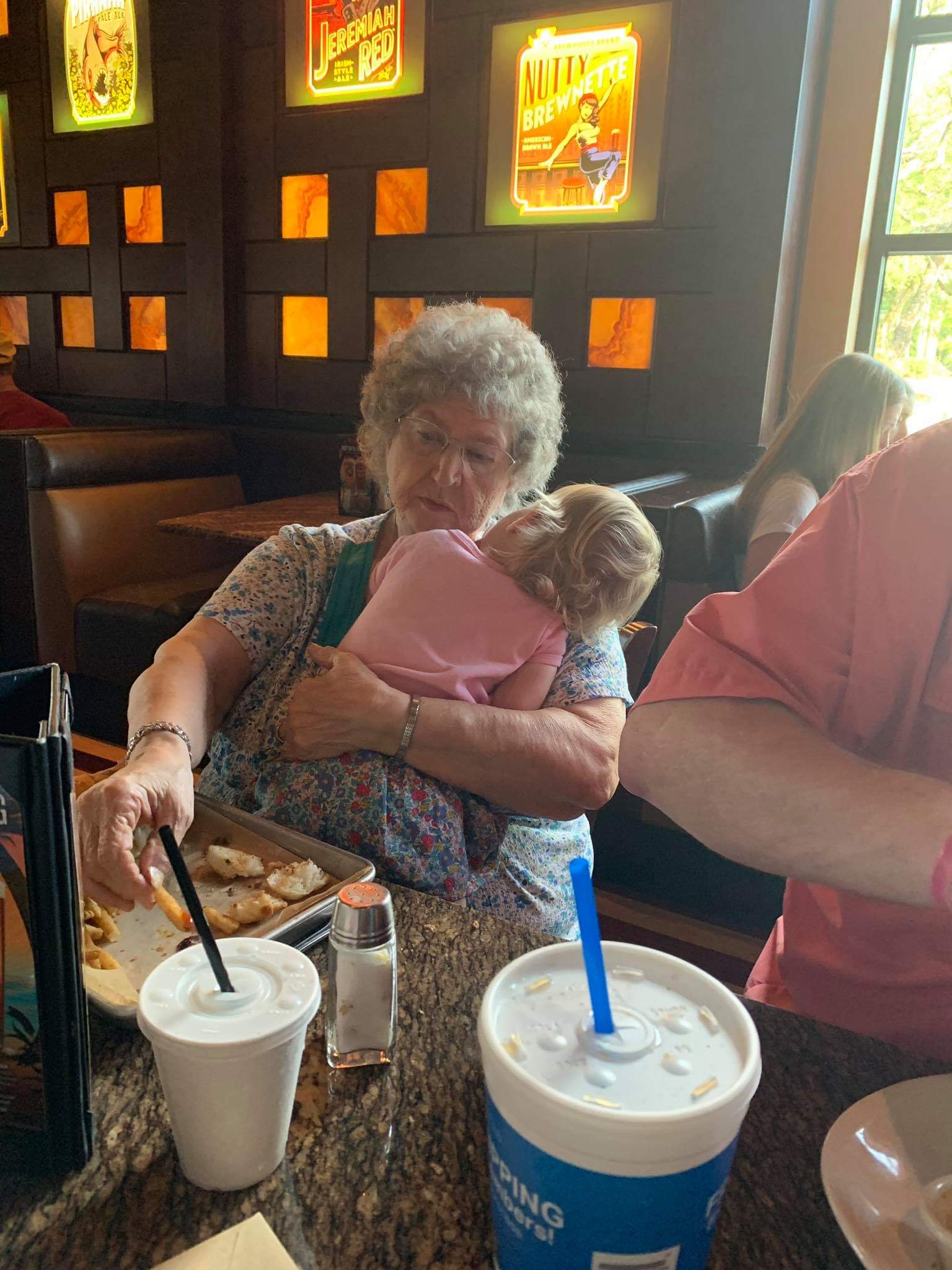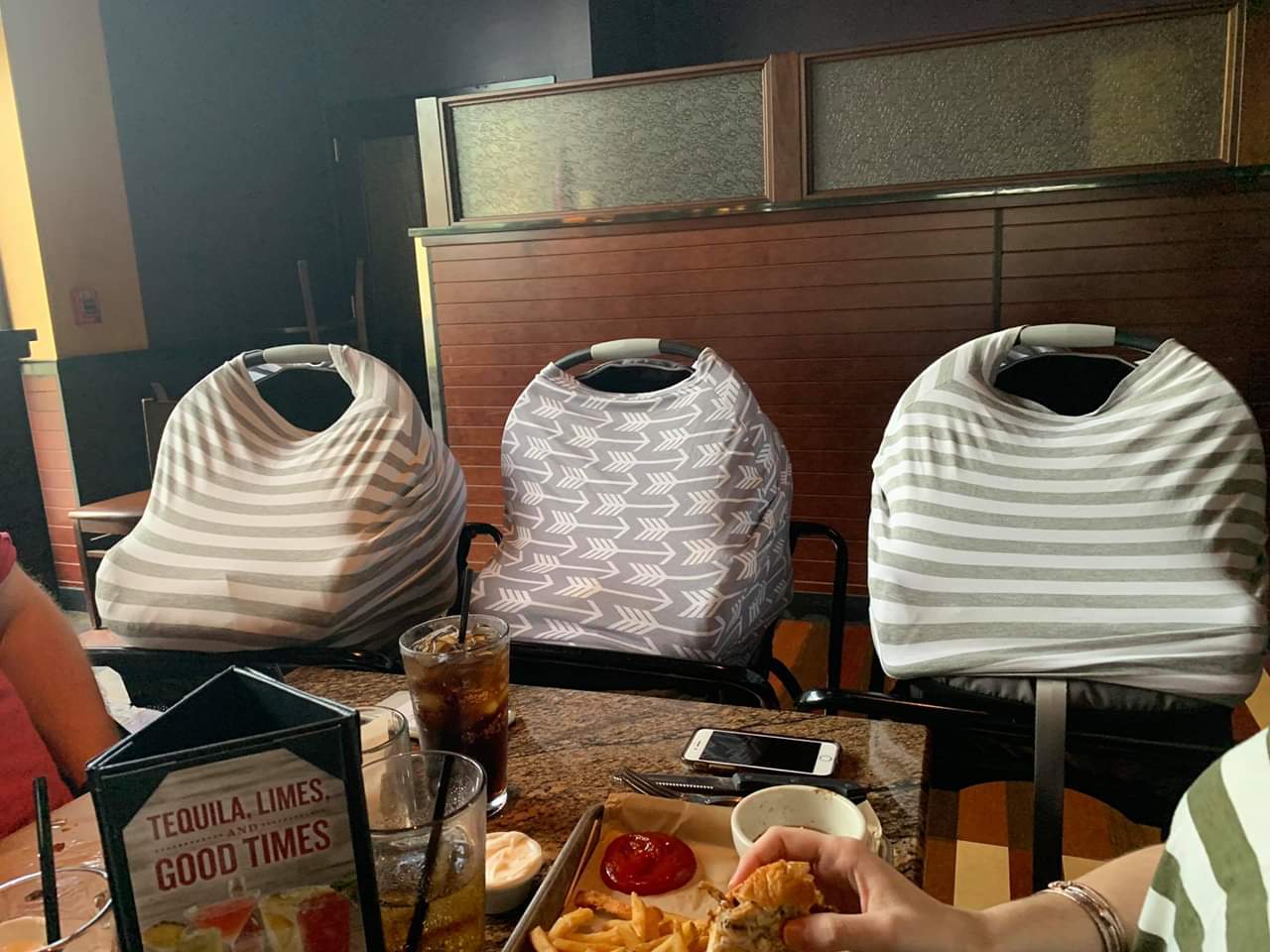 I didn't remember take a photo of our meals, but I did have to take a photo of this crazy monkey bread pizookie Jeff ordered, since he got it free after signing up for their rewards program. And dang that thing was good!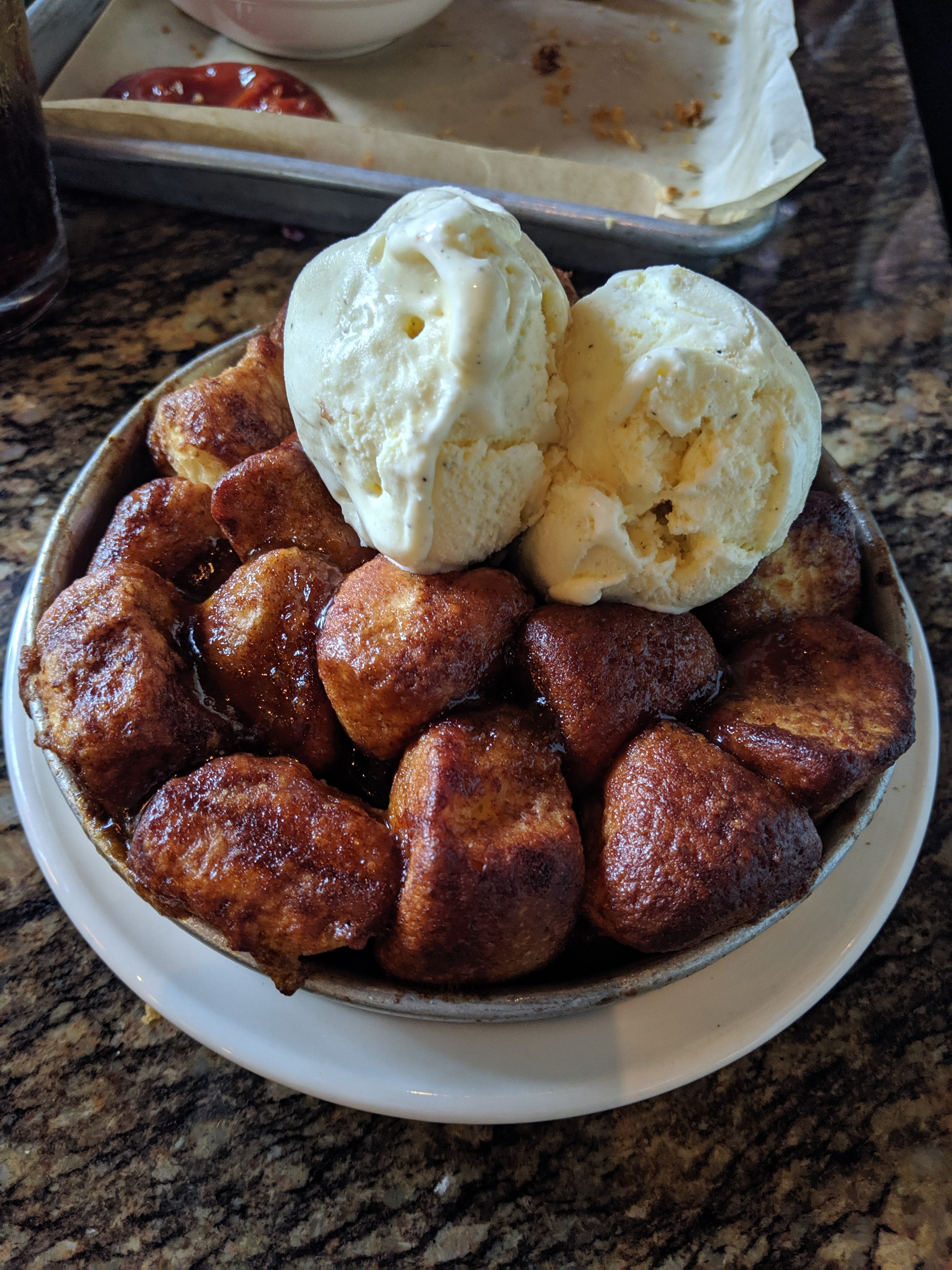 And while Emerson was up down all around the whole meal, the three littles slept in their cozy little seats the entire time!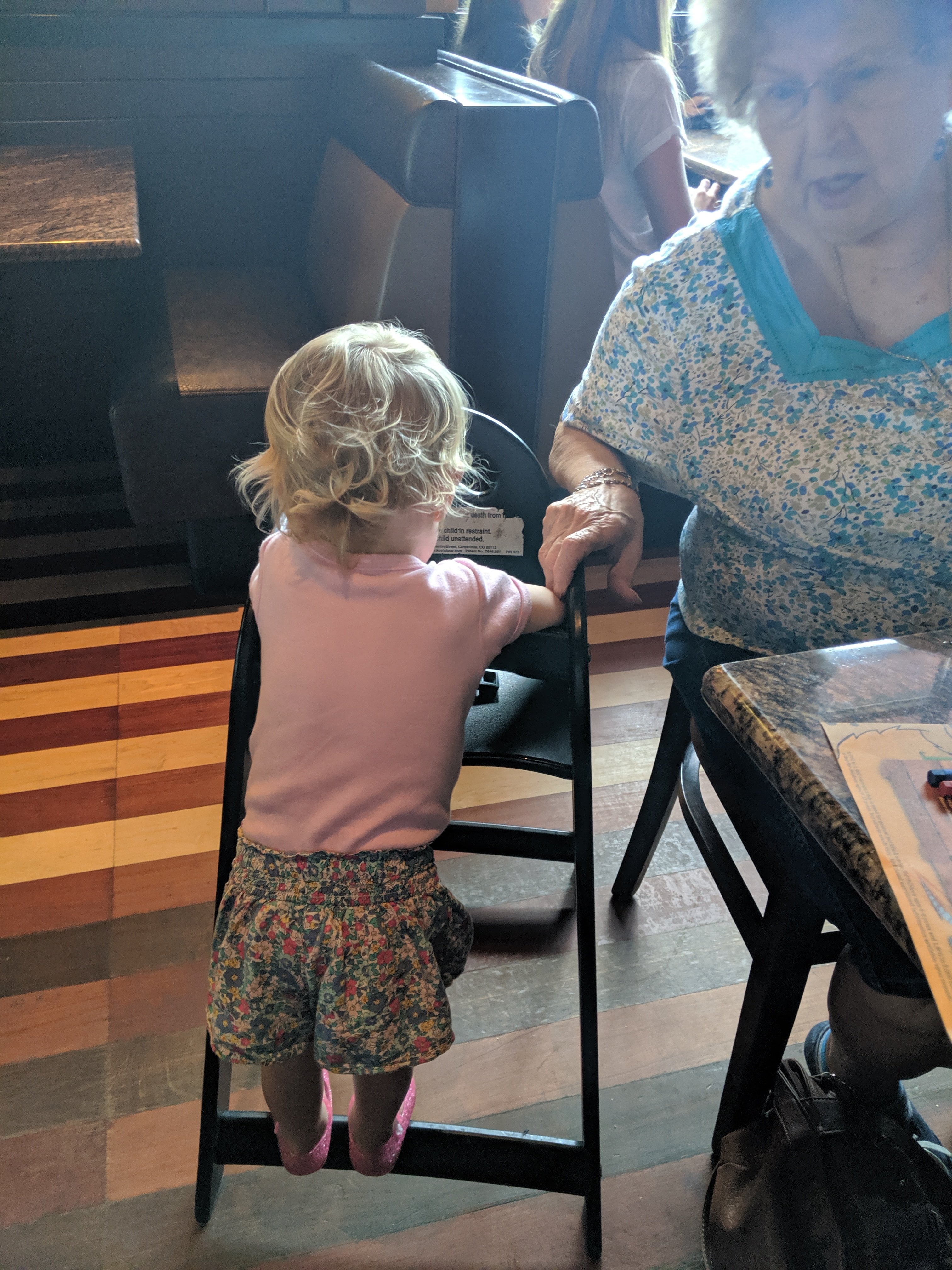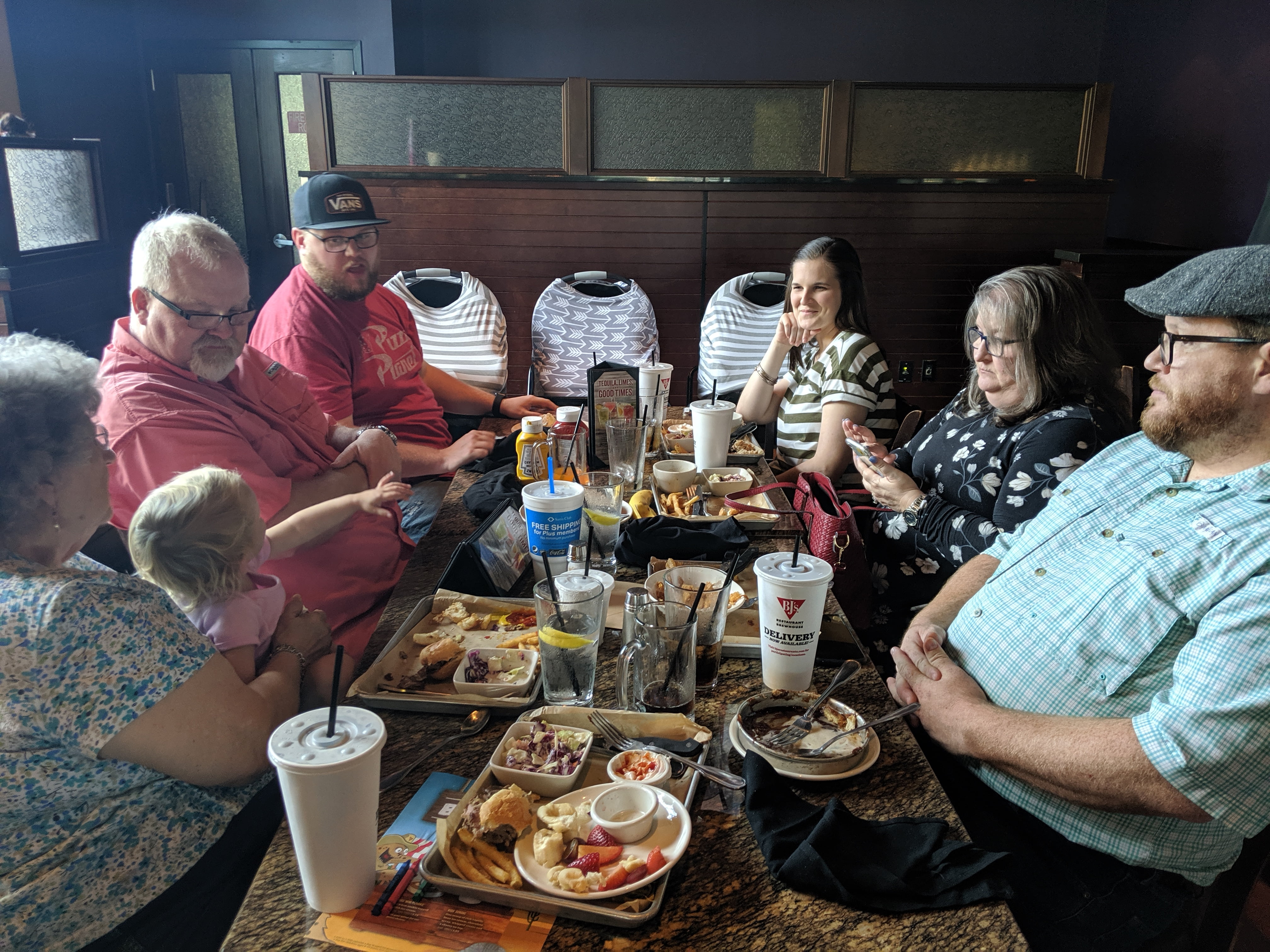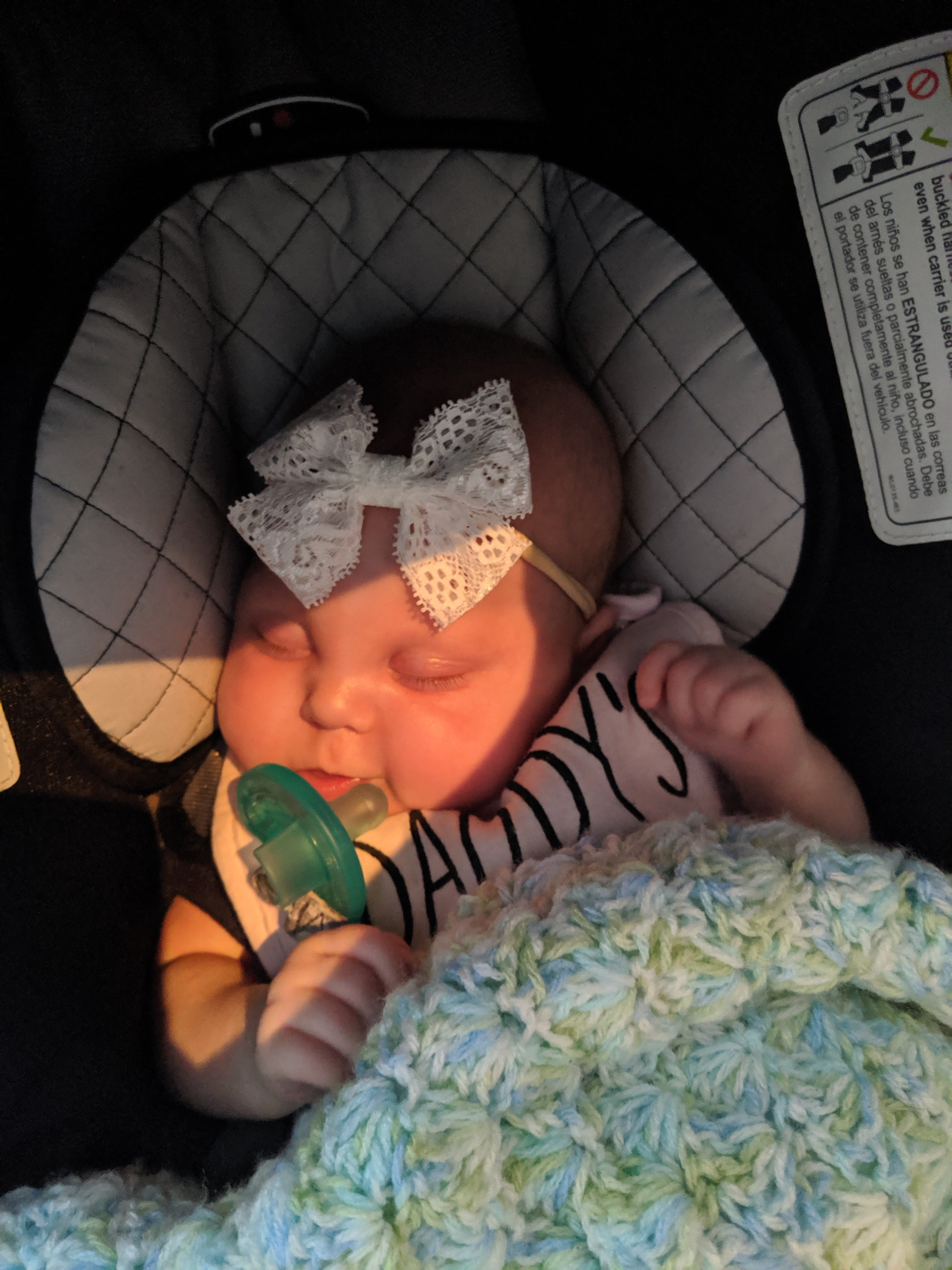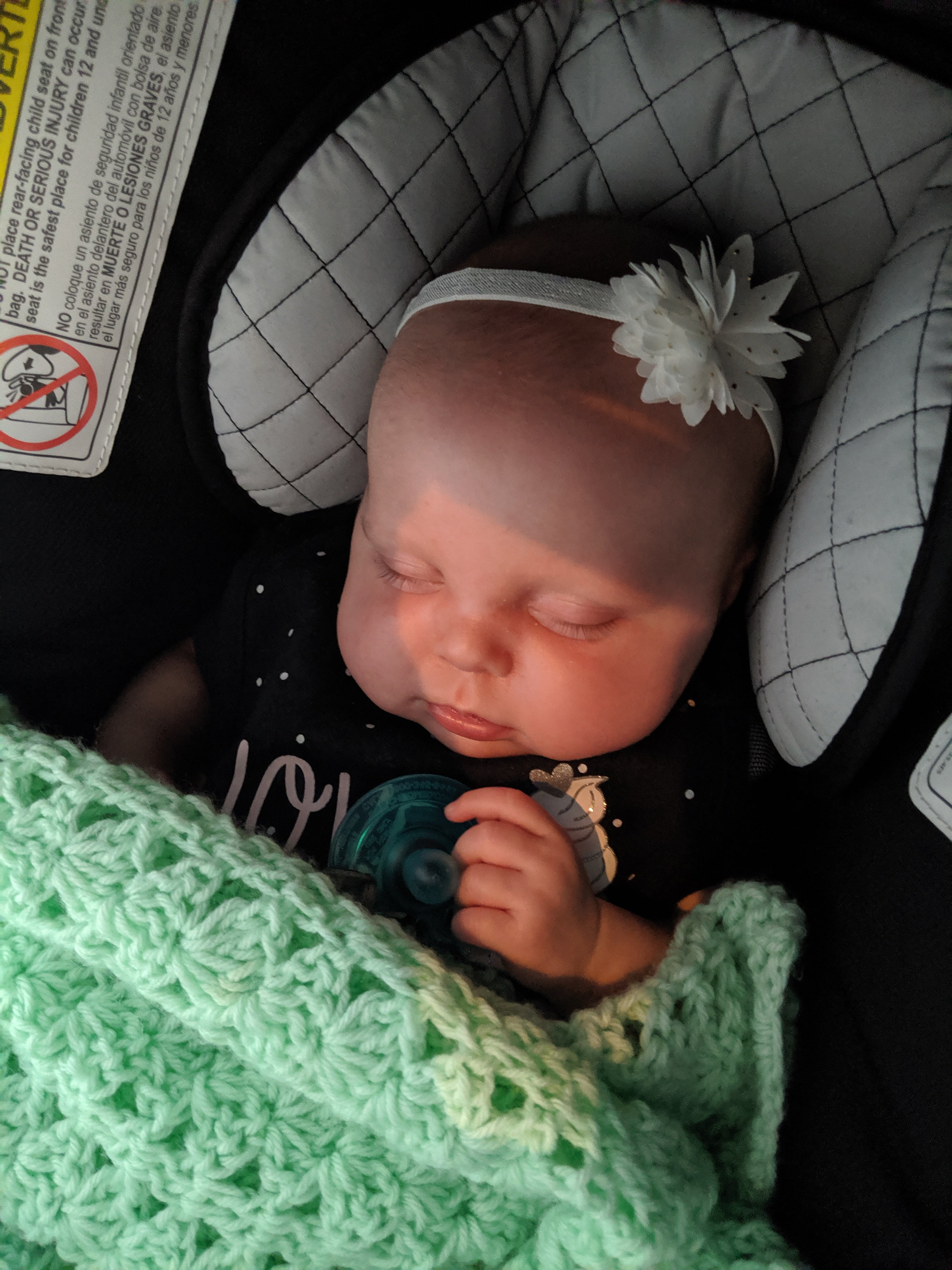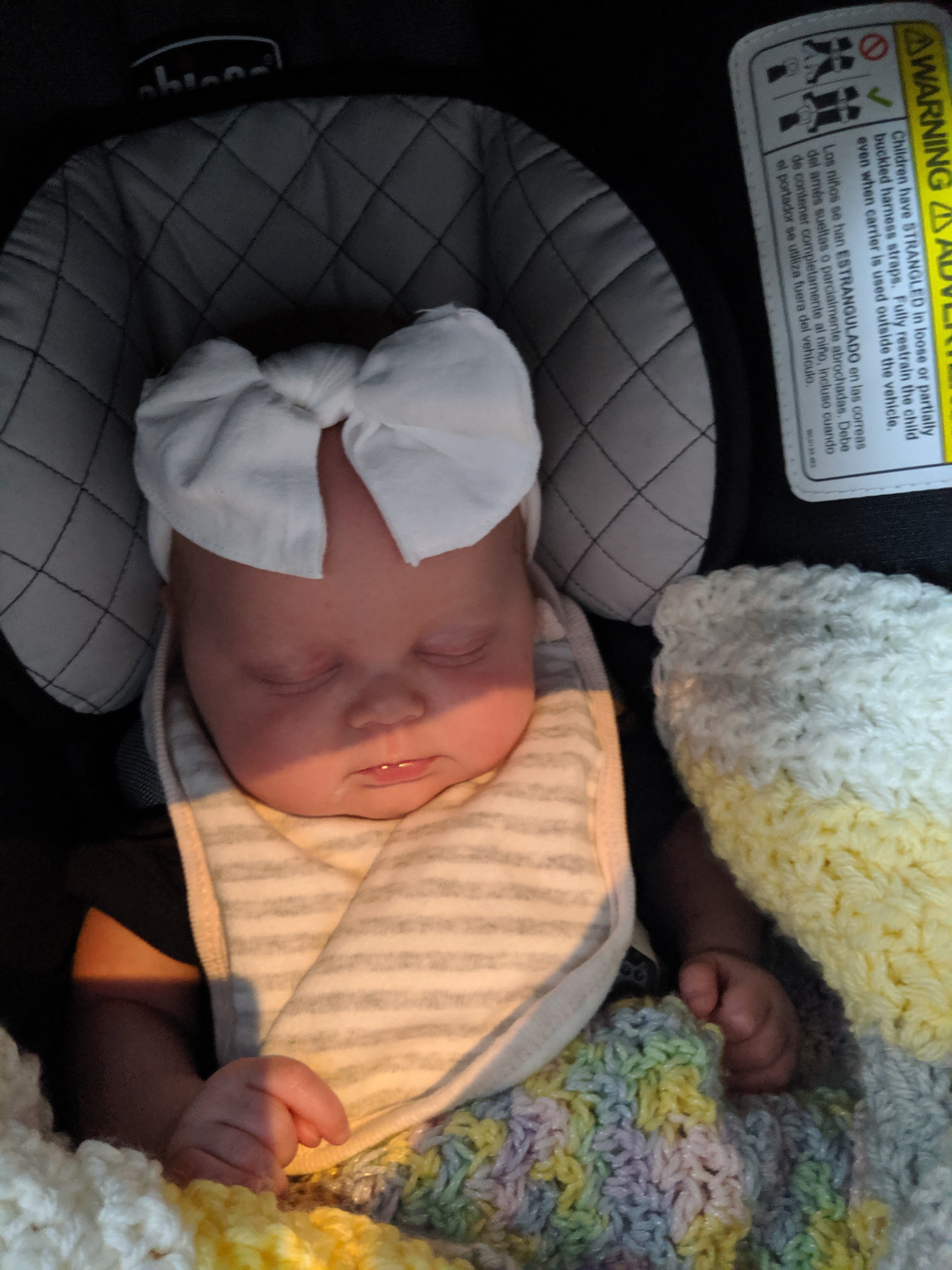 My sissy and I clearly have similar clothing tastes.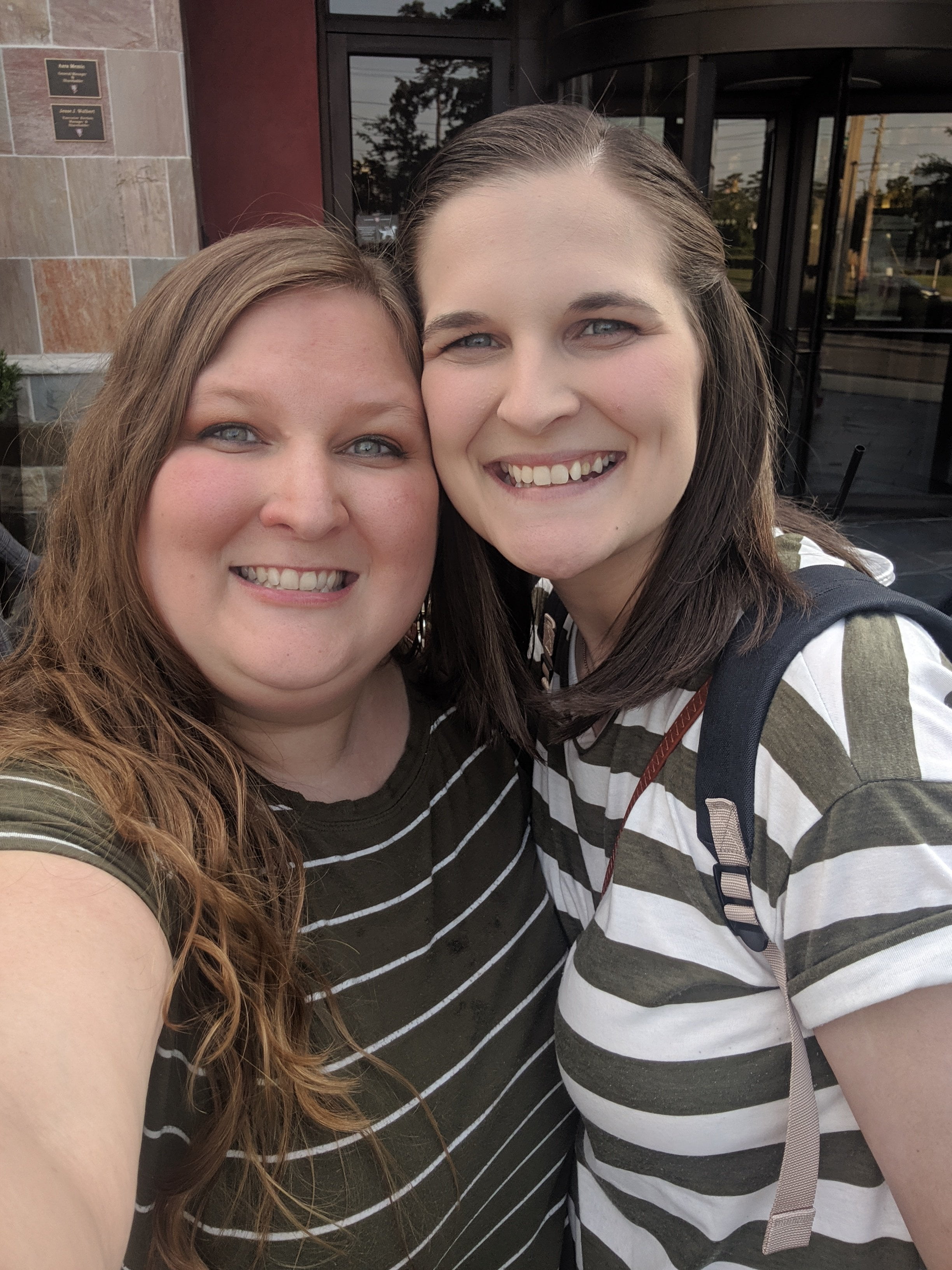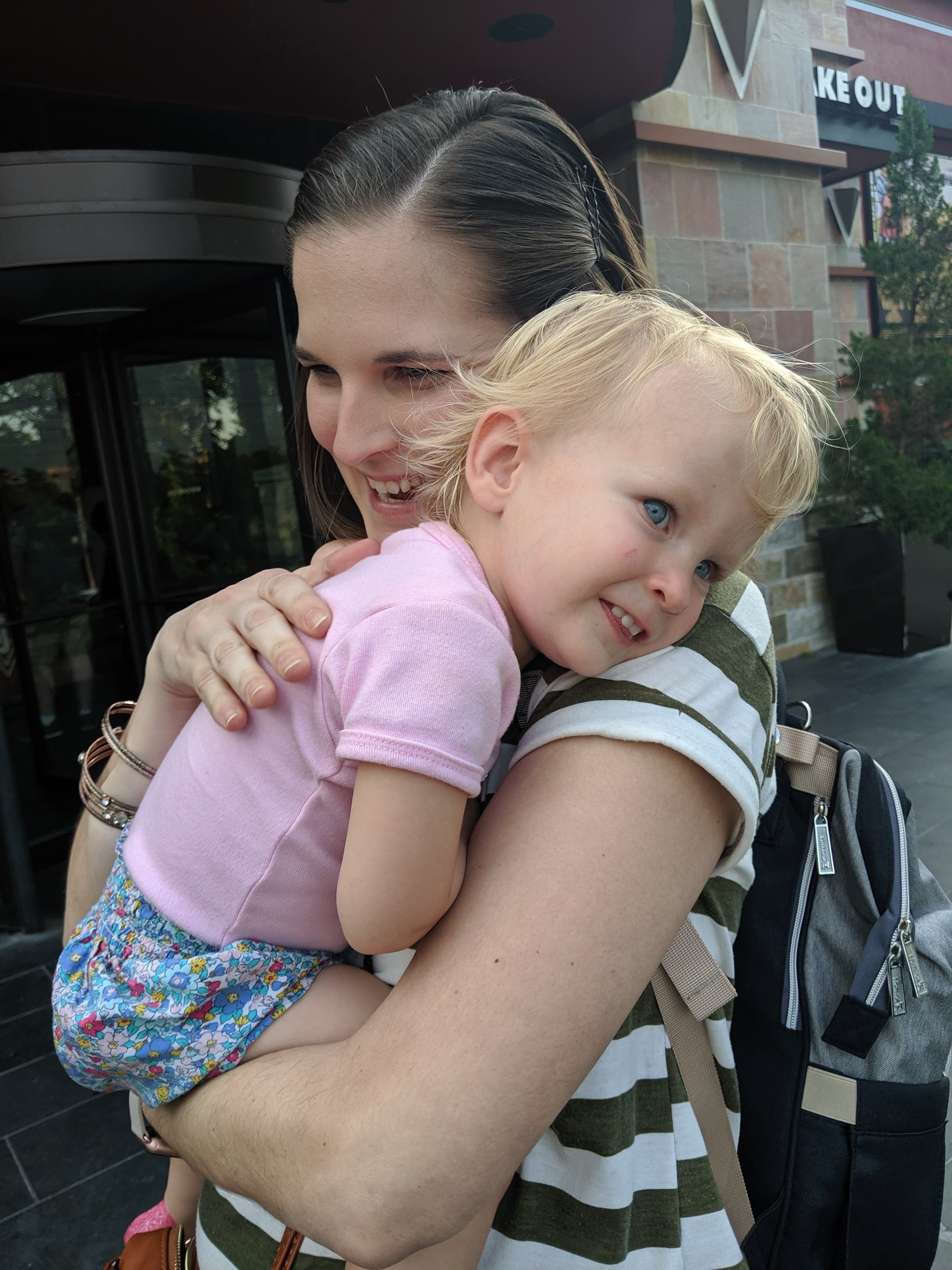 Grammy had some leftover munchkins leftover from her office this morning, and thought Emmie might like them. And of course she was right!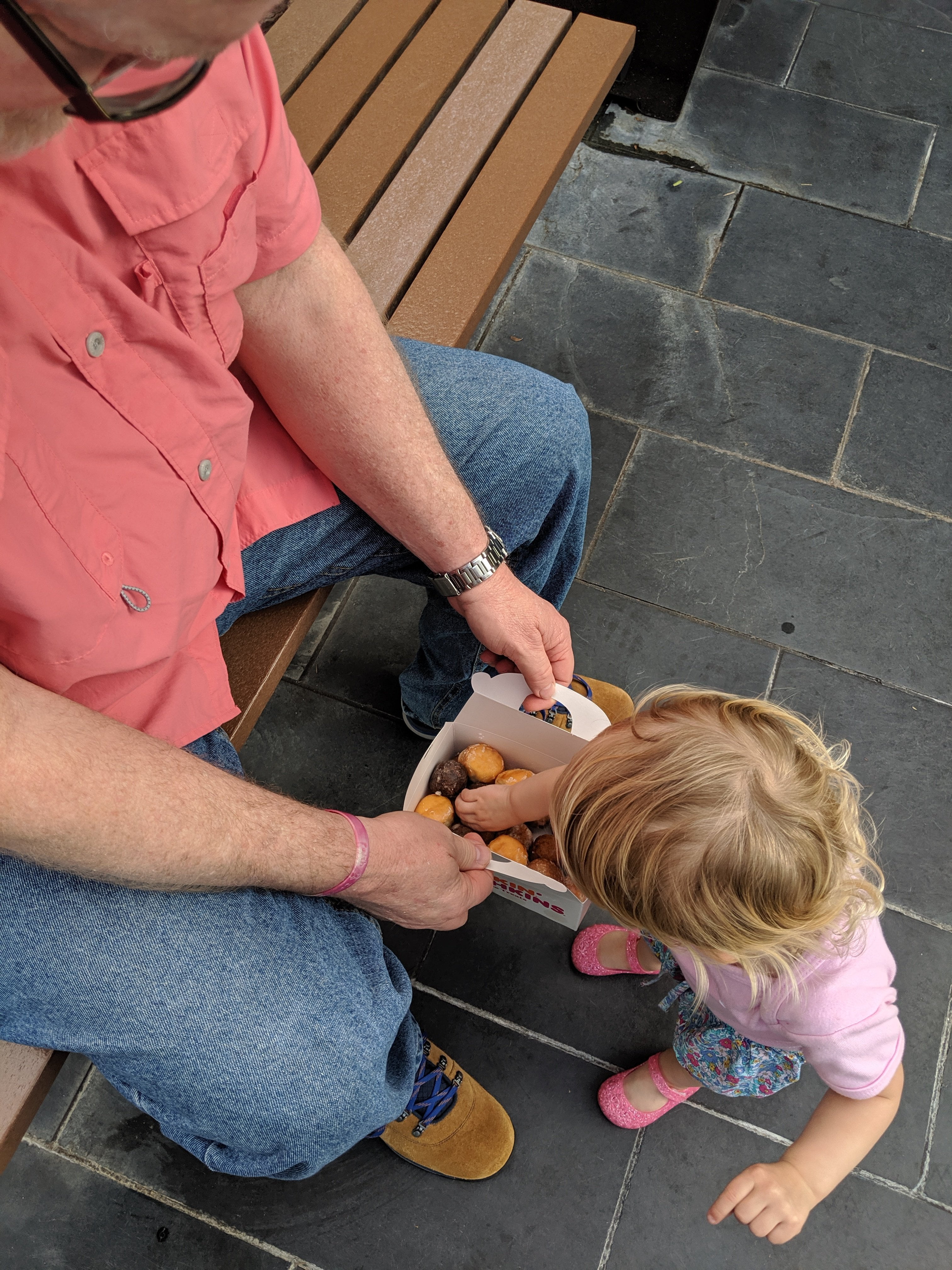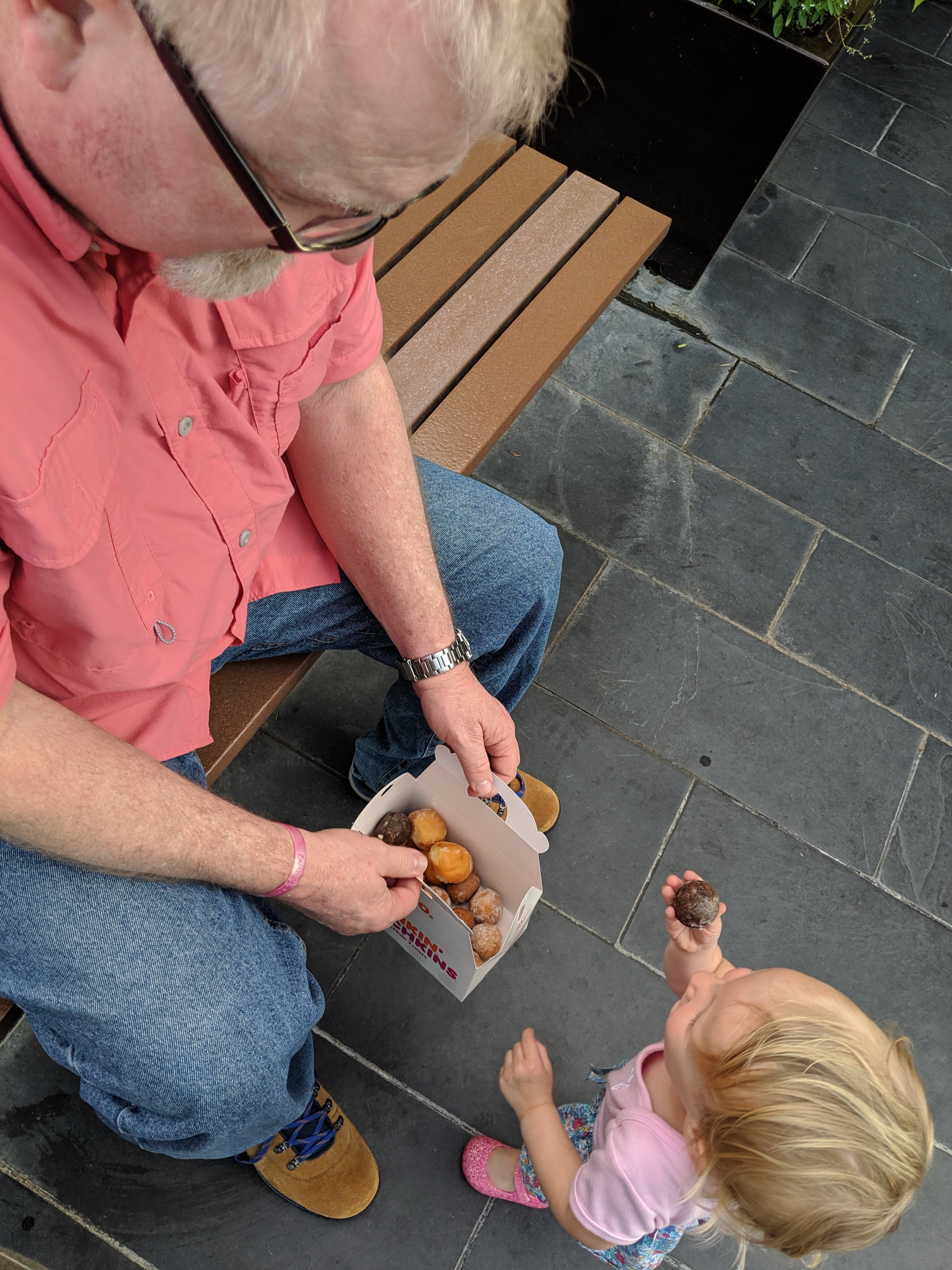 Everyone had to kind of leave in waves, so Emmie wouldn't get super upset about all her people leaving her. So we ended up being the last to leave, along with Papa. But after one more hug & wave to Papa, she was fine and didn't freak out and I was super glad for that, because I was afraid she might cry all the way home, but she didn't!
We played and colored for a little while longer, and stayed up past her bedtime. I figured it was a Friday, and we would party! Ha.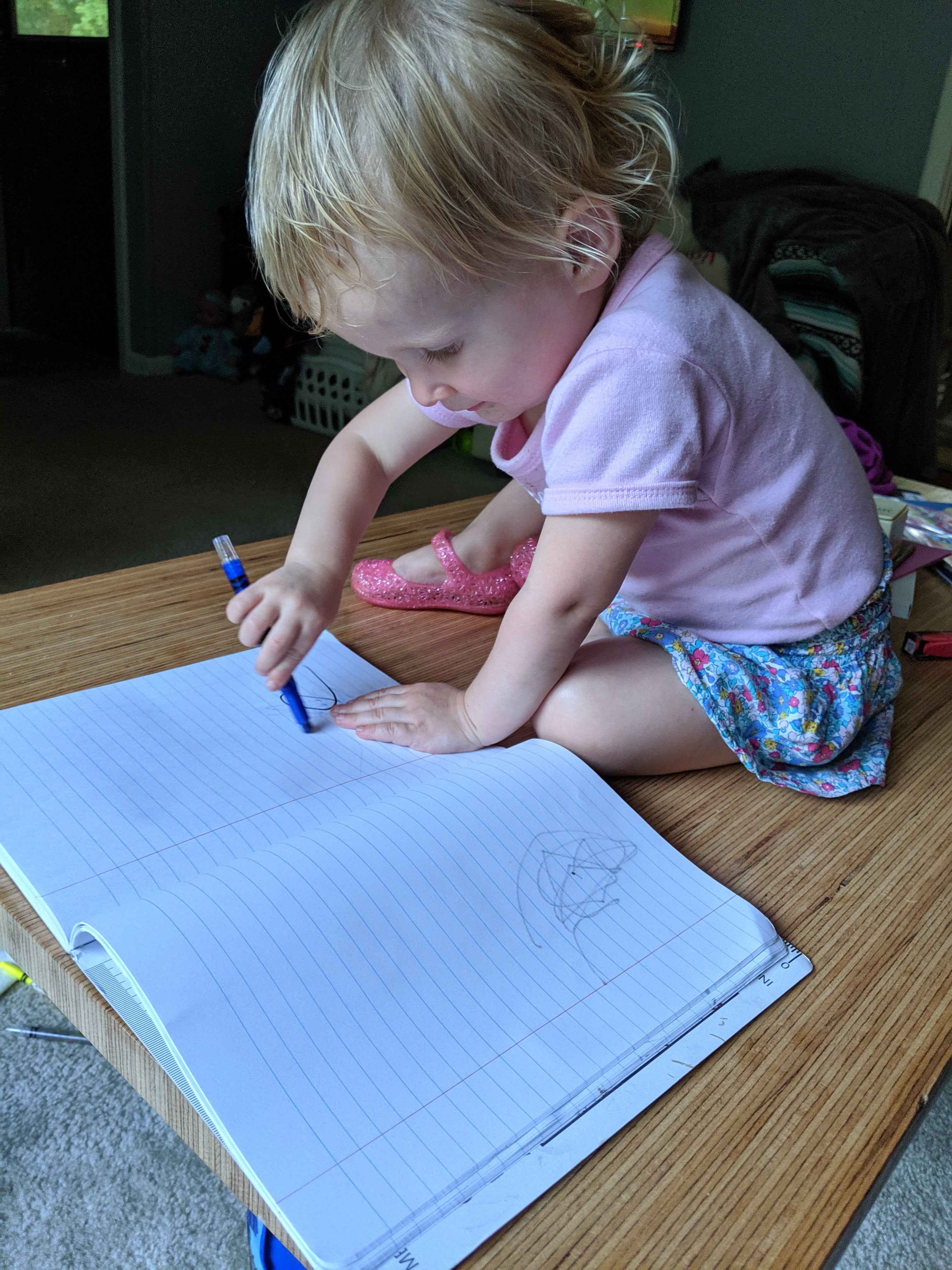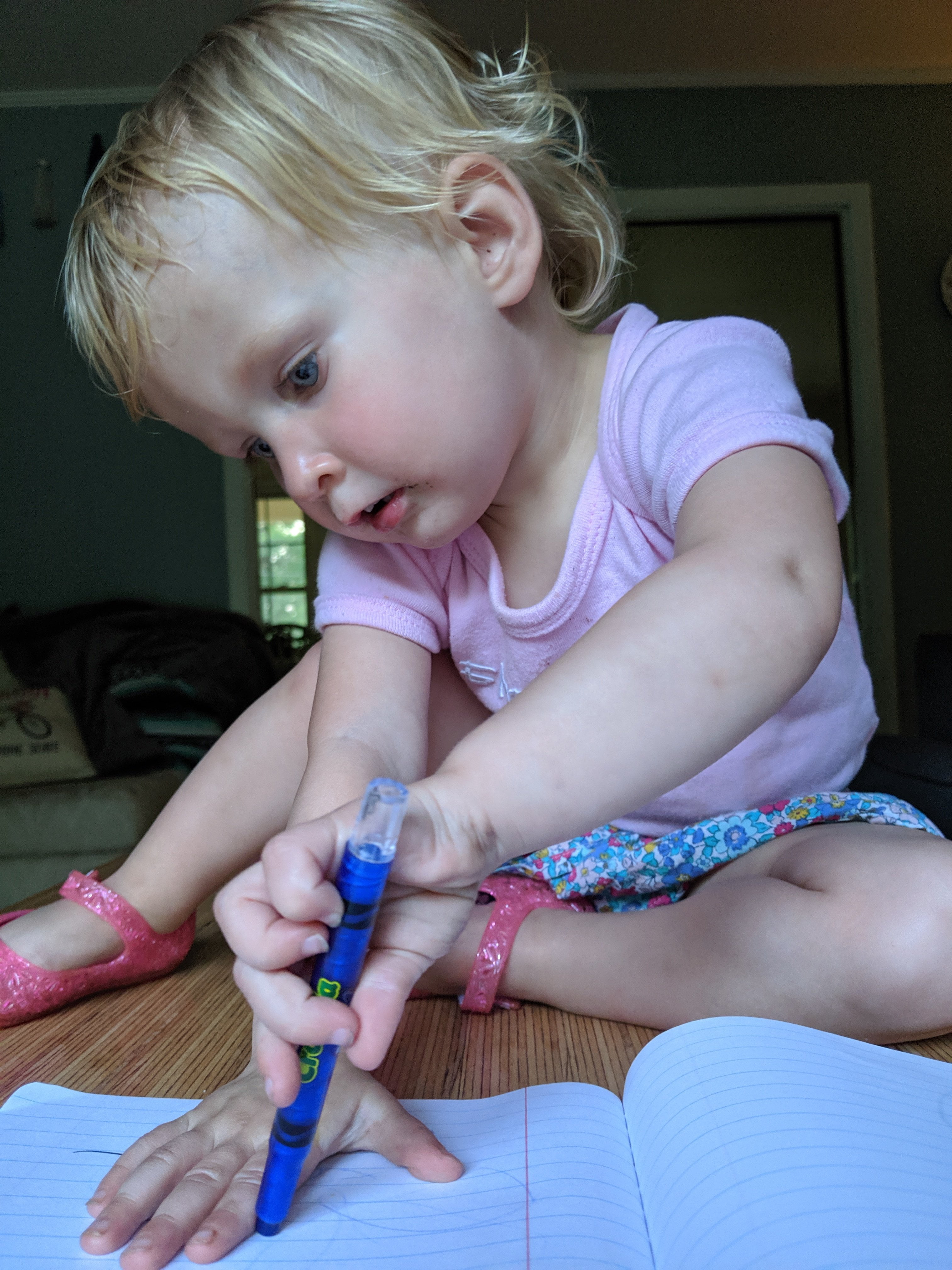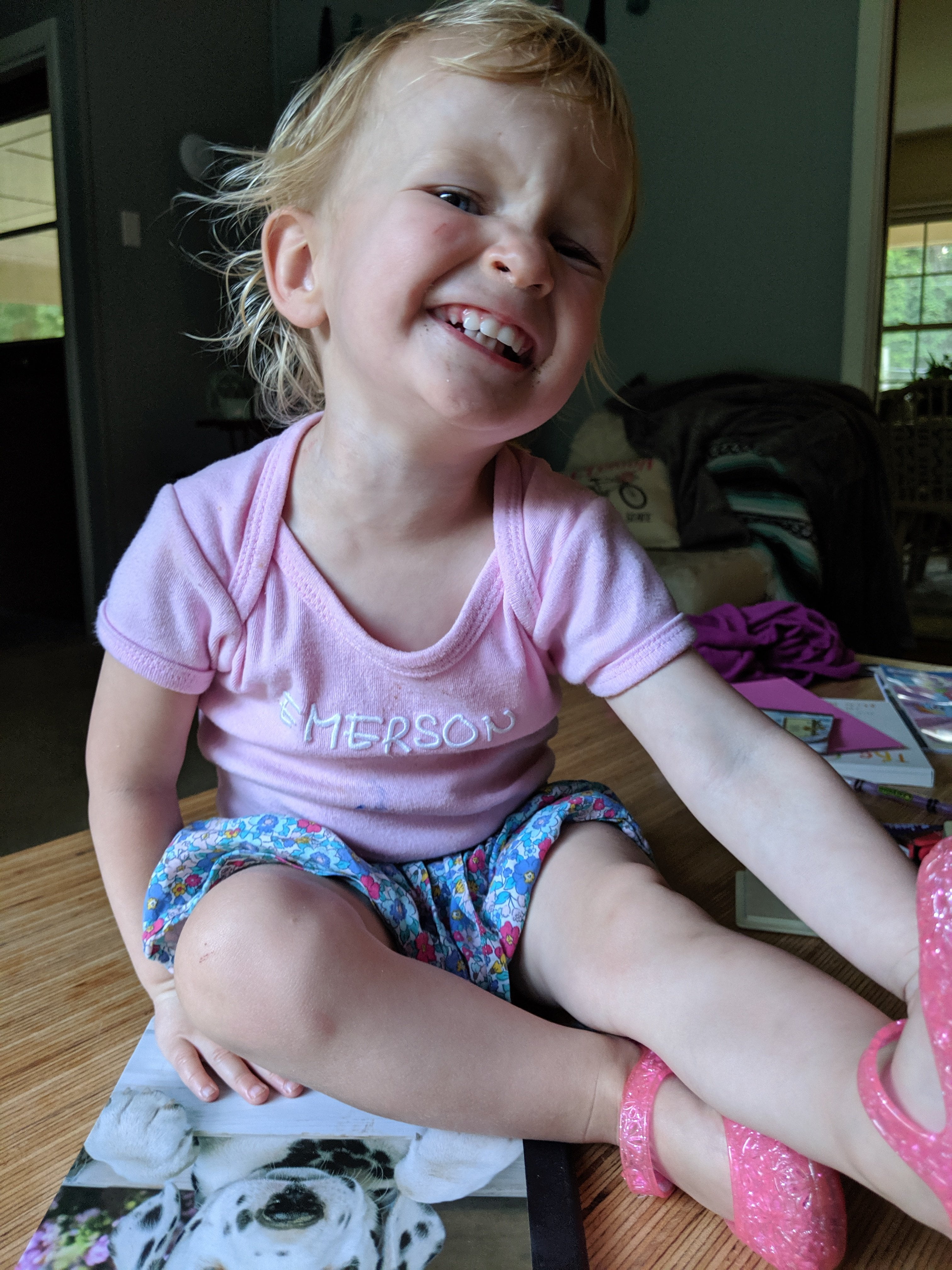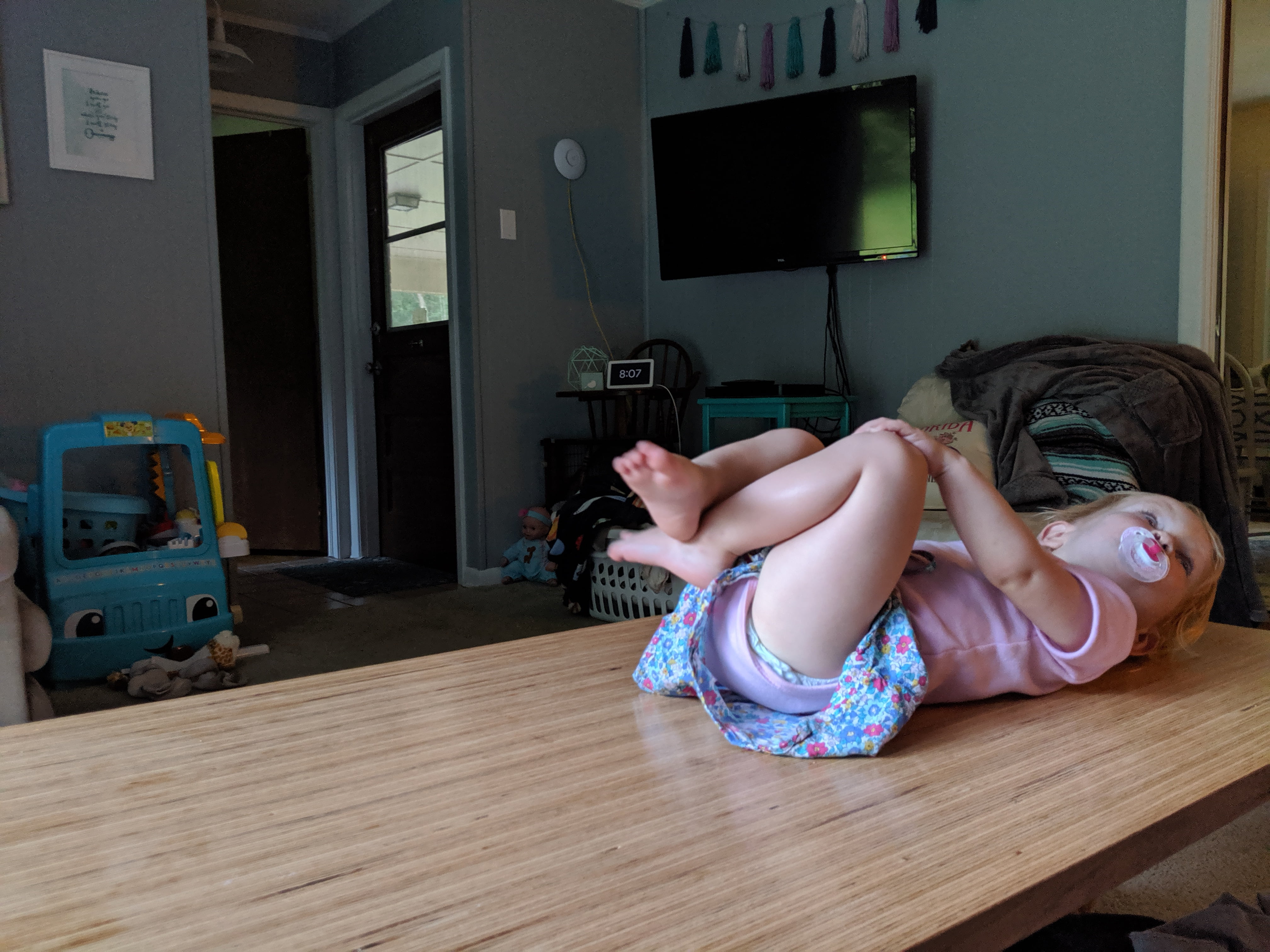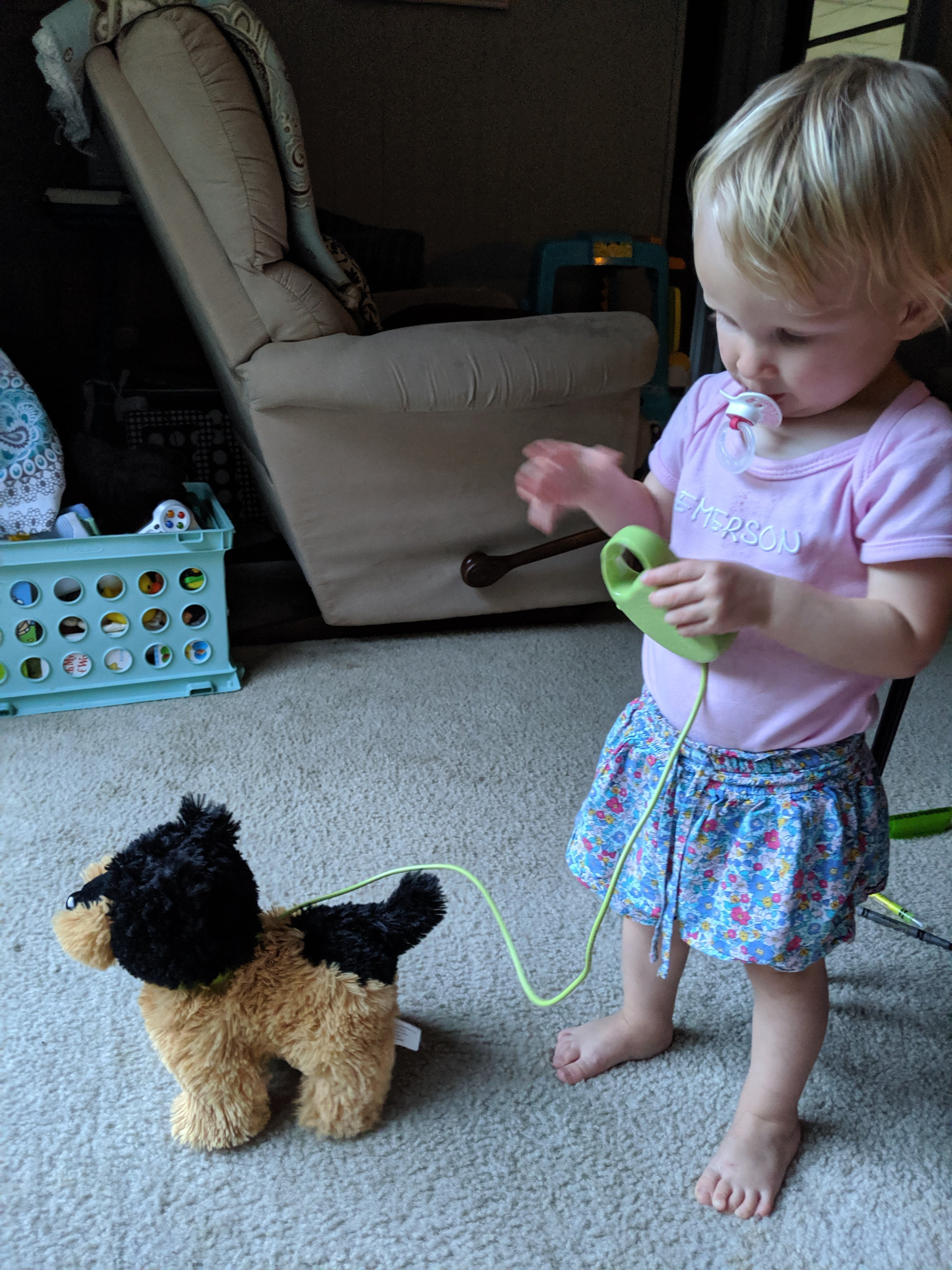 We got out another "new" old Little Golden Book, about David and Goliath, and then finished up with Jimmy Fallon's book, which we've started reading as "Mama" these last few weeks. (Yes, we also have his other book, "Everything is Mama," but it's not a board book, and those are in more danger in our toddlers hands right now.)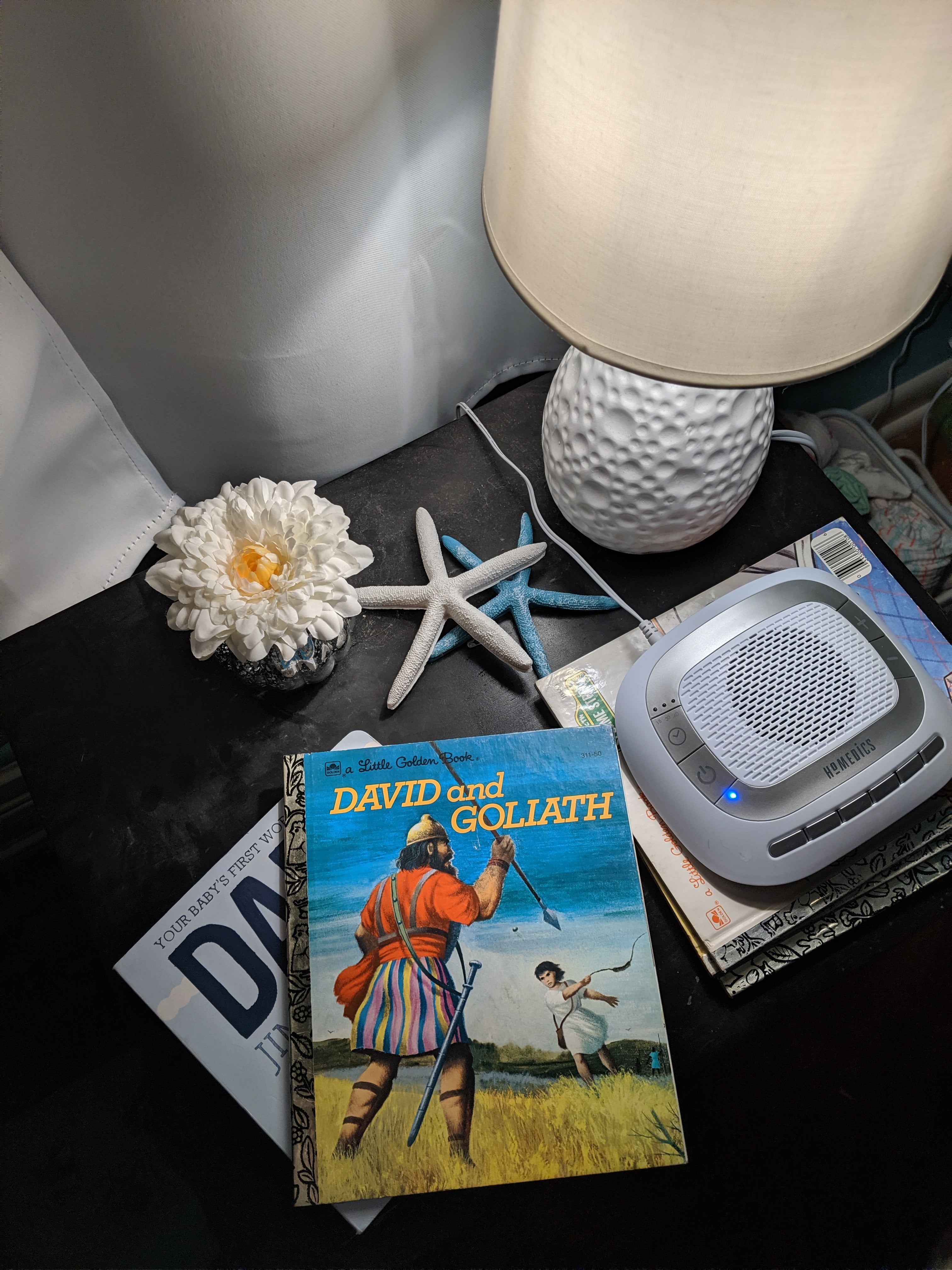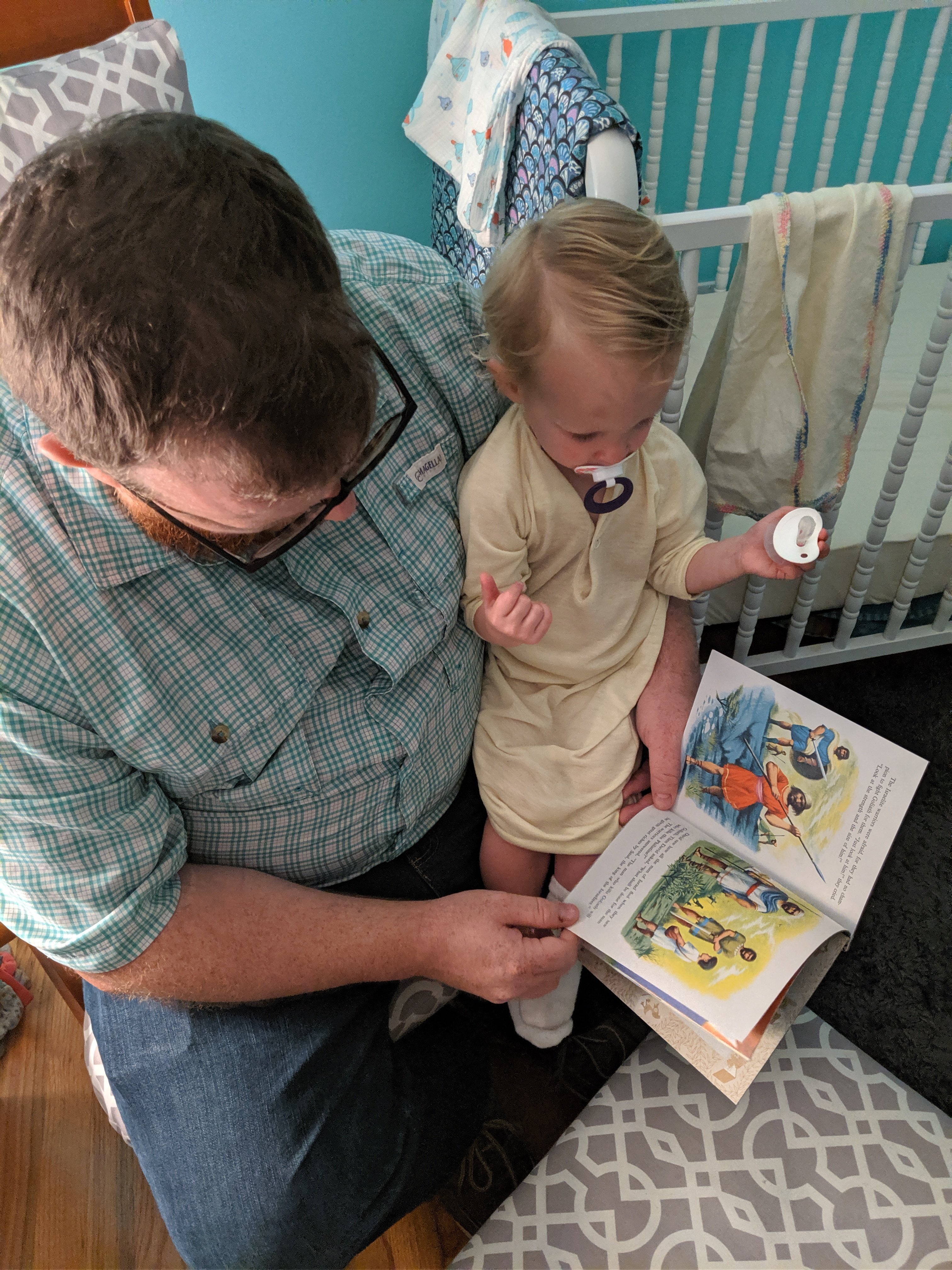 Our girl was exhausted and emotional by the time it was actually time to go to sleep, and was sad both Mommy & Daddy couldn't both hold her at the same time. She just wanted both of us, and was upset about it. So to calm her down, I sang her two of our old lullaby songs I used to sing every night, when she was tinier. It worked like a charm, and calmed her down immediately.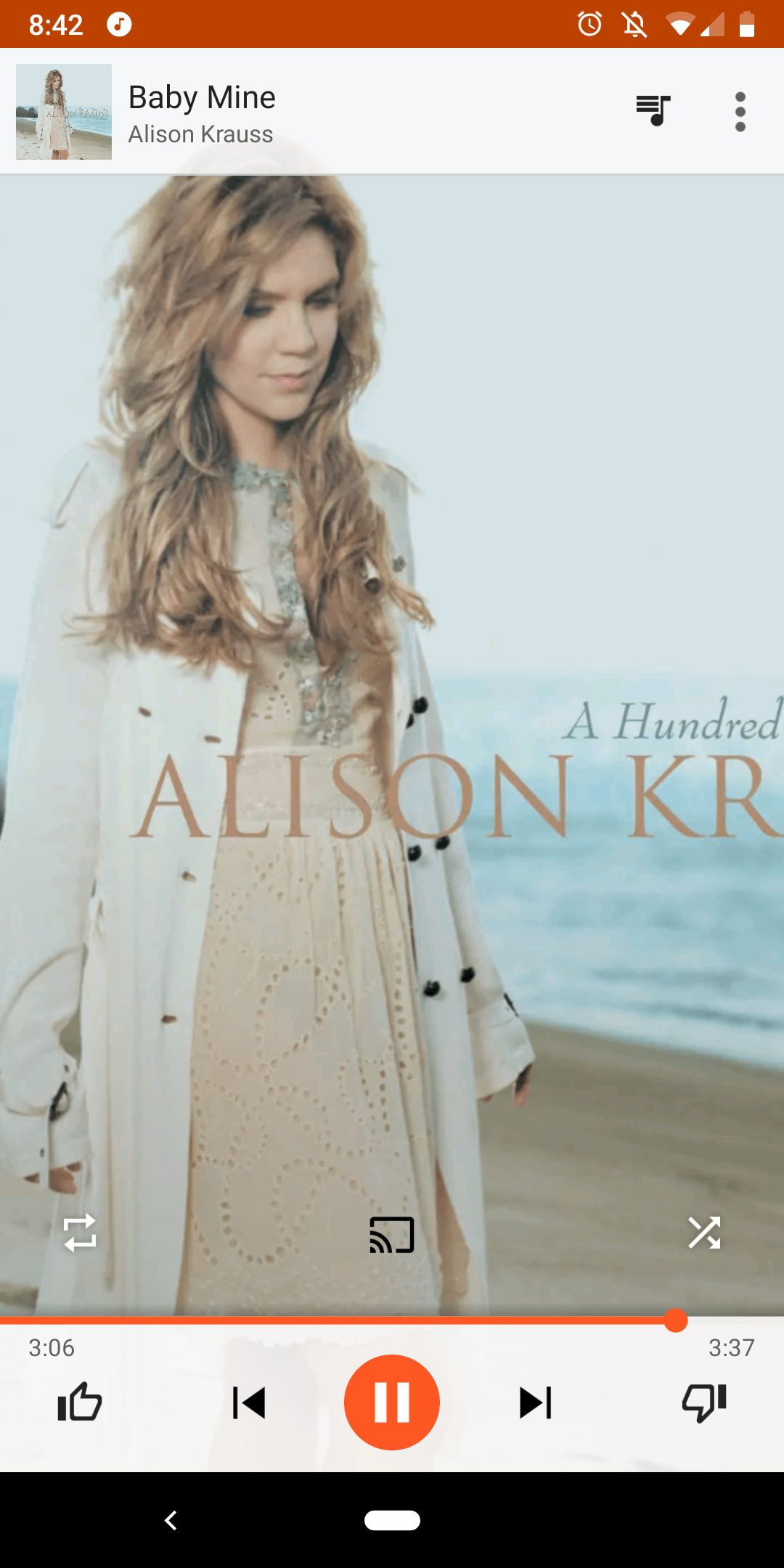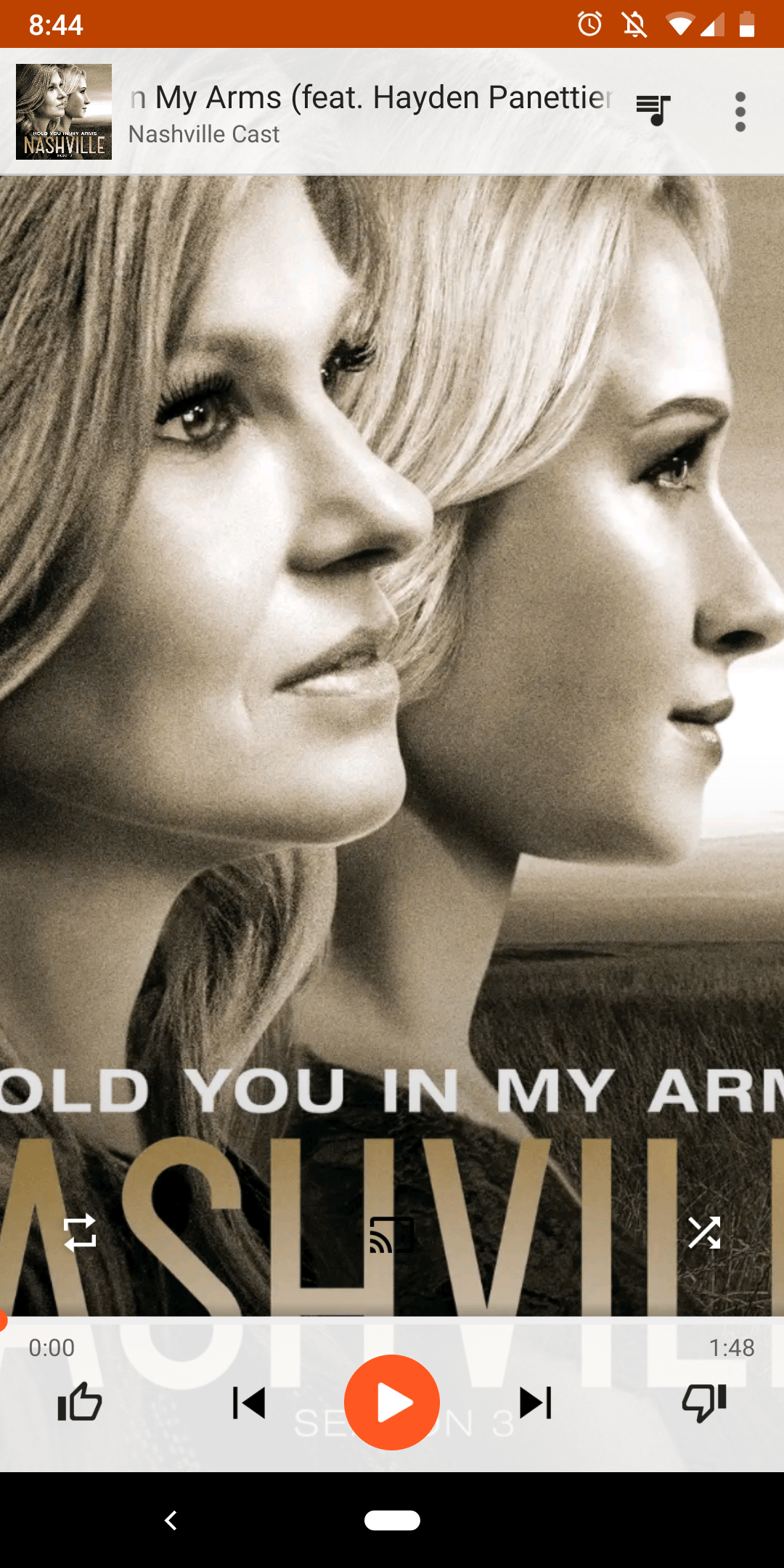 While trying to write this post tonight, my website kind of broke down, and gave us some technical difficulties. I won't get into all the boring, nitty gritty details, but it's fixed now. And special shout out goes to my amazing hubby and personal IT consultant, for dealing with my grumpy sighing and grumbling and complaining, and getting everything back up & running relatively quickly.
And now time for an episode of "Fringe" before bedtime!