Emmie wore another new outfit today, that we've actually had for a while, but were waiting for her to grow into. I just love the summer-y watermelons! Plus, she picked out these shoes again today, and they also have watermelons on them. 🍉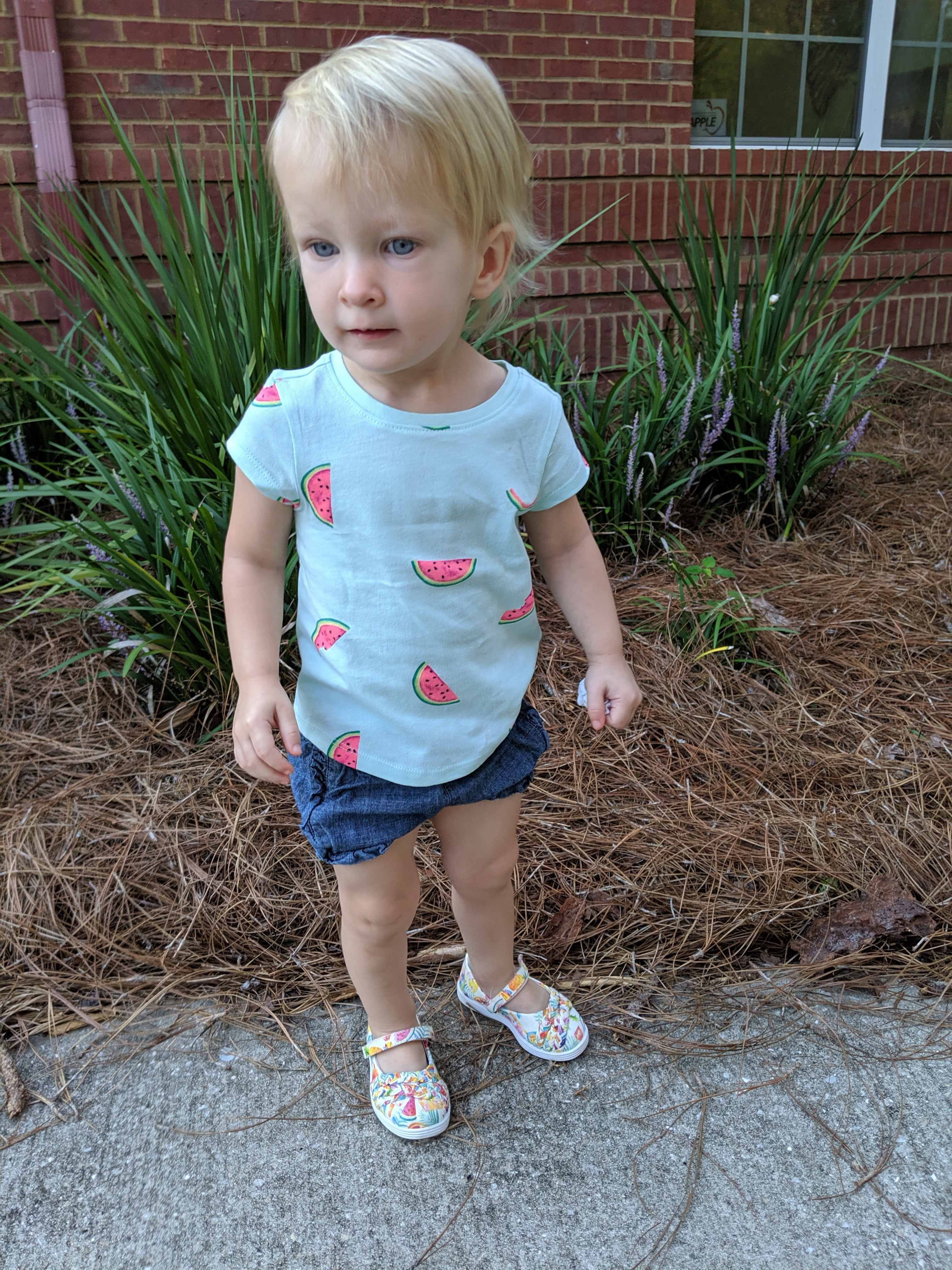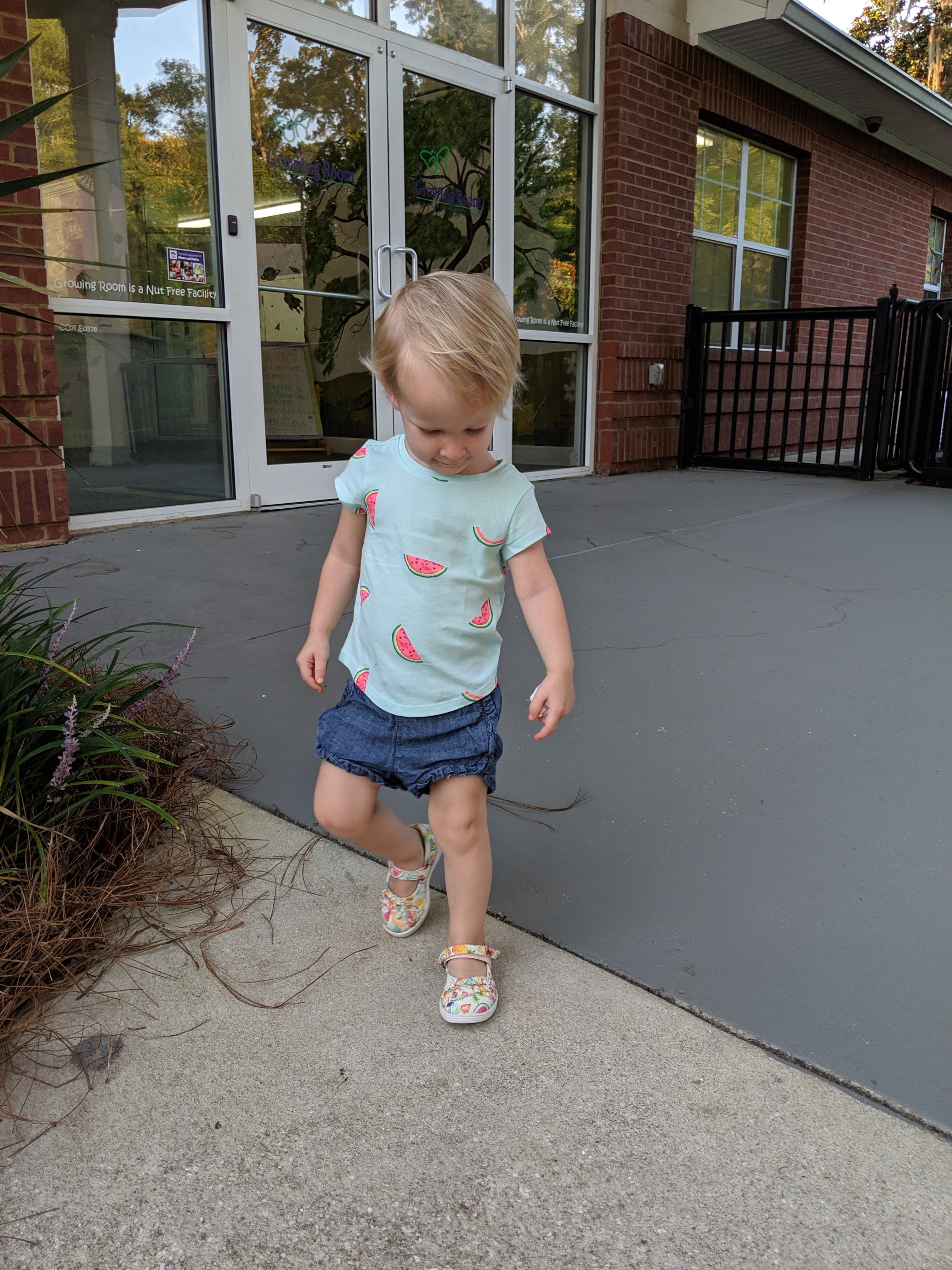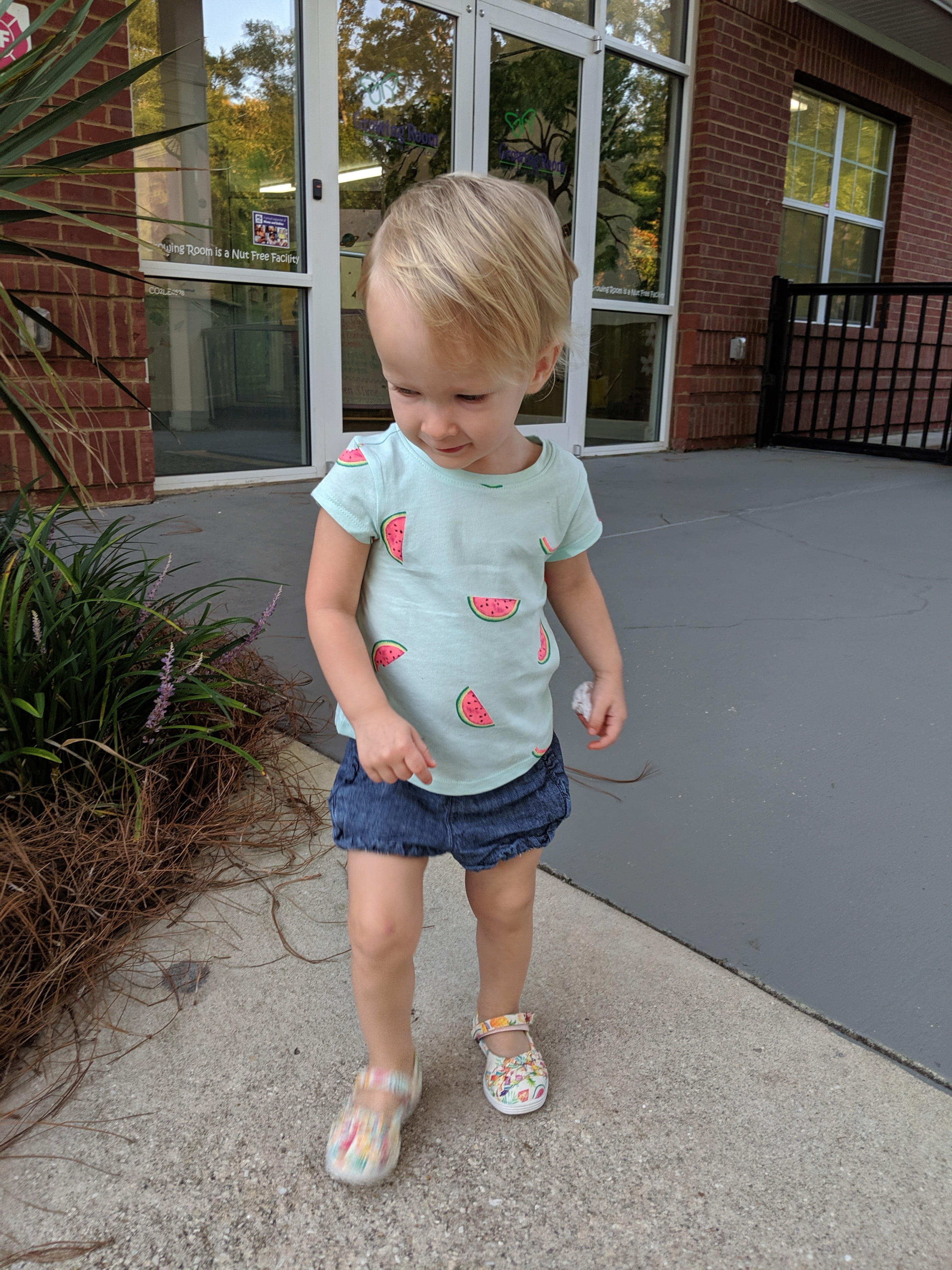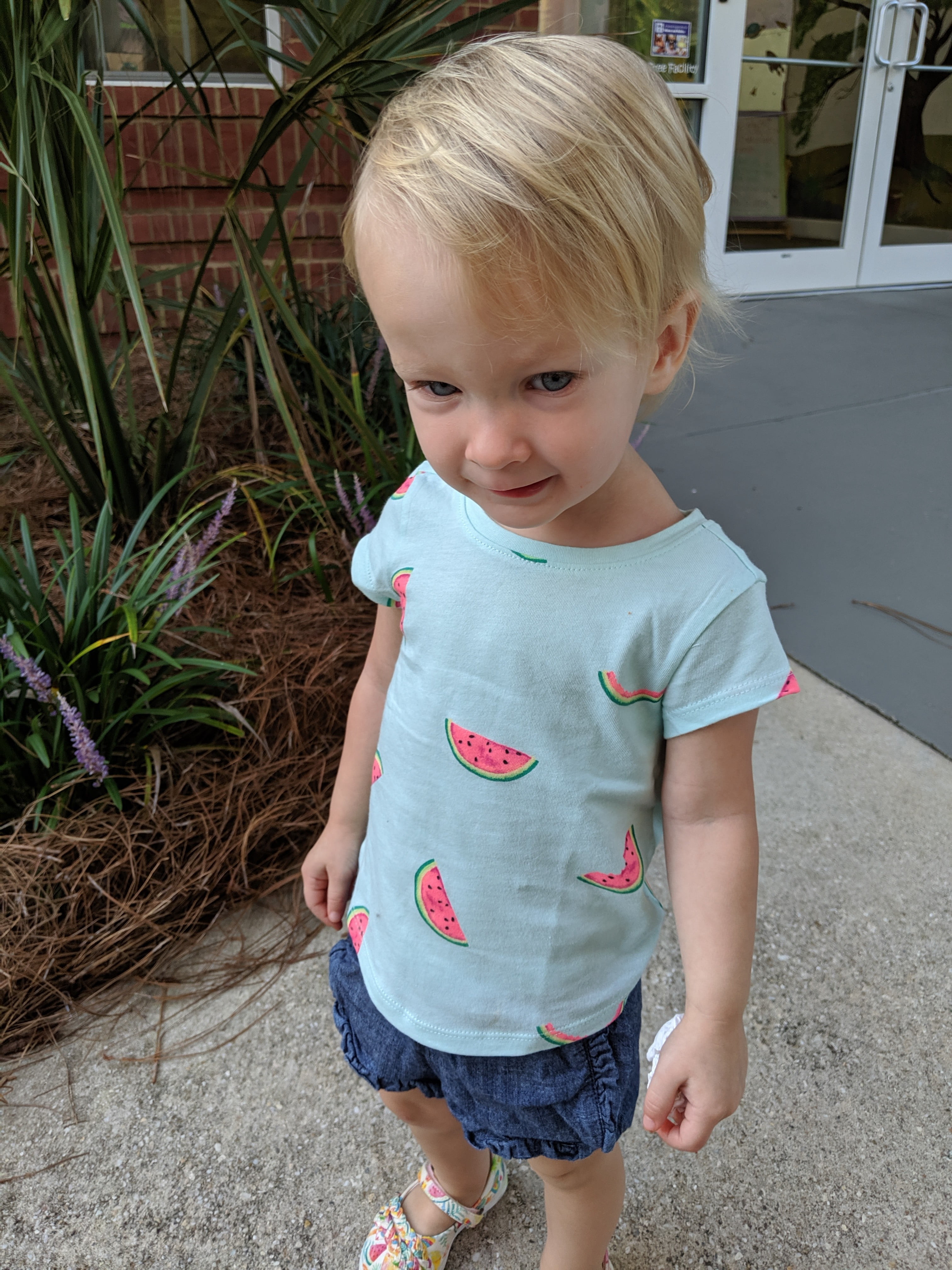 For lunch today, I had a small serving of leftover pasta (from the alfredo the other night), plus some plain pasta sauce, smothered in parmesan cheese, plus a little side of leftover broccoli salad (that was almost no good anymore…). And I read more of this book, and was literally sobbing crying at one tragic, heartbreaking event in the story.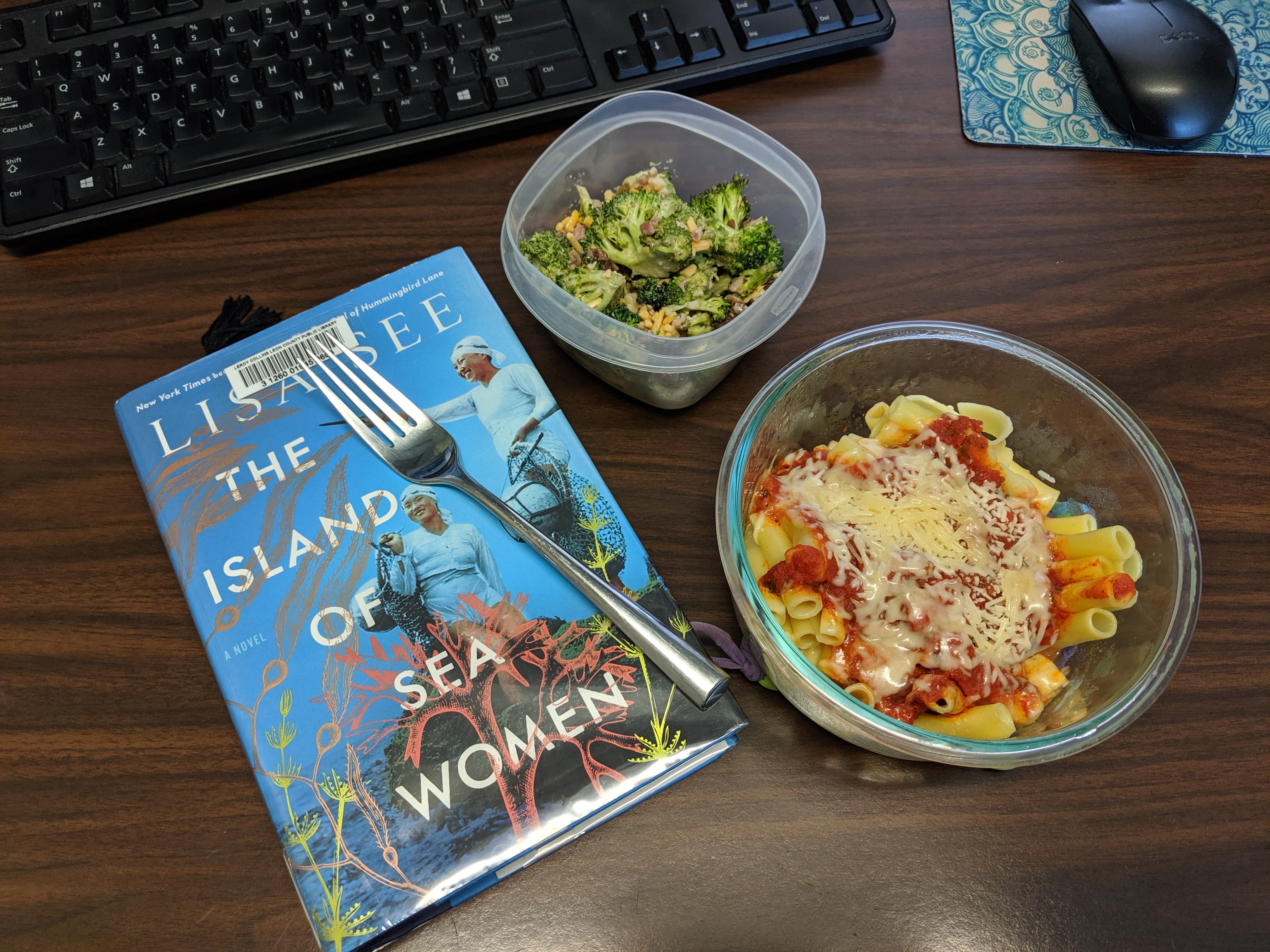 We got lots of good photos from school today!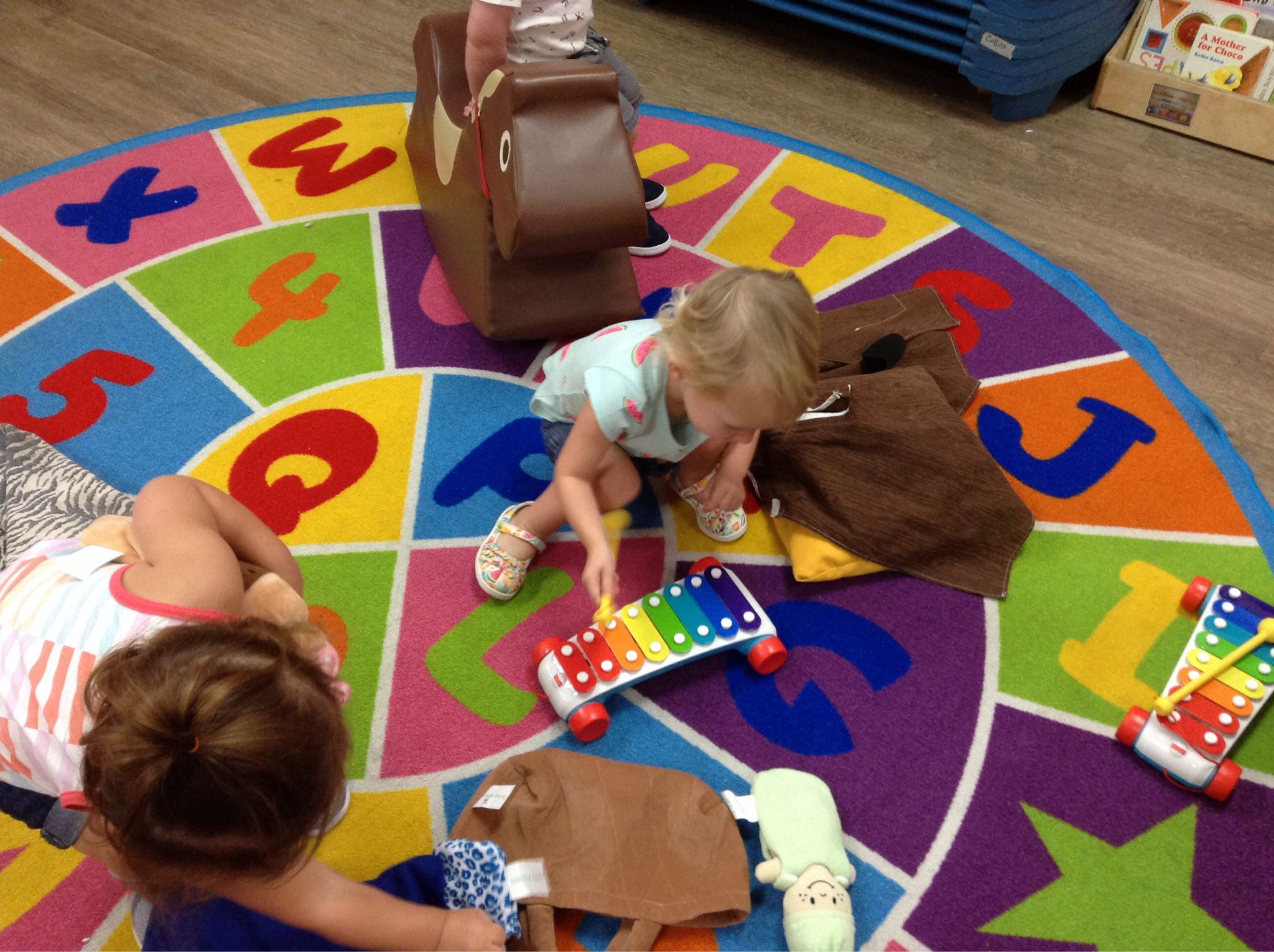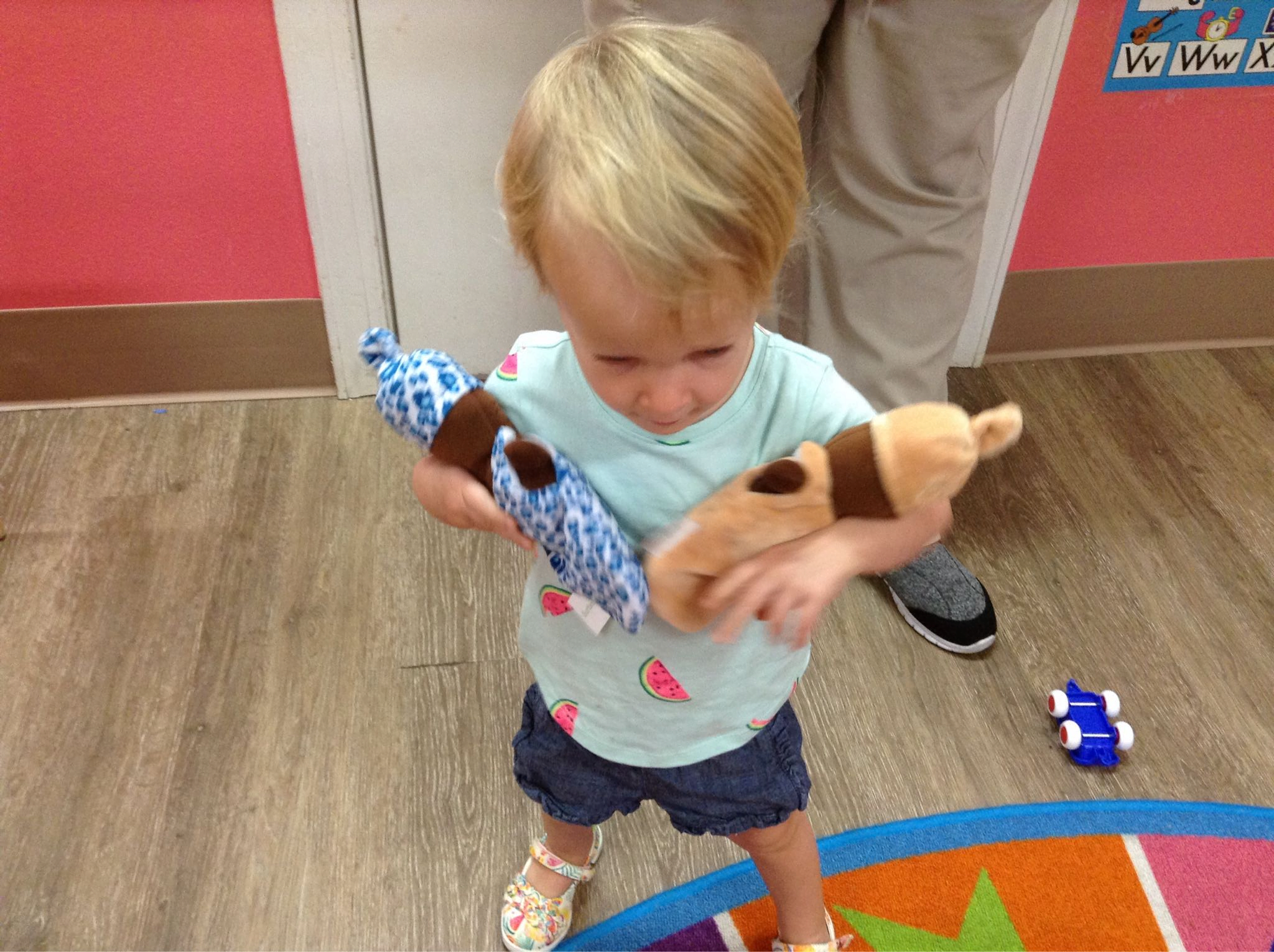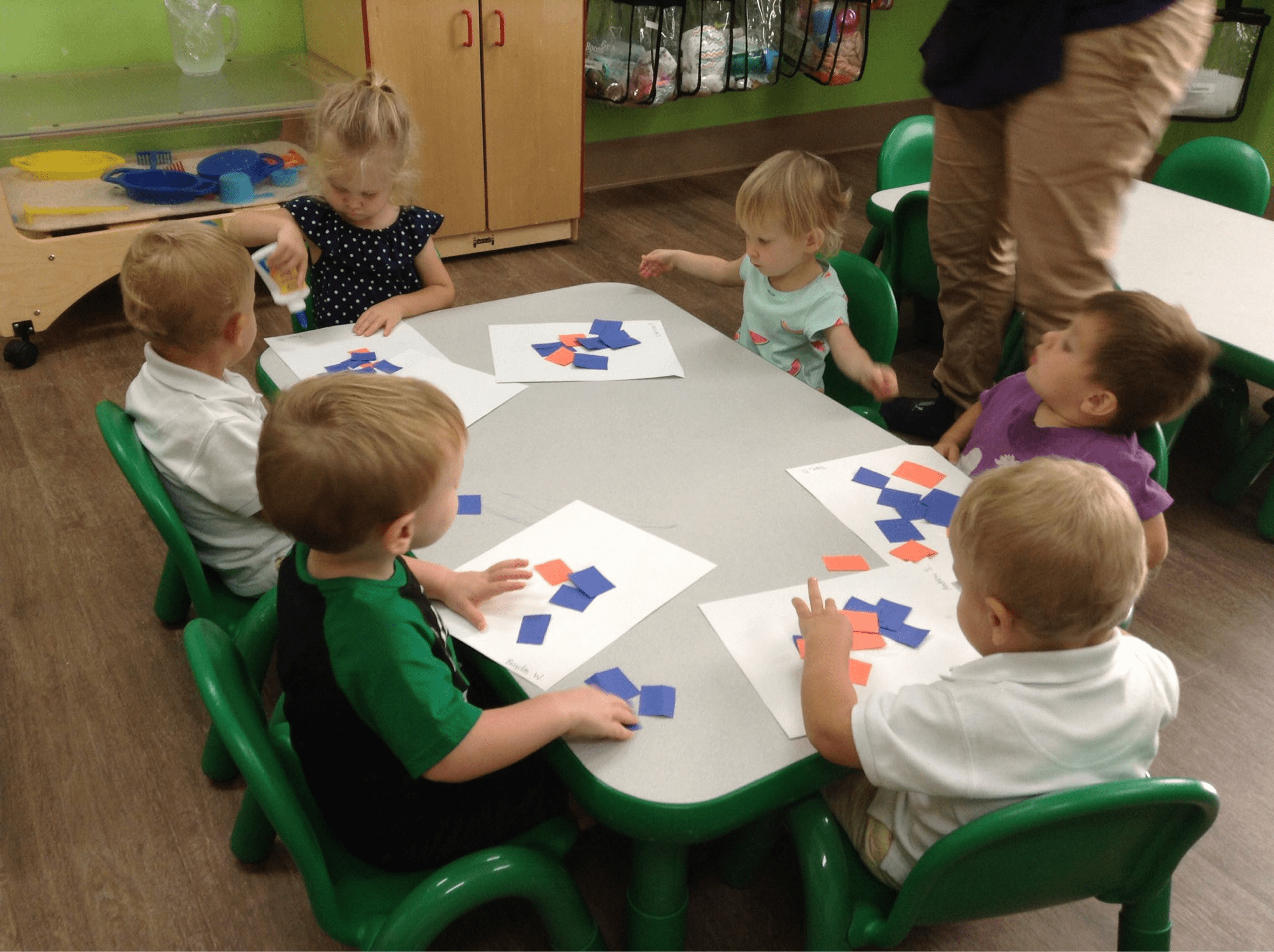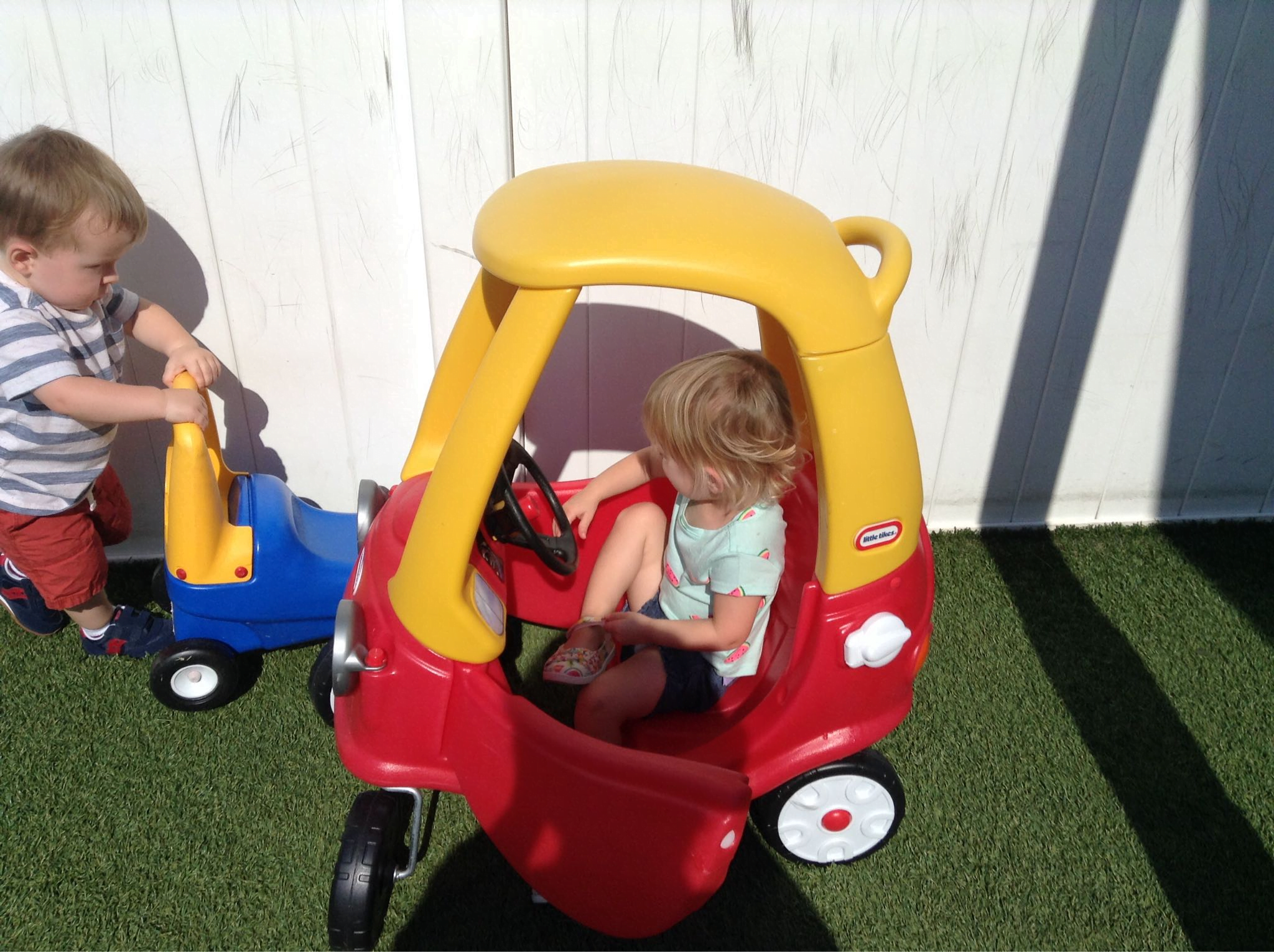 One – she really loves these cars. Two – please notice her shoe laying on the ground next to the car (bottom right corner of photo).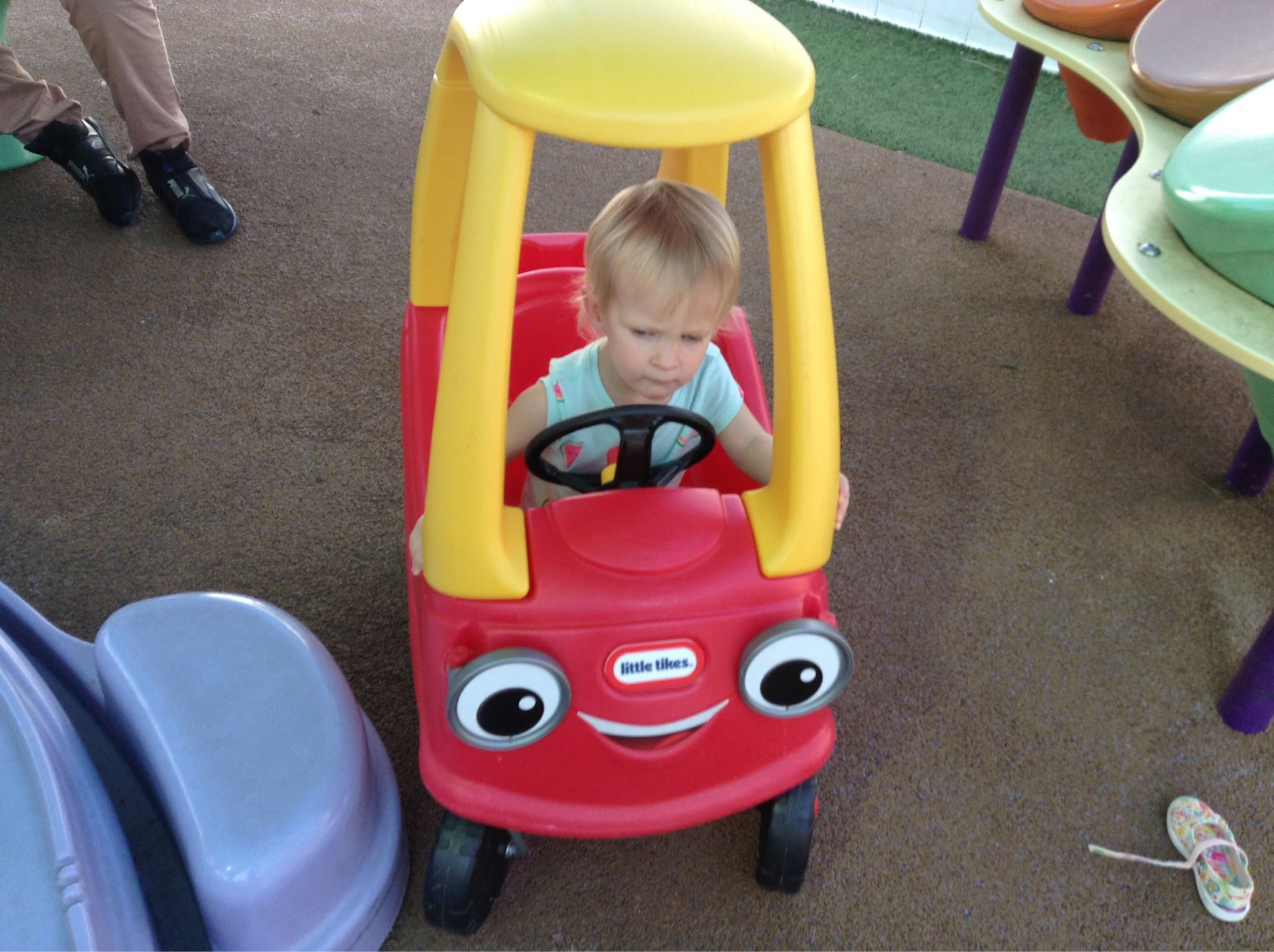 Note – this is NOT actually a riding toy, but she's so tiny, she does it anyways. 😂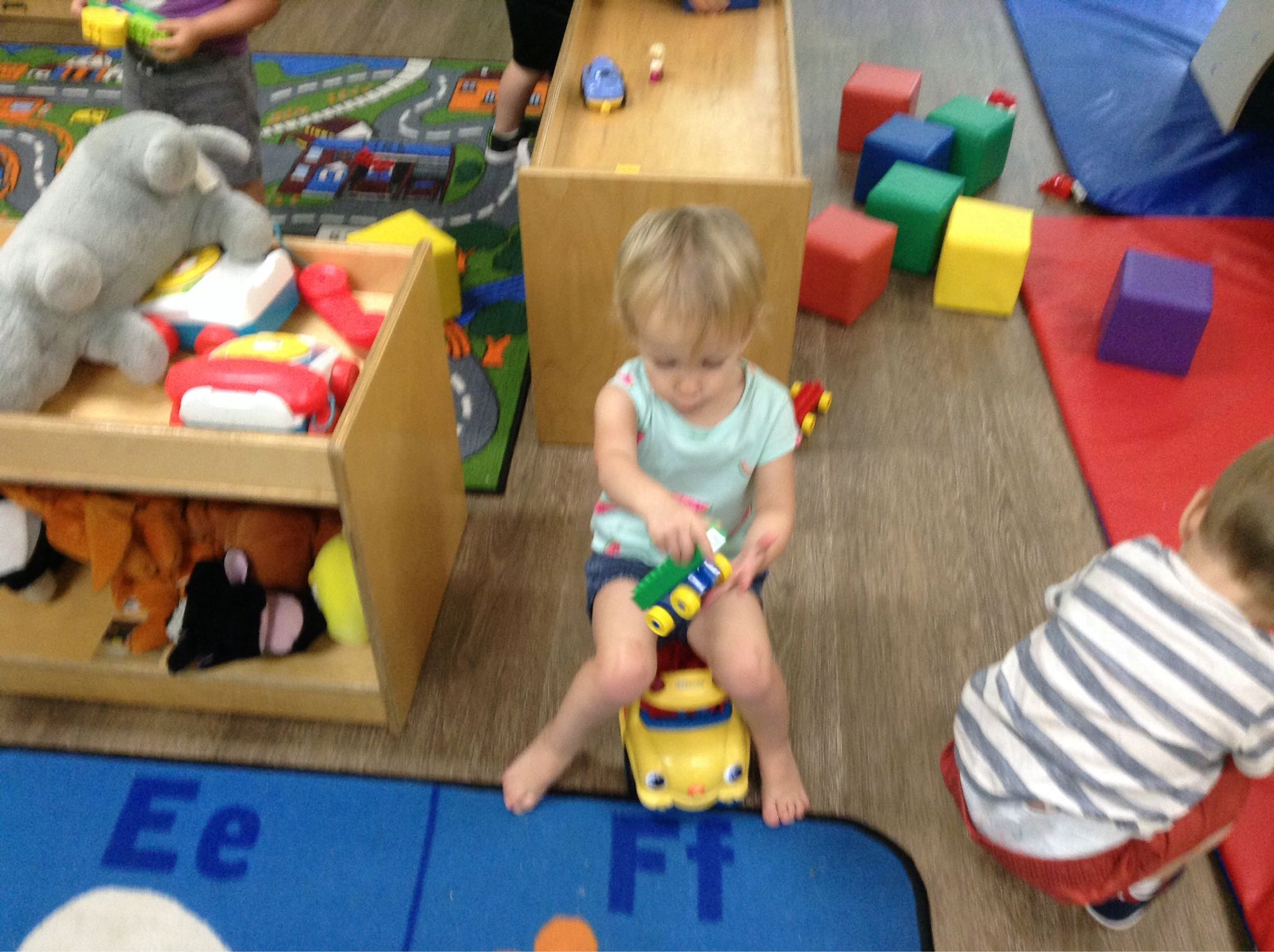 The caption on this photo below said she had to get out of the car and refill her gas!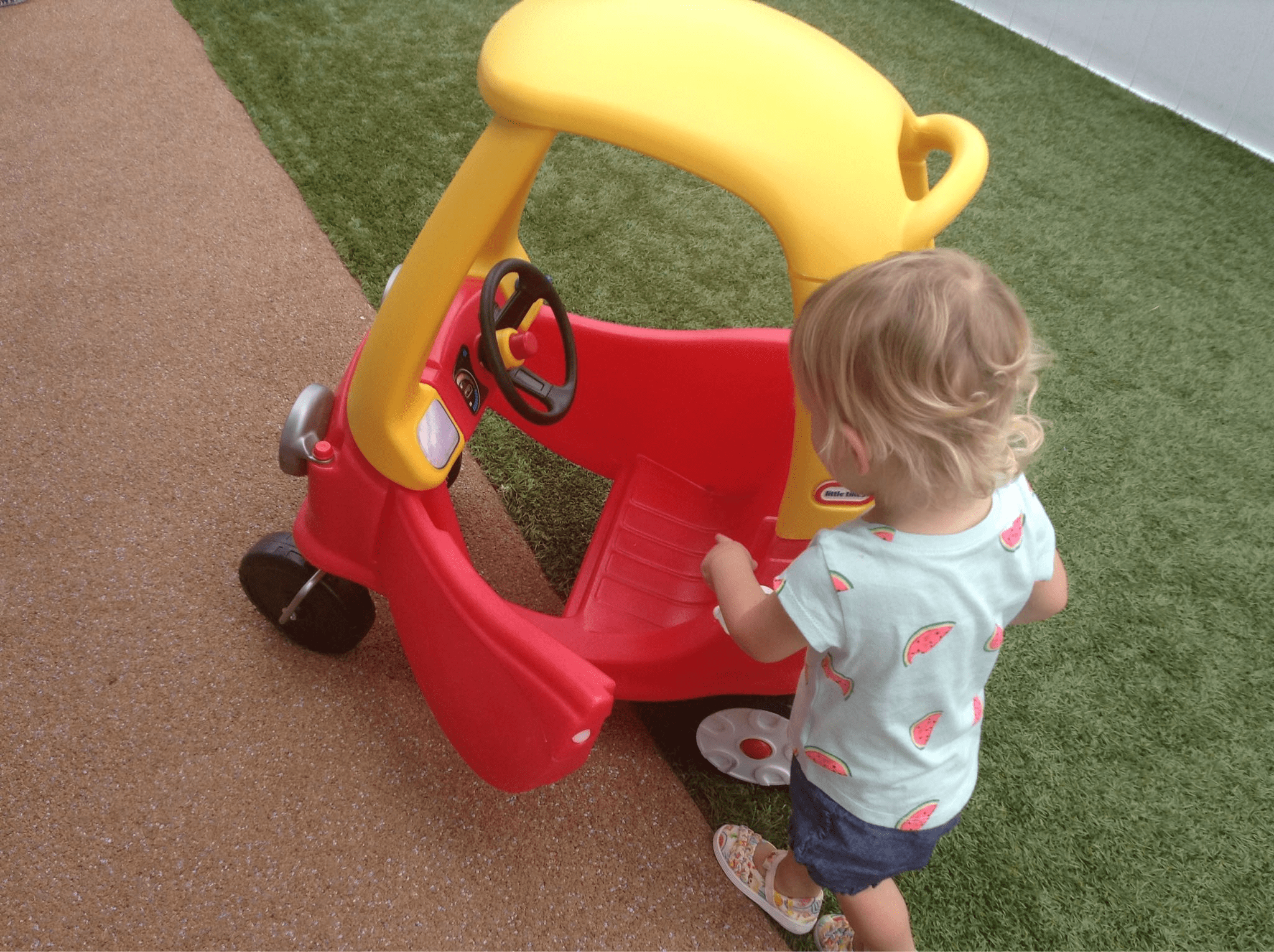 I still love getting all the fun details in her daily reports. Ms. Kristin is always so good about it! But please read the last 4 or 5 sentences below… This girl is so weird and silly!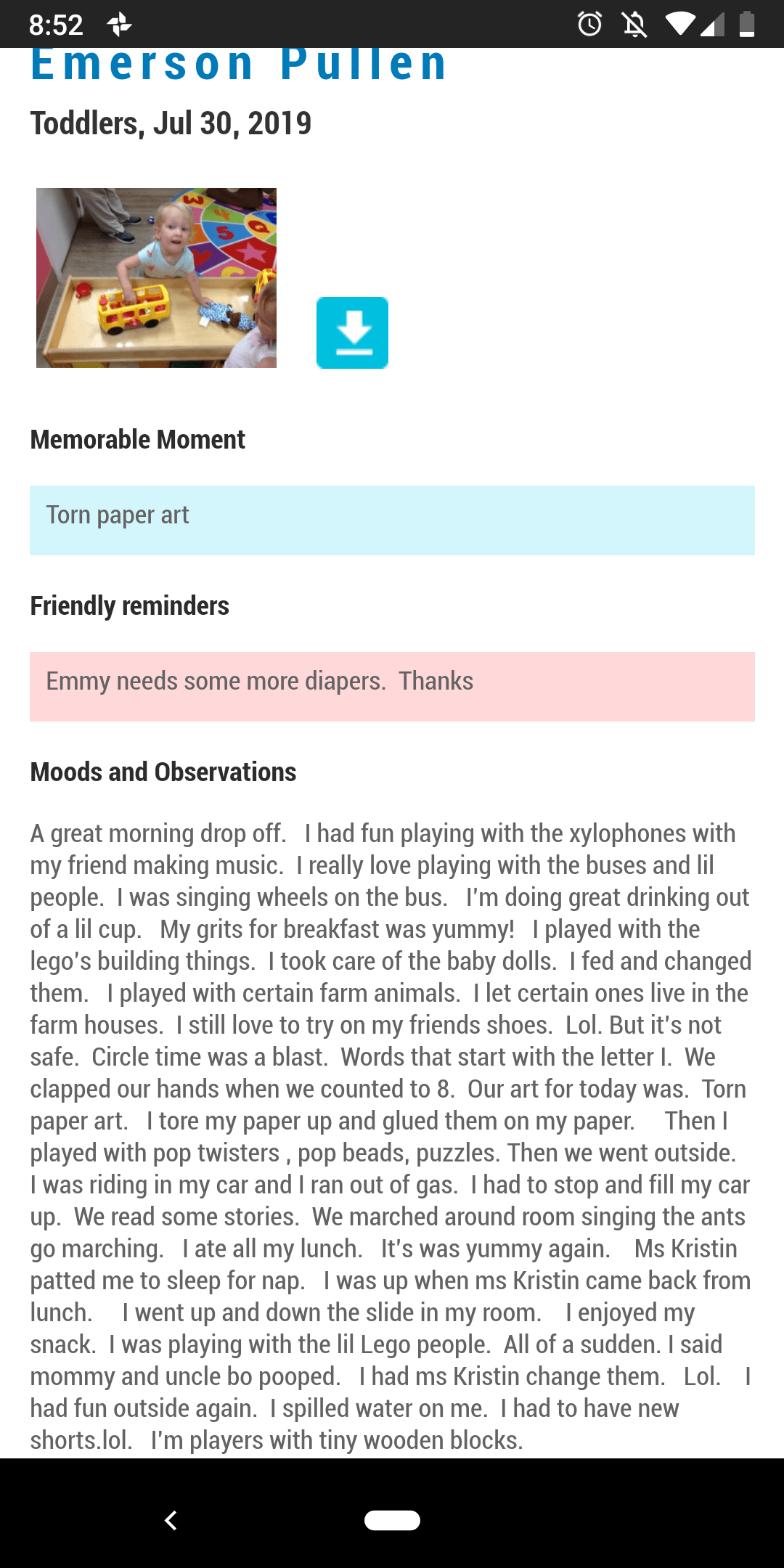 We tried another new recipe tonight, sent to me by my friend Connie, for Dr. Pepper chicken! You make a sauce of these 3 things (½ cup of each), cover chicken breasts with mix, sprinkle with brown sugar, then bake at 350° for one hour.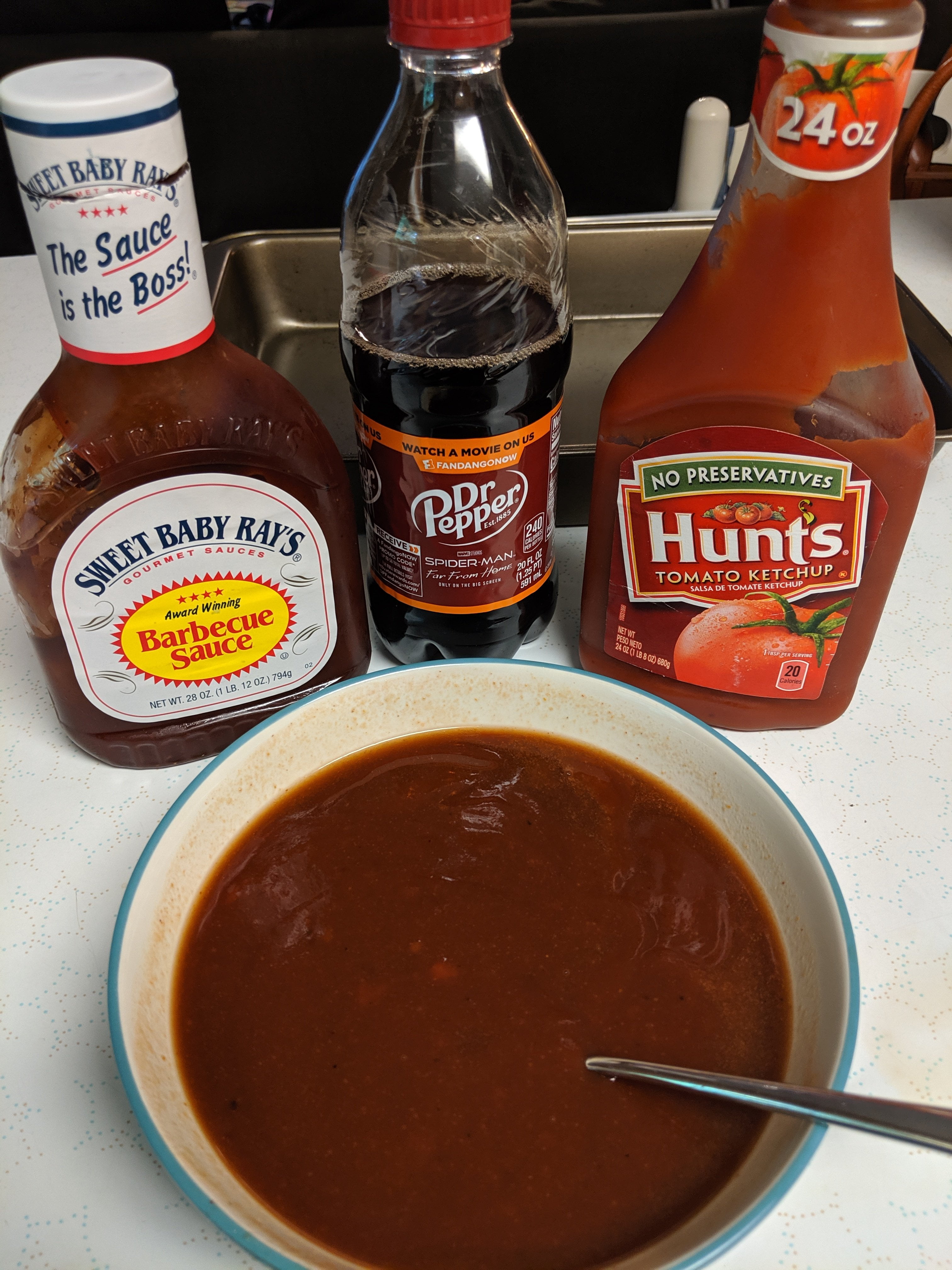 And today is Nana's birthday, so she came over for dinner tonight! (PopPop is out of town until later tonight, so he couldn't make it to dinner.)
While I worked on dinner and washing some dishes, Nana, Emmie and the boys went on a short walk.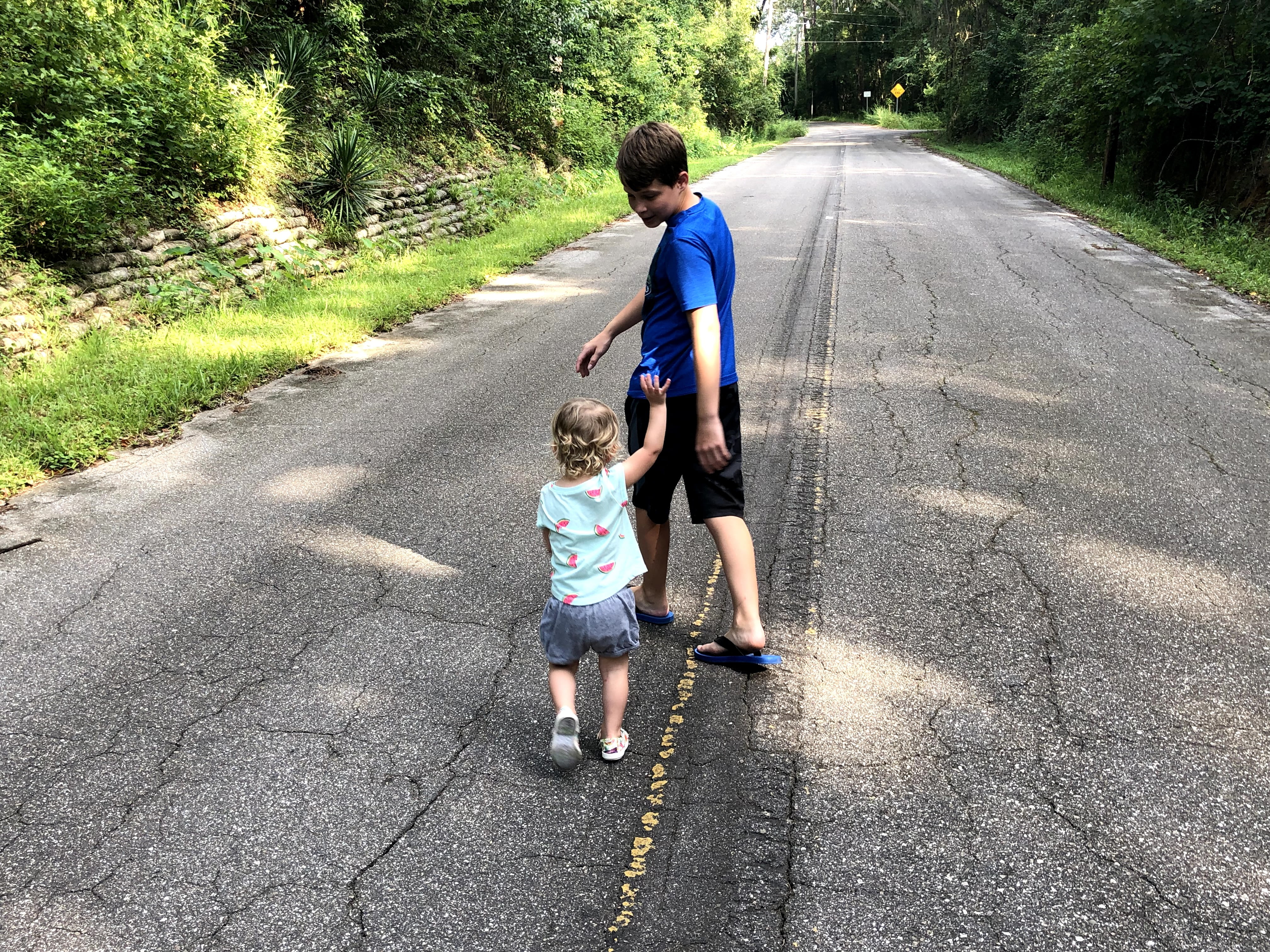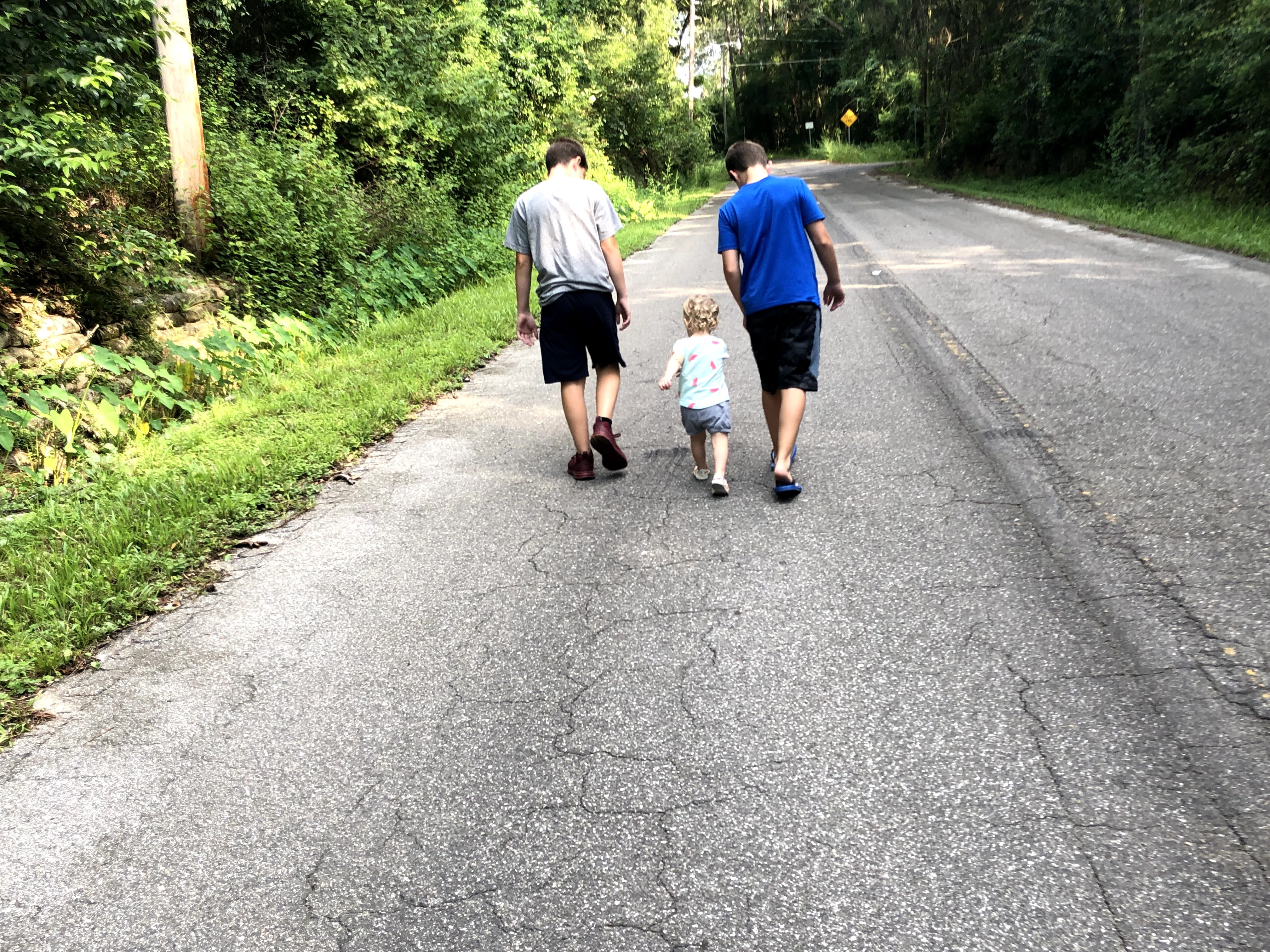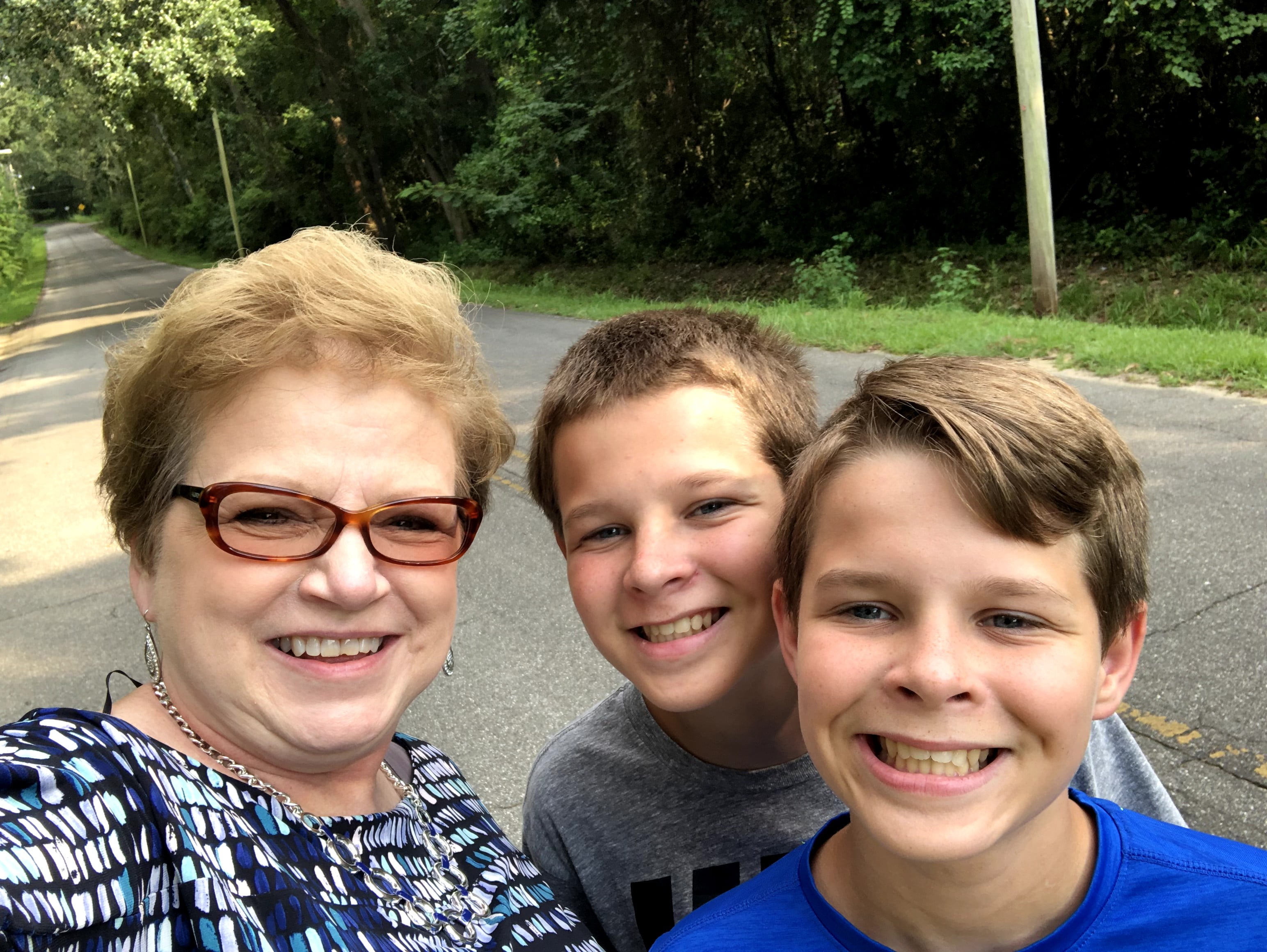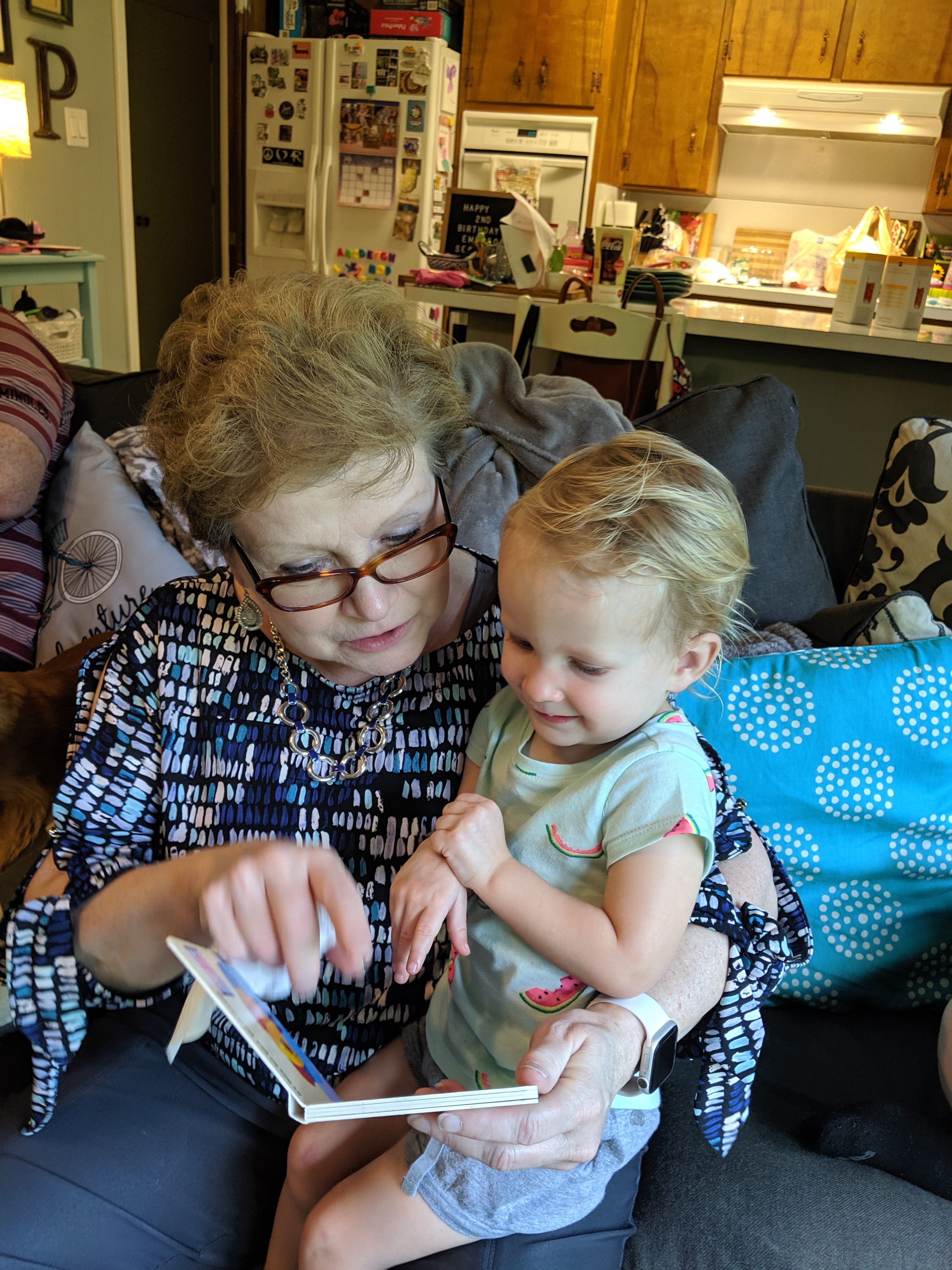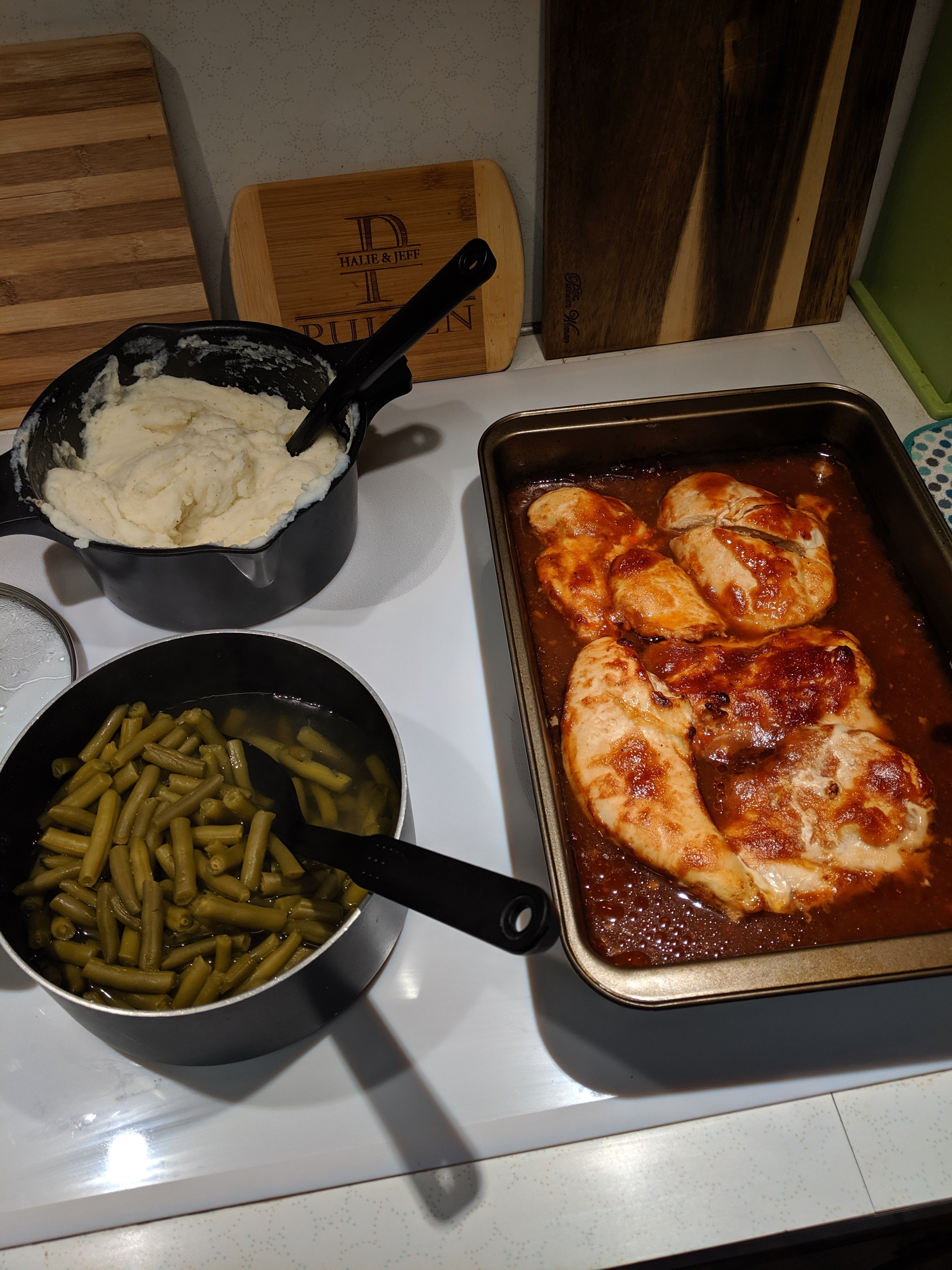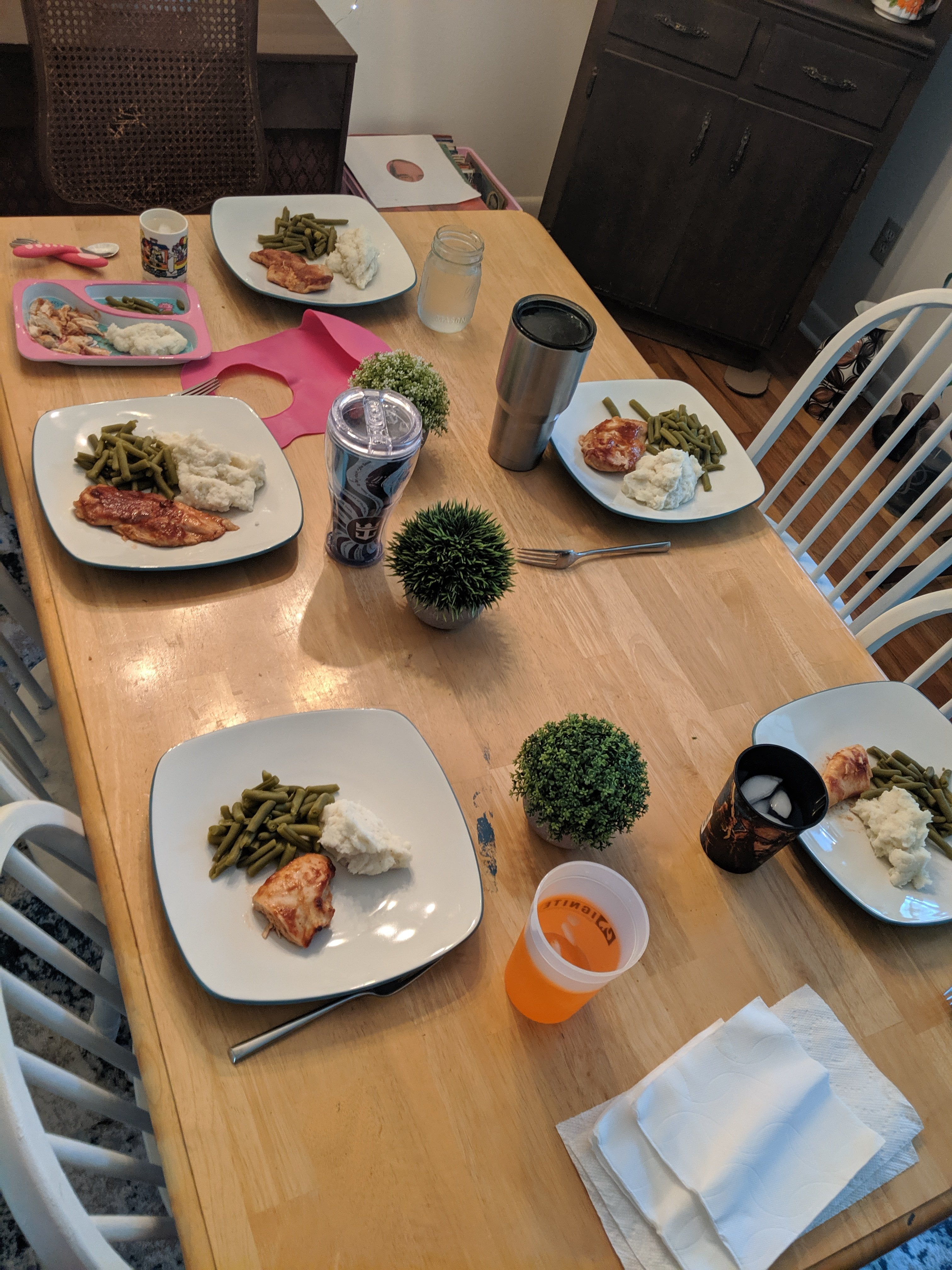 This chicken turned out so good! It's flavorful and moist, and extremely easy. And teenage boy approved!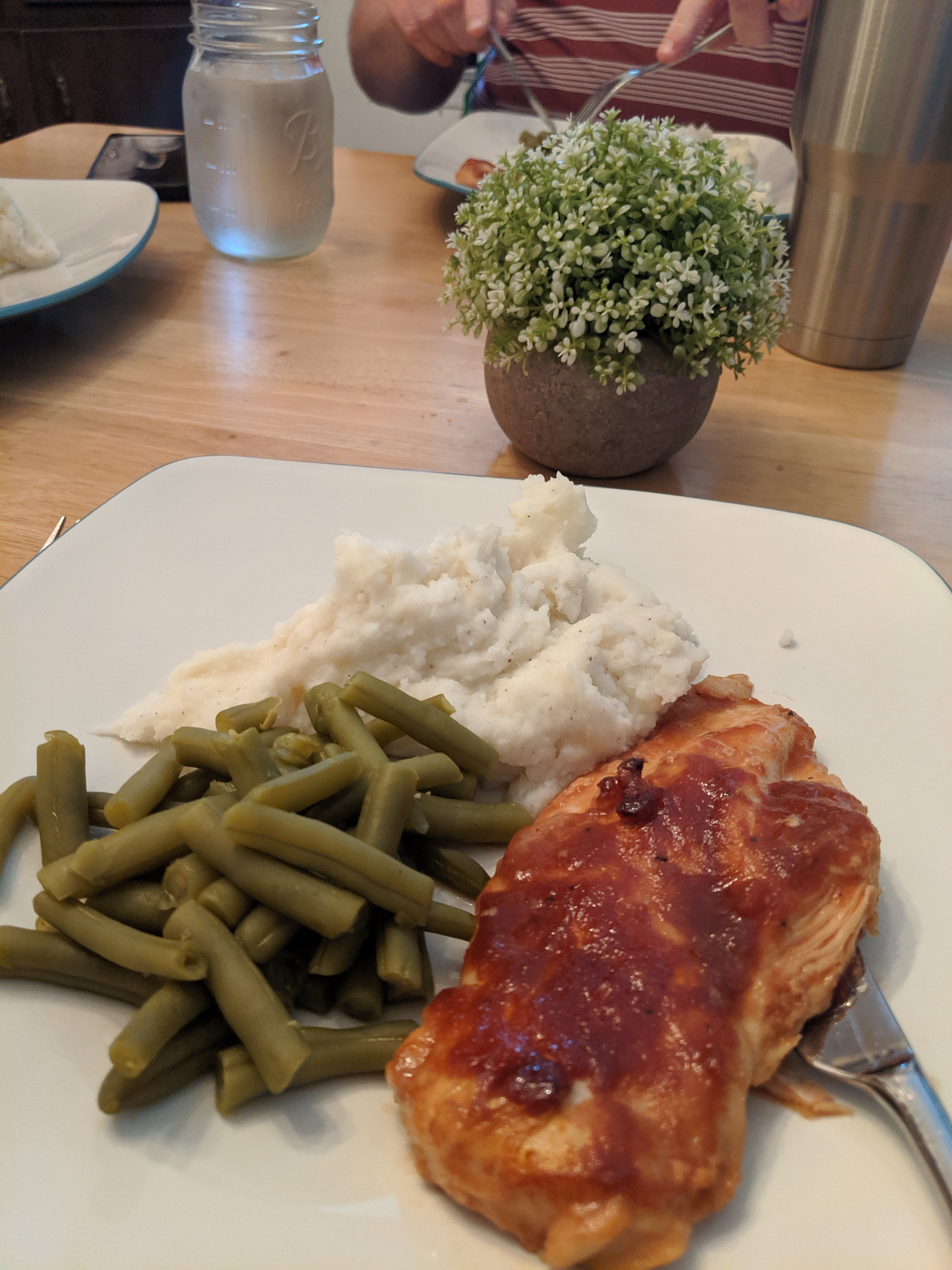 This sweet girl is so good at folding her little hands to pray before meals. I love it so much.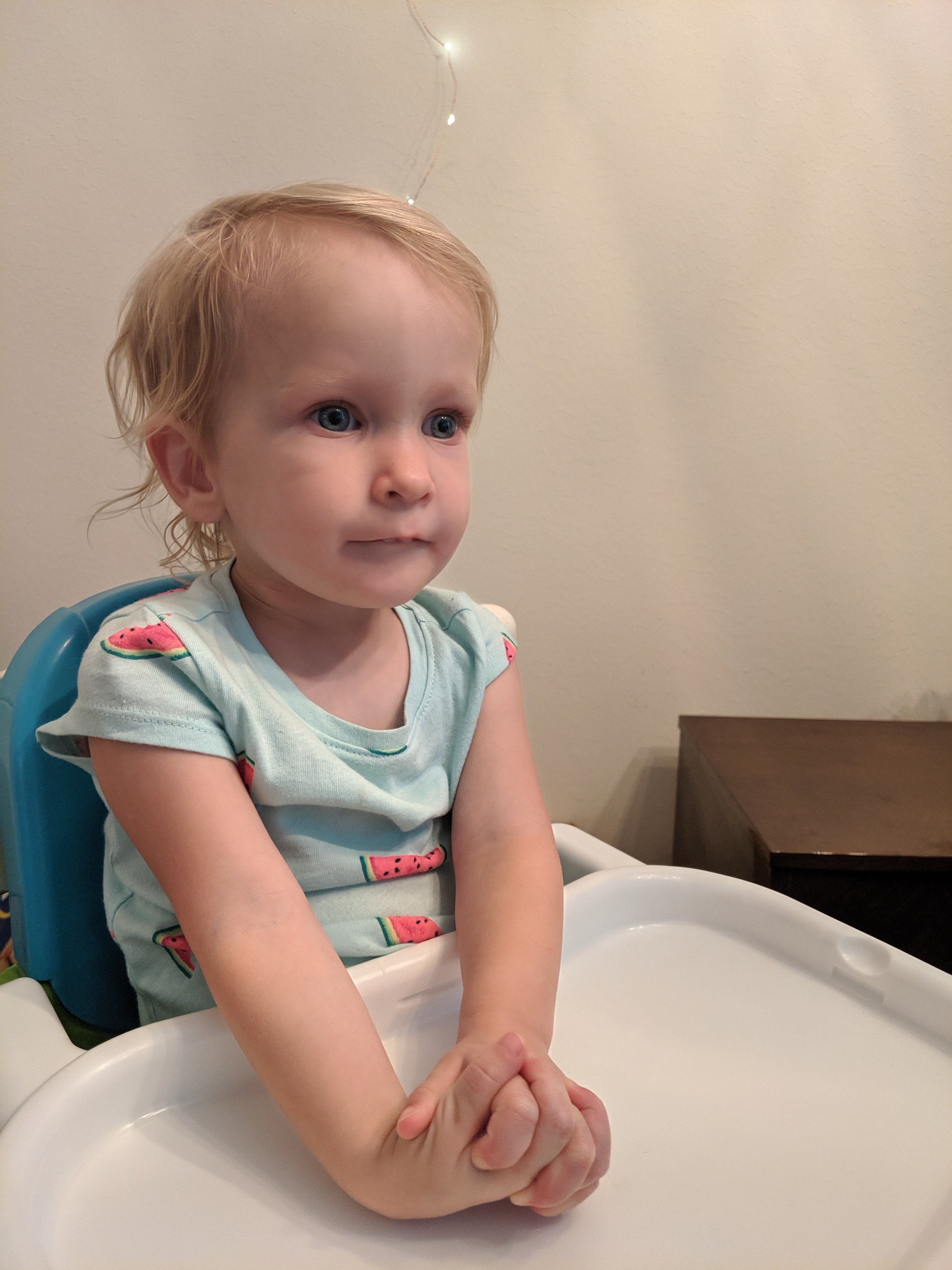 And girlfriend ate so good tonight! She had lots of mashed potatoes, and ate a good bit of chicken too, although we think she kept calling it pizza, so finally we were just like, "yeah Emmie, chicken pizza!" 😂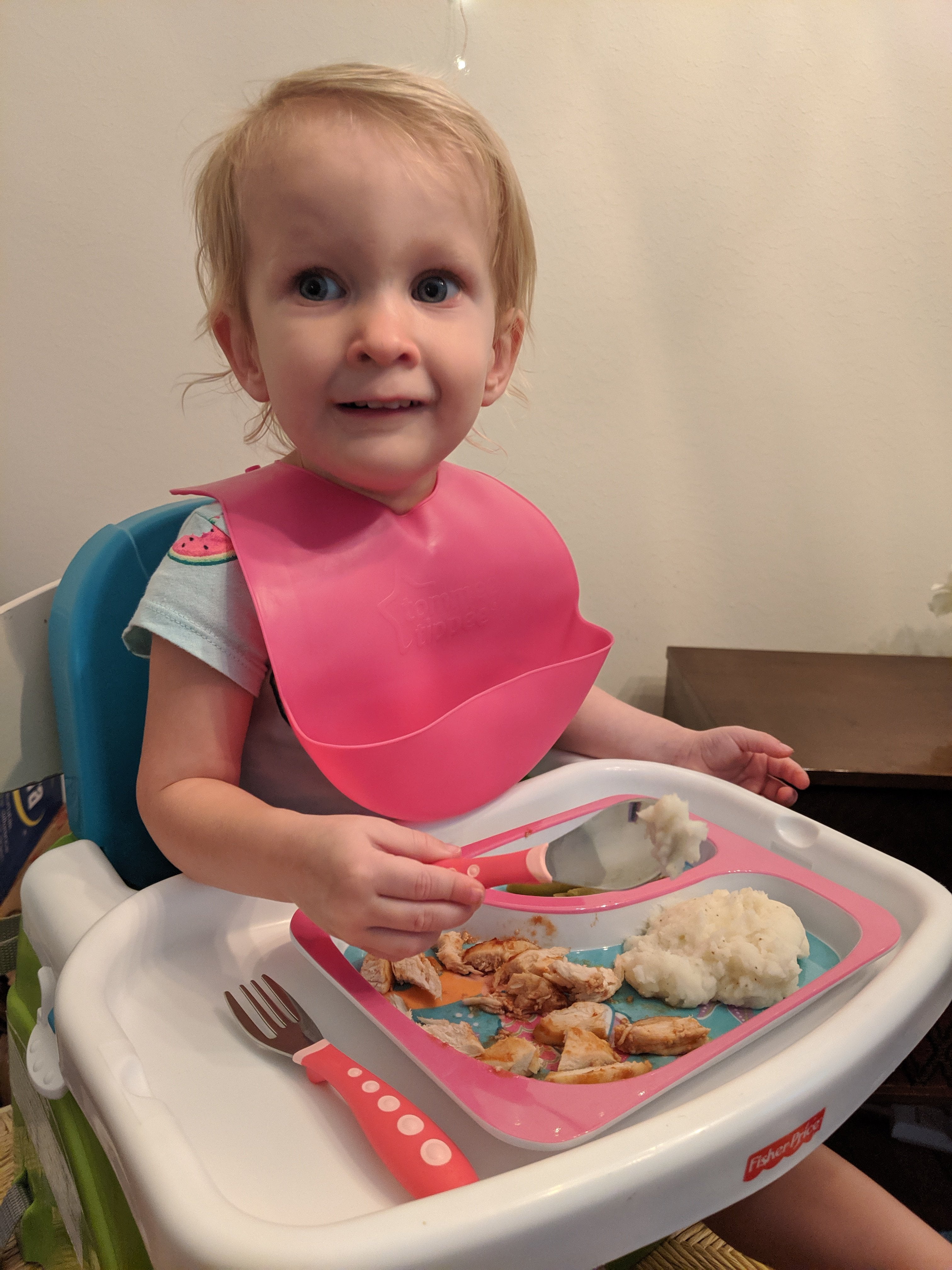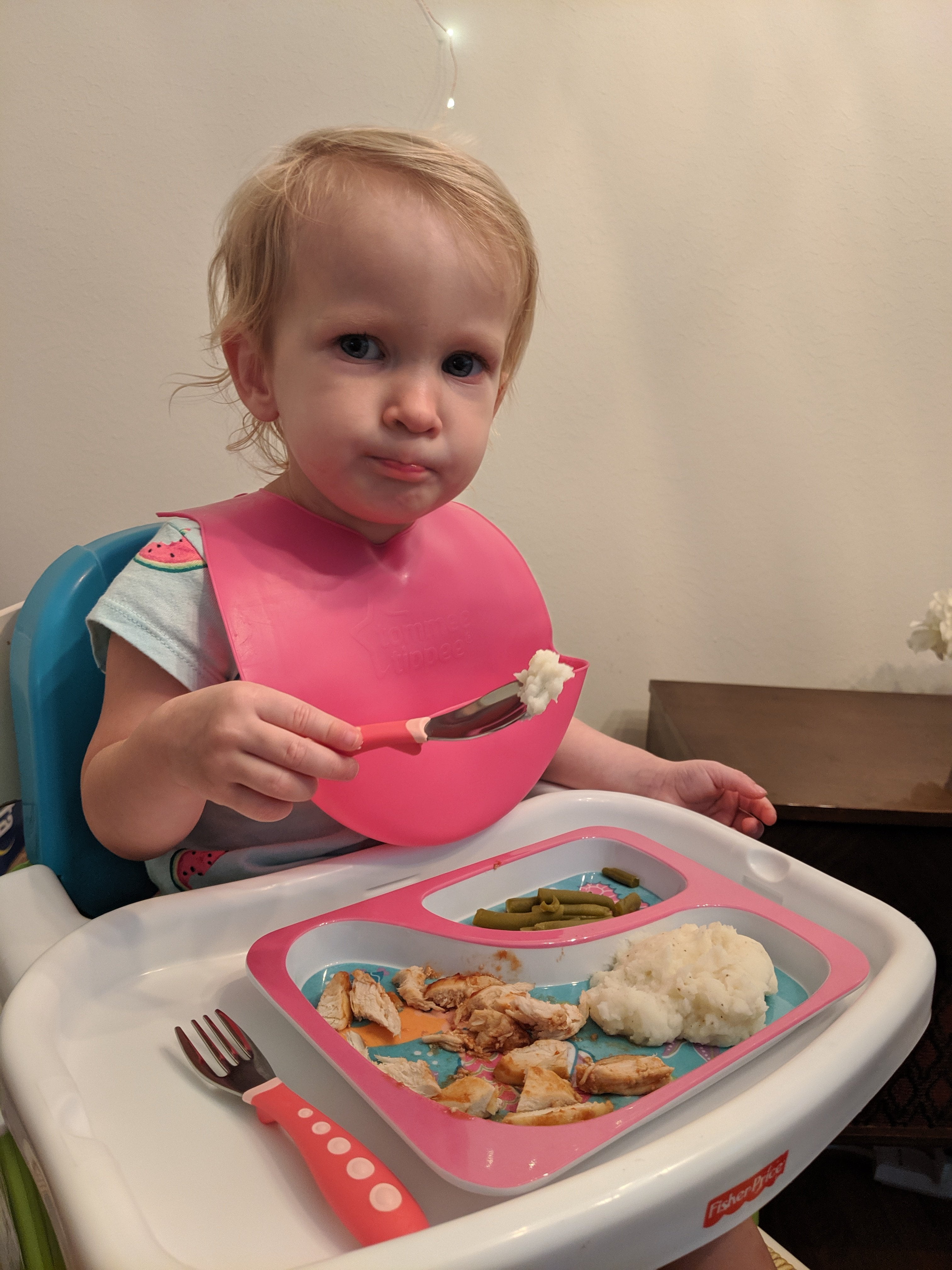 Then we sang to Nana, and ate cupcakes for dessert.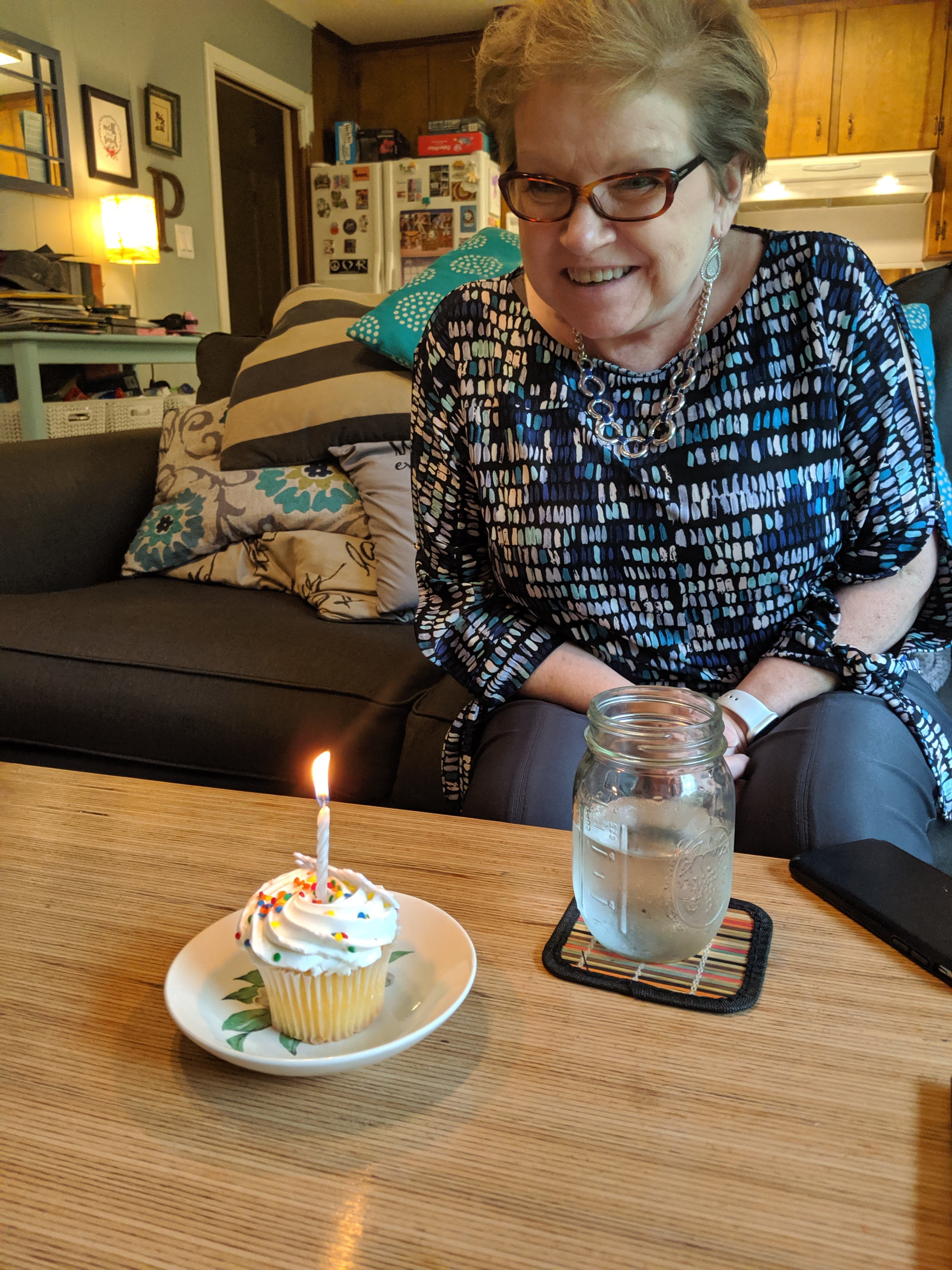 And Emerson "helped" Nana blow out the candle.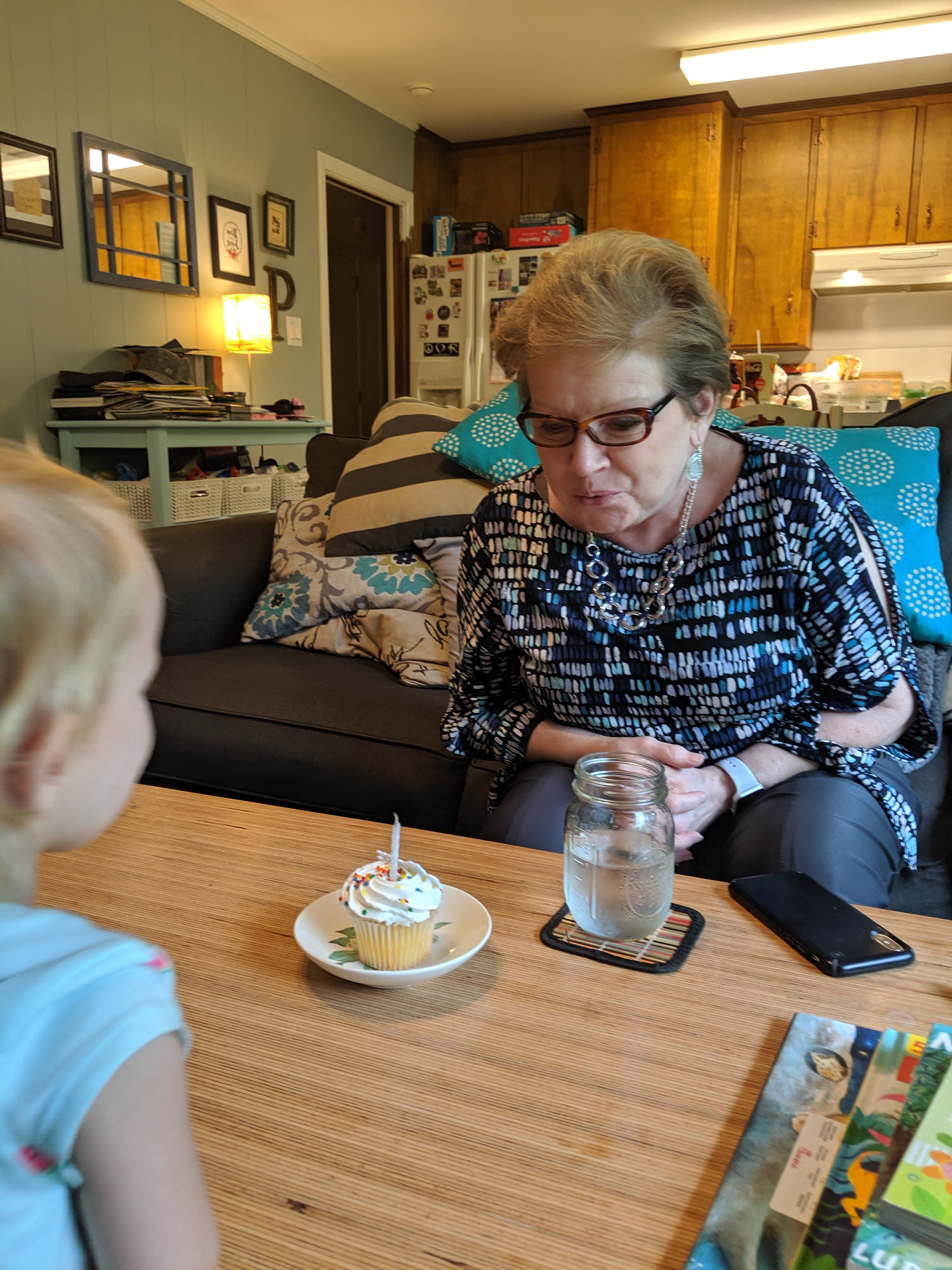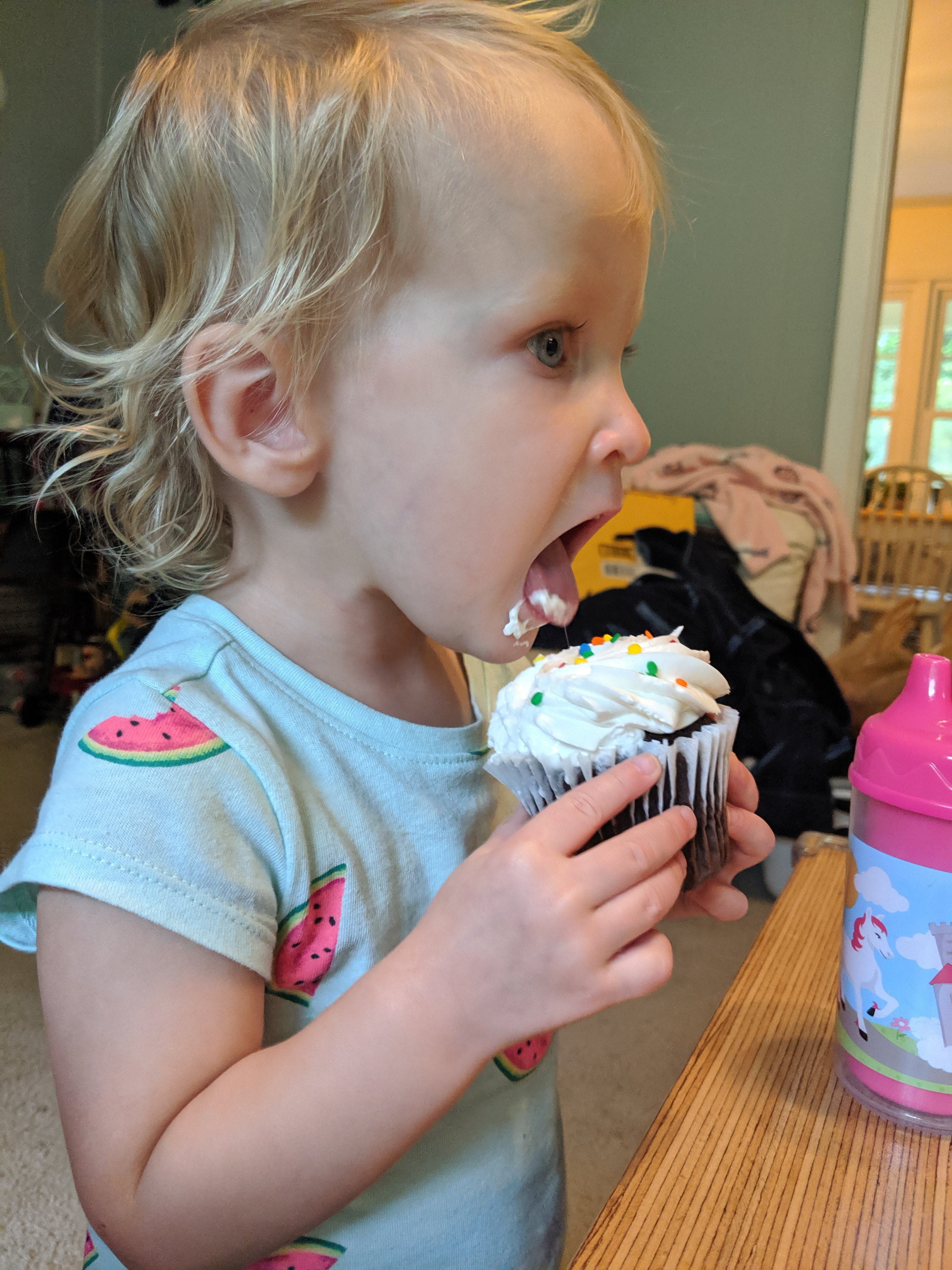 After cupcakes, Nana gave Emmie her bath, while I cleaned up the leftovers. Nana read Emerson one book, she got hugs and kisses from brothers and Daddy, and then she wanted me to put her to sleep. And although I made it sound chill and normal, she was tired and fussy, and cried about 20 times tonight, because she was just super sensitive about everything. But once I was holding her, I sang our usual three lullabies, and she was out by the time I finished!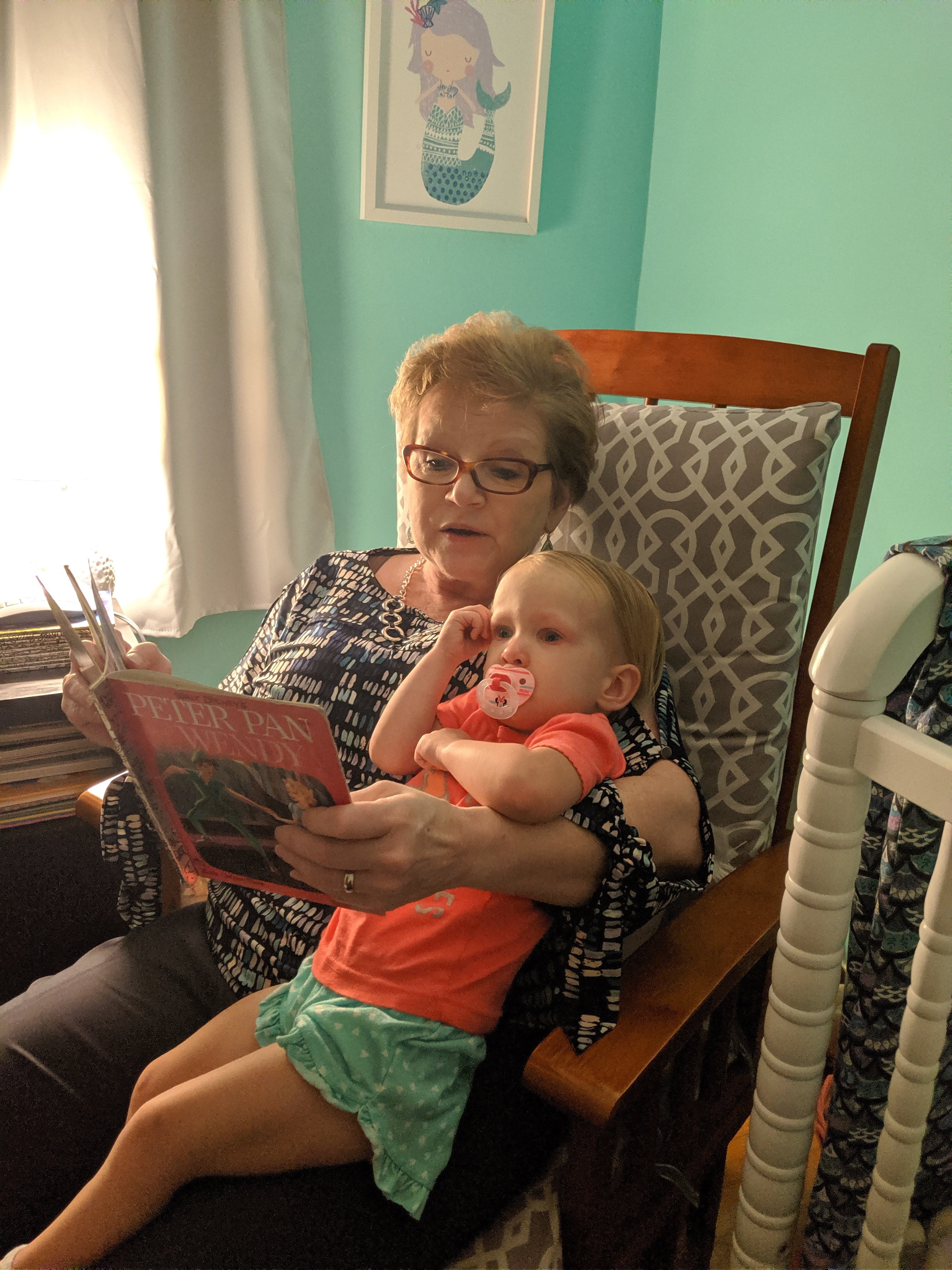 Dishes are clean, kitchen and living room are tidied, and now it's time to sit and rest. We are going to watch both versions of "Unbroken" with the boys, the Hollywood version and the faith-based version, starting with the latter tonight, which none of us have seen yet. I read the book about four years ago, and watched the movie then, and loved both. But the movie left out the most important part, which was him becoming a Christian after returning home from the war, so I'm looking forward to seeing this movie.