This little spaghetti strap romper always looks so stinking cute on my little girl!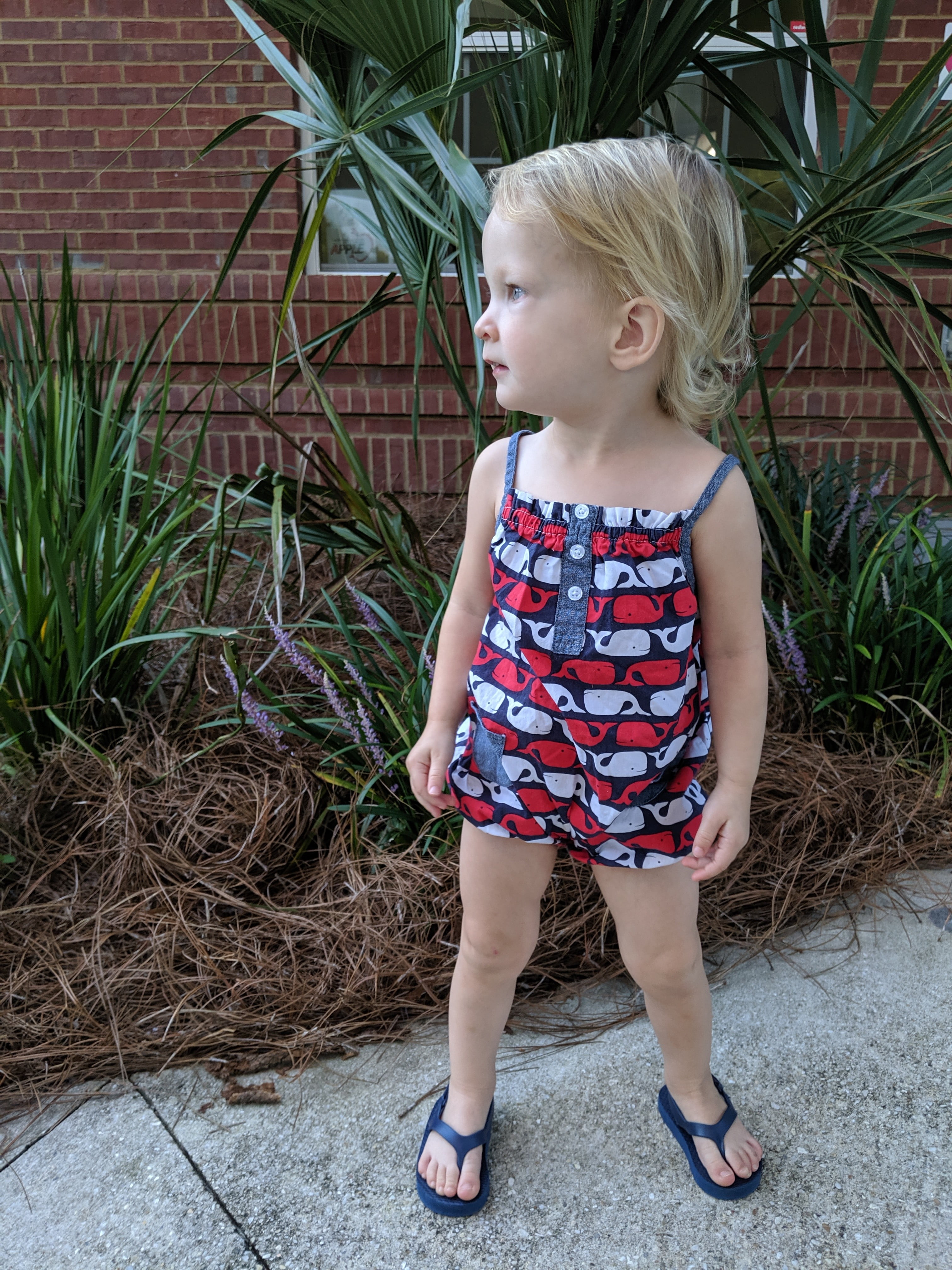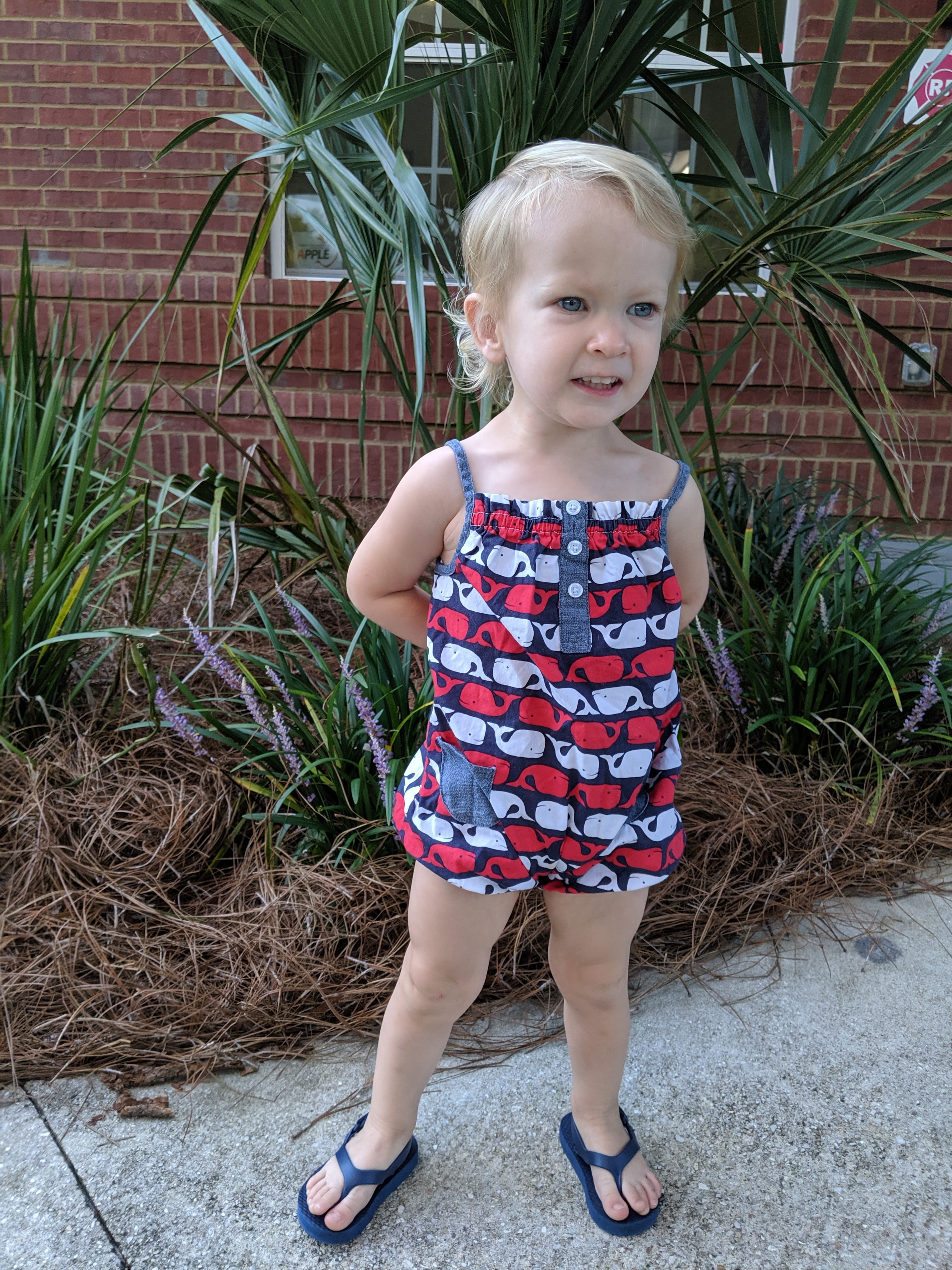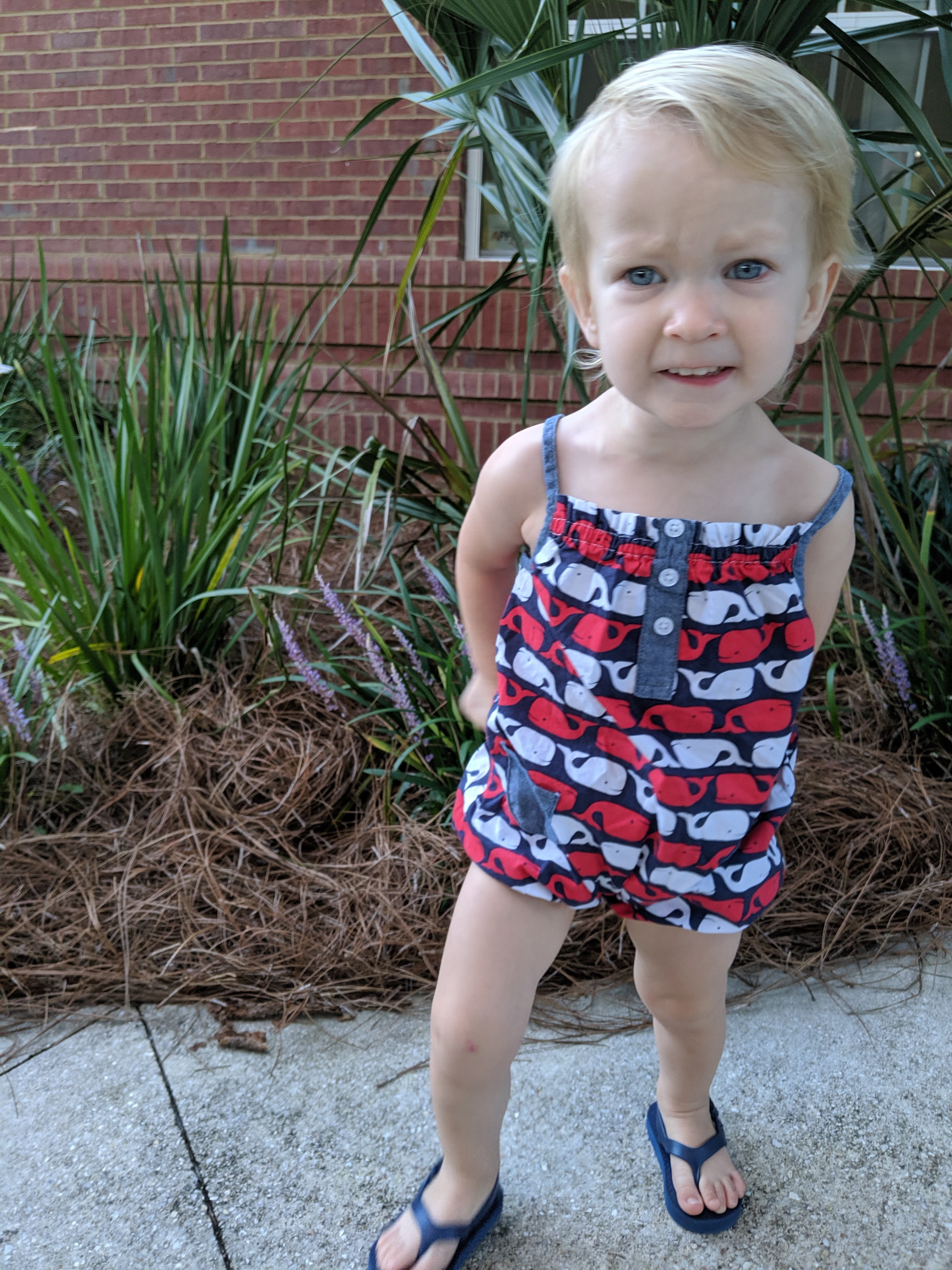 Drop-off went perfectly well this morning, and I was able to just hand her straight to Ms. Q, with no fussing or whining or anything! That makes it so much easier for me to leave her. Plus, Ms. Kristin was feeling much better and back at work today, so we got tons of great photos!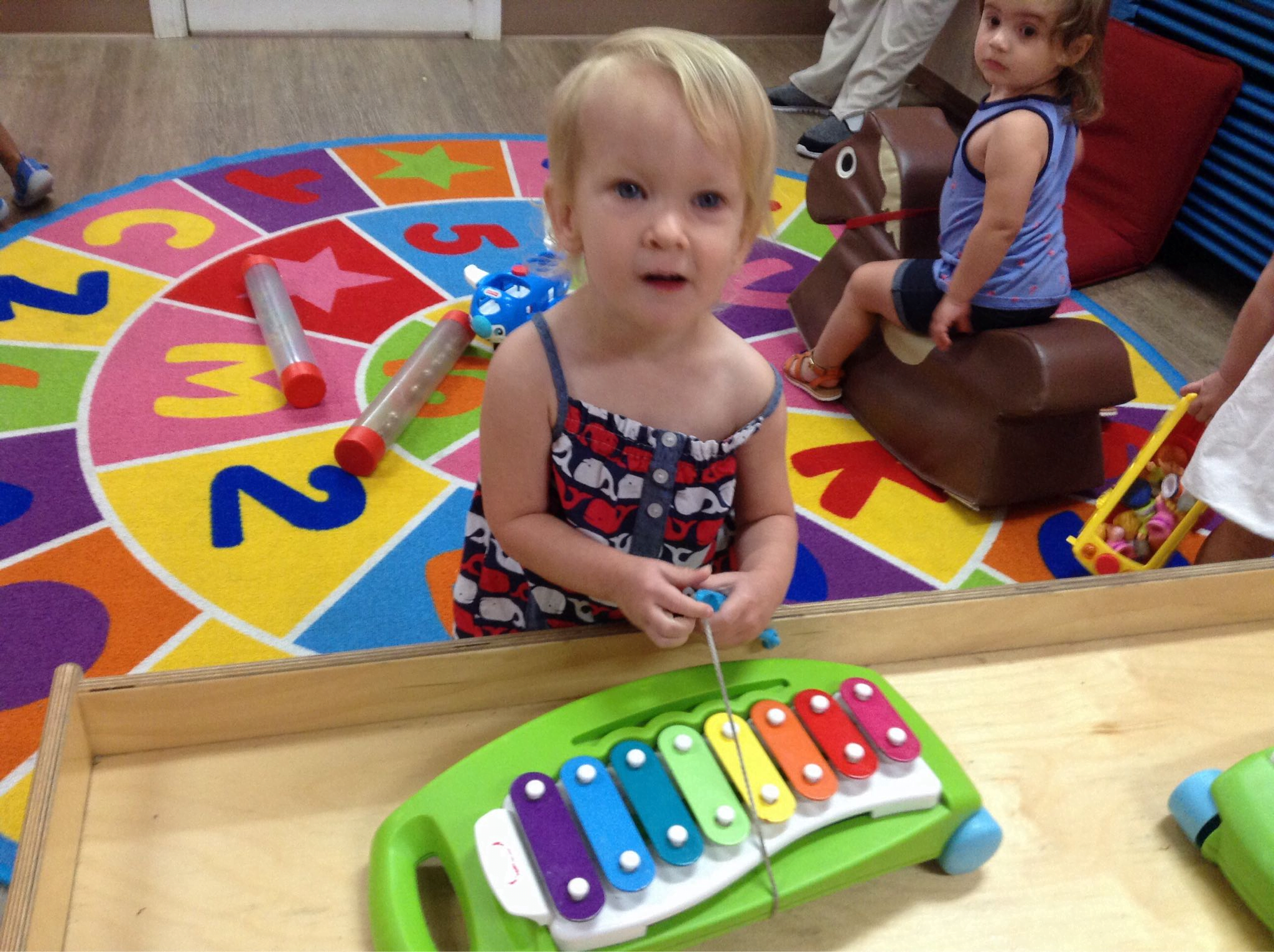 She looks like such a big girl, just casually drinking from a regular cup, instead of a sippy cup! I love it!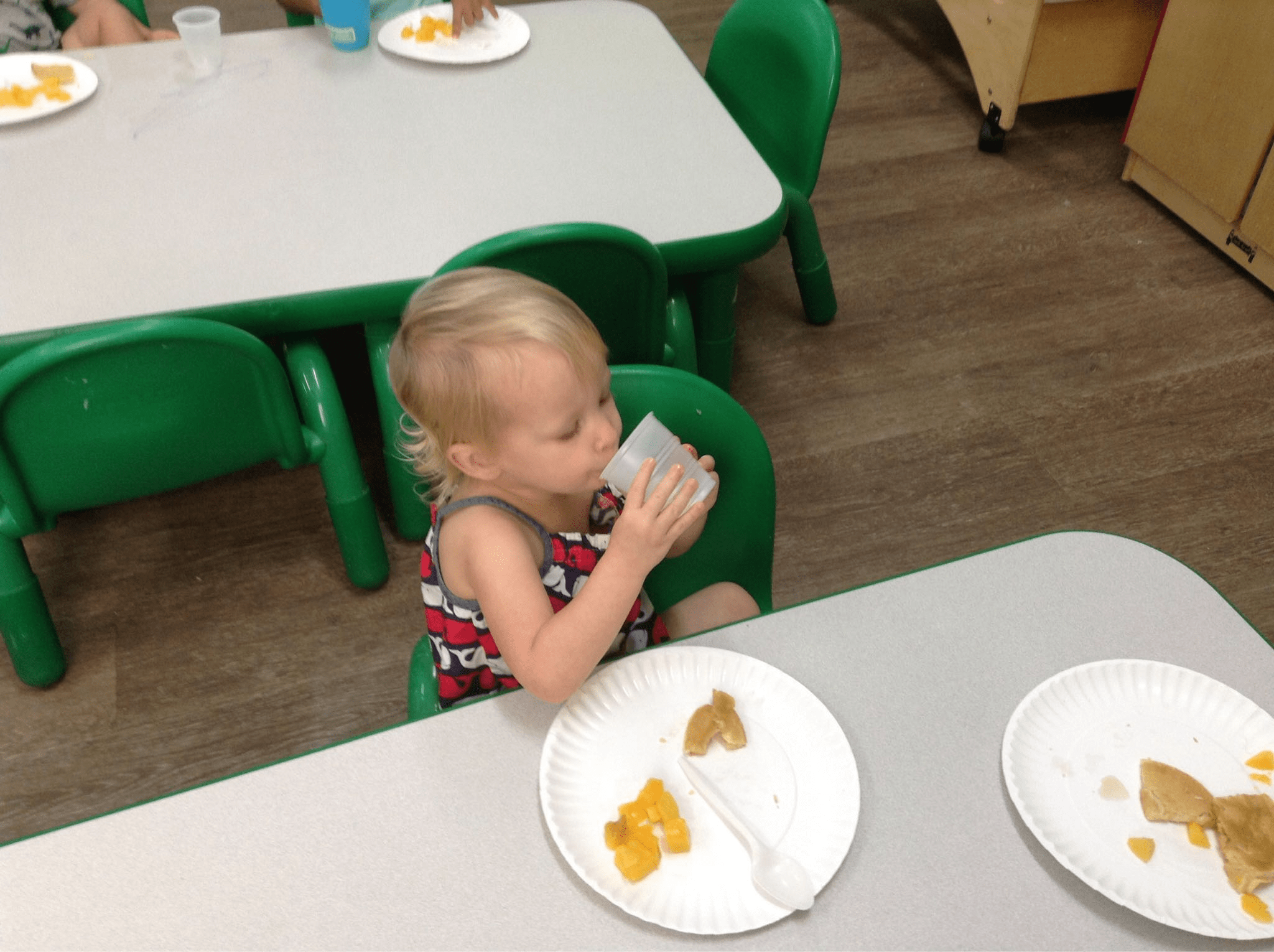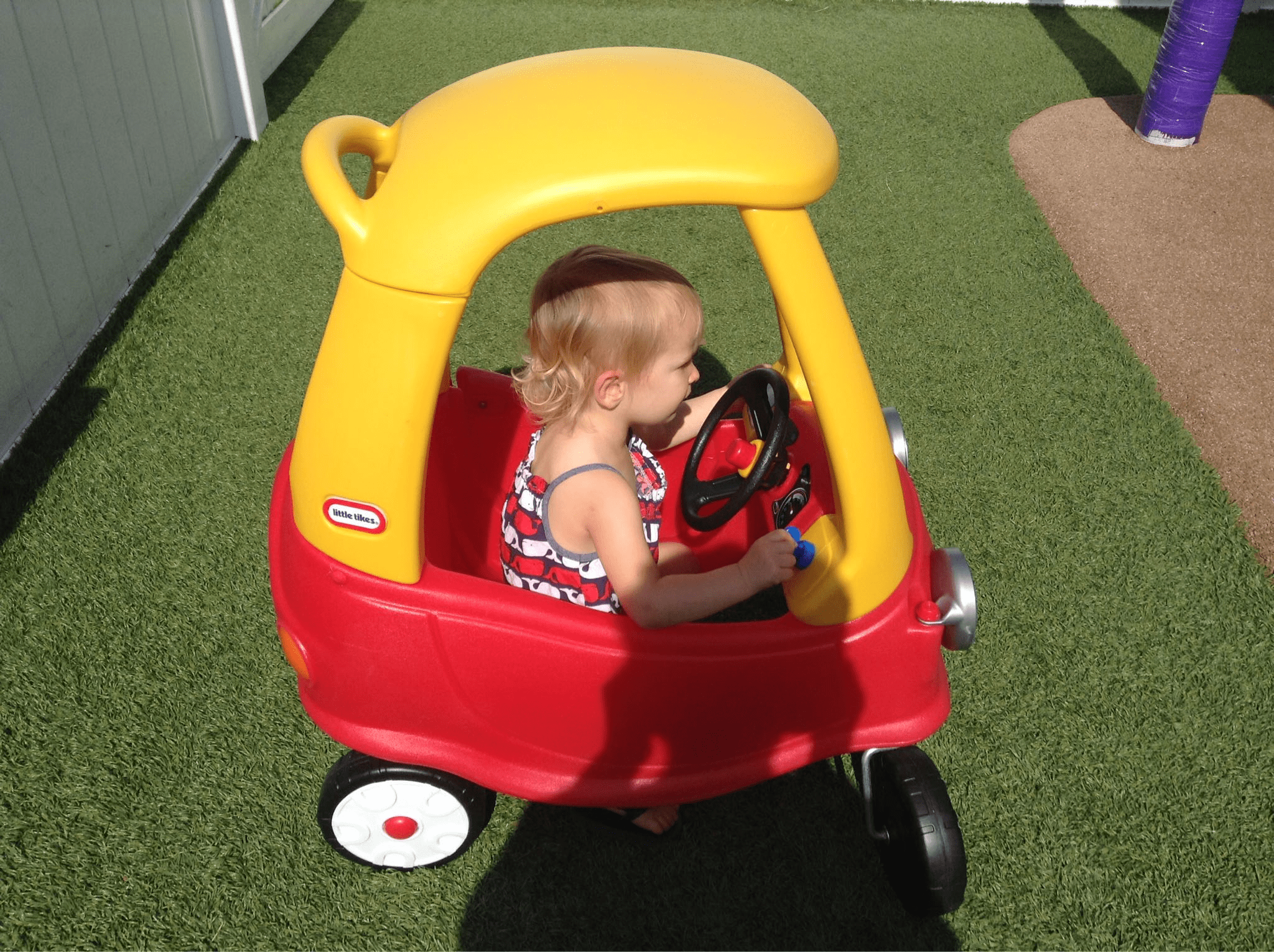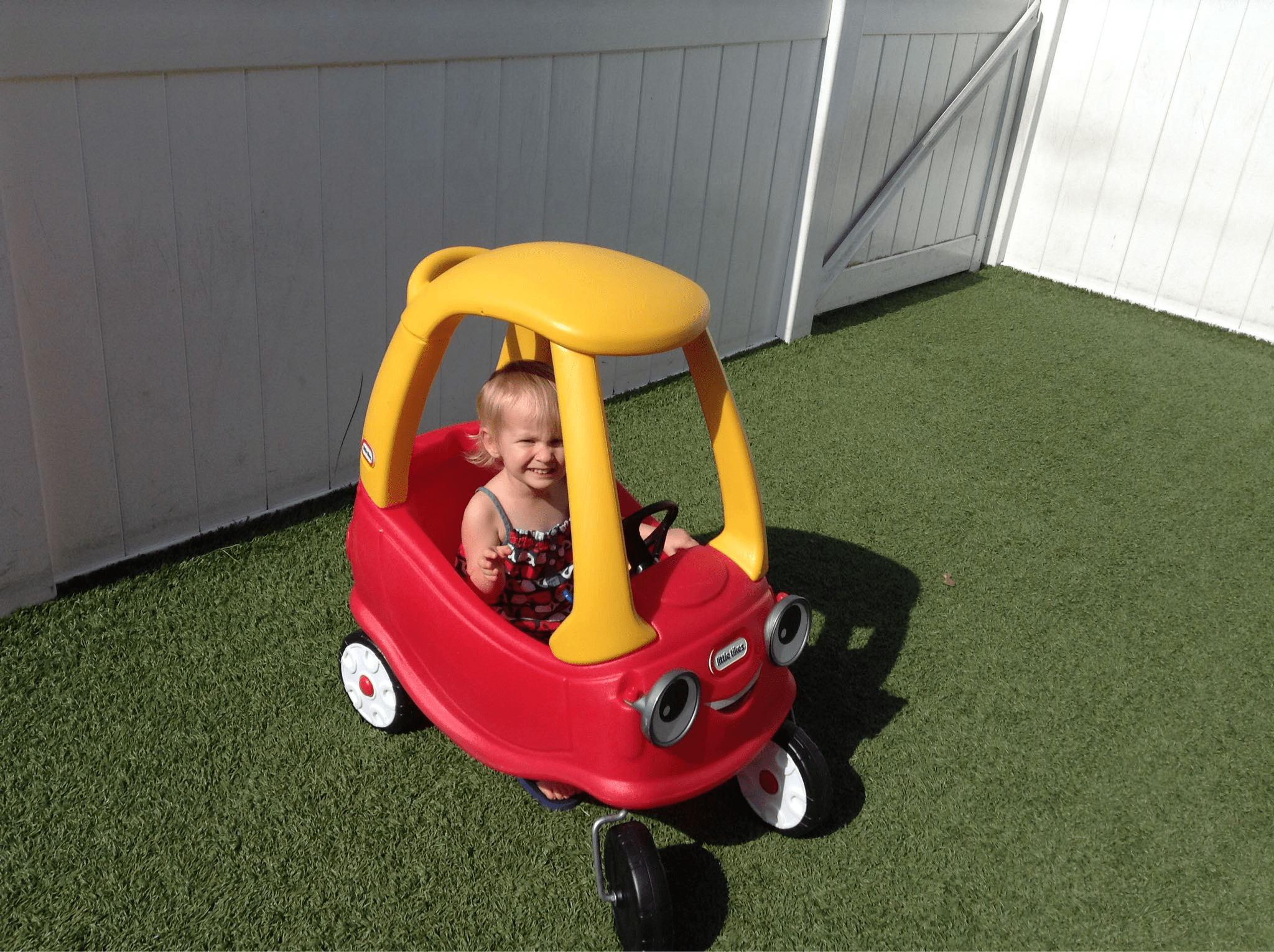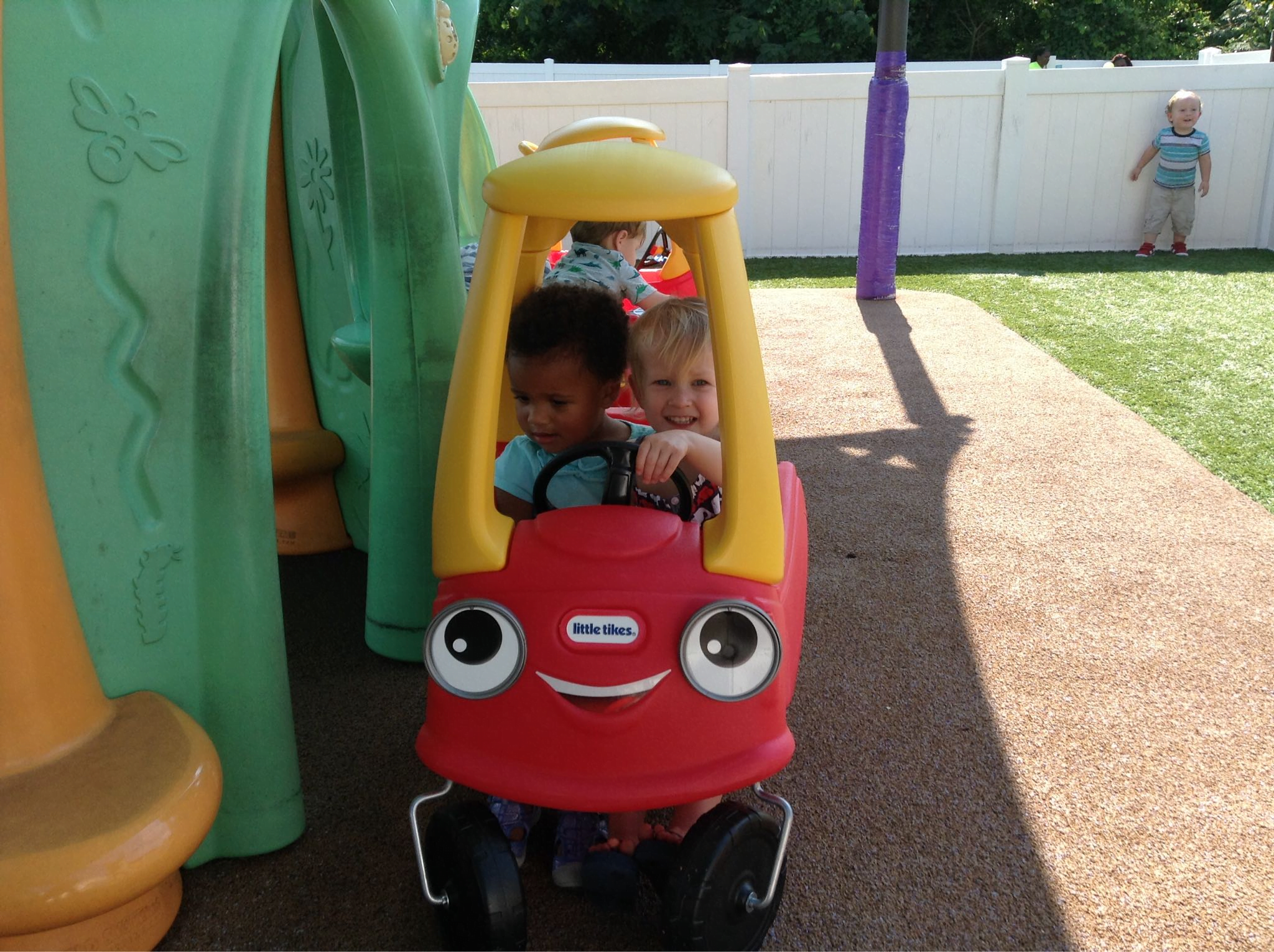 And then all of a sudden, it appears she had an outfit change! Apparently she spilled some water while drinking, and didn't like that her outfit was wet. What a mess!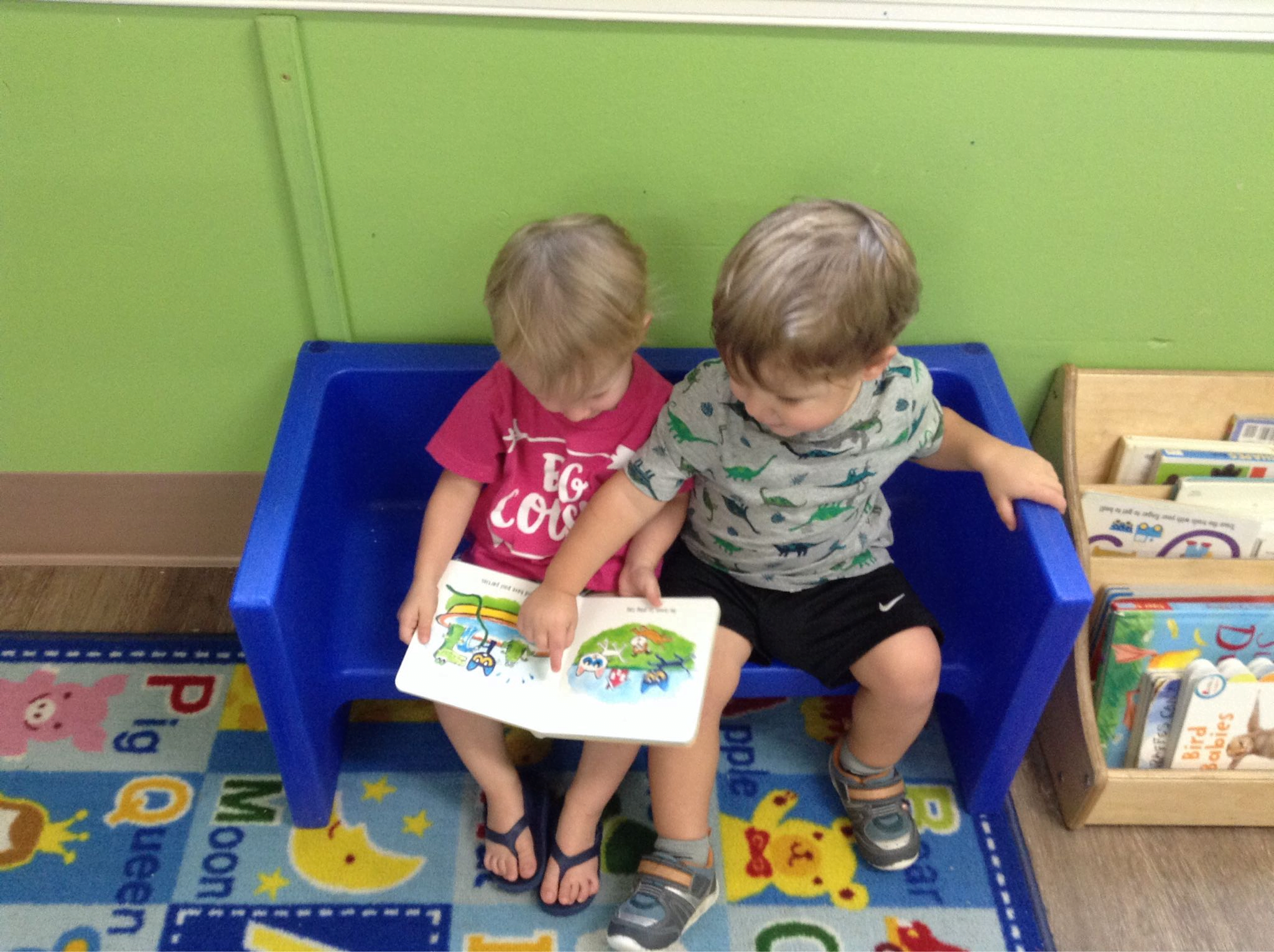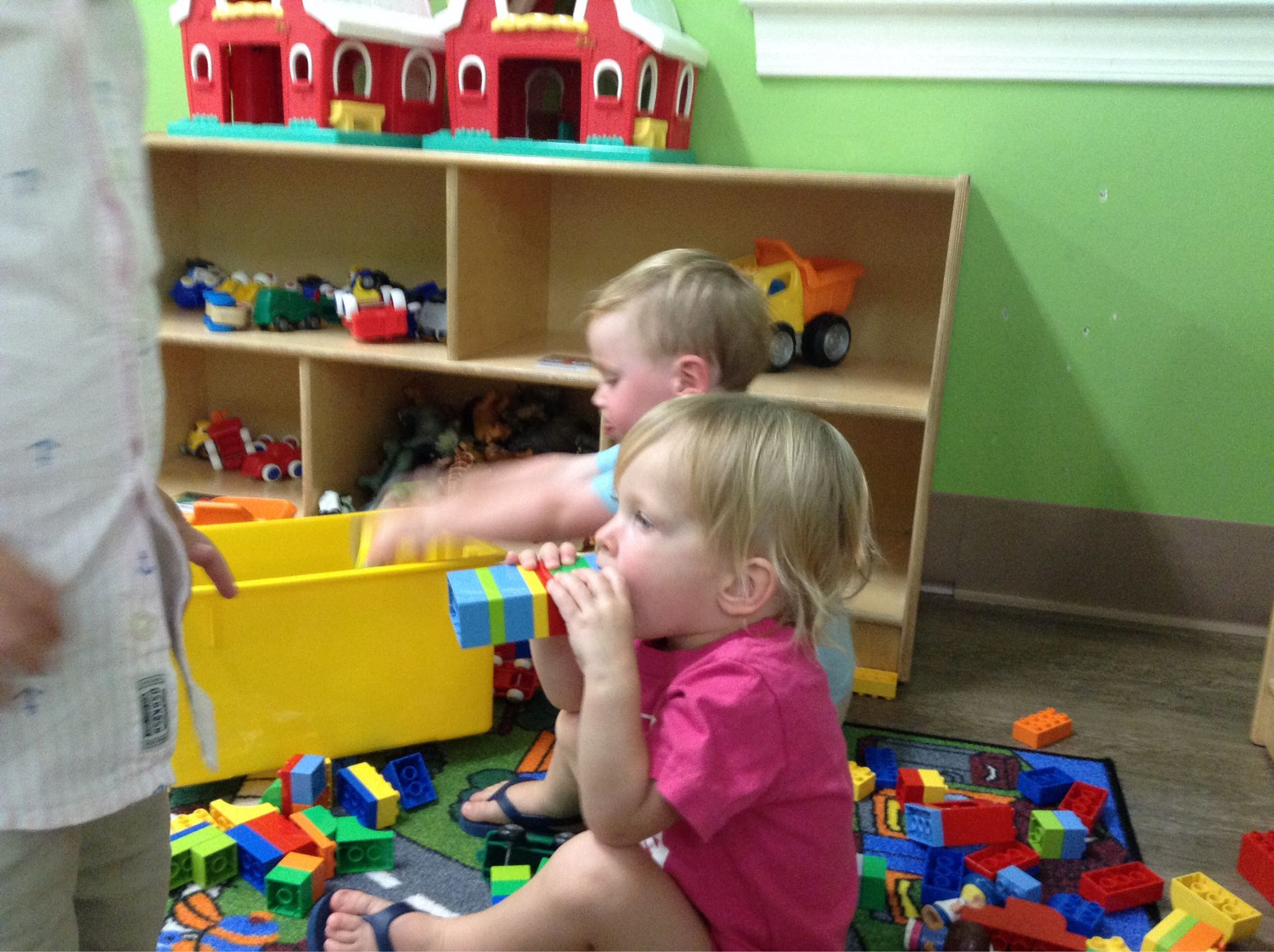 Not only is she obsessed with ice in her drinks, but she also loves to stick her hand in and feel the ice. Occasionally she loves to eat the ice too.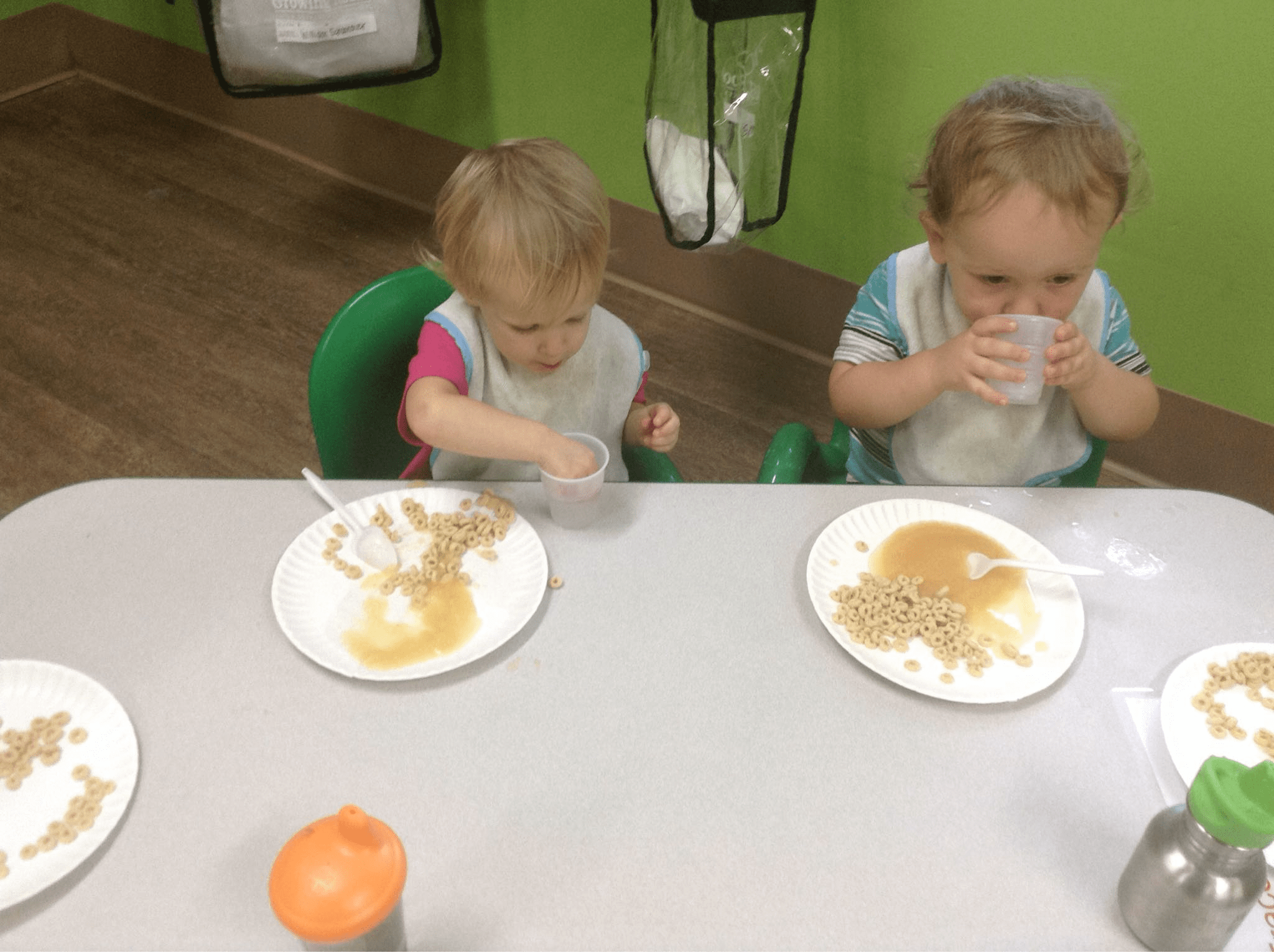 Look at this comparison collage Google made! Left is when she was right around 7 weeks old, in late August 2017, and right was just last night, at 2 years old. Jeff had his annual work conference in Jacksonville that year, and since I was still on maternity leave, Emerson and I went with him, and got to stay in the hotel for free with him, and we just chilled and went on stroller walks all over the hotel. May not sound great, but it was actually really was!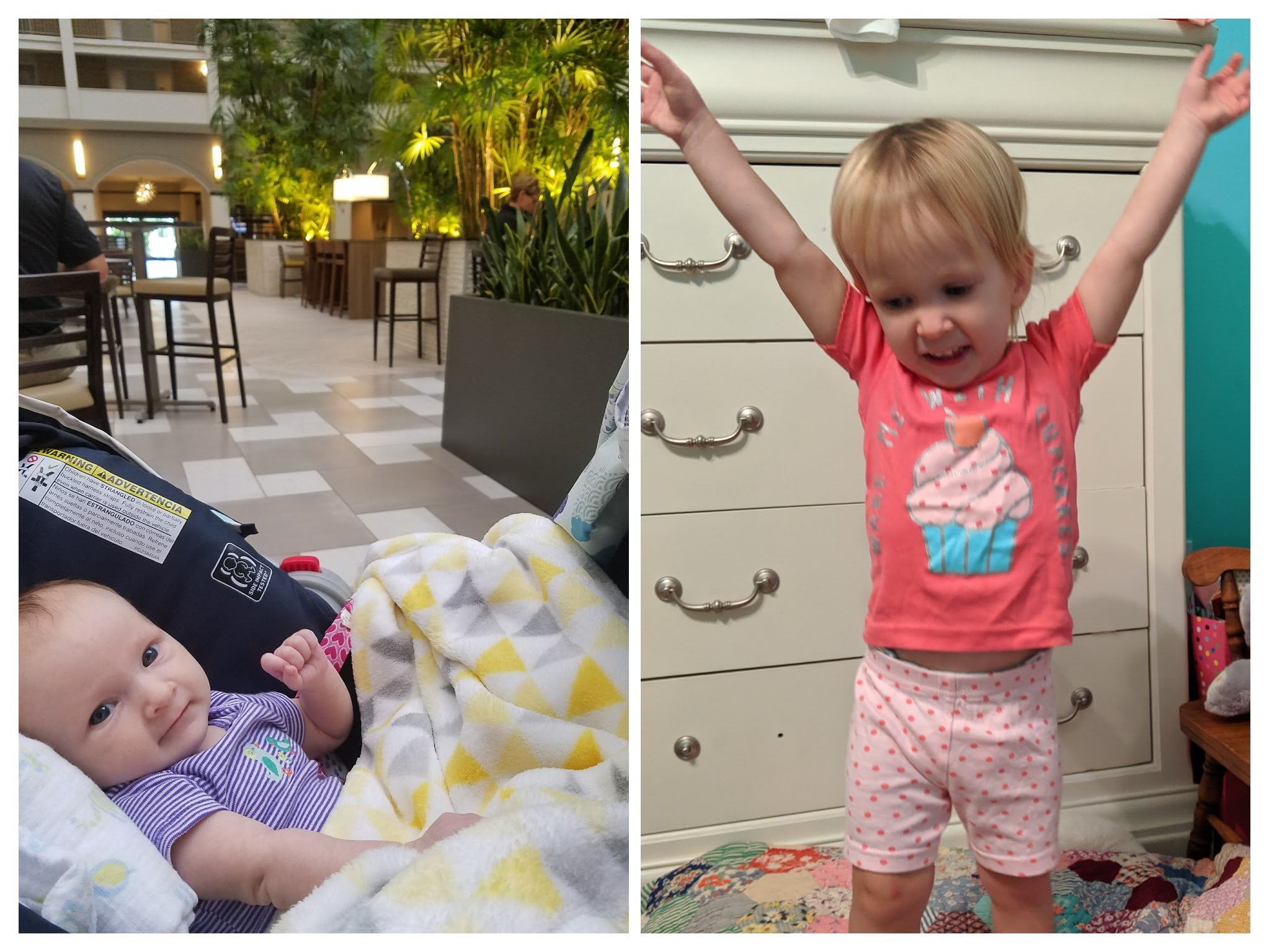 Ryan, Gabe & Emerson played with bubbles in the carport, while I worked on dinner.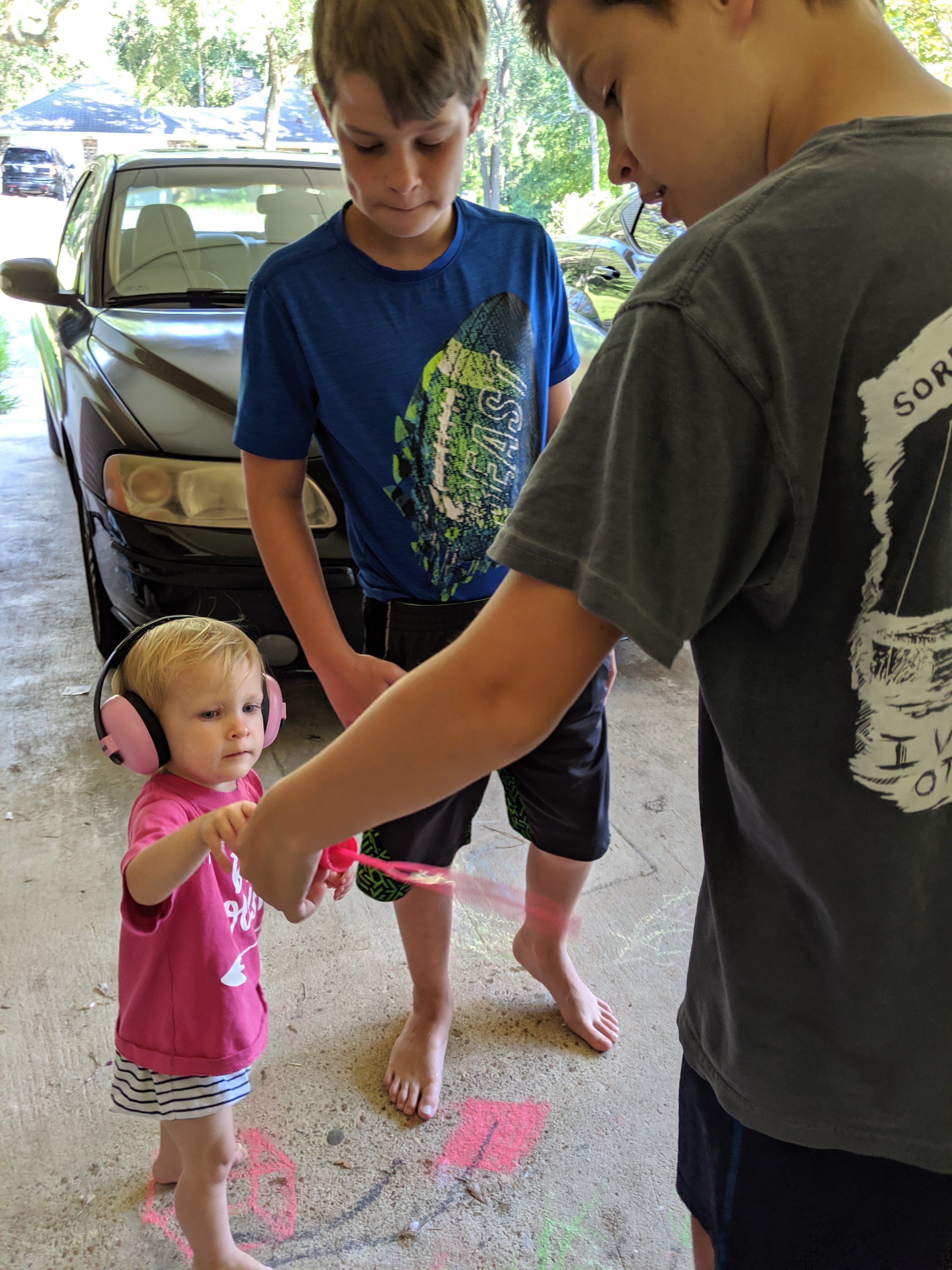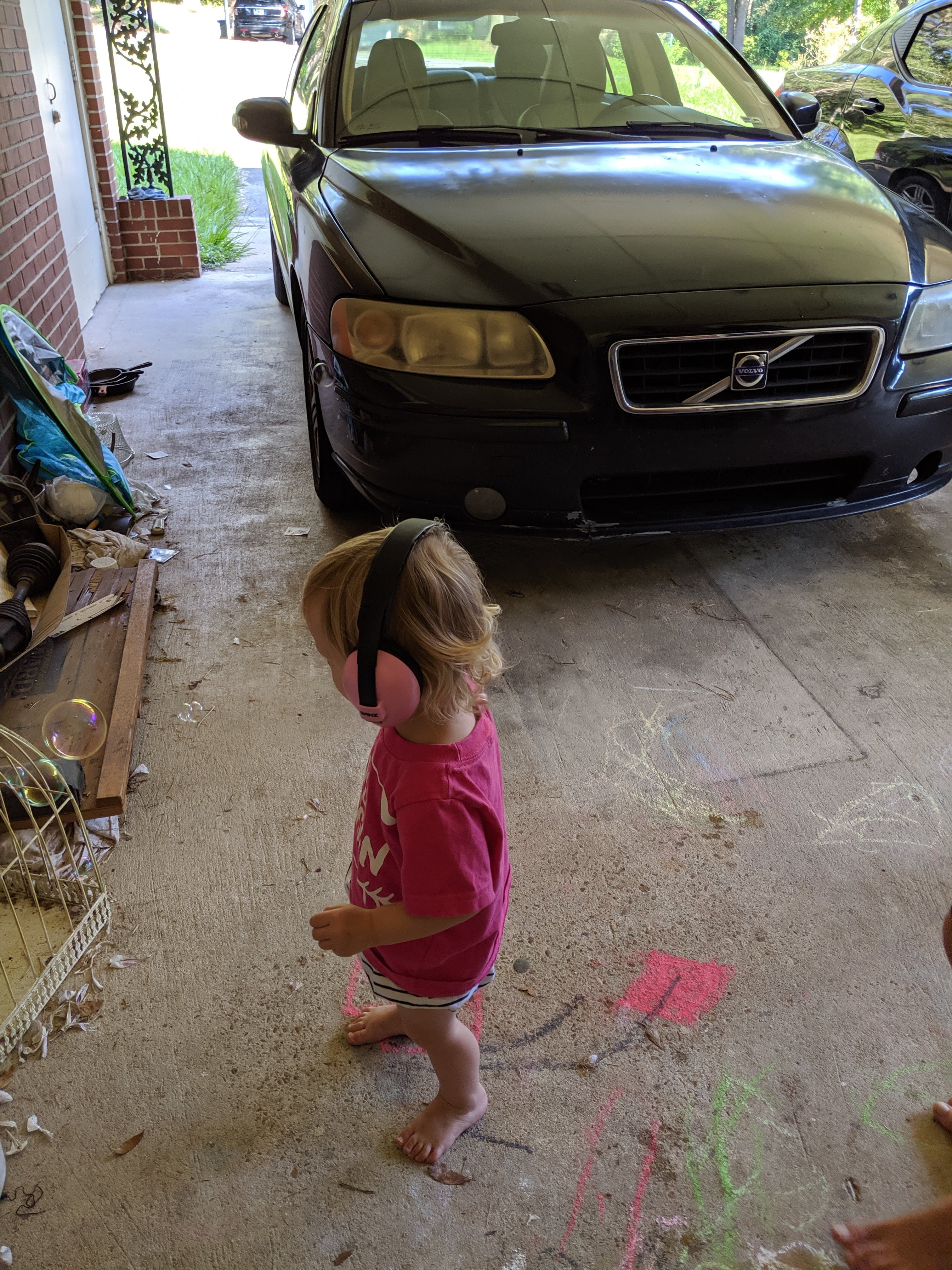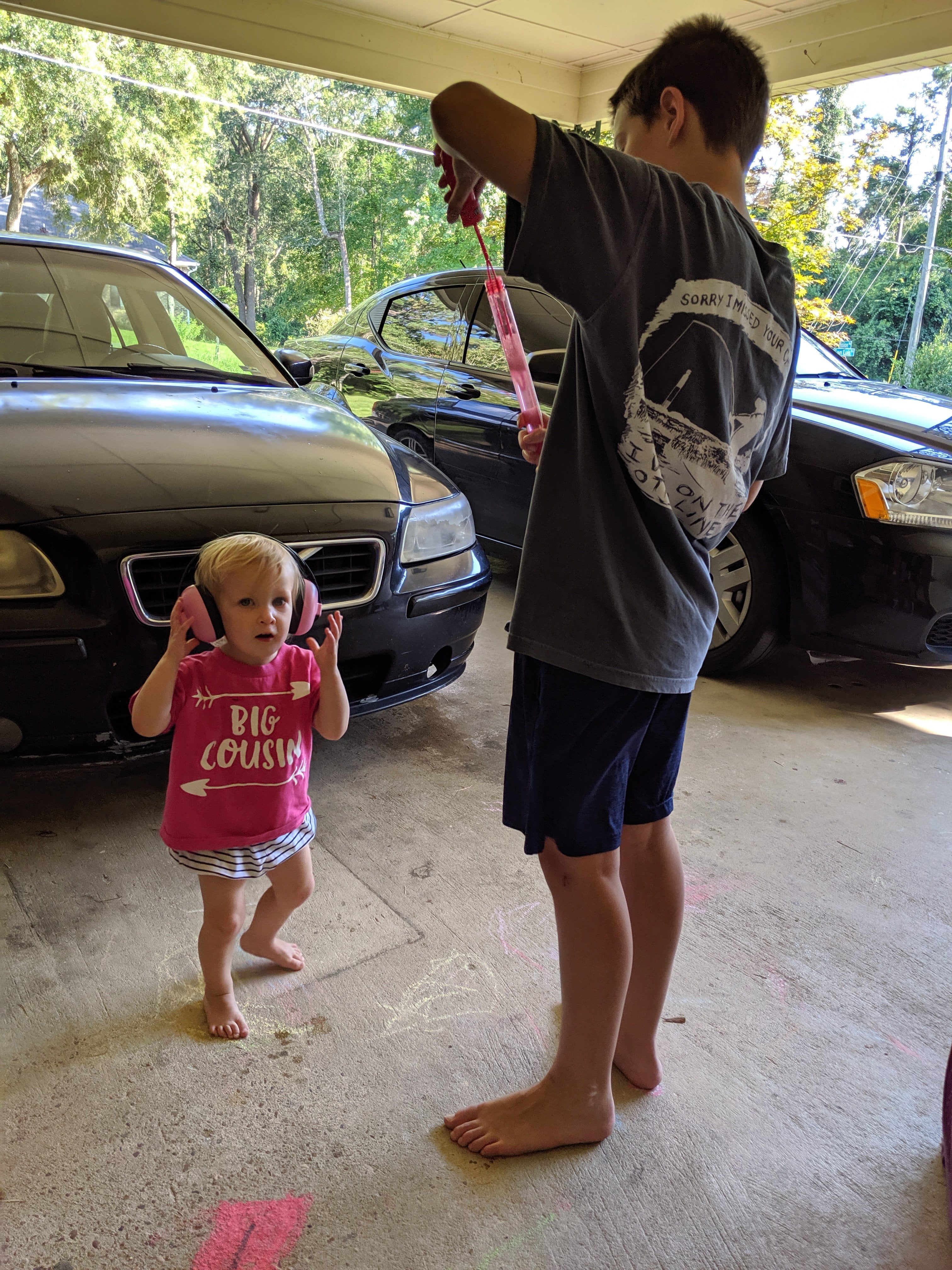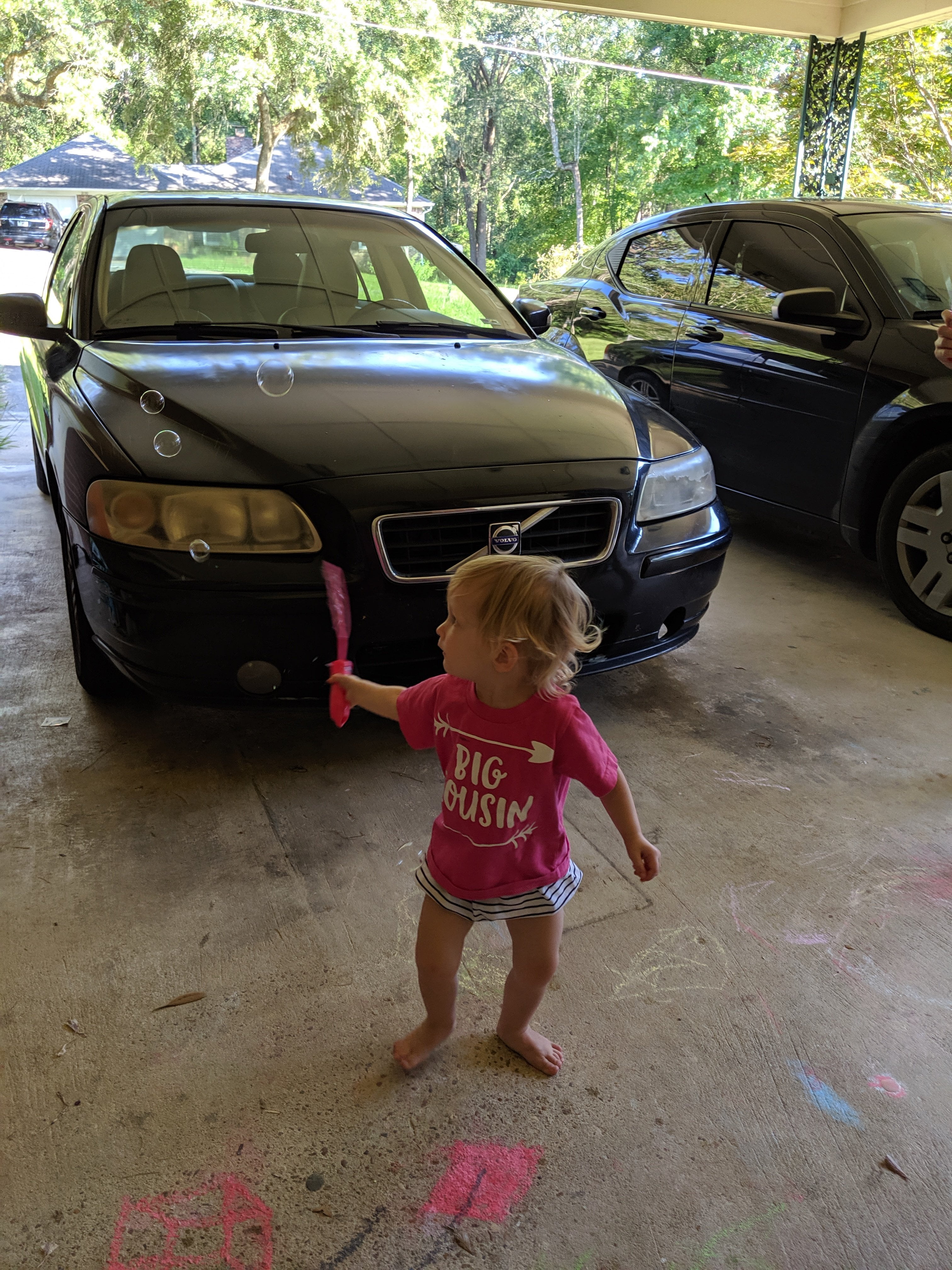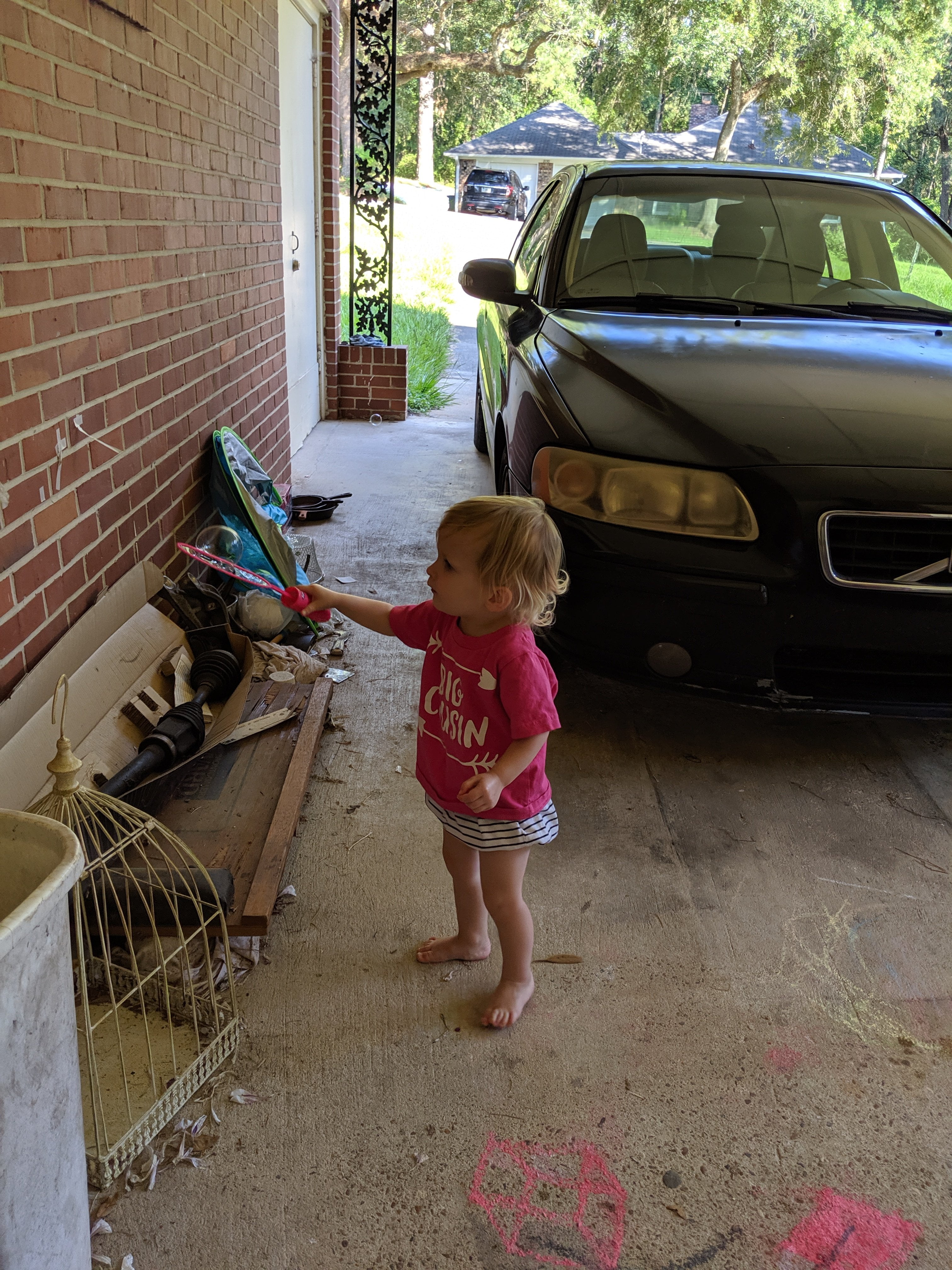 I had actually put our main course in the Crock-Pot first thing this morning. This entire Cuban meal idea was given to me from my friend Lisel (the same friend who gave me the sweet & sour meatballs recipe), and it was so good! She's Cuban herself, so I consider this highly authentic 😉 You just put a pork loin in, and cover it with this Publix Mojo sauce, plus I also added a sliced onion & four whole garlic cloves. Then I baked plantains in the oven (from the freezer section), and made a delicious bag of black beans & rice. And voila! An entire Cuban dinner! Oh, plus tres leches cake for dessert! (Get a store-bought pound cake, poke holes in it, pour over evaporated milk, condensed milk, and regular milk, and refrigerate overnight.)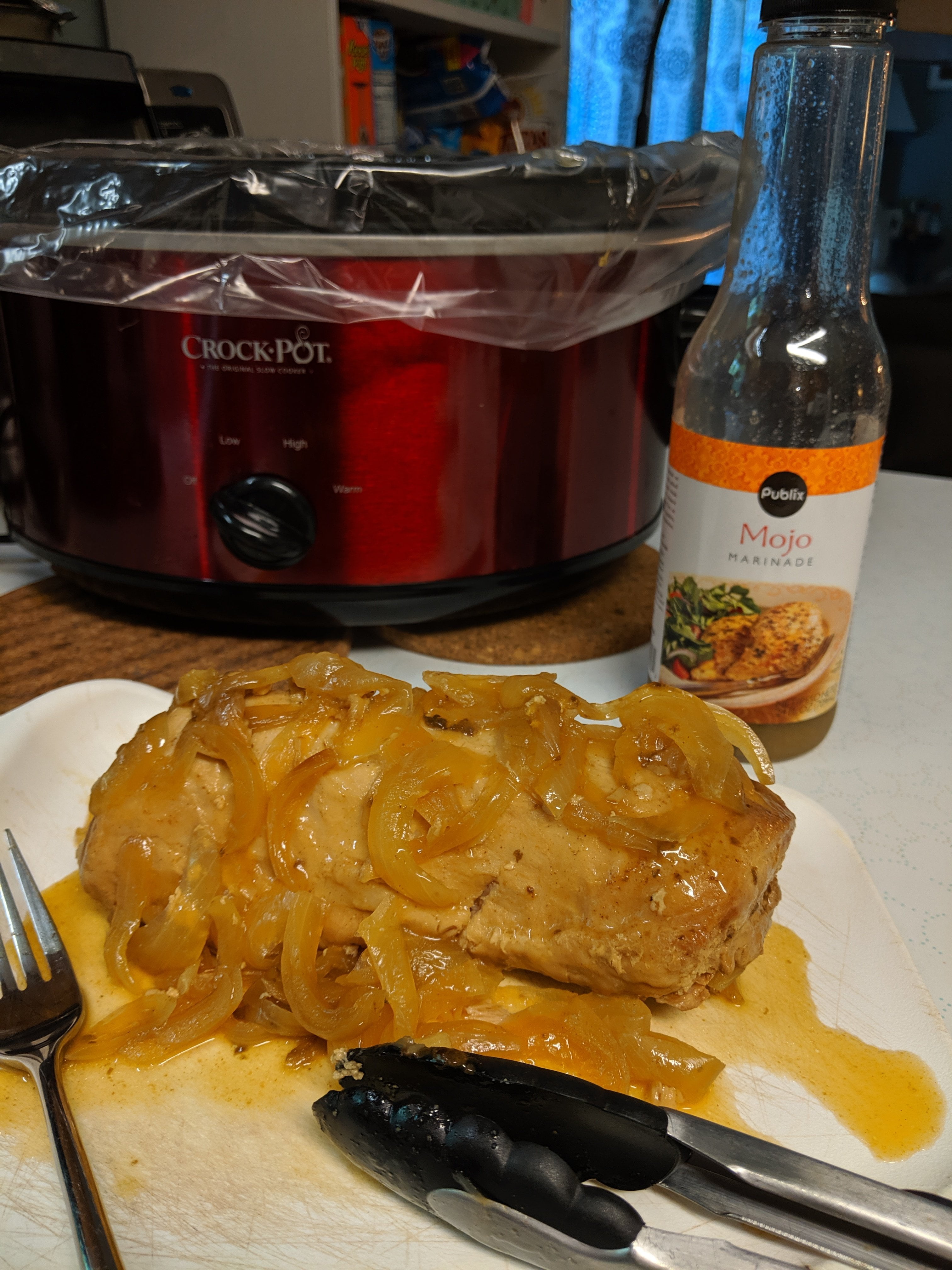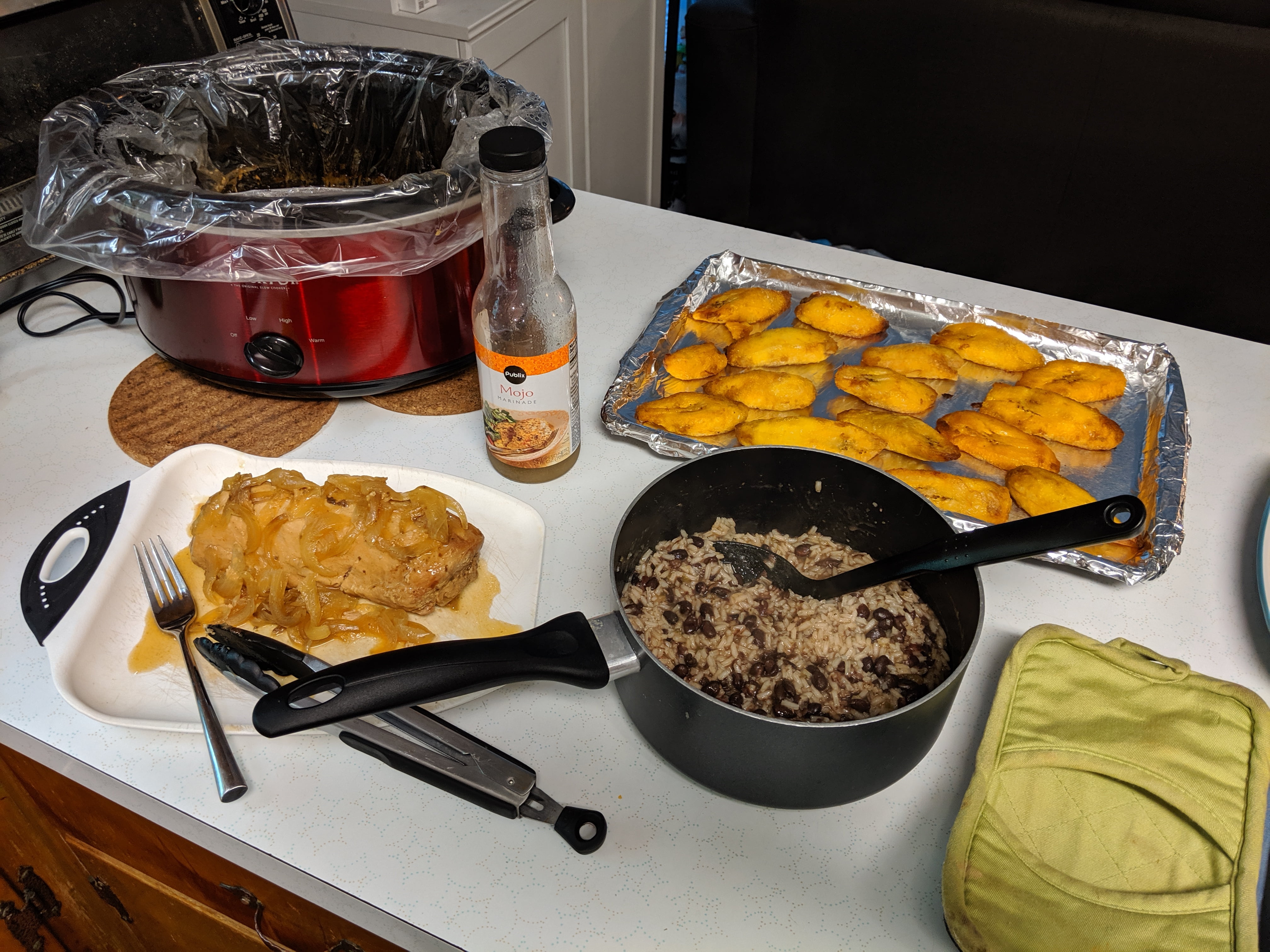 I wasn't sure what the boys would like, so I gave them small helpings. But all five of us LOVED the meat and rice & beans. Jeff and I were the only ones that liked the plantains, but I thought they were absolutely delicious. The boys ended up eating seconds of meat and rice & beans. And Emerson ate sooooo much of the pork! The only leftovers we had were some plantains.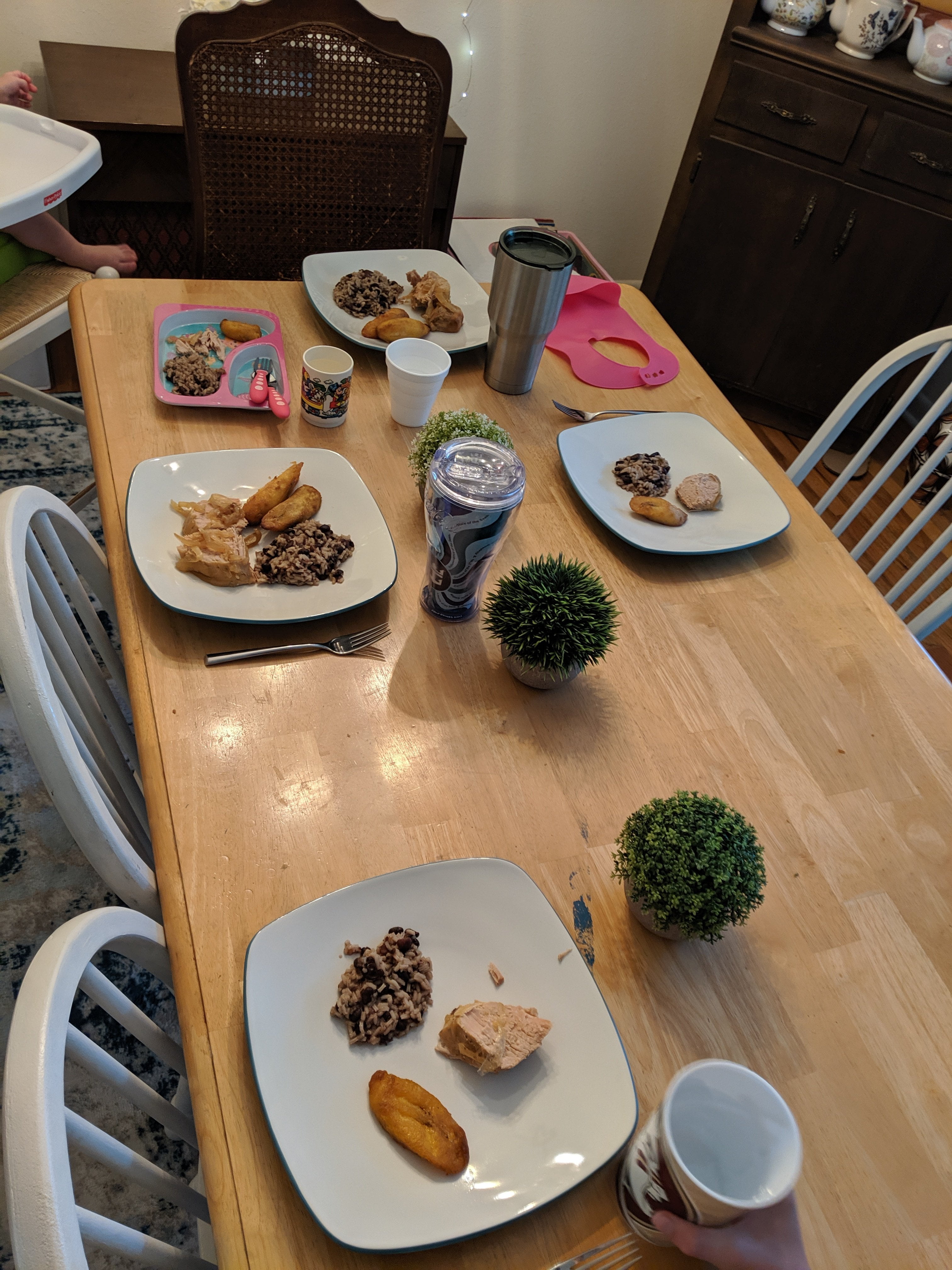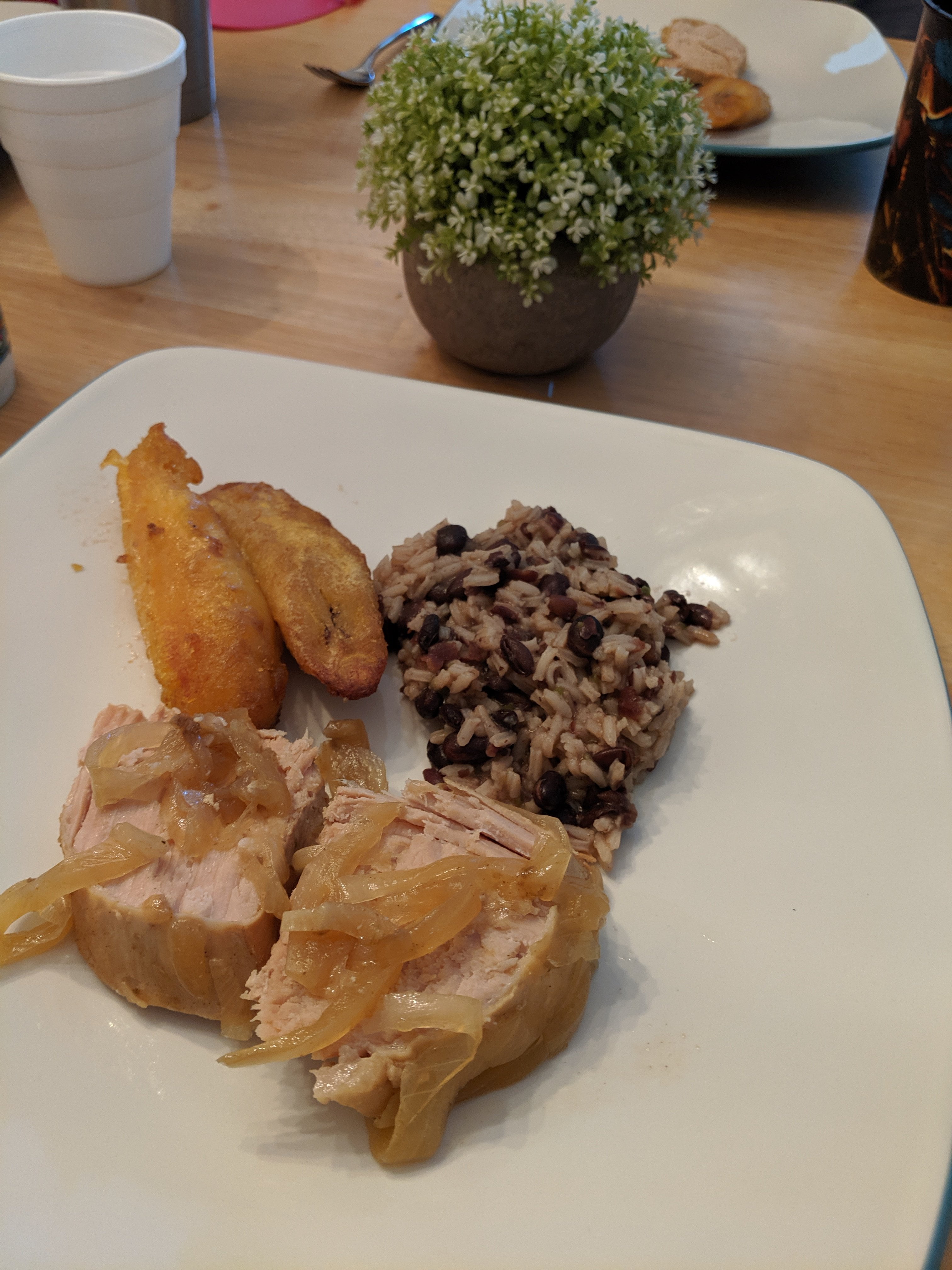 Practicing drinking from a big-girl cup at home too!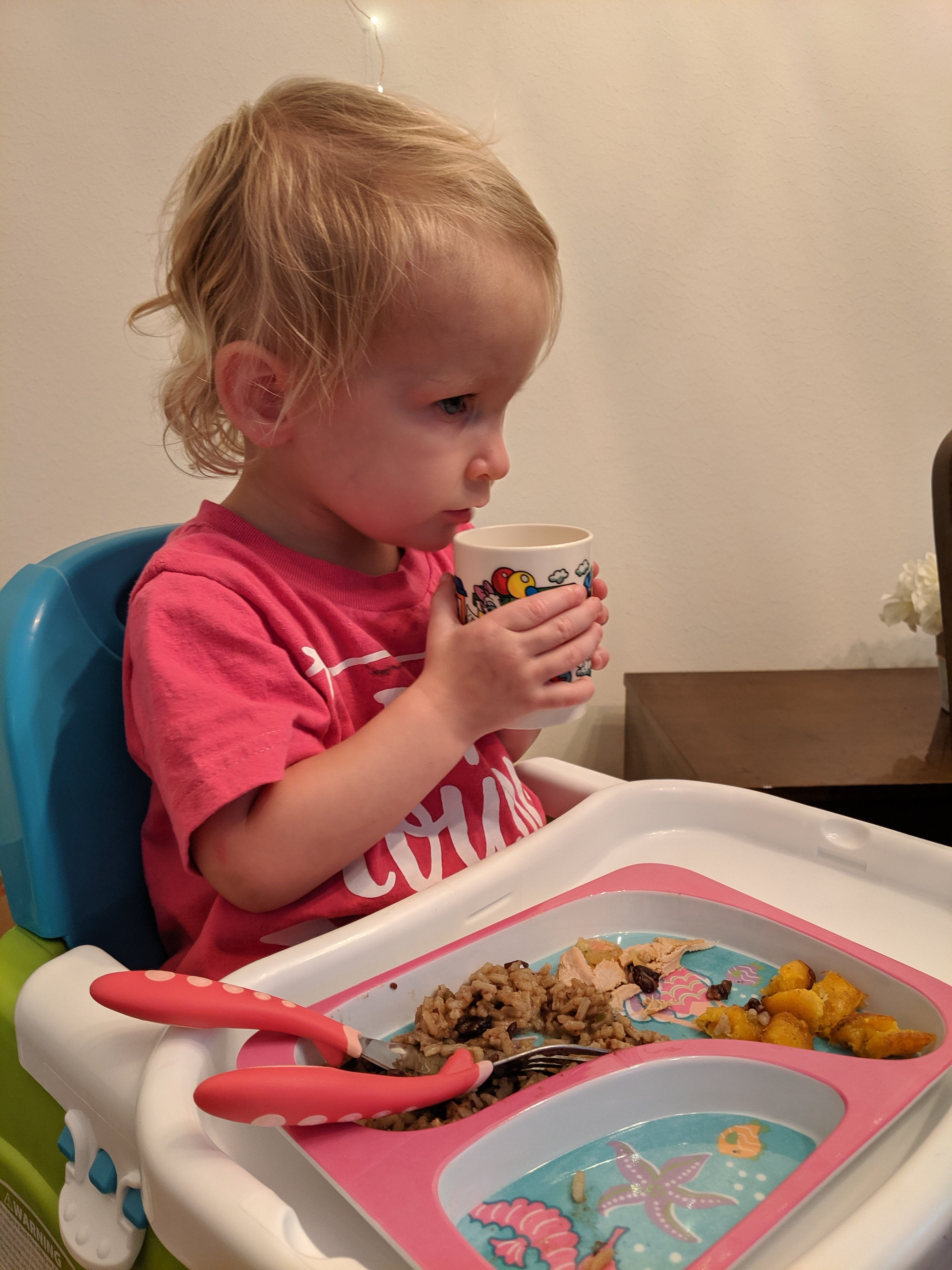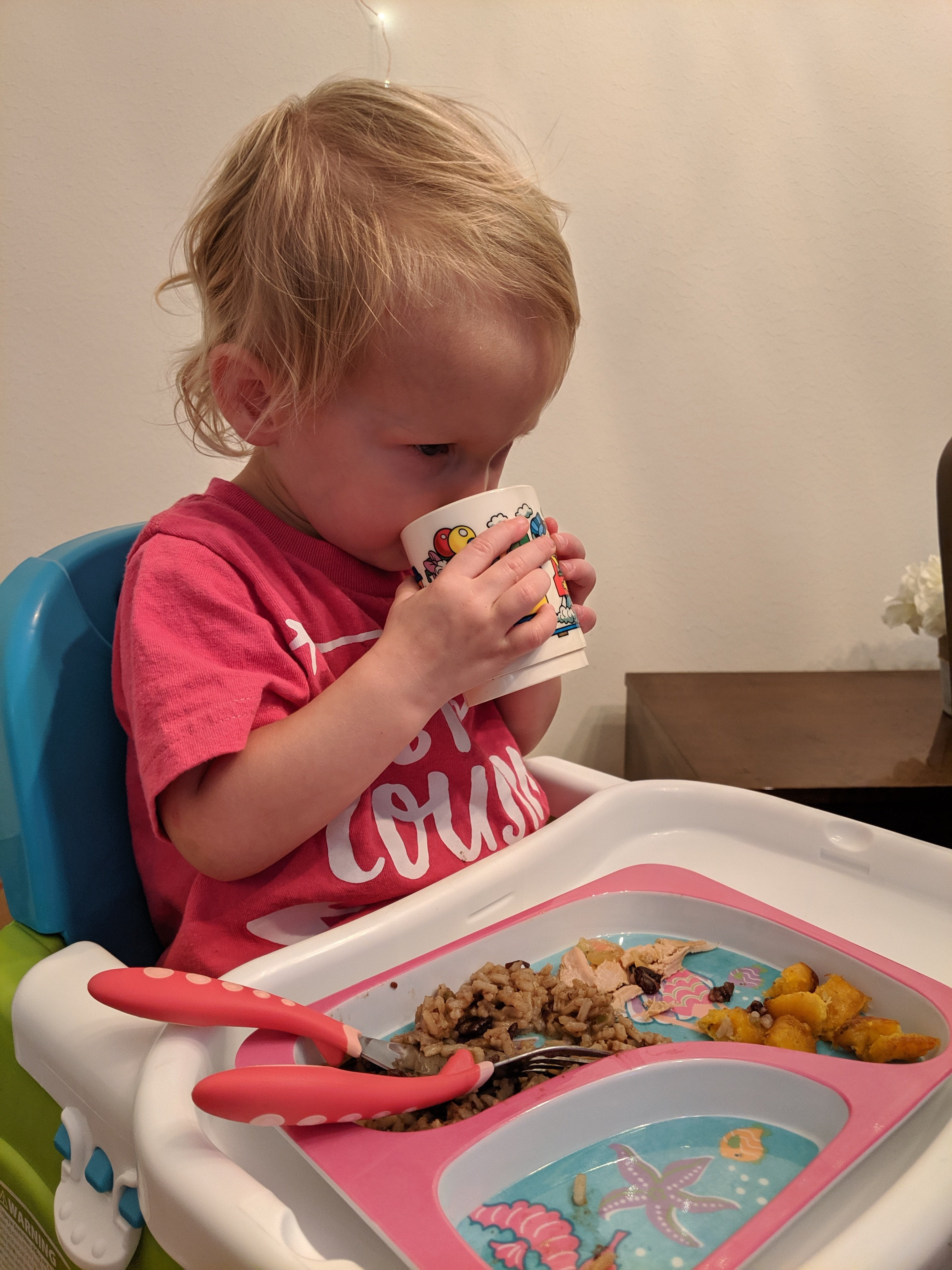 This hug was a rare moment for them, as usually only one wants a hug and the other protests, but they were being so sweet! I was super fast and sneaky and snapped a photo so quick!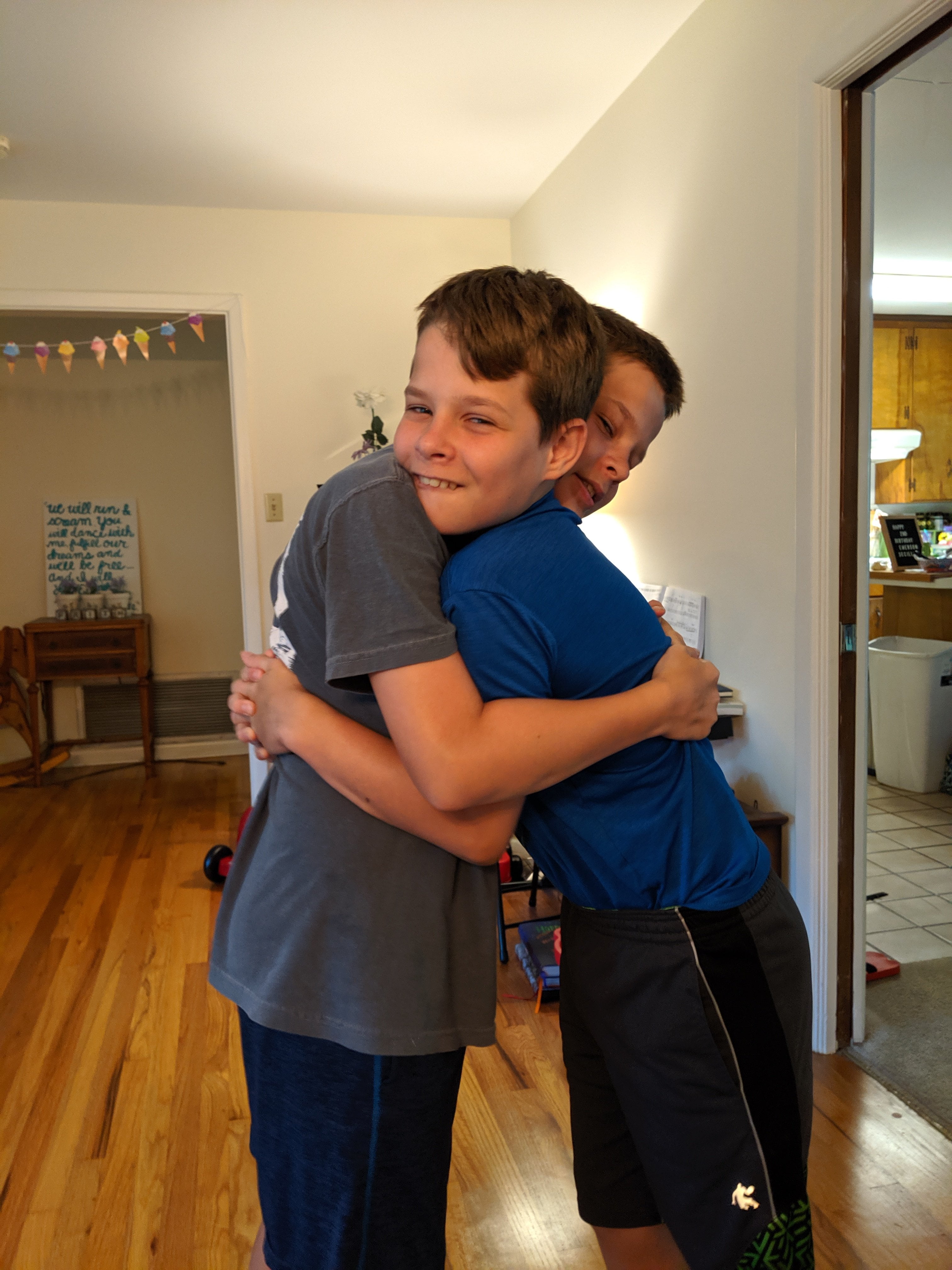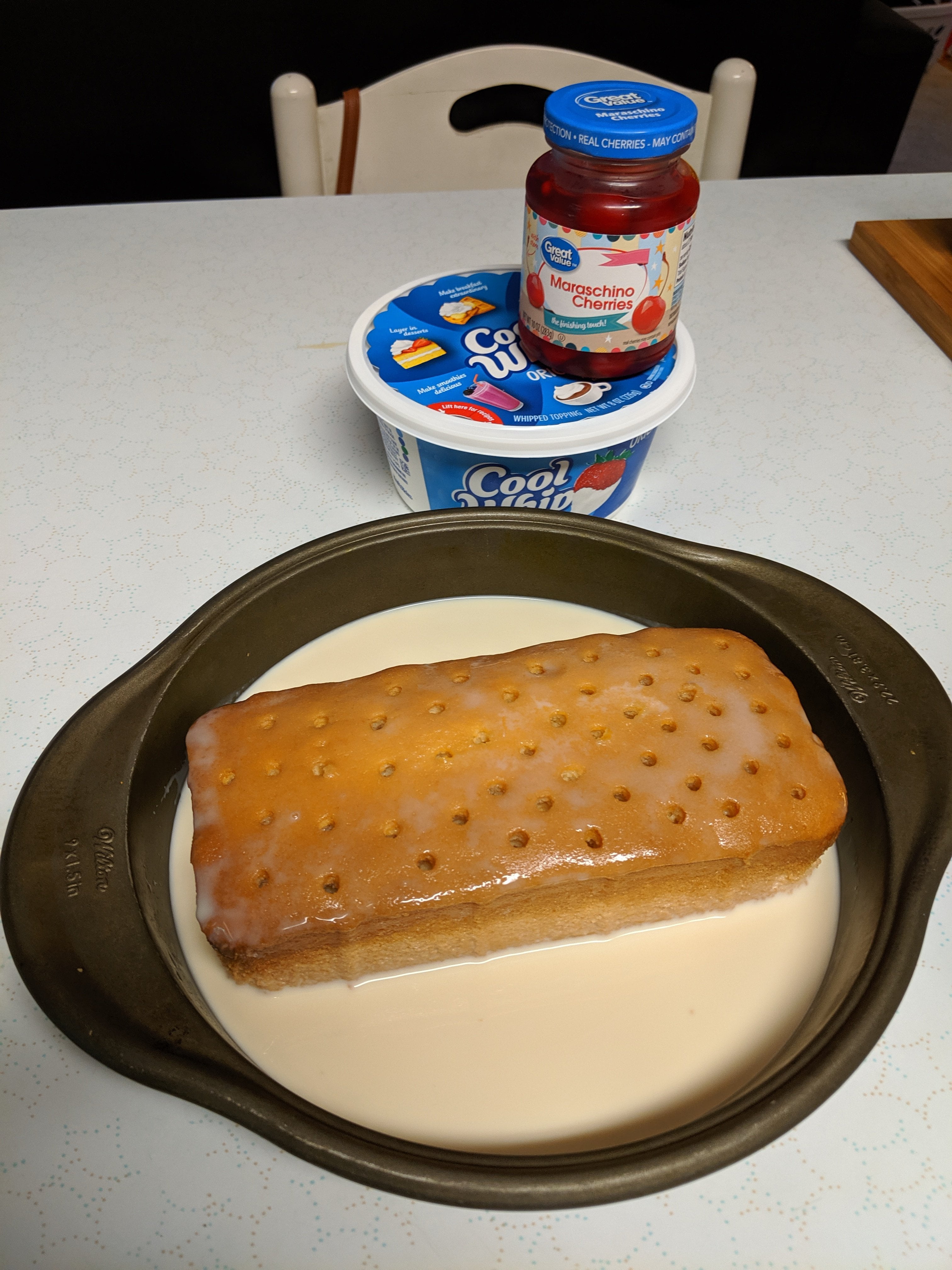 Lisel said to top the cake with whipped cream and maraschino cherries, both of which we had leftover from Emmie's party still, so of course I did what she said! But honestly, the cake wasn't a big hit. The boys & Jeff all said the texture was weird, but Emmie and I had some and liked it. So I guess we'll skip the cake part next time, but the rest of this meal will definitely be added to my regular rotation!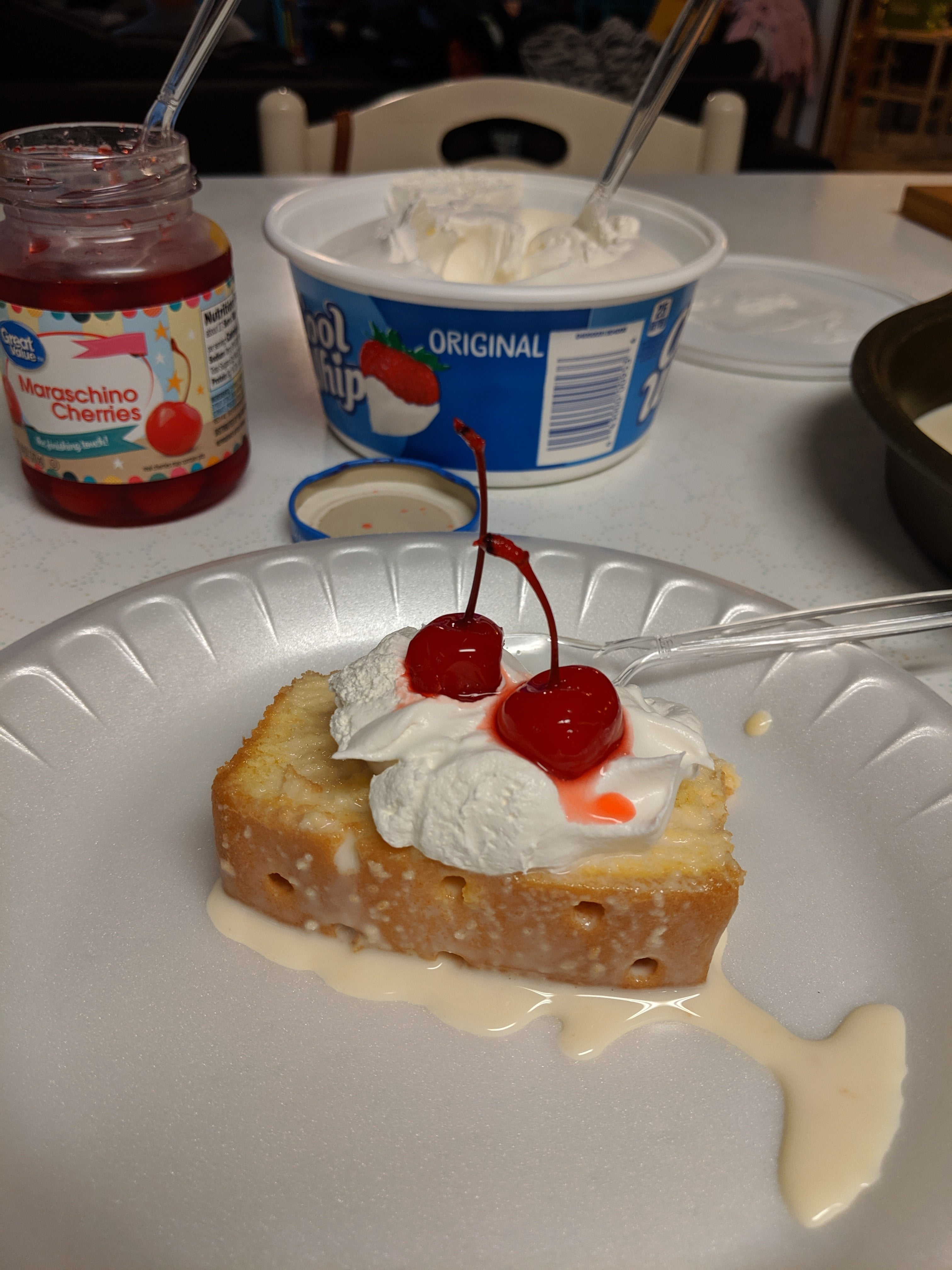 Thinking back now, I don't even know why her clothes were taken off? This happened sometime between dinner & dessert while I was in the kitchen, but I don't know why?!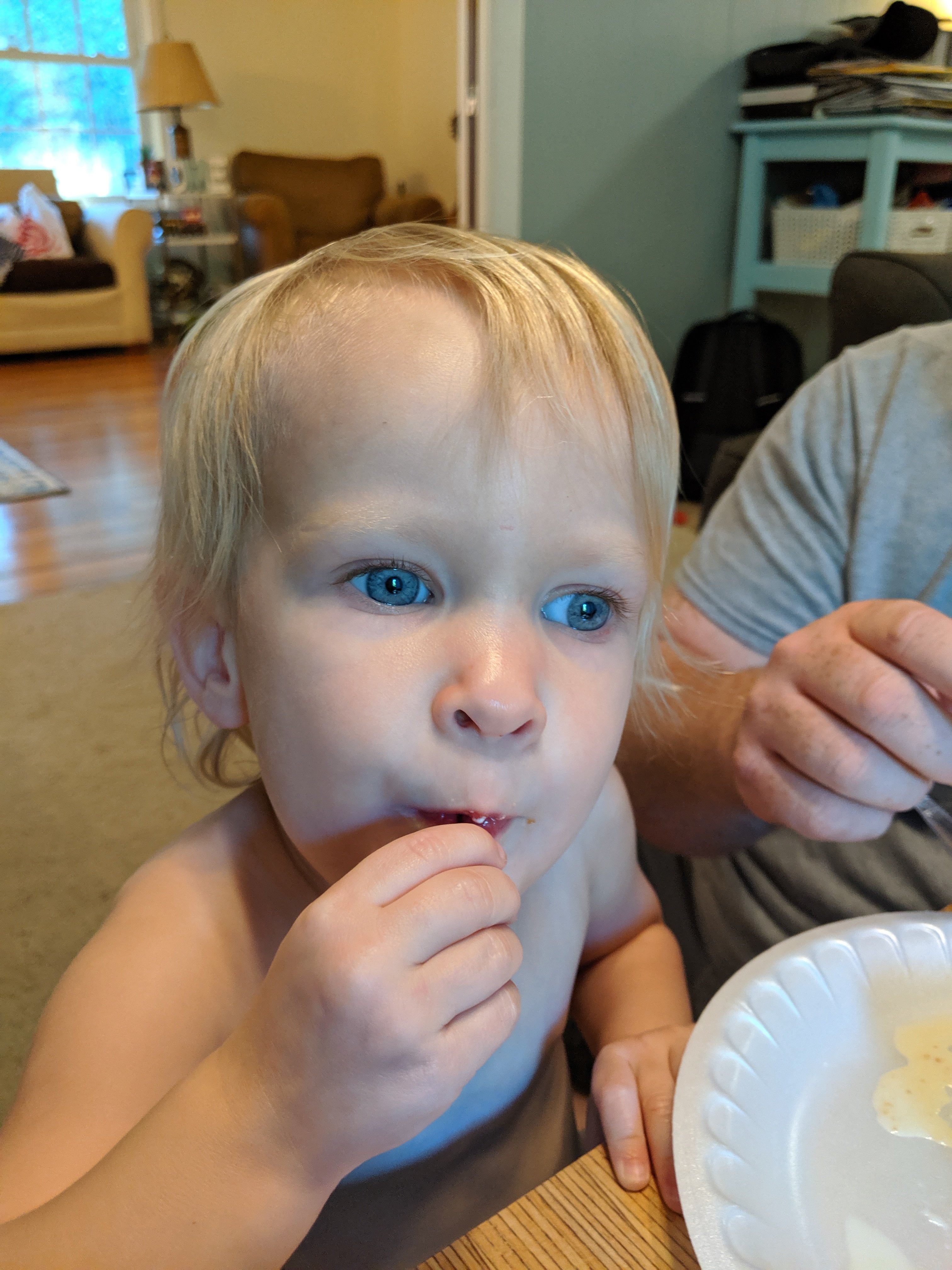 We played, and tidied, and vacuumed after dessert, and then got Emerson ready for bed. She called both of her bubba's back to her room for hugs and kisses, she asked for some hand sanitizer, made some fish faces, and then we did bedtime!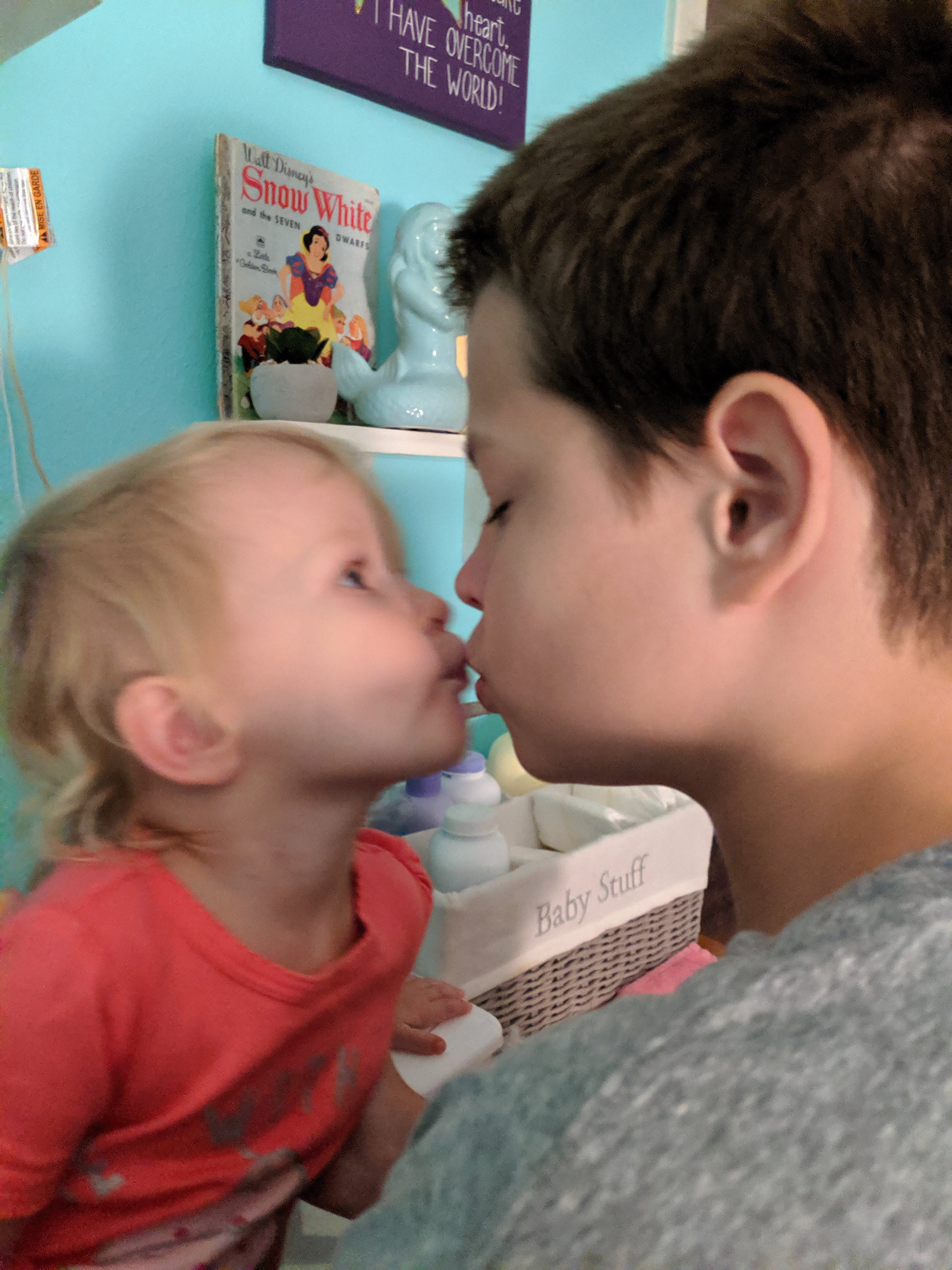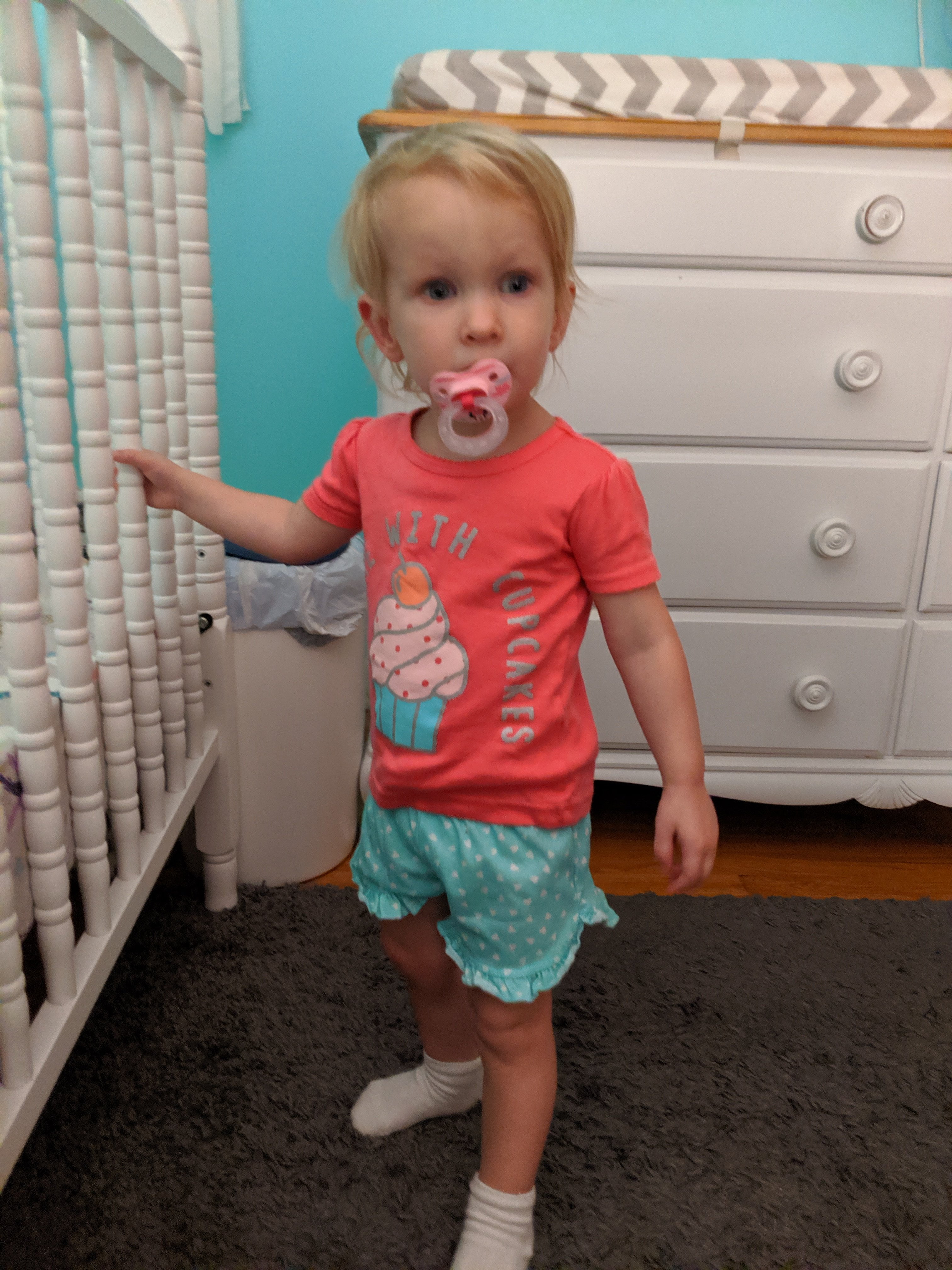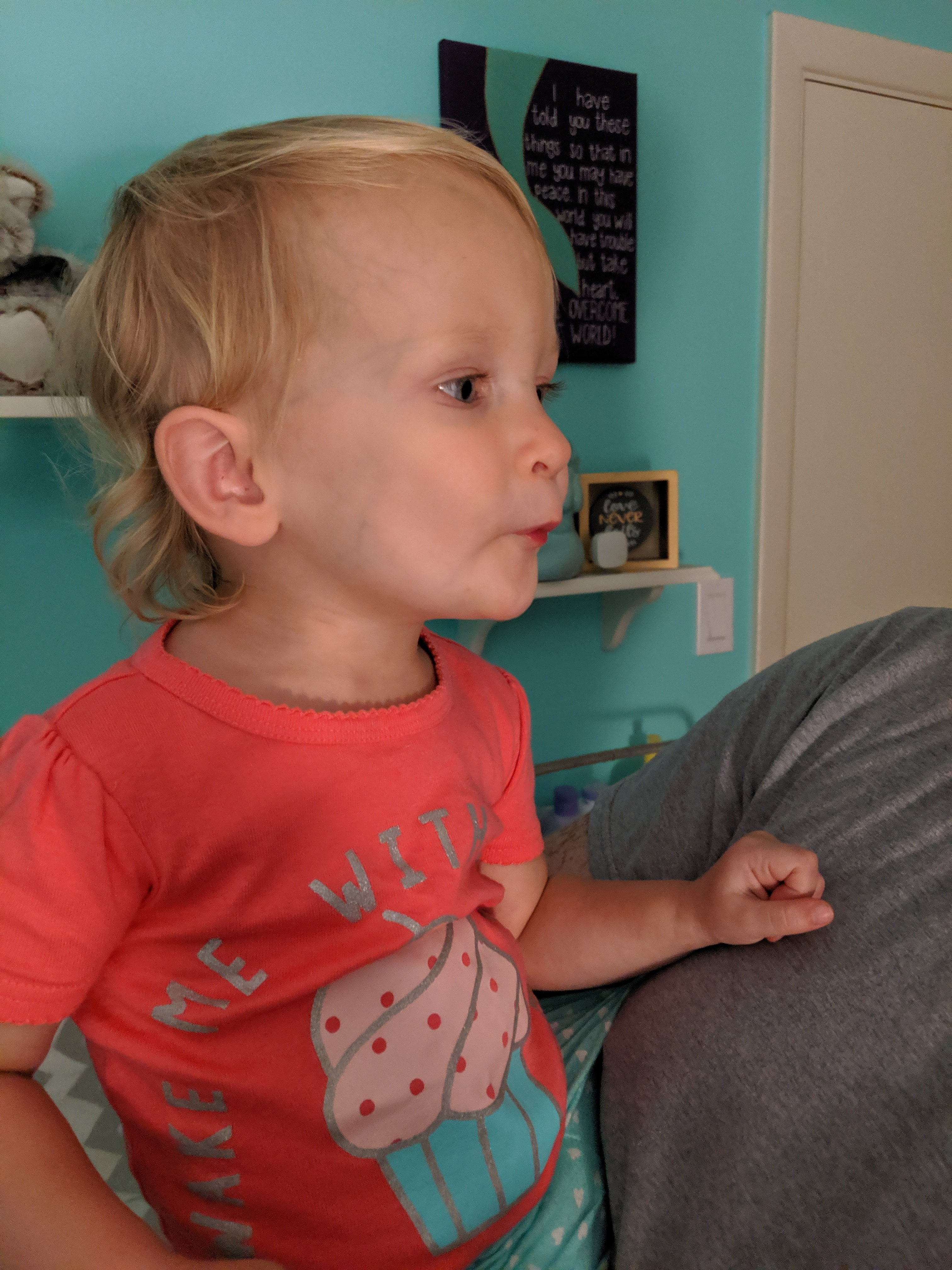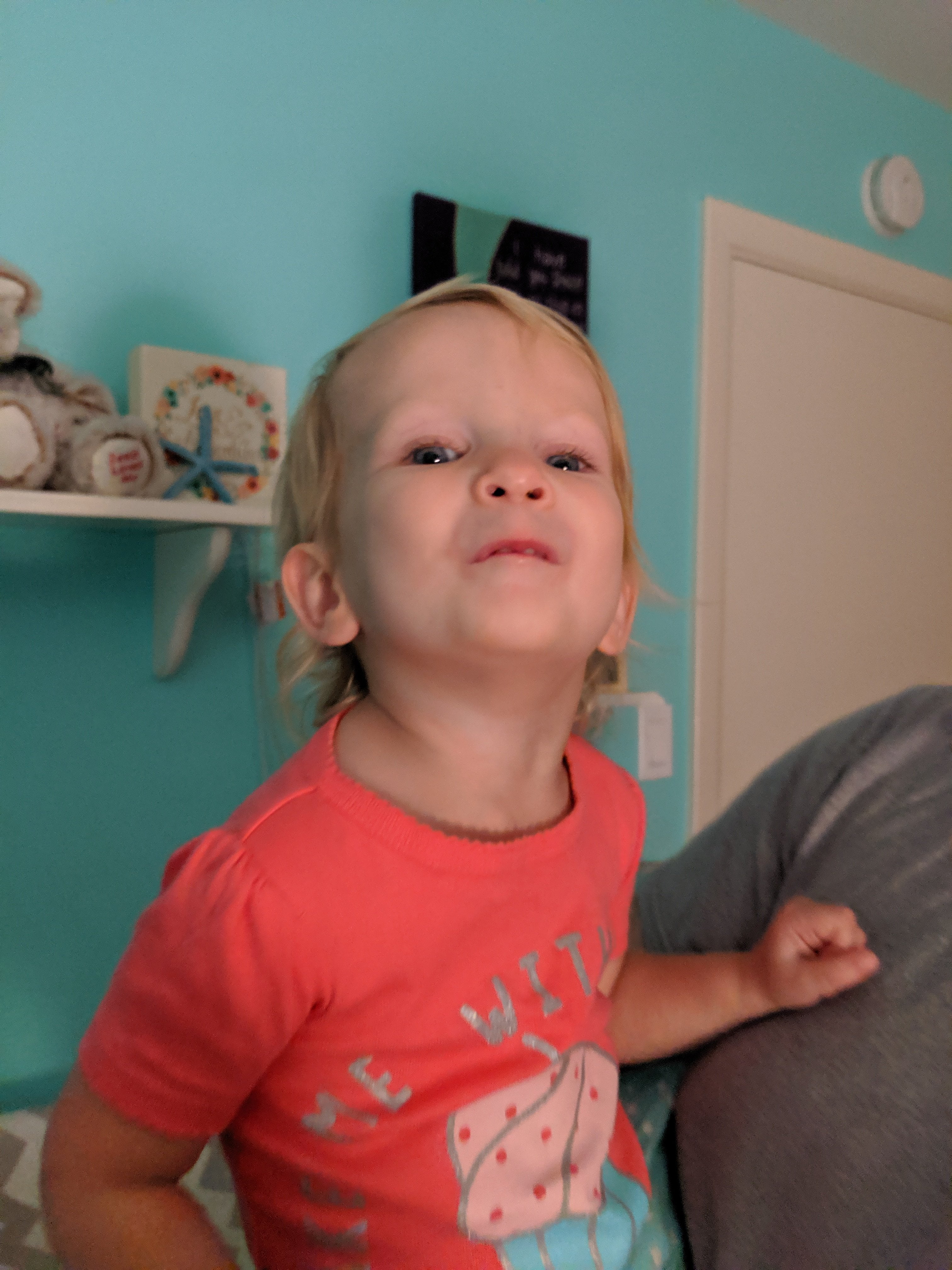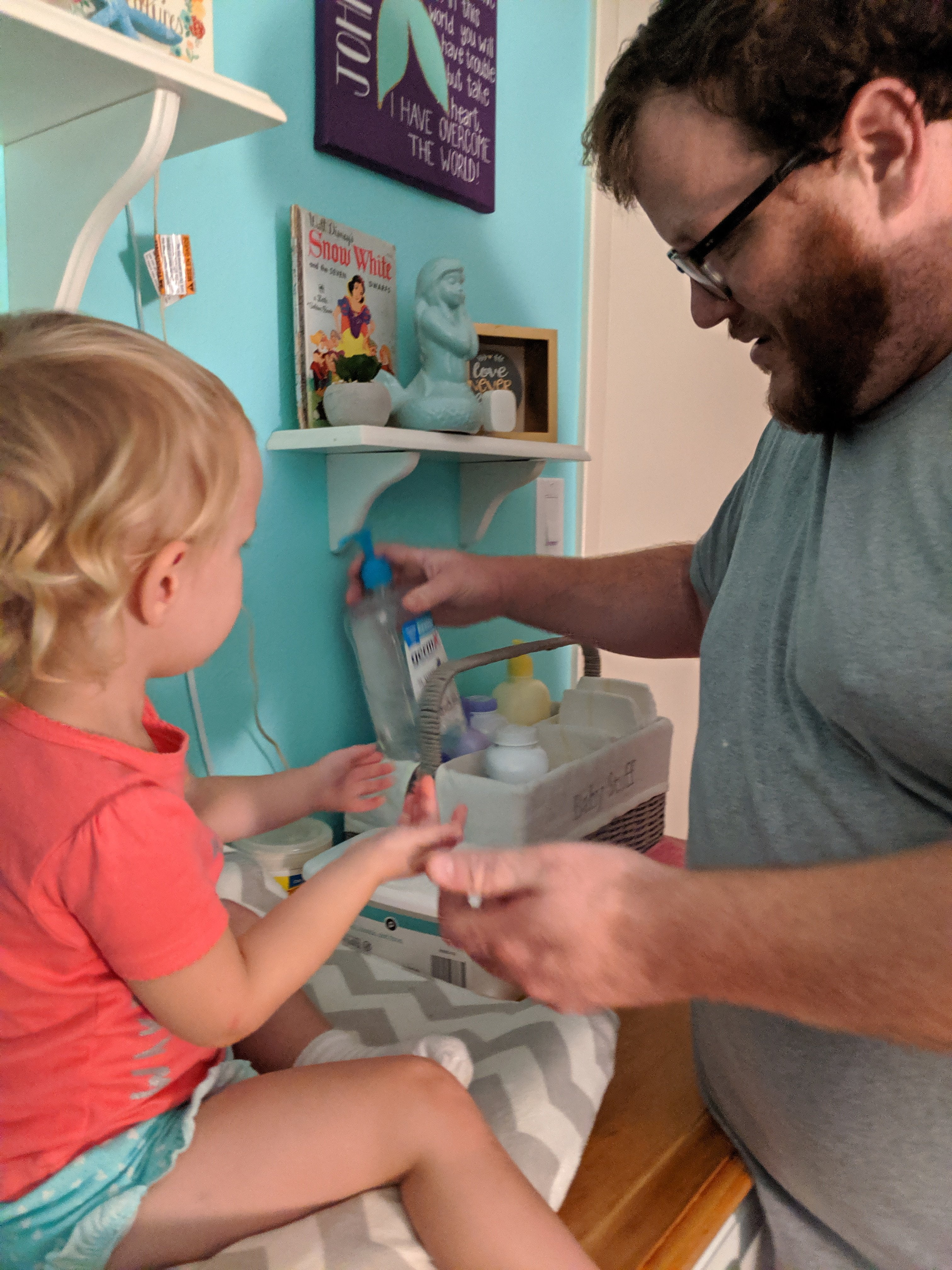 Dishes are washed and kitchen is clean, so now it's time to sit down and relax for a while before bedtime. We still haven't found a new show to watch with the boys in place of "Stranger Things," so each night is a new struggle to find something we can all agree on… So wish us luck as we start that again right now!