We actually got to "sleep in" a little bit this morning… All the way till 7:30! She read some books first, and then had a quick bath before church this morning.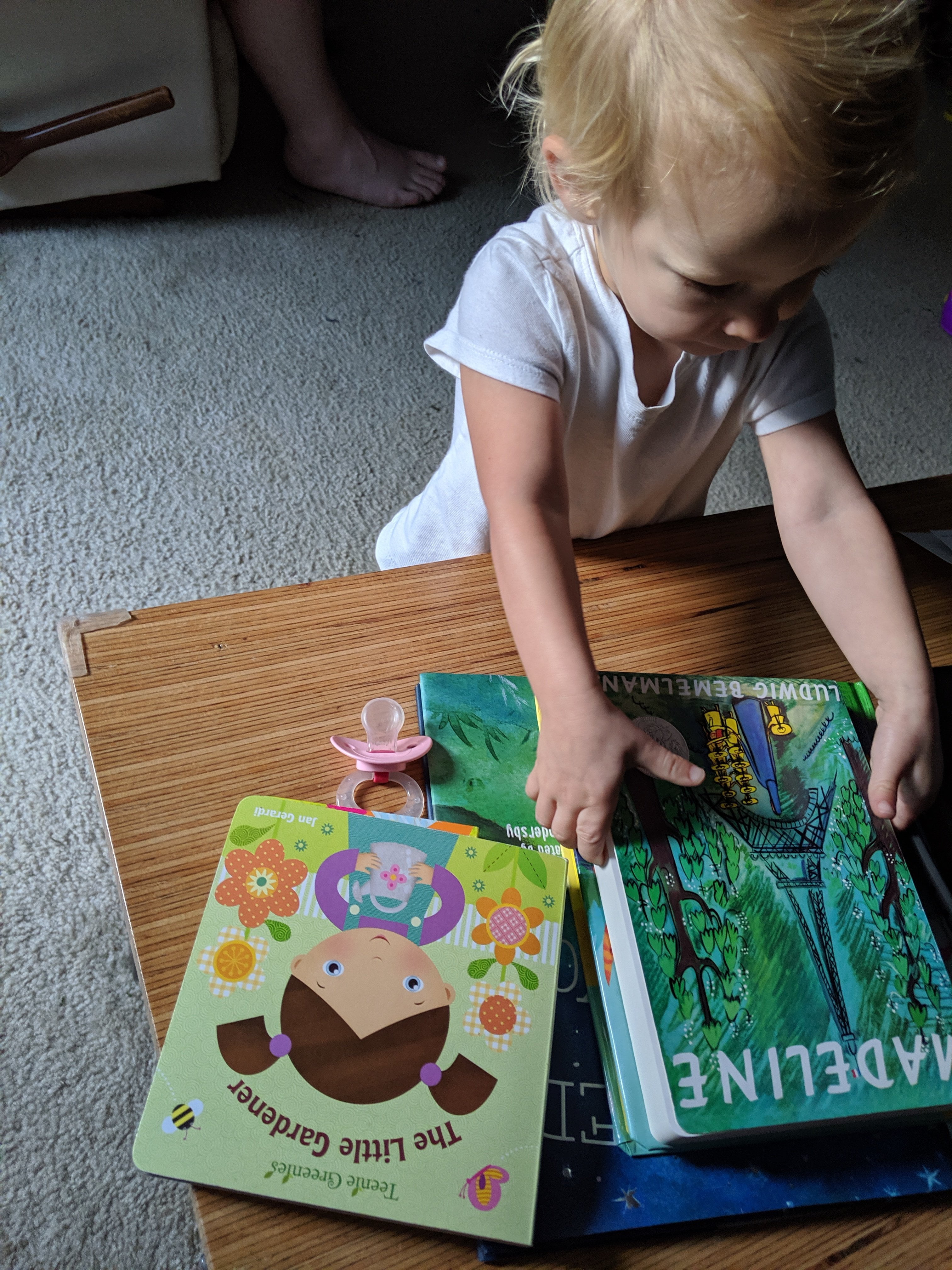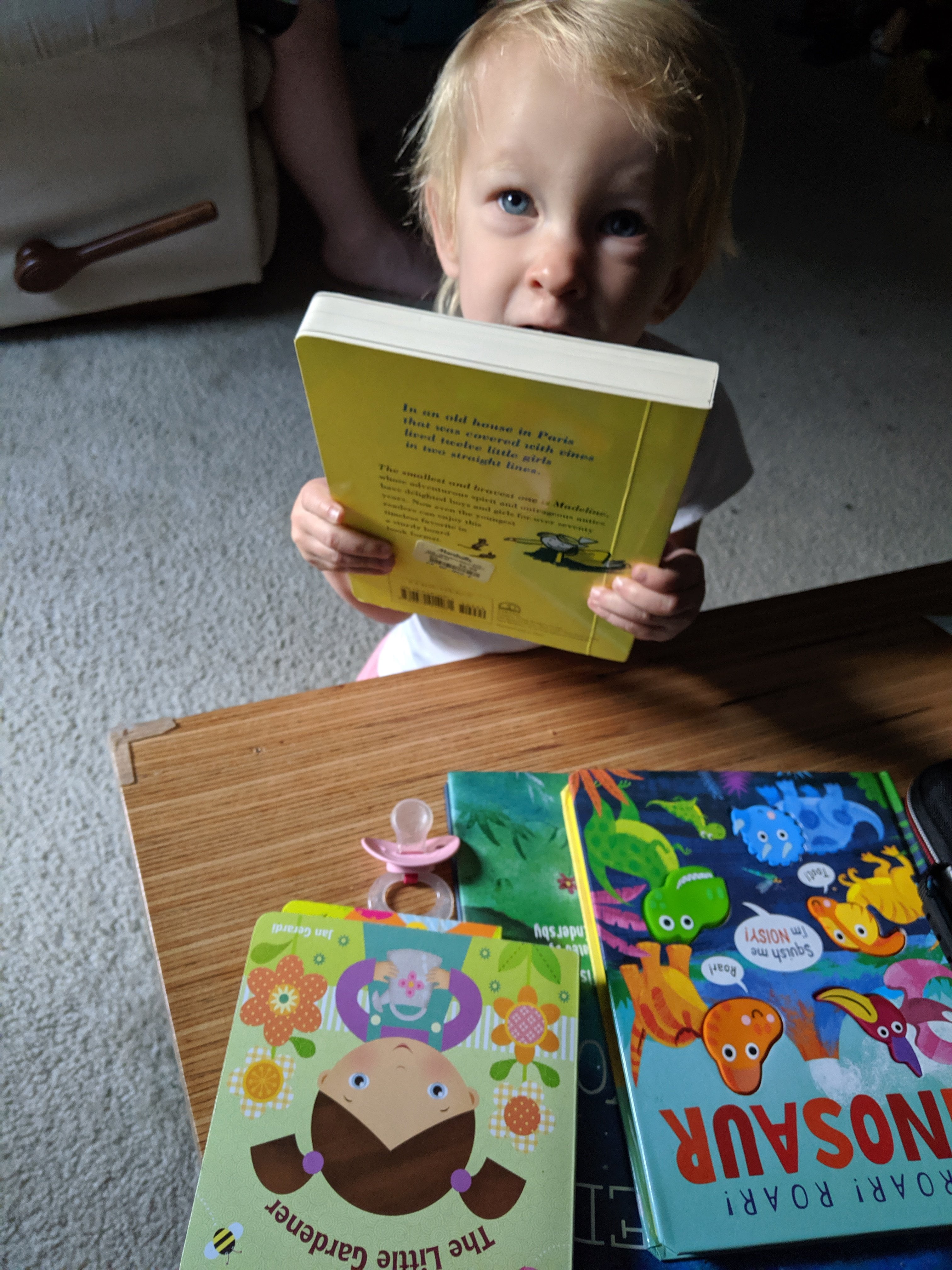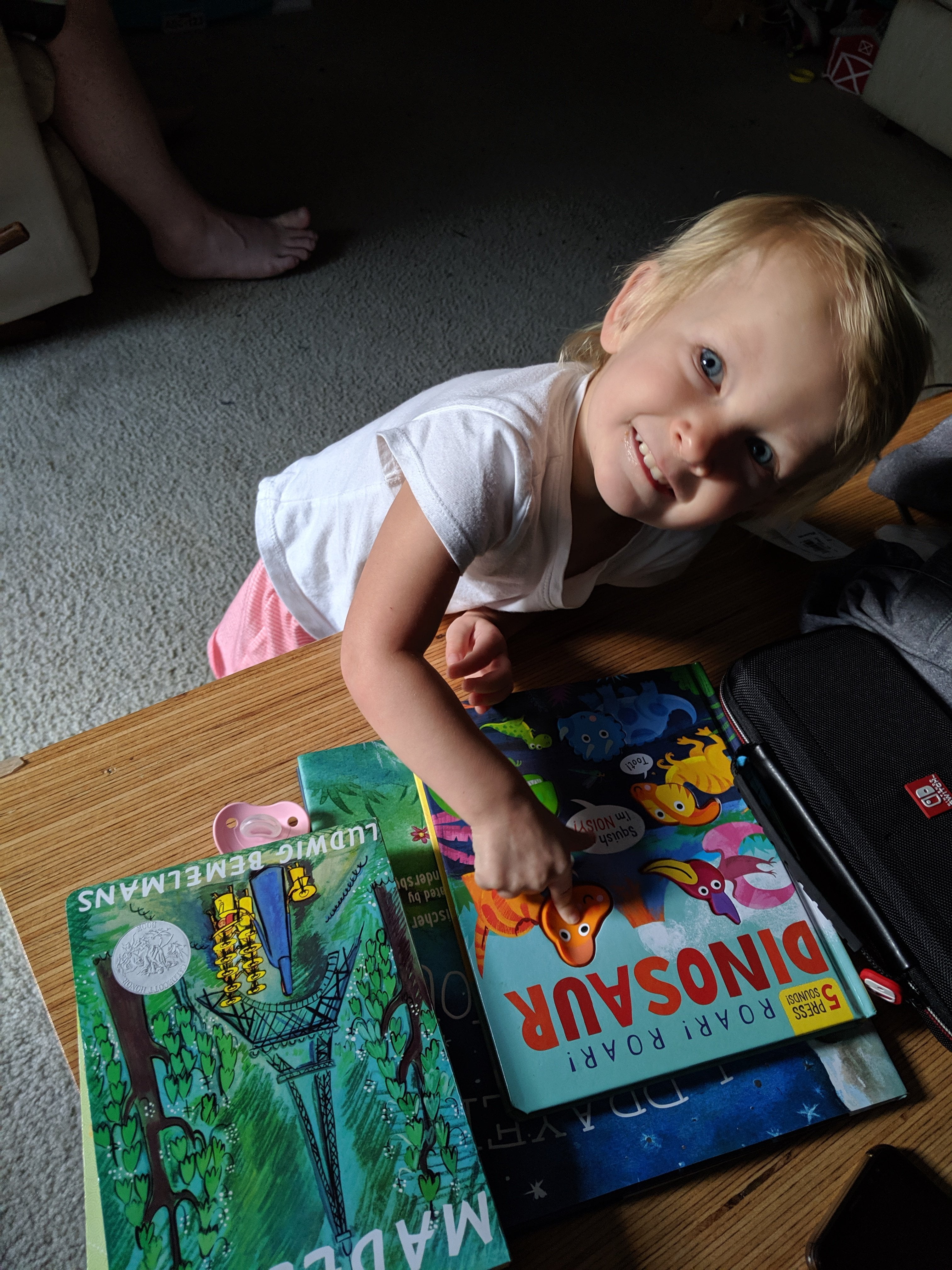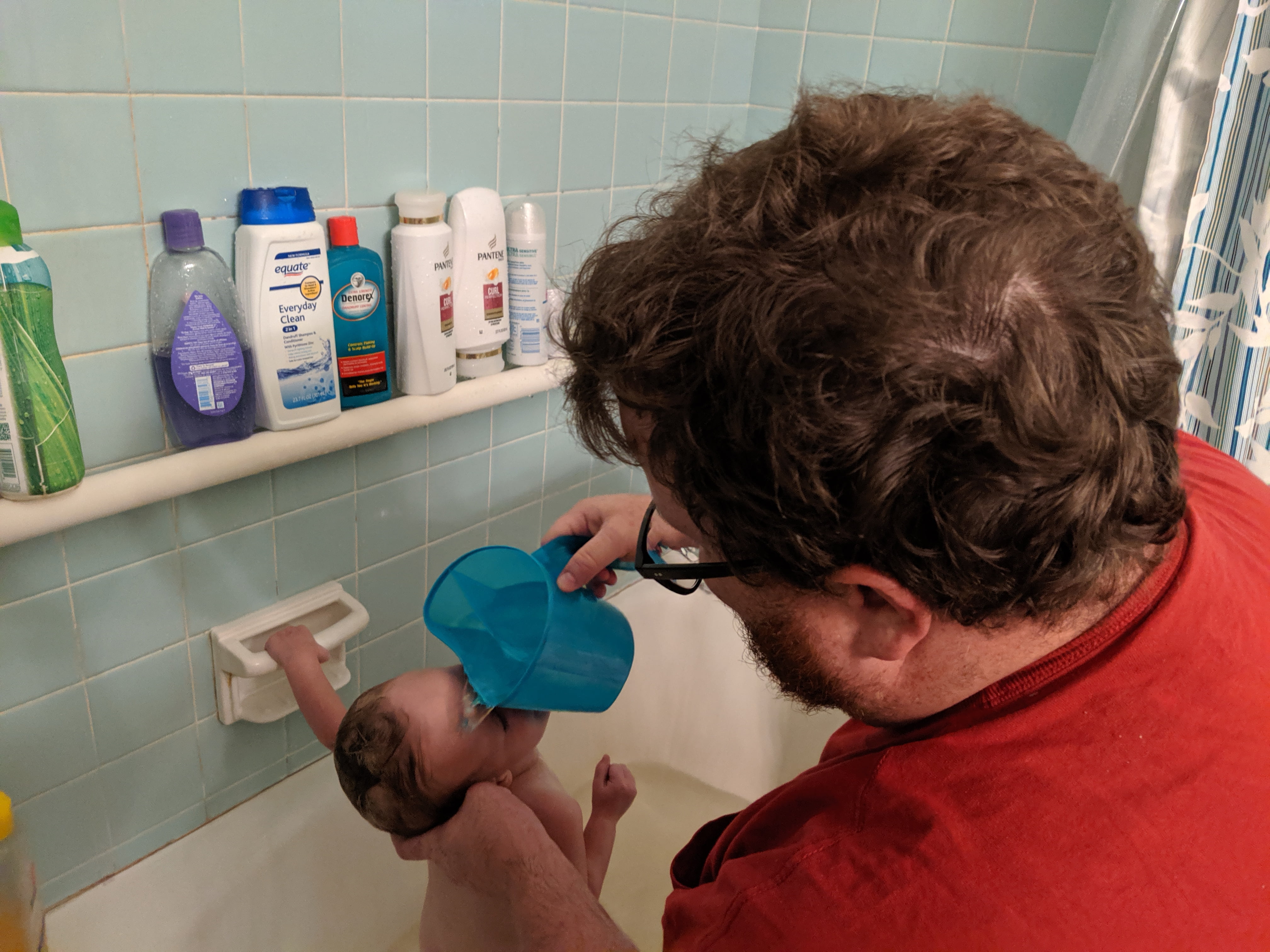 Twinning with my baby girl for church! She even picked out her own shoes this morning. She's definitely got her own little sense of style.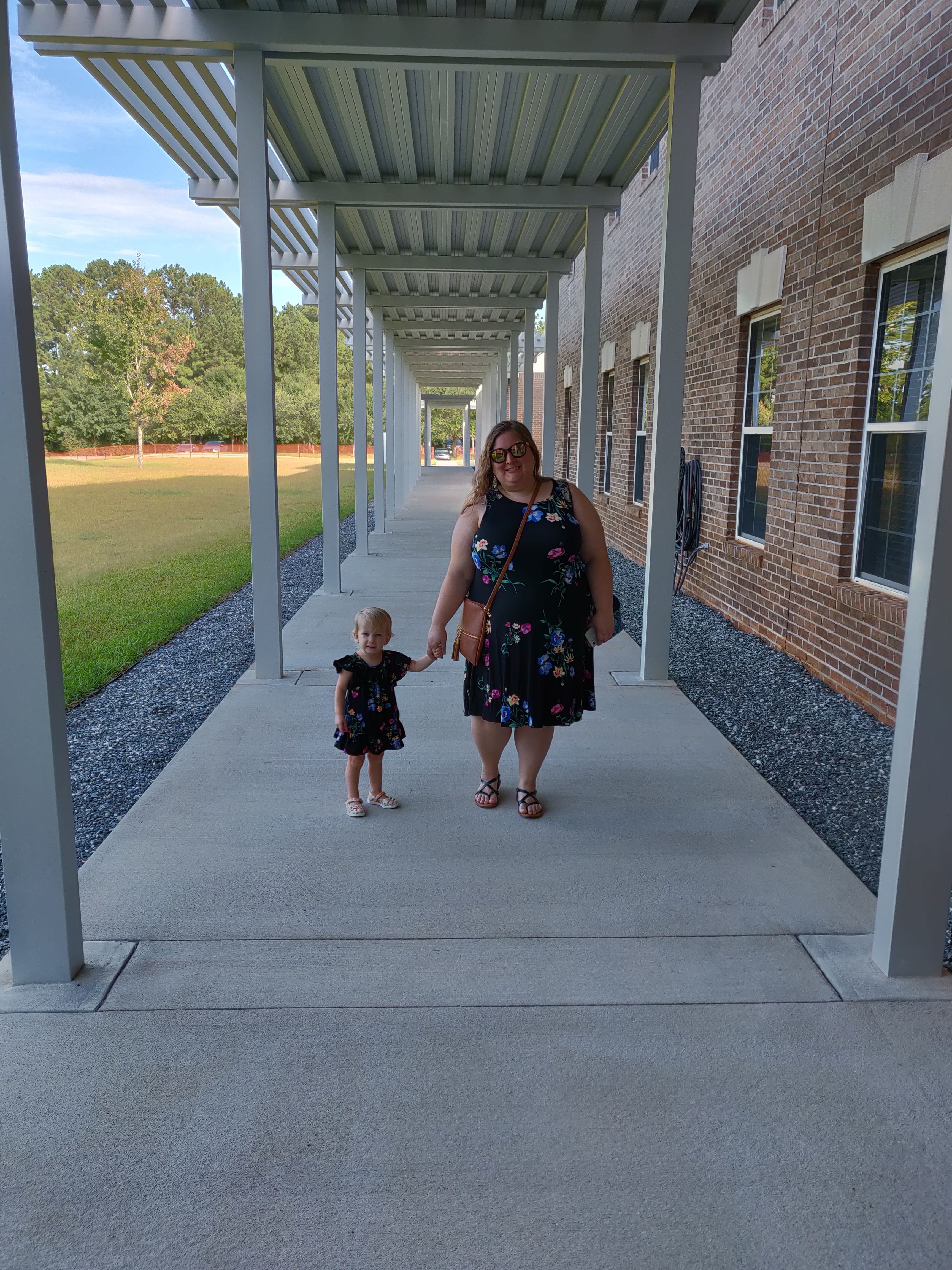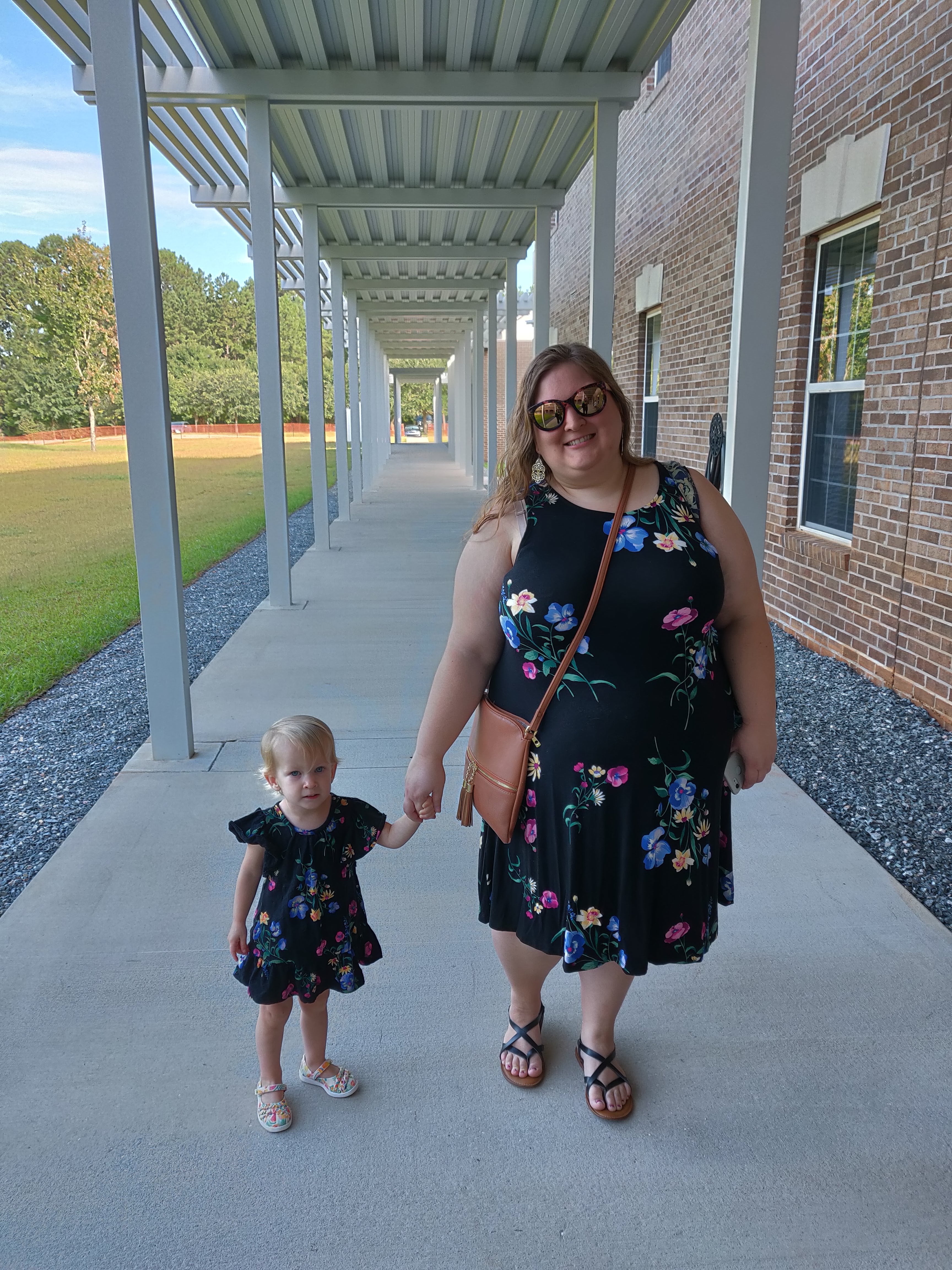 And look, a miracle – we got the boys to actually smile and pose for a picture! (They're in that annoying, teenage "I don't like pictures" phase.)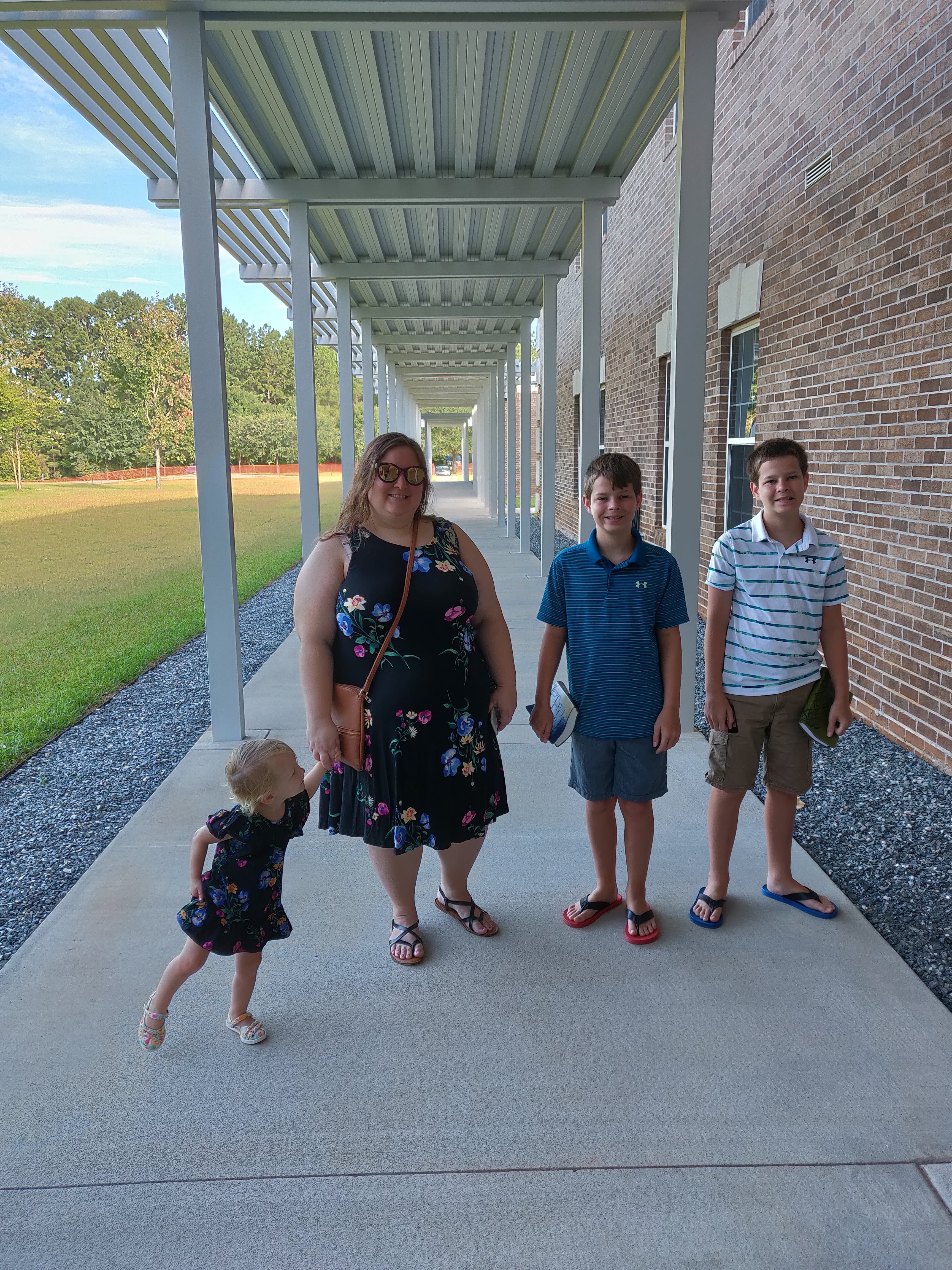 This baby girl loves her Grandmommie! We always make sure she sees all of her family members after church before heading out!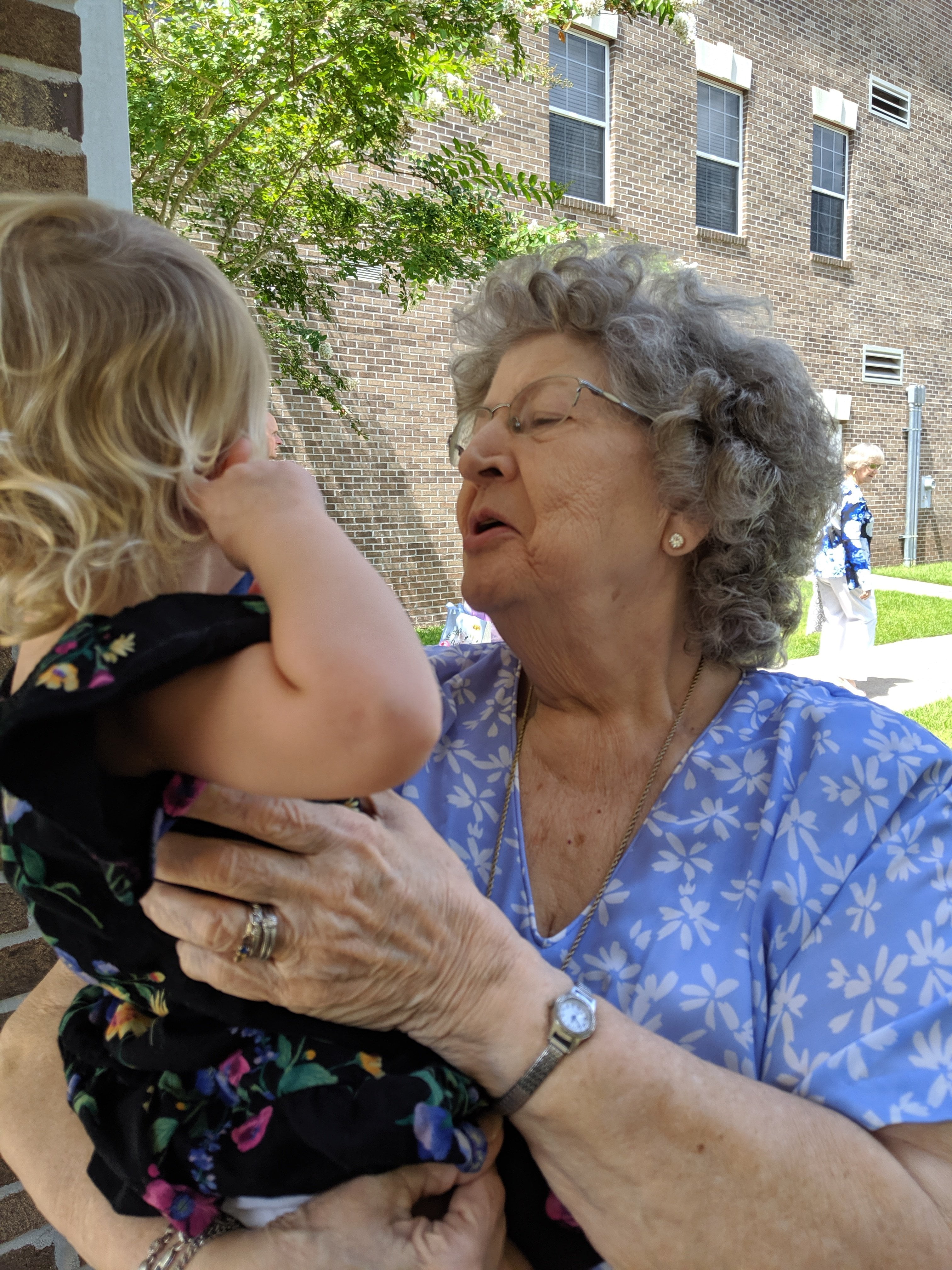 The boys requested Dairy Queen for lunch again today, and it's hard to say "no" to the $5 buck lunch, that comes with ice cream for dessert!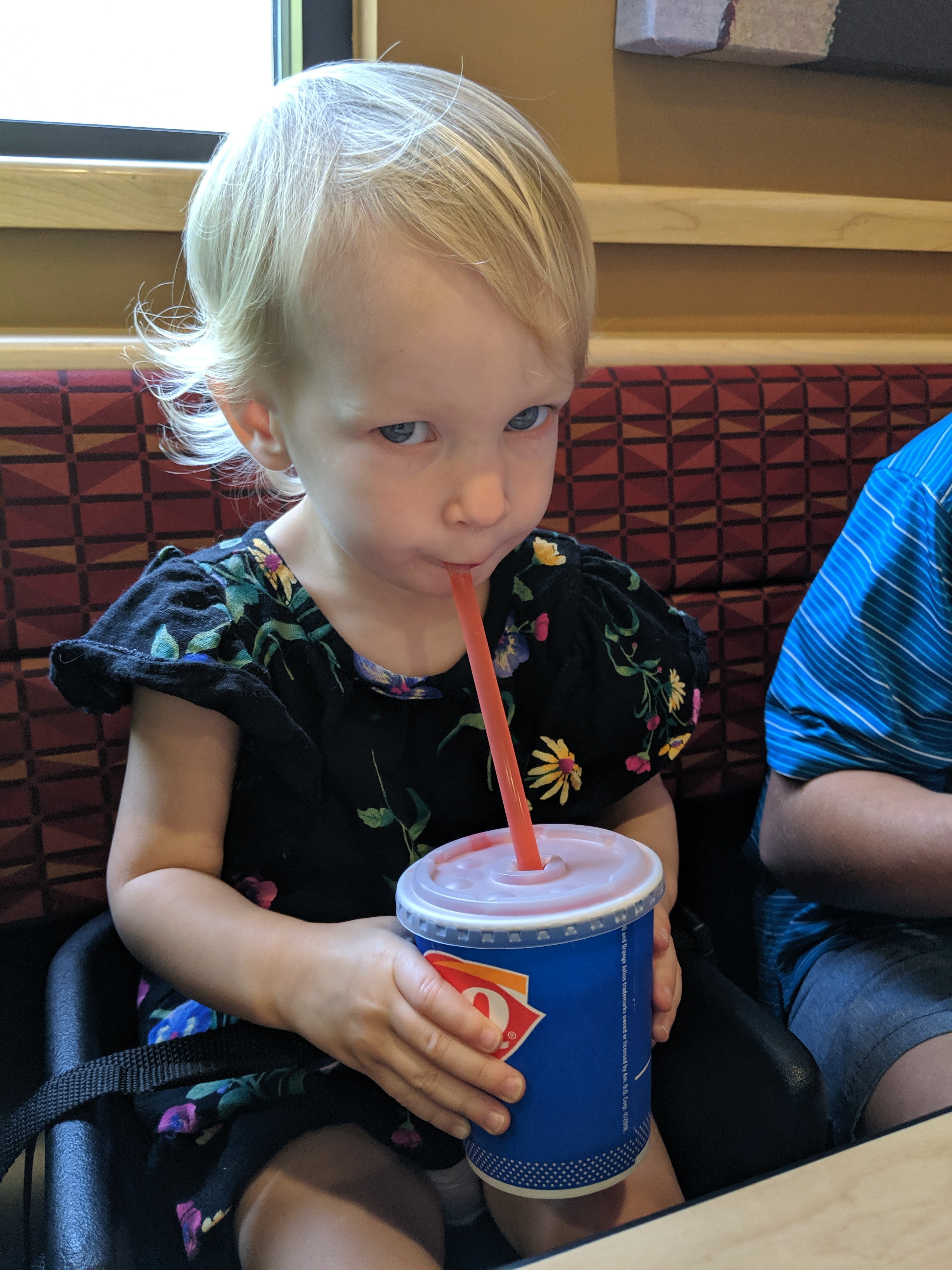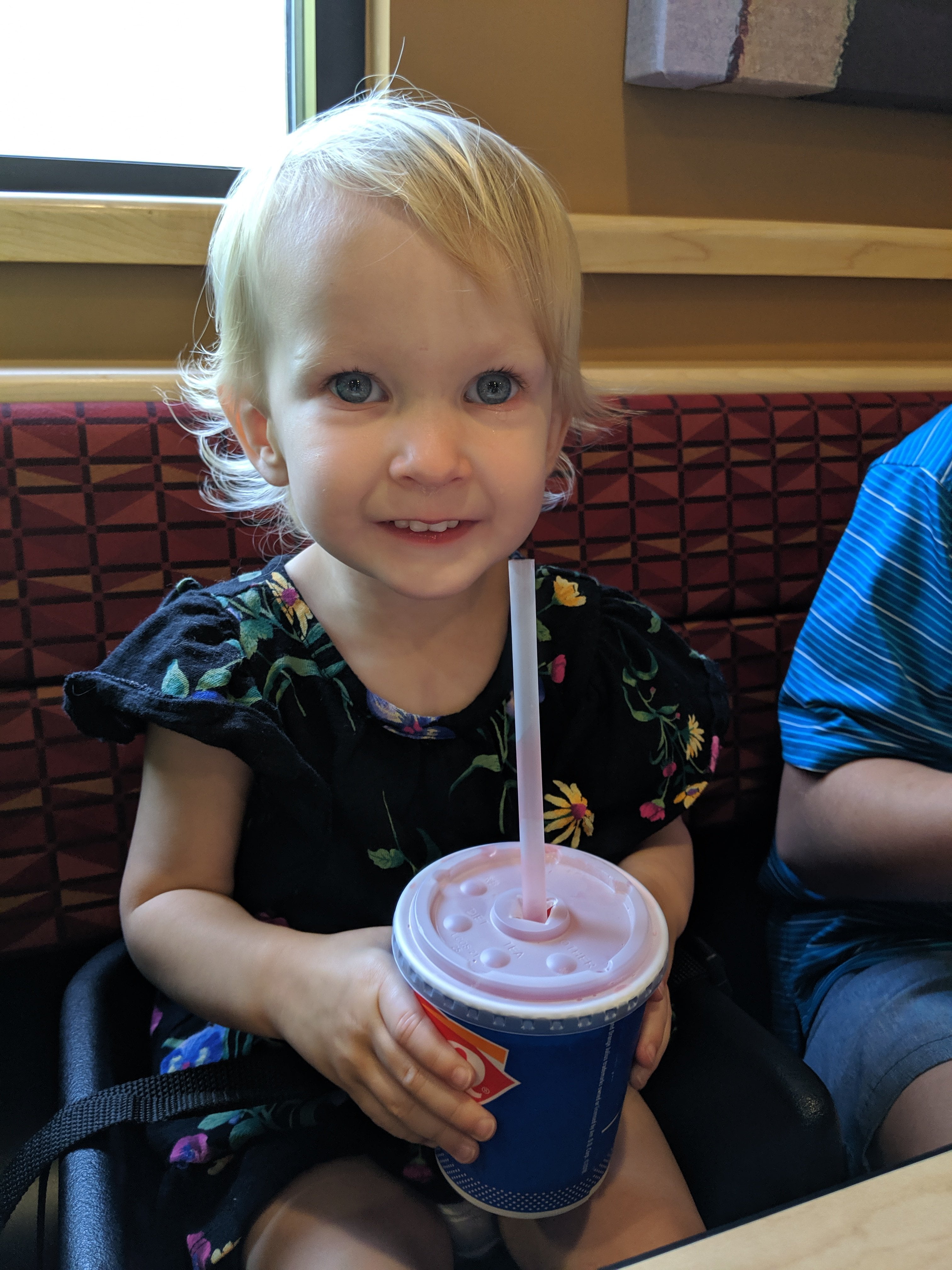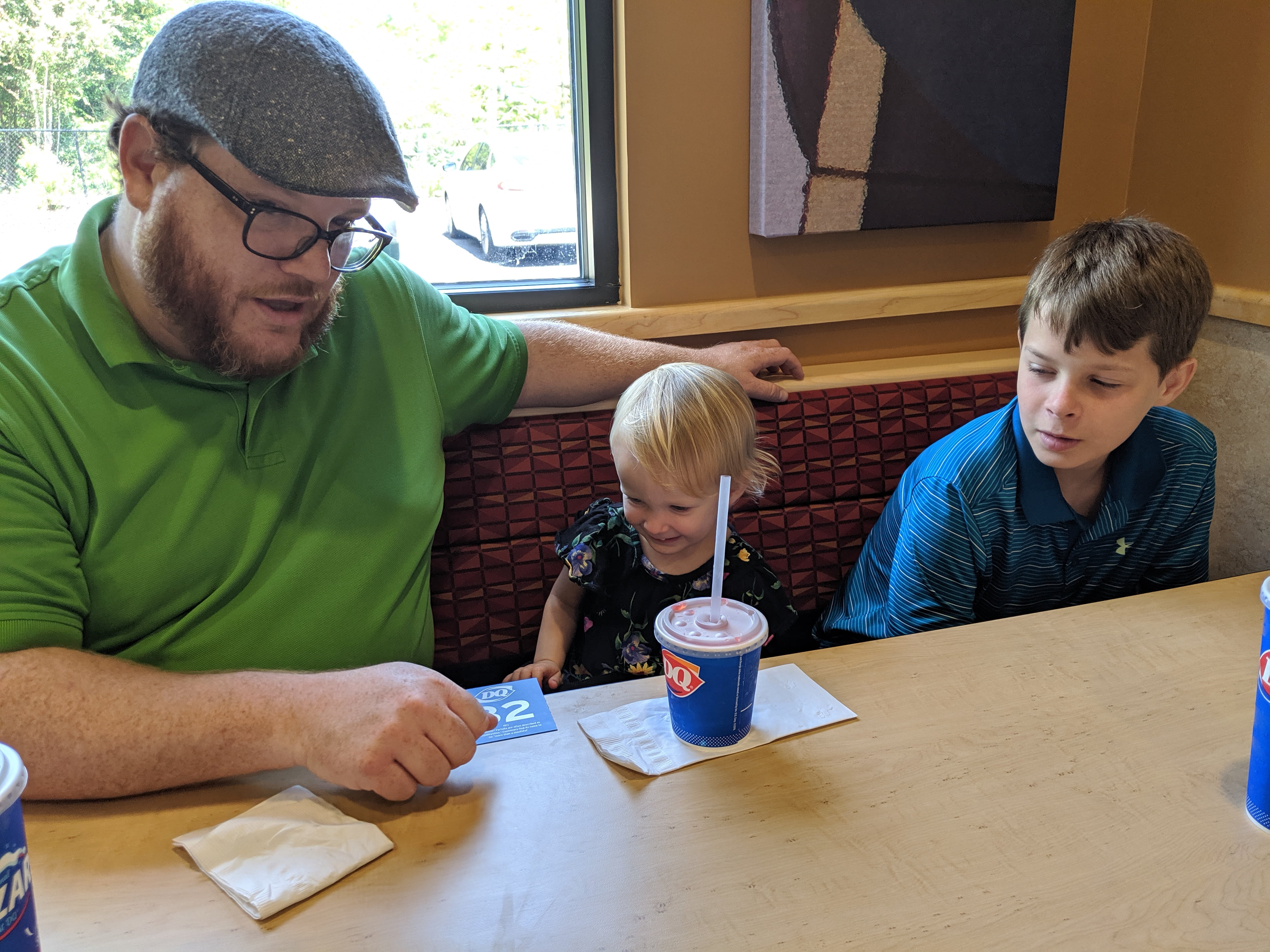 I just love watching this tiny girl chow down on a big-girl cheeseburger!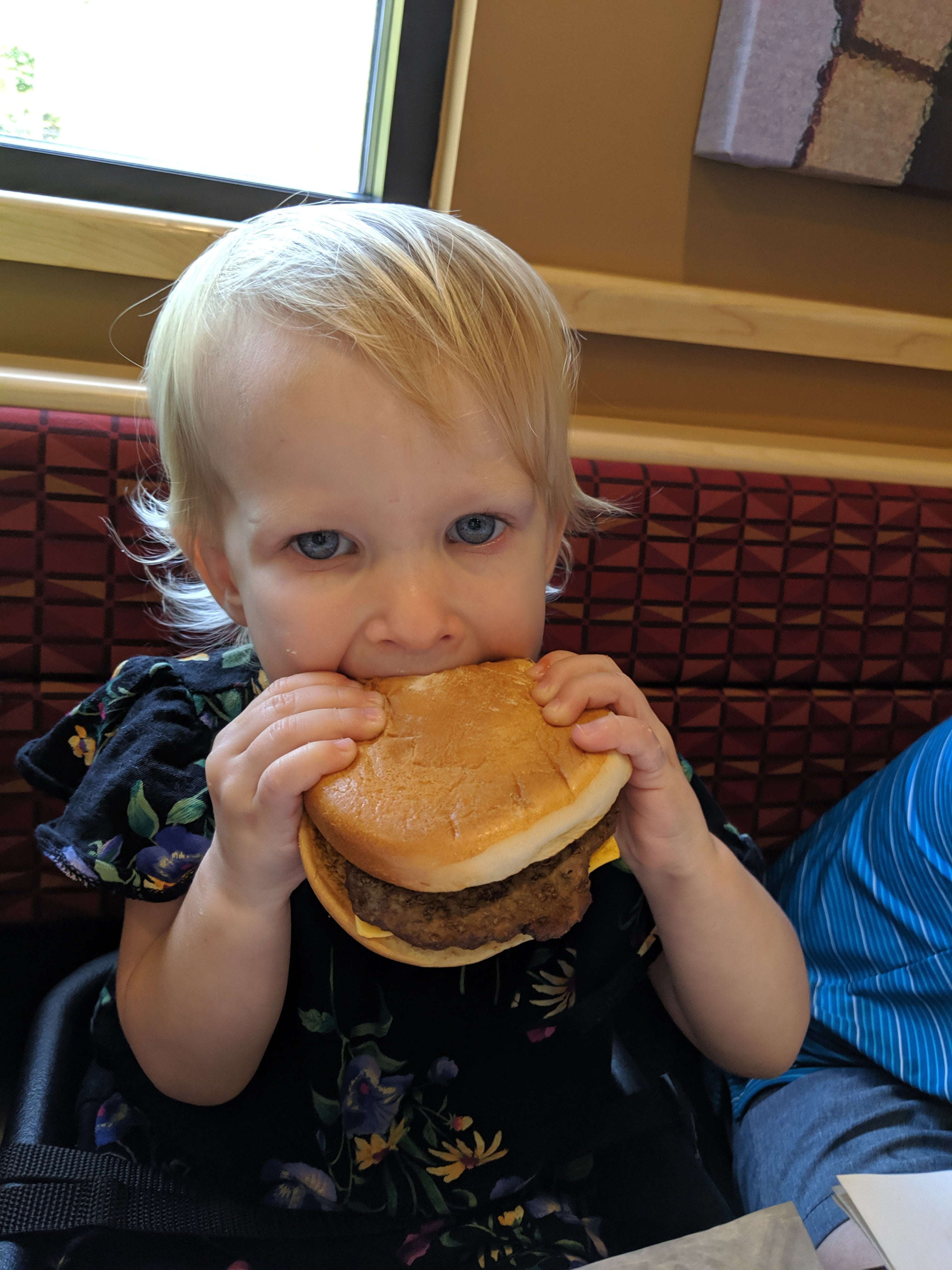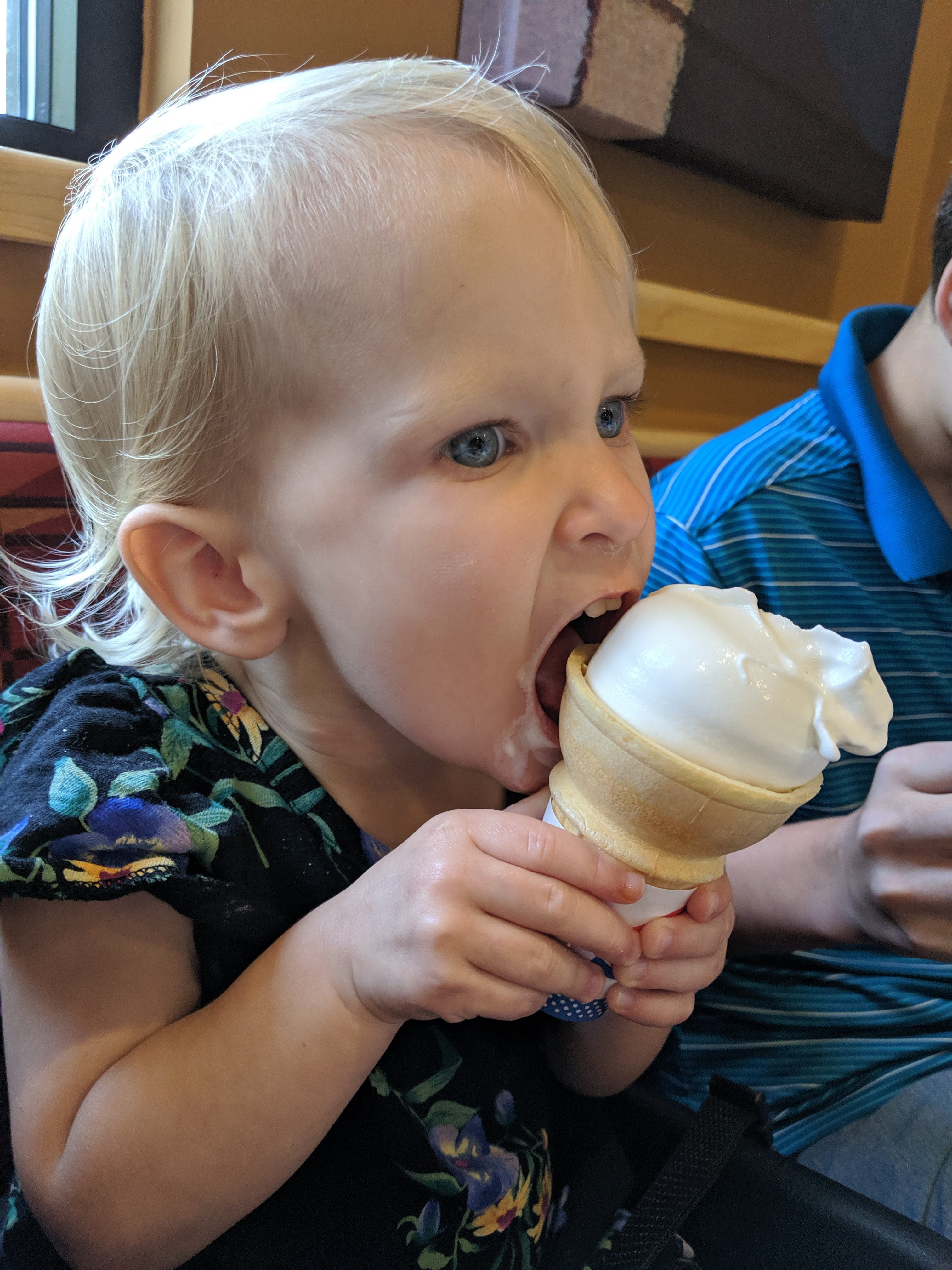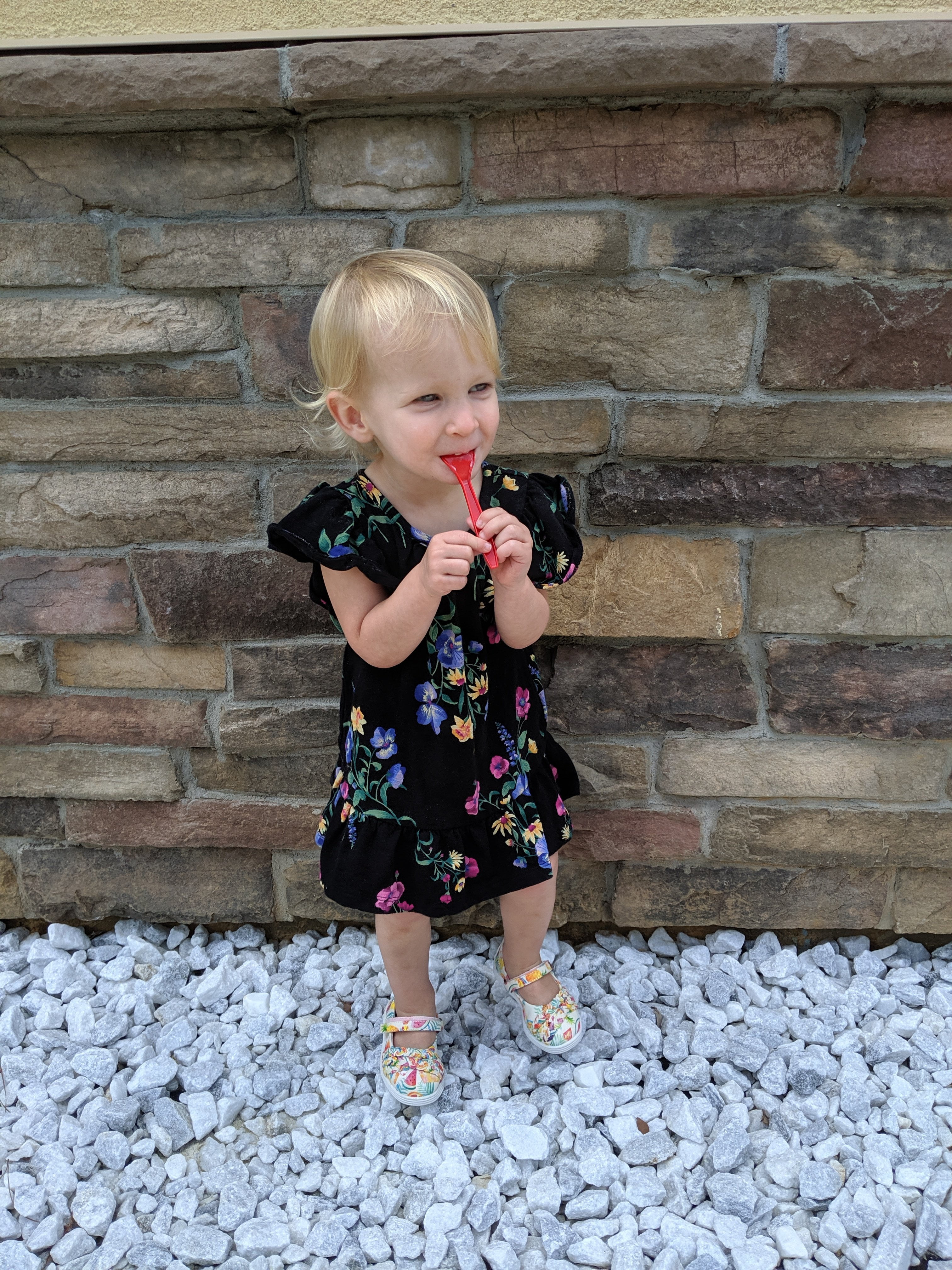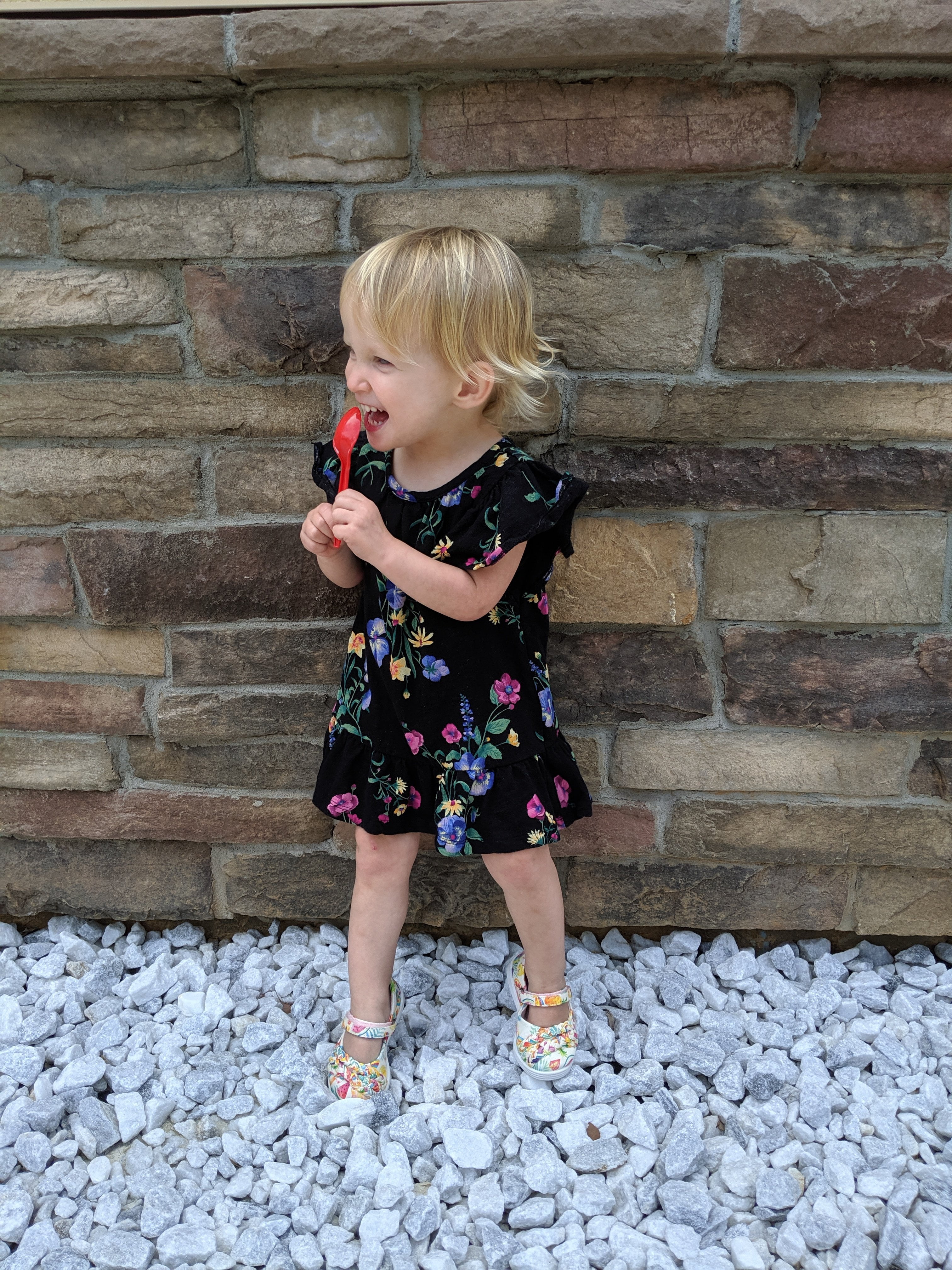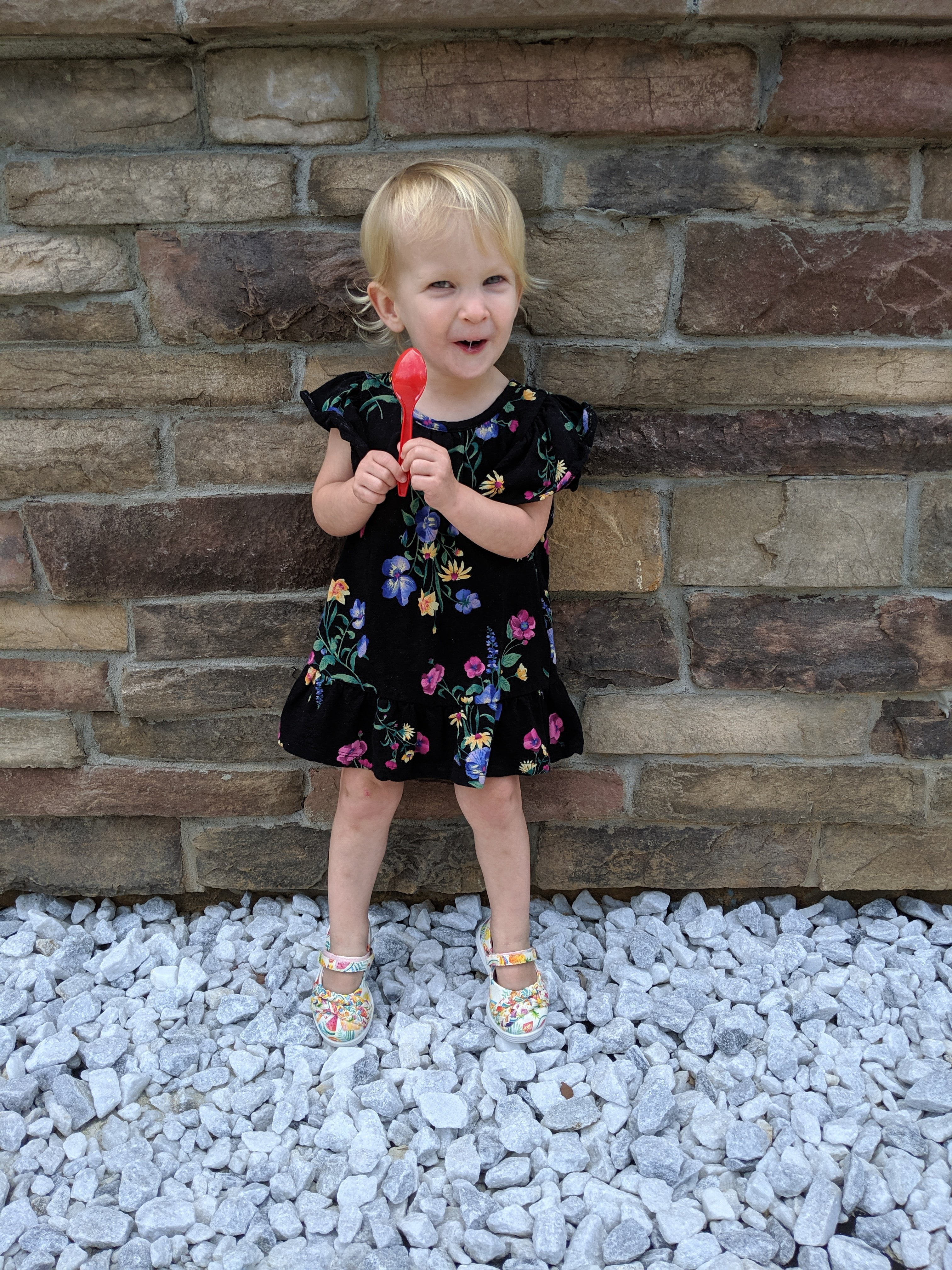 Just look at dese cute widdle shoesies! Nana got her these a while back, but they were a teeny bit big, but they fit a little better now, and they're so cute & summery!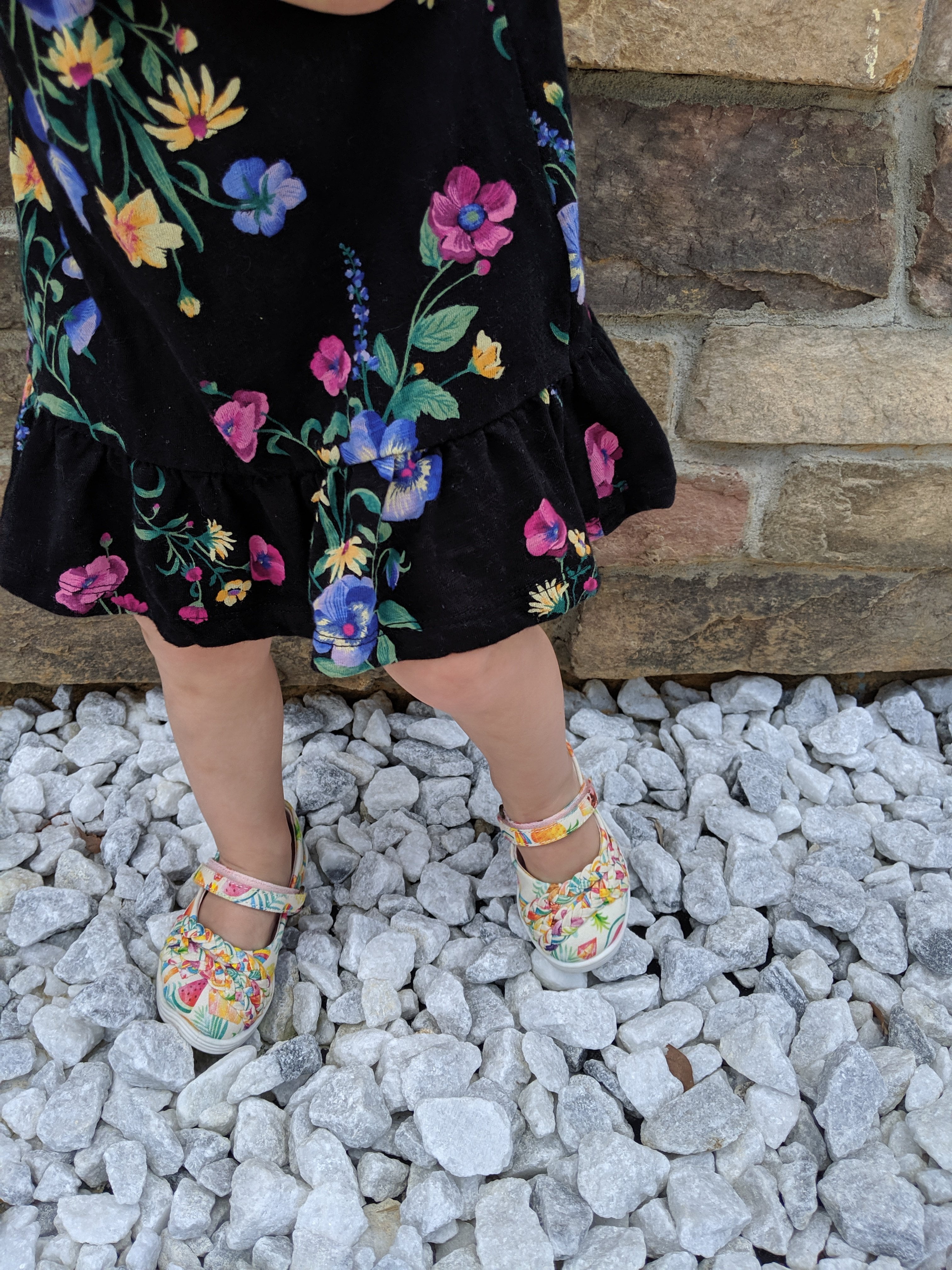 She went down immediately for nap time once we got home, after only 2 lullaby songs (and no books!). The rest of us had quiet rest time, but only Gabe actually napped while Emmie did. After naps and resting, we munched on these pretzels, and then worked together to do a bunch of chores around the house.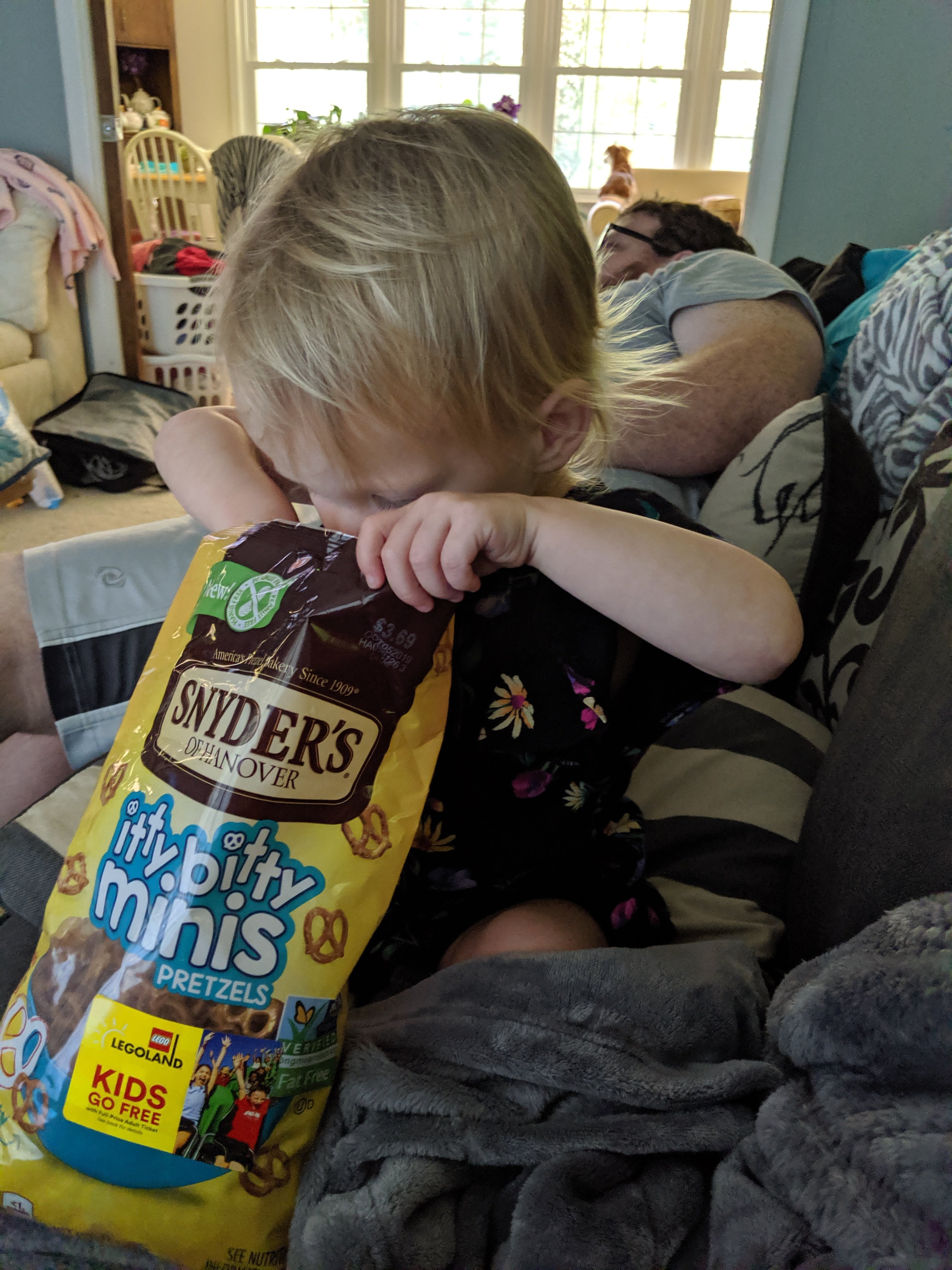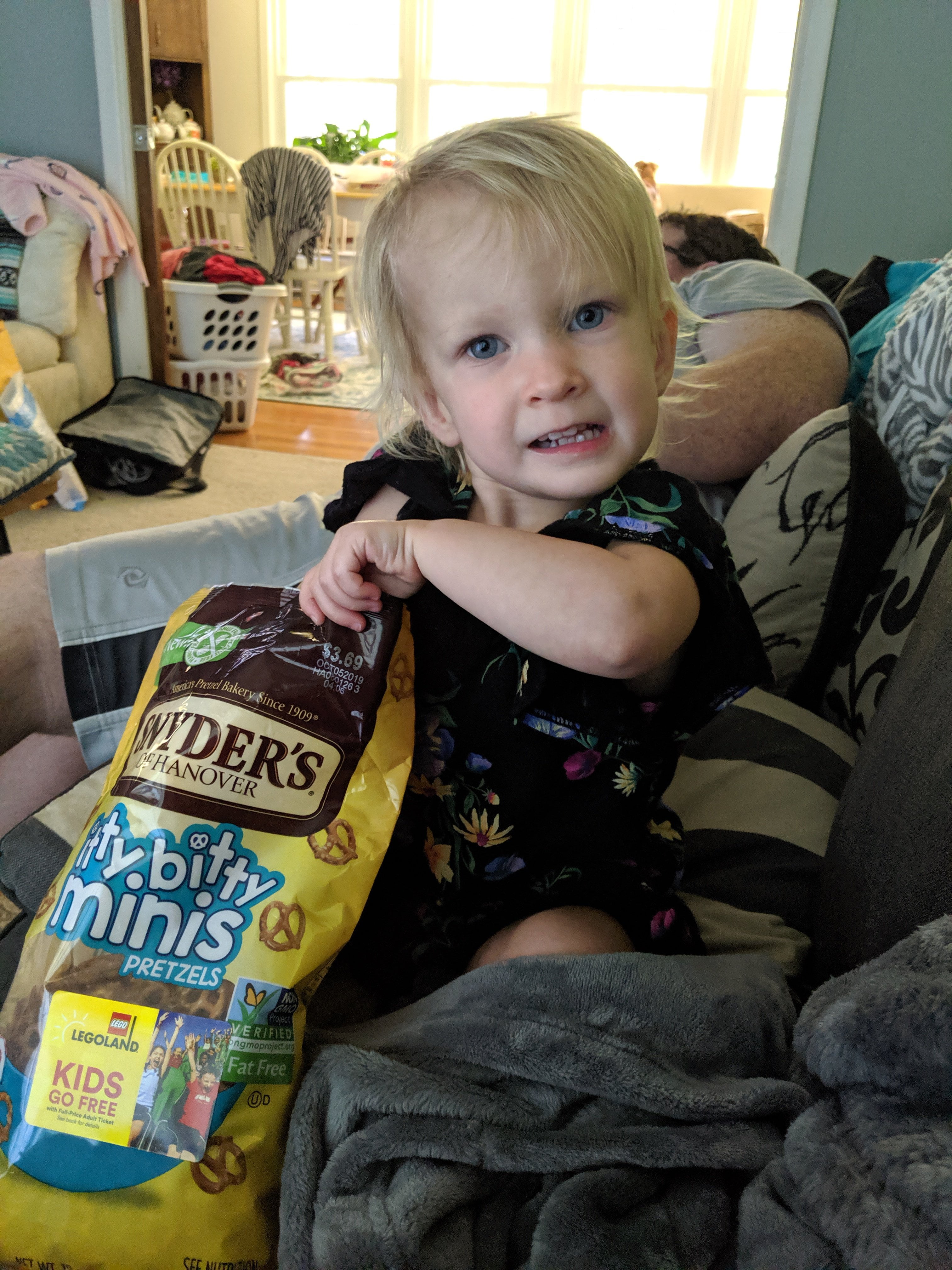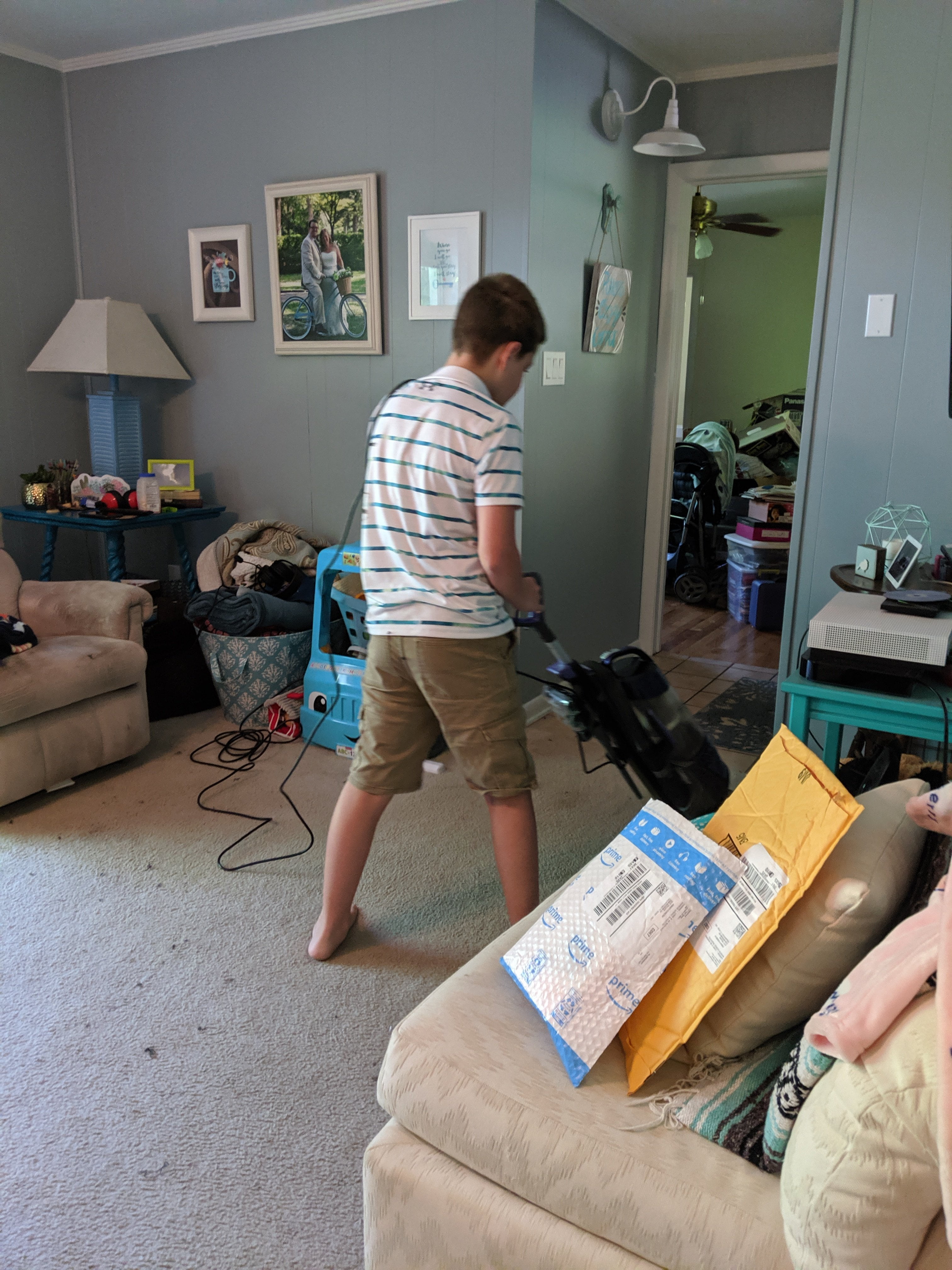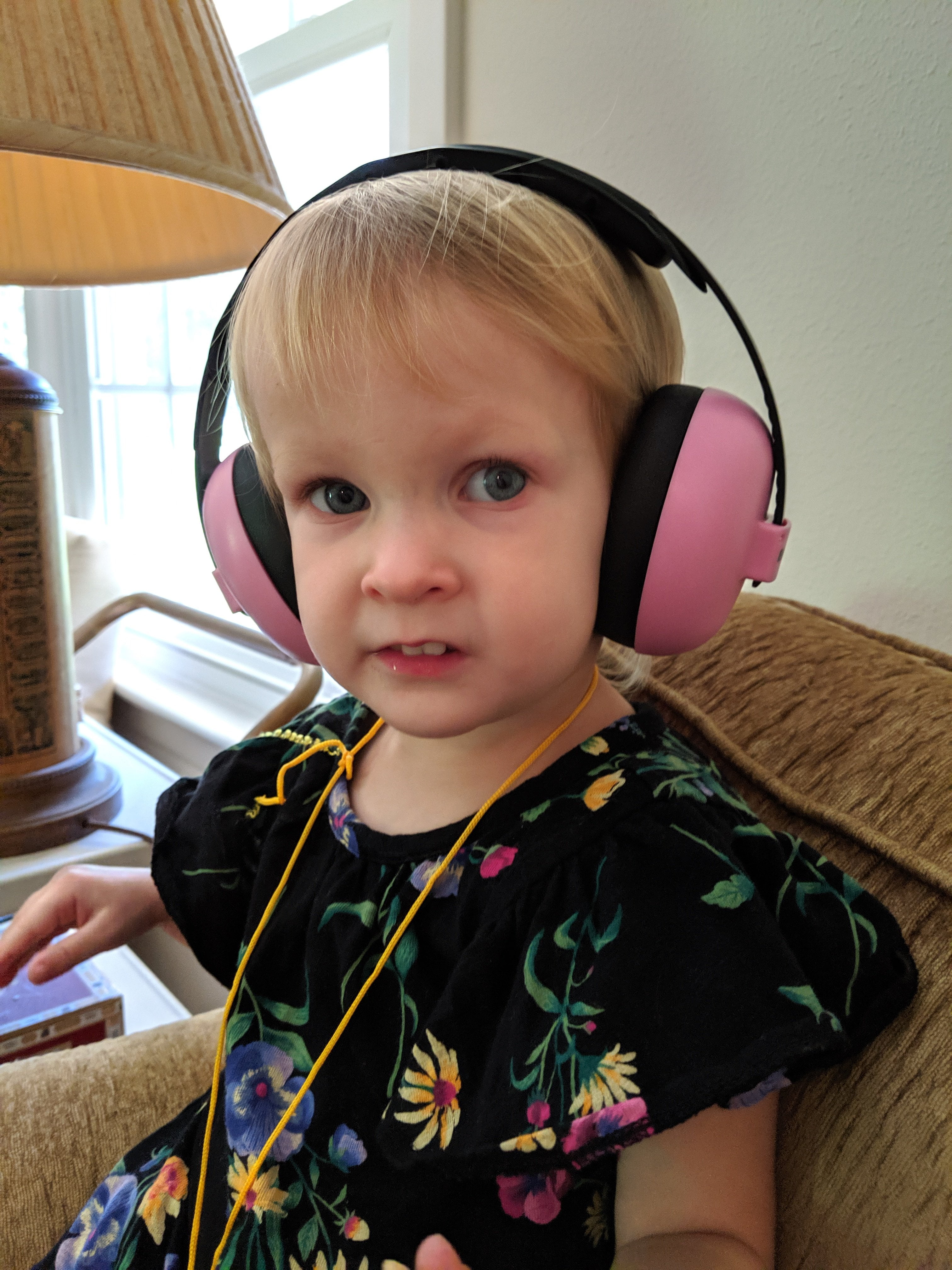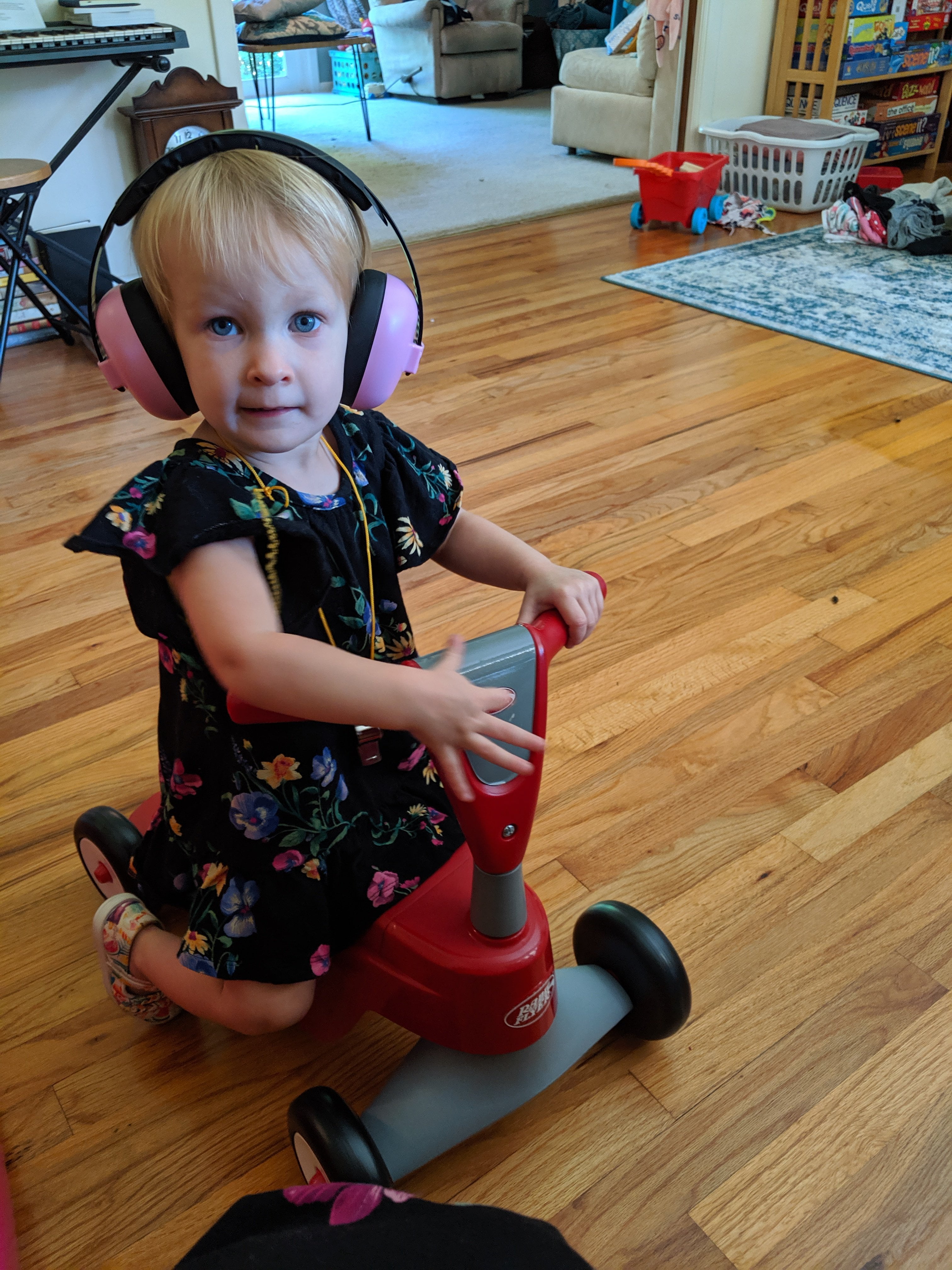 Emmie and I made a grocery run to Publix, while Jeff and the boys did some more work around the house. When I asked Emmie if she wanted to go to Publix with me, she looked up and said, "Publix, cookie?!" I was like, "Dang! This kid is smart! And yes of course you can have a cookie!" Also, multiple ladies in Publix stopped us to say how much they liked our matching dresses. One lady even got out of the car she was waiting in in the parking lot, to hop out & say how cute we were!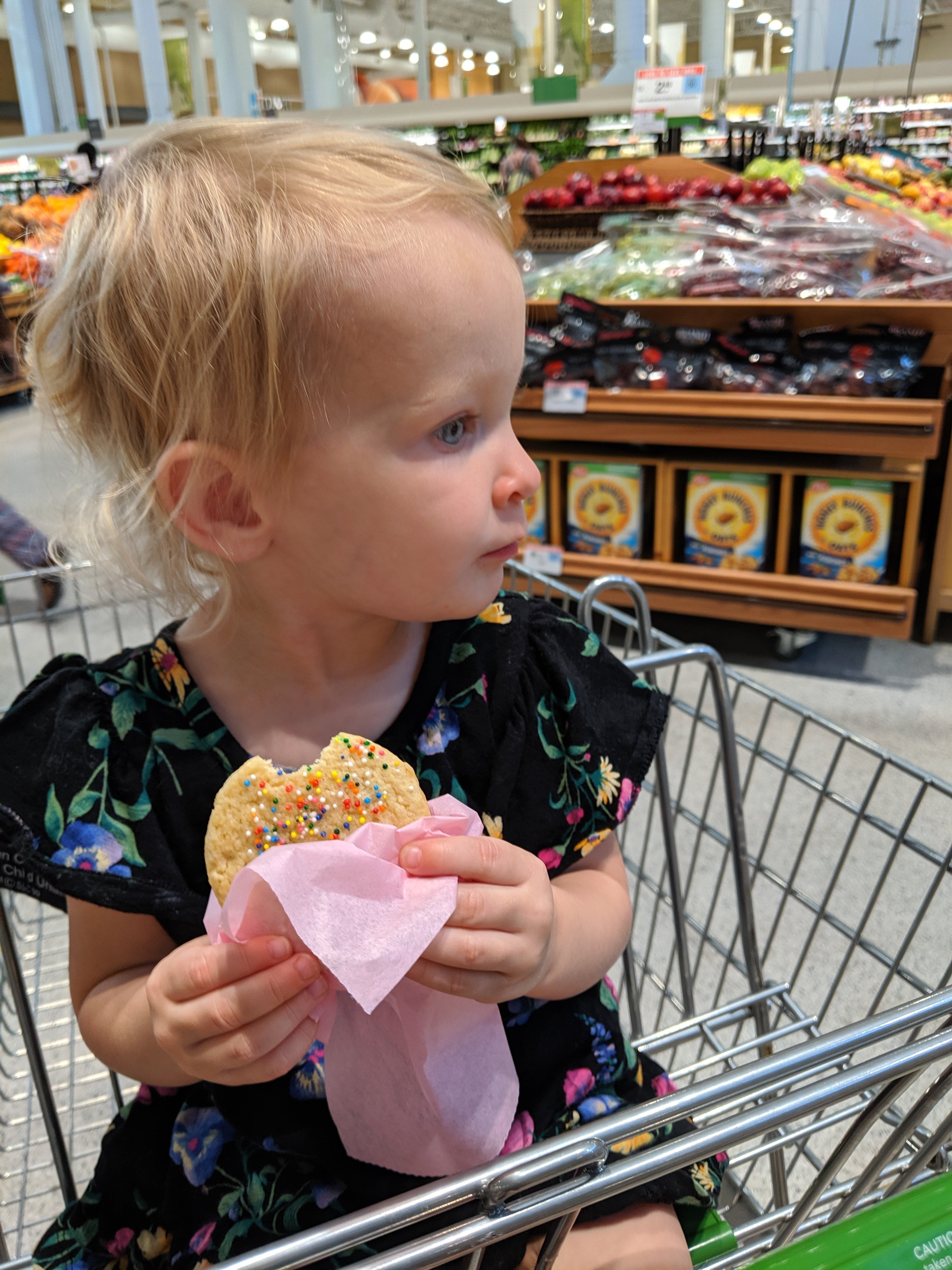 Everyone played with chalk and bubbles outside, while I put away the groceries, and made dinner. Gabe came in and helped me, and he made all of our salads, all on his own!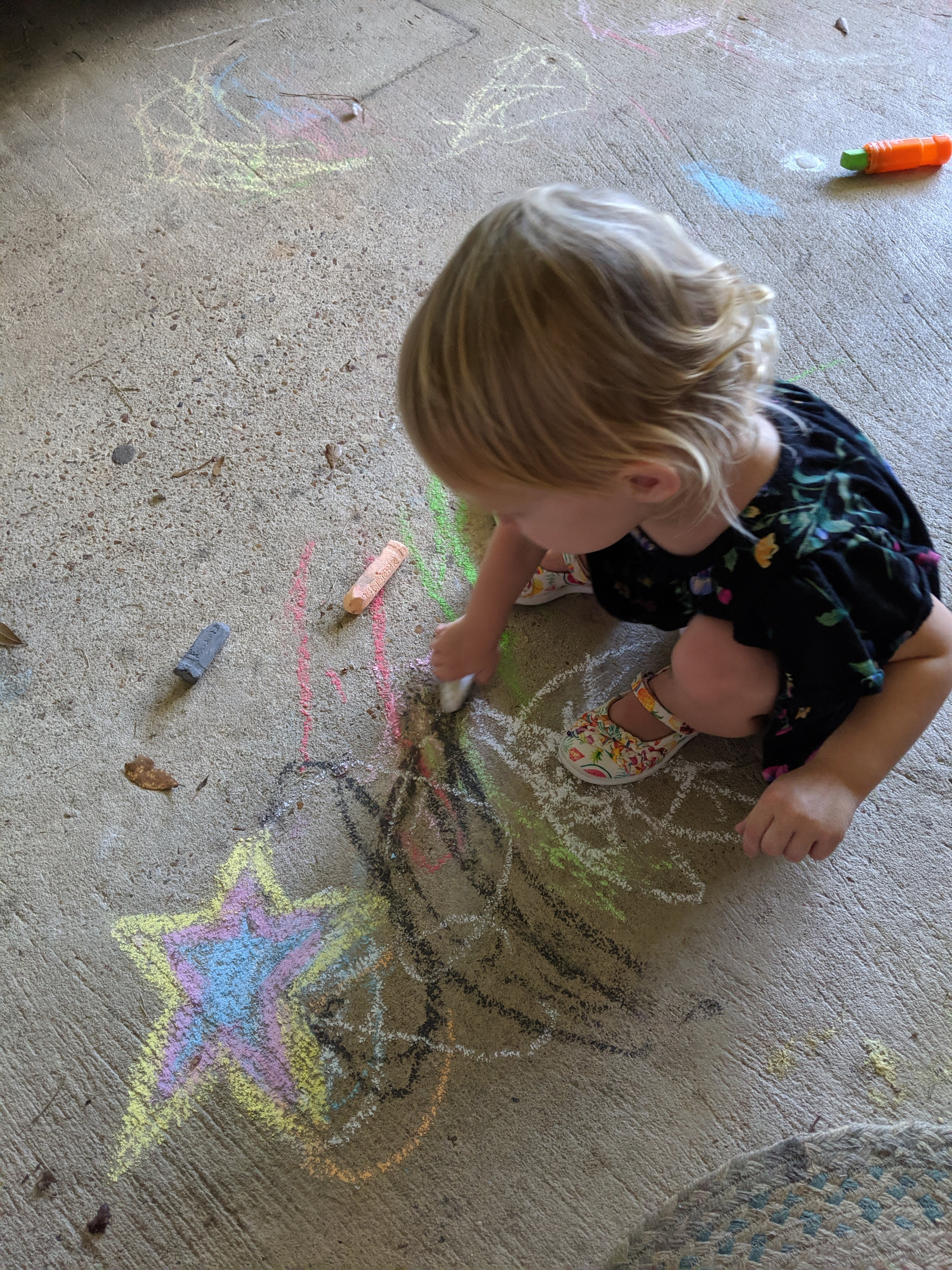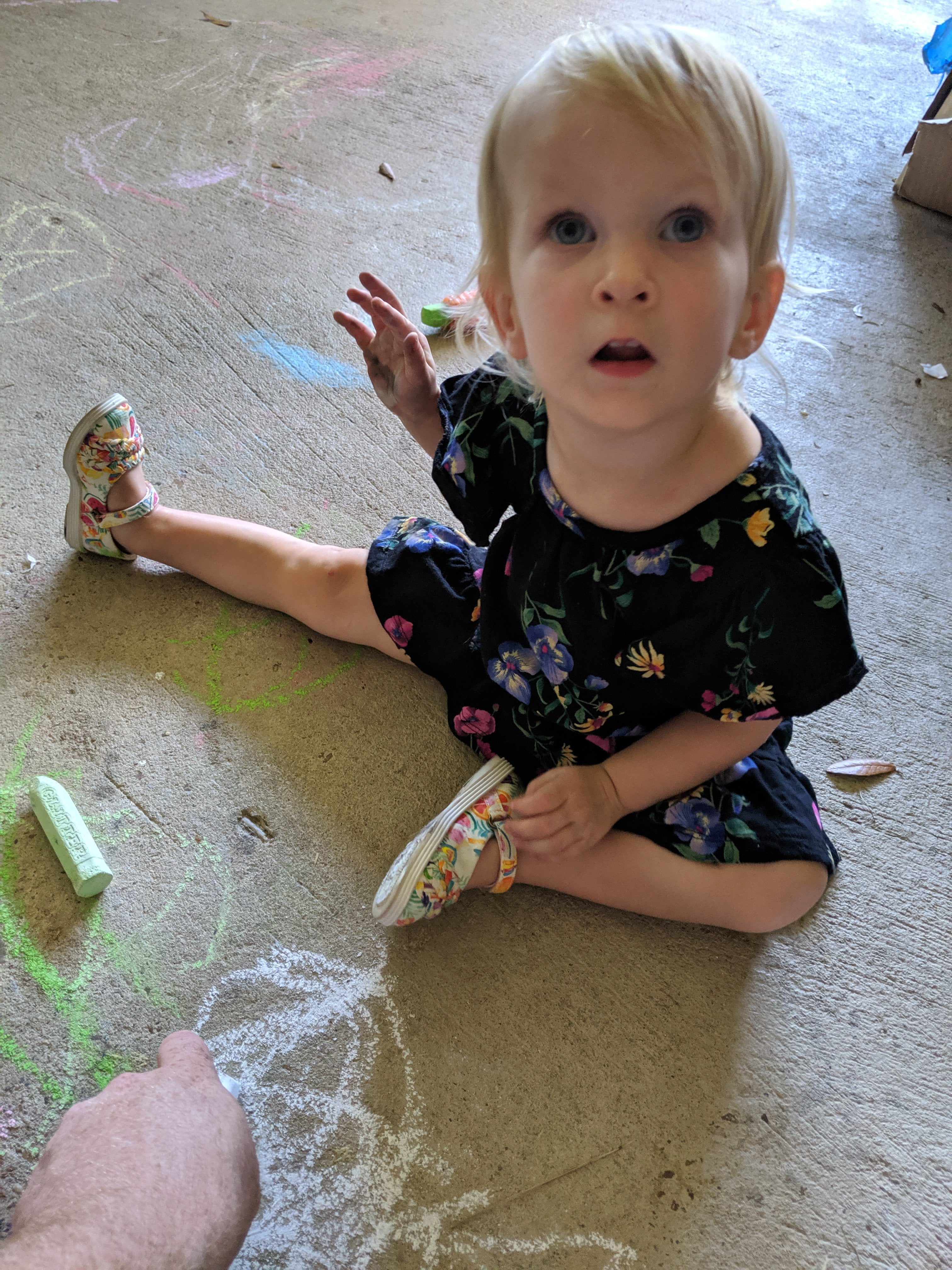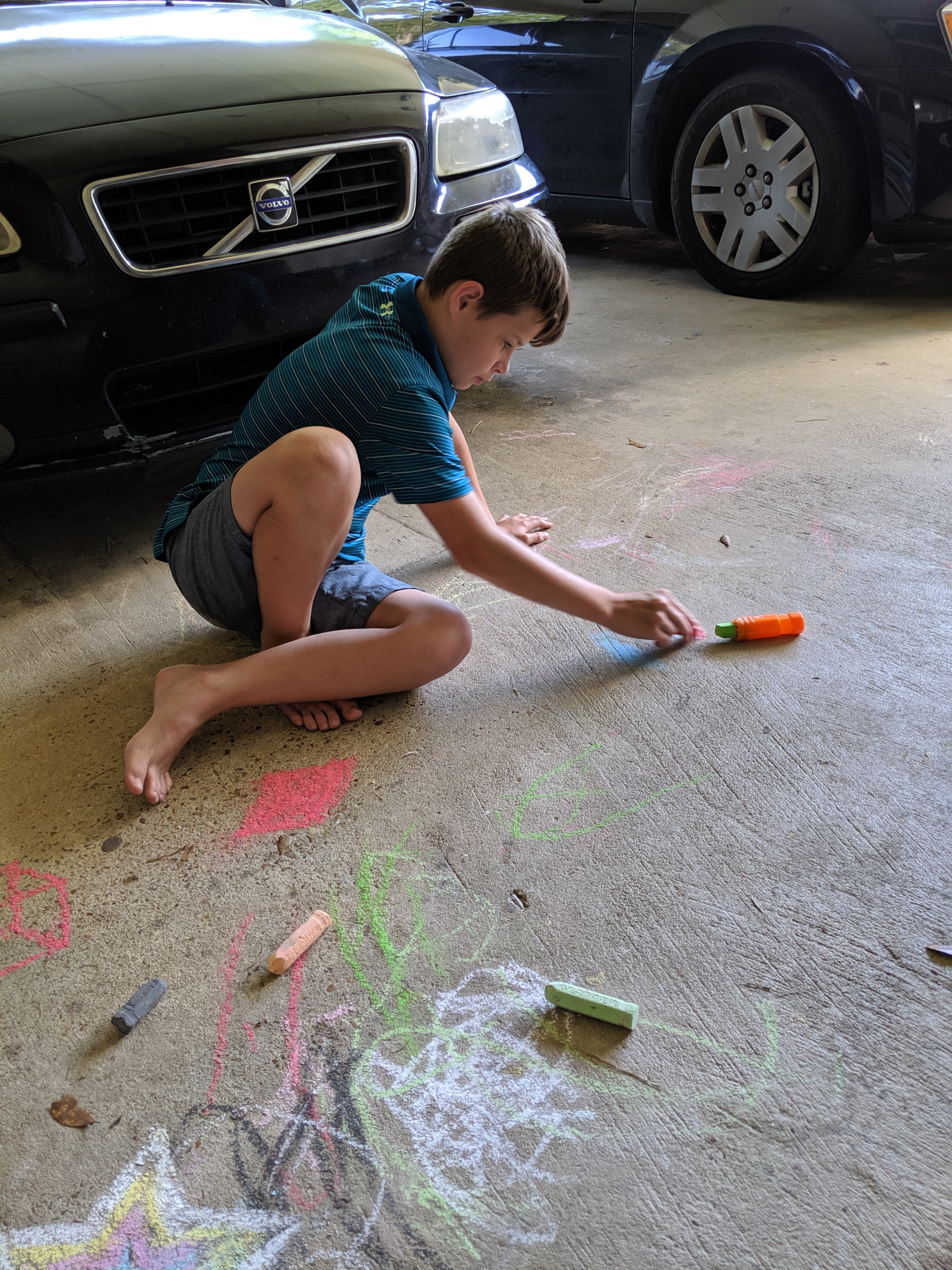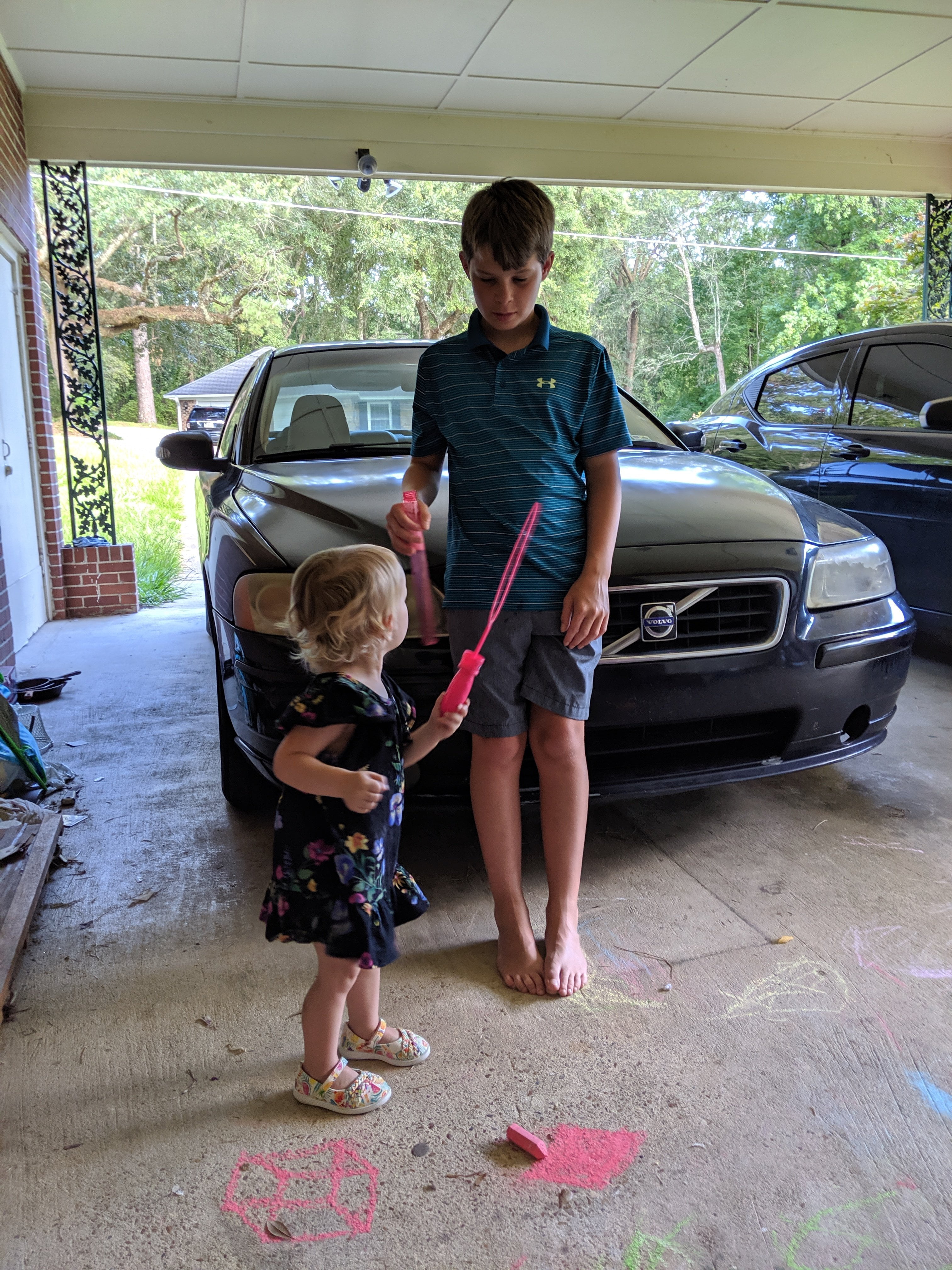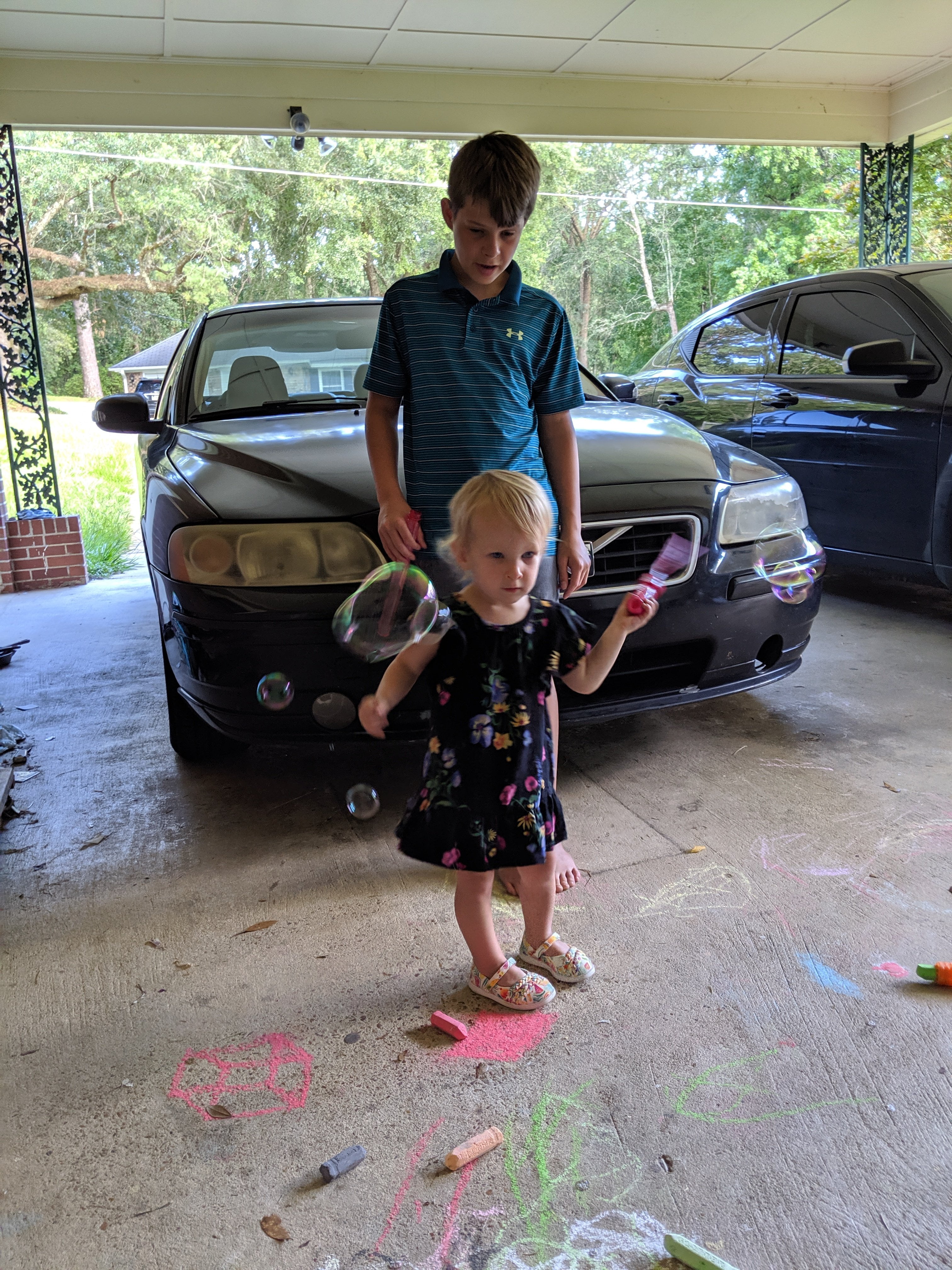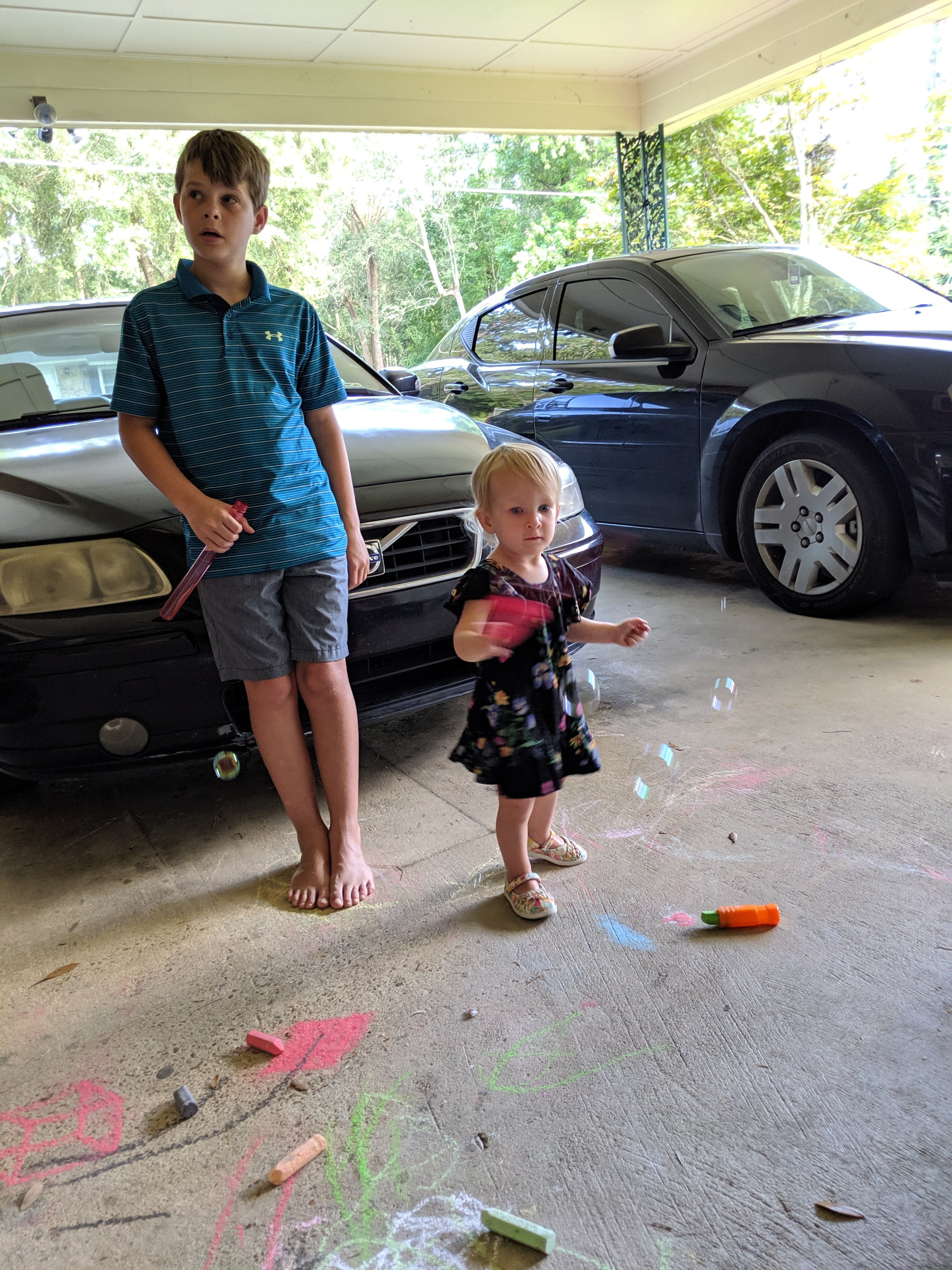 We had bacon cheddar ranch salads, chicken Alfredo (the boys were a little concerned it wasn't fettuccine noodles), plus some King's Hawaiian rolls Nana sent home with us the other day. Jeff was also wondering why the sauce was brown, but it's just because I added the sauce to the same skillet I had cooked the chicken in (with onions & garlic in butter), so it all just melded together. But it tasted yummy!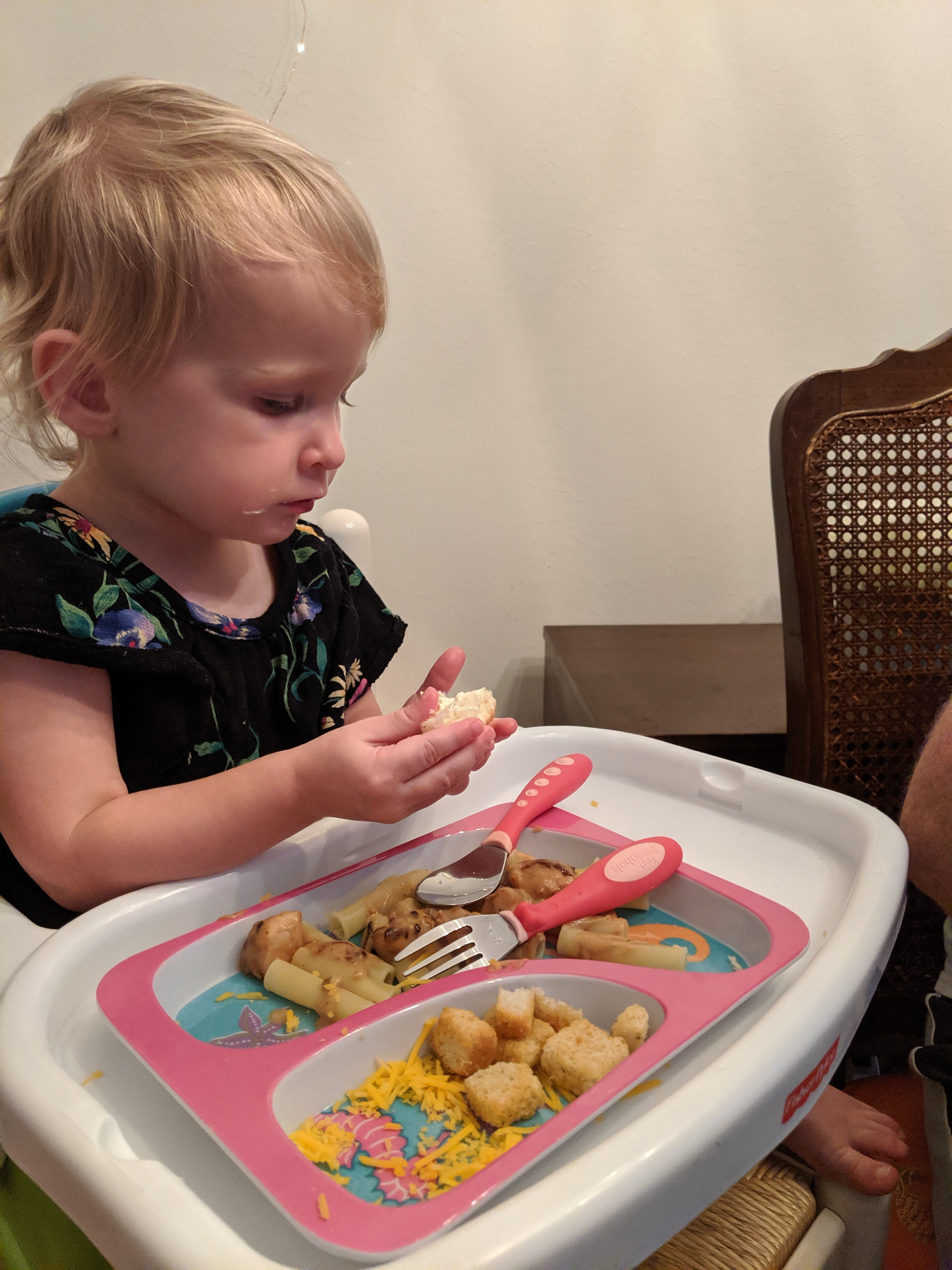 You guys. This girl LOVES butter. She literally held up her roll in both hands, held it up towards Daddy, and was like, "Mo butta pease?" It was adorable. We joked she was like Oliver Twist asking for more soup. So Jeff put more butter on her roll, but he also let her just dip her roll into the butter tub! Good grief.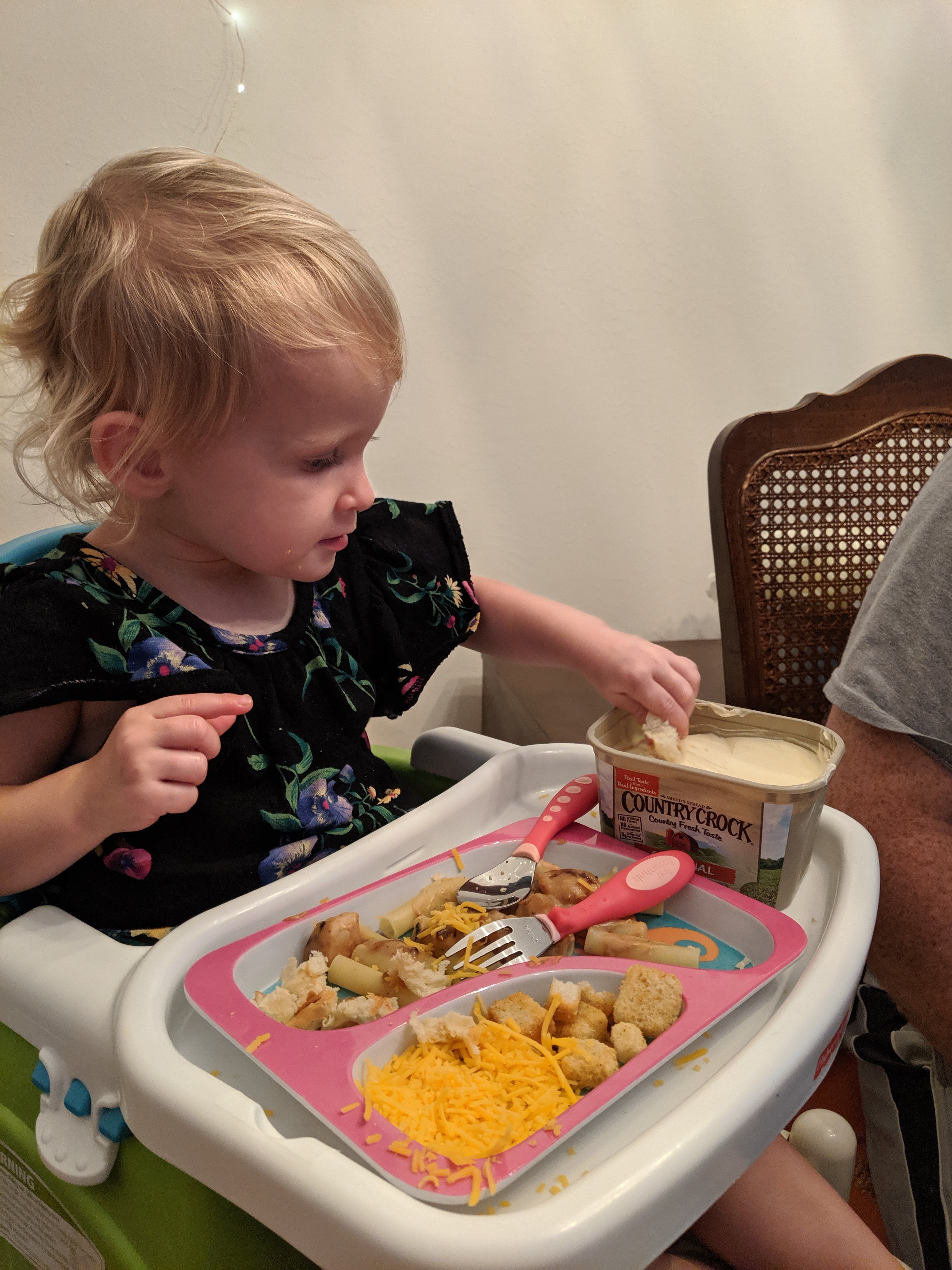 We ate dinner kind of early tonight, so we had lots of play time before Emmie had to go to bed. We also got allllll of her clean clothes folded, hung, and put away, and I was feeling pretty dang proud of myself for that. (Both boys took turns folding & hanging her clothes, and were amazed at how tiny they were.)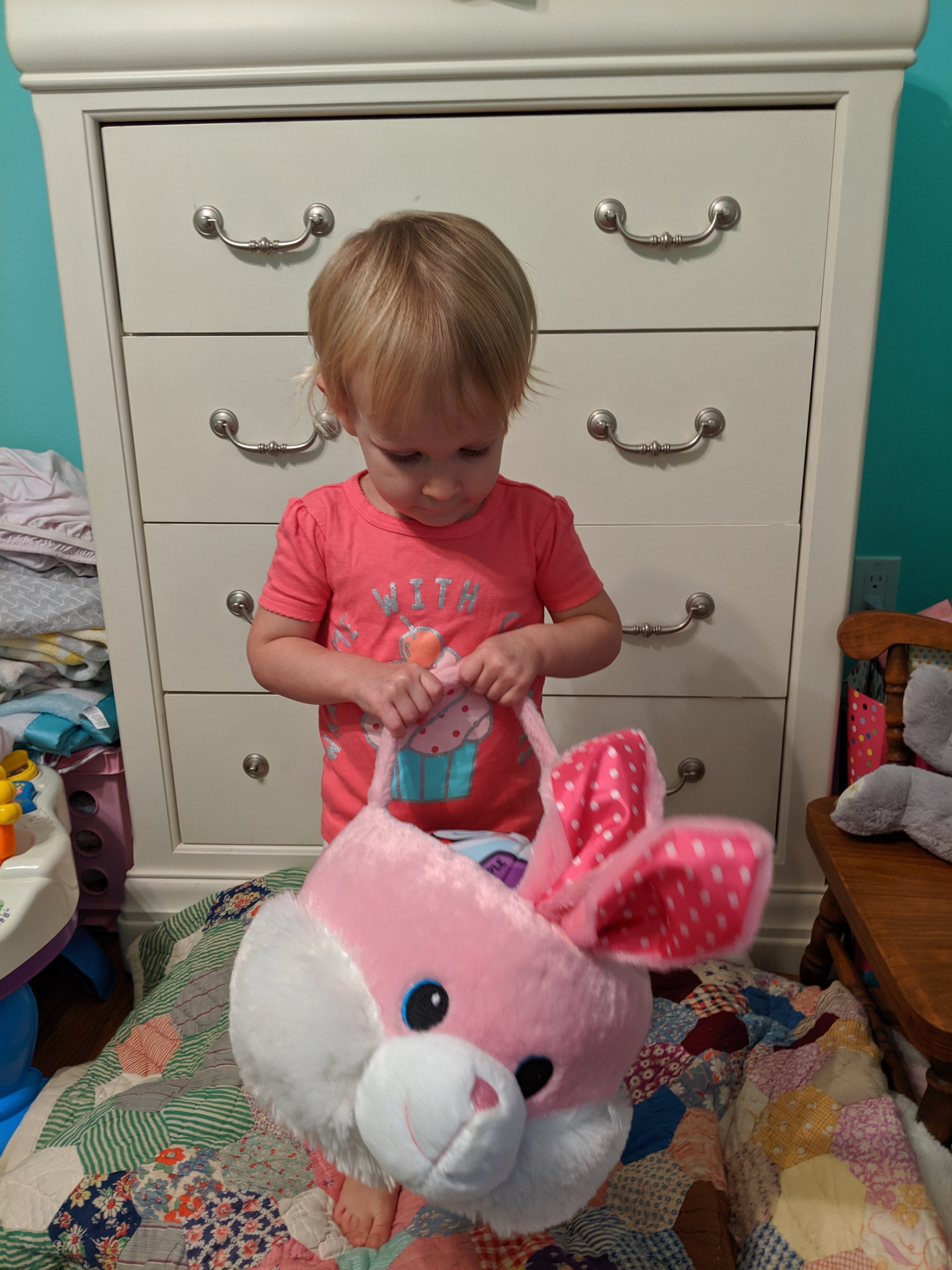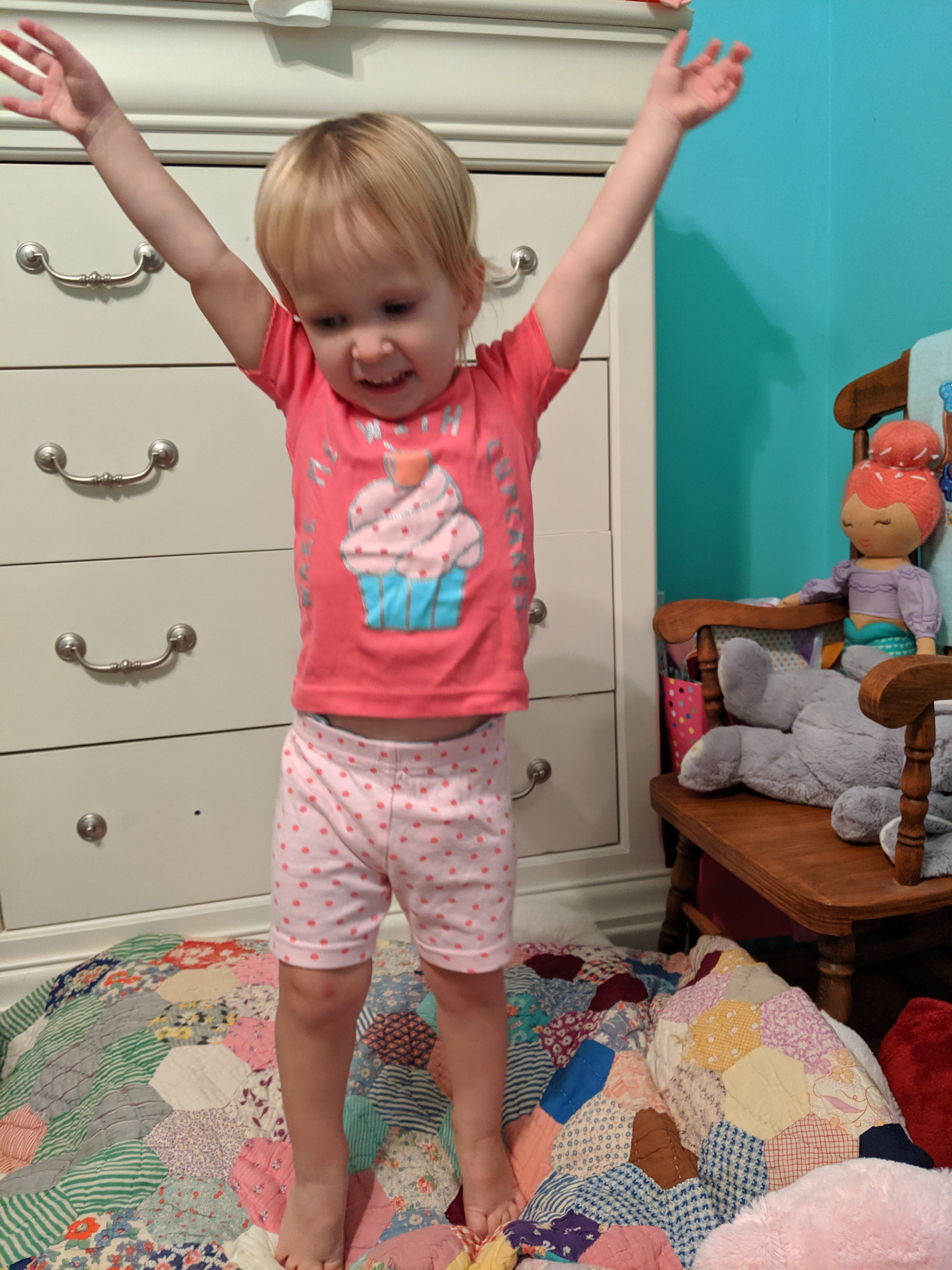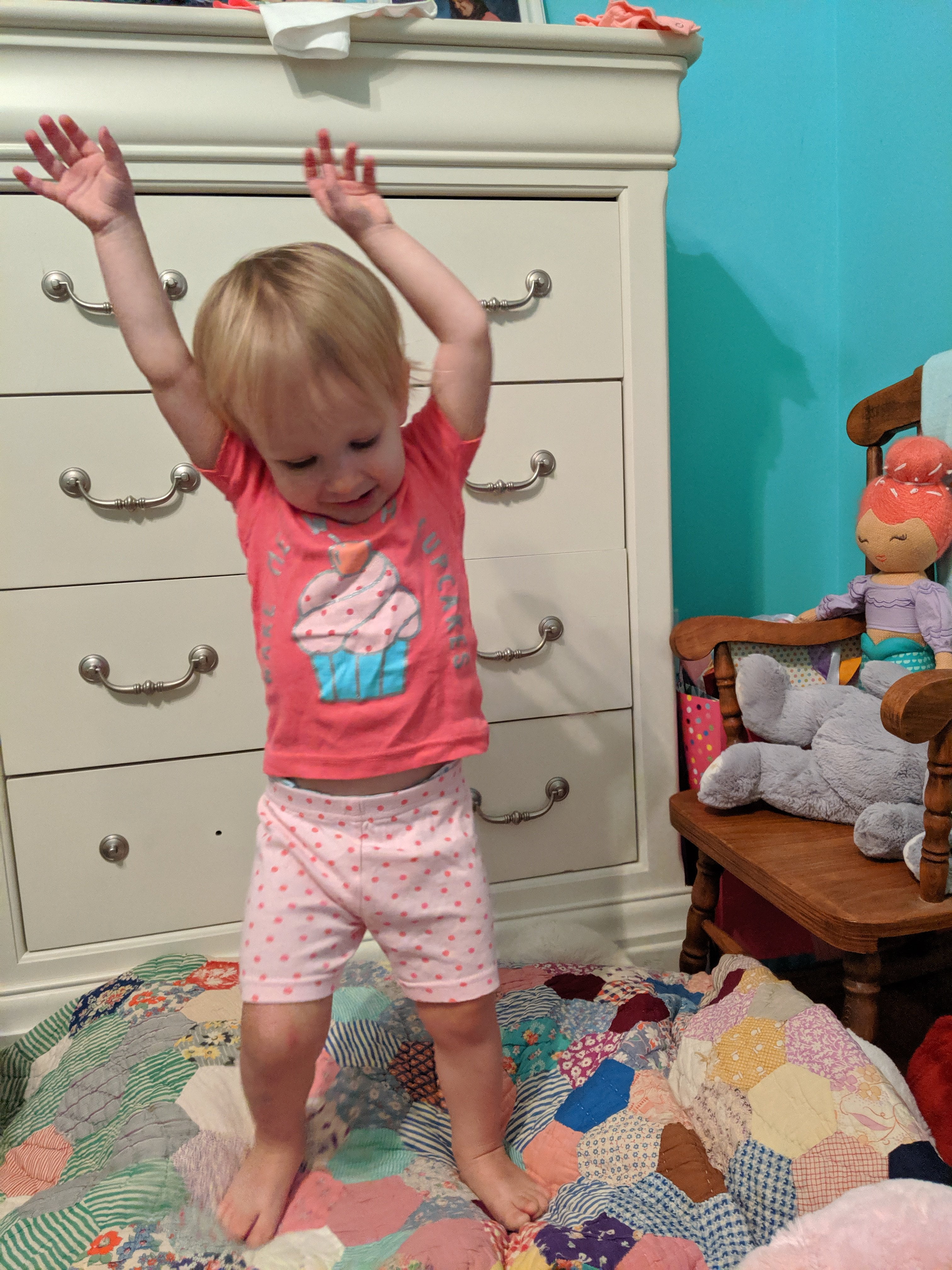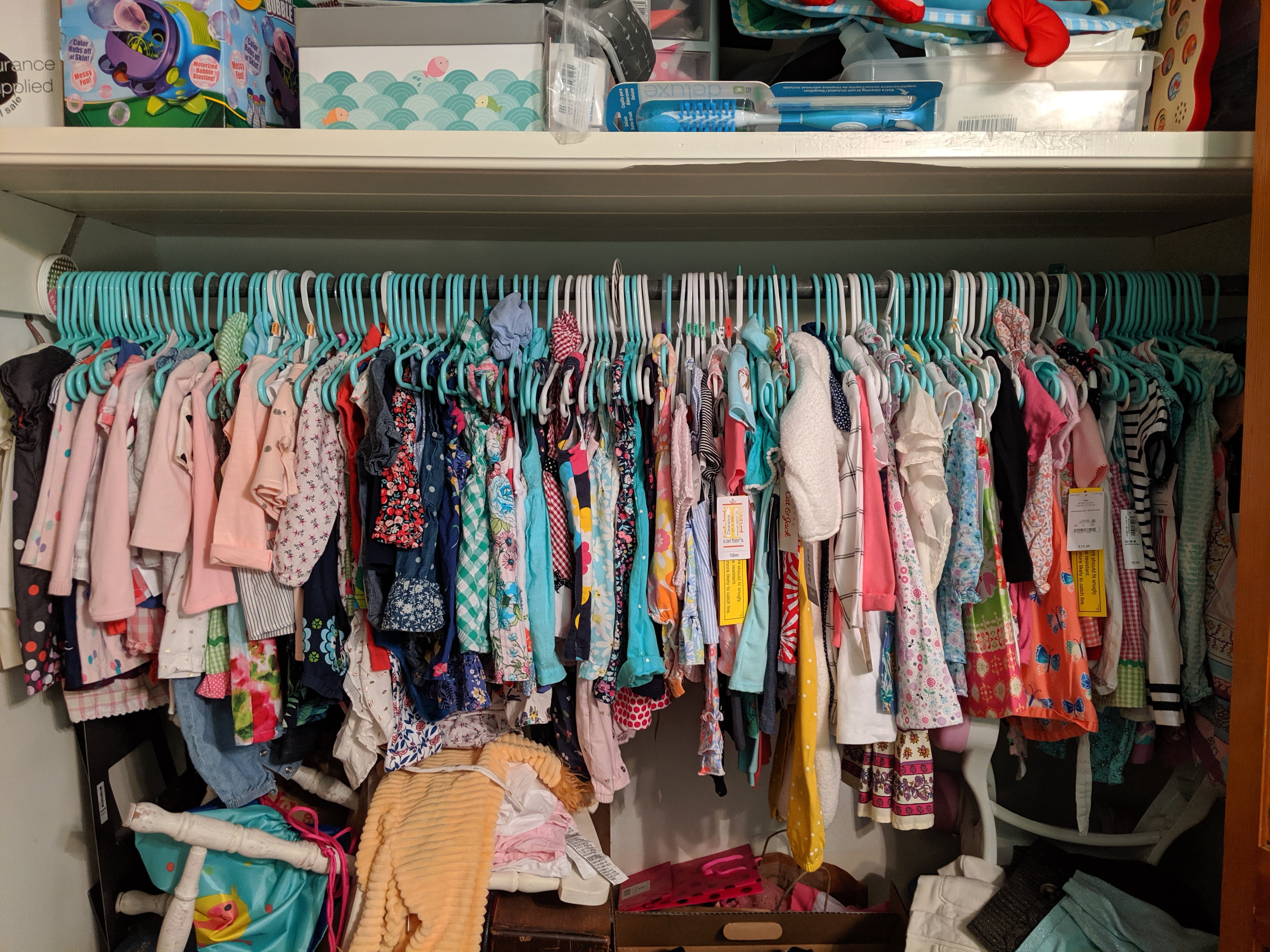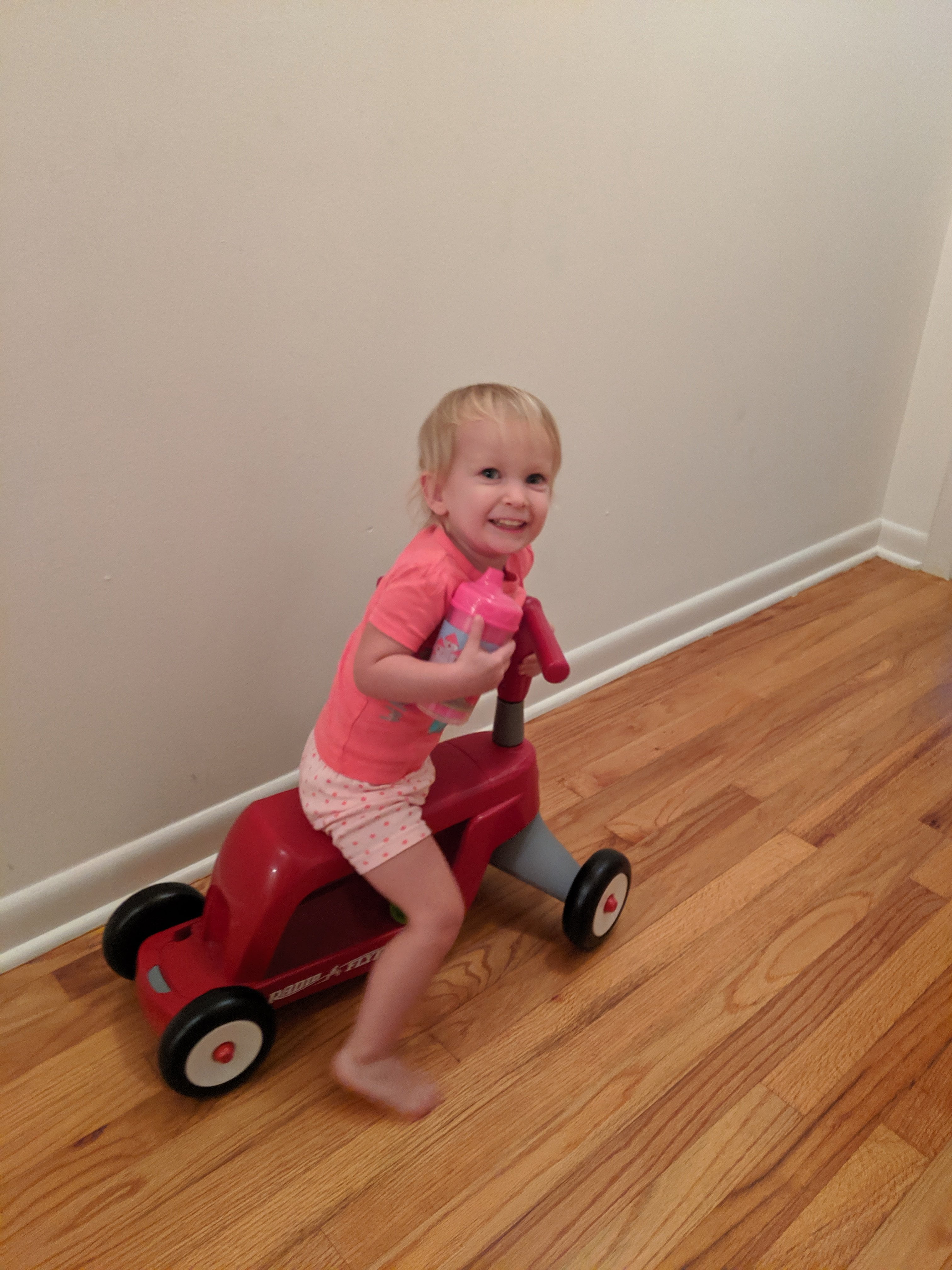 When it was time to start Emerson's night-night routine, she wanted to lay in the floor and get tucked in. She only stayed like this for a tiny bit, but it was cute.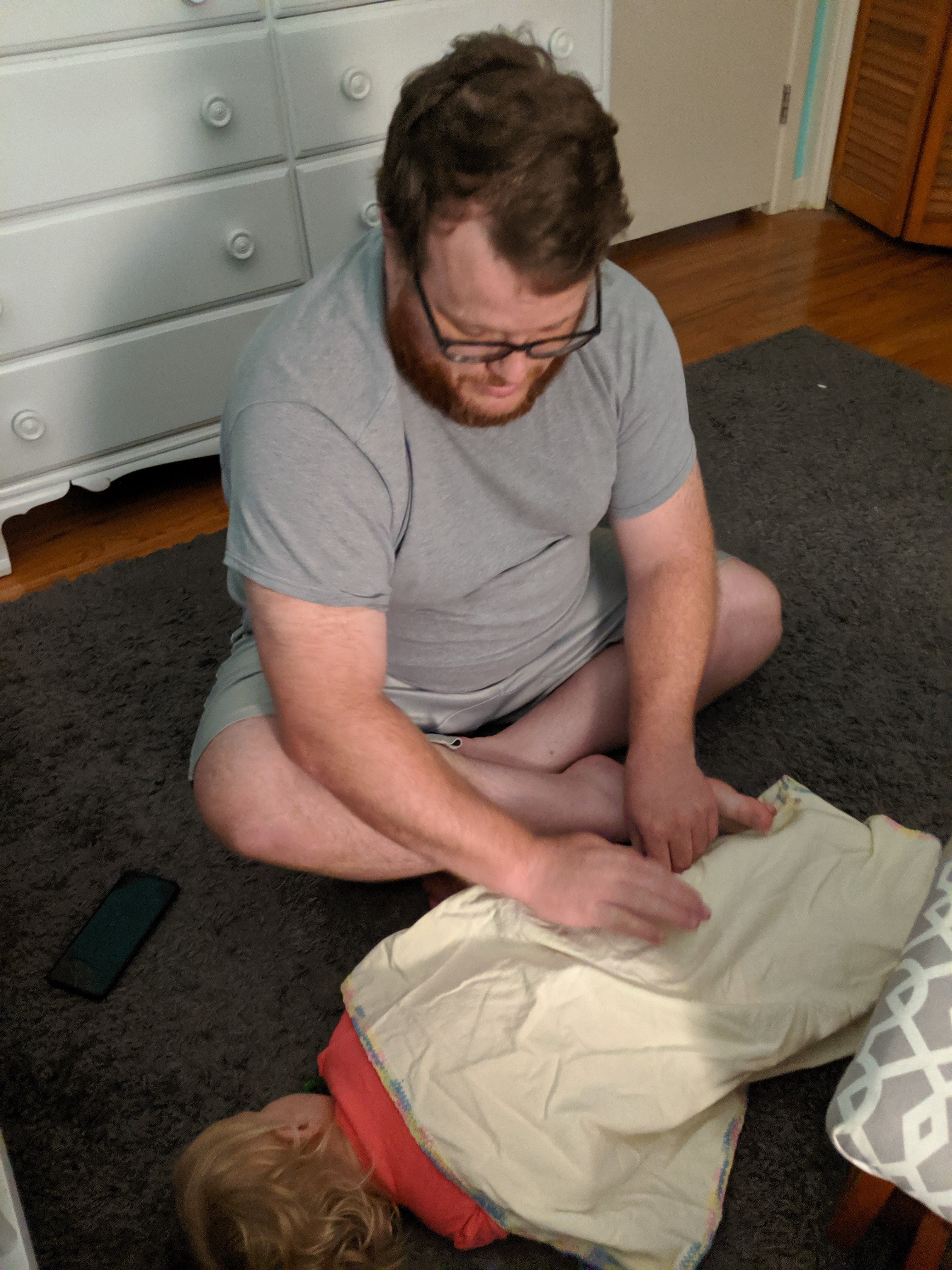 I read her books, Daddy snuck out, and then I did prayers and lullabies. She wanted Daddy to come back though, so he had to come in and hold and rock her for a while before she would lay down in her crib.
I finished putting away the leftovers, washing all the dishes, and cleaning the kitchen, and Jeff just came back out of Emmie's room. There is a Netflix movie the boys want to watch, so that's on the agenda for tonight. Then later right before bed, I'm going to prep tomorrow night's dessert. But I'll share about that in tomorrow's post!