Super cute new romper! Funny story – Daddy accidentally put it on backwards first, so when she came marching into my bedroom to show me while I was getting dressed, the v-neck in the front was superrrrr low, so Mommy had to turn it around 😆 But then she looked adorable! (In this first photo, I was asking her to point out a bird, so she would stop clinging on to me so much, so I could out her down, haha)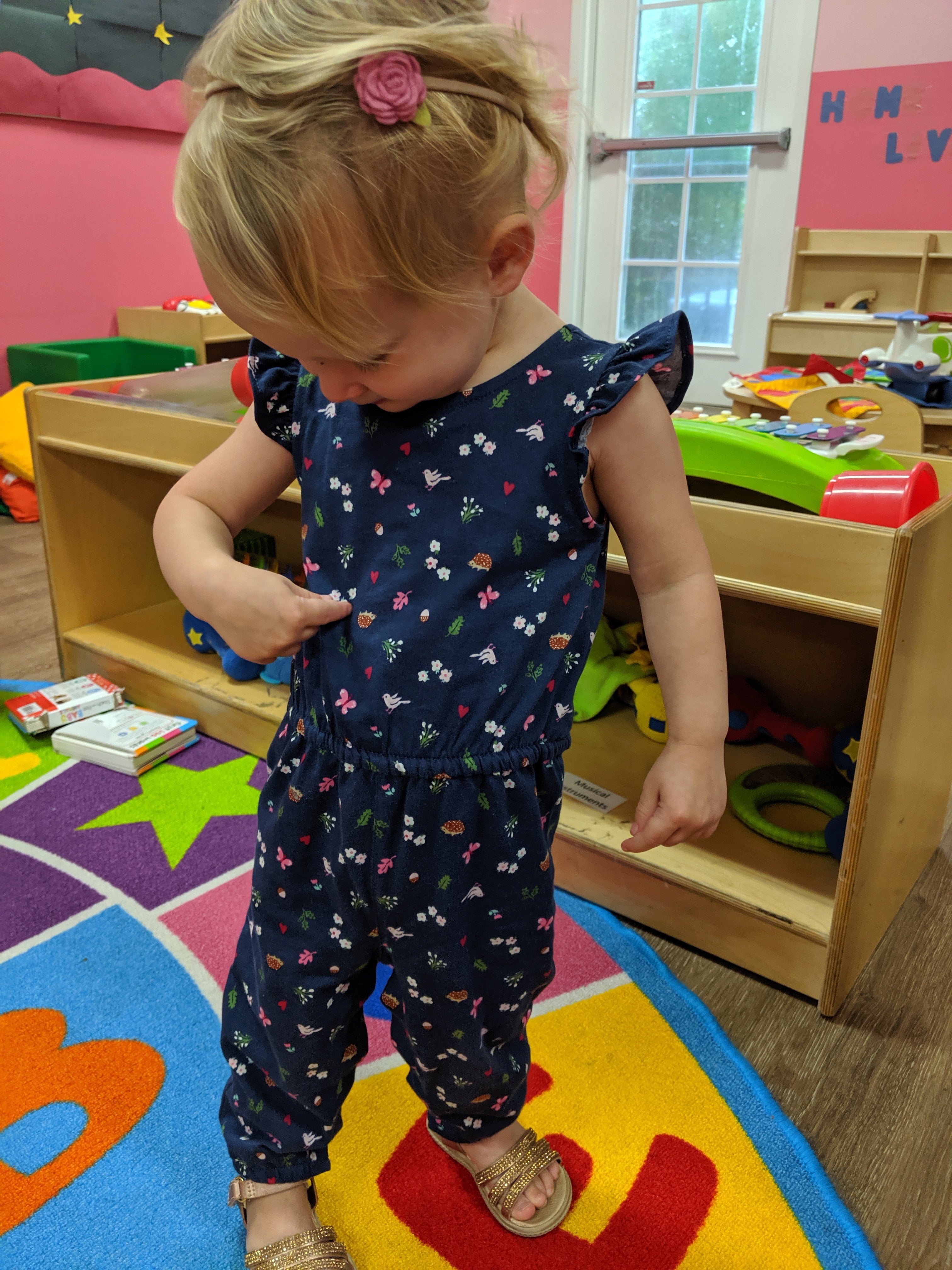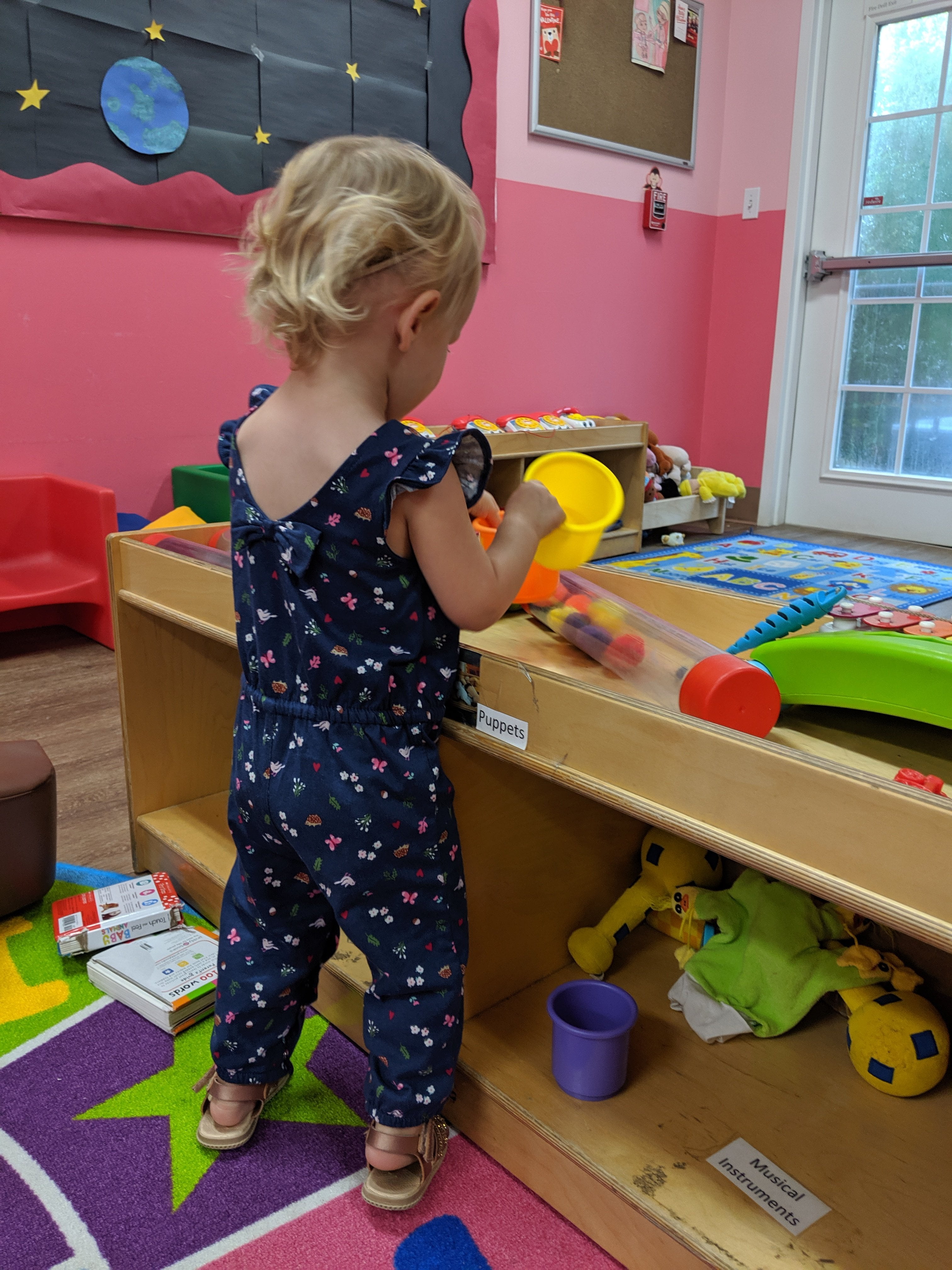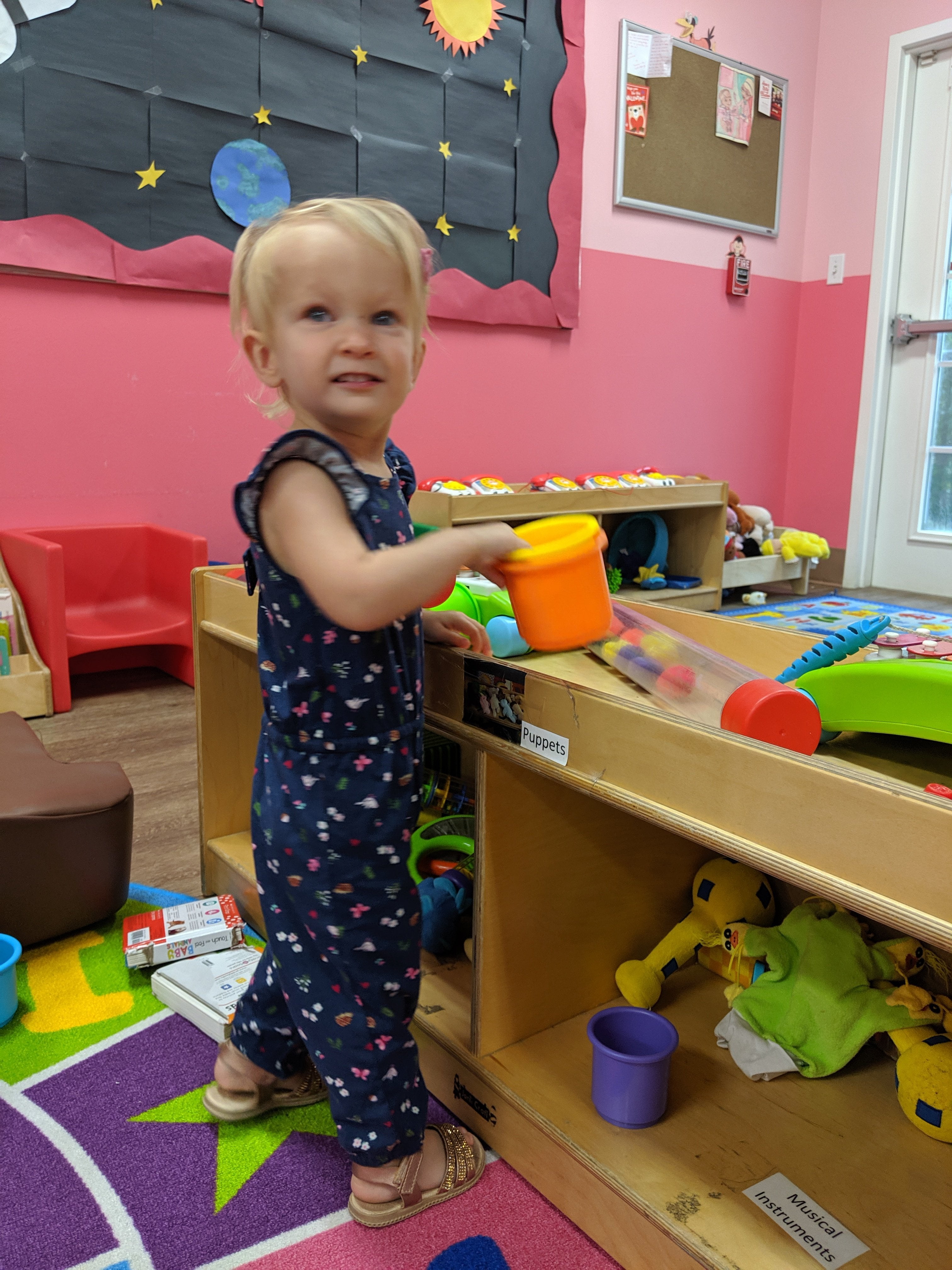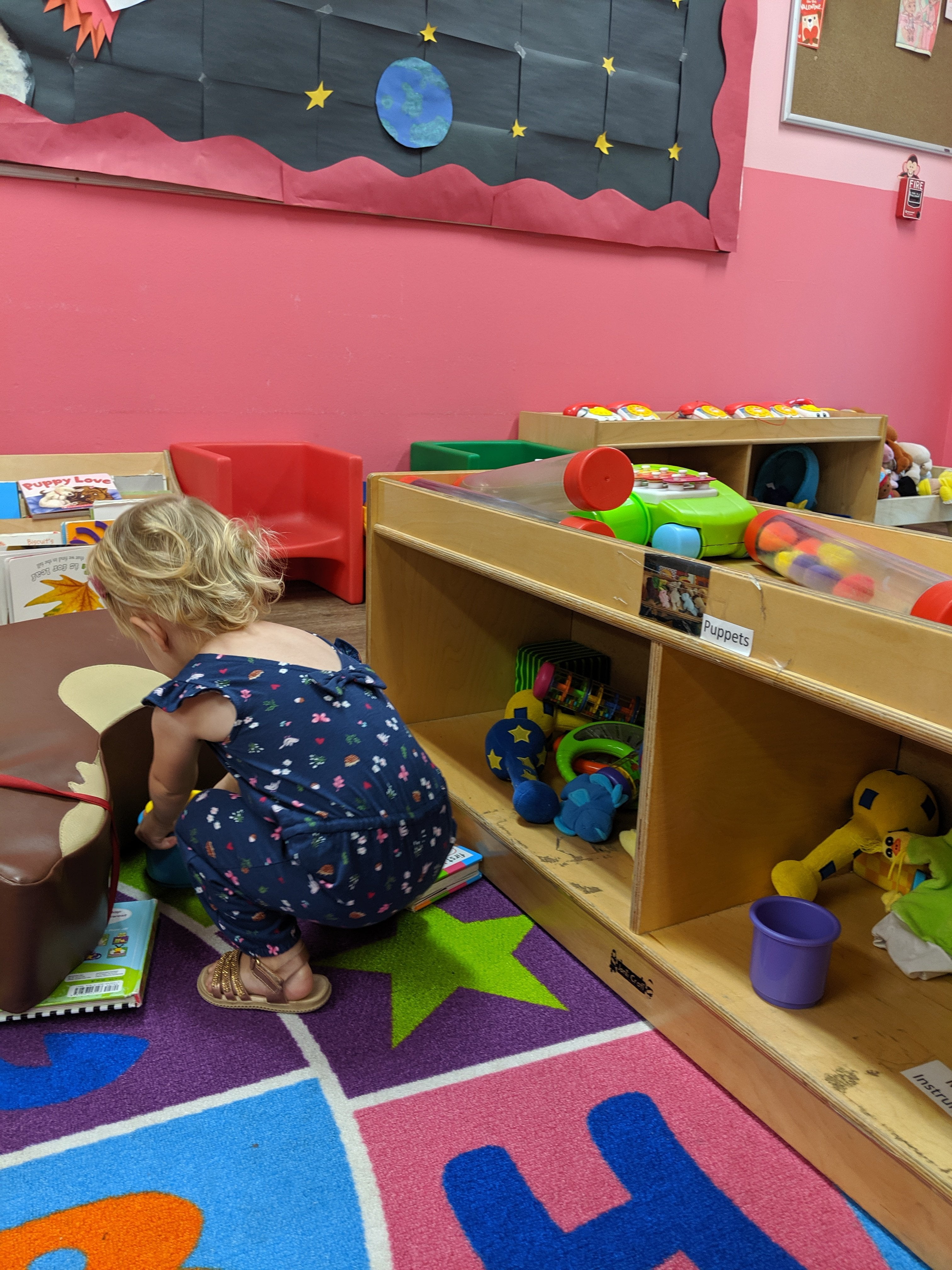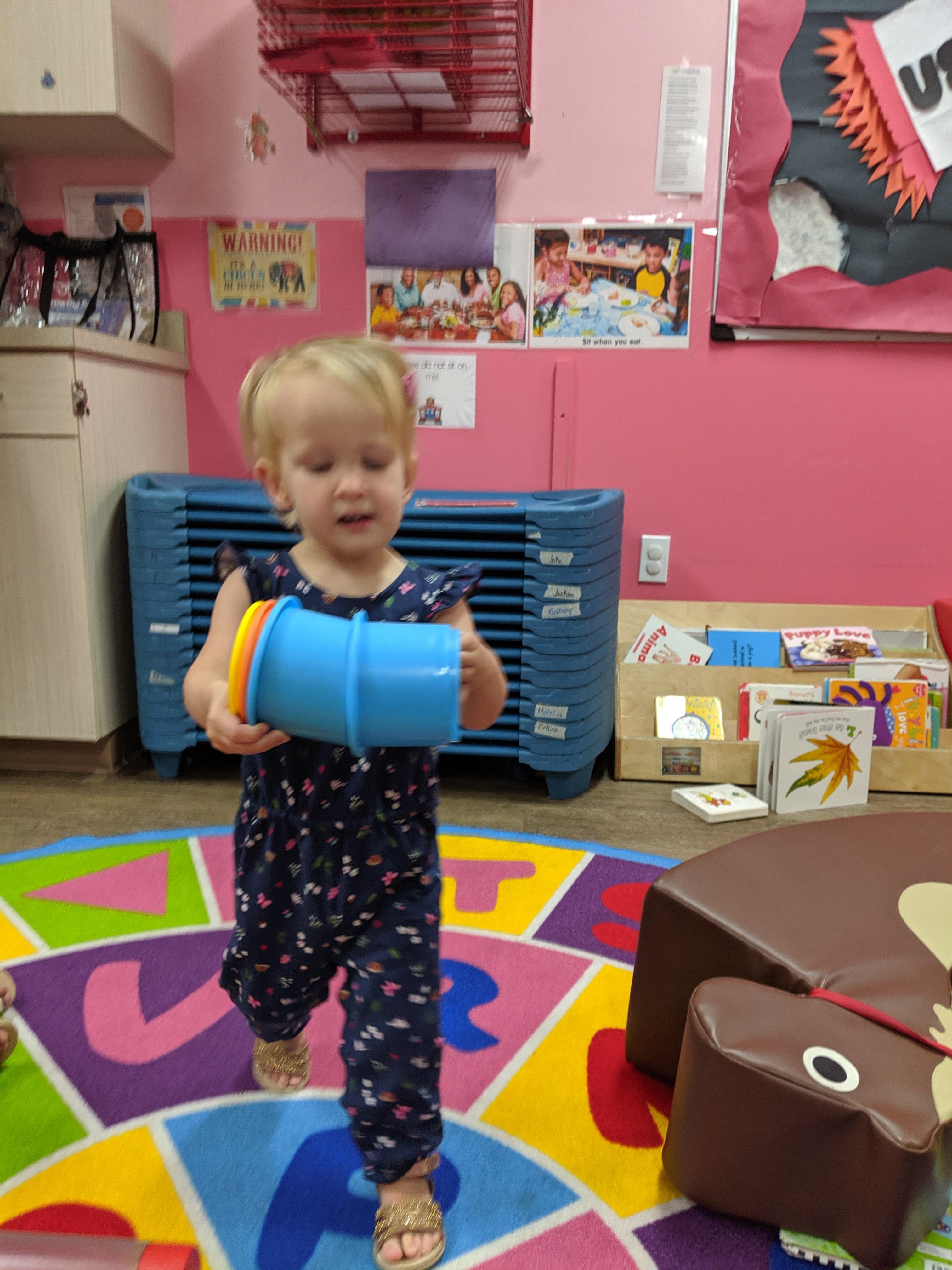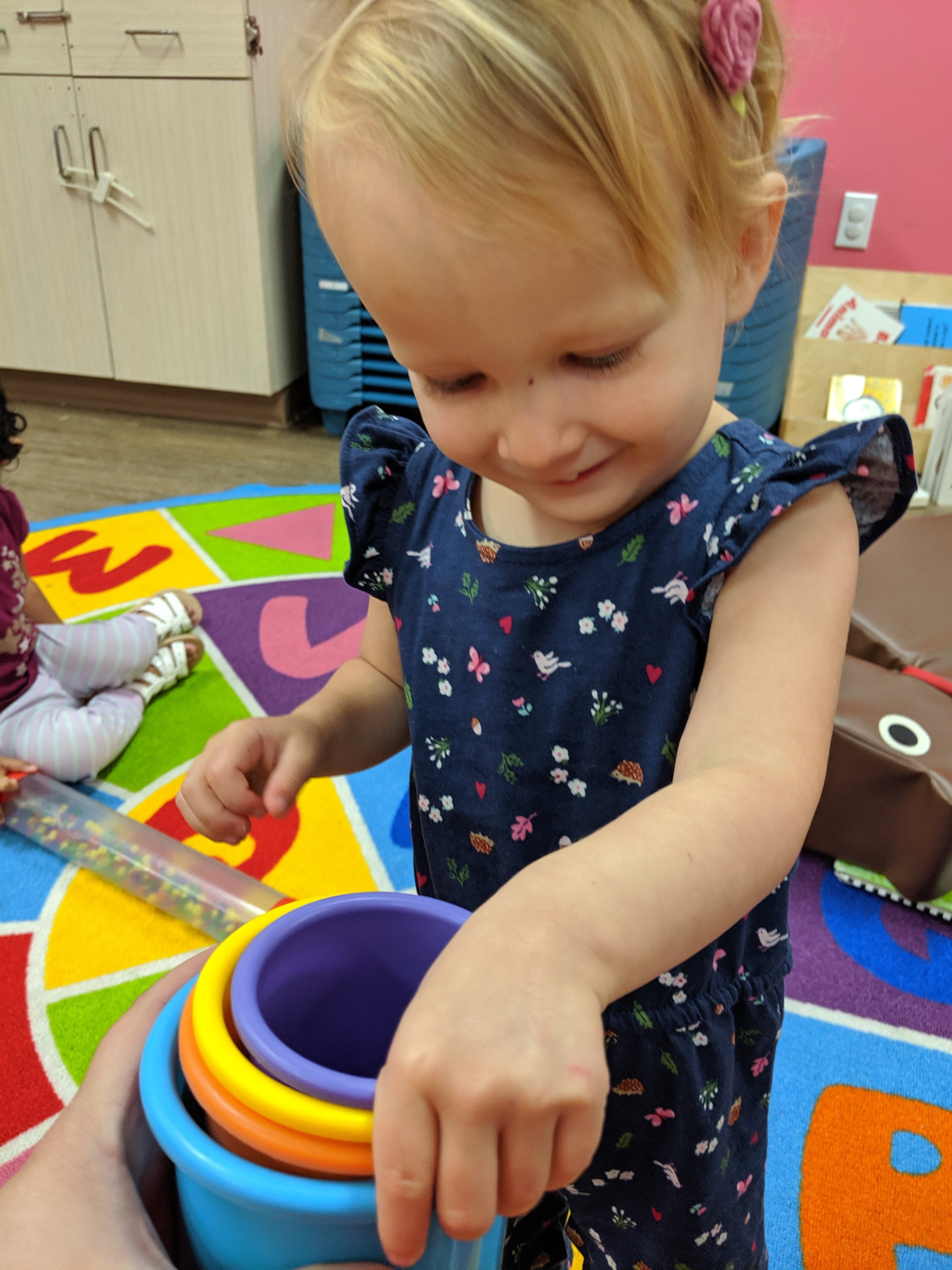 She produced a very short puppet show for me and a friend of hers, and then decided she needed to help Ms. Q check in a new arrival, while Mommy snuck out the door.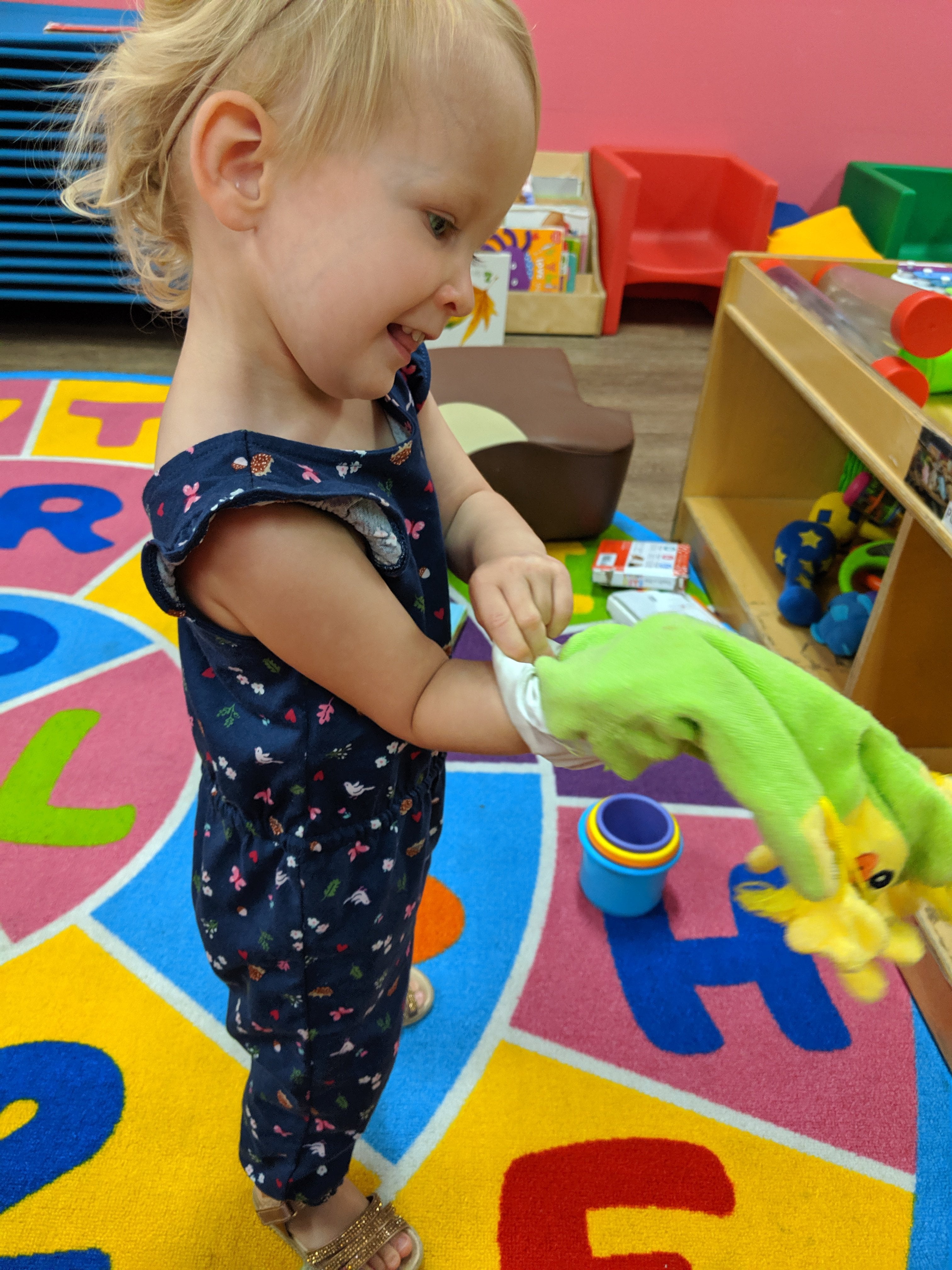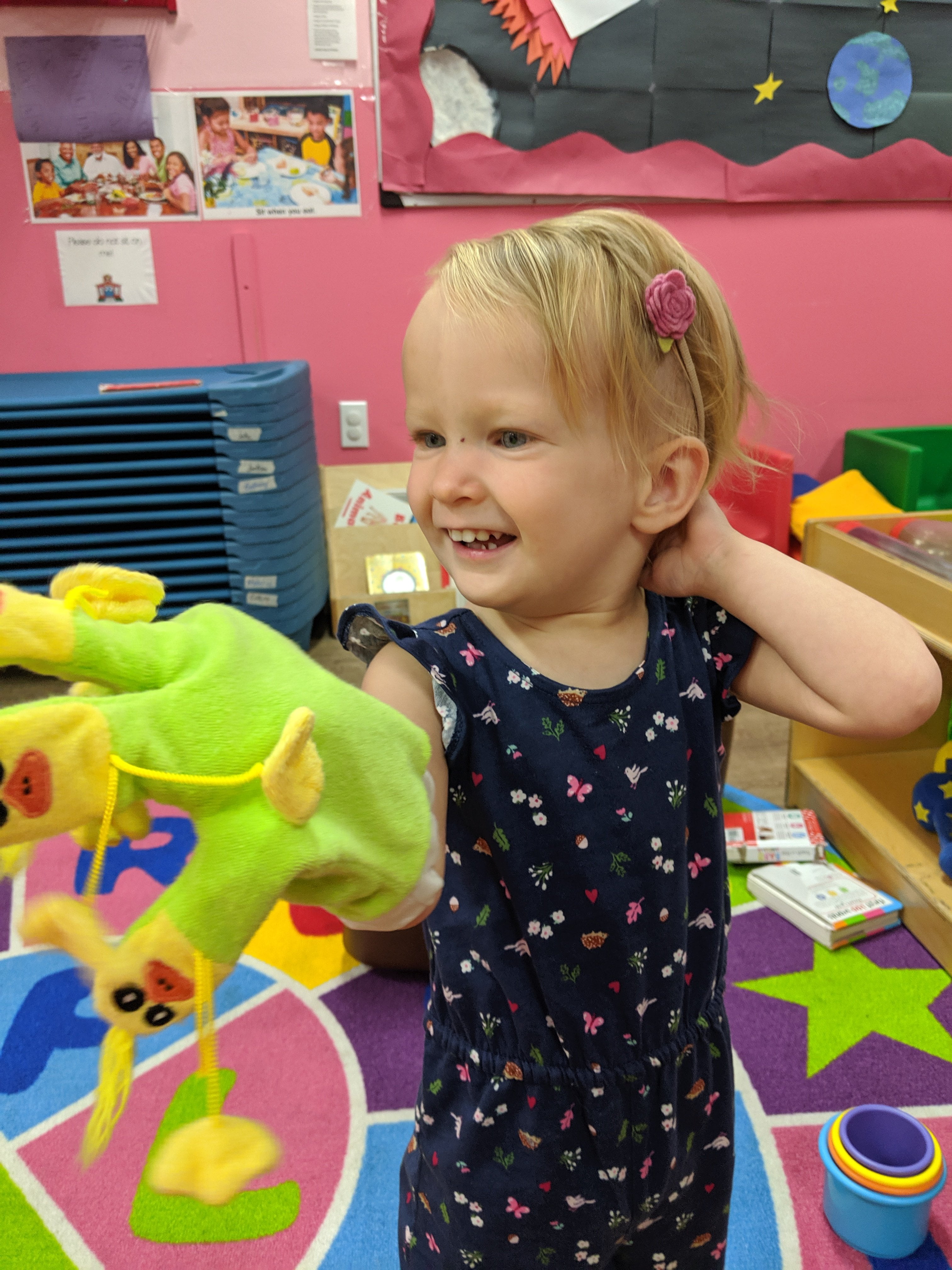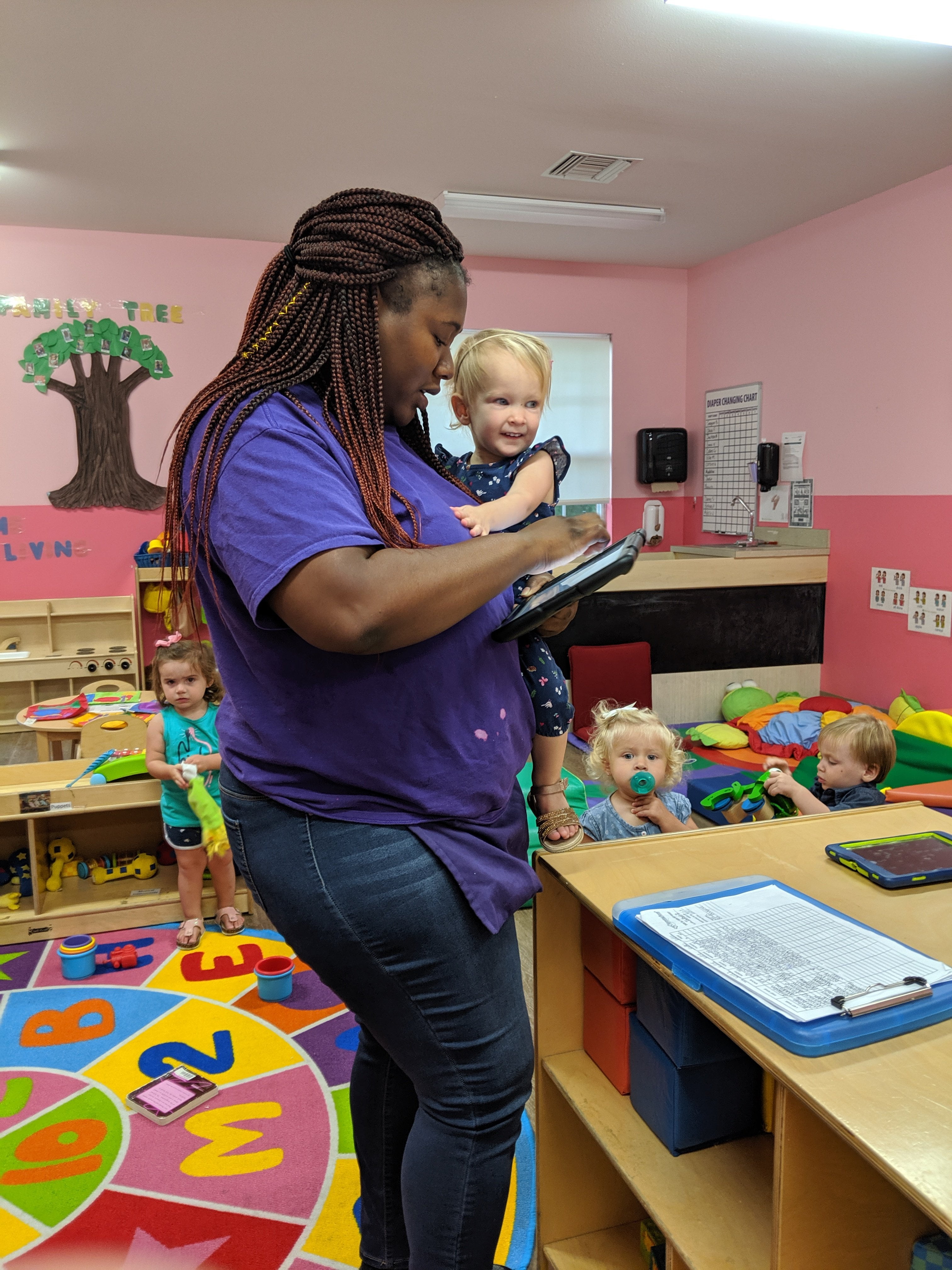 Can y'all guess what I did on my lunch break today? If you guessed library & Zaxby's, you'd be right! I picked up another huge stack of holds, and grabbed a Zalad. I currently have 14 library books in my house, only one of which I've finished, and all are due within the next three weeks. I definitely won't have time to finish them all, but I'll do what I can! I may have to keep some late, & turn others in un-read & get back on the holds list, but I'm gonna try to read fast.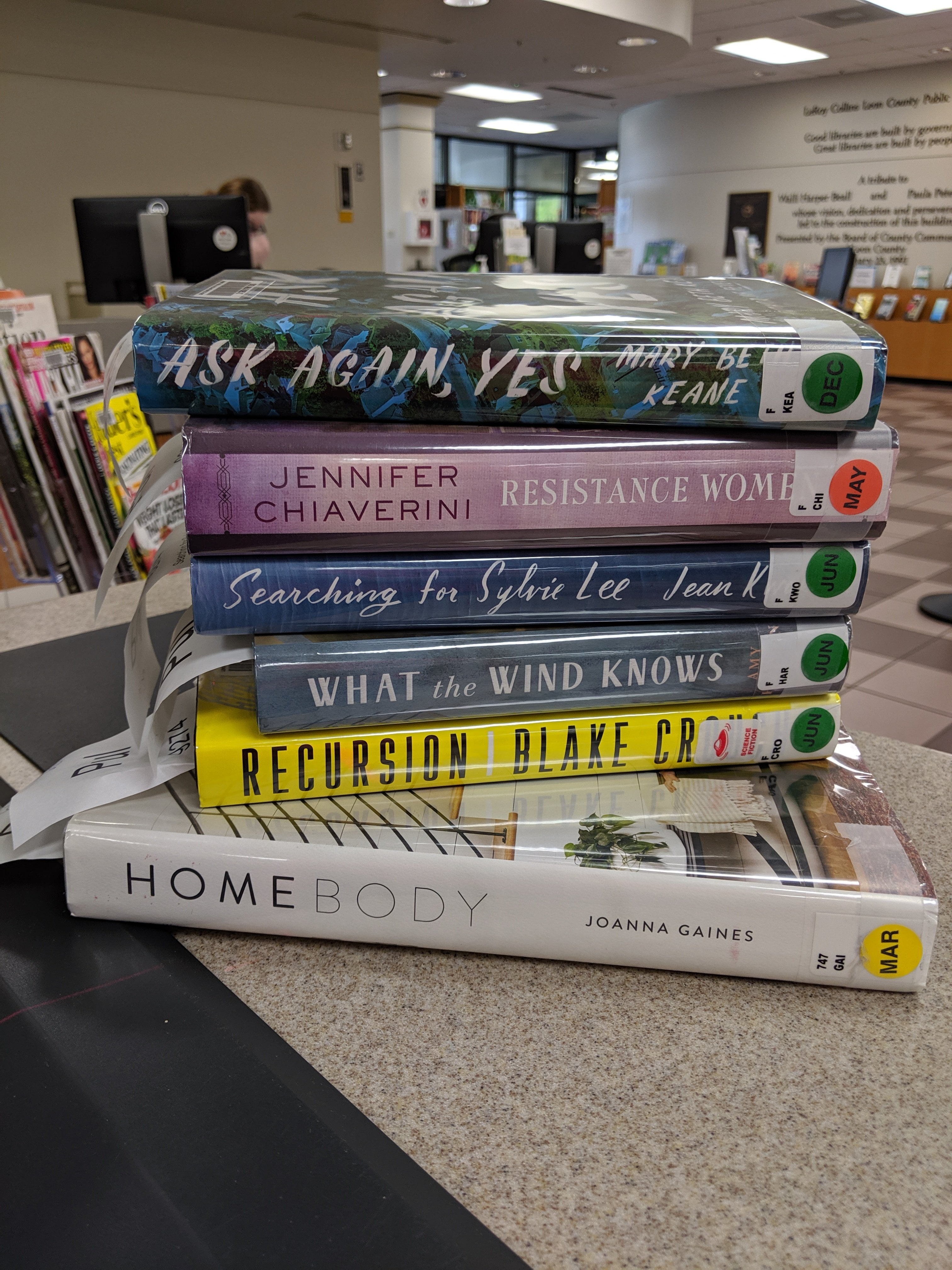 This new library book I started today is the most recent by the author of "Eat, Pray, Love," which I really loved when it came out, back in like 2009 or something. I've heard lots of good reviews on this new one too. I'm only about 25 pages in, but I was already giggling at some of the clever lines, and was instantly impressed by the writing style and introduction to the story.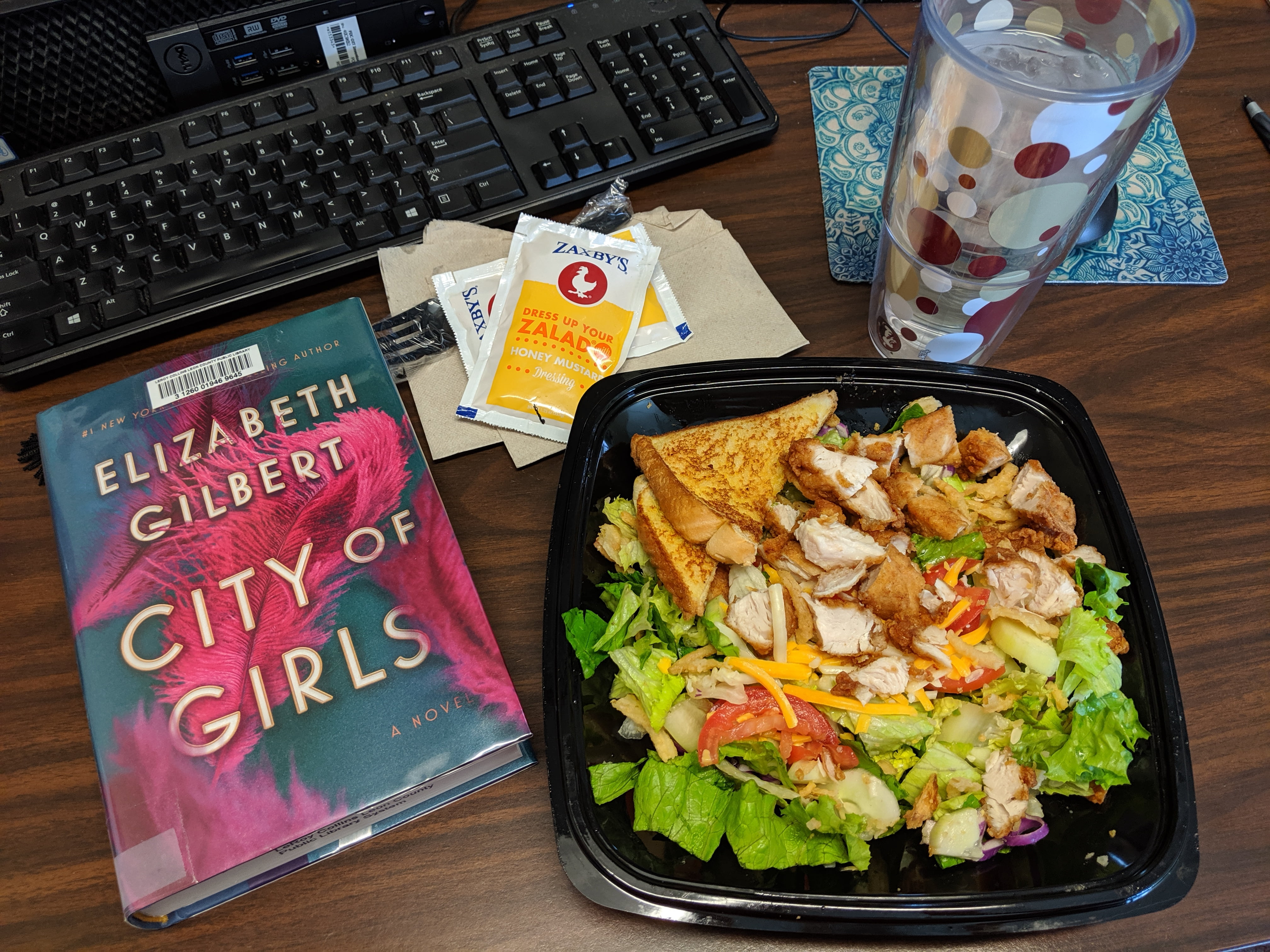 Here are the photos we got from school today!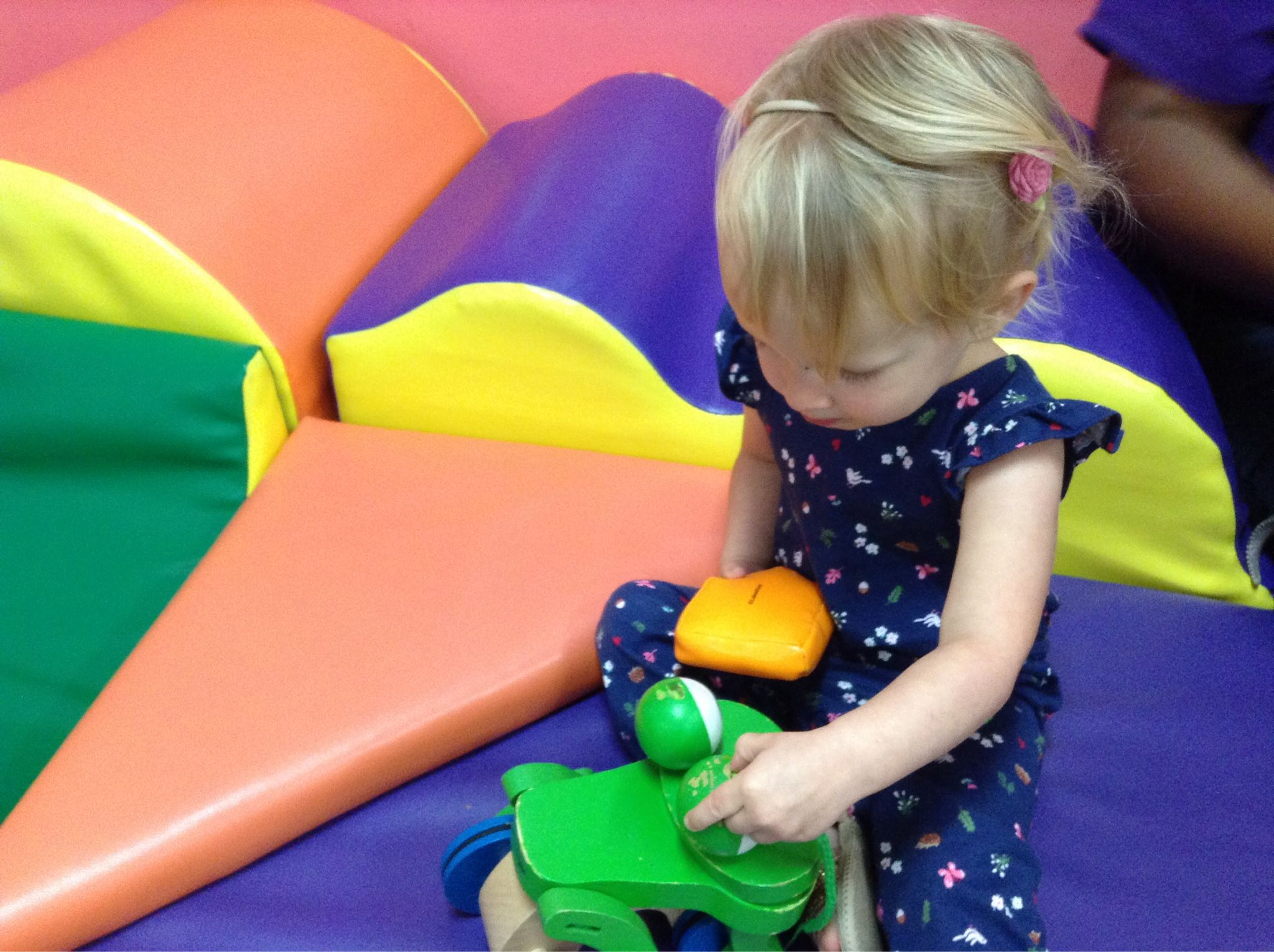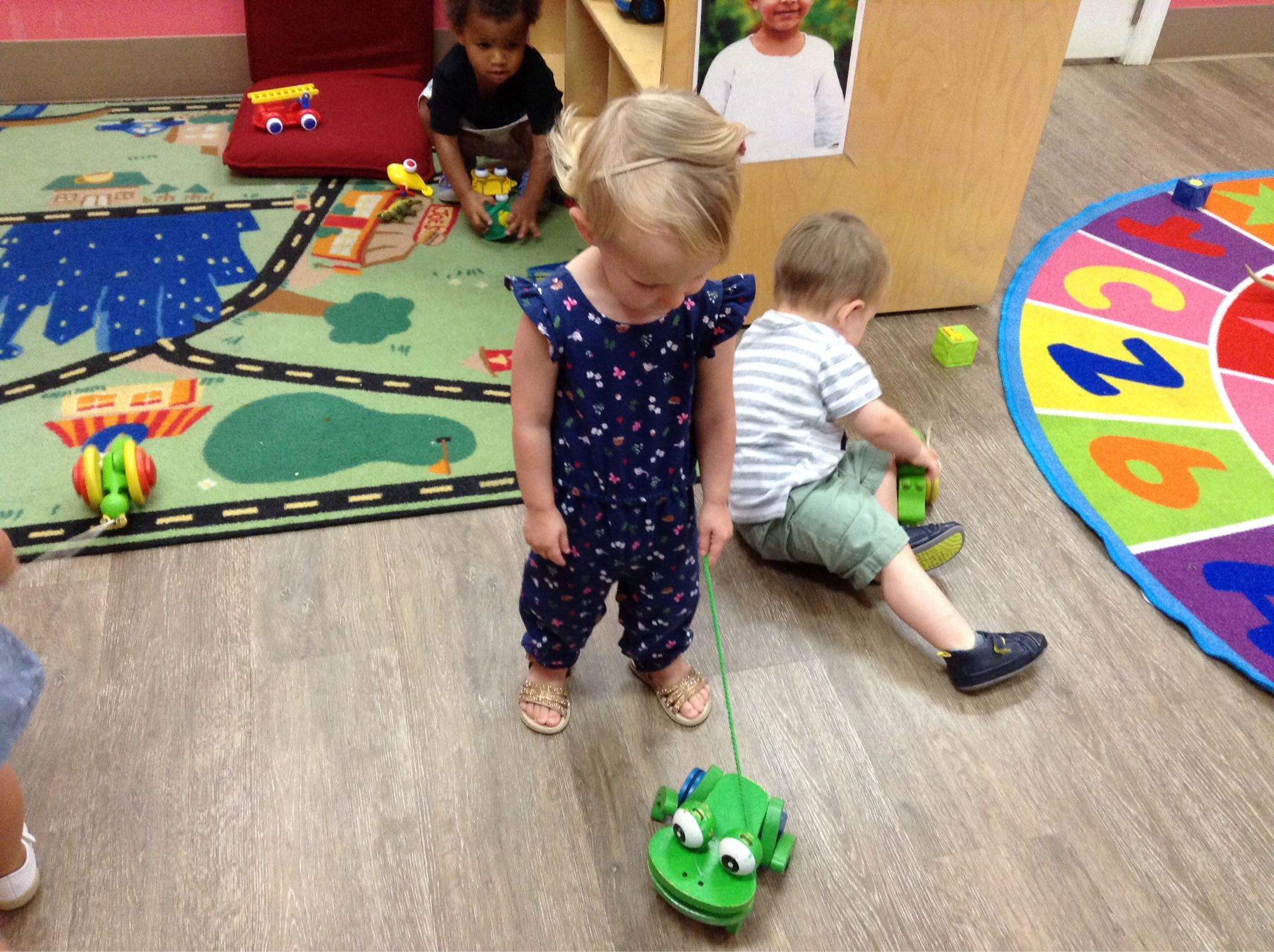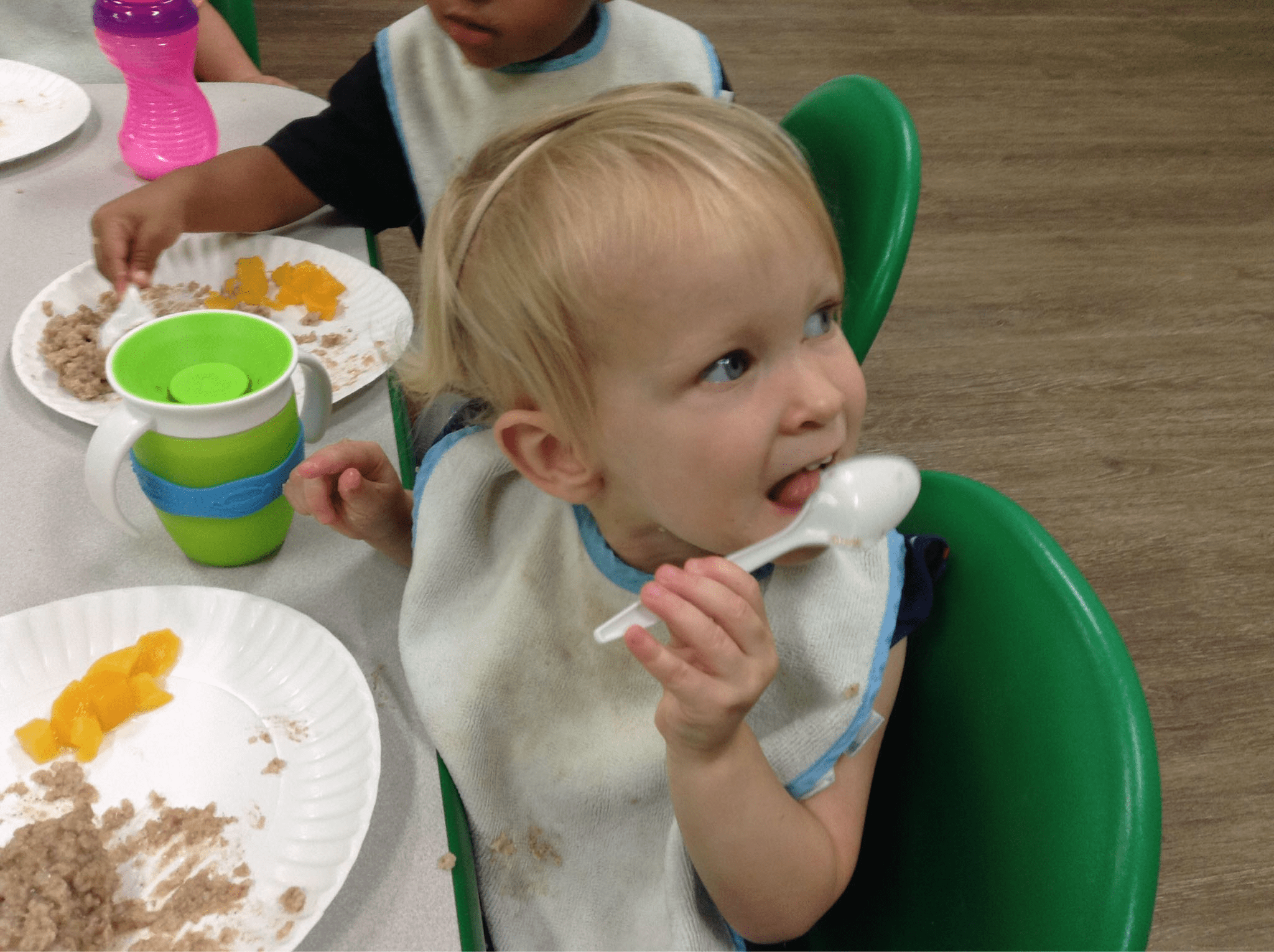 I believe they had this unicorn set up as part of water day for the older kids, but Emmie and her friends got to check it out too!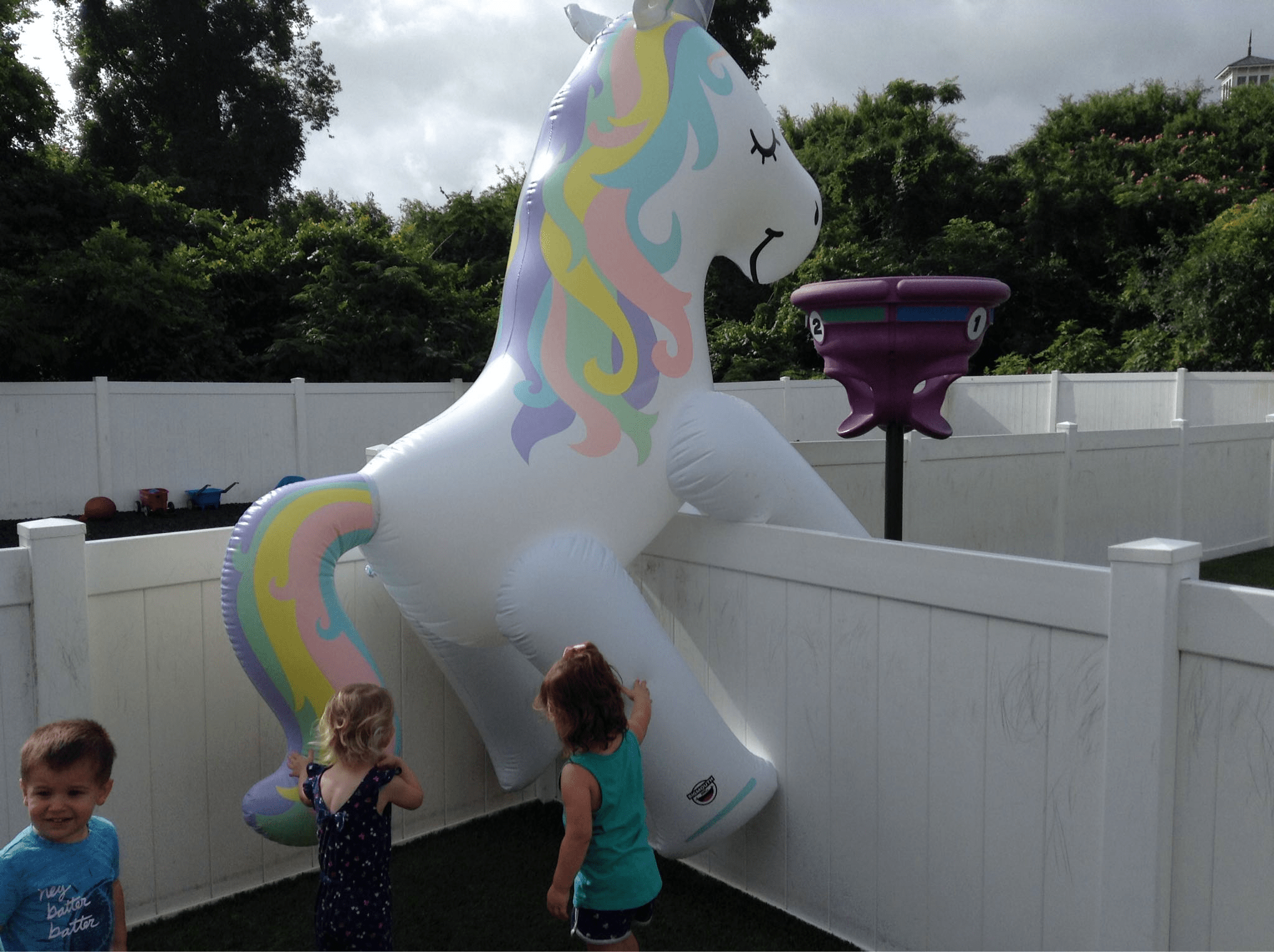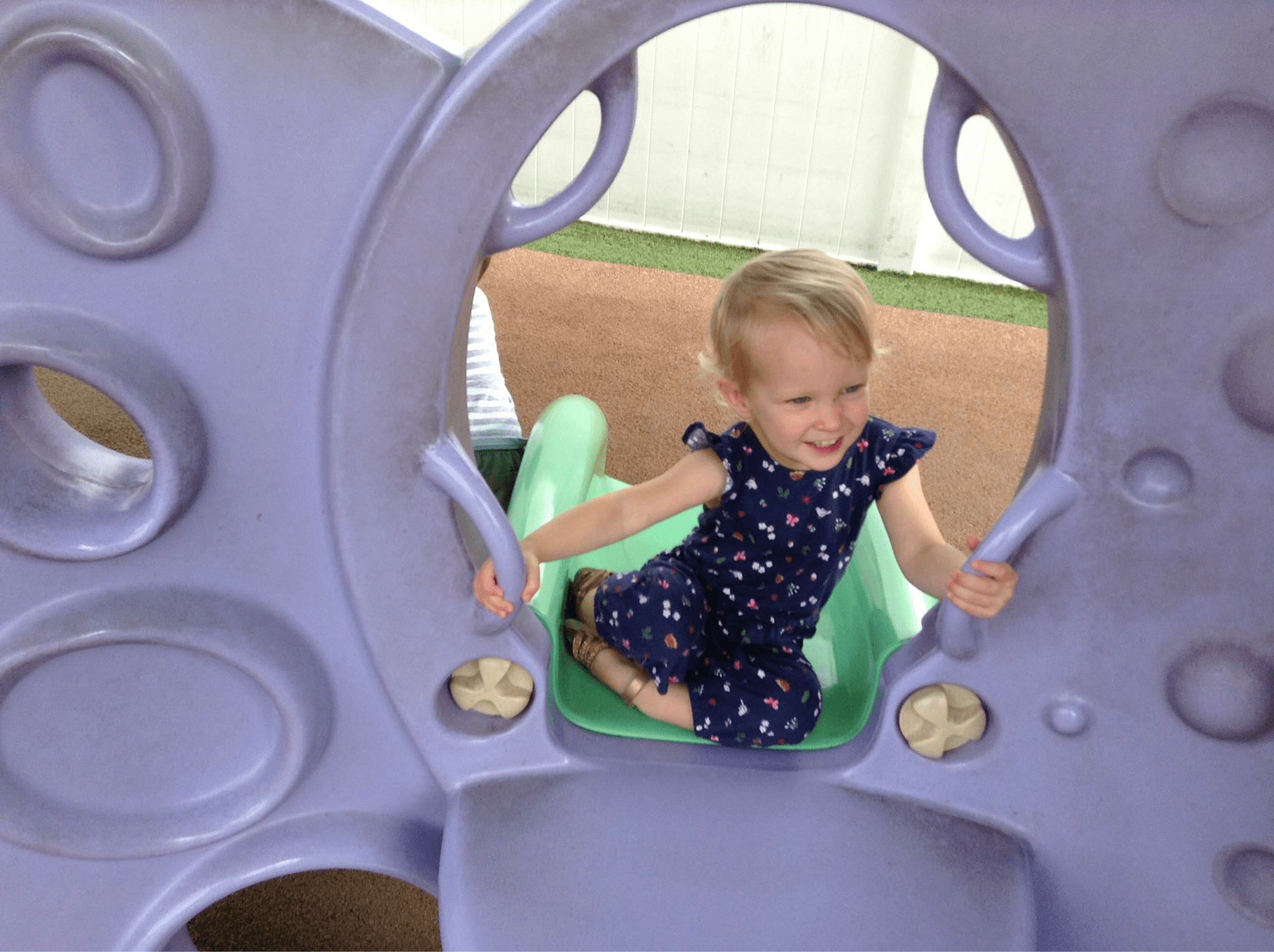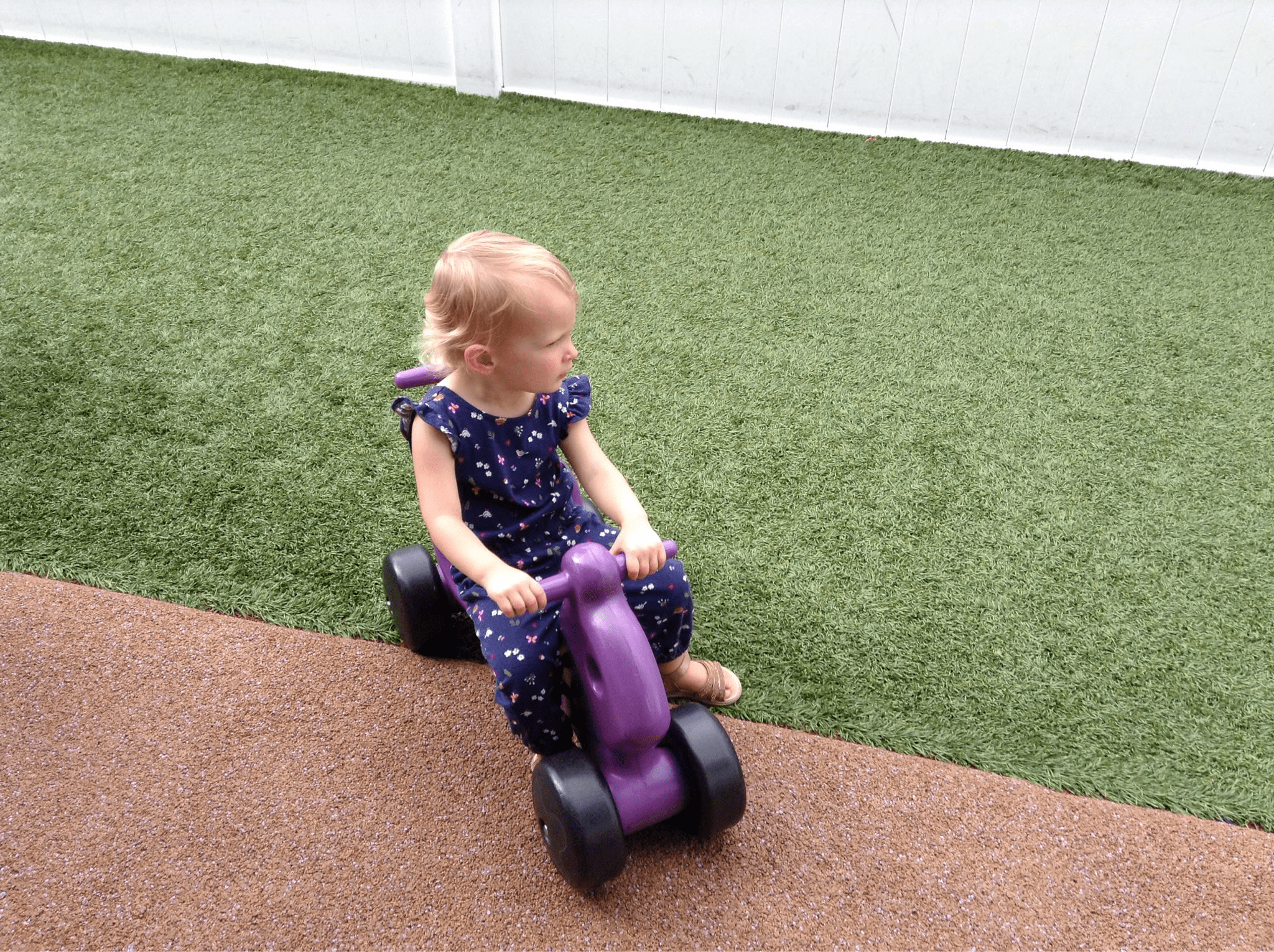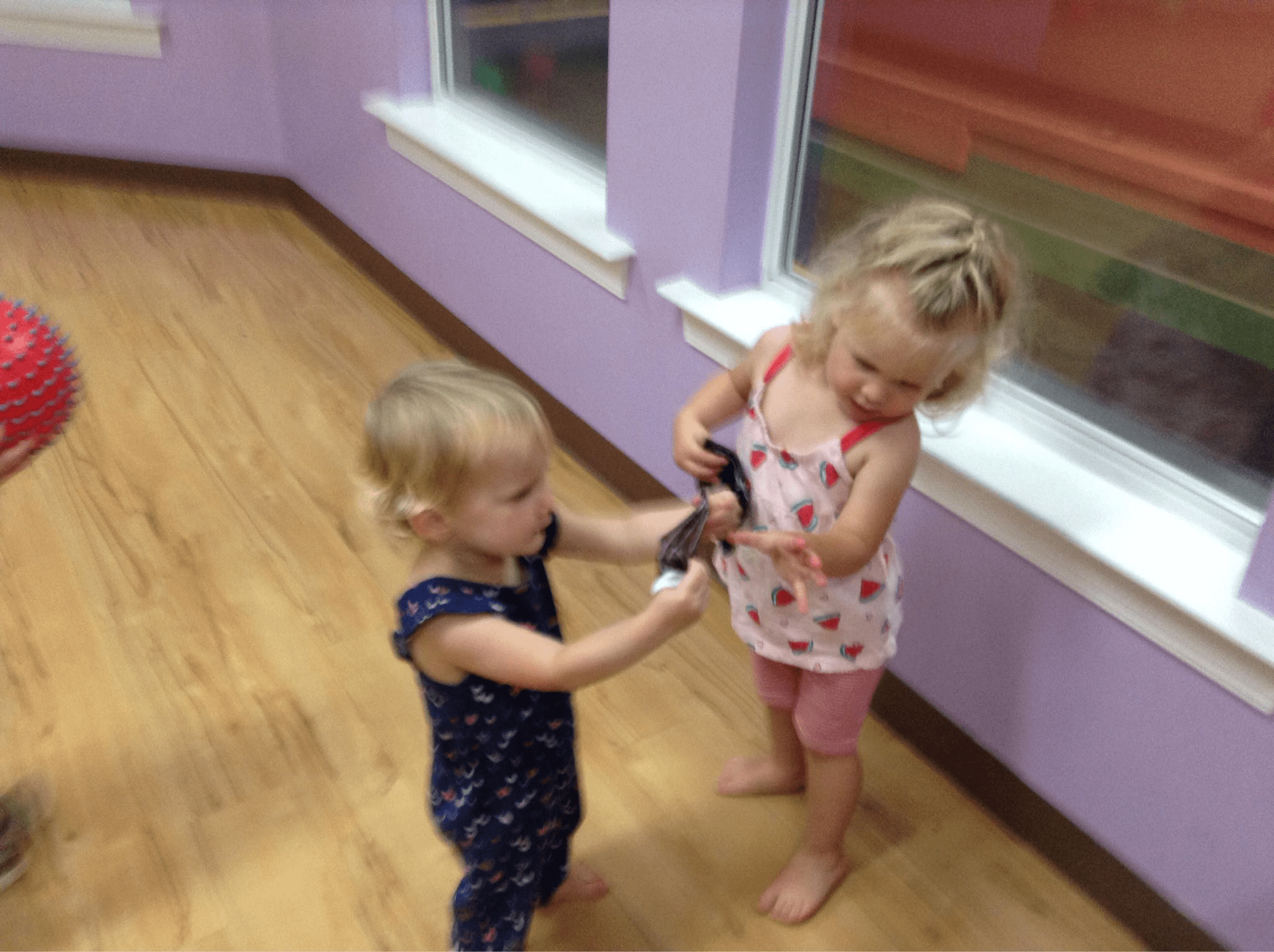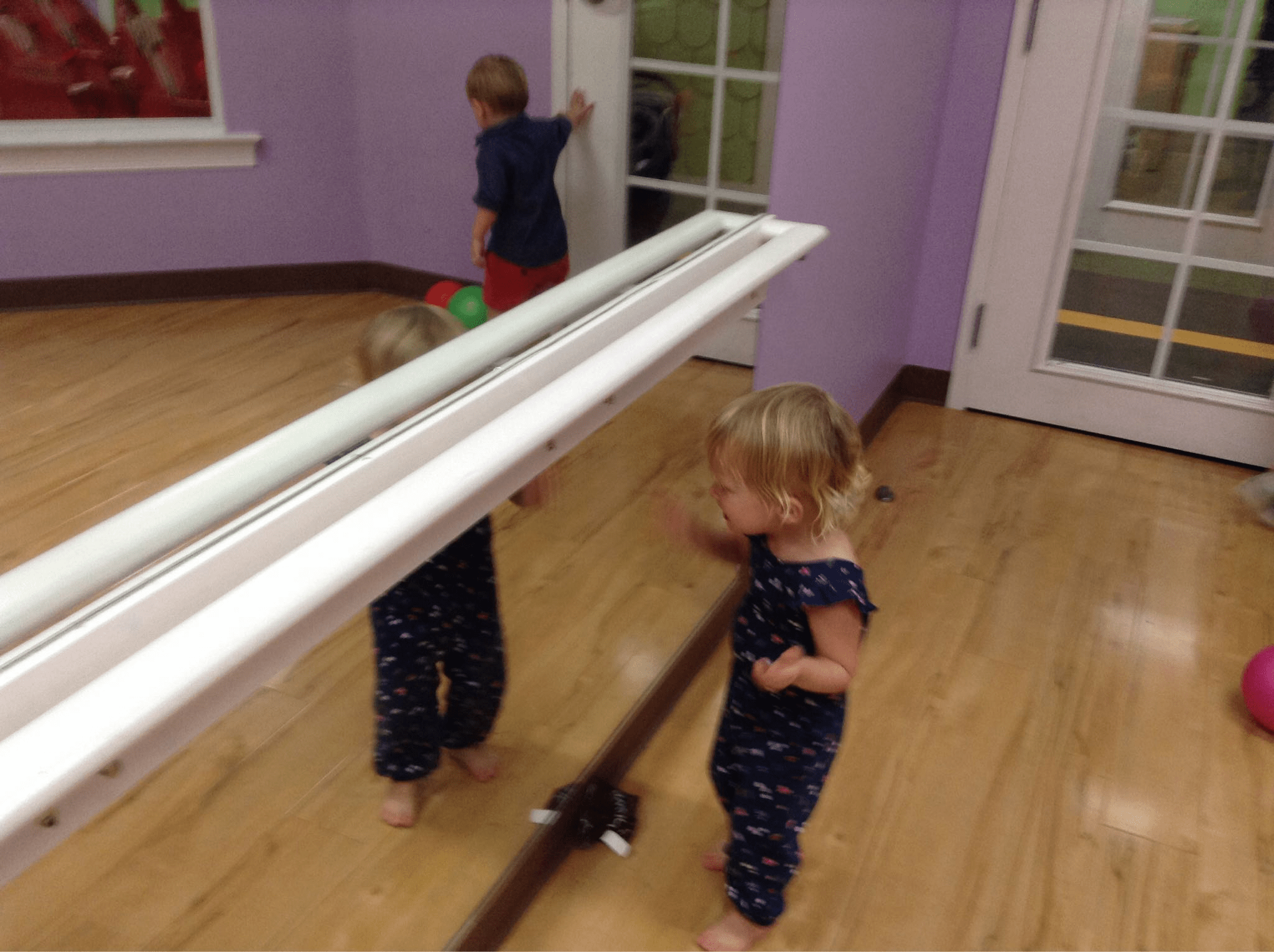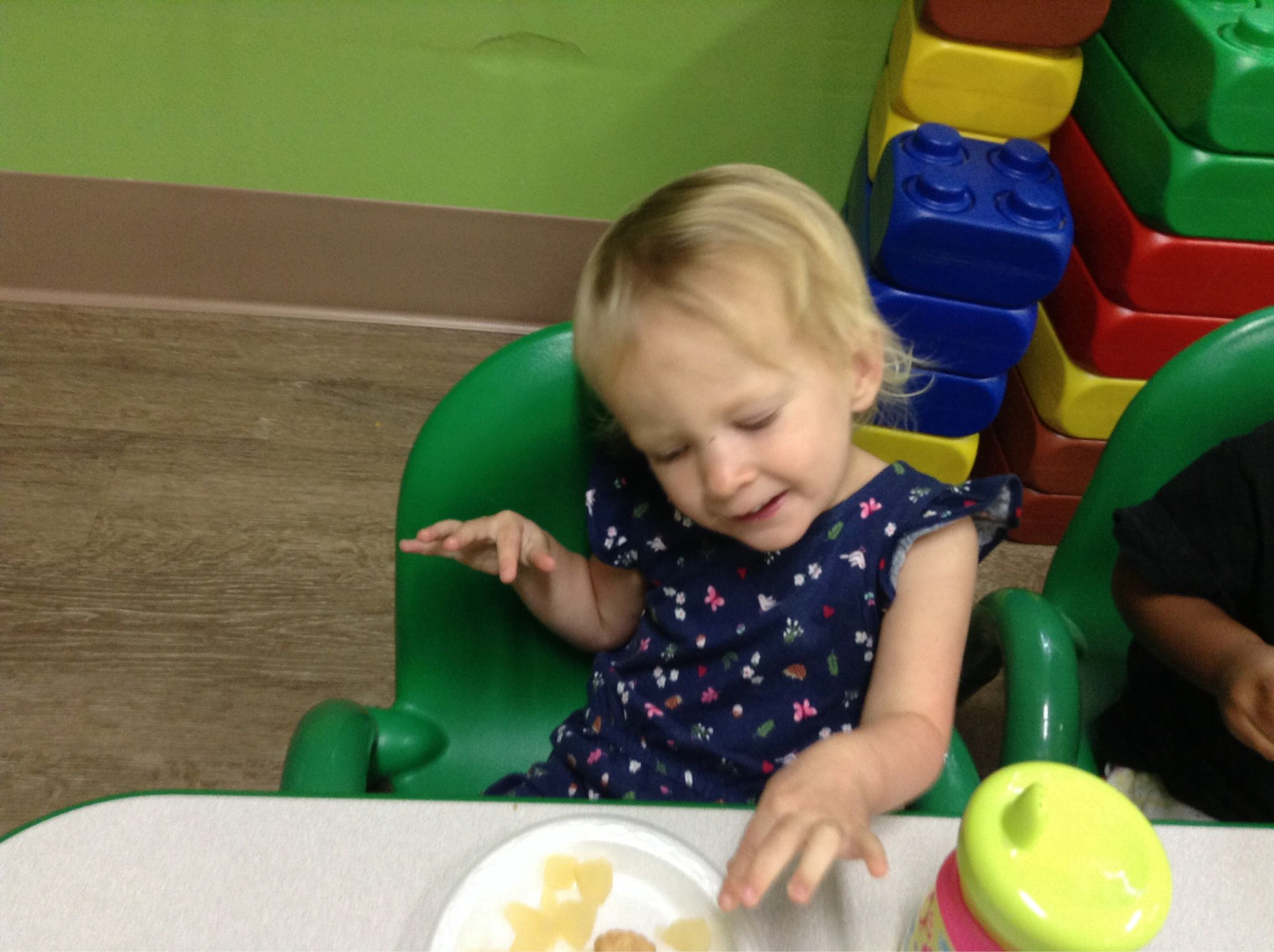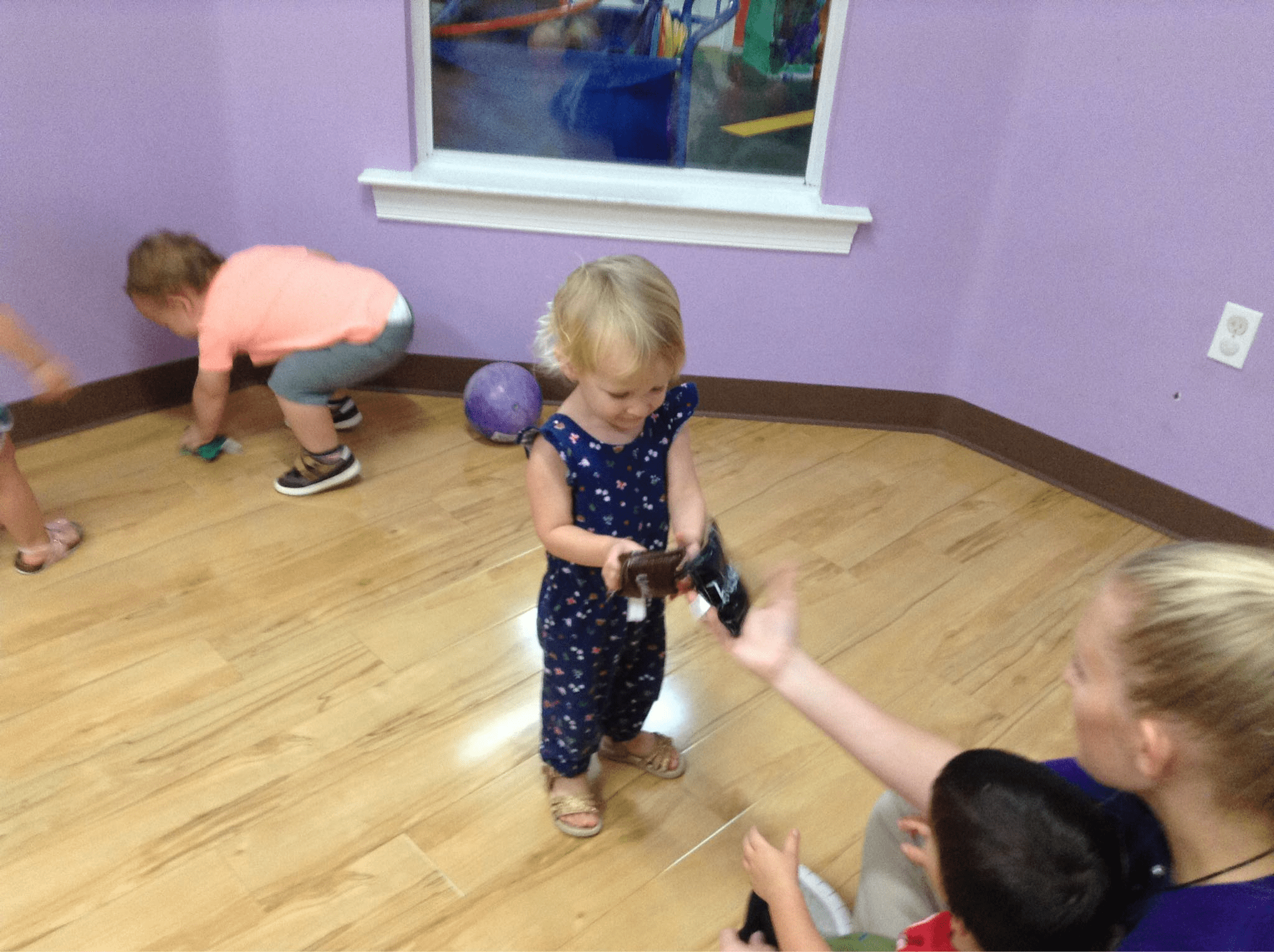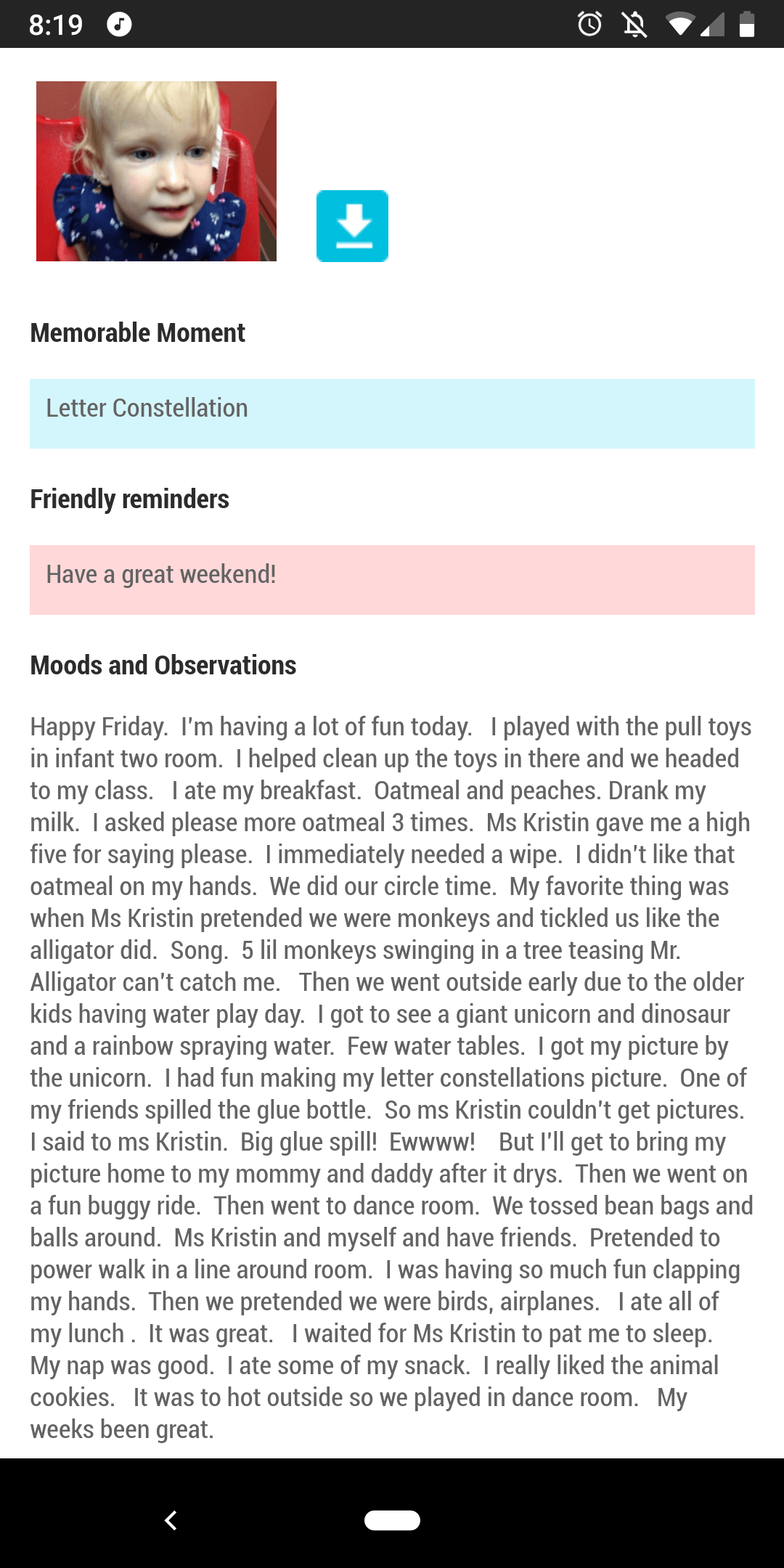 In case y'all didn't know, it was SUPER hot today. My app said it was 95°, but felt like 111°!!! Holy smokes! When we got home, Emmie want to draw with chalk on the driveway, but I had to convince her it was better to play inside for now, because it was just too hot outside!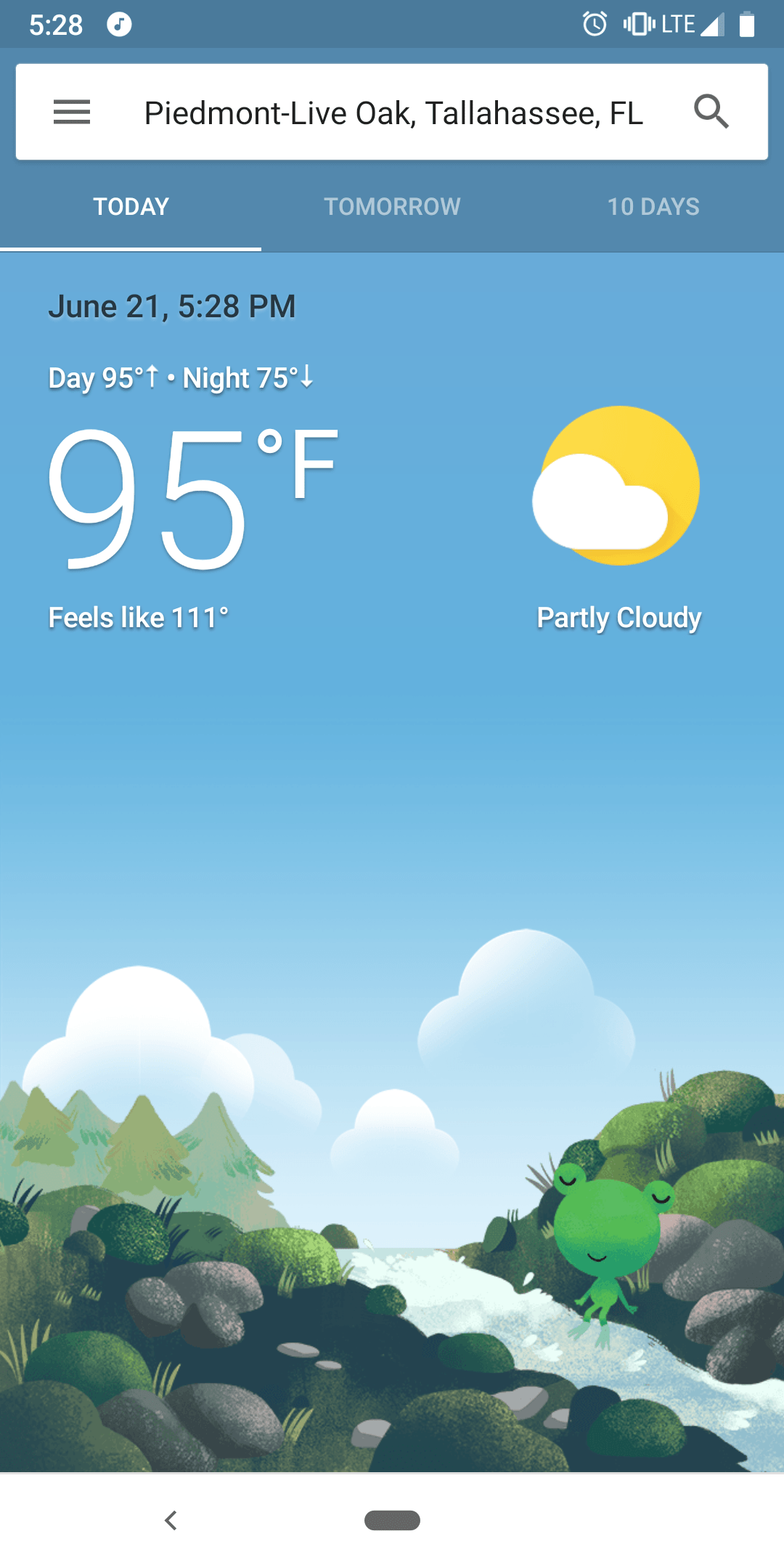 I got another Grove box in today. I'm loving the Mrs. Meyers products, so I figured I'd stock up on a few more, while I still had the VIP trial with free shipping. Plus I got a bathroom cleaner, and they gave me a free hand lotion! And since one of my friends used my link to order her box a couple of weeks ago (thanks, Mylinda!), I got another $10 credit, and got all of this for only $5! Score! Now, who else wants to order a box with my referral link, and help me purchase next months box?! You will get $35 worth of products for free for yourself too! 😁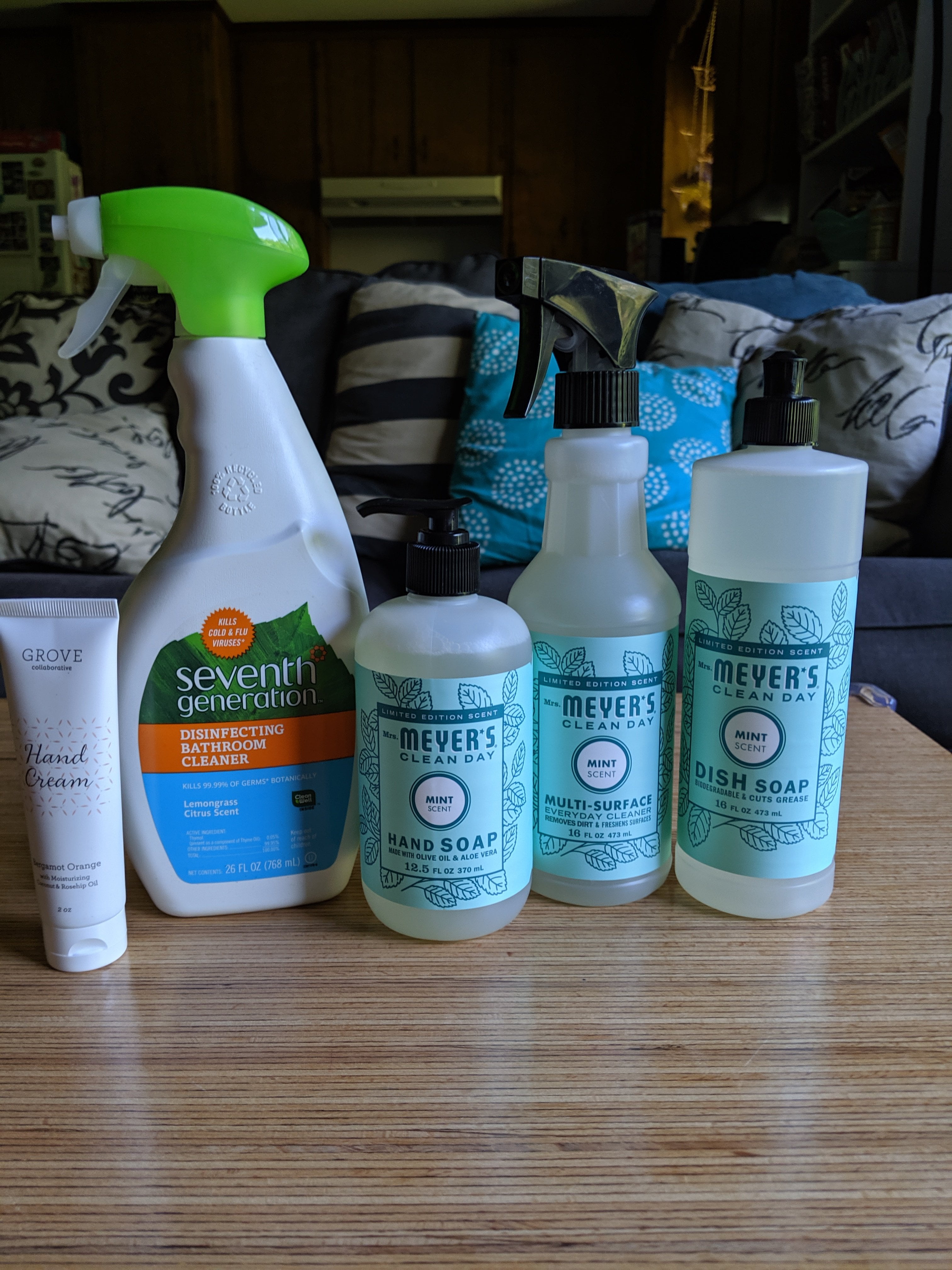 Even toddlers like this stuff! (I wasn't even posing her, she just wanted to hold it, and she is naturally that pretty!)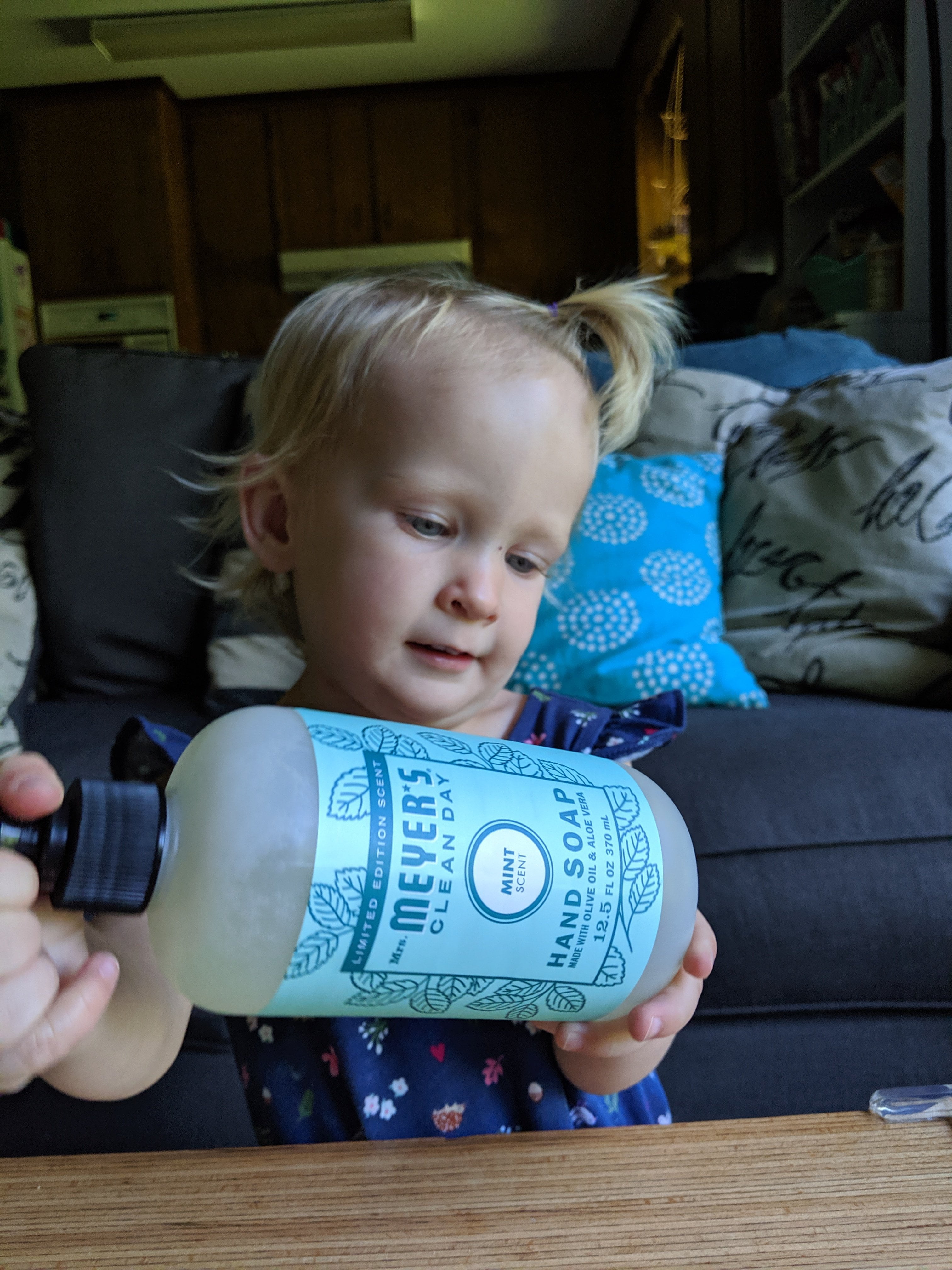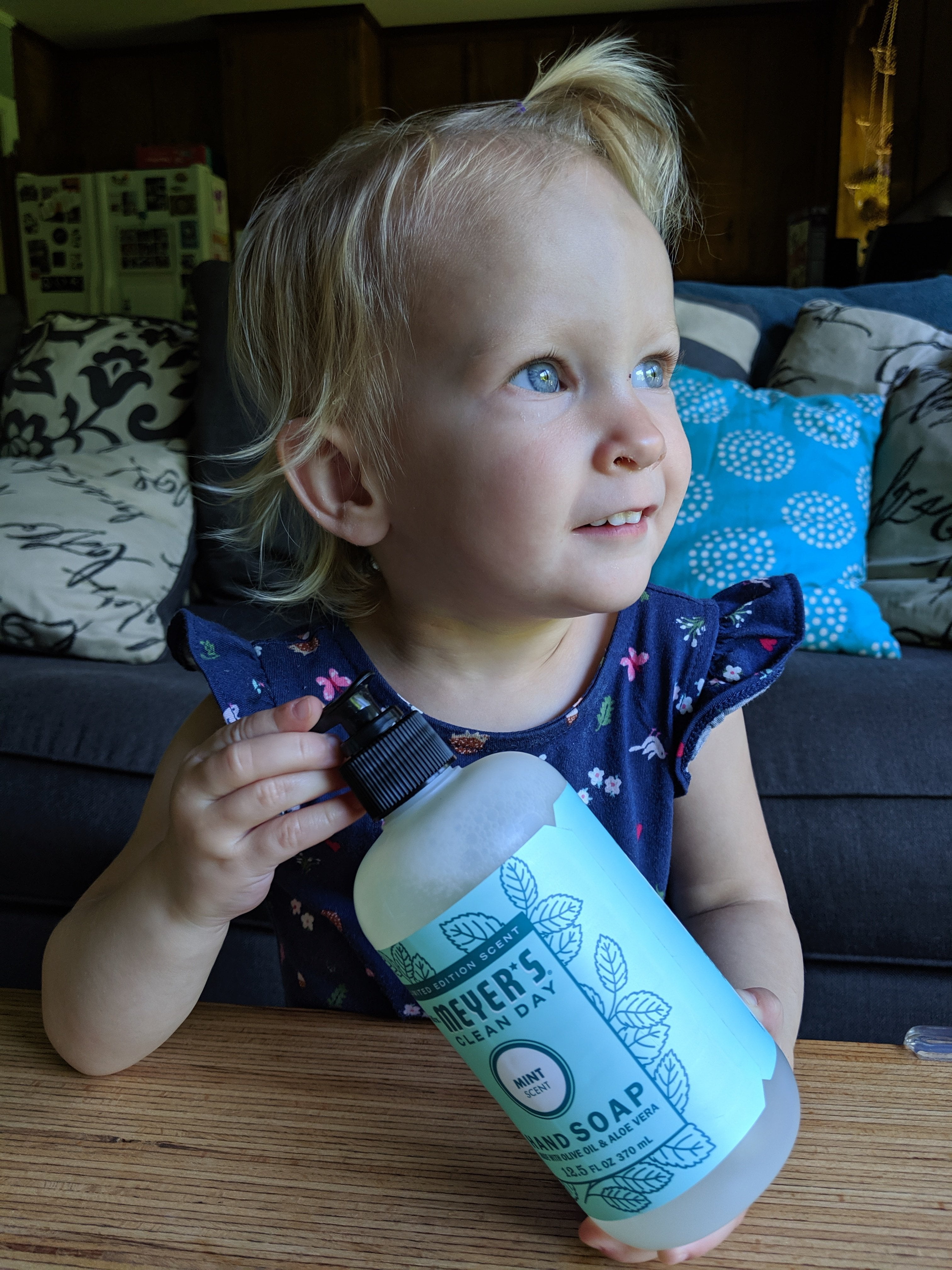 Then she decided she wanted to investigate my box of nail polish. At first I thought about trying to stop her, but then I figured, what the heck, let her go for it. I did keep reminding her to be really gentle with the bottles though, so they wouldn't break, and she was really good about it. She would ask me the color, repeat it back to me, then set it on her pile. She was just so sweet about it!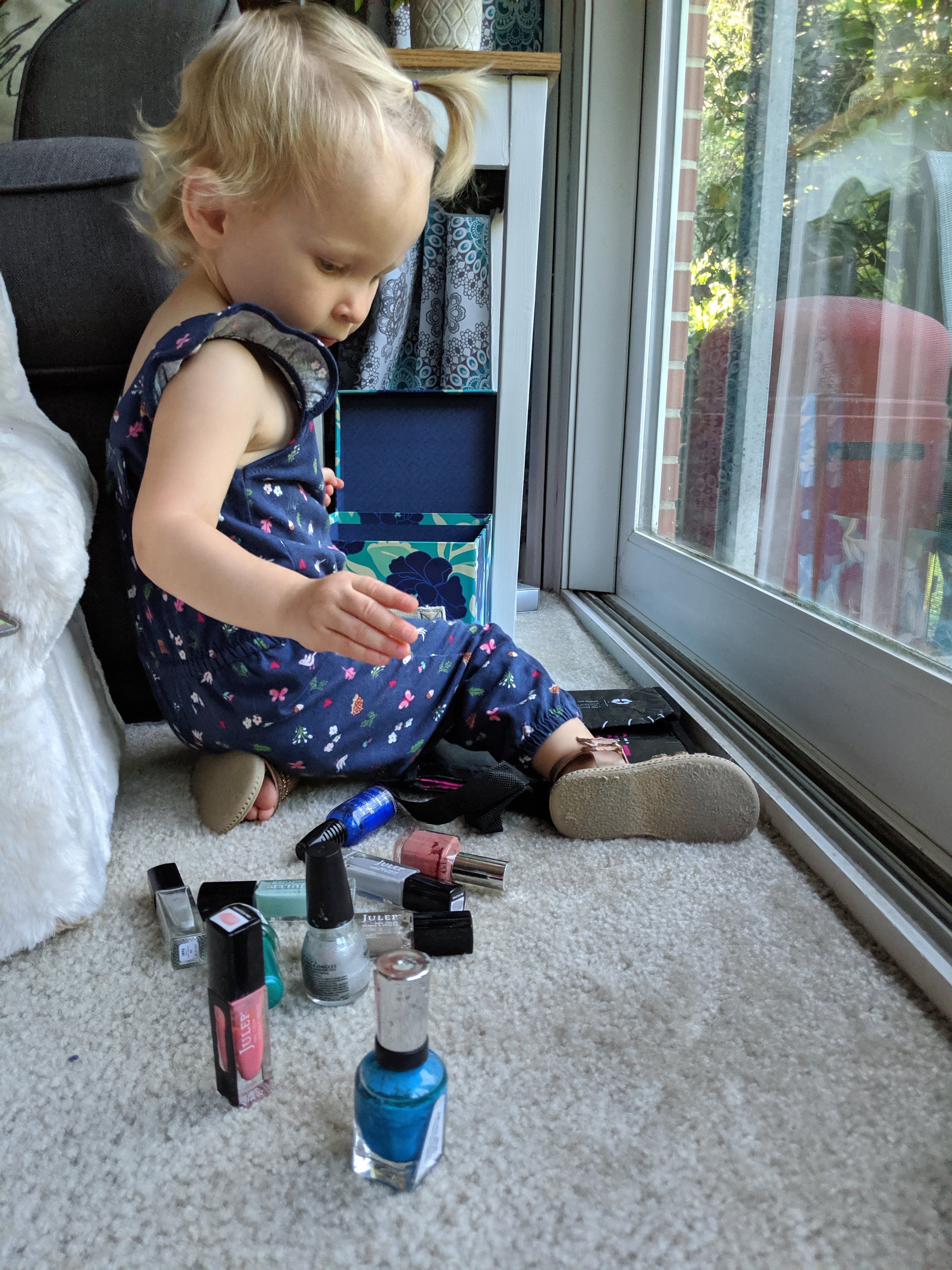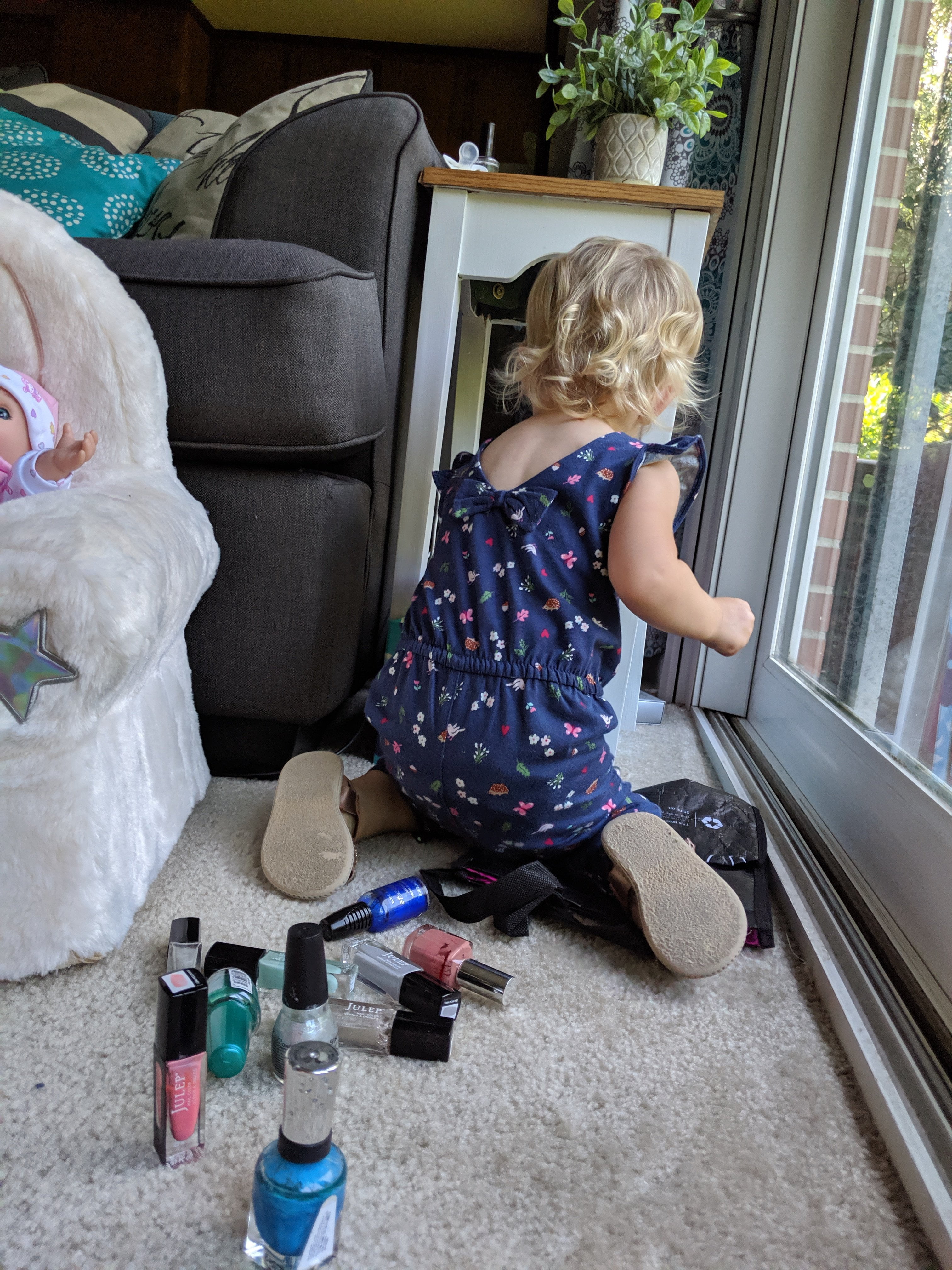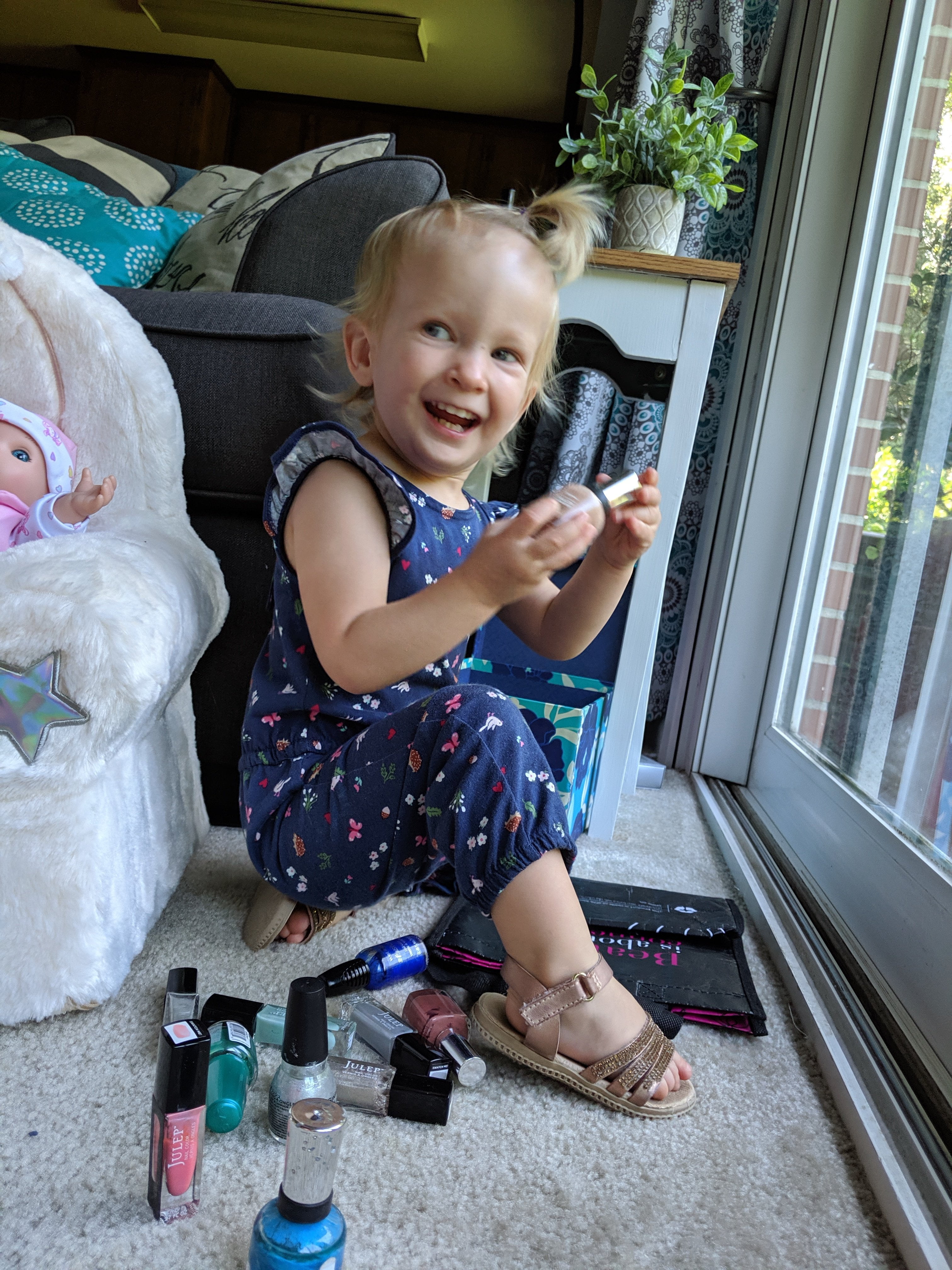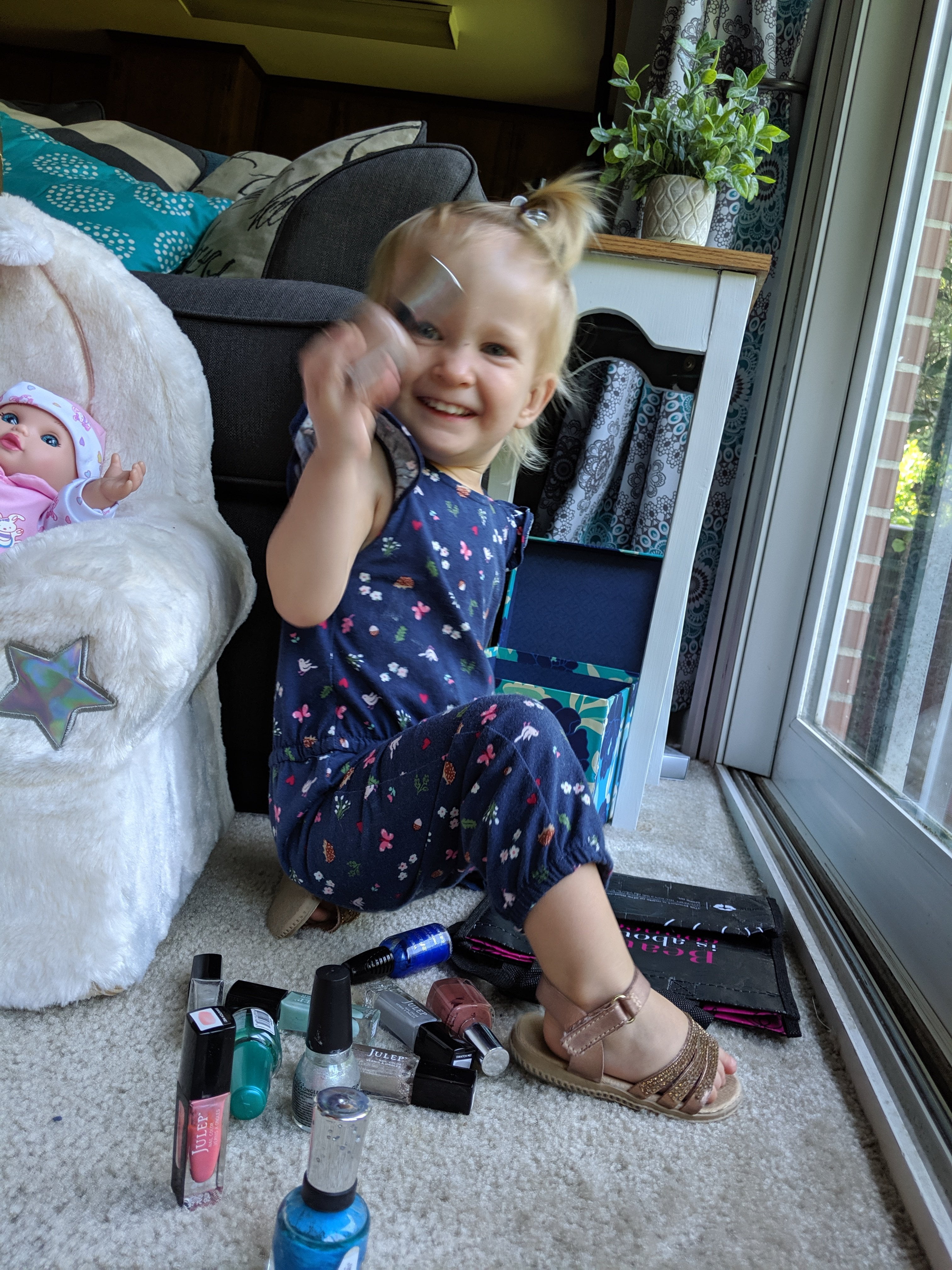 We had our favorite Trader Joe's Chinese food for dinner, and all of us are really well, especially the tiniest tot who ate a TON of rice tonight.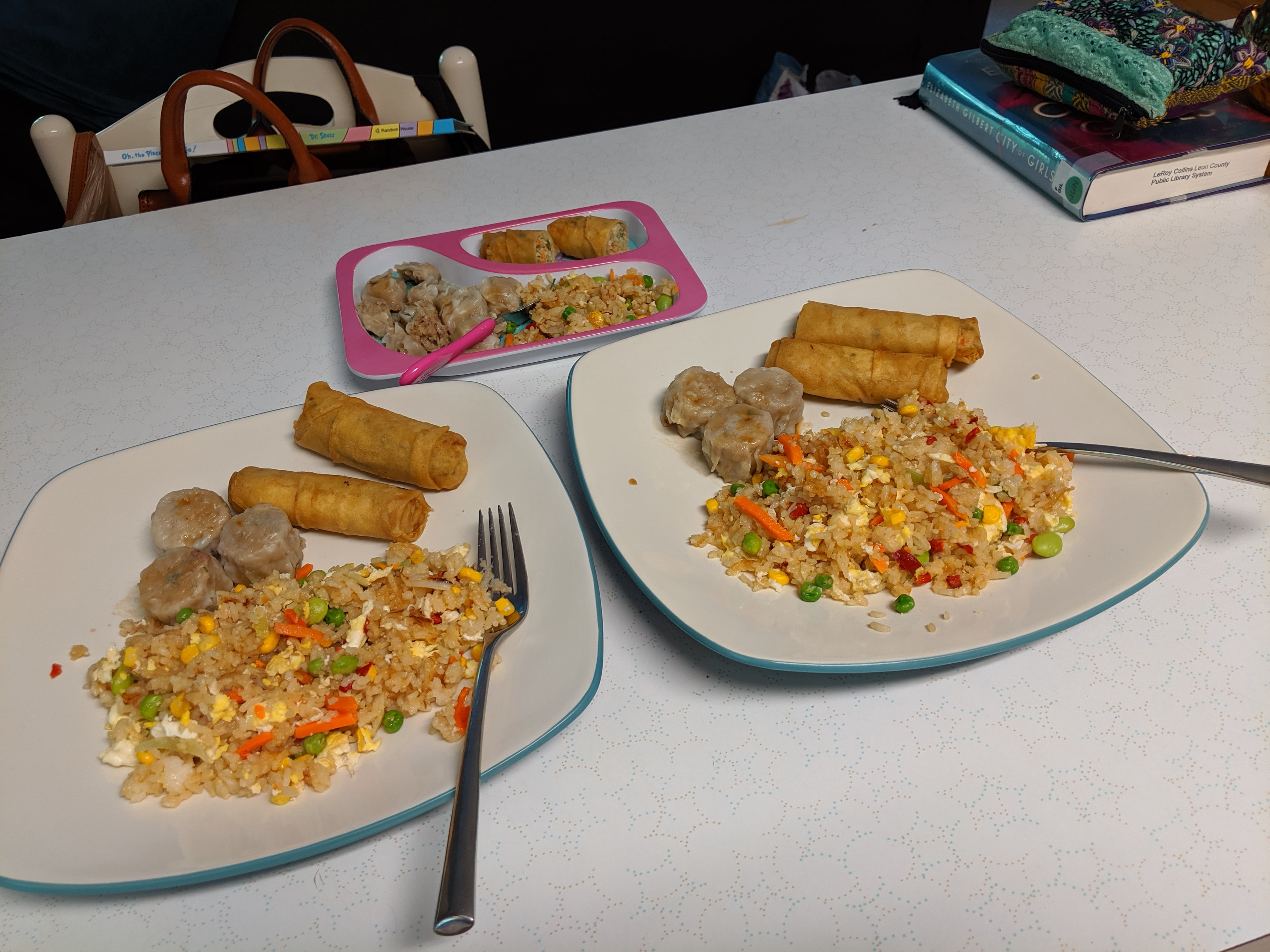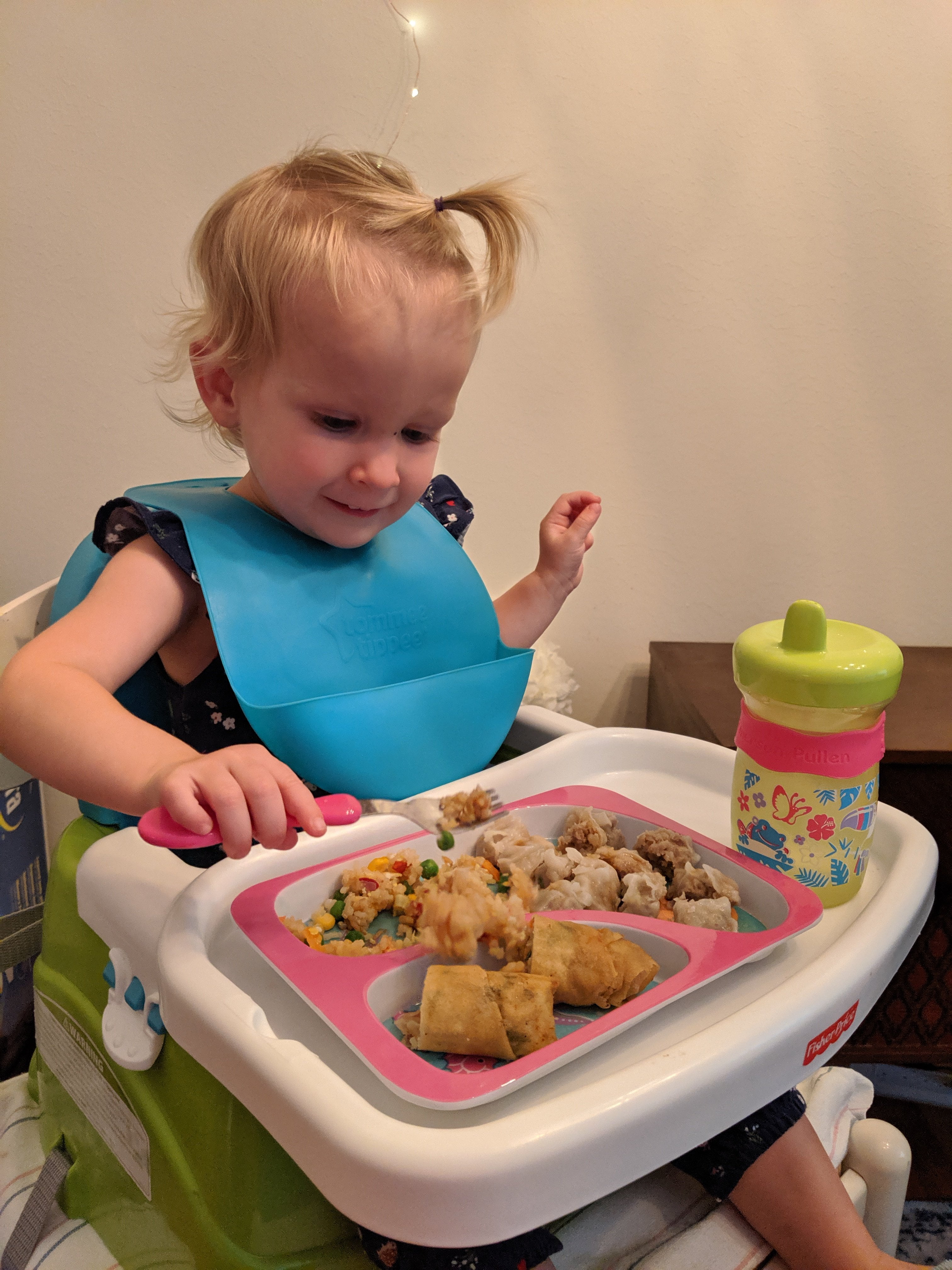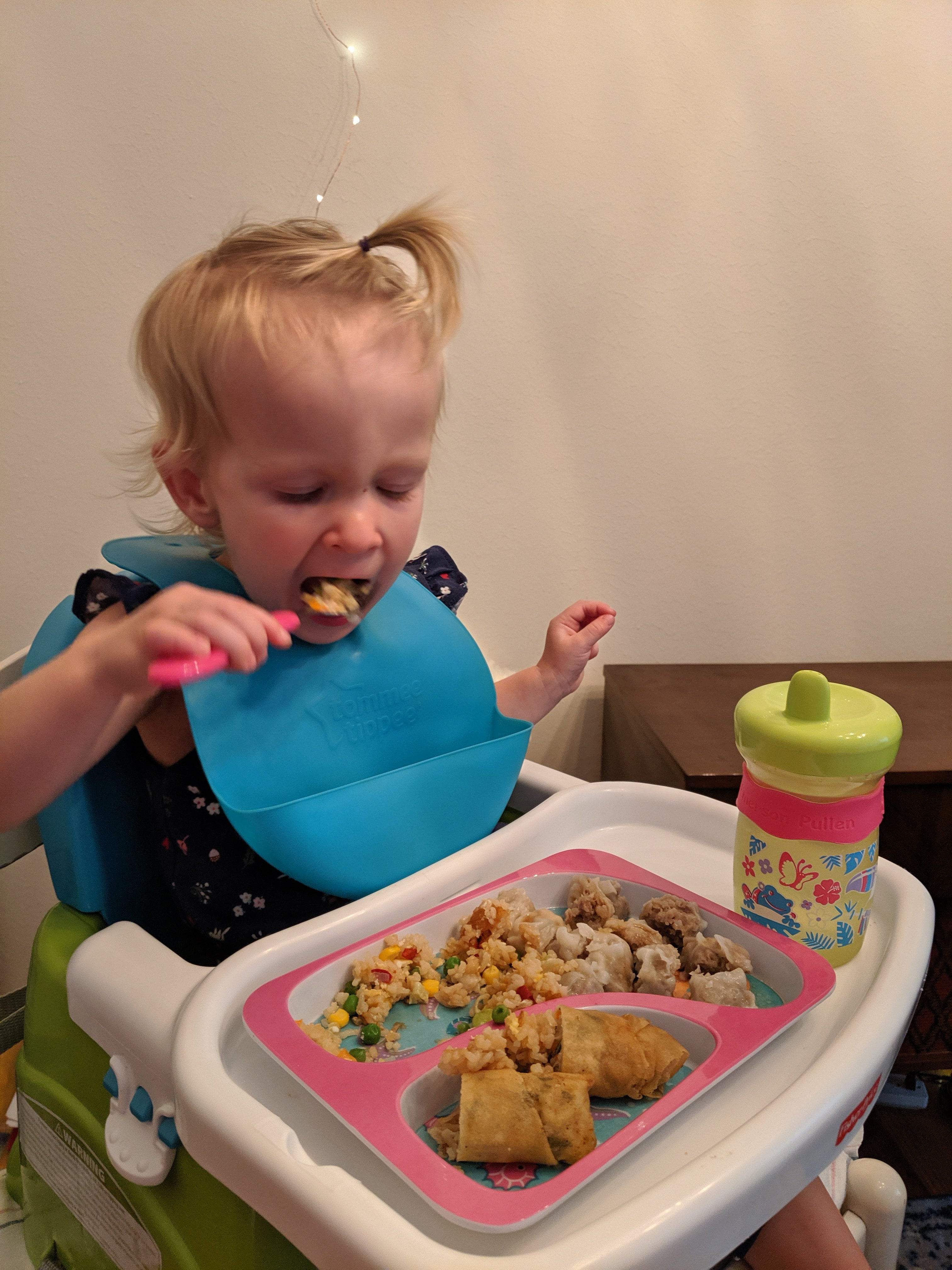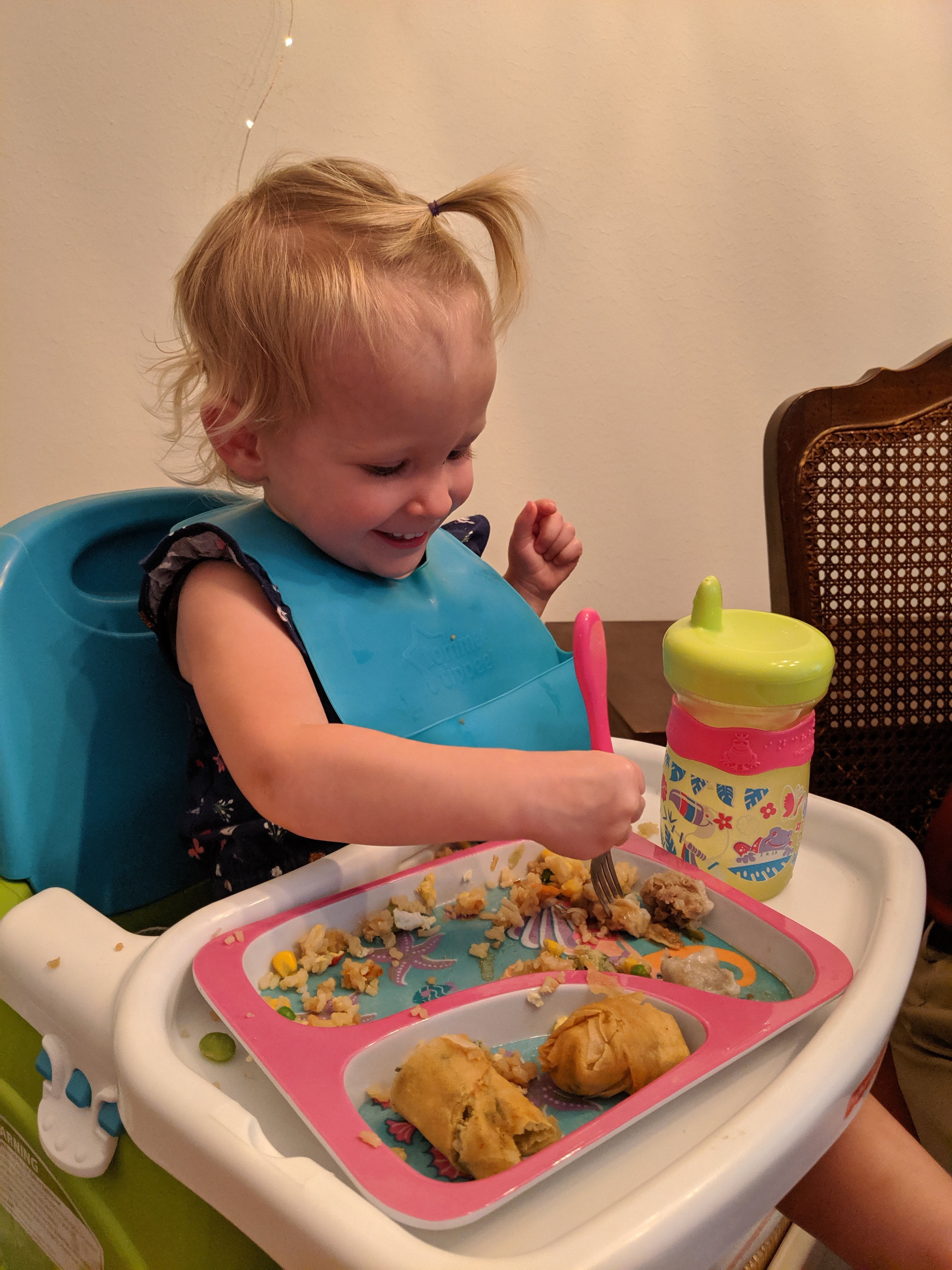 Daddy requested ice cream after dinner, and since it was a hot summer, Friday night, we decided to go for it! We went to DQ for a tiny cone for Emerson, a dipped come for Jeff, and a mini smores blizzard for me. We sat outside, and just let Emmie go to town with hers! She actually ate more than I though she would, and tolerated the mess better, and for longer, than I thought she would!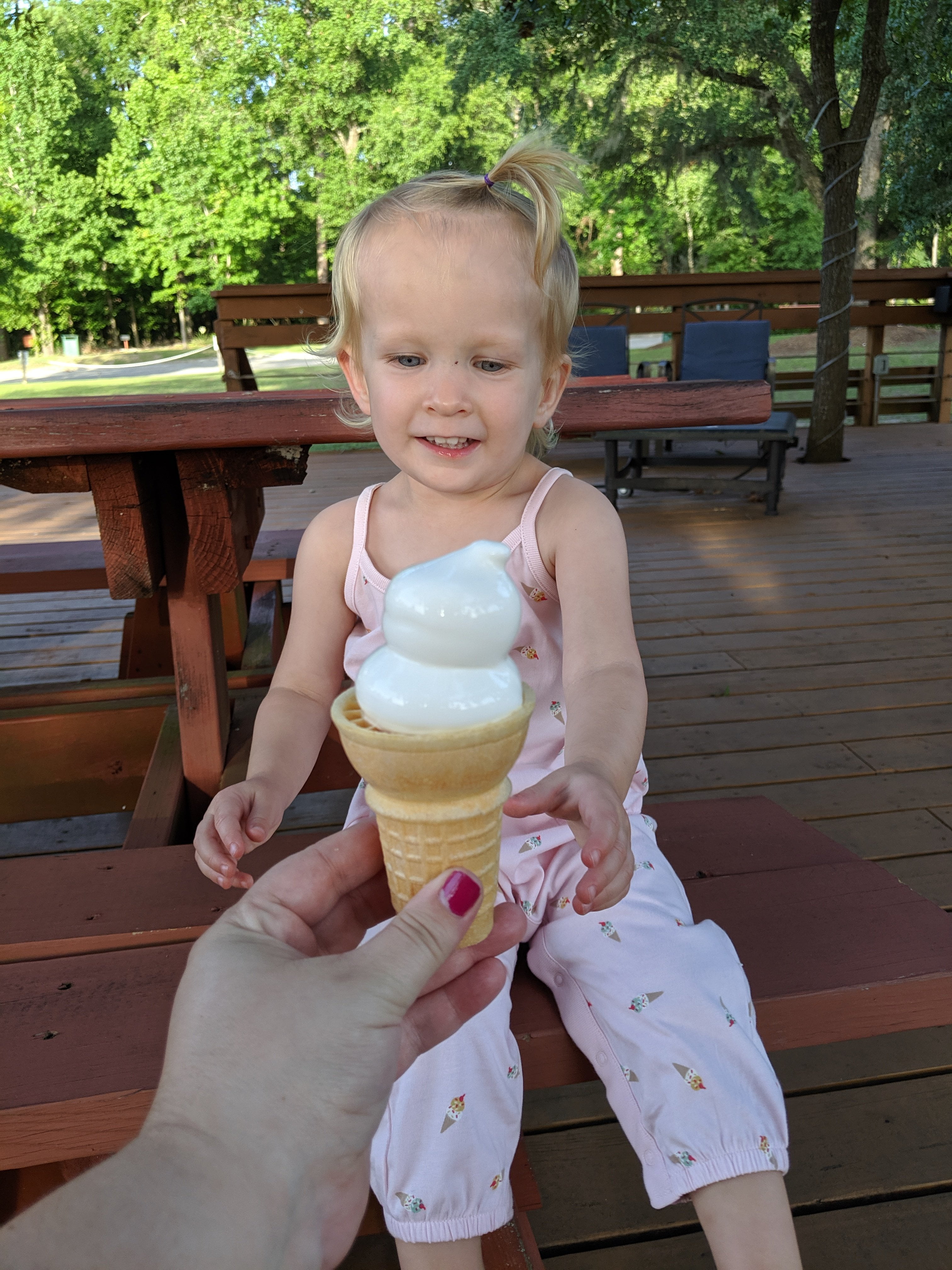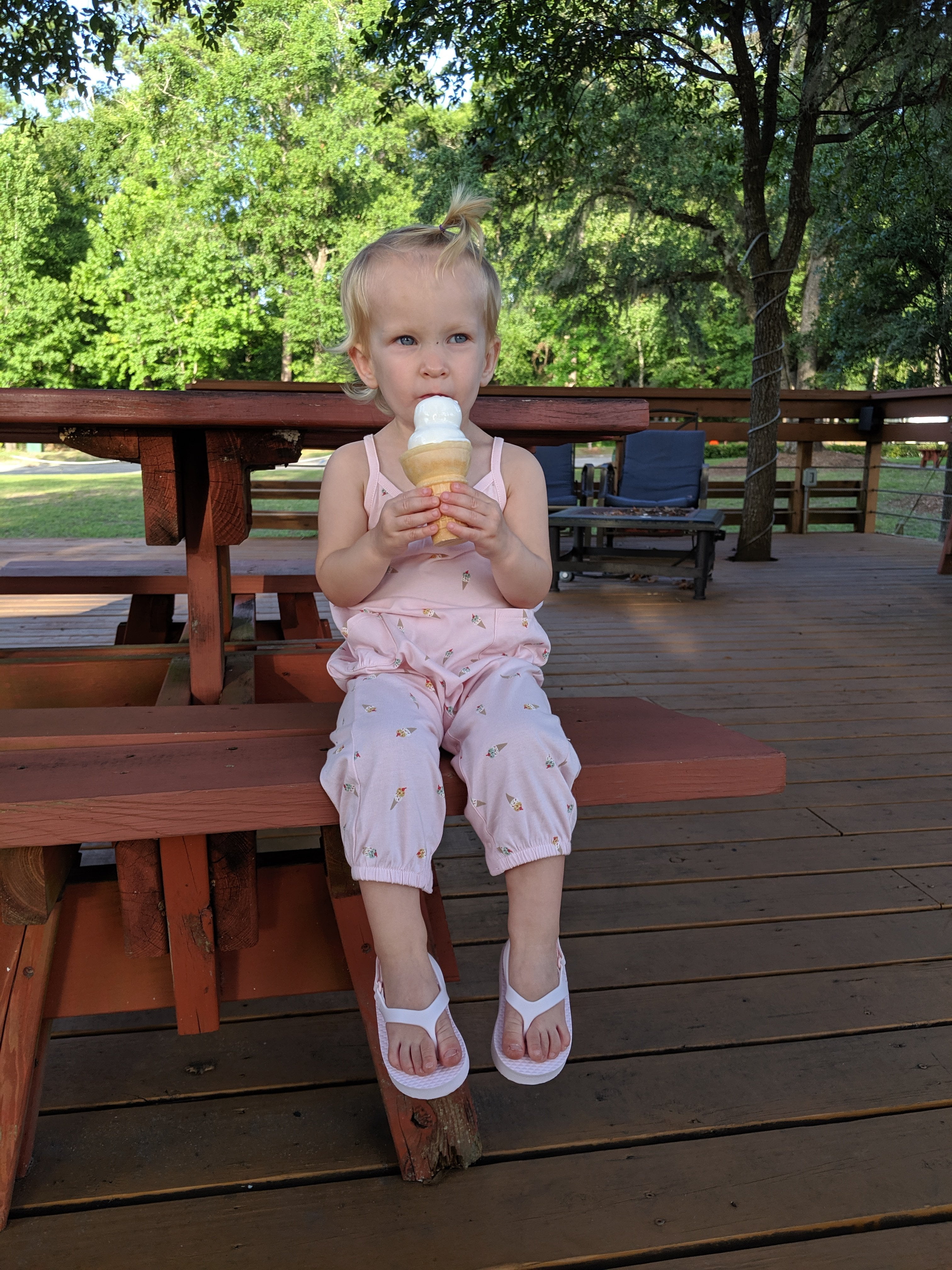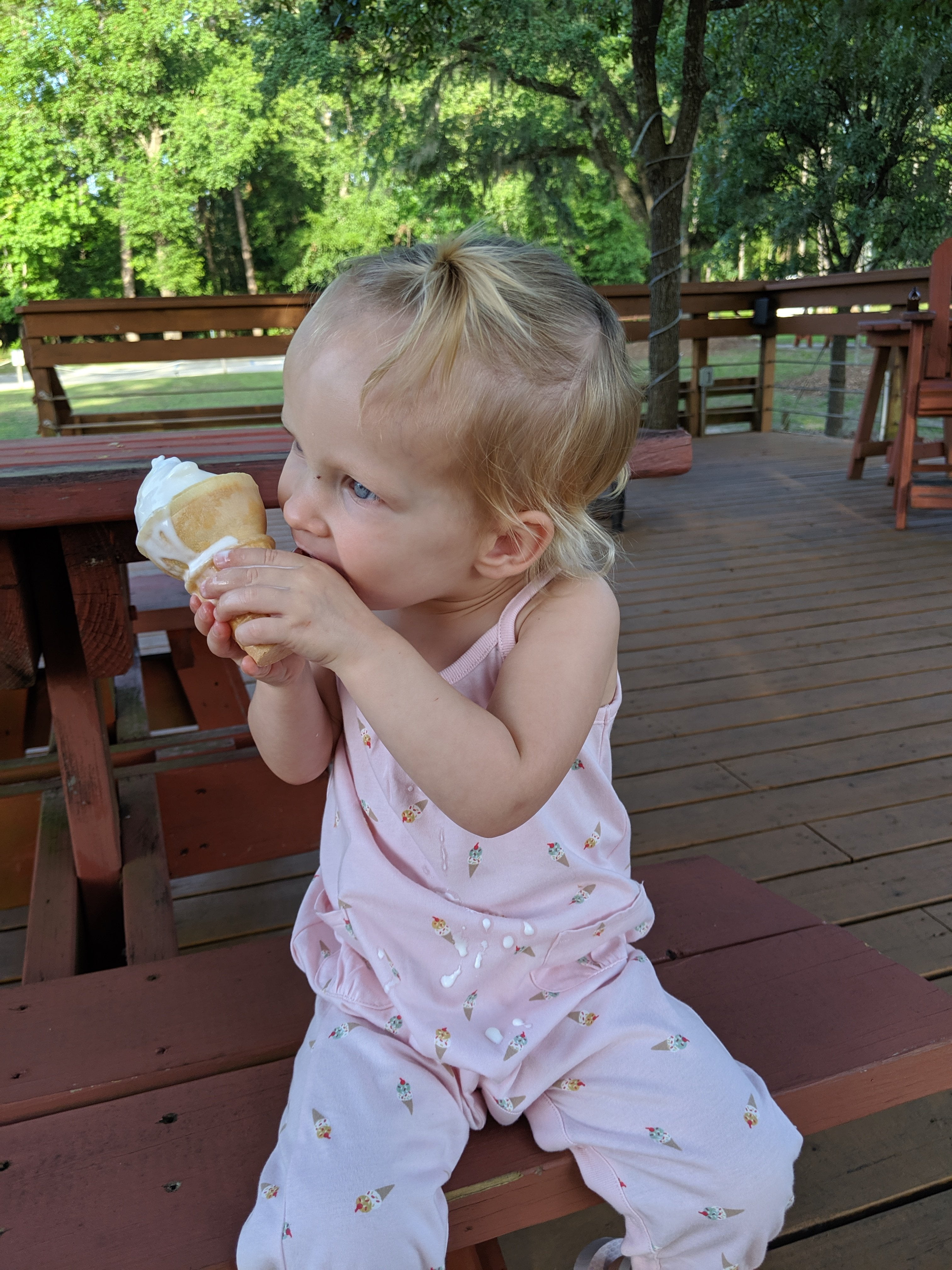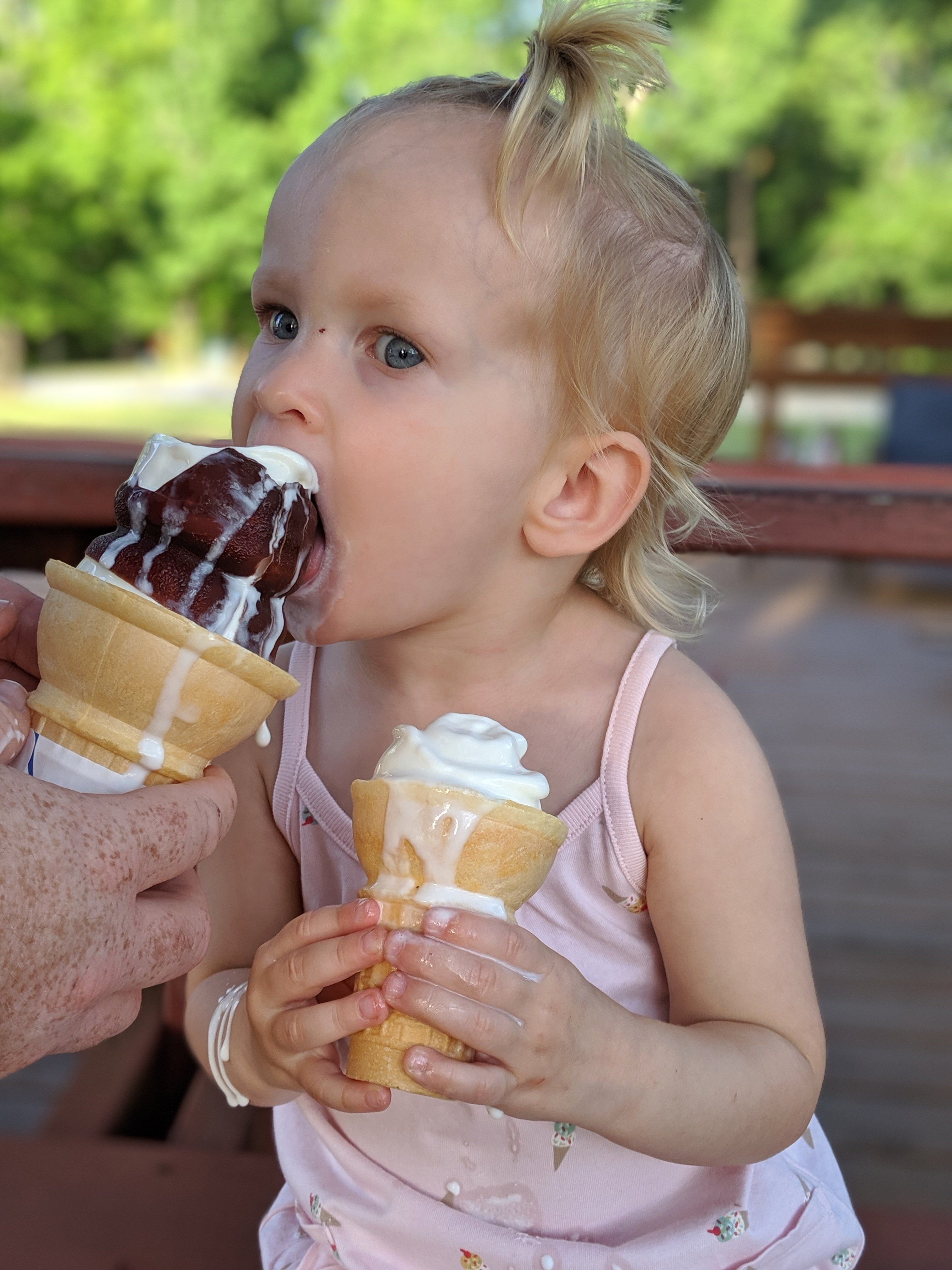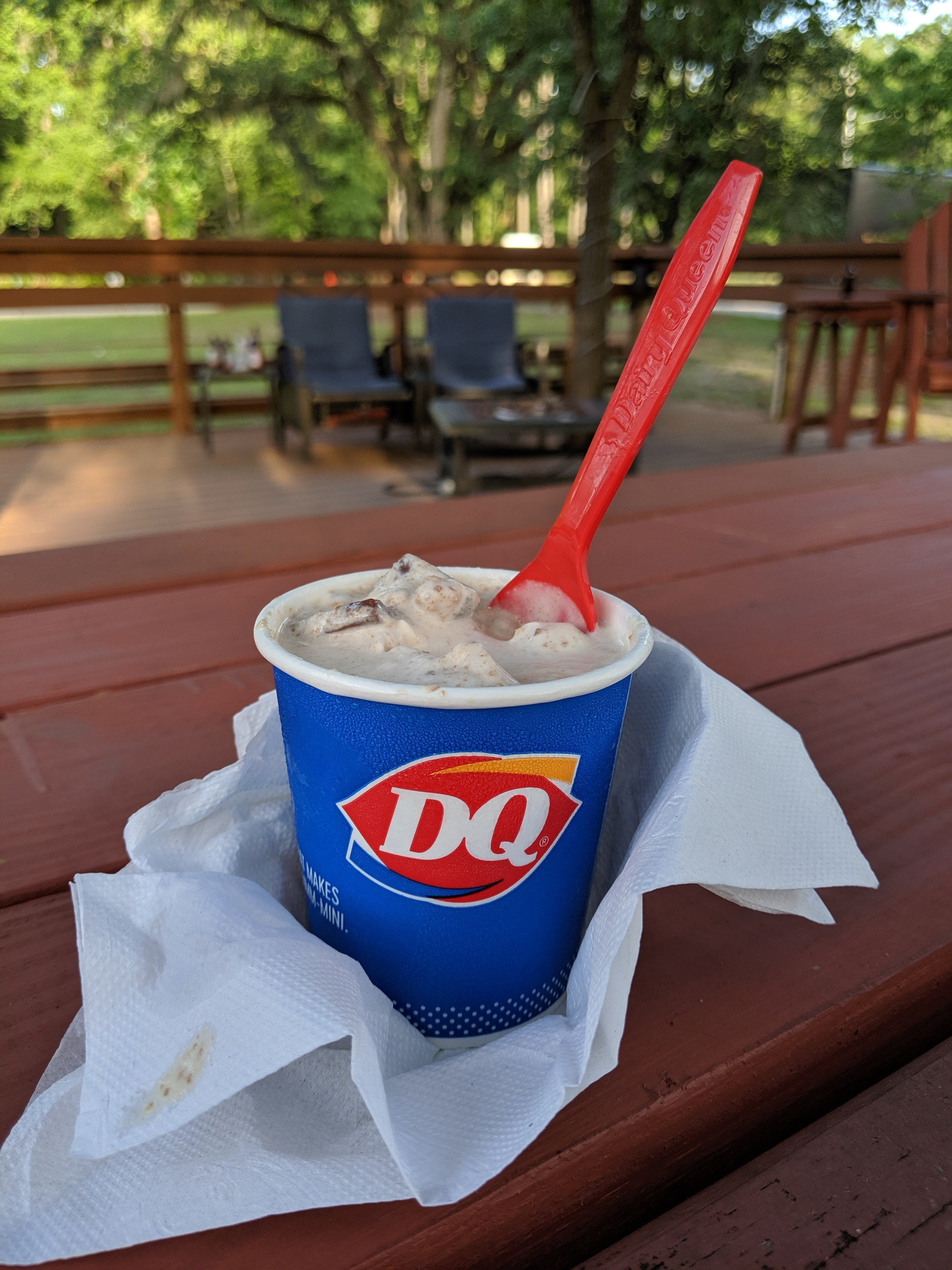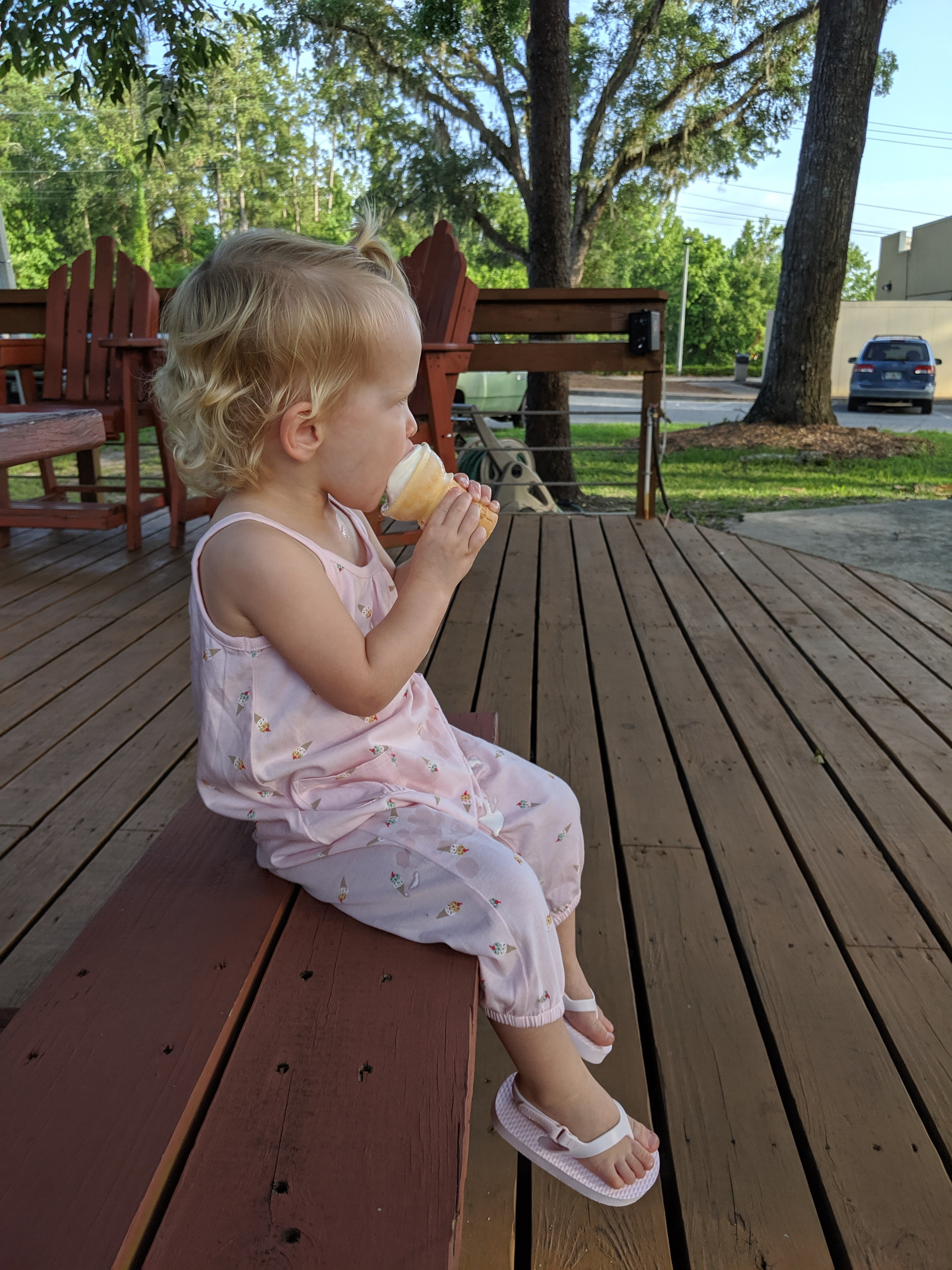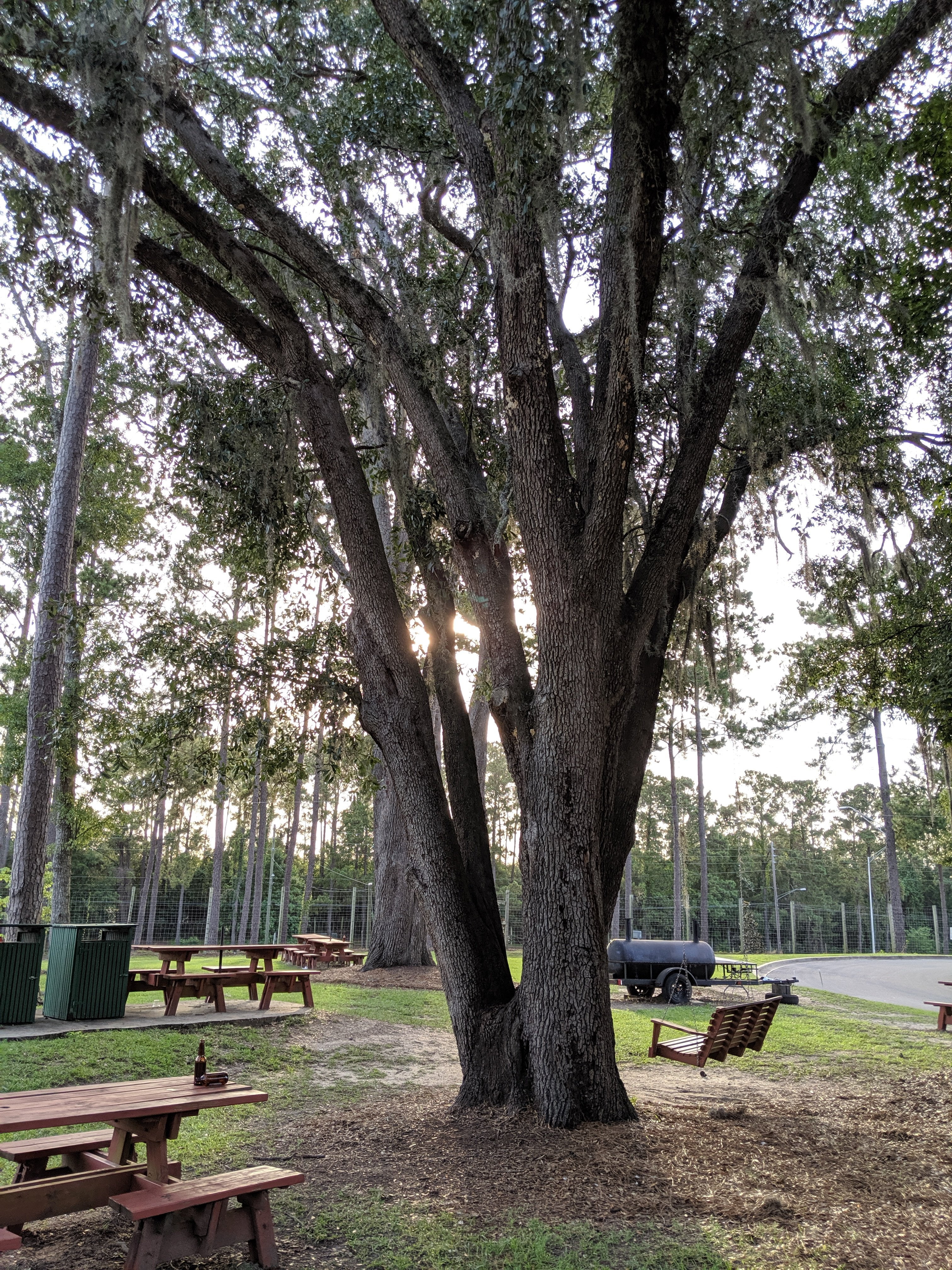 But she was COVERED in ice cream by the end of it, so we stripped off her romper, and she rode home in just her diaper, and then we put her straight into the tub with her crayons!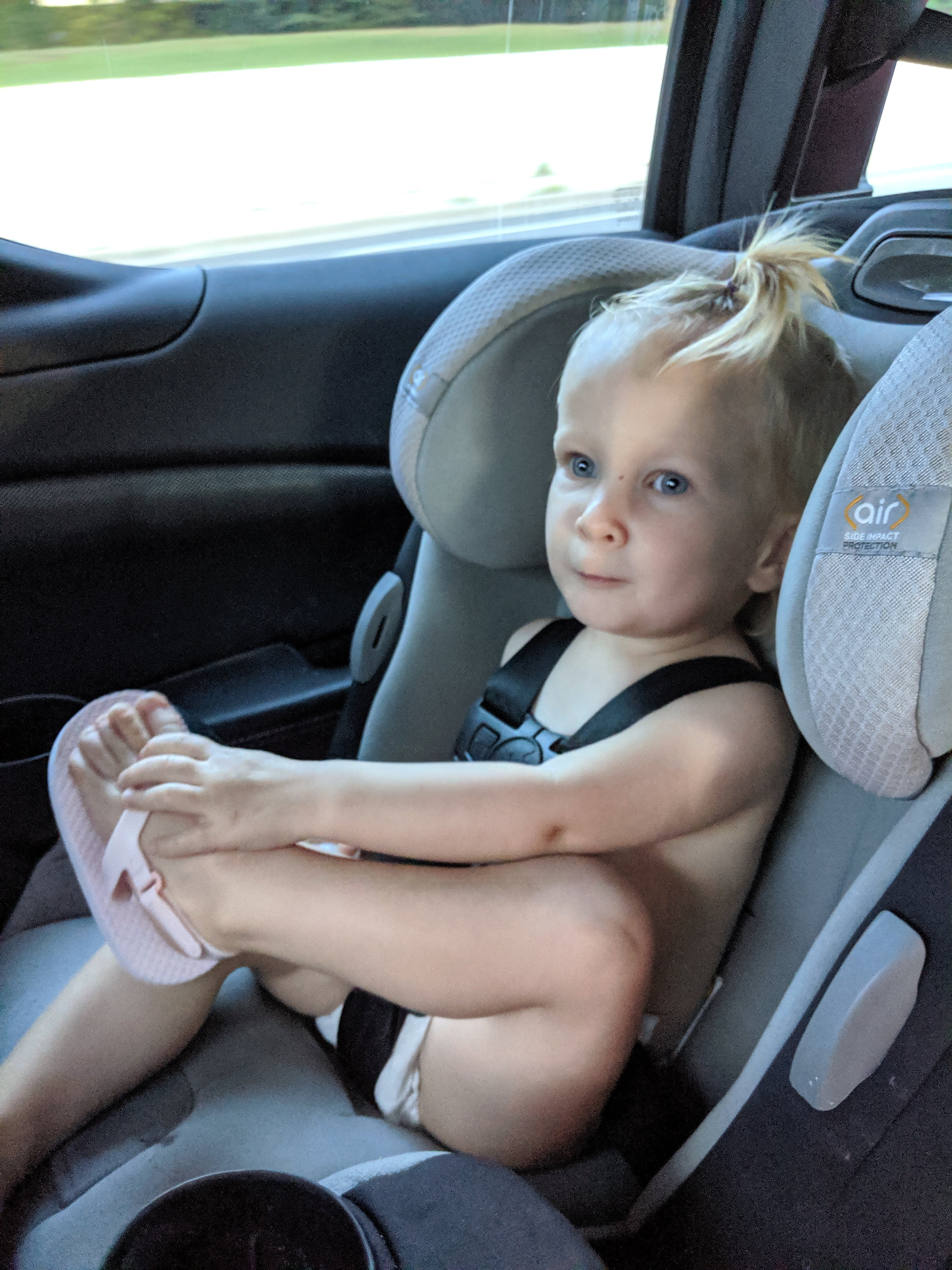 There was only a slight freakout in the tub tonight, when she peed in the water. But it was really just whining and mild anxiety, rather than a full-blown freakout, so I still count tonight's bath as a win!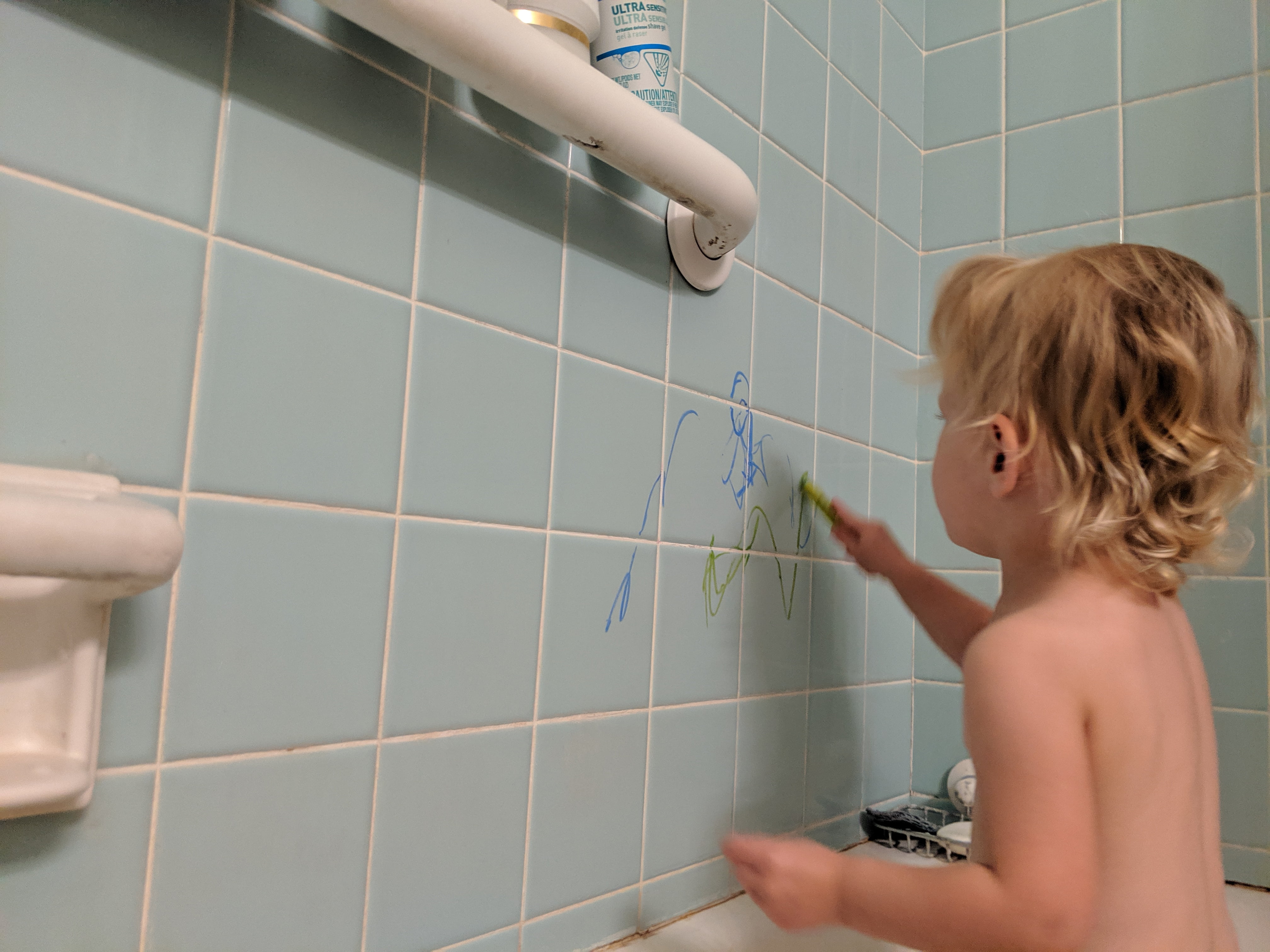 While I cooked dinner earlier, Jeff took Emmie to wander around the backyard. From the kitchen window, I got to watch them play together. They walked up the hill to the top of our yard, and held hands while running back down. And Emerson just had this huge smile on her face. I couldn't hear her, but I assume she was probably laughing. She was so happy to just run around our own backyard with her Daddy, playing outside together. It made my heart so happy.
And then we got to go out for dessert, and that felt like a special treat too. We sat outside, just the three of us, all rushing to eat our melting ice cream, getting messy, but not caring. It felt like the perfect summer night with our sweet little toddler. I want to savor these special moments together, and that's lsrh why I wrote these blogs every day. We may not be rich by worldly standards, but we are truly blessed.
Now, dishes are washed, kitchen is clean, living room is tidy, and Jeff is working on some laundry. Time to rest and relax a little bit now. Happy weekend!