This girl looked even more adorable than usual, in her big-girl skirt and her cute little pony tail. I loved this outfit today!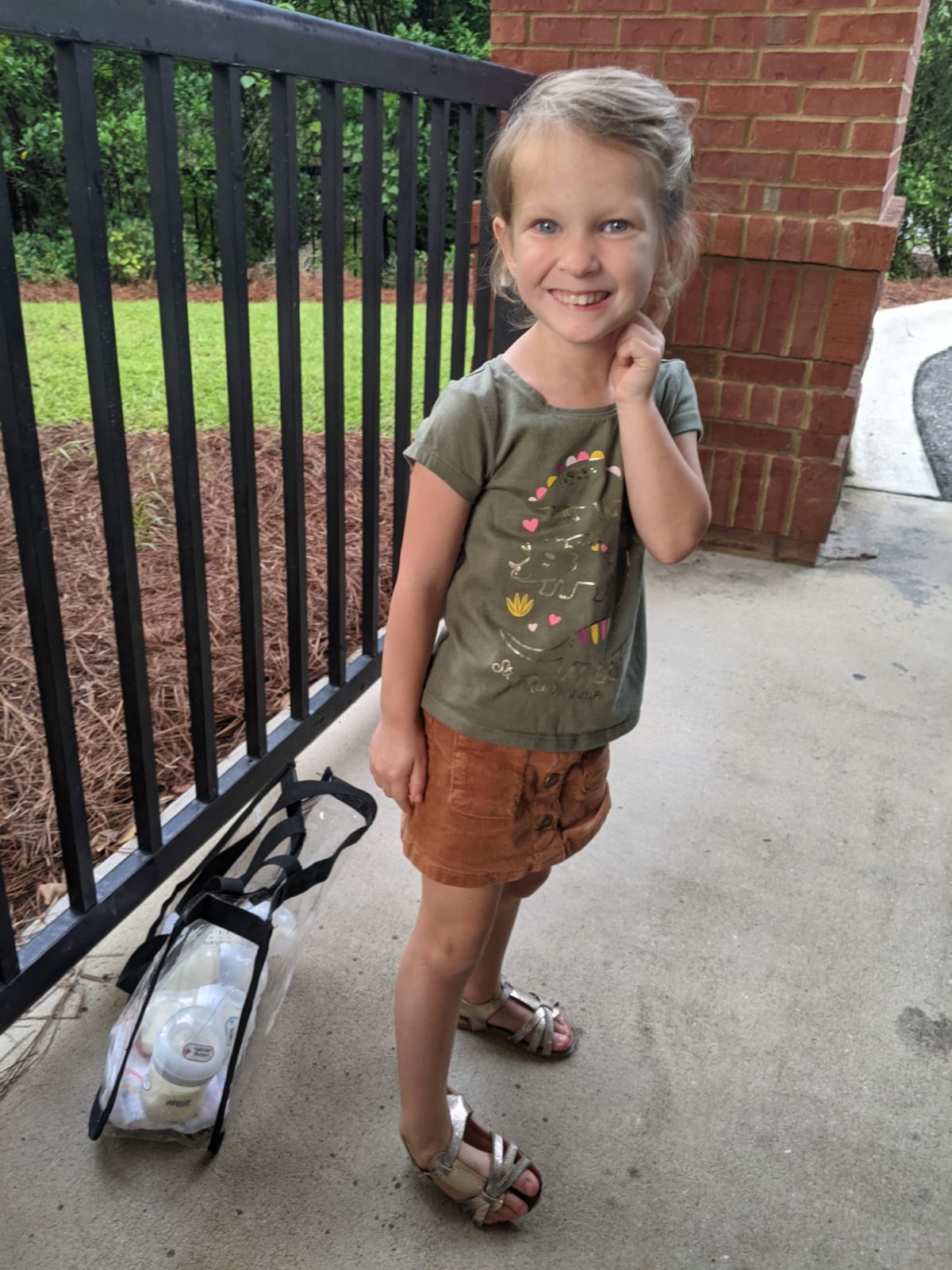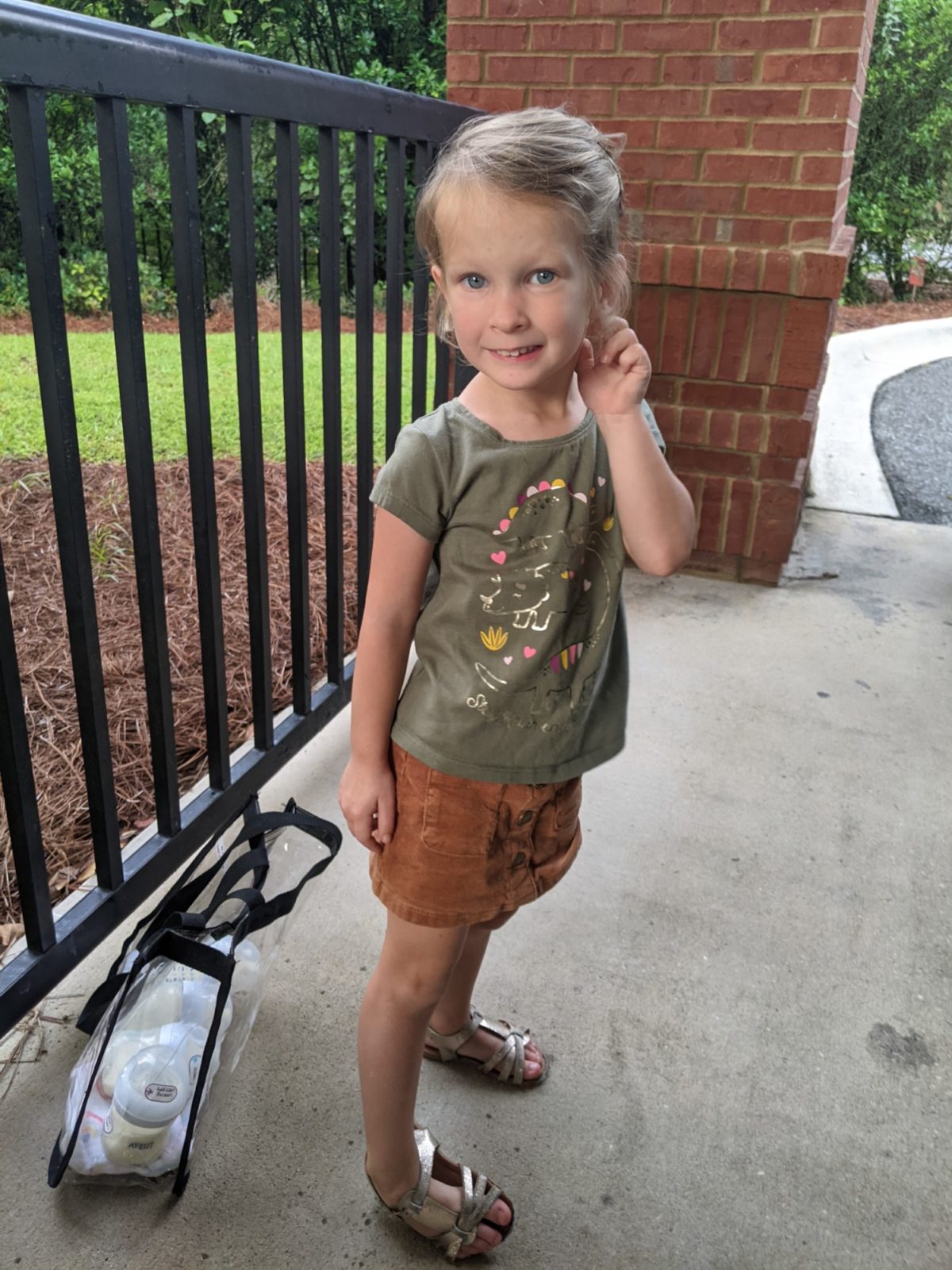 And baby sister was just as precious today too, of course!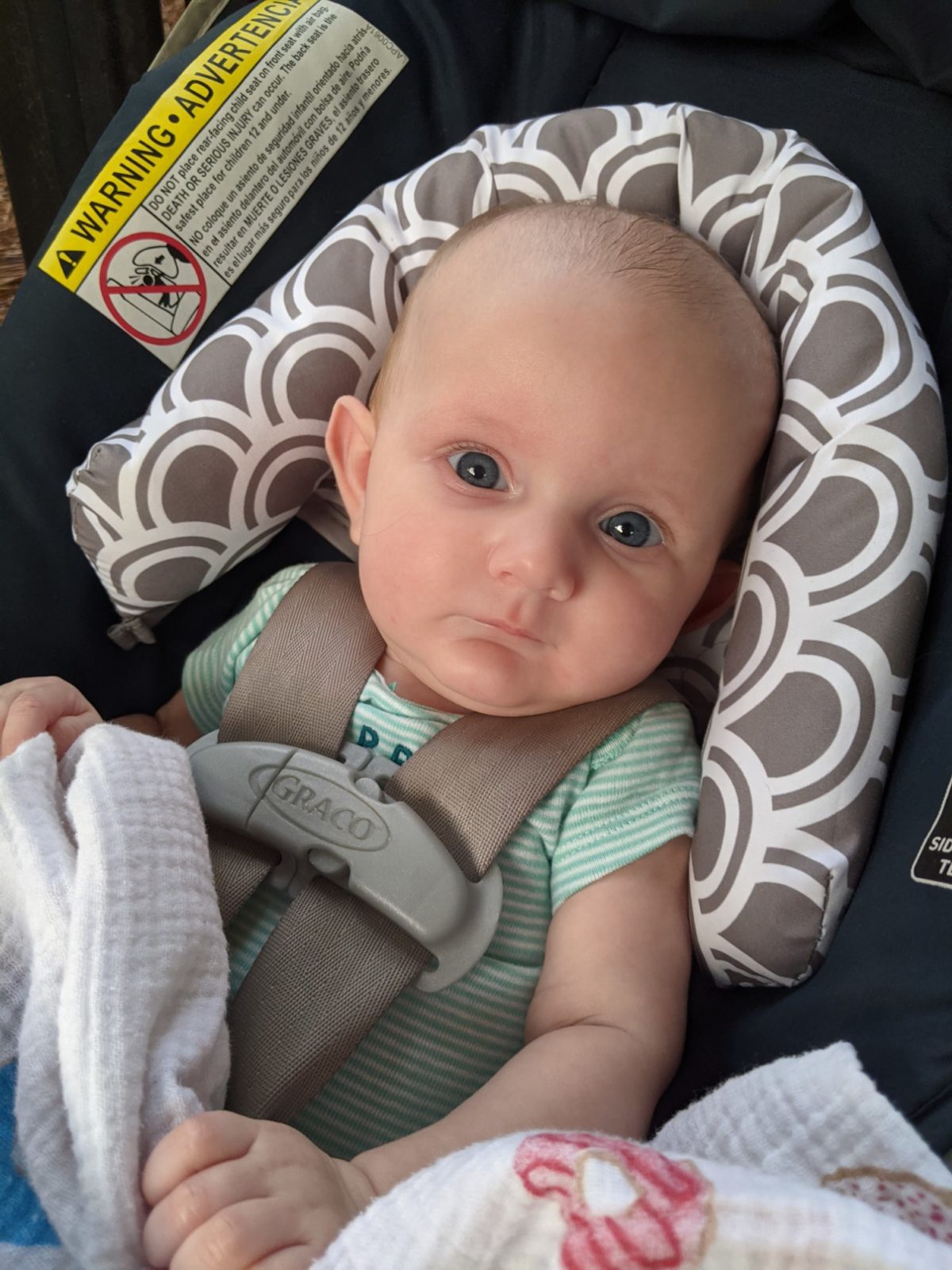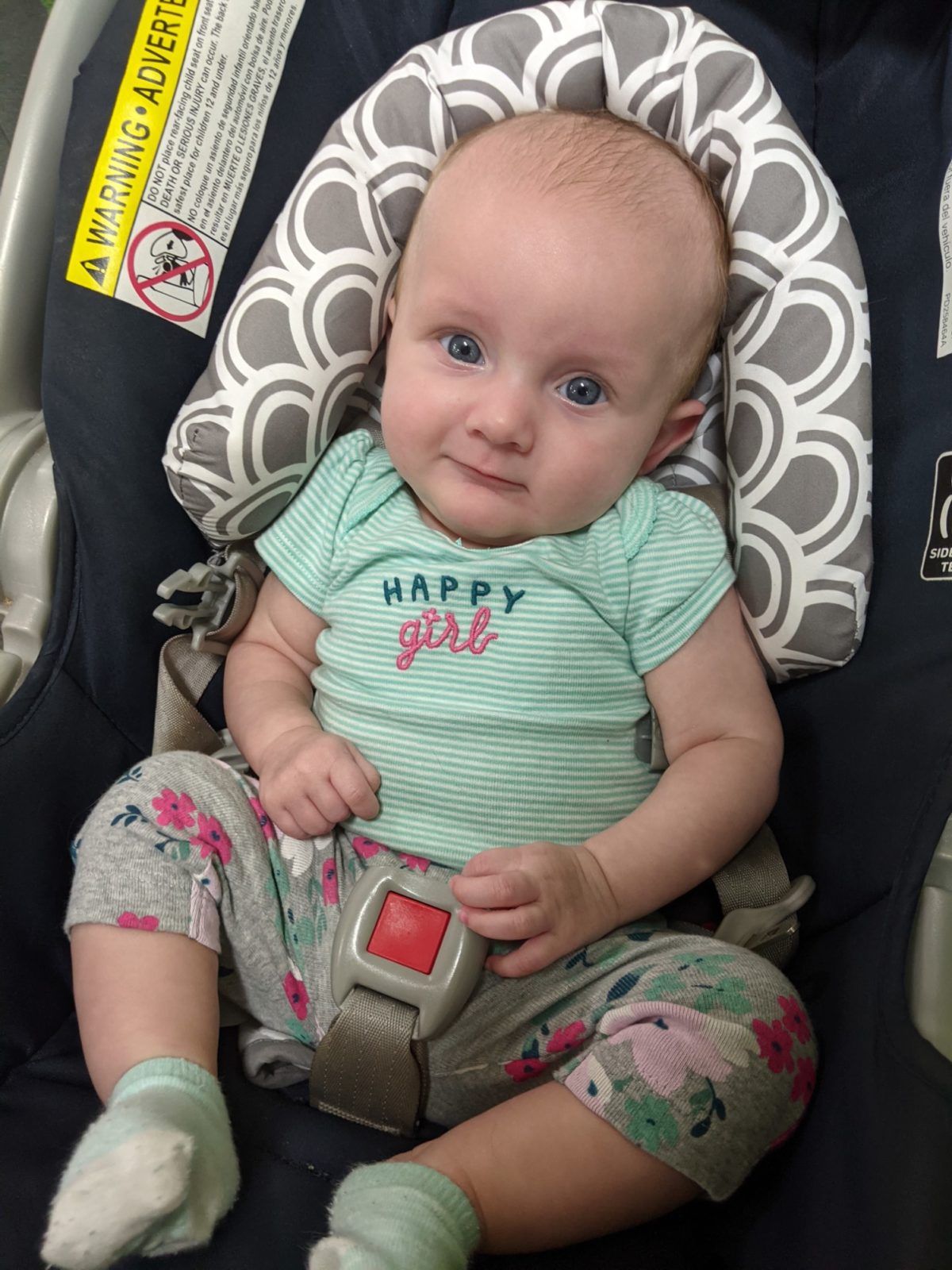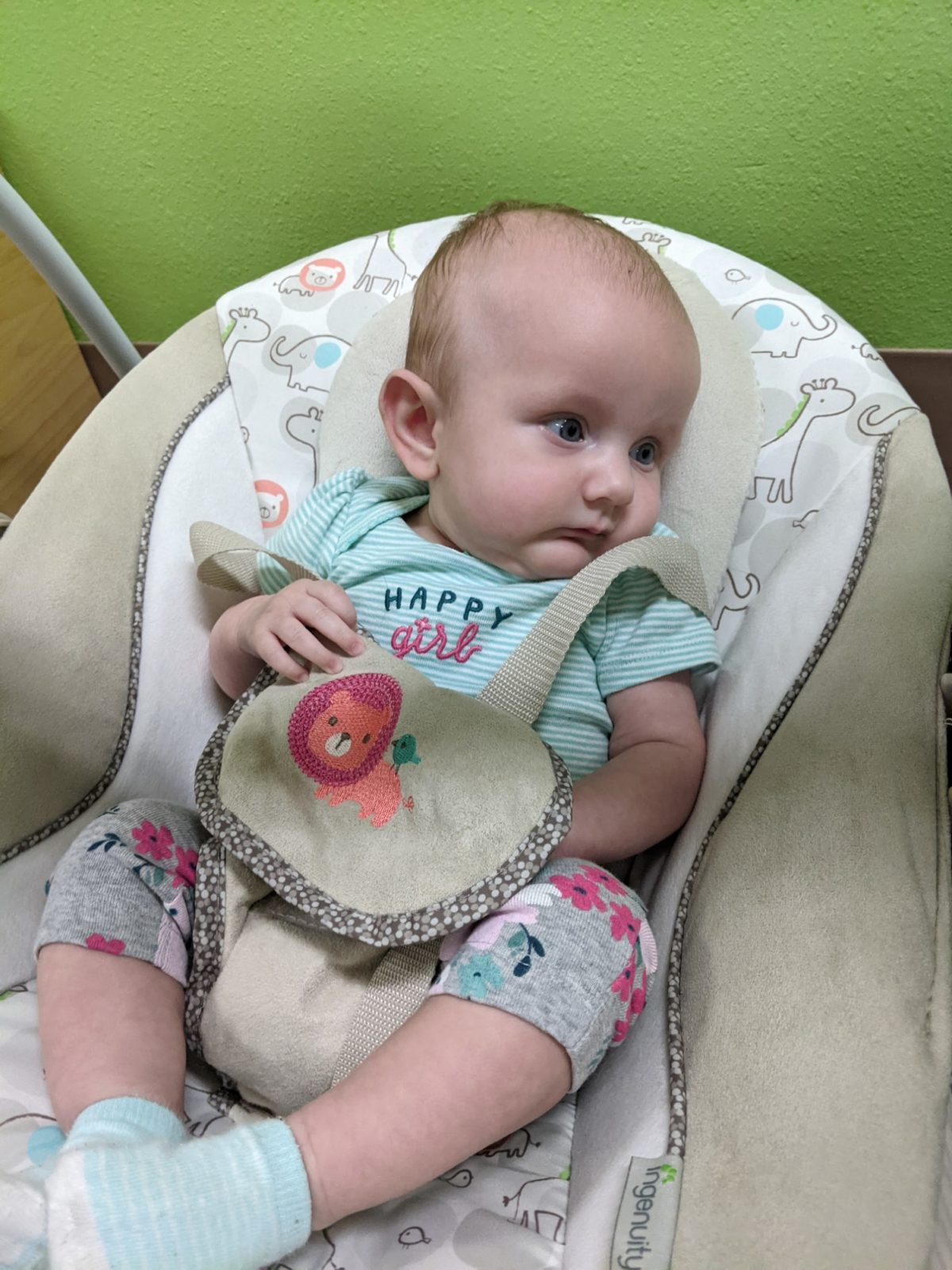 I got these cute little photos of Addison from school today, with that little smirk of hers.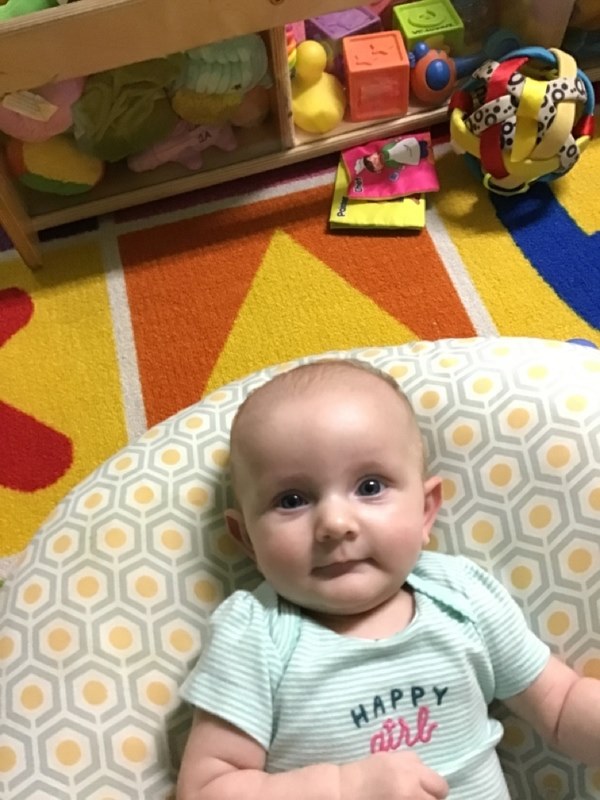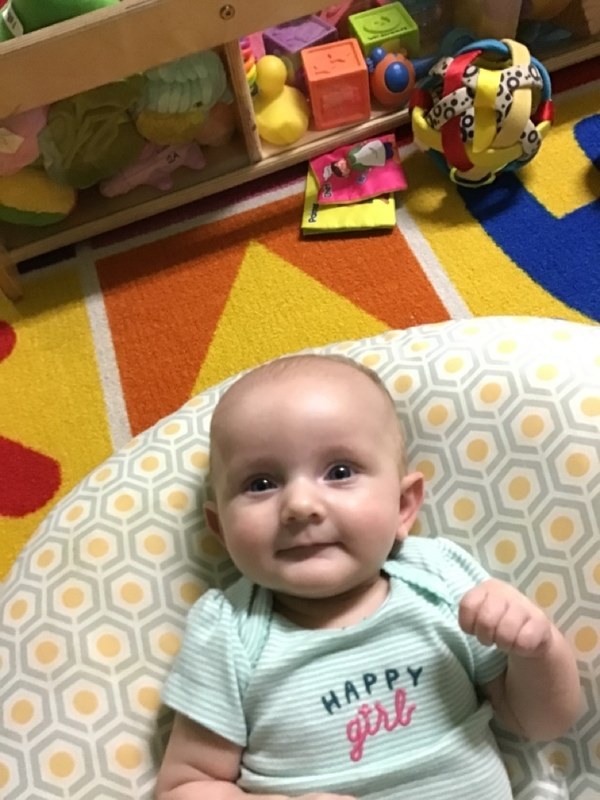 And my school photos of Emerson said they painted with white paint and salt today.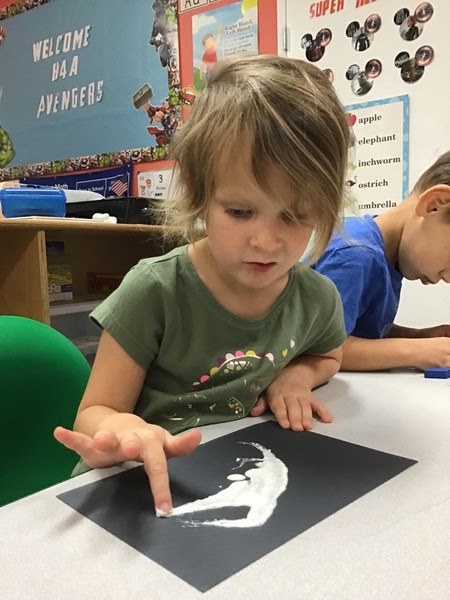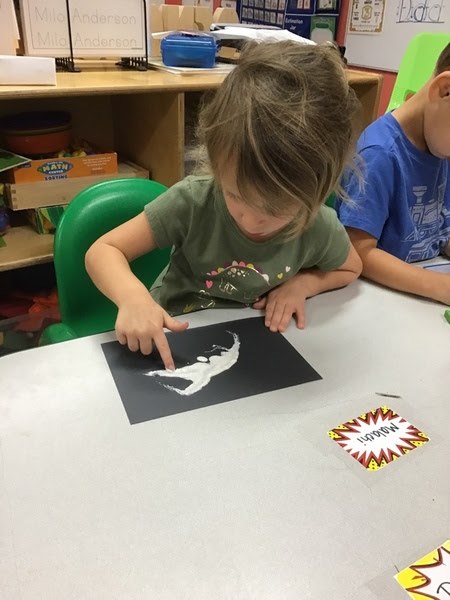 For lunch, my friend Heather and I tried out a new place named Takko Korean Taqueria. It's Korean street food mixed with Mexican food, and it was incredibly delicious! Today was their taco Tuesday deal, so the taco combo was $2 off. I got two different street tacos – sticky chicky and beef bulgogi – and the sesame fries with their homemade chili ketchup. I loved every single thing and all the flavors were so unique, and I ate every single bite of this lunch! I'll definitely go back to the more stuff, because I'm curious about at least three other things on their menu. I meant to take a photo of Heather and I put front when we left with the sign in the background, but it was raining when we left and I forgot…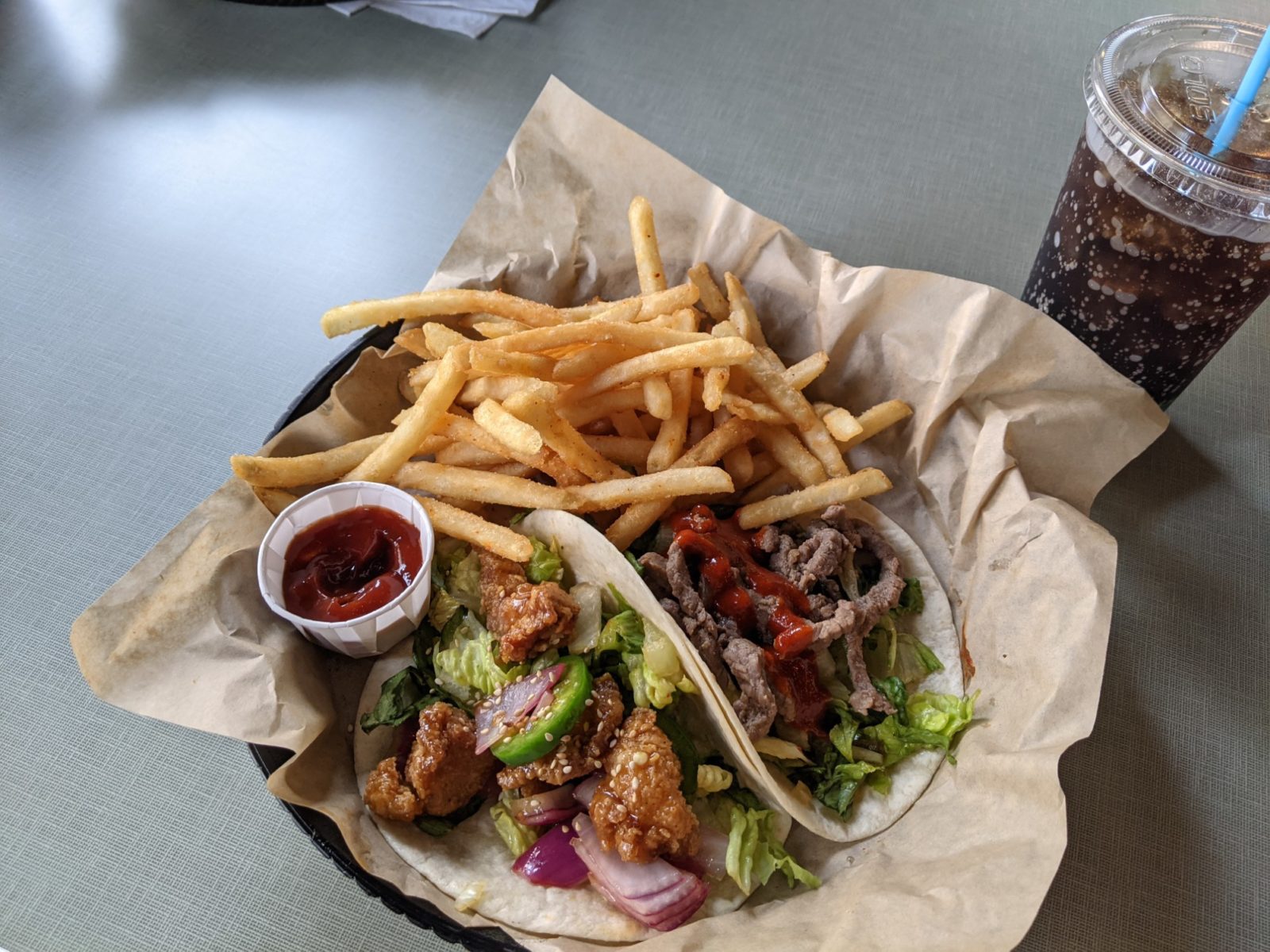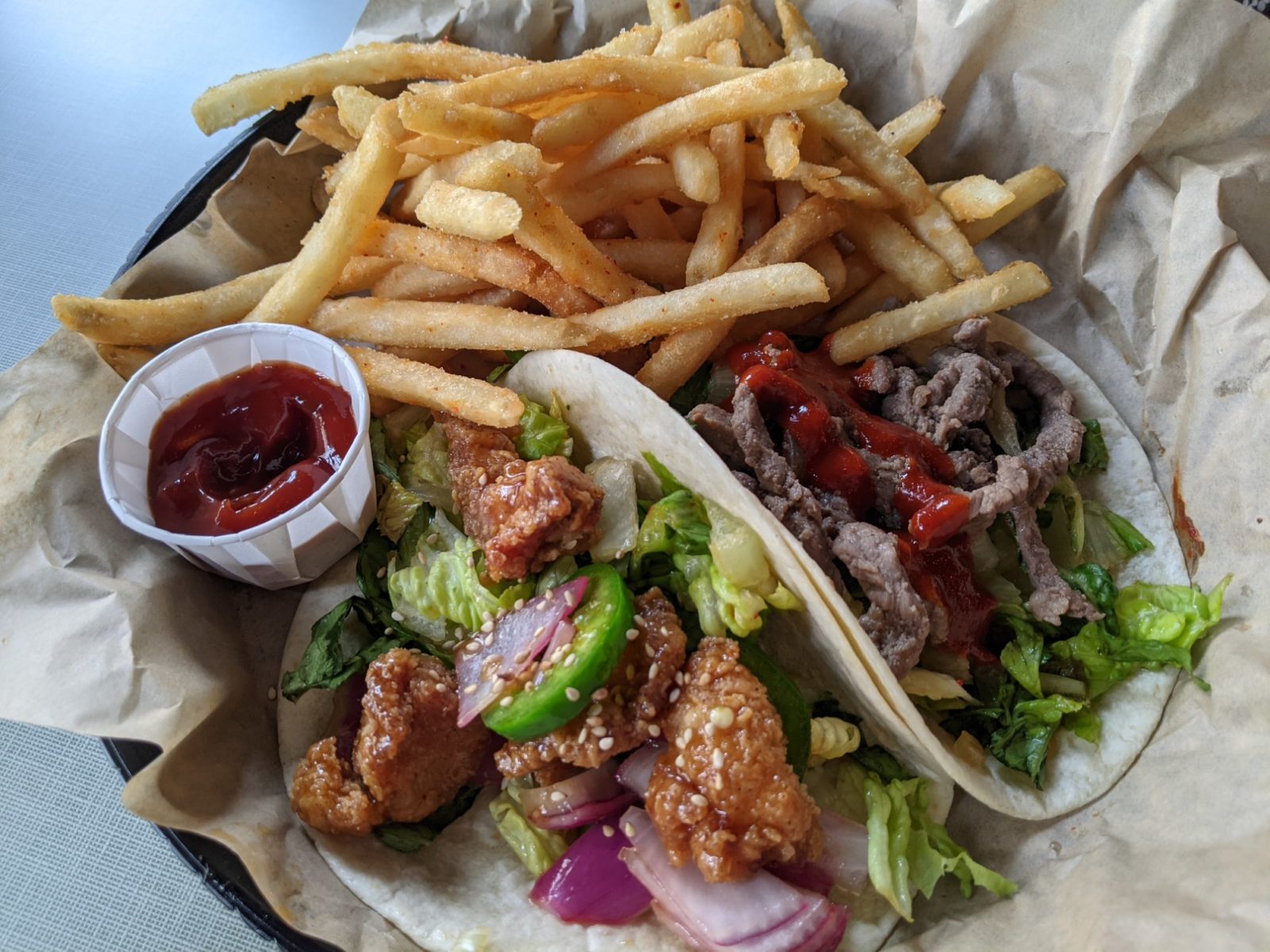 At school, I always let Emmie "help" with Addison's drop-off and pick-up, and today, she was very eager to help unclip her from this chair, and while I grabbed the bag and the extra bottle, she had already unclipped her and was picking her up out of it all by herself. I snapped this picture because I didn't think she'd be able to unclip it by herself, but then she did an I was so surprised, and I had to rush to help her so she didn't drop the baby!
Jeff's office is having their annual state-wide conference this week. In years past, it's been hosted at different cities around the state, and so he goes away out of town for the week. This year though, it's here in Tally, so he gets to stay home for the week, but he has some weird hours. Like tonight, he didn't get off work until 6pm, and then he went out to dinner with some of the guys that are here from our of town.
So me and my girls were on our own tonight! I "made dinner" which tonight meant store-bought meatloaf, instant mashed potatoes, and steam-in-the-bag broccoli. But hey, that totally counts as "making dinner" on a night by myself, especially at this stage in our lives with two littles. And if was actually tasty, easy and quick, and Emerson ate really well.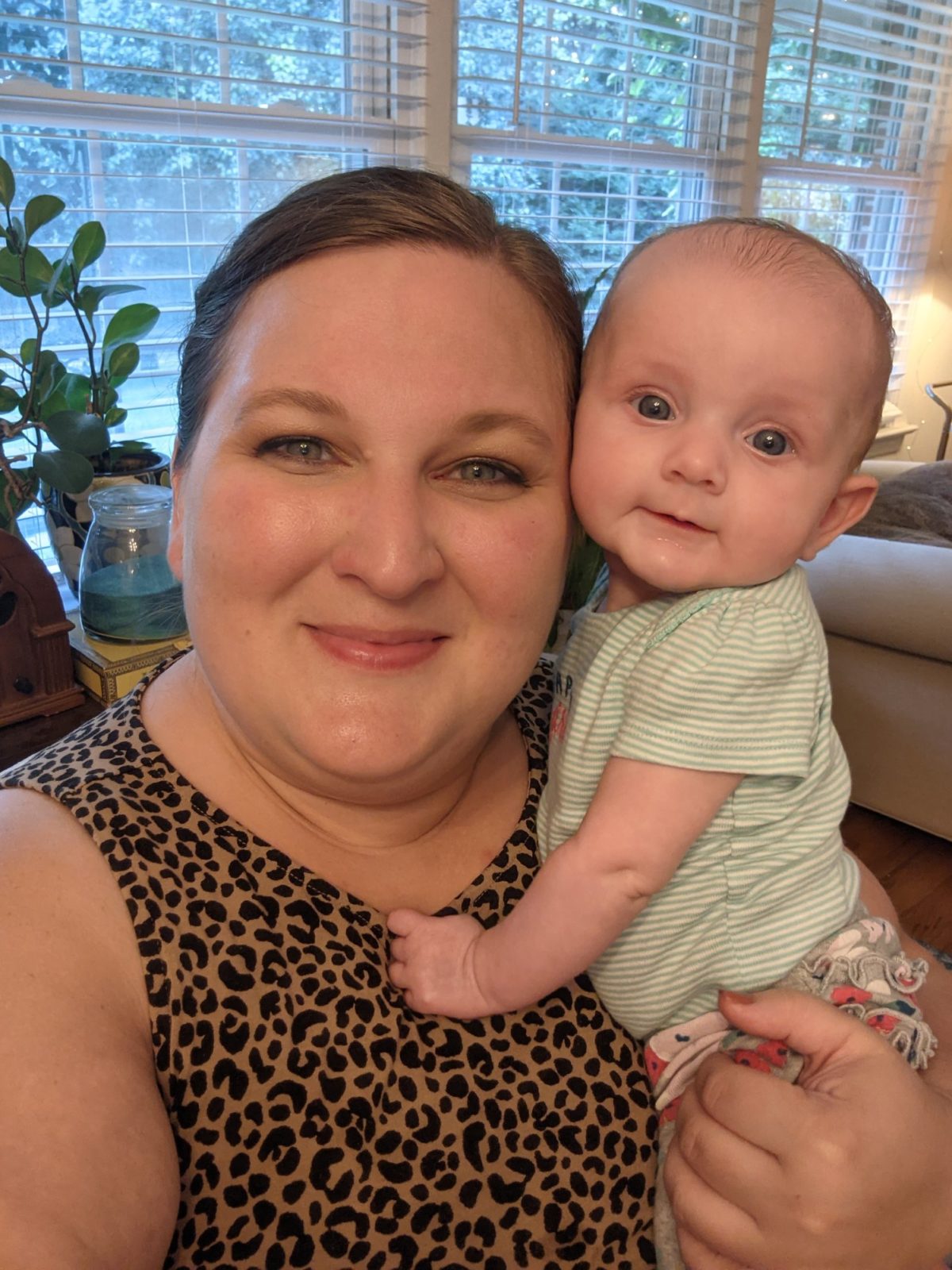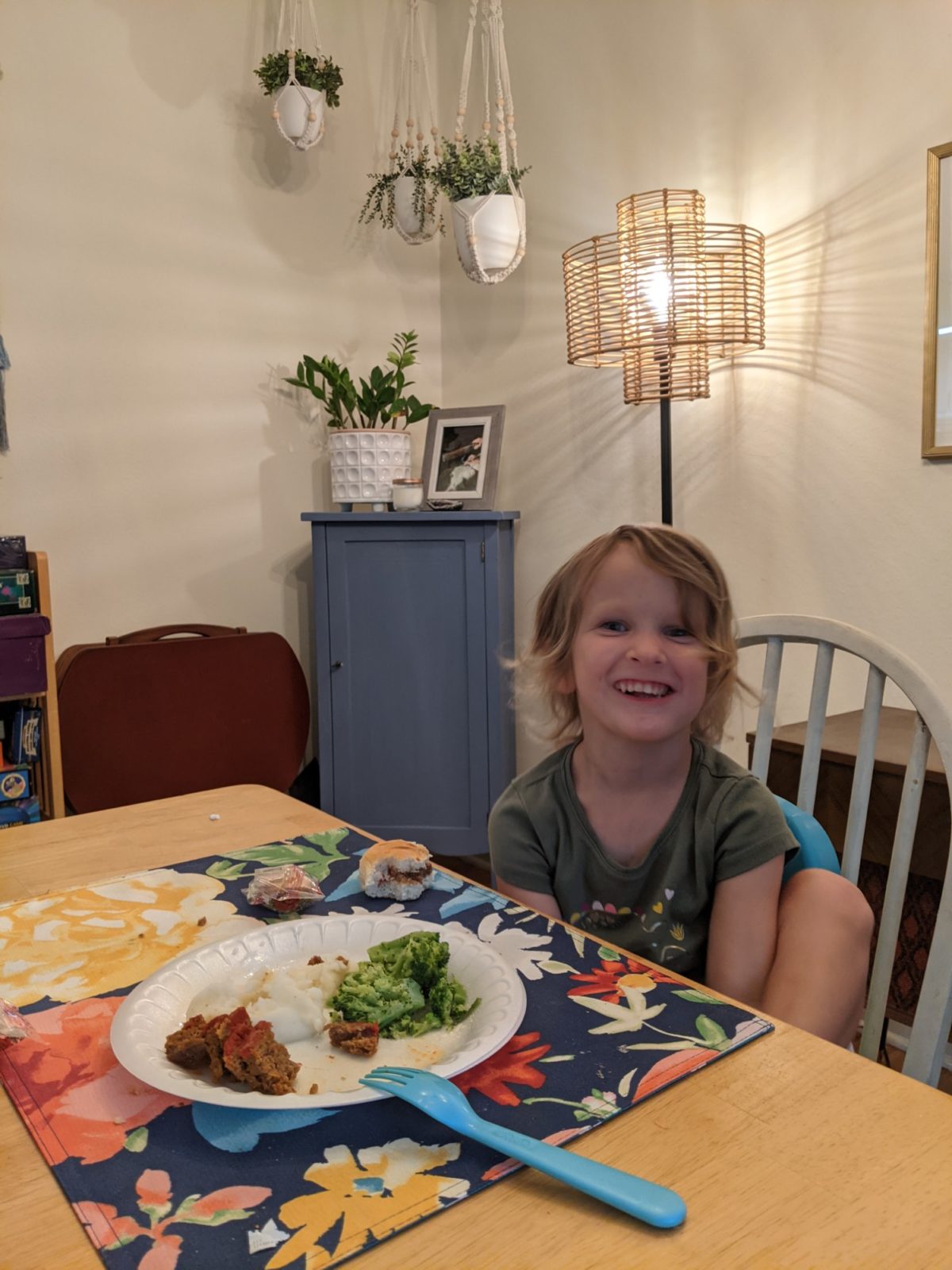 After dinner was bath time for my two little girls…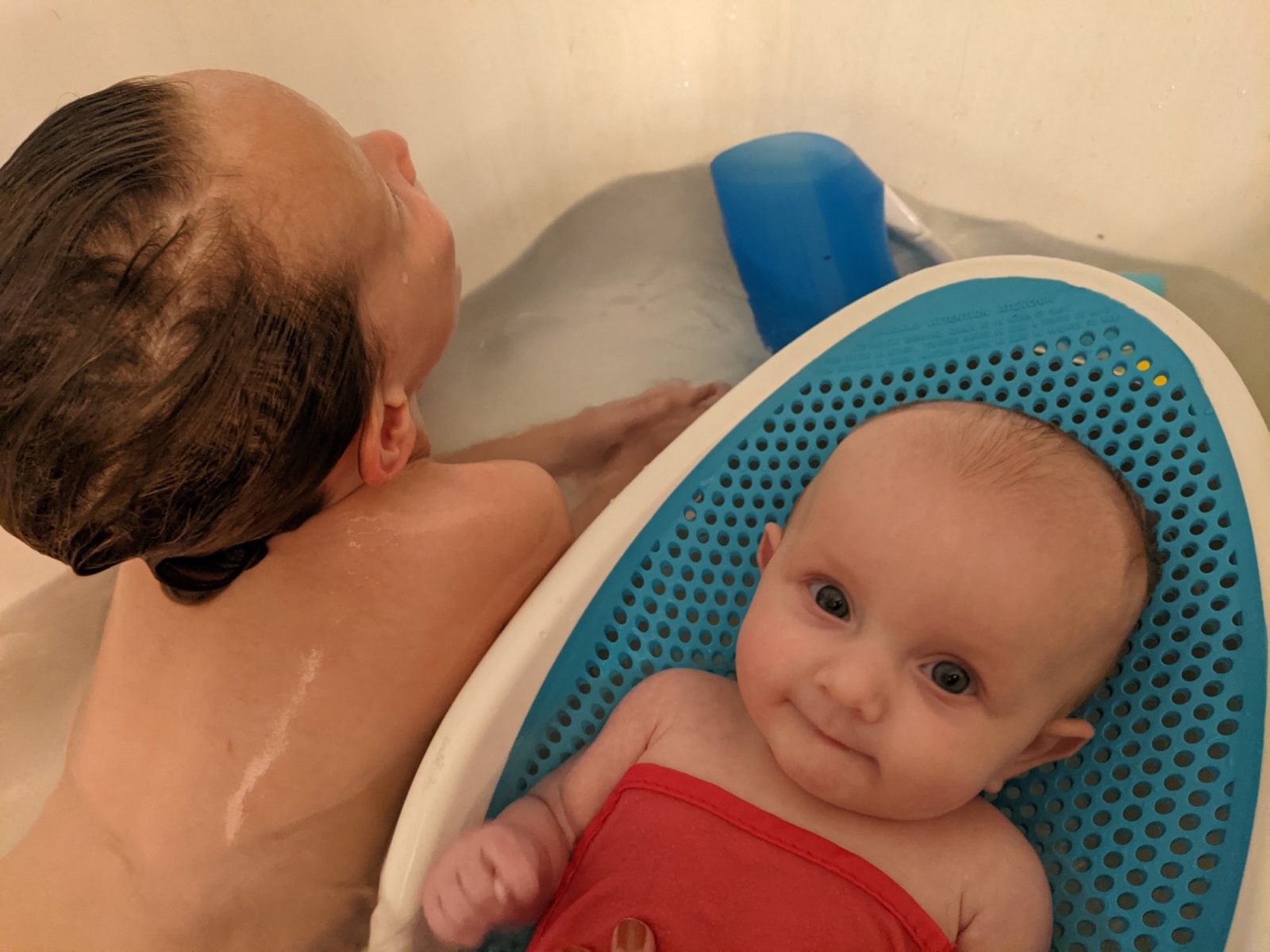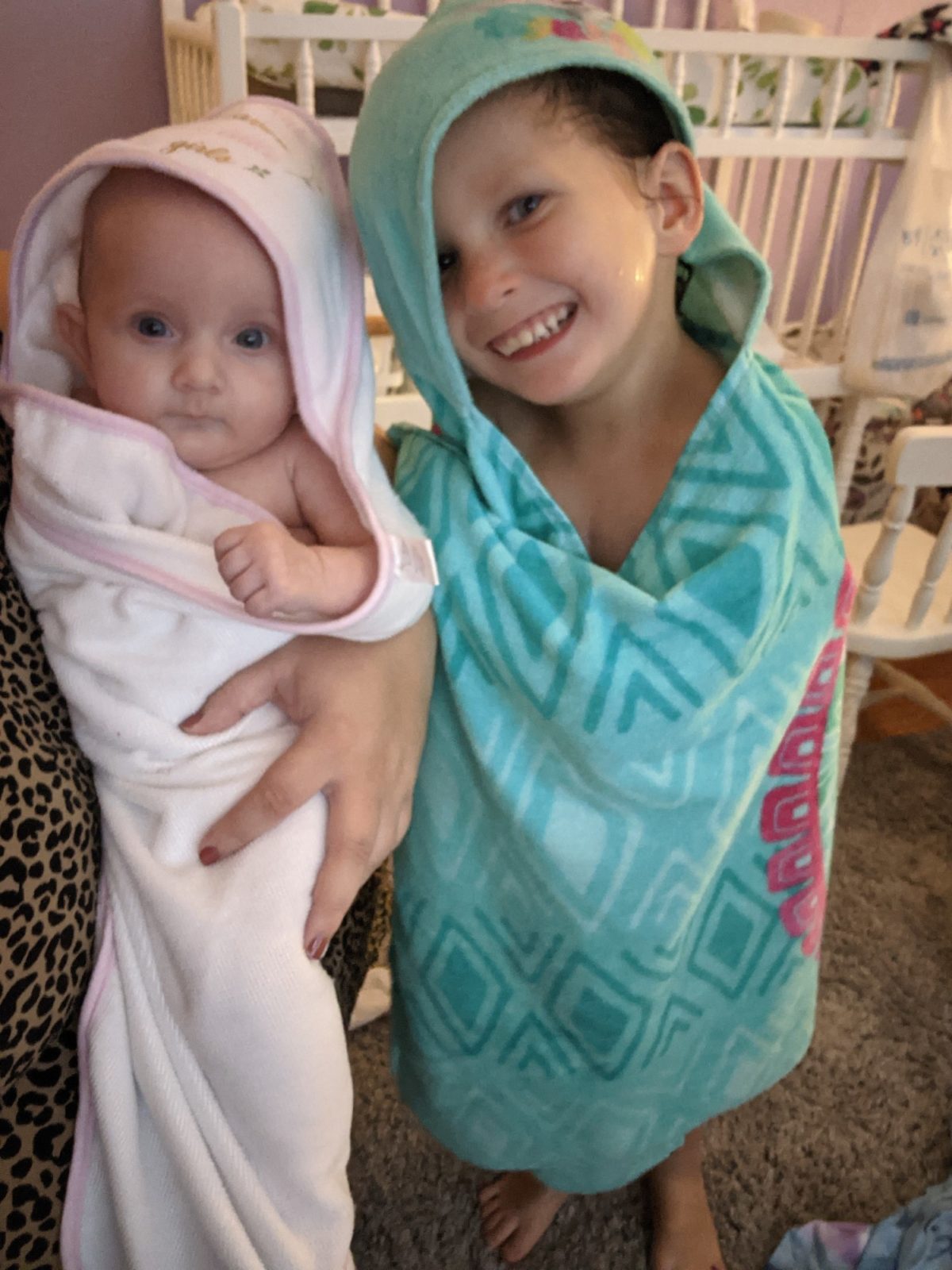 And then nightgowns for all three of us girls…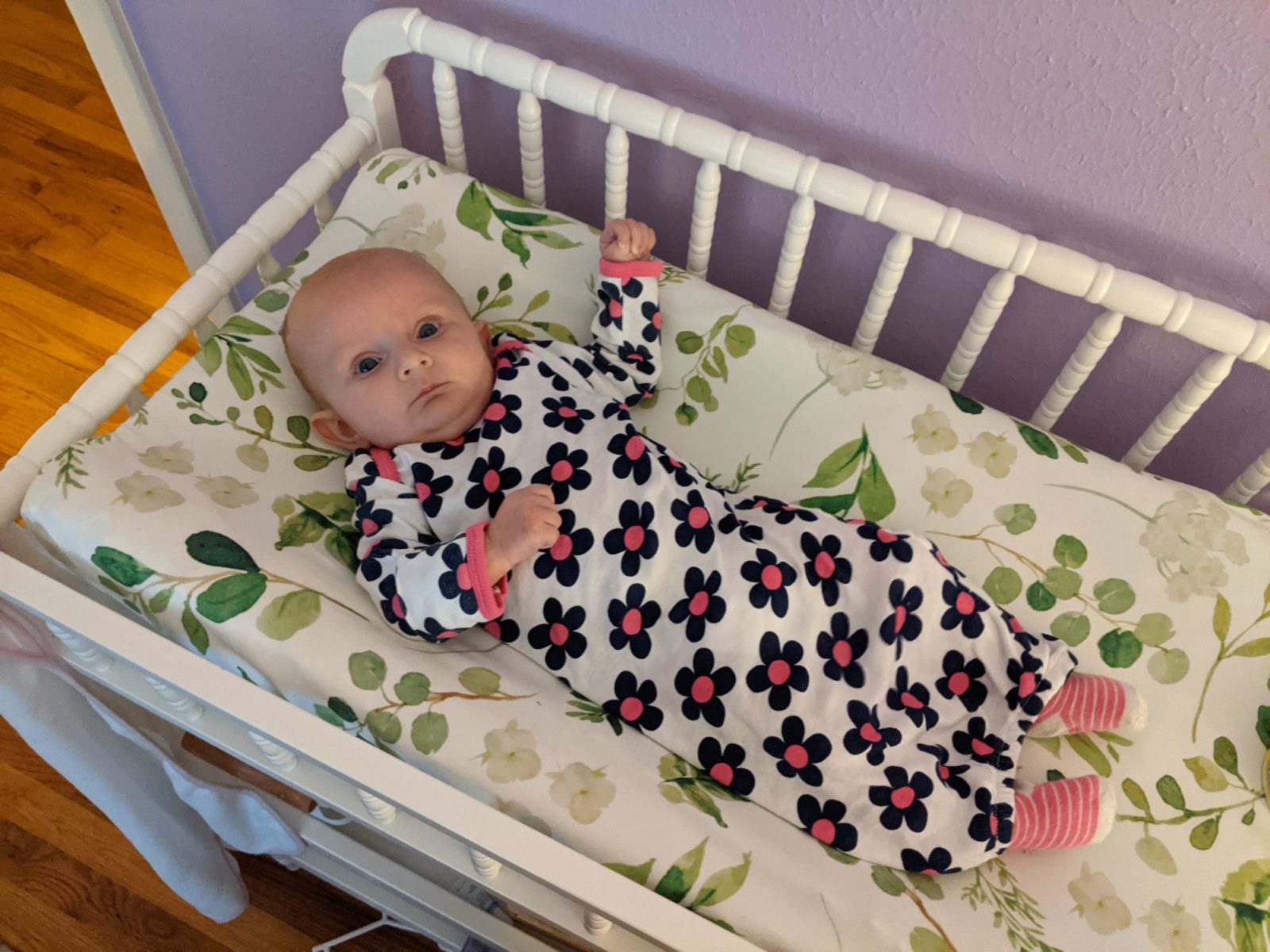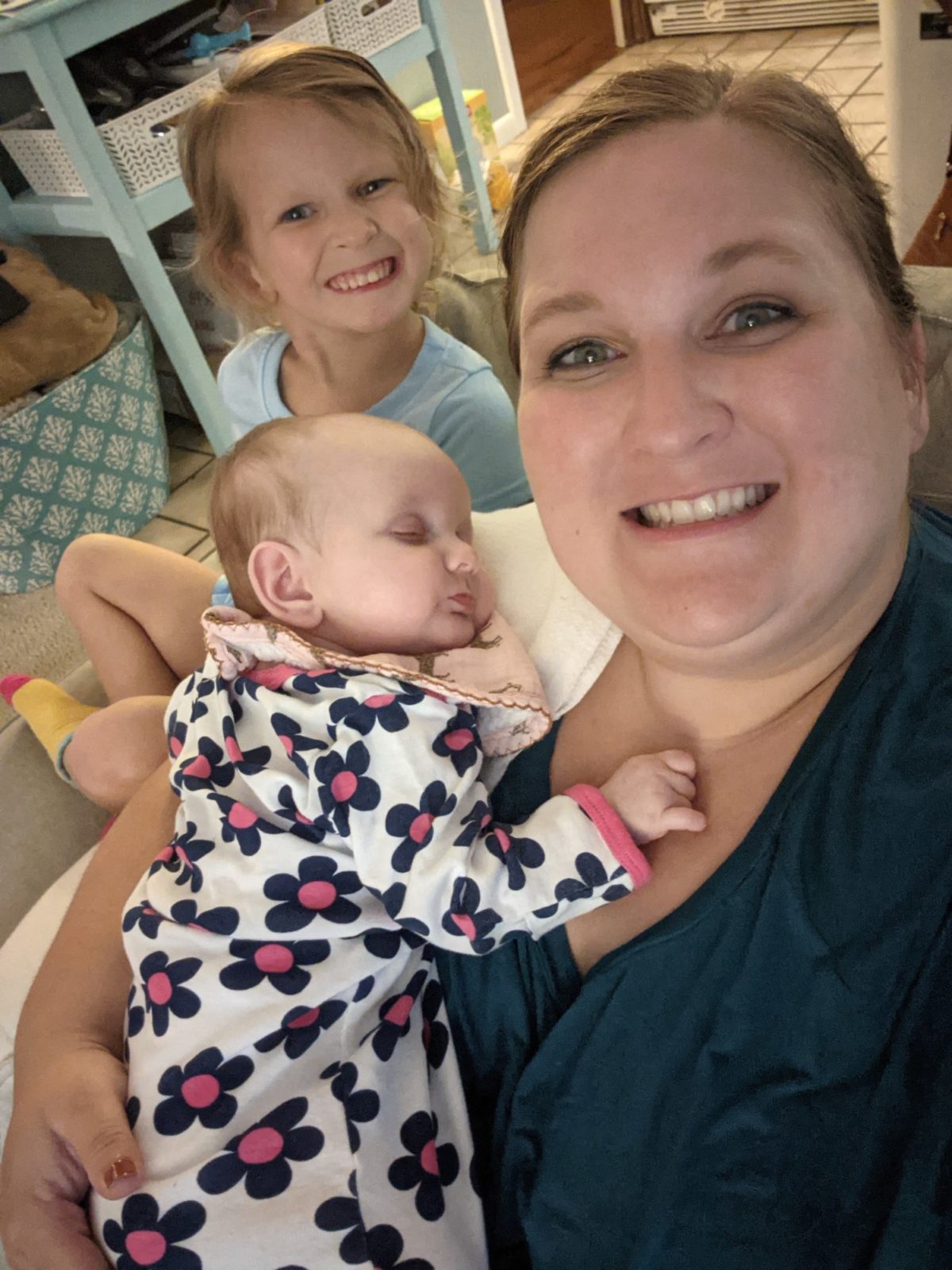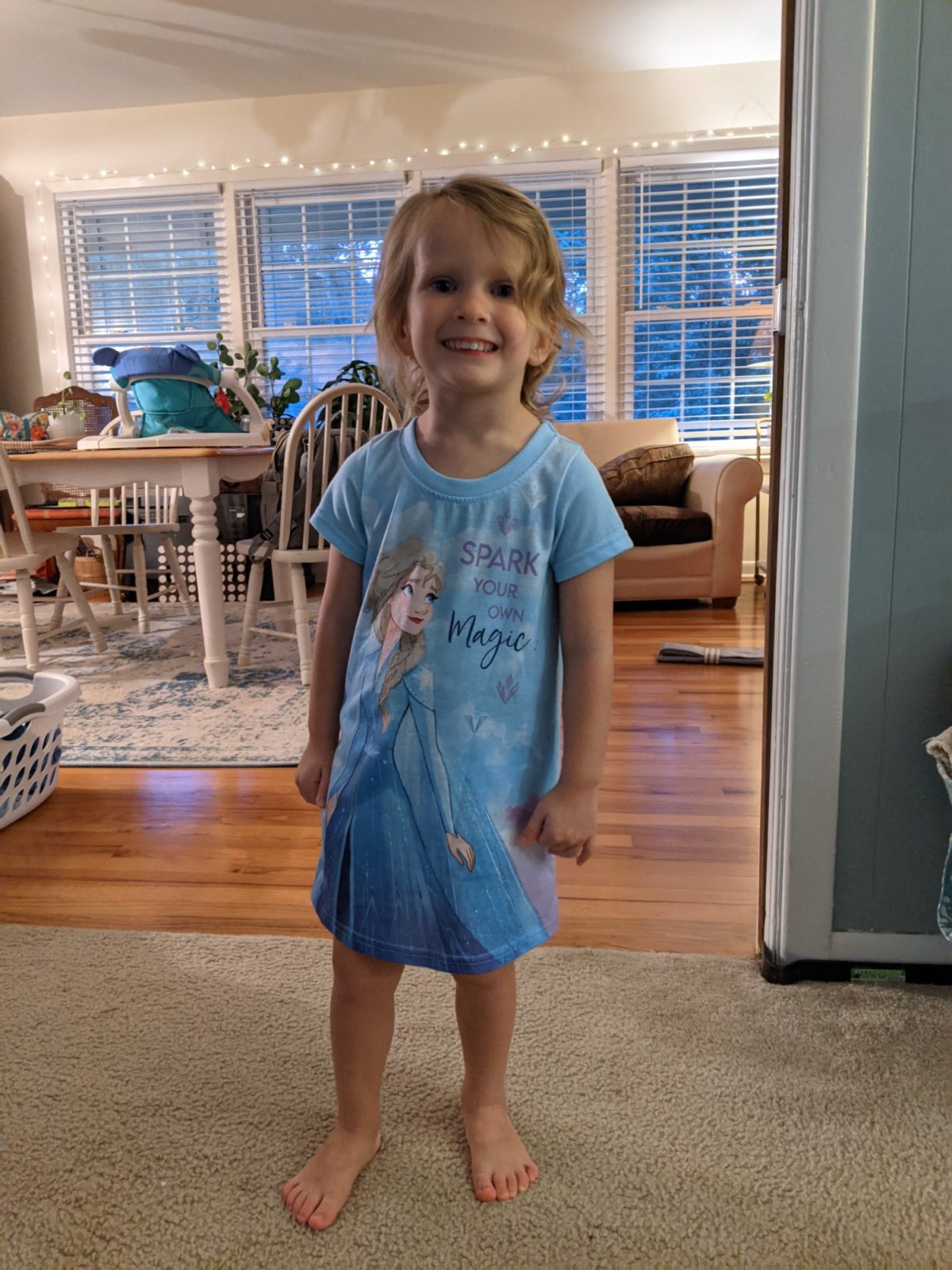 Then I fed Addie a bottle of the couch, and Emerson ate a frozen Gogurt, then she cuddled up next to me too, while we watched Finding Dory.
I burped Addie and held her for her 30 minutes, and during that time I still read Emmie her bedtime book, sang her lullaby, said her prayers, and even sang the cute song that Daddy made up about dreams and going to sleep that he sings her every night.
We had a few minutes there when it was time for her to actually get in the bed, where she got a little whiny and fussy, and I thought she was gonna have a big freakout on me. But I stayed calm, told her she could have one minute to calm down and then I'd come back. I just got a quick sip of water, and then when I came back, she was calm and fine and ready to lay down and be good.
Addie on the other hand fell asleep while eating her bottle, and stayed asleep through all of Emmie's routine, and kept on sleeping while I swaddle her, and hasn't even peeped an eye in the last 2-ish hours now.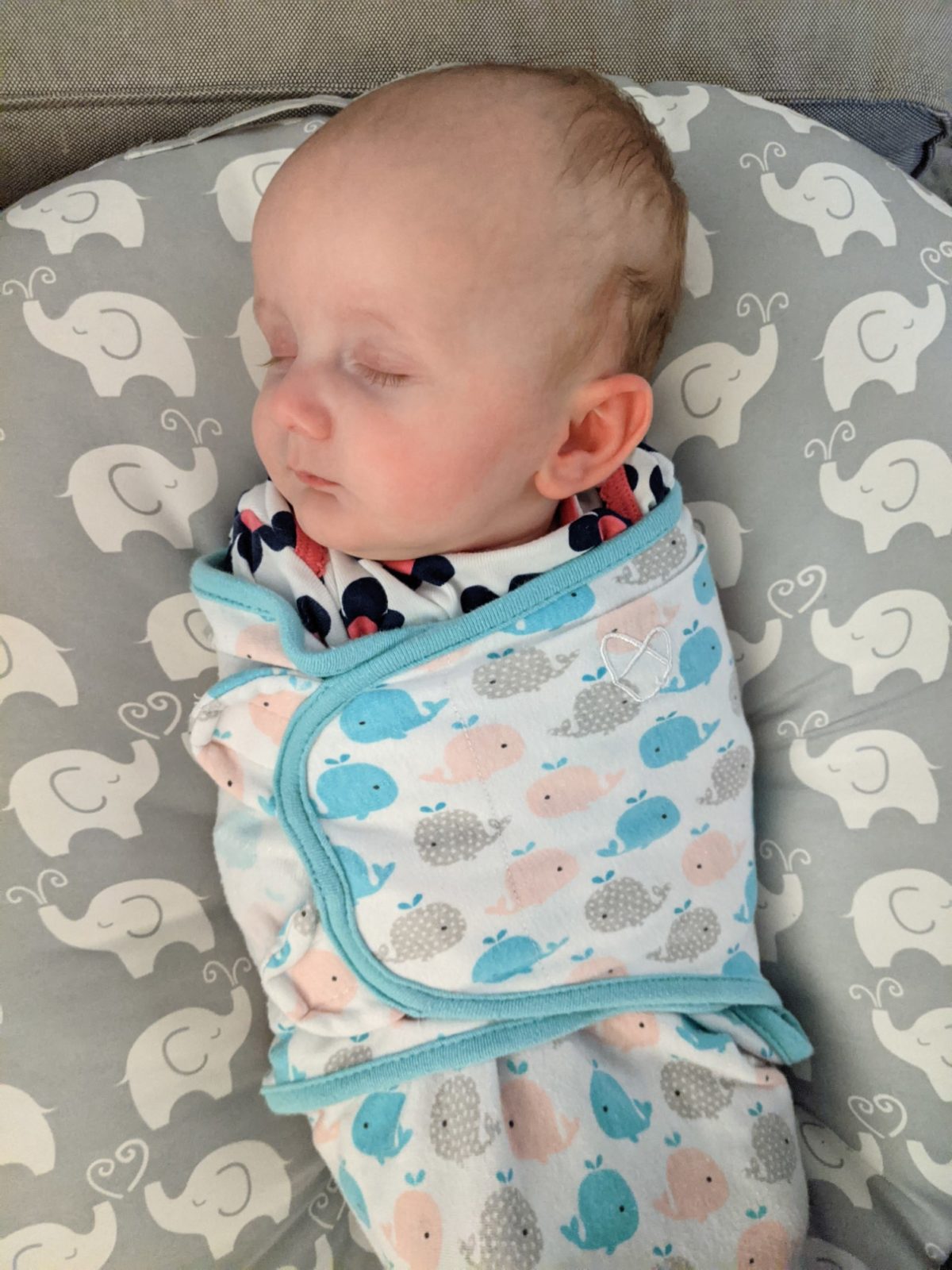 Jeff texted me to say he's on the way home, and I've got my favorite candle burning. I already put away the dinner leftovers earlier, and cleaned up the kitchen. I still need to wash the bottles, but I'll get to that later…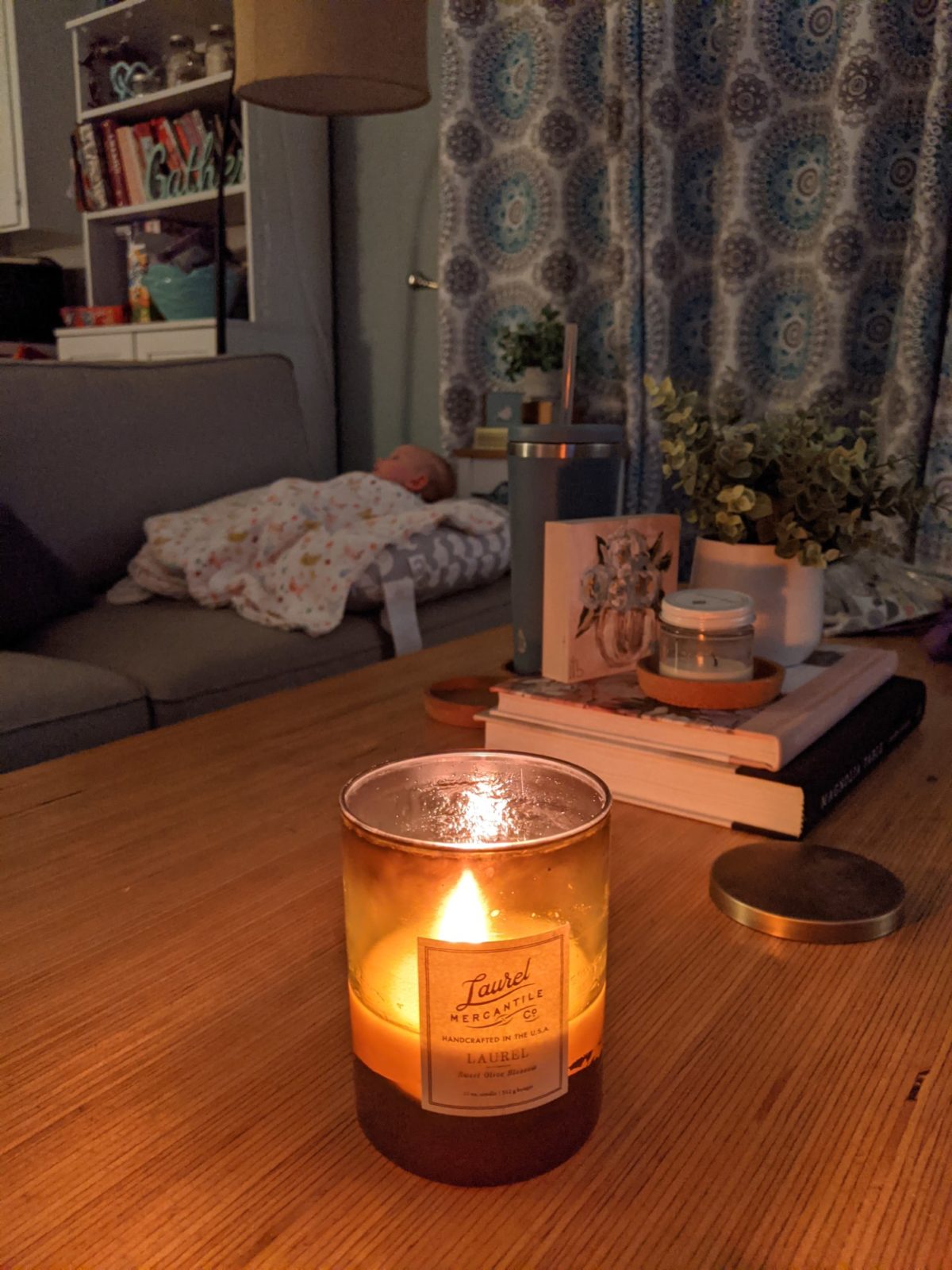 Last night, dinner was ruined, we were all grumpy, and we had a really rough evening. Tonight though, I took care of everything by myself, and basically felt like supermom! And that's life right, highs and lows, ups and downs. And today was all up!