Jeff had another night out with his work friends after the conference tonight. It's kinda late now (almost 9:30pm) and I'm just now getting to write tonight's post. The girls and I had a good night together again, but everything was just a little bit later than usual, pushing everything back and back and back, so I'm just later than normal…
We had a good, fast drop-off at school this morning… Emmie wore some new shoes she got for her birthday, that finally fit now, I'd she's wearing socks. Super cute though!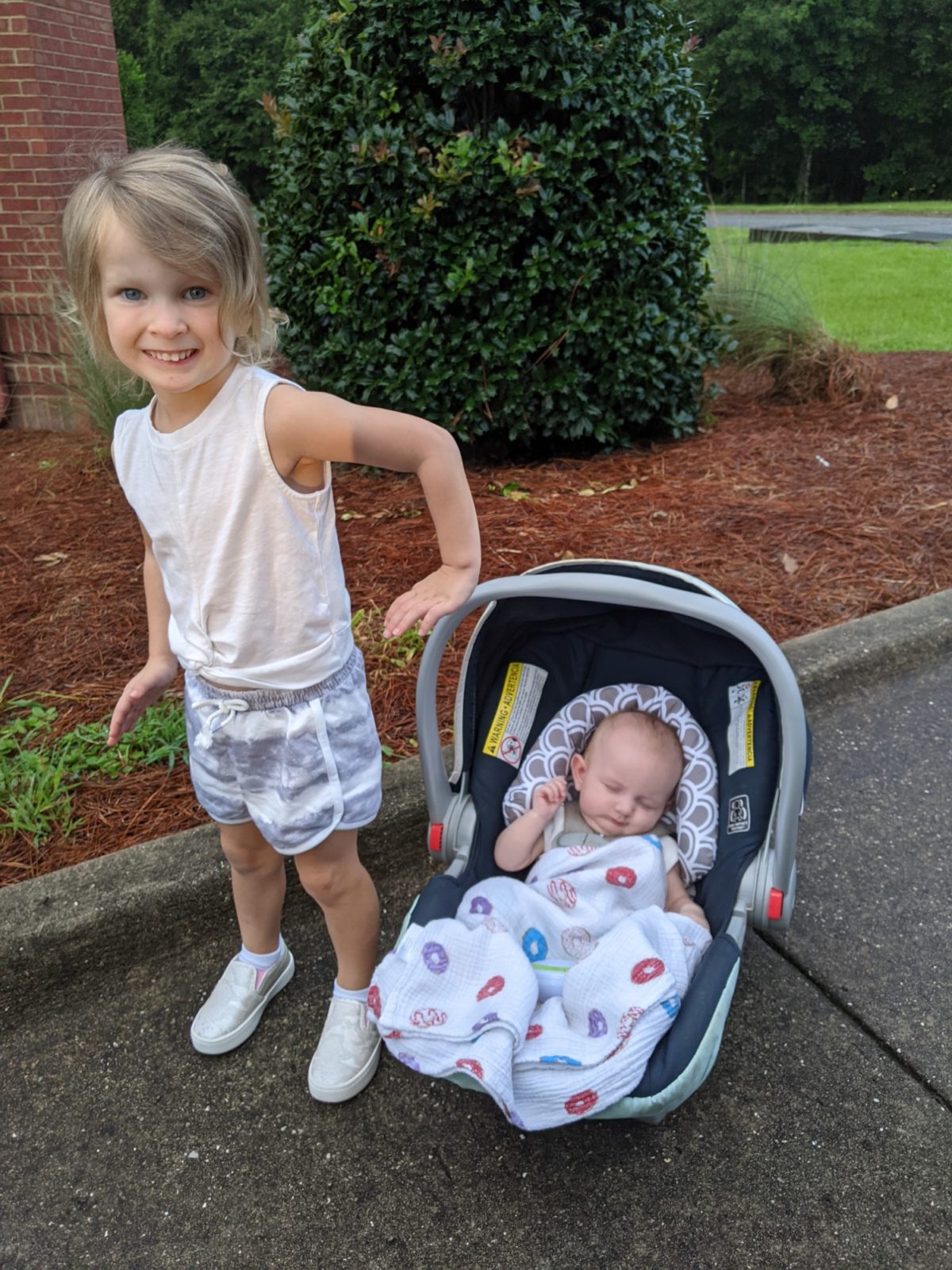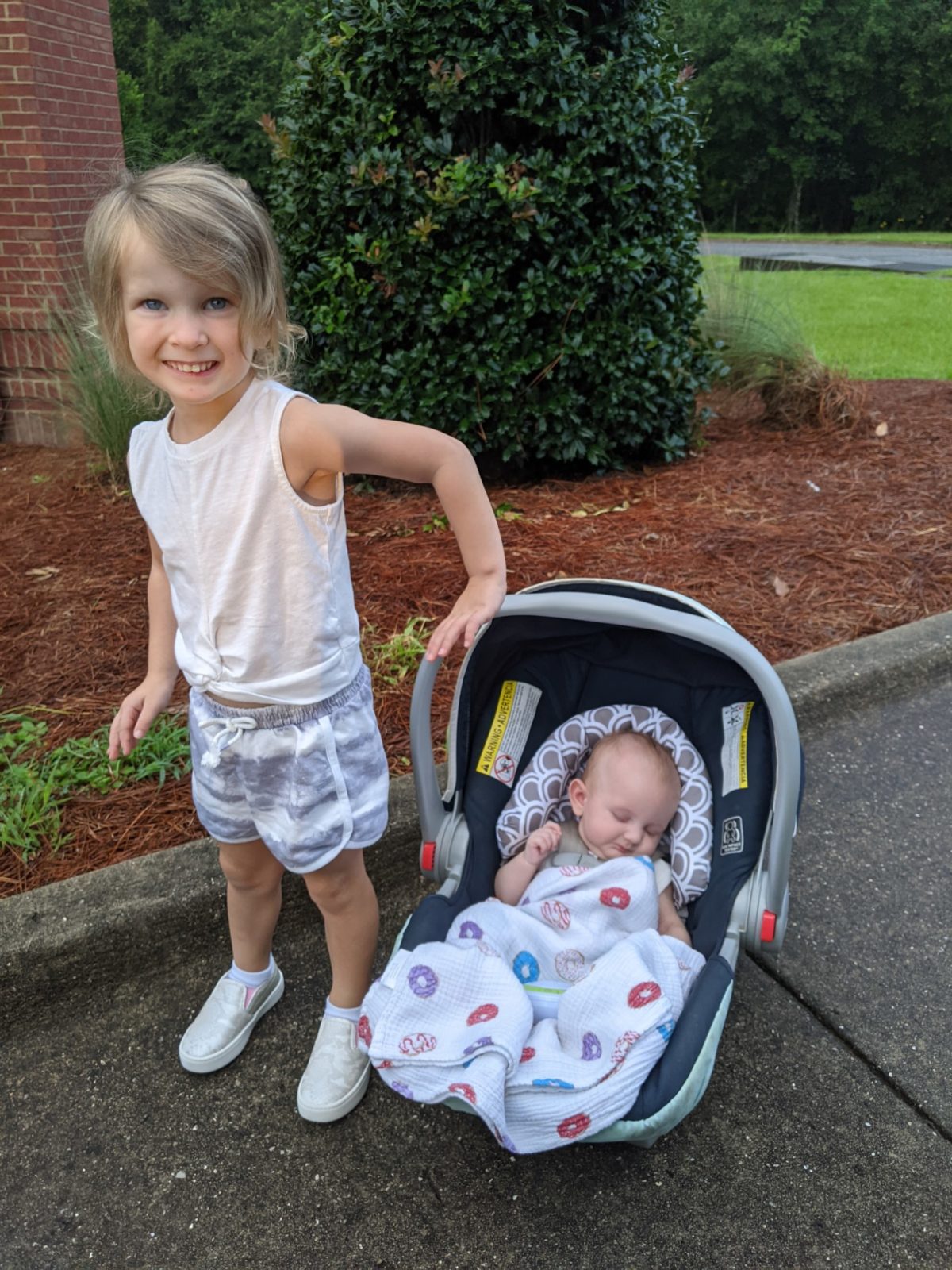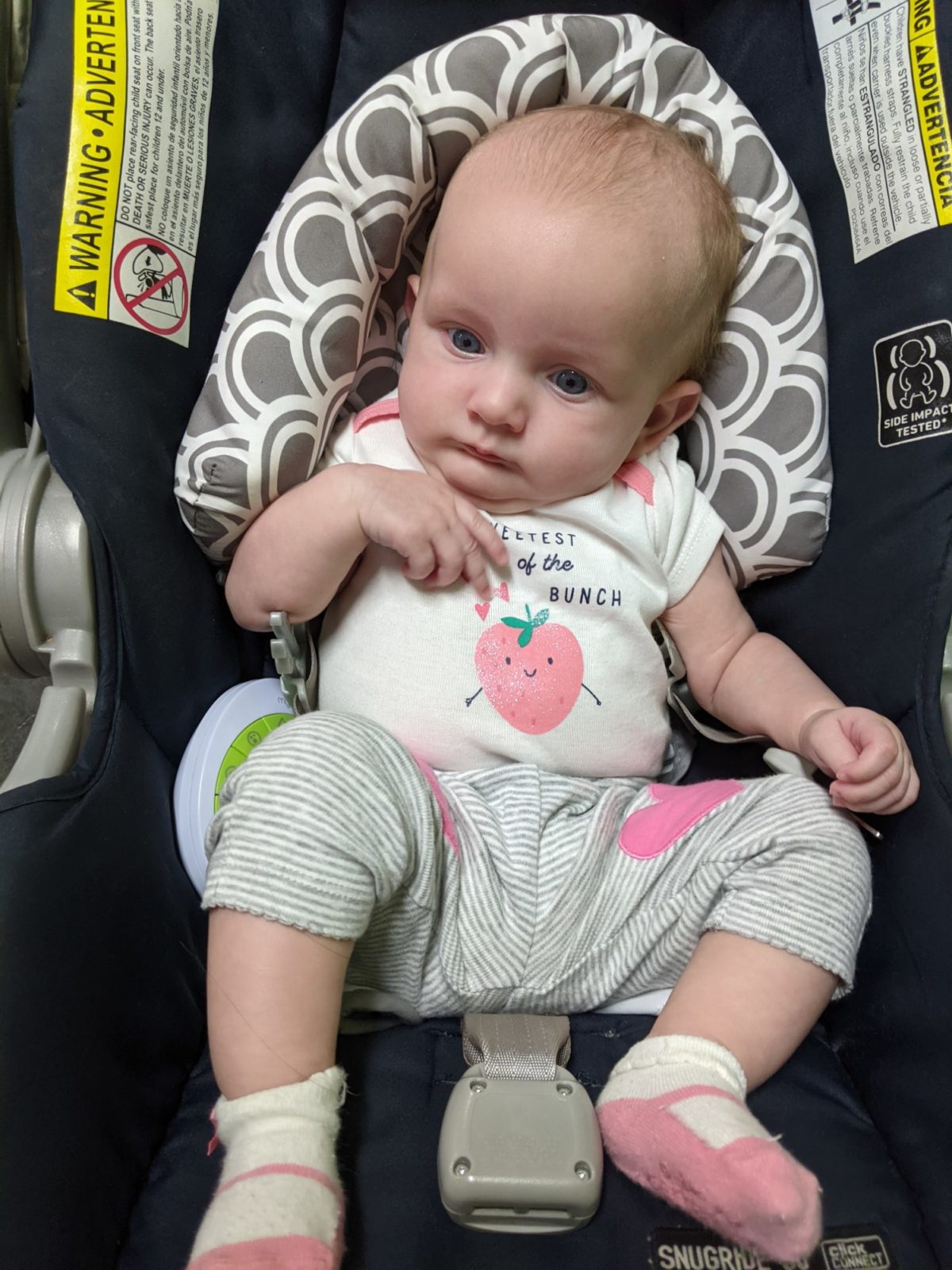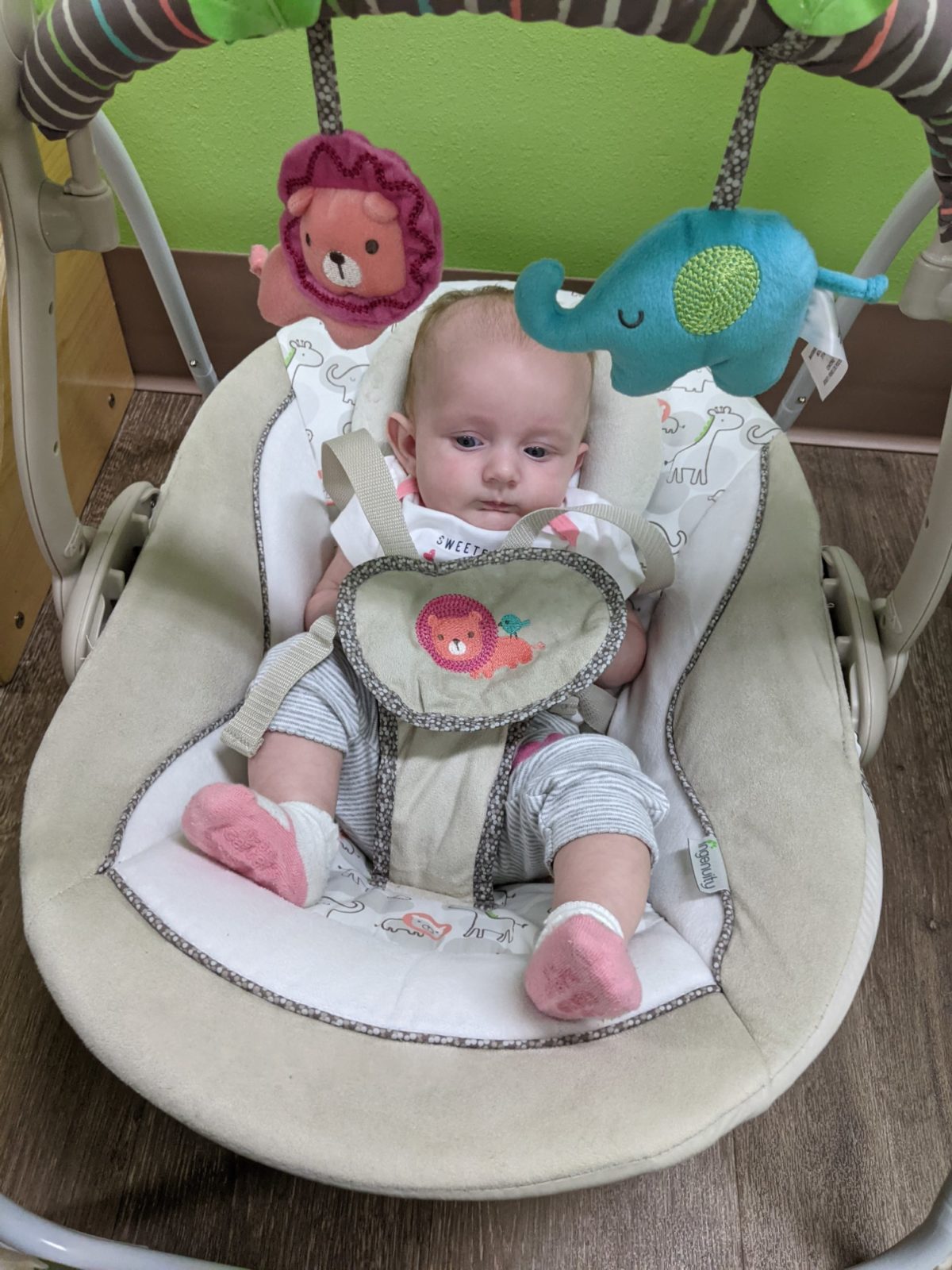 And then I had a surprise quick coffee date with my Mama! She had to drop some stuff off to me at daycare, and The Frothers Daughter coffee truck was parked right next door, so we had to go! And she treated me to a pumpkin cold brew! September 1st means it's now pumpkin spice season! 😆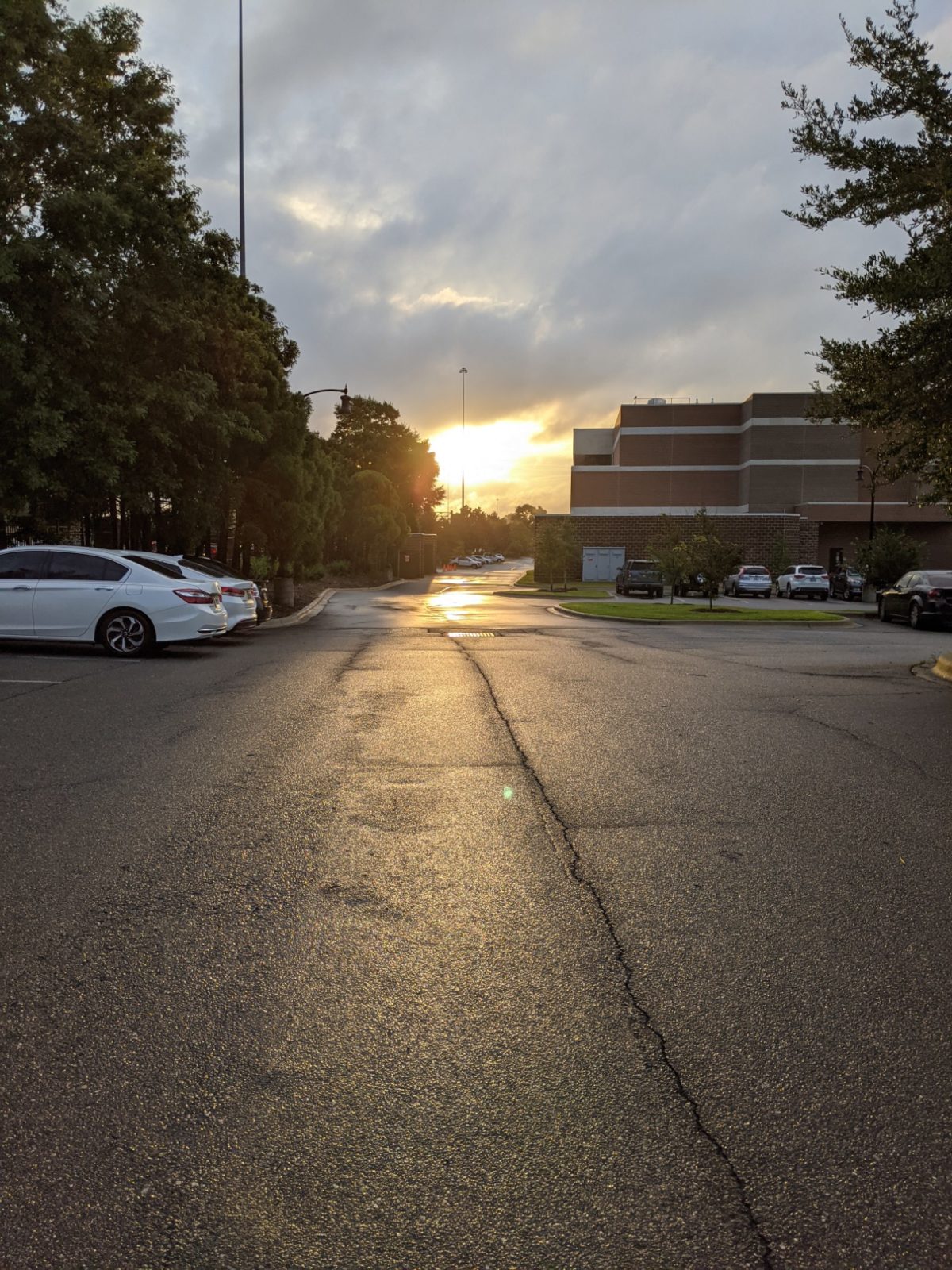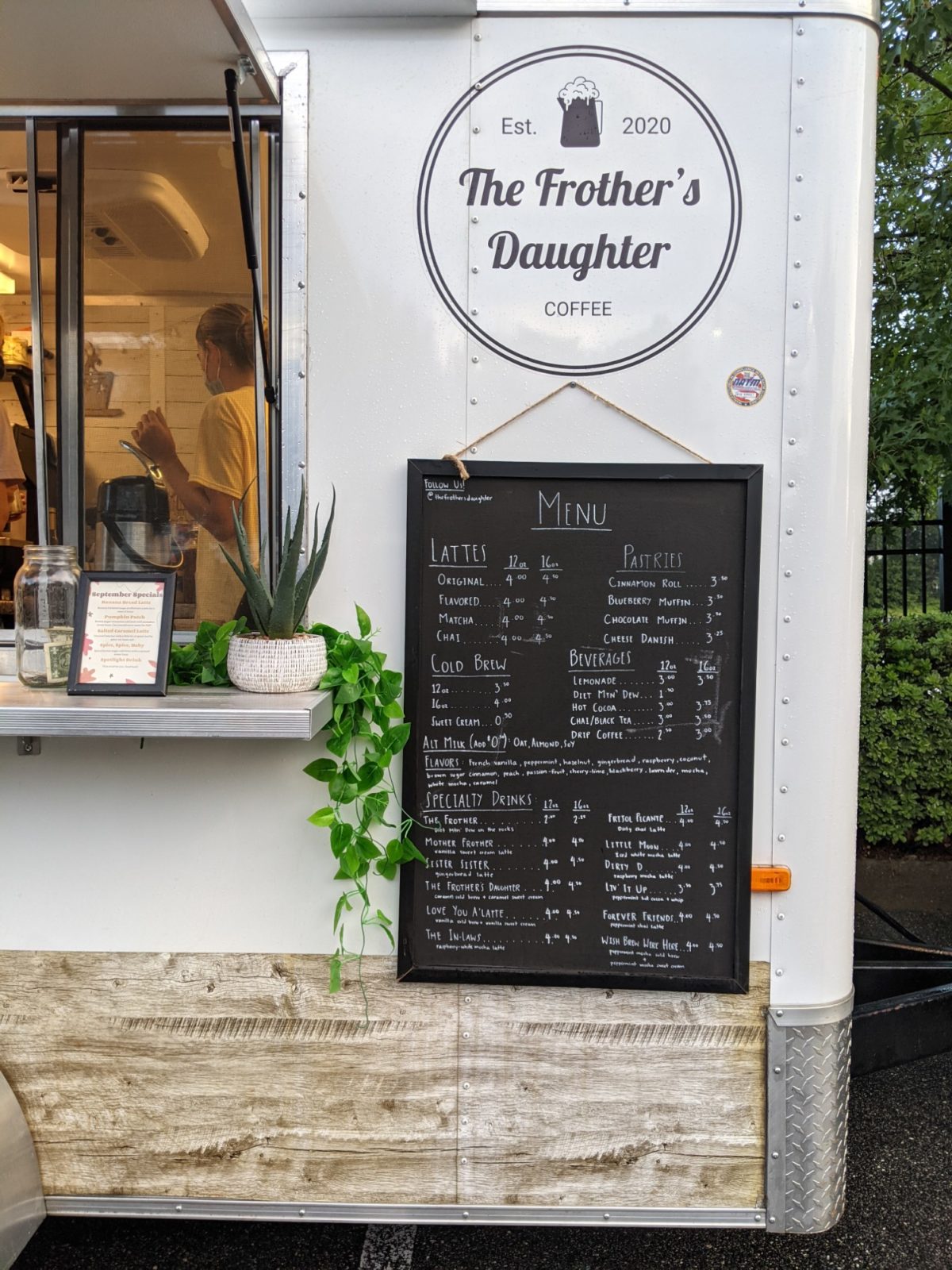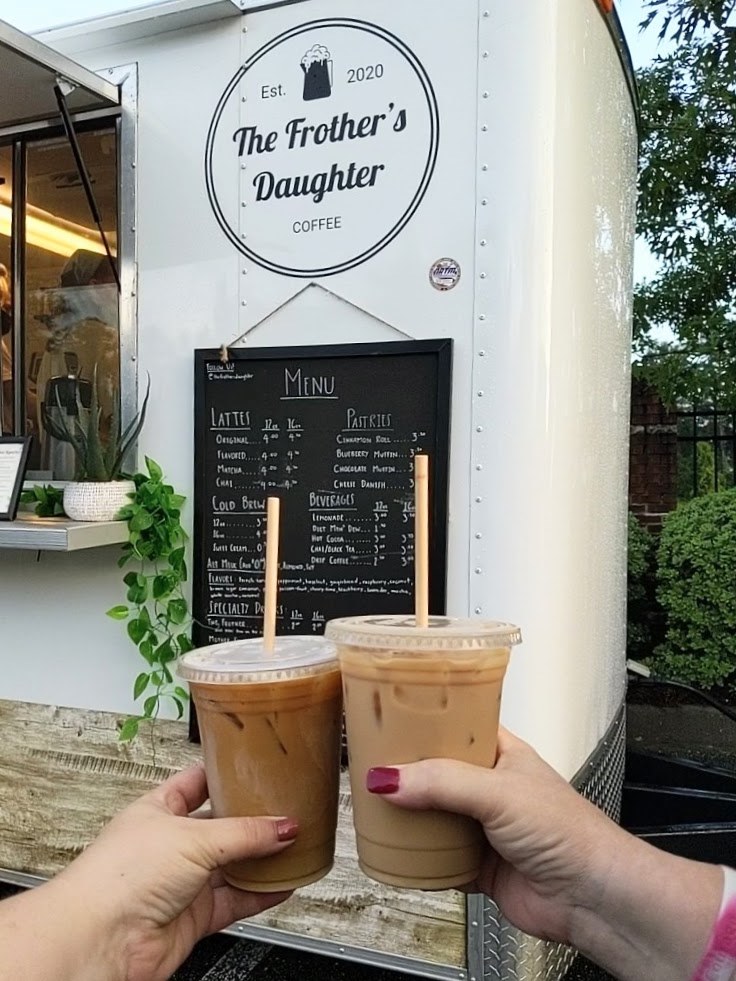 This is the only photo I got from school today, but looks like she was having a good day!
I made another super simple dinner tonight, chicken, rice and salad, and Emmie ate like a champ, and Addie watched happily!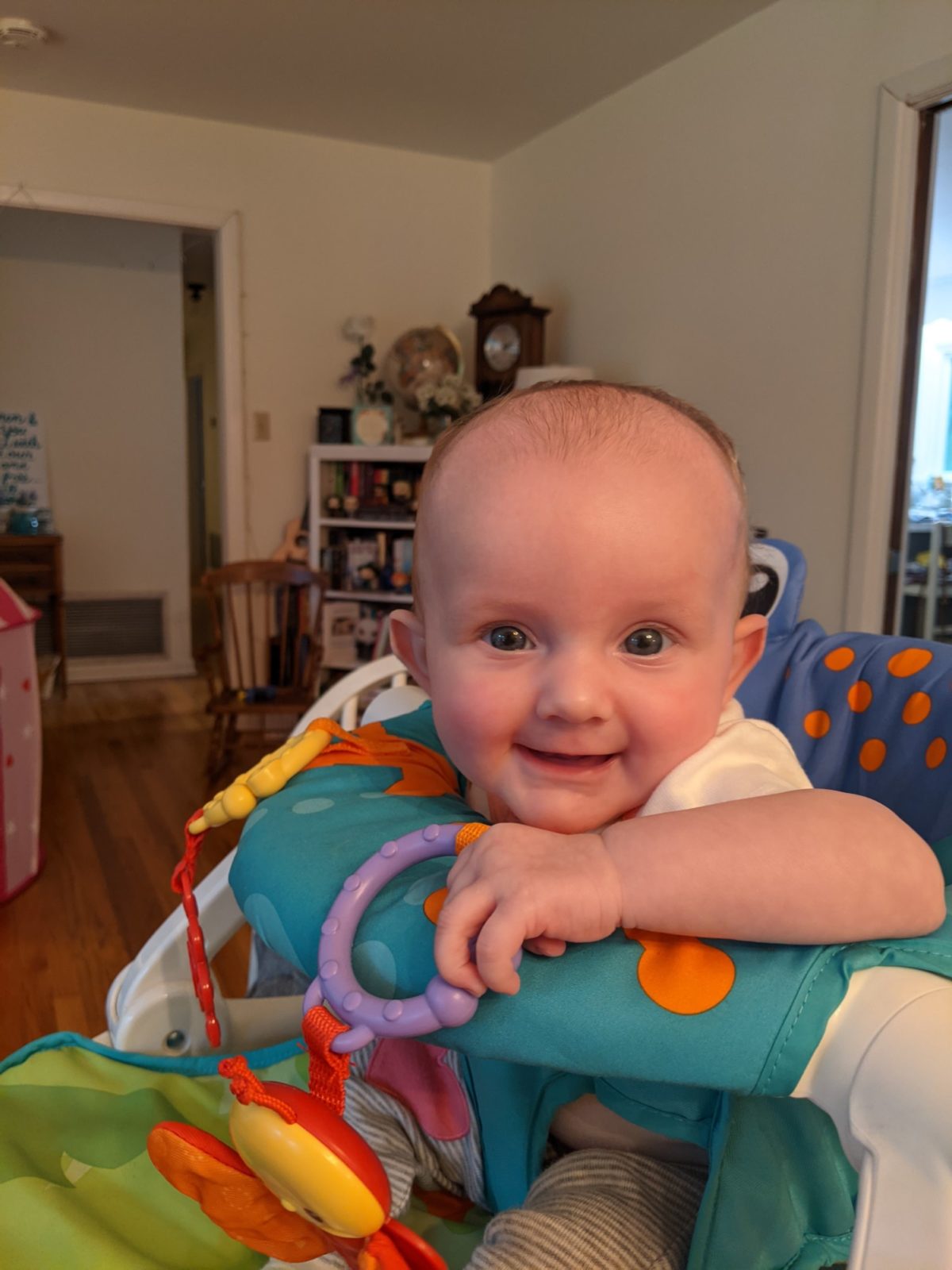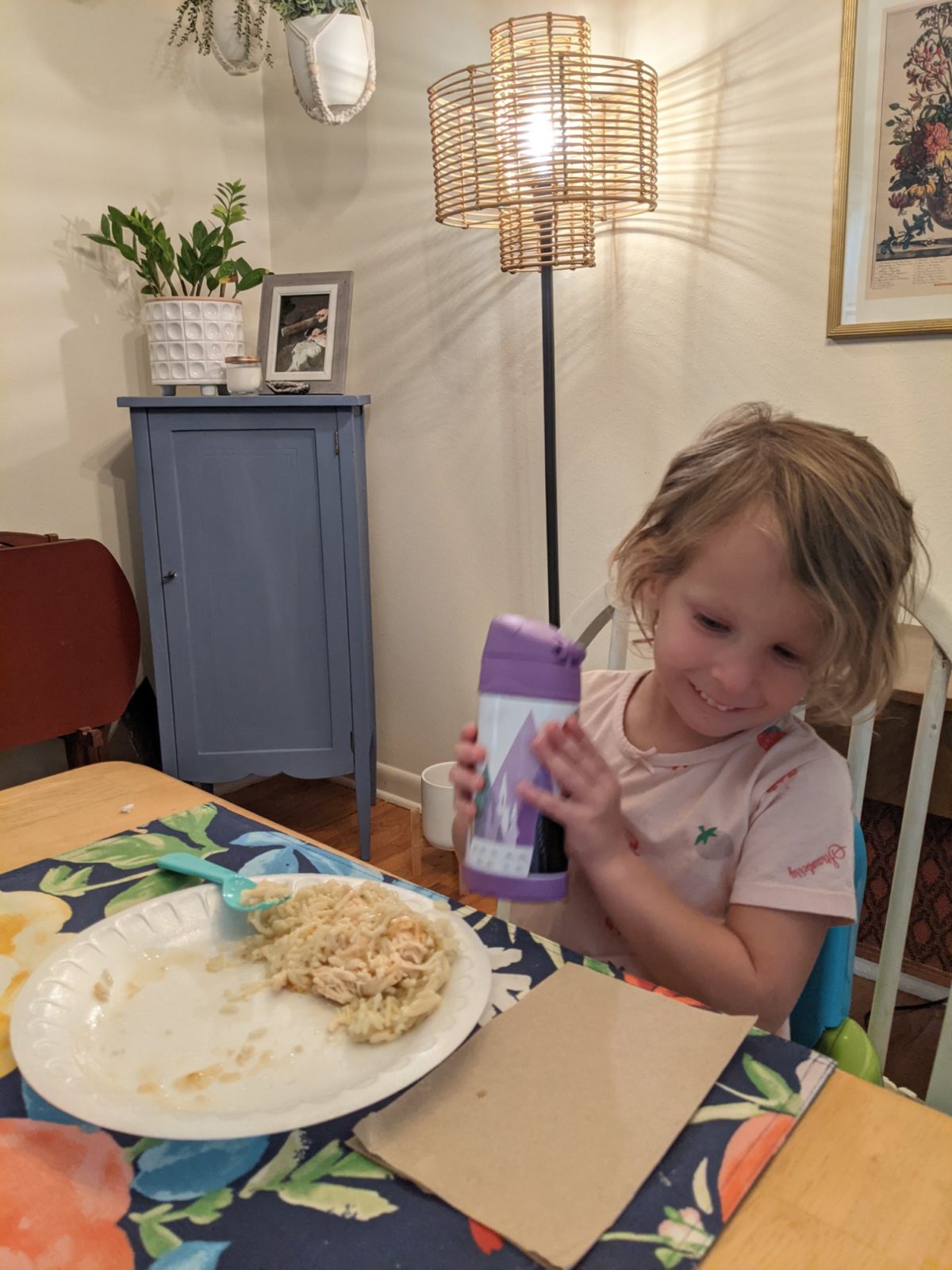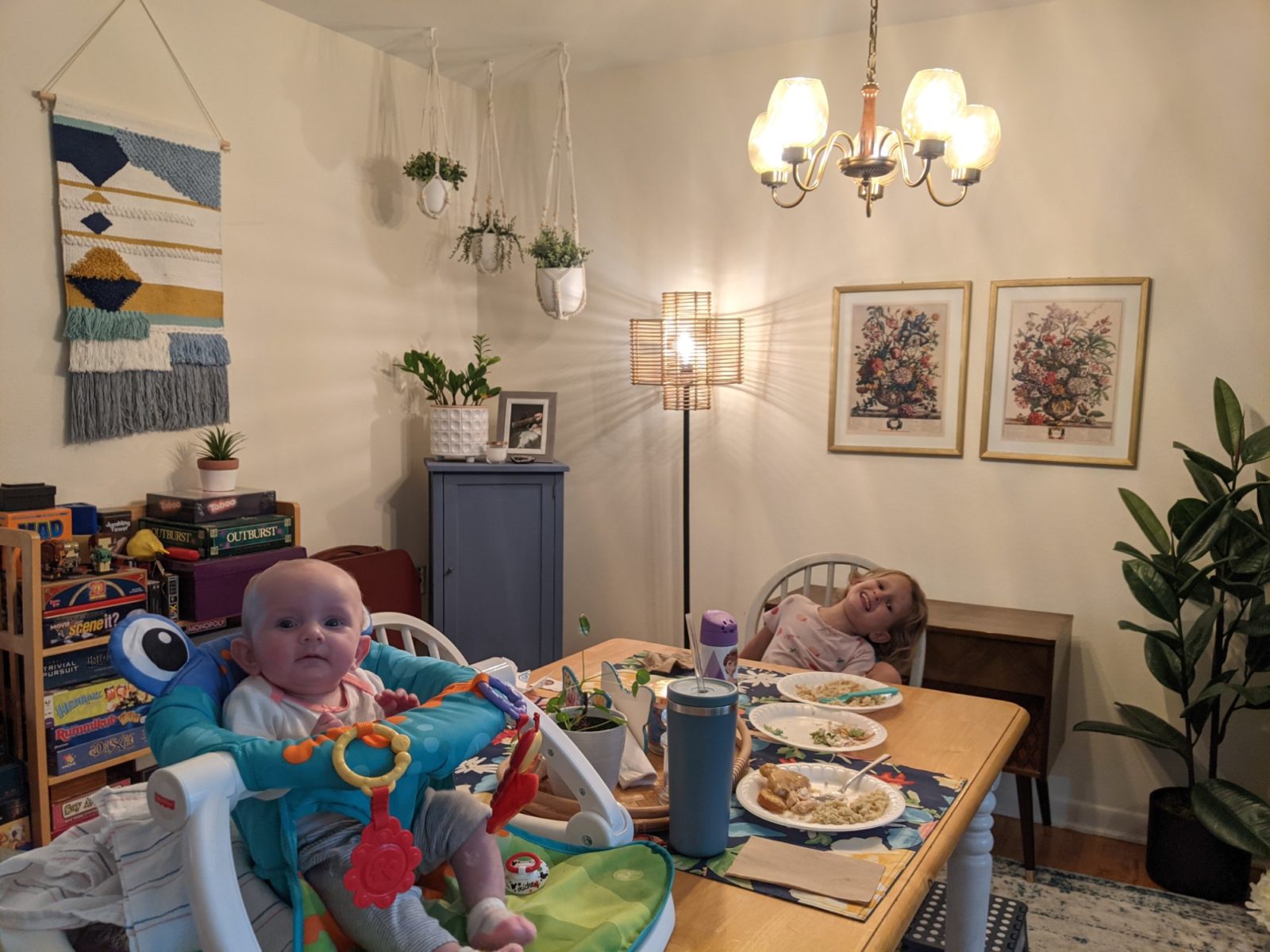 We all put our nightgowns on after din we again tonight, then had some cuddle time watching the end of Finding Dory. We read a unicorn bedtime book, did prayers and lullabies on the couch, and then headed back to Emmie's room for bed.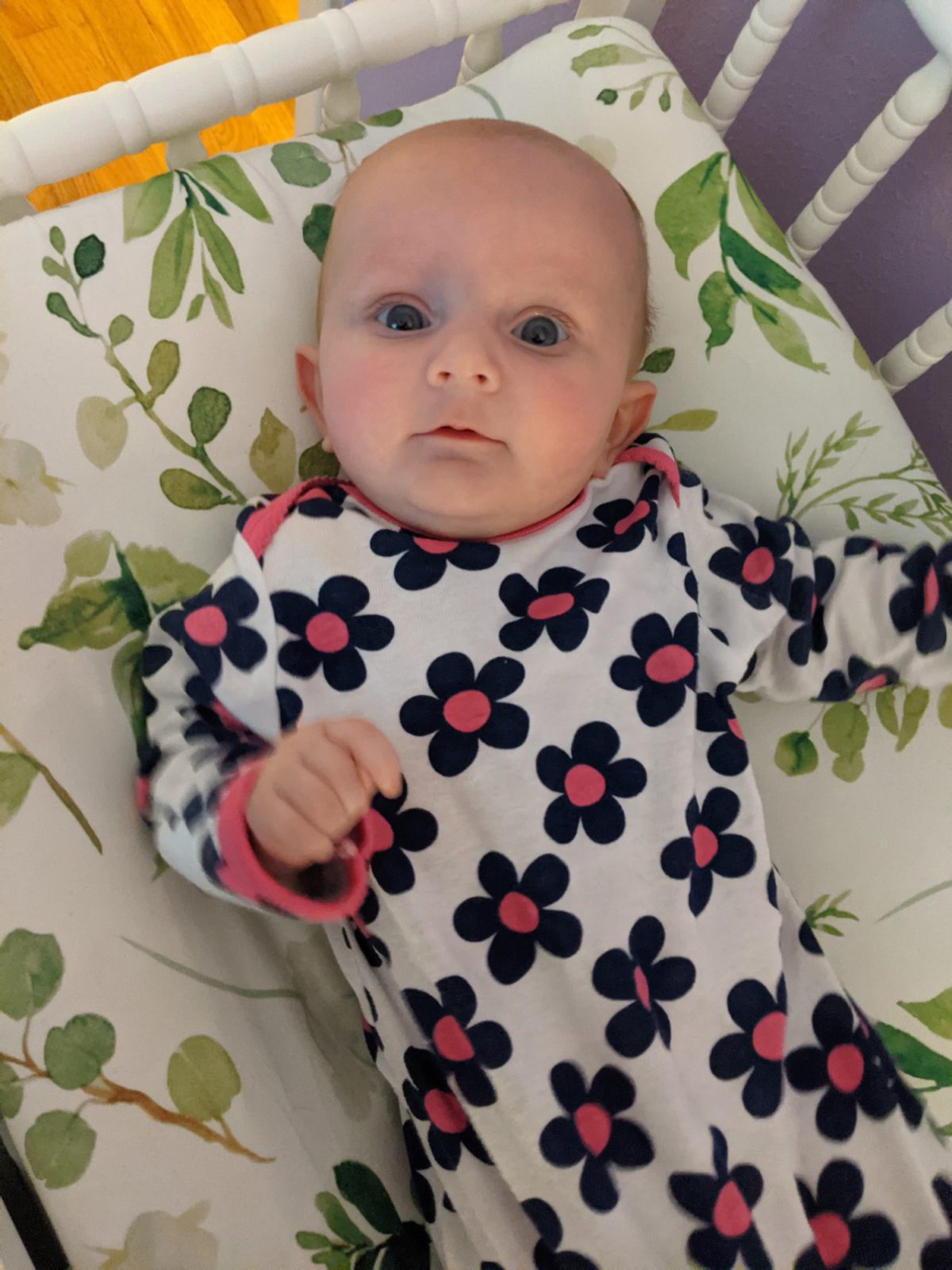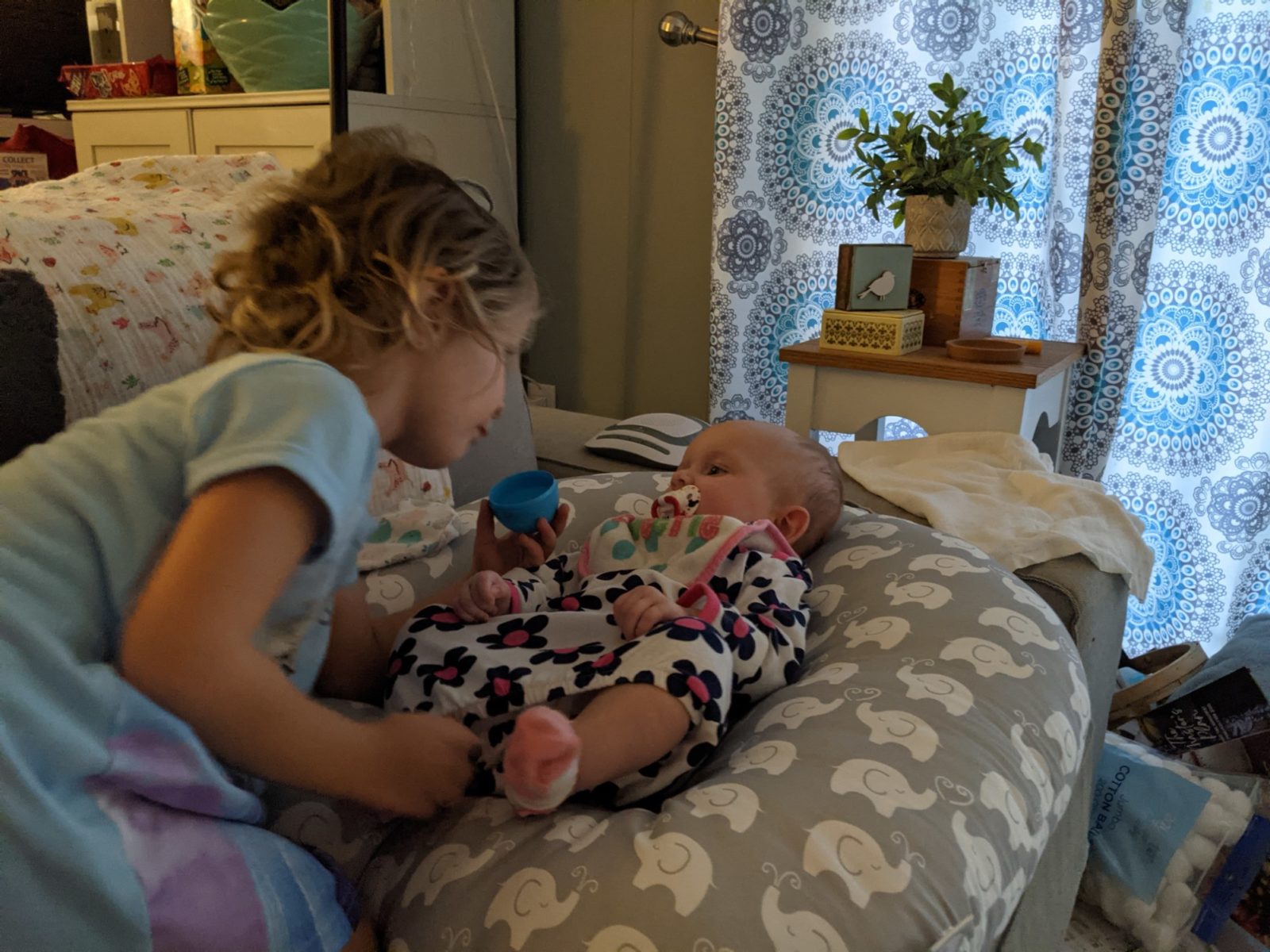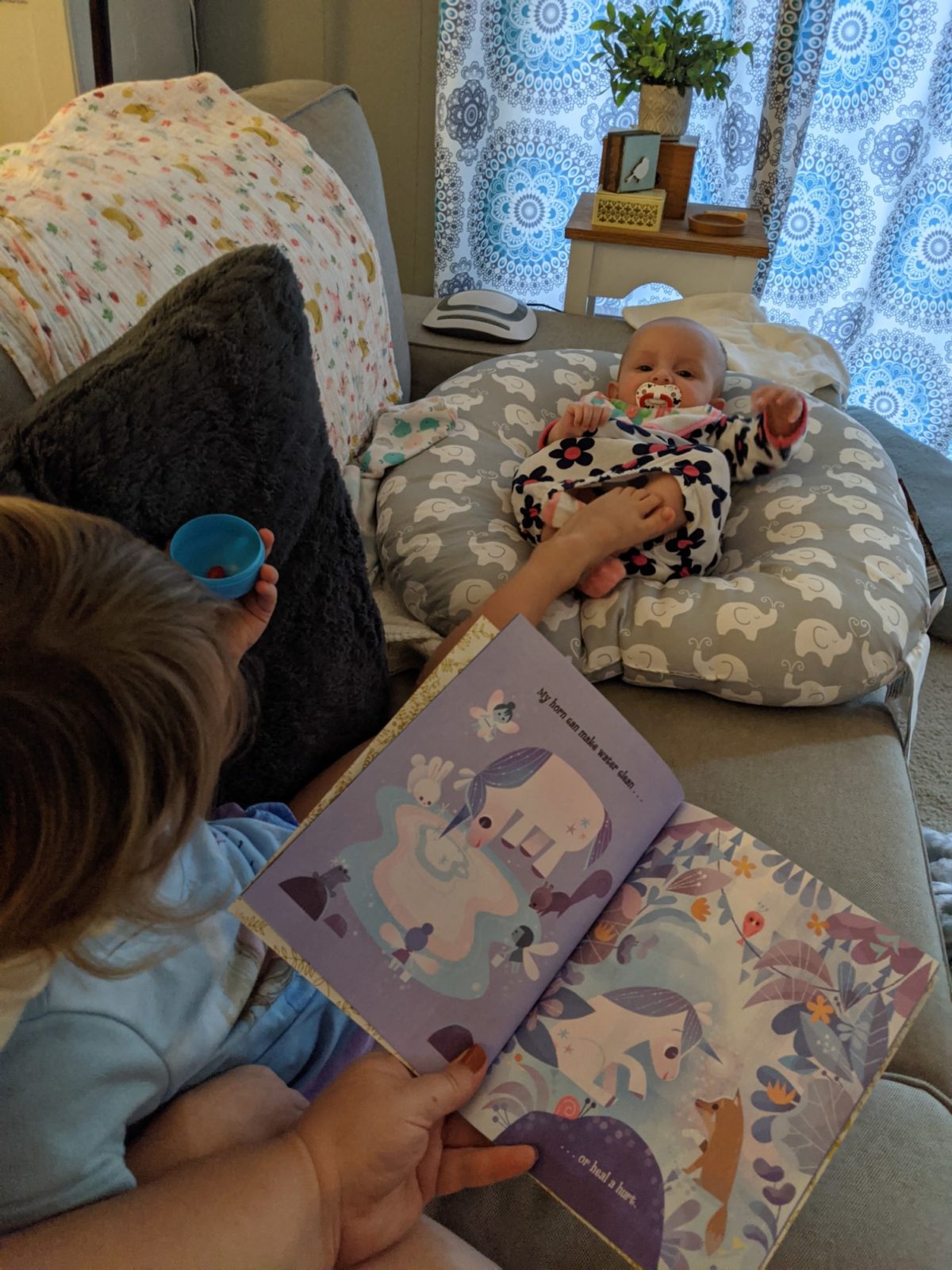 Addison guzzled down a bottle of warm milk after I got Emerson to sleep, and then she fell asleep on my shoulder as soon as I turned her around. I held her and loved on her for her 30 minutes post bottle, before laying her down and swaddling her for bedtime.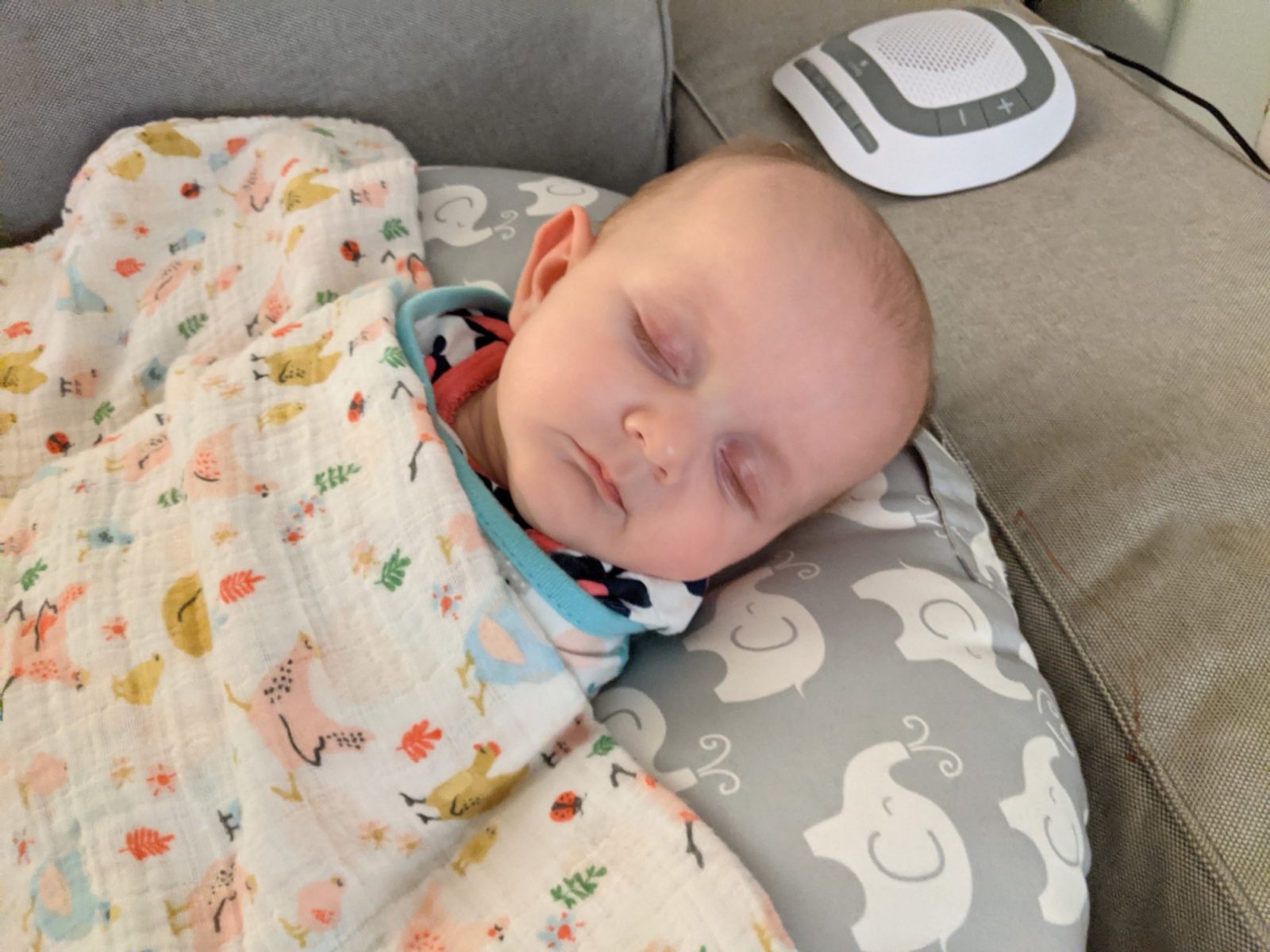 Earlier, I started up a load of laundry in the washing machine, and now I have some dishes and bottles to wash. Then I'll read a little bit and head to bed.