We had a GREAT night last night. Addison fell asleep around 7:30, Emerson was down by 8:30, and then I went to bed around 11pm. Then when our morning alarms went off this morning, Jeff asked me, "Did you feed Addison in the middle of the night?" I said, "No, did you?" We thought we had just slept through the other one doing a feeding, but baby girl had slept through the whole night and we were both very pleasantly surprised! And then we had a good morning and an easy drop-off, just like always!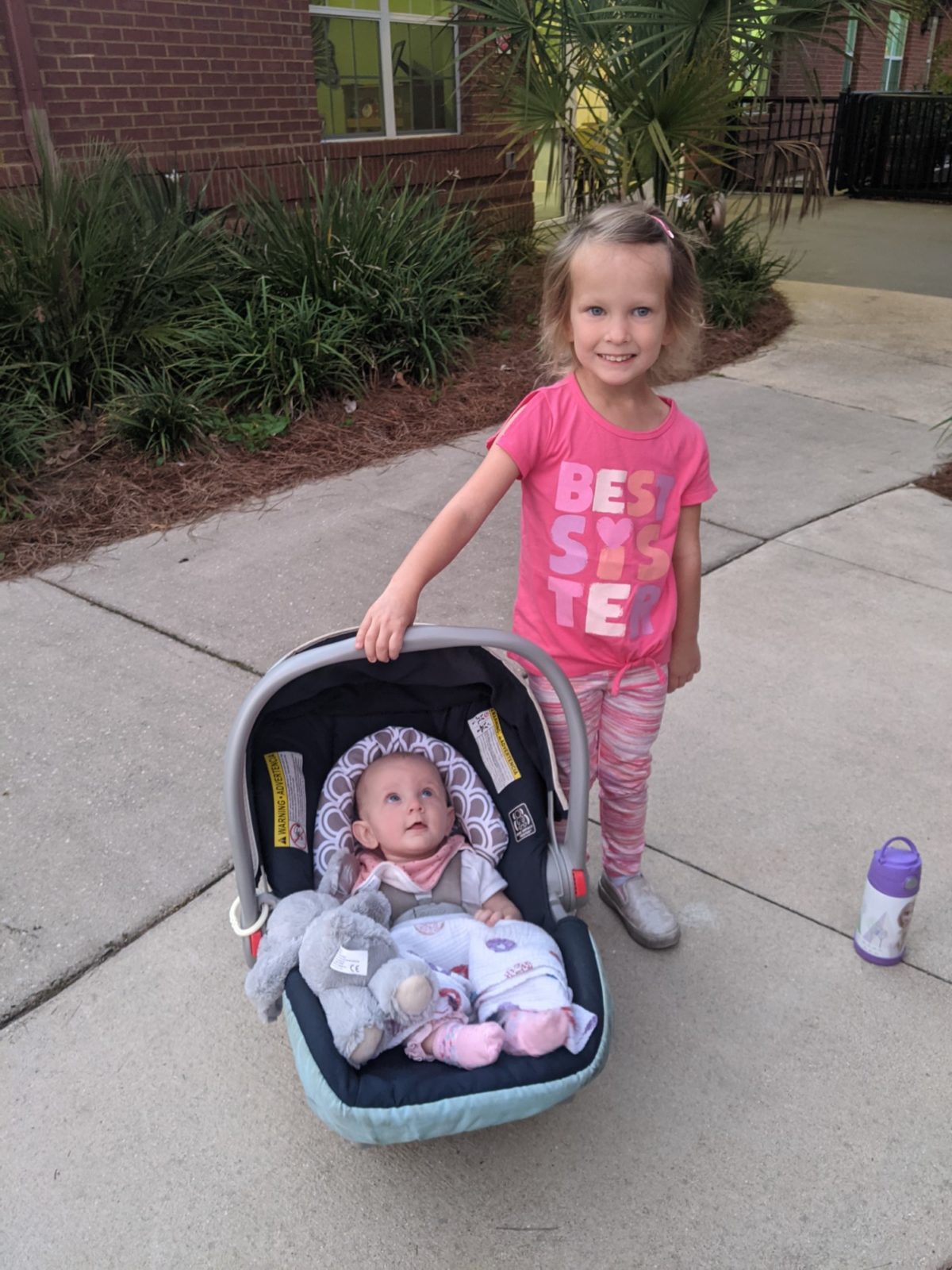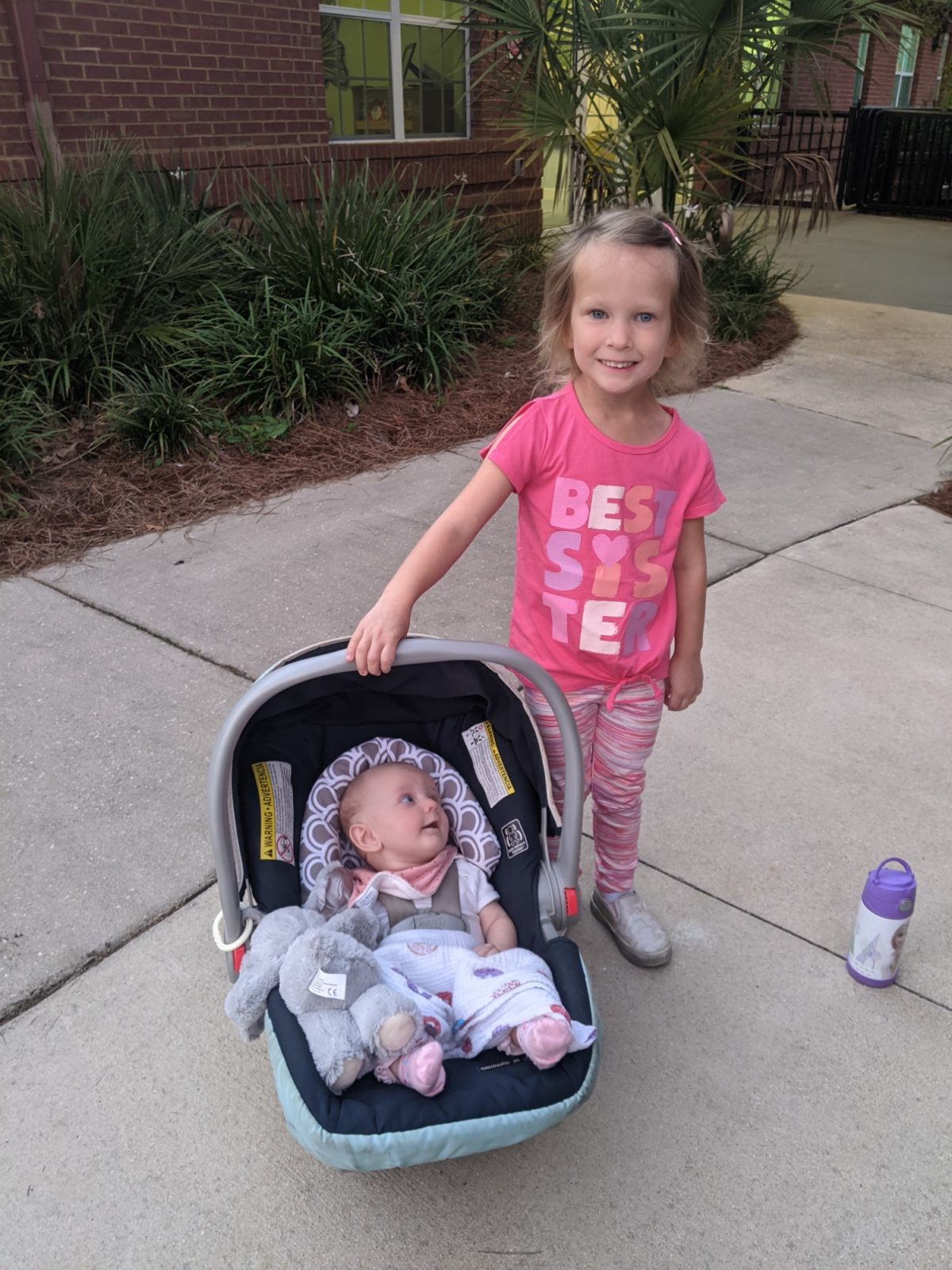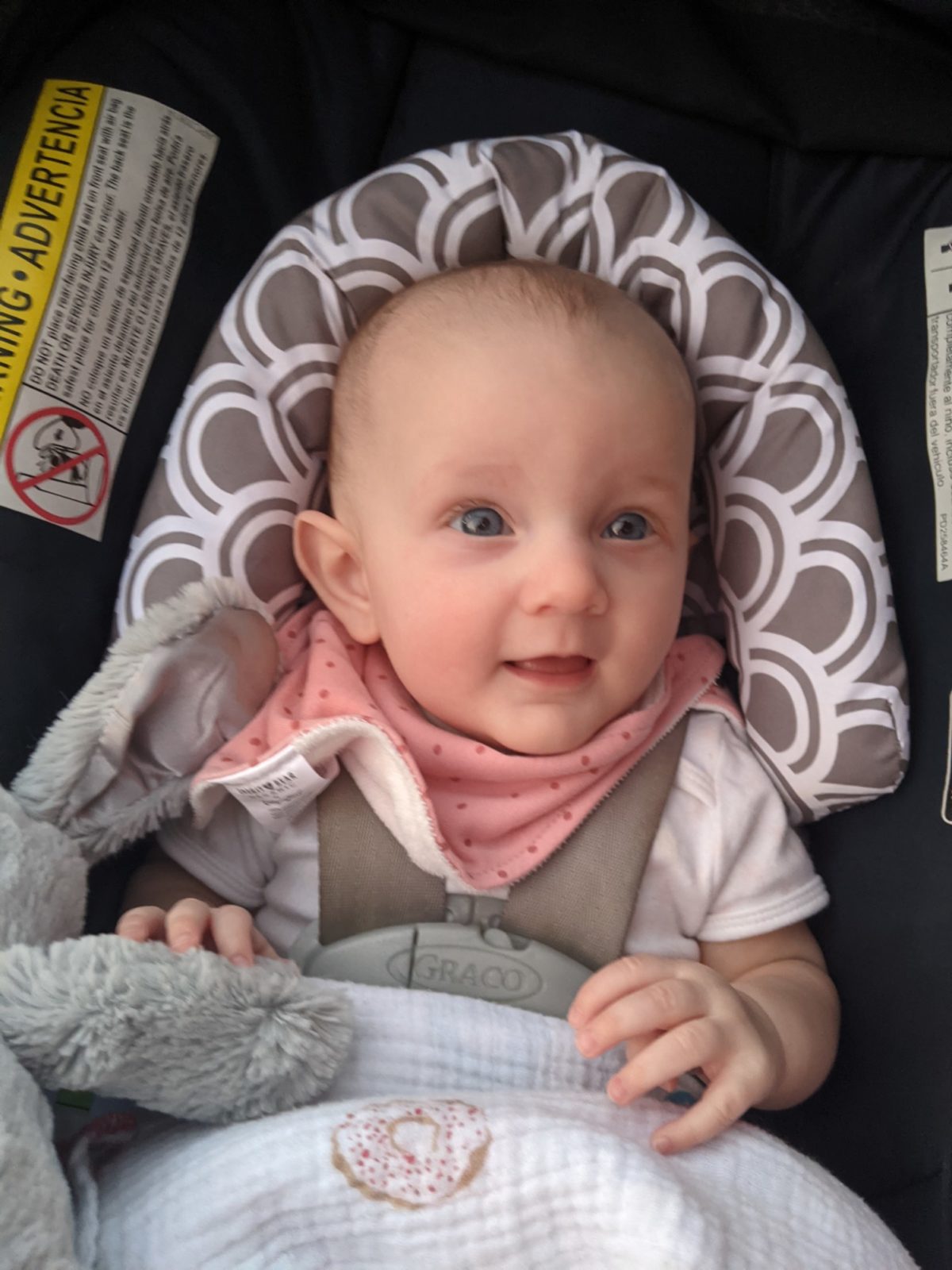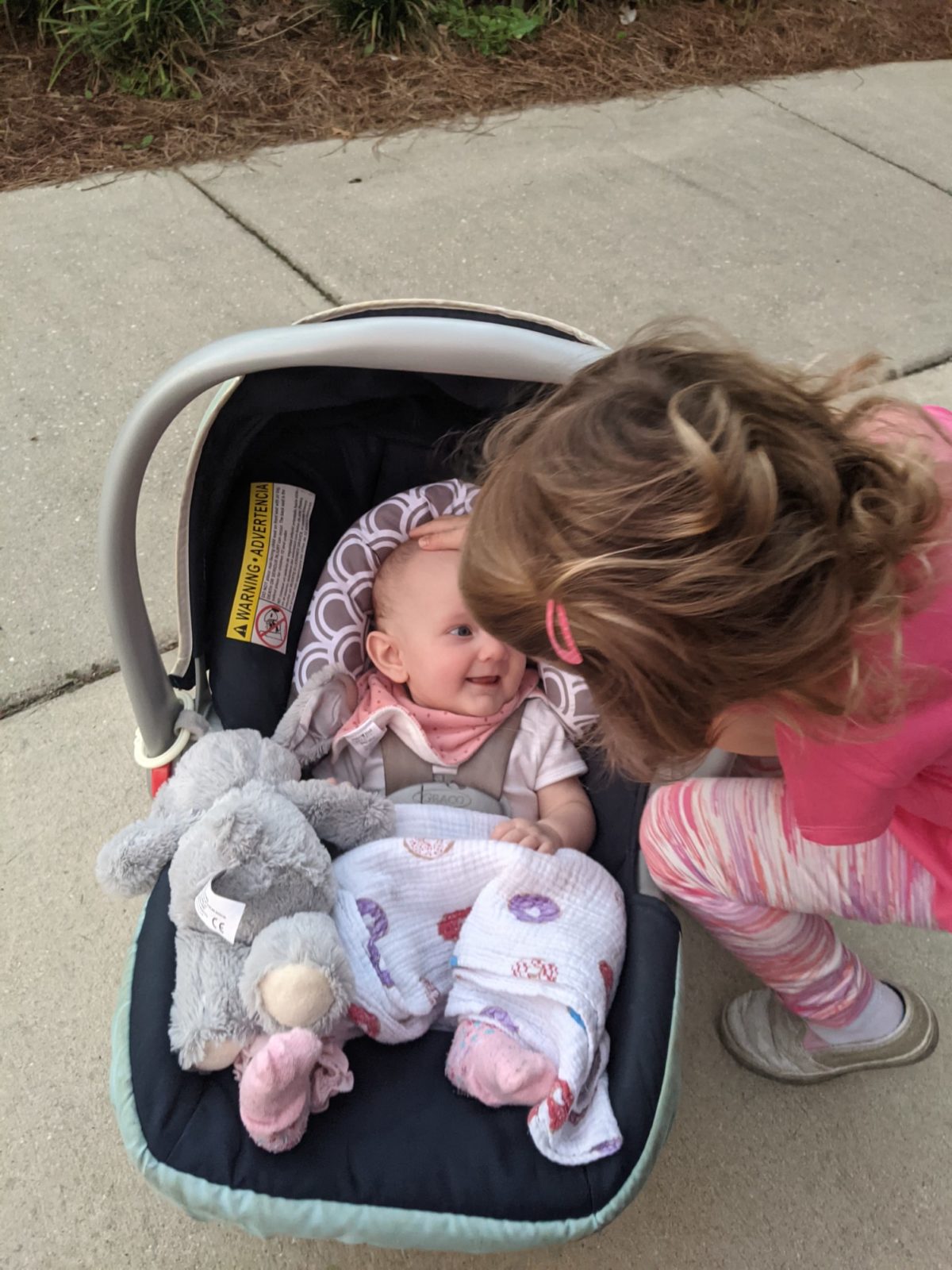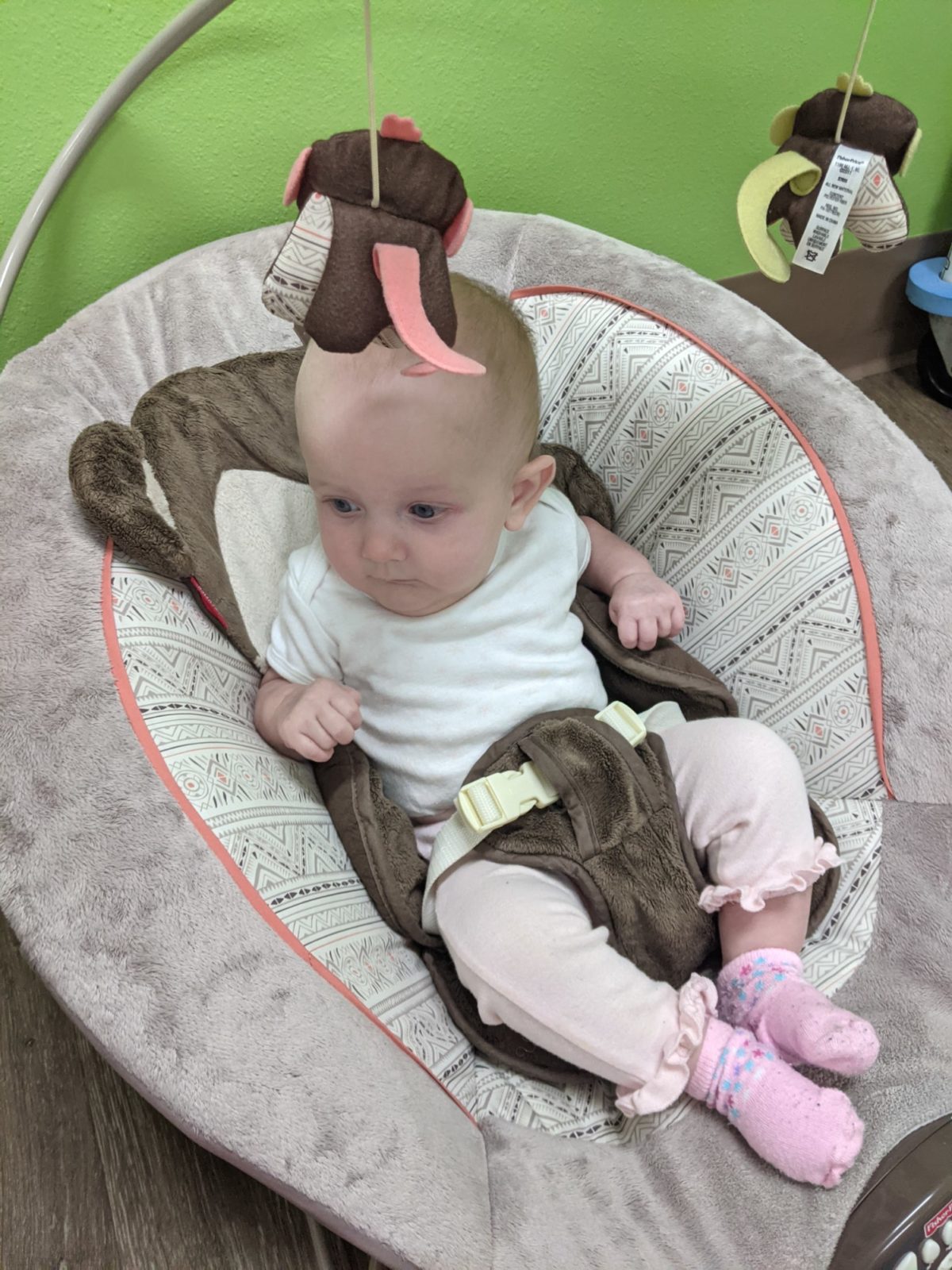 Look at this little HUG!!!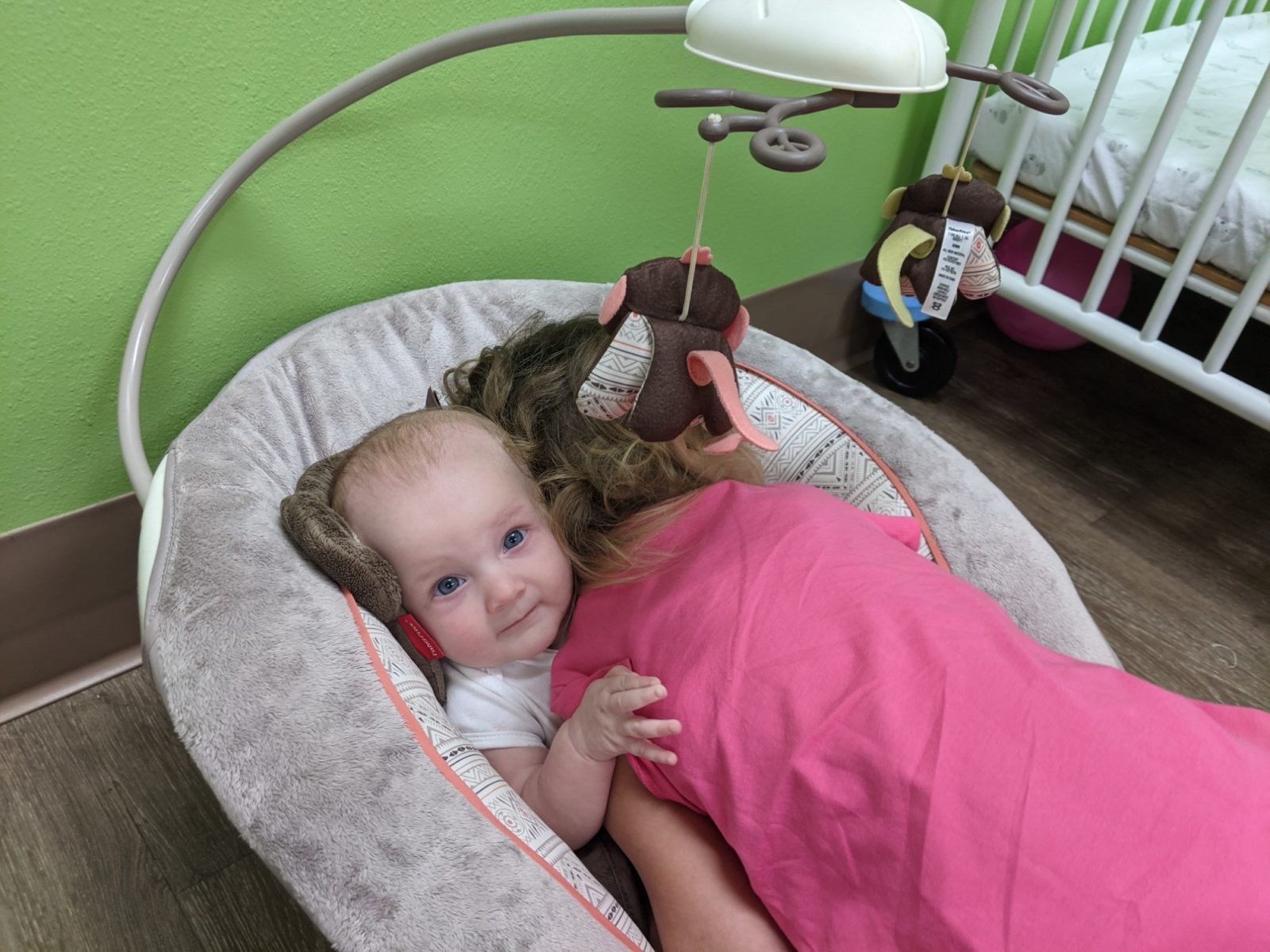 We got some good photos of the girls from school today, and both of them had a good day.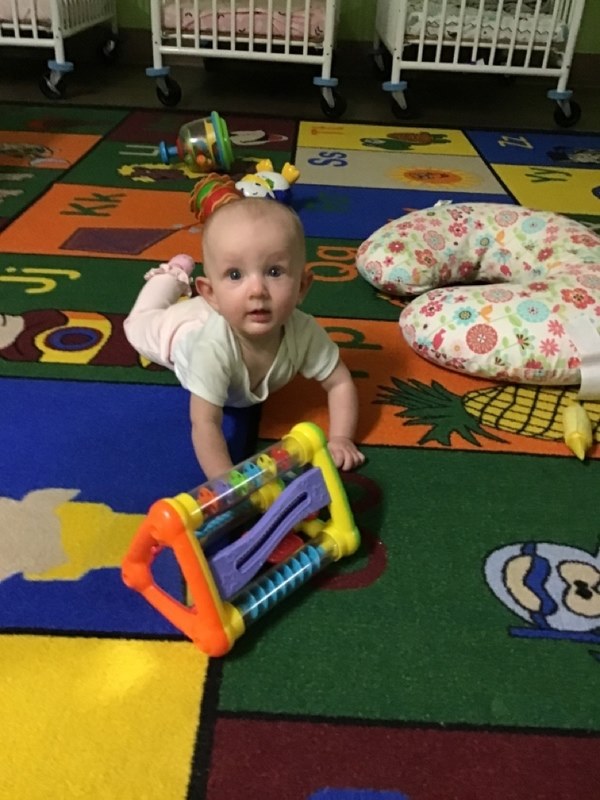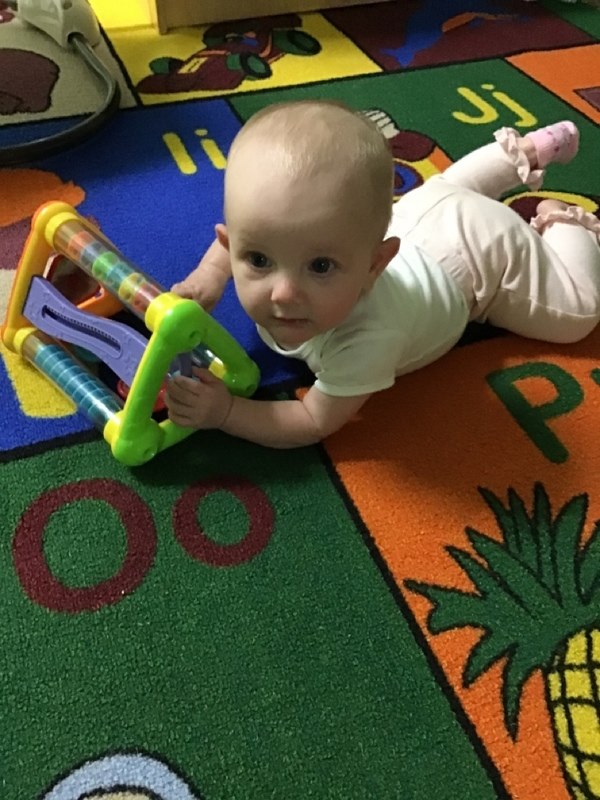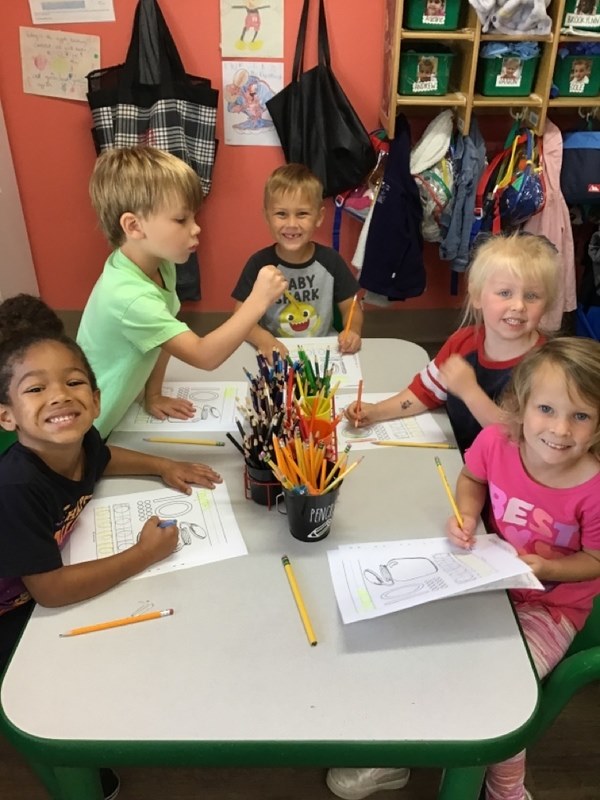 Emerson sat on the counter eating the last of her kettle corn from Sunday night, while I worked on getting dinner ready. We had pulled pork sandwiches, Annie's white cheddar mac & cheese and steamed broccoli, and it was all really yummy.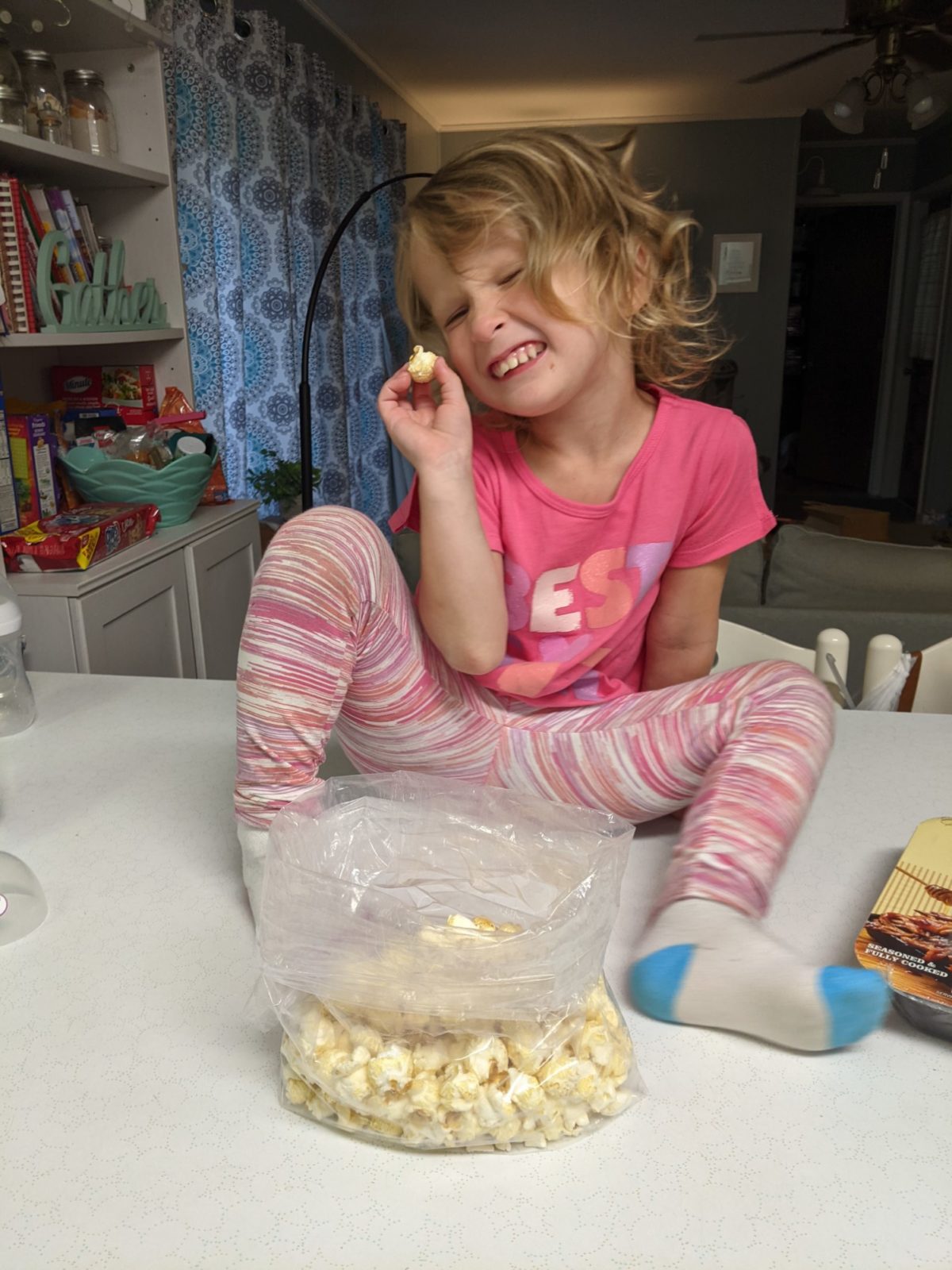 We gave Addison a few tiny bites of broccoli tonight too, and as usual, she didn't really know what to do with it, but it was fun for us to watch her play with it.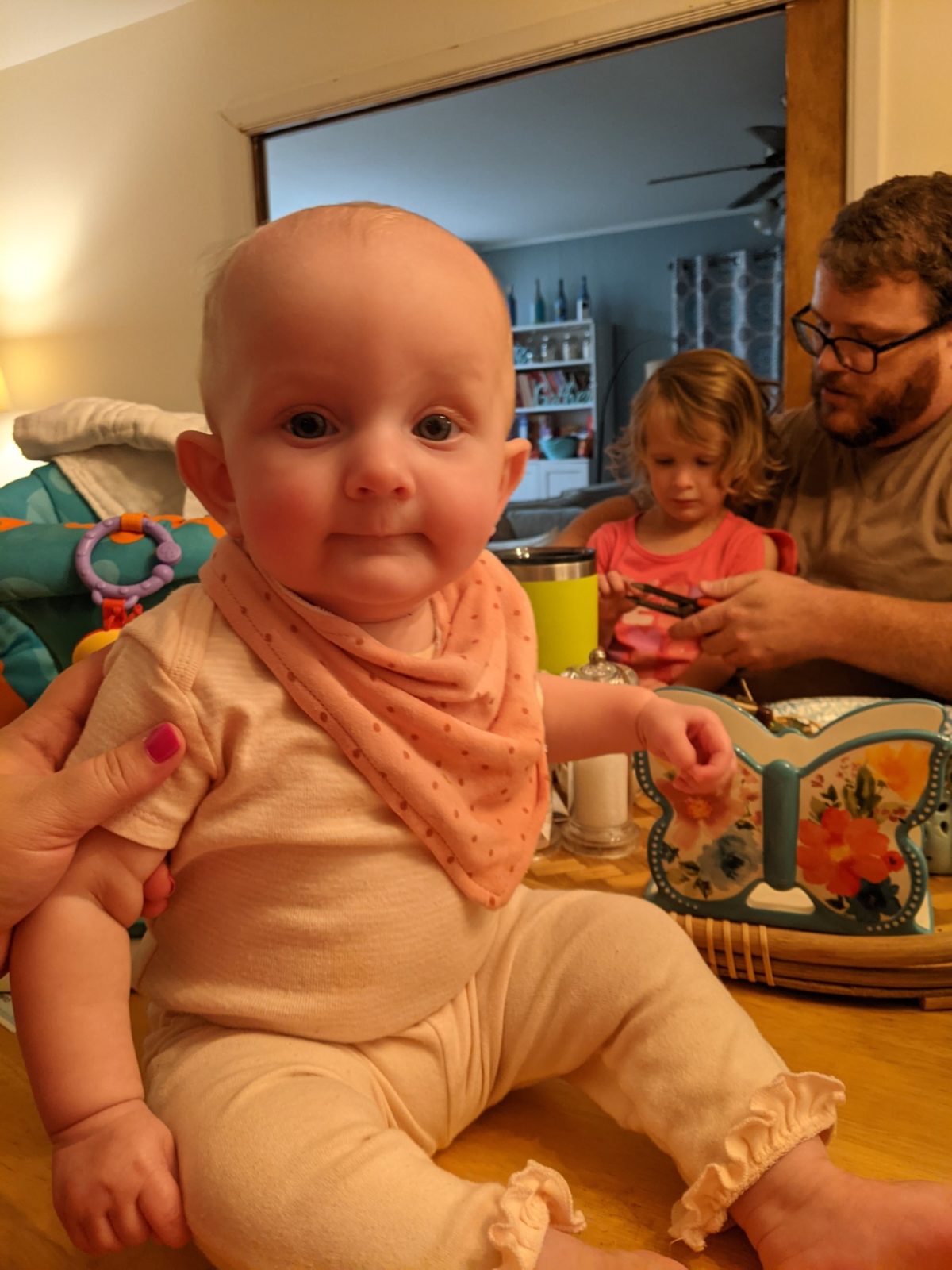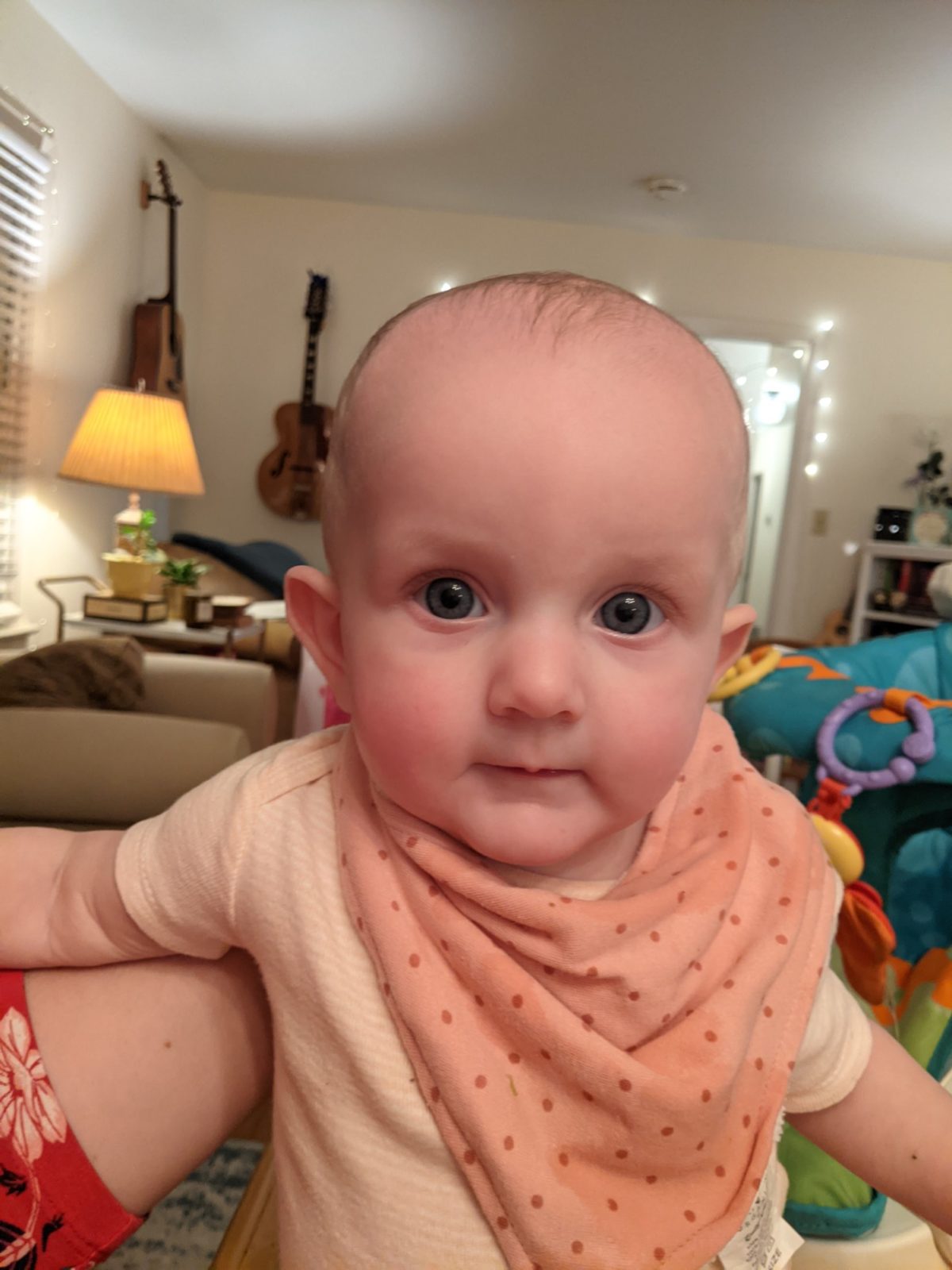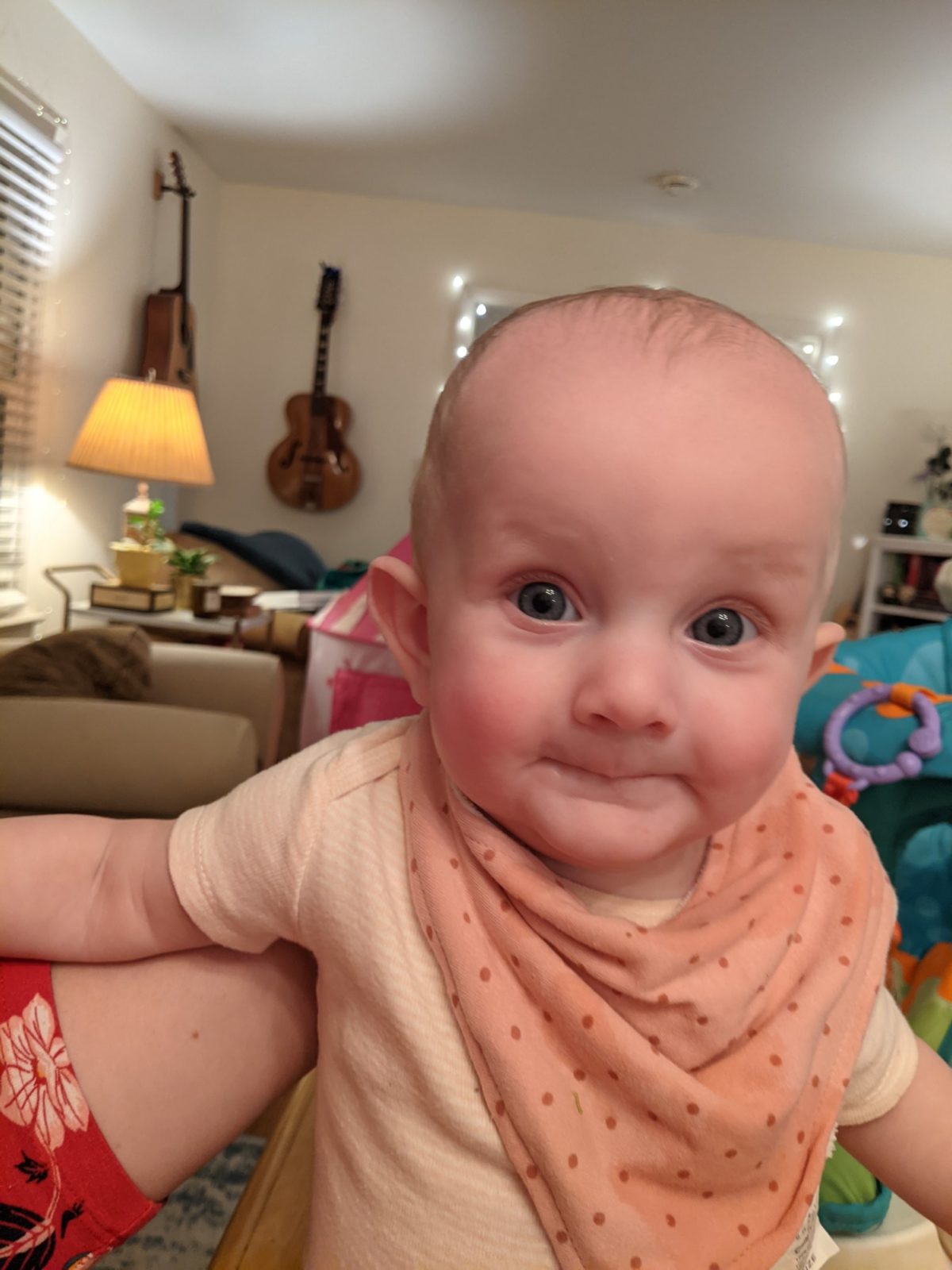 We changed both girls into their jammies after dinner, and of course Emerson grabbed some "bassert" and we watched a movie for a little bit, and Addison fell asleep in Daddy's arms.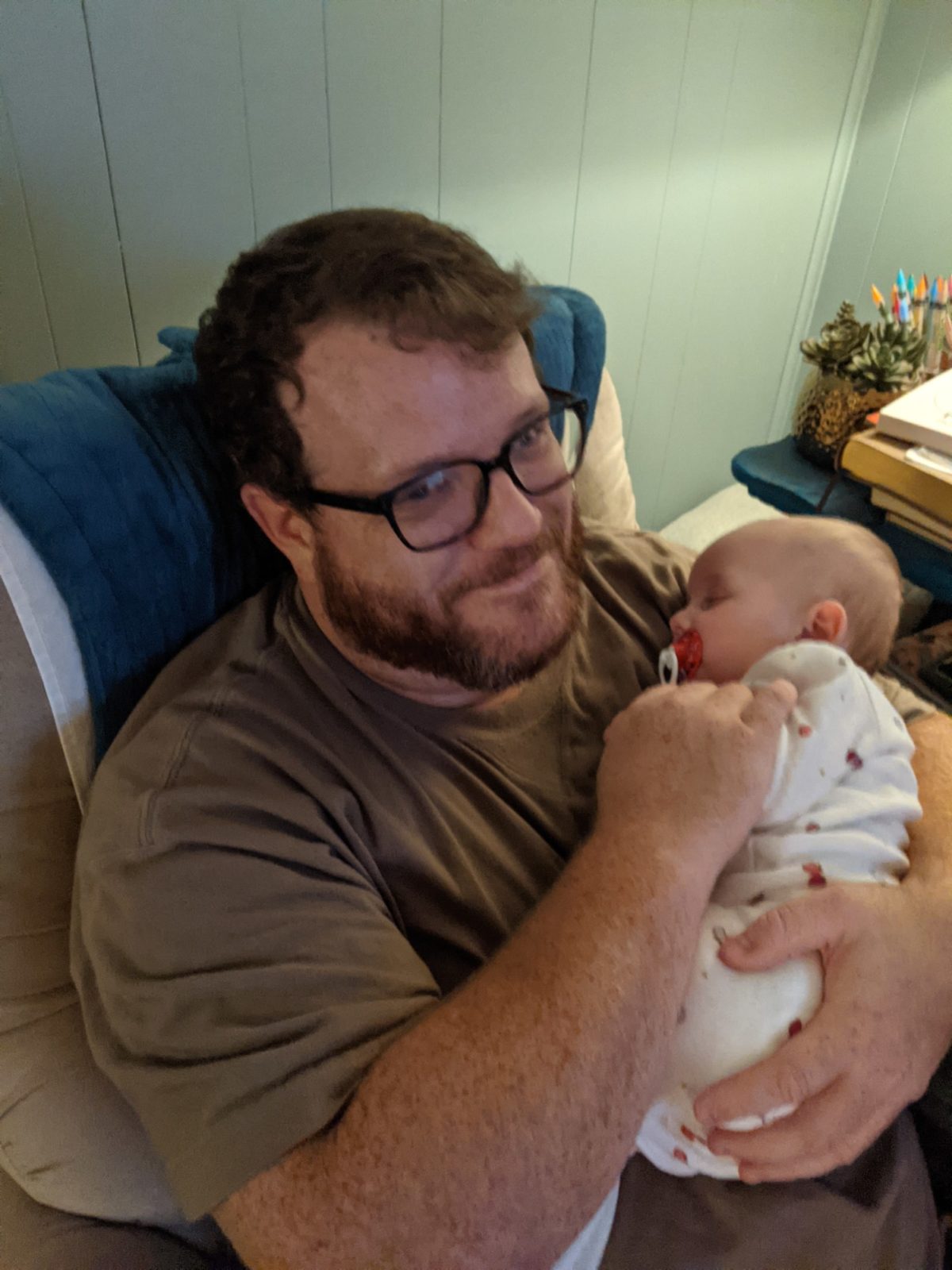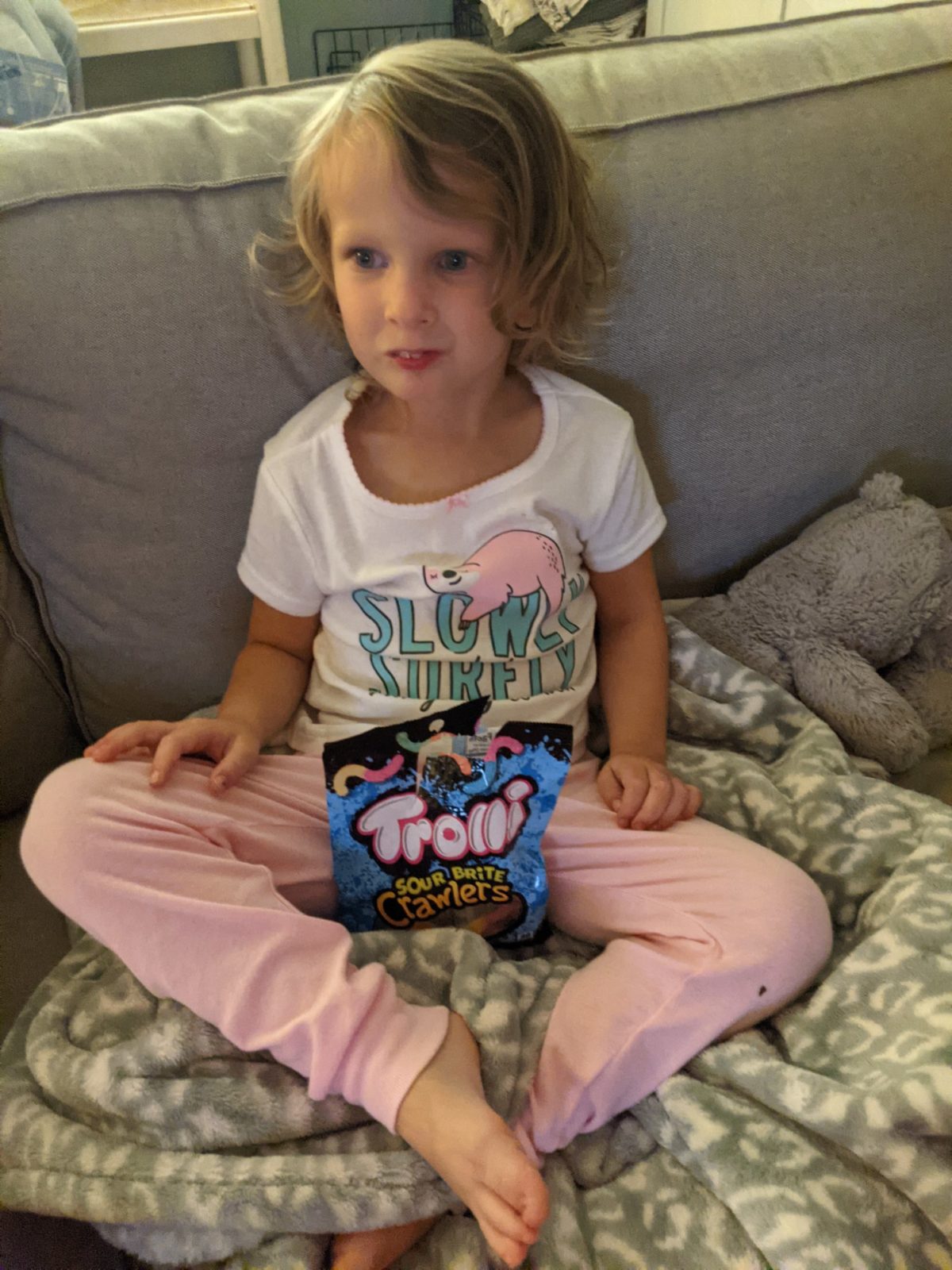 We transferred Addie to her sleep sack and laid her down in her bed, and then went through Emmie's bedtime routine, where she ate some plain noodles for her bedtime snack.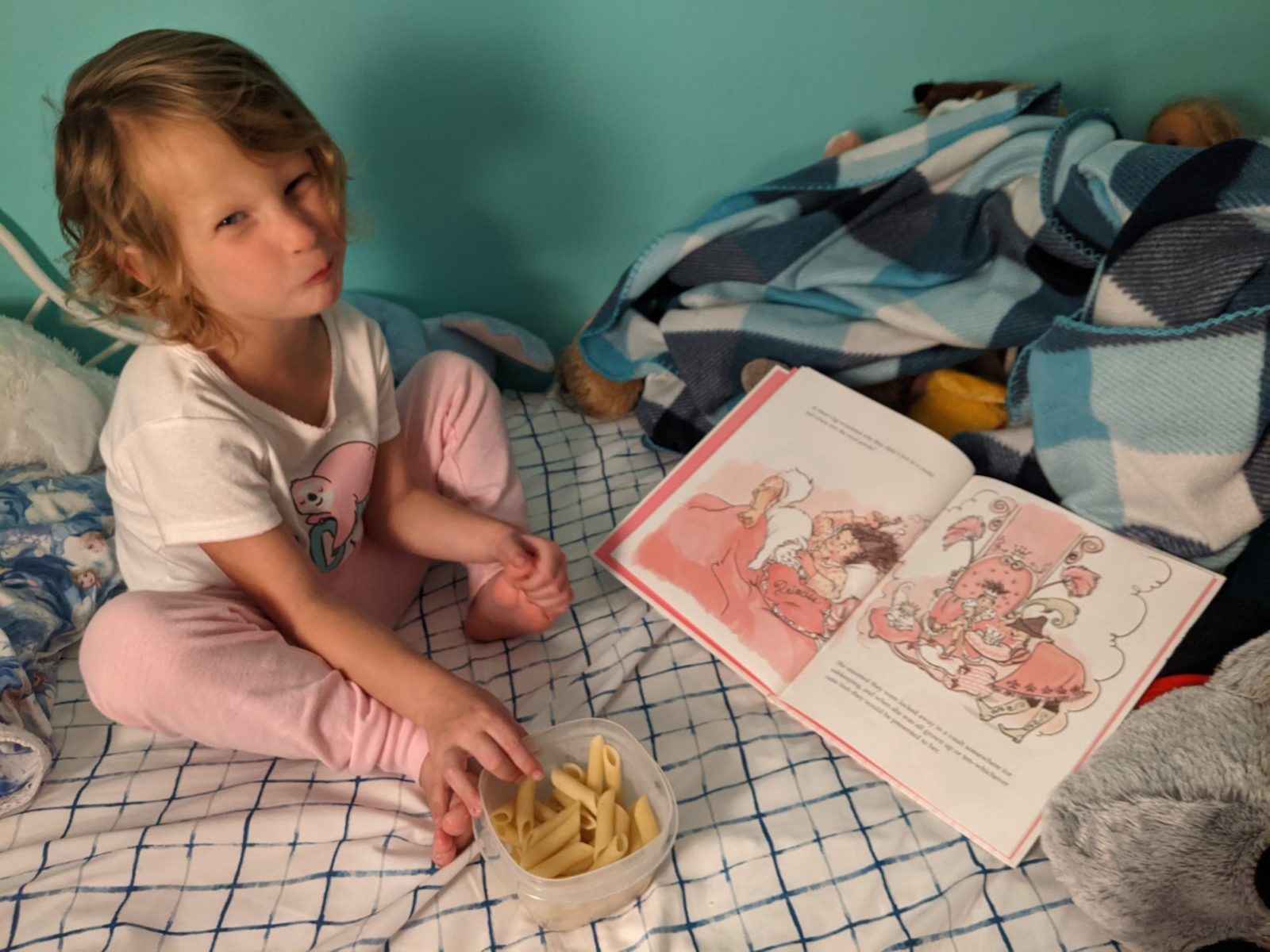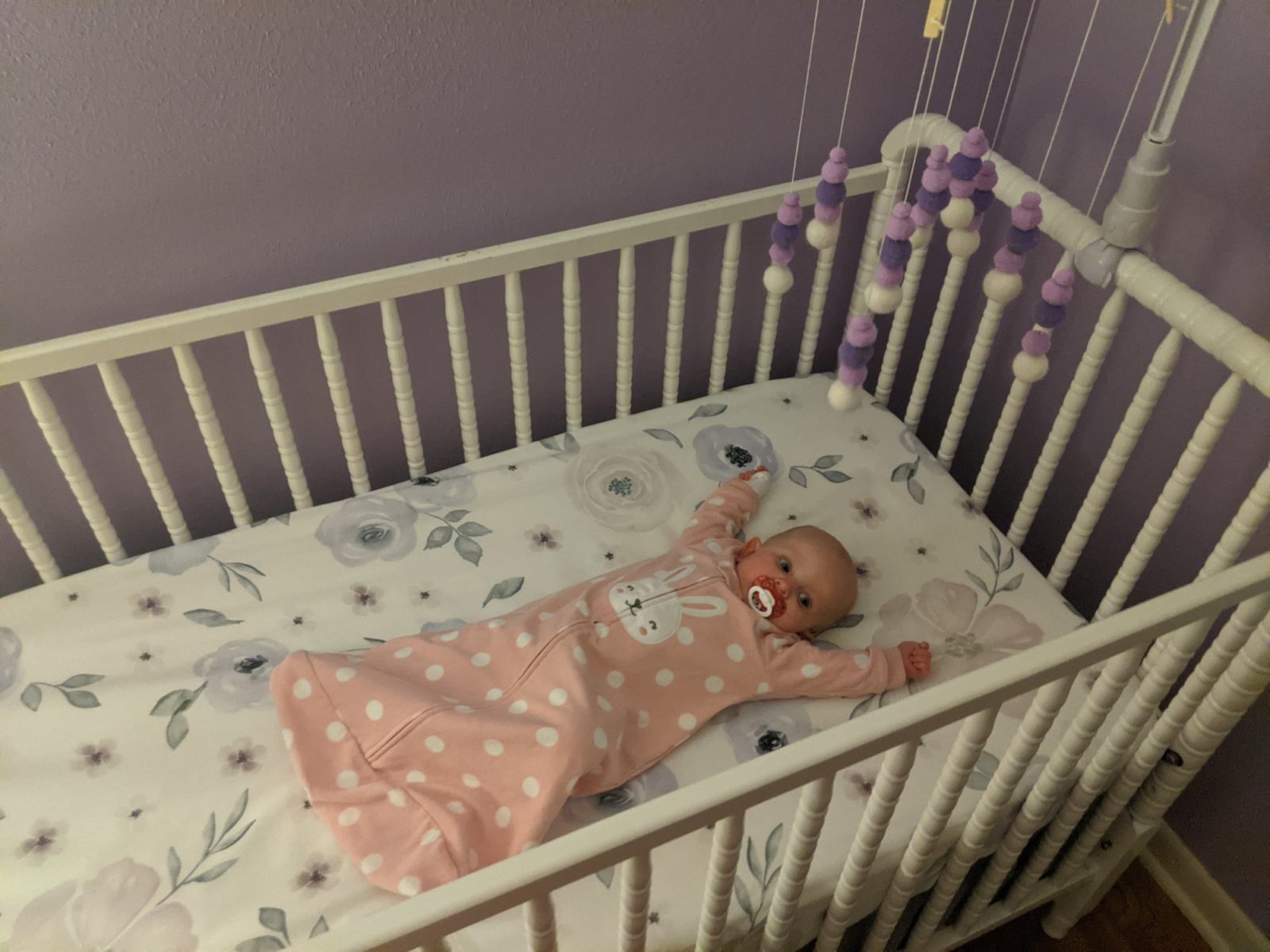 Jeff started up a load of Addison's laundry (she's been super drooley lately, was completely out of clean bibs), and I washed up the dishes. There's just a tiny bit of the kettle corn left now, but Emmie told me I could finish it off, which I'm very excited about, because popcorn is like, my very favorite snack. Crossing our fingers for another great night of sleep for our whole house!