Addison slept through the entire night again, from about 7:30pm until 6:30am this morning, and we're so proud of her! And so glad for our own good nights' sleep 🙂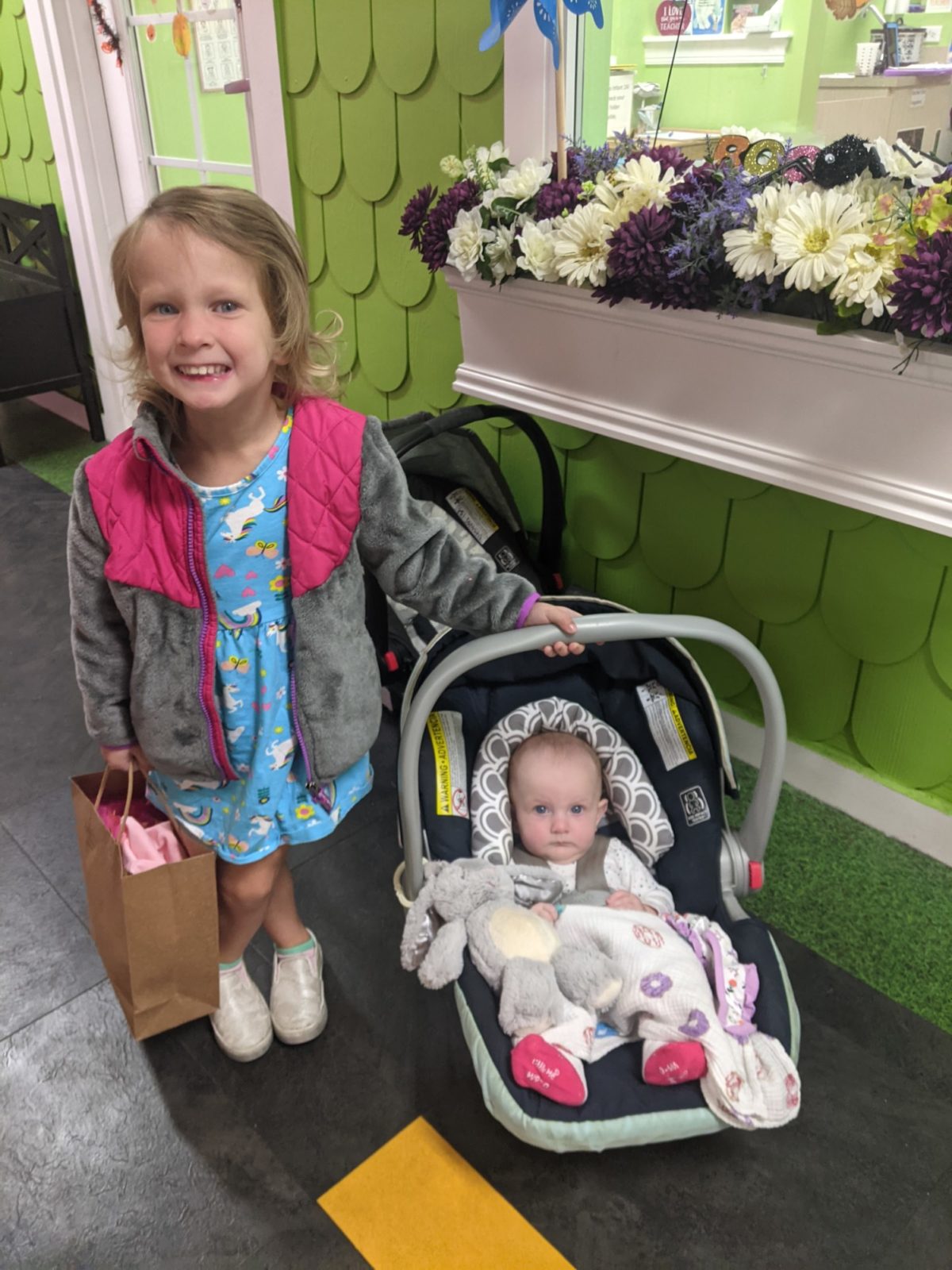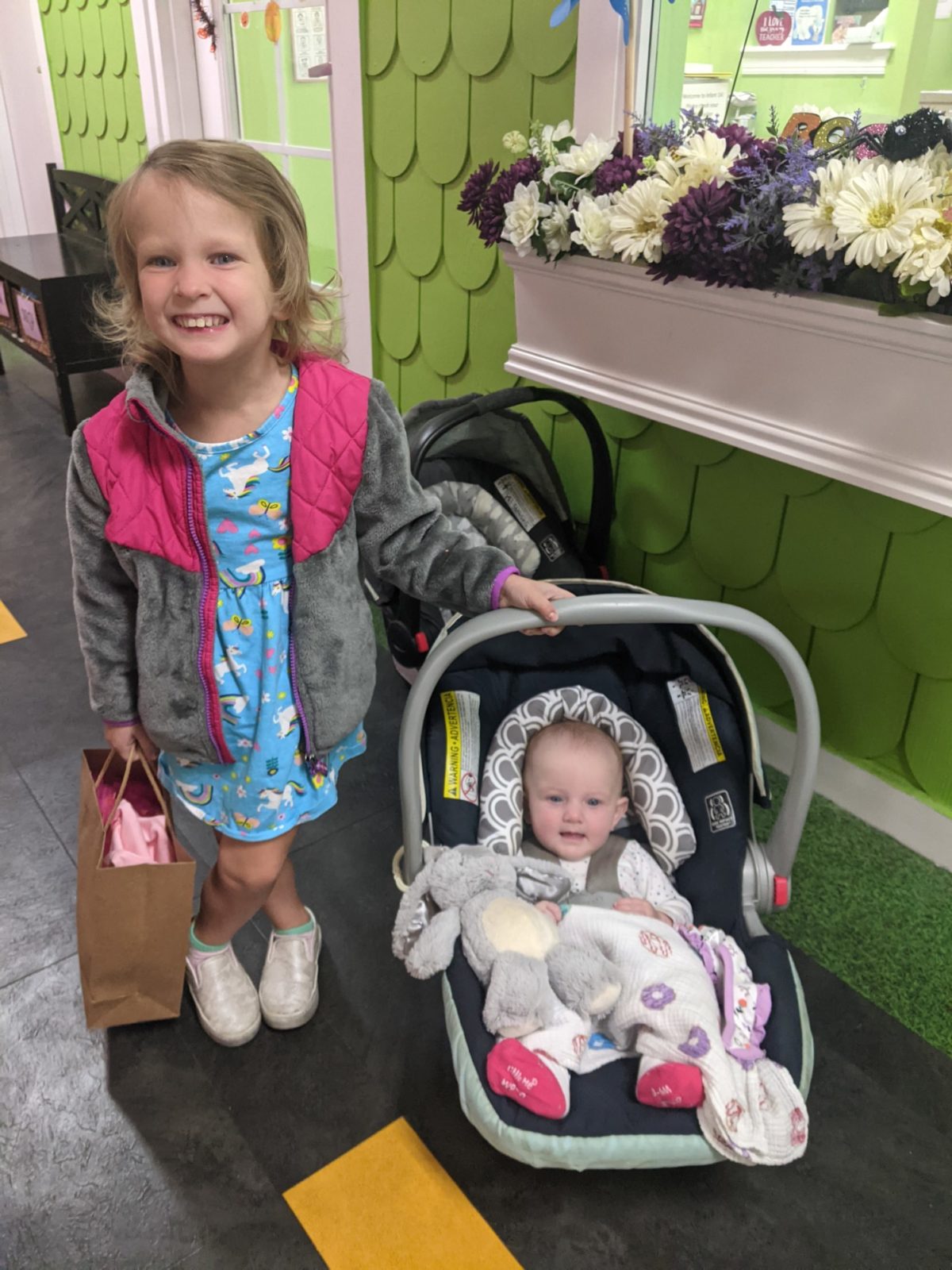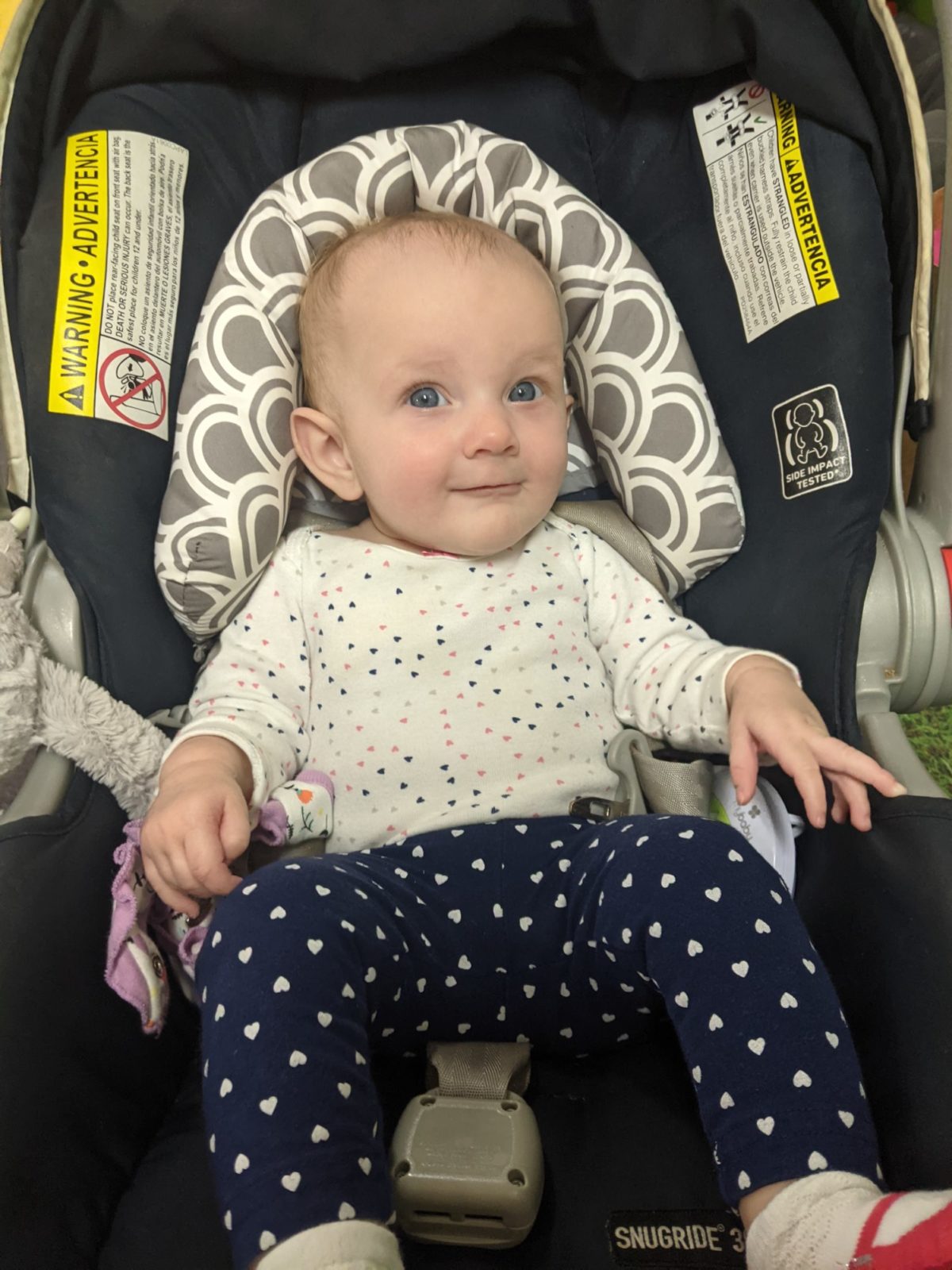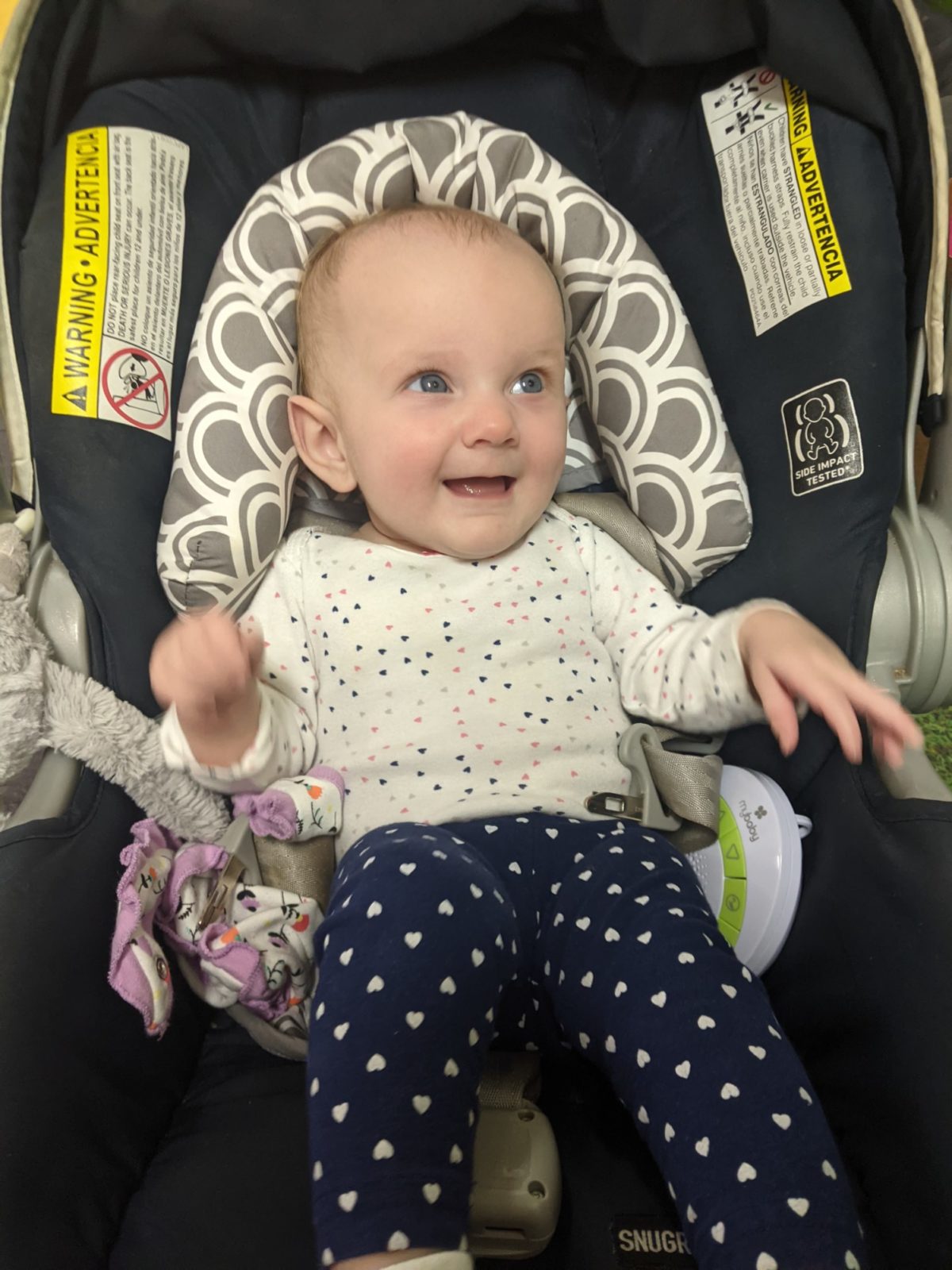 Emerson's little ballet class will be performing at a fall festival at a church next weekend, and they did a dress rehearsal for class today. And I love seeing her (and a few of her friends) all sitting around learning, but wearing their fancy ballet outfits before class started. So cute!!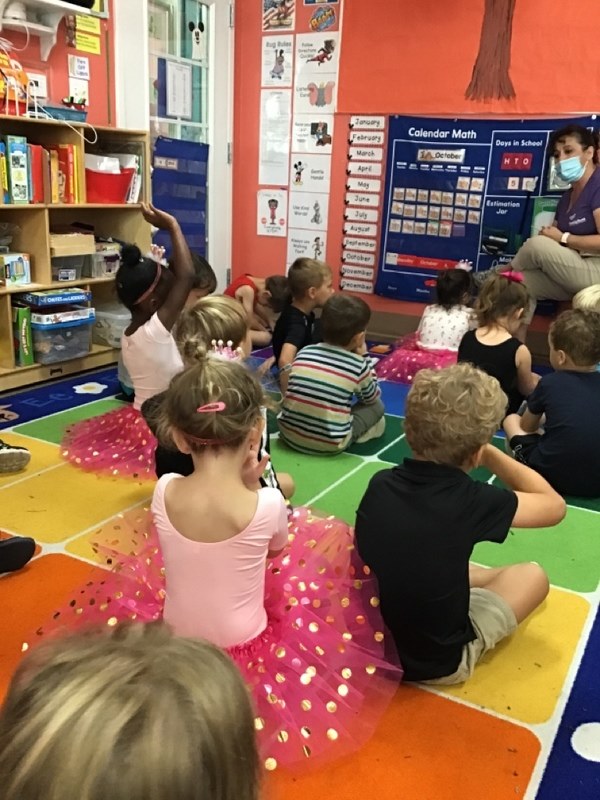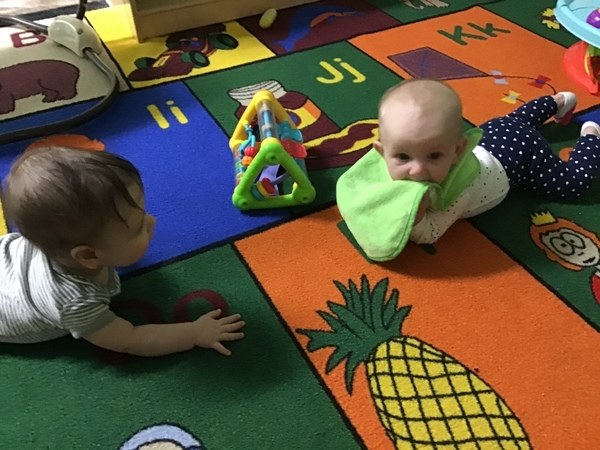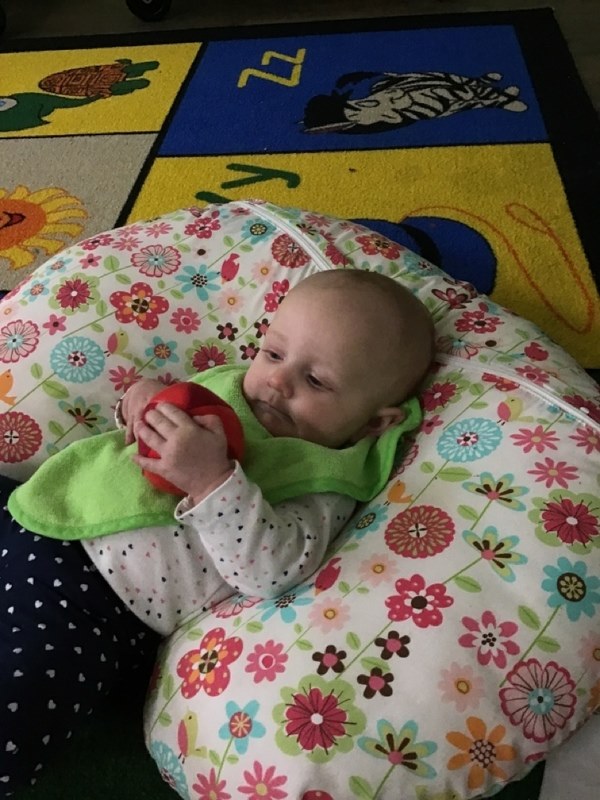 Addie had an "uncontained" bathroom situation today, and had to have an outfit change halfway through the day, but she was good other than that!W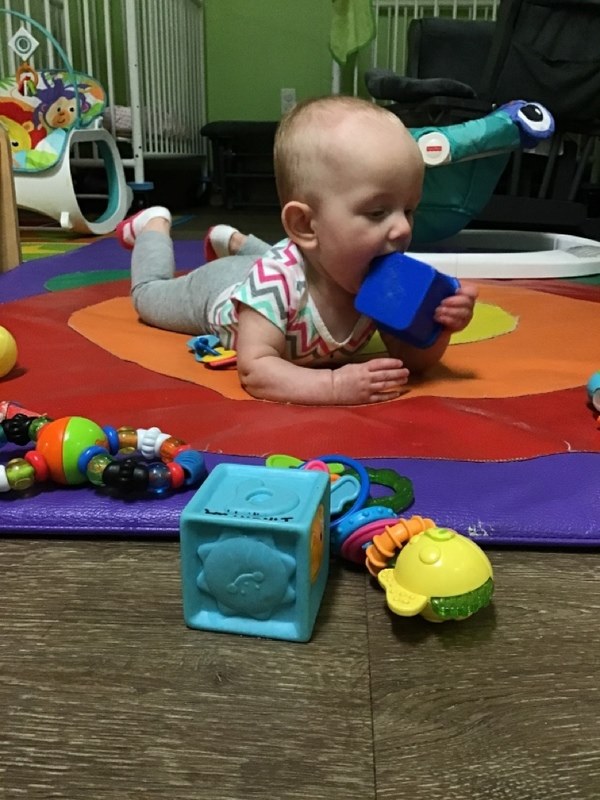 We had meatloaf and mashed potatoes and salad for dinner tonight. It took Emerson a full 30 minutes to finish (not even finish completely, just eat enough), and it was driving me crazy. She does this a lot though – do other toddlers take forever to eat just one regular meal? Or is just my toddler?!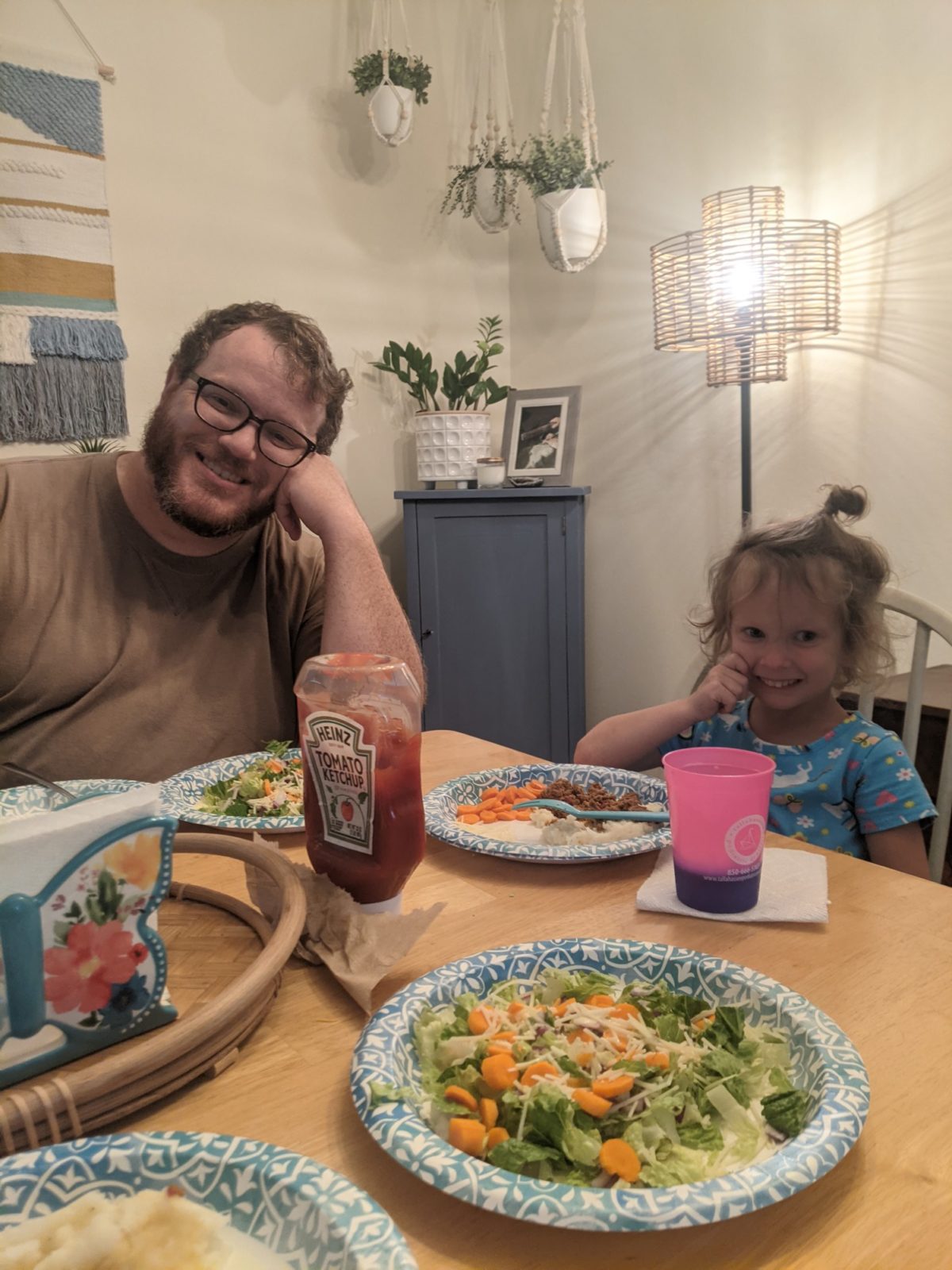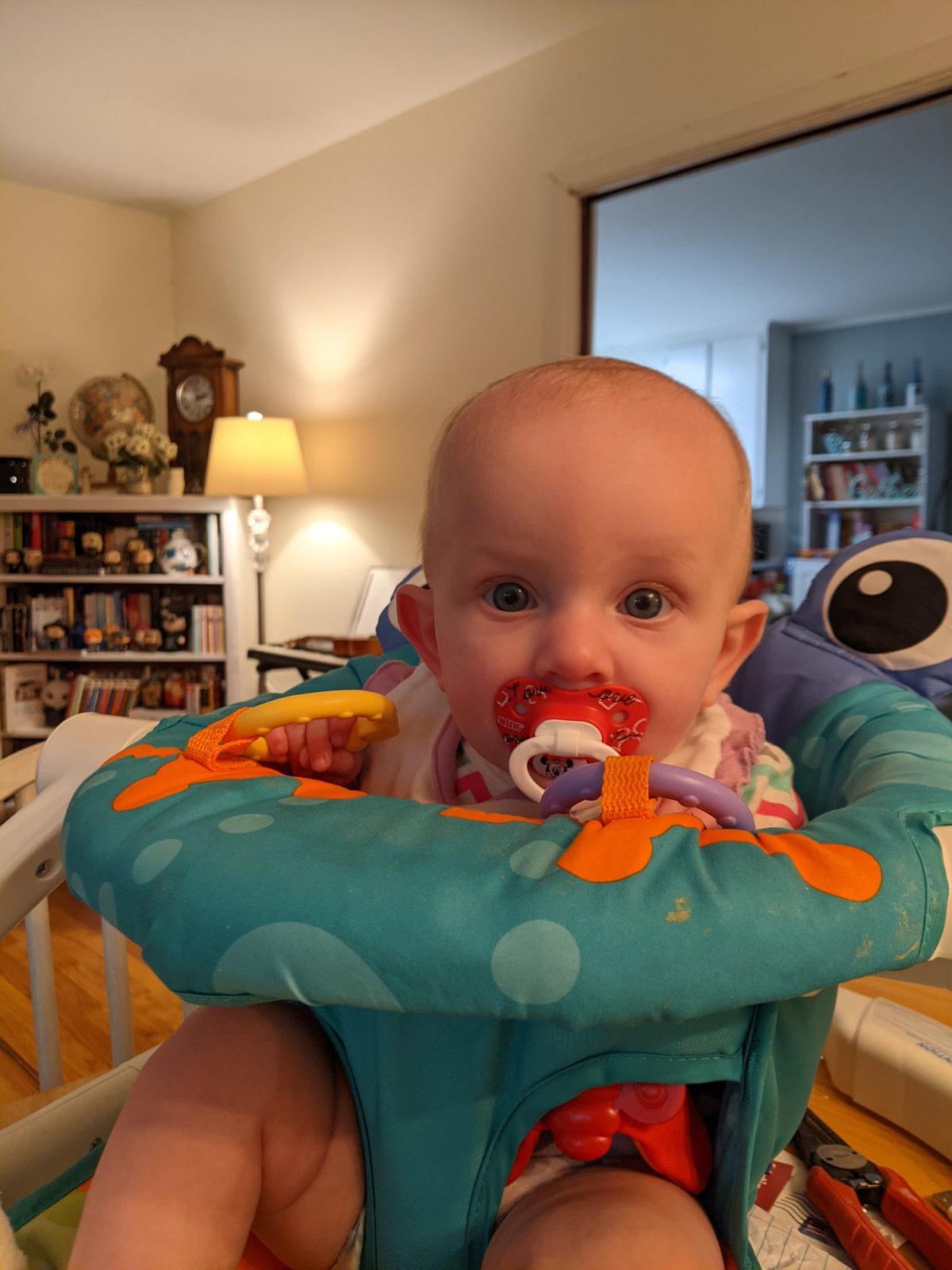 We headed back to get ready for bath time after dinner, and this baby girl did this!!!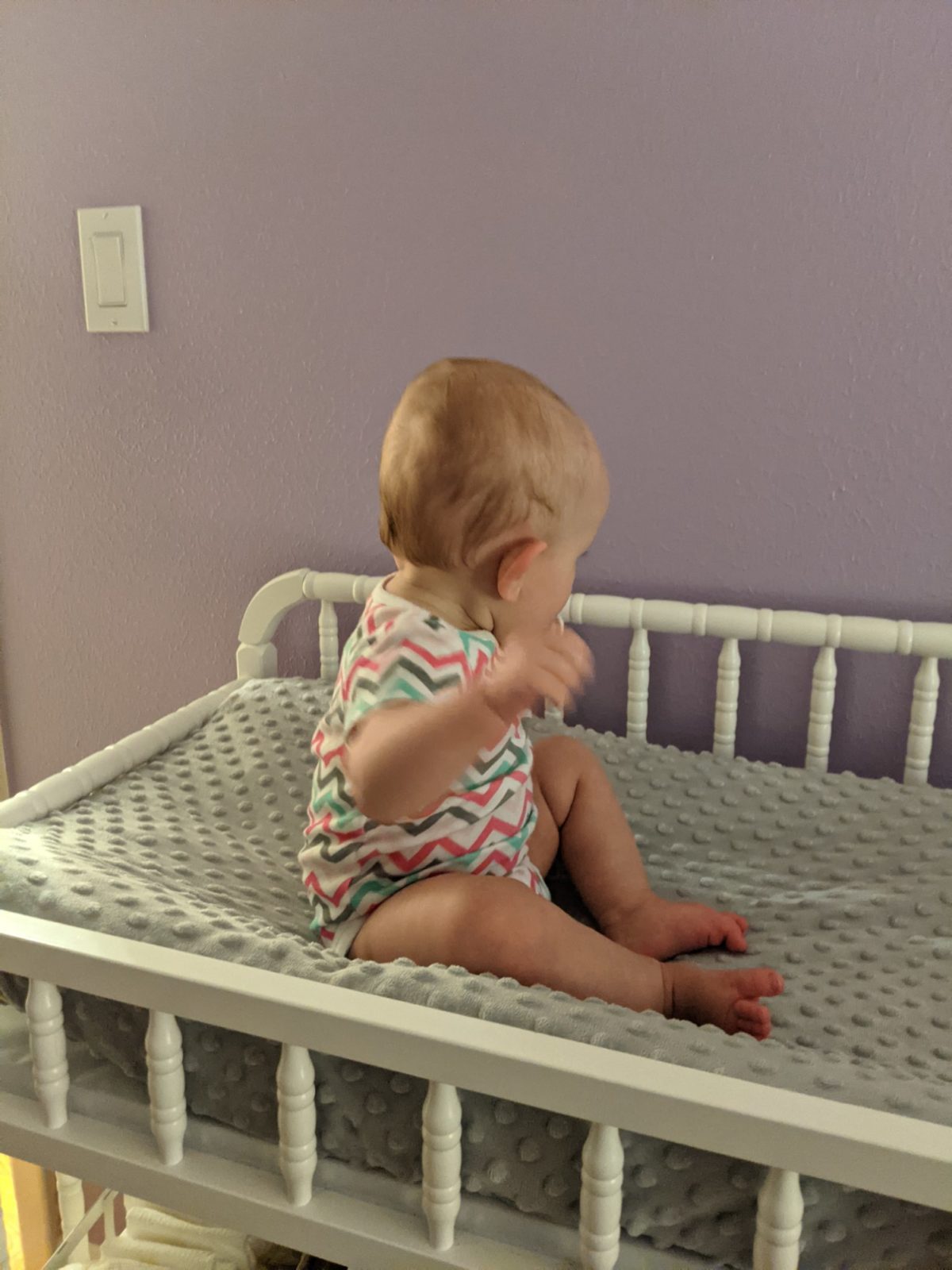 When Emerson was in the bath, one of her toys starting falling apart and breaking, and I said we needed to throw it away. And her response was, "OH NO! My gorgeous toy!" Jeff and I both just died laughing and kept repeating it over and over, and then she kept saying it about everything possible.
Emmie wanted to do her bedtime book and snack in Mommy's bed, so we did that and then prayers and lullabies laying down together, and she kept giving me all the hugs and kisses and loves and just being as sweet as possible. She pinched my cheeks and said, "These gorgeous cheeks!"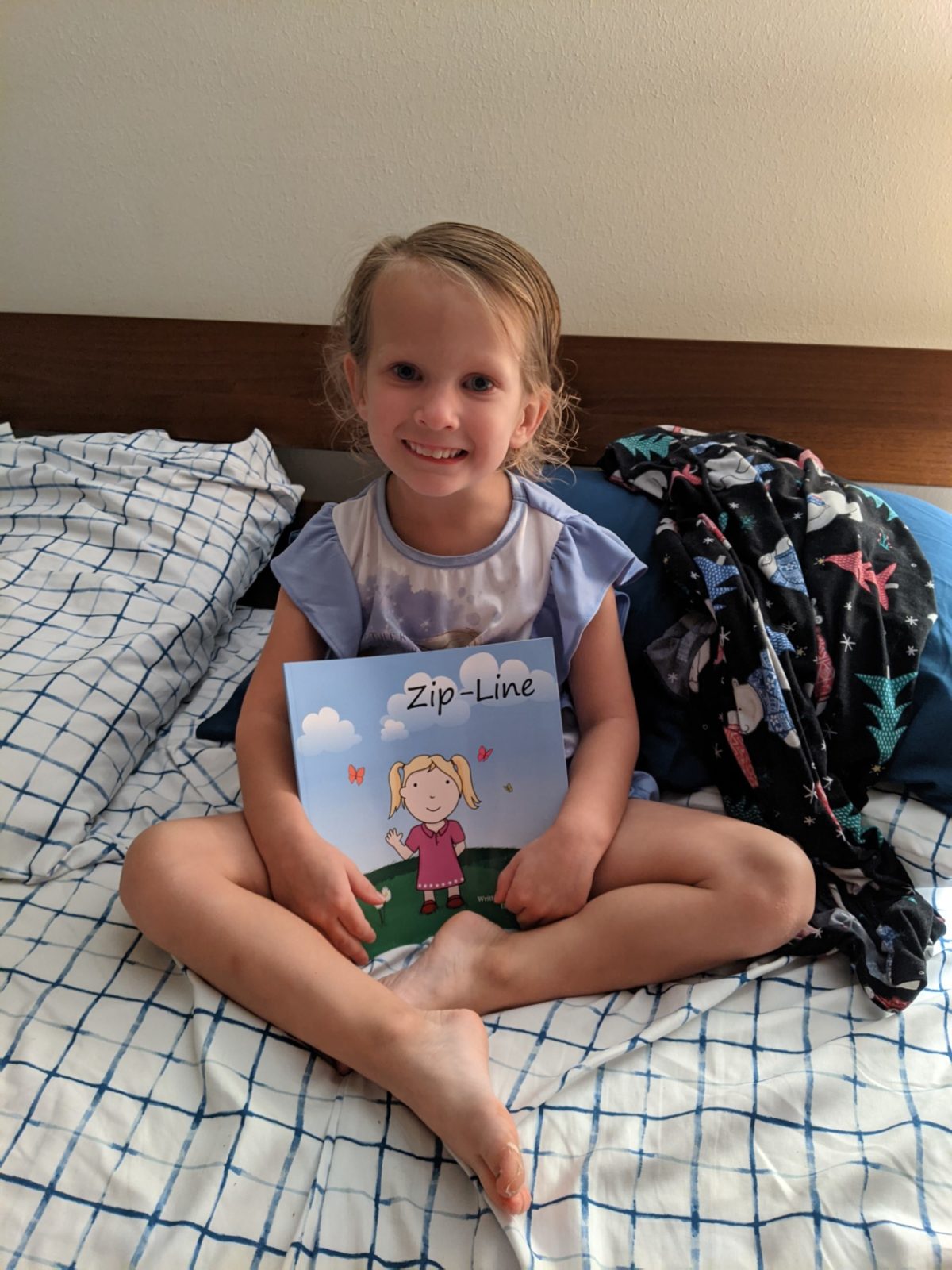 Jeff got Addison to sleep easily after bath, and then after I got some cuddles from her, I laid her down to sleep. Hoping we go for three nights in a row of great sleep!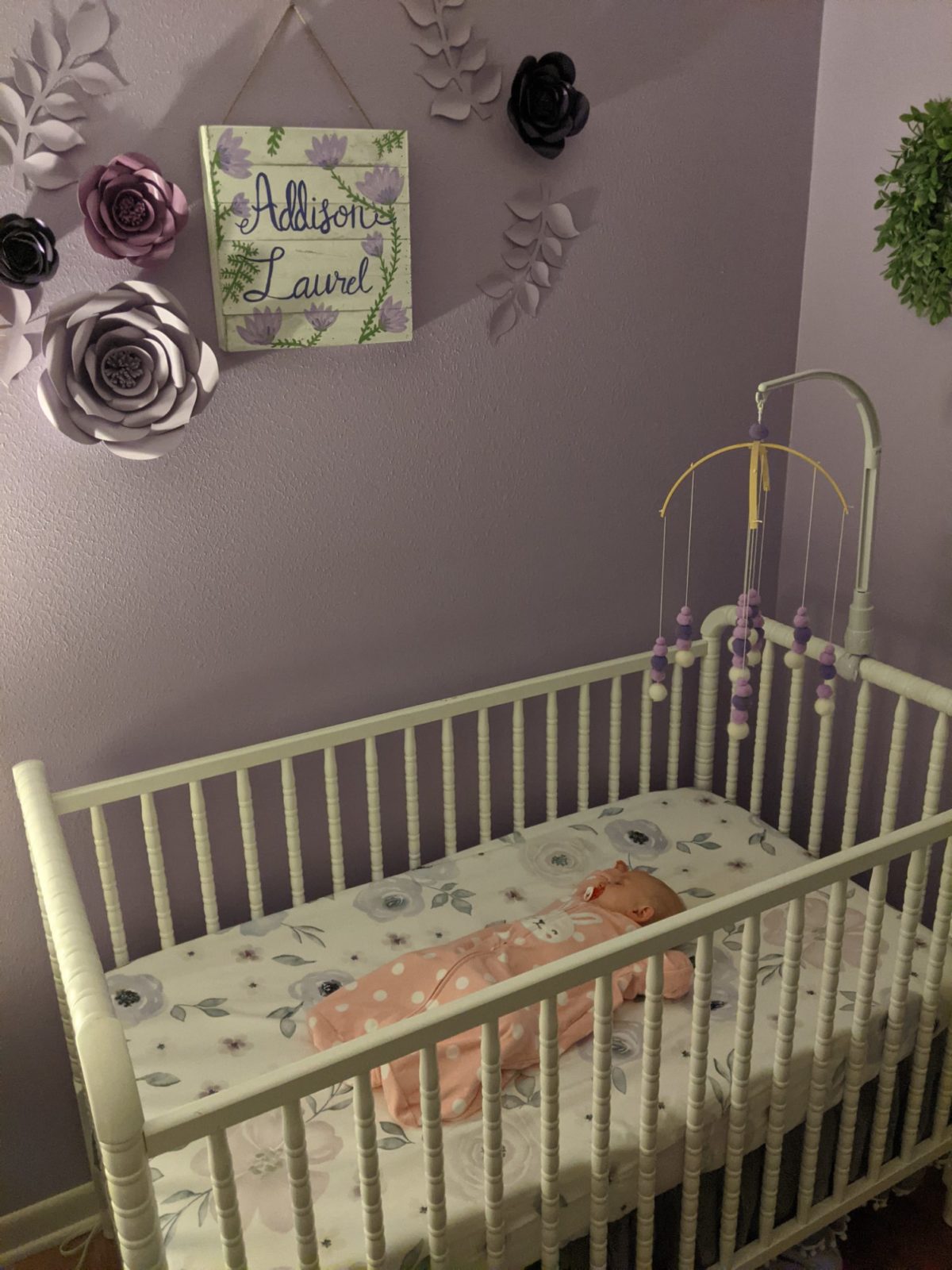 Jeff worked on some laundry, I did the dishes, and now it's time to just chill for a bit before bedtime.