We had a good night's sleep last night, and a good morning this morning, and an easy drop-off. Emmie has been excited to wear some of the new fall outfits lately, now that it's cooling down and getting to be the perfect weather for pants. And today was a day for cats & dogs – look closely at both of their shirts!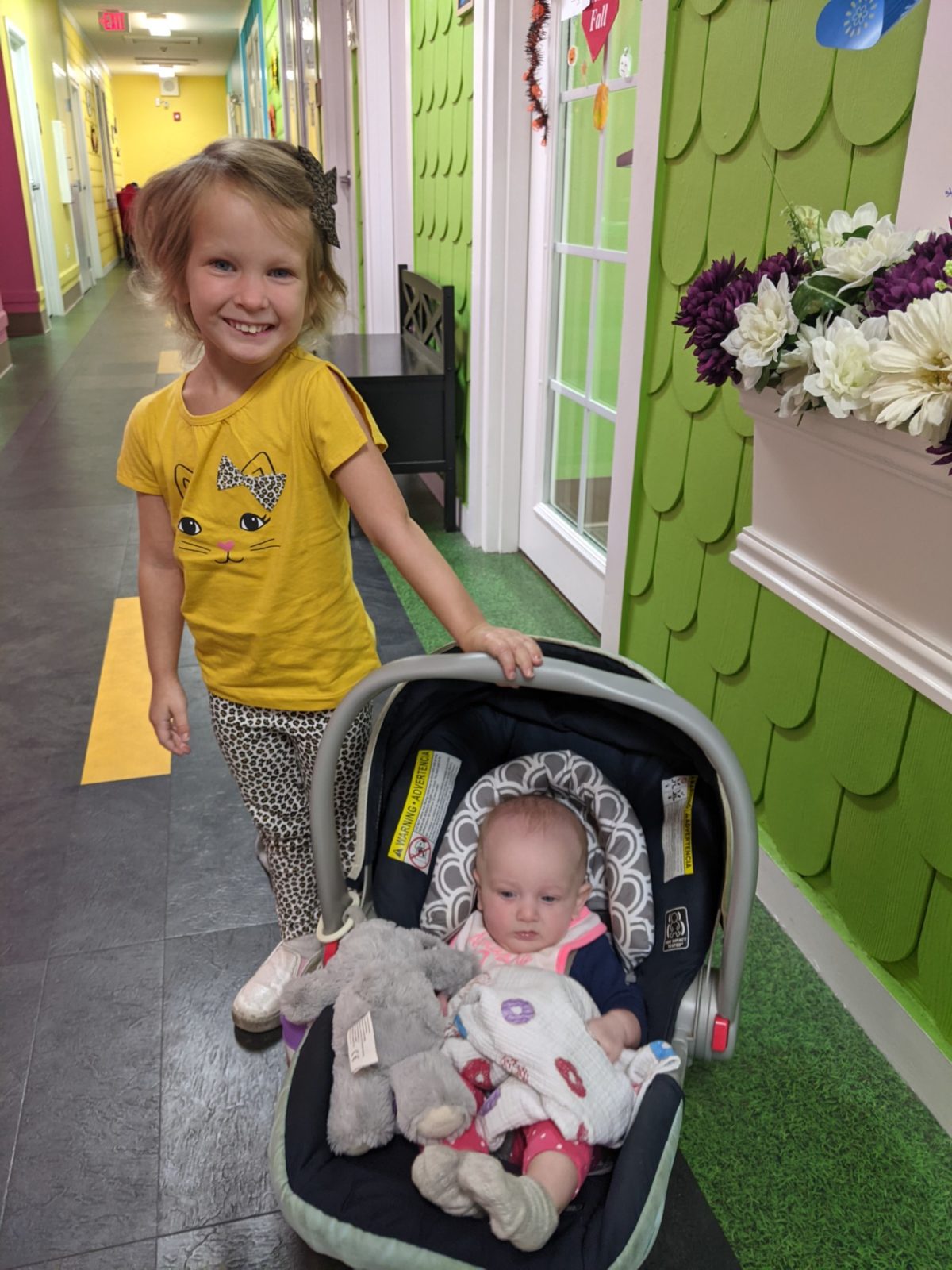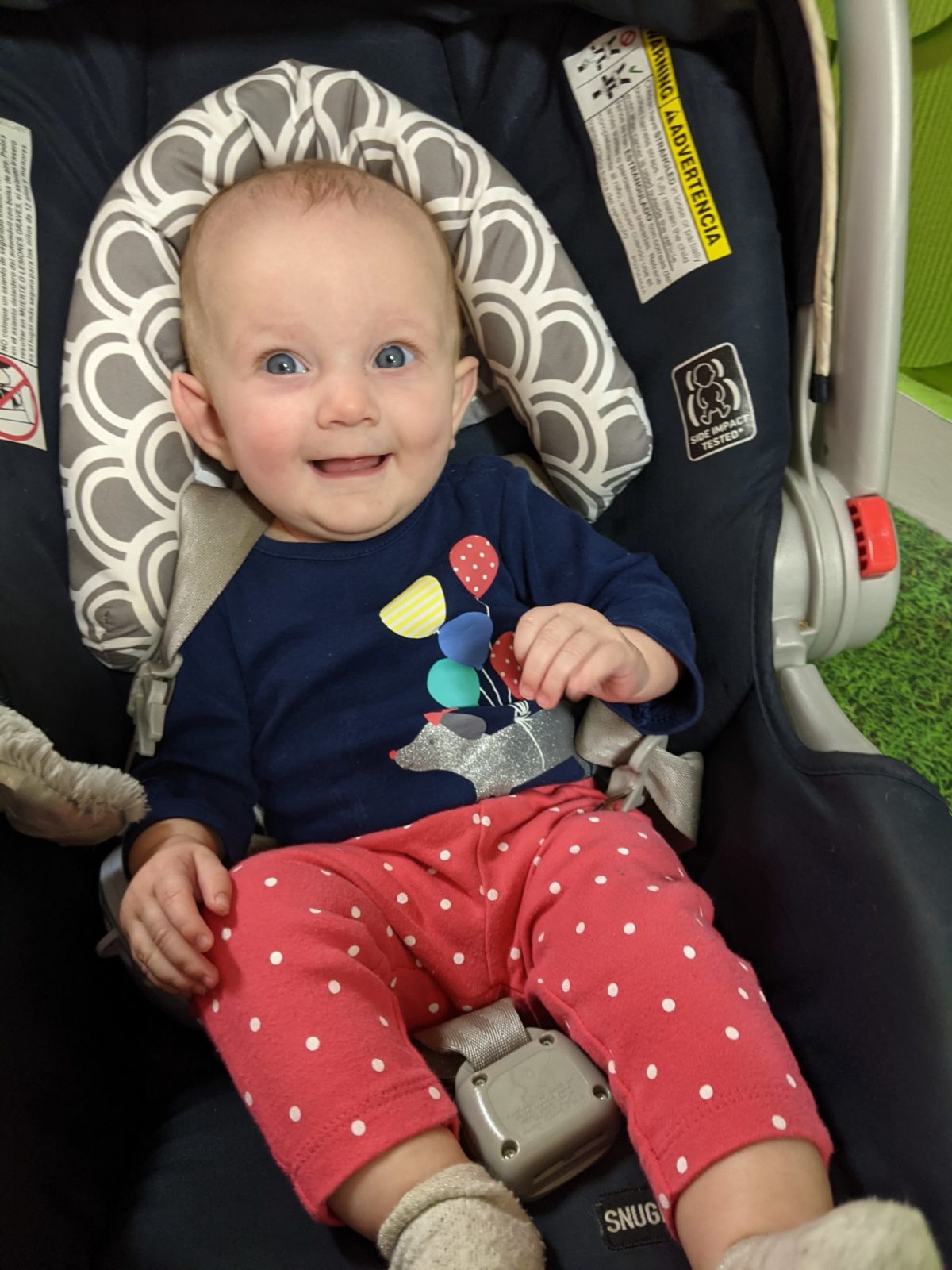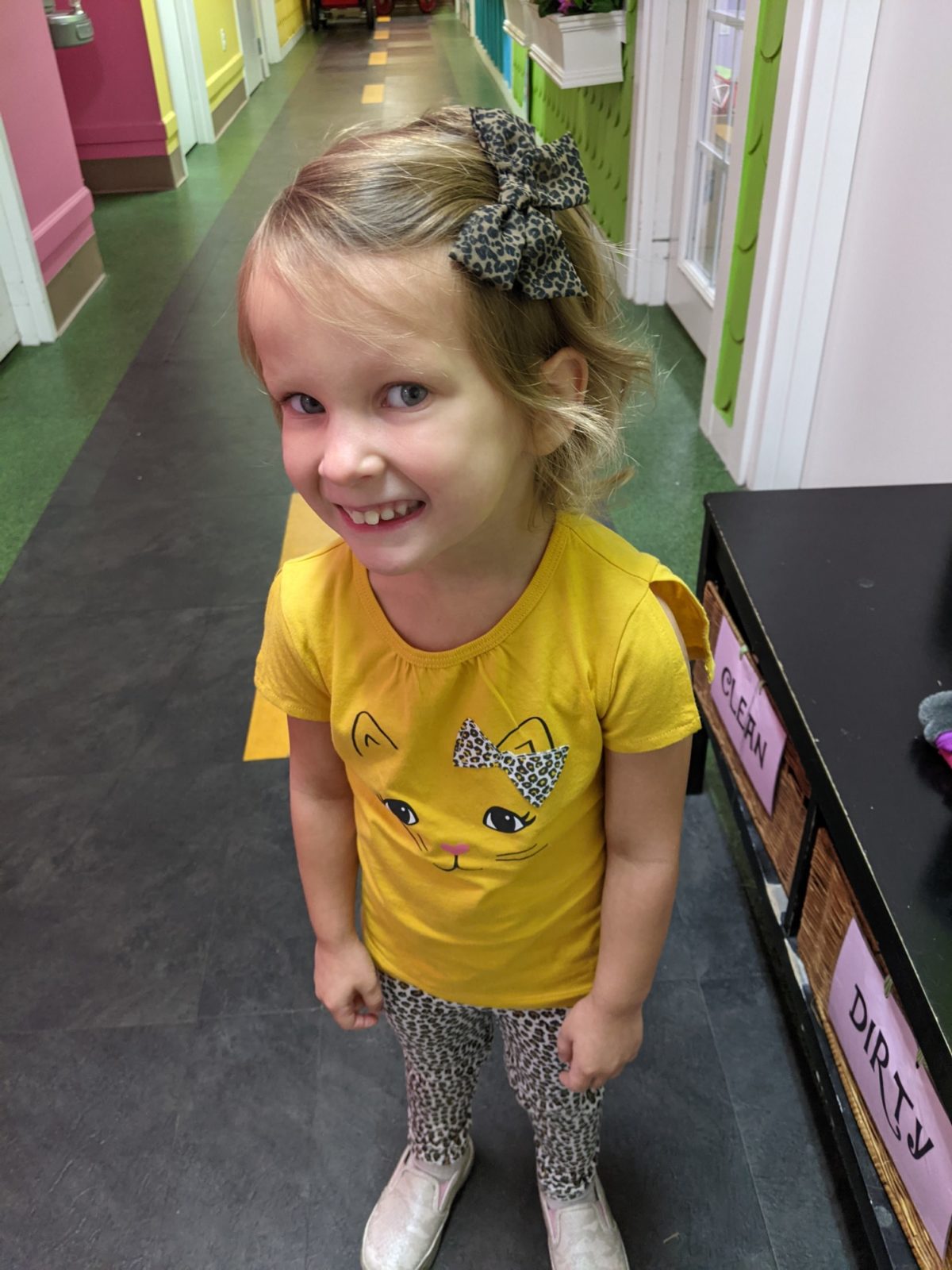 These pictures the school sent are crazy overexposed for some reason, but my very bright little Addie was still looking adorable!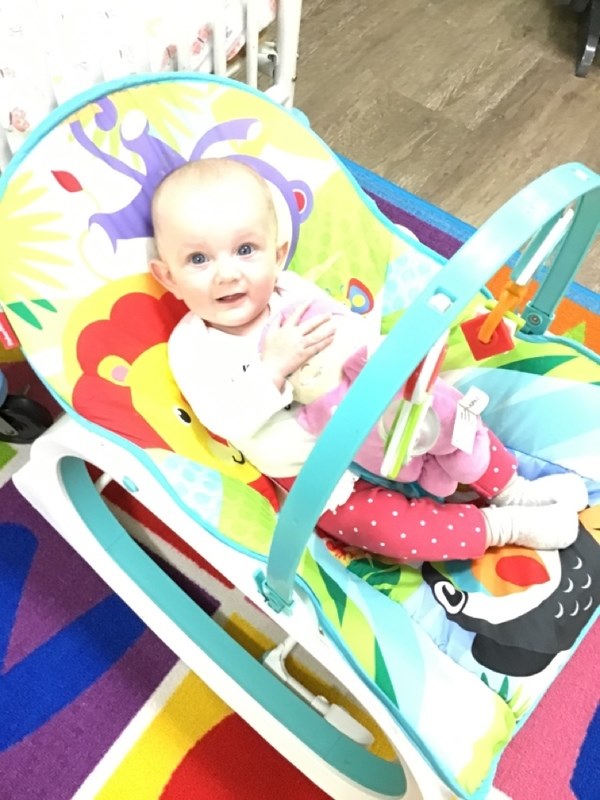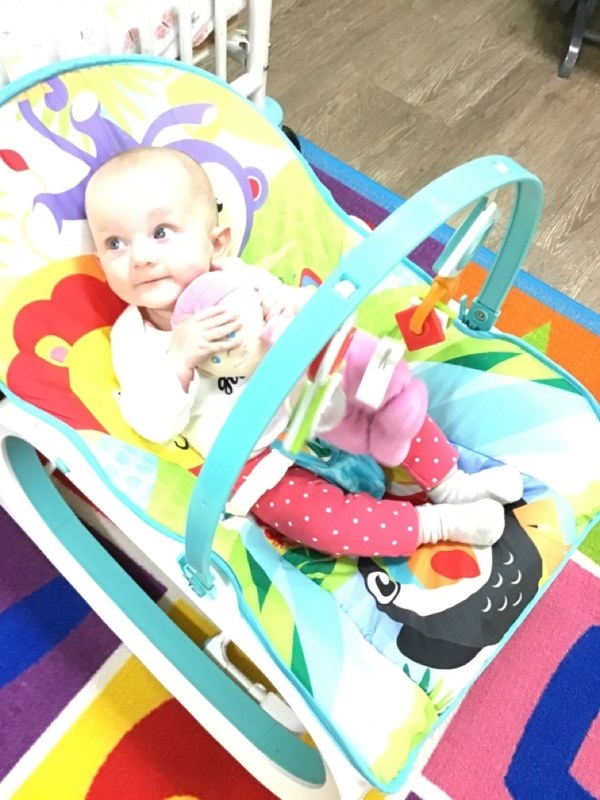 And my bit girl Emmie just looks so big, doing her worksheet with her pencil. It's something about the pencil that makes her seem bigger, rather than just using some crayons or even markers. Too big these days!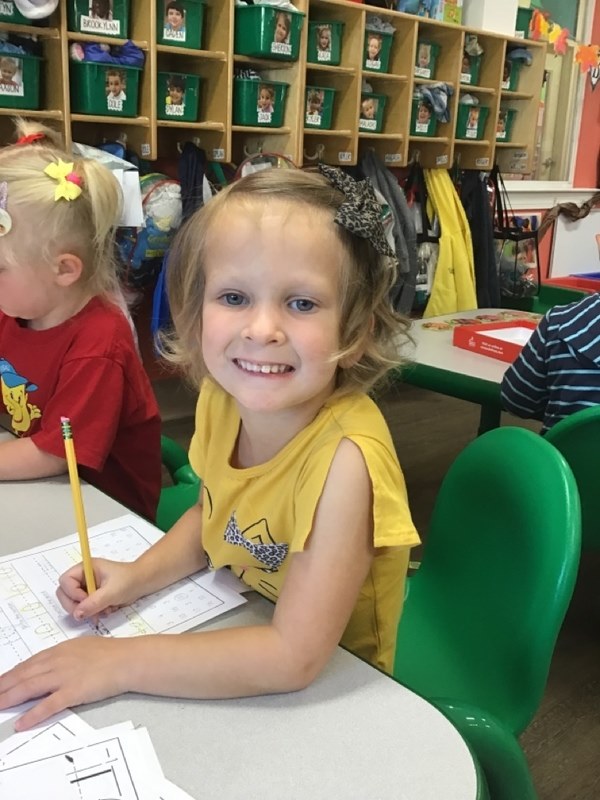 I made "spaghetti" and my typical Olive Garden Italian dressing, and everything was yummy as always.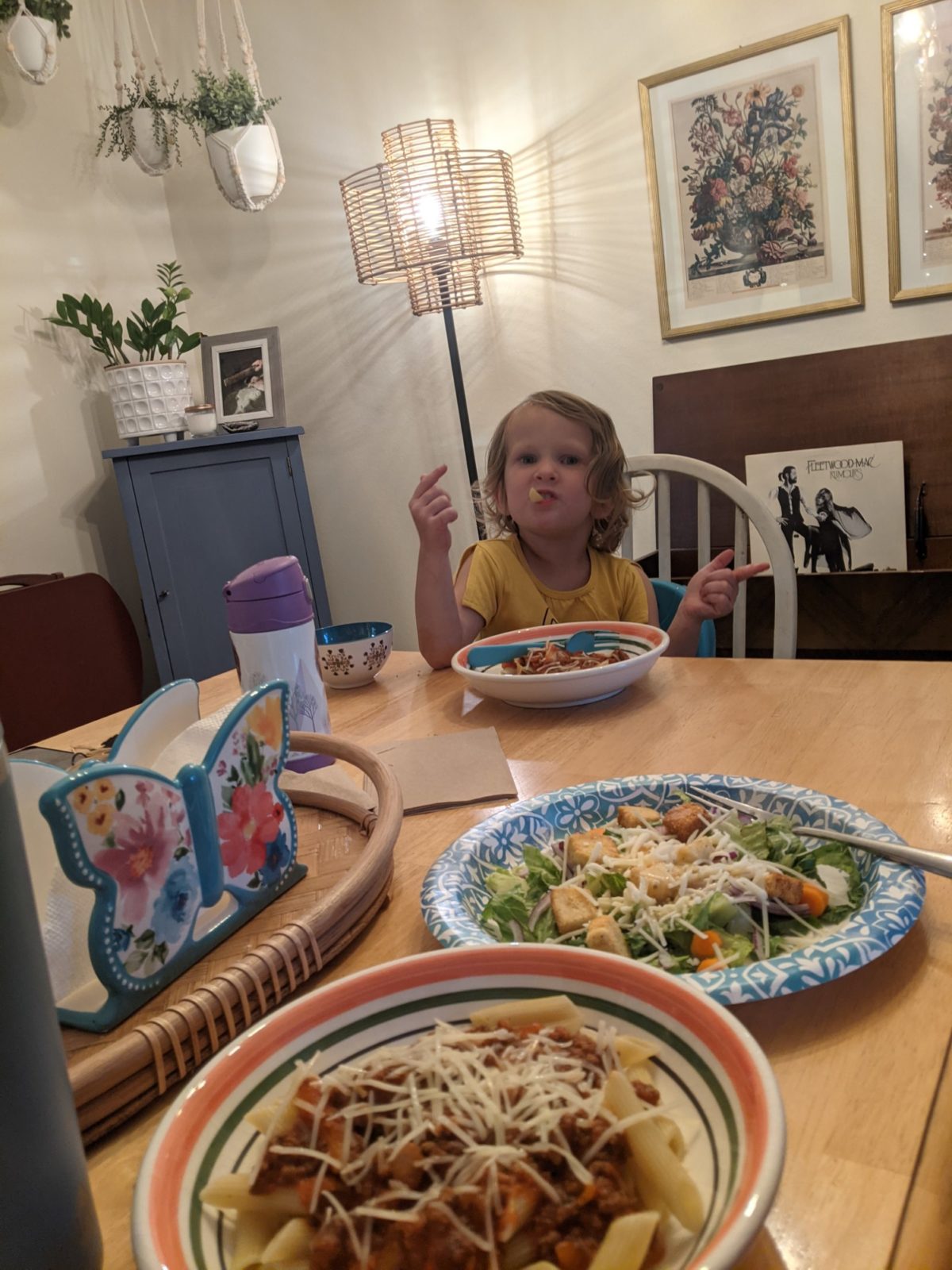 It had been a while since we tried baby food with Addison, so we opened up a new jar of garden vegetable, and tried again. She was still not quite sure about it, but we got a little bit of it into her, and it was worth a shot.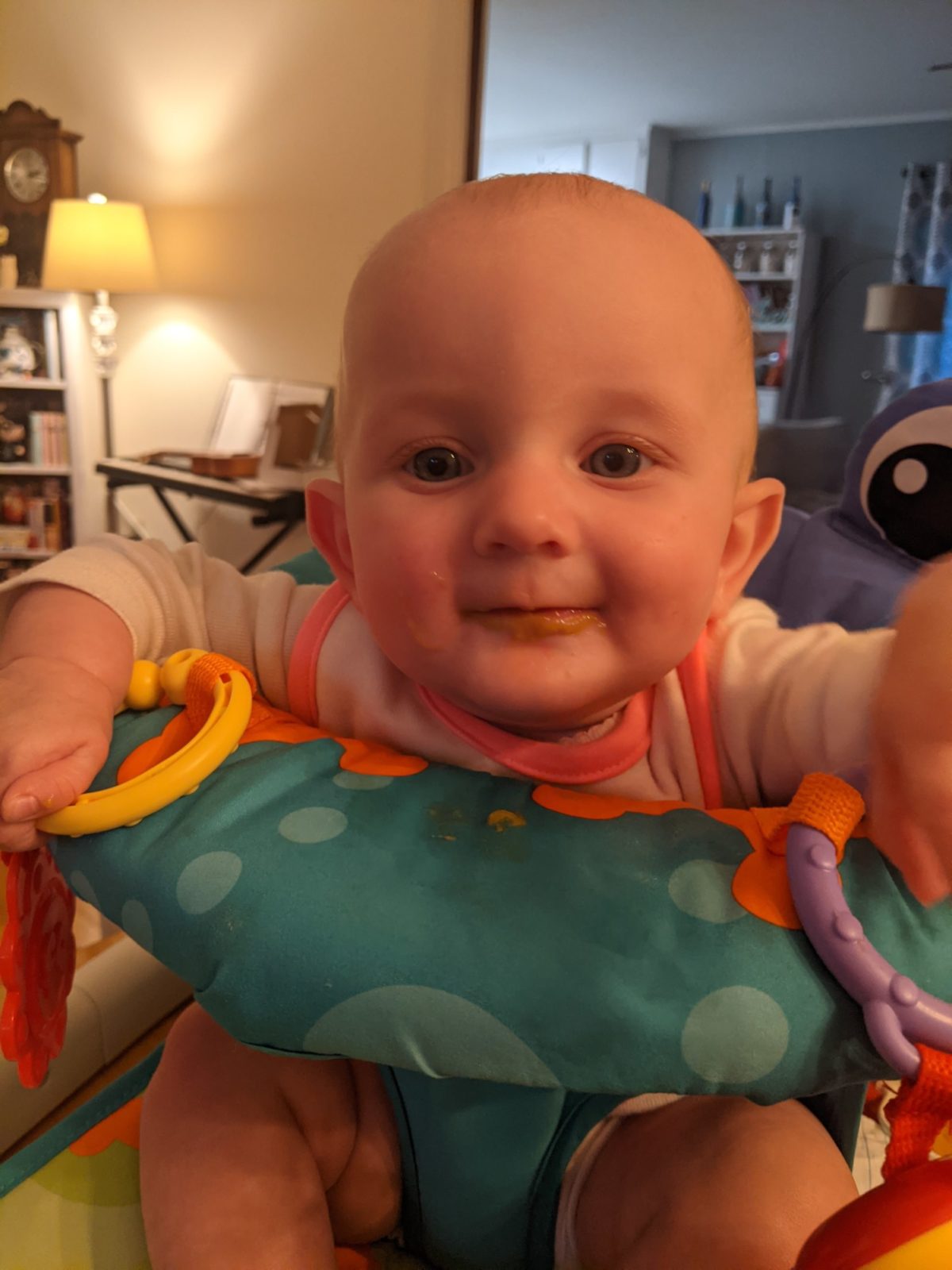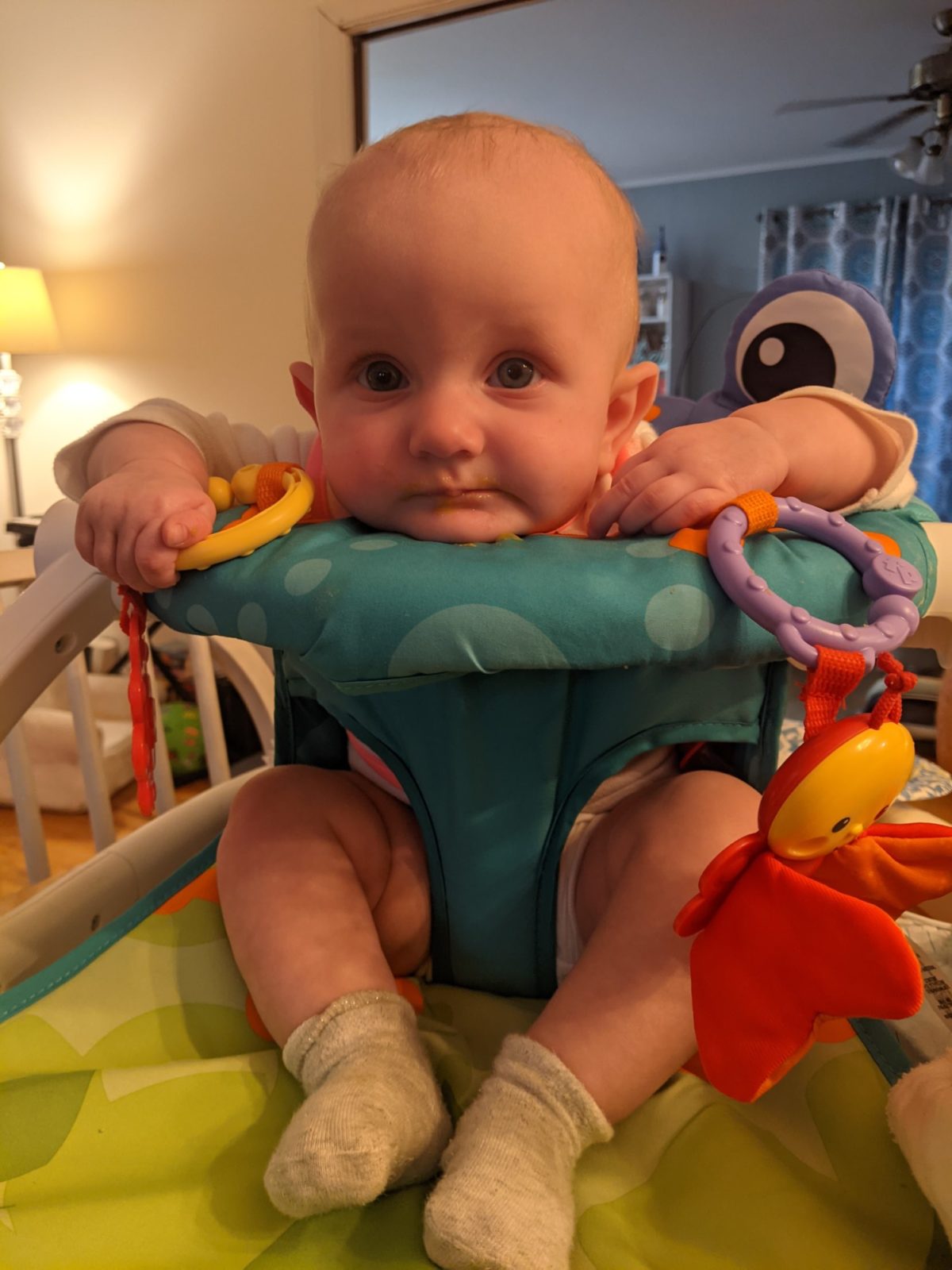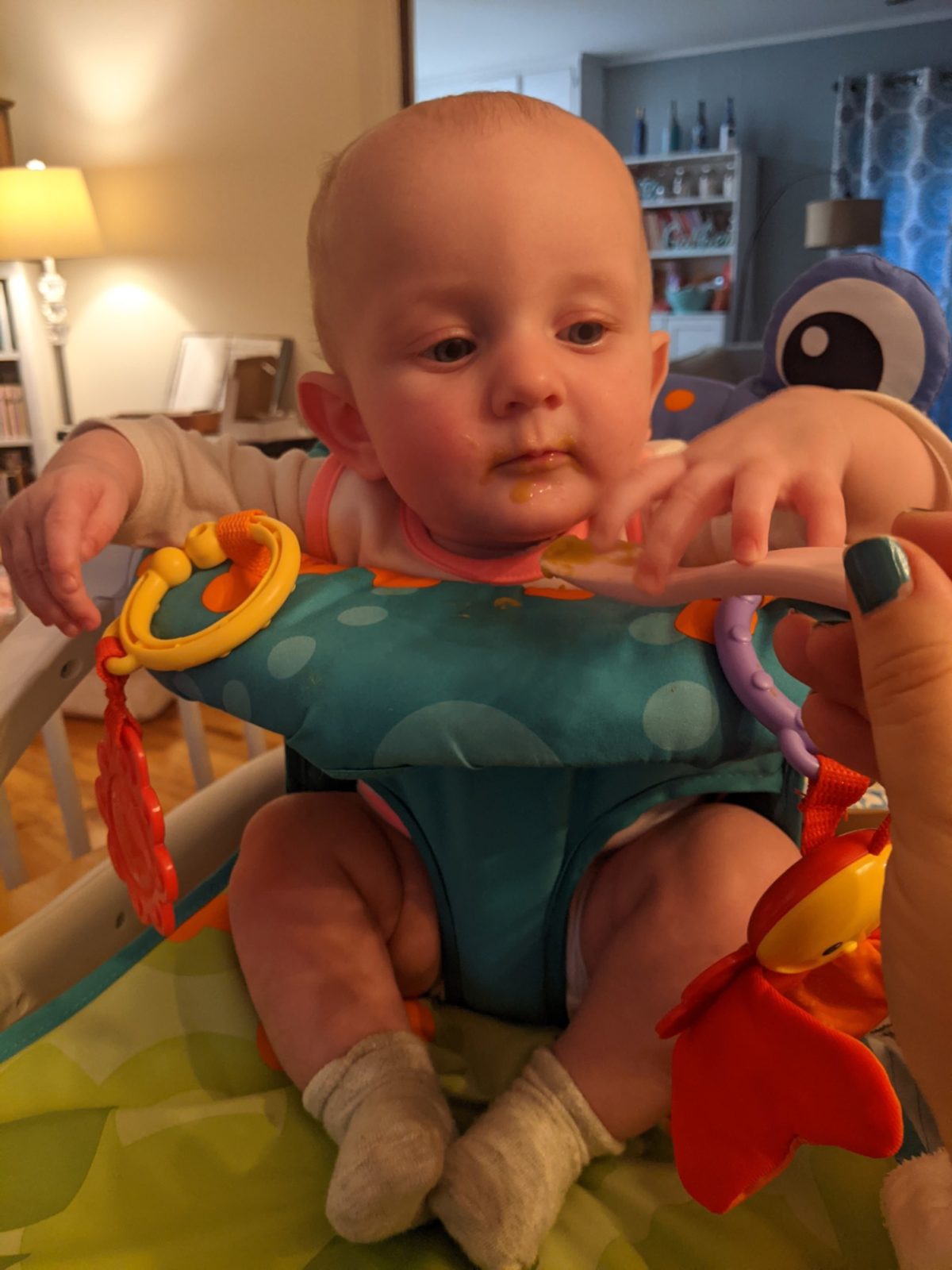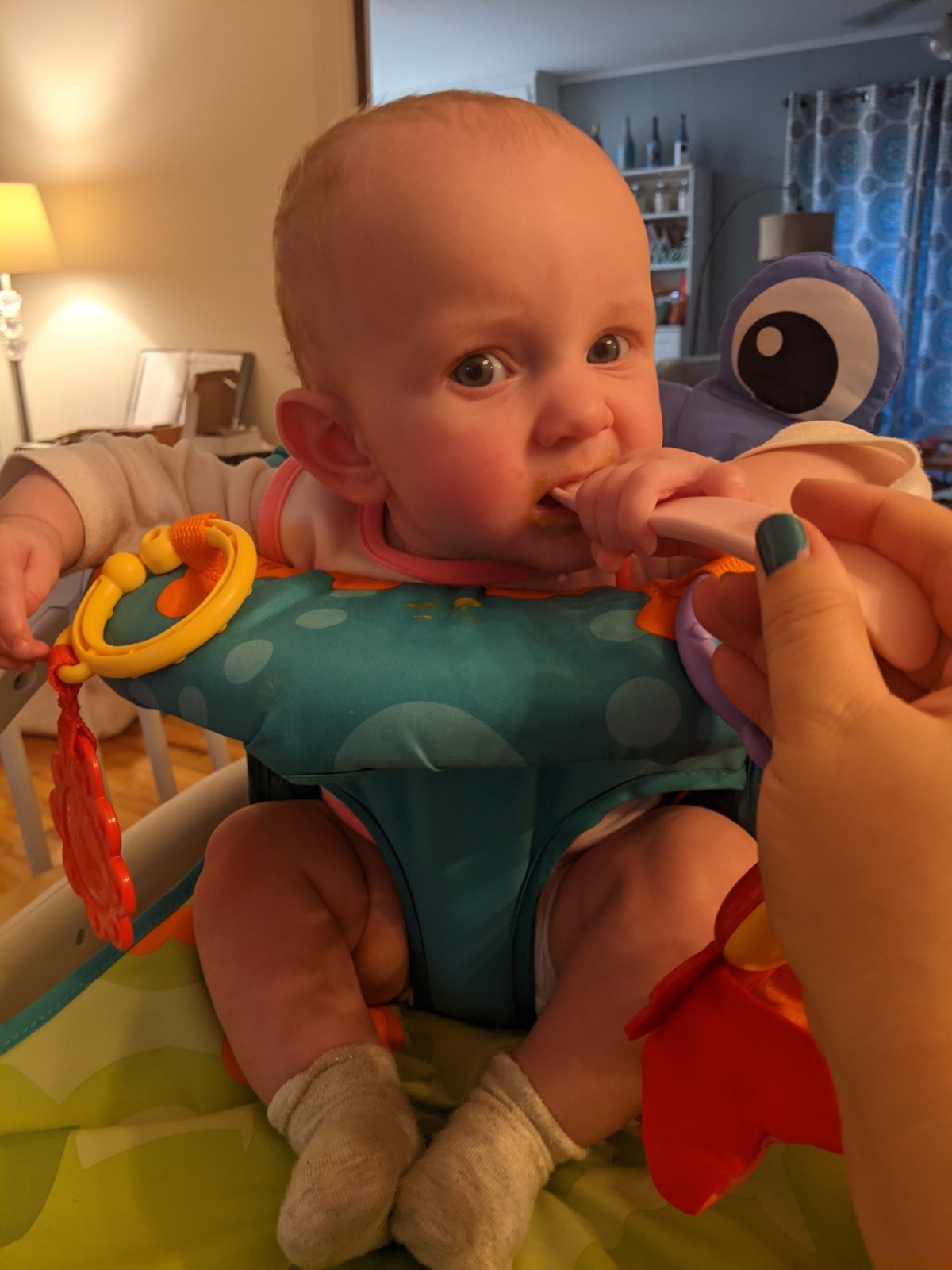 Both girls had bath time after dinner, and then we got them into their jammies, and Emmie grabbed a dessert AND a bedtime snack, then we watched Moana for just a little bit before getting her down for bedtime.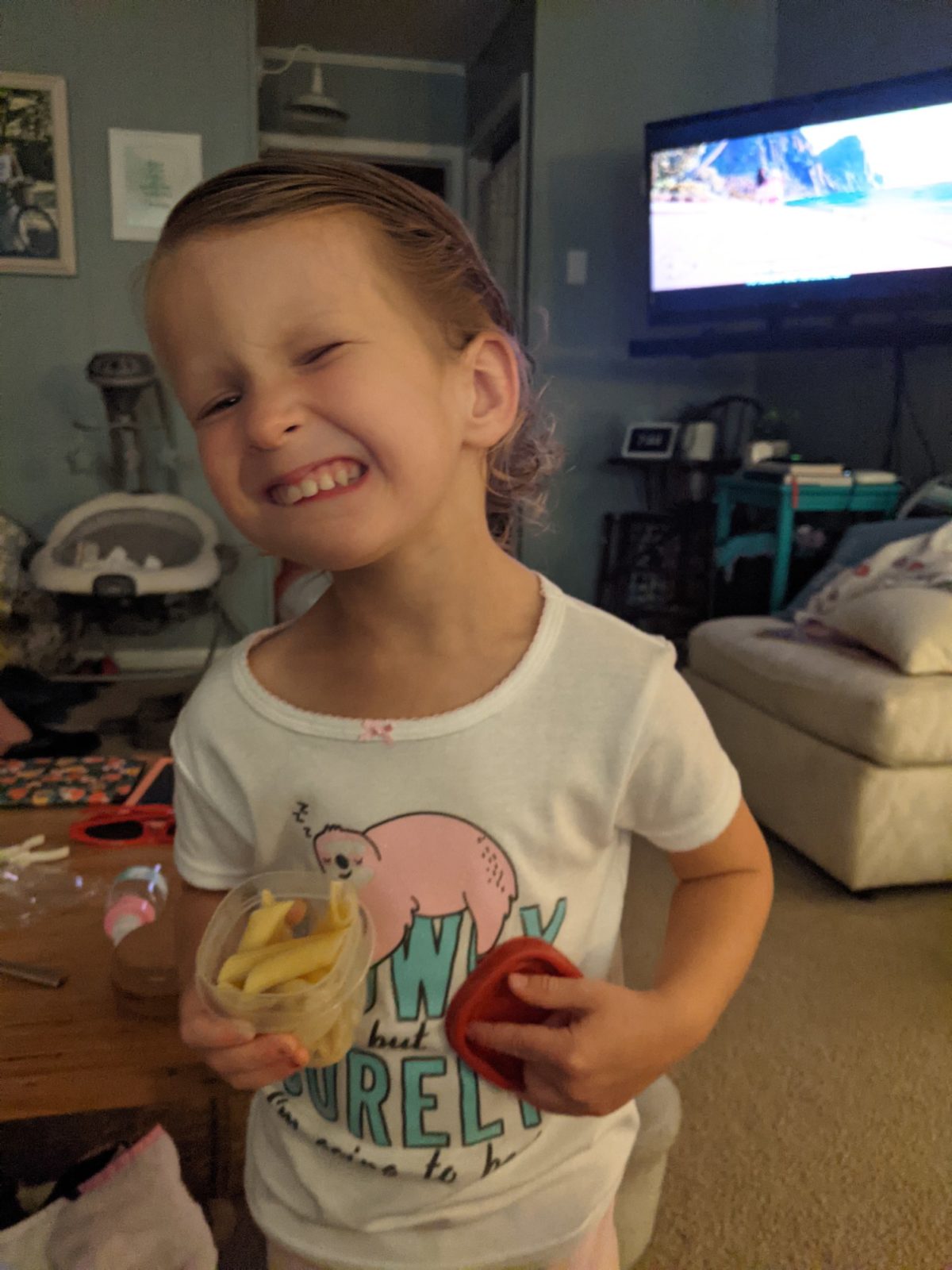 Jeff had gotten Addie to sleep after bath, so I scooped her up to steal some loves and then laid her down to sleep. She'll probably wake up again in a few hours for another bottle, and then hopefully she'll sleep really well the rest of the night.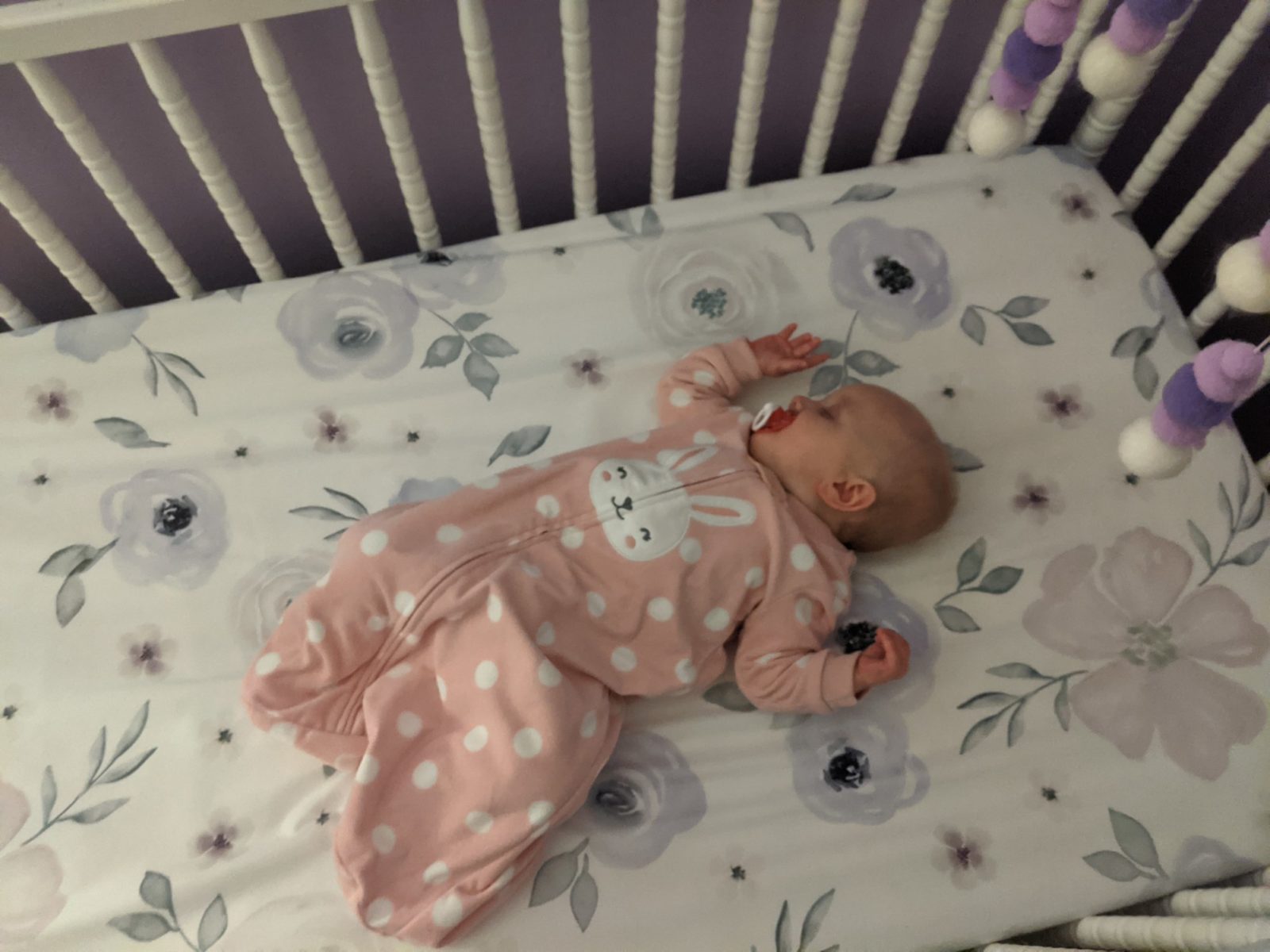 I got all the leftovers put away, and made two more to-go salads, then washed up all the dishes and cleaned up the kitchen. I'm gonna repaint my nails tonight while watching Netflix with Jeff, and get to bed soon.