We had a great morning at church today. A lady in our congregation shared her testimony about going through cancer this past year, and then her 10-year-old (ish) daughter sang a precious little hymn, and you know I was crying. So my Mama reached into her purse for what I thought was going to be a tissue or napkin, but then she handed me my Granddaddy's old handkerchief that she's been carrying around since he passed four years ago, and I just started sobbing even harder. But it was so sweet and I loved it. Emmie had a great morning with her friends and teachers, but wouldn't just give me one sweet smile photo after church 🙂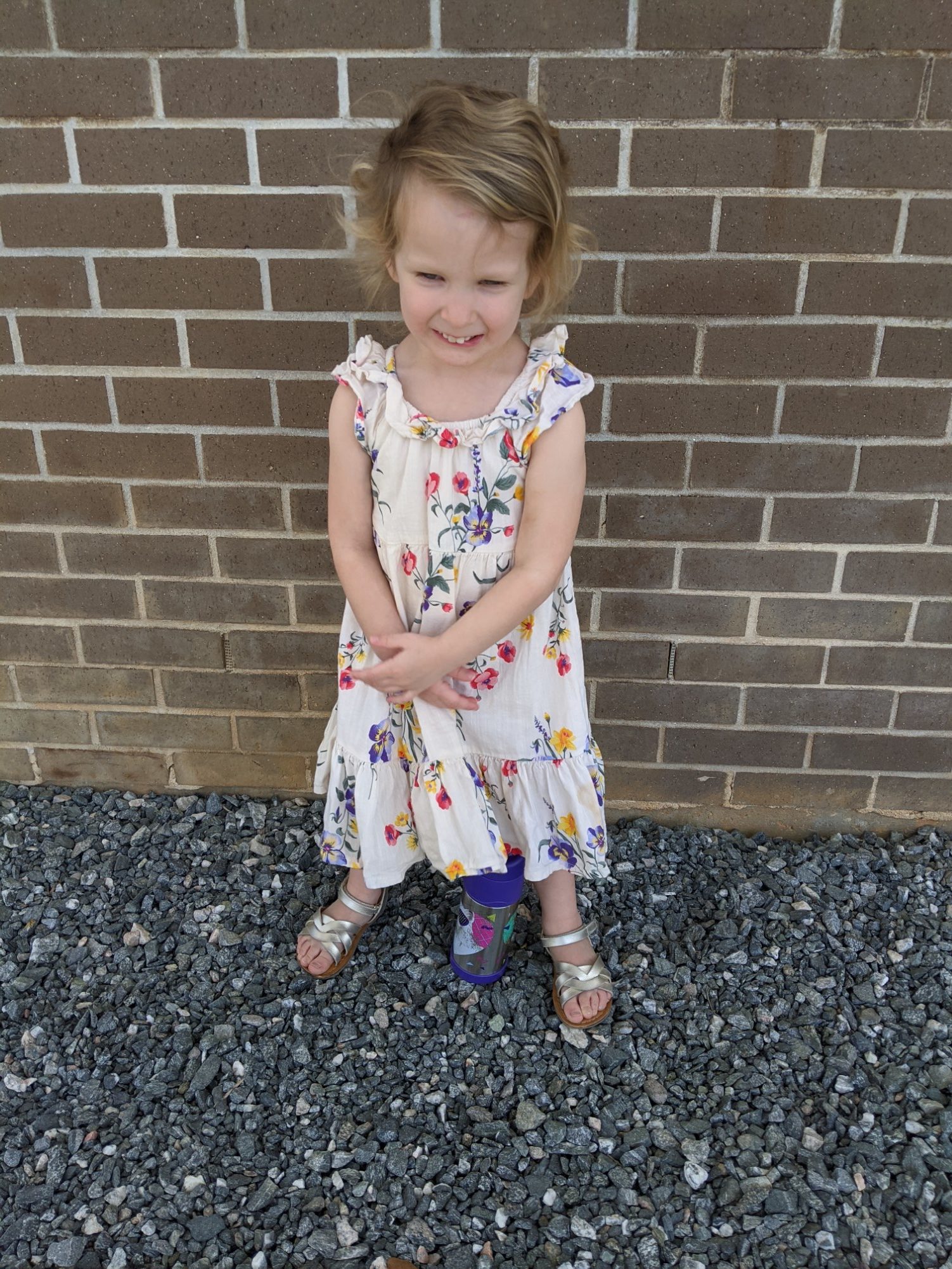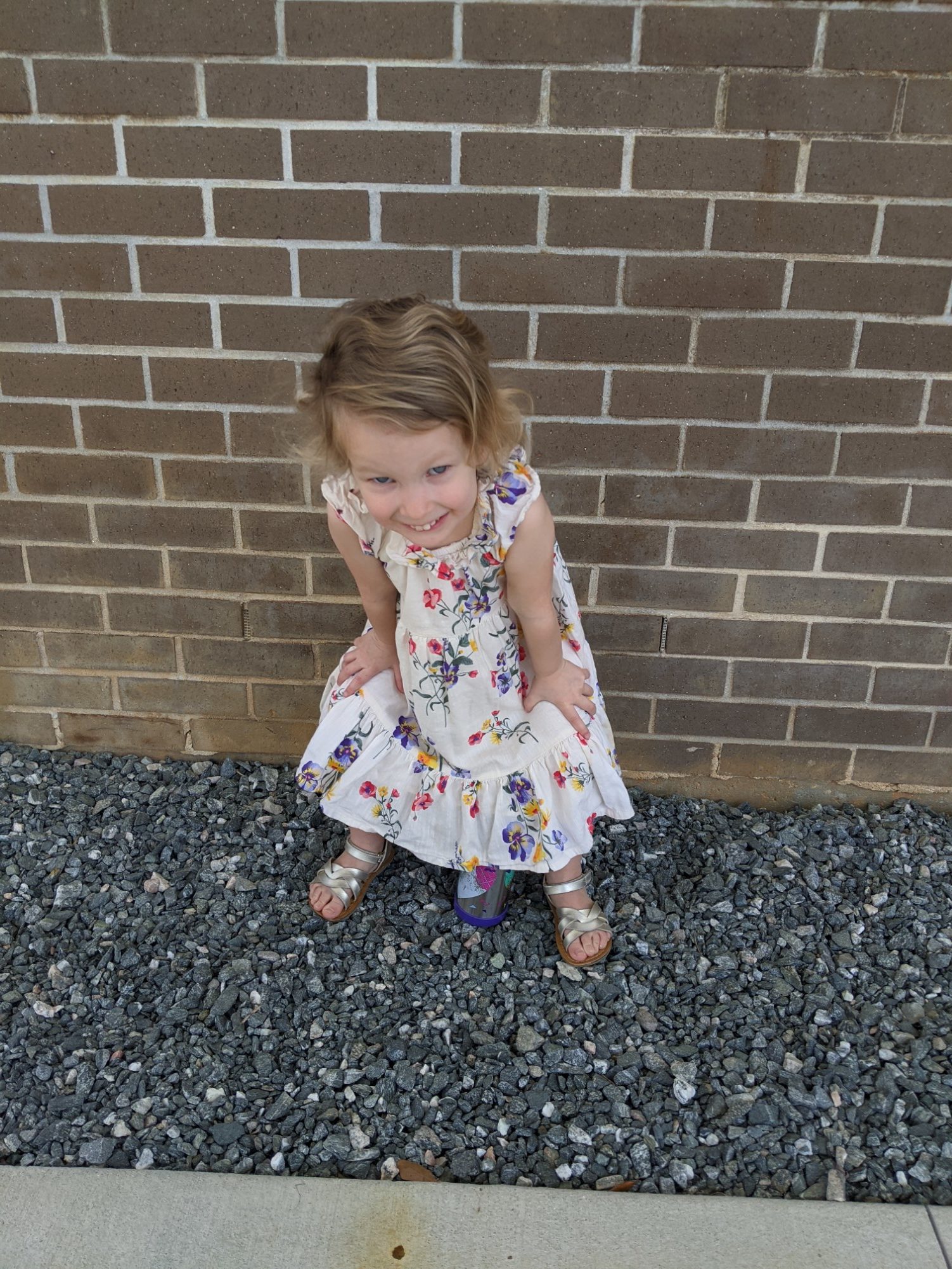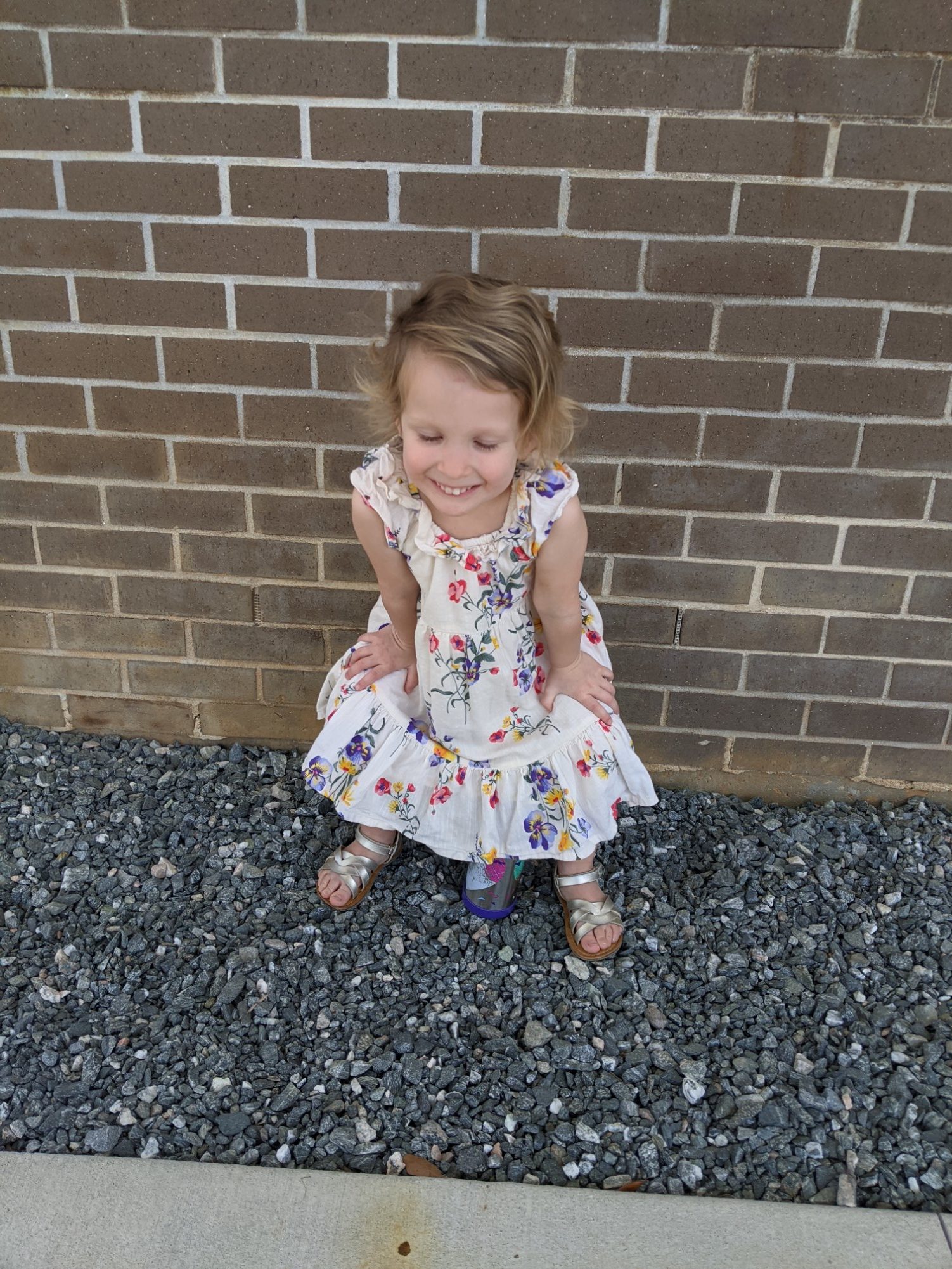 We wen through the Captain D's drive-thru on our way home again, because it's easy and I know exactly what I can order there that's low-carb and healthy for me. Emmie had the fried fish today, and after finishing one piece, she decided to completely destroy the second piece by nibbling the fish from the inside out. But she still ate really well!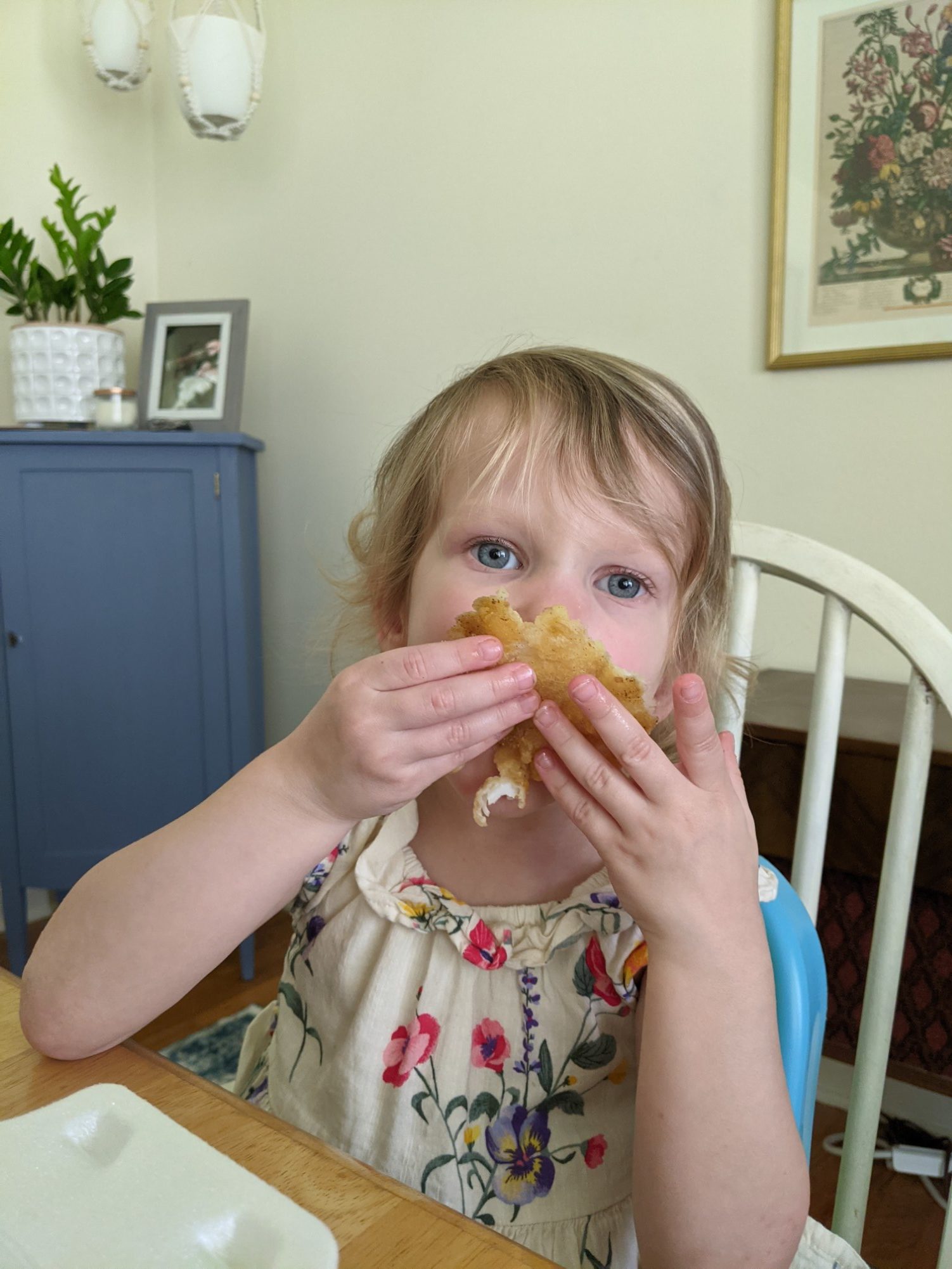 All three of us napped for about two hours this afternoon, and woke up feeling much more refreshed and rested. Then we drove out to Havana to a church-friends' house, for Emmie to get to hold some baby chicks and baby ducks. She loved it and had so much fun, and was so comfortable just hold them and picking them up and had the best time! Thank you Kathryn, for letting us come over to play and have a little photoshoot!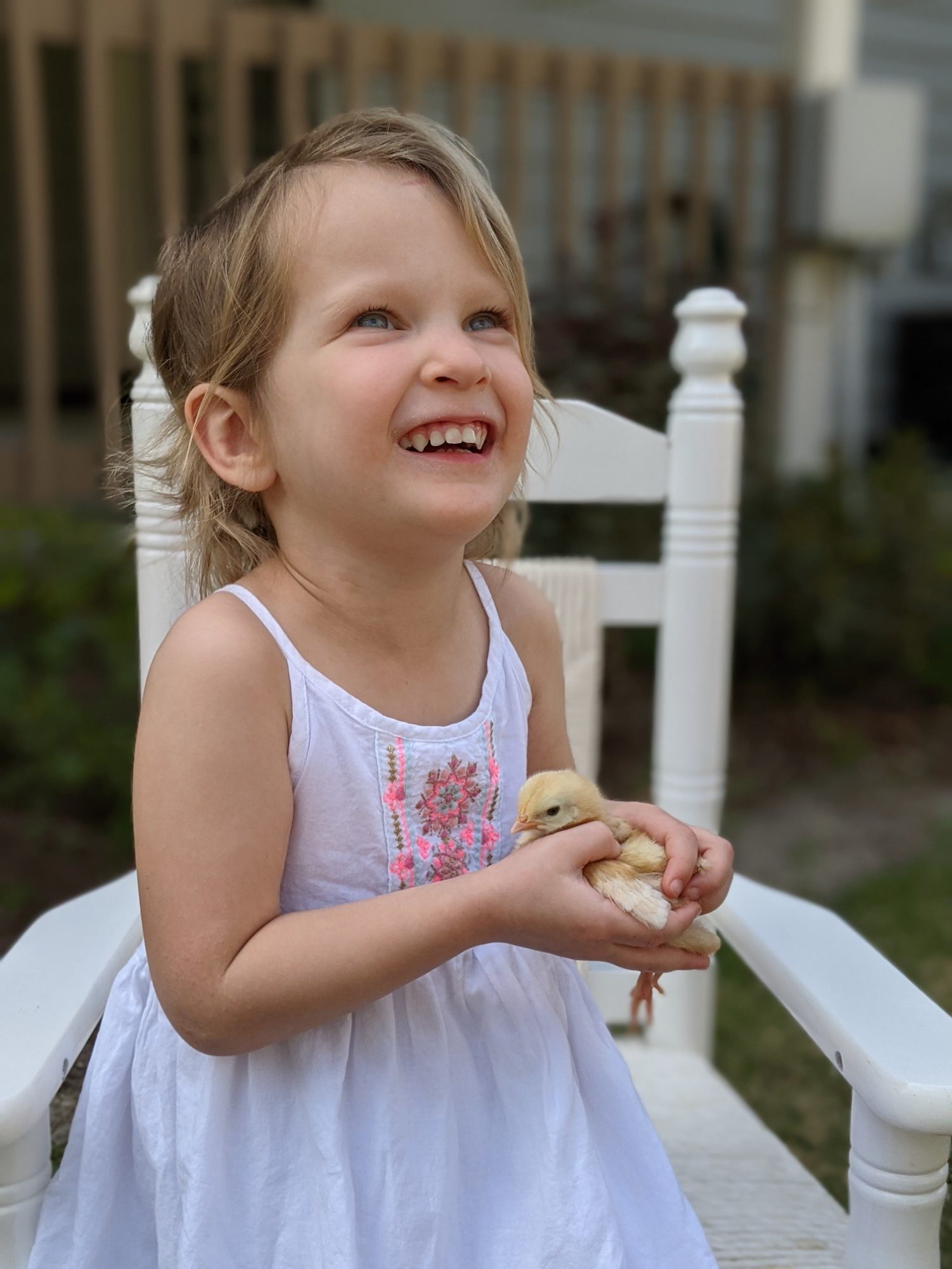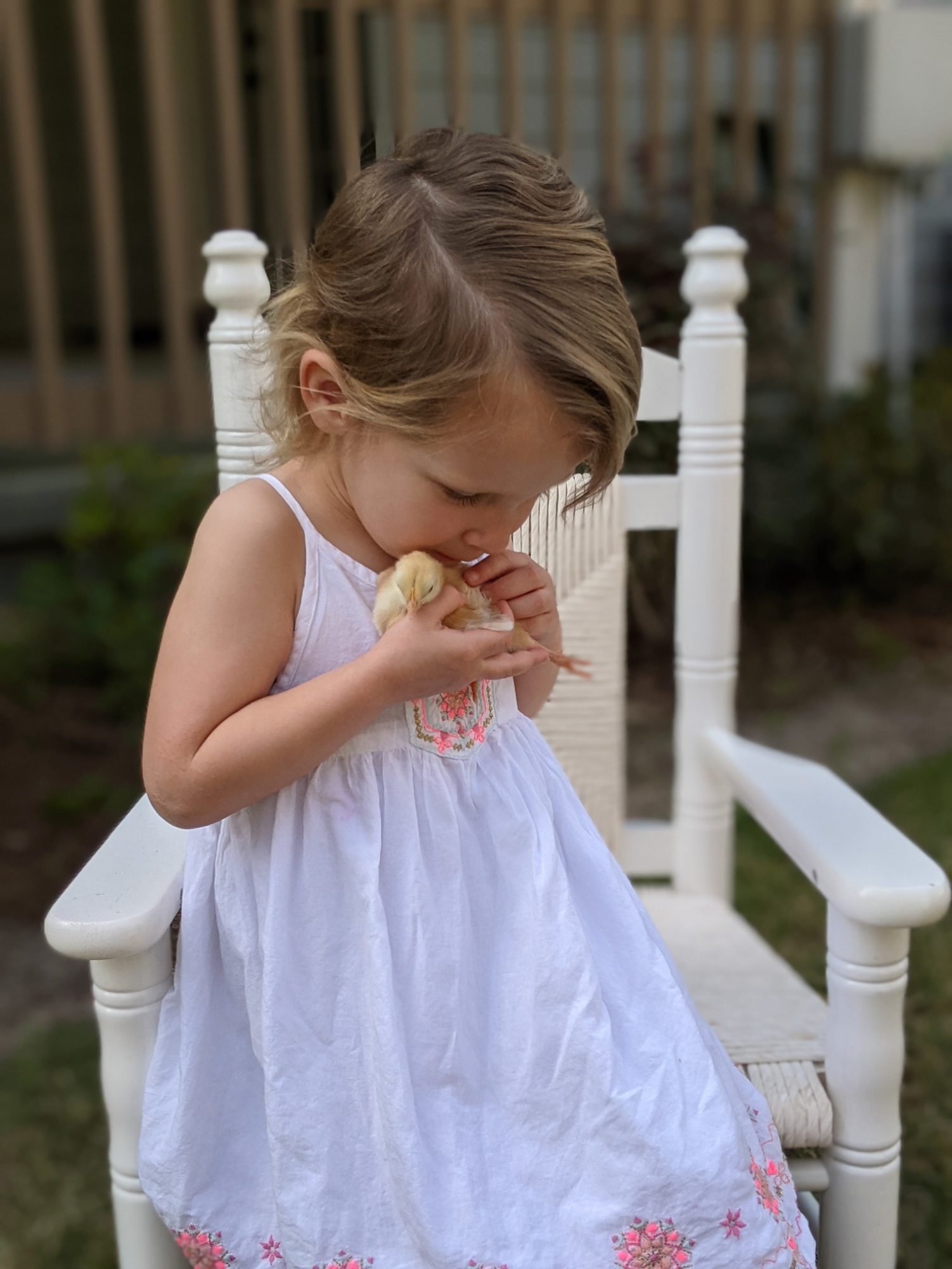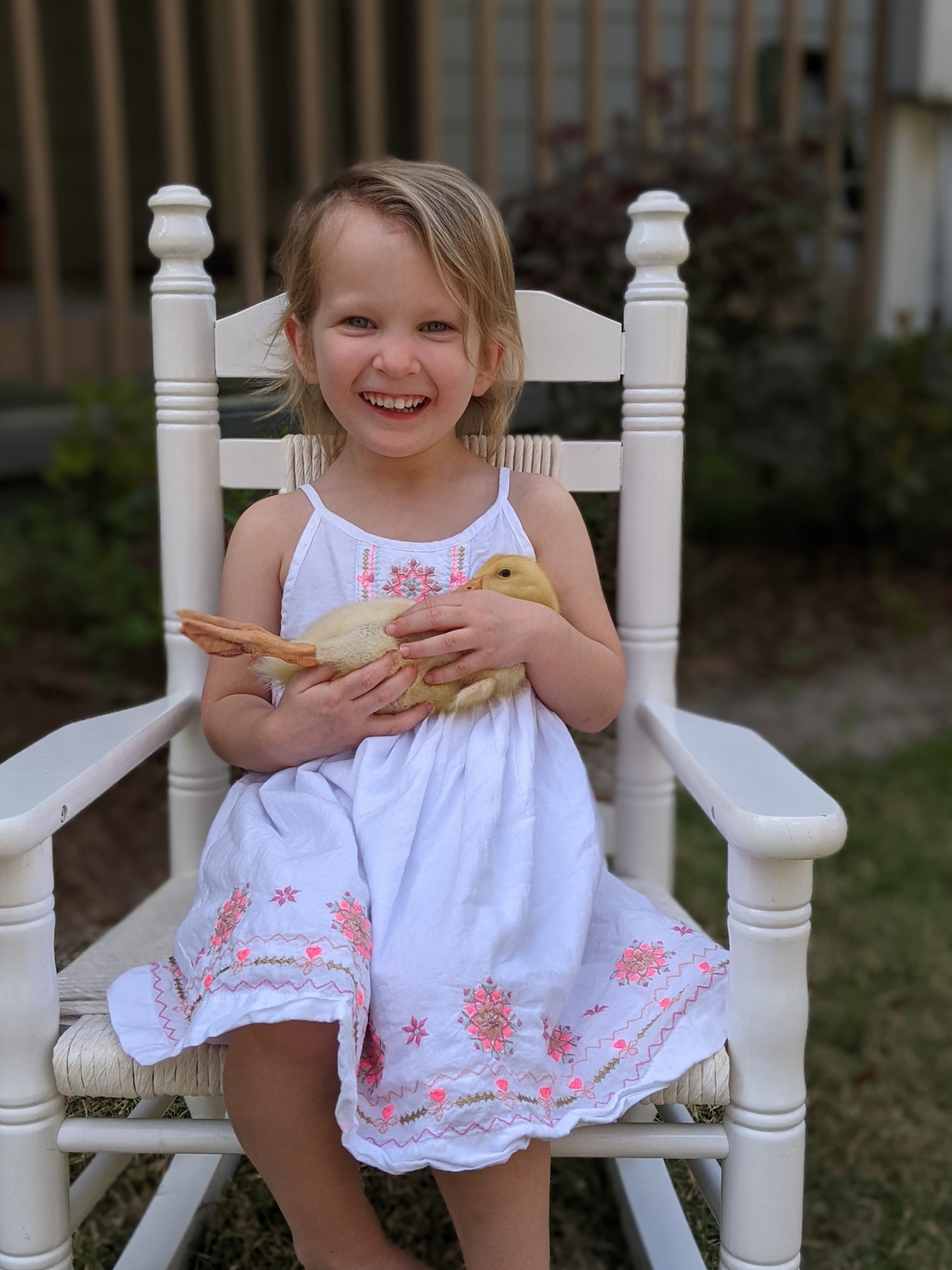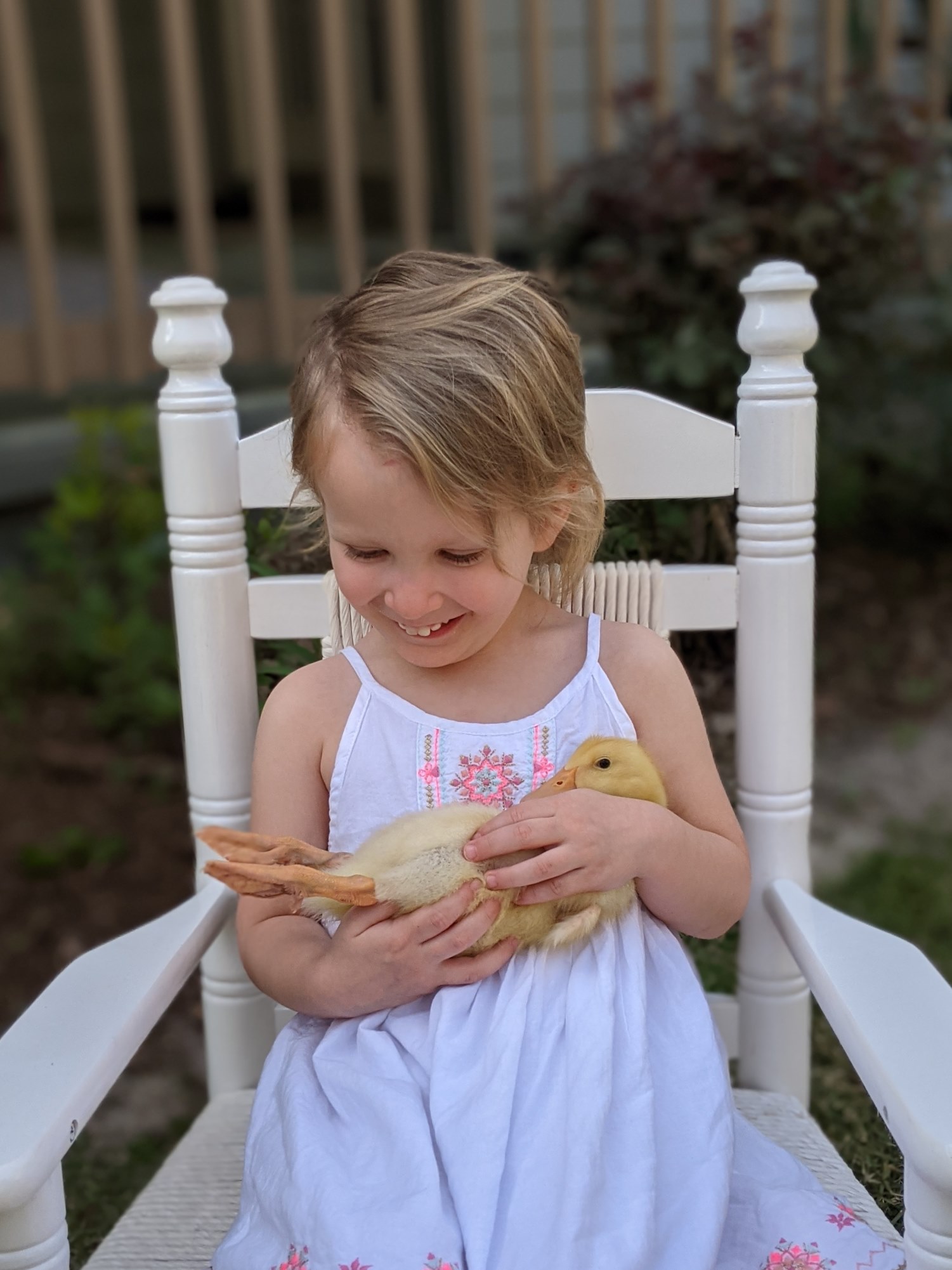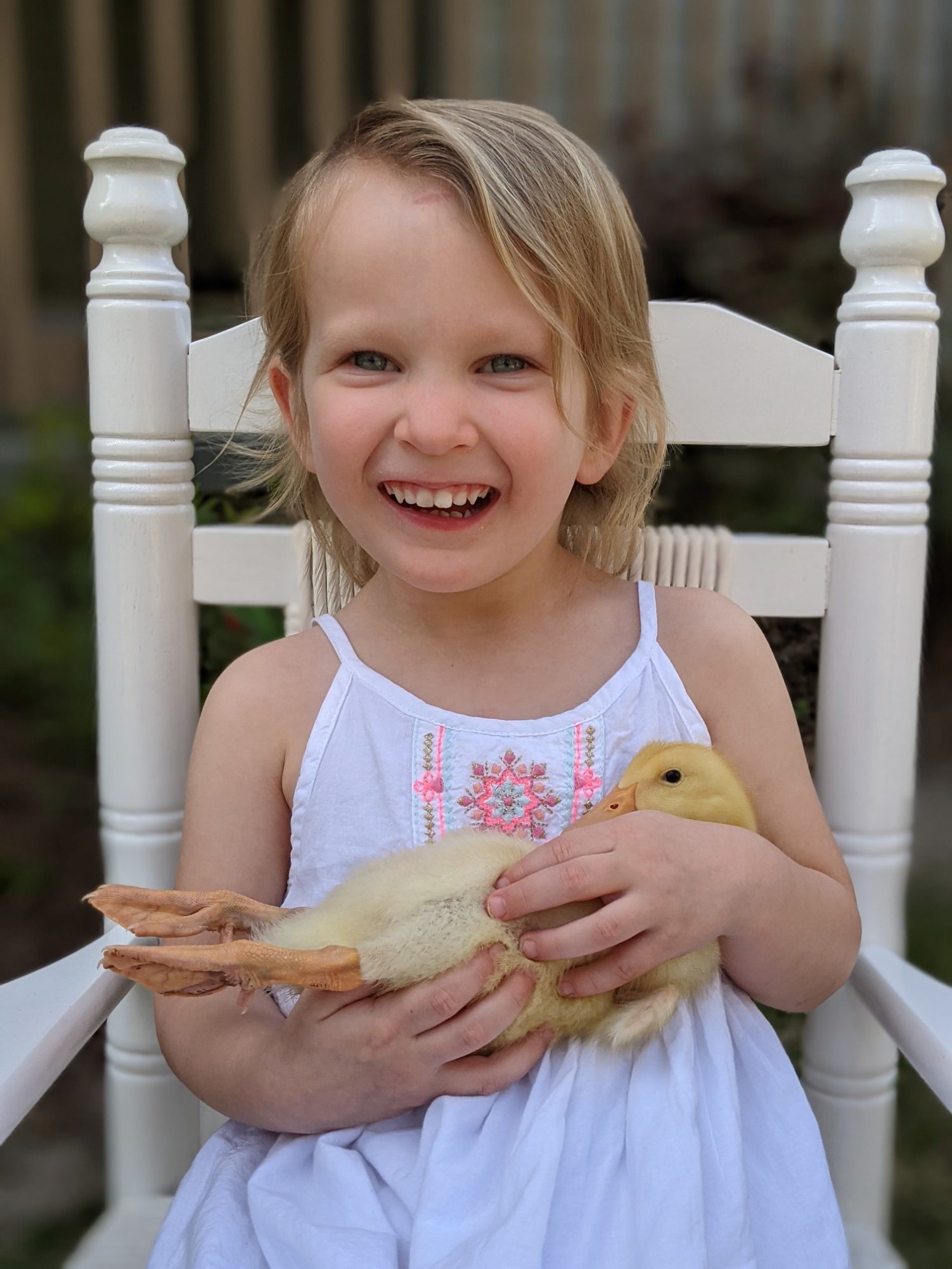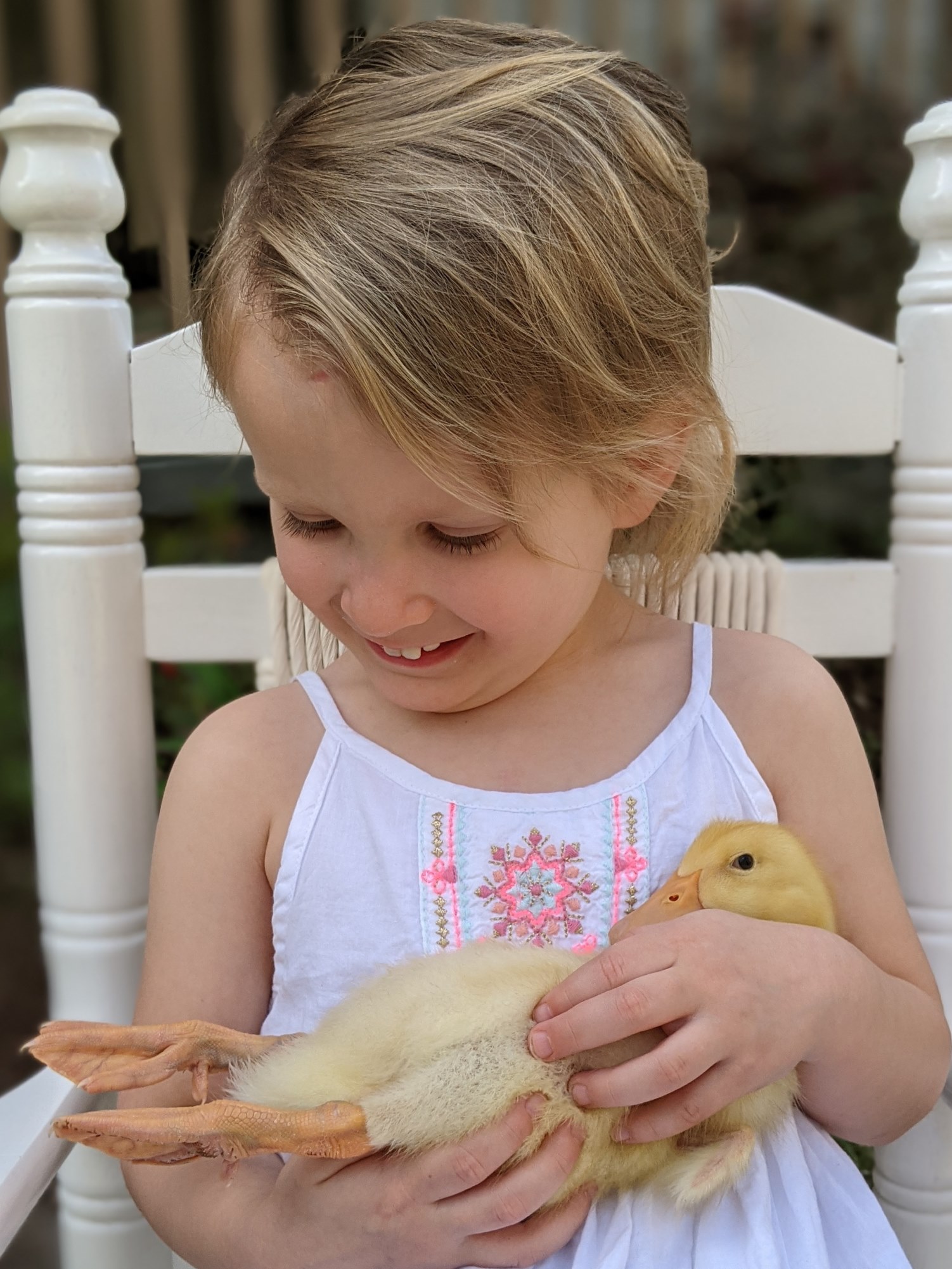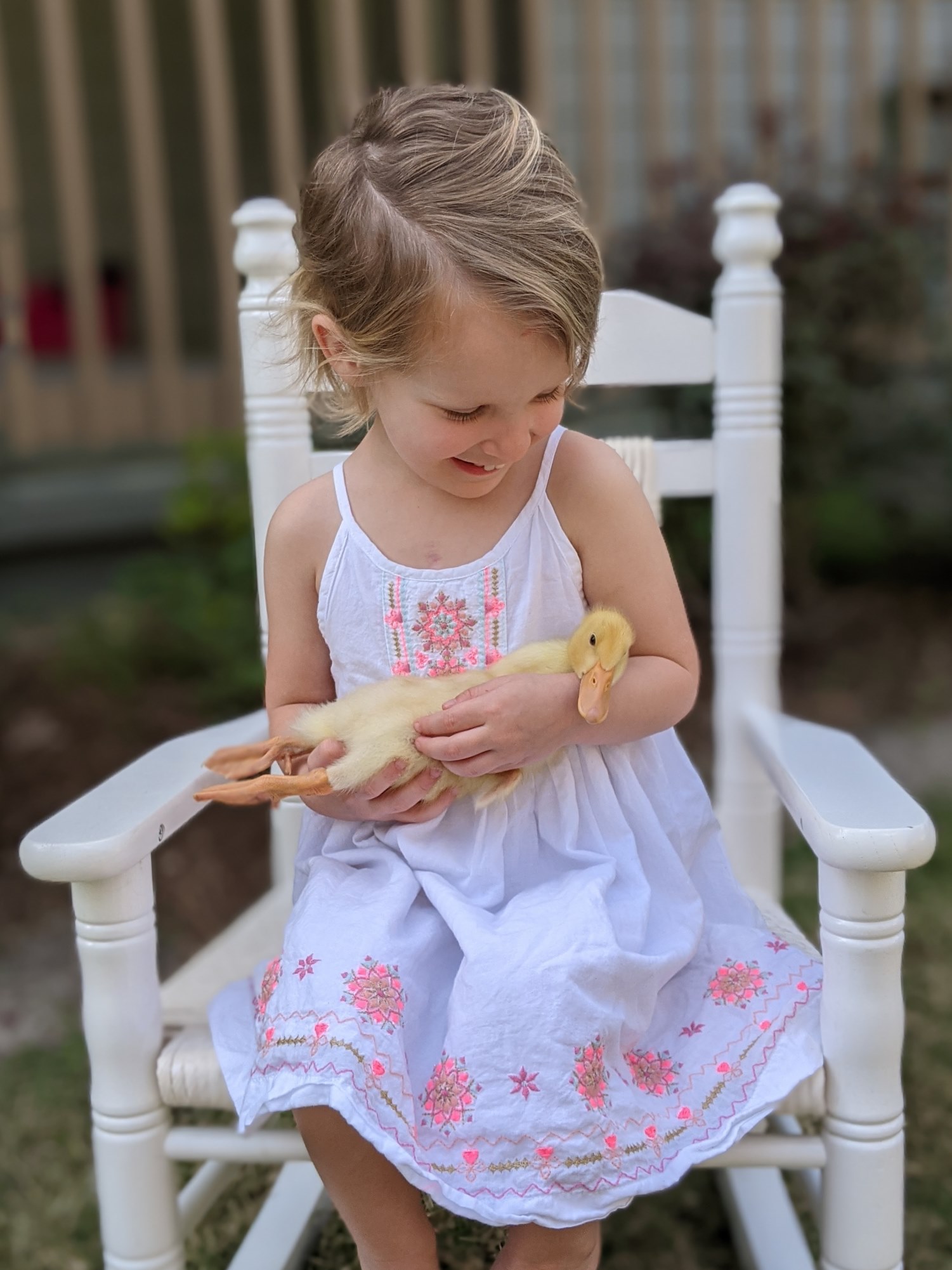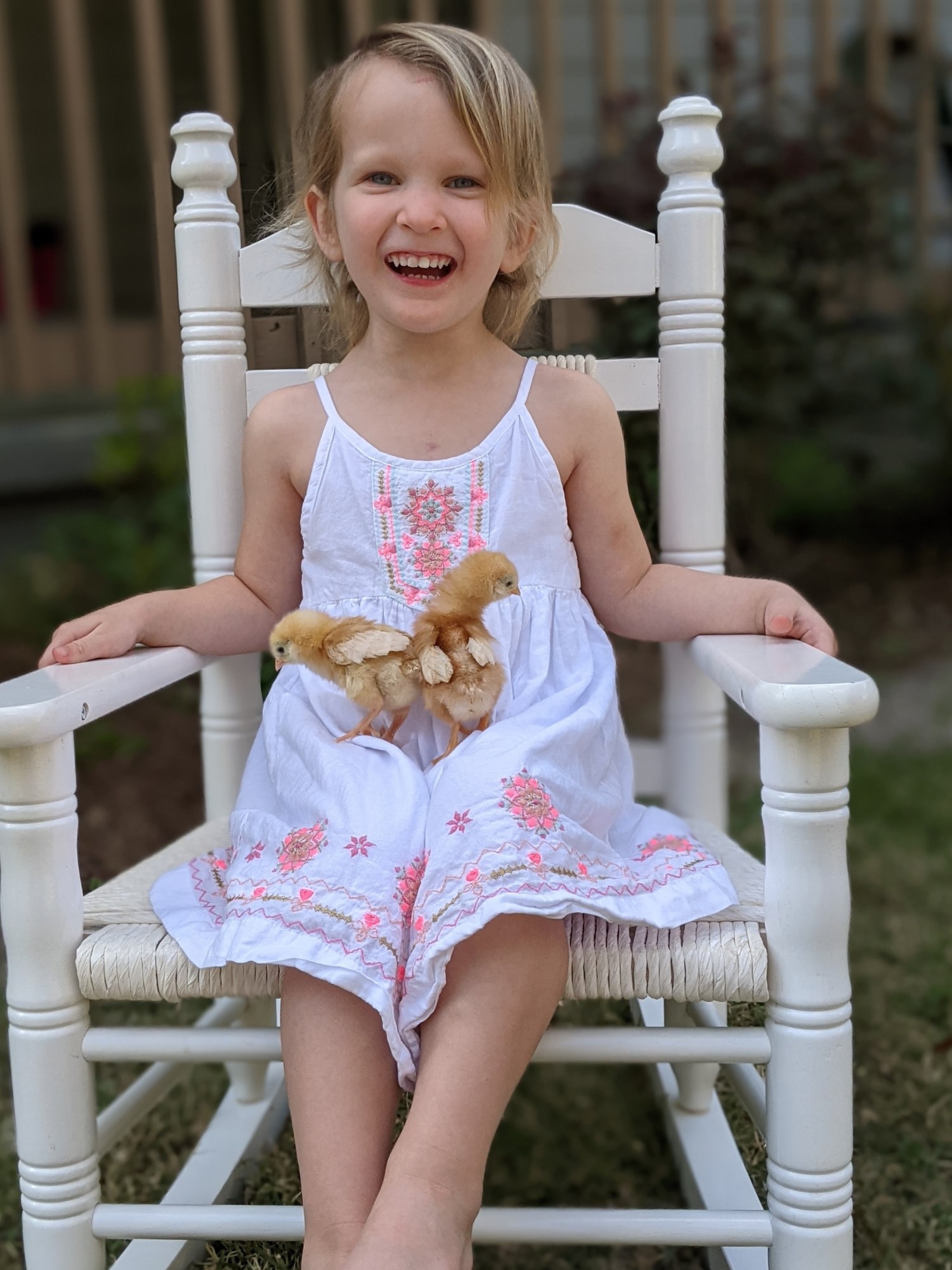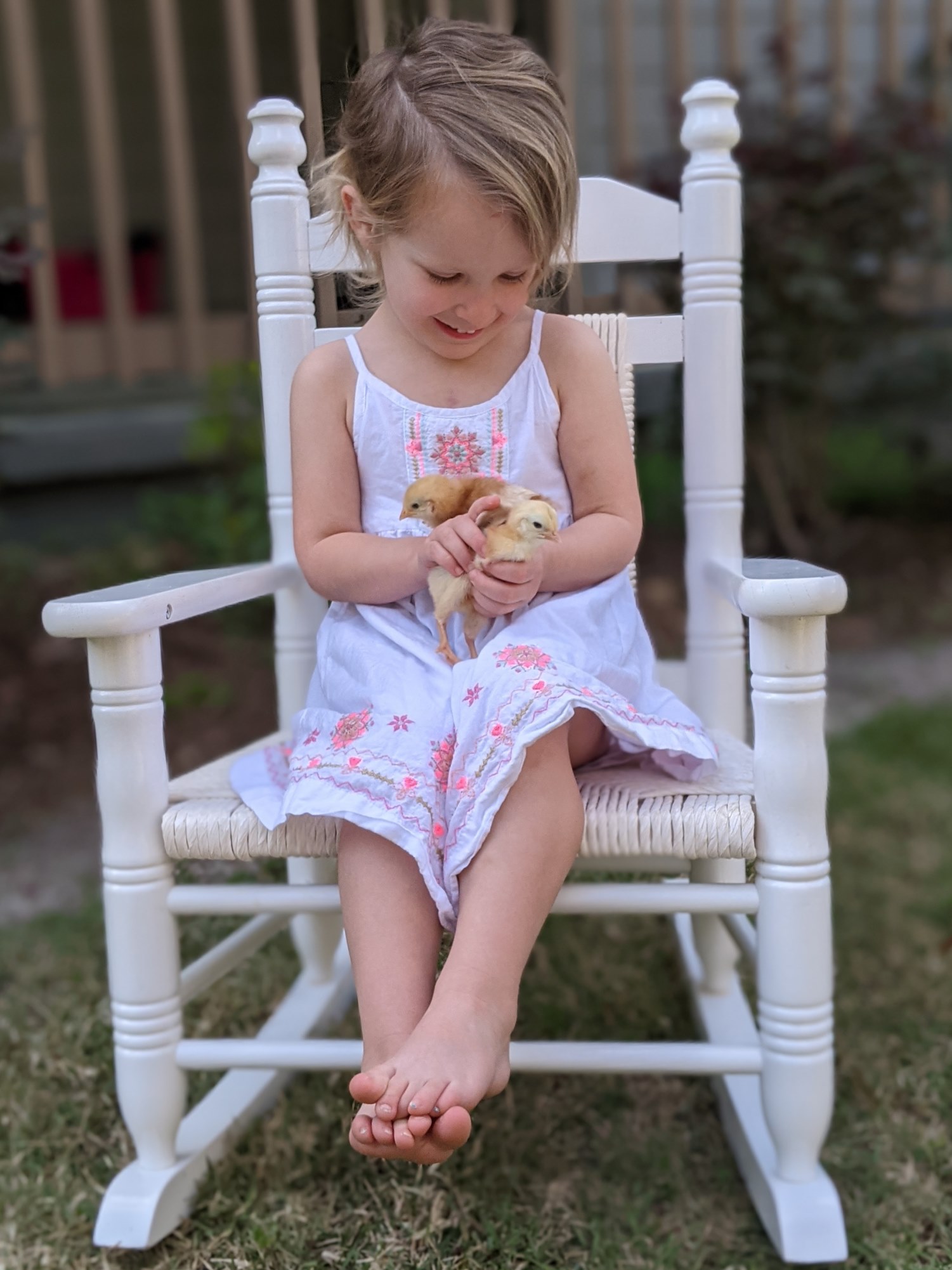 They have two baby chicks, and two baby ducks, but they also have five or six "teenage" chickens too, and Emmie thought those were pretty cool too. She also loved playing with the bigger girls, and of course cried when it was time to leave, because she just wanted to keep playing.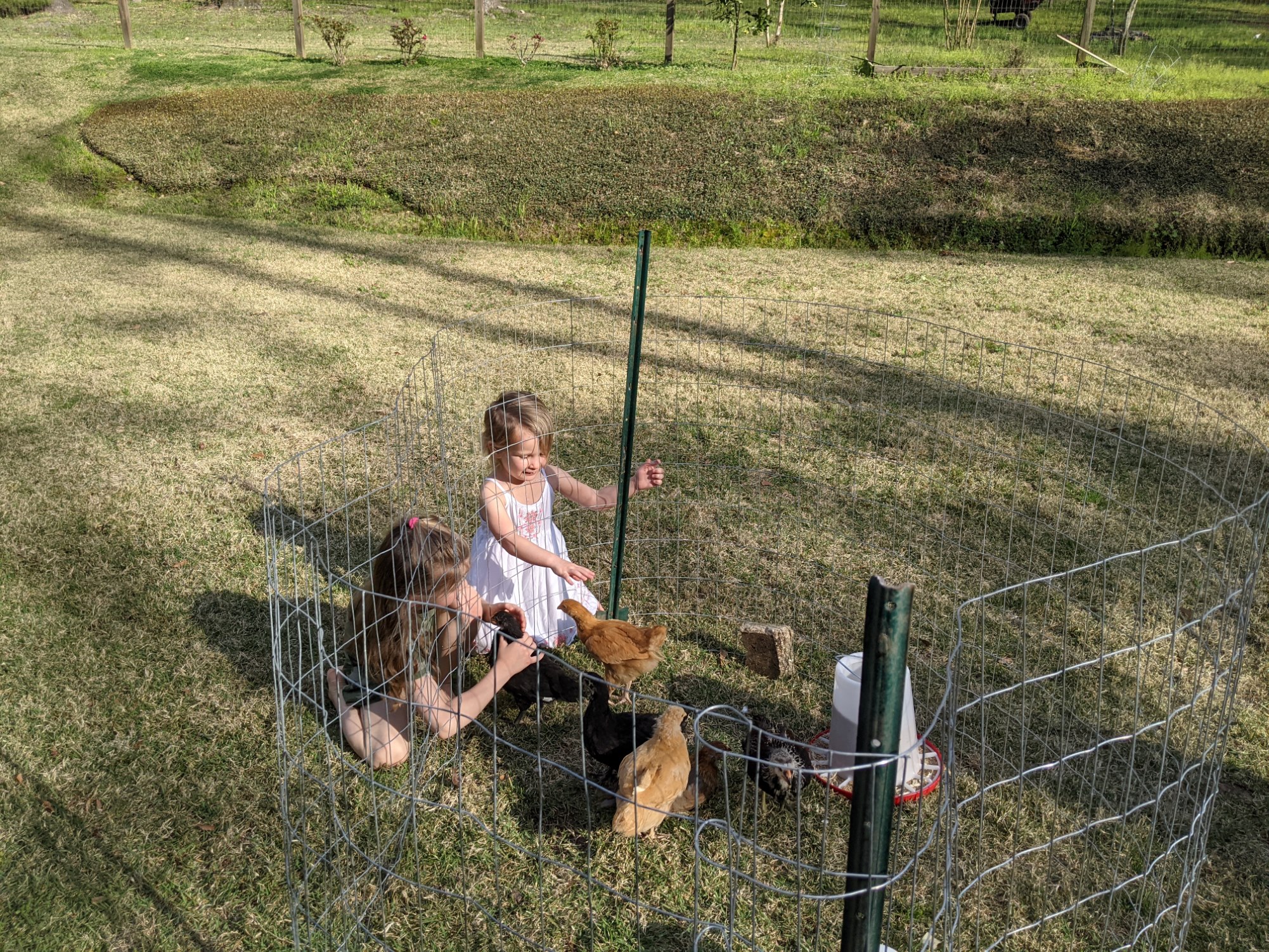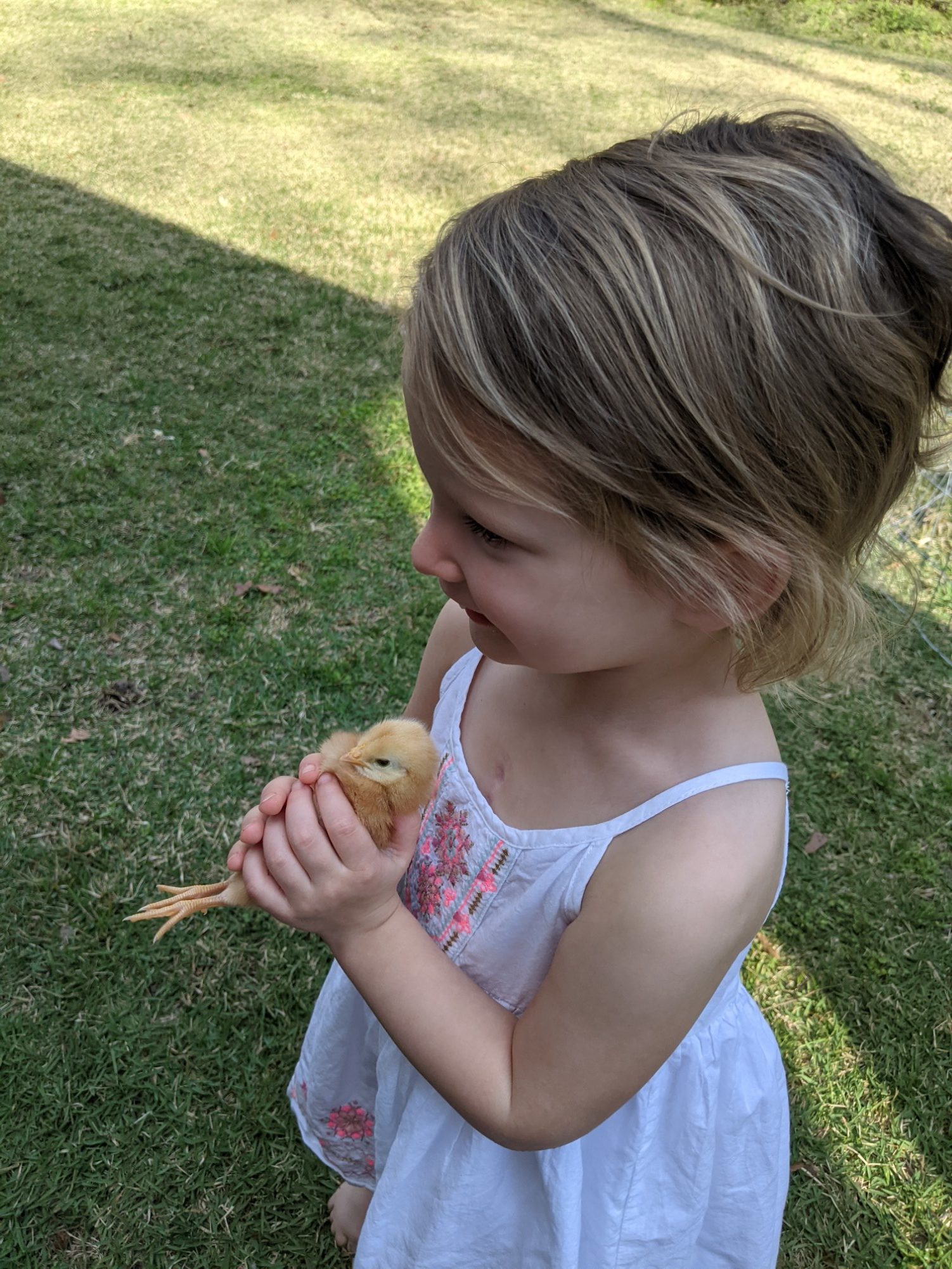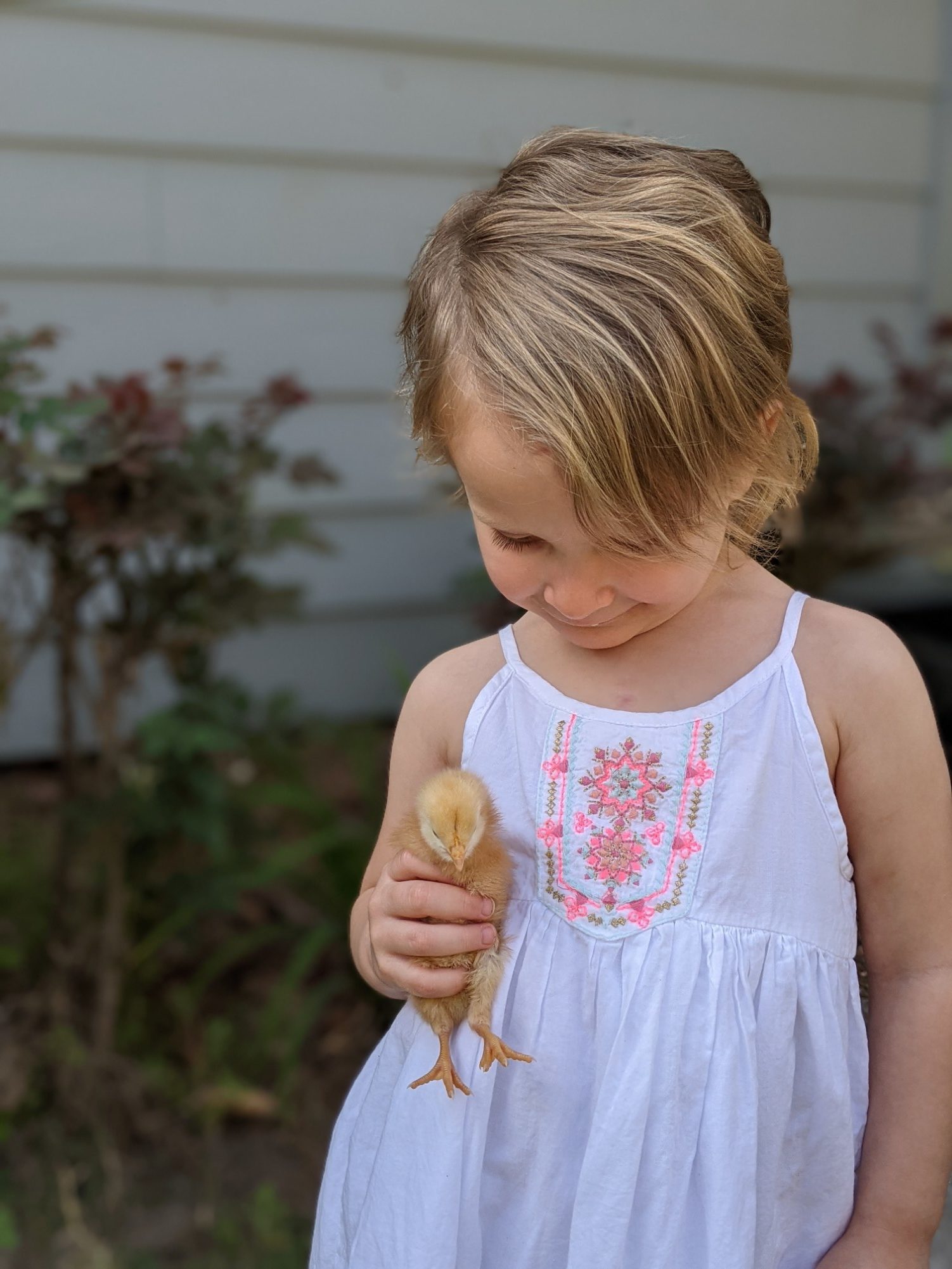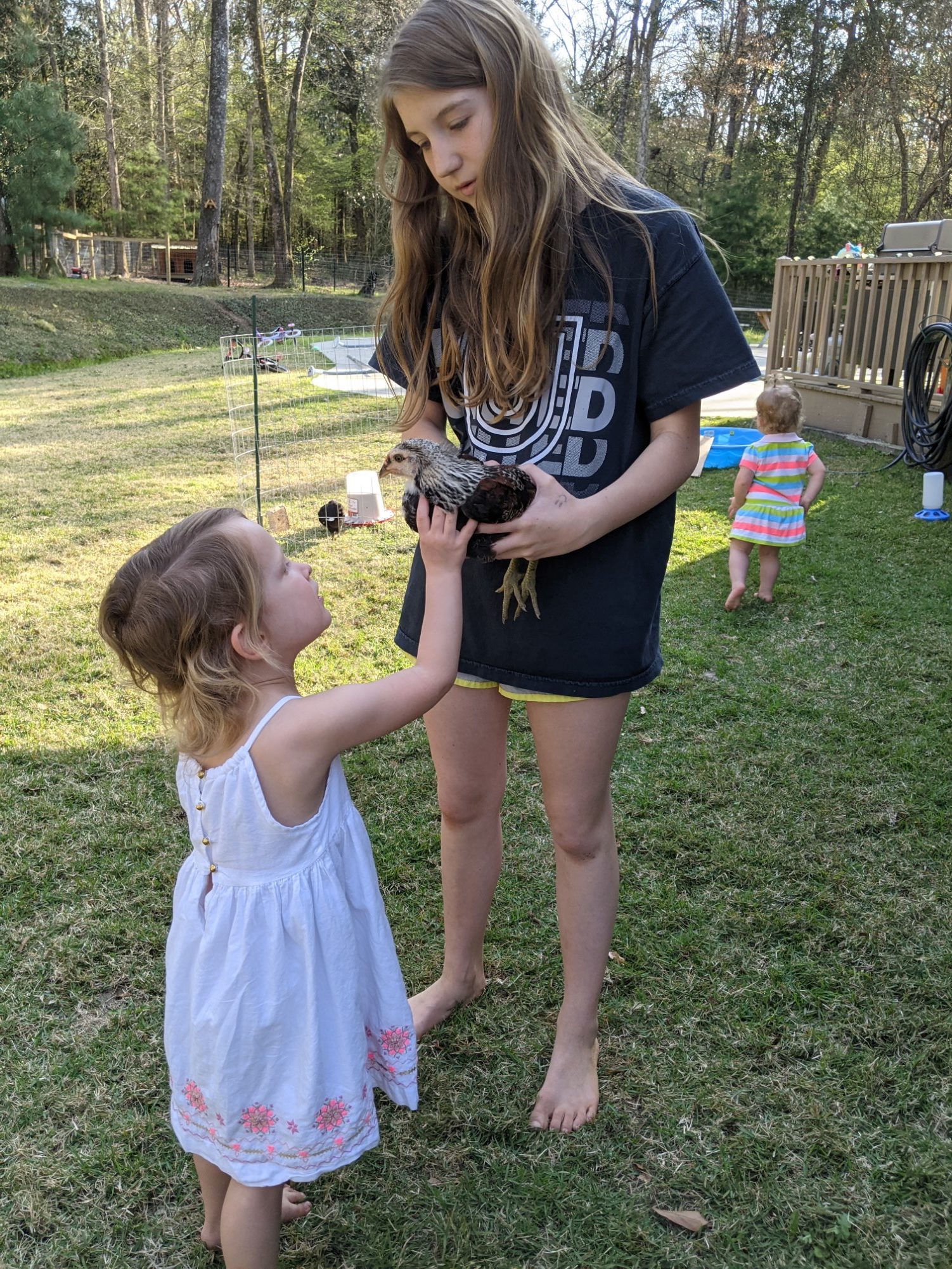 We stopped at Cracker Barrel on the way back home for dinner, hoping they'd be relatively quick, and that I'd be able to find something good for me to eat. Turns out they were not quick (it took 50 full minutes to get our food from the time we walked in the door), but I did Google some good low-carb options from their menu, and ended up getting the hamburger stead with grilled onions, and it was surprisingly good, and very filing. Buuuut, I also had two bites of a biscuit, because Emmie picked one up and asked to share it with me, and I couldn't resist!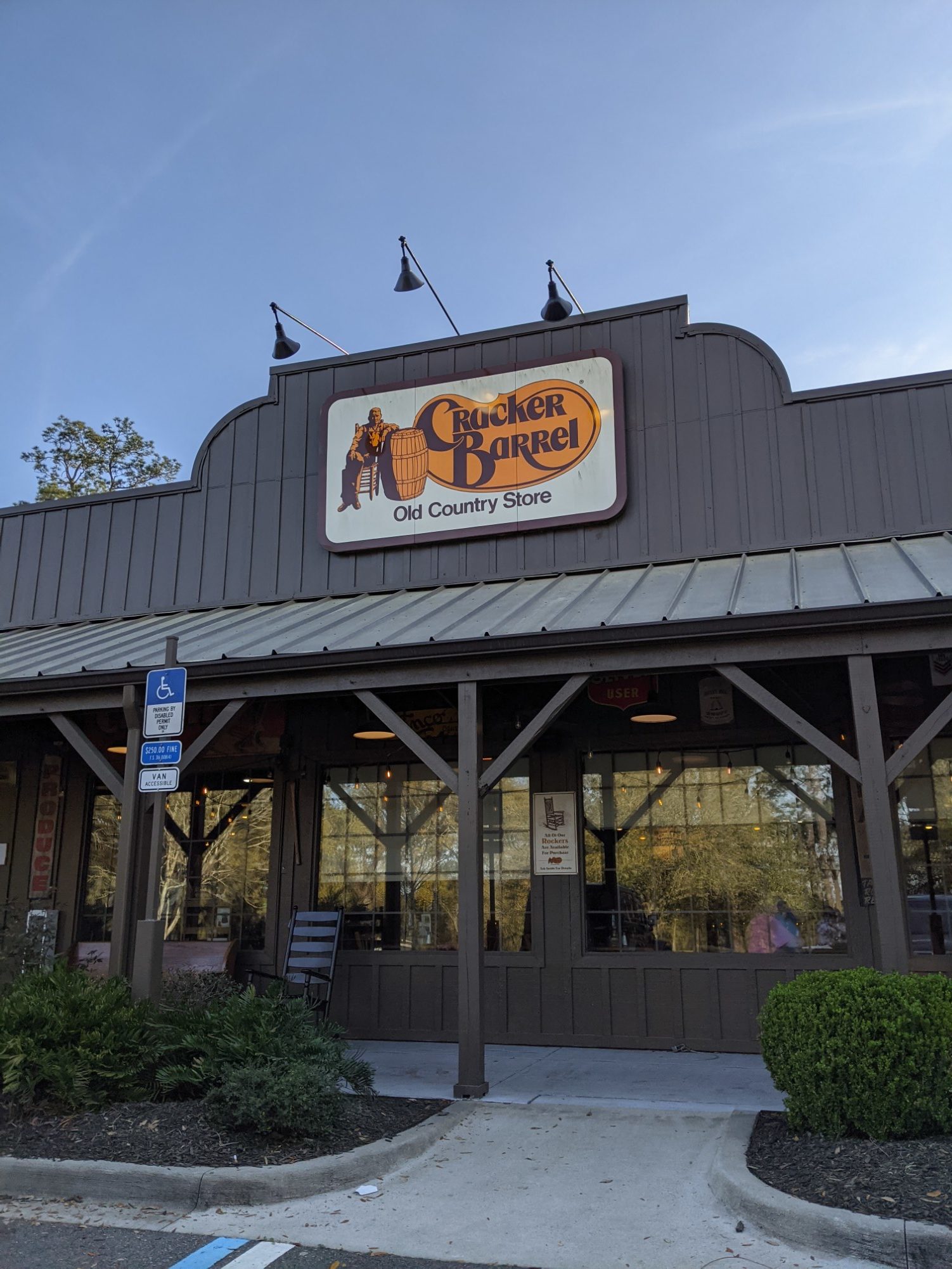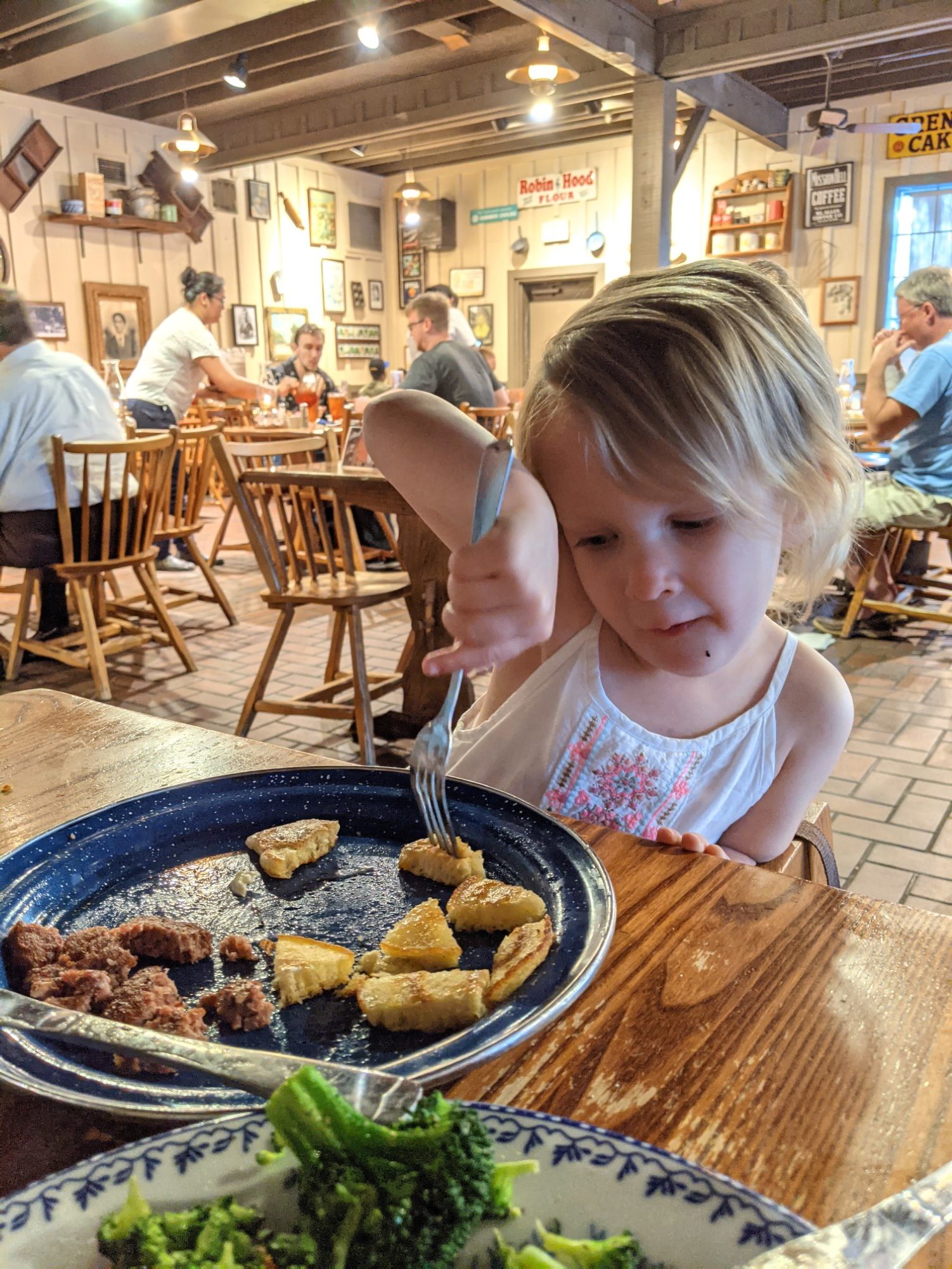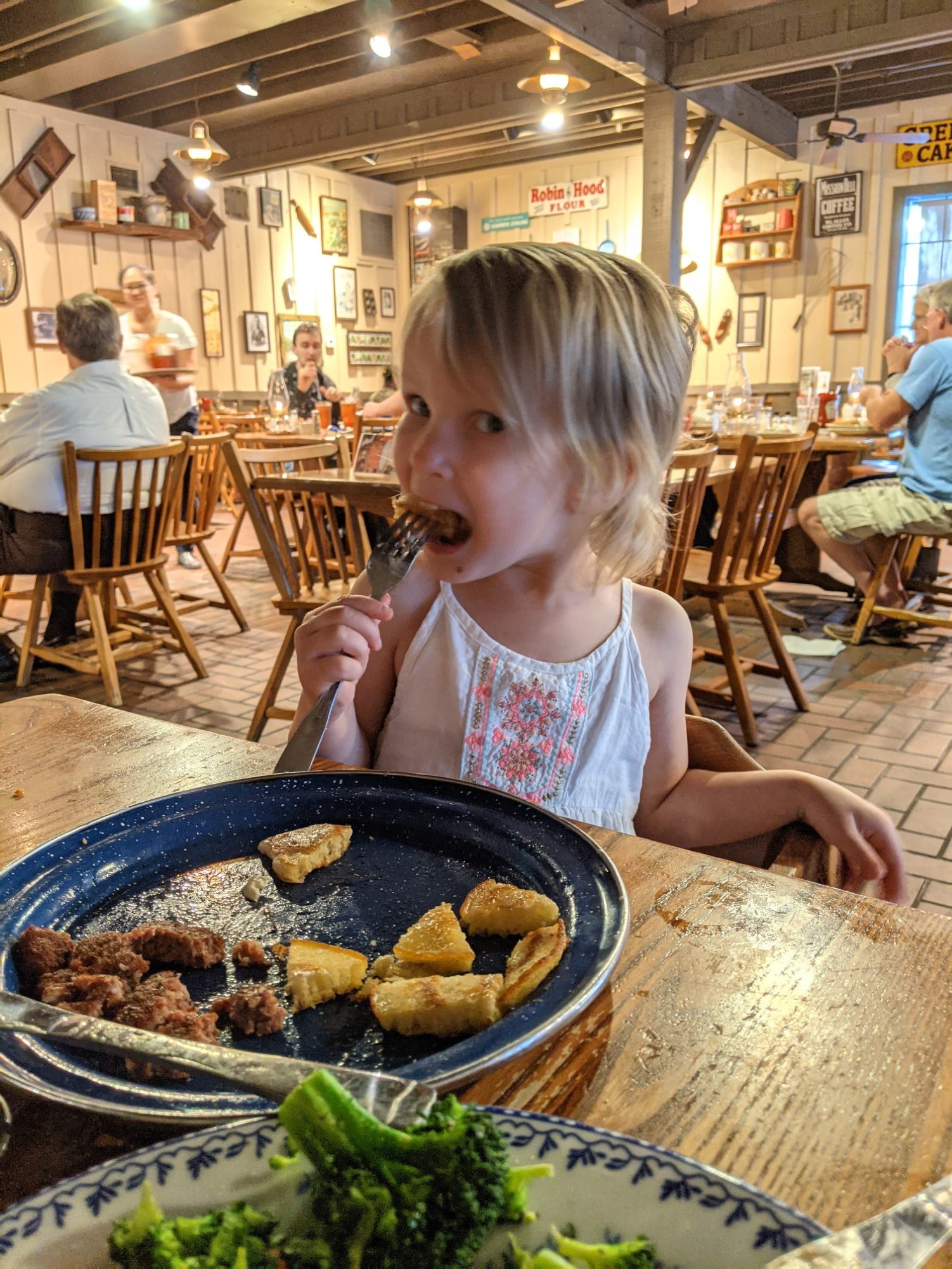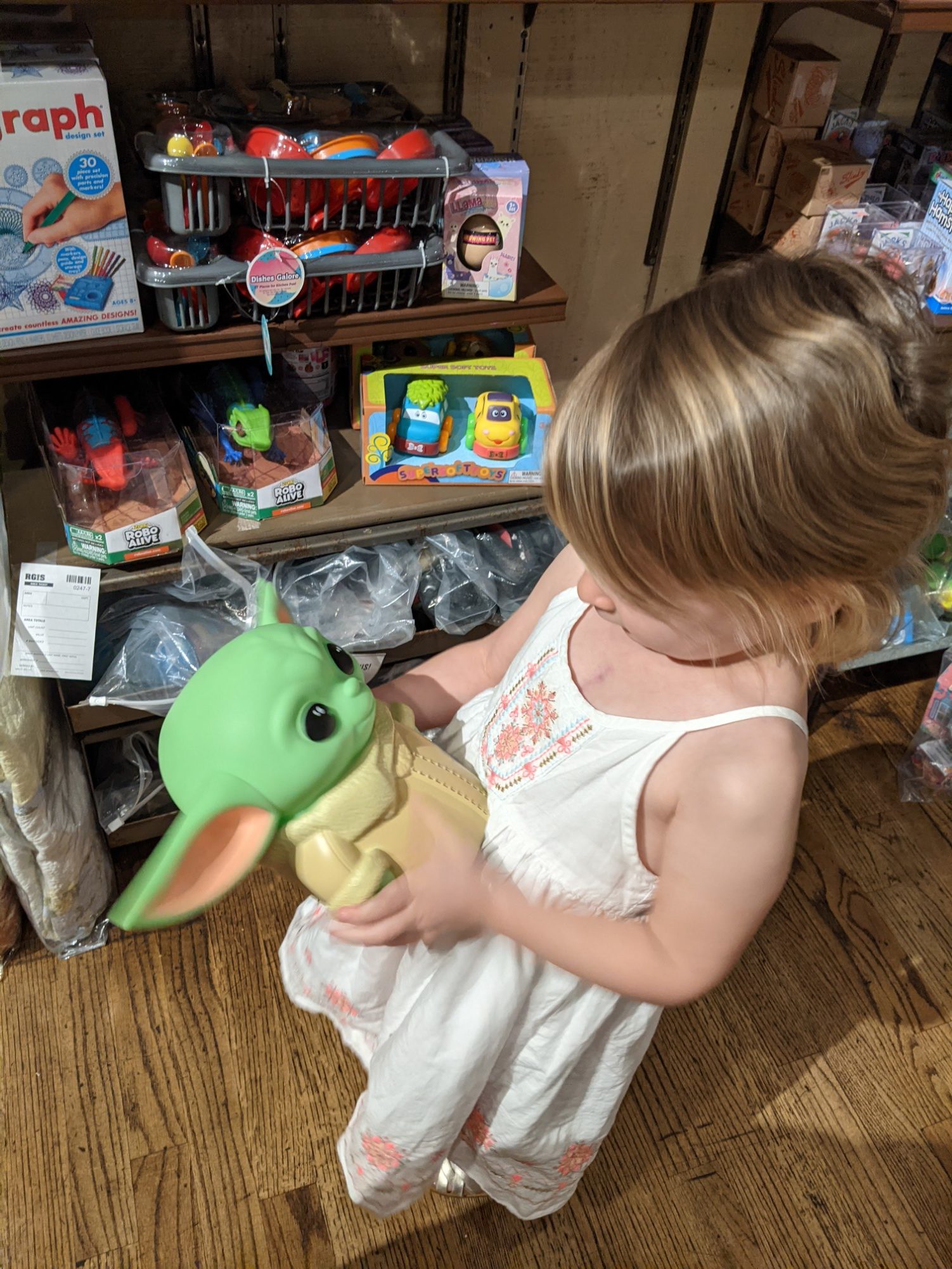 I complained about our wait (and our super slow server) to the girl who brought our food out (which I seriously rarely do but geez louise), so the manager came over and offered us two free desserts. Jeff was thrilled with the offer, but since I can't eat it, I would have rather she just offered us a free meal or something! Oh well, it was the thought that counts, right?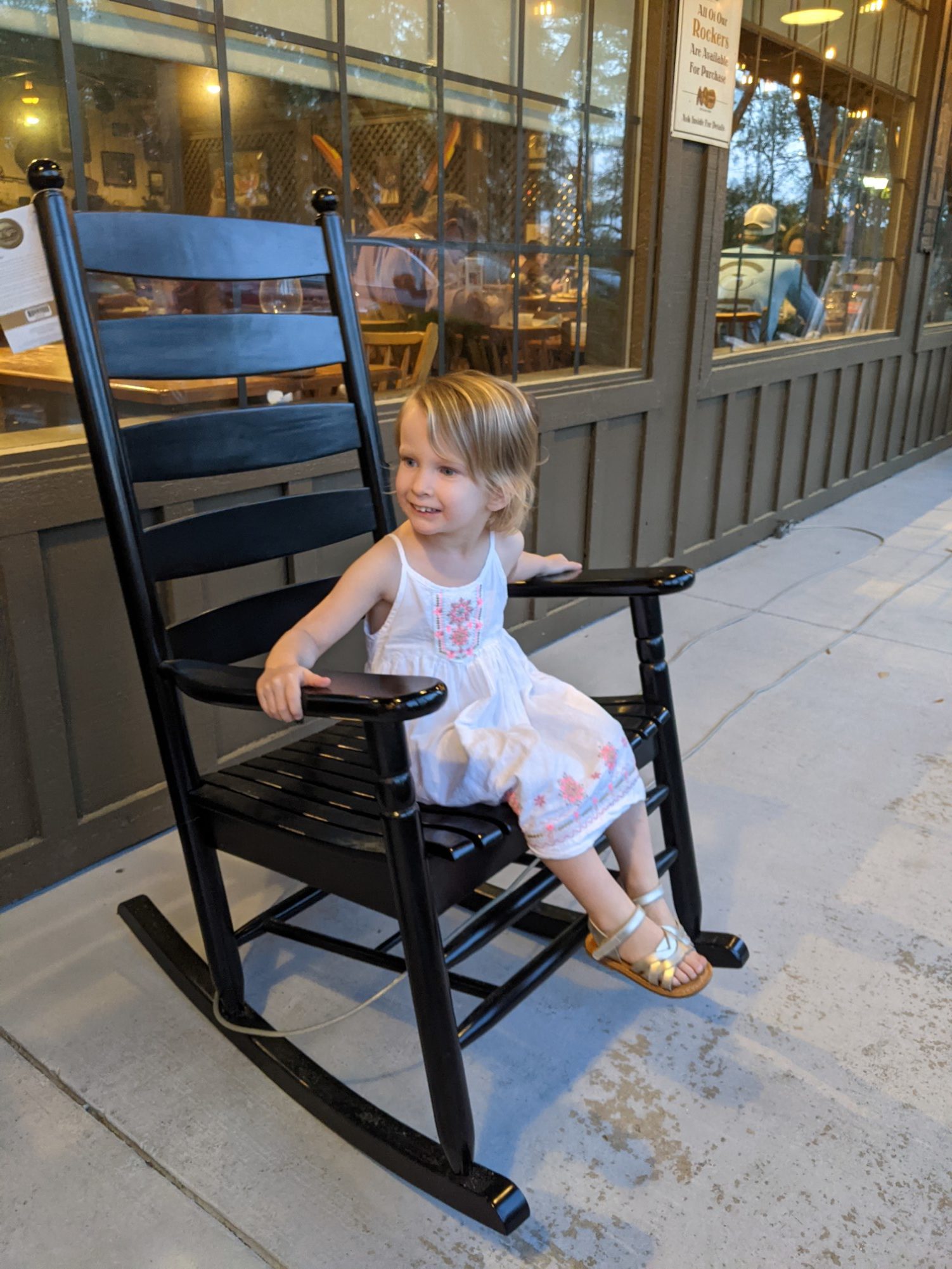 She was a little crazy at bedtime and it was slightly difficult to get her to calm down, but we got everything under control eventually, and she finally fell asleep.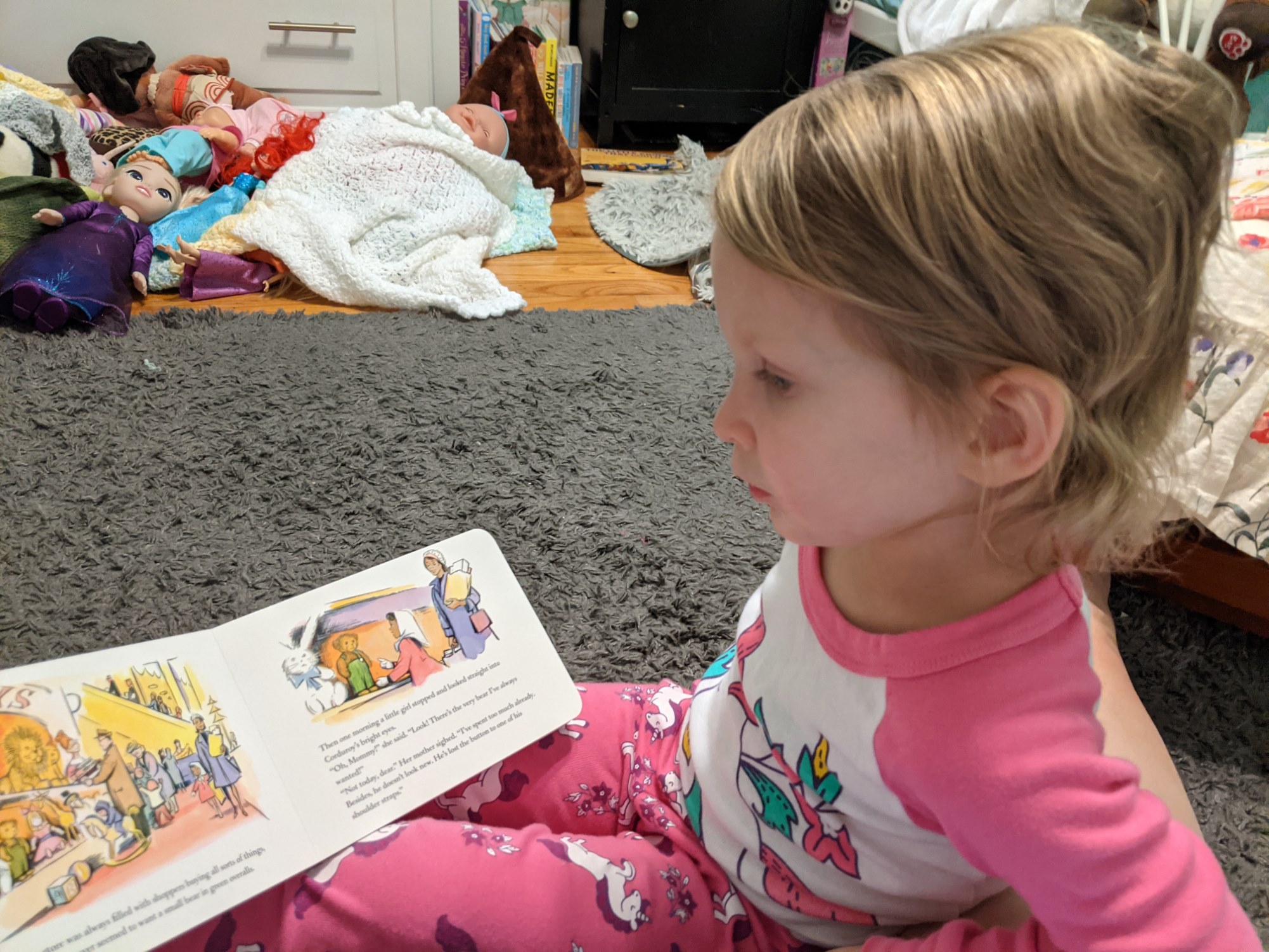 Today was a great day, but I'm still ready for some more rest and relaxation tonight!