It's kinda late, and we had a big day, and we have TONS of photos, so I'm mostly just gonna do a photo dump tonight, with little writing… We started with an early morning grocery pick-up, followed by egg sandwiches (on buns for Jeff & Emmie; but a low-carb wheat wrap for me) at home for breakfast. And Emmie ate her entire sammich.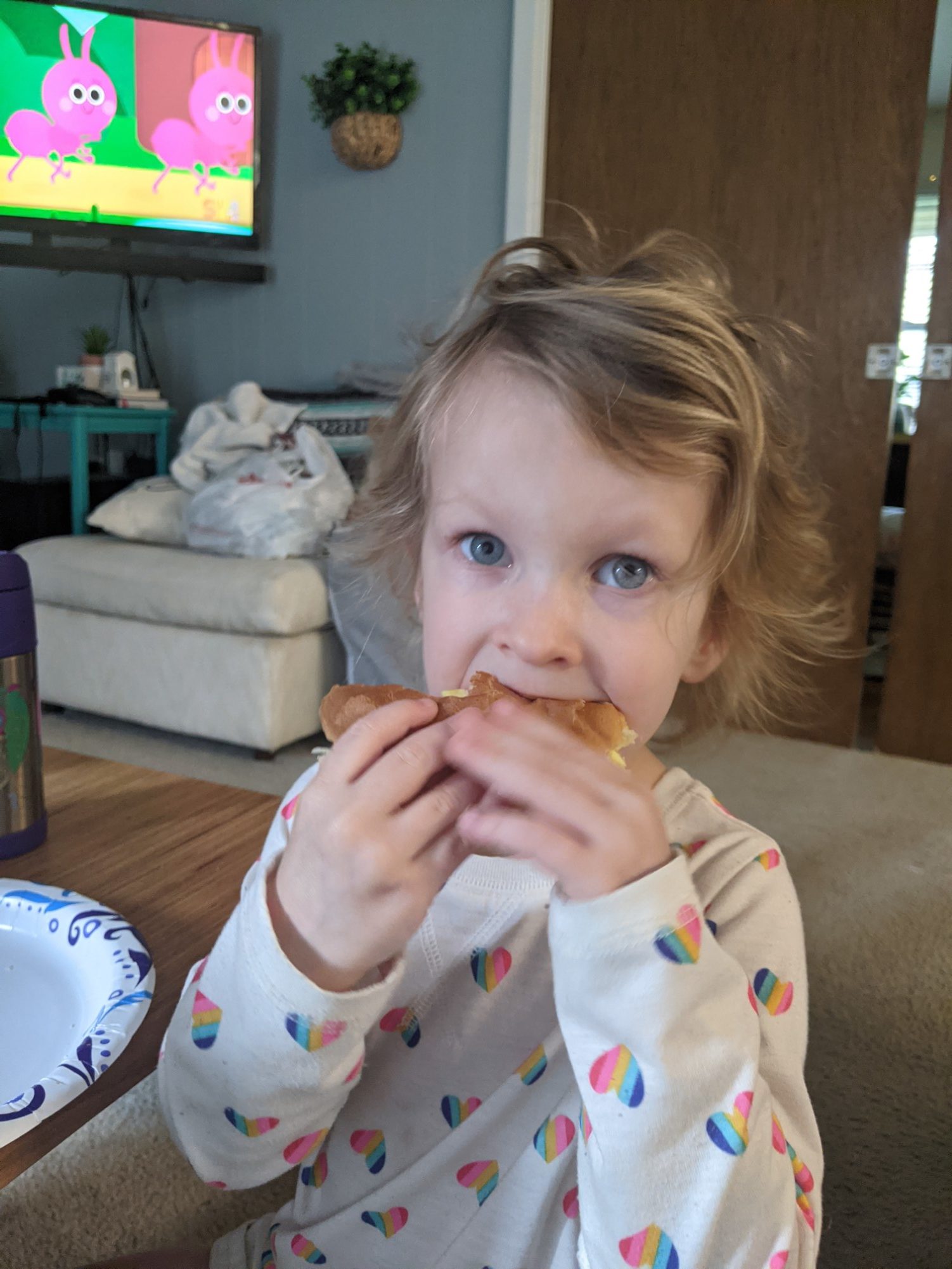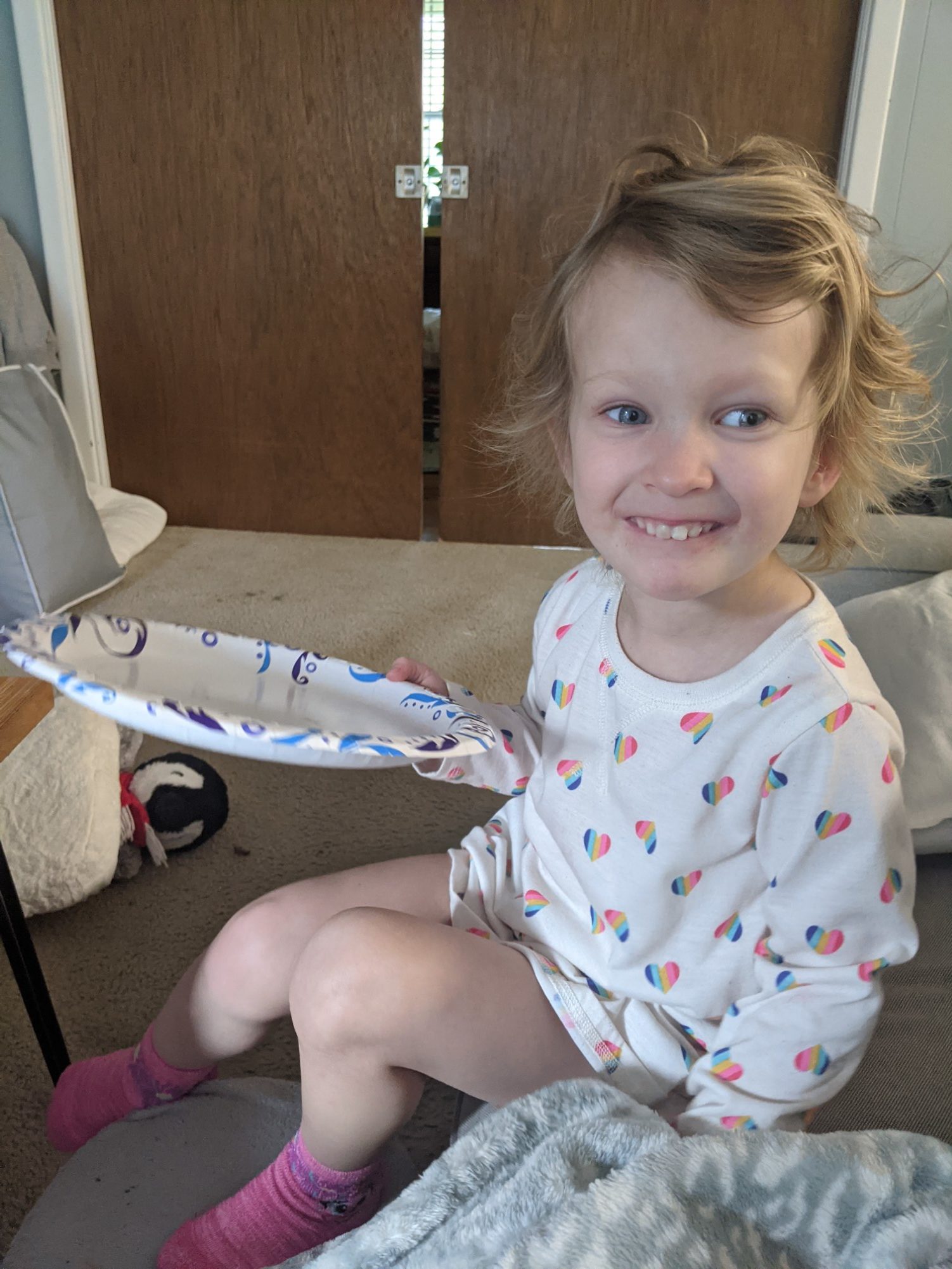 We got cleaned up and ready to go, Emmie helped me get the triplets' gifts all ready to go, and then we hit the road out to Grammy & Papa's house!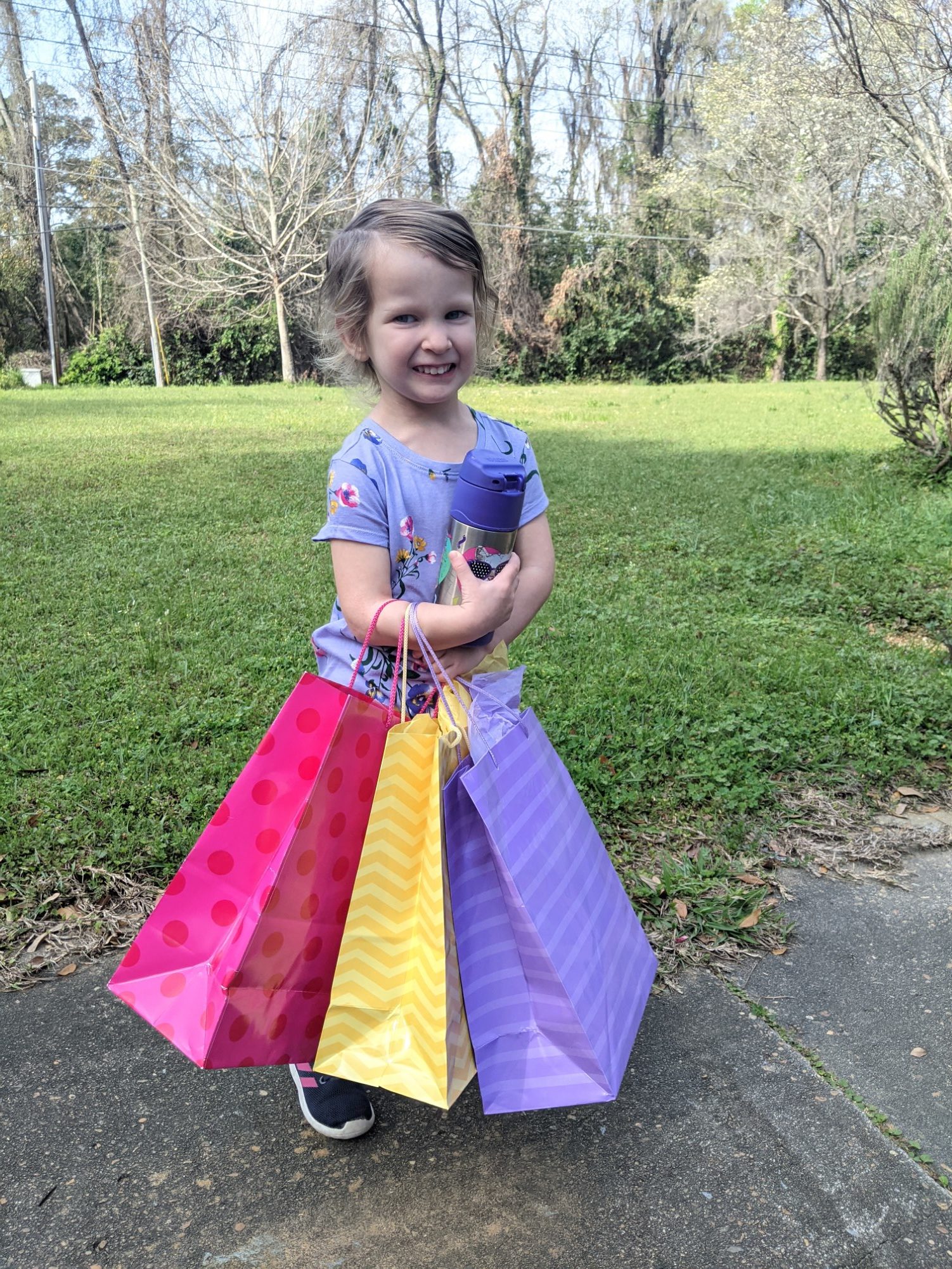 And then we had a super fun, barnyard themed 2nd birthday party for the triplets!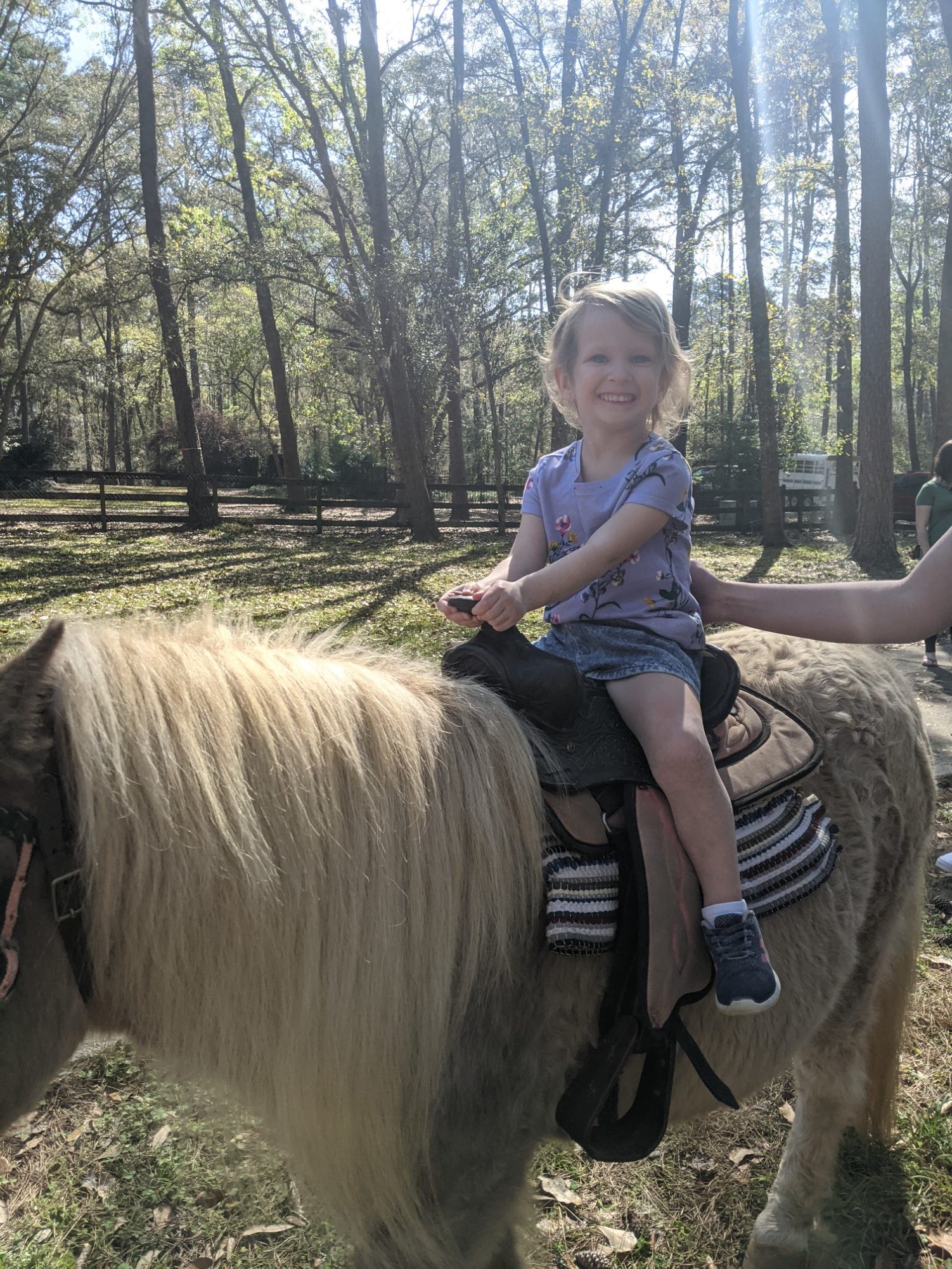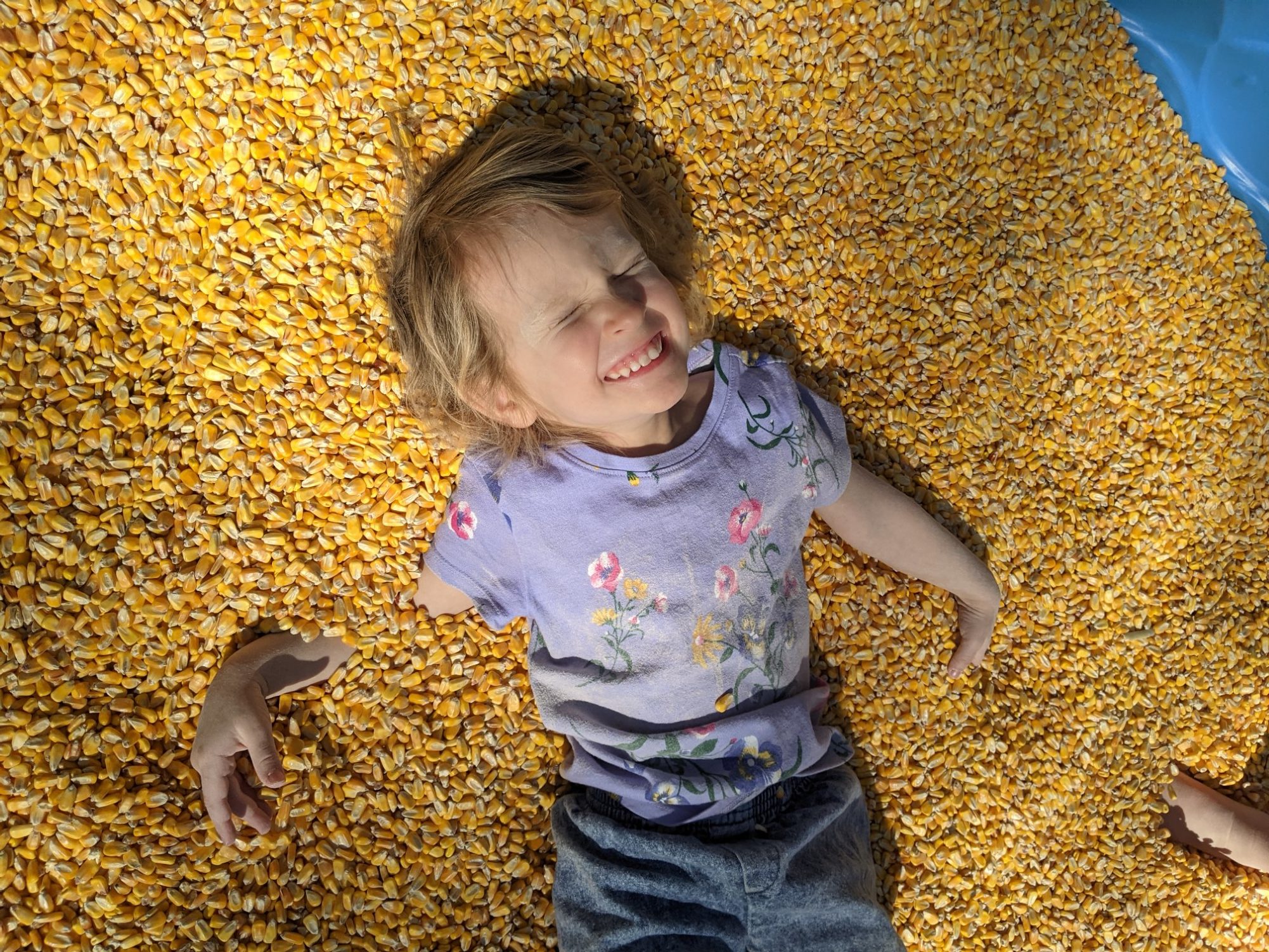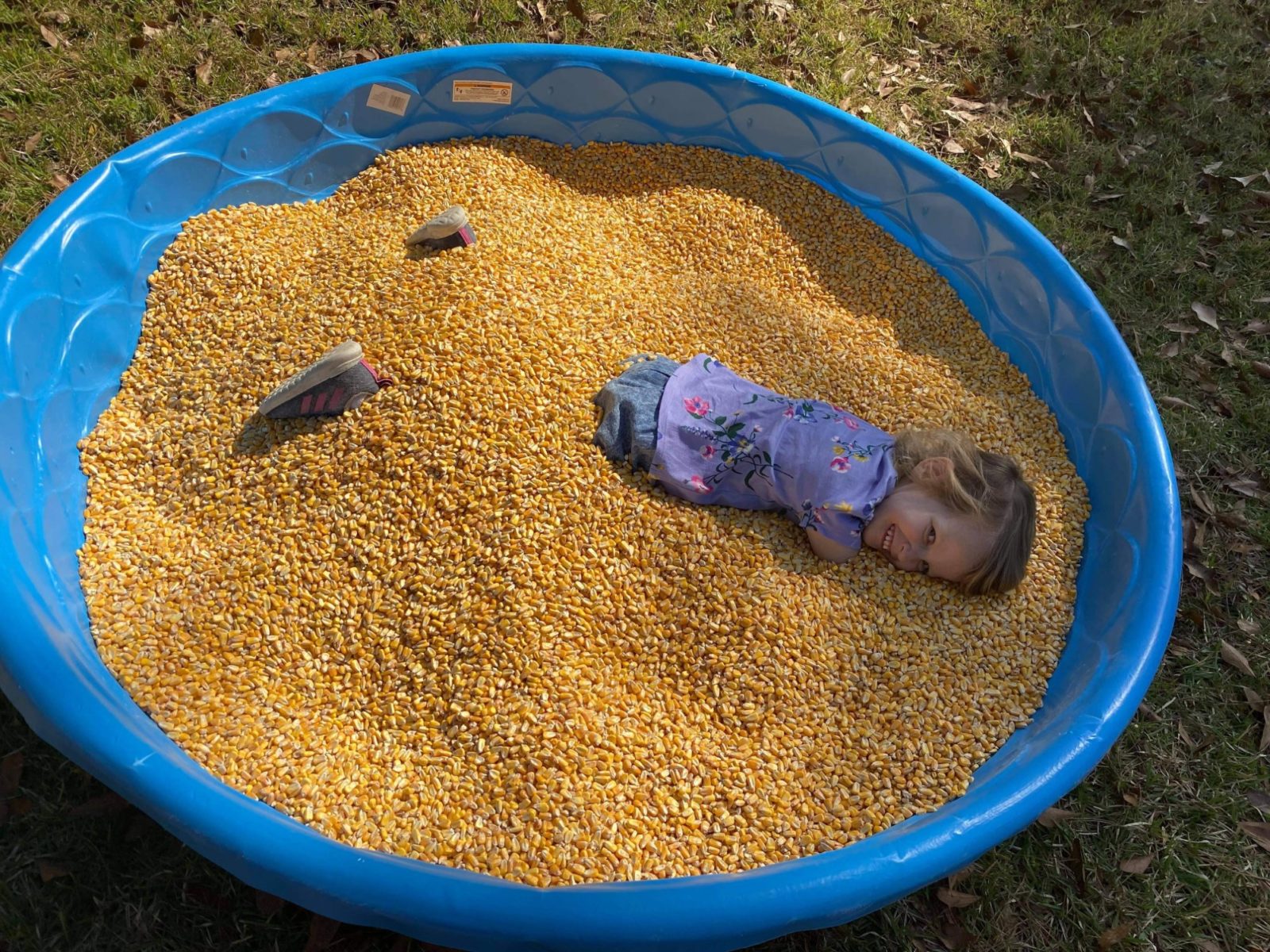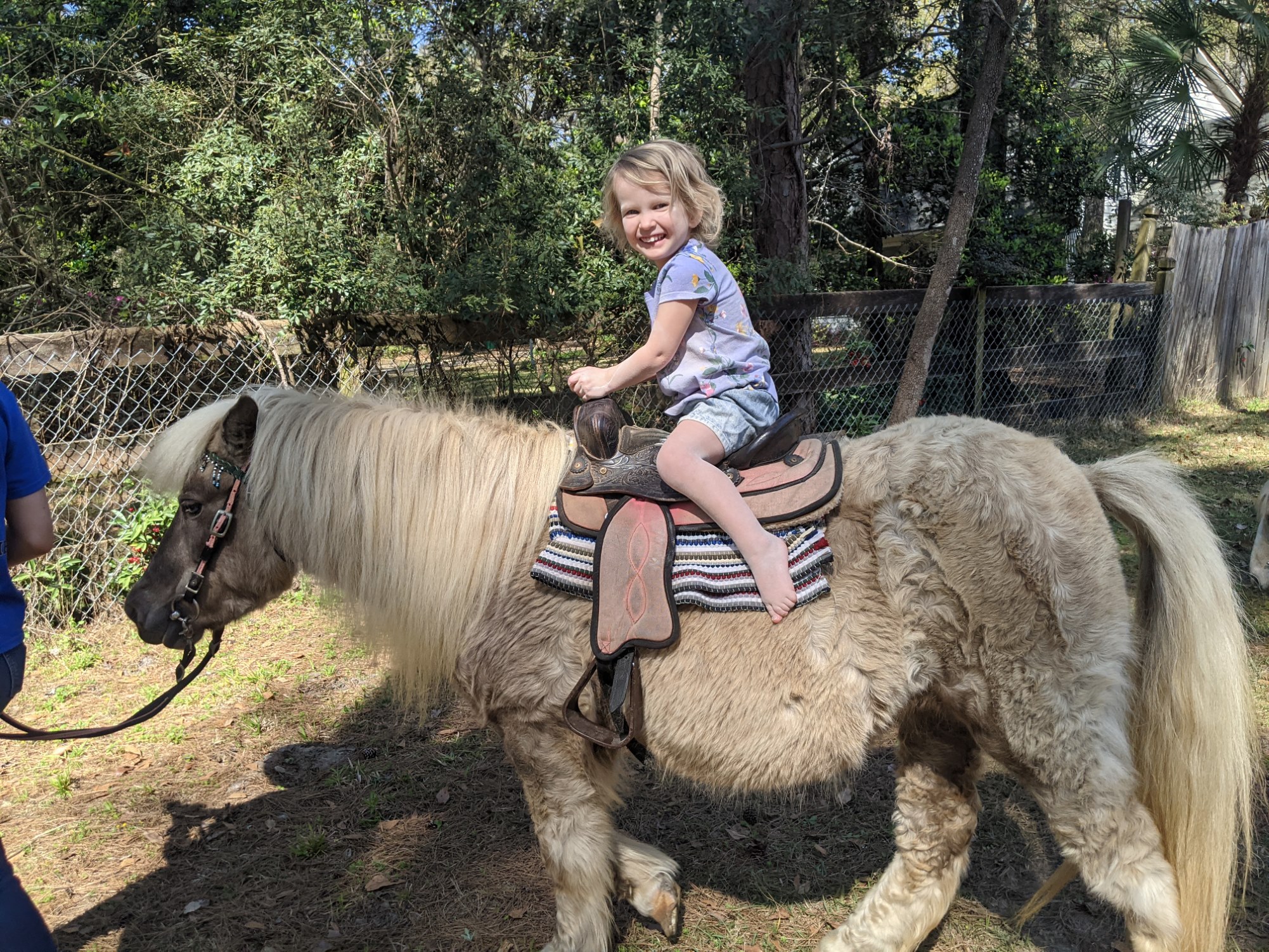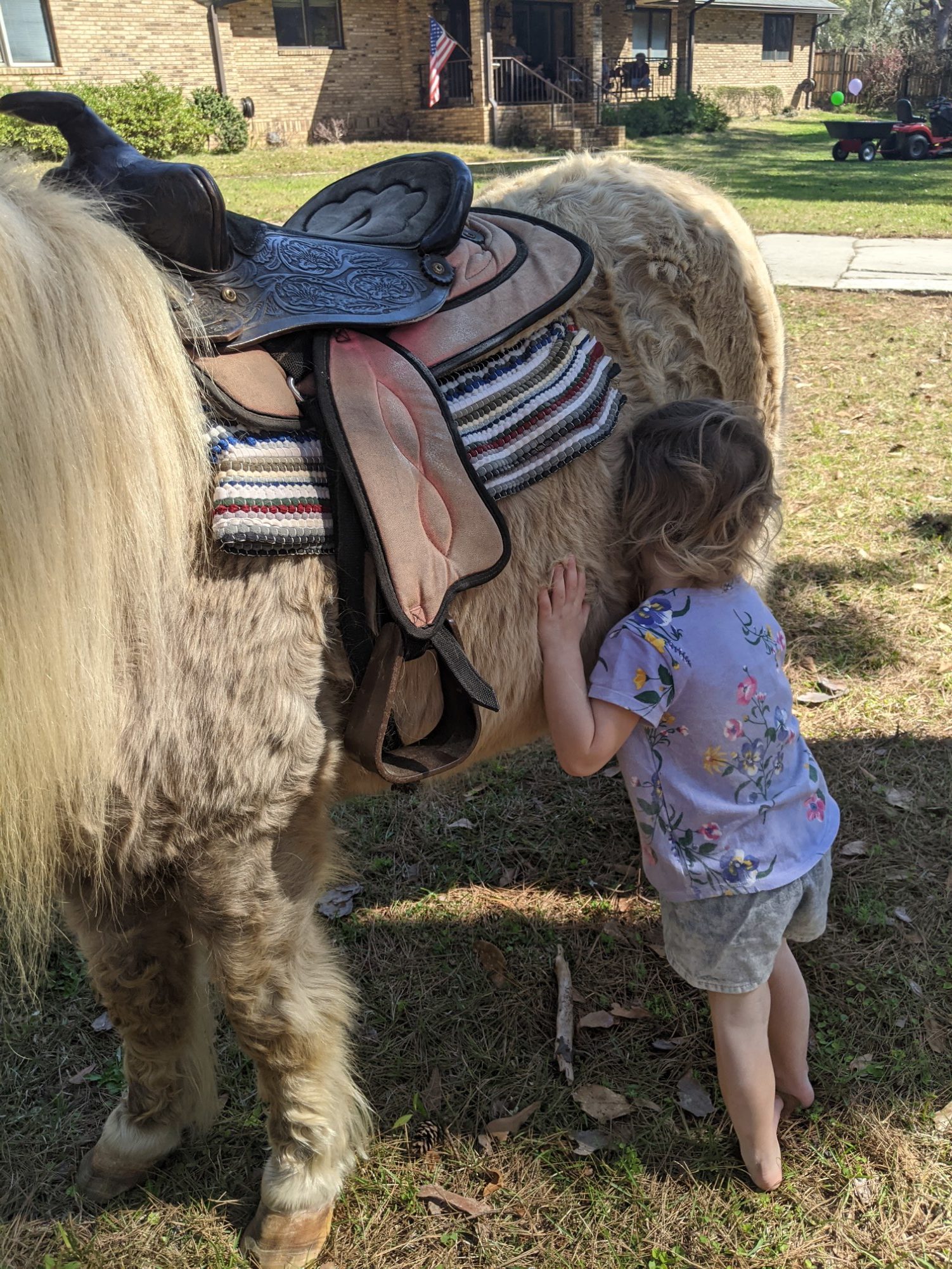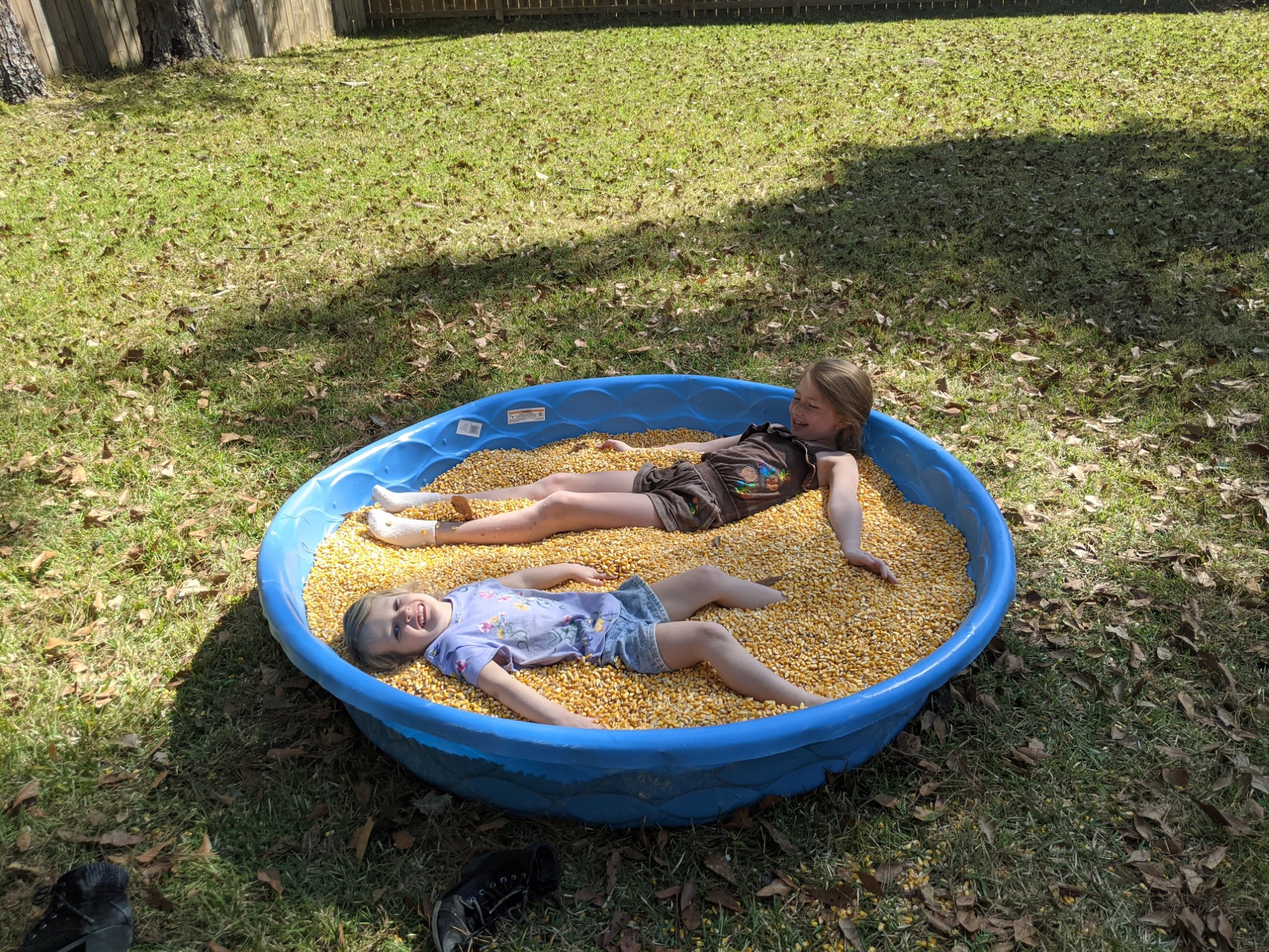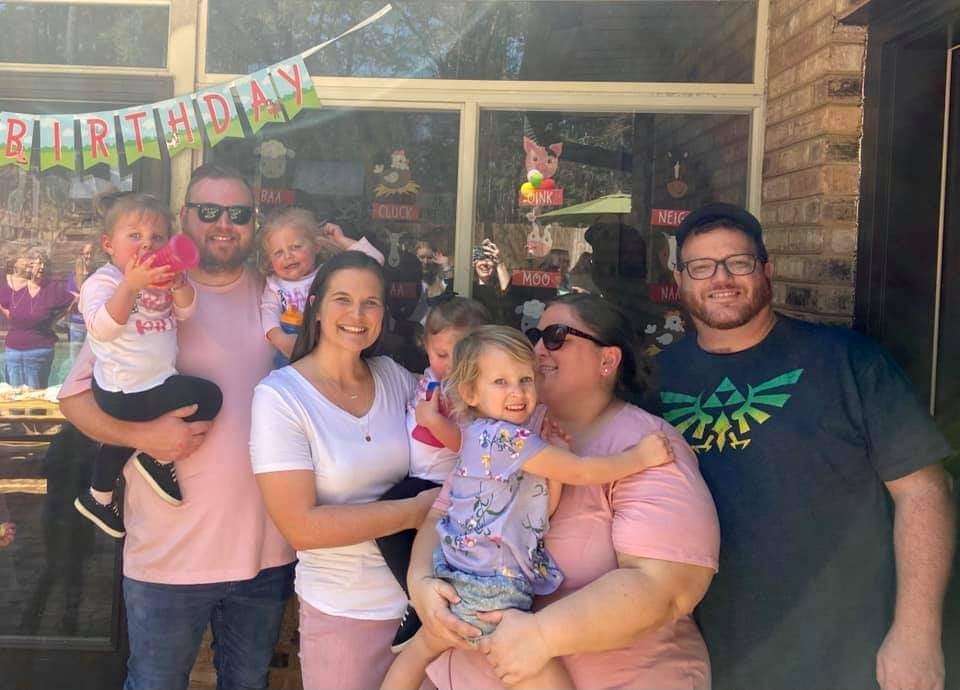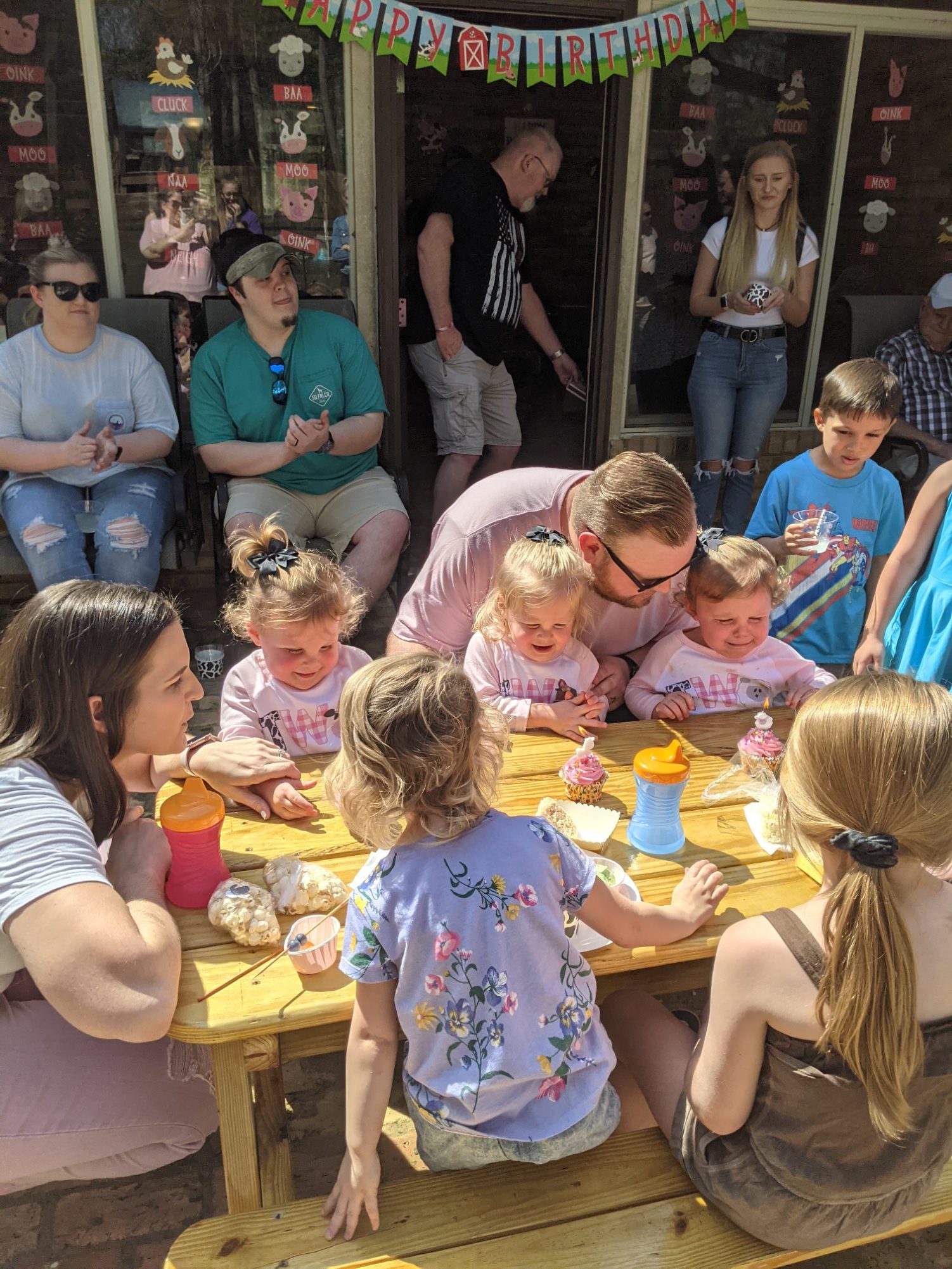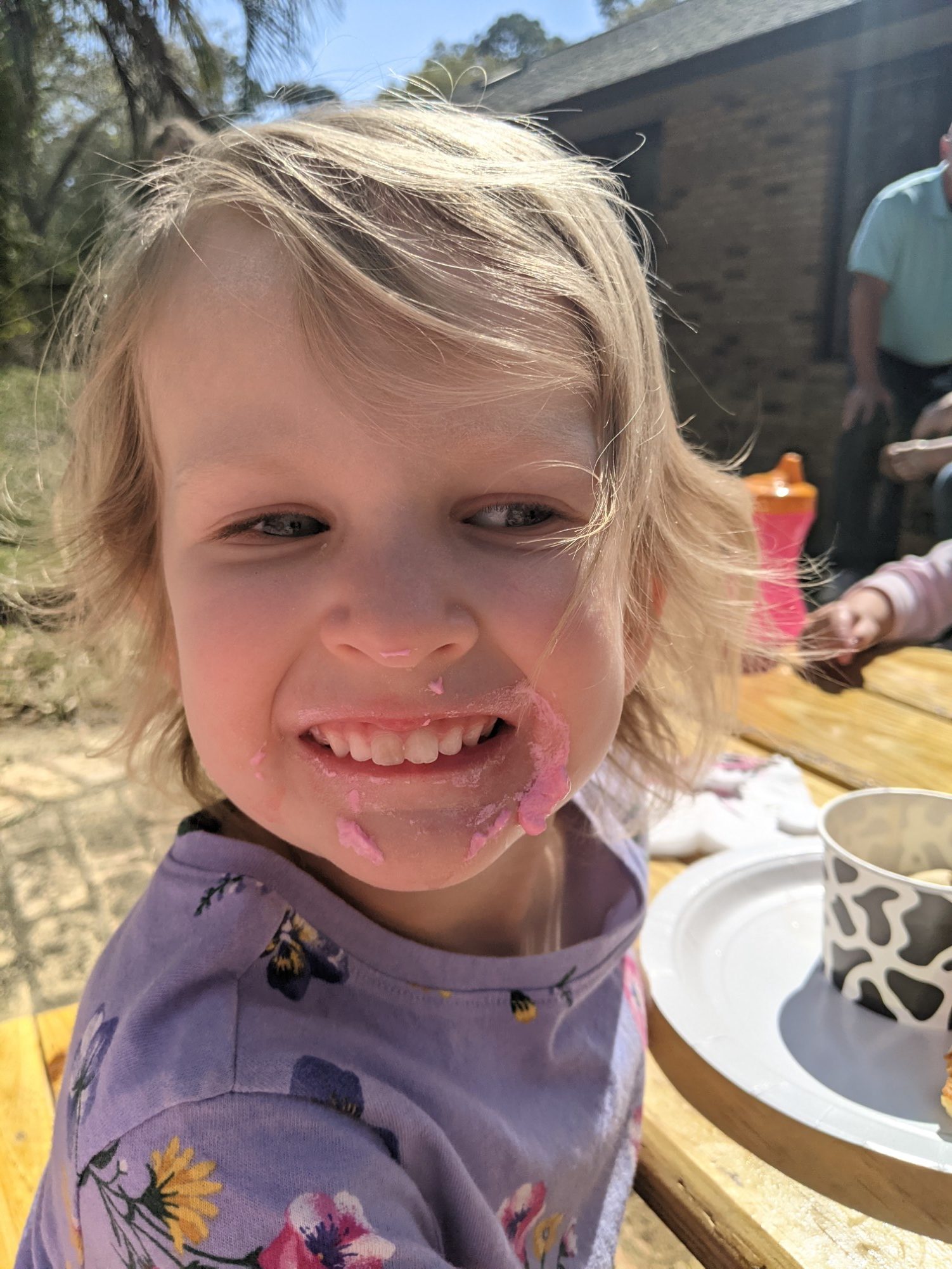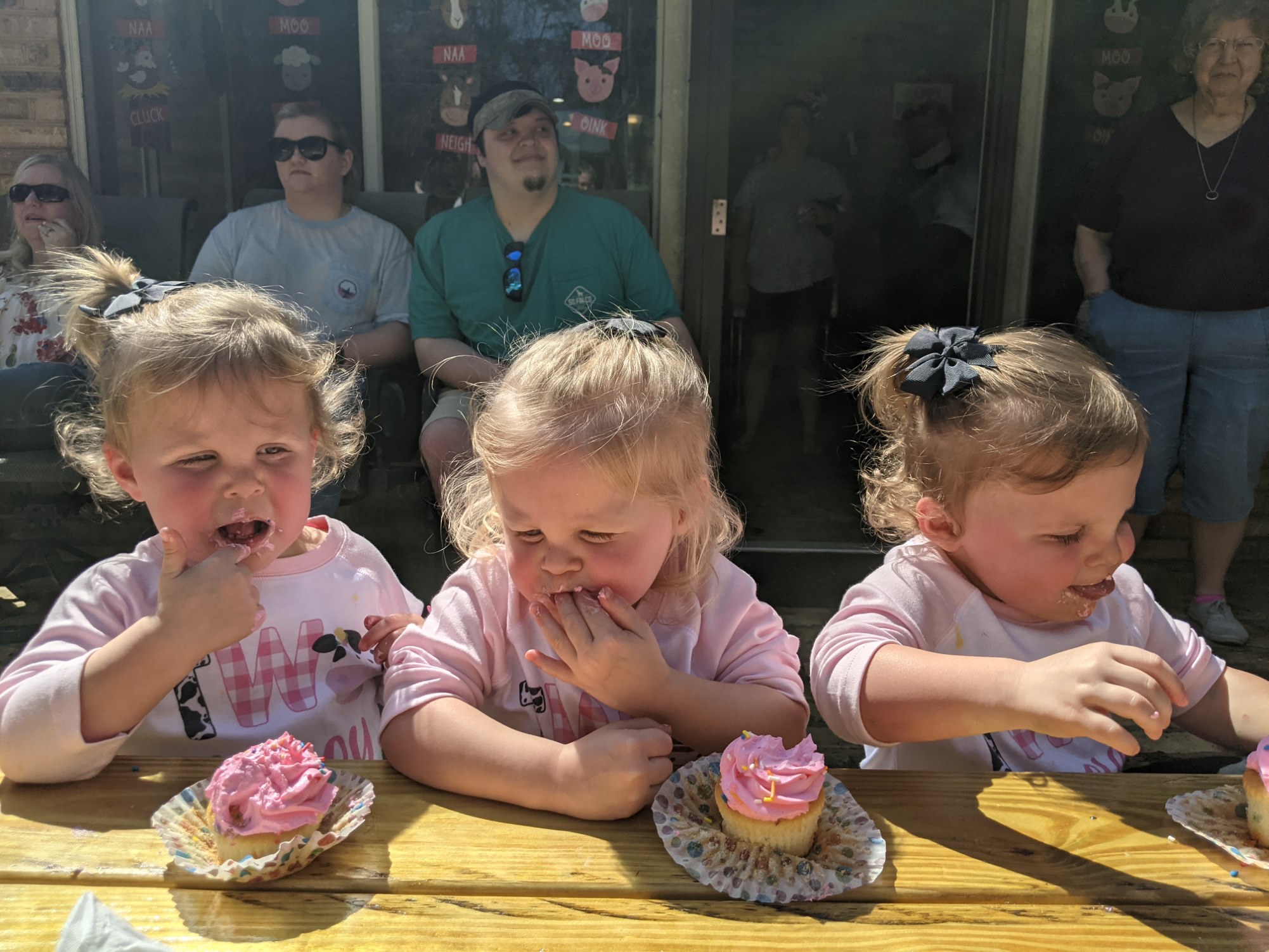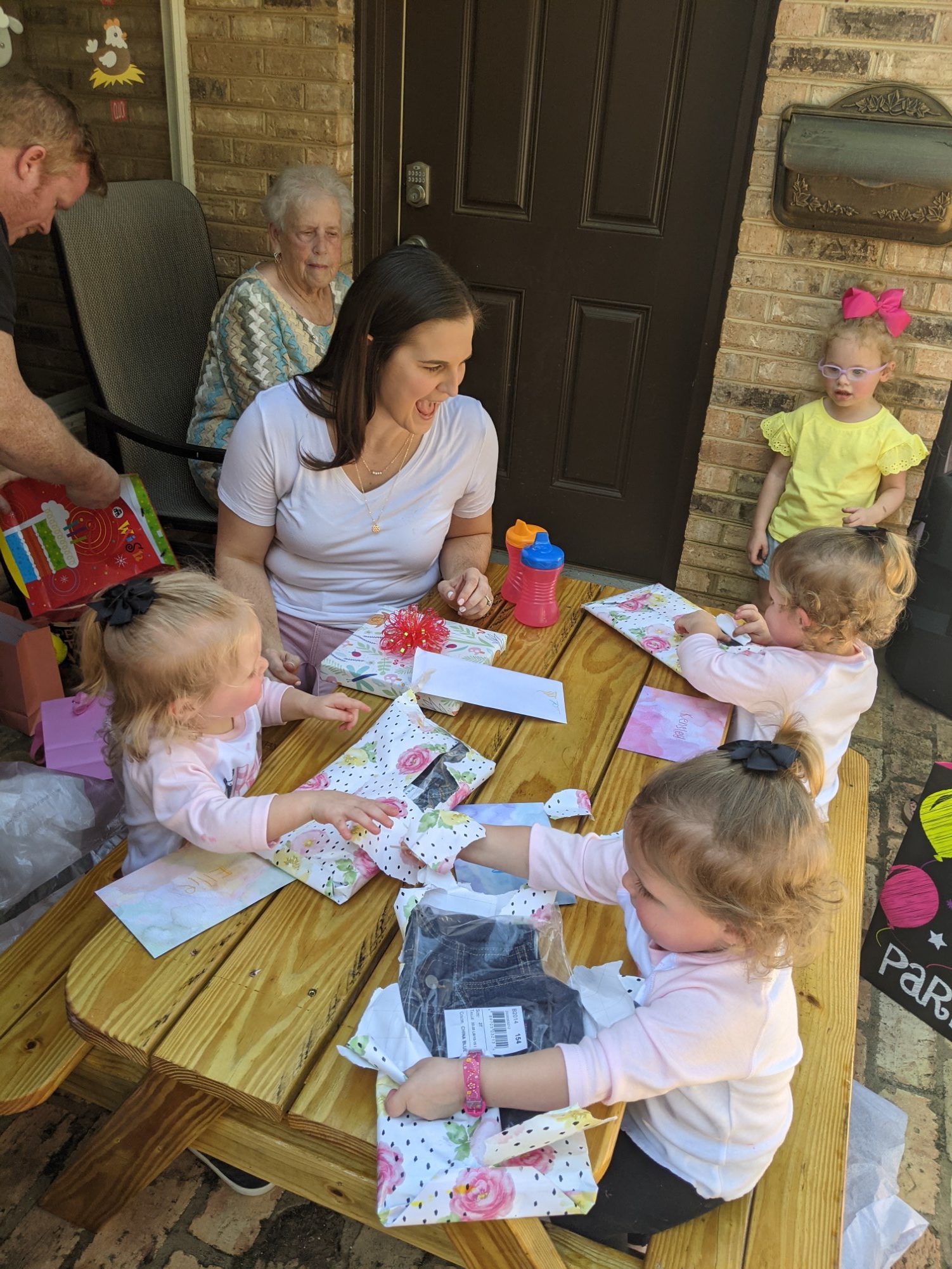 This was one of the books Emmie picked out for the girls last night, and Ellie really liked it.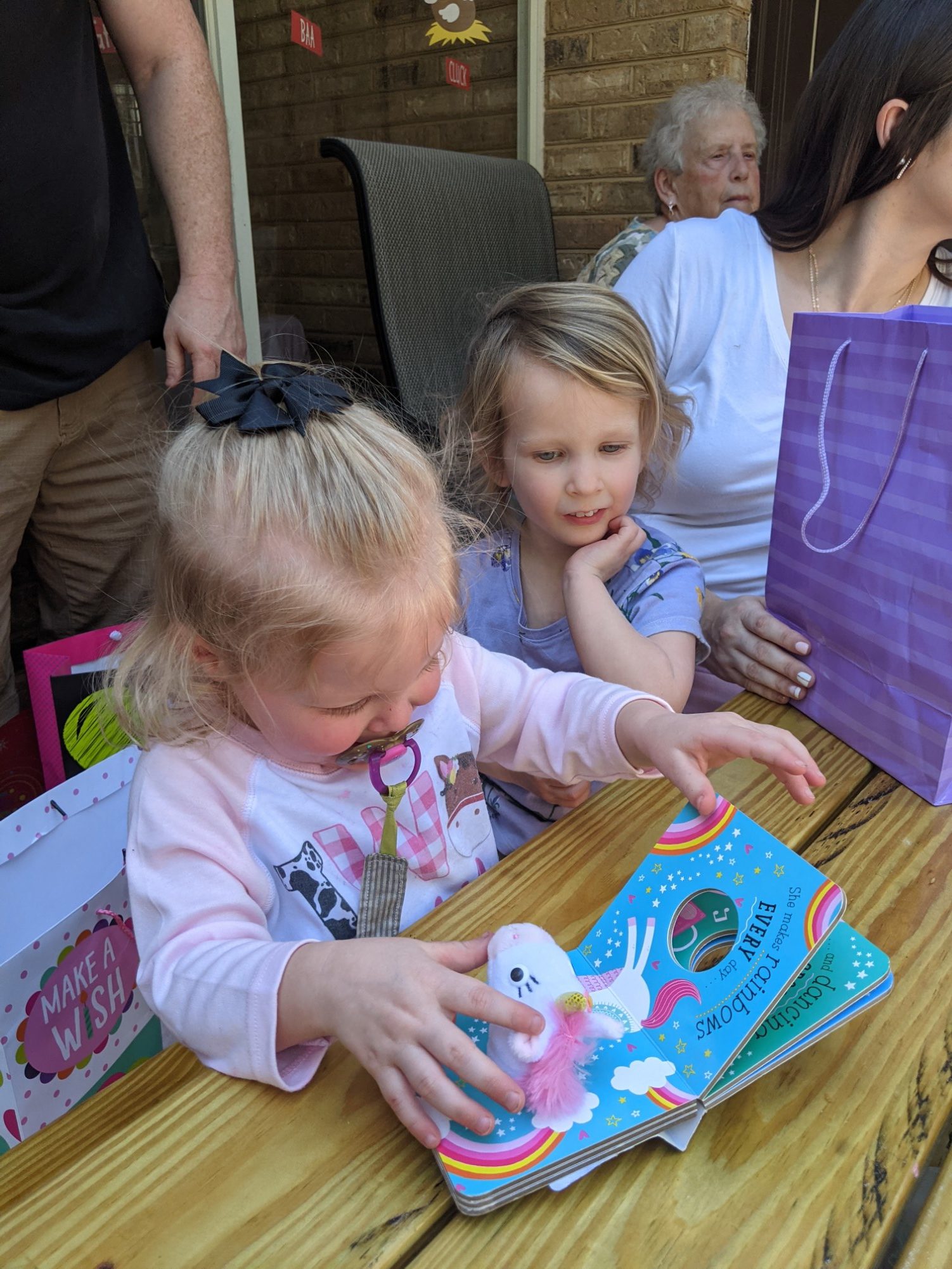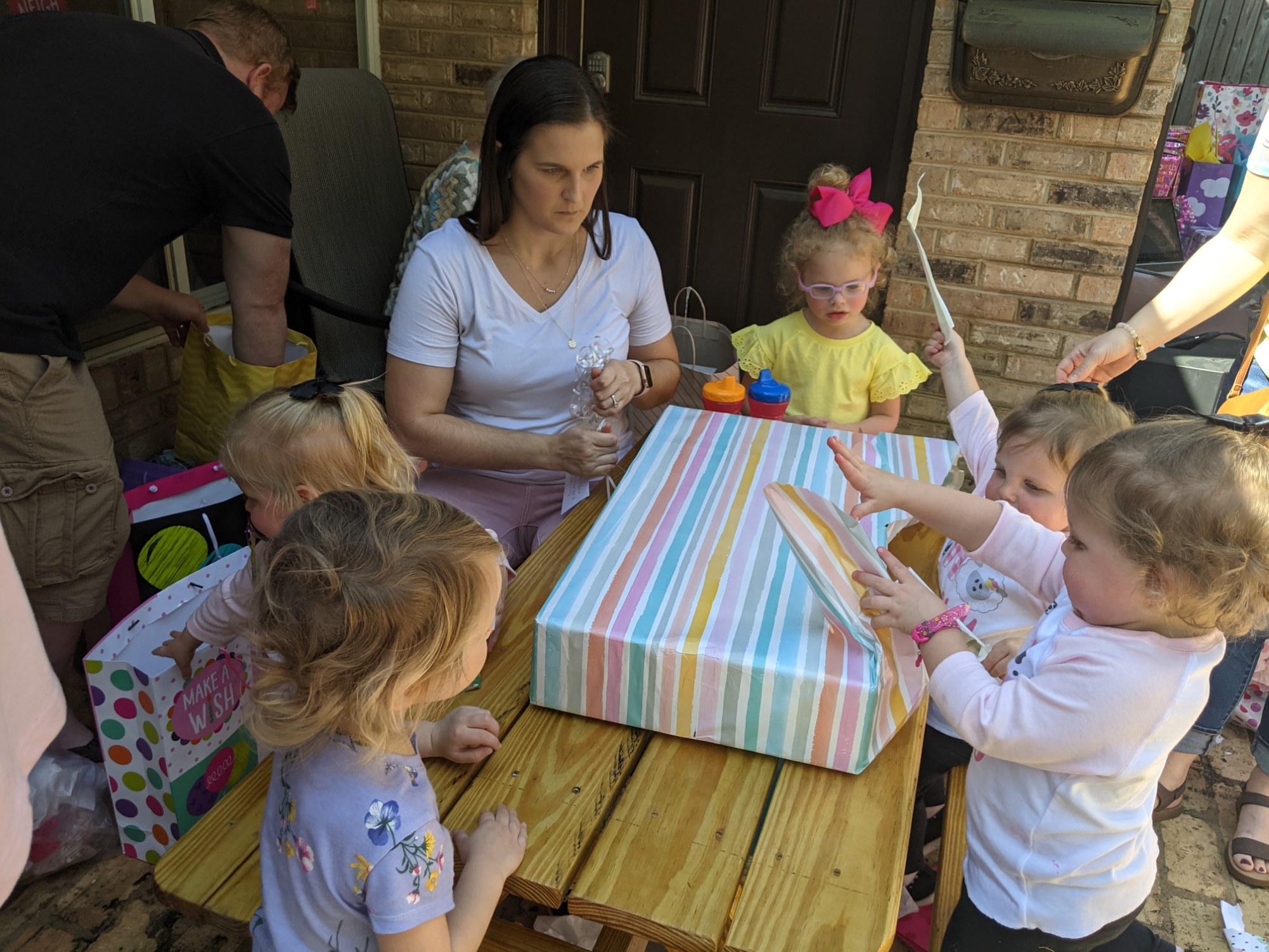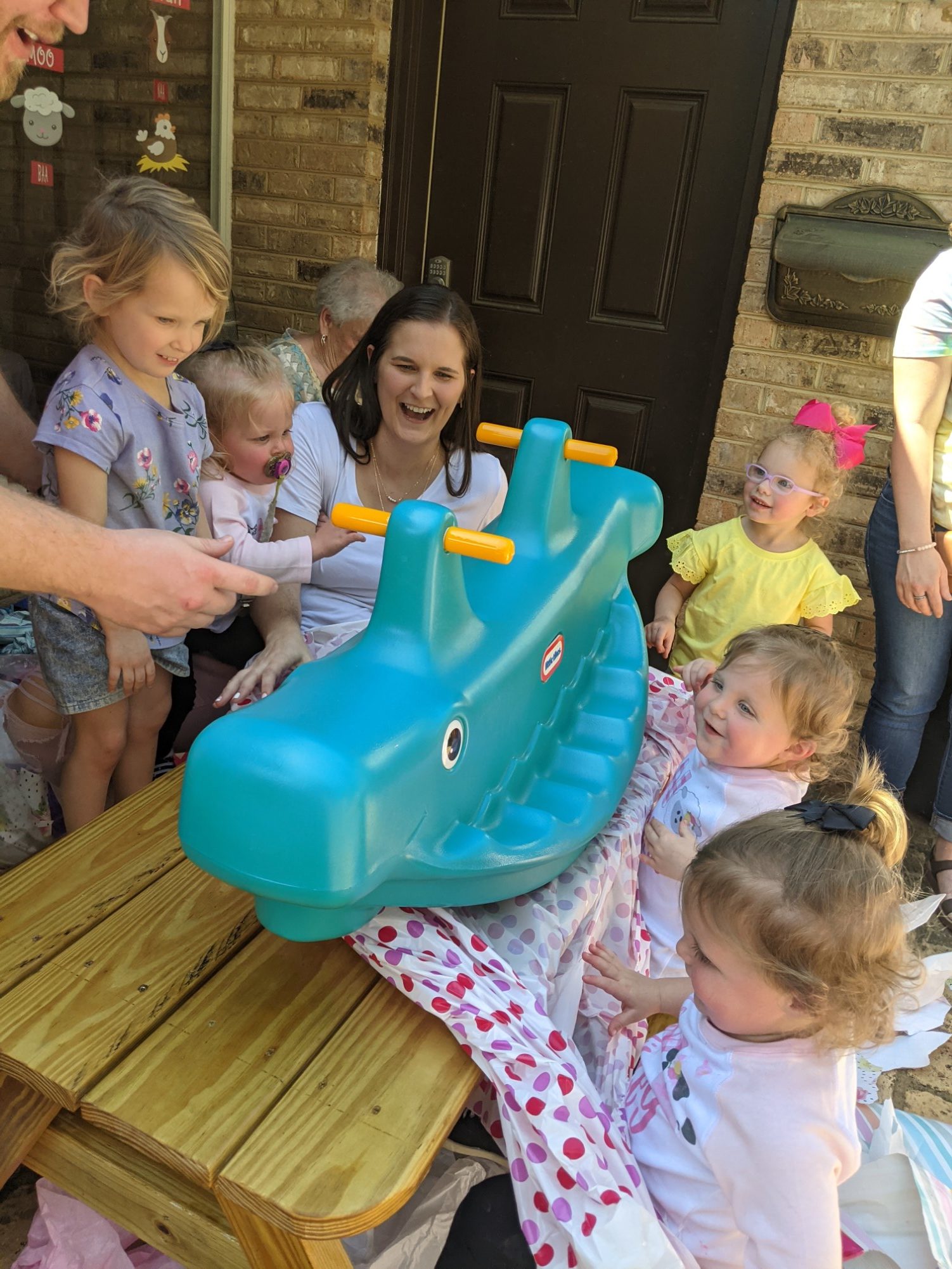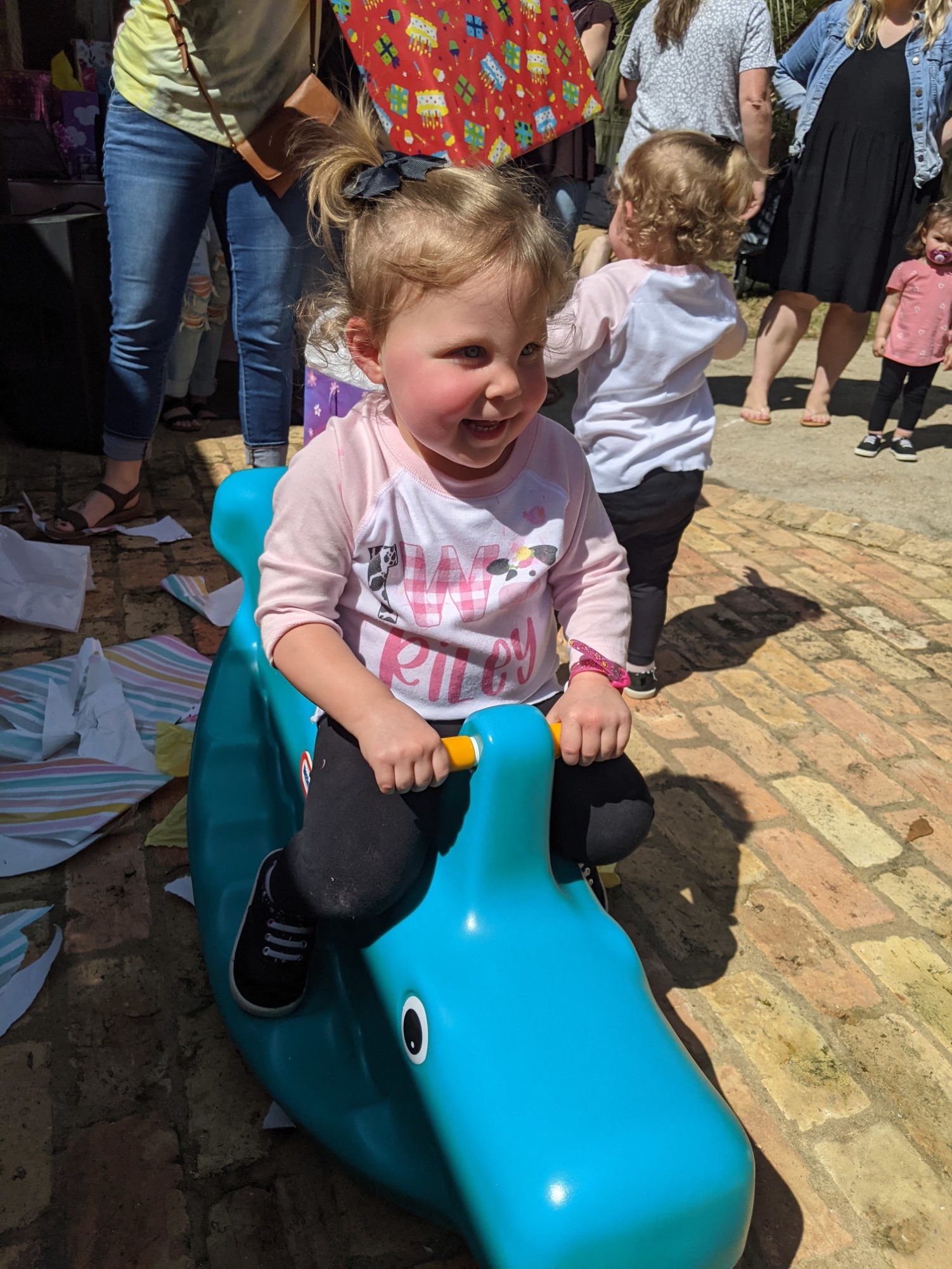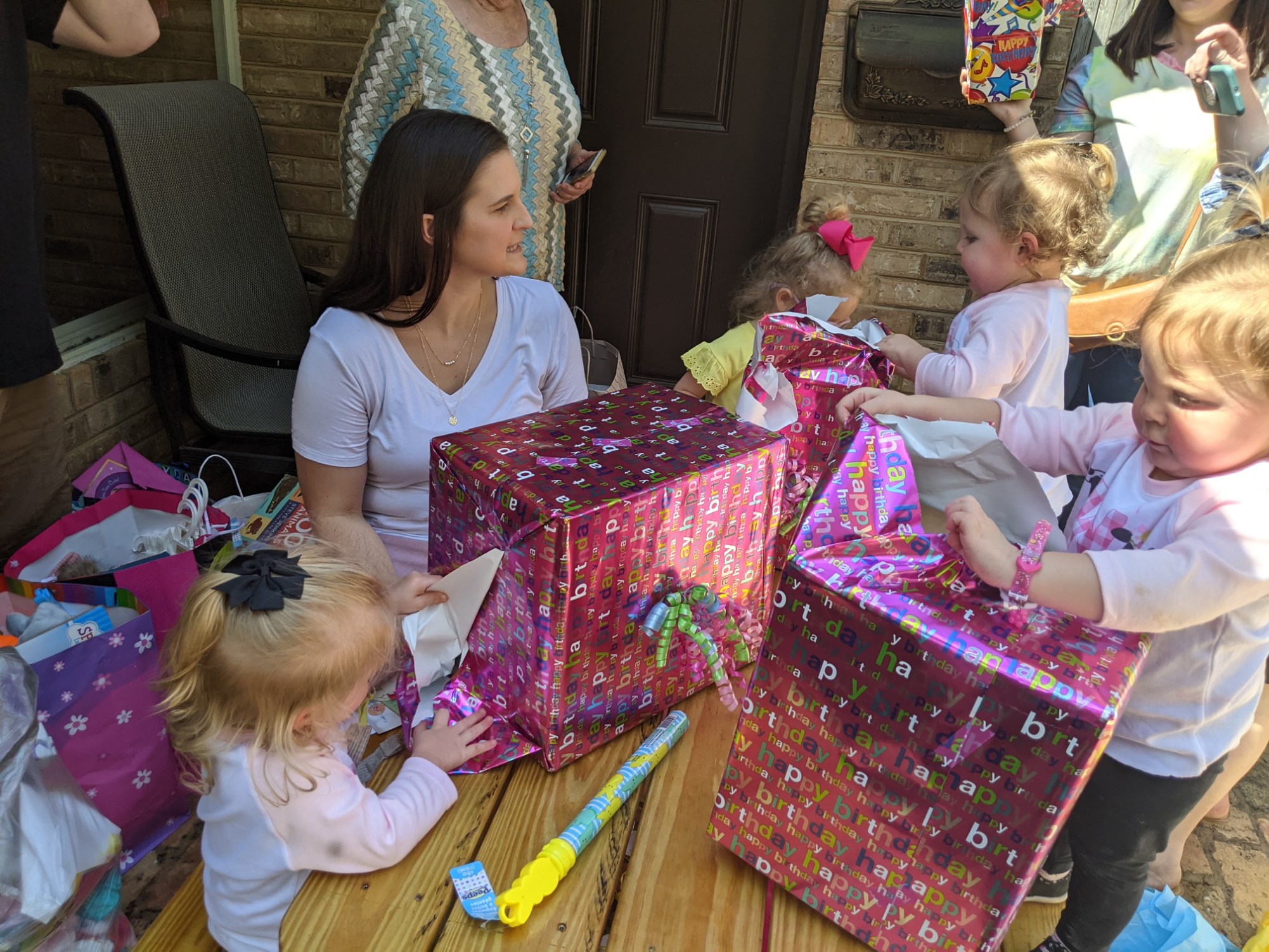 Emmie brought her party snacks home, so she could have them before her naptime.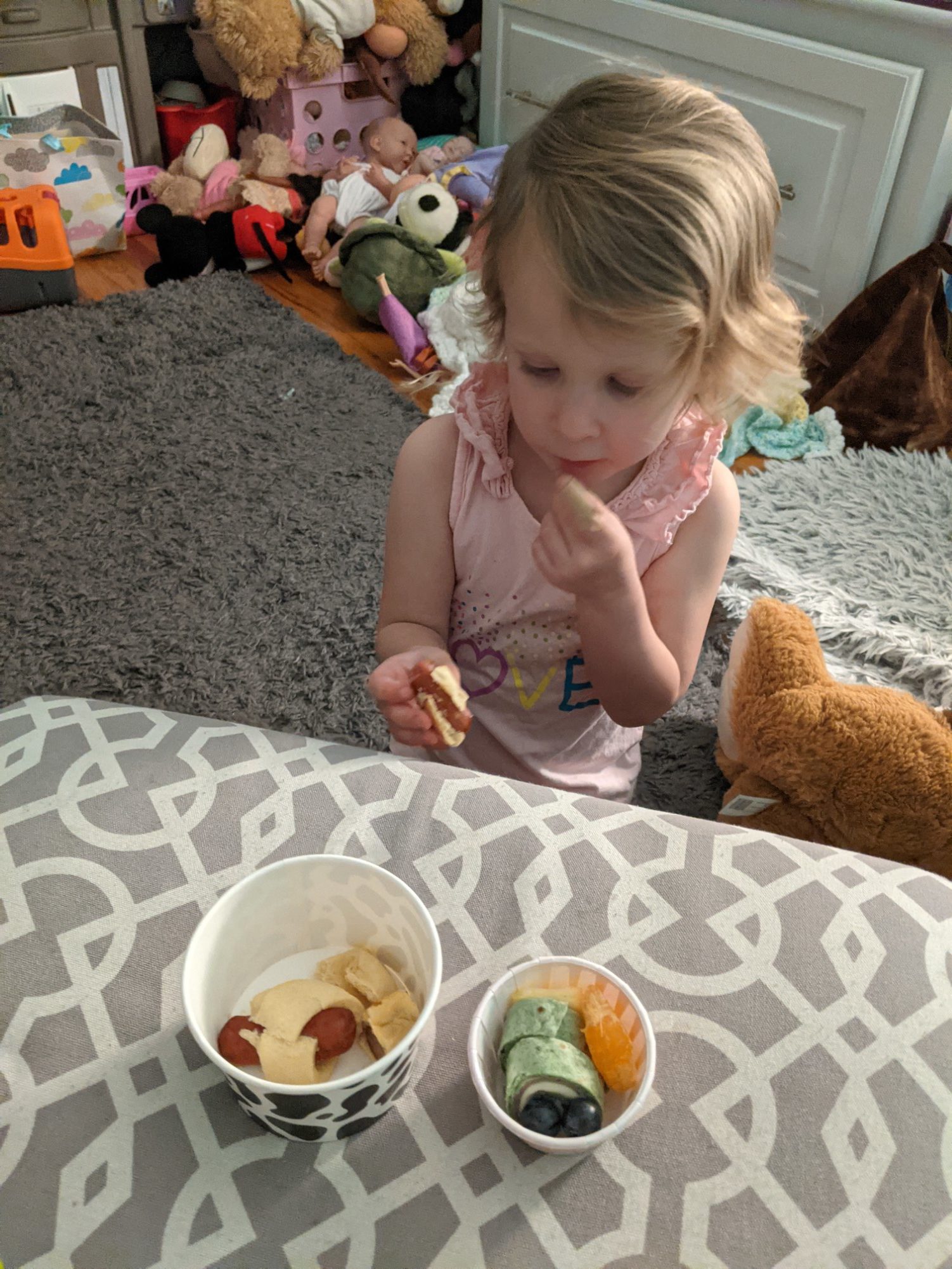 Aunt Jane didn't want Emmie to feel left out today, so she brought her a few small gifts too – a Frozen coloring pad, and little fan, and a super cool headphone/headband thing to use with her Kindle.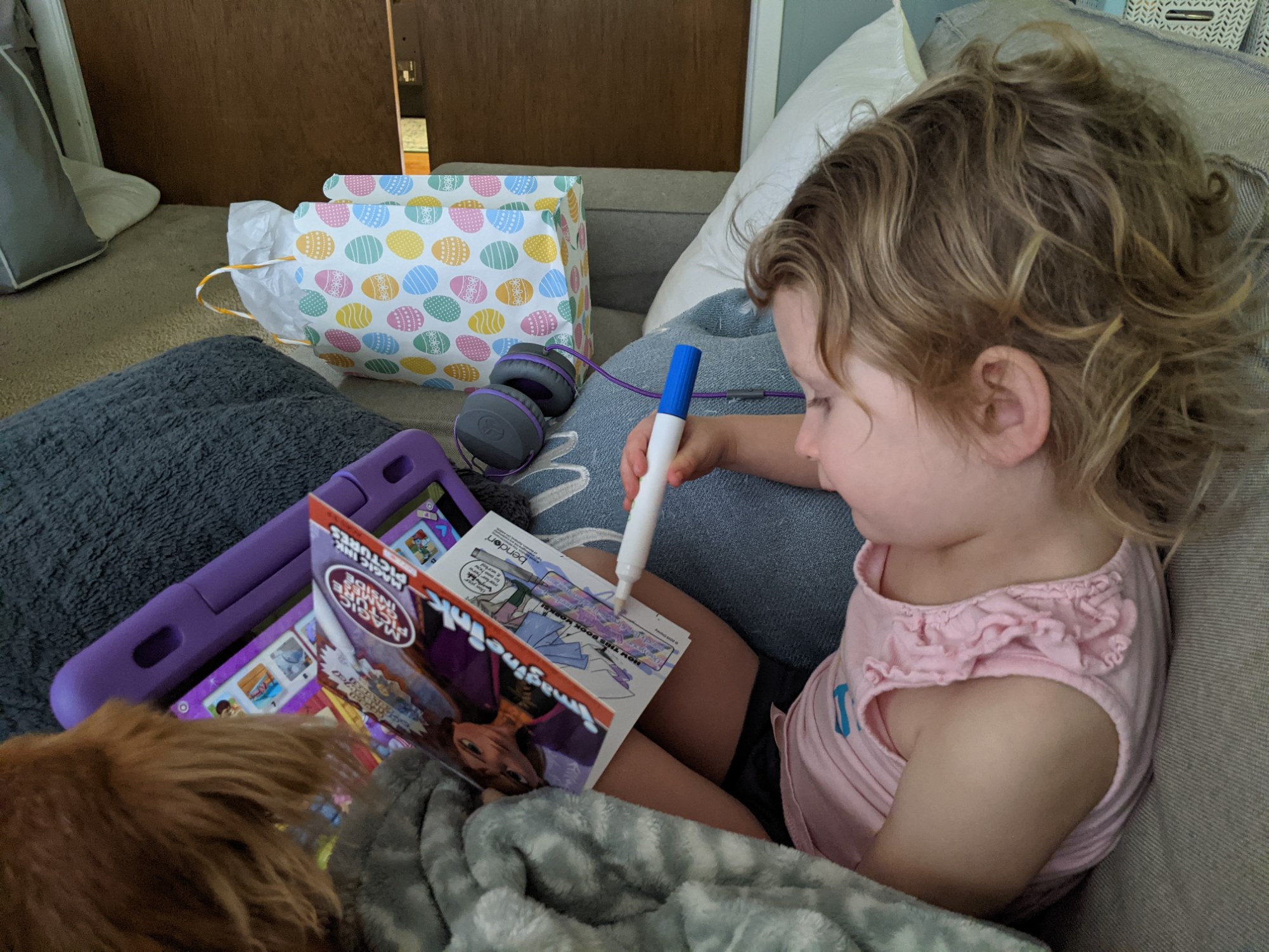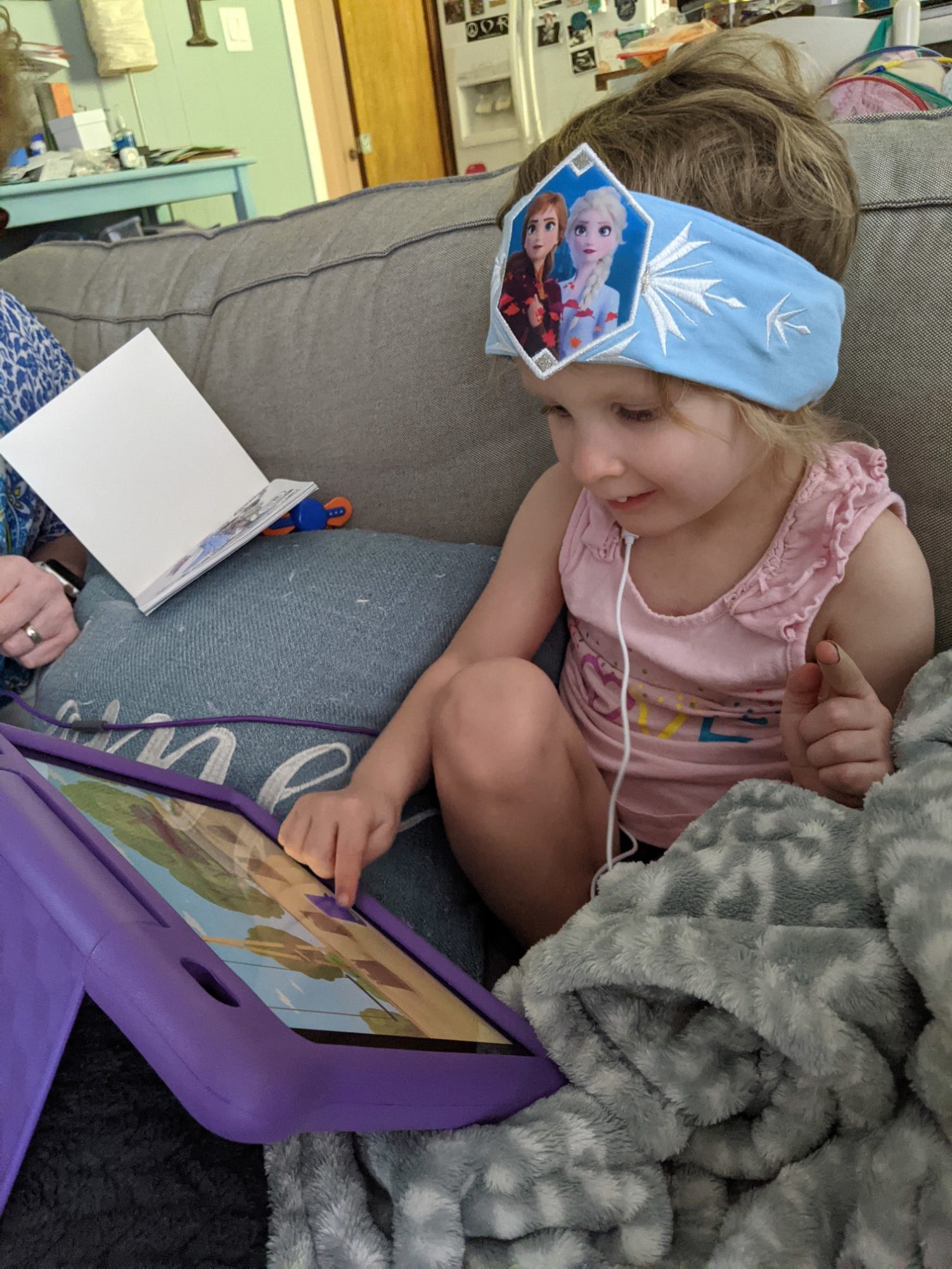 Nana came over this afternoon, and she helped us work on stuff in the front bedroom for a little while, then she took Emmie outside to play and explore while Jeff and I sorted through various tools and electronics and some of my paperwork from college and the couple of years after when I moved back home.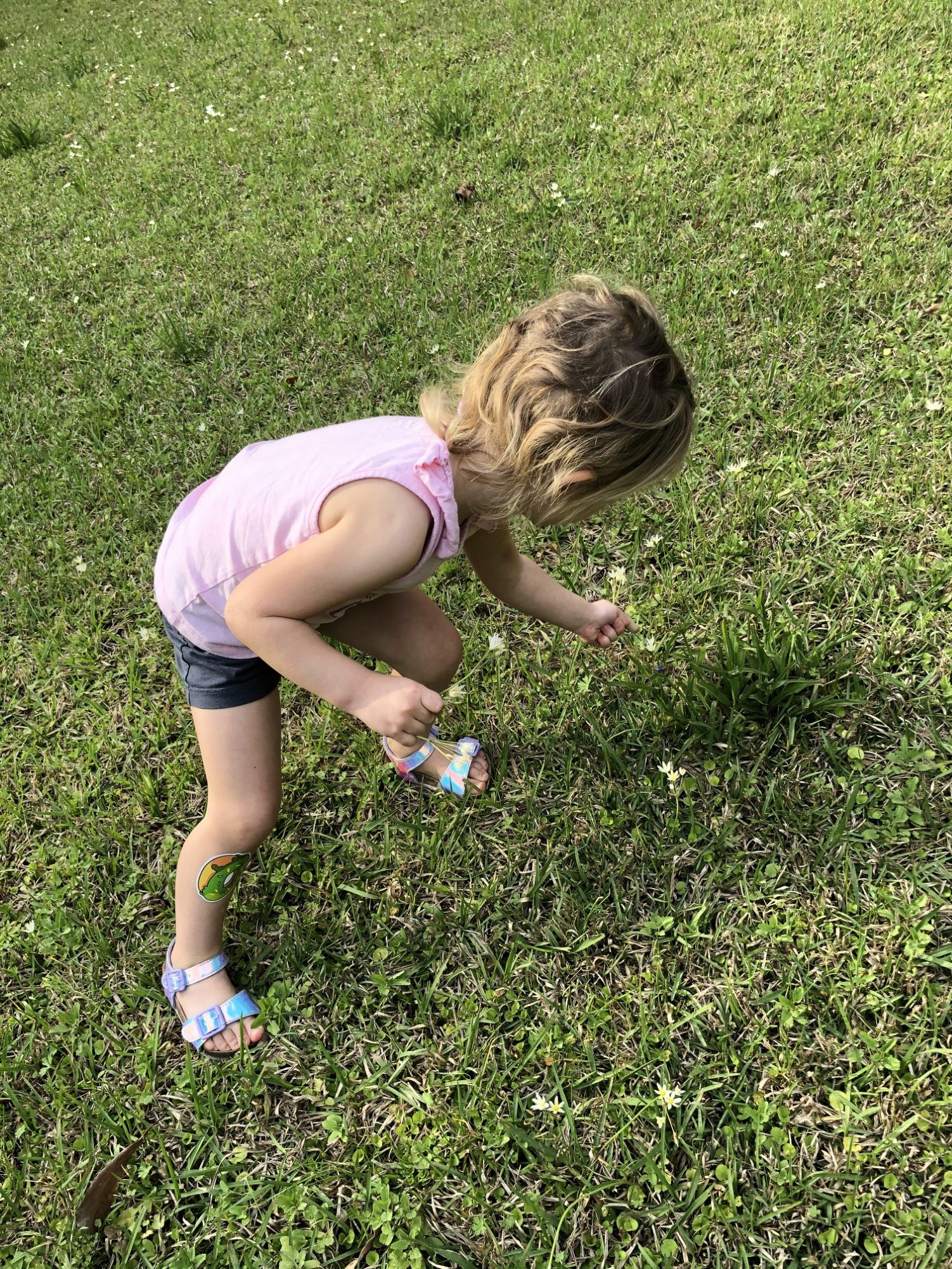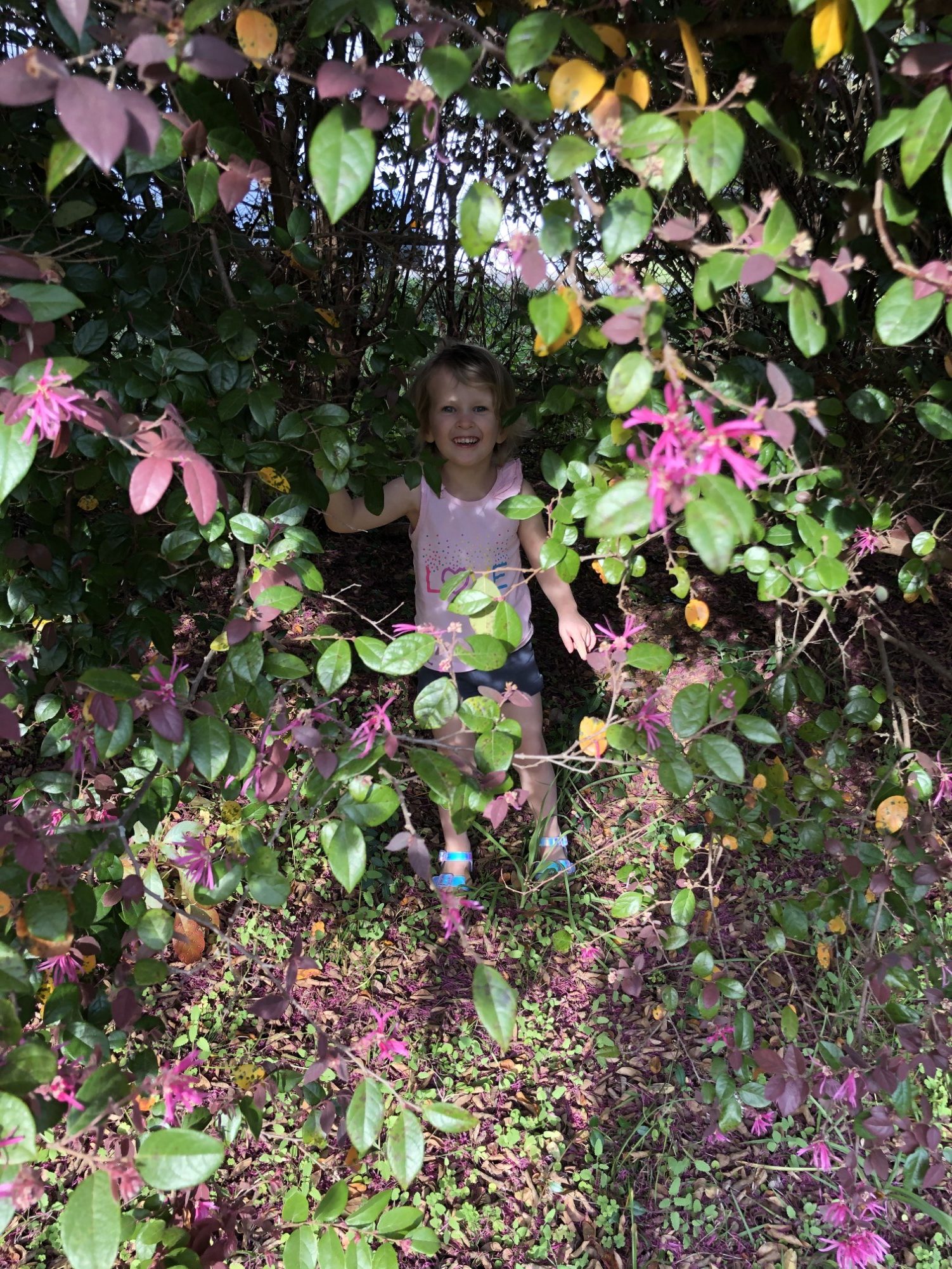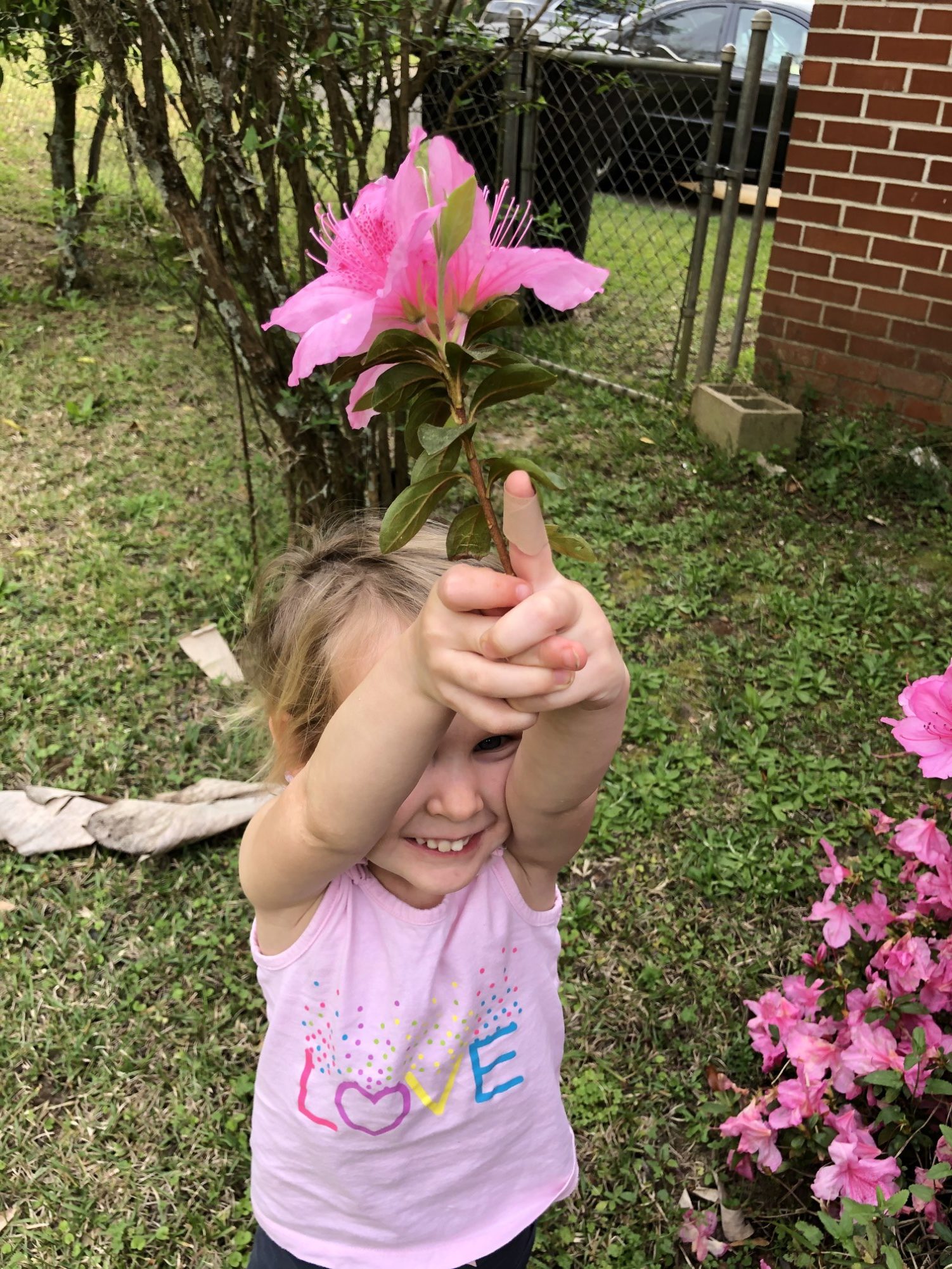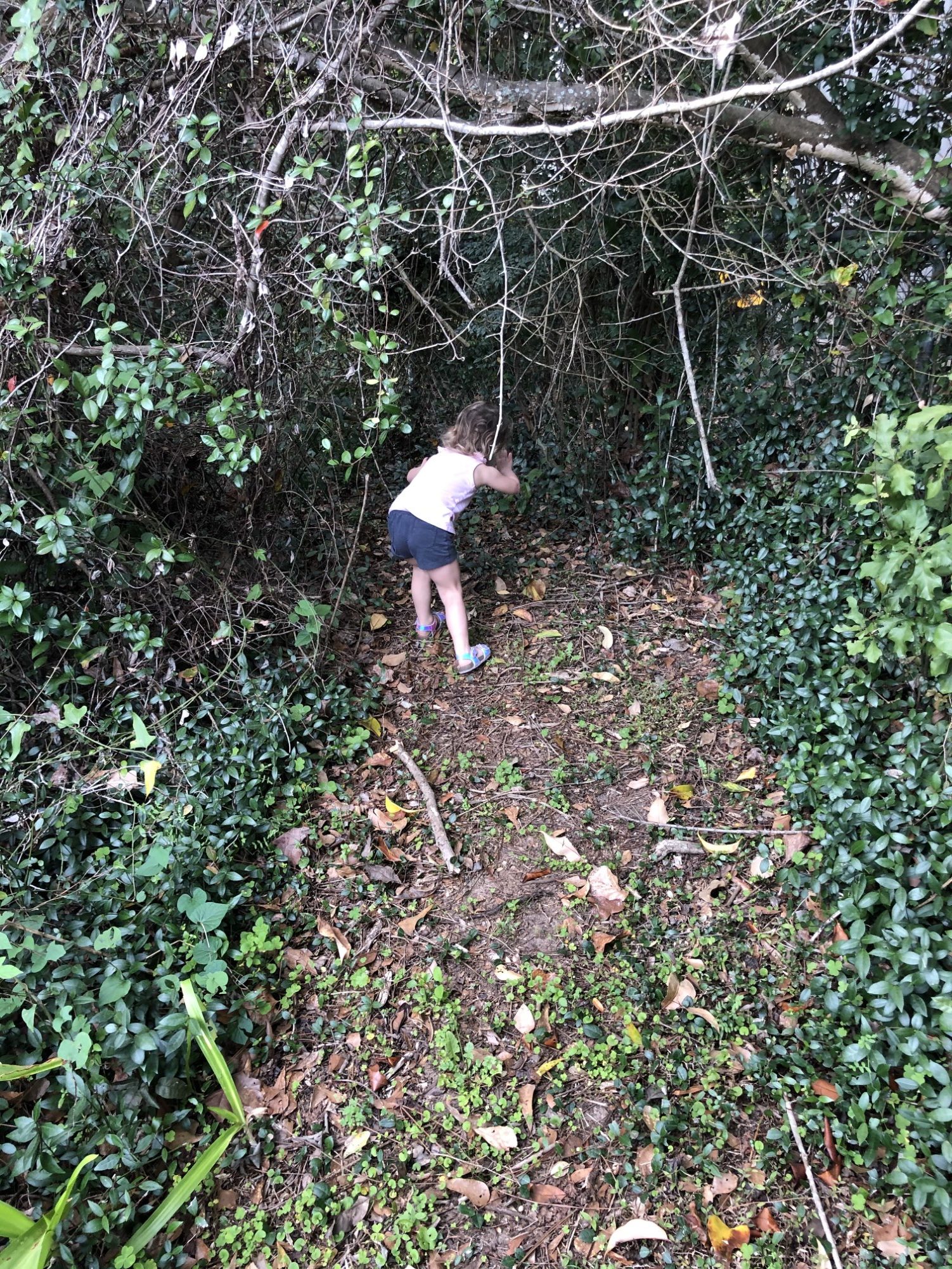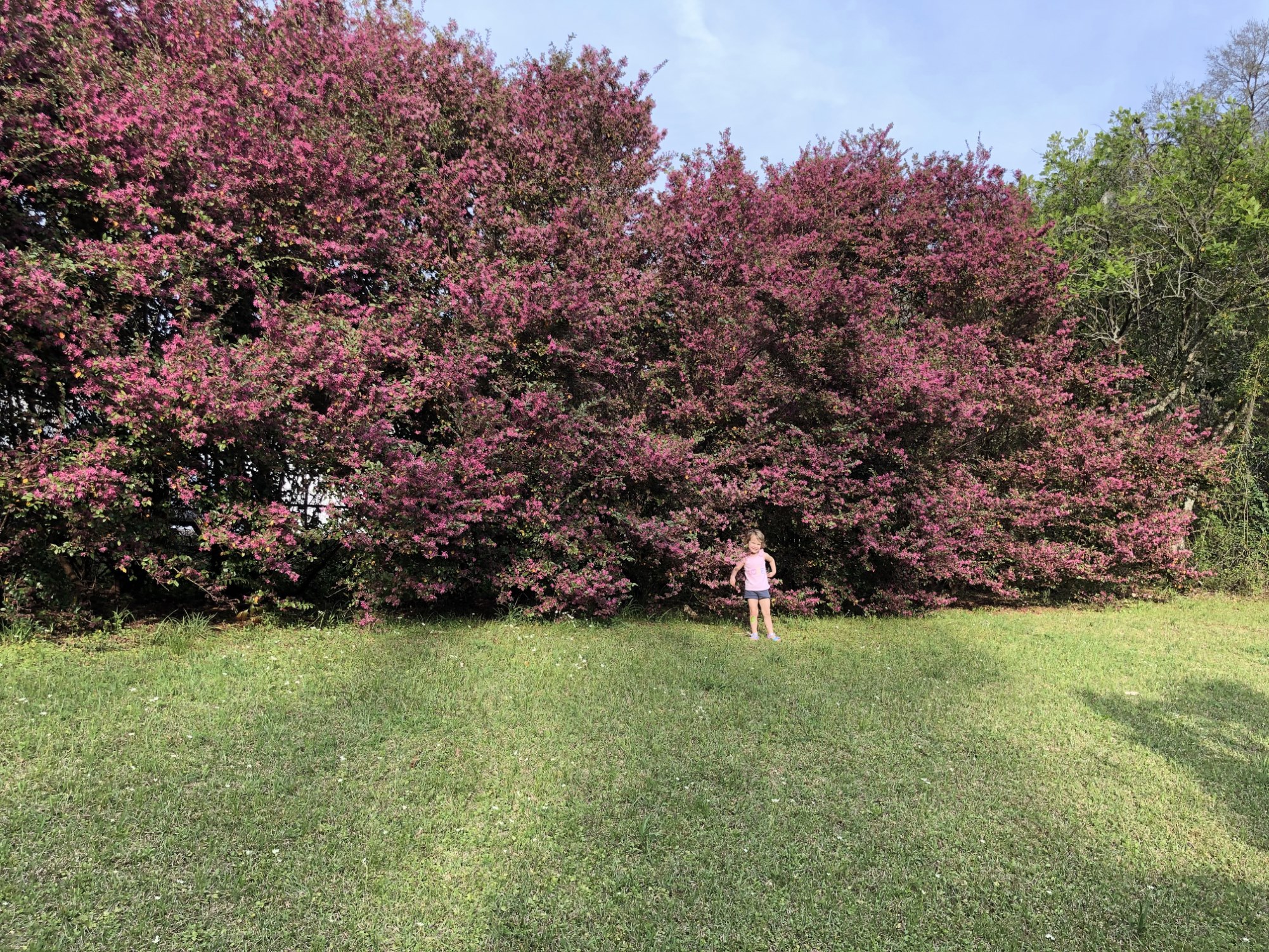 Nana went with us to get dinner after we called it quits for the day, and we took her to get our new favorite wings at A-Town Wings. This girl picked her own shoes, and paired it with a super fancy hair bow. What a little fashionista.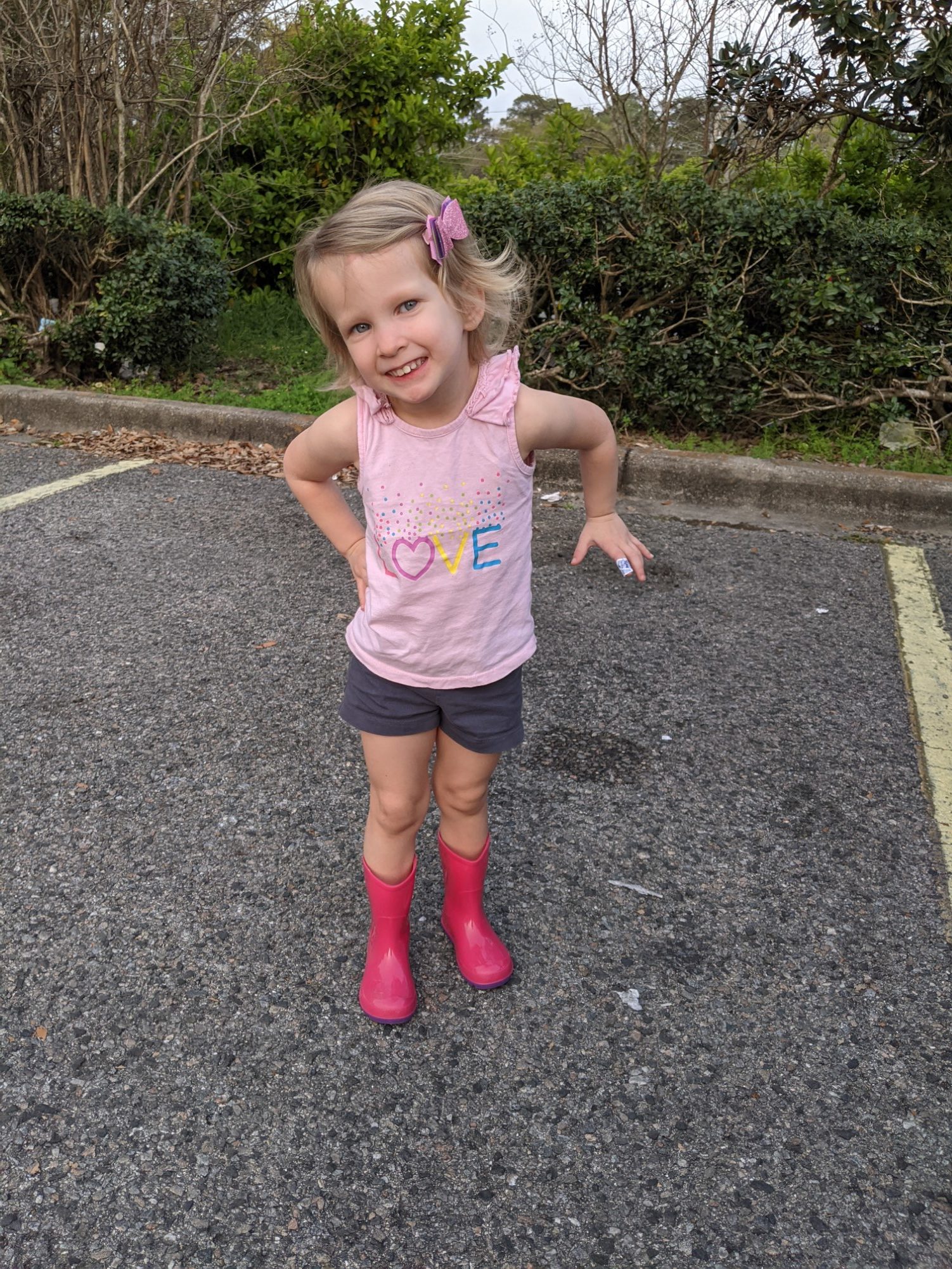 Also, I found $30 in cash while cleaning today, so we used that to help pay for dinner tonight. Score!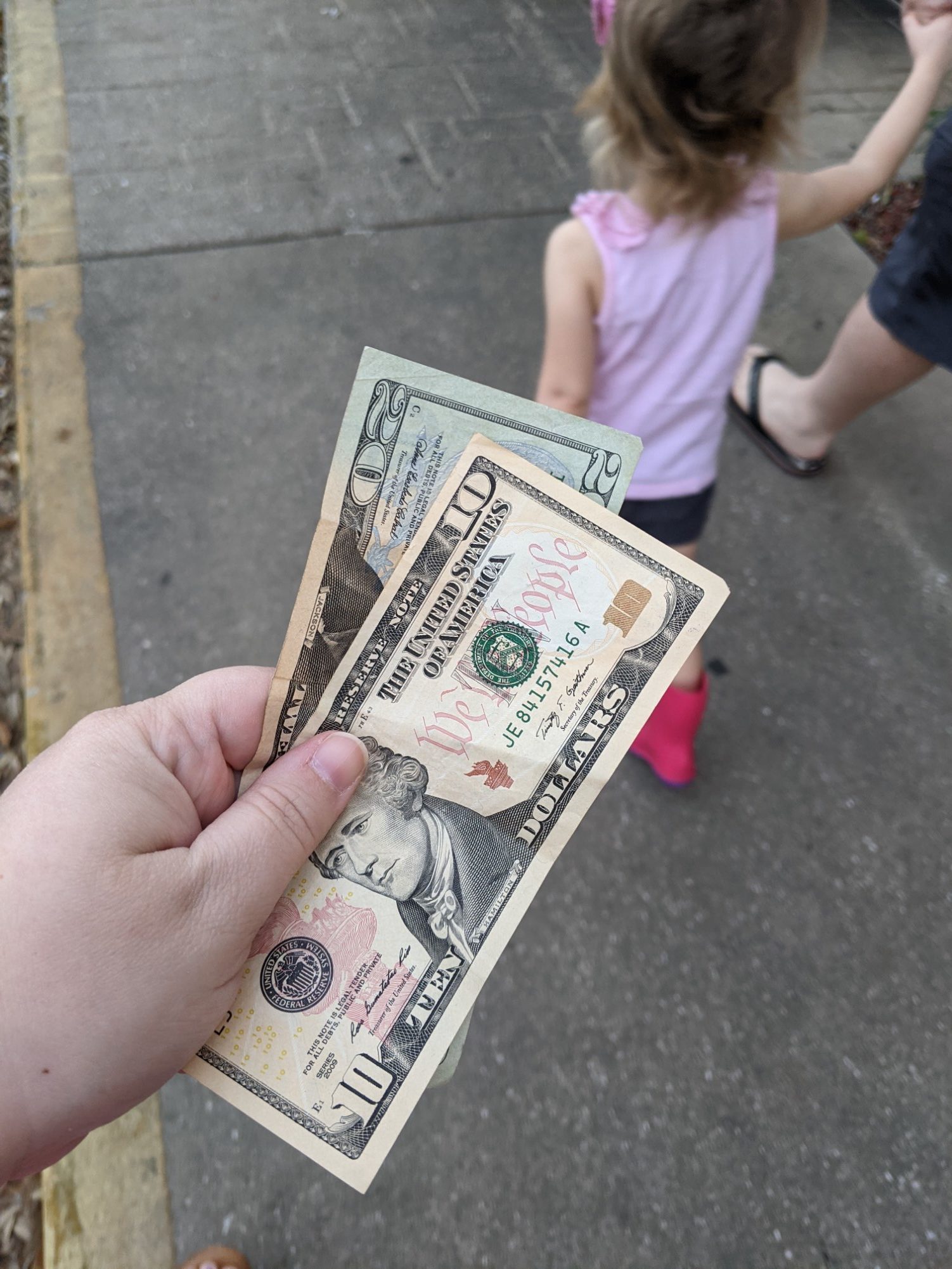 I really wanted the honey garlic pepper I got last time, but had to skip them because of the honey & allll the sugar. But I got the buffalo and the garlic parm, and they were still super good.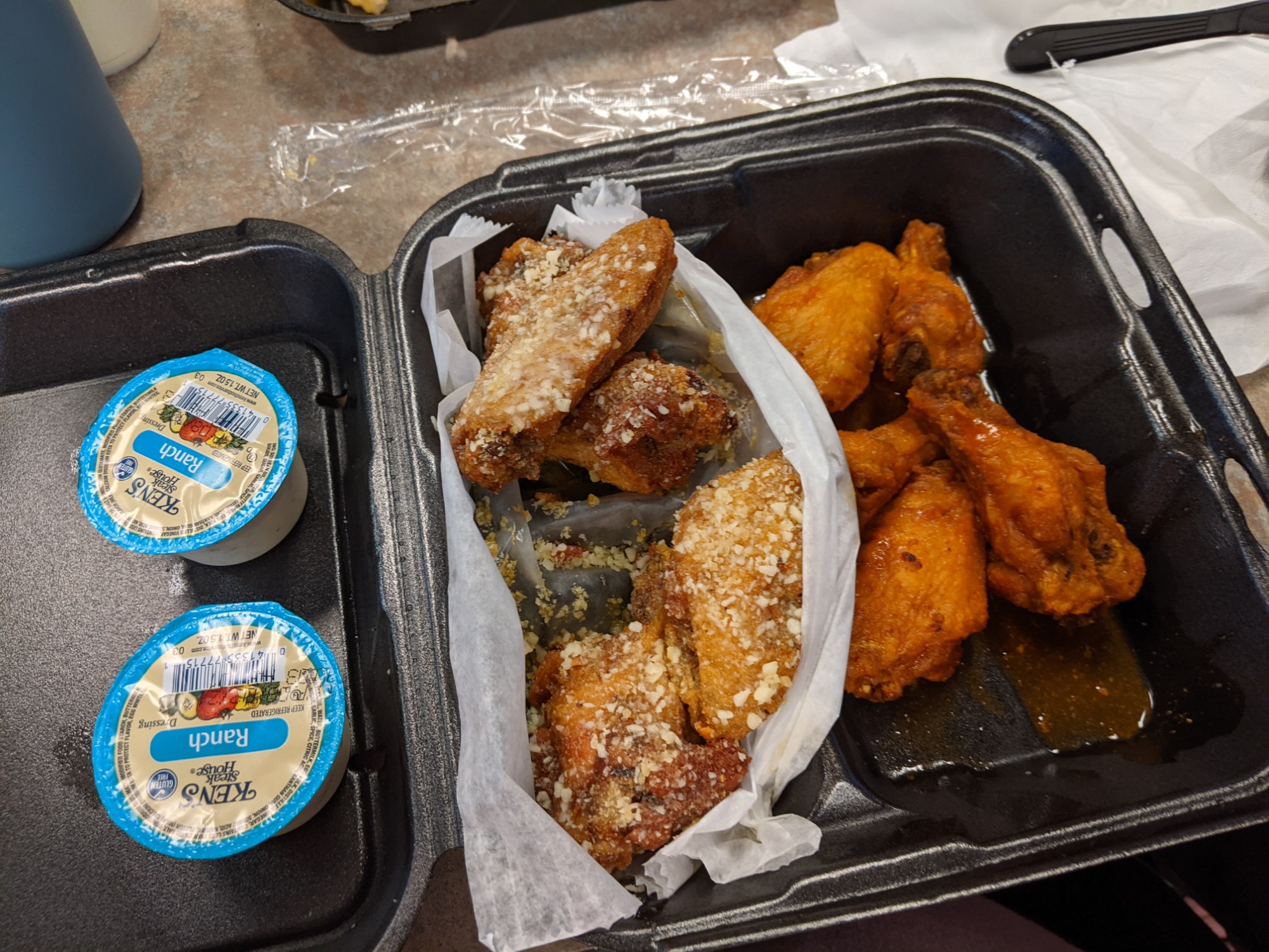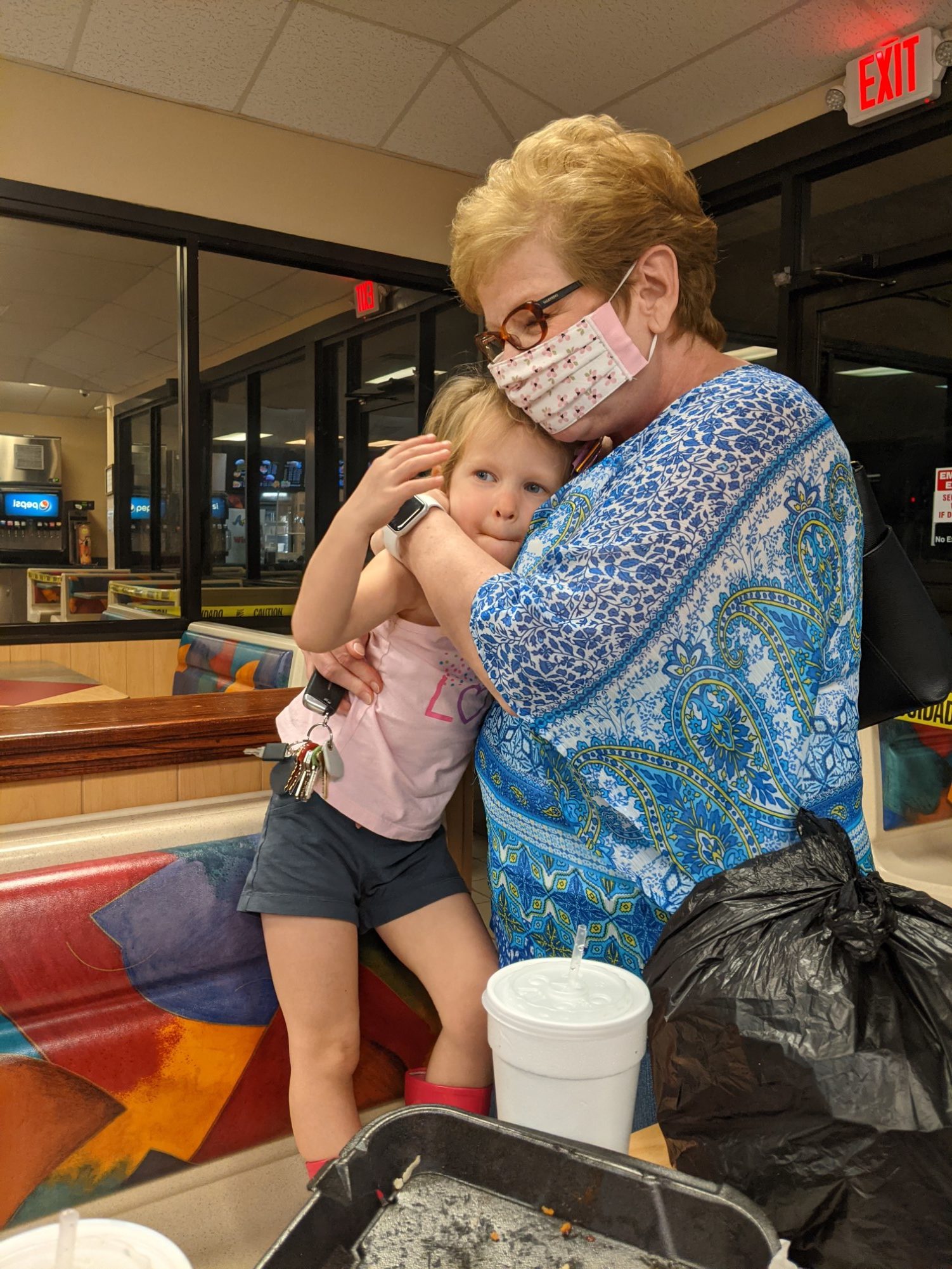 Emmie had a super quick bath once we got home, she picked out her own jammies, and we got her dressed and ready for bed. Things went super smooth, and I was so grateful for that, because this pregnant Mama is exhausted!!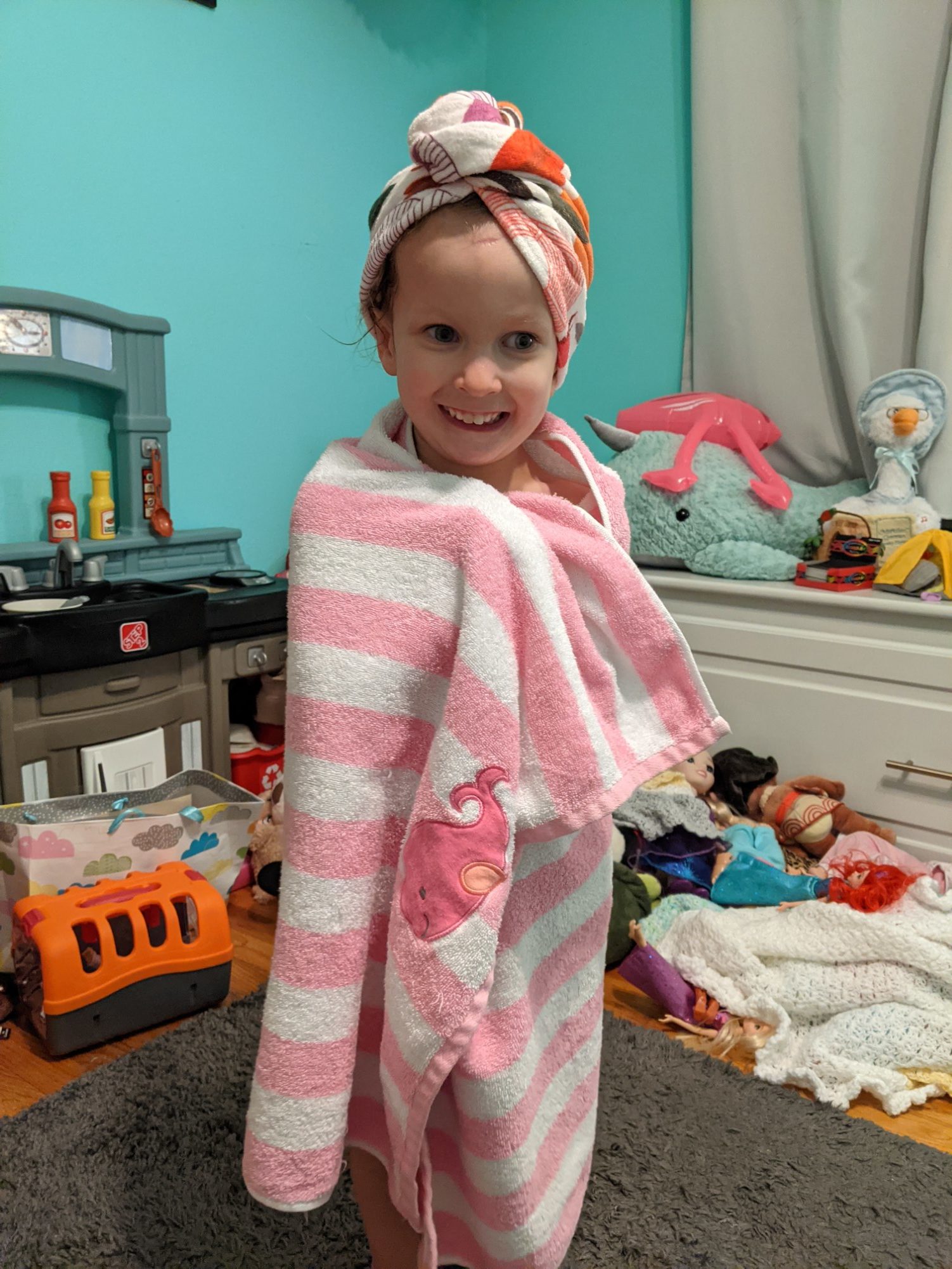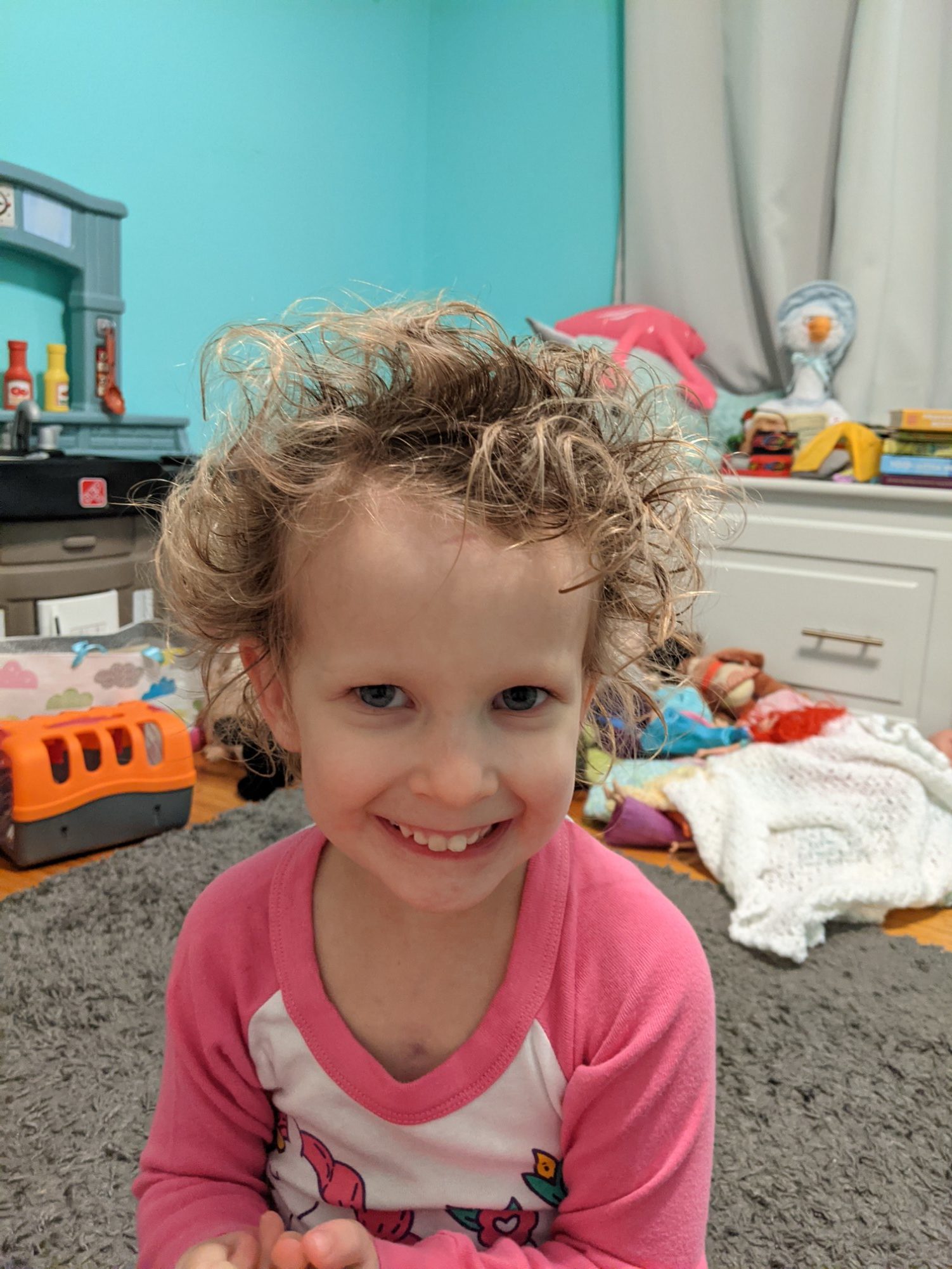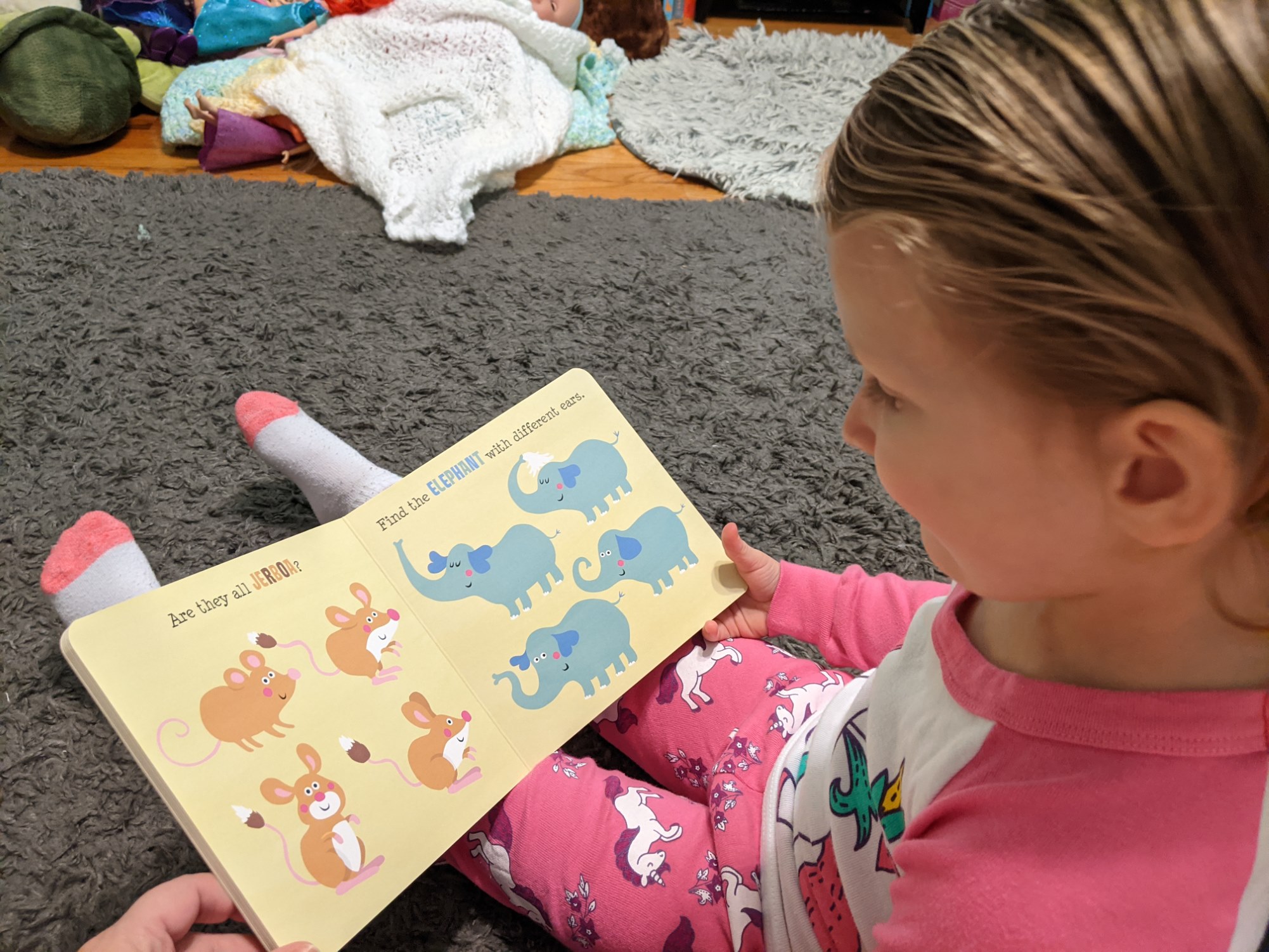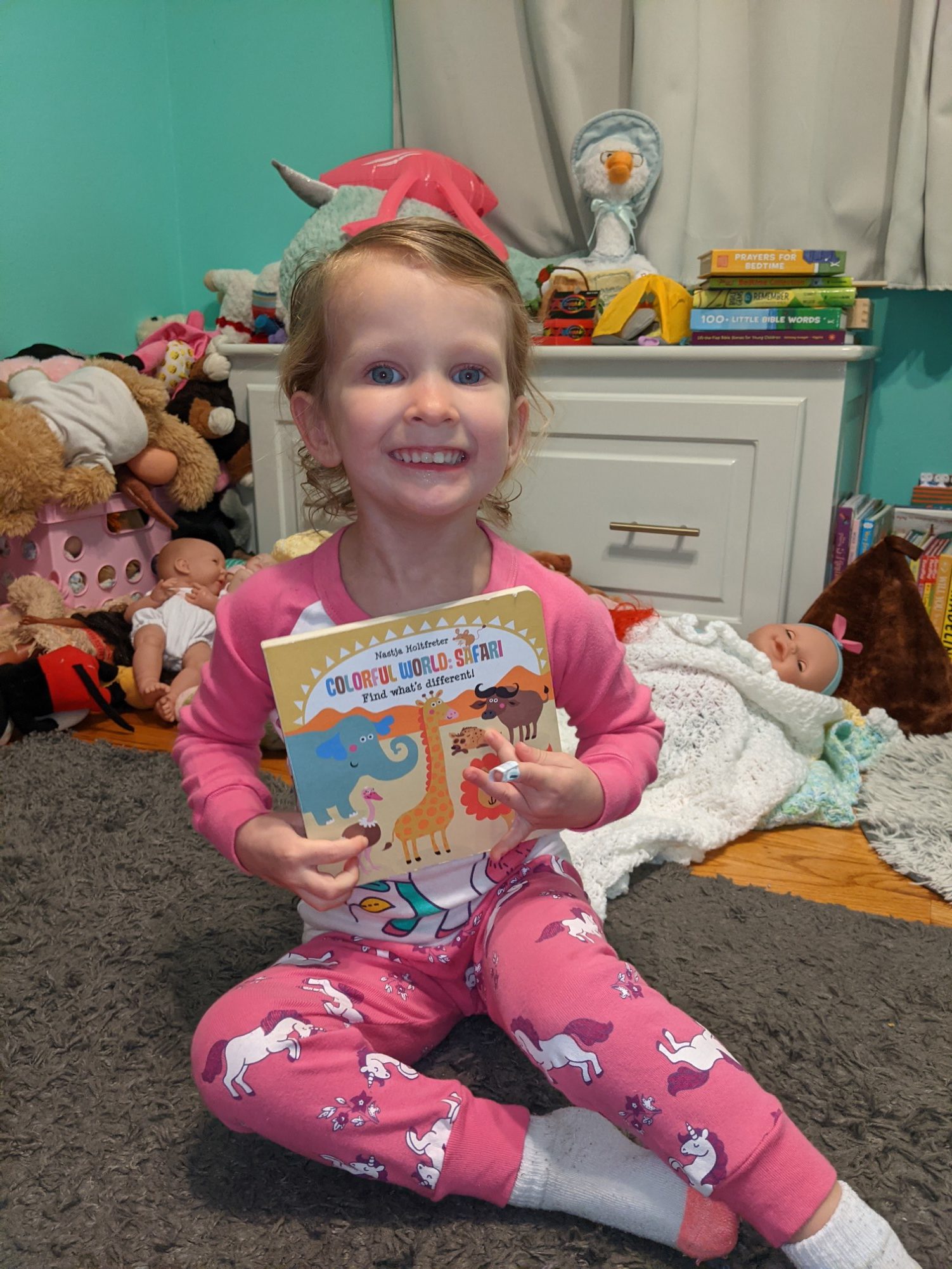 I'm blogging on the computer in the front room, and I can hear that Jeff has already fallen asleep, snoring loudly, in the living room. So looks like it'll be an early night for us around here, after a great, but busy & tiring day!