Of course for the last day of dinosaur week, we had one last dinosaur outfit to wear! This dress from last summer is just a bit to short too, but even the shorts underneath it were a bit too short to see those, so we tried to tuck it in or something, but it didn't quite work out… But hey, she was still adorable, especially with this little pony she asked for!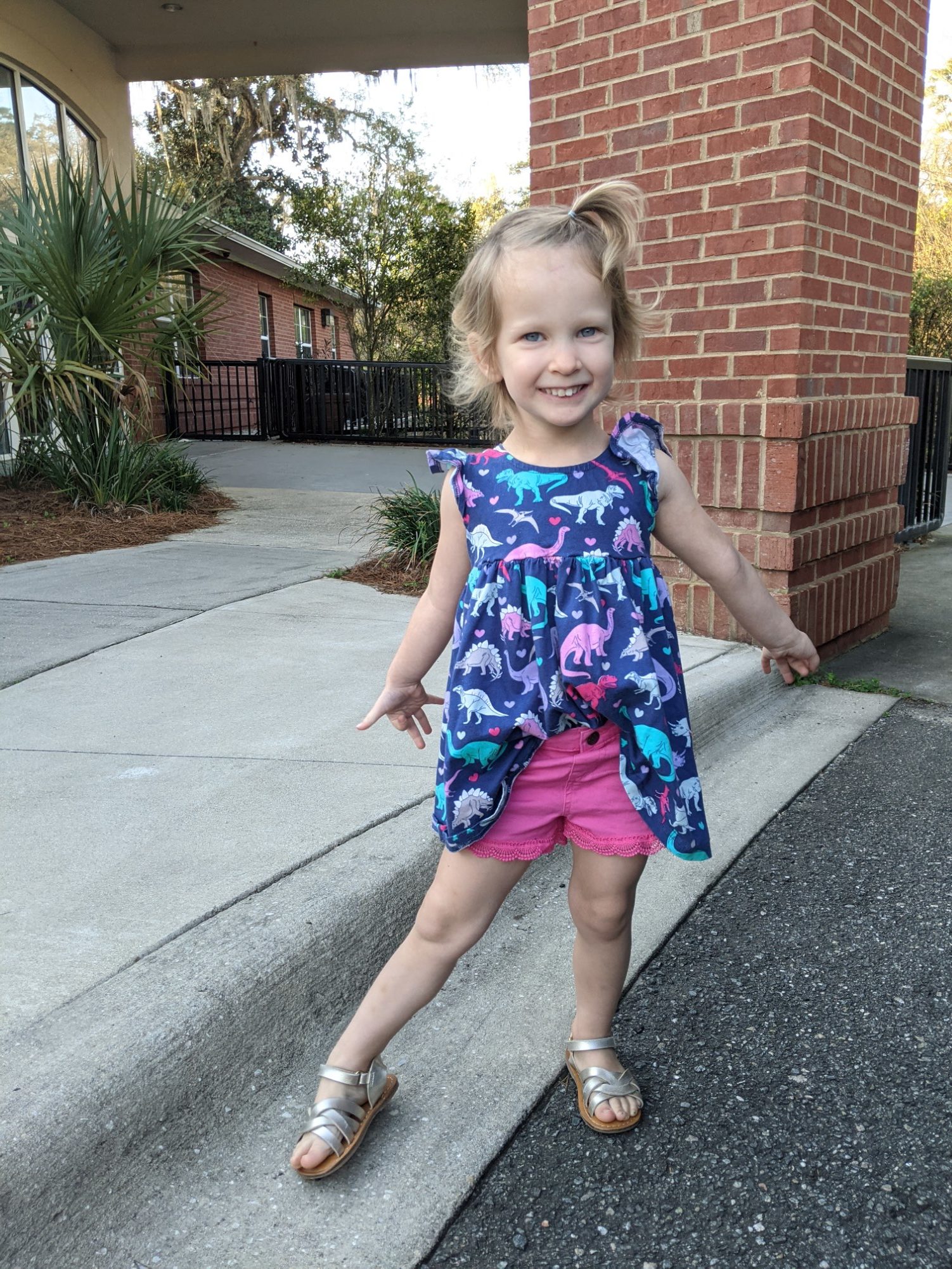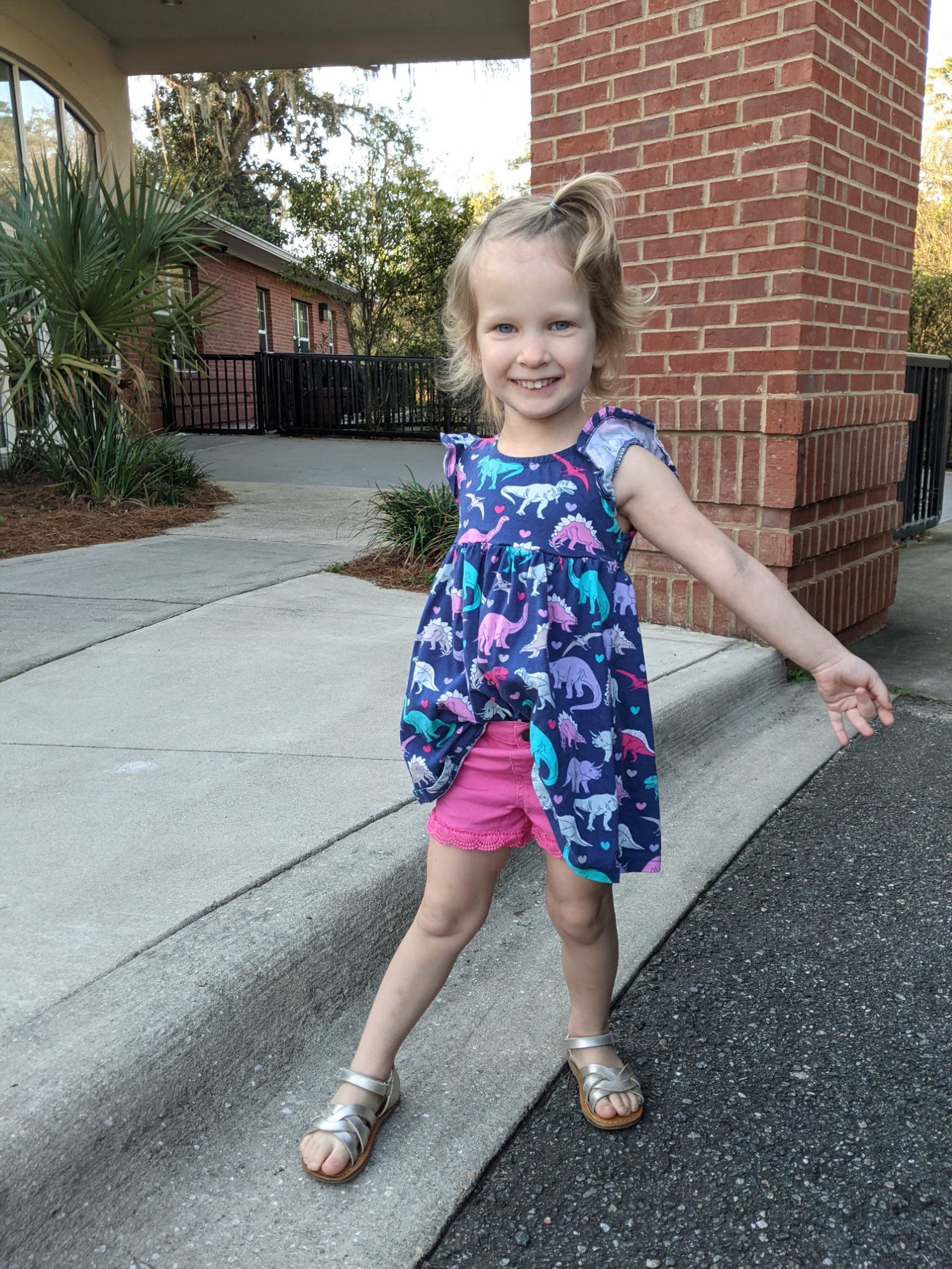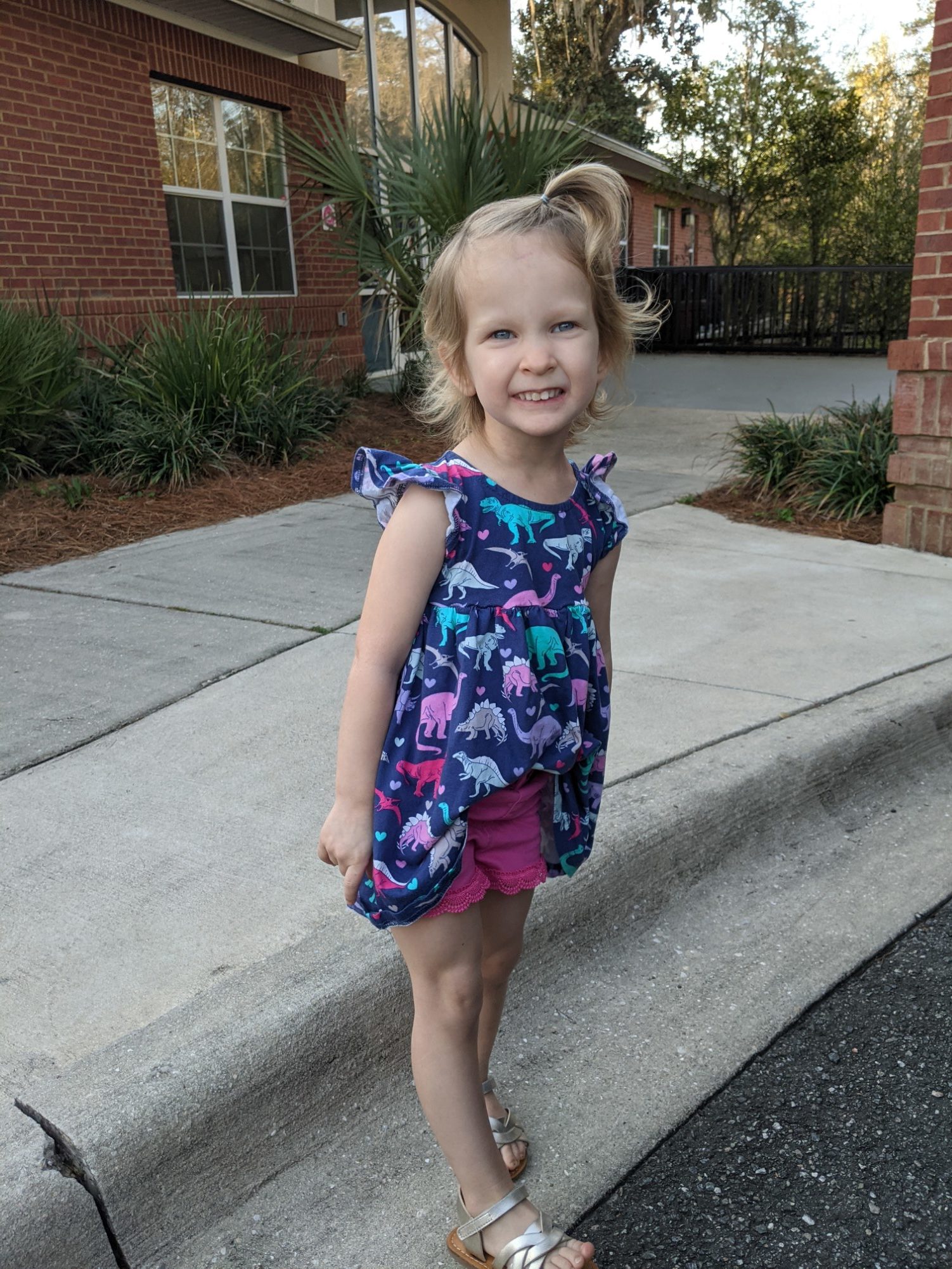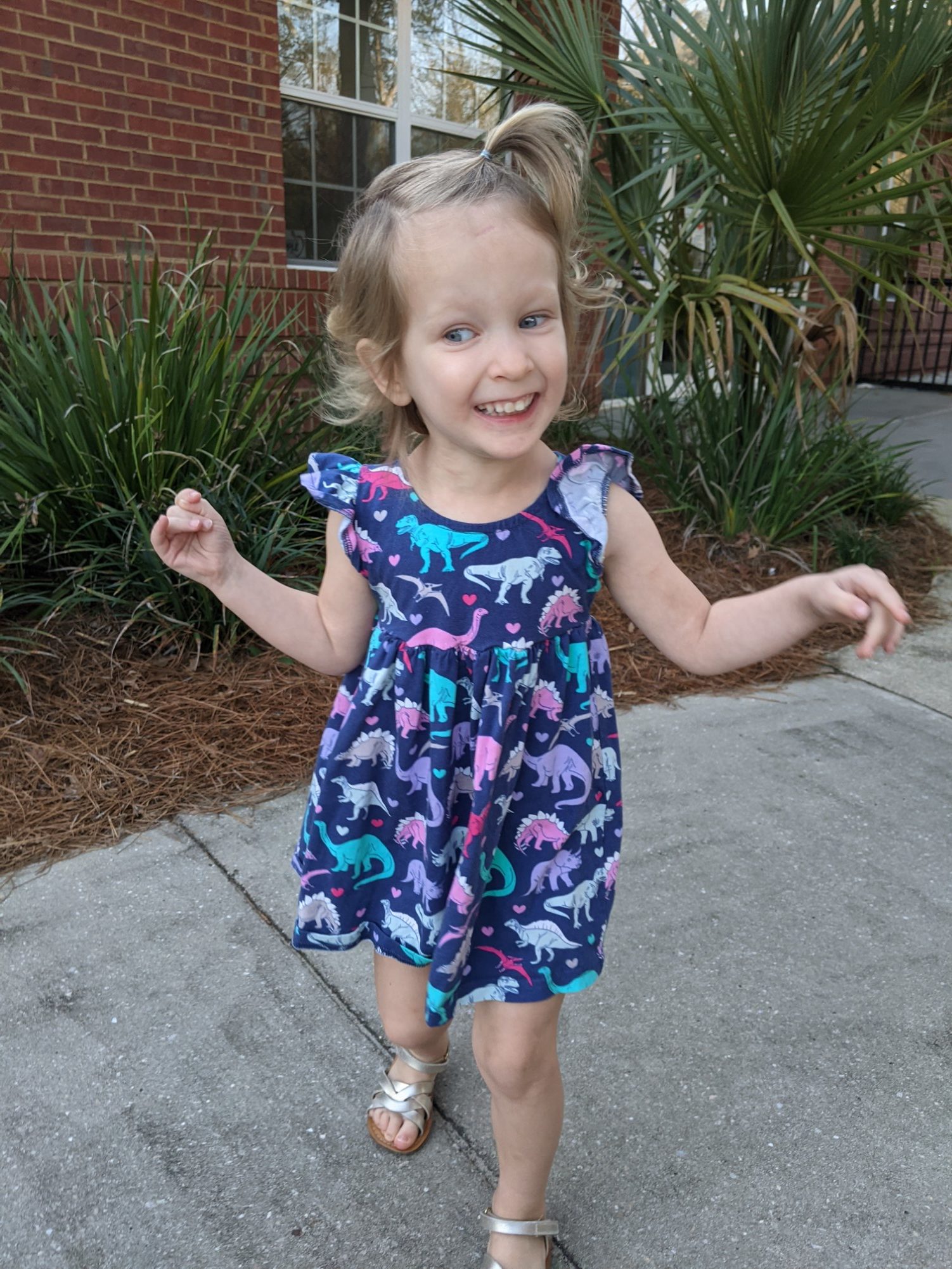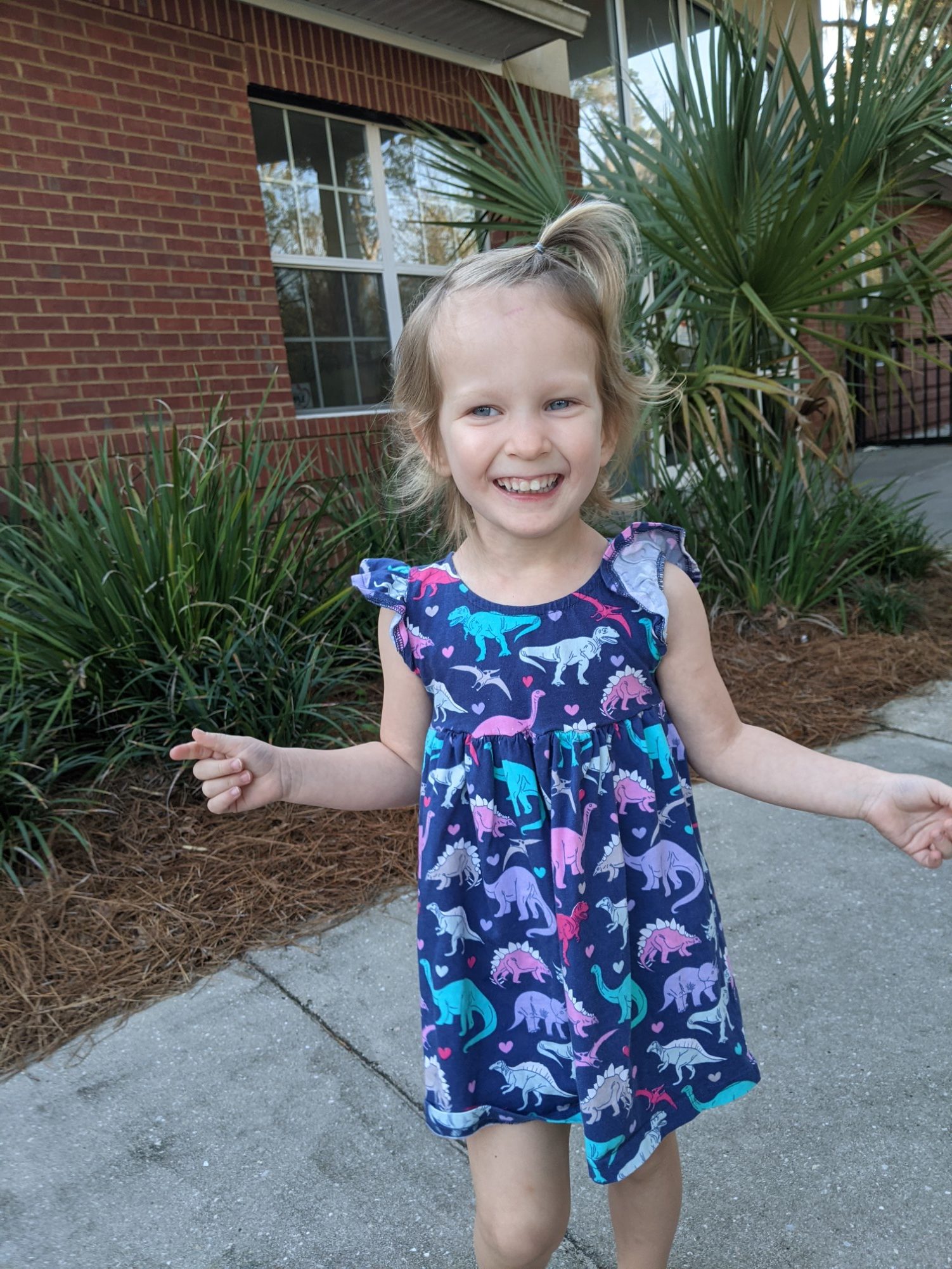 We were there before the triplets today, but they stopped to get Emmie from her class, so she could help them walk to their class. And just like little ducklings, they all followed her down the hallway in a row. So sweet!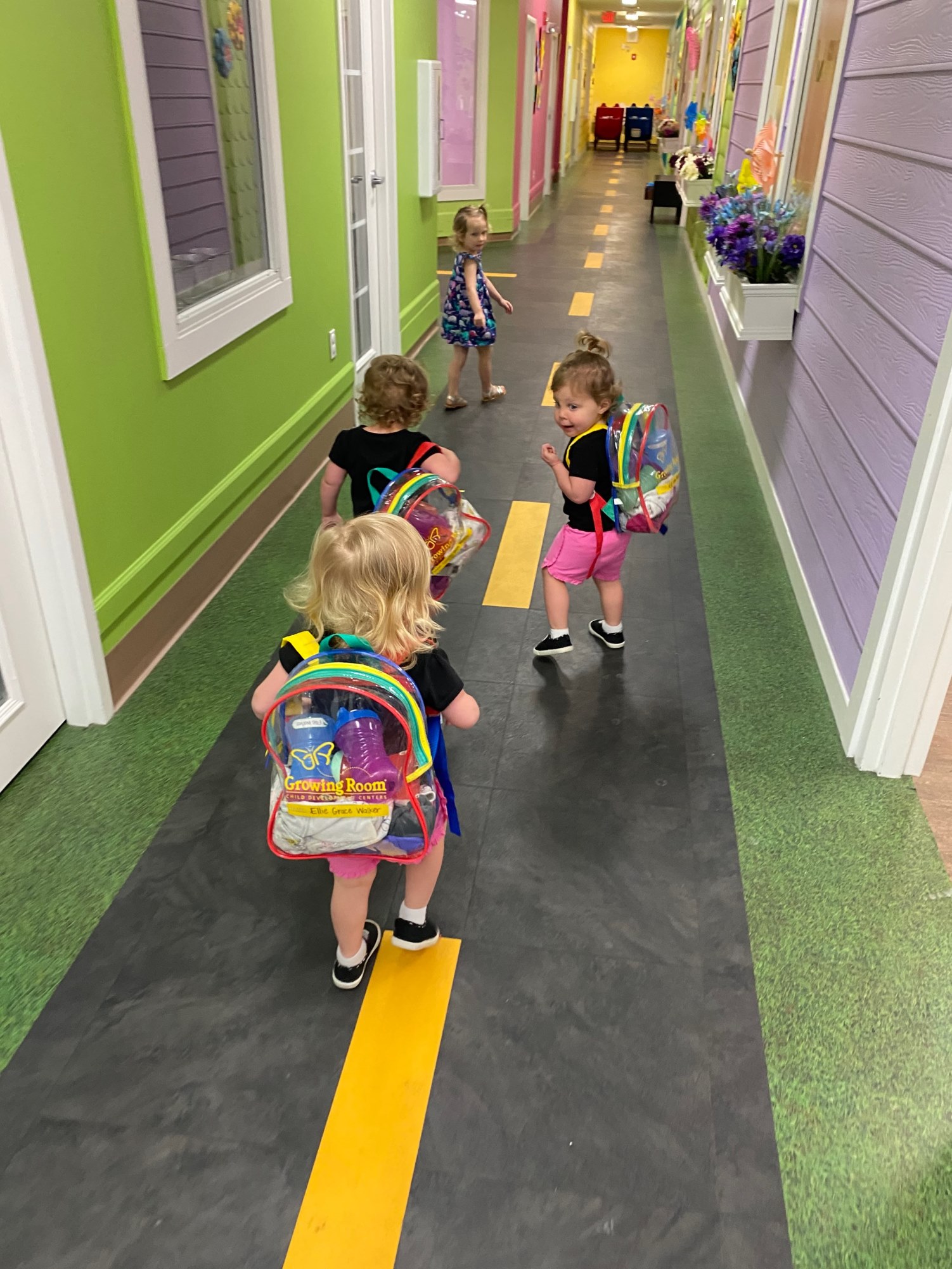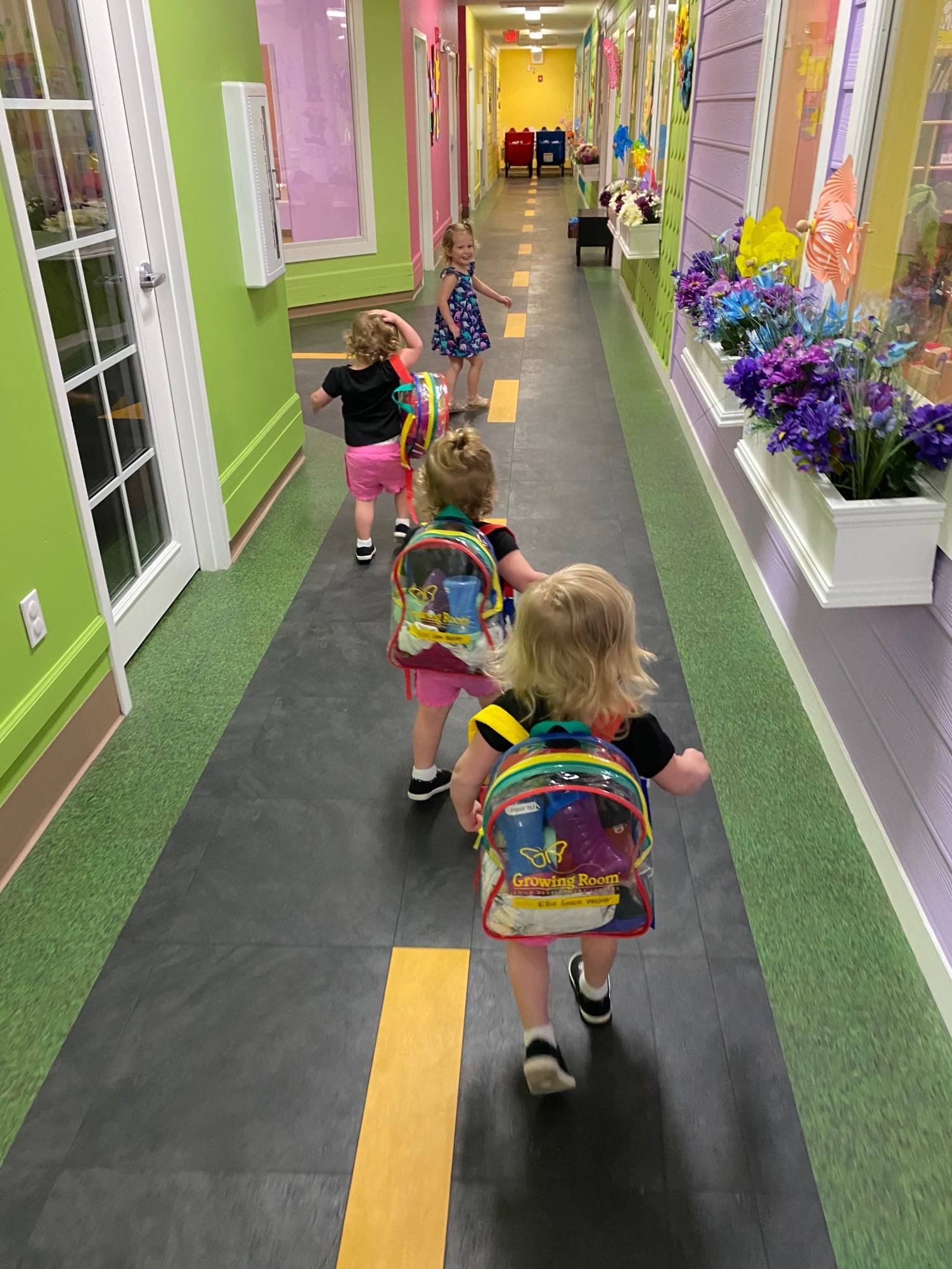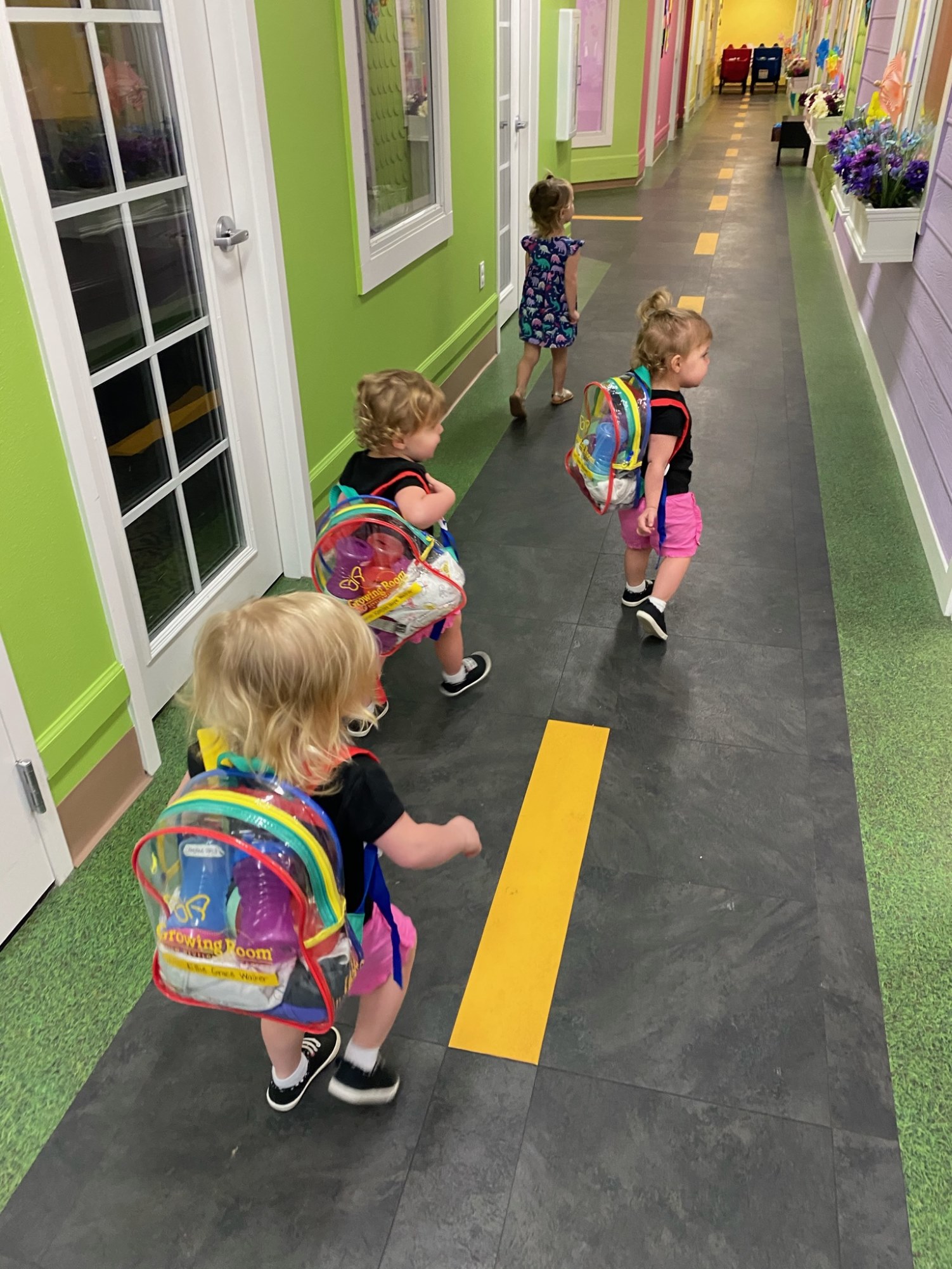 After school and work, Emmie and I ran a quick errand at TJ Maxx to pick out some birthday gifts for the triplets' second birthday party, which is tomorrow morning. (I procrastinated a little bit, and with everything we've had going on, it kinda slipped up on me.) But Emmie took her job of picking out some books for them very seriously, and we found some good things for them.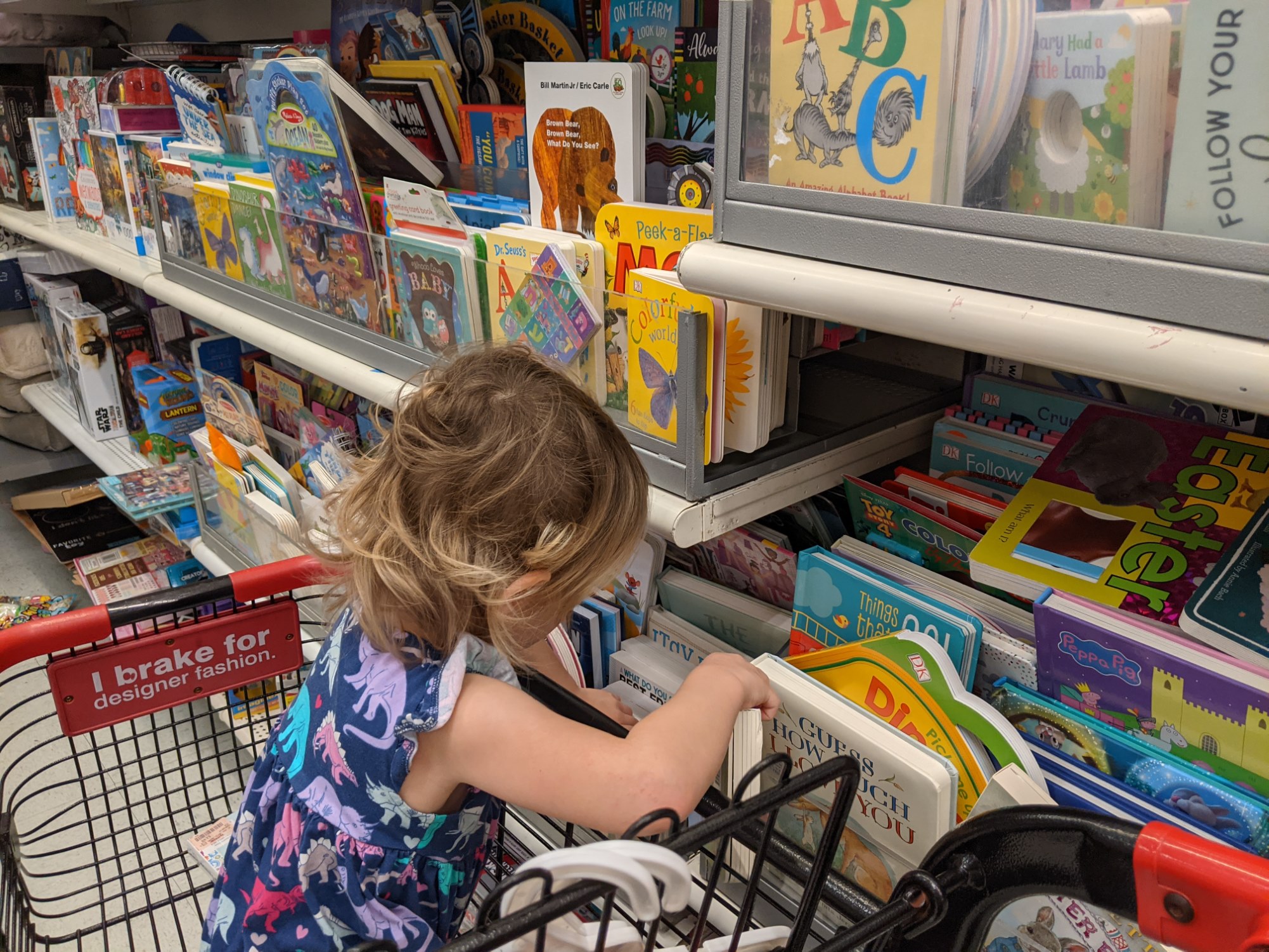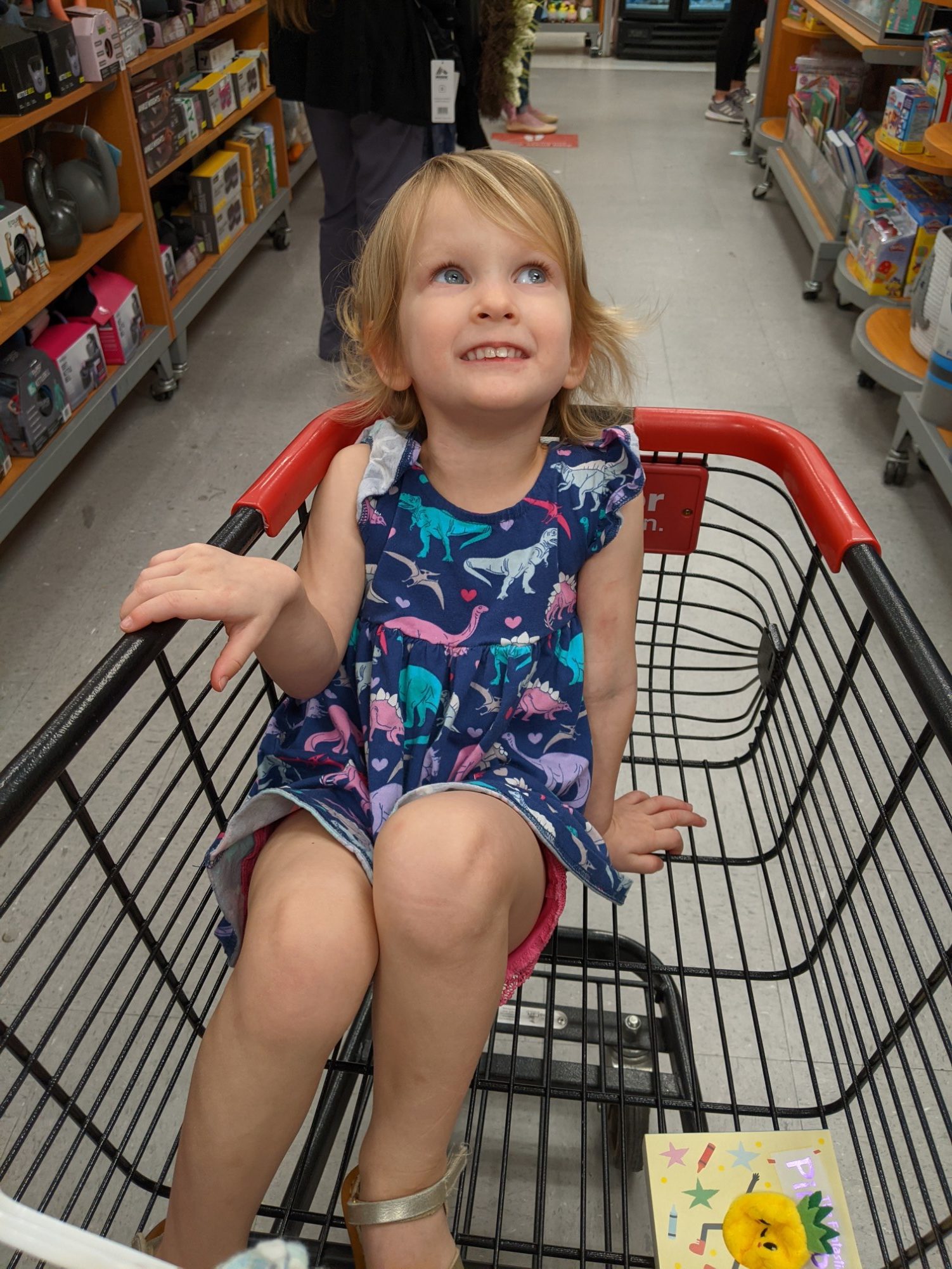 Pretty sky on the way to the Chick-fil-A drive-thru, before heading home with dinner…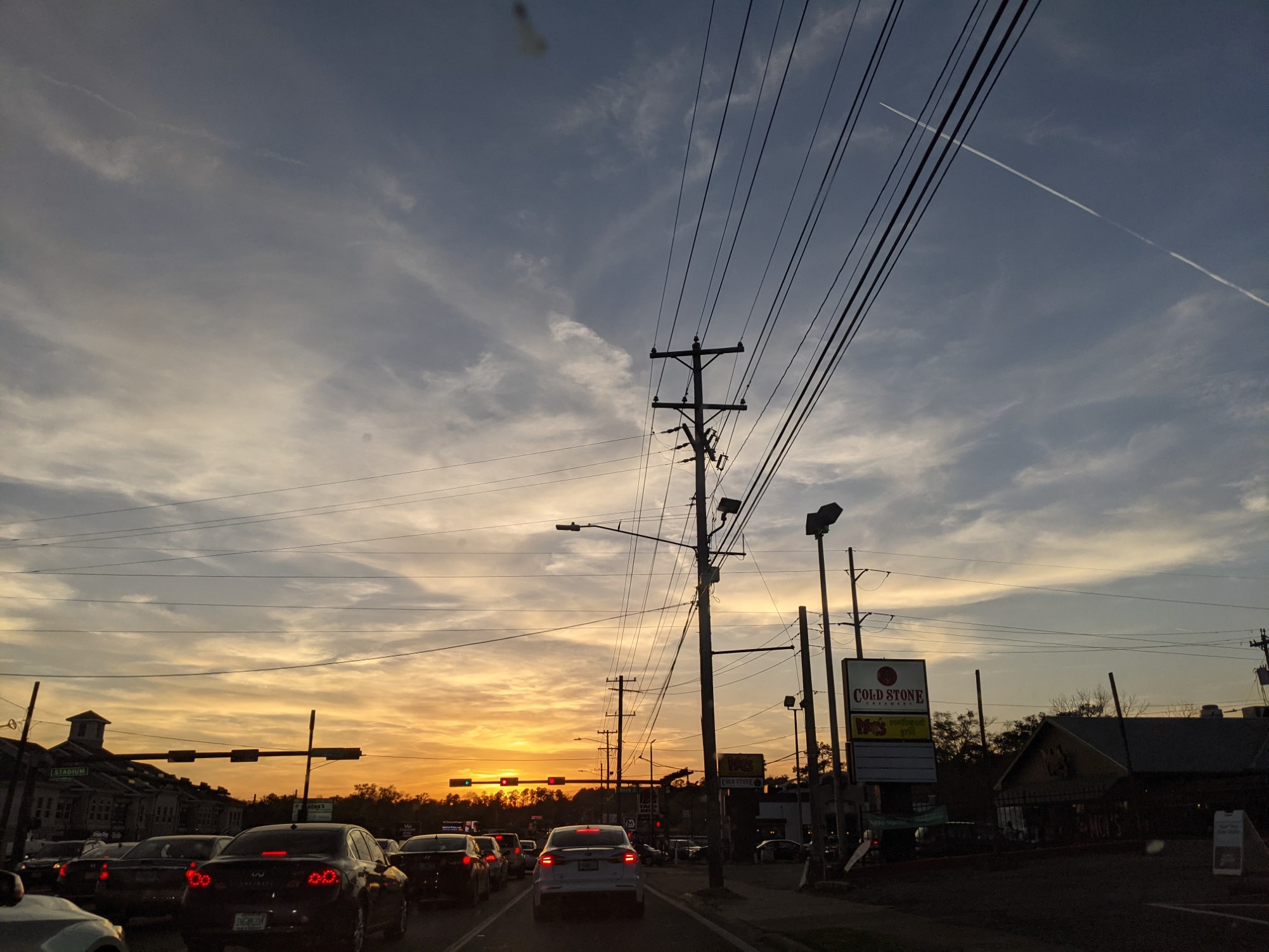 Jeff was tired but in good spirits tonight, and making his little girl laugh so much. Also, since I'm specifically carb-counting now, I've been learning a lot this week. Like, even though you'd probably assume the grilled chicken sandwich would be "better for you," there's actually like, triple the amount of carbs in the sandwich (because of the bun alone), as opposed to the 12-count nuggets. So for my "carb budget" for dinner, I could get the 12 nuggets, salad & ranch dressing, plus sauce & dressing (the one honey roasted BBQ sauce was all I ended up using), for fewer carbs than was in the one sandwich. And I was stuffed after eating all of that! With diet lemonade, that I only drank half of.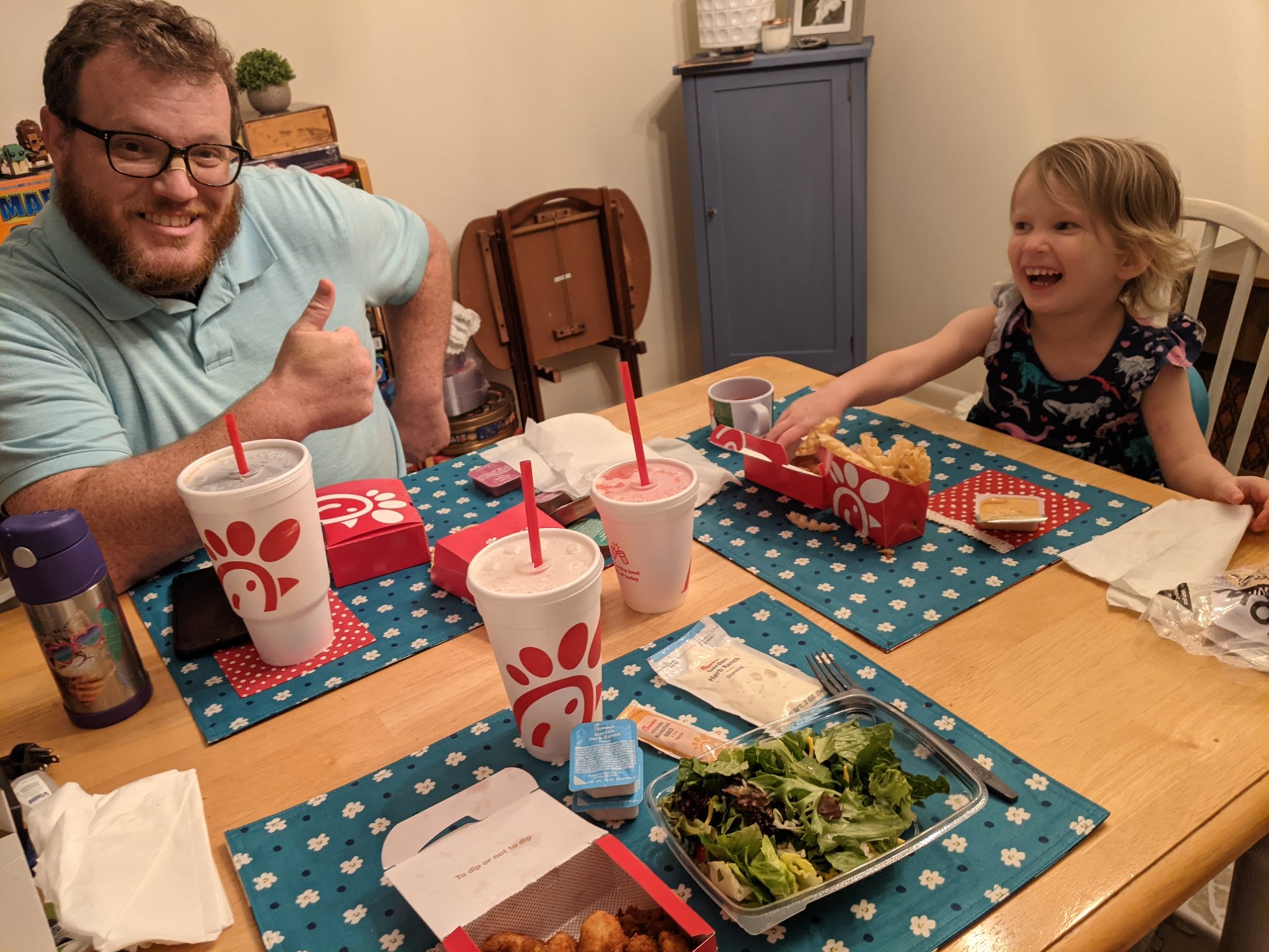 We snuggled and watched some more of "A Bug's Life," after dinner, and then got ready for bed. We decided that Fridays we would let her stay up a little later, and read extra books, and she did really well with that tonight.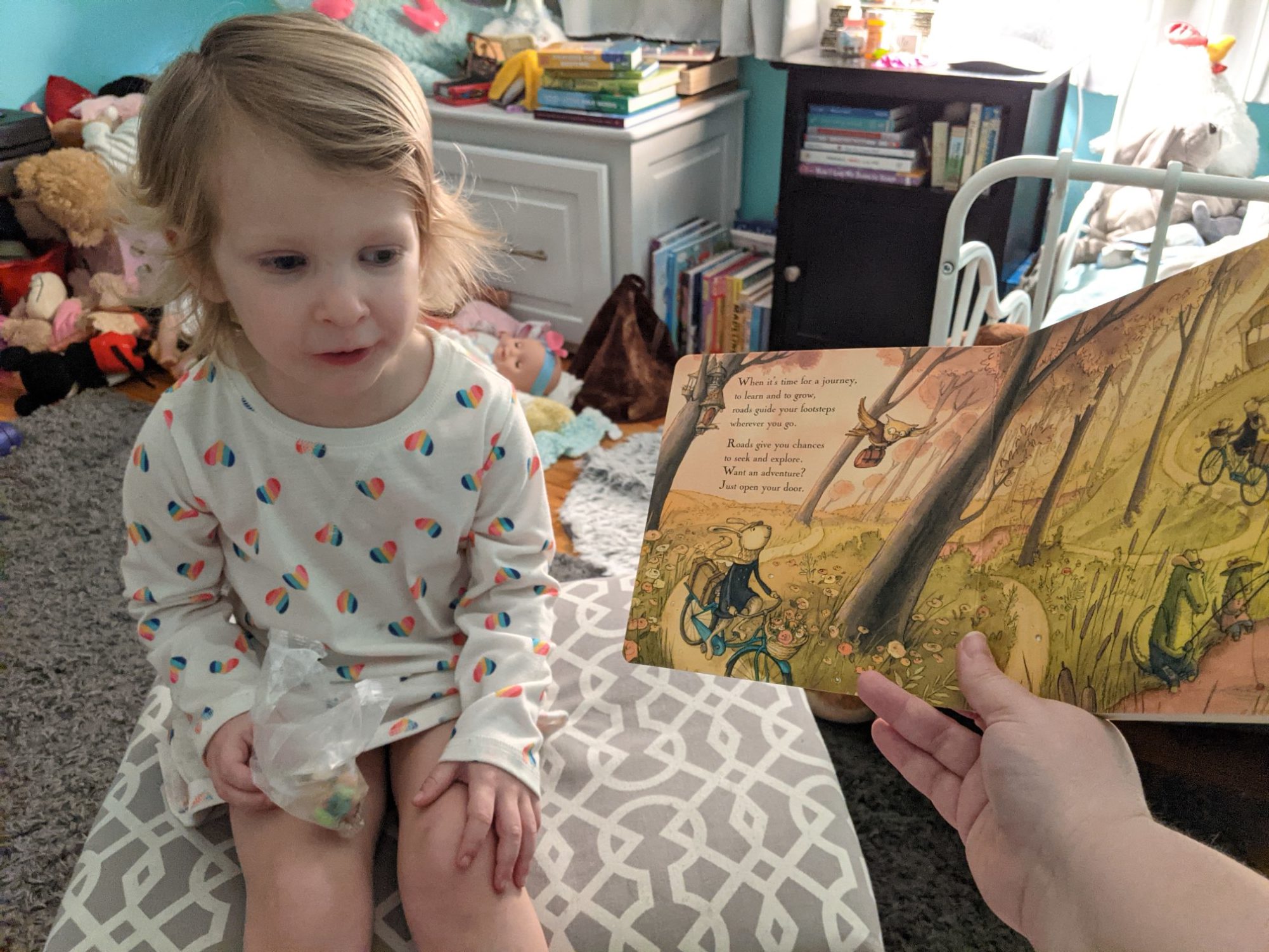 Jeff and I have been watching "Wanda Vision" on Disney+ this past week, and we have only one episode left. I should be able to stay awake long enough to watch one episode, drink my protein shake before bedtime, and then fall asleep quickly after that!