Tonight is one of those nights where I'm just absolutely, third-trimester-pregnant-lady tired, so here comes a short & sweet little post… Emmie had a good drop-off this morning, wearing a new outfit we got on clearance a while back, that's size 24m, and finally fits her 🙂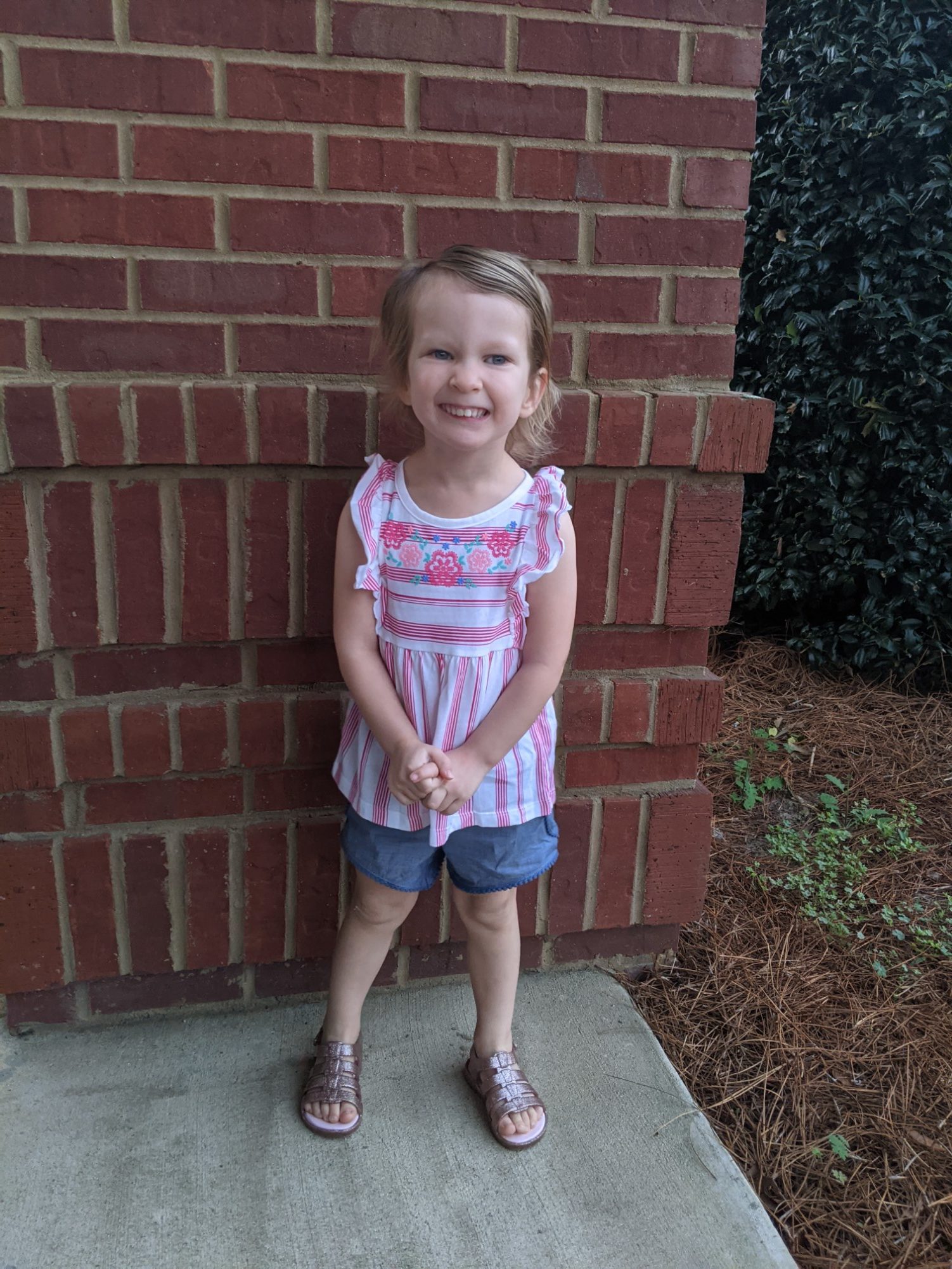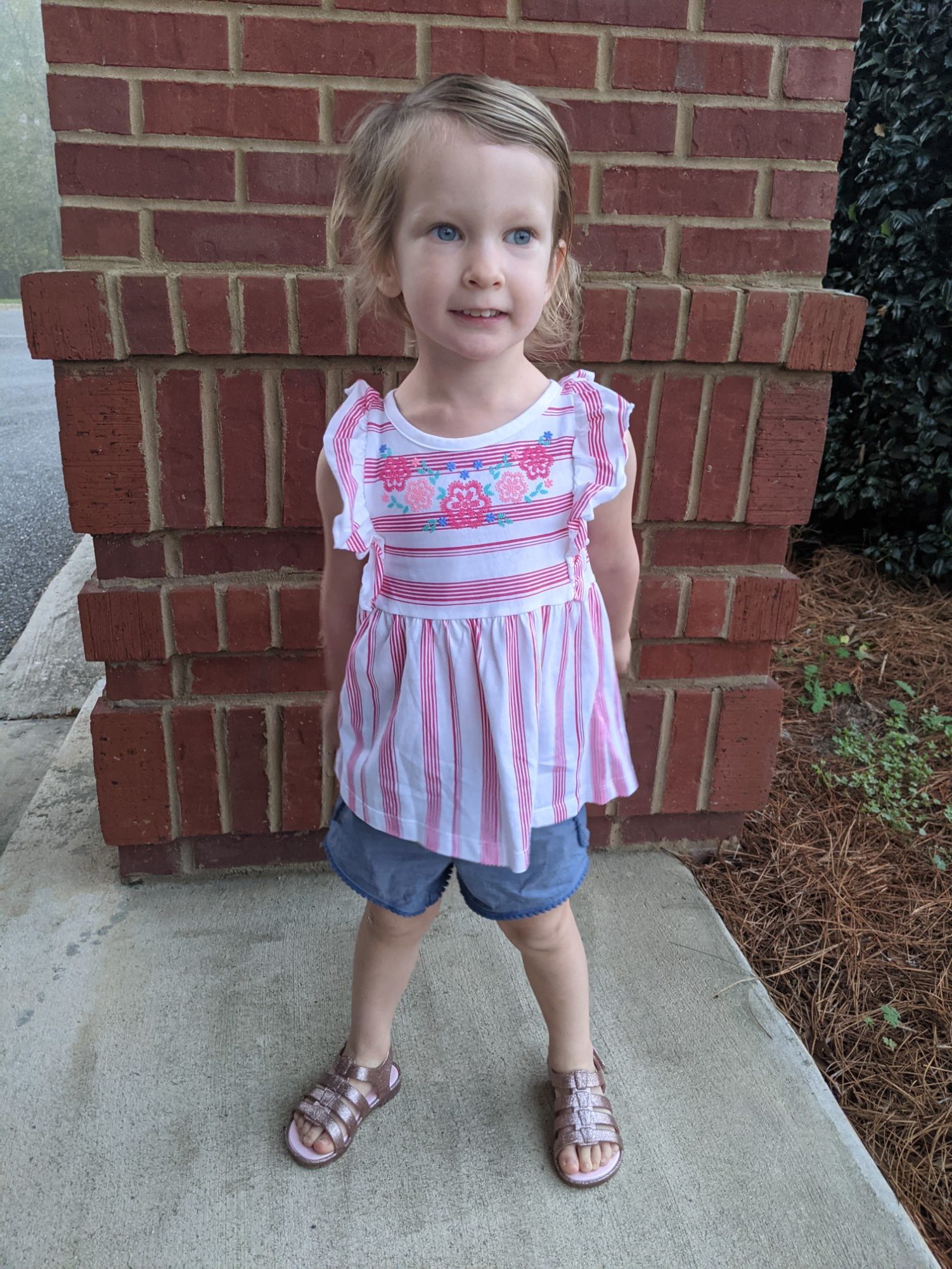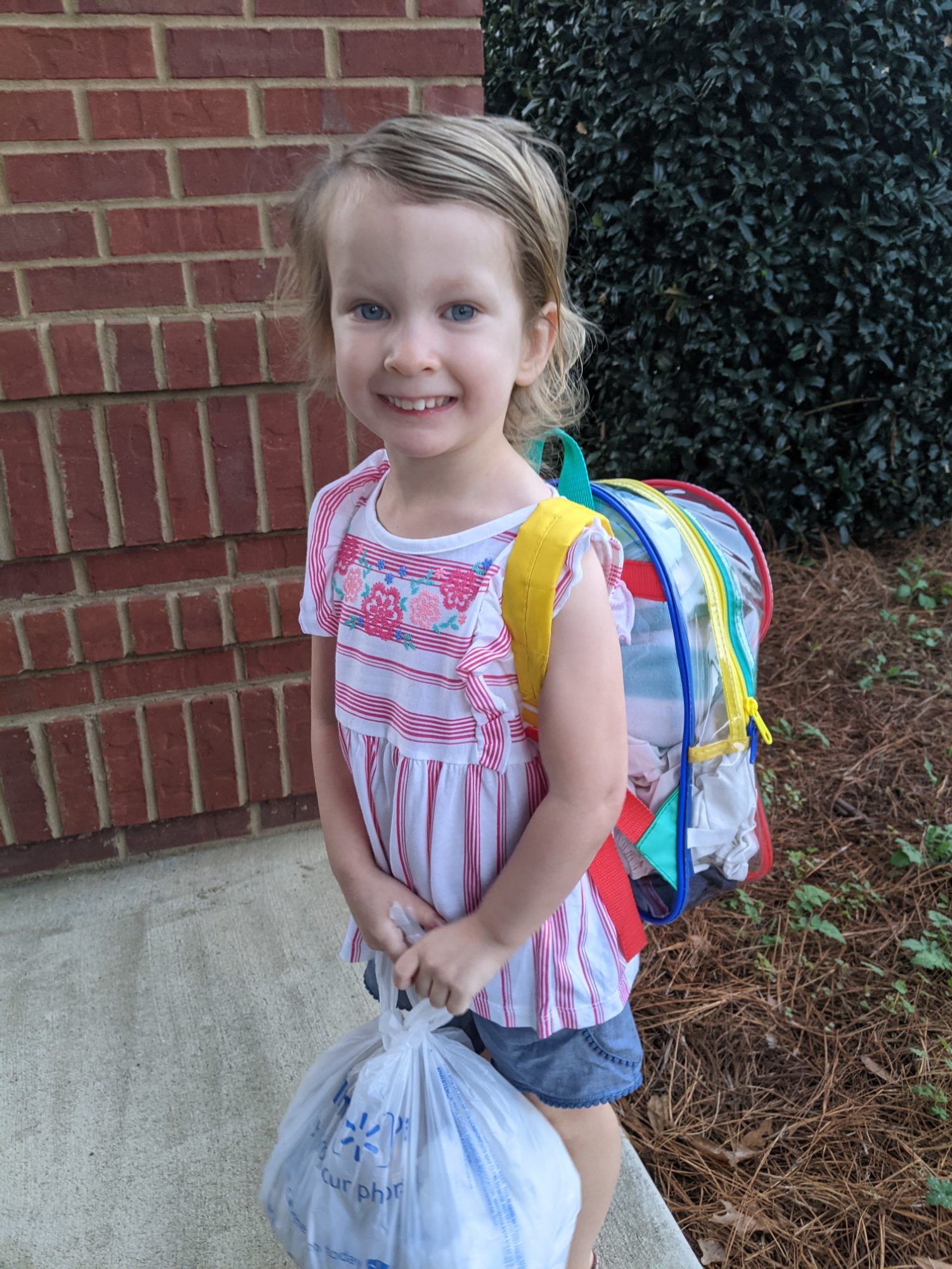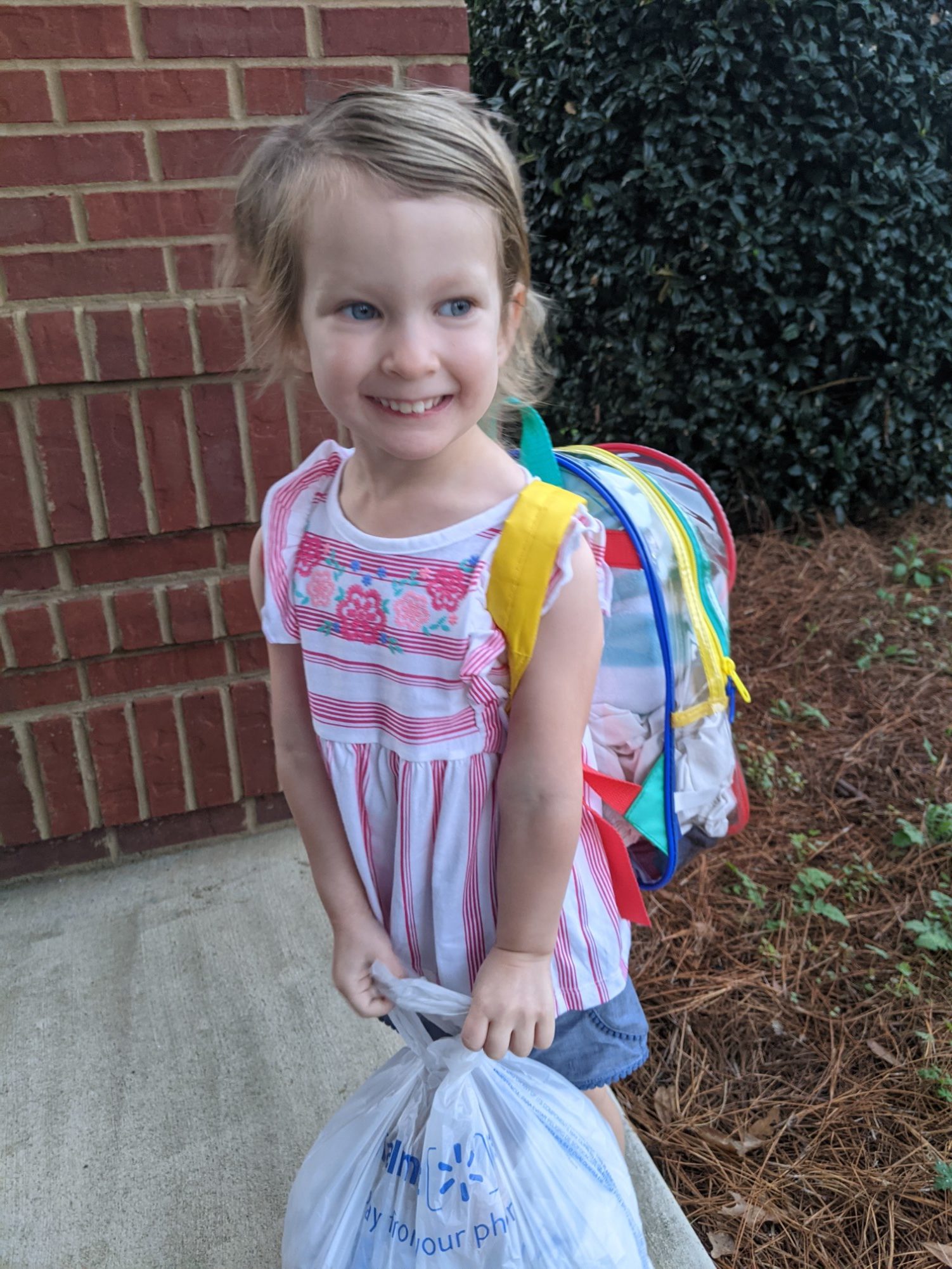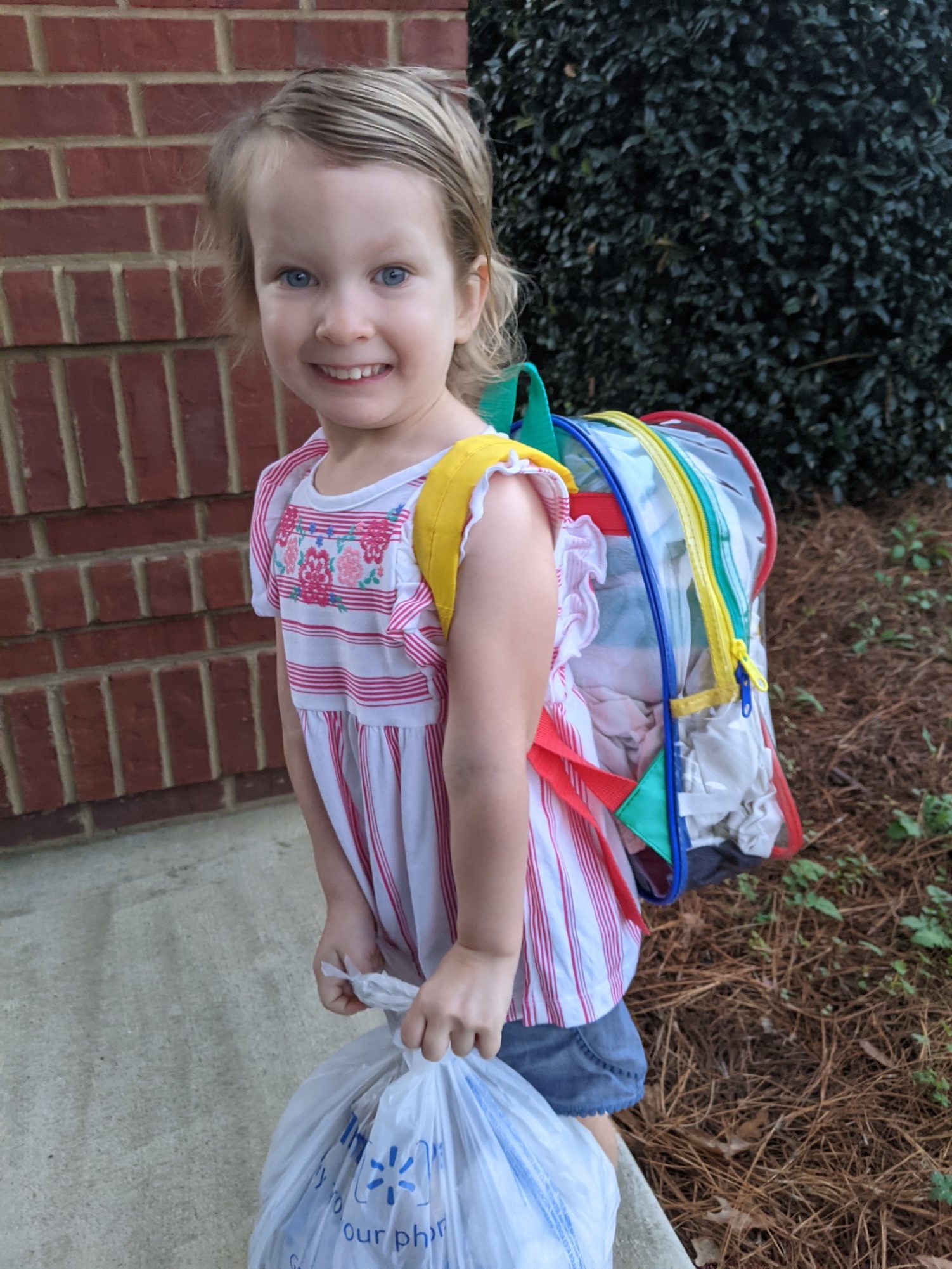 I'm 30 weeks pregnant today and Baby Girl is the size of a cabbage. My app also says that uncomfortable symptoms and hormonal changes this week can result in a return of mood swings. So isn't that super fun news?!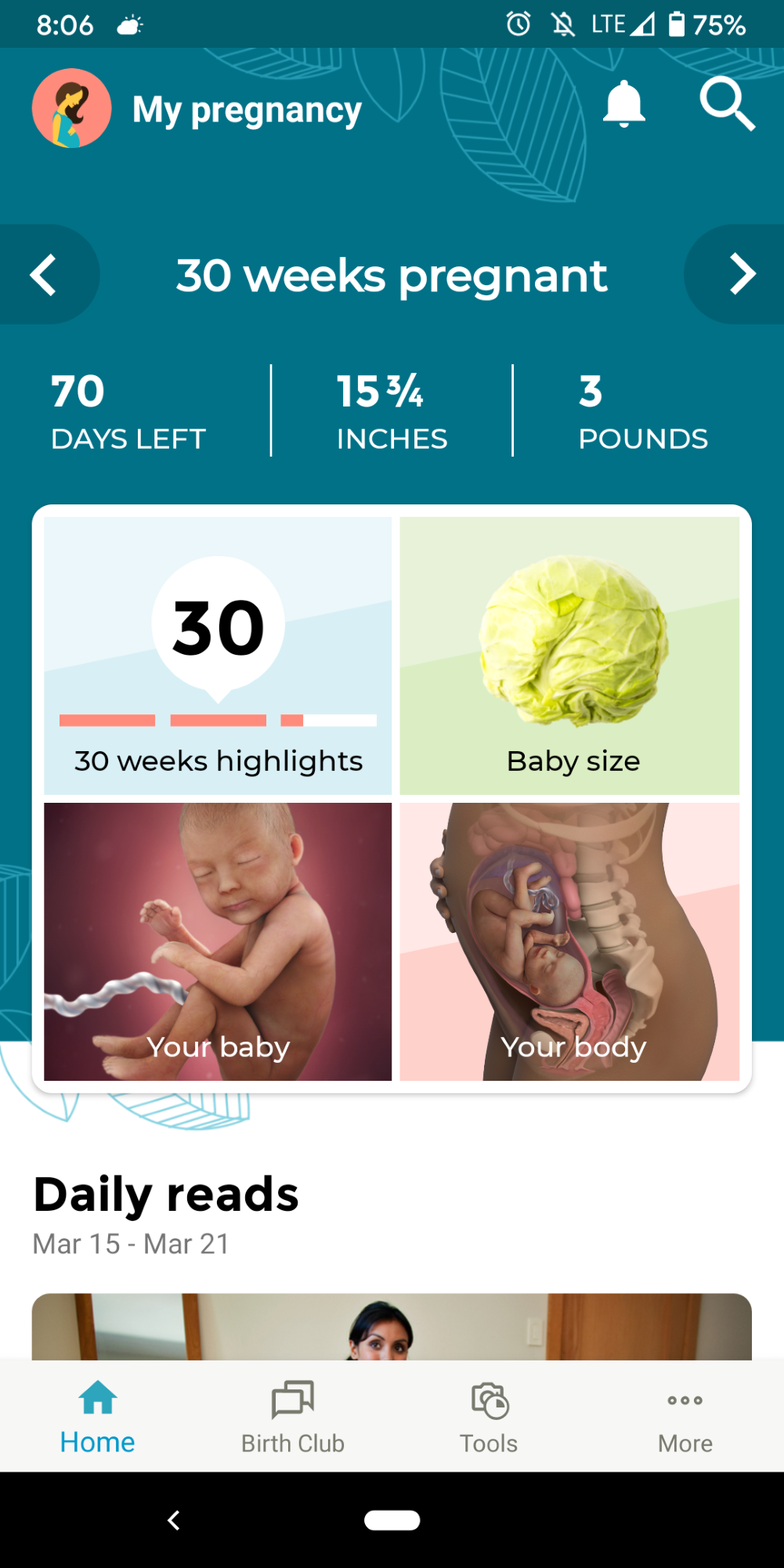 I didn't get any photos from Emmie's teachers today, but she did take a two-hour nap, and was running around having fun on the playground with her twin besties when I got there to pick her up.
I baked some (frozen) parmesan tilapia and made garlic-parmesan roasted asparagus, and some instant mashed potatoes. The fish turned out to not be so good, so I only ate half of it, but the asparagus was yummy, and I when I went to input the meal into MyFitnessPal to count the carbs, turns out I had actually only given myself half the serving size of the potatoes, so I got to get myself another scoop, and that felt so exciting! Haha 🙂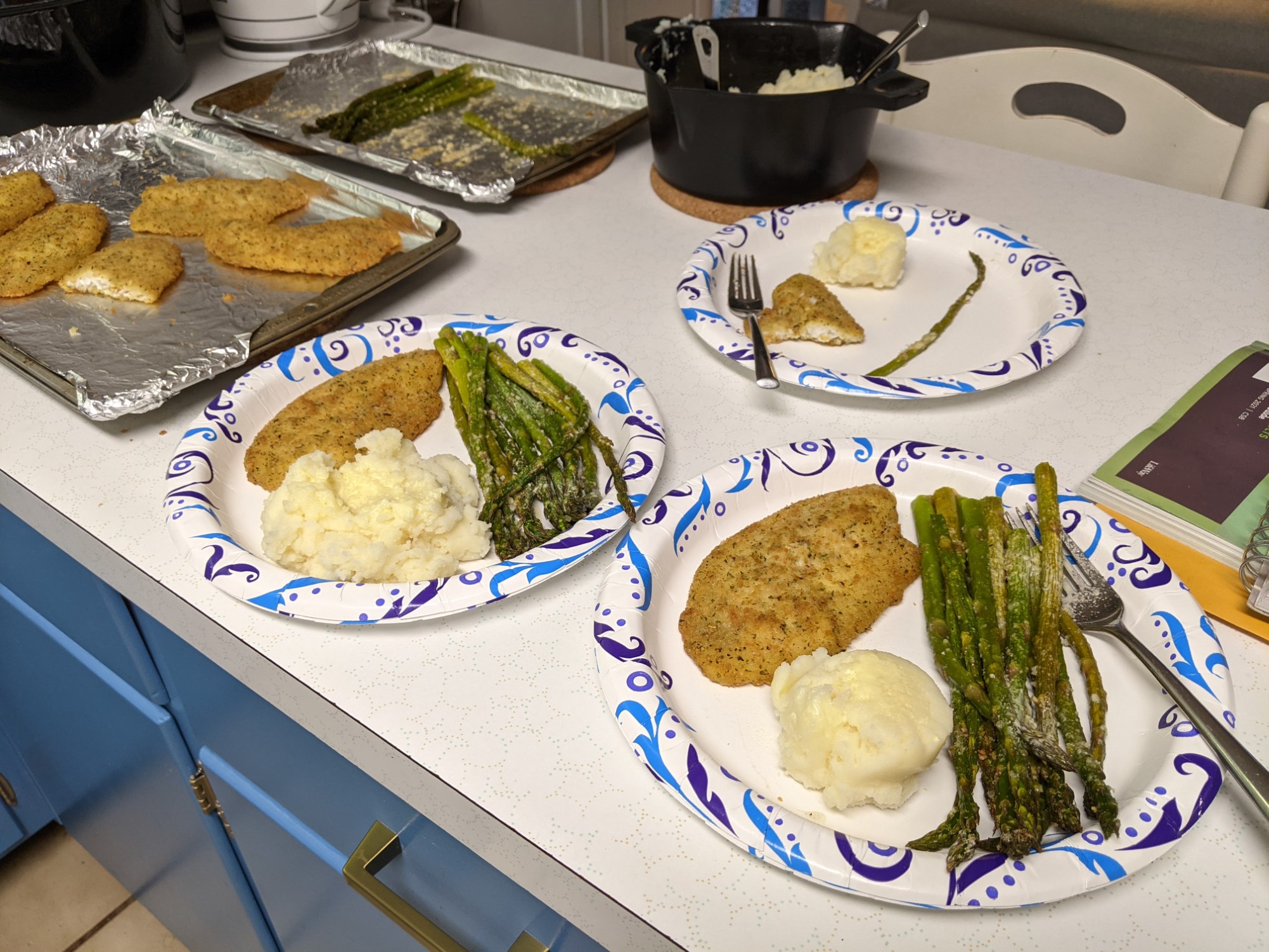 After we finished eating, Emmie looked out the window, grabbed our watermelon blanket and said, "Since it's still light can we go outside?!" So she packed up her little basket and we headed to the front yard for a little bit of playtime before bed.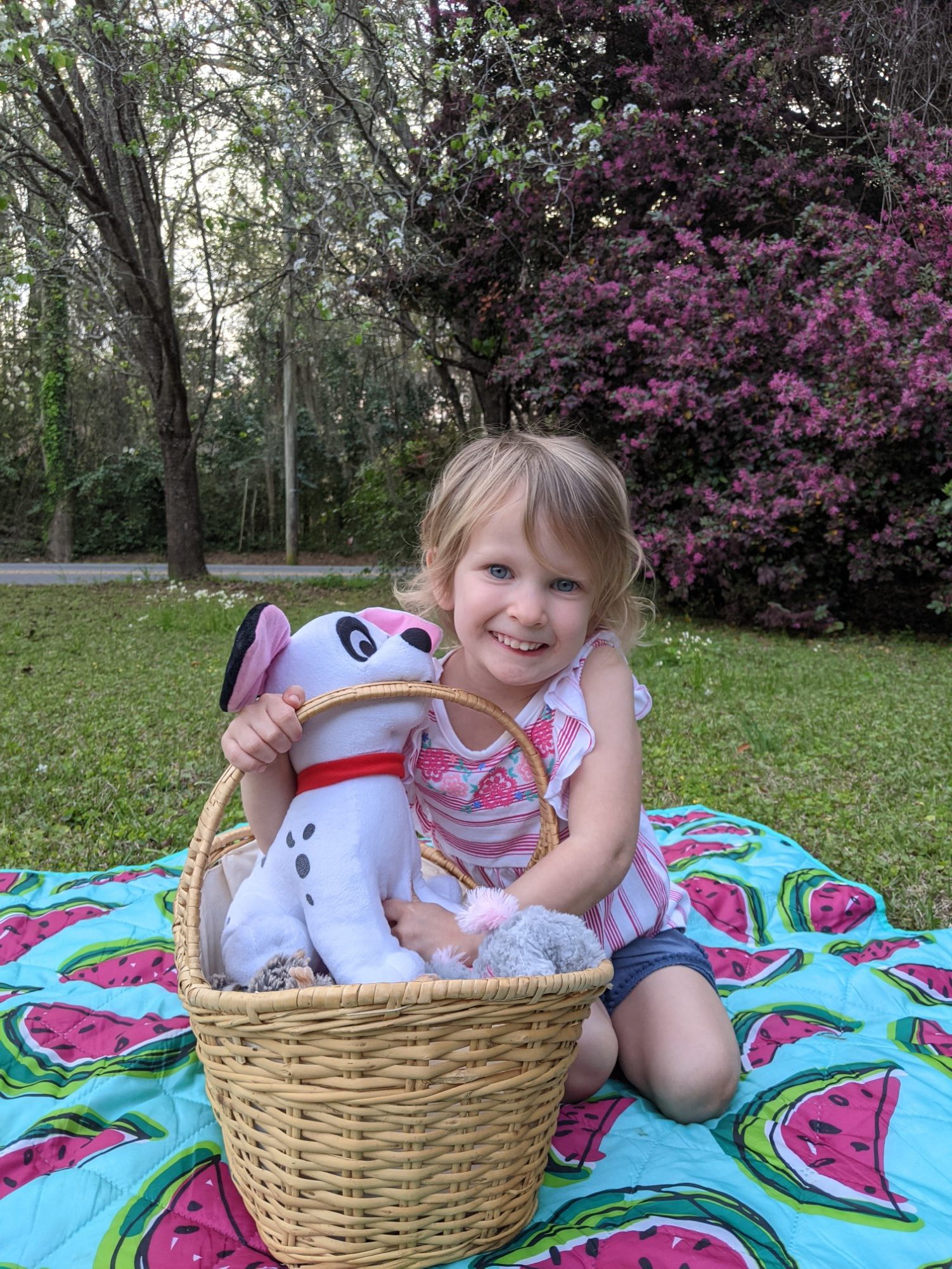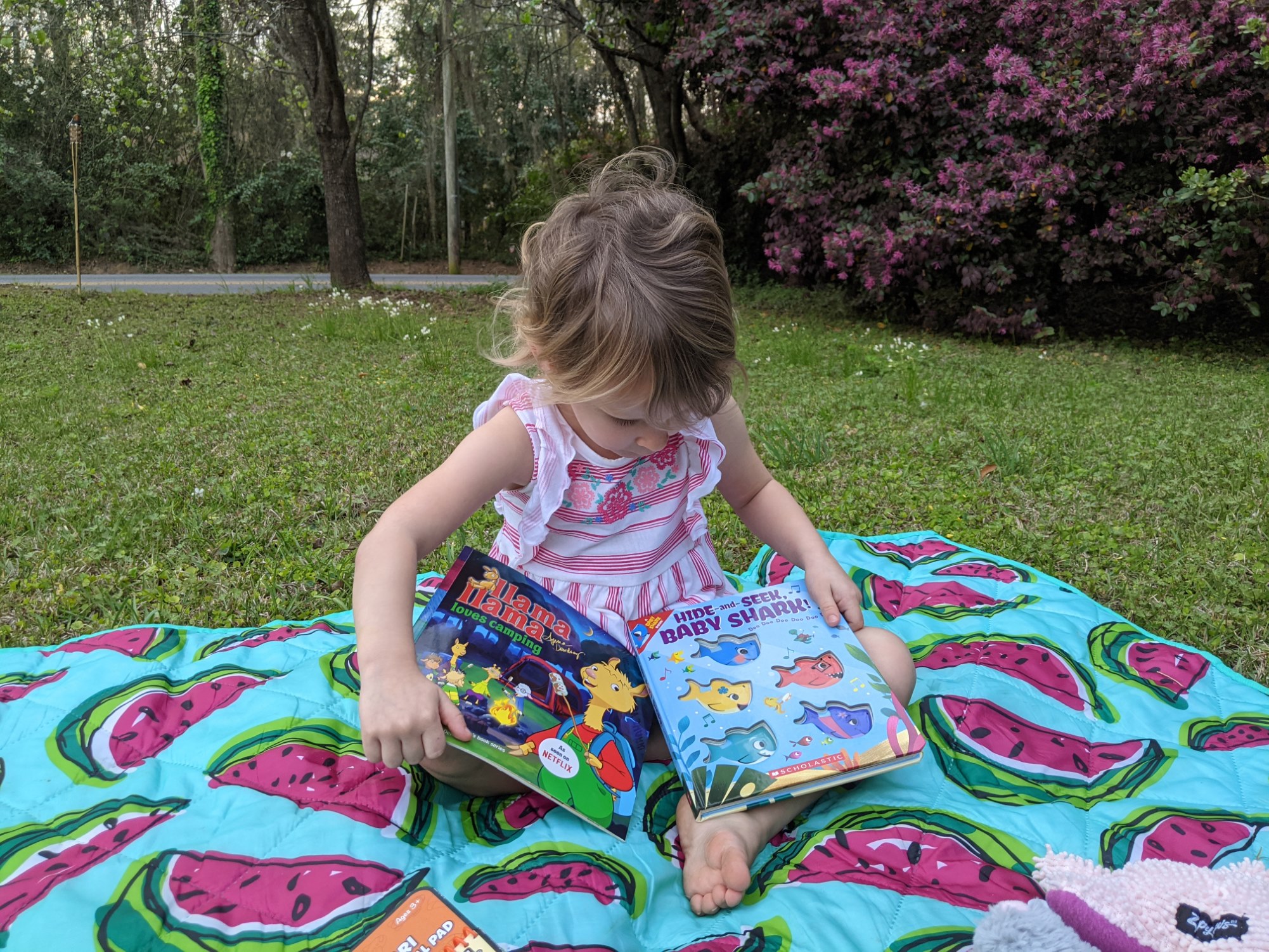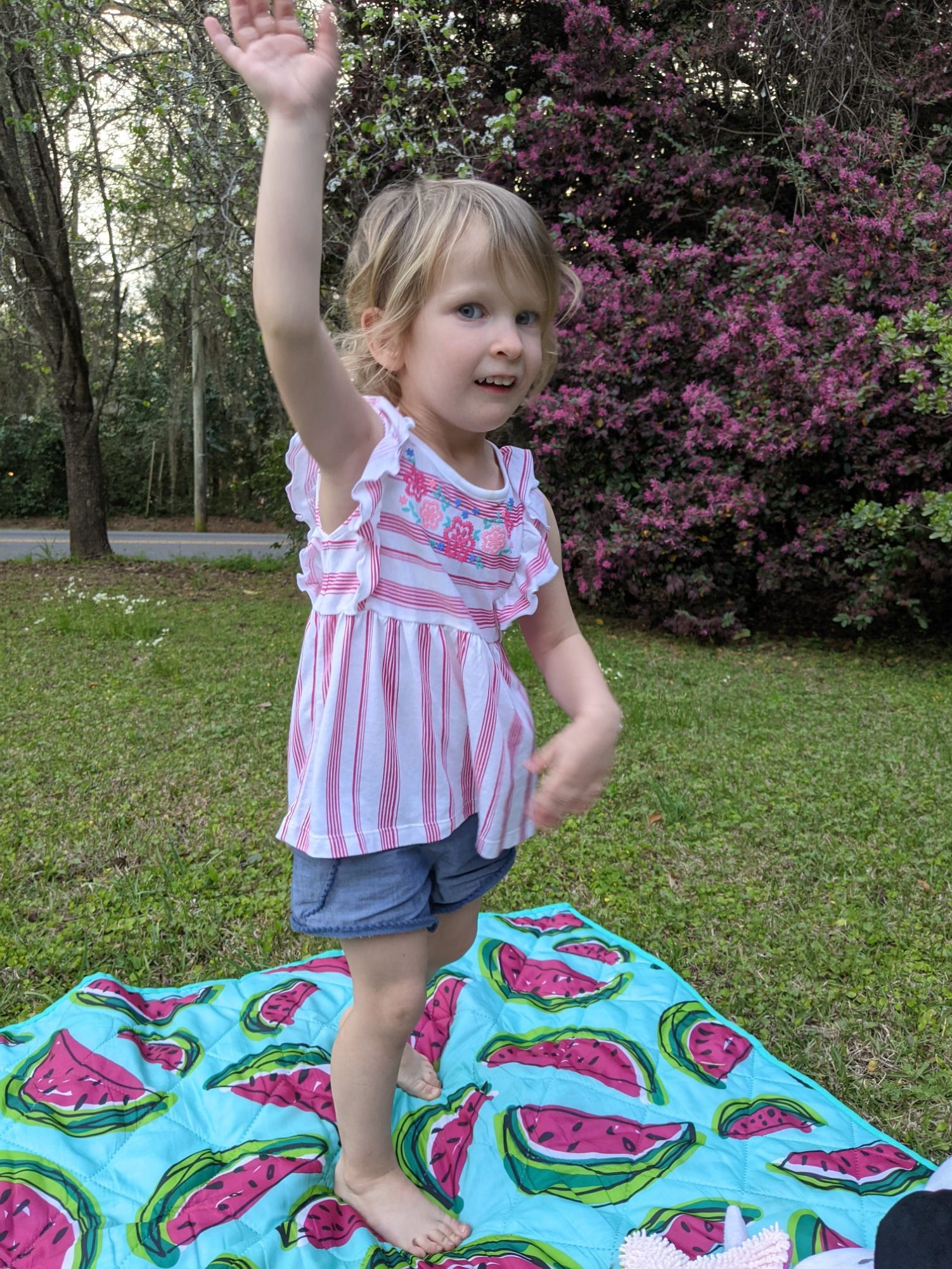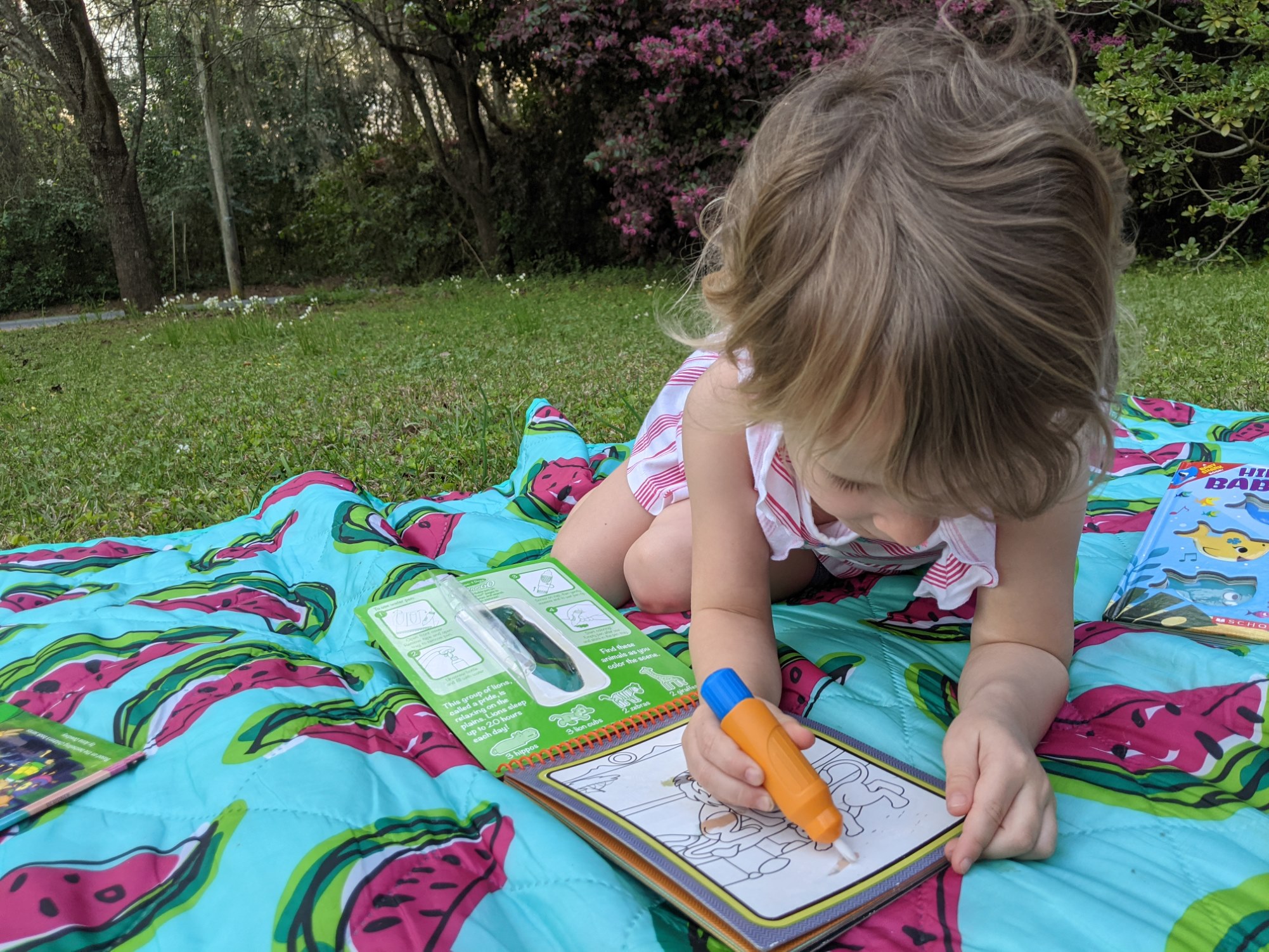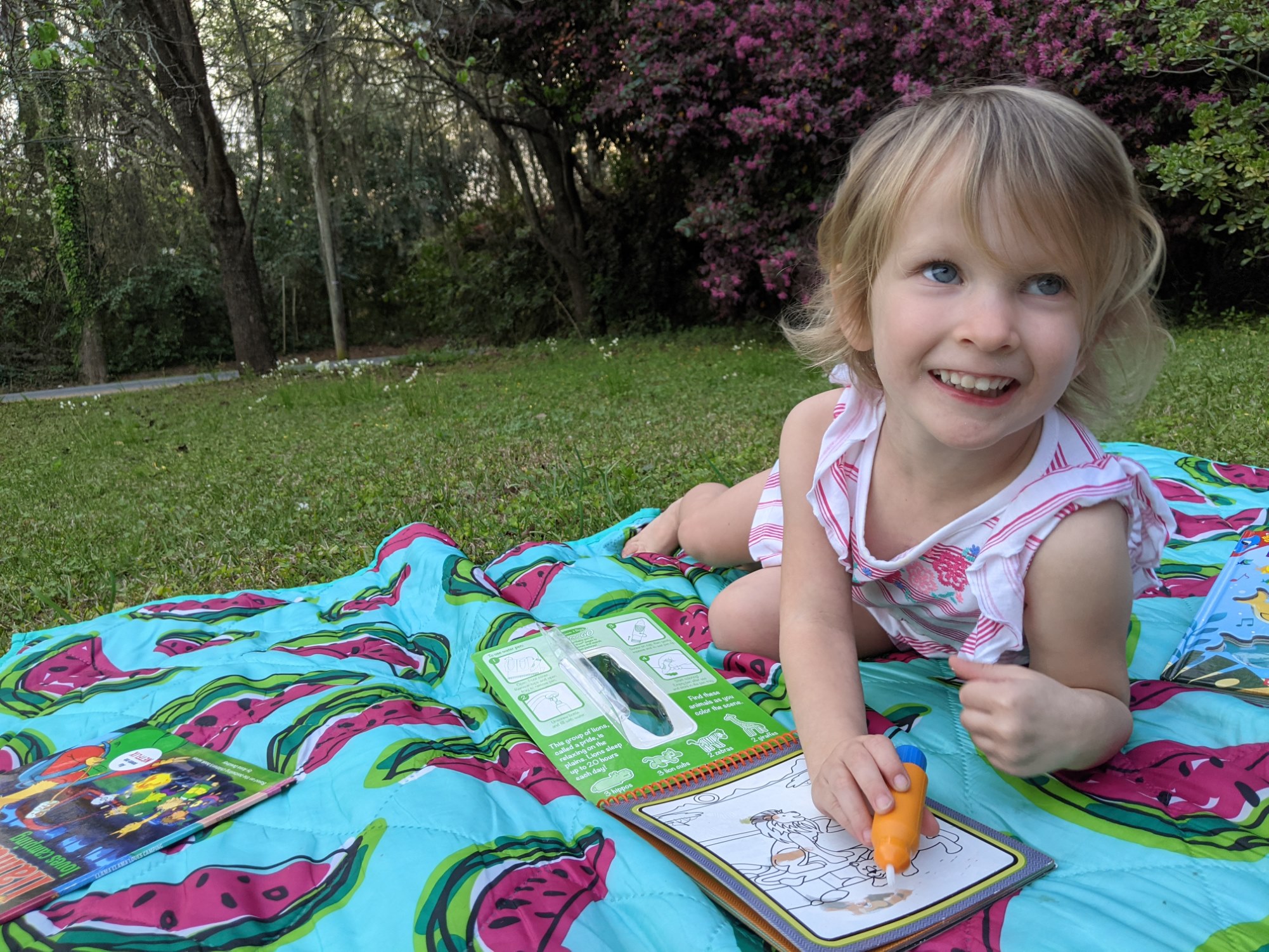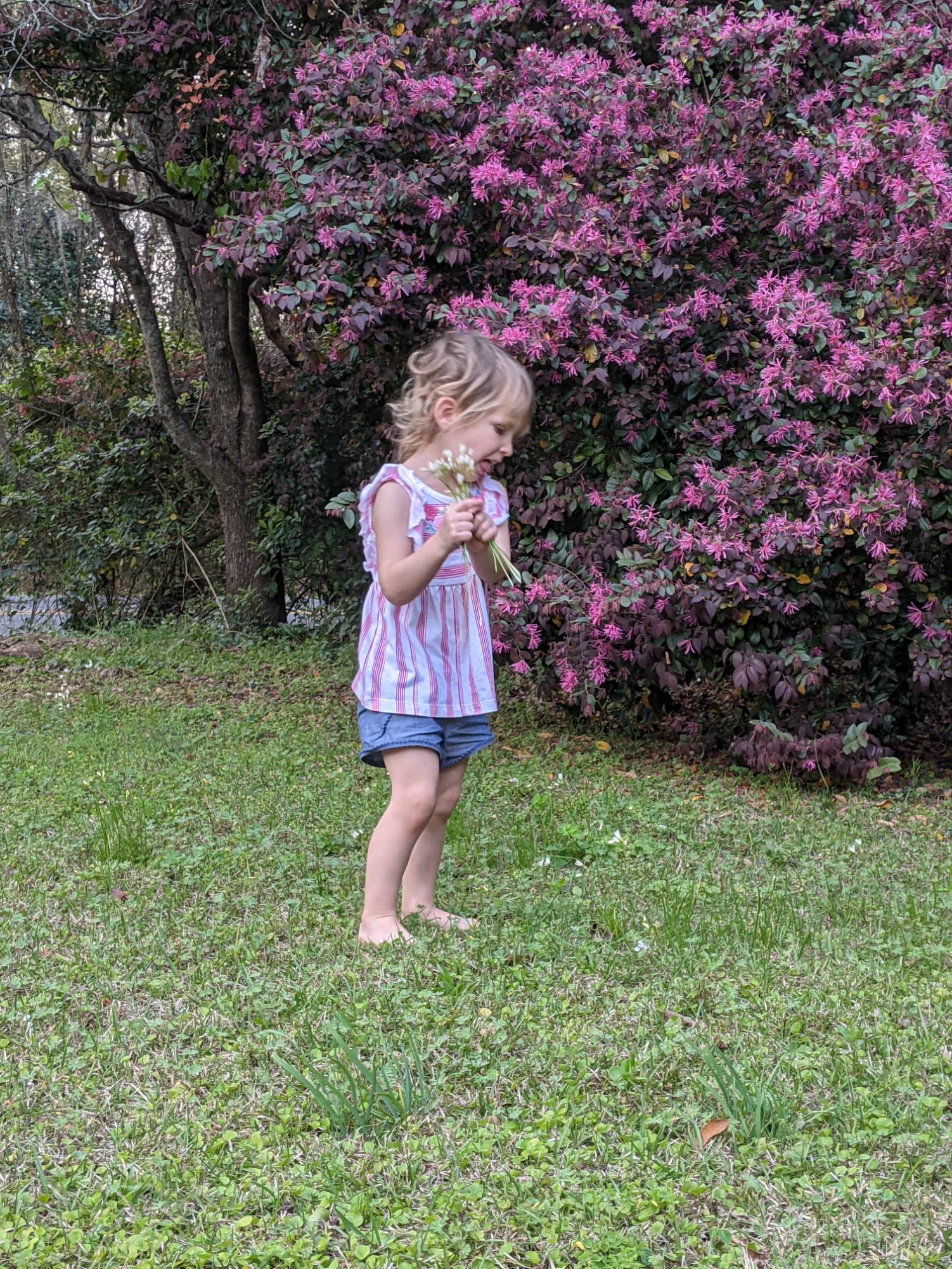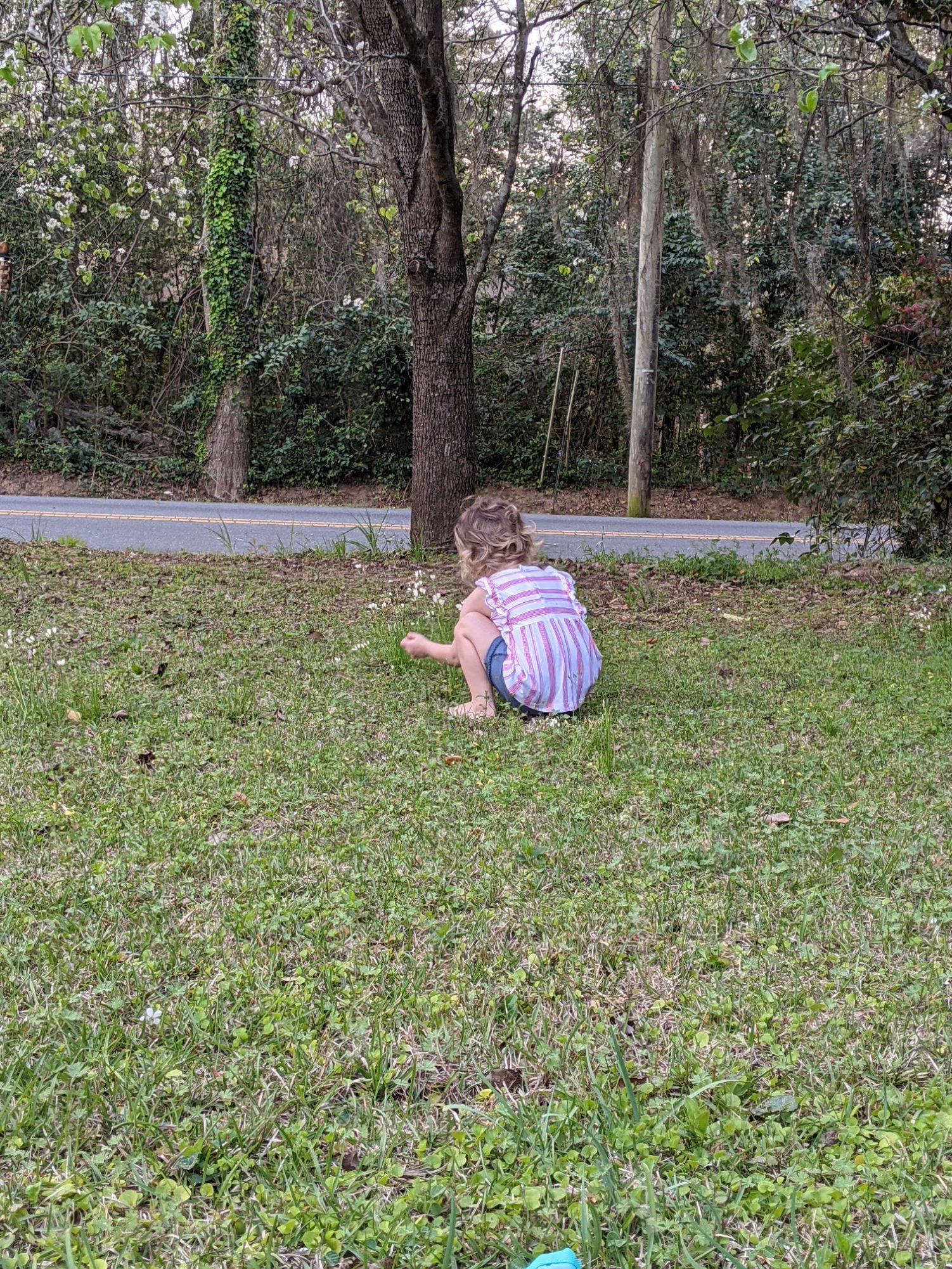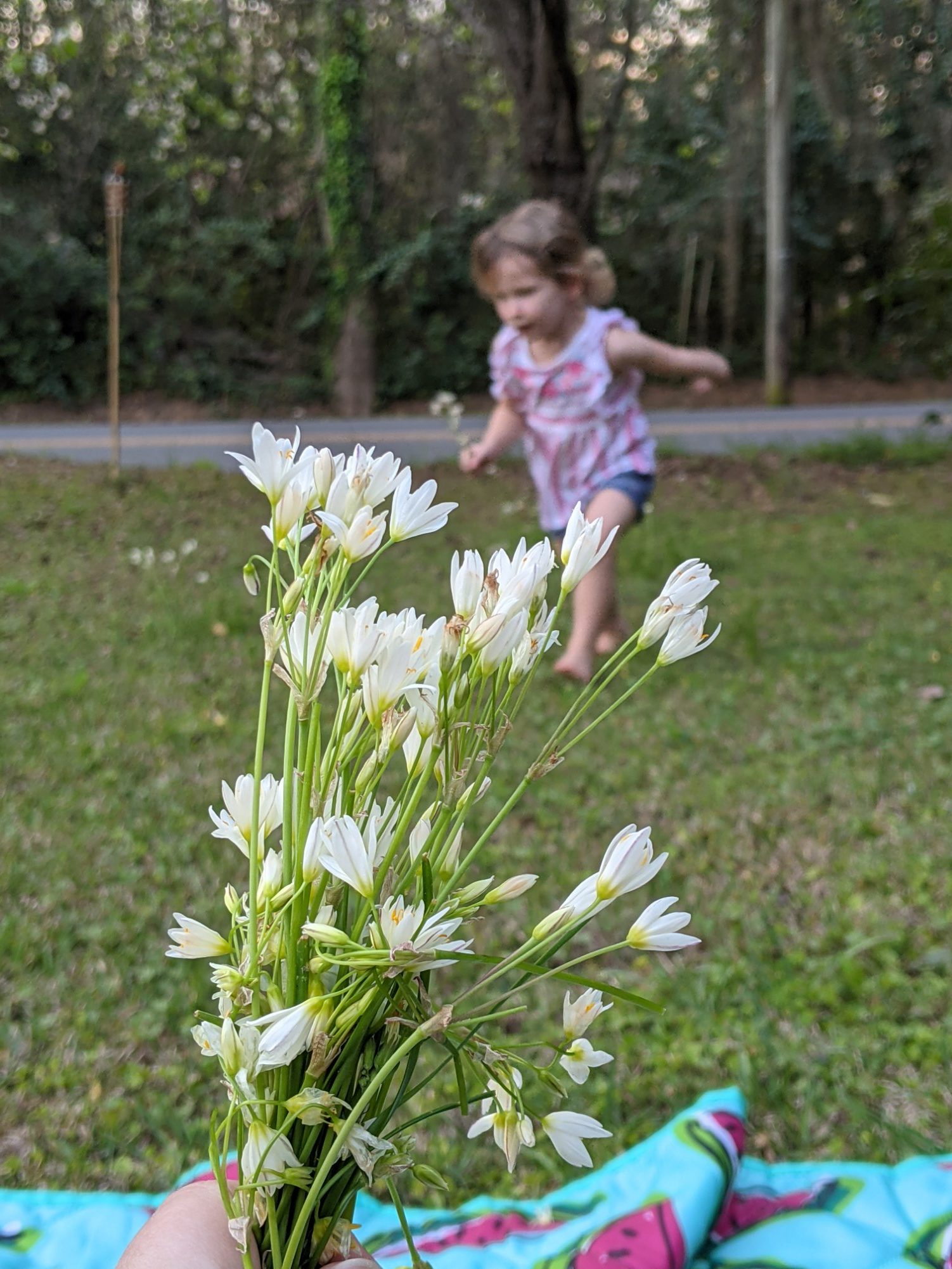 When we came back in, Emmie played on her Kindle for a bit, and I made up some little egg muffins for me to have for breakfast the rest of the week. I had actually planned to make these Sunday, but time got away from me and I never got around to it. But once I cooked the turkey bacon and mixed everything up and got them baking in the oven, we went back to get Emmie ready for bed.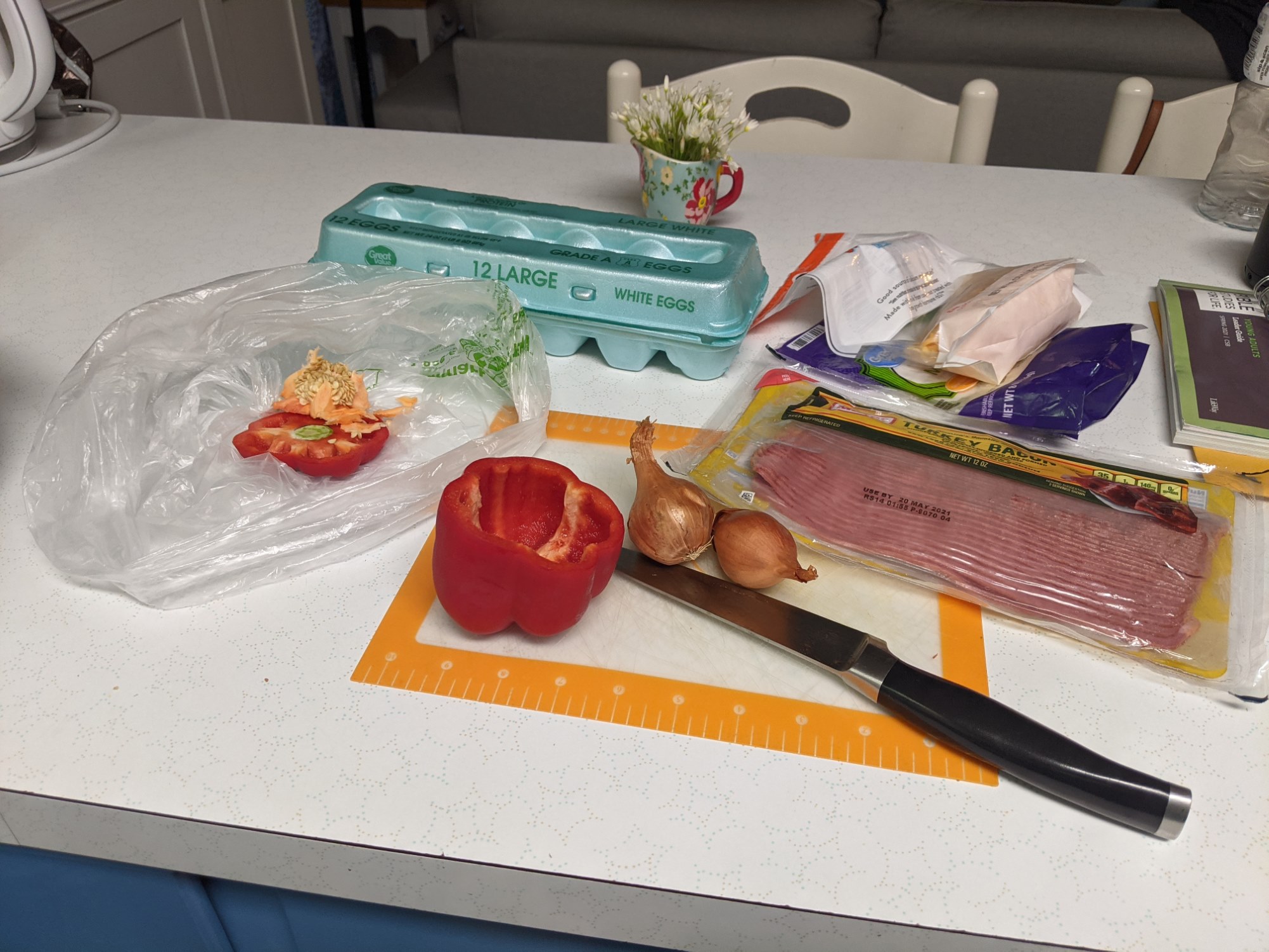 And once we got her in bed (after much coaxing and loving and some threats), these little egg muffins came out looking super yummy! And zero carbs! (Well, zero carbs that I have to actually count, anyways.)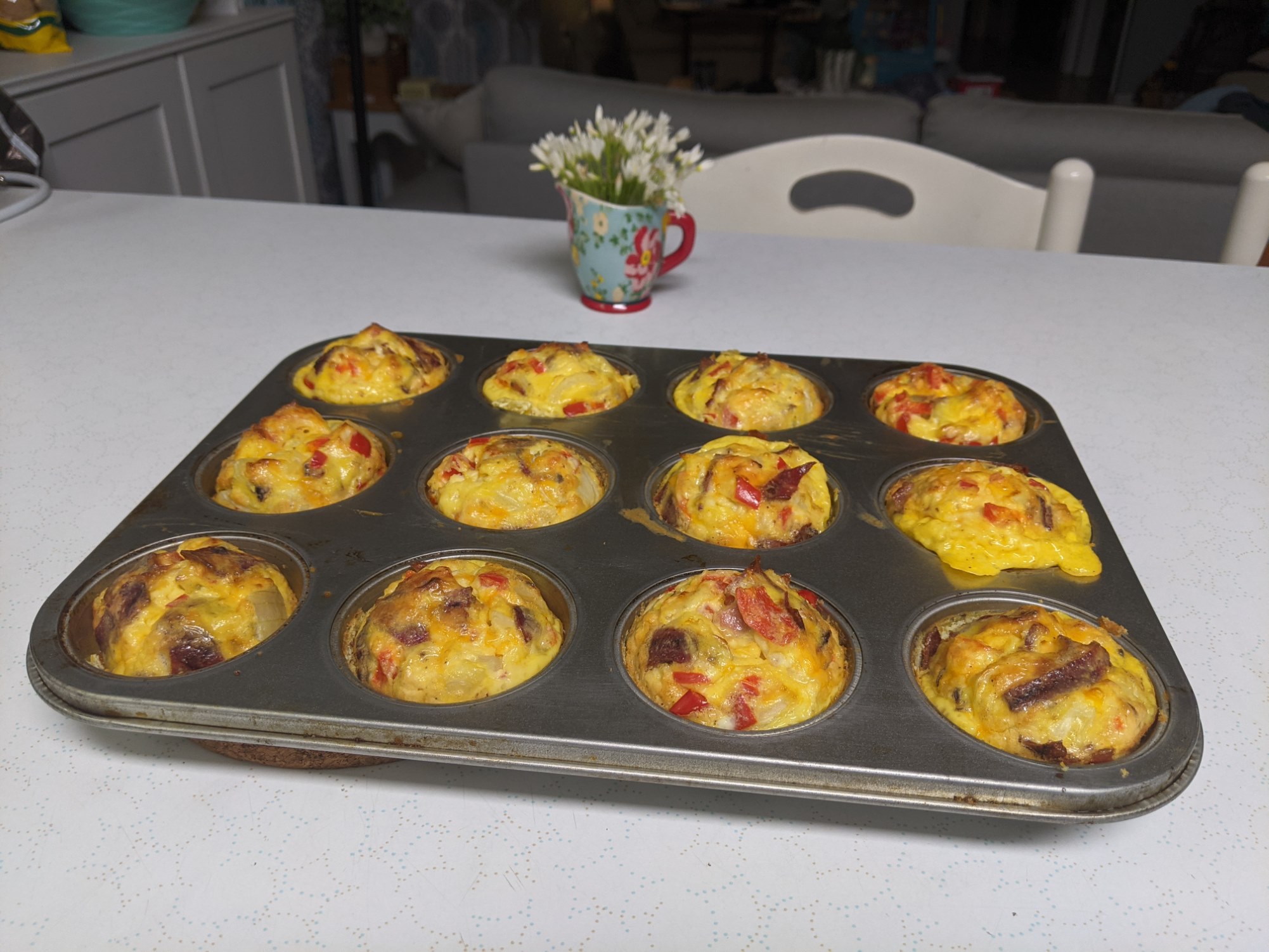 While dinner was baking, I washed up a ton of dishes… So I cooked dinner, washed dishes, played outside, made egg muffins, and got Emmie to bed. And that was a lot for a weeknight. So I'm gonna take my blood sugar, drink my protein shake, and then head to bed early. The spring forward time change is rough, y'all!