Look how sweet with her little legs crossed at the ankles. Too sweet for words, right?! This was on our way to meet the whole family for breakfast at the Wilderness Cabin. This was my first time eating there. They have just recently started serving a breakfast buffet, and it was pretty good!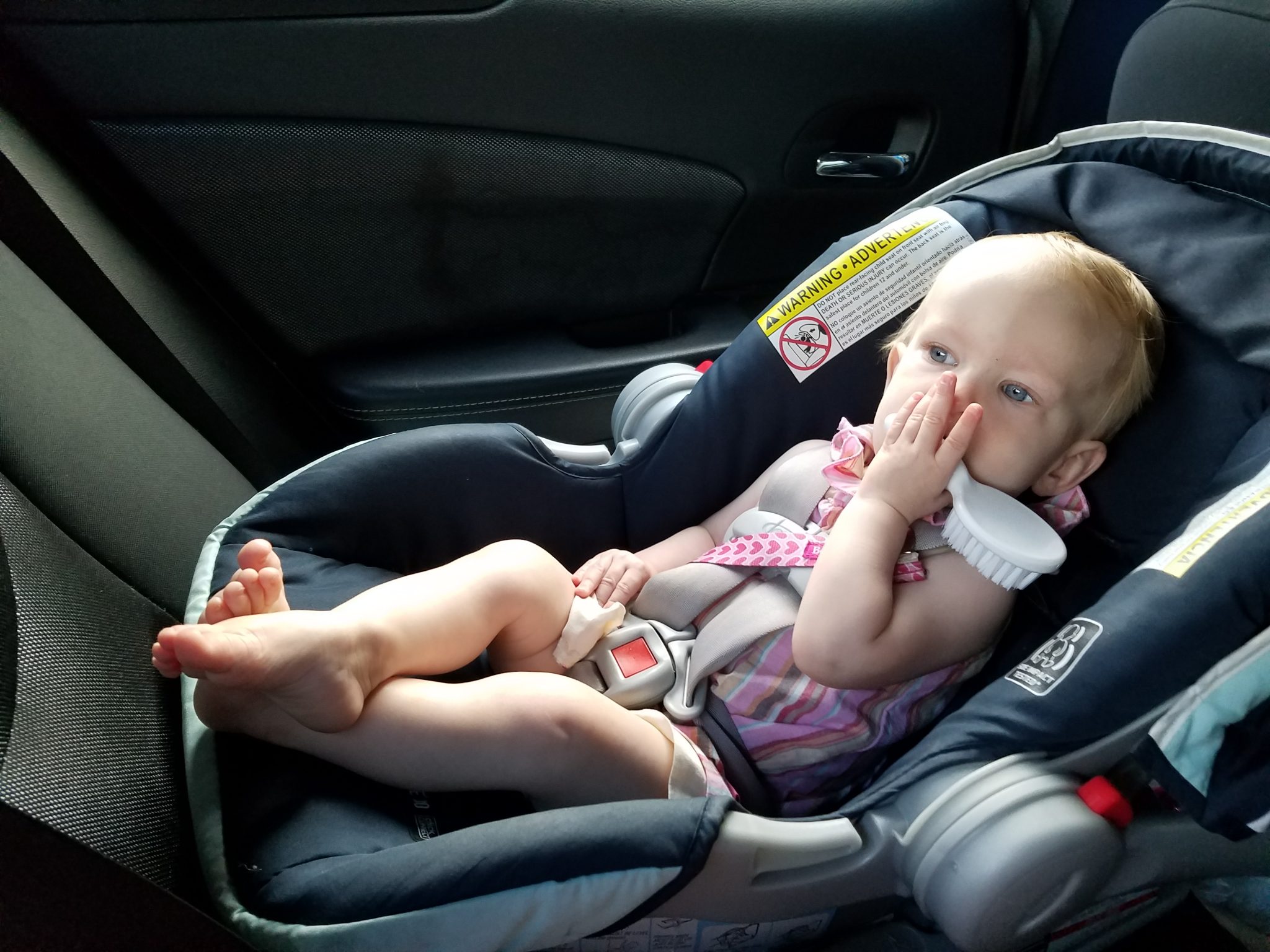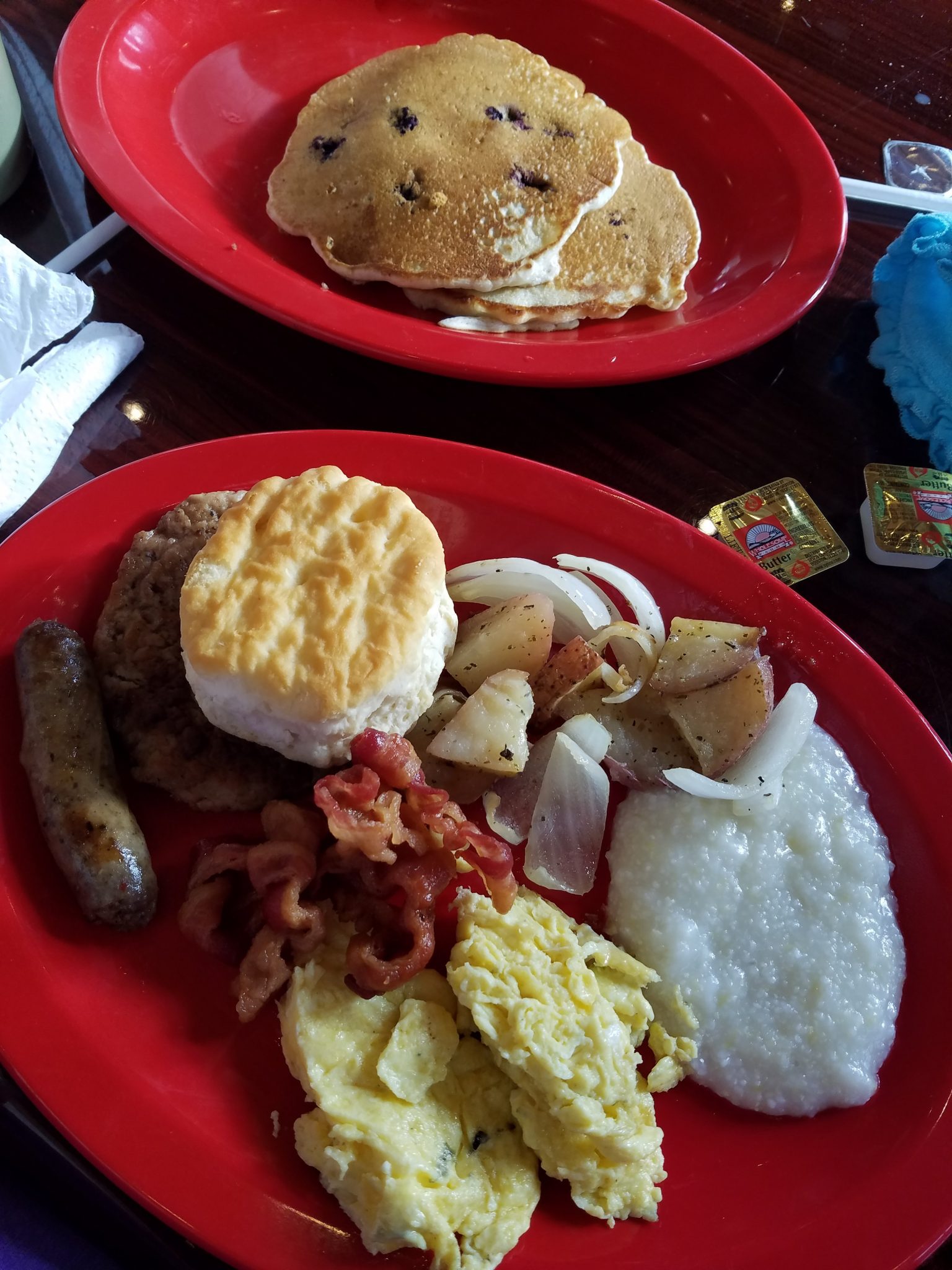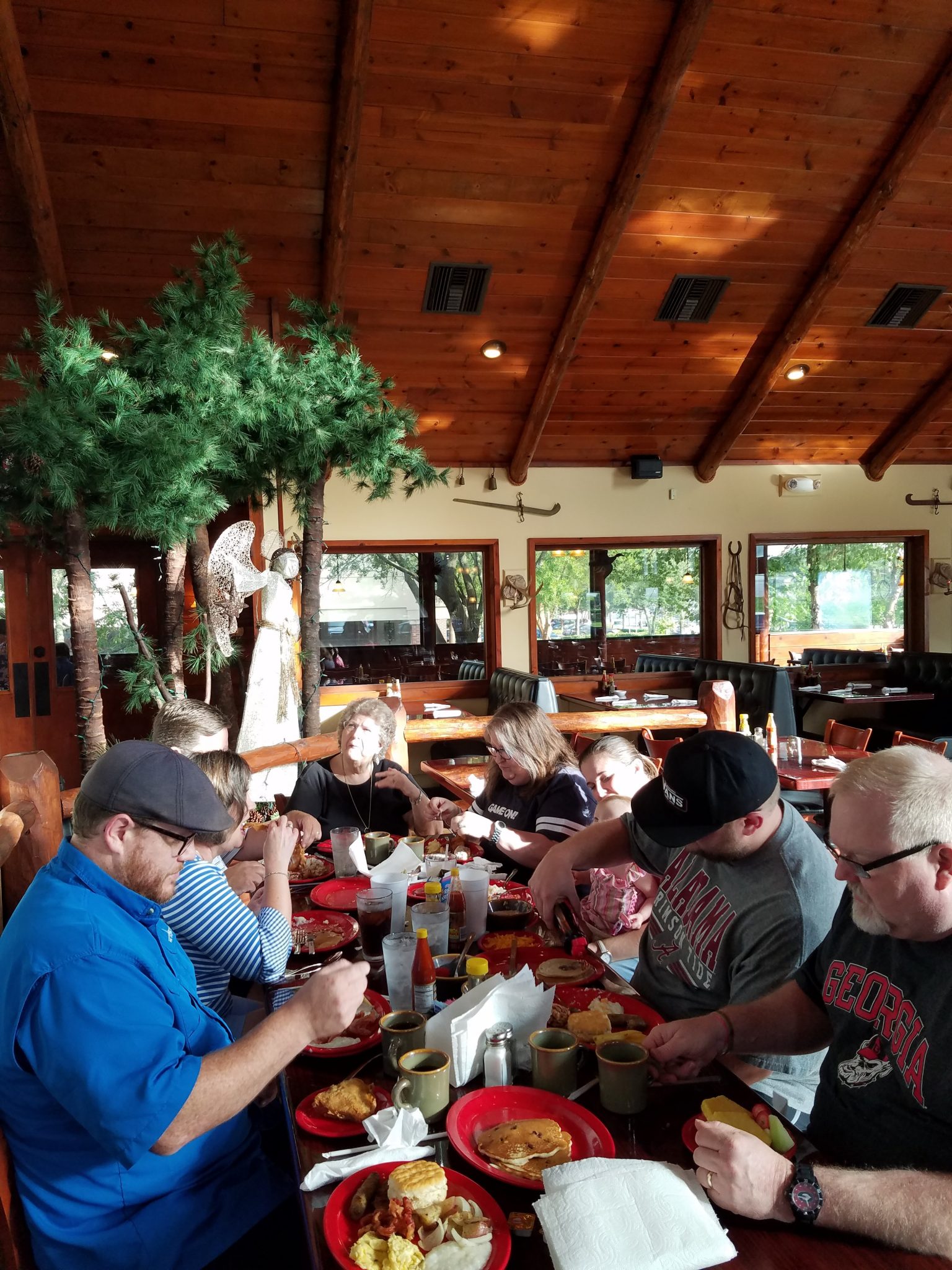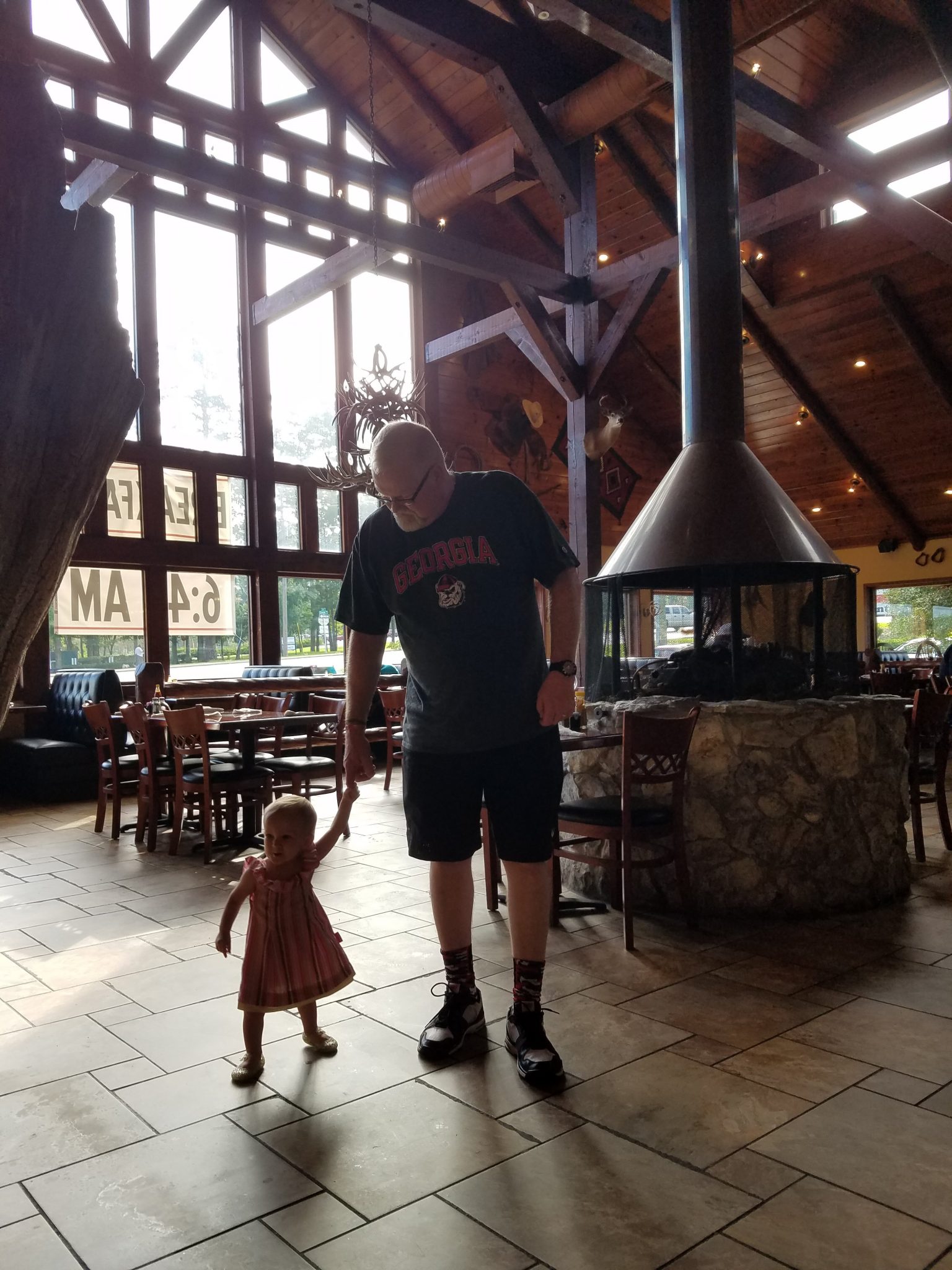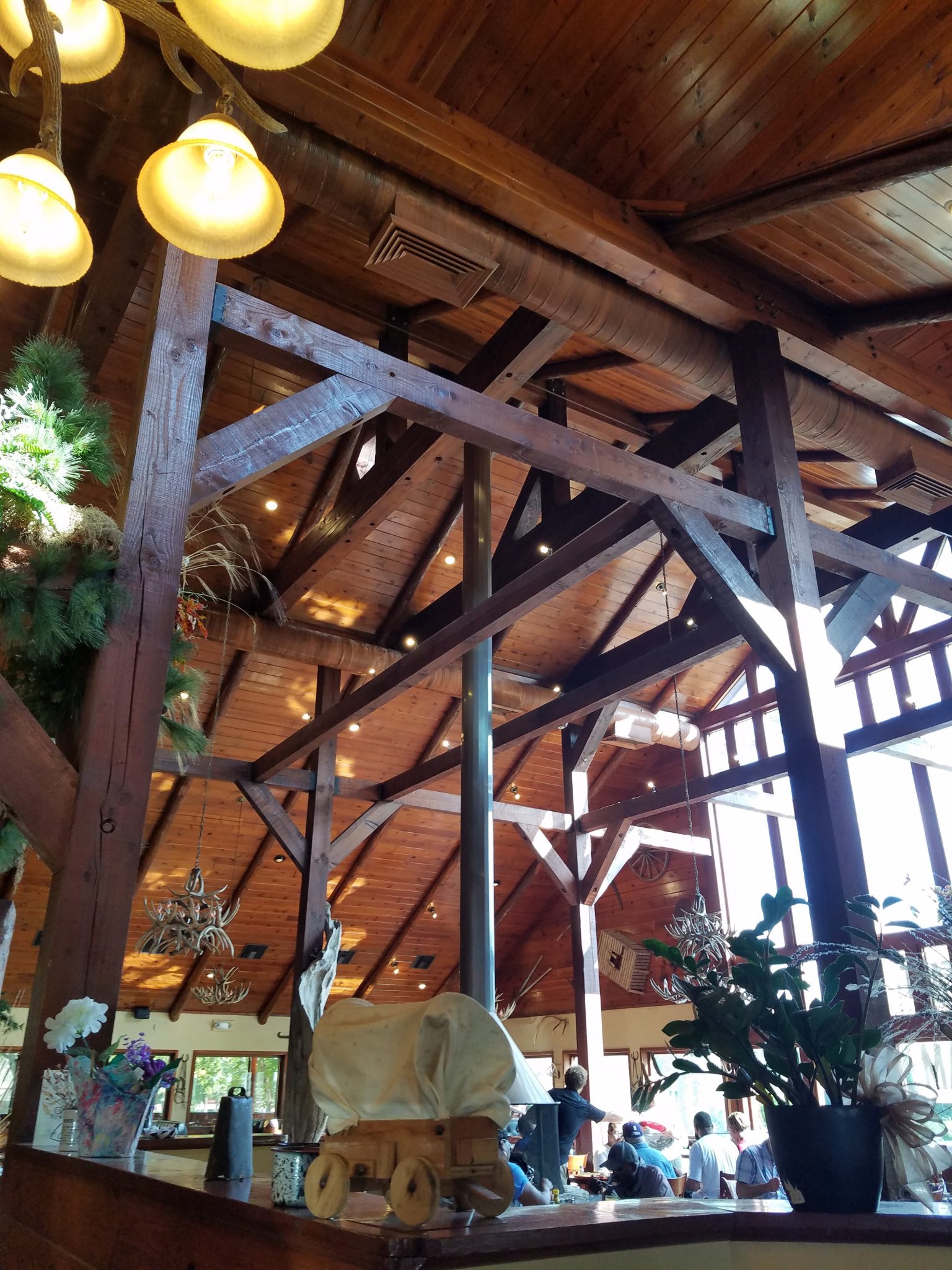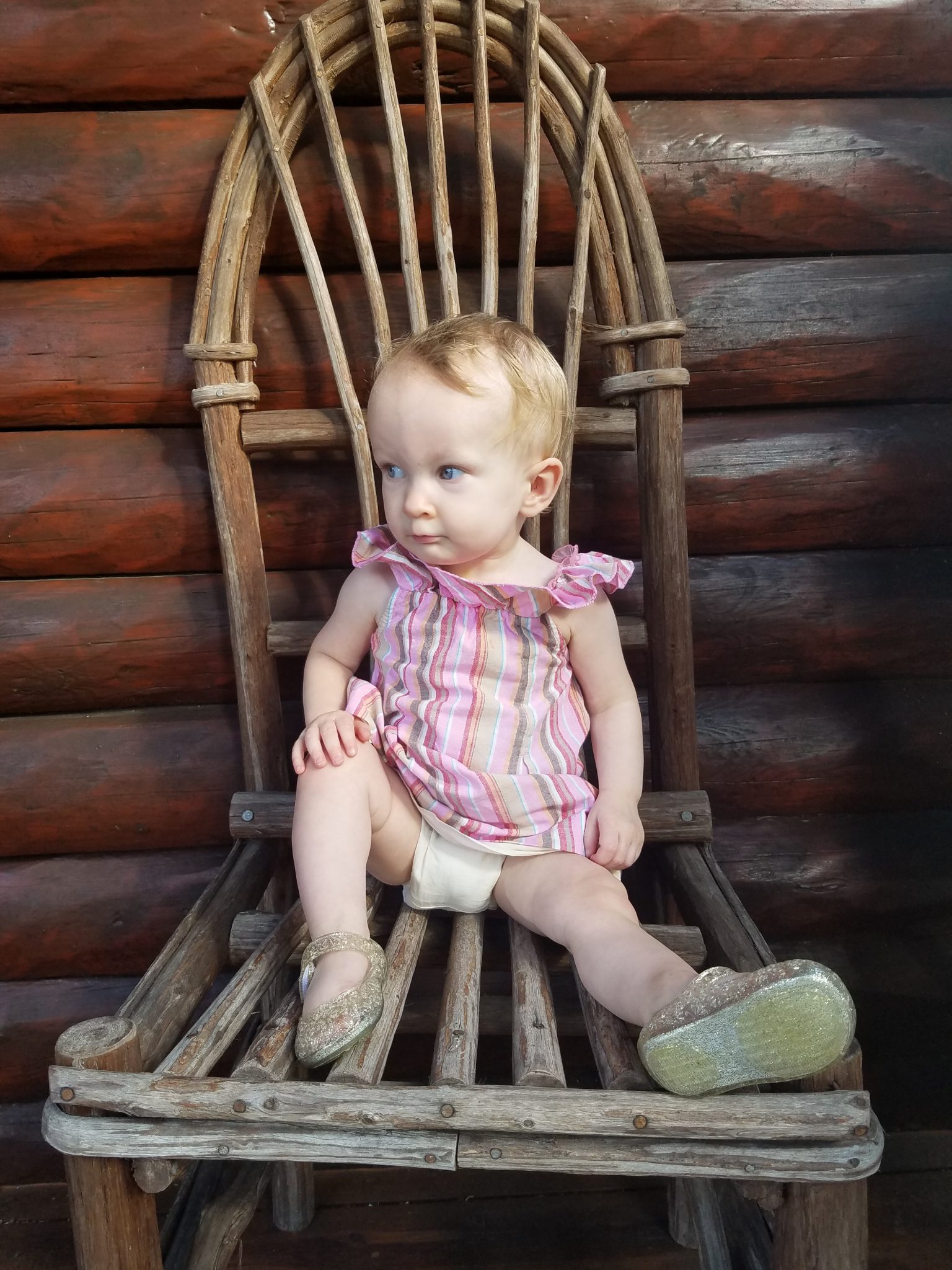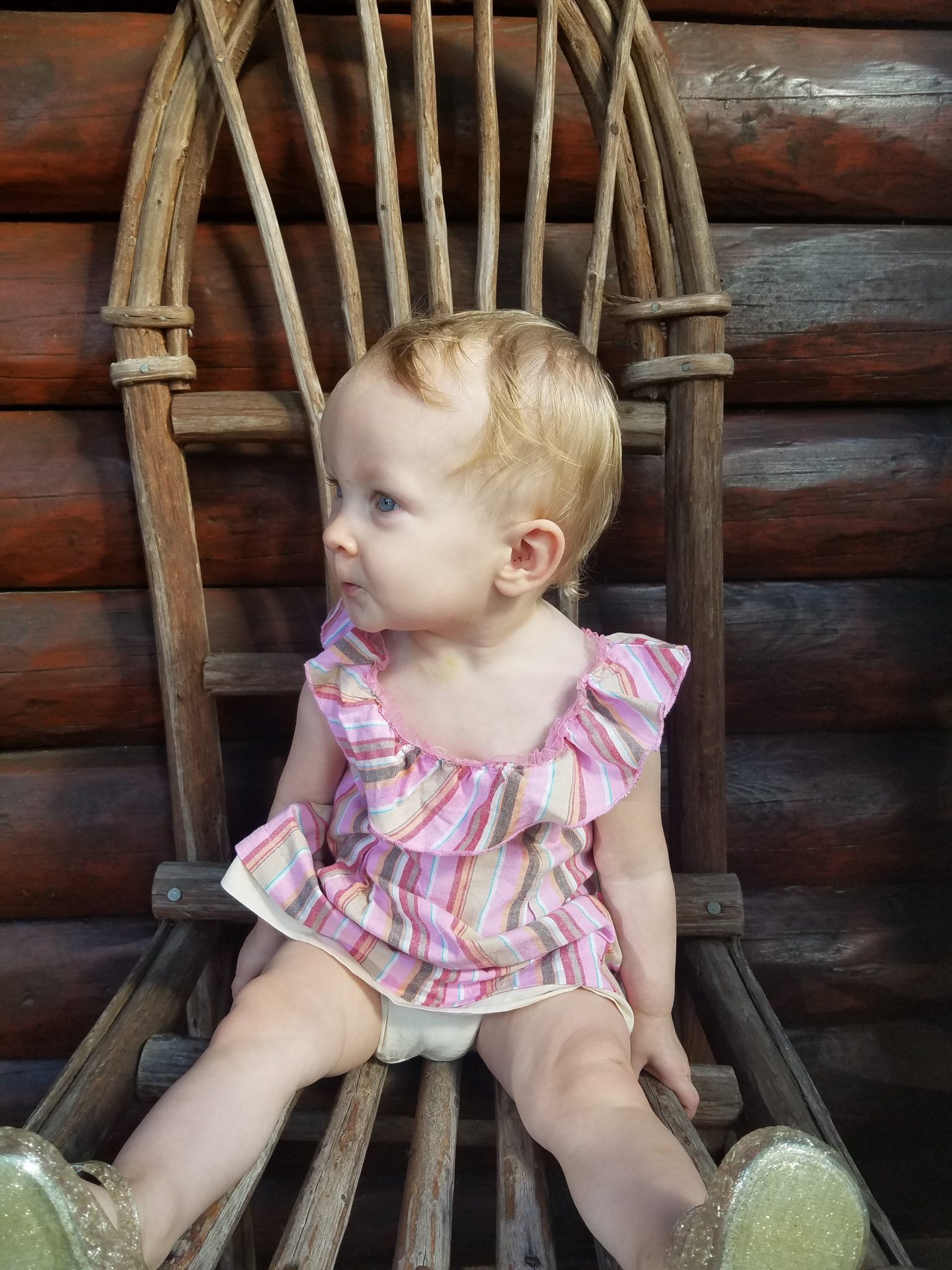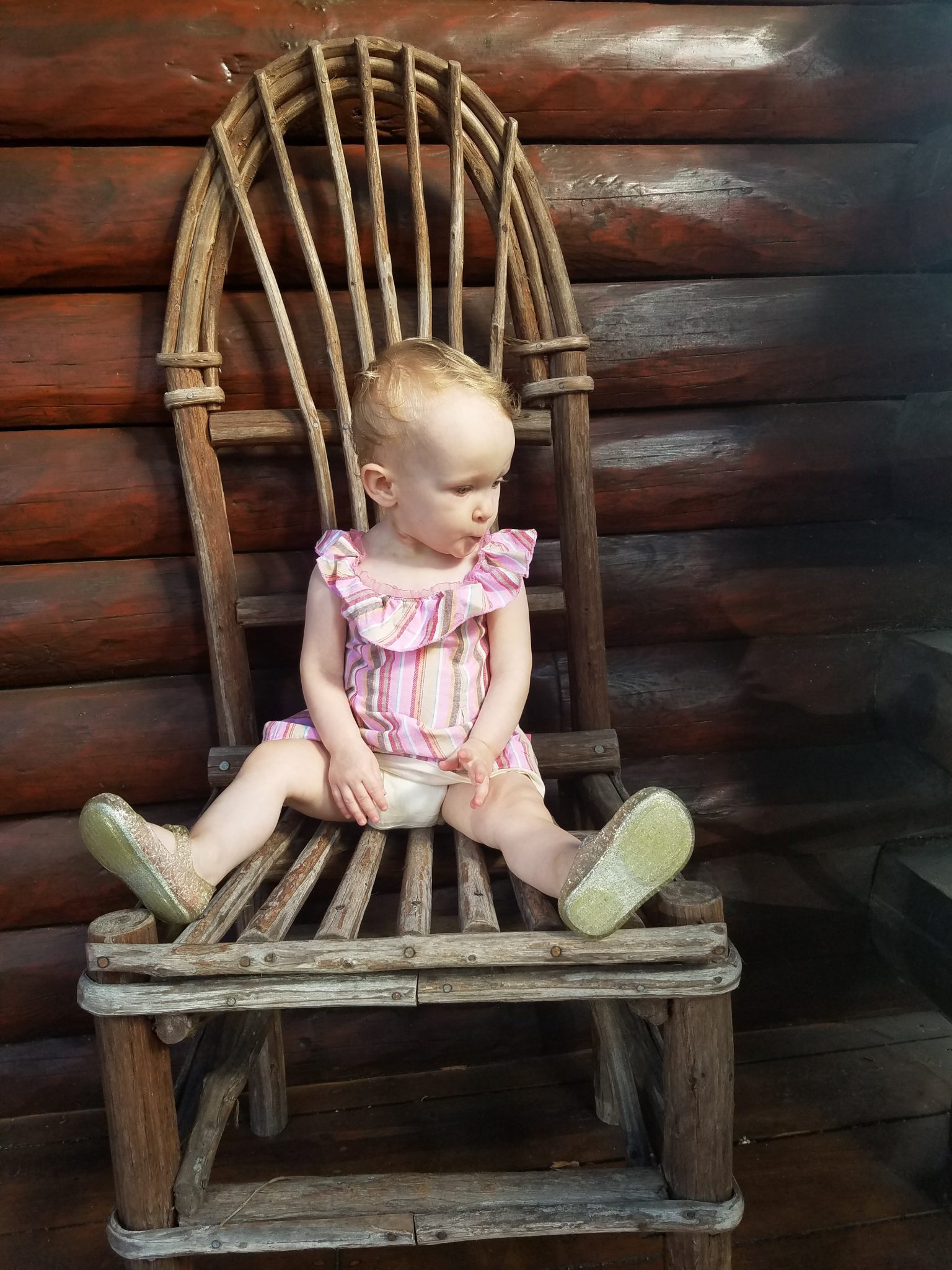 After breakfast, Emerson was already in need of a morning nap. So we headed back home, and she was asleep in her little crib by about 10:30 a.m., so we got busy with chores and projects! Jeff bought this little crates at IKEA the other day, so he put them all together this afternoon. Not sure what we're doing with them yet, but they're cute. We mentioned putting them up on a wall somewhere or something, but we haven't decided.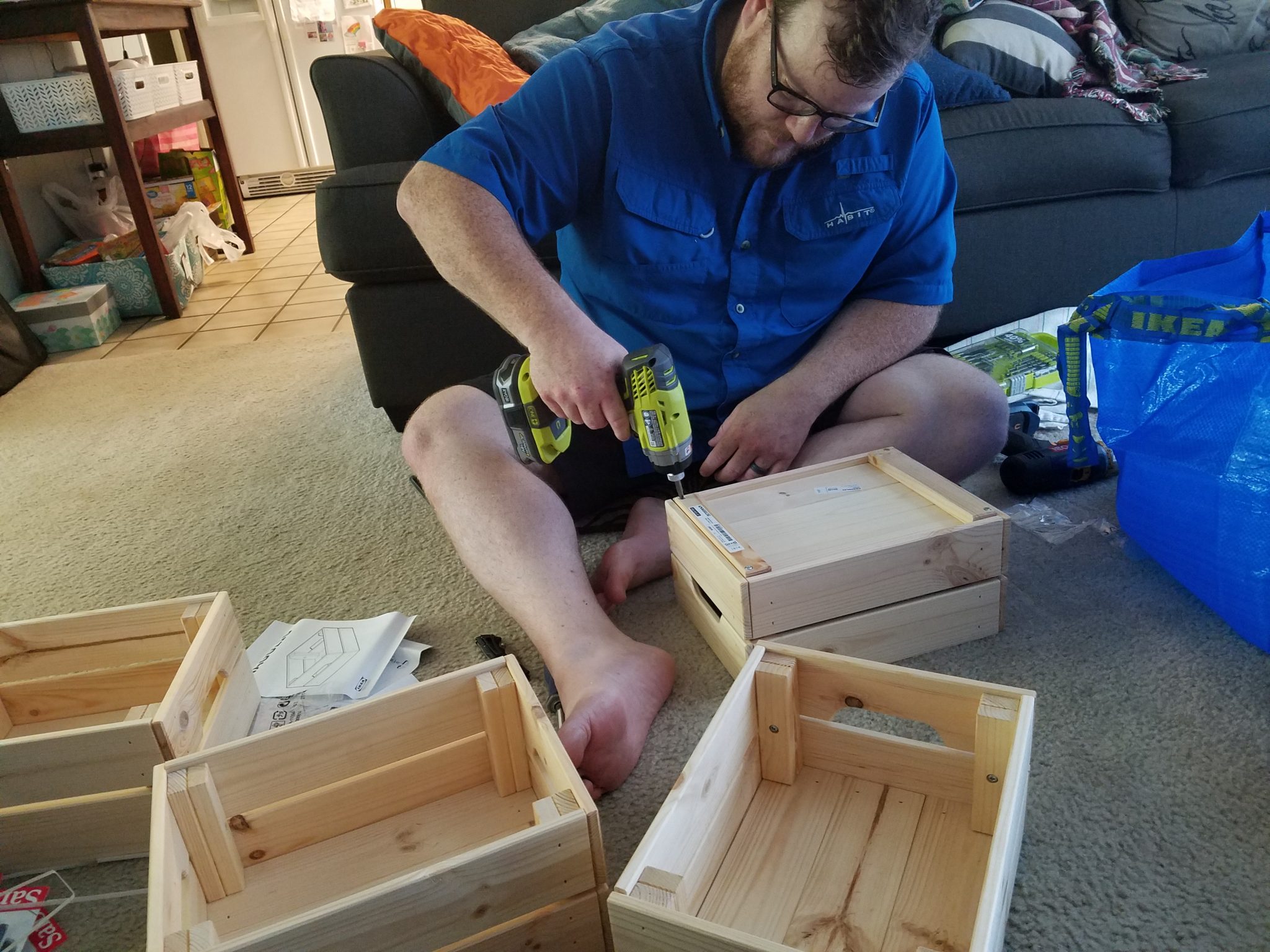 After Emmie woke up from her nap, we had a late lunch of hot dogs, and left over mac-n-cheese we brought home from dinner last night.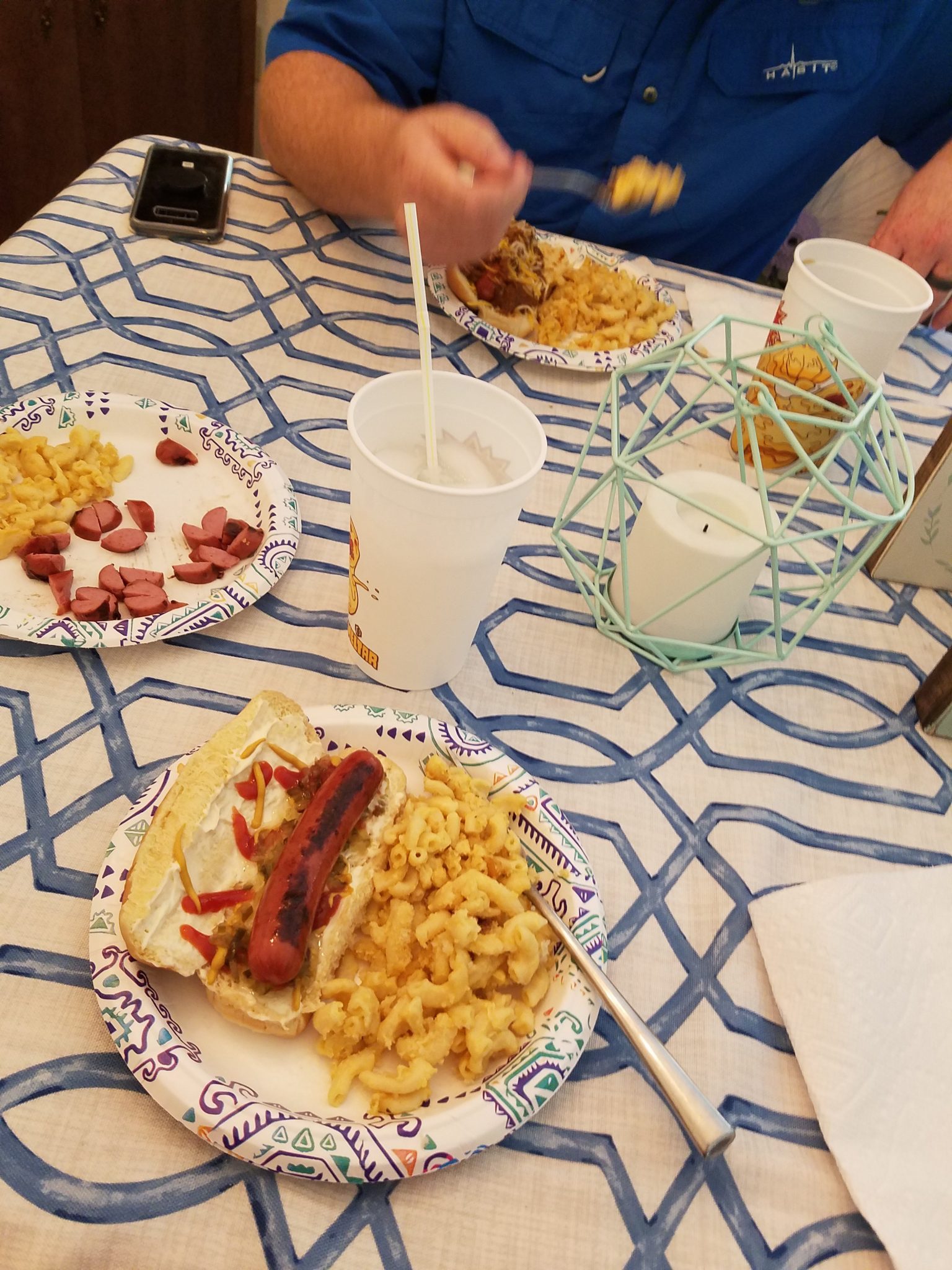 Then we worked on building our new coffee table! Well, really Jeff did it all, but Emerson and I went outside and sat in a chair to watch for a while. But then Daddy gave Emerson her first lesson using tools, teaching her how to use a hammer. And she was very excited about it. And then I stained the new coffee table! It's just plain beech wood, and we used Rustoleum's Colonial stain. (Which is the same stain we used on top of Emerson's changing table/dresser we refurnished last year.)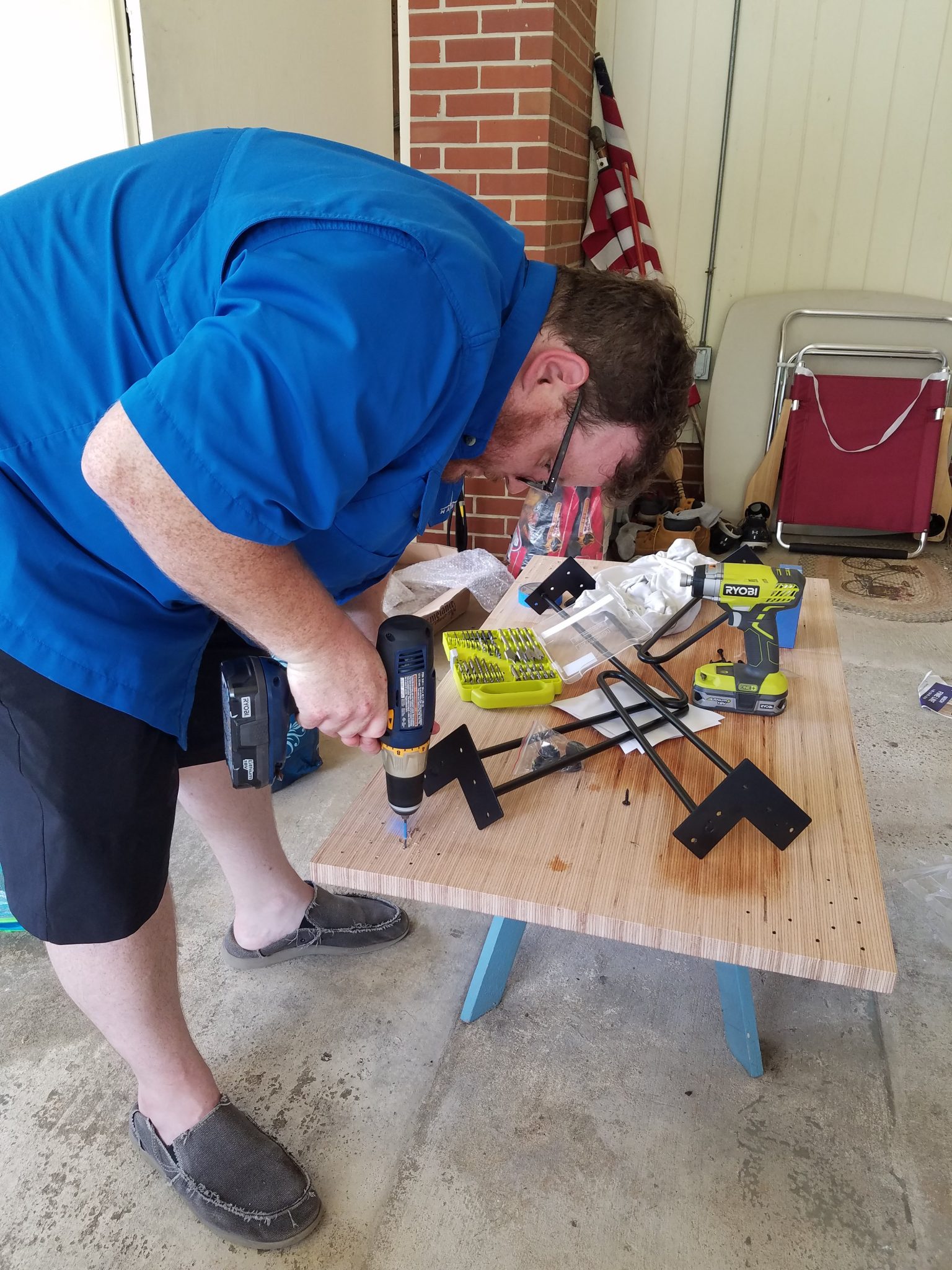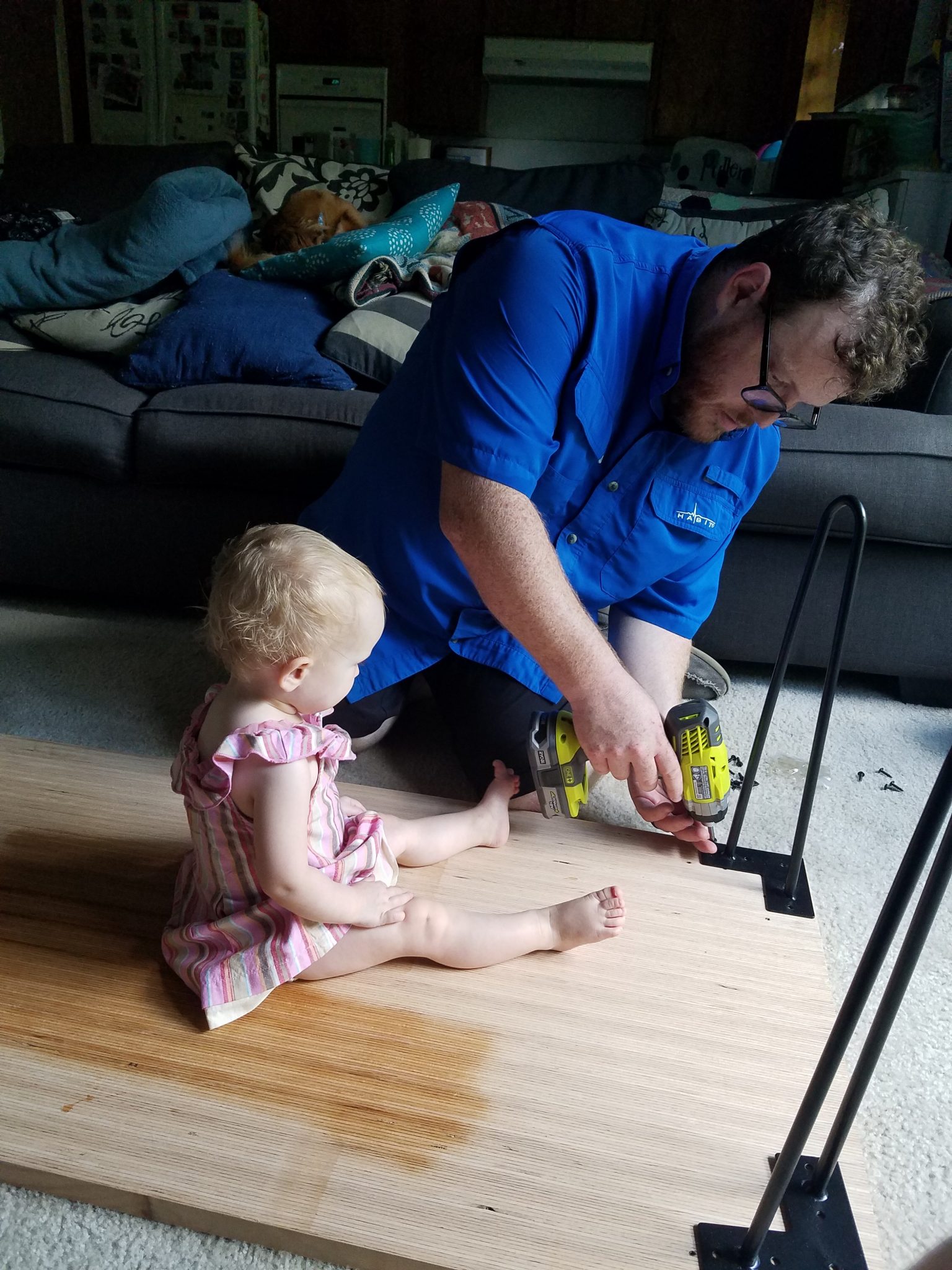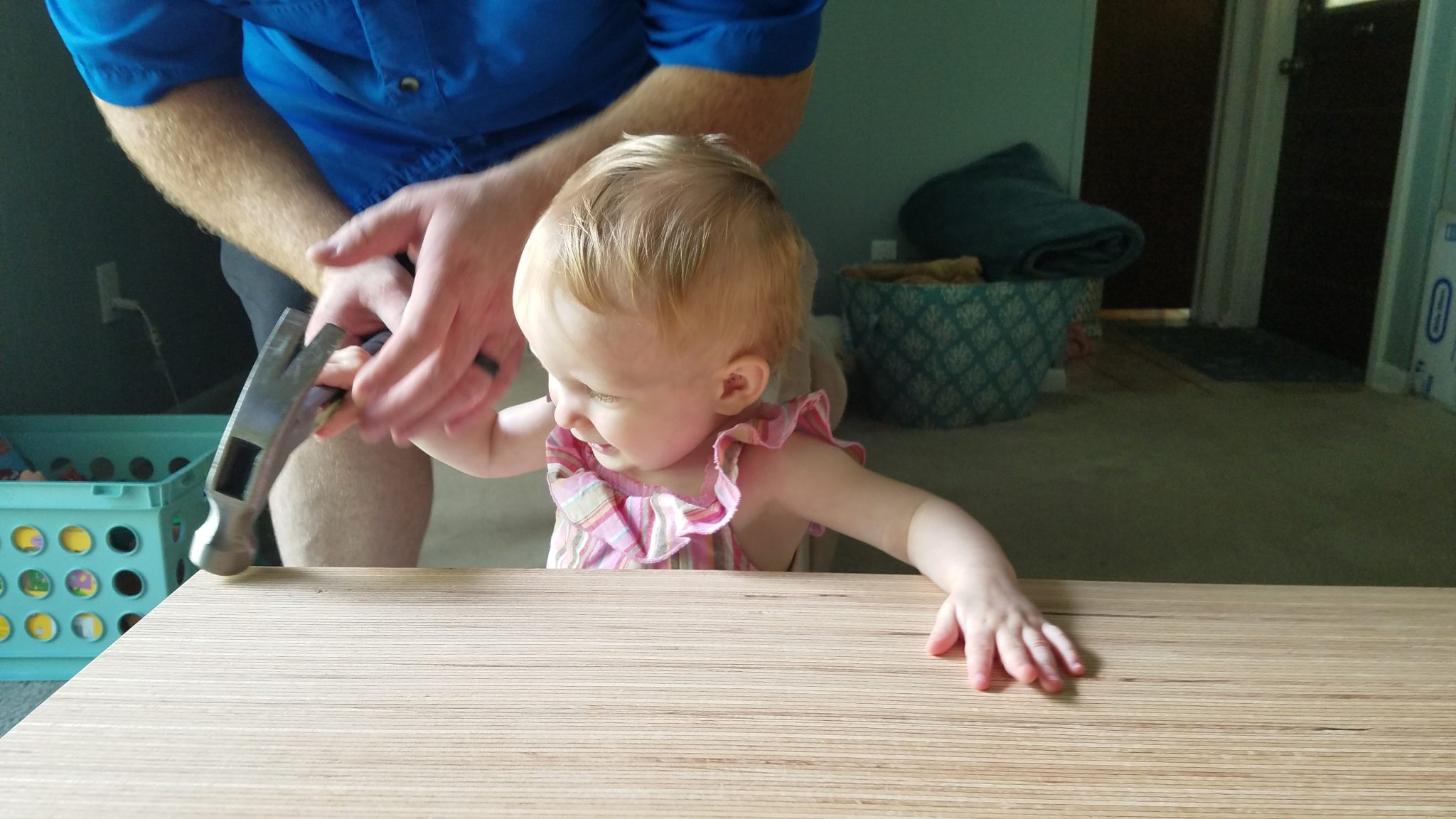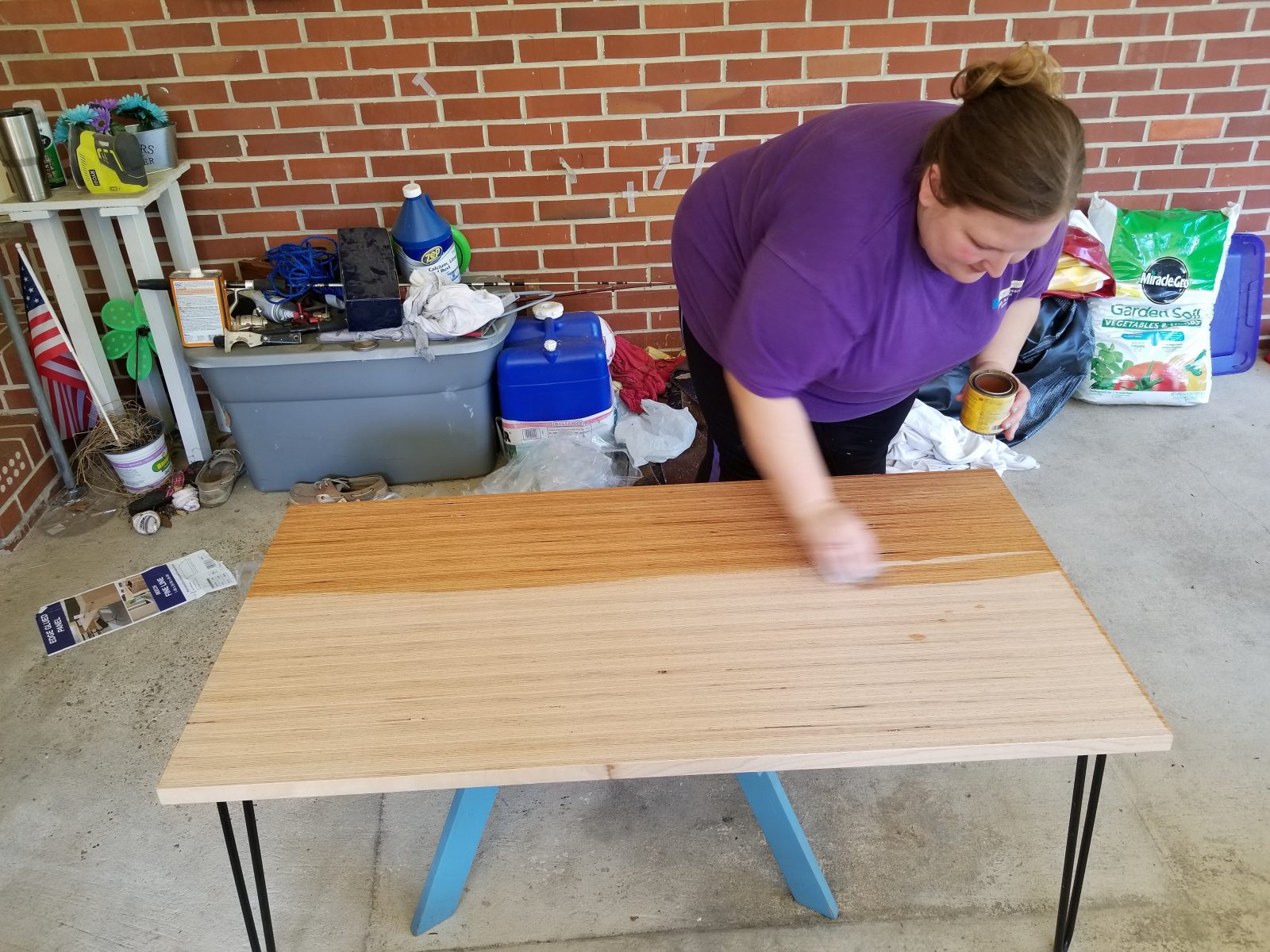 And we got to flip the Shutterfly fridge calendar over to a new page today. Look how cute! The picture in the middle of the calendar page is Emerson's very first school picture from last fall, and wow so teeny!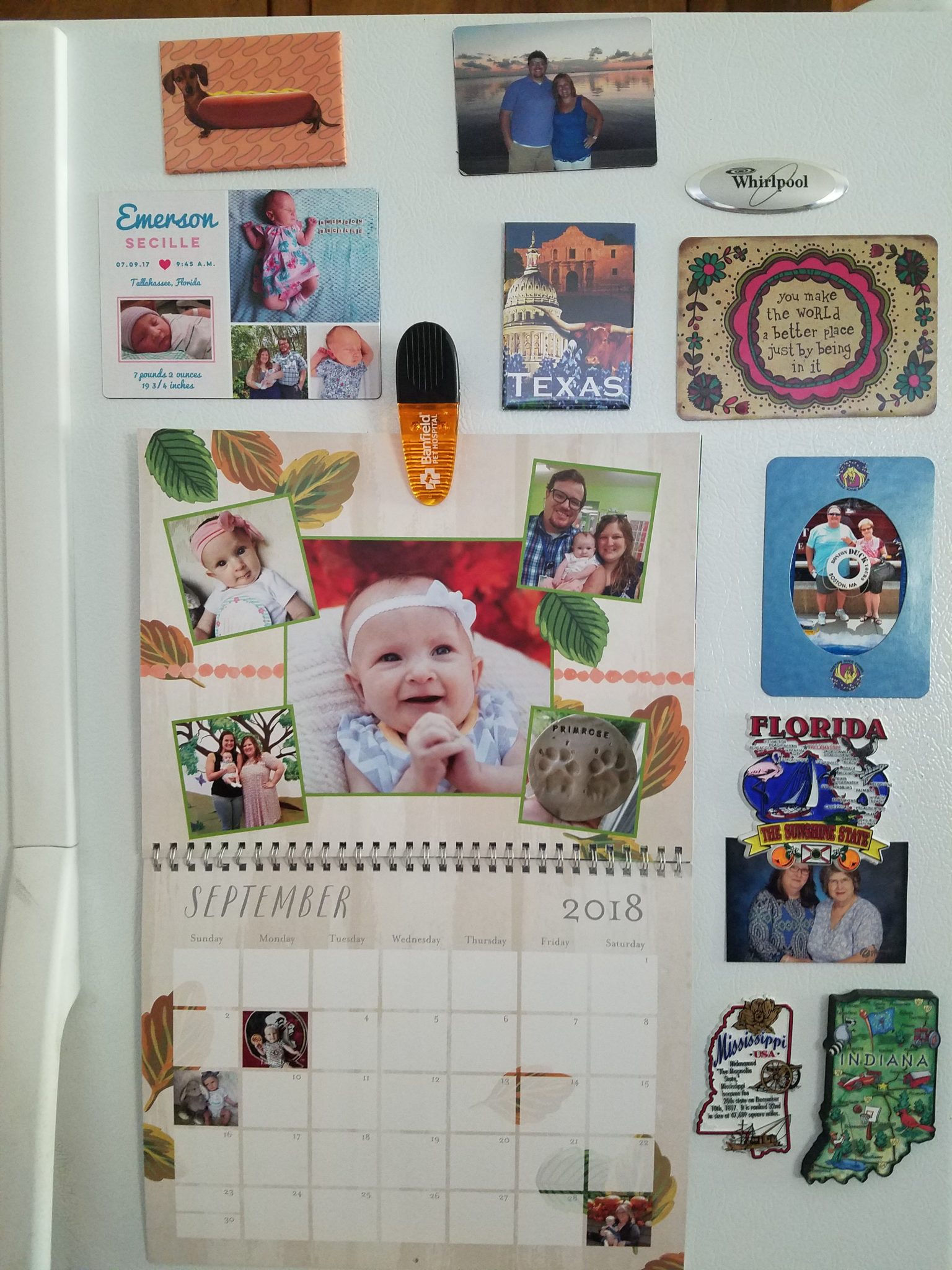 We all hung out and played around the house for a little while, but eventually Emerson was really tired again (ear infections just wear out her tiny self), so she went down for a second nap of the day. She slept for about an hour, and woke up ready to play again! She loves playing with these little muslin blankets. And we also had snack time and ate some Veggie Straws.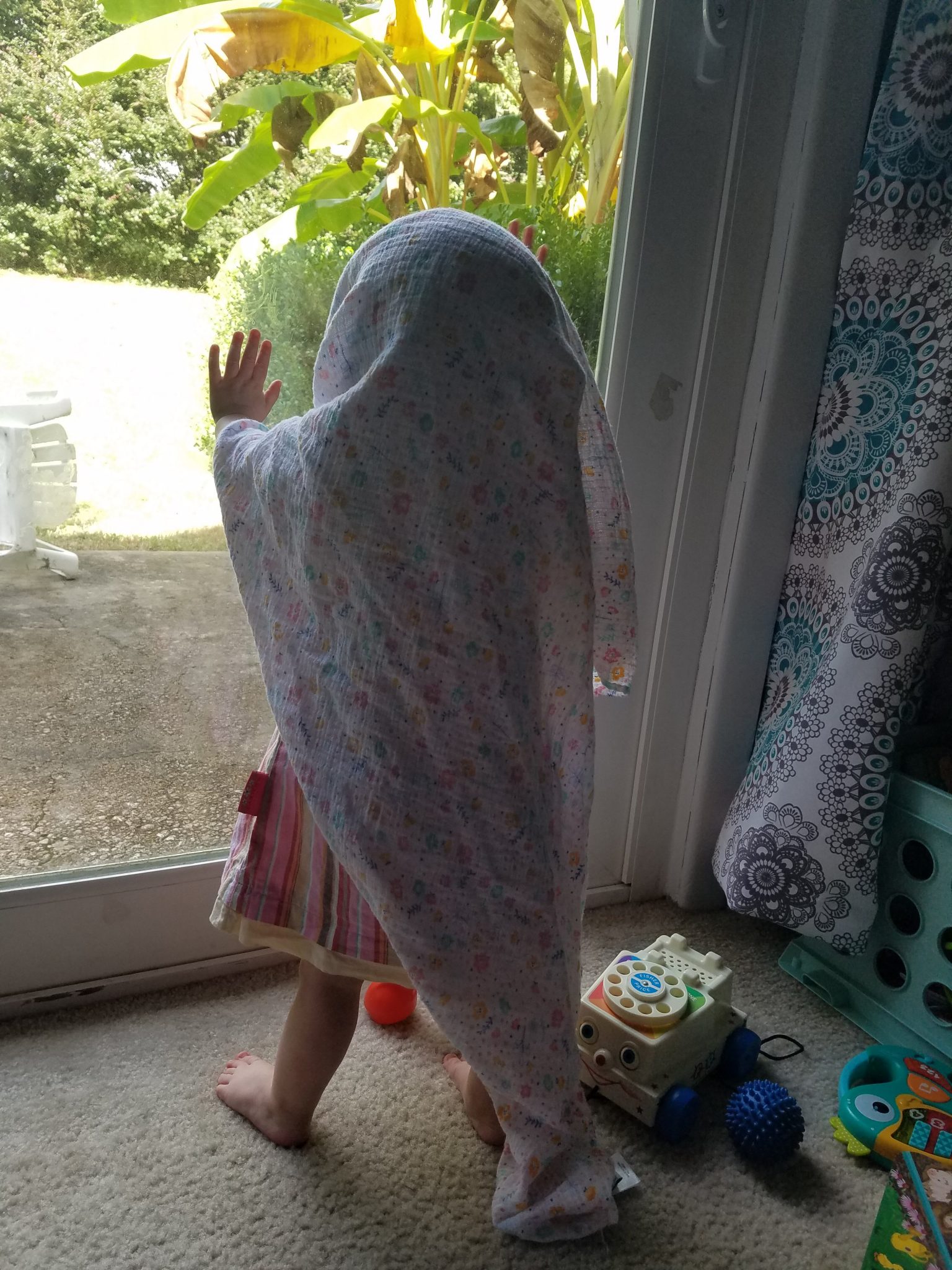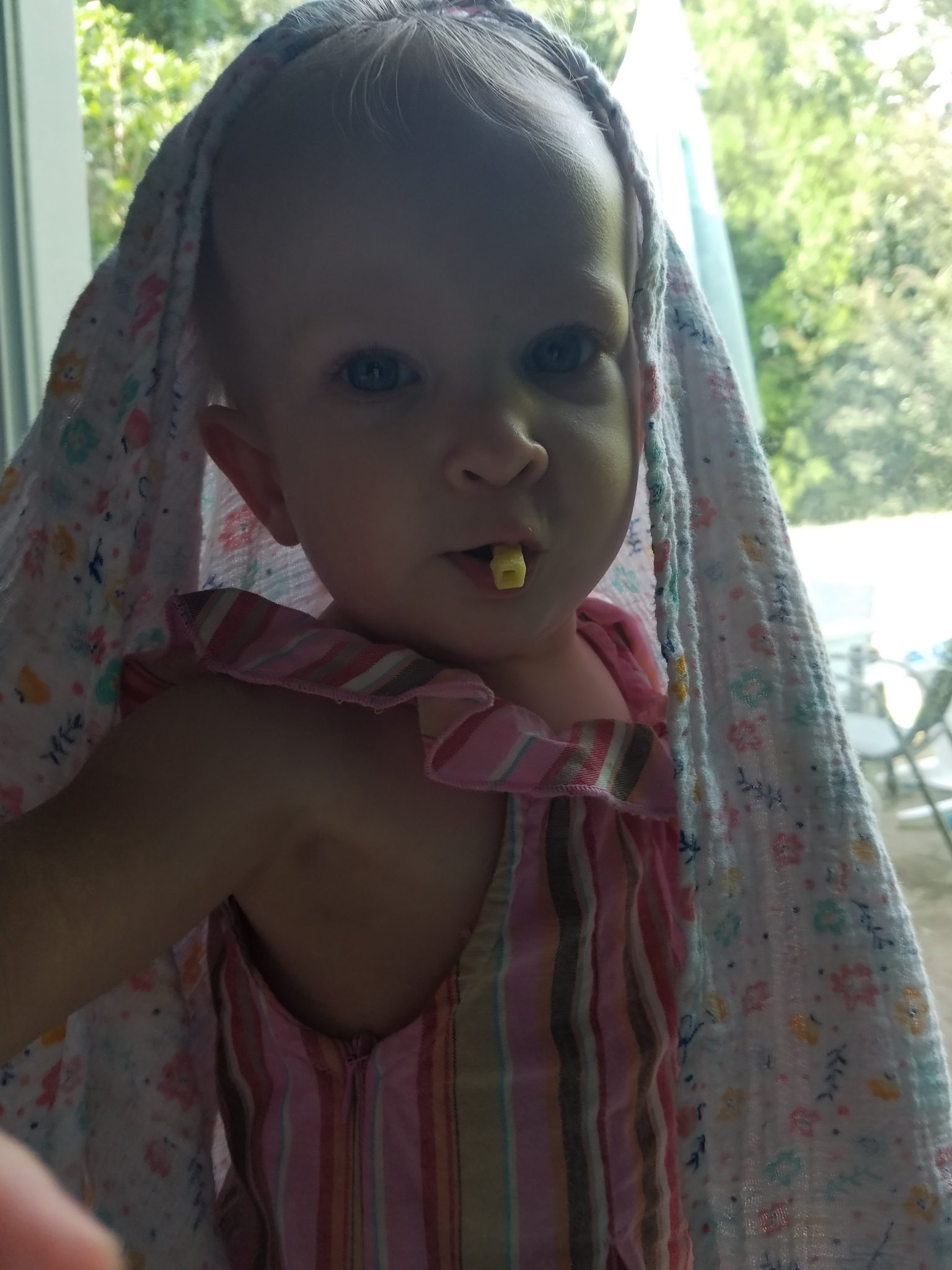 After snack time, made a quick run to Home Depot for the clear poly-urethane top coat for the coffee table. (Which we'll do tomorrow – the stain is supposed to "dry" for eight full hours.) And then we went through the drive-thru to grab Steak-n-Shake for a quick, easy dinner. Emmie loved her grilled cheese, and I loved my s'mores shake.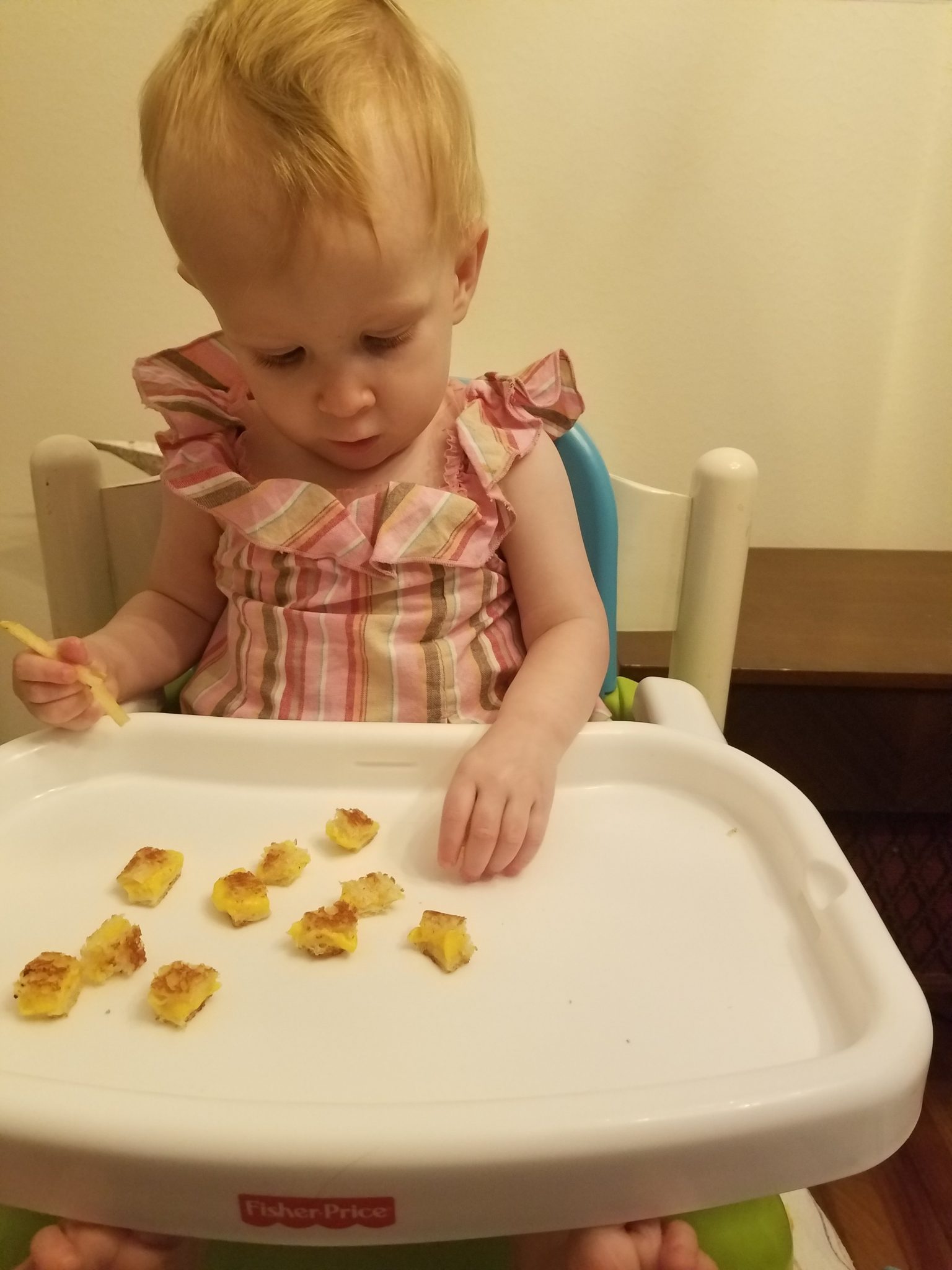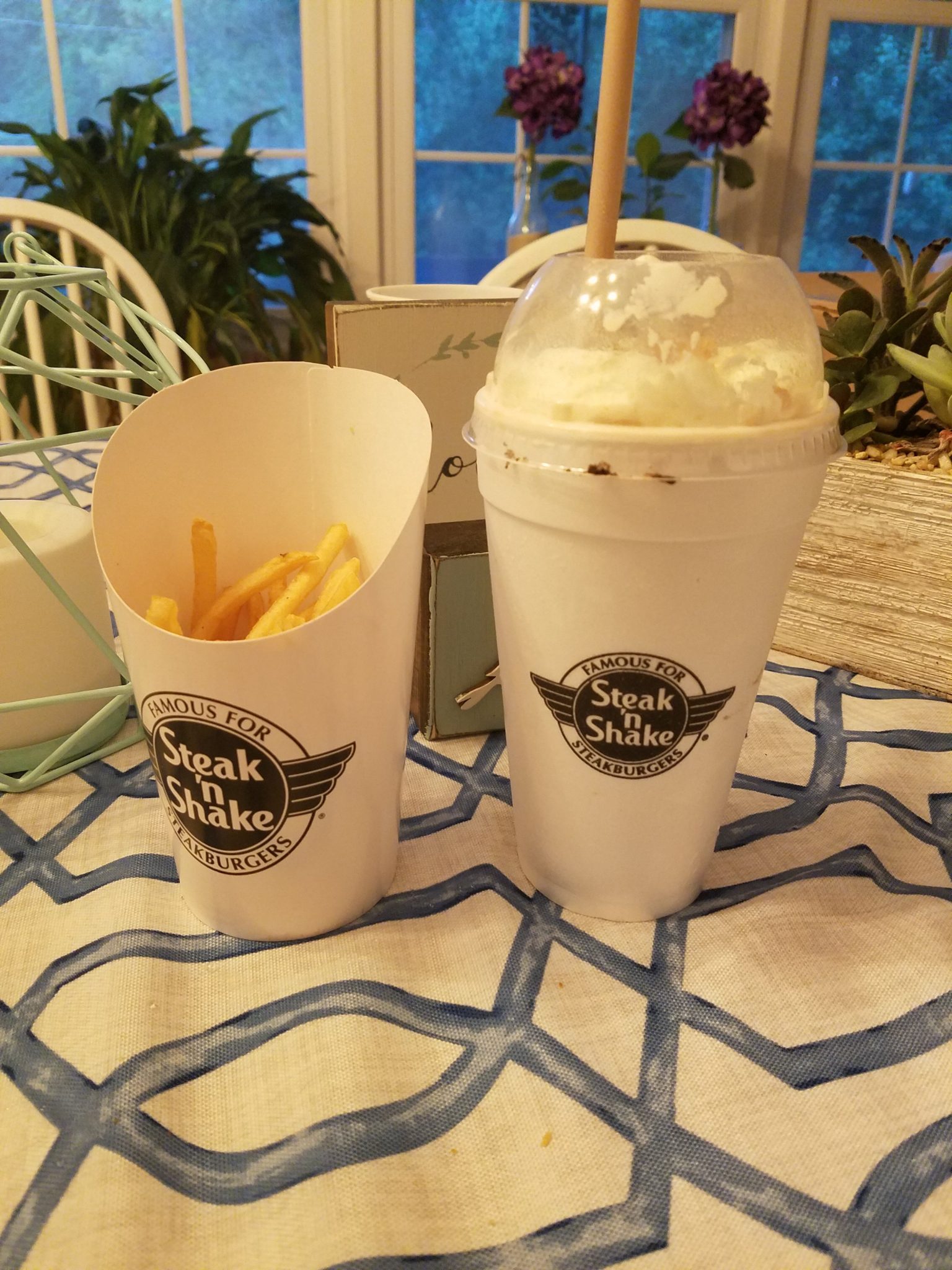 She was being so cute in the bathtub with her little rubber duckies. She kept trying to hoard them all and not let them float away, so she would shove them in her lap and try to hold them down, and look up at me with the biggest, cheesiest grin. and then she was ready for bedtime! She fought it a little bit, and kept standing up in her crib (while we were watching on the monitor), but eventually she calmed down and fell asleep on her own.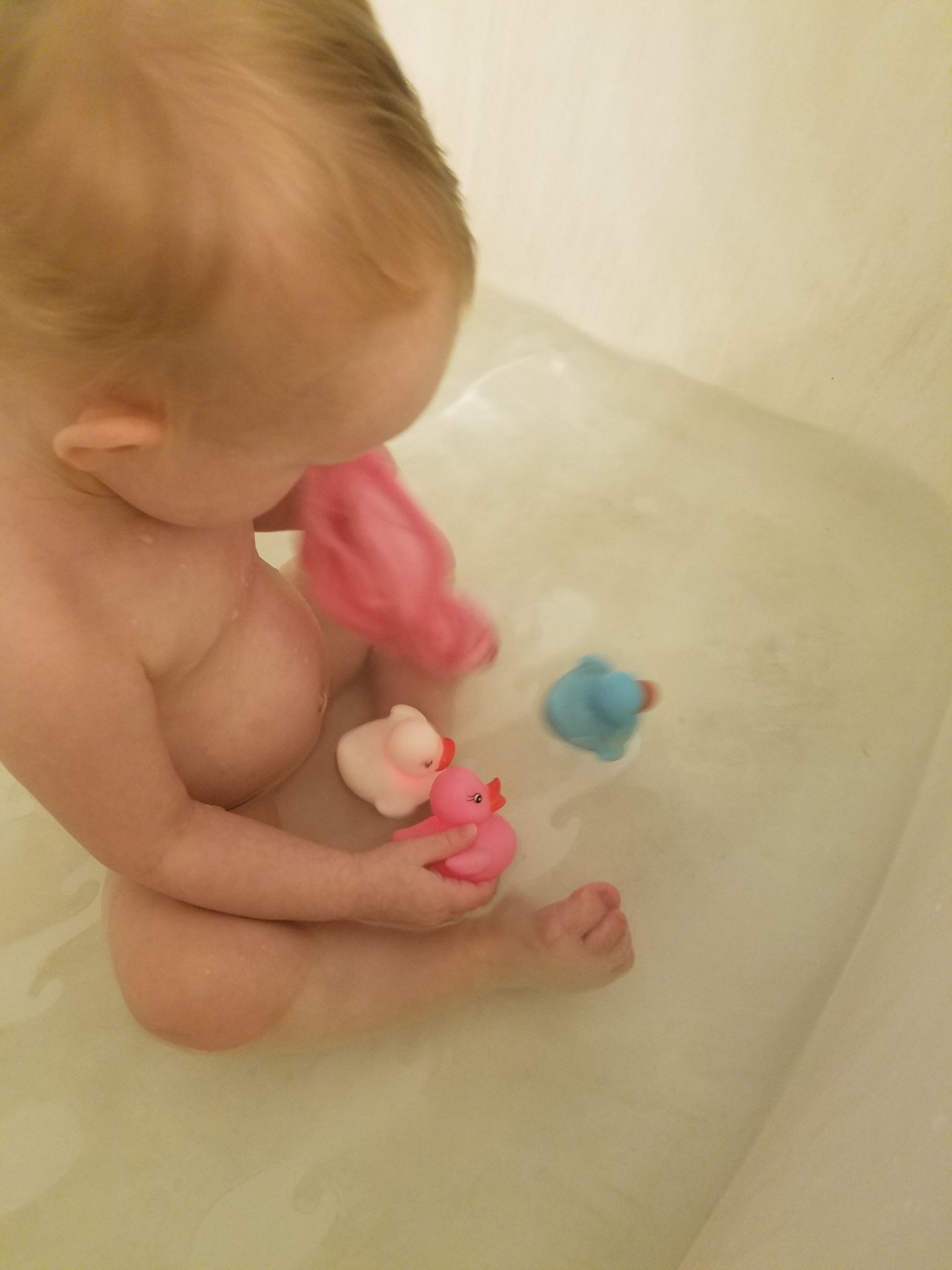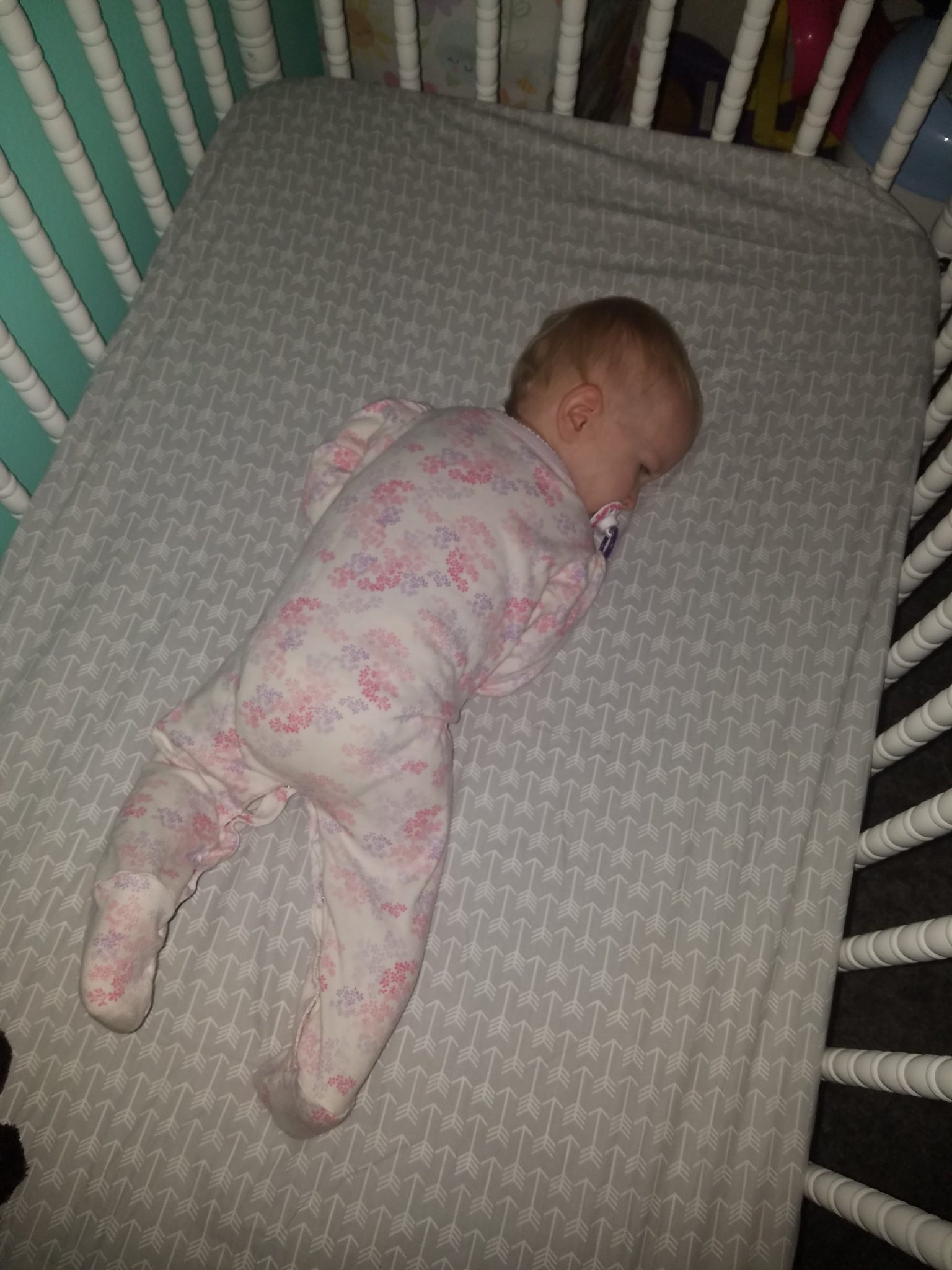 We had lots of good family time today, which is my favorite, but we were also super productive around the house. I made a special list of chores for the whole weekend (which I realize is kinda lame), but I love getting stuff done. But don't worry, we'll still take plenty of time for rest & relaxation, & some fun stuff too.
And can y'all believe it's actually September already? This year is flying by. And even though it won't feel much like fall here in Florida for at least another two months, I'm still excited for autumn and fall and pumpkins and leaves and all the fall-ish things.