Baby girl woke up very sweet and happy with her puppy dog this morning.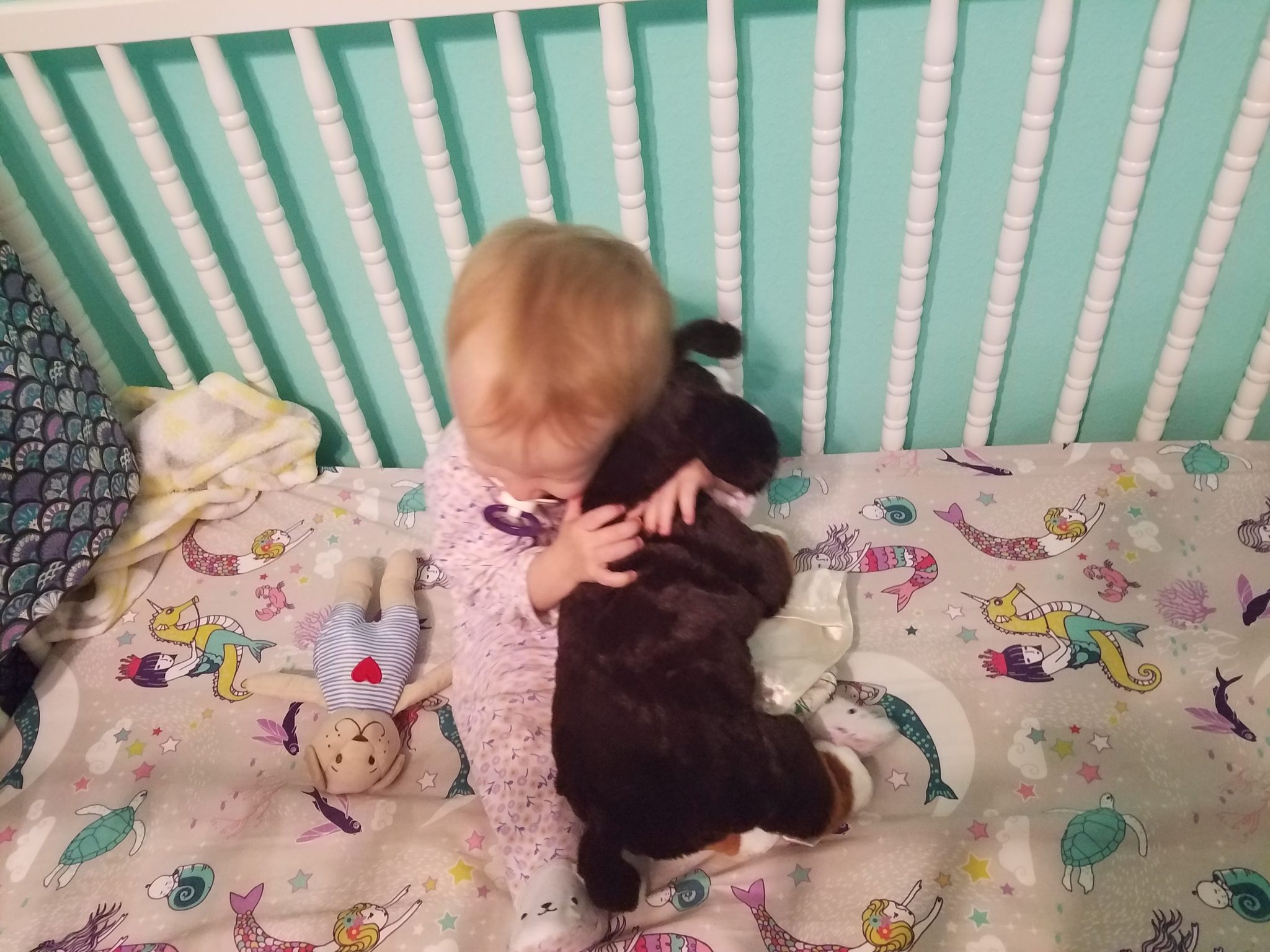 And the sky this morning looked beautiful and pink-ish through my brown-ish colored sunglasses.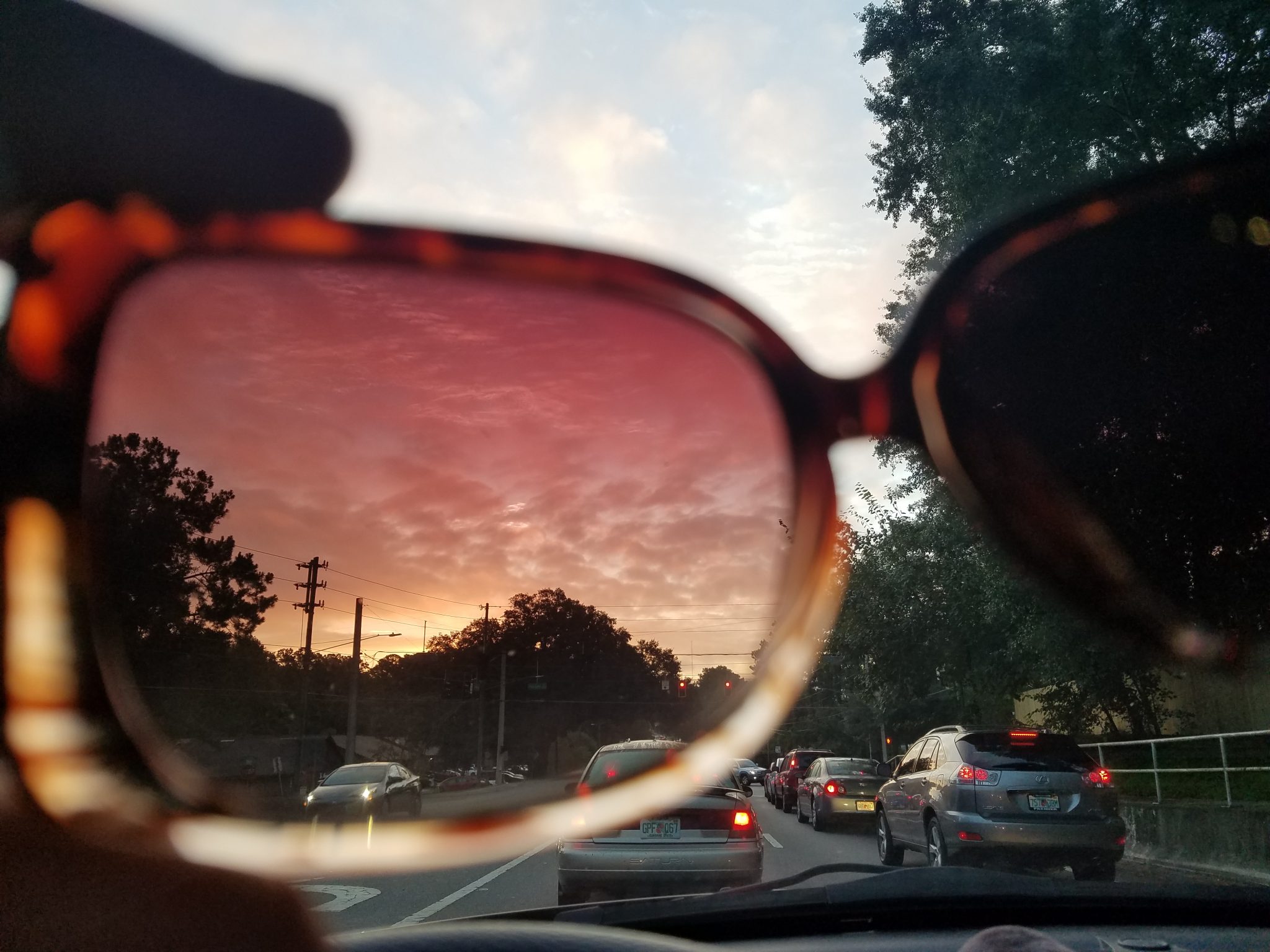 And she loves her puppy so much we had to take it in the car with us on the way to school today.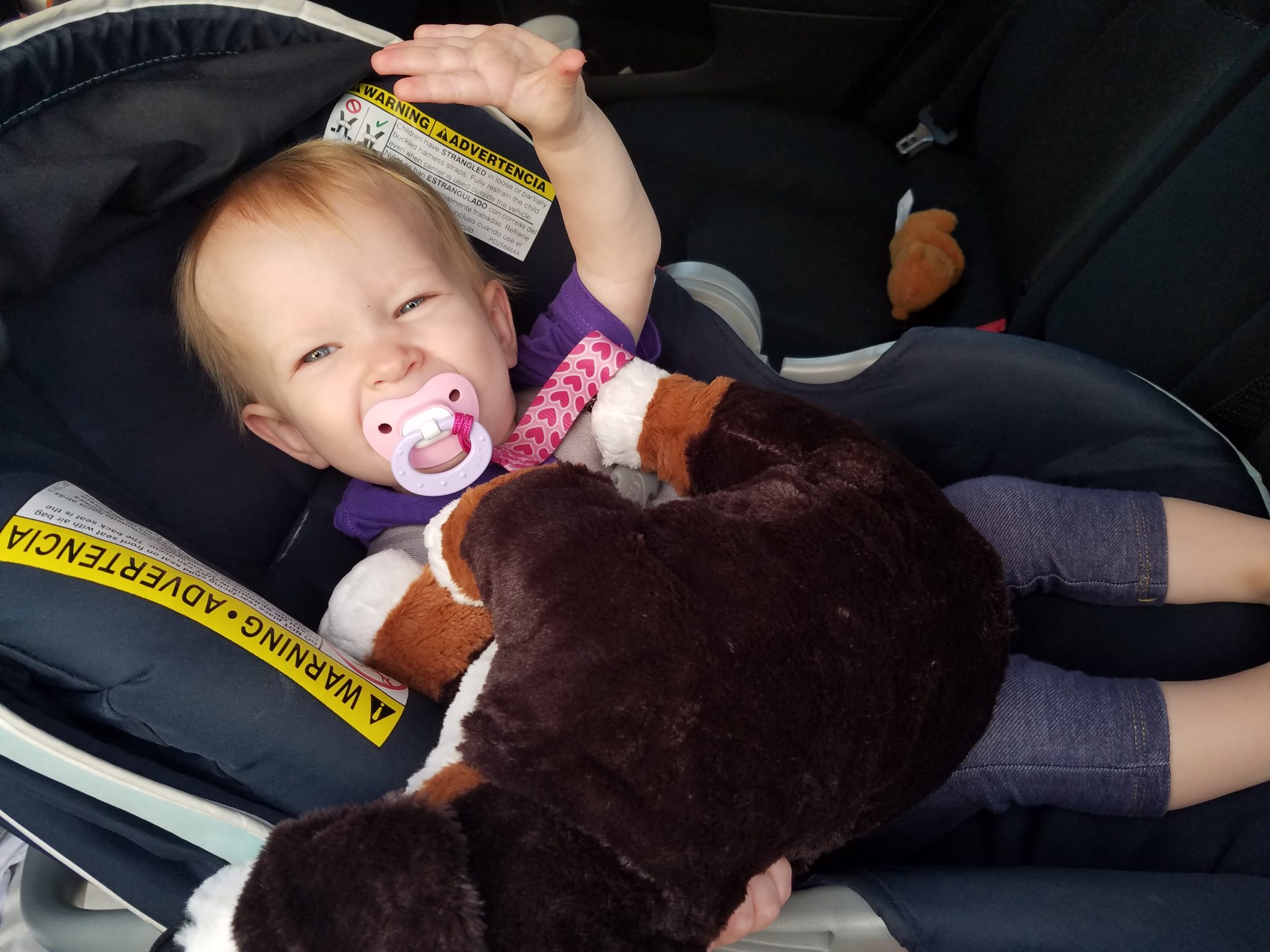 And she immediately needed to go cook breakfast in the play kitchen at school. I told her to scramble us up some eggs. Oh, and she was dressed like the Growing Room Ambassador today for spirit day, in her giant 2T size t-shirt! So adorable.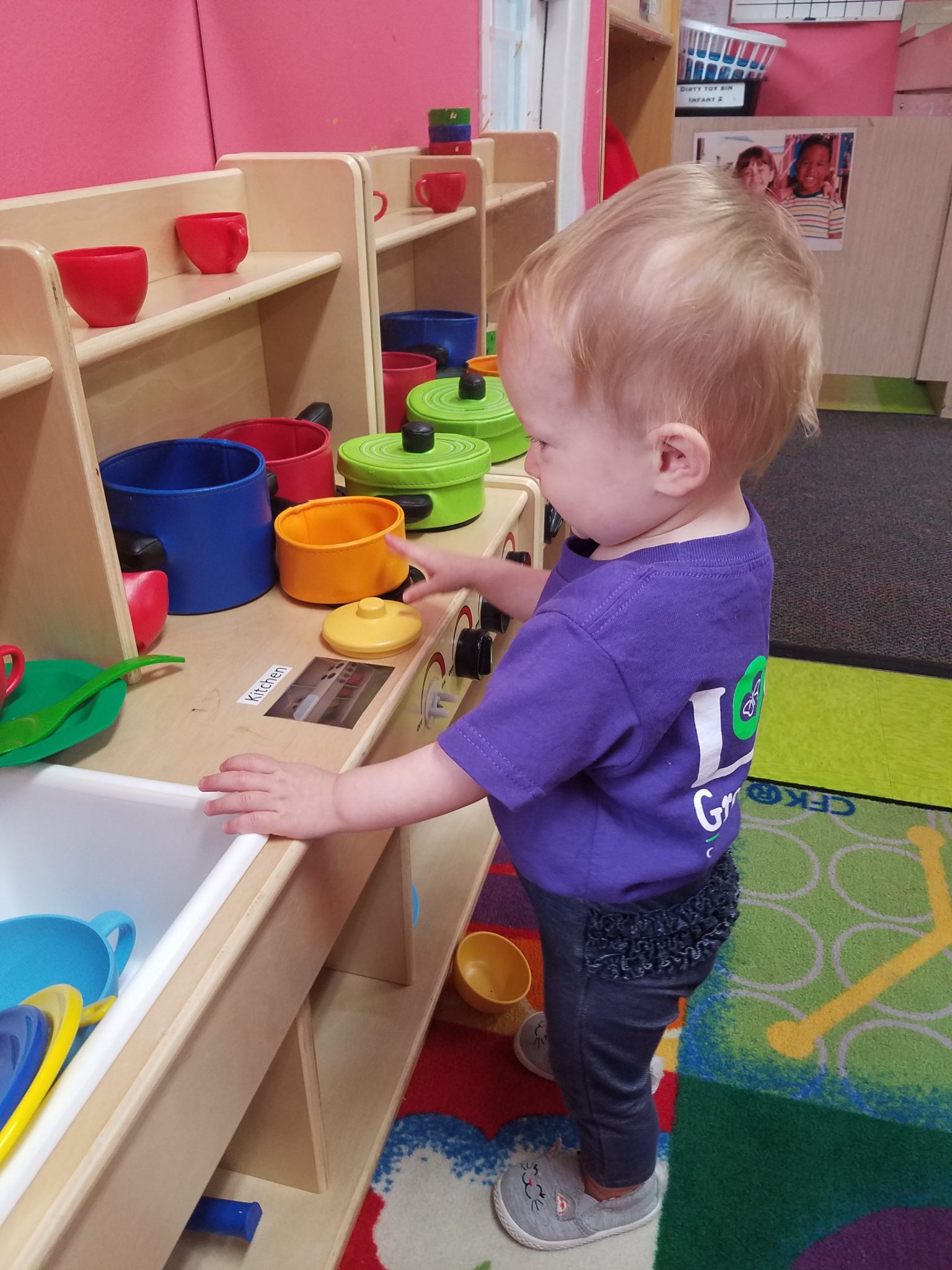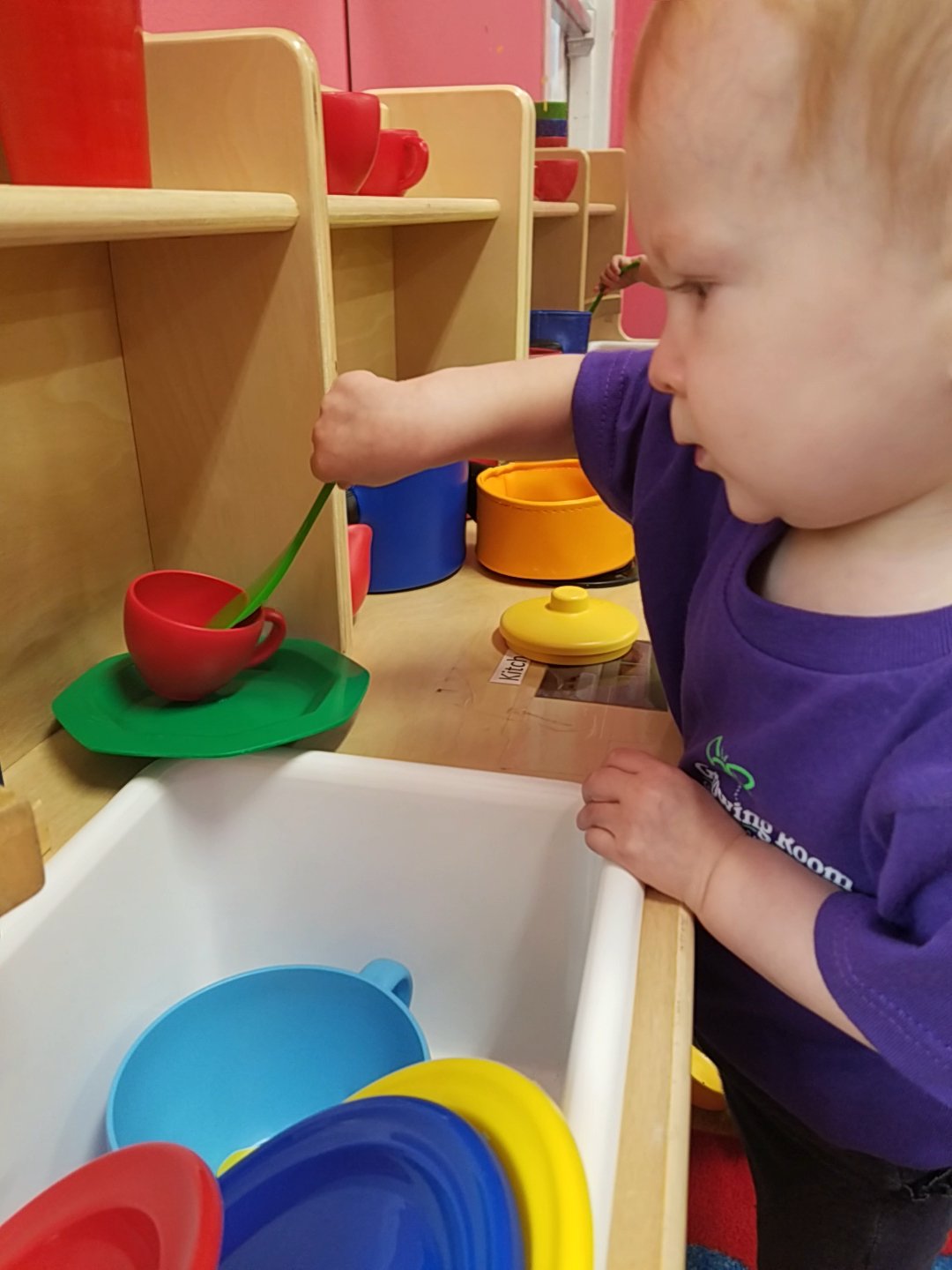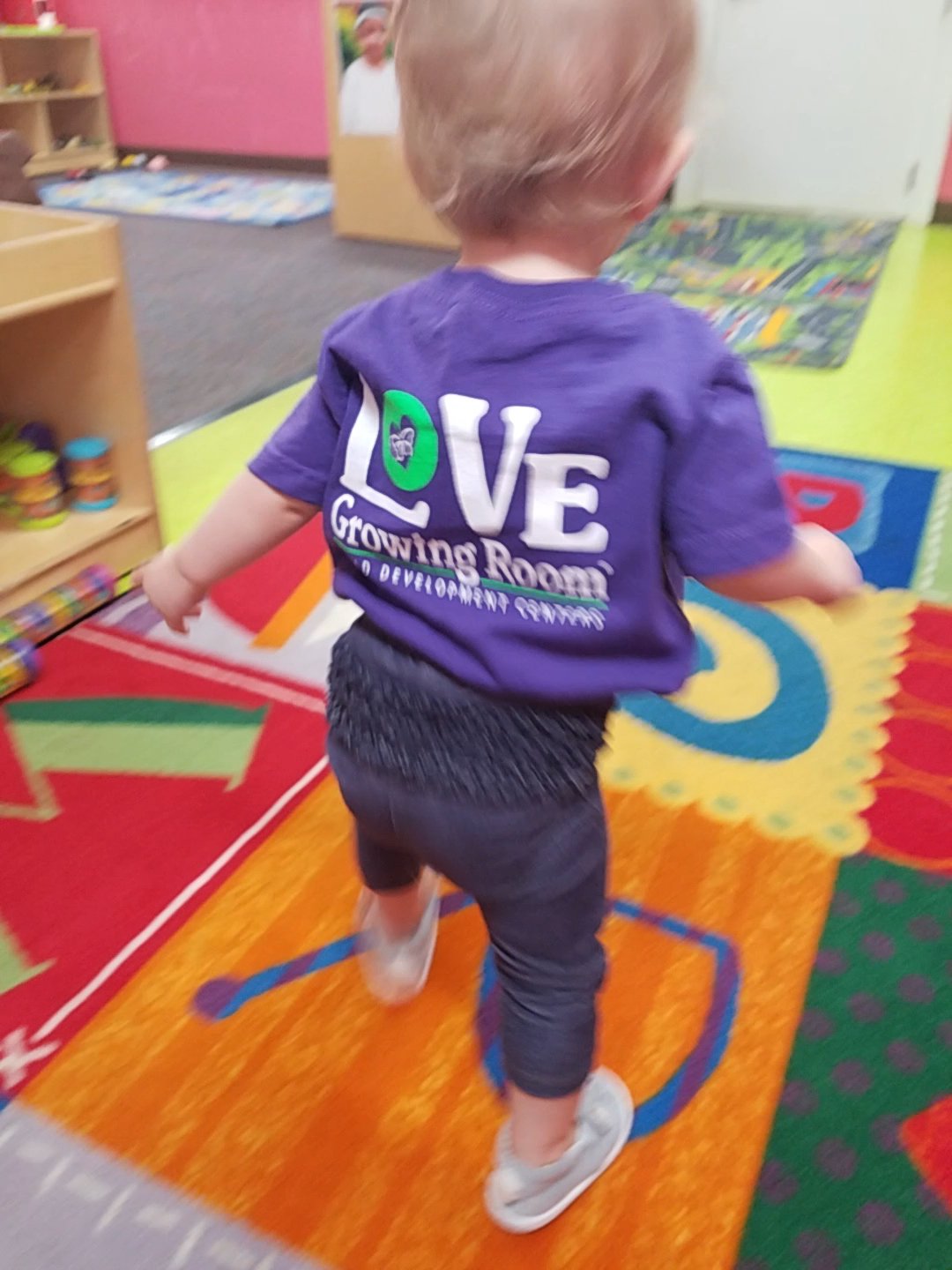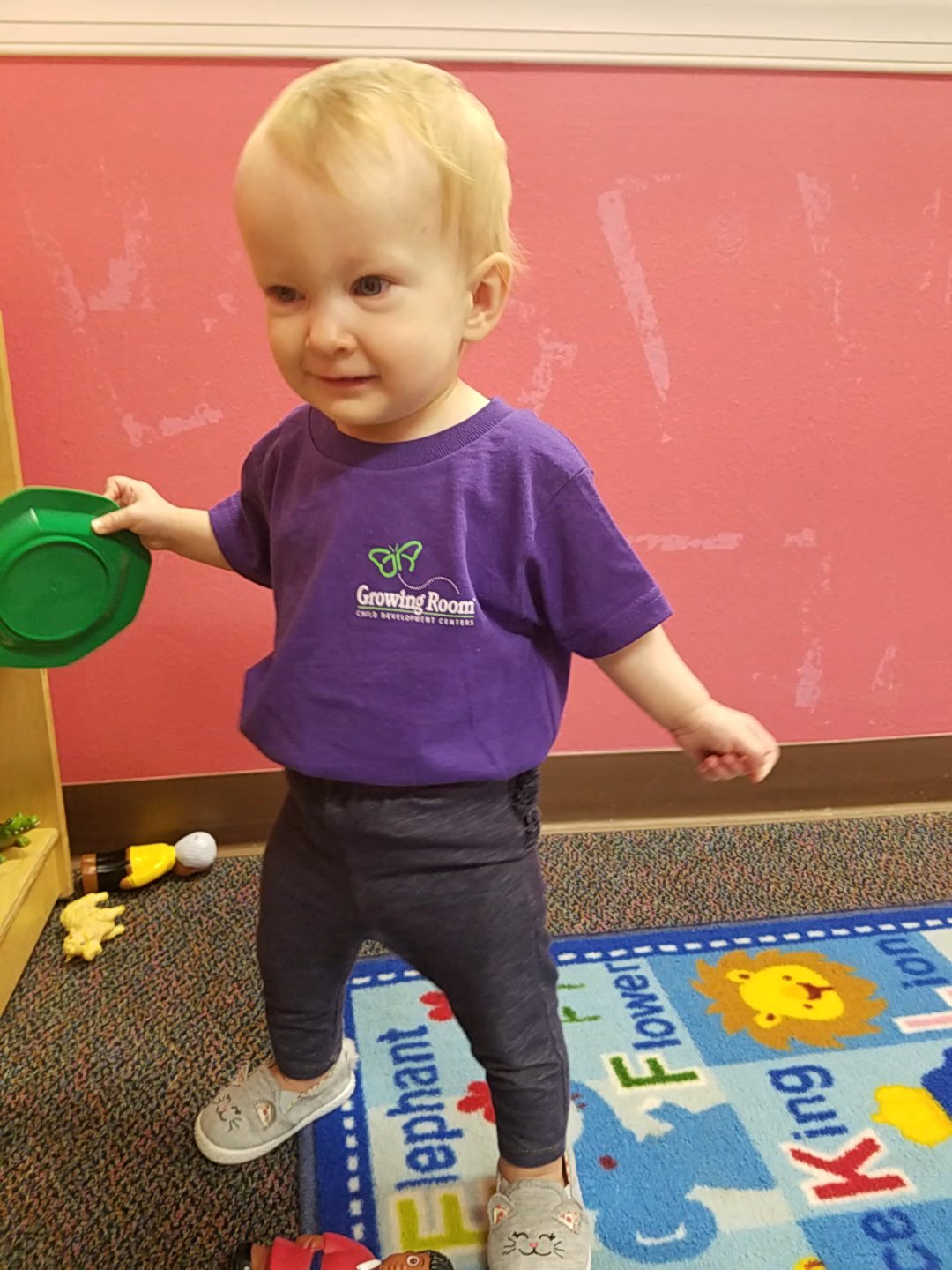 And my sweet hubby brought me a bagel to my office!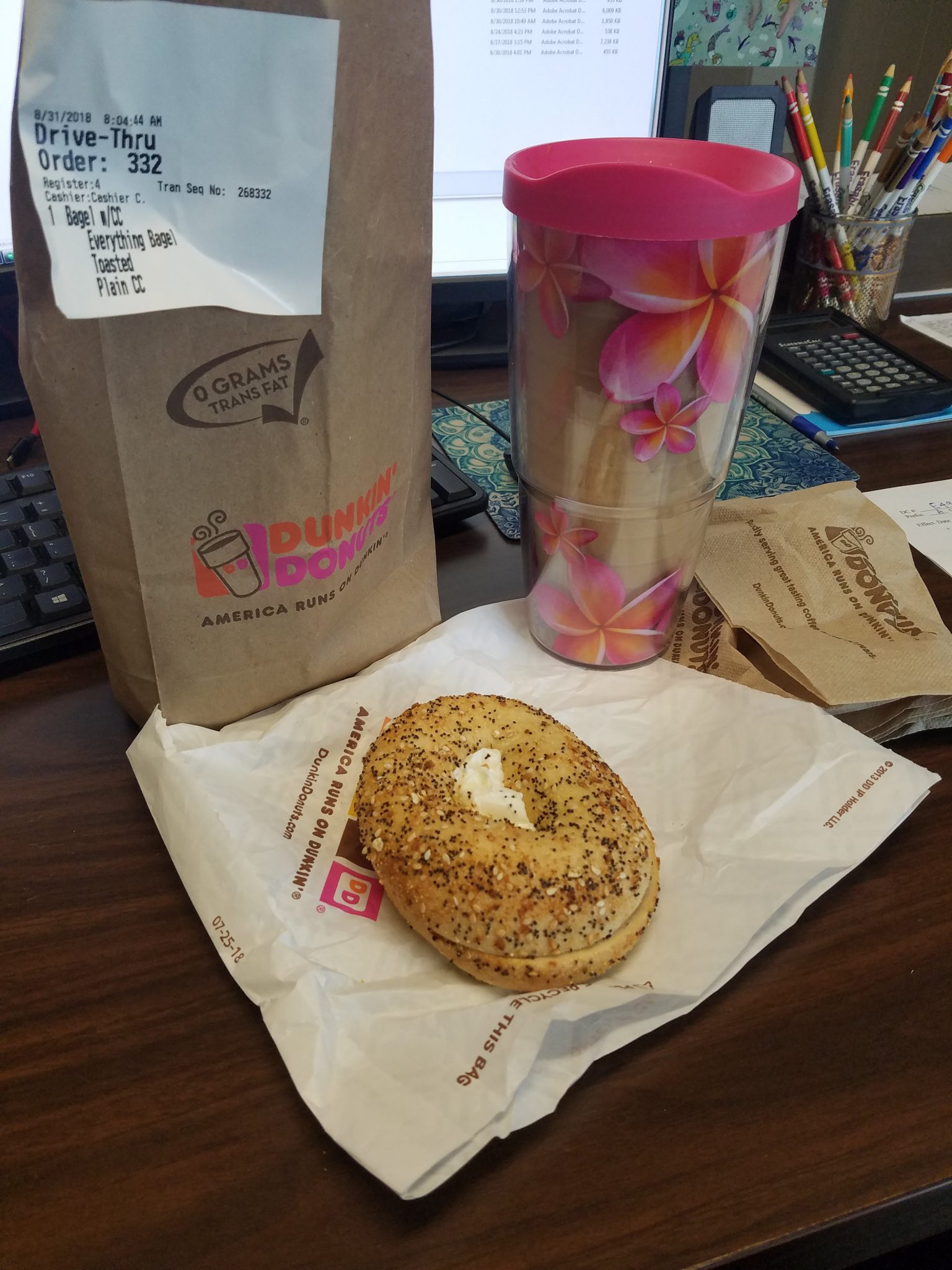 And then at 10:30 a.m., my sister called my from daycare, saying Emerson had a fever and needed to go home. So I finished up a few things at work, and got to daycare around 11 a.m., just in time to see her finishing up her lunch. Which was just so cute. Look at all of her little friends sitting around the tables eating lunch together, like a little family!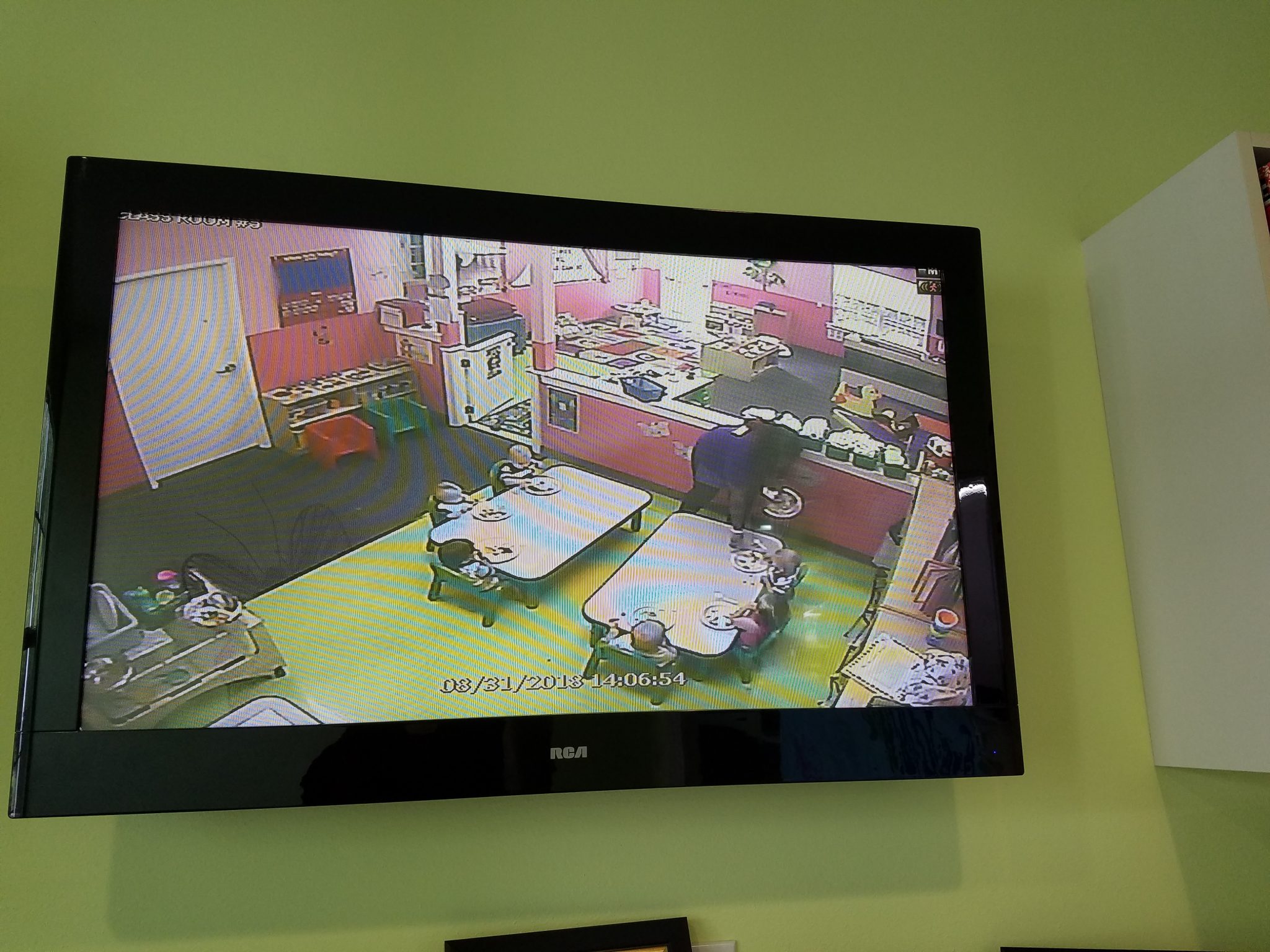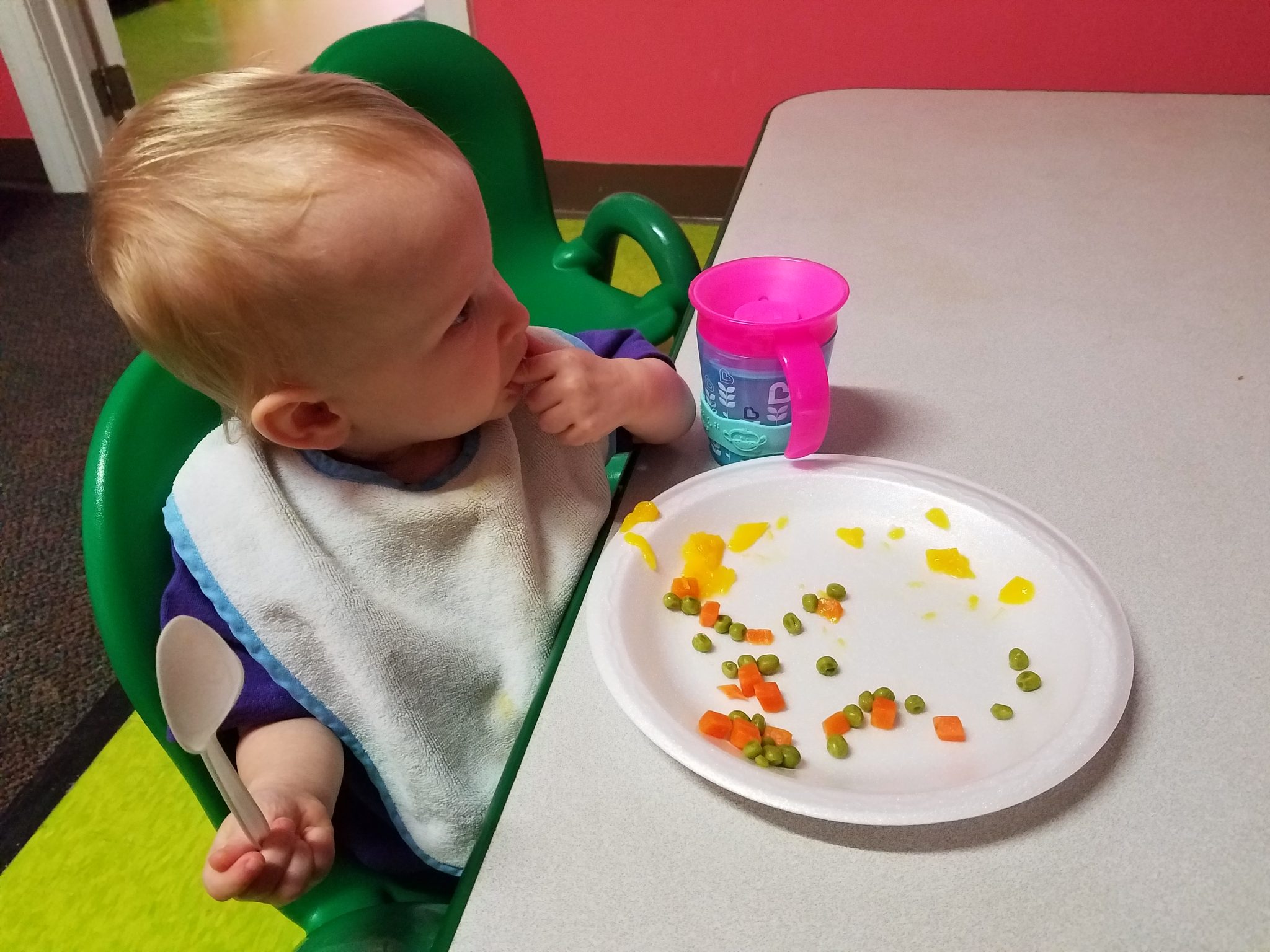 On our way out the door, we of course stopped to love Aunt Meggie bye-bye, and even though she just ate lunch, Emerson decided she needed some of her peach Cheerios. (Meg didn't love this photo, but I think it's absolutely precious – they both just look so happy!)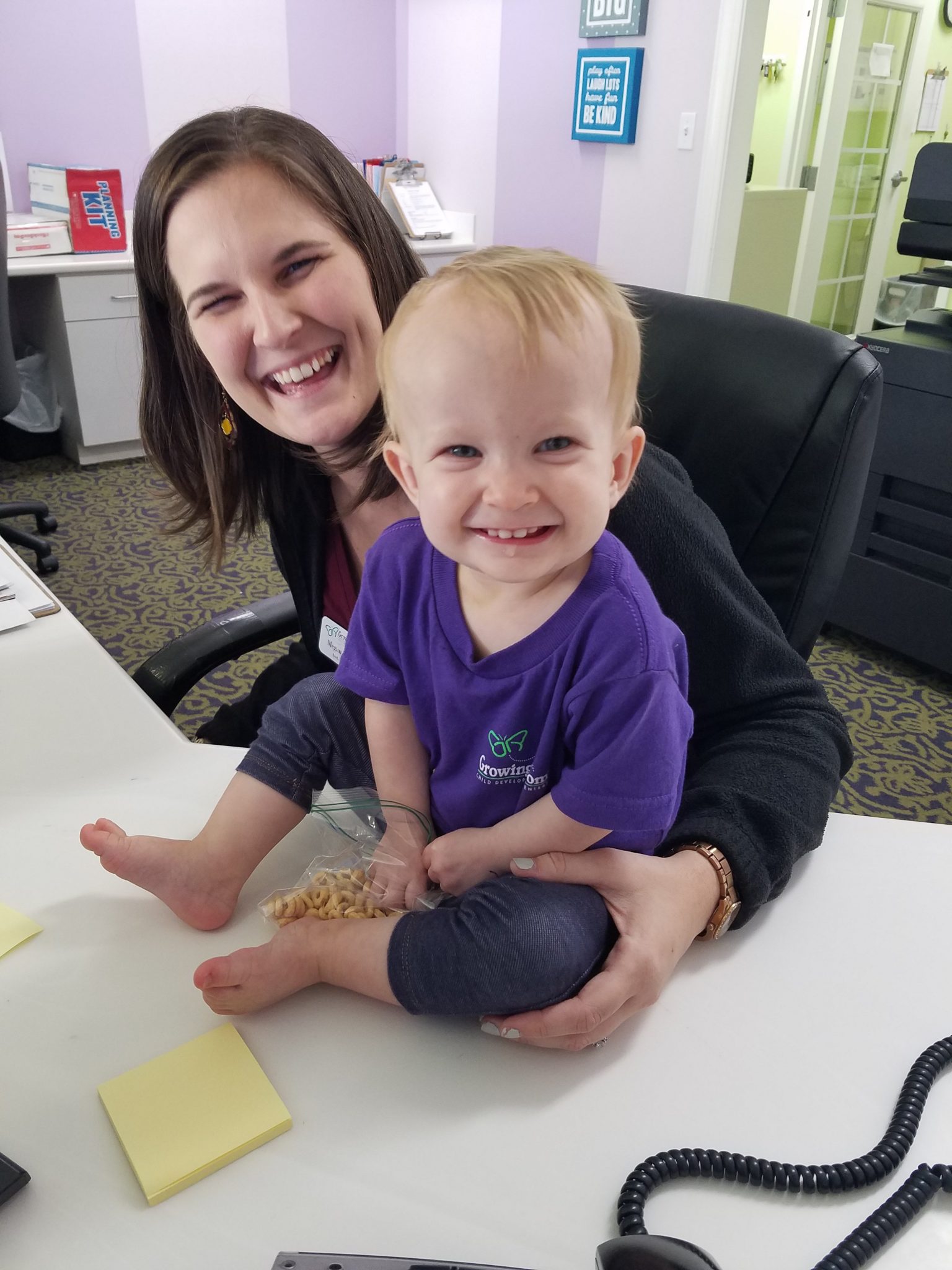 After lunch time is always nap time, so she fell asleep in the car on the way home. But luckily, I got her back to sleep in her crib once we got home.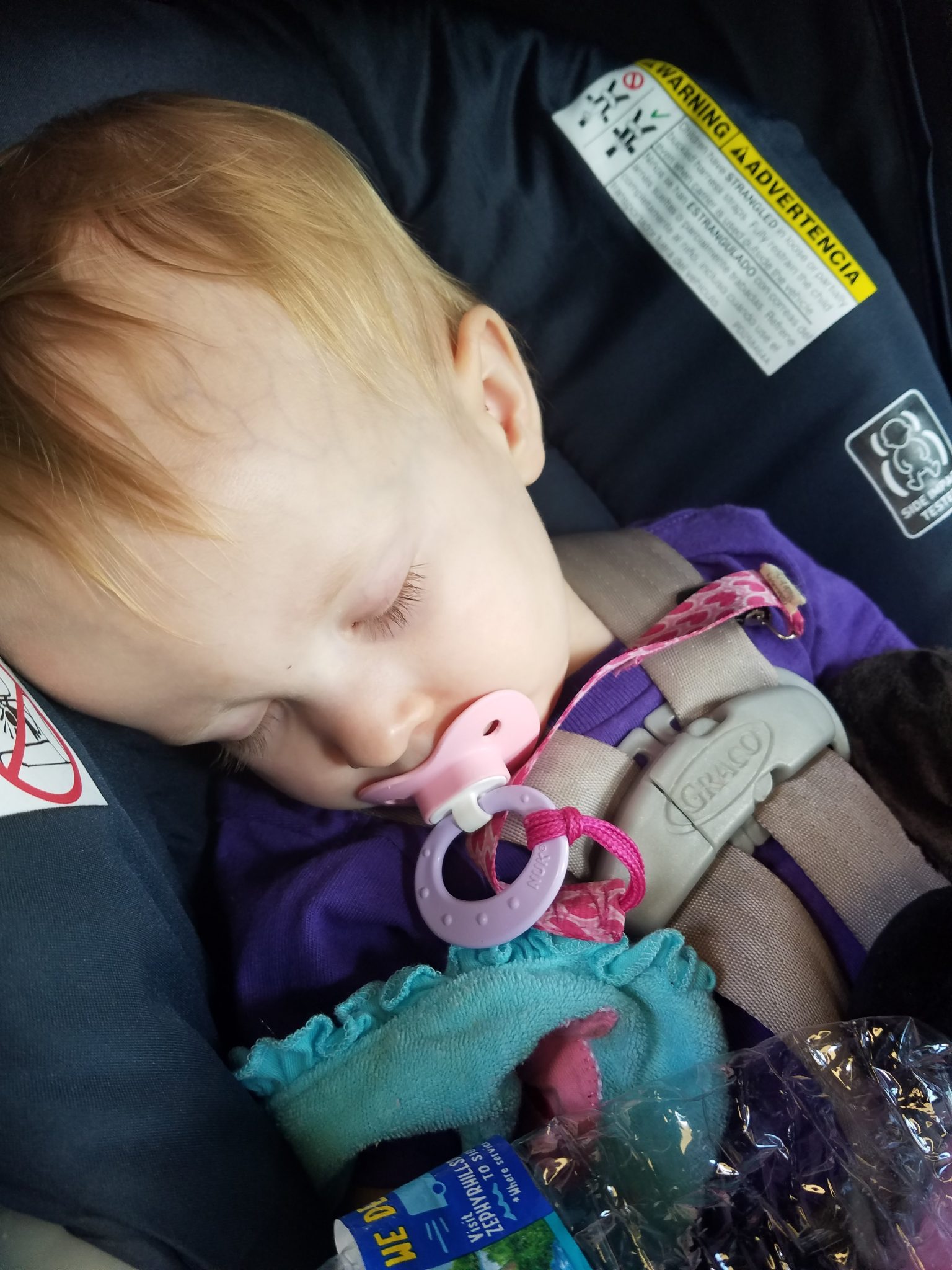 I made myself a scrambled egg sandwich for lunch, and then I ignored the things that needed to be done around the house (see photo of messy house below), and just watched the season 2 finale of "This Is Us" that I had somehow forgotten about on Hulu.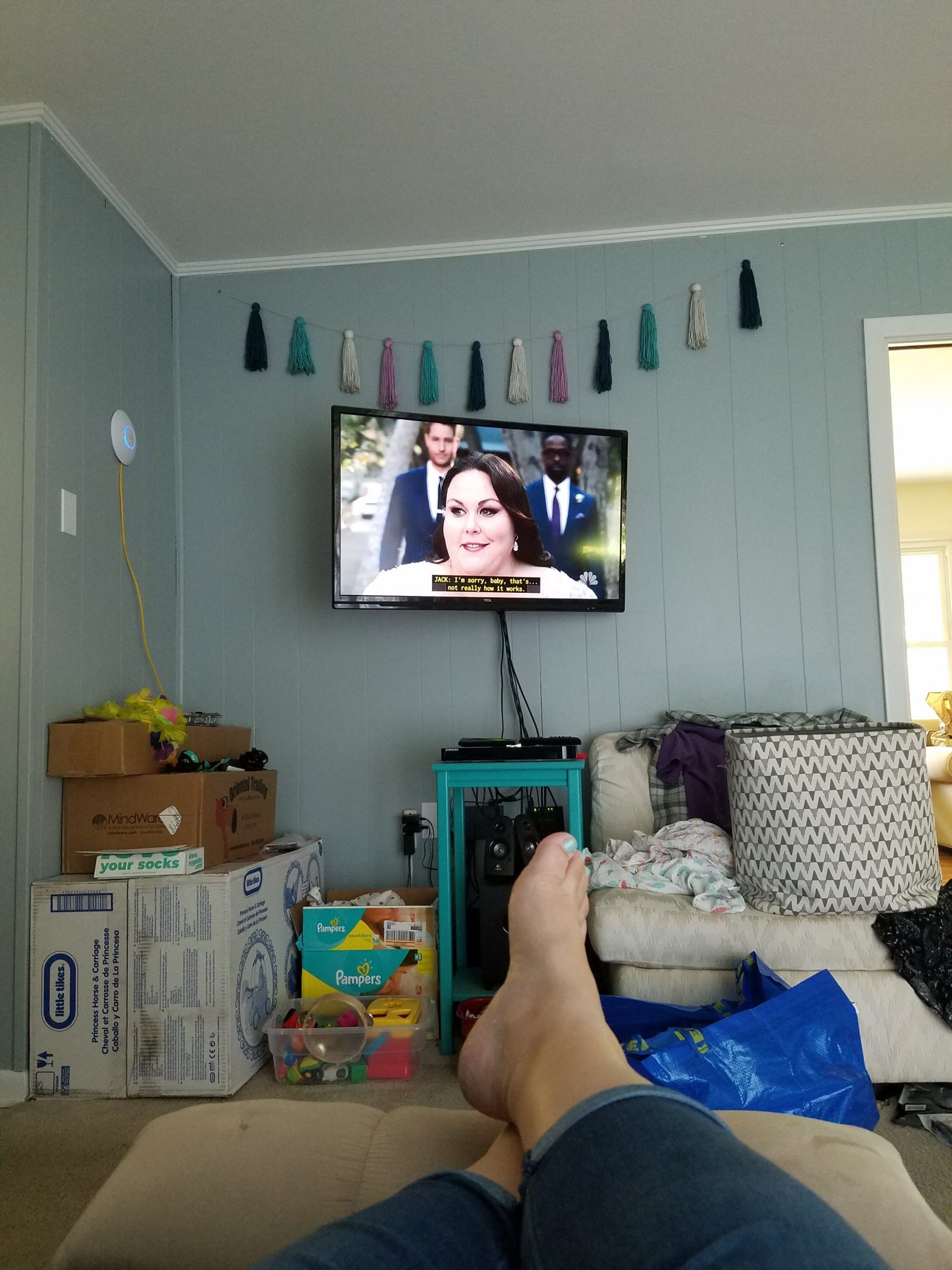 And then once she woke up from naptime, we went to see our pediatrician/friend Abby. There was a confirmed case of the flu in Emerson's class this week (just found out today), so we wanted to be safe rather than sorry. Turns out, her fever was actually caused by an ear infection. At least that's something we can get antibiotics for!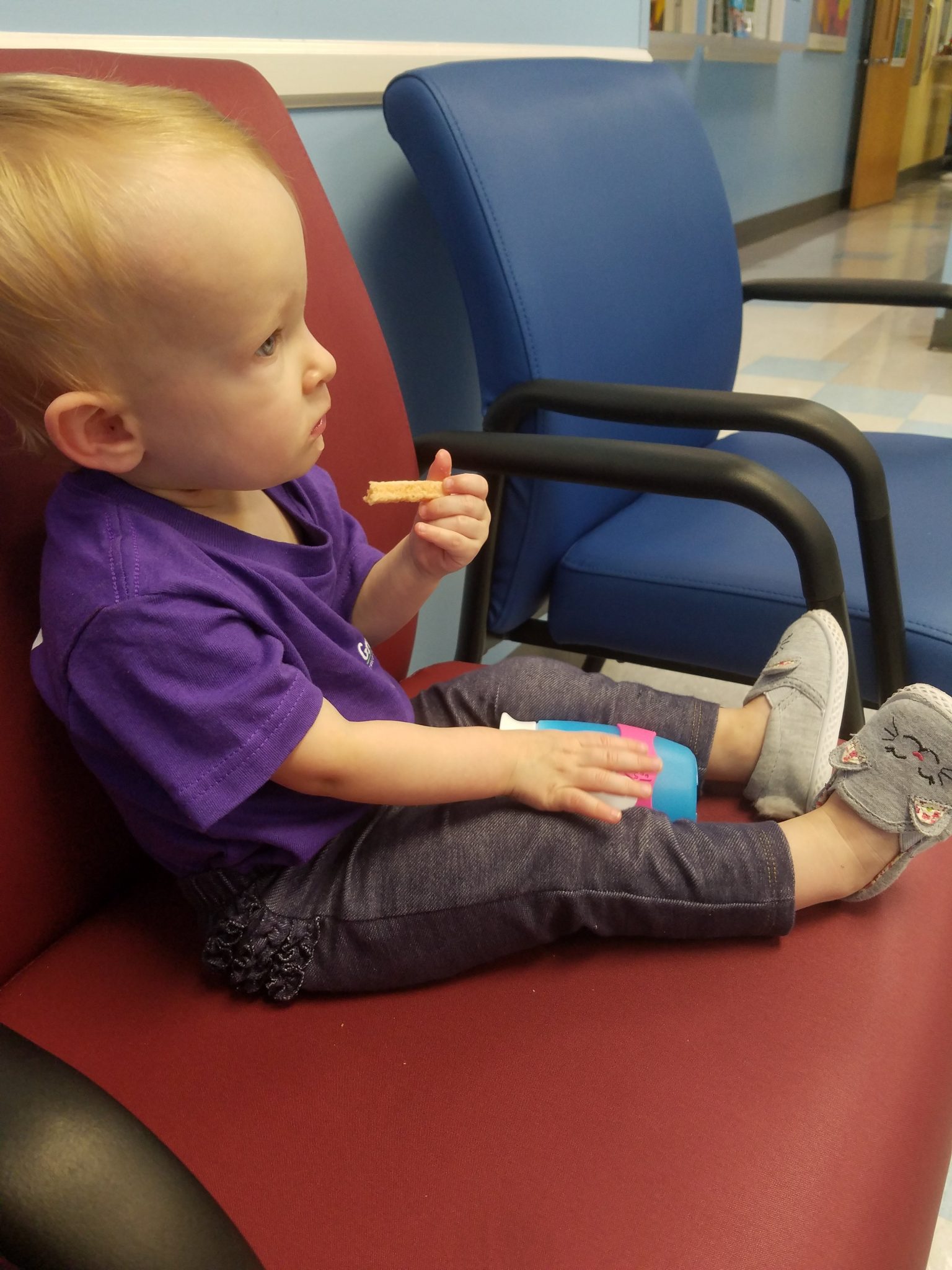 She had lots of fun playing with the paper on the table, and wrapped herself up in it like this while we were waiting.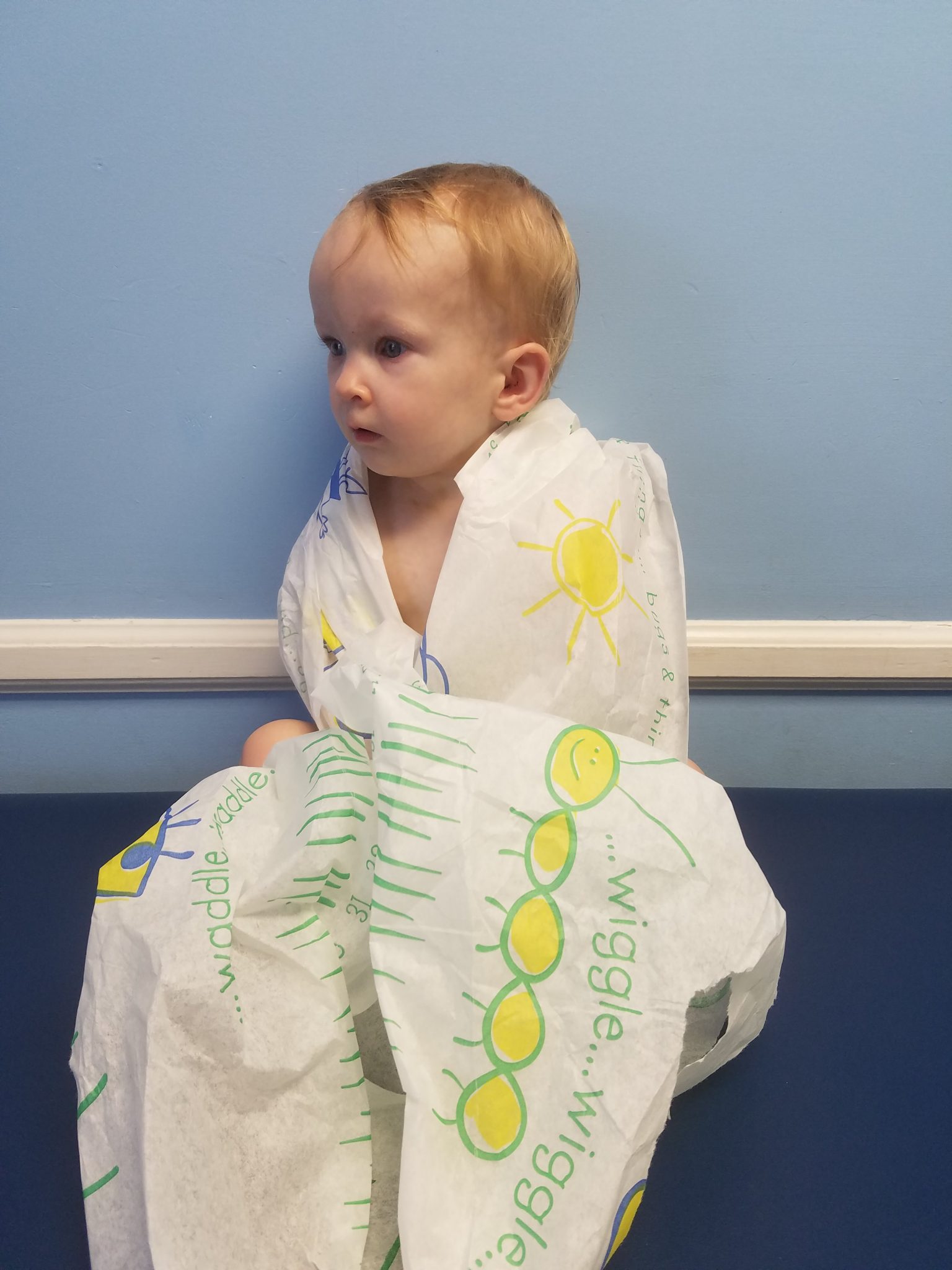 Daddy met up with us after the appointment. We went into BAM while waiting on the antibiotic prescription to be filled at Publix. We each got a yummy drink, and I found a couple of used paperbacks that were already on my to-be-read list, and each of the books were only a few dollars.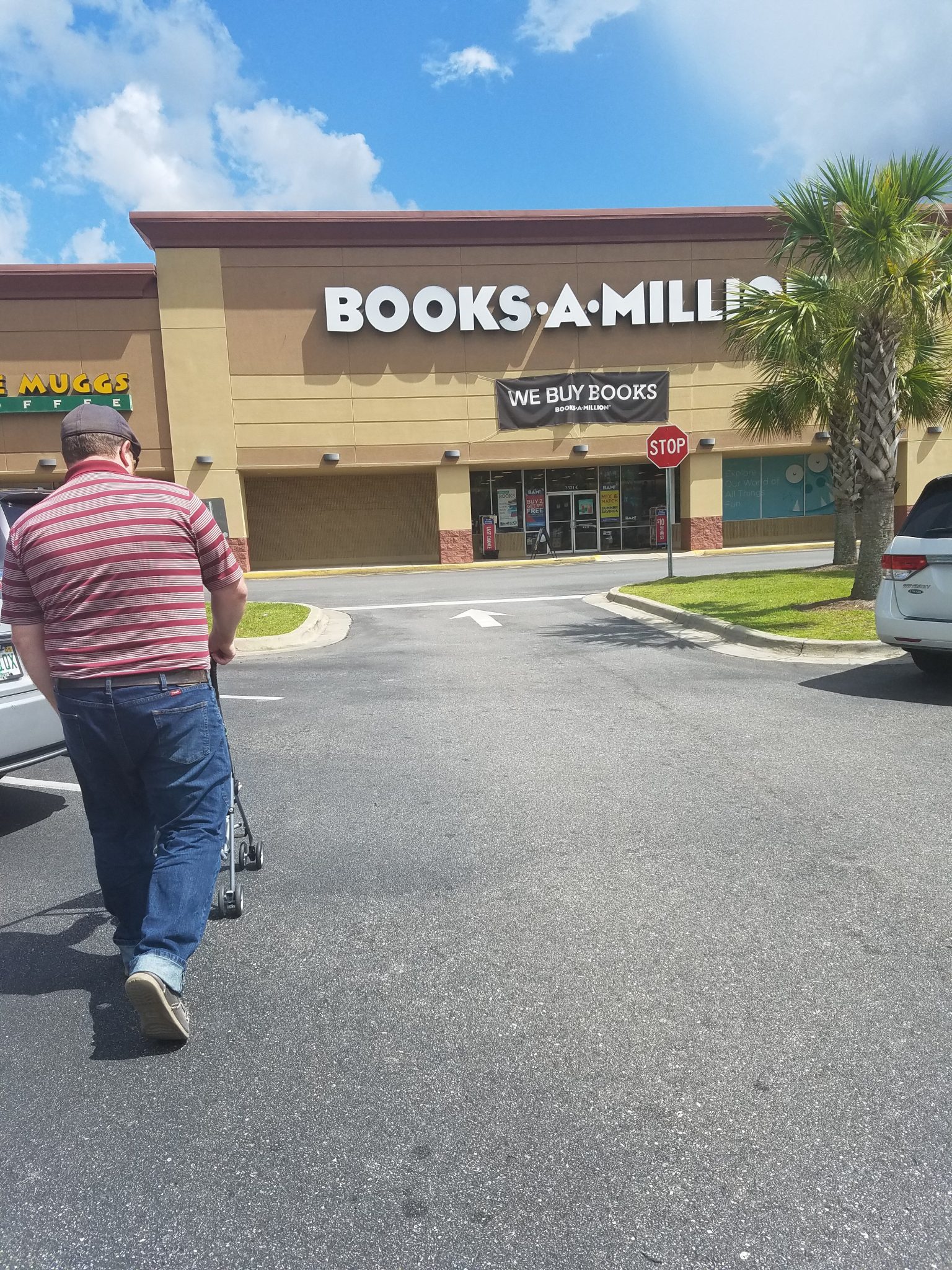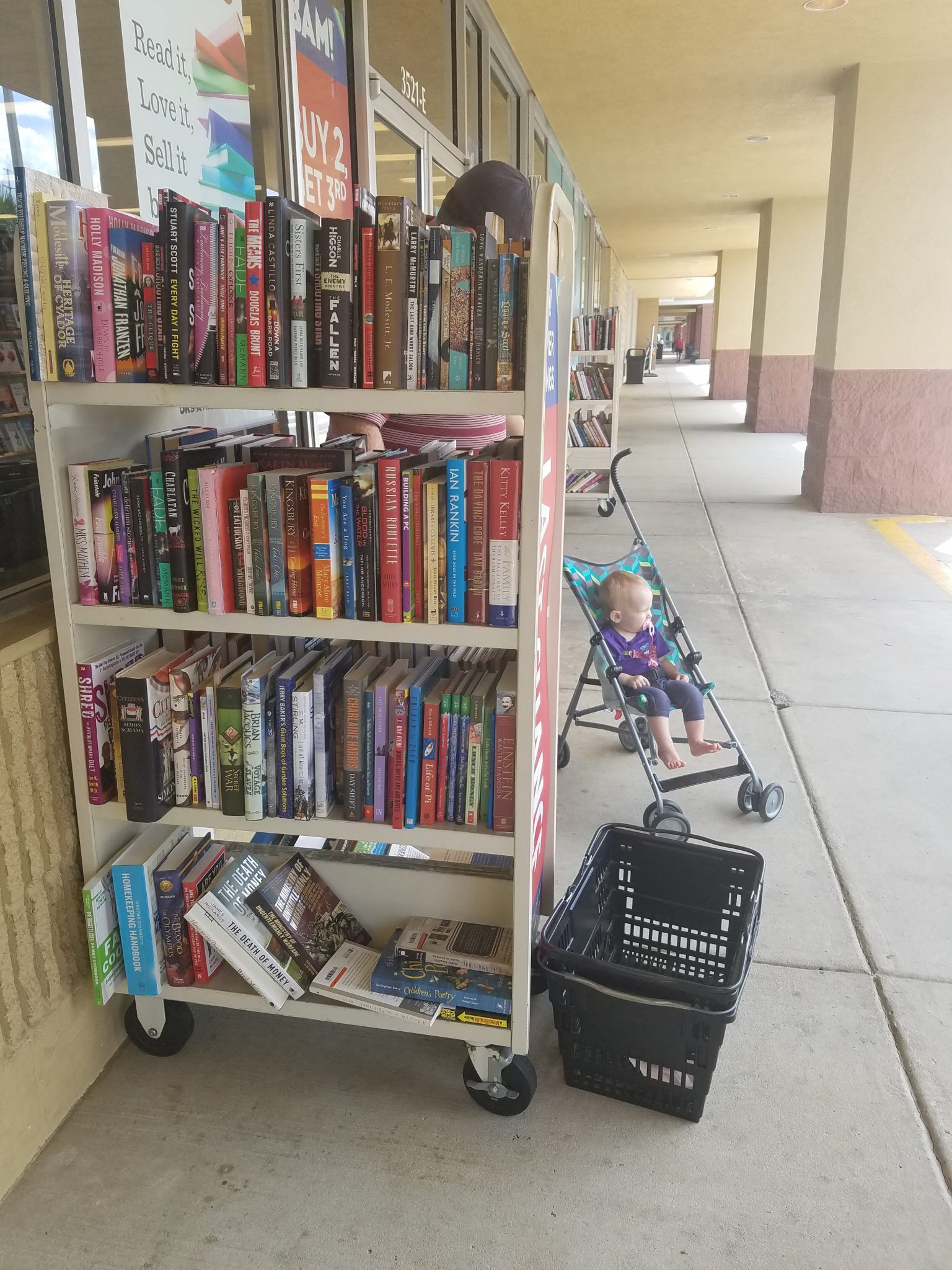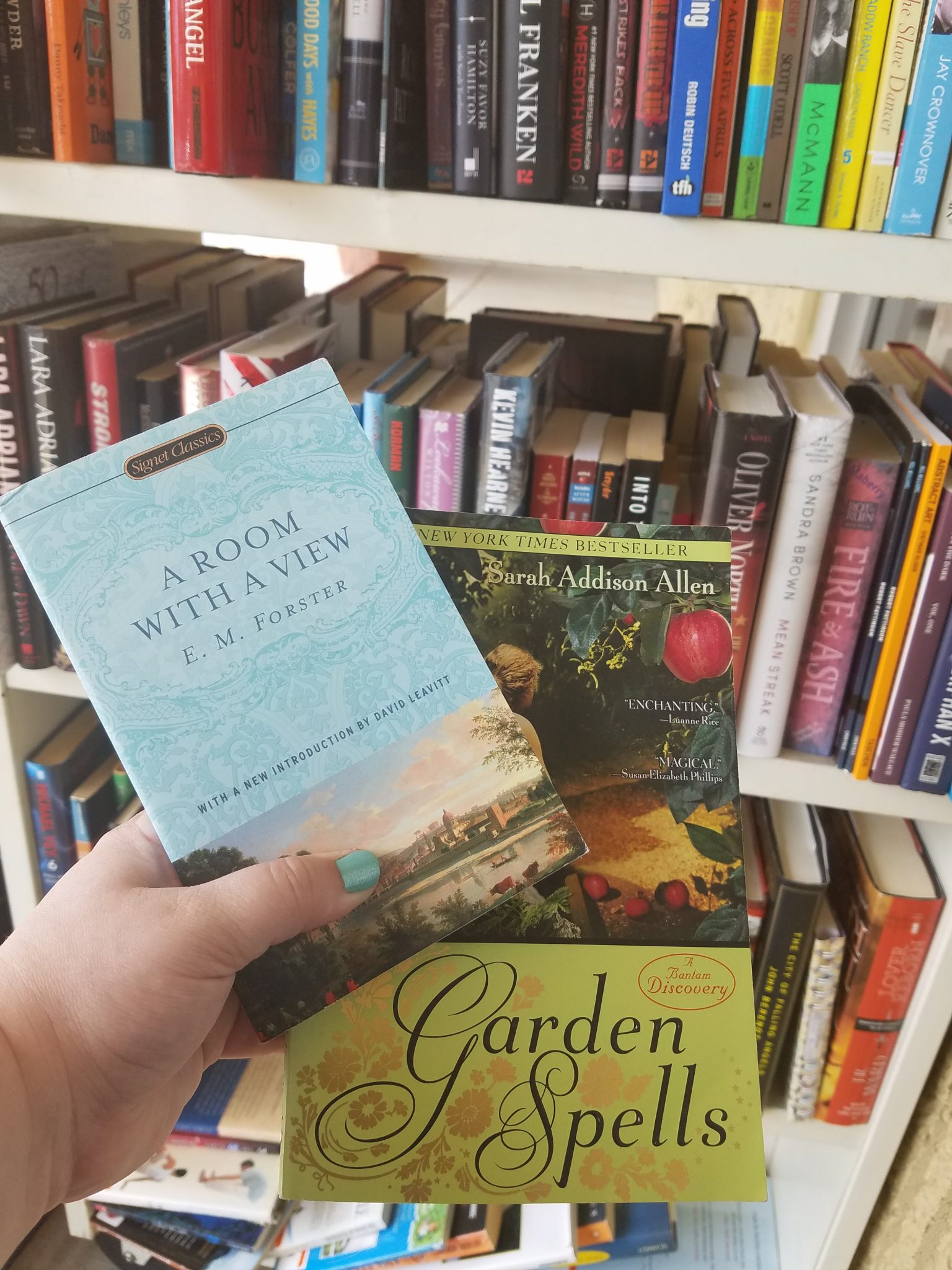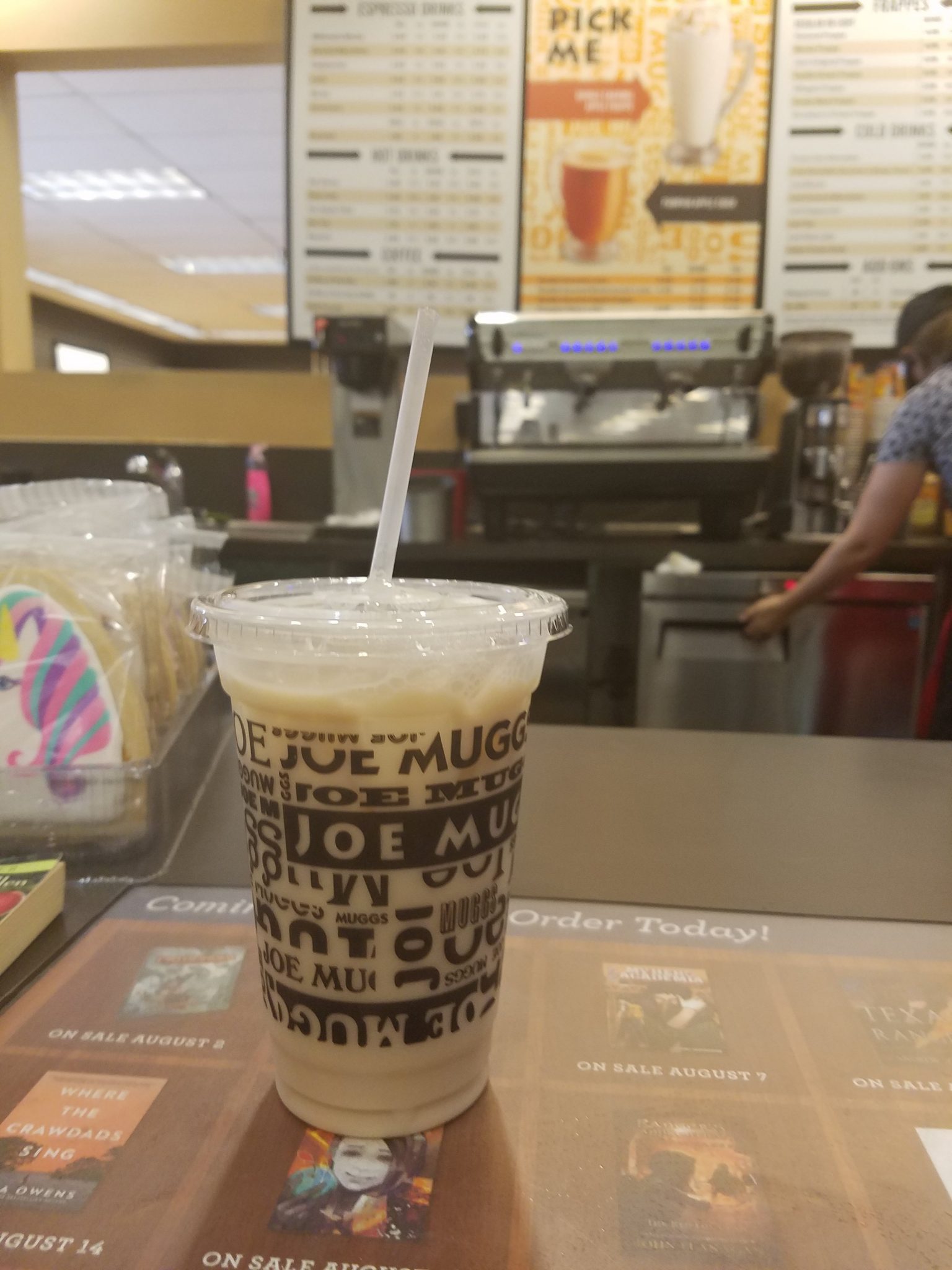 And then we went to see our ENT Dr. Whitaker for her post-op appointment, since it's been one week since her surgery. Her neck looks great, and he was really pleased with how she's healing! Below is her walking out of the ENT office, for what should be the last time.
The best news is that her biopsy results came back, and everything was benign!!! PRAISE THE LORD!!!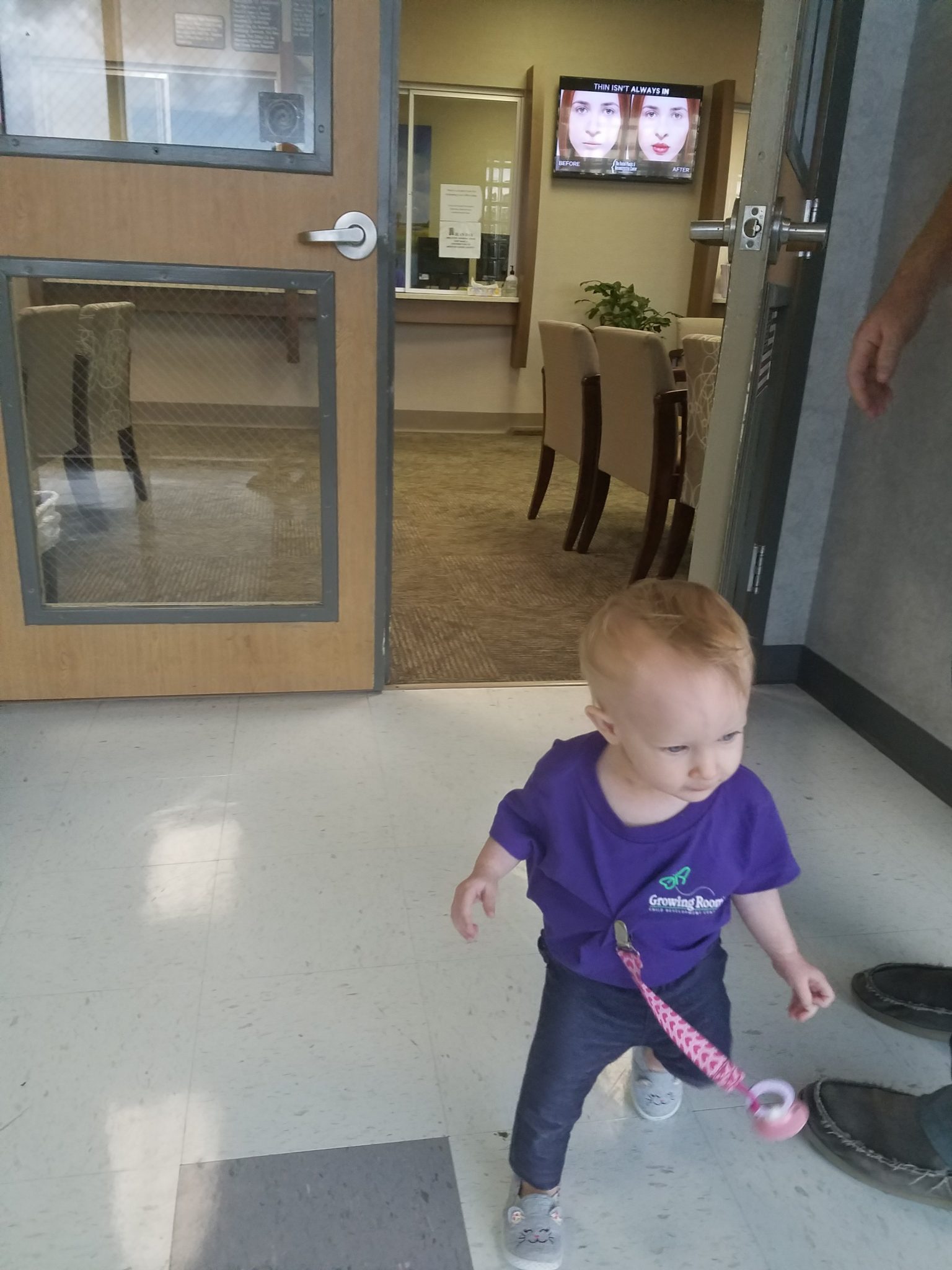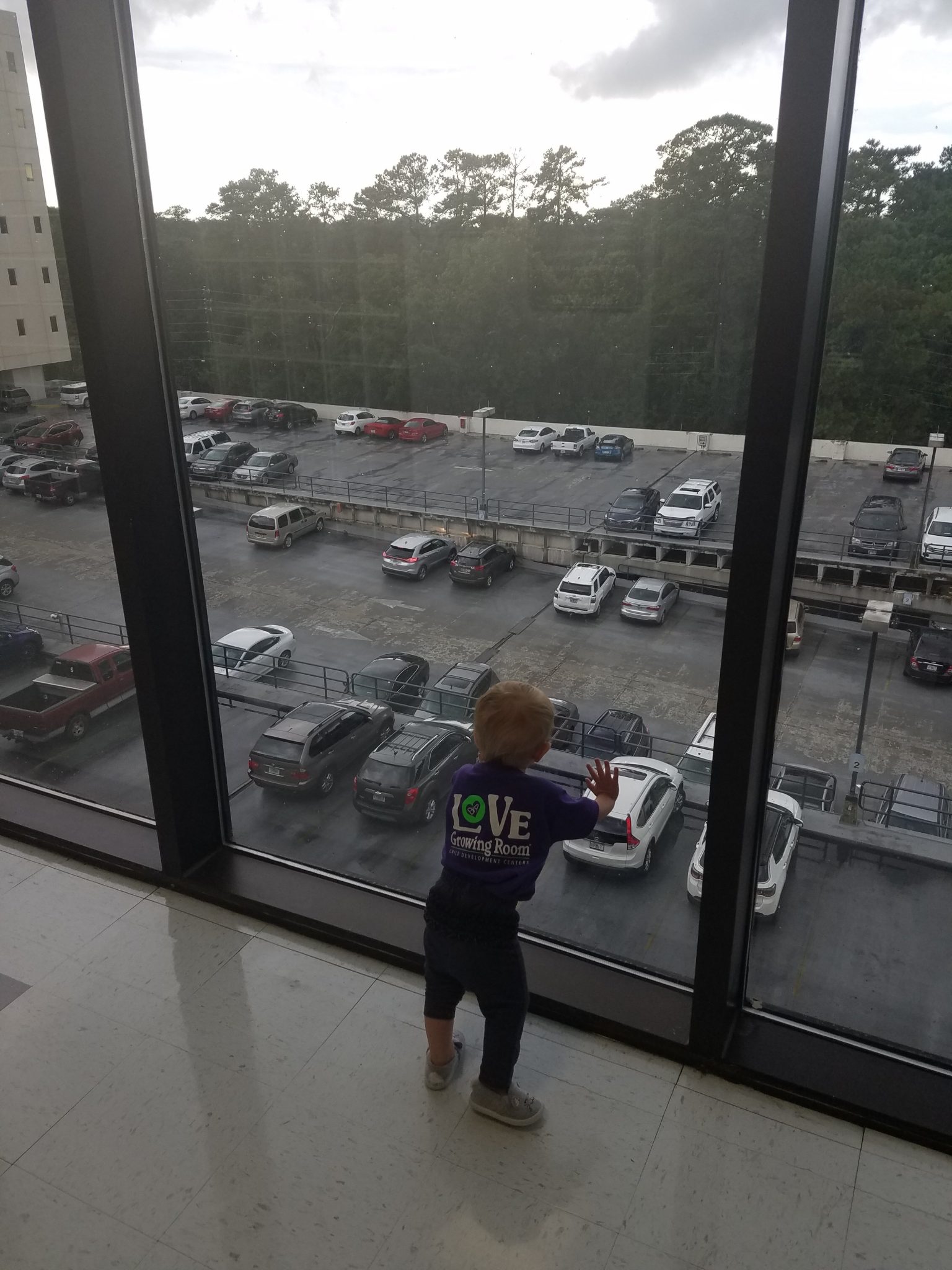 We then went over to Jeff's parents house for dinner. Another couple from their church came over too, and we had a delicious meal. She cooked ribs in the crock-pot all day, and they were extremely tender and I just pulled the meat off with my fork. The corn on the cob was grown by my MIL's brother, in his backyard in West Virginia, which was just picked last weekend while she was there. And wow, if that wasn't the best corn on the cob I've ever had, then I don't know what was. Plus homemade mac-n-cheese. (And we got to bring home the leftovers.)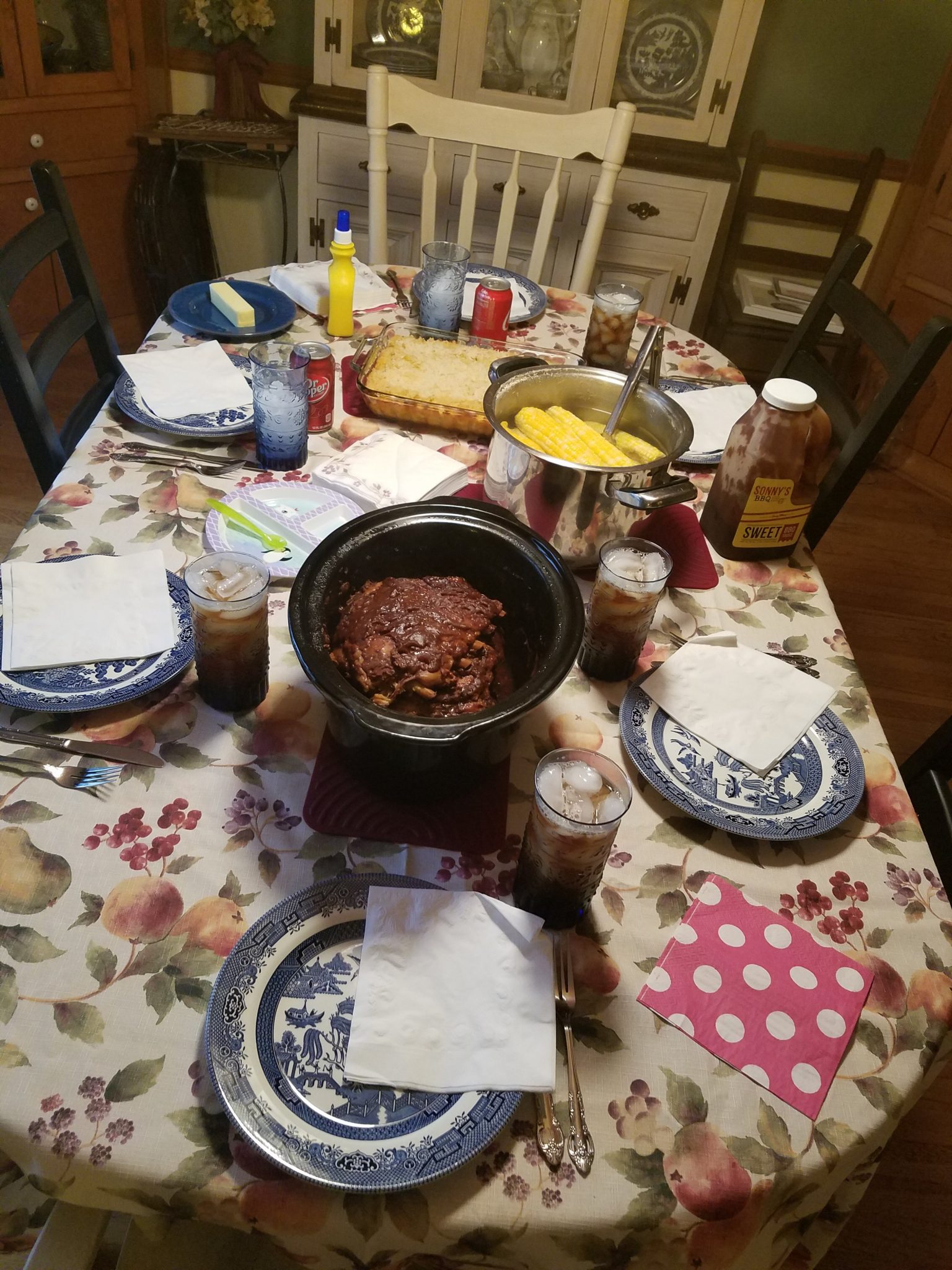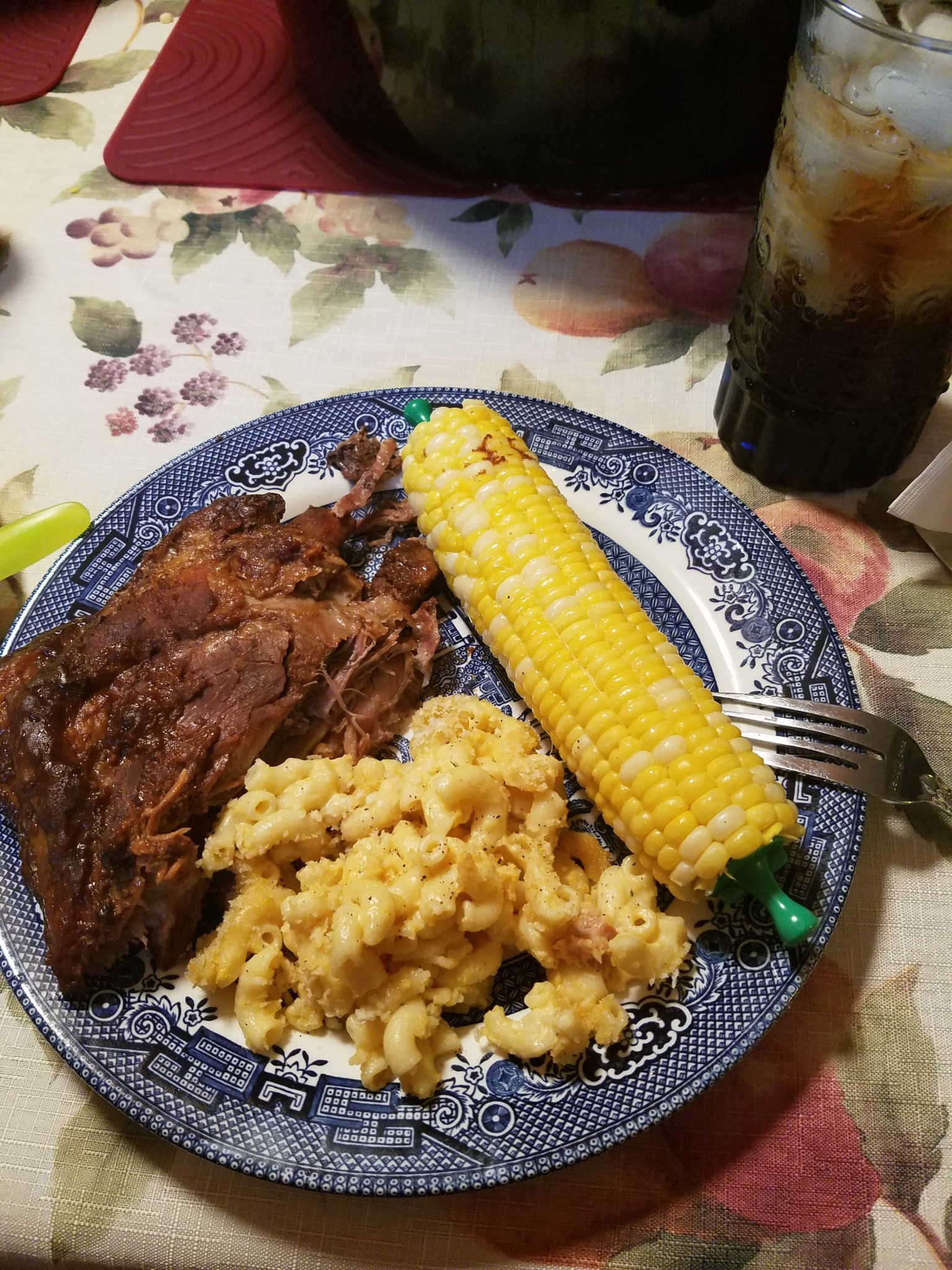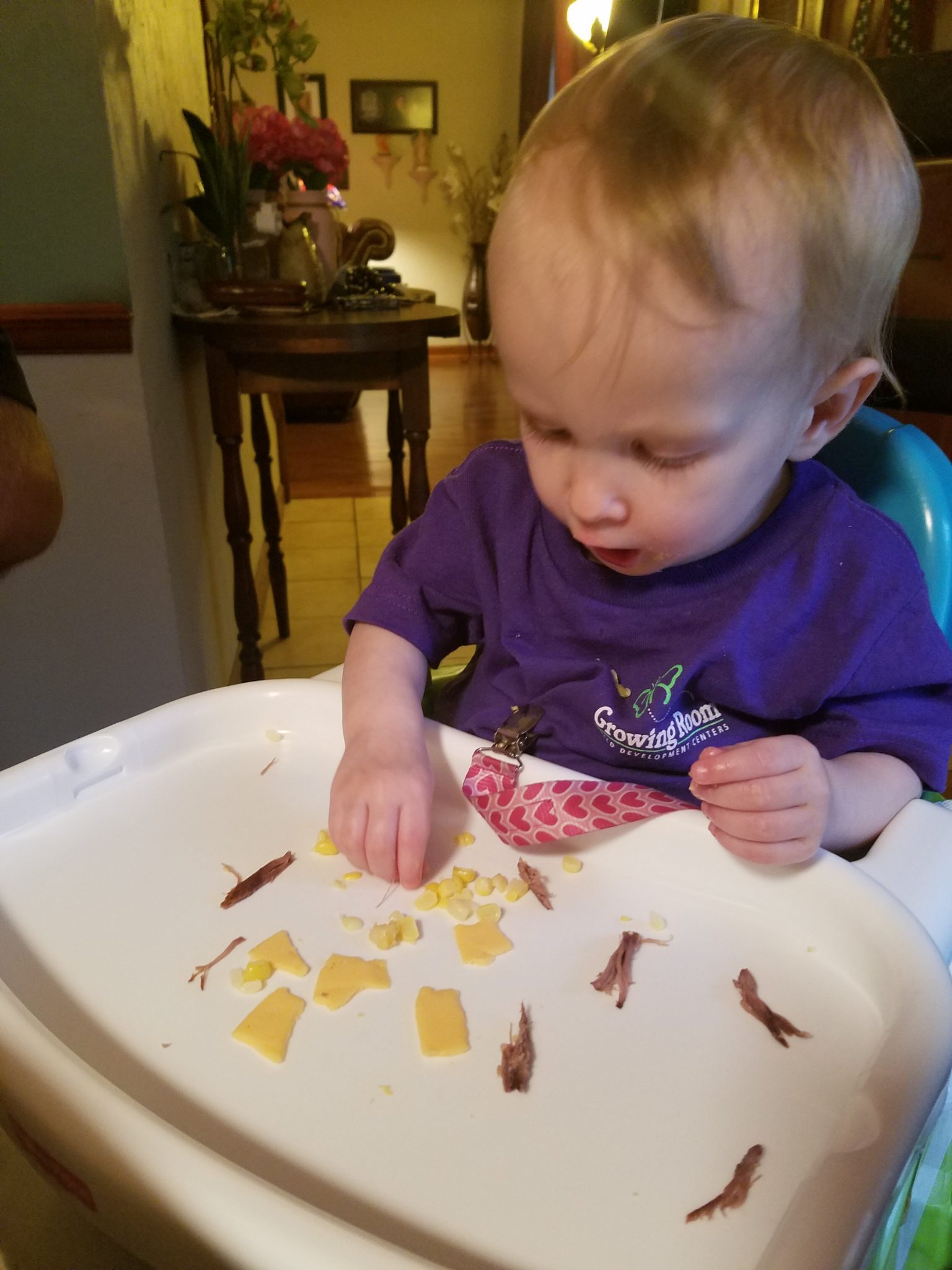 We made it home a little after her usual bedtime, so my girl was exhausted after such a chaotic day! She still has a fever, but we've been alternating Motrin & Tylenol, and she's had her first round of antibiotics, so we're hoping & praying she wakes up feeling better in the morning!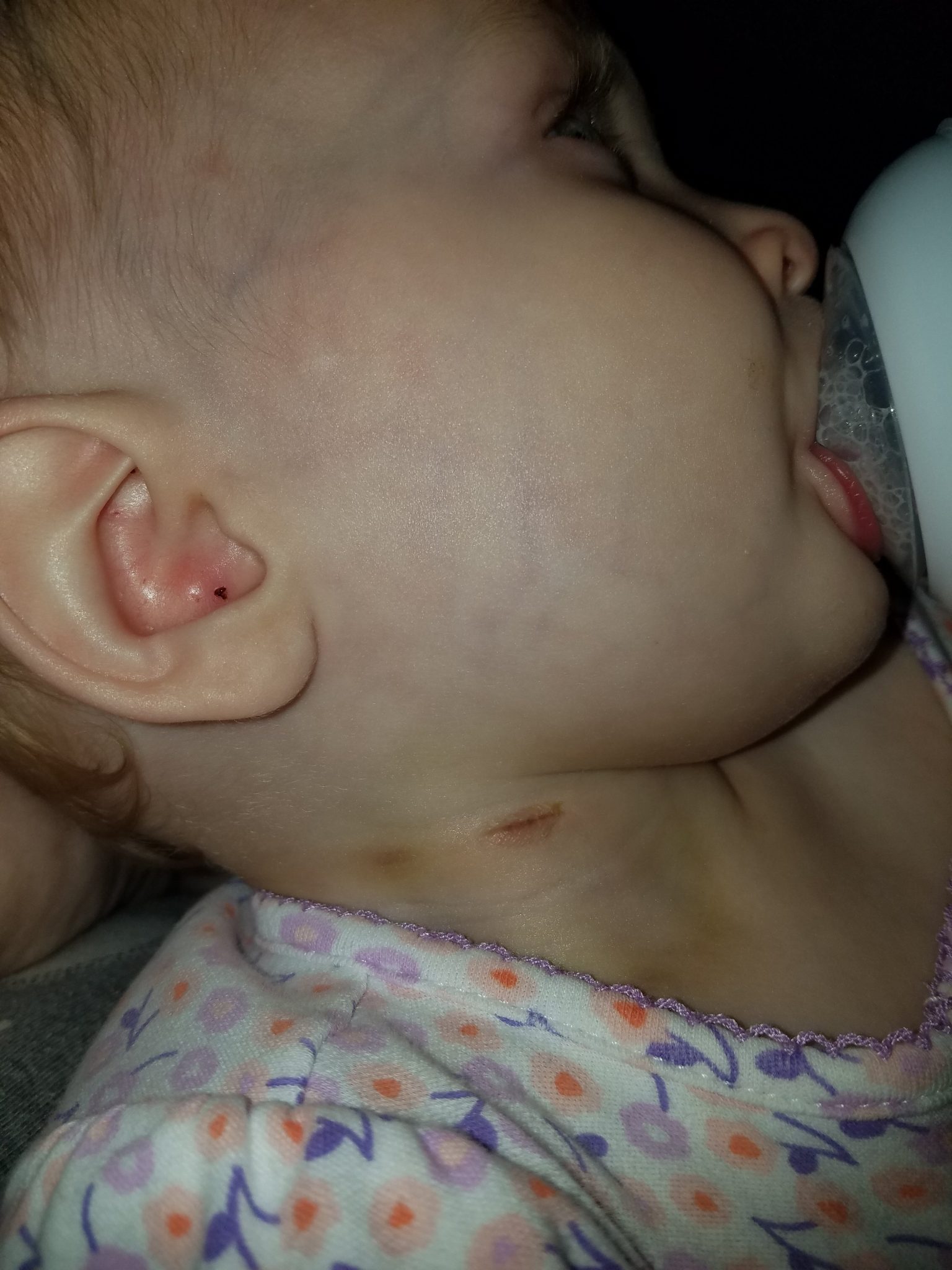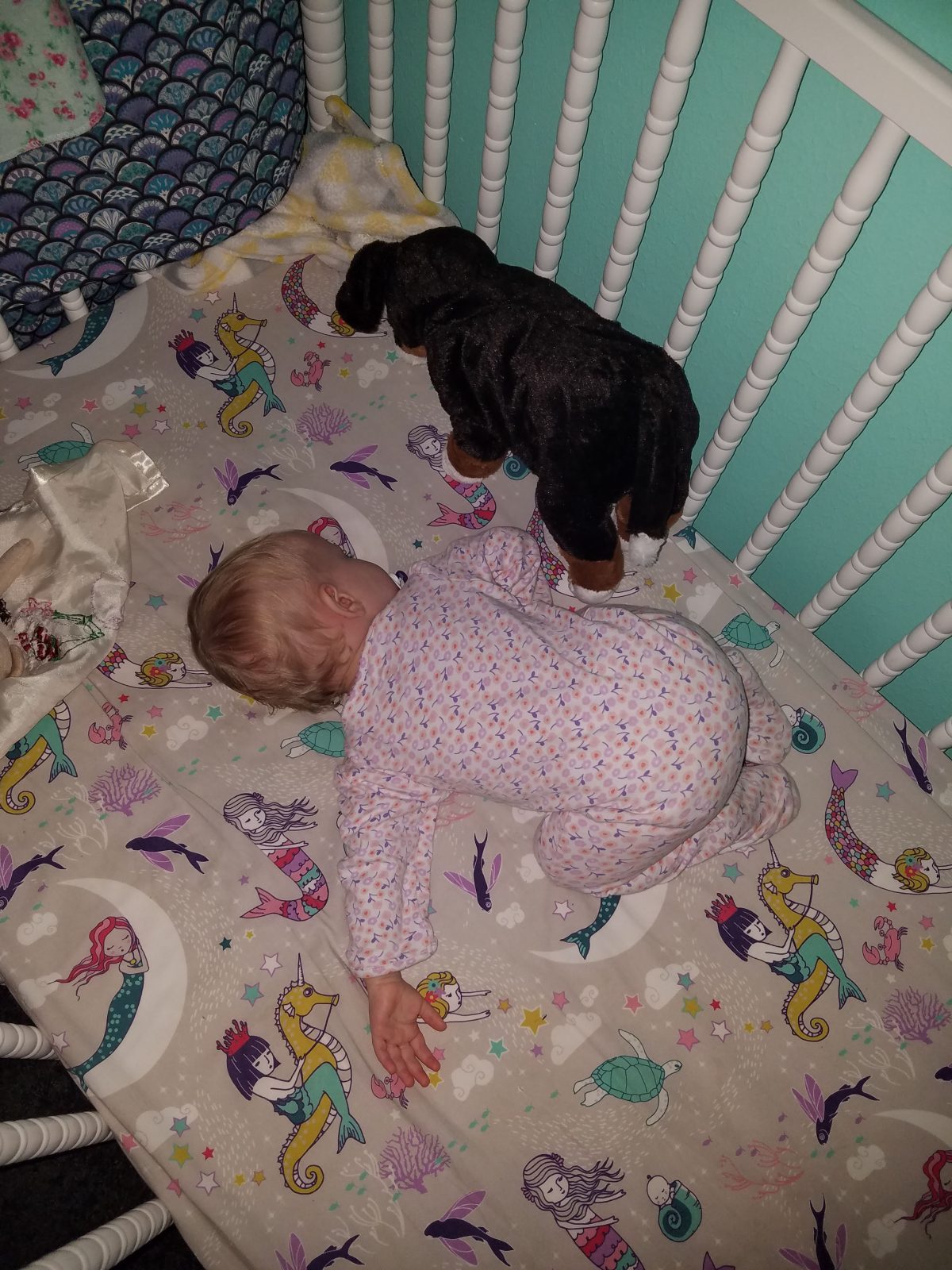 Even though my girl hasn't felt super great today, I'm really excited for a three-day weekend. Going to spend lots of time with my little 3-fam, plus and lots of other family too! First though, i'm gonna go wash some dishes I've been ignoring.. Happy Friday night, friends!