I have a feeling that my teeny tiny girl might be going through a bit of a growth spurt. For the past five or so days, she has woken up almost immediately saying "eat eat." They have breakfast at school around 8, but when she wakes up at 7, already hungry, we have to give her a little snack at home to tide her over. Monday and Tuesday it was a few Pringles when she saw them on the counter, and today was about a quarter of a Pop-Tart. This girl just might be growing!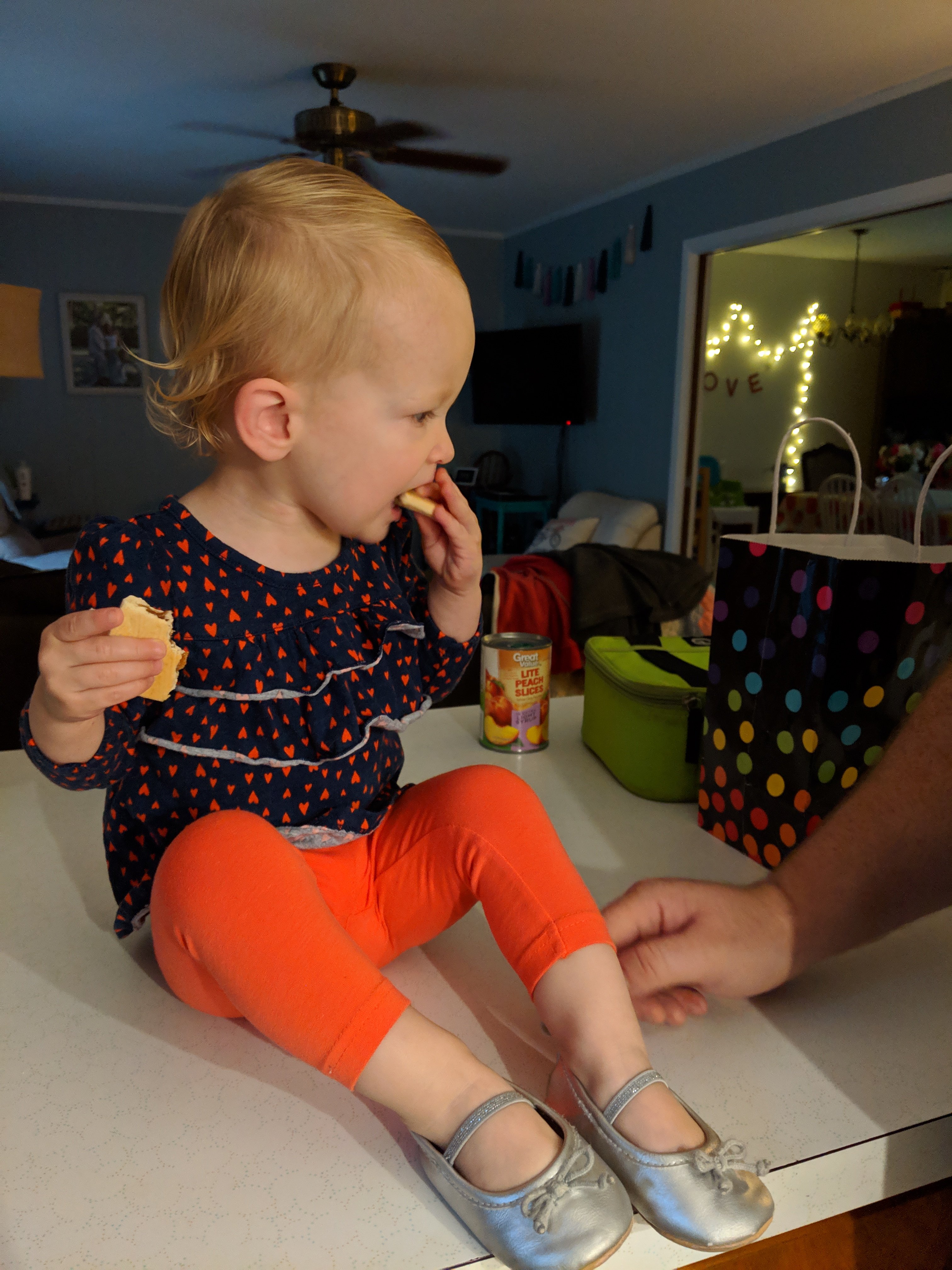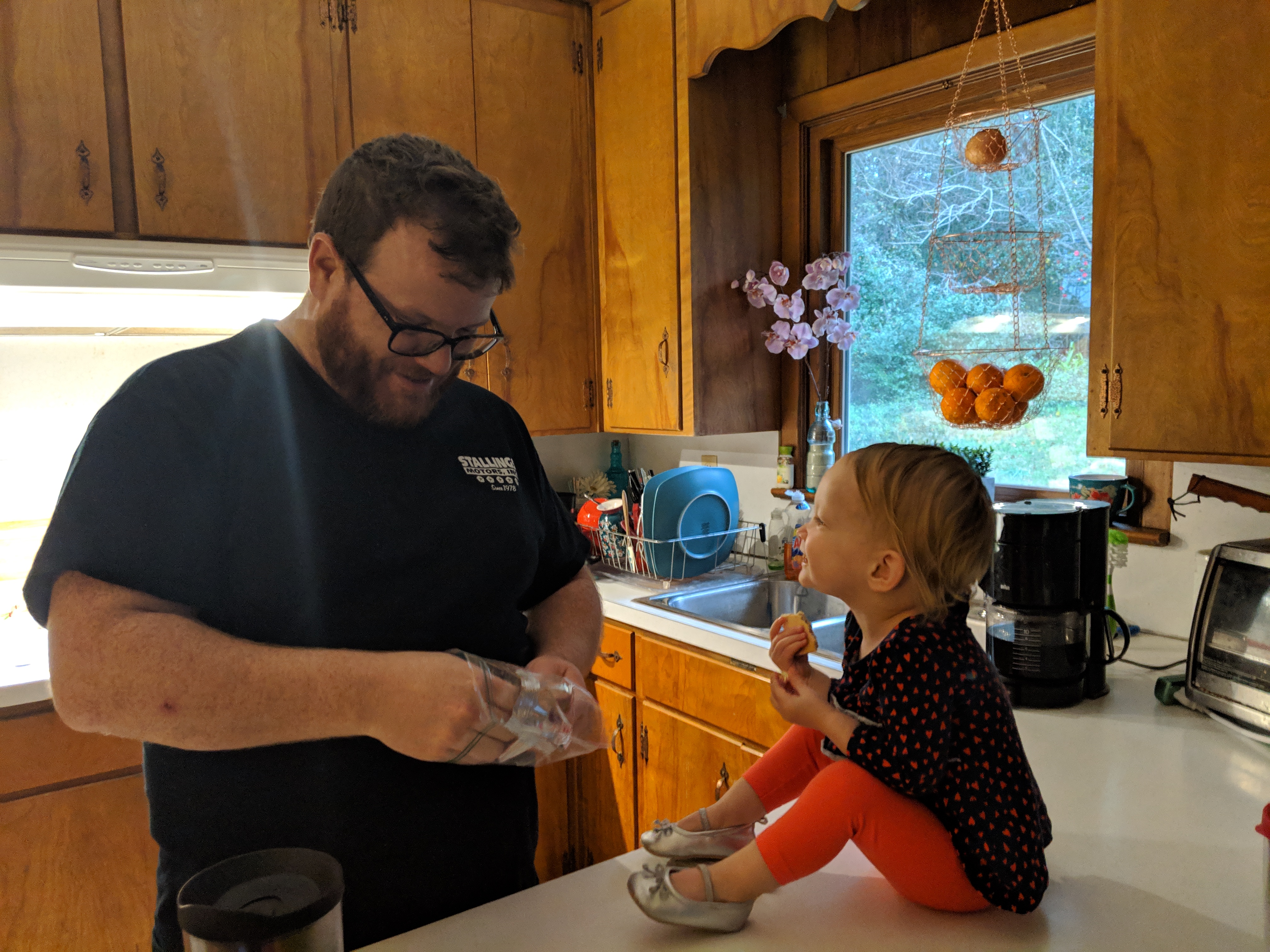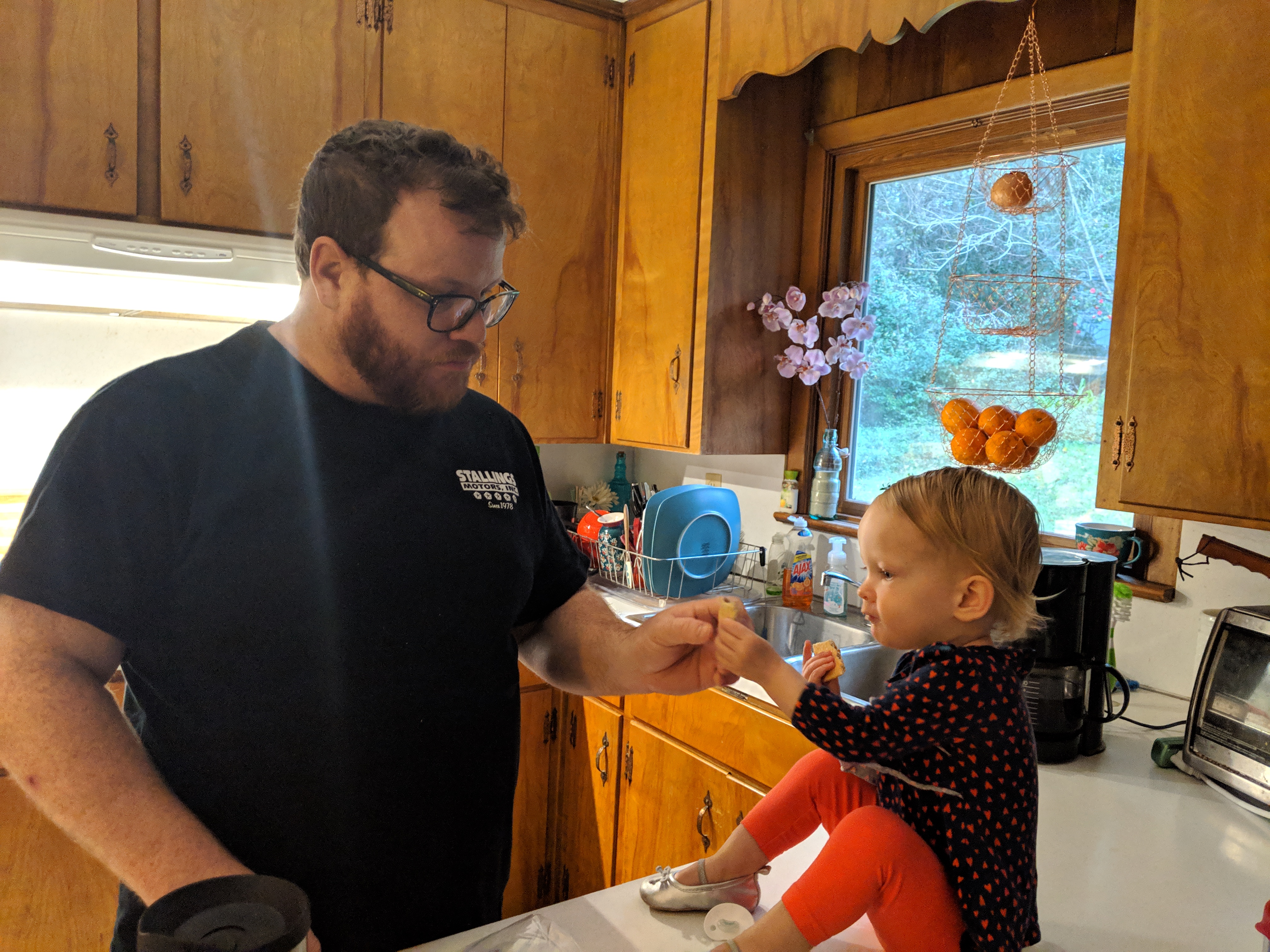 We had given her a wipe for the car ride, so she could clean up her Pop-Tart face, but once we got to school, she still didn't want to give it up. So after she made a quick phone call, she started wiping down the classroom!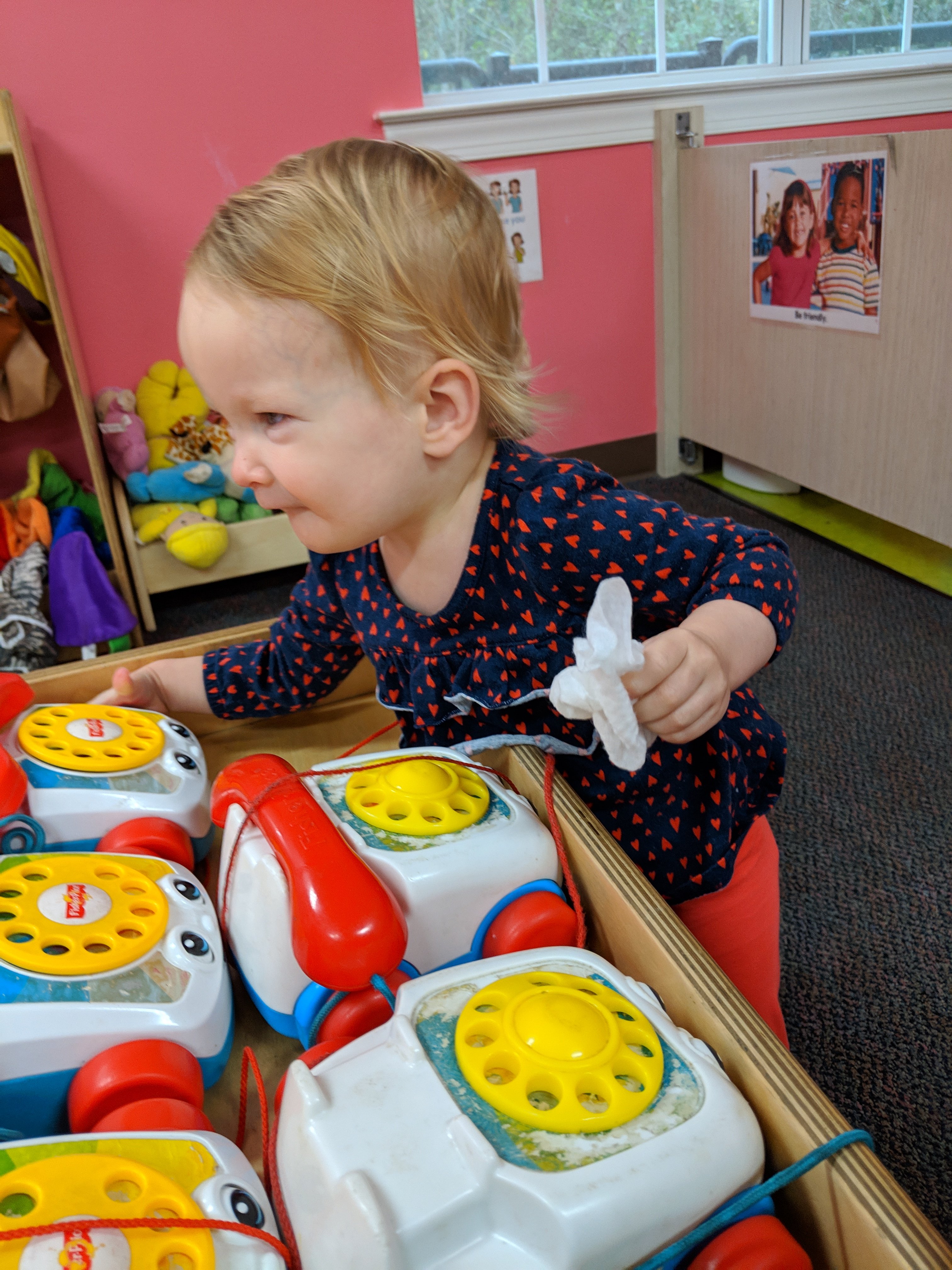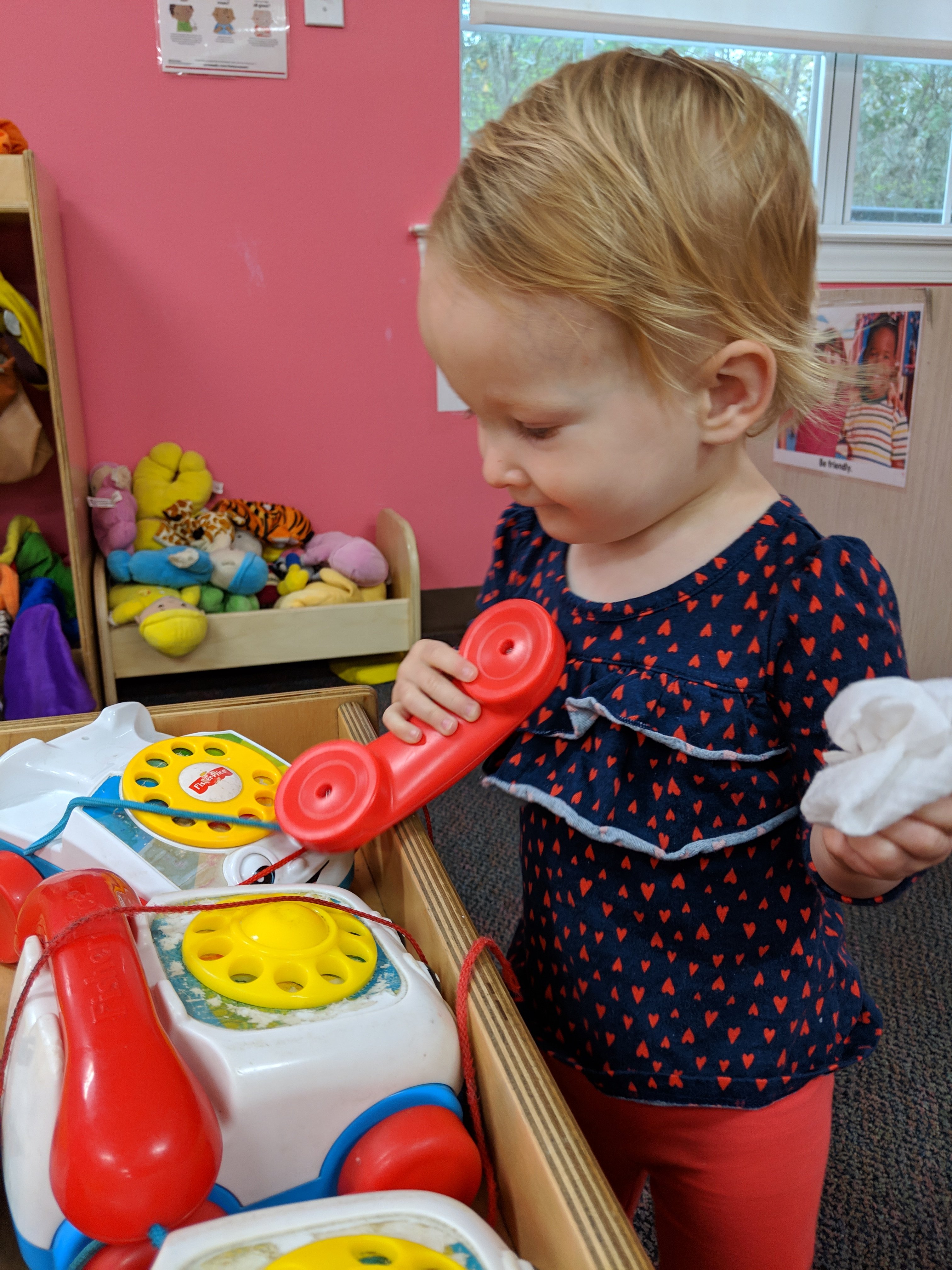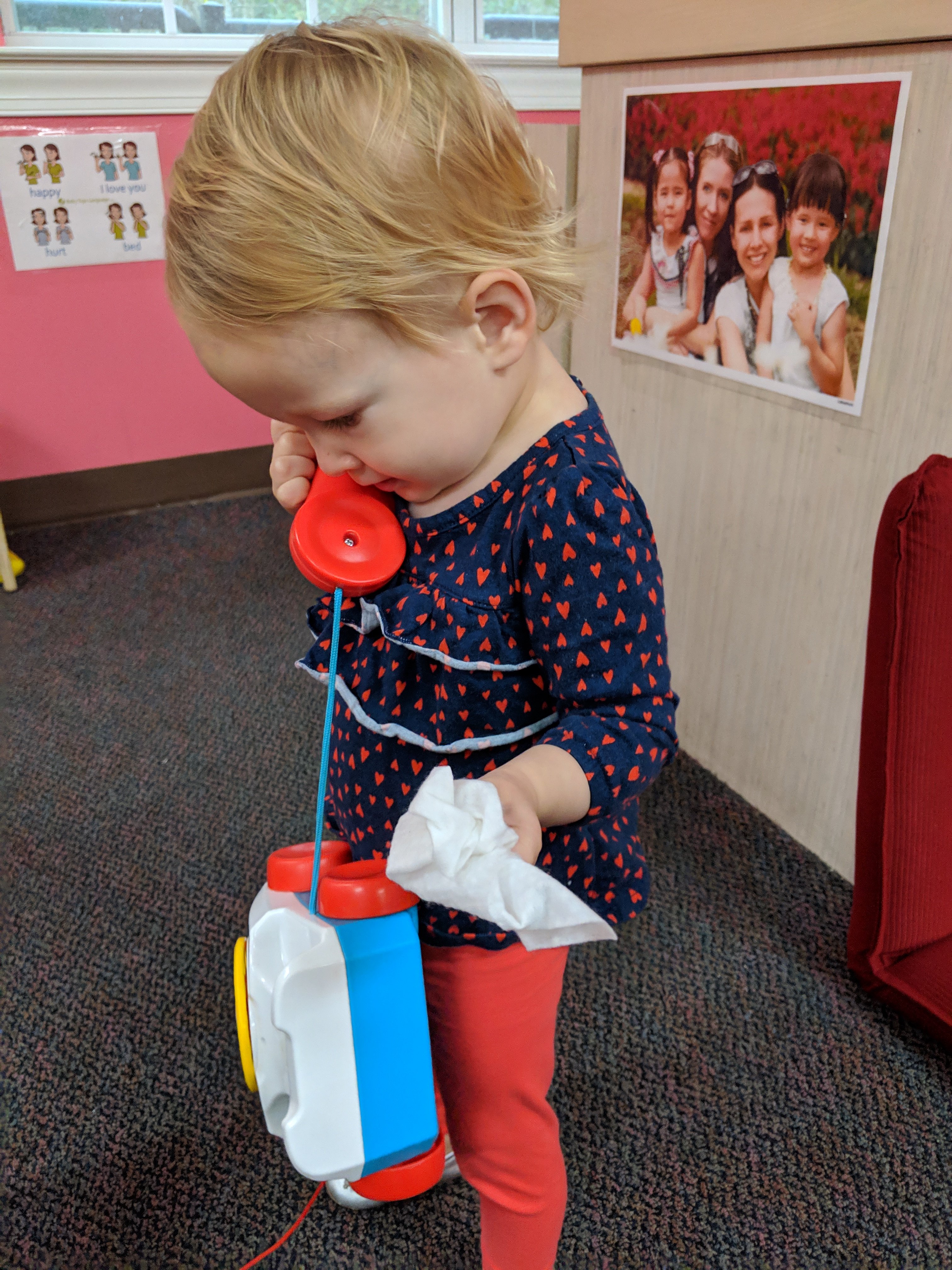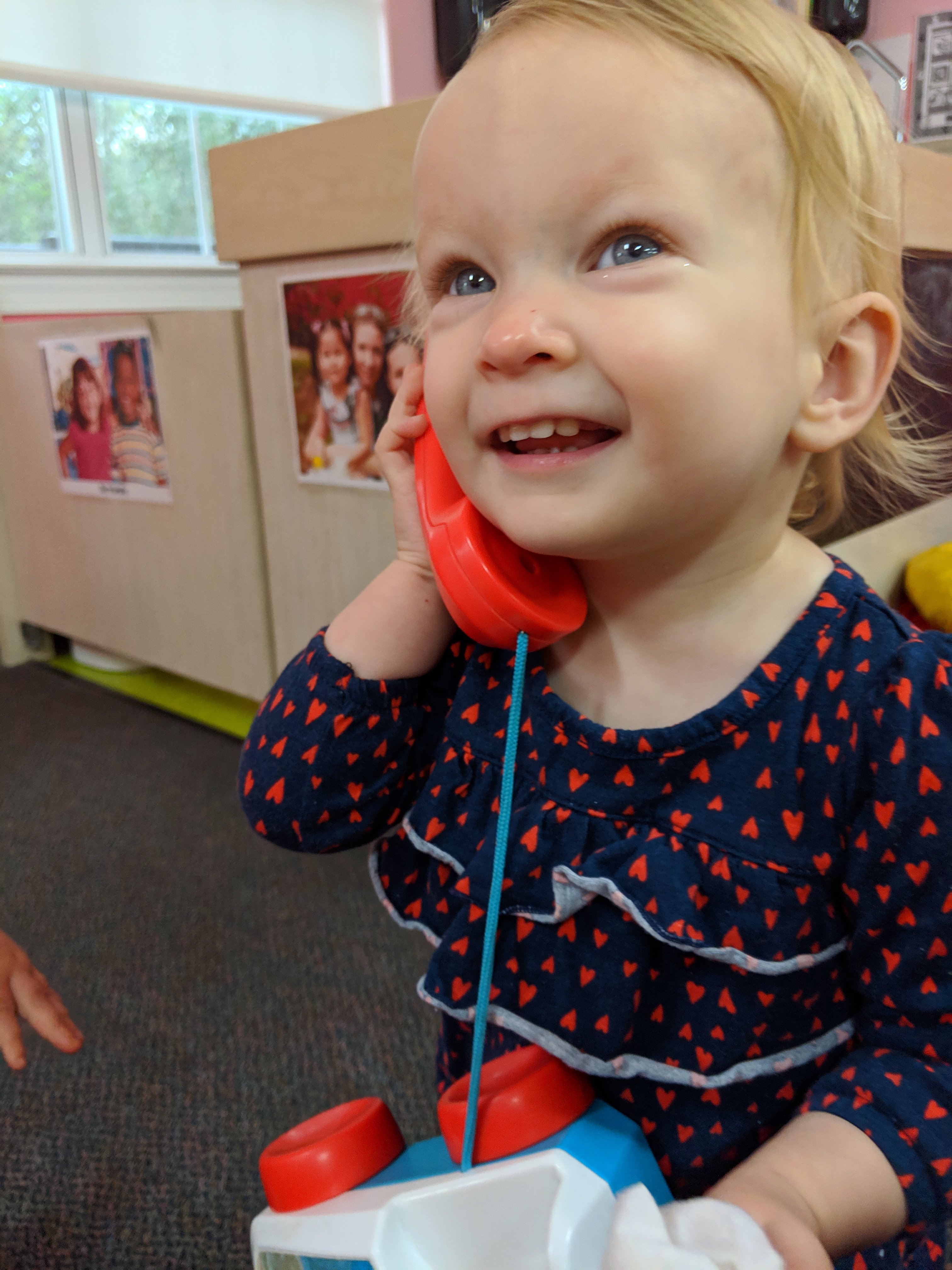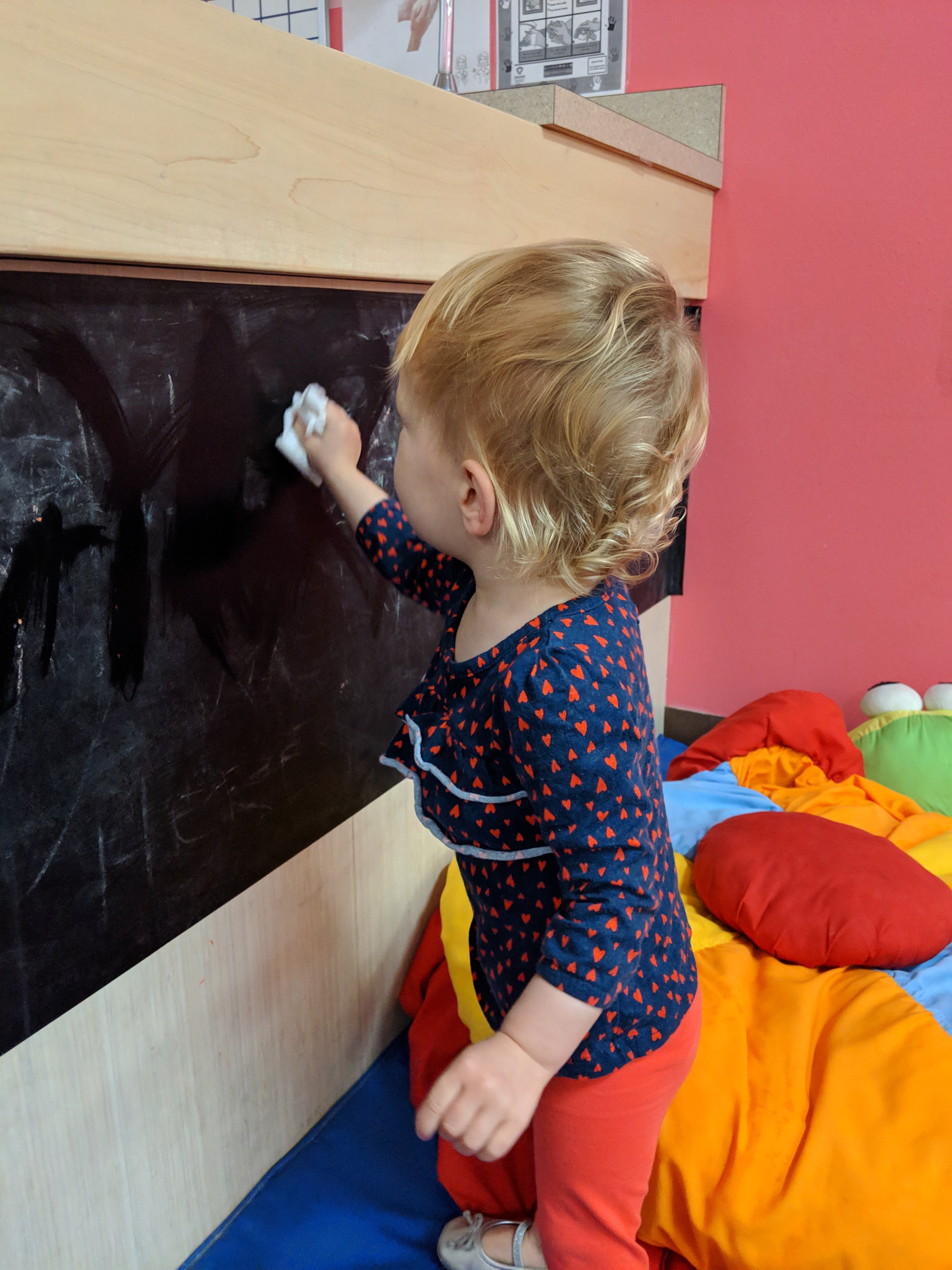 Here are a few photos from her teachers today…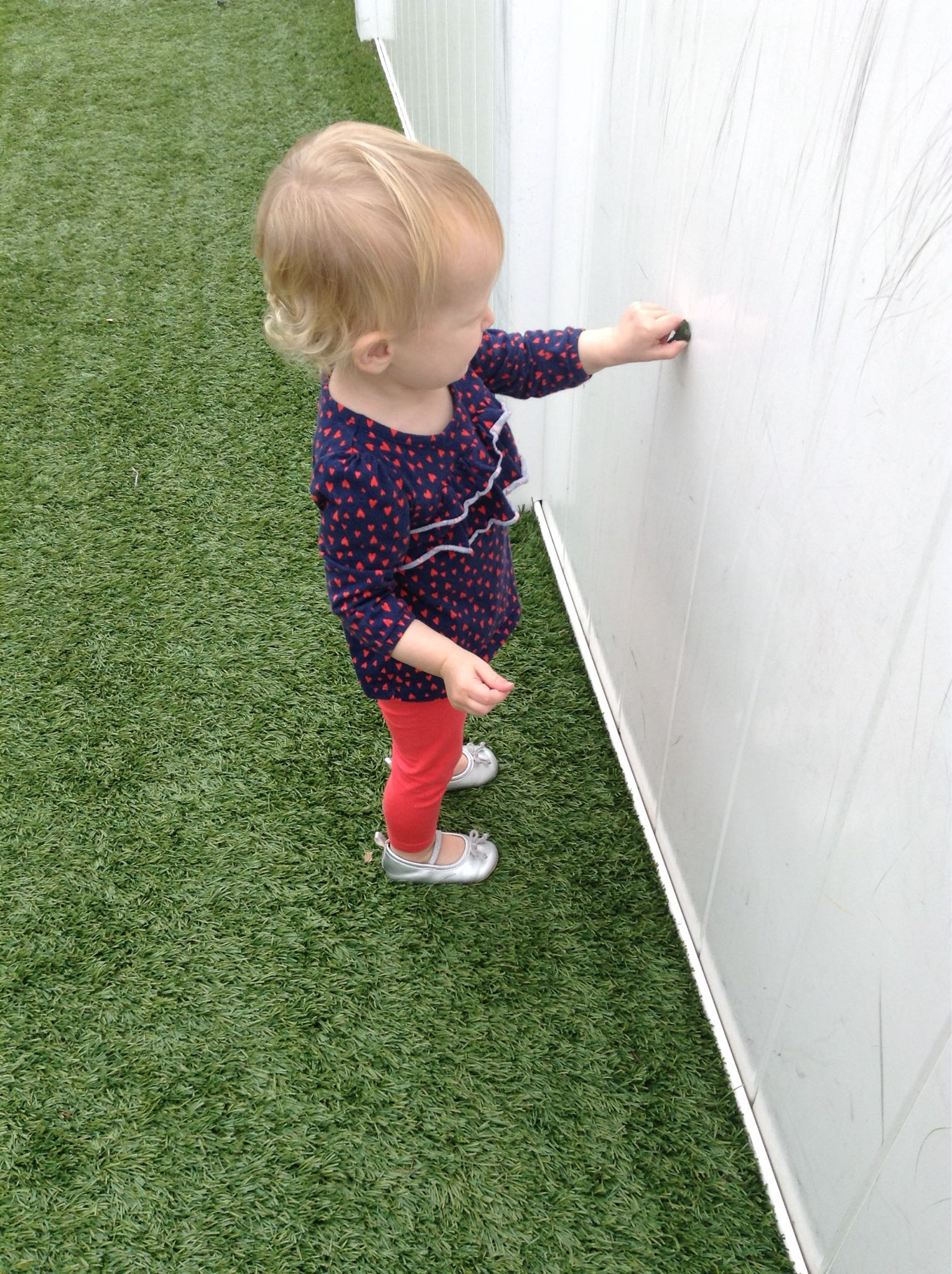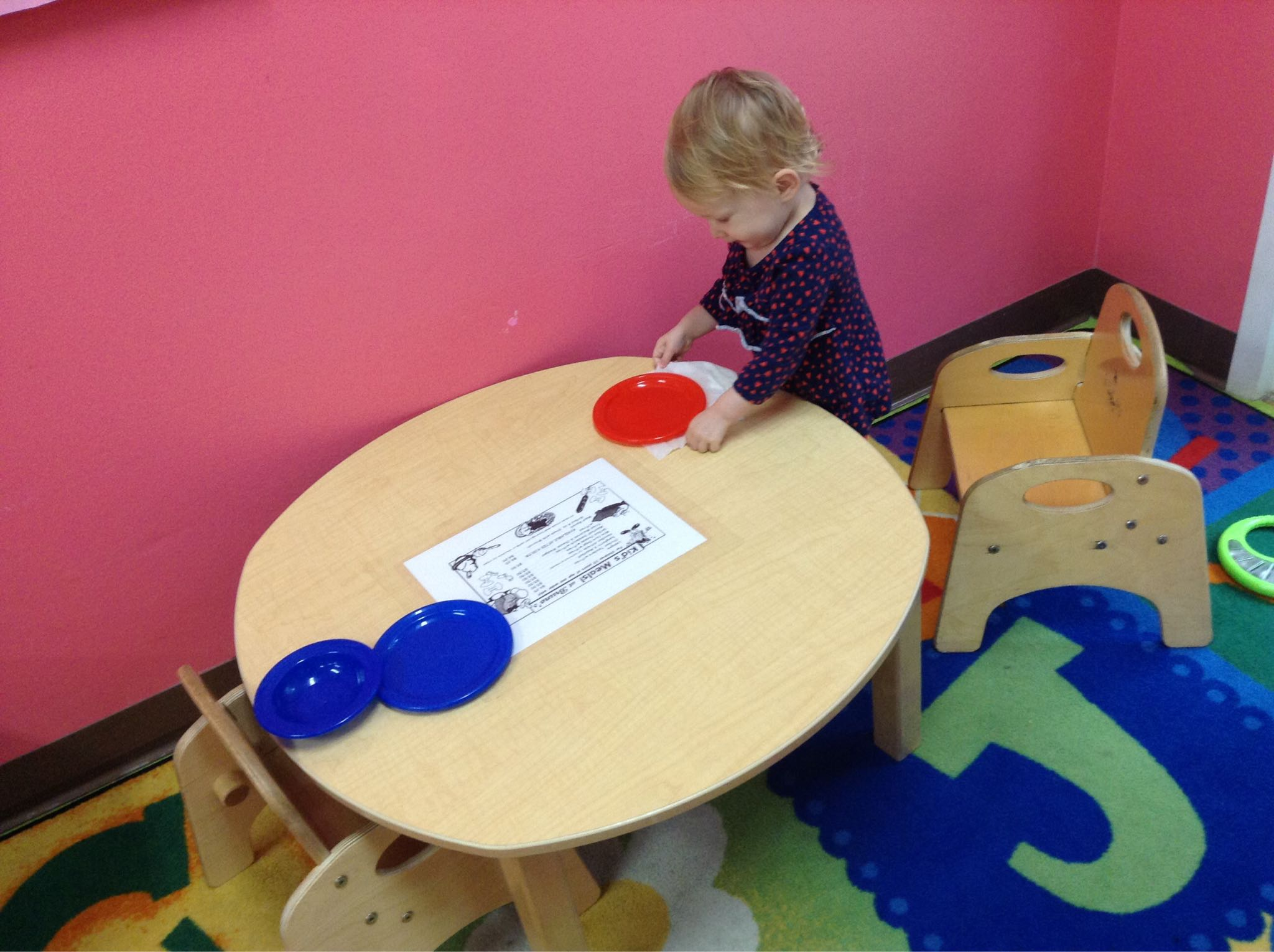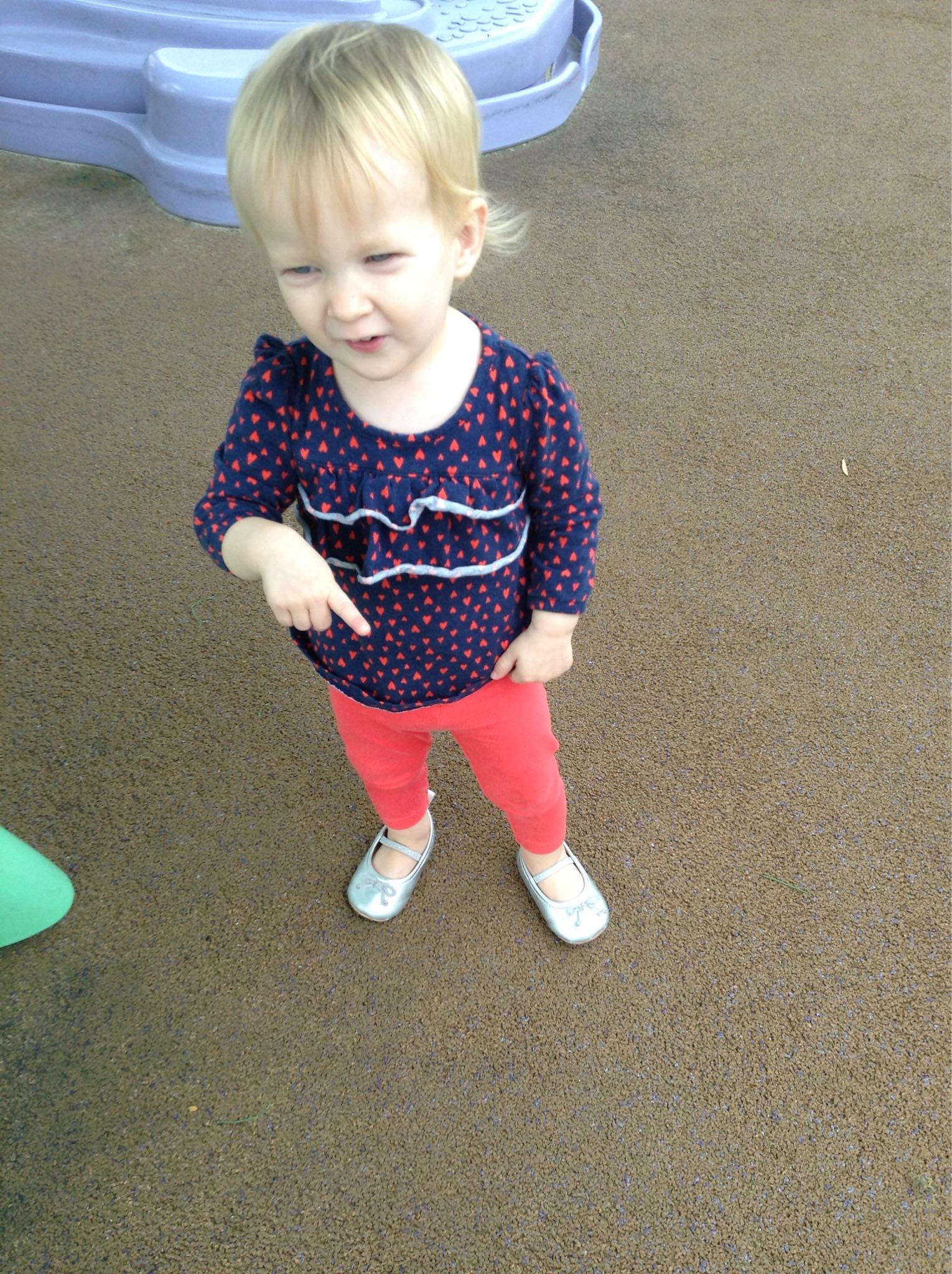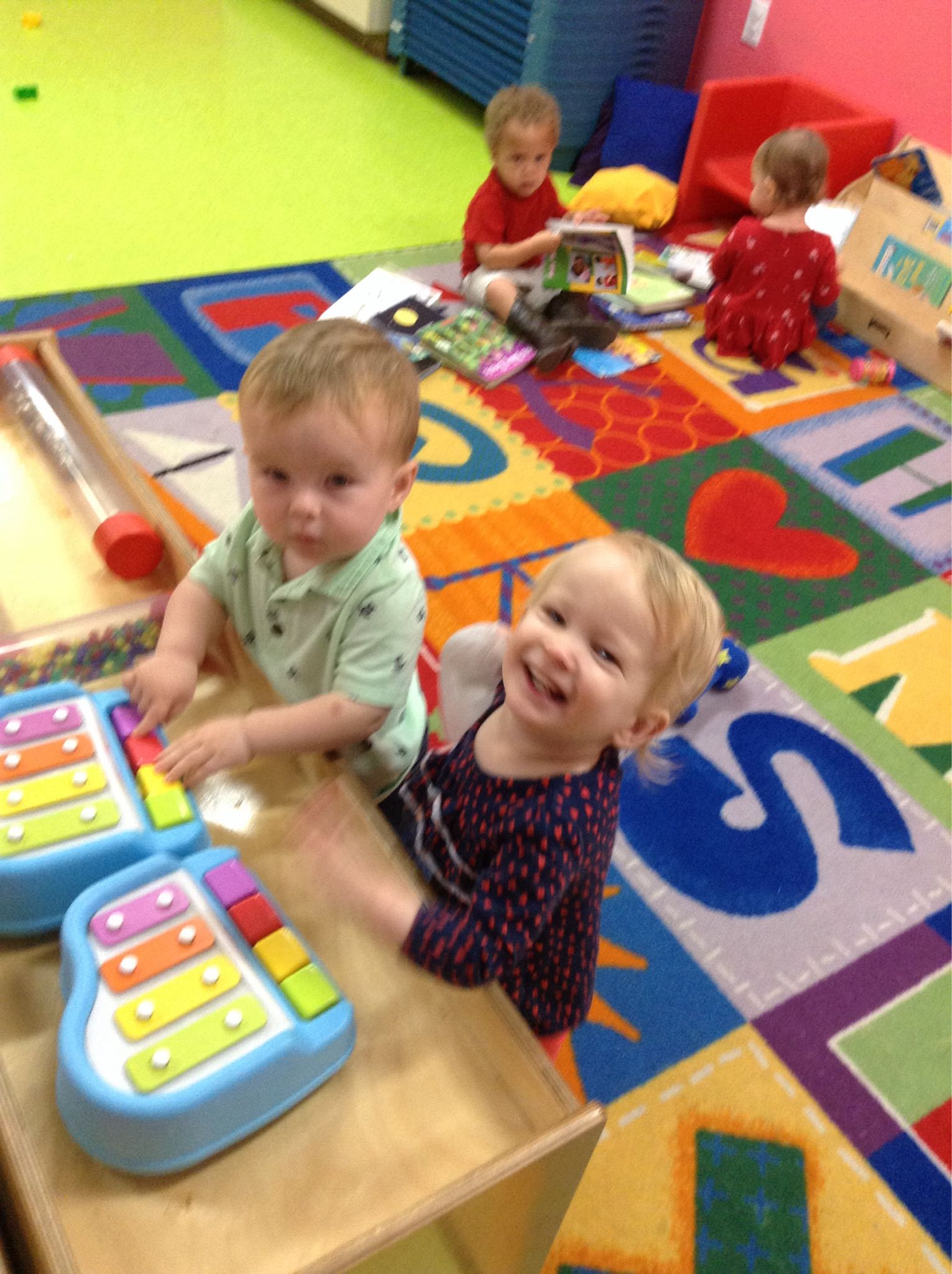 And then it was one of those days where I worked hard and was relatively busy and didn't really do much else, so I didn't take another photo until dinner with the family! We met at Firehouse before church, just my Aunt Suzanne, Uncle Keith & Grandmommie, as my Mama was at the hospital with Megan, and my dad is on a work trip. Emerson loves wearing the little fire chief hat whenever we eat there.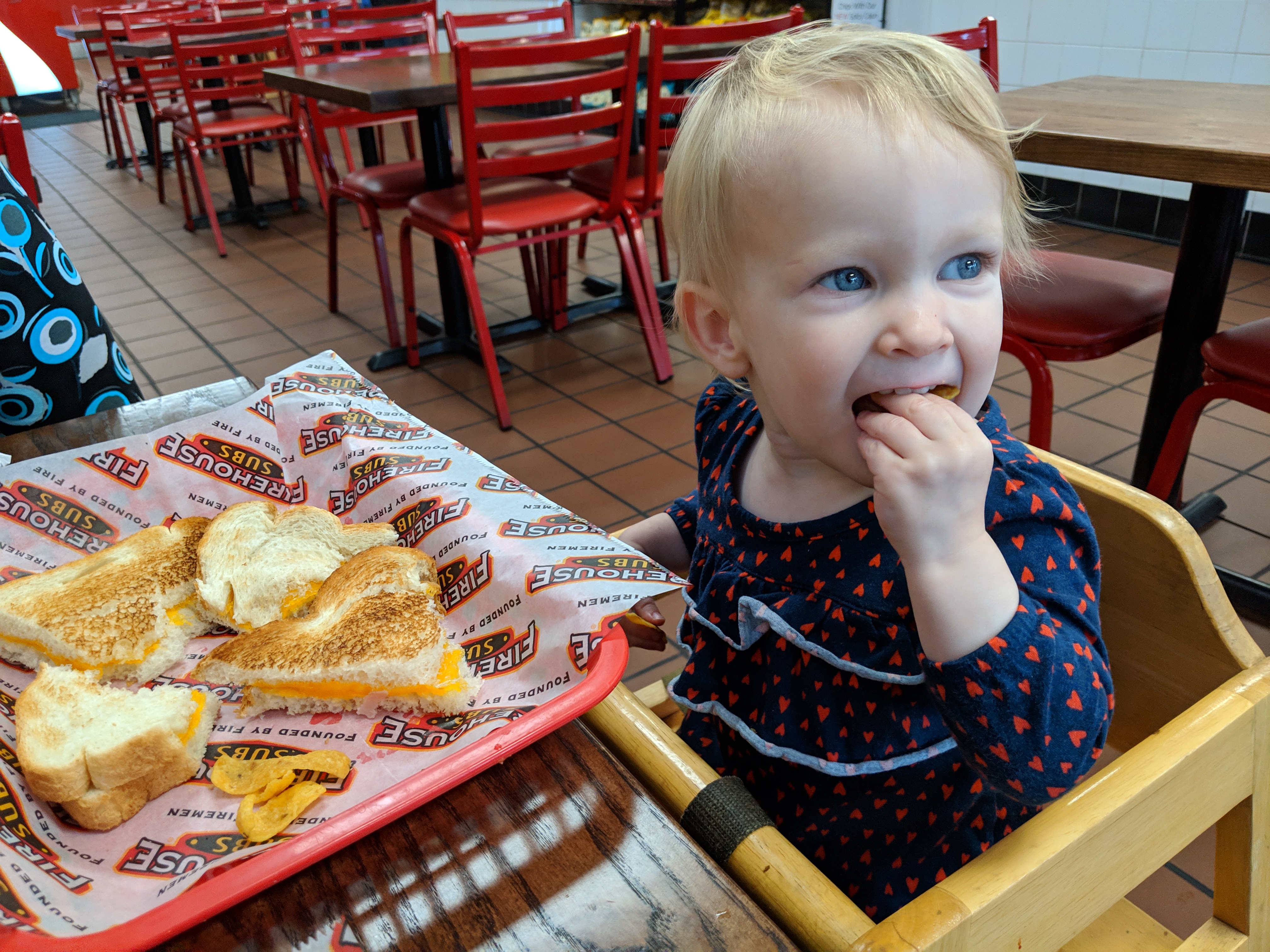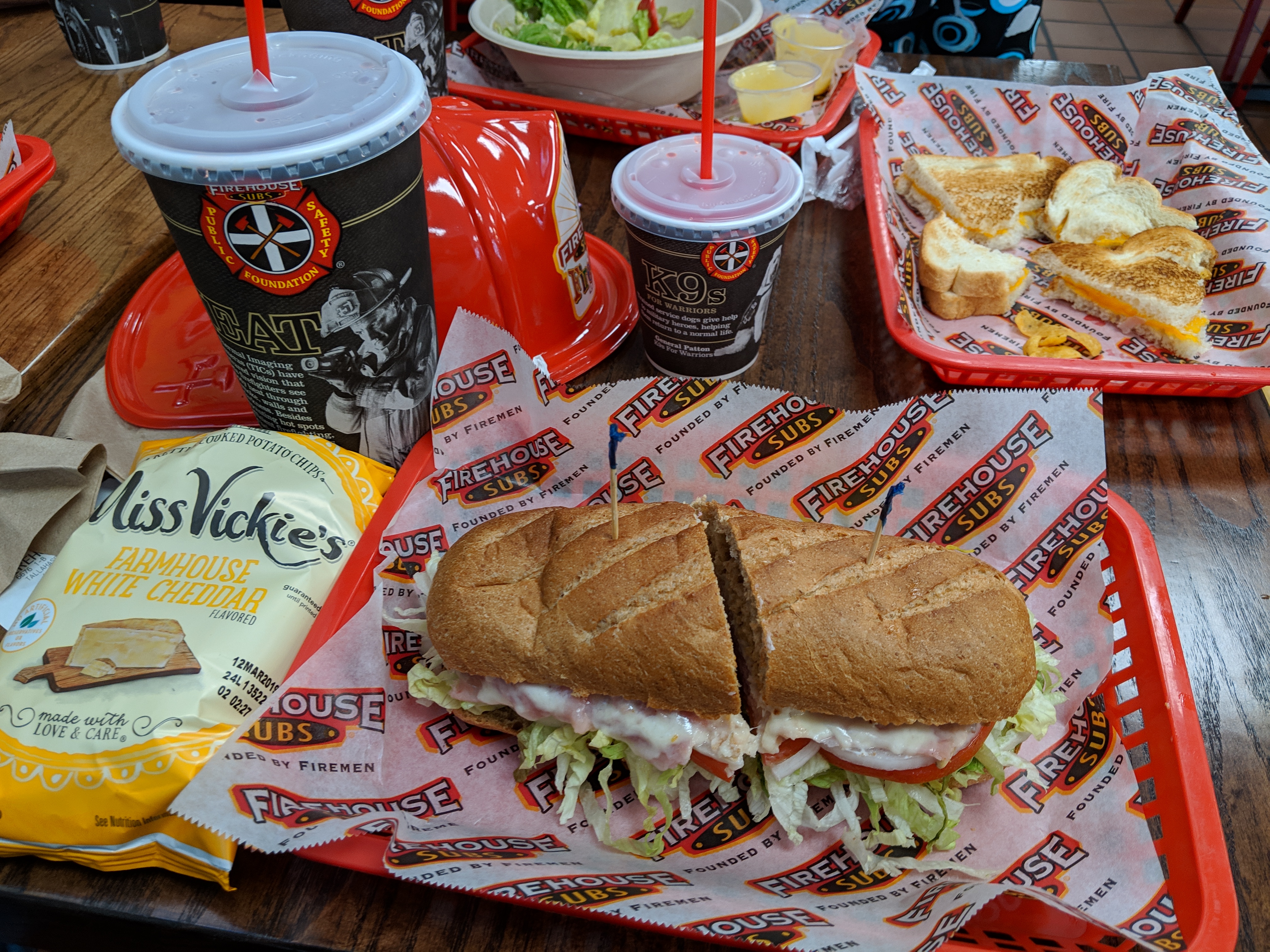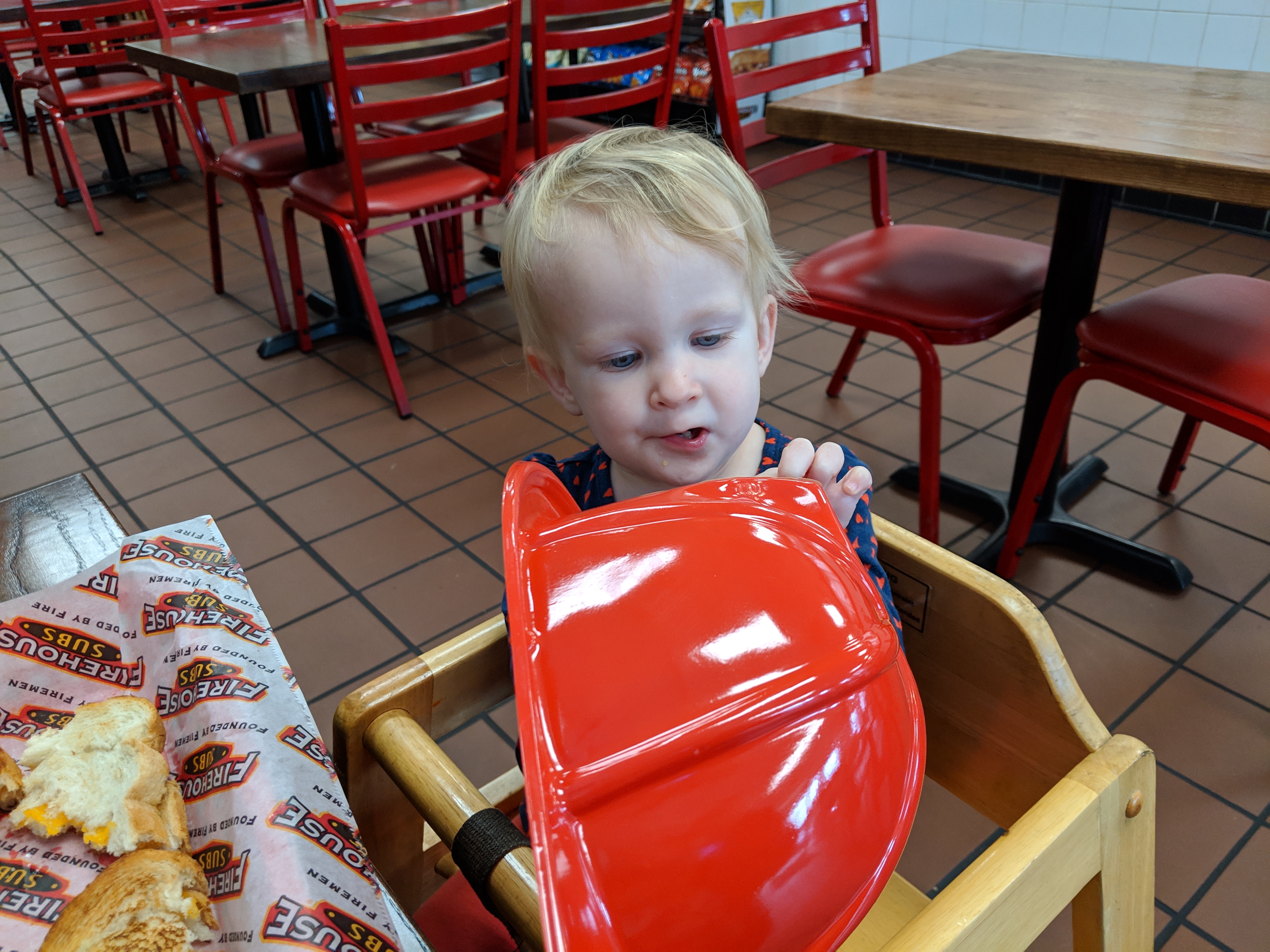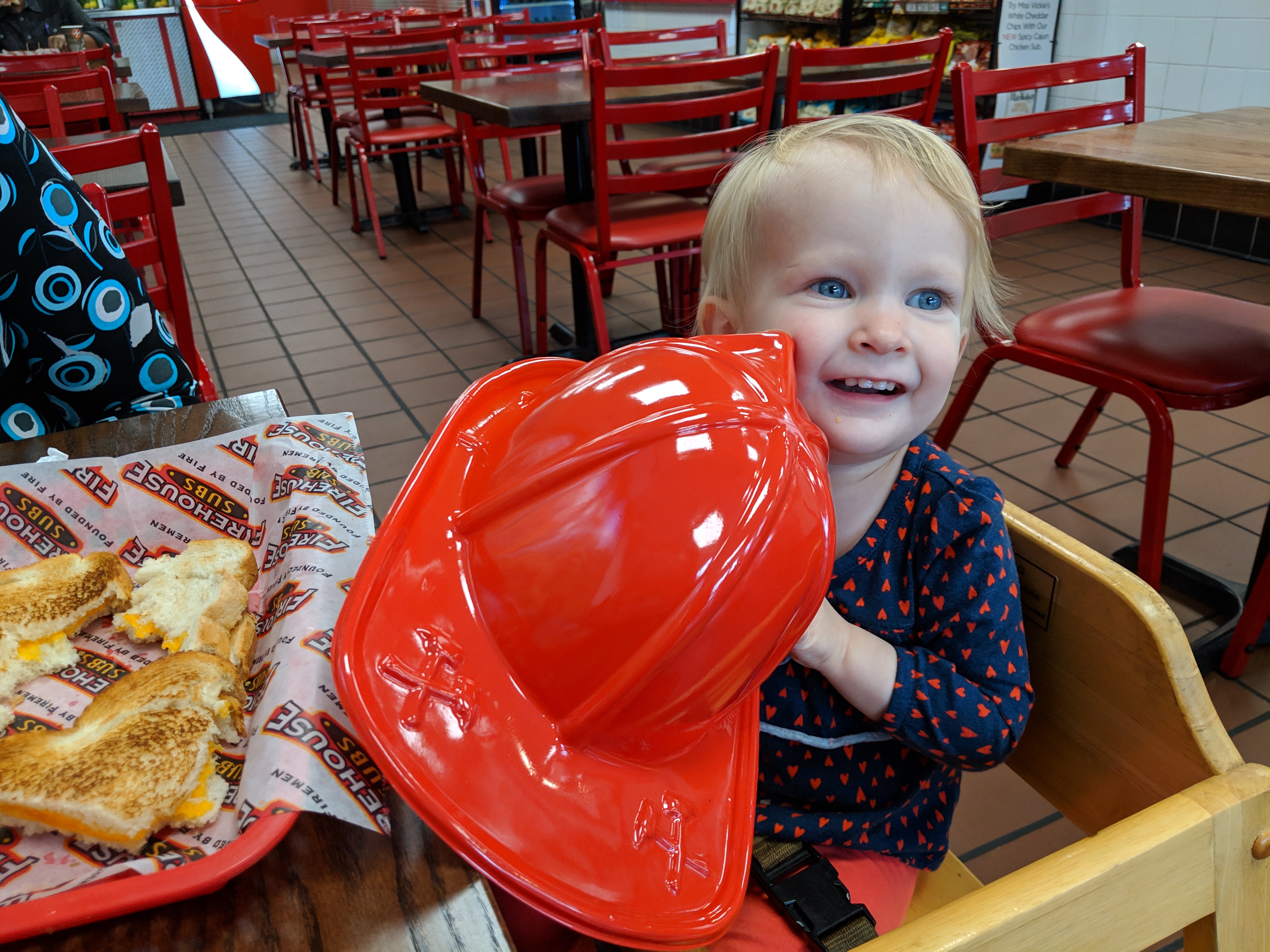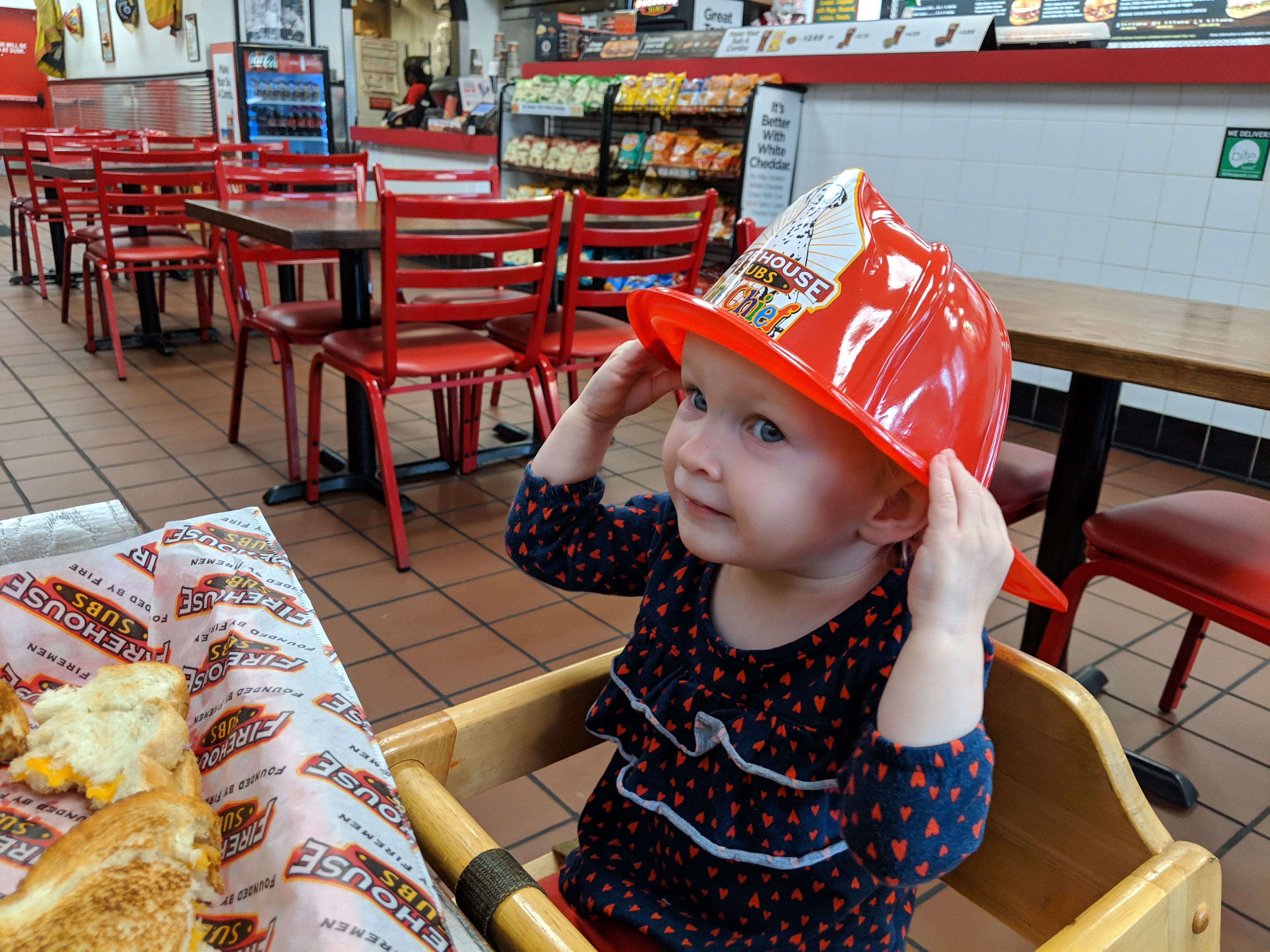 She was eating her grilled cheese sandwich pretty well tonight, but then when Uncle Keith suggested she dip it into Aunt Suzanne's honey mustard dressing, she really started chowing down! And she ate the entire thing! Plus she had some of Grandmommie's Fritos, and my white cheddar chips. Then she was ready for this teeny little rice Krispy treat.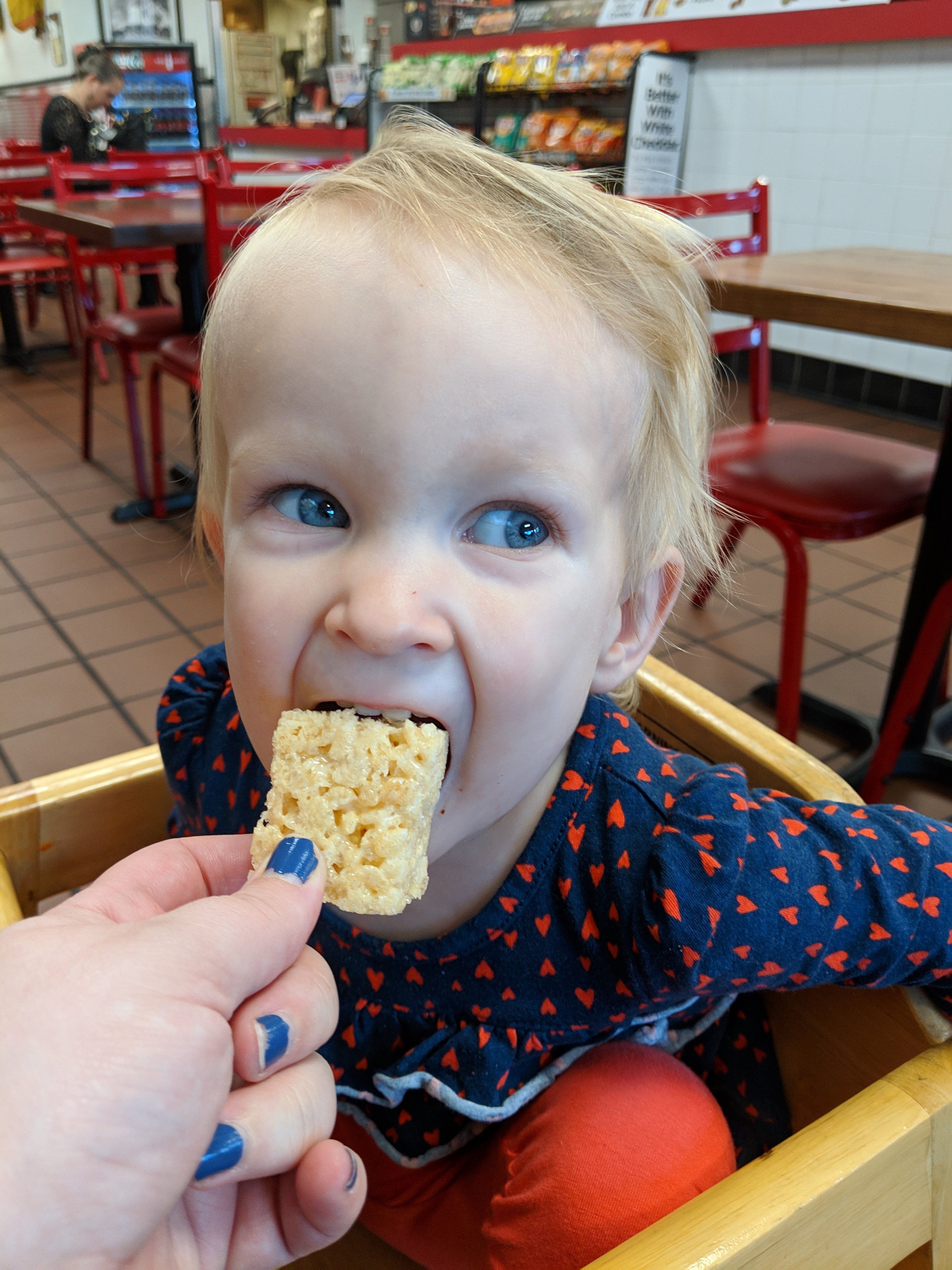 And even after all of that, as soon as we got in the car to head to church, she was back there in her seat saying, "eat eat!" Growth spurt, right?!
After church and choir and picking up our Walmart grocery order, we got Emmie all ready for bed. Grandmommie bought her a new book about Easter, and we gave it to her tonight. She ended up really liking it, and we had to read it about six times before we finally just had to out it down and move on! And in the second photo below, the page says "praying," and she had her little hands folded for prayer. Isn't that so sweet?!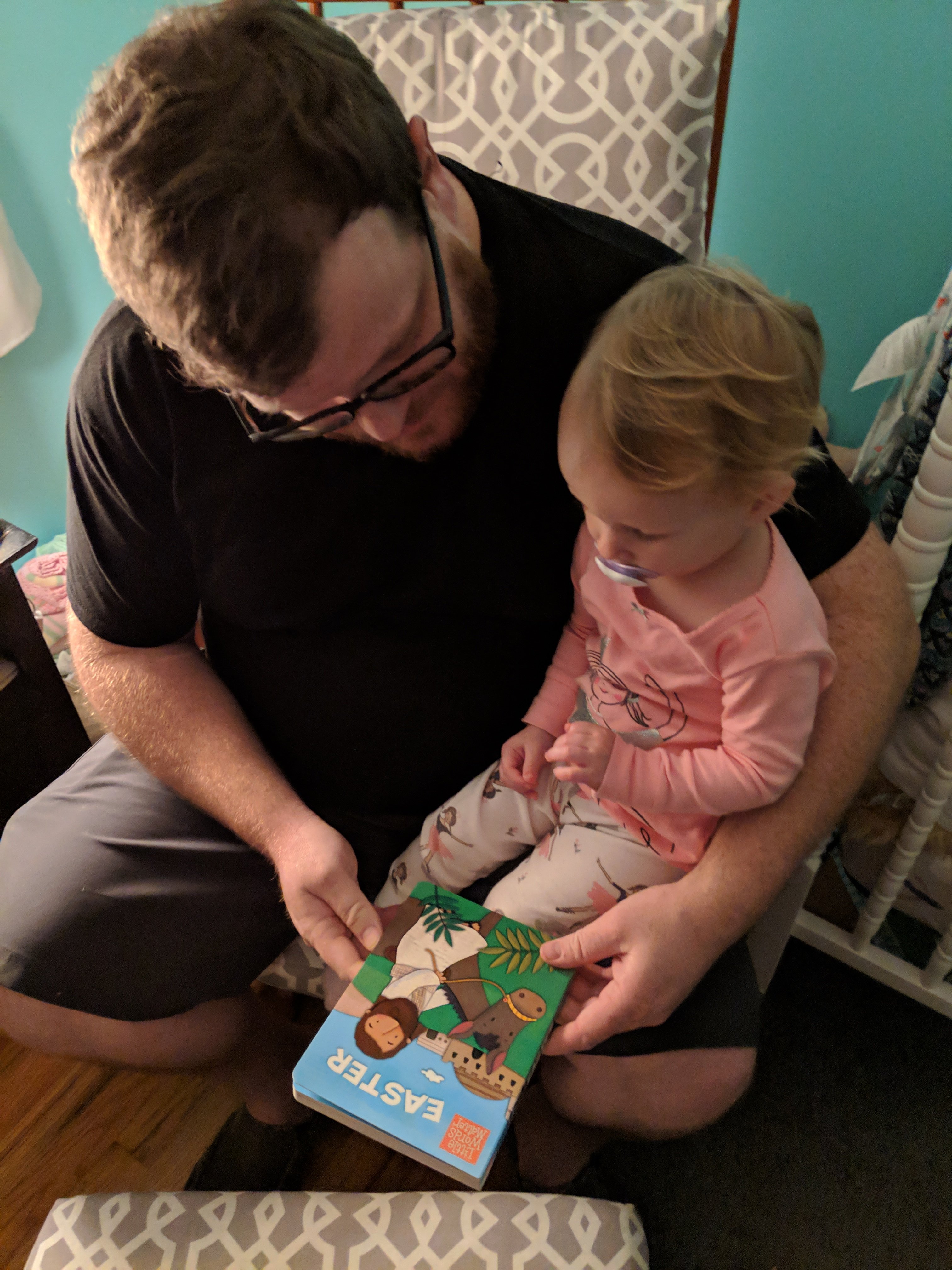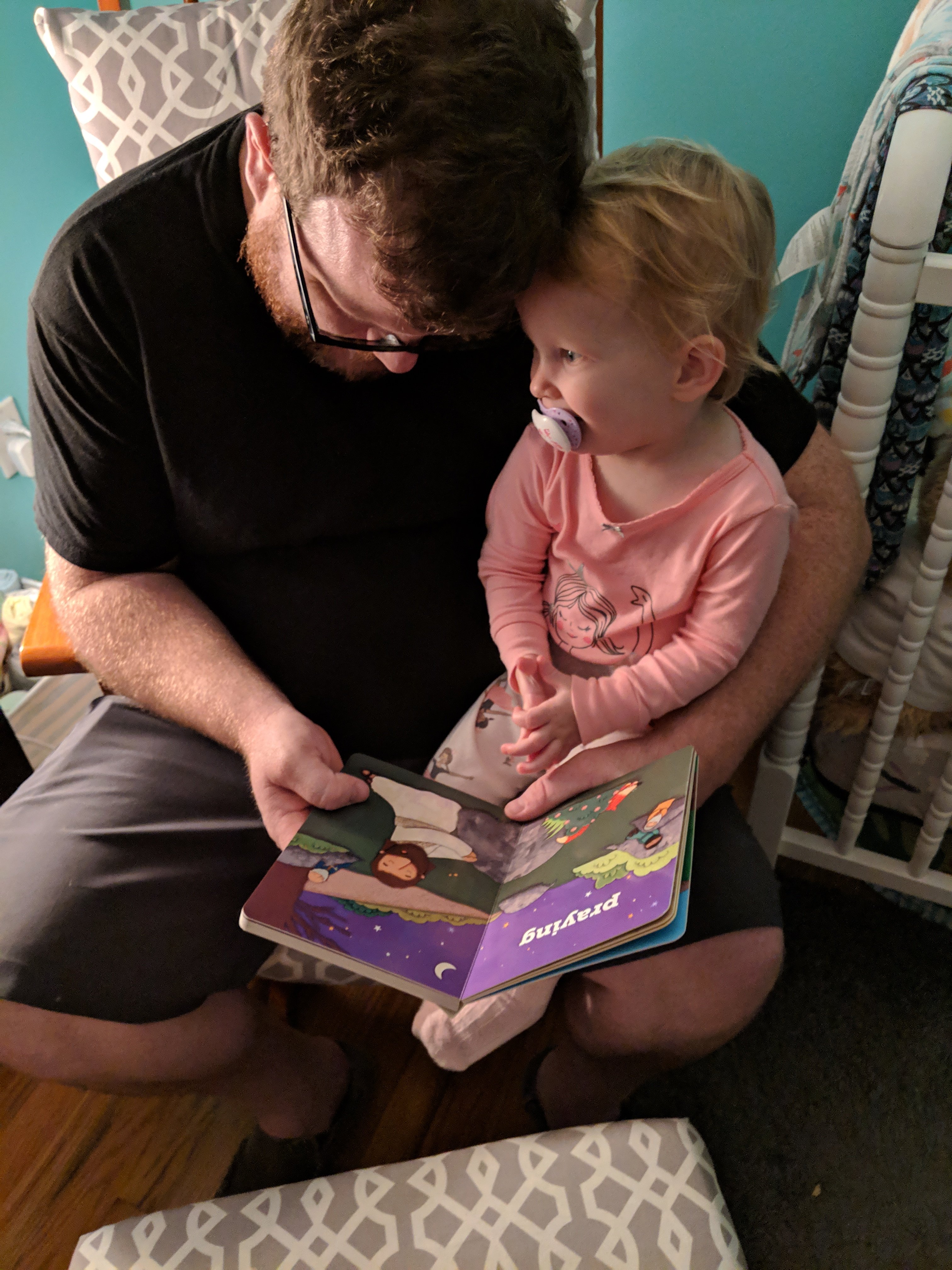 Jeff is still back there working on getting her laid down in bed. I could hear her chatting and asking about Bo for the first few minutes (she's obsessed with Uncle Bo lately!), but now it's just silence, so I assume they probably both fell asleep in the glider back there.
Not much news about Megan today, other than she's still doing well at the hospital. If you'd like to help out in a small way, Bo would graciously accept gift cards for meals, since he's constantly going back & forth between work, home & hospital. Fell free to reach out to me, my mom or Bo if you feel led to do something like that!