Emmie got up around 7am today (I think), but Jeff was in the living room with her and let me sleep 'til almost 8am. Once I got up, I had an early morning grocery pick-up from Walmart, and this little silly goose wanted to help me with everything. I always take everything out of the bags on the counter, then put away the cold stuff, and then the pantry stuff. She was also super excited for the Baby Yoda Gogurt's I got her!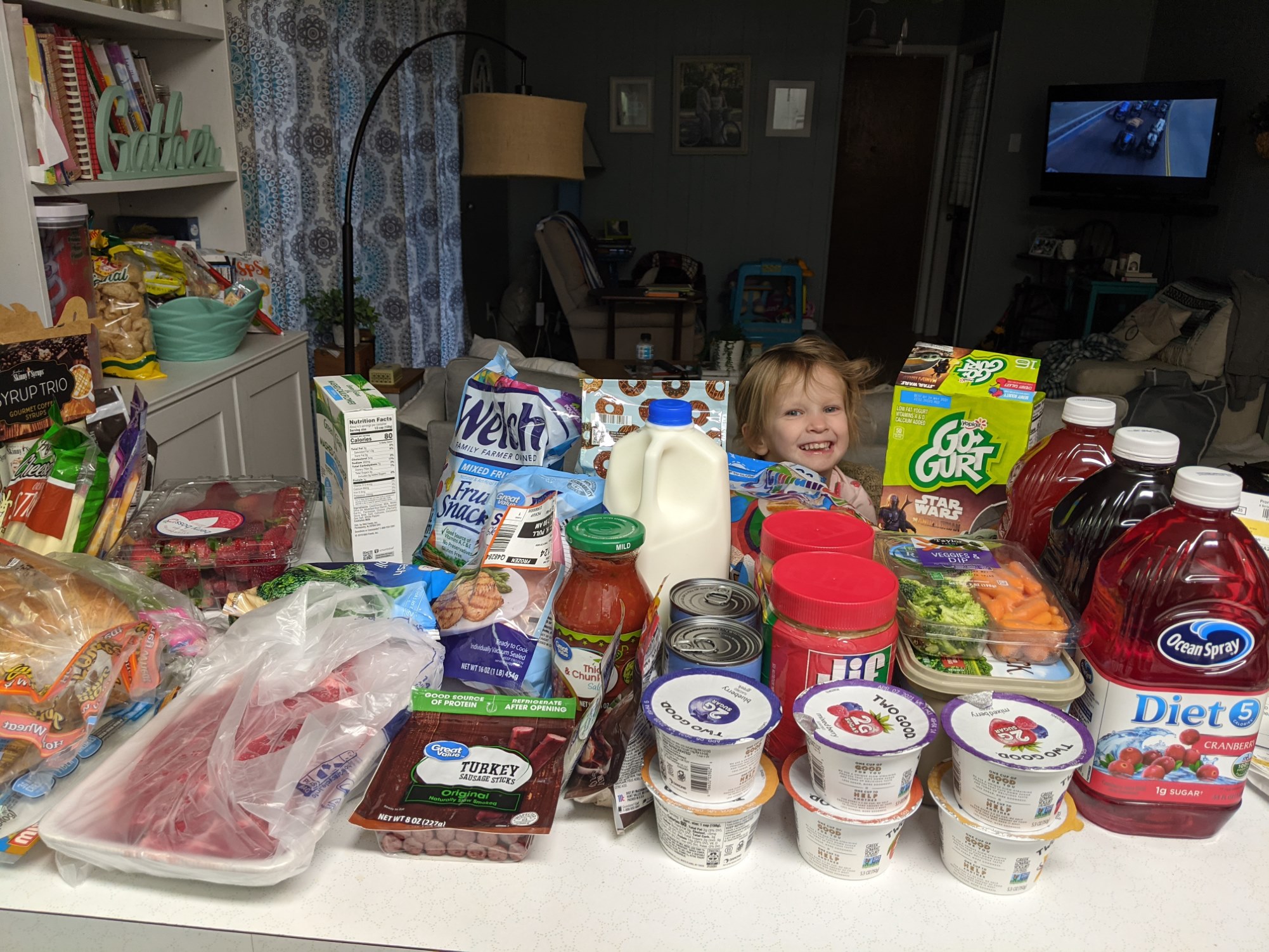 We made egg sandwiches for breakfast together once the groceries were all put away. I made myself only half of one (to cut down on the carbs from the bread), then made ice coffee with the sugar-free mocha syrup and some of the chocolate protein shake, and drank the rest of the shake. And everything was yummy and filling!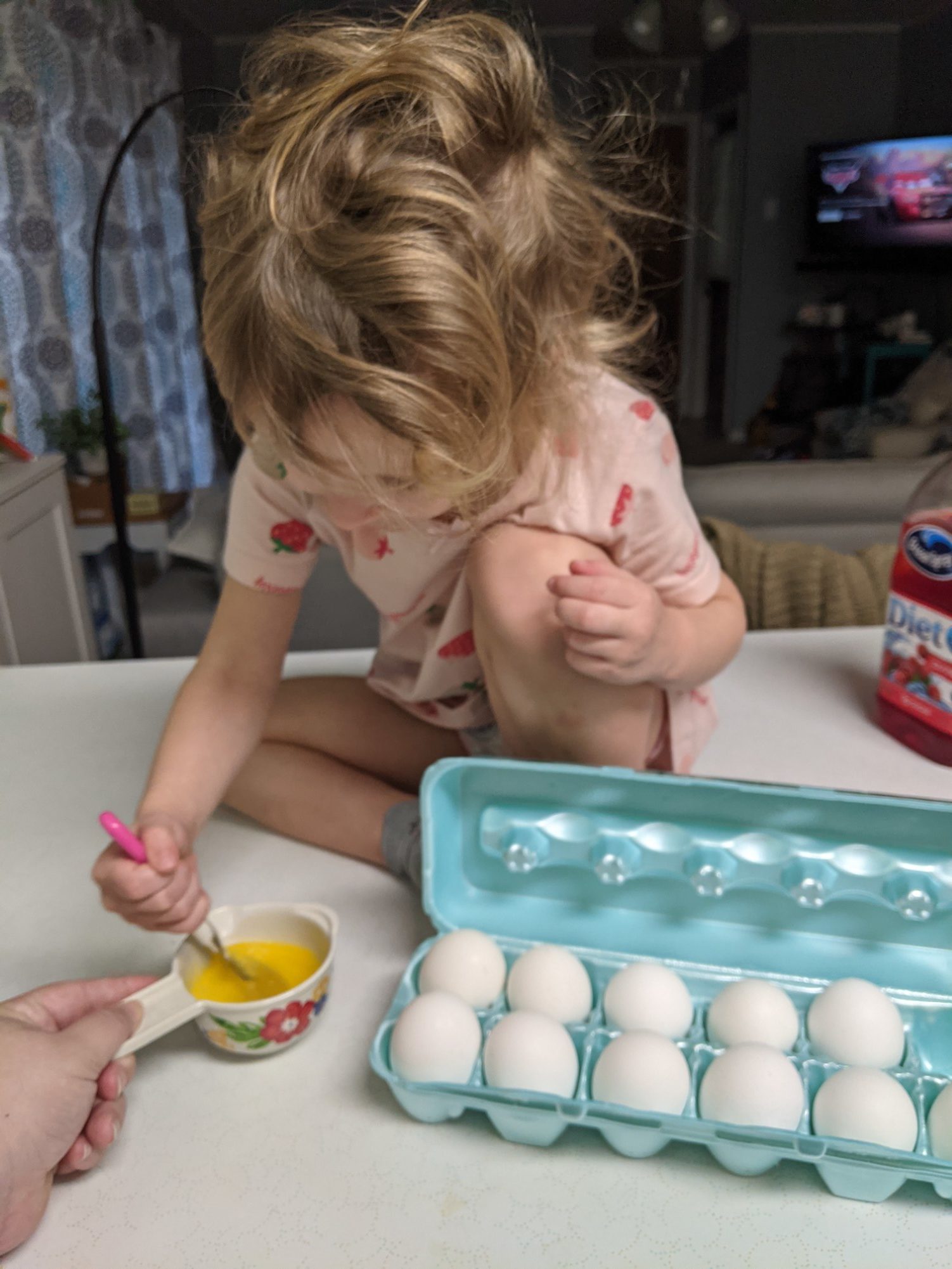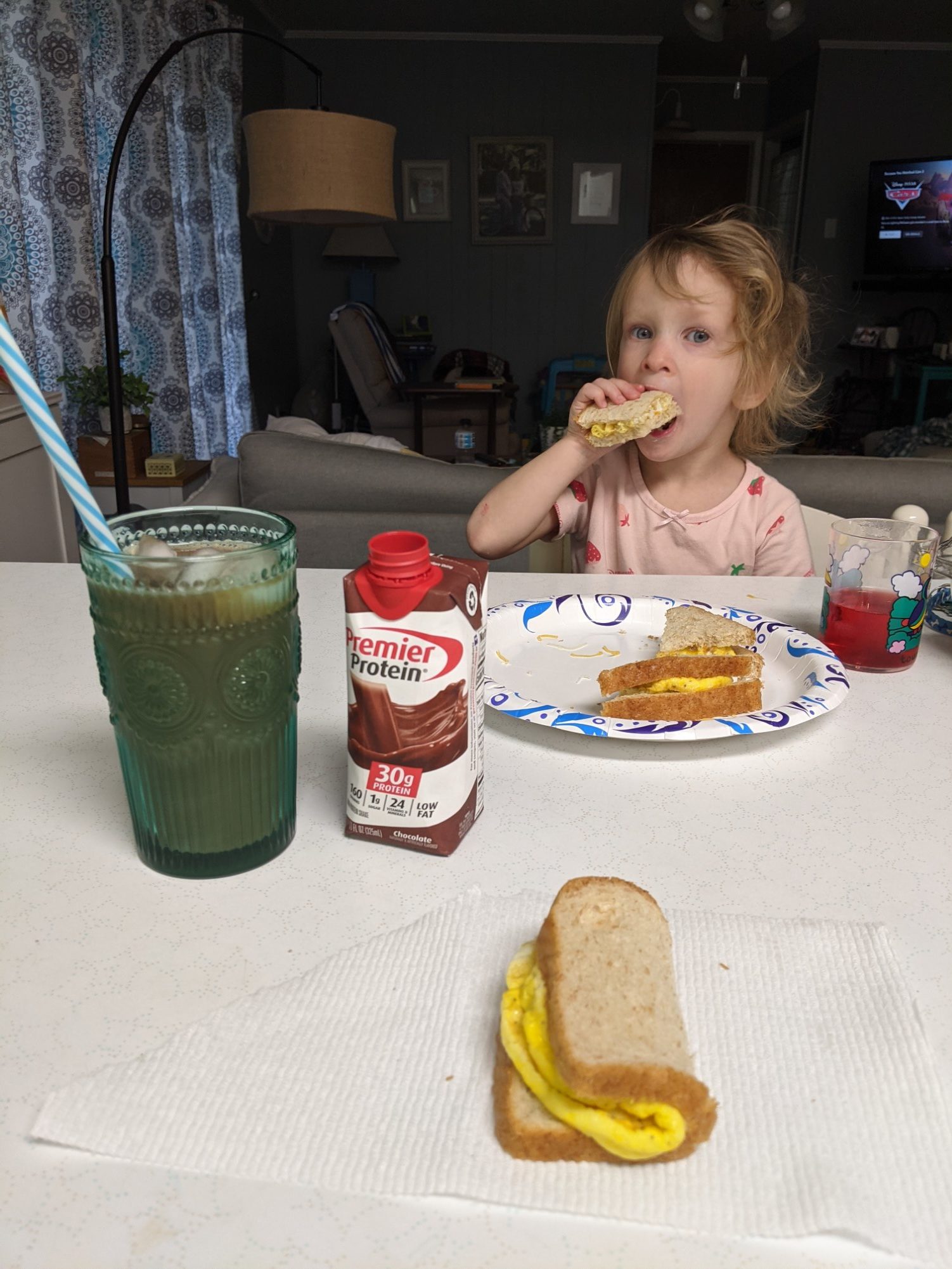 But someone stole some of my coffee!!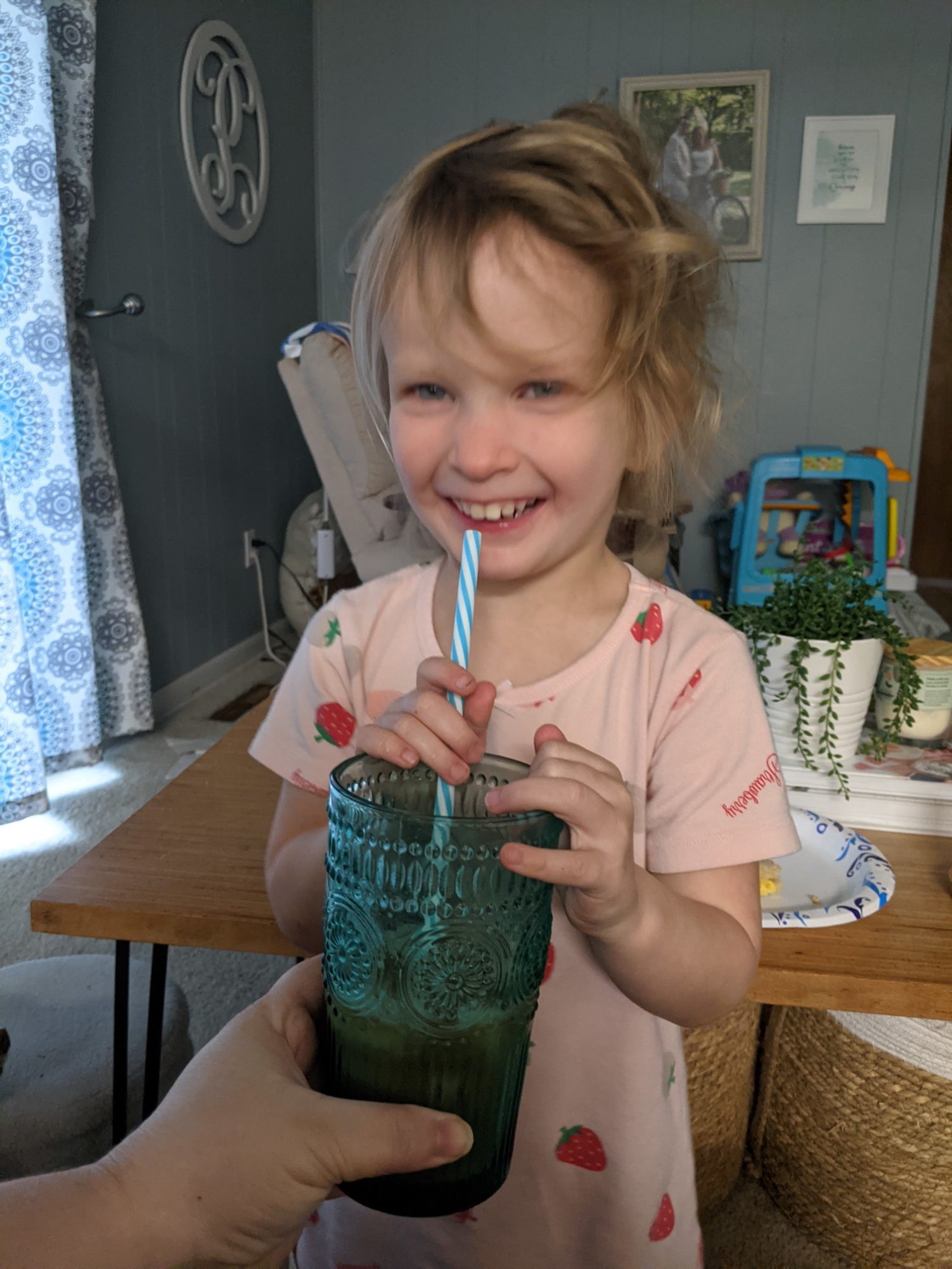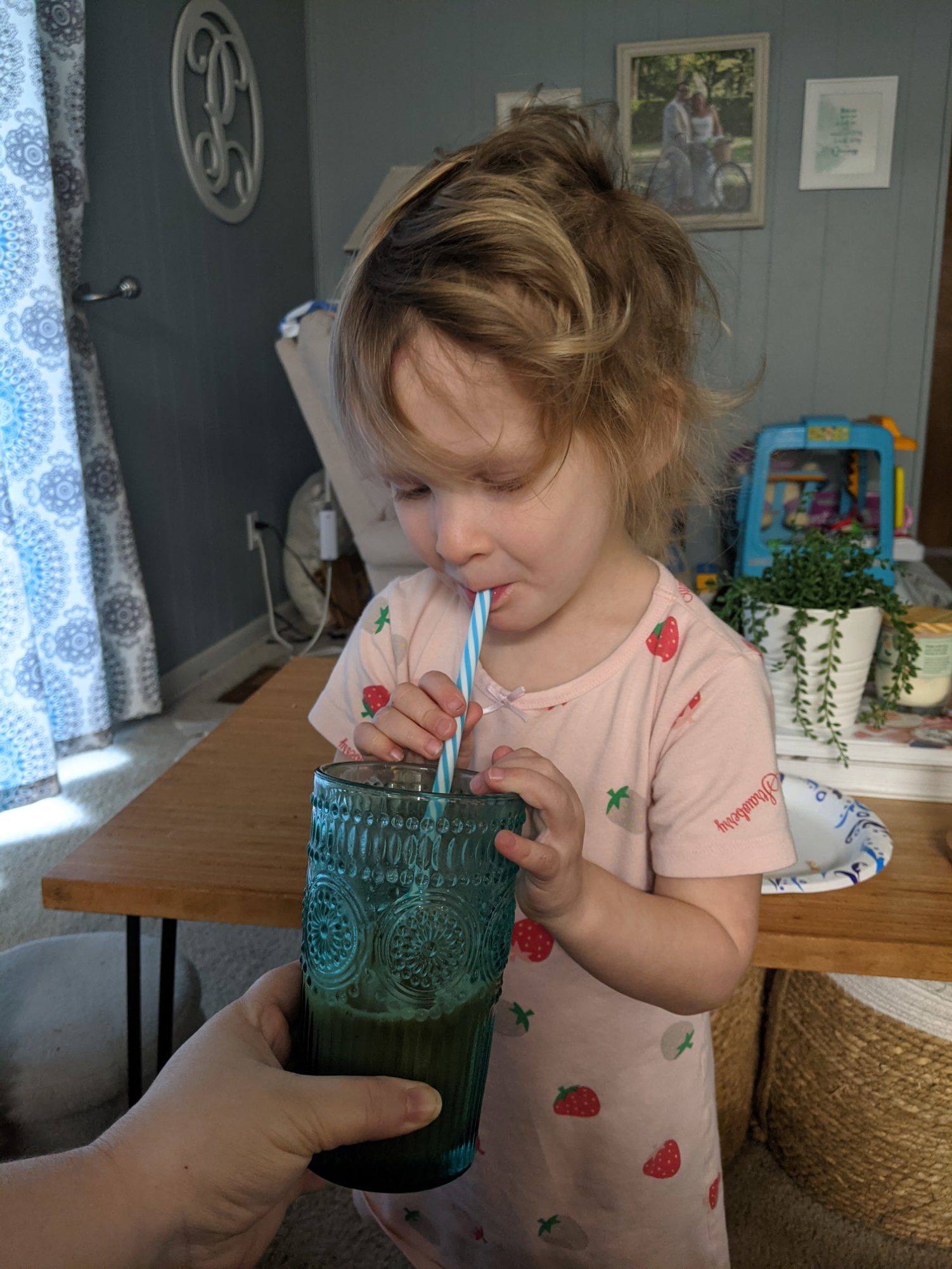 We alternated chores and playtime, from vacuuming to coloring. We cleaned the living room, vacuumed, washed dishes, washed & dried two loads of laundry, and folded a few loads as well. I tidied up a couple random corners that had gotten piled up, and straightened up Emmie's room a bit.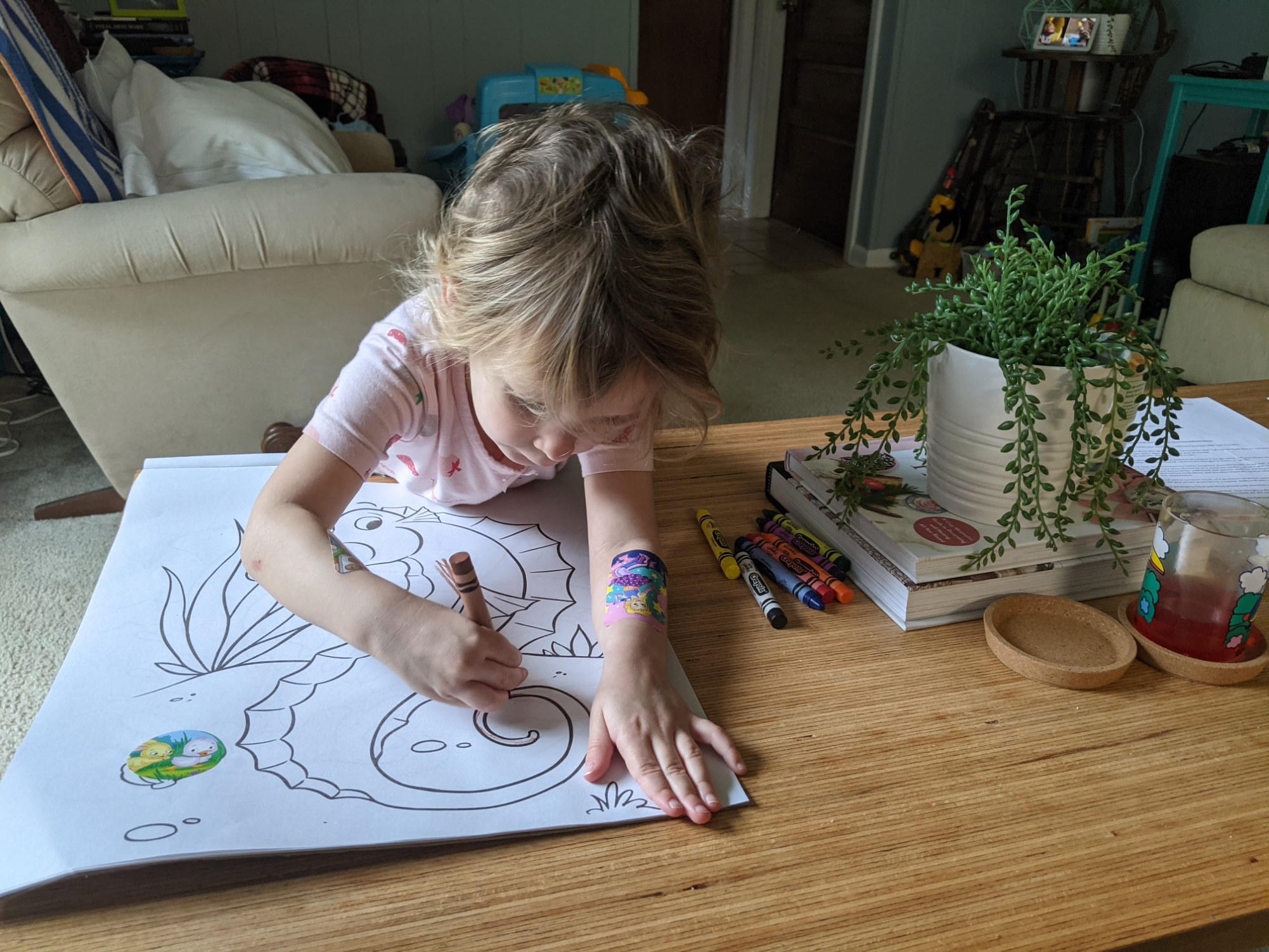 She had a PB&J, fruit snacks and a string cheese for lunch, and still ate a piece and a half of my cauliflower pizza. I did end up baking that for my lunch today, and it was tasty, but definitely higher in carbs than I anticipated. I think the cauliflower subs are better for people avoiding gluten, rather than people avoiding carbs. So I only ate half of this tiny pizza, and it was still 49g of carbs! (My carb budget for lunch is 45-60g, but I've learned my body doesn't do too well with that much.)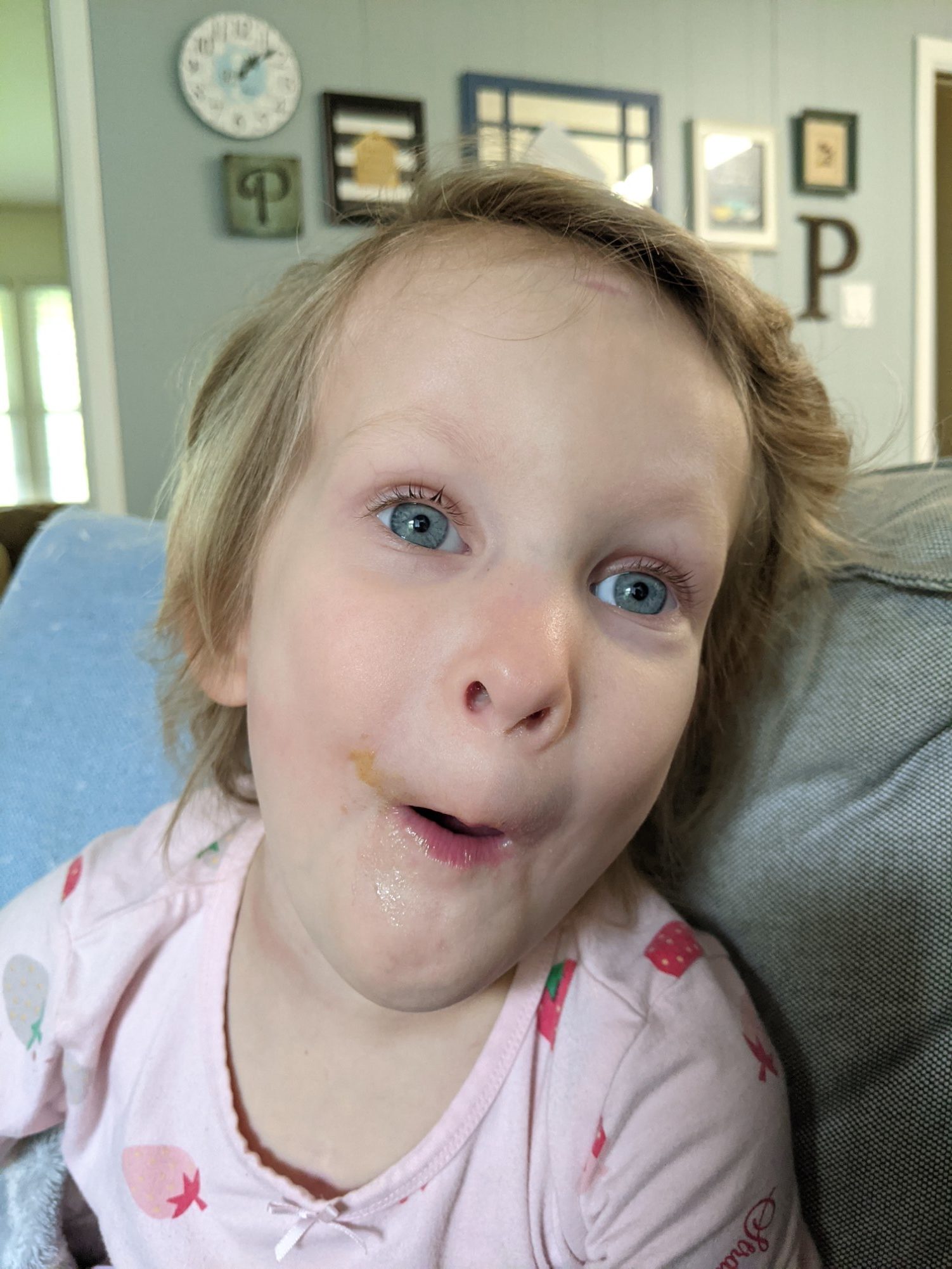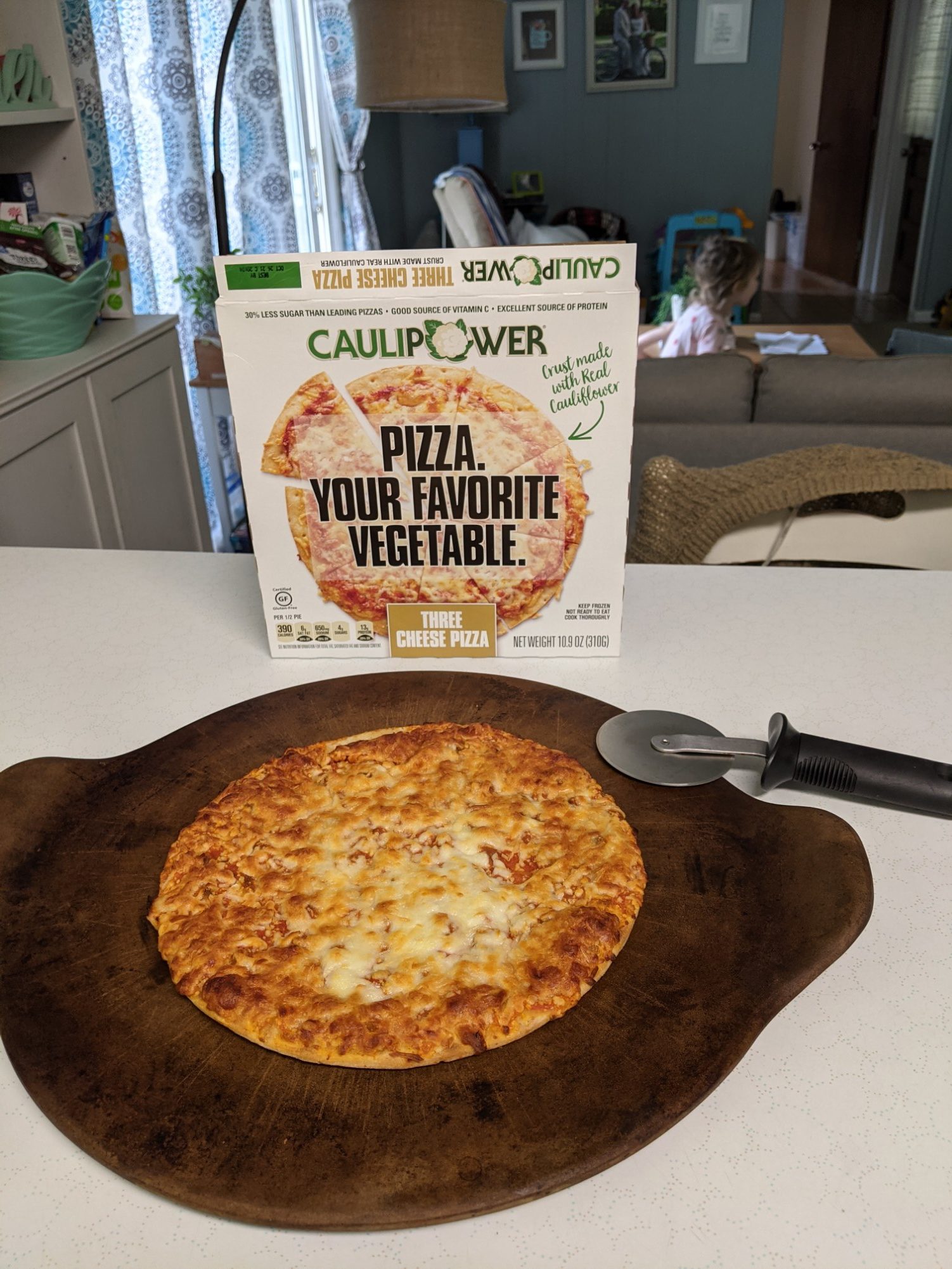 She only napped for an hour, but I repainted my fingernails and toenails, and then she was awake again. Grammy and Grandmommie had planned to come over to our house this afternoon, and Little Miss Nightgown Girl wanted to go sit outside and wait for them to get there. She was laid back against me, just so chill in her rain boots, just basking in the warm afternoon sunshine.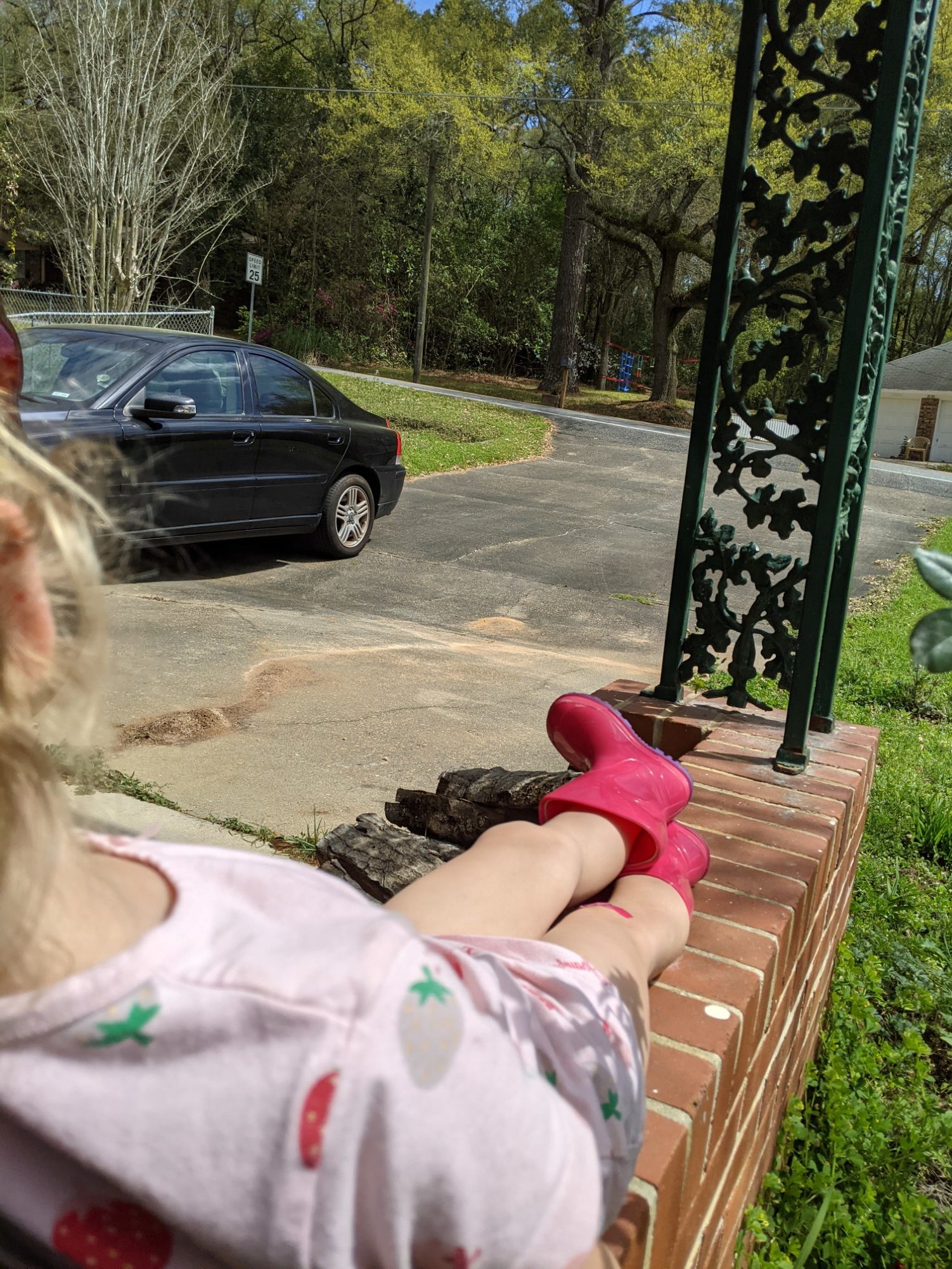 Grandmommie and Emerson played for a few hours, while Jeff worked on cleaning up more of his tech/computer nonsense in the front room, while Mama and I attached the boys' room in the back of the house.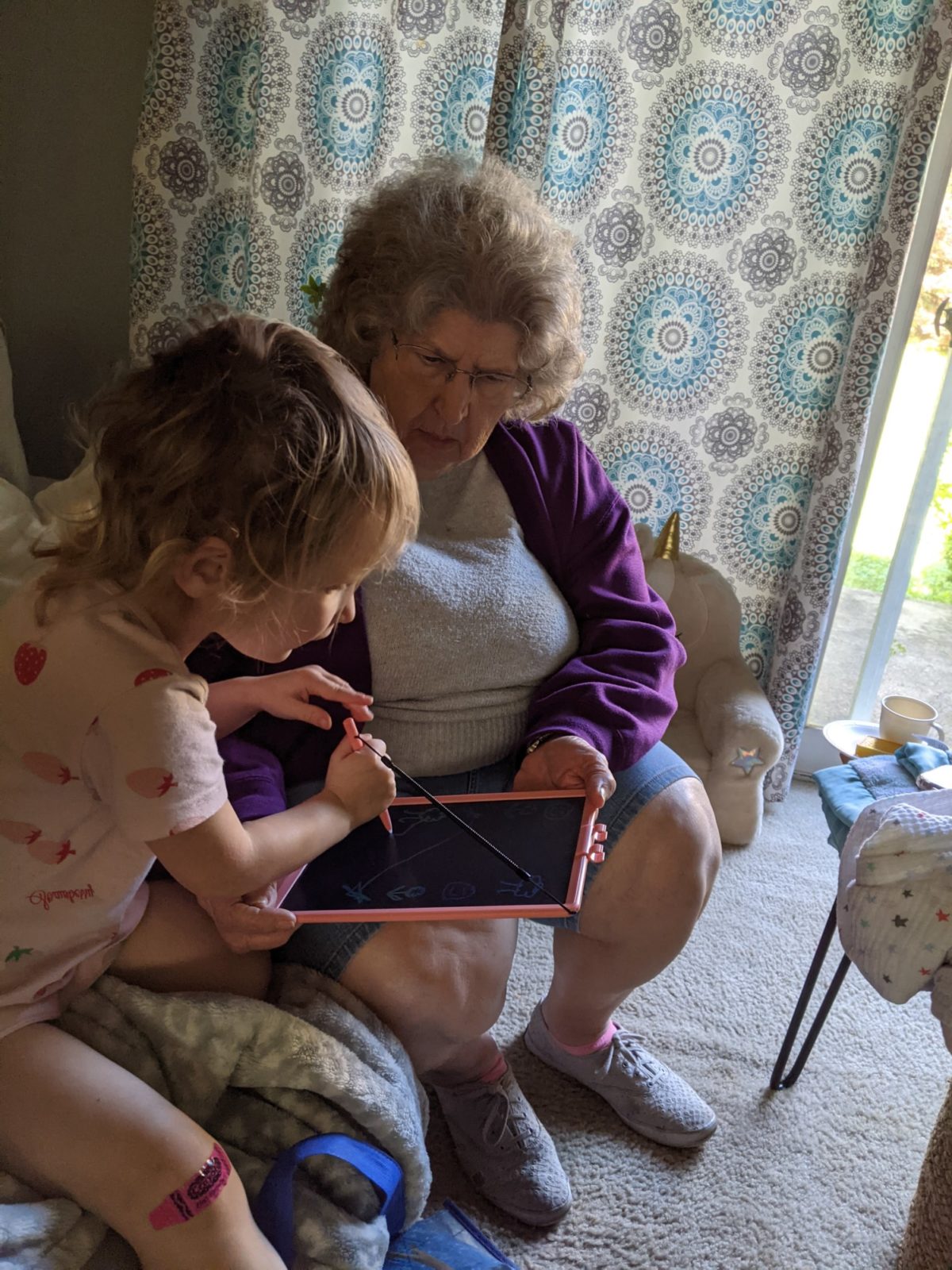 They had SOOO much stuff stockpiled in their closet from years and years ago, when they were 10 & under, that they never played with anymore and just needed to be donated. So Mom and I loaded up my whole trunk of stuff, and the back of her Jeep, and got rid of so many old toys and clothes. We also filled up our big outside trashcan with plenty of junk too, and made very serious headway with everything in their room. (They are being moved to the front room by the carport, and Baby Girl will go in their room, since it's close to our bedroom.)
After a few hours of working, we took a break for Emmie to throw a birthday party (or three) for her panda bear. She brought us all a plate or bowl with the cake and ice cream she made (mine was even sugar-free), and we sang Happy Birthday three or four times.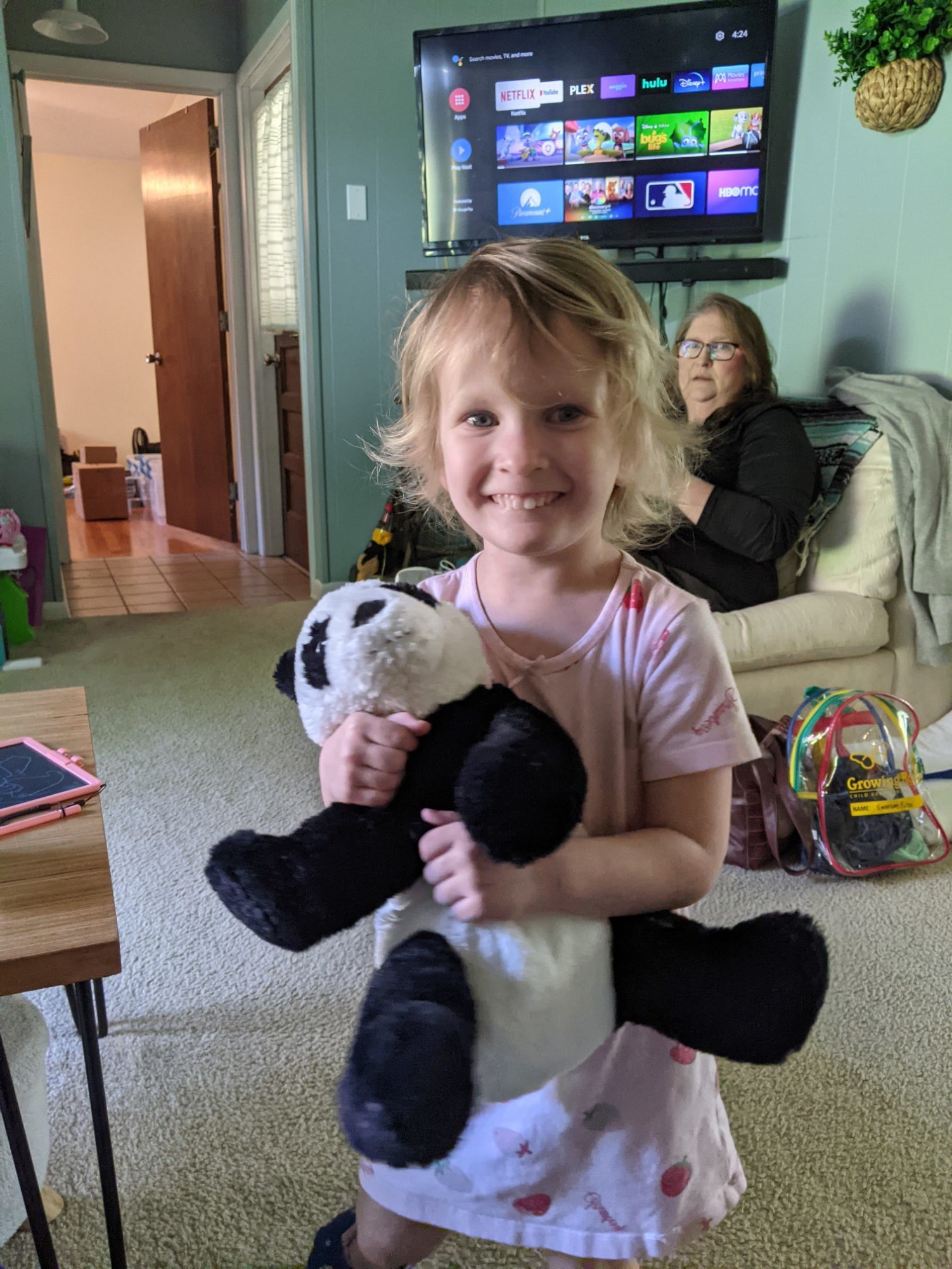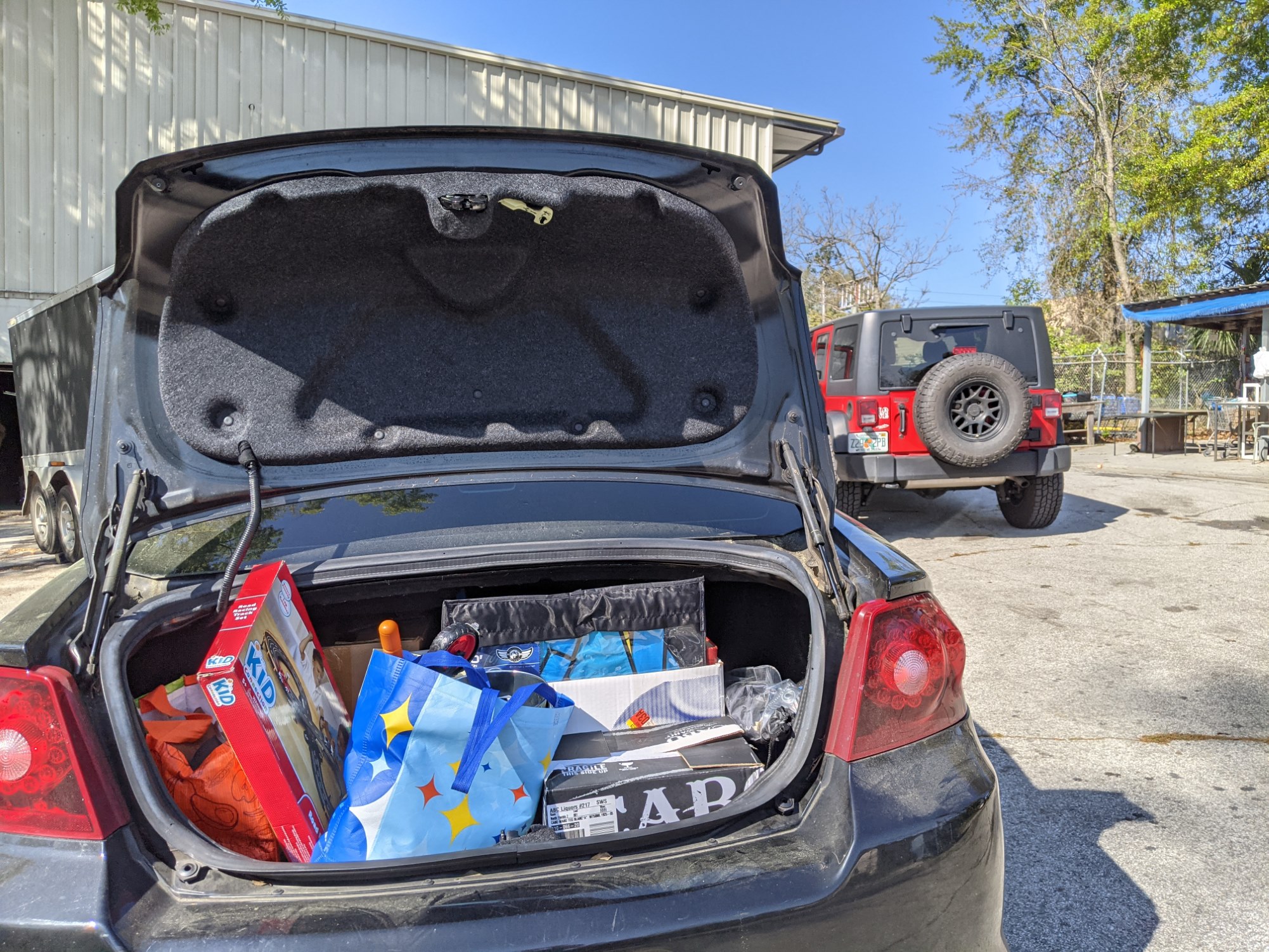 After mom and I dropped off our carloads of stuff at the thrift shop, her and Grandmommie headed home, and we got take-out from A-town Wings again for dinner tonight. (One of the things that's hardest right now is ordering take-out, because all I really want is Mexican or Thai or Chinese, and all of that is VERY carb-heavy with all the rice, and I don't know what else we can order?! Anyone know some low-carb take-out ideas?) But regardless, these wings were delish. I got mild buffalo (although they were spicier than I expected), and the dry ranch seasonings ones, which are my new favorite flavor of theirs, minus that honey garlic flavor that I can have now anyways..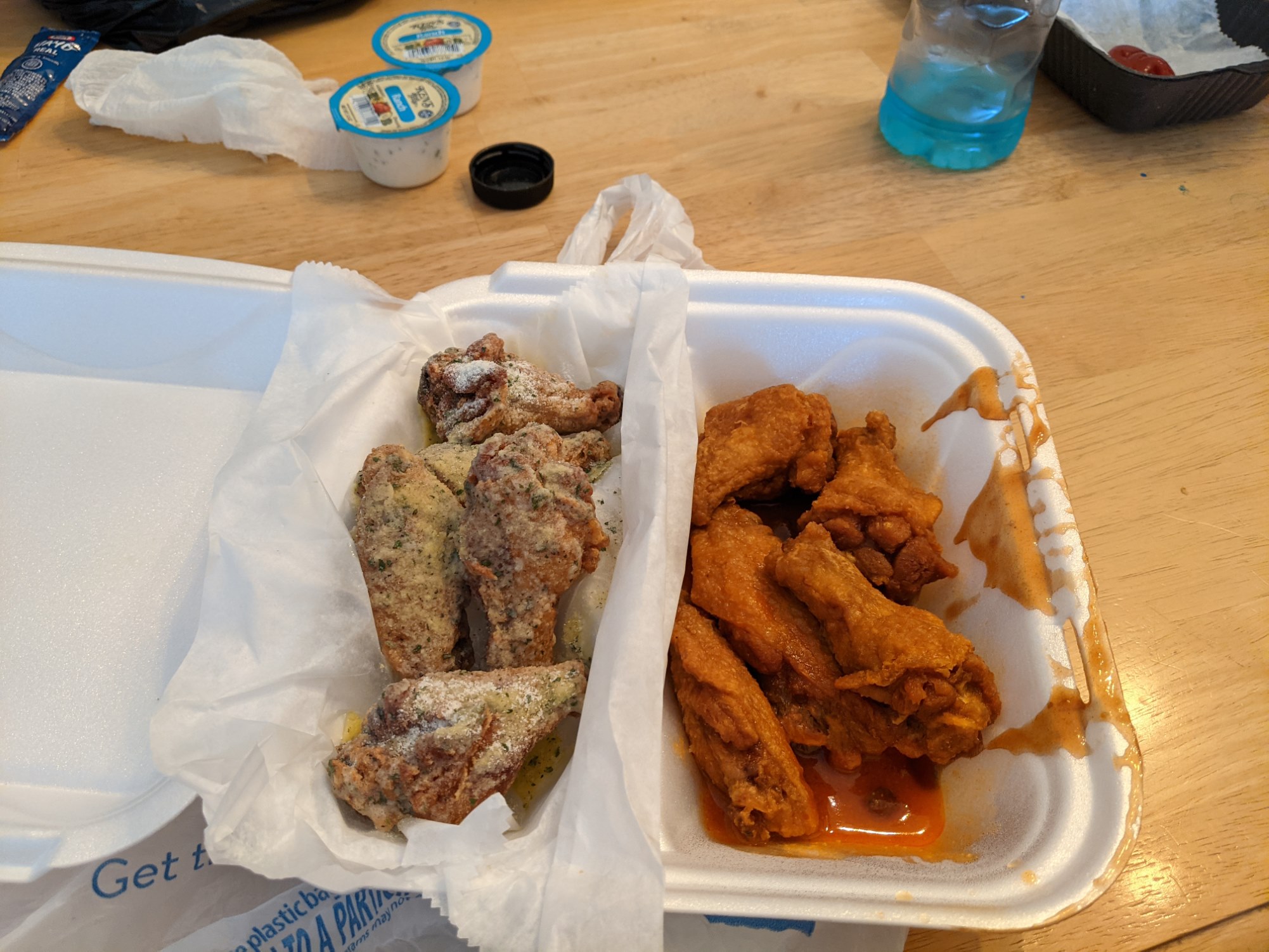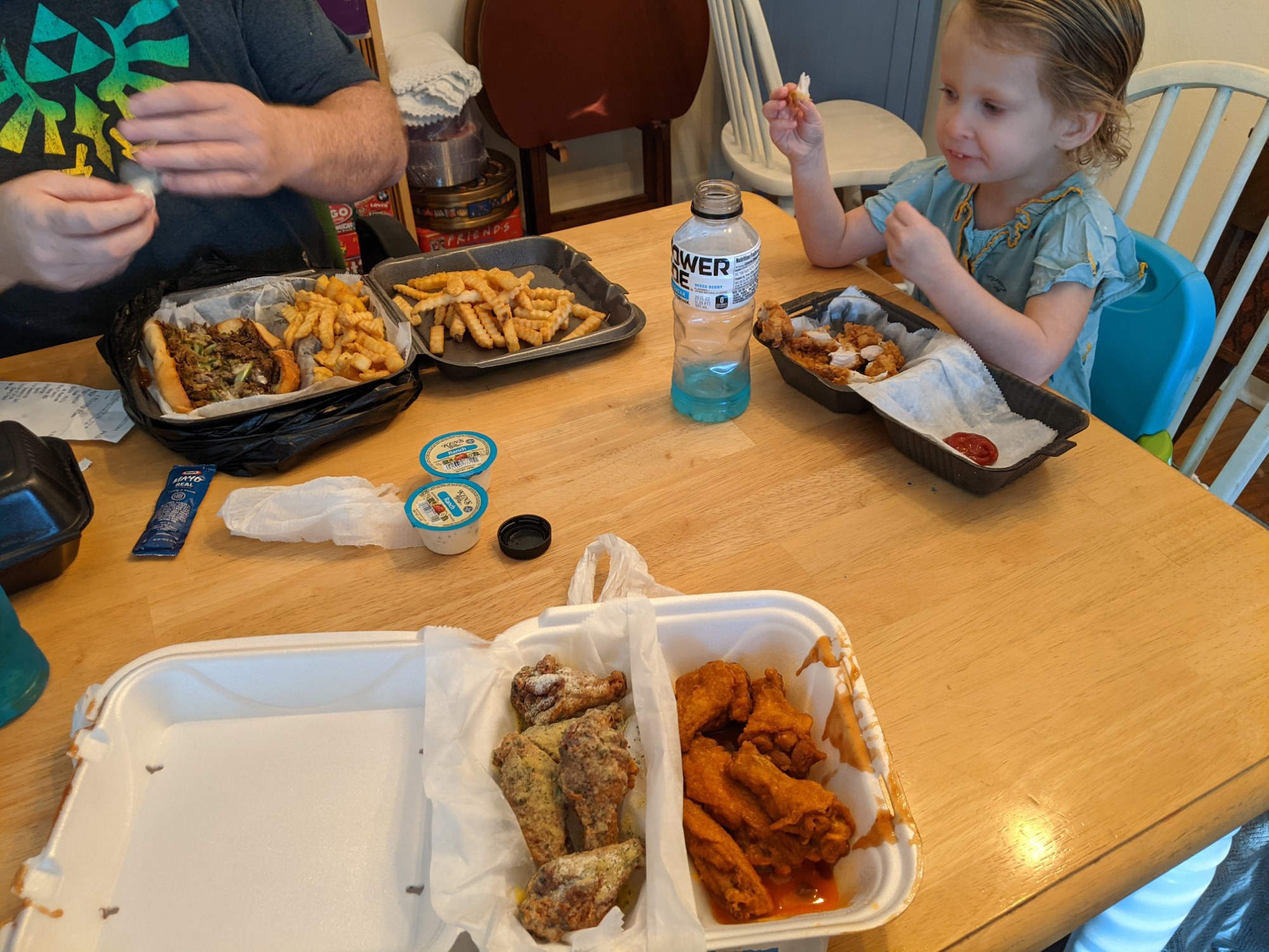 Emmie had a bath while Jeff picked up the food, and then after dinner, she had a mani/pedi. She had asked me about it earlier today, and had been looking forward to it and asking about it literally alllll day long, and she was so excited! She's had plenty of pedicures in her short life, but this was the first time we painted her tiny nails, and she was so ready for that! When I painted her first tiny pinky nail, she was like, "Awww cute!"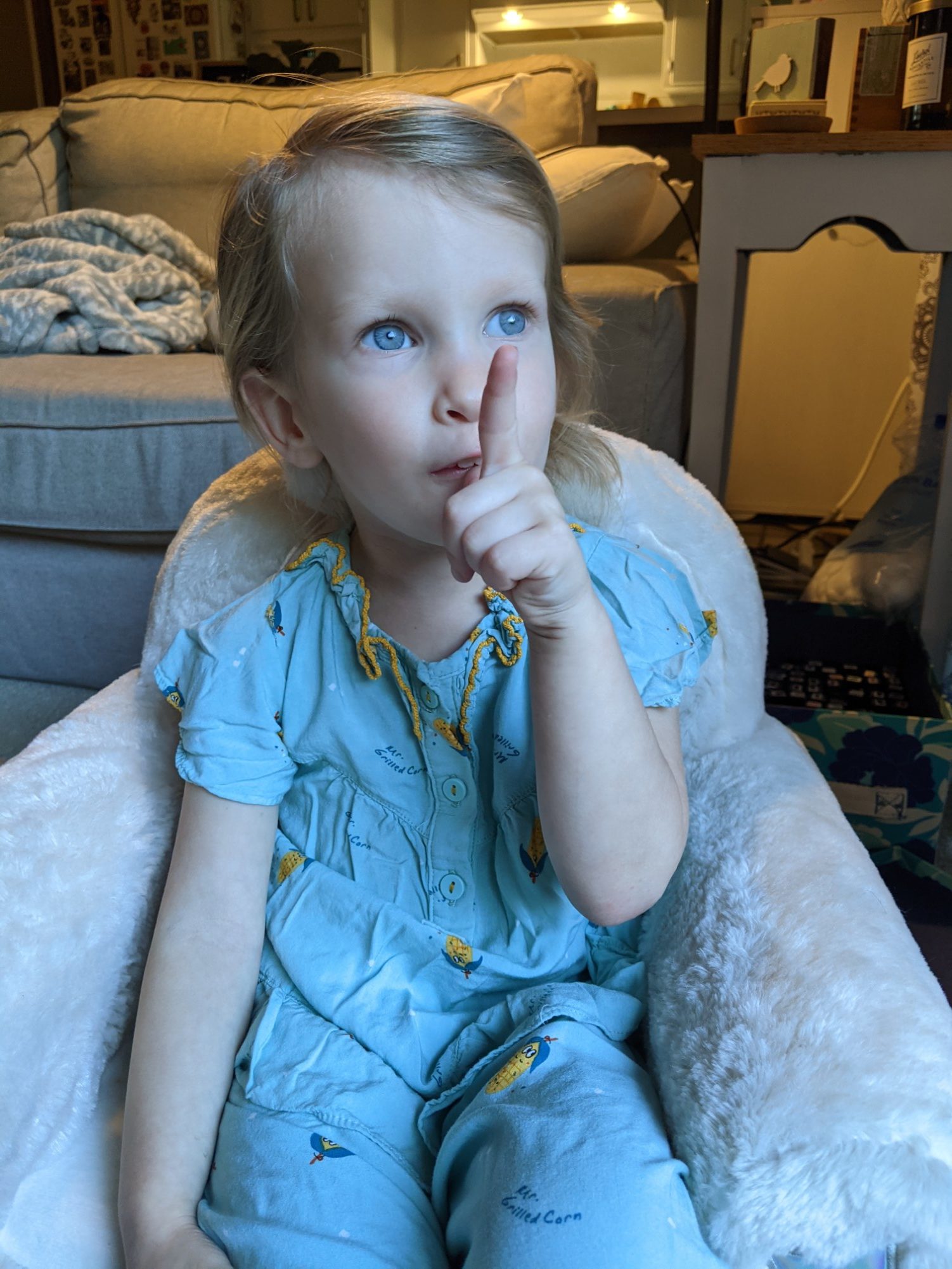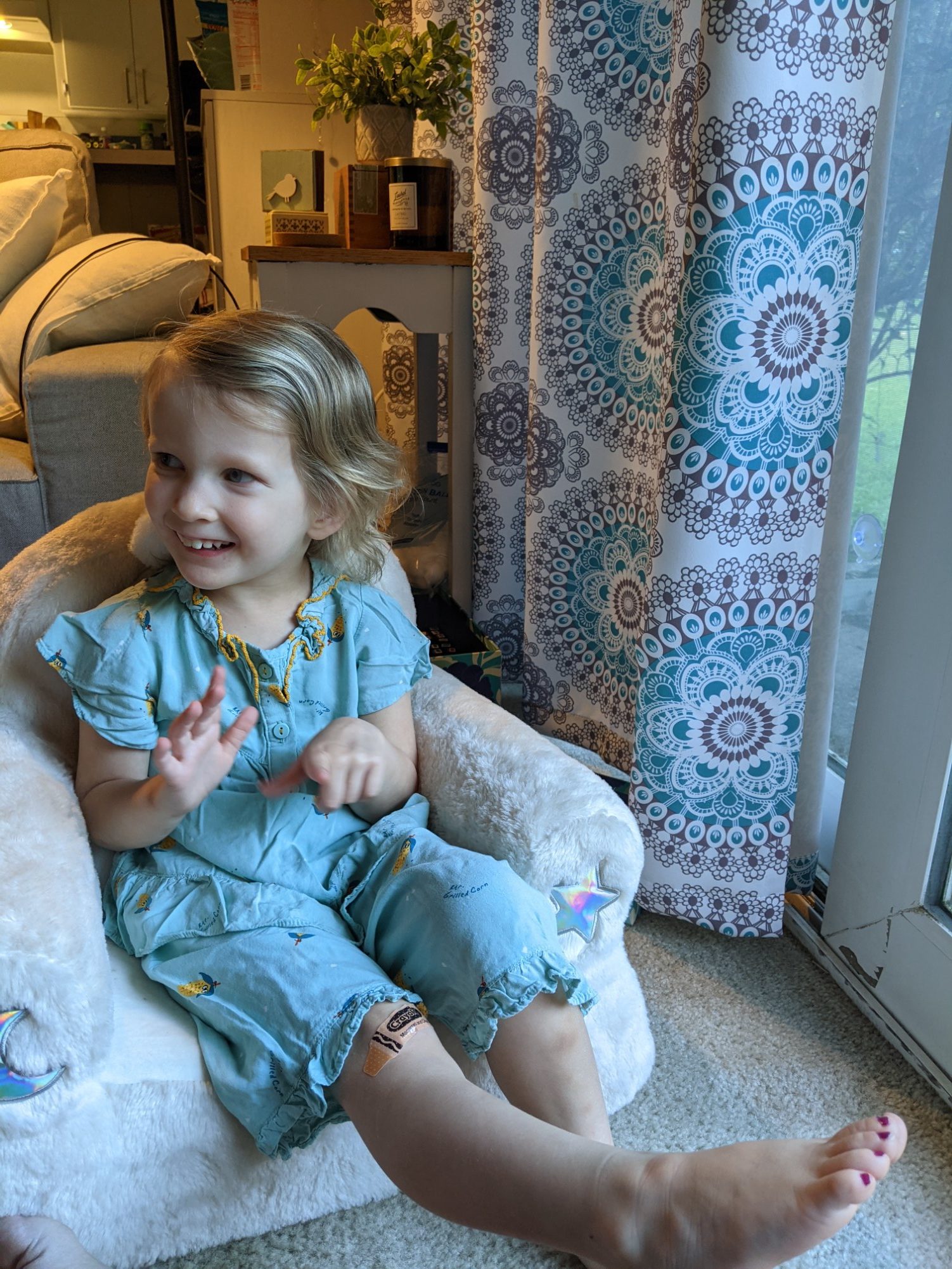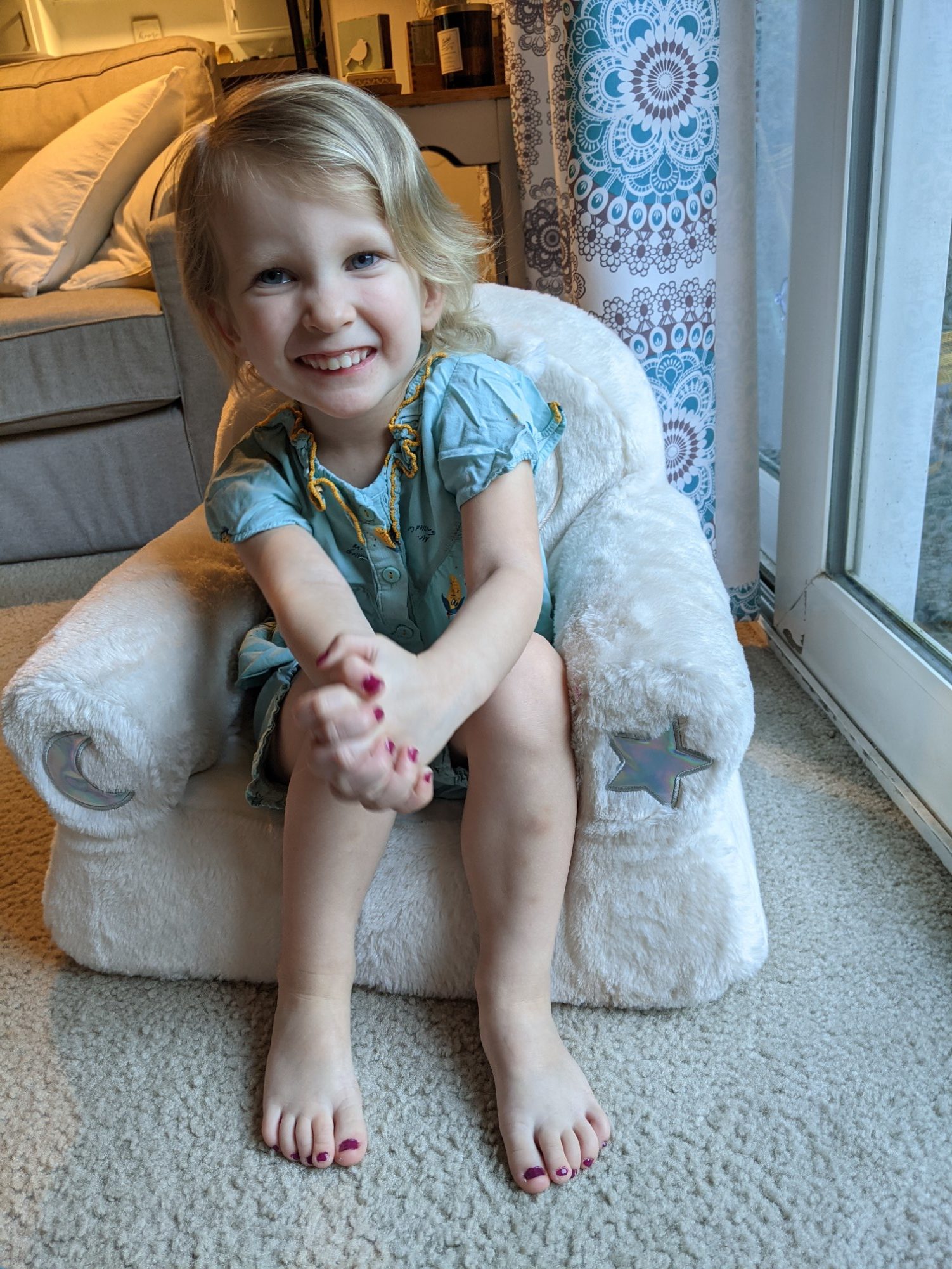 She actually did really well and sat pretty still, and everything came out pretty good! (It's hard, because I'm such a perfectionist on my own nails, and I want hers to be the same, but of course that can't quite happen.) But look how sweet and adorable and pretty!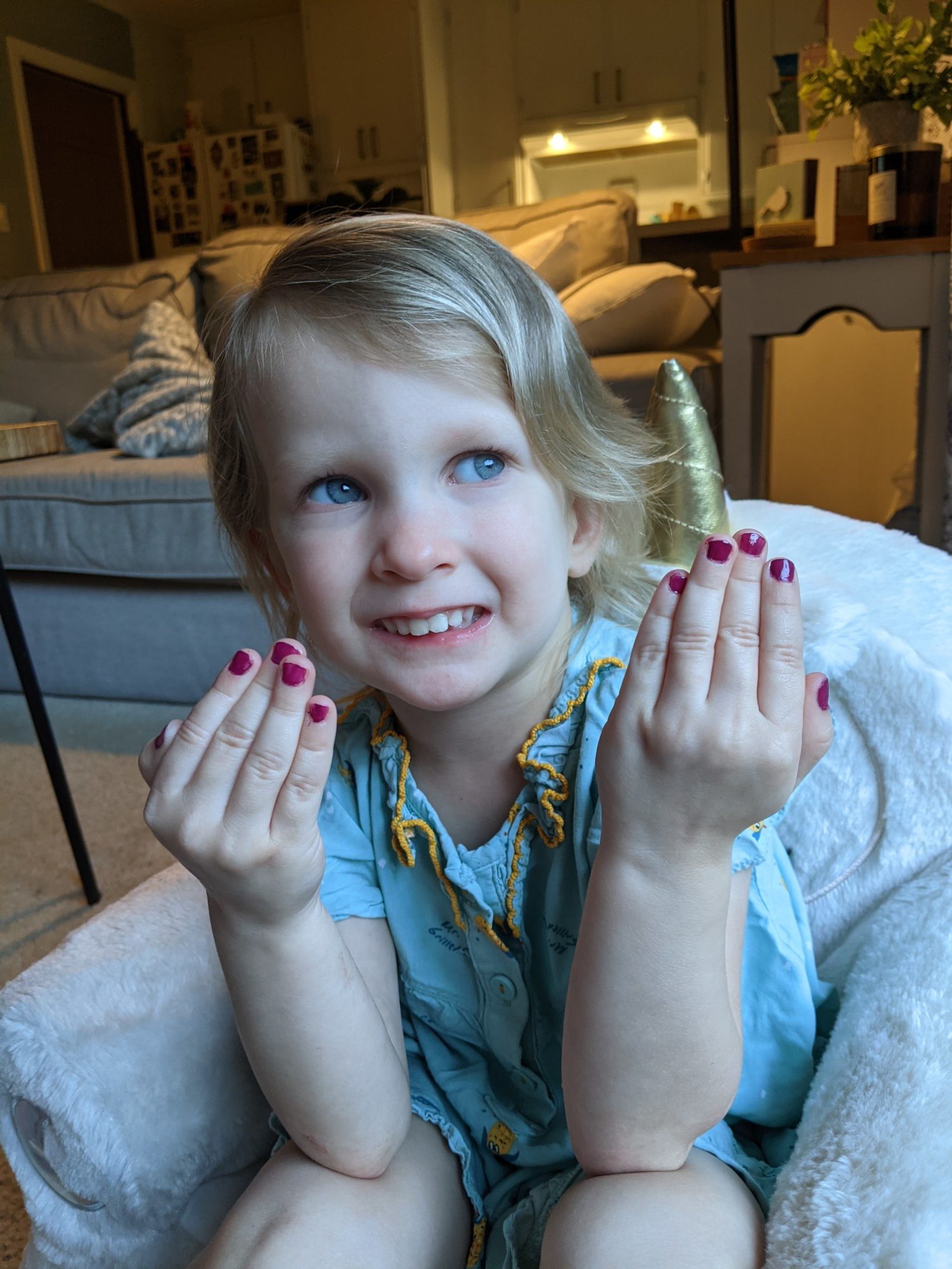 I put on some super quick-dry top coat stuff, and she sat perfectly still for the five-minute timer afterwards. And then she got a huge energy burst and went crazy! She was flipping and flopping and hopping all over the place, and was just so goofy and crazy. We went back to her room to tidy things up again, and as she was putting away some stuffy's, she slipped and fell and hit her head, and then it was all over. I cuddled her and calmed her down, and then got her an ice pack to lay her ear on, while I finished cleaning up myself. Bedtime after that was a little rocky, but not too bad.
The living room and kitchen are so neat and tidy, and since I've had a candle burning all day, it smells so nice. Time to rest now, because wow, I'm exhausted after such a busy, but very productive day!