Jeff and Emerson dropped me off early at church for praise team rehearsal, and then they went to get donuts for breakfast. She got to get out of her car seat and sit in the front, and I know she just loved that.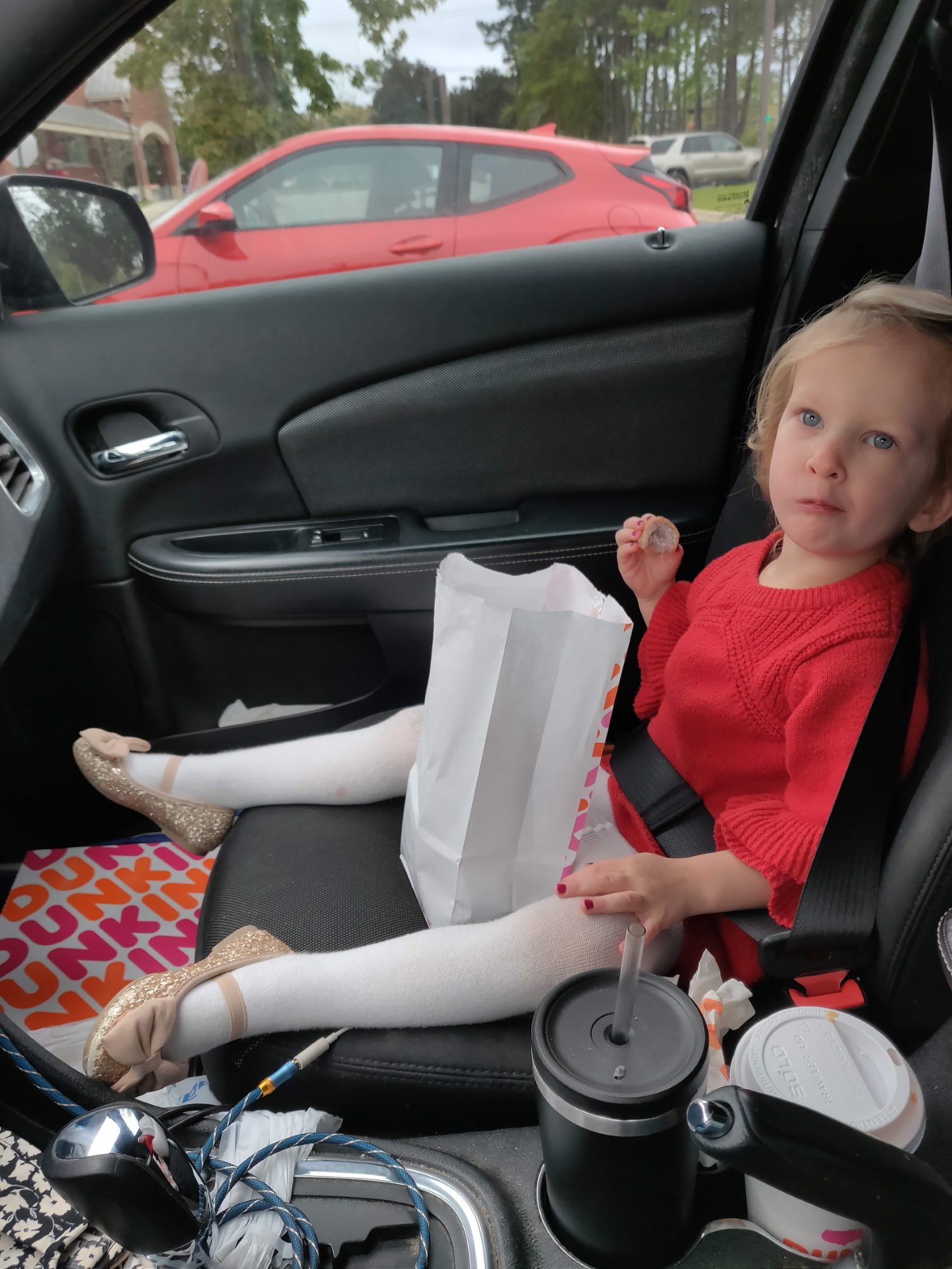 We went out to eat for lunch with the whole fam, at The Wharf Express. These grilled shrimp tacos were delicious, but honestly not as good as the Mediterranean Mahi tacos I had from there a few weeks ago.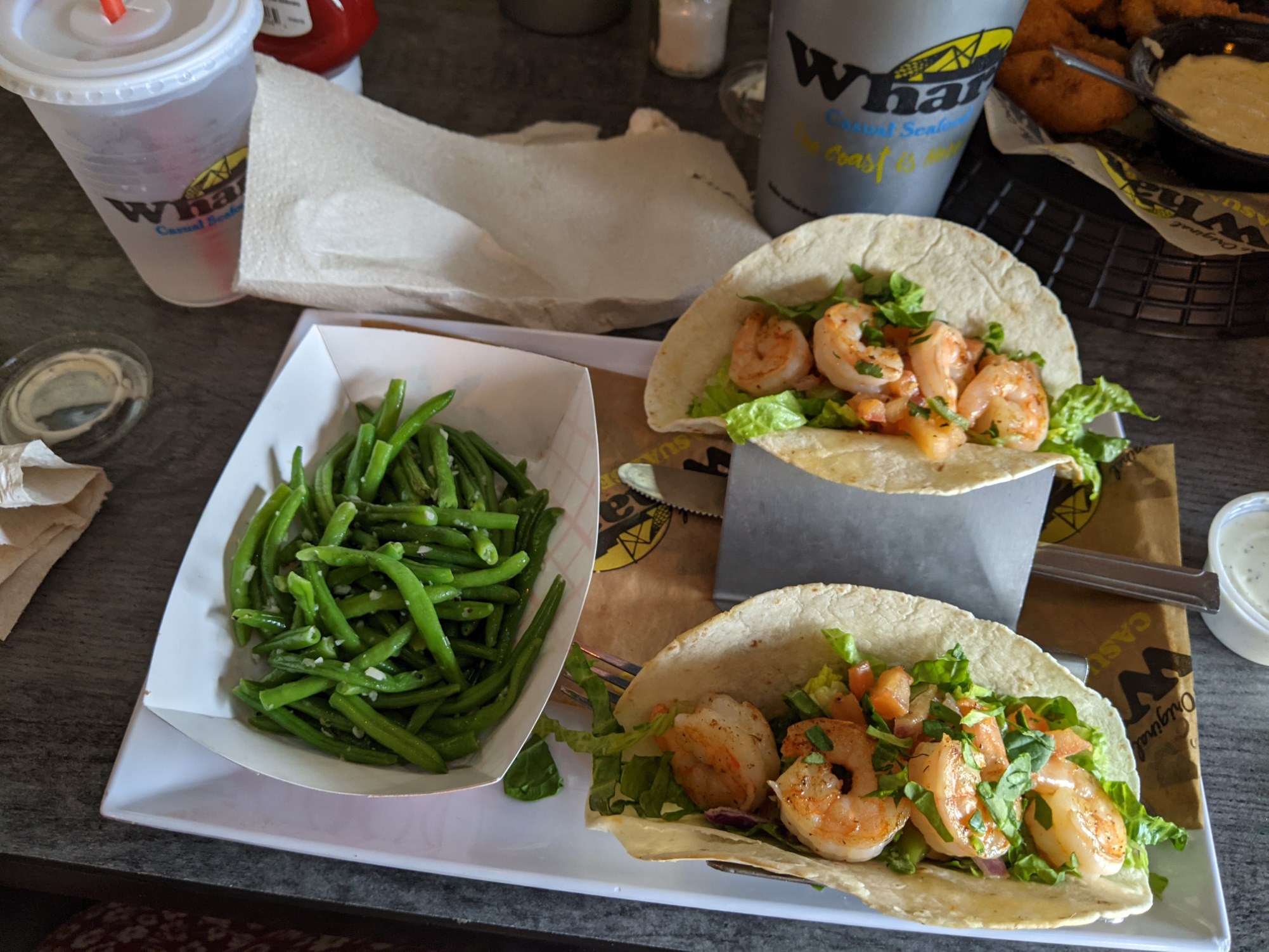 Emmie was having a bit of a rough time and was just kind of pitiful, but she climbed up in Uncle Keith's lap and he took care of her.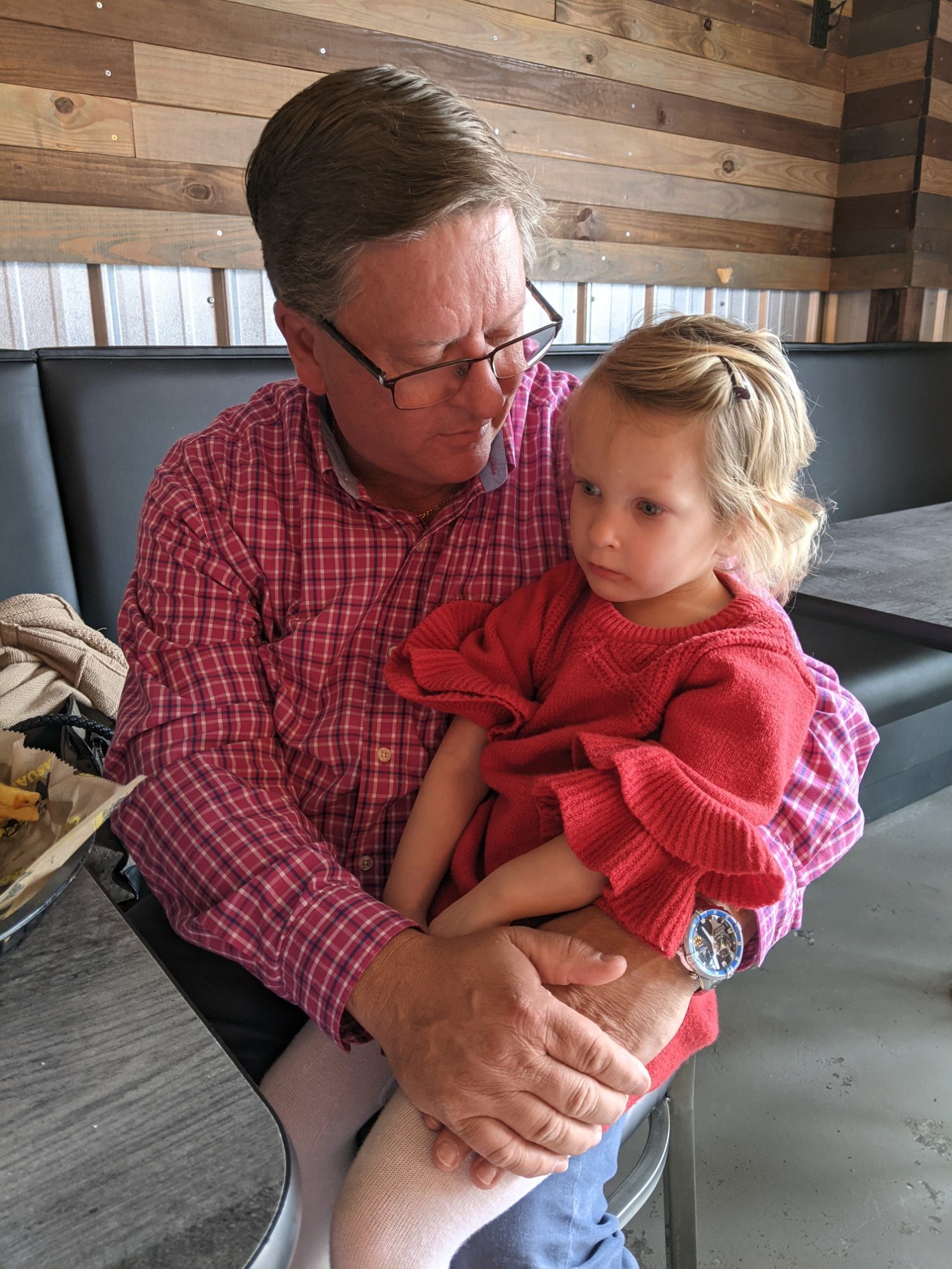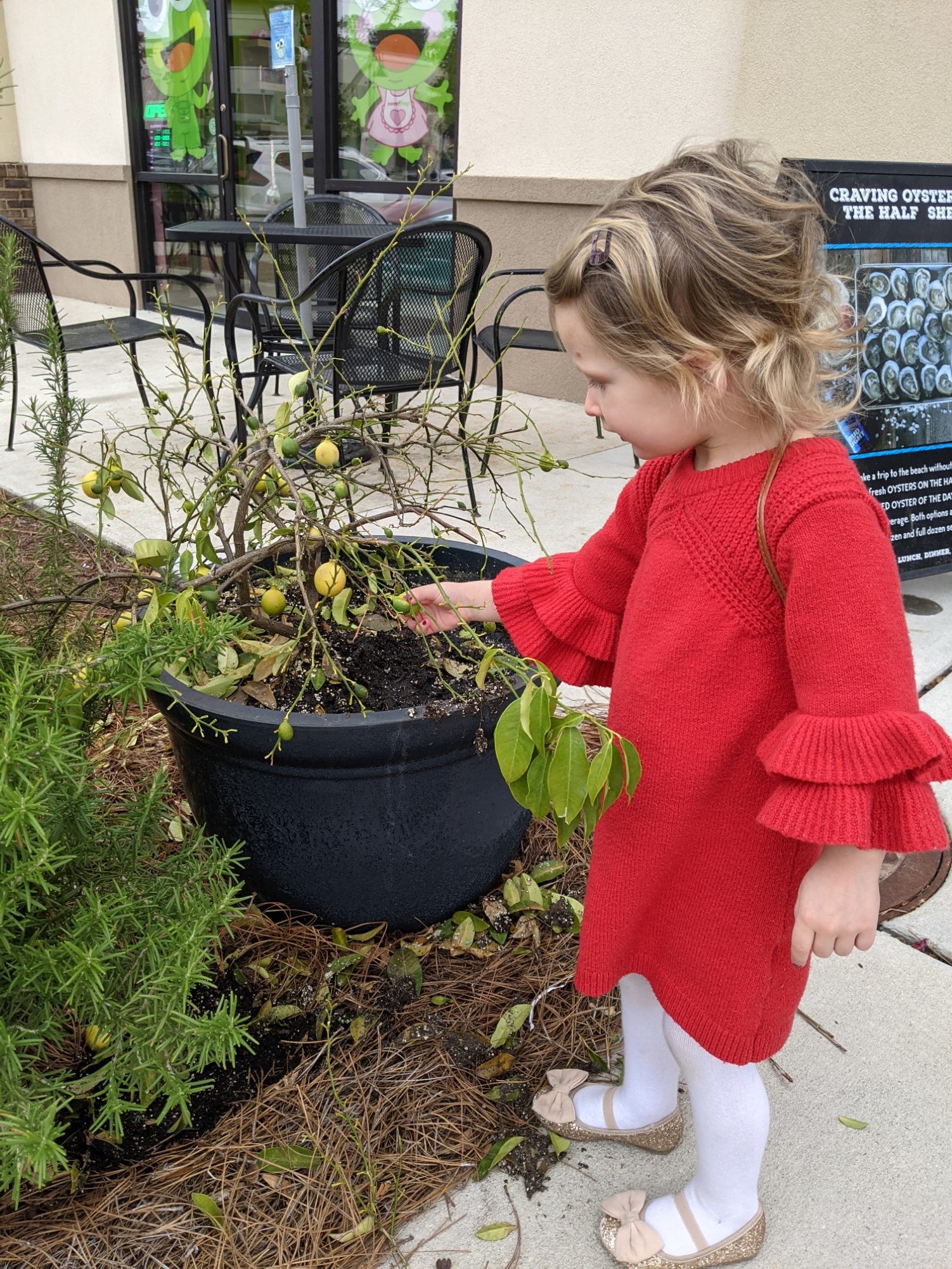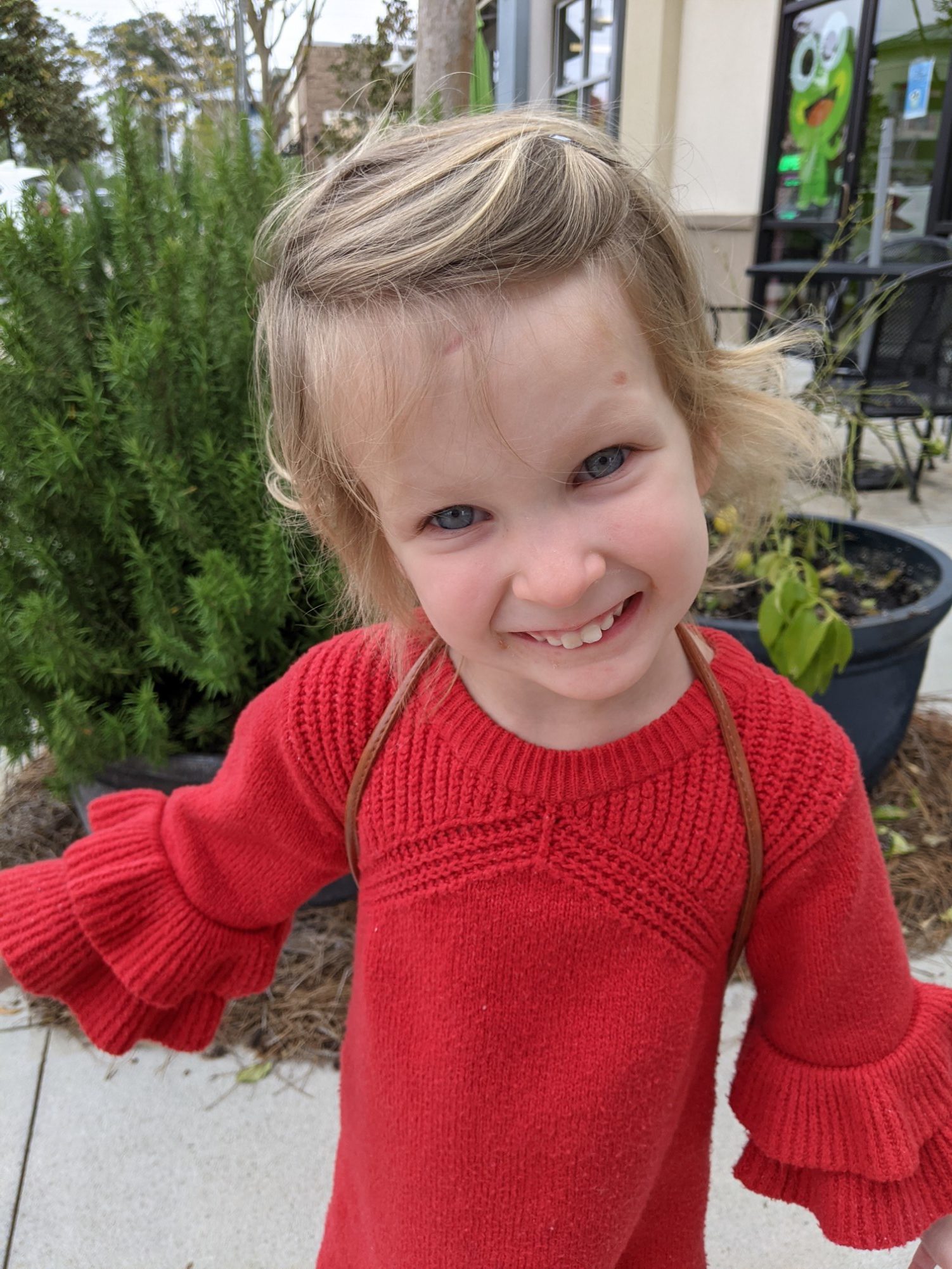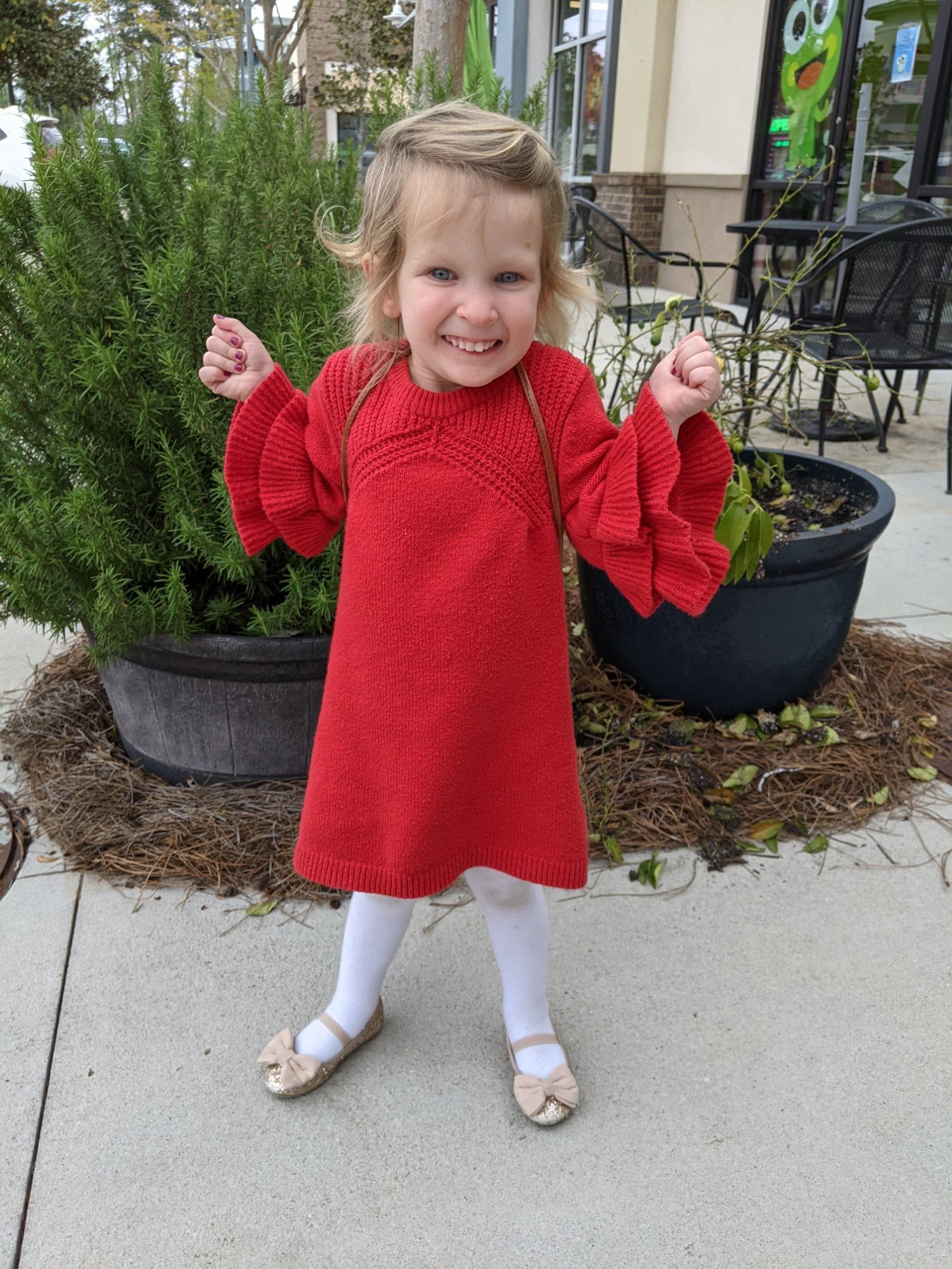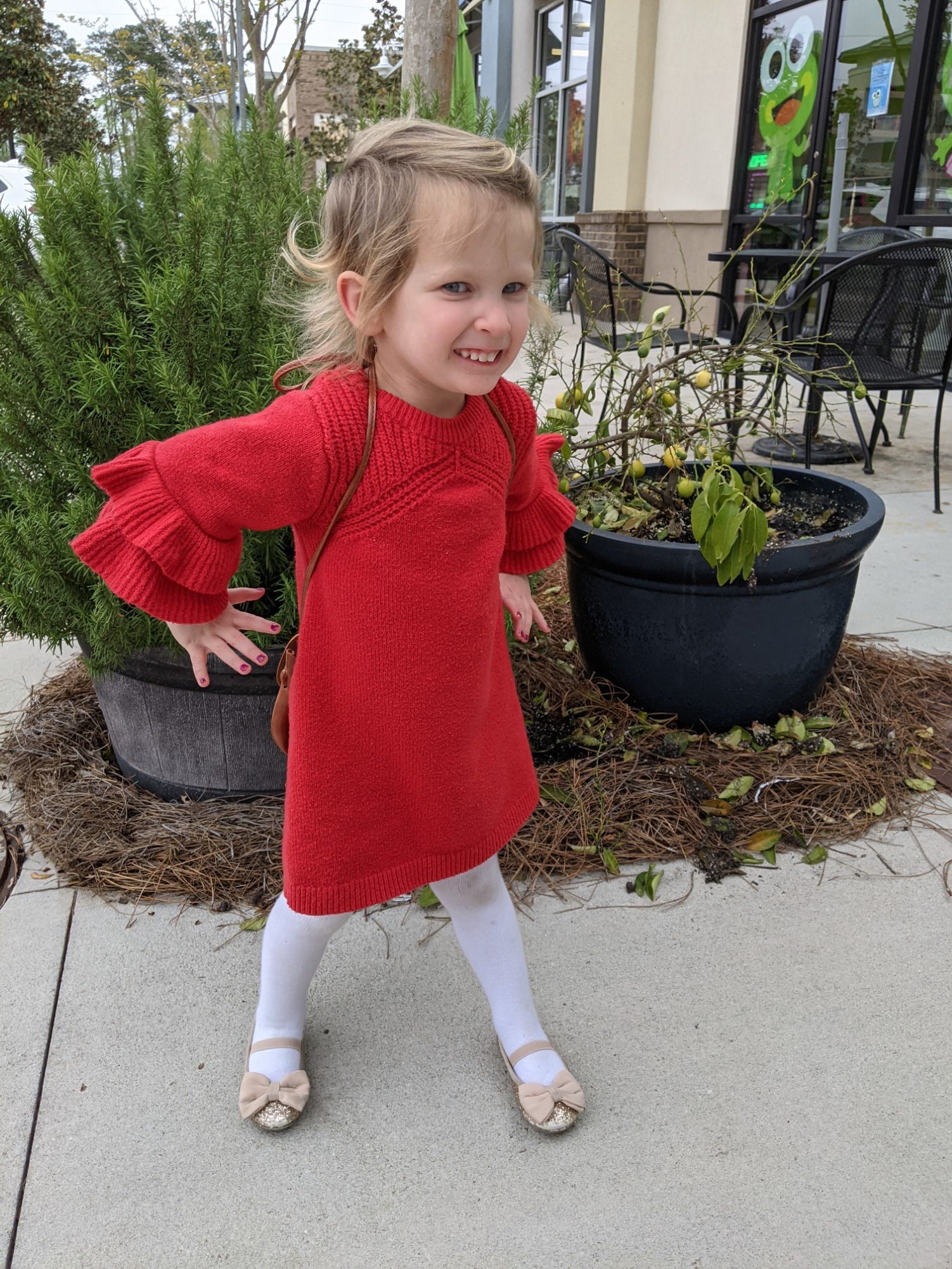 Then she decided she wasn't go home with Mommy & Daddy after lunch, but that she was going to Grammy's house, and promised she'd even nap there. So we sent her on in Grammy's Jeep, and she had a great time!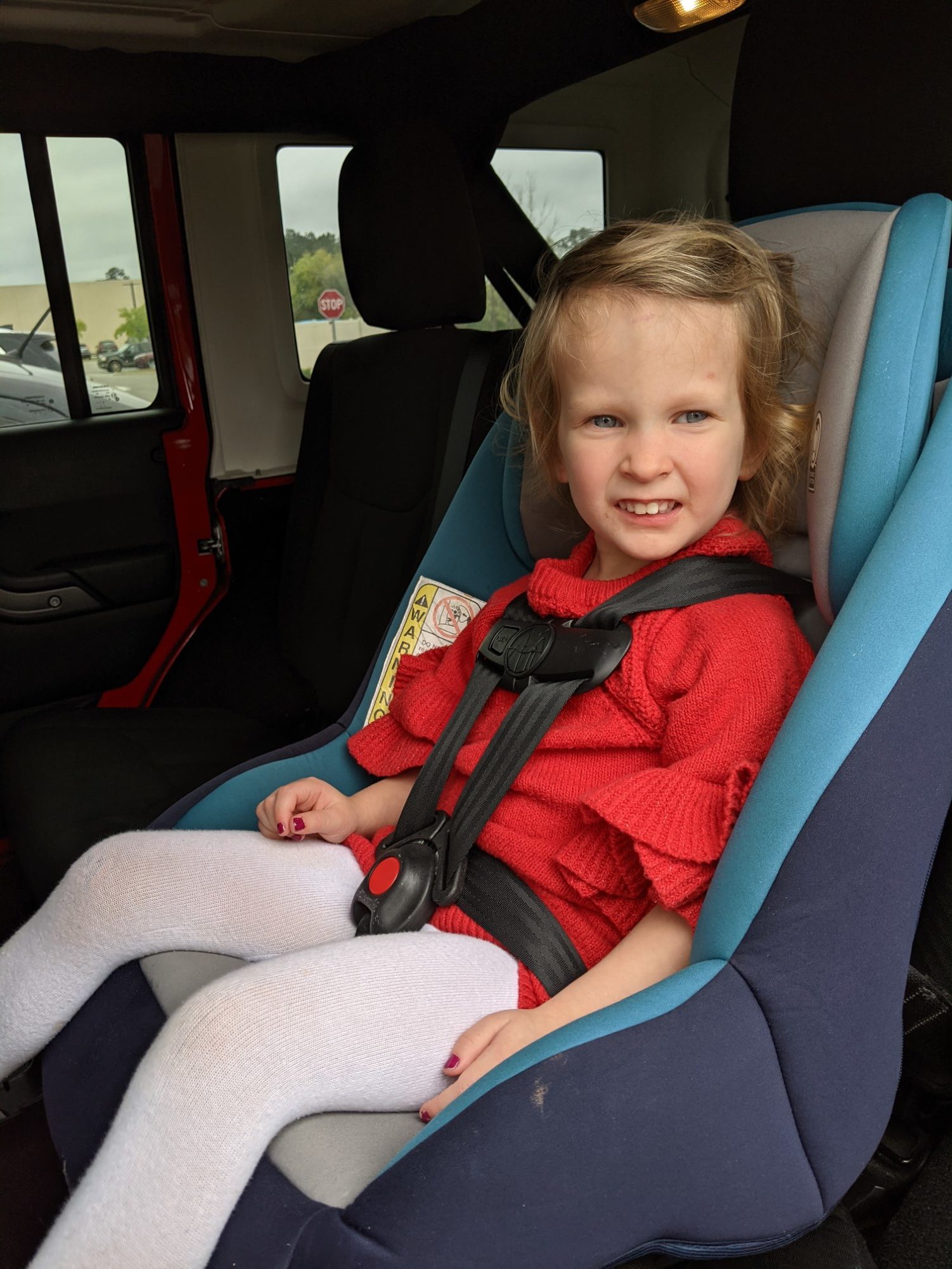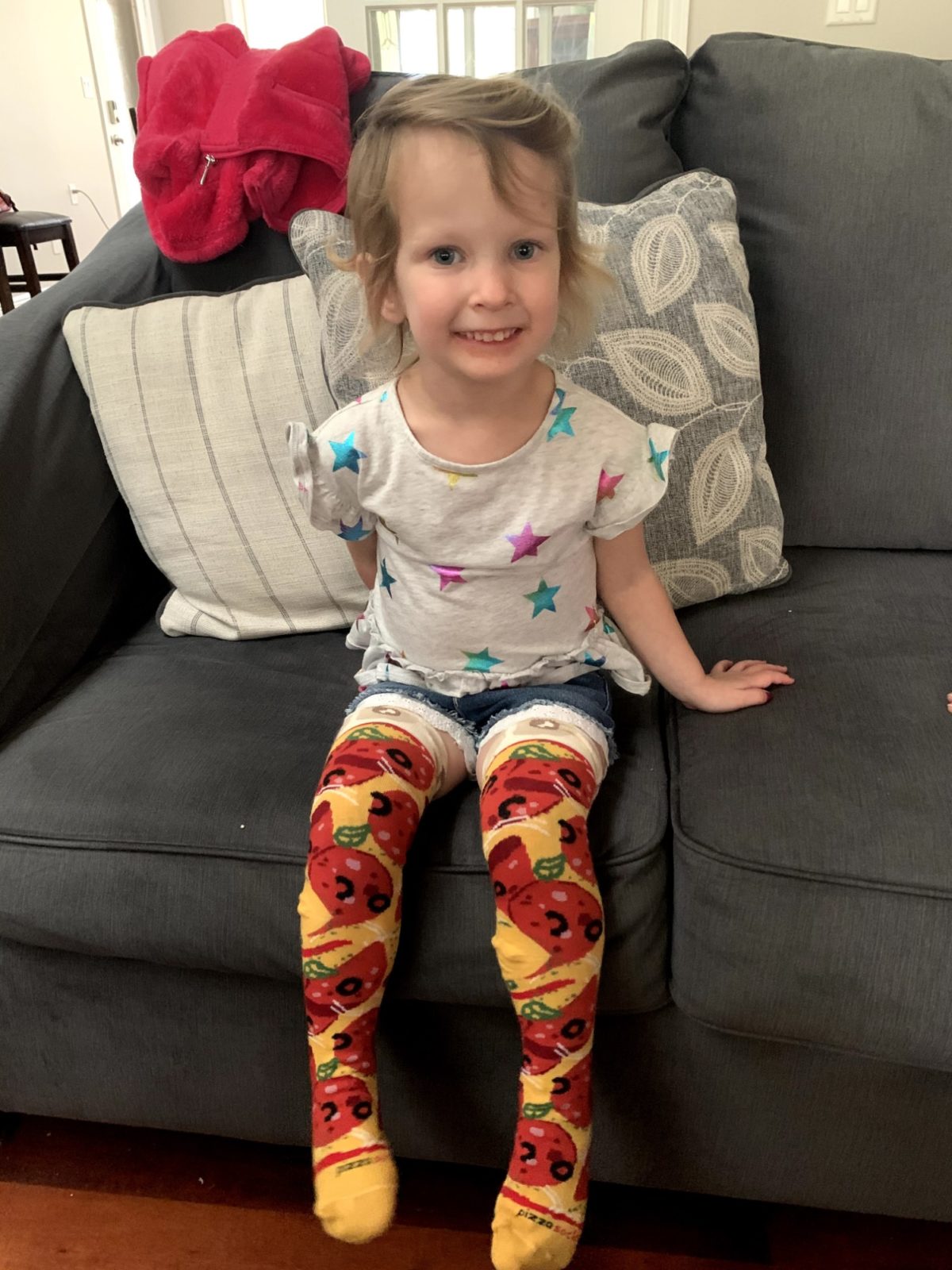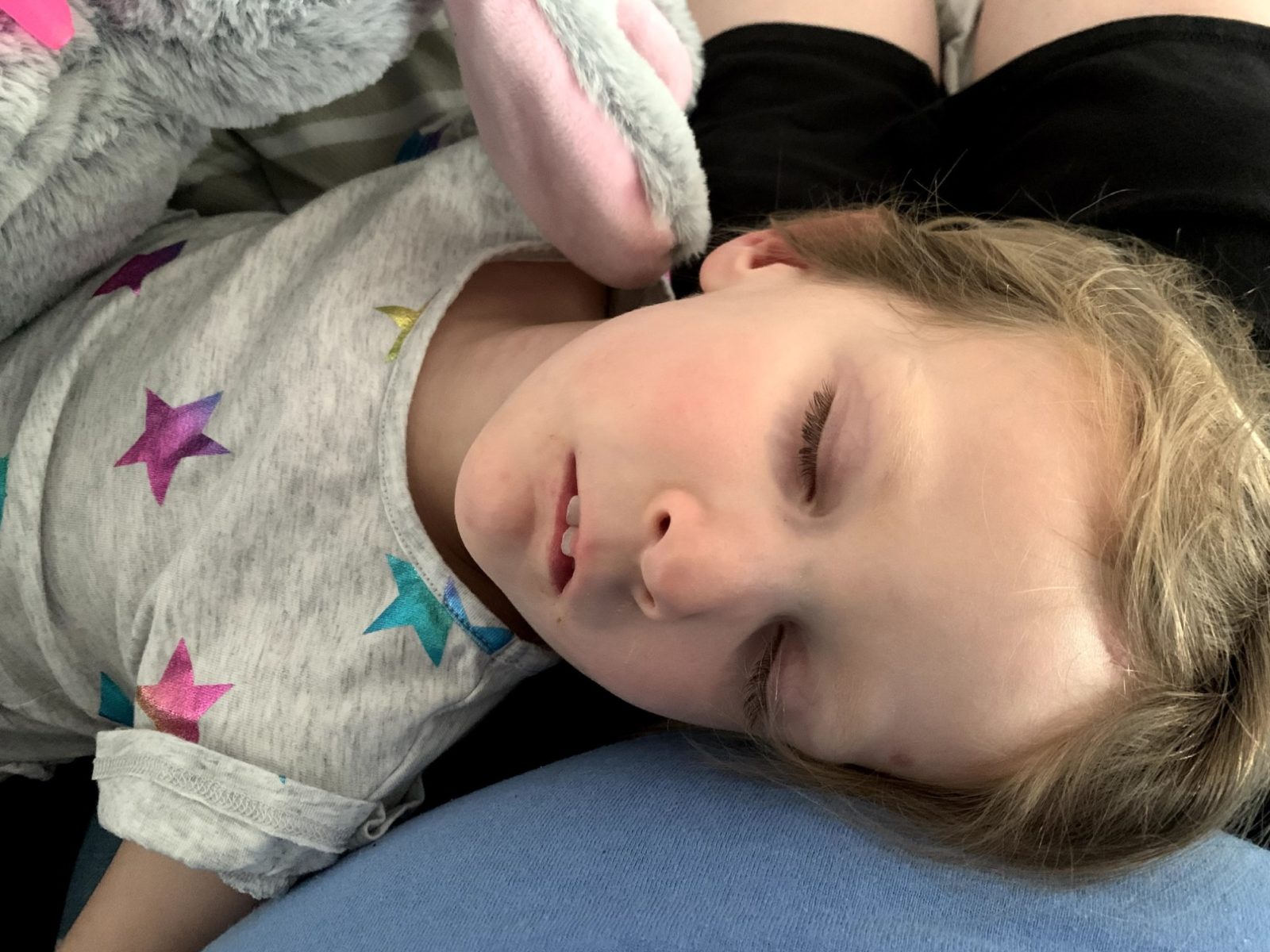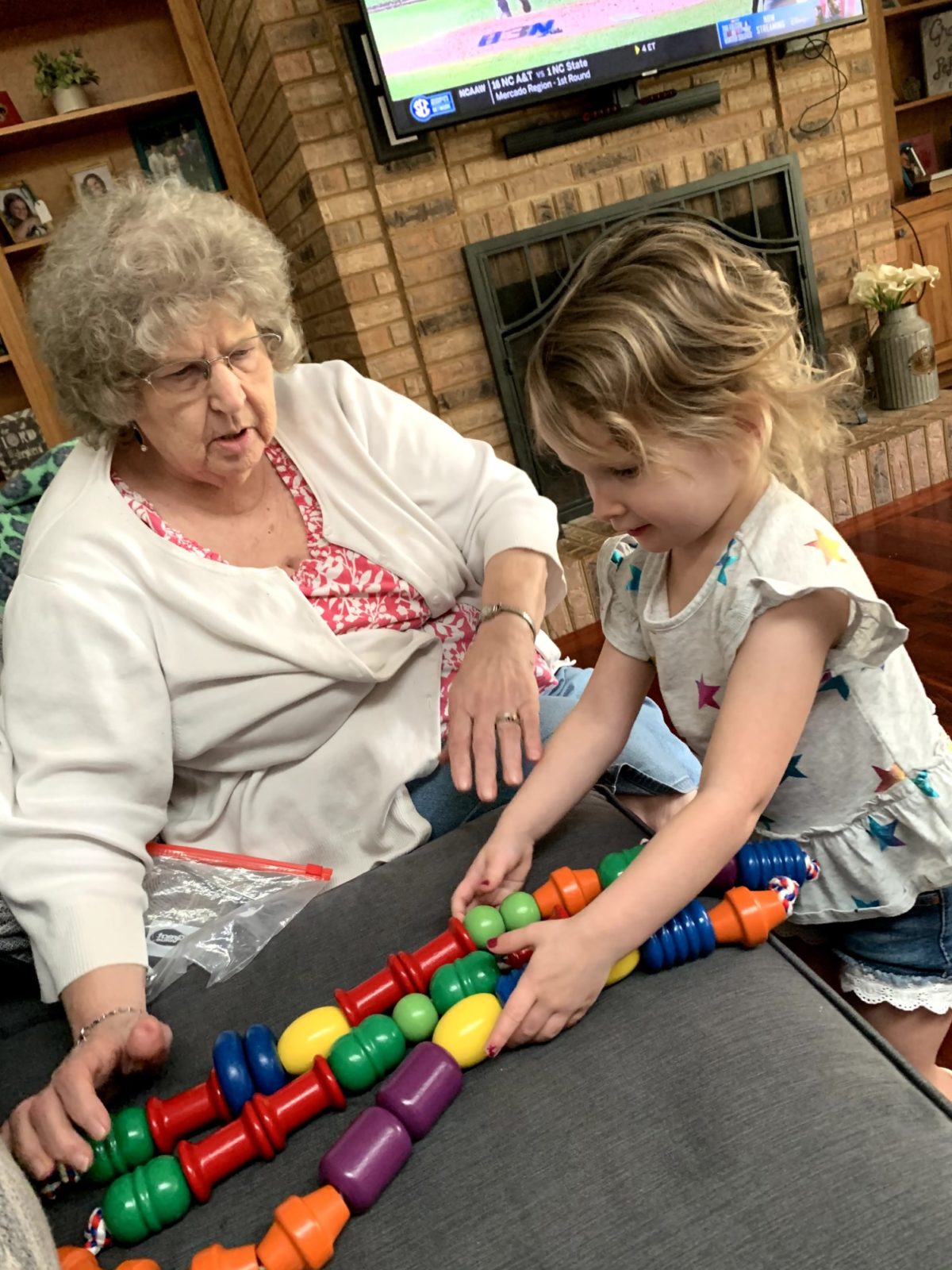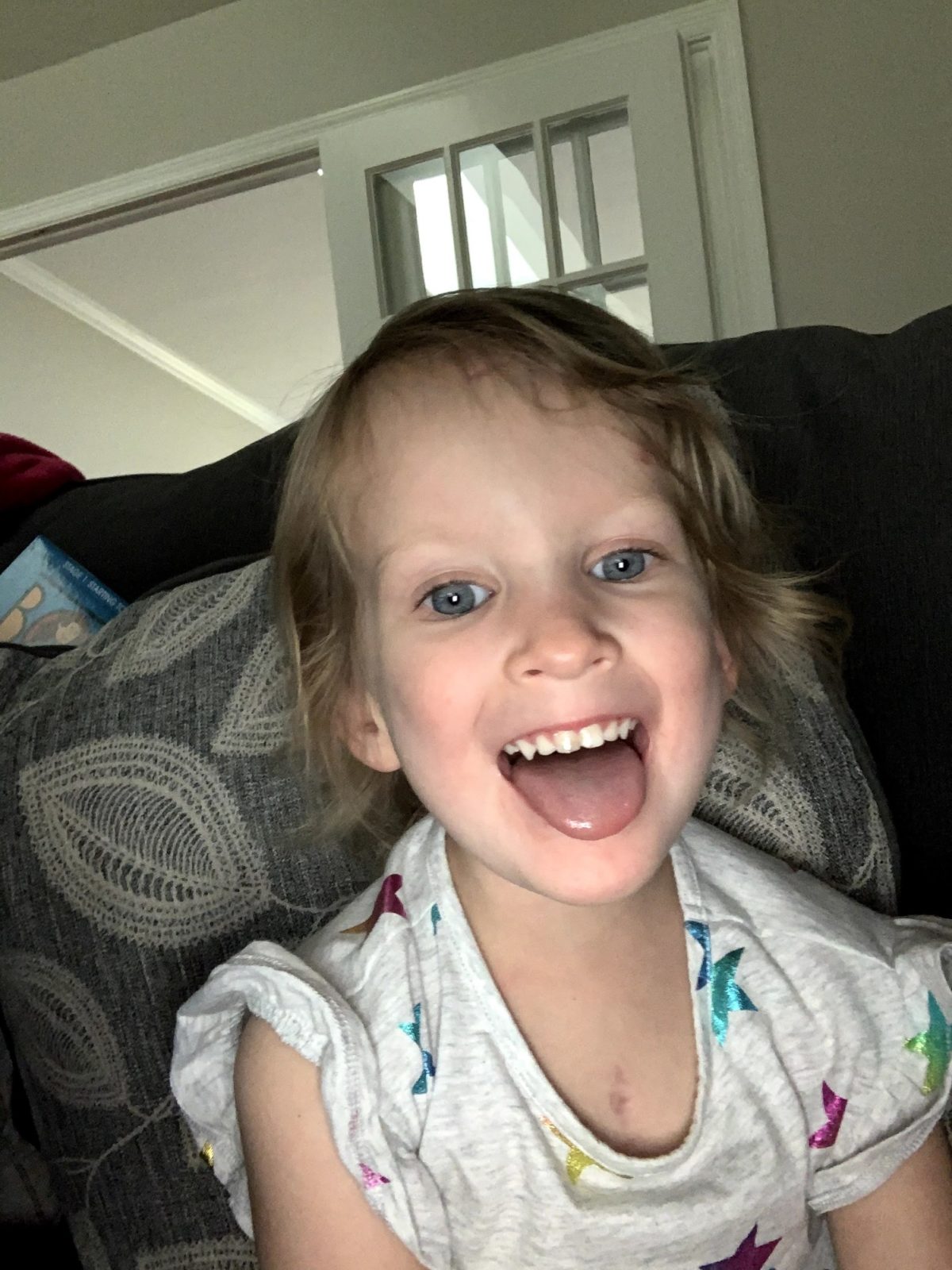 After Emmie's nap, I met up with Grammy & Grandmommie in the Publix parking lot to get my girl back…not that she wanted to leave Grammy's house, but I brought her some chocolate and that helped some 🙂 We played in the carport for a little bit when we got home, and she was super interested in watching all these caterpillar's we have all over the front garden and front porch. Also, we had planned to donate that red truck yesterday, but she saw it and thought it looked like Grammy's Jeep, and decided she actually needed to keep that for herself.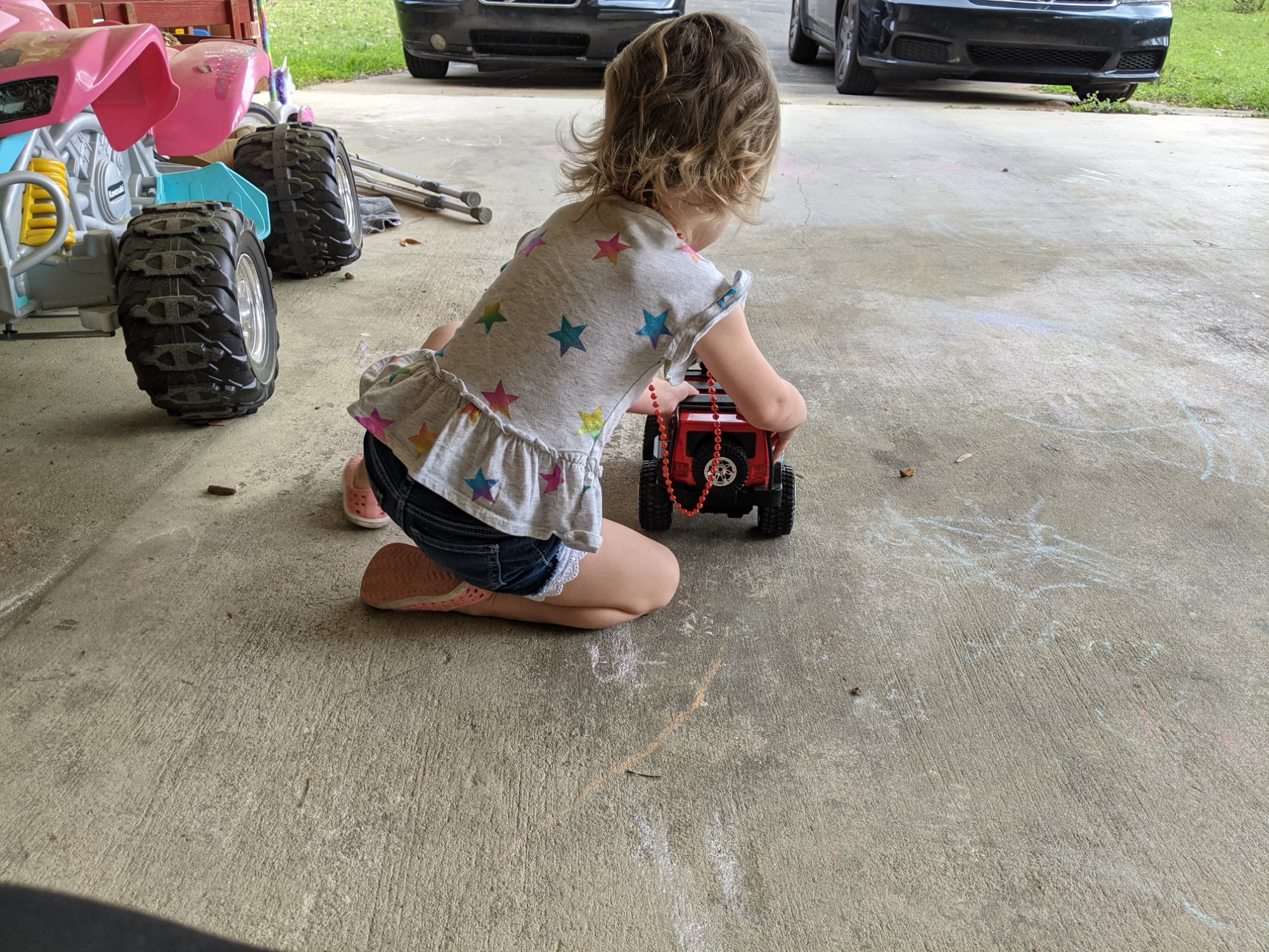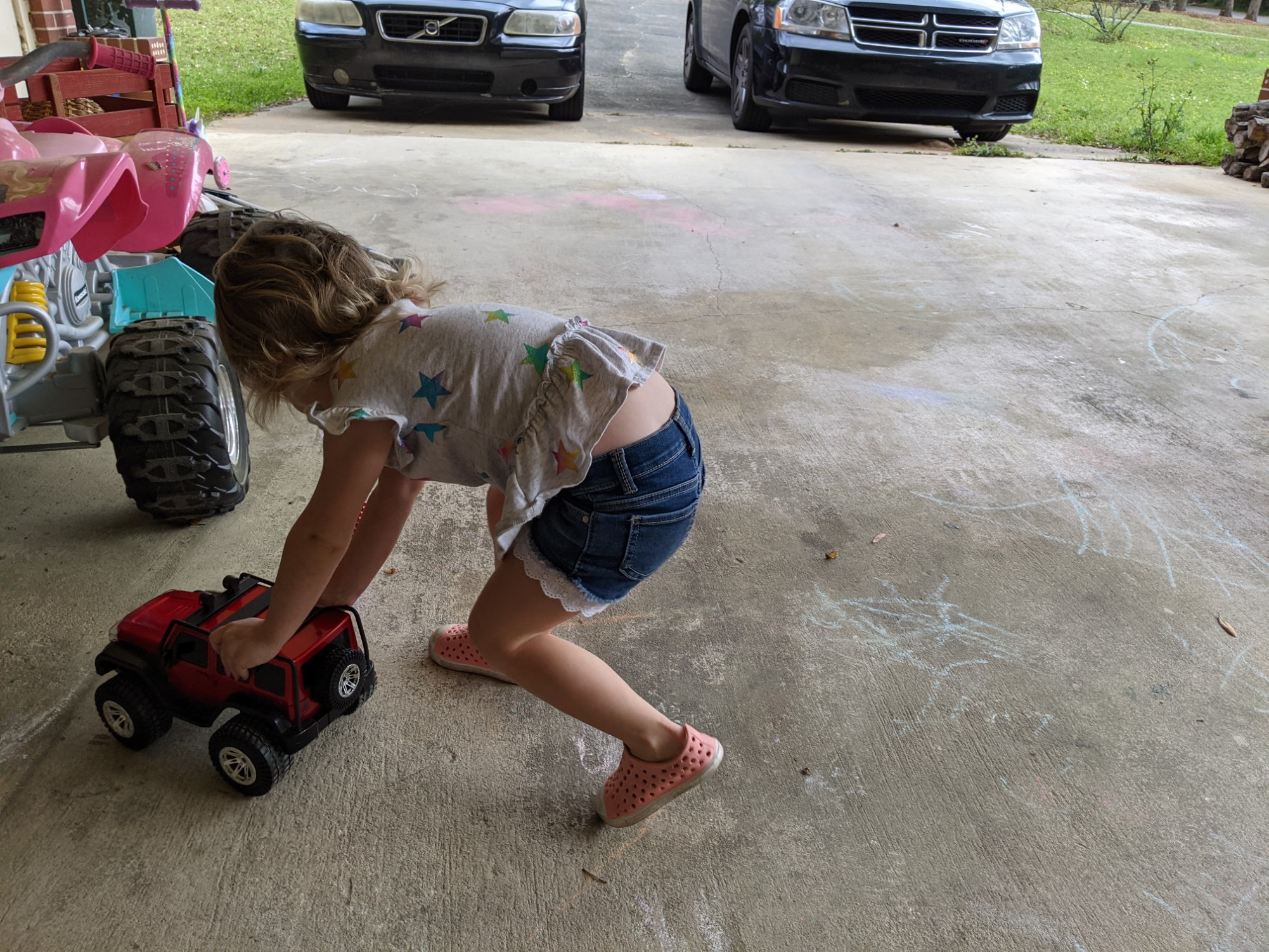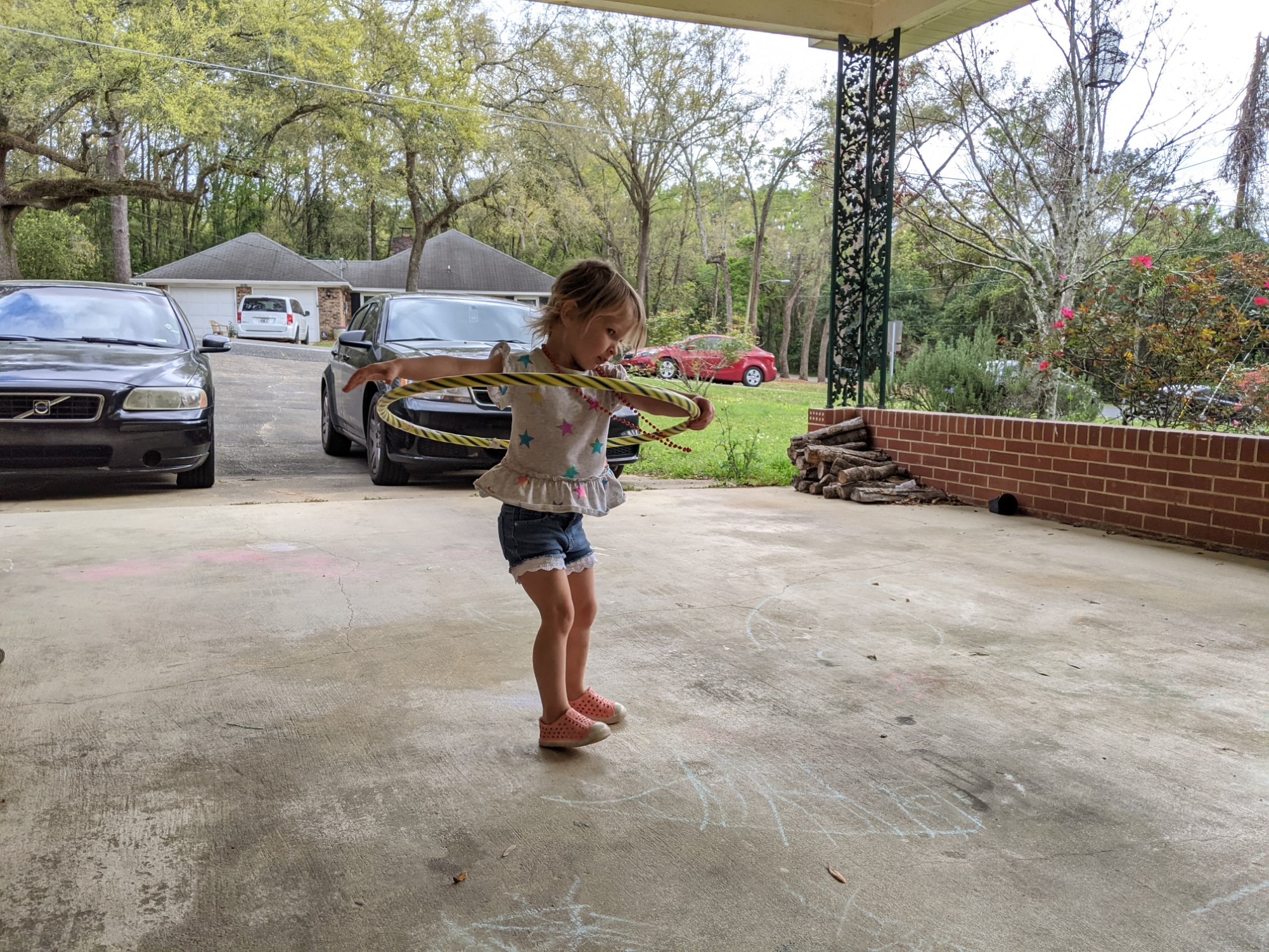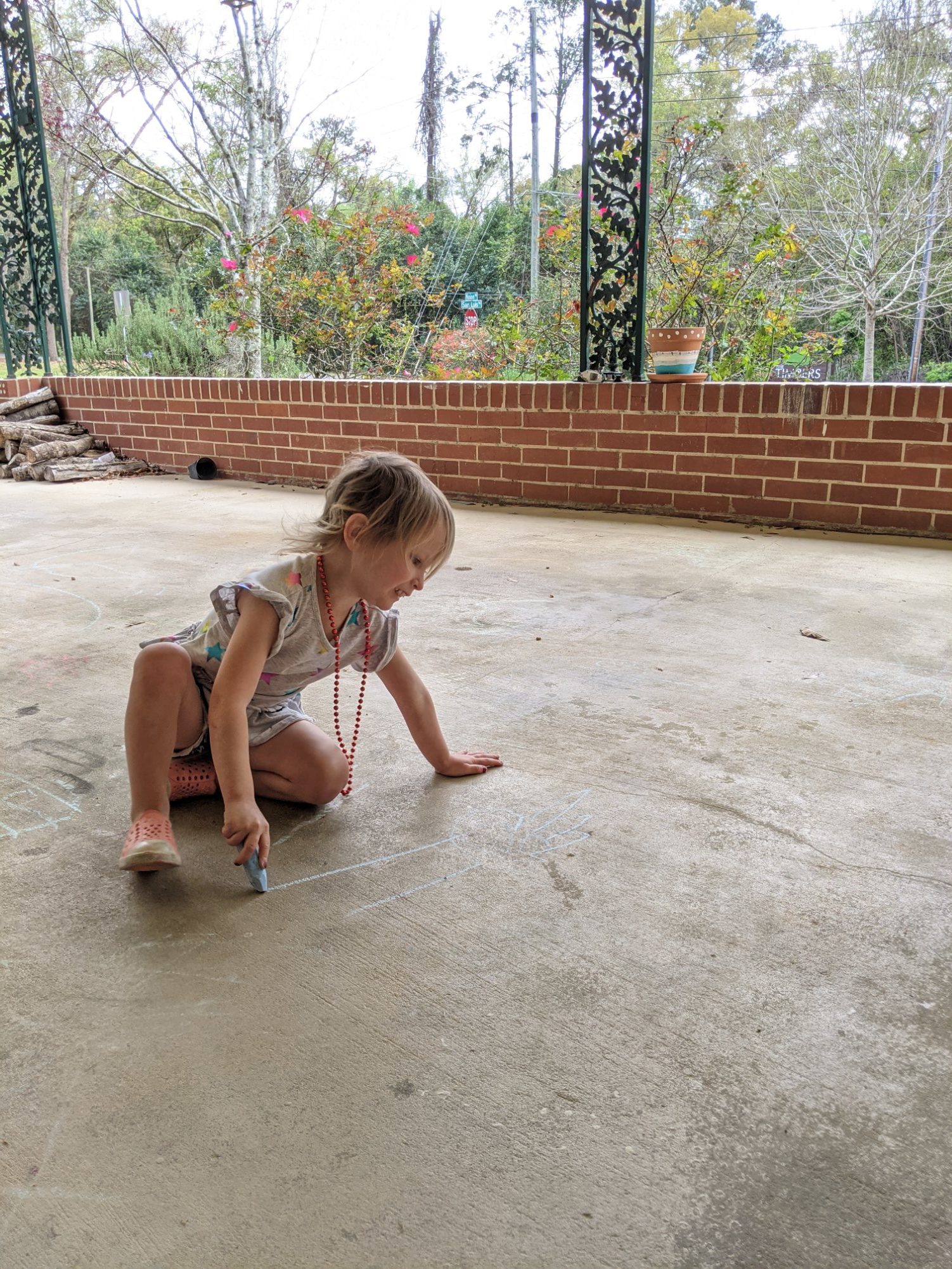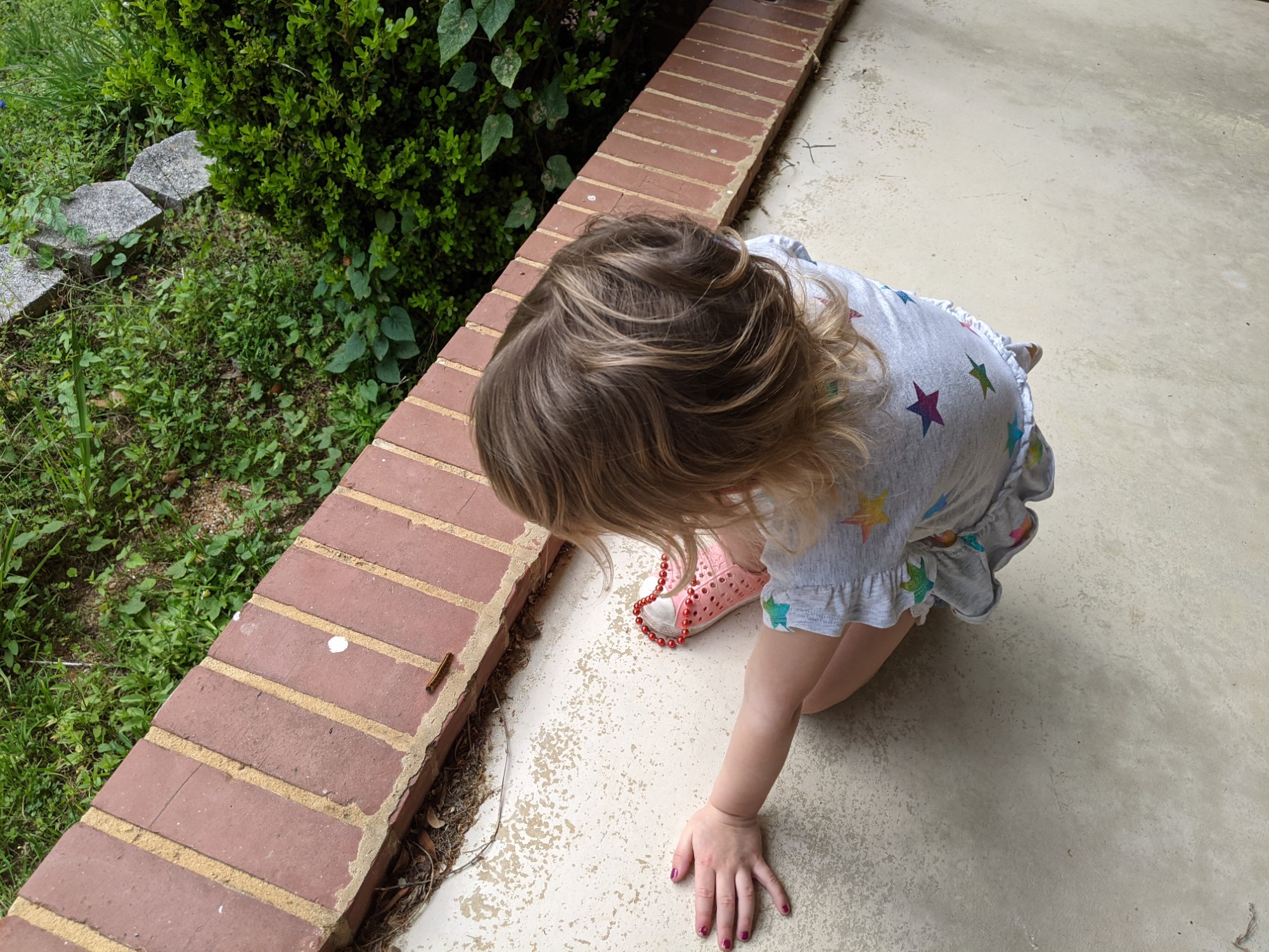 And our orange tree is officially in bloom! There are hundreds of of blossoms all over the place, which will eventually become the hundreds of oranges we harvest every year. And these little babies are so fragrant too!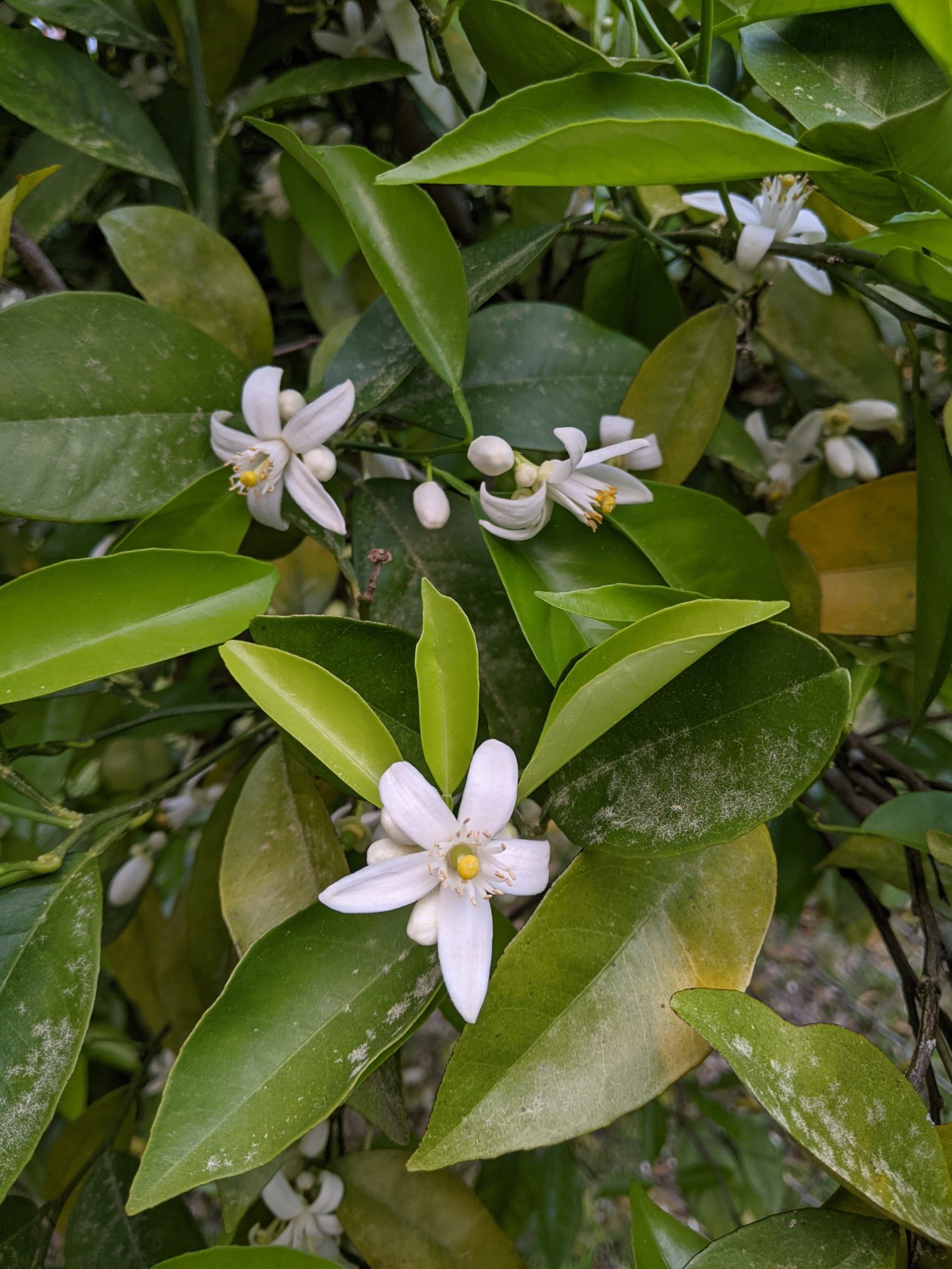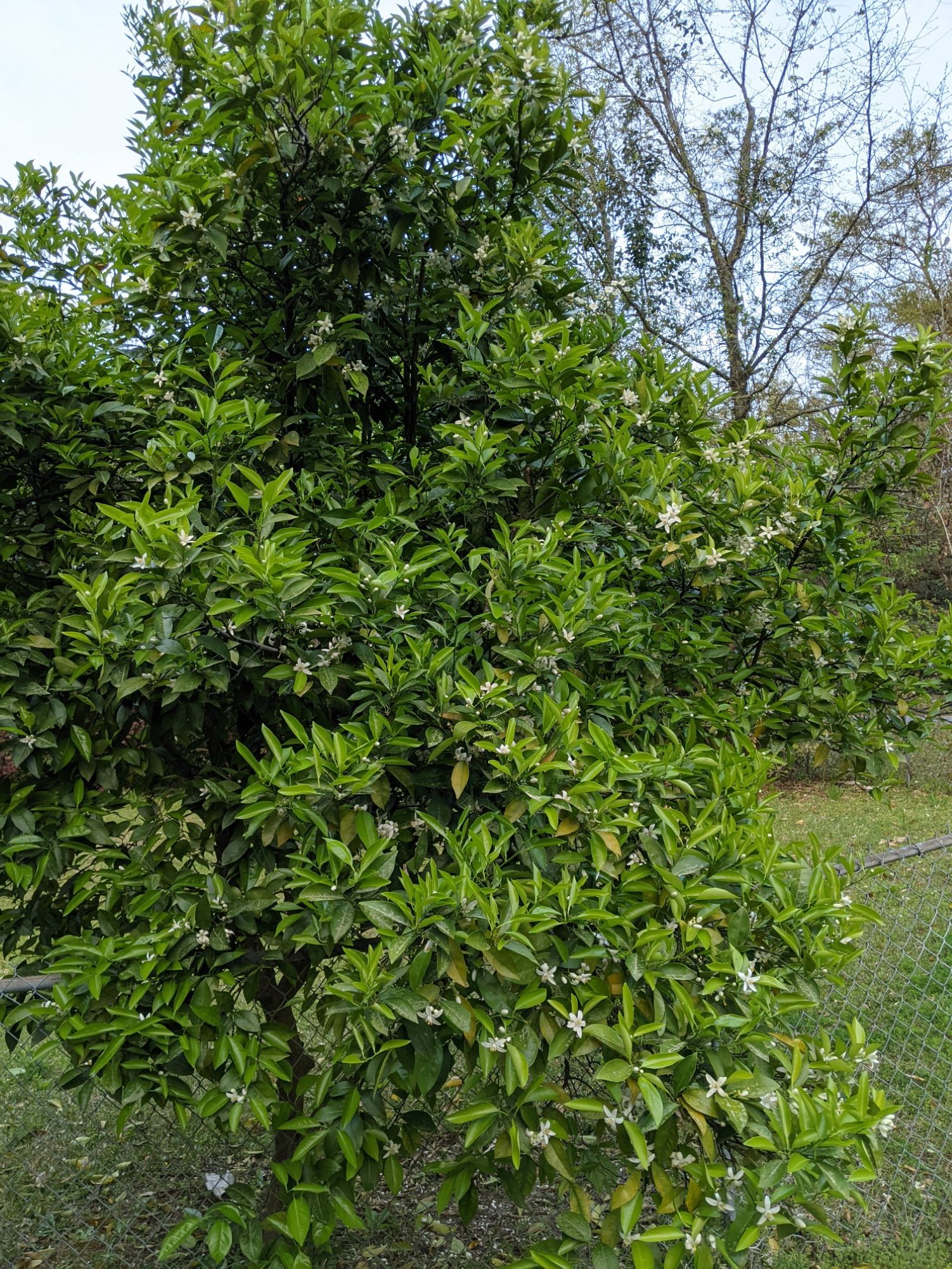 Nana came over to play with us too (or maybe help with chores? but we ended up not doing any of that…), but she did stay and play with us. The temperature was crazy, going from sunny & 75 down to super windy and like 60, and we started getting chilly. Nana grabbed her jacket, and Jeff actually just brought me a blanket, and I was so cozy! But Emmie was jealous and had to climb up on me and get under it with me. It was so sweet!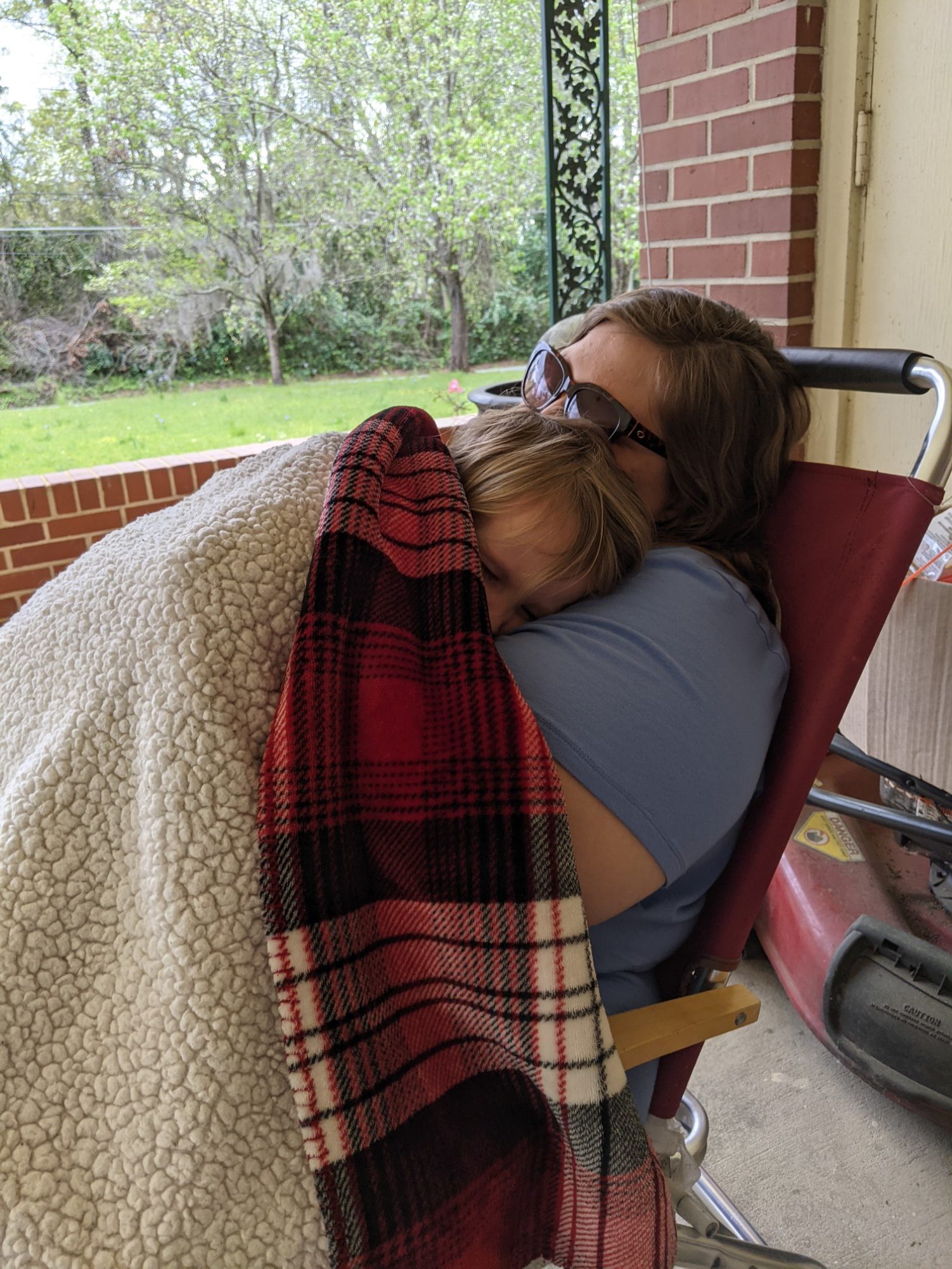 I was craving burgers, so after Emerson got herself all ready to go with purse, boots, and jackets, and headed out to Relish Burger.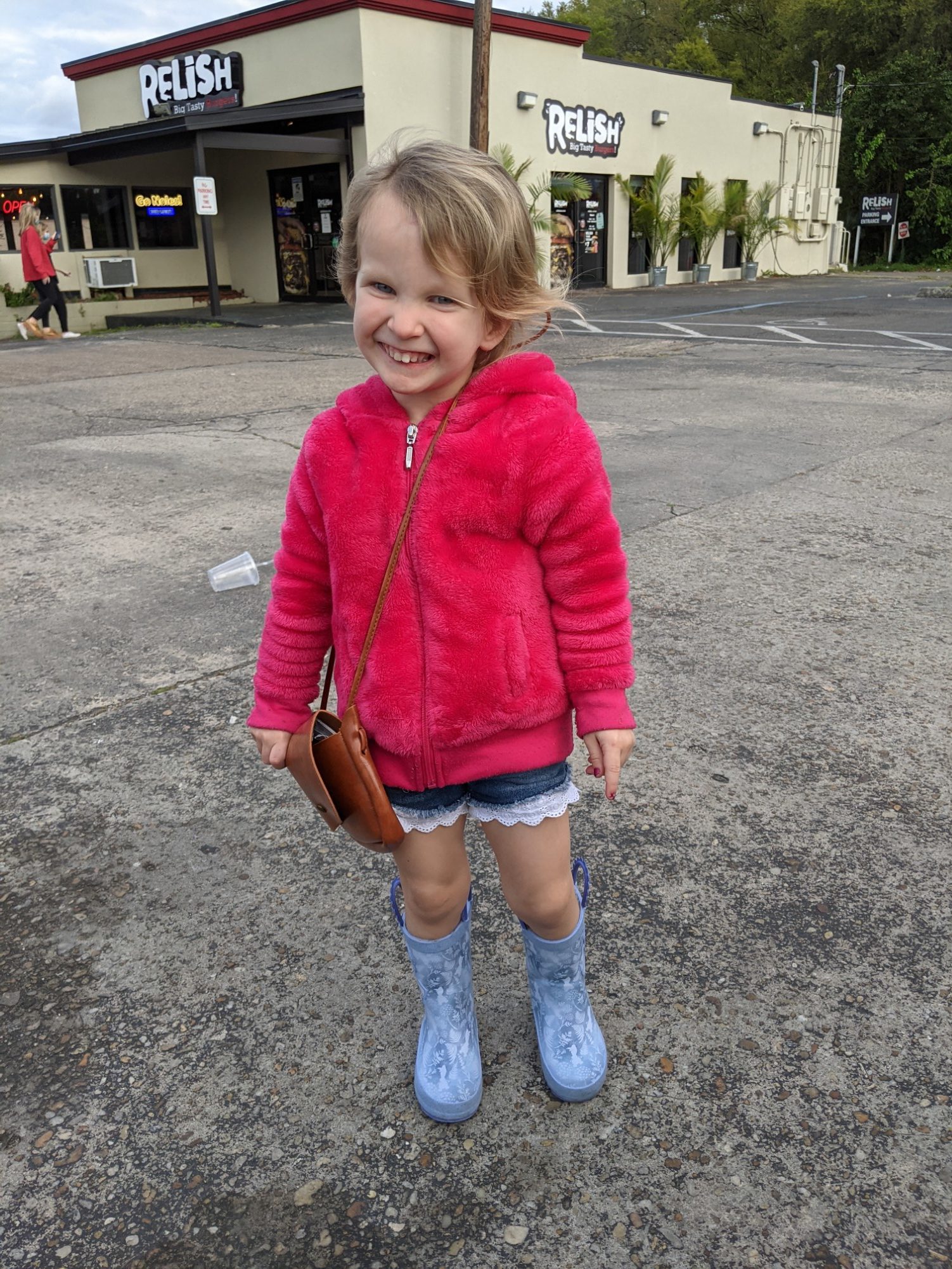 While we were in line, I could tell there was a loud, rowdy group up in the front room. Then while we were getting our drinks, someone popped up all in our faces, and it took me like 1.5 seconds to realize, it was my sister! Megan, Bo & the triplets were there eating dinner with some of their church friends. Emmie got to love on her babies, and all three of them gave me super sweet hugs too. It was such a nice surprise to run into them!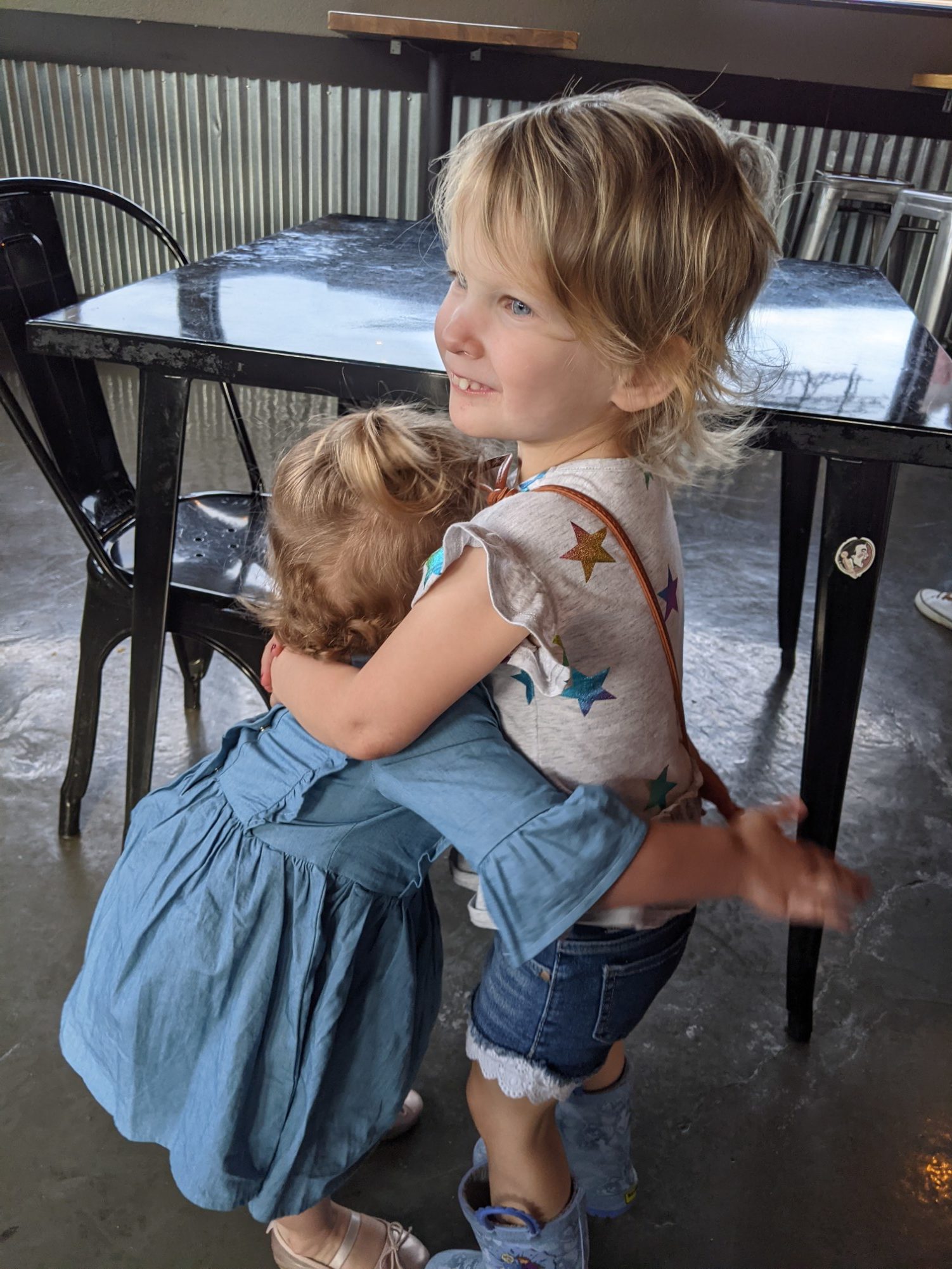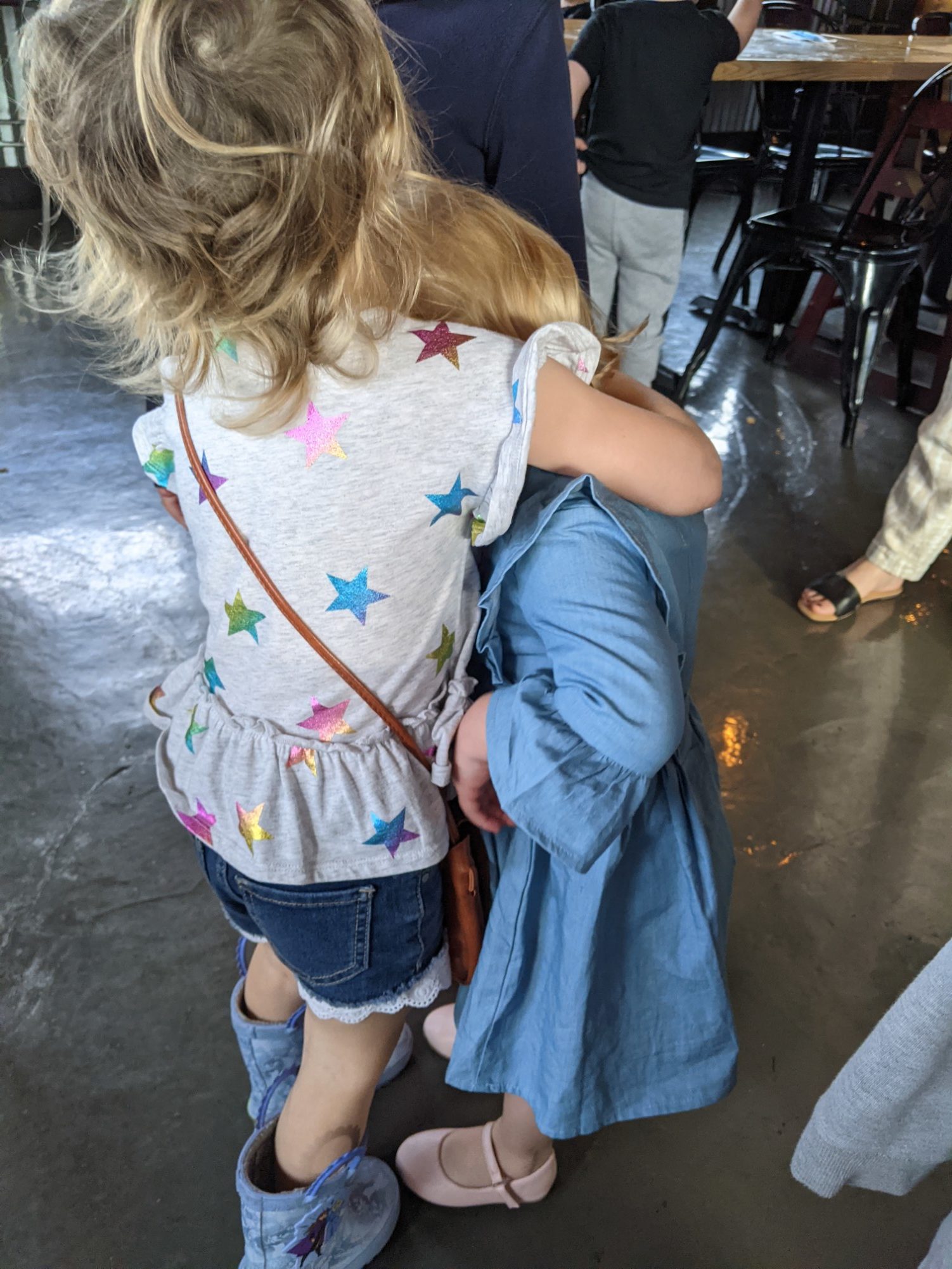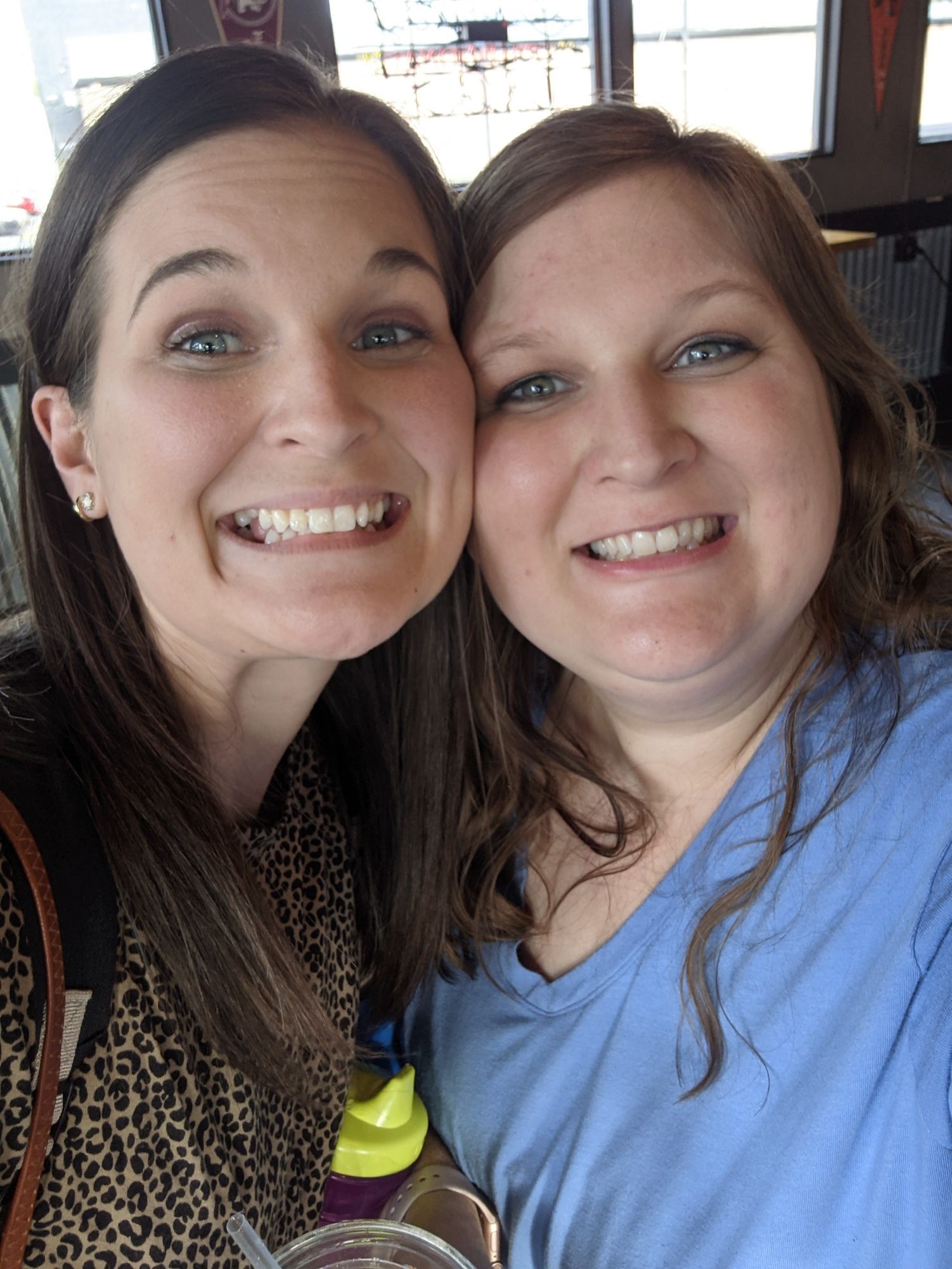 I ordered a double cheeseburger, sans bun, and although it looks pretty sad just sitting there in the foam container, it was actually super tasty! I added ketchup on top and dipped it in the tastiest garlic aioli, and really loved it. I didn't feel like I was missing out on too much, until I took one bite of Emmie's burger and realized the bun was super fresh and toasted and buttered, and dang I wish I could have had a whole bun!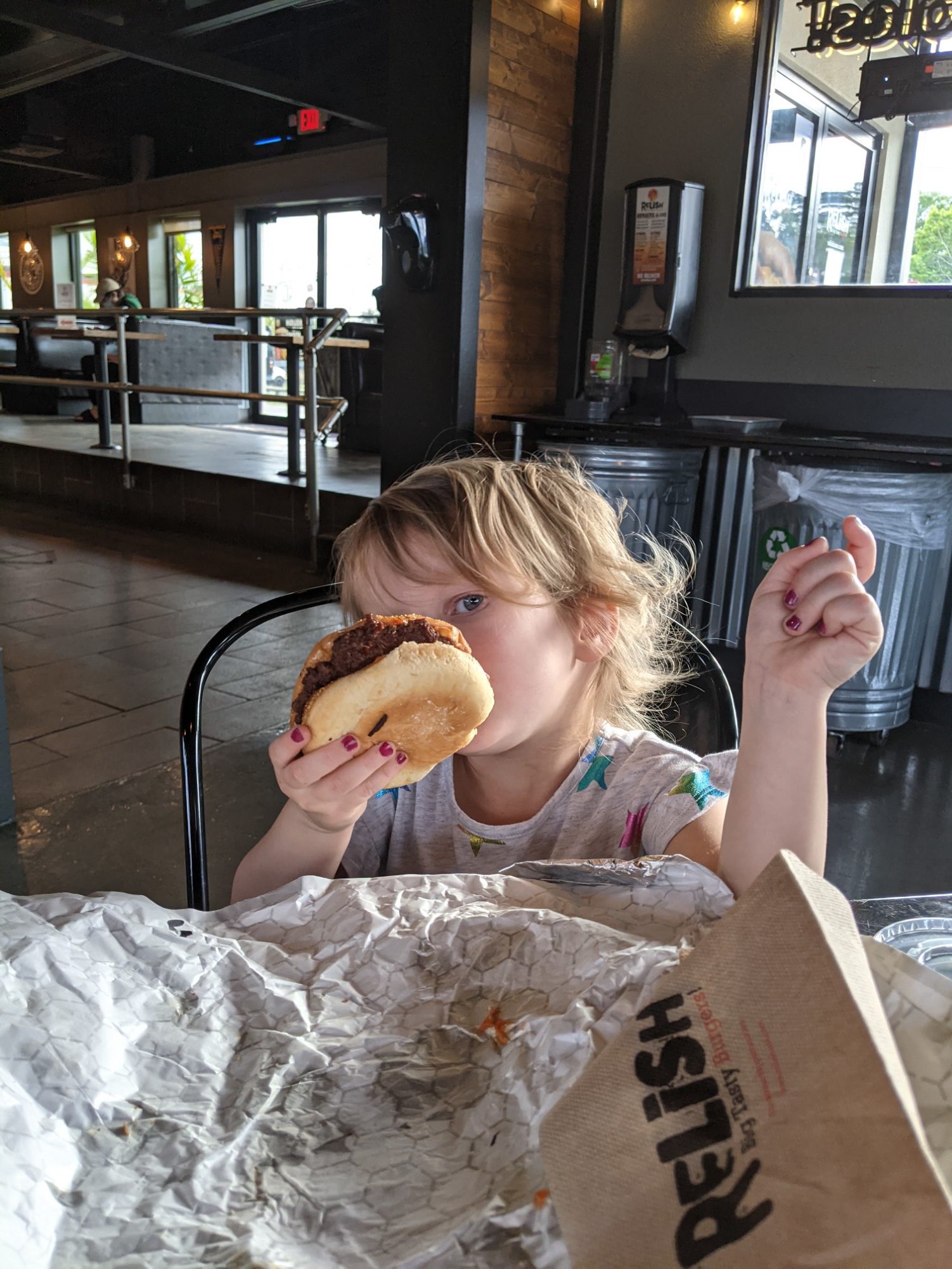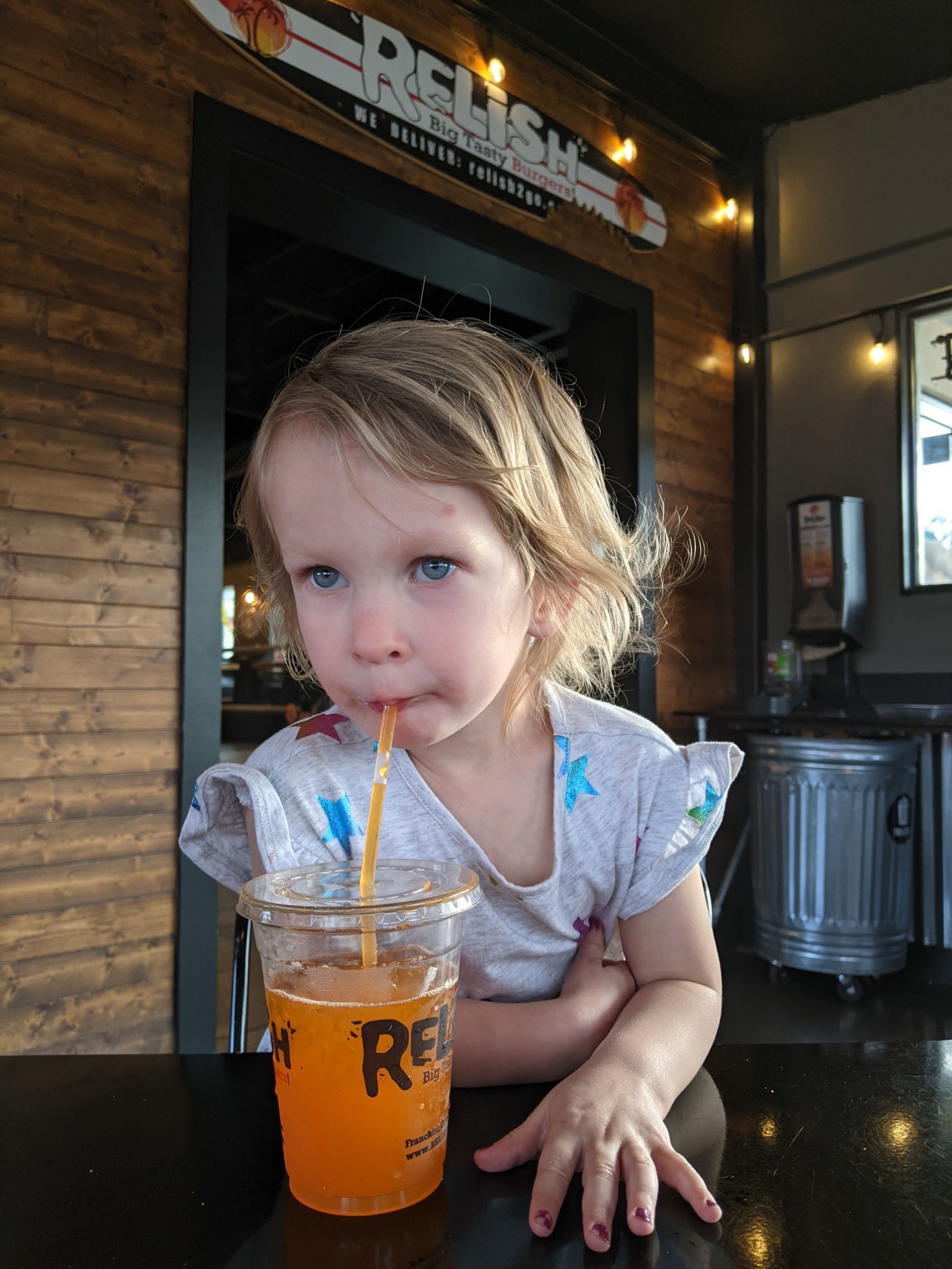 After we got back home, her and I both got in our jammies, and then cuddled up on the couch under a blankie to watch "Apunzle" (aka "Tangled" ) for a few minutes together. She had one blueberry Munchkin leftover from this morning, so she ate that while I read her bedtime story, and then we had a pretty smooth bedtime. (Which just means she didn't have a full-on freak-out, but we did have to go back in for extra hugs one more time each.)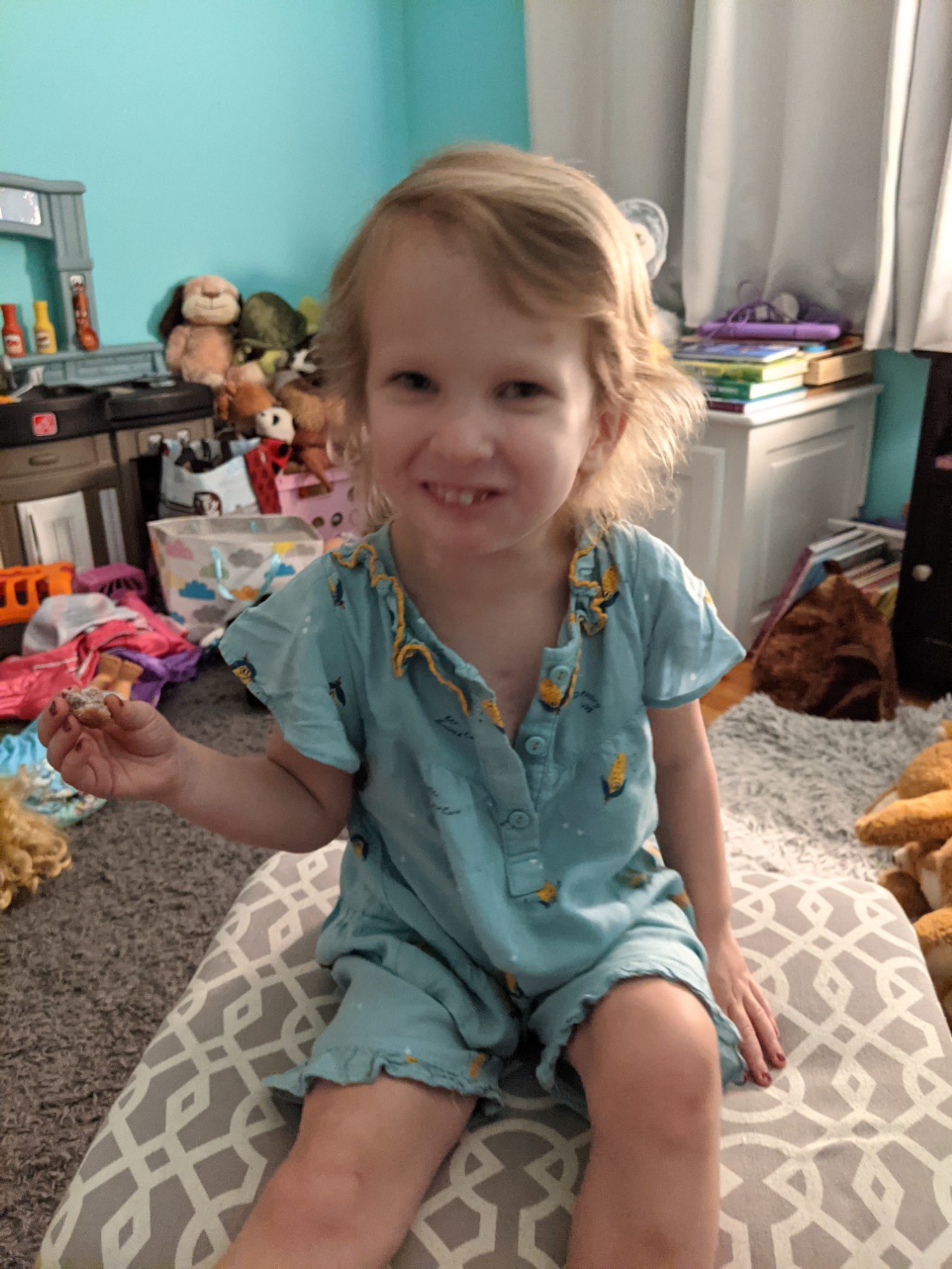 Today was a good, slow day, and I was grateful for the naptime this afternoon while Emerson was at Grammy's house, and their special bond and special time together. I was also glad to see my sis and her family unexpectedly, and I was grateful for the time Nana got to spend with us (plus, she brought me a few low-carb snacks/treats!), and generally, just grateful for a day of rest!