Can you even handle this little girl and this hands-on-the-hips pose this morning?! I can't handle her!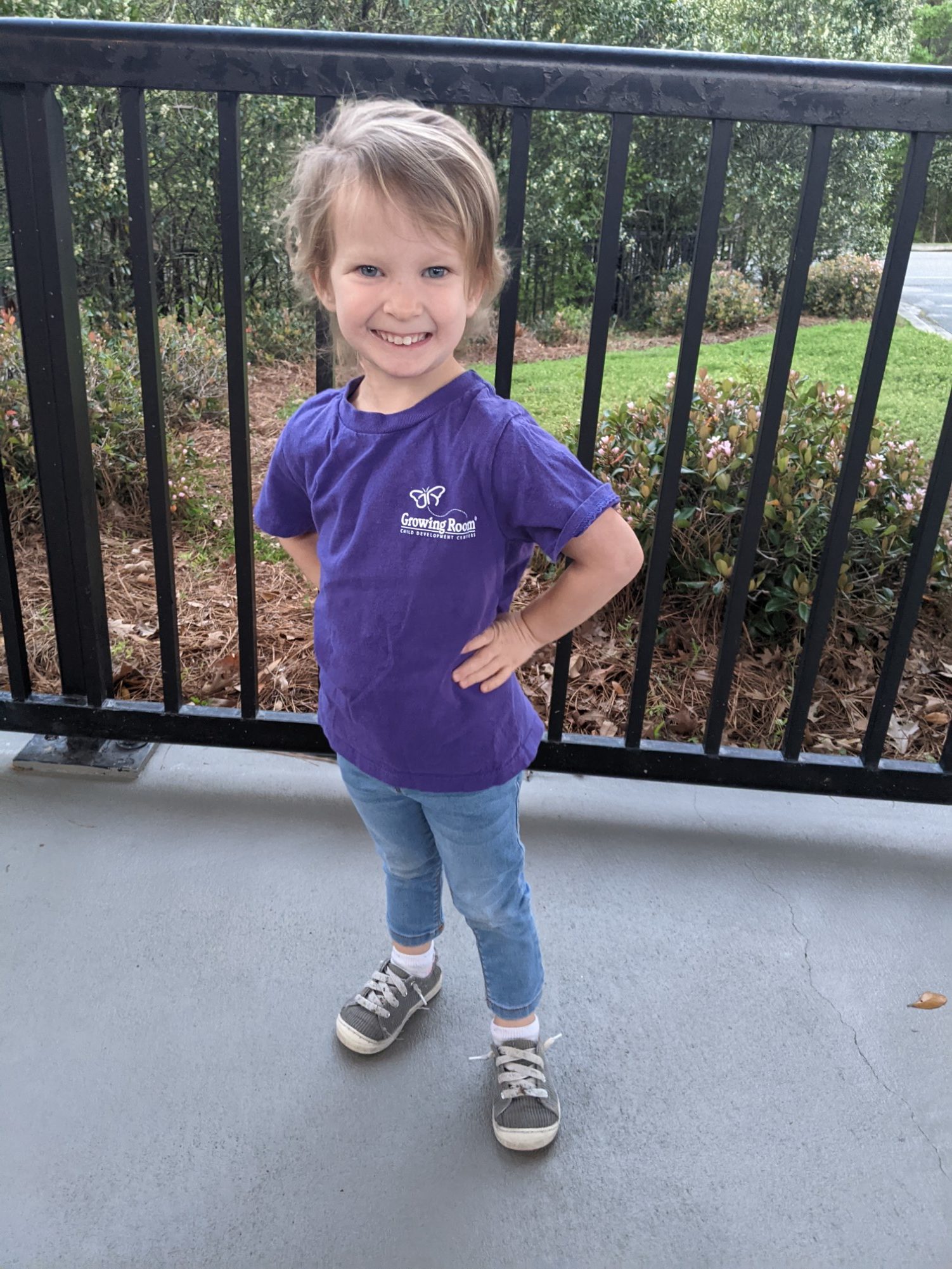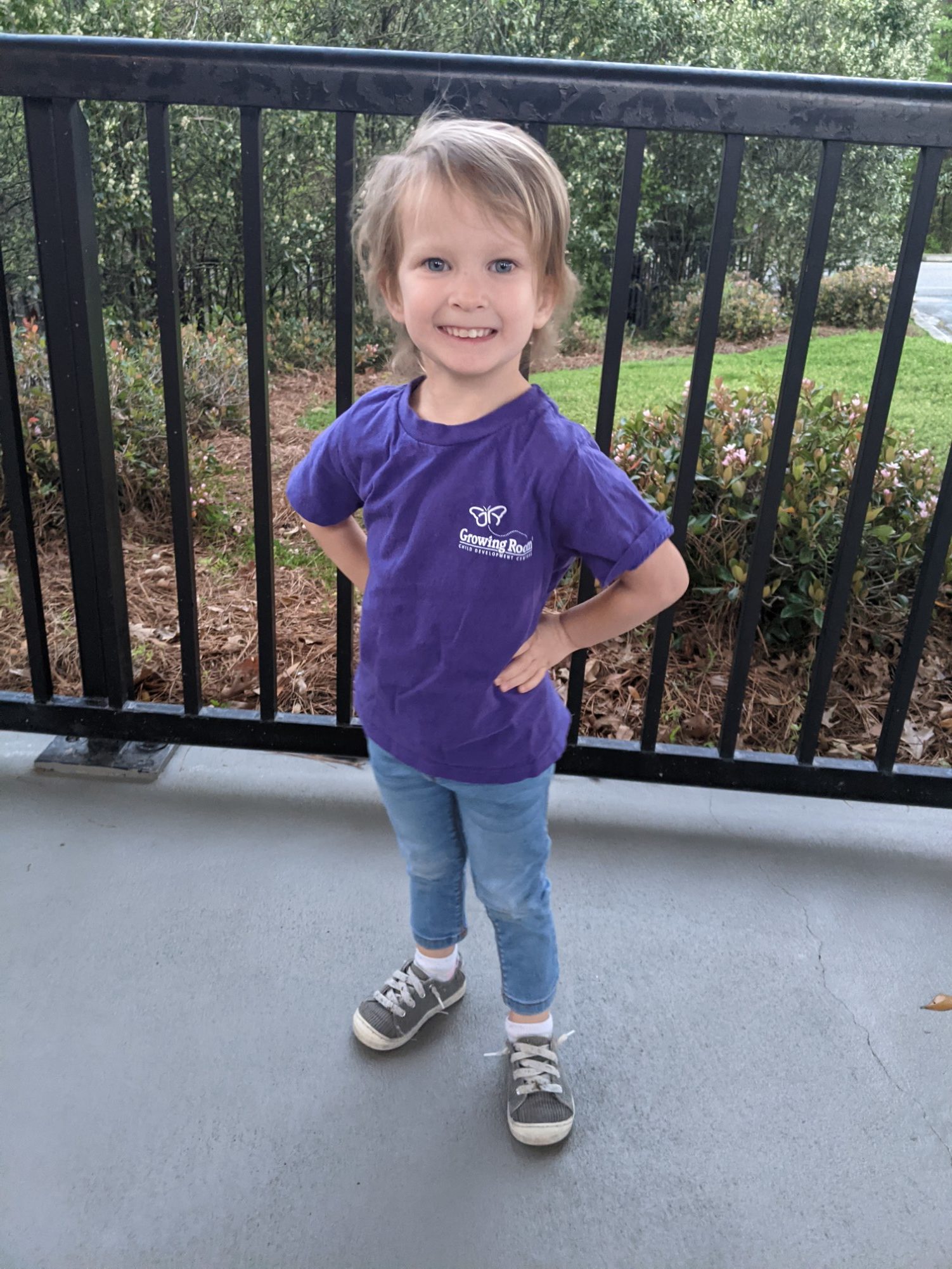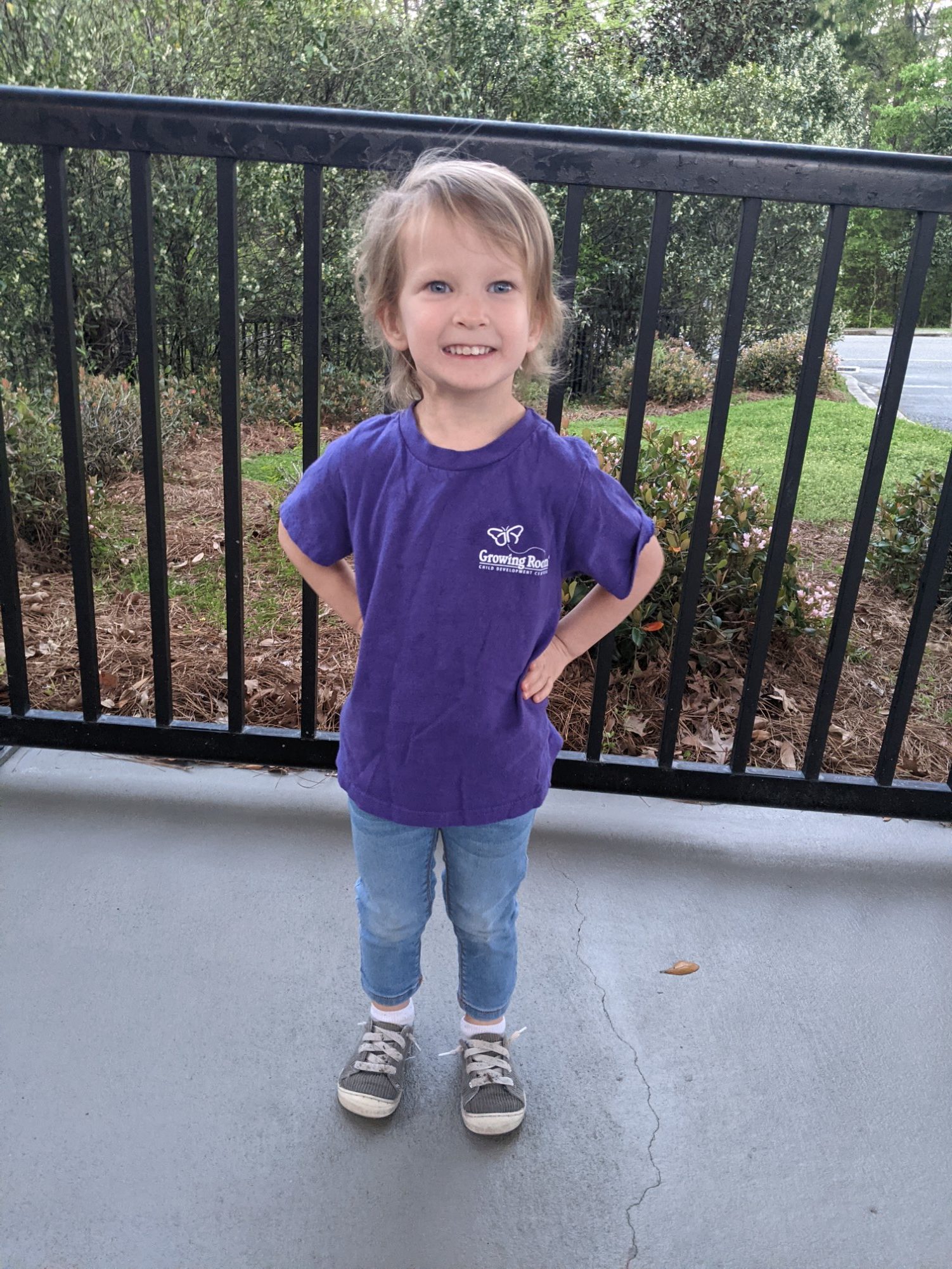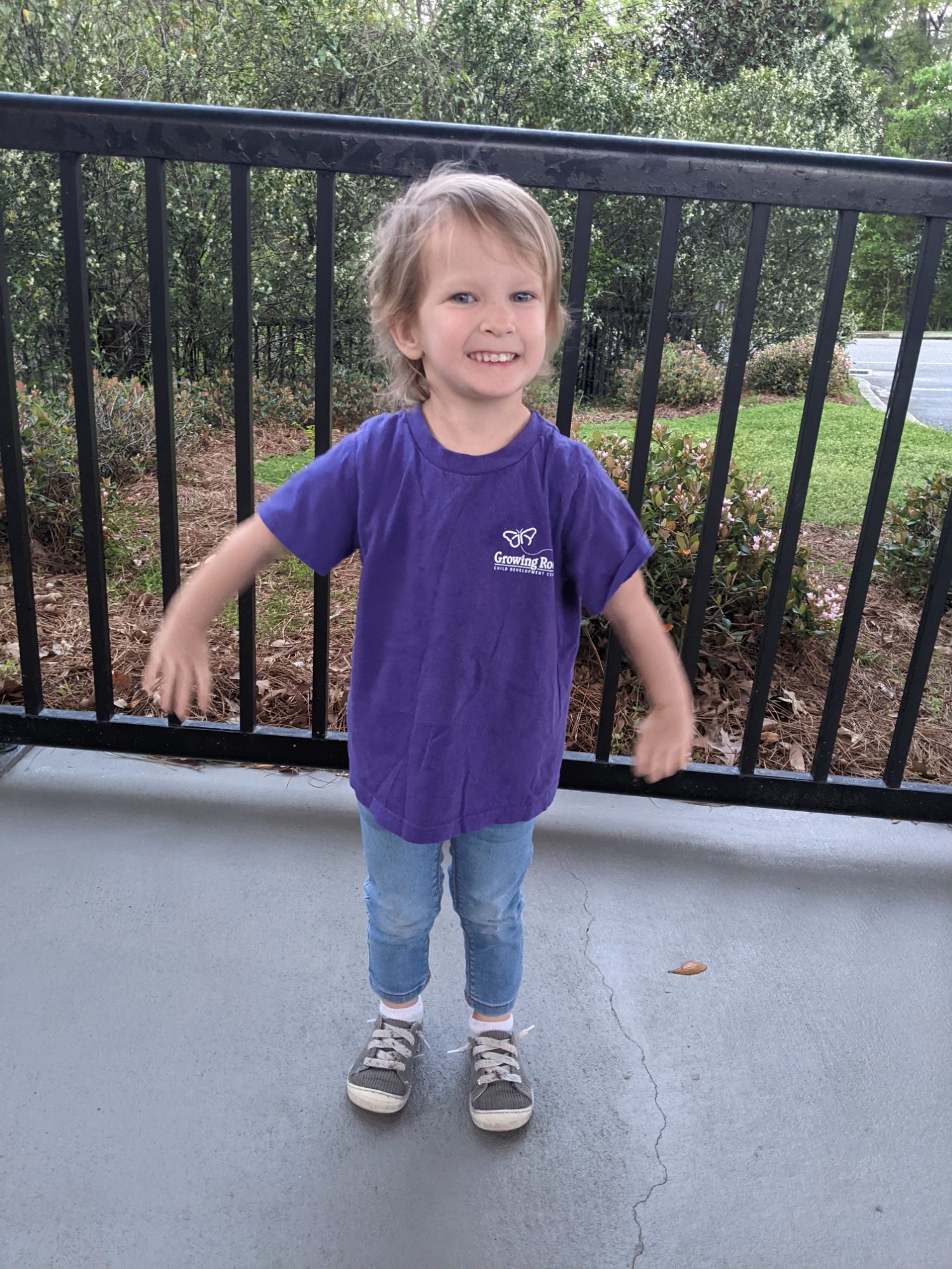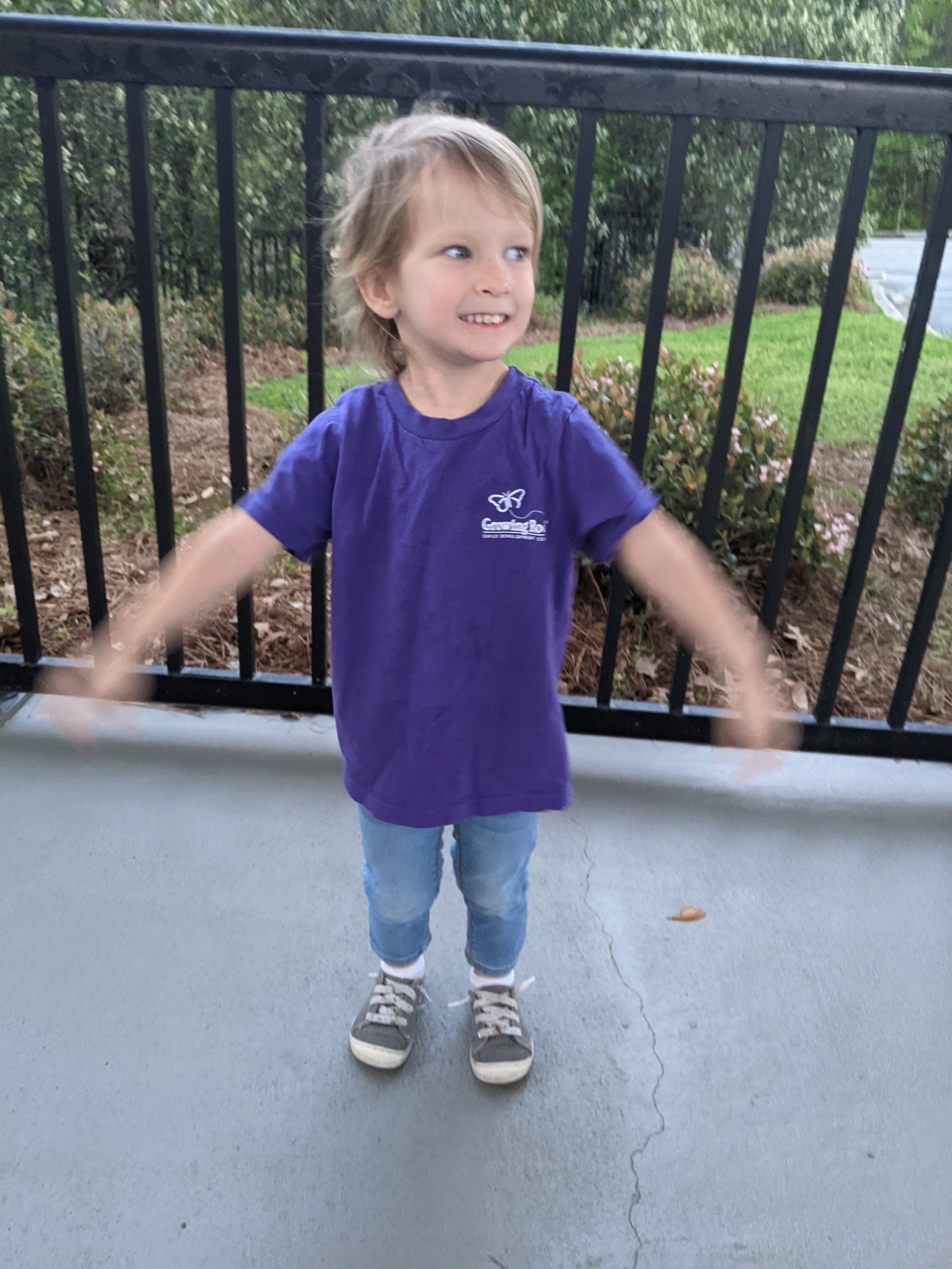 This surprisingly cold morning was strange, but this girl loves a soft cozy jacket, so she was thrilled to wear this one this morning. Looks like she wouldn't even take it off once she was inside and playing!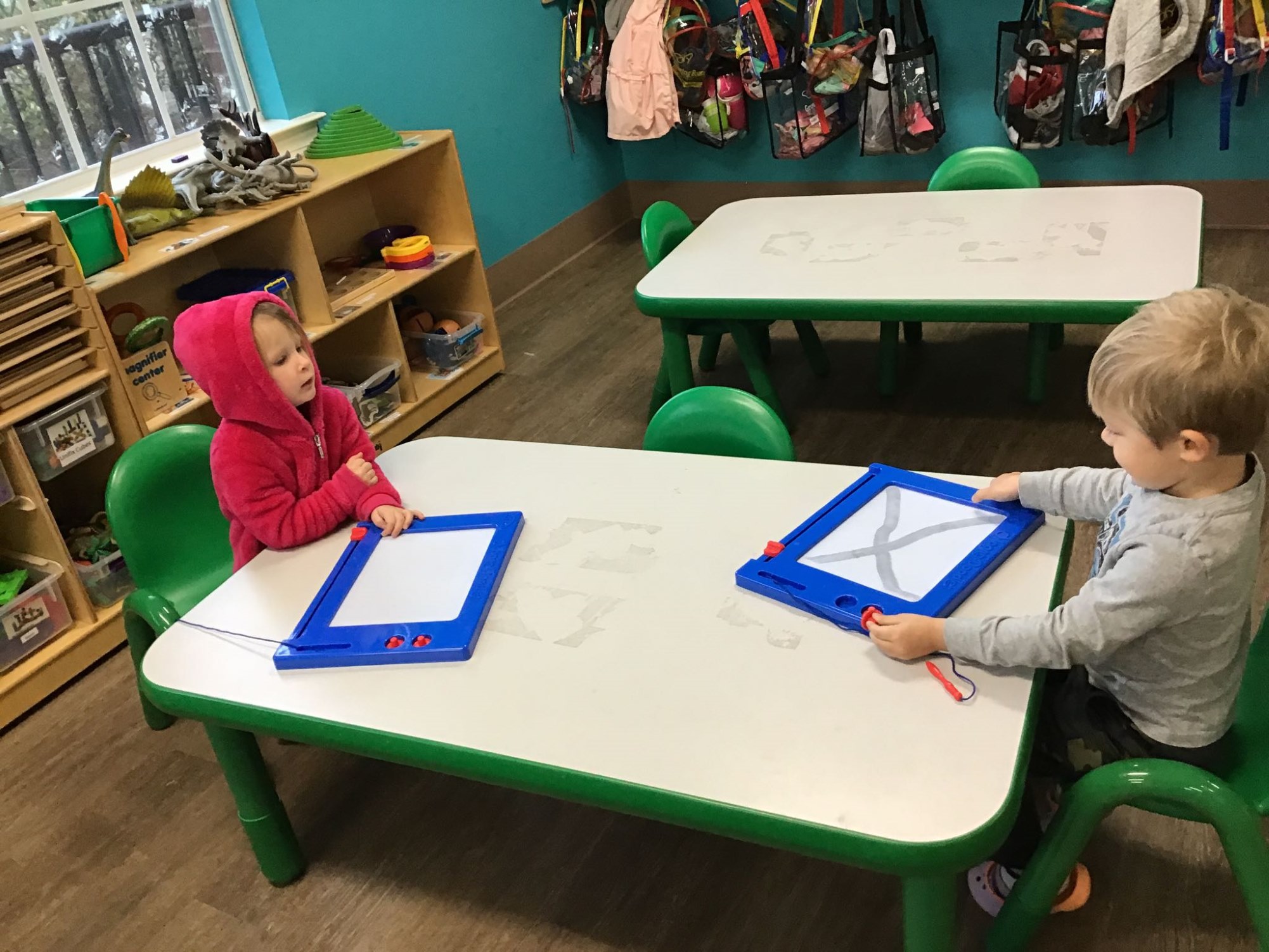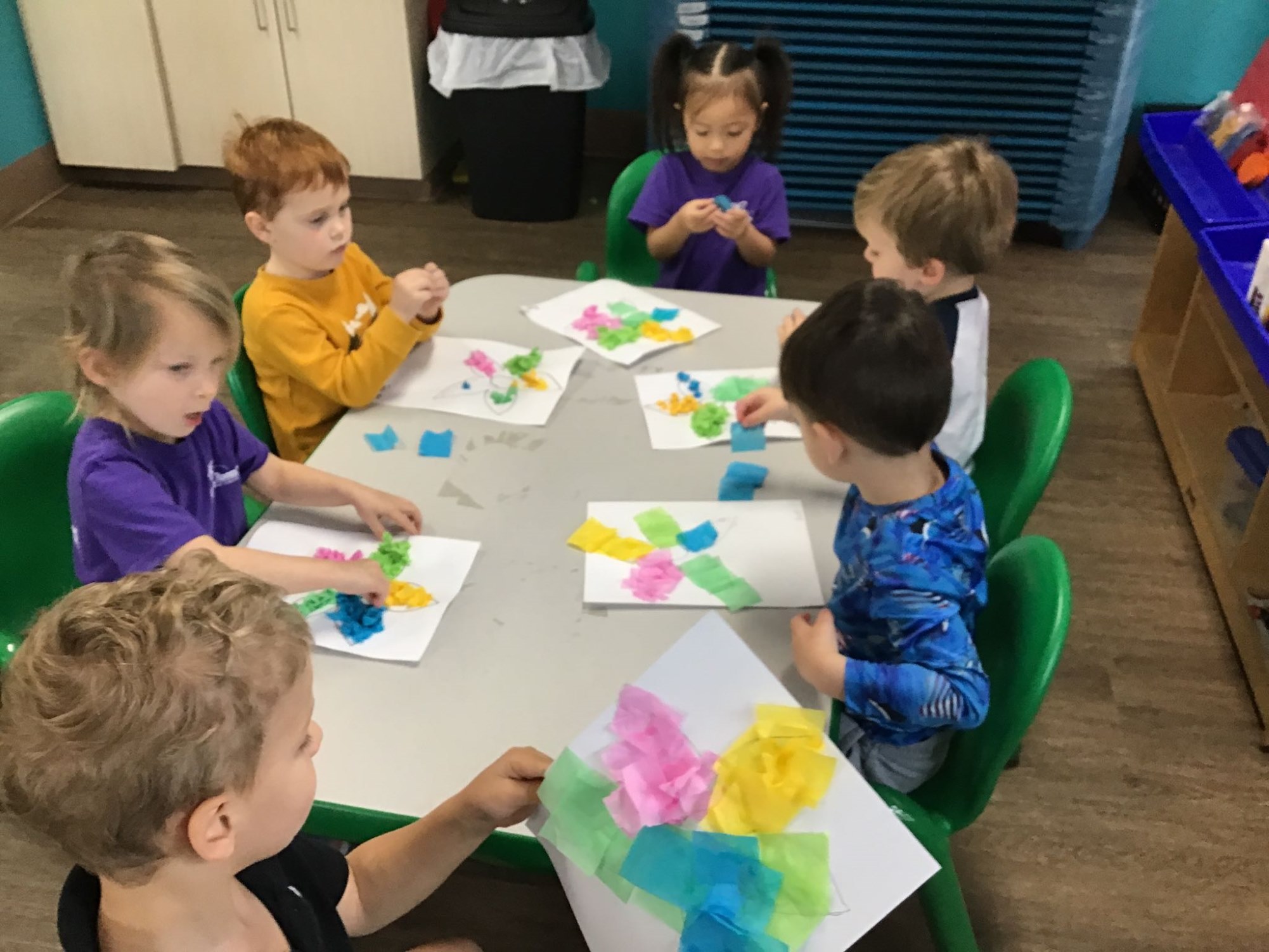 I had planned to bake a few small cauliflower crust frozen pizzas for dinner tonight. But I bought them a few weeks ago before I was officially carb-counting or knew what I was doing… And for just half of one small pizza, it was more carbs than I wanted to eat at dinner. I've discovered I can eat more carbs at lunch and still keep my numbers good, but I need to eat less at dinner. So instead, Jeff got us Chick-fil-A, and Emmie and I played outside in the beautiful late-afternoon sunshine. I started a new book, but with all the "roles" I had to play (teacher, car shop lady, babysitter) that I only read about 7 pages in 30 minutes. But it was good time outside with my girl.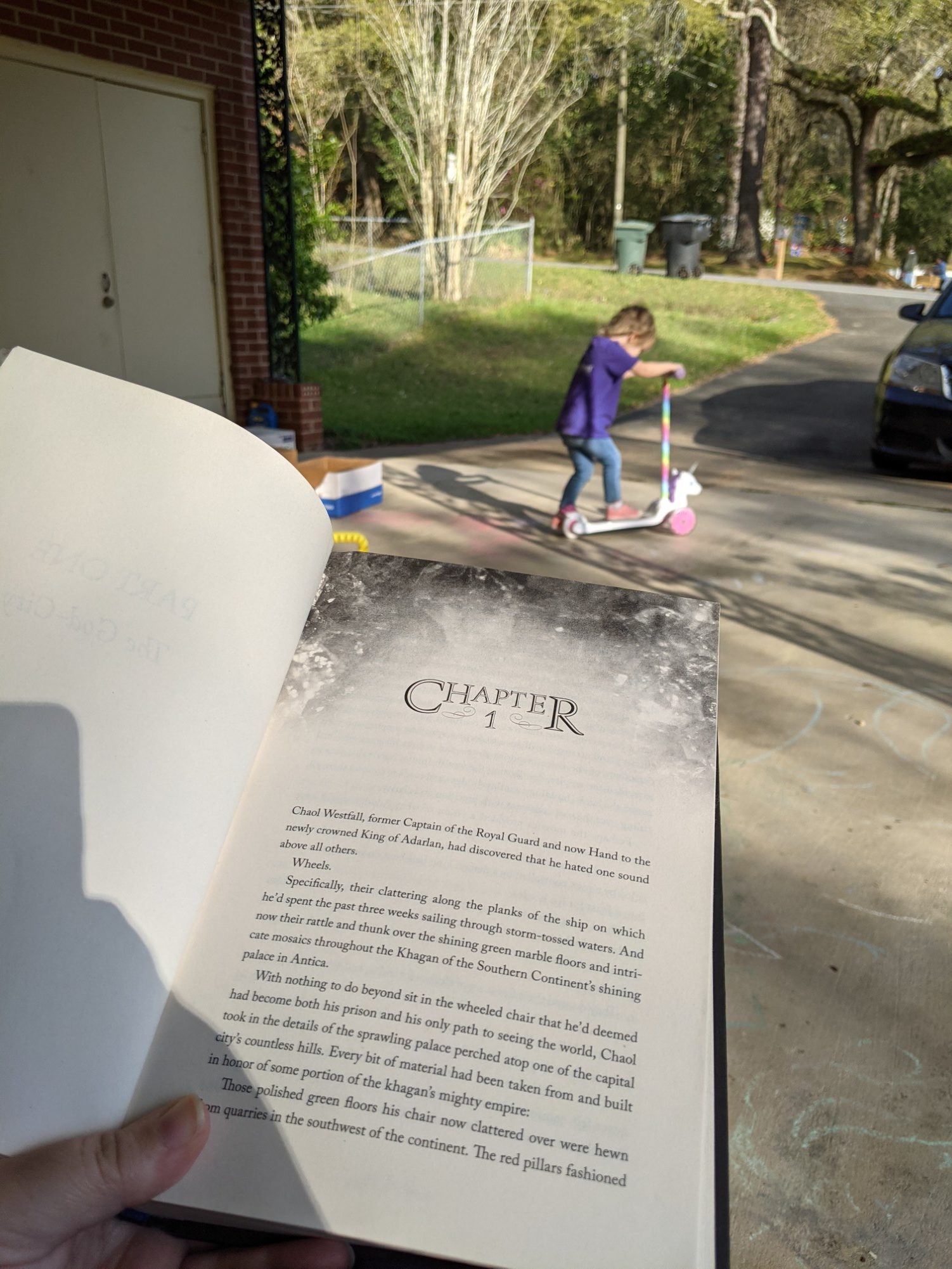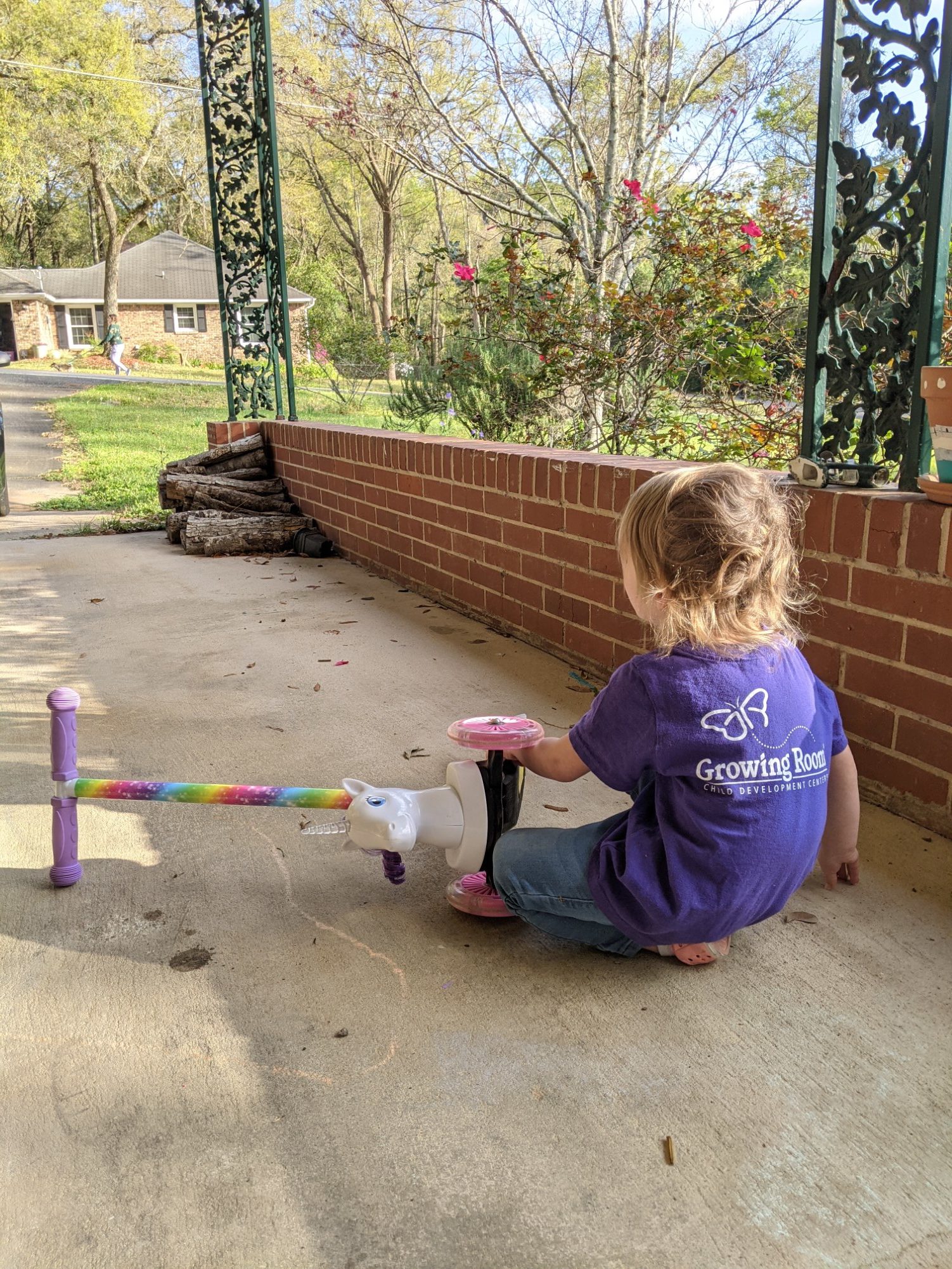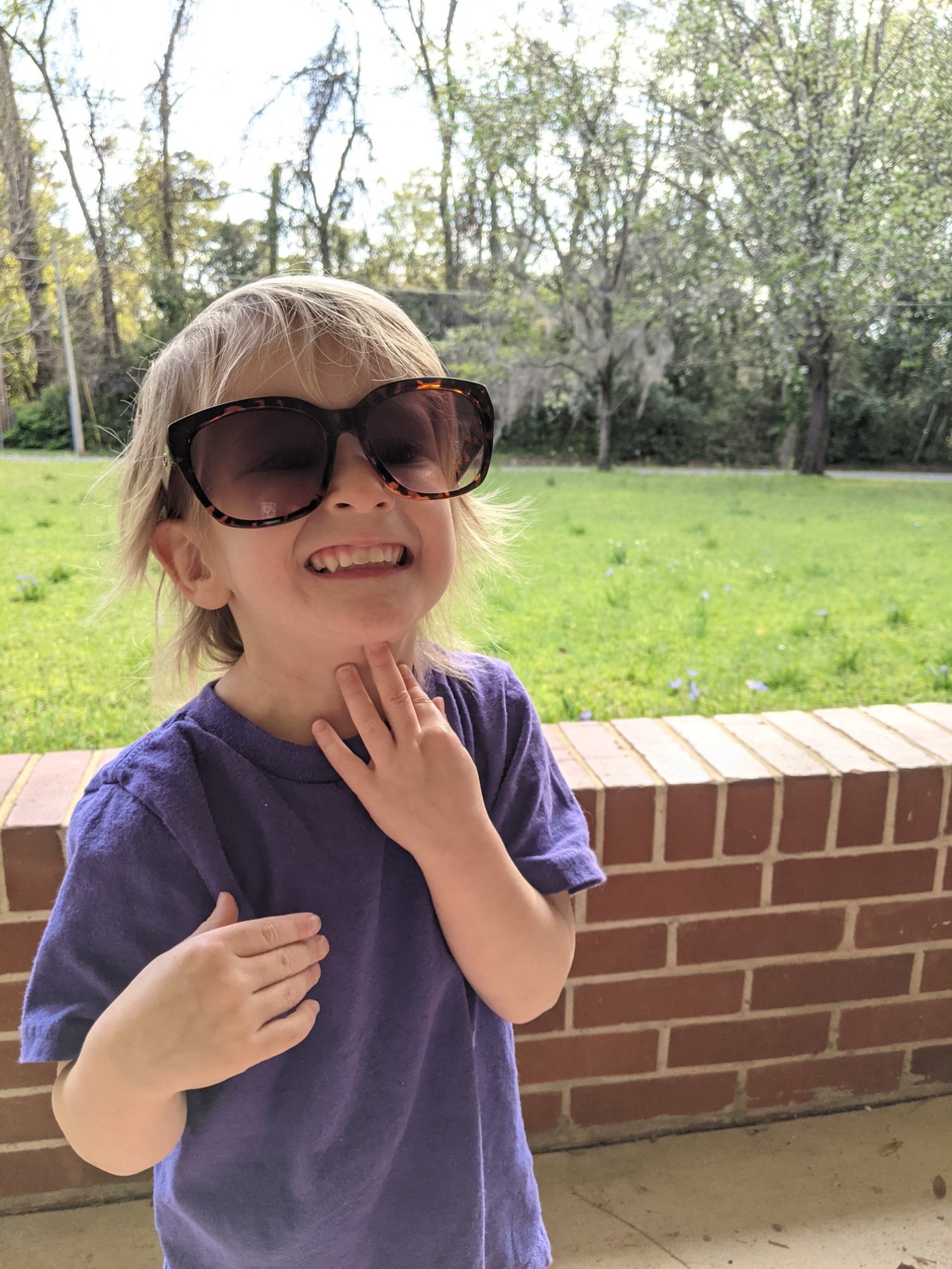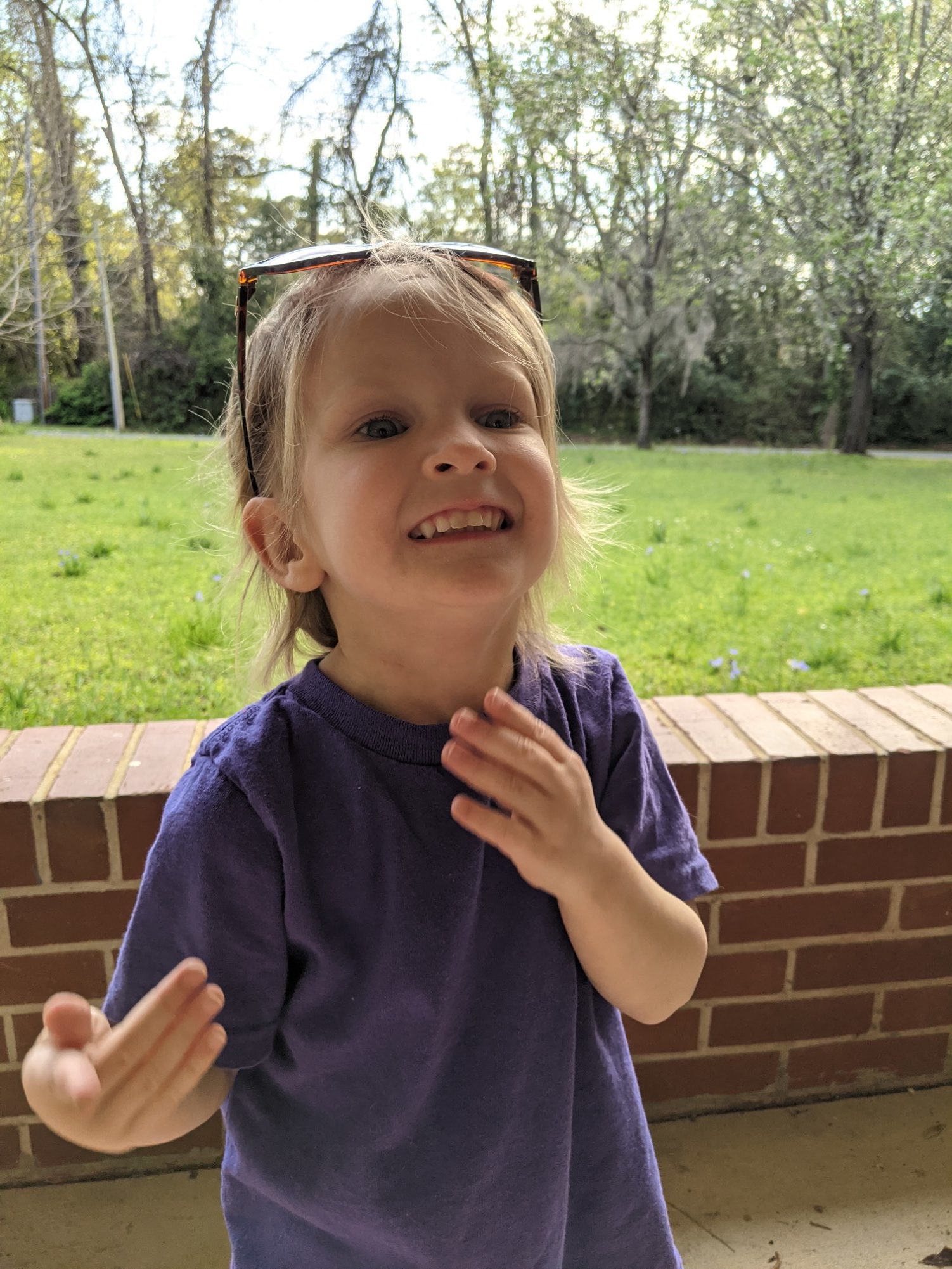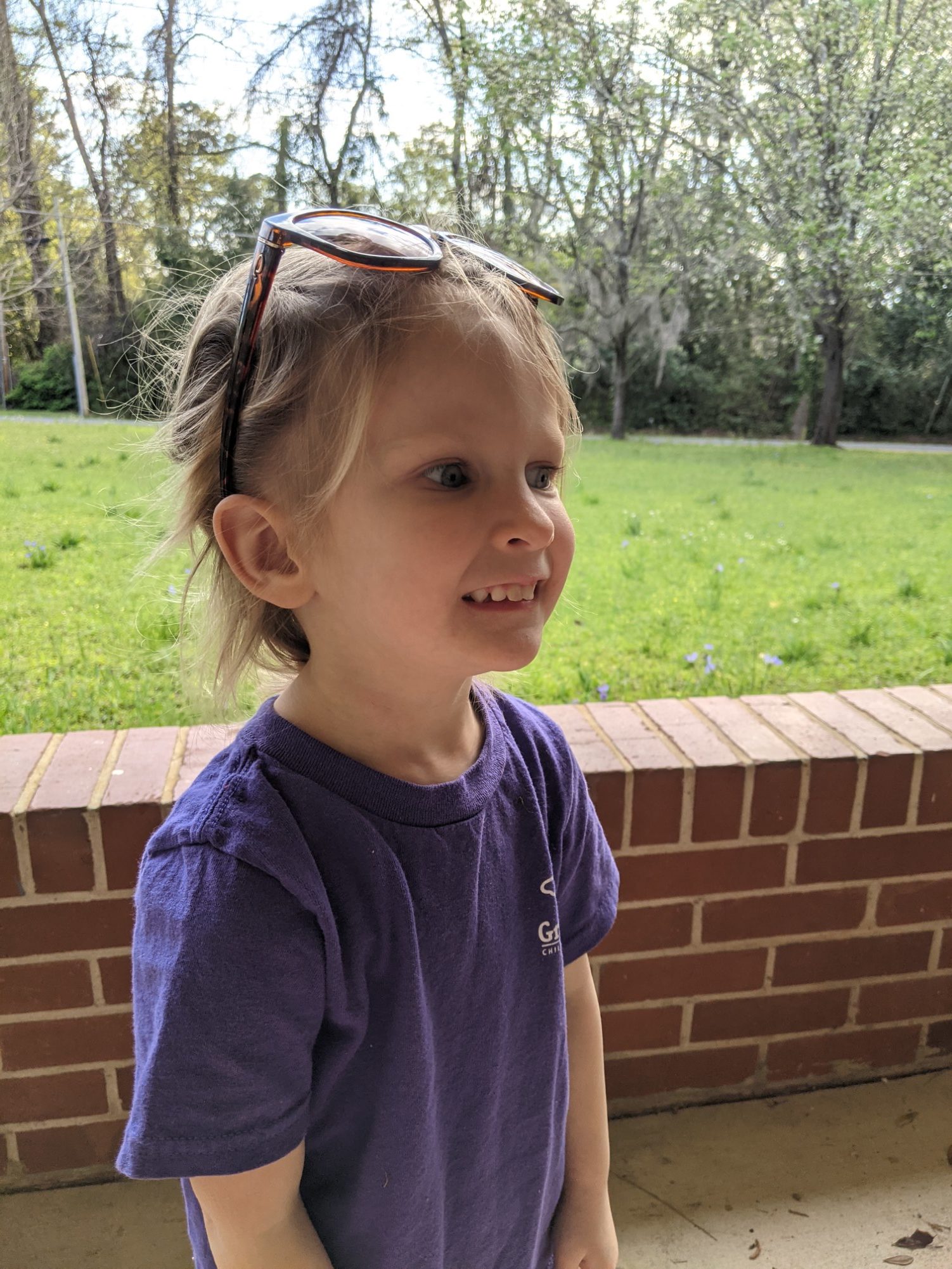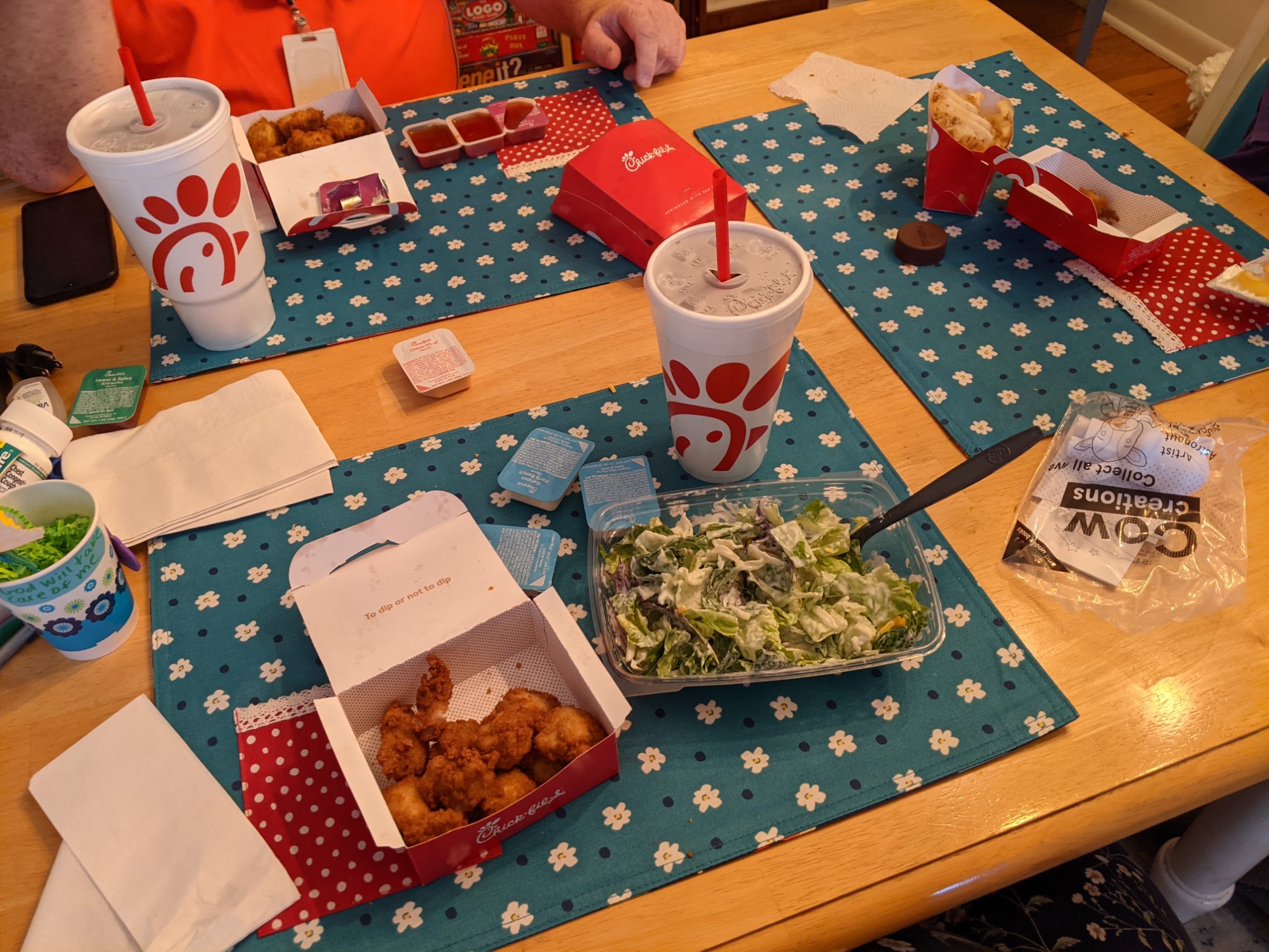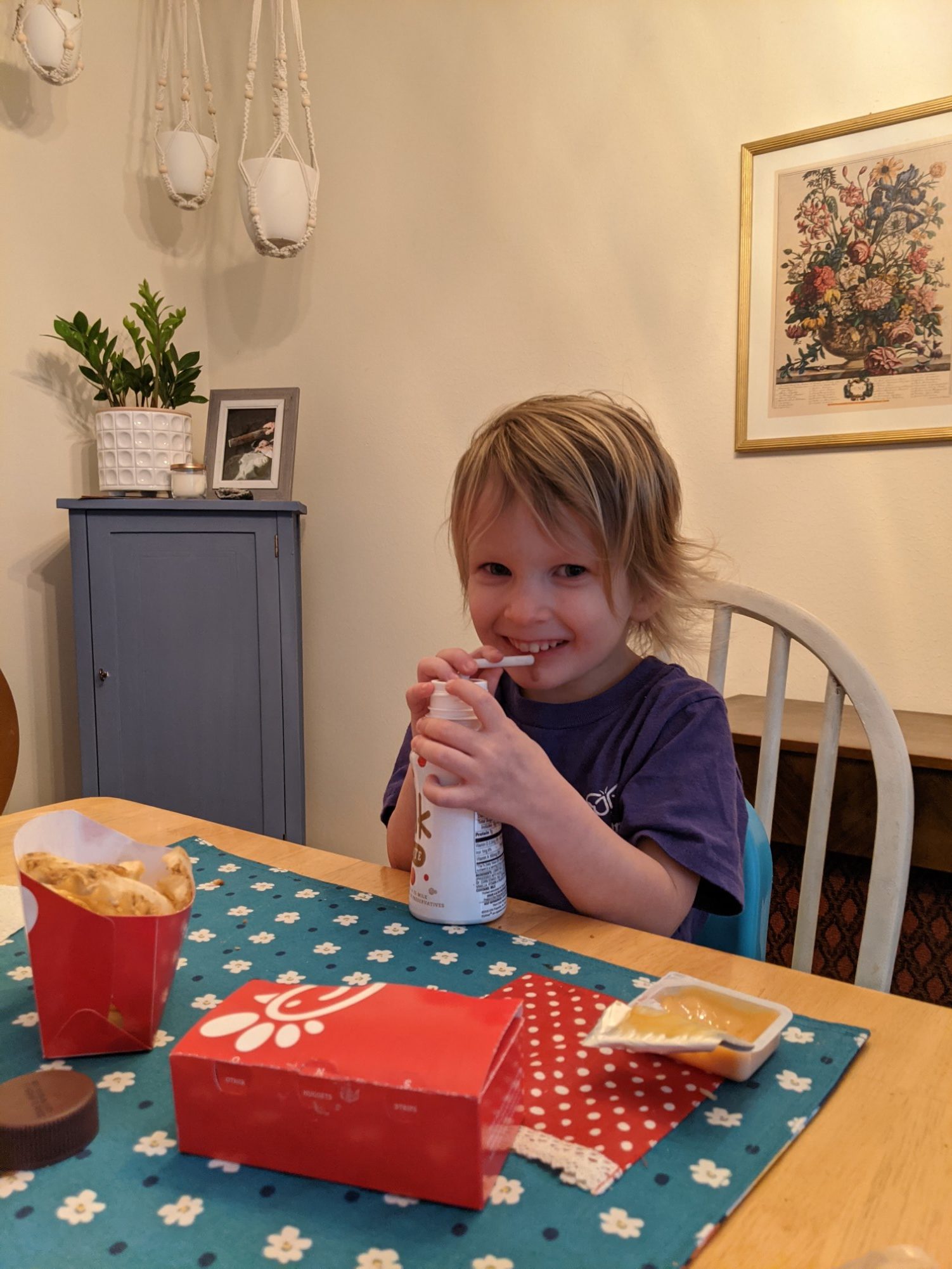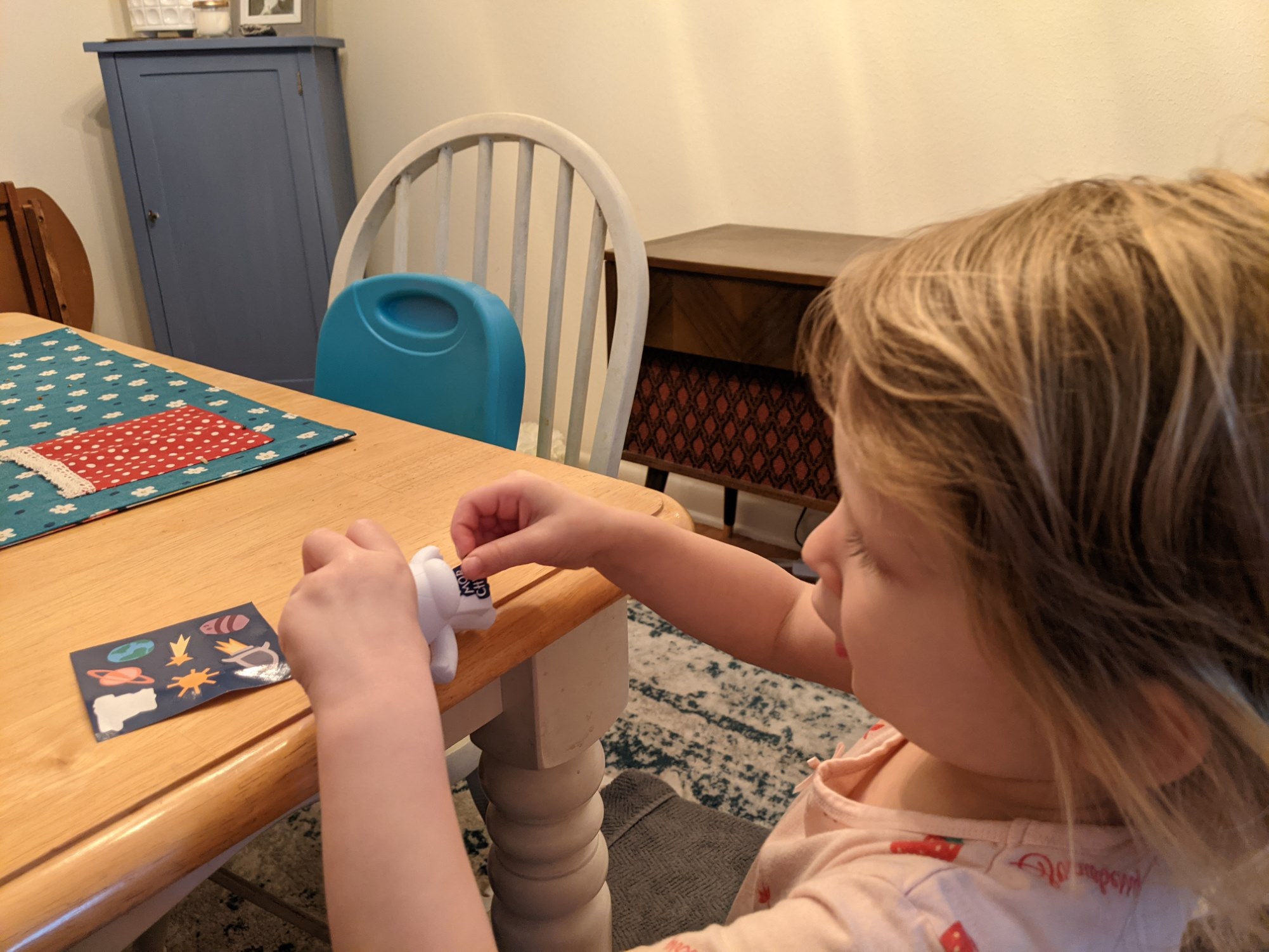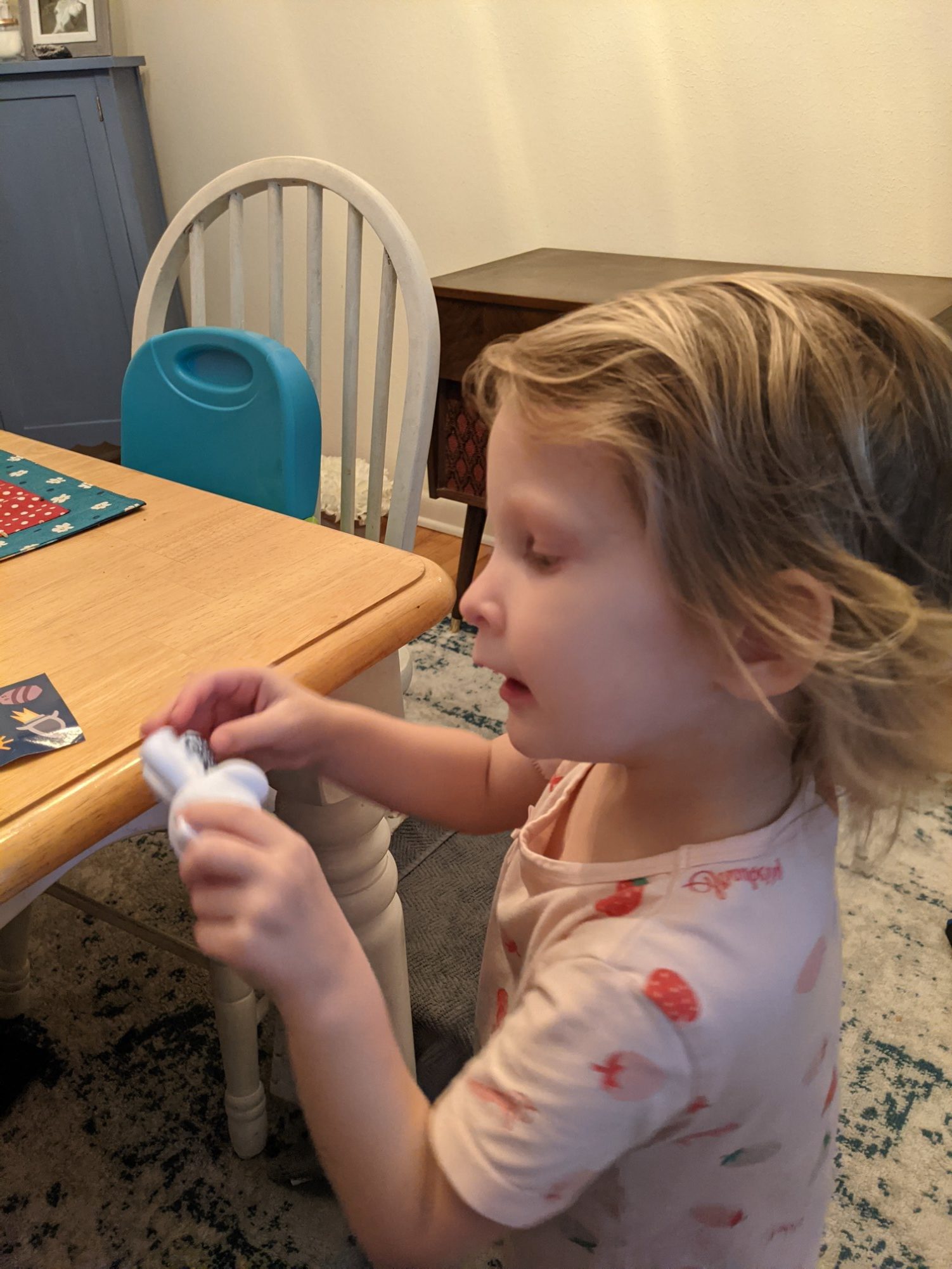 We played babies and watched Cars for a little bit after dinner, and let her stay up a little bit late. We then read two books at bedtime while she ate some crackers. But that girl was crazy tonight! It took lots of hugs and kisses and mini lectures and some threats and extra hugs, and about 30 minutes total of cajoling, she finally started to settle down…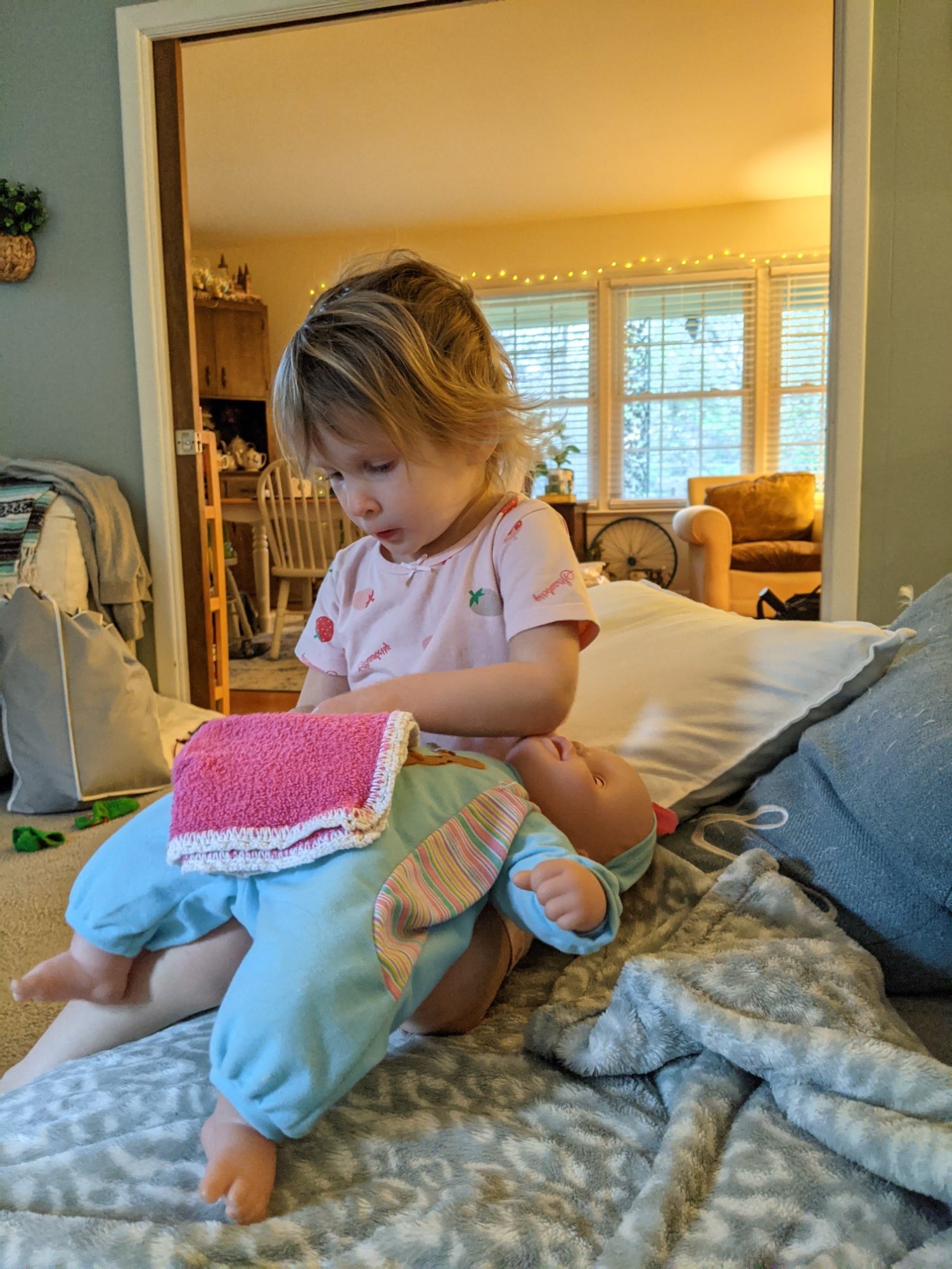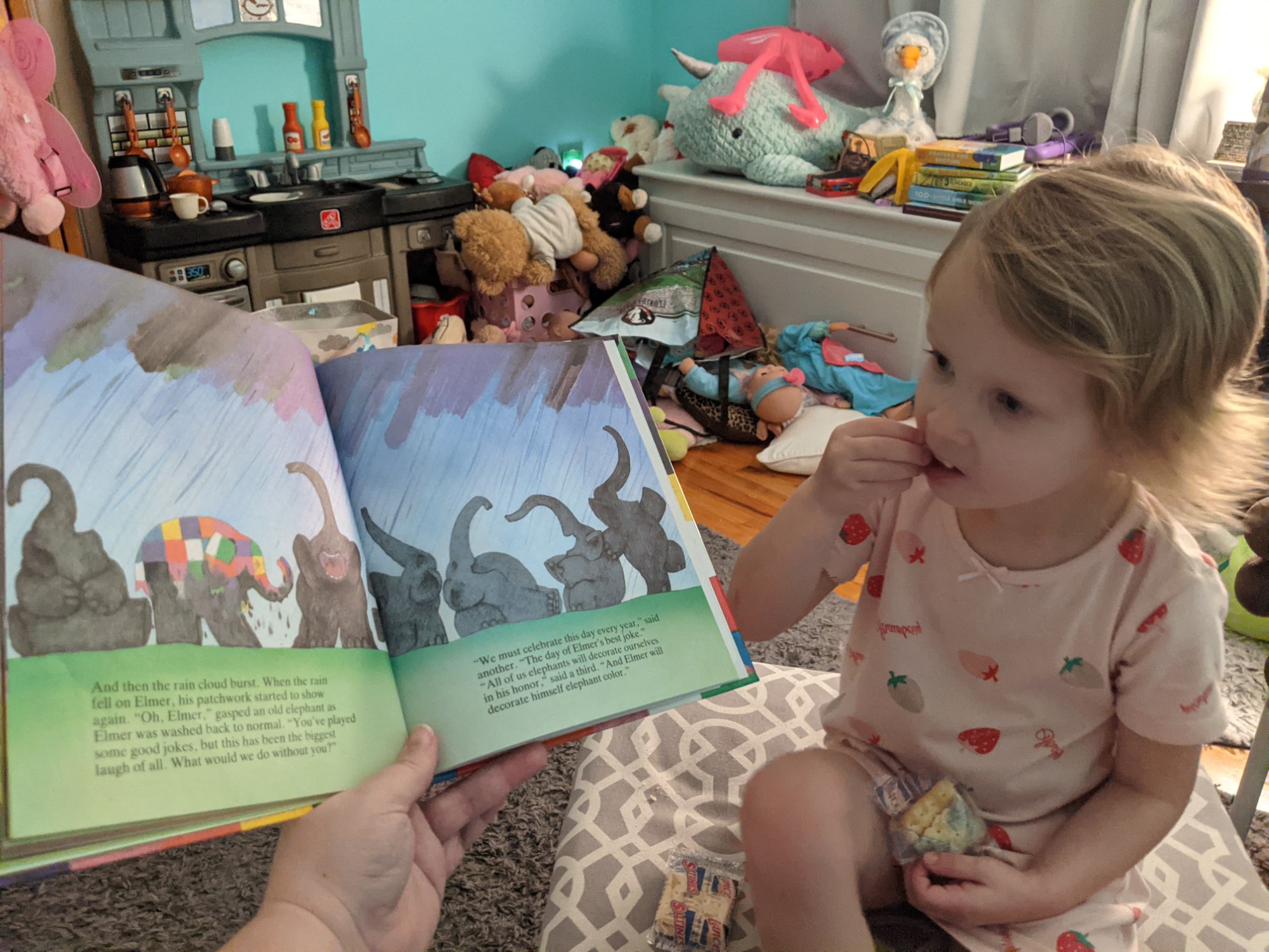 We spent just a few minutes tidying up the living room earlier, but I'm gonna do another sweet around the room again to see what else I can do real quick before settling myself down on the couch for a bit. We had the windows all cracked around the house earlier, and although they're closed now, it's still kinda chilly, so I'm gonna grab my robe and slippers and cozy blankie, and get warmed up and watch "Spiderman" with the hubs.