One day last week, when Emmie was wearing all of her dino clothes, I put on my leopard dress to wear to work. But she was like, "No! You can't wear that without me!" So I changed my outfit that morning, and set our leopard dresses aside to wear together this week, and she loved it, of course. And she wanted me to do her hair again the same way as yesterday.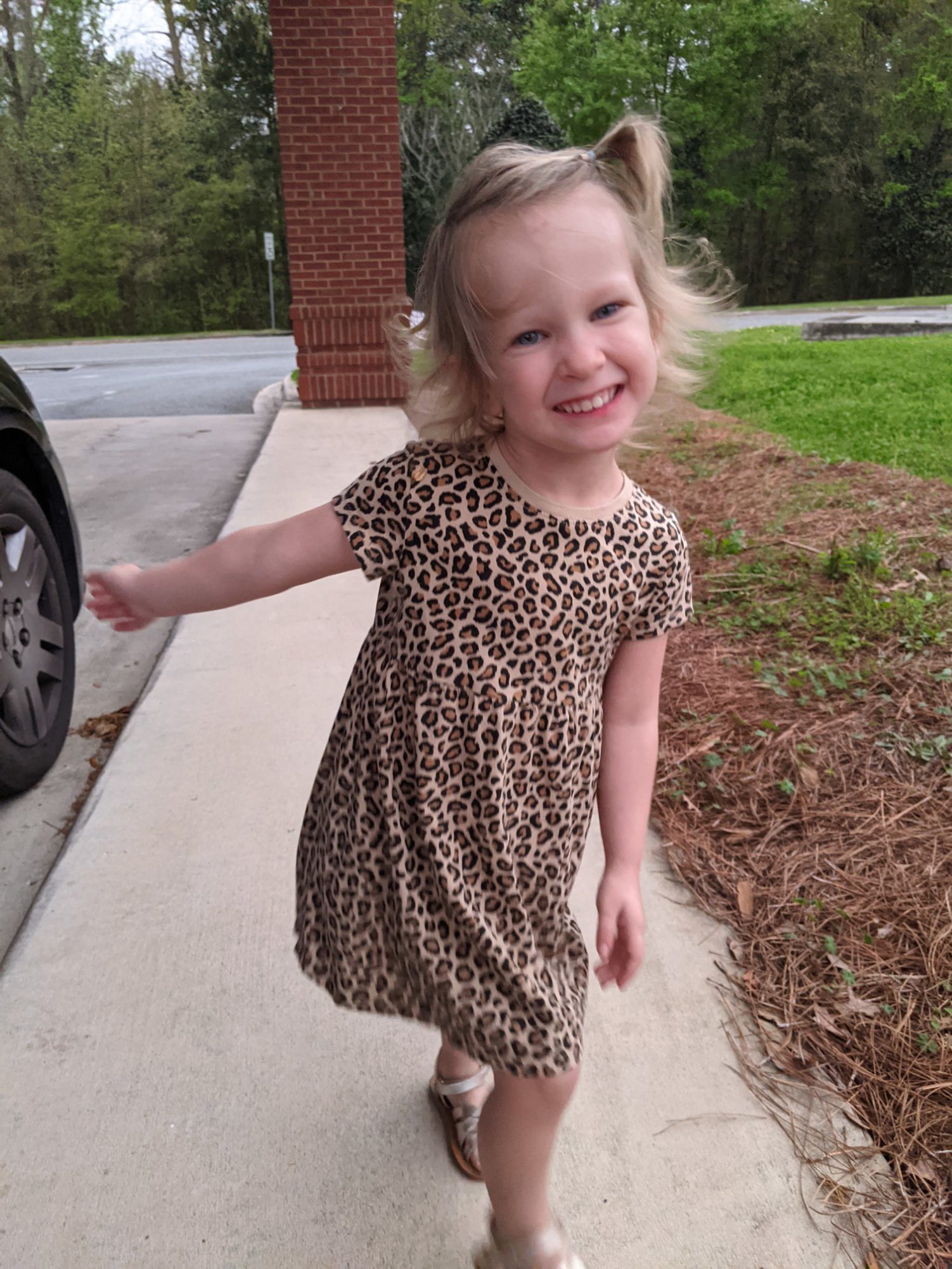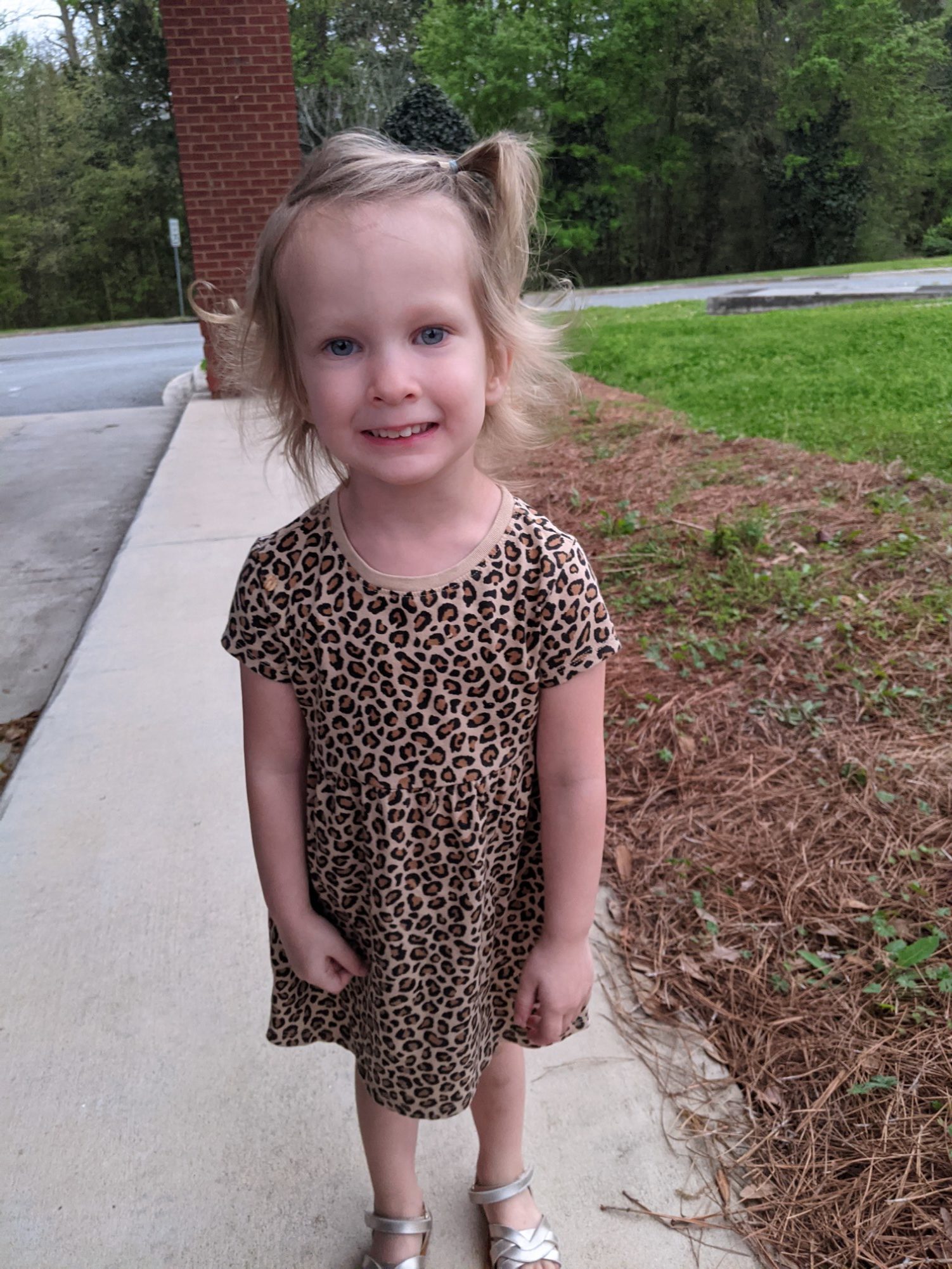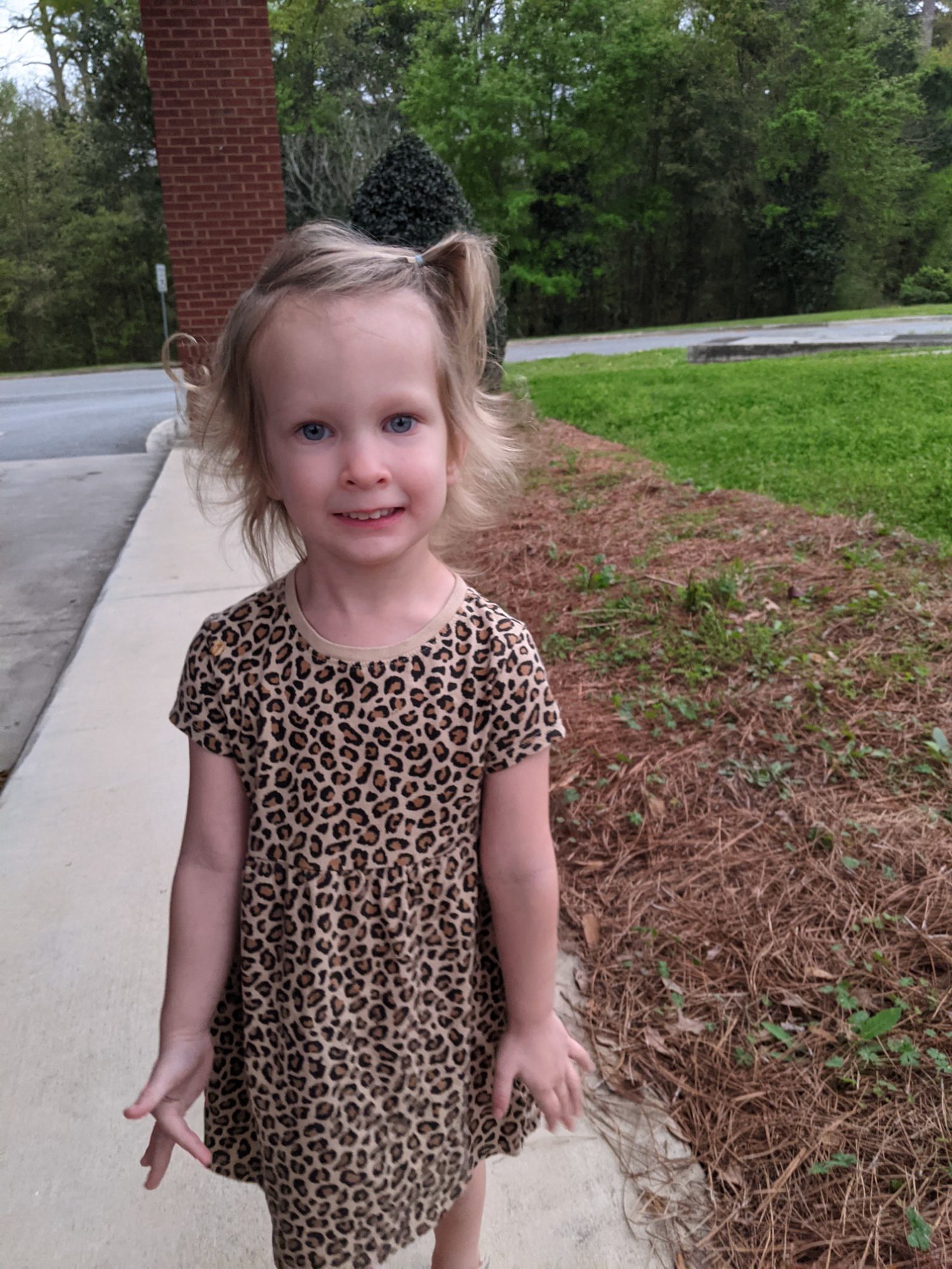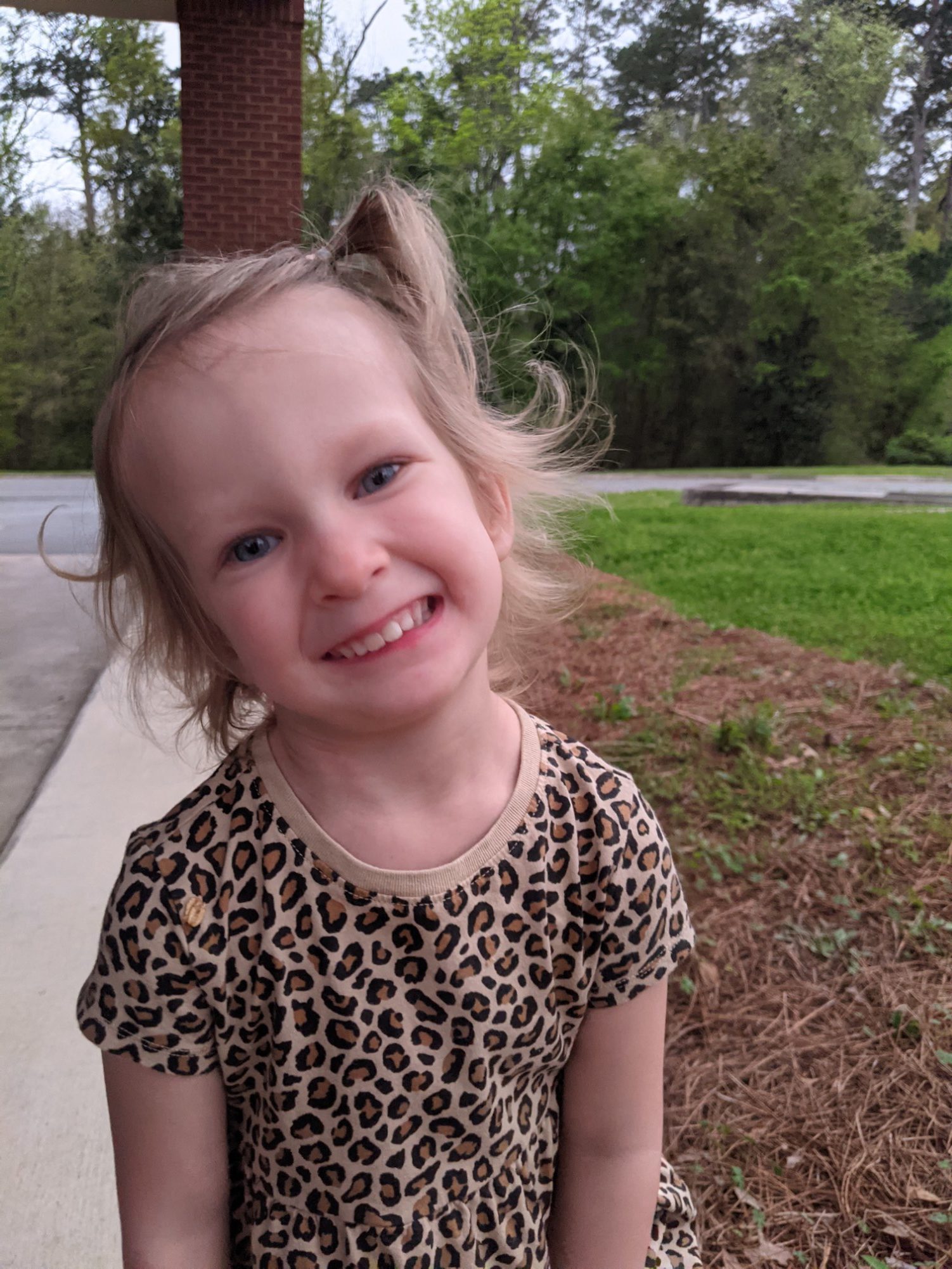 She found this little dandelion and was trying to make a little wish, but it wasn't working. And she was like, "Mommy, this won't blow away!"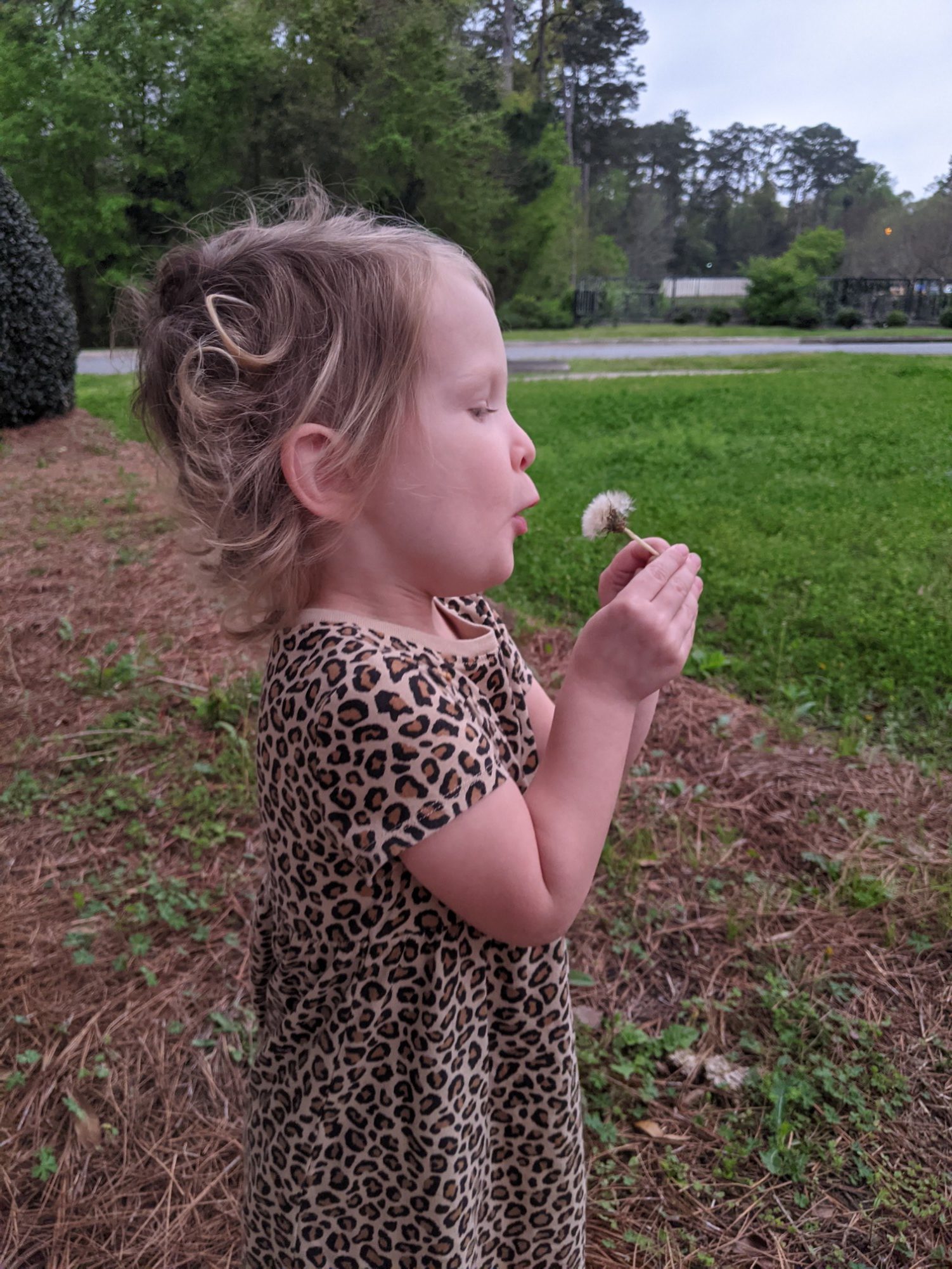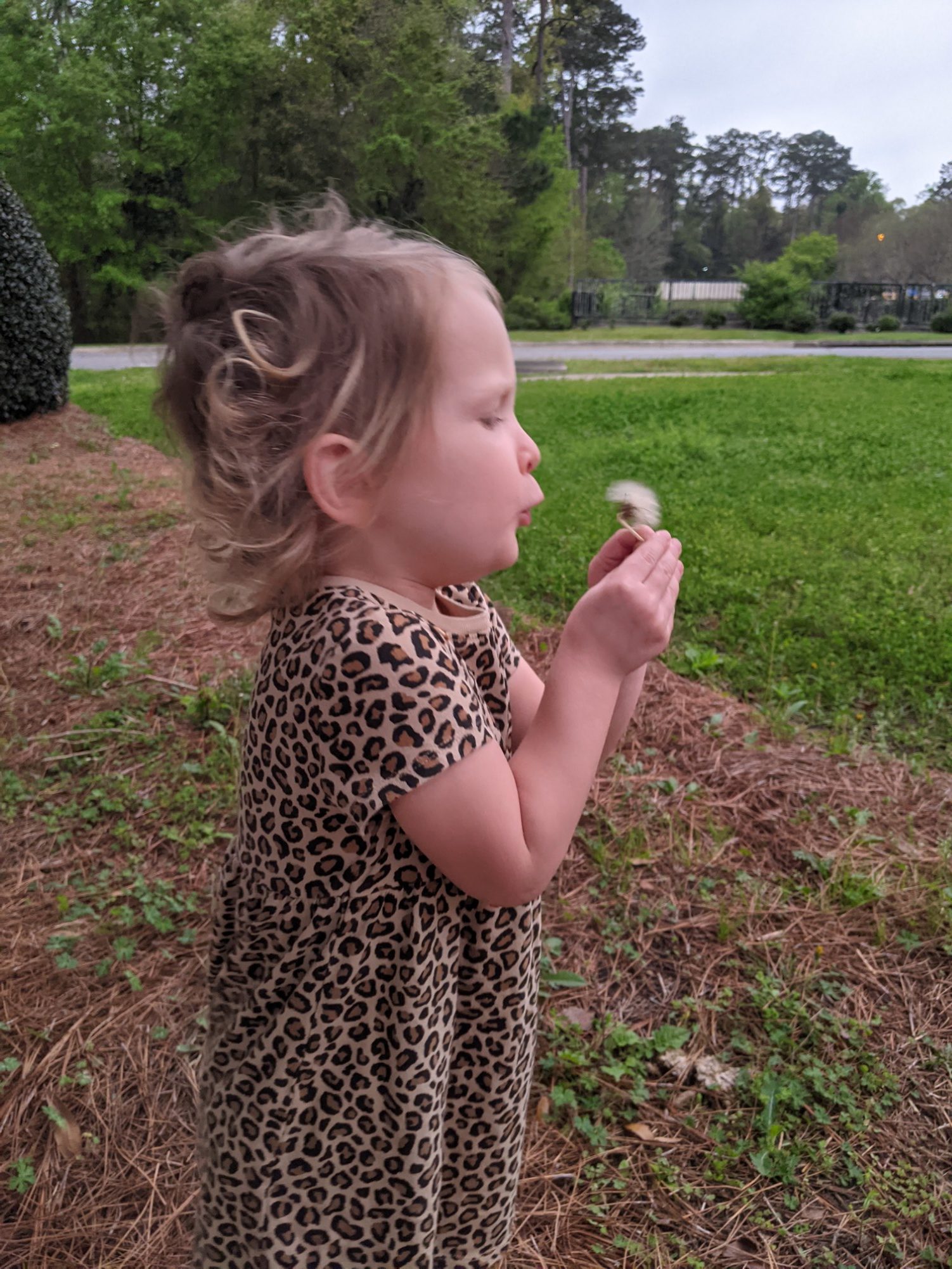 When Uncle Bo got there to drop off the triplets, he stopped by to grab Emmie from her classroom so she could "help." And the just so happed to be wearing new leopard outfits today too, so they were all coordinated!
Look at all those little curls in the back of her head! I love it!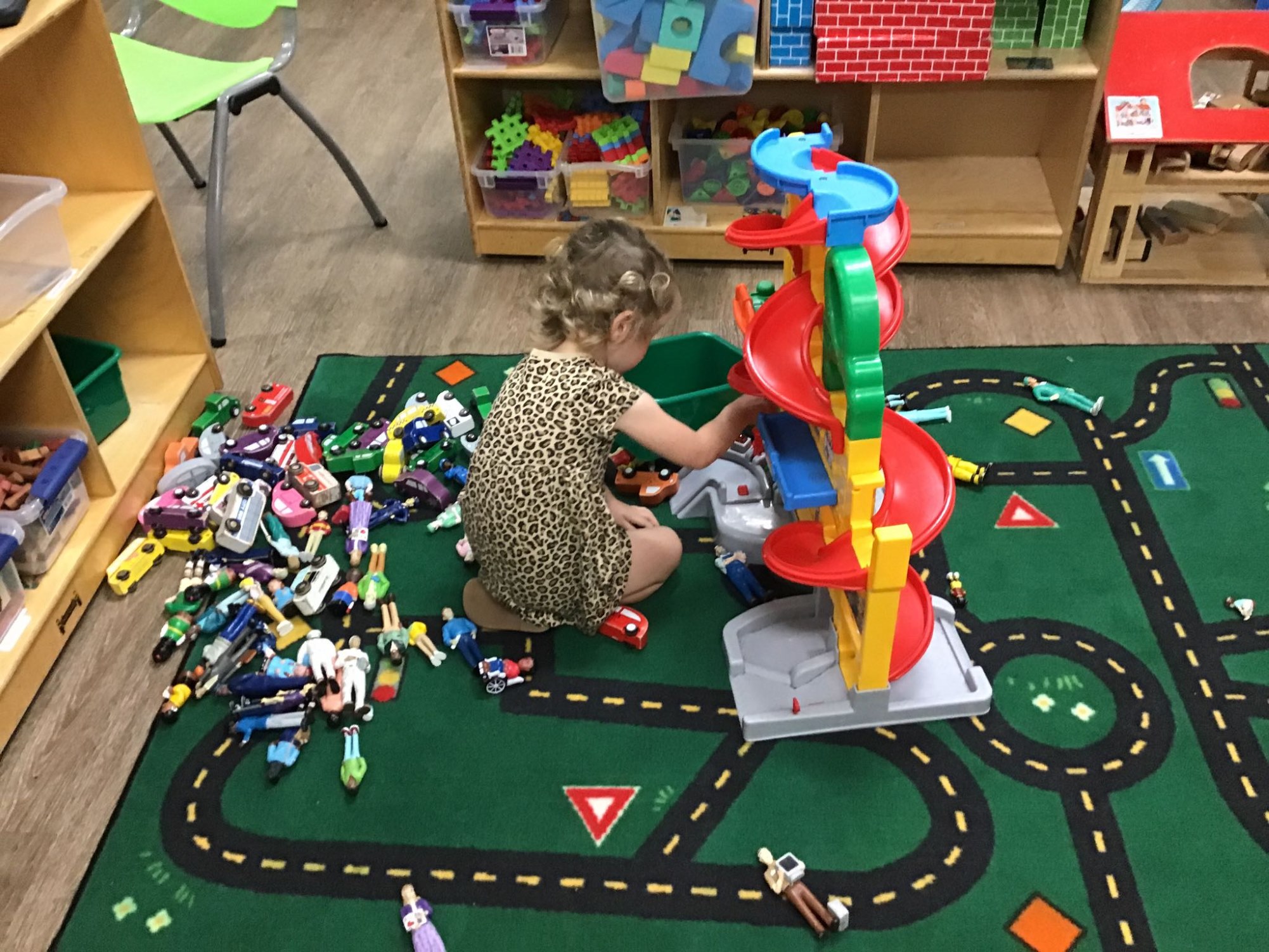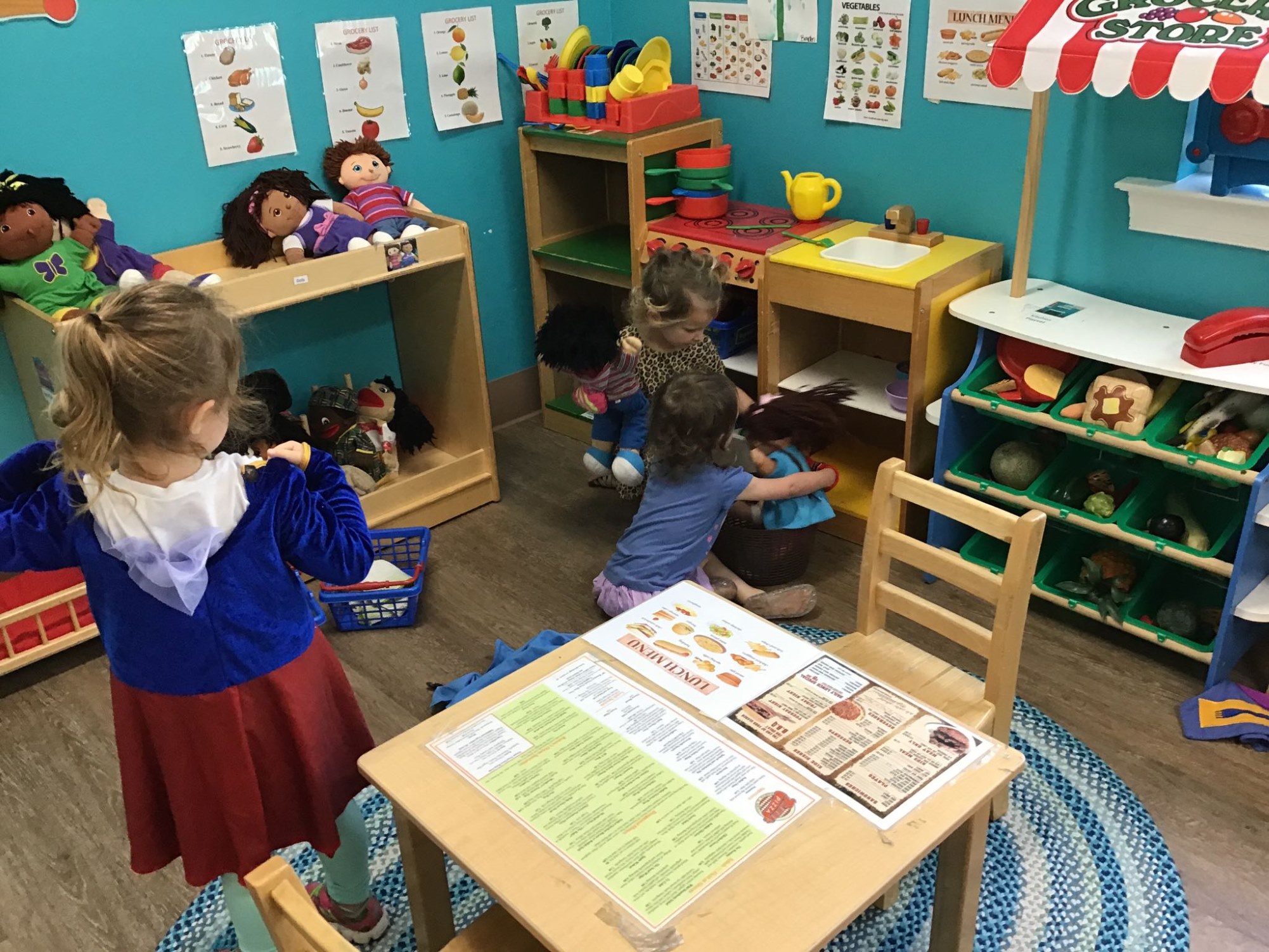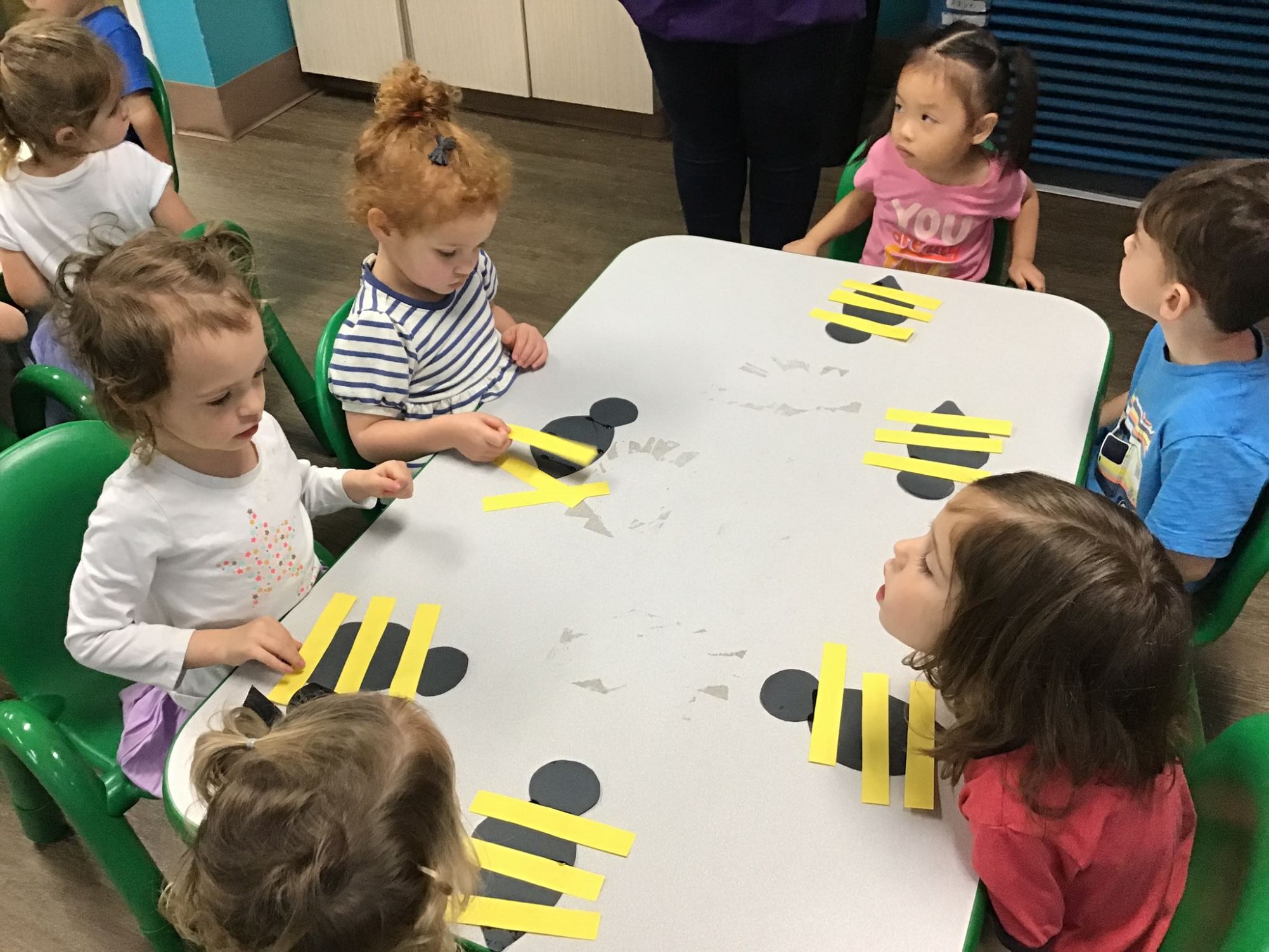 Look what one of my sweet coworkers bought me today while she was out shopping on her lunch break! We had been talking about all my low-carb/low-sugar stuff, and she just happened to see this, and bought it for me. I'm excited to mix this into my coffee, and see how else it can be used! Thank you, Angie!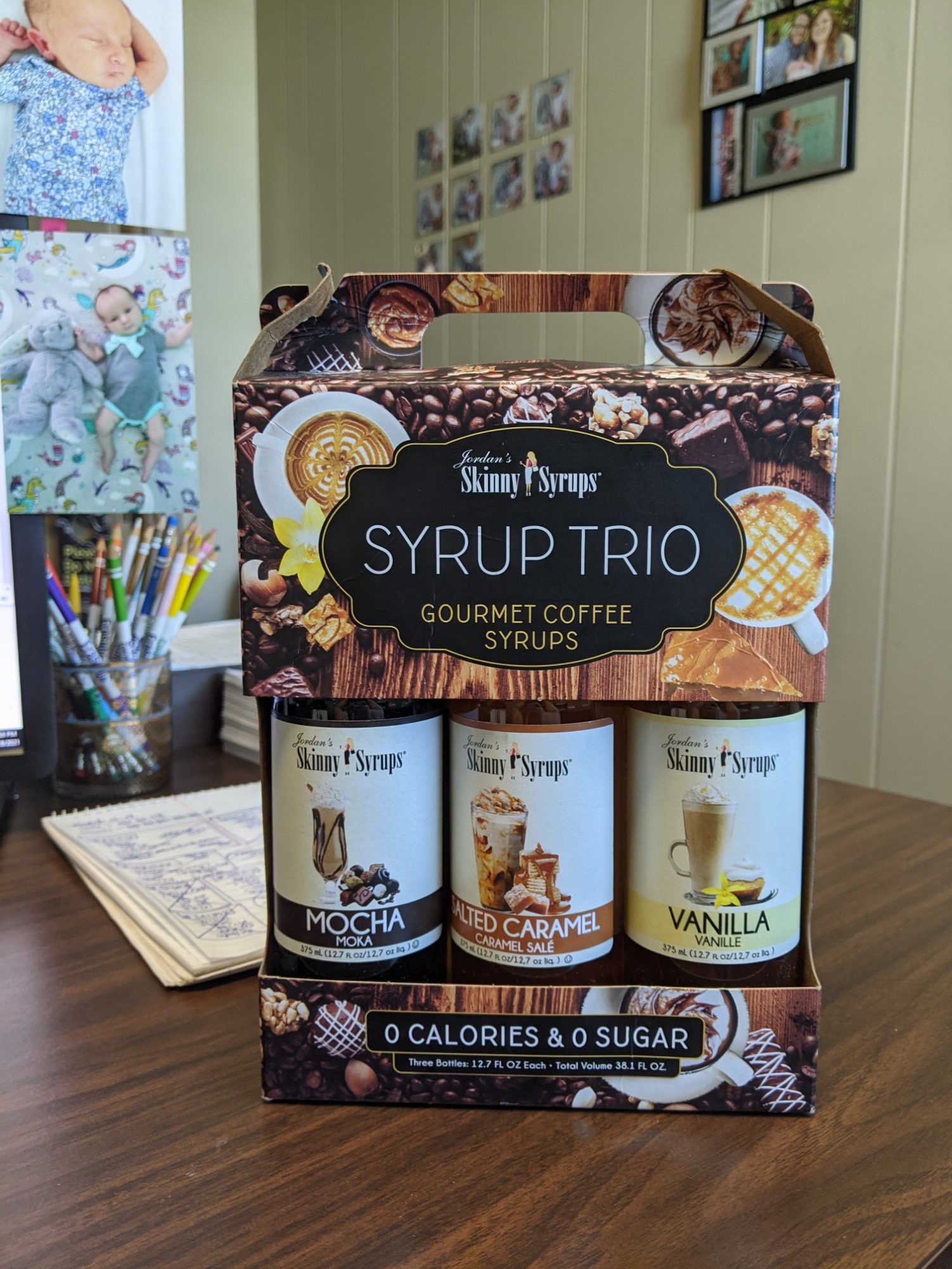 Oh also, I had a phone call appointment with my diabetes nurse today. He was pleased with my food log, and all of my after-meal glucose readings. However, my fasting numbers every morning have all been too high, and there's not much else we can do for that, other than try some medication. So I'll start on a low dose of something to help level that out, and hope that the pill works. If it doesn't, I might end up having to do a nightly insulin shot, which I'm actually terrified of. So let's all pray that the pill works!
Oooh, AND, I scheduled my C-section today! Which holy cow makes everything seem so super real and so super close. Since I've previously had a uterine fibroid removed, a repeat C-section is always done around 37 weeks, to reduce the risk of too much stretching or rupture. It's going to be on May 5th (I'll be 37 weeks 2 days at that point), so we'll have a Cinco de Mayo baby, and have taco-themed everything forever! Haha 🙂
I made a delicious dinner tonight, if I do say so myself. I baked some garlic butter salmon, and made smashed garlic parmesan roasted Brussel sprouts, with brown rice. I saw the Brussel sprouts recipe on TikTok the other day, and I had them in the fridge already, and knew I had to try it, and they turned out sooo good! (Don't liet the burned cheese bits throw you off, we pinched those off, and the cheese on top of the sprouts was perfectly cooked.) Jeff and I both loved them. Emmie didn't like those, but she did like the fish & rice, and we all enjoyed this nice meal!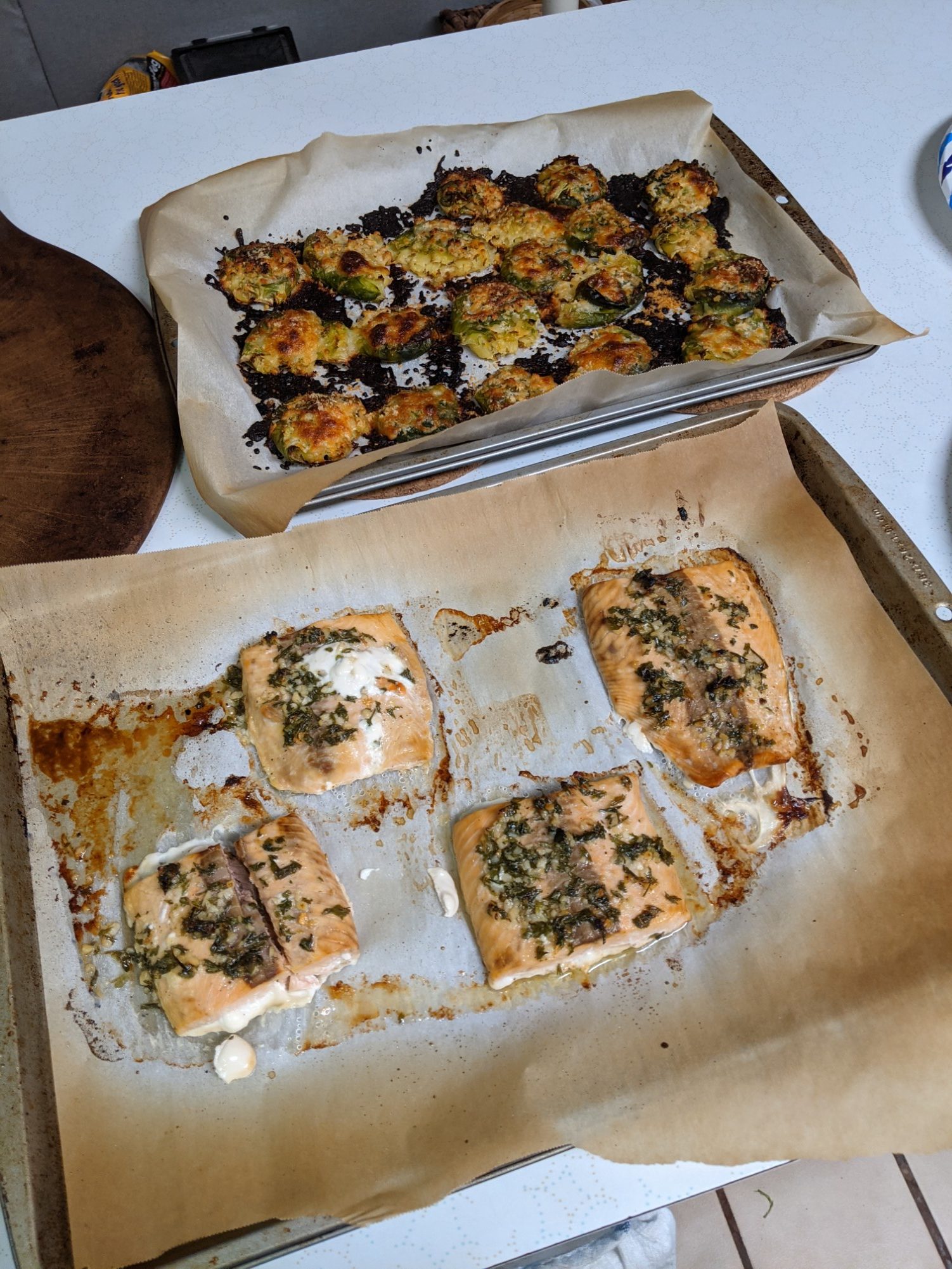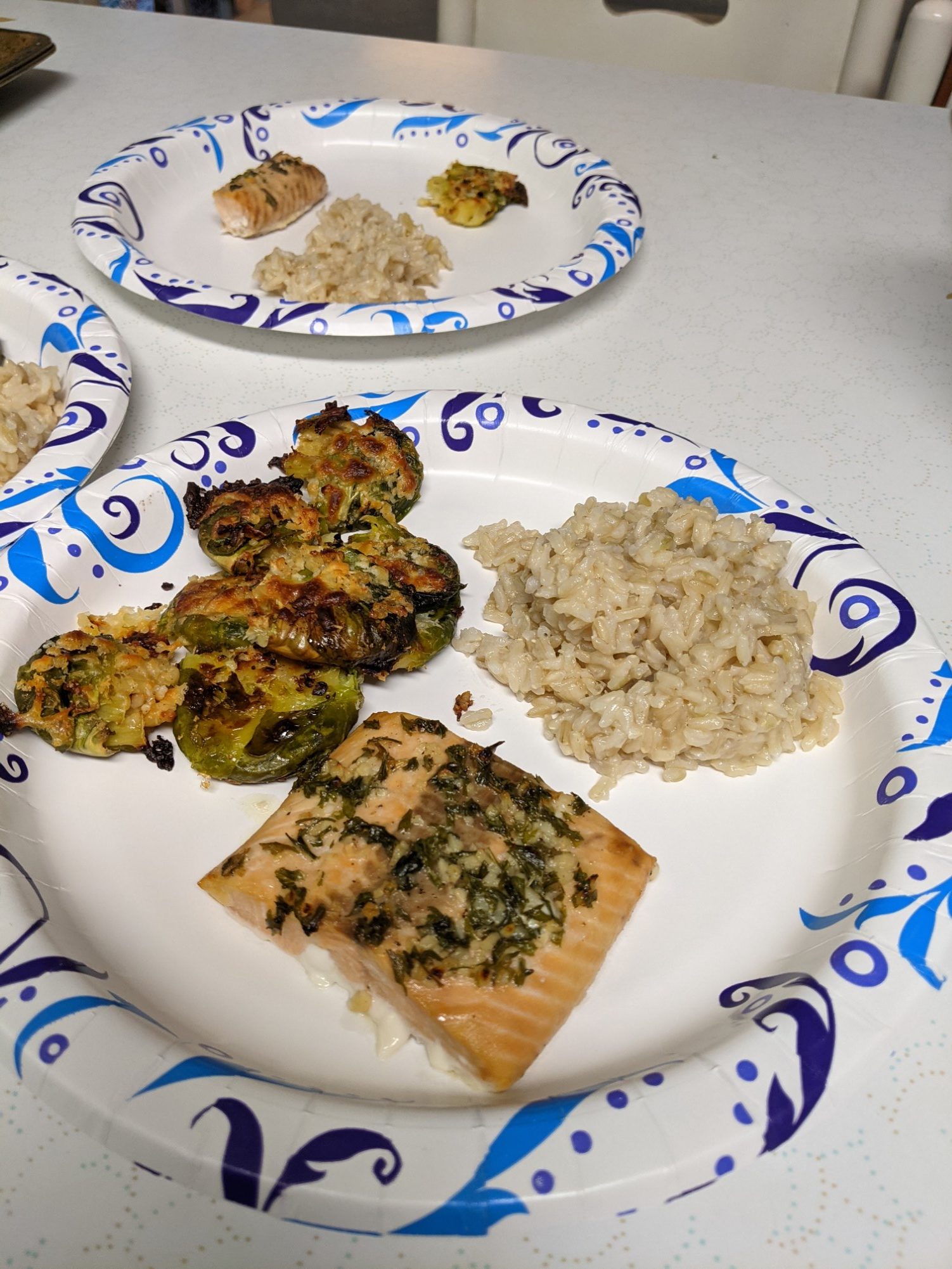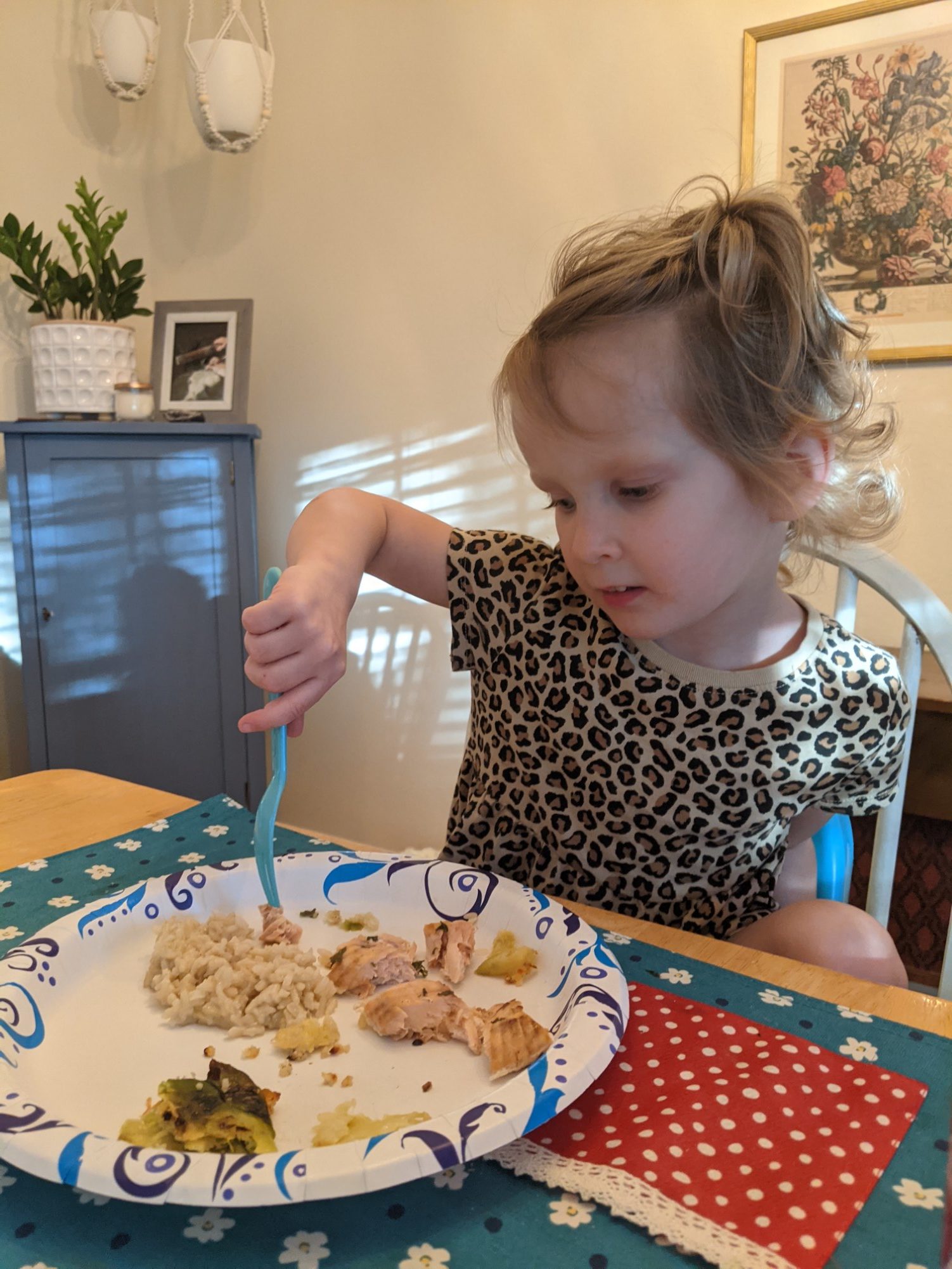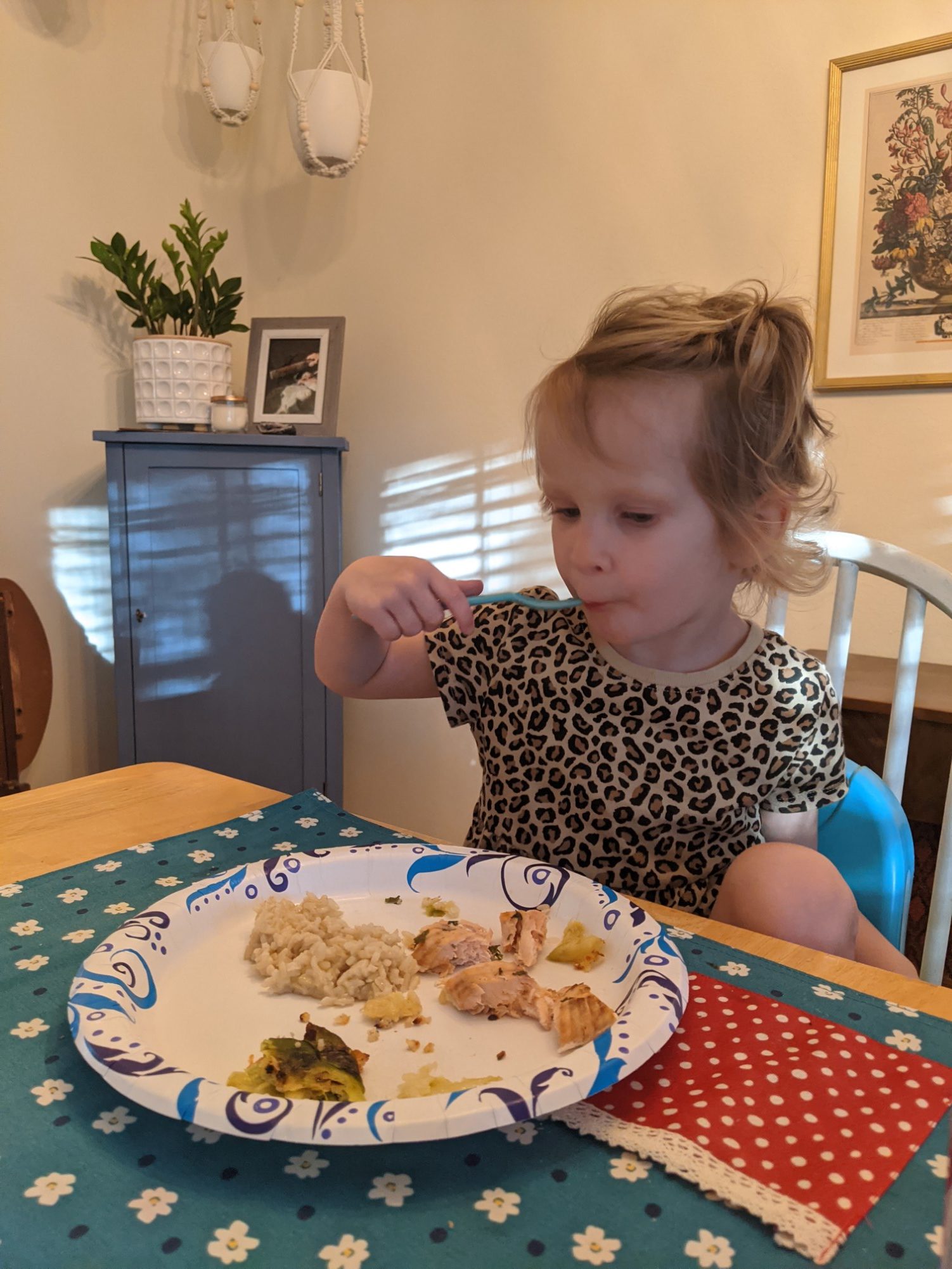 And please look at this girl with some parsley on her cheek from the fish 🙂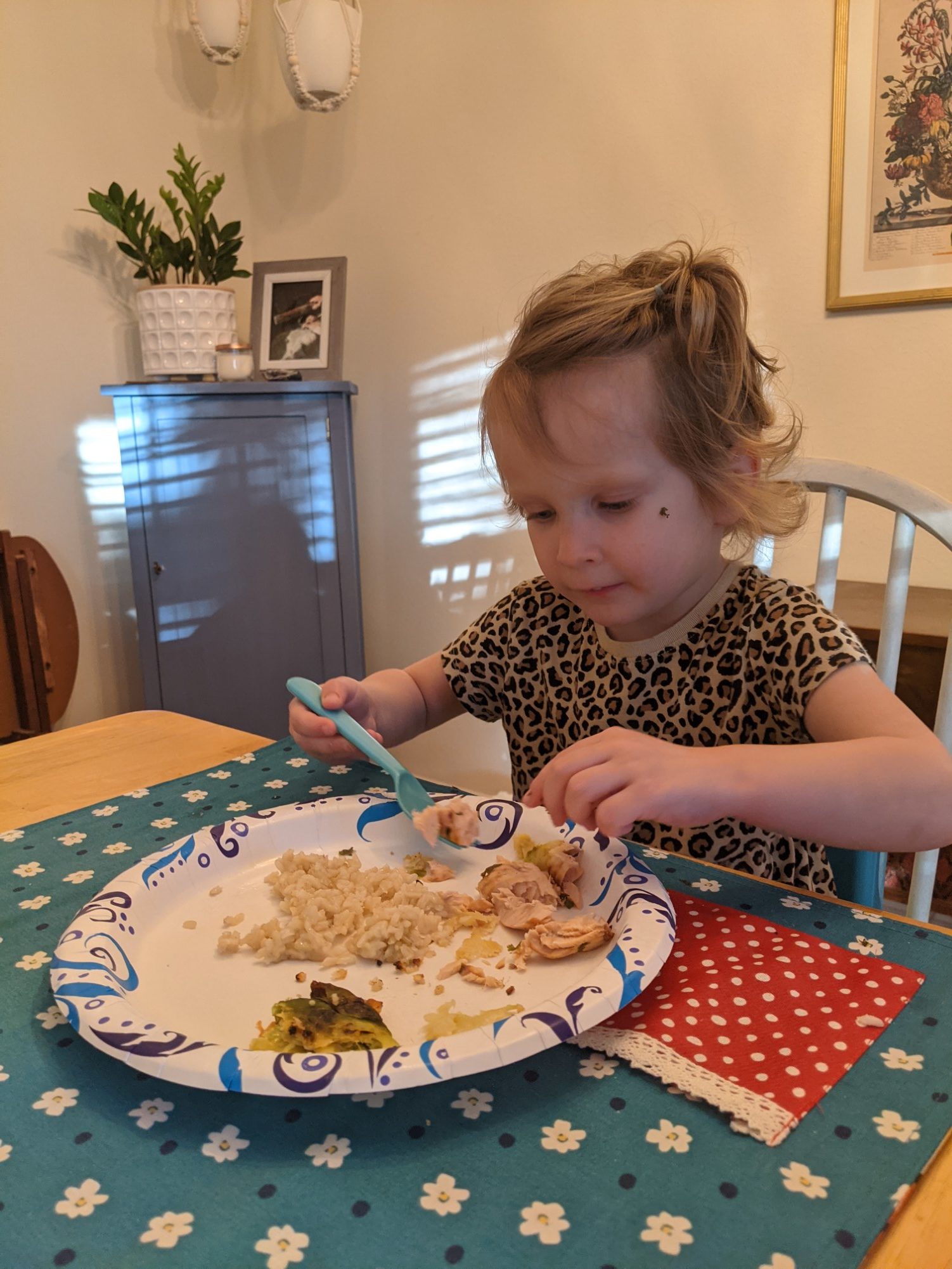 She splashed around in the bathtub for a while, and then washed her hair and bathed herself. I only had to help her a tiny bit, but she did so well, all on her own!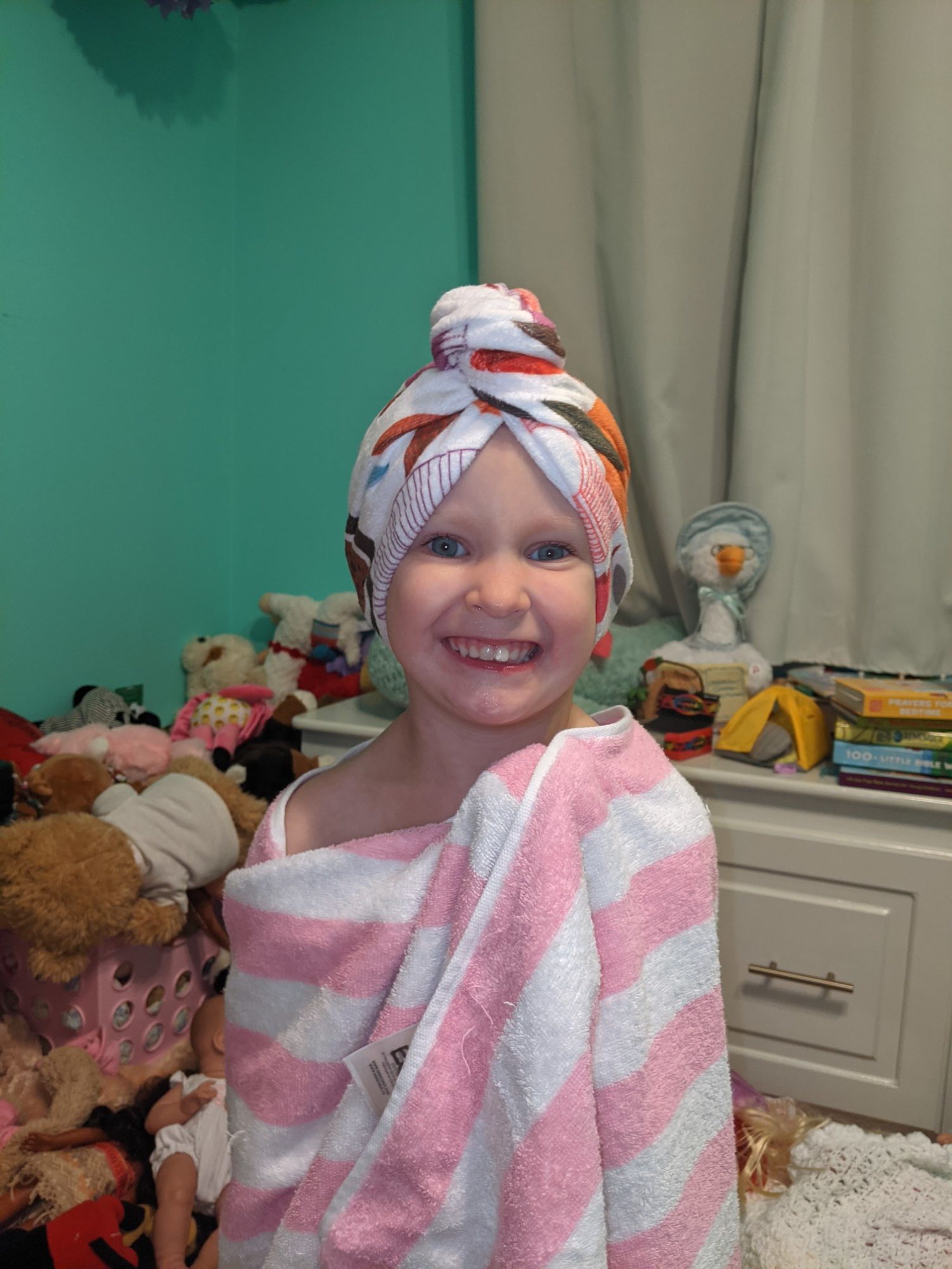 We snuggled and watched Cars for a little bit after bath time, and then did our bedtime routine.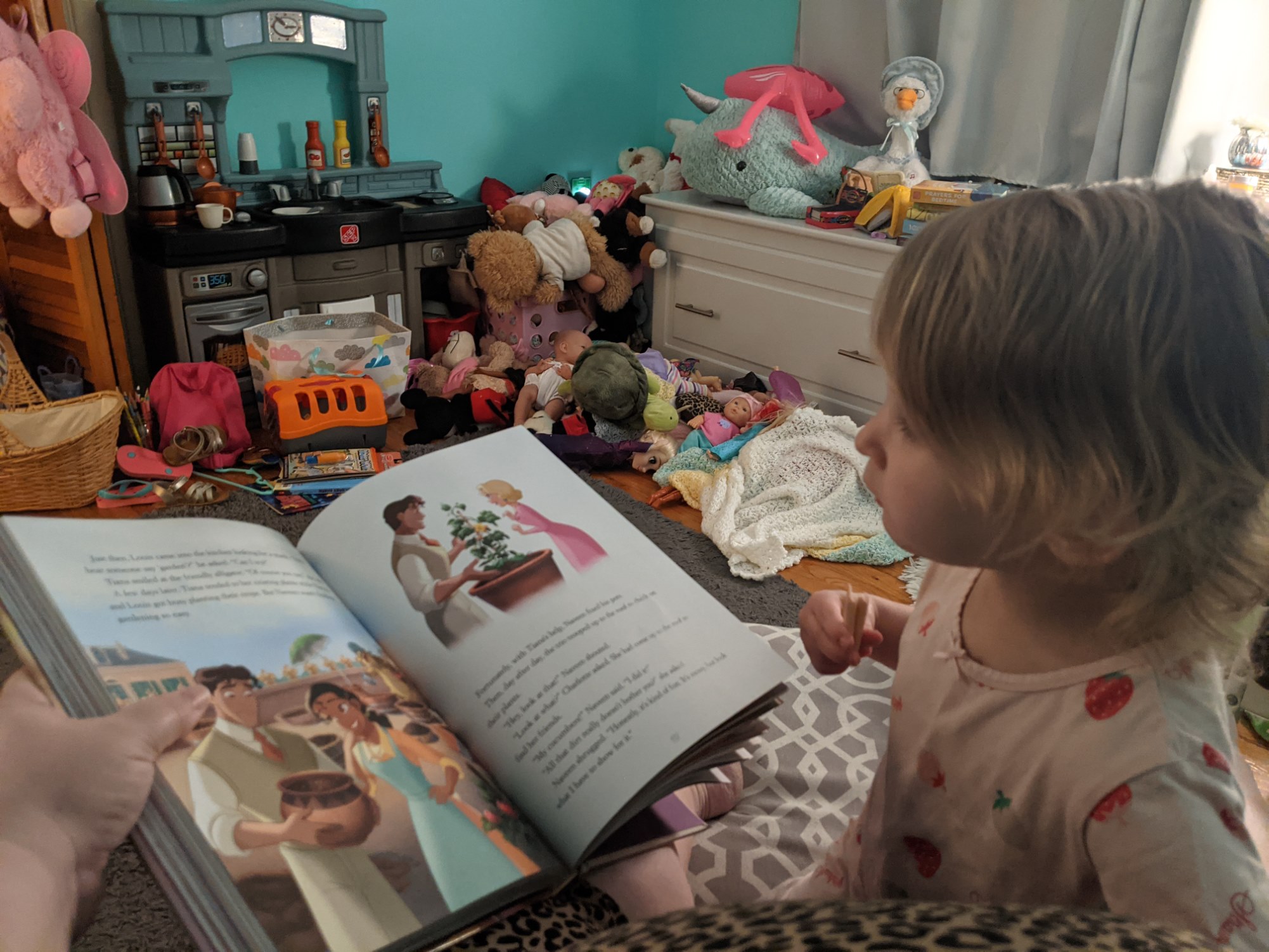 She did well tonight, and things went mostly smooth. Jeff volunteered to wash the dishes tonight, so I definitely took him up on that offer and left everything for him to deal with. And now it's time for my protein shake and bedtime.