When we left school yesterday, Emerson's teacher said, "Remember to wear green tomorrow!" I was like, "HUH why!?" And then I remembered today was St. Patrick's Day. Luckily (pun intended), we had this shirt in the back of her drawer that was a hand-me-down from the summer, just waiting to make it's special debut today. Perfect, right!? Definitely our lucky charm, not just Daddy's 🍀🍀🍀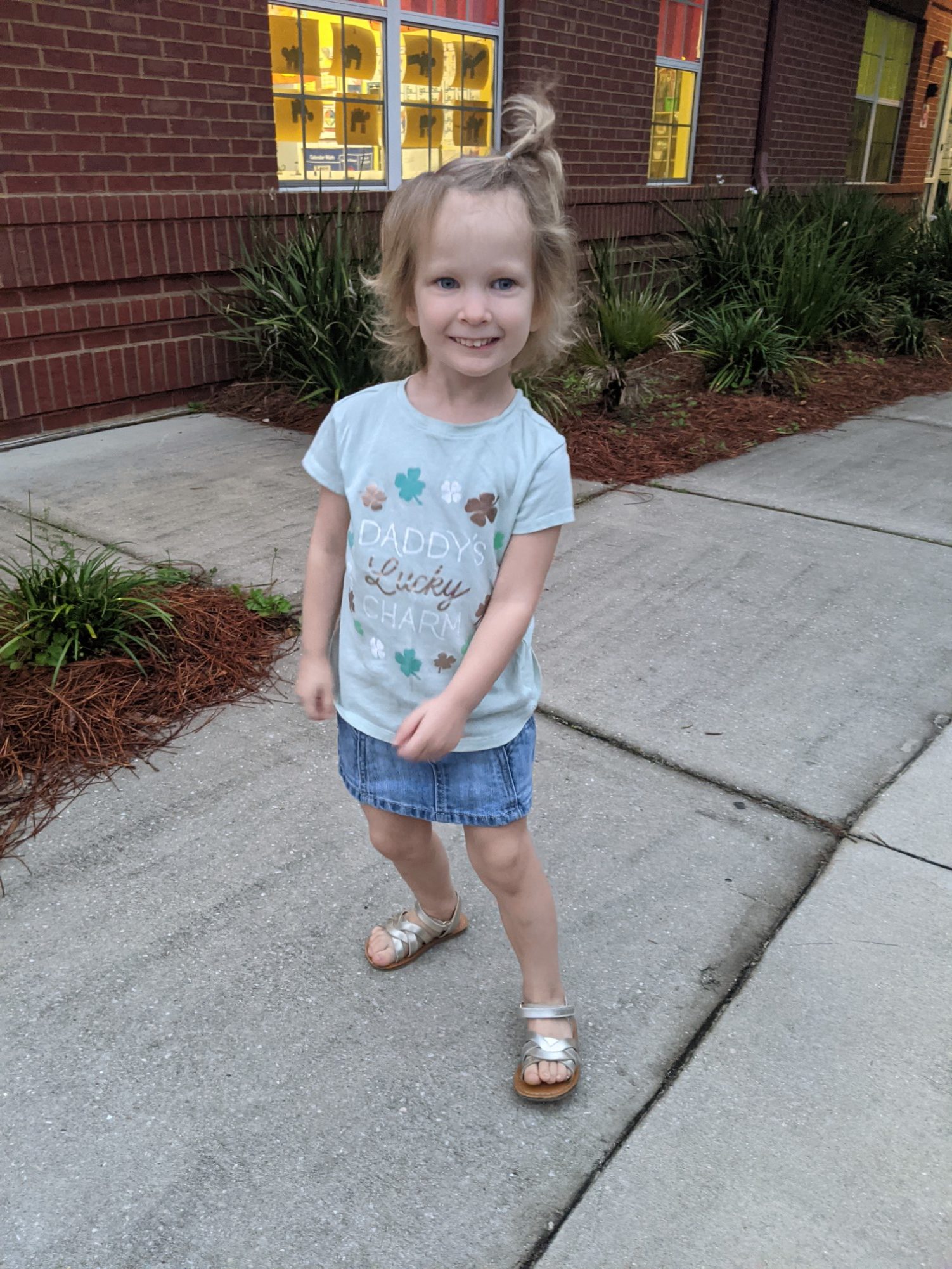 But we had a great, super fast and super easy drop-off this morning, and all her friends were hollering out her name when we walked into her room, and it was adorable.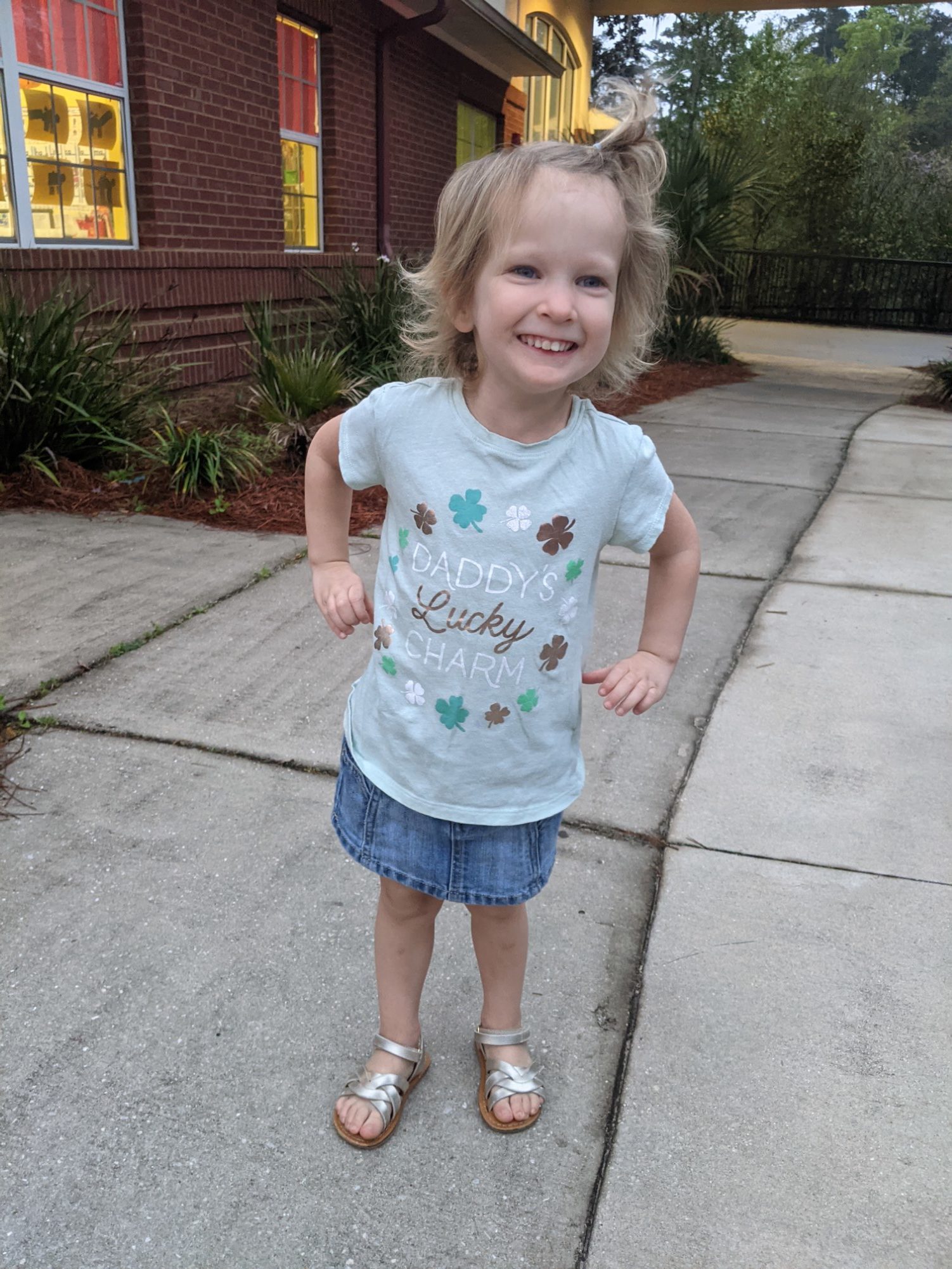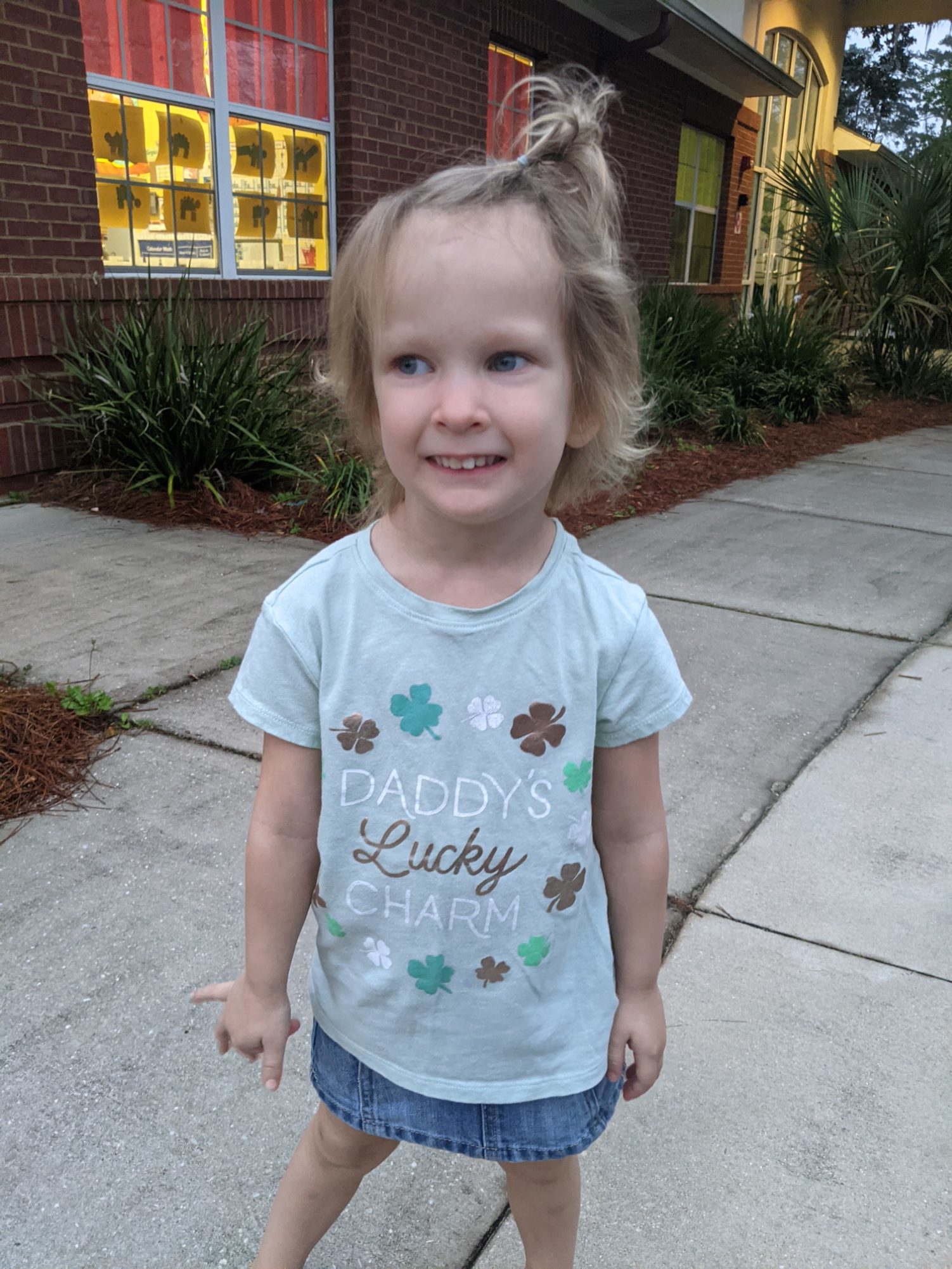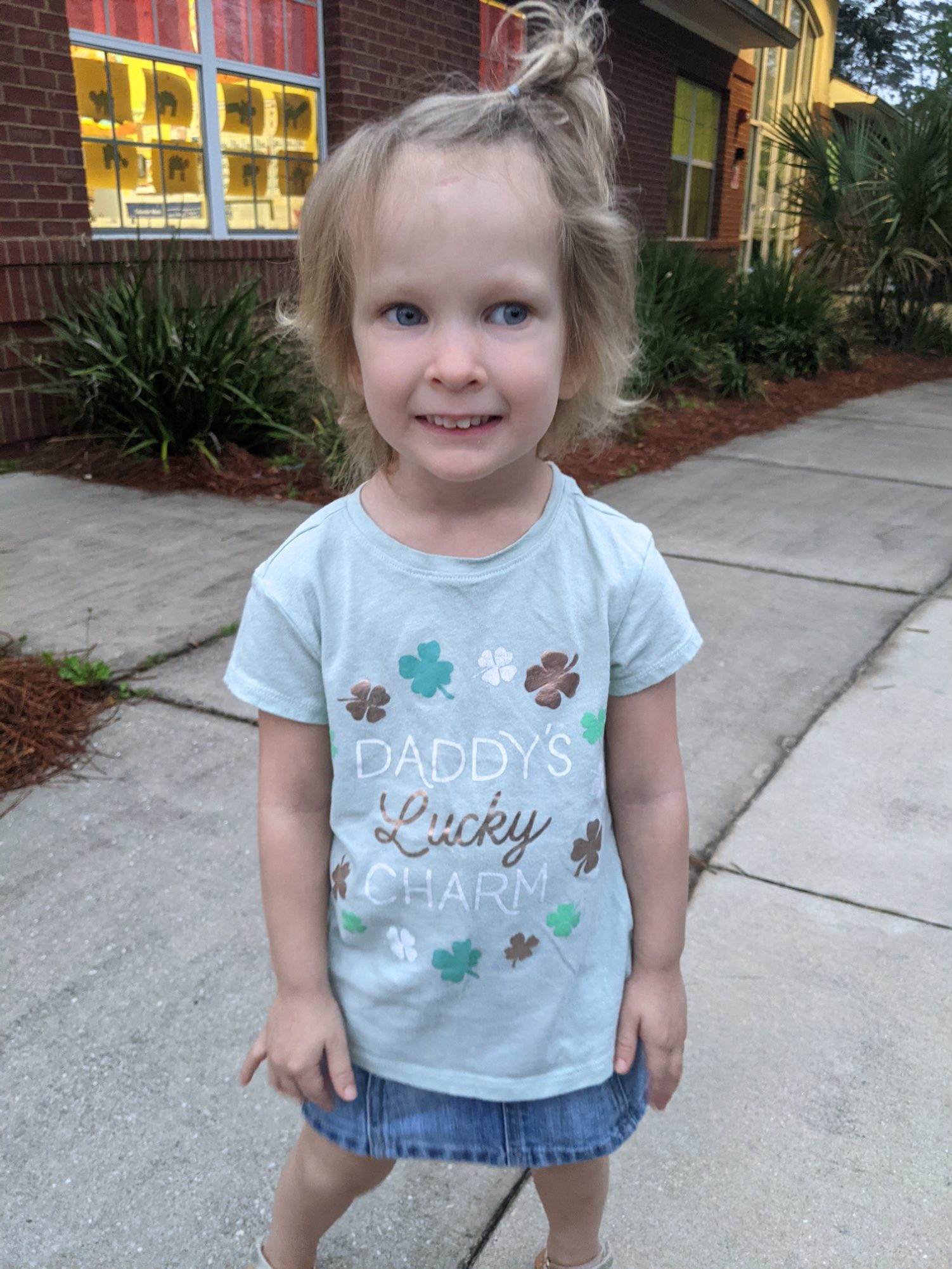 She had a good day (short nap) at school, and made tissue paper flowers with her friends.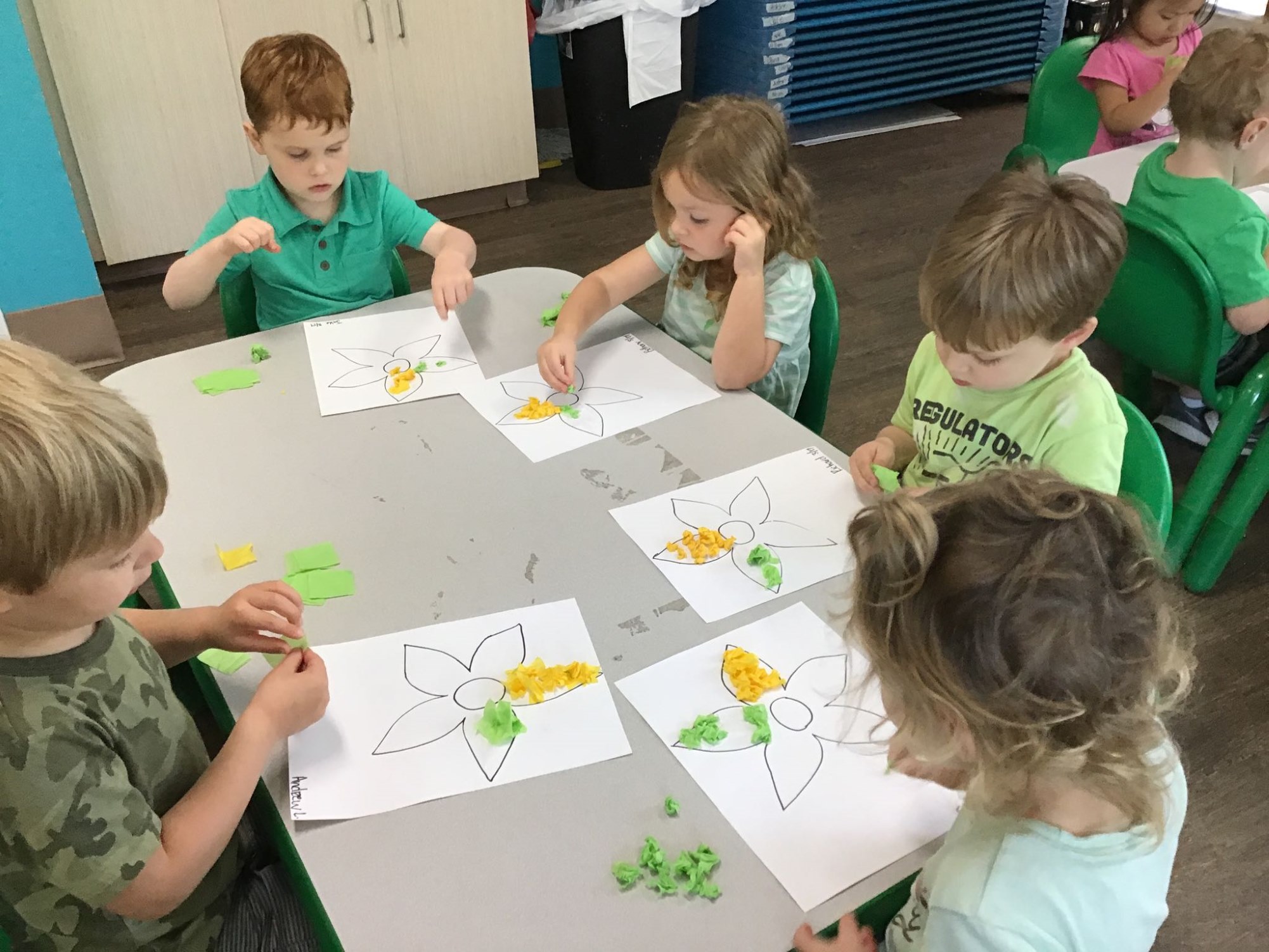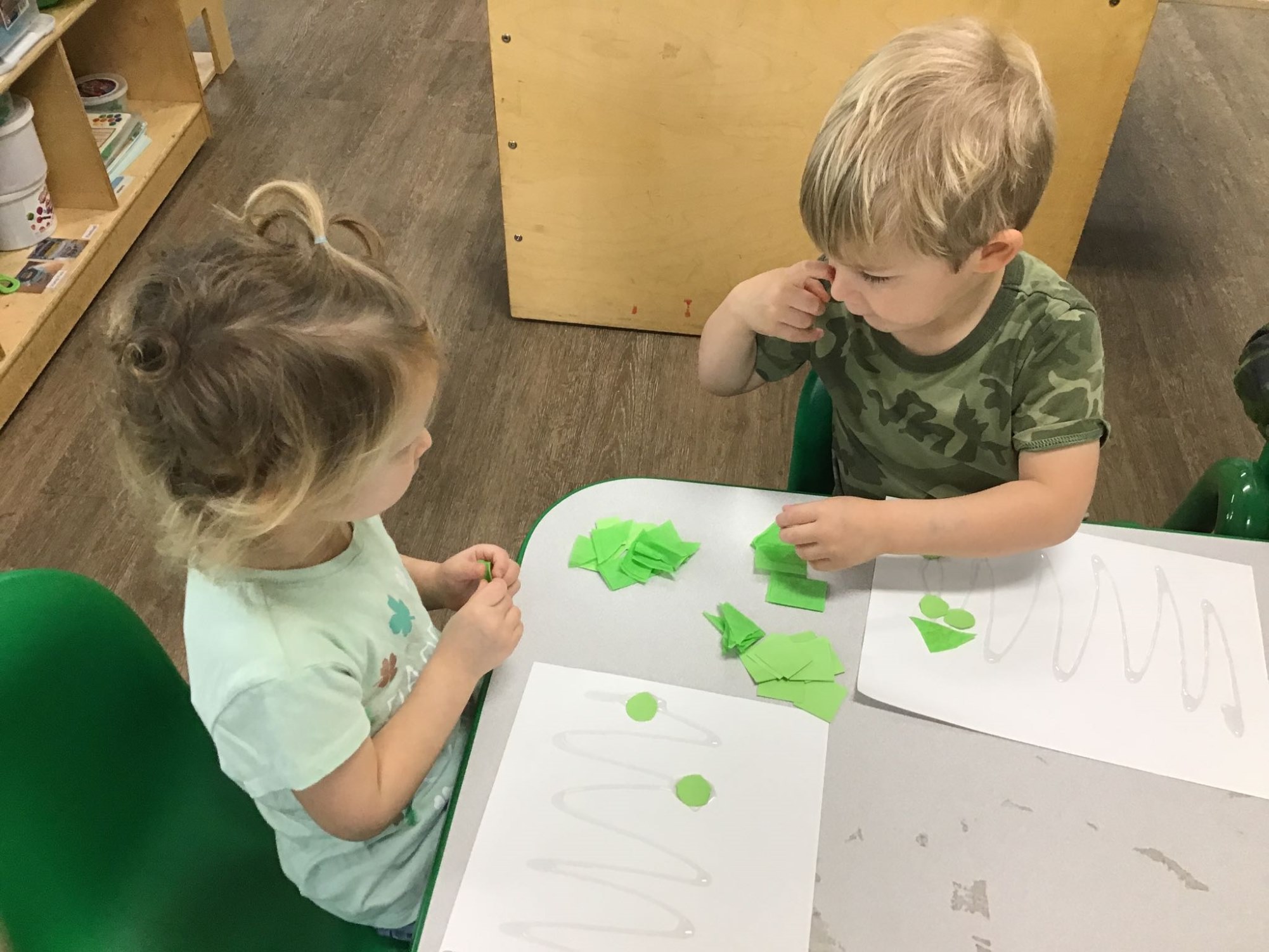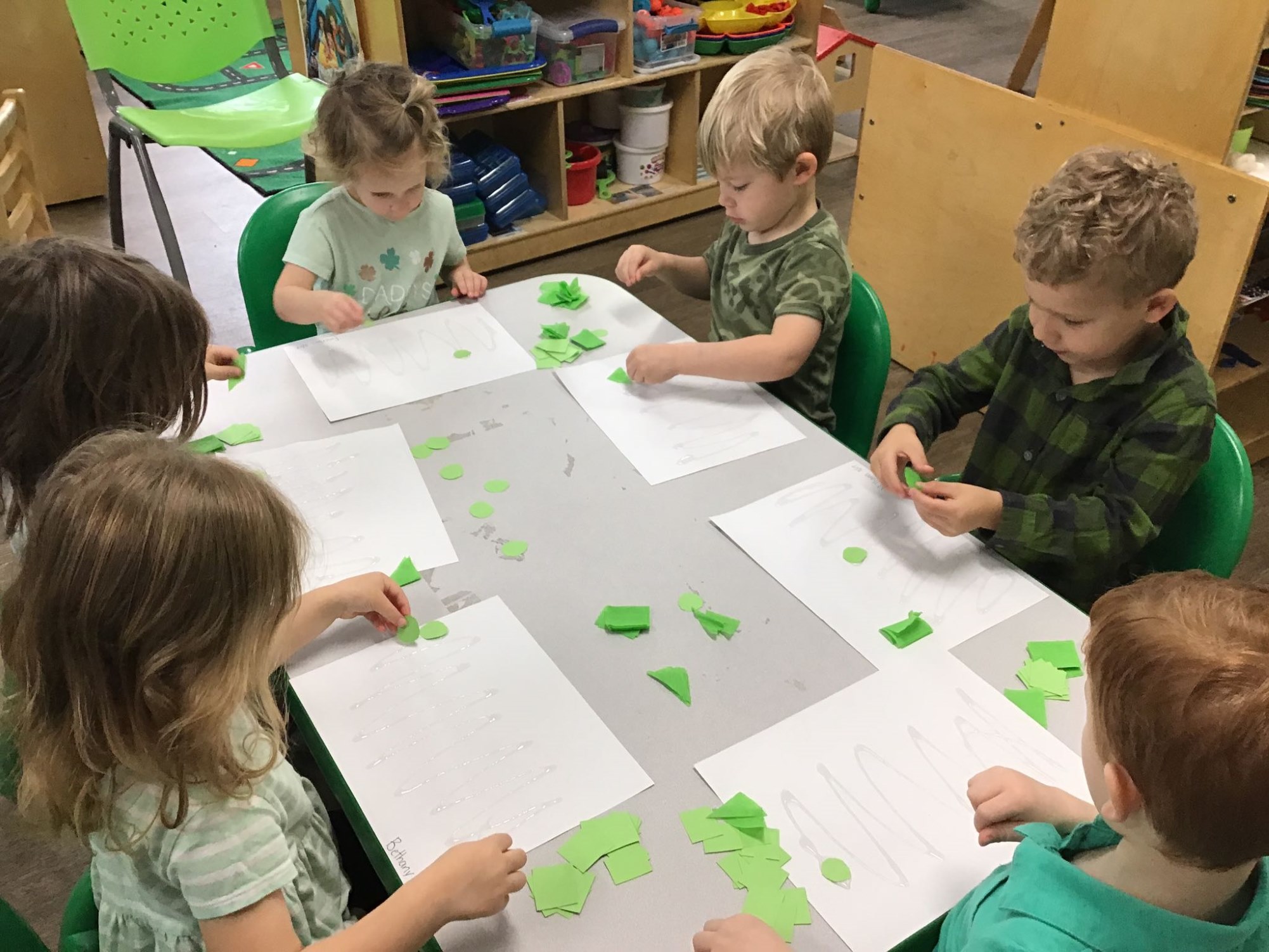 I had the last bit of last night's Asian beef lettuce wraps for lunch today, and this was still so super delicious again. I'll definitely be making this again, probably sooner rather than later!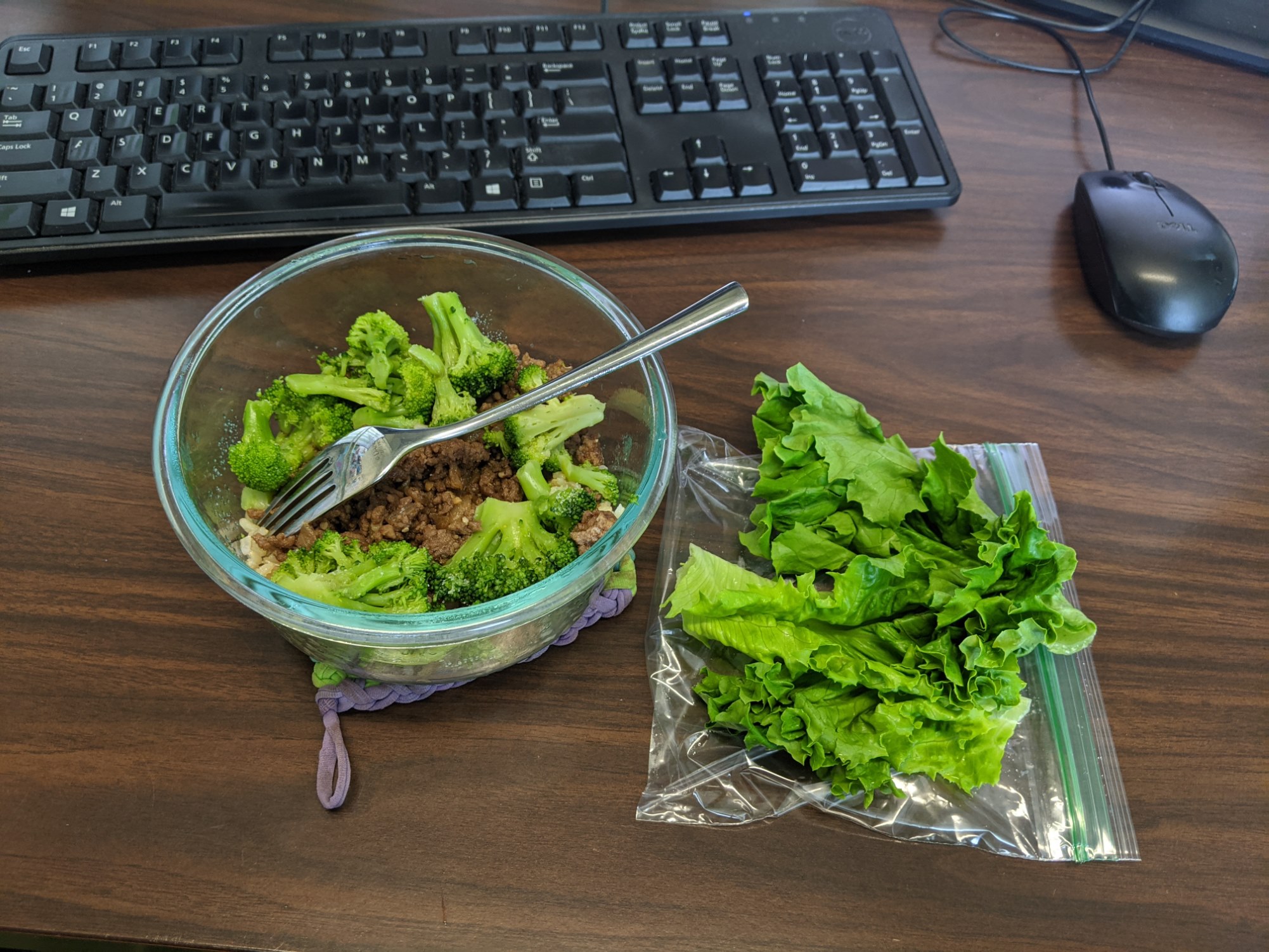 I also had an appointment with my "regular" OB today, to do a quick check-up on Baby Girl. Everything was good, and I got to hear her heartbeat!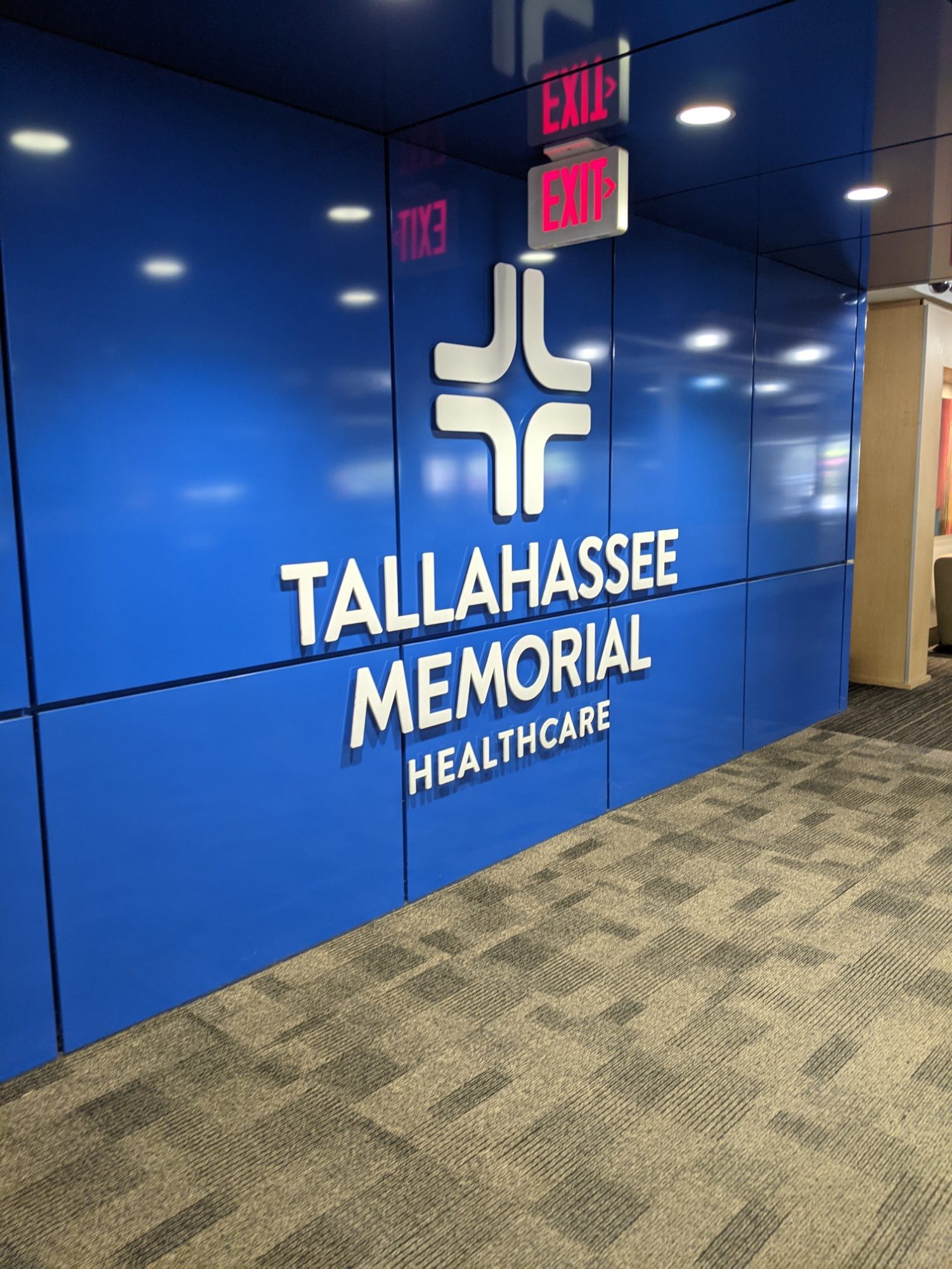 When I picked up Emerson from school, her little bestie Maddie had to come running to the door after her, to give her one more hug, while they both yelled, "Bye Emmie/Maddie! I love you!" It was so sweet and precious.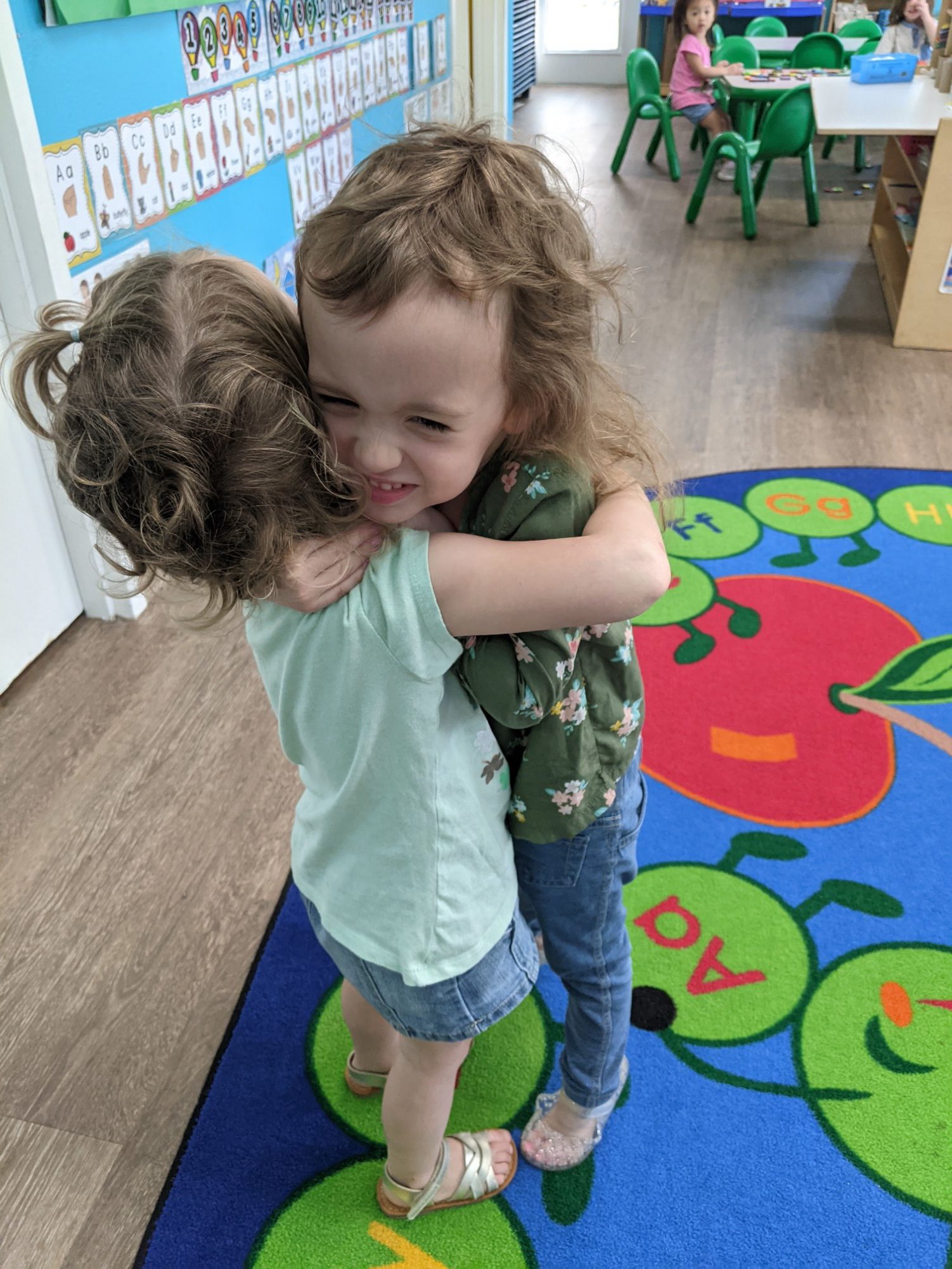 Jeff met us up at Newk's for dinner (I had a steak Cobb salad, sans croutons, which was pretty yummy), and Emmie ended up loving Daddy's soup so much, so it was a good thing his bowl was so gigantic!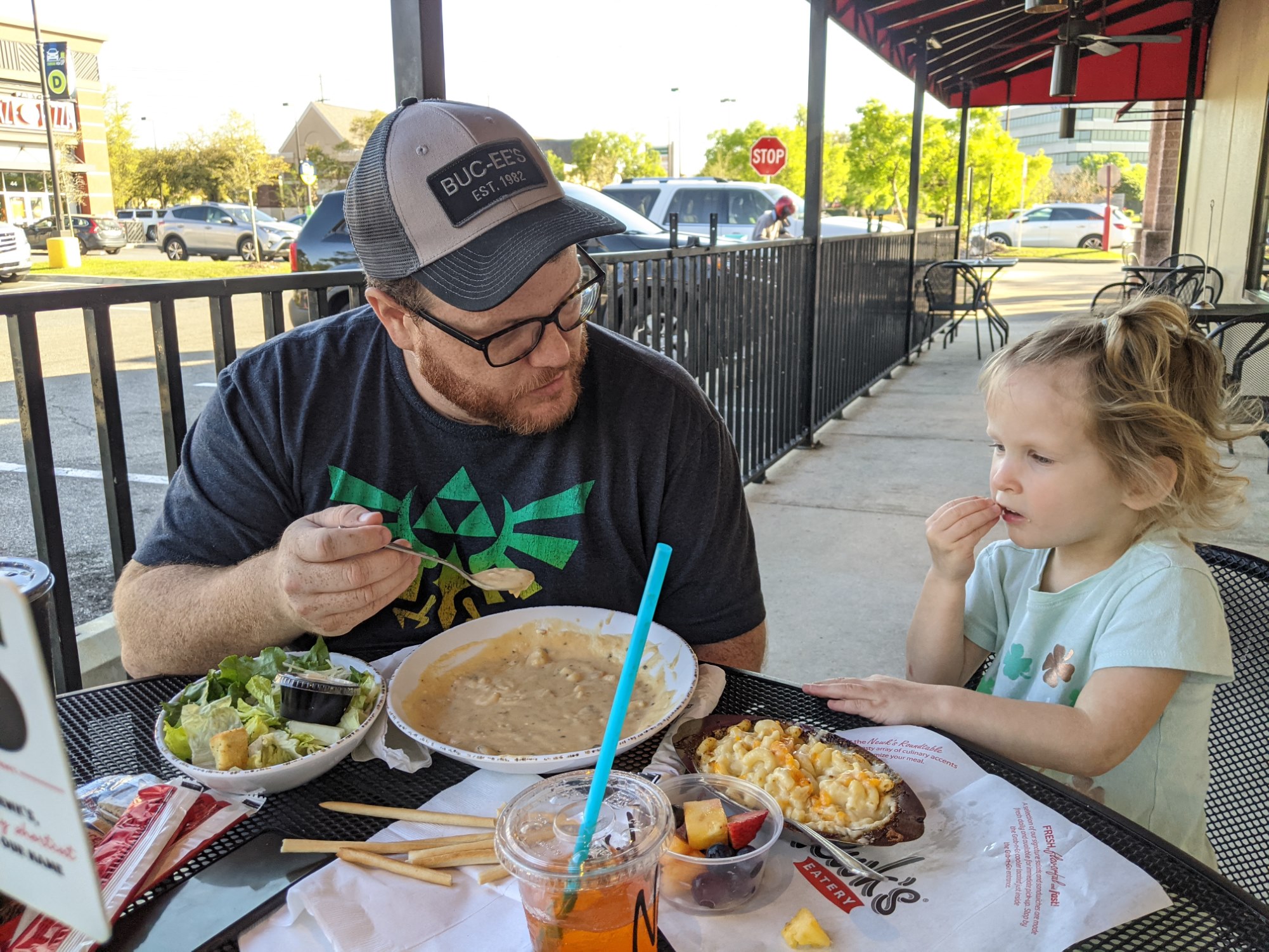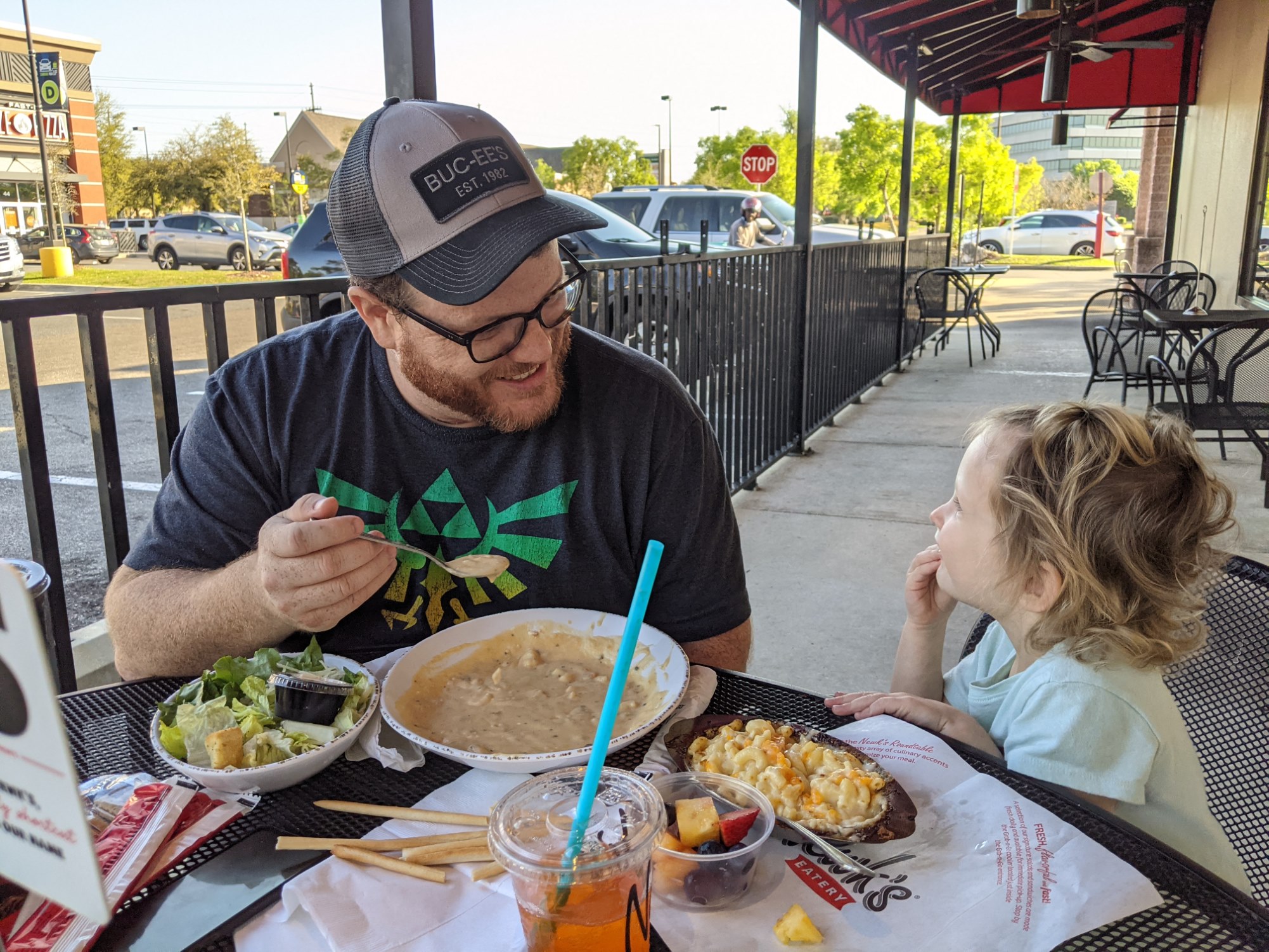 The two of them went to Walmart for sugar-free coffee creamer and some more of my protein shakes (they used the riding cart thing because Jeff's back was hurting and he still can't carry a bunch of stuff), and I headed to church…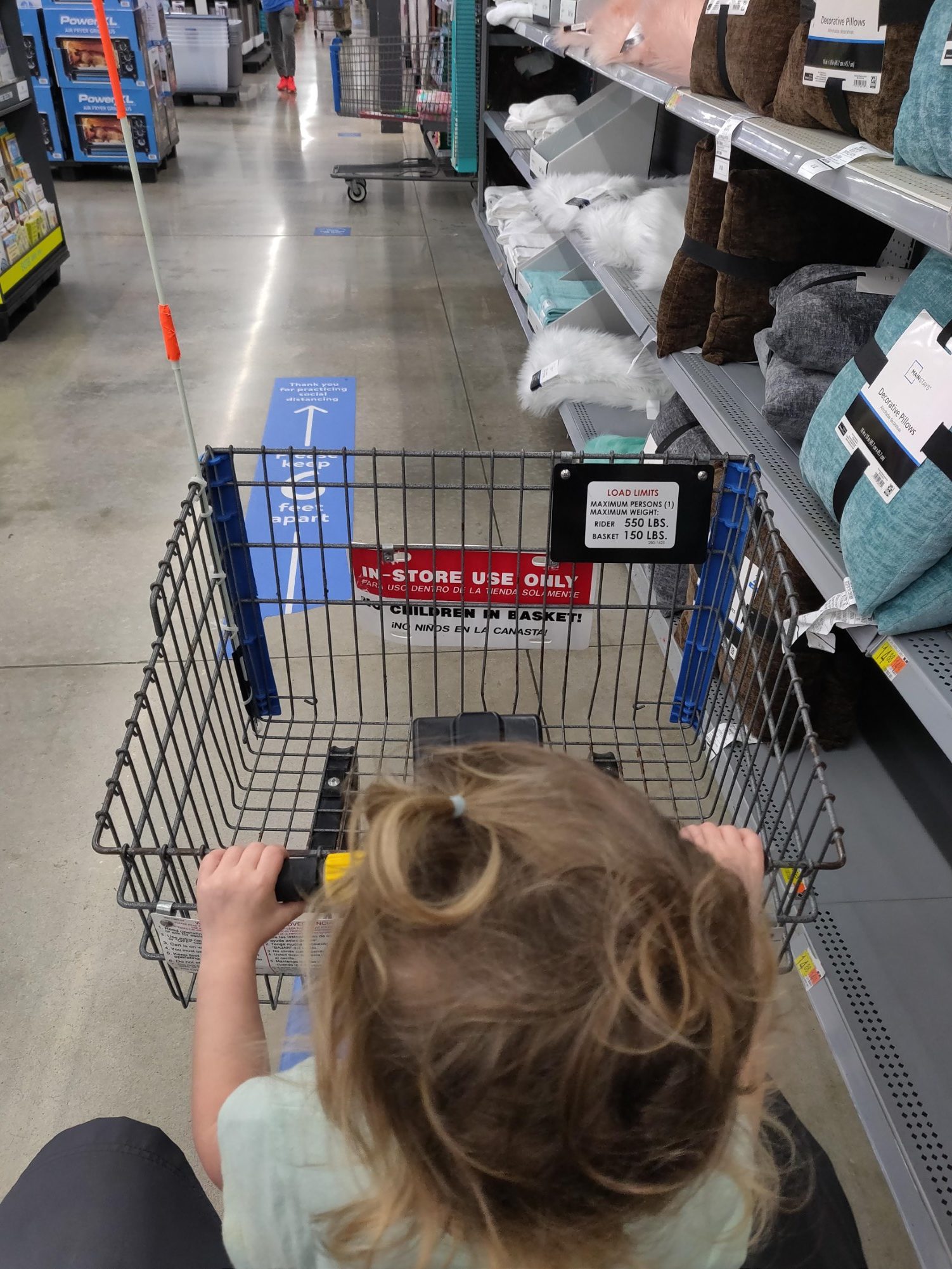 I love the way the late afternoon sun comes in through stained-glass windows and casts colorful shadows on the pews. It's hard to capture it in cell phone photos, but it's gorgeous!
And y'all, we had a real choir rehearsal, for one of the first times in a year! We were all spaced out, and I kept my mask on, and it was so good to be back, rehearsing to sing some songs in the choir loft on Easter!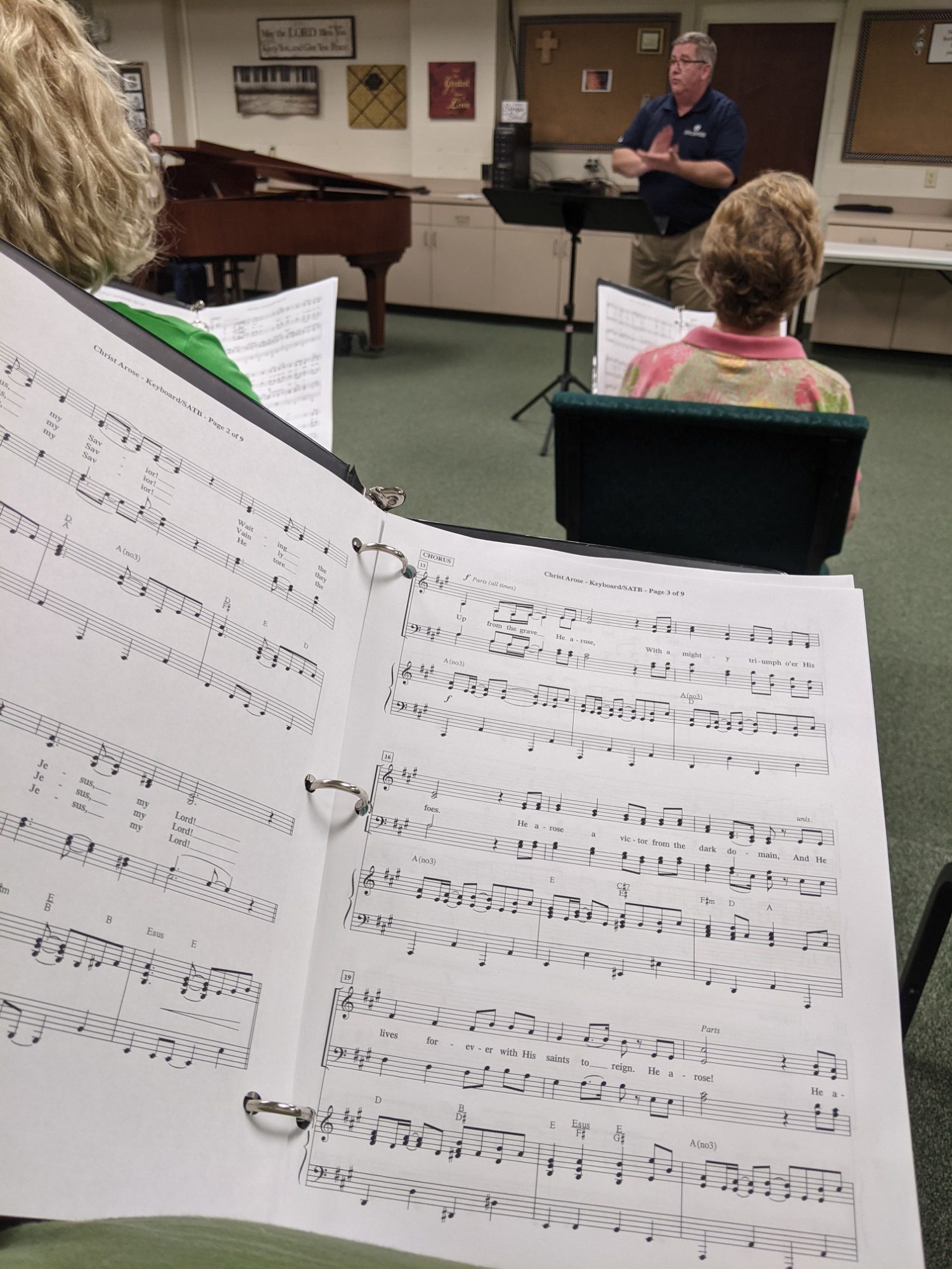 After choir practice, I also had praise team rehearsal, and we're singing one of my current favorite songs, "Graves Into Gardens," which is sooo good, and our worship team sounded really good rehearsing it tonight.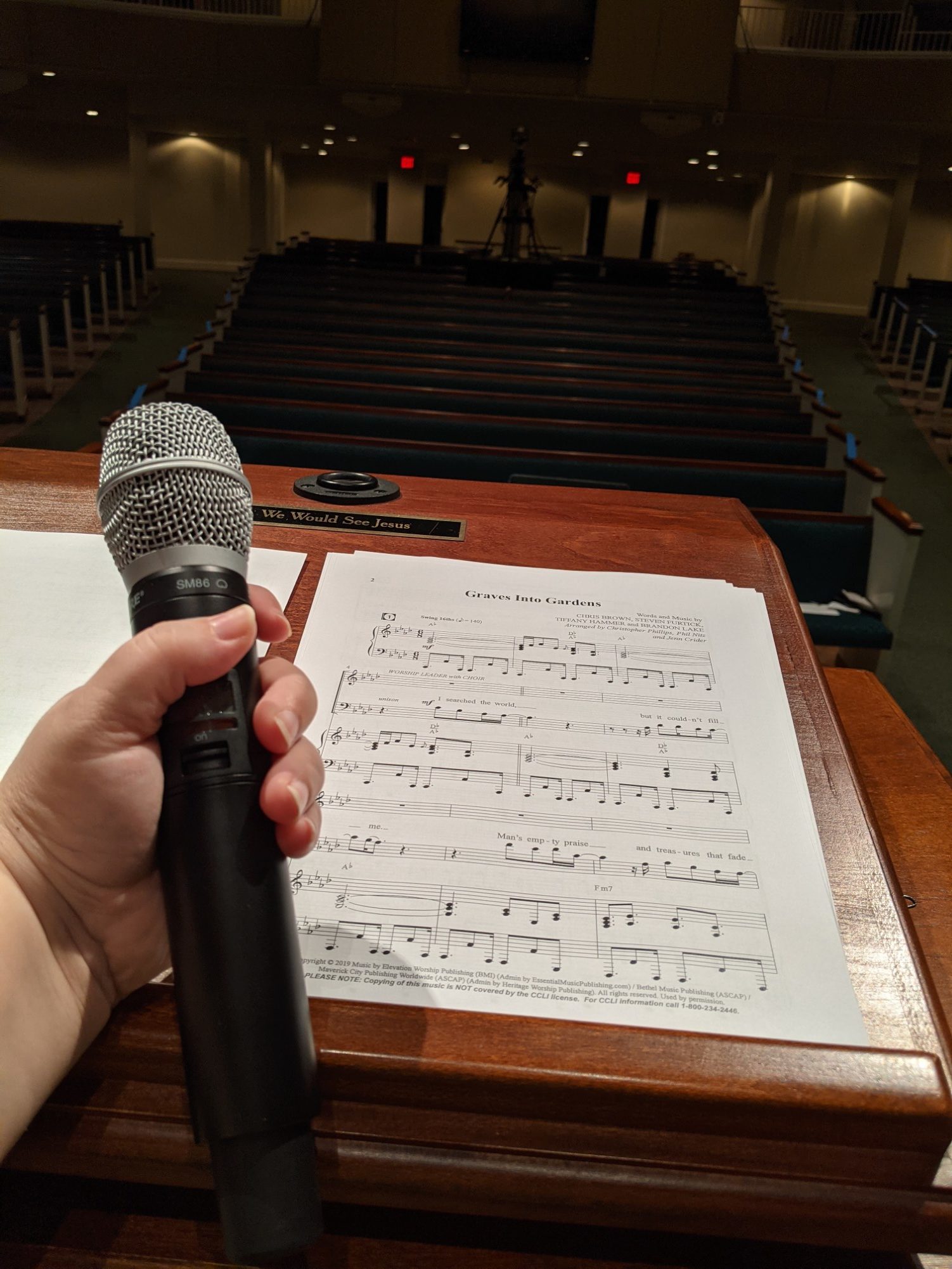 I was out much later than usual, and didn't even leave church until 8:45pm. Jeff had gotten Emmie down for bedtime by the time I got home, and I was glad he had handled that on his own, cuz I was way too exhausted to handle Emmie's usual nighttime shenanigans. 😉 Heading to grab my nightly protein shake, and then I'll head to bed shortly after.