Happy little Emmie before school today! And Jeff said she had a great drop-off despite stating on the way to school, "Wish I didn't have to go to school. That stinky old school." Haha 🙂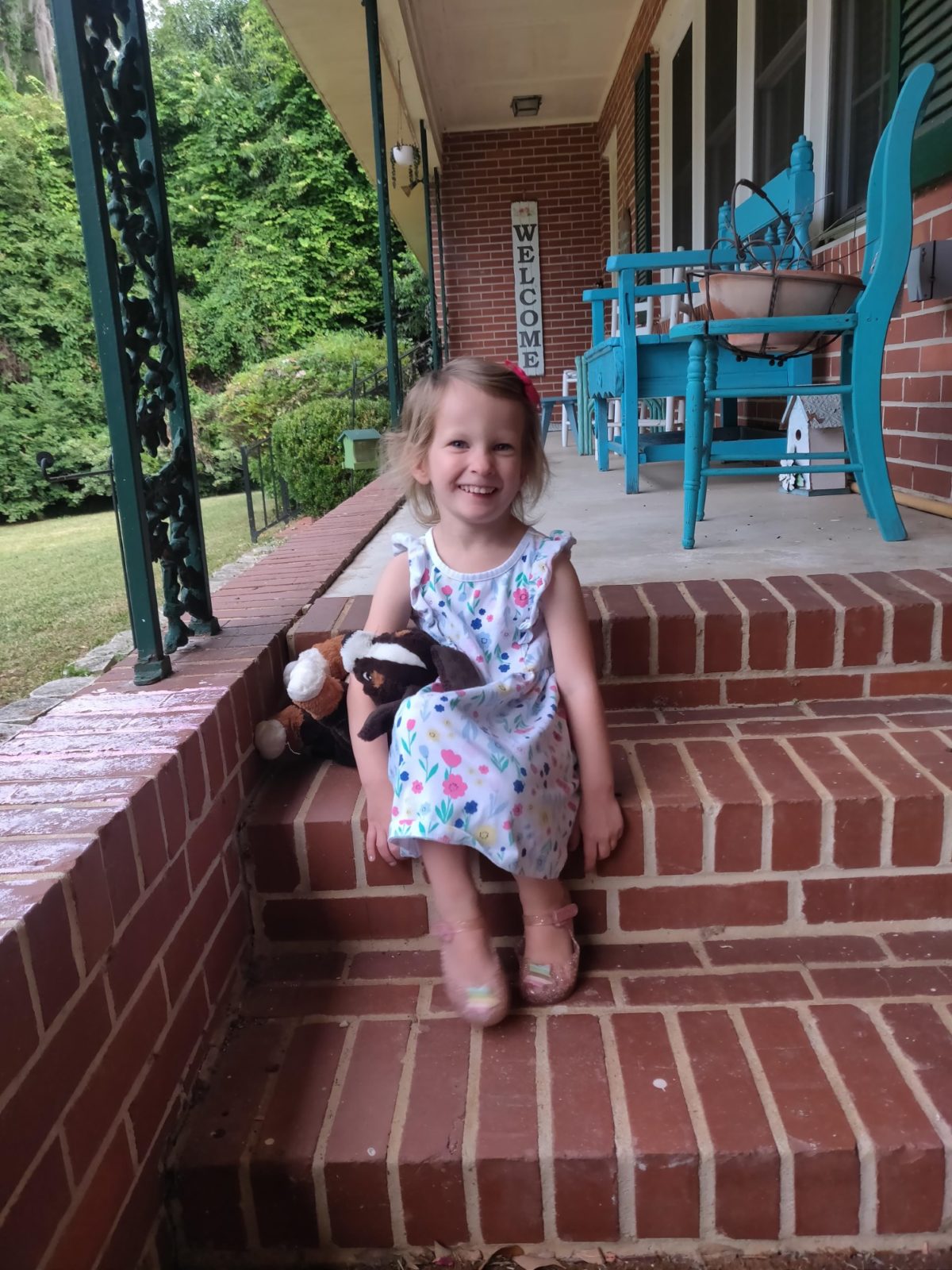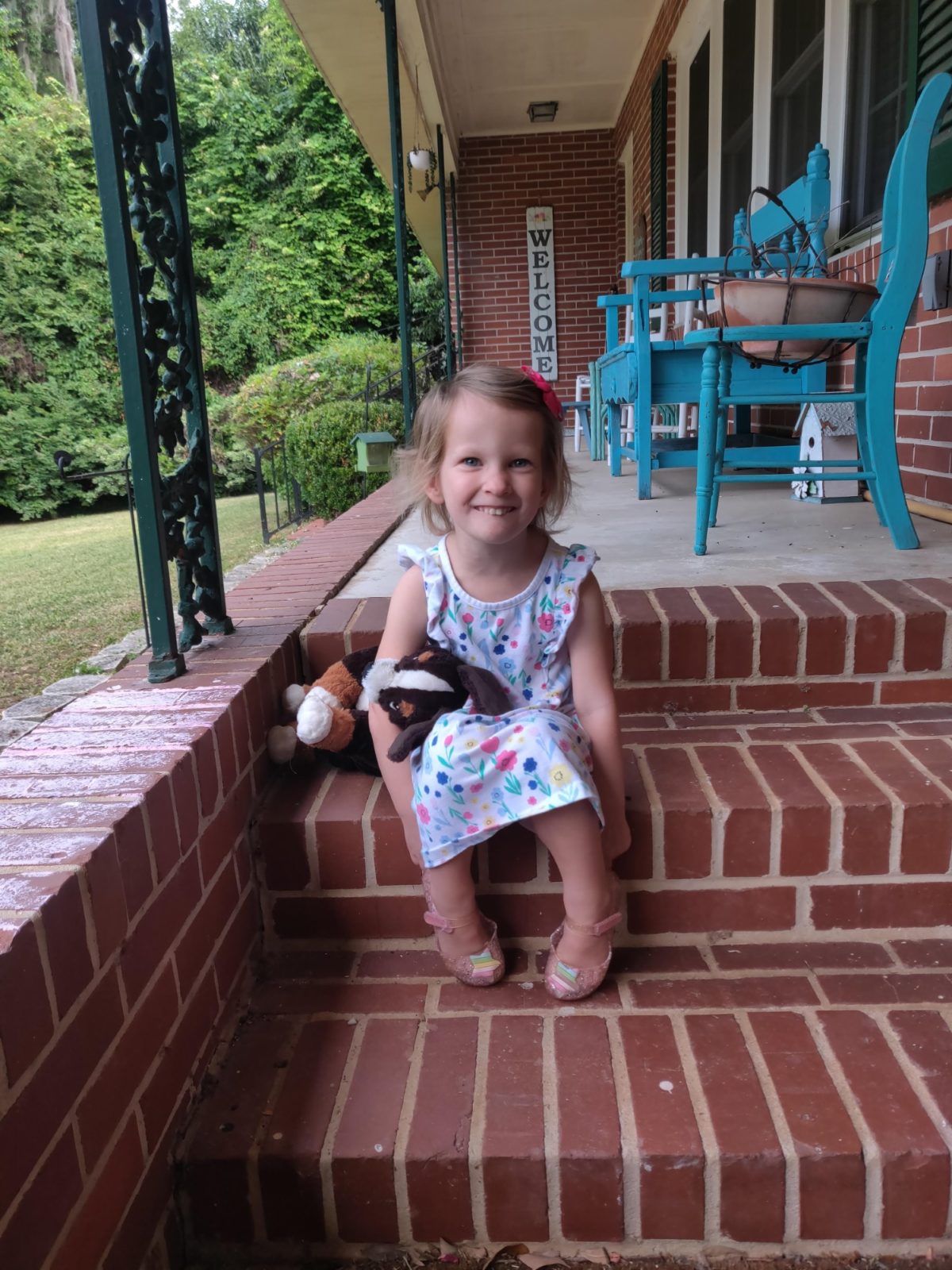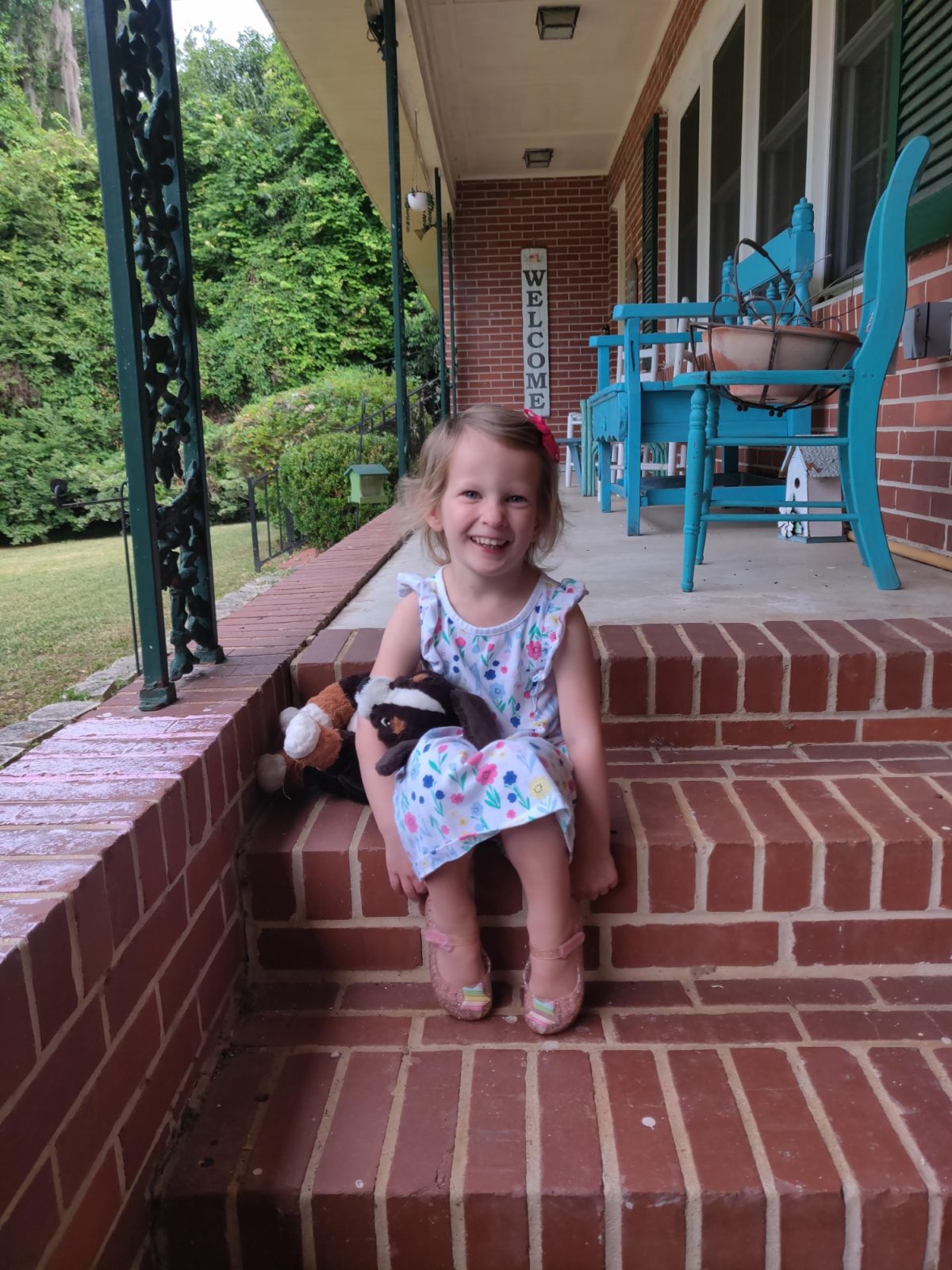 And Addie and I had a good day at home! She somehow snuck this one little arm out of her swaddle, and for some reason she just reminded me of an old lady wearing a shawl or something 😉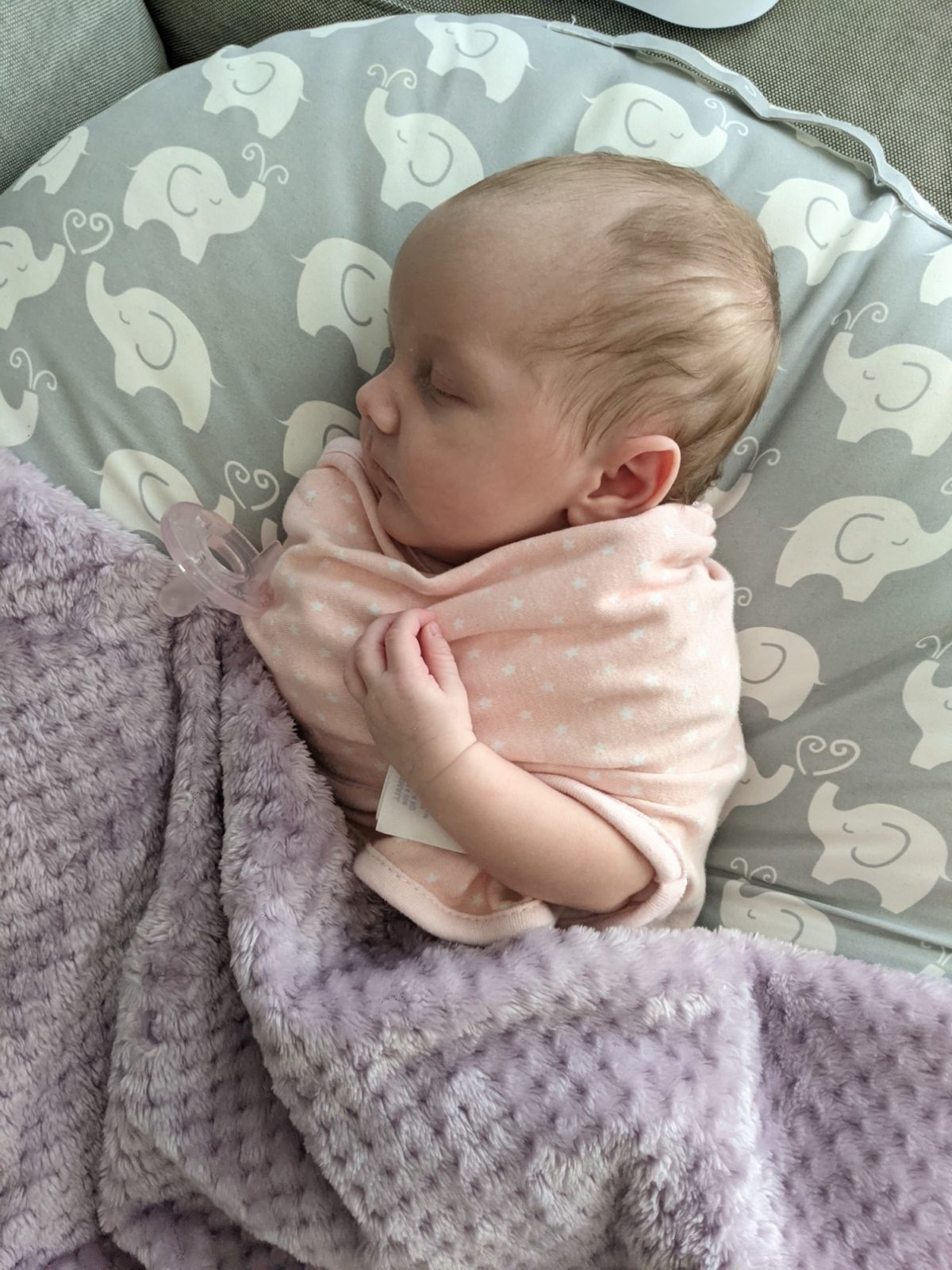 After a bottle, we had some very intense eye contact, and lots of snuggles and loves.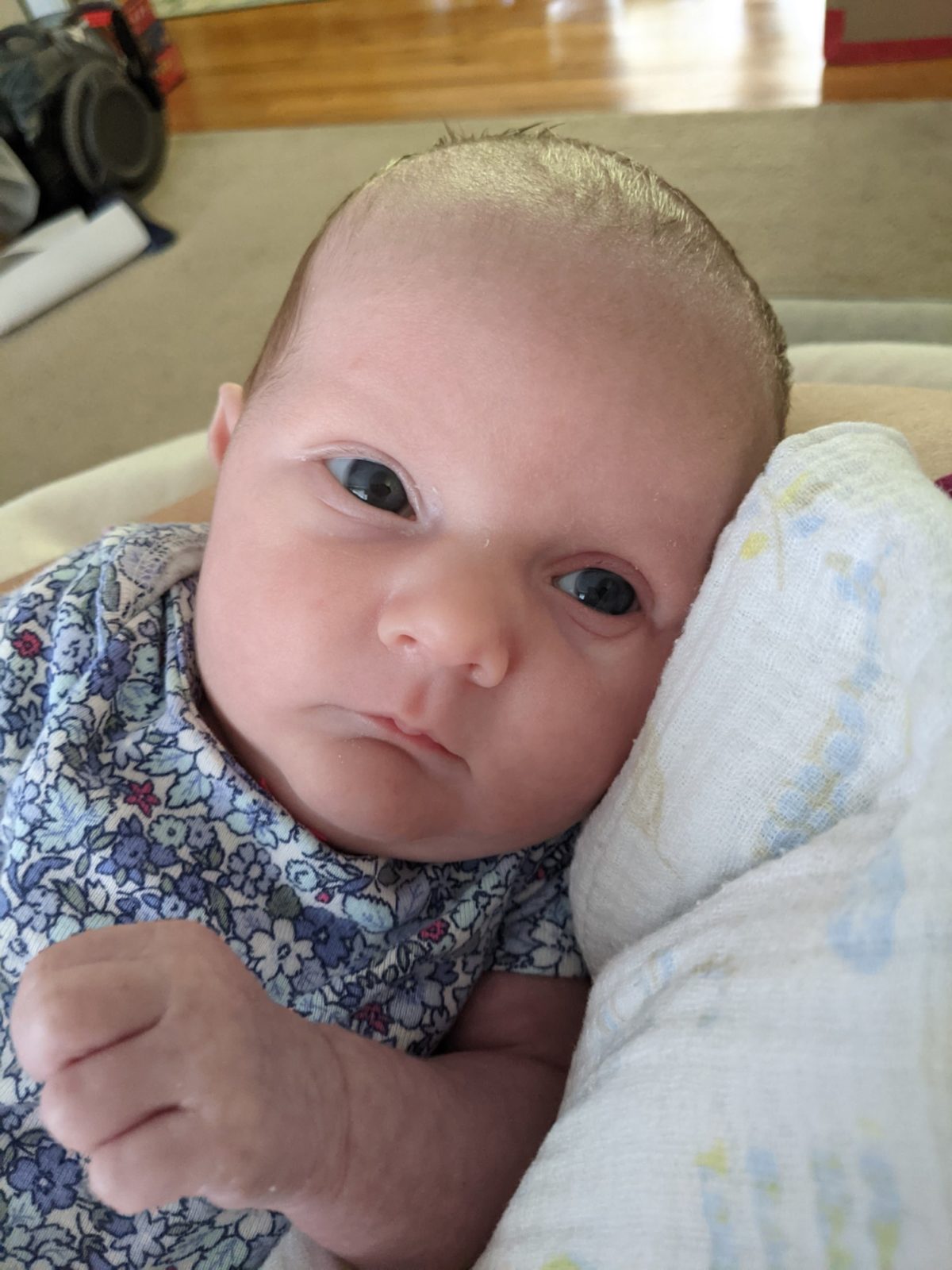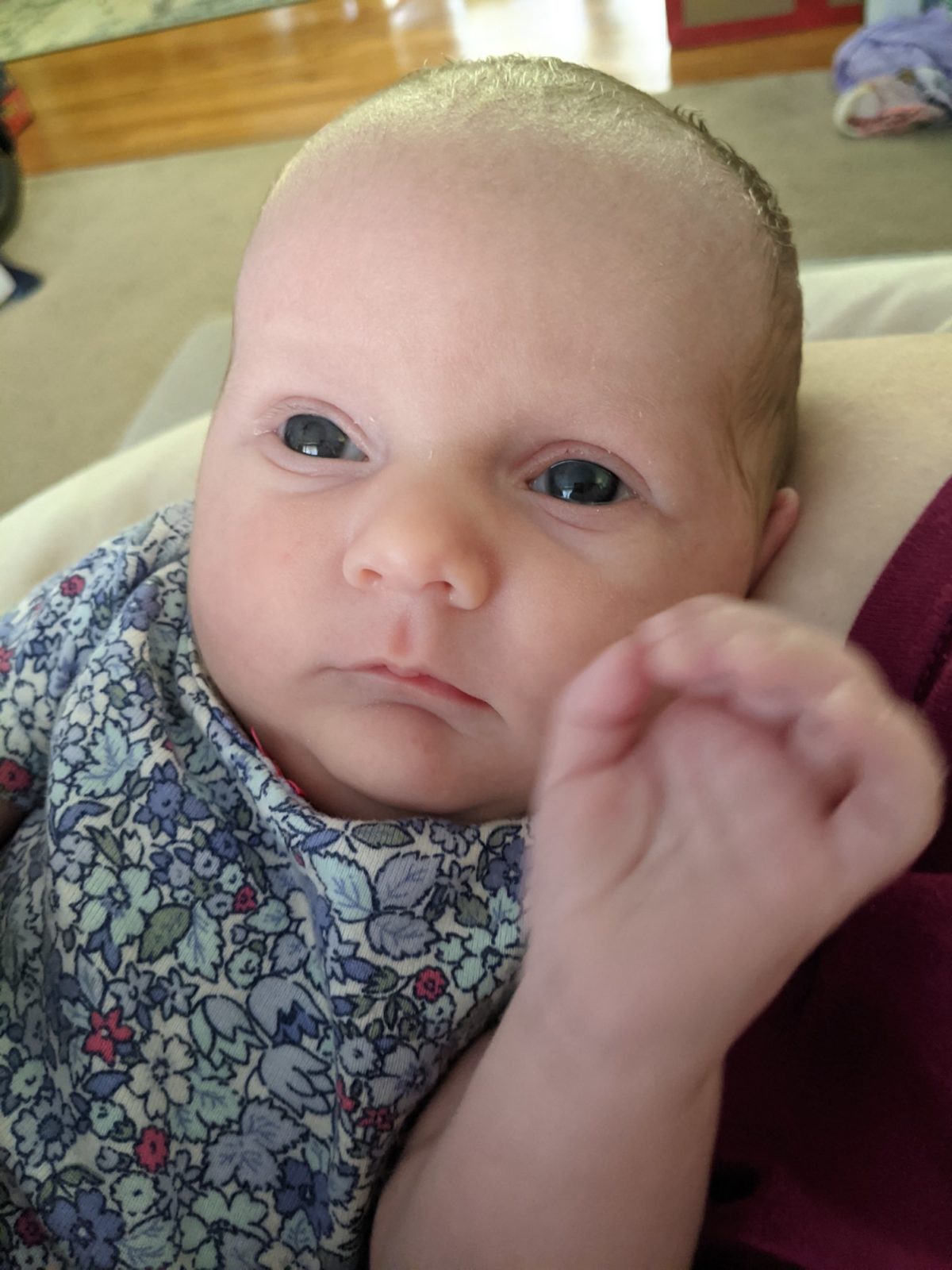 She didn't want to go back to sleep yet, so we went back to her for a change of clothes and a change of scenery, and we did some tummy time and read some books. And although she didn't like it at first, she calmed down after a bit, and actually ended up falling asleep like that!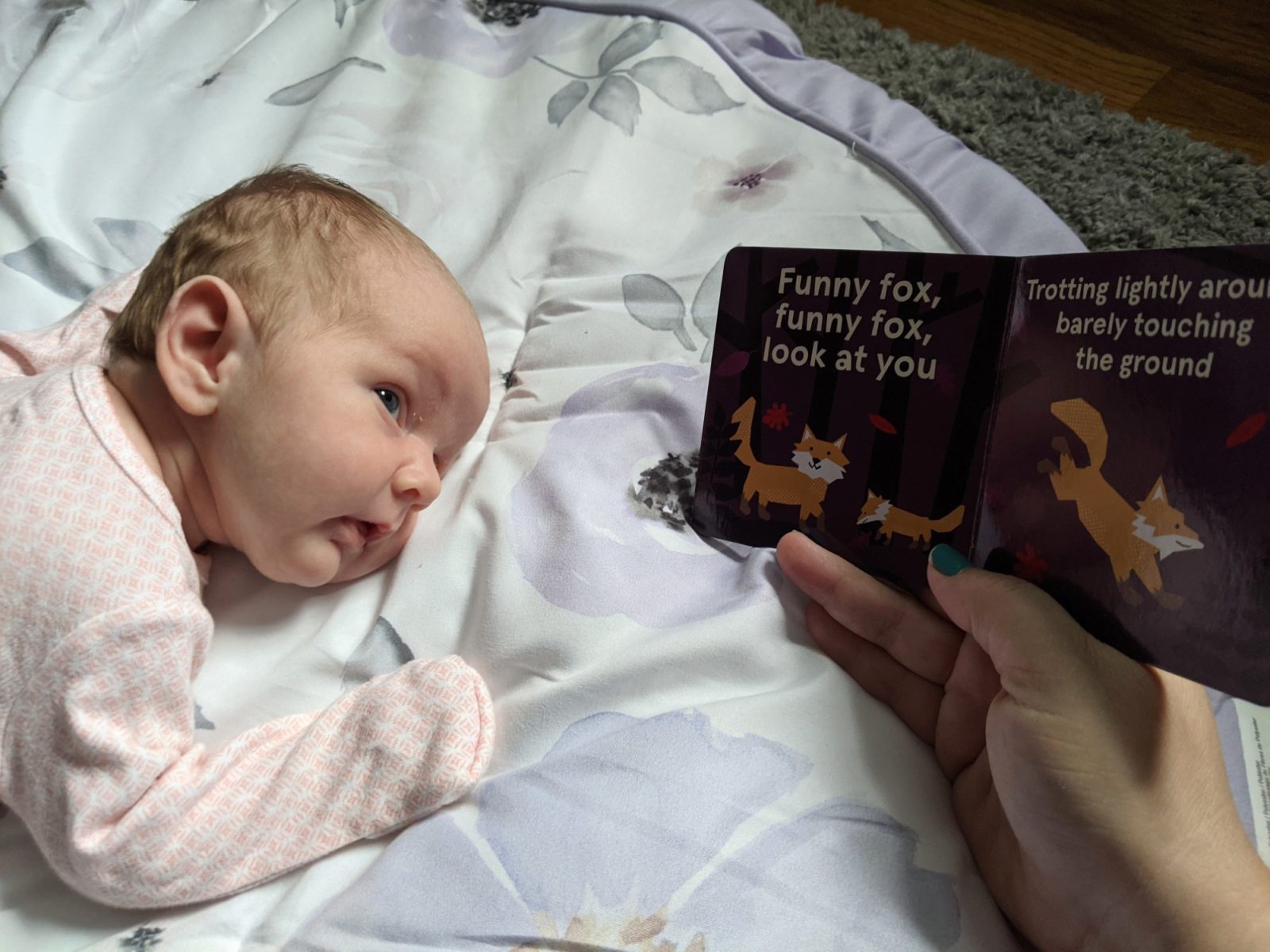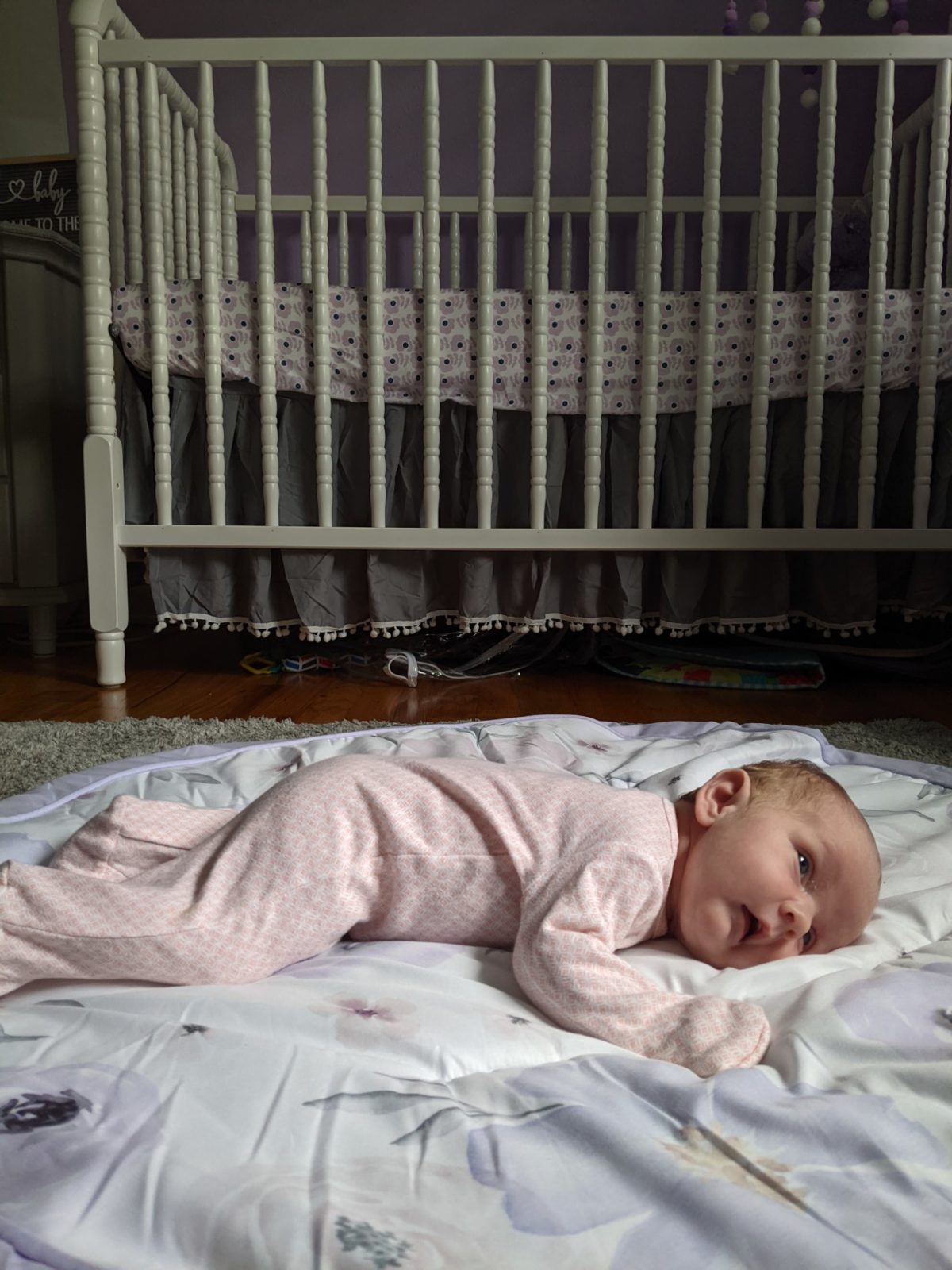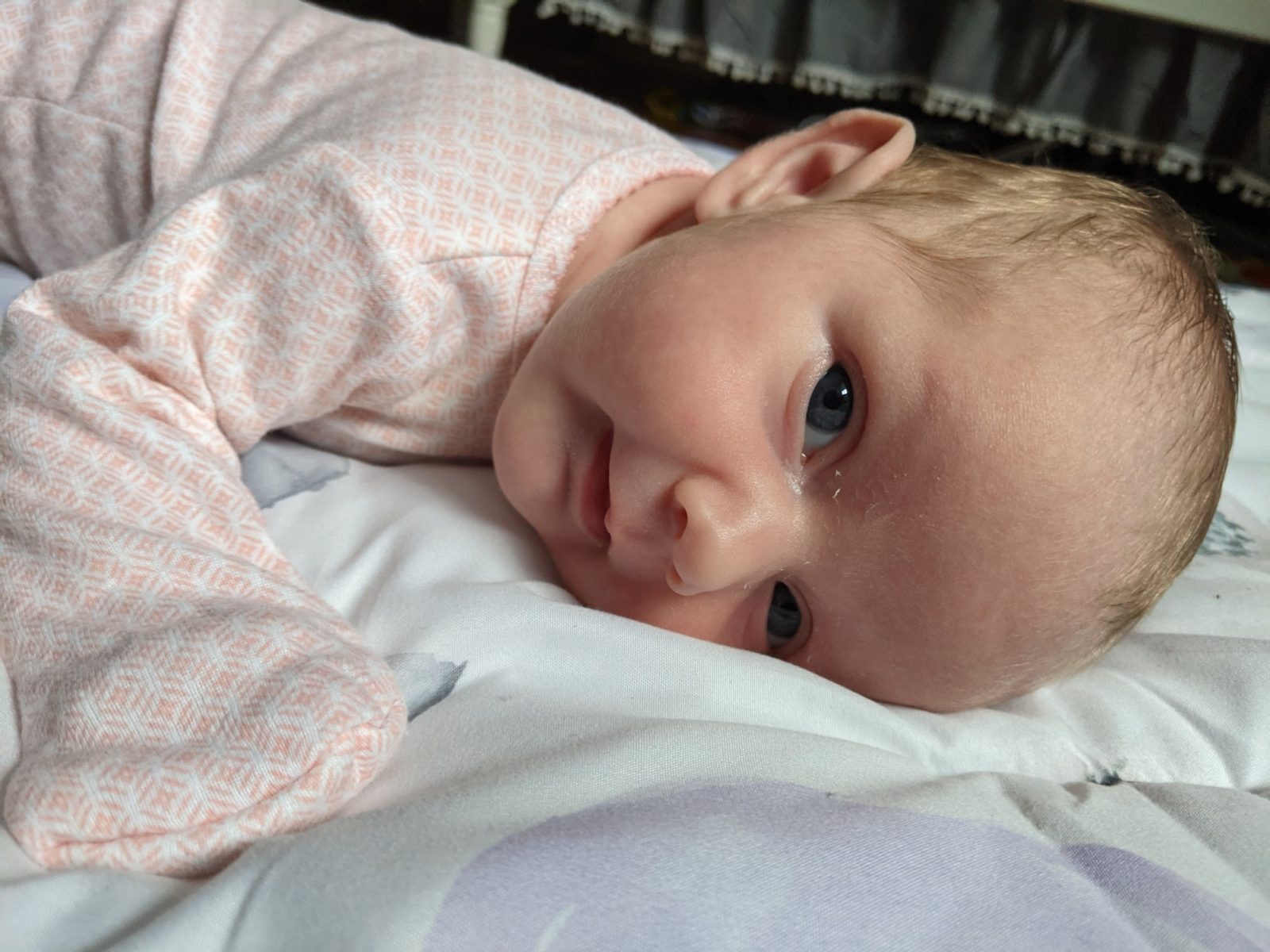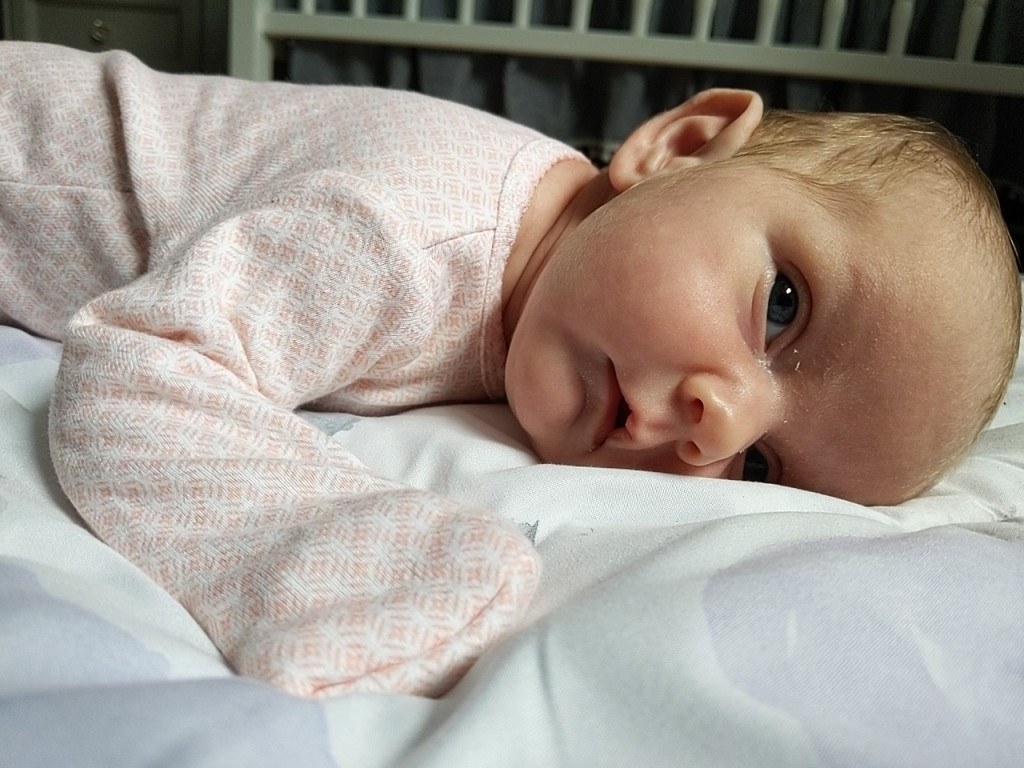 So since Dr. Abby said we can leave her if she falls asleep like that as long as we're awake and near her, I left her there, and just sat in the glider in her room, and she slept there for just over two hours! I got hungry during her nap, so I grabbed my caprese for a lunch-snack, and my crossword book, and listened to my audio book on my phone for a while.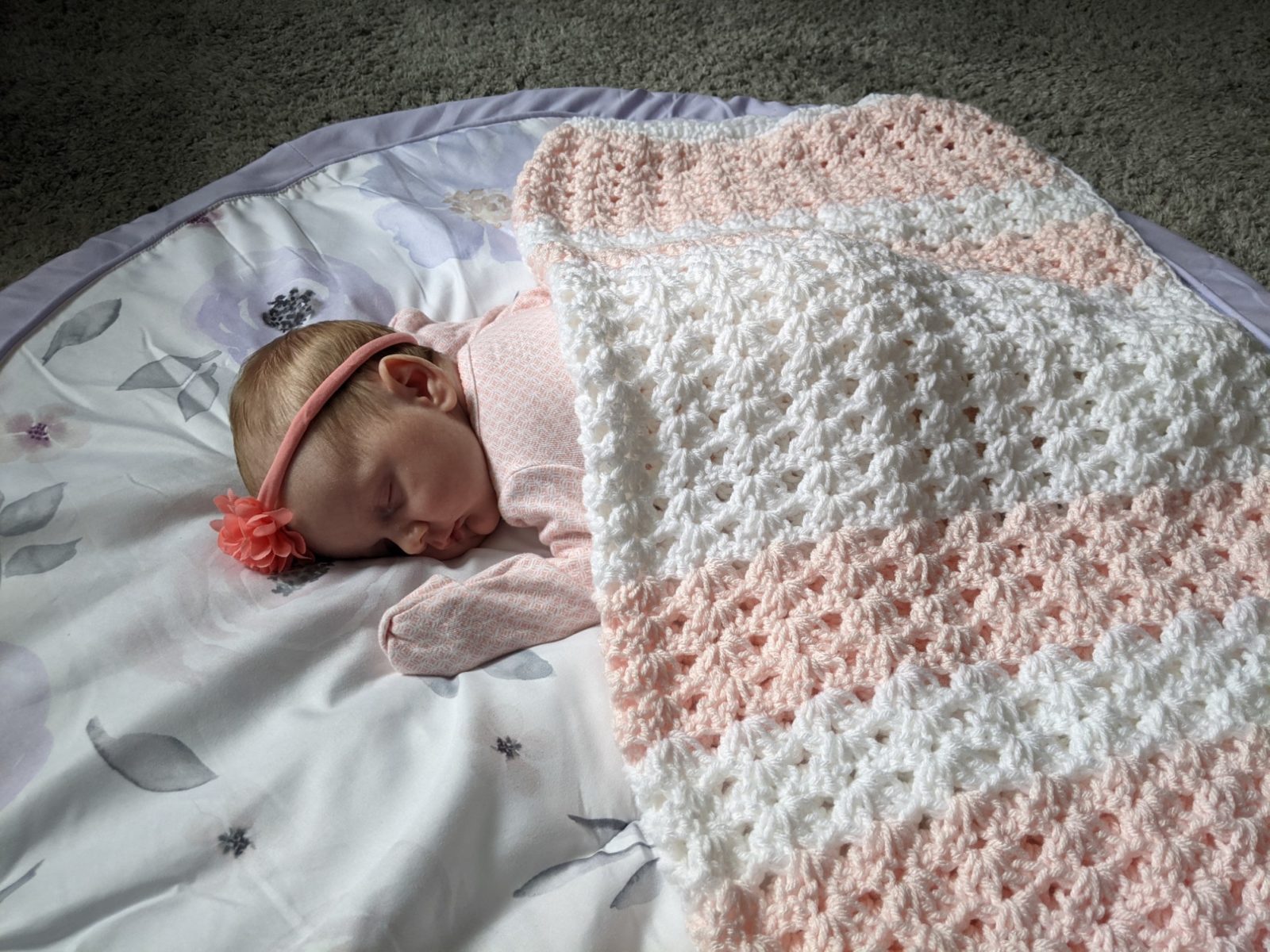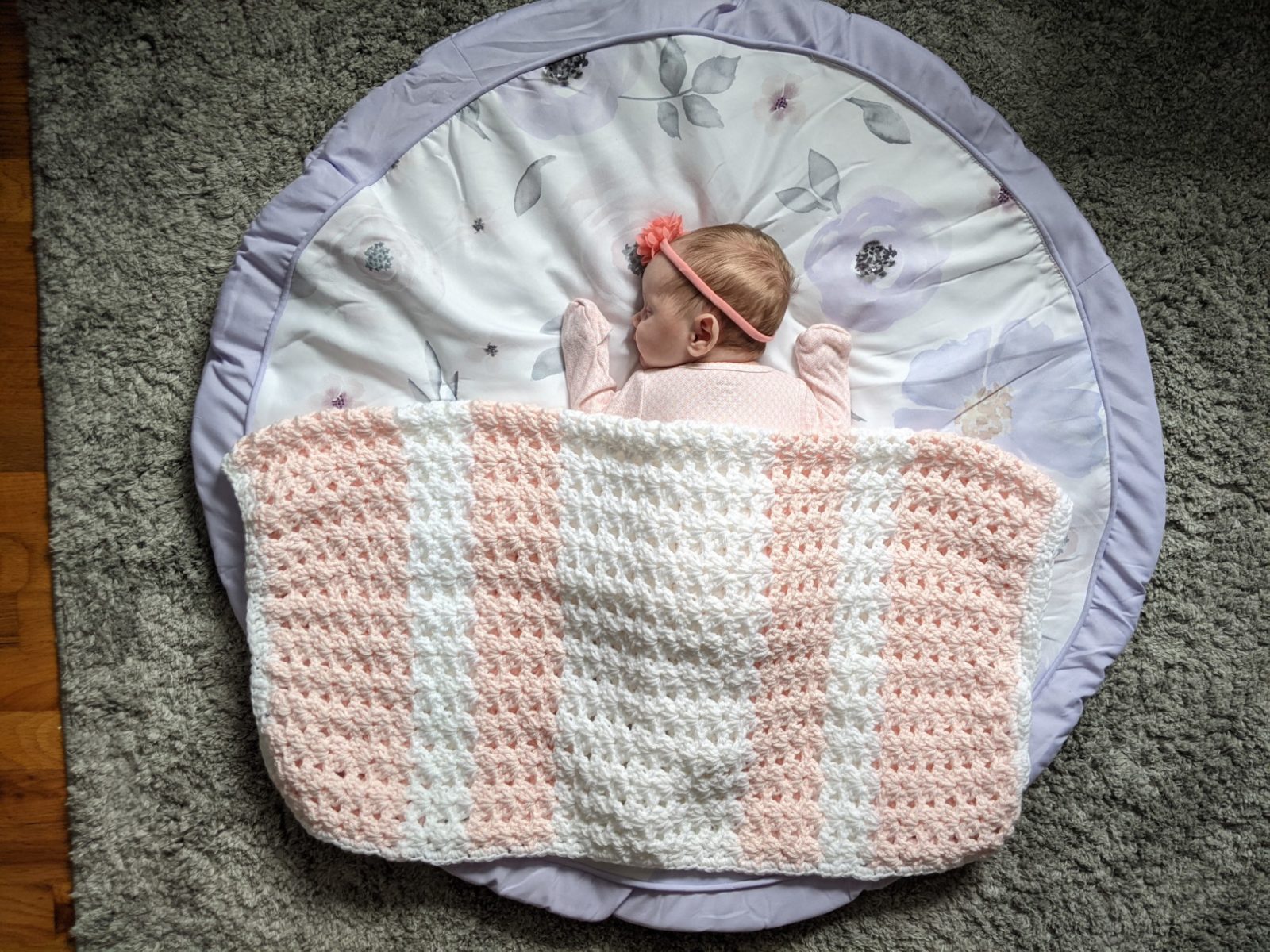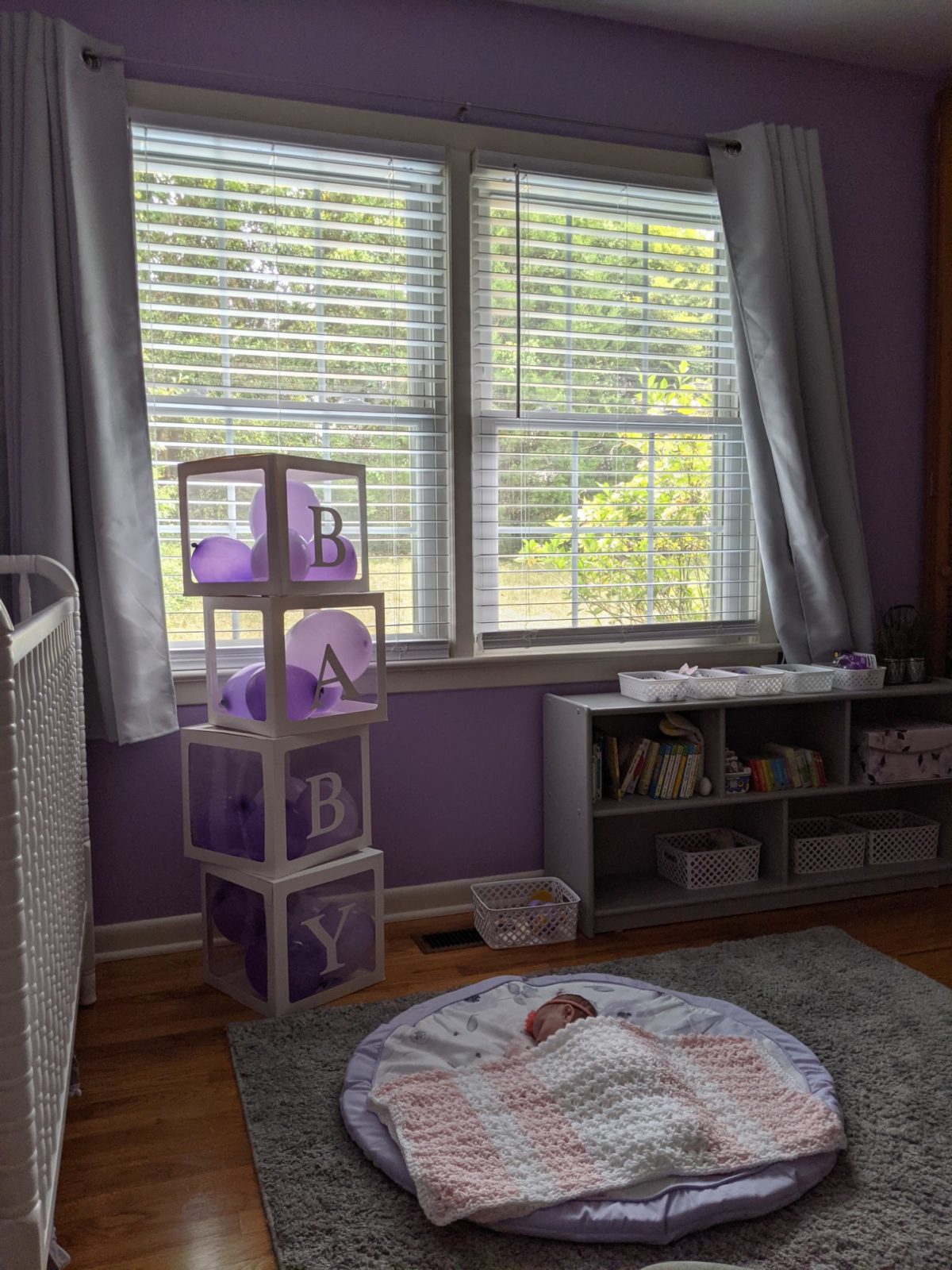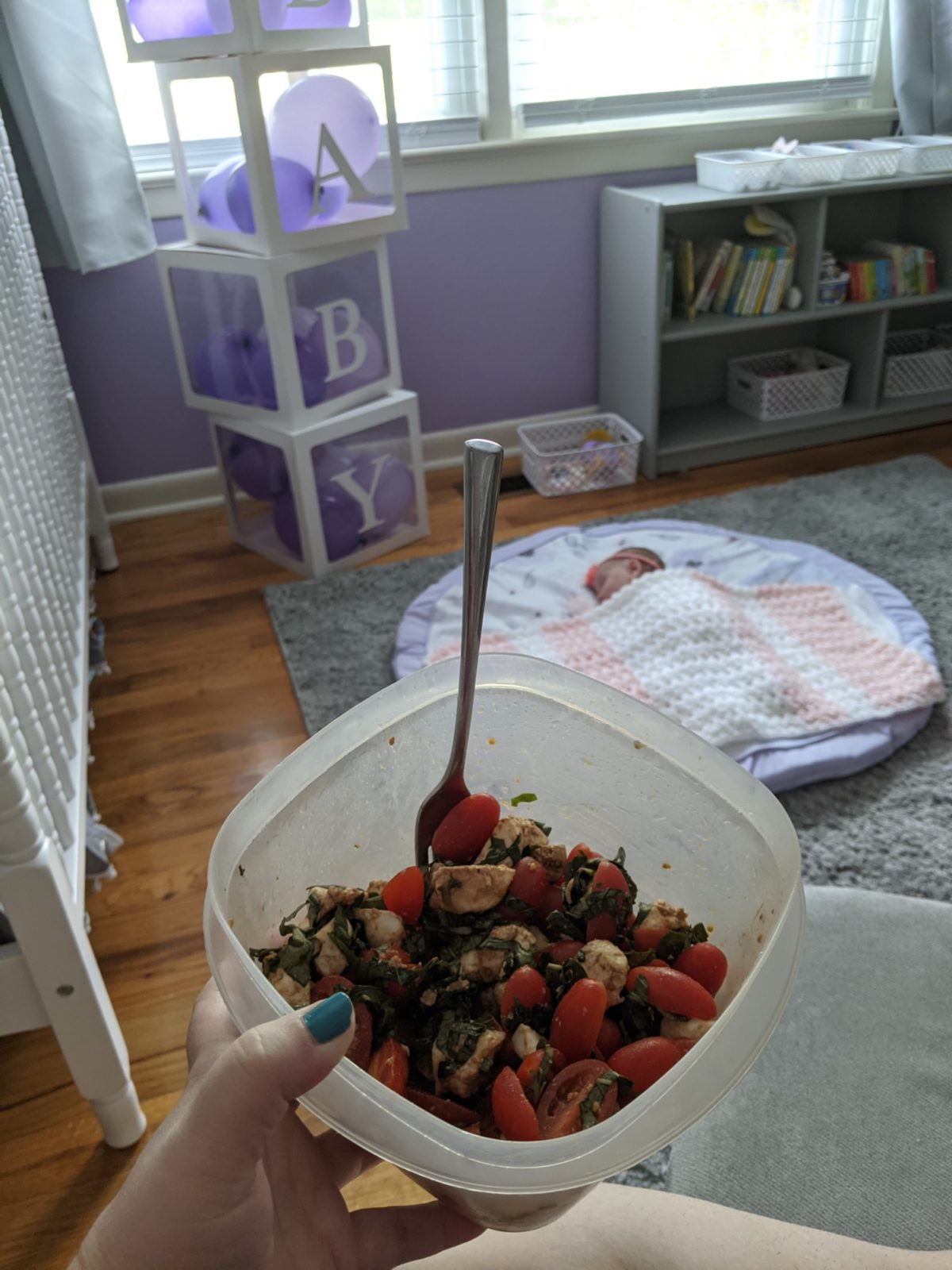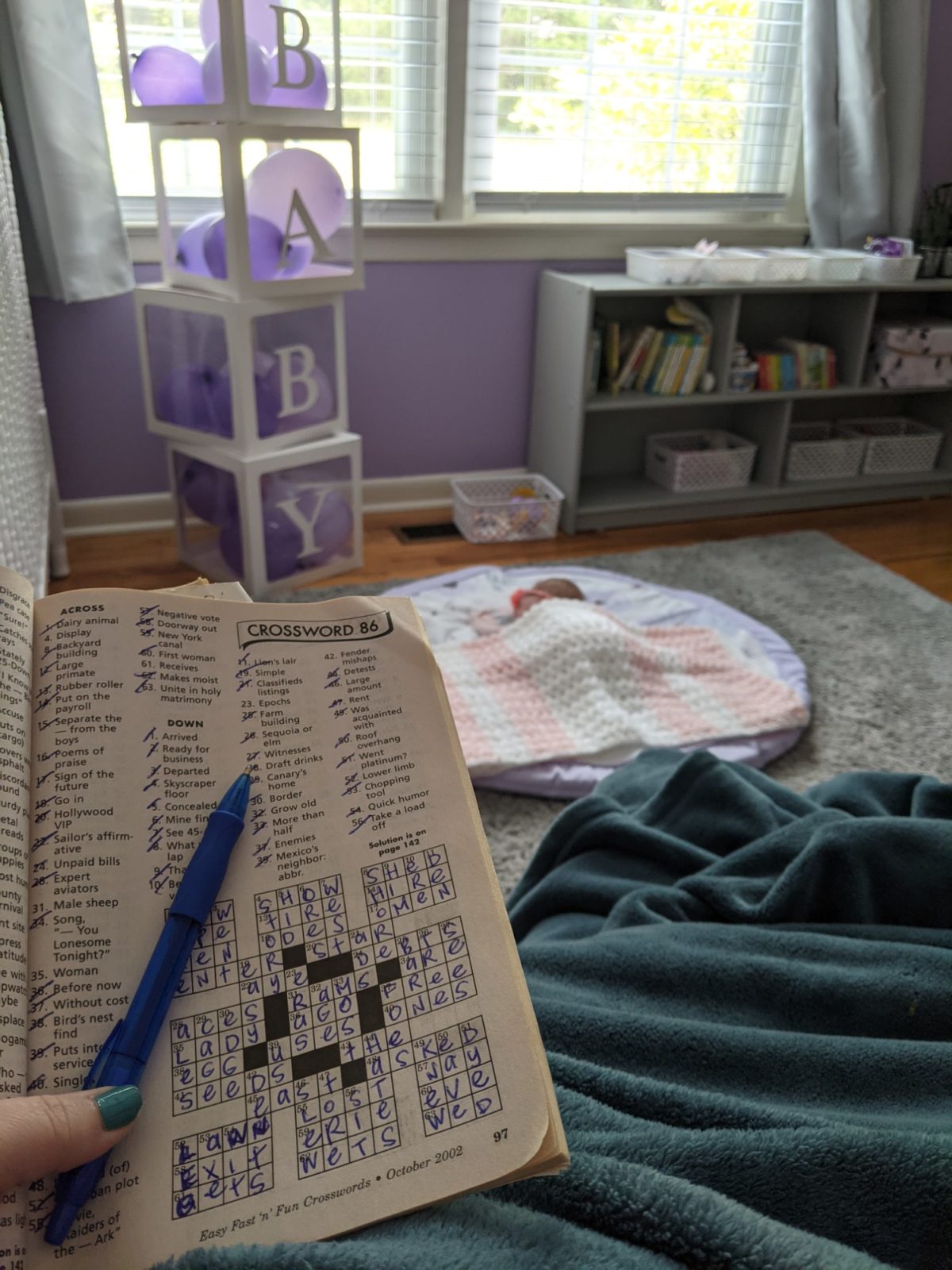 After she woke up and had a bottle, she wanted to sleep on Mommy for a while, but once she let me lay her down in the bassinet, I took a late-afternoon shower, and then had some banana bread and iced coffee for my afternoon snack/dessert.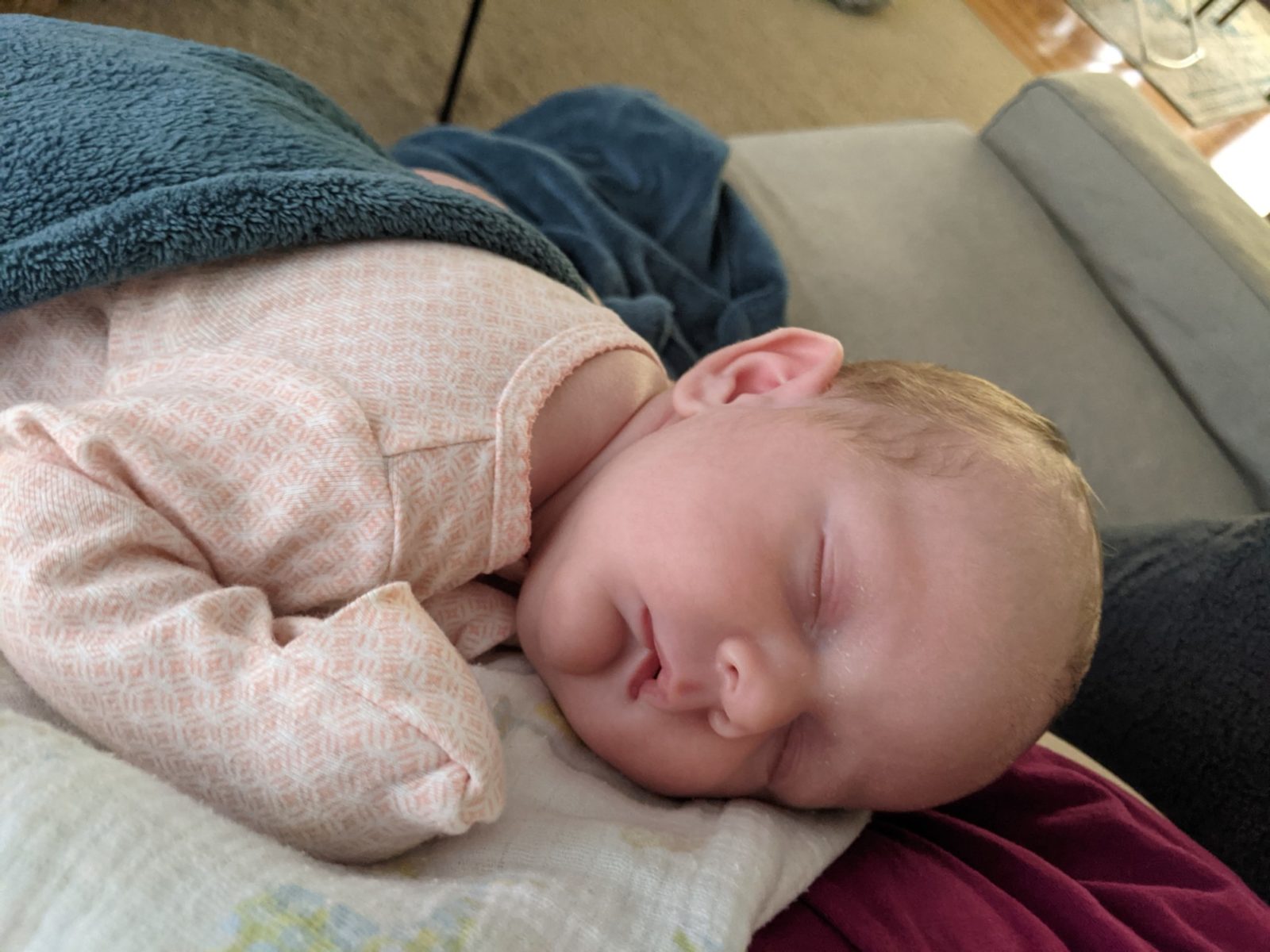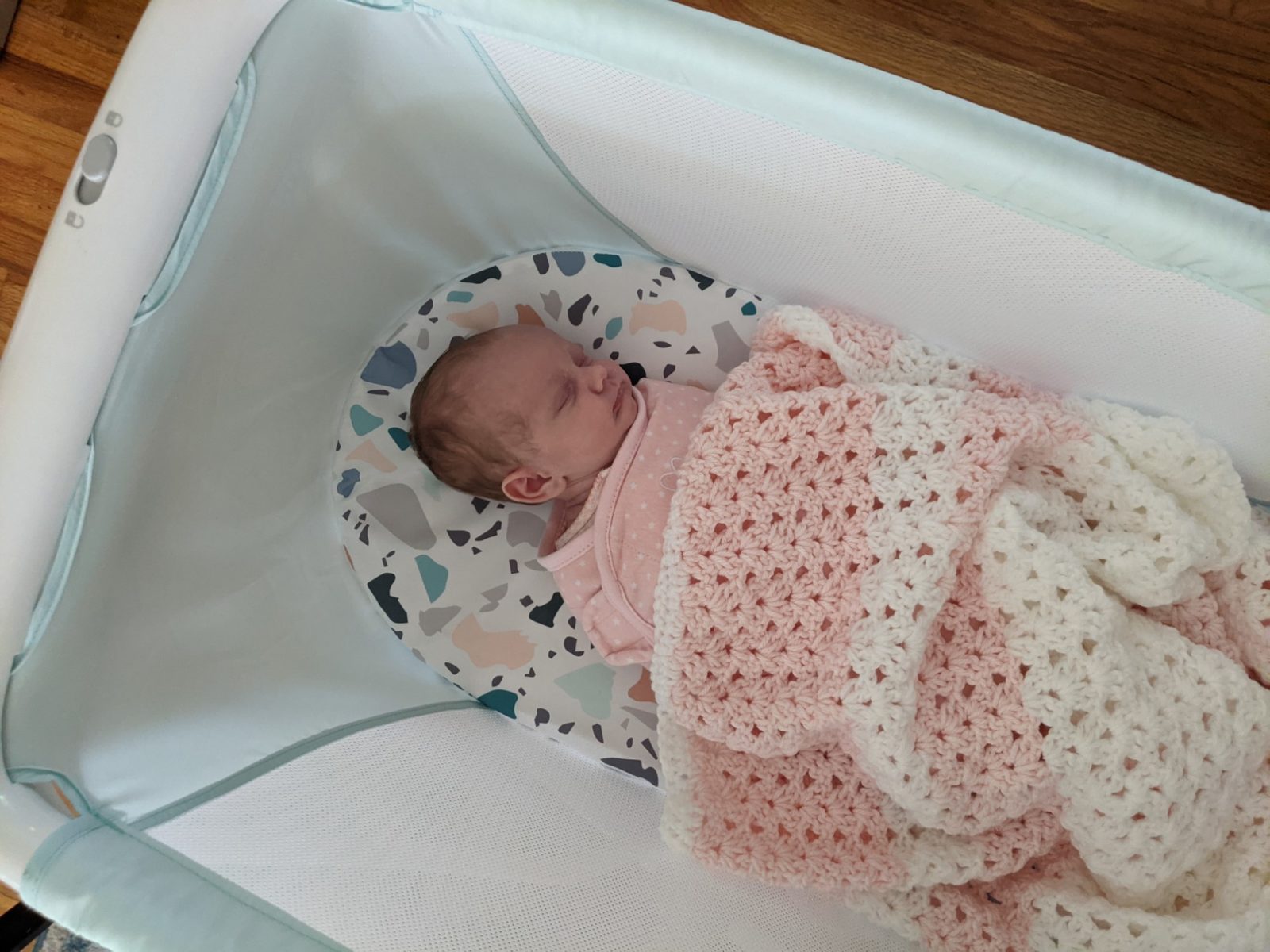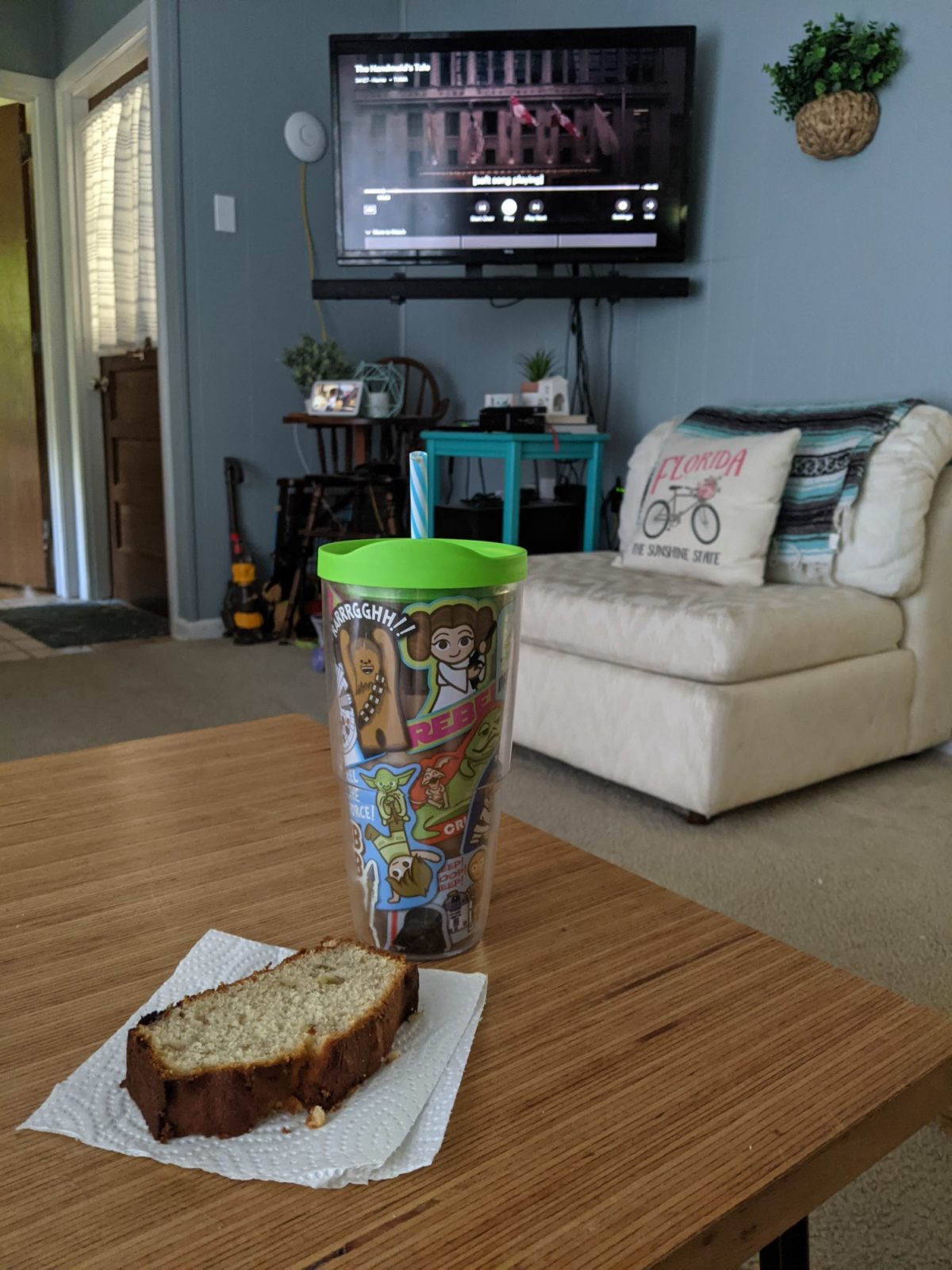 And Emerson did in fact have a good day at "stinky old school" today 😉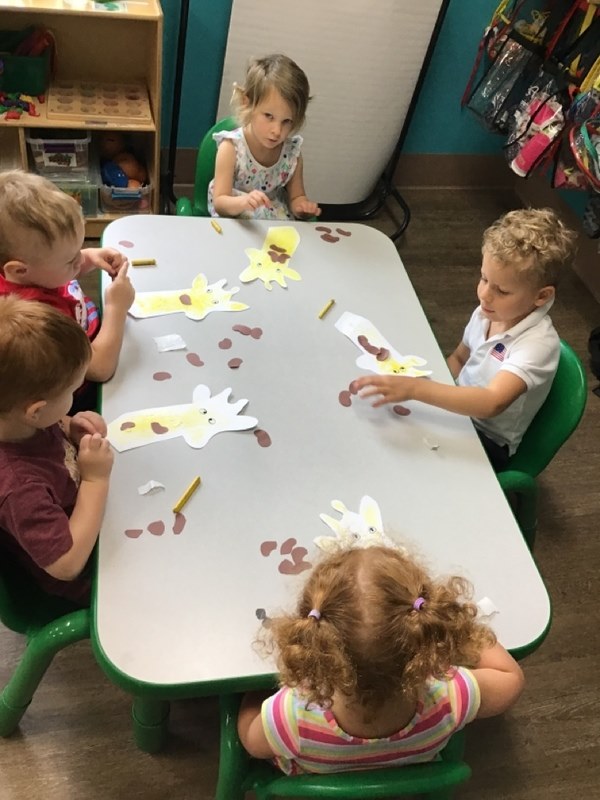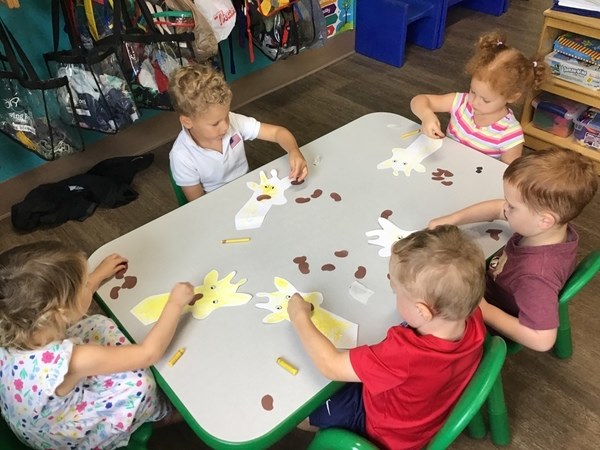 We had a hodge-podge dinner of leftovers tonight, each just choosing what we wanted from the fridge to heat up.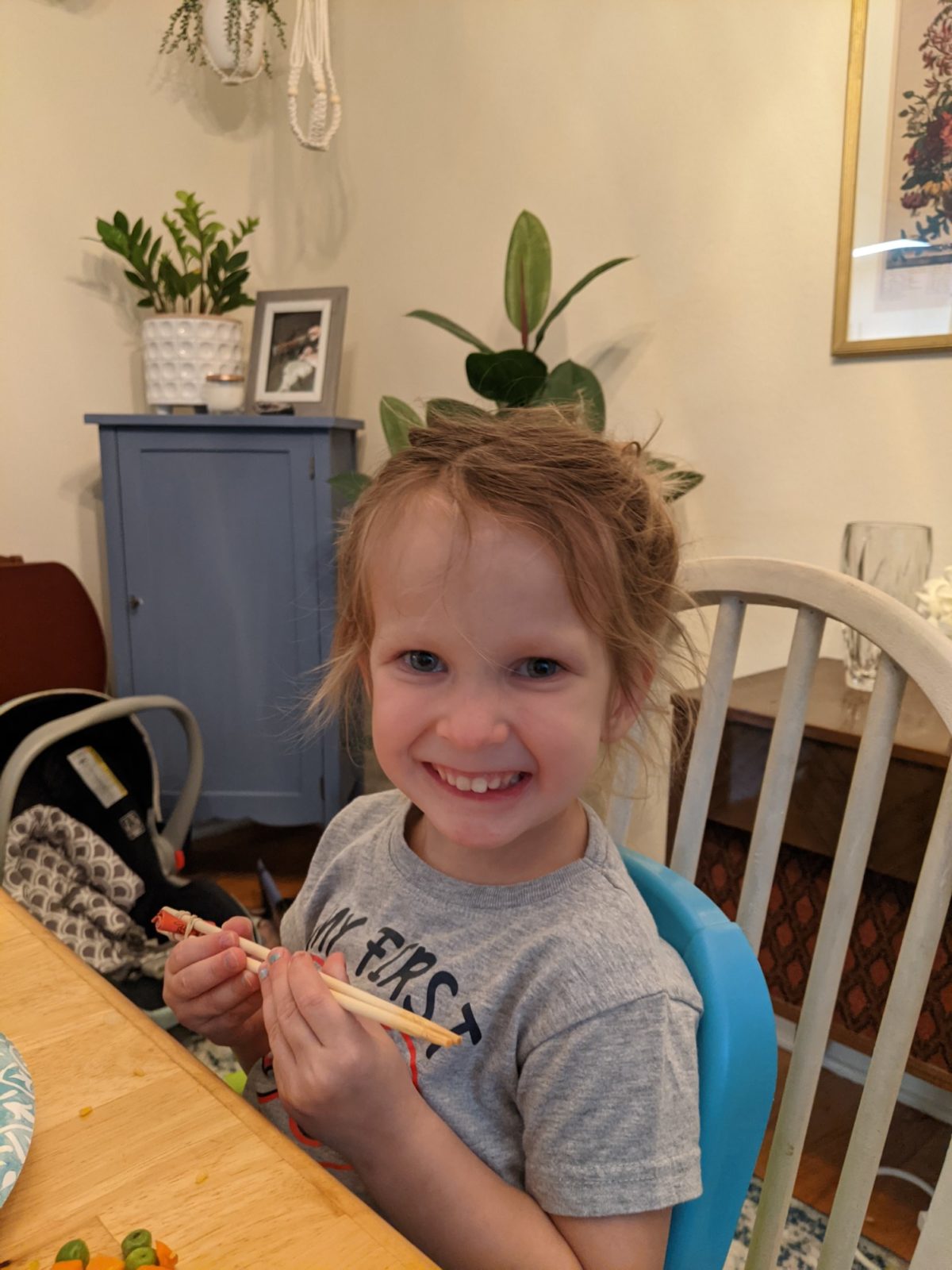 Poor little Addie spit up her bottle right before we started eating, so once we got her calmed down, we laid her down here to check her out, and she ended up falling asleep like that. So we turned on her sound machine right next to her, and just let her sleep on the changing pad on the table while we ate dinner.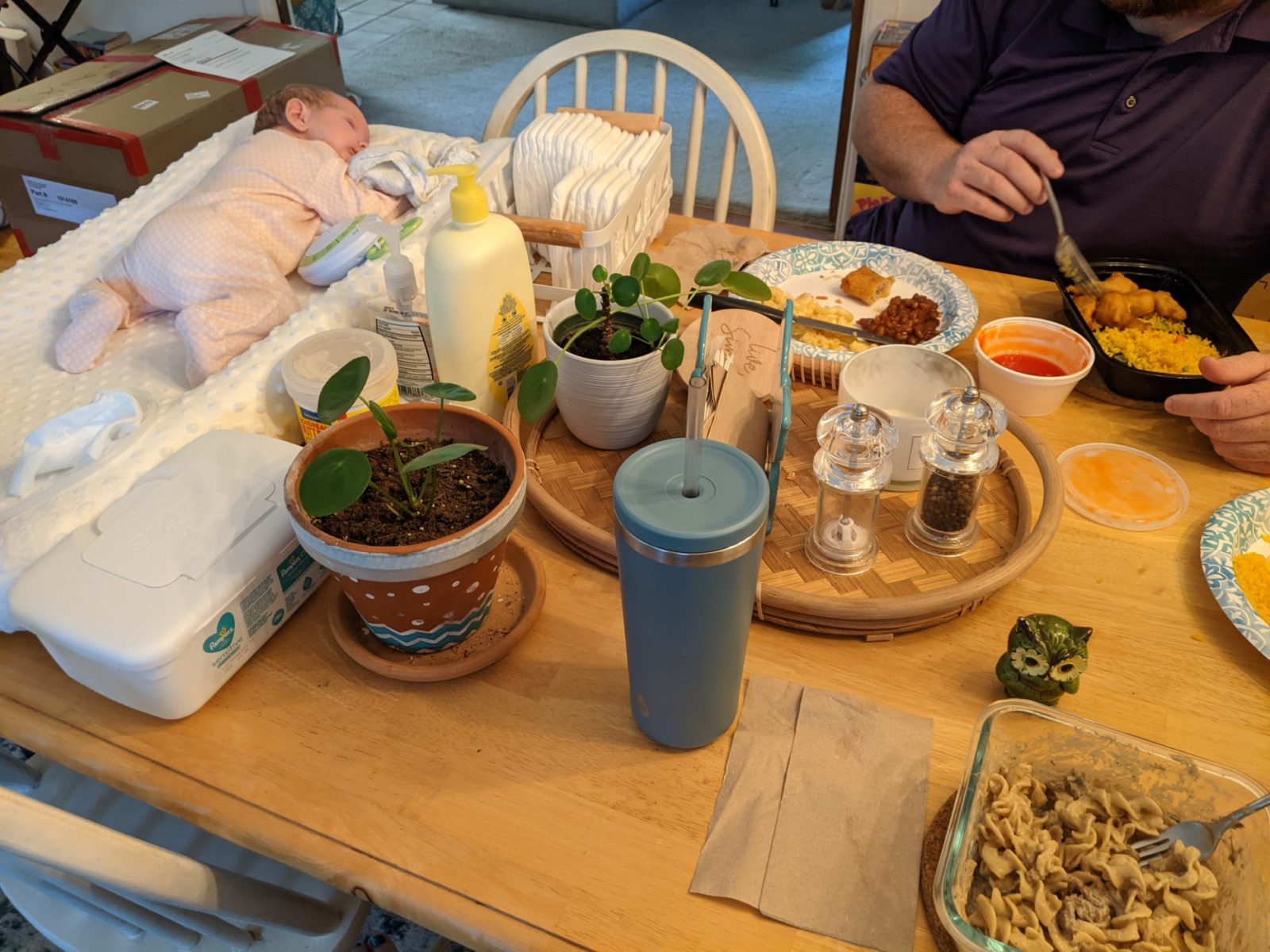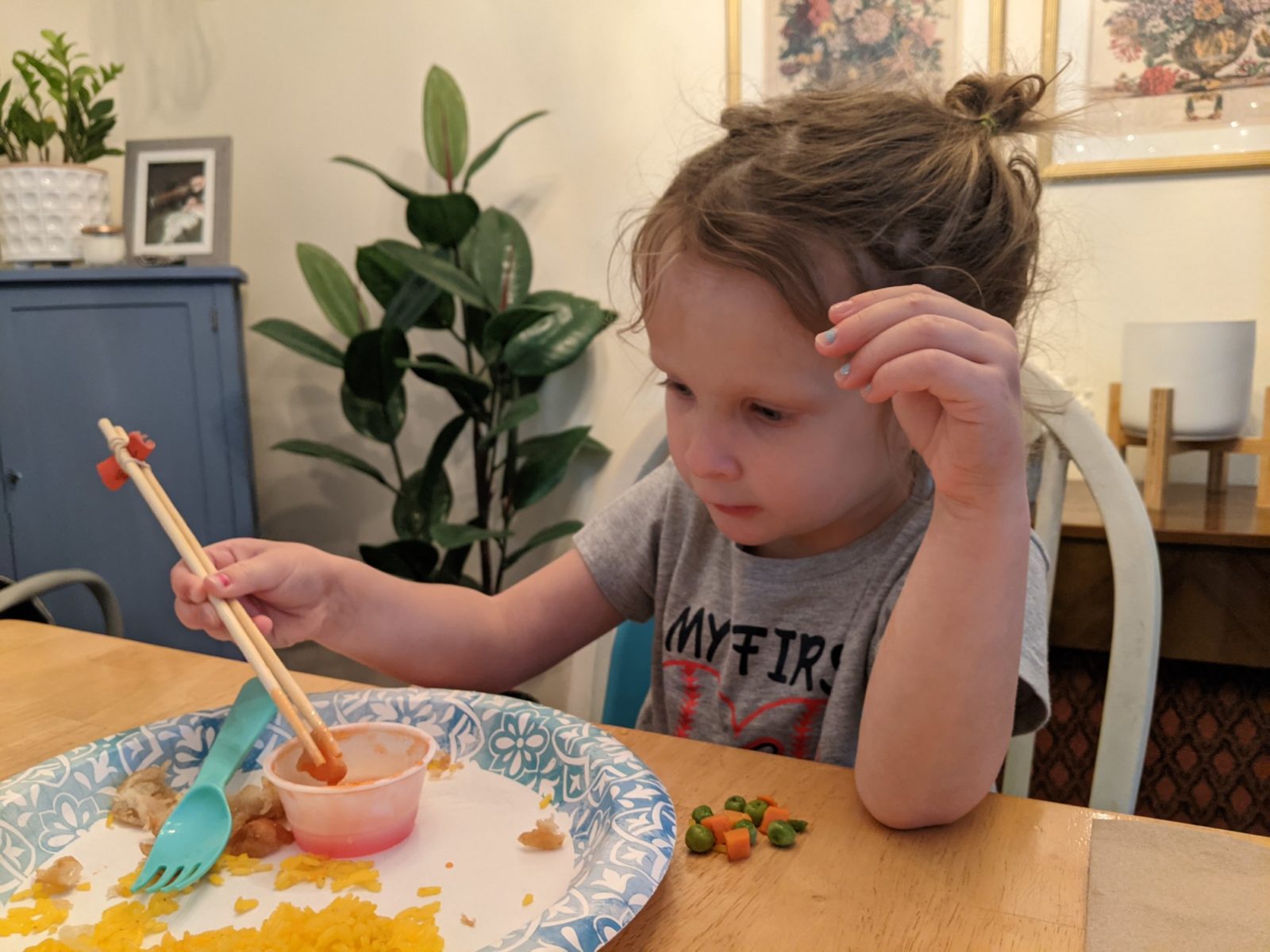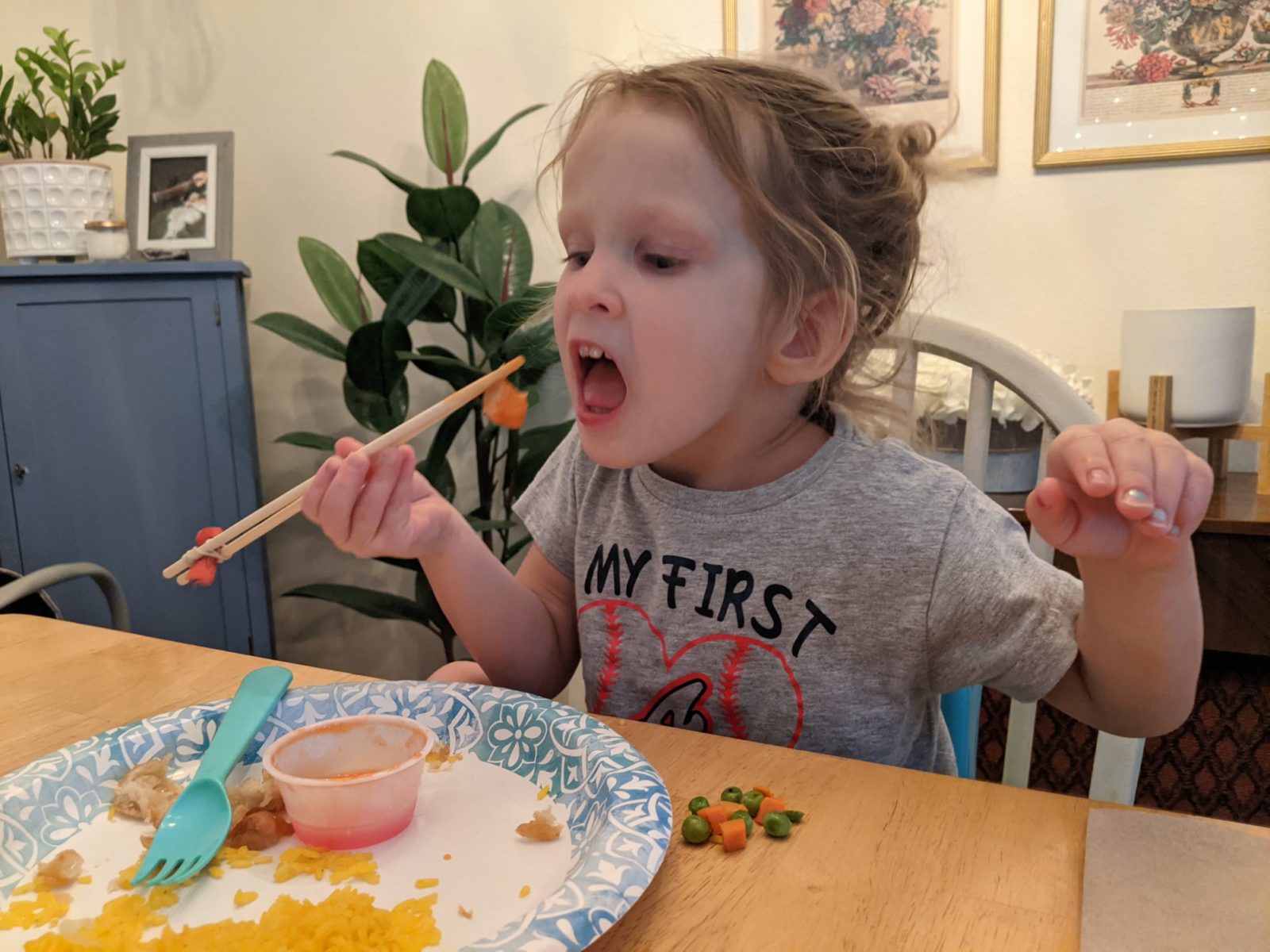 After dinner, I gave Addie a bath while Jeff supervised Emmie's bath, and they both got one some fresh jammies before bedtime. Addie needed more snuggles (she was a little upset and hard to soothe and get back to sleep), and Emmie came to snuggle too, and I read her bedtime book.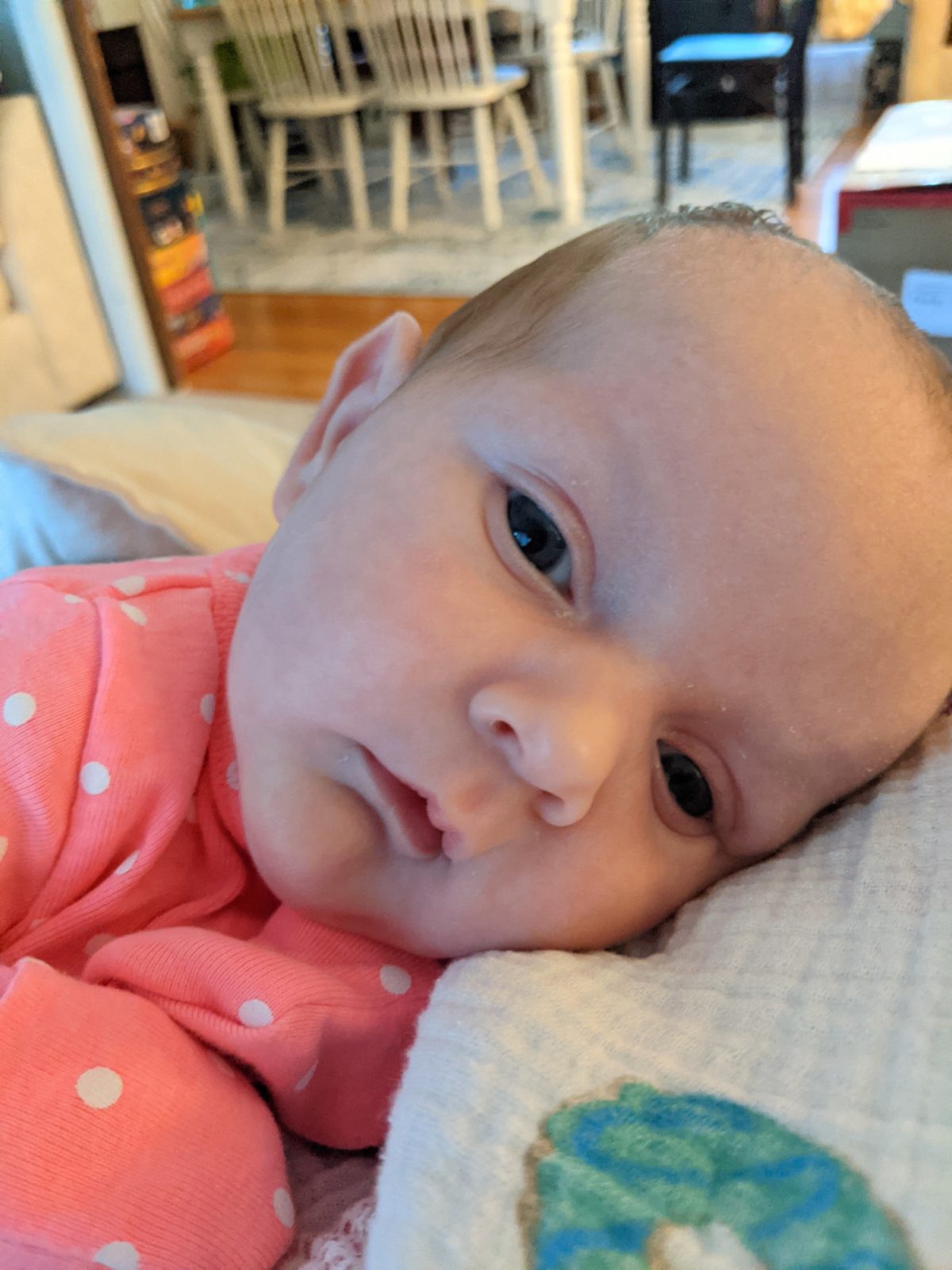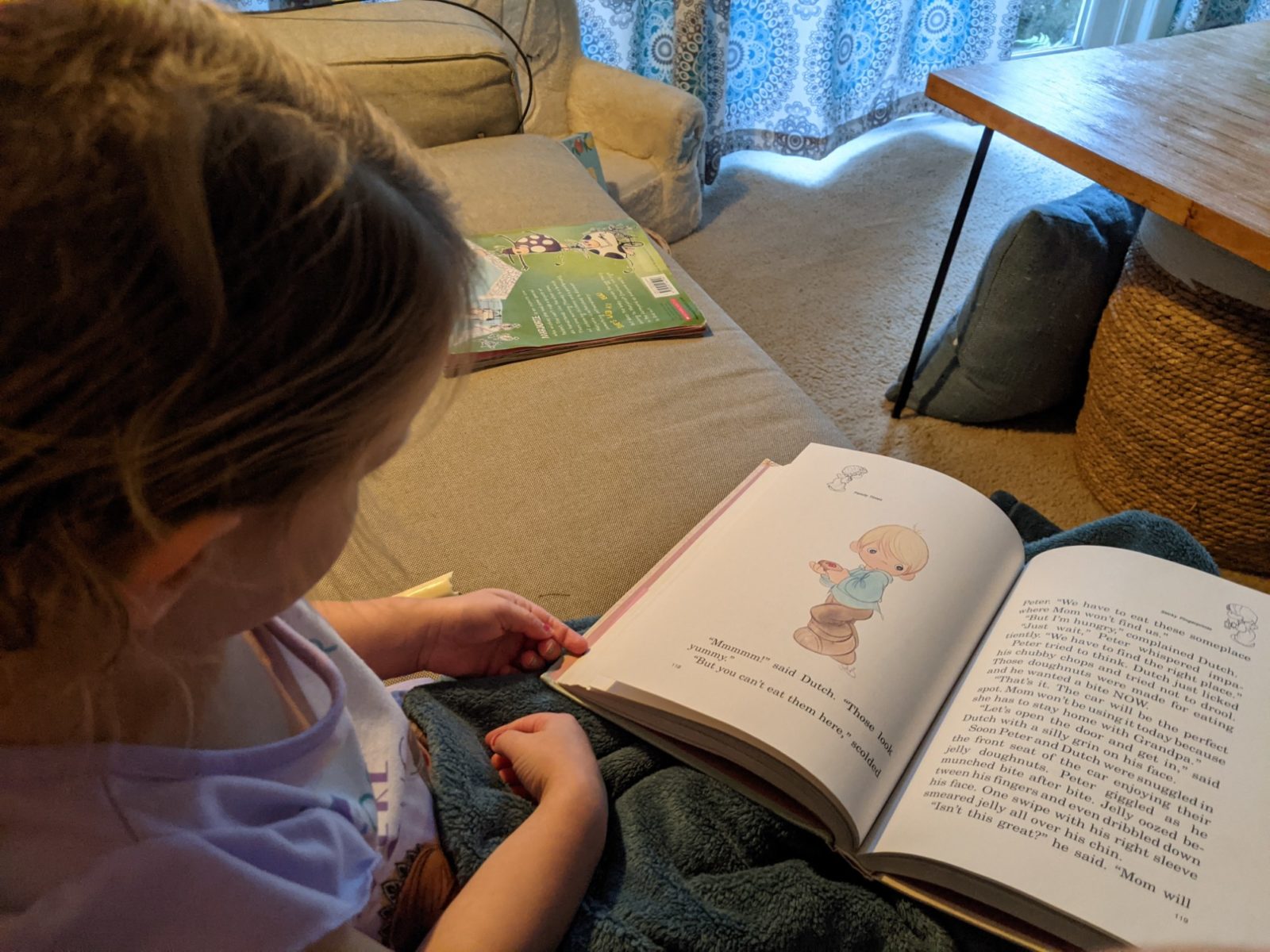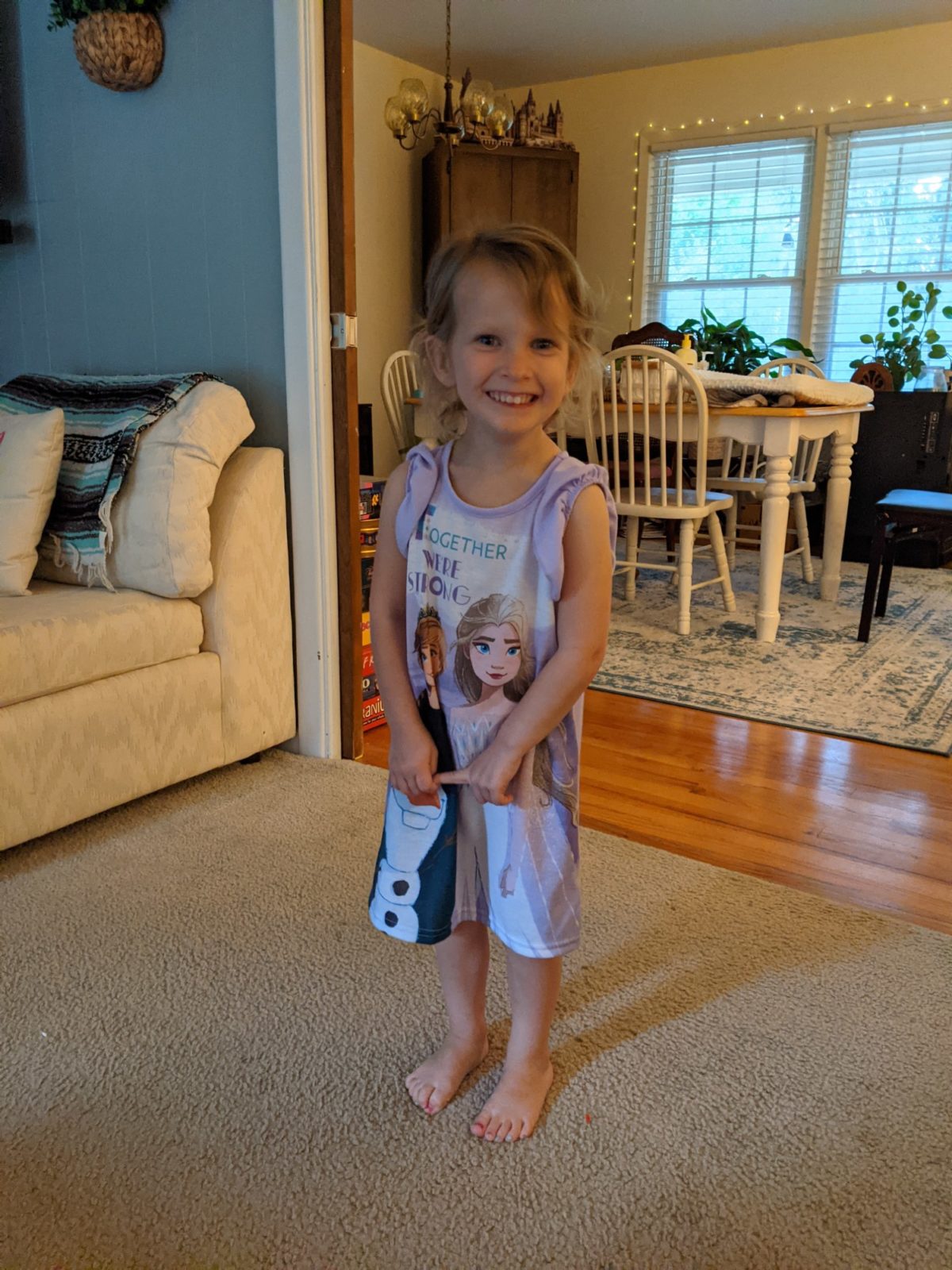 I held Addie for a long time and let her sleep on me, but once I tried to put her down, she got fussy and woke up. It was time for another bottle though, so Jeff is feeding her now, and hopefully we'll be able to get her back to sleep (and then lay her down so we don't have to hold her all night), and then we'll head to bed soon too.