Sweet girls, with Big Sister getting her morning loves from Little Sister, before heading off to school.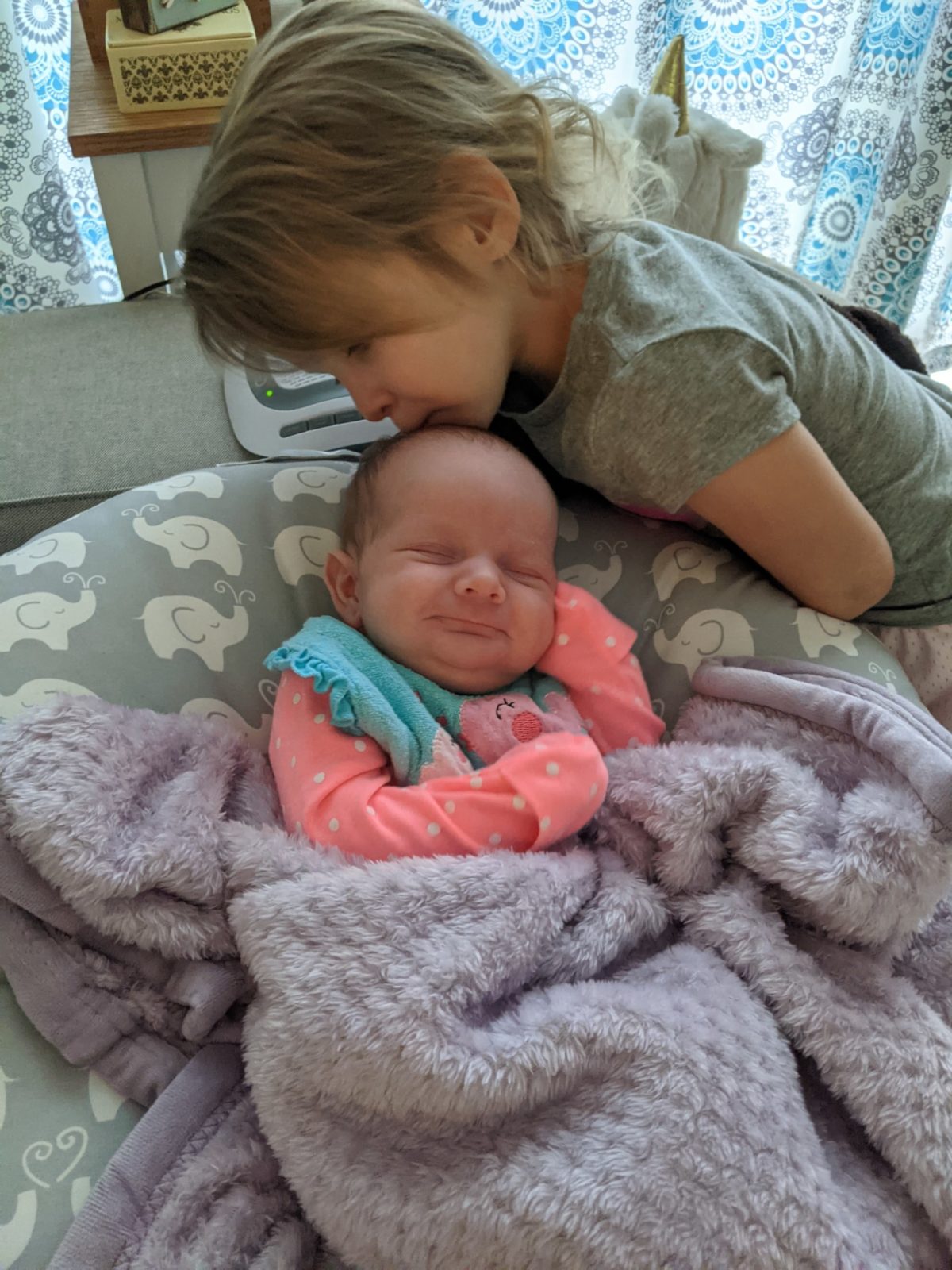 Emmie actually woke up super early this morning (around 5:30am), and was grumpy by 7:30 when it was time to leave, so she had a rough morning, and a really rough drop-off.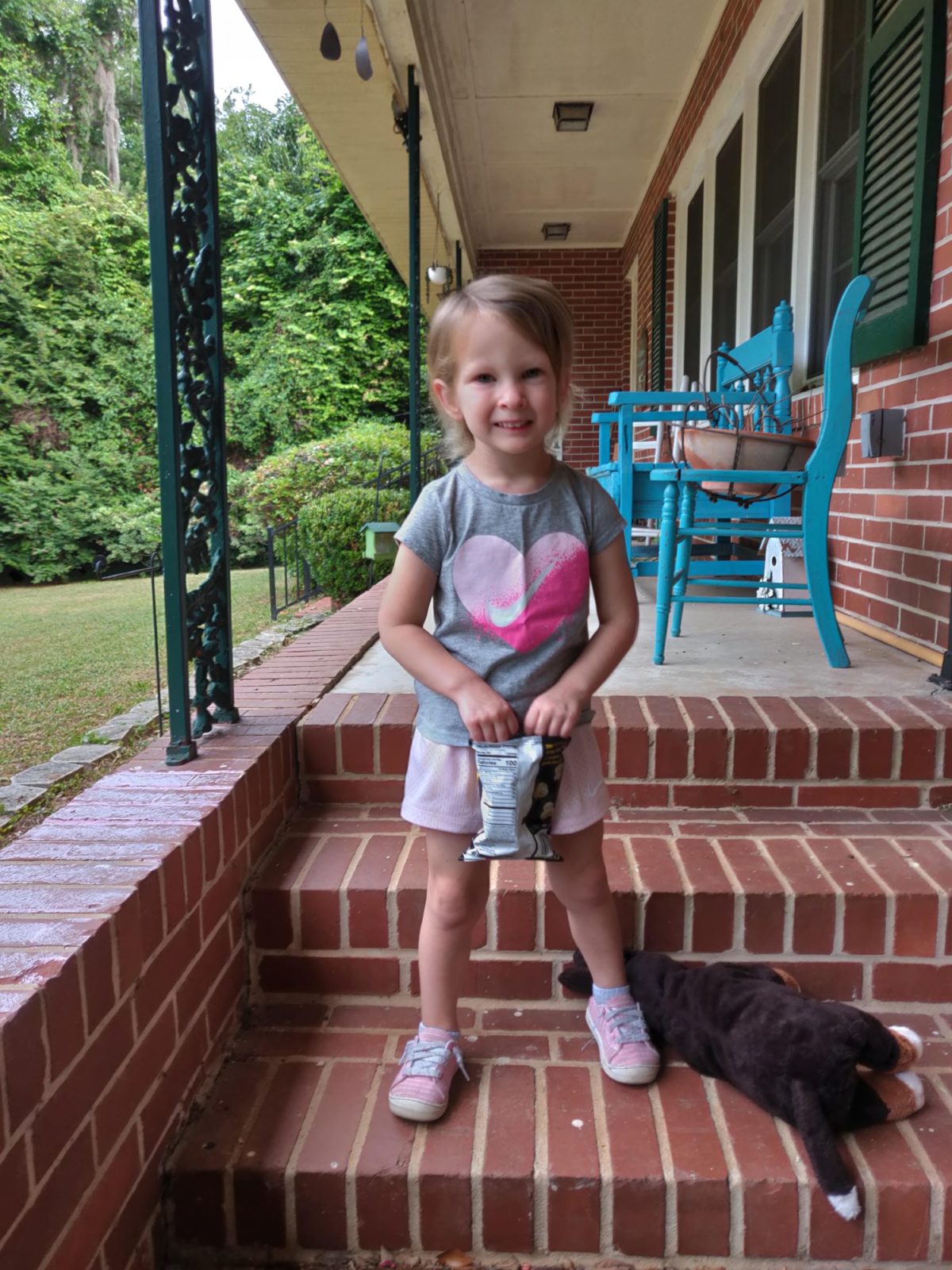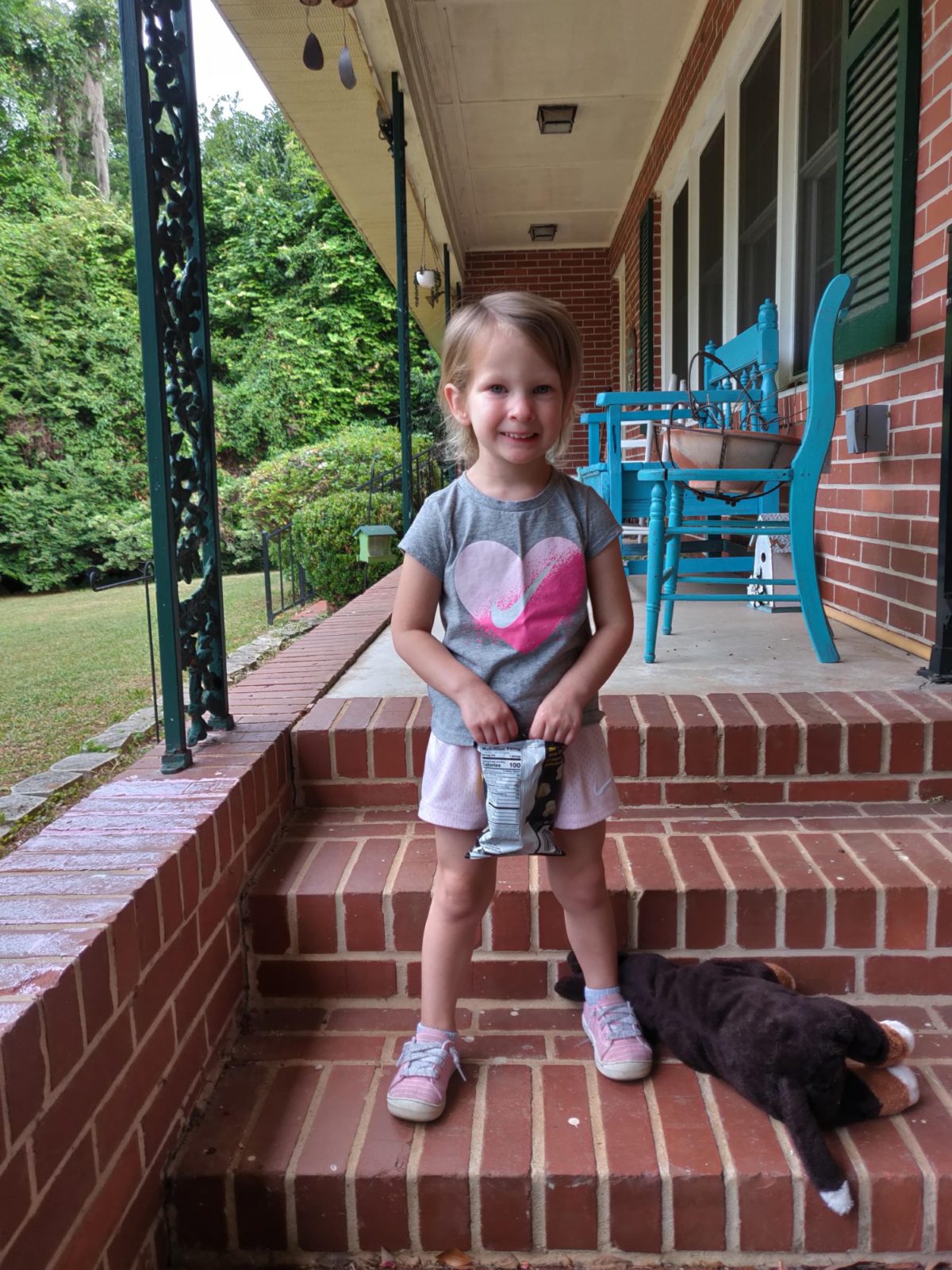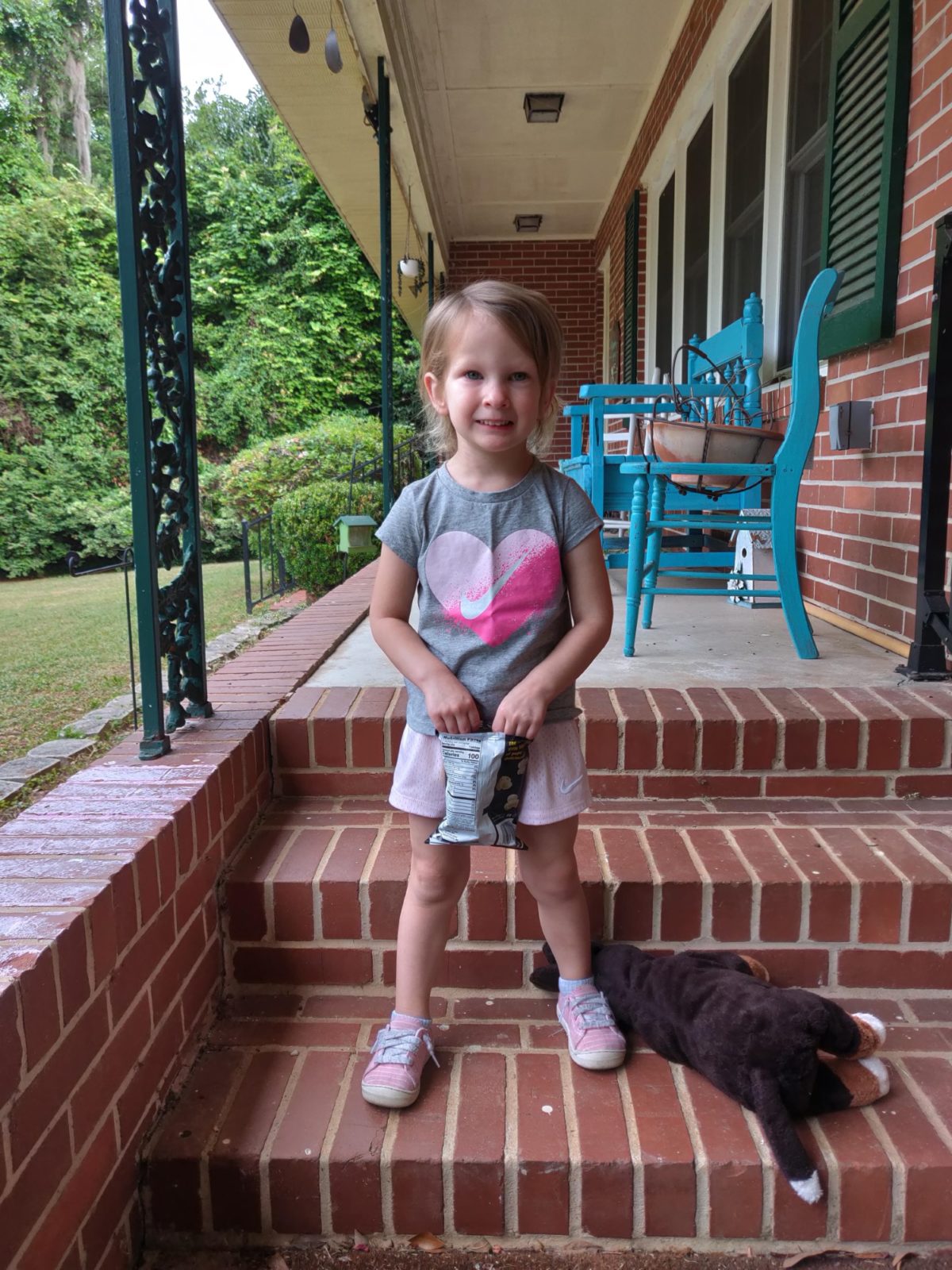 Addison and I actually started our morning with a doctor's office visit, and Grammy was nice enough to meet us there… Addie had some green goop in one of her eyes yesterday, then threw up two of her bottles in 12 hours, and had a giant poo explosion early this morning. With all of those things combined, I texted Abby (our pediatrician and my friend), and she wanted us to come in for a quick check. Final diagnosis was just a 24-48 hour stomach bug that's going around like crazy, that starts with vomiting, leads to some diarrhea, and strangely has goopy eye gunk as a side effect/symptom (that we now have a prescription ointment to take care of).
She hasn't had a fever (thank the Lord!), and she's only had some minor spit ups today (way less than the bad throwing up from last night/early this morning), so I think we're finally on the tail end of it. I was worried about my tiny girl though, and very thankful that her first sick day wasn't anything too serious! On the bright side though, this Chickpea has gain just over two pounds since she was born, and is now 8lbs 6oz!!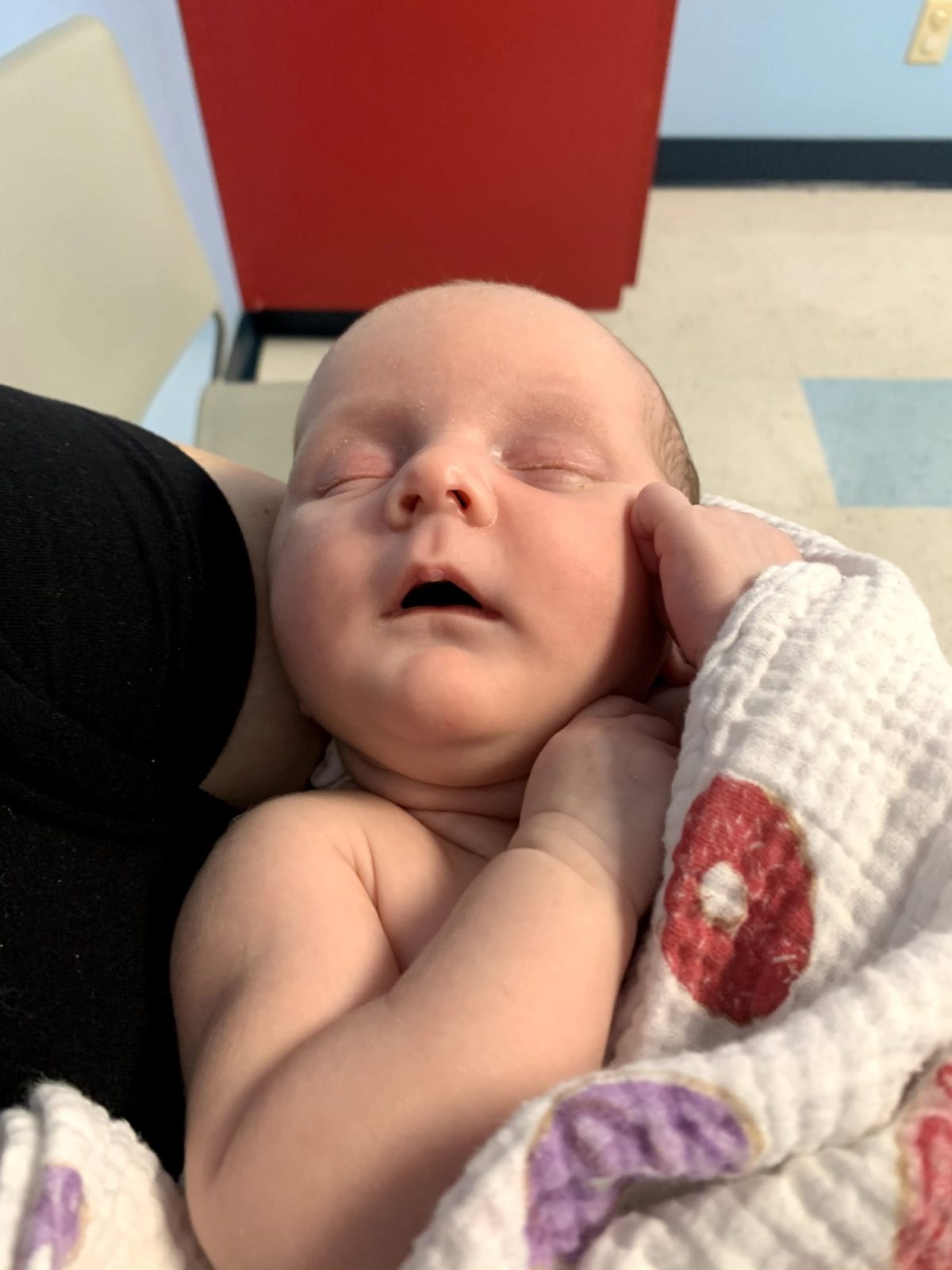 After our doctor's appointment, Addie and I came back home, and we spent most of the day just cuddling on the couch, because that's how she slept best. I did get in a short 20-minute walk, and I washed some dishes, but other than that, I mostly held this girl while watching tv shows and movies on the couch, and it wasn't too bad 😉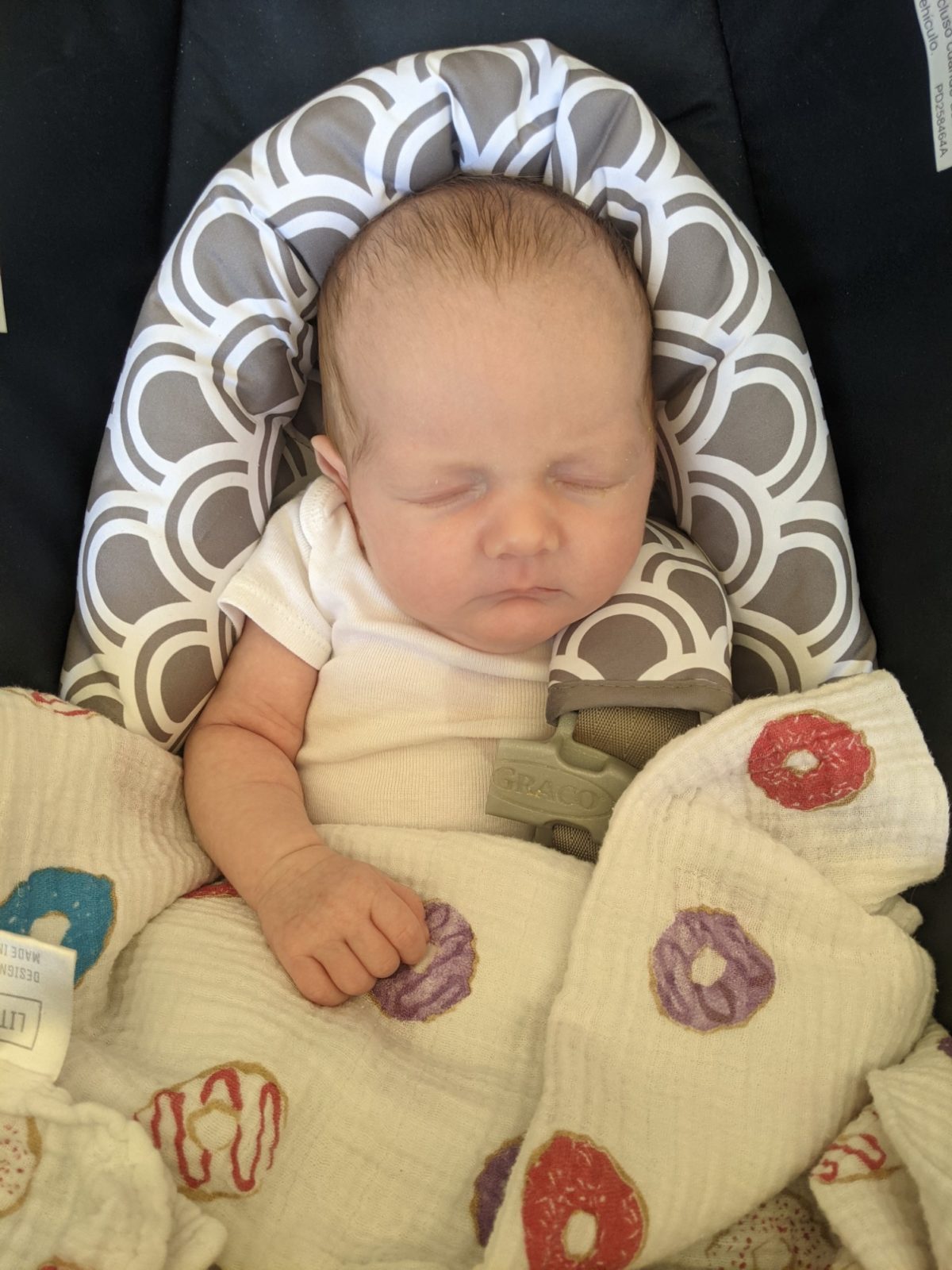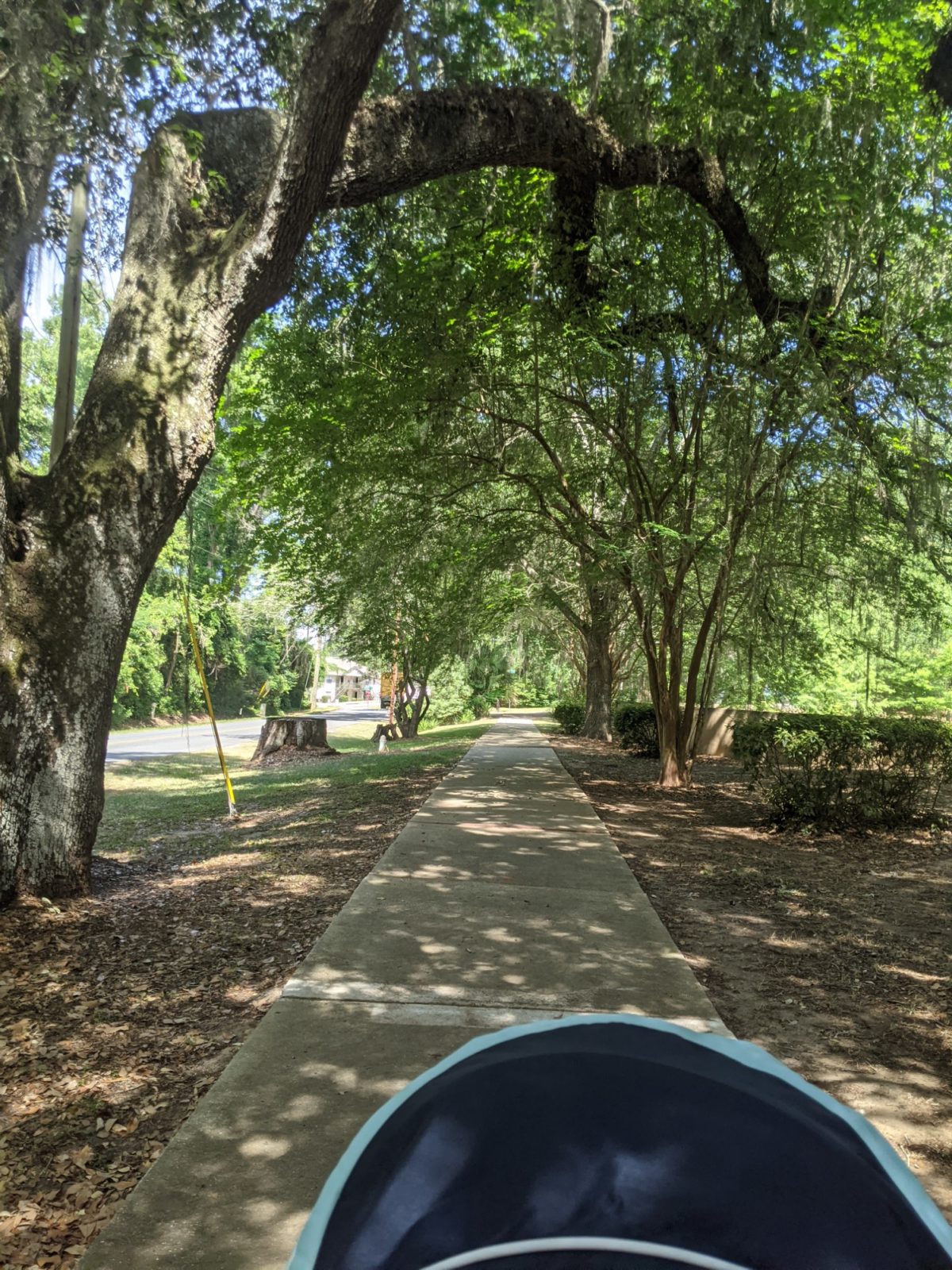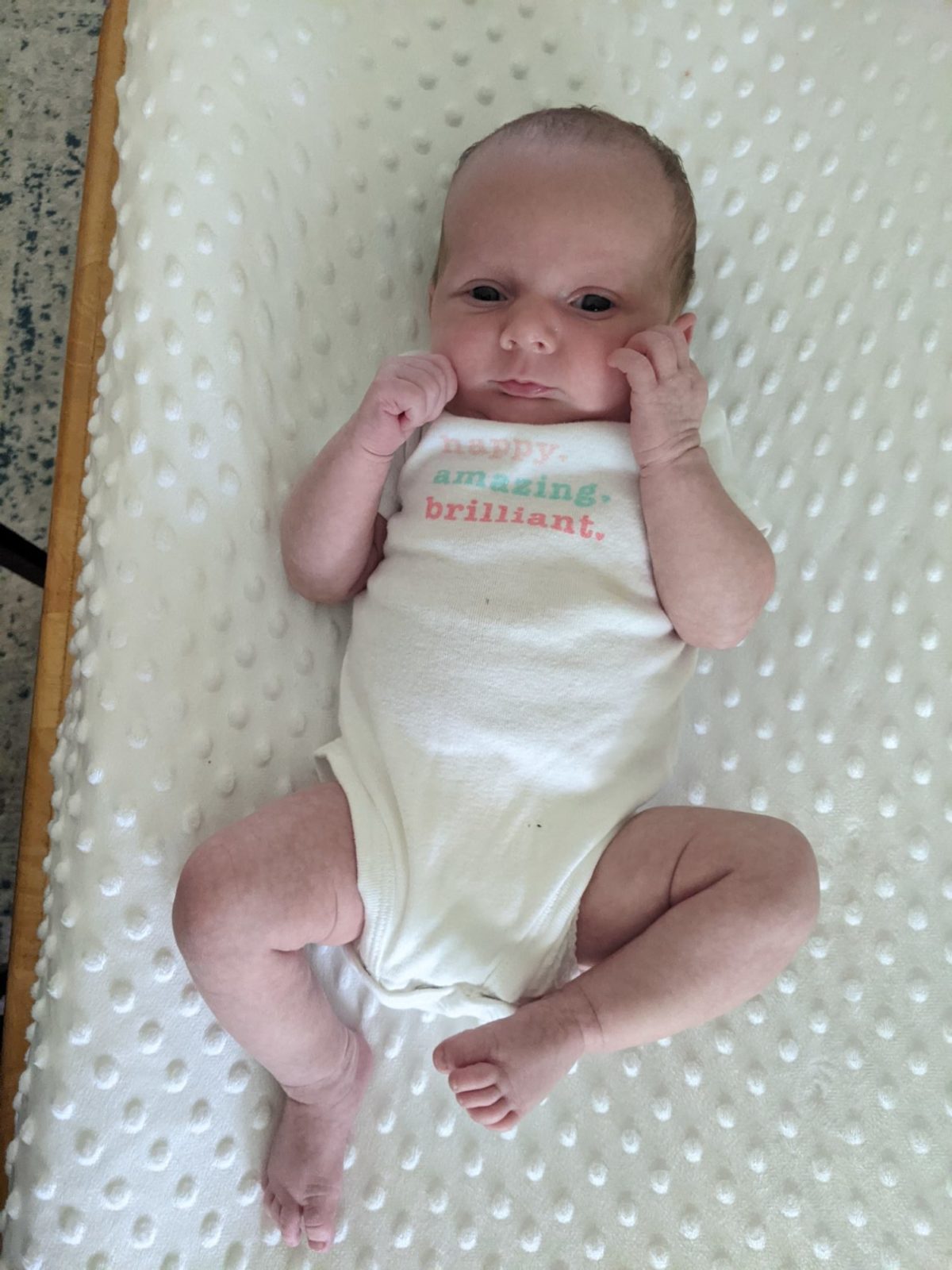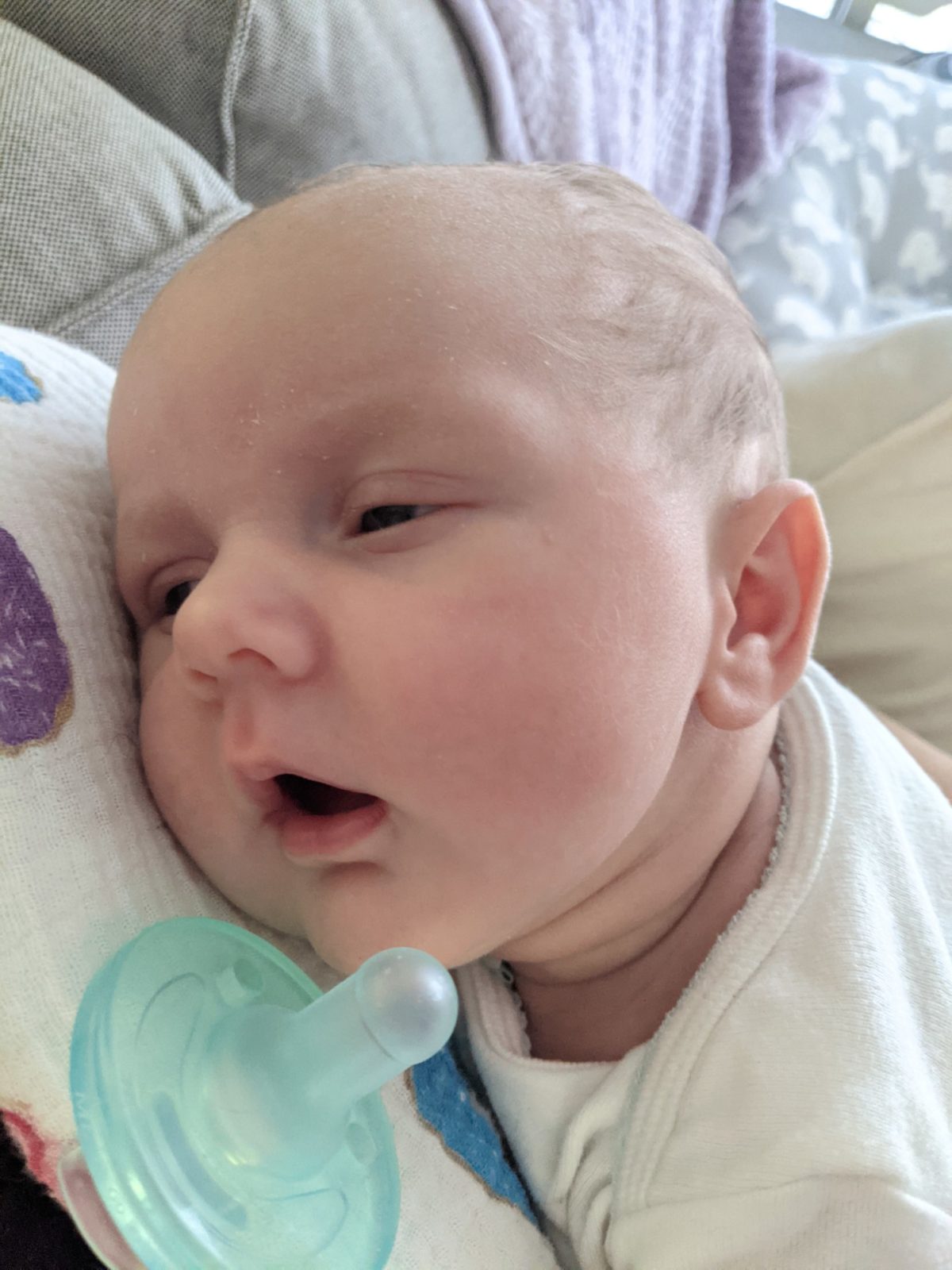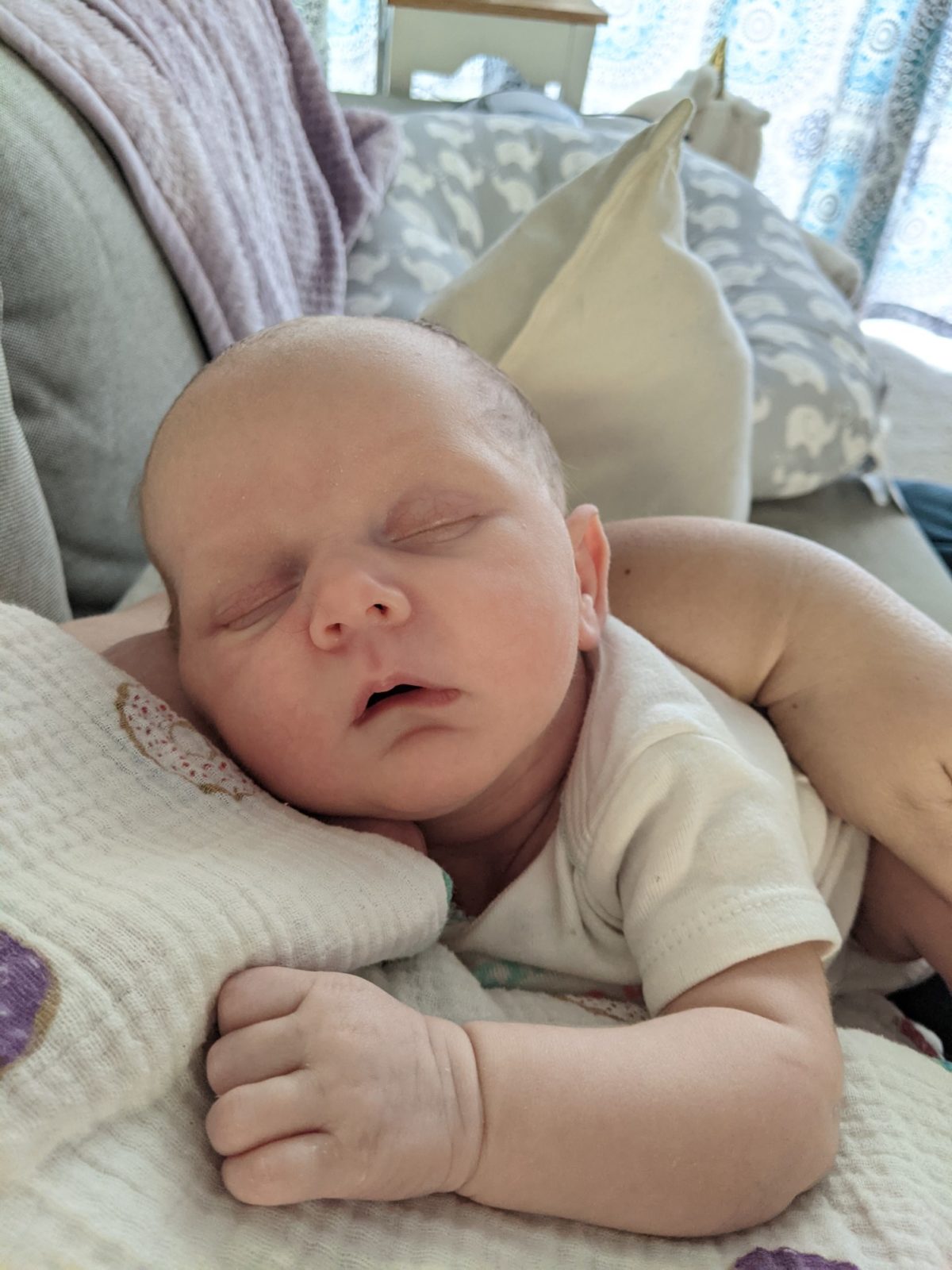 Jeff picked up Emmie from school, and then picked up dinner from Culver's (I didn't feel like trying to cook while Addie wasn't feeling well), and brought it back home for all of us.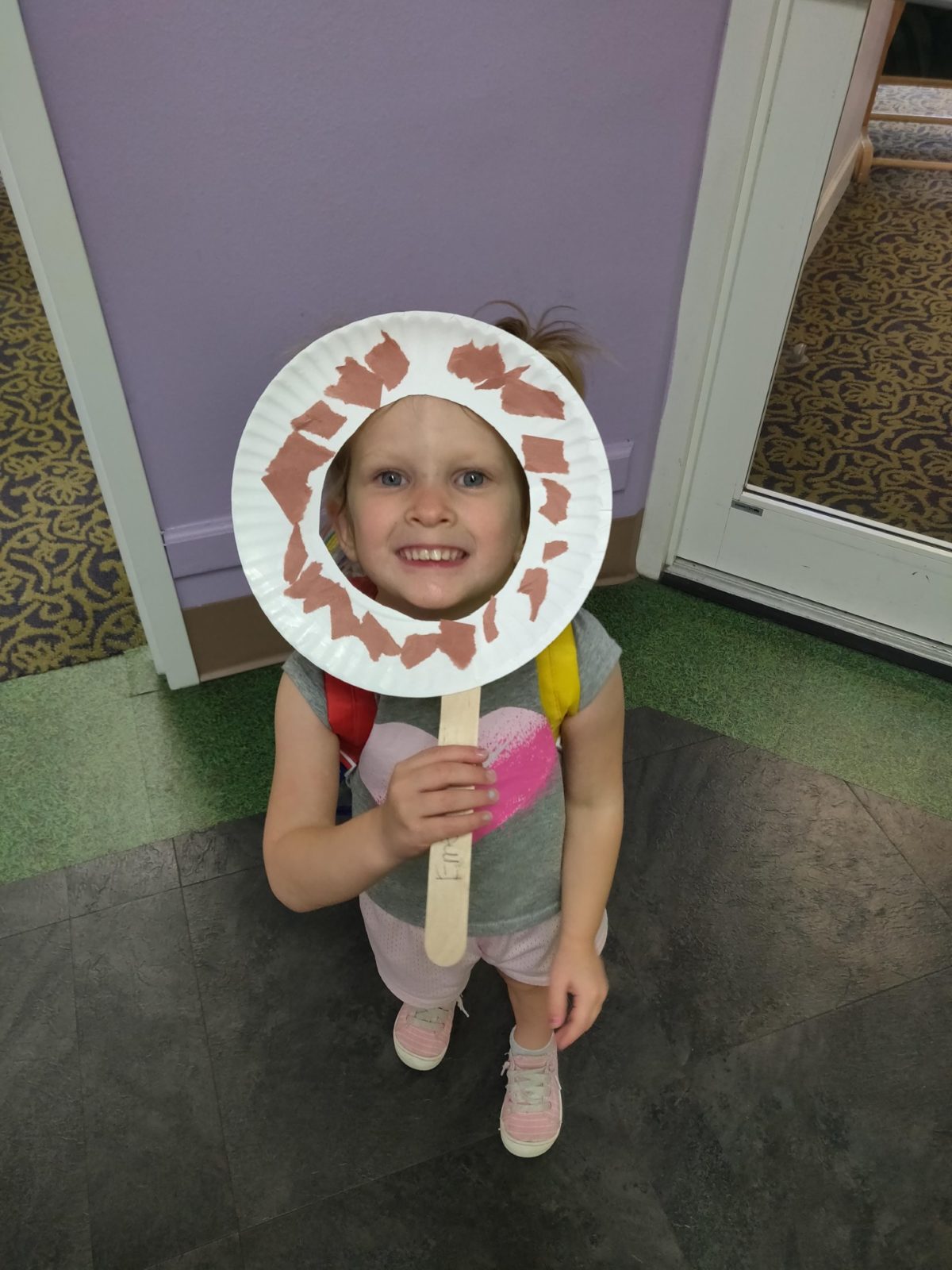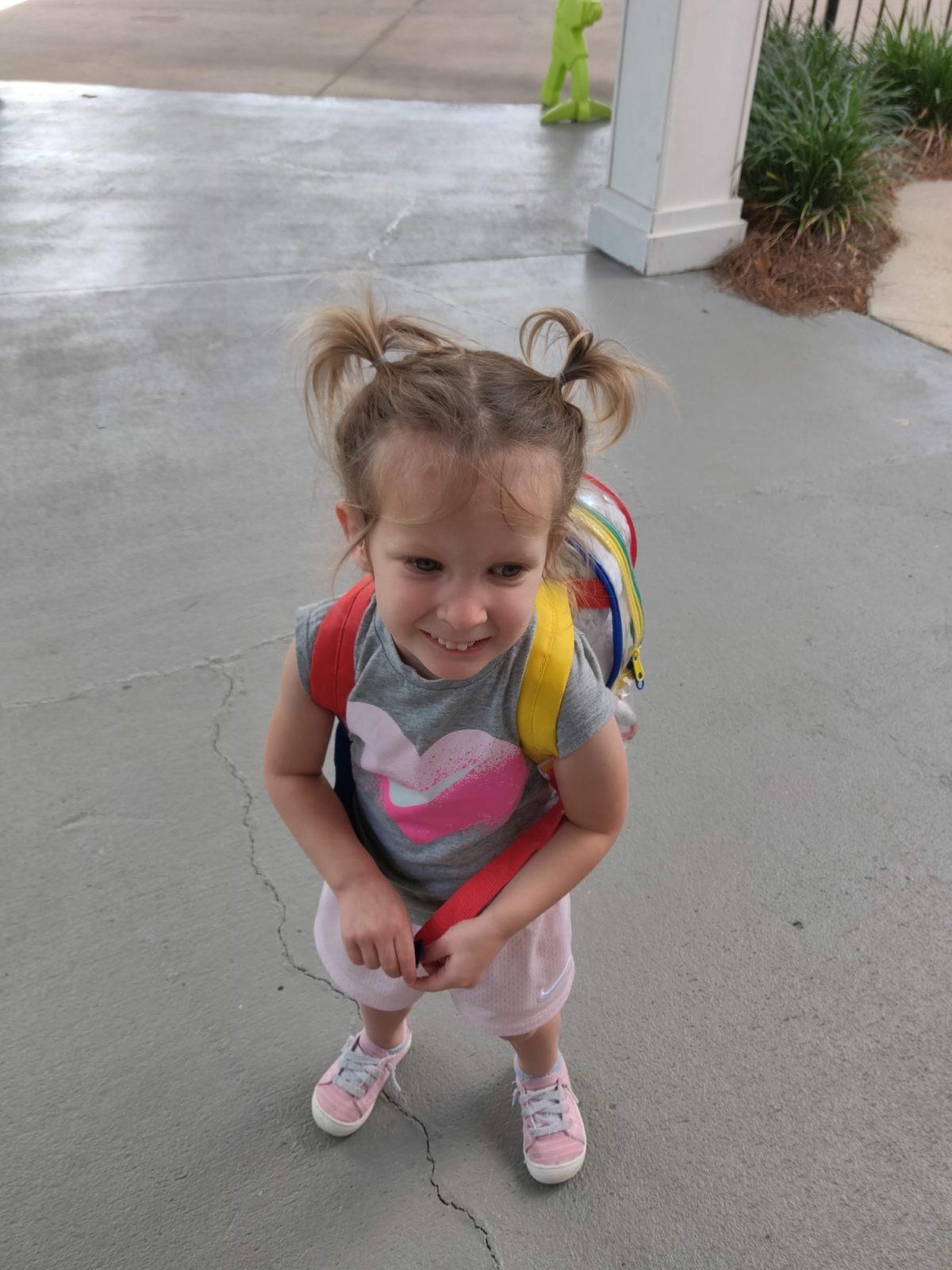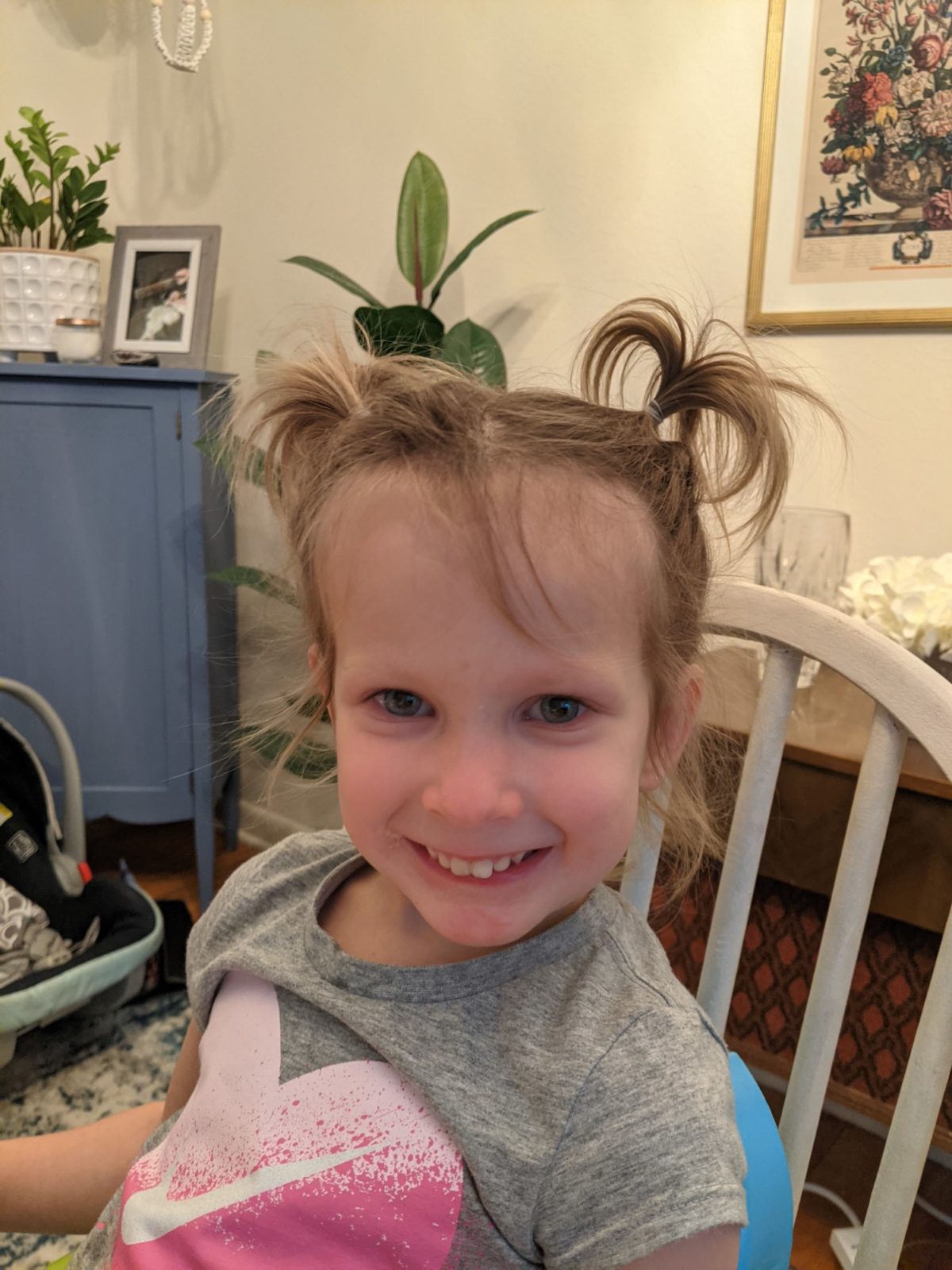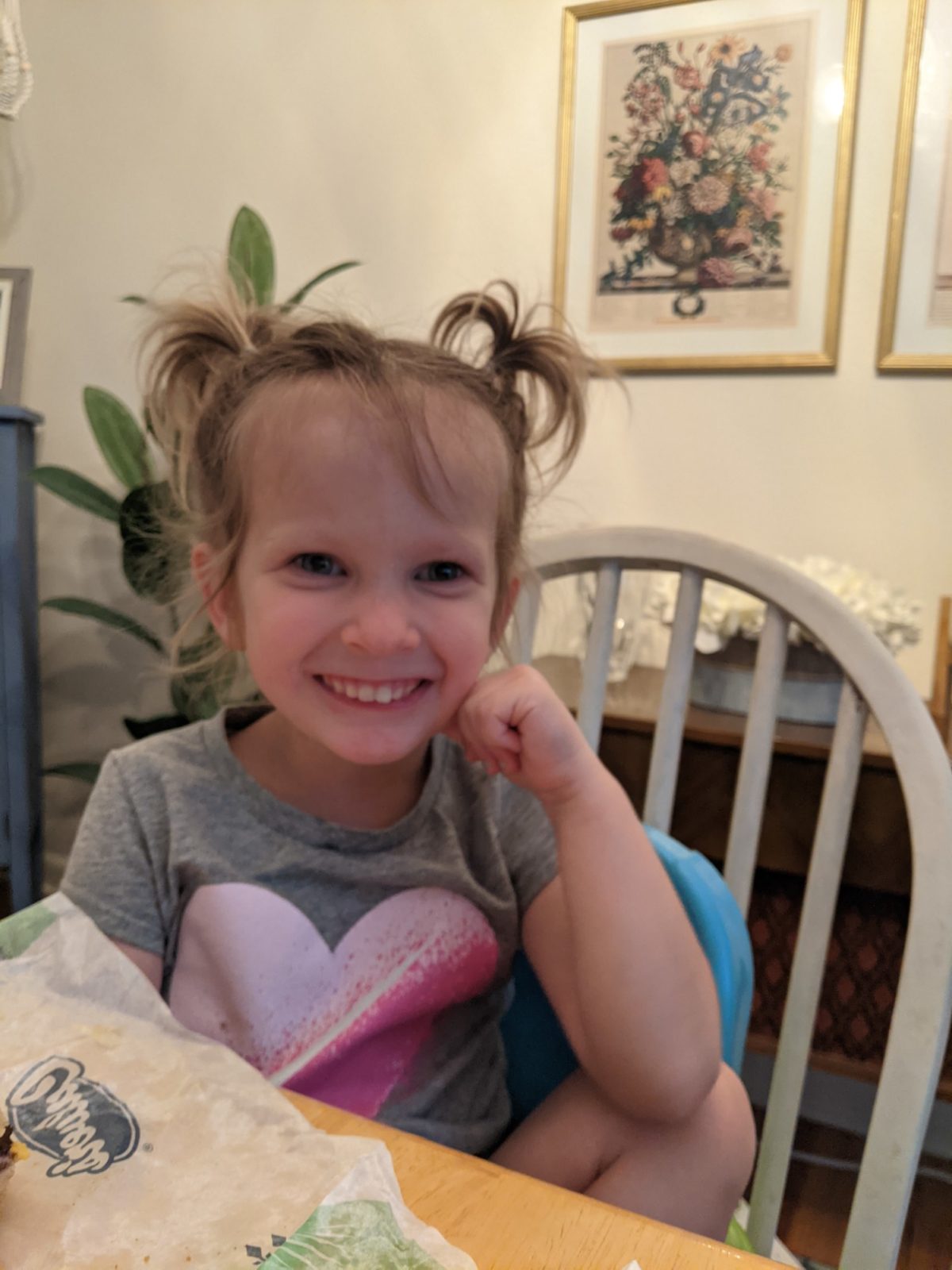 We were sitting at the dinner table, and Emmie was just chit-chatting away for ever and ever. I have sadly already forgotten what all she was talking about, but I really loved it and I loved our special little dinner-time chat together, while Daddy was feeding Addison in the living room.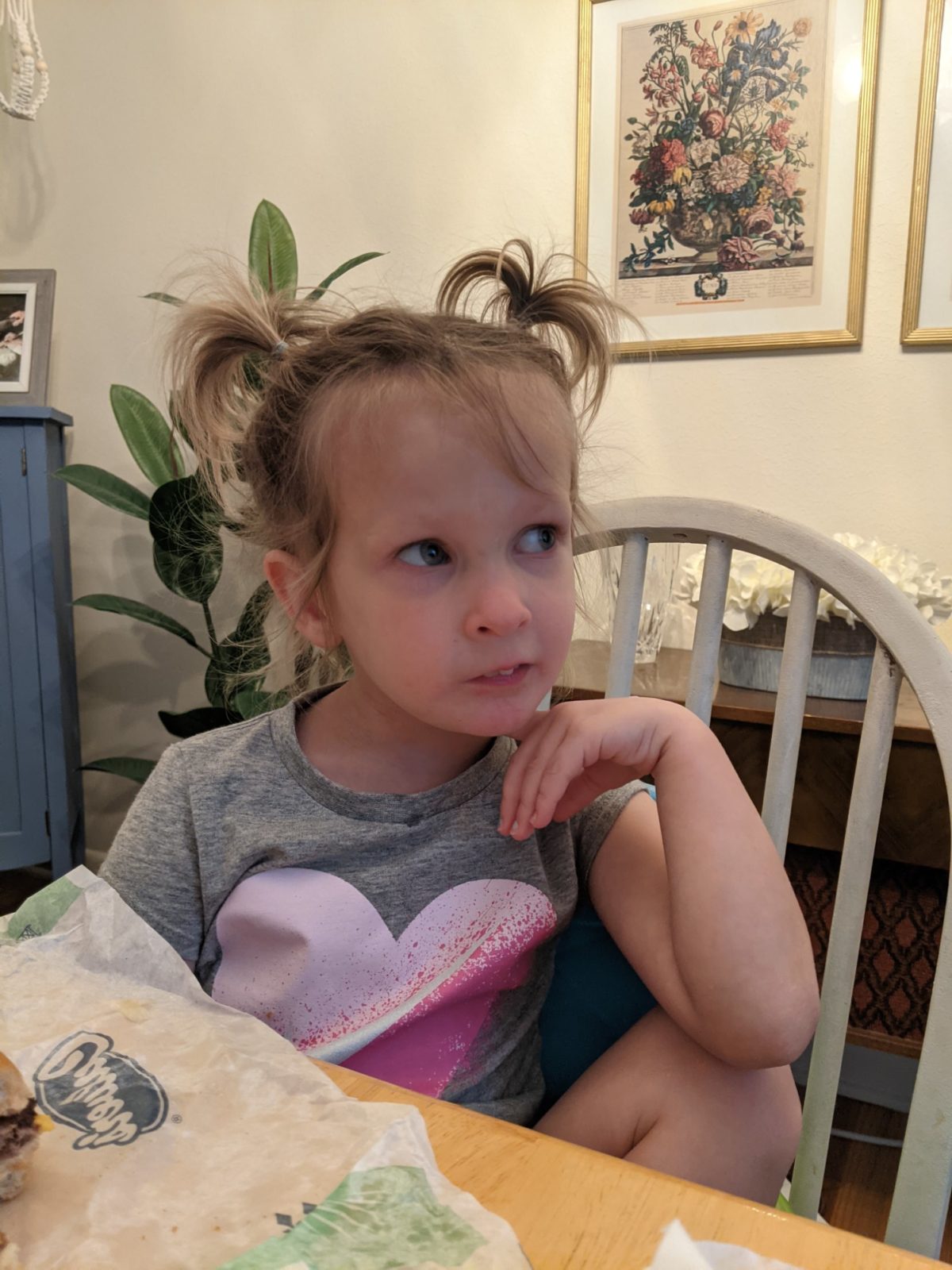 I made a super quick run to CVS after dinner to get the eye ointment for Addison, and Emmie put her nightgown on and watched a movie with Daddy. We snuggled a little once I got back, and then read her a bedtime story on the couch, after letting her stay up about 30 minutes later than usual.
He's such a good girl-dad. It melts my heart to see him with our girls!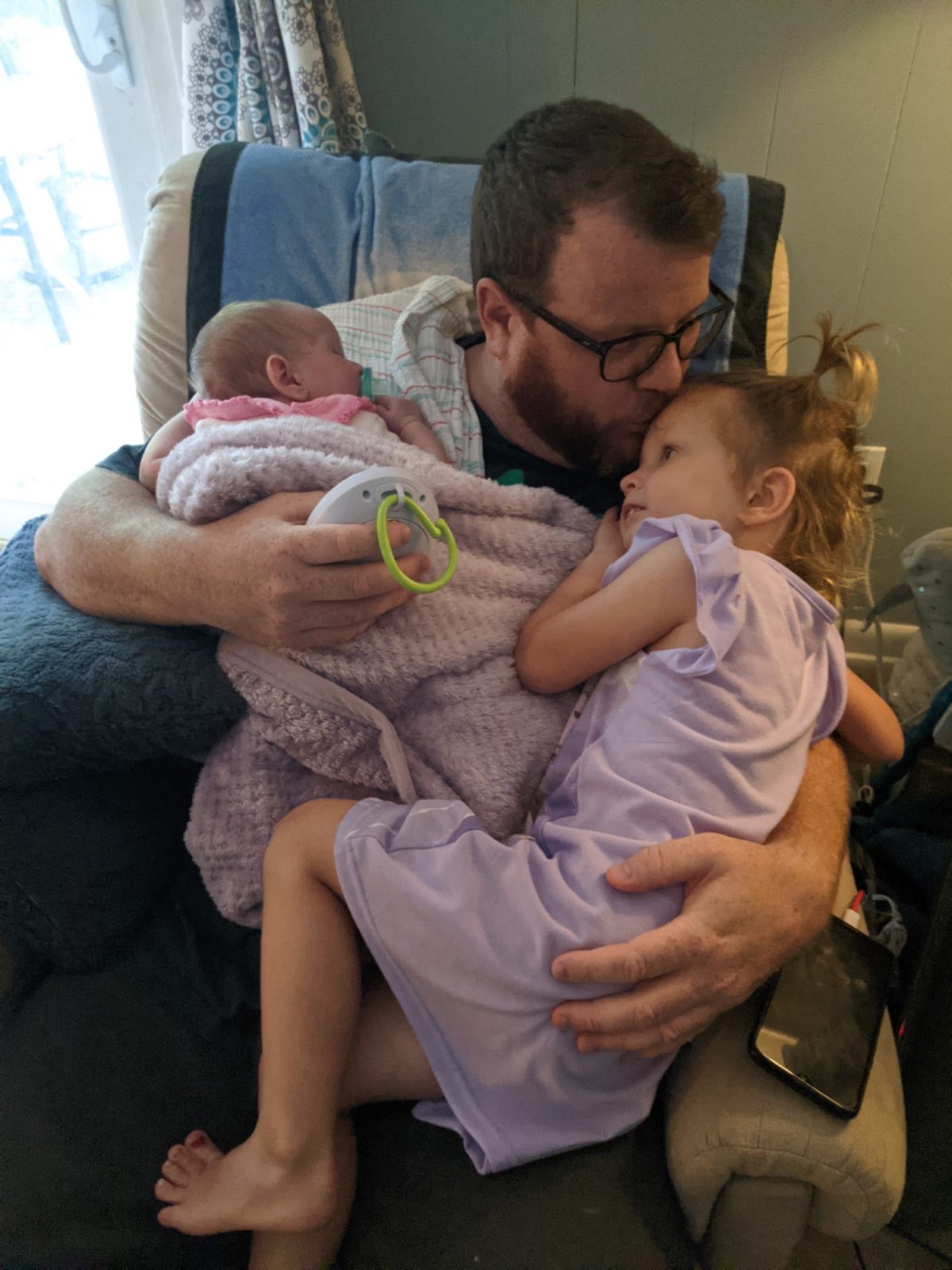 Emmie was goofy and silly and sweet at bedtime, and then she did really well once it was time to actually go to sleep. We were able to swaddle and then lay Addie down on her boppy, where's she's currently snoozing away. Because of her tummy issues today, we've been doing smaller bottles, more frequently, so I'm sure it's almost time for her to eat again, since it's been a couple of hours already.
She's seemed a little better this afternoon and evening, so hopefully she's on the mend now, and we're over the hump of this little illness. (Side note – it's apparently running rampant around town right now, but we have no idea how Addie got it, but none of us have had it…?) Heading off to watch an episode of Home Town with Jeff (we finally got the Discovery+ app the other day), before feeding Addie again and trying to get some sleep tonight!