Big Sister looking cute this morning, in a new Walmart dress, with pockets! (I have no idea what or who she was waving at 😉 )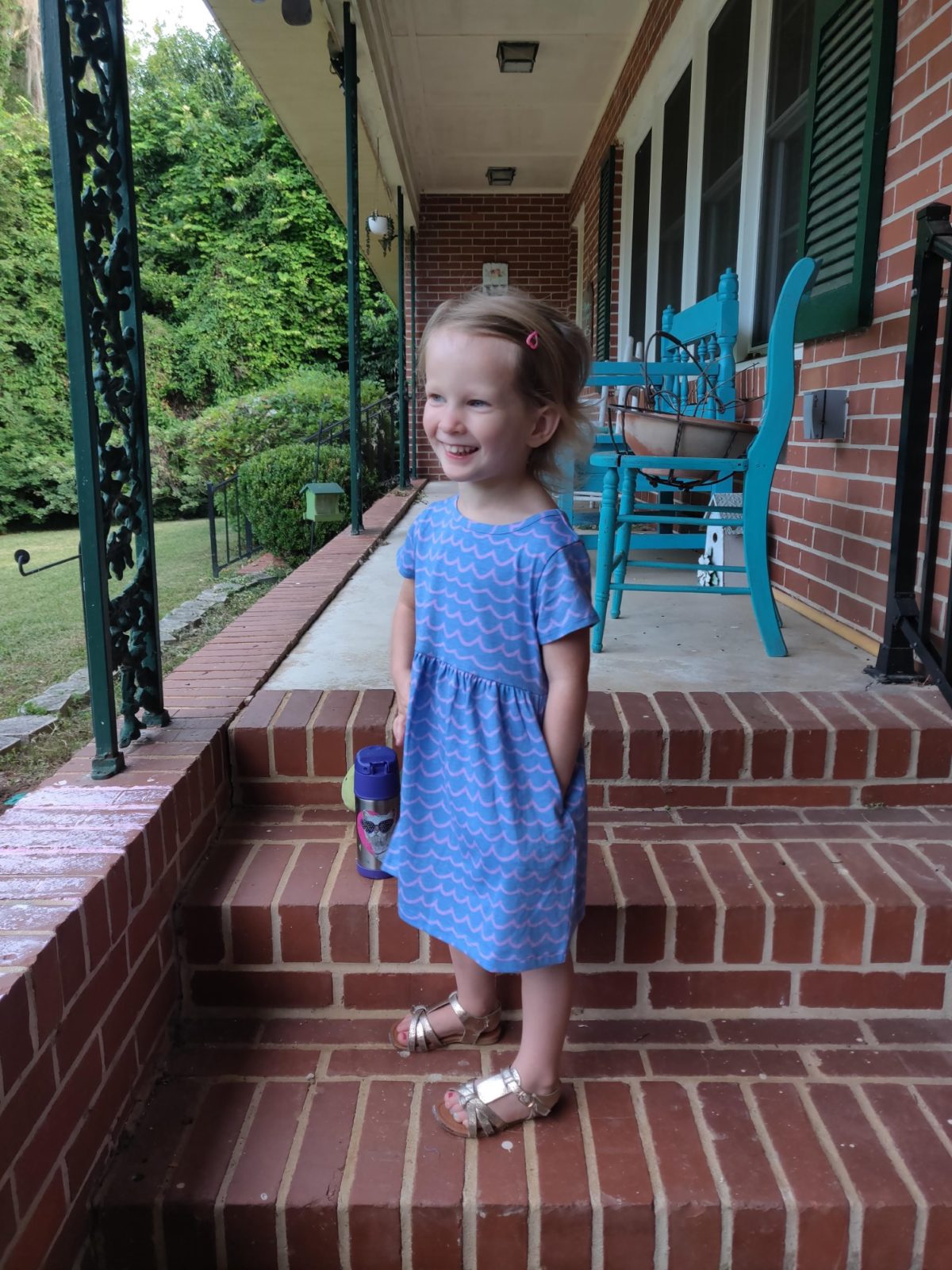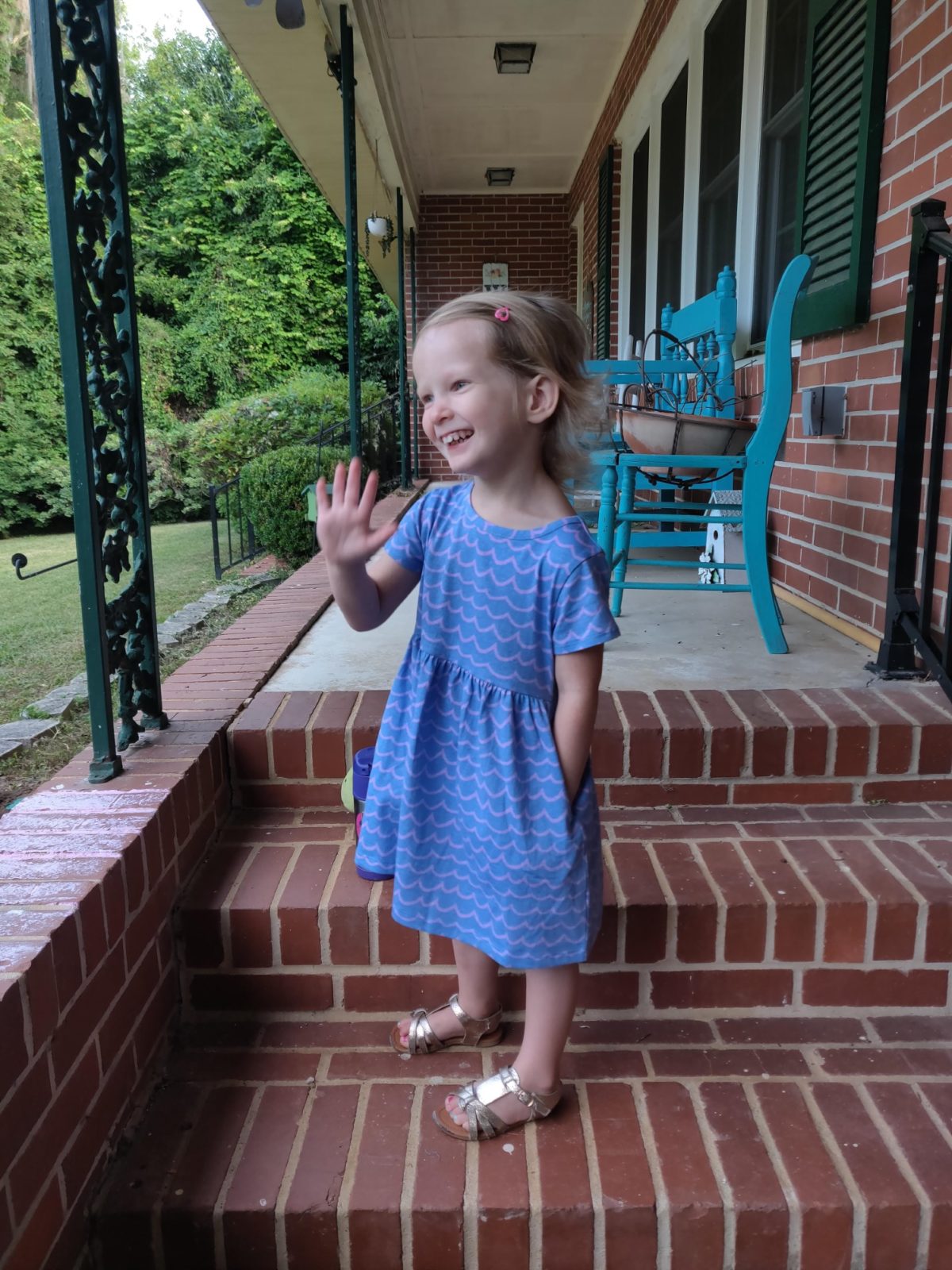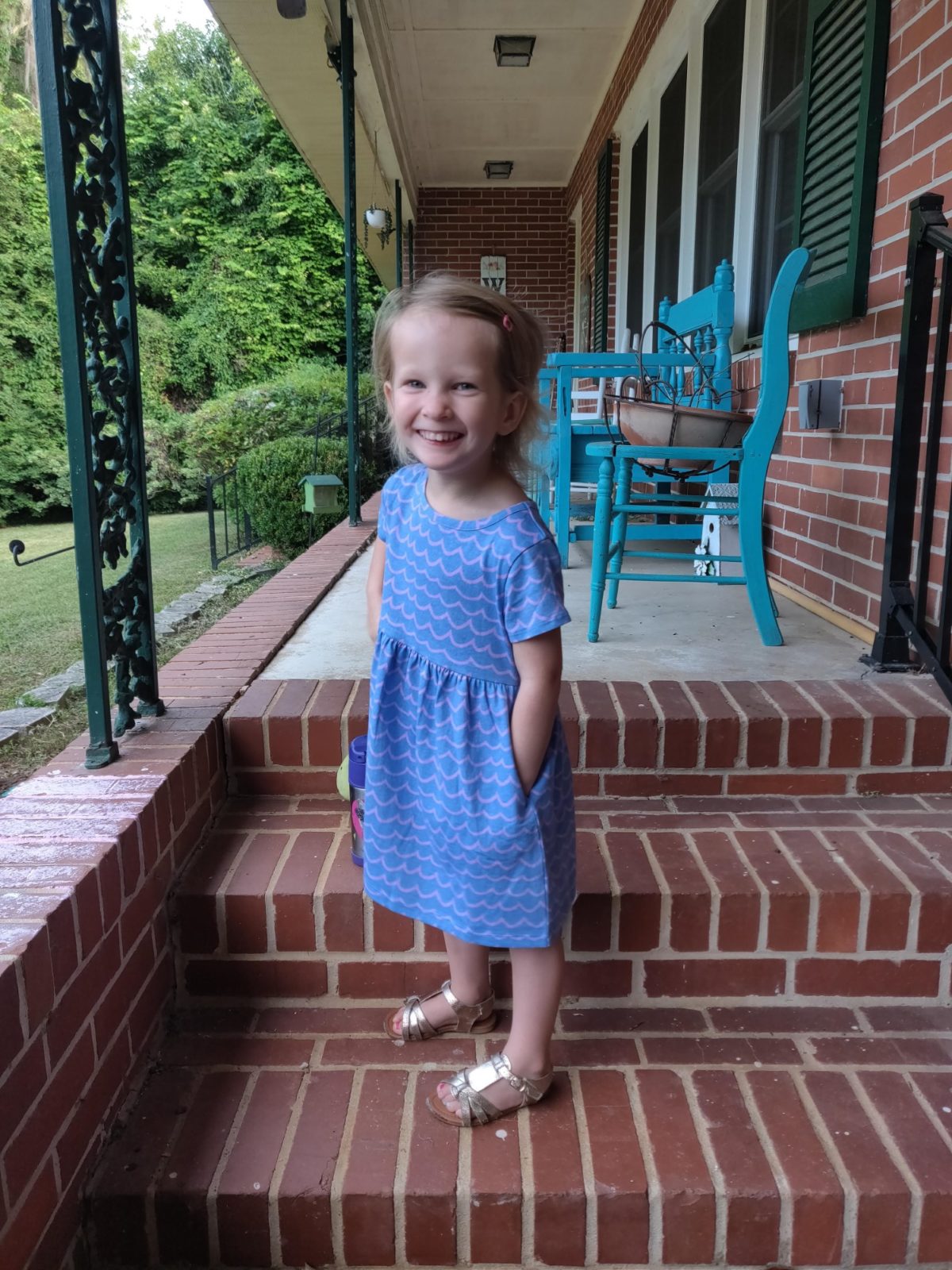 And Baby Sister looking bright eyed and alert, while Mommy ate a bagel and drank some coffee!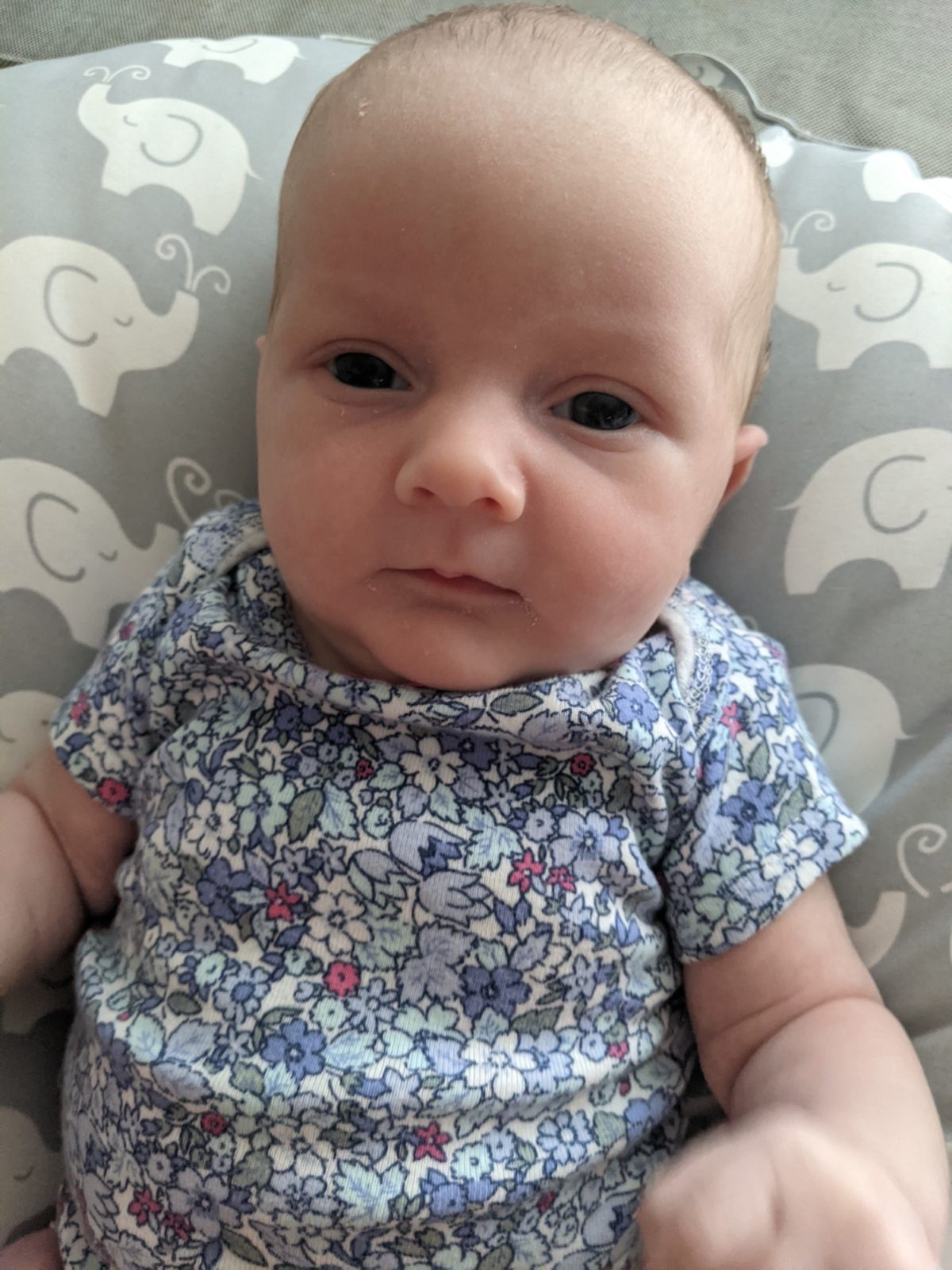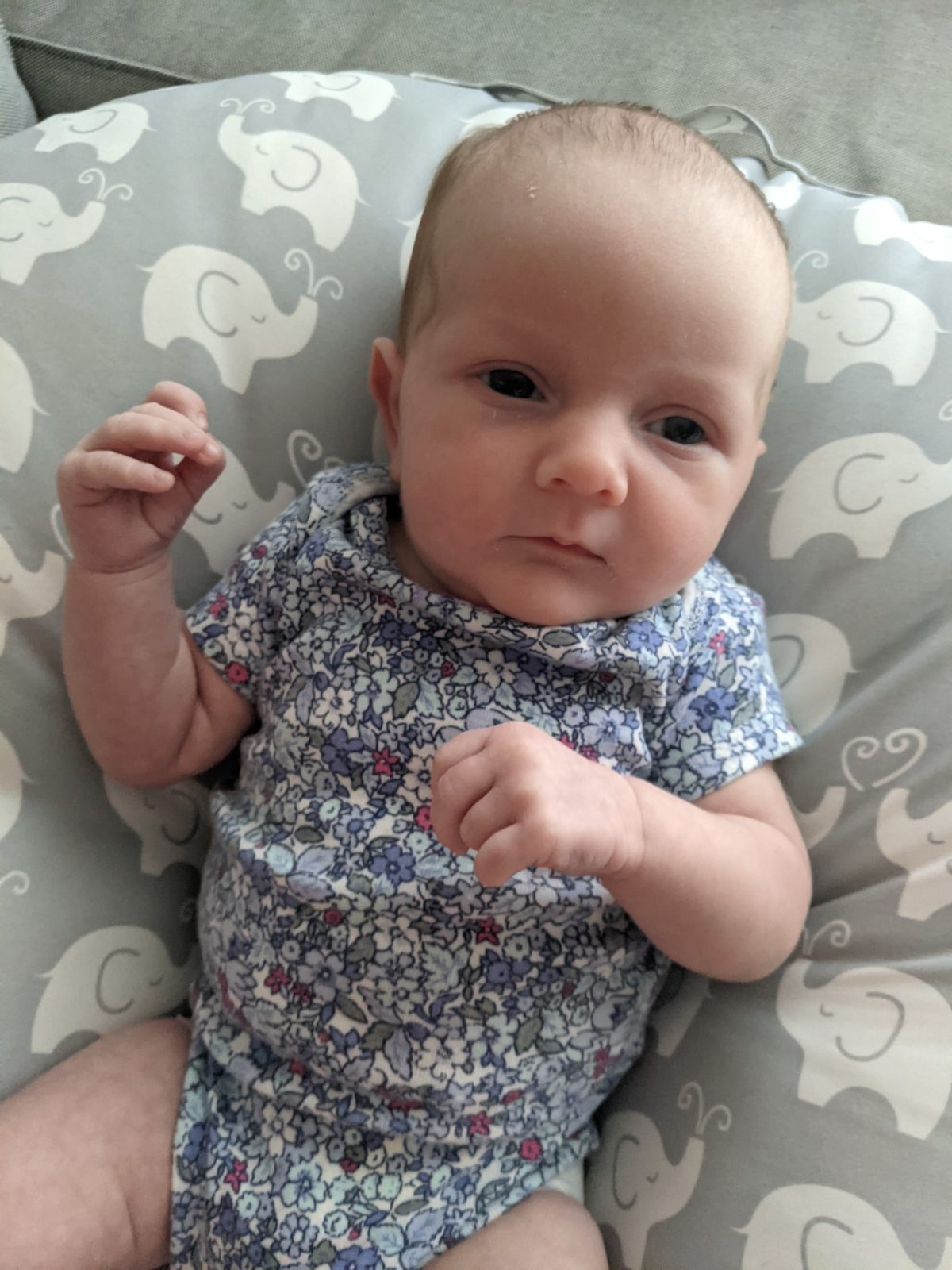 And then she finally gave in and went to sleep for a nice long nap.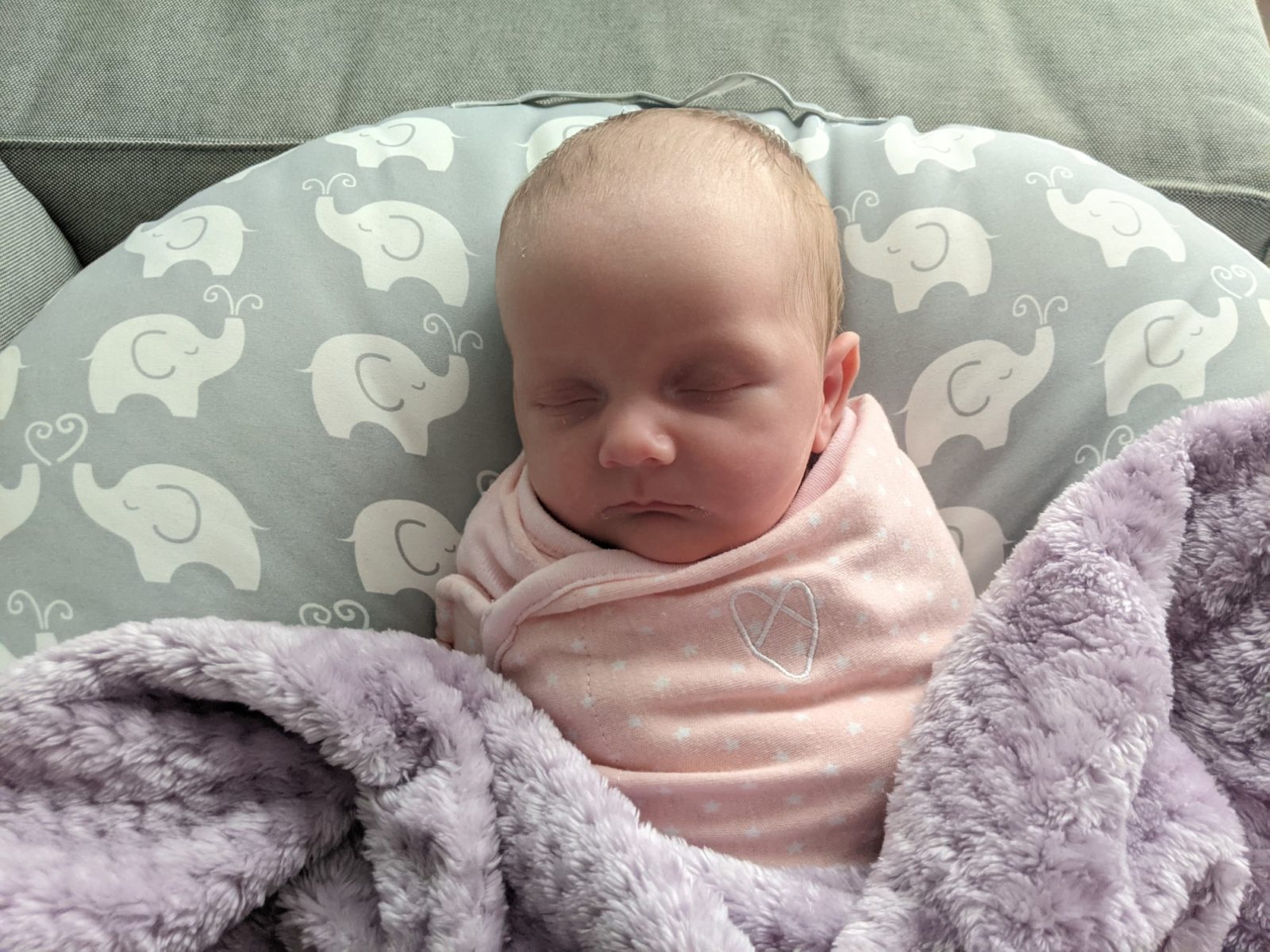 And while Addie napped, I washed a few dishes, and made a loaf of homemade banana bread.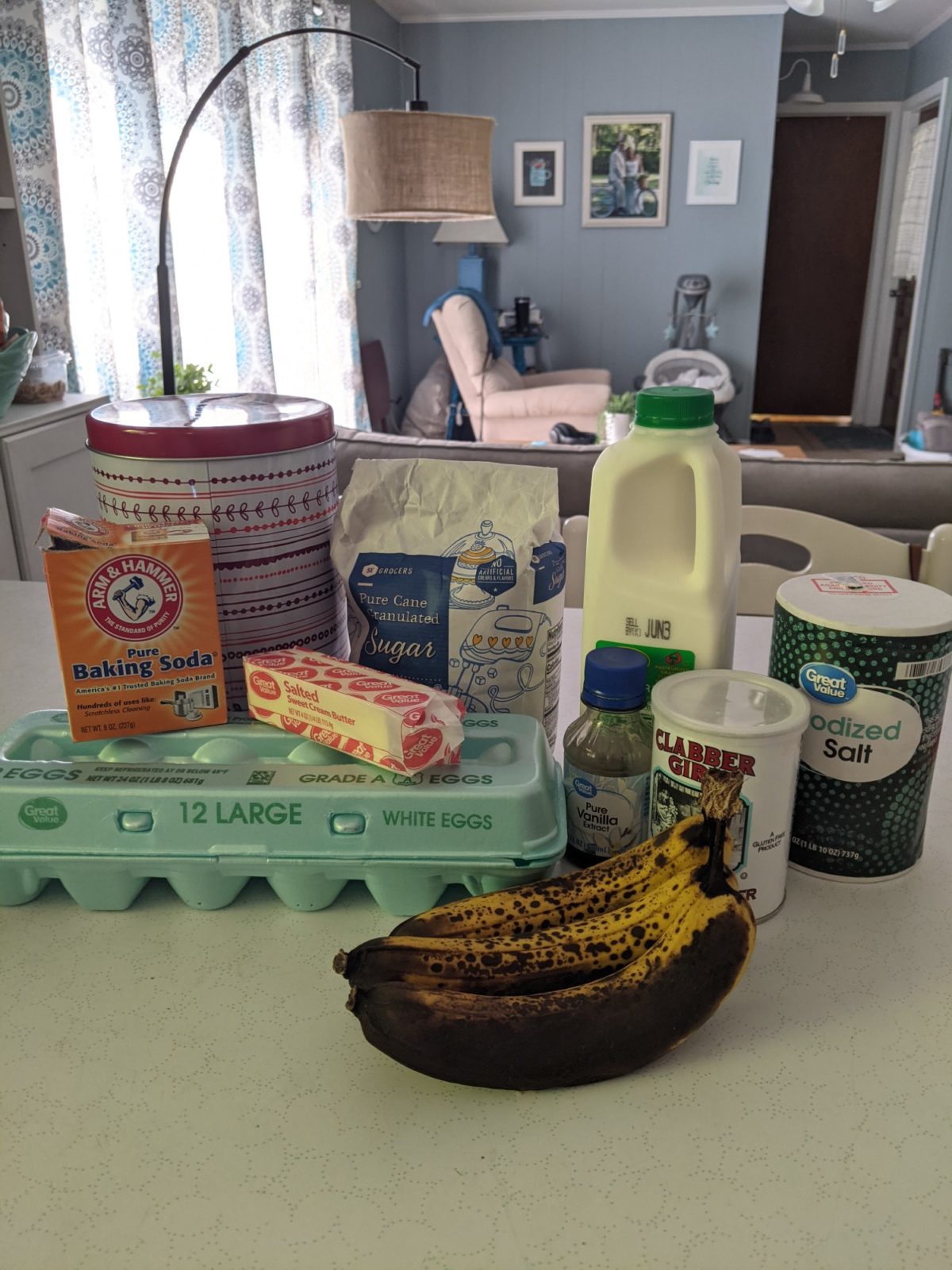 While it baked (for over an hour), I fed Addie, and we snuggled and I held her for a long time while I watched some tv, letting her milk digest in her little tummy.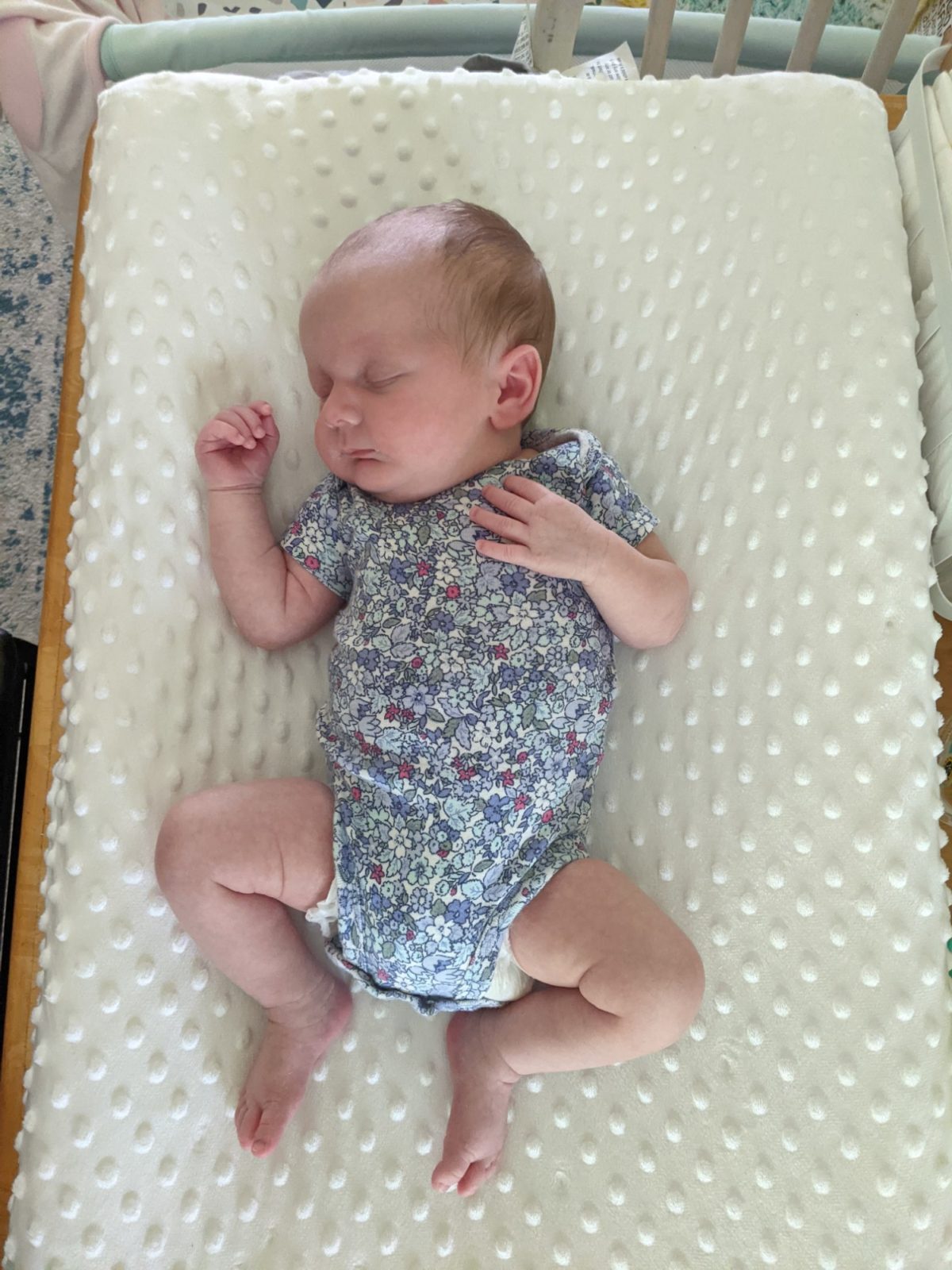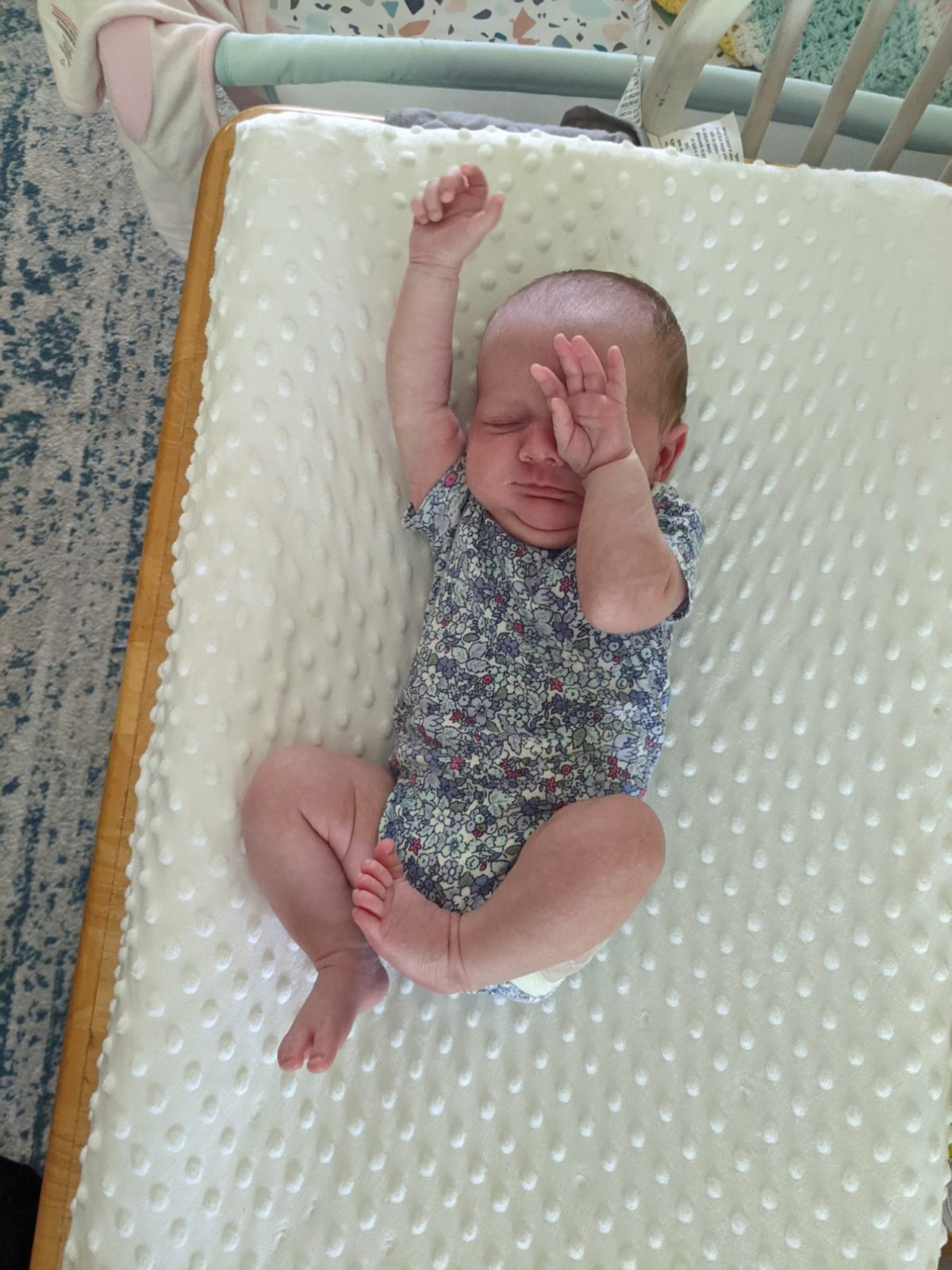 Then once the bread came out of the oven (it came out perfectly!), I set it out to cool, and Addison and I went on another walk through the neighborhood together. It was later today (11am instead of 9am), and definitely much warmer. But it was still really nice!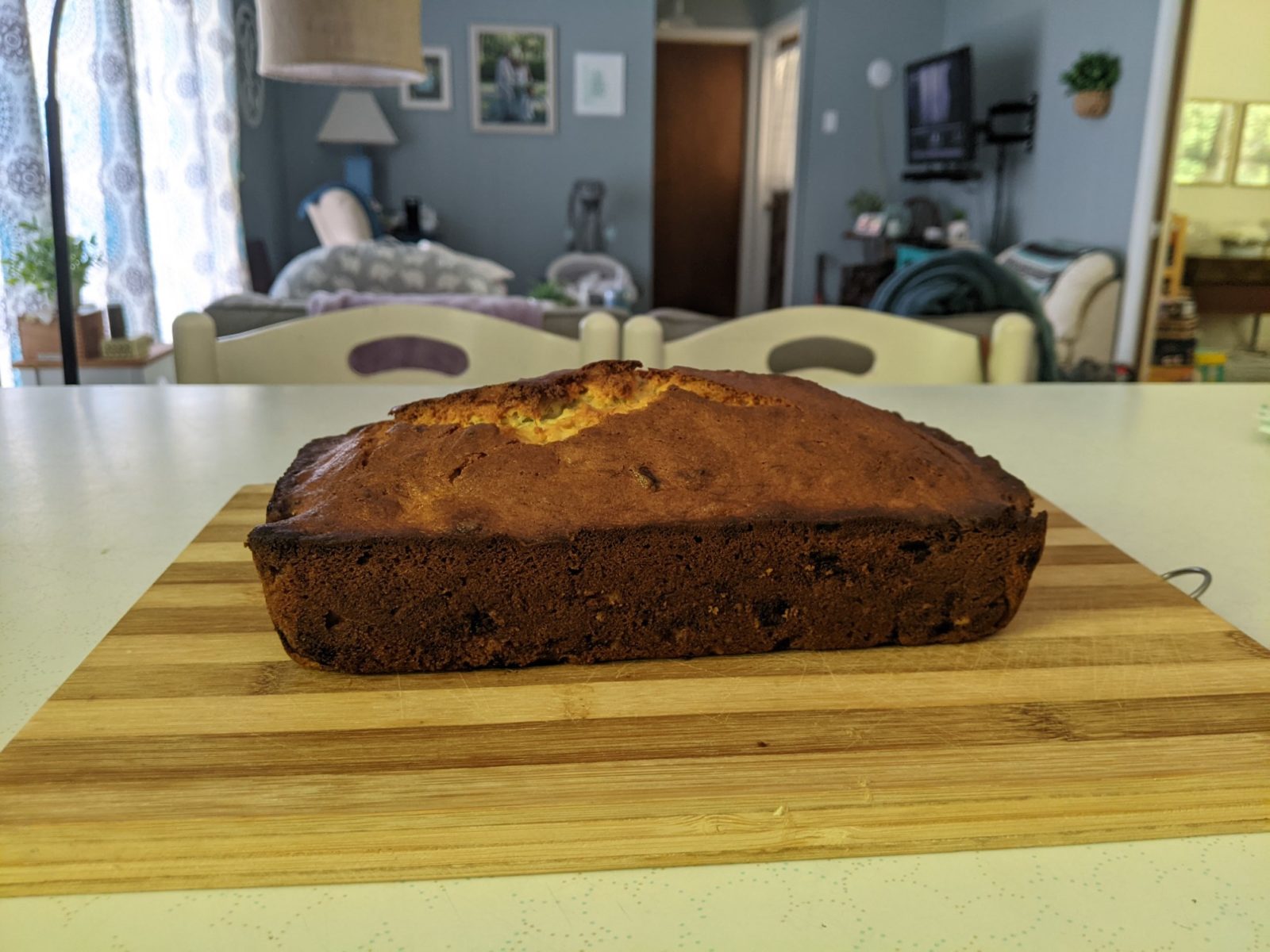 She was getting a little fussy right as I put her in the seat, so I put the portable noise machine next to her ear quietly, and left it there the whole walk, and she slept the entire 30 minutes. Pretty genius idea, if you ask me.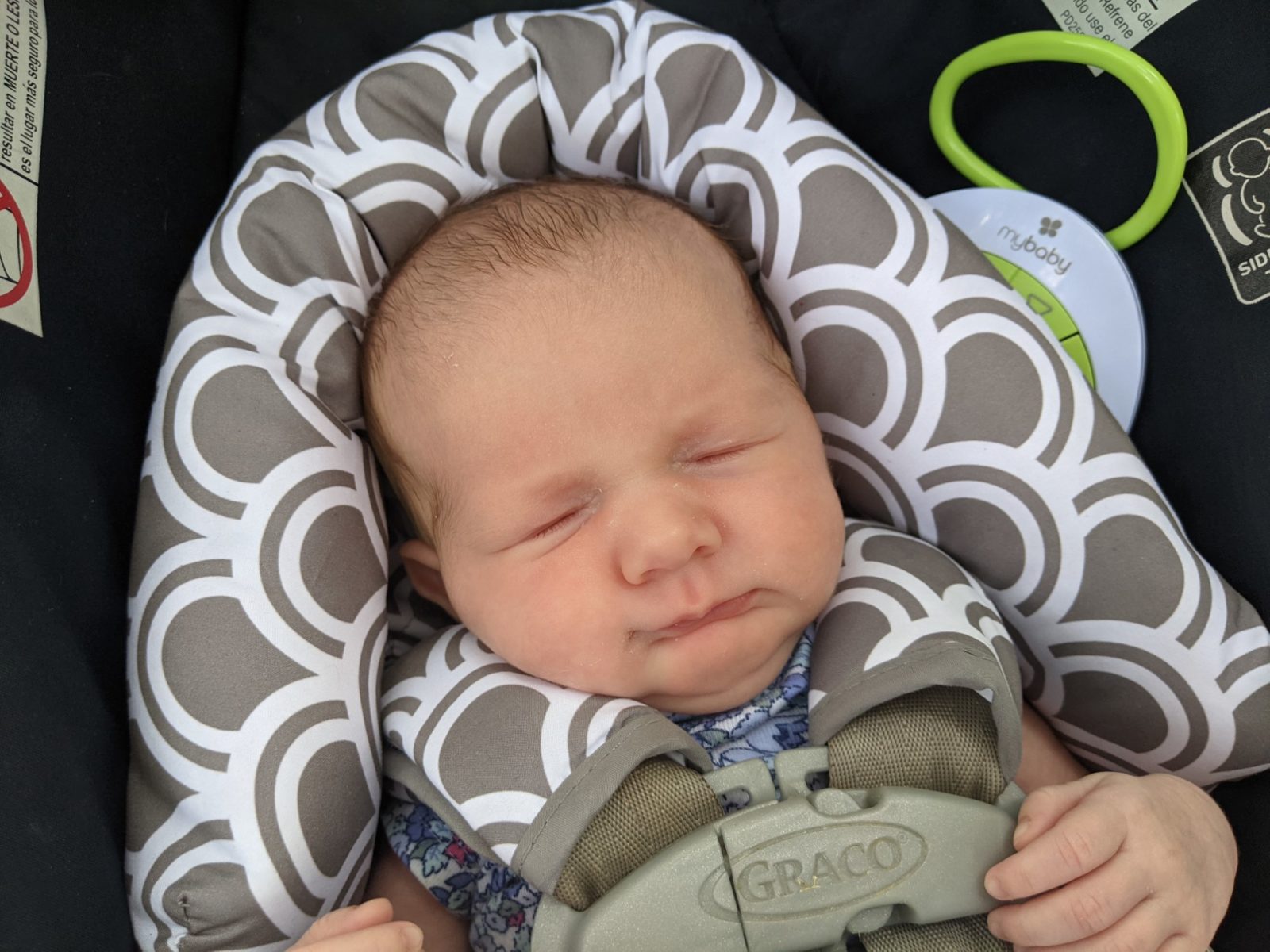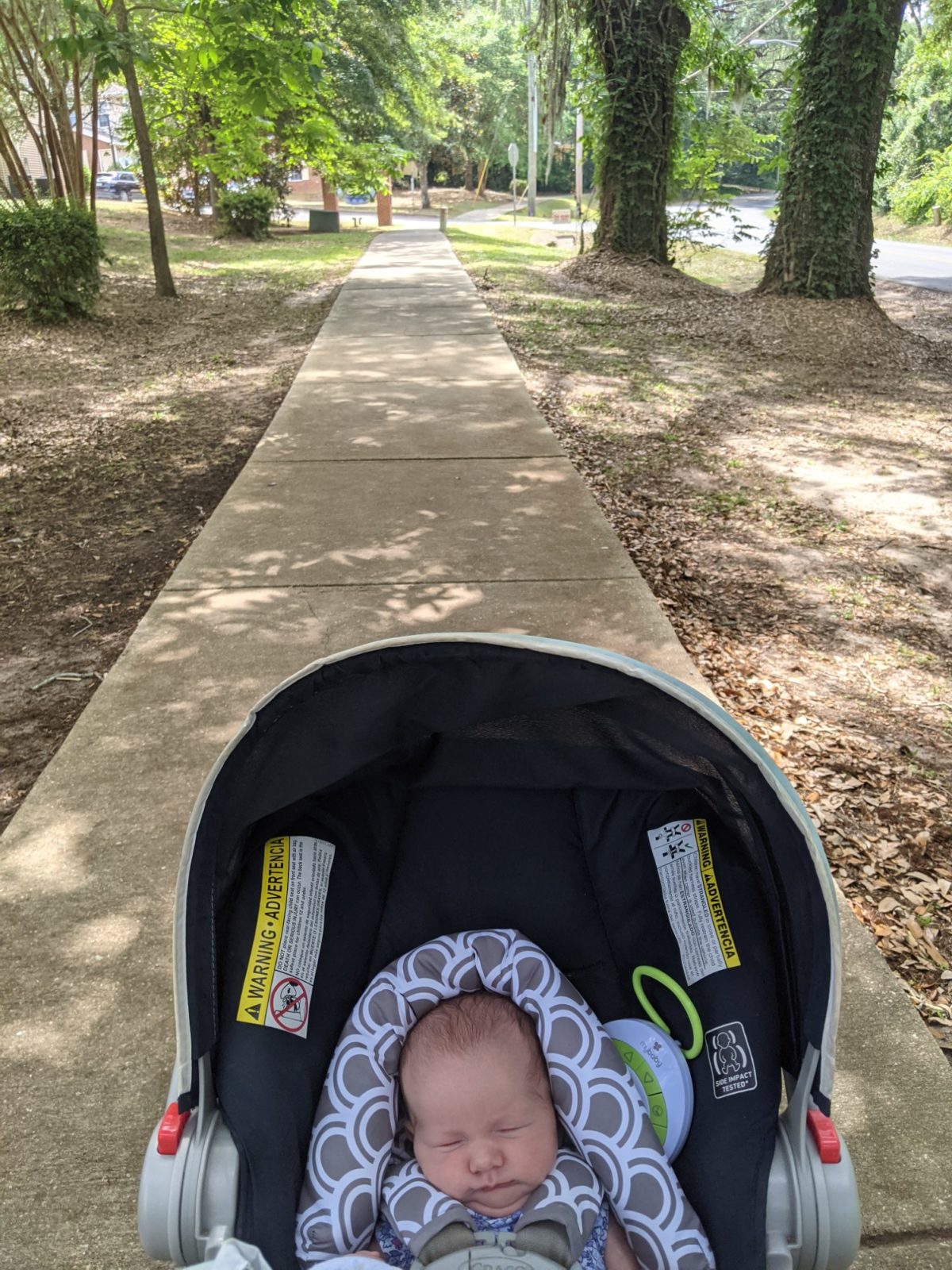 I was able to lay her back down for a while once we got home and she slept some more, while I got busy back in the kitchen again.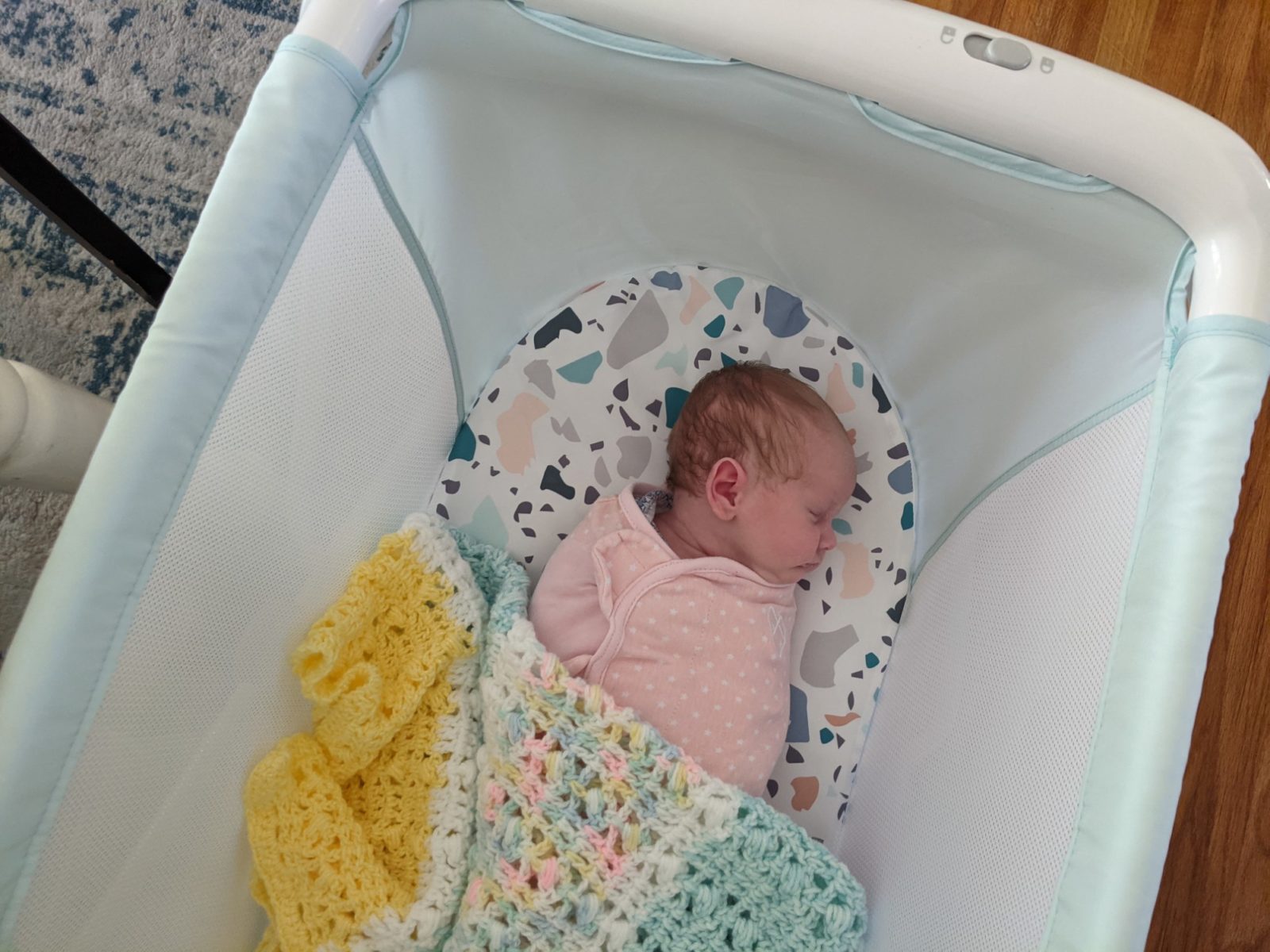 It's been weeks since I've done anything more than scramble a few eggs or make sandwiches, but I really got back in the swing of things today! I made the banana bread first thing this morning, then after our walk, I put everything in for crockpot beef stroganoff, and then I made some caprese salad, to go with my lunches for the next few days. (This is my absolute favorite summer side/snack, and I could eat it almost every day.)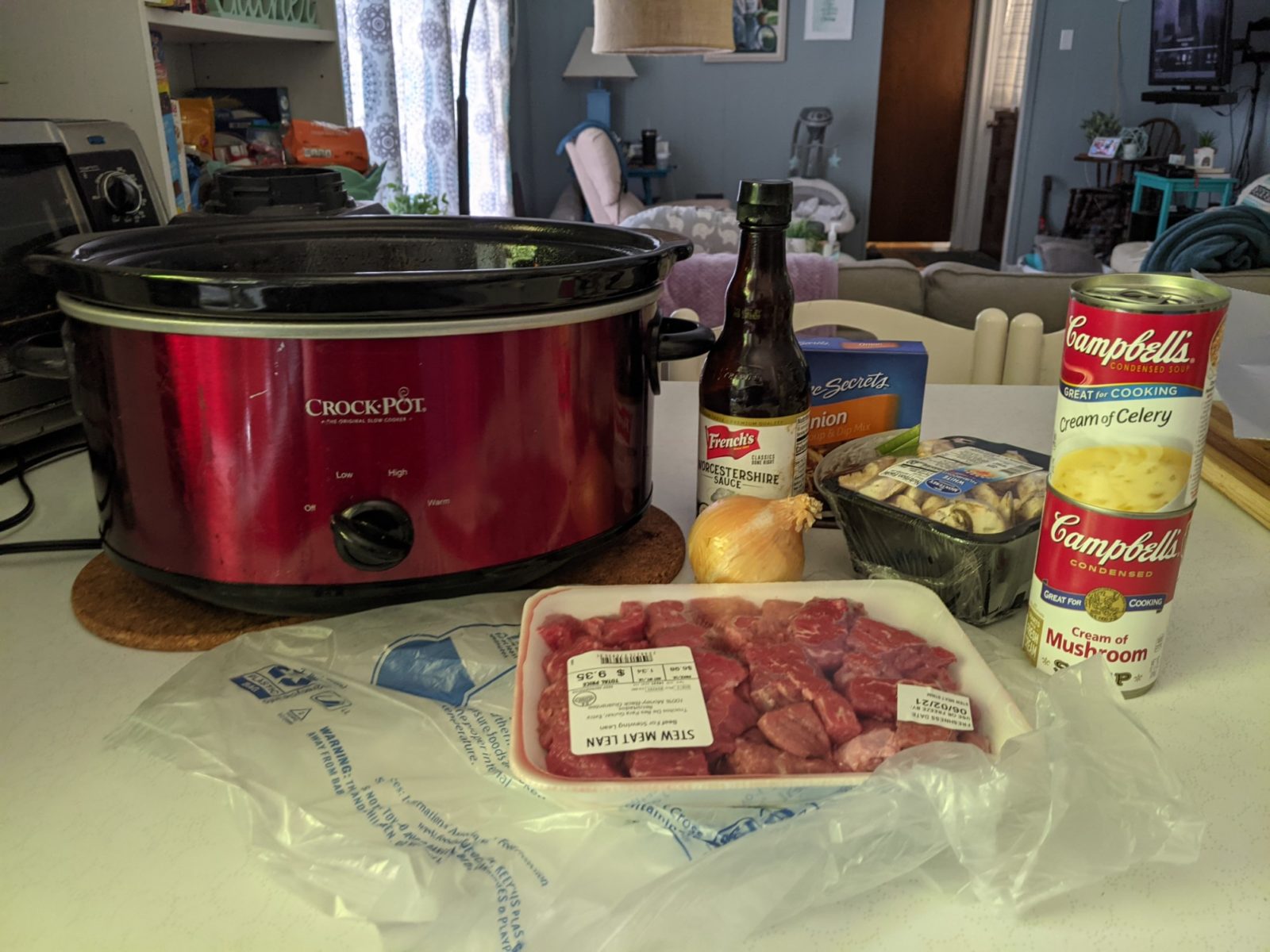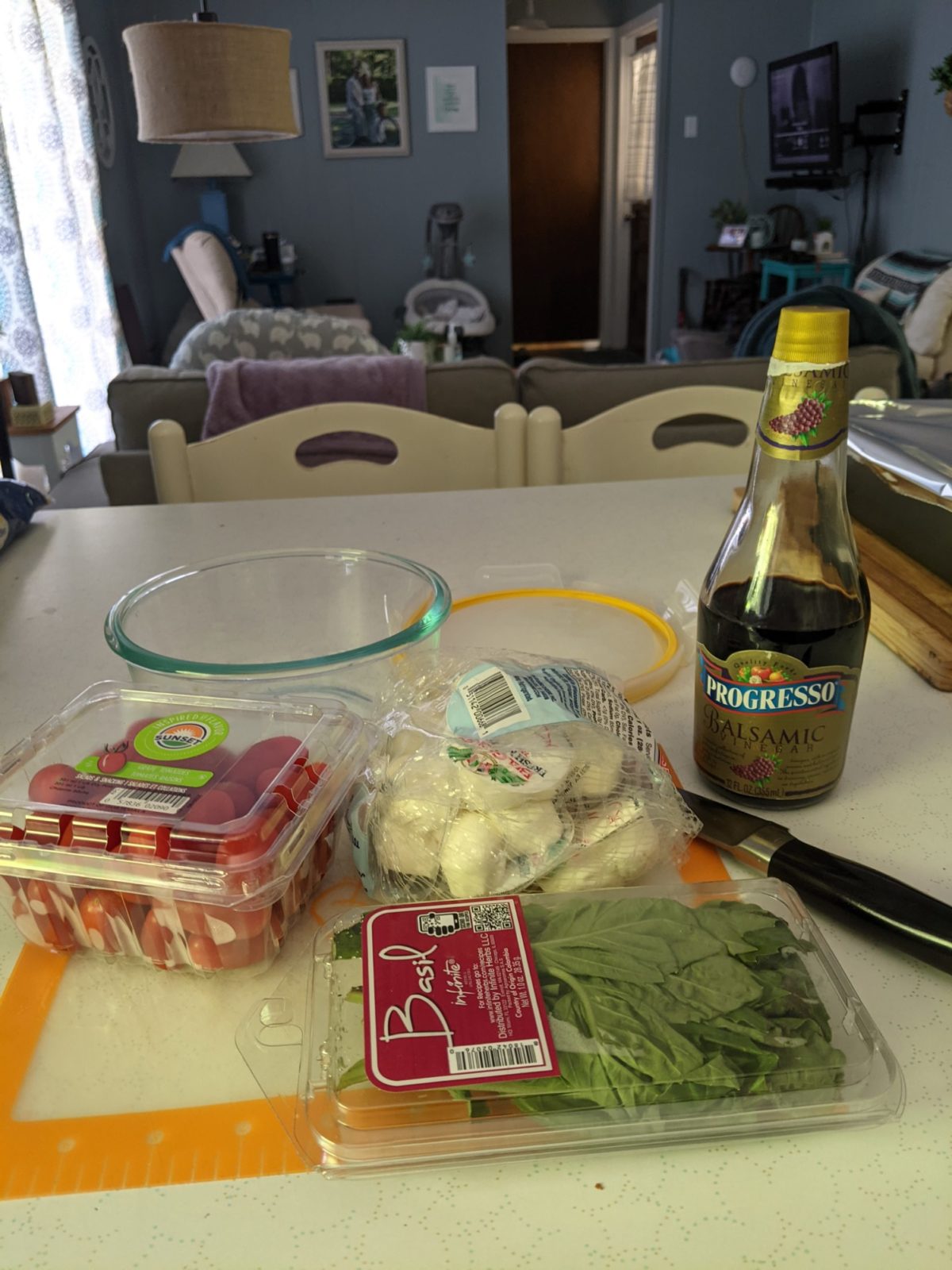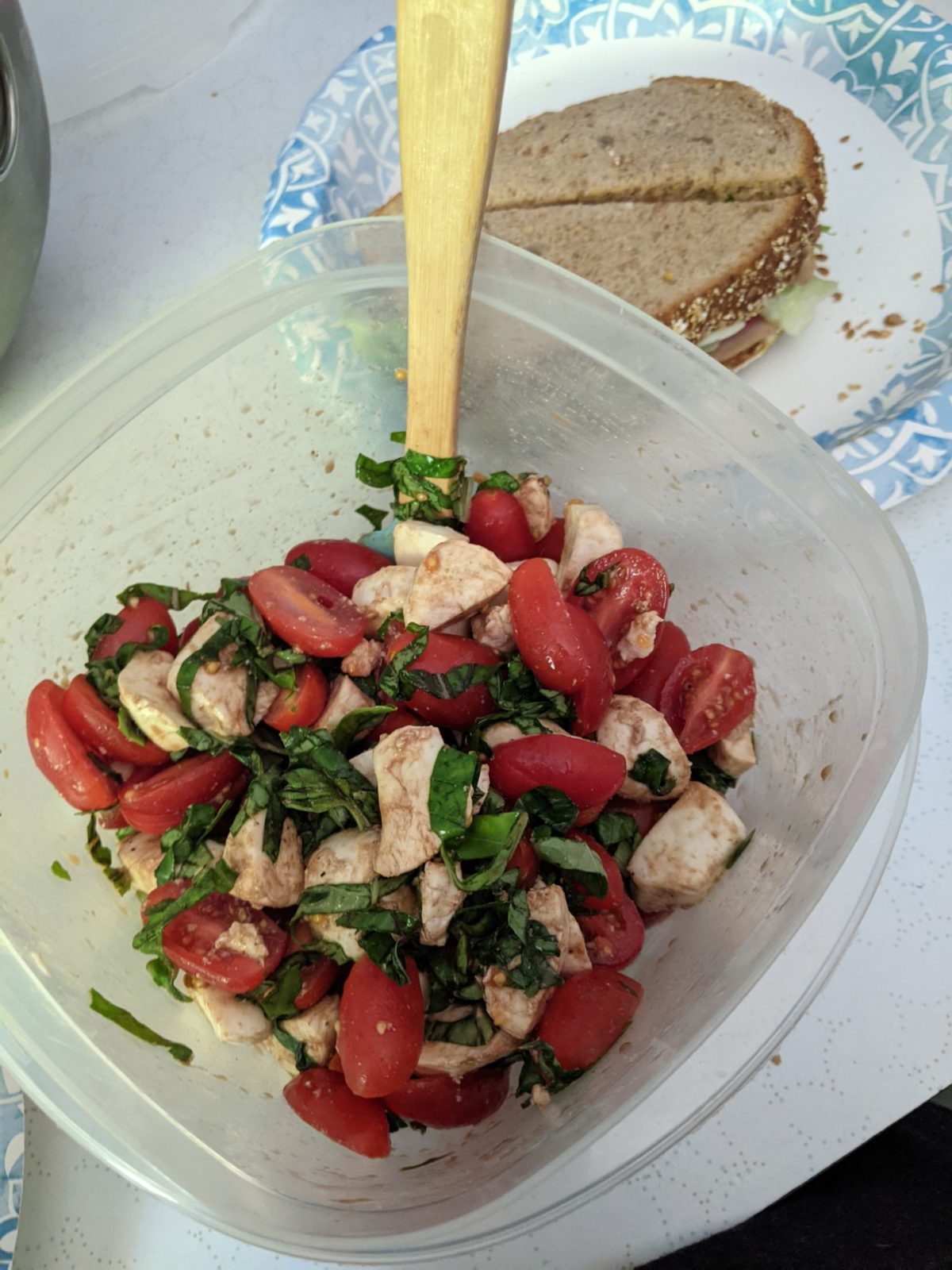 And look at this perfectly summery lunch!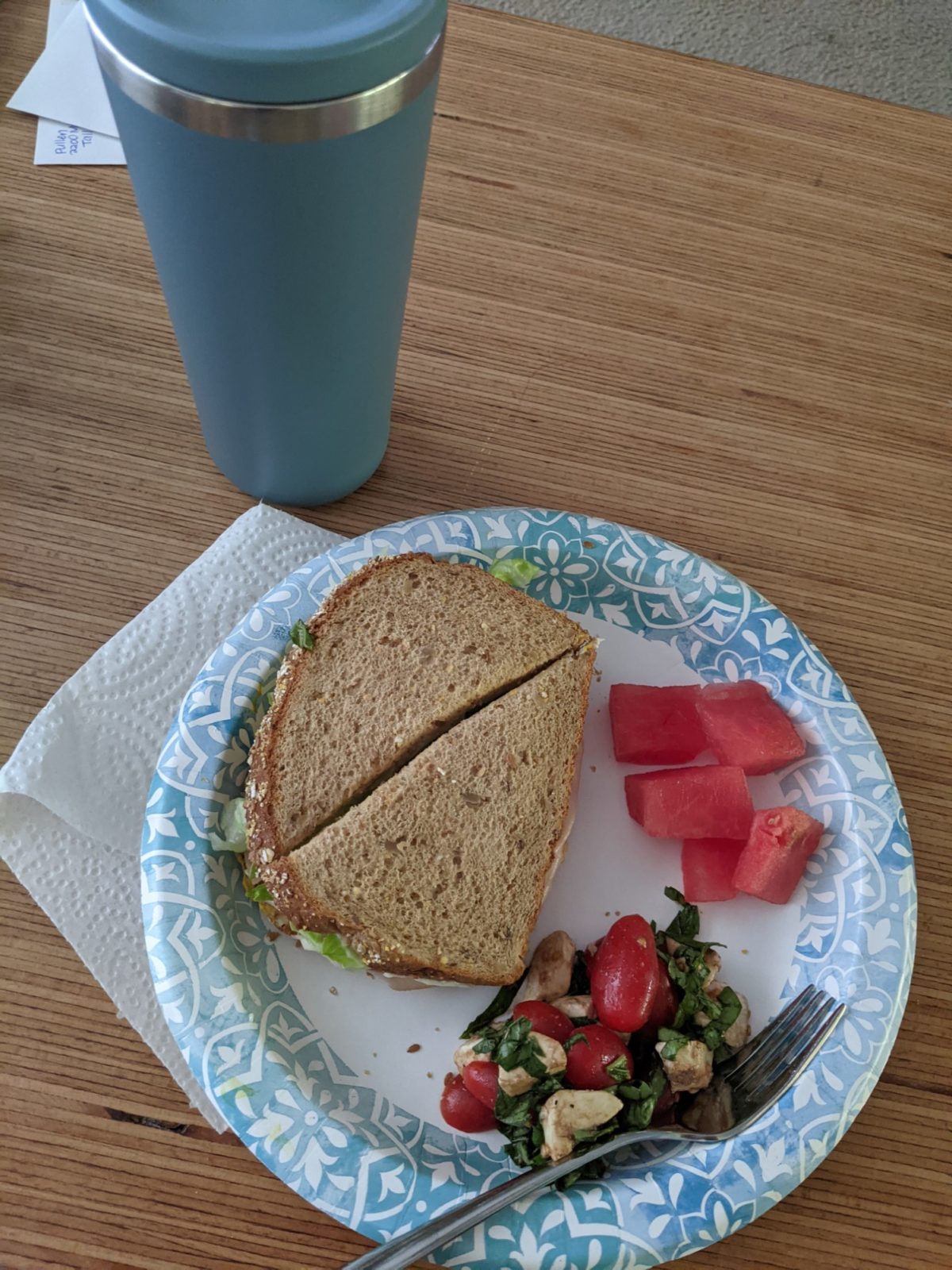 I spent 30 minutes on the phone with Graco customer service today, trying for the third time to get a replacement buckle for our baby swing. Long story short, I ordered something a few weeks ago when the first customer service rep gave me a specific product number to order, but it still wasn't the right thing. (We're just missing one piece of the buckle, but the swing is basically unsafe & useless without it.) So I had to call to return that part today, and that girl looked again, but still couldn't find a replacement buckle available. So we're all out of options now.
After I finally got off the phone with her, I made myself some iced coffee, and did some crosswords while finishing up my tv show, and since Addie was sleeping soundly and contently, I snuggled up under my blanket on the couch next to her, and took myself an hour and half nap too!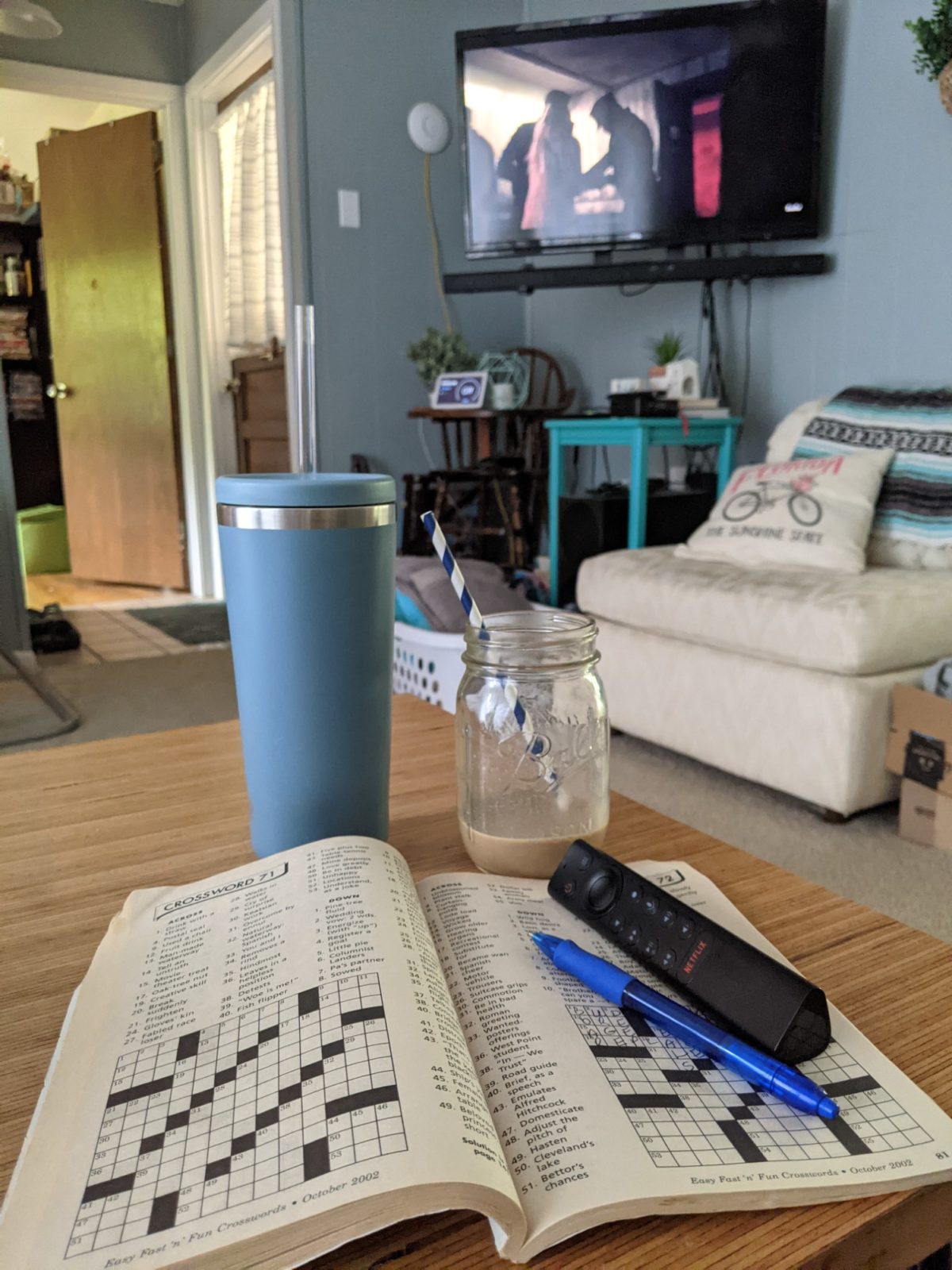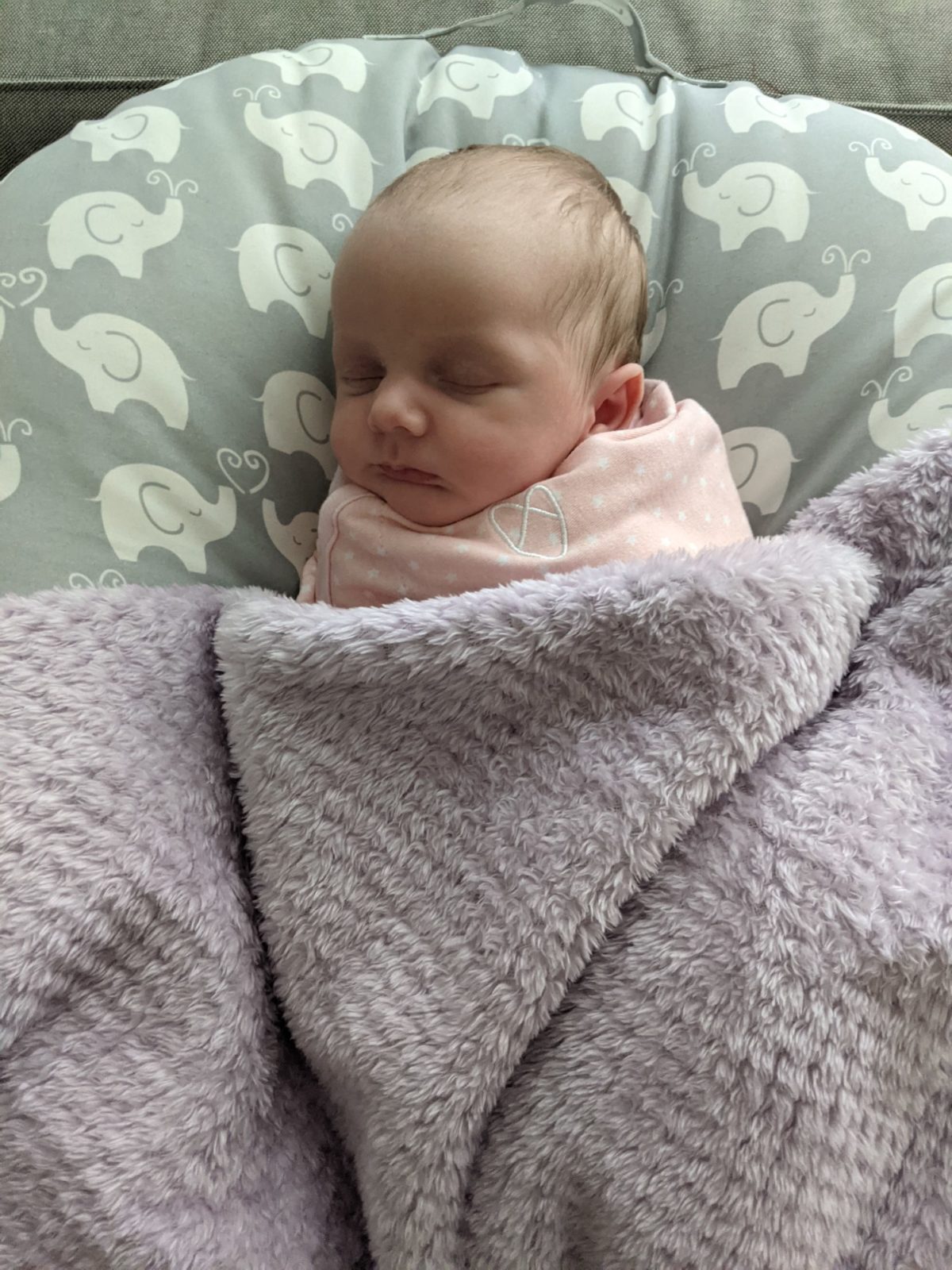 Emmie had a good drop off at school this morning (she told Daddy she wanted him to pick her up early, but not too early, so Miss Brooke could still do her hair again this afternoon), and then had a good day.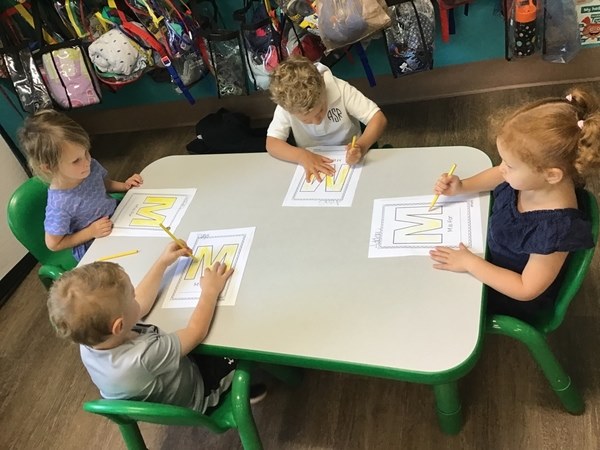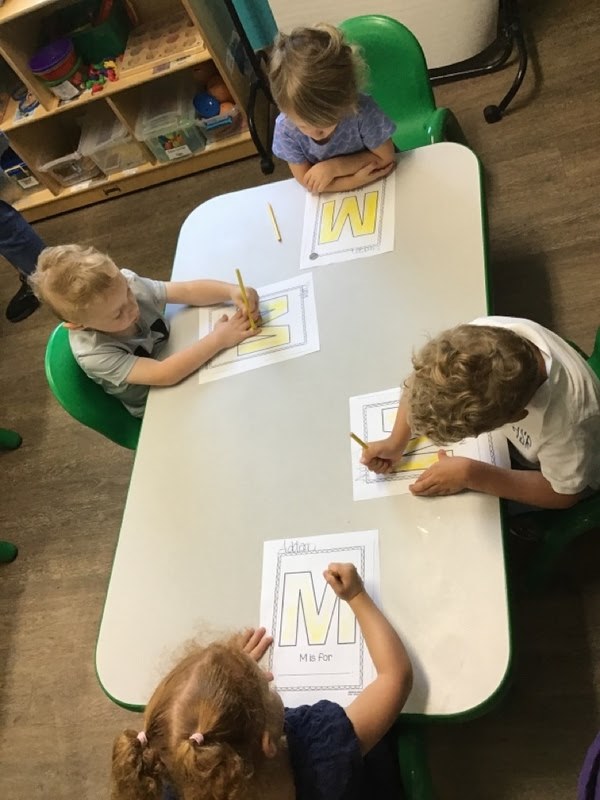 And her teachers did in fact get to do her hair for her today, because she came home telling me she had a hair sprout from Miss Caitlin! And it looks like Maddie might have gotten the same hairdo today too 😉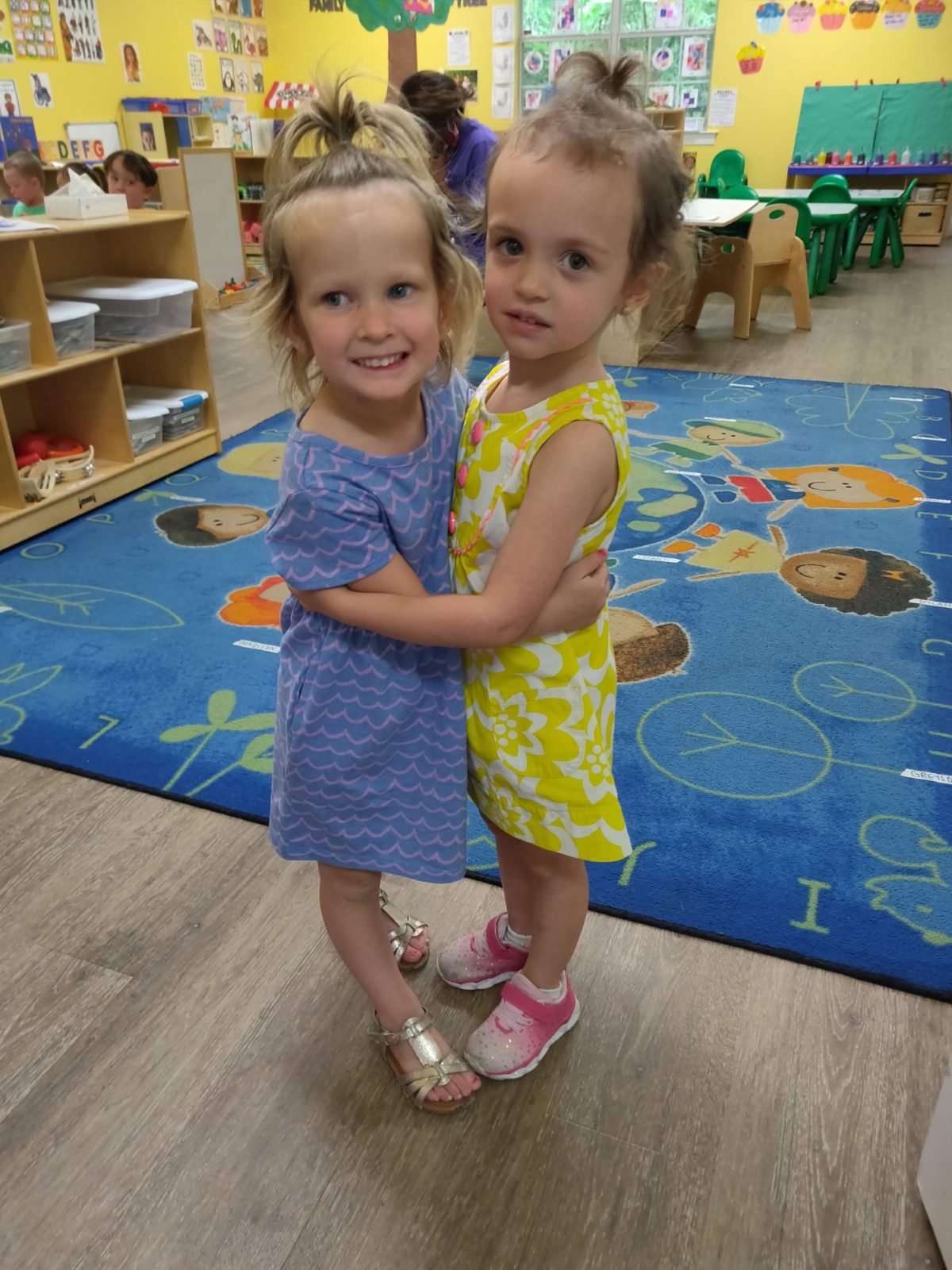 The stroganoff came out delicious tonight, and all of us cleaned our plates at dinner time. I hadn't made this recipe in a long while, and we had forgotten how much we all loved it, but it'll be added back to the regular rotation again now for sure.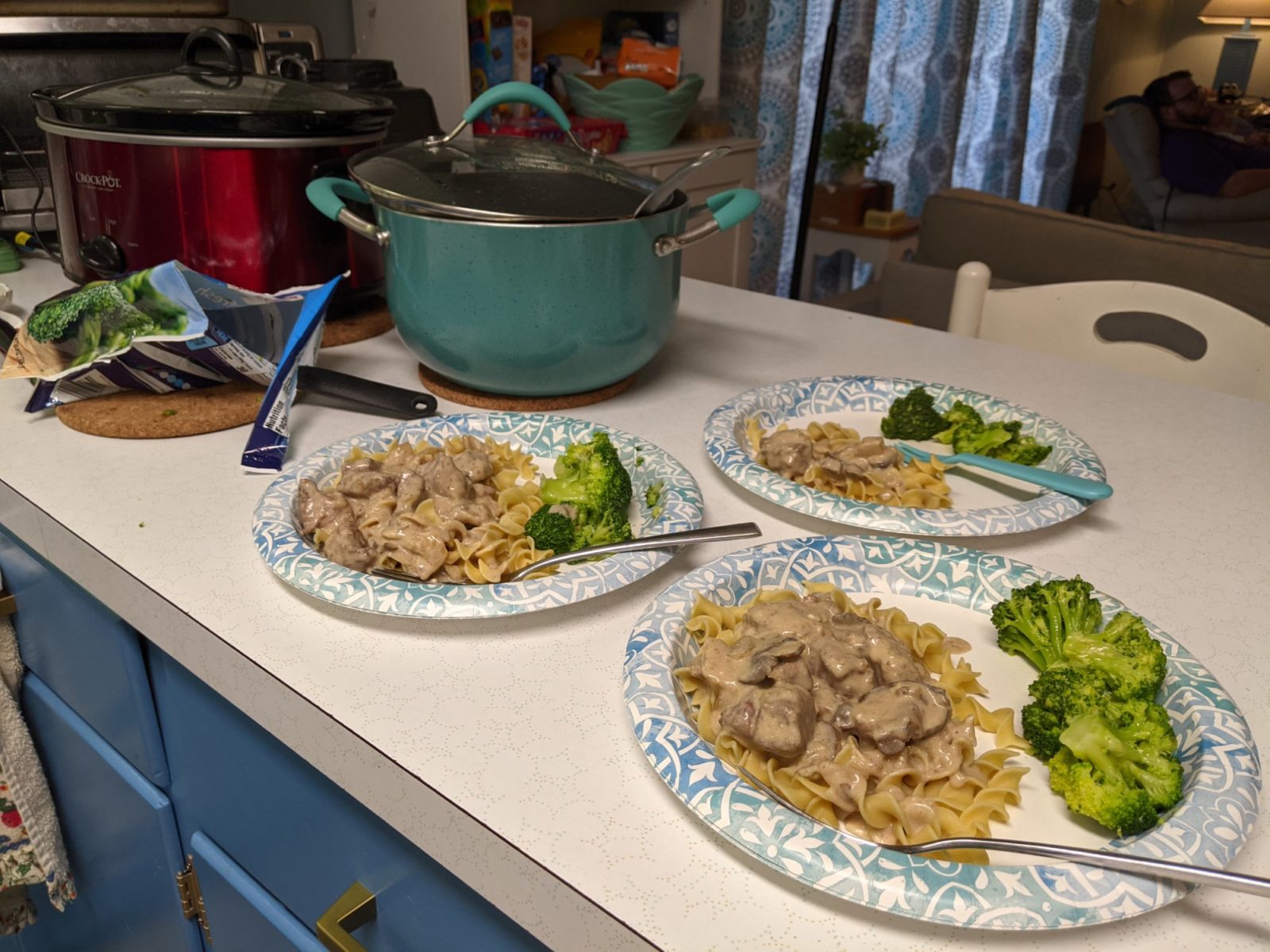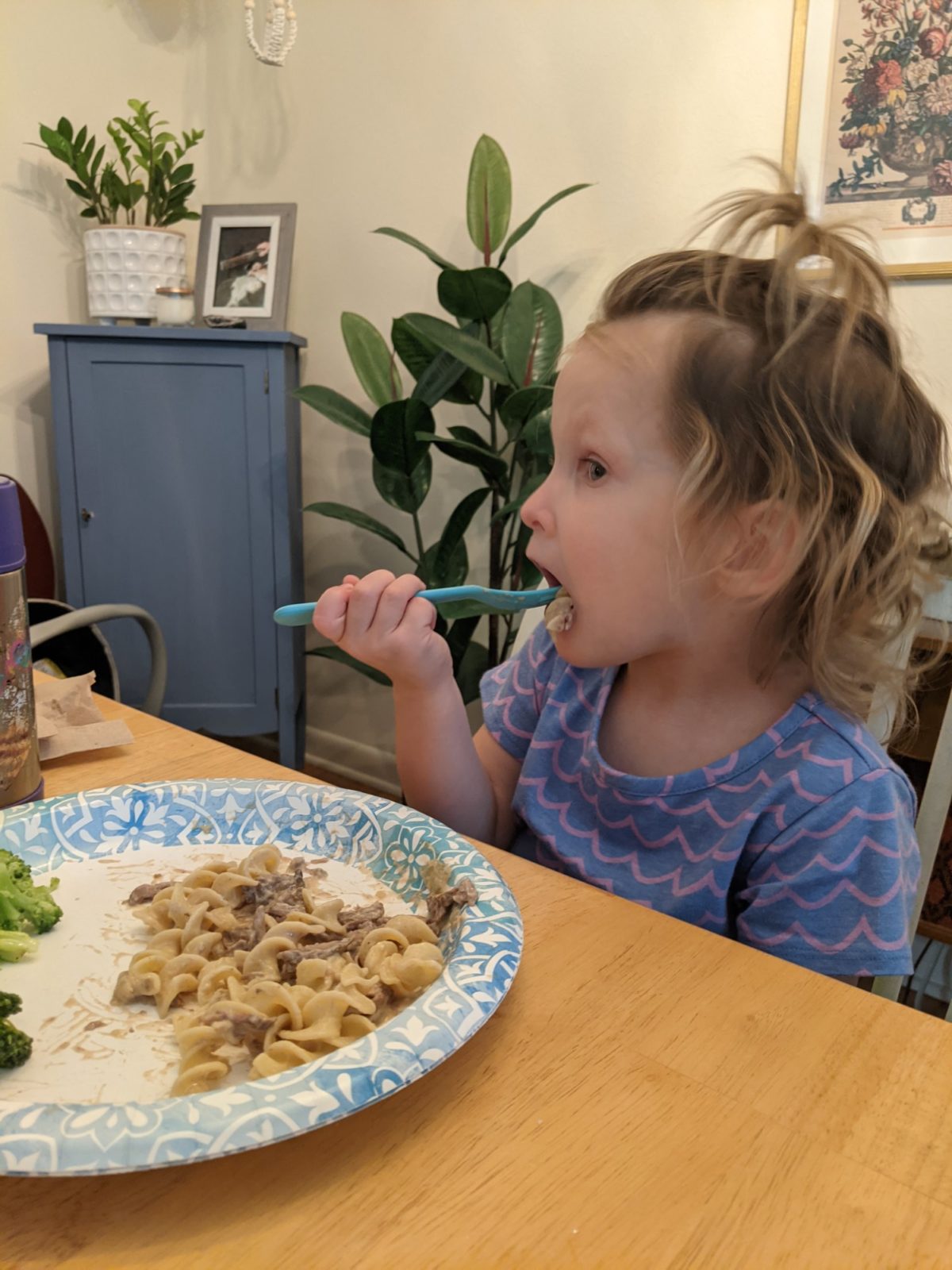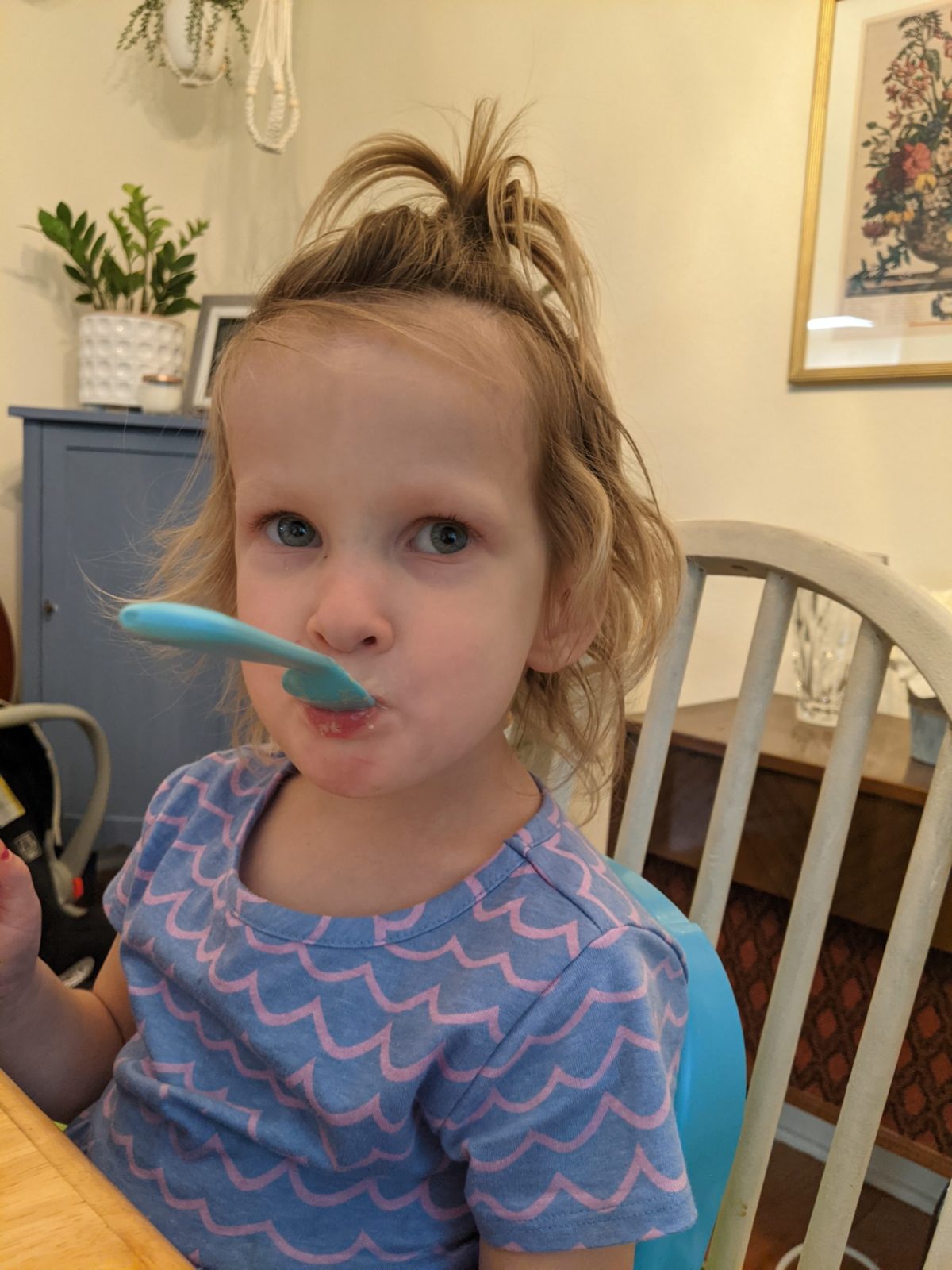 And while Emmie was eating tonight, she just announced, "If I eat a good dinner, I'm gonna have a popsicle for bassert." Jeff said, "Oh yeah, who said you could?!" So she said, "ME!" We told her if she ate a good dinner and asked nicely for a popsicle, instead of just announcing it herself, we would consider it 🙂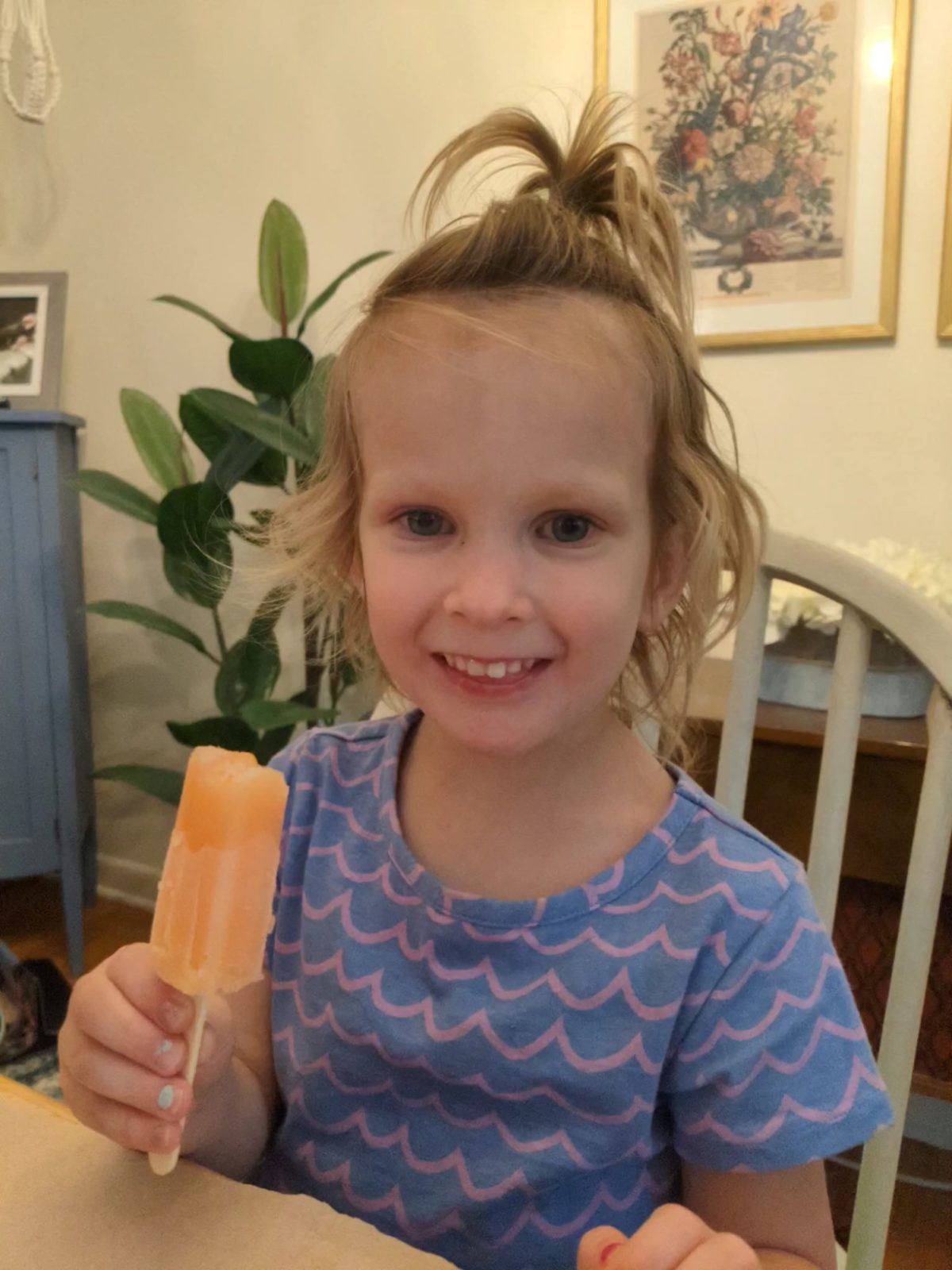 We snuggled up on the couch after dinner and let Emmie watch some "little girl shows," and then I read bedtime stories to both my little girls.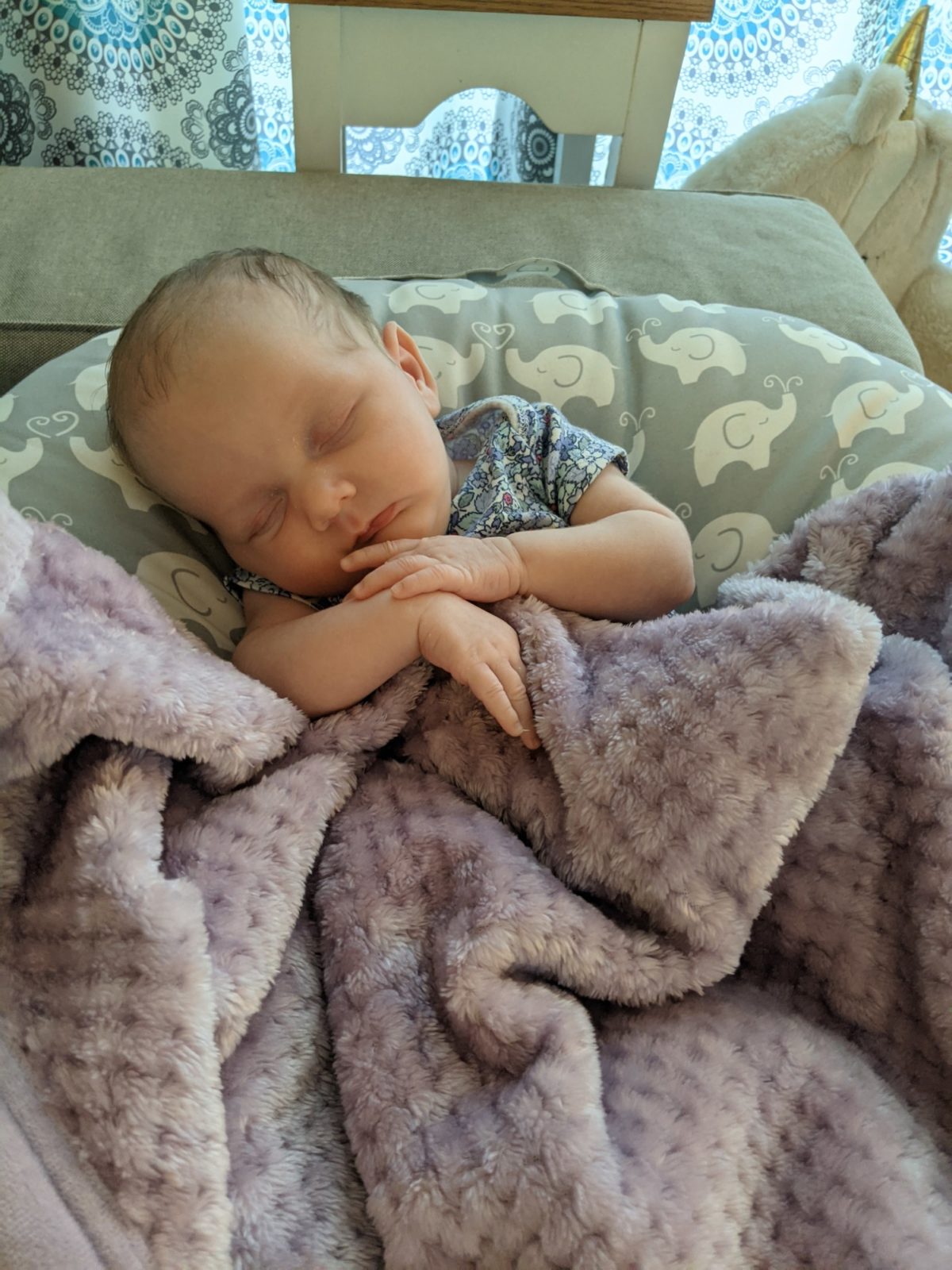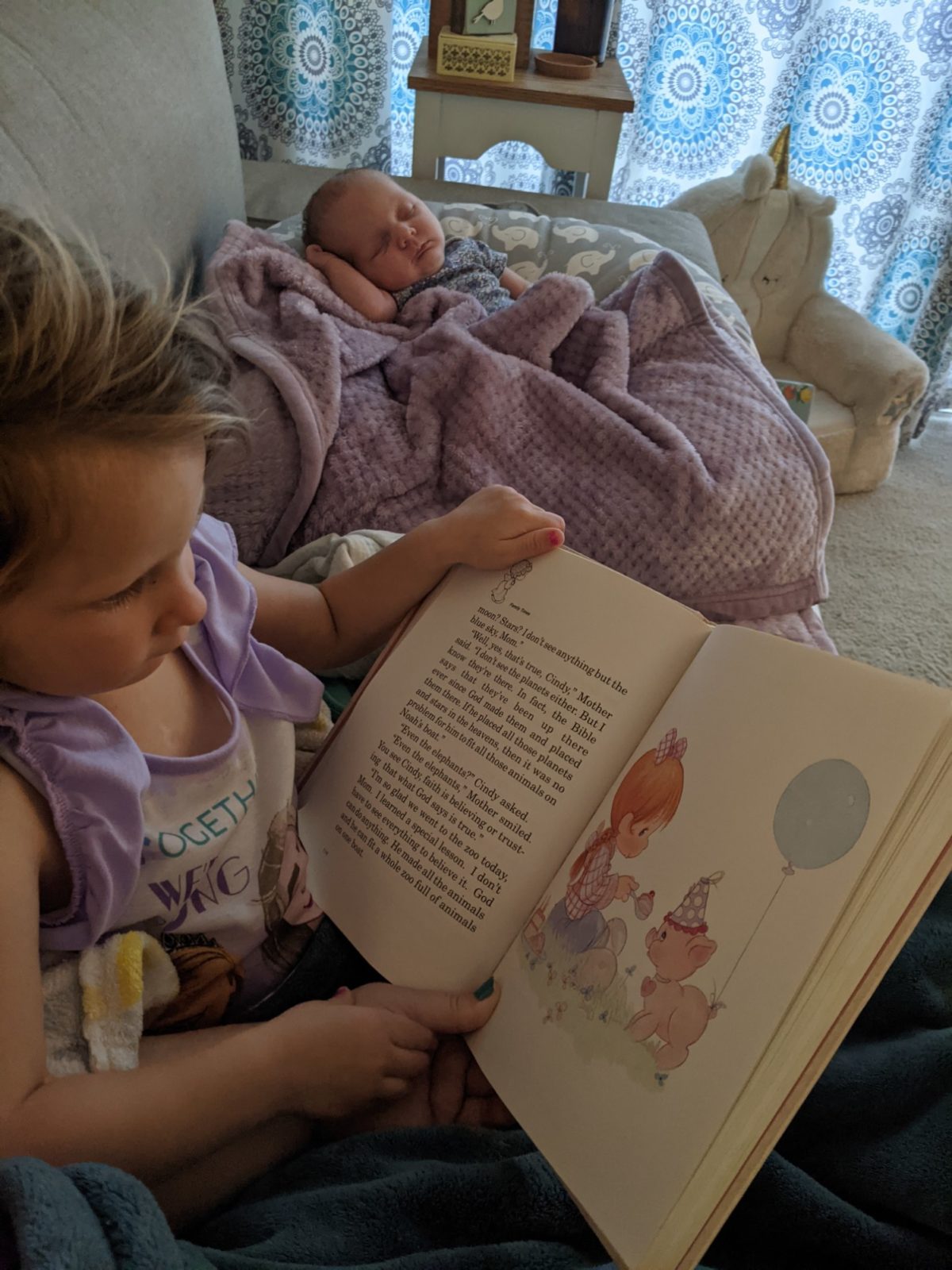 After another snack (some banana bread), and a potty break, we did a lullaby and prayers and one verse of Jesus Loves Me, with lots of snuggles and loves, and she told me she loves me with all the sprinkles on the moon and the sun! And if that's not the love of a precious three-year-old, I don't know what is!