Today on my lunch break, I ran home super fast to throw some good stuff in the Crock-Pot. Then tonight for dinner, we had the most delicious meal! I didn't make up this recipe myself, but I do make it all the time, and we love it around here. It's the easiest thing ever, and comes out perfect every single time. I've made this for guests, and everyone is always impressed. I've also shared the recipe with co-workers, and then they've raved about how much they liked it too. In case you're interested, here's what you need to know…
Recipe:
Frozen chicken breasts (I usually use 4)
Splash of olive oil
Splash of red wine vinegar
1 package dry ranch seasoning mix
1 package chili seasoning
Throw chicken in pot, top with the liquids, then top with the seasonings. Turn on low for 6 hours, or high for 4. Shred with forks, put back in liquid, leave on warm for 10 minutes. Eat & enjoy!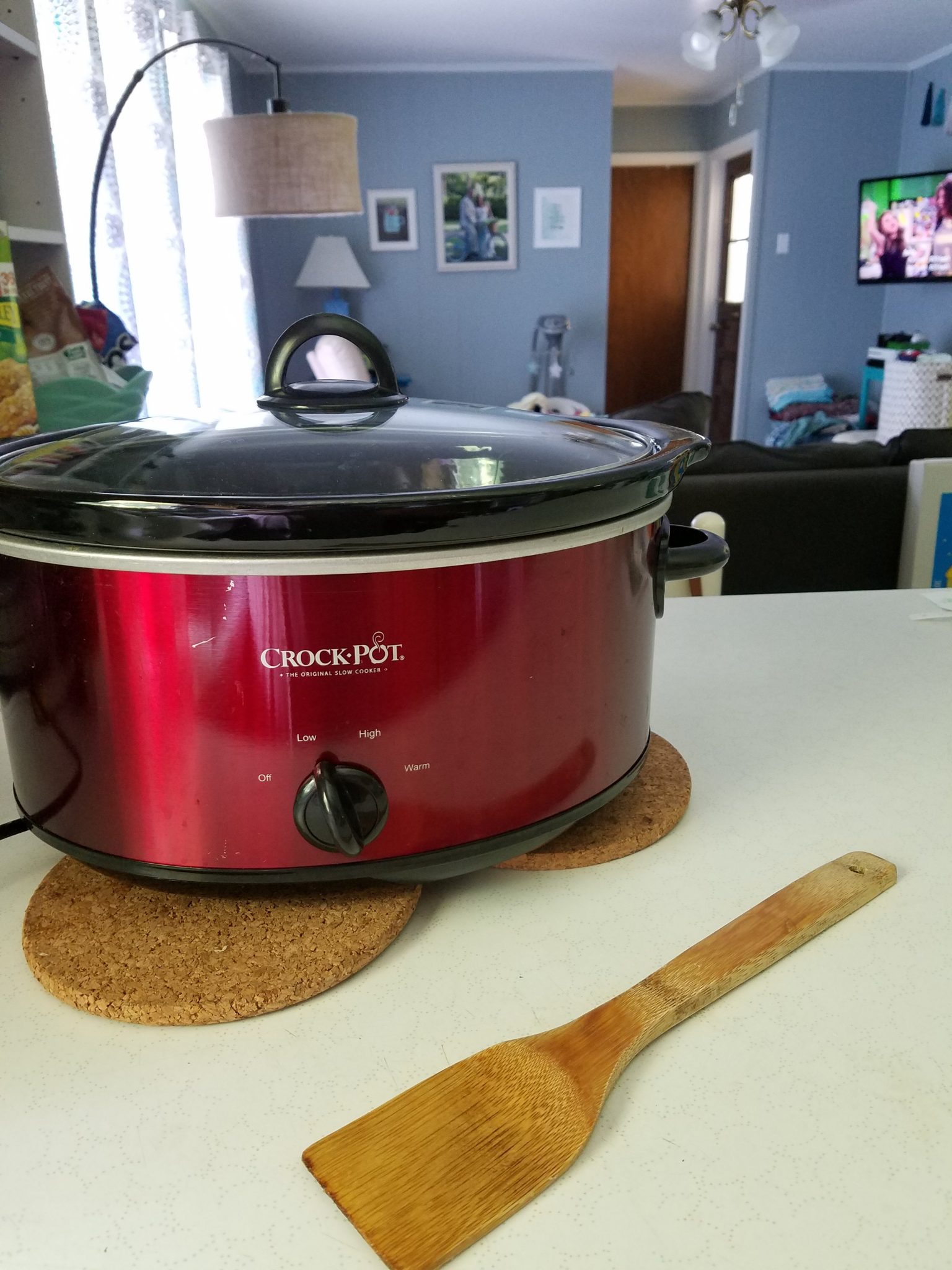 You can eat the chicken on tacos, burritos, or like we did tonight as burrito bowls over rice & black beans, with your favorite toppings. On mine, I had cheese, sour cream, salsa, tomatoes, & jalapenos. The boys said they'd never had anything like it before, but they both cleaned their bowls & said they liked it! (Even though they only wanted rice, meat & cheese in theirs.) So yummy!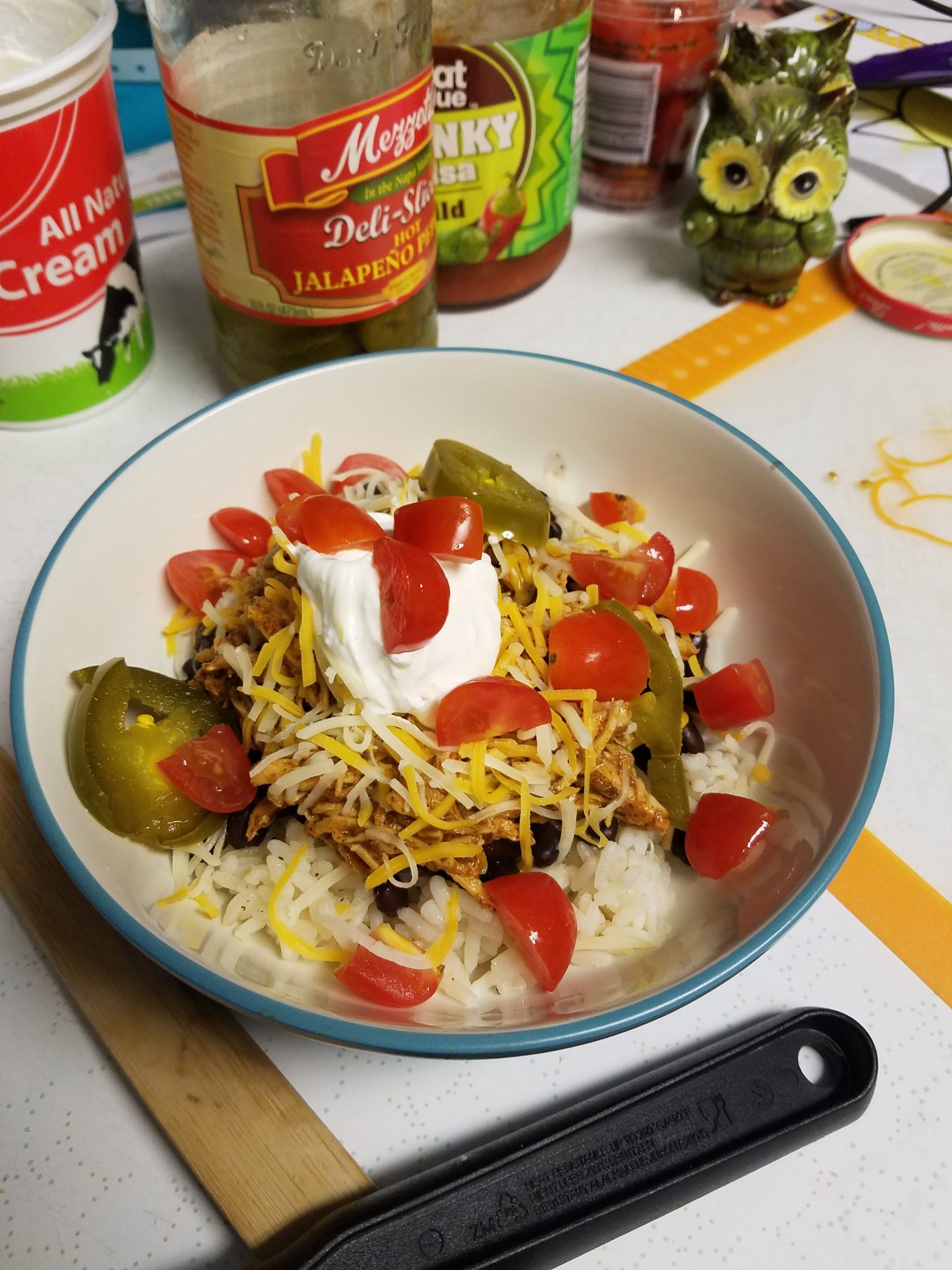 As I'm blogging now, I'm going back and forth from WordPress to Facebook messenger, talking with a friend who is a new mommy. I'm sharing all my "expert advice" (ha, yeah right) about one-month-old babies, but it's just so good talking with, and supporting, other Mama's.
Speaking of babies, let's look at this cute one! At home tonight, she found my old bear from when I was in middle school, and just fell in love with it. She just kept rolling around the floor loving it & hugging it. And it was just so adorable.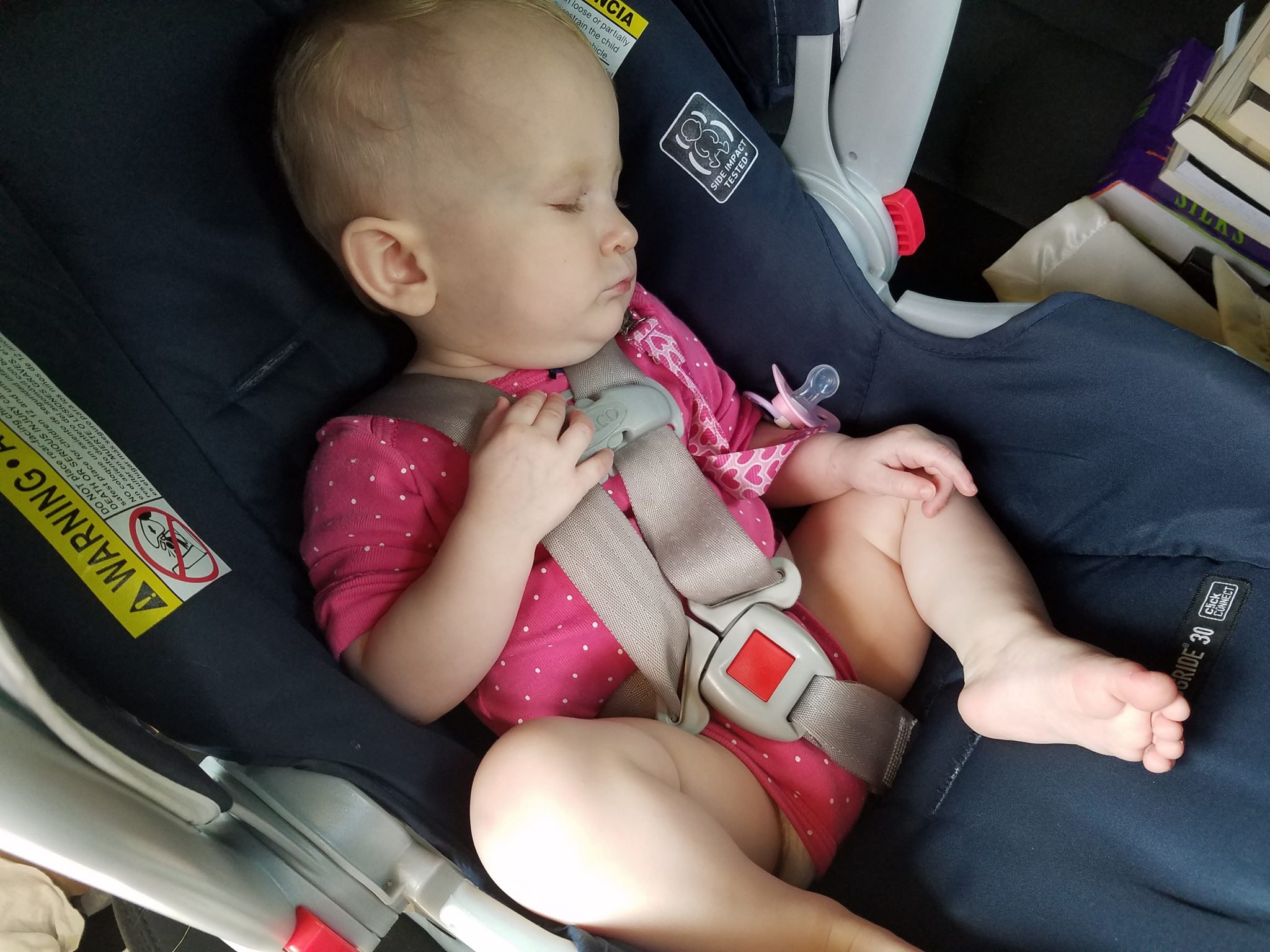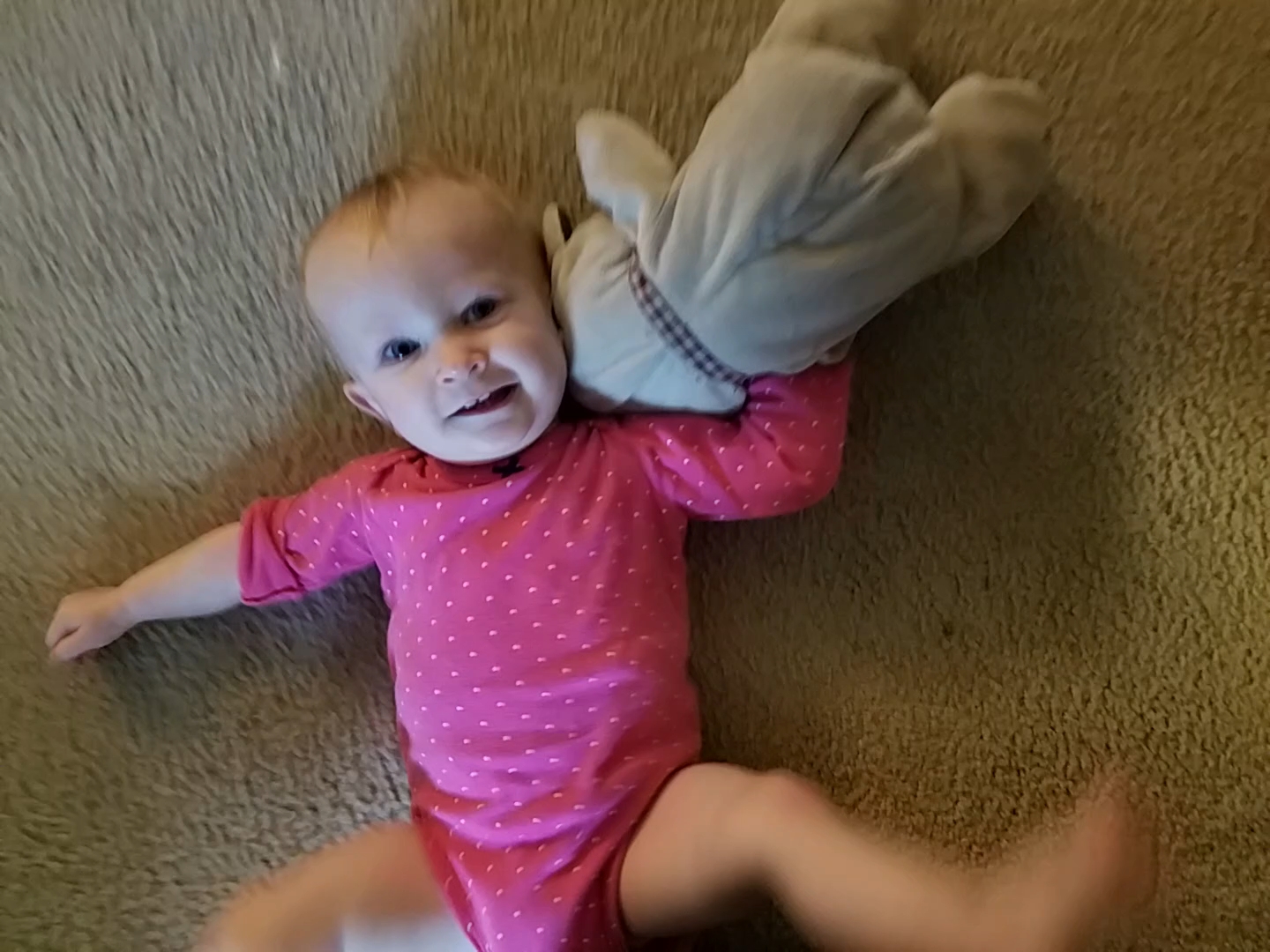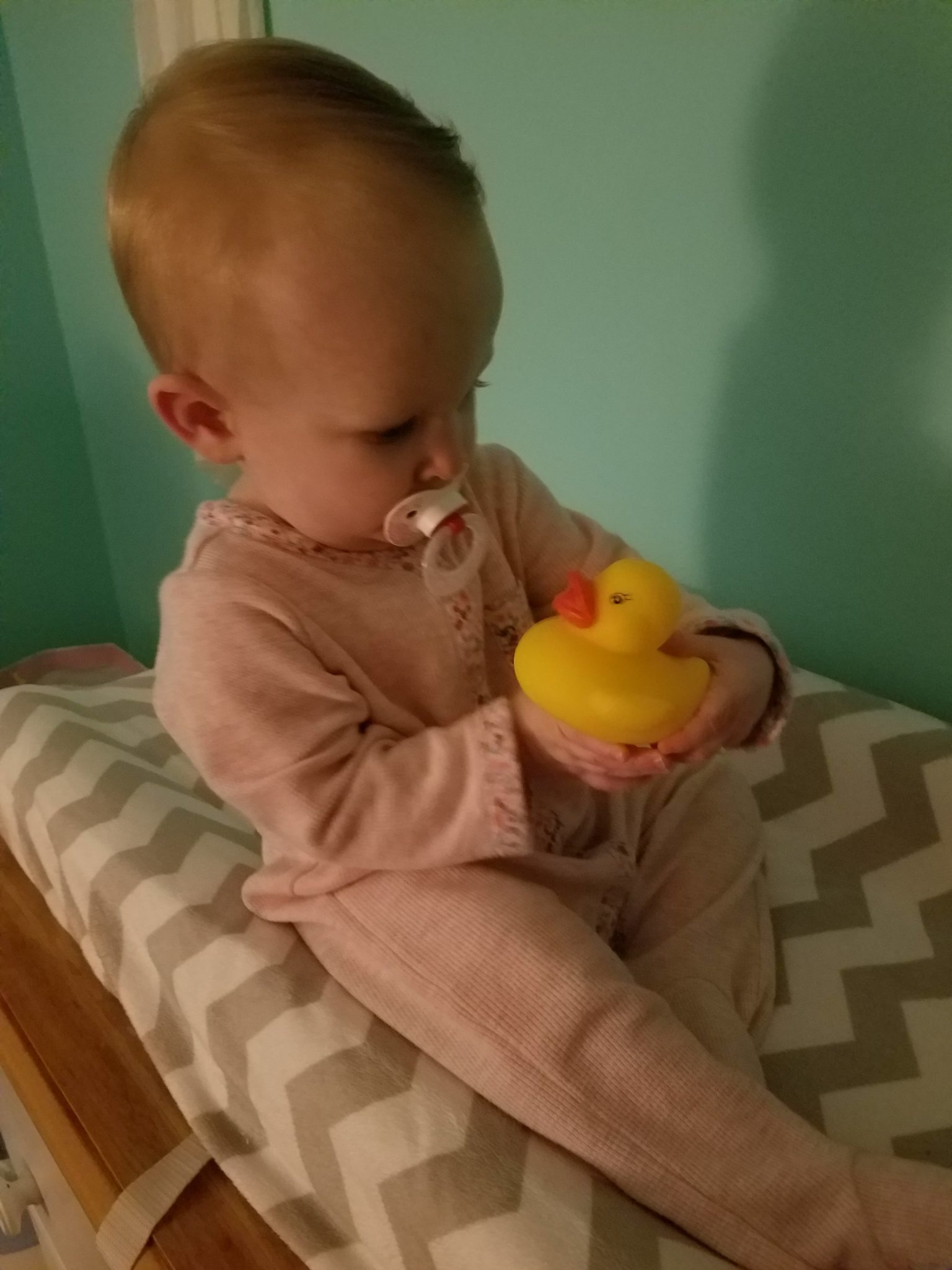 I also started a new audiobook on my drive after work today. I've heard this series is really cute, so I'm looking forward to it. The main character is a brave, sassy, smart, 11-year-old, and I've literally laughed out loud a few times at her already. I think it's gonna be good!