Ok first of all, has time change hit y'all super hard, too? I fell asleep on the couch last night around 8:30, and was in bed by 9pm. Usually, my normal bedtime is 11pm, so that was quite a bit early for me. Its almost 10pm now though, so I'm doing better tonight…
Emerson caused a slight problem with her friends this morning… She saw these shakers on the ledge, and pointed at them, so of course Ms. Q gave them to her. Then her other three friends all wanted them as well, but she wouldn't share, so one little boy started screaming crying and would not calm down!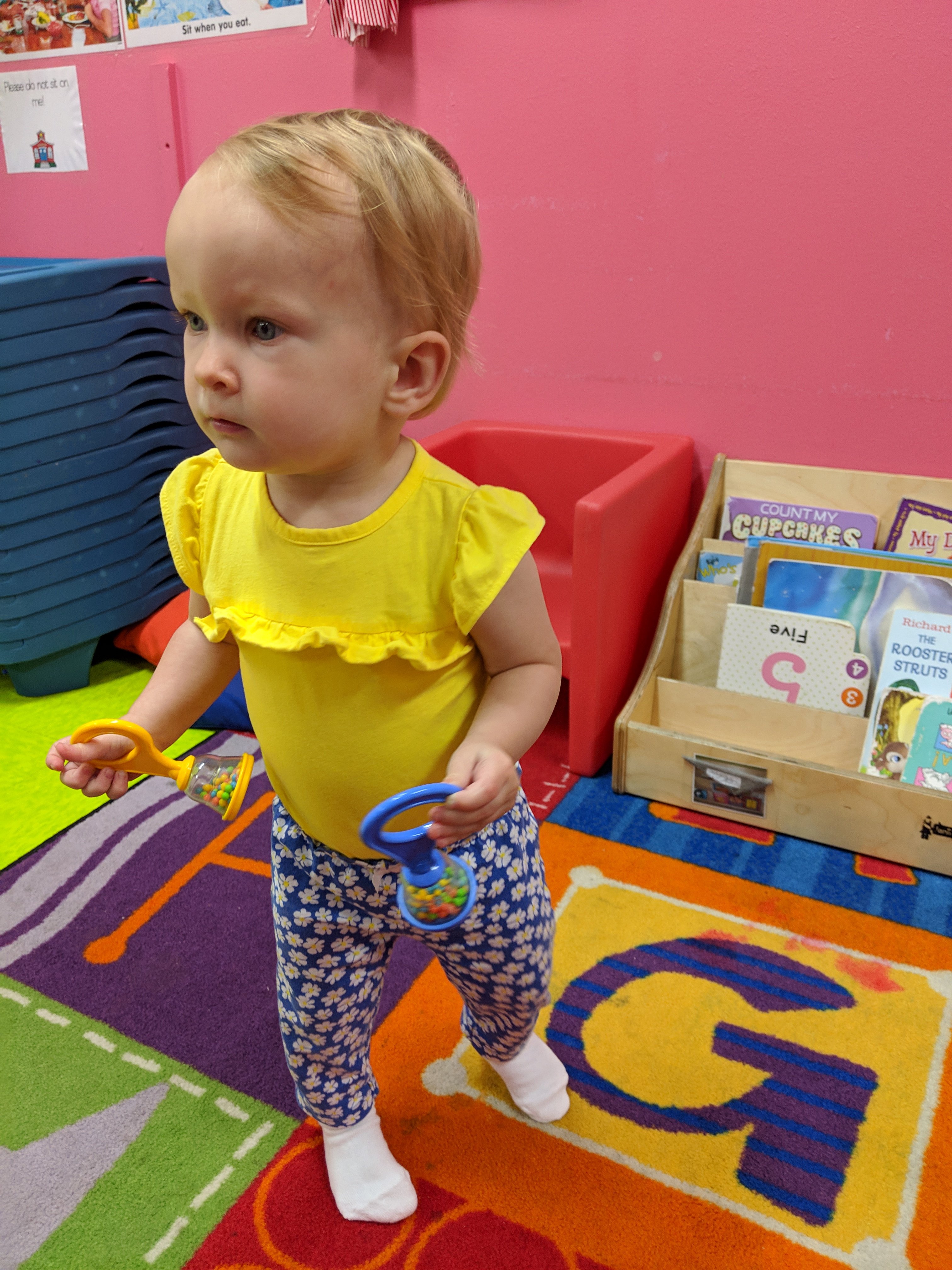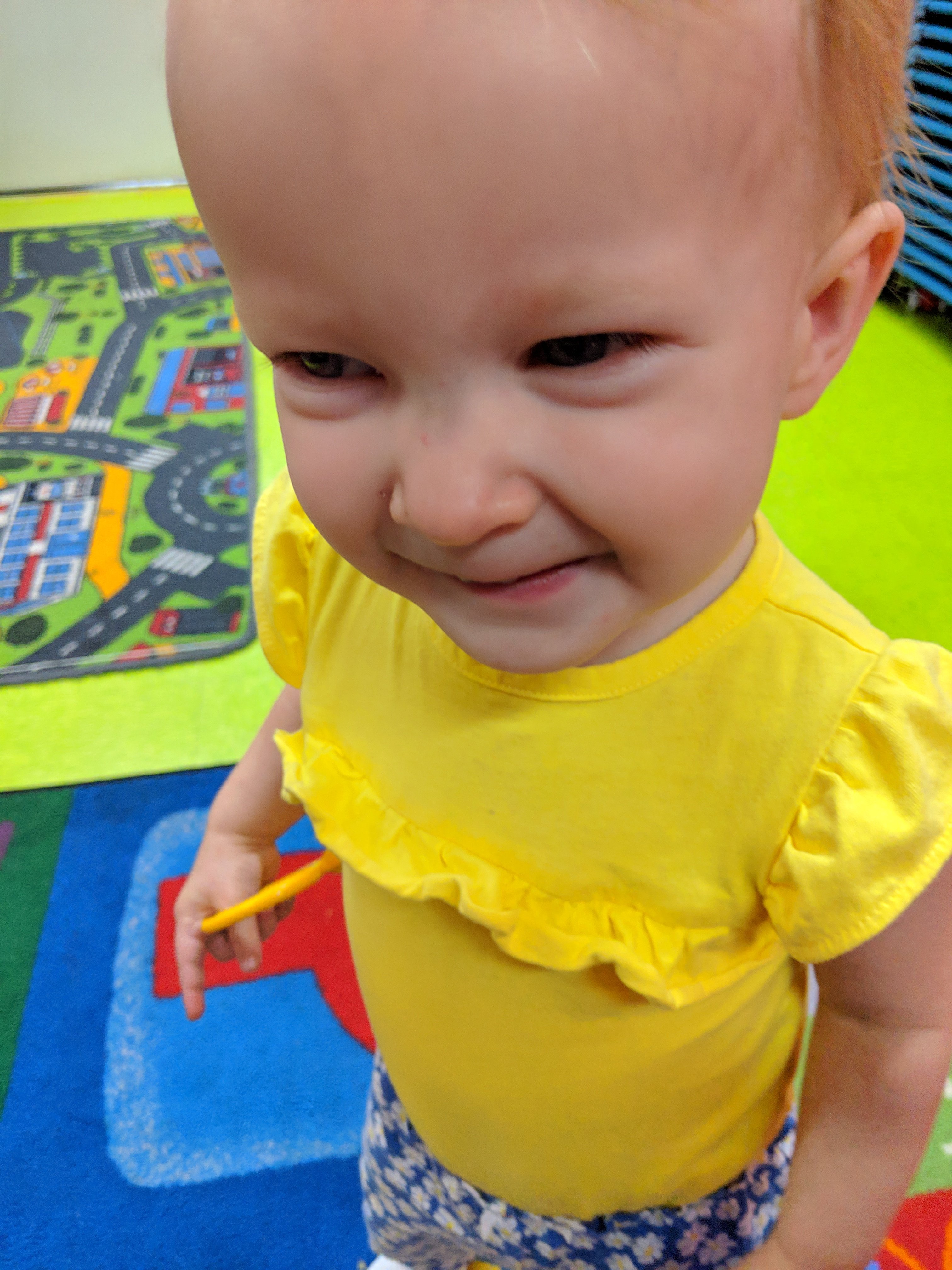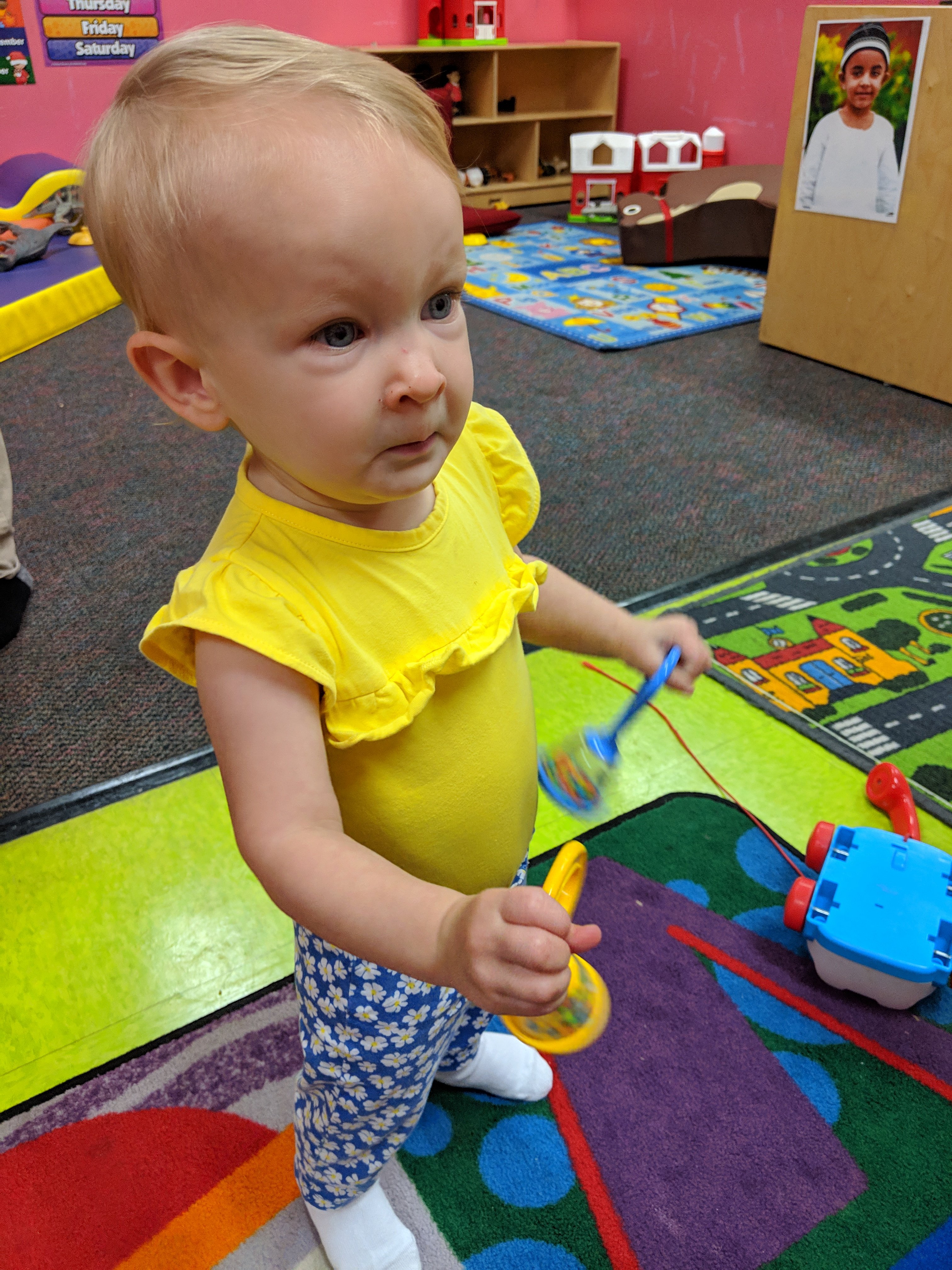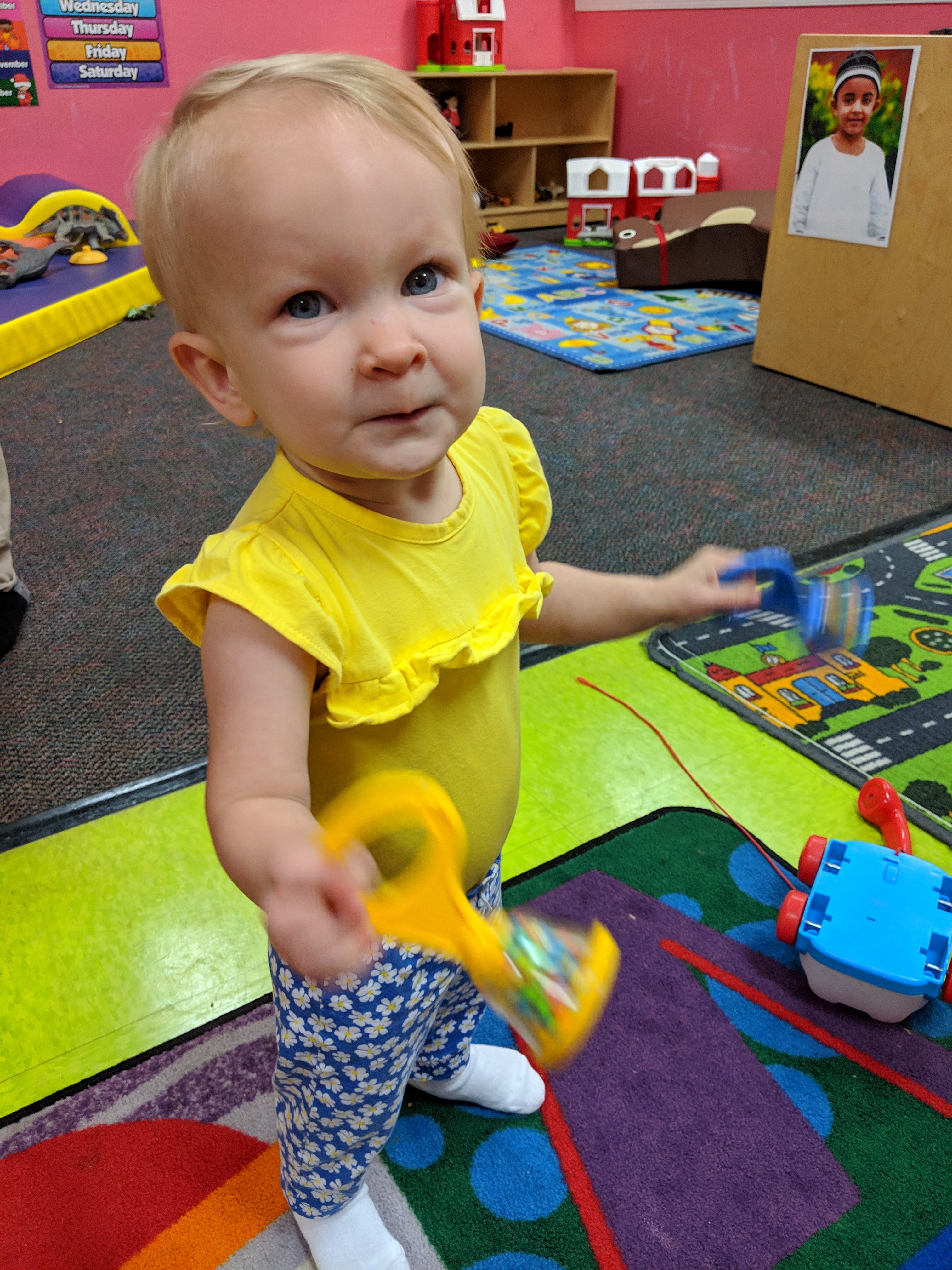 After work, I picked up Emerson, and Jeff picked up our Walmart grocery order. We made it home right before he did, and Emerson was so excited to see him! So while I worked on dinner, he brought in the groceries, & toted her around with him. She even carried in a bag or two herself.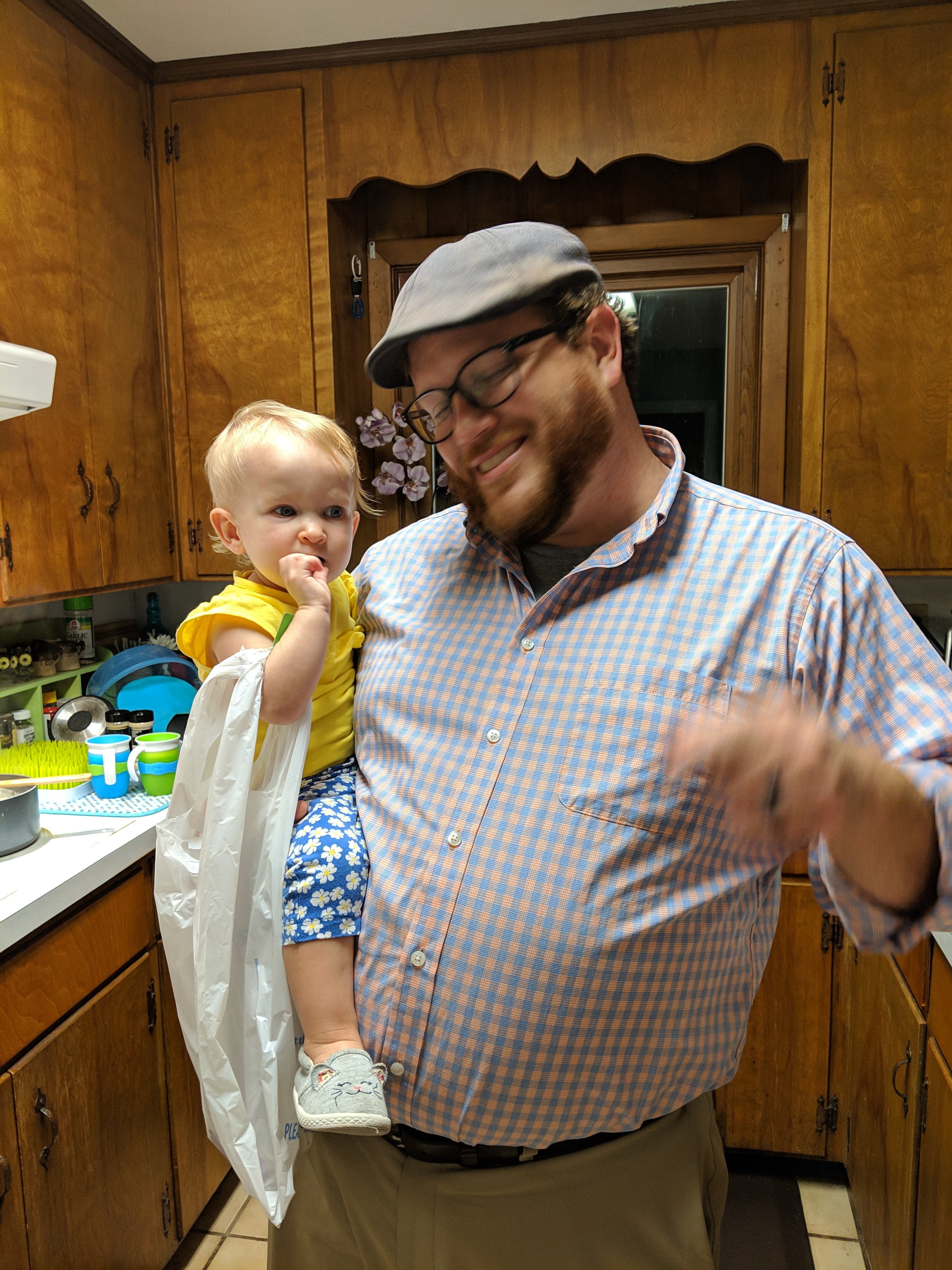 We had (store-bought) Salisbury steak, rice & green beans for dinner tonight. Once again, Emerson just surprised us both with how much she ate! She literally ate the same amount of meat as we did, plus lots of rice & green beans too! (The pan in the background is for our upcoming church-wide Thanksgiving lunch this coming Sunday. I making a double portion of "stick of butter rice.")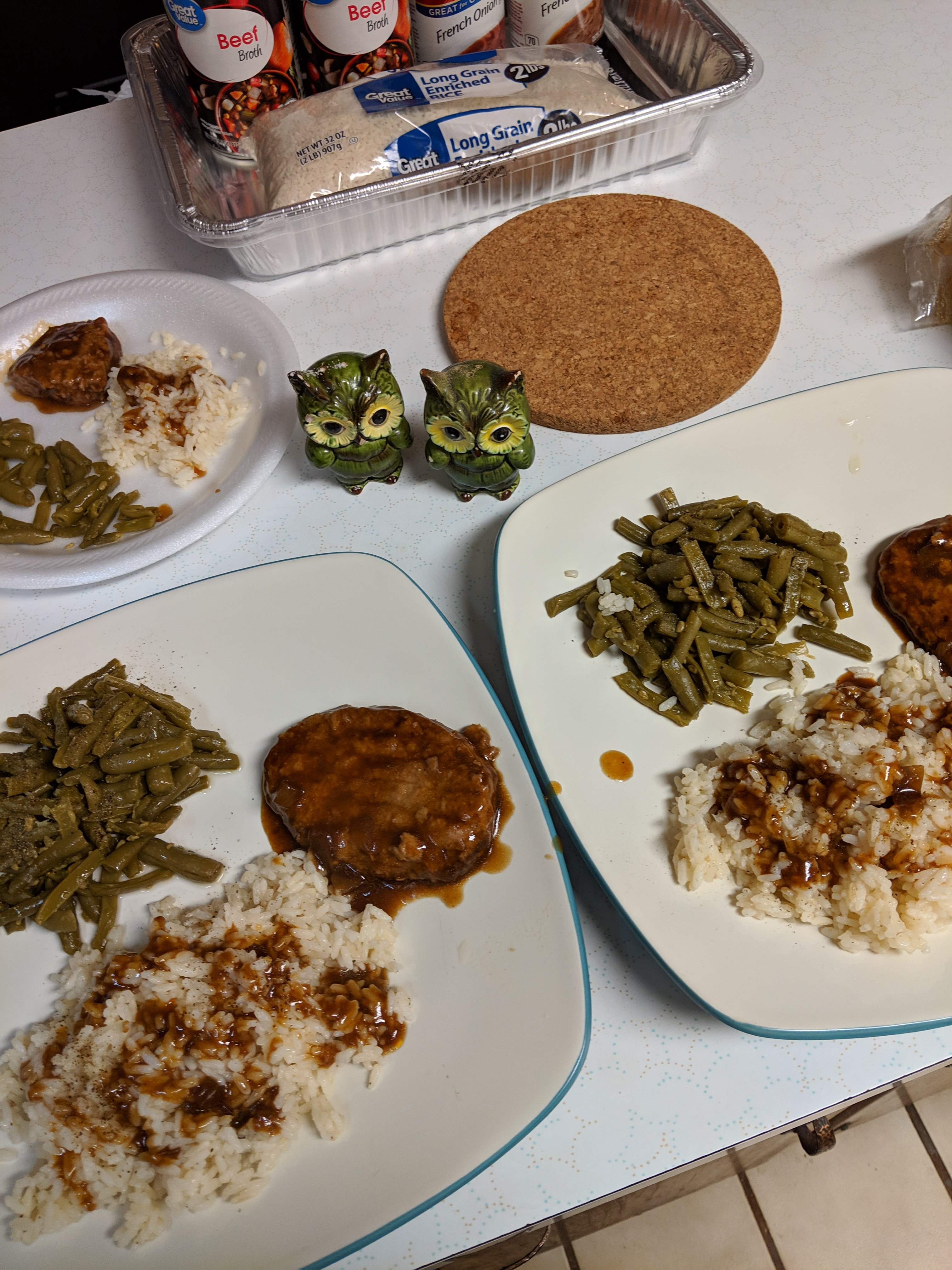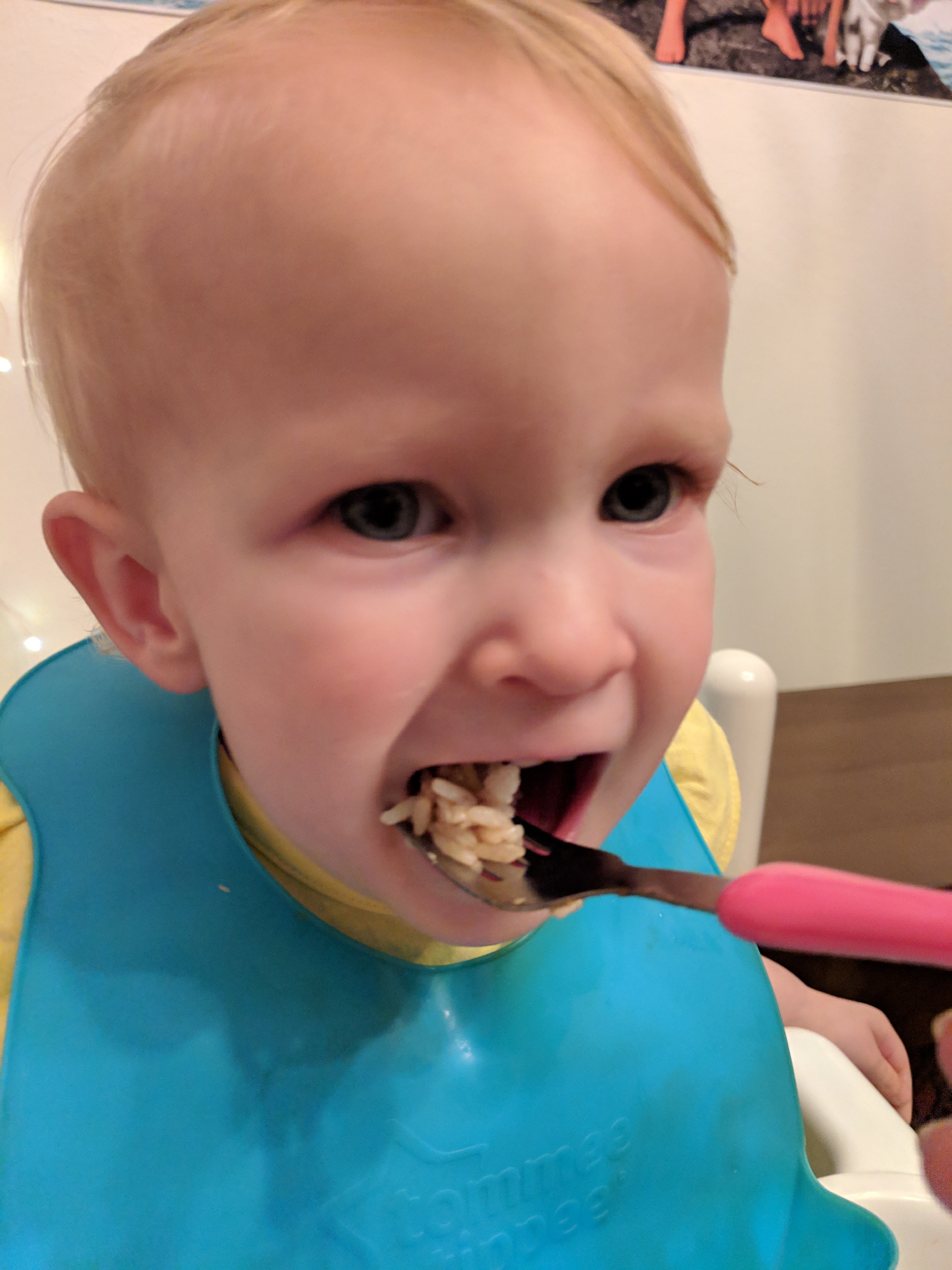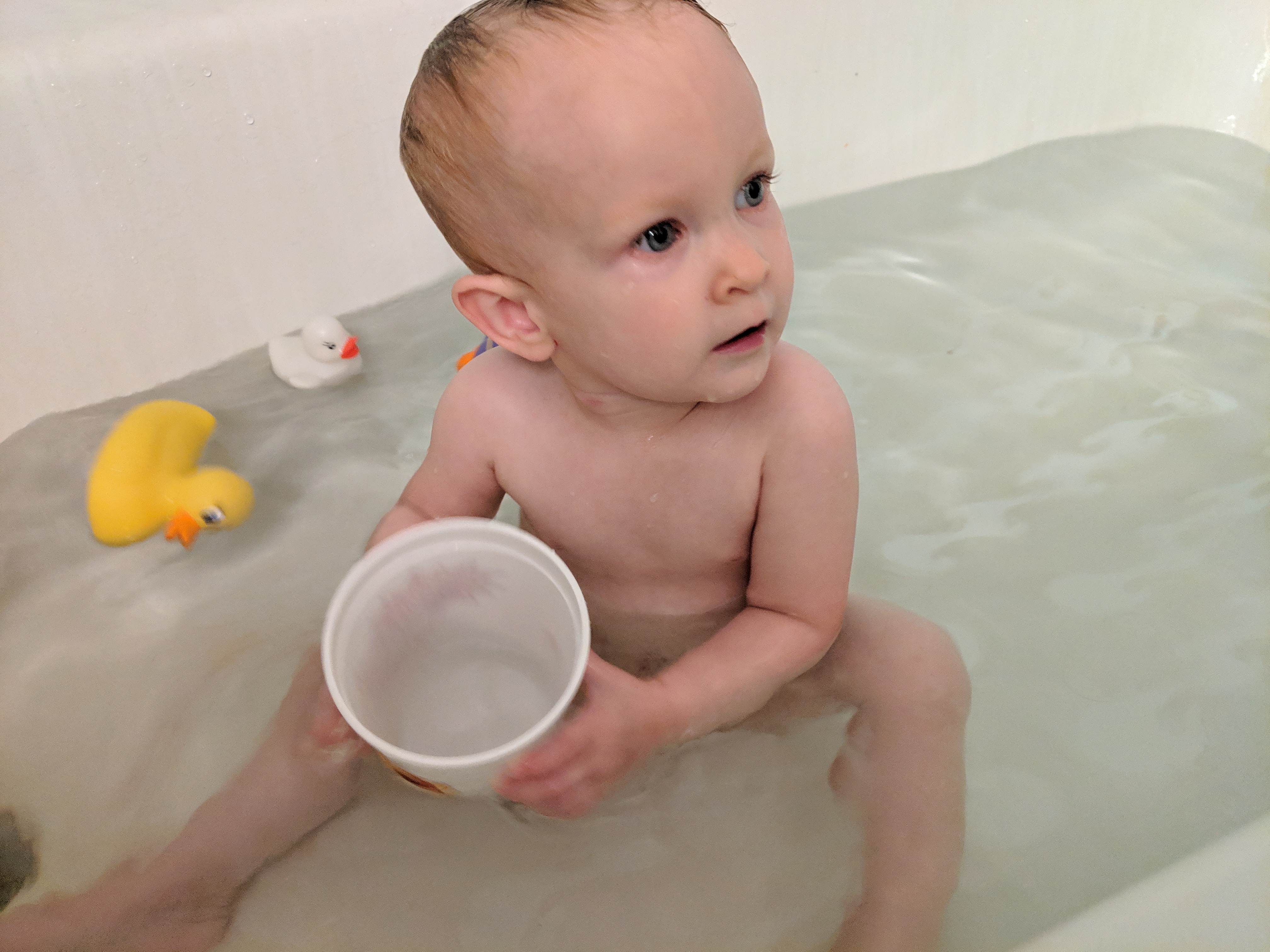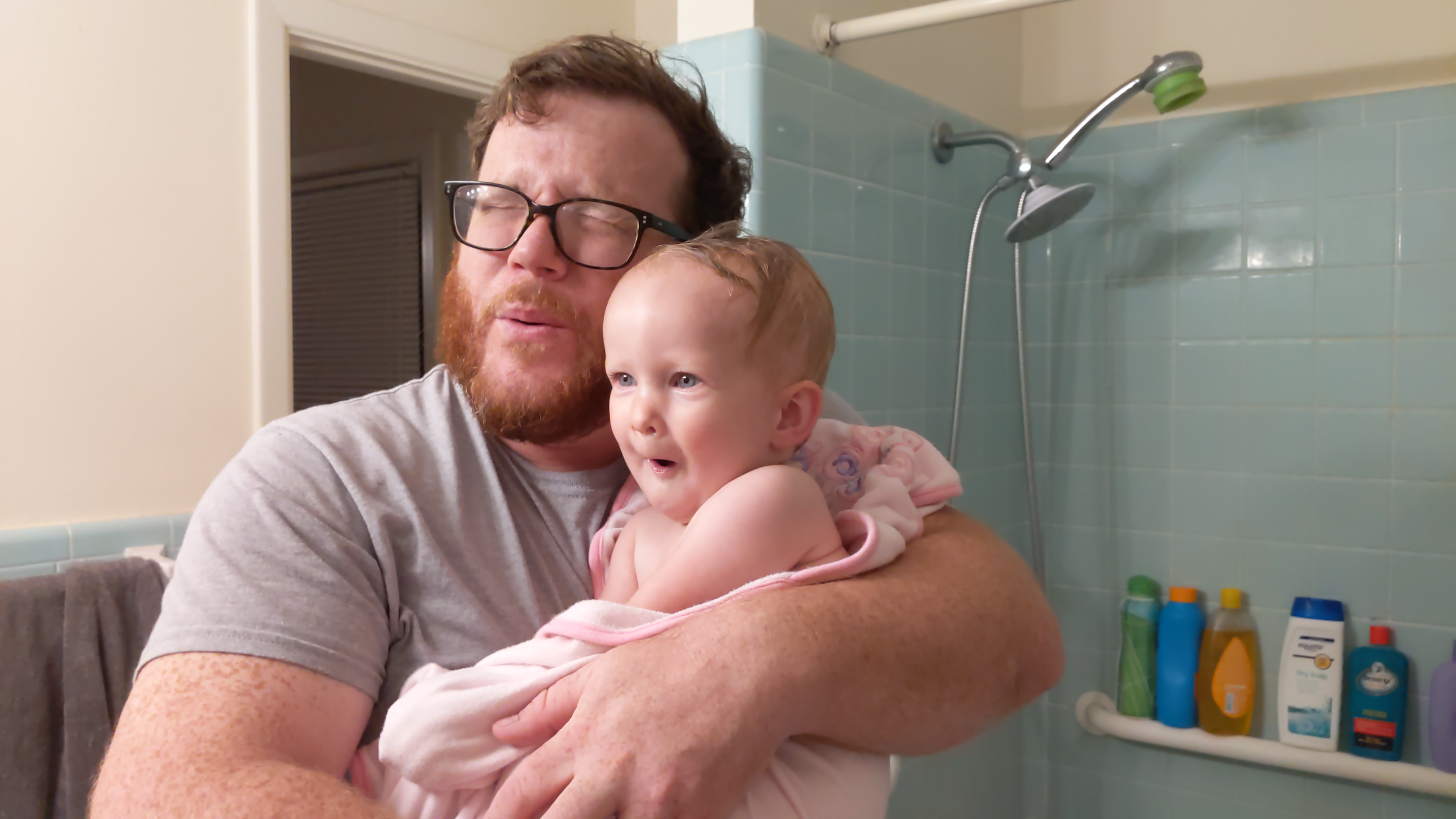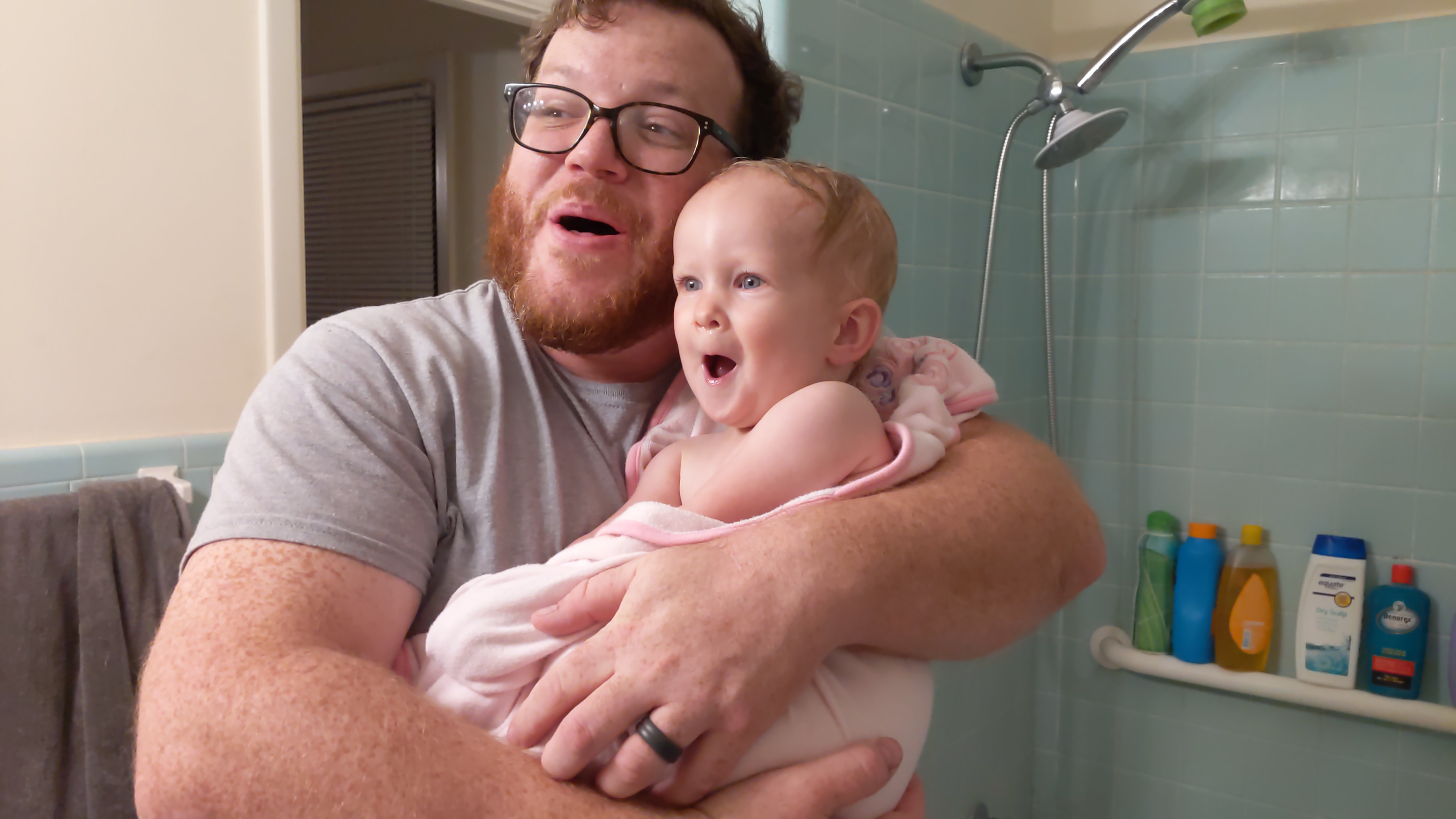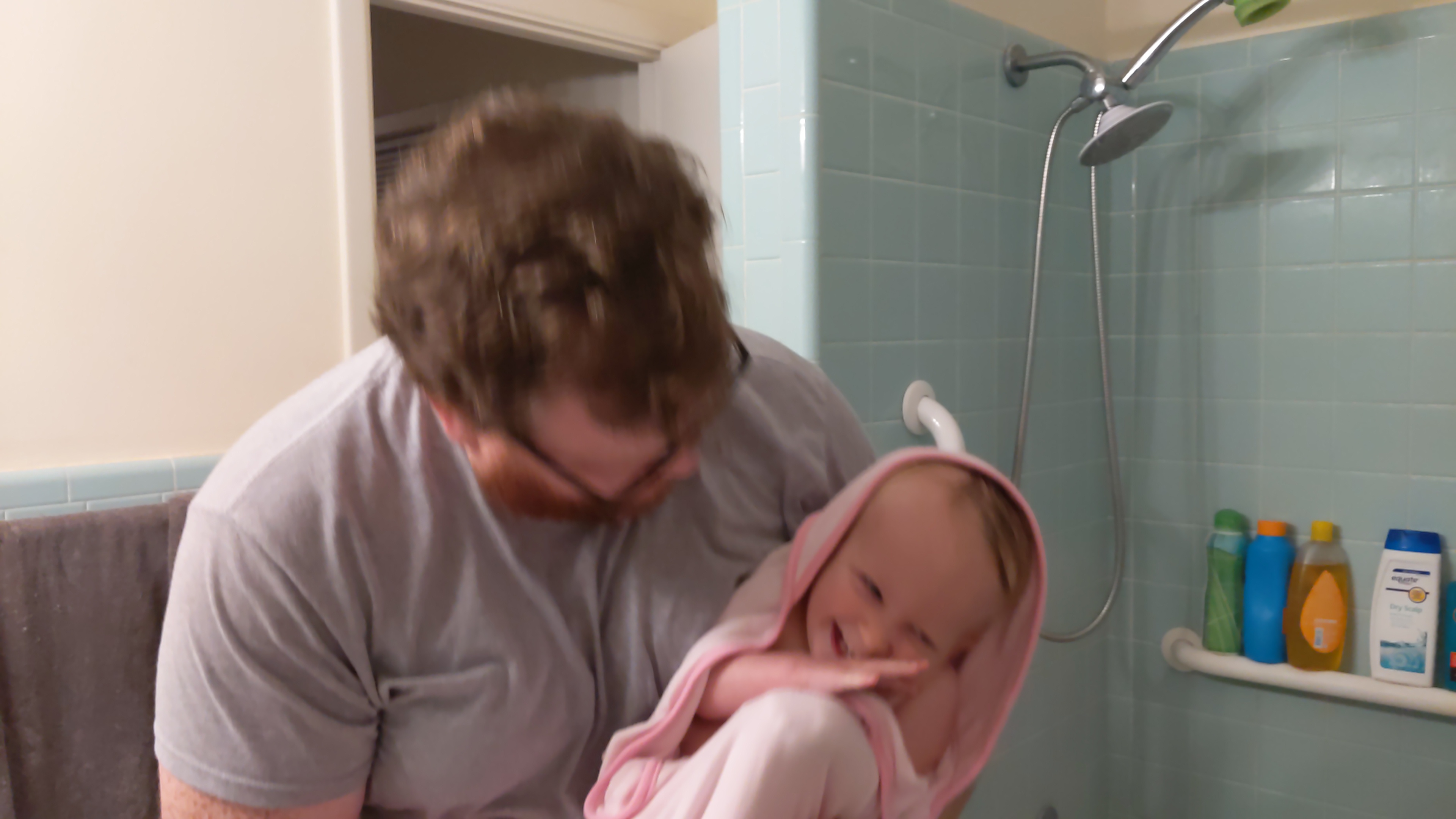 We had a nice little family night, and had fun together during Emmie's bath time. She was super sleepy and ready for bed, and she went down super easily. Today was a relatively chill Monday, and I'm thankful for that tonight!
And for a few quick throw-backs… 2 years ago today we went to the seafood festival in Apalachicola with my parents, and then found out later that night I was pregnant!!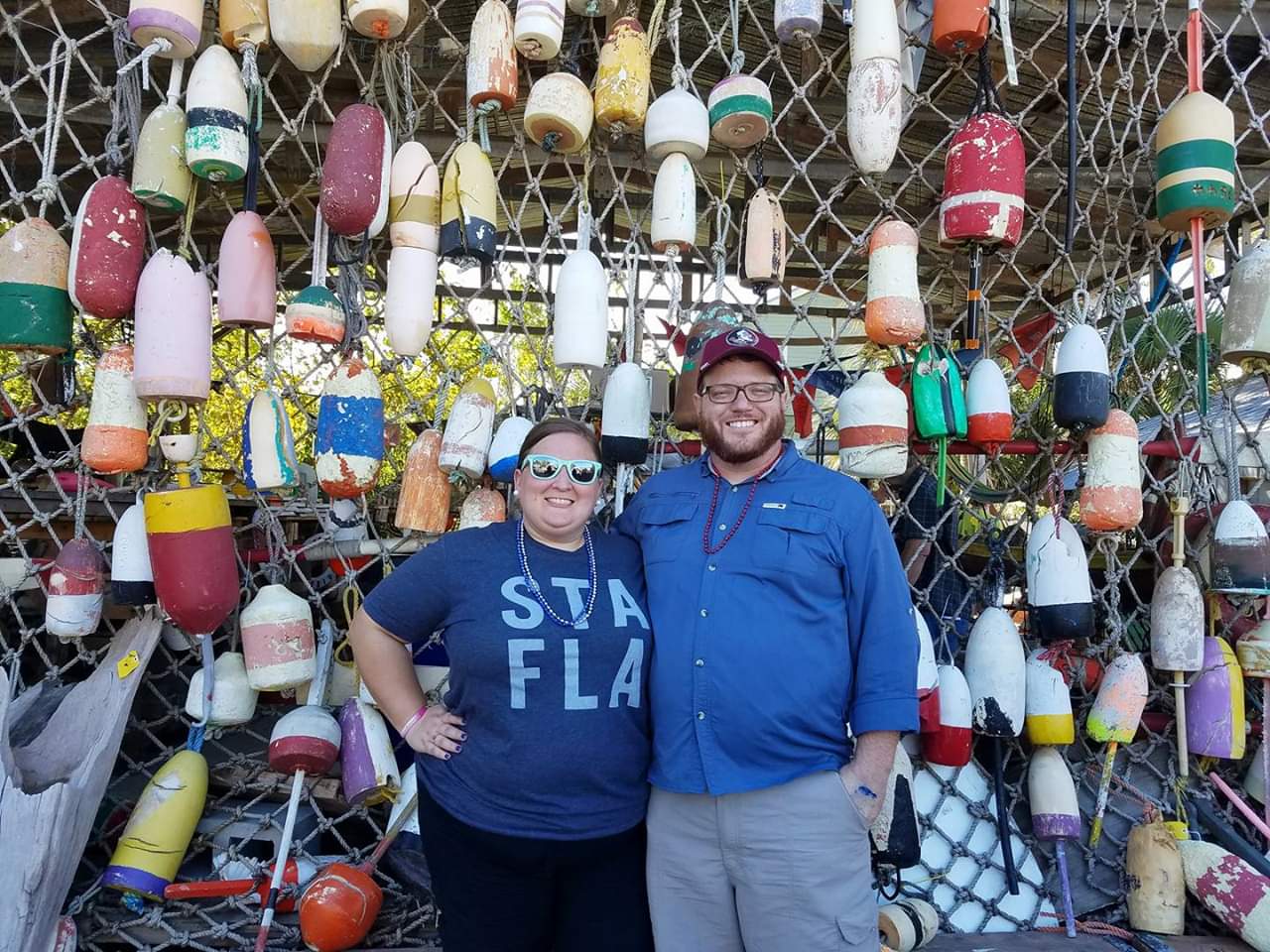 And 1 year ago we had the Thanksgiving lunch at church, and this turkey girl was so dang tiny & adorable!